---
Following guests wore PRADA while attending the Fashion Awards 2022, on December 5th, 2022, at the Royal Albert Hall, in London:

Sheila Atim wore a double satin top and skirt, paired with silver sandals and a crystal clutch. All by Prada.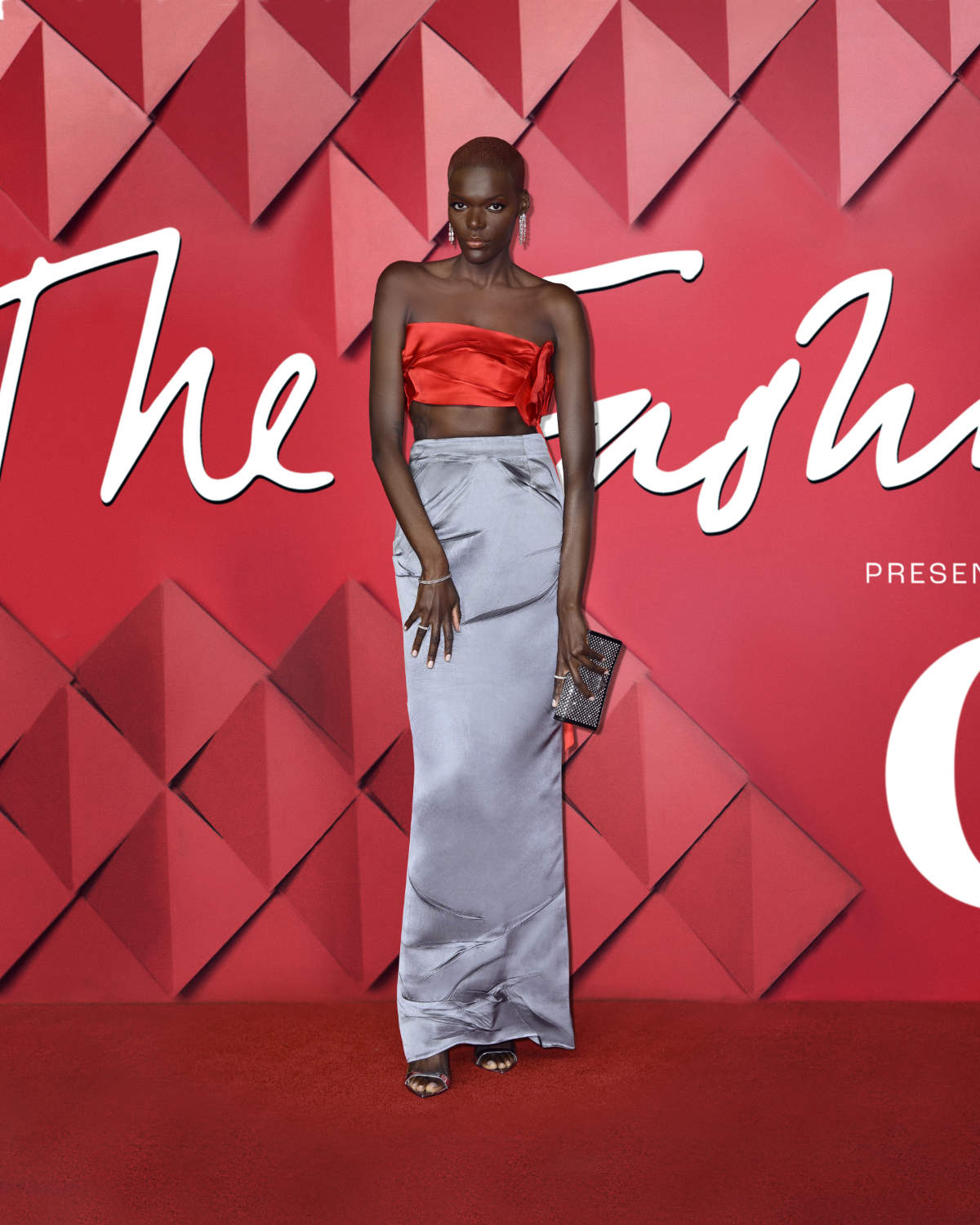 Sinéad Burke wore a black sablé dress with black feather embroidery. All by Prada.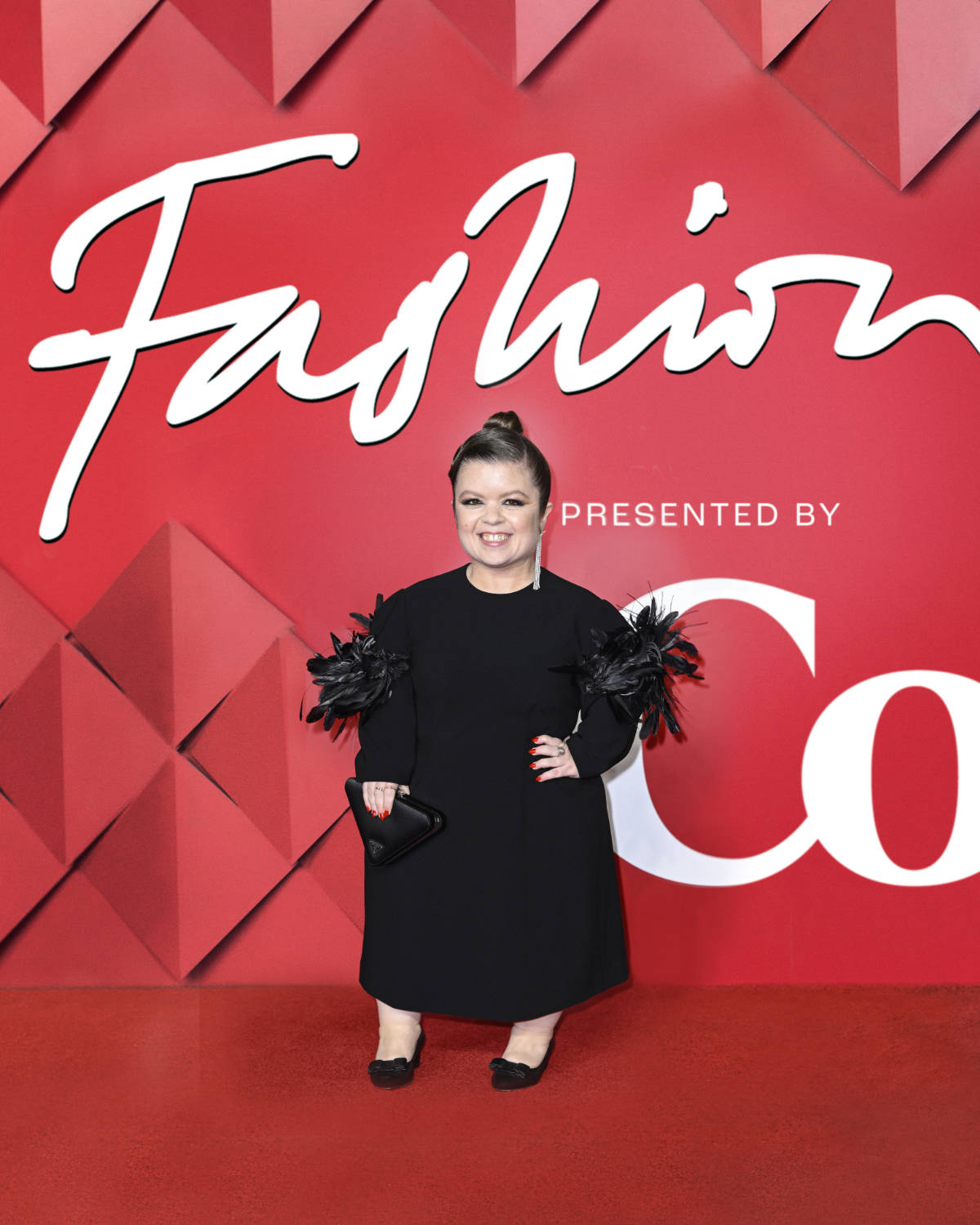 Sydney Chandler wore a crêpe de chine and nylon dress with train and flower appliqués. Black satin pumps and Prada Mini Cleo bag. All by Prada.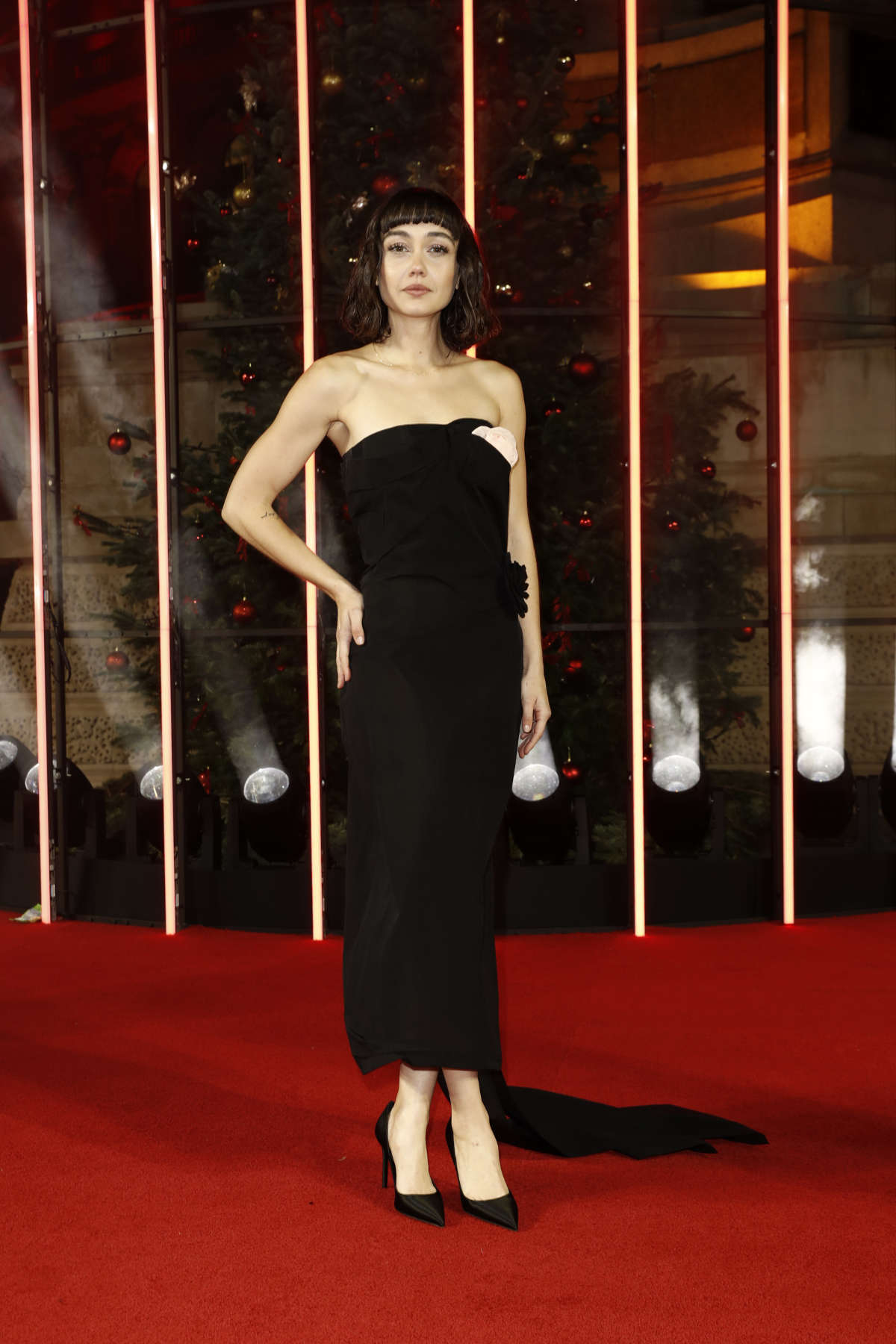 Alexa Chung wore a nylon and lace dress over a black slip dress, paired with black leather pumps and a satin bag with crystals. All by Prada.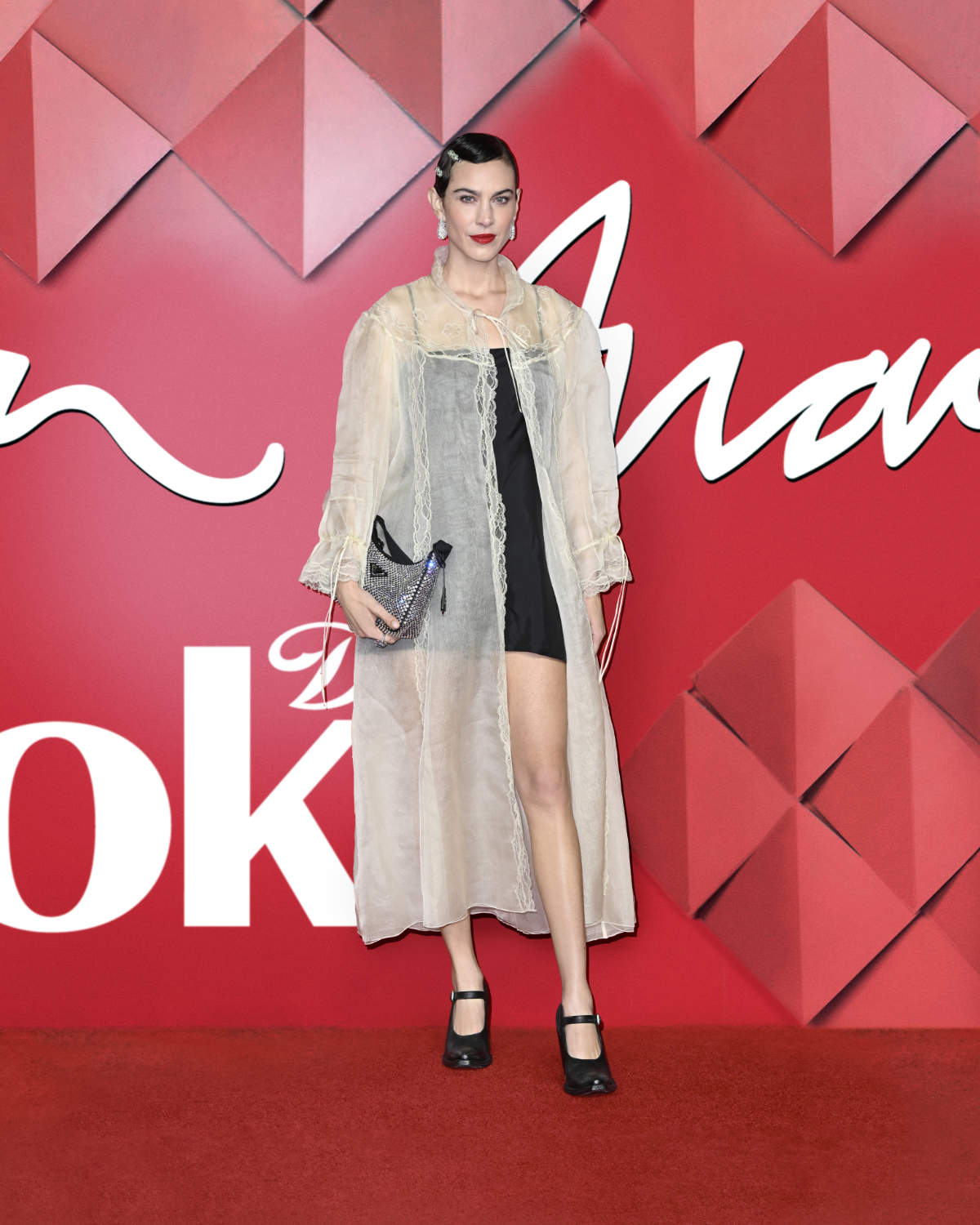 Ama Lou wore a black voile dress embellished with a floral motif sequin embroidery. Brushed leather slingback pumps and brushed leather Re-Edition 1995 mini handbag. All by Prada.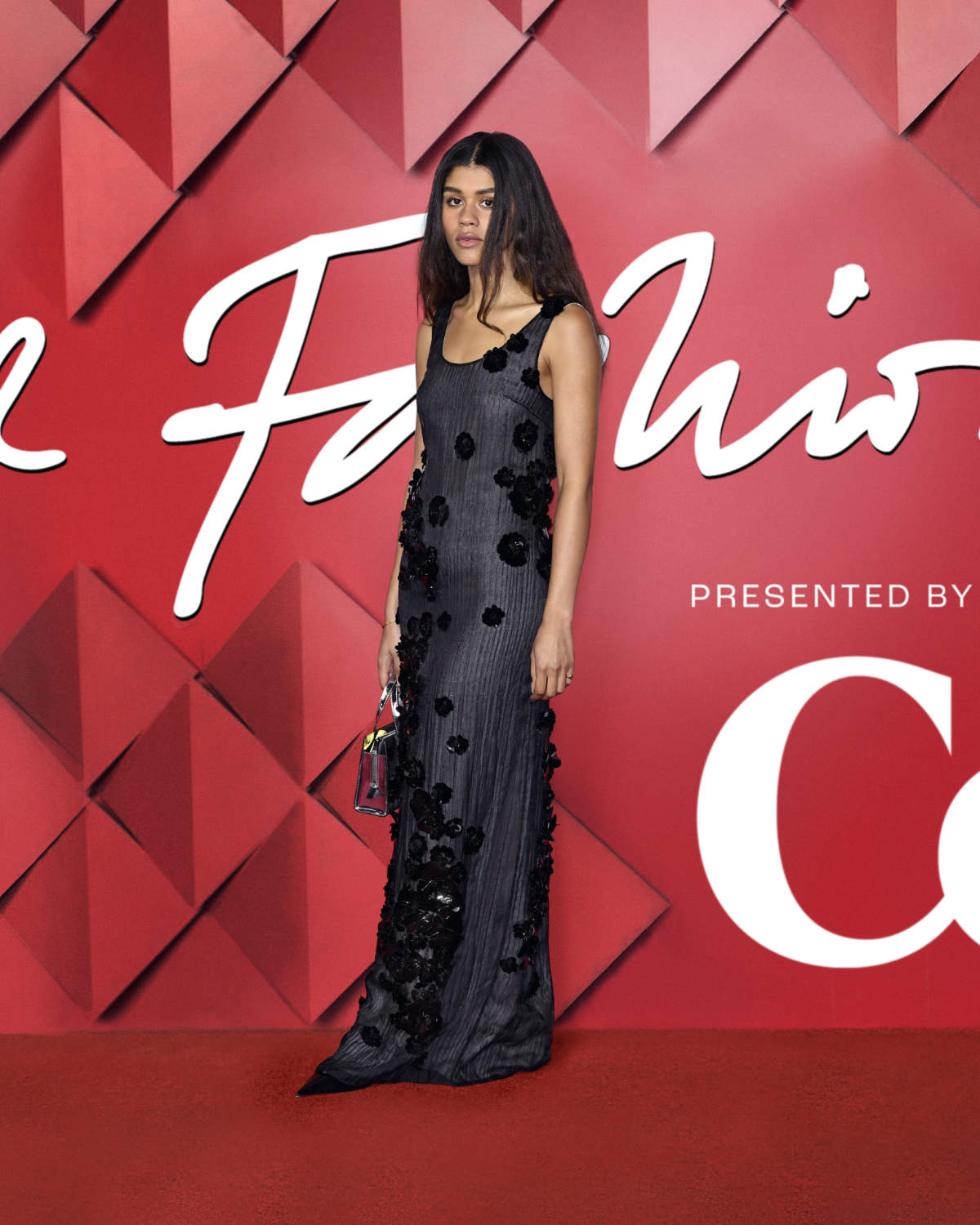 Louis Partridge wore a single-breasted wool coat, a white poplin shirt and a black tie, silk cardigan wool and mohair black pants. Re-Nylon hat and crystal logo zirconia earring. Brushed leather Derby shoes. All by Prada.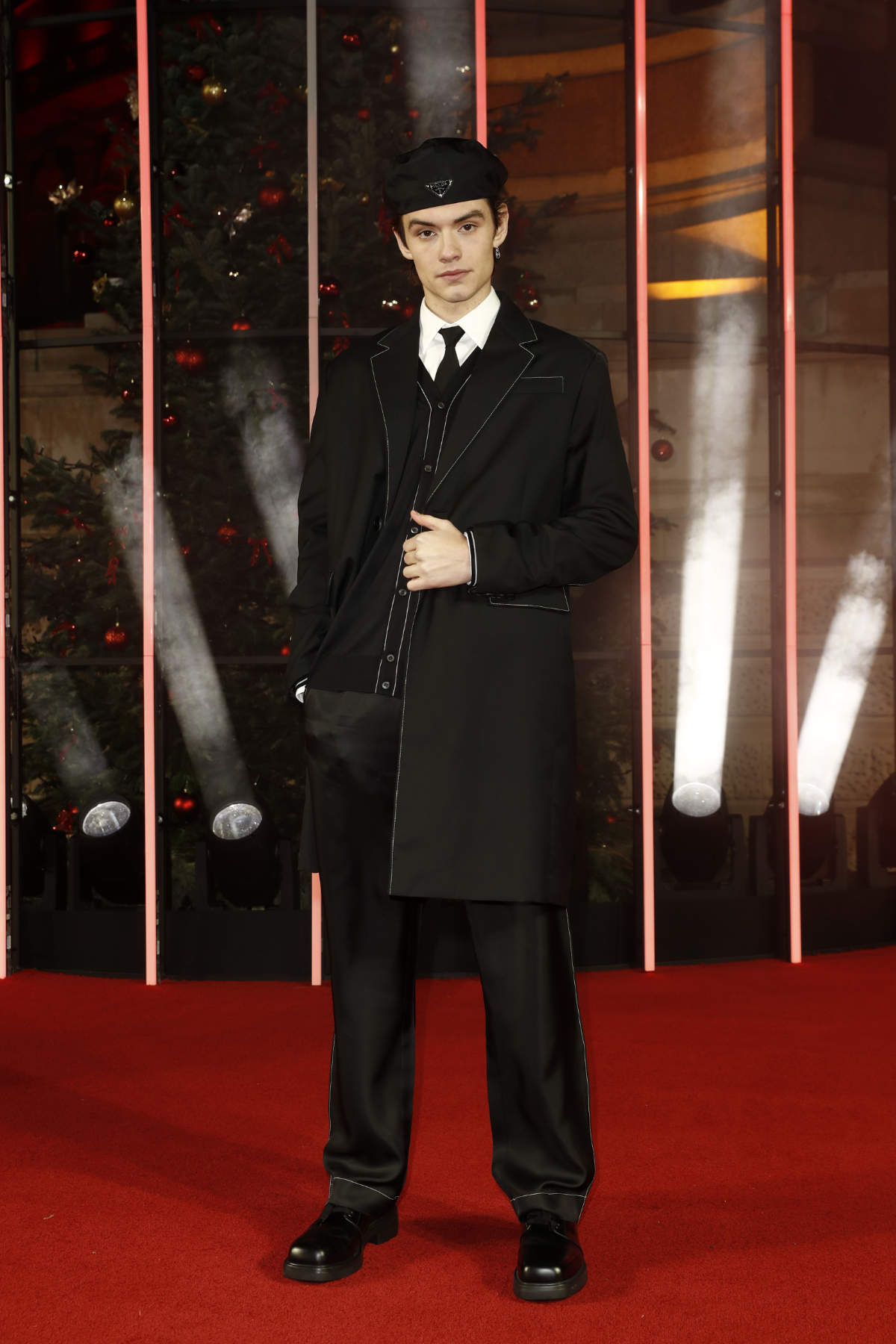 Tom Sturridge wore a light grey panama fabric jacket with superfine wool turtleneck, kid mohair pants and brushed leather boot. All by Prada.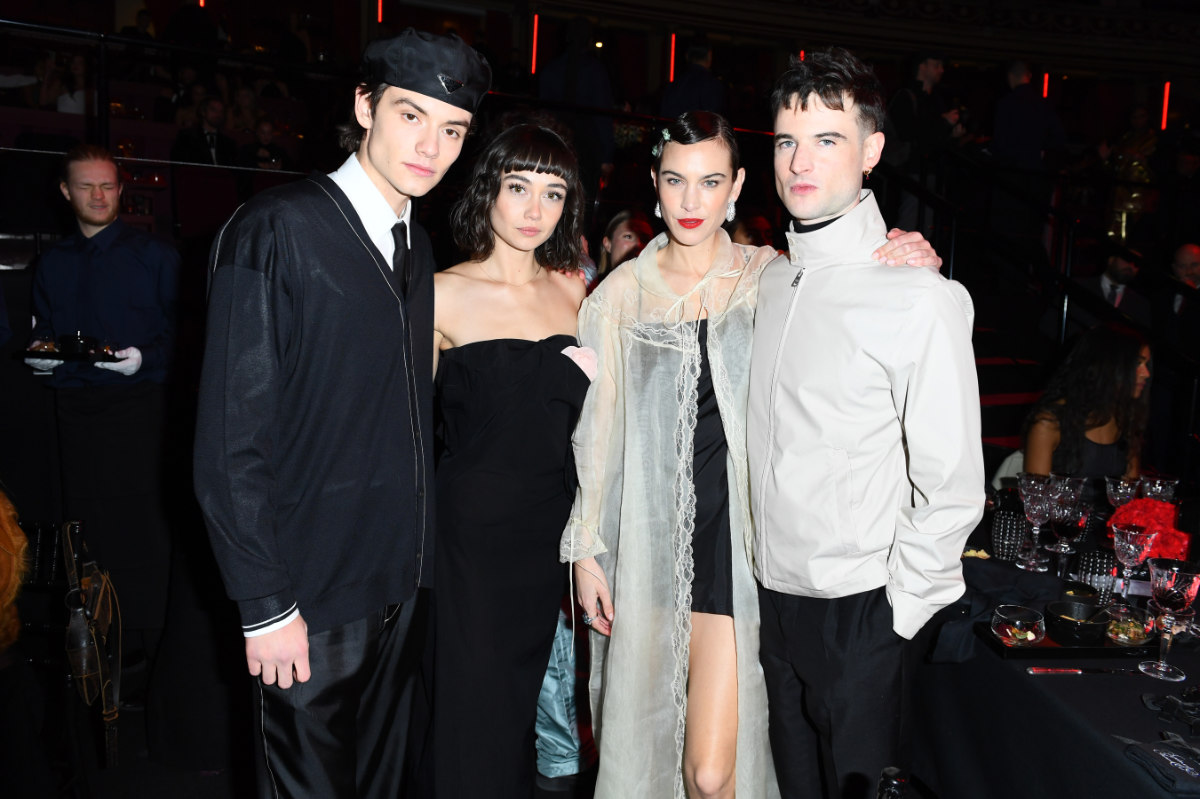 ---