---
Maison Kitsuné Presents Second Part Of Its Spring-Summer 2023 Campaign: Destination Earth
Luxferity, 08.03.2023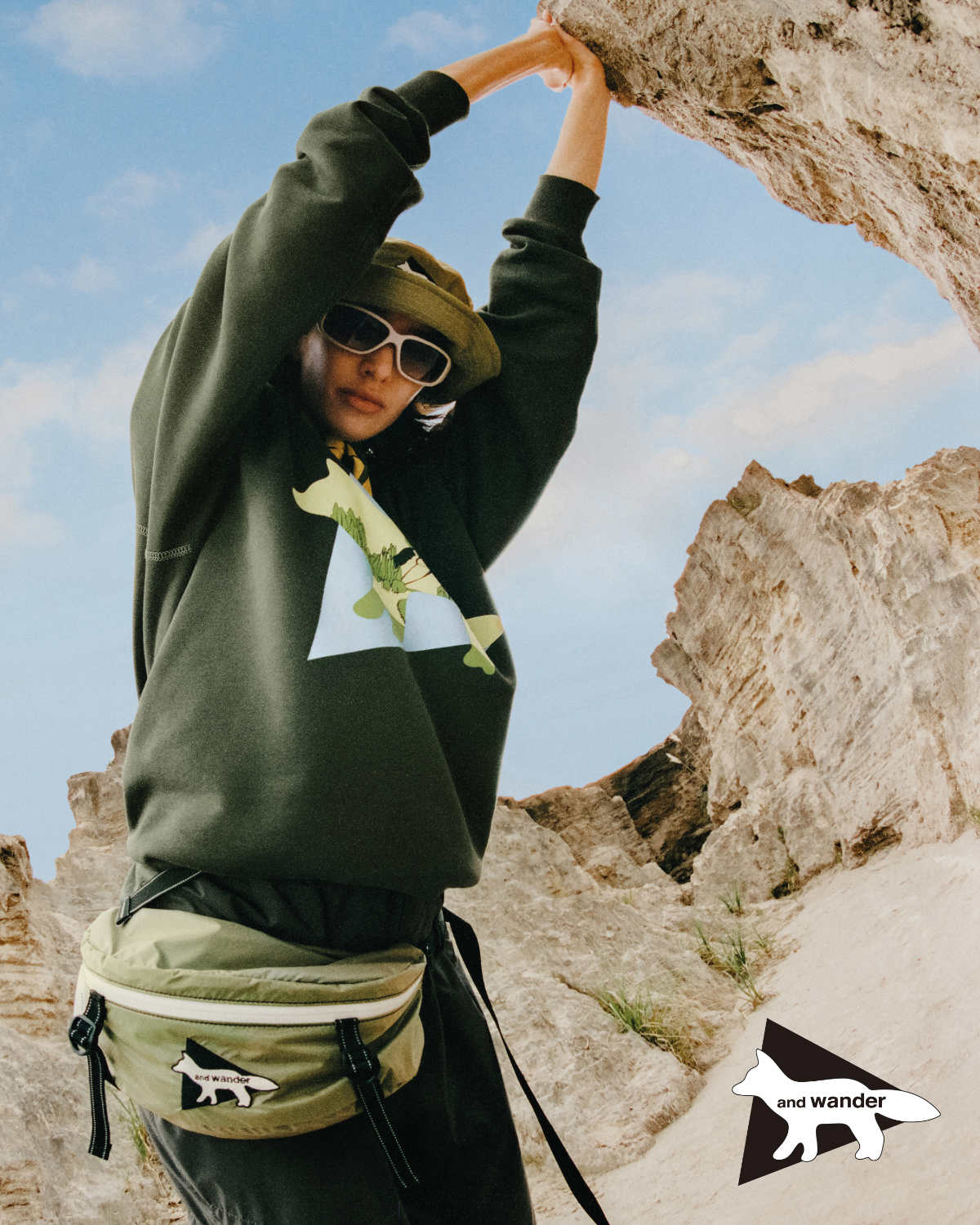 For Spring-Summer 2023, Maison Kitsuné is presenting its campaign in three parts – an immersive adventure through their universe, stopping in three destinations: an otherworldly utopia, a fantastical outdoors, and an imagined cityscape.

From January through June, follow Maison Kitsuné in its exploration of everywhere, liberated from the confines of reality: a world which deserves to be discovered, and which showcases the irreverent ease, optimistic outlook and utilitarian practicality which define the brand.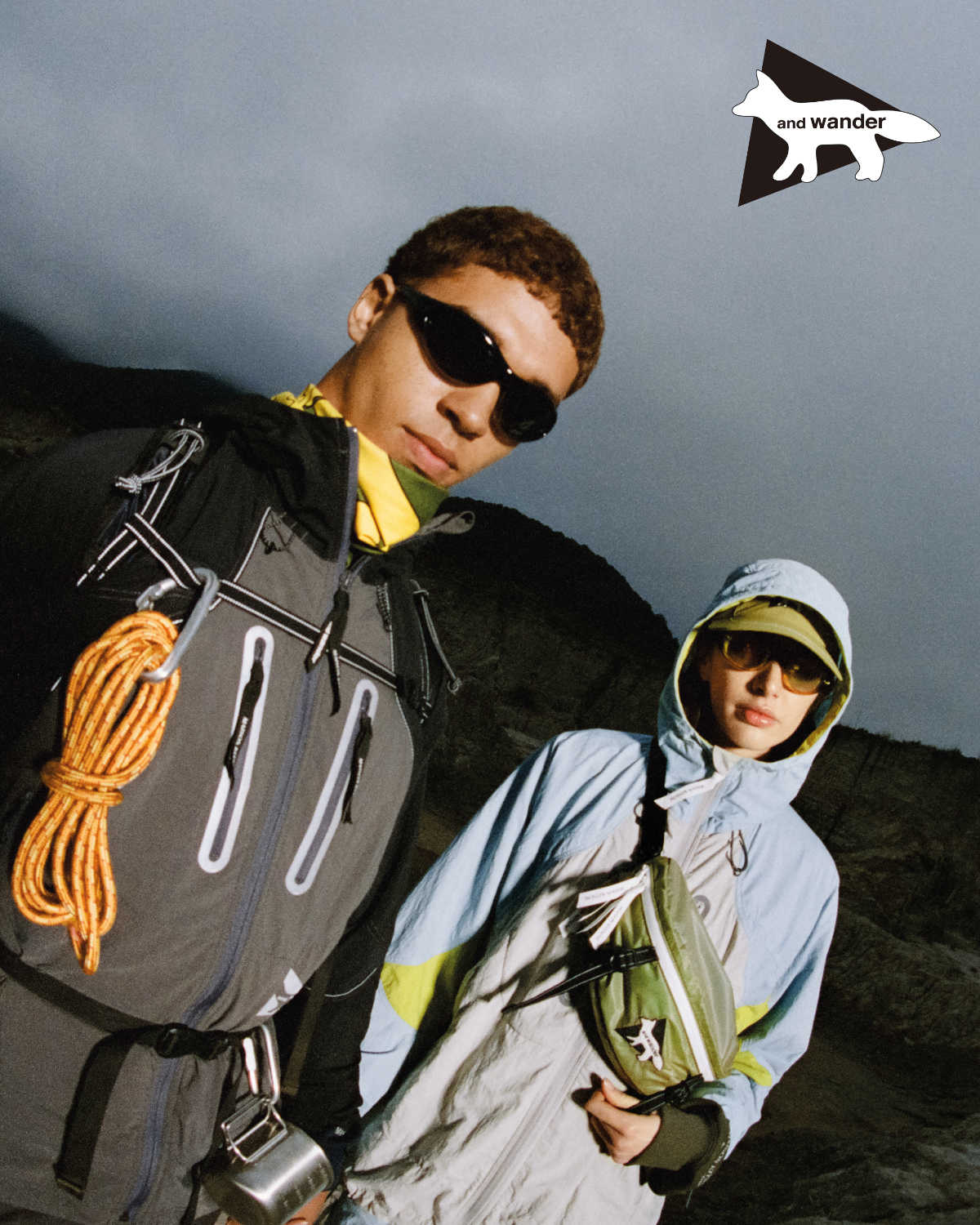 In each space, the collection expresses a different part of its personality from the playful sensibility expressed in a hedonistic utopia, to an adventurous pragmatism suited to a natural vista.
This is a poetic celebration of escapism and exploration, from the country to the city – and the places in between. A brand defined by its consistent curiosity about the world, and its ability to adapt to every environment, Maison Kitsuné finds its home everywhere.

This March, discover the second stop of the Maison Kitsuné journey. Destination: Earth.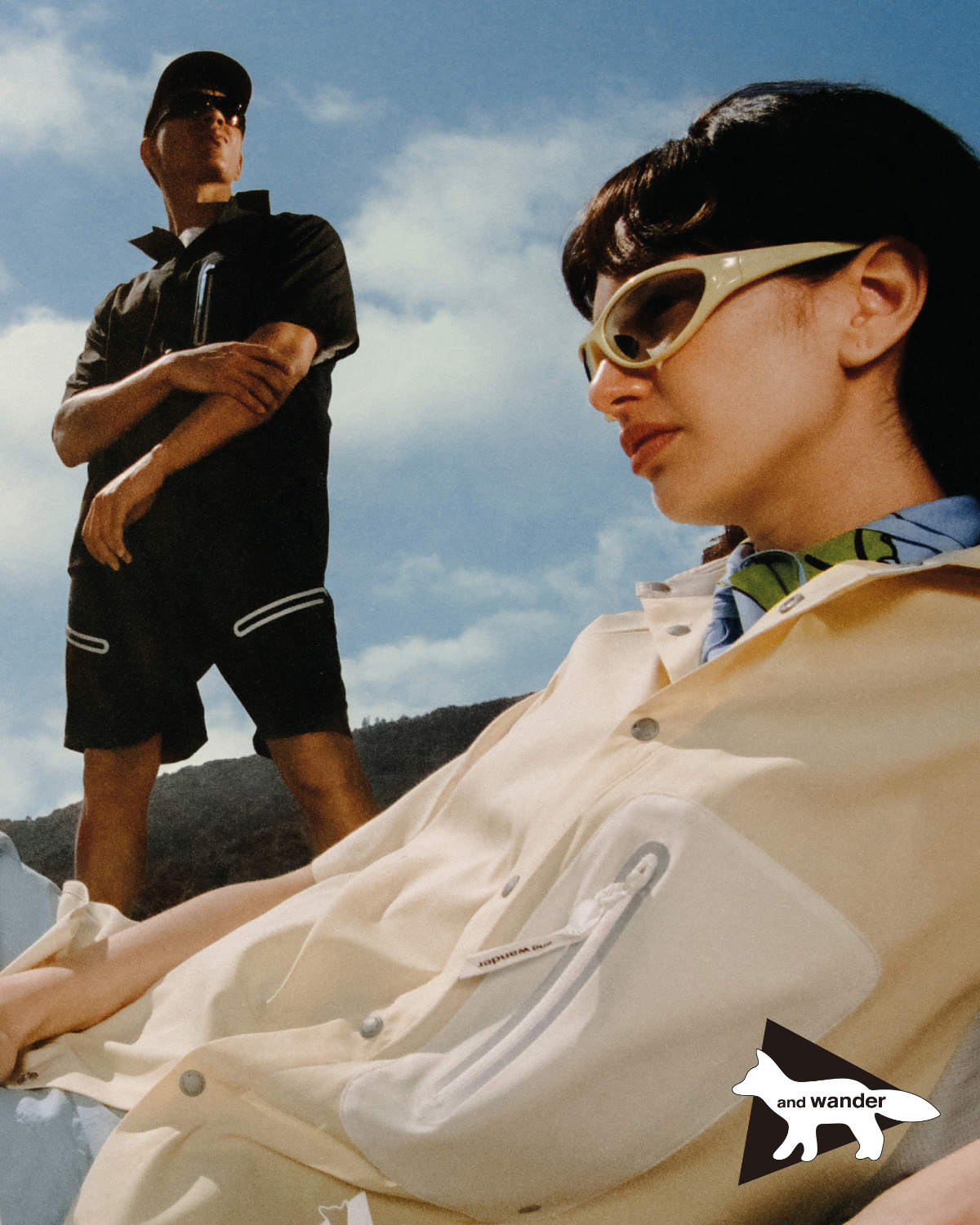 For the second stop on its Spring-Summer 2023 exploration of everywhere, Maison Kitsuné touches down on Earth. Escaping into the wild, the brand embarks on a journey into uncharted terrain to showcase their collaboration with Japanese activewear brand and wander.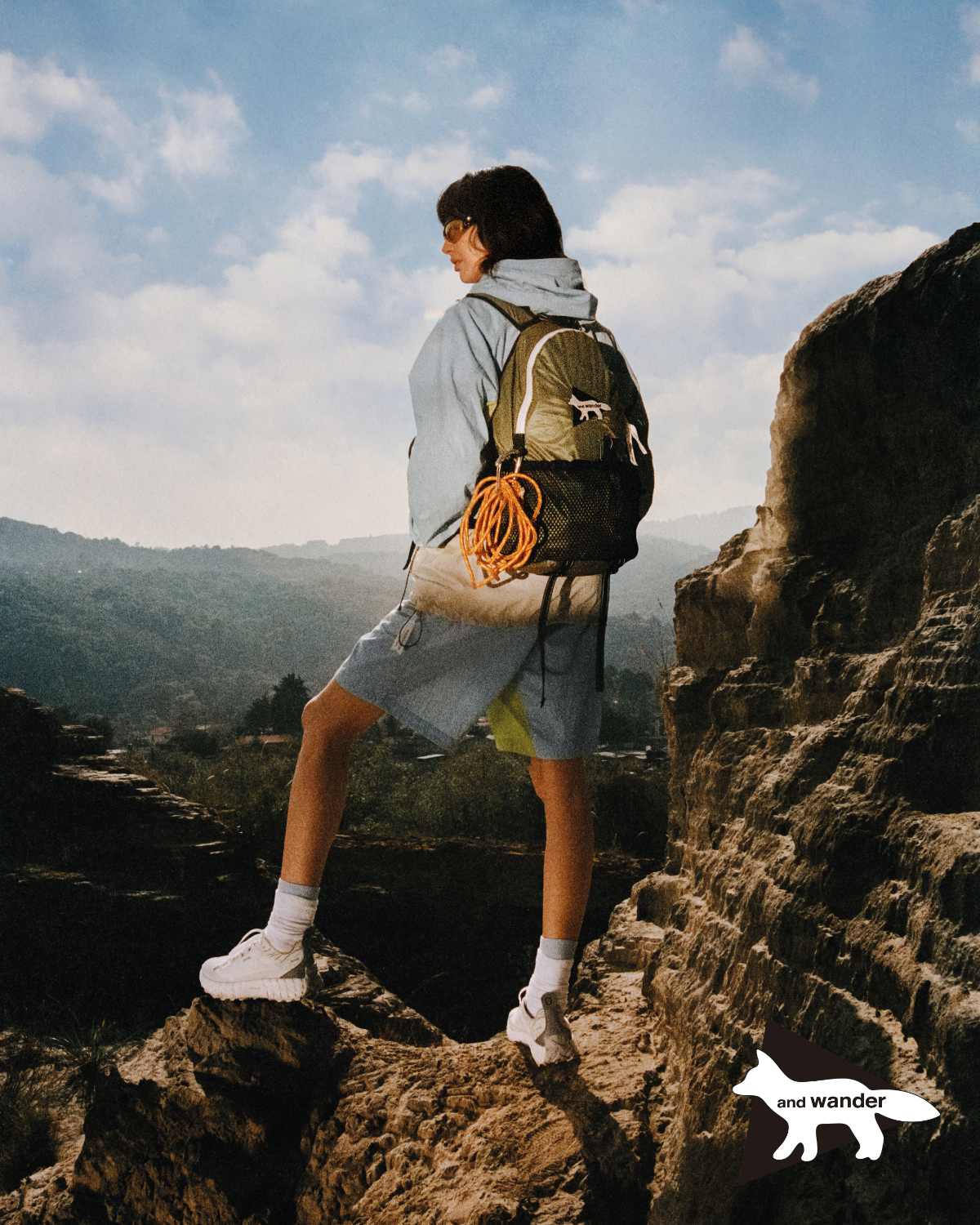 Through snapshots of an intrepid adventure, documented by Remi Ferrante, the campaign presents an escape into a natural landscape: a trek through the mountains, up to its highest peaks and sitting against the picture-perfect backdrops of its panoramas. Here, the world appears at once peaceful and invigorating; silent yet reverberating with energy.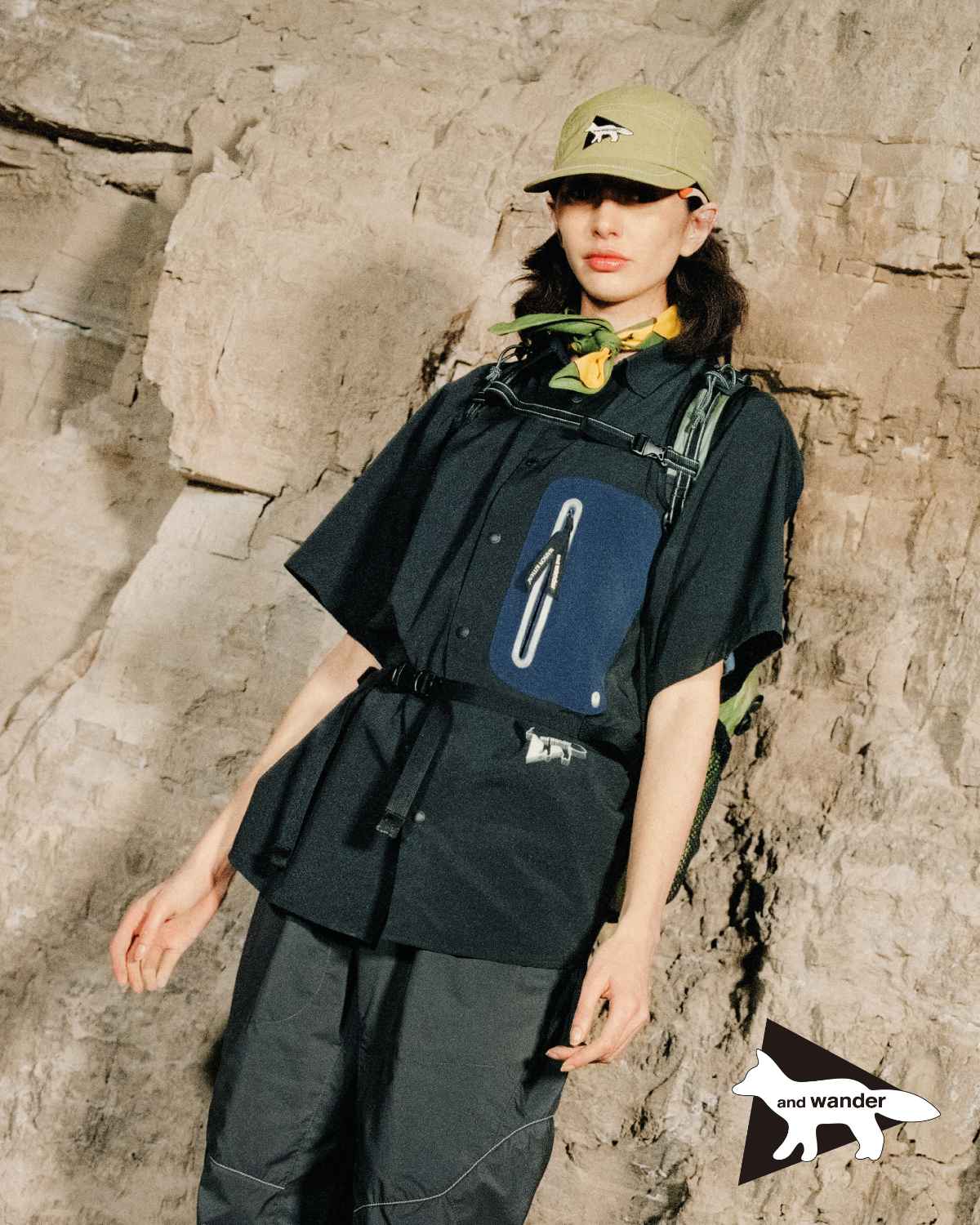 There is a profound practicality to the wardrobe worn – a collaboration between Maison Kitsuné and Japanese activewear brand and wander – which remains imbued with trademark touches of imaginative irreverence. Technical fabrics – reflective, water-repellent nylons and Coolmax jerseys; breathable cottons and moisture-absorbing mesh – present the building blocks for exploration, seen through a lens of liberated ease. A Nalgene water bottle is printed with the collaboration logo - and wander's signature triangle and Maison Kitsuné's iconic Fox; a highly-considered backpack is formed from materials that resist everything from abrasions to water to suit the great outdoors.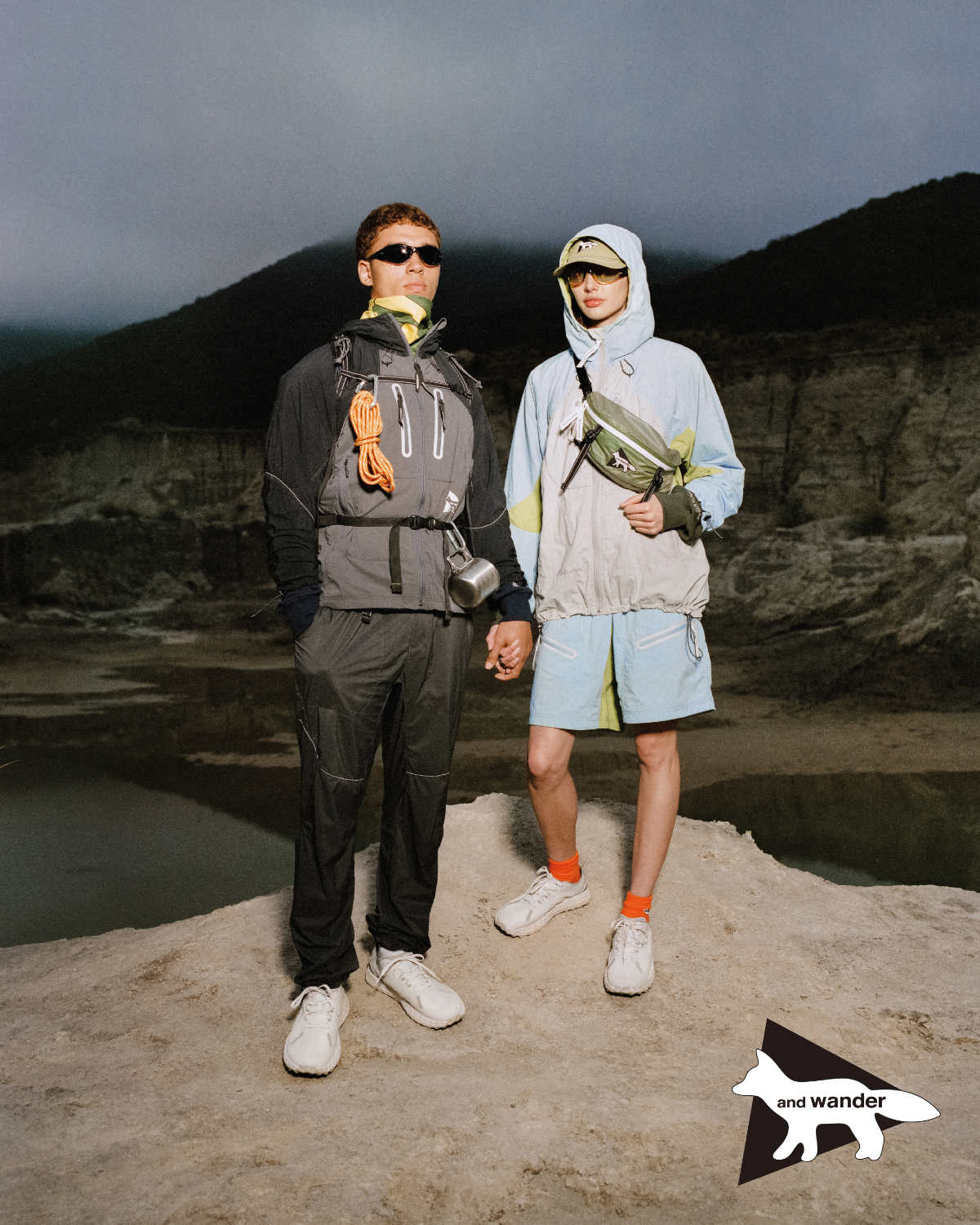 These utilitarian foundations are united with a spirit of effortlessness: a palette of earthen tones injected with graphic blacks and grays draws upon both the mountains and the city; silhouettes are sporty and versatile; prints playful.
Here, in this wilderness, a world away from the confines of modern living, a new freedom is found.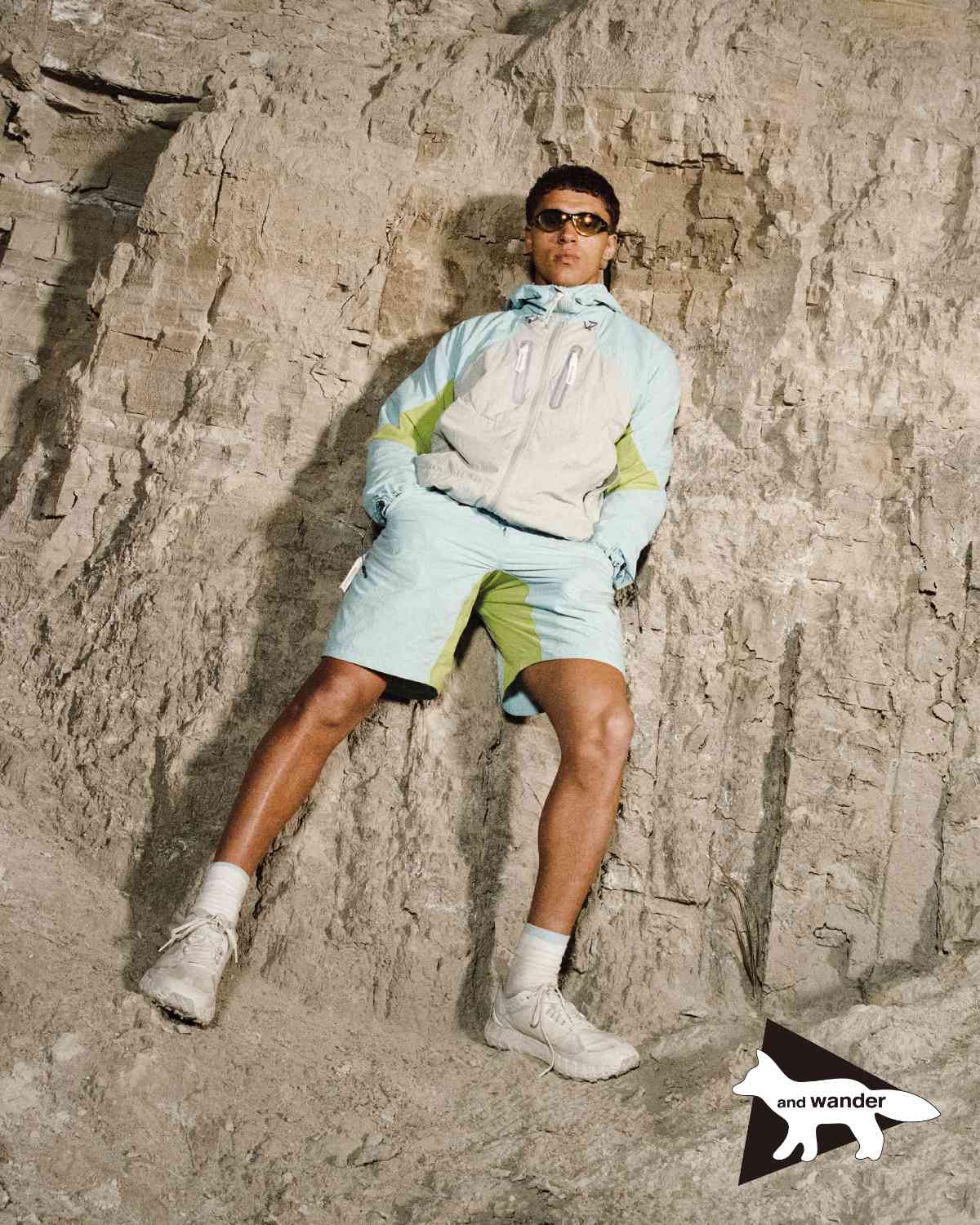 Exclusive pre-launch on March 4th in Paris and Tokyo at Maison Kitsuné Filles du Calvaire and Maison Kitsuné Daikanyama boutiques.
Global launch on March 8th online at maisonkitsune.com and andwander.com, as well as in-store at Maison Kitsuné and and wander boutiques worldwide.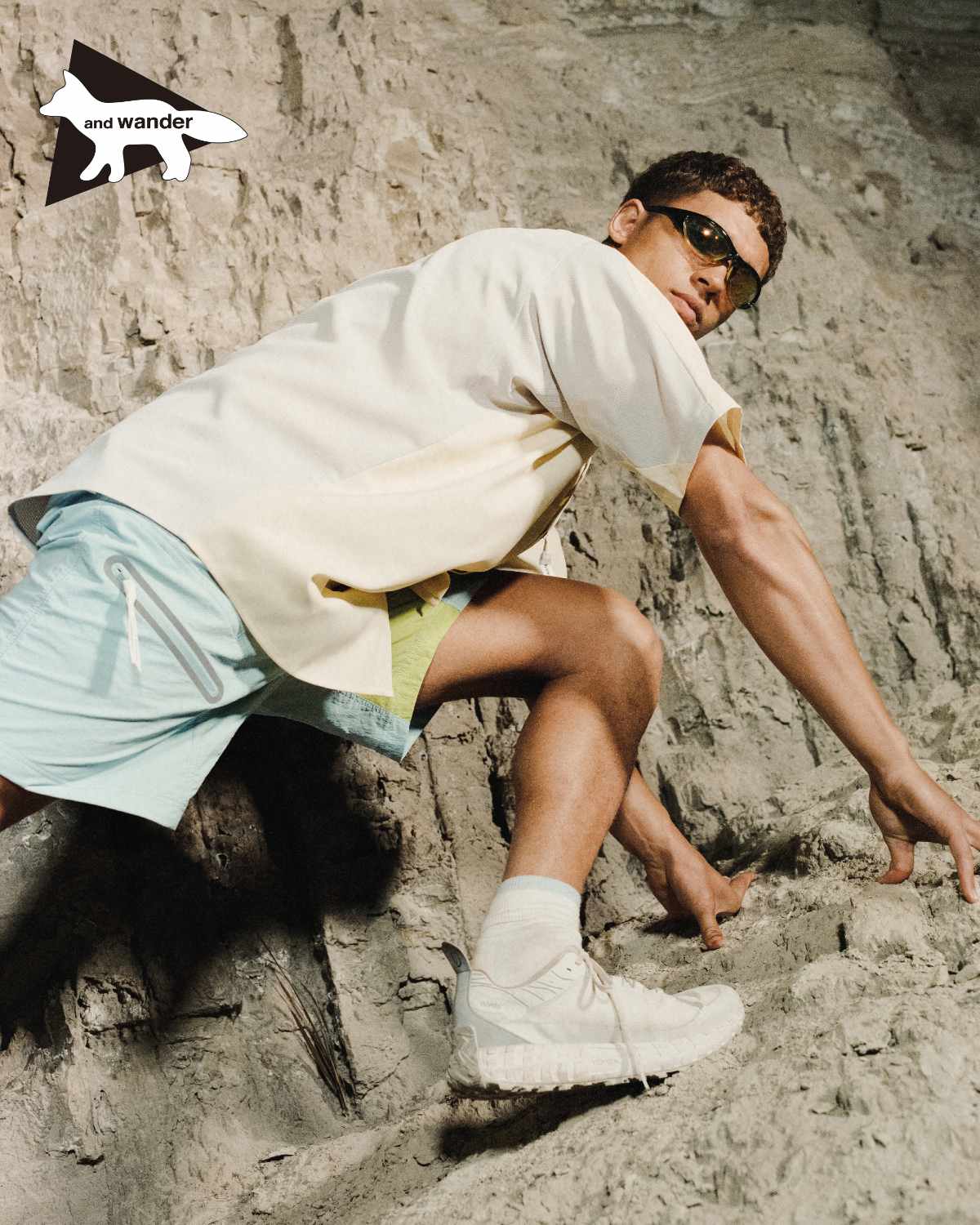 Stay tuned to discover the third destination of the Maison Kitsuné journey in April 2023.
---