---
Maison Kitsuné Presents The First Part Of Its New Spring-Summer 2023 Campaign: Destination Elsewhere
Luxferity, 11.01.2023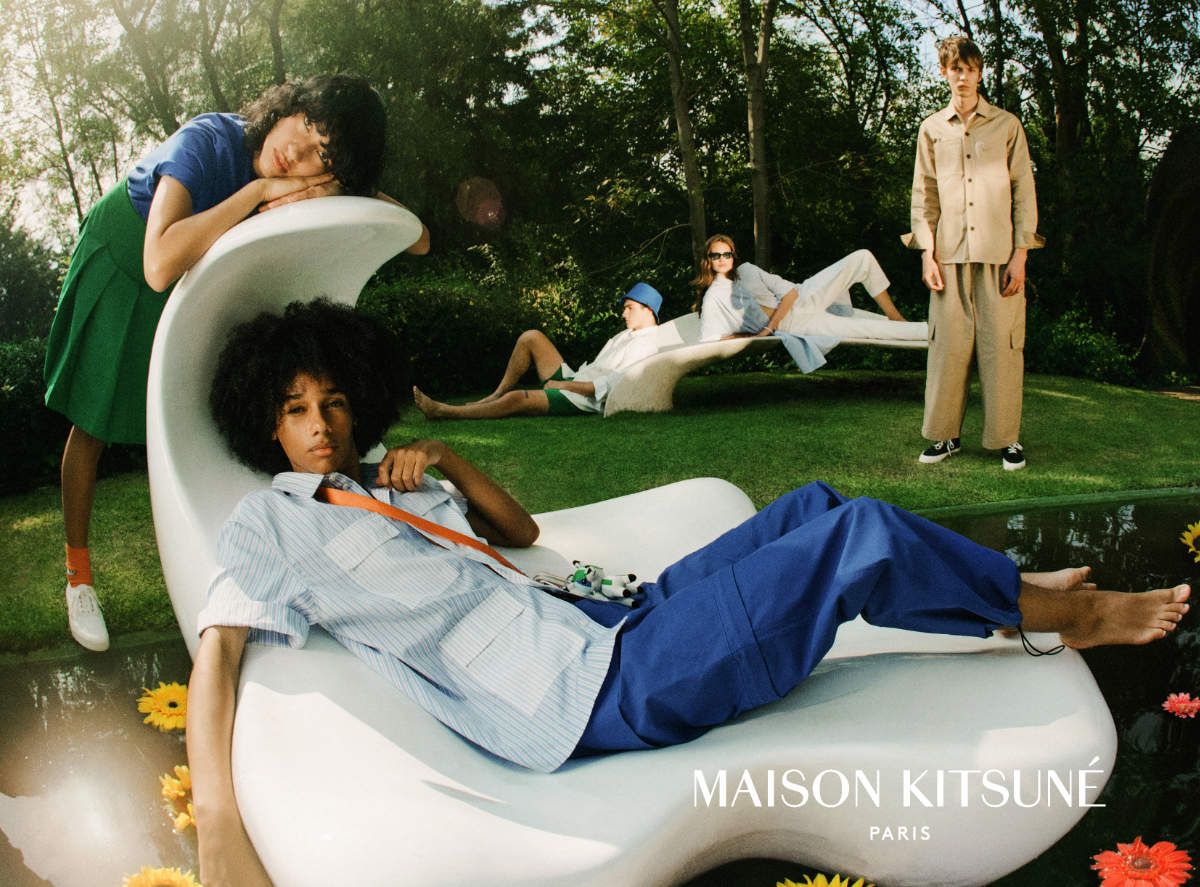 Maison Kitsuné's First Part Of Its New Spring-Summer 2023 Campaign: Destination Elsewhere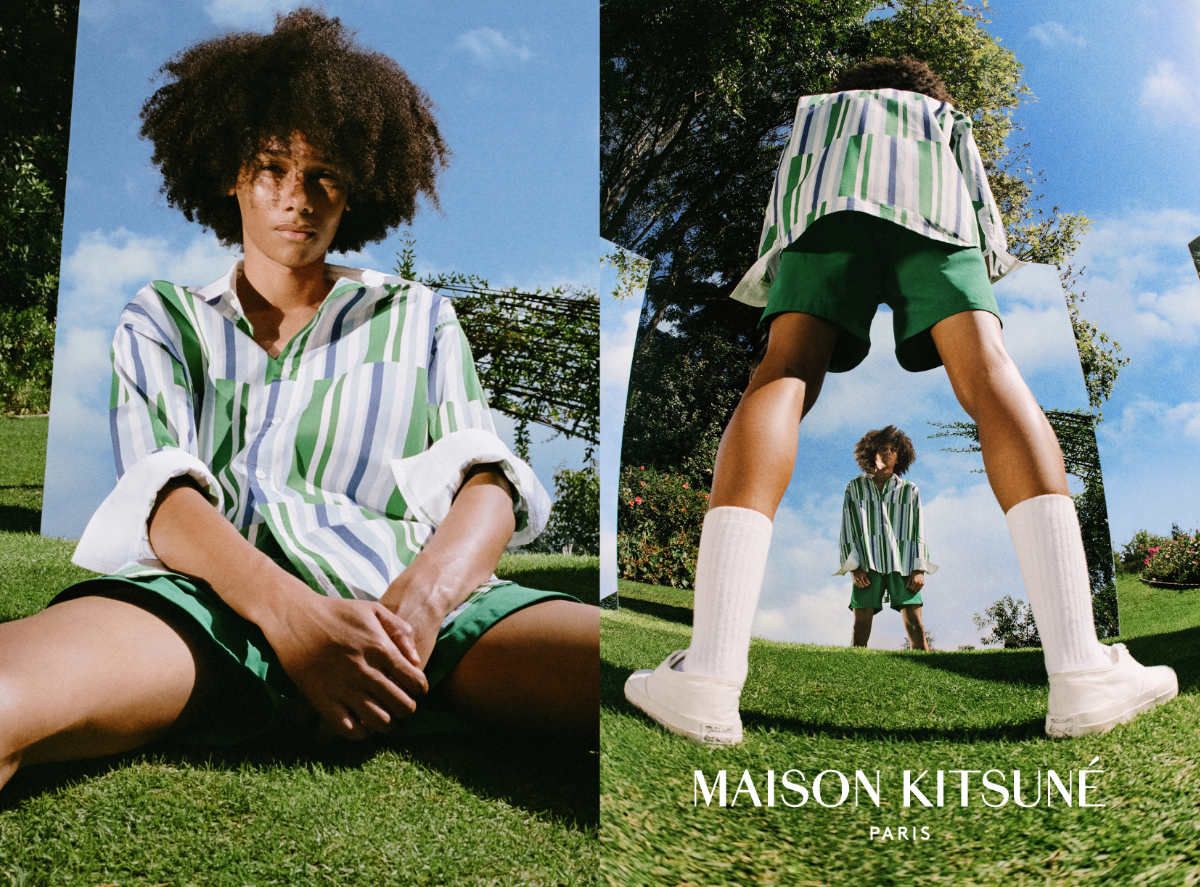 Maison Kitsuné's First Part Of Its New Spring-Summer 2023 Campaign: Destination Elsewhere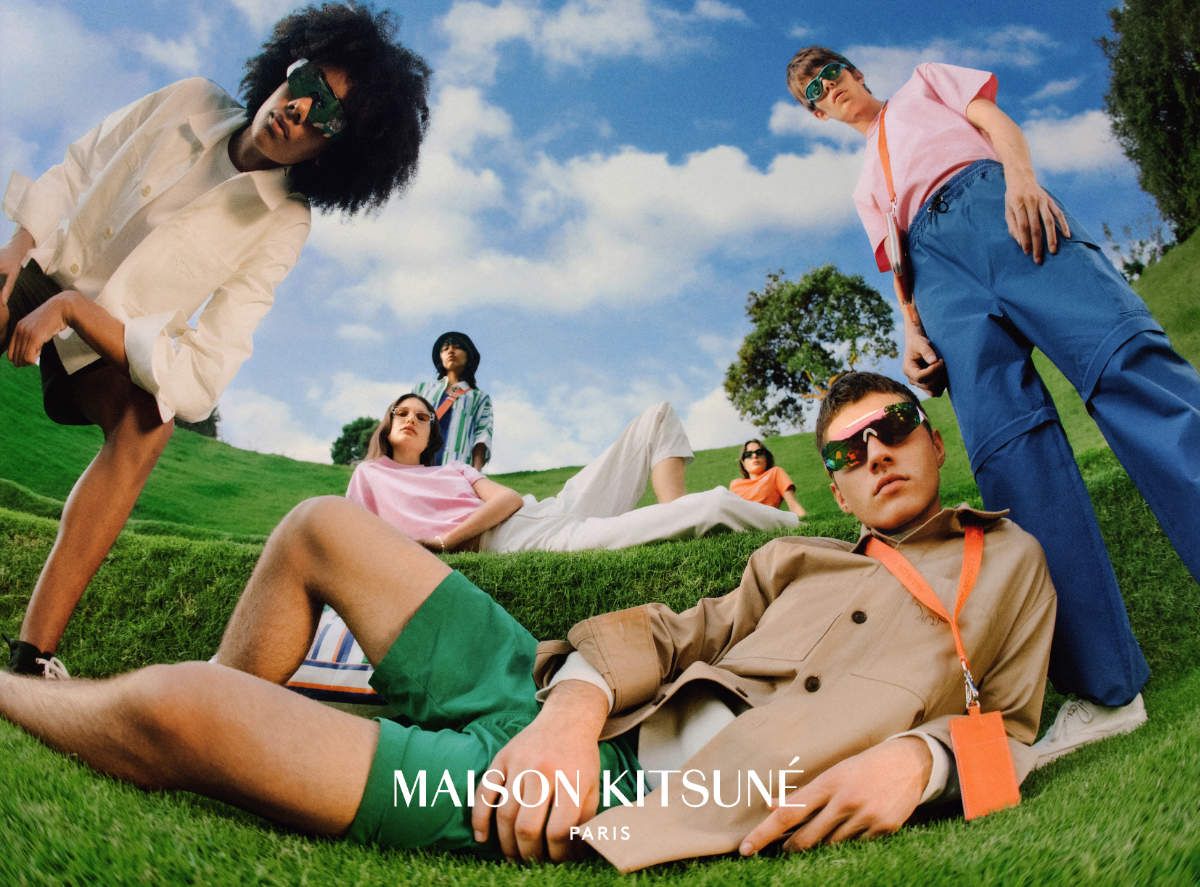 Maison Kitsuné's First Part Of Its New Spring-Summer 2023 Campaign: Destination Elsewhere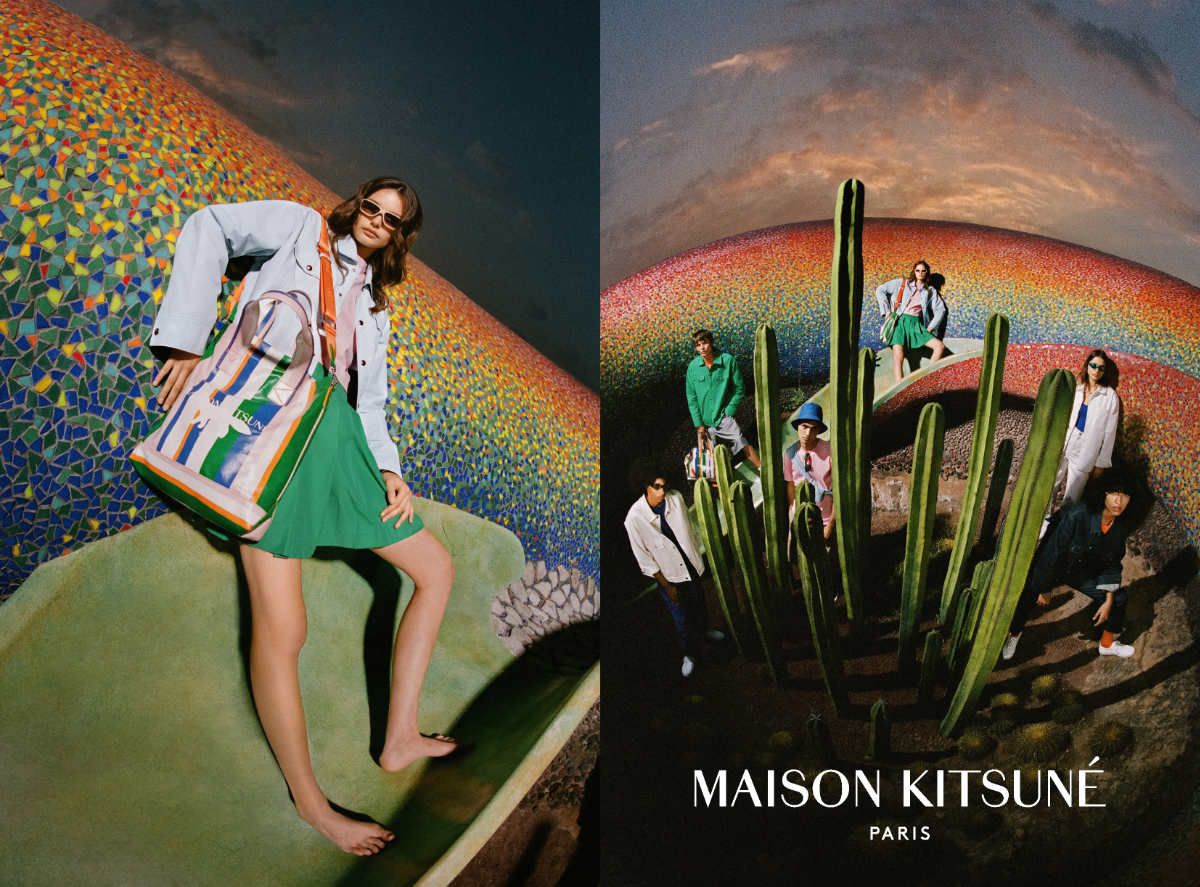 Maison Kitsuné's First Part Of Its New Spring-Summer 2023 Campaign: Destination Elsewhere
For Spring-Summer 2023, Maison Kitsuné will present a campaign in three parts – an immersive adventure through their universe, stopping in three destinations: an otherworldly utopia, a fantastical outdoors, and an imagined cityscape.

From January through June, follow Maison Kitsuné in its exploration of everywhere, liberated from the confines of reality: a world which deserves to be discovered, and which showcases the irreverent ease, optimistic outlook and utilitarian practicality which define the brand.
In each space, the collection expresses a different part of its personality from the playful sensibility expressed in a hedonistic utopia, to an adventurous pragmatism suited to a natural vista.
This is a poetic celebration of escapism and exploration, from the country to the city – and the places in between. A brand defined by its consistent curiosity about the world, and its ability to adapt to every environment, Maison Kitsuné finds its home everywhere.
This January, discover the first part of the Maison Kitsuné journey.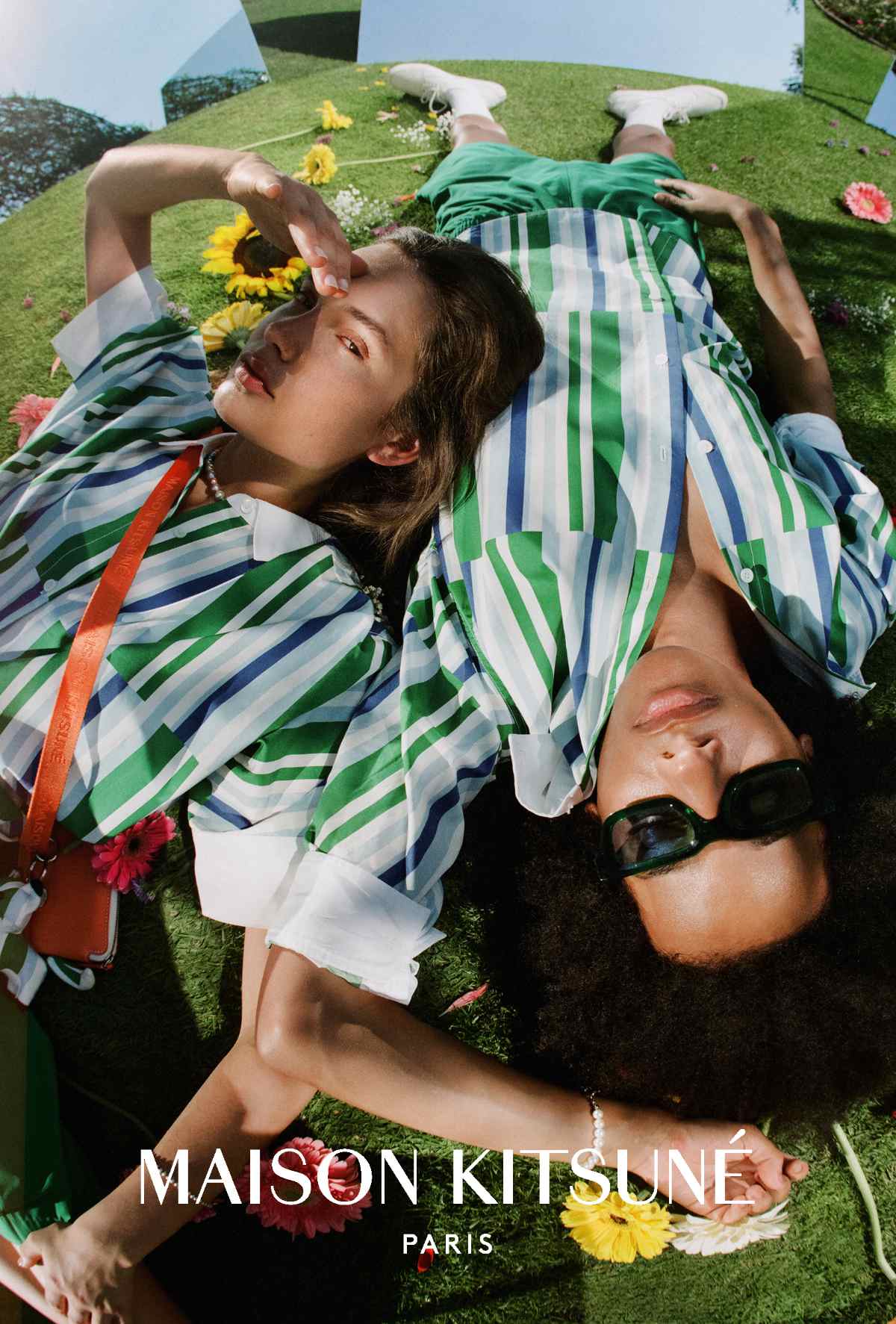 Destination: Elsewhere
A trip into a hedonistic utopia; a window into another world. For Spring-Summer 2023, Maison Kitsuné showcases the first destination in their exploration of everywhere.
Together, a group of friends embark on the discovery of an uncharted realm. Amidst the organic shapes and warped perspectives of this newfound paradise, immersed in the suspended reality of an otherworldly dreamscape, they are dressed in designs which adapt to and mirror their liberated ease. Here, they find fantastical freedom.
The collection's blocks of colour, bold prints and clean cuts appear spotlit by their surrealist surrounds. Elevated fabrics interspersed with technical materials play with practicality. French shirting cut with Japanese kimono sleeves reflect a global disposition. Padded pieces and relaxed fits emphasise the effortless ease of a halcyon paradise; glimpses of foxes imbue the images with the brand's trademark irreverence. Traditions twisted, pieces mixed and matched, imagination and self-expression is key. Together, the group appears as a tribe of individuals, but with kindred spirits.
Photographed by Remi Ferrante, this is Maison Kitsuné in Wonderland: a world – and a wardrobe – ready for an enchanted rave.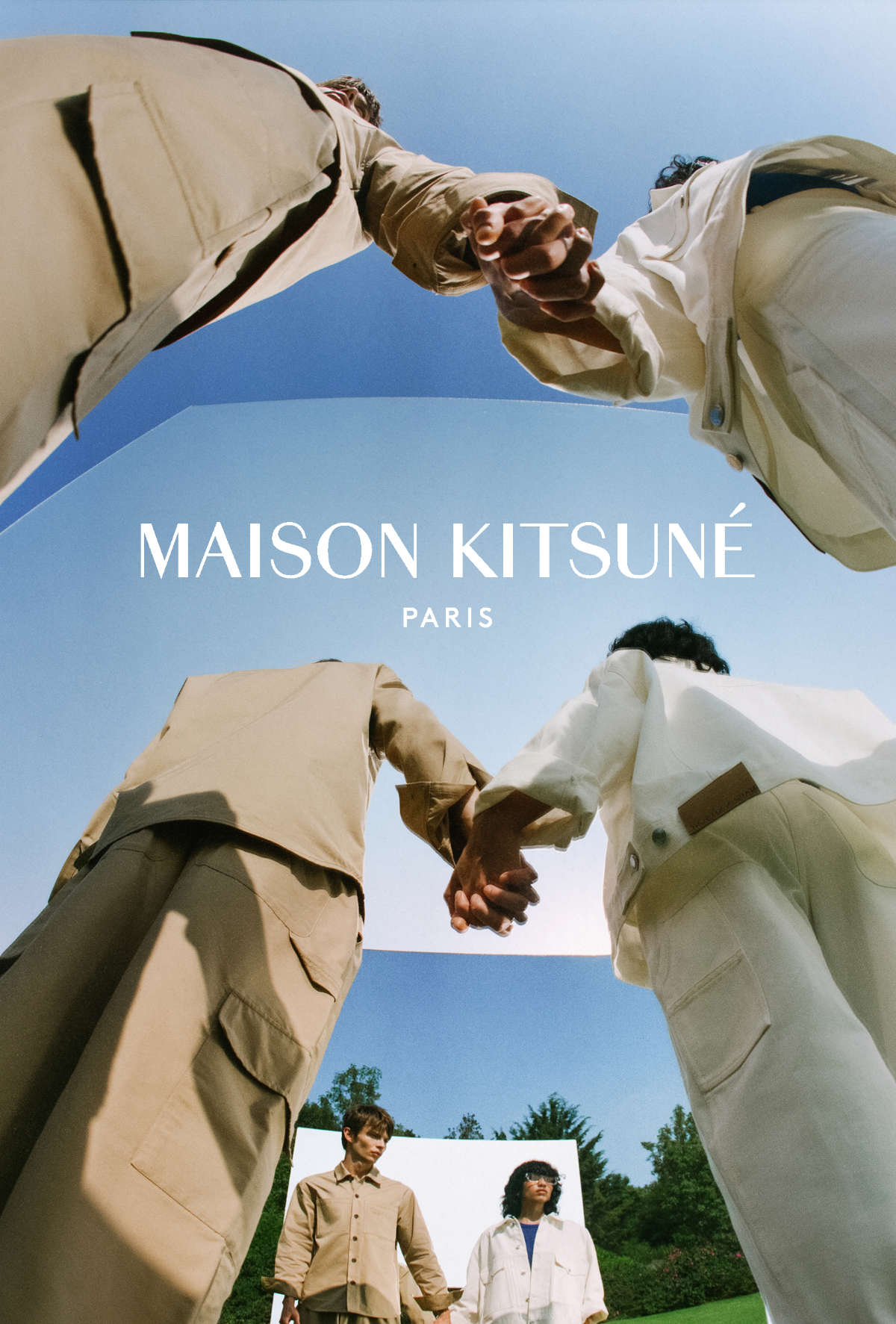 The collection will be available online at maisonkitsune.com, at Maison Kitsuné boutiques as well as selected retailers from January 18th.
Stay tuned to discover the second destination of the Maison Kitsuné journey in March 2023.
---