ADEAM Presents Its New Pre-Fall 2023 Collection
Luxferity, 13.12.2022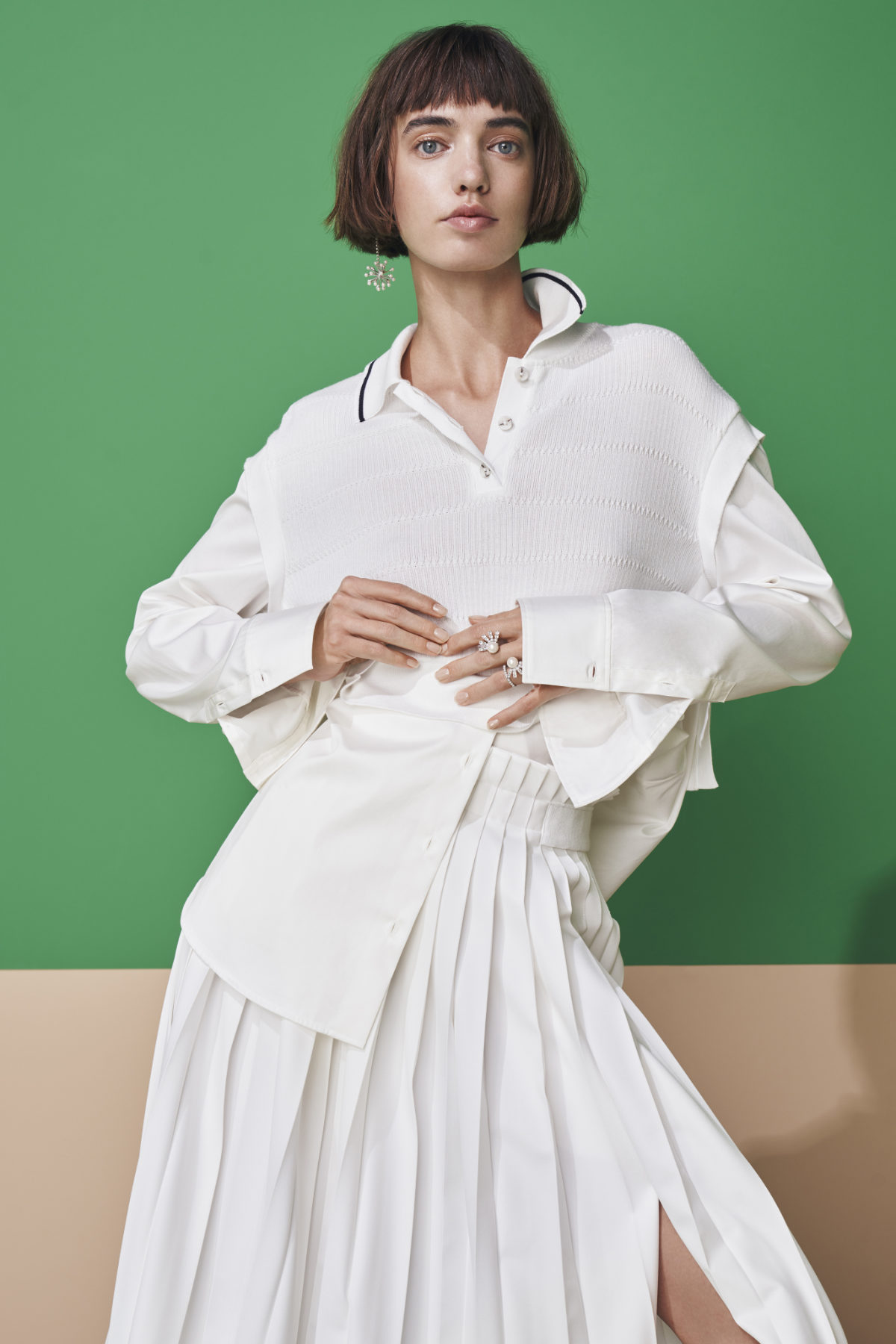 The past year has been an eventful and celebratory one for ADEAM. Following a two-year hiatus from shows due to the pandemic, we held our tenth-anniversary show in New York City, opened a pop-up store on the Upper East Side, and collaborated with Carolyn Murphy. While there's no denying designer Hanako Maeda is thrilled to be back stateside, like most of her collections, the inspiration for Pre-Fall 2023 begins in Japan, specifically Kawaguchiko, where she spent many a summer with her family. One of the five lakes located at the foot of Mount Fuji, people from all over Japan flock to Kawaguchiko to spend their summers at family resorts, engaging in outdoor activities like hiking, swimming, tennis, and golf.

What stands out in Maeda's memory is the preppy outfits worn by fellow vacationers, a look she later reencountered in a slightly different incarnation when she moved to New York for school. While the collection's starting point may be prep, Maeda refracts the archetypes of the aesthetic through the prism of contemporary Japanese fashion, where vintage American styles are having a moment. In the streets of Tokyo, 90s prep has been reanimated, albeit three sizes larger for a looser, more relaxed fit.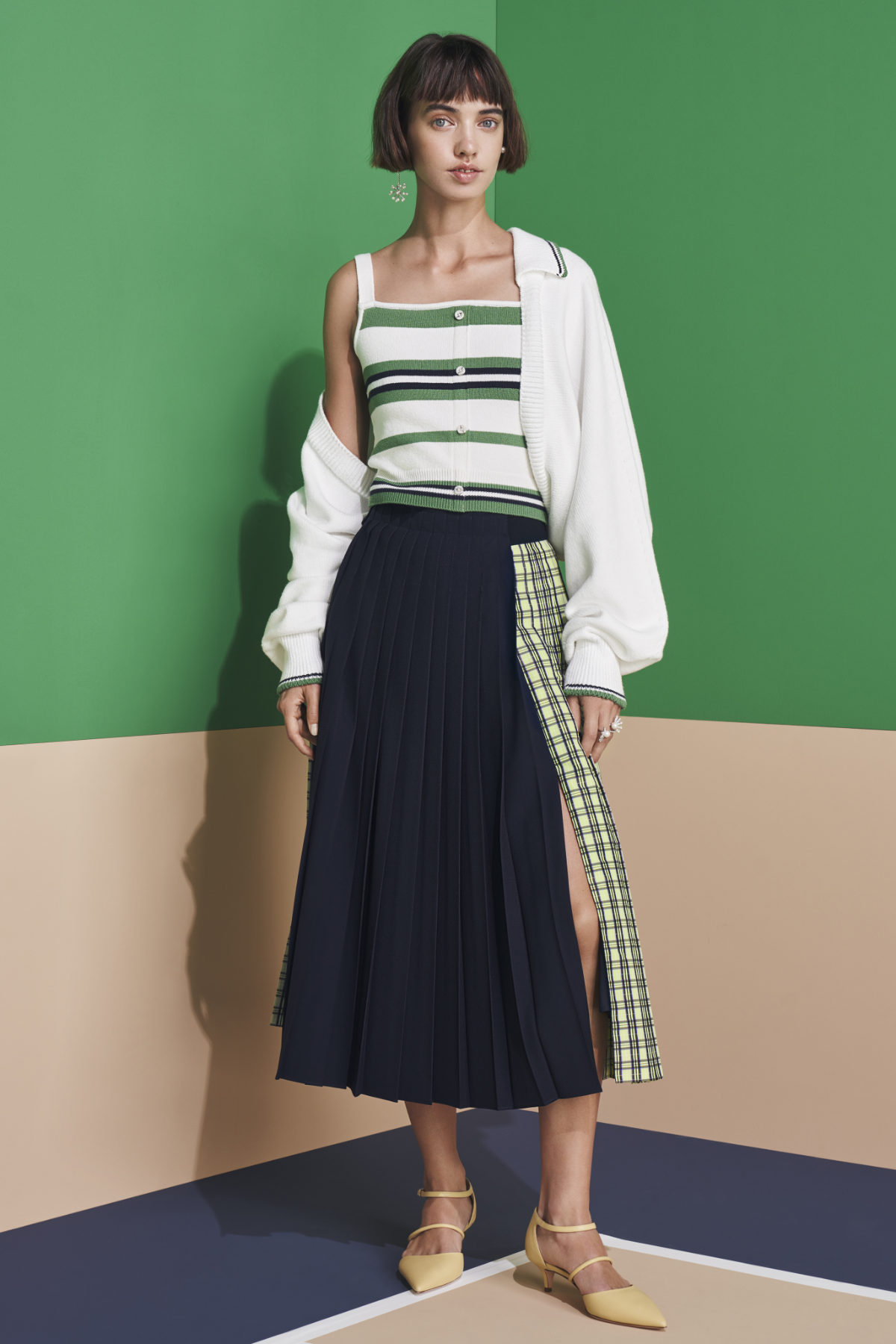 One of ADEAM's signatures is tinkering with silhouettes—often protracting them beyond the garment's "standard" shape. The Wimbledon Knit Top featured in white in the first look is a prime illustration of this collection's aesthetic philosophy. The oversized mock-layered top combines a striped polo with a cotton poplin button-up shirt and is styled with a maxi skirt with a high slit. The effect is a defamiliarization of the country club look to create a carefree elegance at home on a Kawaguchiko golf course as it is in the streets of Aoyama.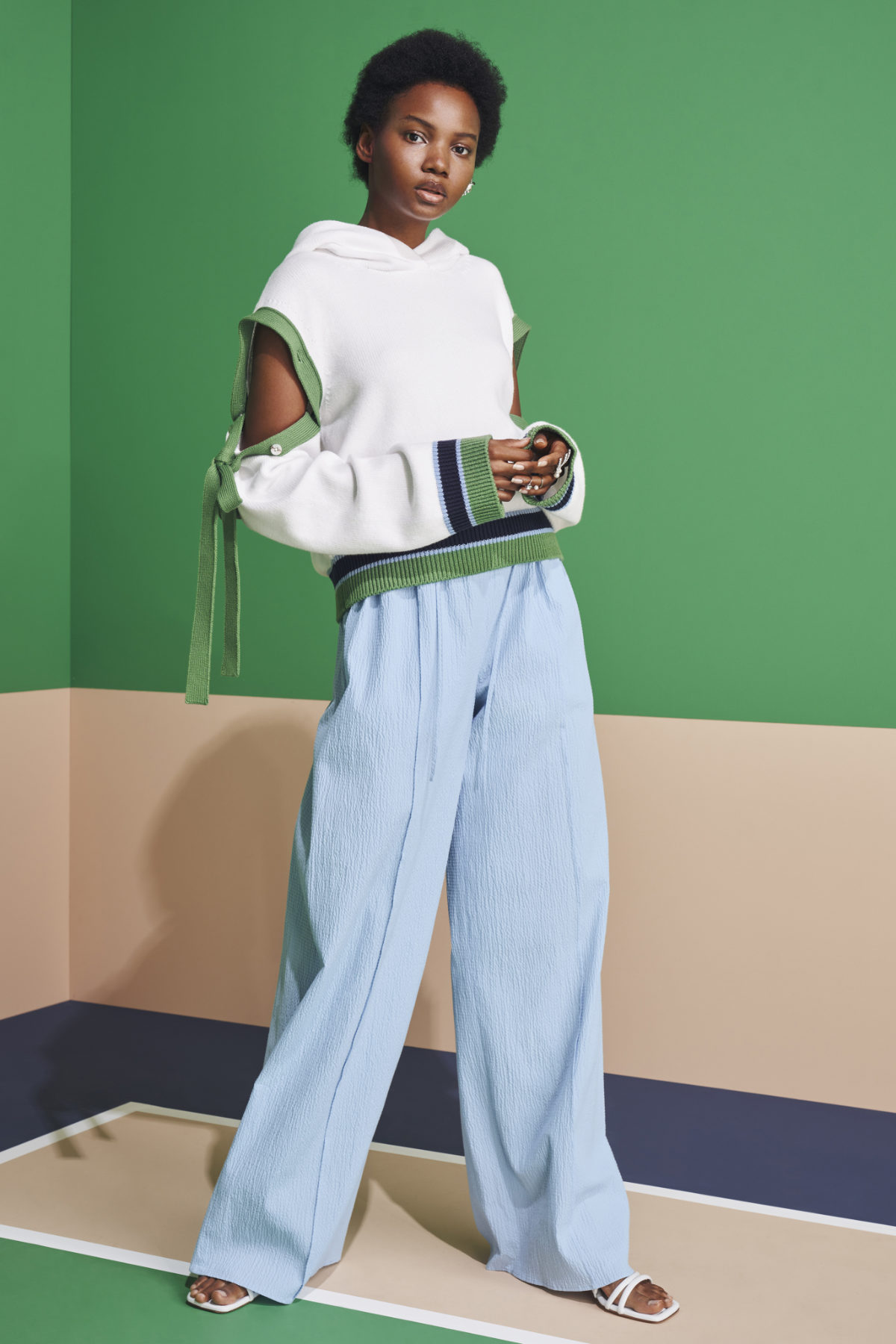 This collection remains true to ADEAM's core tenets of versatility and convertibility. A sensuous bias-cut dress is made sportif when paired with the plaid Tennis Club Jacket, which can morph into a vest by removing the sleeves. The same plaid appears in a hooded mini-dress, Trompe-l'oeil layered shirt, maxi skirt, and slacks, taking the wearer from courtside to office. Varsity stripes on collars, waistlines, and camisoles add visual interest to otherwise clean shapes.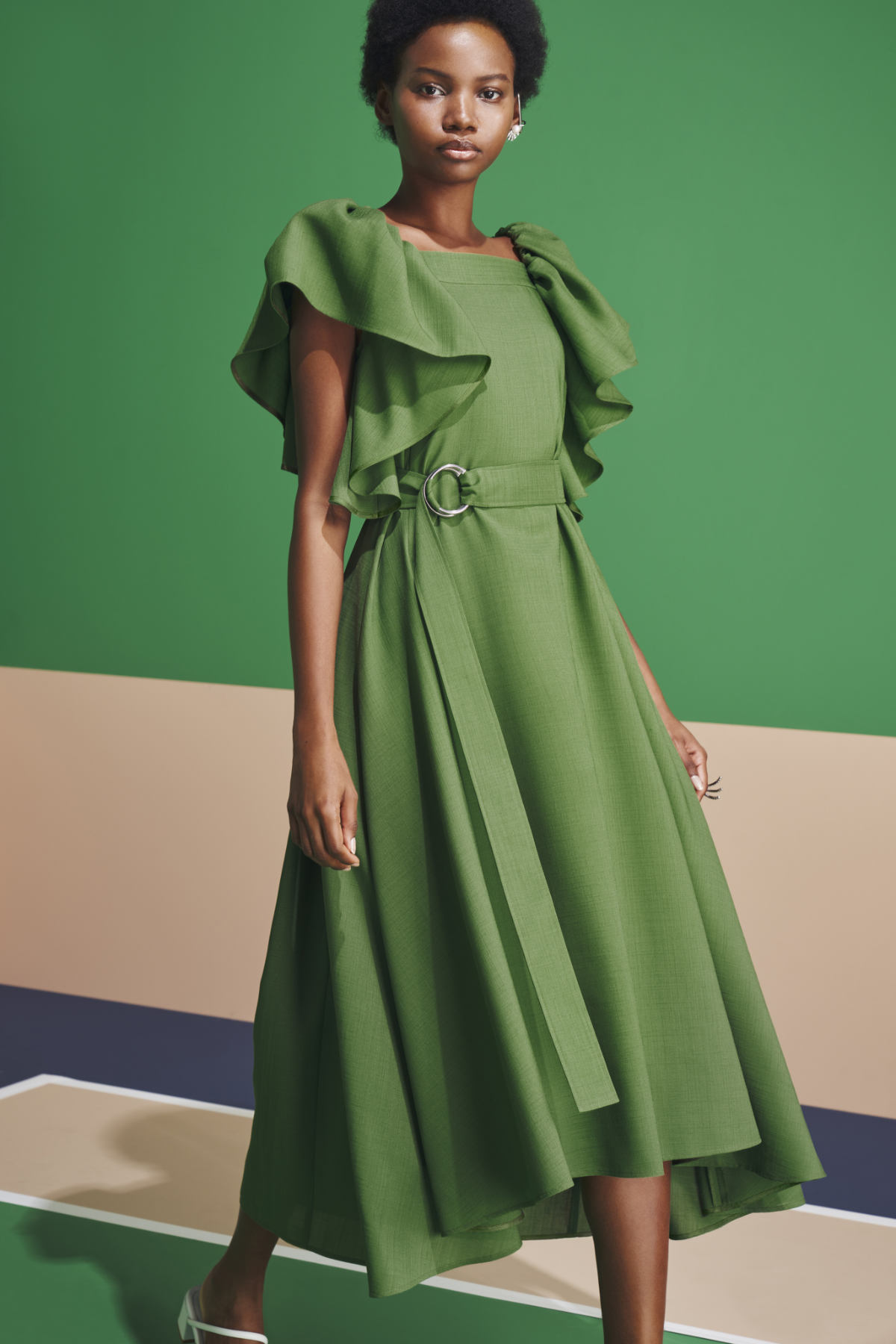 The tension that occurs when two aesthetics collide is ADEAM's creative sweet spot, something that comes naturally to a brand that lives somewhere between New York City and Tokyo. By taking a snapshot of East Coast prep and diffusing it through an ADEAM lens, Maeda creates something unique—the effortless, romantic style for which the brand has become known.