---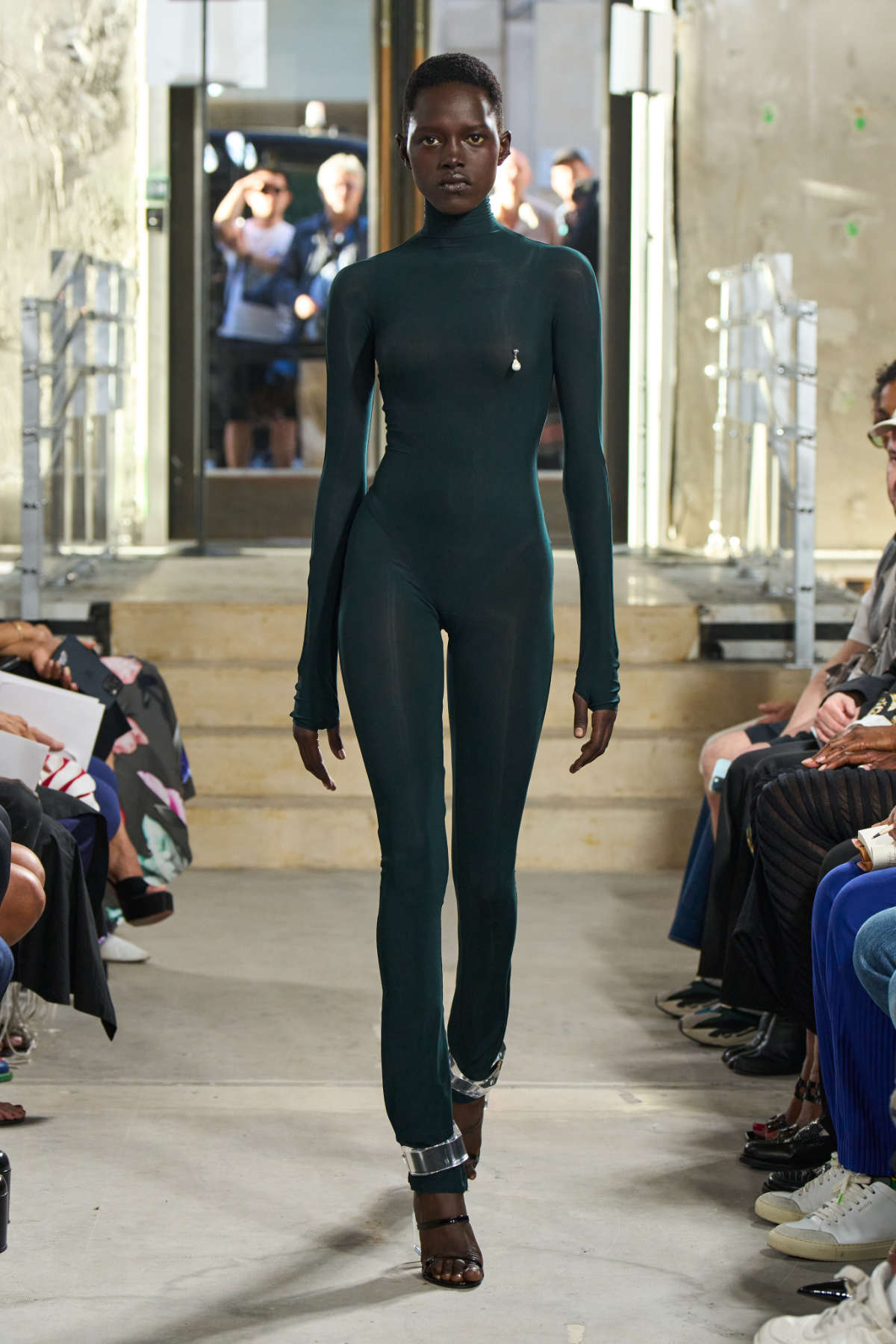 Complexities can be found in simplicity, a refinement discovered in the savage grace of the raw and brut. For the Winter-Spring Alaïa collection, Pieter Mulier investigates and celebrates the inherent contradiction at the heart of the Maison Alaïa, a tension between control and release. And this collection is presented within walls that resonate simultaneously with the past, and a future - a mythical Parisian address, 15 Faubourg Saint-Honoré, an expansion of the Maison Alaïa to open in 2024.
And Alaïa is a house built on paradox. The simplicity of geometric forms yields intricacy: rectilinear cutting and reduced construction are used to create garments that move easily around the form, transforming with the gestures of every woman. Polka-dots are a leitmotif, echoed by embroideries of baroque pearls, like points of light tracing the topography of the figure.
An innately Alaïa iconography is exalted, explored. Stretch-jersey pieces are honed to the essential, precisely reengineered to function as a second skin, leggings, draped skirts, coeur-croisé tops. Skin leads to leather: mouton, raw-edged, unlined, is used to craft outerwear and separates that combine sophistication with the spontaneous gesture of materiality, laid directly against the body. Again, enigmatic - in a trompe l'oeil play, crocodile is translated to a three-dimensional jacquard, chenille can pretend to be fur.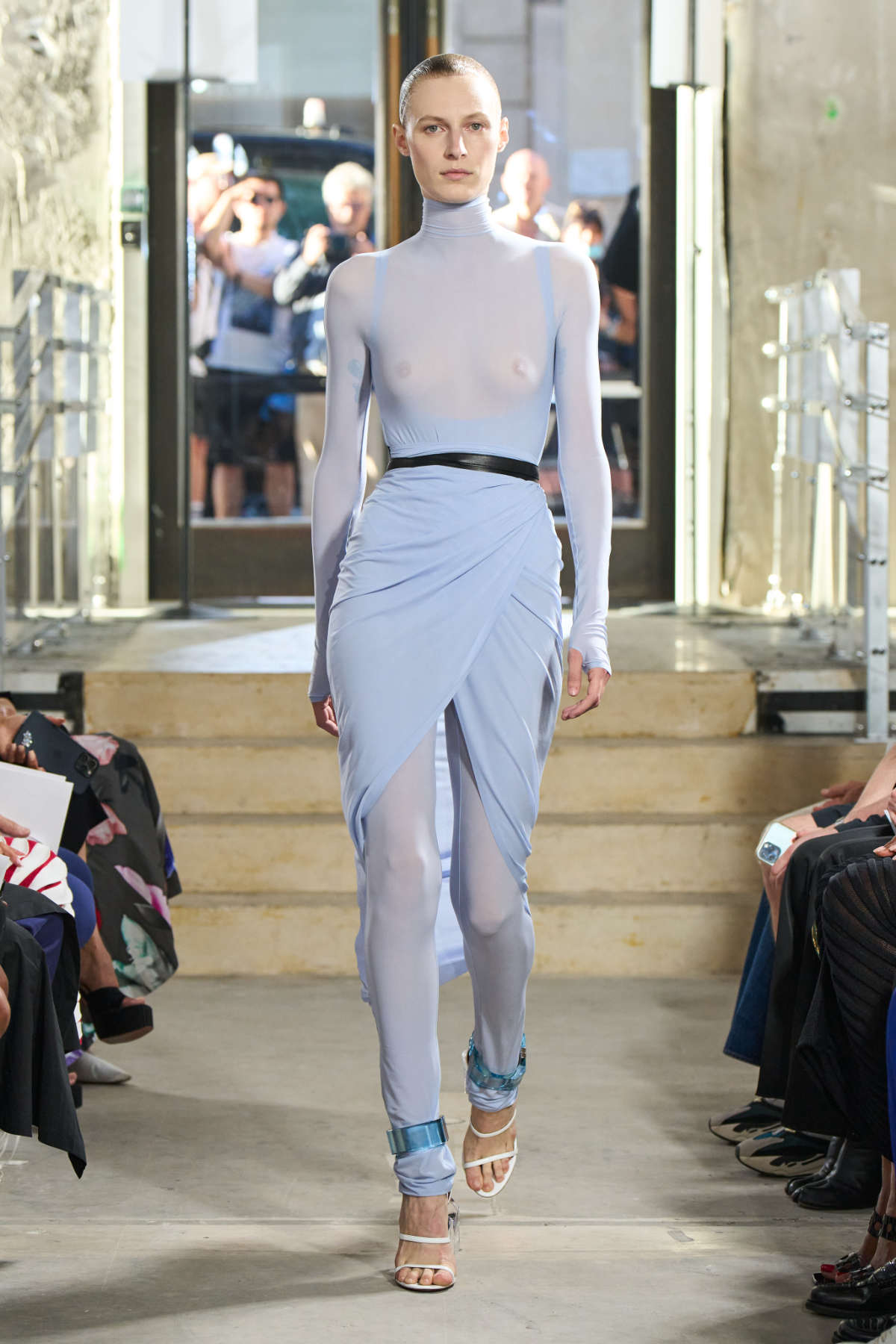 A root in haute couture - alongside the rigorous of the tailleur, the freedom of flou, fabric moving freely around the body, two opposing principles fused in single garments. Material is draped and knotted, manipulated by seams and simple drawstrings to gather.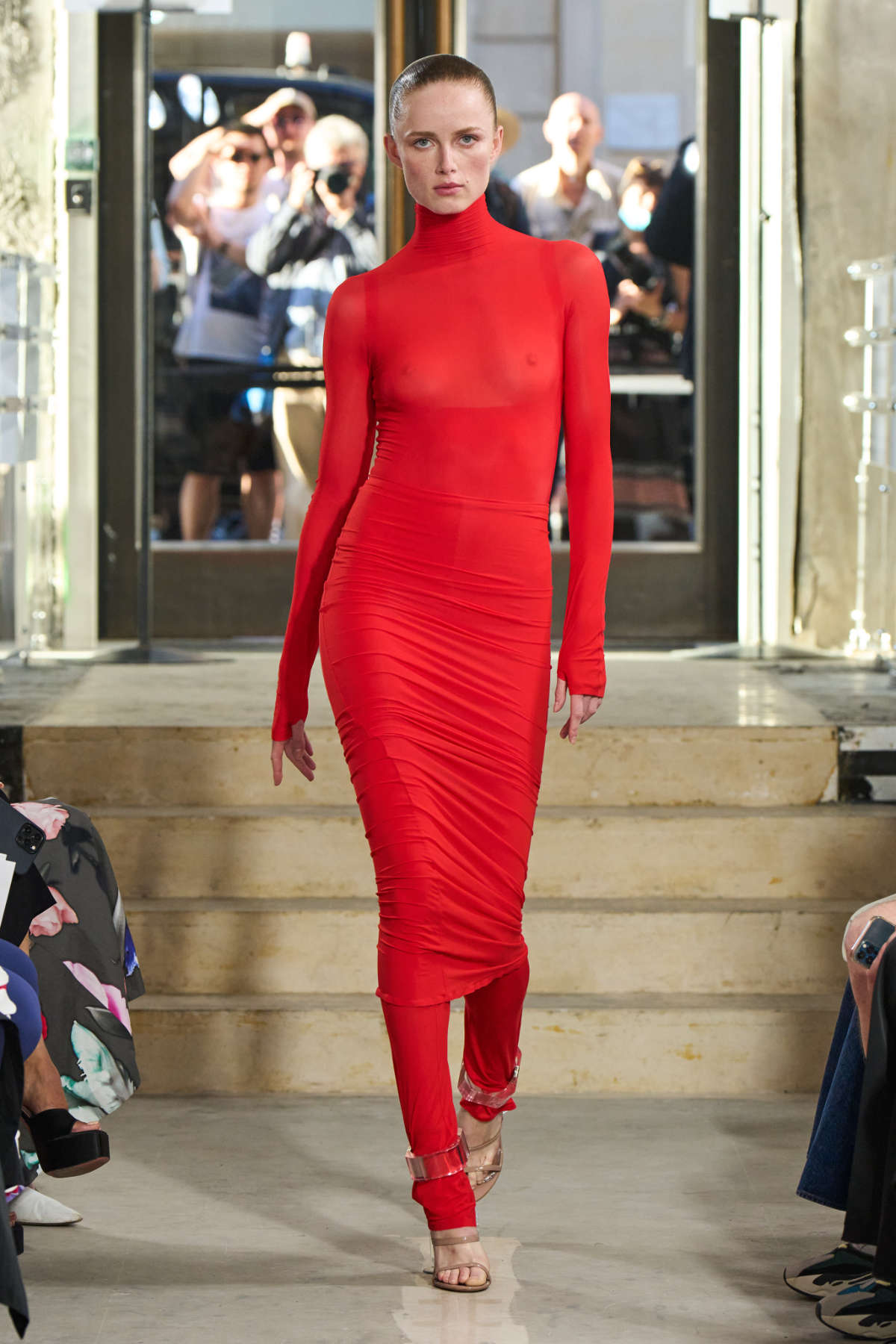 In a fashion typical of Alaïa, the insides of garments - their innate structure, demarcations of creation and process - become a new form of decoration. Challenging rules and restriction, the 'wrong' side of denim is used to provide contrast. A fretwork of leather, like a cage bound in metal, opens windows onto the woman beneath. Challenging rules and convention, the 'wrong' side of denim is used, in pieces that twist around the body.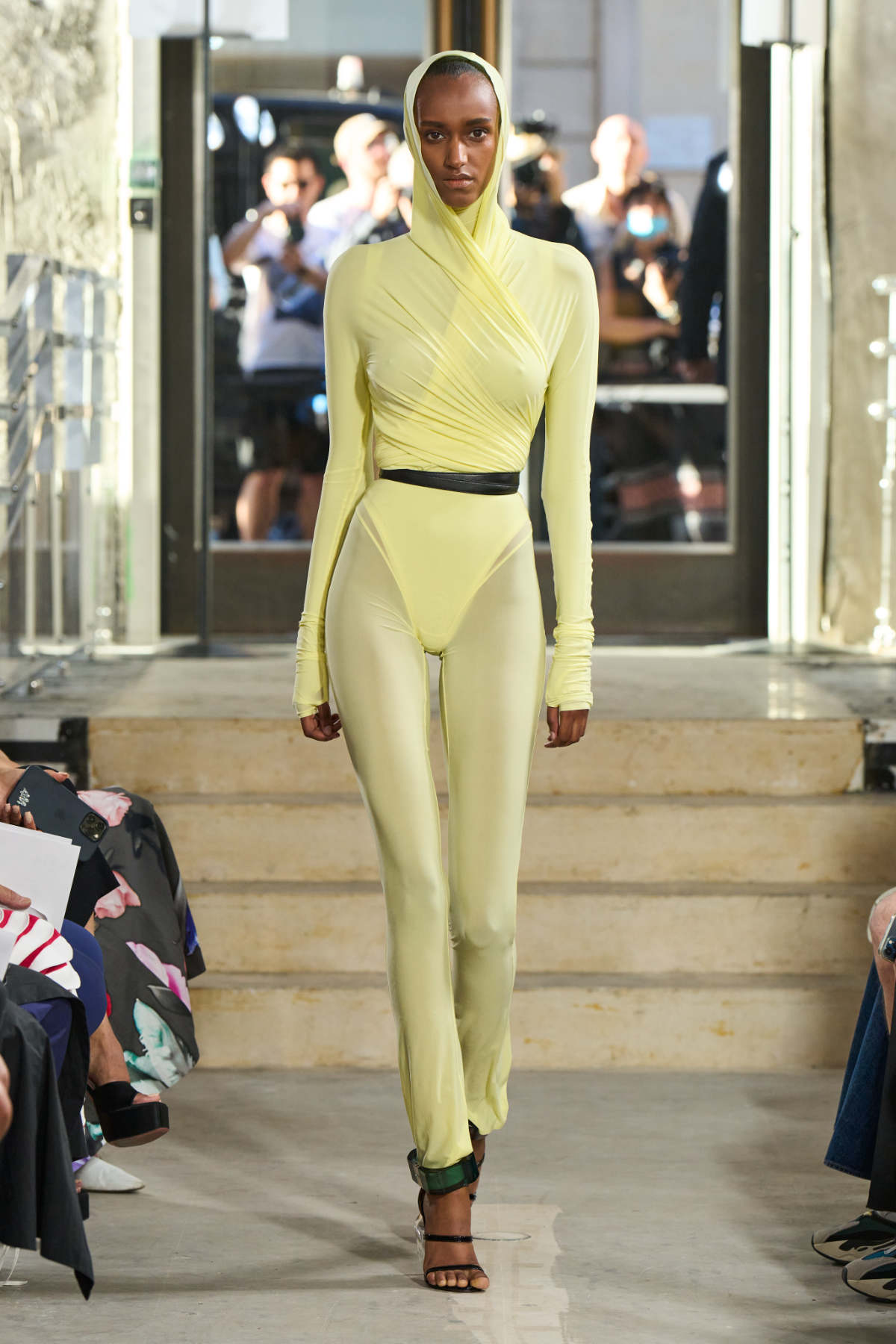 Jewelry has a brutalism, laid under clothing or fused with their surface, metal bangles inlaid into the sleeves of tailoring, or integrated into footwear. Embellishments defy ideas of embroideries: pailettes are cut from leather, assembled to resemble exotic skins, while mirrored sequins resemble bijoux, affecting the rapport between fabric and body, changing dynamics.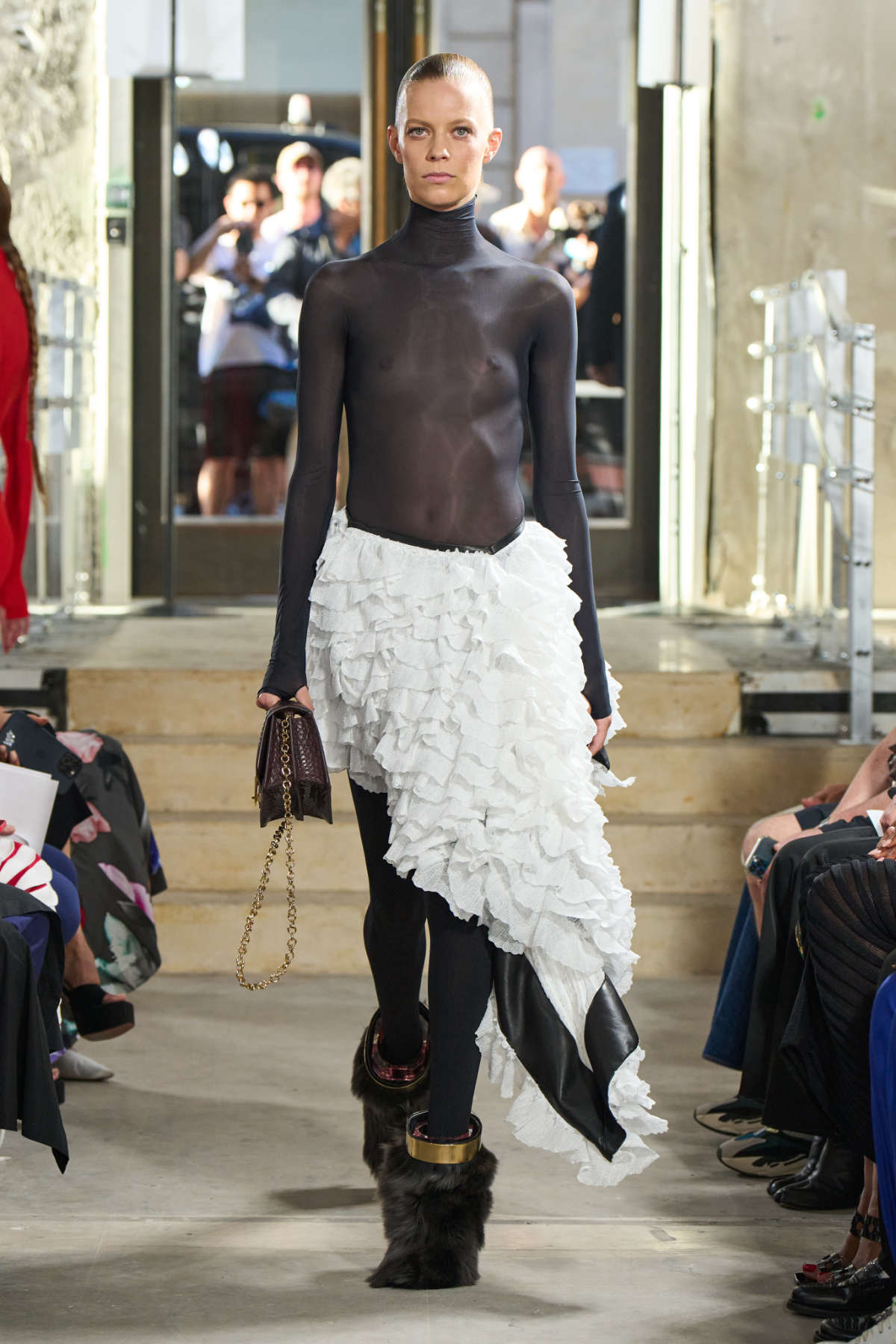 The history of Alaïa - Maison, and Azzedine - spin a thread woven through garments and accessories. The essence, an essential Alaïa. These sit alongside overt homage - a 1991 heel developed for Azzedine Alaïa by Raymond Massaro, styled as a pair of female legs, provides direct inspiration for a new creation by Pieter Mulier for Maison Alaïa. Reinvented for today, it grounds every look in the heritage of Alaïa, a constant inspiration, one that is always alive.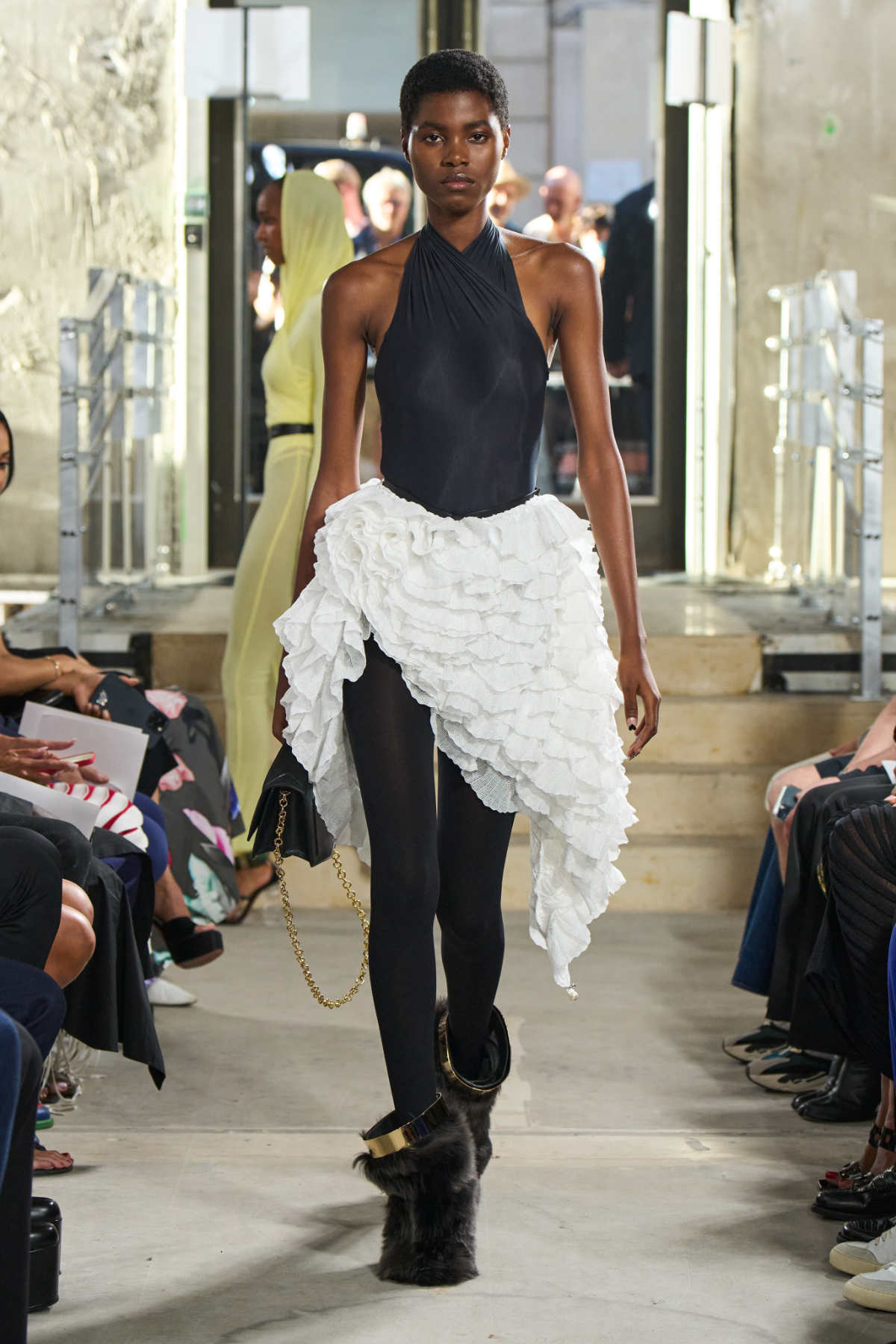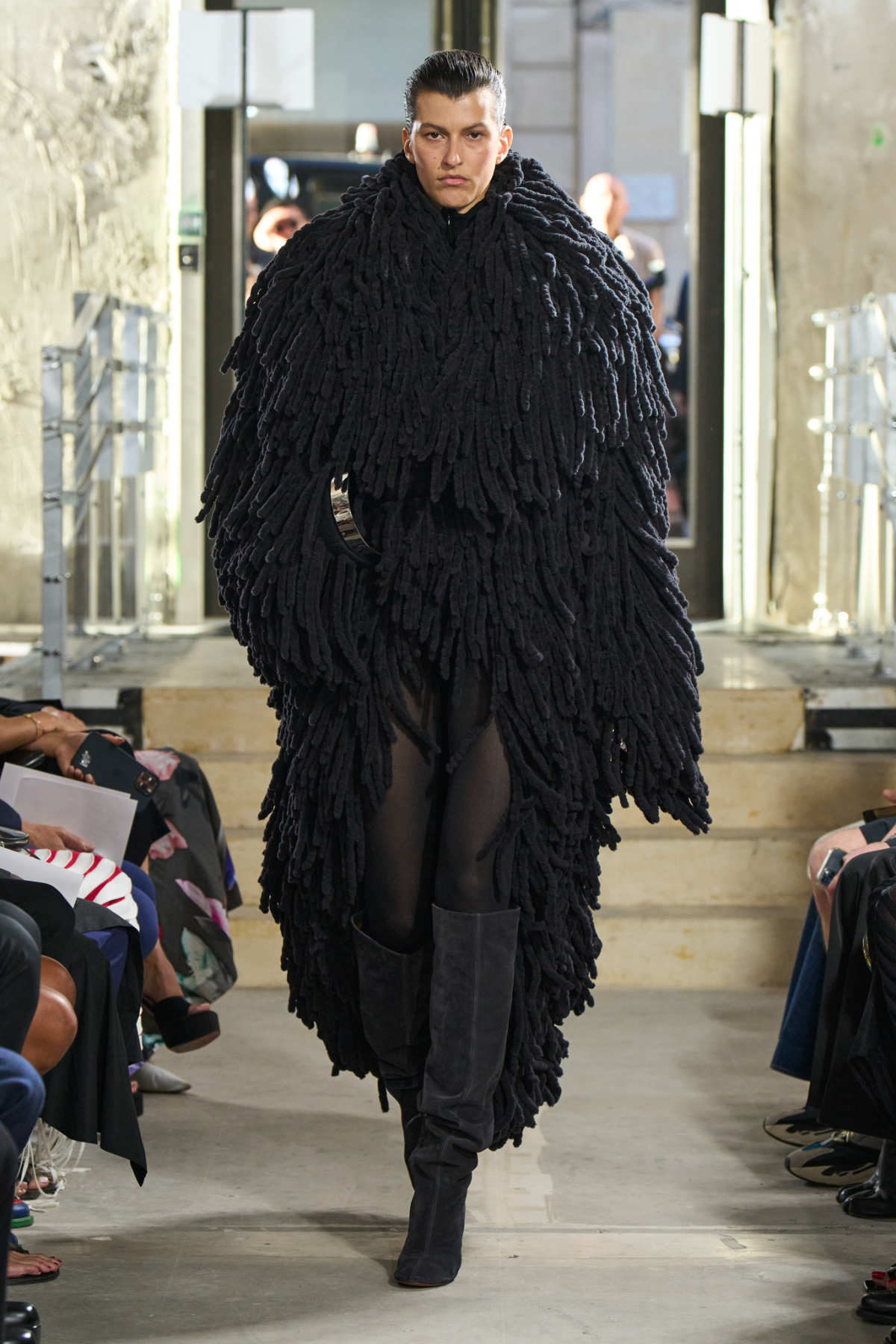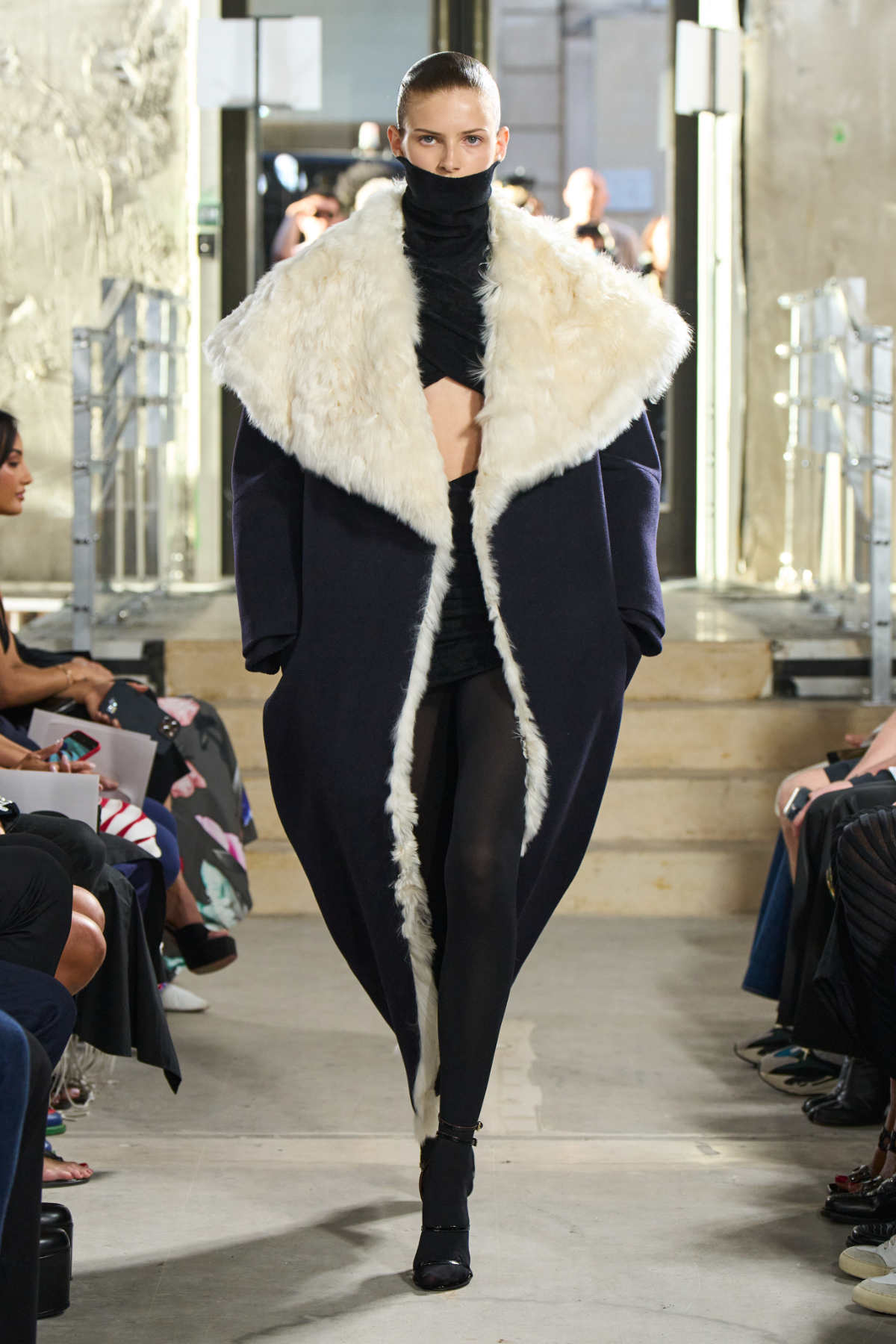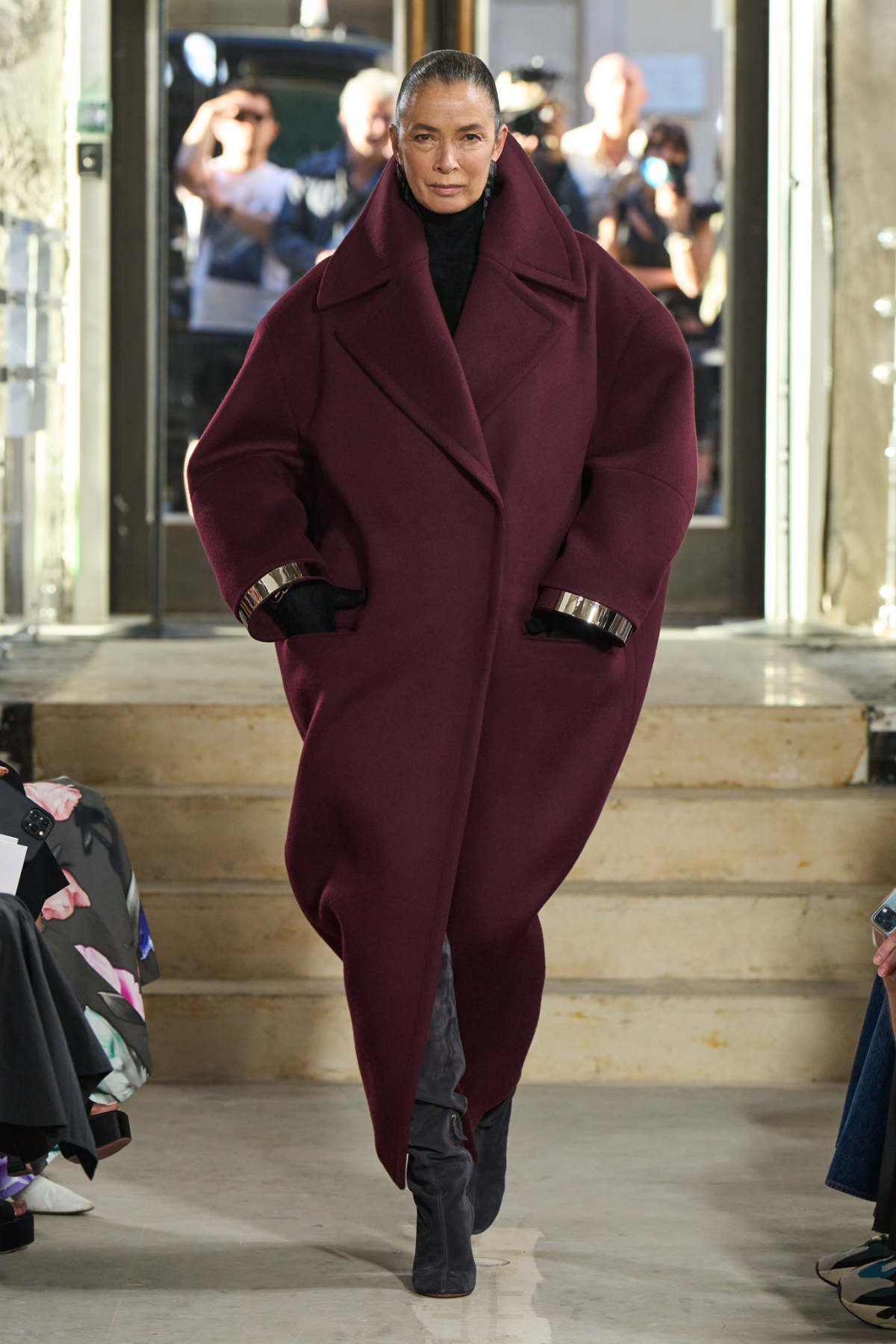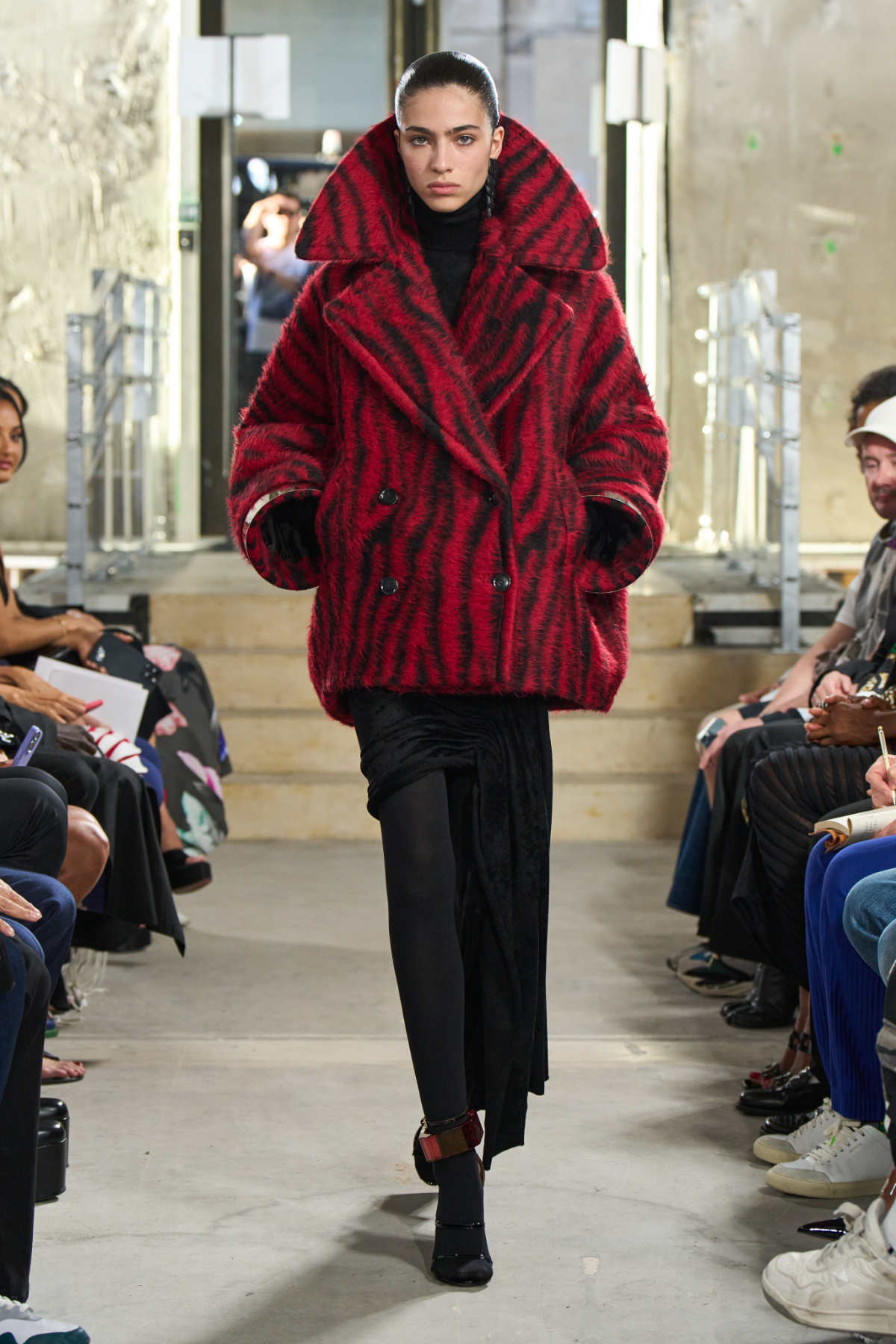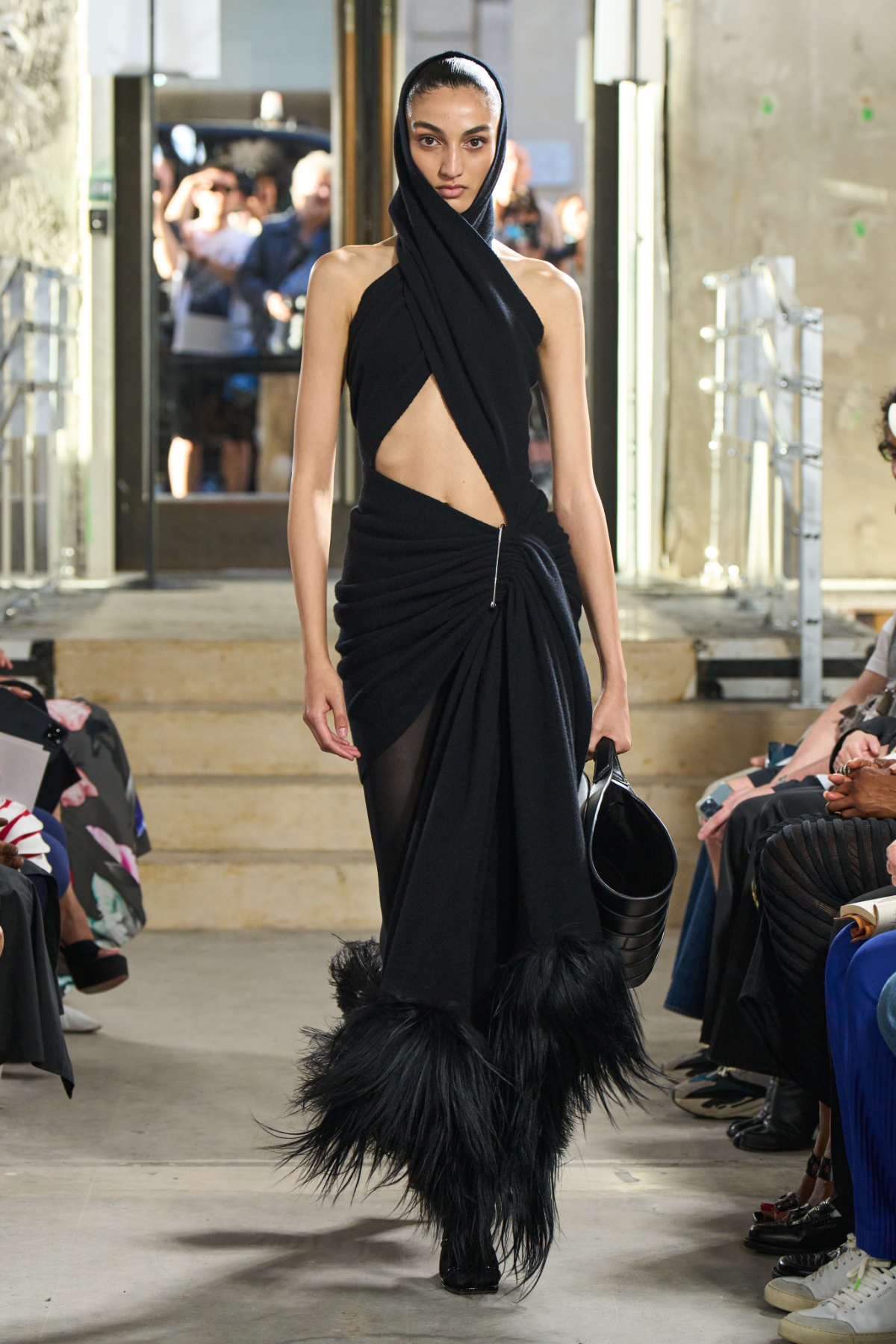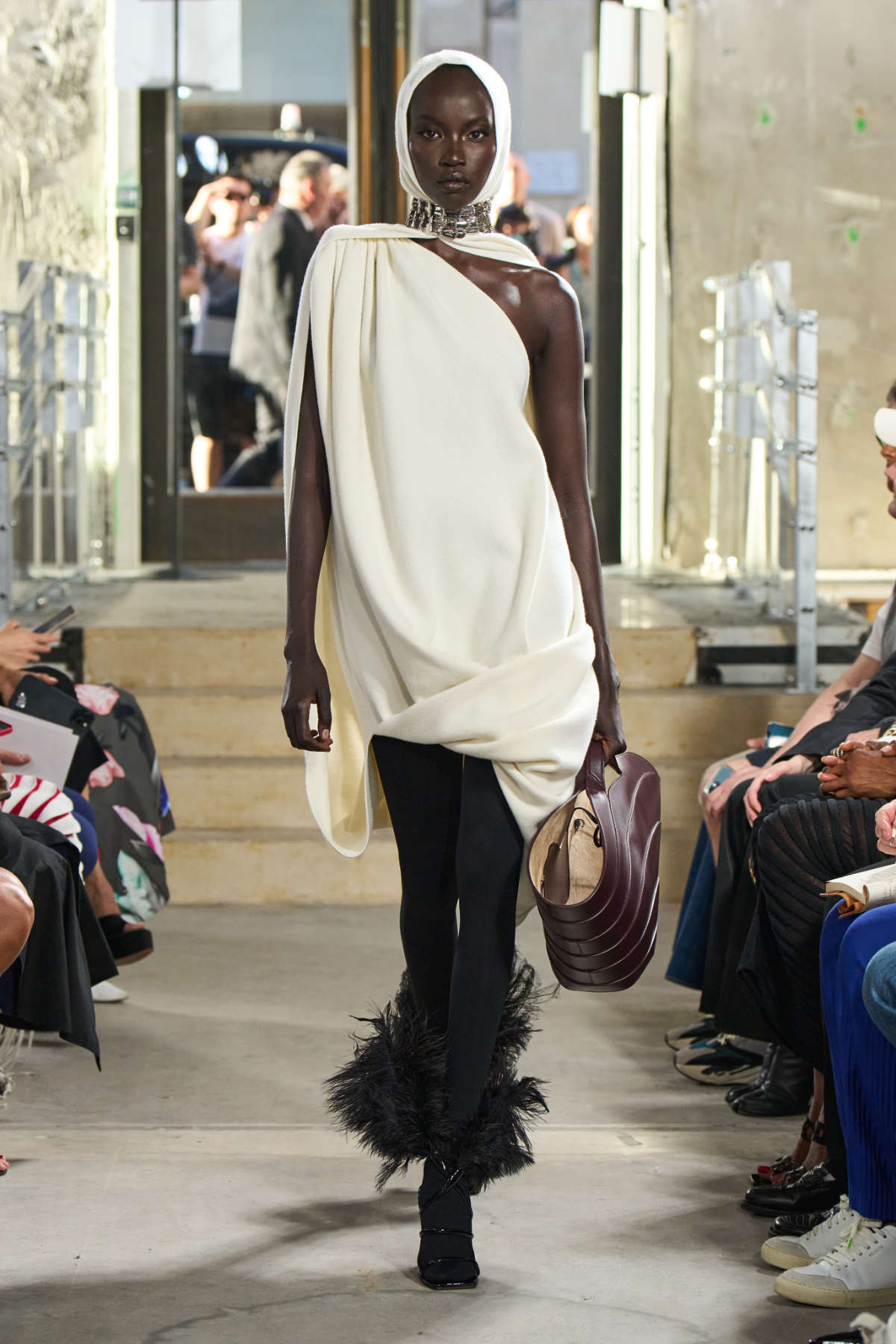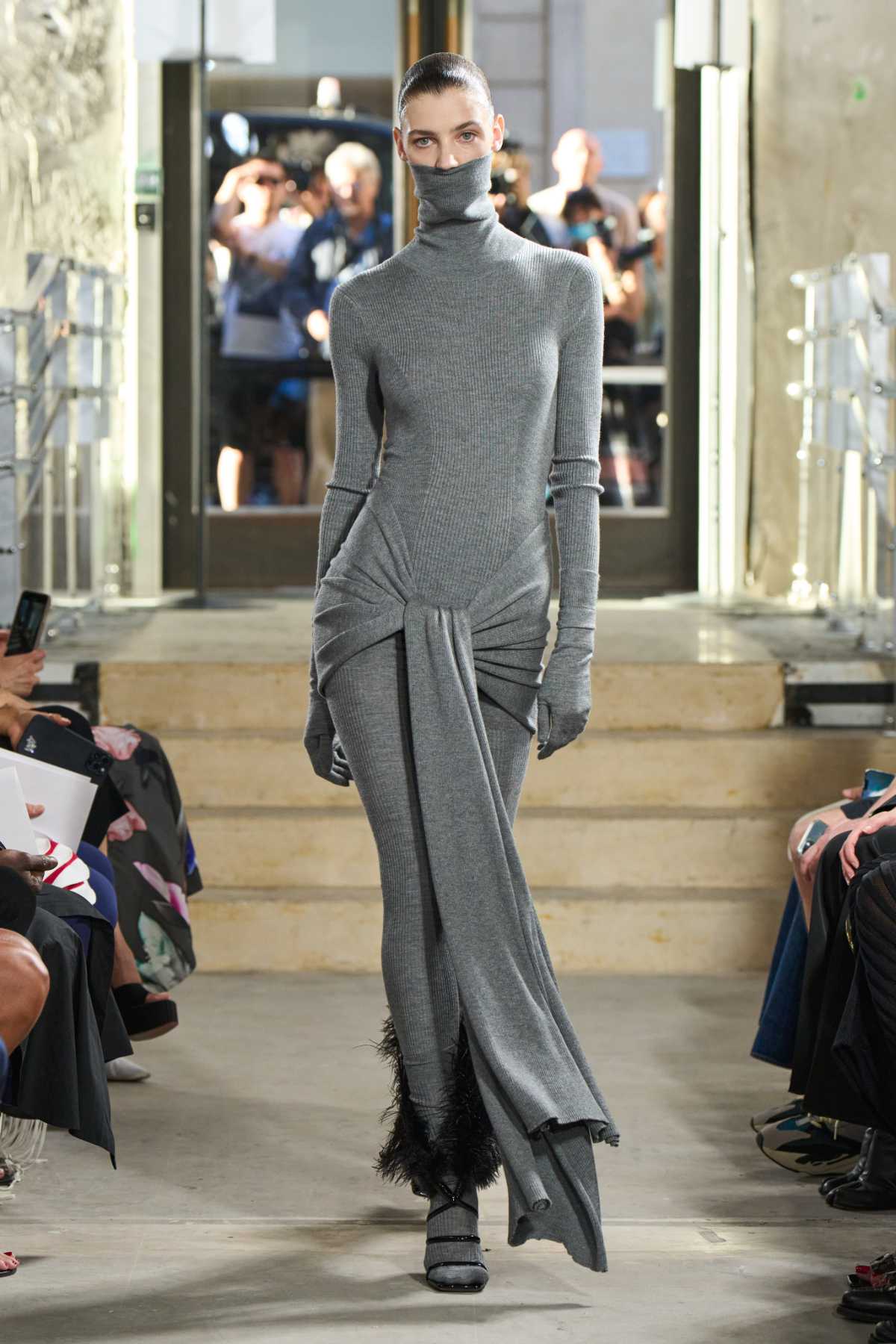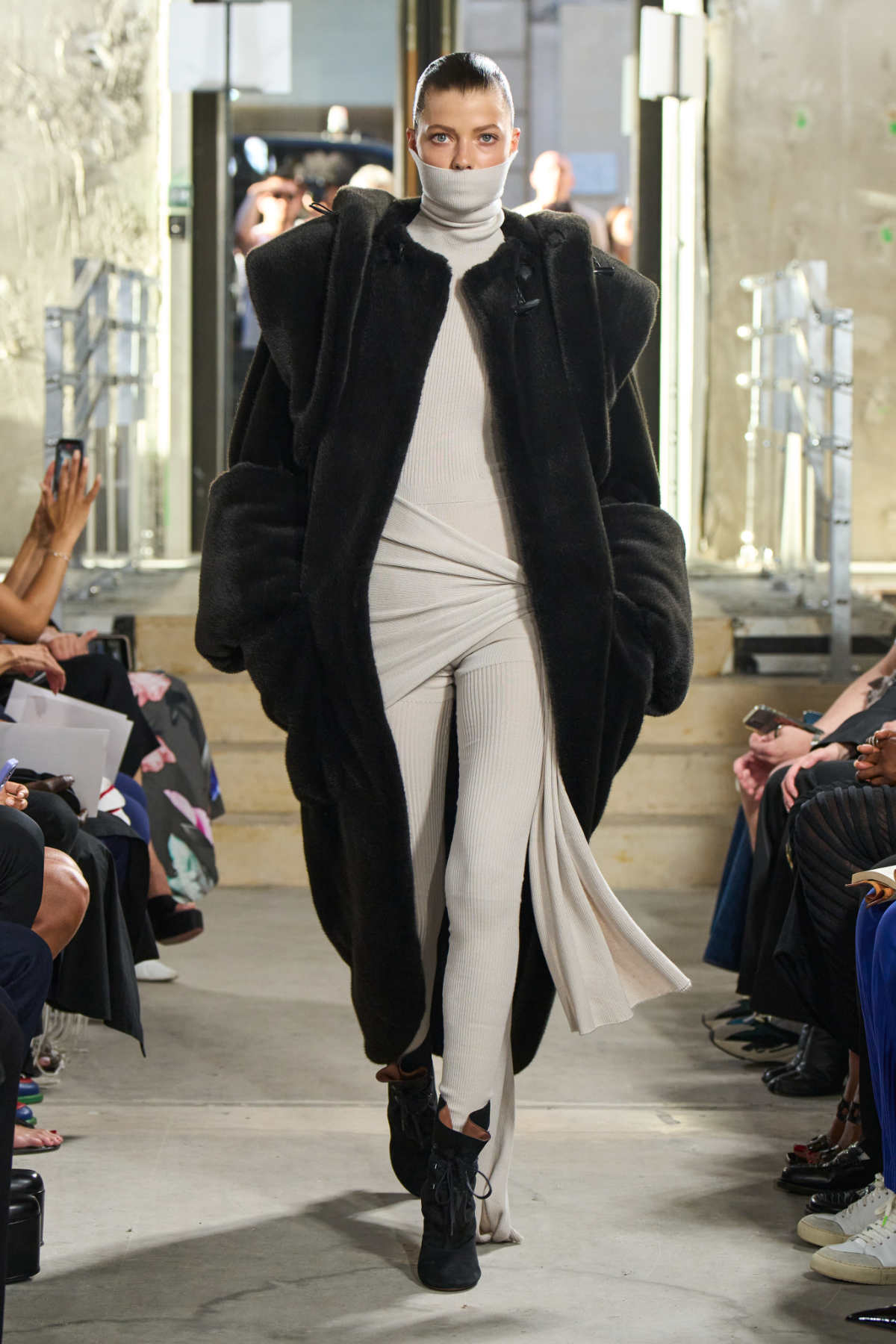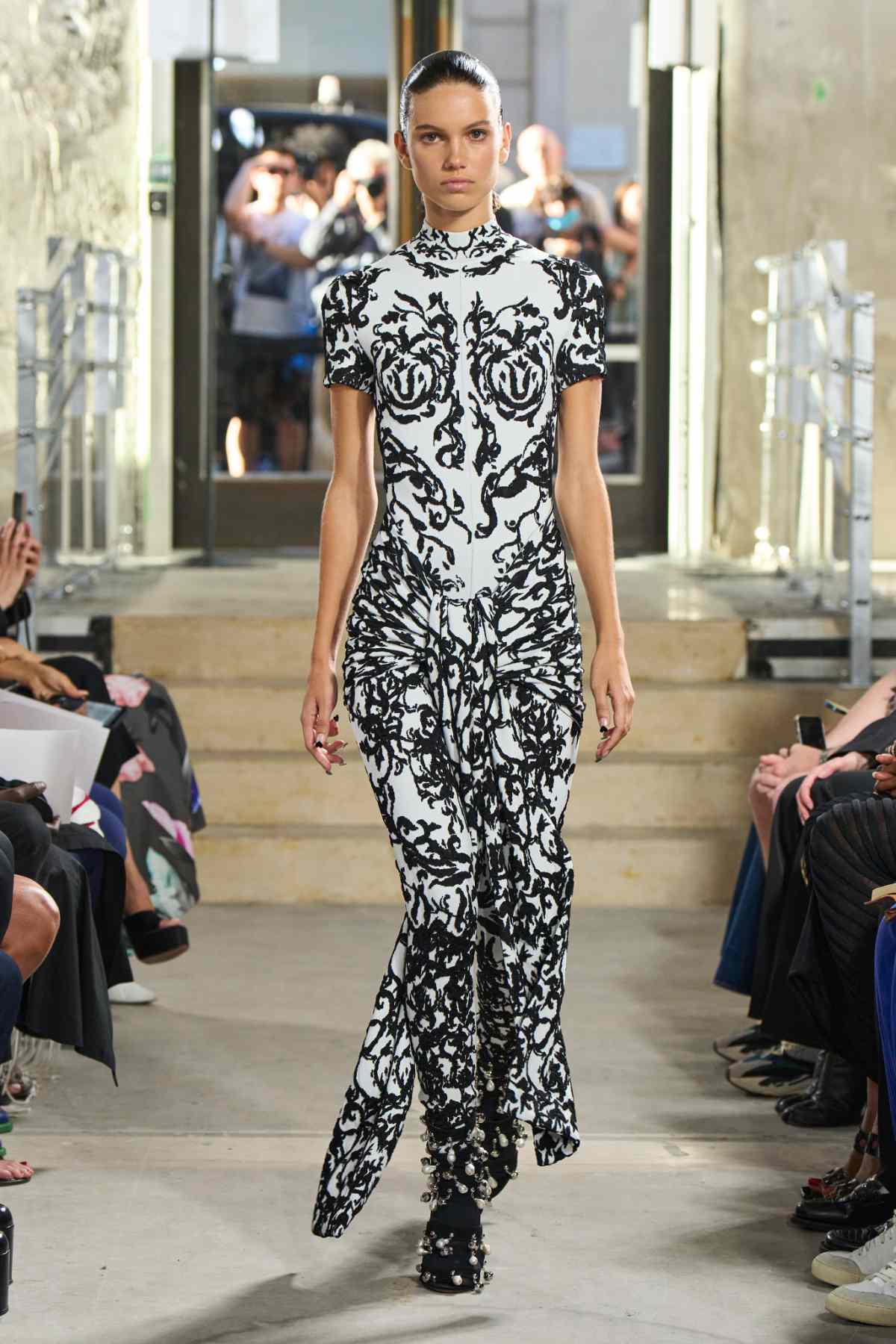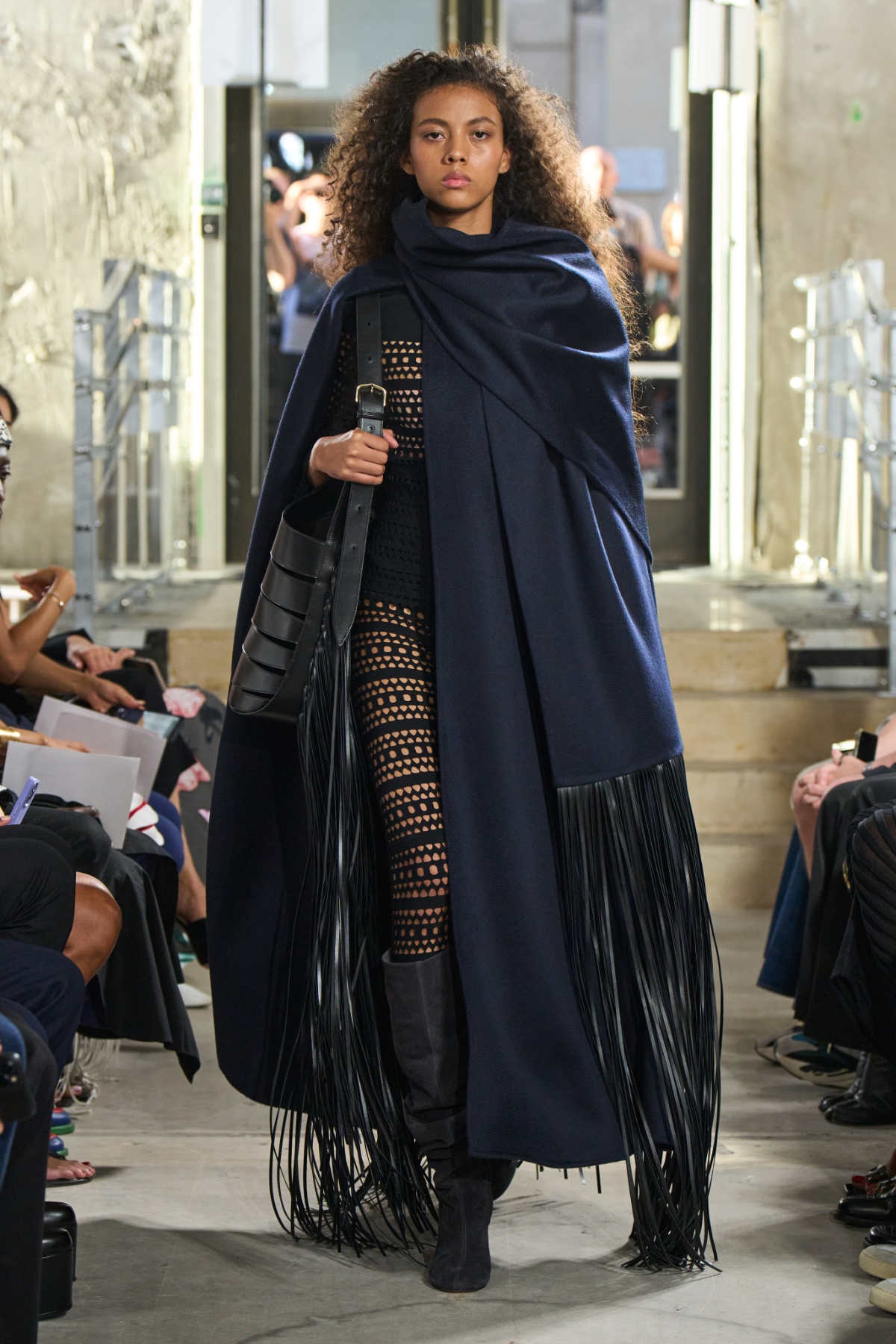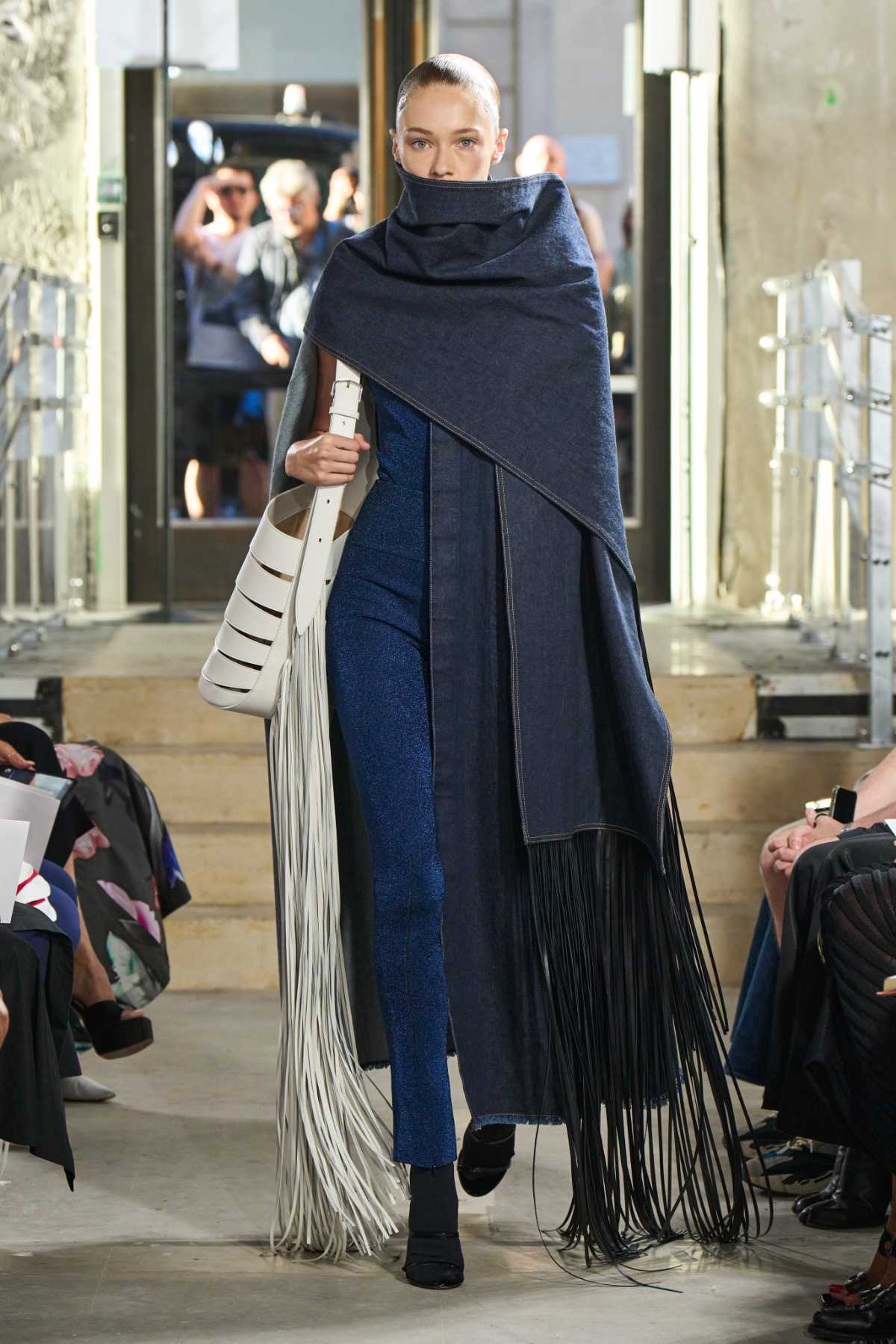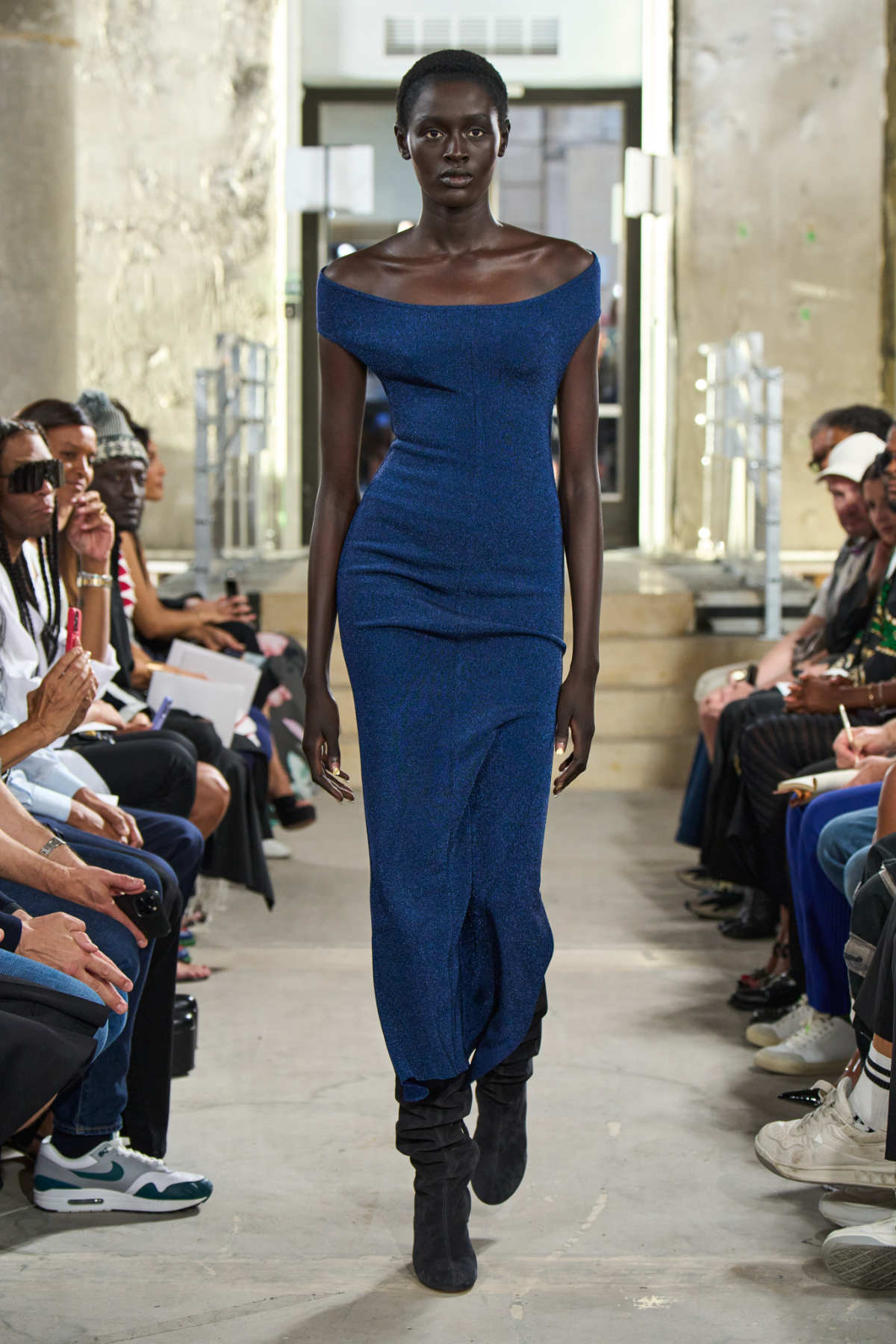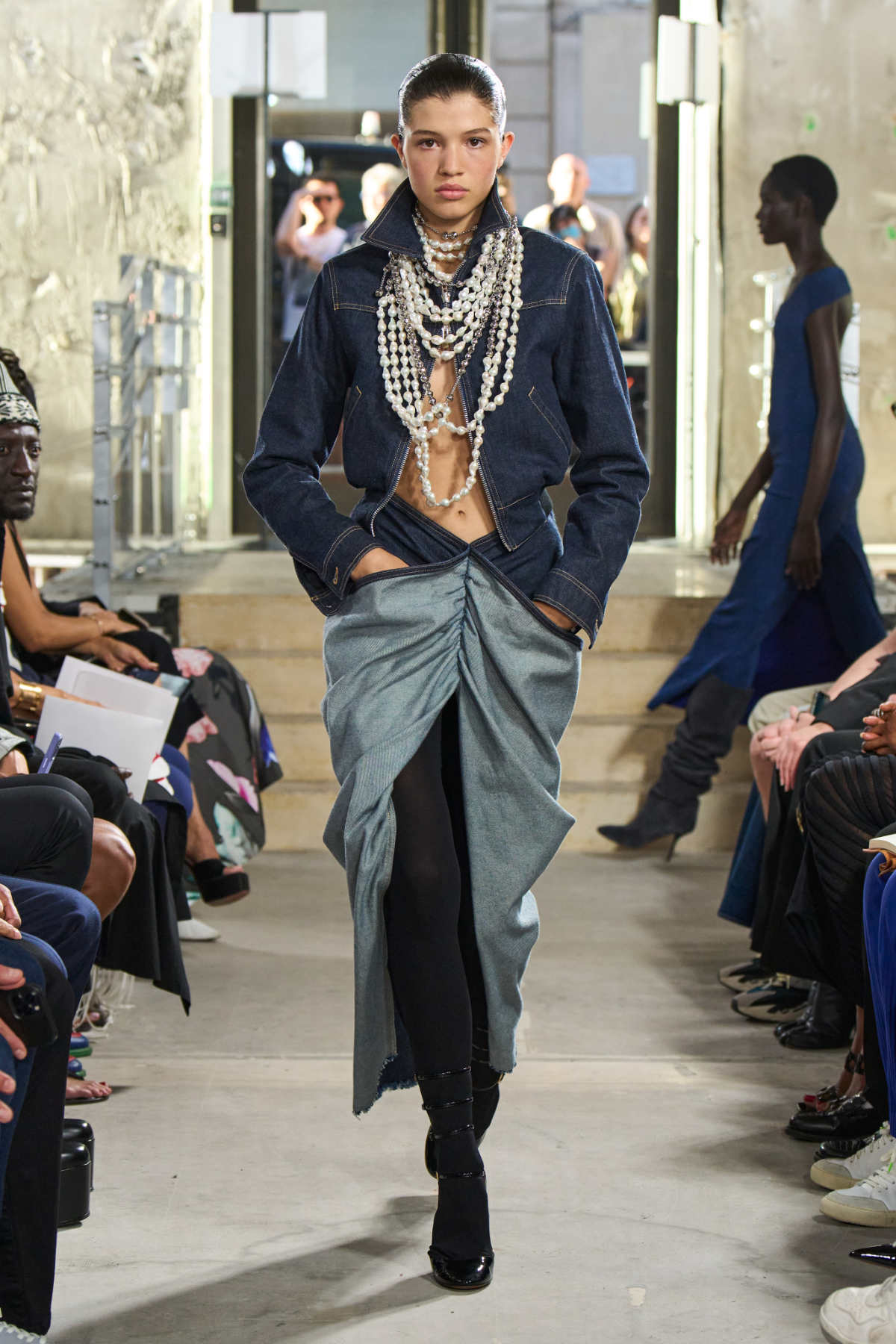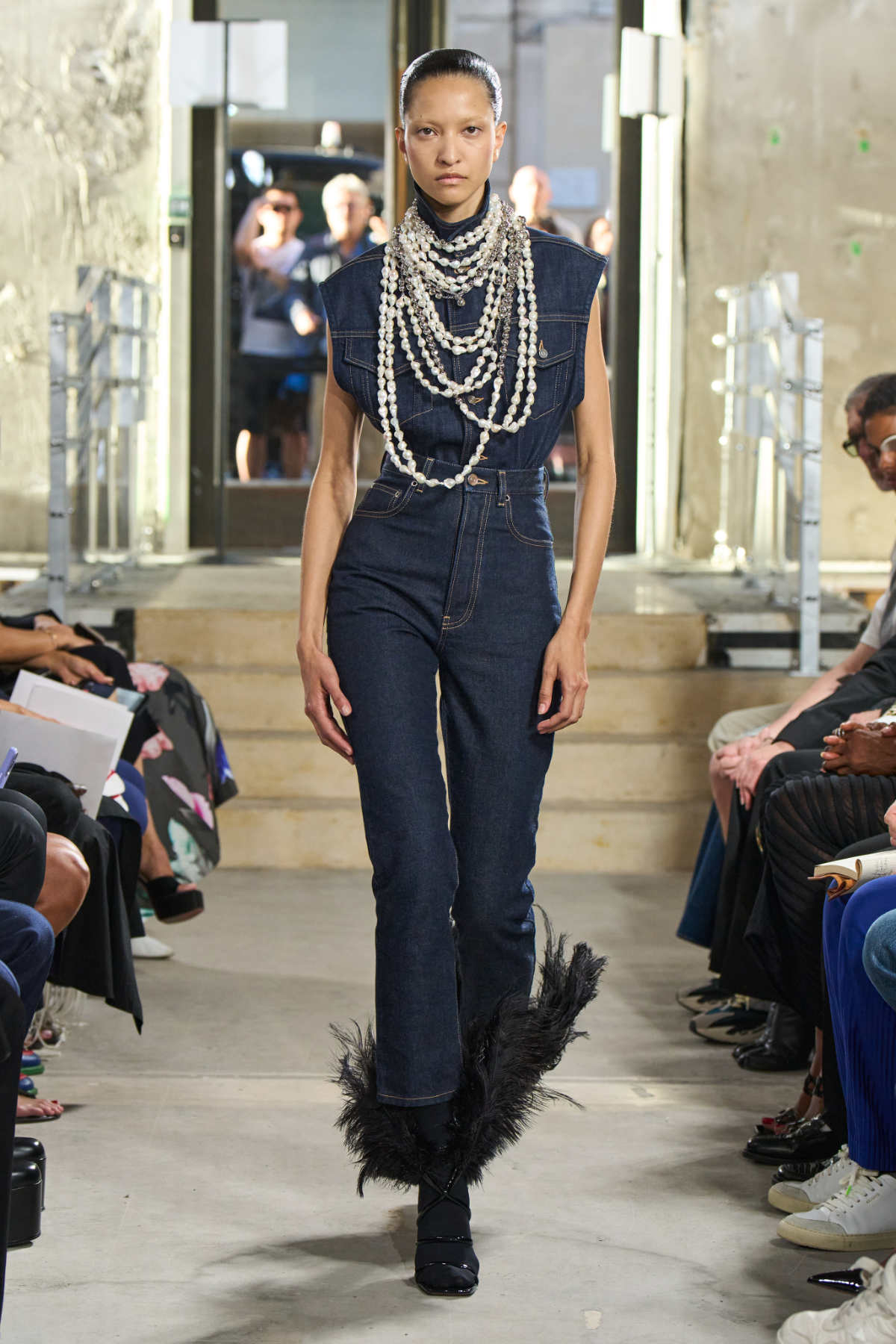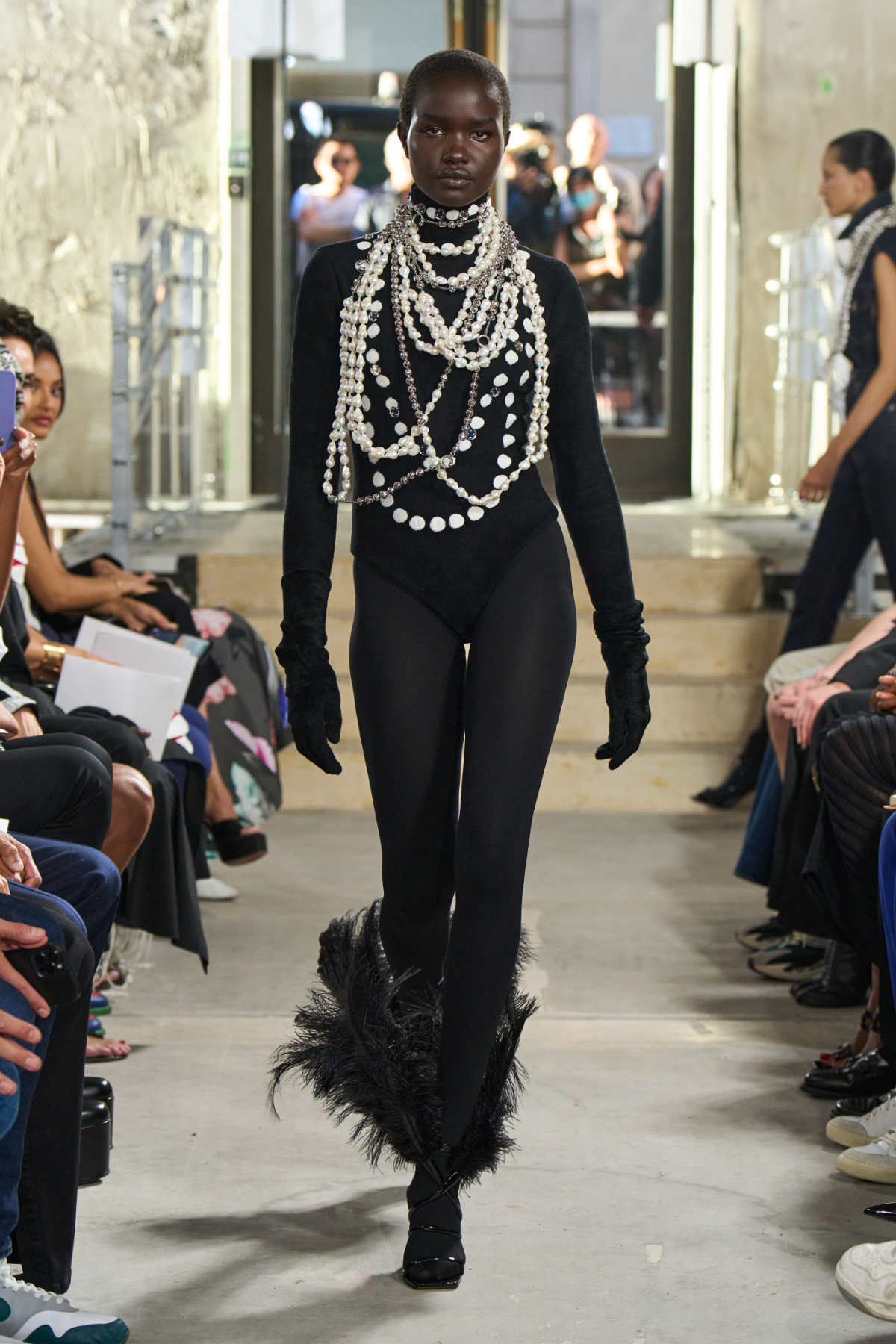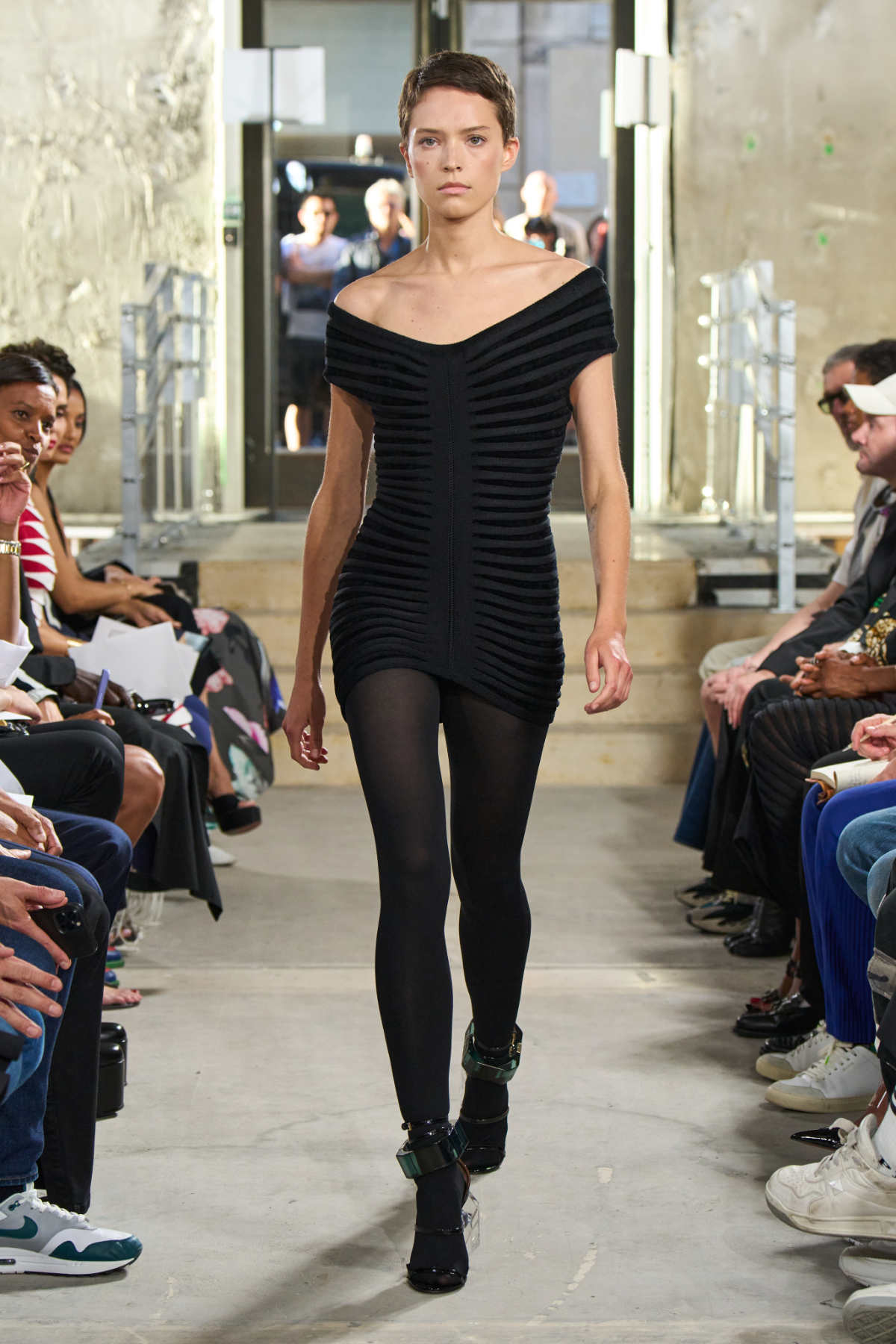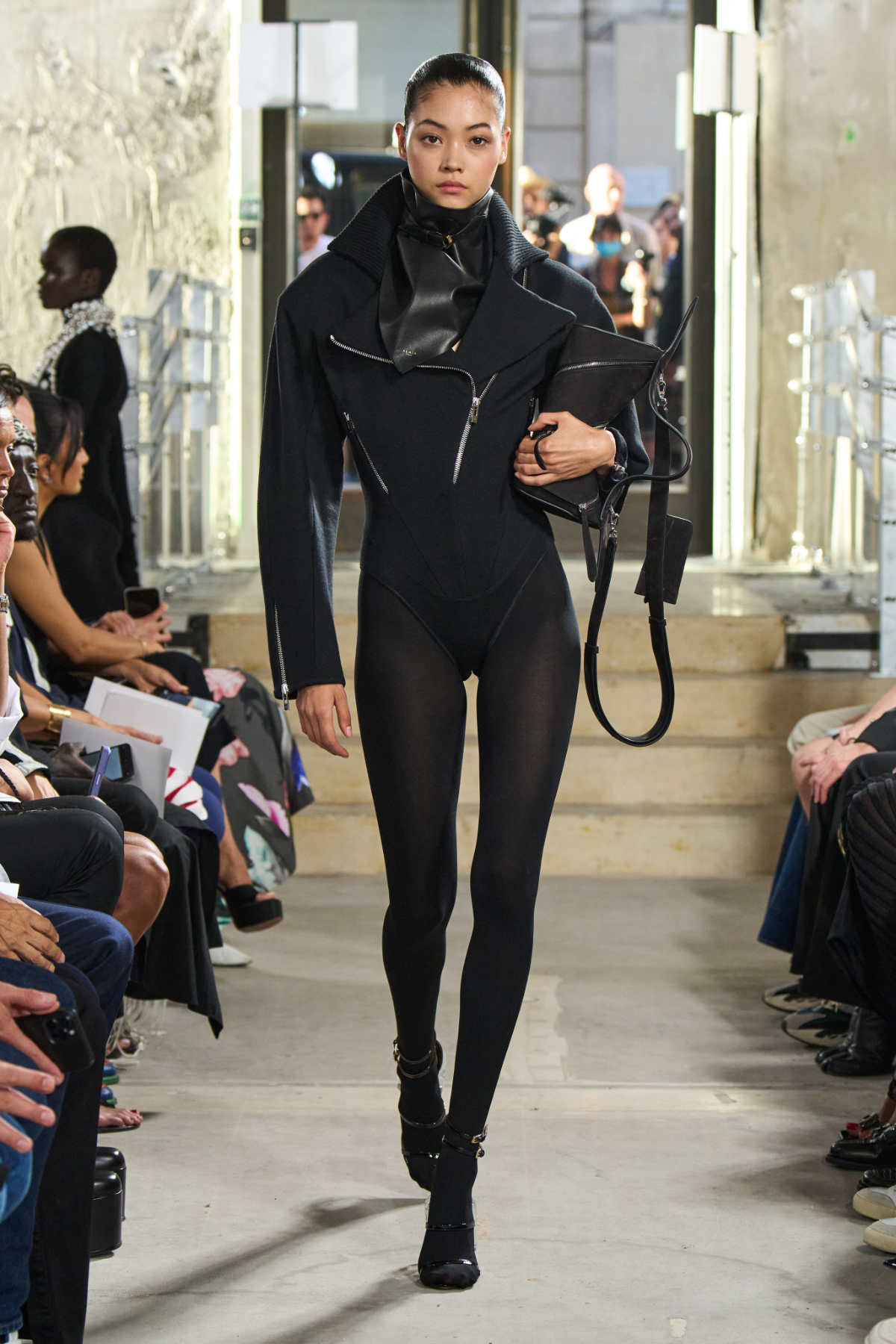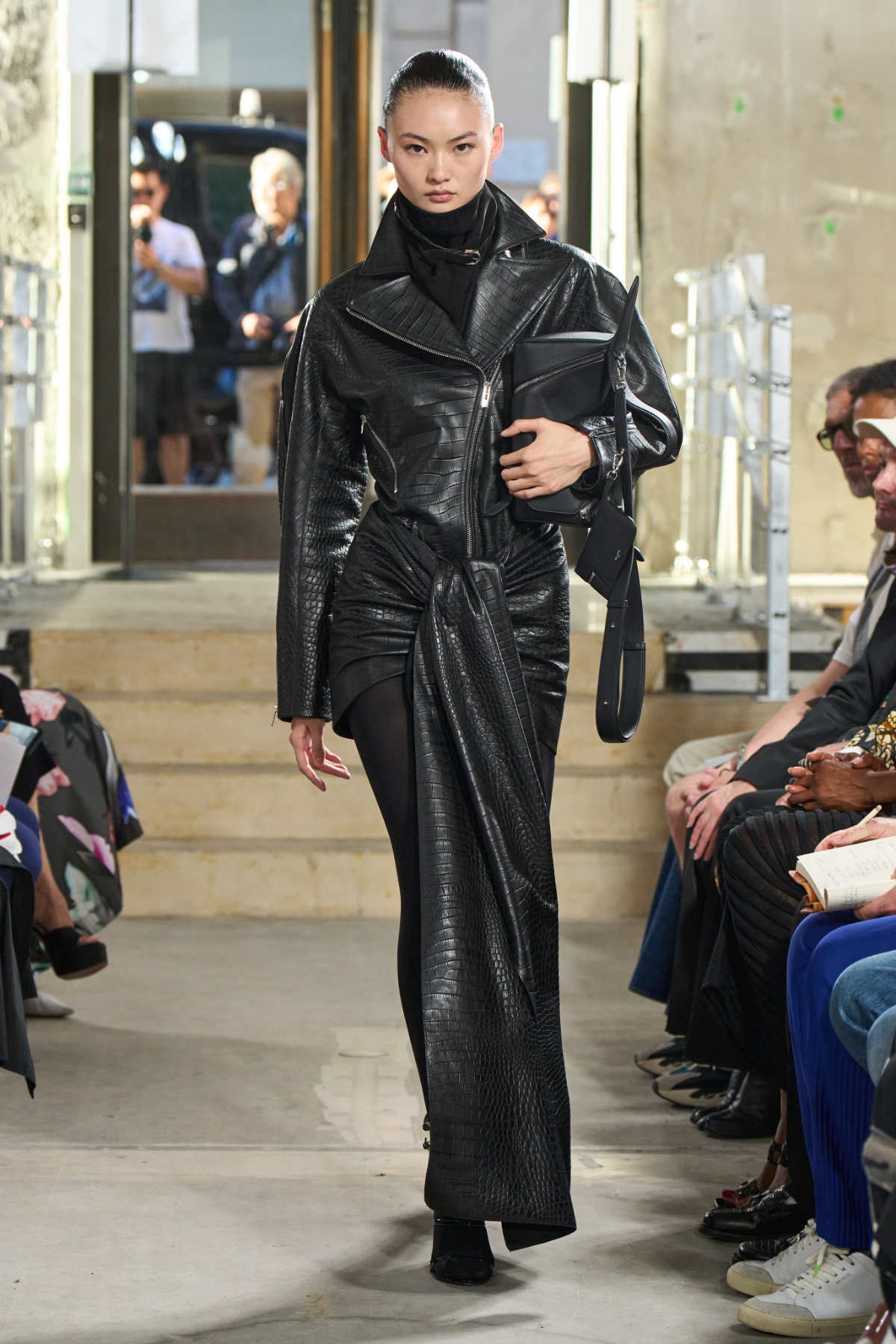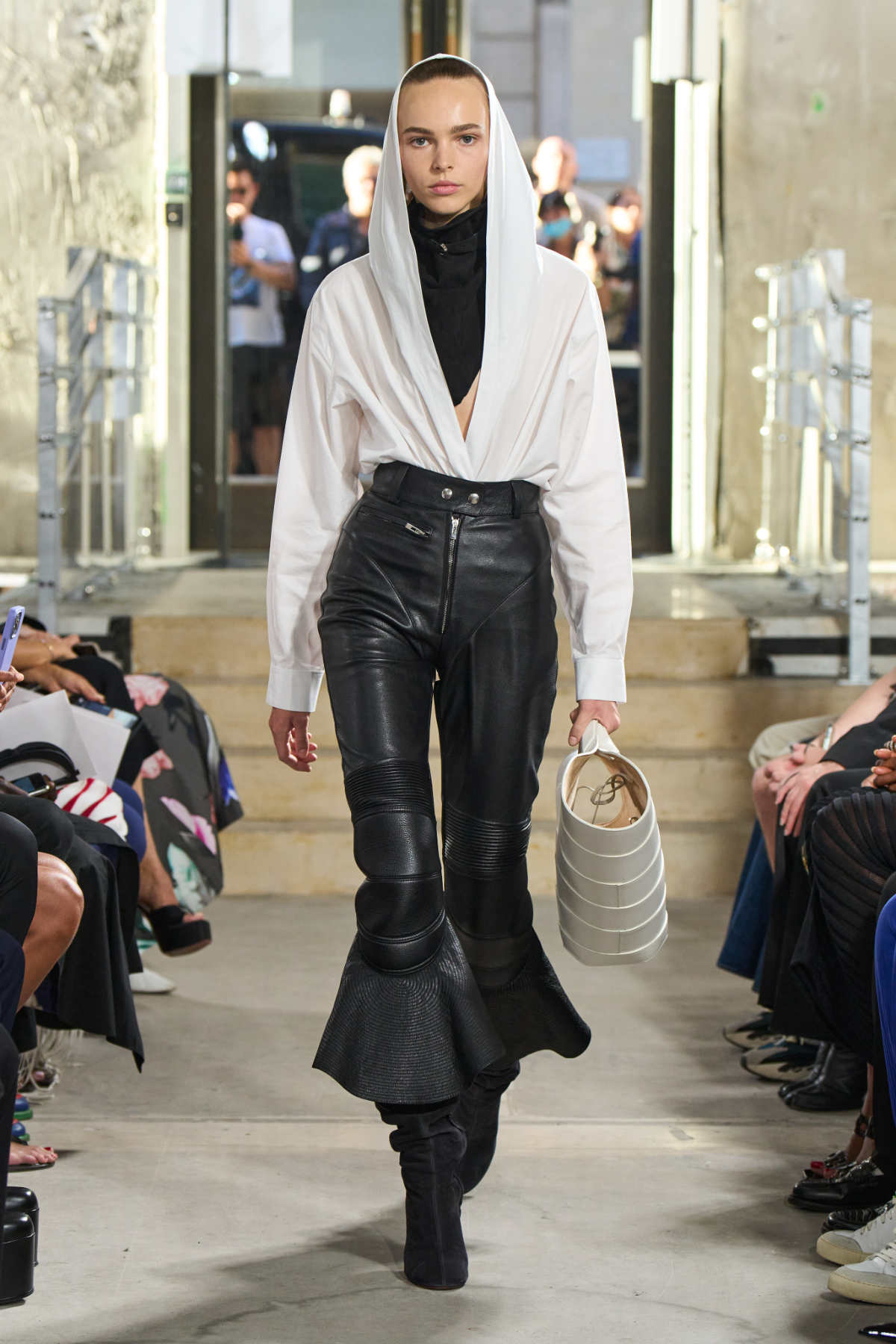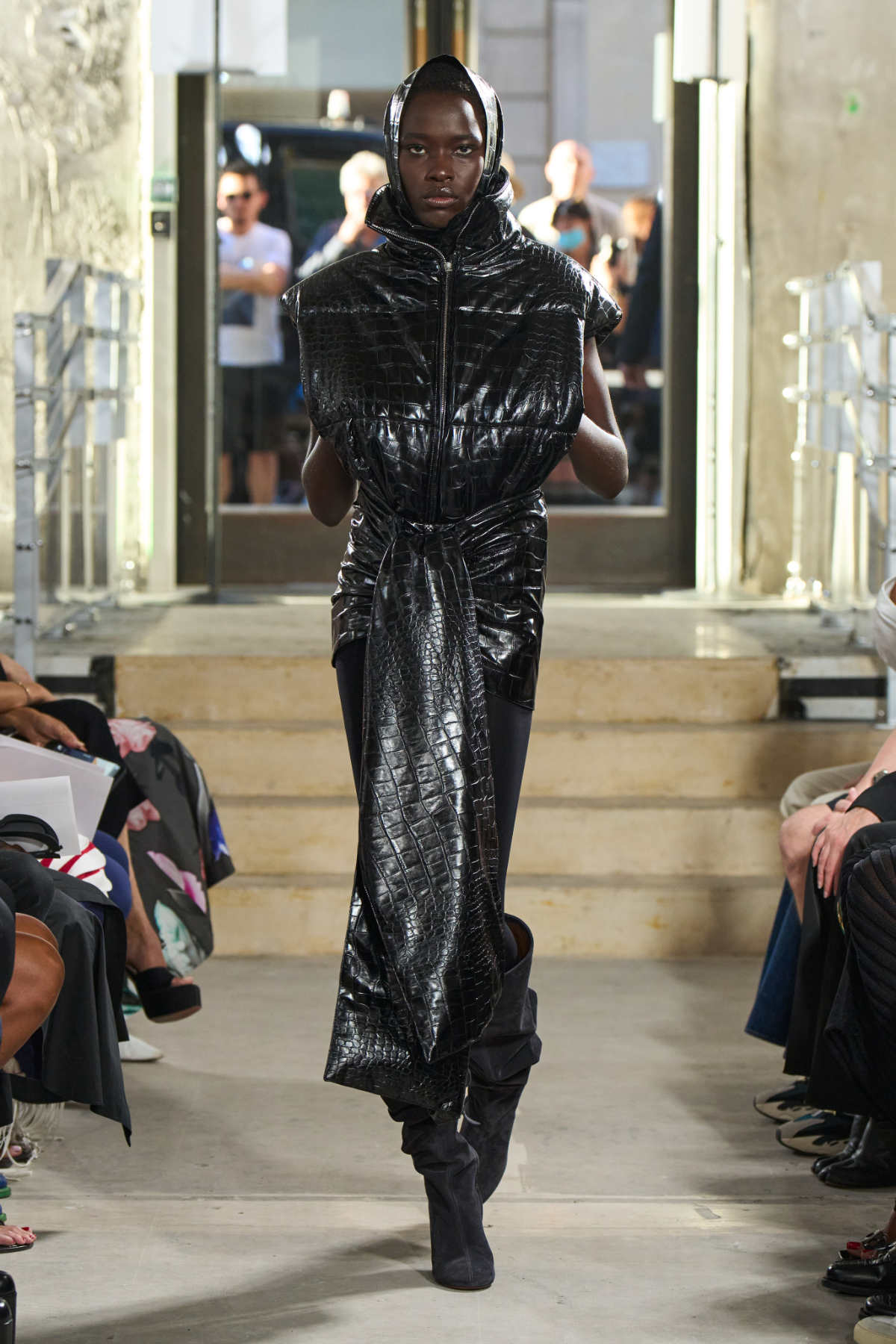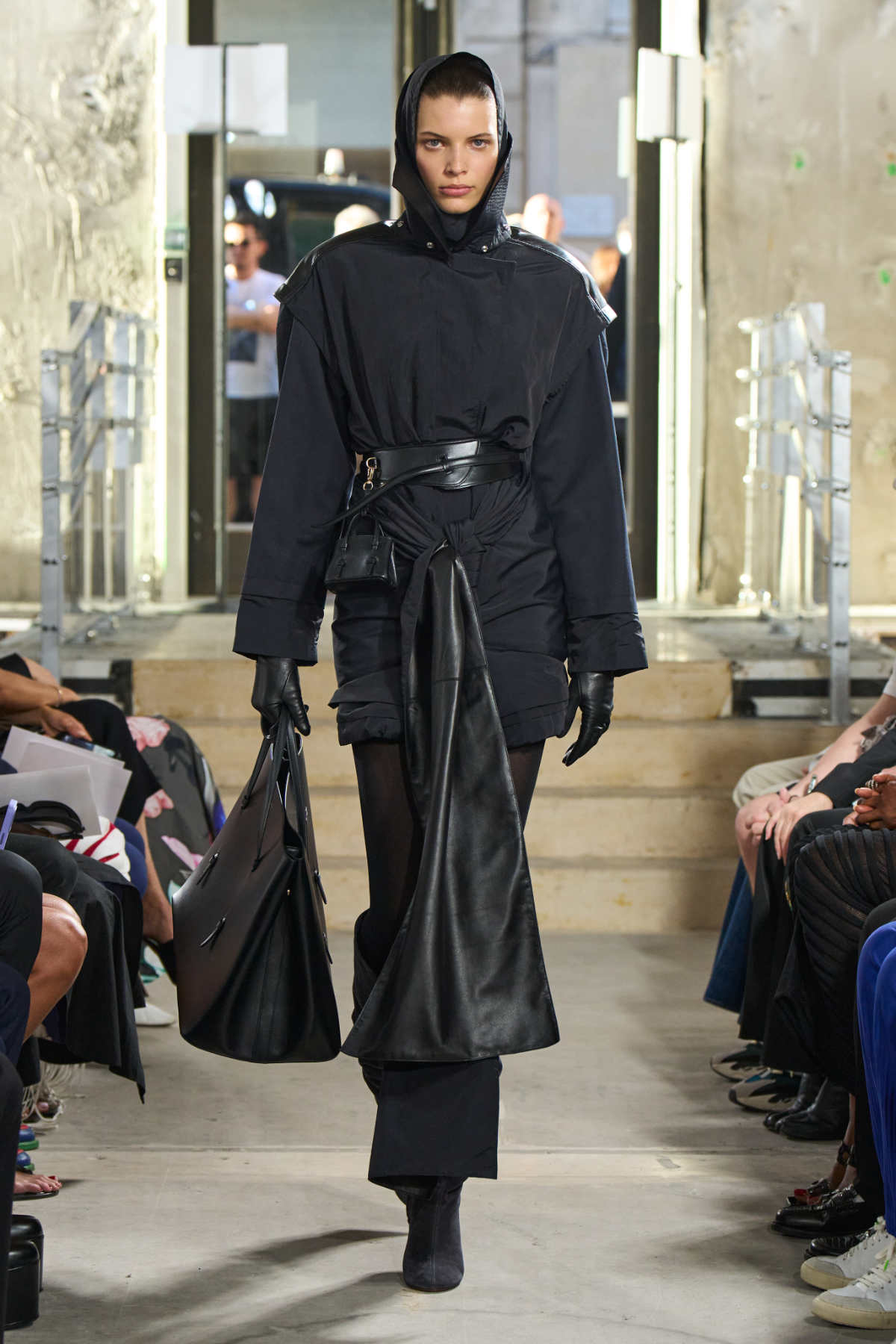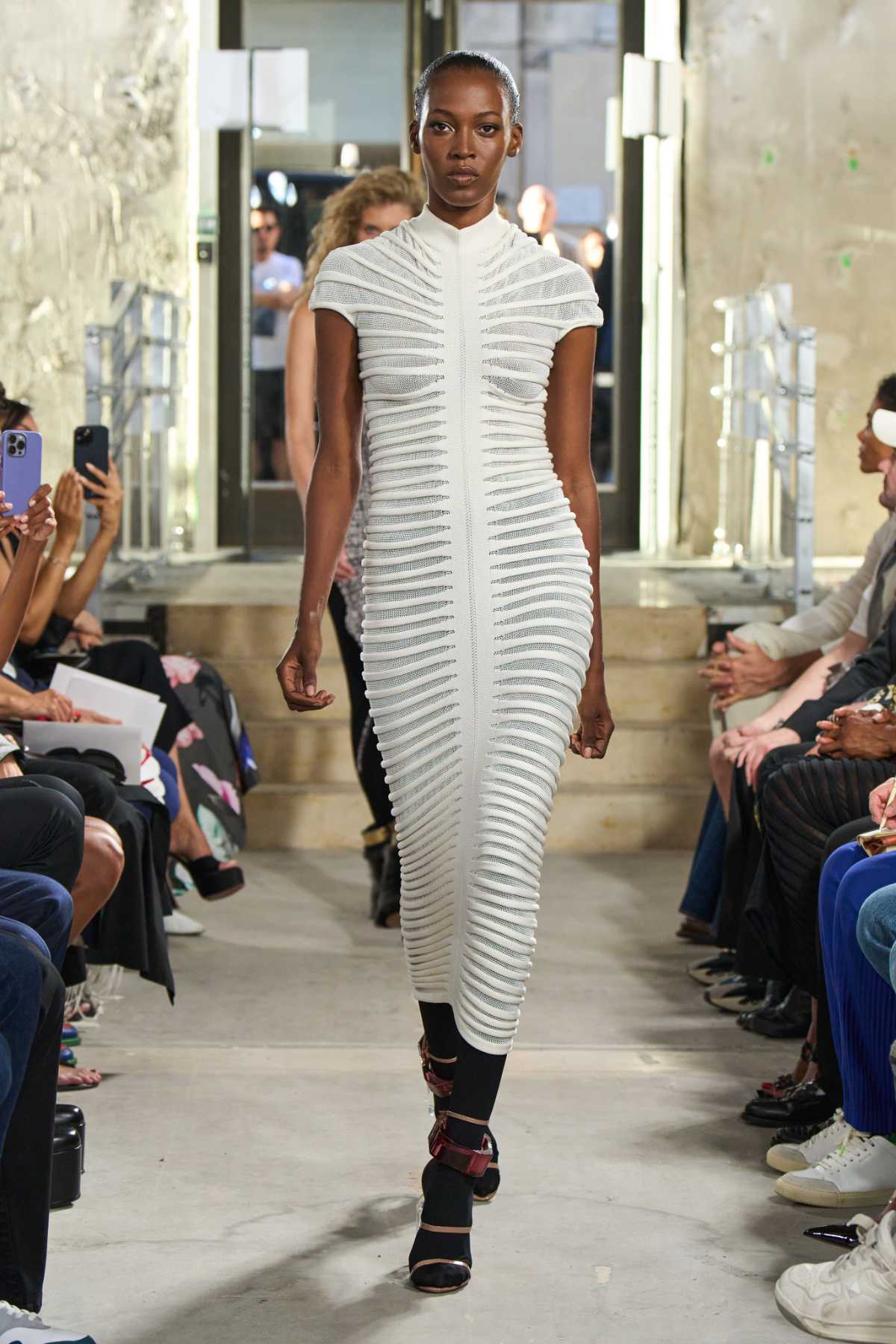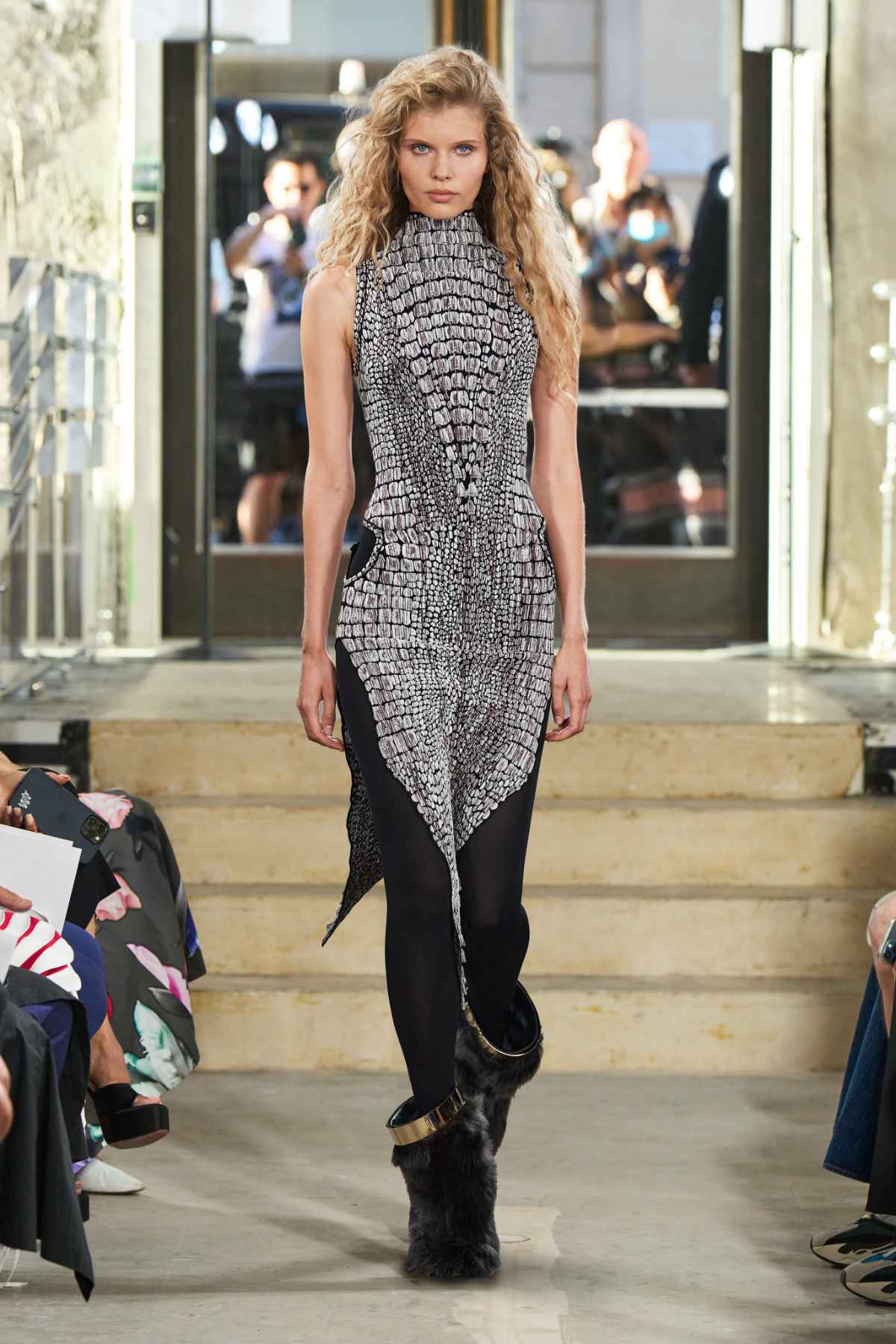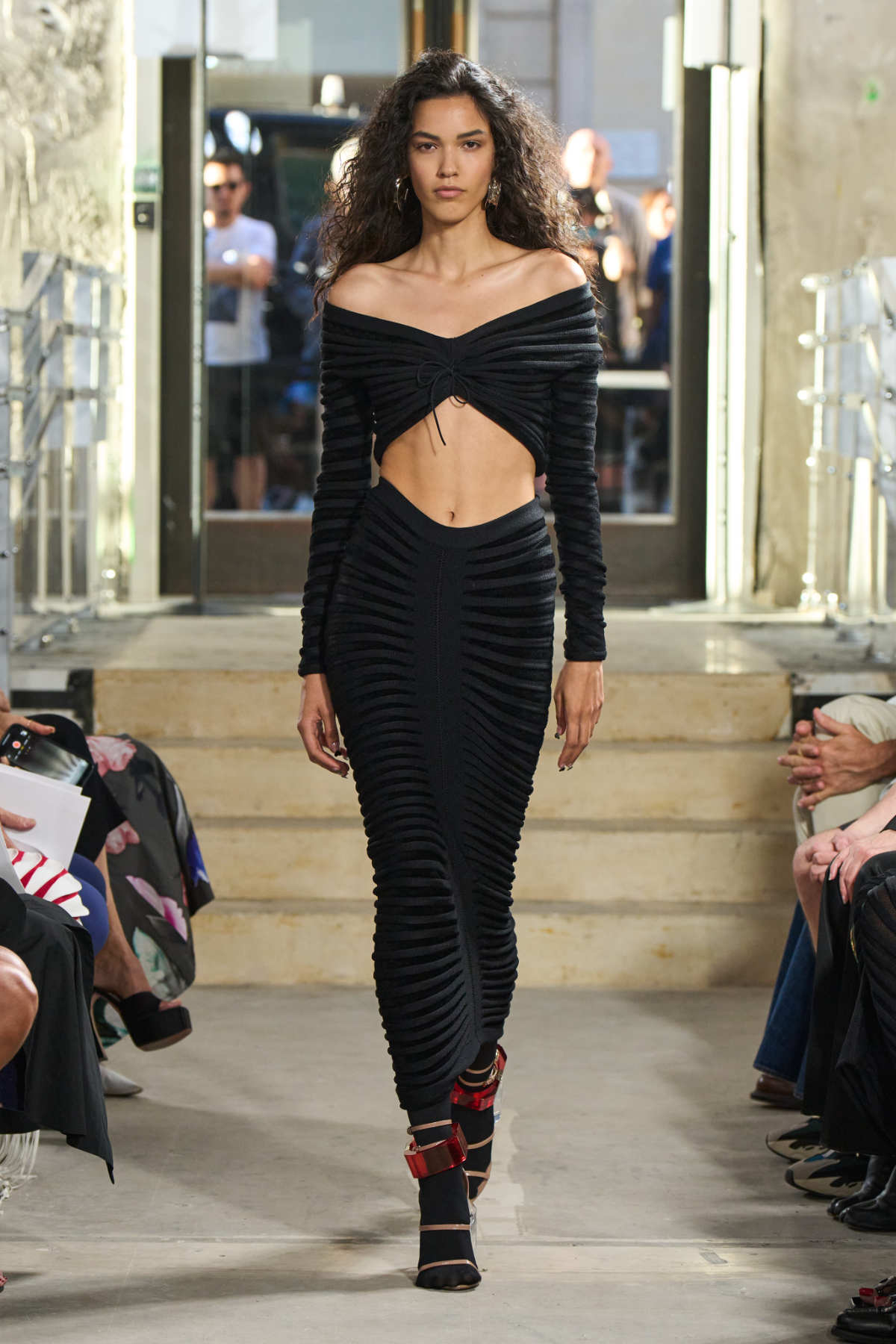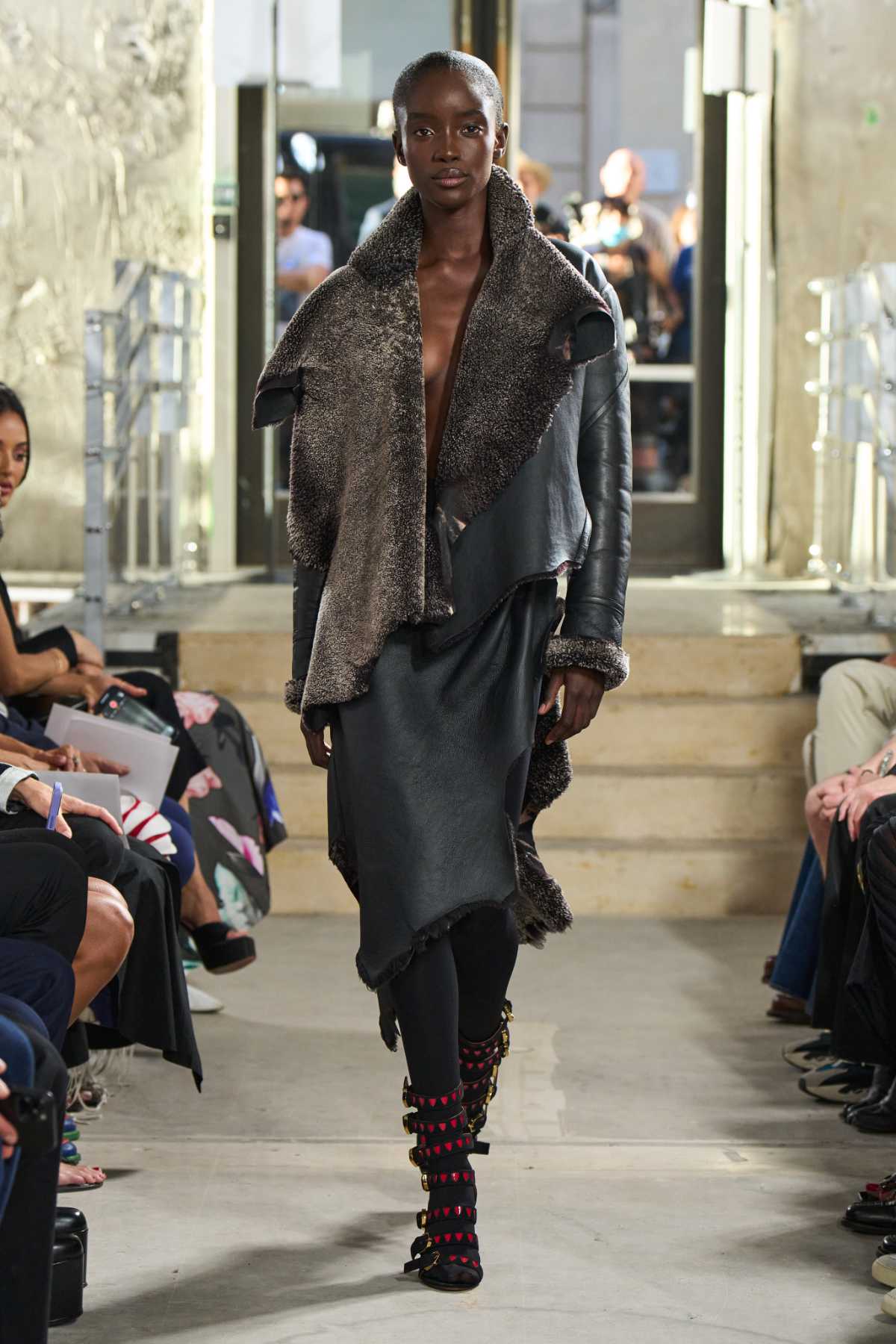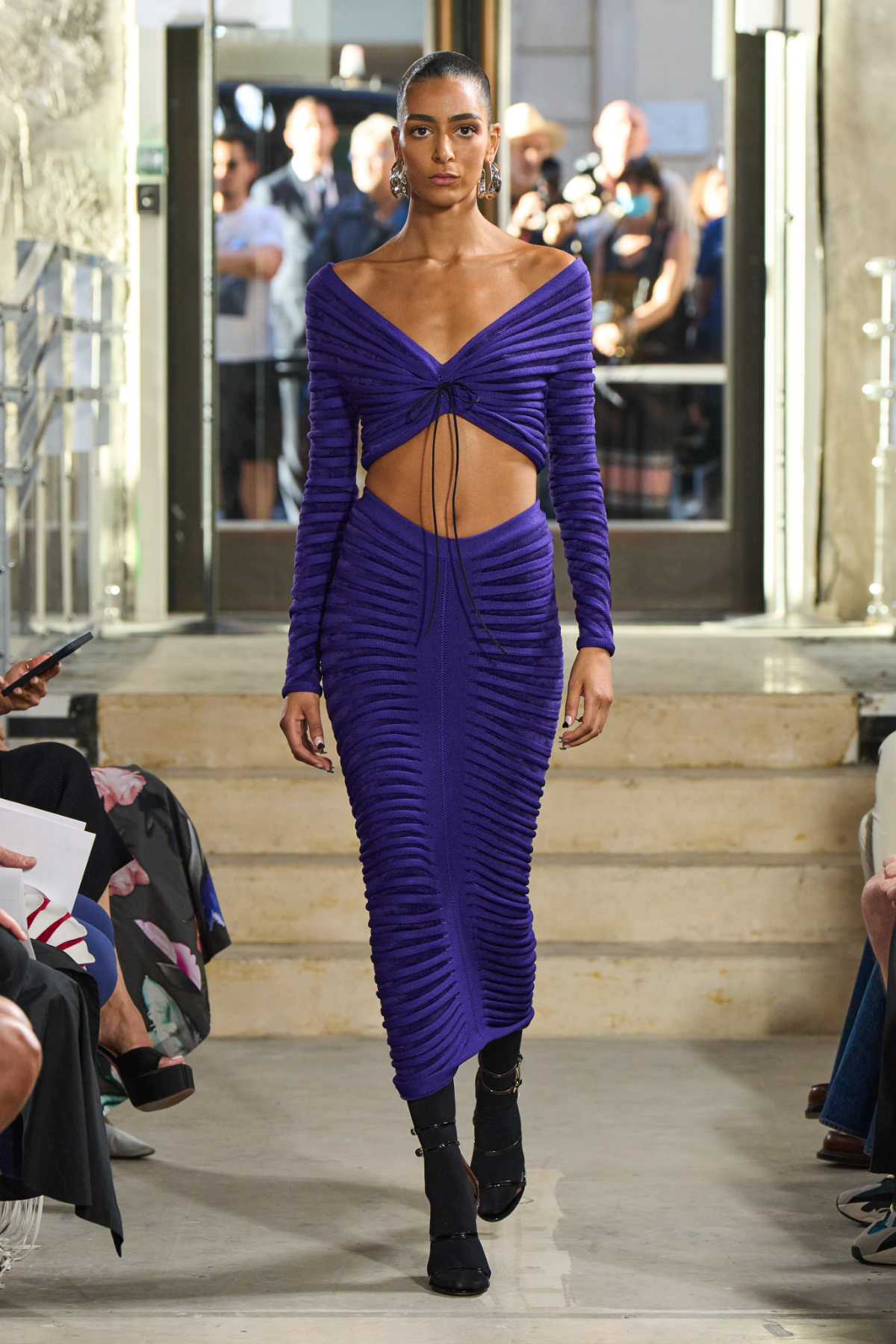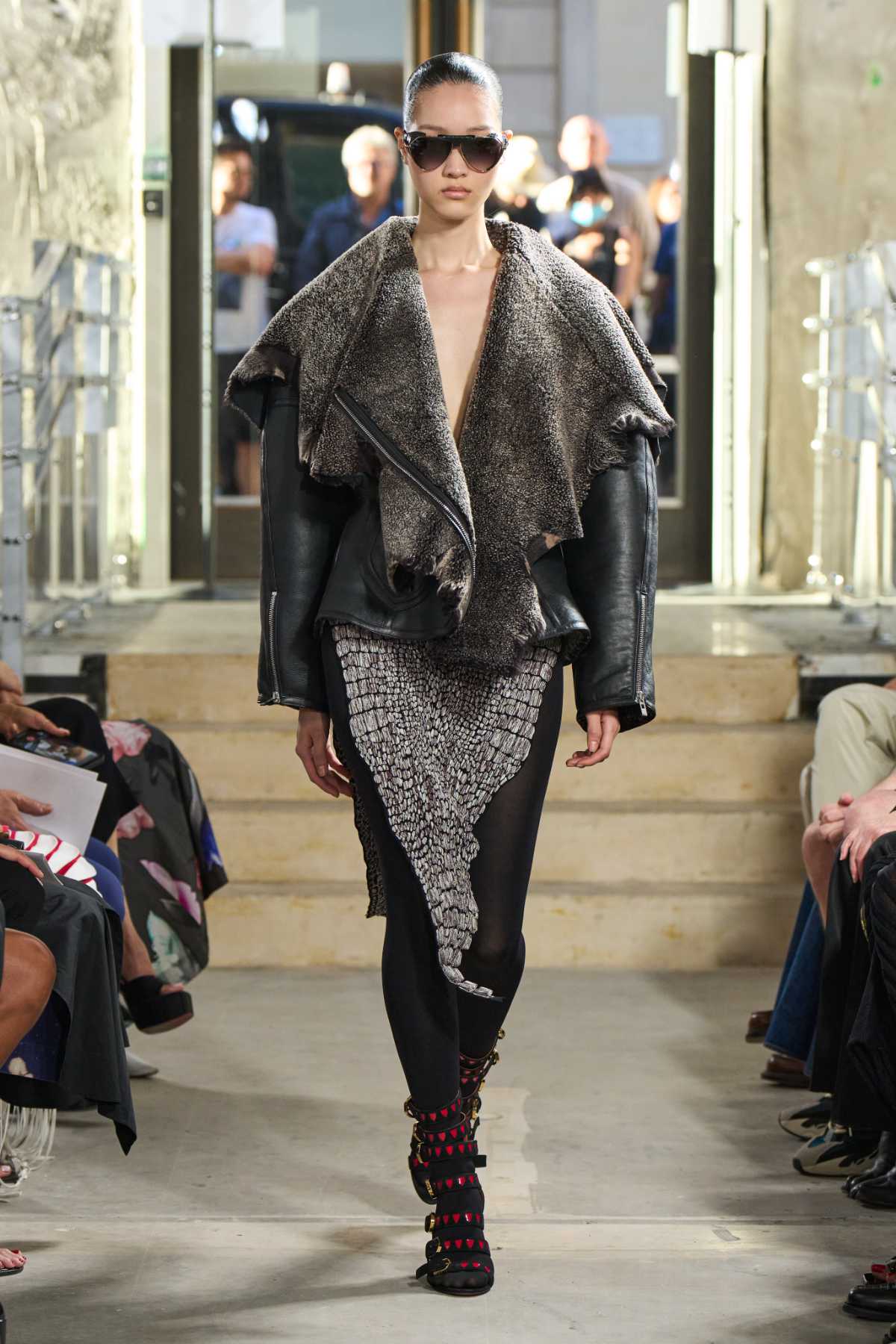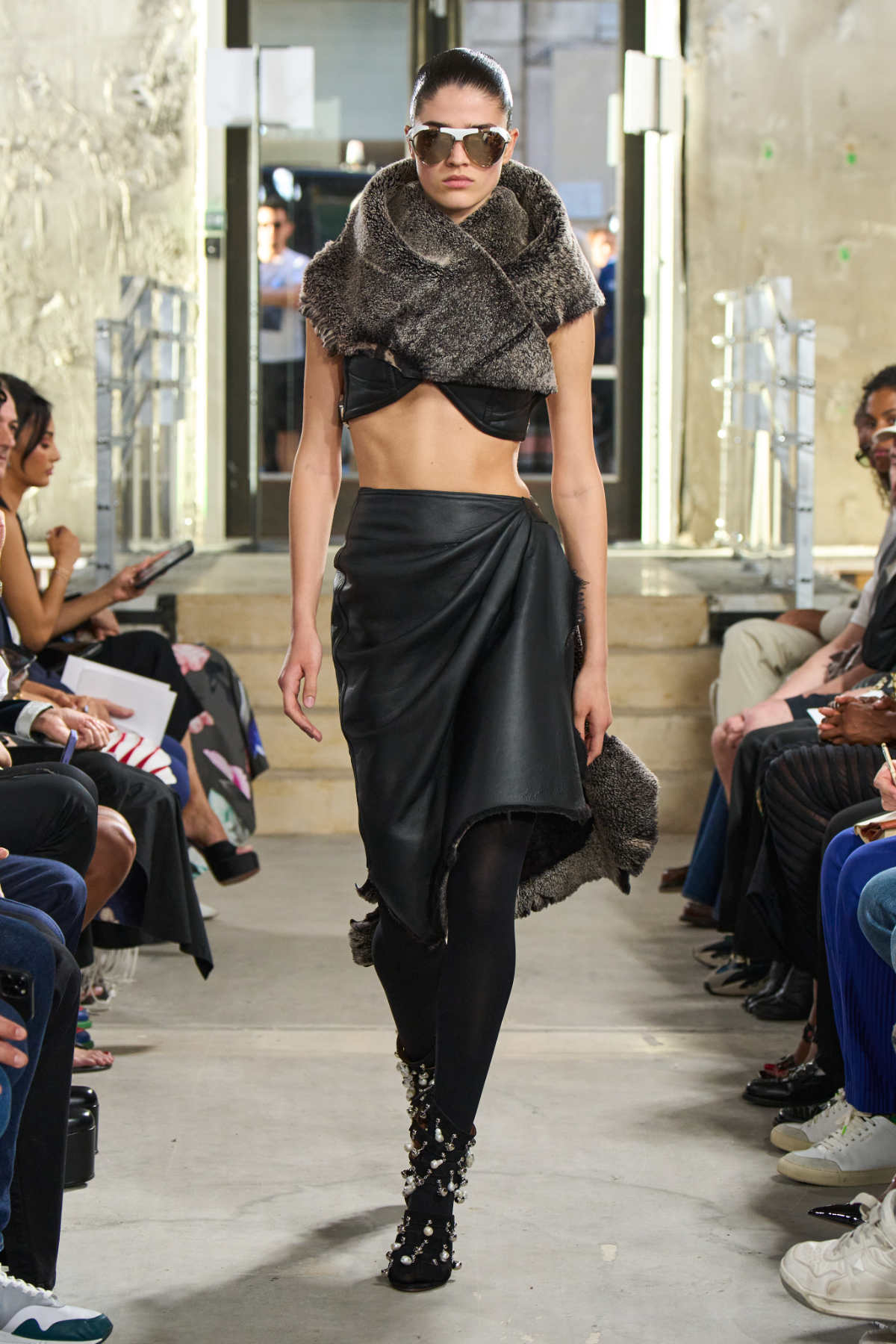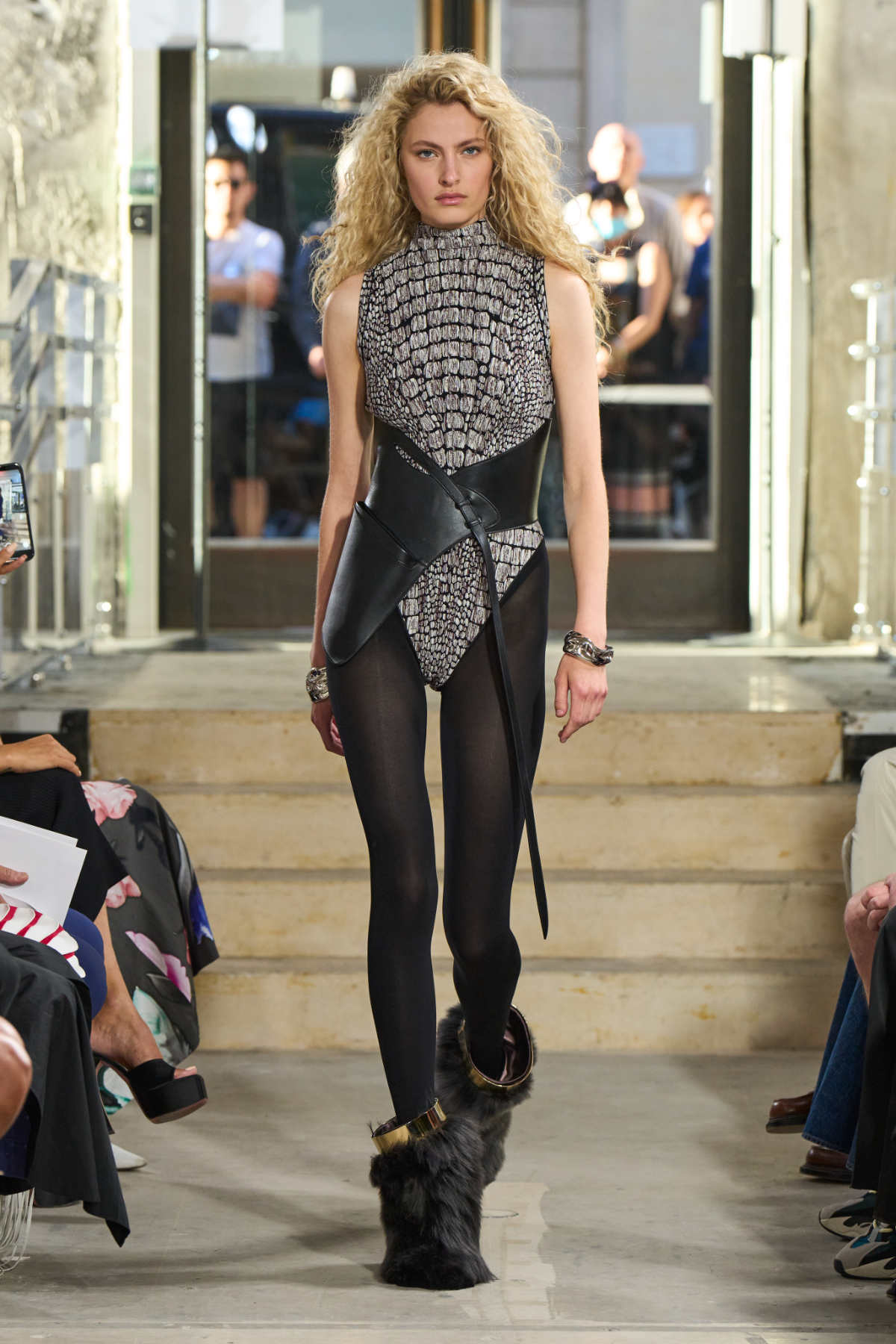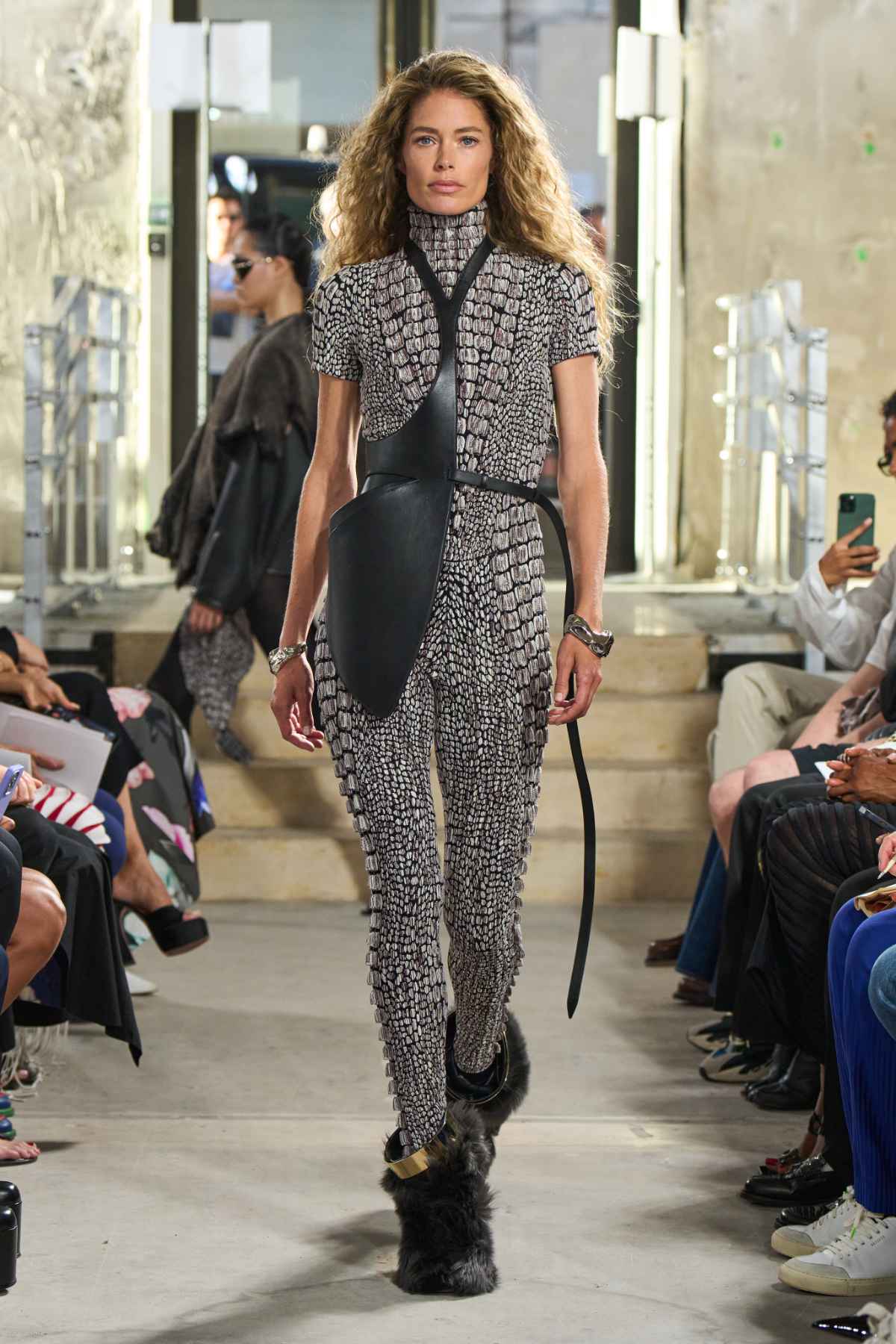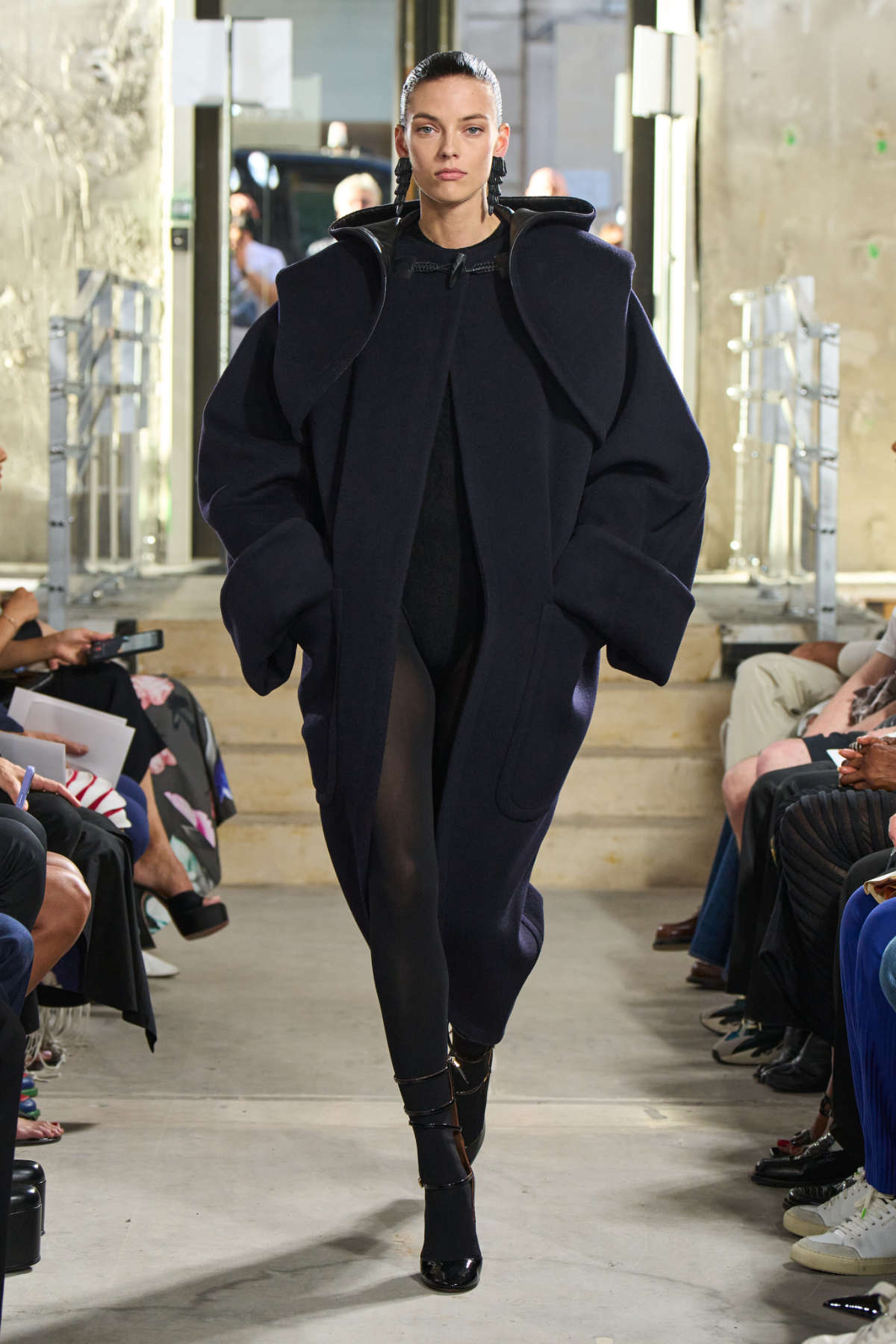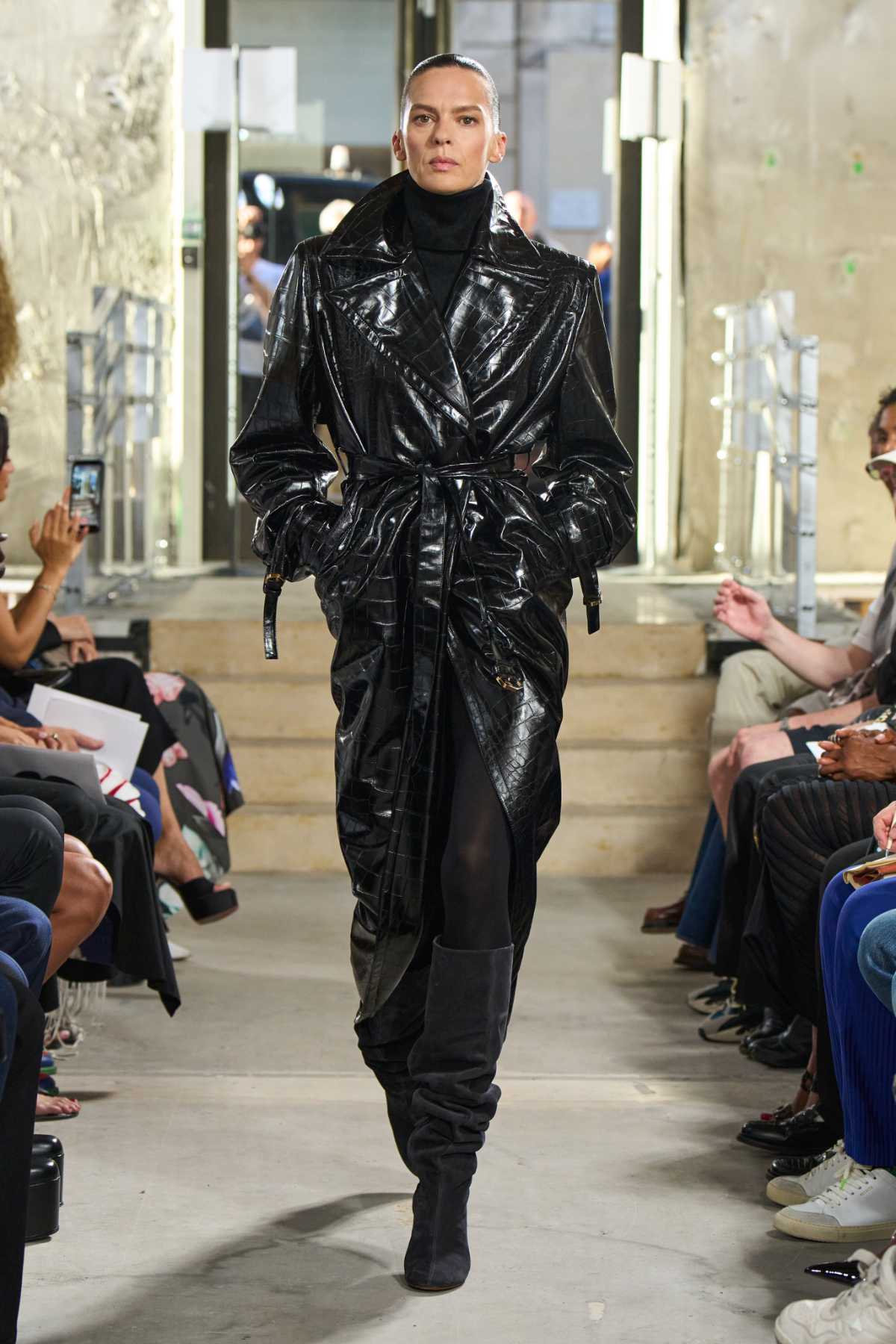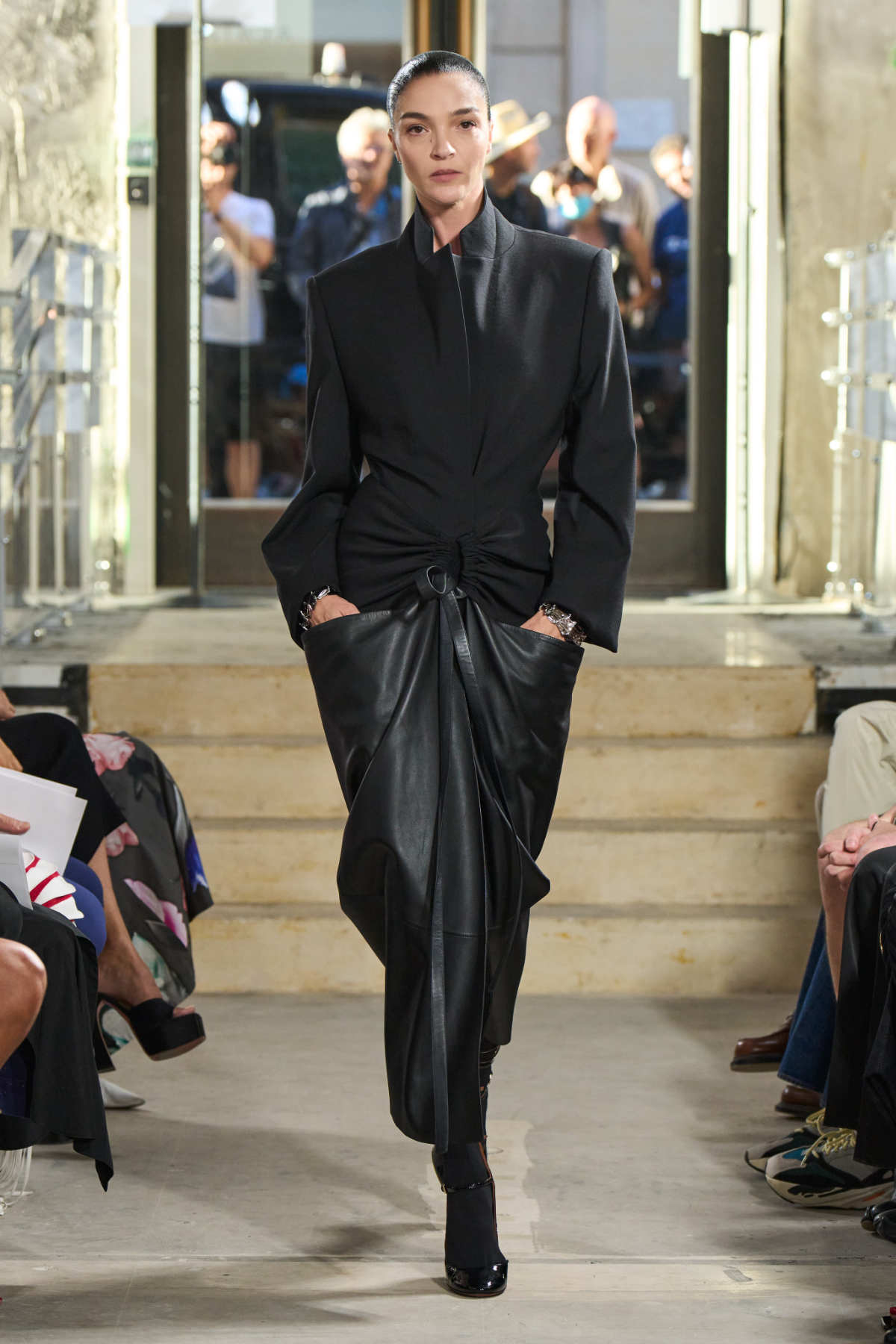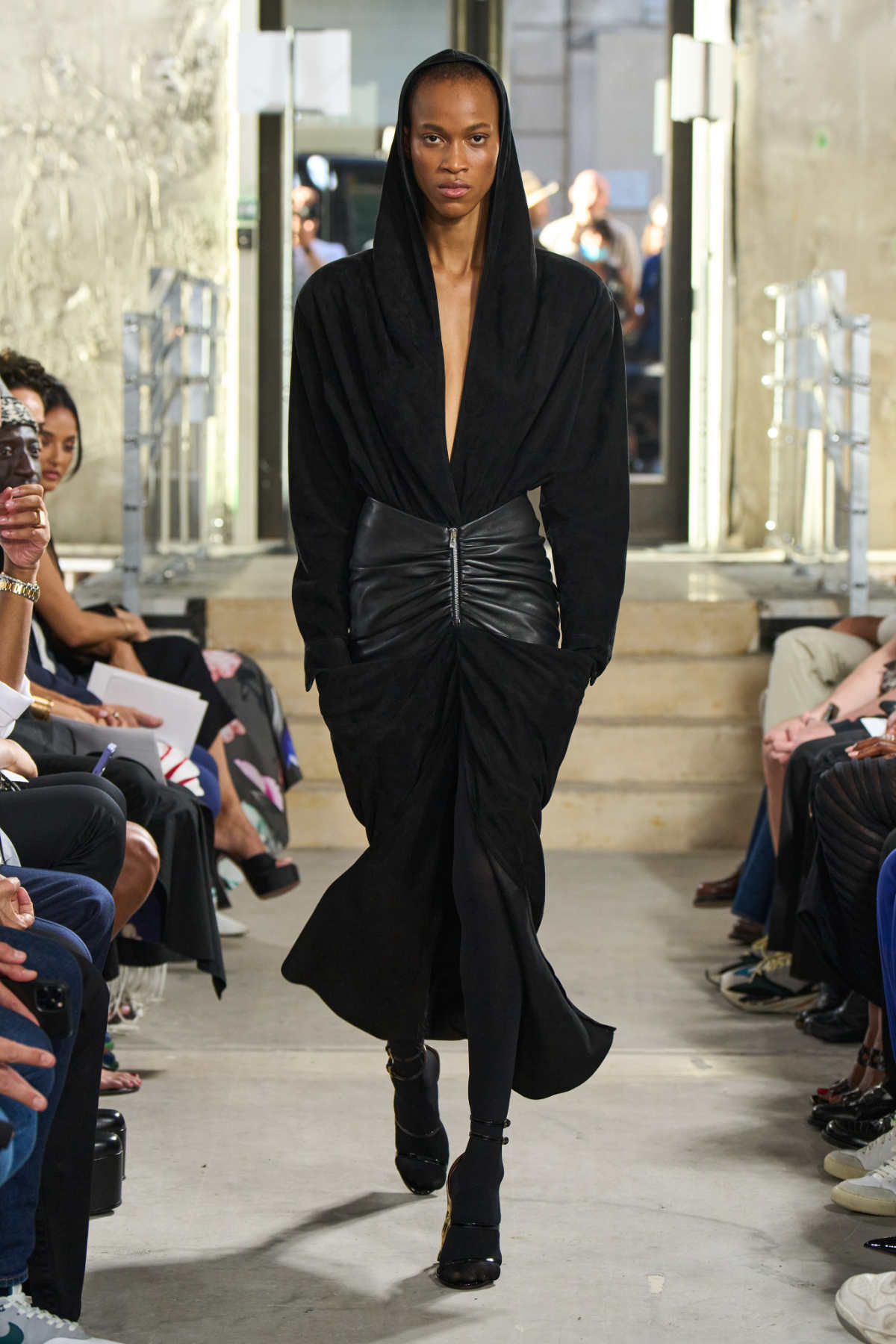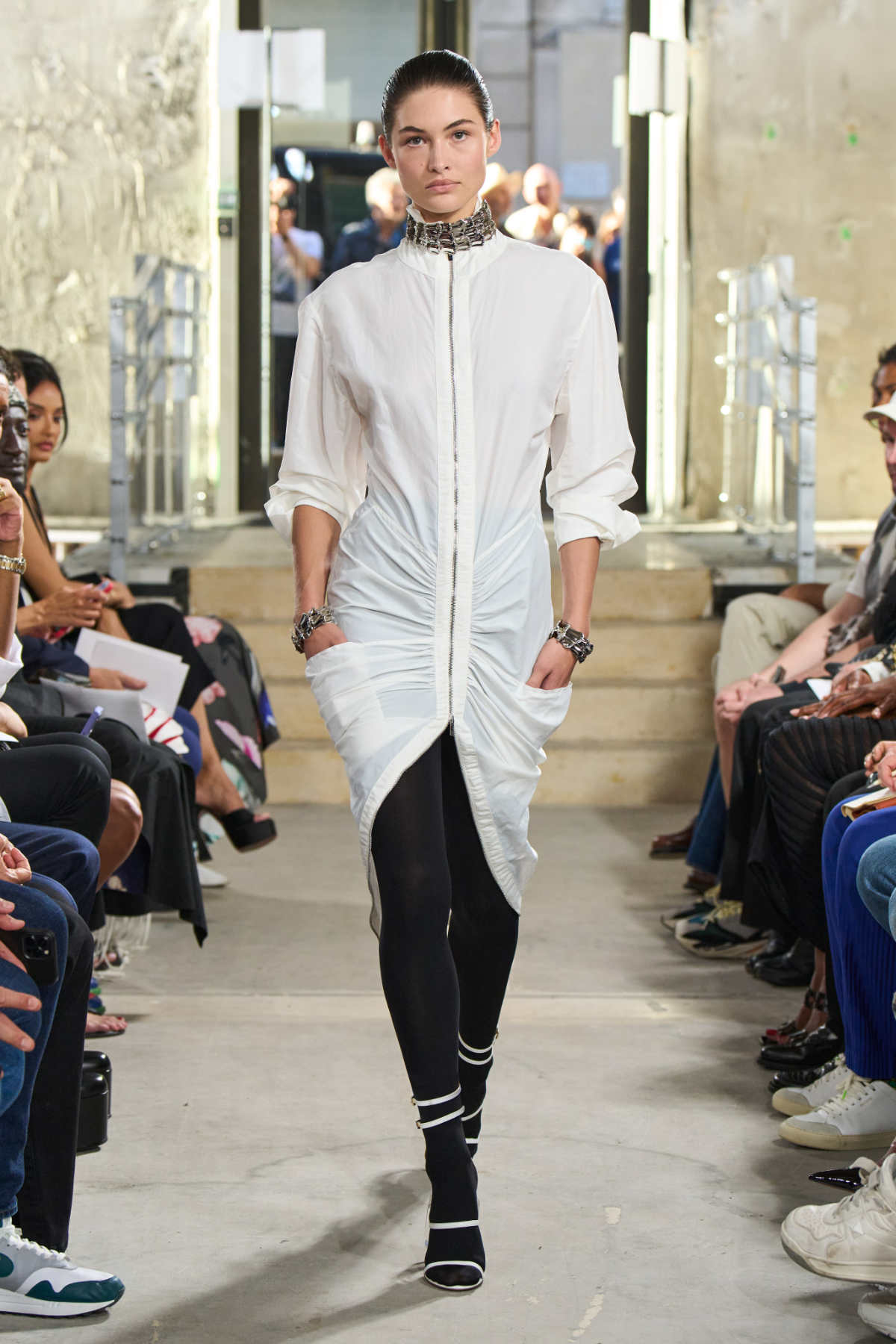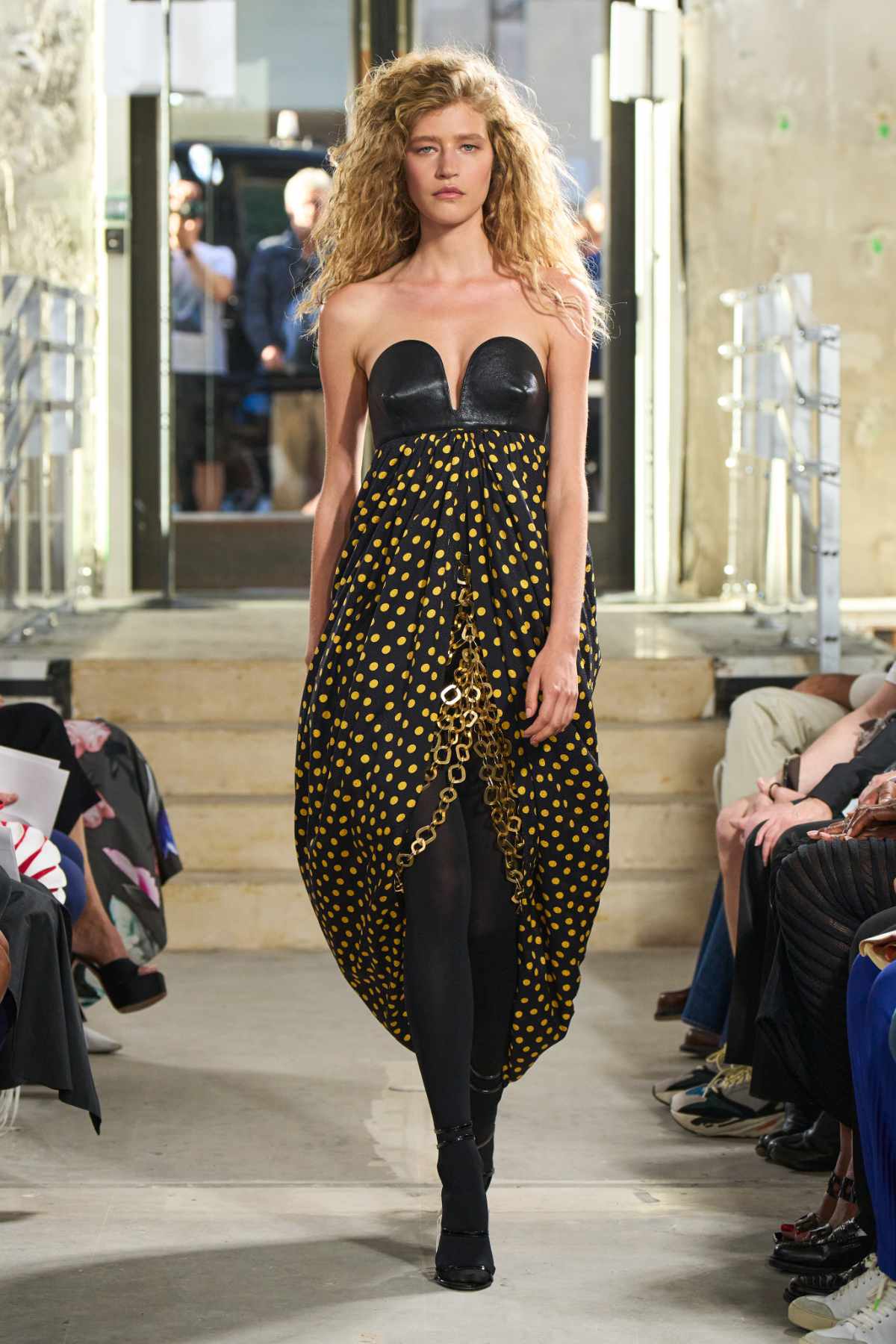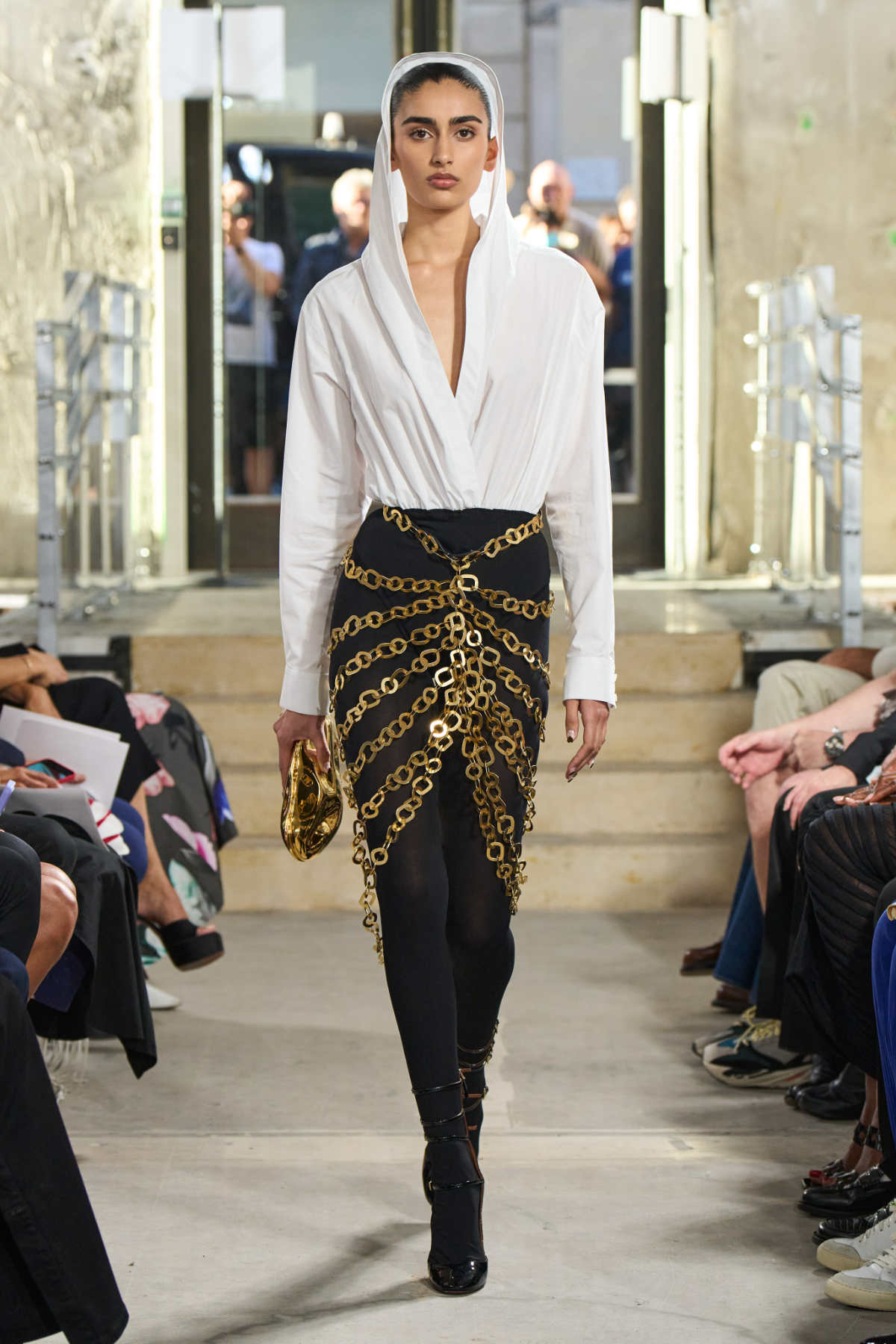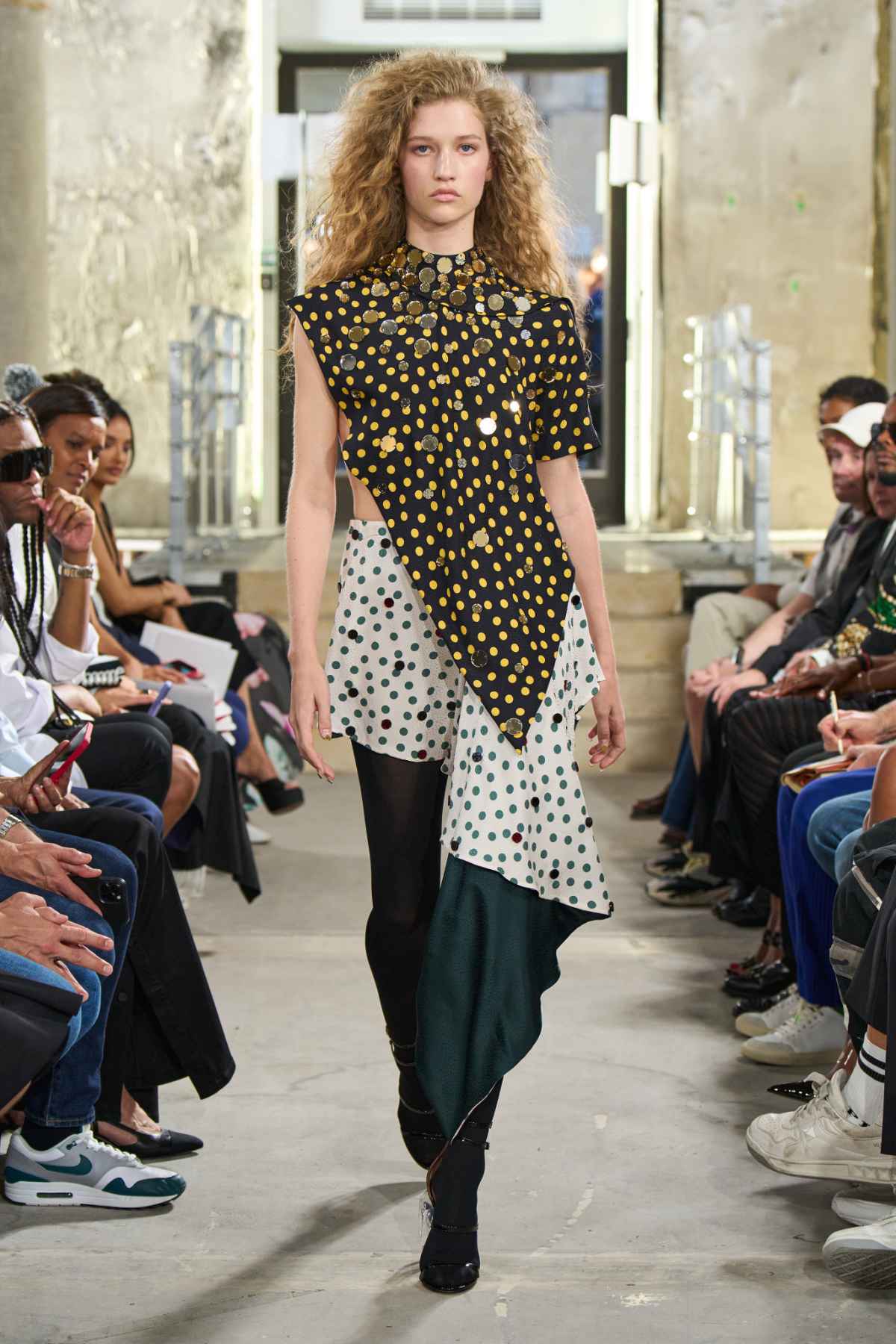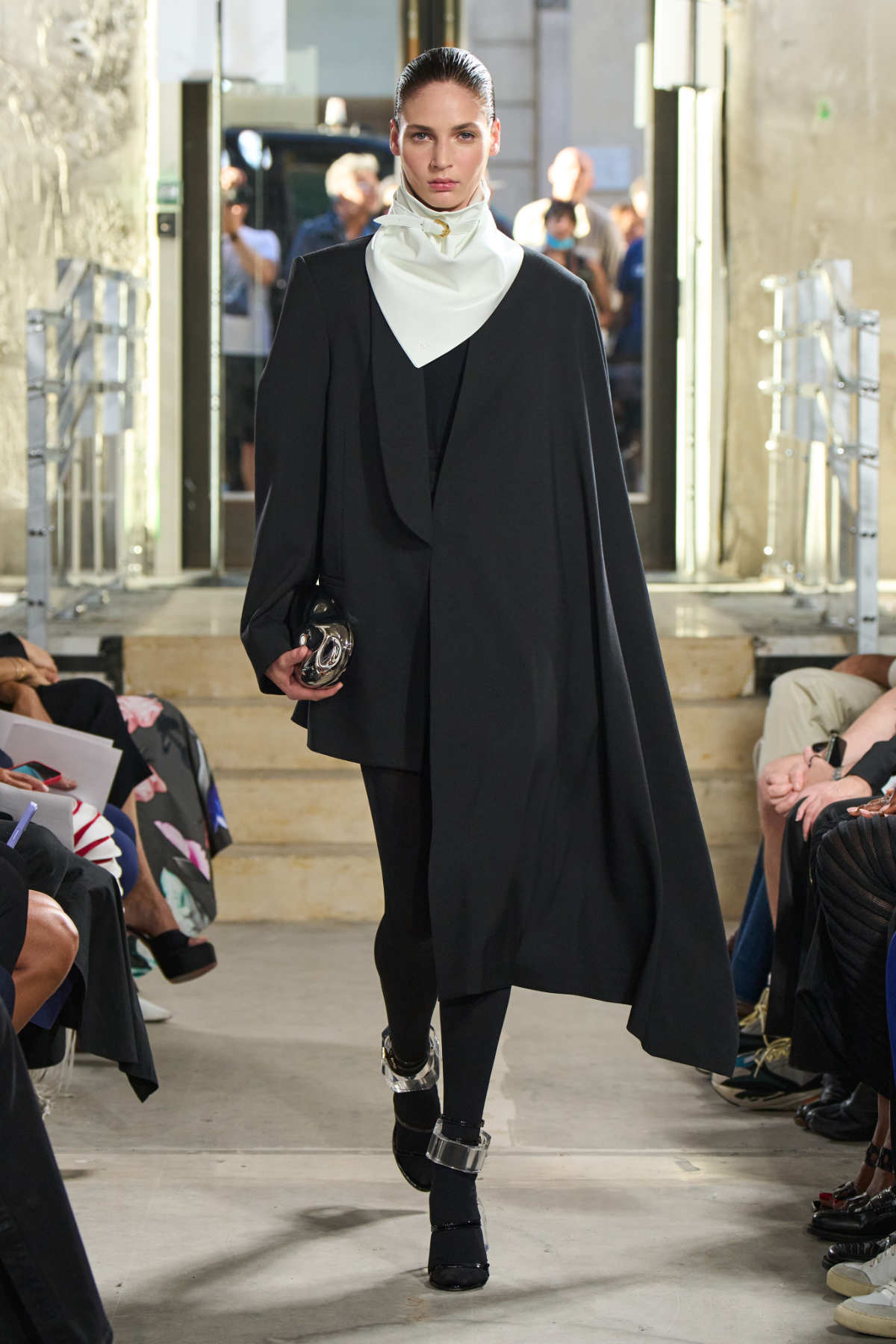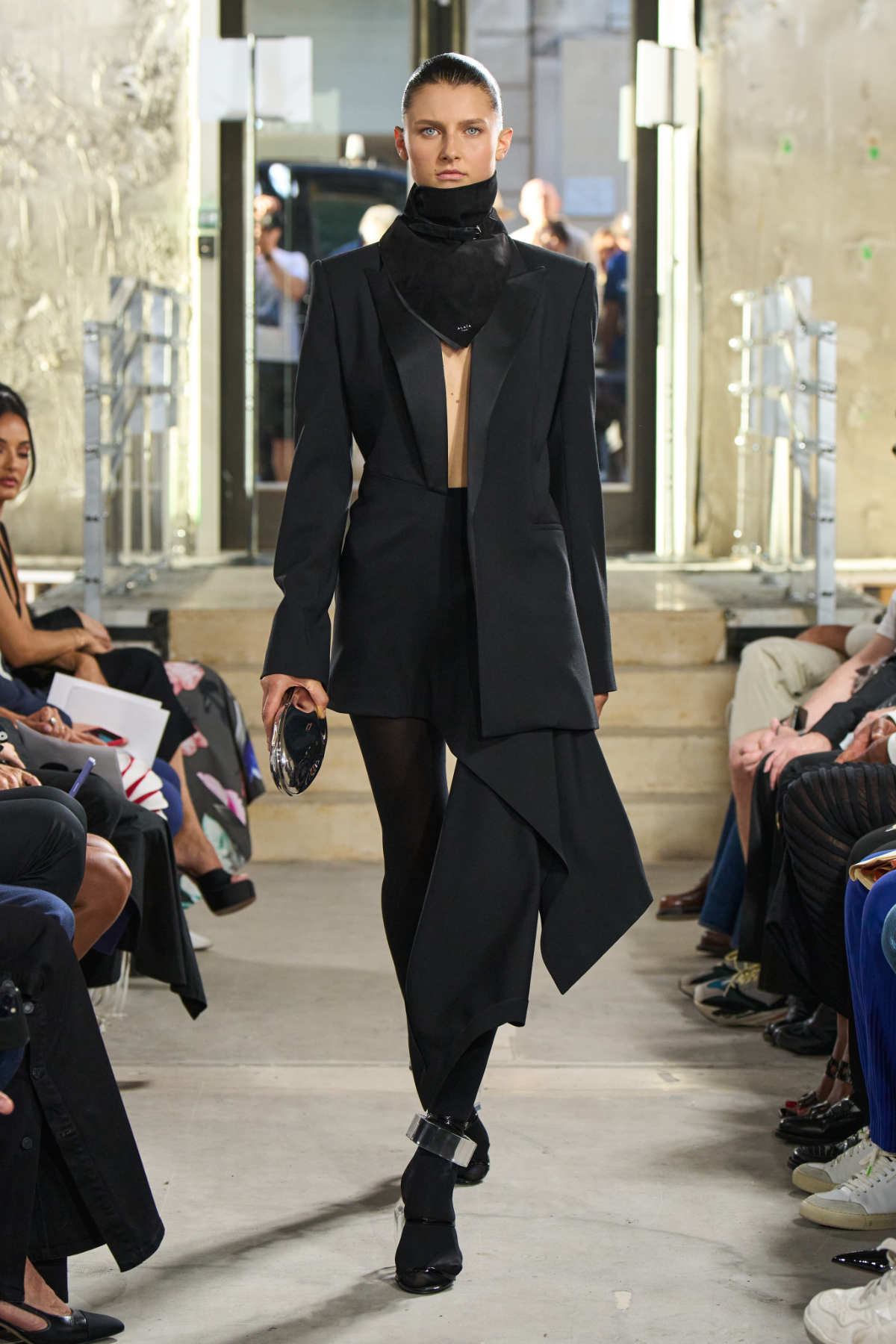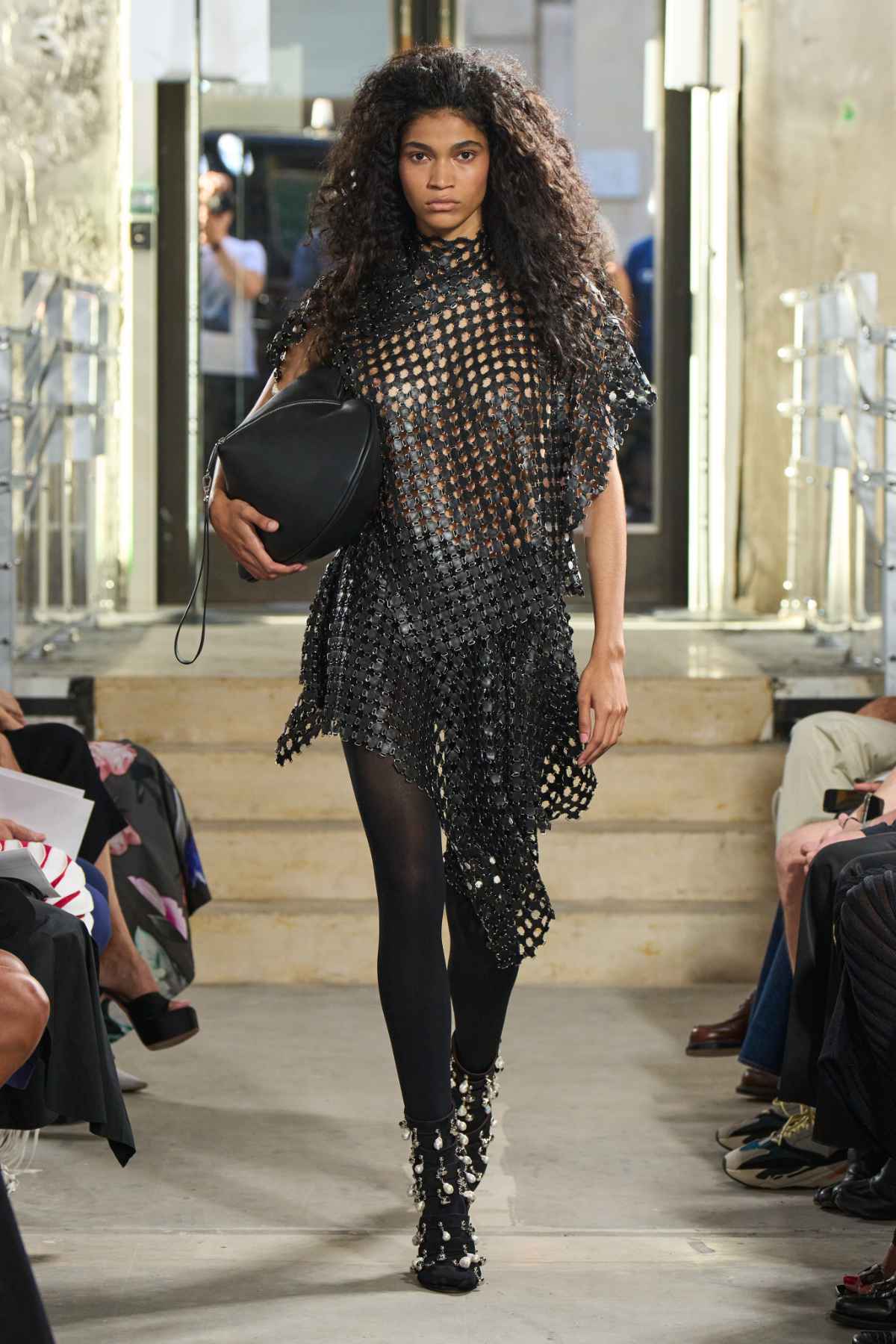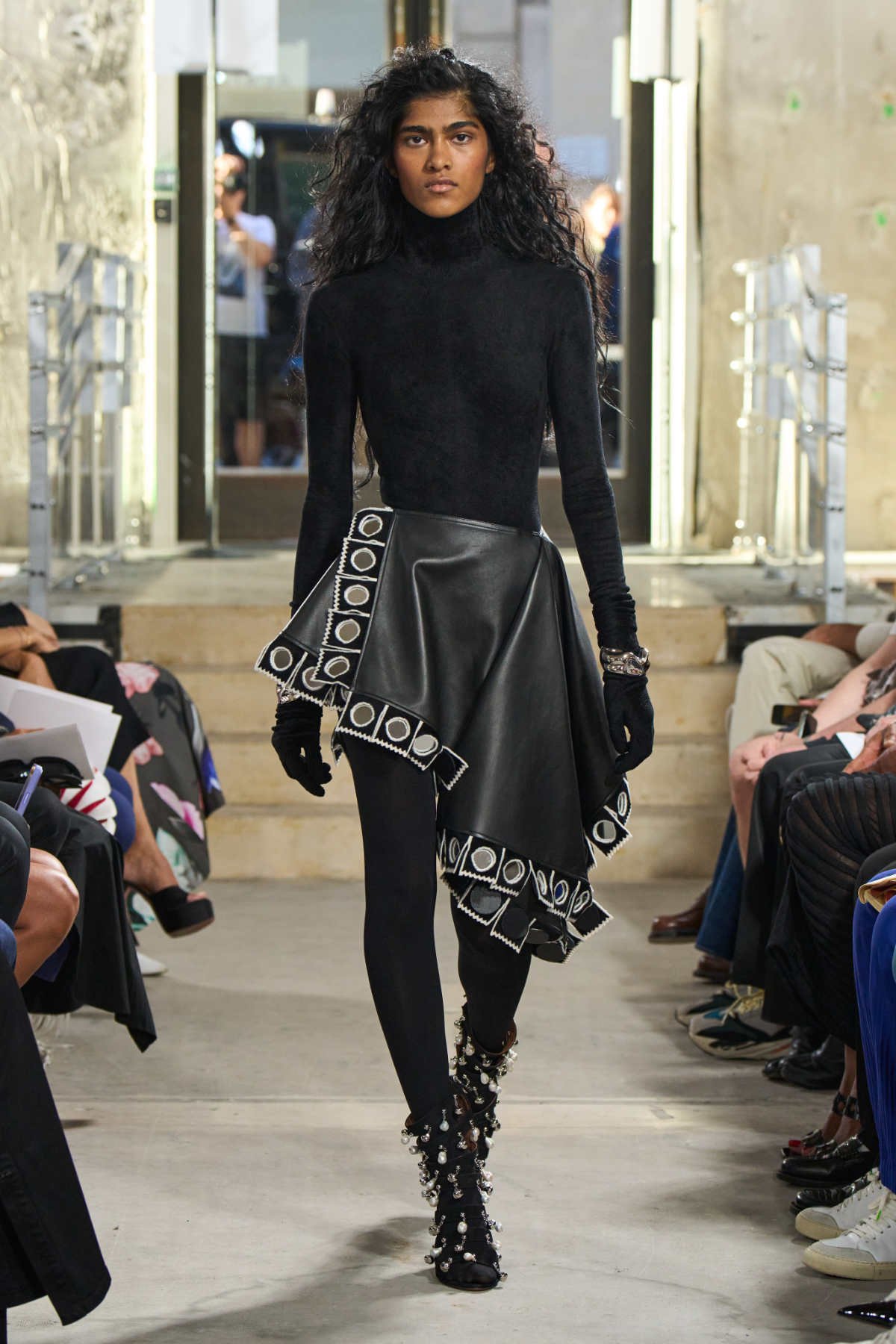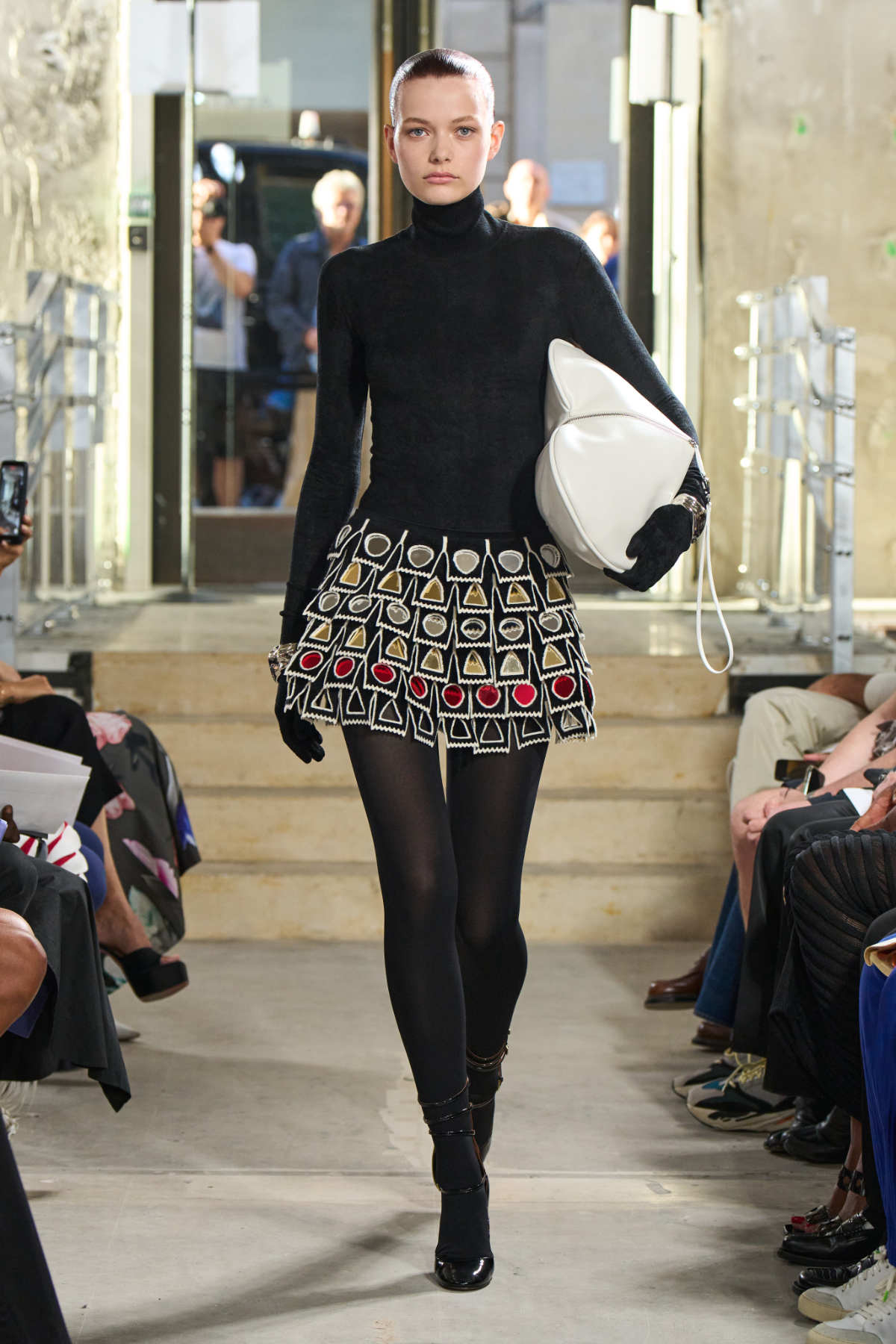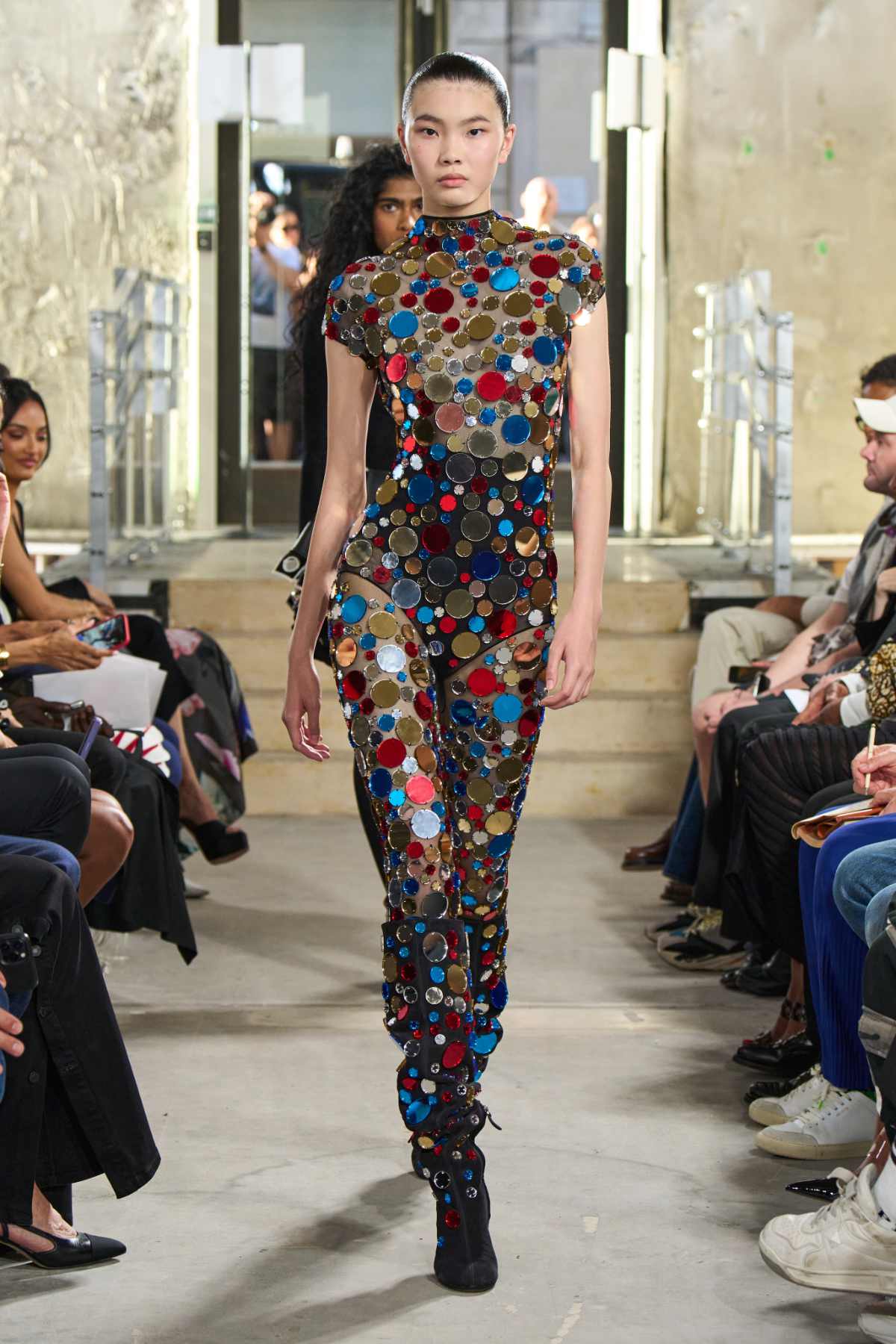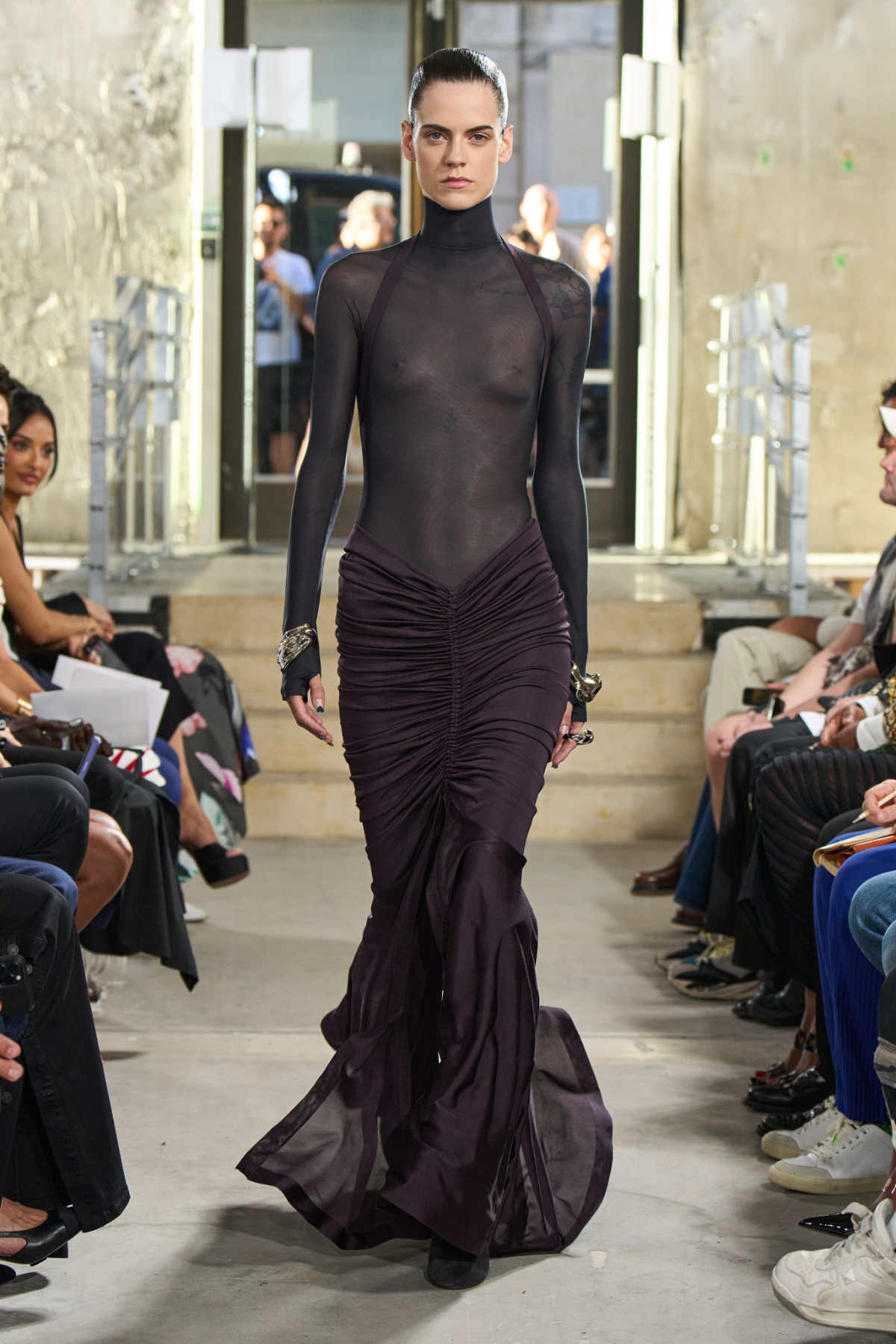 Credits
Film direction: Shayne Laverdiere, Ezra Petronio, Lana Petrusevych
Art direction: Petronio Associates
Production: Bureau Betak & Bureaufuture
Casting: Ashley Brokaw
Make-up artist: Pat Mcgrath
Hair artist: Duffy
Nail artist: Ama Quashie
Soundtrack: Gustave Rudman
---