---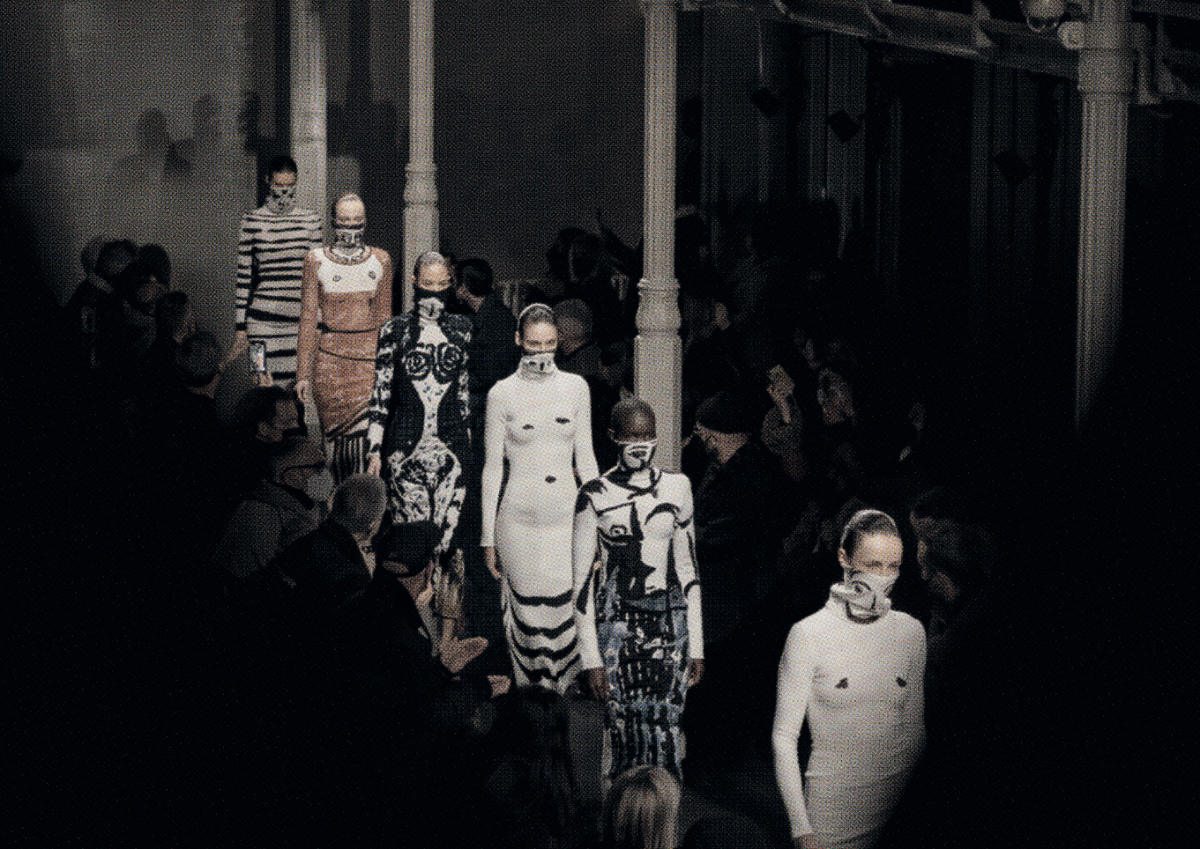 Odes to the beauty of women's bodies, the Tanagras are terra cotta statuettes representing women wearing an ornamented drape. Produced in the 4th century BC, they were widely popular throughout the whole Mediterranean basin.
The Tanagras embody a great variety of women: dancers, patricians, goddesses... Heiresses of the prehistoric Venus, they are covered by a colored drape — often blue, ochre or white — which gives grace and charm to their posture and movements.
Descendants of Aphrodite, the Tanagras evoke the sculptural beauty of the feminine ideal.
These visions could only inspire the genius Picasso who often put the female body at the heart of his creation. After the war, in Vallauris, in the Madoura atelier, Picasso reinvented ceramics. He transformed objects of everyday life — vases, plates, jars, … — into works of art.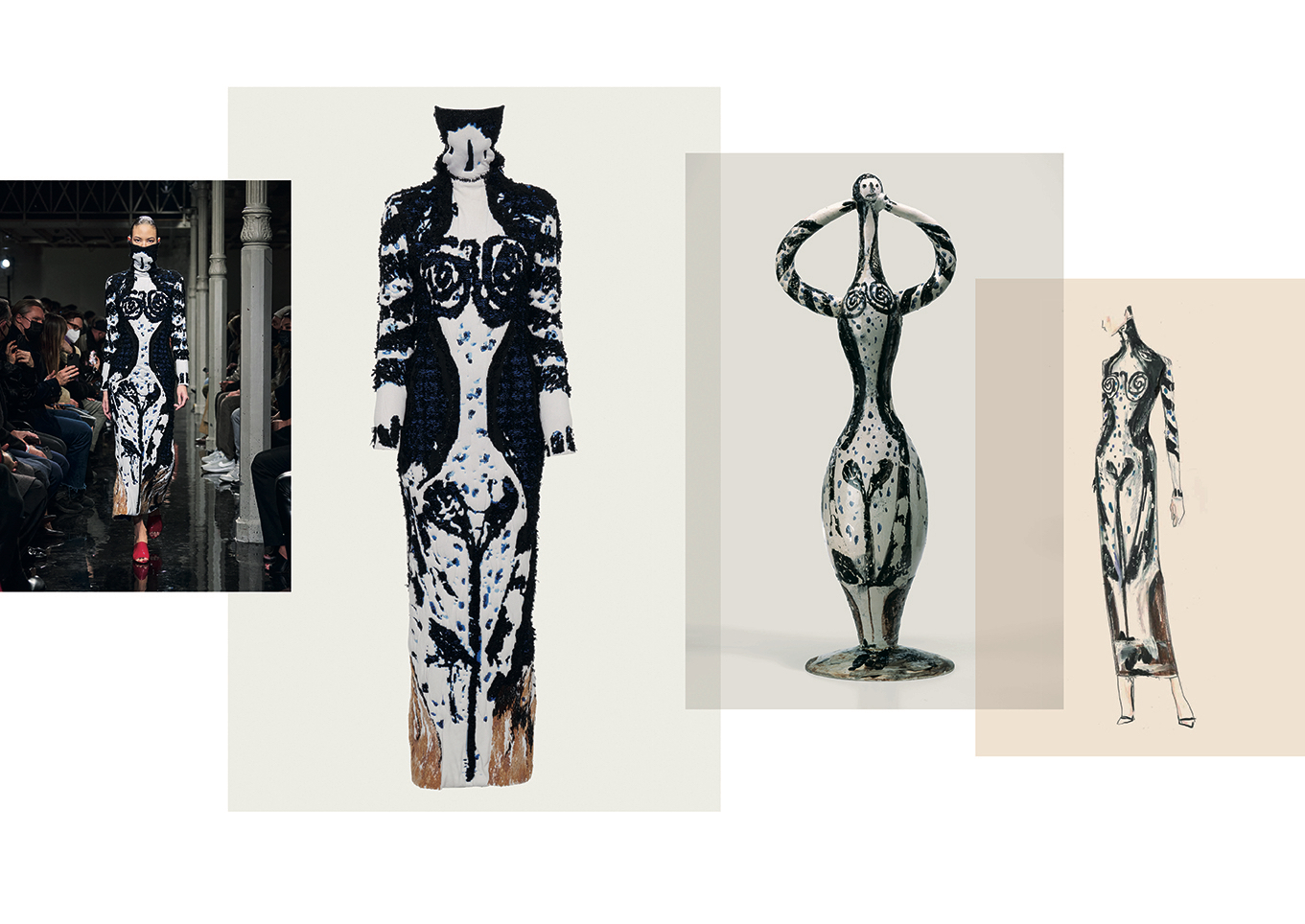 Picasso seizes the earth to transfigure the Tanagras. With his twists, his movements, Picasso gives birth to women of unique beauty. Then he paints or covers these bodies with colors, choosing original techniques. He brings a new drape to his creations. A second skin, born from the visions of the greatest artist of his time.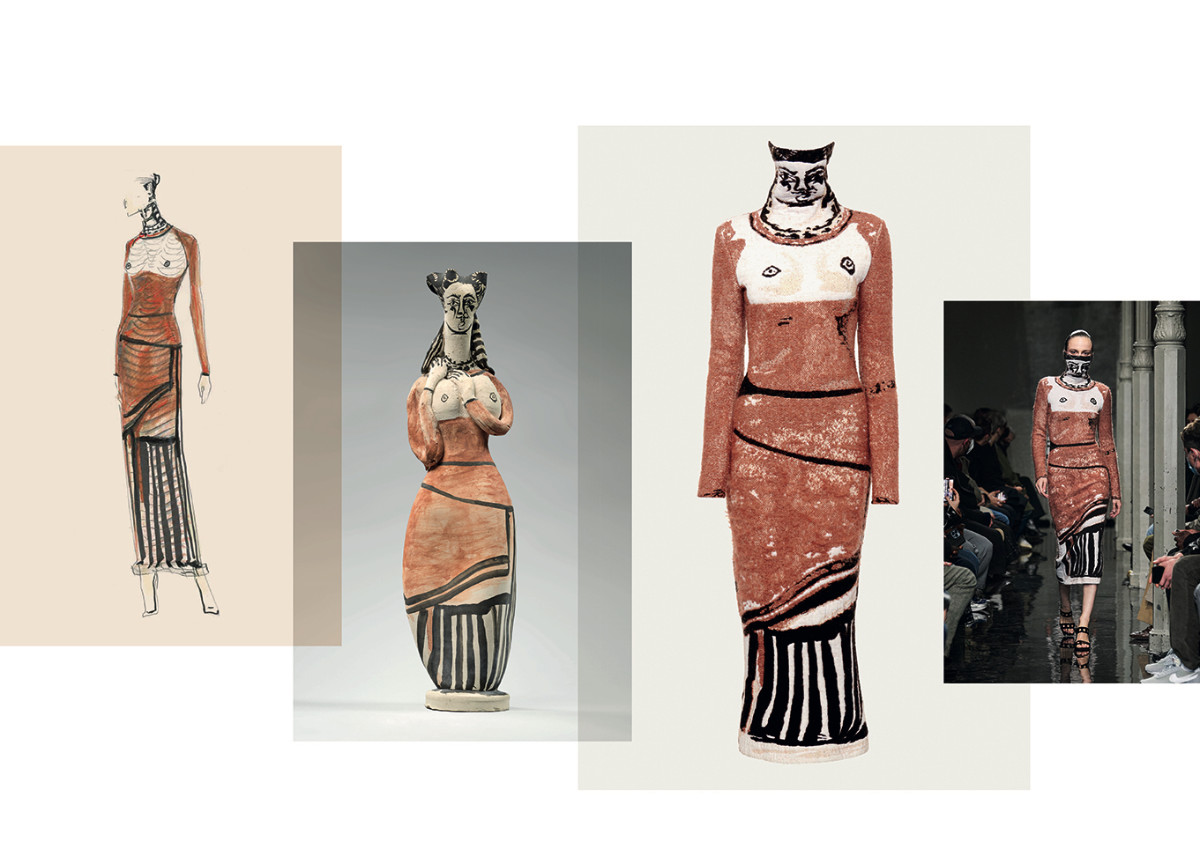 Picasso's Tanagras, all unique pieces made in 1947 and 1948, are unequaled masterpieces, present in the greatest collections all around the world.
They fascinate Pieter Mulier, creative director of Alaïa, who wanted to pay tribute to the genius of the artist by creating six dresses, six exceptional pieces inspired by Picasso's Tanagras.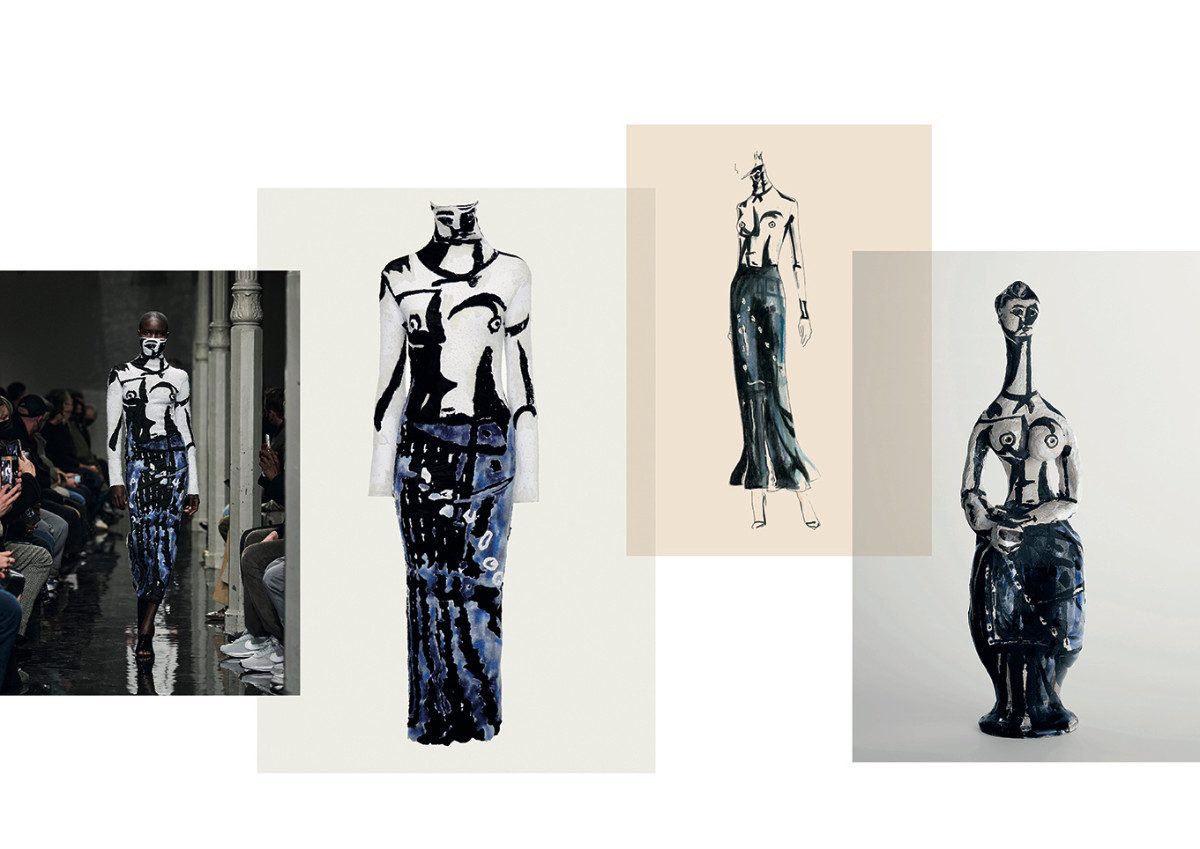 Sculpture becomes couture. The drape becomes a dress. Women remain at the center of creation. Carnal and desirable. With a divine and unique beauty.
Created in partnership with Picasso Administration, these six exceptional dresses are shaped like Picasso's Tanagras.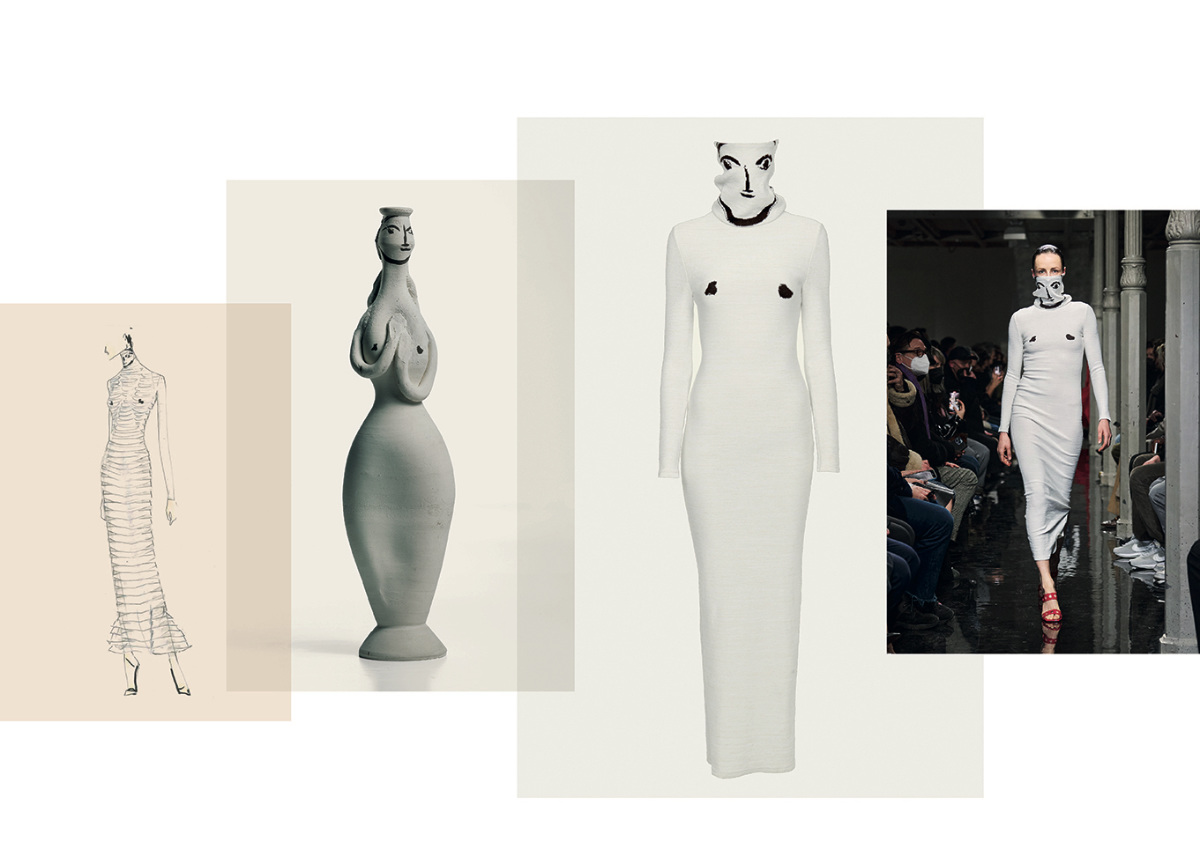 Made in a limited edition and sold only in selected Alaïa boutiques worldwide, the dresses from the Tanagra collection, presented during the show of the Summer Fall 22 collection, enhance women's bodies and celebrate Picasso's artistic genius. They are also a tribute to Azzedine Alaïa who, above all, cherished the work of Picasso and the dialogue between the arts.
Credits
Succession Picasso
---