---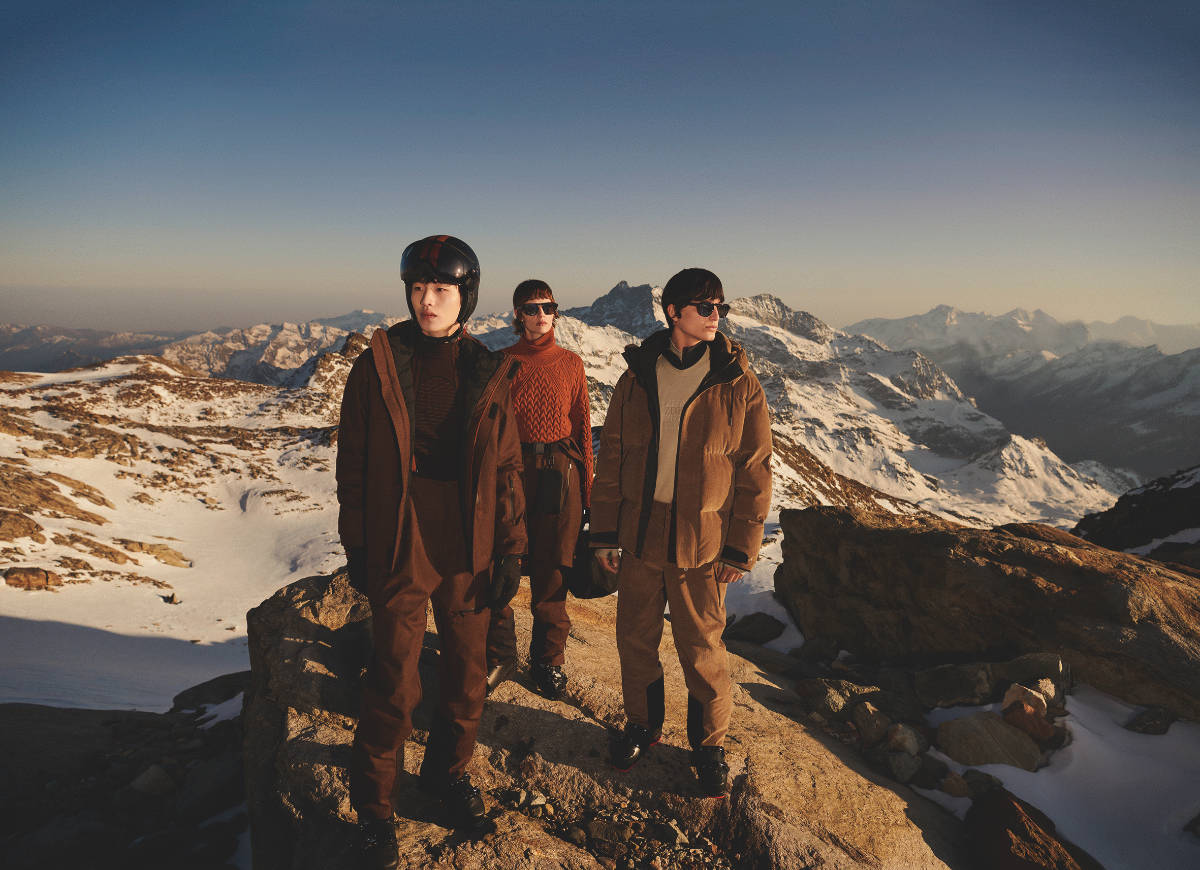 Captured in the landscape of Oasi Zegna —the home of our values — the new Outdoor Collection continues ZEGNA's vision to meld our heritage of fine fabrics and uncompromising luxury with the demands of the great outdoors. The expansive free-access natural territory was first established in 1910 as a consequence of our founder's green approach – resulting in a vast environmental restoration project that created a sustainable interdependence to preserve biodiversity and community.

Based on pillars of performance, technicality and modernity, the Collection adapts the ethos of versatility behind ZEGNA's signature Luxury Leisurewear wardrobe to withstand the rigours presented by the great outdoors. Crafted from a host of technical textiles and imbued with practical details for ease, the Collection promises uncompromising functionality for both the modern explorer and everyday cool-weather wear. New ergonomic and reengineered fits are combined with innovative textiles and construction methods. The collection encompasses a full wardrobe that includes outwear, knitwear, jersey underpinnings, technical sweaters and trousers: making it a complete solution for outdoor living.
As an ode to our heritage, the Outdoor Collection is hallmarked throughout with the ZEGNA 232 Road Brand Mark. The double-stripe Vicuña-coloured graphic representation is inspired by a 26km road paved in the 1930s that connects Oasi Zegna to local communities. Paying tribute to the values and ideas that have defined the brand for over 110 years, the bold Brand Mark represents both our past and future and is perfectly suited to a Collection with dynamism at its heart.
Consolidating its focus on active lifestyles, the collection is finessed with accessories crafted in partnership with some of the most esteemed names in the fields of sport and performance: La Sportiva, Garmin, zai, TSL, Sigg and KASK.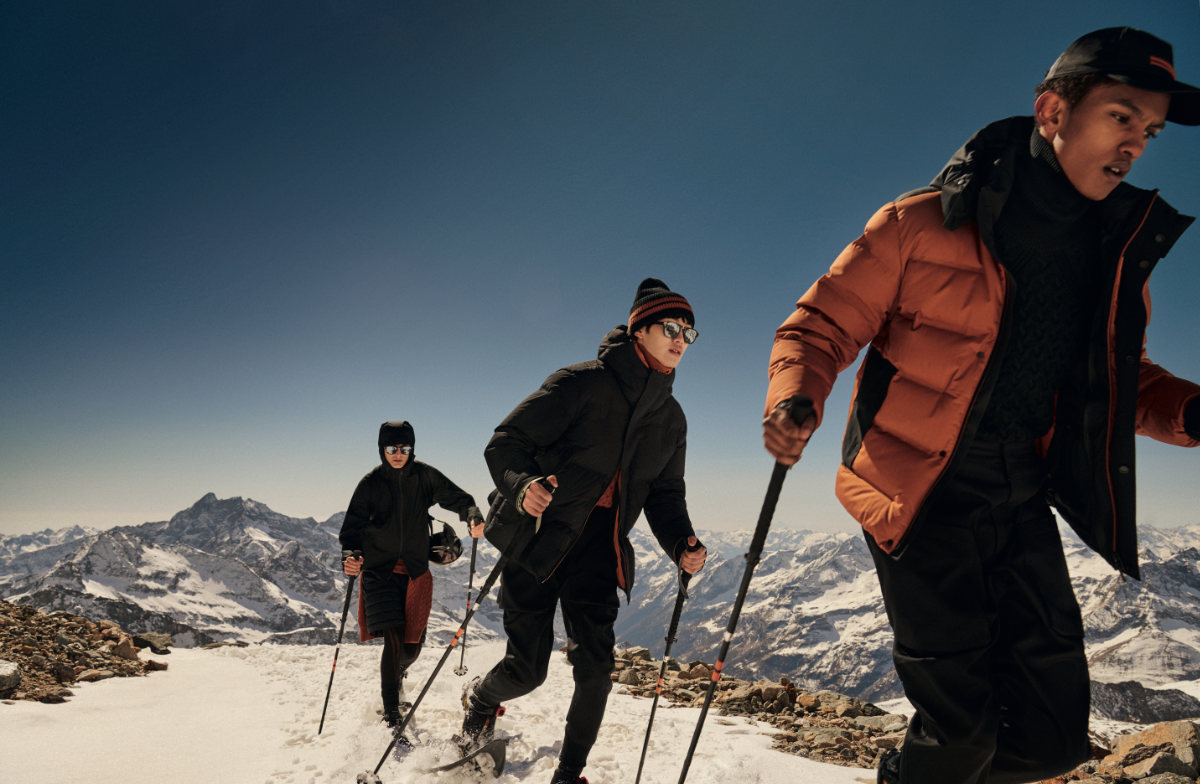 ZEGNA and La Sportiva have developed the TX Top GTX Boots, which have water-repellent mesh uppers set on a durable Vibram sole, making them ideal for mountaineering and traversing off-road trails. We turned to the innovative GPS technology of Garmin for the Venu® 2 Plus Smartwatch, which is hallmarked with the ZEGNA 232 Road Brand Mark and programmed with health, payment and safety features — indispensable on the ski slopes. With TSL we have created ergonomic Ski Poles with a convenient folding system and the Symbioz Hyperflex Original 2 snowshoes, which is engineered for an absolute comfort of walk, superior grip and shock absorbance. Our partnership with zai results in high-performance Skis crafted with PowerRail technology, while Swiss label Sigg's time-honoured expertise meets ZEGNA's refined style in an aluminium water bottle finished with our ZEGNA 232 Road Brand Mark. Lastly, our collaboration with KASK results in the matte Piuma Ski Helmet, which is signed off with the ZEGNA 232 Road Brand Mark, then finished with an anti-fog double-lens visor and leather chin strap.
The collection is available in Zegna's international retail network, on Zegna.com and at selected wholesalers.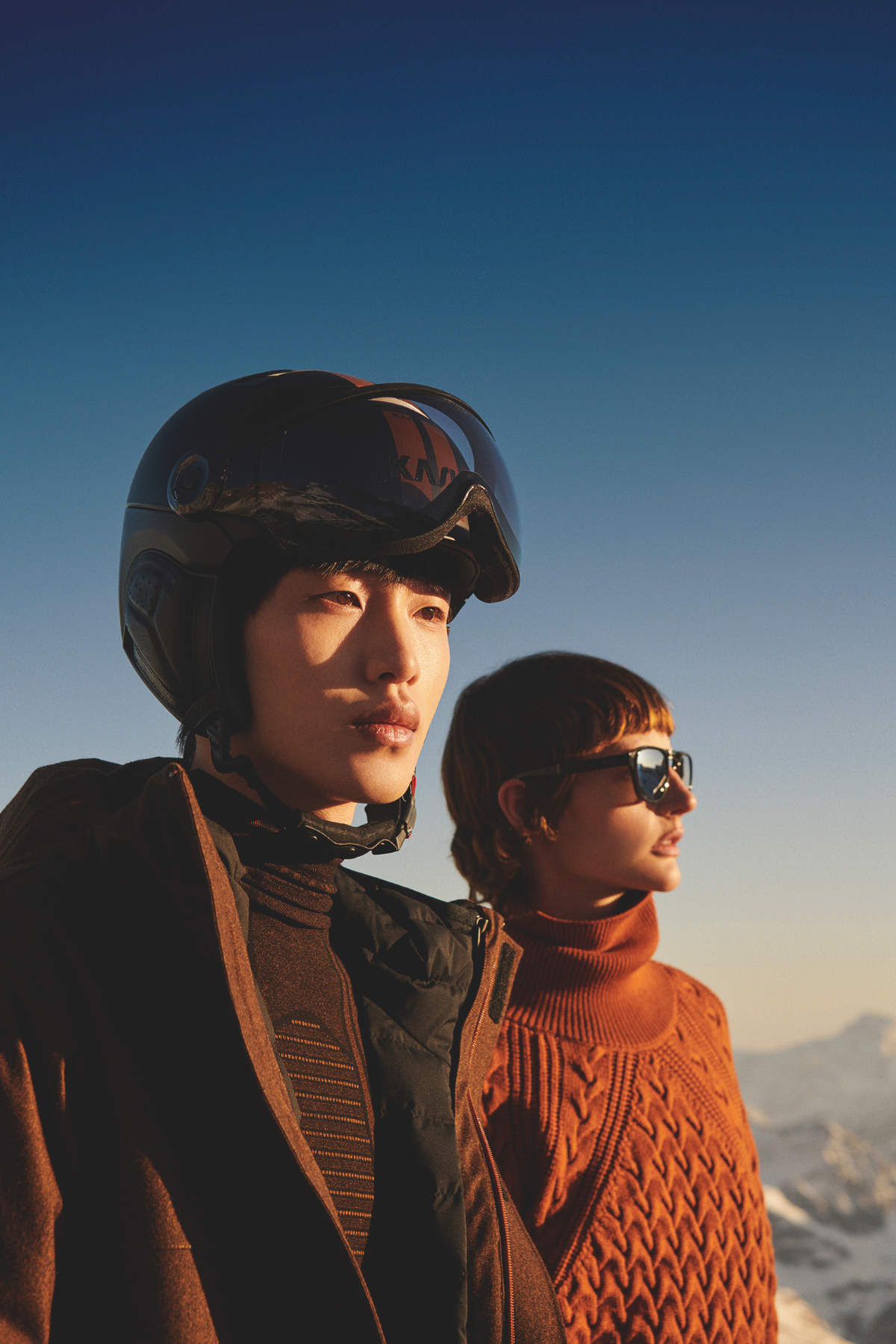 ABOUT ZEGNA
Inspired by our visionary founder, ZEGNA follows its own path down the road that Ermenegildo built over 110 years ago in the mountains in Piedmont, northern Italy. His 232 road, crossing through the 100 km² Oasi Zegna natural territory that surrounds the original ZEGNA wool mill, has been turned into a graphic abstraction and signifier of the ZEGNA brand identity – where history is expressed in the family name of the founder. Established as a fabric maker, ZEGNA is internationally recognised as a leading global luxury menswear brand and part of the Ermenegildo Zegna Group. Managed by Gildo Zegna as Chairman and CEO, ZEGNA Group designs, creates and distributes luxury menswear and accessories under the ZEGNA brand and womenswear, menswear and accessories under the Thom Browne brand to over 500 stores, of which, as of June 30, 2022, 295 are directly operated by the Group (242 ZEGNA and 53 Thom Browne), in 80 countries around the world, remaining committed to leveraging its rich heritage to build a better present and future.
ABOUT LA SPORTIVA

La Sportiva was born in 1928 when Narciso Delladio hand-crafted wooden leather boots for many lumber-jacks and farmers of the Fassa and Fiemme valleys (Dolomites, Italy). After the war, the demand for boots increased obliging Narciso to hire new workers: the good name of "Calzoleria Sportiva" crossed the boarders of the valleys and with the second generation represented by Francesco Delladio, started to become a worldwide known brand. Starting from here the La Sportiva's history continued to grow. Now the firm produces in Fiemme Valley boots and shoes for all kind of outdoor activities from climbing and mountain, categories in which La Sportiva has the market leadership, to mountain running, hiking and the ski mountaineering market.
ABOUT ZAI
On top of the world of ski, there is zai. zai defines the 'haute couture of the ski'. Innovation, design and craftsmanship nourish the brand's charisma. The love of skis and the search for their own line on the mountain brings zai enthusiasts together. With zai, they transcend boundaries, ski more easily, more joyfully, more perfectly. In compliance with the company's philosophy, zai is subject to clearly defined, design criteria. The unique product design, as well as the claim to quality, haptics and emotion, are decisive for the radiance of the zai brand. The zai Atelier is located in Vicosoprano in Bergell, Grisons, Switzerland.
ABOUT SIGG

SIGG Switzerland Bottles AG
Since 1908, the SIGG's history has been shaped by the values of quality, innovation, design and environmental awareness. In 1993 two versions of the world-renowned aluminum bottles were included as design classics in the permanent collection of the Museum of Modern Art in New York.
Today, SIGG is one of the leading suppliers of high-quality, durable and sustainable drinking bottles and the global market leader in the field of aluminum drinking bottles. In its own Swiss factory, all aluminum bottles are produced from 100% recycled aluminum. SIGG also offers a comprehensive collection of functional and stylish bottles for every area of life. These include high-quality drinking bottles made of 18/8 stainless steel, polypropylene, glass and Tritan™.
ABOUT GARMIN
Engineered on the inside for life on the outside, Garmin products have revolutionized the aviation, automotive, fitness, marine and outdoor lifestyles. Dedicated to helping people make the most of the time they spend pursuing their passions, Garmin believes every day is an opportunity to innovate and a chance to beat yesterday. For more information, visit Garmin's virtual Newsroom, email our press team, connect with @garmin on social media, or follow our adventures at garmin.com/blog.
ABOUT KASK

KASK is an Italian-based company that develops, designs and manufactures premium-quality safety helmets. KASK helmets are at the forefront of technology in all fields of use, from skiing to cycling and horseback riding up to the security industry. Established in 2004, KASK is a young company that has, nonetheless, immediately made a name for itself in the market, growing in a remarkable way. The company owes its success to its team of talented engineers and to the fruitful partnerships that it has built with the leading Italian companies in the industry. KASK's mission is to make products that strike the perfect balance between technological excellence, functionality, safety and an appealing design.
---