---
Zegna Presents Its New Fall Winter 2023 Collection: The Oasi Of Cashmere
Luxferity, 30.01.2023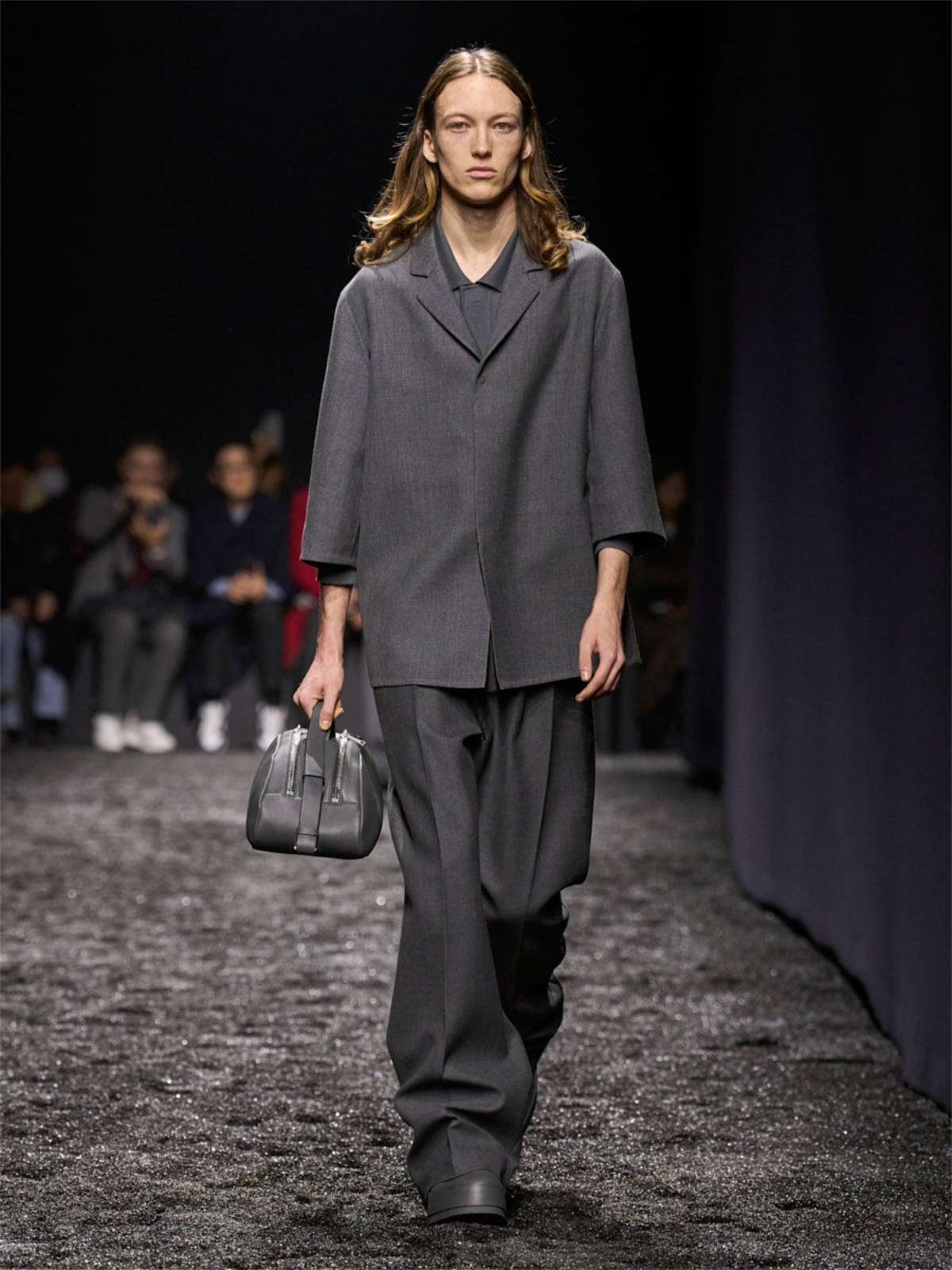 Innovation in clothes making begins with fibres, and is only truly effective when consideration is paid to how they are woven and how resulting fabrics are treated. This is why matter matters. Our vertically integrated structure originates in Oasi Zegna — the historic home of ZEGNA's values — and ensures that an exceptional level of care is put at the heart of all we do. Oasi Zegna simultaneously allows us to look back whilst remaining firmly focused on the future.

Oasi Zegna represents a quest for excellence and beauty that is captured succinctly in Oasi Cashmere, the ultimate expression of sartorial excellence. Oasi Cashmere development is central to ZEGNA's Road to Traceability, and we commit certifying its fibres as fully traceable by 2024. By working with prestigious directly owned mills — including Bonotto, Dondi, Filati Biagioli Modesto, Lanificio Zegna and Tessitura Ubertino — ZEGNA's position as a world-leading name in the creation of fine fabrics is upheld in Oasi Cashmere, which encapsulates a treasure trove of Italian craftsmanship.
Guests attending the Winter 2023 Fashion Show are invited to experience a crucial phase in the production of Oasi Cashmere fabrics. Fibres float and precipitate in an air chamber — a key process in their eventual transformation into fine cloth. The magic of this often-unseen process is an intrinsic part of the fabrics used in the Oasi of Cashmere Collection.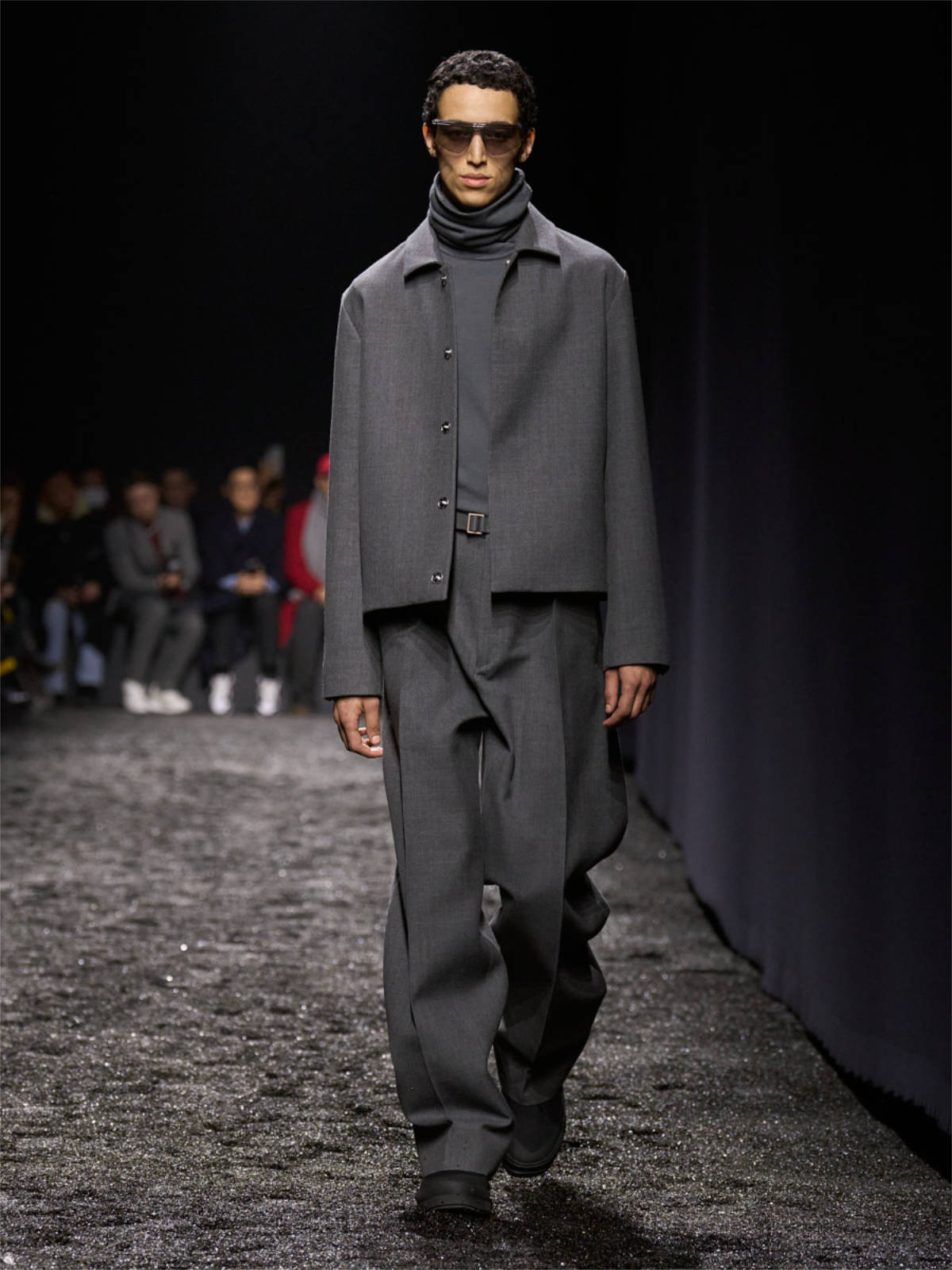 Artistic Director Alessandro Sartori keeps expanding the idea of ZEGNA's sartorial re-set by matching functions with shapes, silhouettes and textures. Materiality is key to his vision: 'At ZEGNA I have the unprecedented opportunity to create fabrics from weaving through to finishing, challenging our manufacturers, pushing them to explore uncharted waters. This allows me to mould our silhouettes right from the matter, making sure that our commitment to innovation and excellence is rooted in every step of the process. The result is an all-encompassing language that is truly progressive'.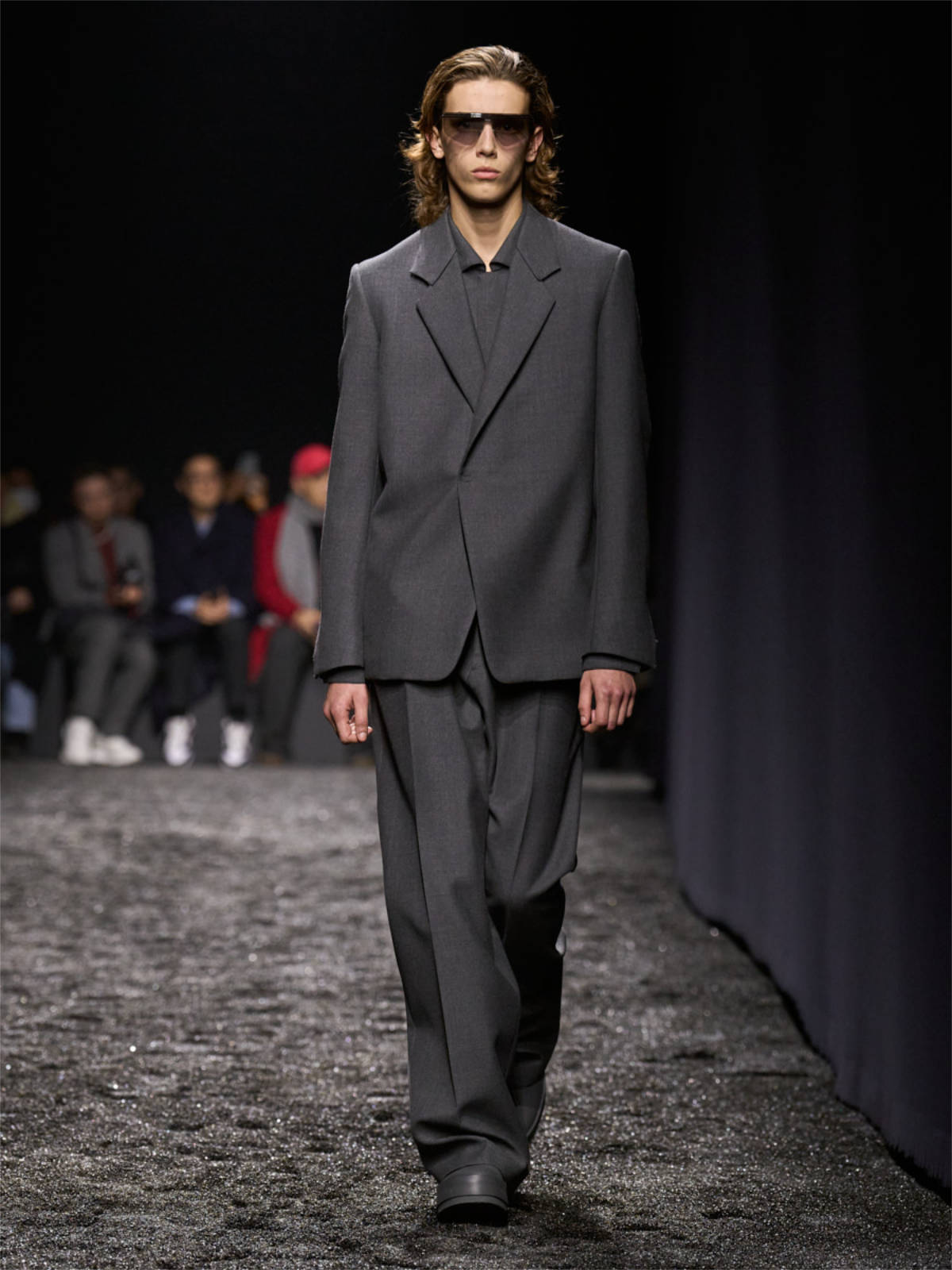 A notion of soft precision runs through the collection and is highlighted in the volumes of neatly designed items; cropped Bomber Jackets, elongated Coats, Anoraks, Blousons, Polo Shirts, Cardigans and Blazers that forego both lapels and collars. New sack-inspired Jackets feature cropped sleeves while trousers are full. Airbrushed folds and drawn geometric patterns over longline Blousons complement corduroy and pleated suedes to imbue the collection with a vertical rhythm.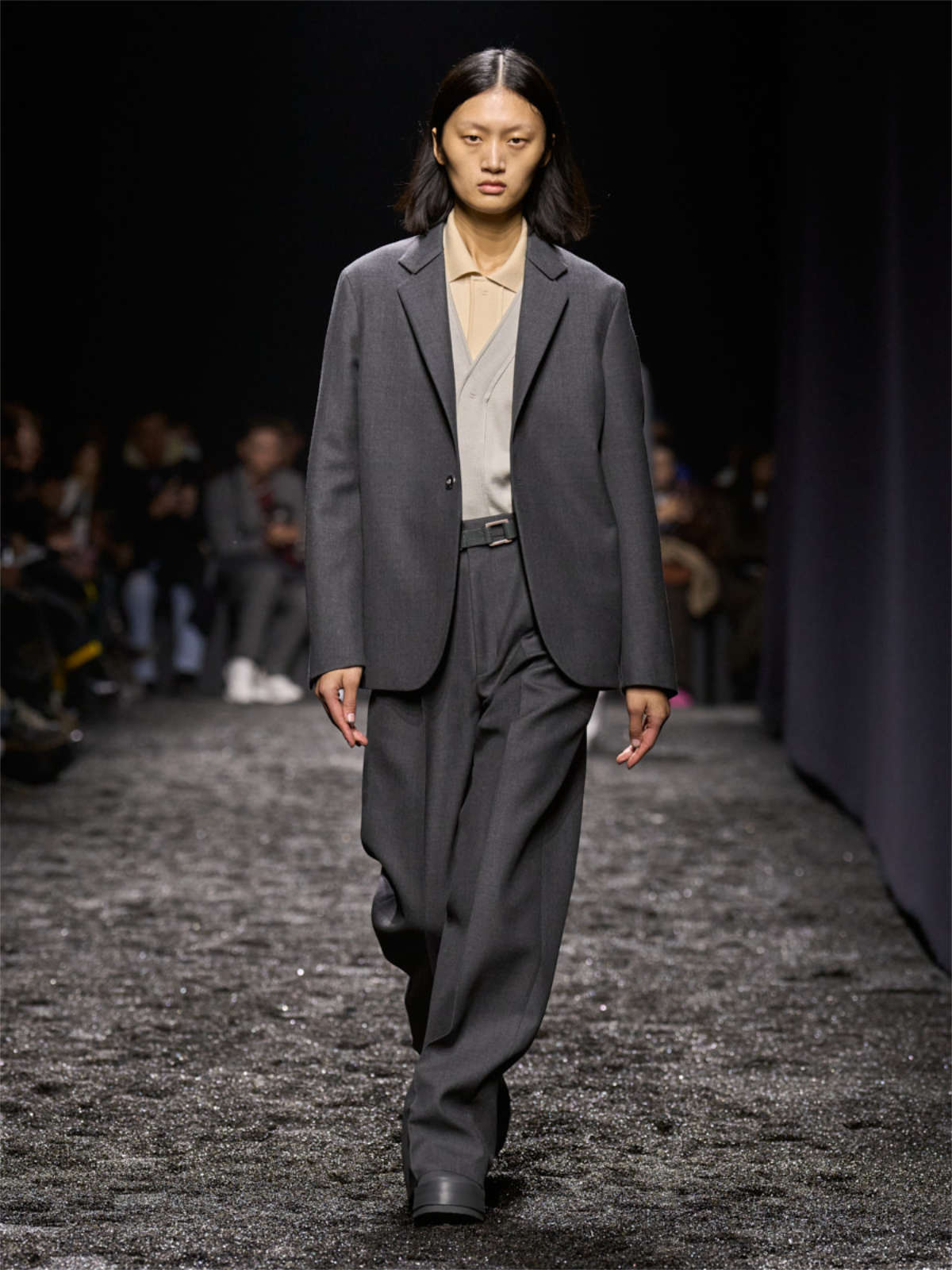 Space between clothes and the body is as important as texture throughout the collection, which sees ease and a strong sense of design go hand in hand. Ample fits are augmented by 3D jacquards while geometric motifs are brushed onto puffed-up outerwear. Jerseys are felt like, and felt is rendered as if a malleable jersey — allowing for tailored leisurewear to have both presence and performance.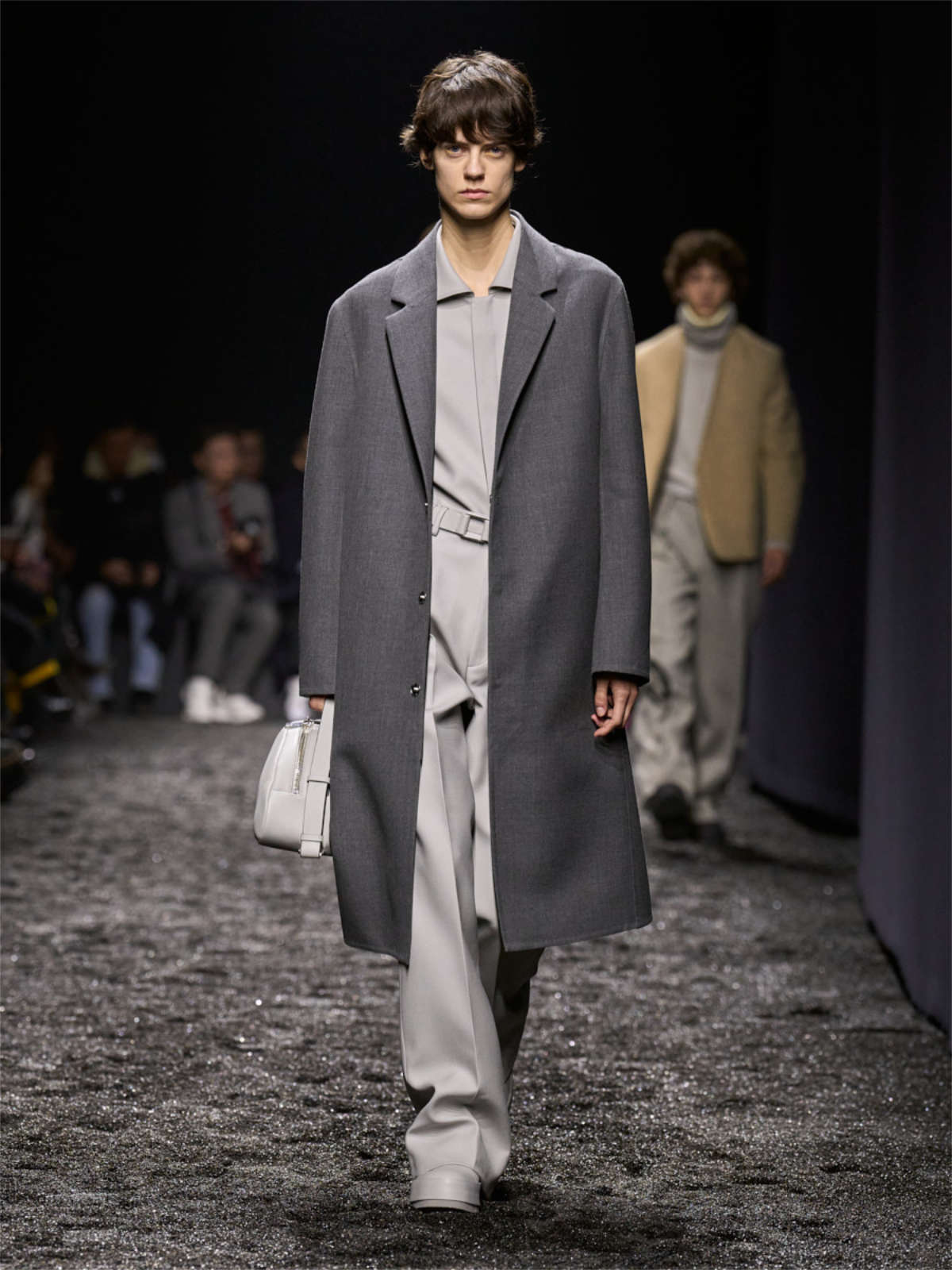 Substantial textures add depth to an array of Oasi Cashmere fabrics, which include double-faced jacquard meltons, coated and uncoated bouclès, frisè jacquards, felts, jerseys and textiles with brushed and needle-punched finishes. The collection also features granite-effect materials crafted from #UseTheExisting TM sources: alpaca, cotton-blend corduroy and tactile wool twill.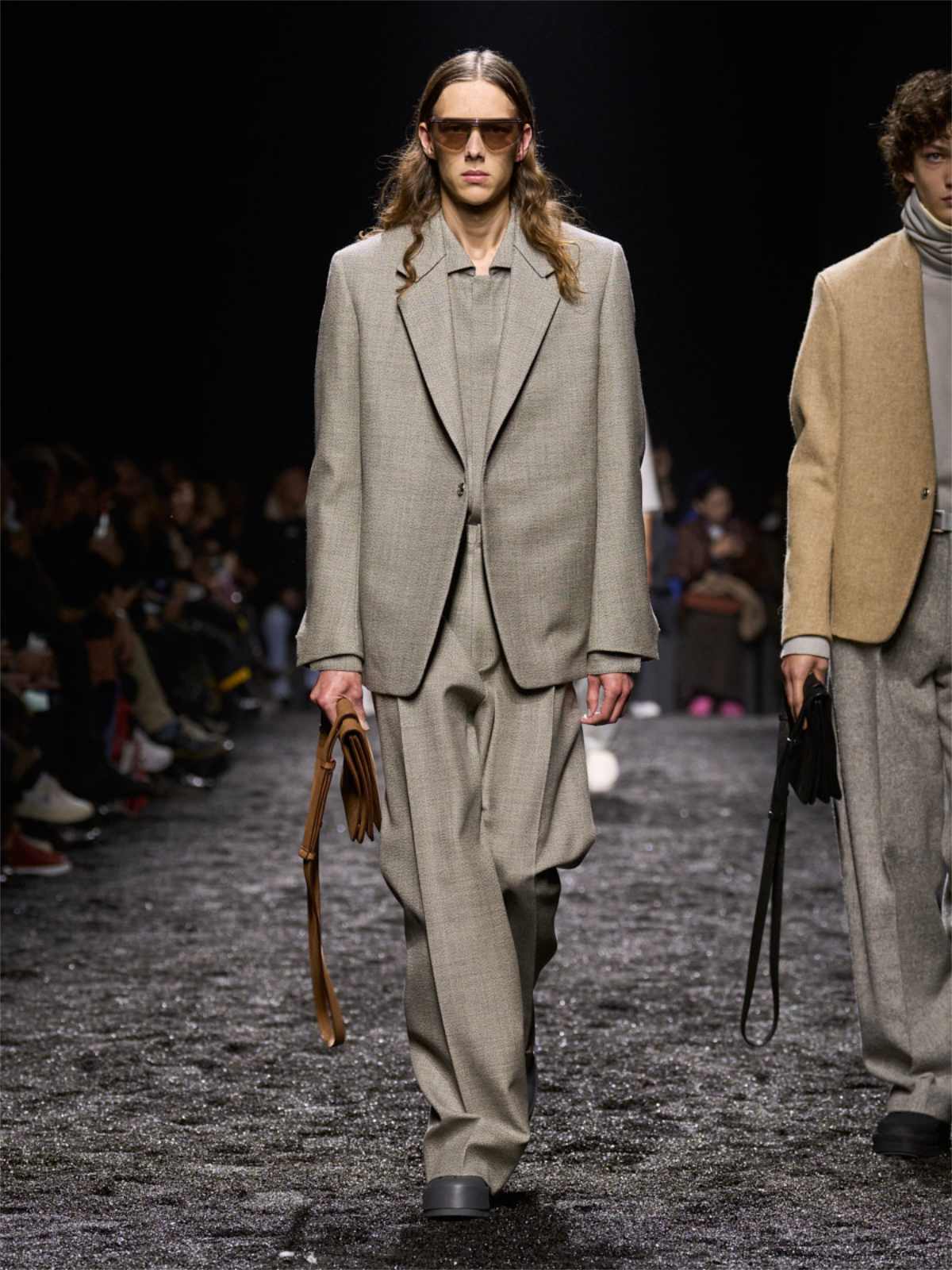 The muted palette is unexpectedly punctuated by vivid hues: serene greys meet aurora Yellow while foliage Brown is dashed with bacca Red and wine Red. Looks are finished with structured handbags, the new Vetta Triple StitchTM and fold-top Boots.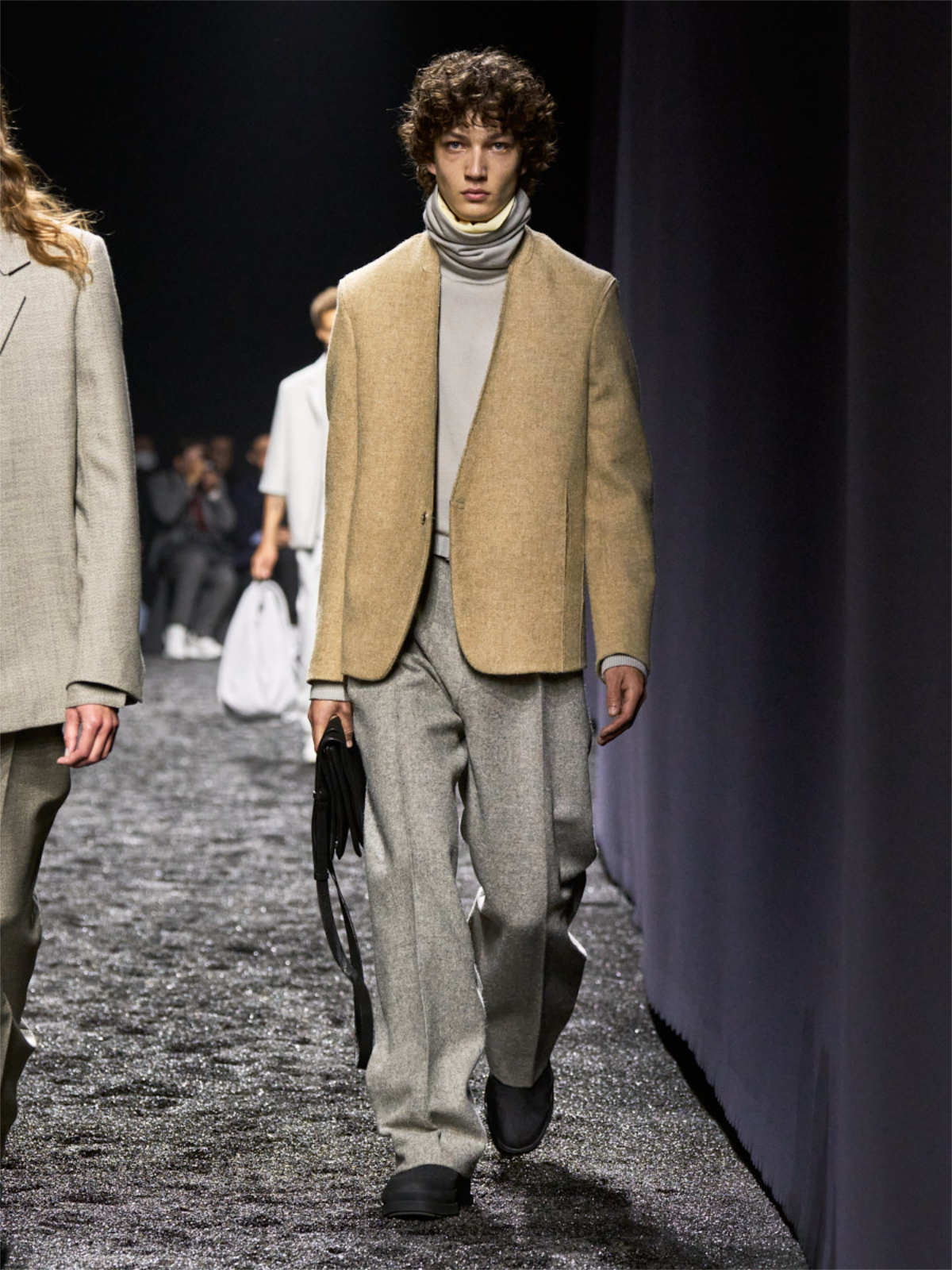 A smattering of outfits feature items from the upcoming partnership with the 'off kilter' LA-based luxury lifestyle company, The Elder Statesman — the details of which will be fully disclosed at the end of February during Paris Fashion Week, through the second chapter of THE OASI OF CASHMERE platform. The dialogue behind the collection stems from the idea to offer ZEGNA's expertise in fabric making to a peer that shares our value and devotion to craft. The collection expands horizons to take on new stylistic paths alongside The Elder Statesman's ethos of vertical craftsmanship — an idea integral to the Oasi Zegna mindset.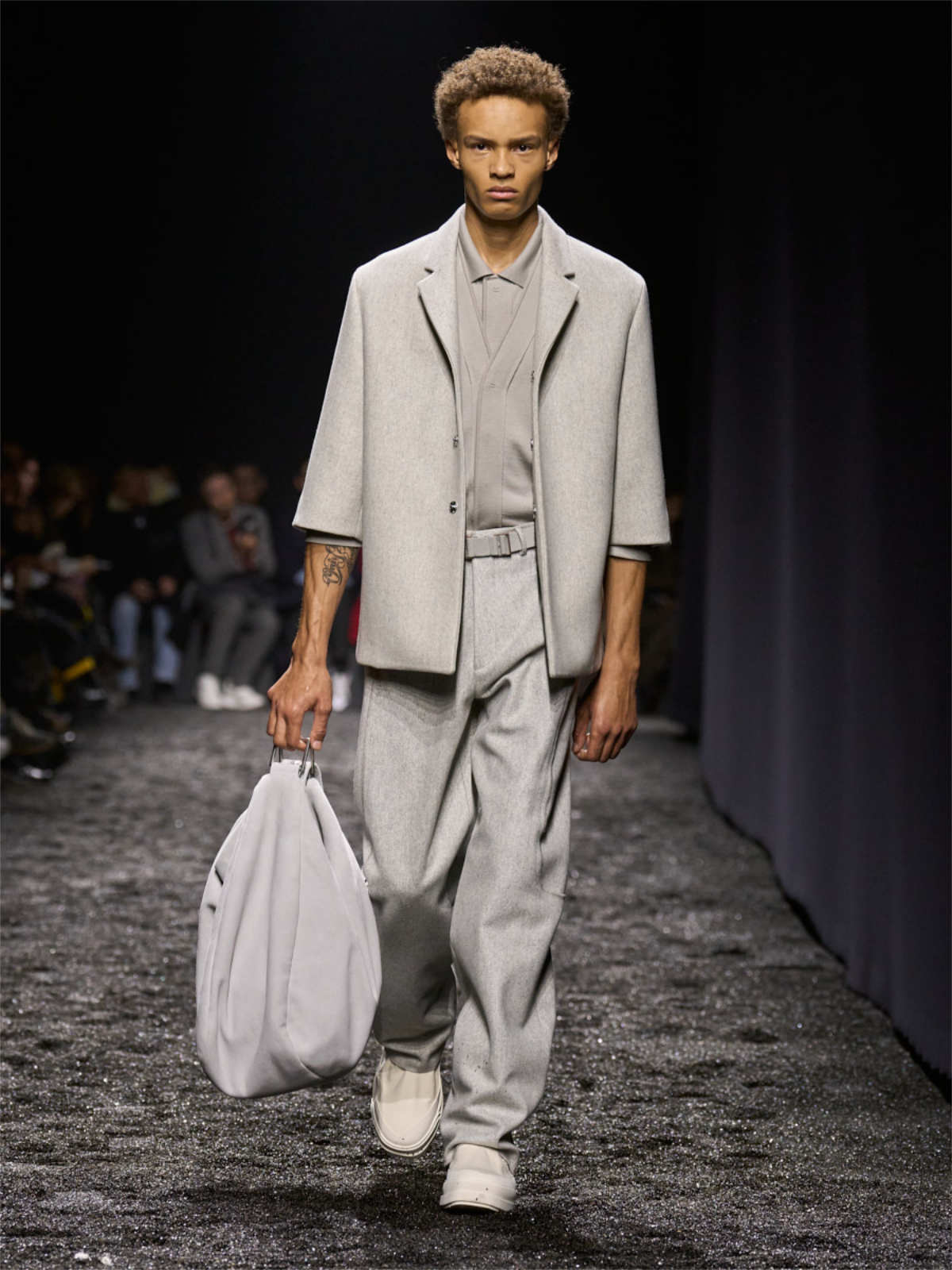 The OASI OF CASHMERE is affirmed as a place of artisanal thought, experimentation and progress.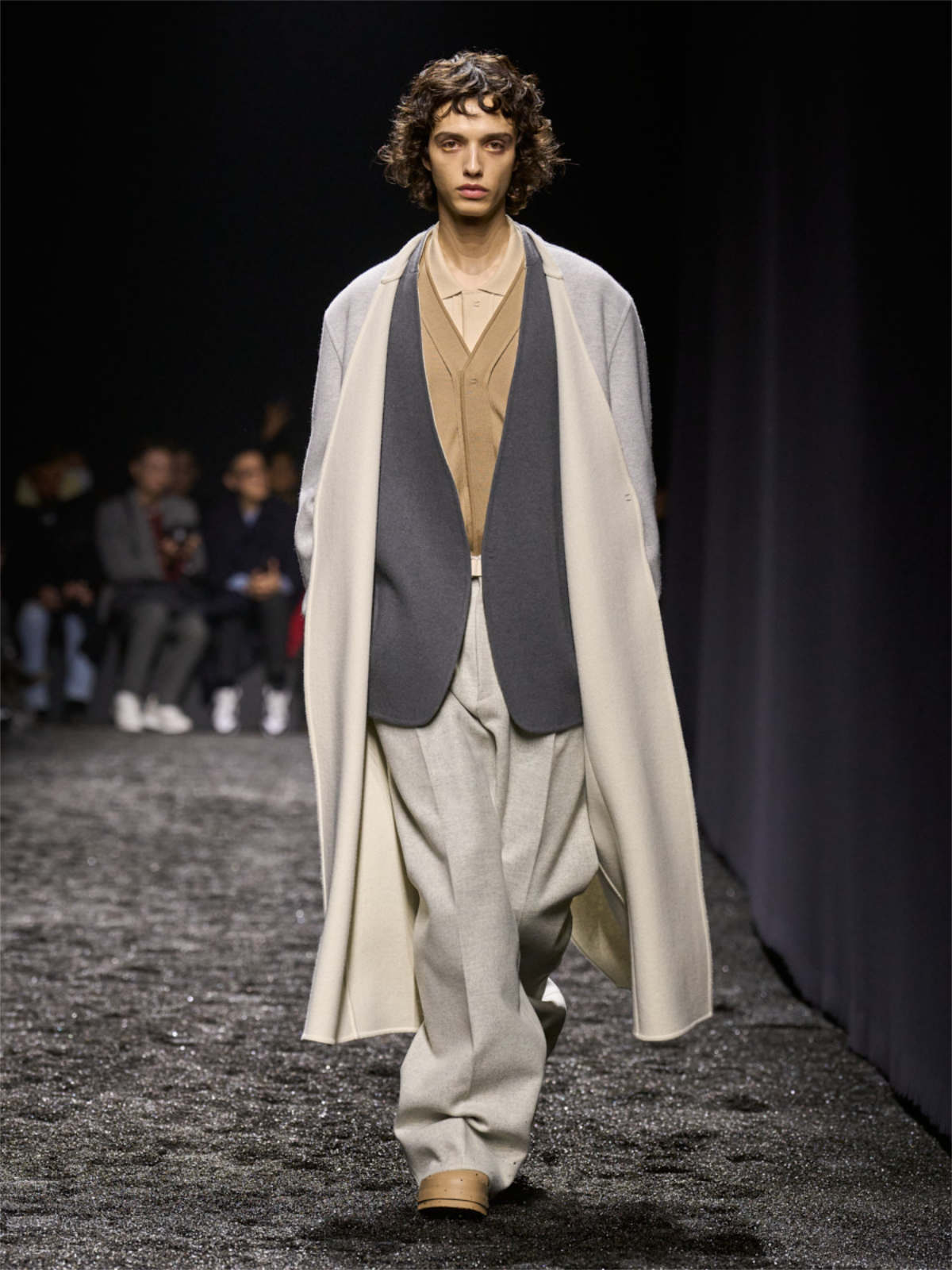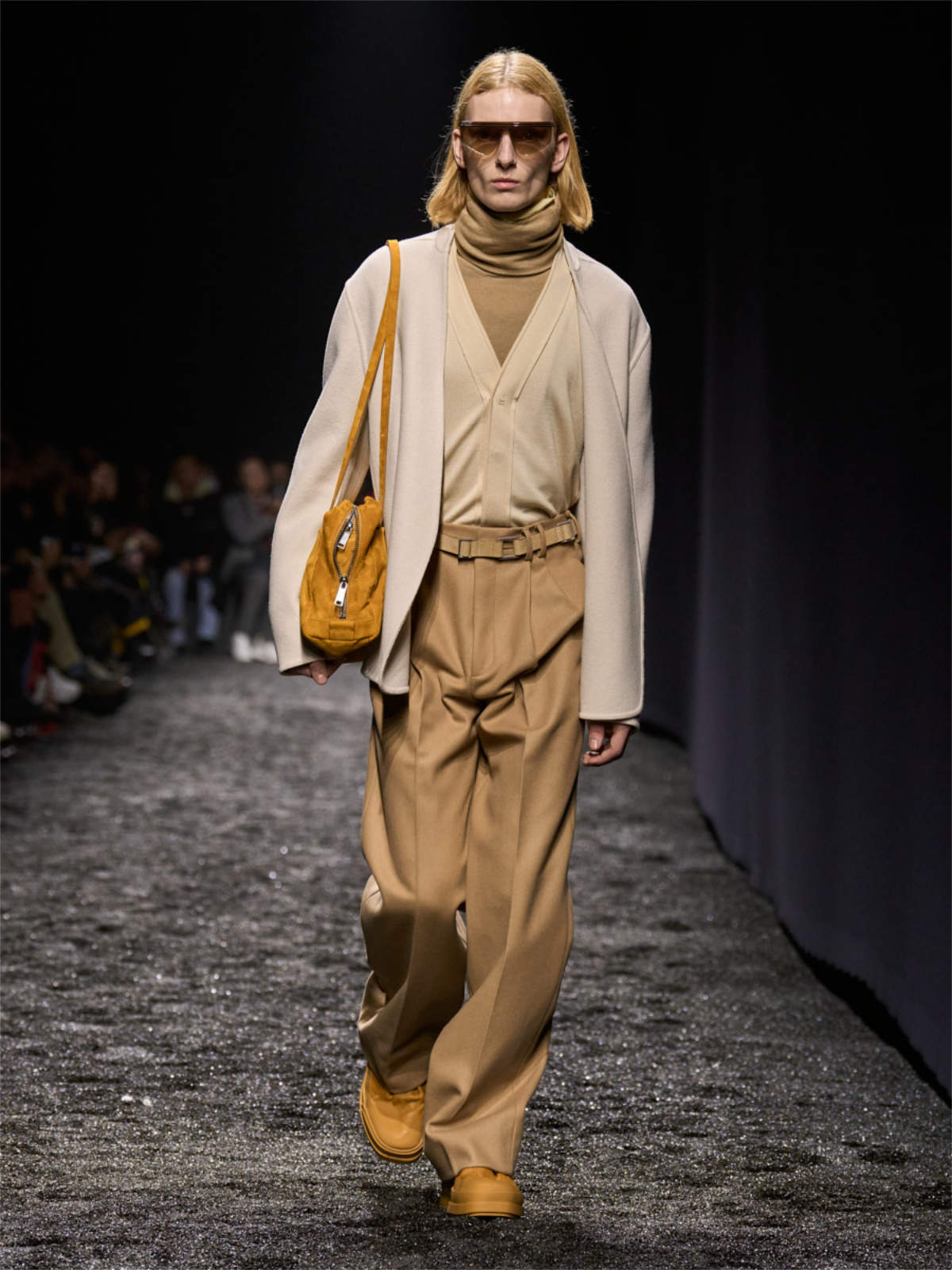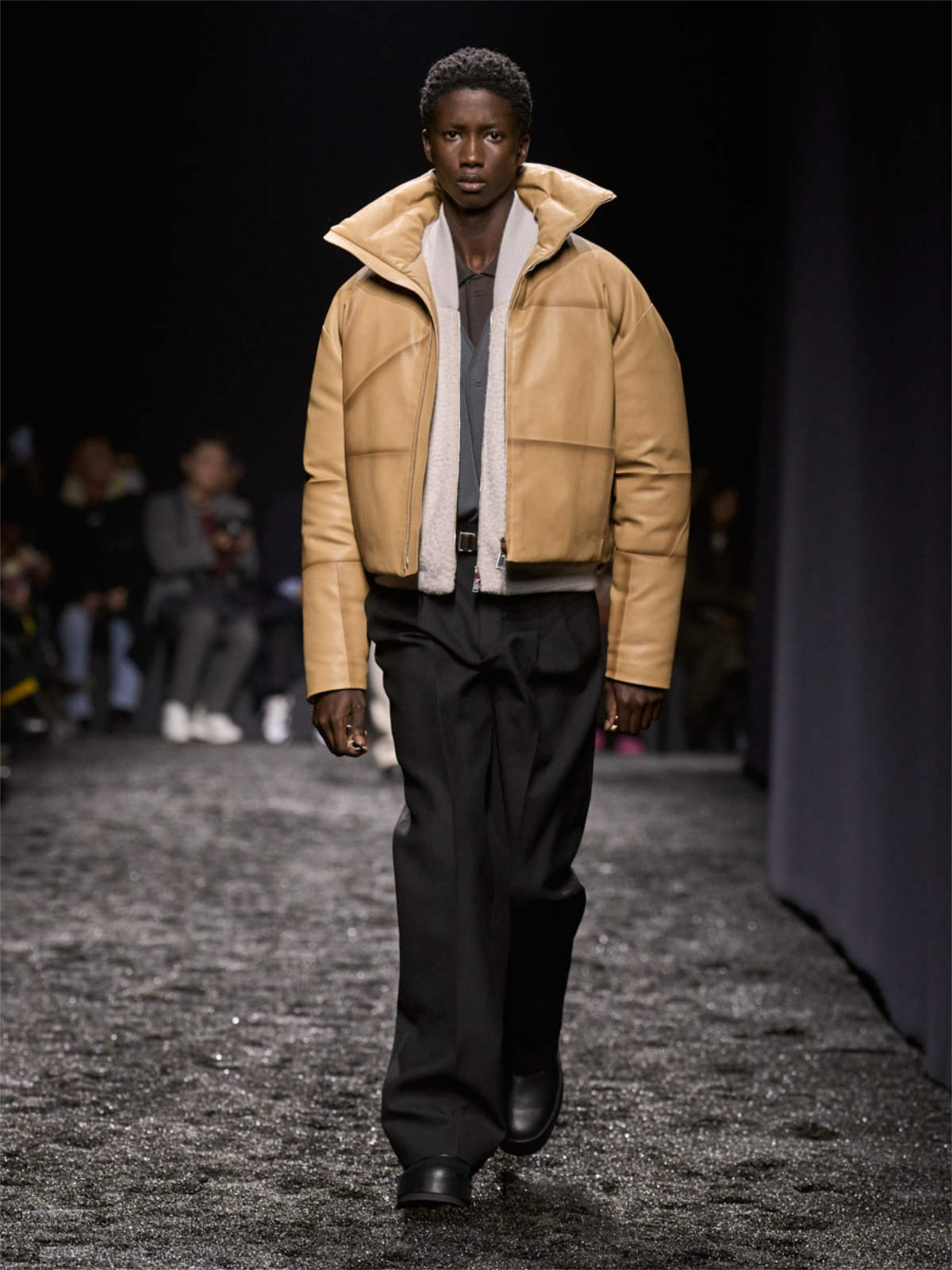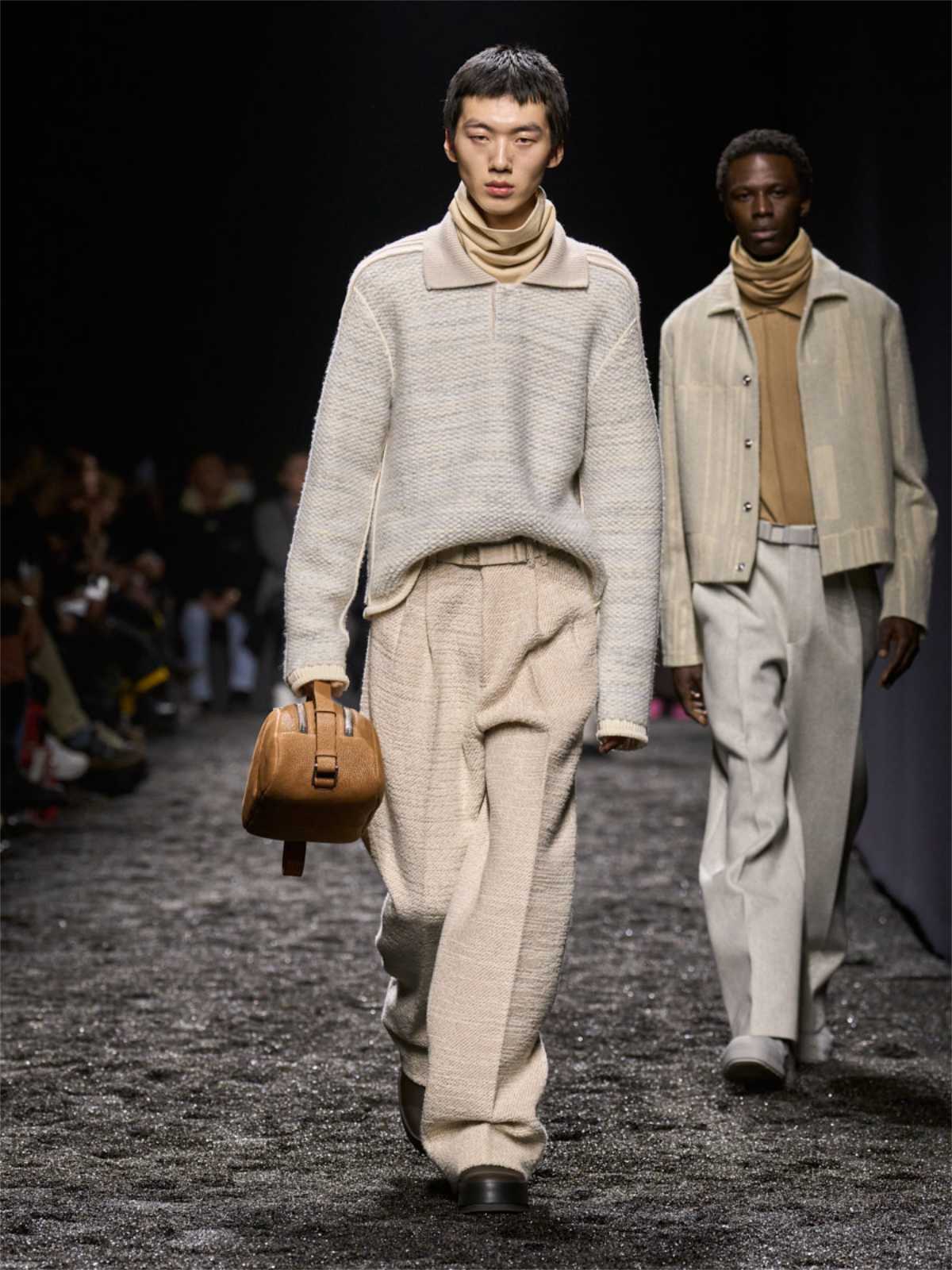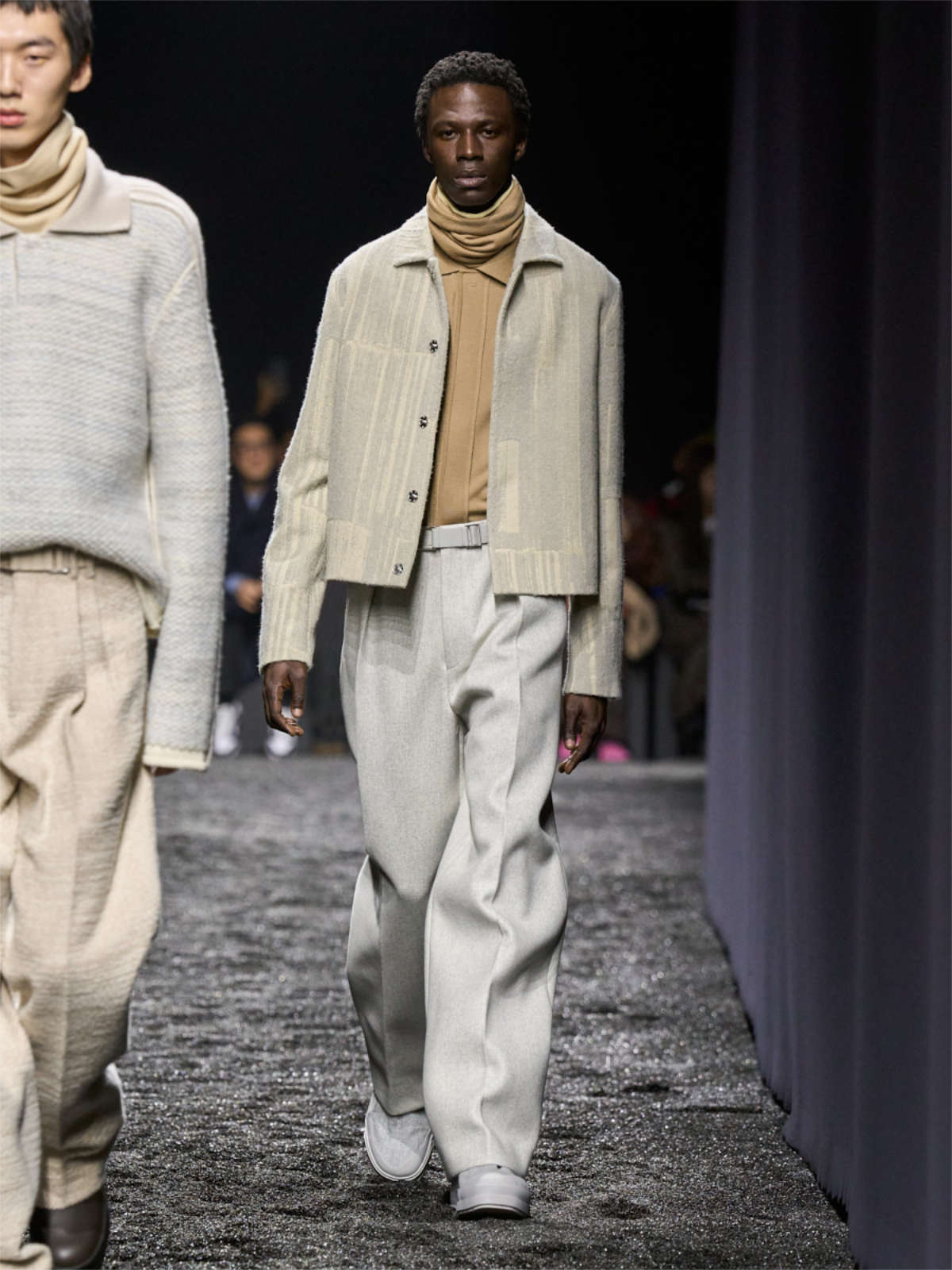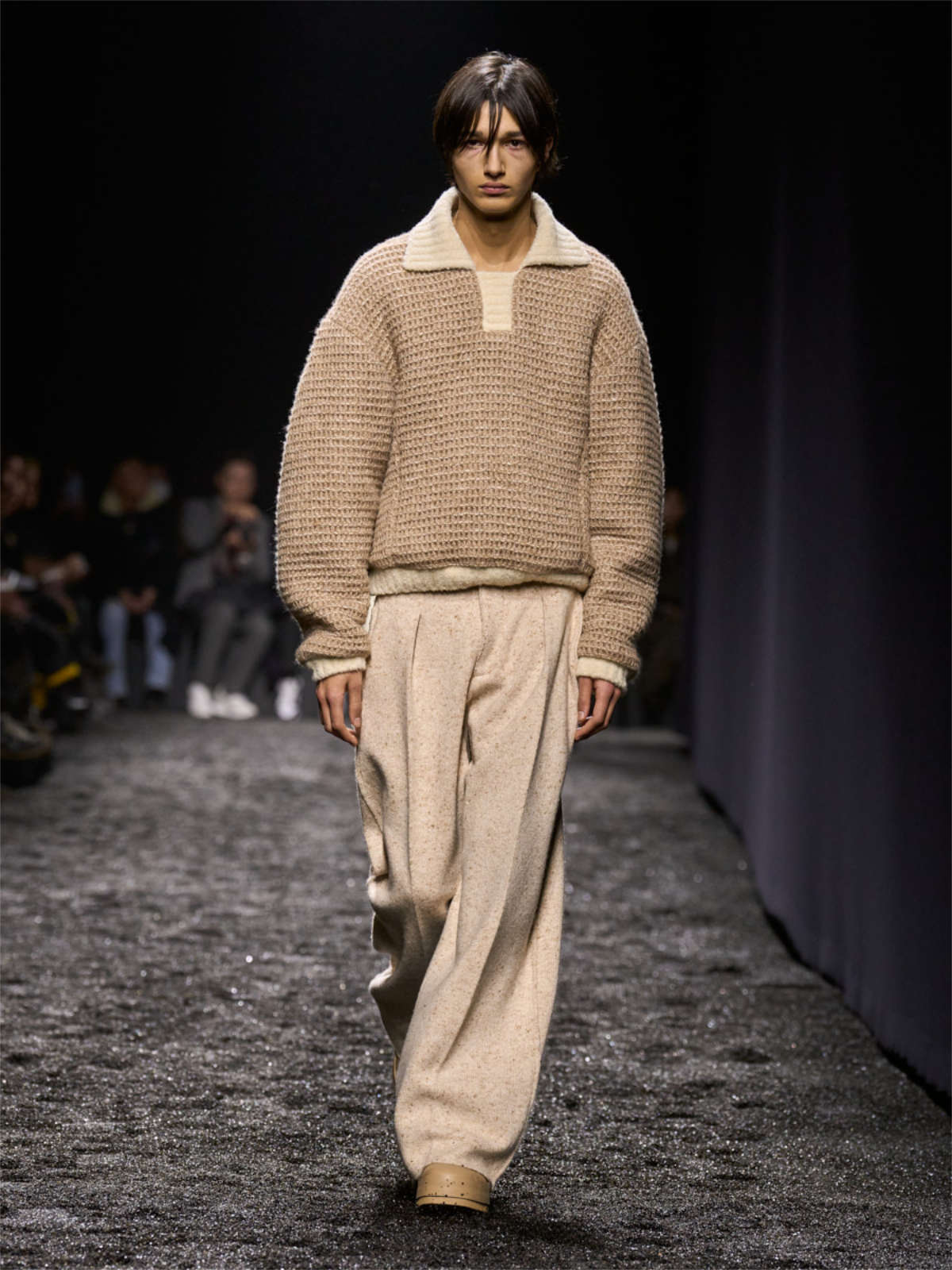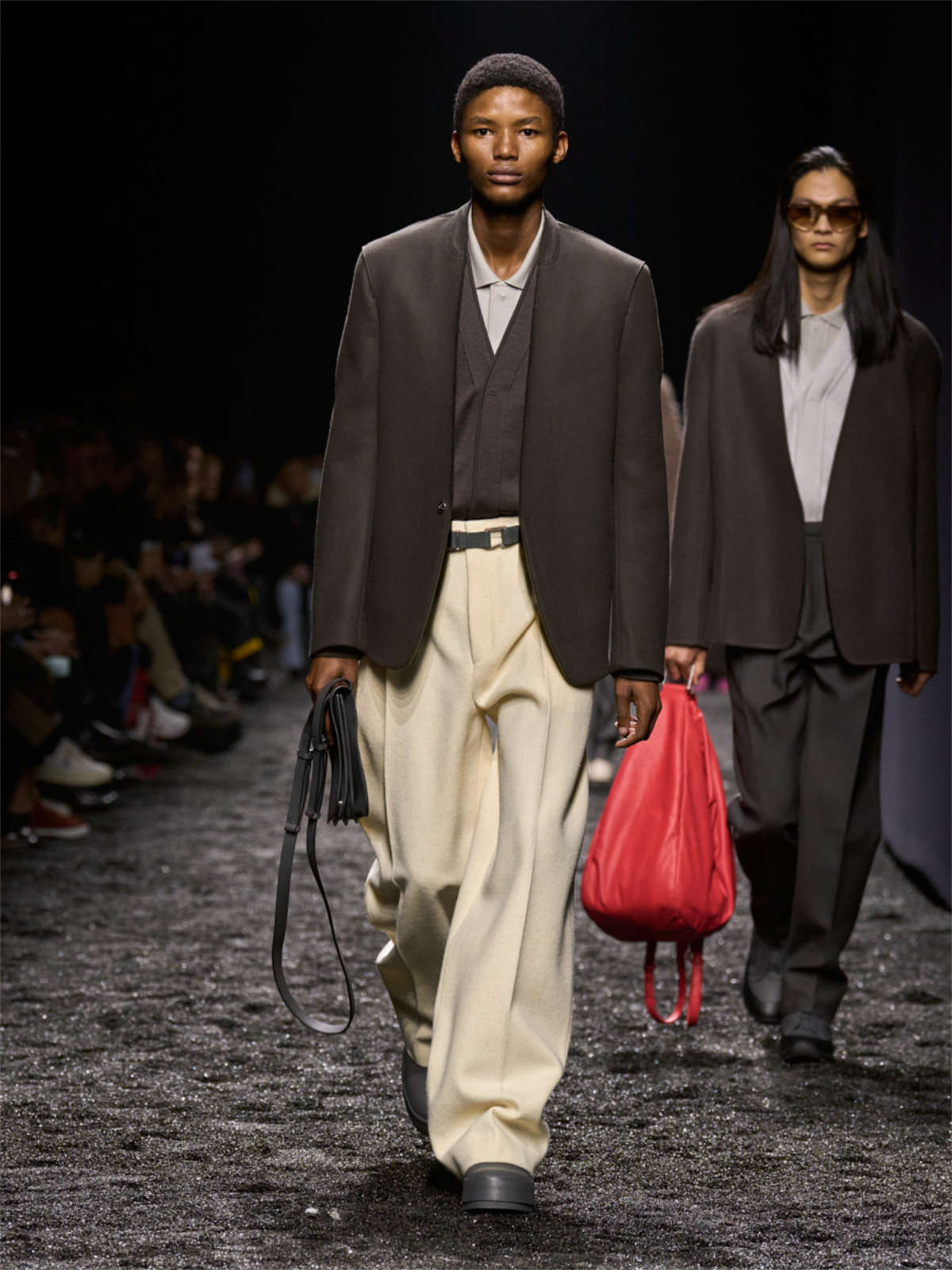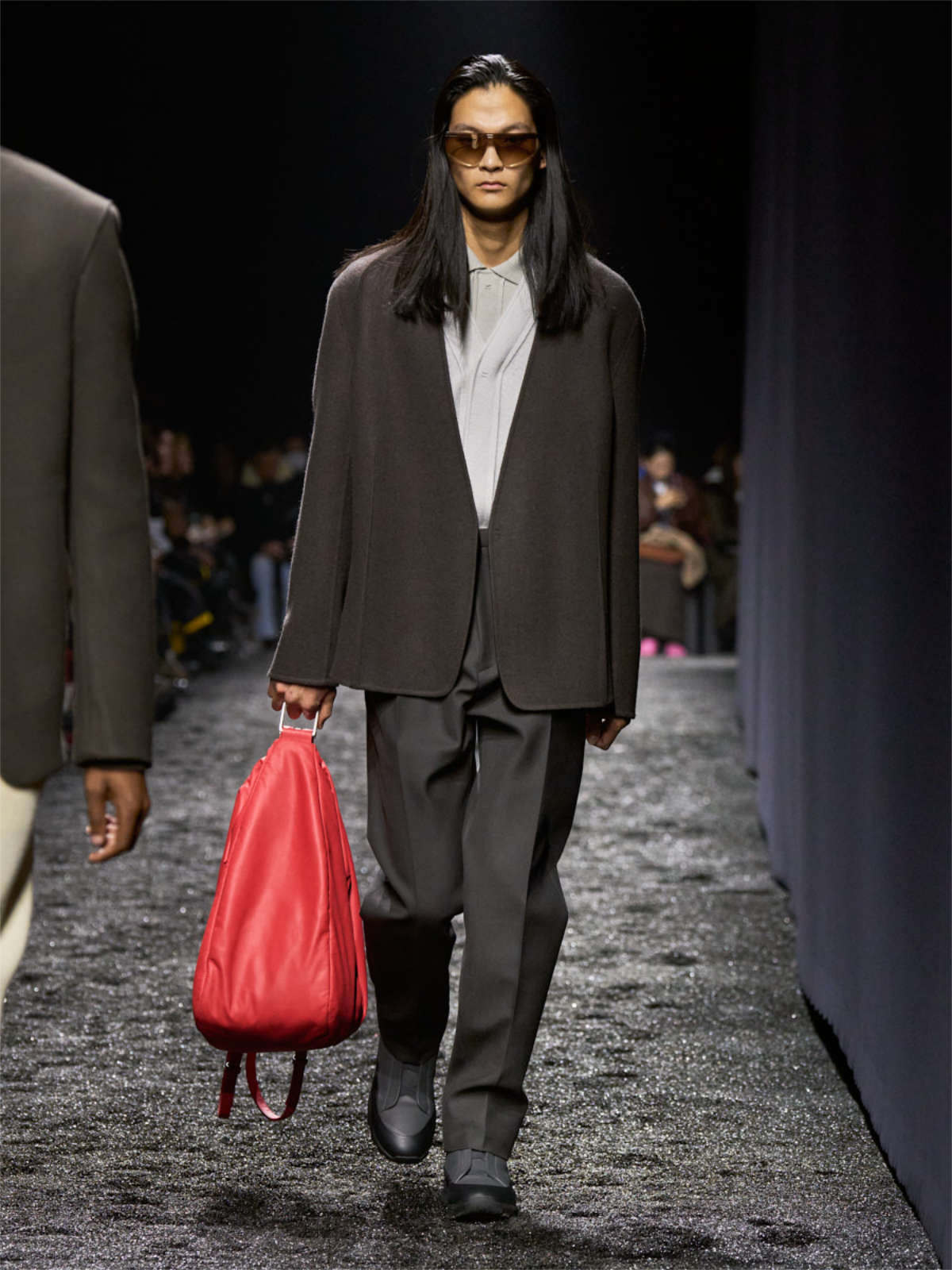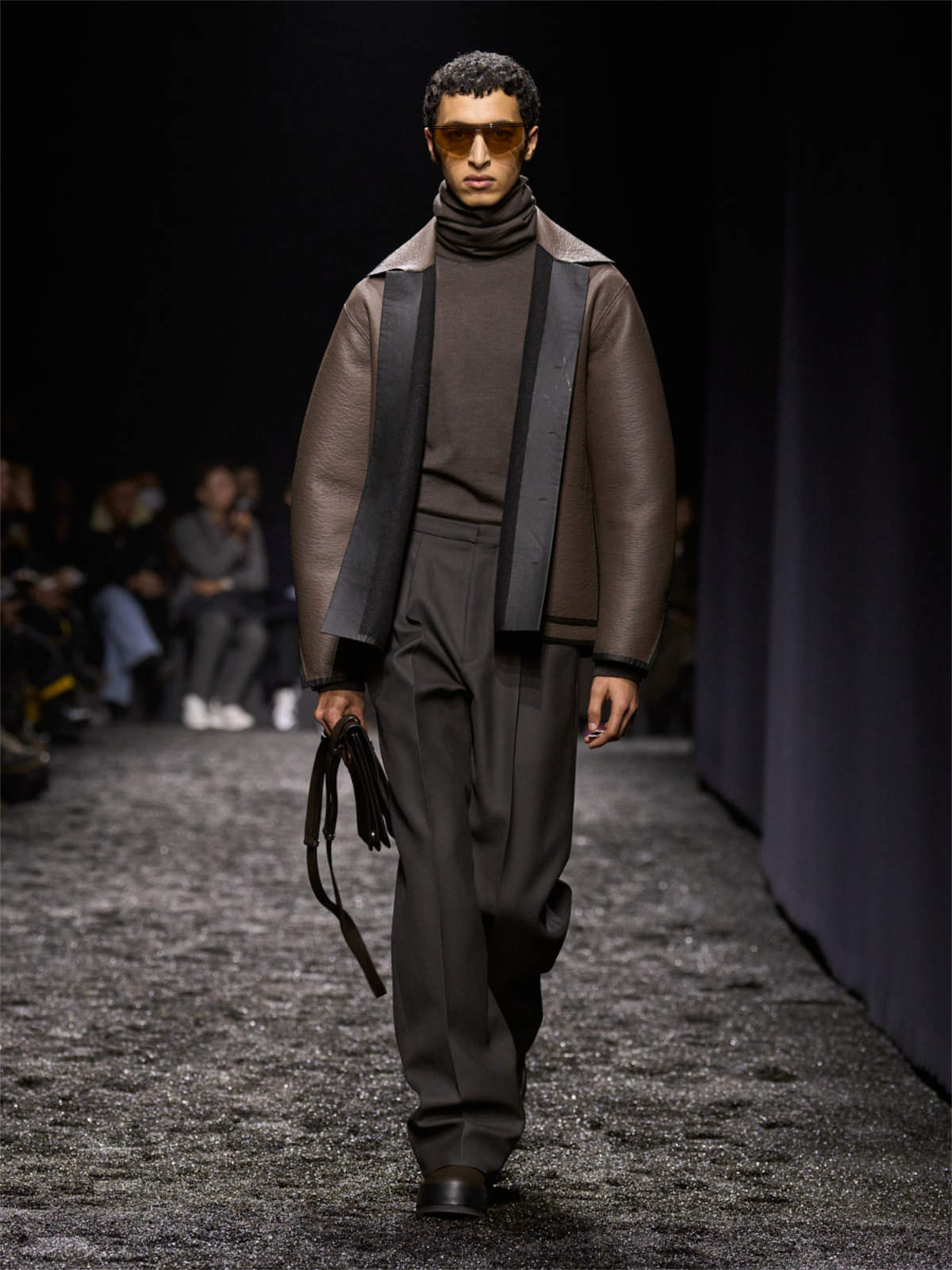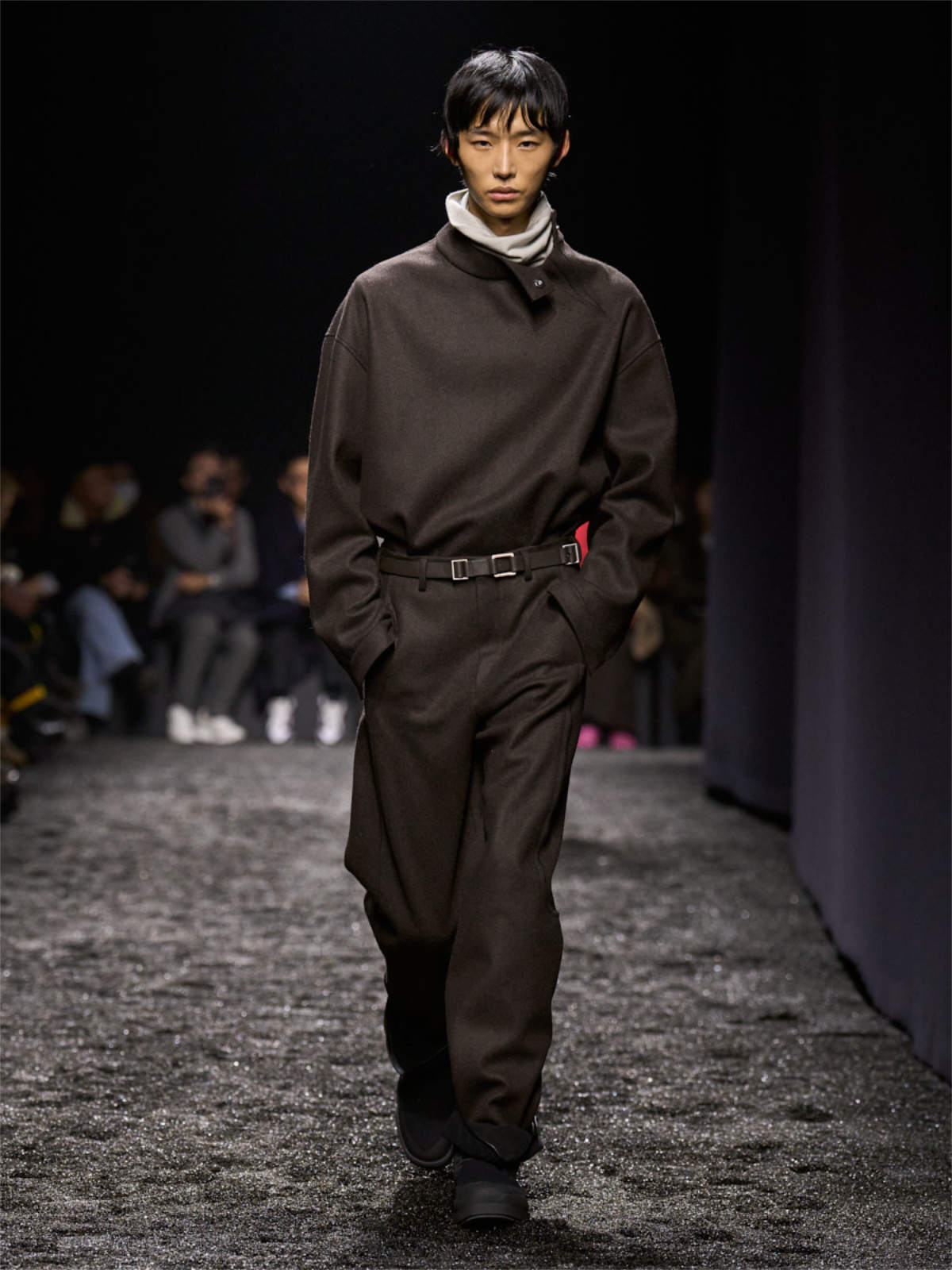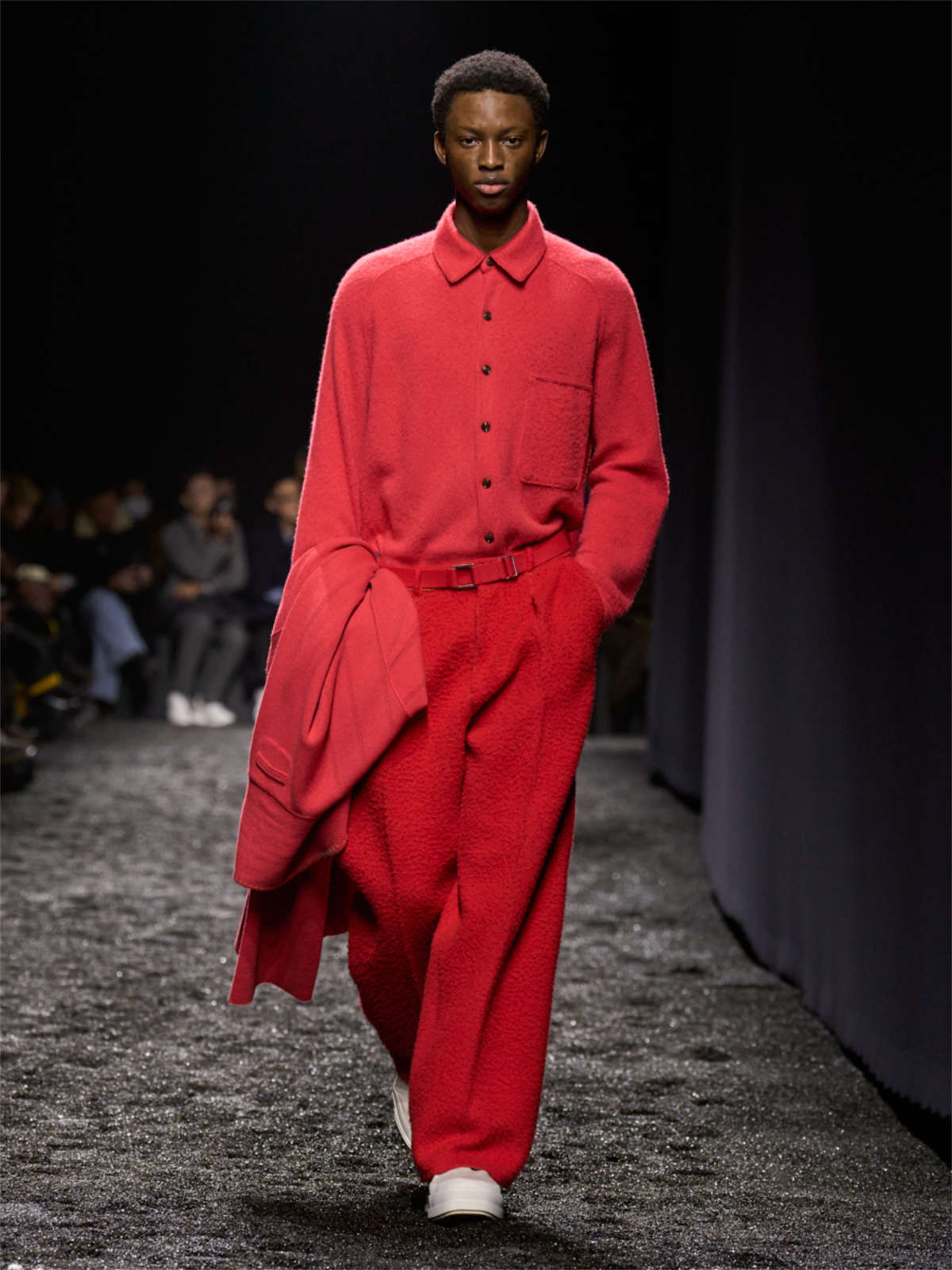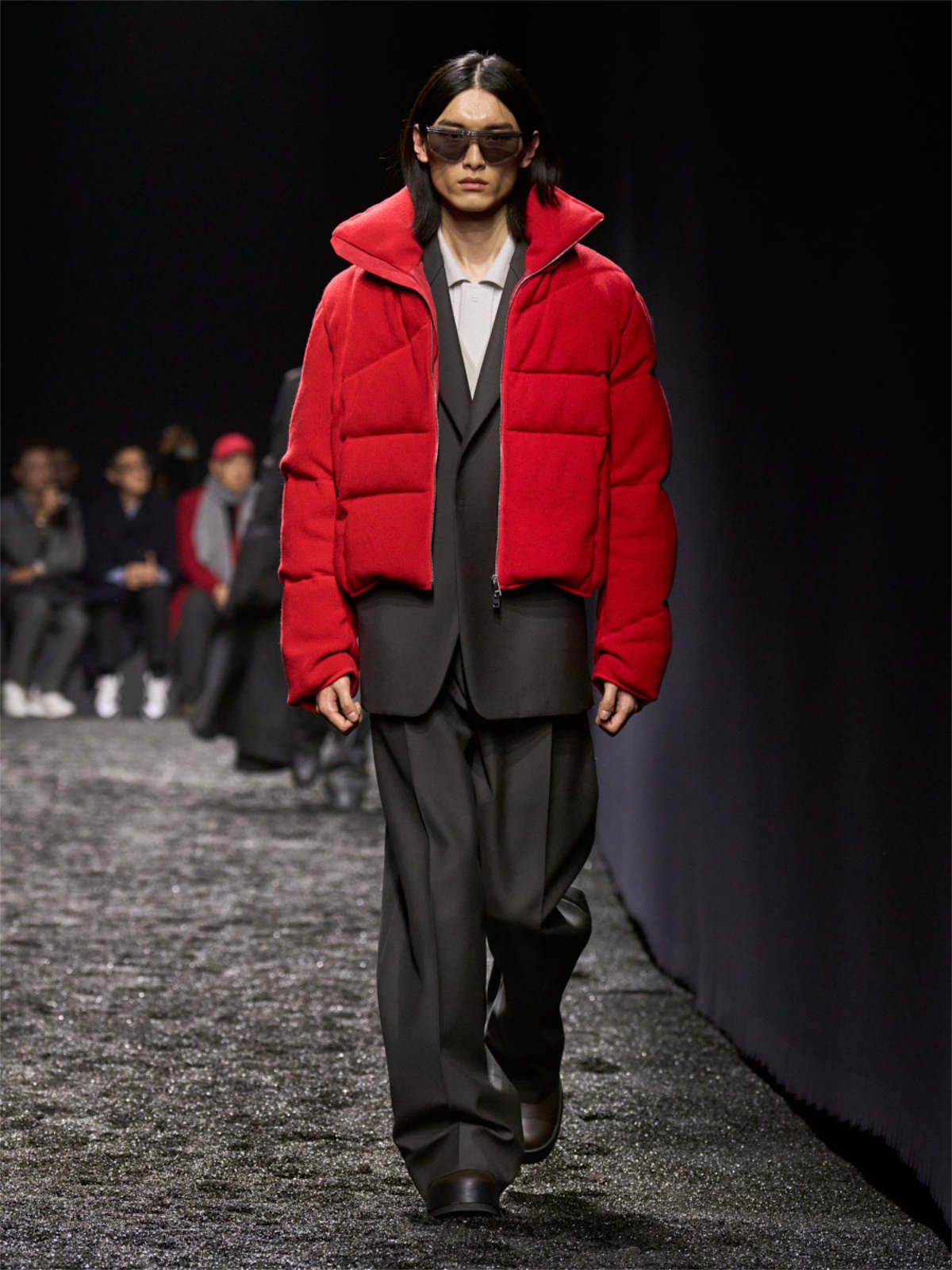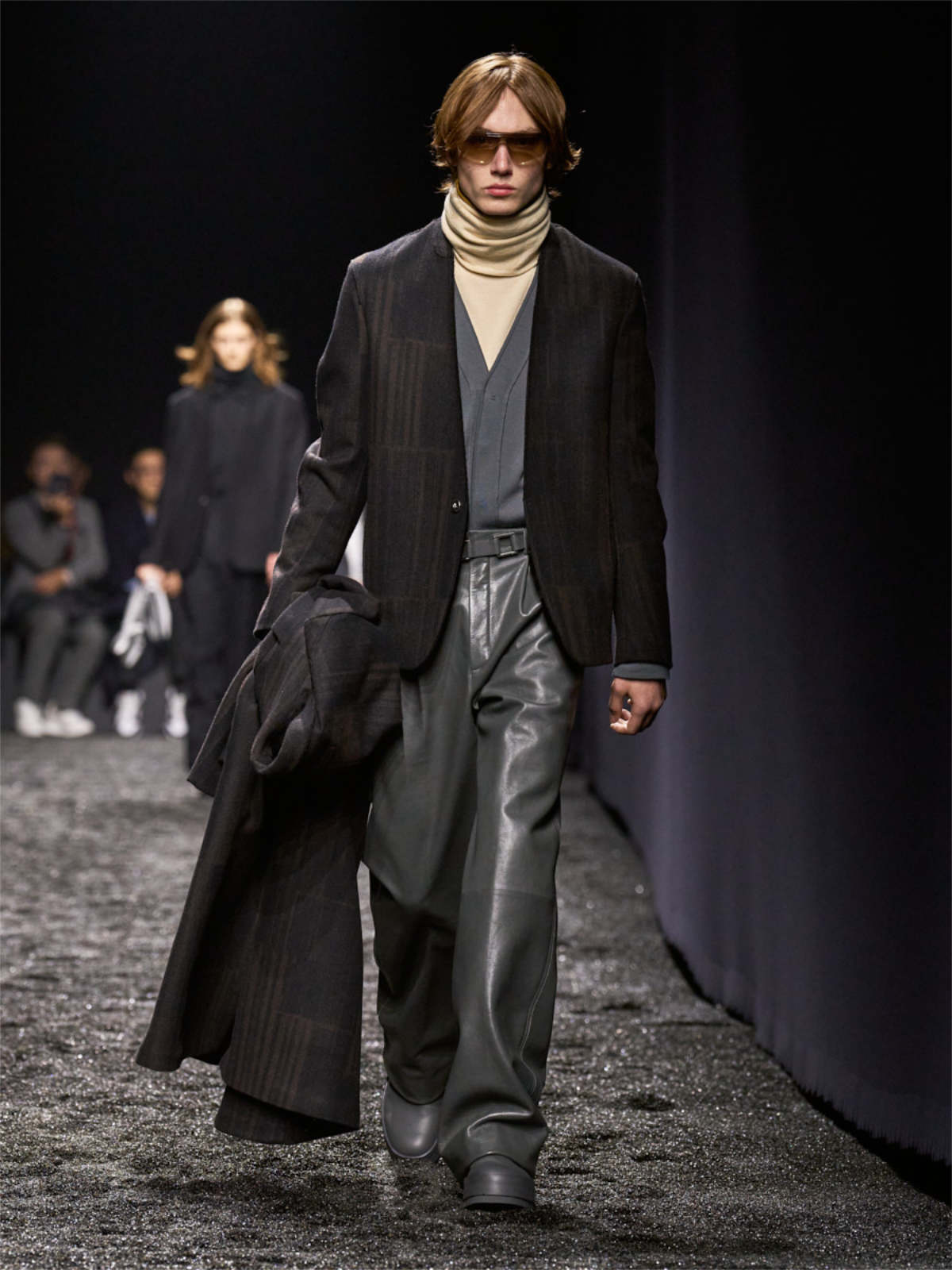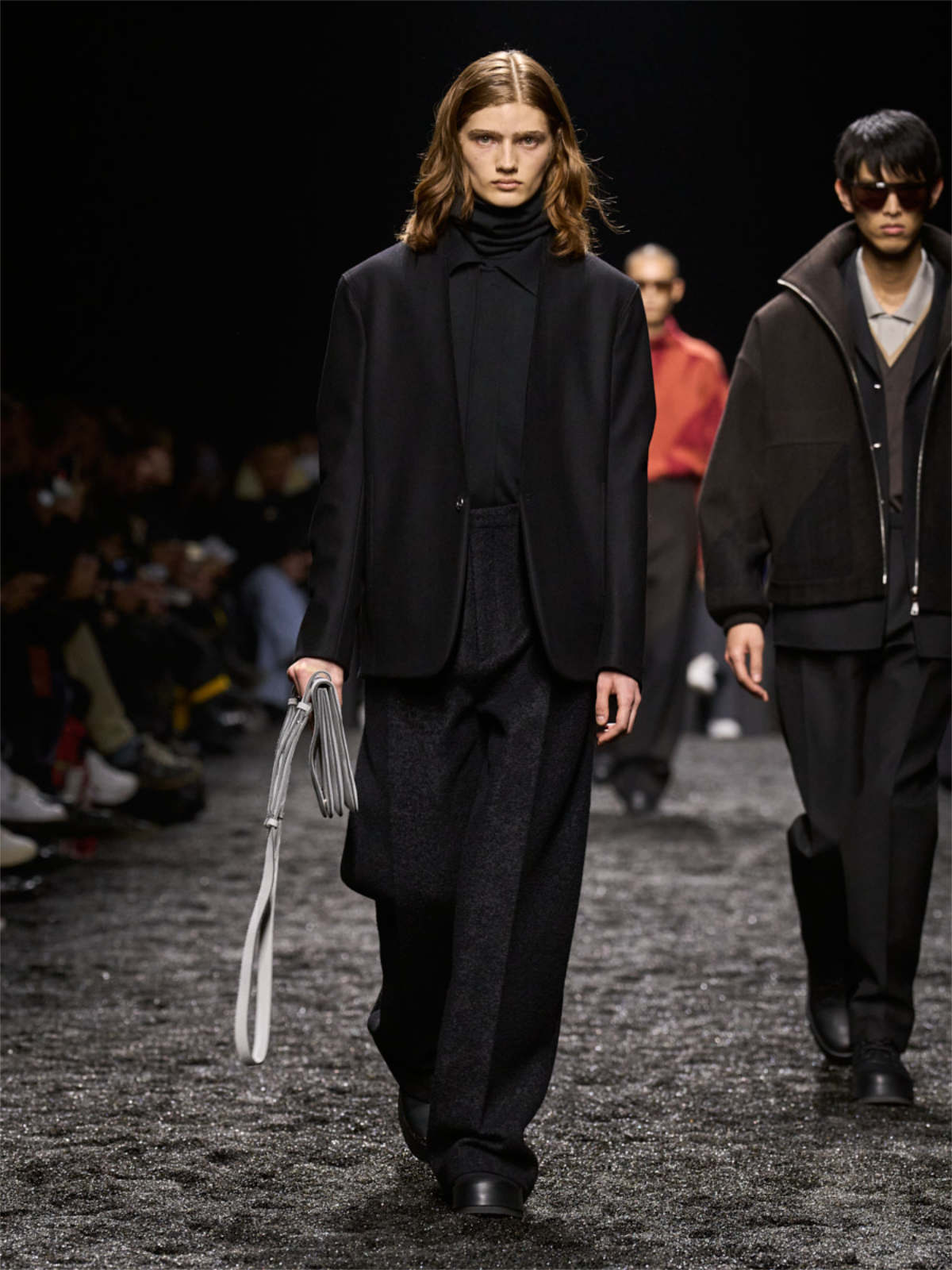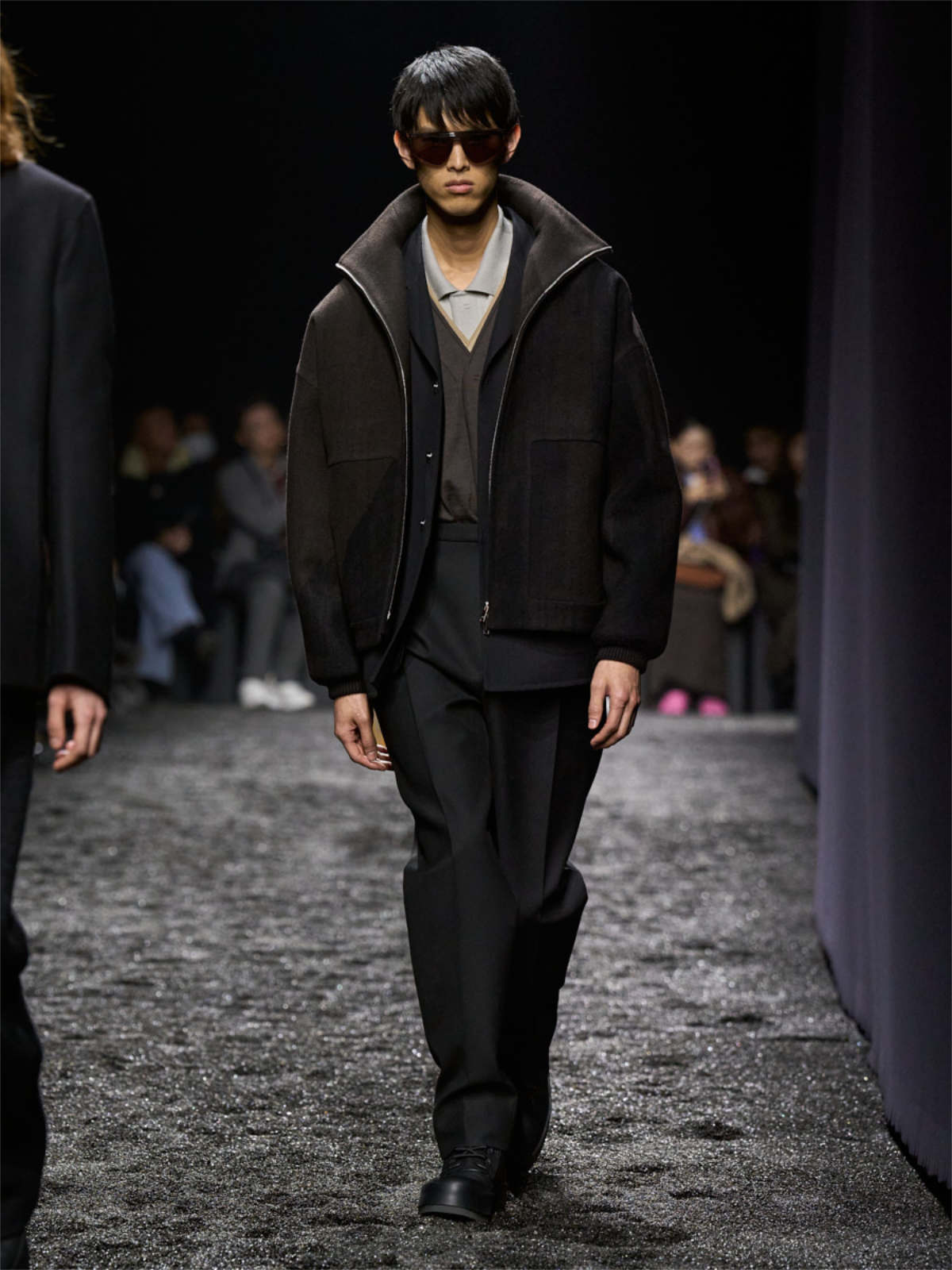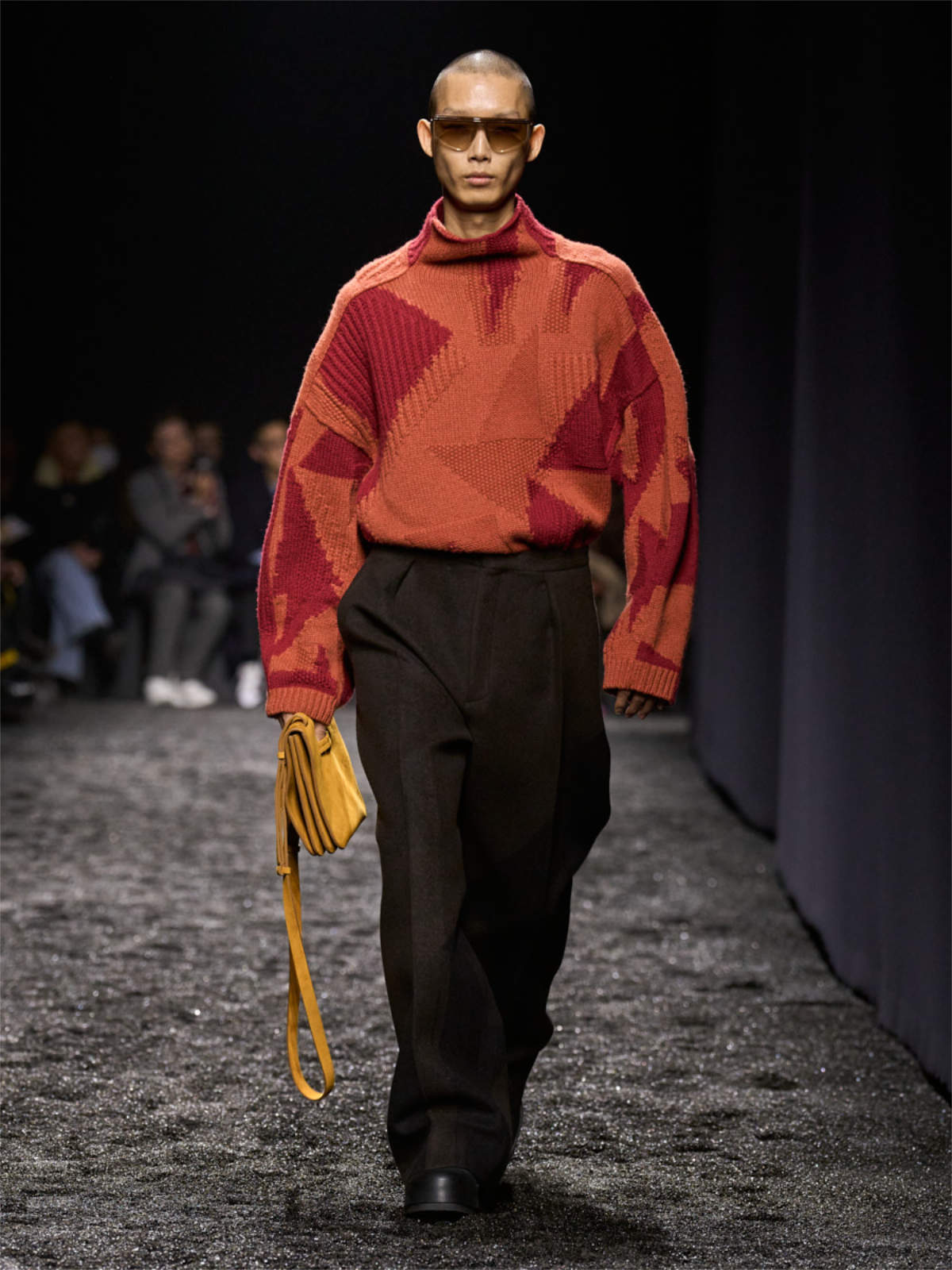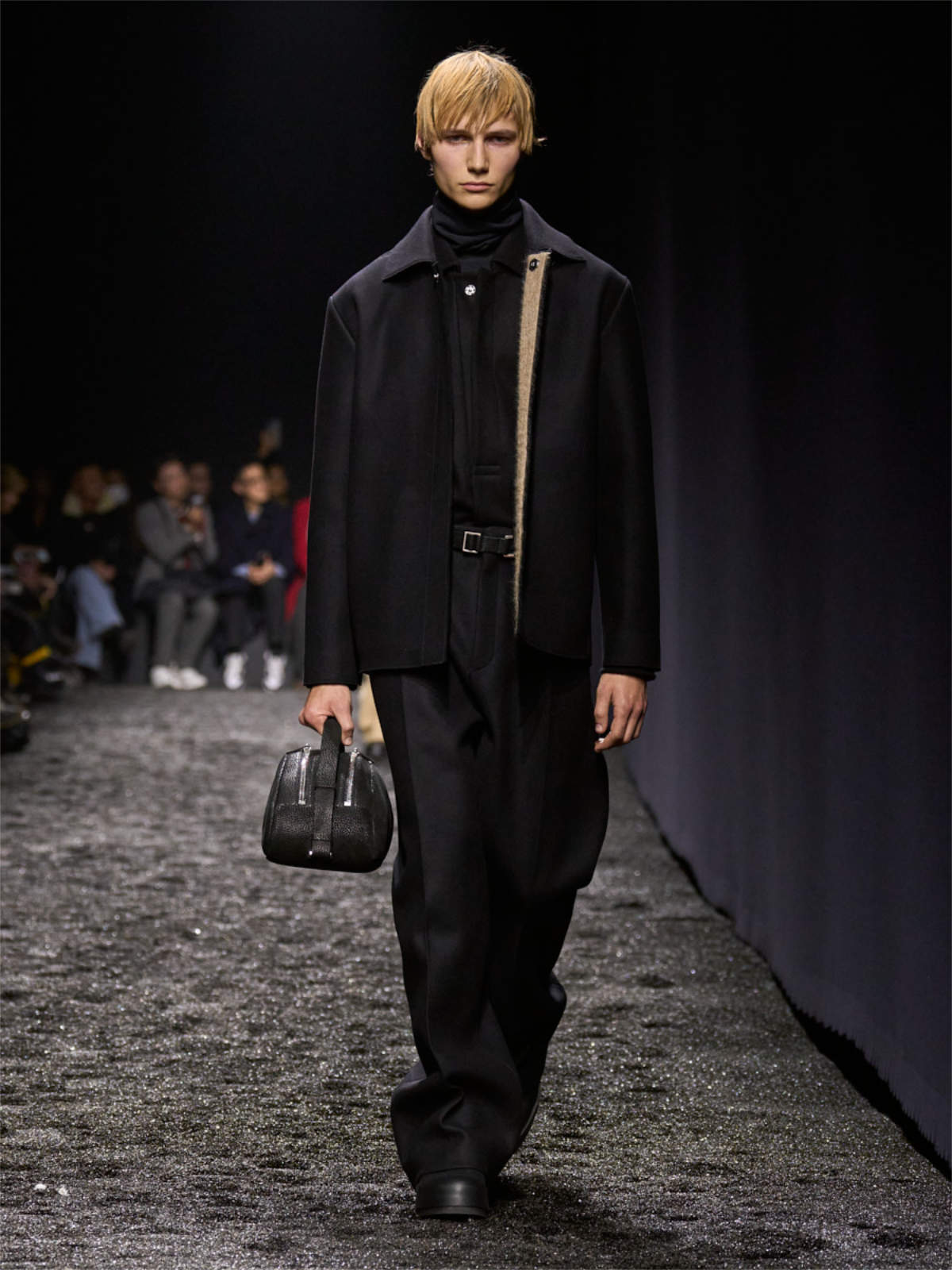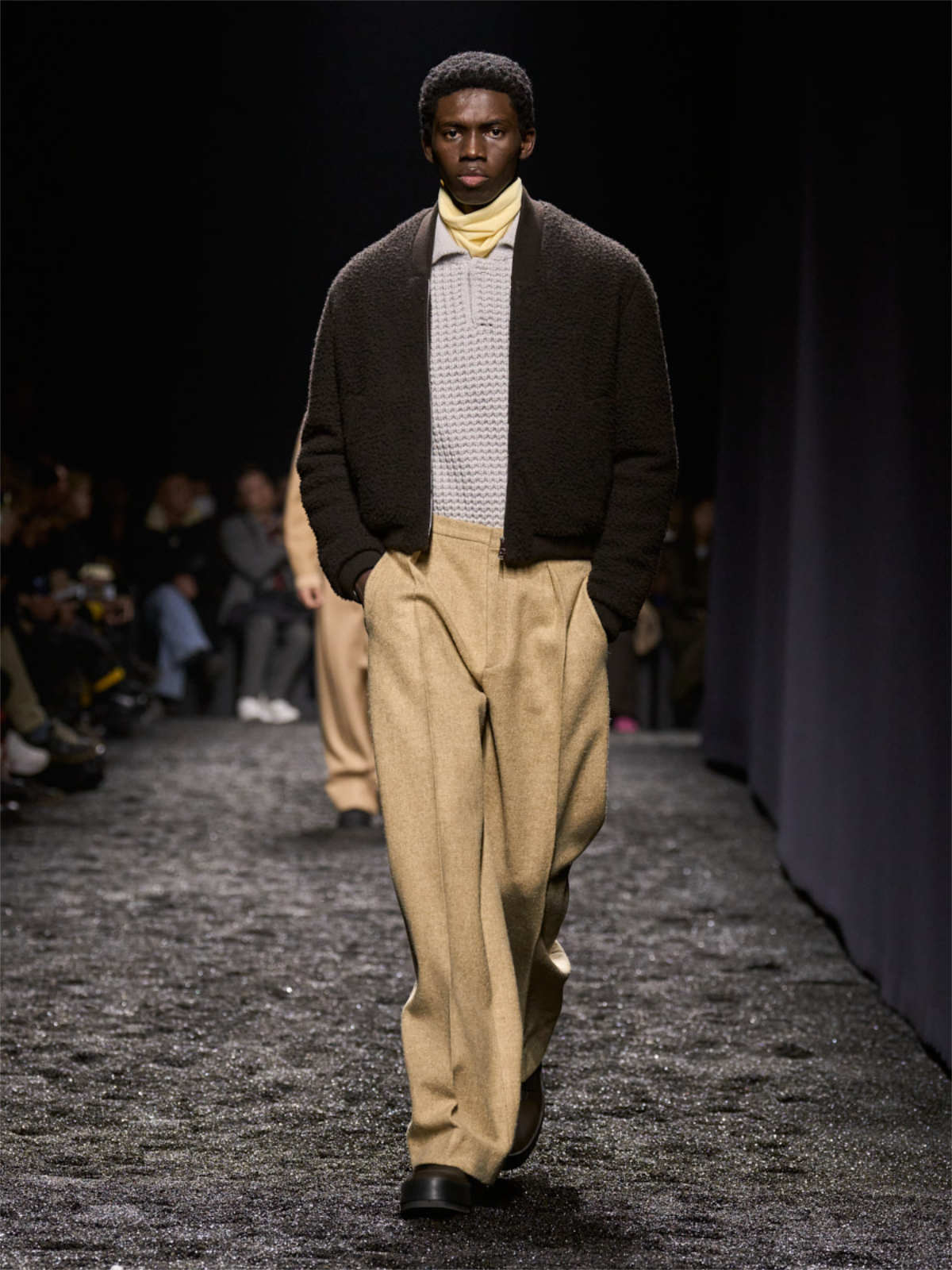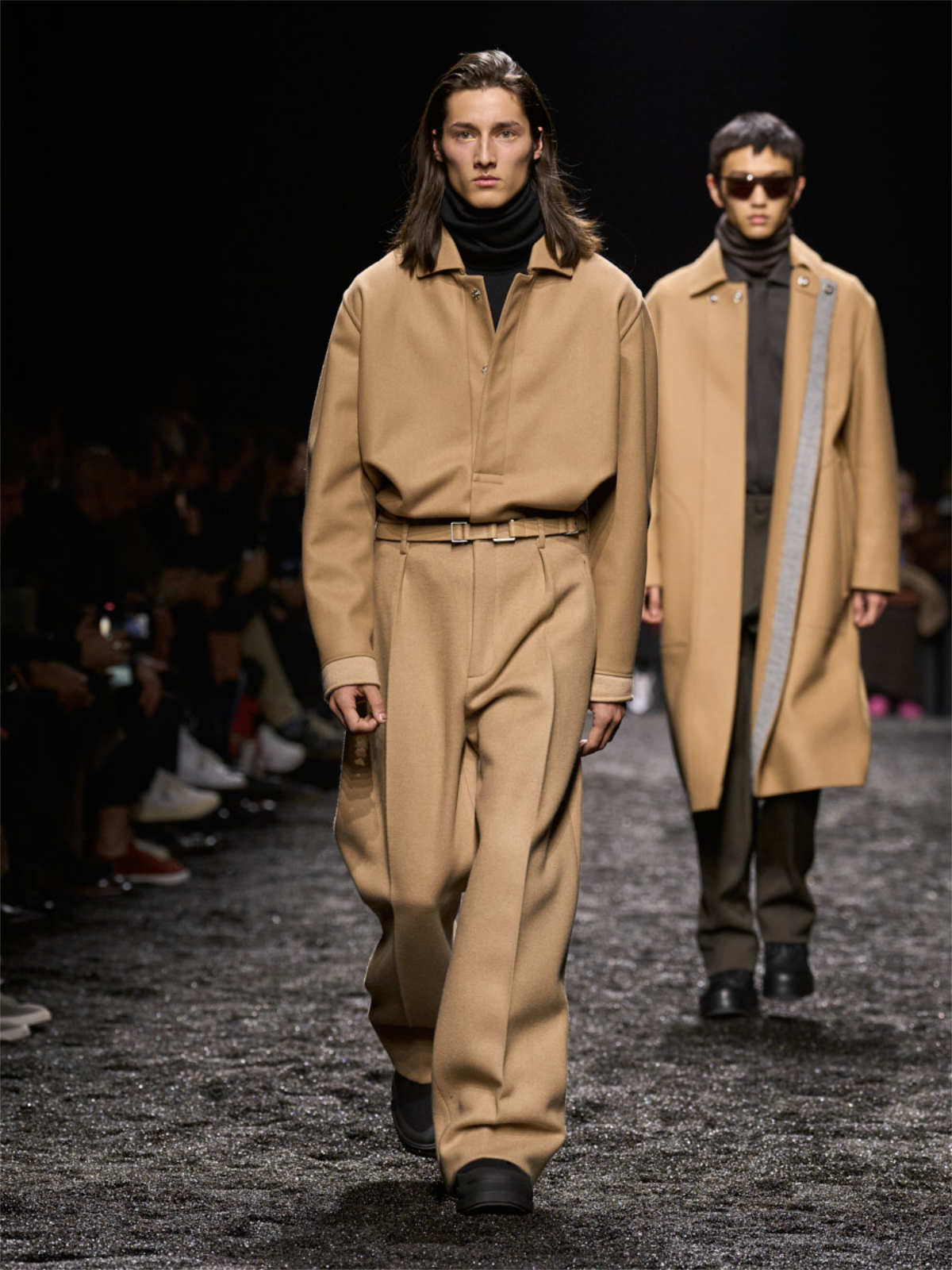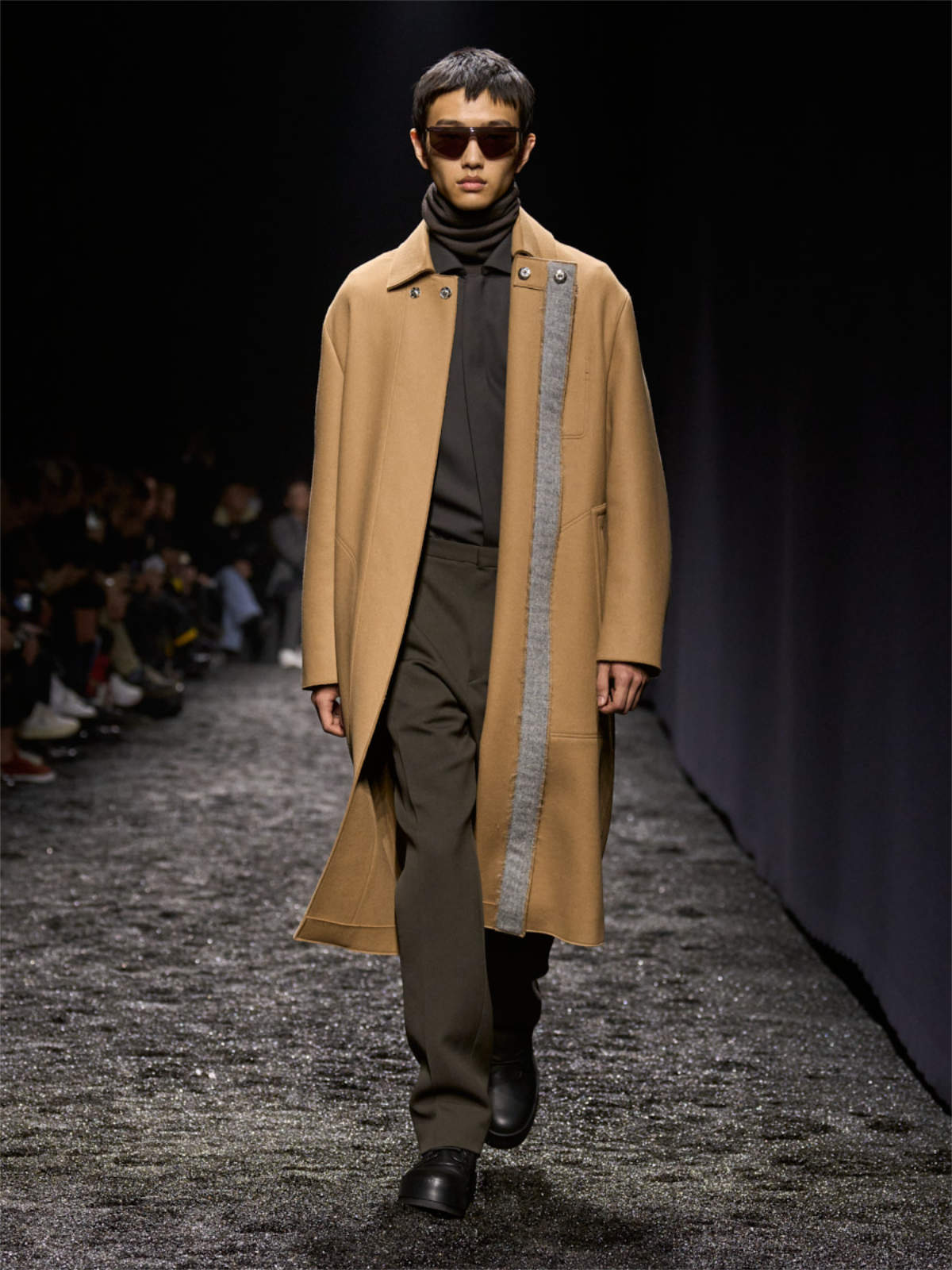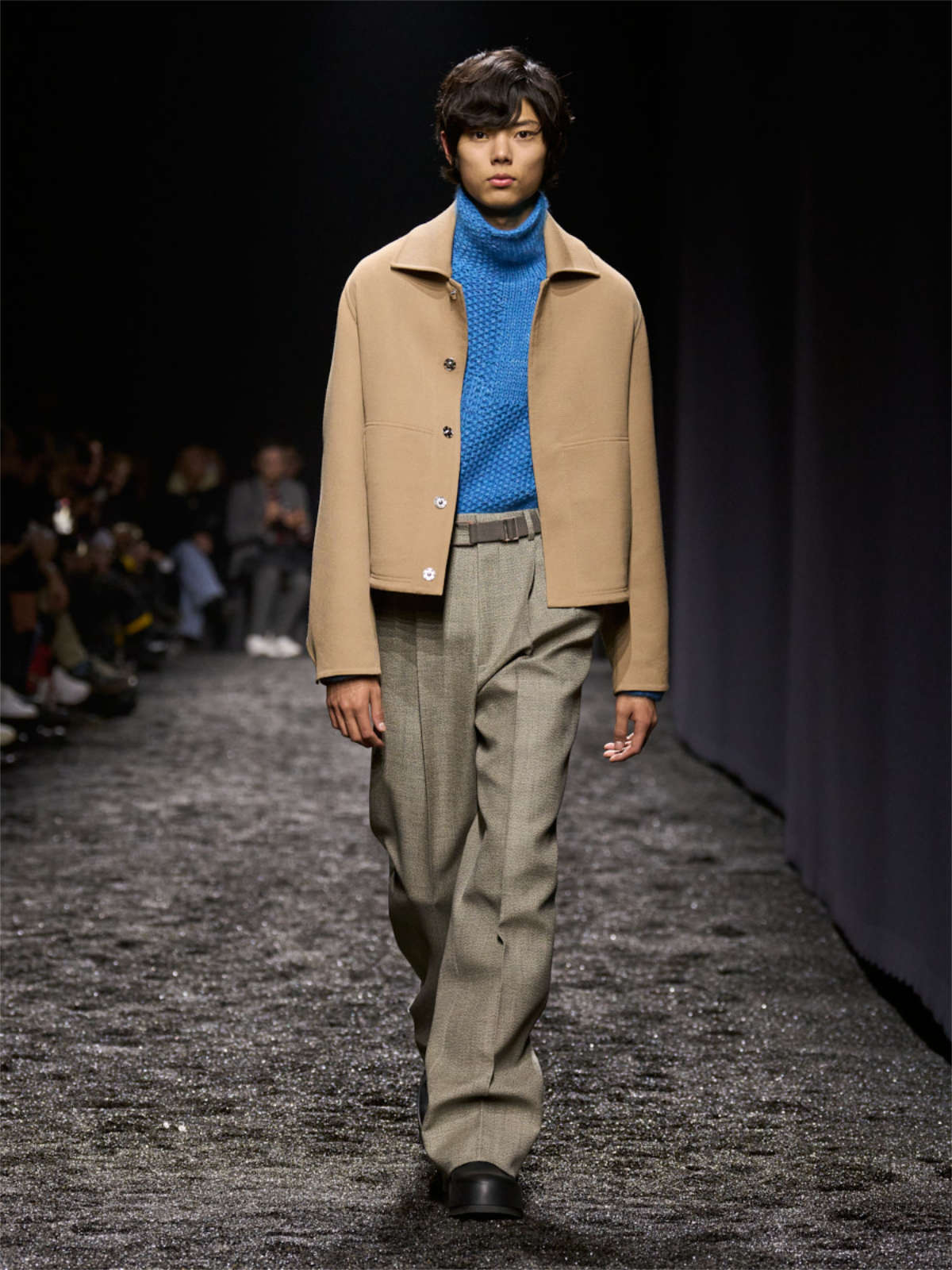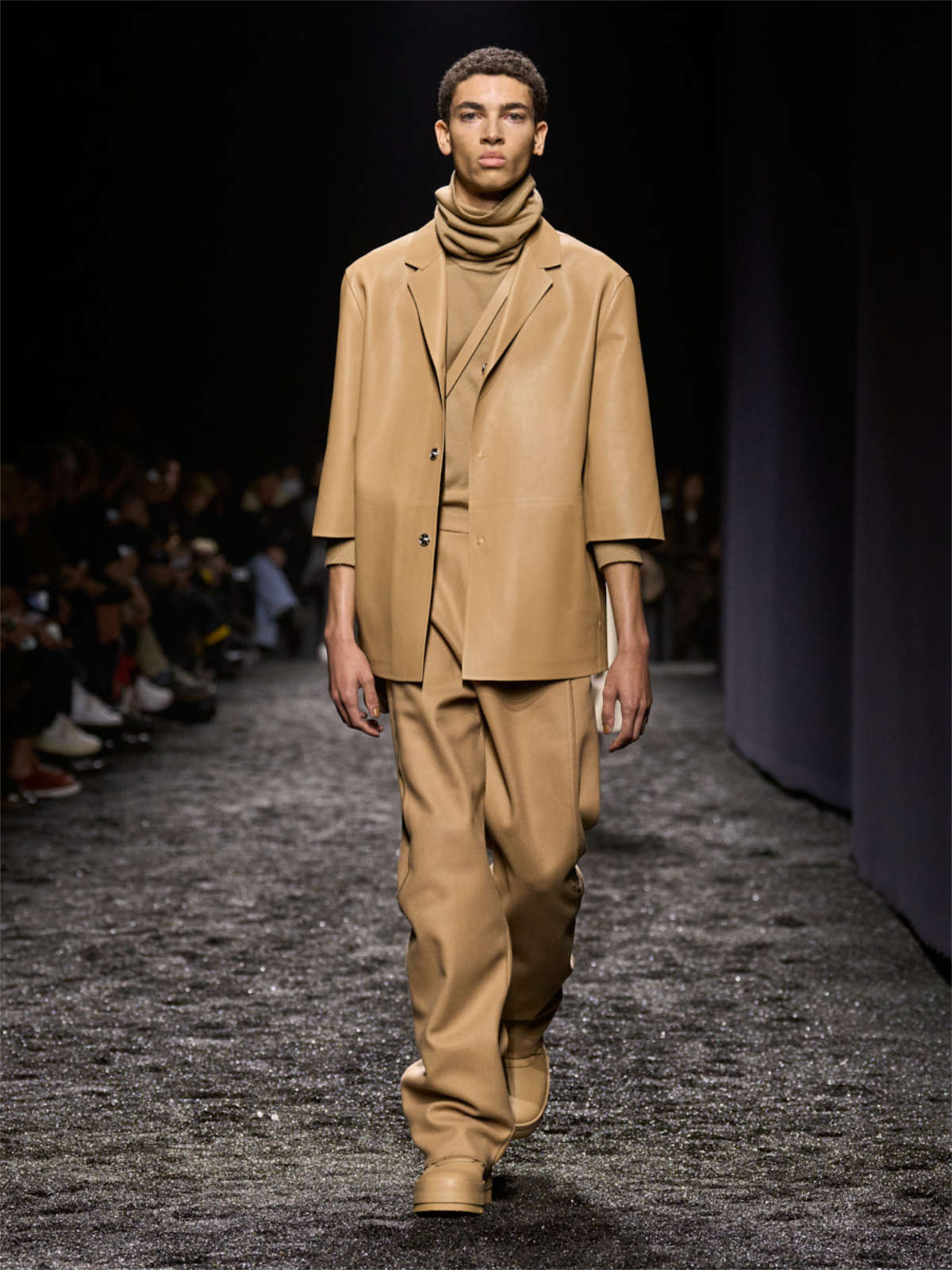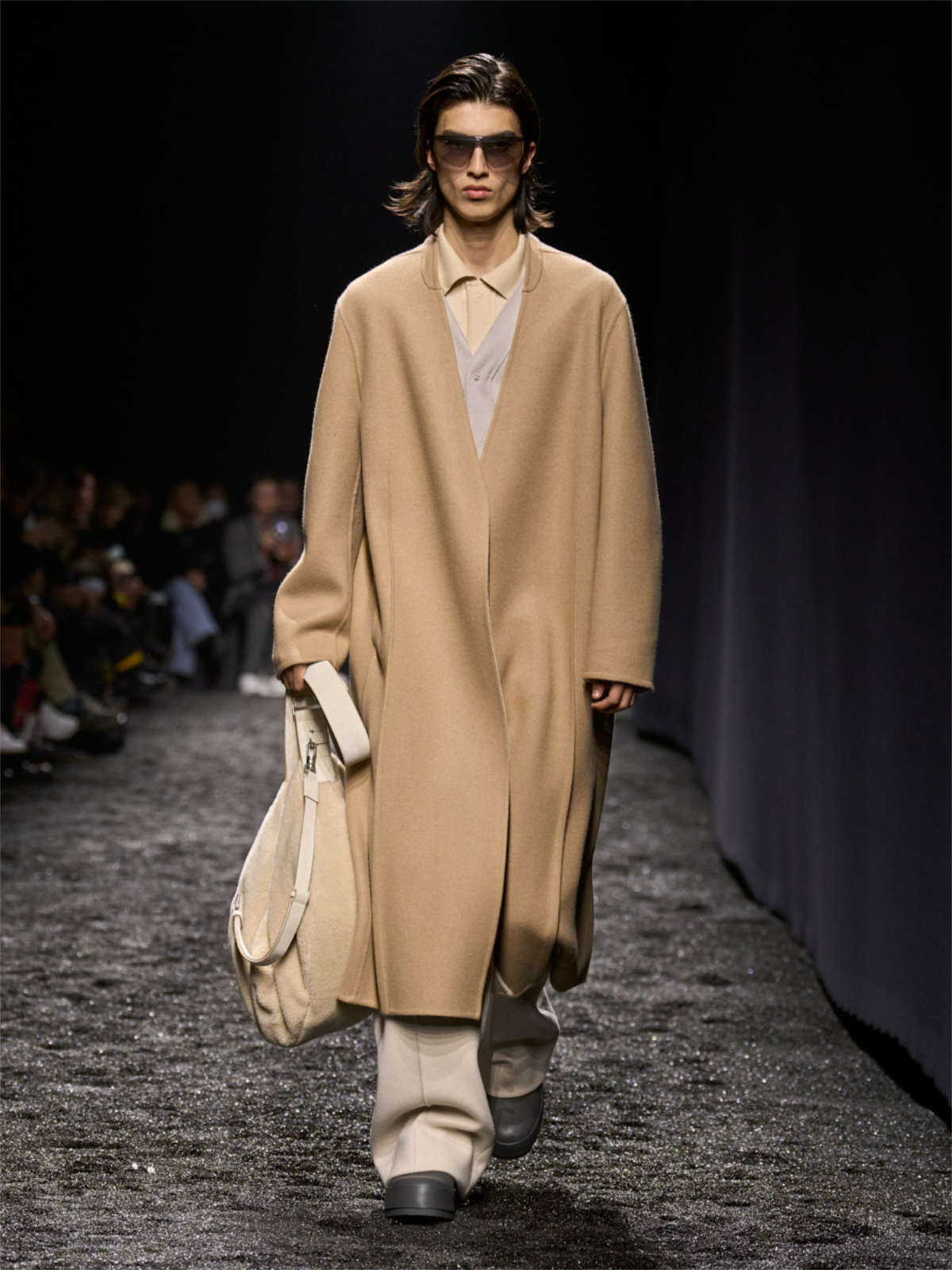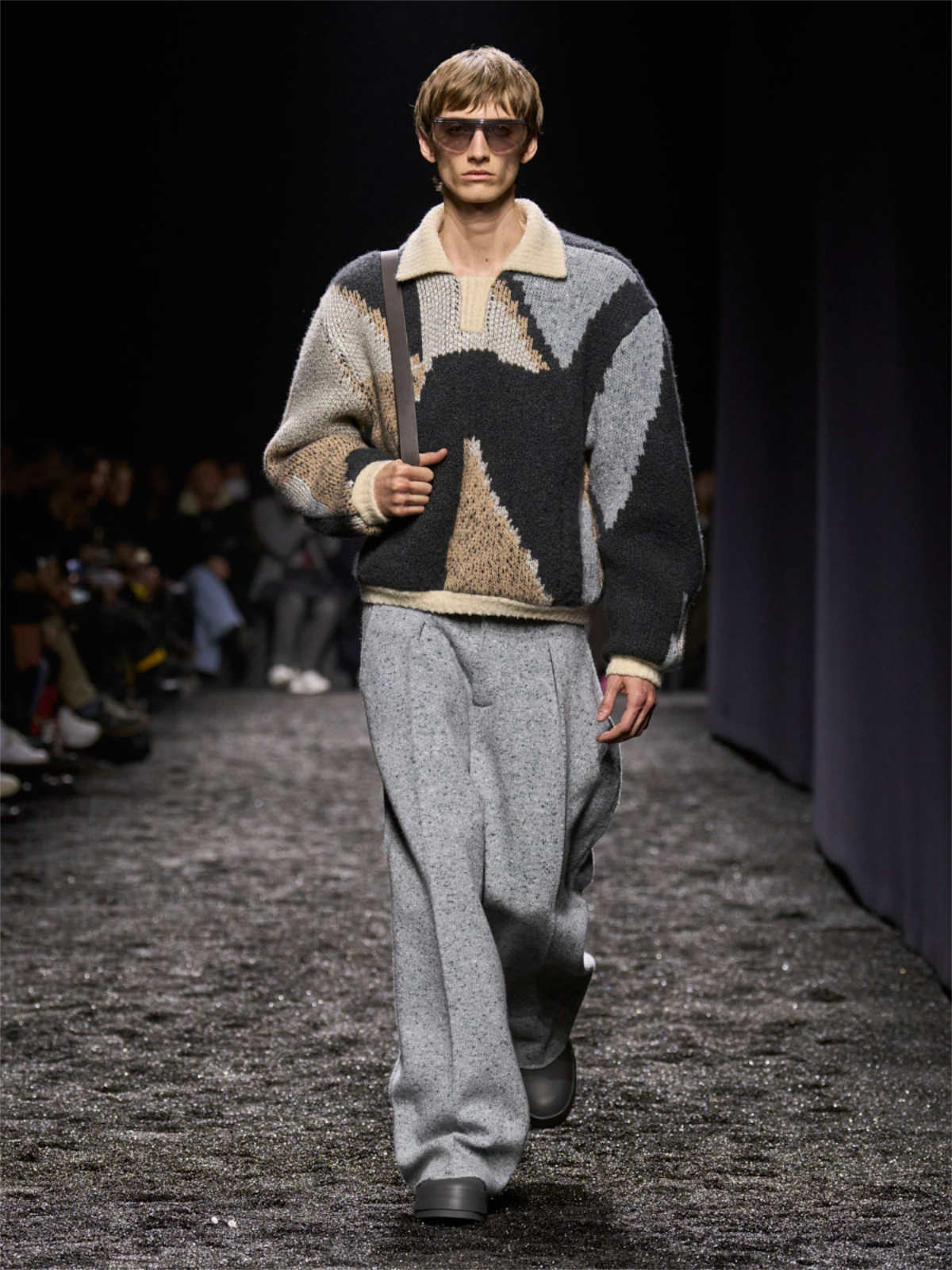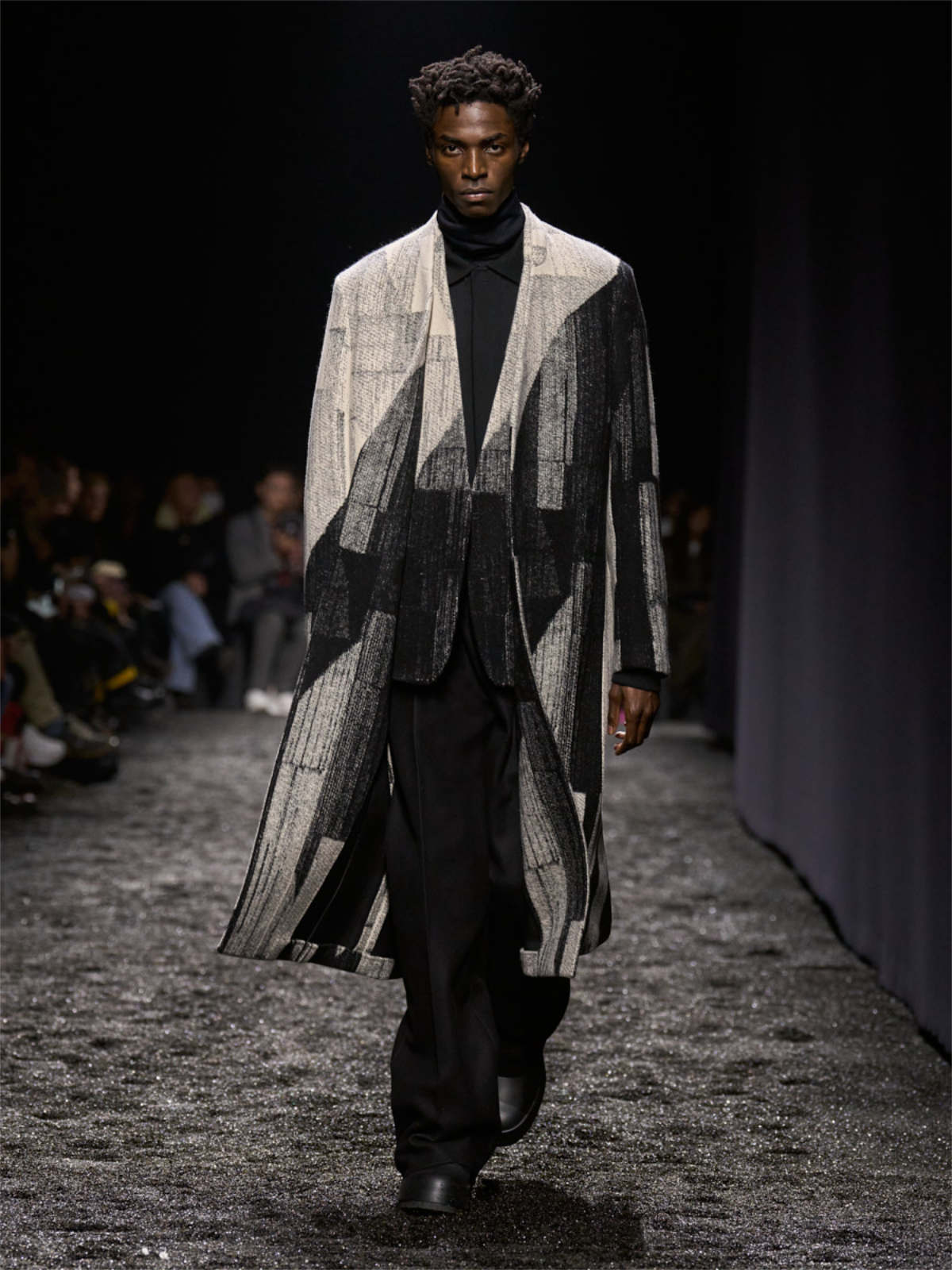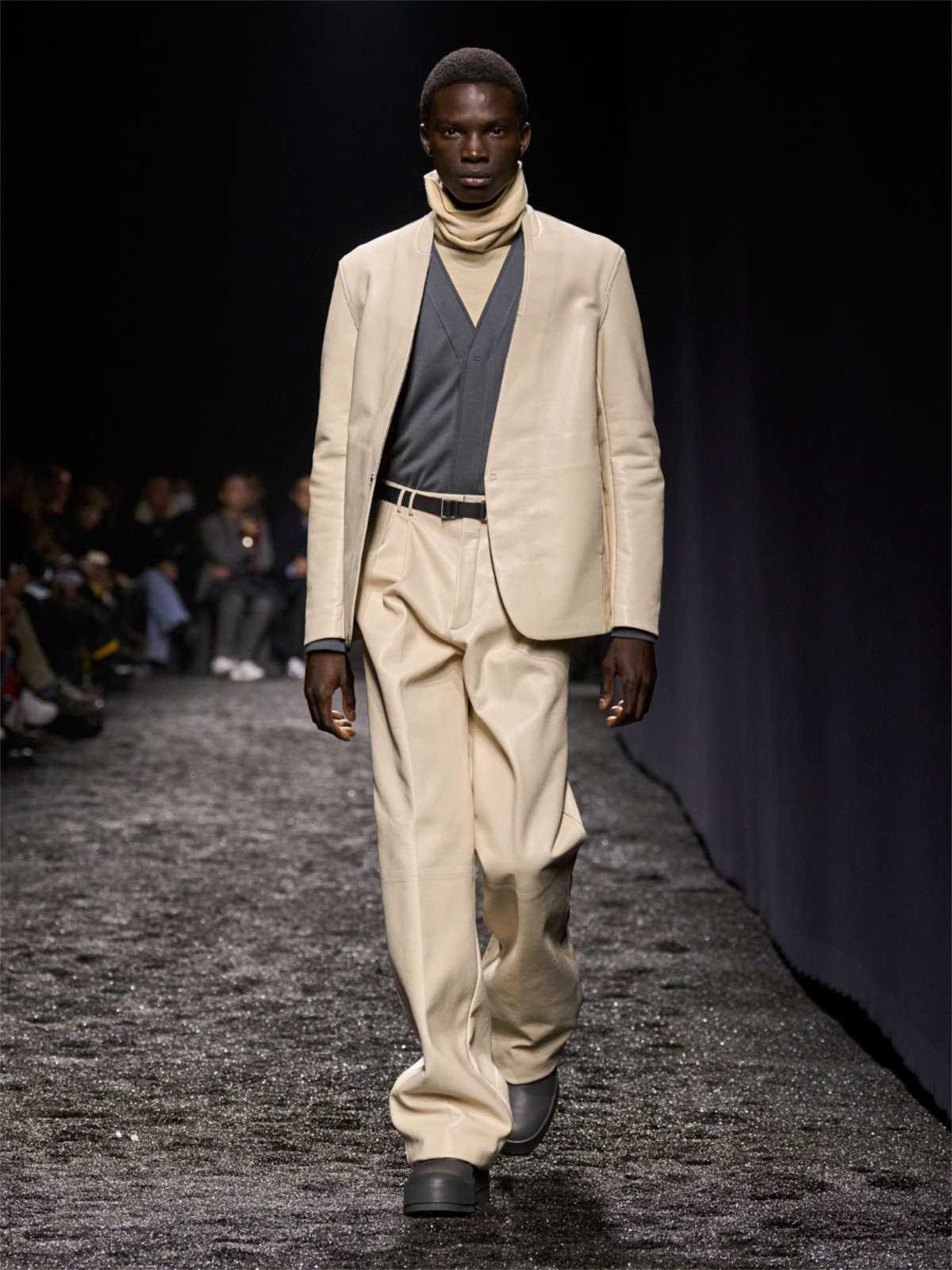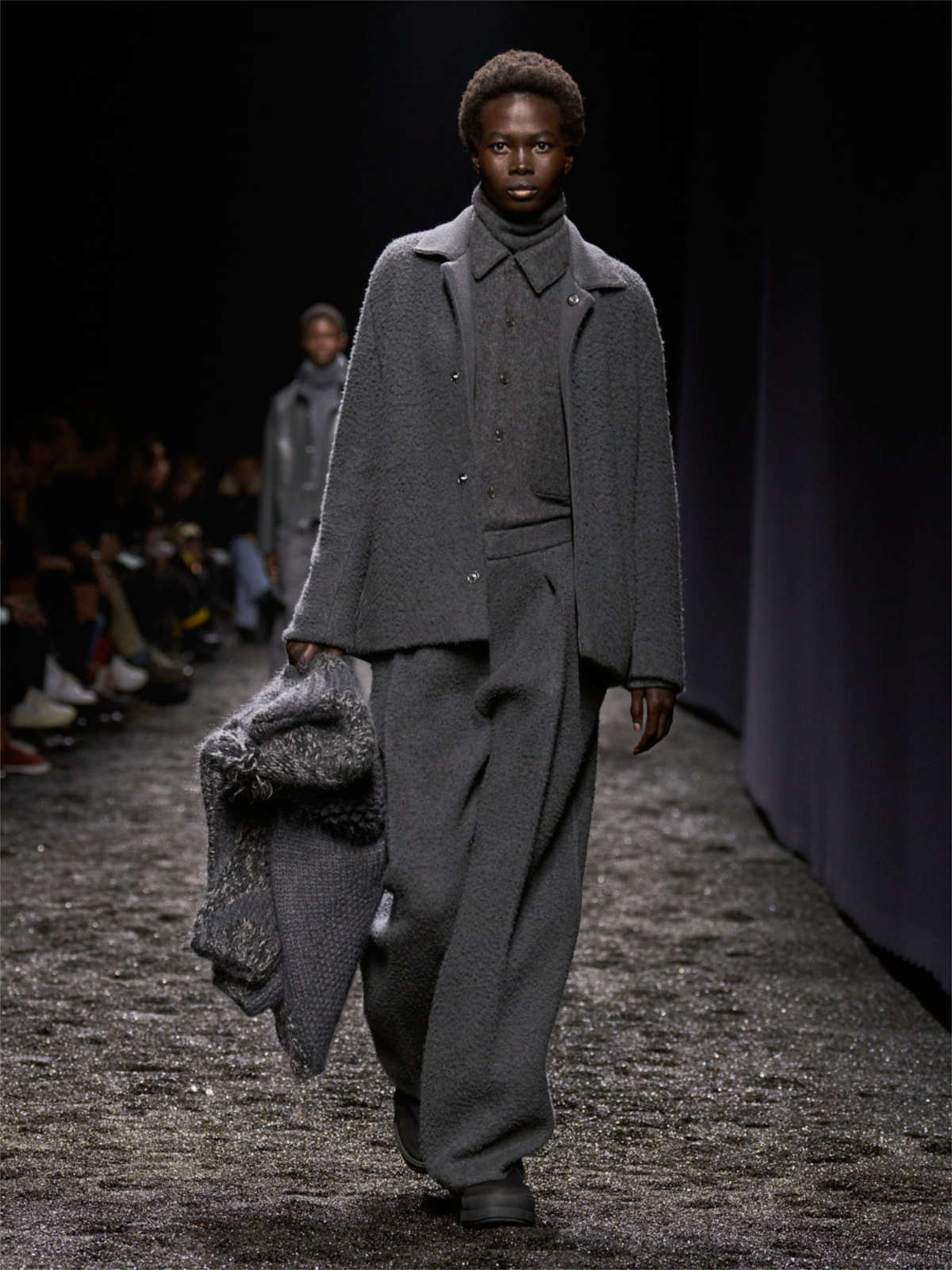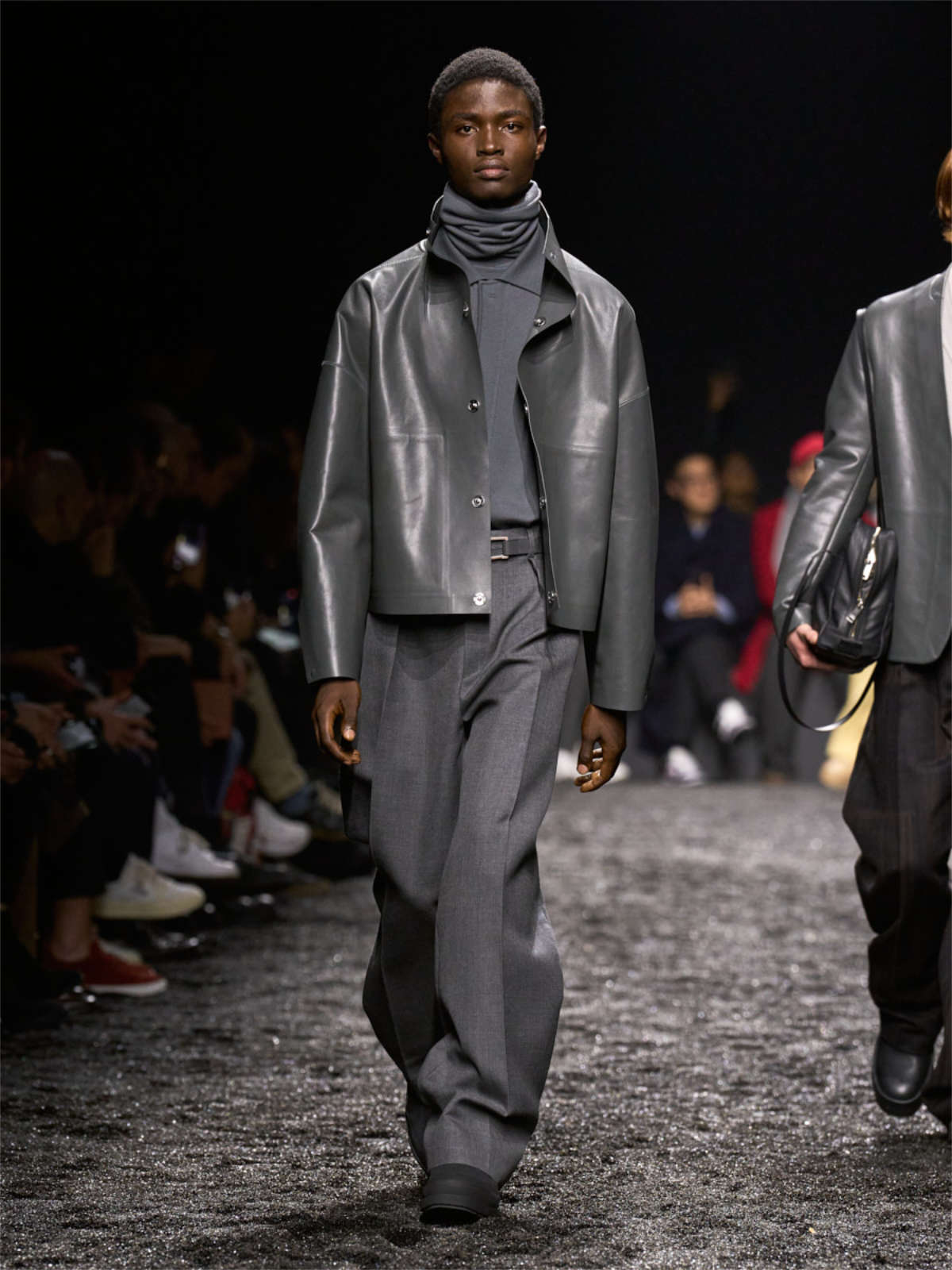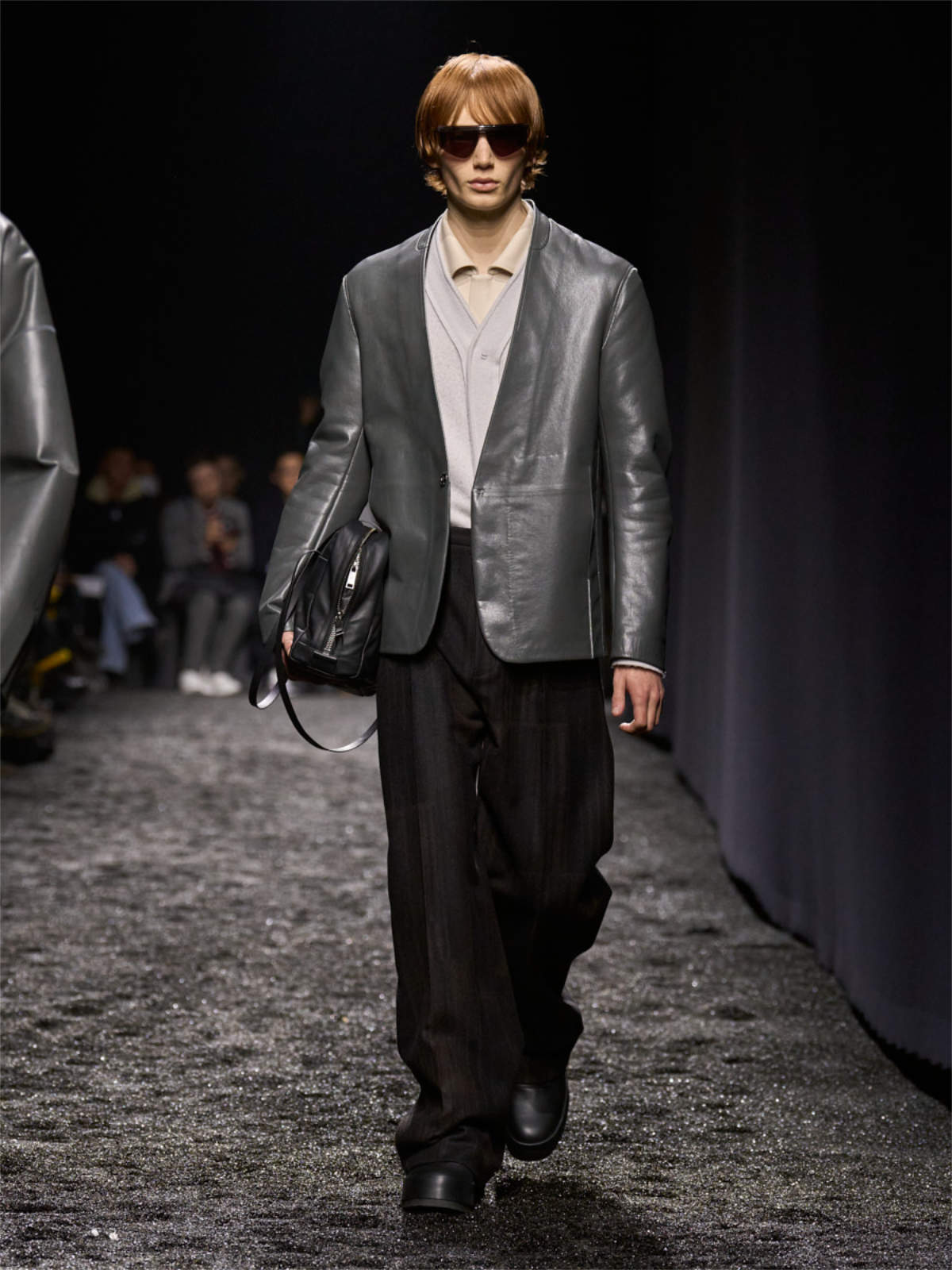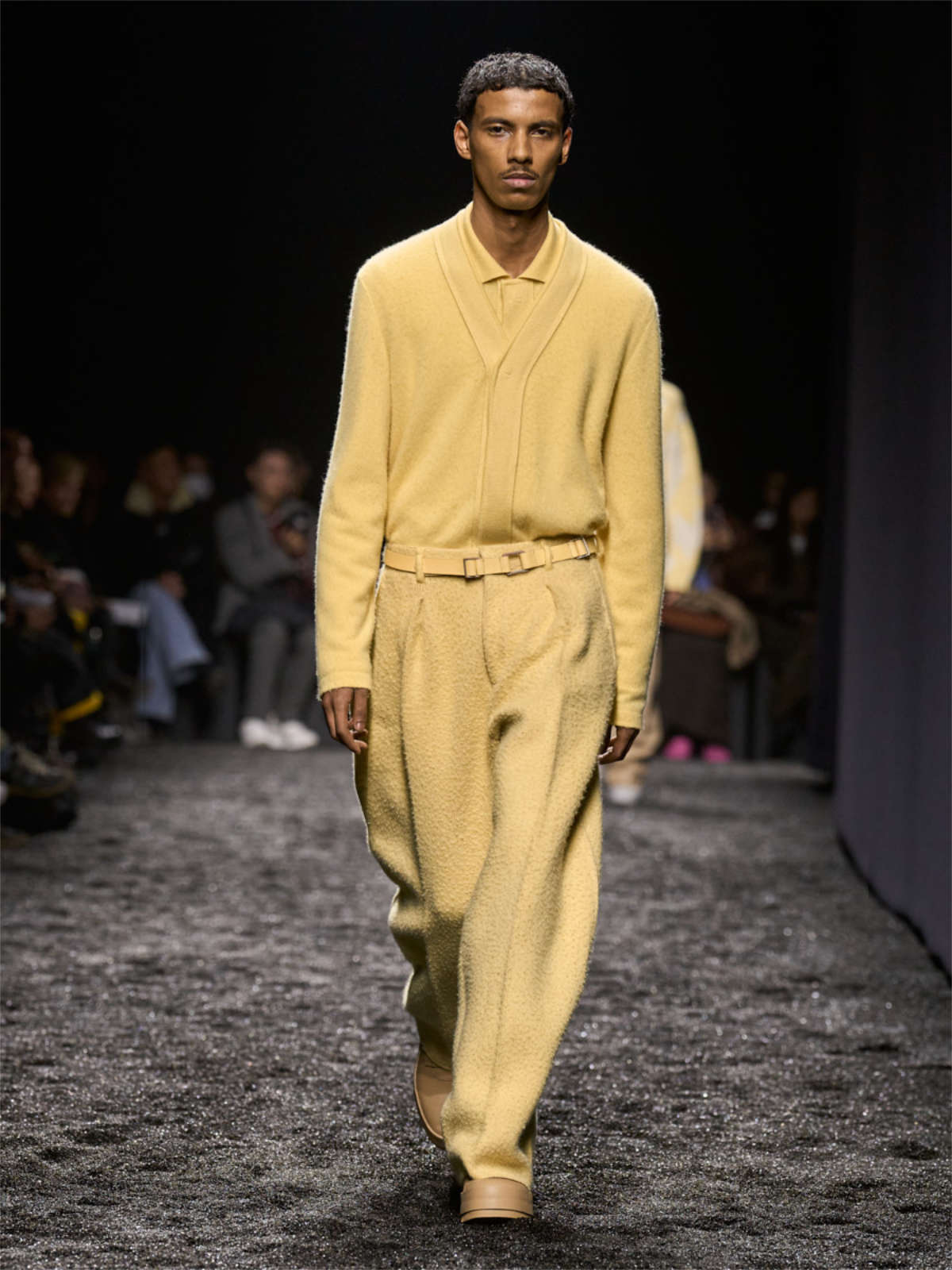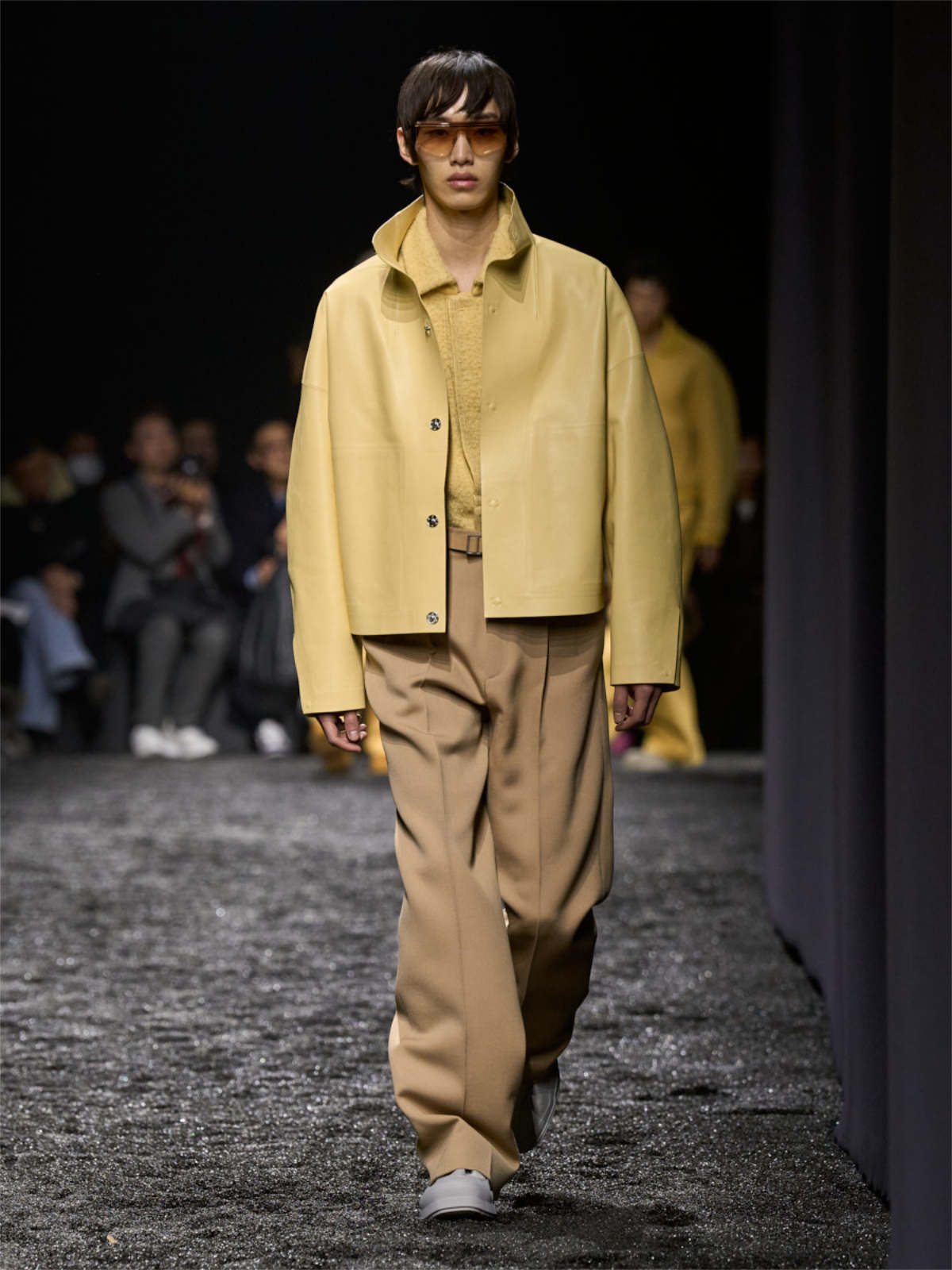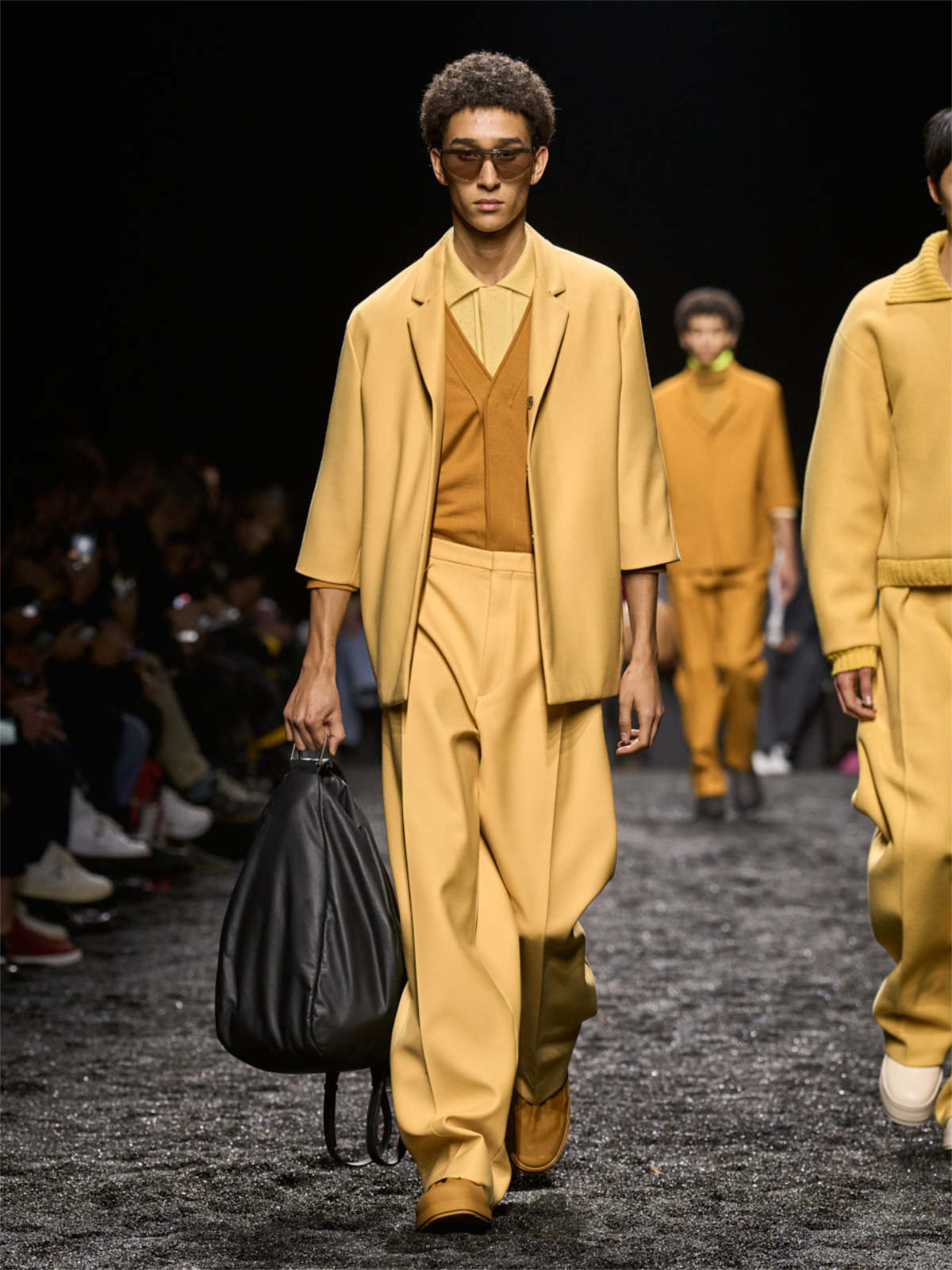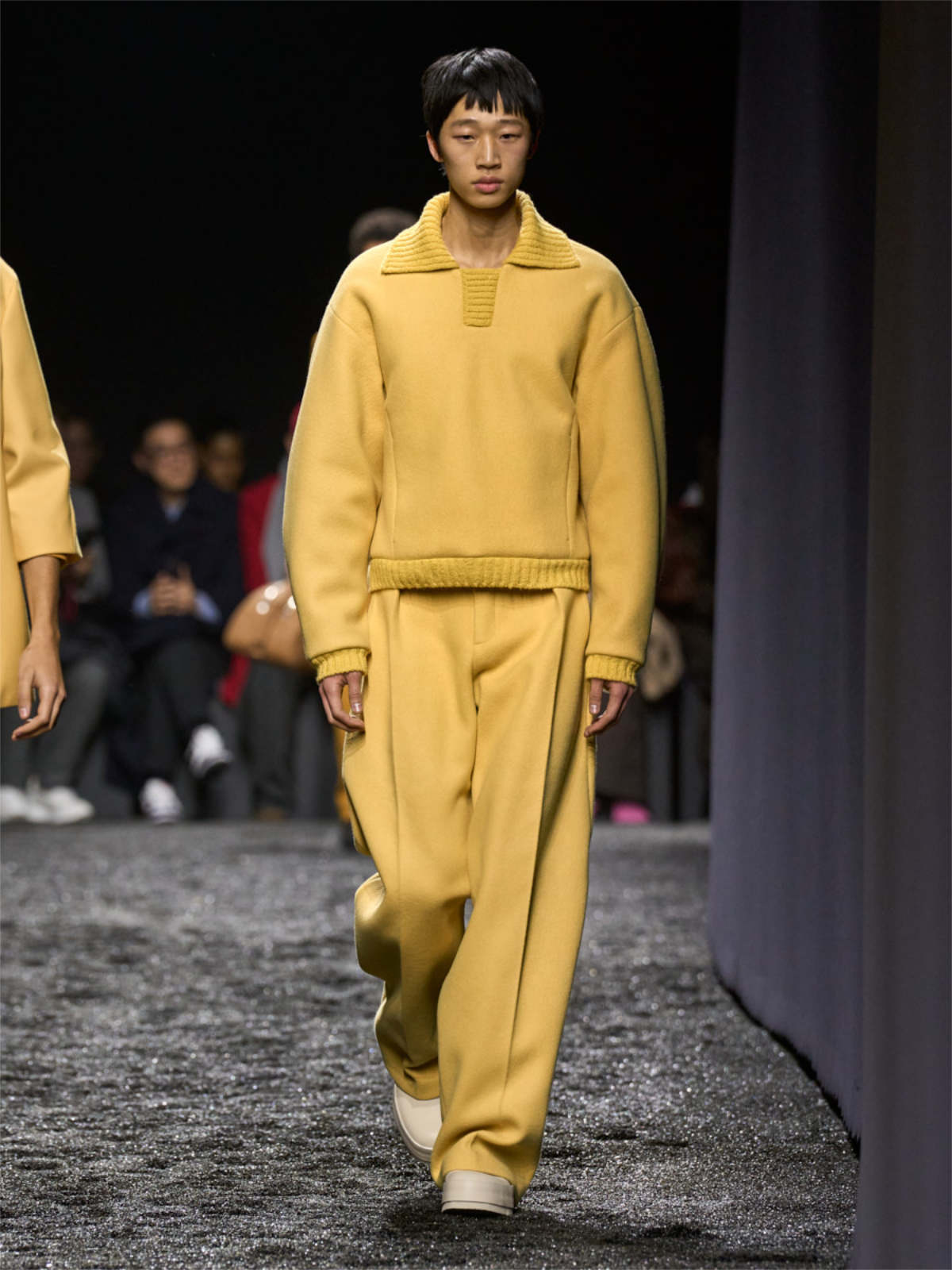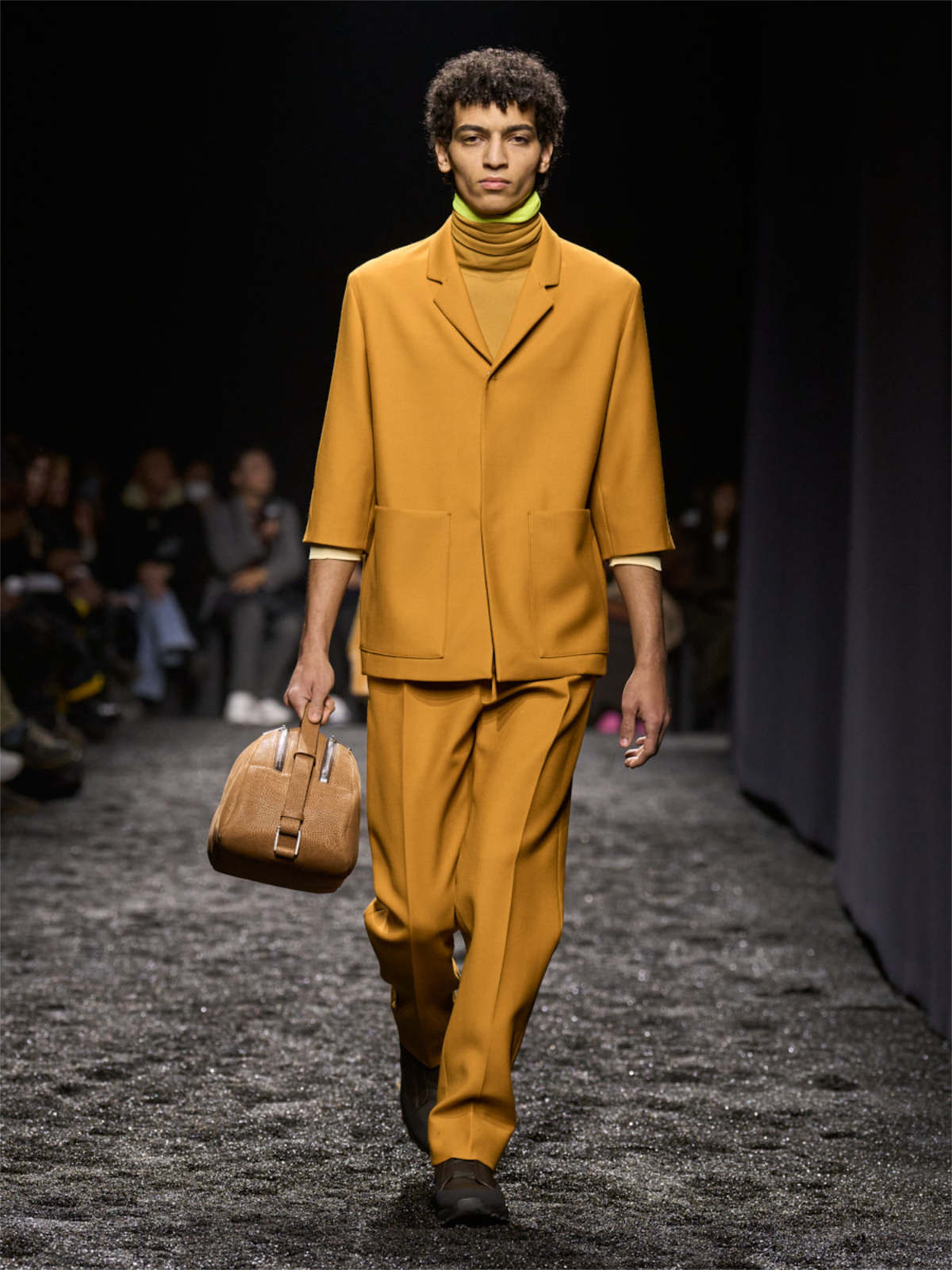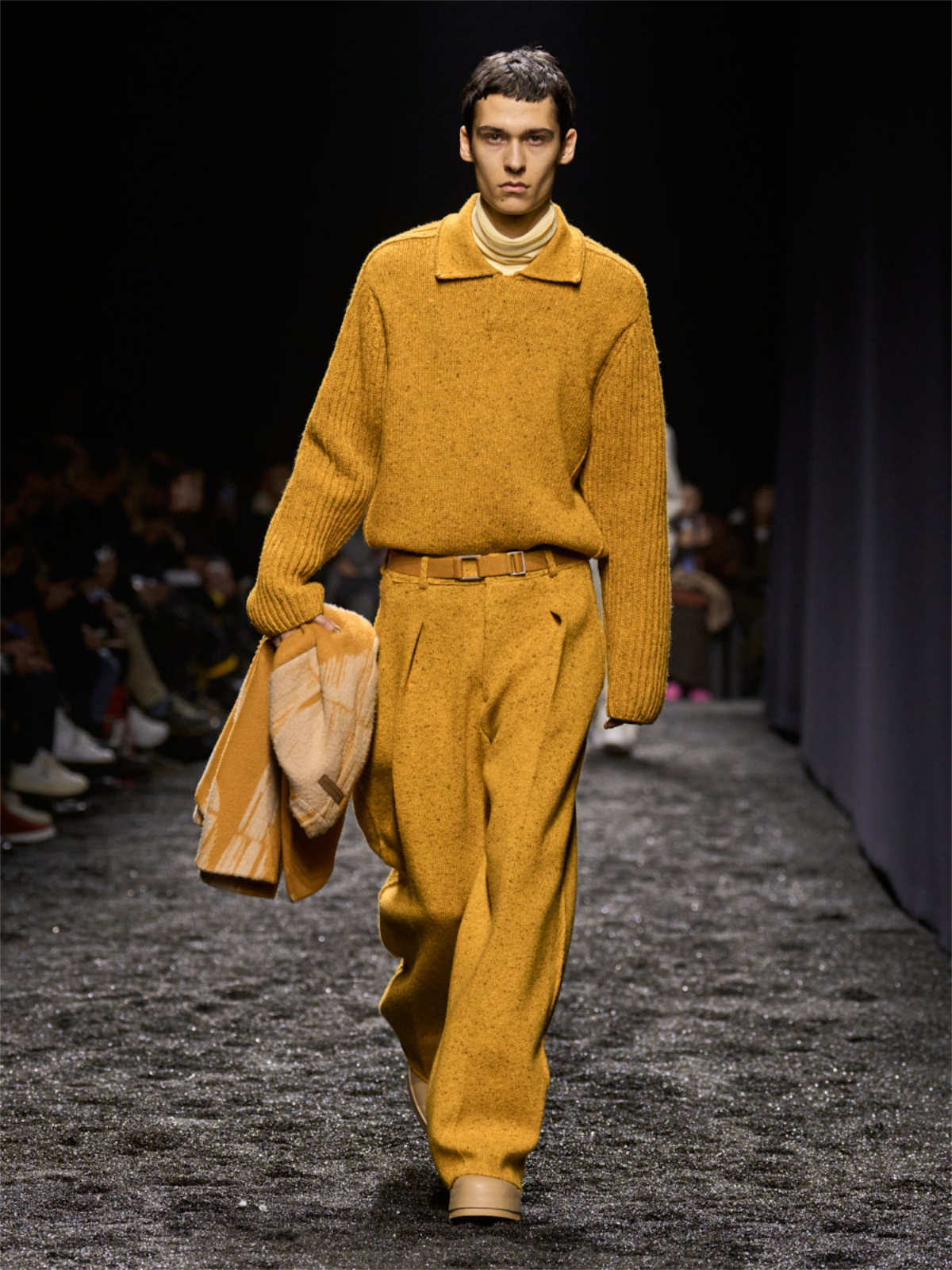 ---