---
Zegna Presents Its New Summer 2023 Menswear Collection: Born In Oasi Zegna
Luxferity, 20.07.2022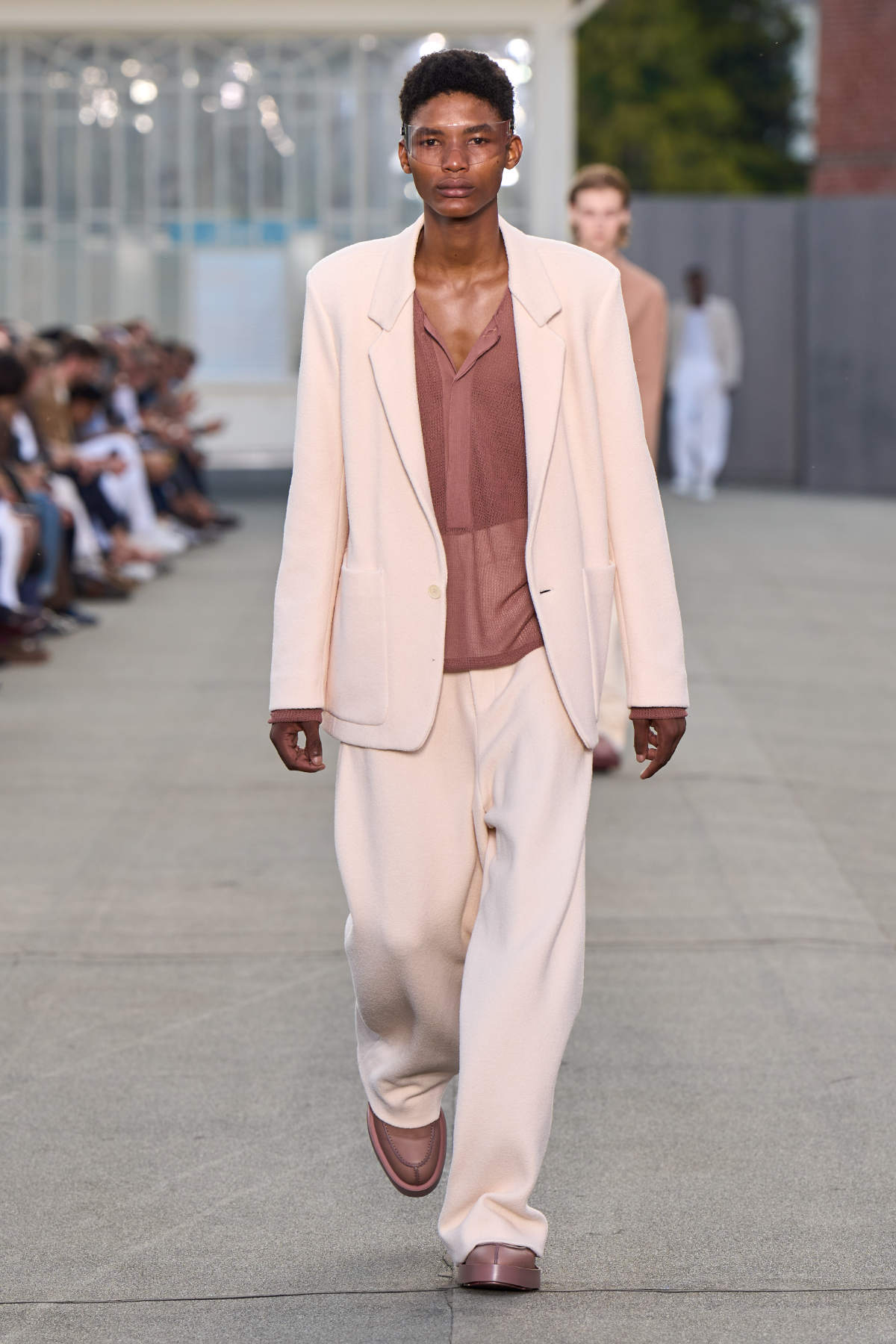 Every road and every path, at Zegna, starts from, and brings to, Oasi Zegna.

Envisioned by the founder as a way to give back to the community, Oasi Zegna is not only a unique model of societal and environmental consciousness, but also, and more broadly, a set of values that ultimately foster consistency and promote harmony: between men, engine and nature, past and present, belief and innovation. Always looking ahead while keeping track of our roots.
The journey Artistic Director Alessandro Sartori has taken, a unique grammar that out of new functions generates new shapes and new textures, building up a new language, is equally harmonious. Rooted in sartorial ethic, it is attuned to the here and now. "My work stems from a question: what's next for tailoring? And for the needs of the lives of today? The idea is to use our craftmanship as a progressive tool, keeping the finesse, the attention to detail, the respect of materials while experimenting with shapes that are light and materials, solutions and finishes that give these shapes a new technicality, to mostly building up a new silhouette where effortless and innovation create a new style for men. In doing so, we keep expanding and solidifying a distinctive language, the one of Zegna," says Alessandro.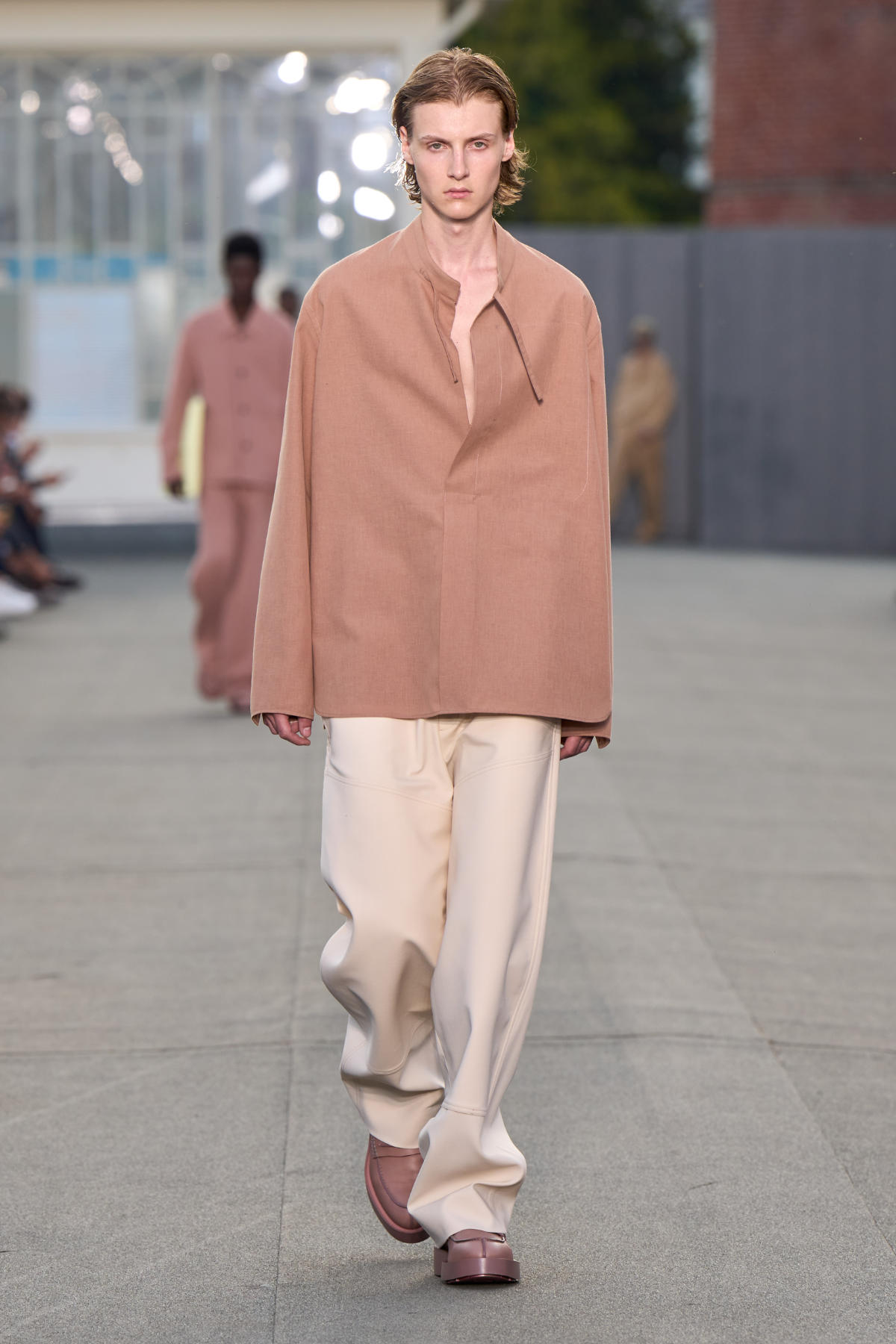 A feeling of extreme lightness runs through the whole collection. An idea of pragmatisms culled from workwear and activewear is morphed with the visual precision of uniform dressing. The result is individual rather than conformist, personal and free rather than constrictive, bringing the lightness and the freedom of the Oasi Zegna as an environment into the city. Shapes are loose and unstructured, barely touching the body: kimono-cut jackets, impalpable coats, shirts and tops that double as outerwear. The ironed pleat disappears from trousers that keep a firm volume and have rounded shapes. Bermuda shorts further free movement, while tailored blazers are freed from the necessity of having a collar. This new language in which inside and outside, underlayer and outer layer are subverted, owes much to the ease of knitwear. Technological research allows turning mesh into fabric, fashioning new families of garments that are technical and extremely light. Transparency affirms the idea of weightlessness. Terry is tailored into suits that match shirt jackets and slacks. The result is a fluid, effortless silhouette made of immediate sums of garments highlighted by the use of monochrome or the layering of similar tones.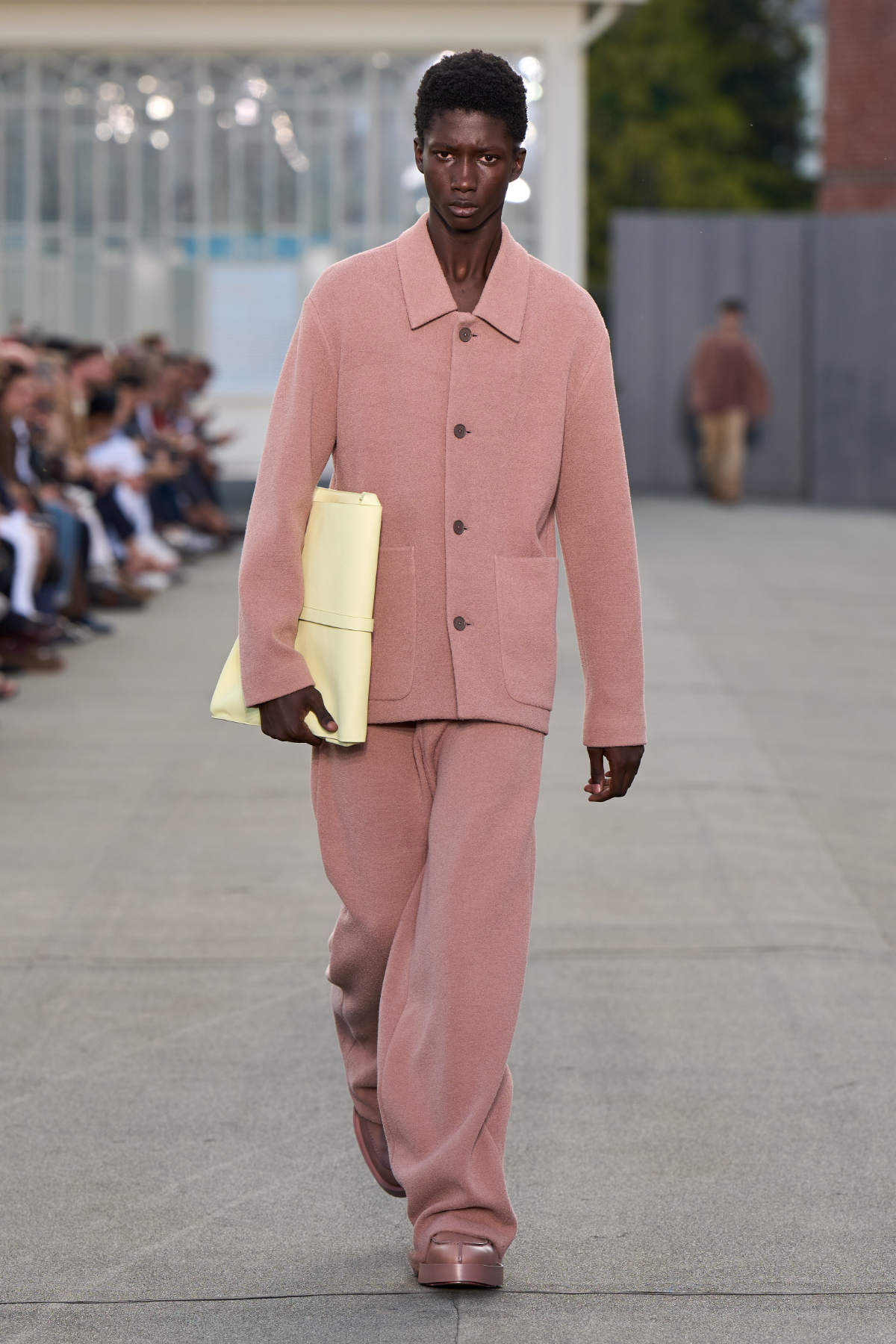 Lightness is a matter of materials and colors: engineered knitwear, technical silk, meshes, rubberized nylons, wools, terry, rubberized leather, lacquered nappa come in an earthy palette accented with notes of powder white, butter cup, dusty rose, honey, vicuña, mocha, hickory, charcoal, sulfur and black. Elaborate intarsia, naturalistic jacquards and screen-prints give movement to otherwise solid surfaces. Extra light, capacious bags, massive soled loafers and transparent wraparound glasses finish the looks.
The iconic Triple Stitch™ Sneaker, a global success for the Maison, expands its borders and turns into a true creative platform debuting with an inedited version of the shoe, designed by Alessandro Sartori with Daniel Bailey, the London based designer footwear innovator, founder of Conceptkicks, better known as Mr. Bailey. The collaboration between the two creatives, based on a unique footwear crafting process, is an unparalleled experiment where luxury materials match perfectly with up-to-date accomplishments.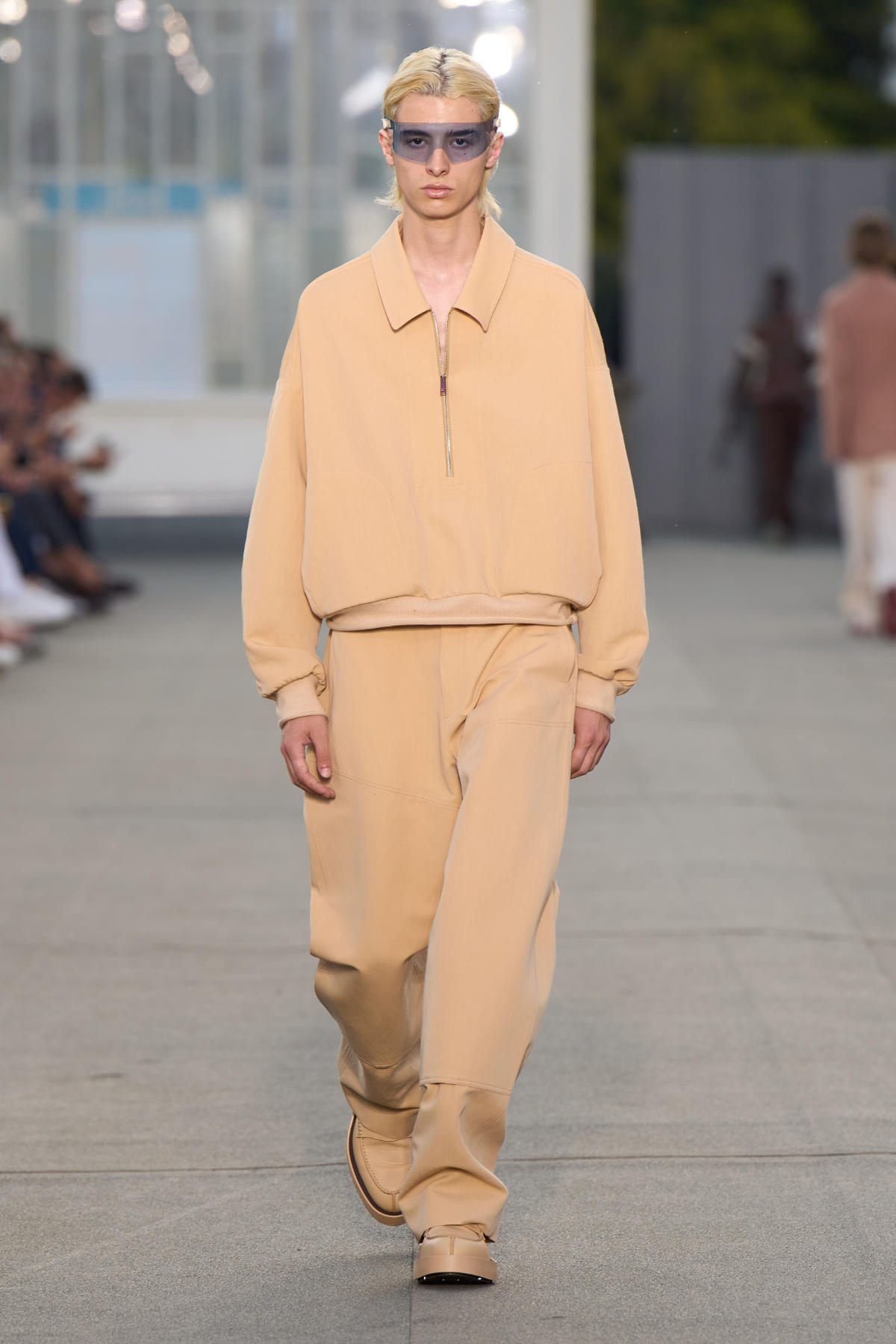 Zegna's all-encompassing ethos is moreover embodied in Oasi Cashmere: Oasi Zegna becomes an emblem to representing the brand road to traceability as far as its values give consistency, tactile materiality and deep to fabrics grown and woven out of a passion for excellence and love for the beauty of nature and the overall harmony that only a responsible development can guarantee.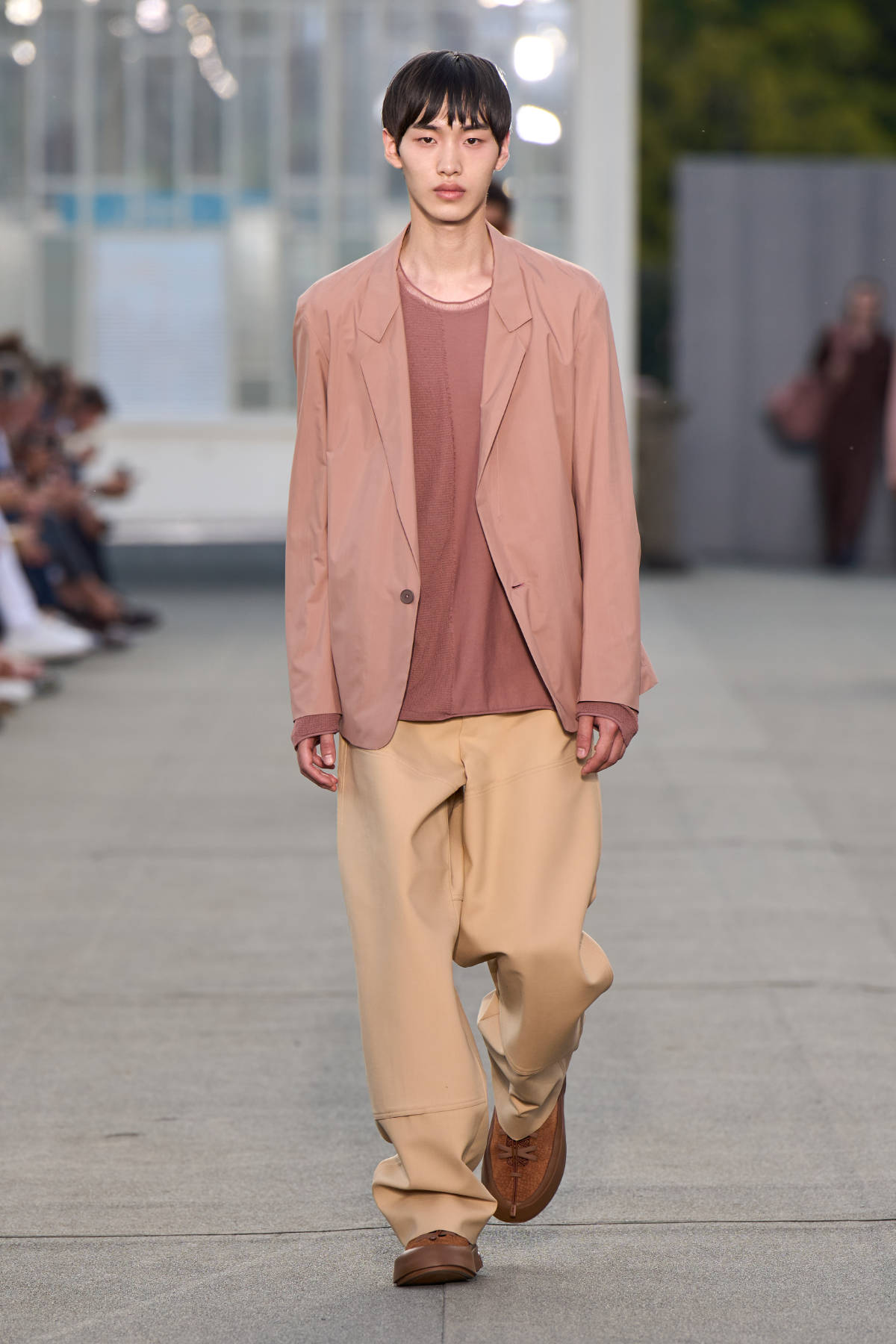 The show will be presented IRL on the rooftop of the historical Lanificio Zegna wool mill, and simultaneously streamed globally, offering the audience unprecedented access to the catwalk action through multiple cameras allowing different simultaneous views. The idea is to offer something not even the physical audience can have, making the online view as engaging as the real show.
Innovation is paramount for Zegna, and starts from the Oasi.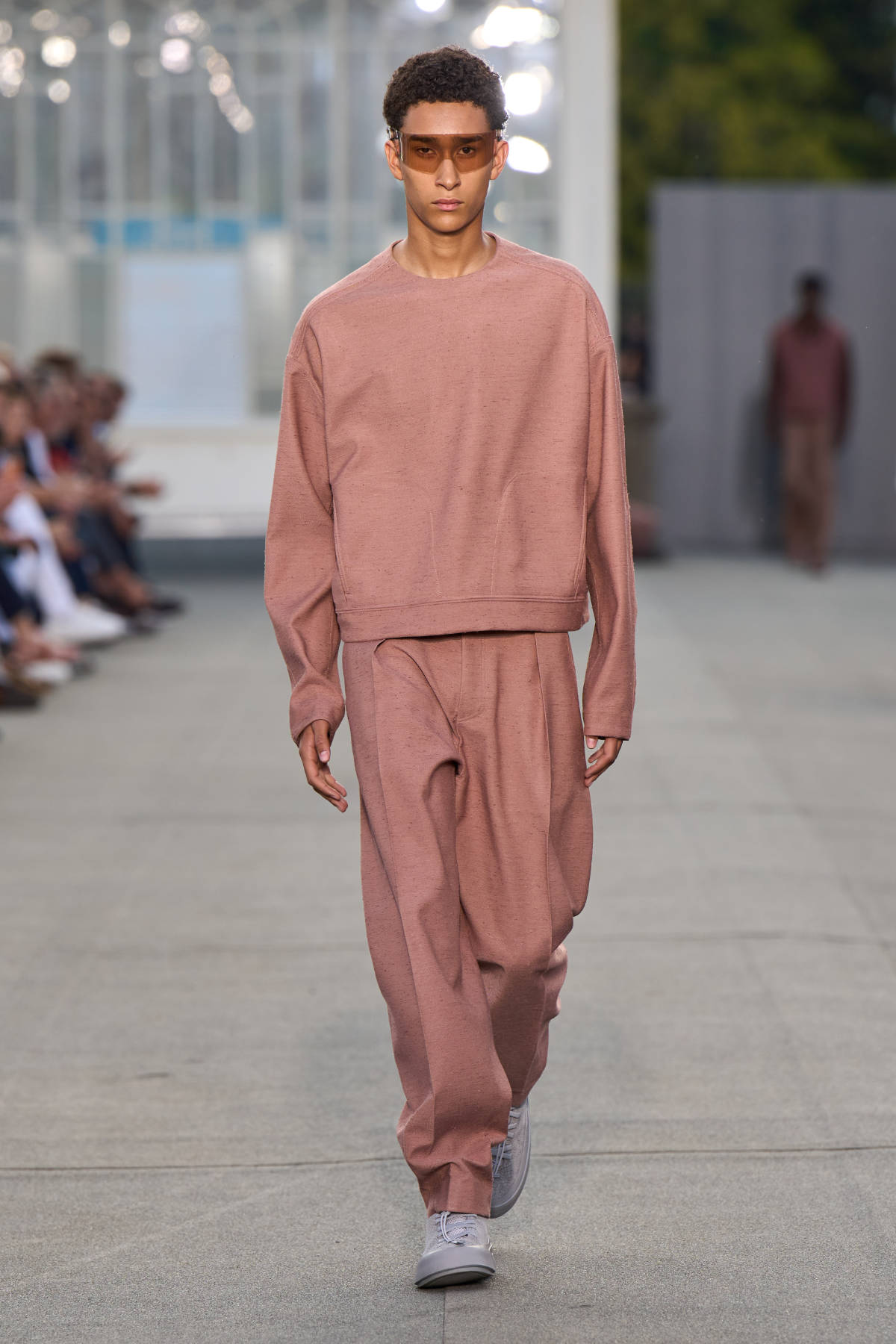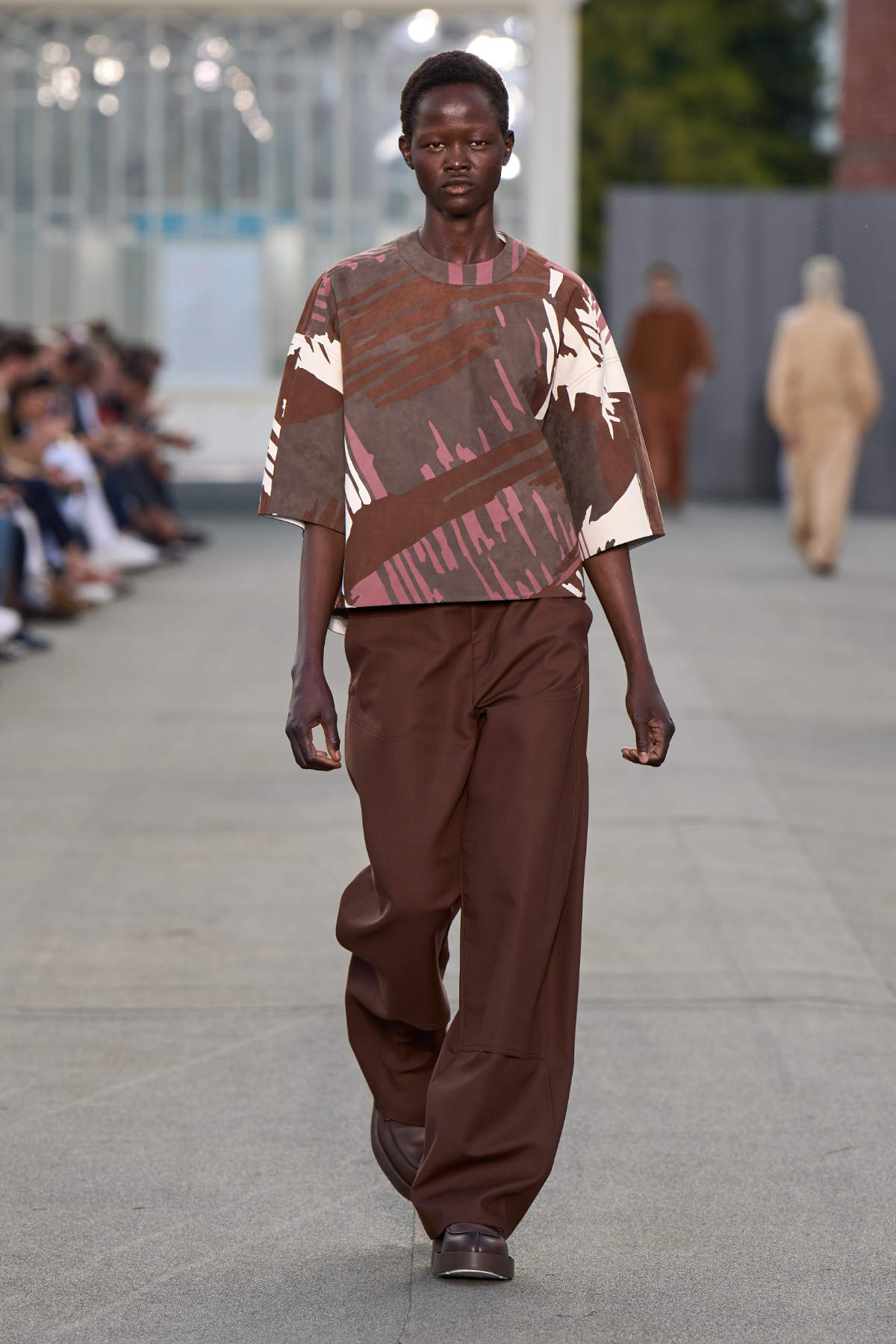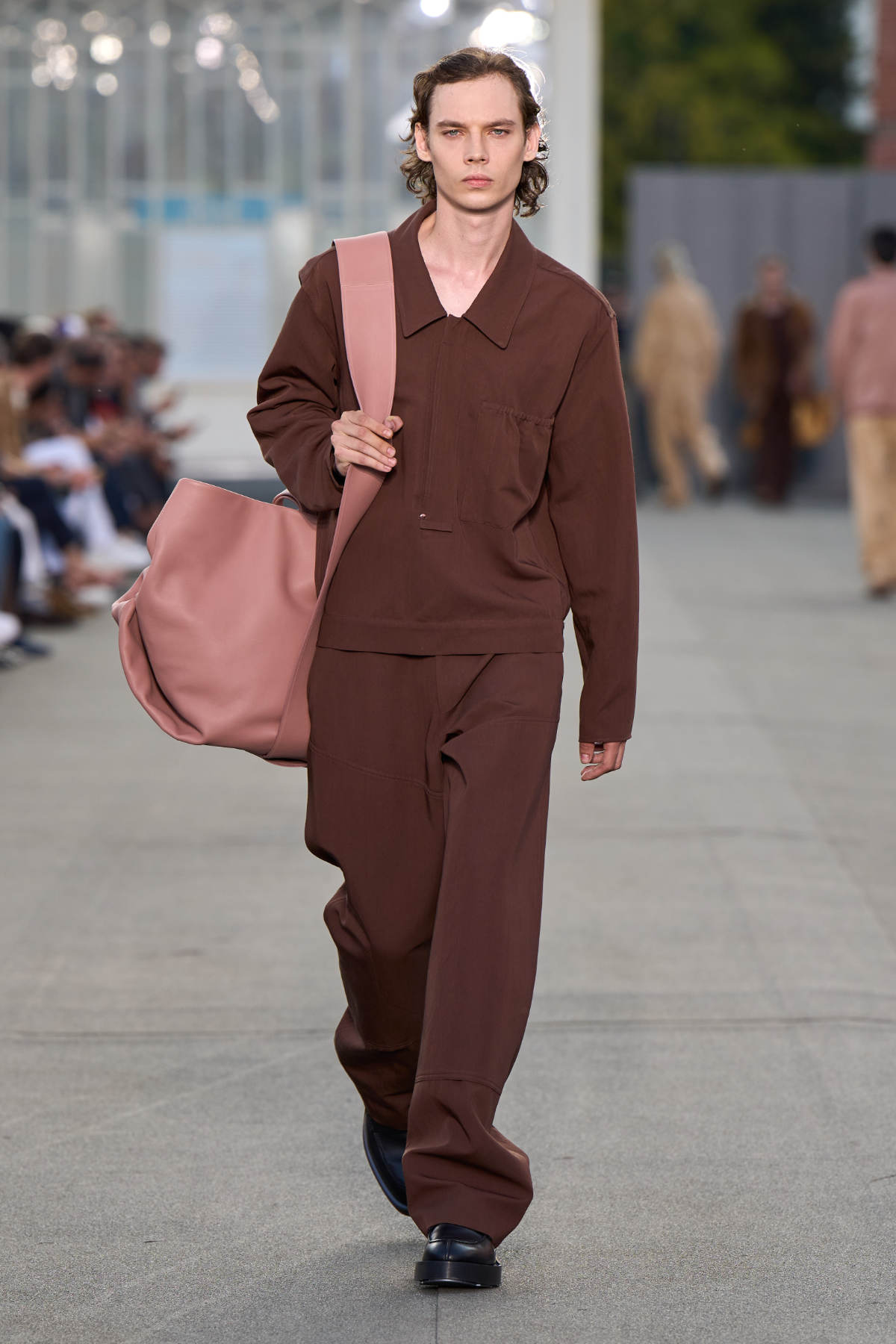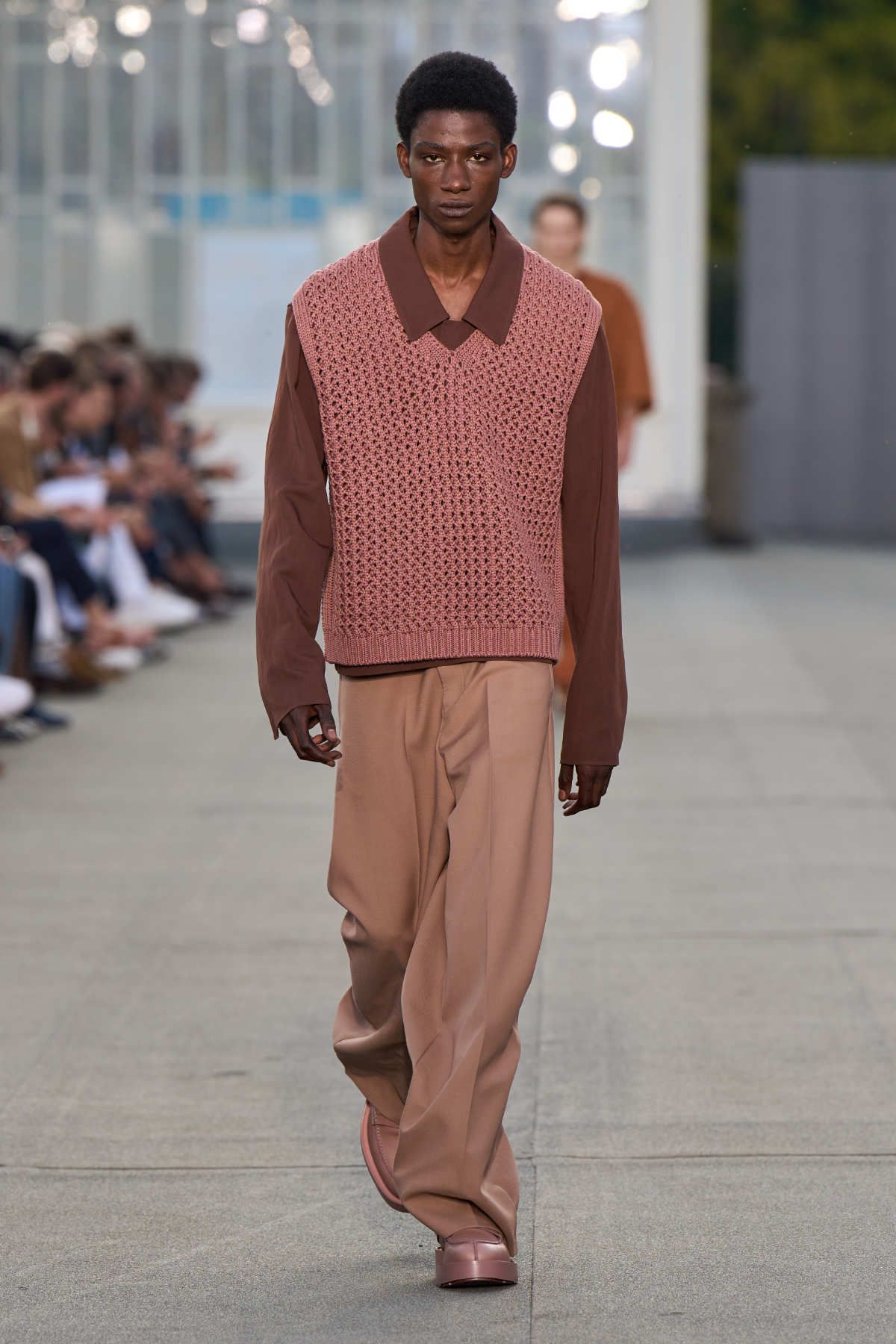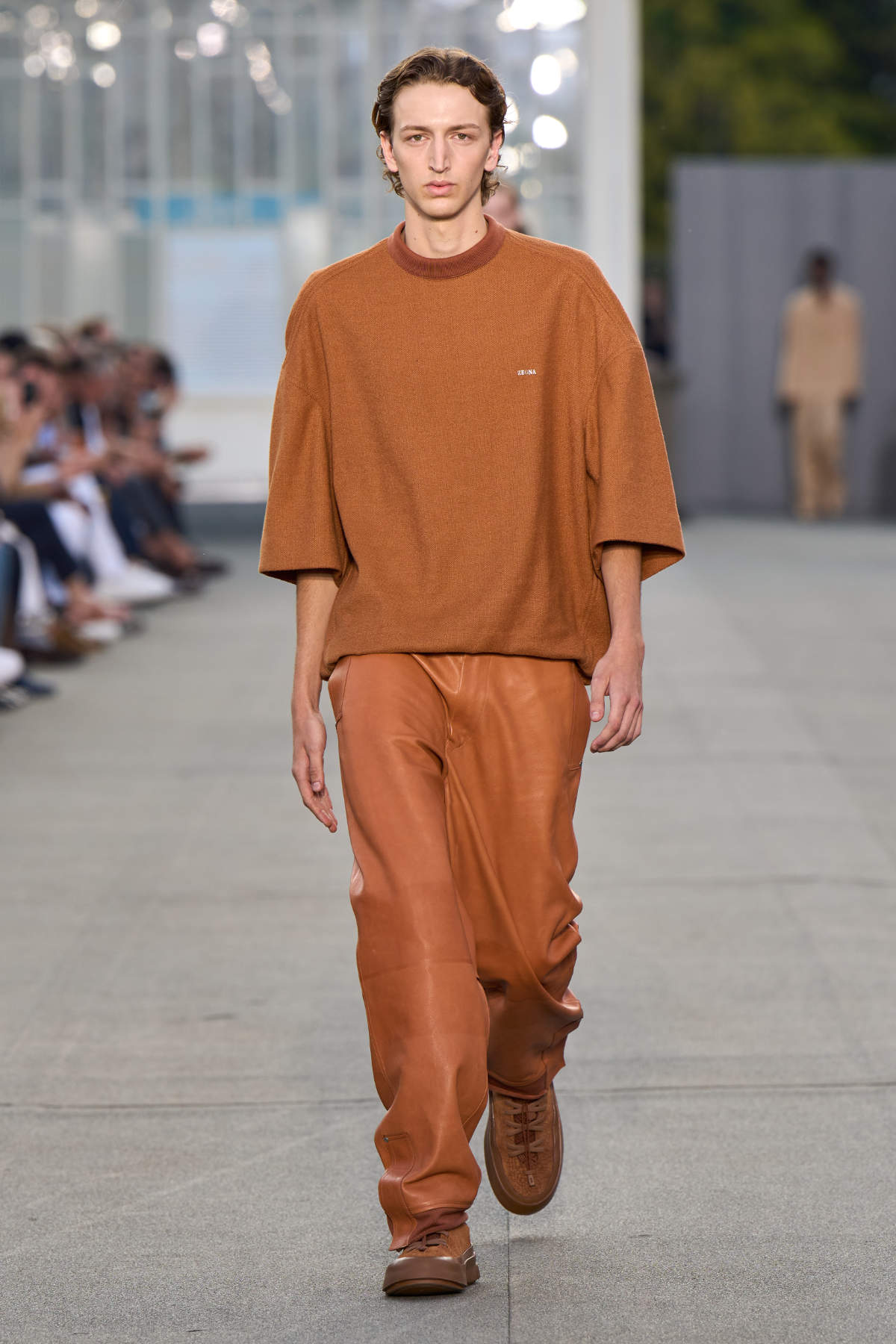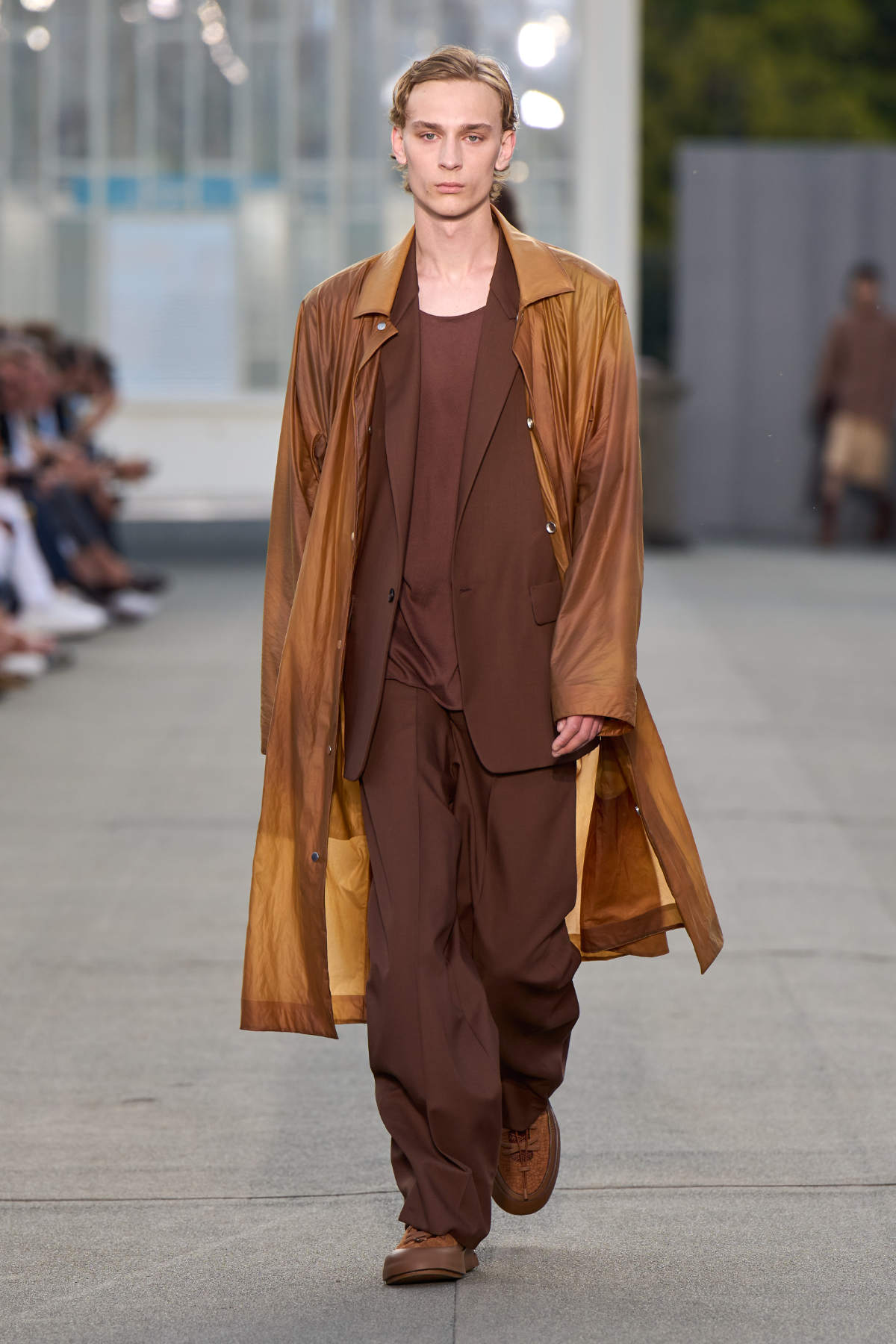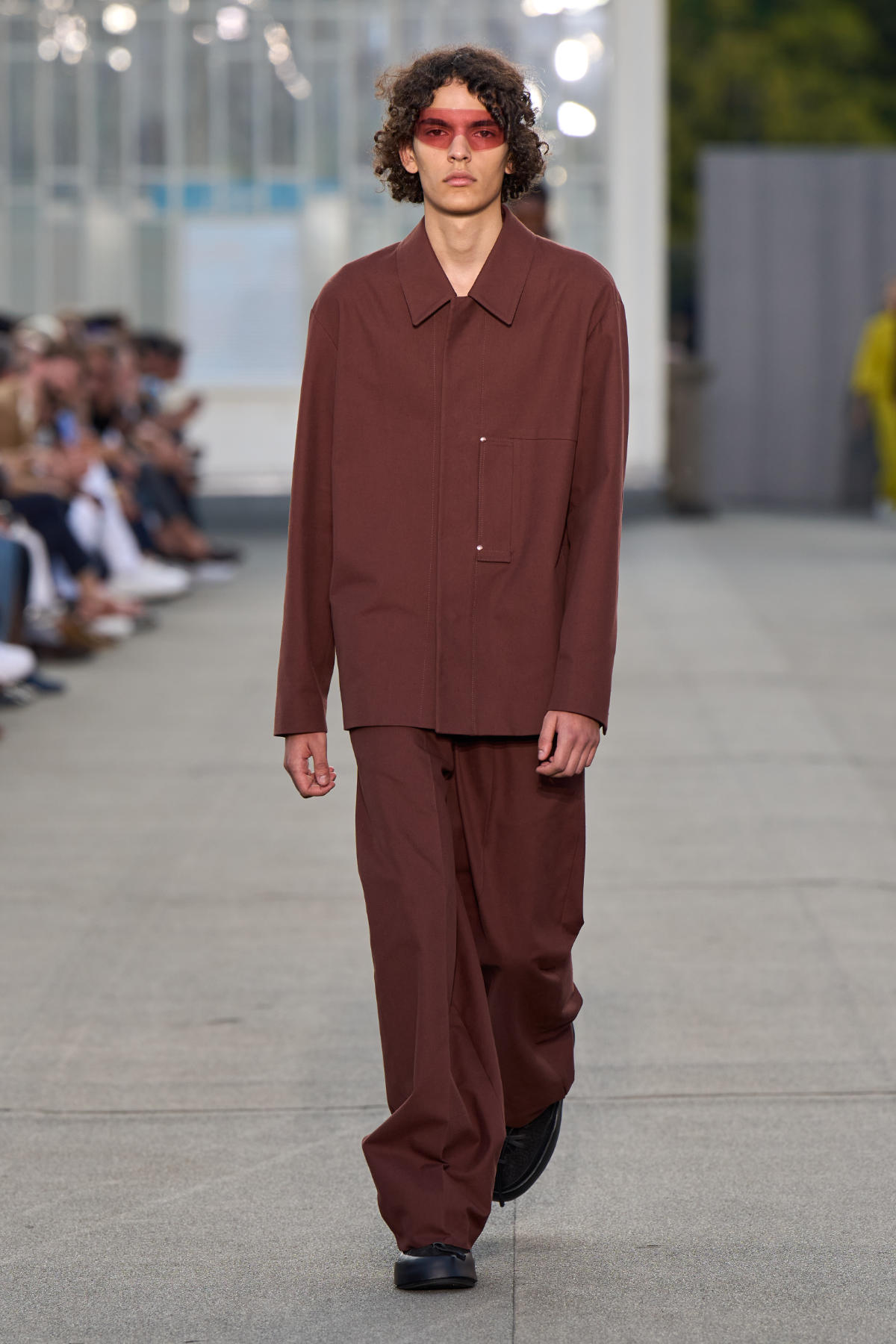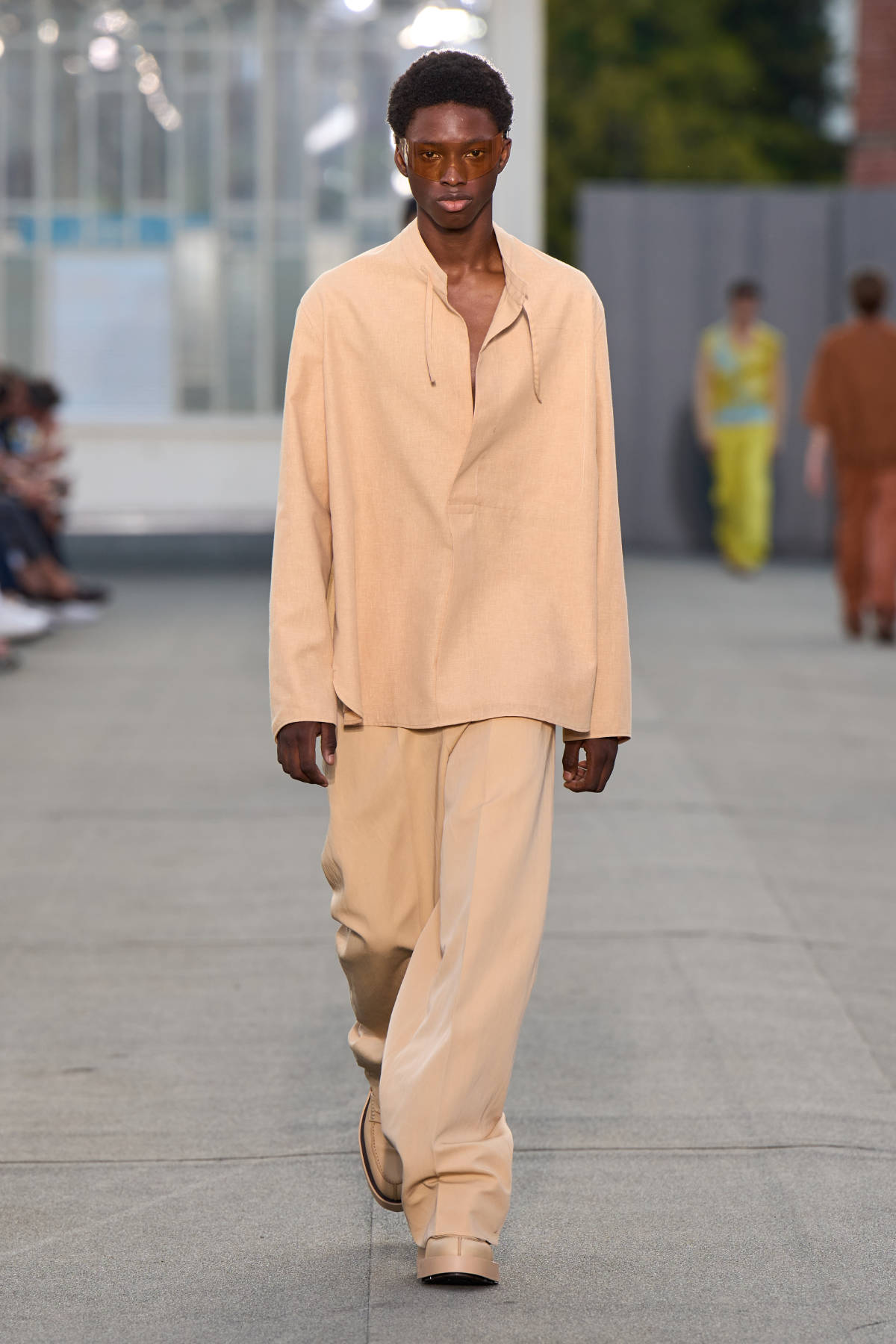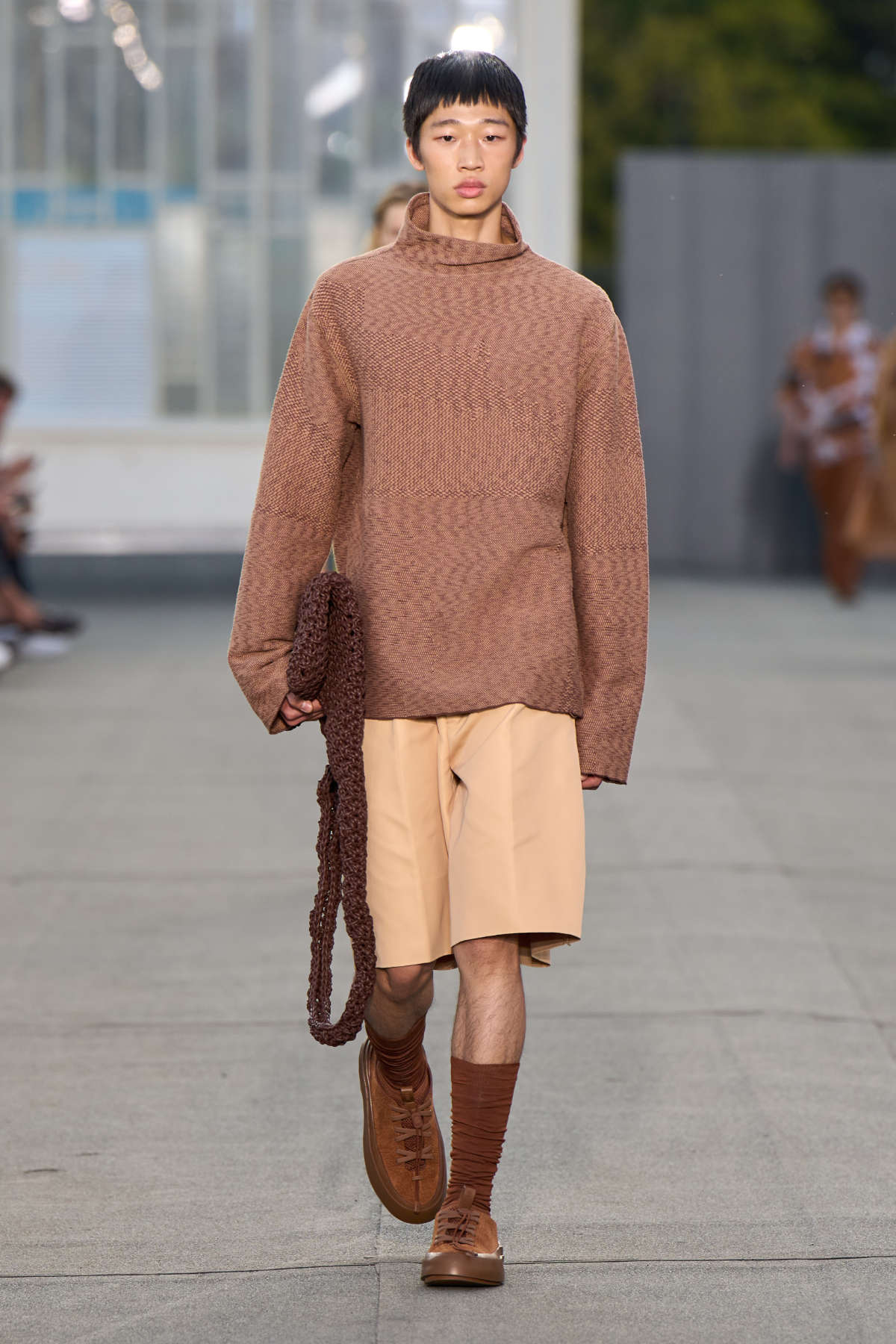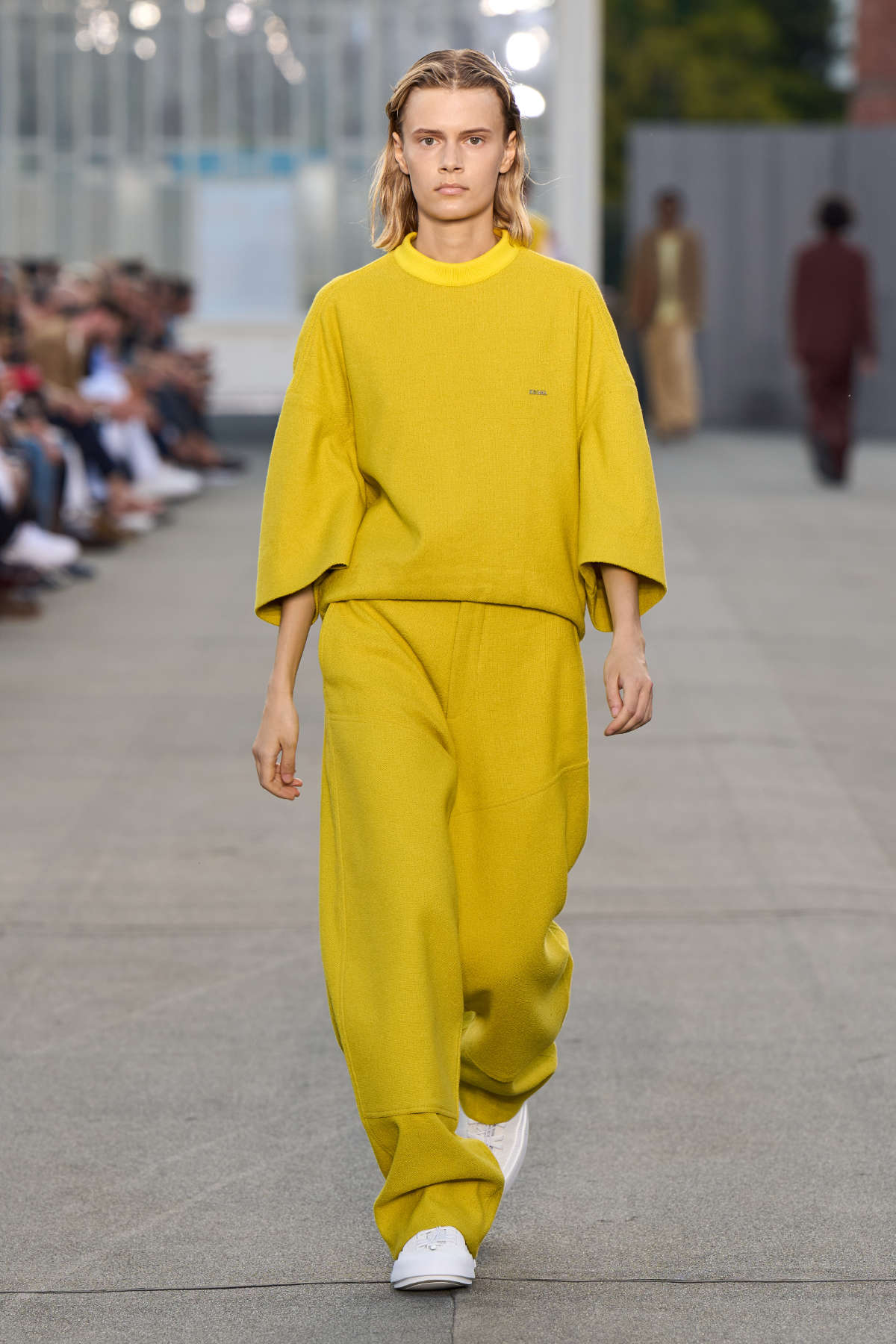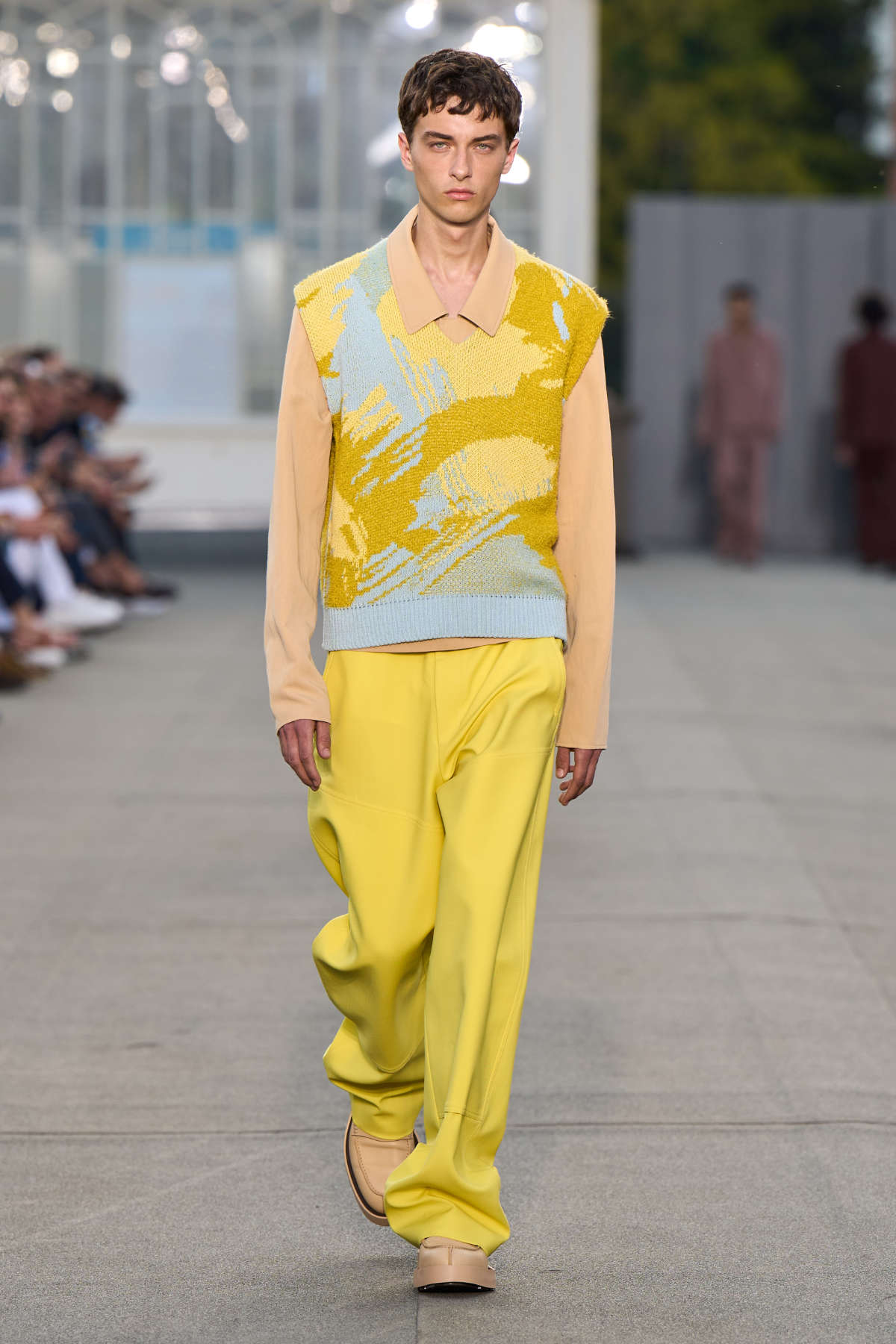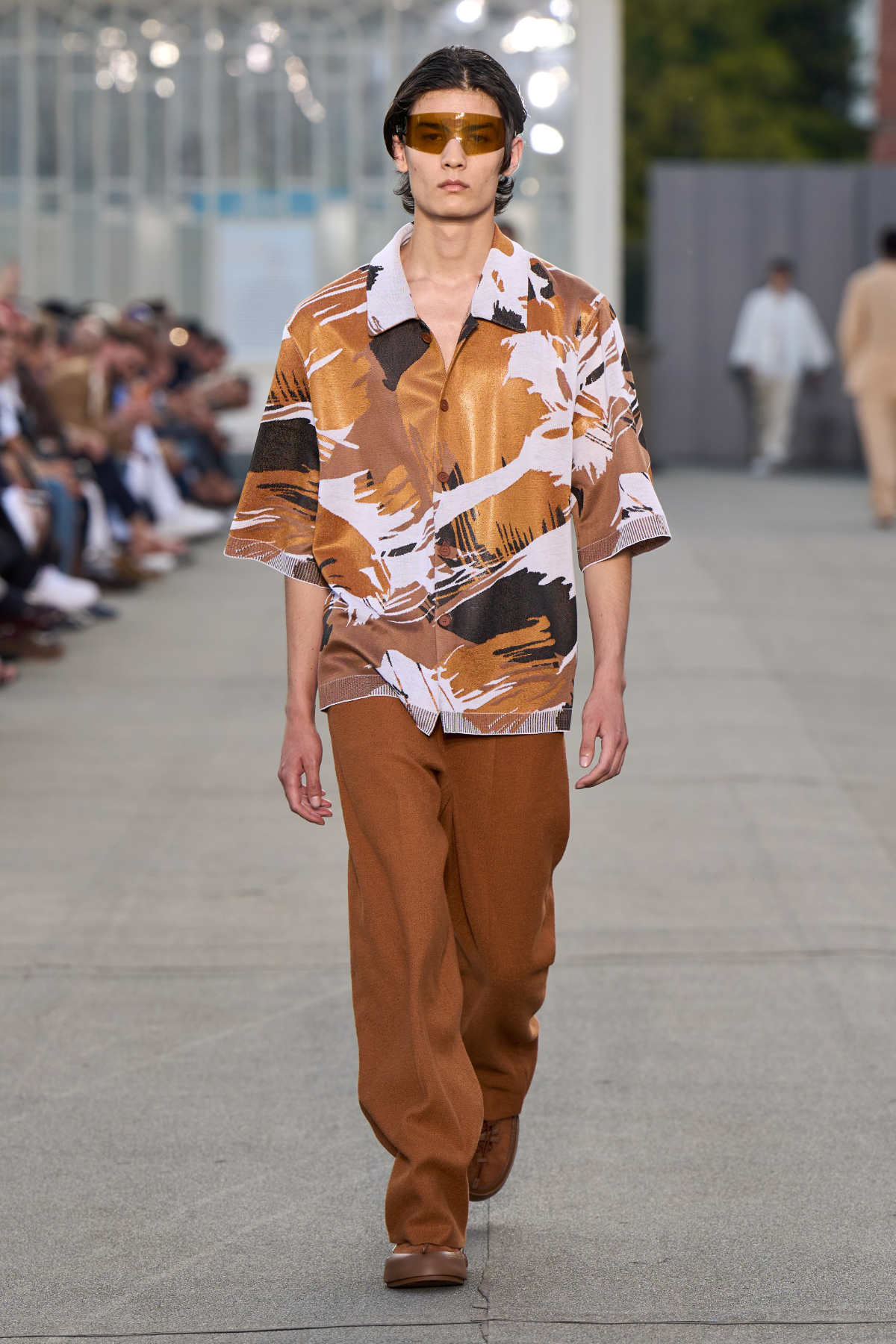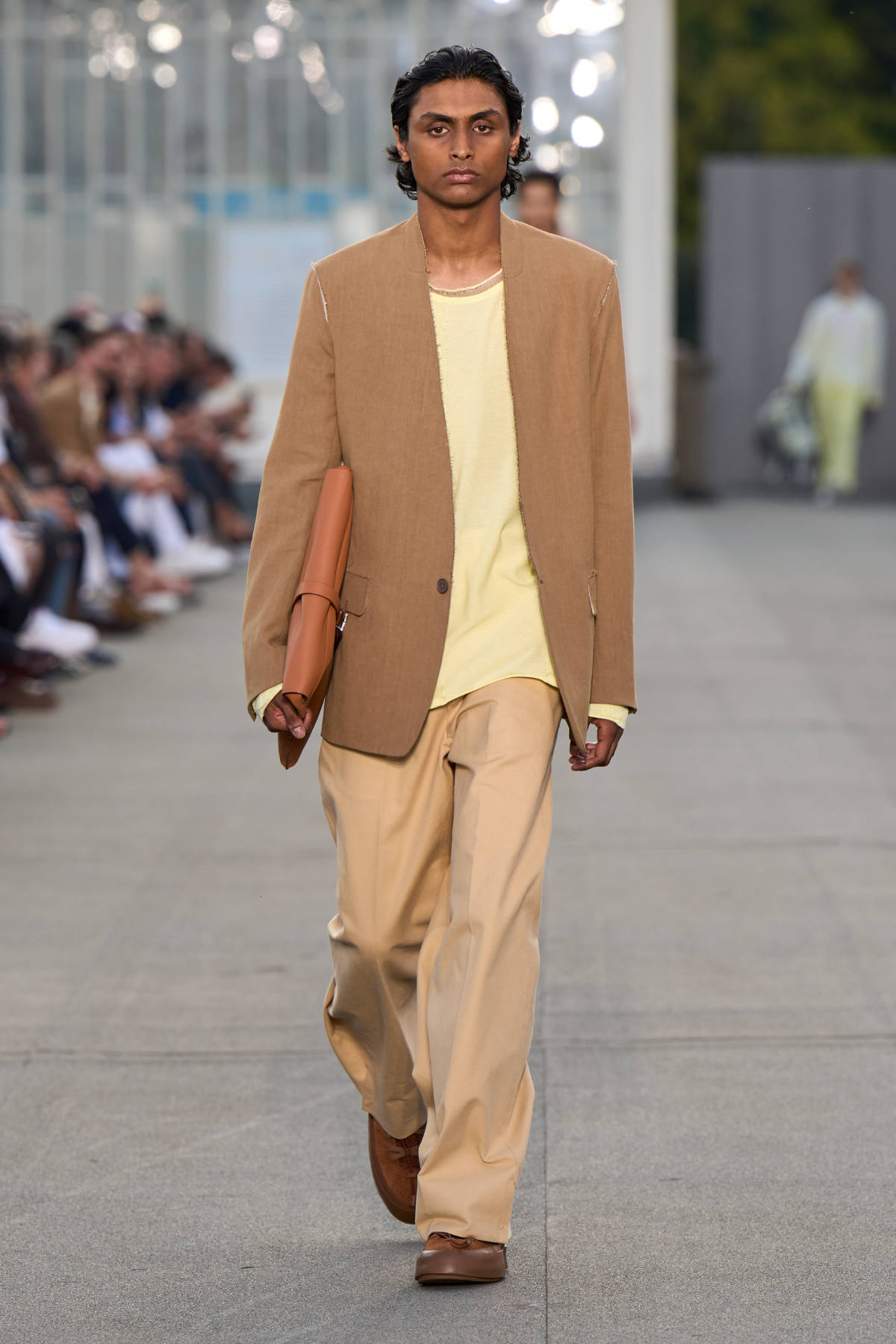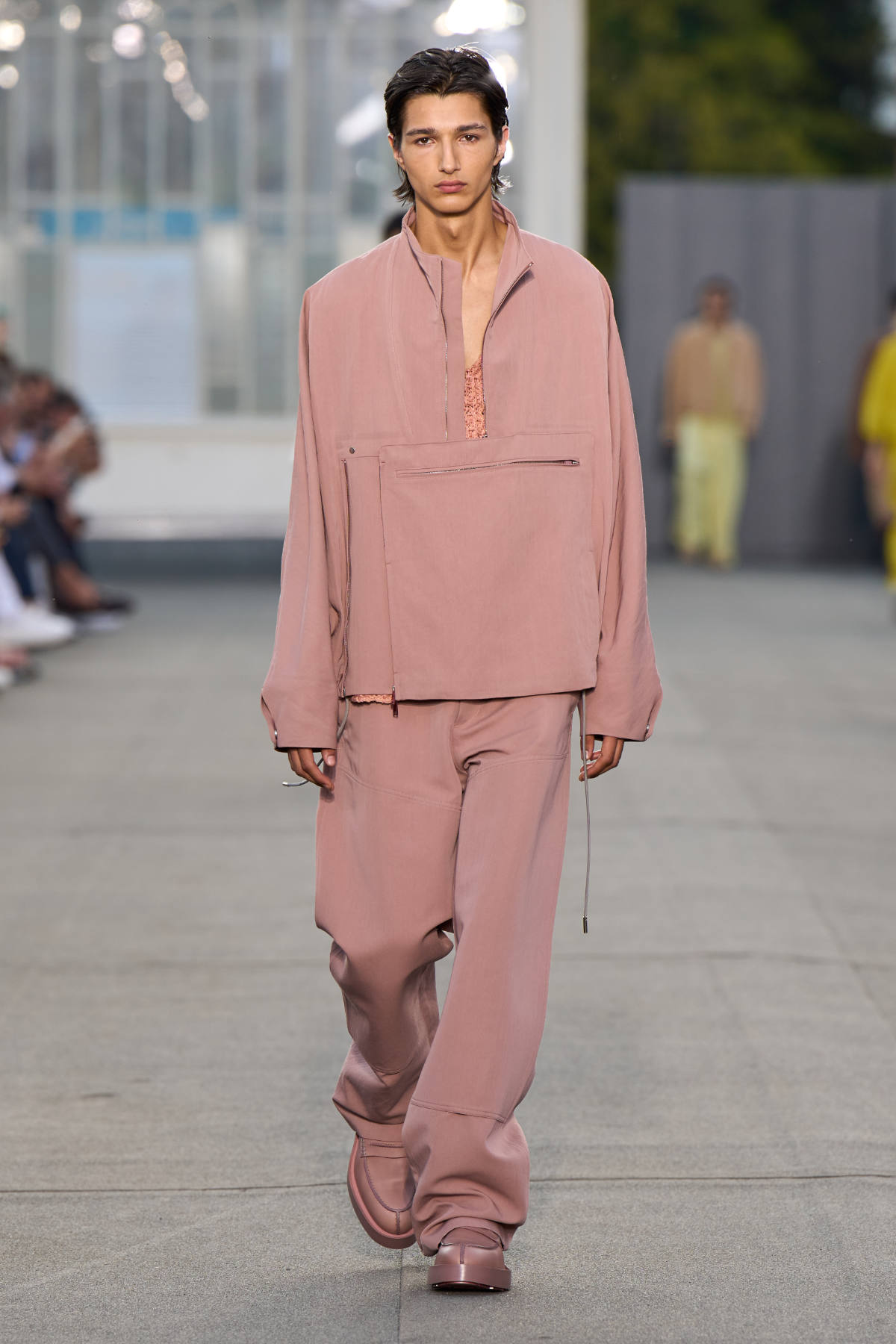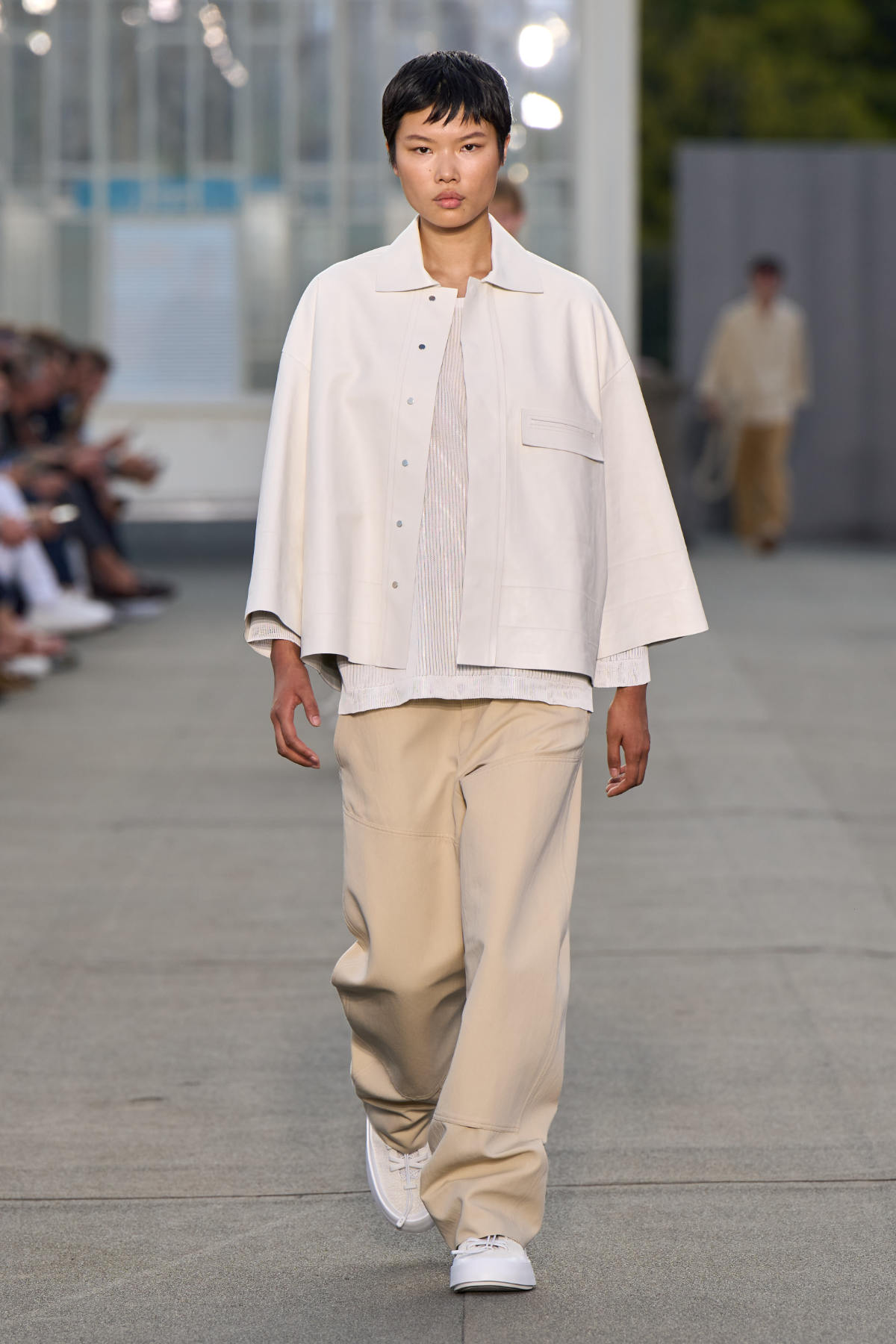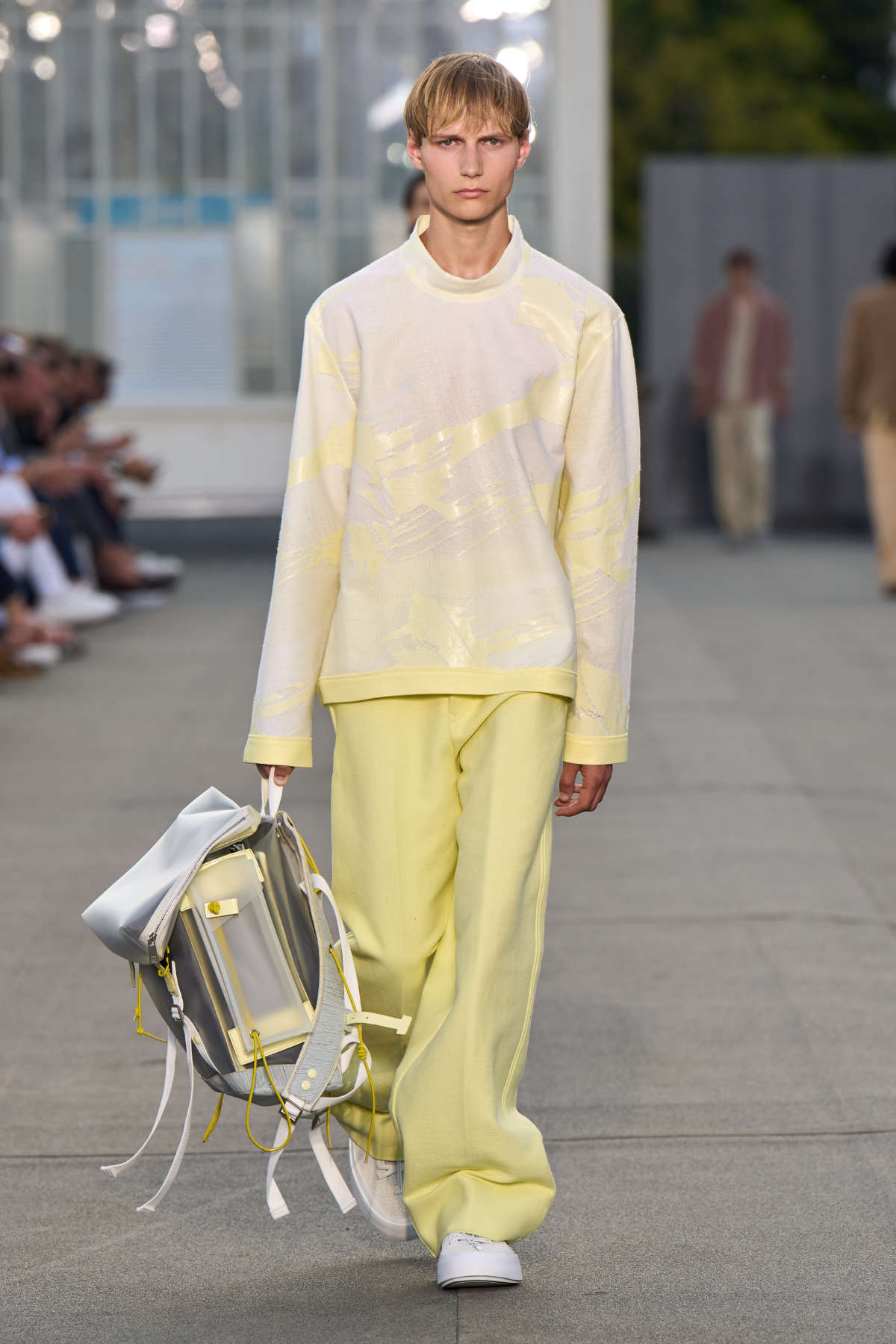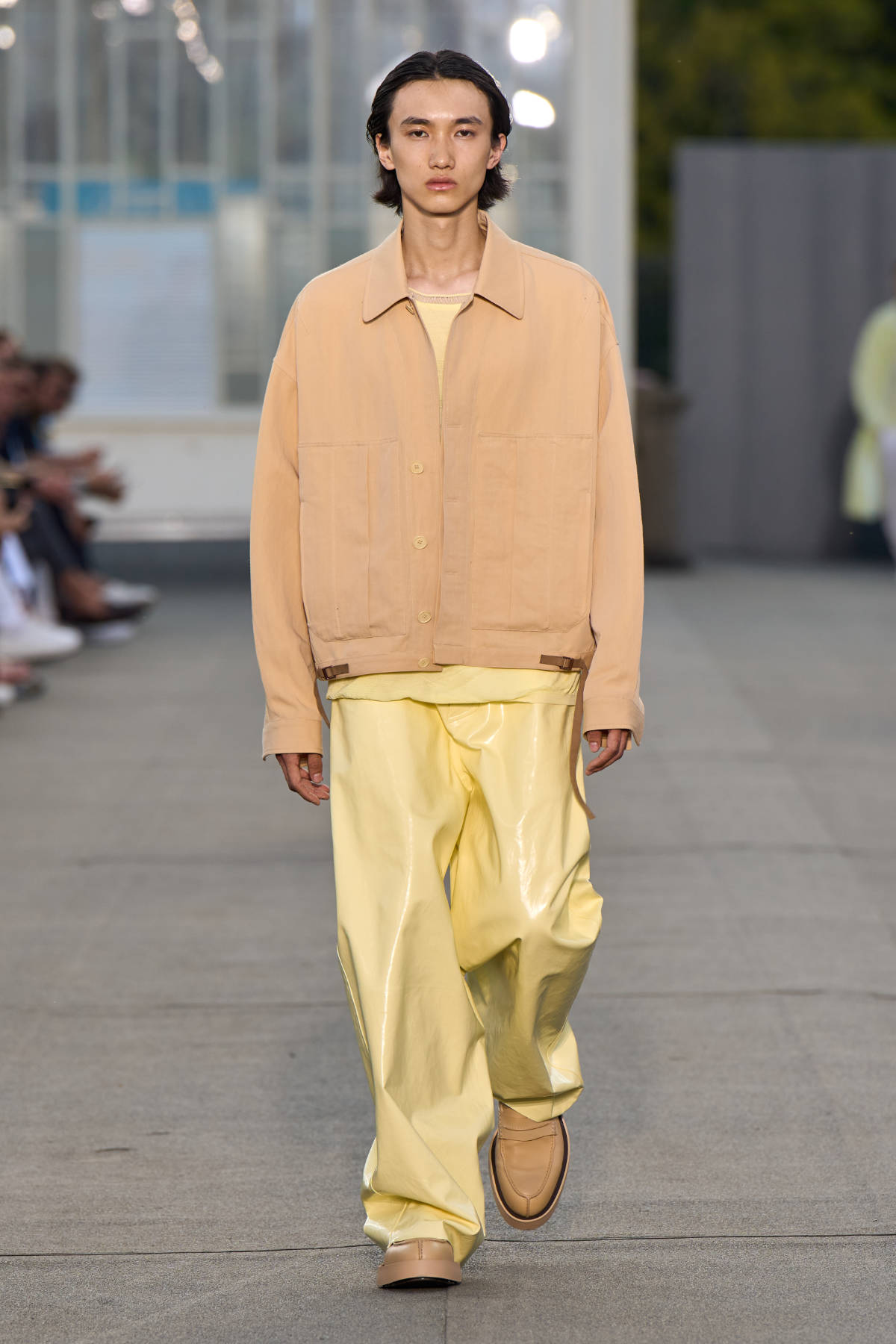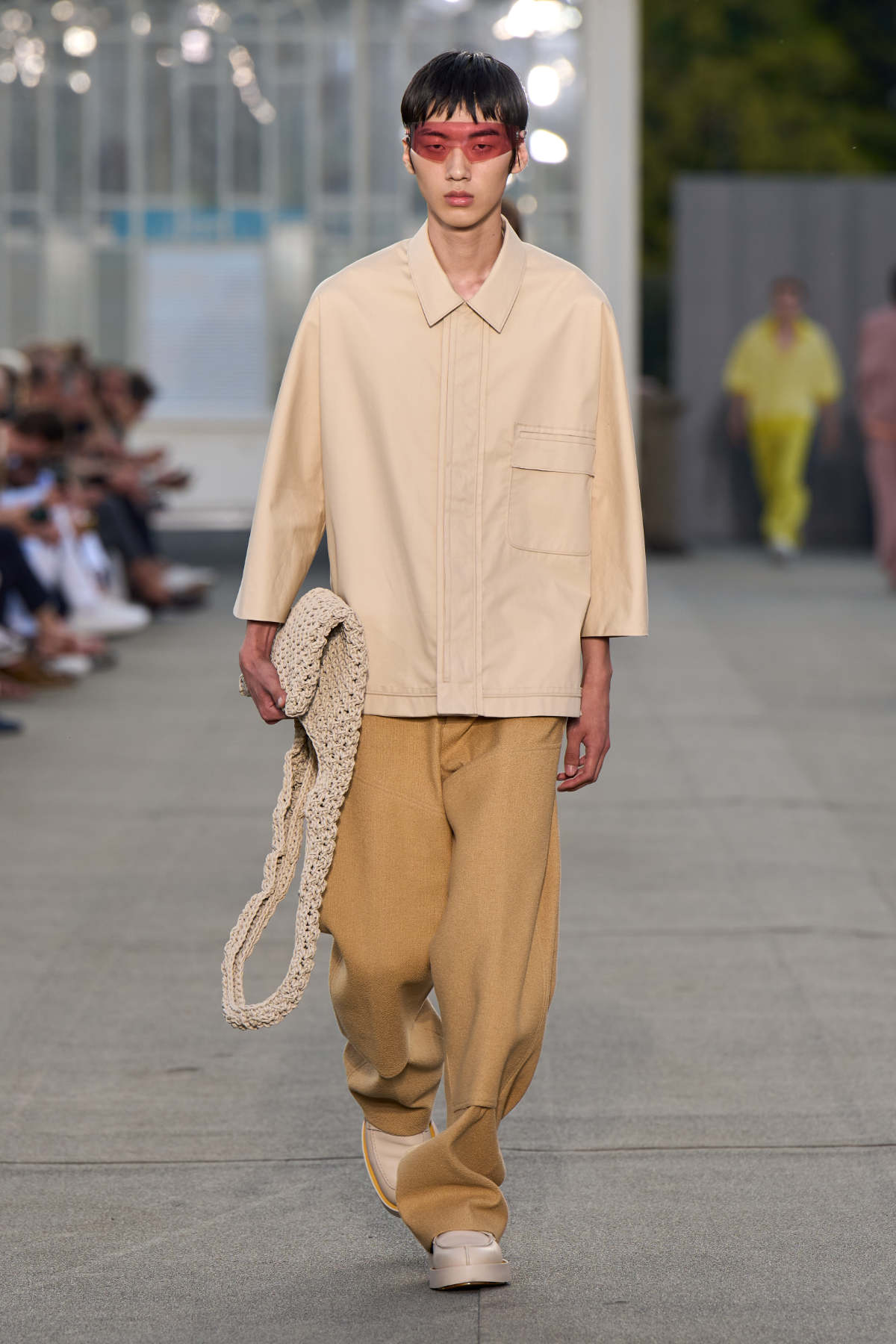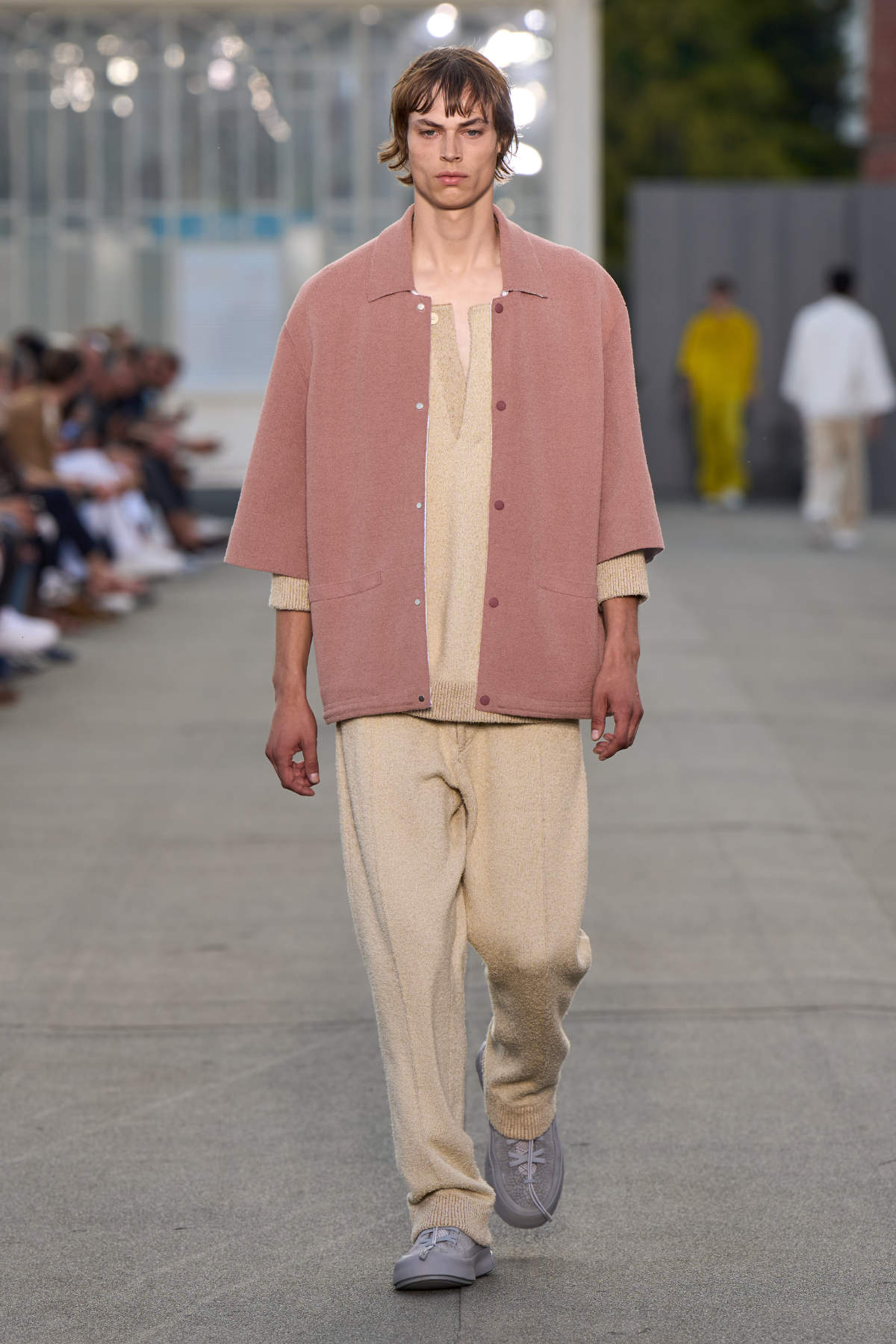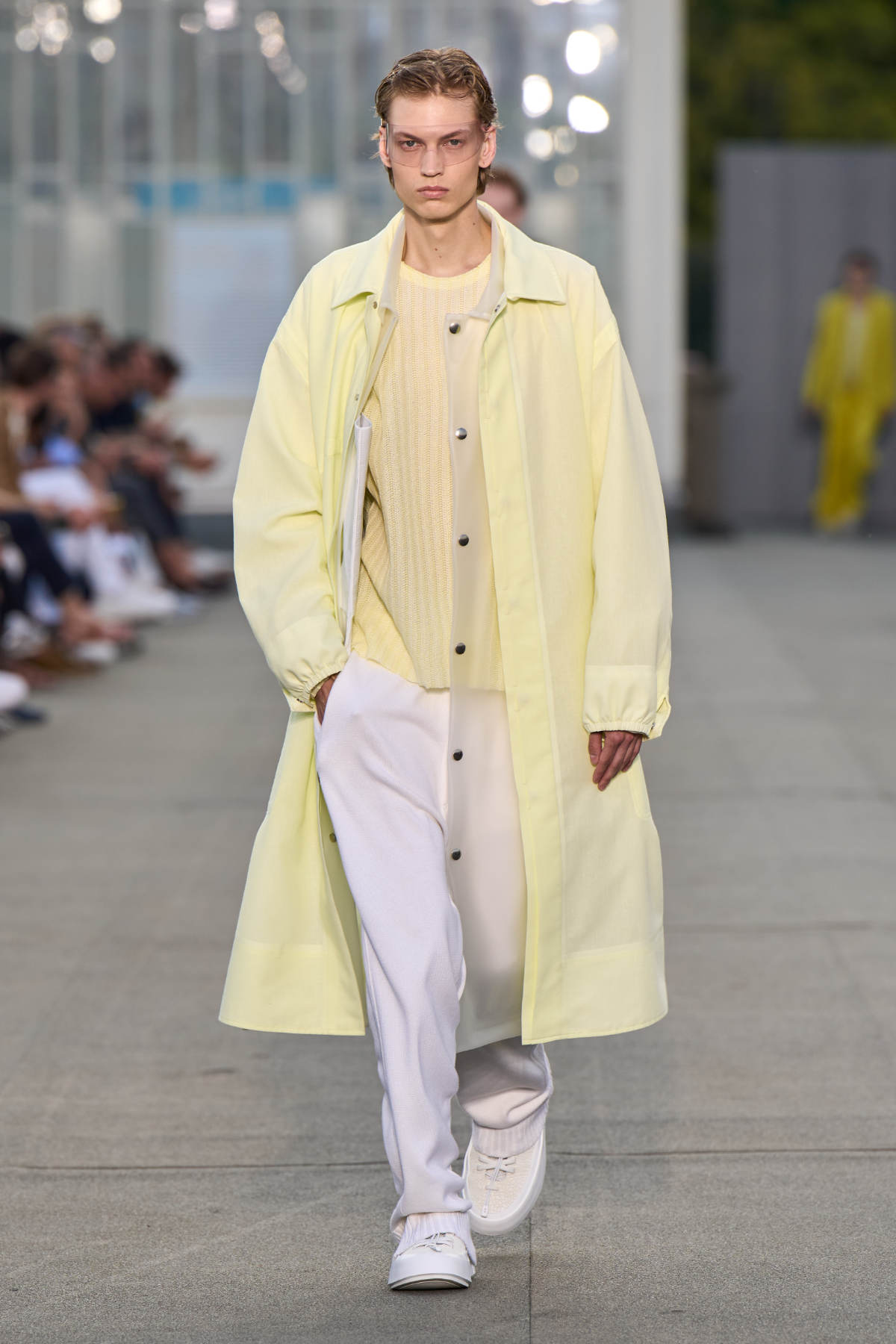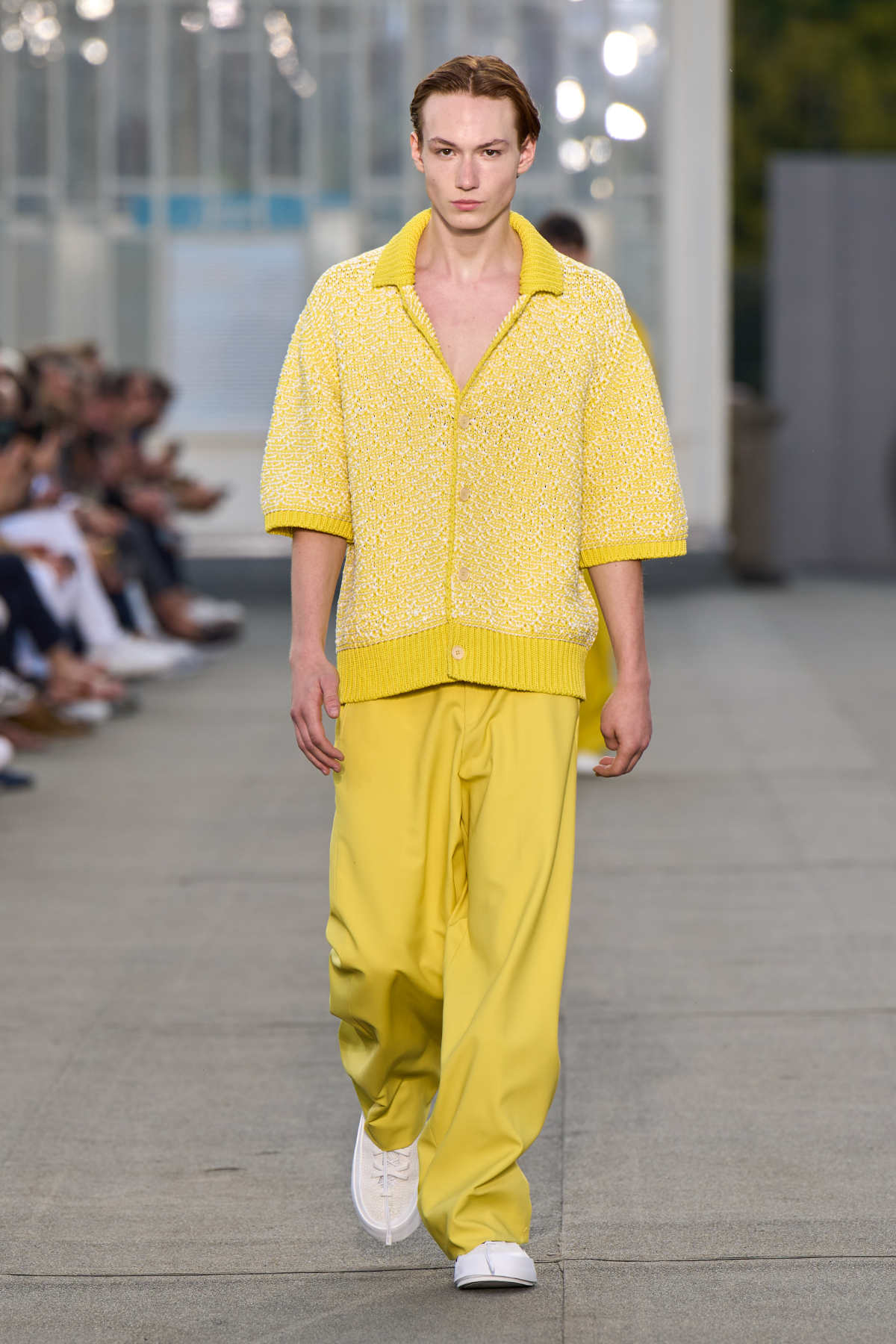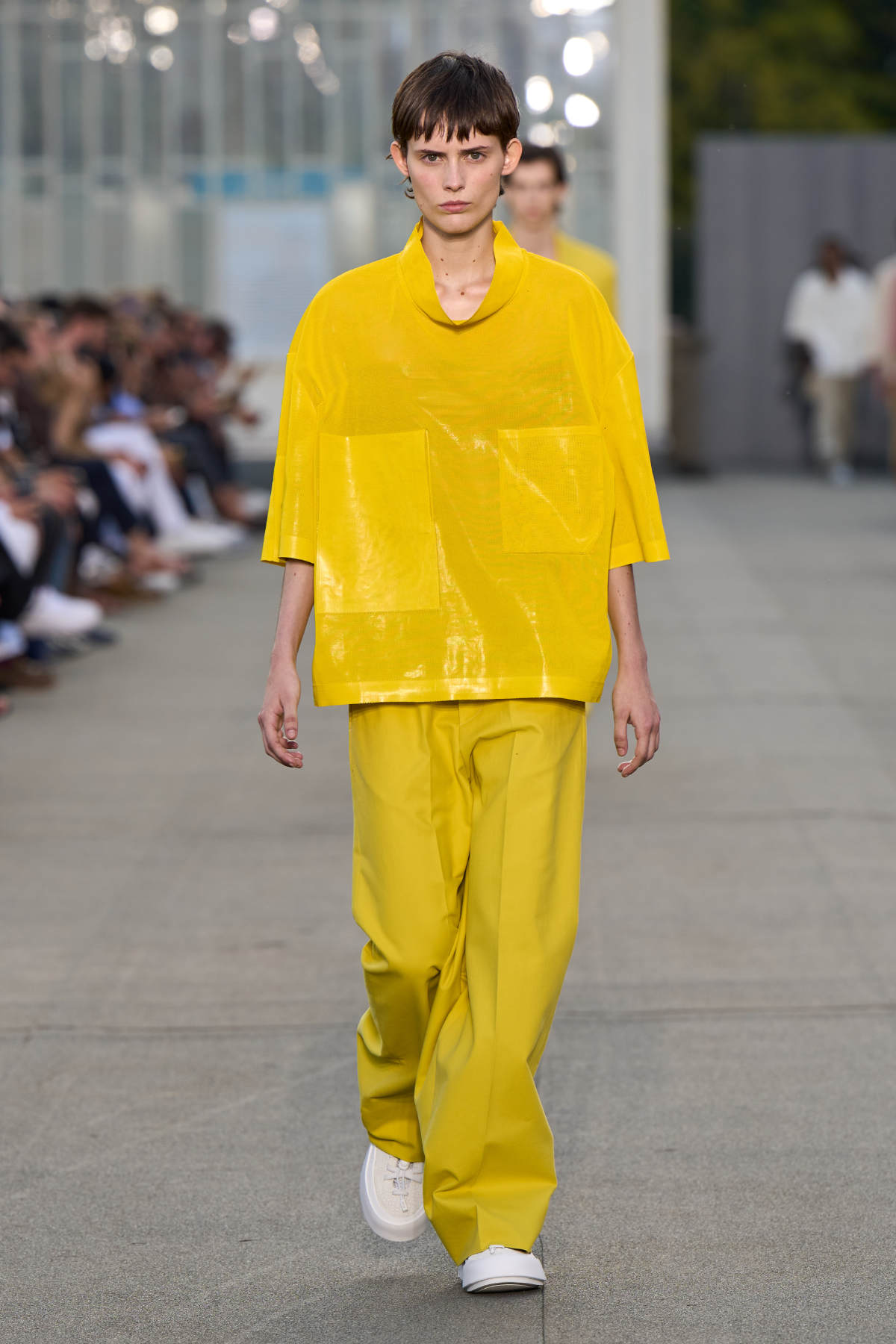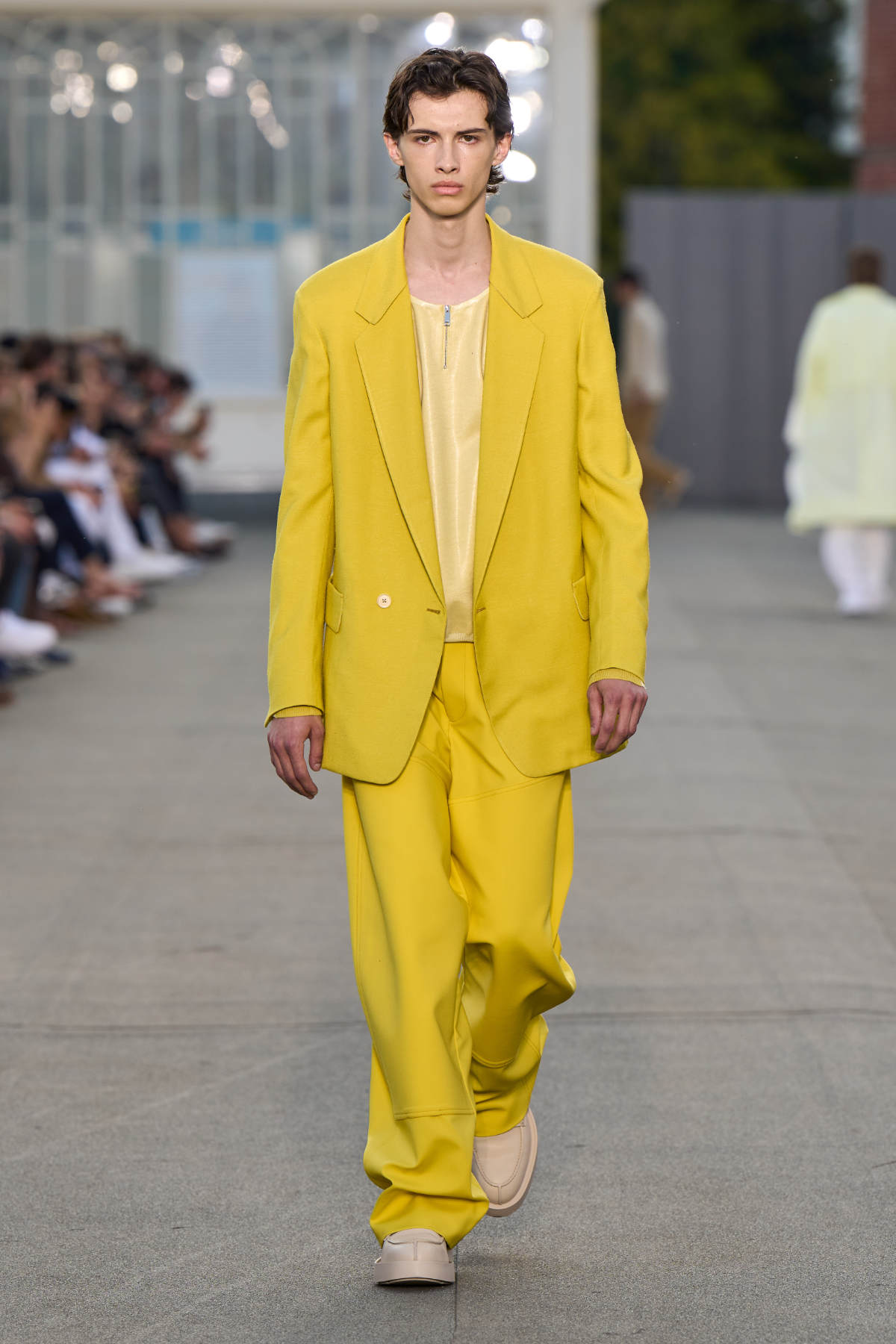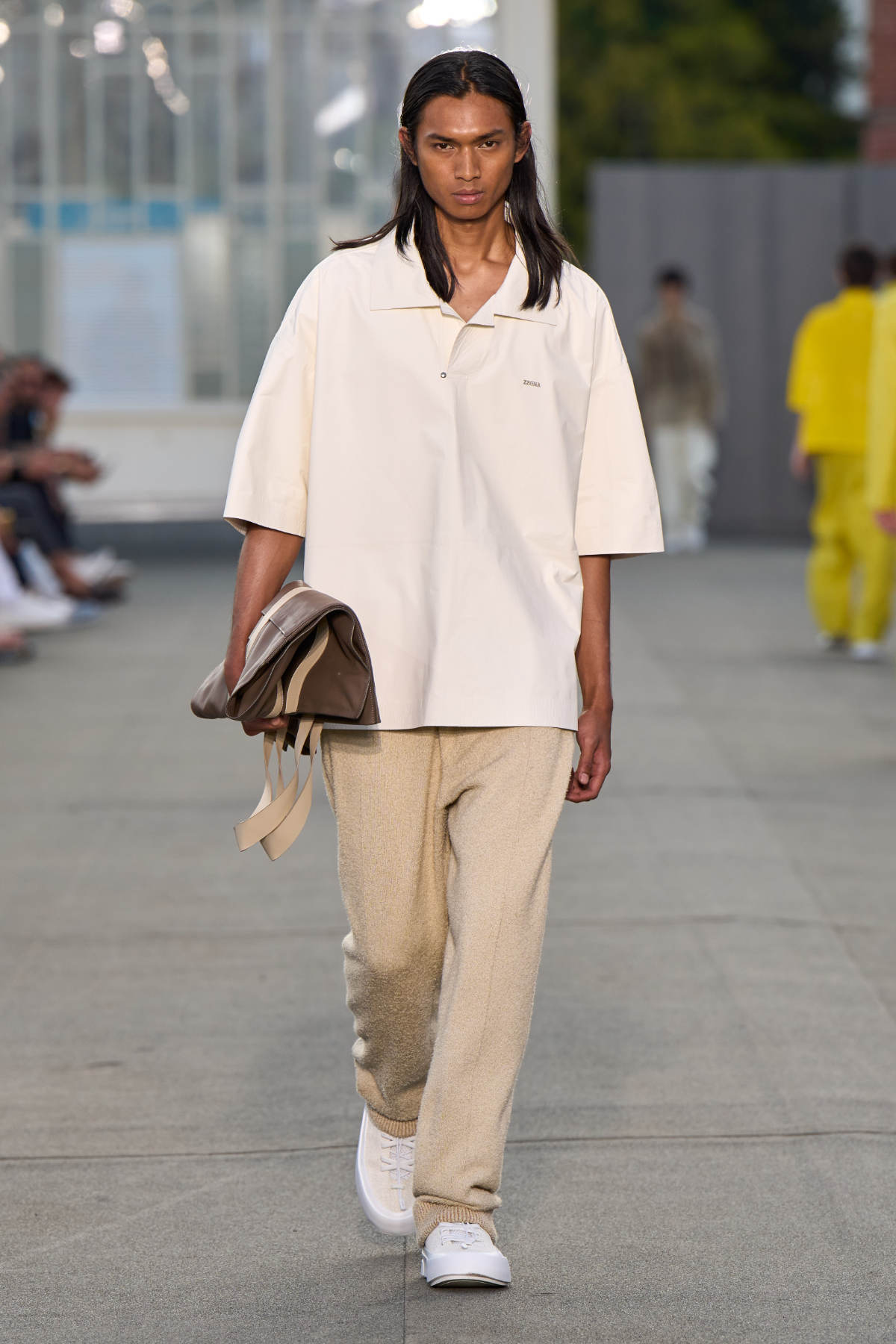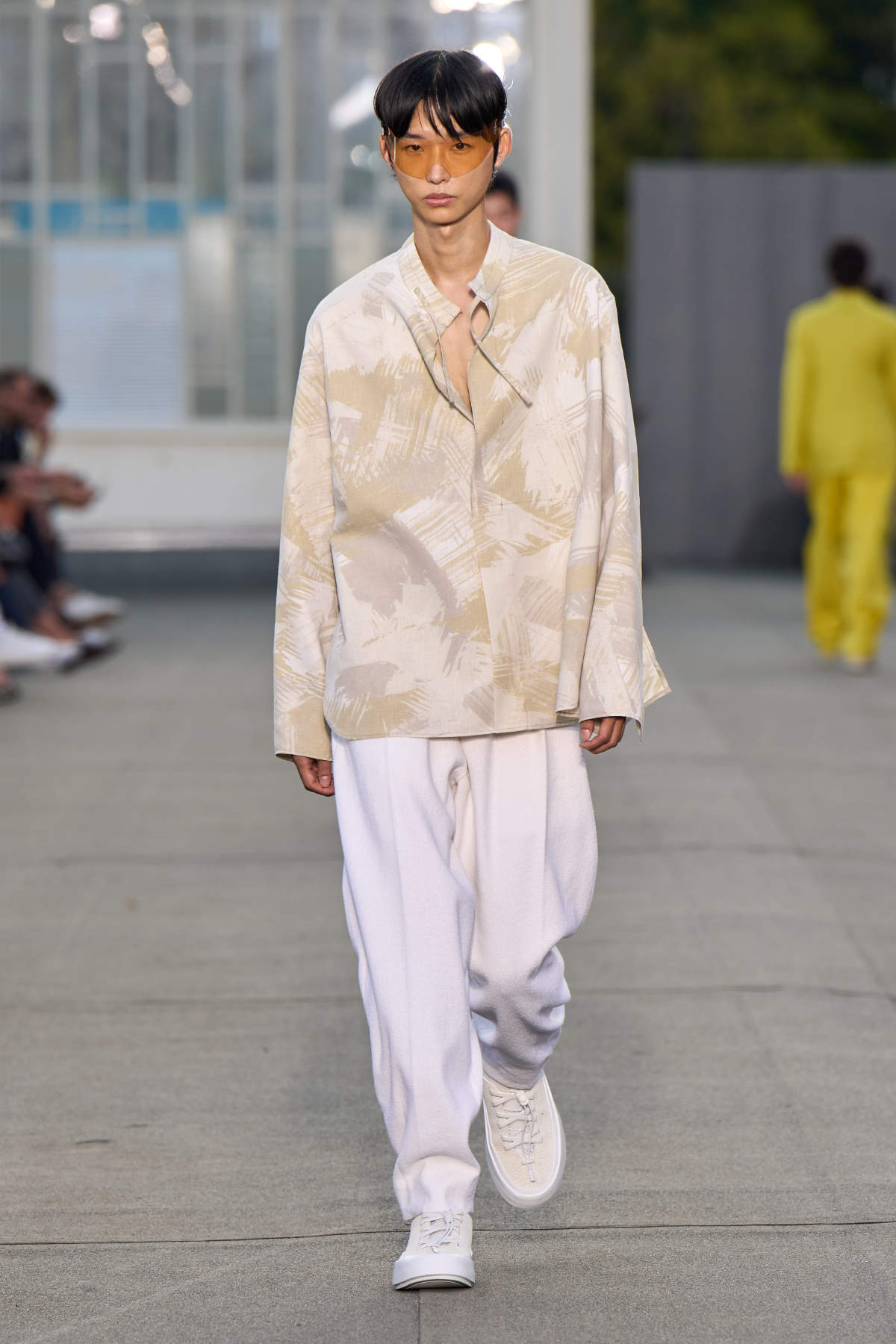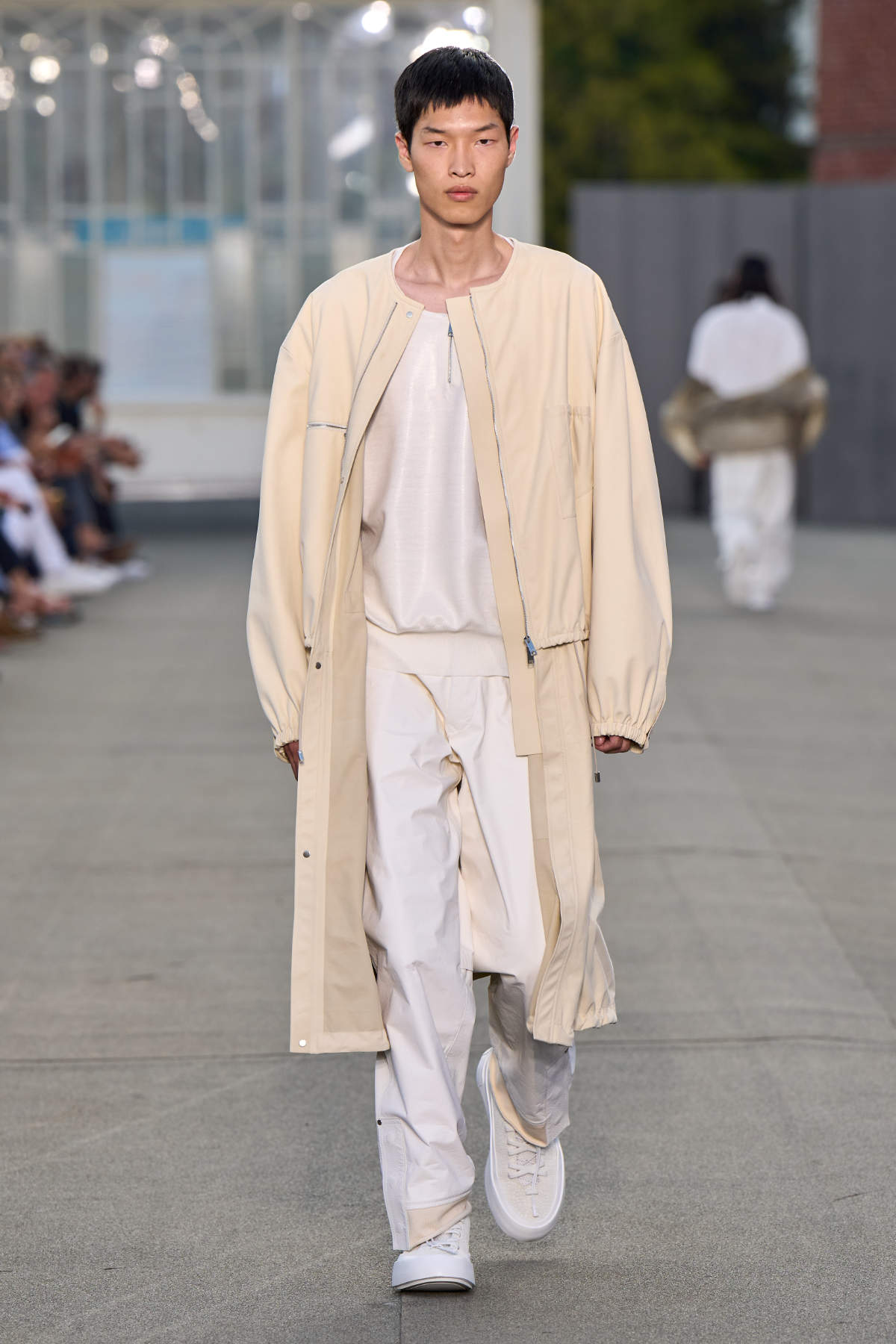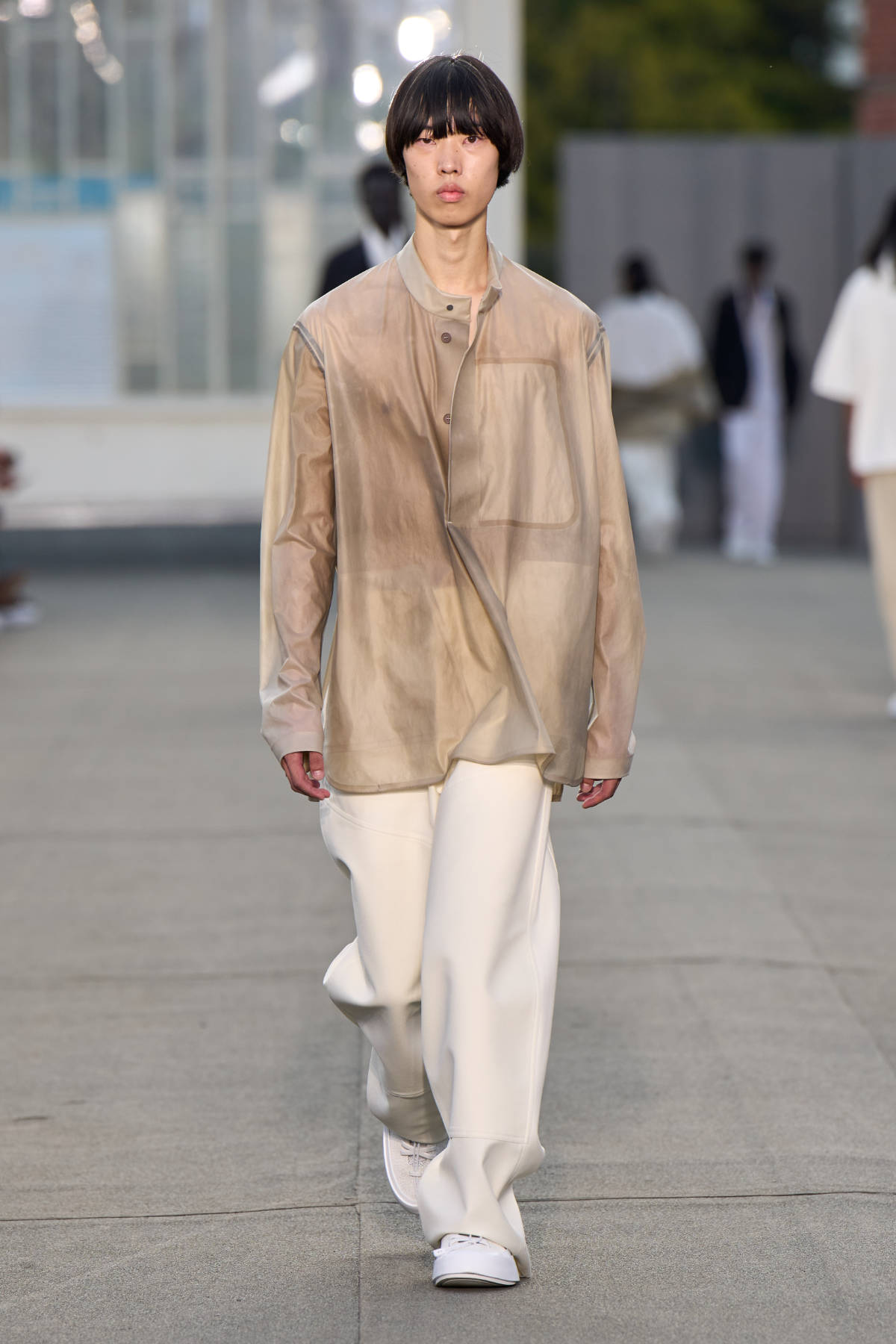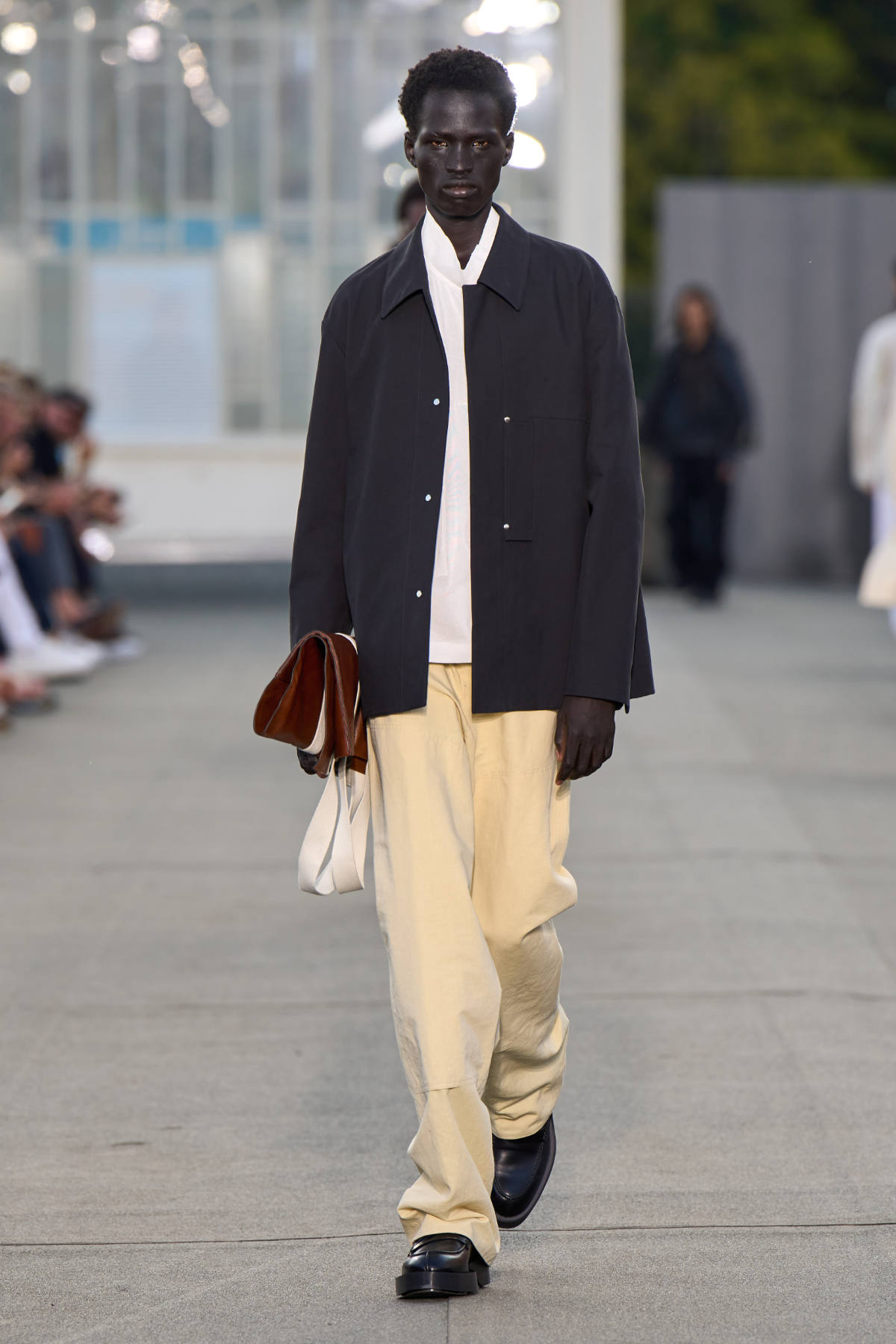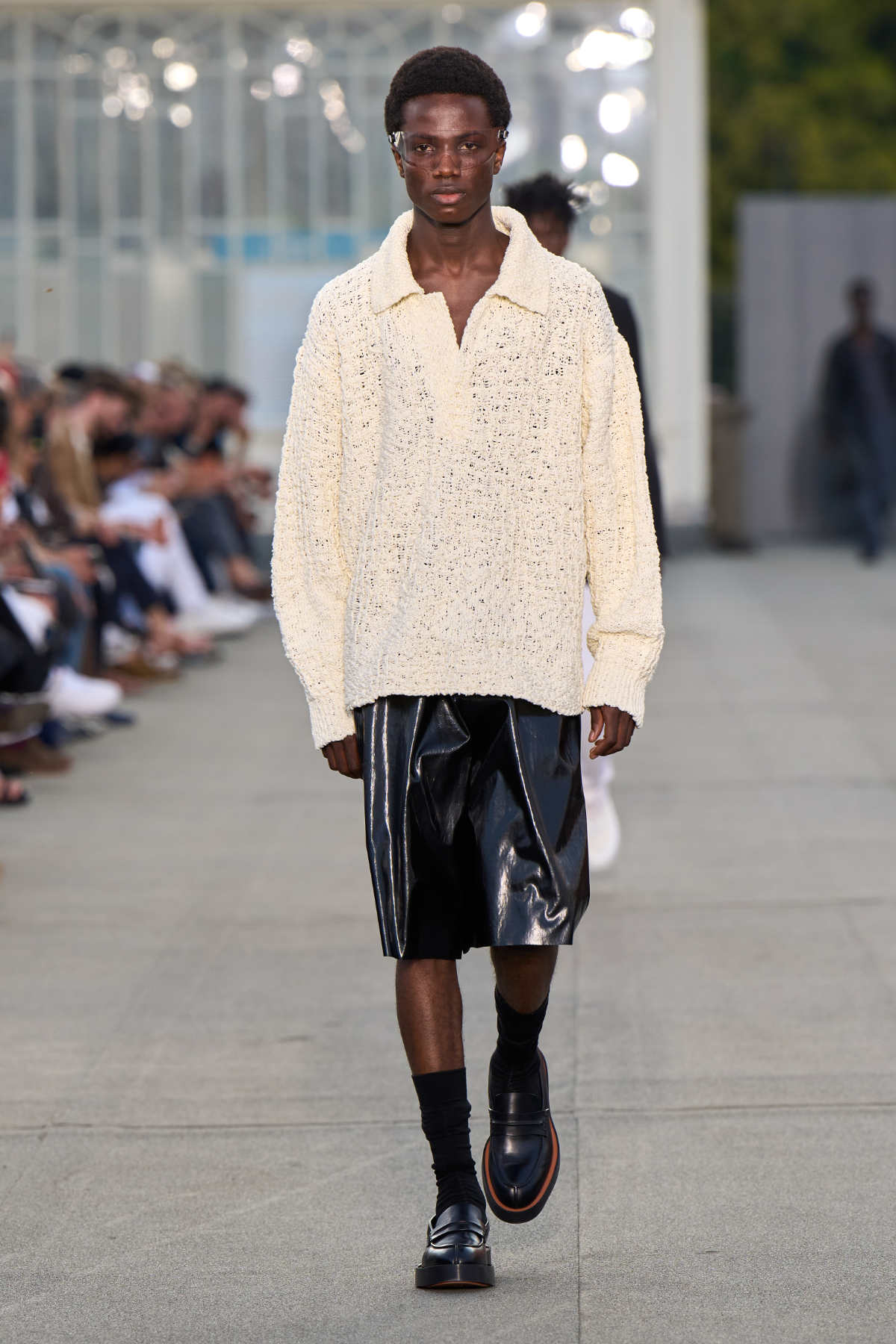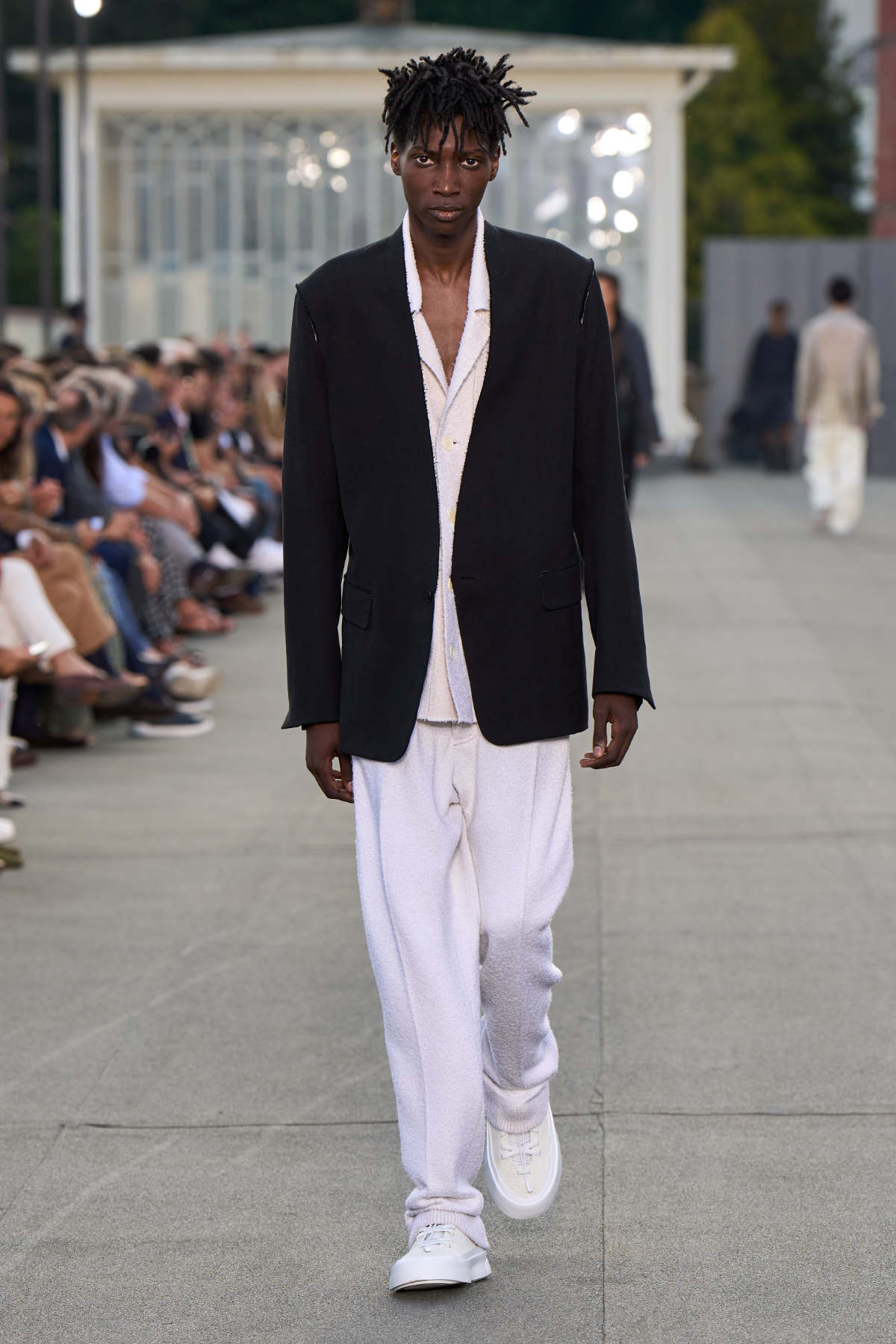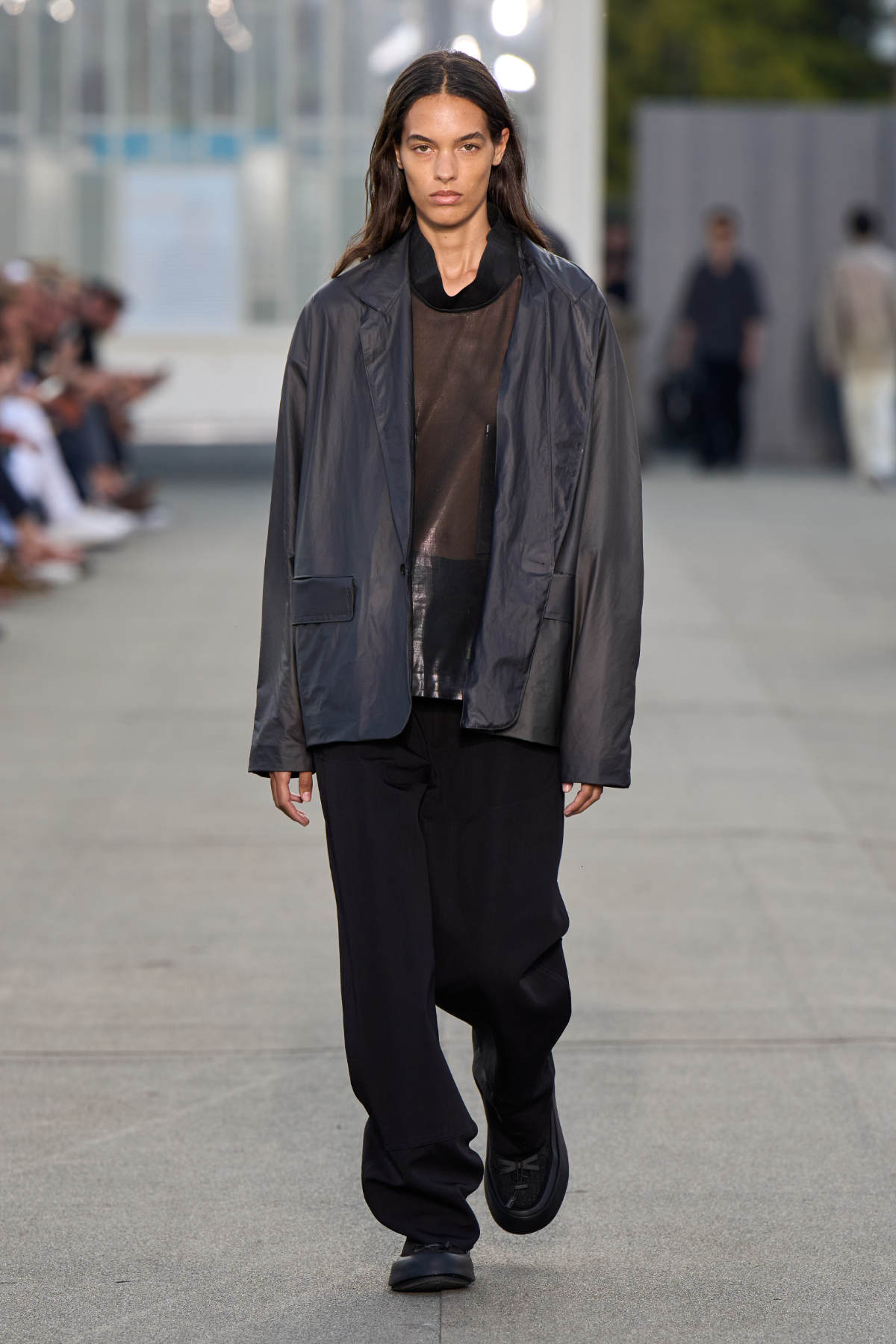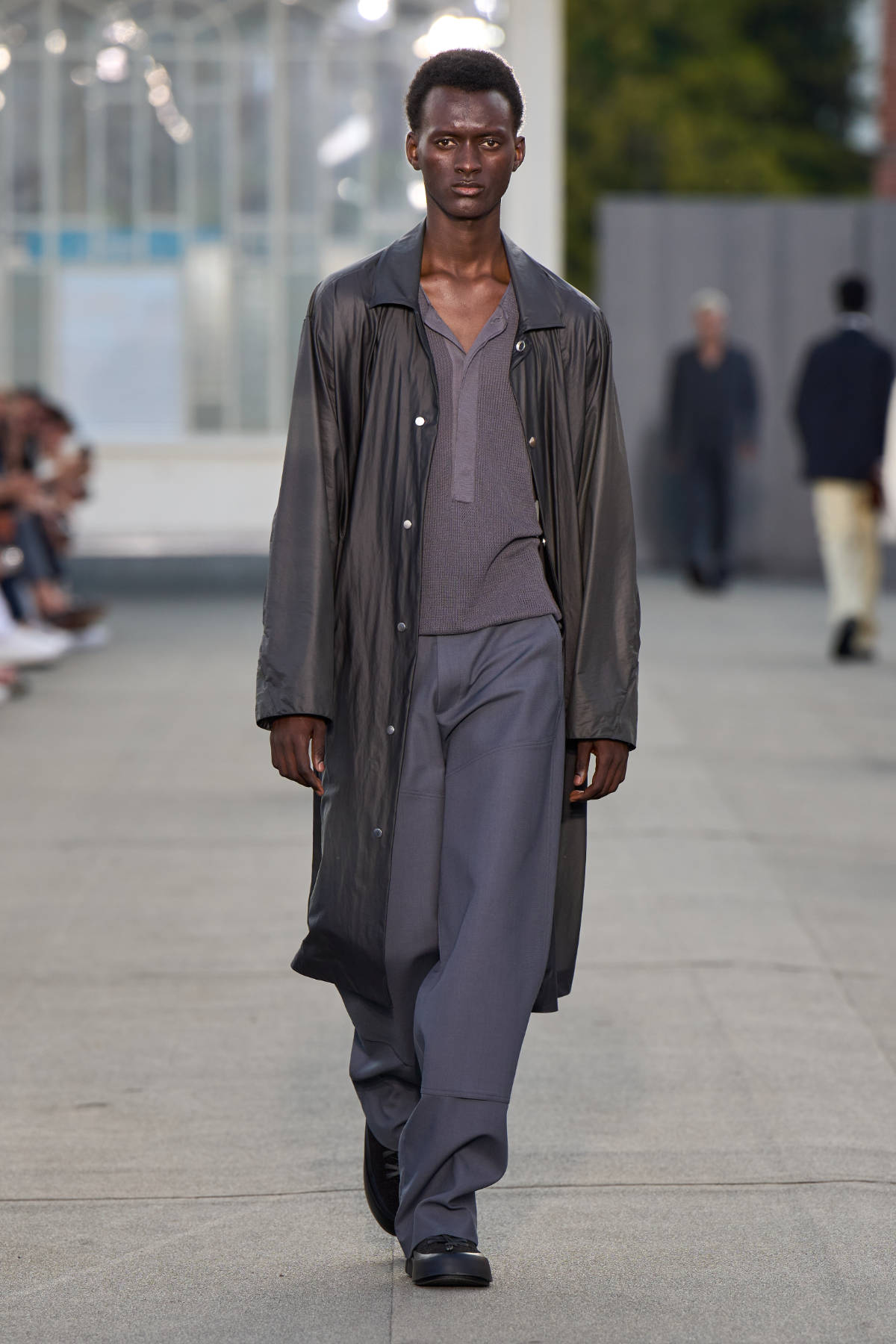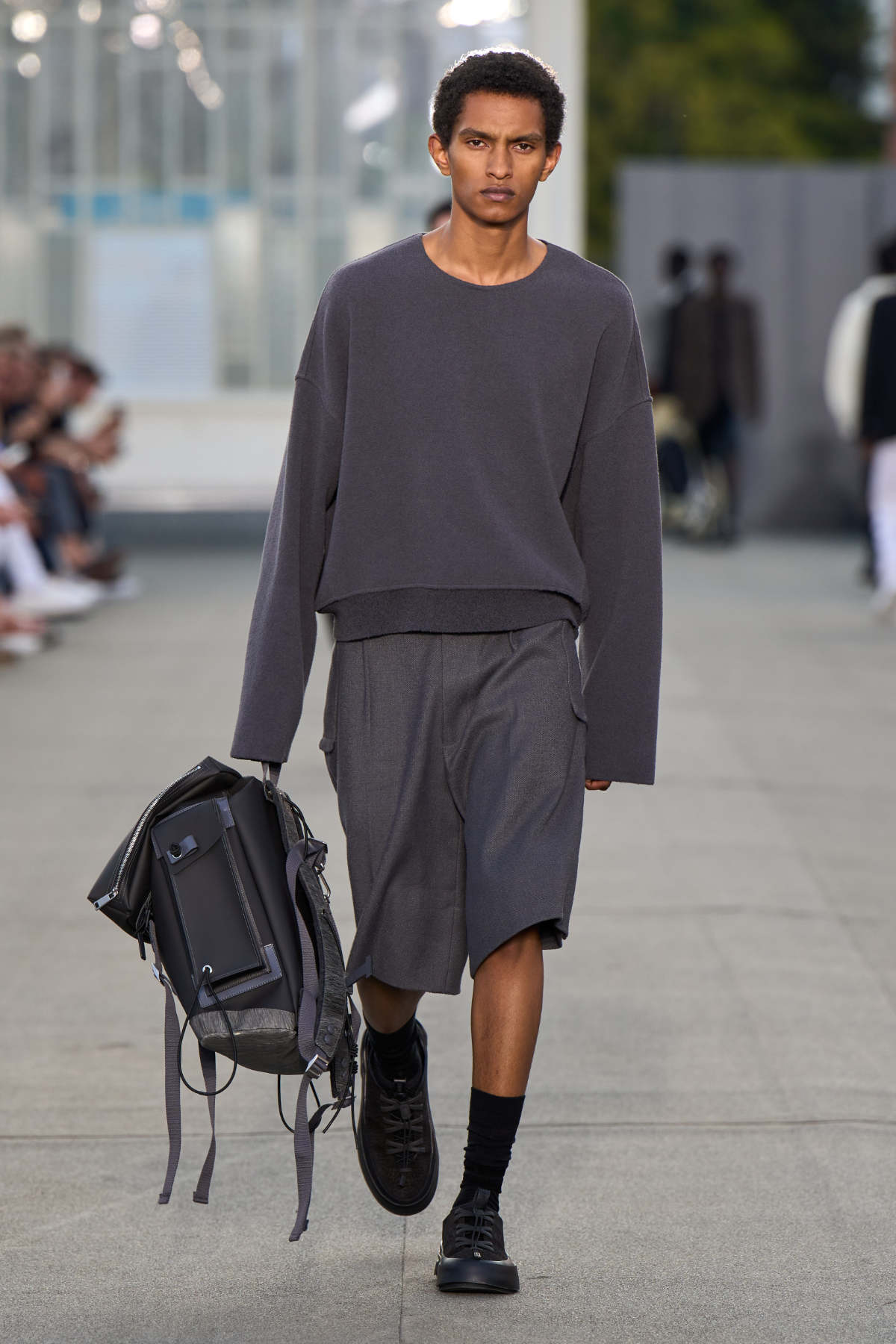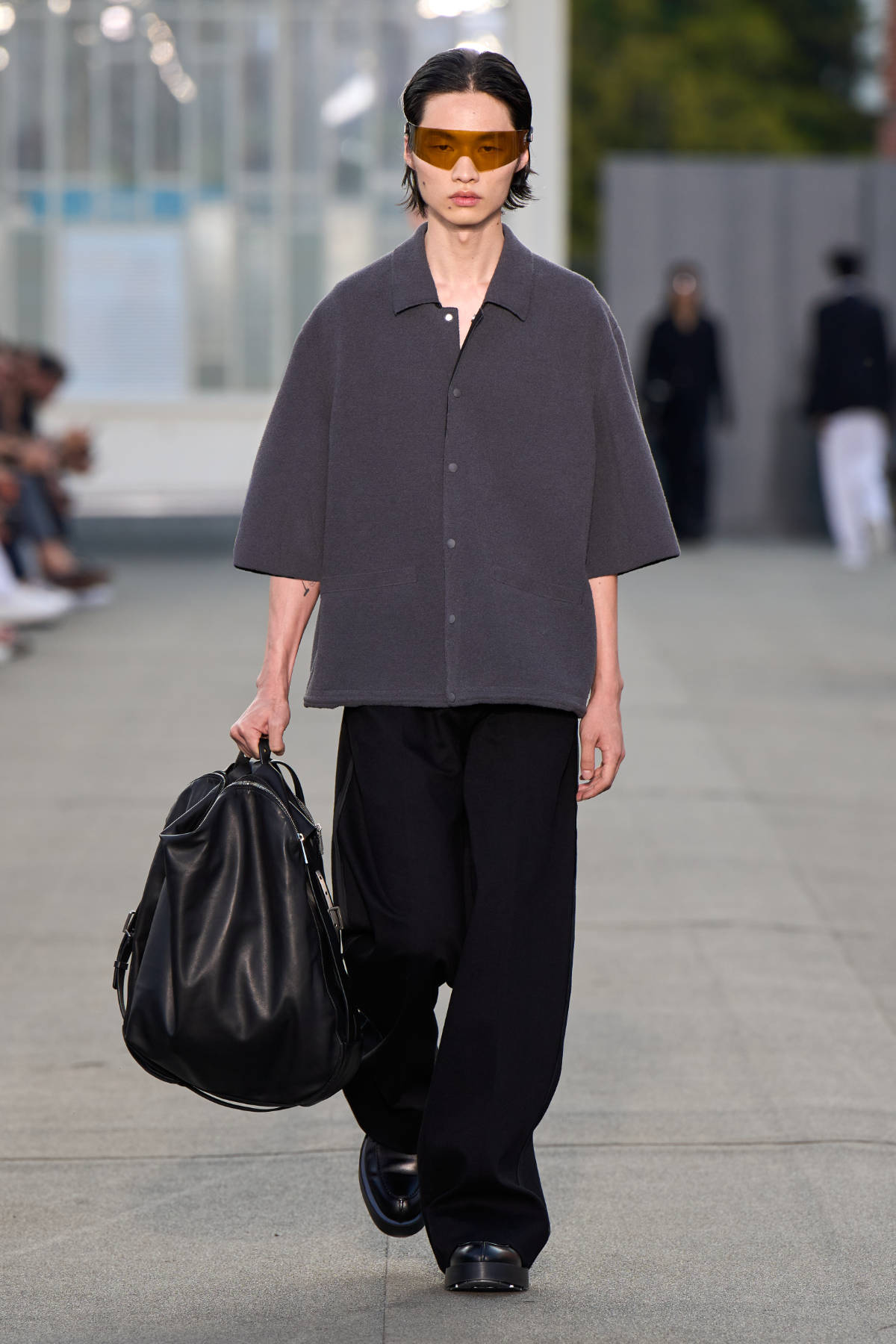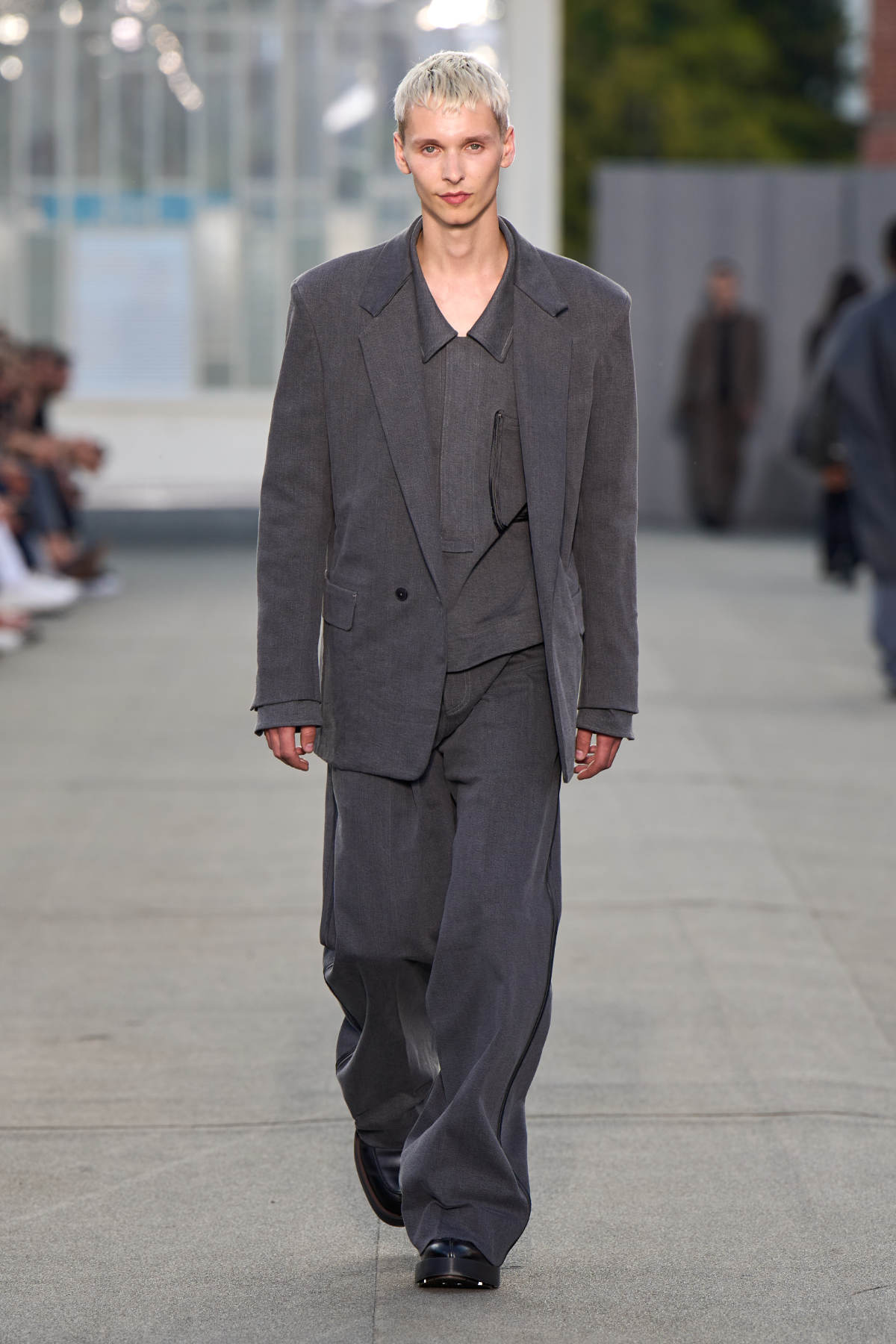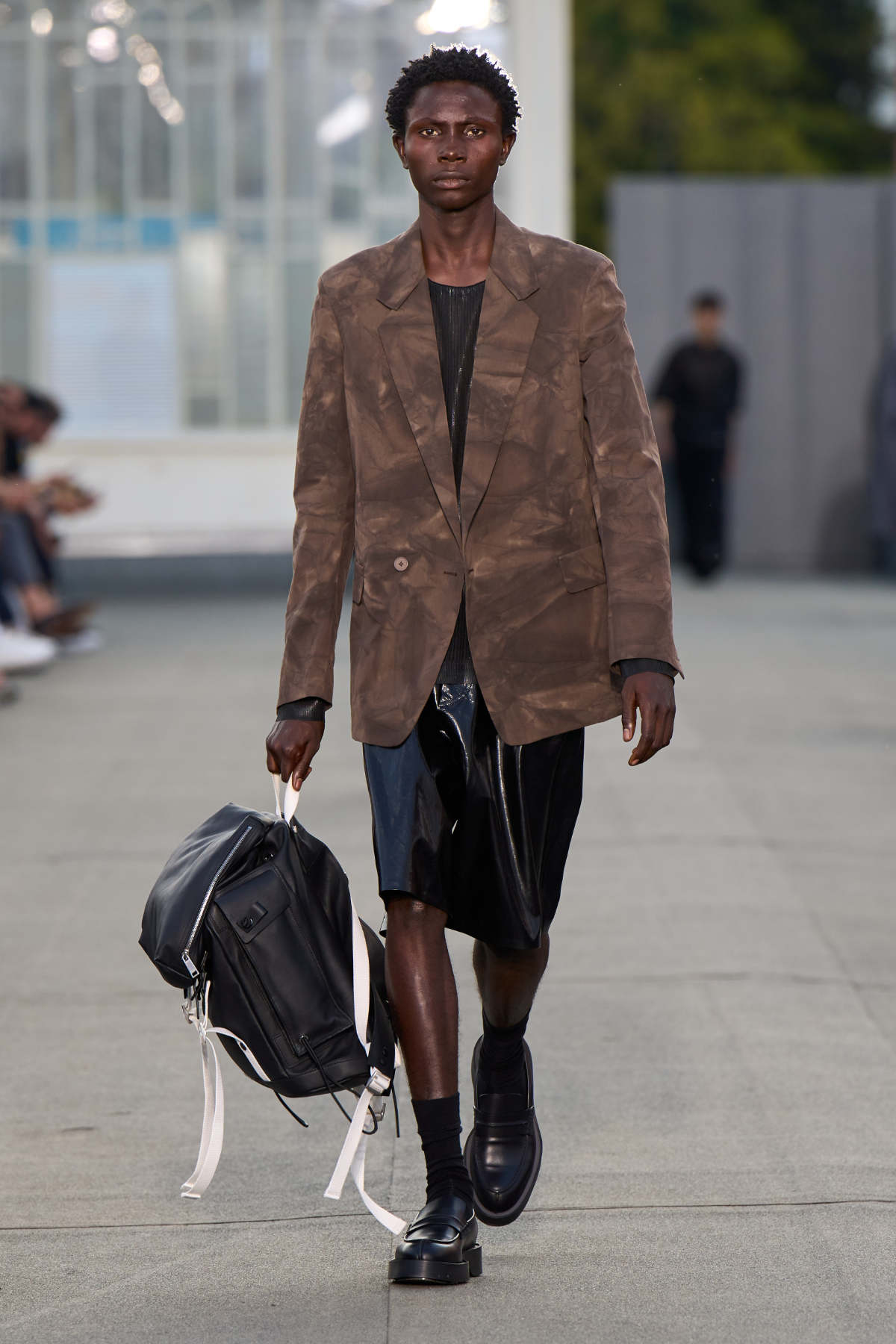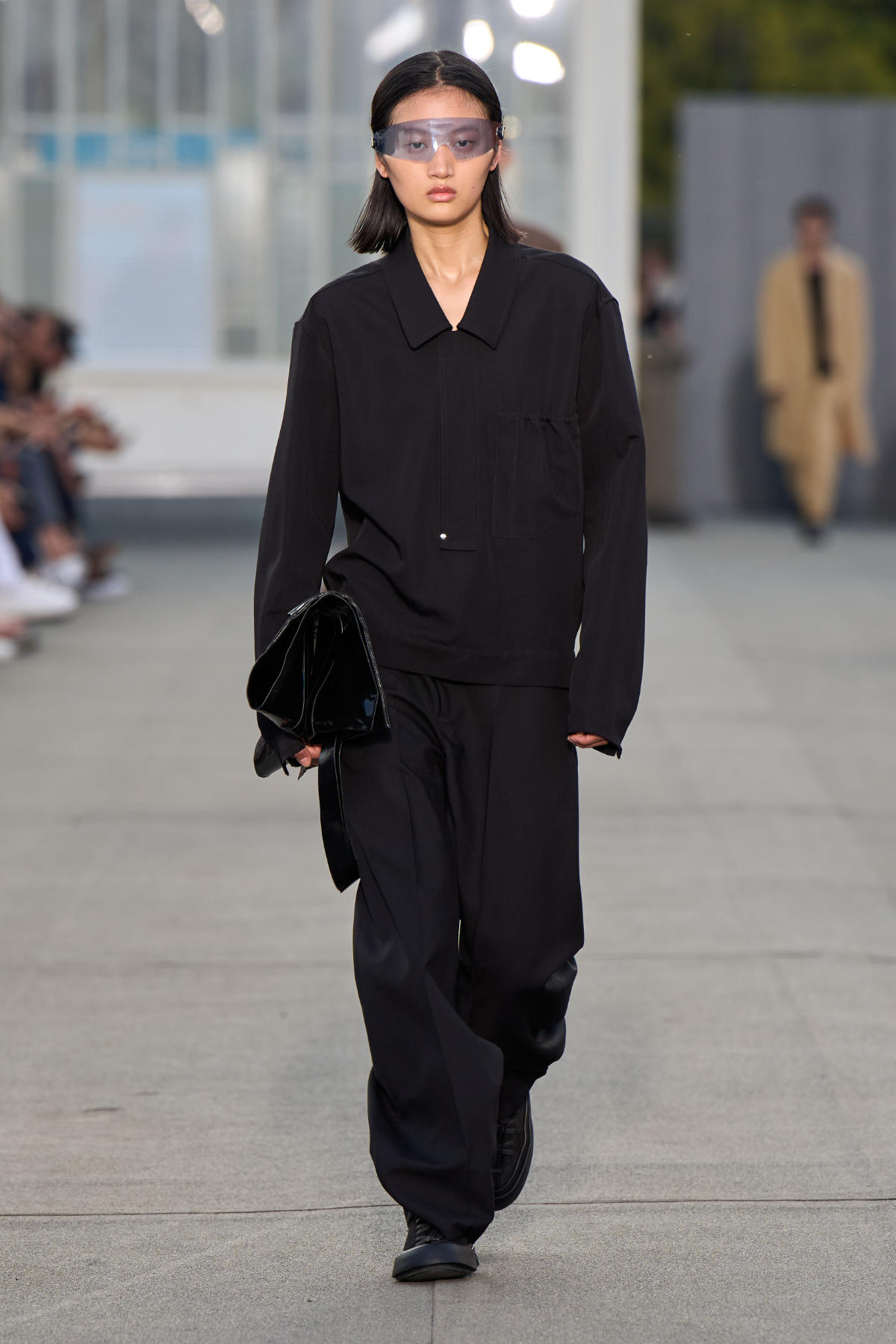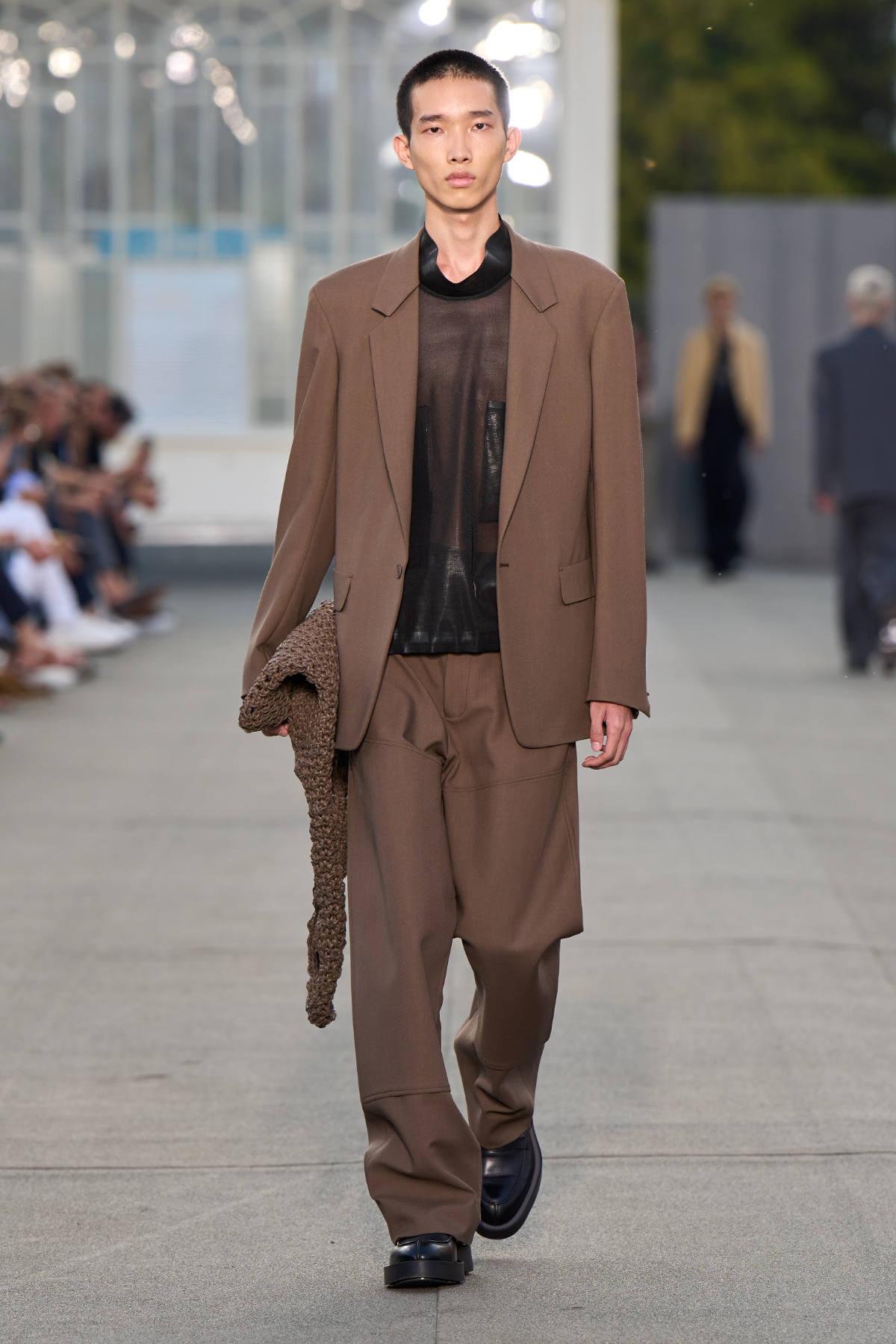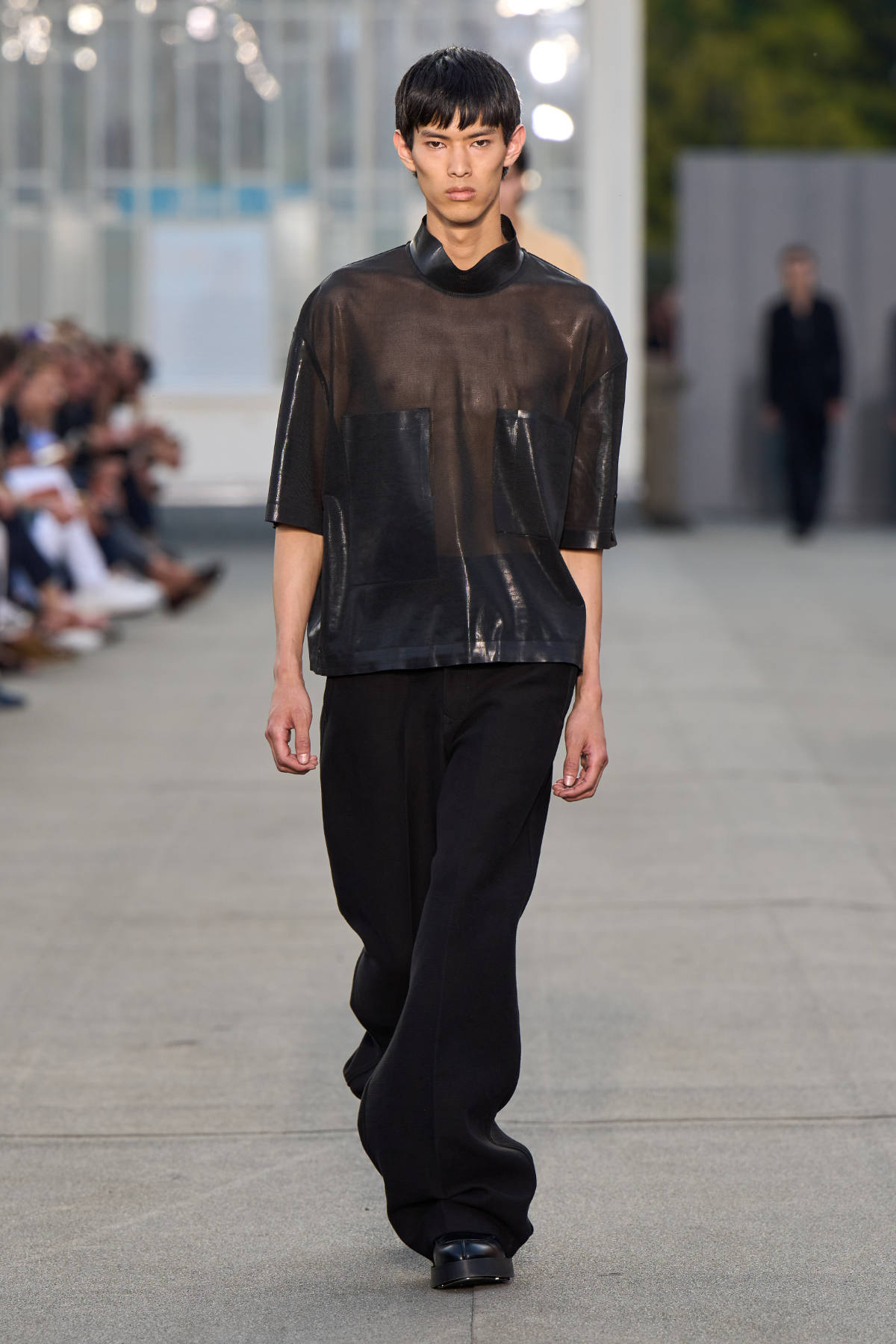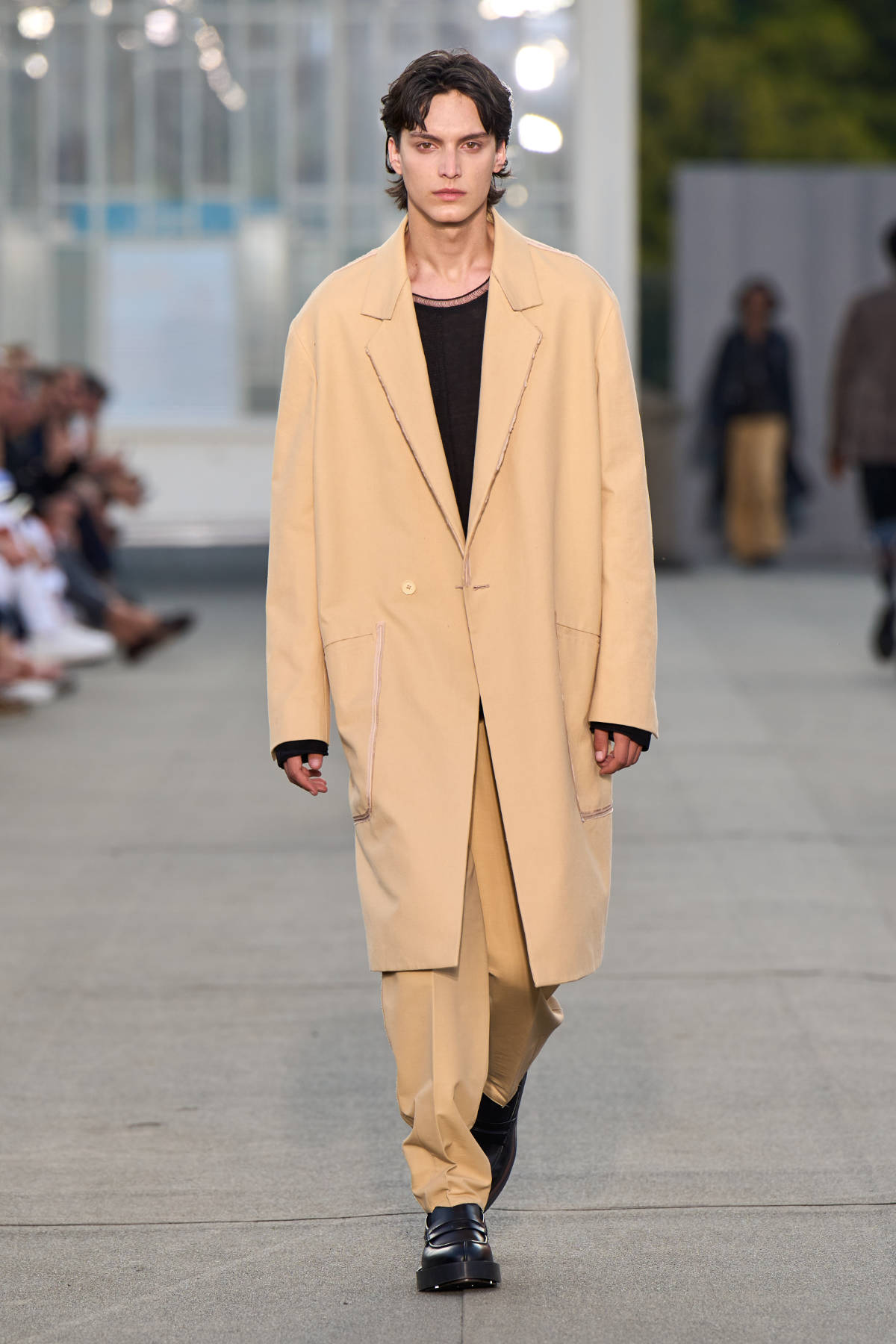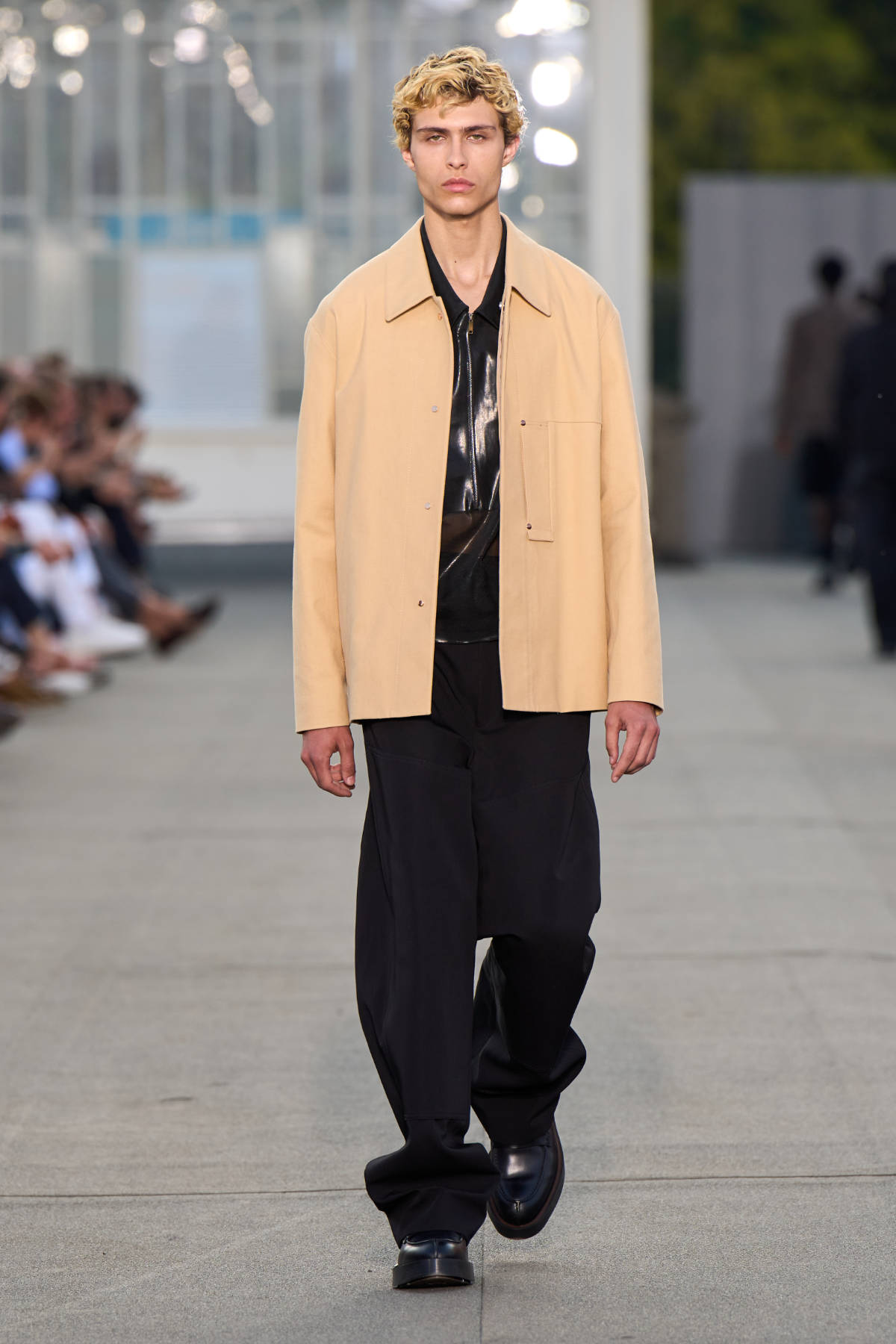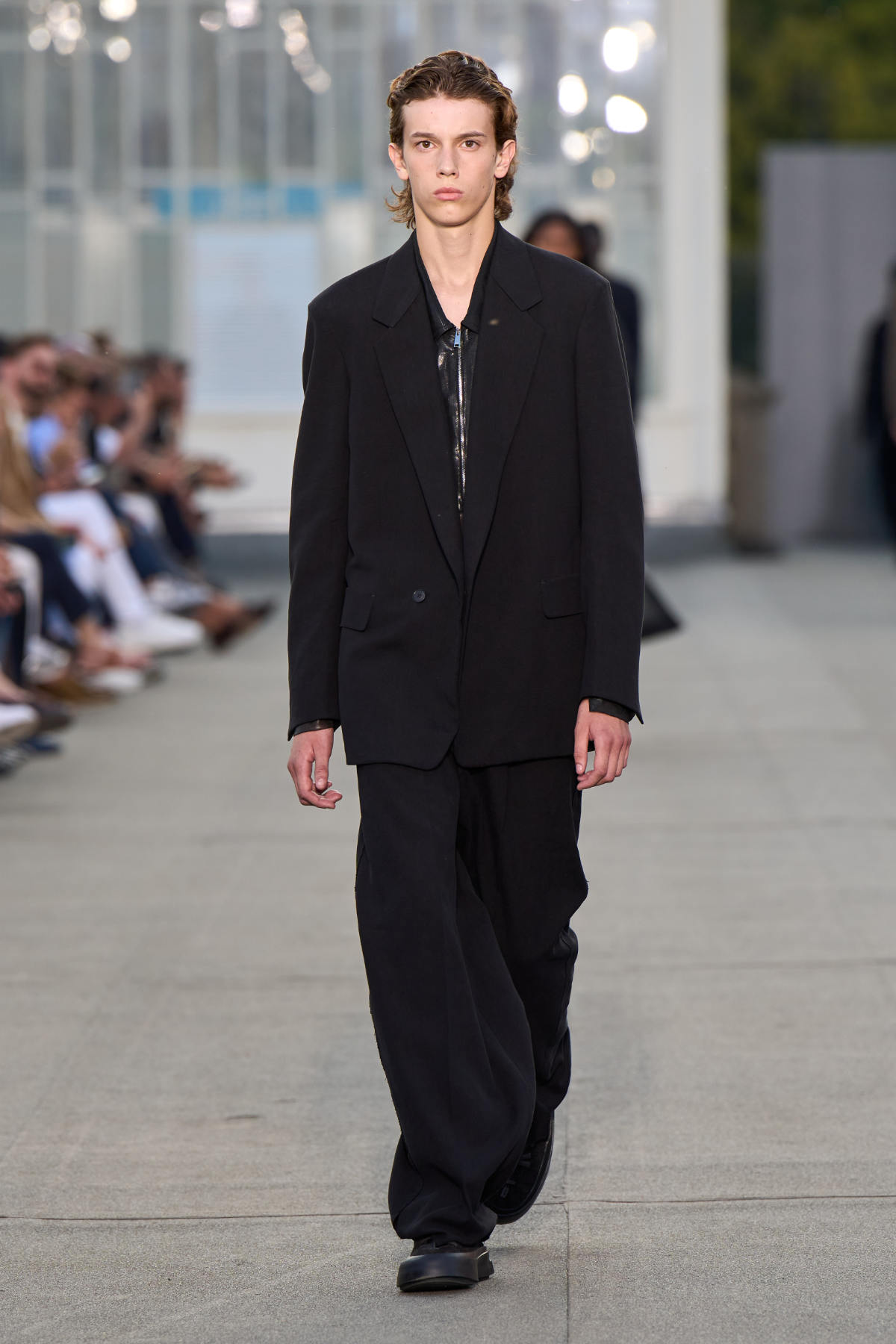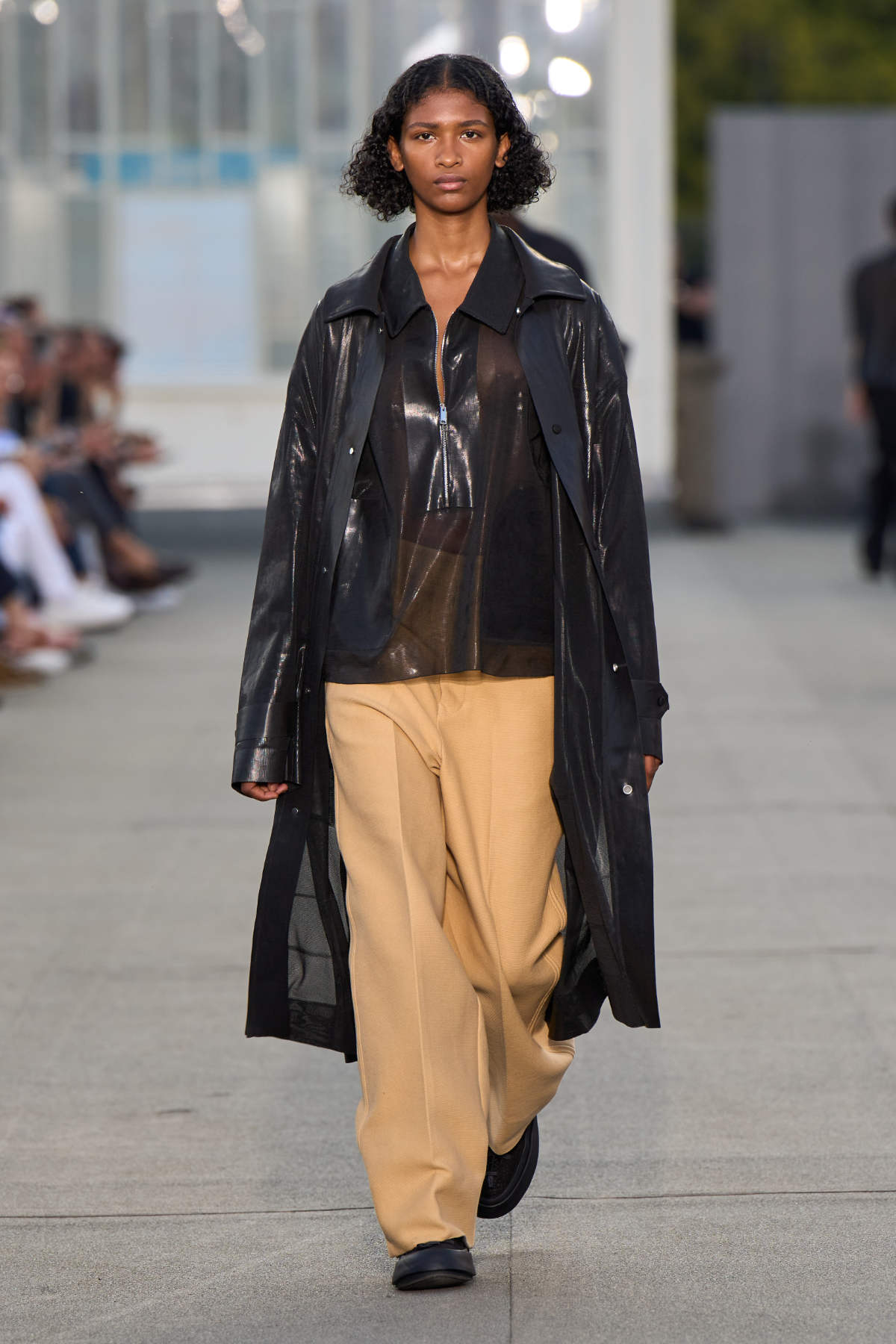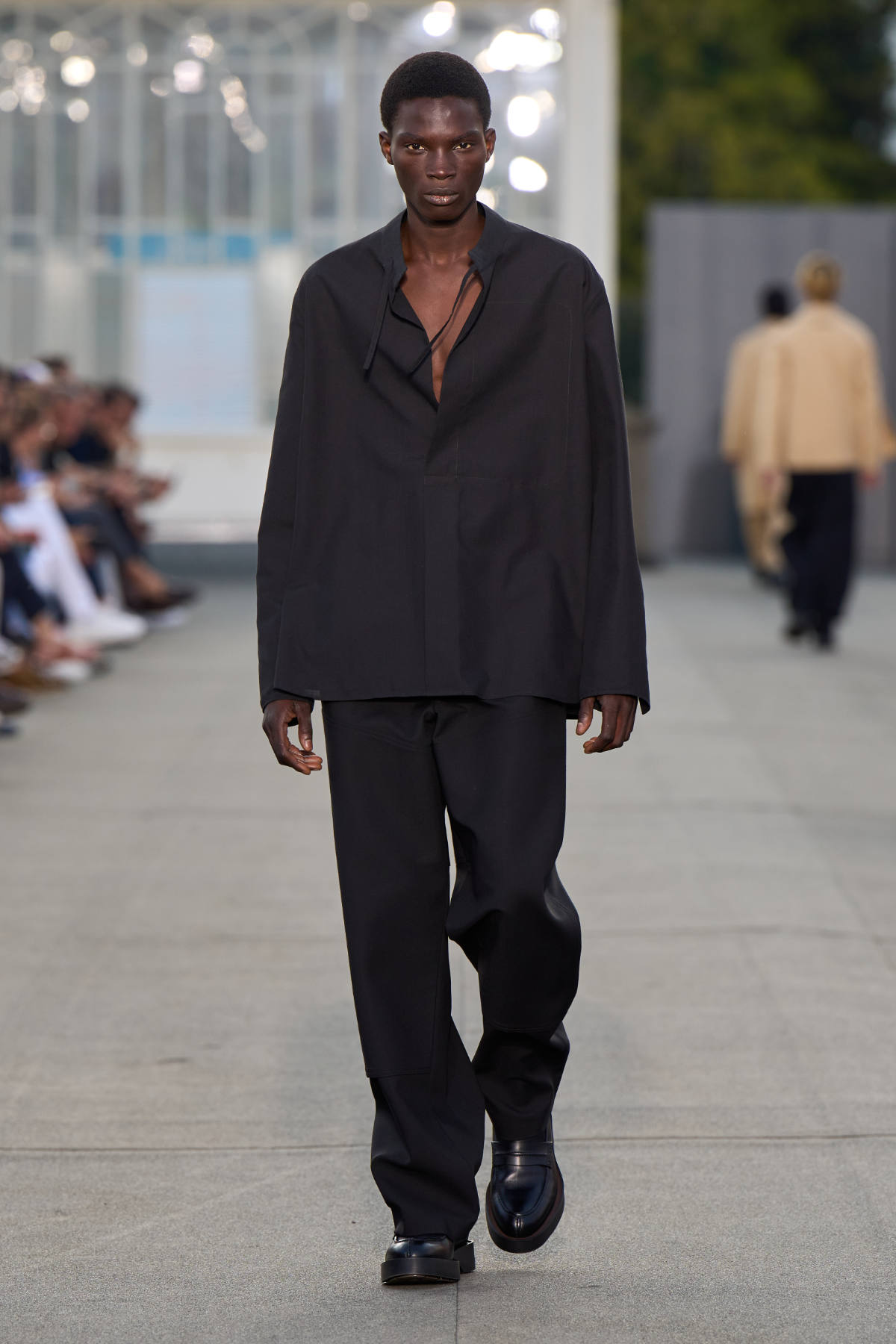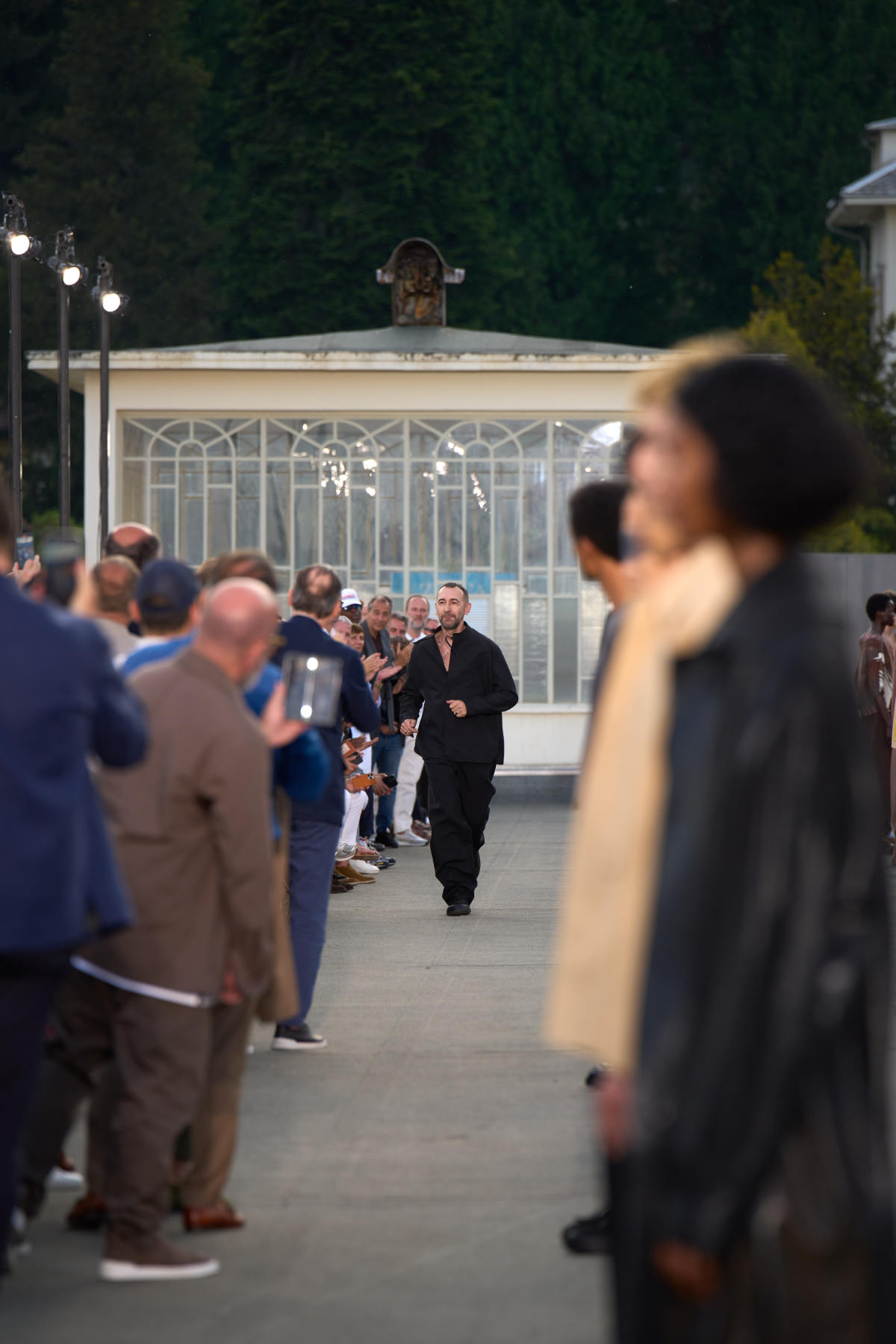 OASI ZEGNA

Our Road to tomorrow began with a vision and a dream our founder had, igniting a legacy of environmental protection and sustainability that has lasted for over 110 years. Long before the word ecosystem was widely known, Ermenegildo Zegna began creating the ecosystem known today as Oasi Zegna. He intuitively recognized that the complex and beautiful fabrics his mill produced were a reflection of Zegna Group's greater purpose. Yet his vision went beyond industry, dedicating himself to the local environment and landscape and daring to launch an extensive reforestation project in the barren mountainside surrounding his mill in the Biella Alps of Piedmont, Northern Italy surrounding his mill.
TREES

Since 1930, the 100km2 of Oasi Zegna where the founder planted more than 500.000 trees has been home to Zegna Forest, a woodland that is proactively managed to mitigate climate change and restore its landscape. Since 2020, we have started a reforestation with more than 20.000 indigenous species, including beeches, spruces and larches, of which, since the beginning of 2022, we are planting about 8.000 trees to compensate the carbon offset specifically generated by the Zegna Summer 2023 show. Moreover, Oasi Zegna will spread around the world with mini Zegna Forests. From 2023, 10.000 trees will be planted and cultivated in every city where Zegna opens or relocates its directly operated boutiques.
WATER

A recently installed filtration system in Zegna Wool Mill supports ozone purification to recover up to 25% of the mill's industrial water needs, leading to considerable water savings for the local ecosystem.
ELECTRICITY
Solar panels on the rooftop of the Zegna Wool Mill produce 170MWh/year of electricity for self-consumption, saving about 55Ton CO2eq/year, equivalent to the average emissions of 17.300 cars driving the 26Km of the iconic 232 Road.
Credits

Artistic Director: Alessandro Sartori
Video Production: 4Friends Film
Music: Moderat
Hair and Make-up: Blend Management
ABOUT ZEGNA

Inspired by our visionary founder, Zegna follows its own path down the road that Ermenegildo built over 110 years ago in the mountains in Piedmont, Northern Italy. His 232 road, crossing the 100 km2 Oasi Zegna natural territory surrounding the wool mill, has been turned into a graphic abstraction and signifier of the Zegna brand identity where history is expressed in the family name of the founder. Established as a fabric maker, Zegna is internationally recognized as a leading global luxury menswear brand and part of the Ermenegildo Zegna Group. Managed by Gildo Zegna as Chairman and CEO, Zegna Group designs, creates and distributes luxury menswear and accessories under the Zegna brand and womenswear, menswear and accessories under the Thom Browne brand to over 500 stores, of which, as of December 31, 2021, 297 DOS (of which 245 Zegna and 52 Thom Browne), in 80 countries around the world, remaining committed to leveraging its rich heritage to build a better present and future.
---