---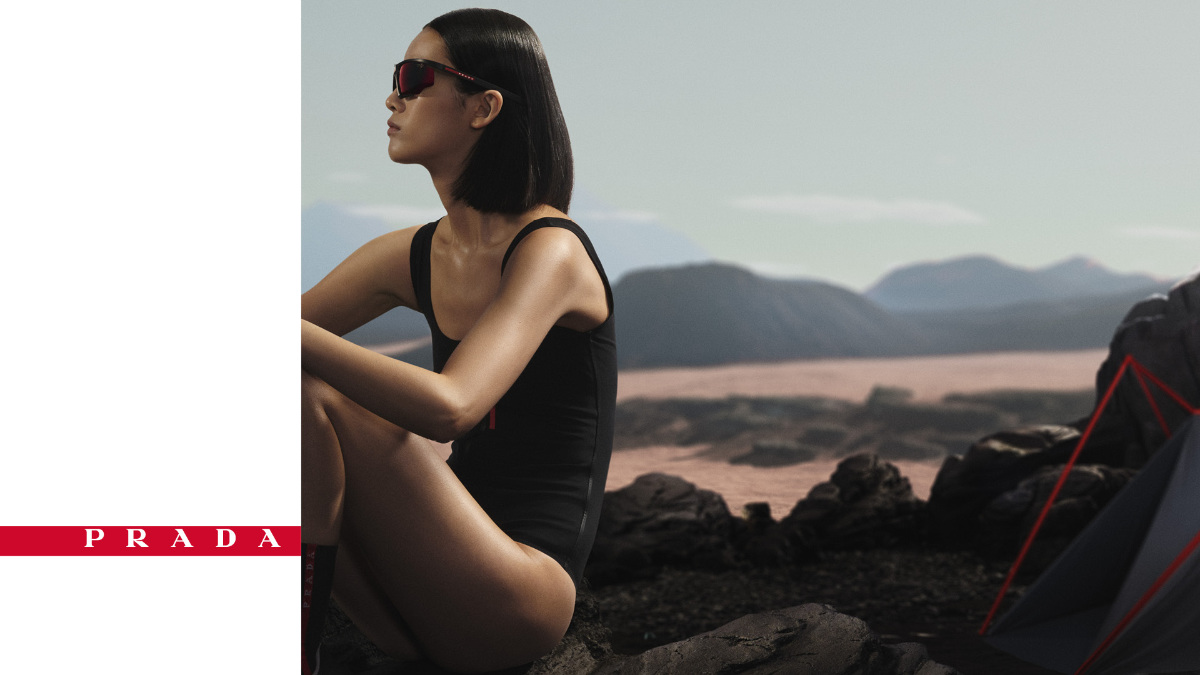 Fusing the natural and the urban, the raw and instinctive with the refined and considered, the Prada Linea Rossa Spring/Summer 2023 campaign imagery proposes an unreal landscape that nevertheless reflects the reality of today, underscoring the notion of metropolitan clothing at the heart of the line.

Photographed and then reimagined by Norbert Schoerner, the campaign imagery clashes together cityscape with landscape in impossible combinations, paradoxical vistas that echo the nature of contemporary life. Urban hiking - the nature of the city - sees individual, intrepid figures exploring metropolitan terrain, traversing the landscape of the twentyfirst century.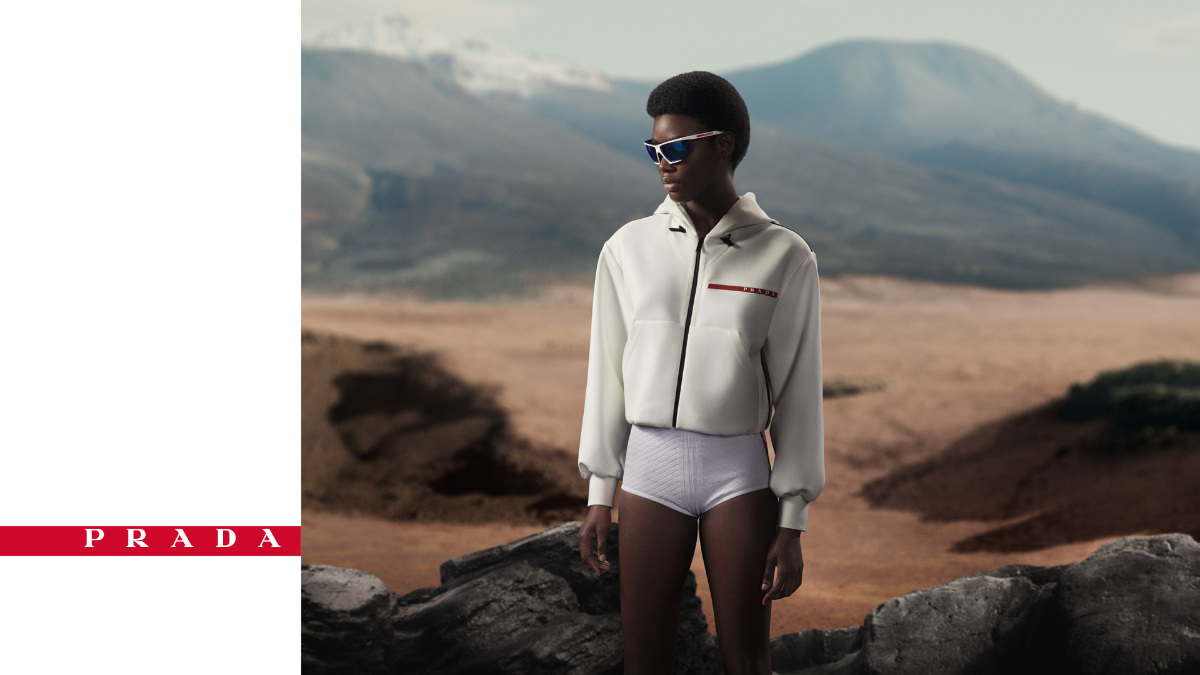 Clothing echoes these interlocked realities - always drawing inspiration from the natural movement and needs of the body, Linea Rossa translates this to engineered garments in technological fibres, with seams and details outlined as graphic devices, in monochrome black and white, or fluo orange. Juxtapositions between purpose and intent find further reflection: bodysuits and swimsuits contrast with lightweight outerwear, adaptable to any climate or territory.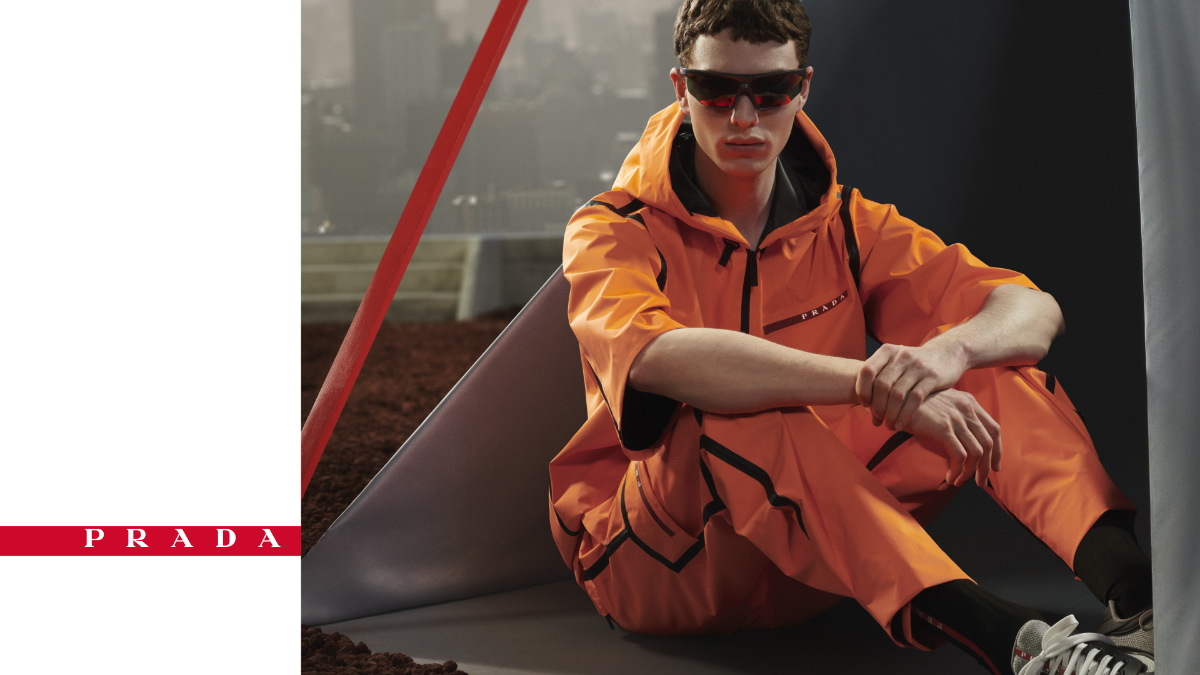 Clothing is a home for the body - shelter, protection. Exploring this idea further, for its Spring/Summer 2023 Linea Rossa campaign set, Prada collaborates with OMA to design a lightweight, modernist tent adapted to urban territory - geometric, mutli-faceted, and structured around the signature red lines of Linea Rossa.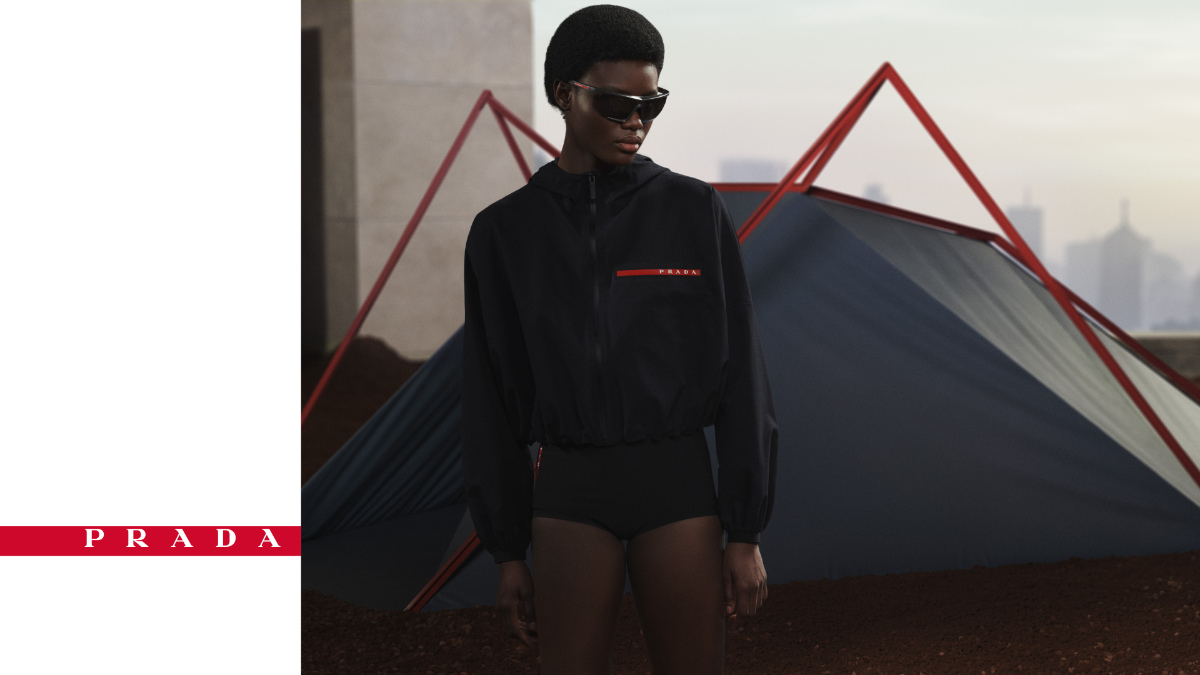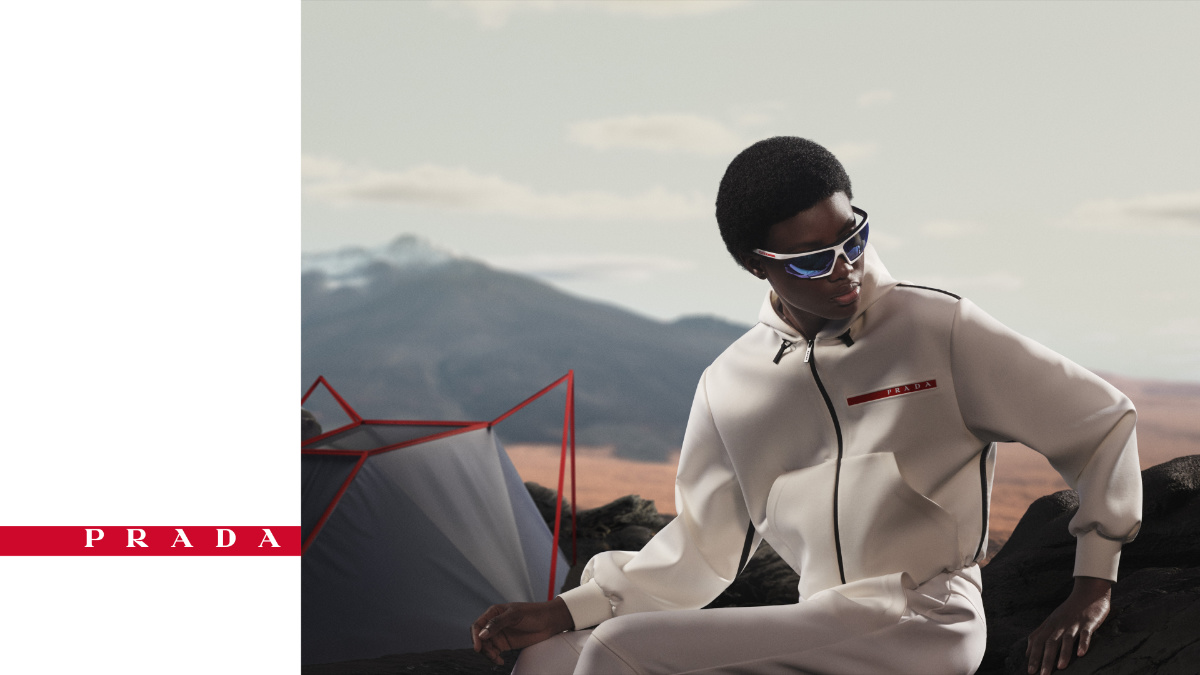 ---