---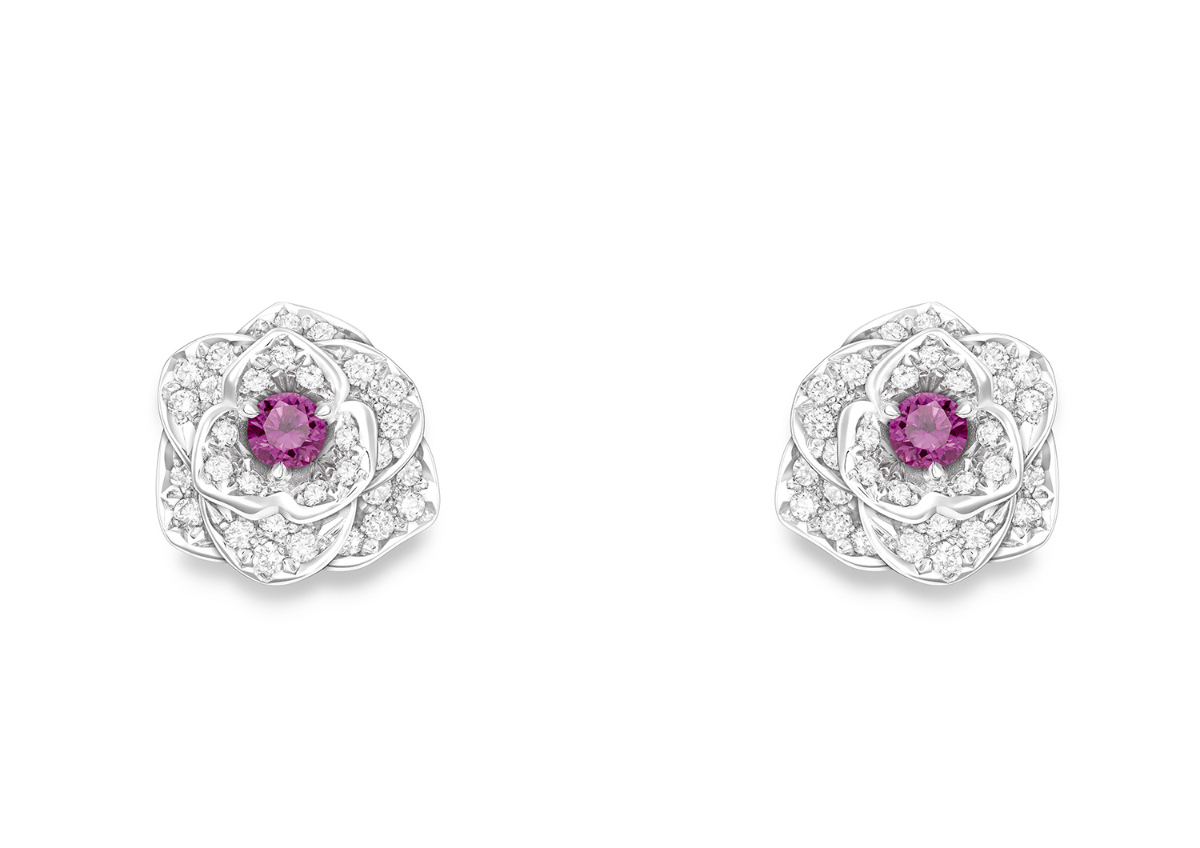 In celebration of Mother's Day, the Maison is presenting a new exclusive Piaget Rose pendant and earrings with petals that open to reveal vibrant pink sapphires.
Crafted in 18K white gold, the stylized rosebuds are inspired by the Yves Piaget rose that delicately unfurls its diamond-paved petals, creating the illusion of a real flower. The vibrant fuchsia sapphires pay tribute to the unique and intense color of this unique flower that is also appreciated for its large bloom of 80 layers of petals and its delightful fragrance.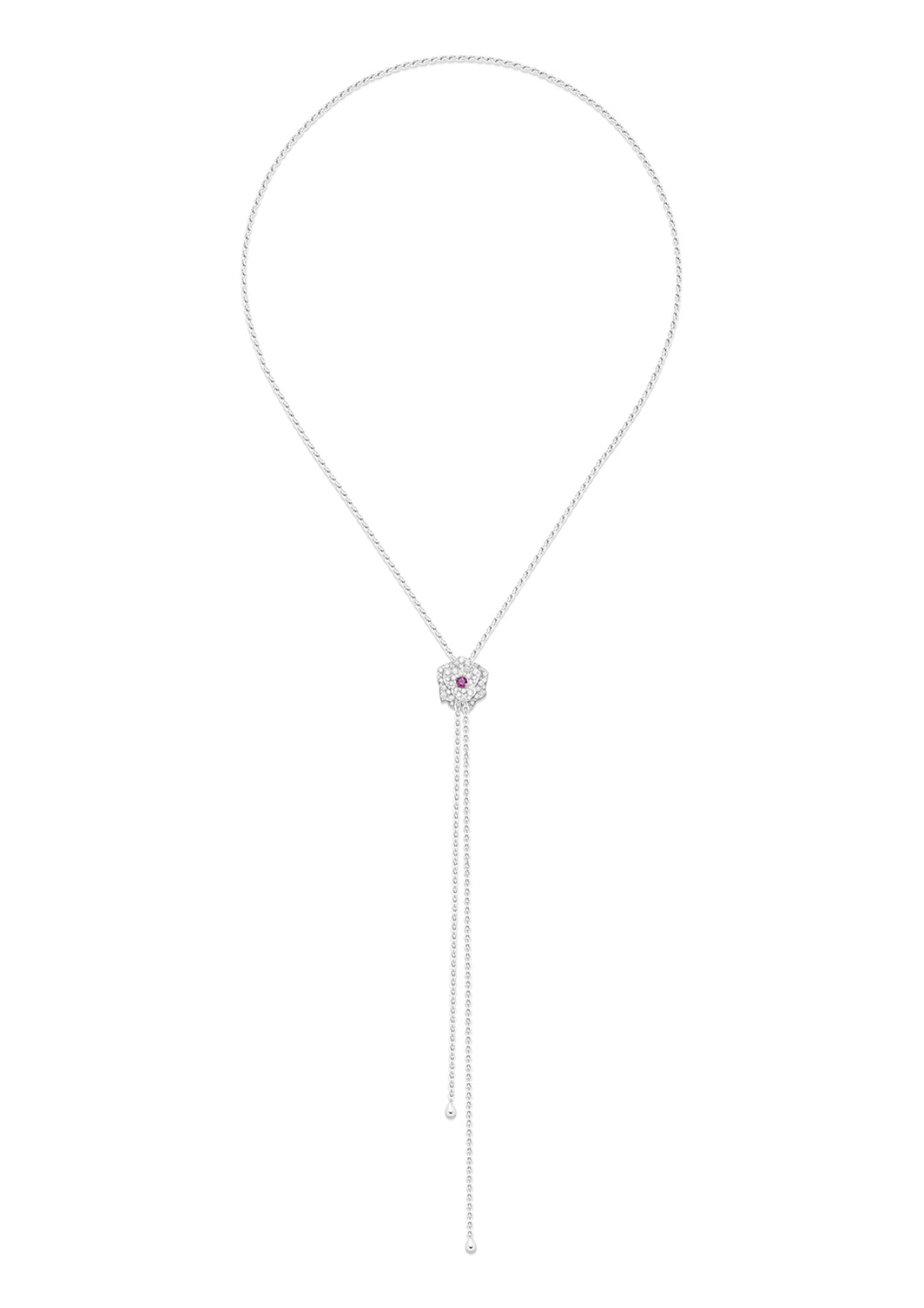 The Piaget Rose earrings reinterpret this emblematic flower with a pink heart set in a bloom of diamond petals that sparkle like dew in the morning sunshine. Limited to 35 pieces, these earrings are adorned with 70 brilliant-cut diamonds (approx. 0.33 ct) and two pink sapphires (approx. 0.16 ct).
The Piaget Rose pendant, enhanced by diamonds and lit up by the sparkling gleam of white gold, blooms at the curve of the neck. It slides along its chain according to the wish of the wearer, from the heart to the top of the neckline. Limited to 50 pieces, the Piaget Rose pendant is adorned with 40 brilliant-cut diamonds (approx. 0.56 ct) and one pink sapphire (0.12 cts) in the deepest shade of pink.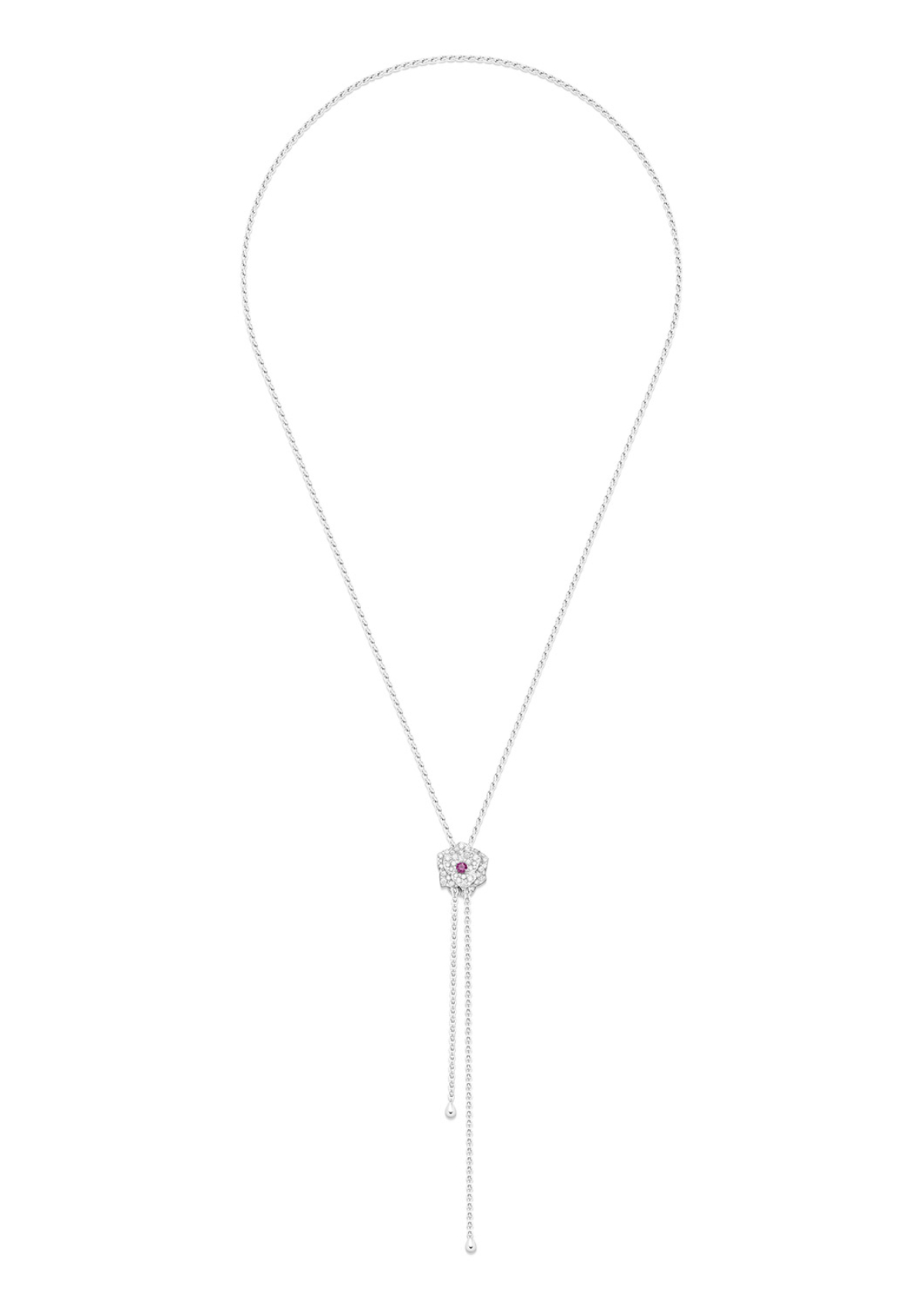 The Piaget Rose is an extraordinary bloom with a unique story to celebrate your love on Mother's Day.
ABOUT PIAGET

Piaget epitomizes daring creativity – a quality that has continued to permeate through the Maison since its beginnings in 1874. From his first workshop in La Côte-aux-Fées, Georges-Edouard Piaget devoted himself to crafting high-precision movements in a feat that formed the very foundations of our pioneering name. In the late 1950s, Piaget unveiled the ultra-thin movements that would later become the Maison's trademark and the cornerstone of the Altiplano collection. As a true innovator of the watch and jewellery world, Piaget strongly believed in creativity and artistic values. It is within the walls of our "Ateliers de l'Extraordinaire" where master artisans continue to harness rare skills that have been preserved and perfected from generation to generation, transforming gold, stones and precious gems into dazzling works of art. Through its pursuit of masterful craftsmanship, the Maison has created emblems of daring excellence channeled into its collections including Piaget Altiplano, Piaget Polo, Limelight Gala, Possession, Sunlight, Piaget Rose and Extremely Piaget.

---