---
The Piaget Polo Goes Skeleton - All-new Look For Famous Luxury Sports Watch
Luxferity, 16.02.2021


Creating a skeleton watch requires vision, confidence, time and the considerable skill and experience of numerous specialists.

There are few finer expressions of horological art than that of 'skeletonisation' - the intricate reduction of dials and movements to their bare minimum in order to reveal the true, beating heart of a watch in all its mechanical glory.
Creating a skeleton watch requires vision, confidence, time and the considerable skill and experience of numerous specialists in order to combine exceptional aesthetics with dependable functionality - and it is a genre for which Piaget has been renowned for half a century.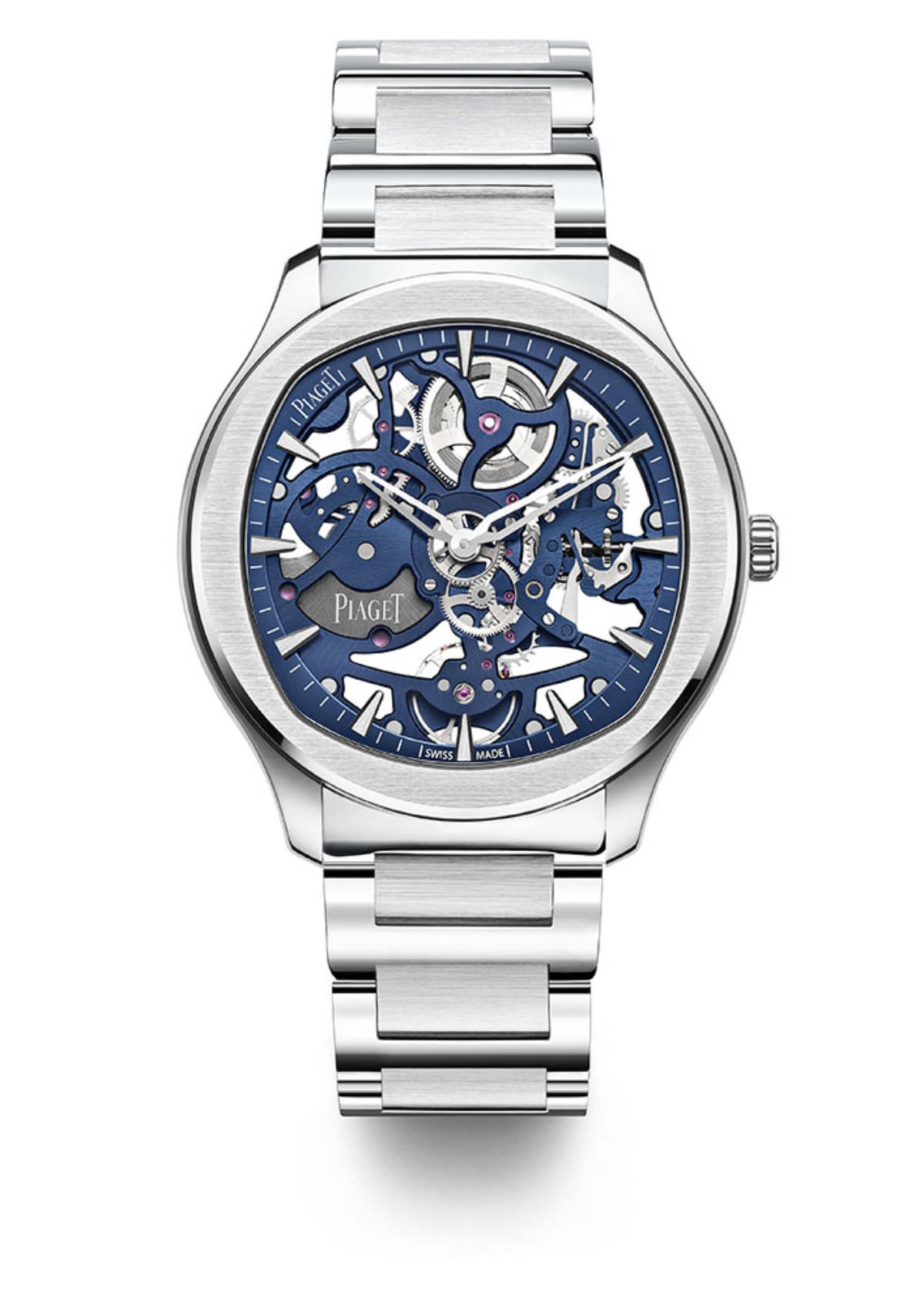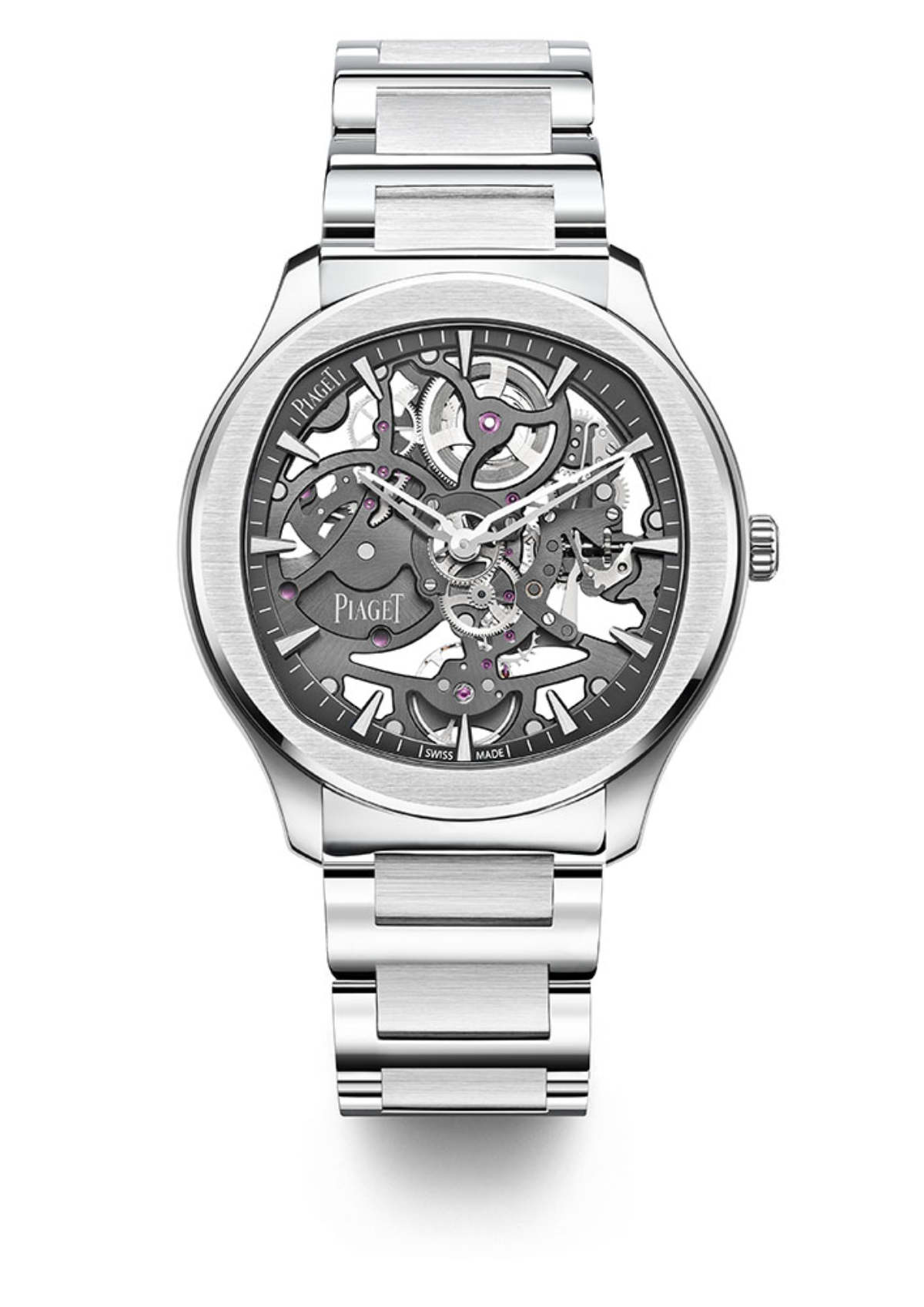 Loved by the stars
The first Piaget skeleton watches were made during the 1970s and, as with many of the Maison's creations, they immediately attracted a high-profile following.
One of the most noted early adopters was the jazz trumpet legend Miles Davis who always turned-up to appearances with a briefcase containing a selection of timepieces, including Piaget watches, choosing his 'watch of the night' just before he took to the stage.
And fittingly for a man known for the intricacy and innovation of his playing, a gold Piaget skeleton could often be seen on his wrist during major performances.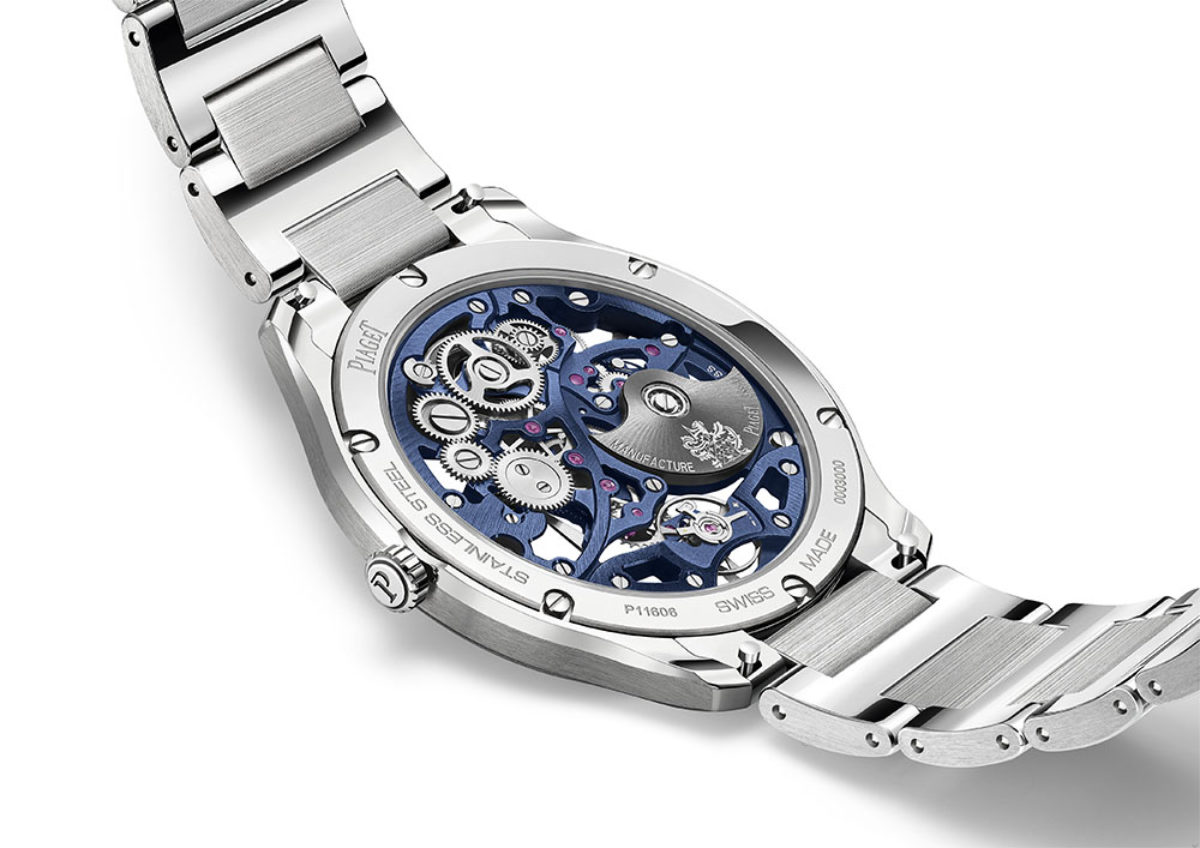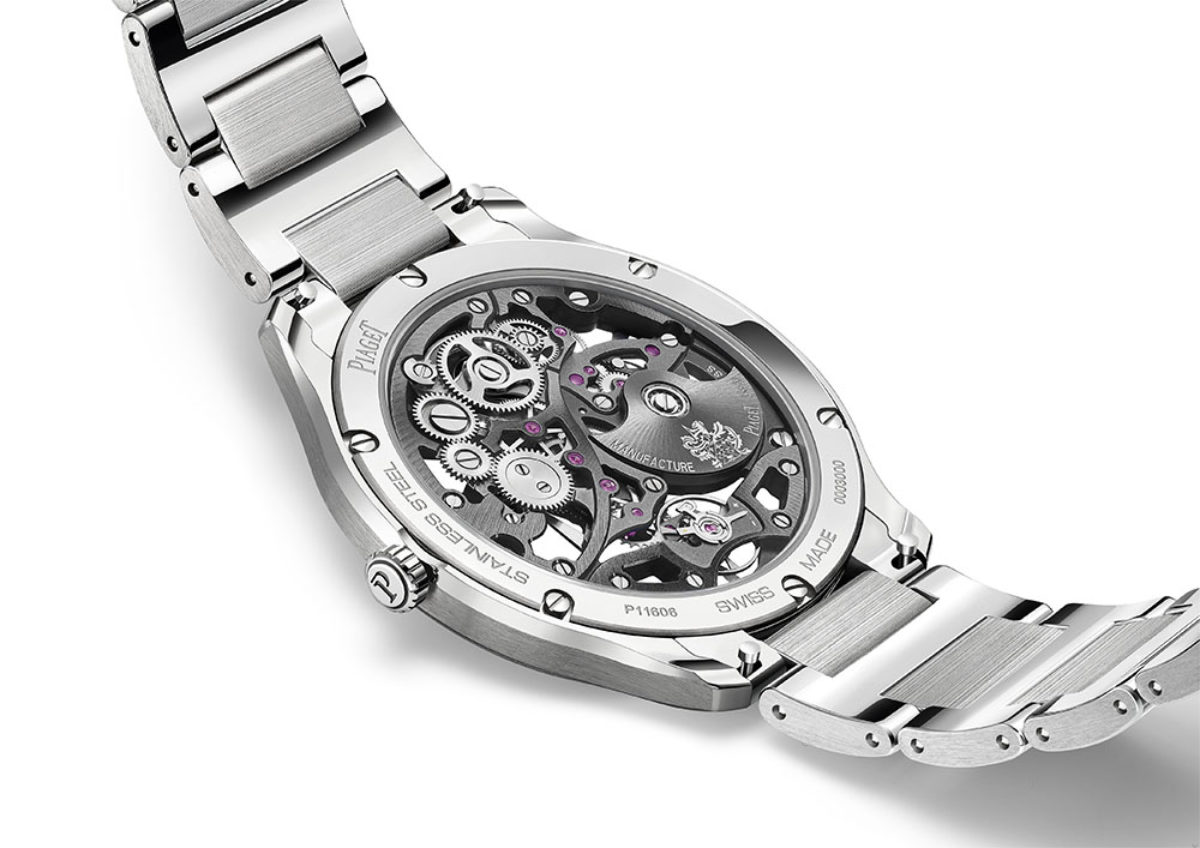 Ultra-thin Skeletons...

And since Piaget has long been renowned for creating mechanisms of exceptional slimness, it set-out to marry its two signature disciplines by developing calibres that were both exquisitely thin and meticulously skeletonised, setting multiple records along the way by unveiling the thinnest skeleton movements the world had ever seen, variously incorporating tourbillons, moonphase displays, exquisite enamelling, diamond settings and automatic winding.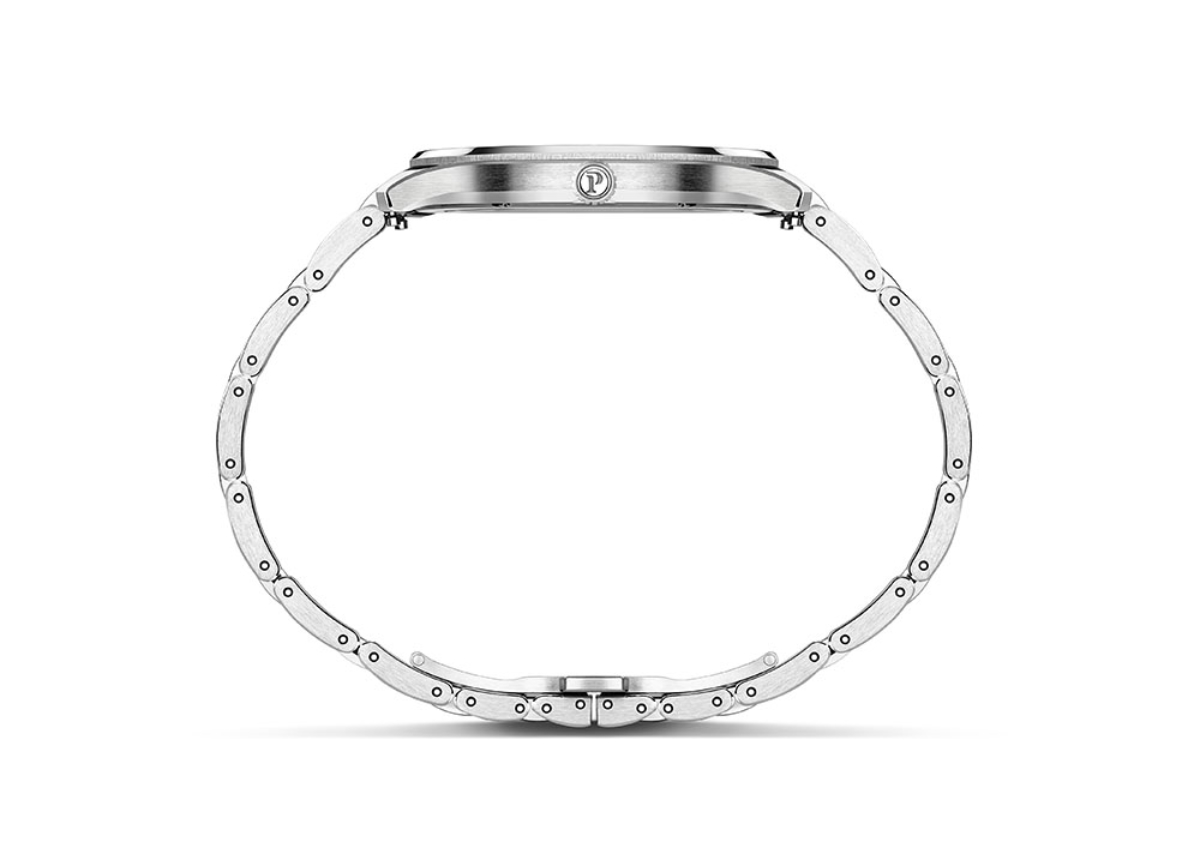 Another Skeleton first

And now Piaget is delighted to announce its latest adventure in skeleton watch making: A fully skeletonised version of its celebrated Piaget Polo, the groundbreaking luxury sports watch created by Piaget in 1979.
In order to successfully develop the Piaget Polo Skeleton, Piaget's designers and engineers had to consider the key aspects of the Piaget Polo that have made it instantly recognizable - notably its curved case surmounted by a round bezel, its cushionshaped dial opening and its slim profile.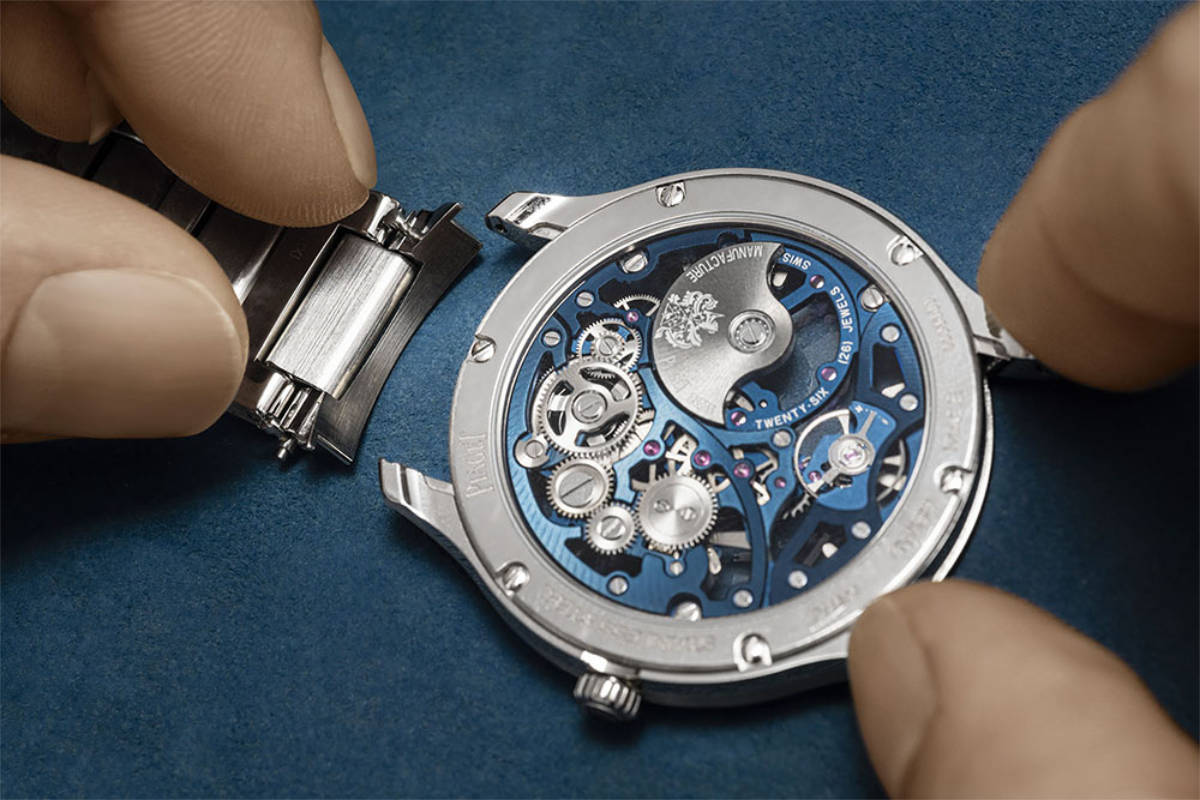 But perfecting the Polo Skeleton required a case to be created that was a remarkable 30 percent thinner than existing versions, and an evolution of the Piaget 1200S
self-winding skeleton movement powered by an off-centre micro rotor engraved with Piaget coat of arms.
The challenge was to maintain the bold and unmistakable look that gives the Piaget Polo its strong personality while simultaneously achieving an unprecedented combination of elegance, usability and comfort through the thinnest case ever seen on the model.
AND THE RESULT? Nothing short of a wearable work of art - a 42mm steel-cased sports watch measuring just 6.5mm thick and powered by Piaget's 1200S1 self-winding, manufacture movement - entirely developed and produced in-house - which is a wafer-like 2.4mm thin.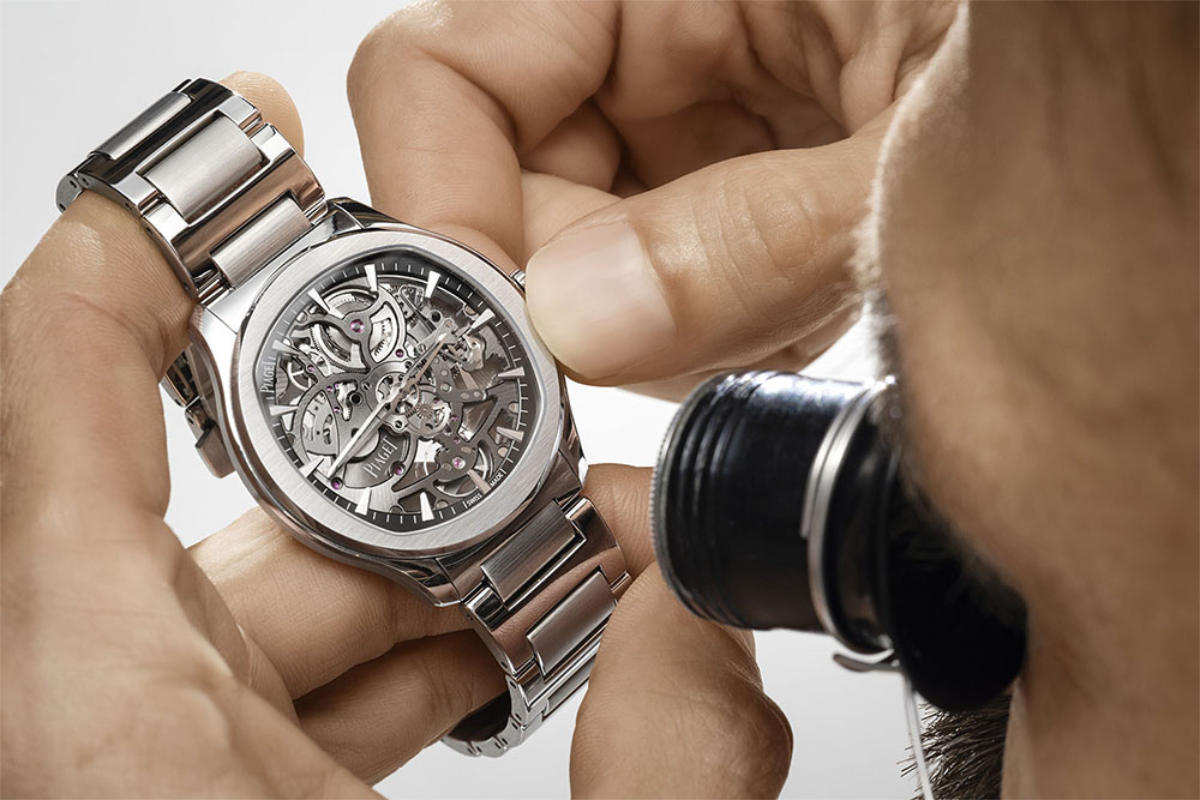 Despite the intricate appearance of the pared-down components, the Polo Skeleton remains just as robust, reliable and practical as the other models, featuring 44 hours of power reserve and water resistance down to three atmospheres.
Additionally, the polished and satin-finished 'H' design integrated bracelet that has become synonymous with the Piaget Polo has also been revised in order to provide an interchangeable function.
This enables it to be swapped effortlessly for the additional interchangeable leather strap supplied with each watch, adding to its versatility and lending an extra dimension to the Piaget Polo Skeleton's already distinctive character.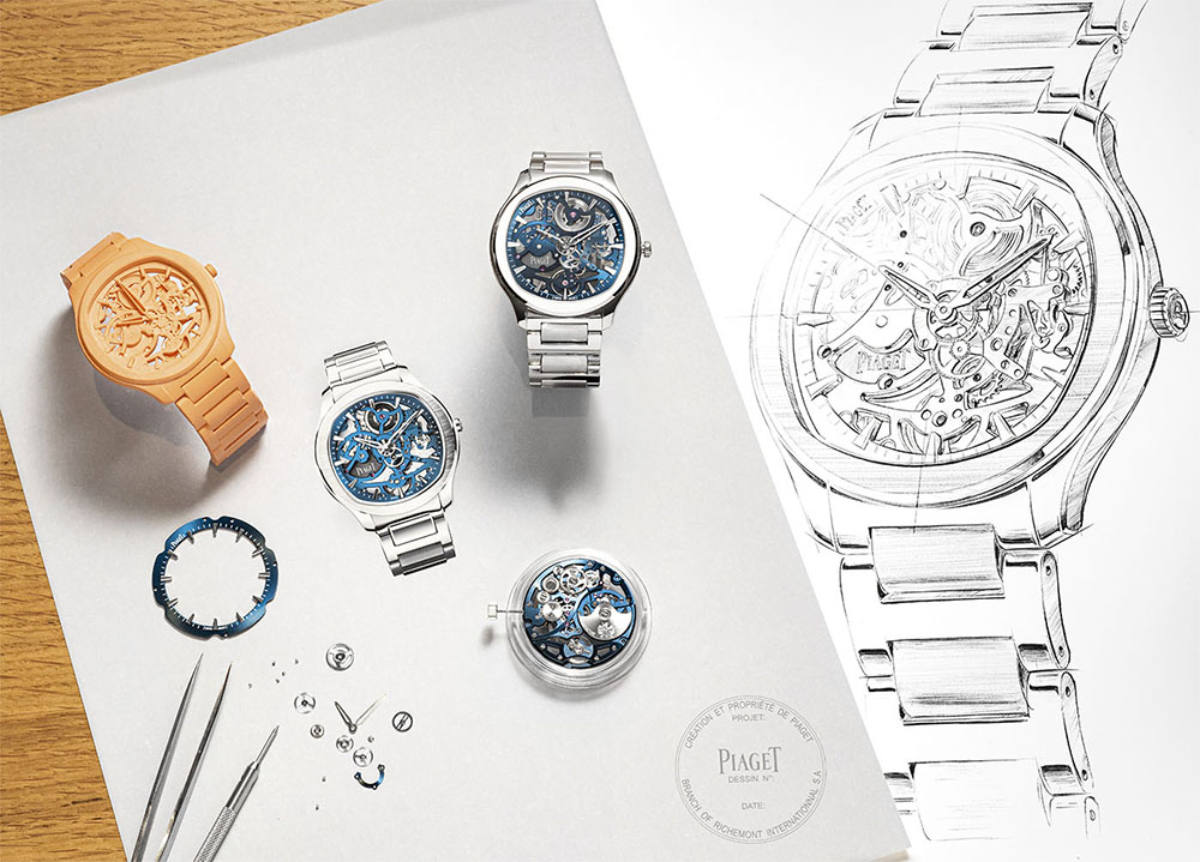 Piaget Polo Skeleton - one watch, two styles.

The new Piaget Polo Skeleton is available in two highly individual designs - the first with a movement in Piaget Blue PVD, the second in a slate gray finish. In each version, the famous Piaget Polo case has been reduced to a mere 6.5mm thick (almost 3mm slimmer) while the intricately skeletonised movement and even the hands themselves have been pared-down for the ultimate in transparency.
A clear sapphire crystal case back, meanwhile, allows the meticulously finished and highly detailed movement to be seen and appreciated from both sides of the watch.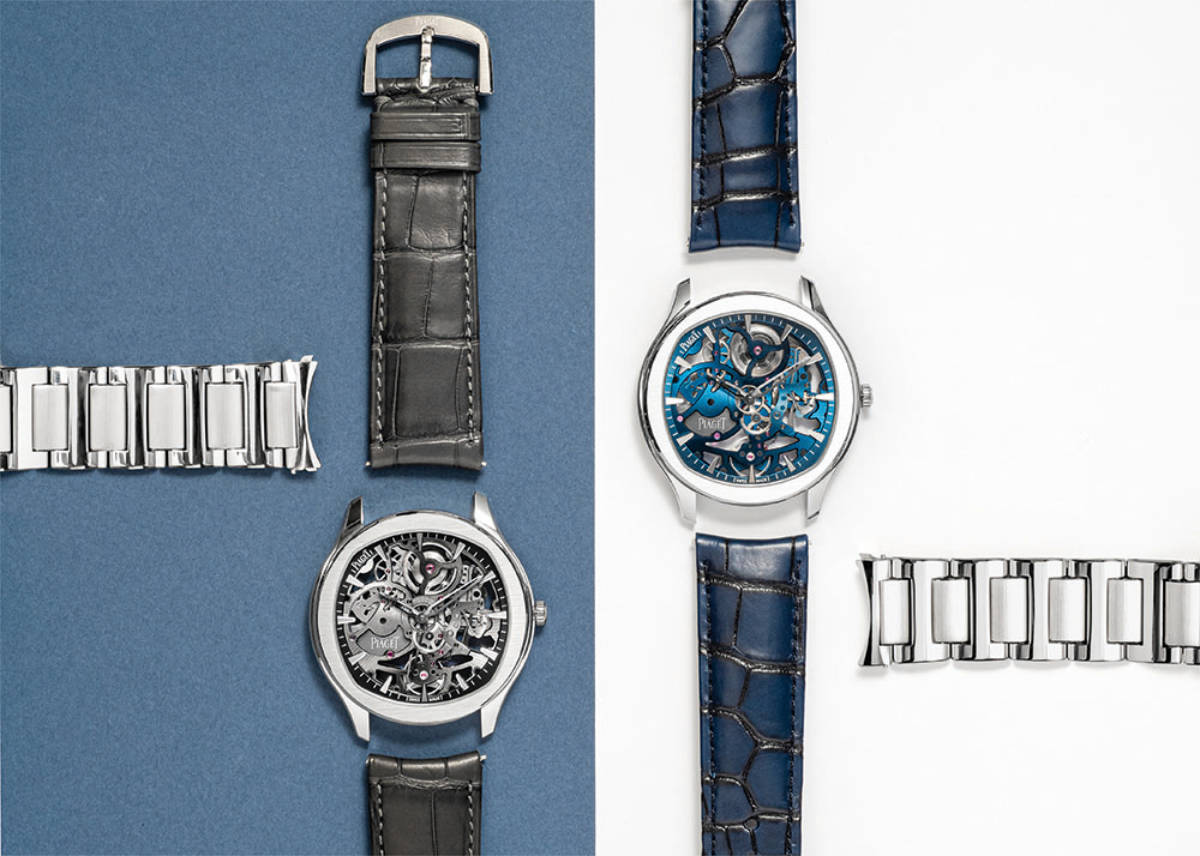 About Piaget

Piaget epitomizes daring creativity – a quality that has continued to permeate through the Maison since its beginnings in 1874. From his first workshop in La Côte-aux-Fées, Georges-Edouard Piaget devoted himself to crafting high-precision movements in a feat that formed the very foundations of our pioneering name. In the late 1950s, Piaget unveiled the ultra-thin movements that would later become the Maison's trademark and the cornerstone of the Altiplano collection. As a true innovator of the watch and jewellery world, Piaget strongly believed in creativity and artistic values. It is within the walls of our "Ateliers de l'Extraordinaire" where master artisans continue to harness rare skills that have been preserved and perfected from generation to generation, transforming gold, stones and precious gems into dazzling works of art. Through its pursuit of masterful craftsmanship, the Maison has created emblems of daring excellence channeled into its collections including Piaget Altiplano, Piaget Polo, Limelight Gala, Possession, Sunlight, Piaget Rose and Extremely Piaget.
---