---
Longchamp Presents Its New Fall Winter 2023 Collection: At The Races - Sunday At The Hippodrome
Luxferity, 17.03.2023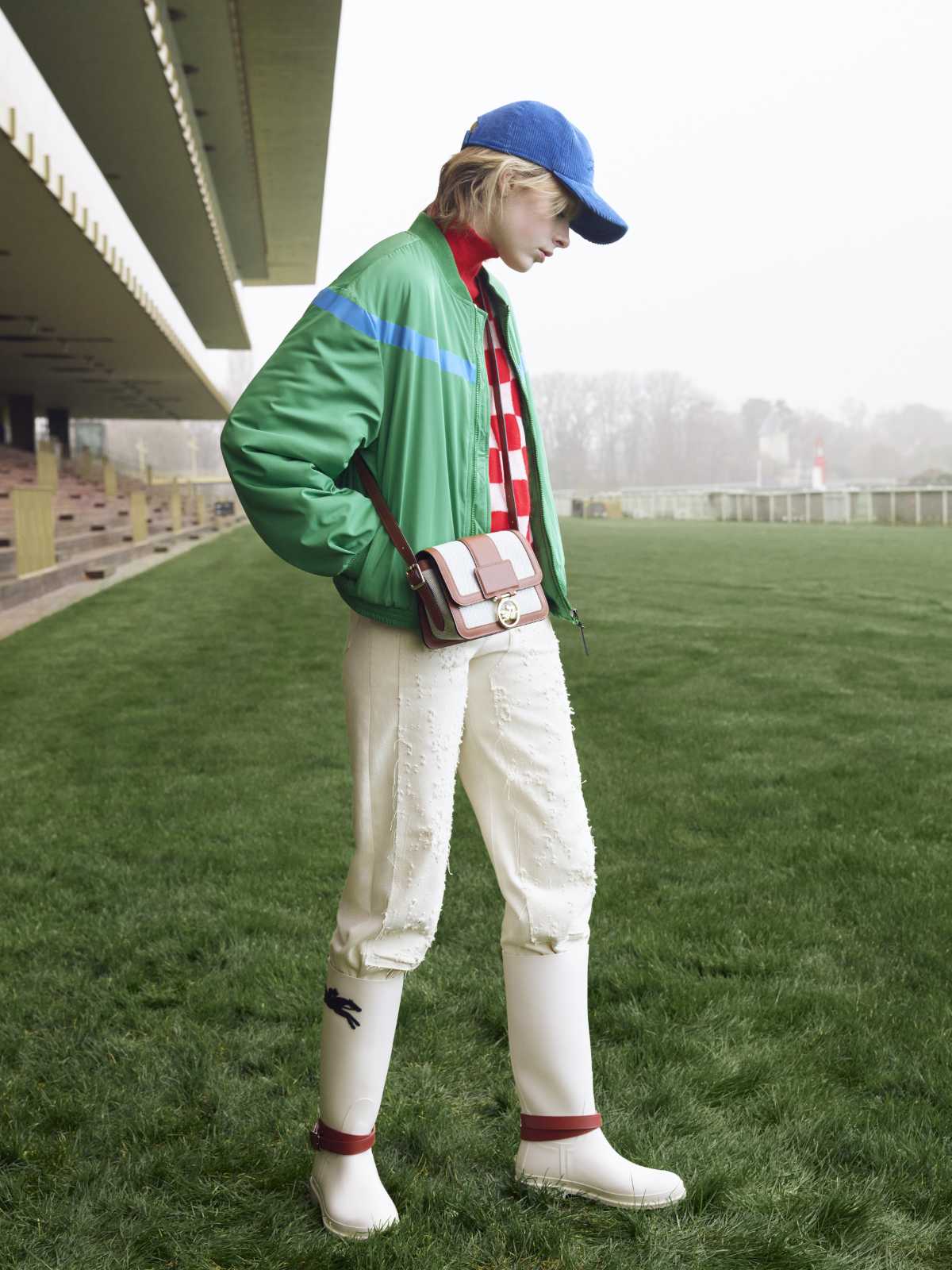 In 1948, when Jean Cassegrain founded his leather goods house, he decided to link his family name (which, in French, means to mill grain) to that of the Longchamp racecourse, the site of the oldest mill in Paris. This season, Longchamp is returning to its roots with a collection that celebrates the excitement of a day at the races. In this vibrant, colorful, eclectic world, spectators and professionals are brought together by a shared passion, just as Longchamp and horseracing share core values of savoir-faire, energy and authenticity. At the heart of the collection, the sporty, casual-chic spirit of equestrianism is given a twist with warm, feminine materials.
Sunday at the hippodrome. In the stables, frenzied activity surrounds the horses and their jockeys. No detail is left to chance: rigor and perfection are the watchwords of this elite discipline. Grooms stride across the yard in rain boots emblazoned with an oversized Longchamp logo. Inspired by riding boots, they can be customized with leather straps evoking the colors of bridles and racing stables.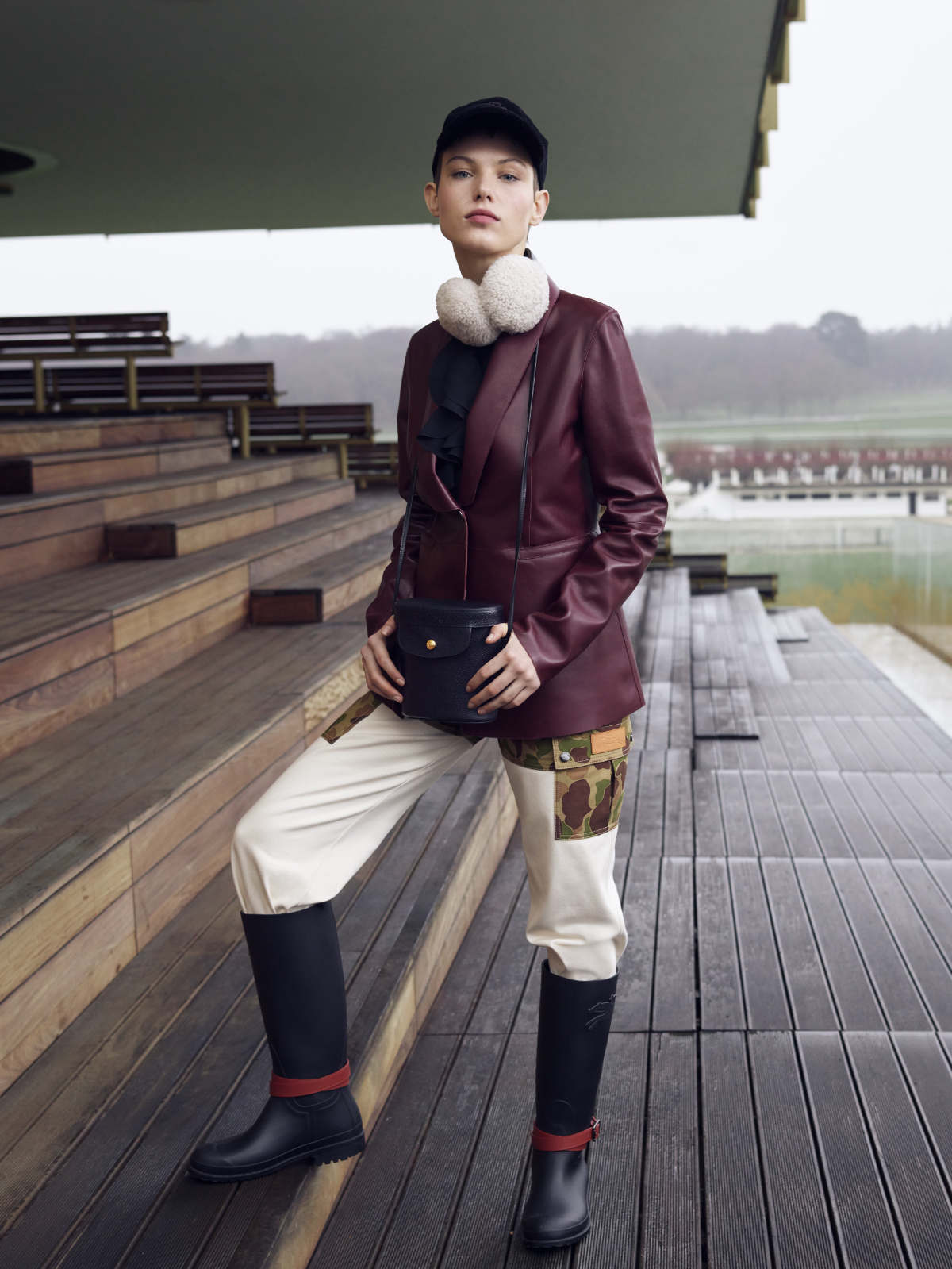 Warm shades – plum, corn, mahogany – or camouflage prints complement key chic, sporty pieces: shearling coats and blousons, lambskin gilets, structured parkas with color-block panels or jackets with stand-up collars revisited in leather or quilted flannel, cargo pants... High boots in black or tobacco-brown come with contrasting technical laces for a winterand adventure-ready look, which can be completed by a baseball cap in velvety corduroy.
A stone's throw from the stables, seasoned punters gather, racing papers tucked under their arms. Families too come to soak up the atmosphere in the stands and on the turf. Everyone is relaxed and smiling. In these eclectic surroundings, some racegoers have opted for pea coats, pullovers and coats with sailing stripes – a classic style revisited by Longchamp. Others have gone for a more feminine look, pairing a pants suit with a frilly blouse or layering a shearling gilet over a taffeta dress; As Creative Director Sophie Delafontaine explains: " I love the concept of layering, since it lets you create the cozy, cocooning feel you need in winter, while still looking chic and casual."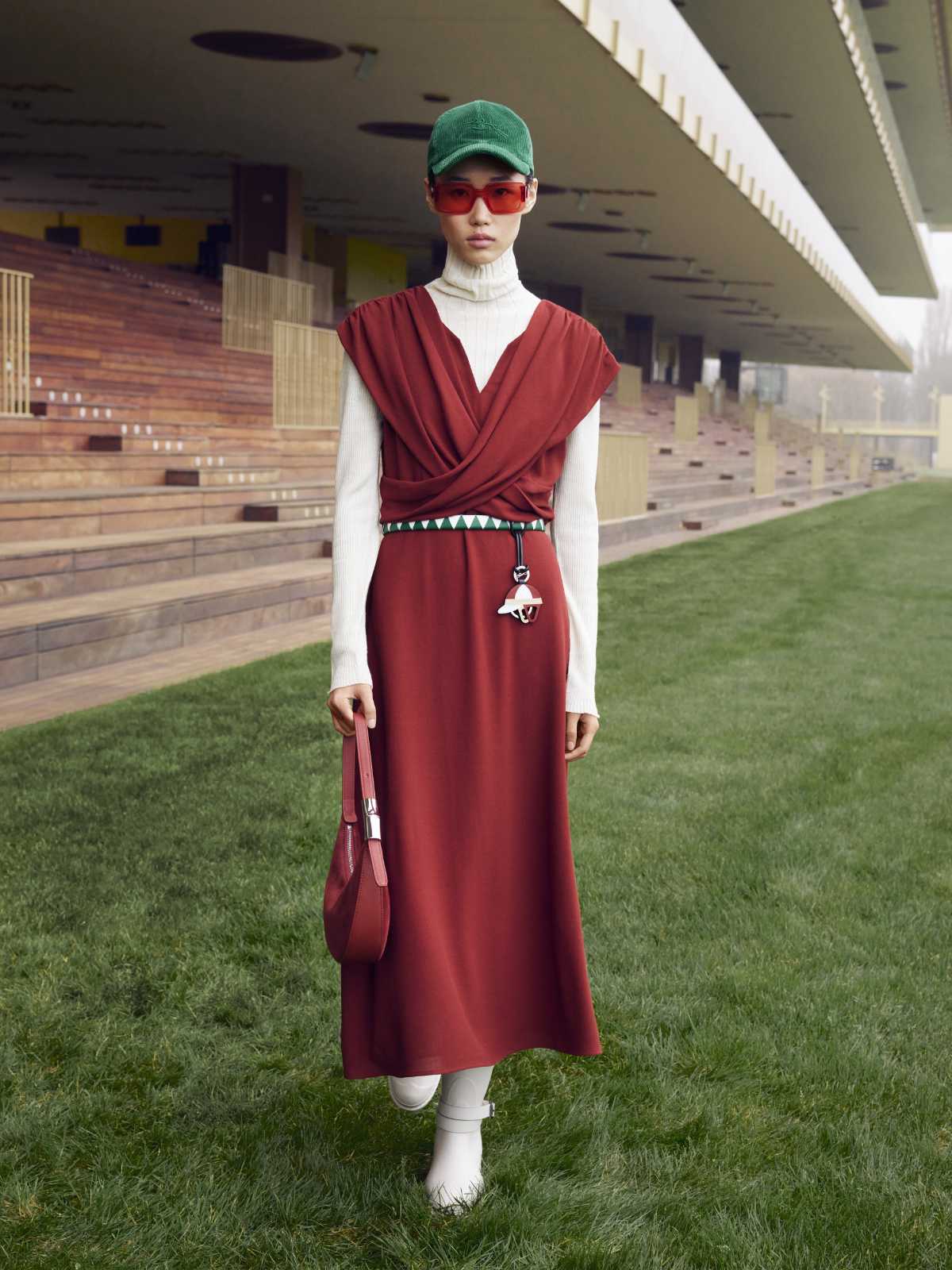 The Box-Trot bag in bold new shades of cobalt-blue and grass-green, as well as a new baguette format, accessorizes long dresses in fluid crepe, creating a refined, contemporary silhouette.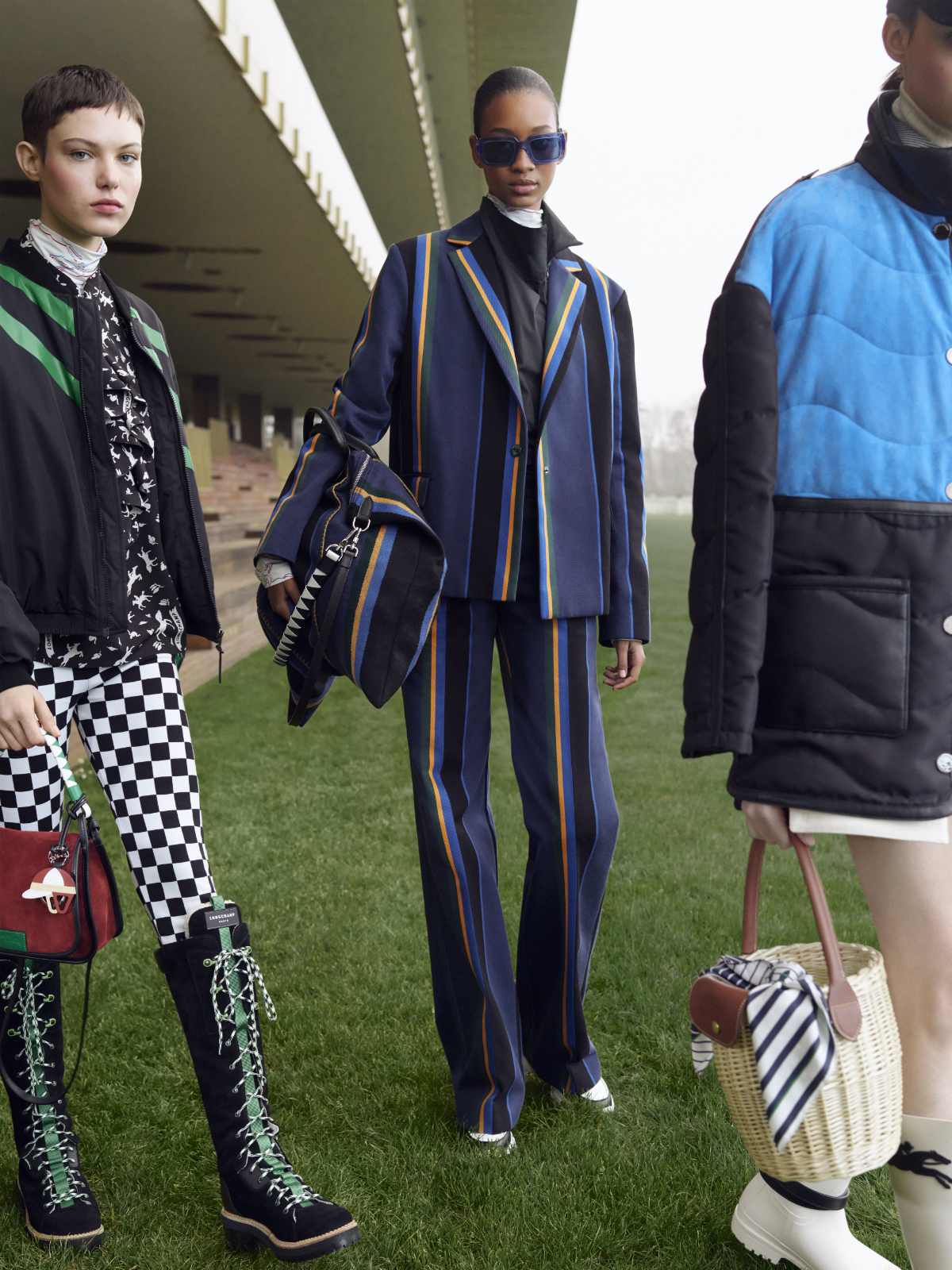 Let's not forget the racehorse owners, strolling around the paddock in straight-cut flannel pants and matching shawl-collared blazers for a dandyish total look. Tennis stripes are a key theme of the collection, epitomizing its chic, sporty spirit. But what really sets the heart pounding and the hippodrome pulsating is the horses and their jockeys. The collection draws inspiration from racing silks – the famous jackets worn by jockeys whose eye-catching colors and patterns are unique to each stable. "It's fascinating to work with all the characters who bring a racecourse to life," says Sophie Delafontaine. "Of course, the horse and jockey pairing has a very special place in my heart – it is the entire history of our Maison that I am revisiting with this collection."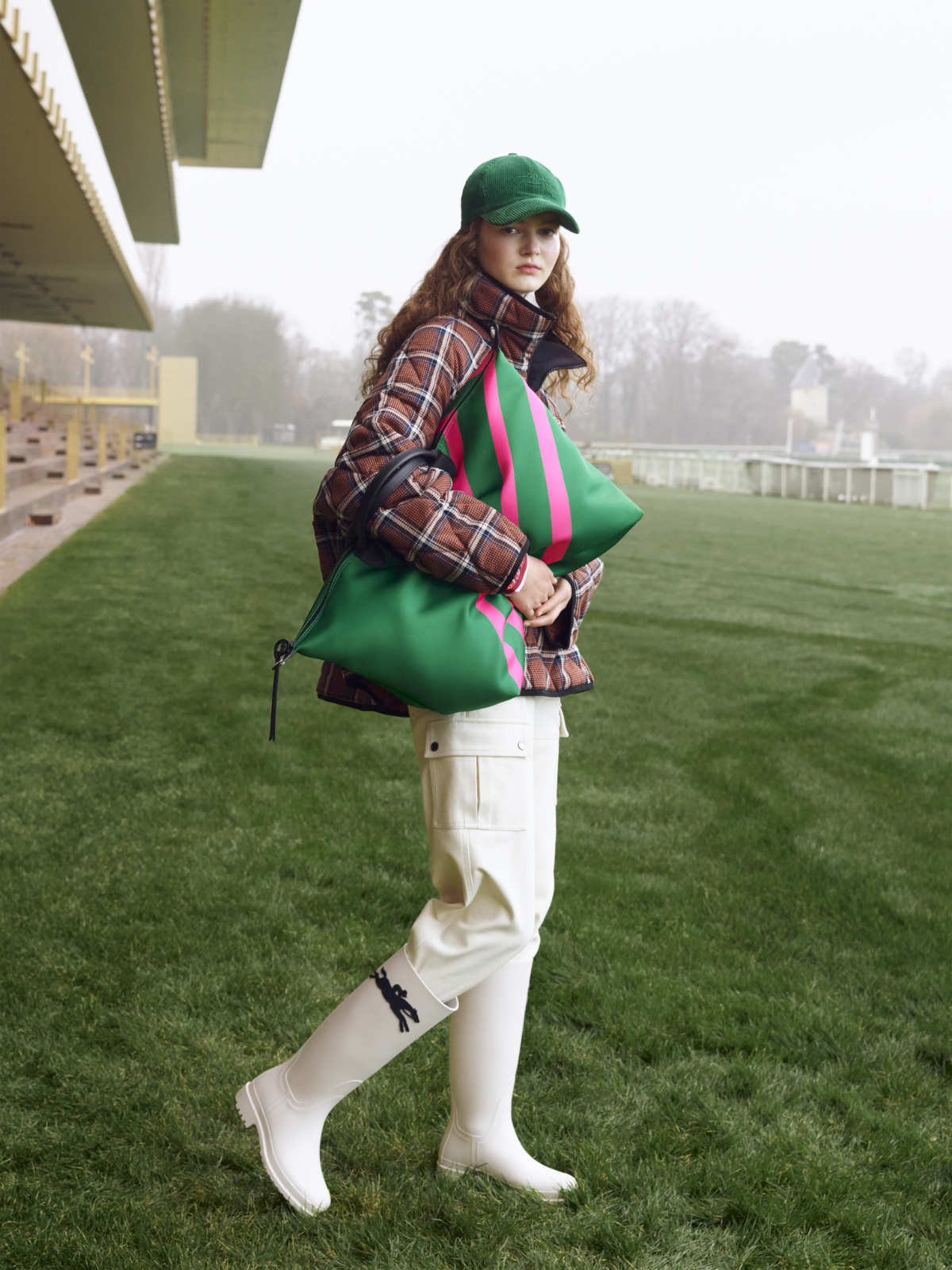 Longchamp thus unveils a series of patterned pieces: dresses and blouses in silk and cotton with a black and white checkerboard motif, chunky and fine-knit cashmere pullovers emblazoned with horses and riders, and bomber jackets with bold diagonal stripes evocative of racing silks. New to the Epure line is a bag that takes the shape of a binoculars case – a must for following the race. Le Pliage, too, gets in on the action with designs in the vibrant colors of racing liveries: maroon, skyblue, orange, red, grass-green, yellow and pink.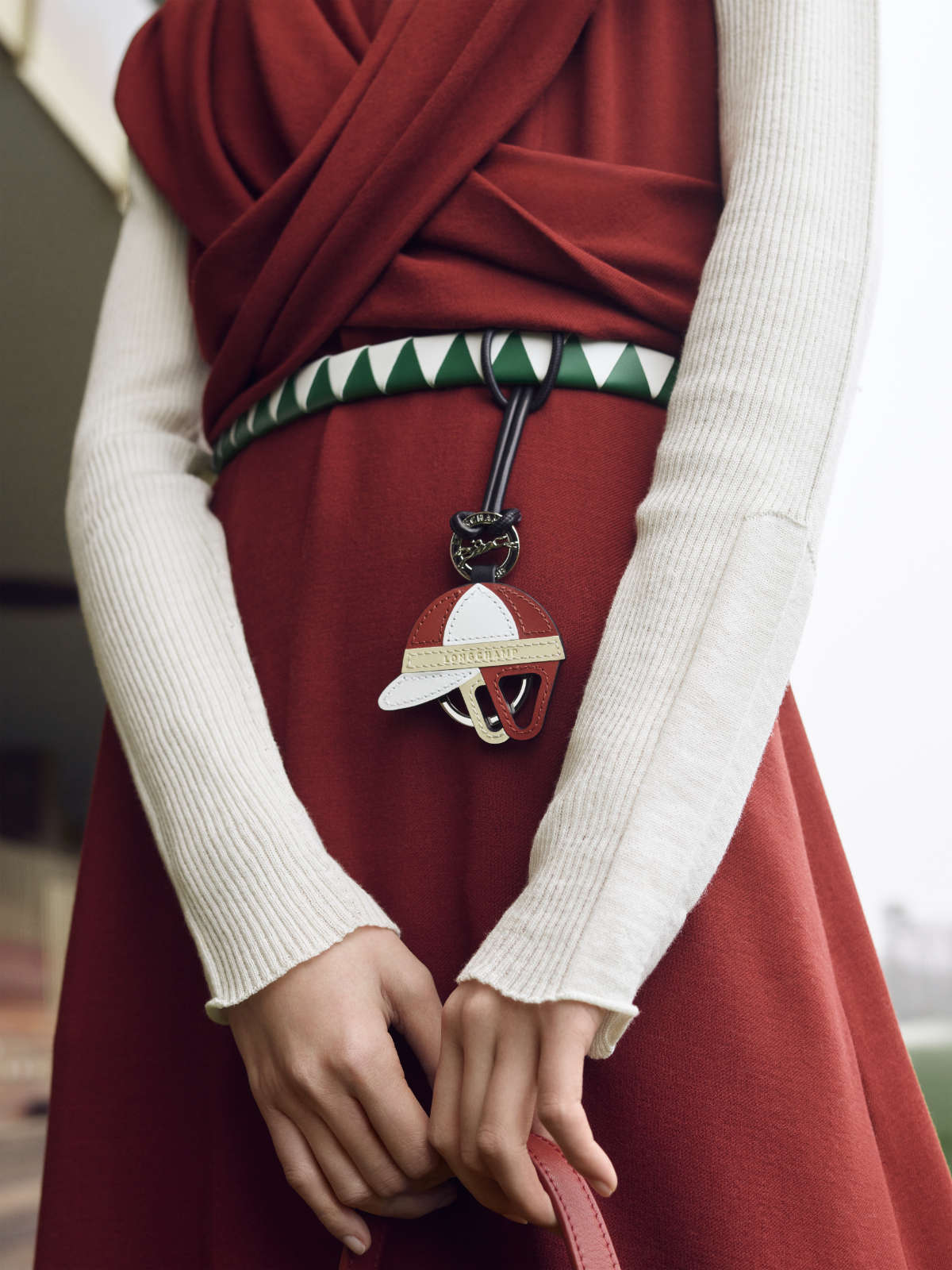 Longchamp goes back to where it all began and celebrates the world of horseracing with energy and authenticity.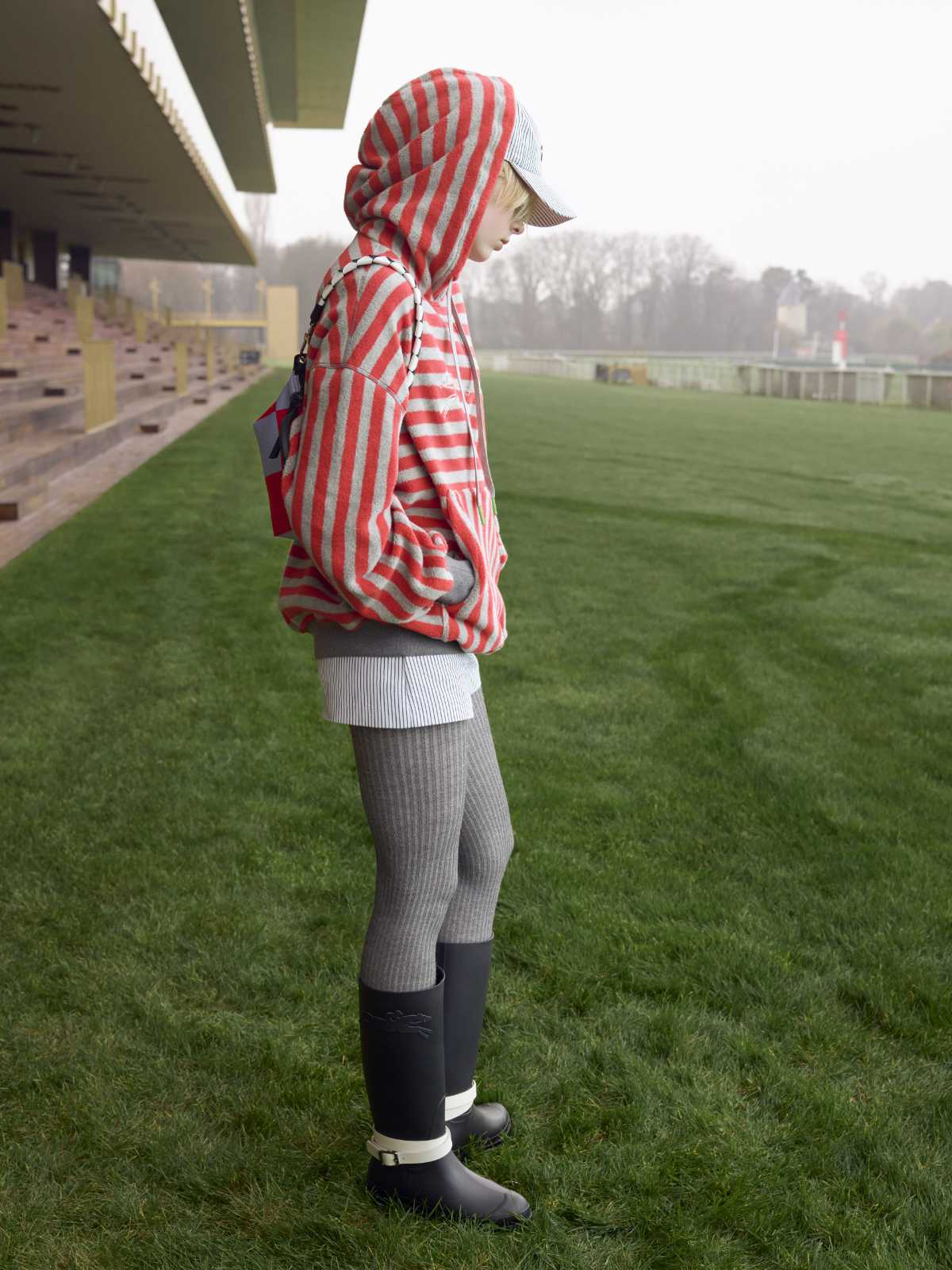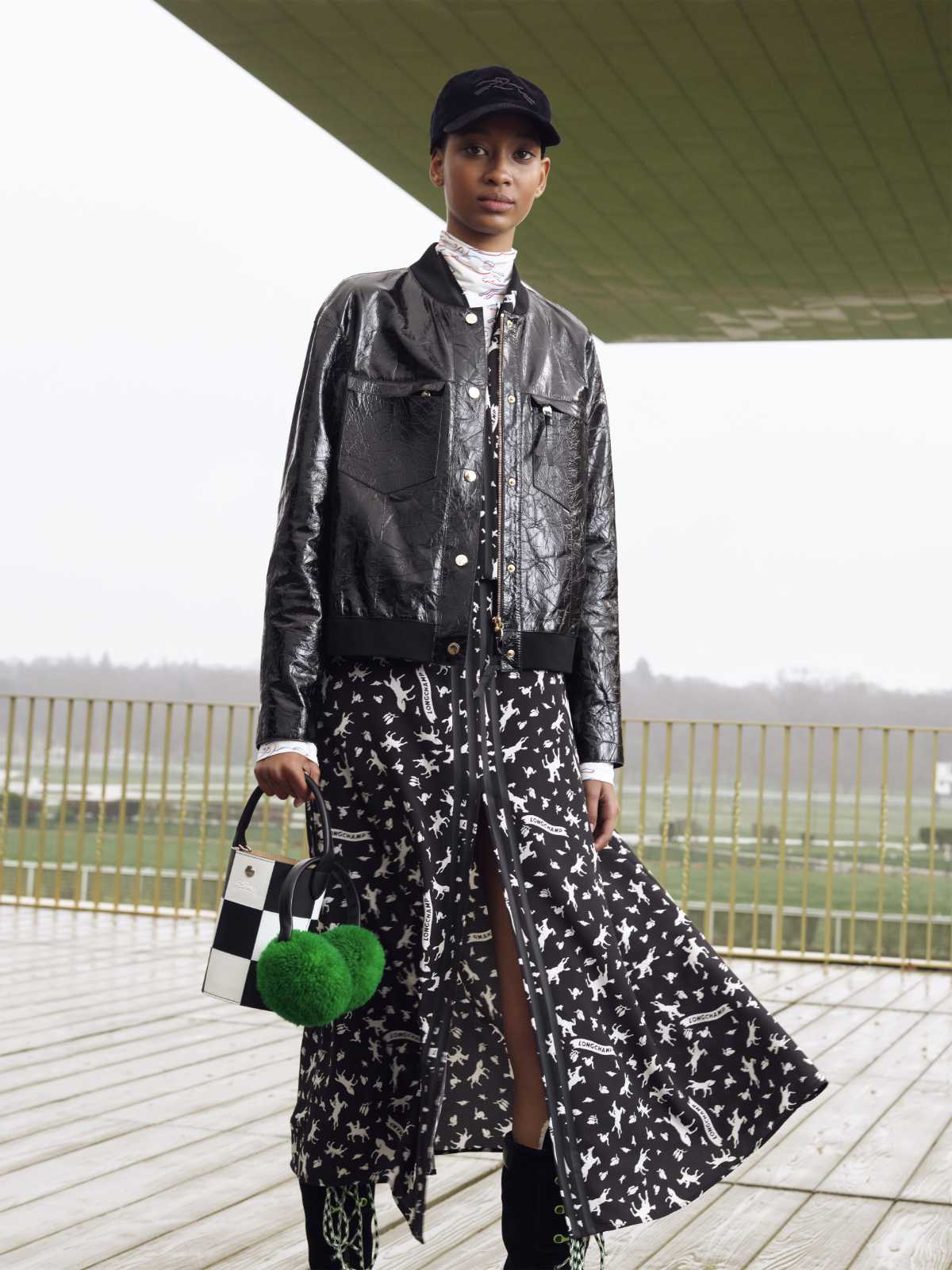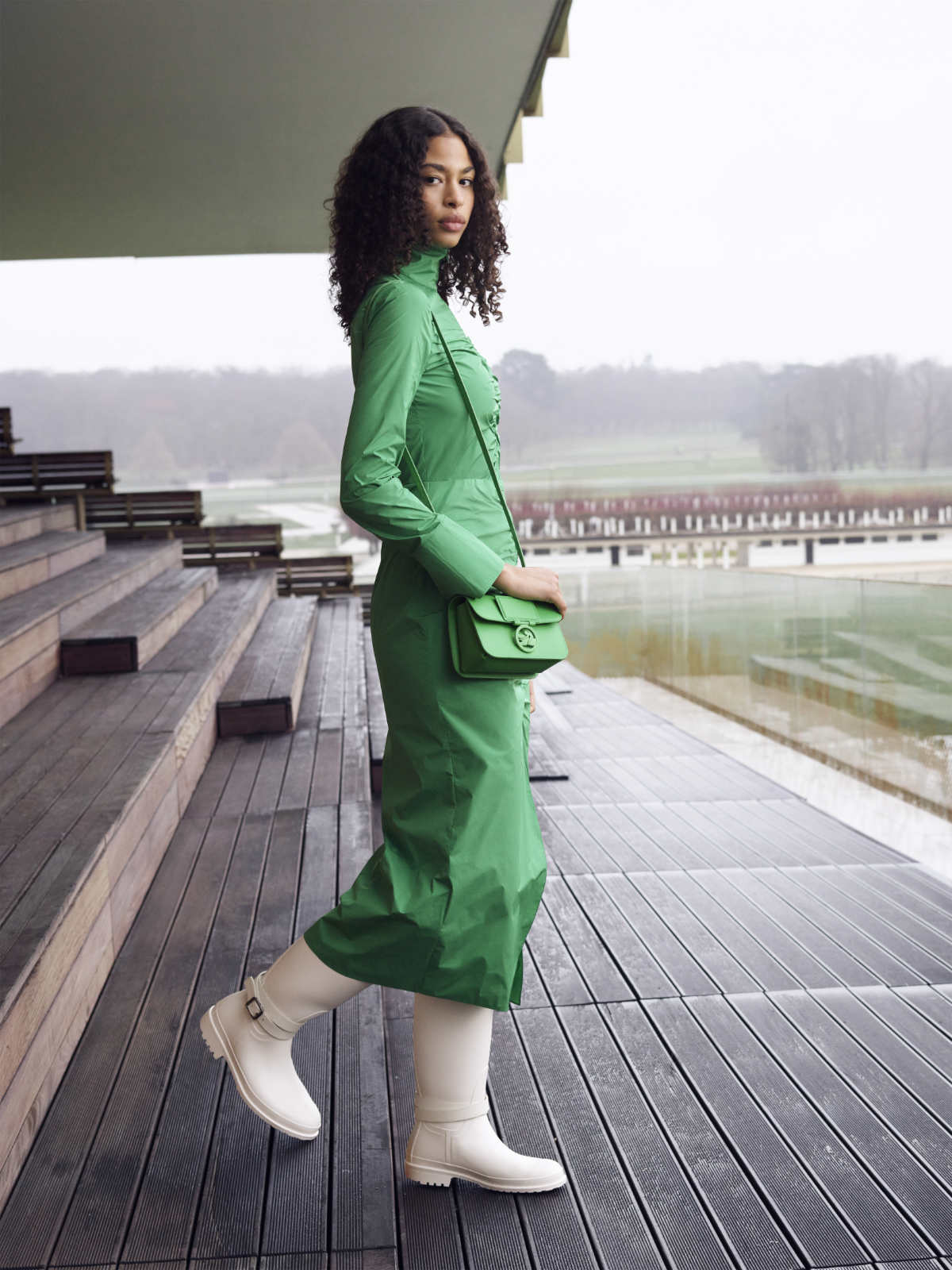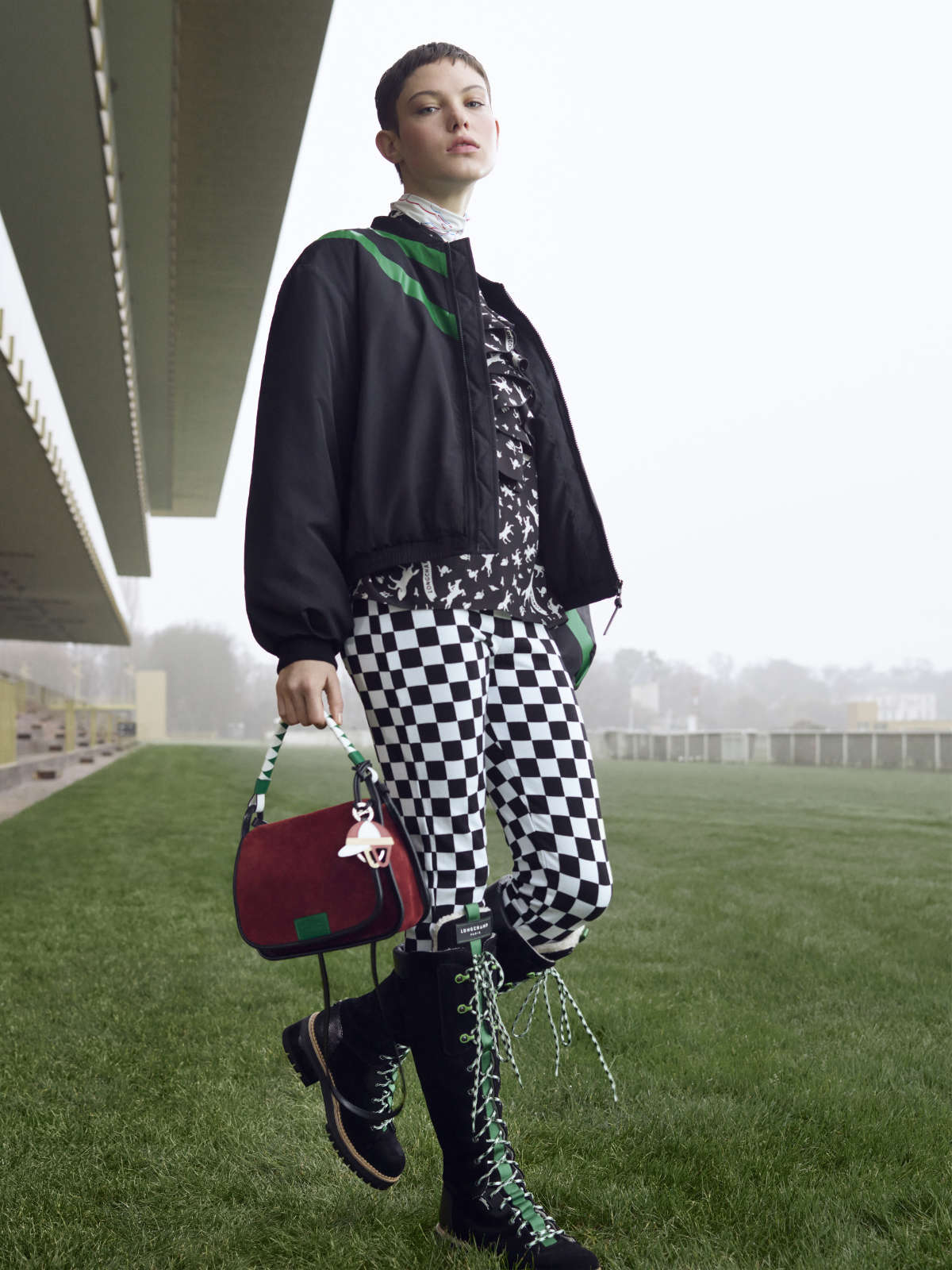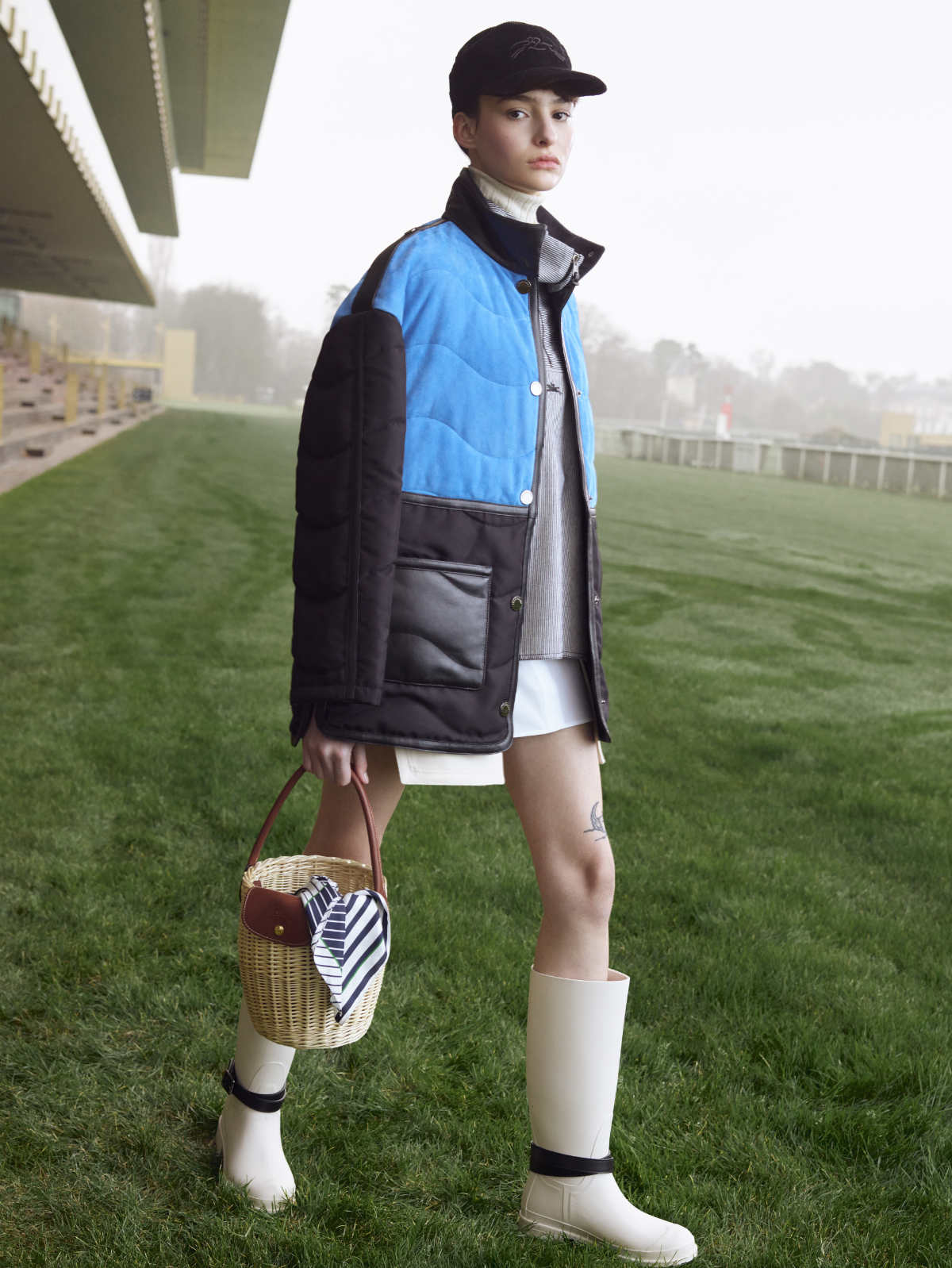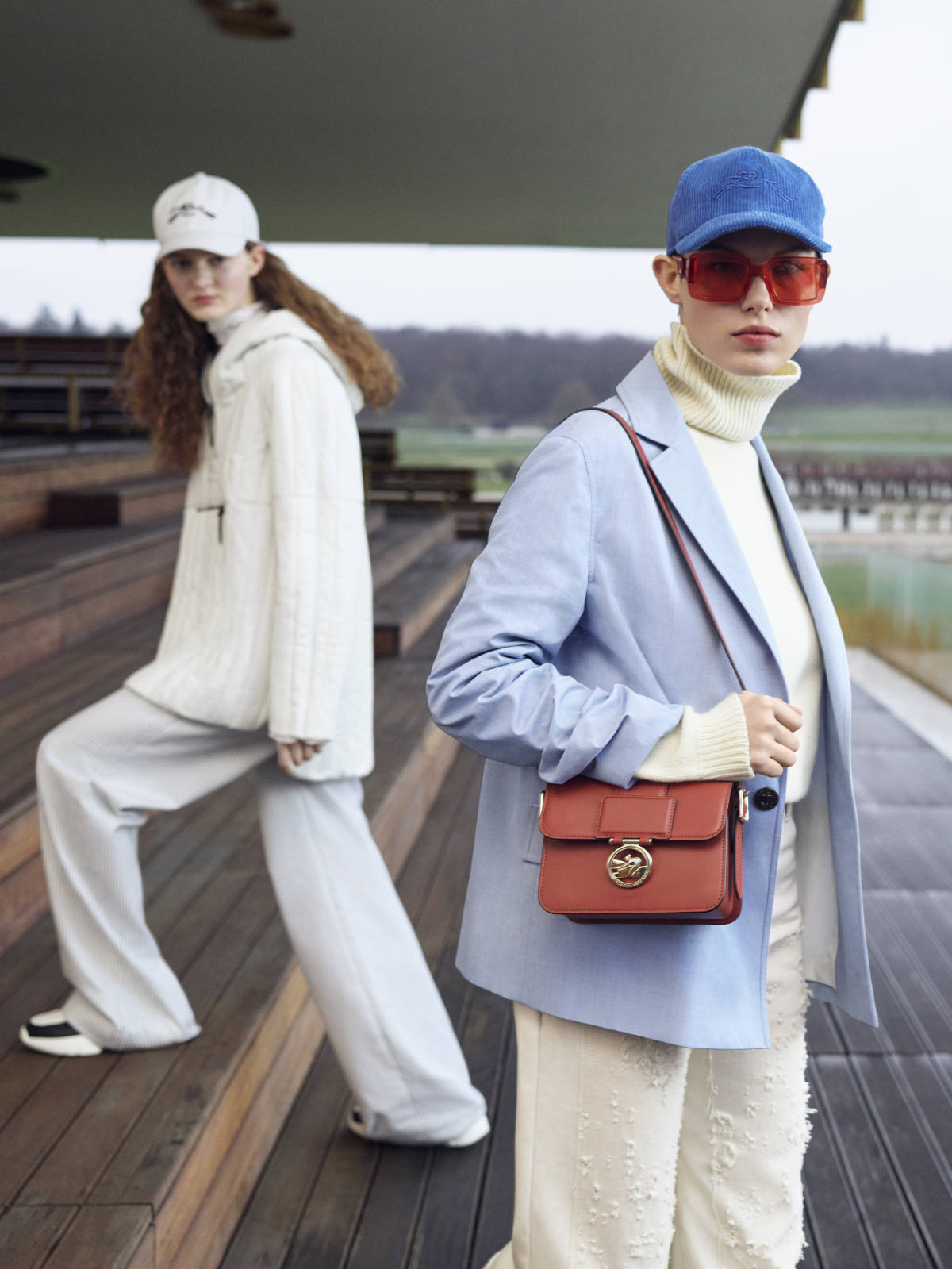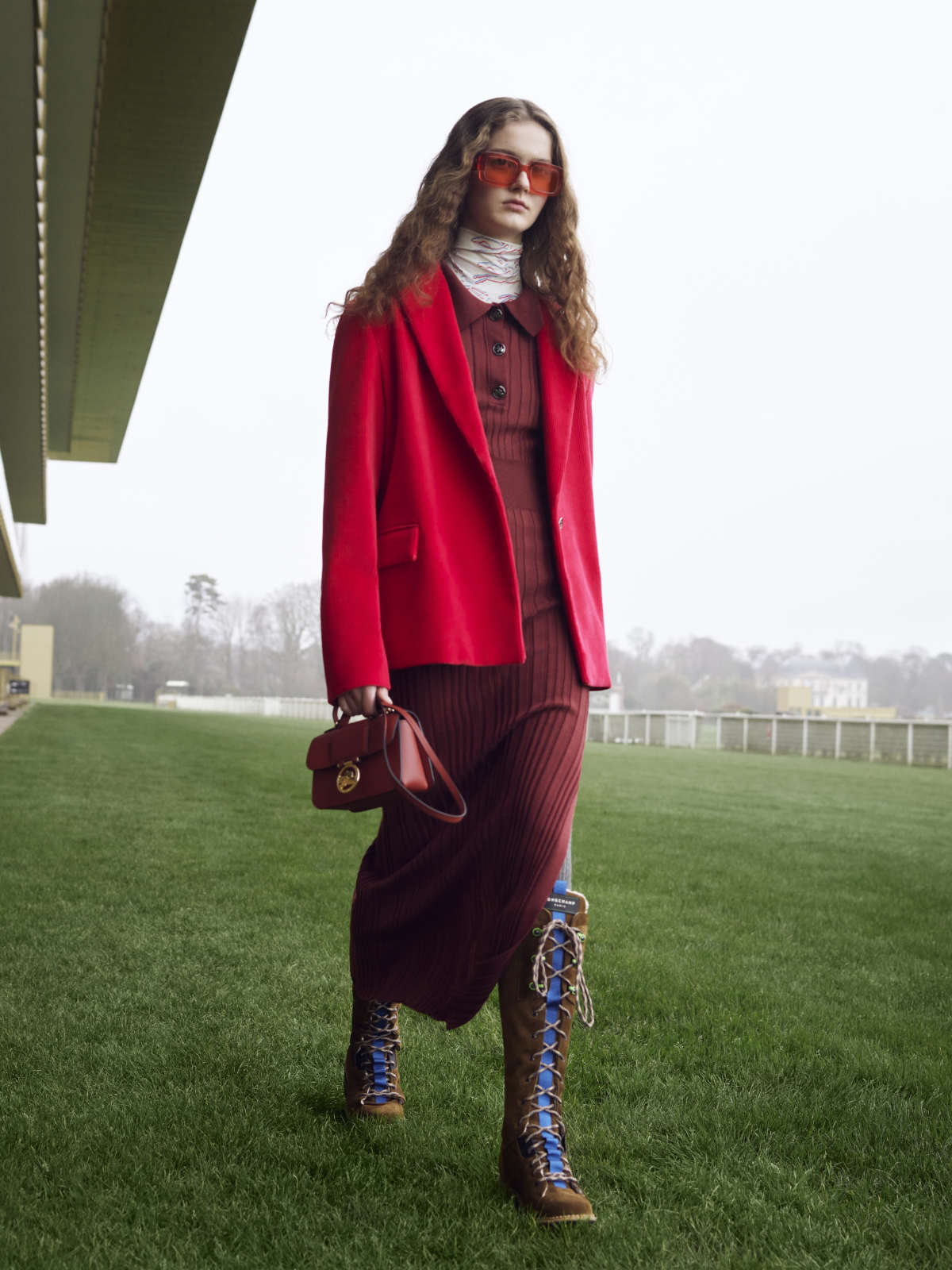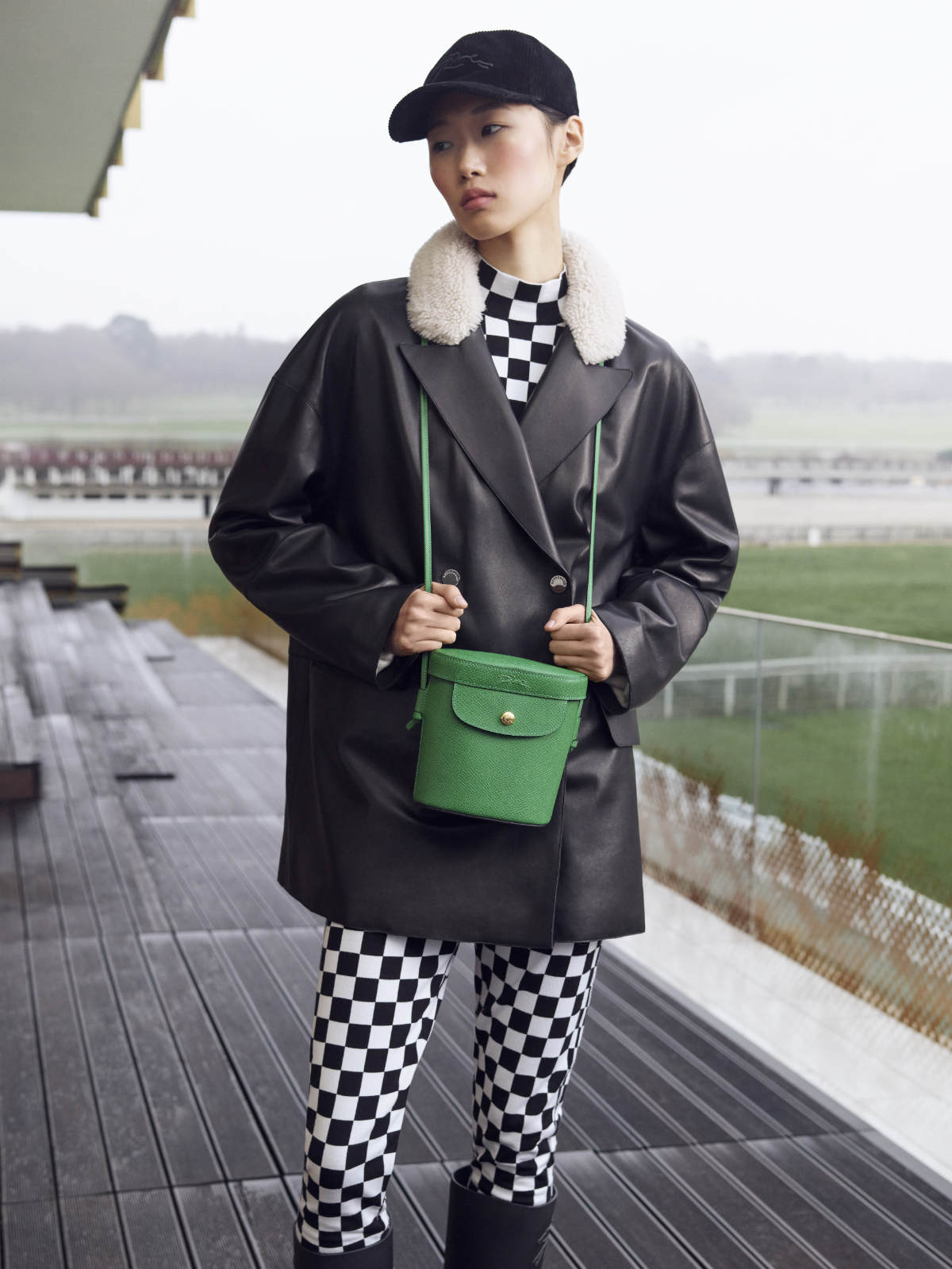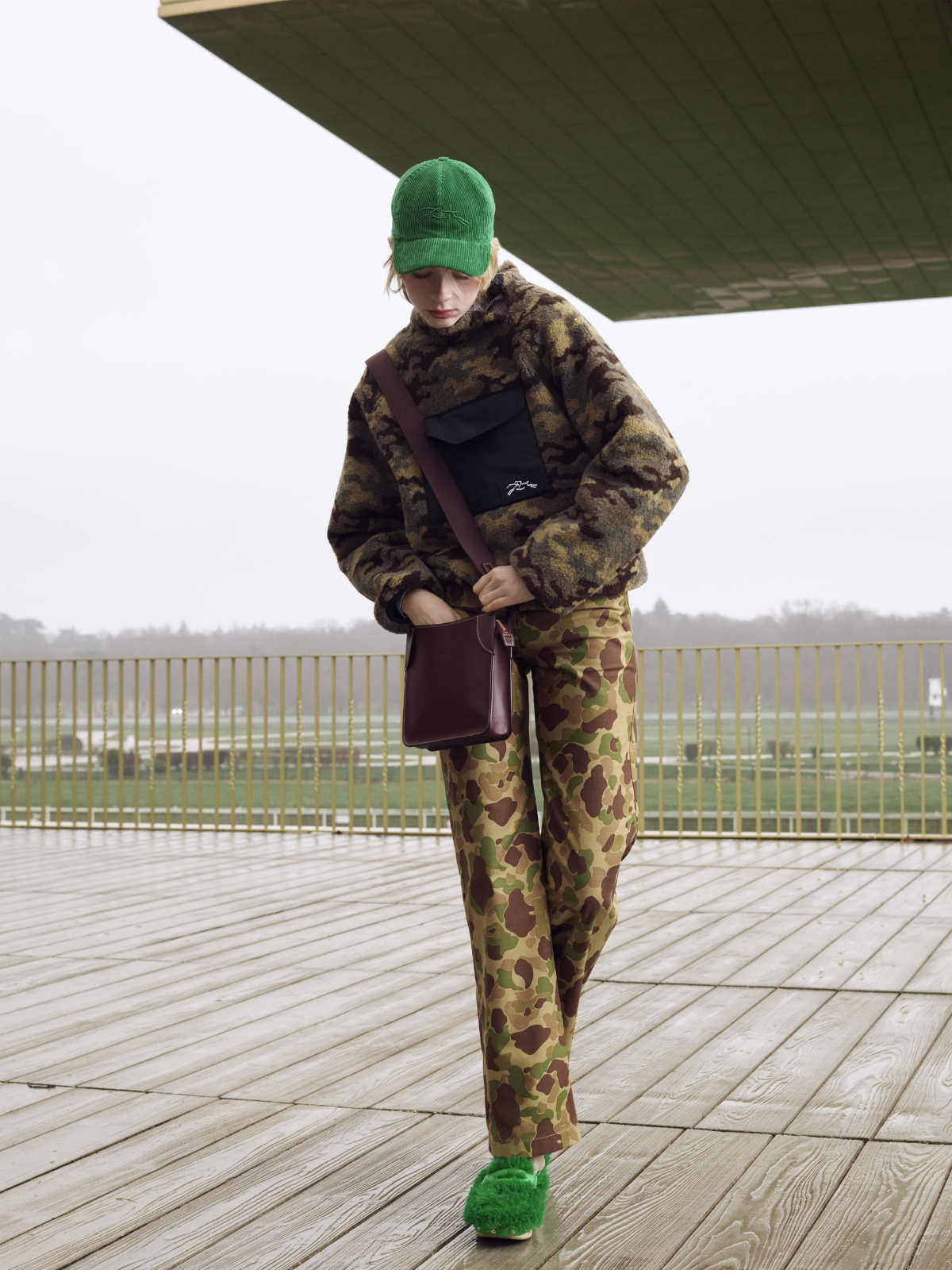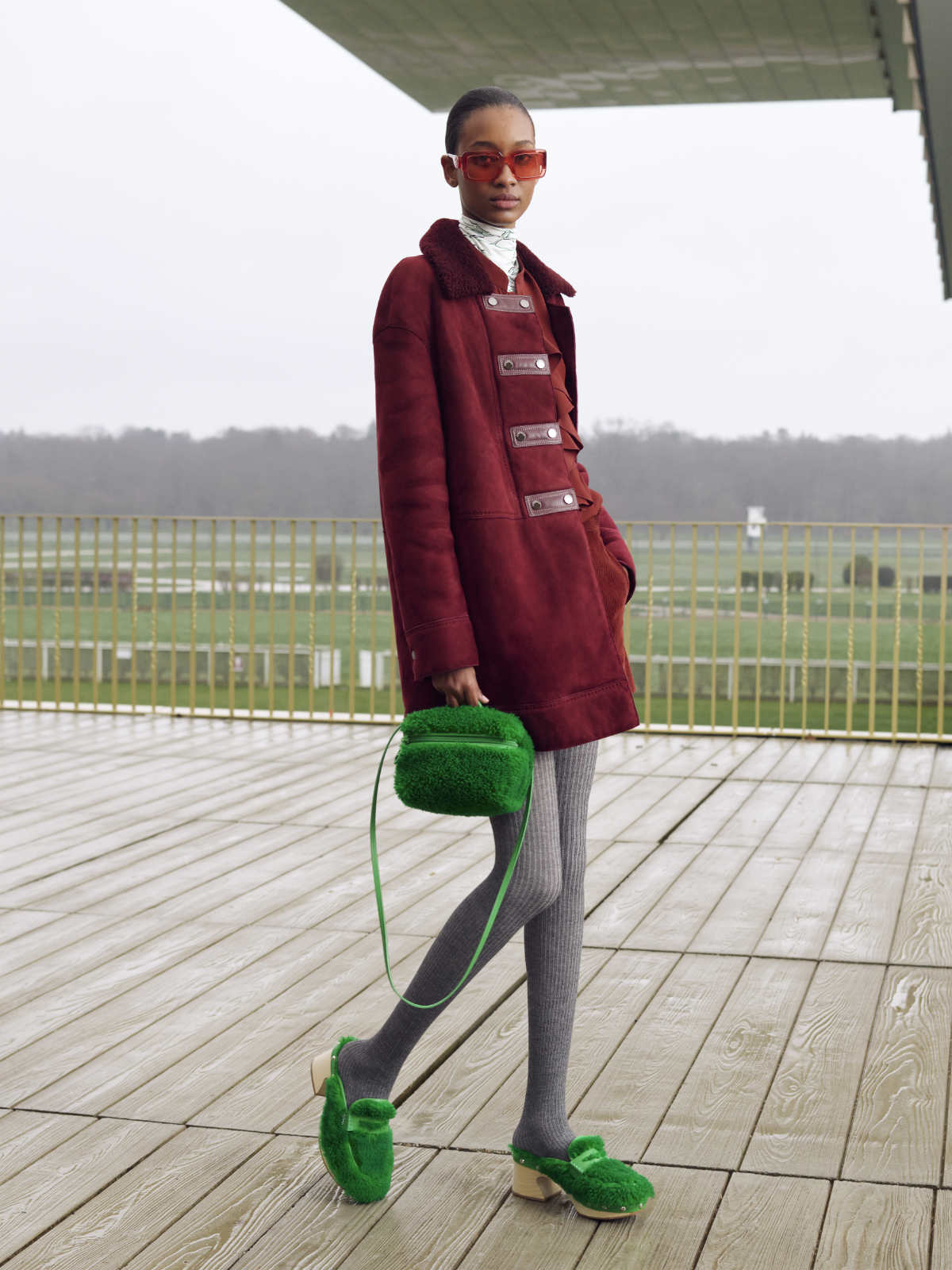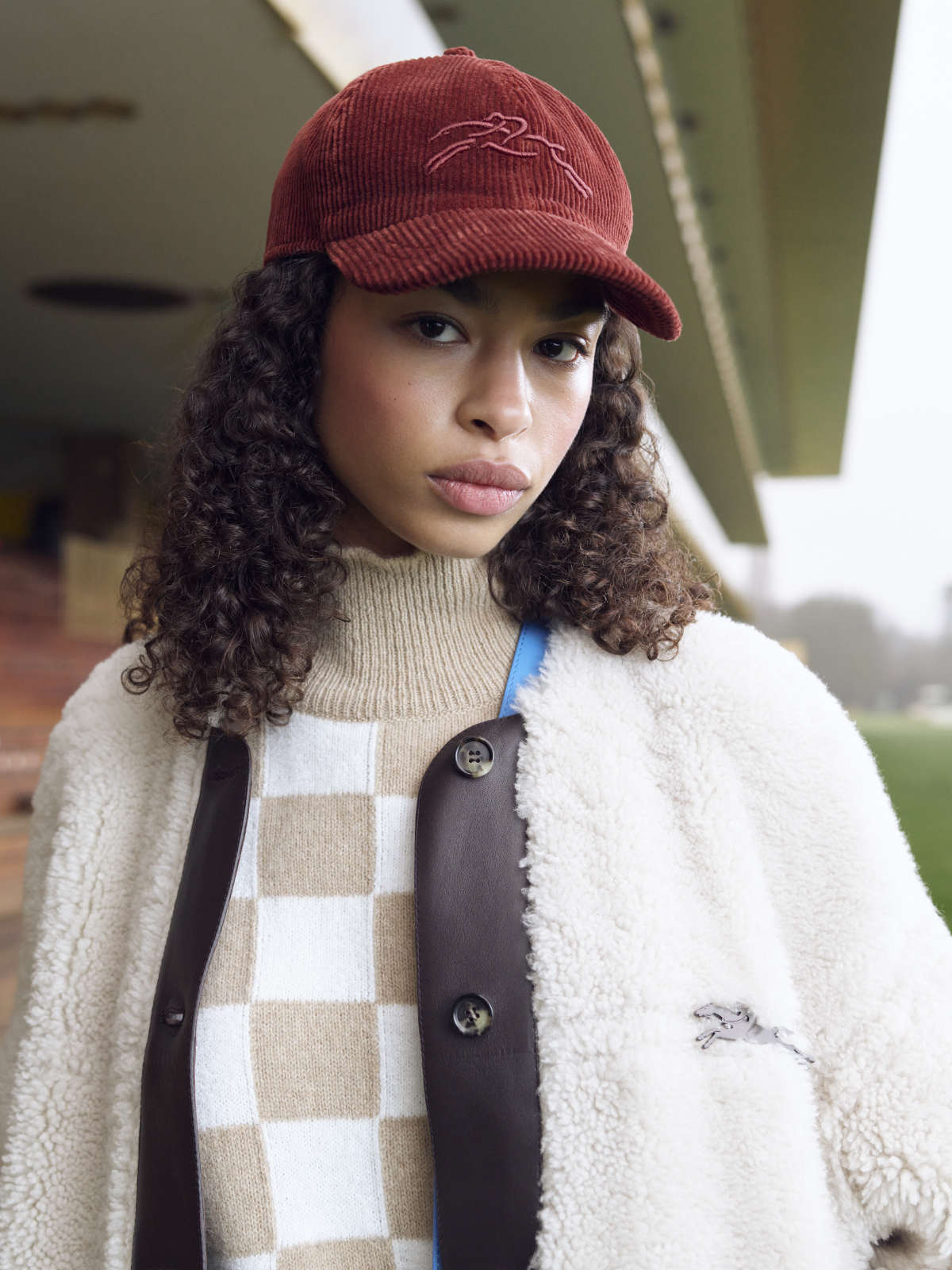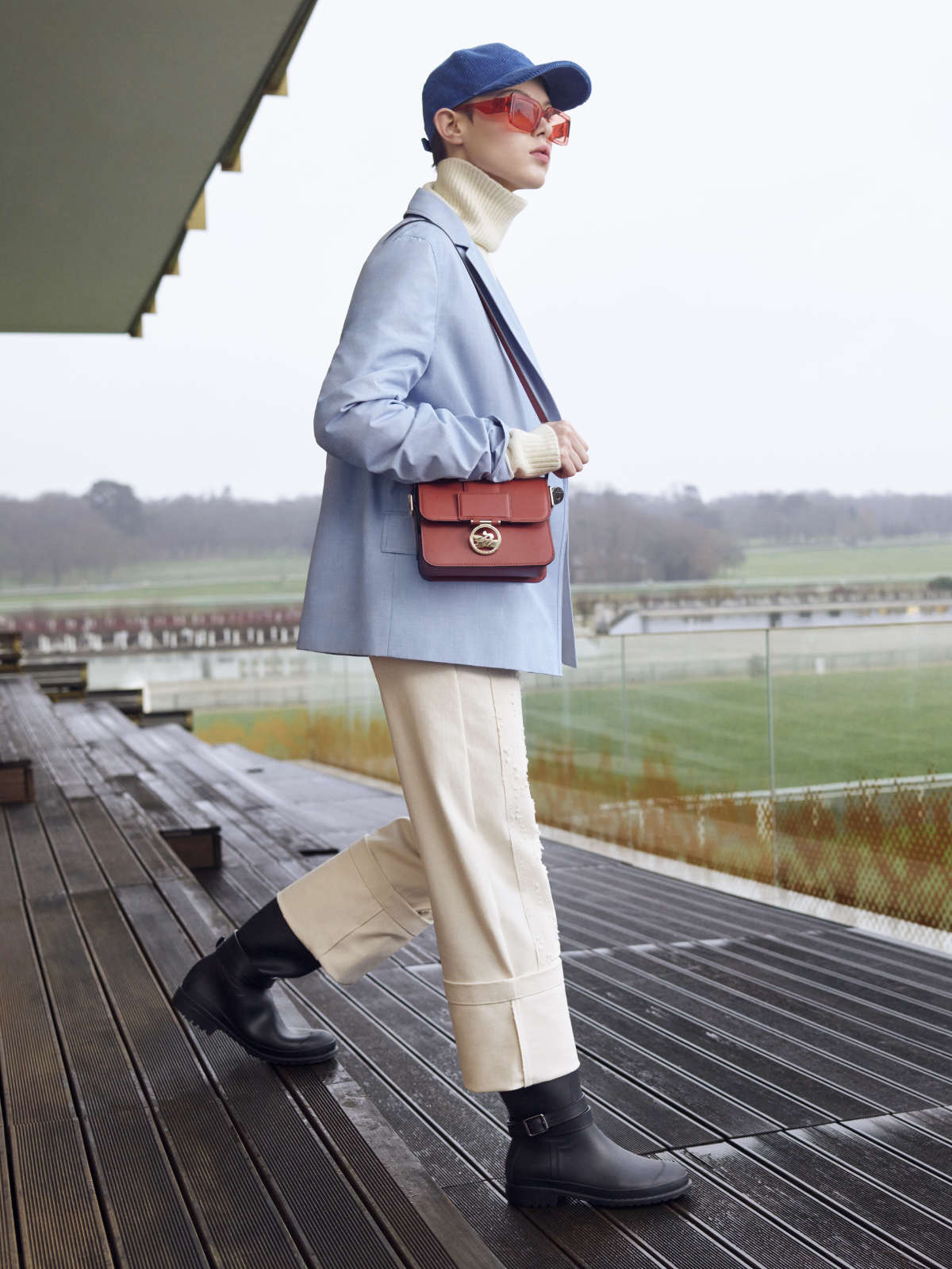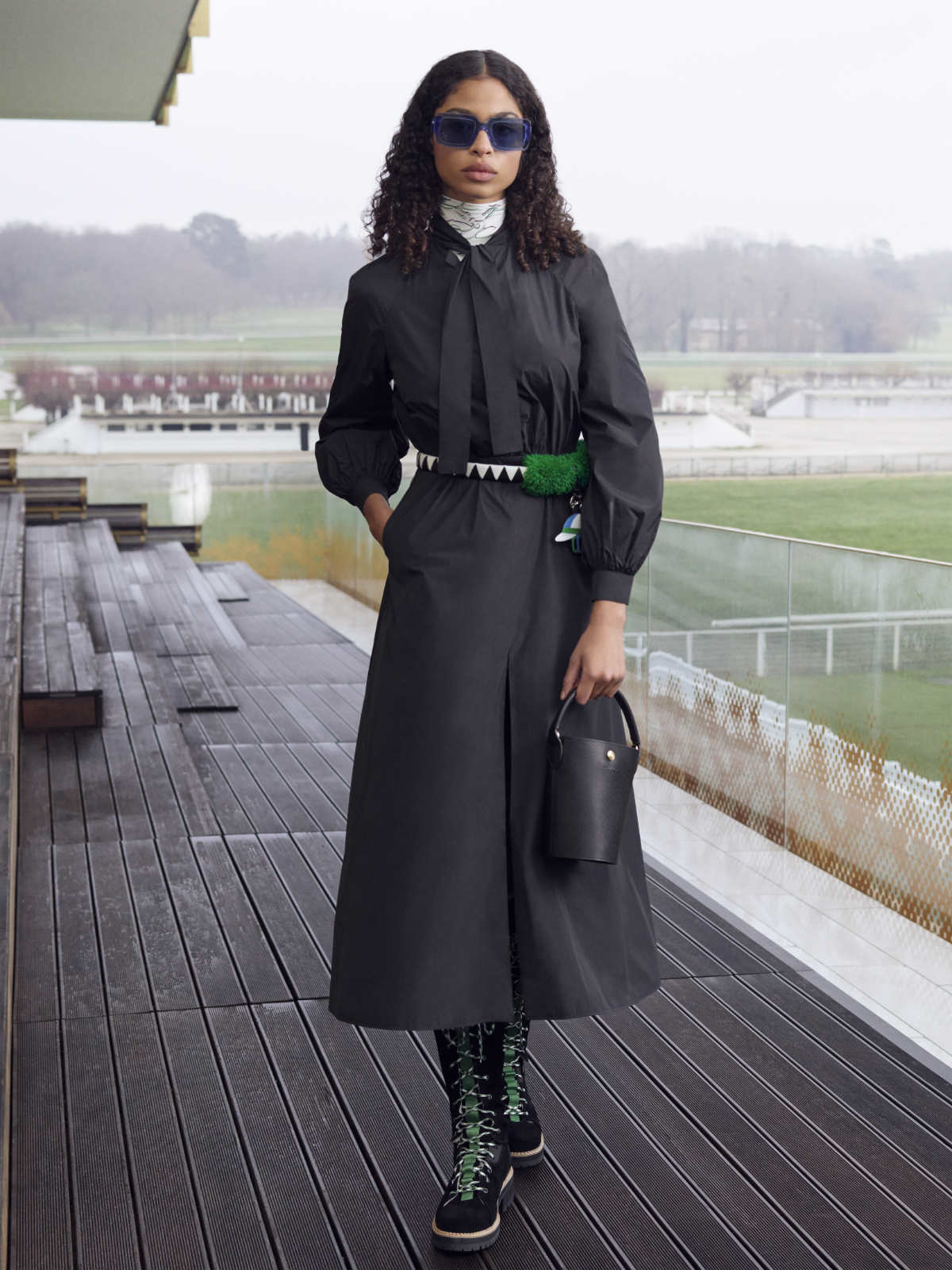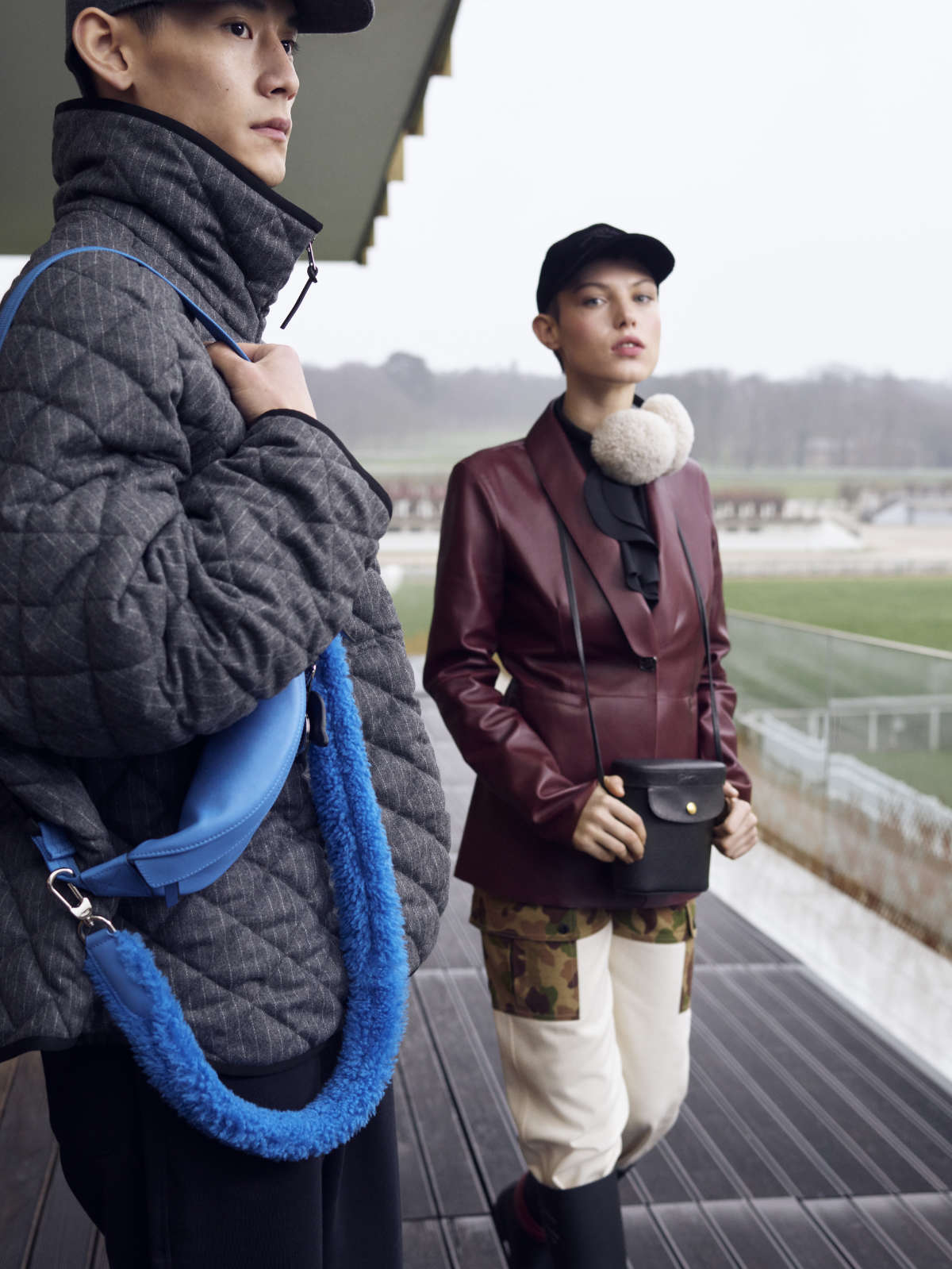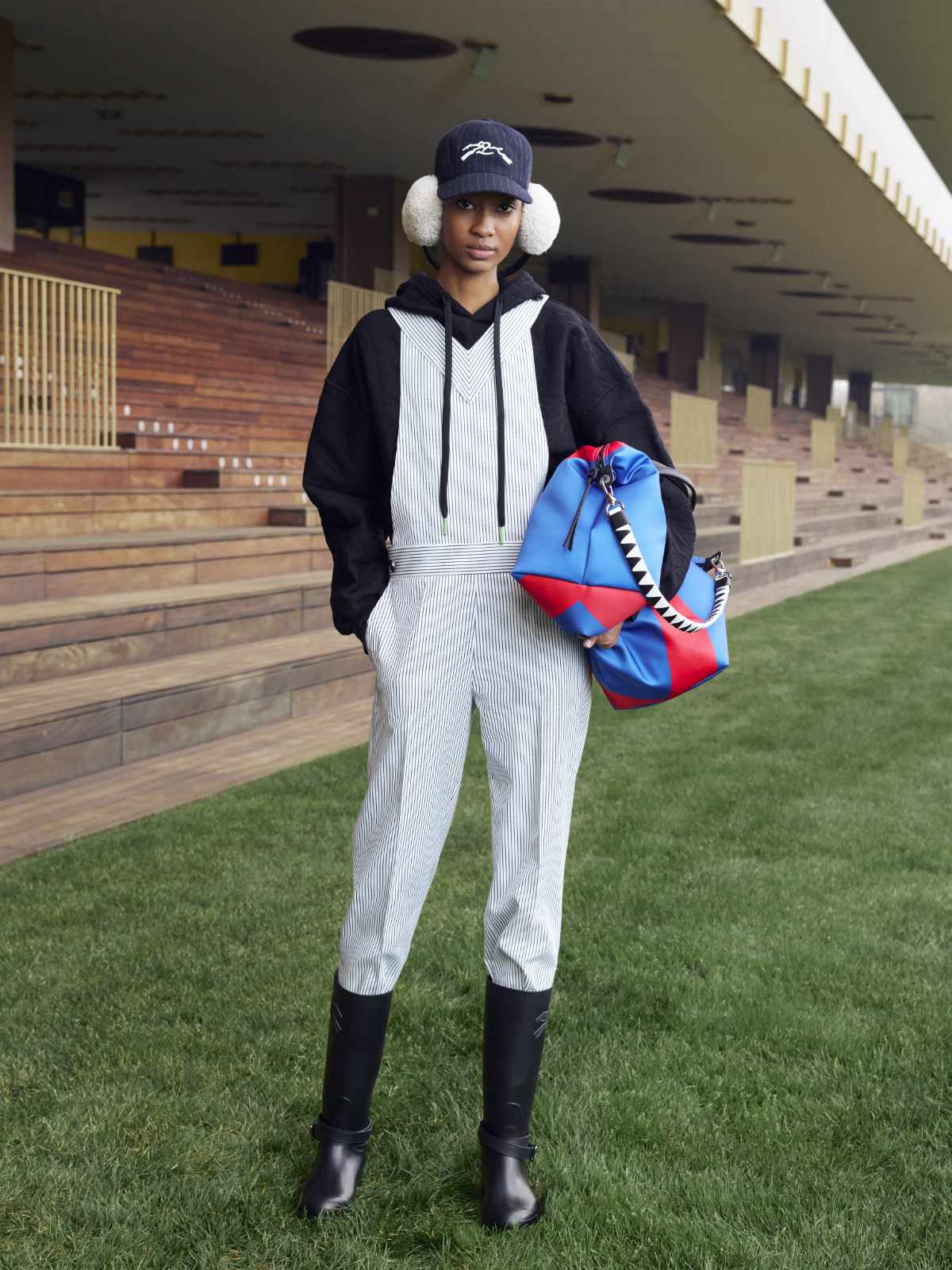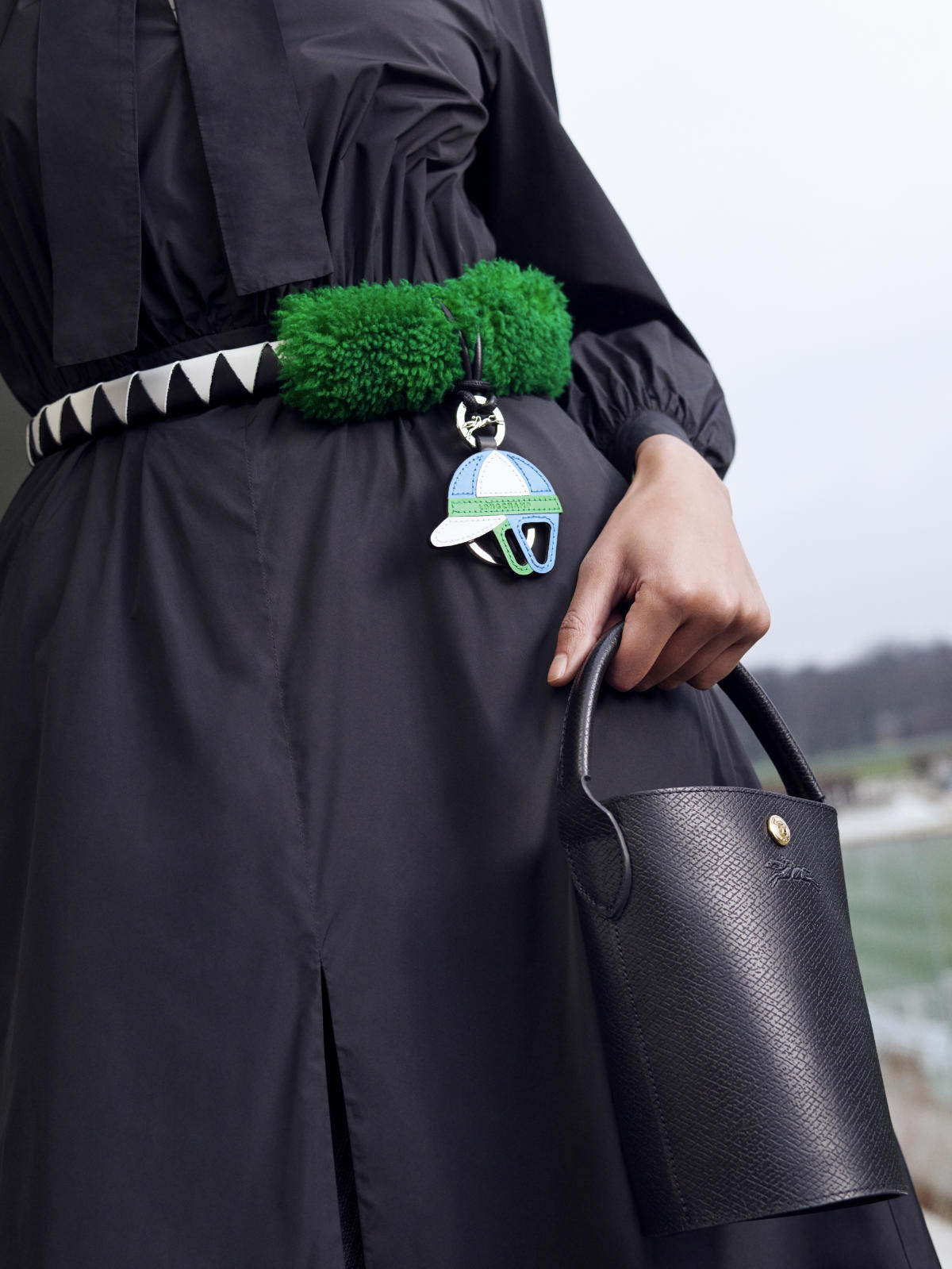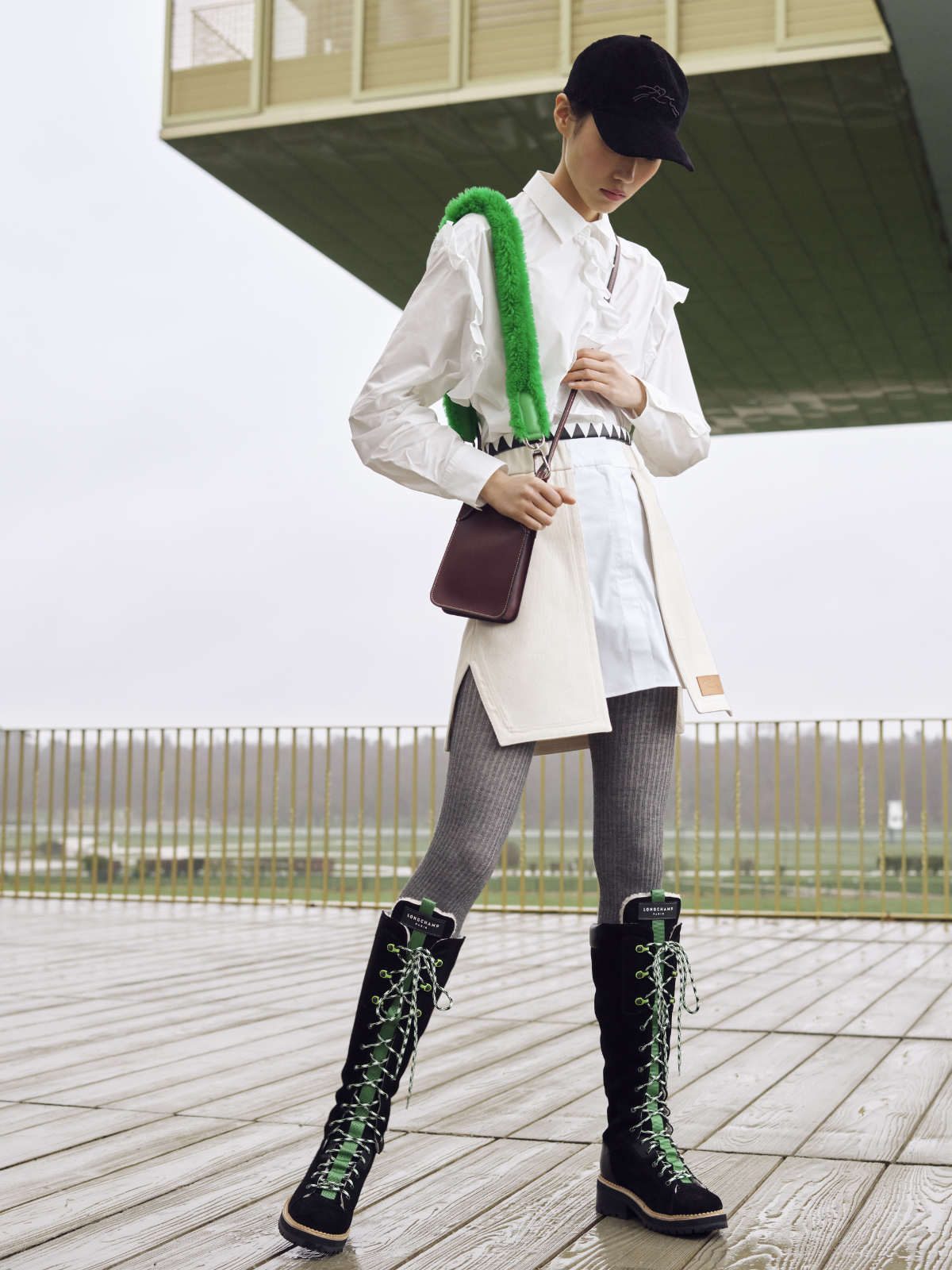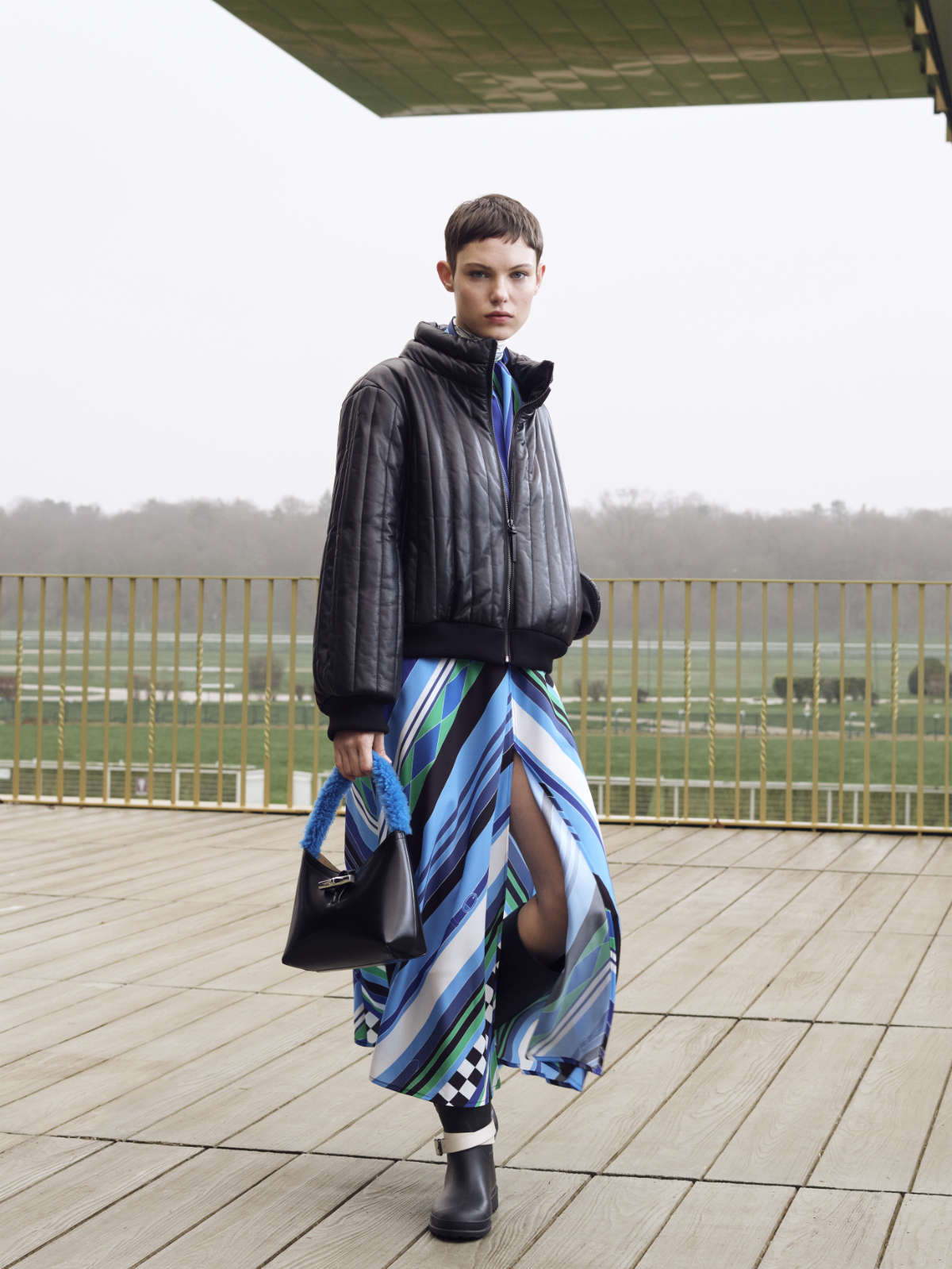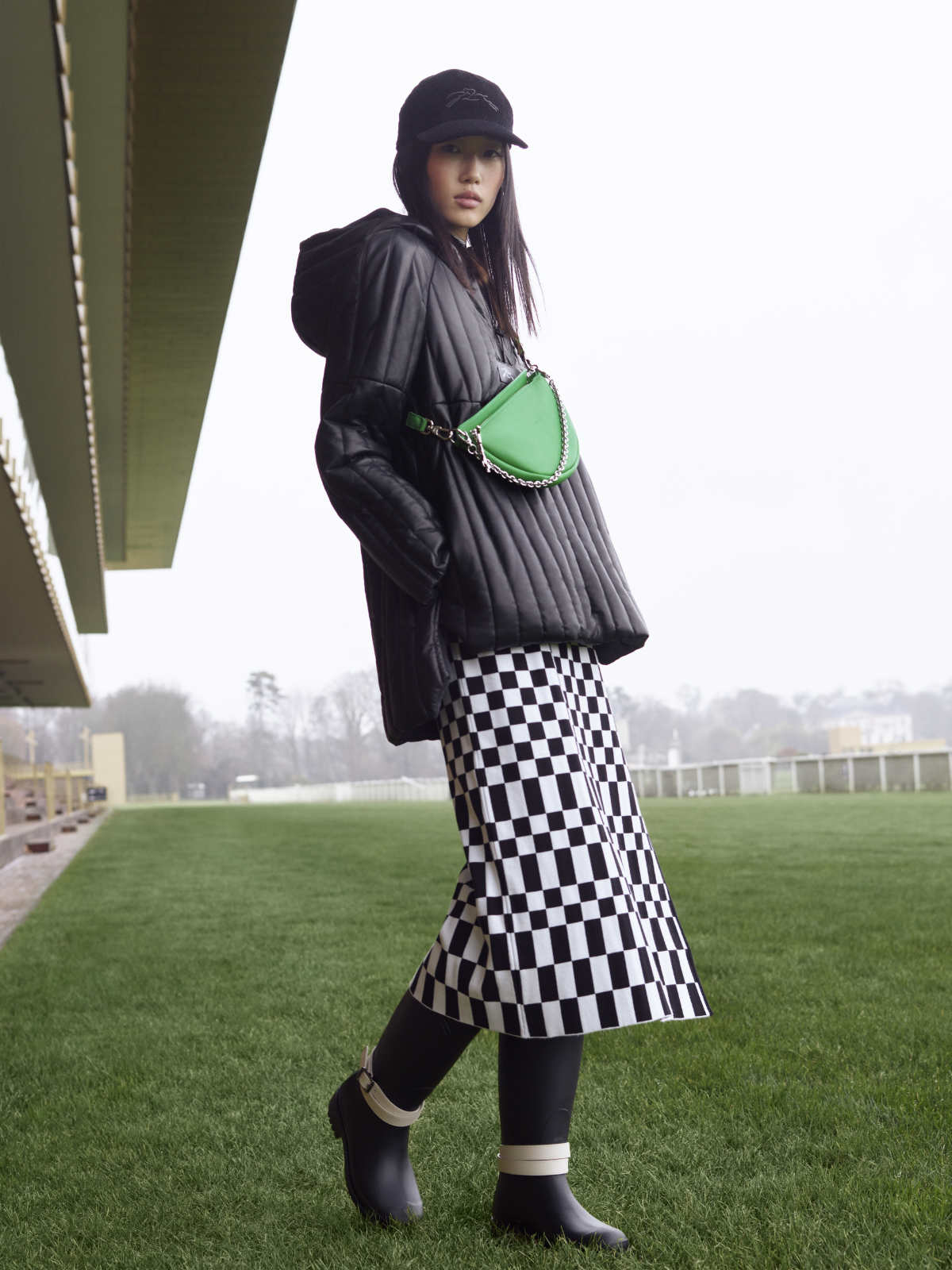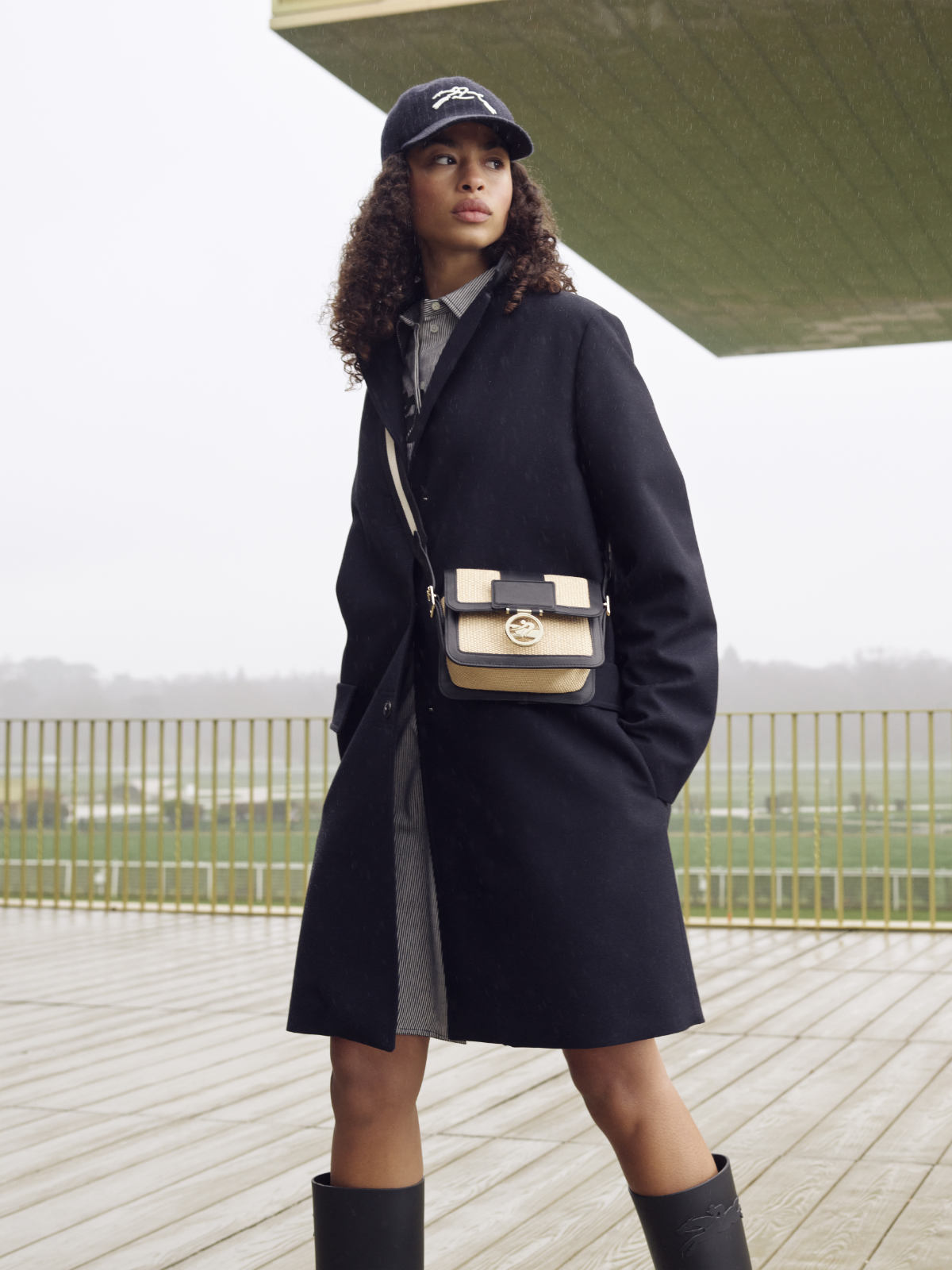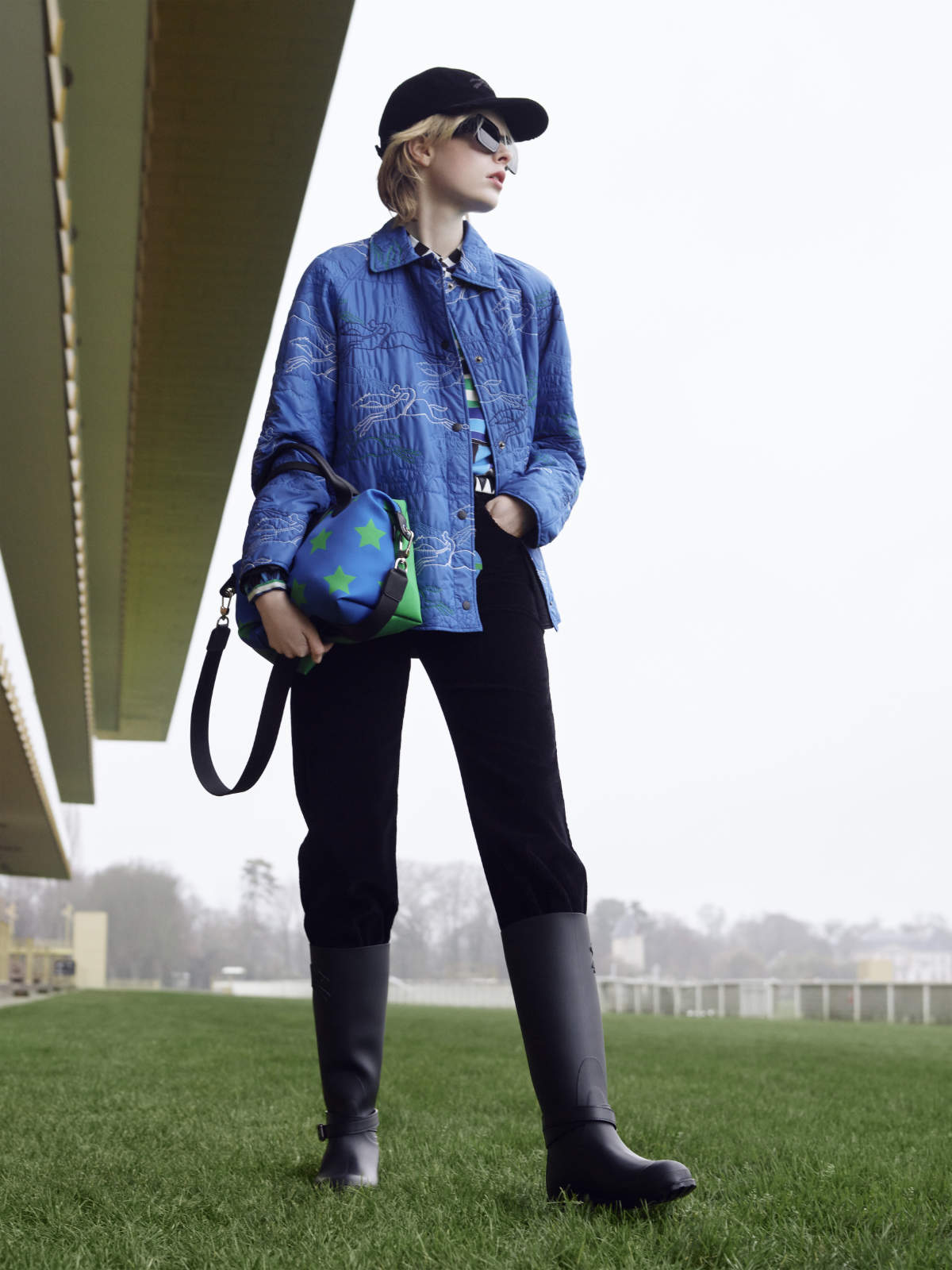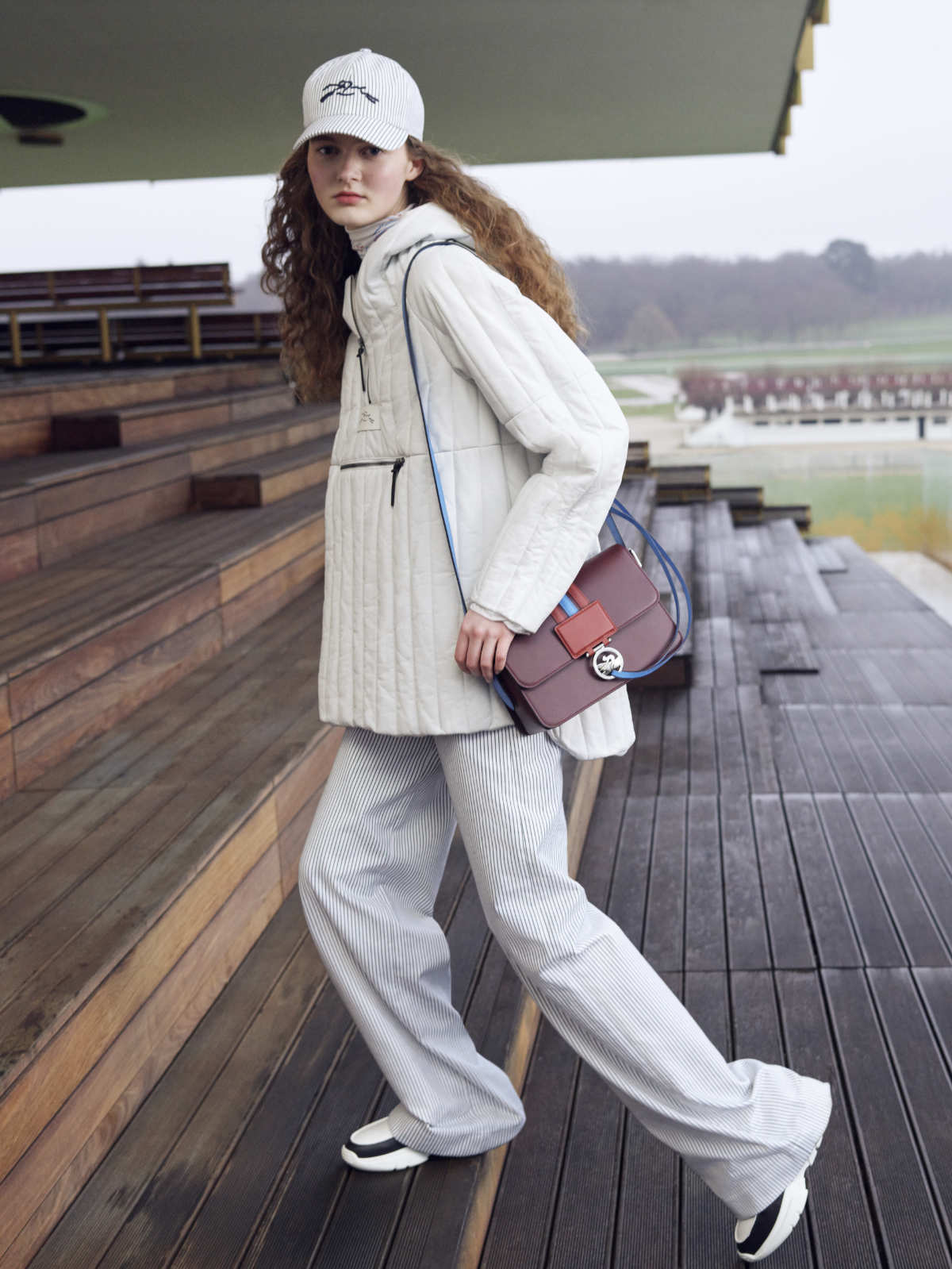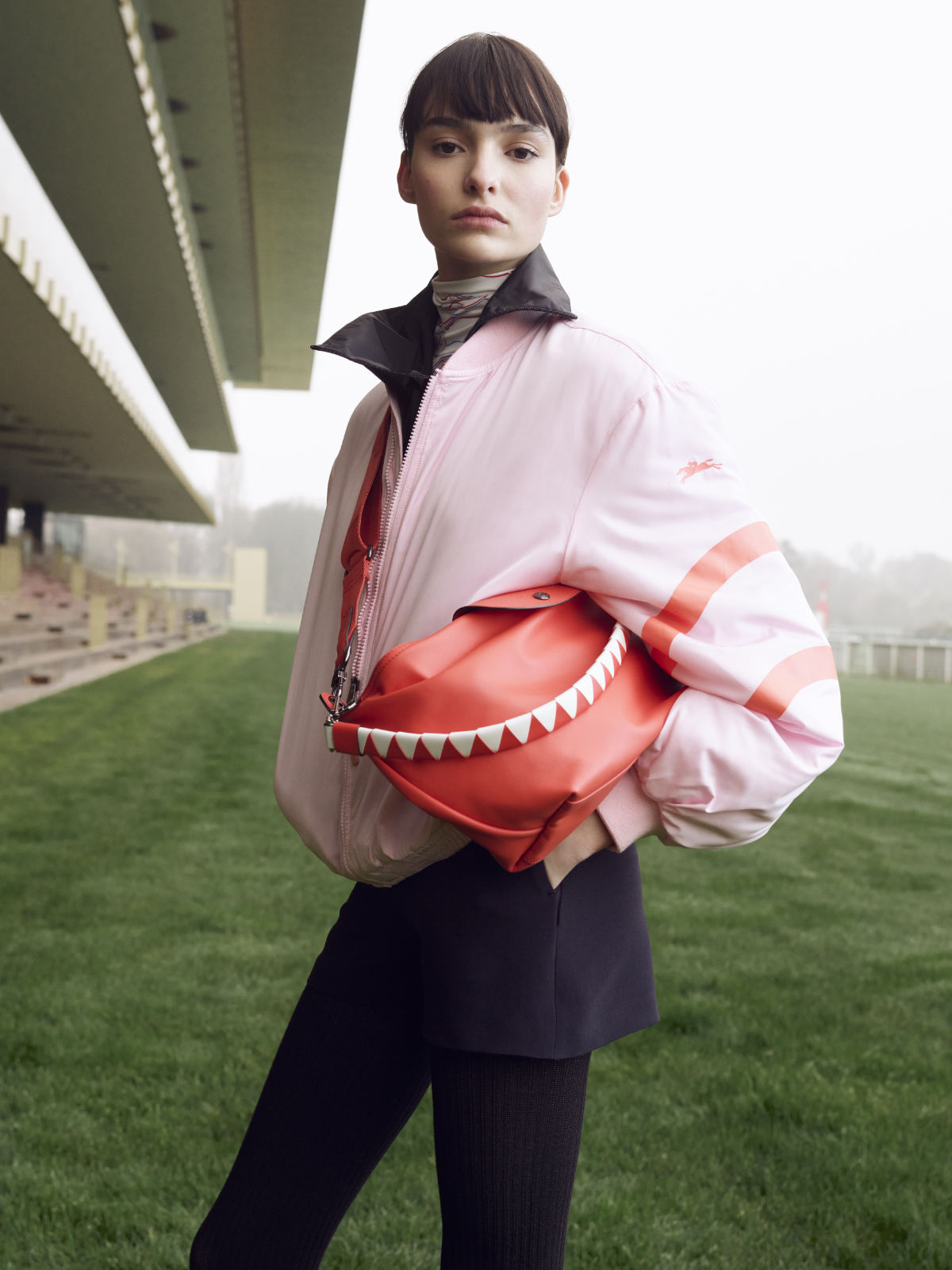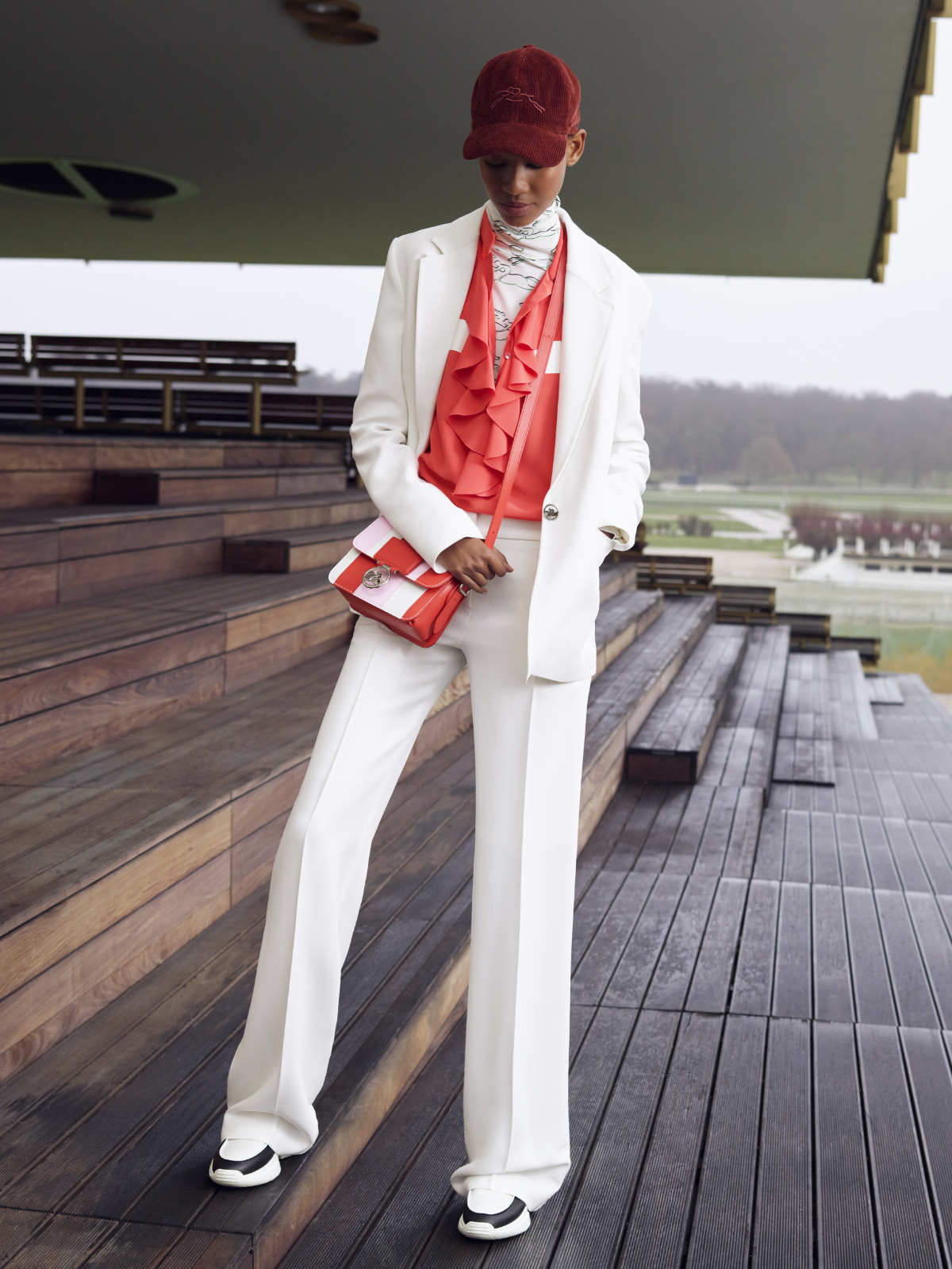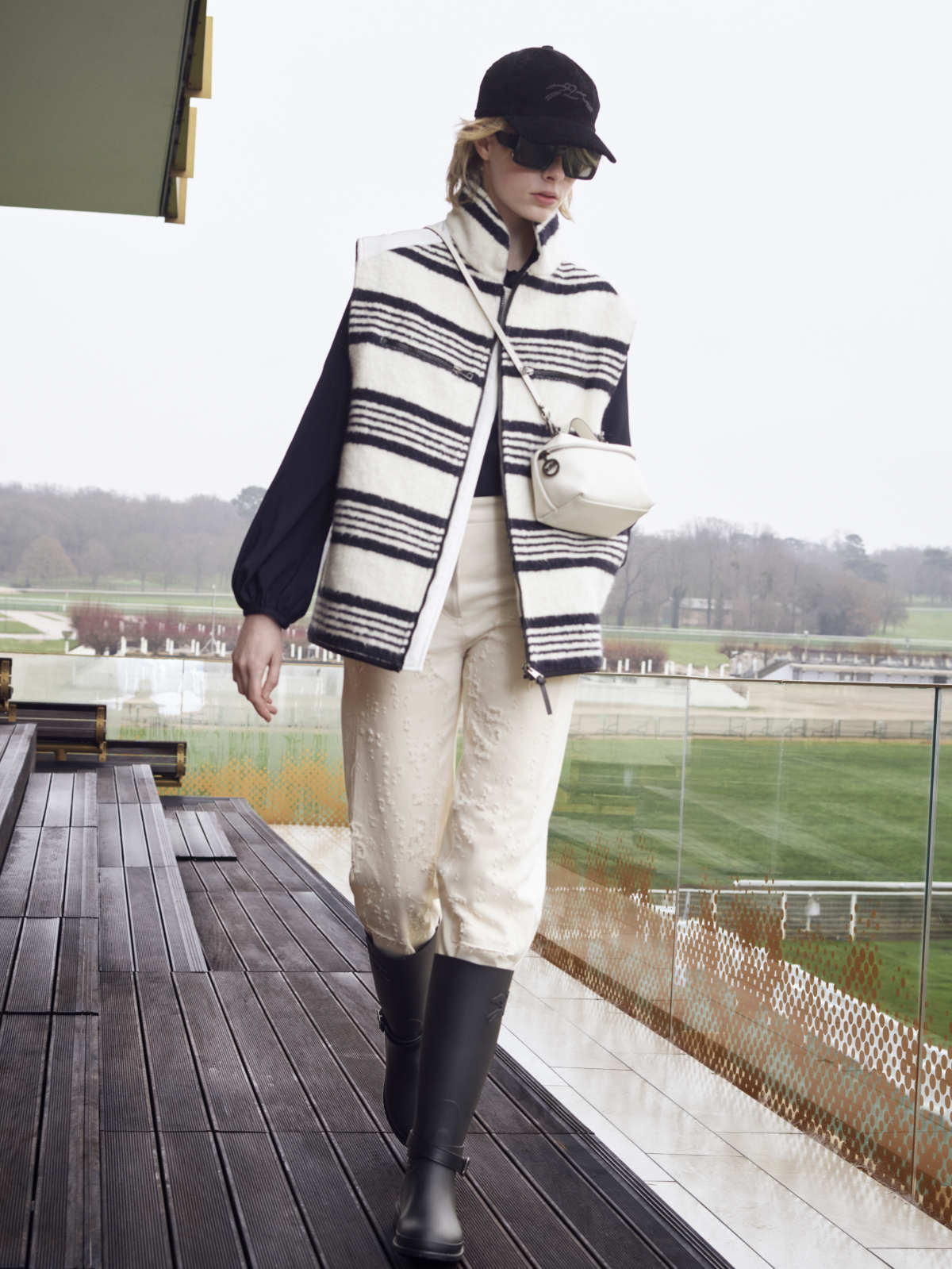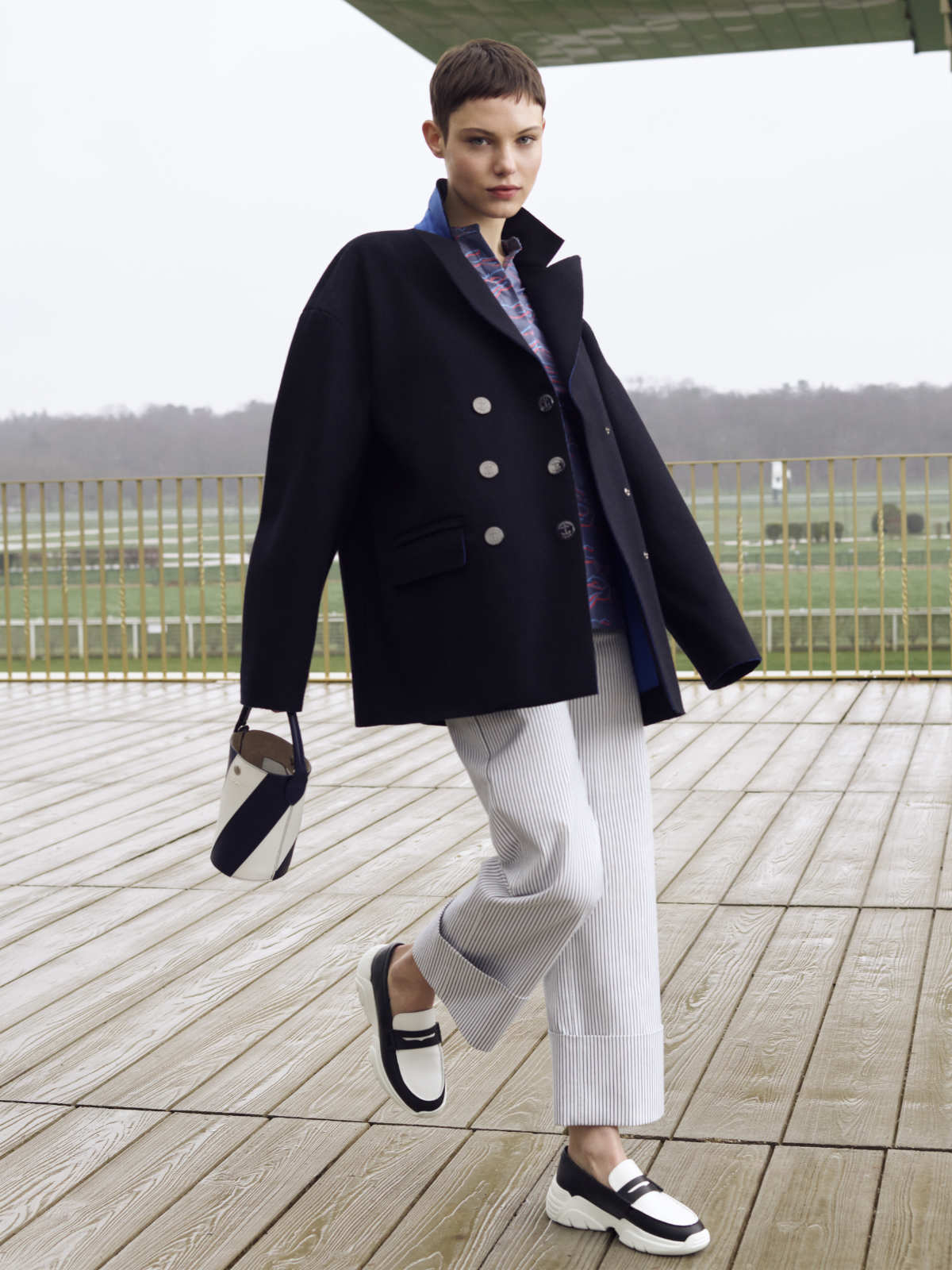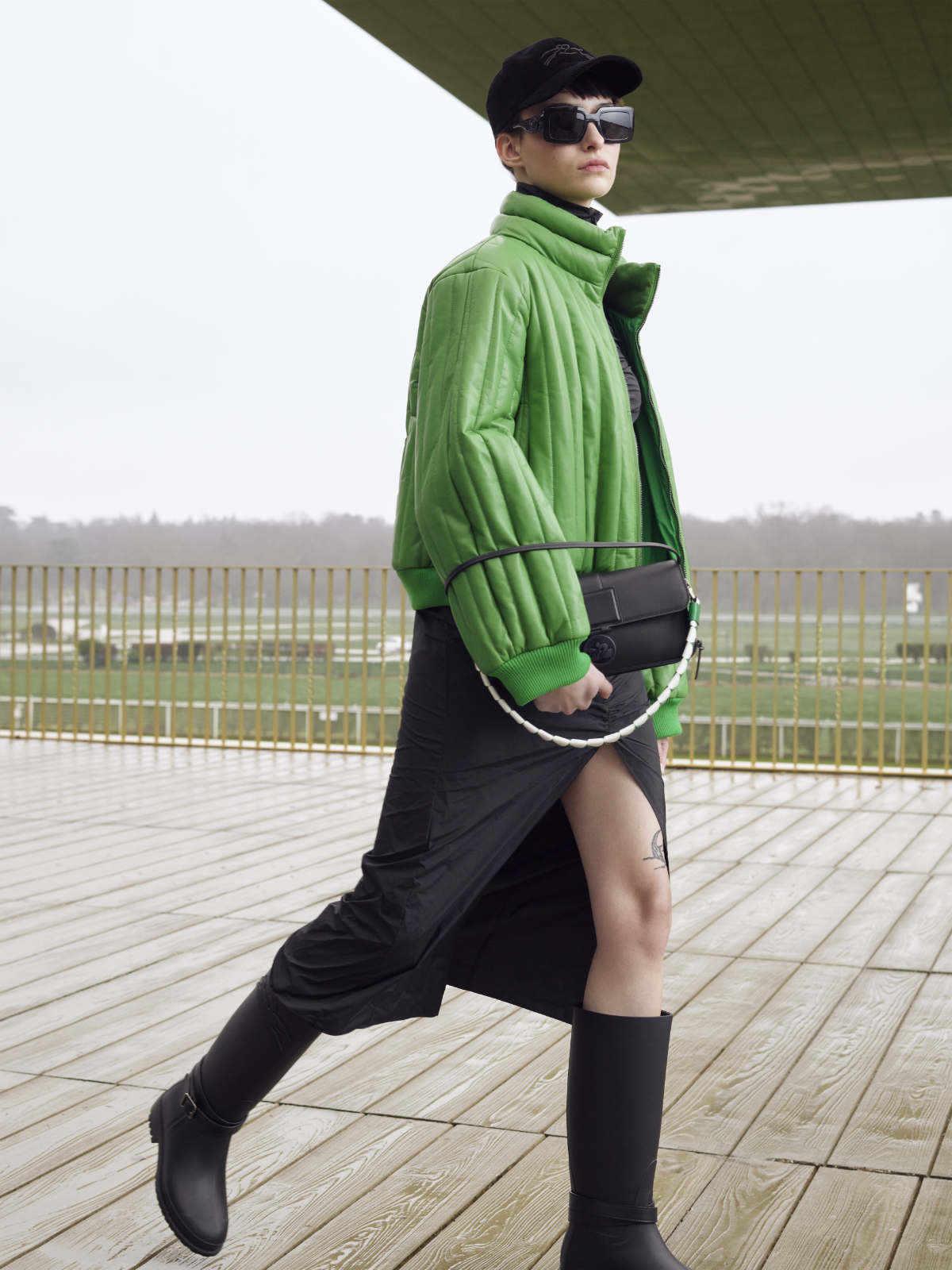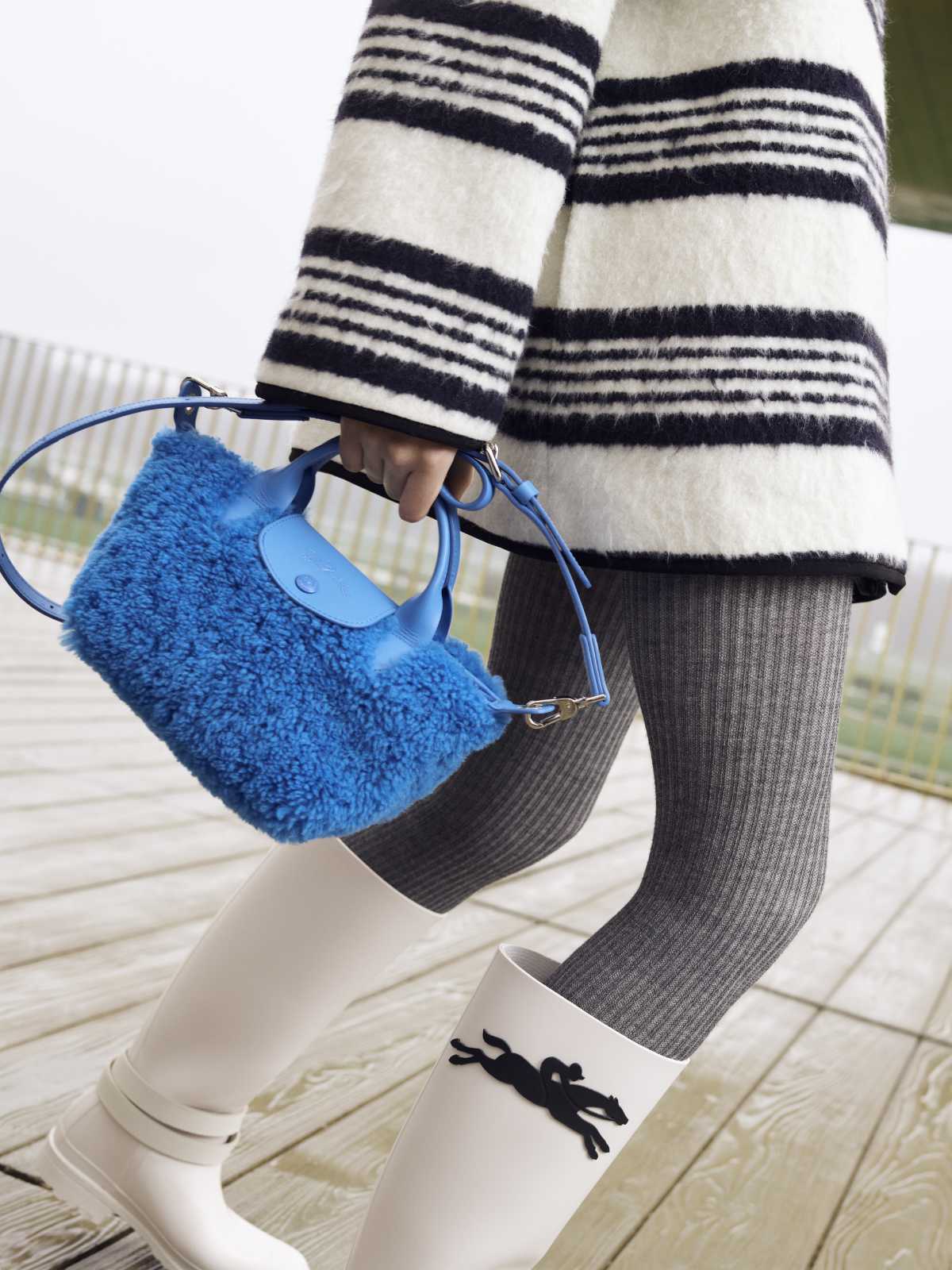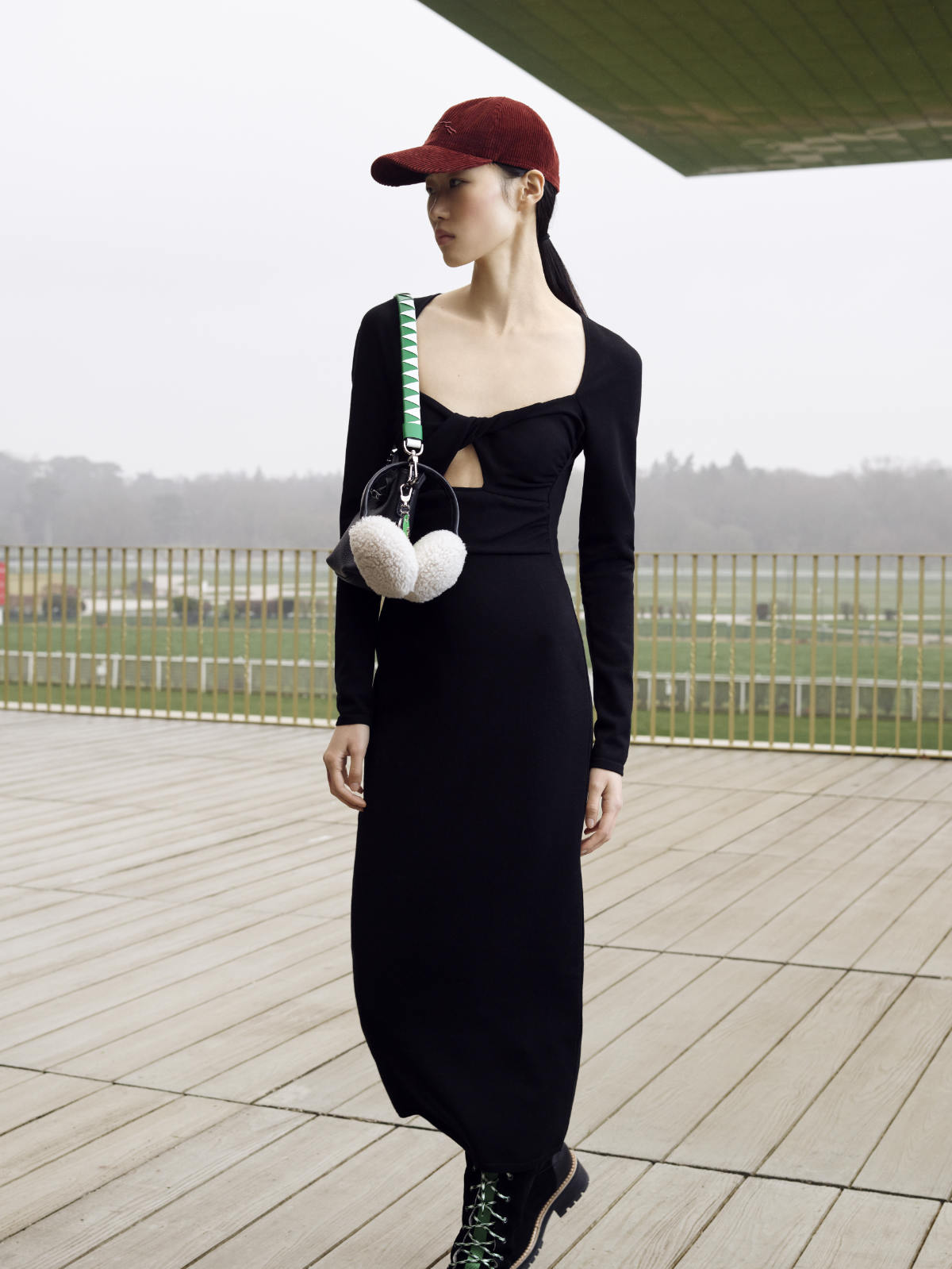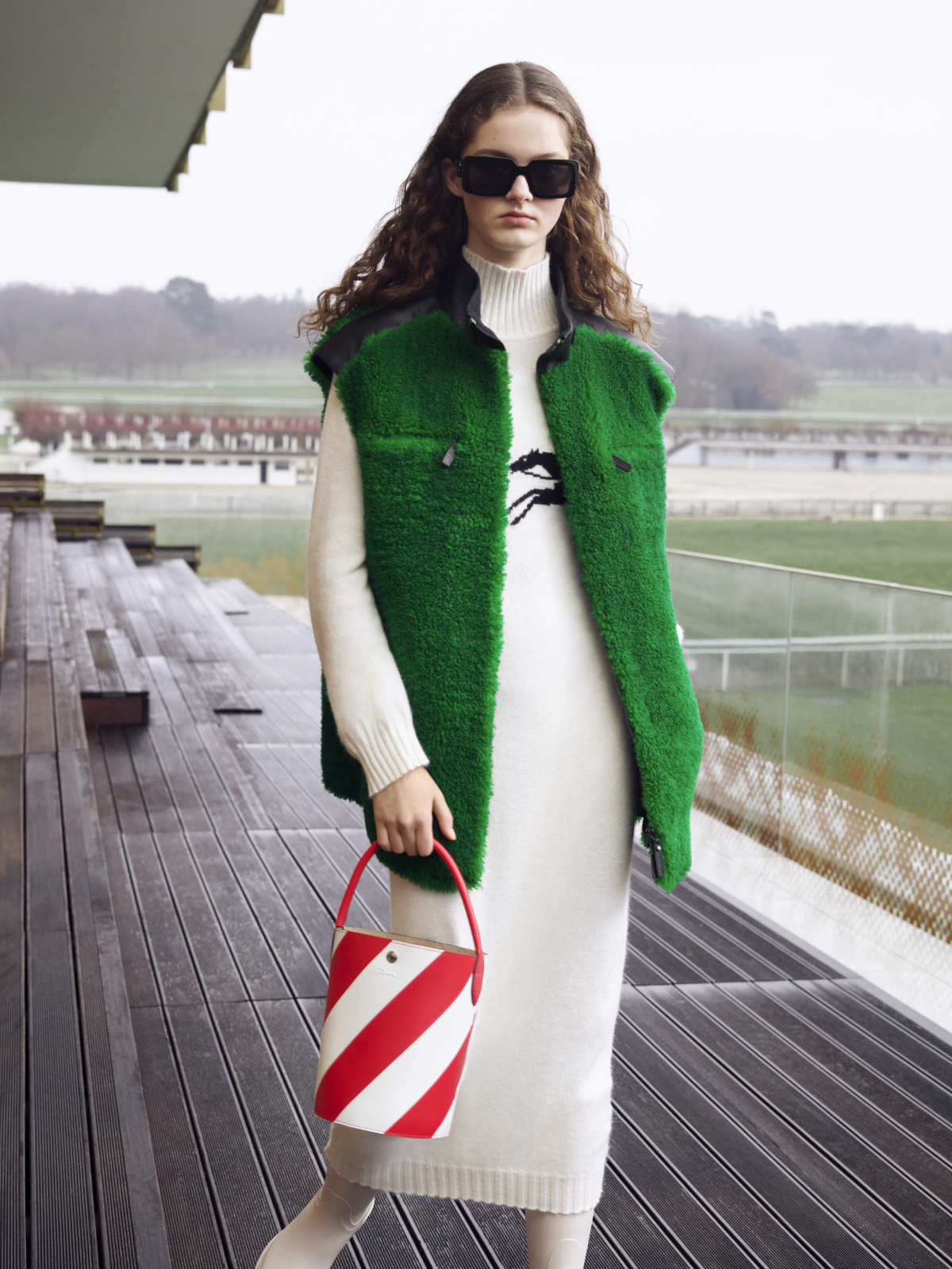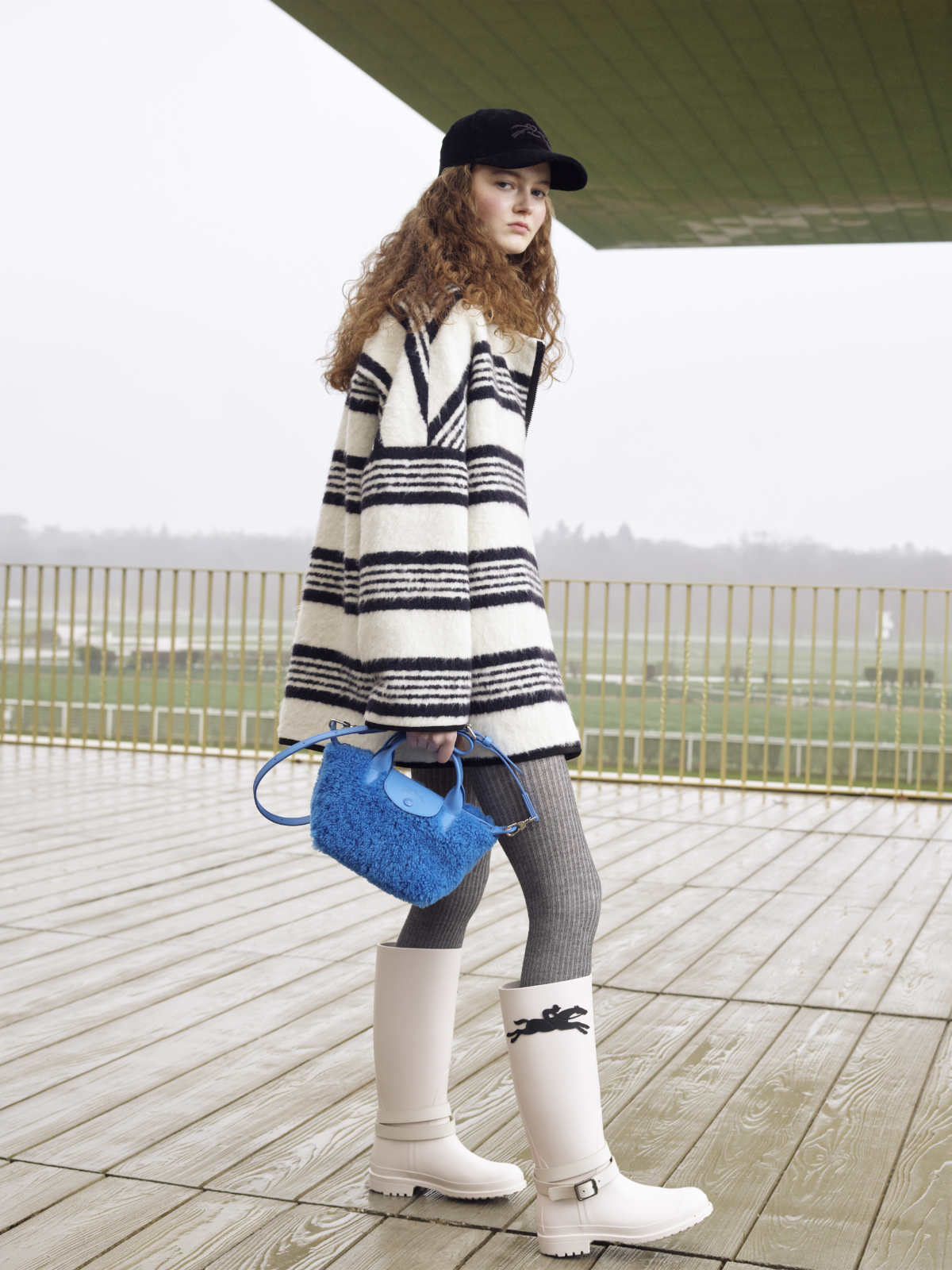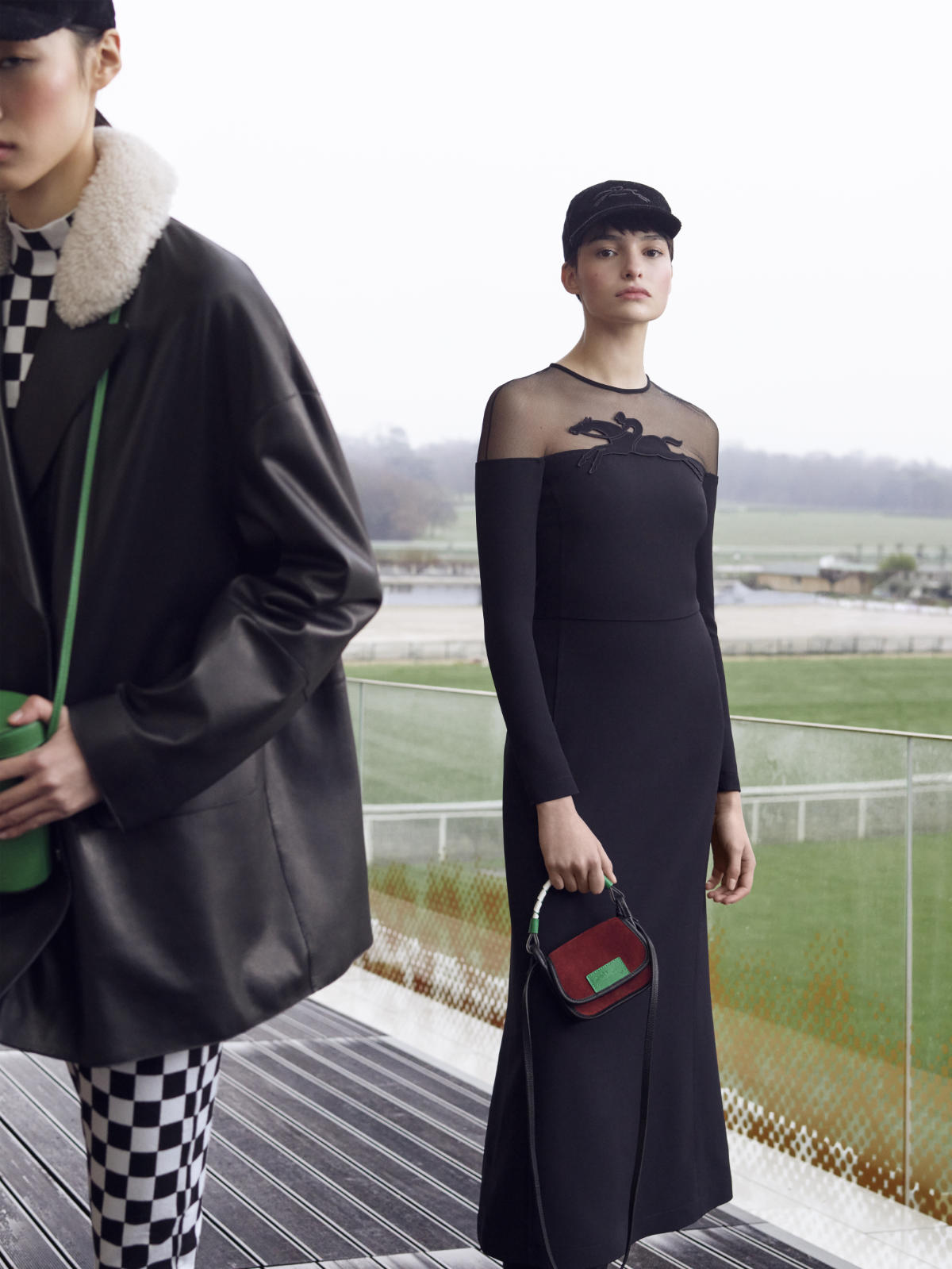 ---