---
Delvaux Opened Its First Boutique In The Middle East
Luxferity, 31.05.2022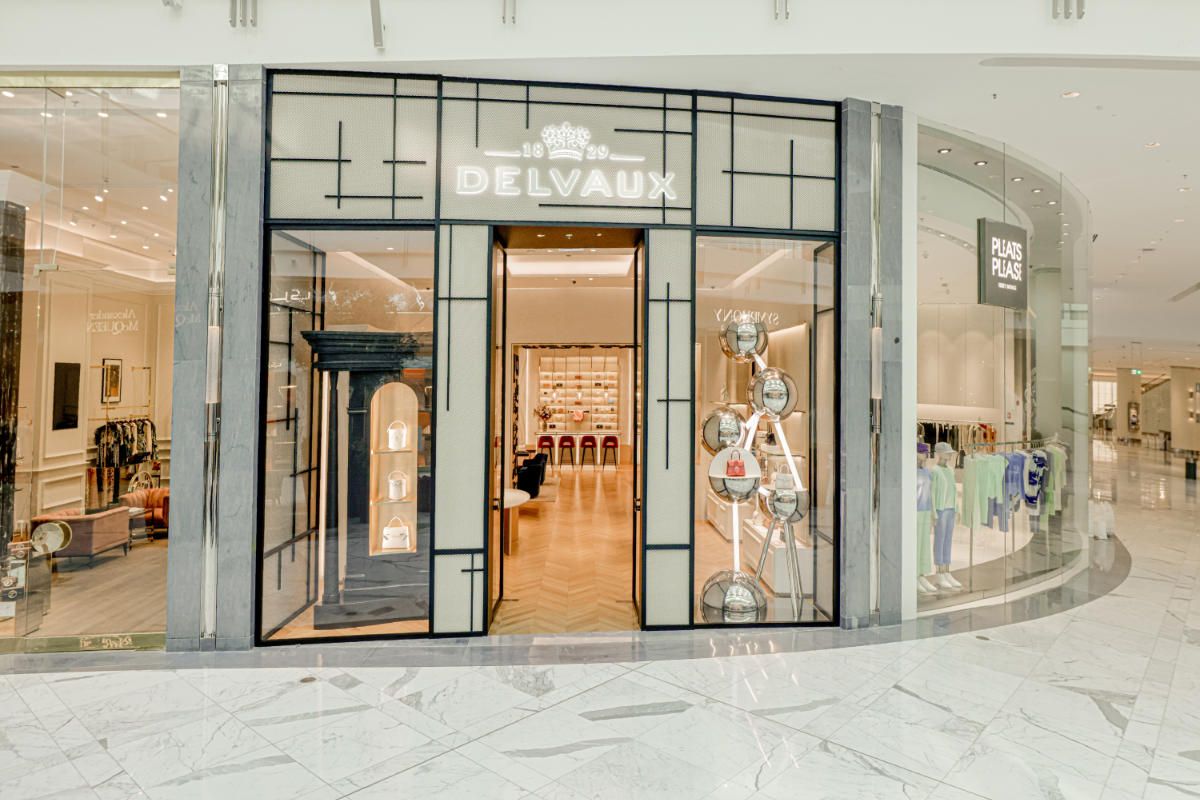 Delvaux's first boutique in the Middle East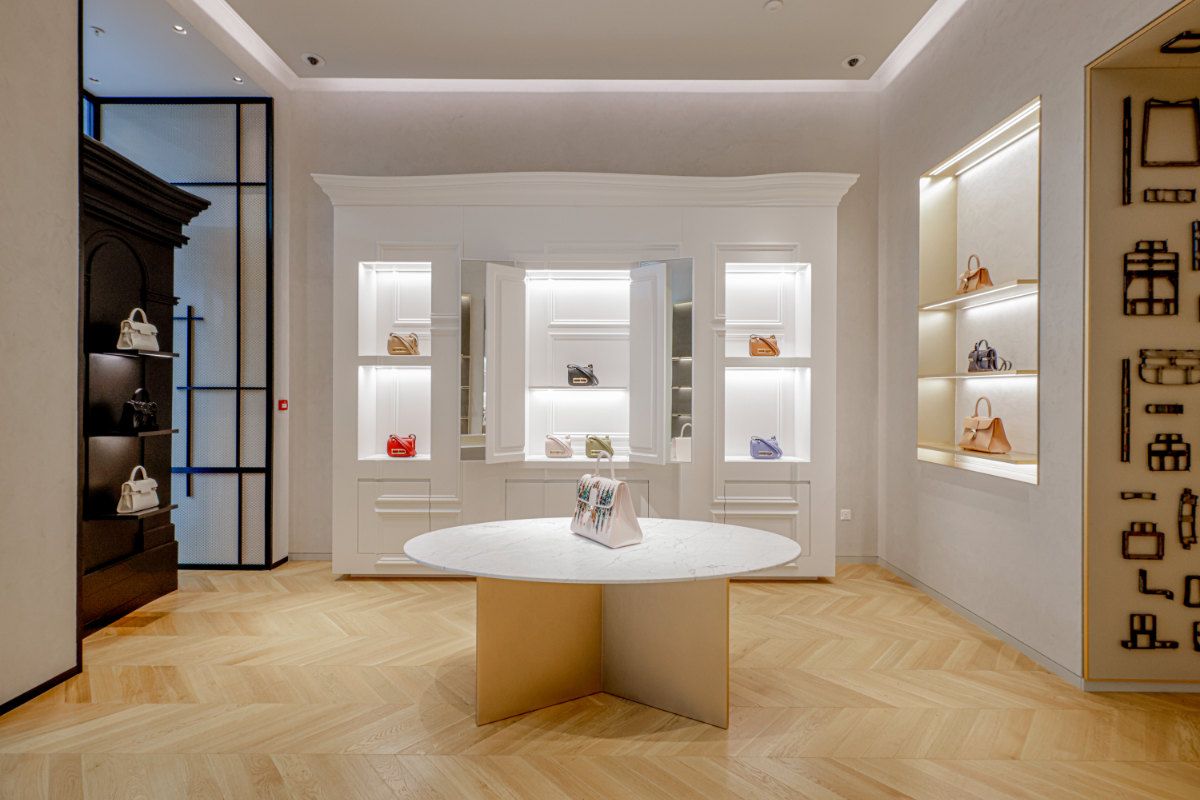 Delvaux's first boutique in the Middle East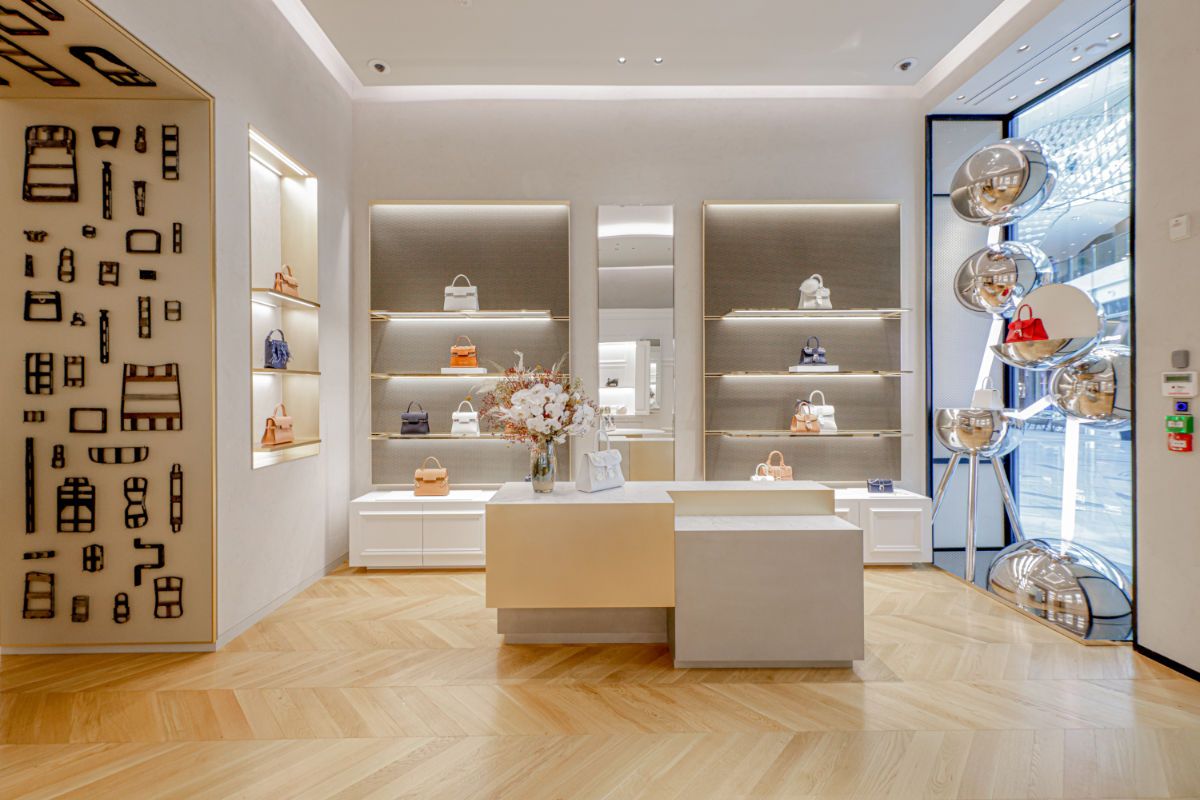 Delvaux's first boutique in the Middle East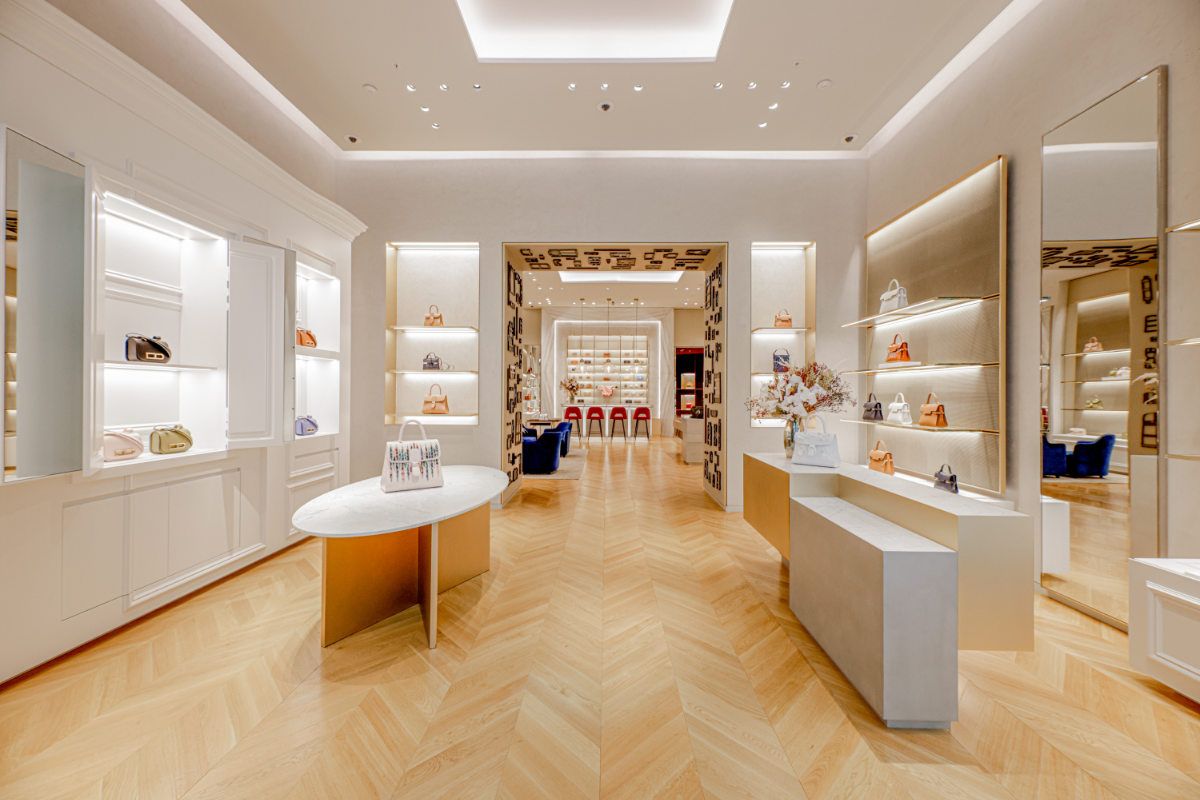 Delvaux's first boutique in the Middle East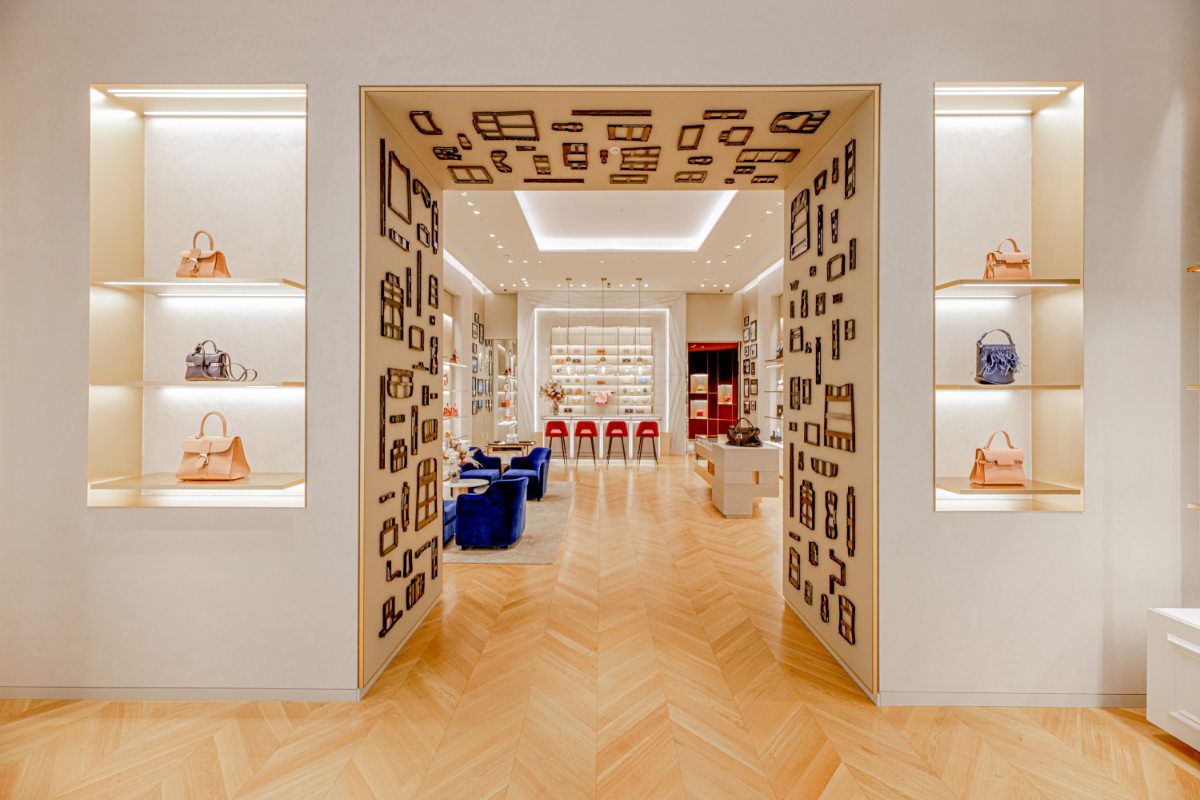 Delvaux's first boutique in the Middle East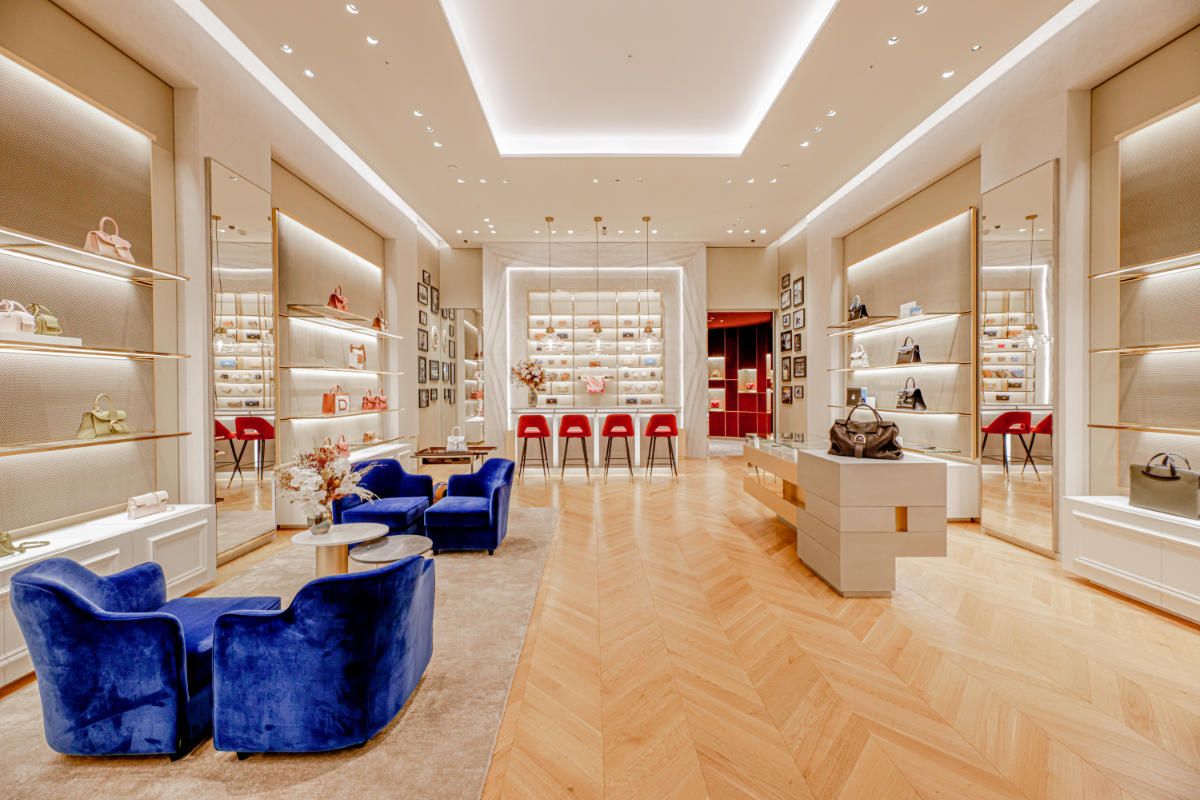 Delvaux's first boutique in the Middle East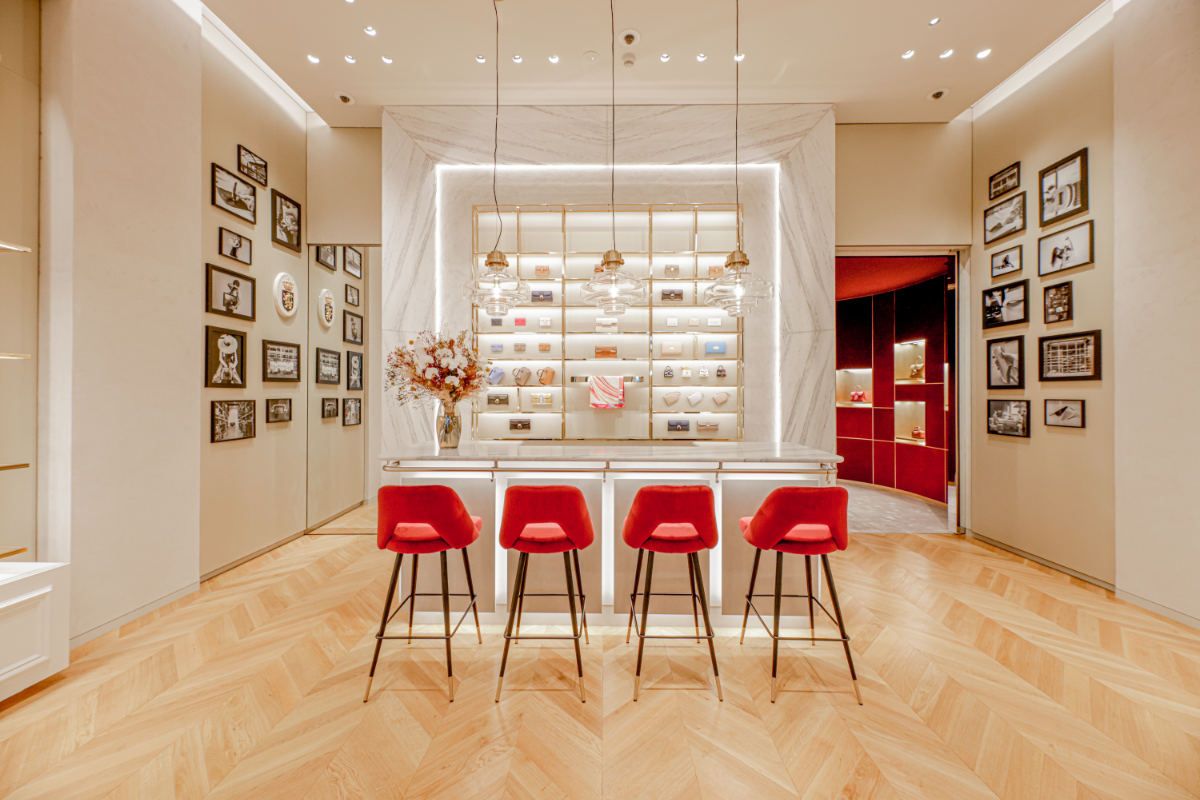 Delvaux's first boutique in the Middle East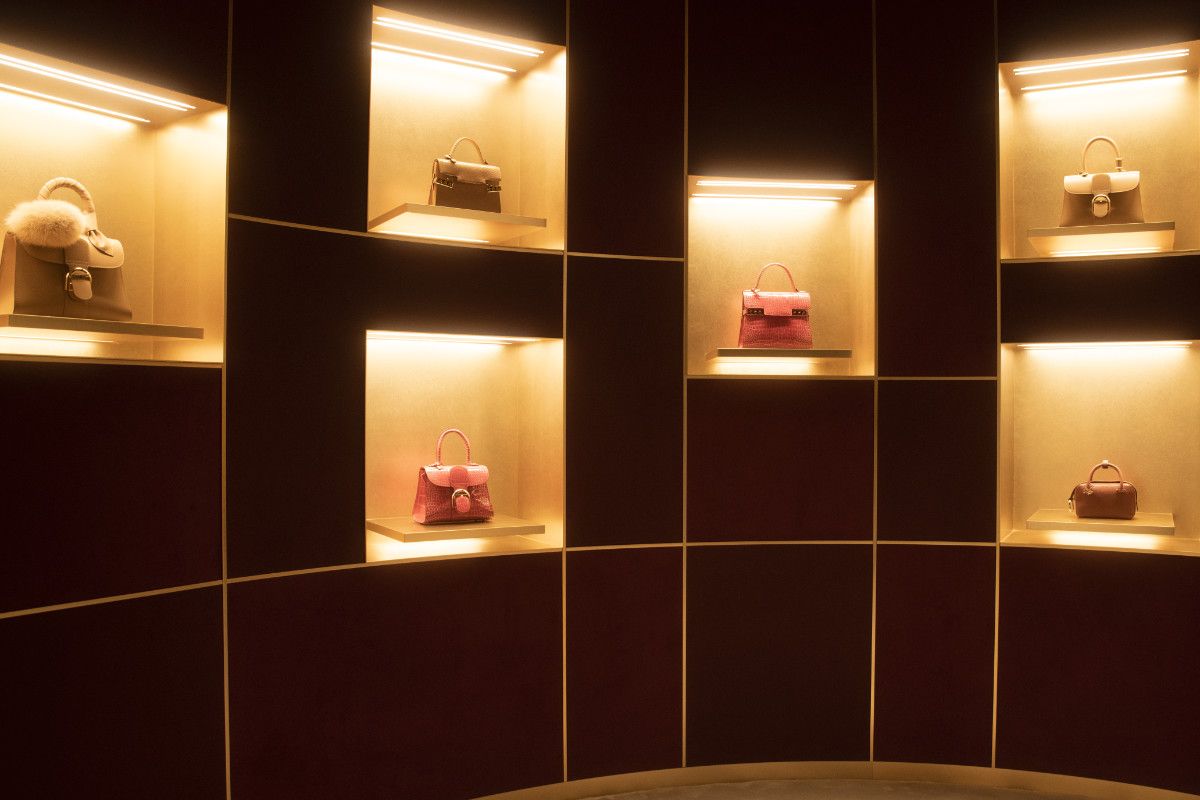 Delvaux's first boutique in the Middle East
Delvaux opened its first boutique in the Middle East at Dubai Mall, UAE.
Founded in 1829 in Brussels, Delvaux is the oldest fine leather luxury goods house in the world. Delvaux is the inventor of the modern handbag, having filed the first-ever leather handbag patent in 1908.
With almost 200 years of uninterrupted activity, la Maison has made its mark thanks to its outstanding savoir-faire, witty elegance and the exceptional quality of its creations.Delvaux is proud to start its journey to the Middle East and share its Belgian roots, legacy, whimsical universe and modernity.
All Delvaux's boutiques around the world are different from another; steeped in emblematic addresses, from le Jardin du Palais Royal in Paris, to New Bond Street in London, to Fifth Avenue in New York and now in the world's largest shopping mall in Dubai.
At Downtown Dubai location, guests will discover on doorway an airy atrium featuring sensuously curved wall units representing Delvaux's contemporary take on traditional Flemish furniture. This entrance hall faces a large portal decorated with a selection of antique emporte-pièce leather cutting tools coming from Brussels' atelier.
Framed by a majestic marble cornice, a small leather goods bar embodies the distinctive European Café traditions, that are synonymous of gathering, exchange and connivance.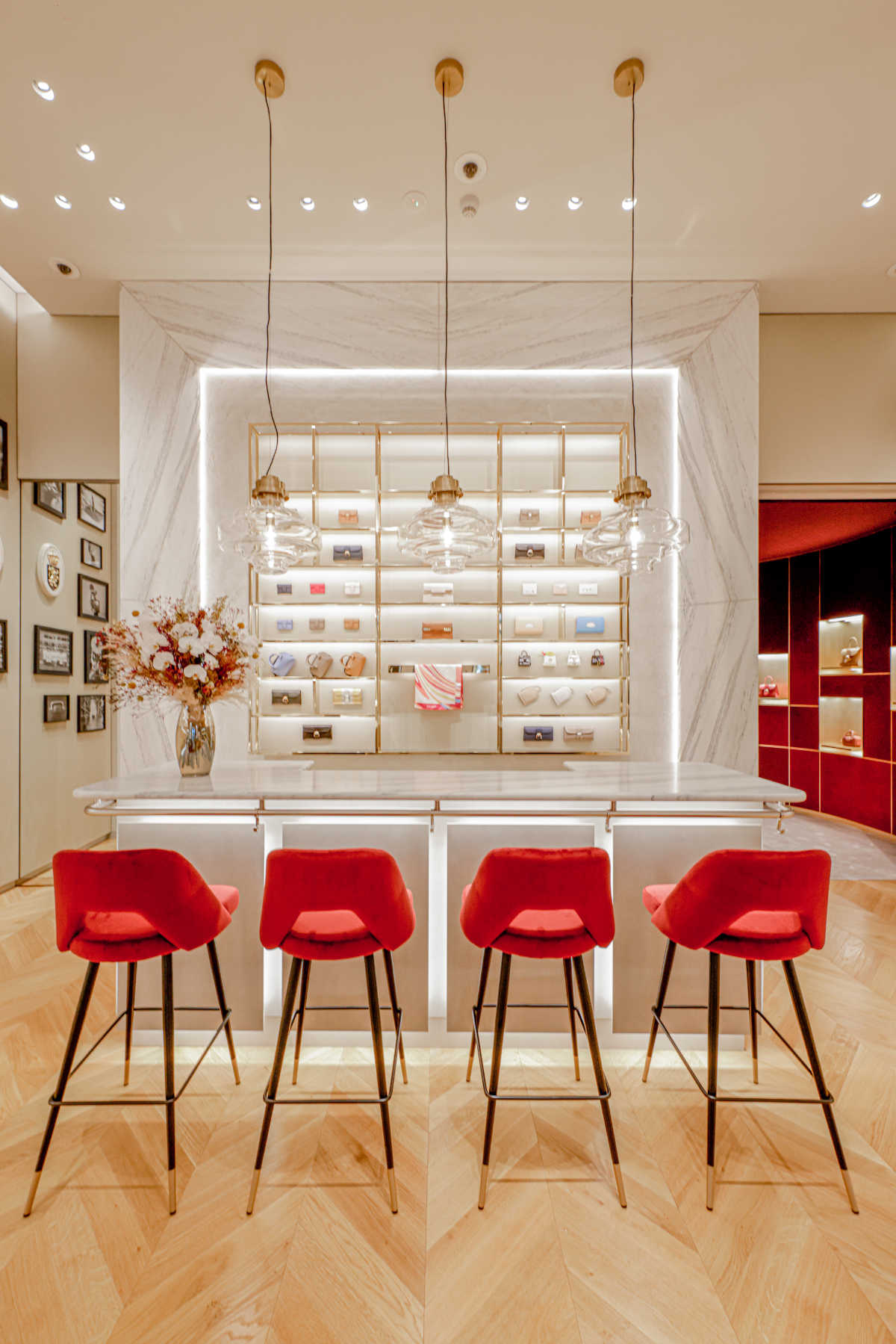 A vestibule dressed in soft burgundy tones leads to a lounge that is decorated with a bespoke, De Stijl-inspired, wallpaper in subtle metallic hues. This confidential space invites guests to discover the collections in the comfort of a dedicated, private space.
Floors are in natural Point de Hongrie oak parquet, and walls have been treated with stucco that enrich surfaces through sophisticated asperity and texture interplay.
Delvaux worked on this project in collaboration with Vudafieri Saverino architectural bureau.
For this inauguration, visitors are greeted by a stunning window display that is inspired by the Atomium, one of the symbols of Belgium, raised for the World Fair in Brussels in 1958, which also happen to be the year of creation of the Brillant, one of the most emblematic handbags of the House and a real iconic bag in the world of luxury leading brands.
"It is a pleasure and a commitment for Delvaux to be present in such a different and cosmopolitan city.We are here to meet and establish a real dialogue with discerning new clients by bringing a different offer mixing genuine traditions, know-how, extreme quality and vivid creativity.We aim to establish close relationships with our clients as we praise long lasting values,"Jean–Marc Loubier CEO of Delvaux.
ABOUT DELVAUX
Founded in Brussels in 1829, Delvaux is the oldest luxury fine leather goods house in the world and has been active without interruption ever since.
Delvaux is the inventor of the modern handbag, having filed the first-ever leather handbag patent in 1908.
Official purveyor to the Royal Court of Belgium since 1883, Delvaux has always shared and celebrated Belgian cultural references and values.
Among its archives of more than 3000 designs, Delvaux's emblematic creations include The Brillant (1958), The Tempête (1967) and The Pin (1972), The Lingot (2022) all of which are hand-crafted in la Maison's very own ateliers in Belgium and France.
---