---
Brioni Presents Its New Spring/Summer 2023 Collection: Eternal Beauty
Luxferity, 20.06.2022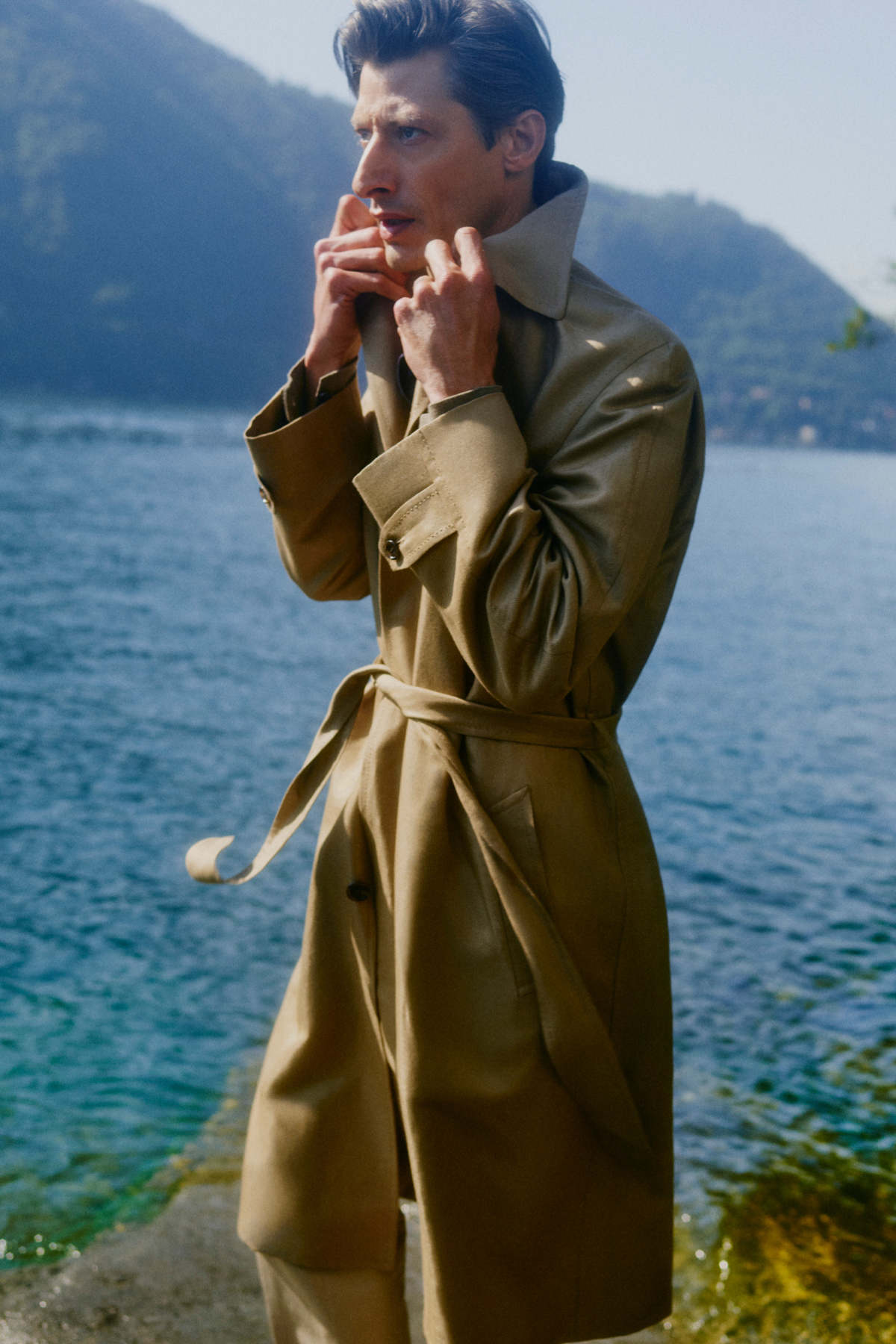 Roma, the città eterna, is a capital with millennia of history just as much as it is a way of life. The accumulation of facts and artifacts, here, has created a distinctive mindset: a nonchalance, an ability to look at everything with a mixture of detachment, lightness and playfulness, in the ultimate awareness that nothing is really permanent, but everything remains. As the quintessential Roman House, Brioni is deeply absorbed in this ethos, which is in fact also a way of dressing.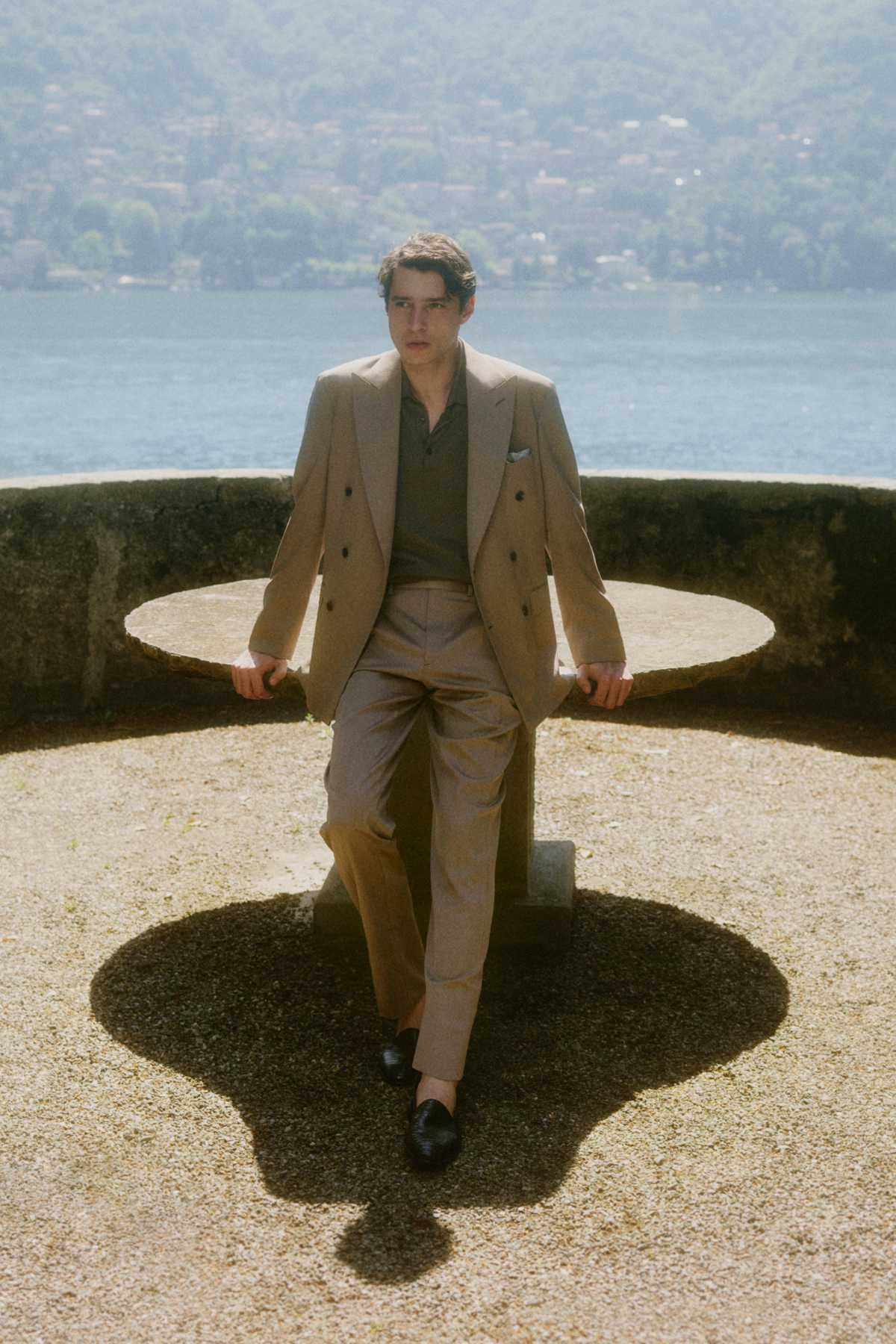 As a purveyor of uttermost sartoriality, the Maison fosters a soft take on tailoring: one that hides perfection and preciousness under a mantle of ease, suggesting spontaneous ways to play with garments. The attitude that comes through is one of tranquility, of thoughtful brilliance.
The Brioni Spring/Summer 2023 Collection is another foray into Roman nonchalance, in and out of the city, into enchanted rose gardens detached from the hustle of bustle of city life, along marvelous shores. The collection has a breezy, en plein air spirit that is captured in the uncontrived shapes, in the softness of tailoring that, never overpowering the wearer, suggests a relaxed way with formality. All of it in summery, painterly colors.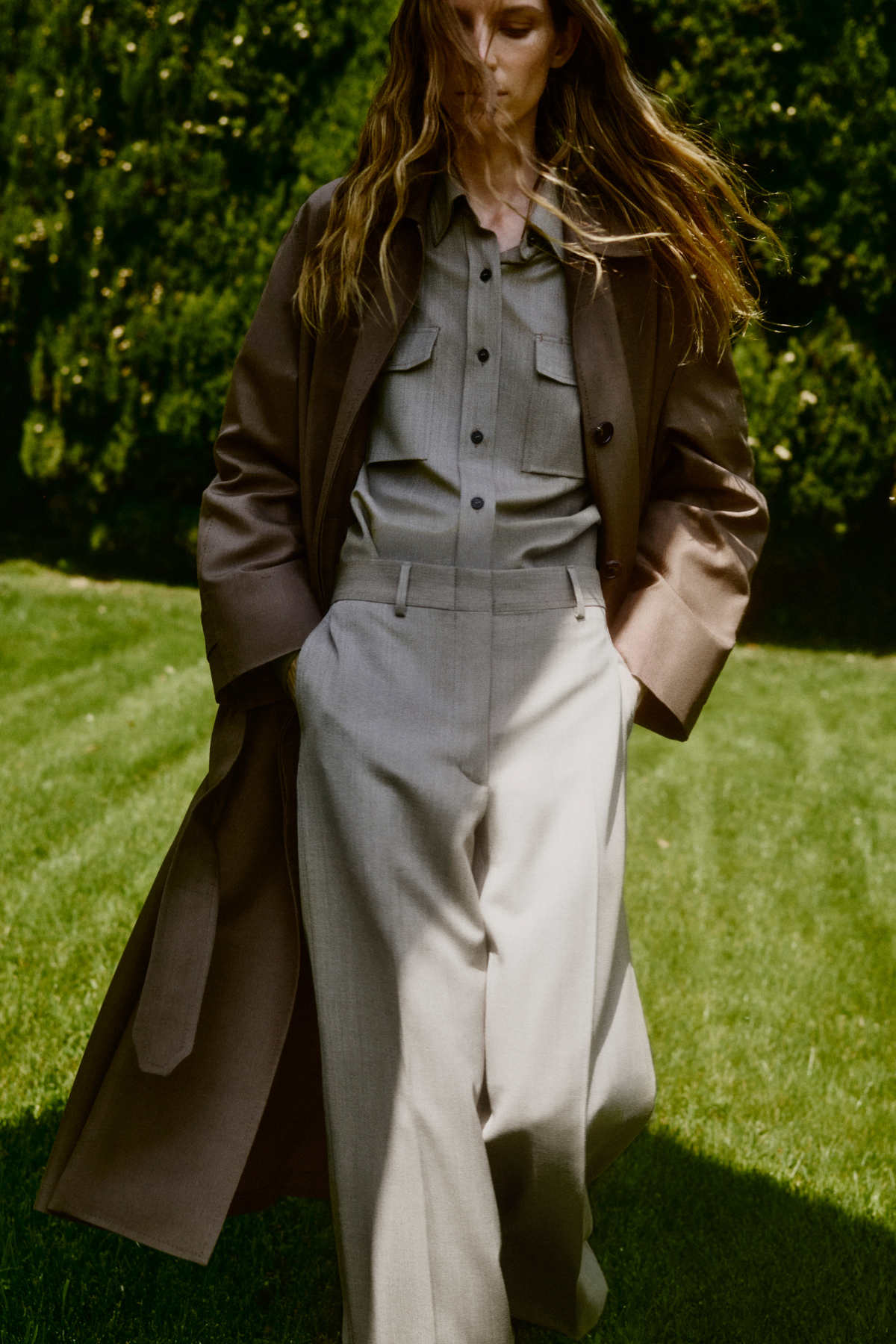 Everything is soft and light, meant to move with the body and accompany gestures. Everything, be it the suit or a trench coat, the sporty, small-collared blouson and the field jacket or the shawl collared evening suit, is sartorially made, looking effortless rather than stiff. Spontaneity is the byword, in fact, condensed in a wardrobe suited for every occasion, from formal to leisure, always with an urban, dignified feel, and accessorized with round toe loafers and leather sandals. A seersucker suit is worn with a matching shirt, and no necktie. Field and workwear jackets draw an elegant line; a bomber jacket cut in supple suede caresses the body just as softly.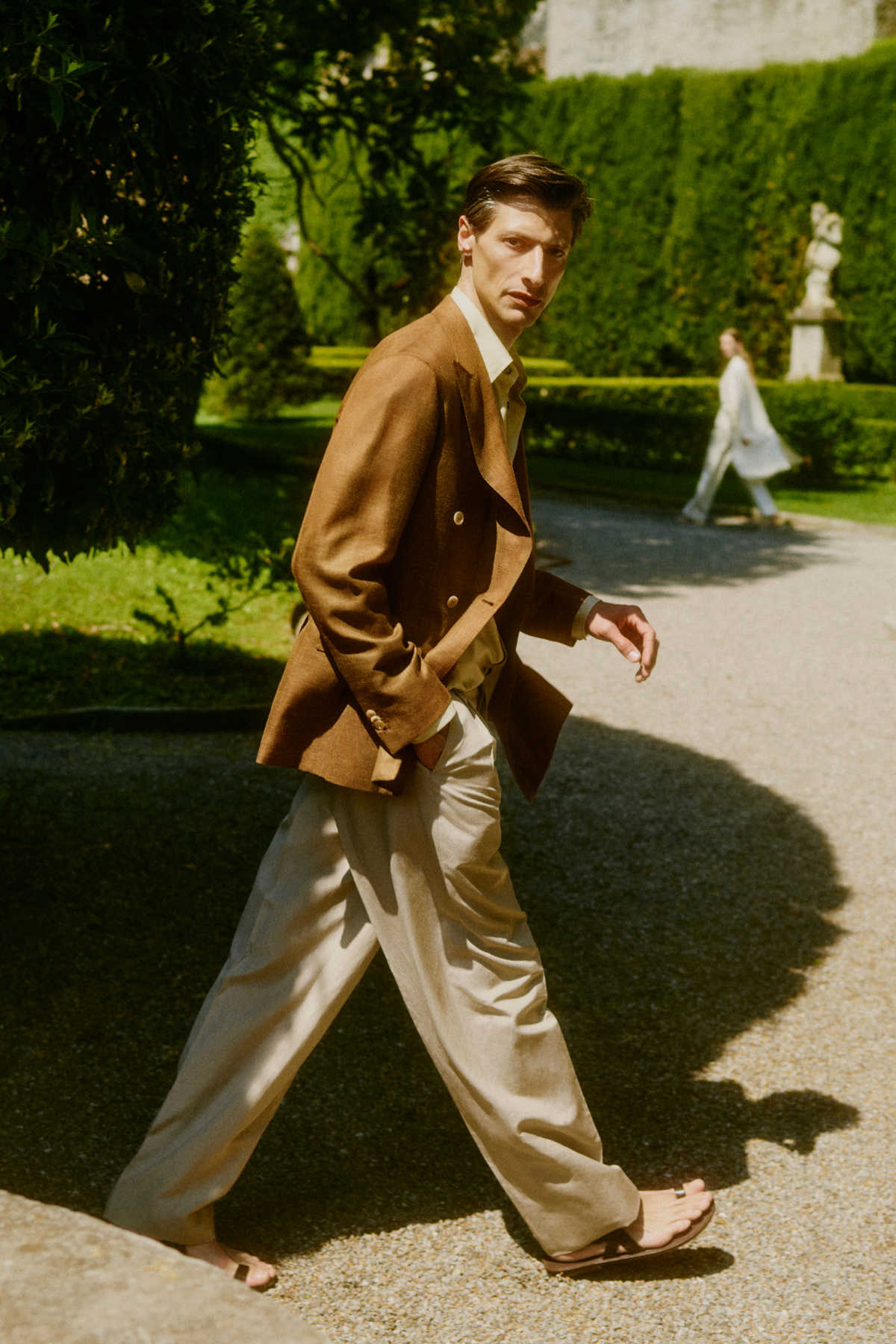 Ease is a matter of constructions, but also of materials: washed silk, seersucker, extremely light wools and linen, light knit for the underpinnings; textured knitwear meant as outerwear. Roma is finally a way with color for Brioni: a proclivity for hues that are both rich and muted, dense and bright, inspired by its artistic and natural heritage. An amalgamation of cognac brown, earth, yellow, blue, grey, black and white along with accents of pink, orange and baby blue in the suits defines this collection.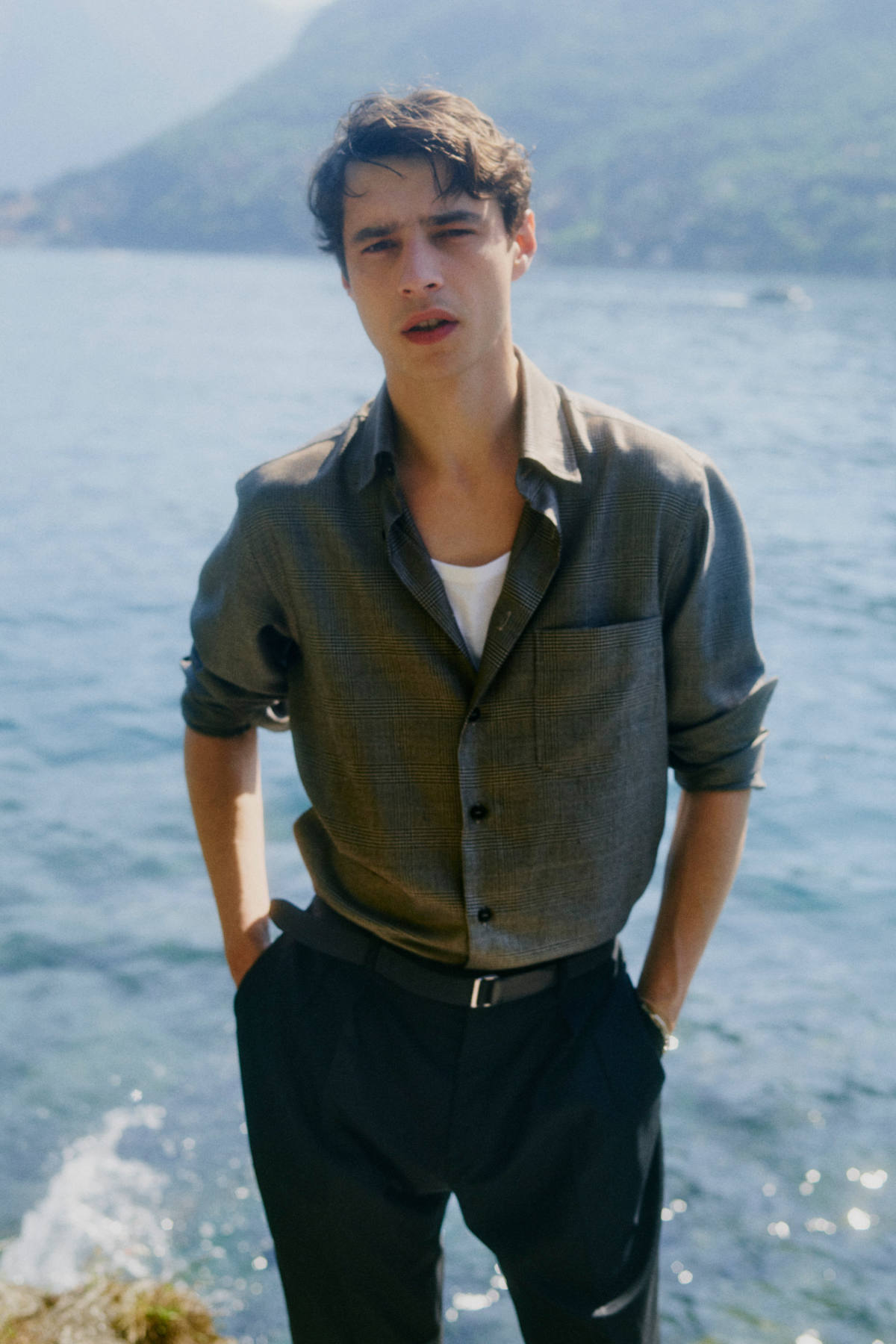 Eveningwear finds its main inspiration into the Brioni archives, where creativity is ultimately expressed through couture fabrics and unexpected colors. A precious silk jacquard made on ancient looms by Setificio Leuciano, purveyor to the Reggia di Caserta, is thereafter tailored into unique pieces.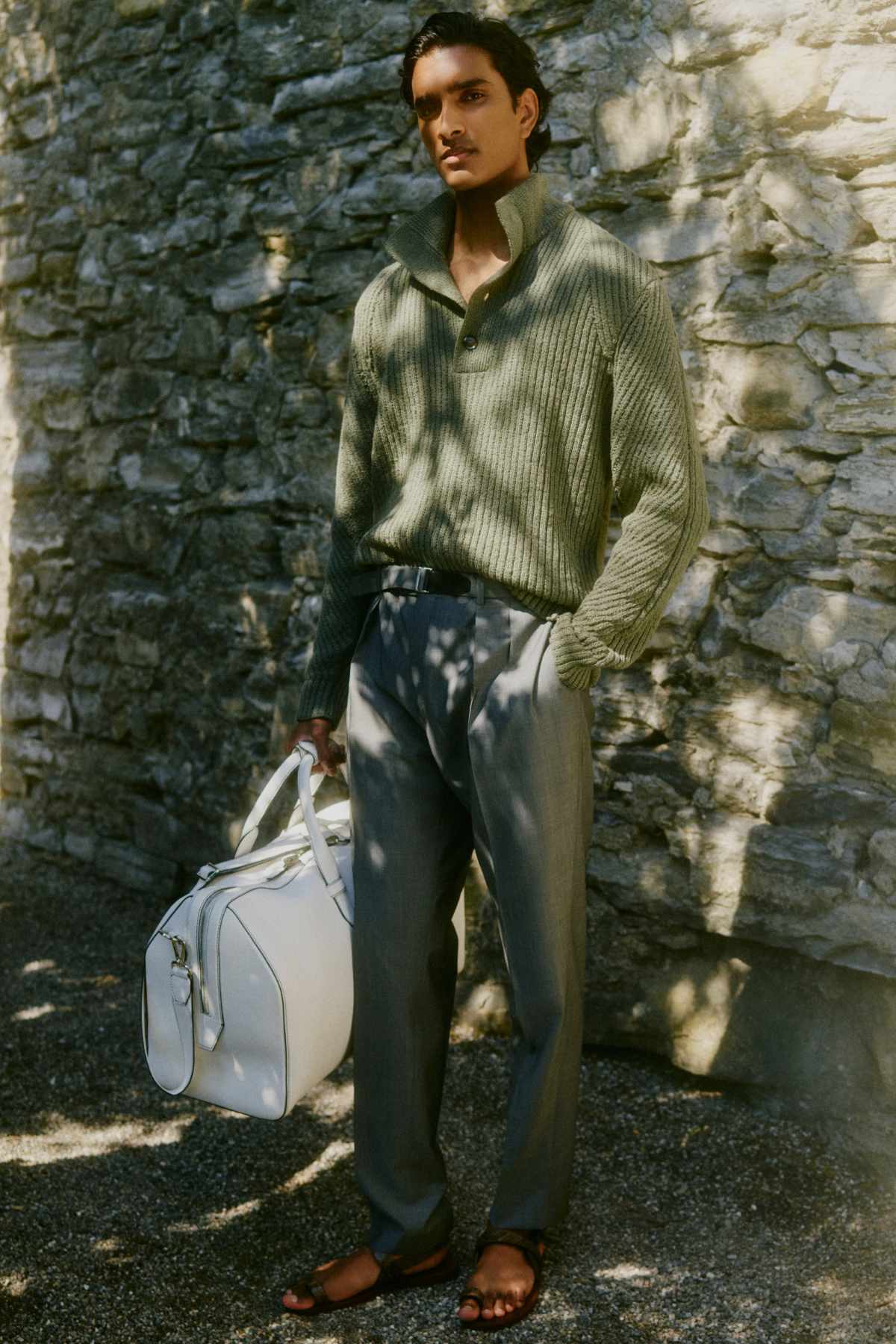 A smattering of elongated, exquisitely tailored outfits brings the same sartorial flavor, the same easy precision within the woman capsule collection, as an expression of subtle sensuality. Unlined, light pieces evolve directly from the men's wardrobe, culling the same fabrics but playing with extended lengths that suggest flow and grace.
The final expression of such Roman mindset is one of permanence: garments made to accompany life, on the long run, seeking for eternal beauty.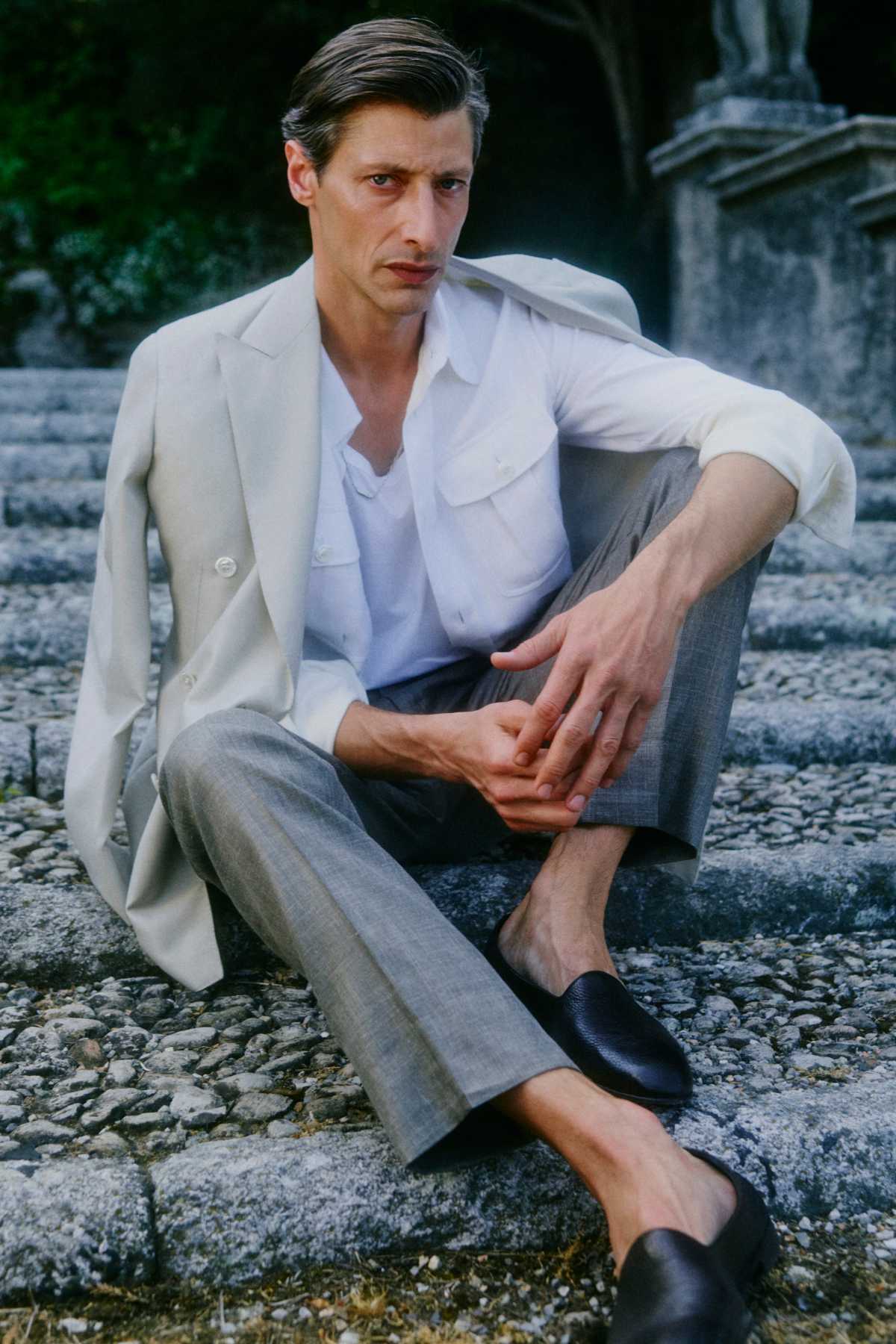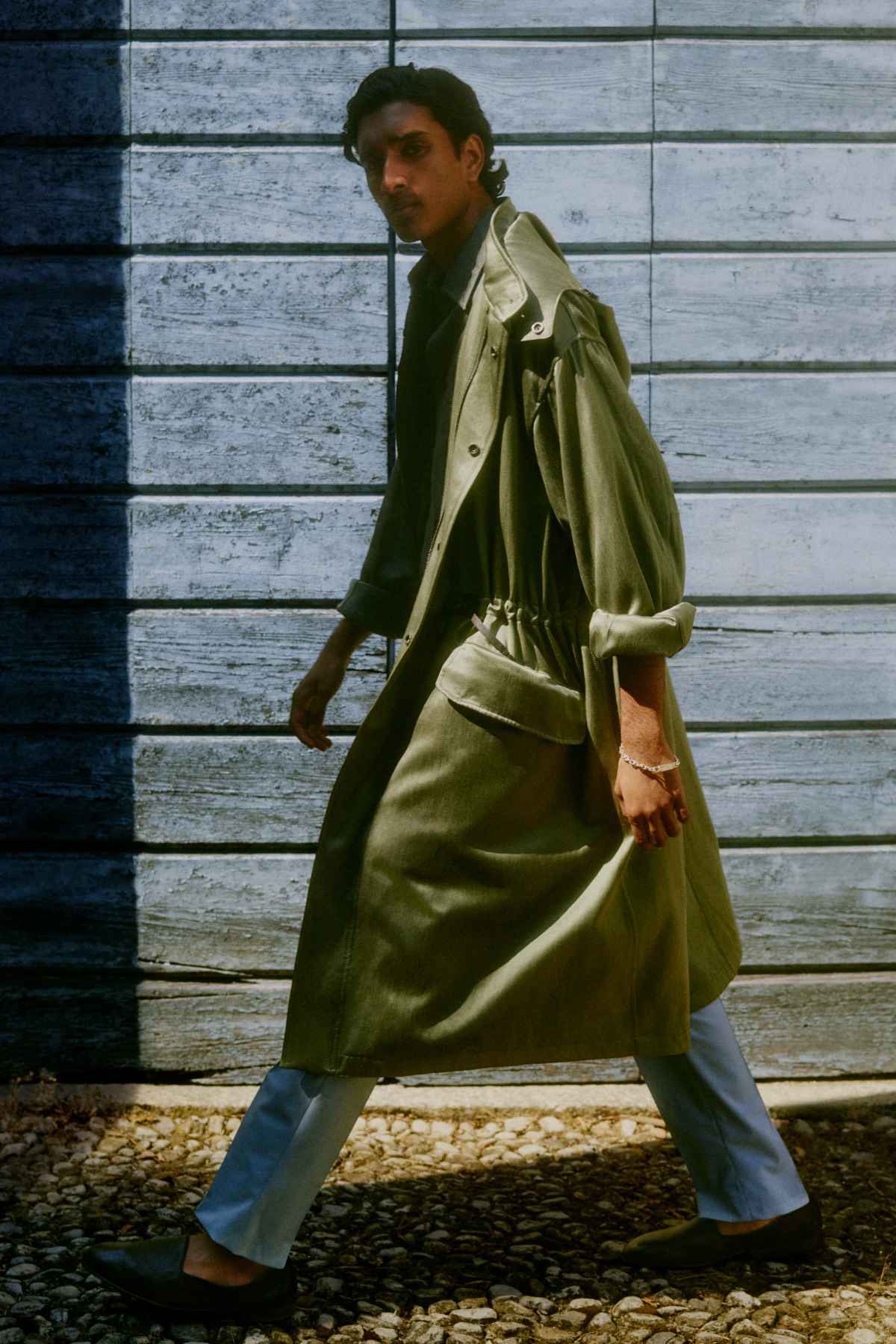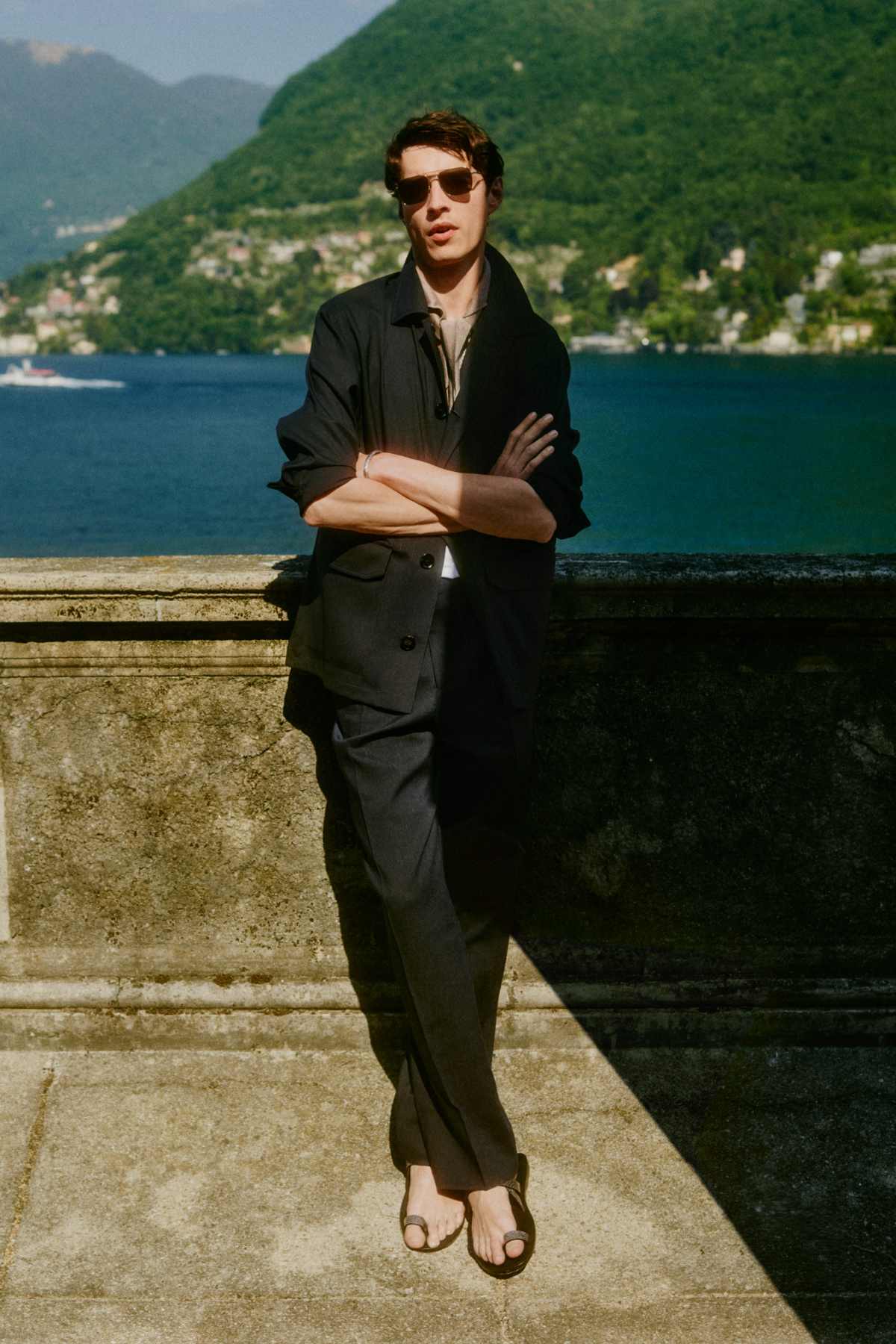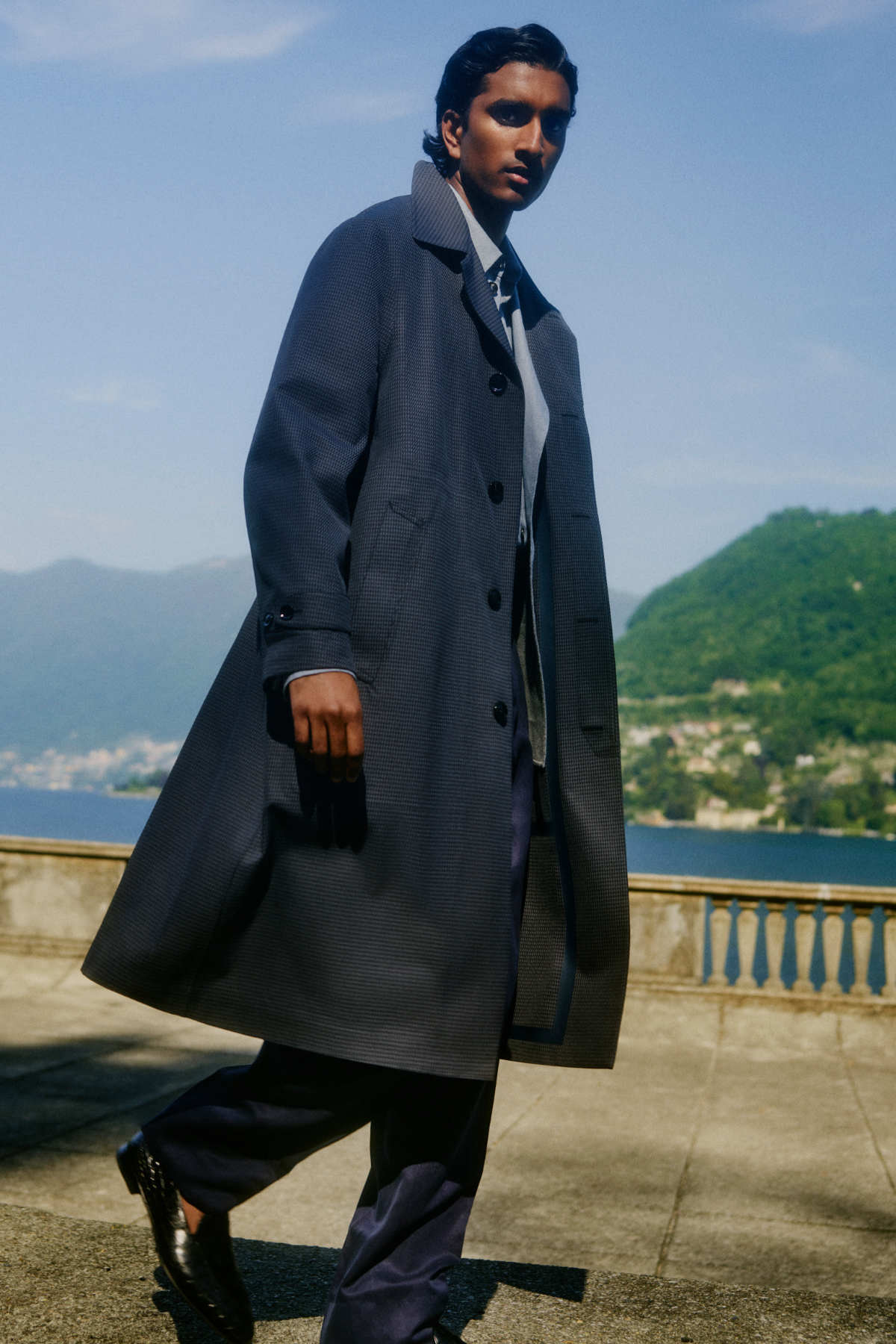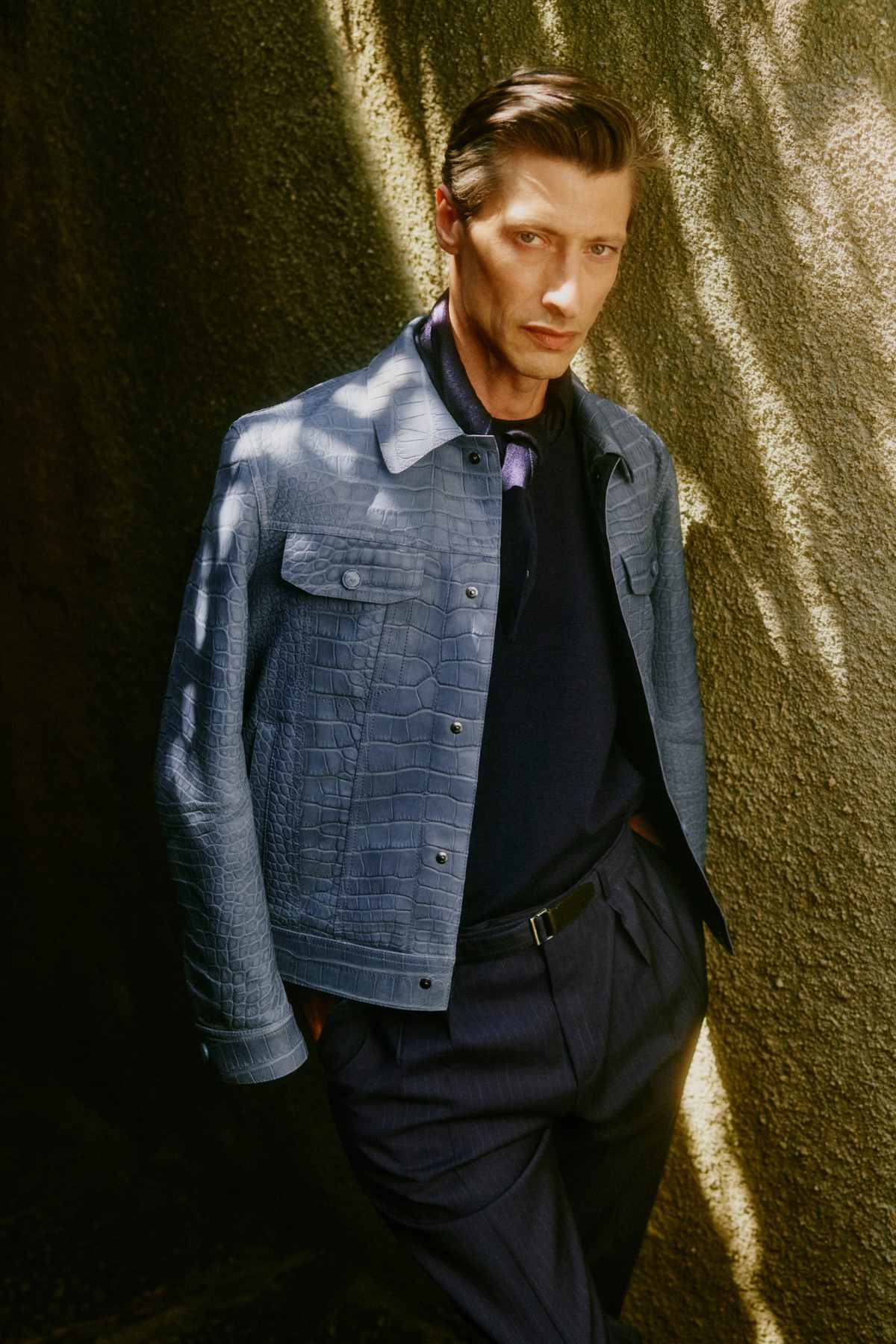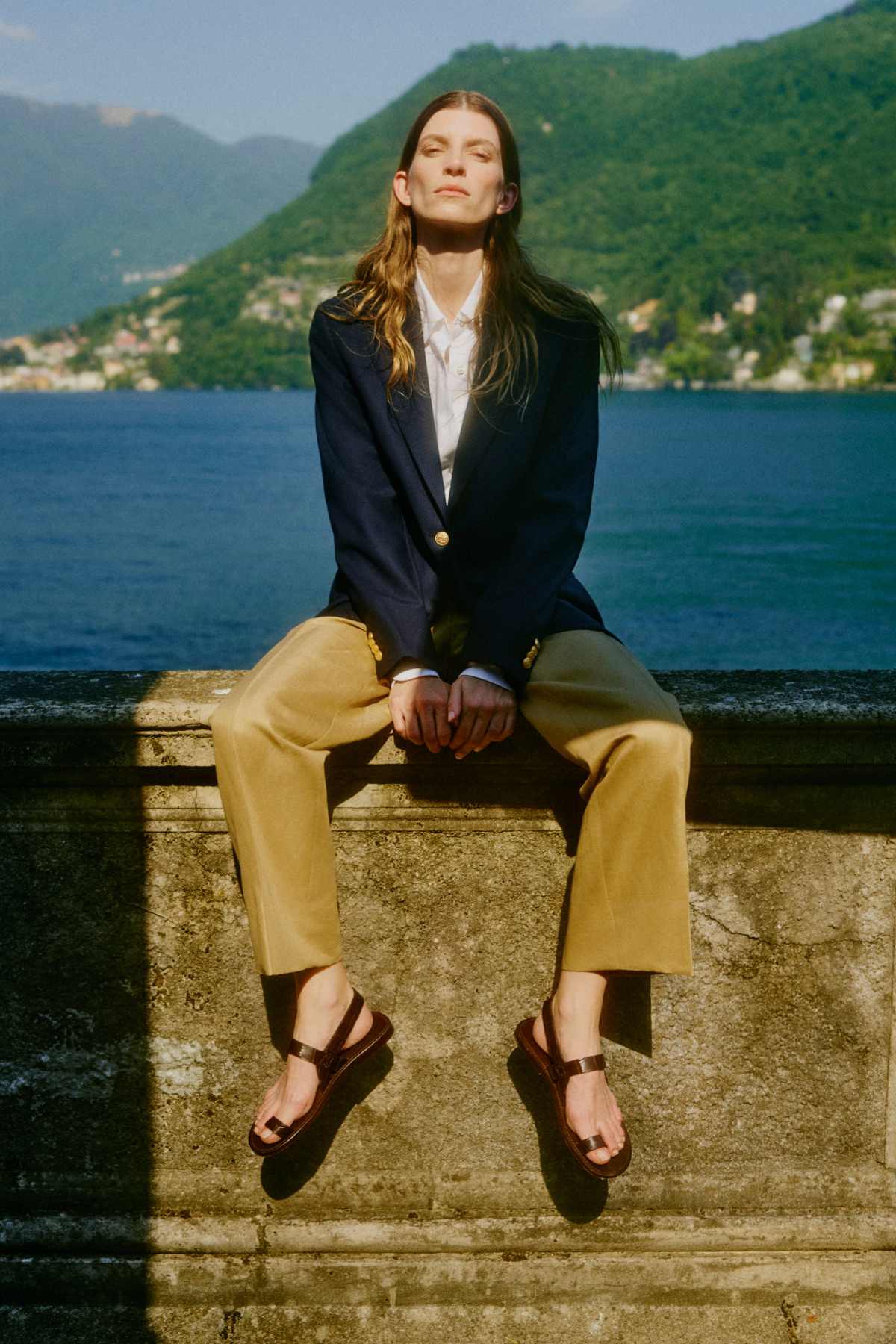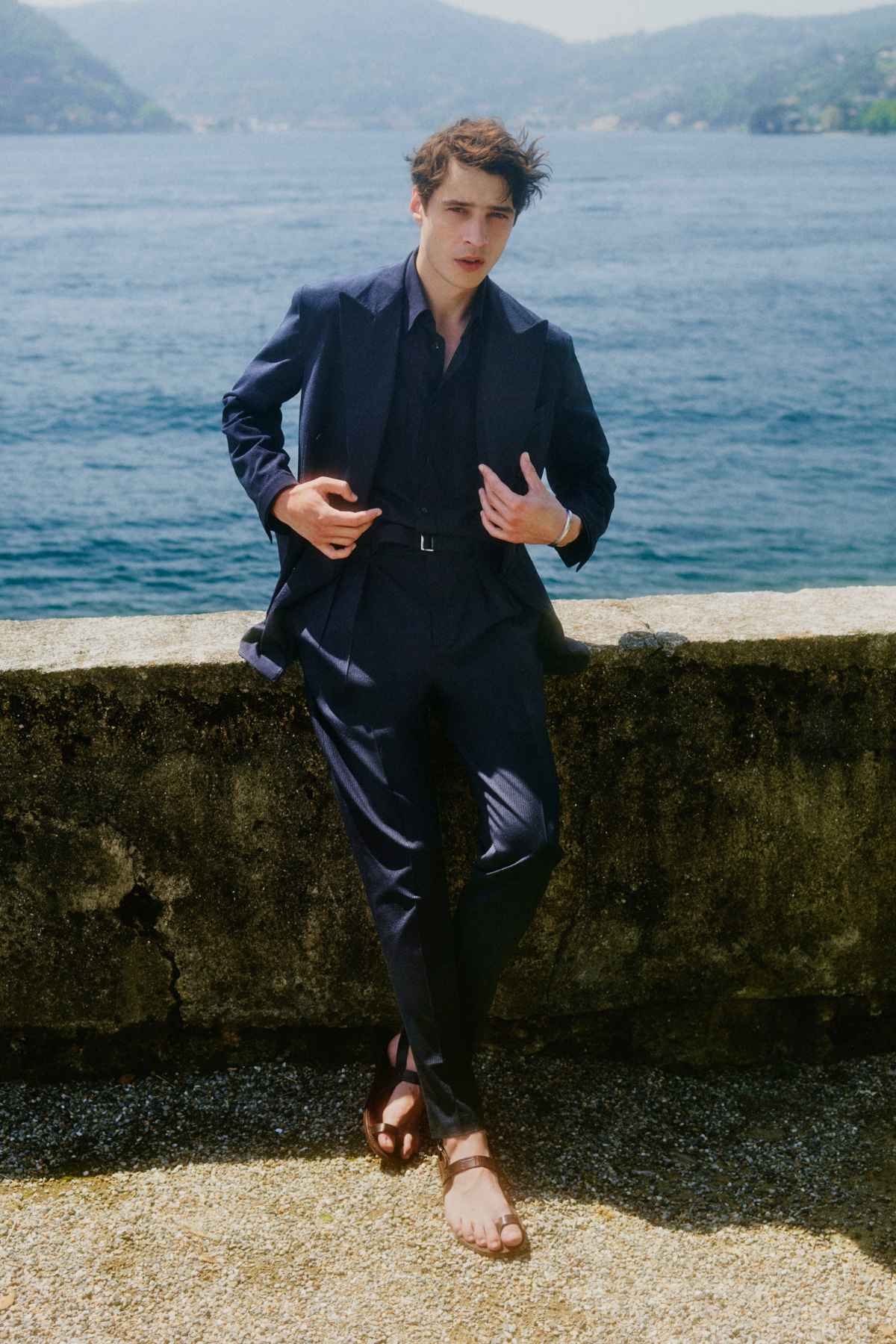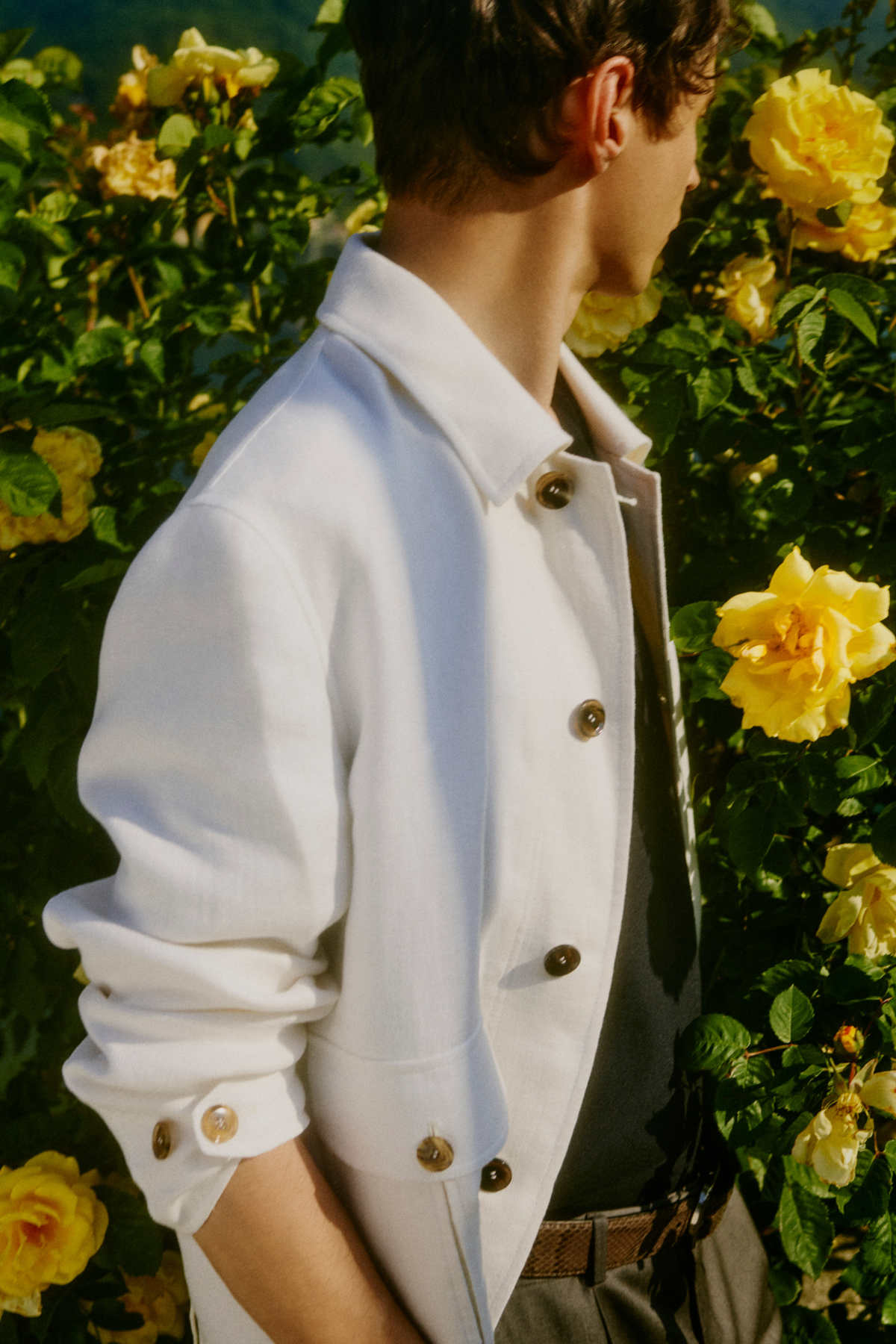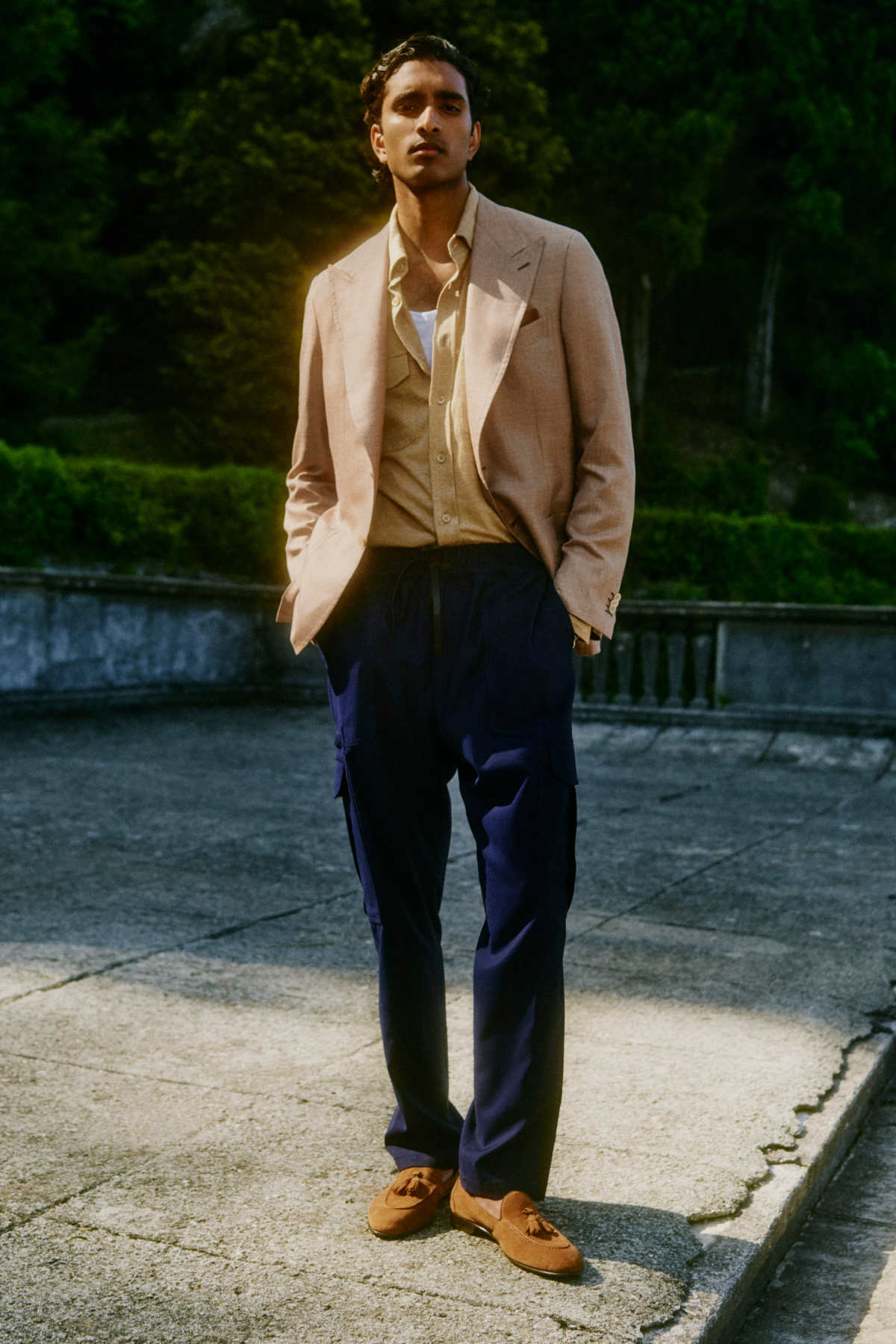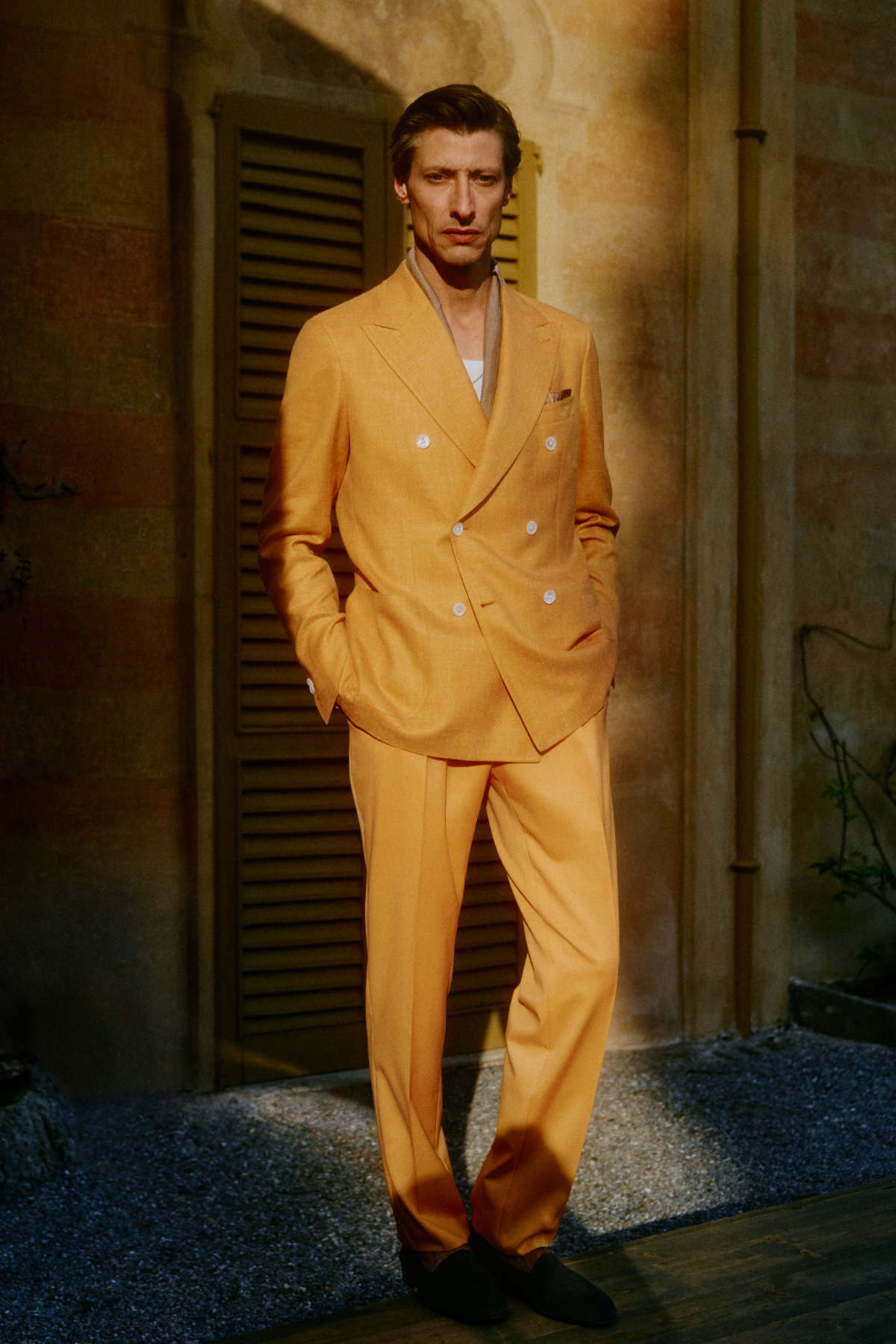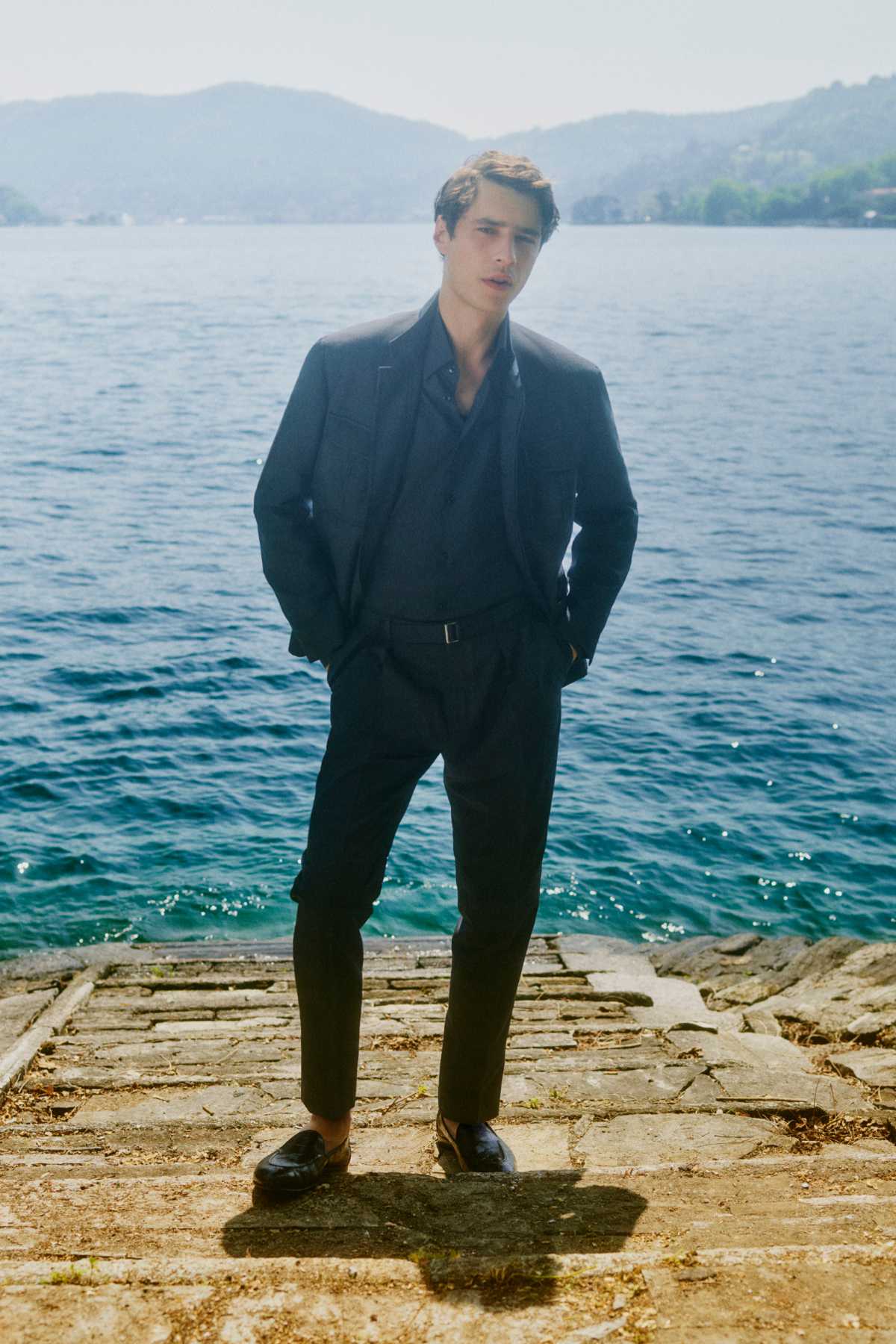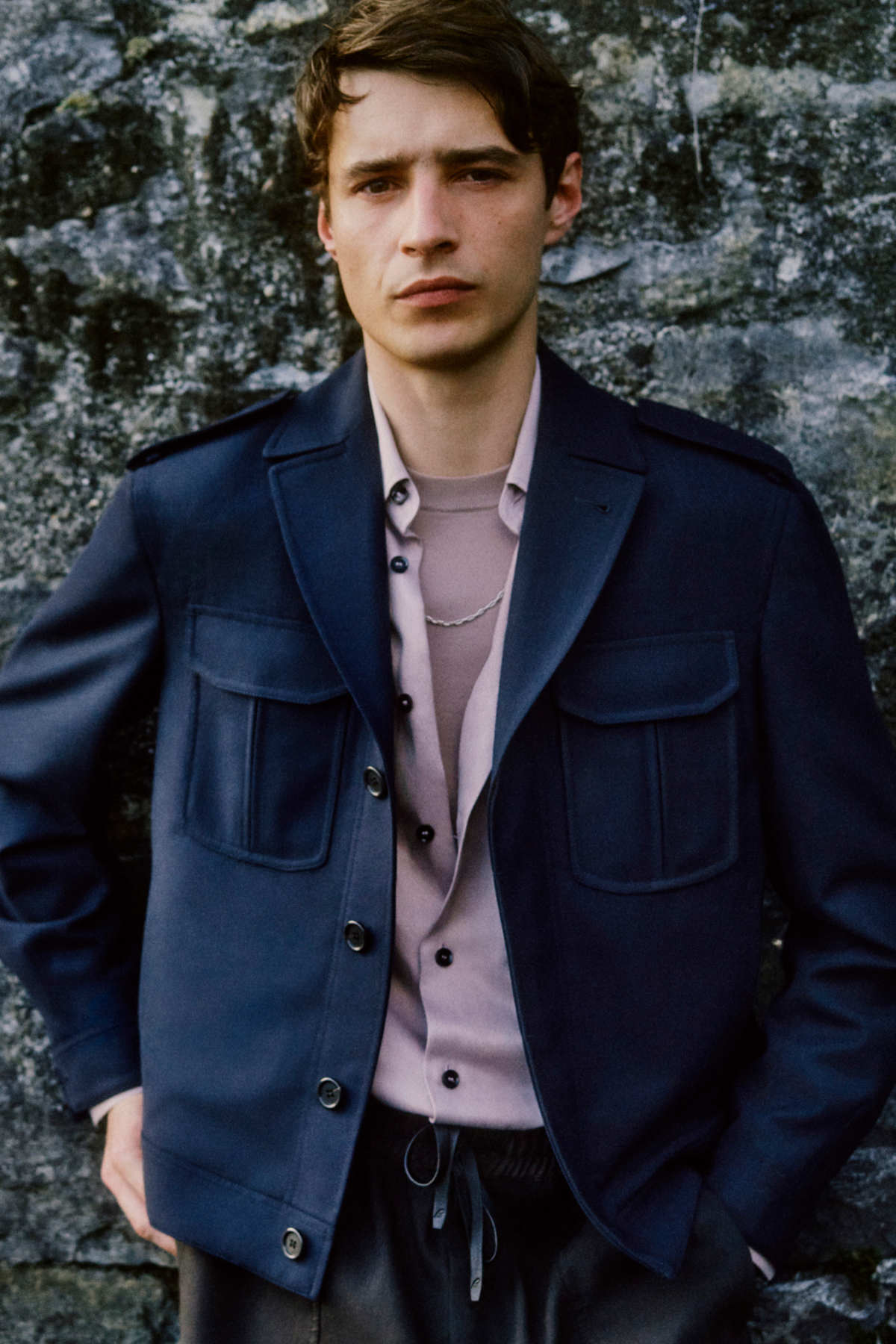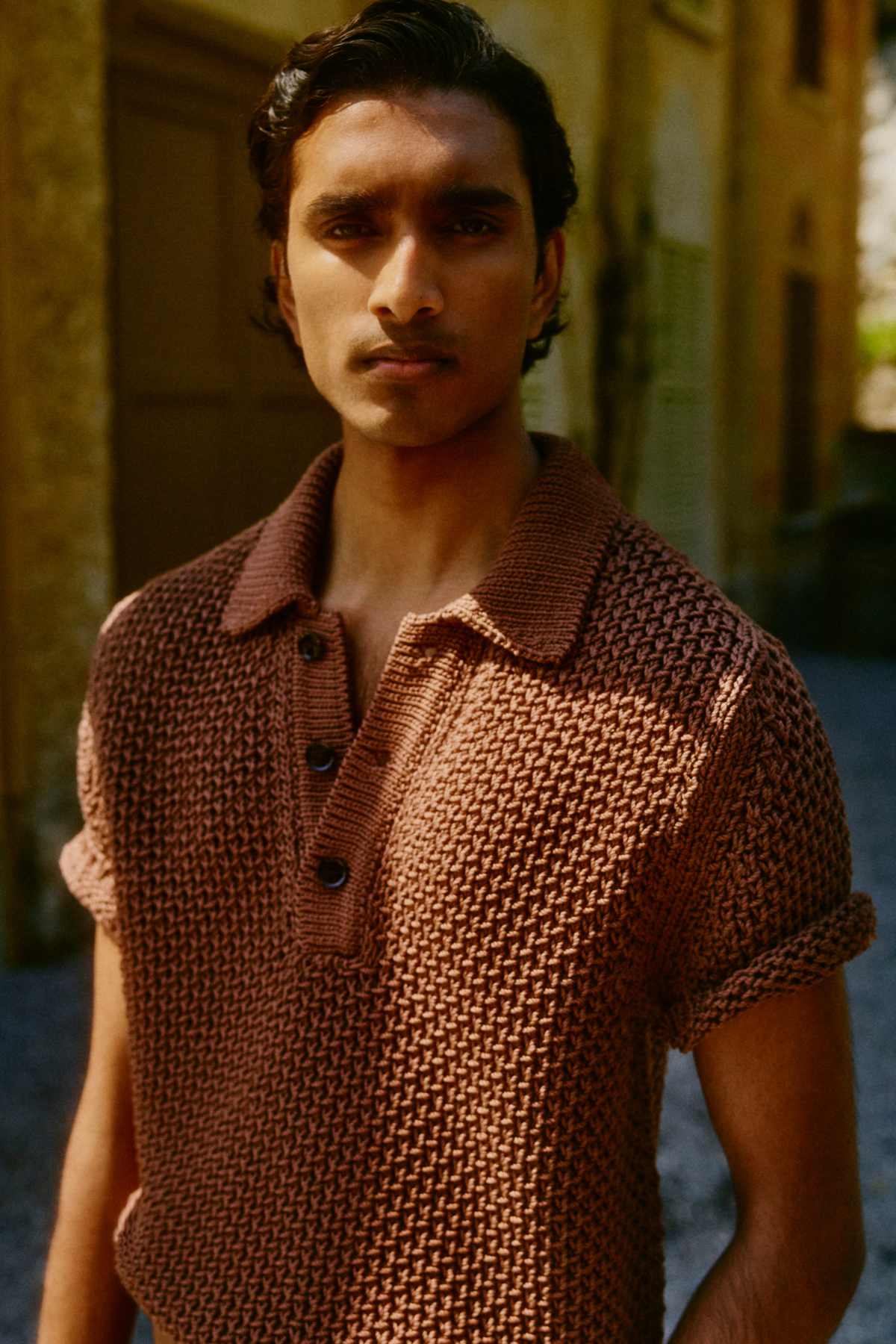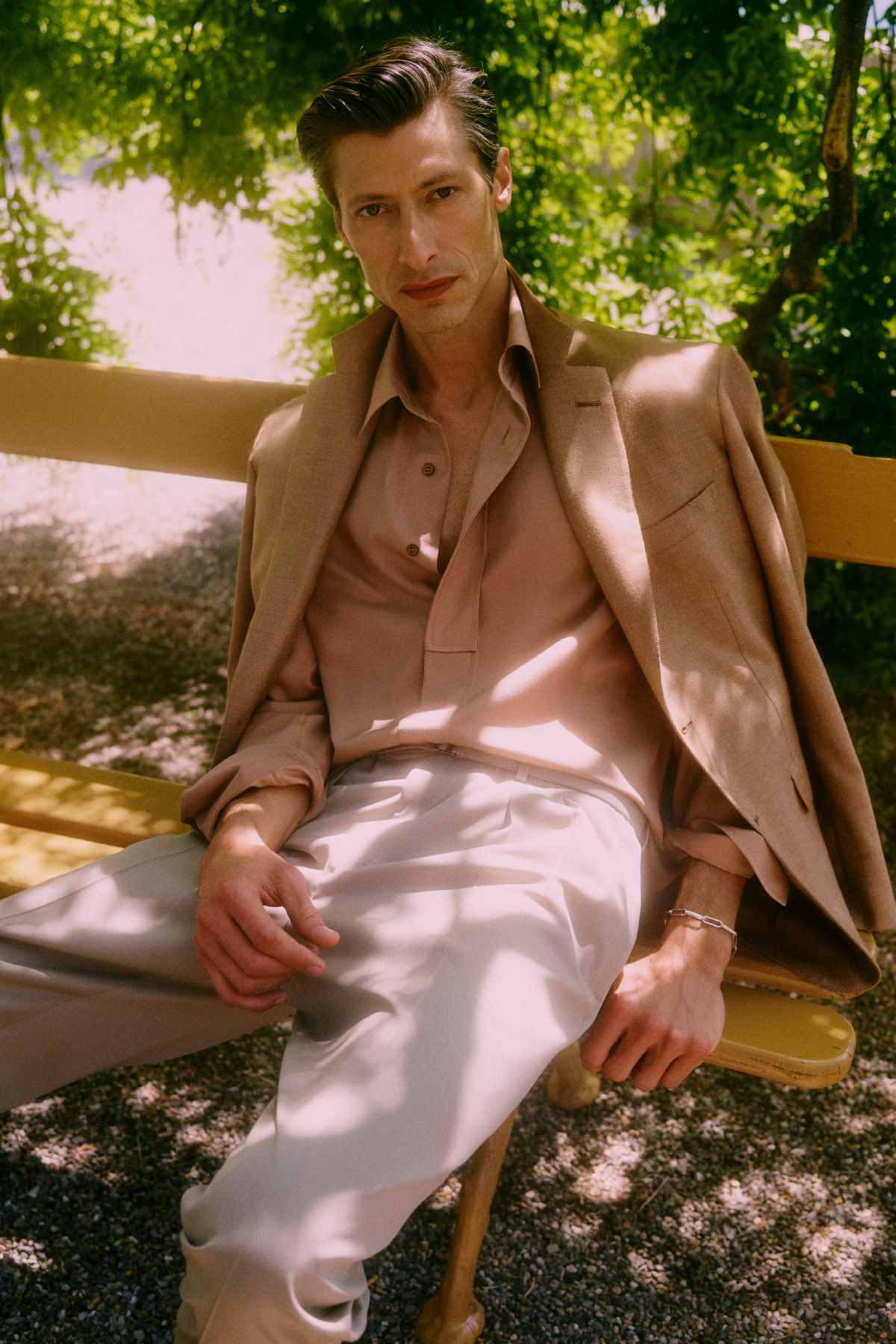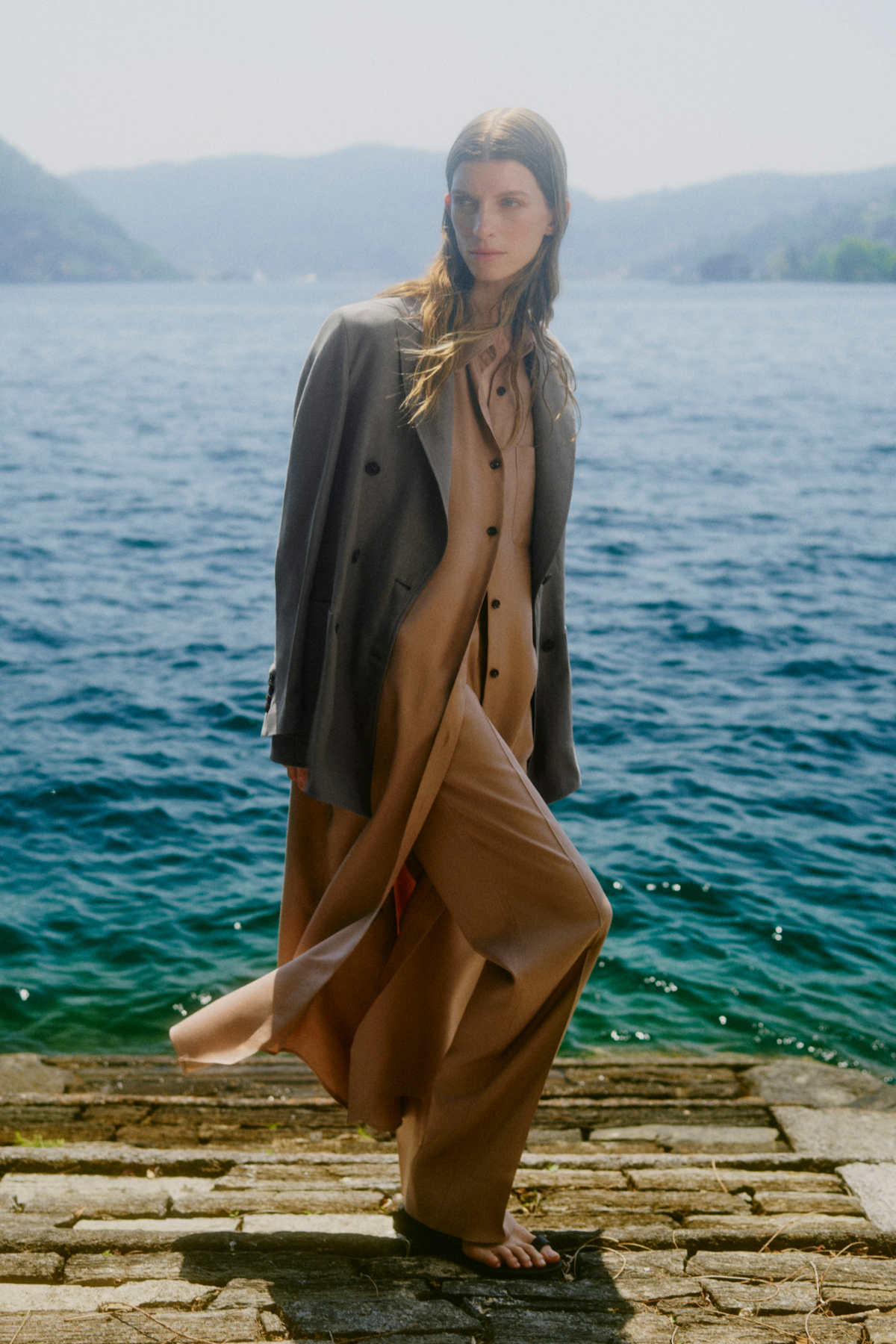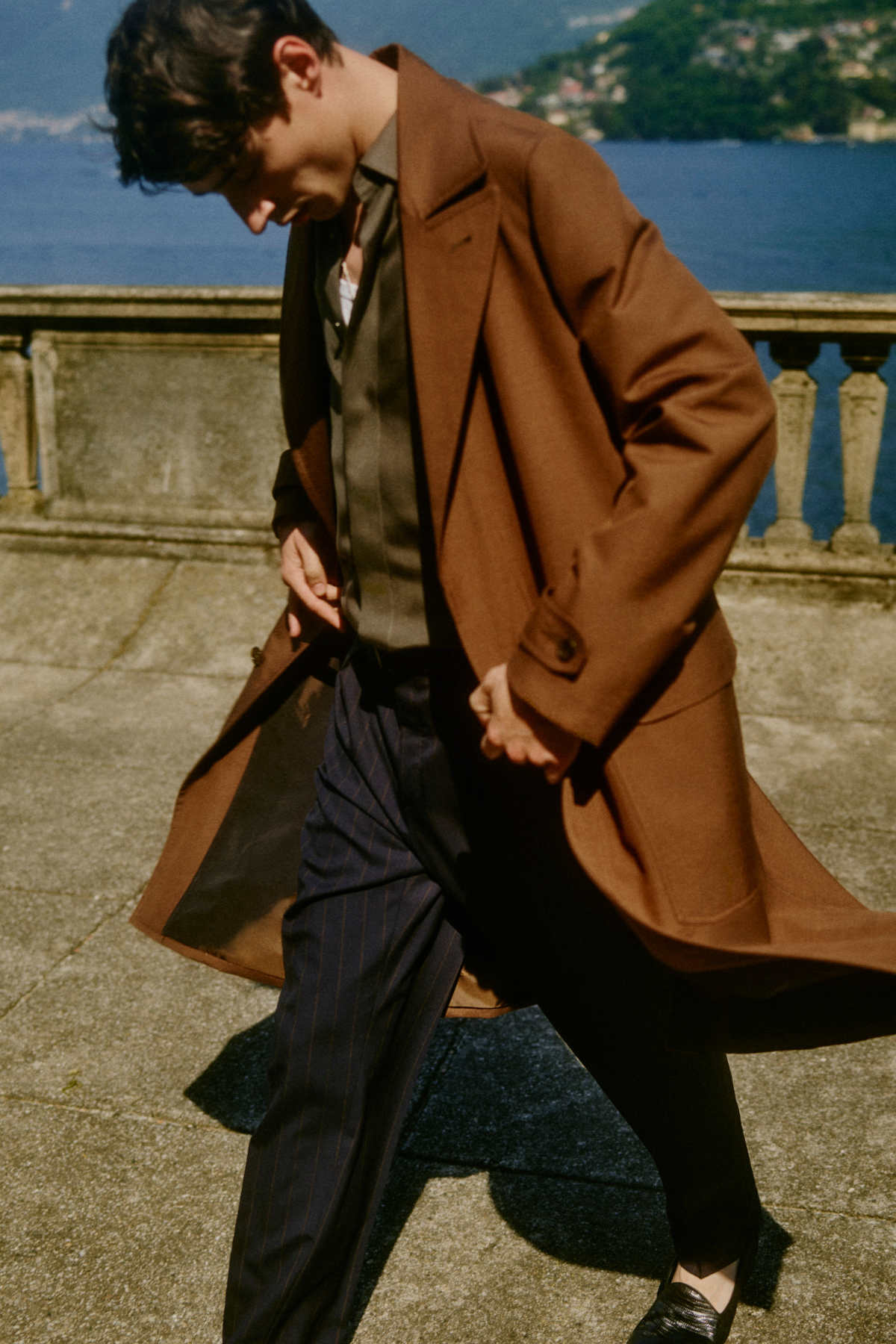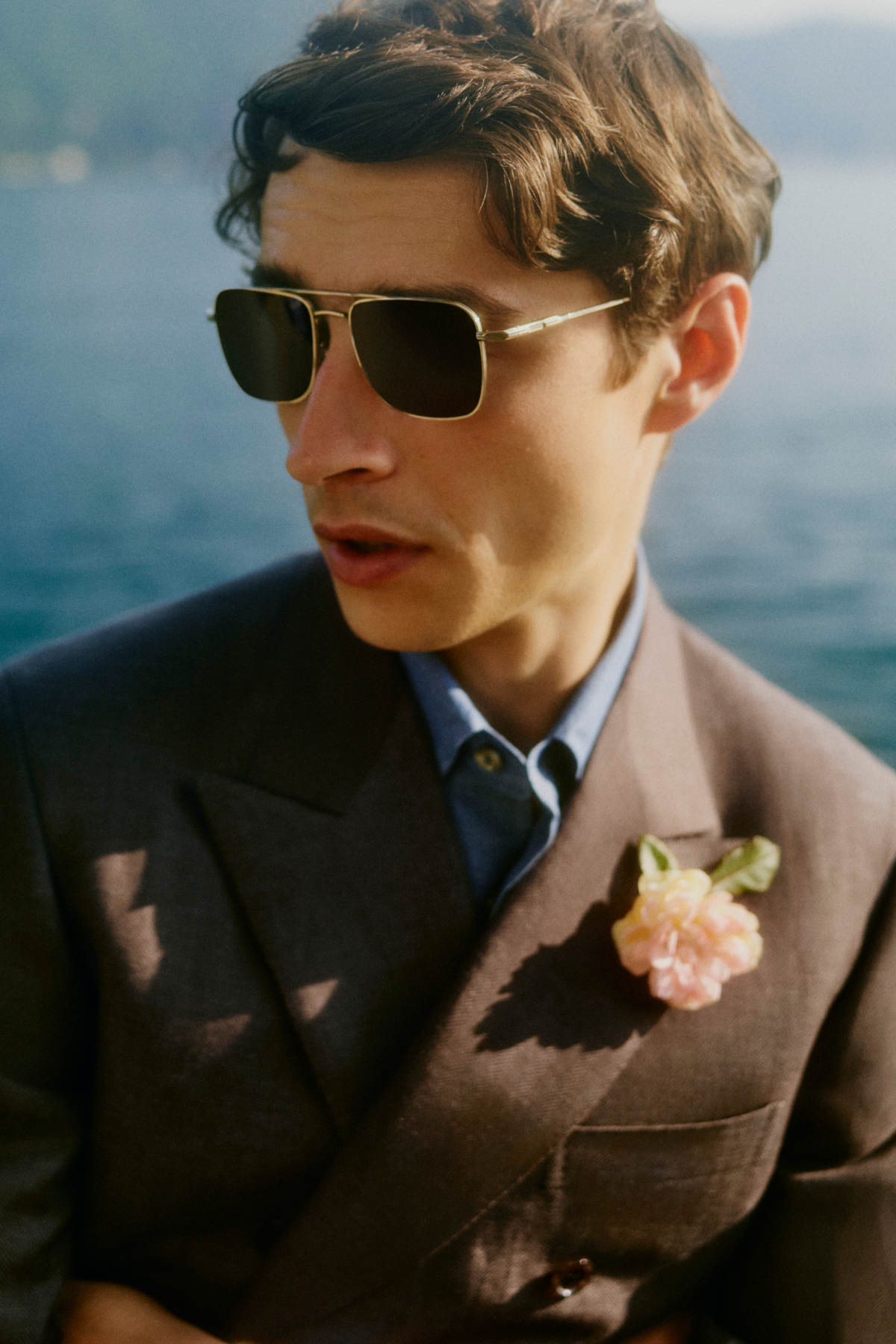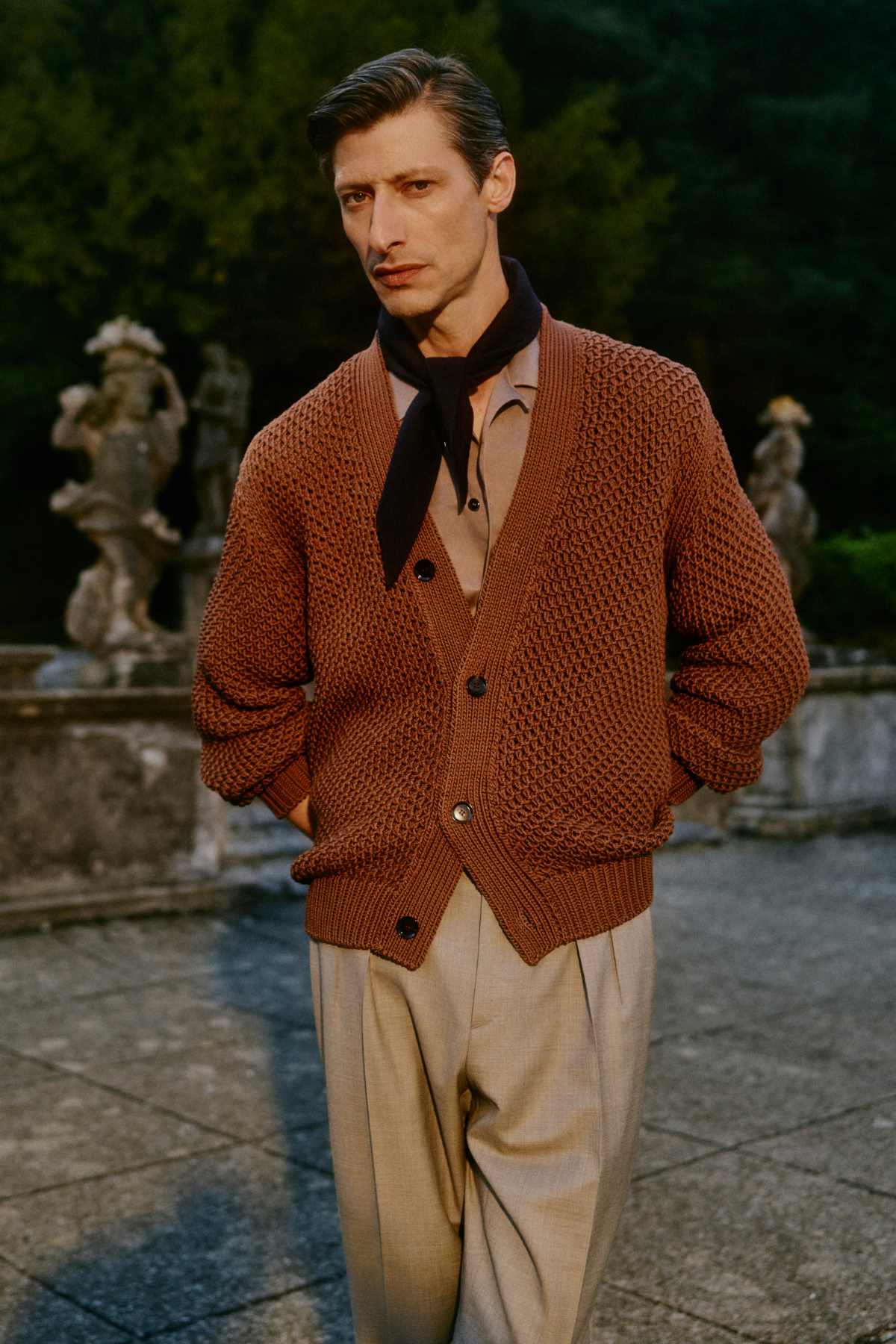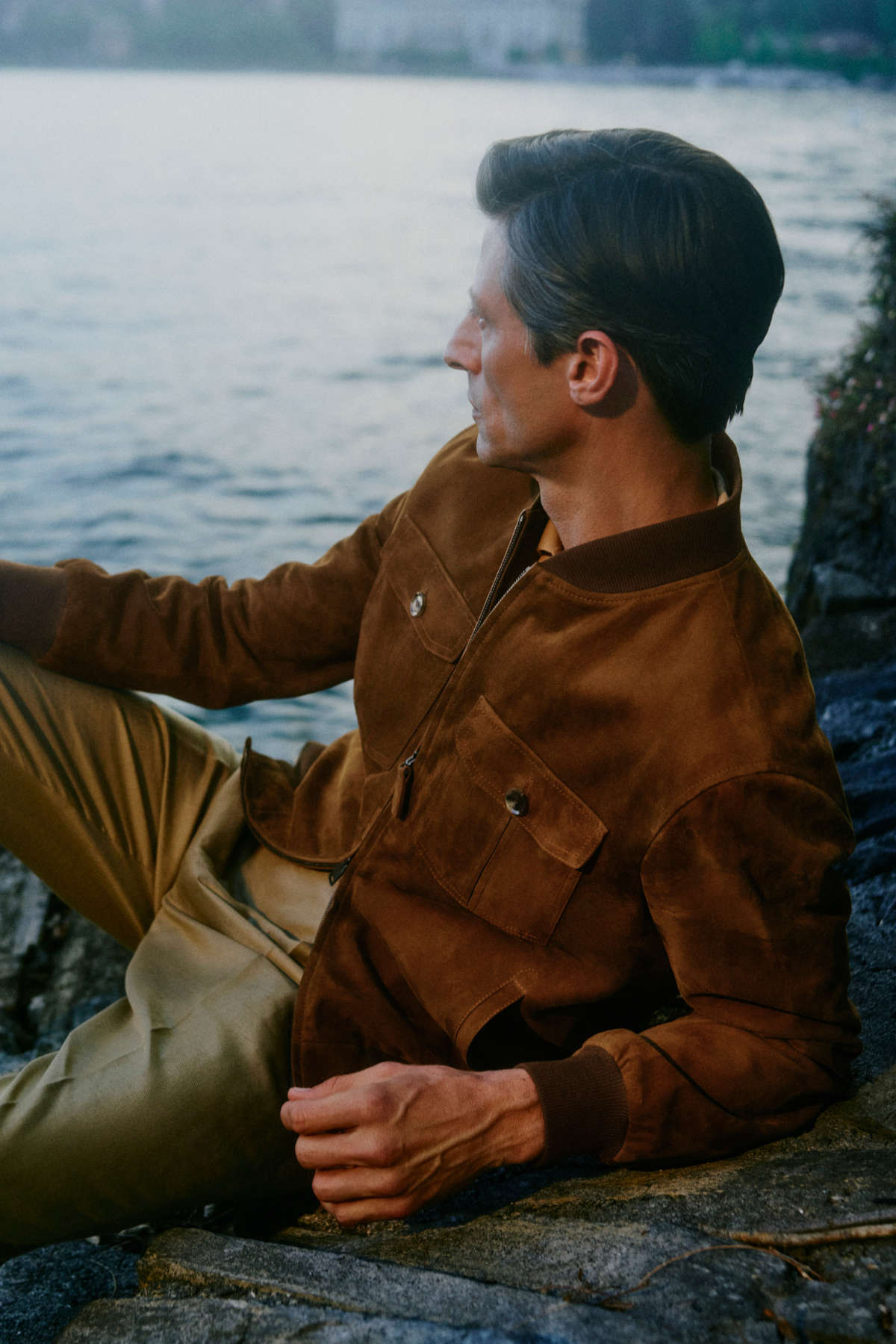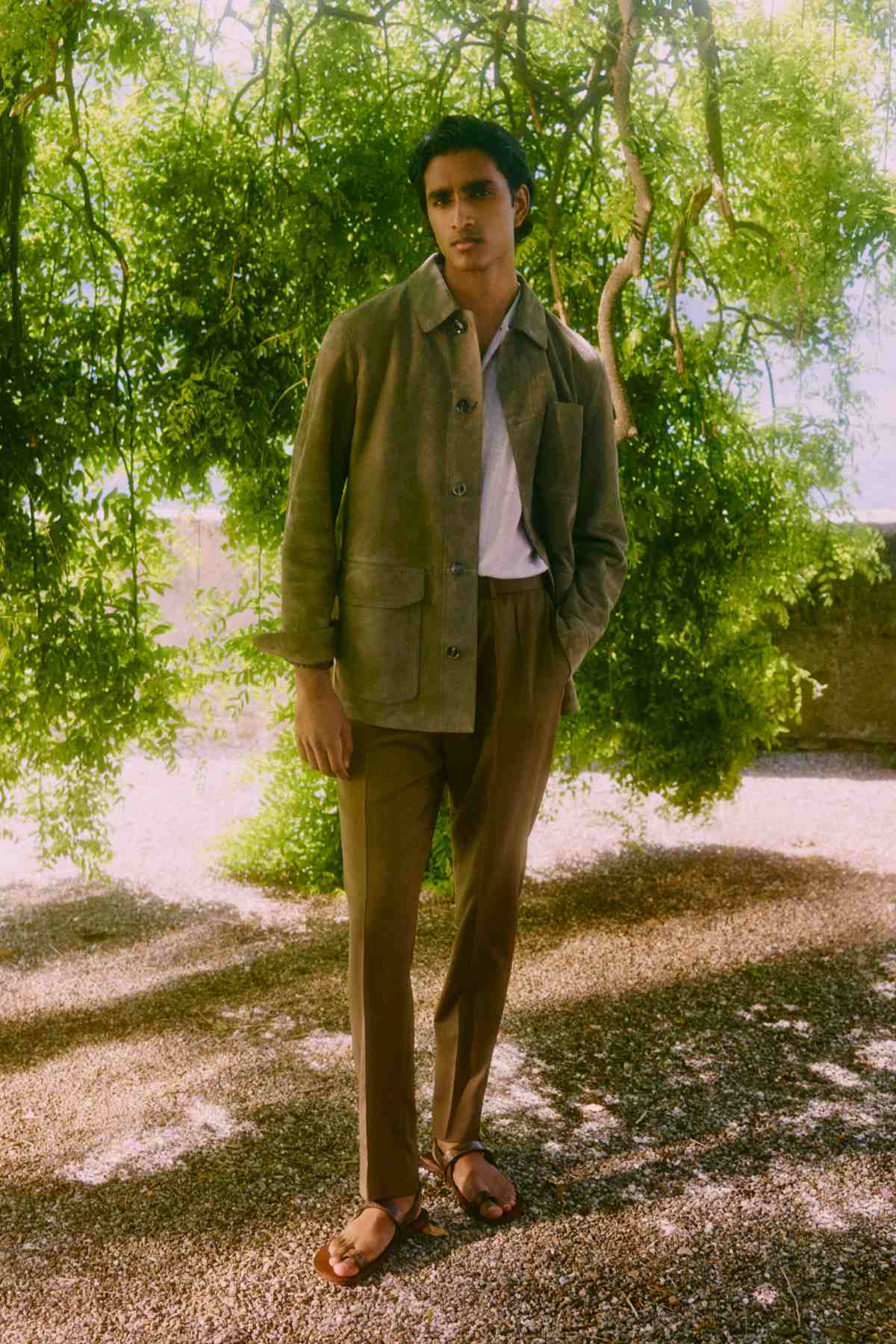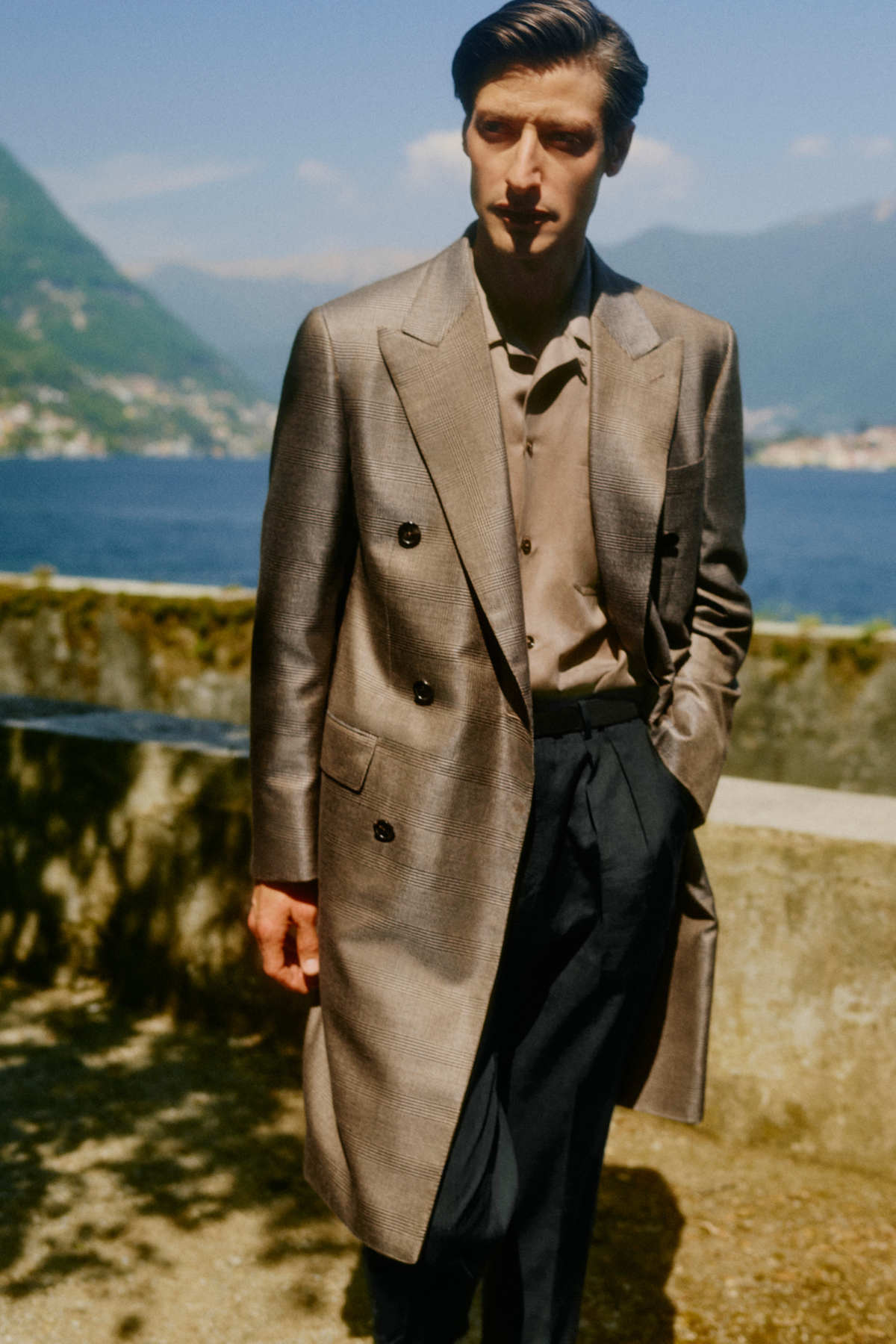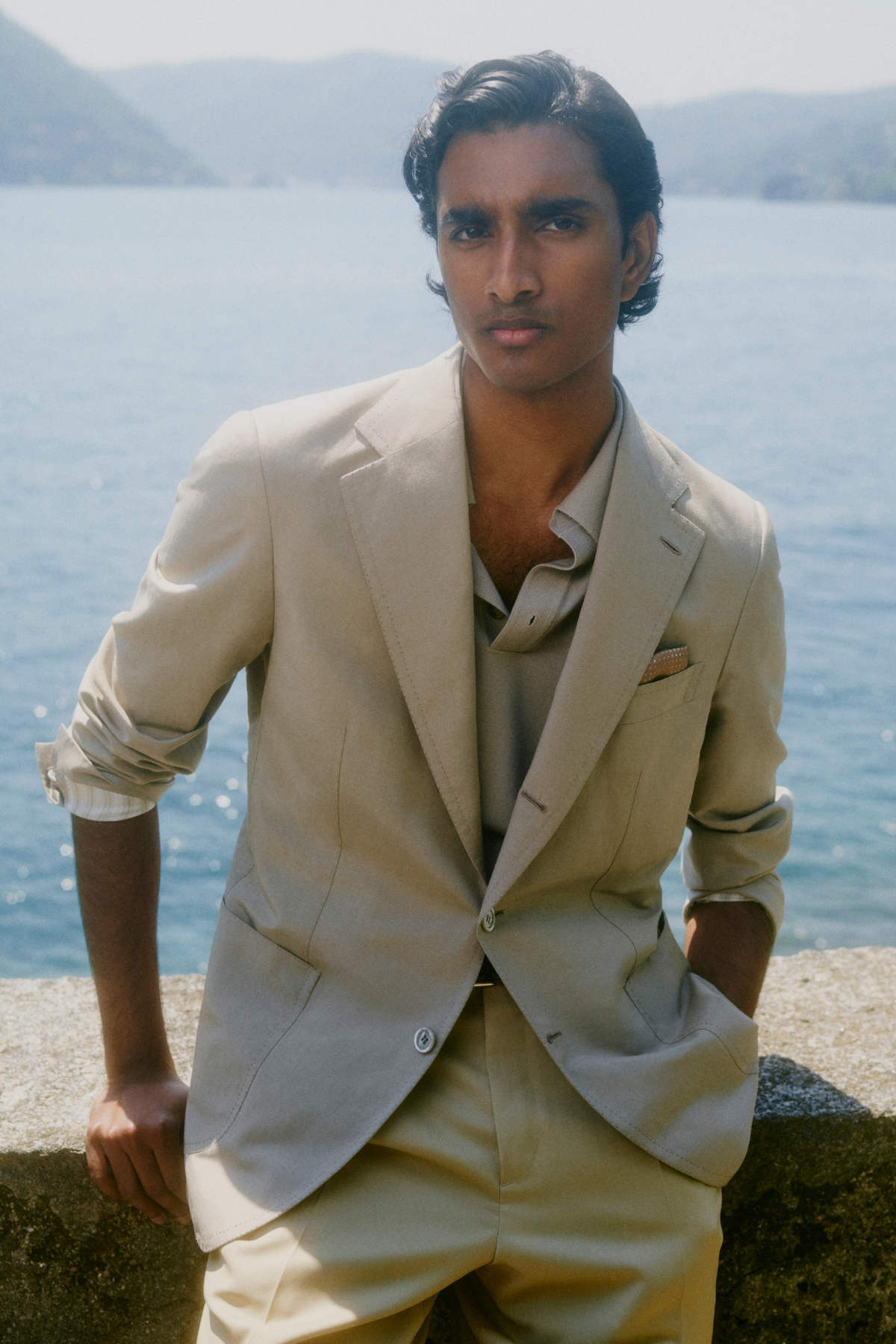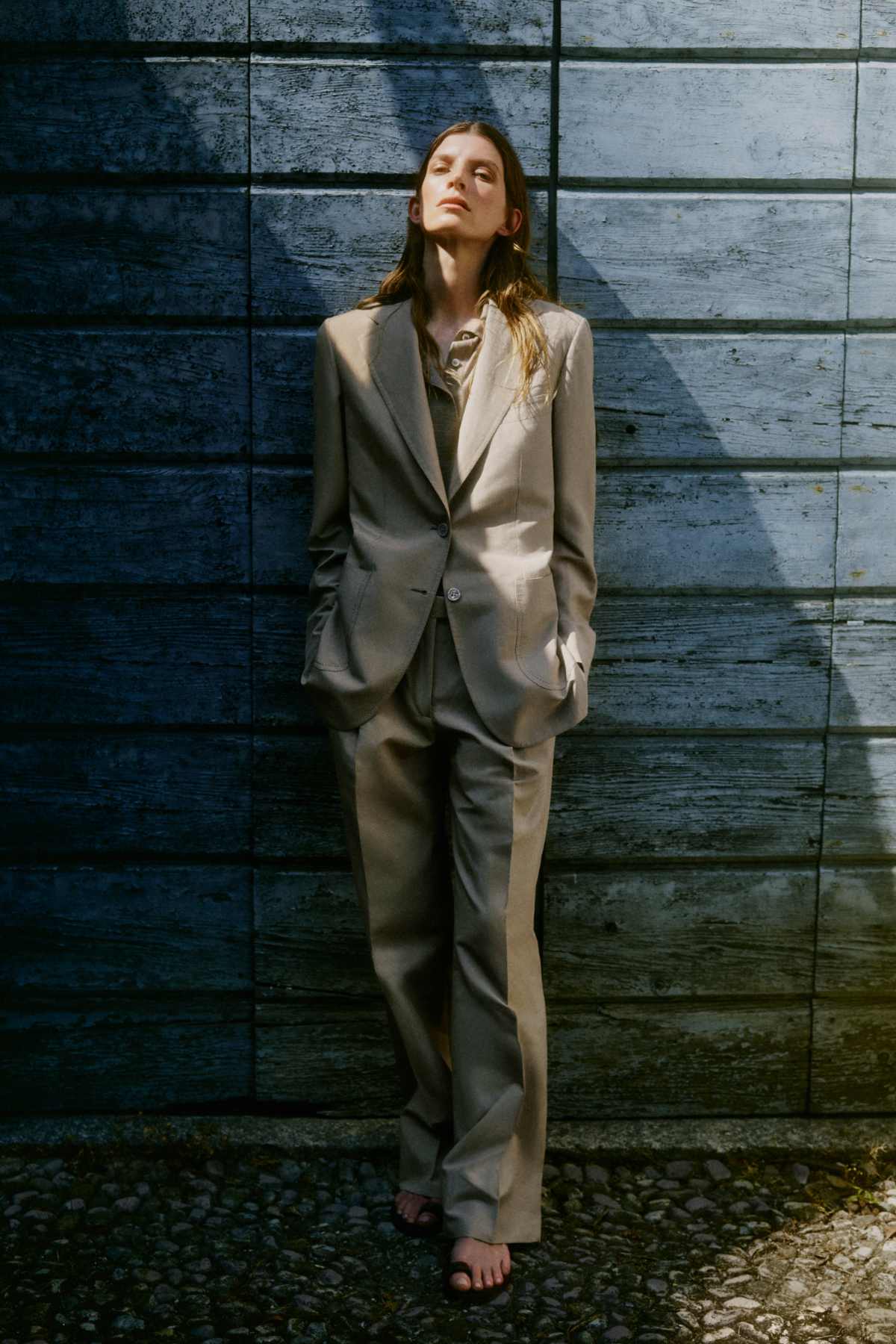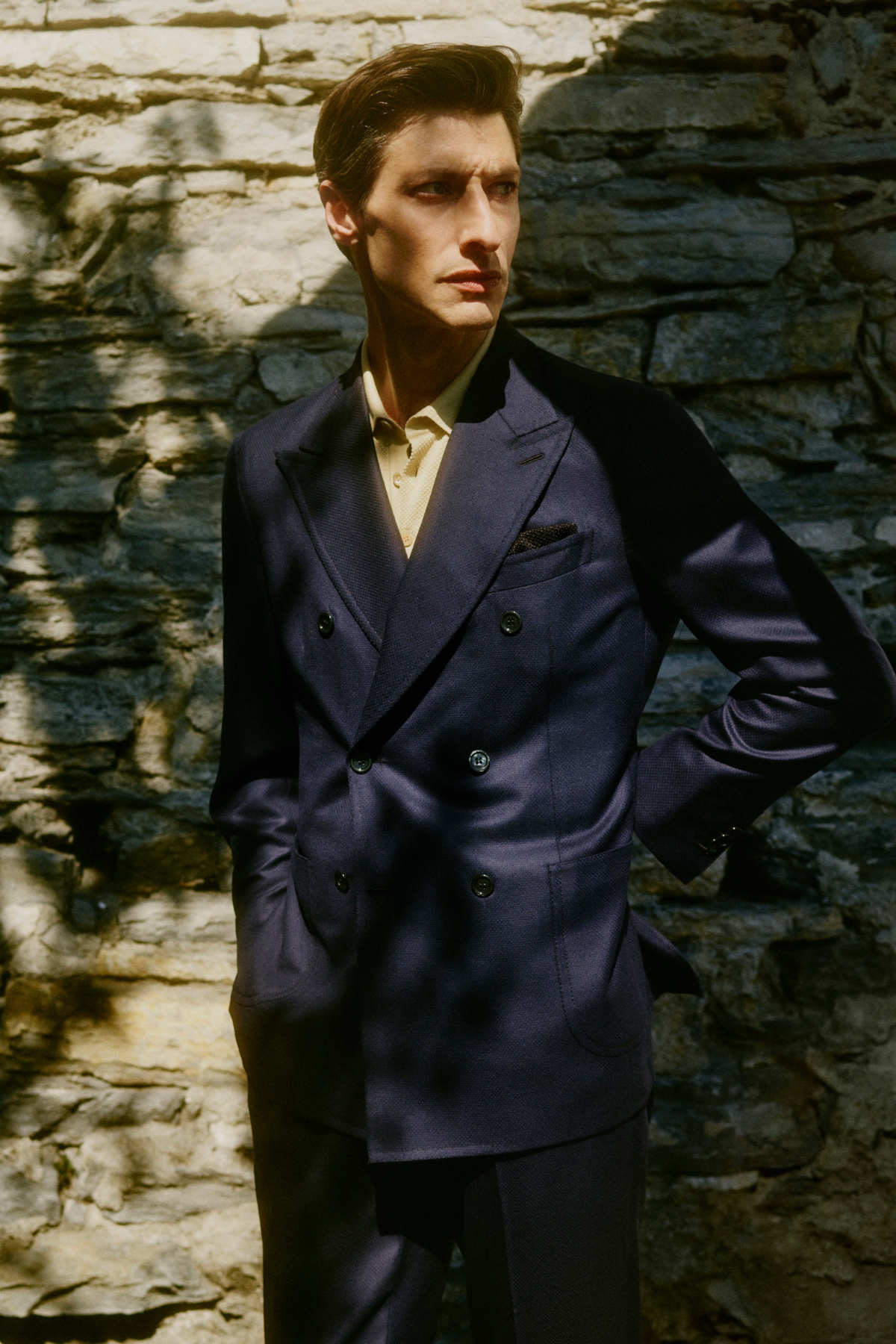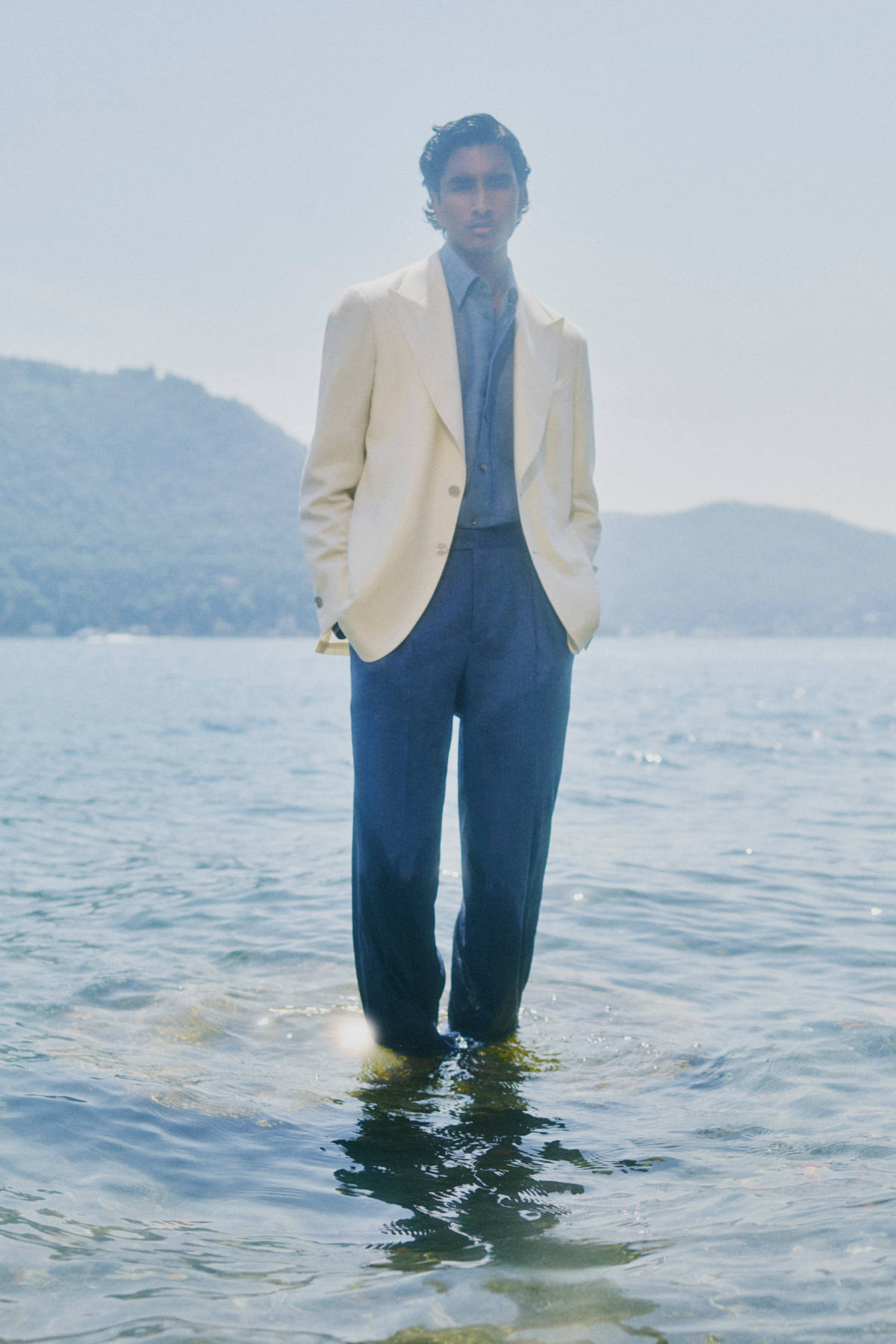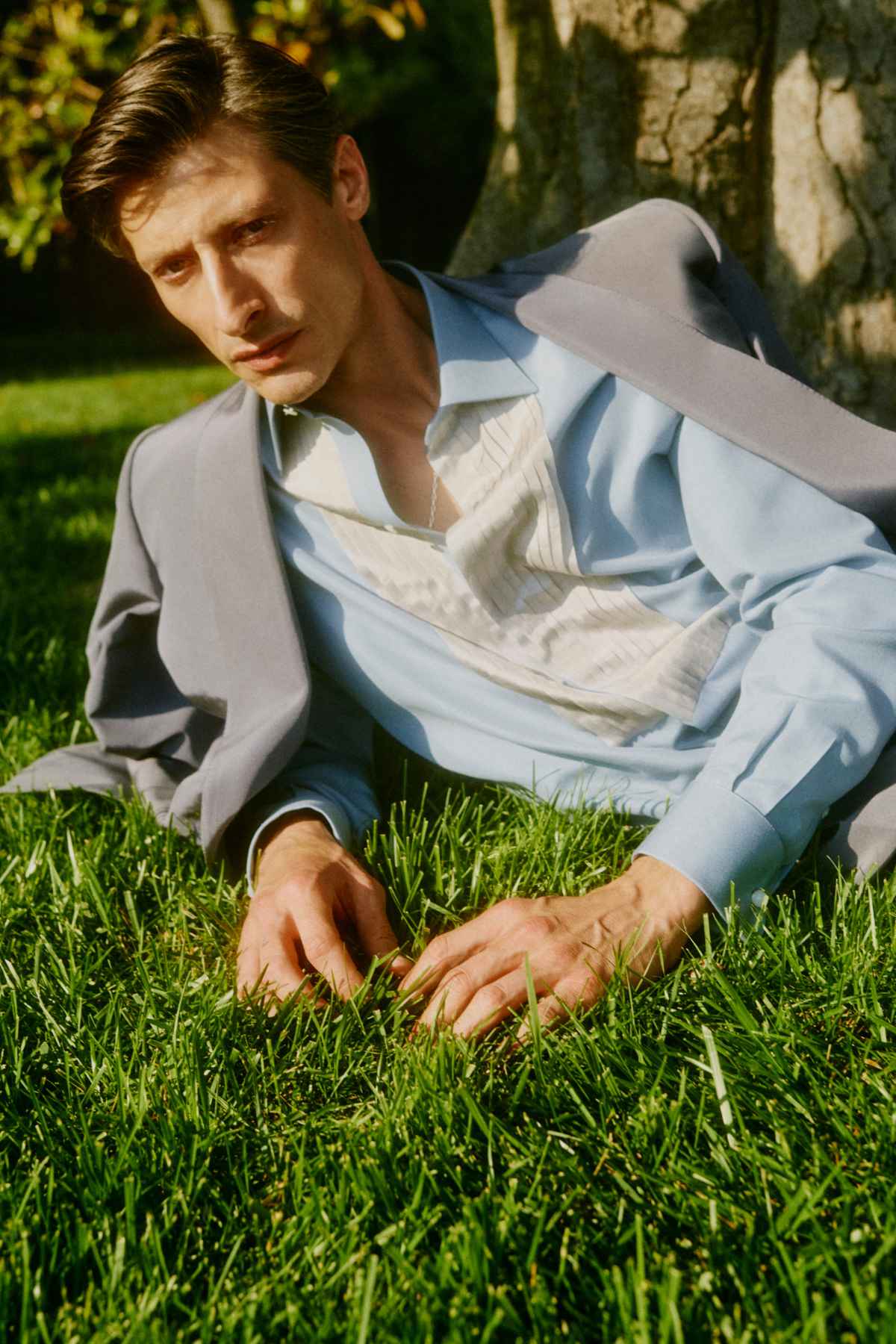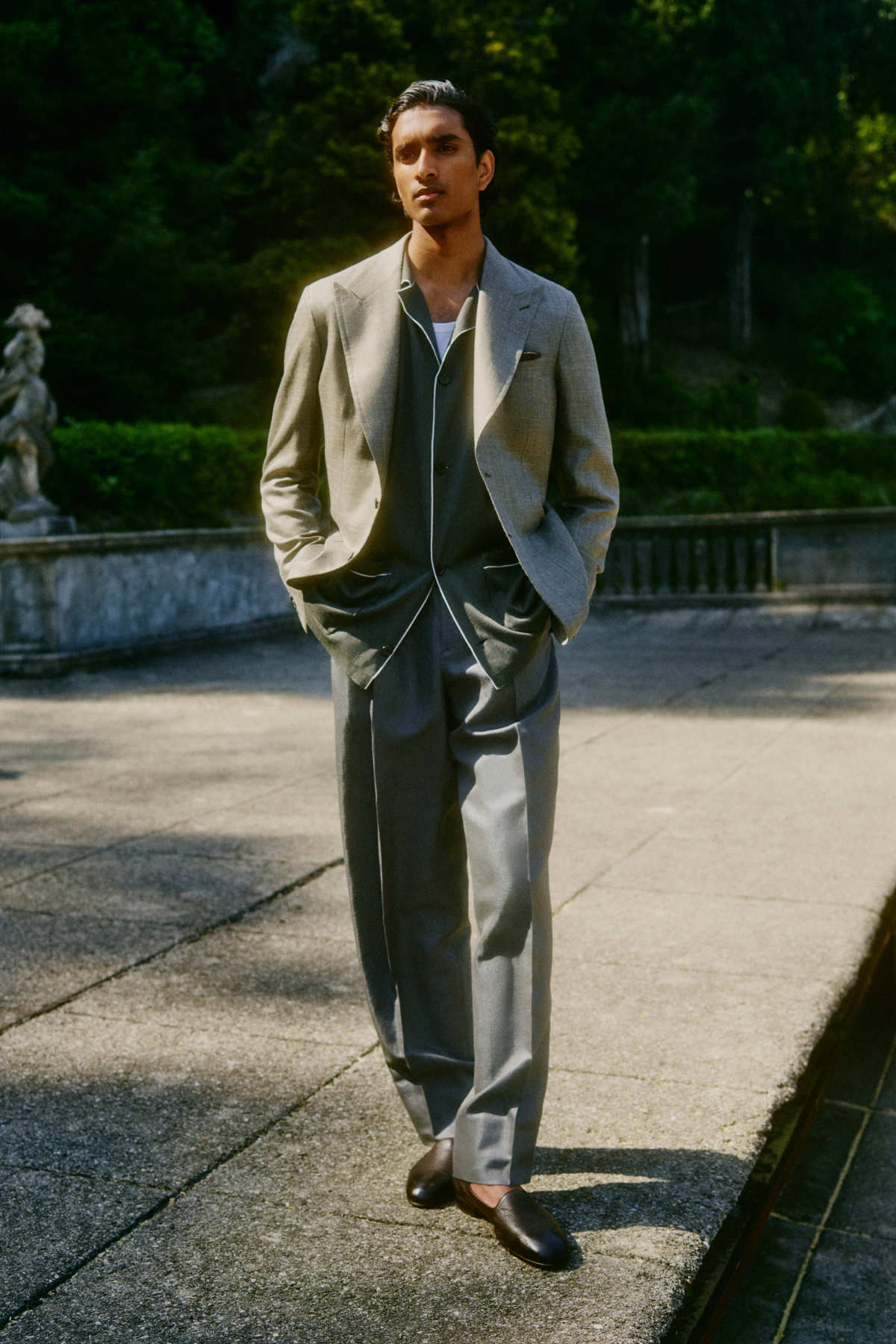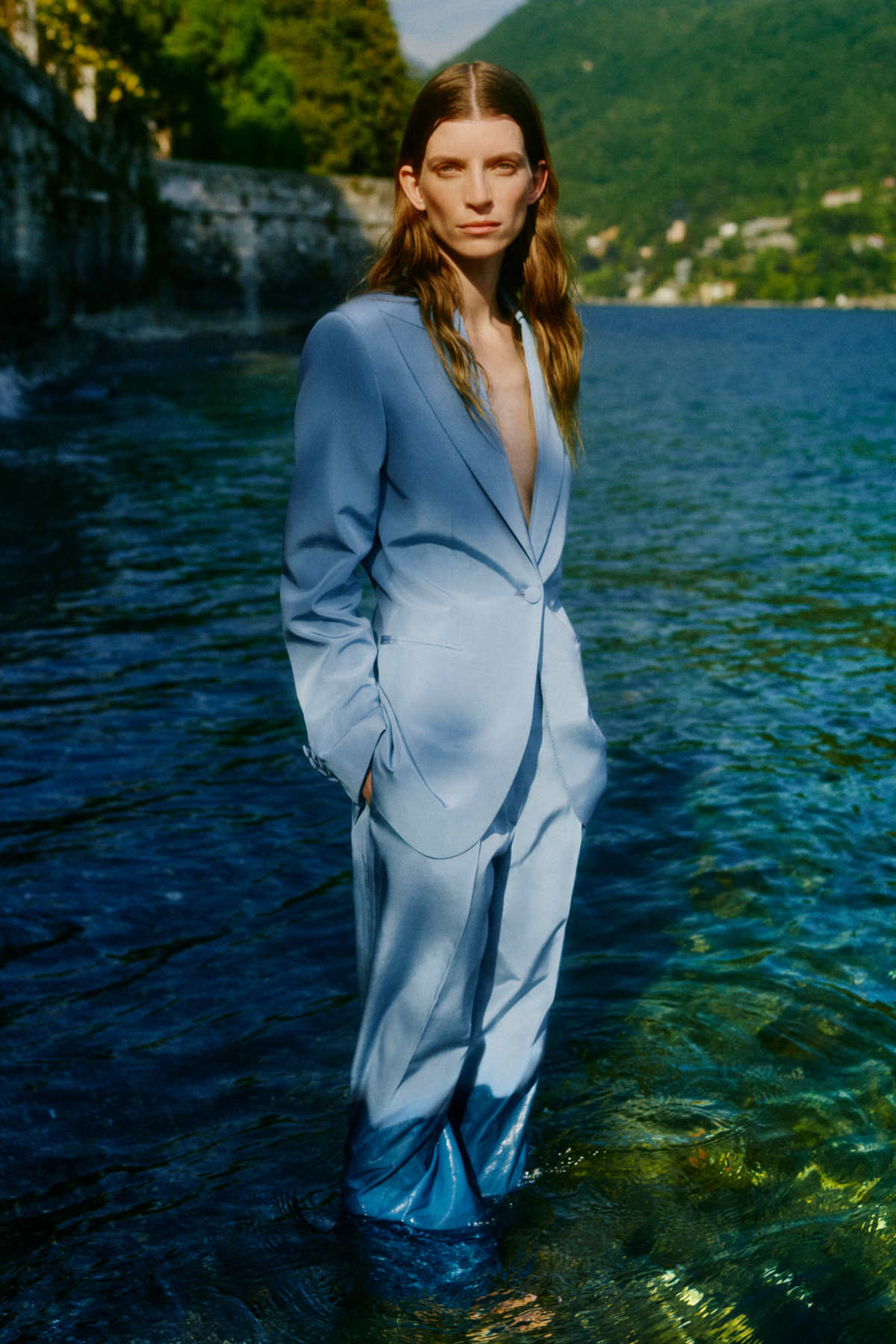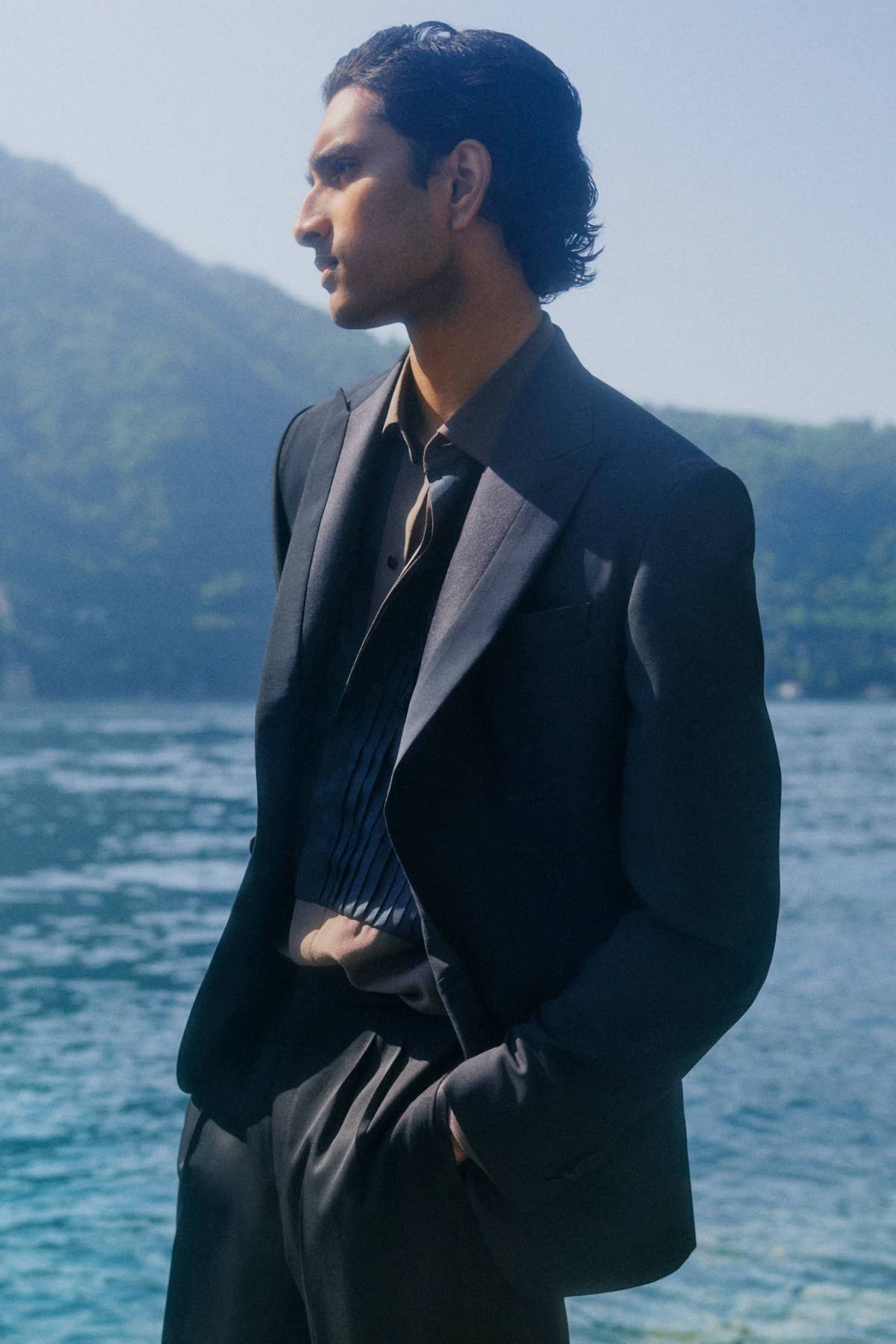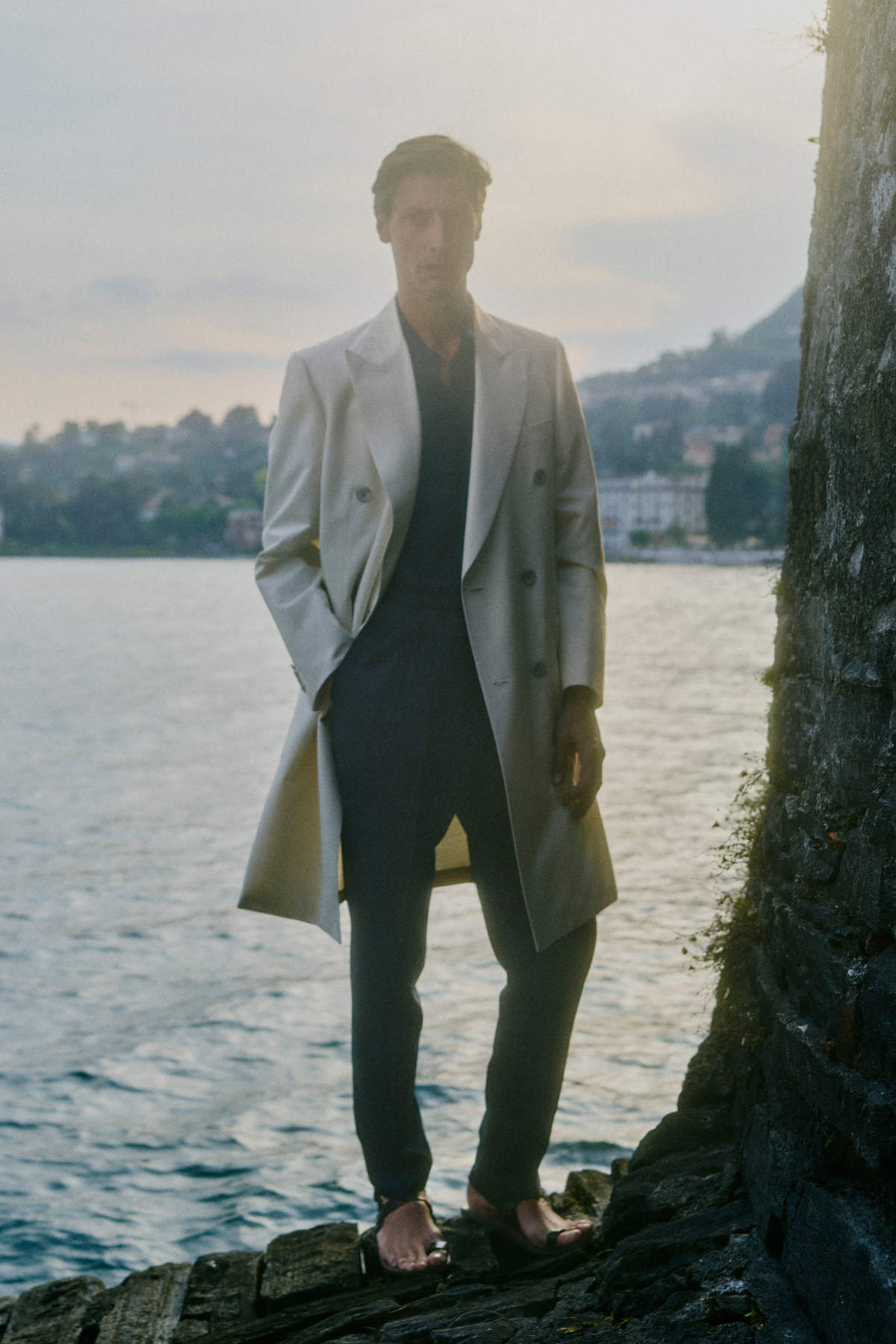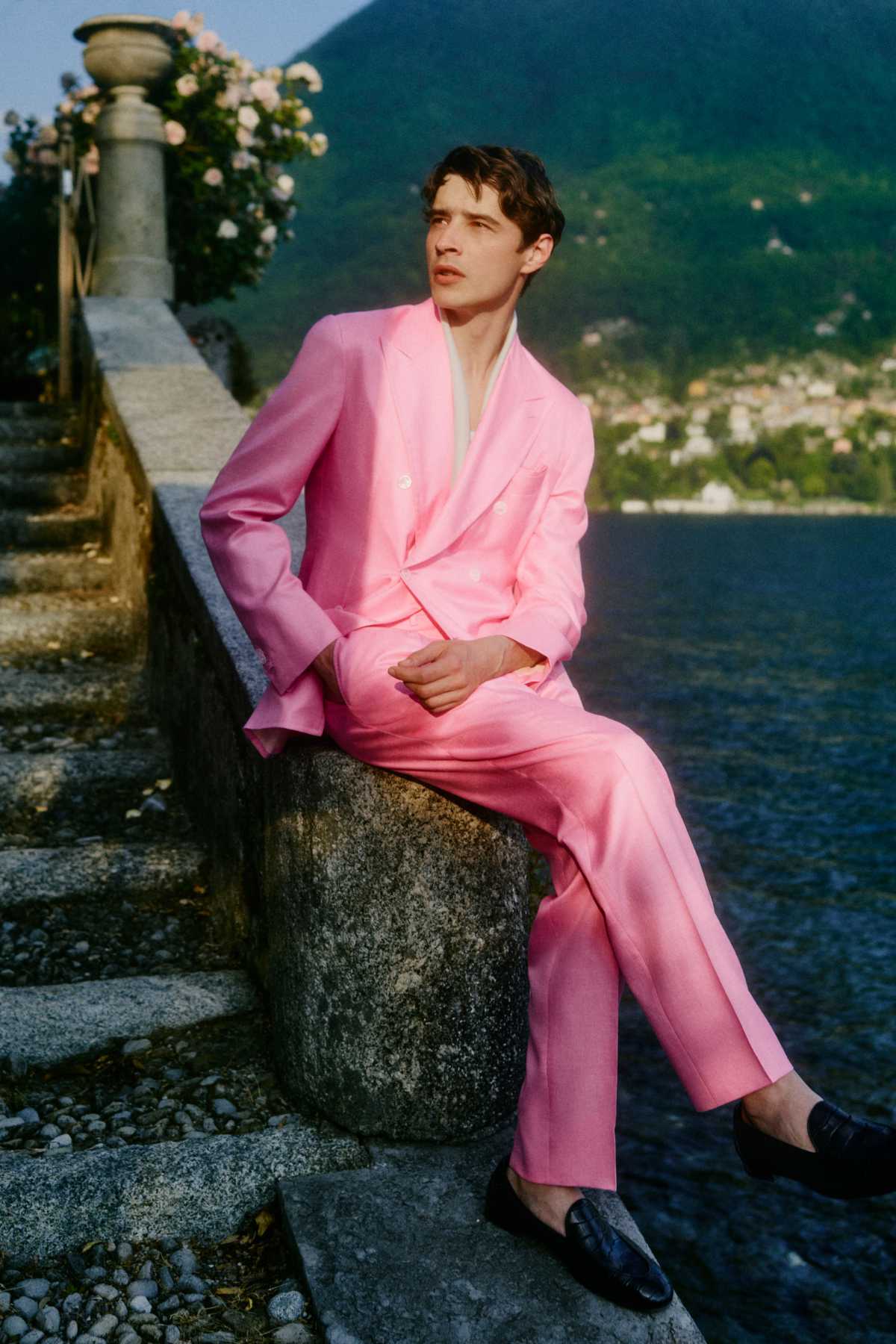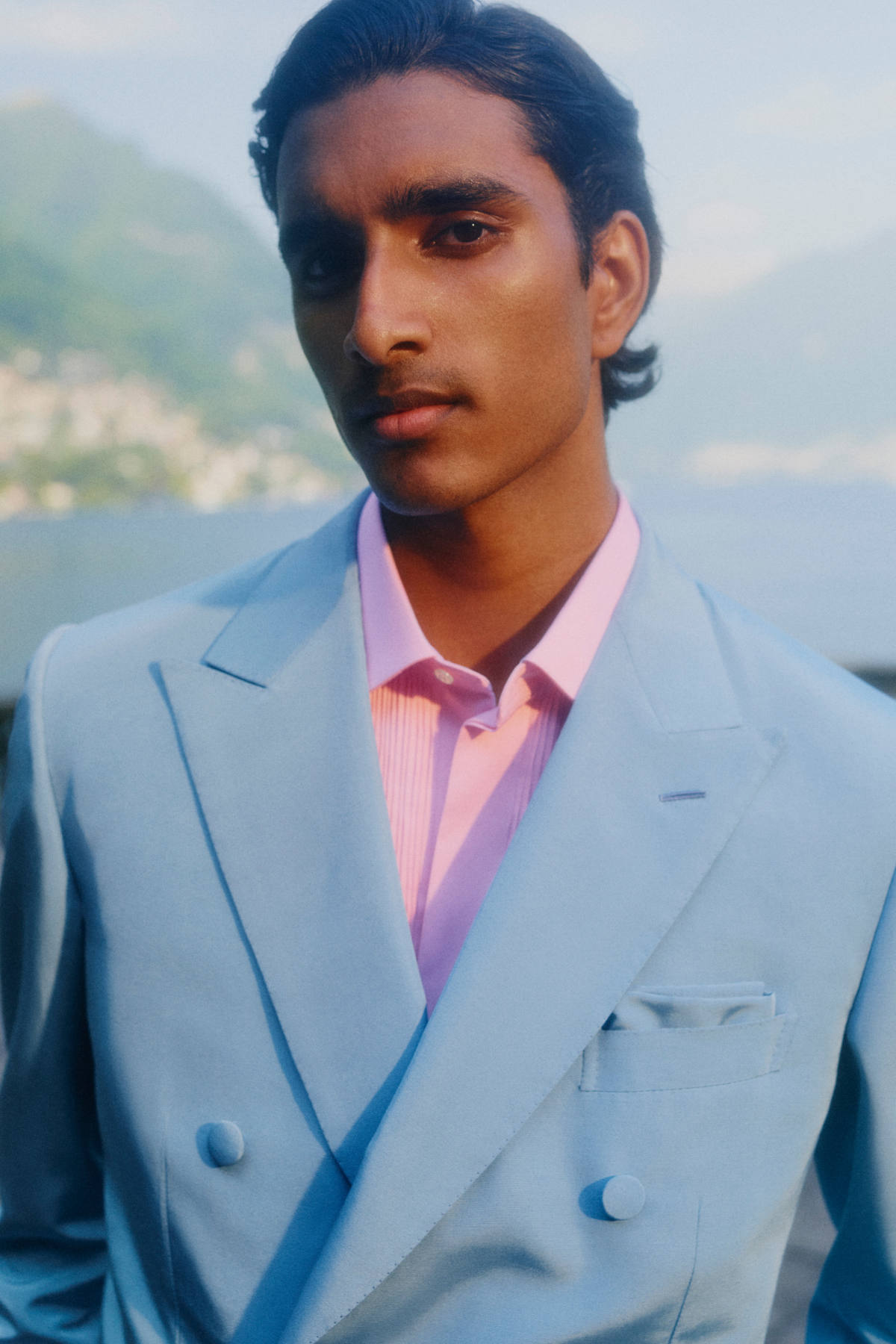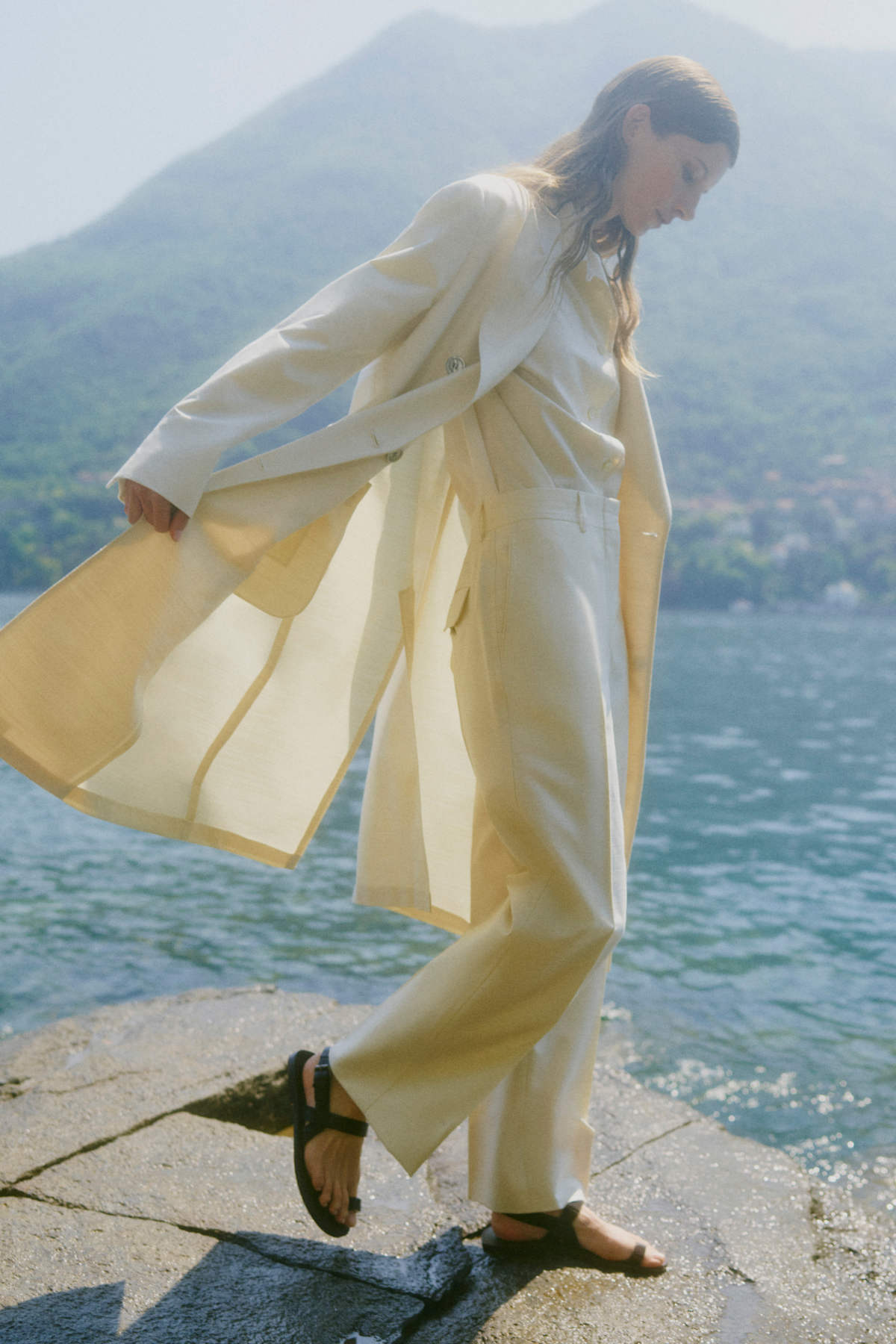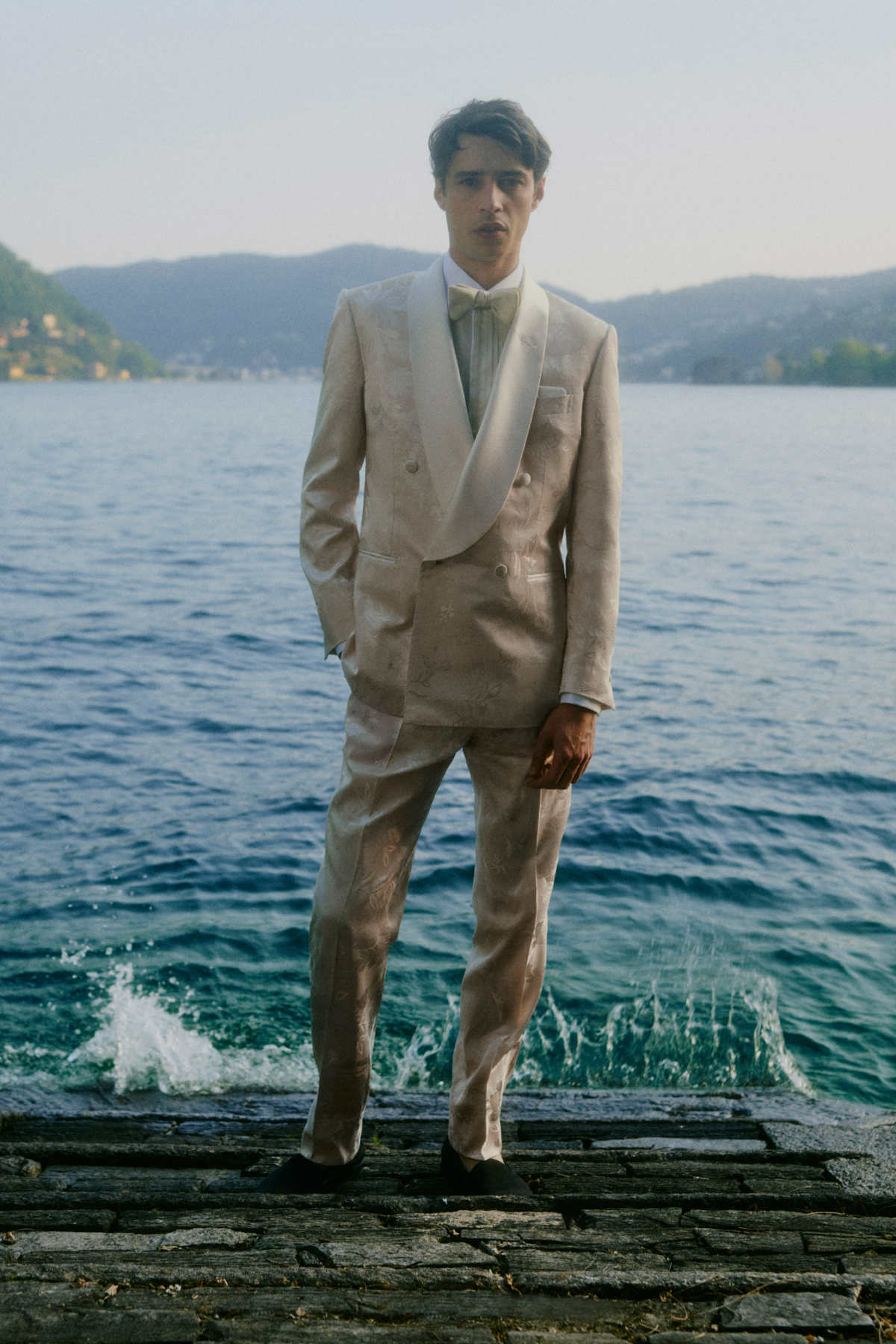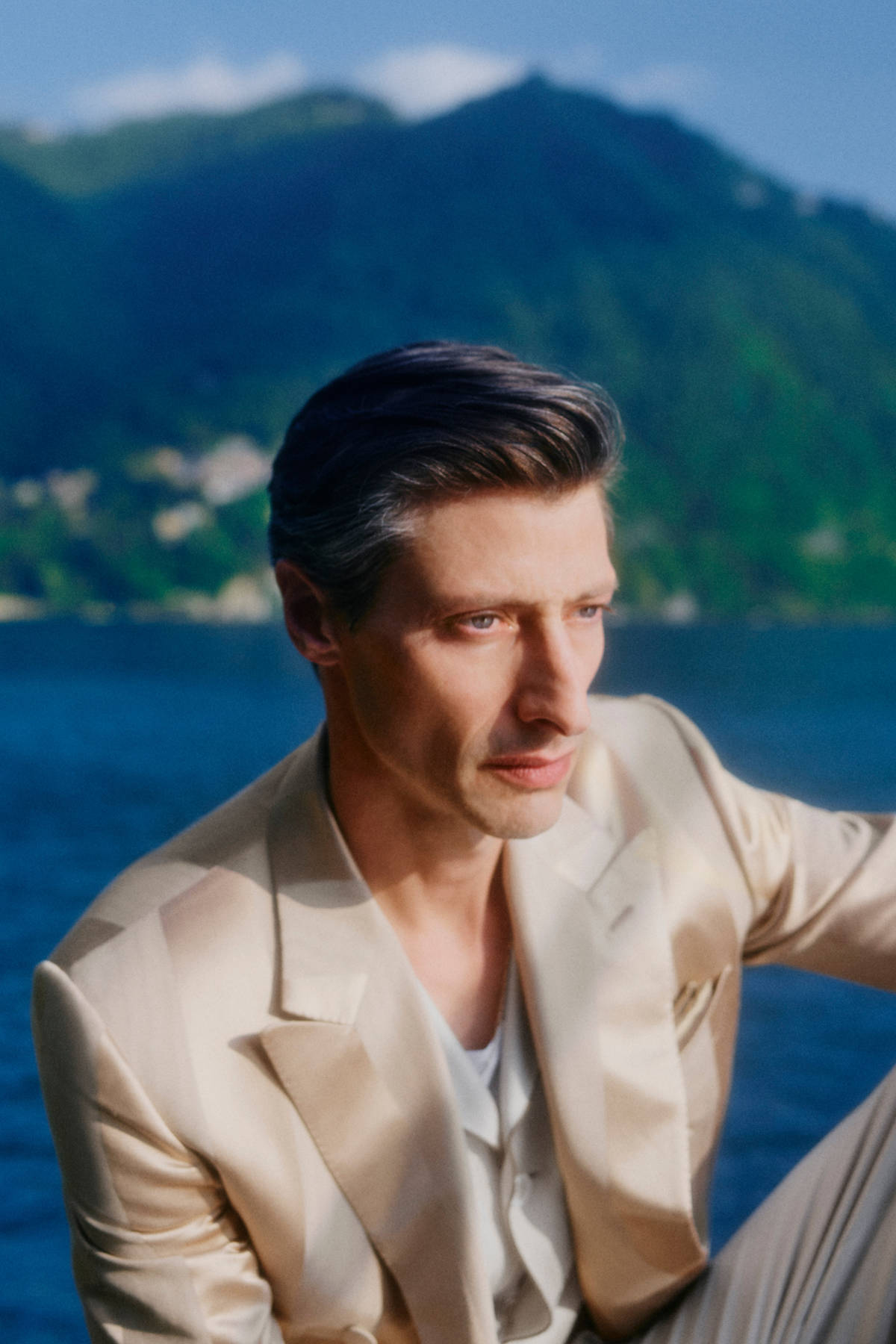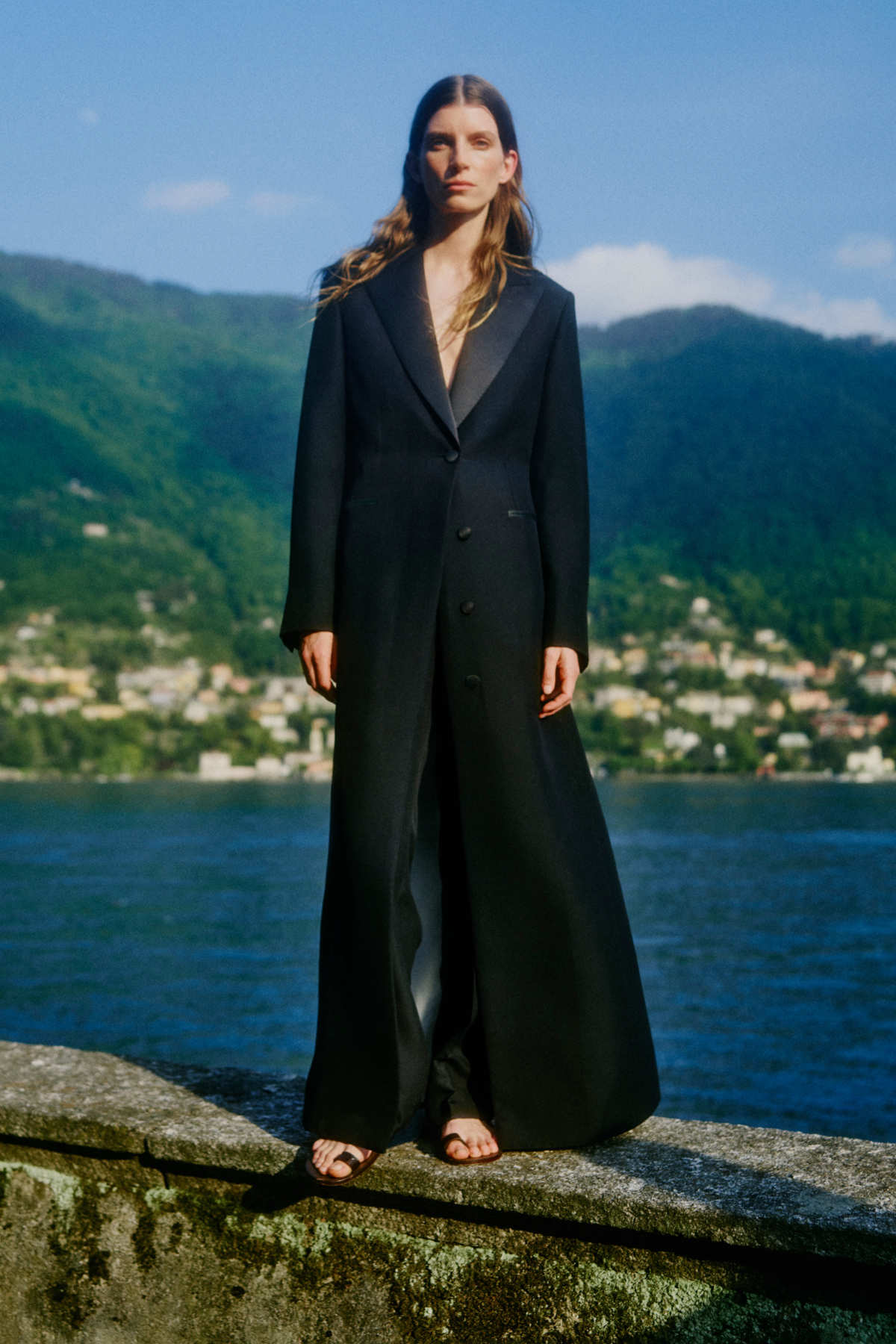 ---