---
This week Alexander McQueen is inviting followers to experiment with embroidery, taking inspiration from the bee dresses in the Spring/Summer 2013 ready-to-wear collection. With whatever materials you can source from around your home, we invite you to create an embroidered bee.
"First and foremost was the idea of pollination and the work that bees do. This was a collection about the natural world, the importance of it, the significance of it. The work that bees do is central to nature's ability to endlessly restore, recharge and reinvent itself", Sarah Burton, Creative Director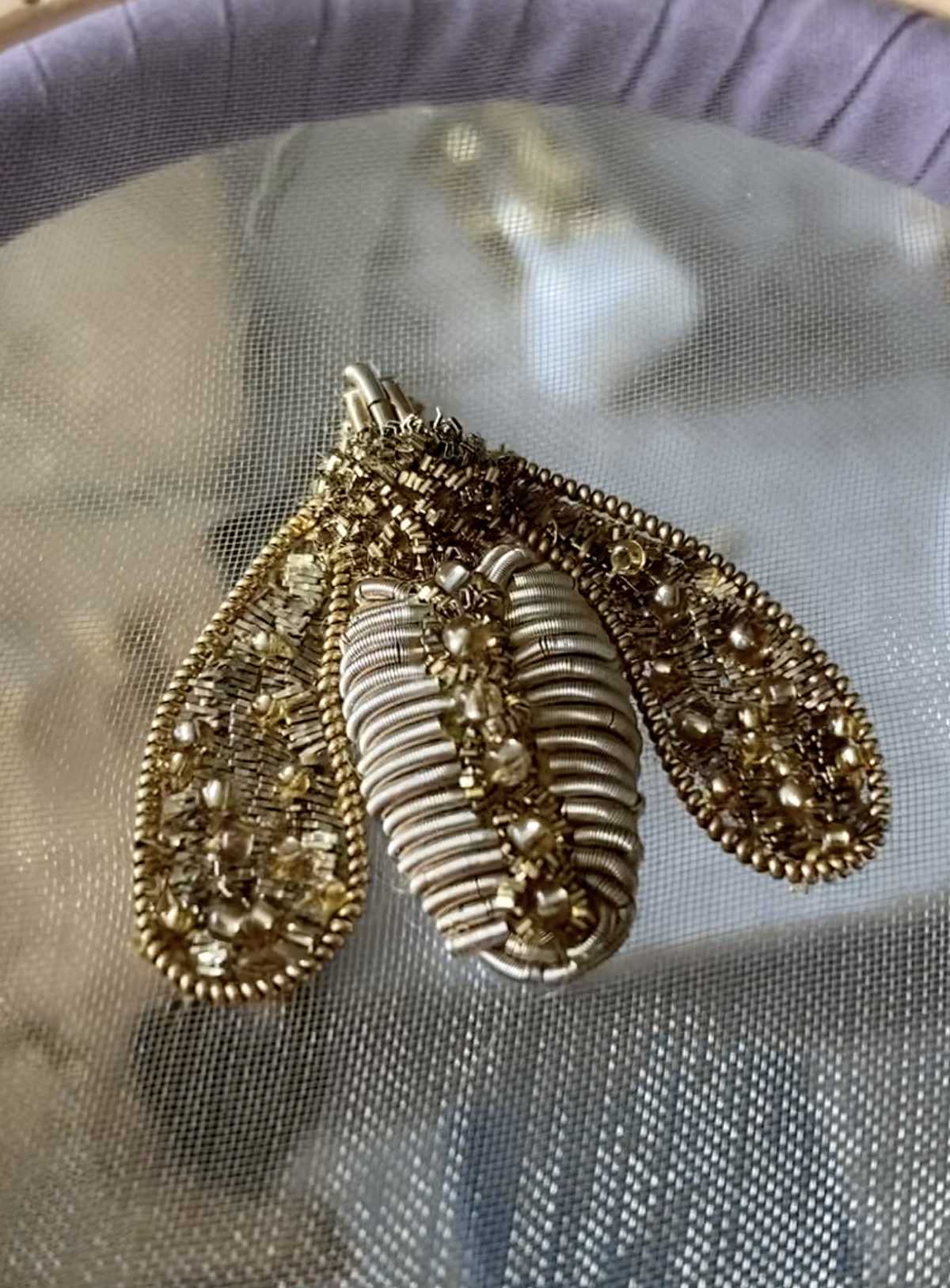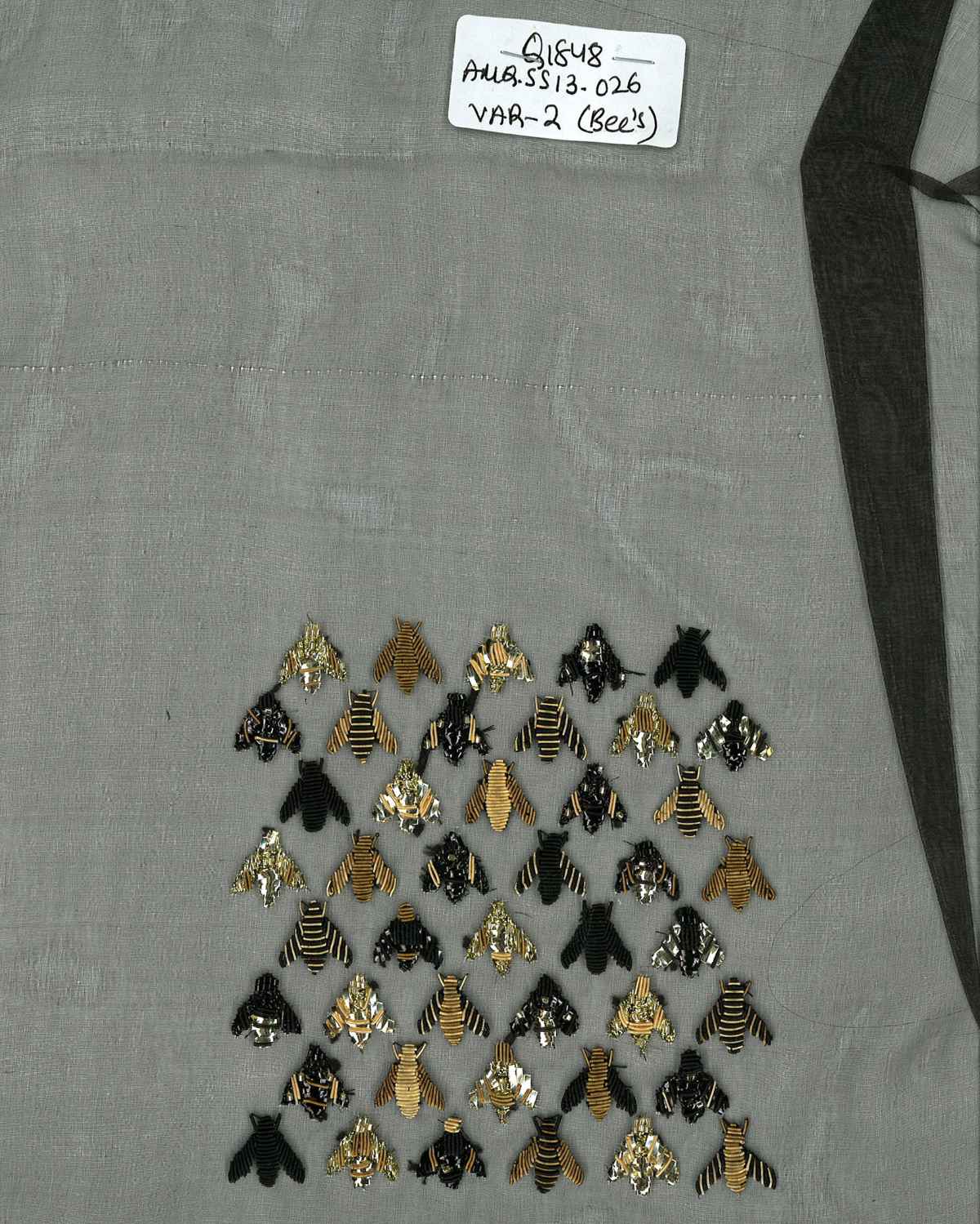 Watch a member of the Alexander McQueen embroidery team show how the bees from the Spring/Summer 2013 dresses were created on our YouTube channel at 6pm on Thursday 30th April.
As with previous projects in the McQueen Creators series, please photograph and share your final piece on Instagram tagging @AlexanderMcQueen #McQueenCreators. A selection of images will then be featured across our social media channels.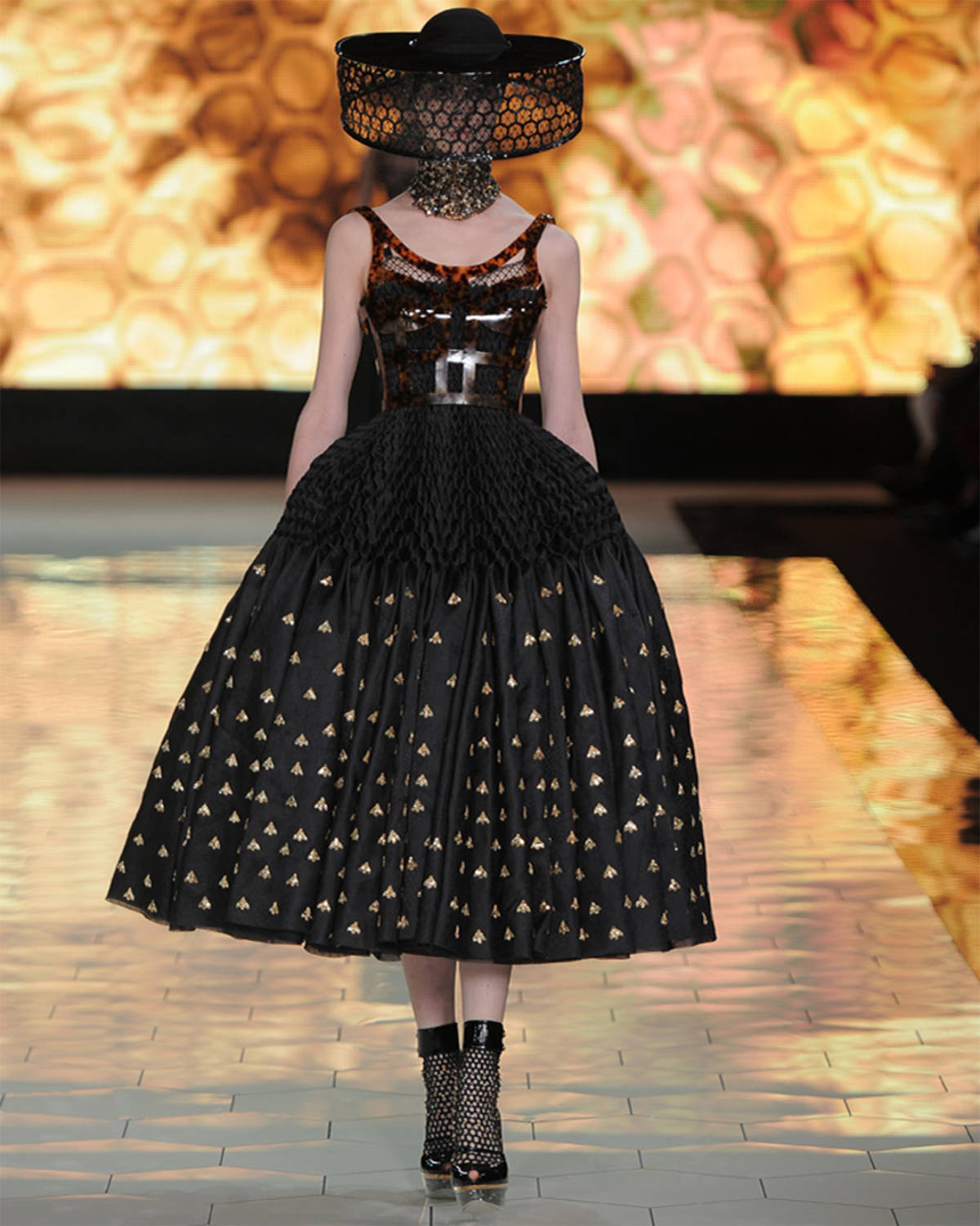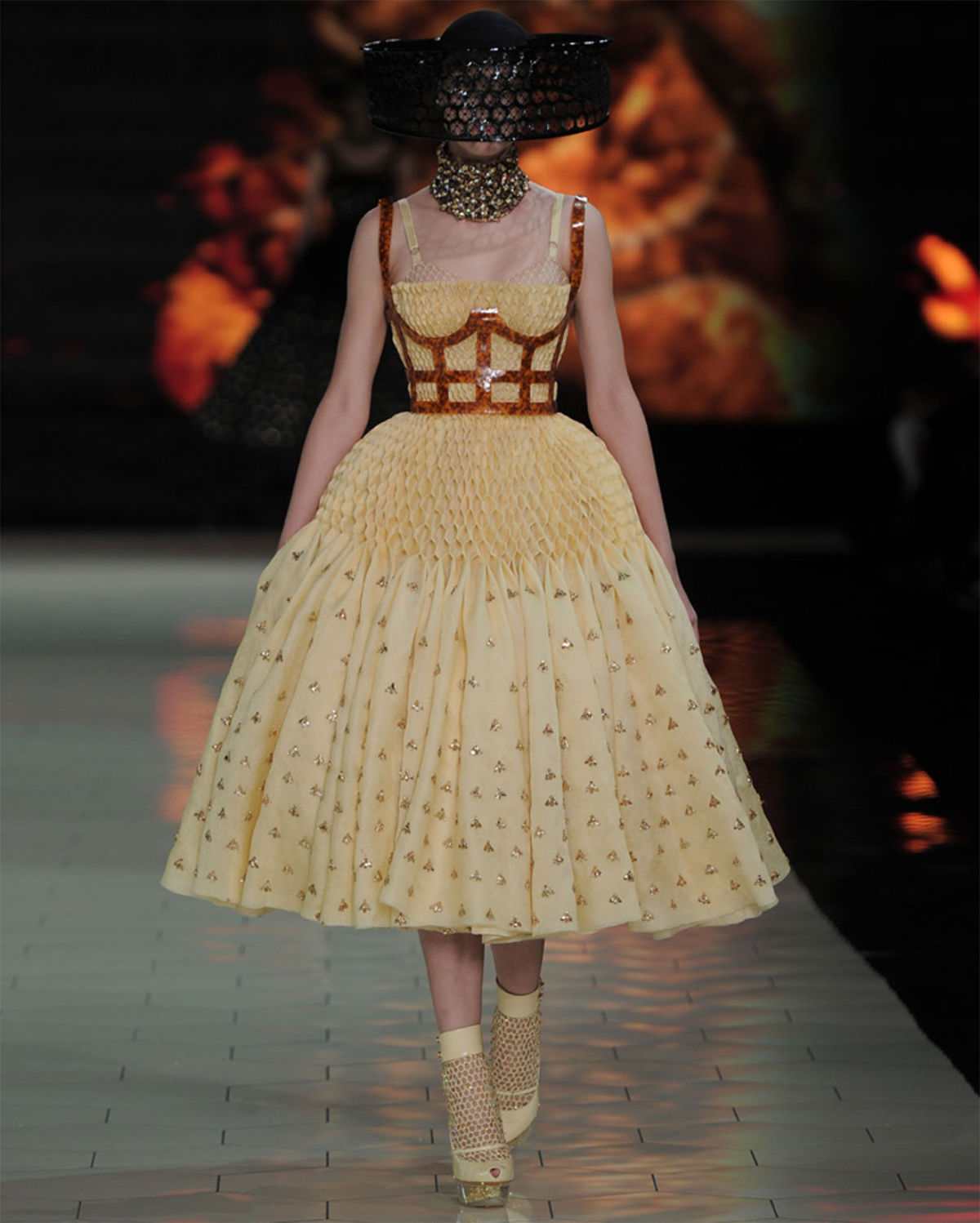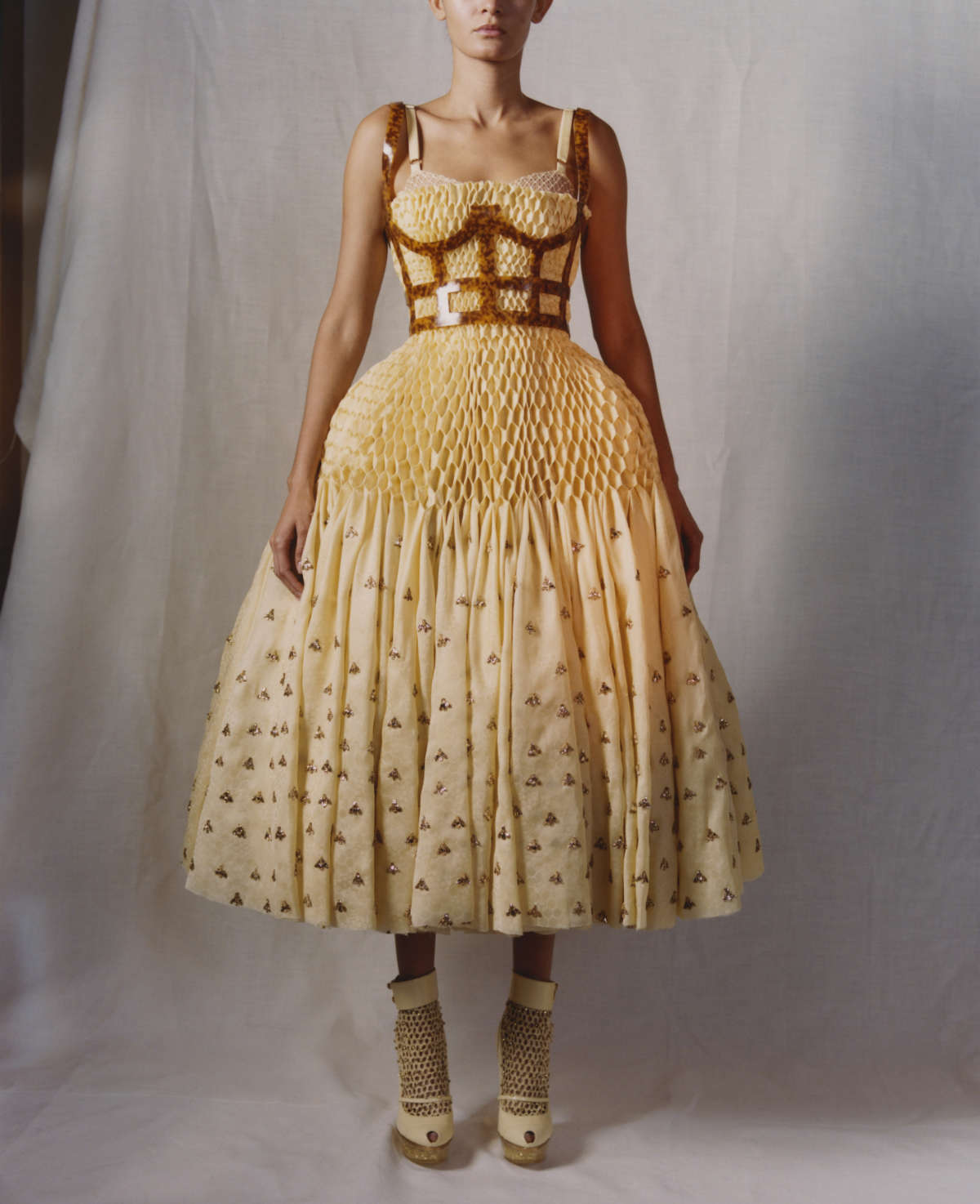 ---