---
This week Alexander McQueen is inviting followers to draw a silhouette, to find a sketchbook and chosen materials - charcoal, pencils, pastels, paints – and freely interpret their favourite look. Selected images from the women's Spring/Summer 2020 collection and the men's Autumn/Winter 2020 collection have been chosen by Sarah Burton as inspiration.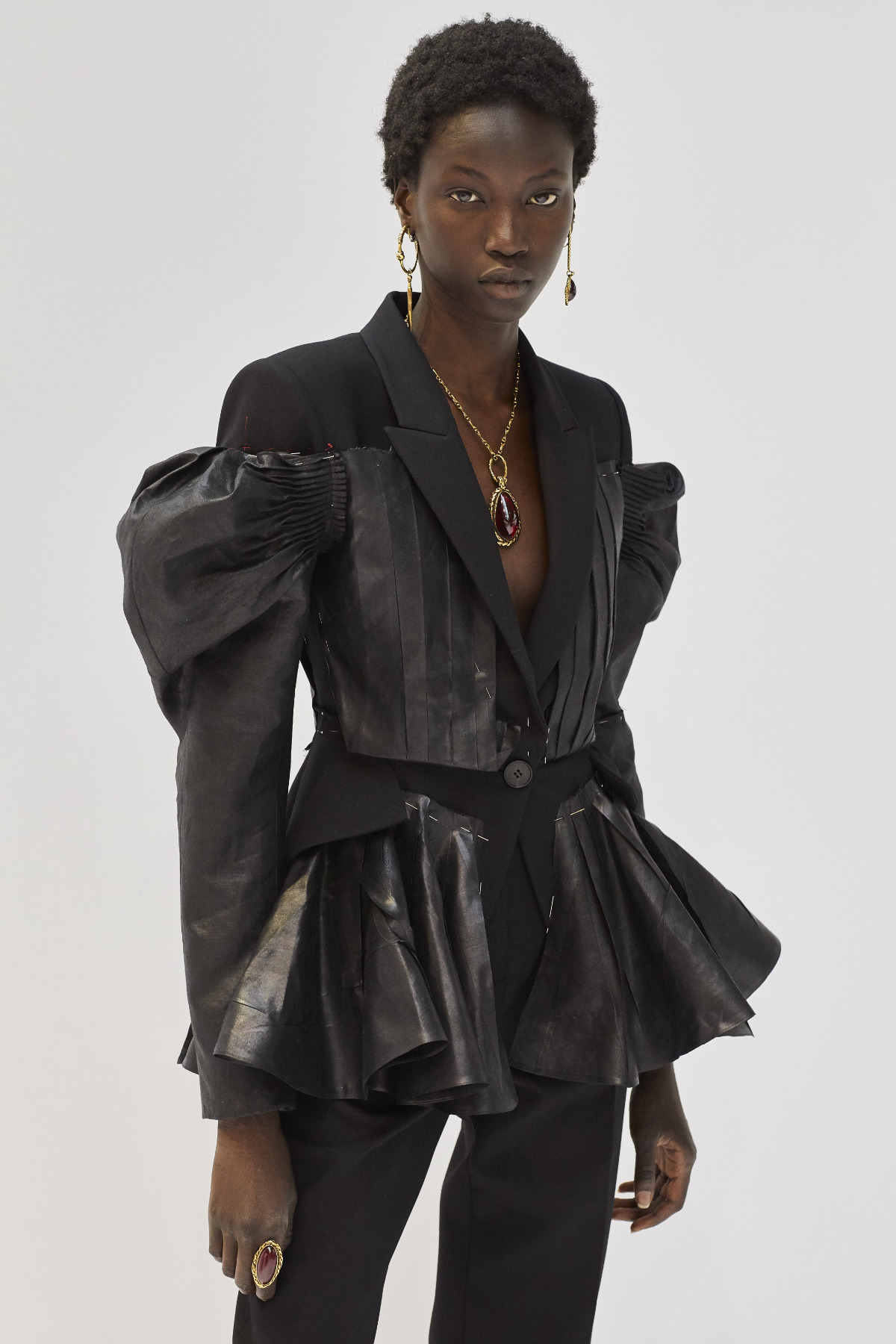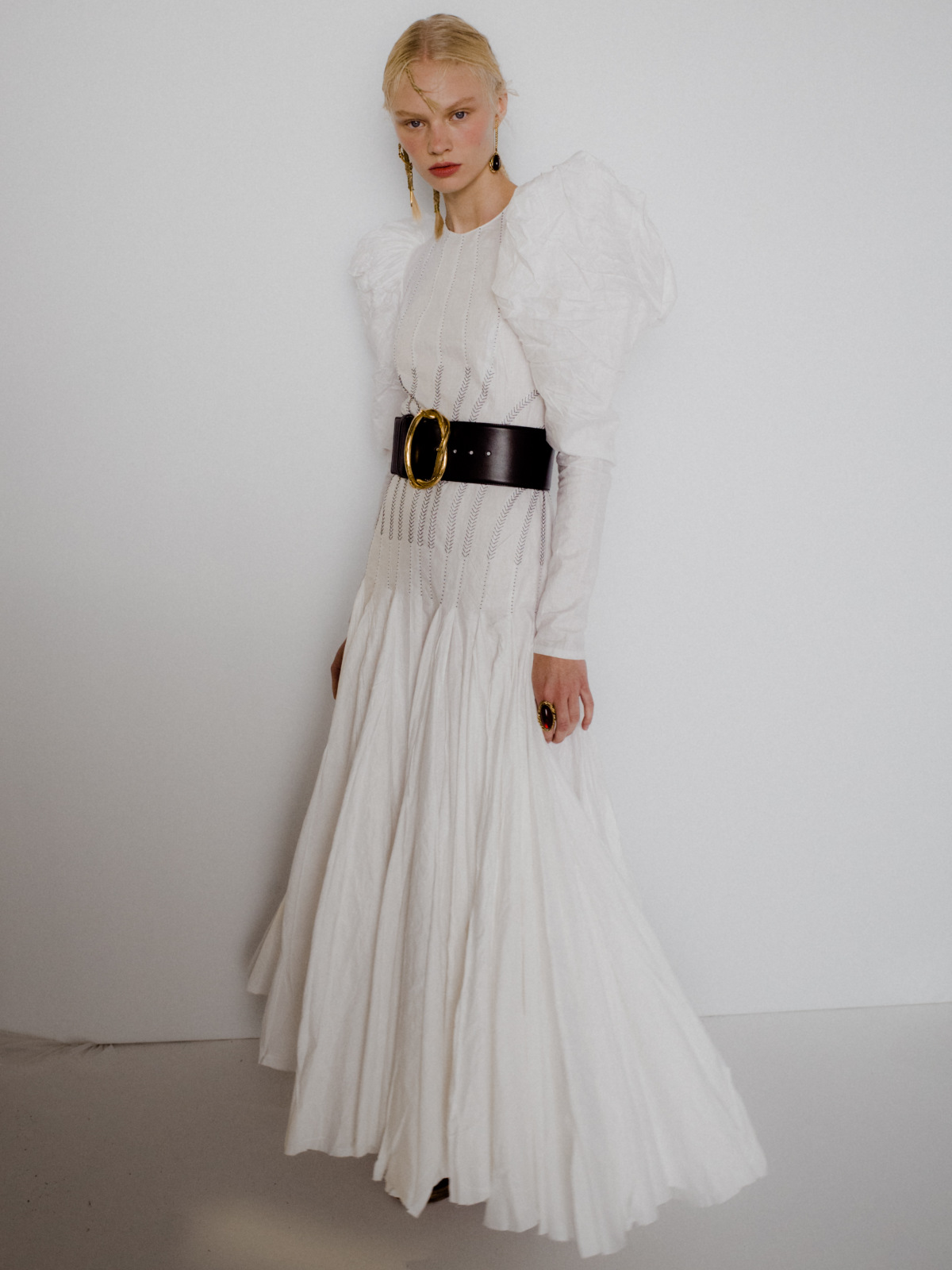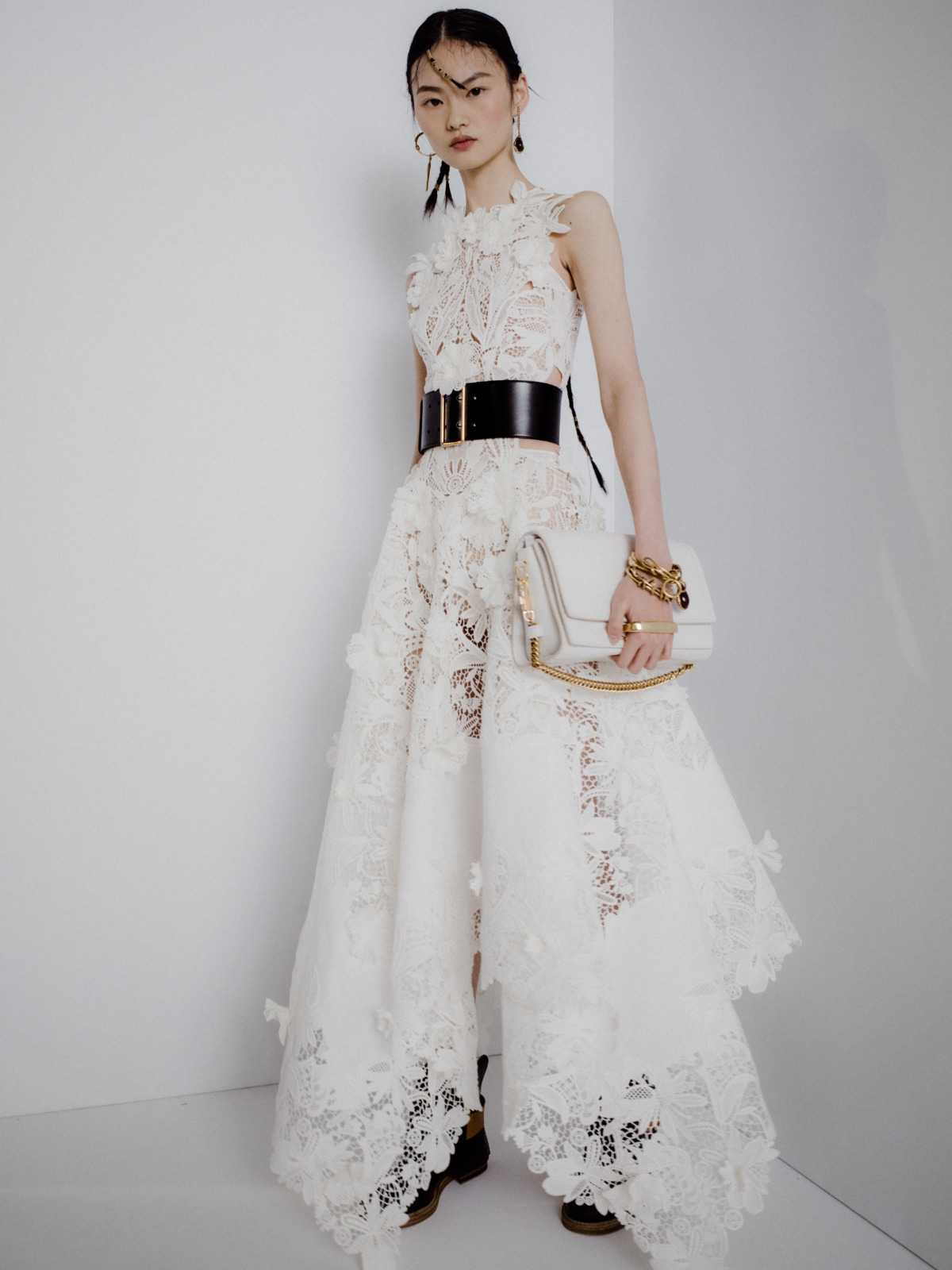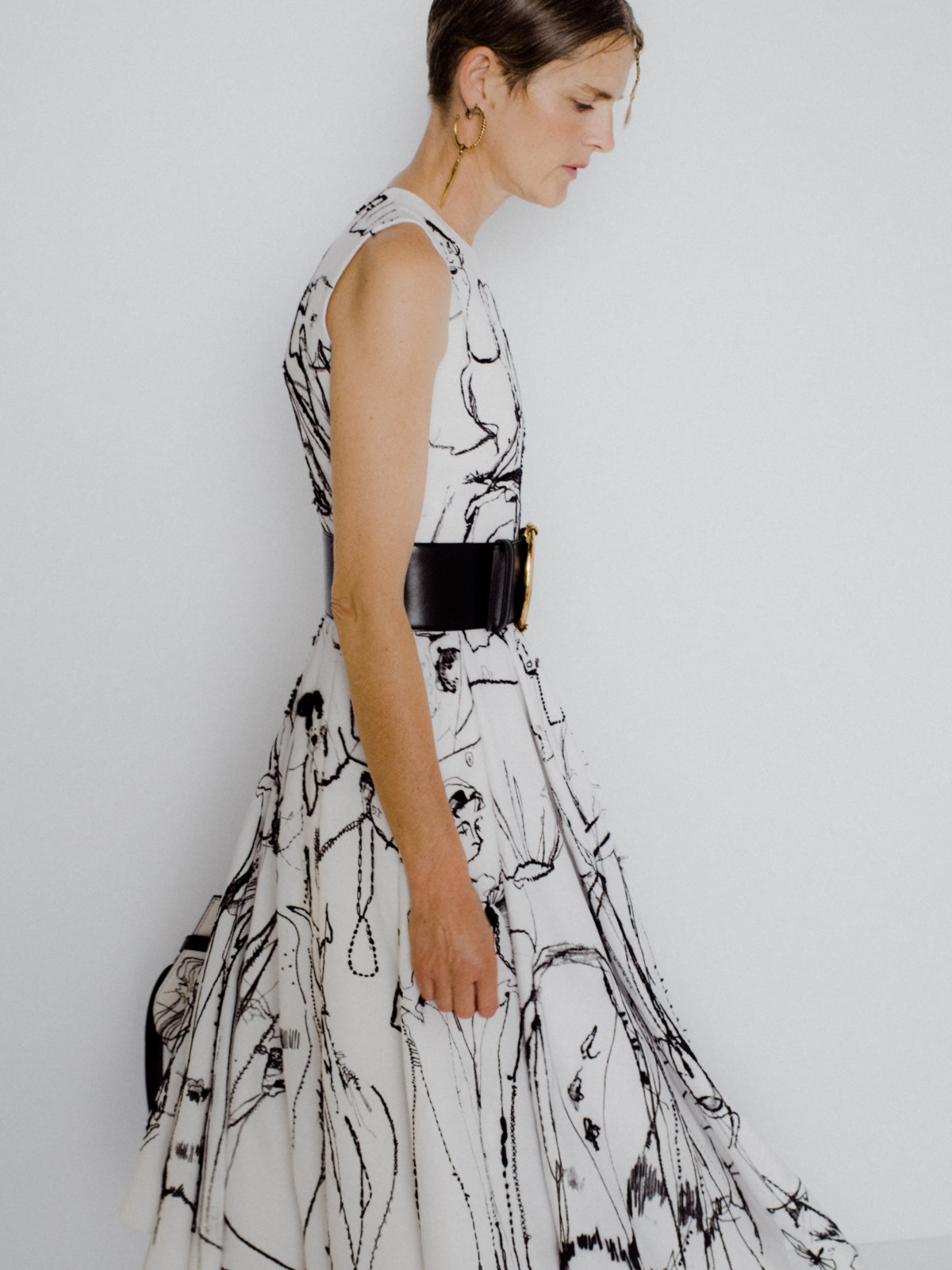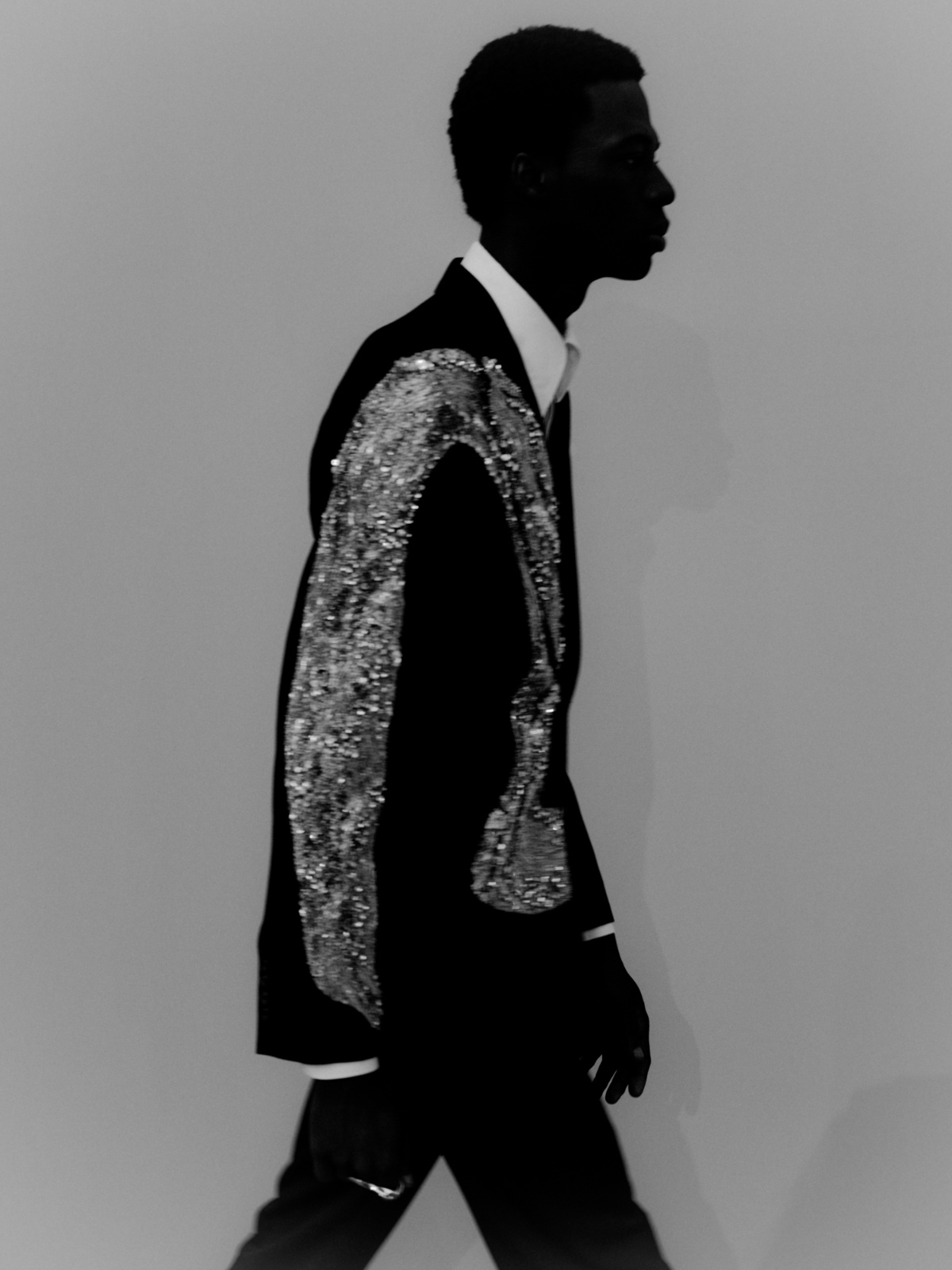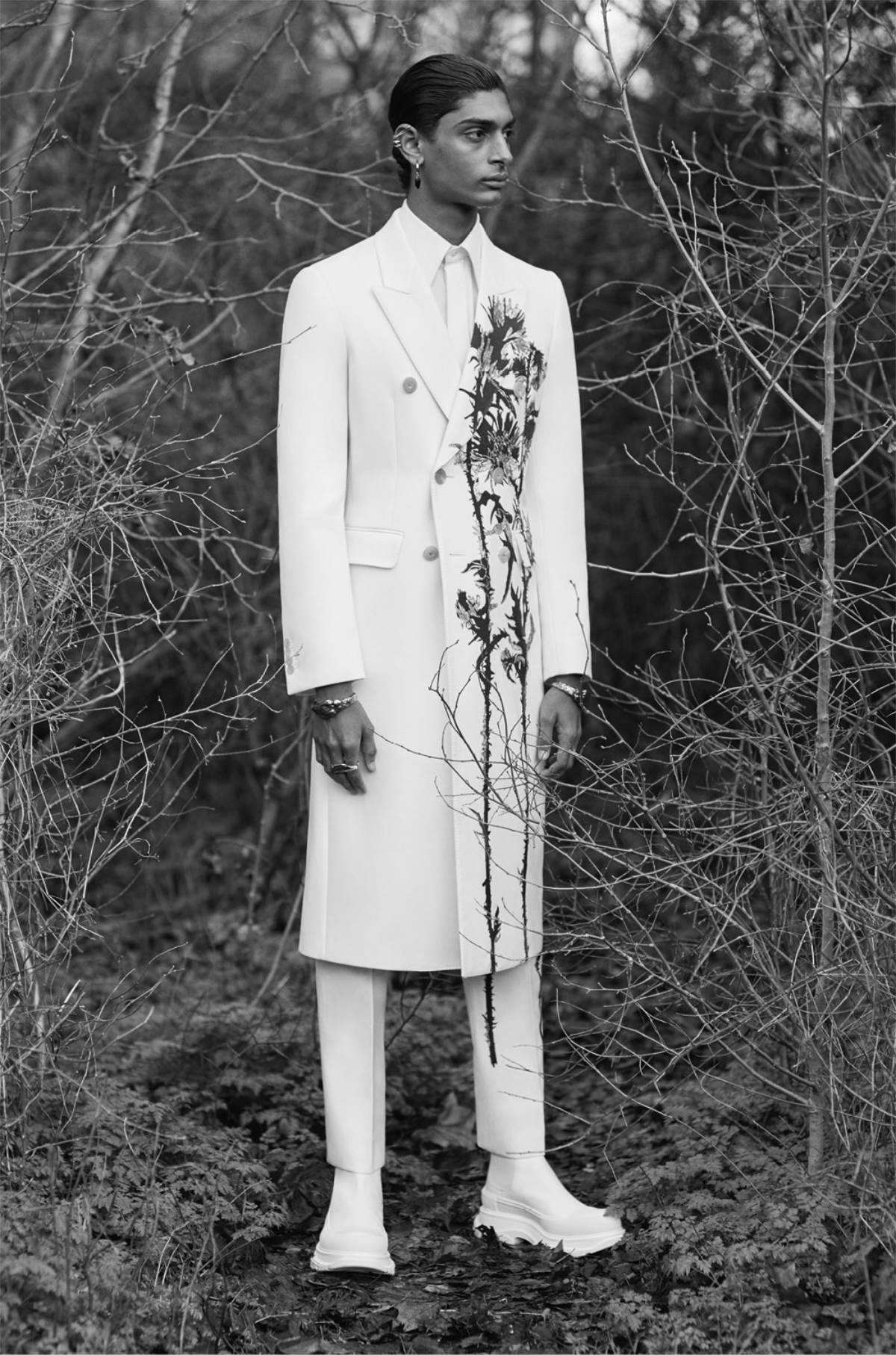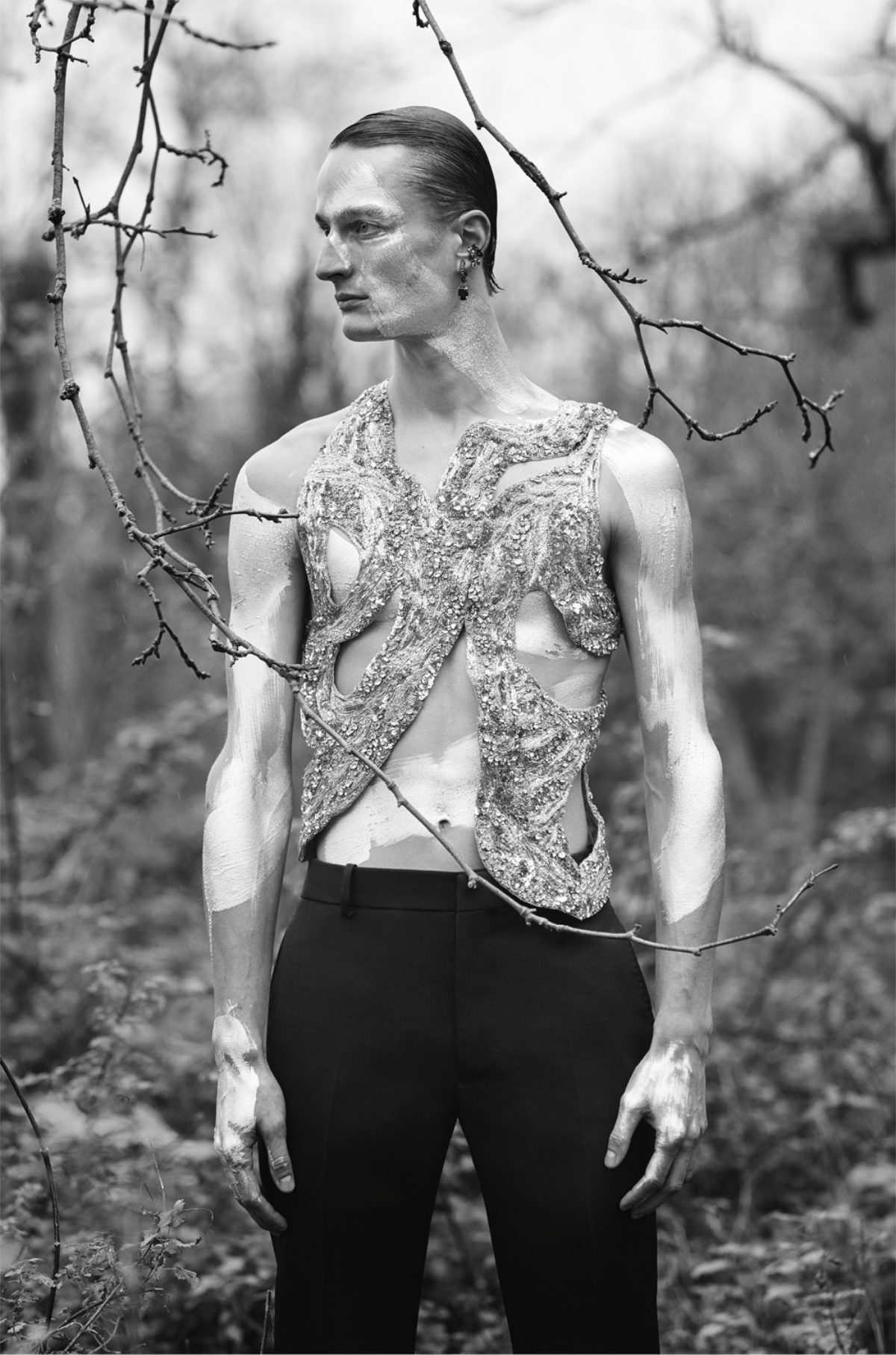 London based artist Howard Tangye, best known for portraits in a variety of mediums and Head of BA Womenswear at Central Saint Martins for seventeen years, will take part in the project, sharing his expertise in a tutorial, shown on the Alexander McQueen YouTube channel on Friday 24th April, at 6pm gmt.
The look Tangye has chosen to paint in the film is an ivory tailored double-breasted wool overcoat and trousers printed with an inky black thistle and over-embroidered with hammered silver bullion thread, taken from the men's Autumn/Winter 2020 collection.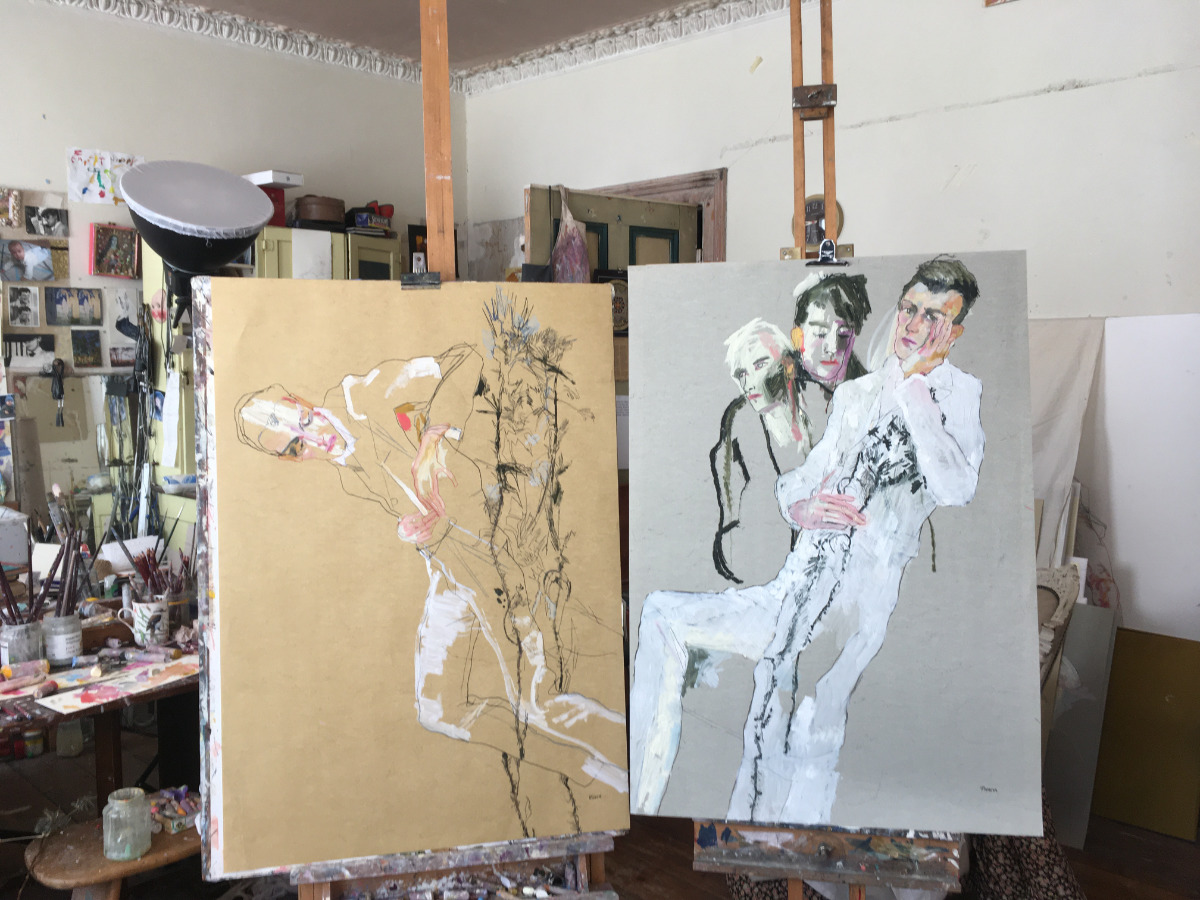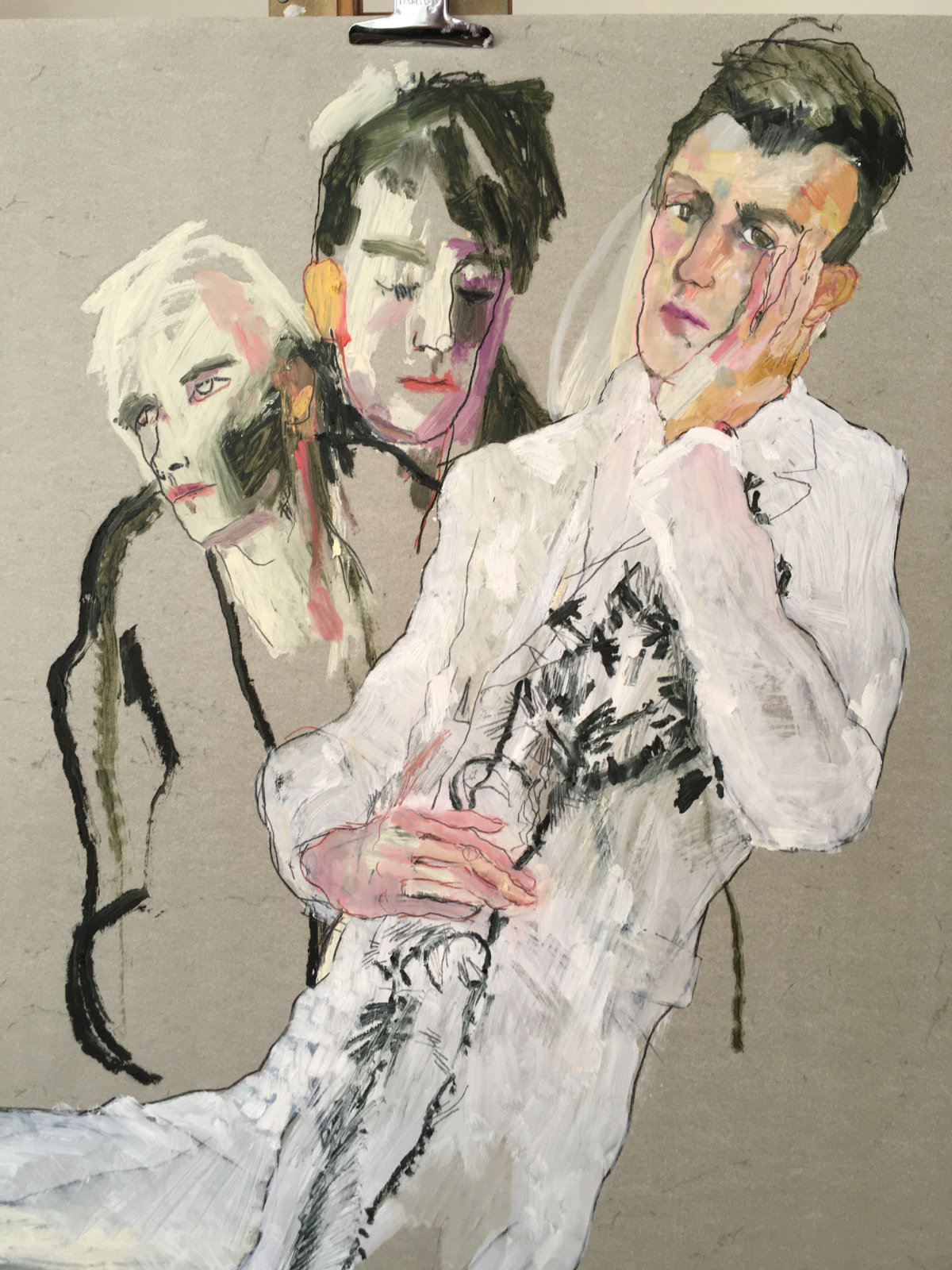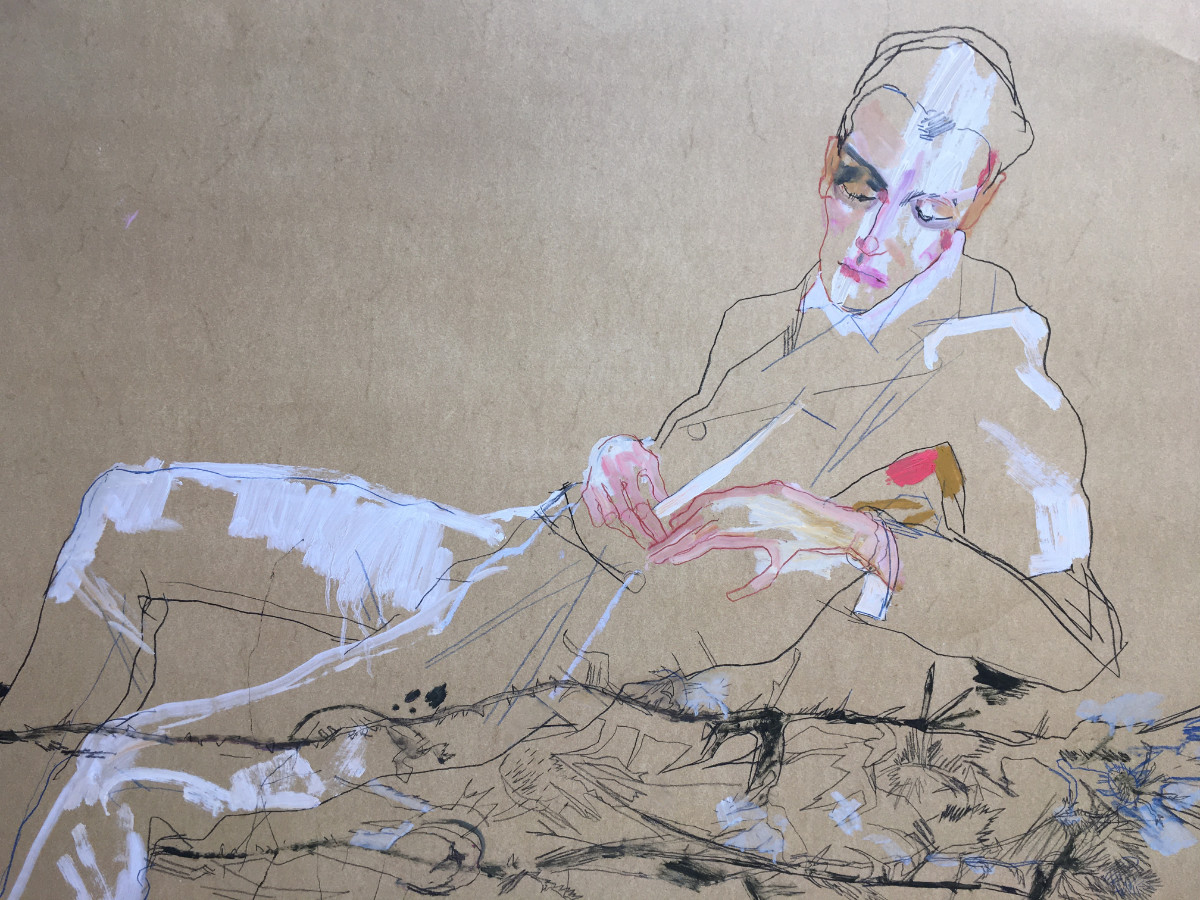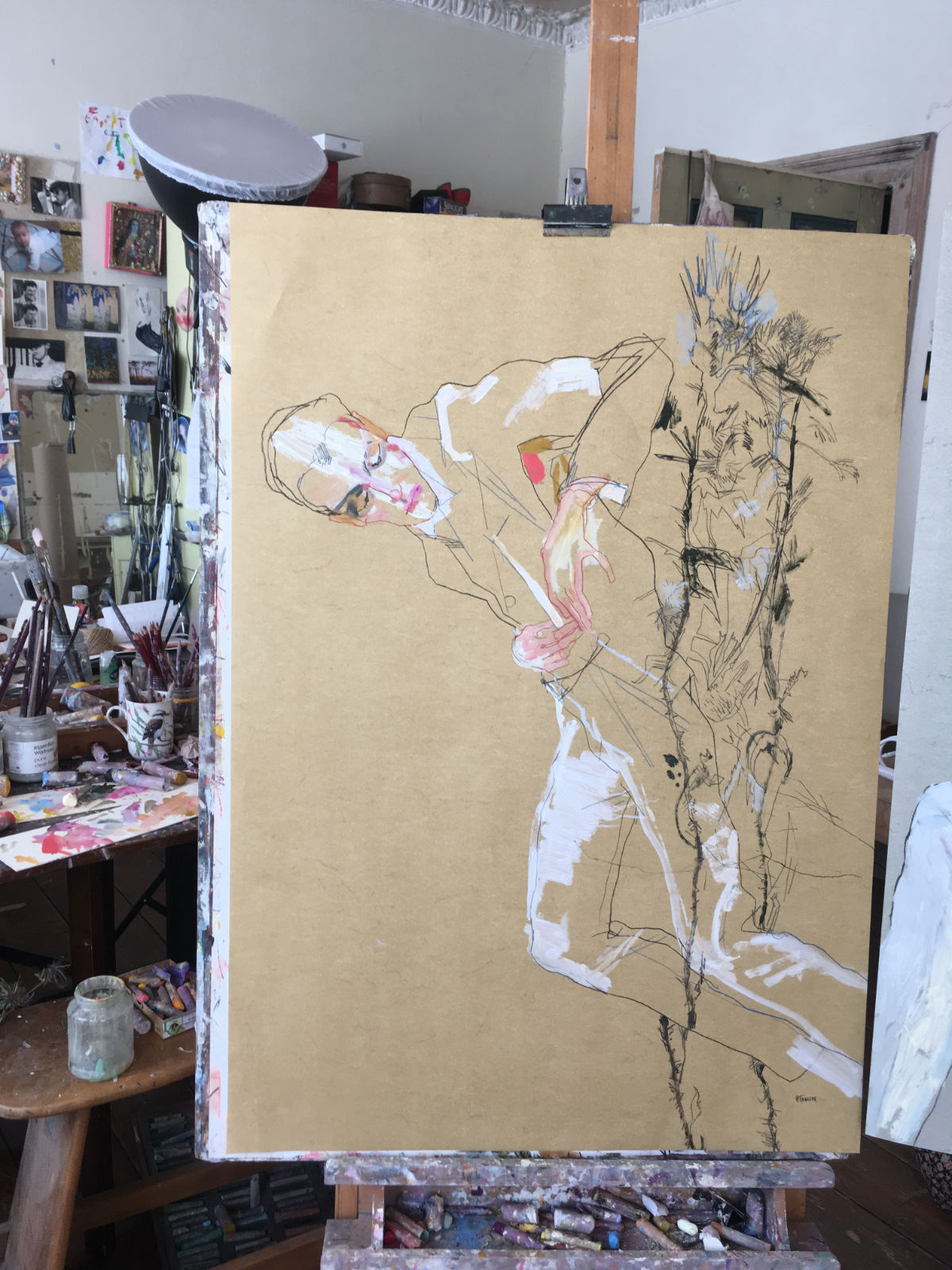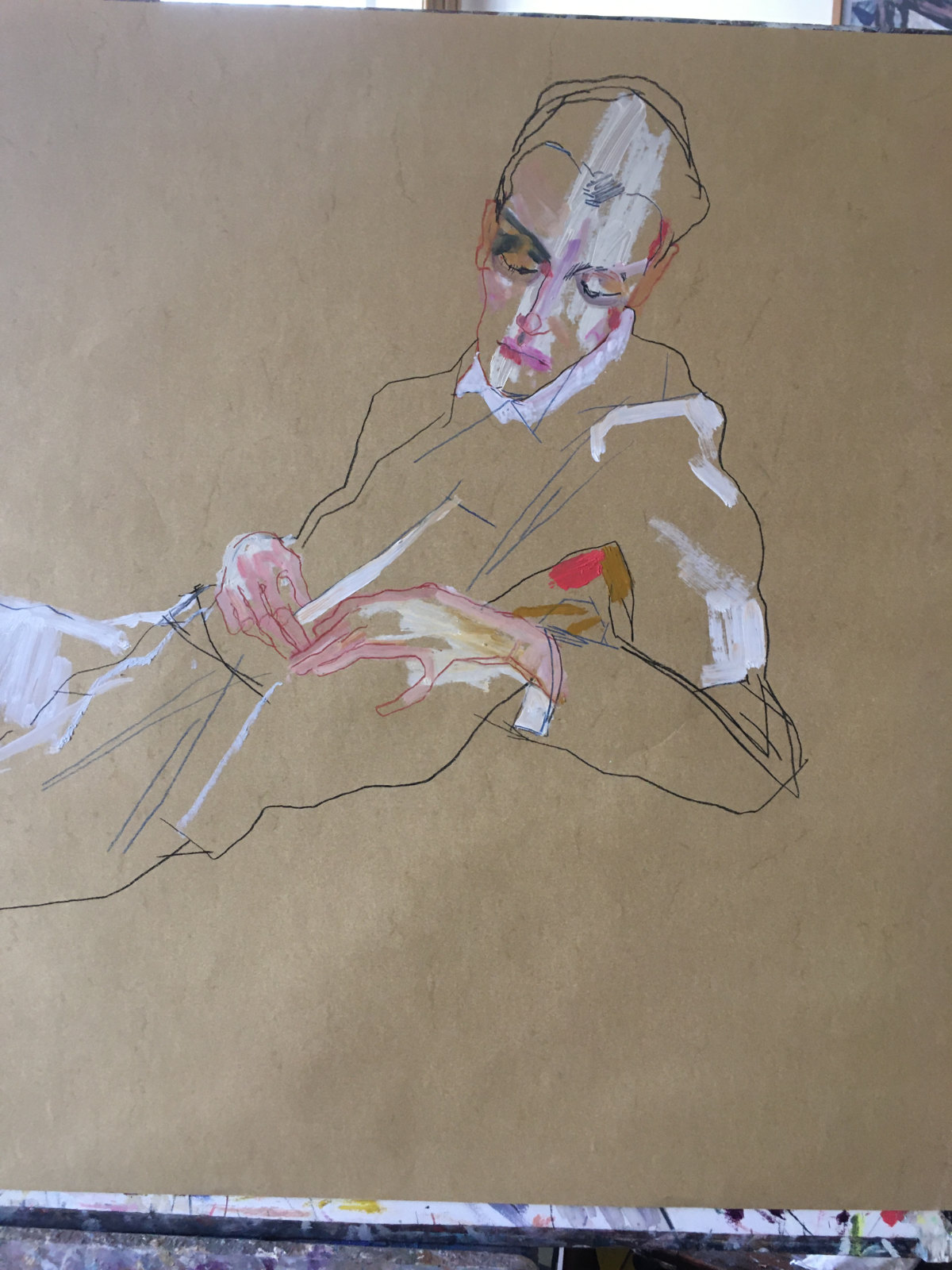 Participants will be asked to post their final creations on Instagram, tagged @AlexanderMcQueen #McQueenCreators. A selection of these will later be shared on the Alexander McQueen Instagram feed.
---