Ulysse Nardin X Norrøna Collaborate On A New Watch: The DIVER NORRØNA Arctic Night
Luxferity, 28.10.2022
The Swiss watchmaker Ulysse Nardin teams up with Norwegian outdoor sportswear brand Norrøna known for its sustainable and premium outerwear, to launch the new DIVER NORRØNA Arctic Night. Through their collaboration, Norrøna and Ulysse Nardin achieve their shared environmental commitments through the use of alternative and sustainable materials.

To accompany the launch, Ulysse Nardin is proud to announce its partnership with Norwegian polar explorer Børge Ousland and an active member of the Norrøna family. The timepiece is a limited edition of 29 pieces and is sold with a Norrøna Arktis Gore Tex ® Pro Jacket Ulysse Nardin Edition.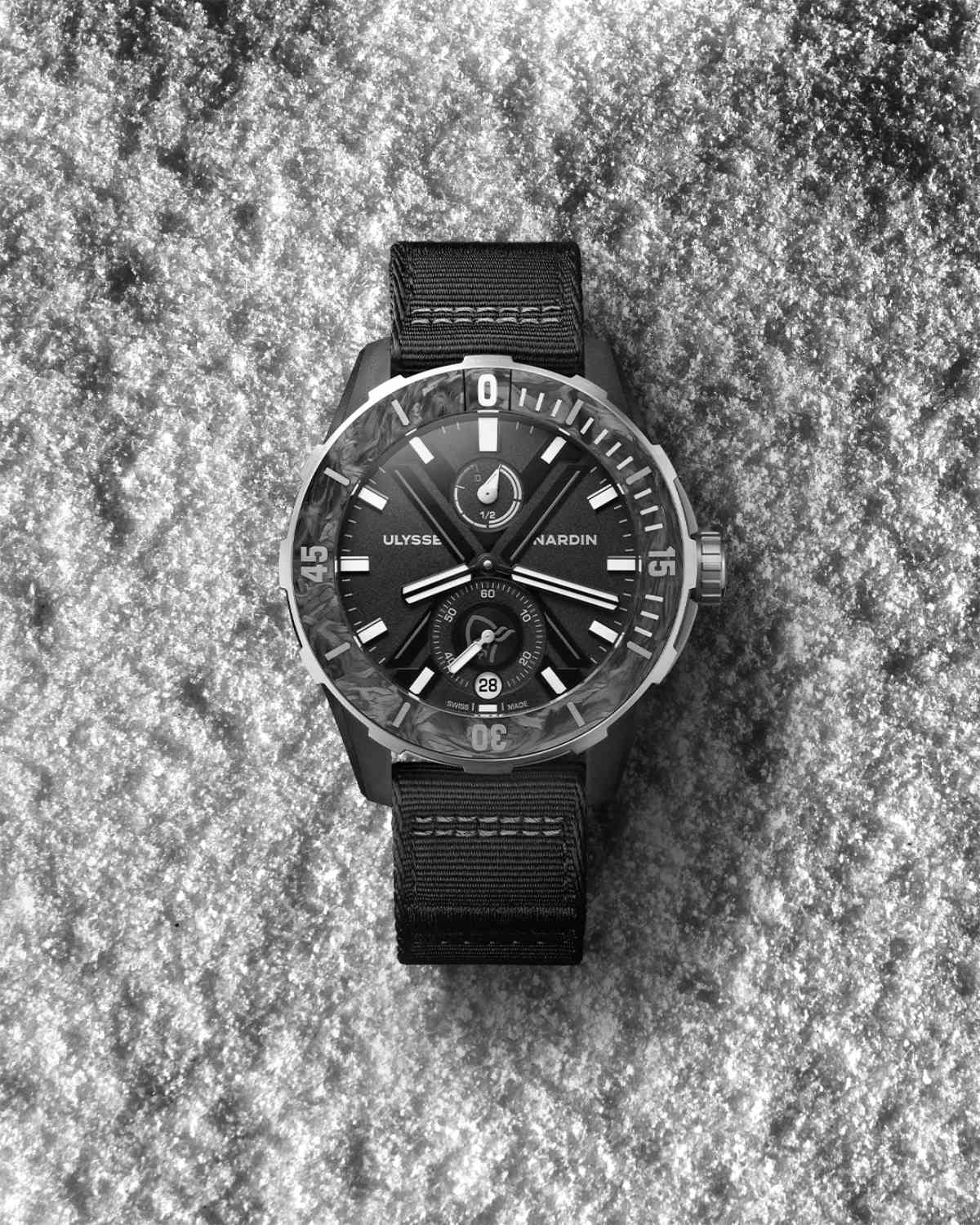 A union with purpose
It is no surprise that both brands decided to connect as they share the same love for nature and the same ambition of shifting to a more "circular model" by using alternative materials in their respective domains Both brands are on a decisive path to more sustainable creations.
1860 Ulysse Nardin a Swiss watchmaker based in the majestic Jura Mountains, began to sell onboard marine chronometers for explorers, sailors and navigators all over the world, enabling them to navigate their route at sea Today, five generations later, Ulysse Nardin is an independent manufacture.

1929 Jørgen Jørgensen a Norwegian outdoor enthusiast, began his search for more durable outdoor equipment to perform in Norway ´ s harsh and rugged land. Today, four generations later, Norrøna is still a family owned and run company Ulysse.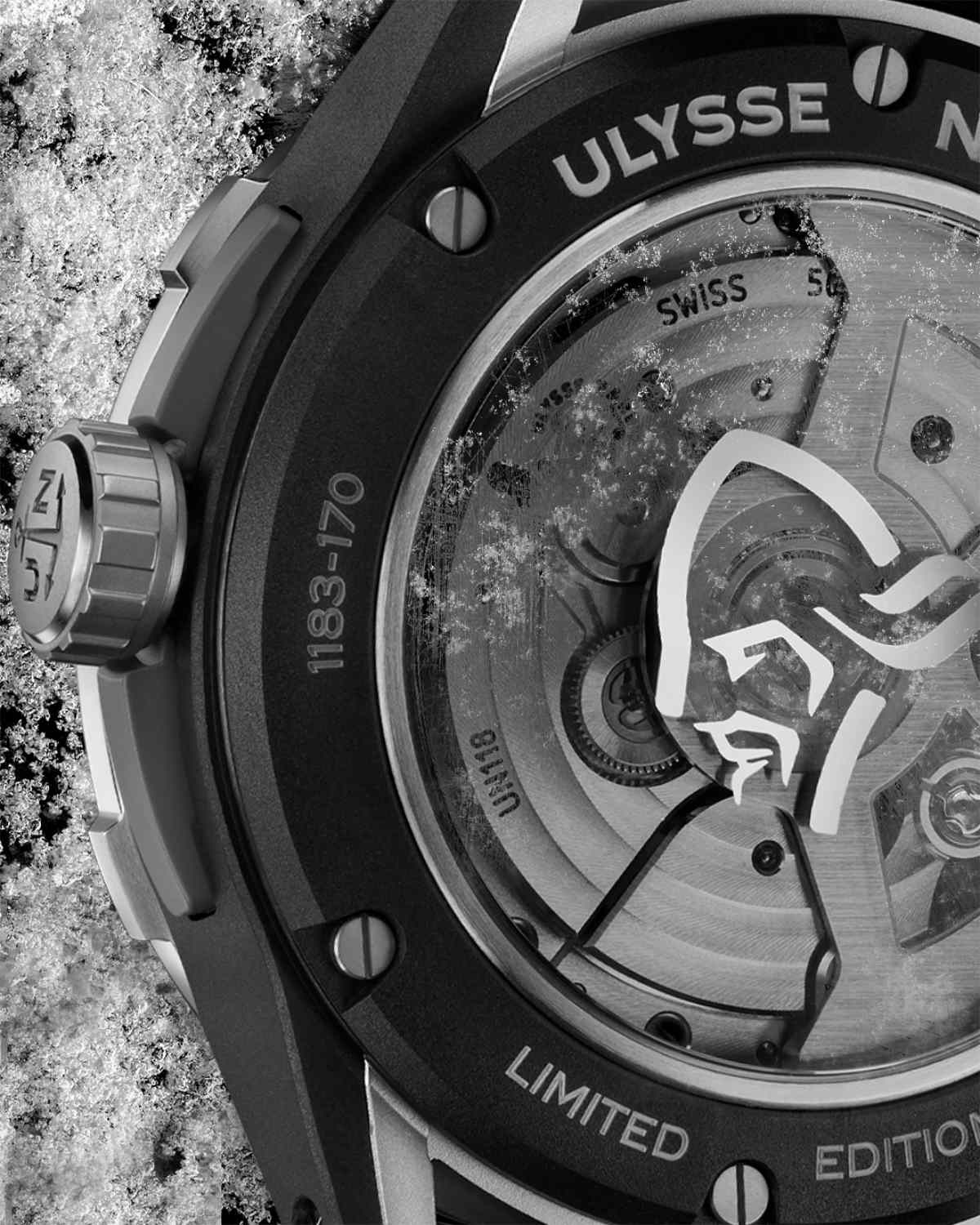 Nardin unveils the DIVER NORRØNA Arctic Night a watch that bears both brands' iconic logo, DNA and sustainability commitments. Only six months after the launch of THE OCEAN RACE DIVER in association with THE OCEAN RACE, the DIVER NORRØNA Arctic Night is a new black iteration of the most sustainable watch in Ulysse Nardin's portfolio to this day Inspired by the reflection of Norwegian nature that conjures up images of the Fjords and volcanic rocks, the black, gray and white color palette of this watch invokes the deep, dark, ancestral geologic formations that are the Earth's oldest, most well preserved sedimentary rocks
This new joint project symbolizes both companies' commitment to safeguarding a future for the planet, starting with the poles Polar sea ice helps regulate Earth's climate and we know that the warming of polar oceans has powerful implications for organisms living there and for us This collaboration is a call to action.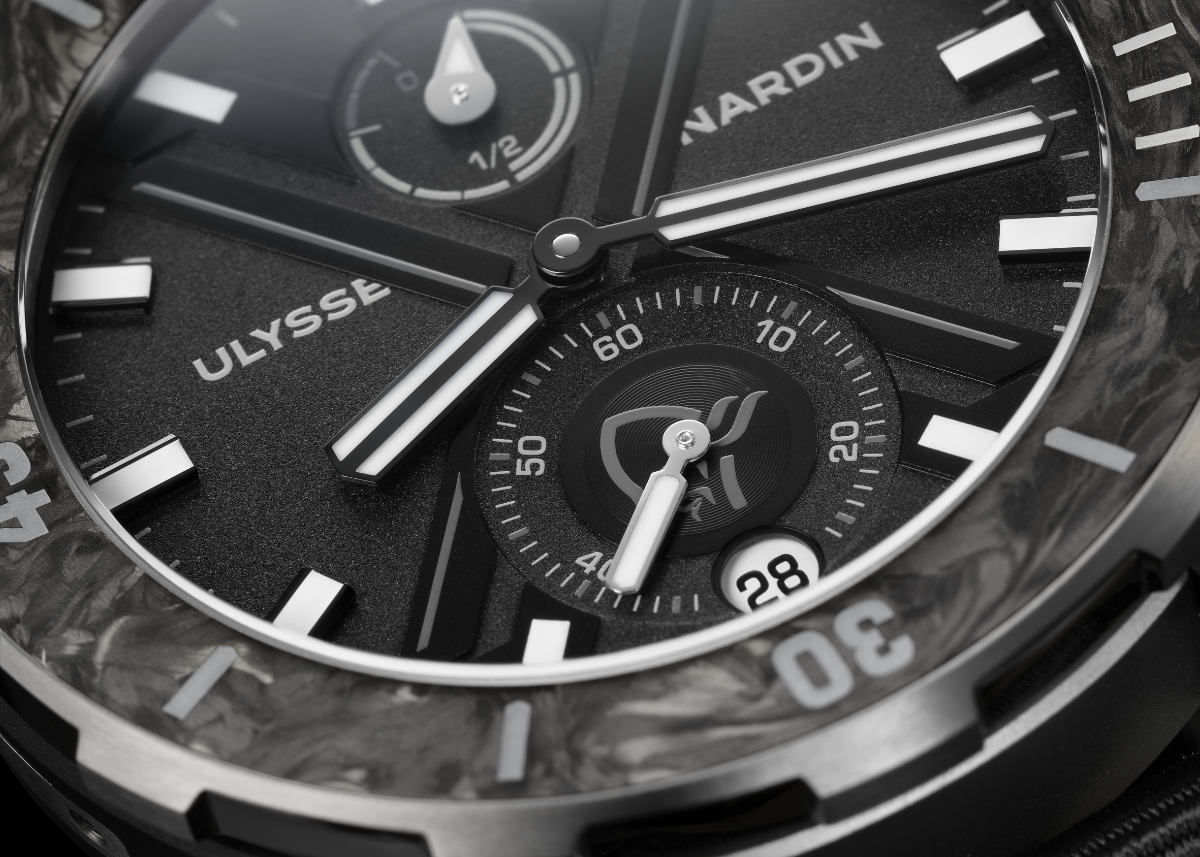 Børge Ousland, famous Polar explorer of our time

Norwegian explorer and writer Børge Ousland is a fearless adventurer. The first person to complete solo crossings of both the Arctic and the Antarctic, Børge is curious, confident and courageous. Hauling supply sleds weighing nearly 150 kilograms, he endured limb freezing temperatures and encounters with polar bears in pursuit of his extreme goals. A former deep sea diver and Norwegian Navy seal, Børge undertook his first expedition across Greenland in 1986. On subsequent expeditions, he has partnered with French explorer Vincent Colliard and, most recently, Mike Horn.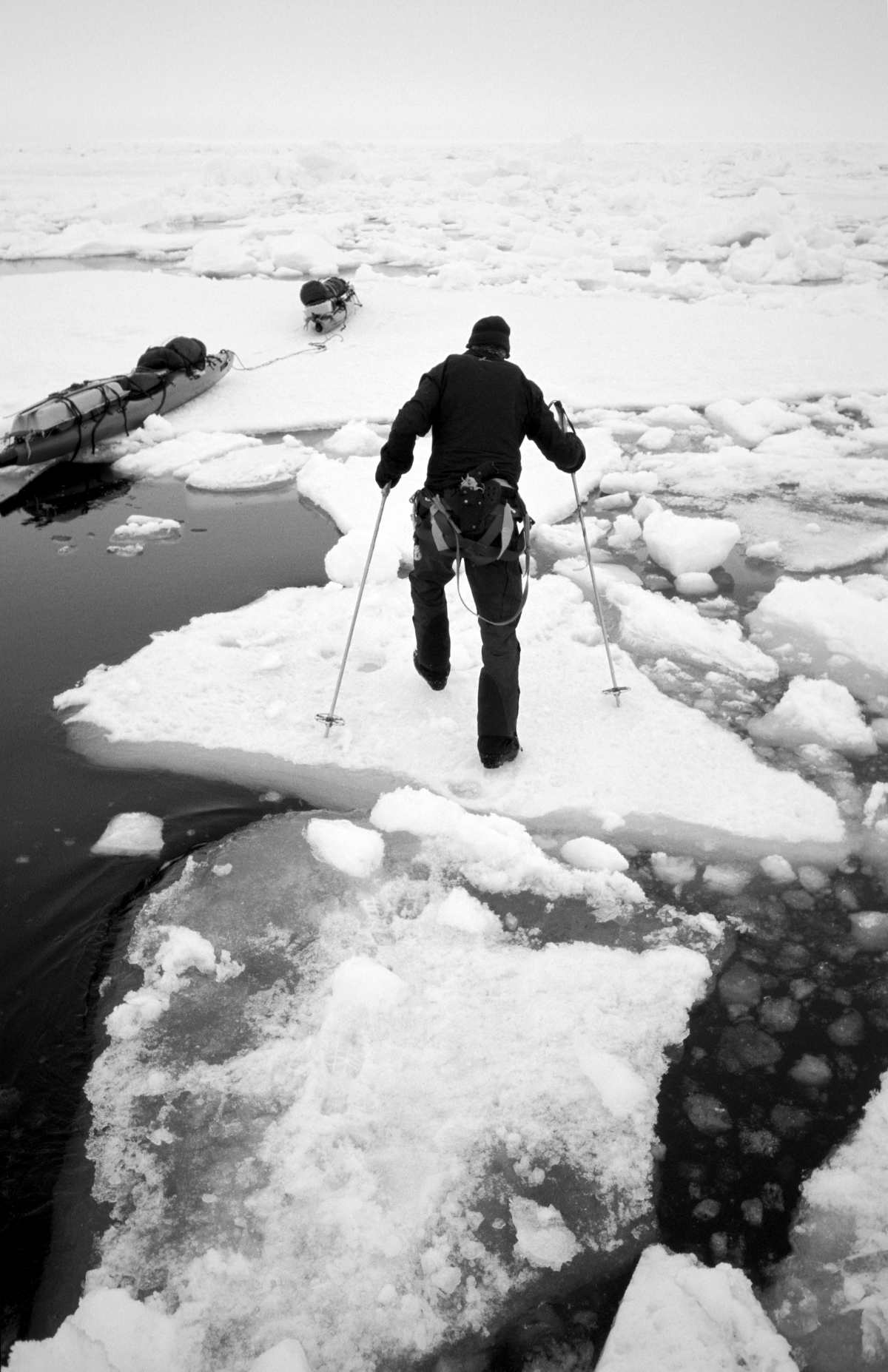 "Be the change you want to see in the world If you are part of the problem, you also have to be part of the solution Since I first set foot on the Polar Ocean in 1990 the ice coverage has declined by more than 60 I have seen how it has changed In my lifetime It's a totally different landscape, and it is happening due to climate change But nothing is just bad Even problems are in one way good. Because it is how we deal with the challenges we meet, that defines who we really are And maybe, we can use this enormous challenge that climate change truly represents, to bring out the best in us, and reveal what humanity can become." - Børge Ousland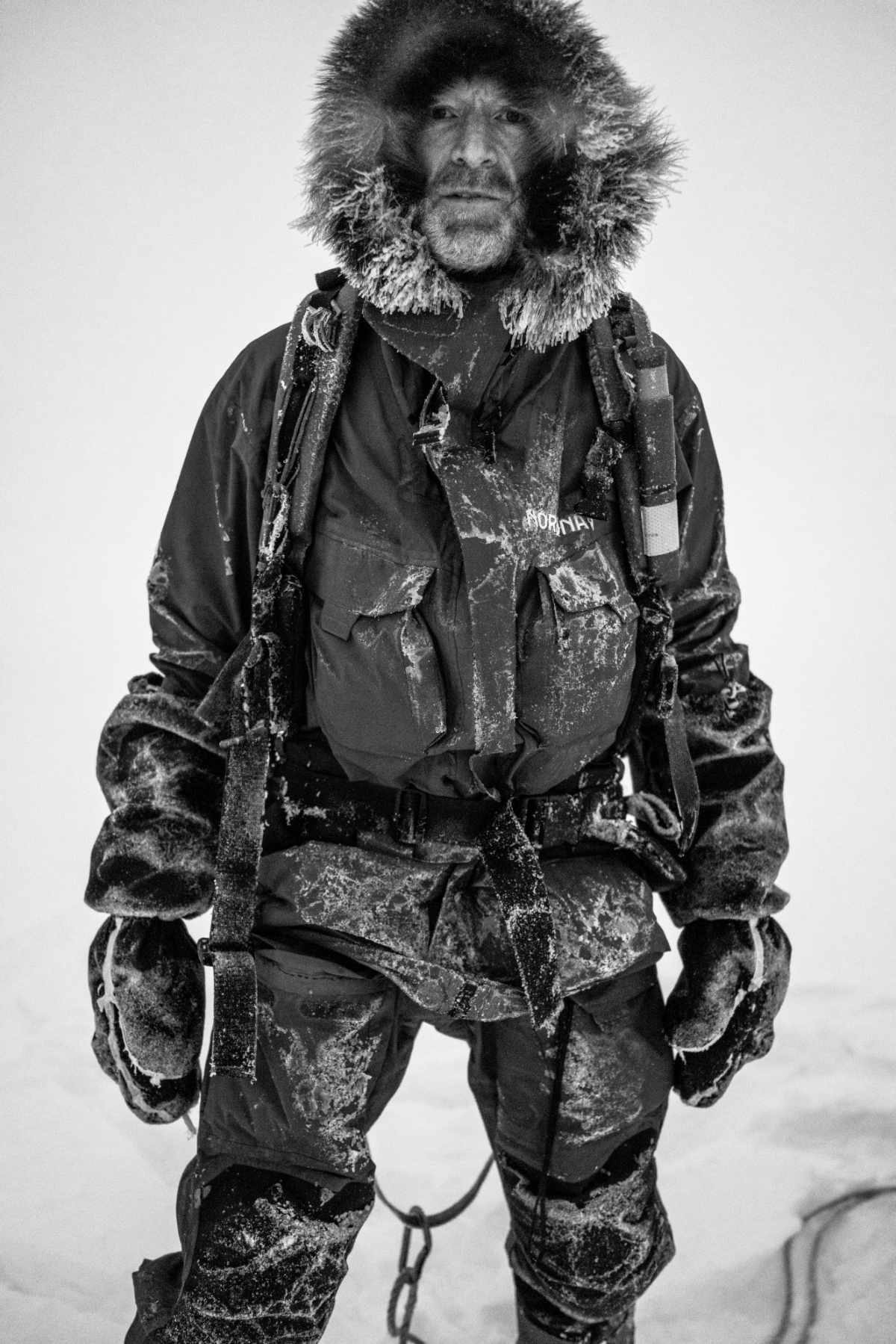 About the Norrøna Arktis Gore Tex ® Pro Jacket Ulysse Nardin Edition

The development of the Norrøna arktis jacket started in 2005 with the contribution of Børge Ousland. This jacket is the result of Norrøna's decades of product development experience and Ousland's expedition experience, to create the perfect equipment for Arctic explorations. For this exclusive edition in partnership with Ulysse Nardin the jacket has been enriched with the logo of the watchmaker.
The jacket is made in 70 D GORE TEX® PRO fabric with a 100 recycled Nylon face. The fabric chosen by Norrøna is known for its world class quality durable and waterproof, optimized breathability and totally wind proof.
The jacket is designed to exceed every polar requirement. Main features include a special hood that creates an air pillow to protect you from the harshest elements a customized 3 D pullers for easier grip when using mittens waist adjustment, which traps air in to provide extra heat around vital organs and the elastic cord in the back, which can be attached to a push button in the front to keep the jacket in place regardless of wind and weather conditions. The hood has a one pull system that can adjust the circumference and height at once It has several Velcro® pockets and a fidlock closure on the collar to make it easier to handle with gloves.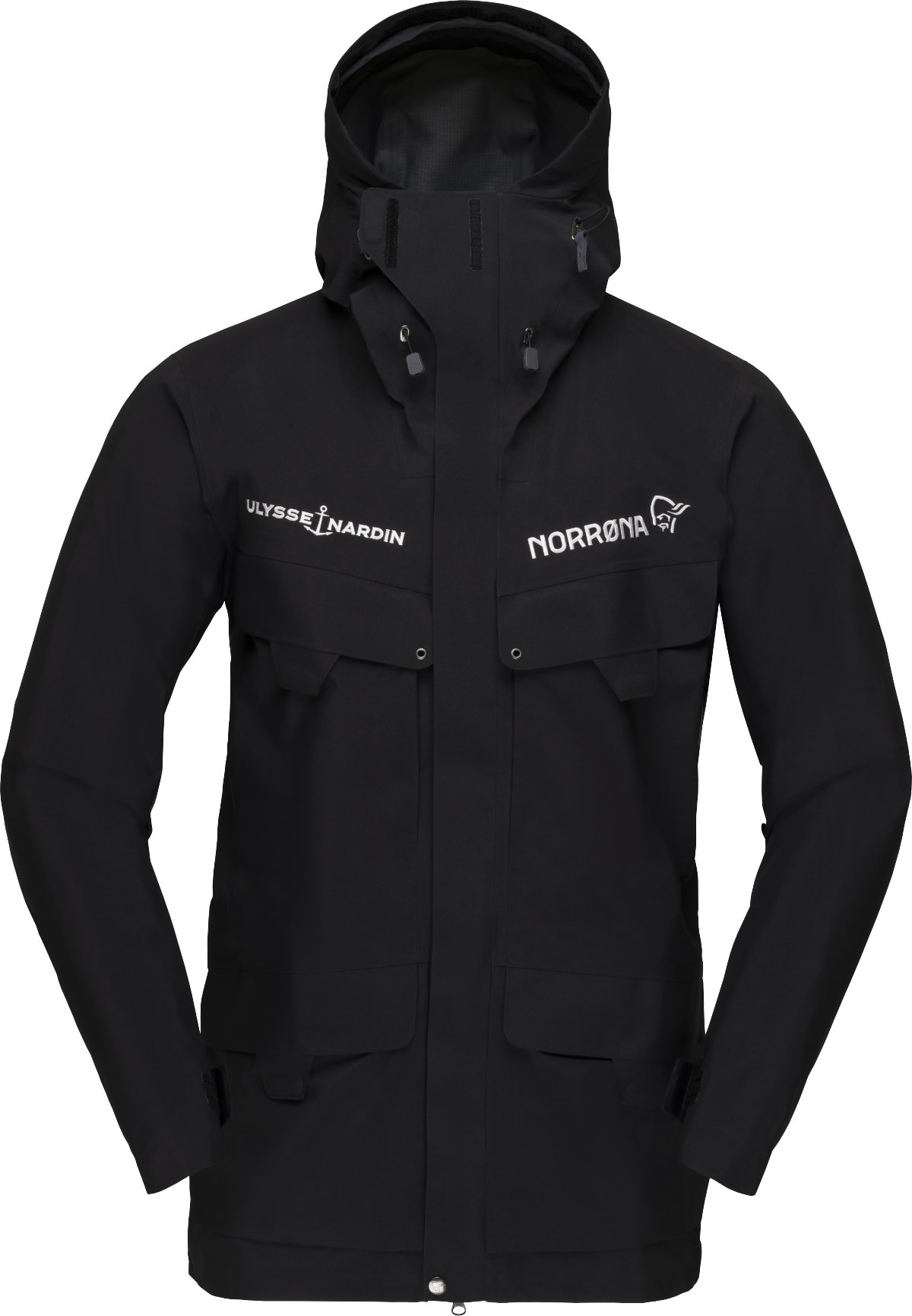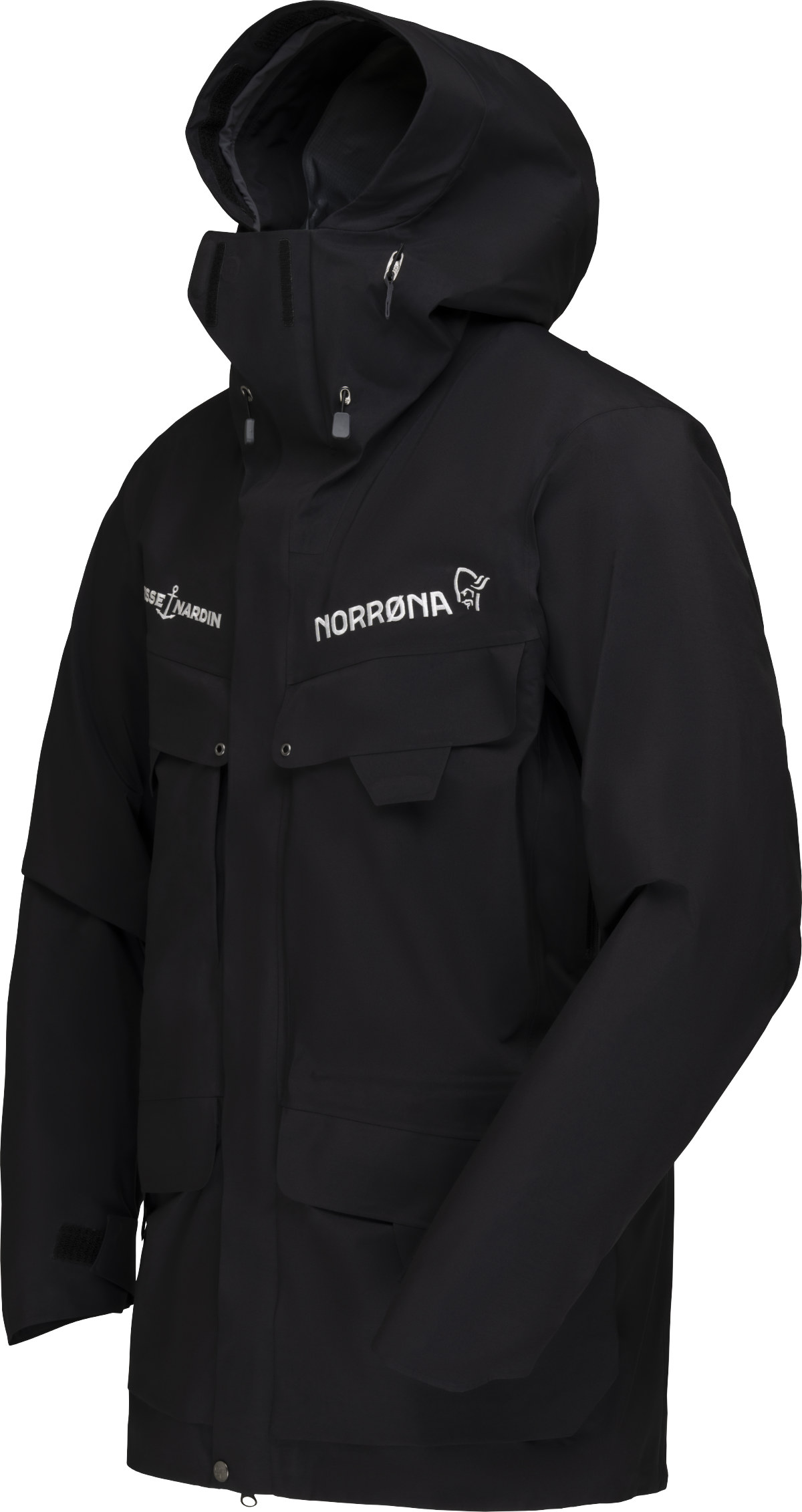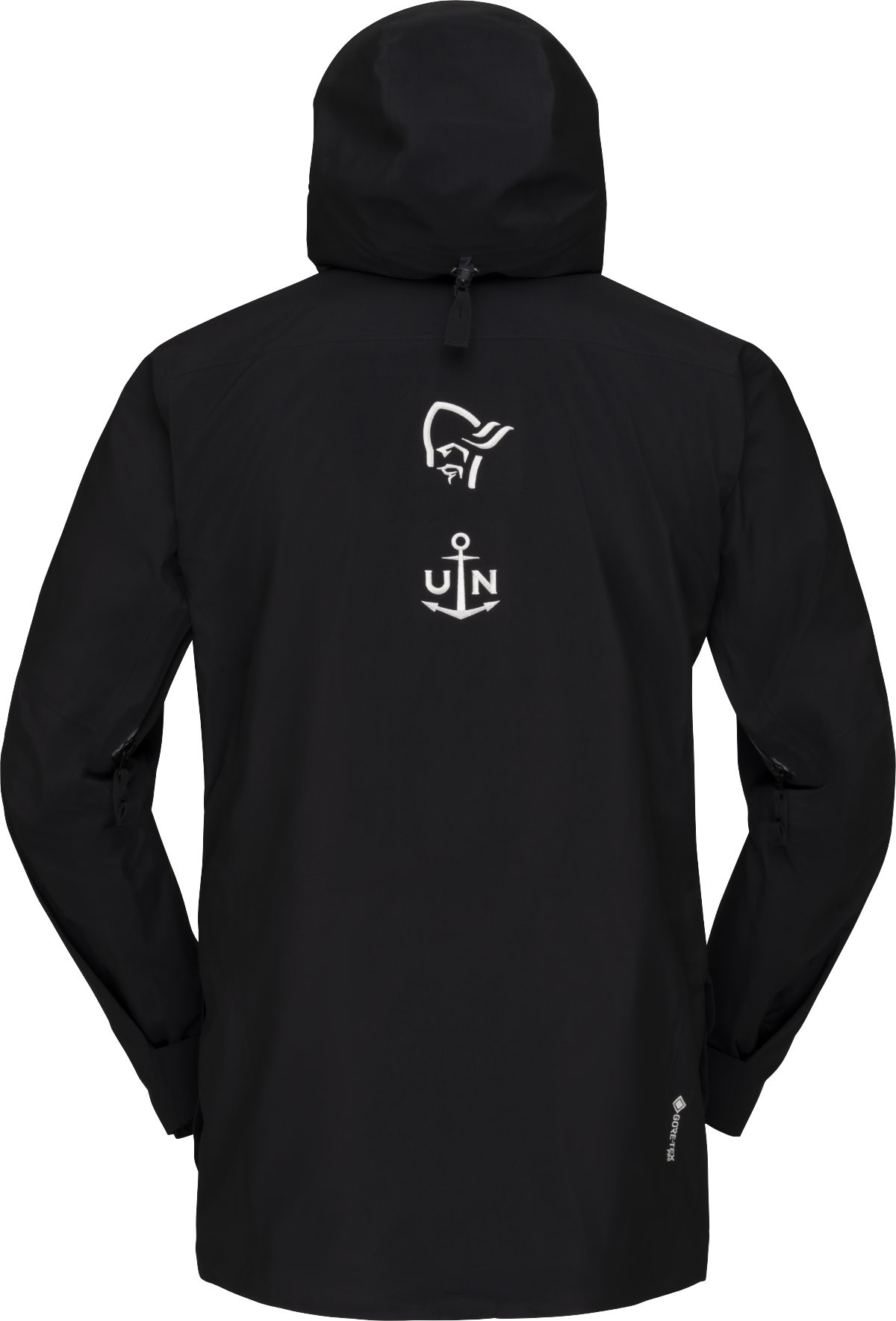 About the DIVER NORRØNA Arctic Night recycled parts

The side case and the case back of the new DIVER NORRØNA are made of 40 Carbonium® and of 60 recycled fishing nets Nylo® (suppliers Lavoisier Composite and FIL&FAB, France)
• The stainless steel watch case is made up of 80 recycled automotive materials (supplier Voestalpine Boehler Austria)
• The bezel decoration is made of 100 Carbonium®
• The wrist strap with scratch closing is made from 100 recycled fishing nets (supplier JTTI, France)
• Finally, all components of the UN 118 automatic manufacture movement are sourced in Switzerland, almost all within a 30 km radius
About Carbonium®

Carbonium® is made of the same fibers that are used for the fuselage and wings of the latest generation aircrafts. The manufacture of Carbonium® has a 40 lower environmental impact than other carbon composites, since it makes use of the offcuts of aircraft parts. The use of regenerated material again clearly underlines the brand's spirit of boldness and innovation.
About Nylo®

The other alternative material used in the watch is called Nylo® (supplier FIL&FAB). The goal is to raise awareness by creating "new from old" and regenerating materials, especially plastic. This movement of regeneration of nets marks Ulysse Nardin's interest in a circular economic model In fact, the brand has placed its trust in young Breton designers who have created the very first fishing net recycling business in France FIL&FAB, a start up in the field of industrial design and transition, recovers disused nets in French fishing ports and recycles them in the form of polyamide granules called Nylo®.
The DIVER NORRØNA Arctic Night is a limited edition of only 29 pieces (a nod to 1929 the year NORRØNA was founded), all numbered from 1 to 29 and therefore unique. The watch will be sold with a Norrøna arktis Gore Tex ® Pro Jacket Ulysse Nardin Edition on www.ulysse-nardin.com, www.norrona.com and in Norrøna's flagship stores in New York, Munich, Oslo and Stockholm from November 2 2022 at a price of 11 900 CHF/11 300 EUR/12 600 USD.
DIVER NORRØNA Arctic Night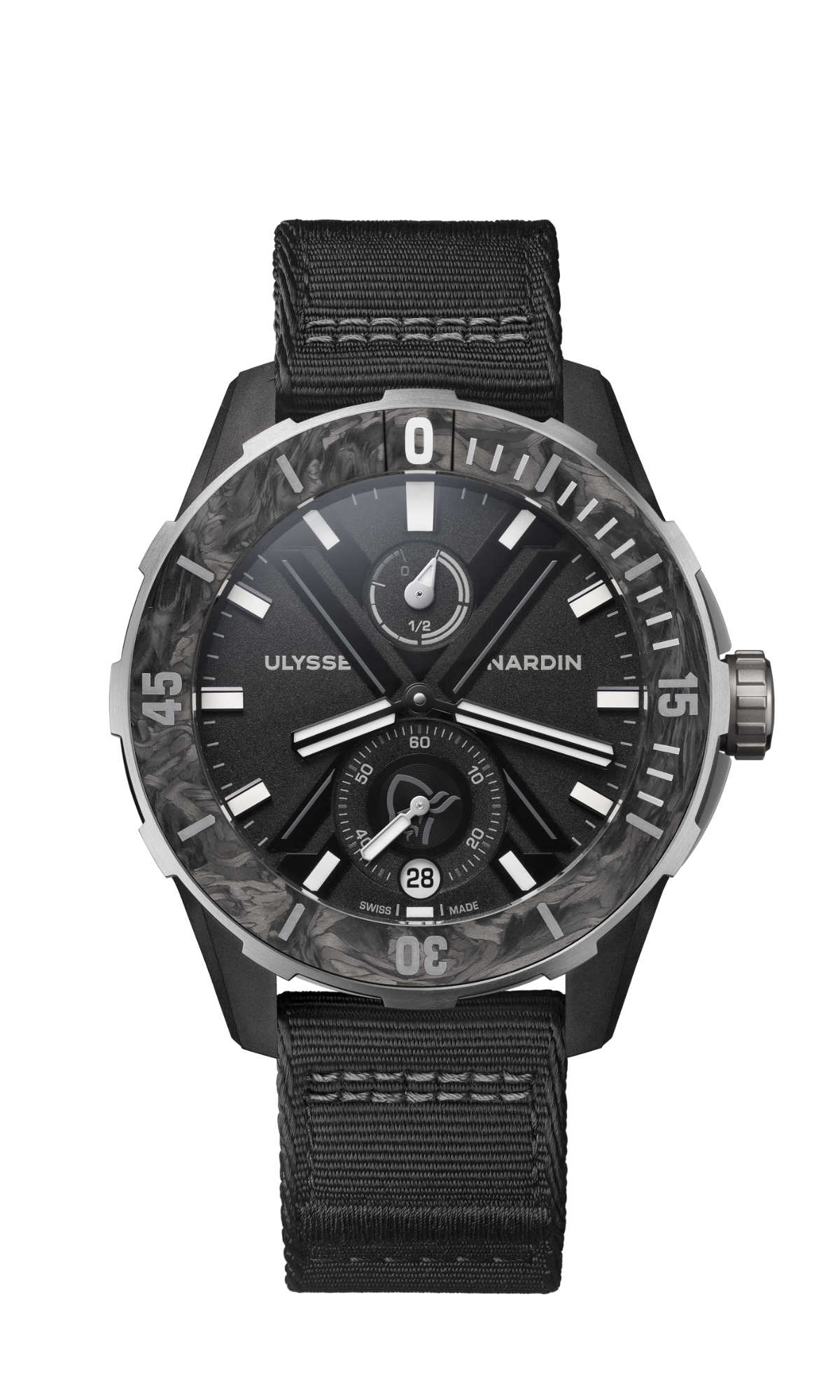 Reference
1183 170LE 2A ARC/0A
Movement
UN 118 Automatic Manufacture movement
Silicium & DiamonSil escapement technology
260 Components / 50 Jewels
Frequency 4 Hz / Oscillations 28'800 V/H
Features
Hours, minutes, date
Small second hand
Power reserve indicator
Power reserve
60 hours
Case
44 mm
Side case and case
back: 40% Carbonium® and 60%
recycled fishing nets Nylo ®
Watch container: Stainless Steel recycled up to 80%
Bezel
Unidirectional concave rotating, 100% Carbonium®
Dial
Black sandblasted dial
Embossed and satinated double X
White Super LumiNova® markers and hands
Case back
Smoked sapphire crystal, Norrøna Viking logo
Wrist strap
100% Recycled from fishing nets
Gray stitches
Scratch closing
Water resistance
300 m
Availability
From November 2, 2022
- on www.ulysse-nardin.com, www.norrona.com websites
- in Norrøna's flagship stores in New York Munich, Oslo and Stockholm
Price
Watch & jacket combo: 11'900 CHF / 11'300 € / 12'600 $


About Ulysse Nardin - Manufacture of Freedom

Ulysse Nardin is the Manufacture inspired by the Ocean, producing advanced timepieces for explorers in pursuit of freedom.
Founded by Mr Ulysse Nardin in 1846 the company owes its reputation to its links with the sea its onboard marine chronometers are among the most award winning and reliable ever designed.
A pioneer in innovative technologies and the use of high tech materials such as silicium, Ulysse Nardin is one of the few integrated manufactures with the in house expertise to produce its own high precision components and movements. In 2001 the Maison changed the face of contemporary watchmaking by launching the first Freak.
To underscore its commitment to its favourite environment, Ulysse Nardin is active in supporting the preservation of the Ocean, focusing on two major areas encouraging upcycling to reduce marine plastic pollution and developing scientific knowledge concerning the preservation of the sharks, its emblem.
Today, in the Swiss towns of Le Locle and La Chaux de Fonds, Ulysse Nardin remains devoted to its quest for watchmaking perfection in four collections Marine, Diver, Blast and Freak.
As of 2022 Ulysse Nardin and sister Maison Girard Perregaux have formed an independent collective of high horology Manufactures.