---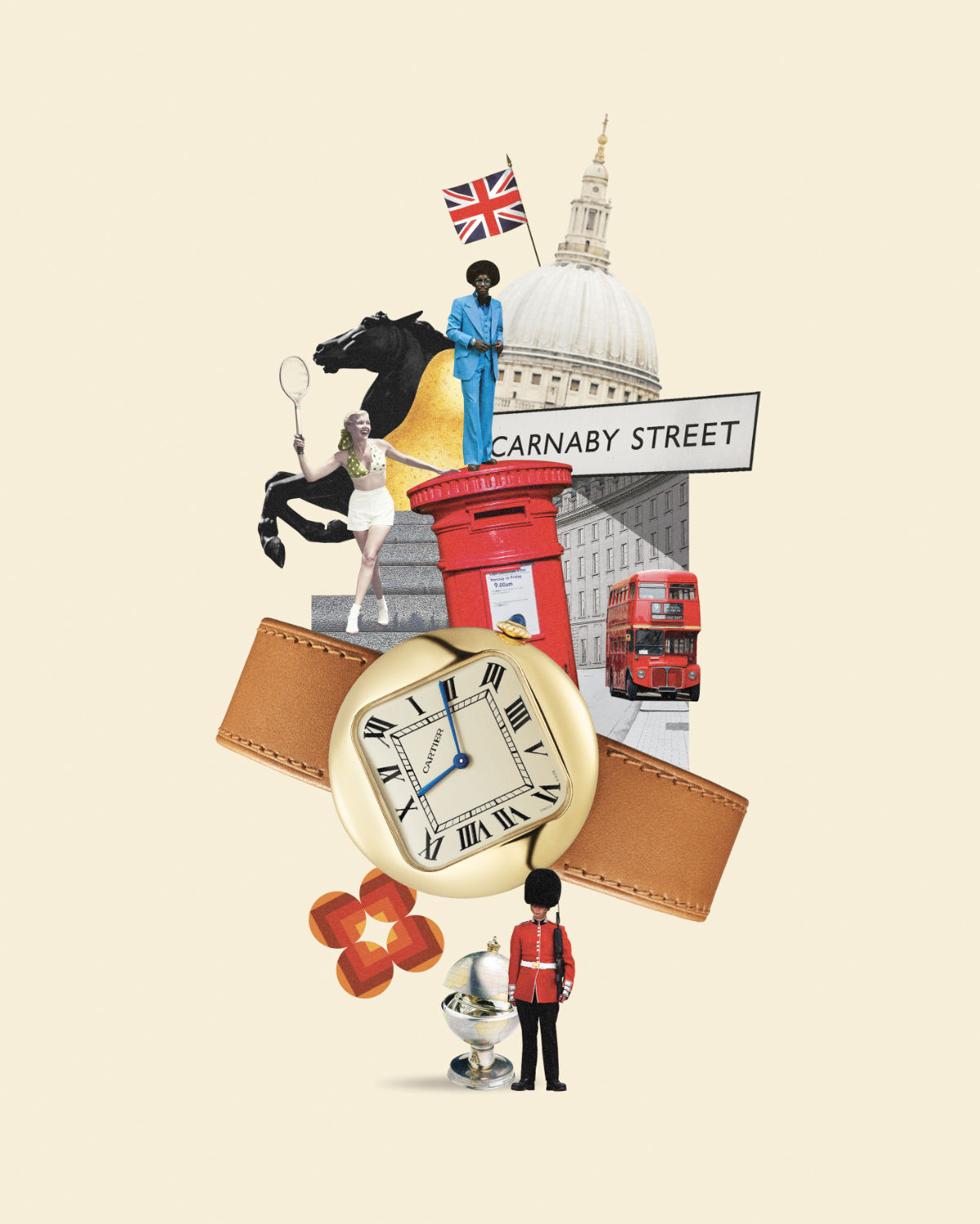 From its earliest watchmaking creations to its most recent, Cartier has been in a constant dialogue with watch enthusiasts who search out, acquire and collect its rarest watches. But what do they look for? Creations born from a singular vision. A Cartier watch is a piece of art, an aesthetic endeavour, a volume developed for the originality of constantly-evolving and unprecedented forms inspired by Cartier's heritage.

For its connoisseurs, Cartier reissues certain creations. Watches that are highly sought-after are made available in versions that are as close as possible to their original design. They represent milestones in the Maison's watchmaking history and celebrate its distinctive timepieces. This approach was most recently exemplified in 2021 with the release of 100 pieces of the Pasha Calendrier Complet as well as the 100th anniversary edition of the Tank Cintrée, which was reissued in 150 pieces.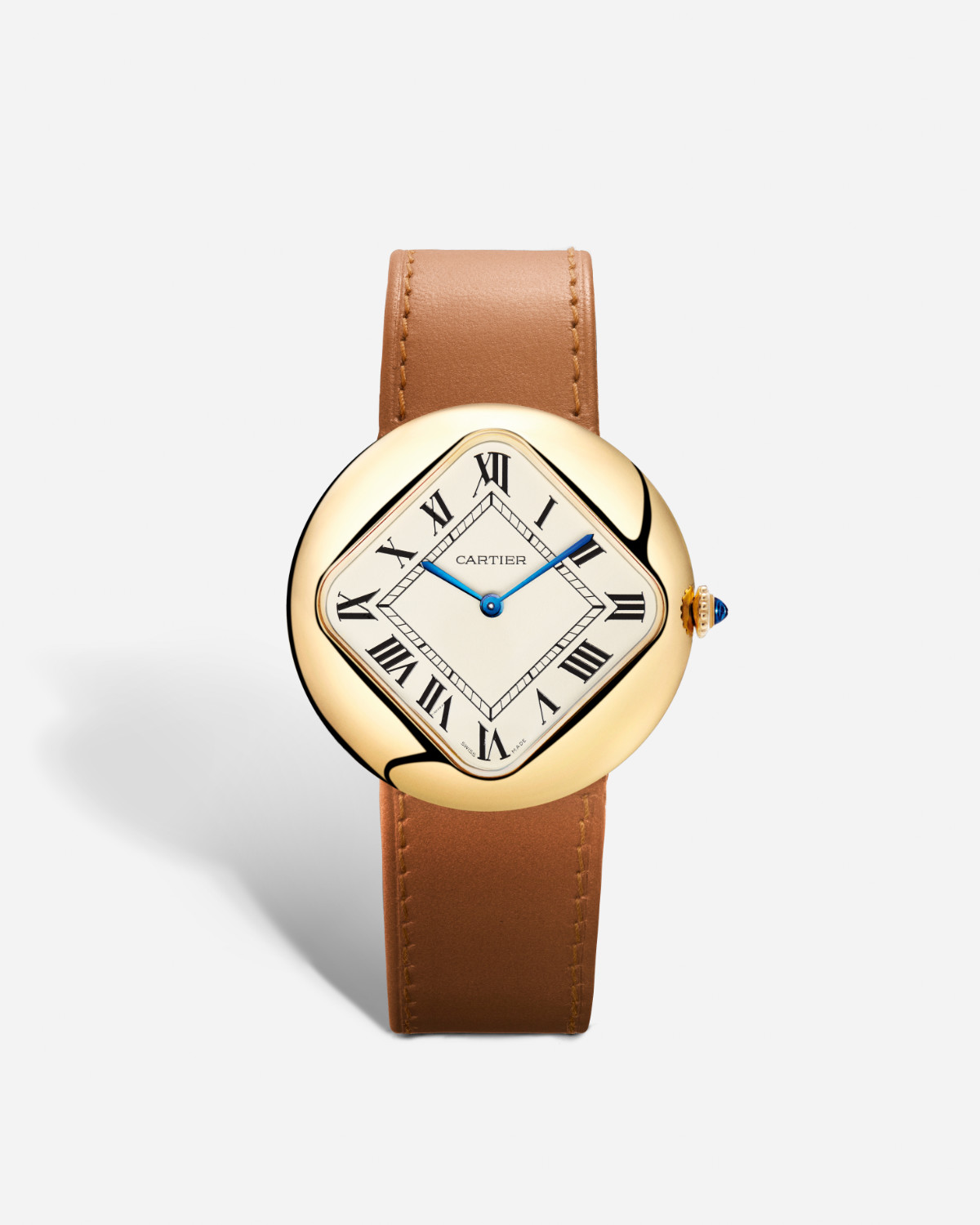 It continues today with a singular watch that has been part of the Maison's watchmaking heritage for 50 years. This anniversary offered the Maison an opportunity to pay tribute to its rarity and singularity. Its unprecedented design reflects the feeling of excitement in London at the beginning of the 1970s, following the swinging sixties. Around that time, the English capital witnessed an unparalleled spirit of creativity that also swept through Cartier. The wildest ideas were brought to life, from the Crash in 1967 to the Maxi Oval in 1969 and the Double Strap in 1970. This pebble-shaped watch was produced in very limited numbers, which served only to further increase its desirability.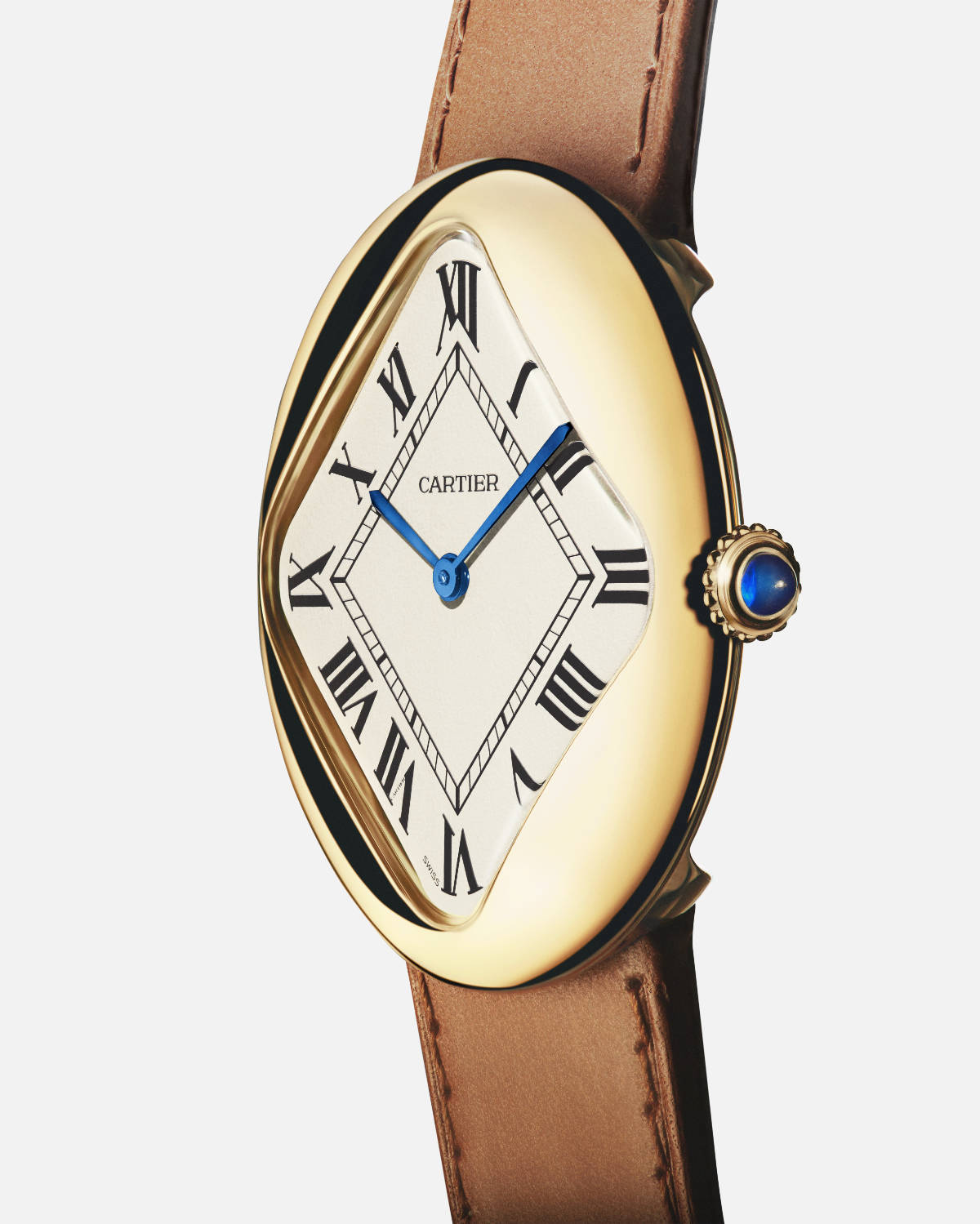 Today, this surprising and singular aesthetic is presented in a version that remains faithful to the 1972 model, which now forms part of the Cartier Collection. Through the shape of its pebble-like case, it showcases, beneath a sophisticated exterior, the union between this roundness and a square dial.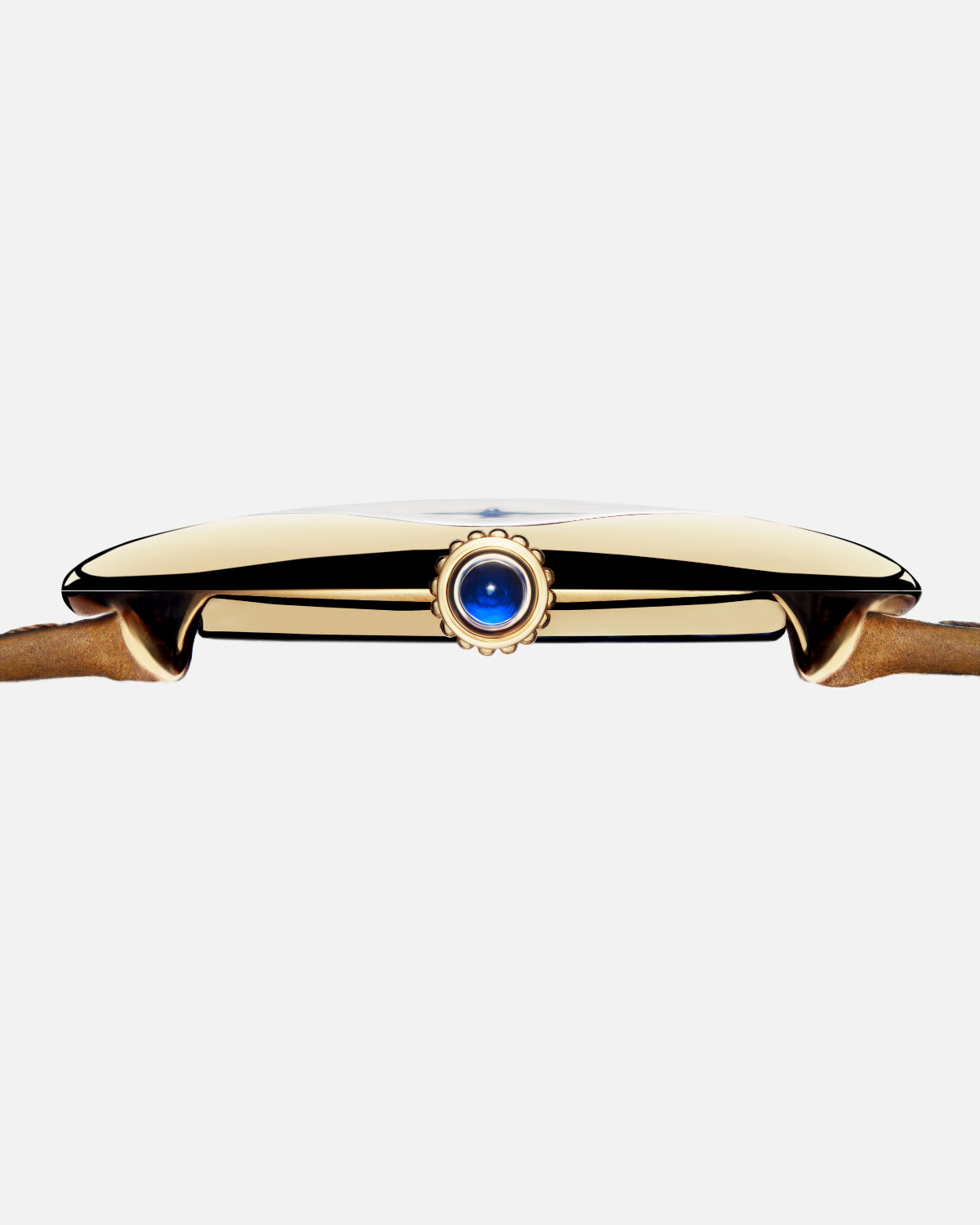 This limited edition of 150 individually-numbered watches features subtle differences in proportion that distinguish it from the original model. It now houses one of Cartier's flattest hand-wound movements: the Manufacture 430 MC movement. As well as showcasing a singular design, it also reflects the great creative principles established by Louis Cartier: pure lines, precise shapes, harmonious proportions and an attention to detail. From its 18-carat gold case to its Roman numerals, eggshell-coloured dial, blued sword-shaped hands and secret signature, all the codes confirm that this new edition is part of Cartier's watchmaking tradition. The light brown calf leather strap with its gold pin buckle adds a truly sophisticated vintage touch to the piece.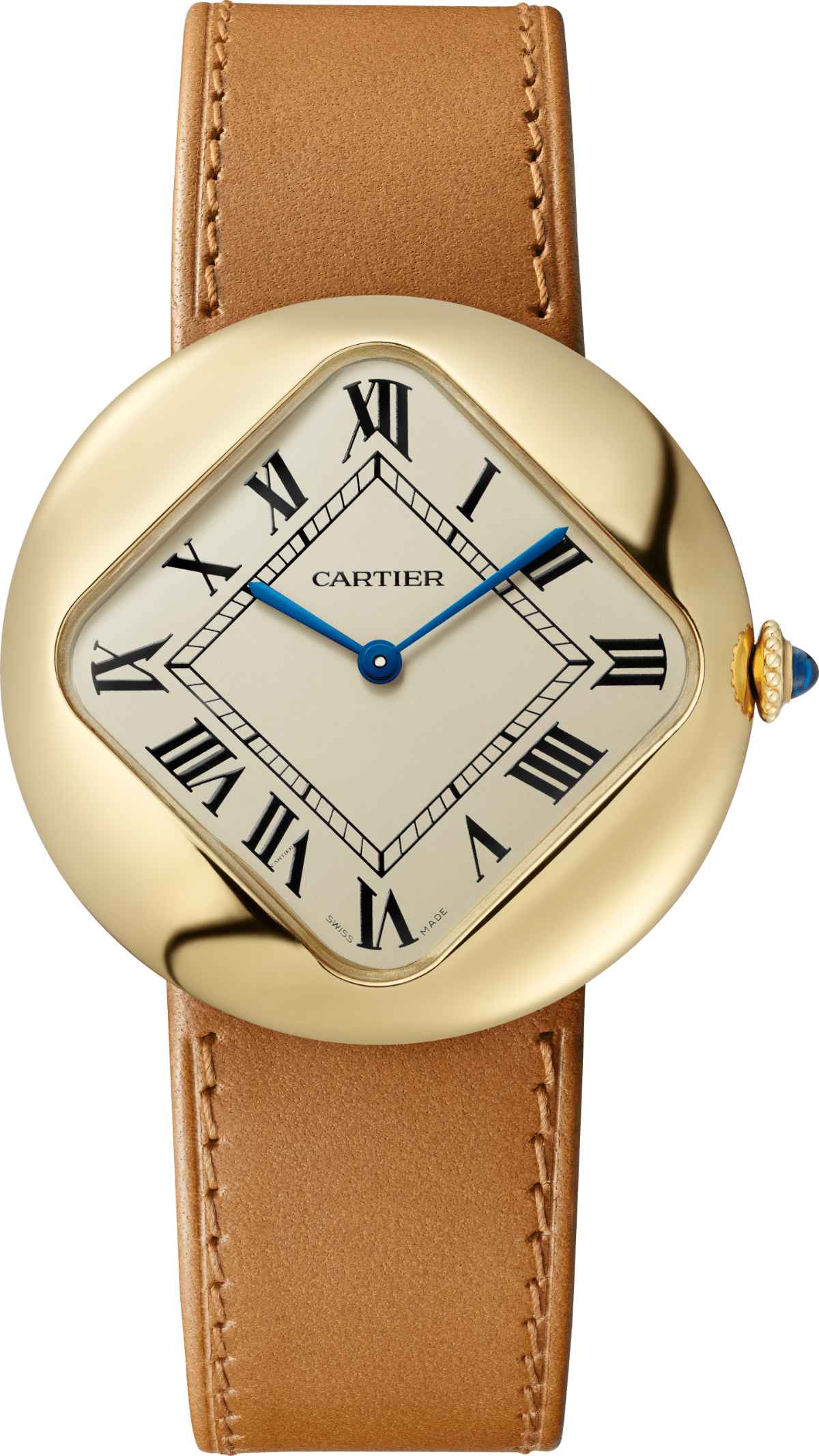 ---