Penhaligon's Presents Its New Omniscient Mr Thompson Fragrance
Luxferity, 09.11.2023
THIS IS THE STORY OF A CORNISH BARBER* who travelled to London and opened up shop next to London's finest tailors. Who received the royal warrant and trimmed the Shah of Persia's beard. At a time when one's toilette was of primordial concern and to be a gentleman was an affair of great application.
-> For more visit penhaligons.com <-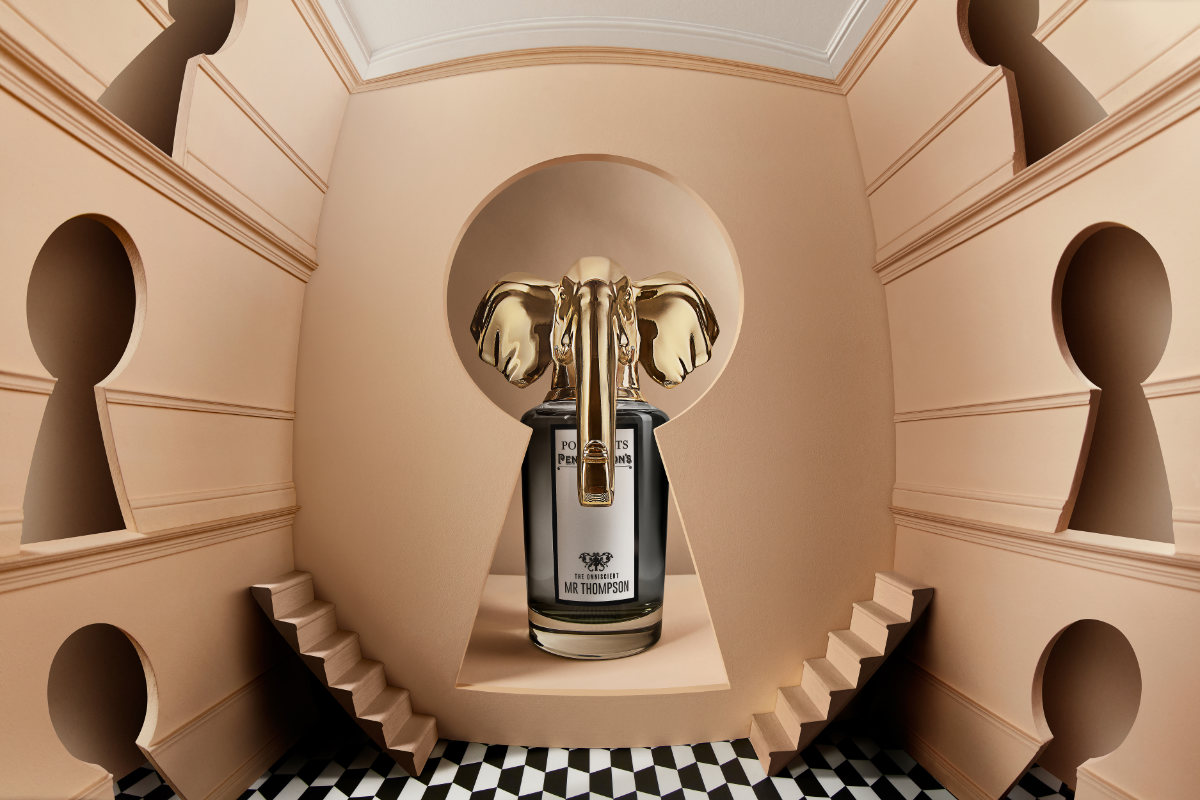 Victoria was Queen, antiseptic was making its first appearance — and ankles were considered titillating stuff. This took place in the decade after the assassination of Abraham Lincoln, the opening of the Suez Canal and the founding of the London Fire Brigade. As well as the publishing of Dicken's Great Expectations
and Alice in Wonderland, War and Peace and Das Kapital.
It is 1870.Heritage, Empire and Portraiture establish the order of the day. (Most of the time.)
ALL OF THE ABOVE IS TRUE.
*His name was William Penhaligon.
-> For more visit penhaligons.com <-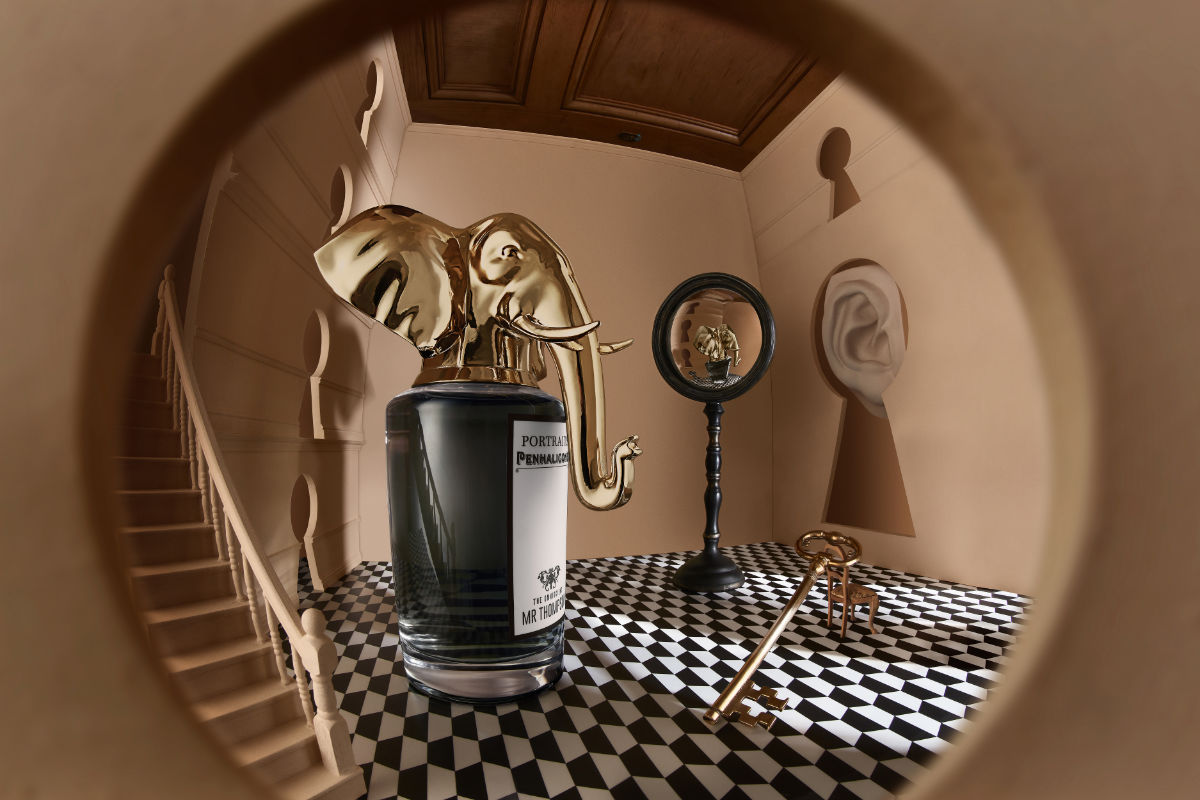 AT ABOUT THE SAME TIME, though no one is terribly sure when this all happened, sometimes it's best to forget; somewhere in the rolling hills of the English countryside, nestled under a majestic canopy of oaks, the sun is gently rising over a country mansion whose foundations date back to shortly after the arrival of William the Conqueror. (Or thereabouts.)
-> For more visit penhaligons.com <-
Unburdened yet by politics and war — there are fires to light and the mornings are getting chilly — two or three domestic servants are arduously at work drawing baths, opening curtains, lighting fires and viciously beating carpets in preparation for the first family gathering of the day. A meal for which the sartorial elegance and attention to detail, and the preparation of the fare, is no less complex than the later meals, but the time available since dawn's first light is always insufficient — and tensions are high.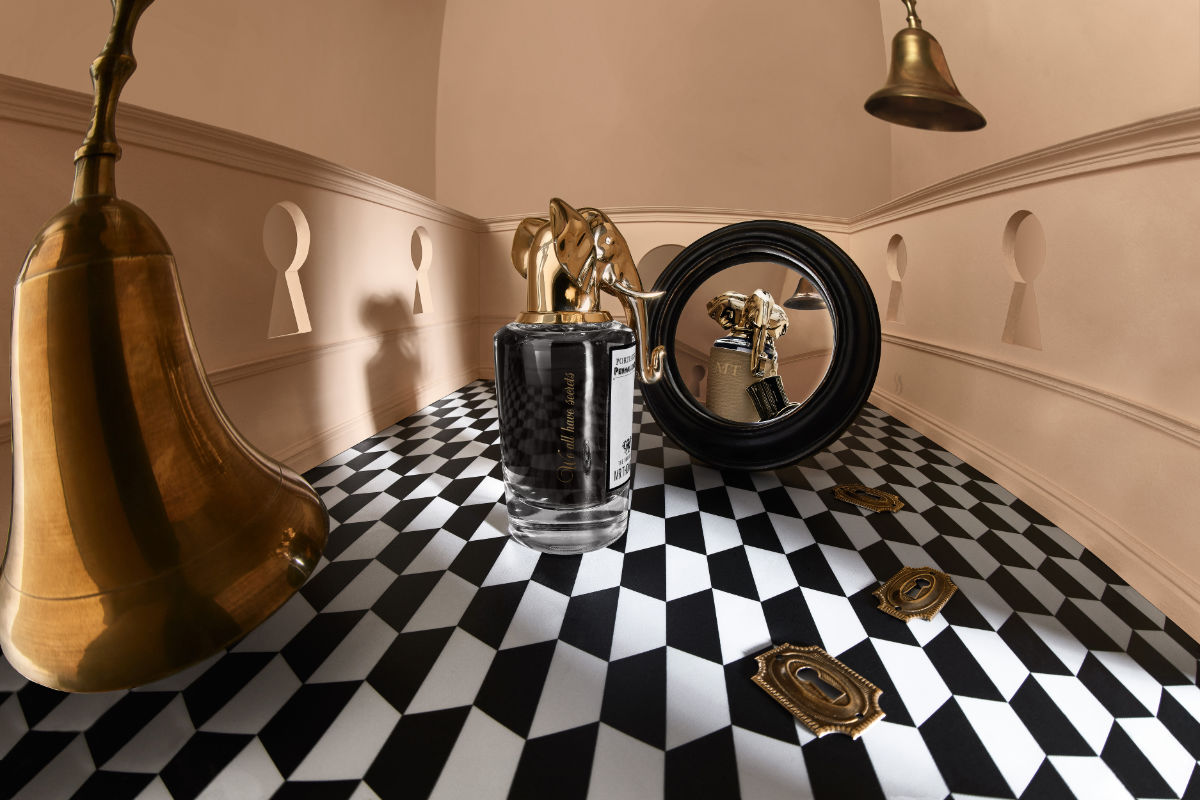 Maybe this explains the joyful ebullience with which Lord George and his family greet each other. The happy delight of their first greeting. But is there more to this scene than meets the eye? 'Manners maketh the man', but are they also useful as a tool of subterfuge?
What really lies behind the good manners of Britain's aristocracy? Maybe it is time to find out.
Not all the characters described below are to be found however around the dining table. Some rise late due to their clandestine nocturnal affairs, whilst there are others whose presence in such a formal family setting would be highly inappropriate. And appearances matter. (cough)
But allow us one indulgence: the artistic licence to introduce you to fictional persons not actually present. Even if their presence is never far… and the perfume of scandal brightens the air.
NONE OF THE ABOVE IS TRUE EITHER .
-> For more visit penhaligons.com <-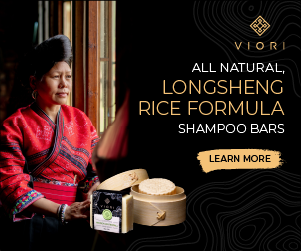 What The Butler Saw

One is never entirely alone…
And not far away, there is a slight movement, imperceptible eyes and ears.
Because there is another world. There is life below stairs.
A scene of proud animation. (In contrast to the professionally idyllic above.)
Where time is managed like clockwork.
With all the logistical capacity of a small warring army.
But with a unique mission, to create peace and harmony.
Each indispensable character as ferocious as a General, as cunning as a spy, or as gentle as Florence Nightingale.
-> For more visit penhaligons.com <-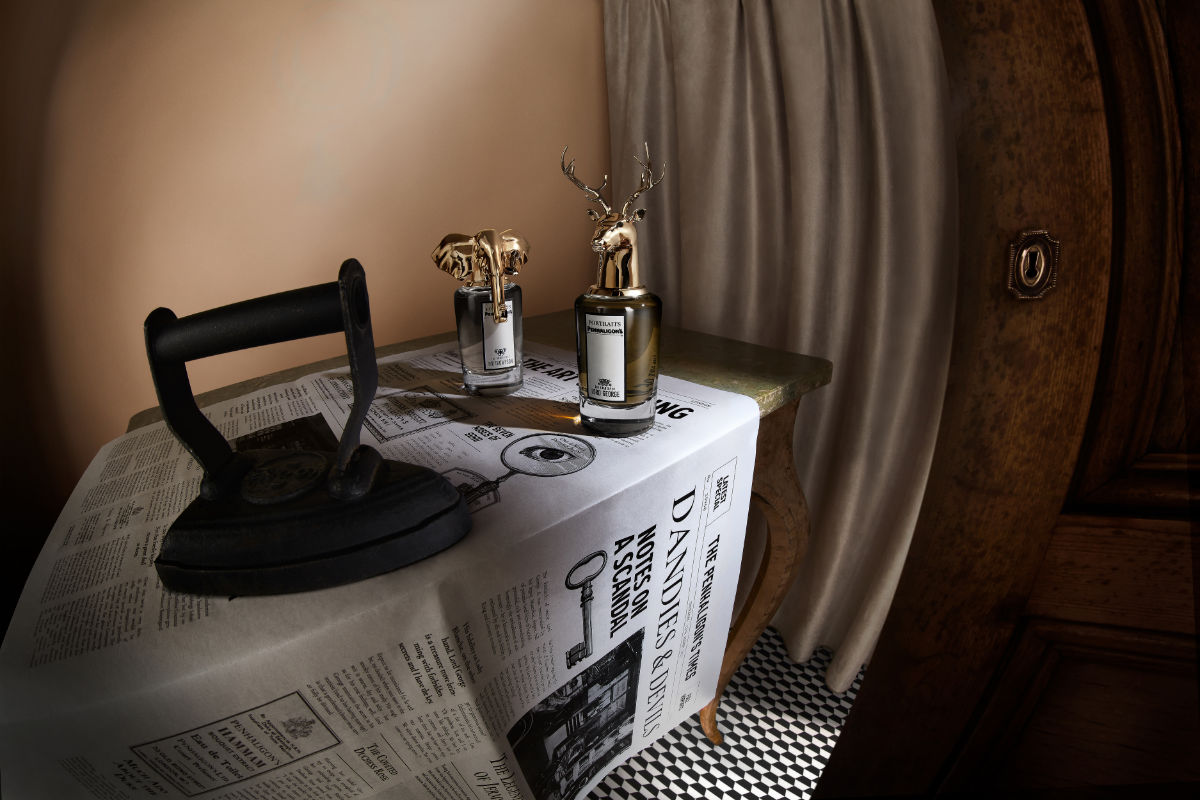 The omniscient Mr Thompson

- Or the art of spying -
An ephemeral shadow - but as reliable as a grandfather clock; Thompson is a Virtuoso in the art of spying, or discrete observation, as he prefers.
Indeed, staying informed is the crux of his job: reading Family dramas and disappointments like a shepherd reads the sky…
With a sixth sense for indiscretion, he knows Something's Awry just before the deed is done. Anticipation beats precipitation every time, is his motto.
As visitors from abroad discover, much to their confusion, the British aristocracy is rarely feted for its frank conversation, and there is often, that forlorn beast, an Elephant in the Room. Thompson must intuitively sense, foresee, or ignore - a Grand Master decryptor of social codes. Without him, everything crumbles to dust.
"You see, some walls are terribly thin"
-> For more visit penhaligons.com <-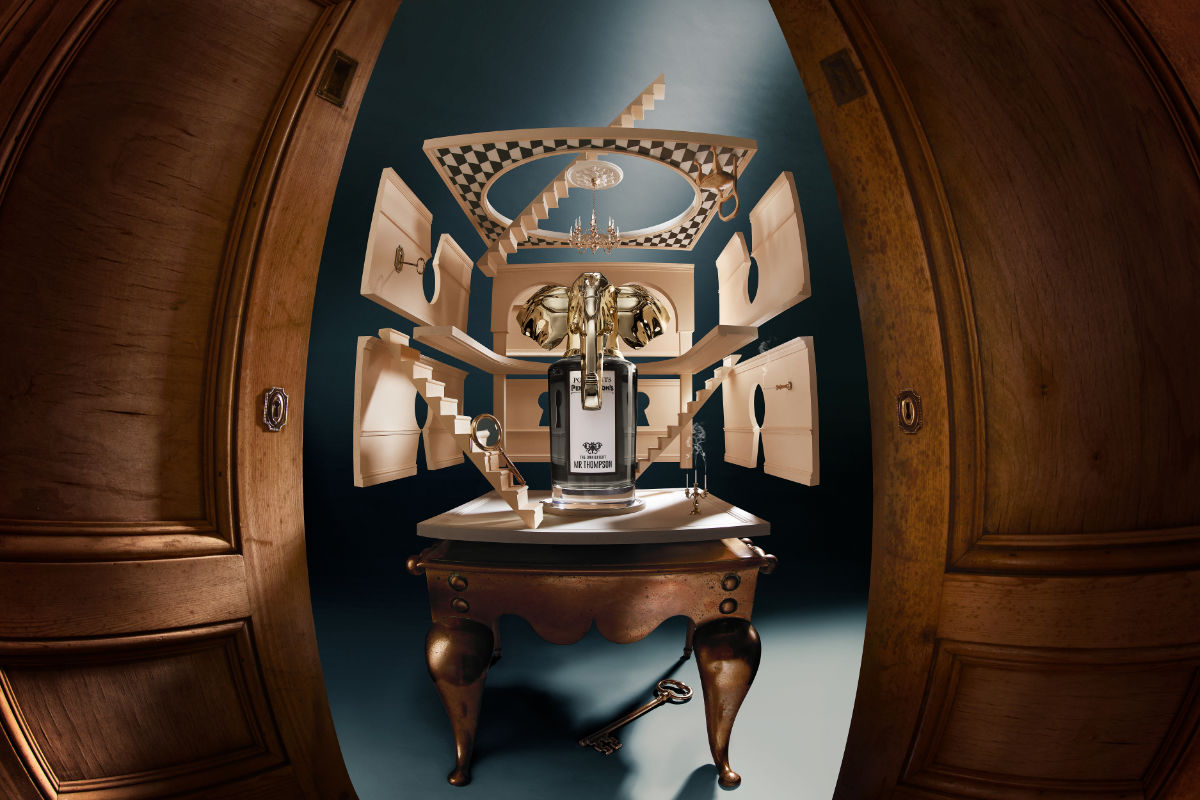 The Fragrance

Only he has the key to a secret box, filled with a unique & eccentric concoction
You might need only a few drops, that will soon turn into a never-ending addiction.
An infusion of soft yet sparkling spices opens this captivating fragrance.
The addictive trail of a sumptuous powdery orris leads you to a velvety sesame milk while a rich and sweet vanilla bean reveals with subtlety its spellbinding sensuality.
Leave the room but don't you worry, this trail will sign your invisible presence…
-> For more visit penhaligons.com <-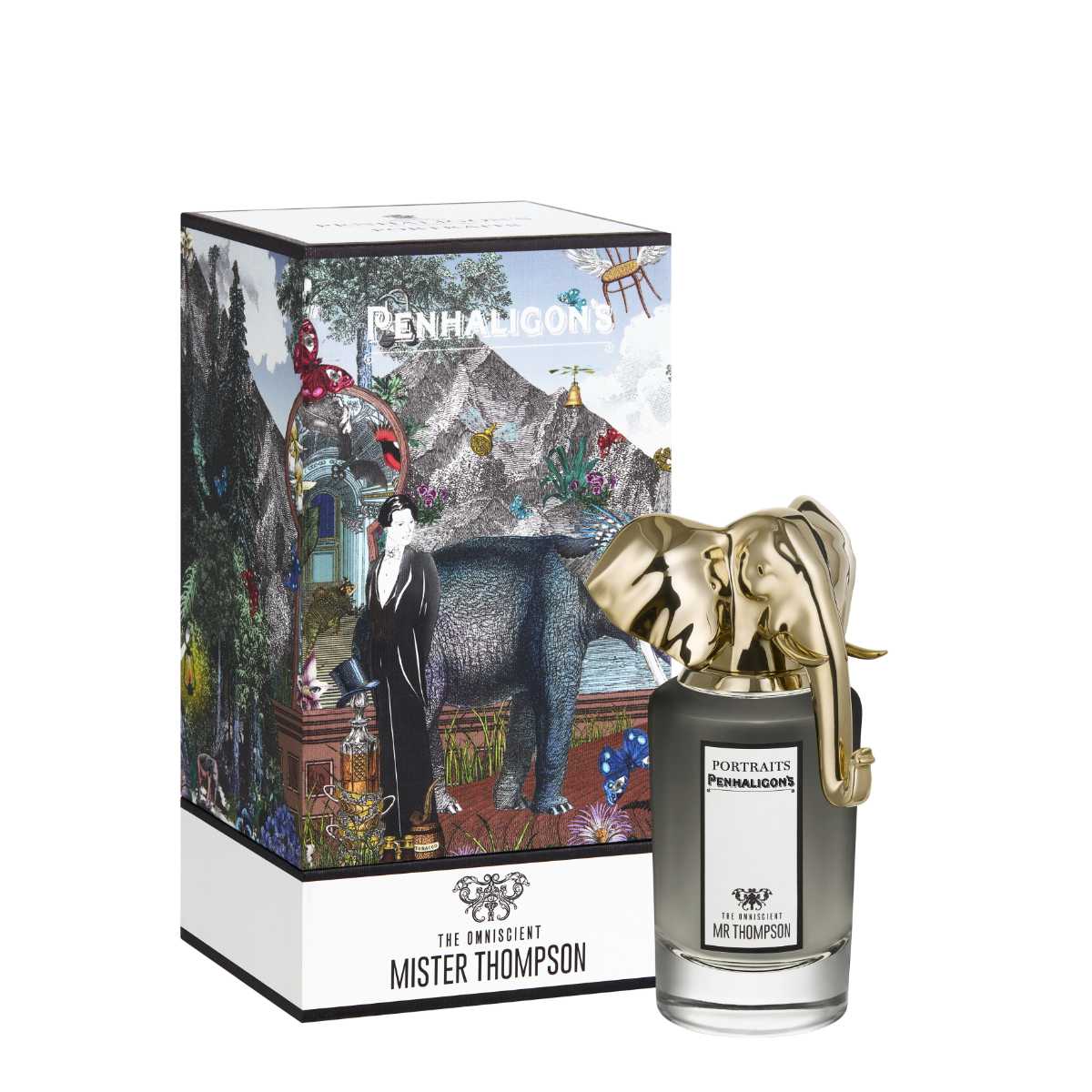 How to be a Perfect Butler

I. Inconspicuously within sight, or Visibly Invisible, is the goal. Be memorable, certainly, but for nothing that is very precise.
II. Move only when you are not under observation yourself. Remember, Stoic and Static are close friends.
III. A neutral demeanour is the foundation of a your freedom to roam. Never express joy nor surprise, certainly not enthusiasm.
IV. Speak only when spoken to, make your opinions as forgettable as the hoi polloi, "the people".
V. Carry a letter and it will serve as a key. A reason to be where you are.
VI. Information is power. Collect, retain and trade it well.
VII. Don't regard it as blackmail, merely, perhaps, potentially, a well-timed slip of the tongue… Listen, and you will be hear everything.
-> For more visit penhaligons.com <-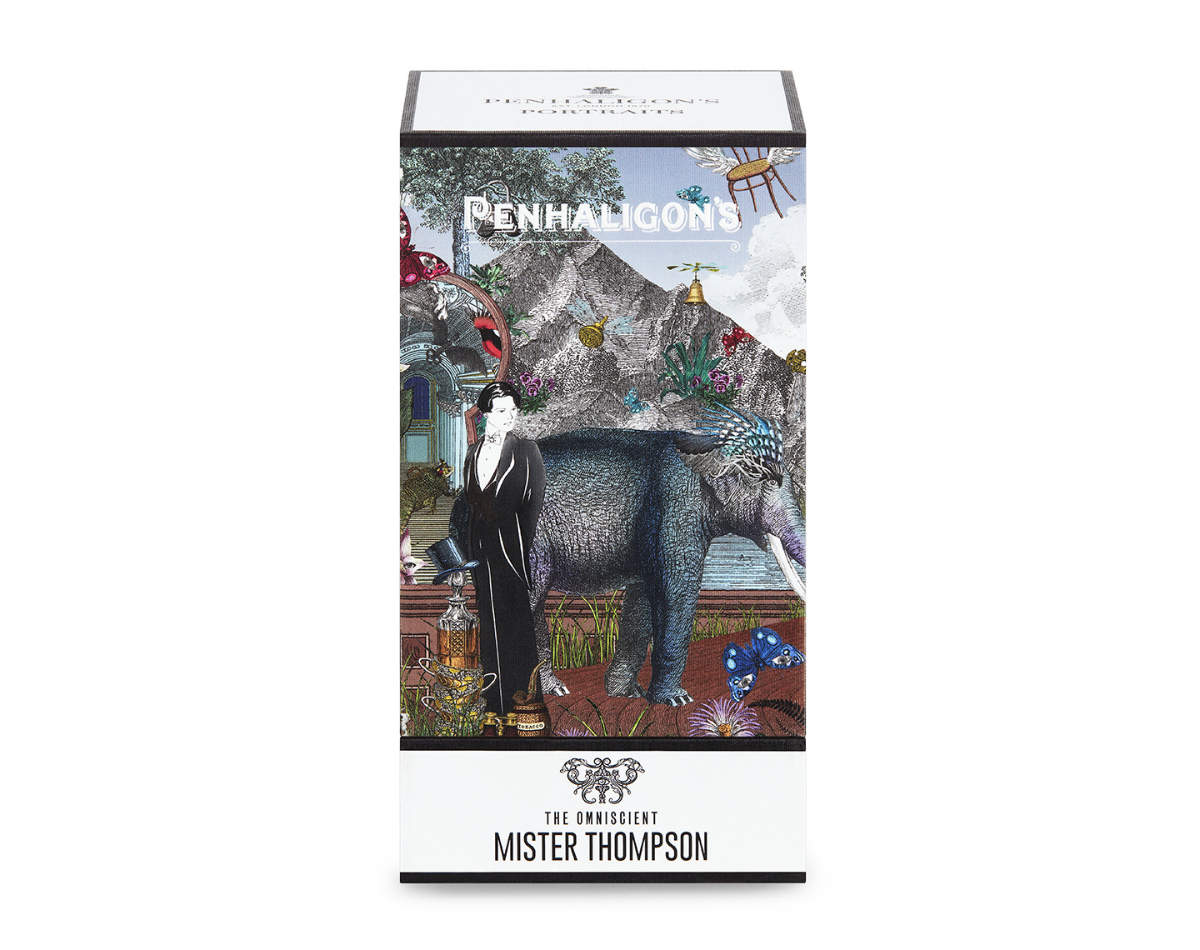 -> For more visit penhaligons.com <-