---
MCM Introduces Its First Men's Fragrance: Onyx Eau De Parfum
Luxferity, 05.04.2023
Promoted
Launching Spring 2023, German luxury fashion house, MCM, introduces its first-ever fragrance for men, MCM ONYX Eau de Parfum. Synonymous with the powerful gemstone, MCM ONYX inspires energy, empowerment, and strength. A futuristic woody fougère born from the fusion between luxury craftsmanship and new-tech perfumery, the scent nurtures confidence and personal convictions - inviting you to dare to make a statement!

Inspired by the brand's iconic Stark backpack, MCM ONYX reimagined the original MCM award-winning fragrance bottle design in a modern, yet refined colorway, clad in black and dark gray Visetos paired with gunmetal accents.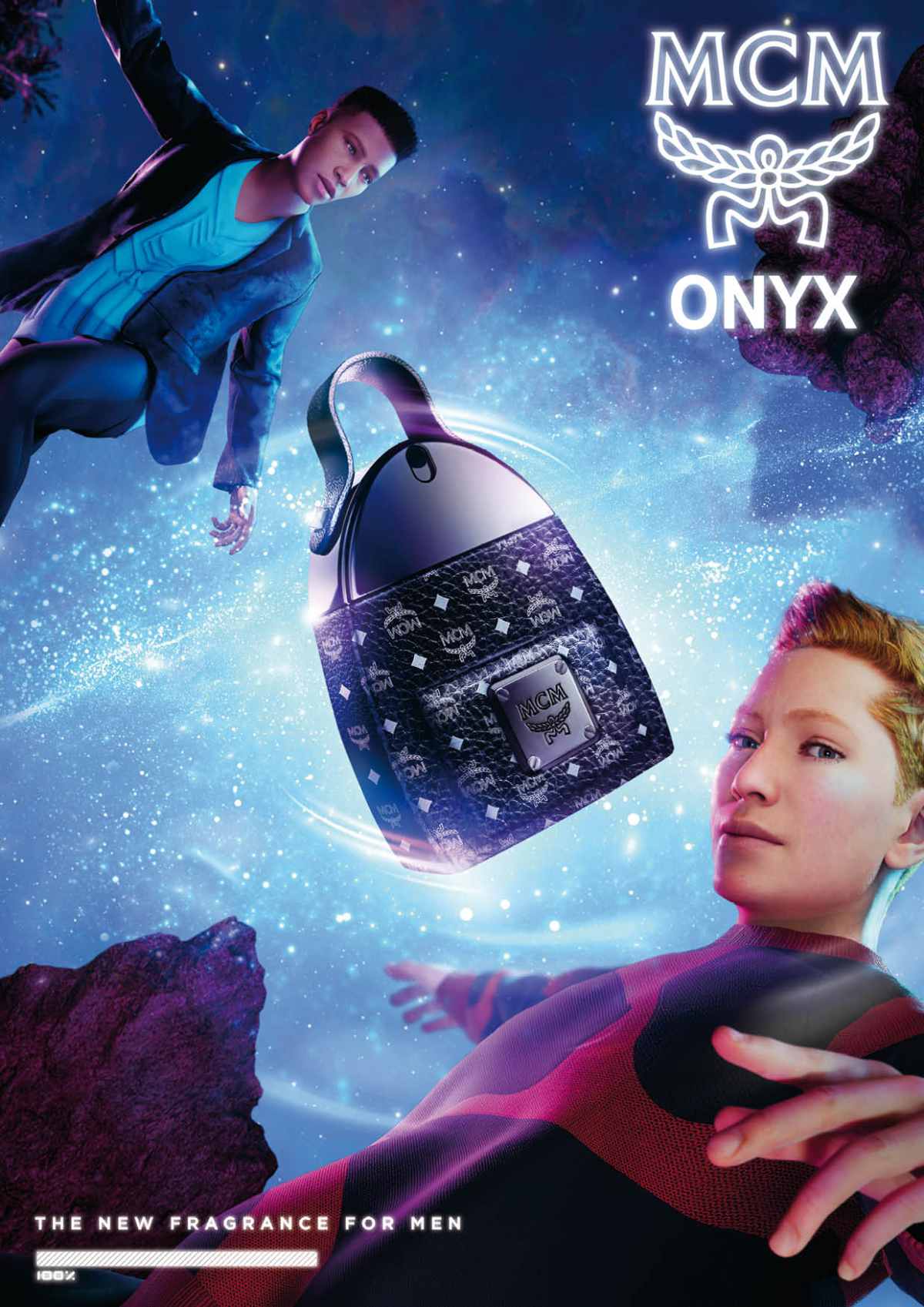 Sabine Brunner, President of MCM stated, "This design is at heart of MCM DNA, epitomizing the free spirit of travel. We are excited about this new fragrance that takes our tribe of 21st century digital nomads on a transcending journey from ingredient to sentiment, fragrance to feeling and note to emotion."
The MCM ONYX scent emerges with a burst of striking fresh ginger and spices, a compelling yet individualistic accord carrying slightly earthy but smooth notes. At the core, crisply aromatic lavender arises, blurring the borders between fresh and floral, innovation and tradition. Beaming with light, ONYX's woody notes leave a trail of incandescent warmth contrasted with an added long-lasting minerality.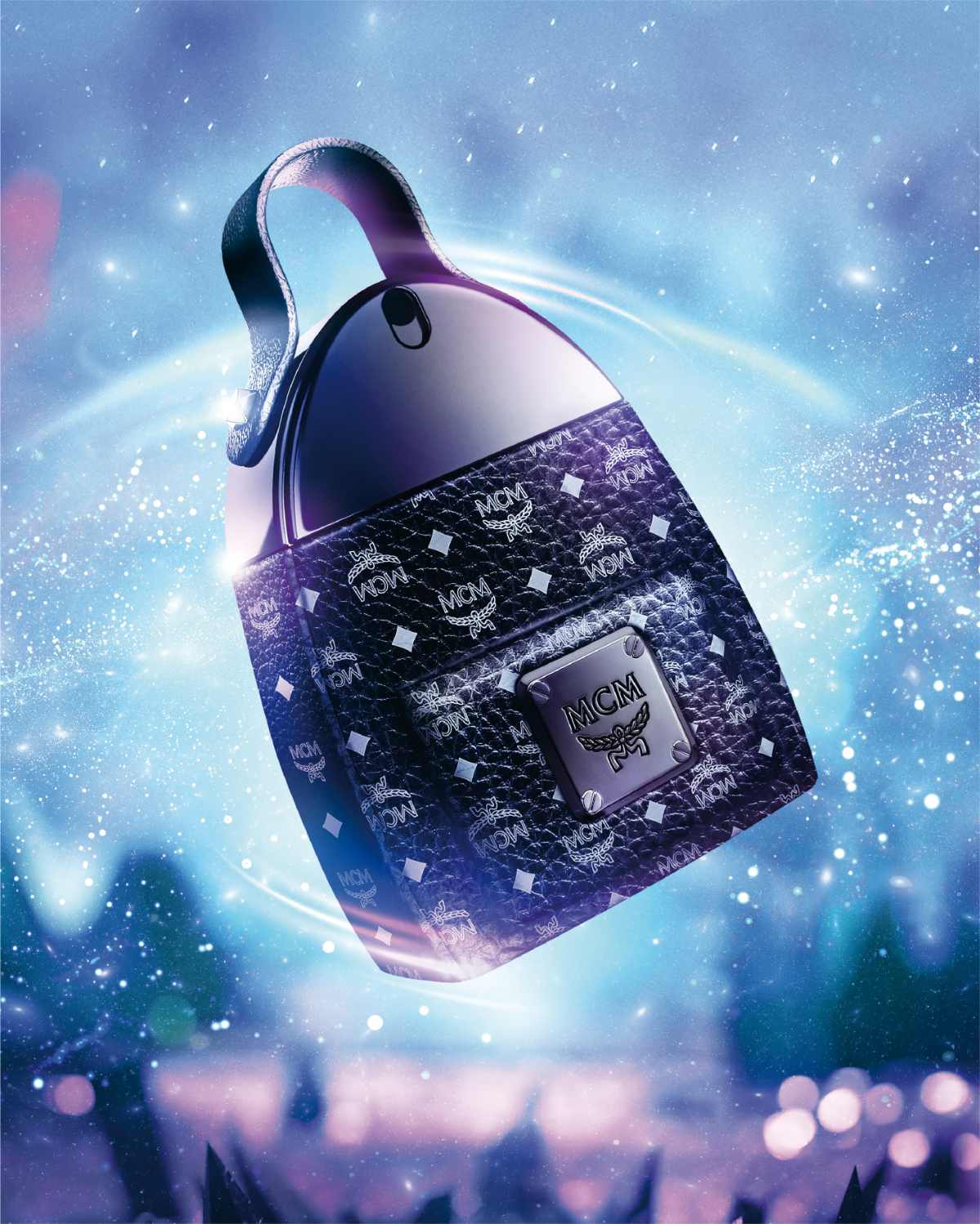 Senior Perfumer Clément Gavarry of Firmenich, artisan of the fragrance, said, "When I was working on MCM ONYX, I wanted to ensure it captured the essence of freedom in a fresh and modern way. The scent's effervescent notes of spices and ginger, along with fresh lavender and warm woods encapsulate the feeling of being unstoppable."
A responsible creation, MCM ONYX's vegan formula is made of over 79% biodegradable ingredients and over 89% of its ingredients are created using green chemistry principles – both key for a more sustainable fragrance future. Over 72% of its sustainably sourced Naturals Together™ ingredients make a positive social impact on local communities all over the world. Key ingredients include:
Ginger: Handpicked by independent farmers in Nigeria between October and November, the fresh ginger is then transported to local cooperatives who cut, wash and cold store the plant for conservation. The result is a powerful ginger olfaction that differs from the rest, lending a natural lift to the fragrance.

Lavender: In collaboration with our partner in Provence, France, a diversification program has been developed to ensure a higher and more regular income for local farmers in the area where they pick the lavender just before it blooms, at its most fragrant stage to achieve a well-balanced scent that is both fresh and aromatic with a warm, amber-forward dry down.

Clearwood®: A soft and clean version of a patchouli profile created from sugar cane through biotechnology, Clearwood® delivers all the rewards of modern ingredient design: it is made with 100% renewable carbon and readily biodegradable.

Vetiver: A sustainable long-term relationship has been implemented with vetiver growers at Agri-Supply Co., in Debouchette, Haiti to positively impact lives of local communities. Through this partnership, the ultimate quality of vetiver was ensured, thus delivering MCM ONYX's robust woody, leathery signature.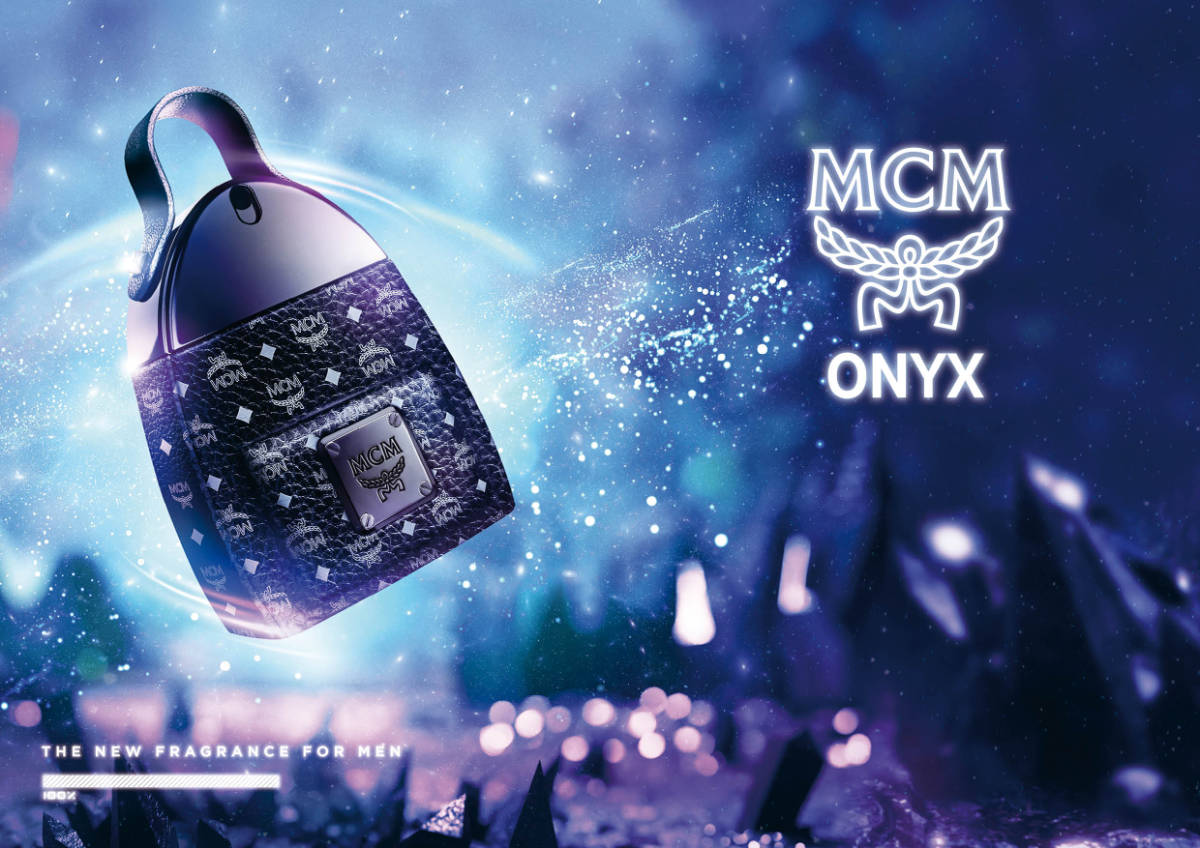 Top Notes: Ginger, Pink Pepper, Grapefruit
Middle Notes: Lavender NaturalsTogether™, Basil, Violet Leaf
Base Notes: Vetiver NaturalsTogether™, Clearwood®, Tonka
Always straddling the edge between real and virtual in increasingly fluid universes, MCM now takes on a new journey fully immersed in the Metaverse. A ground-breaking production, the ONYX campaign was created using revolutionary CG techniques and rendered in a game engine. Transporting fragrance into the digital realm, the campaign exceeds boundaries of what it means to "Travel Beyond".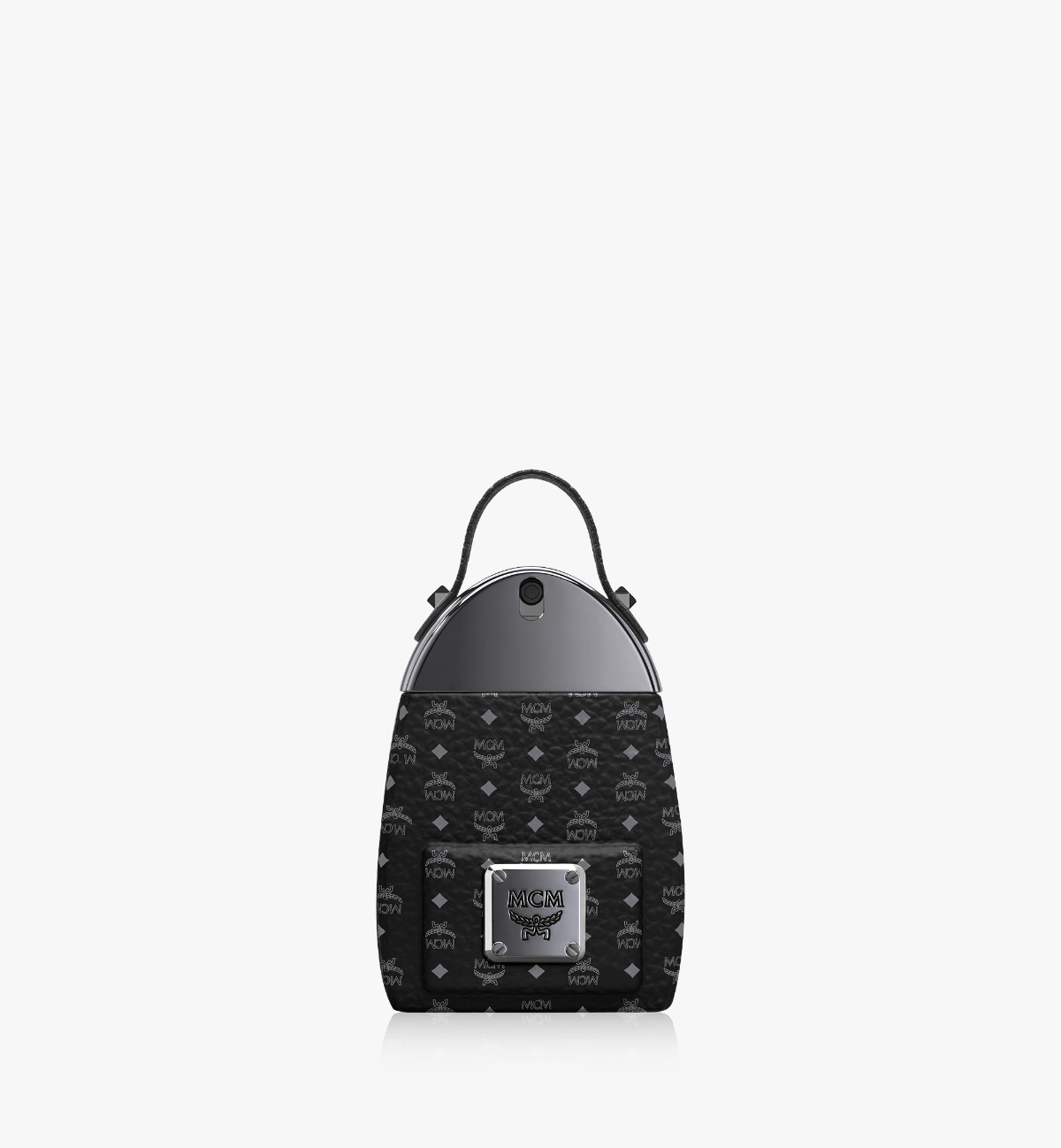 Jean Madar, Chairman and CEO, Inter Parfums, Inc. stated, "The partnership between Inter Parfums and MCM continues to innovate with this third addition to the transformative MCM fragrance collection, supported by yet another revolutionary campaign. We are beyond excited to be part of this unique approach in redefining the boundaries of masculine fragrance creation and look forward to continued success for this franchise within our portfolio."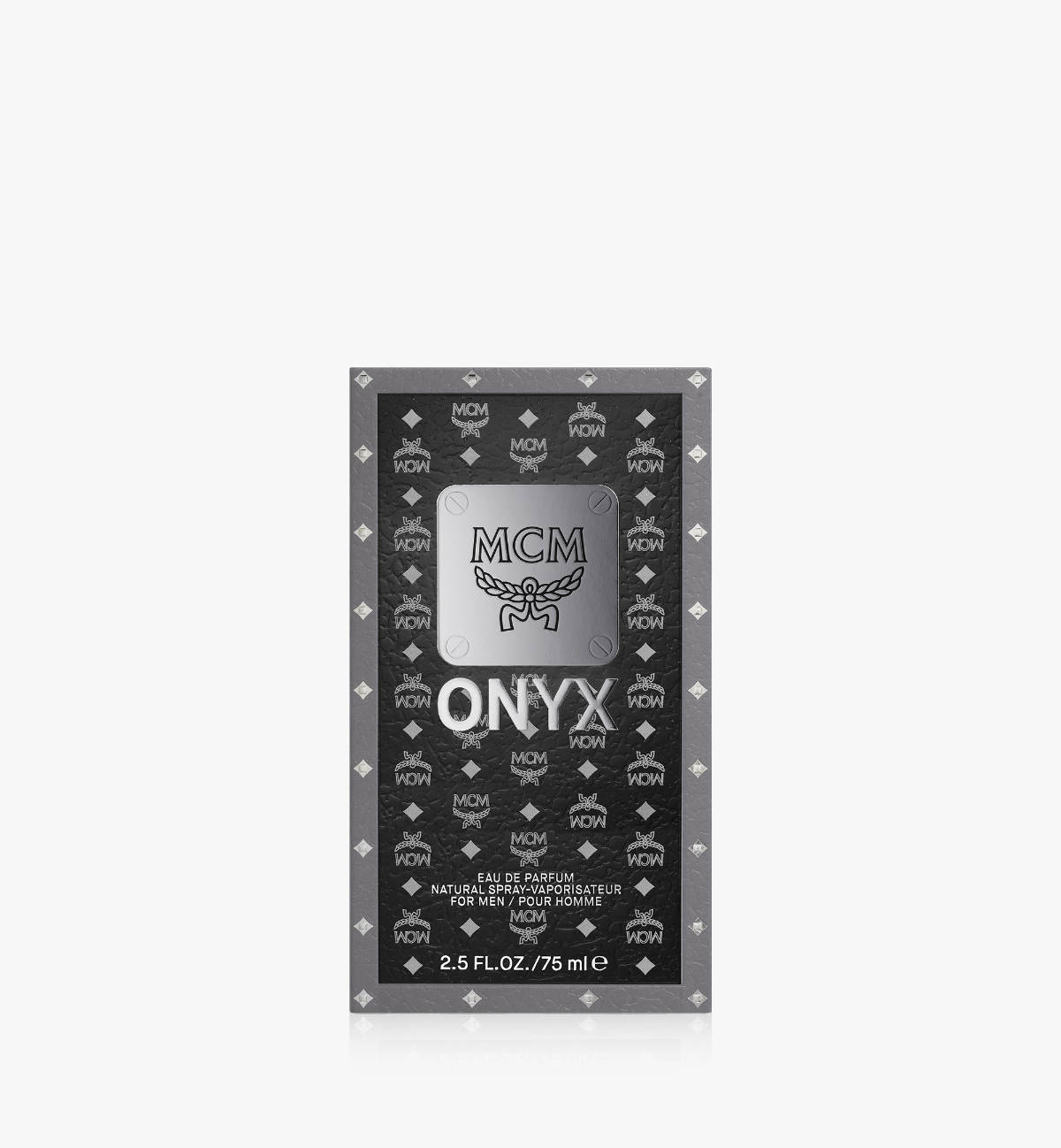 MCM ONYX will be available starting April 2023 in MCM boutiques and on mcmworldwide.com, with a global launch planned for May 2023.
THE PRICE: 75mL EDP: $110 / 50mL EDP: $90 / 30mL EDP: $73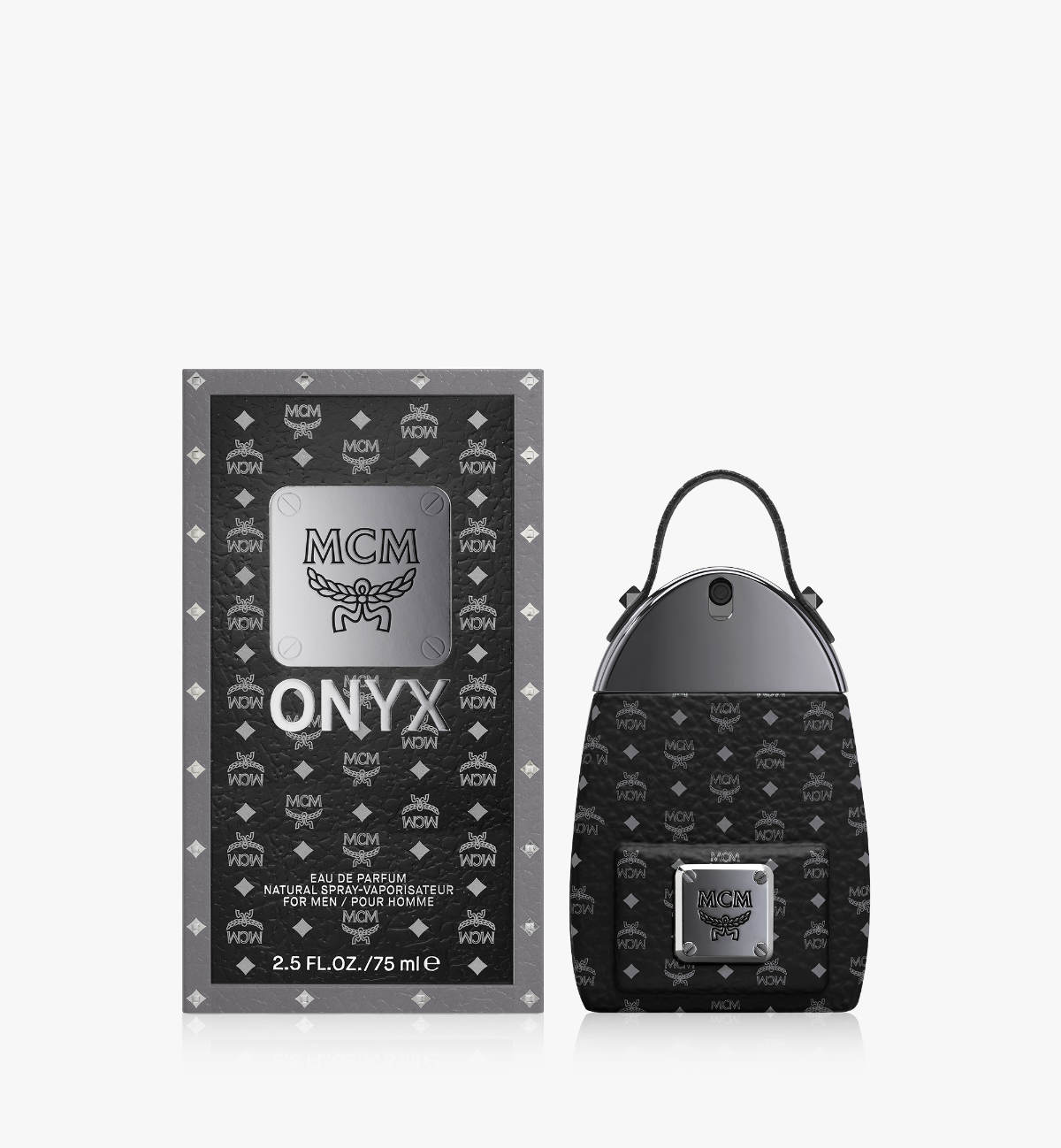 ---