---
MCM Launched SS23 Campaign In Partnership With Sony Music's Filtr Platform Featuring Tate McRae
Luxferity, 25.01.2023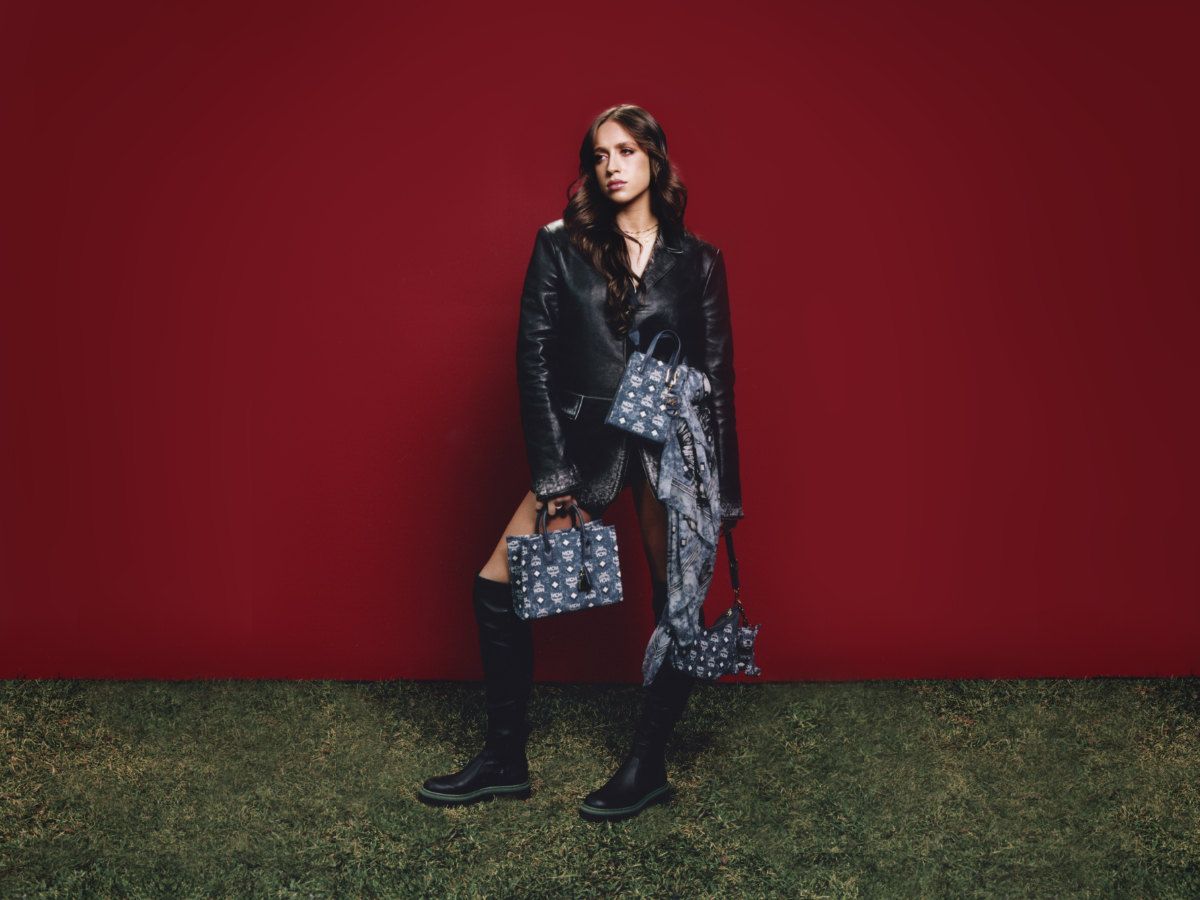 MCM X Filtr Spring Summer 2023 Campaign Featuring Tate McRae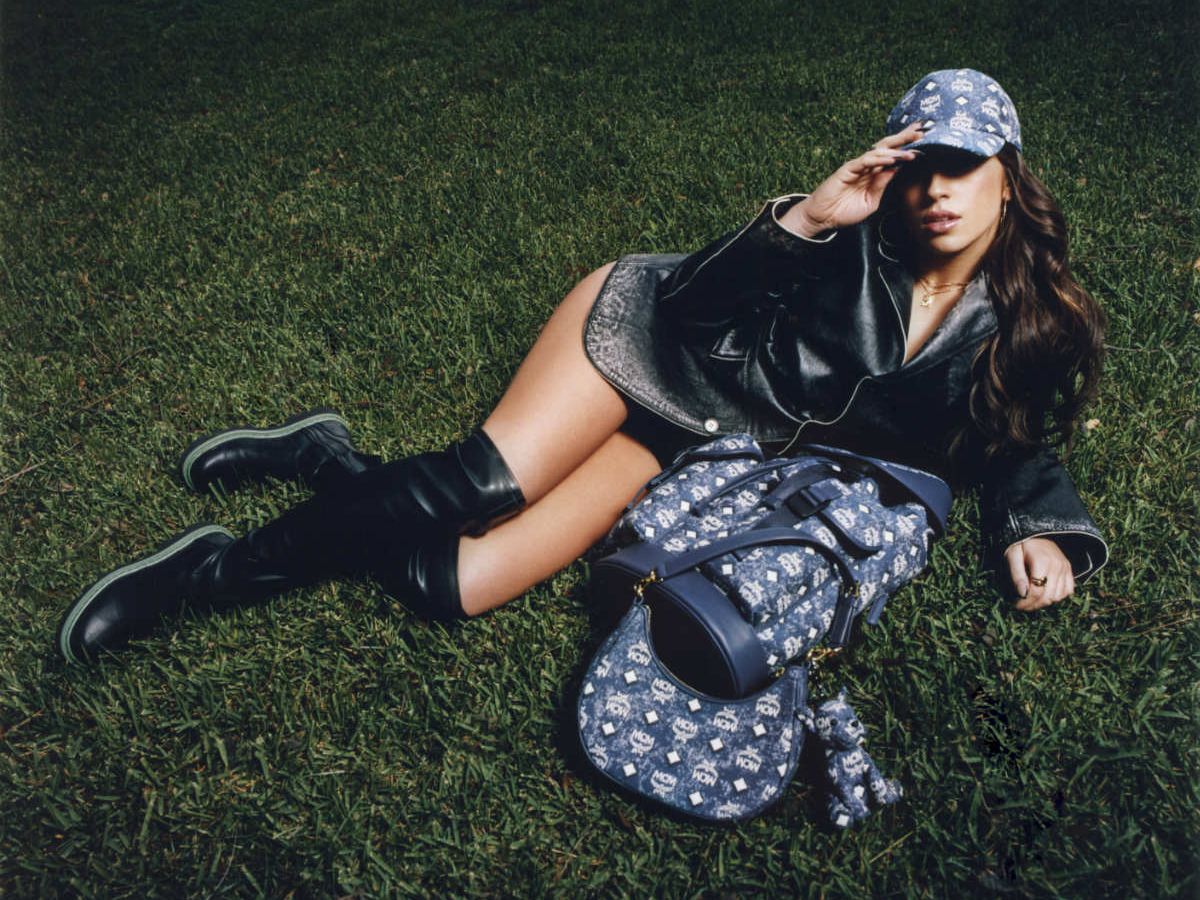 MCM X Filtr Spring Summer 2023 Campaign Featuring Tate McRae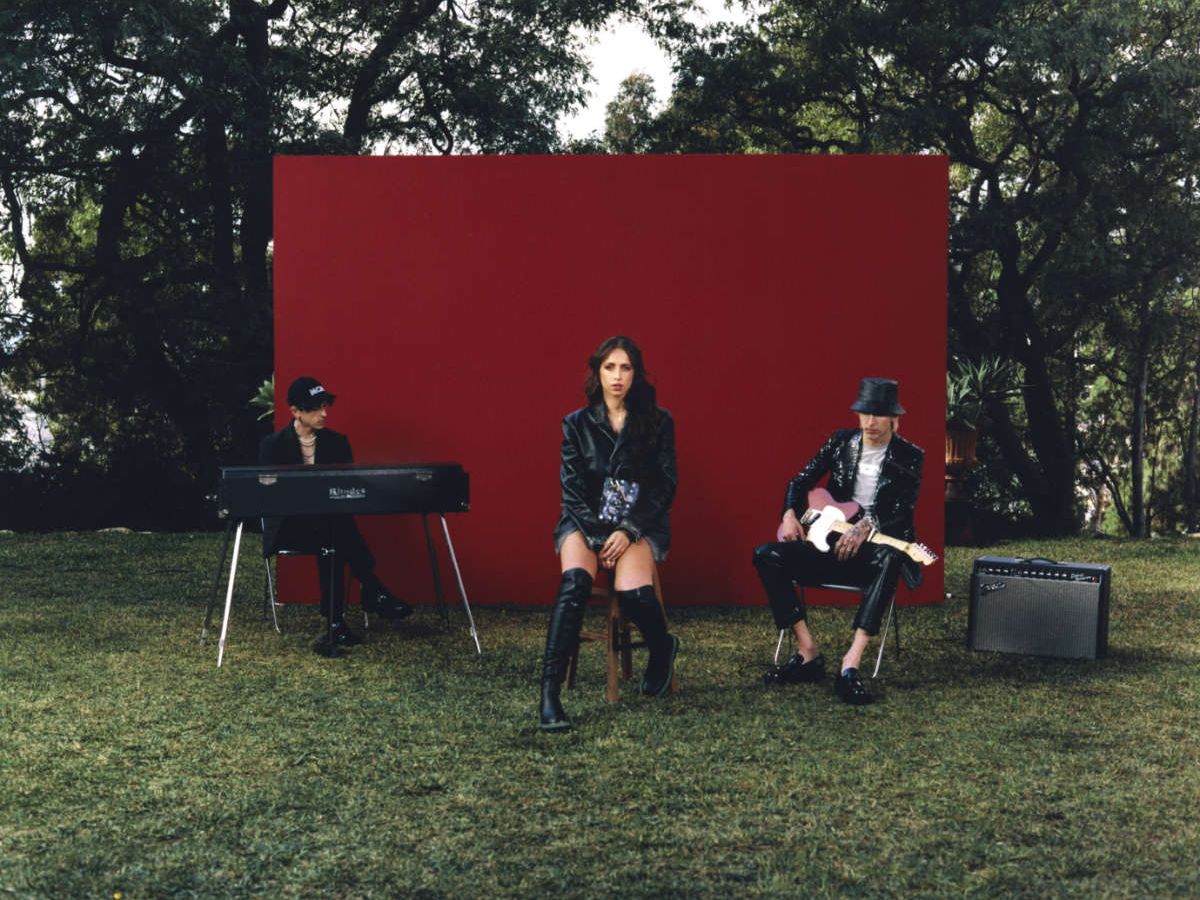 MCM X Filtr Spring Summer 2023 Campaign Featuring Tate McRae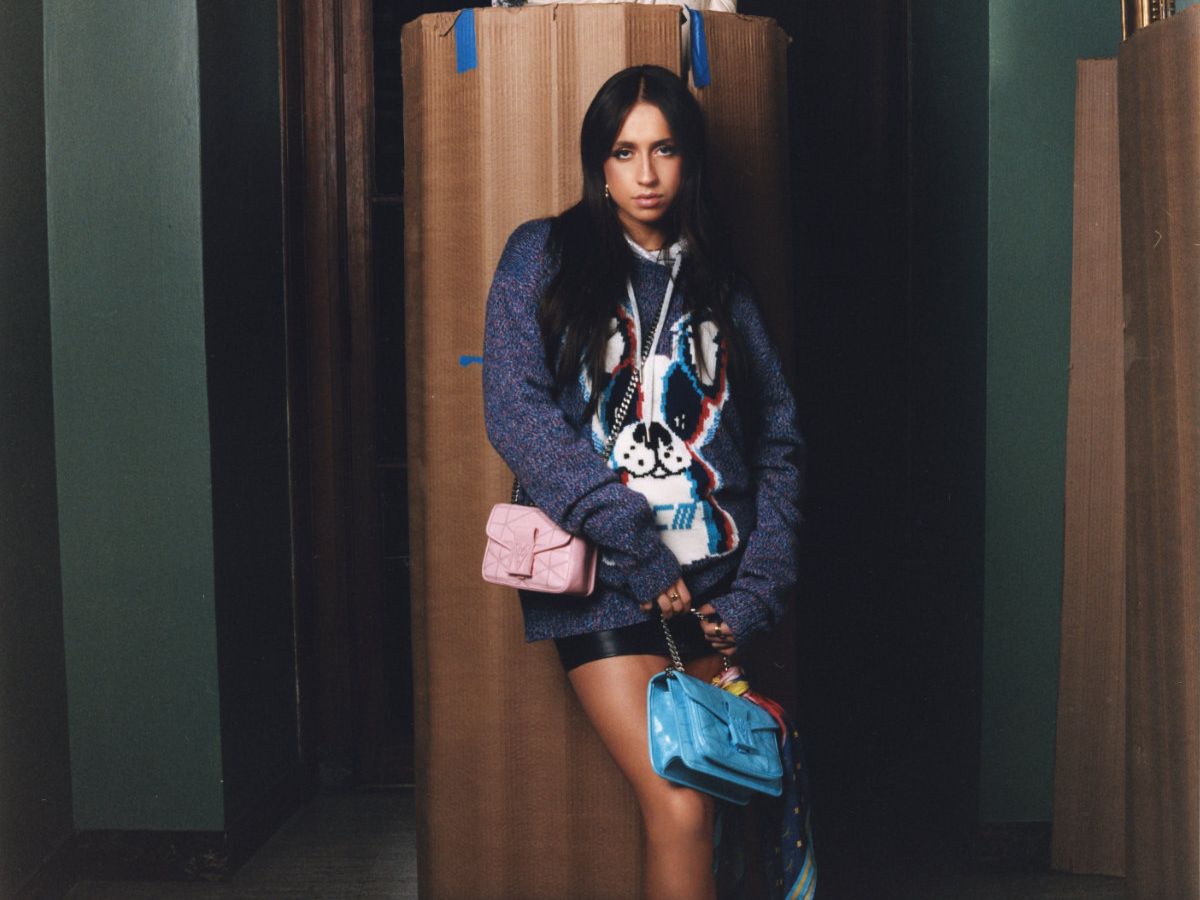 MCM X Filtr Spring Summer 2023 Campaign Featuring Tate McRae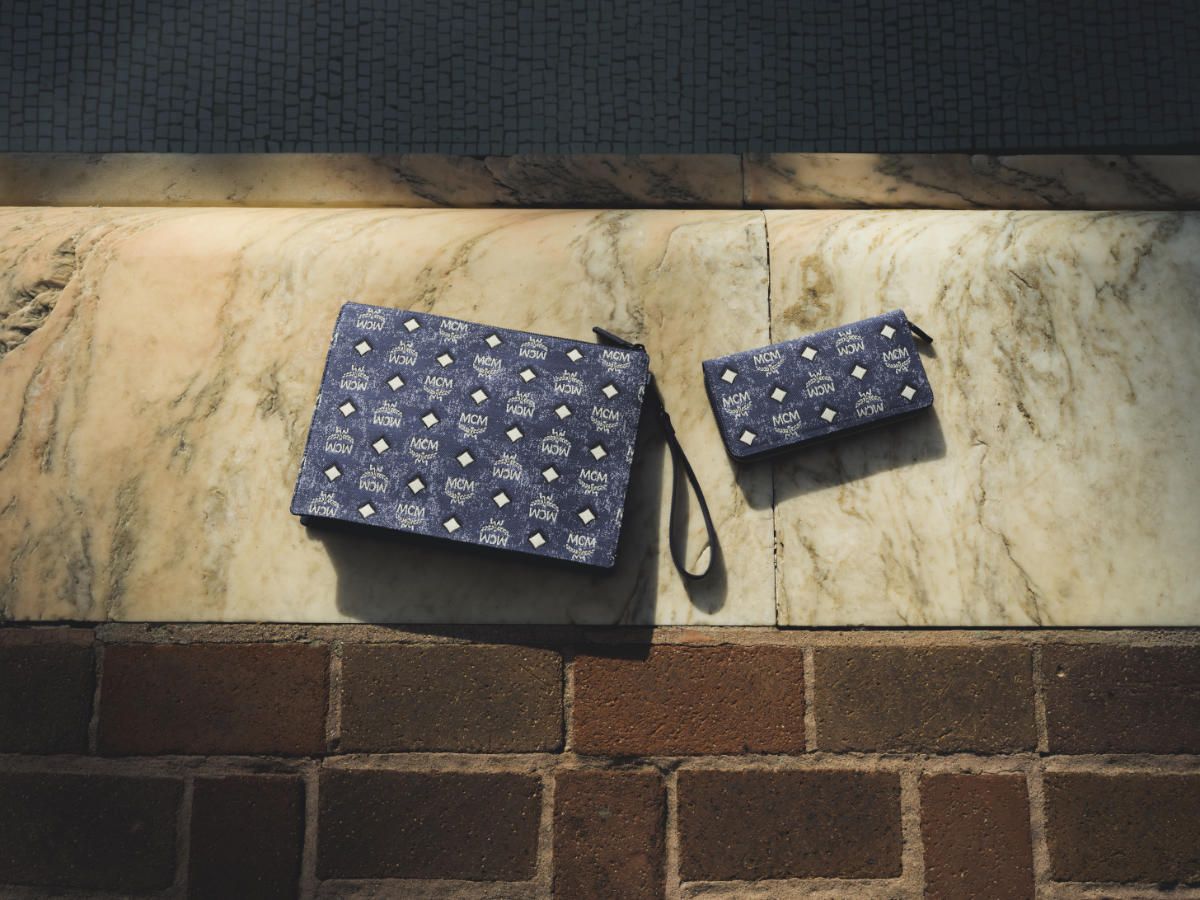 MCM X Filtr Spring Summer 2023 Campaign Featuring Tate McRae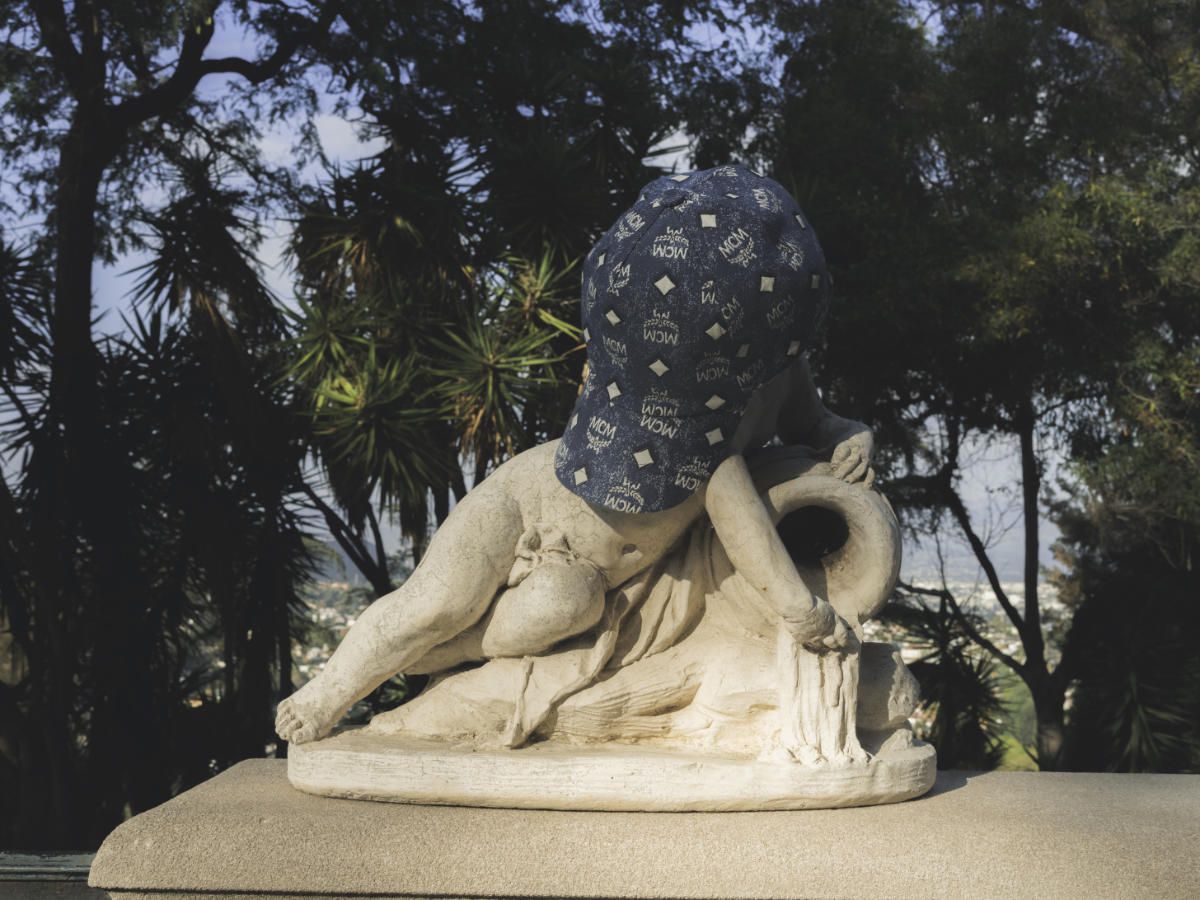 MCM X Filtr Spring Summer 2023 Campaign Featuring Tate McRae
German luxury fashion house MCM partners with Sony Music Entertainment's FILTR music platform to create "A FILTR Take" to launch its Spring-Summer 2023 campaign. The partnership initiated together with Sony Music Partnerships reaffirms MCM's strong association with its heritage roots which are steeped in music, tracing back to MCM's 1976 inception during the revolutionary discotheque and rock & roll era.

MCM's SS23 collection continues to voyage to the virtual, introducing a collection that references and reinterprets the natural world with a cyberpunk-like aesthetic through three distinct capsules: Meta Safari, Cyberpunk and Meta Ocean.
Instead of taking a more conventional approach towards creating a fashion campaign, MCM searched for an artist who could be a true creative partner, enter 3x Platinum Tate McRae. The "You Broke Me First" singer and songwriter is part of a new generational group of musicians who are reshaping what it looks like to be in the music business today.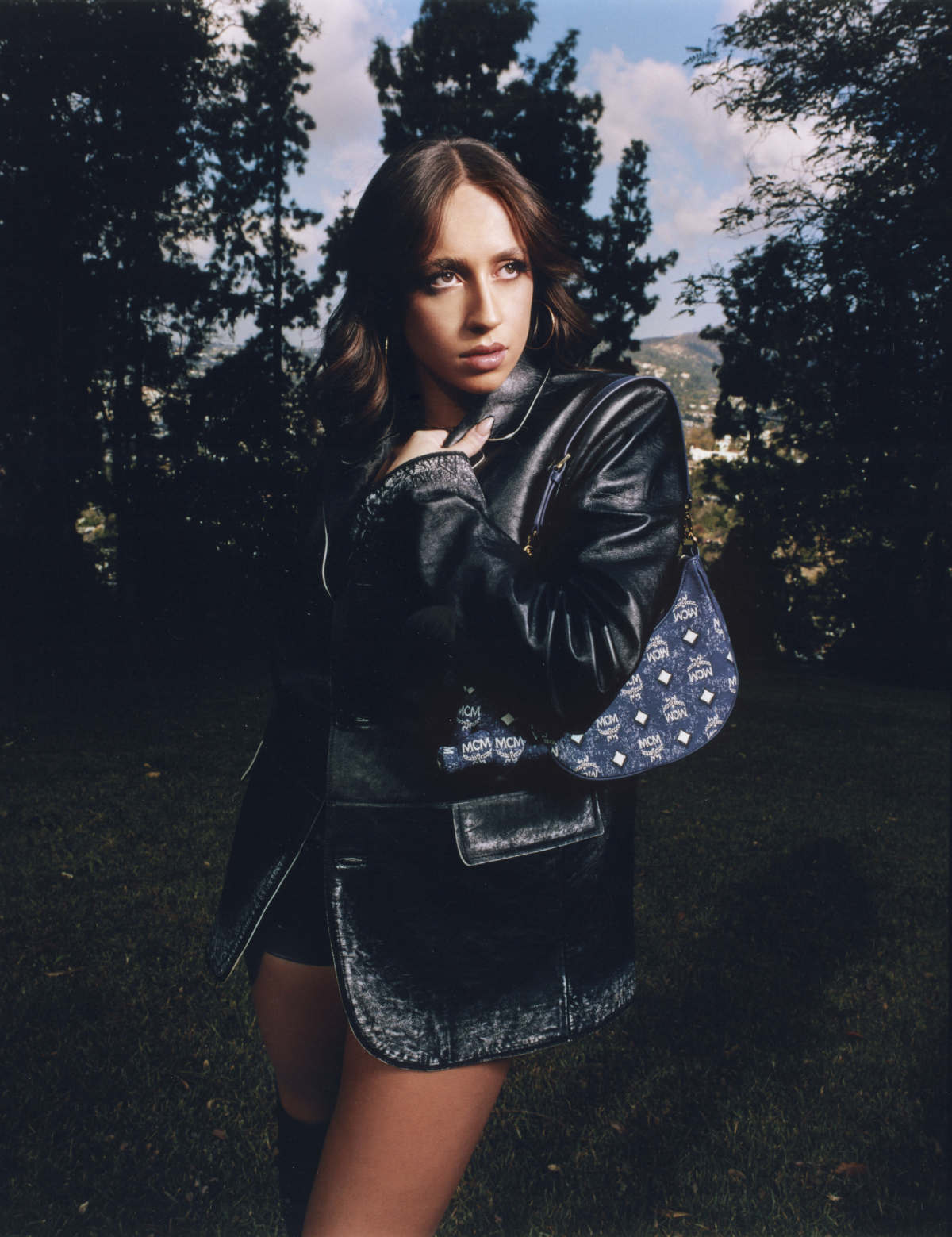 Together, MCM and Tate McRae collaborated on creative concept, interpretation of song and other elements—ultimately culminating with two full-length performances contained in two episodes, accompanied with dynamic assets to further bring the storytelling to life.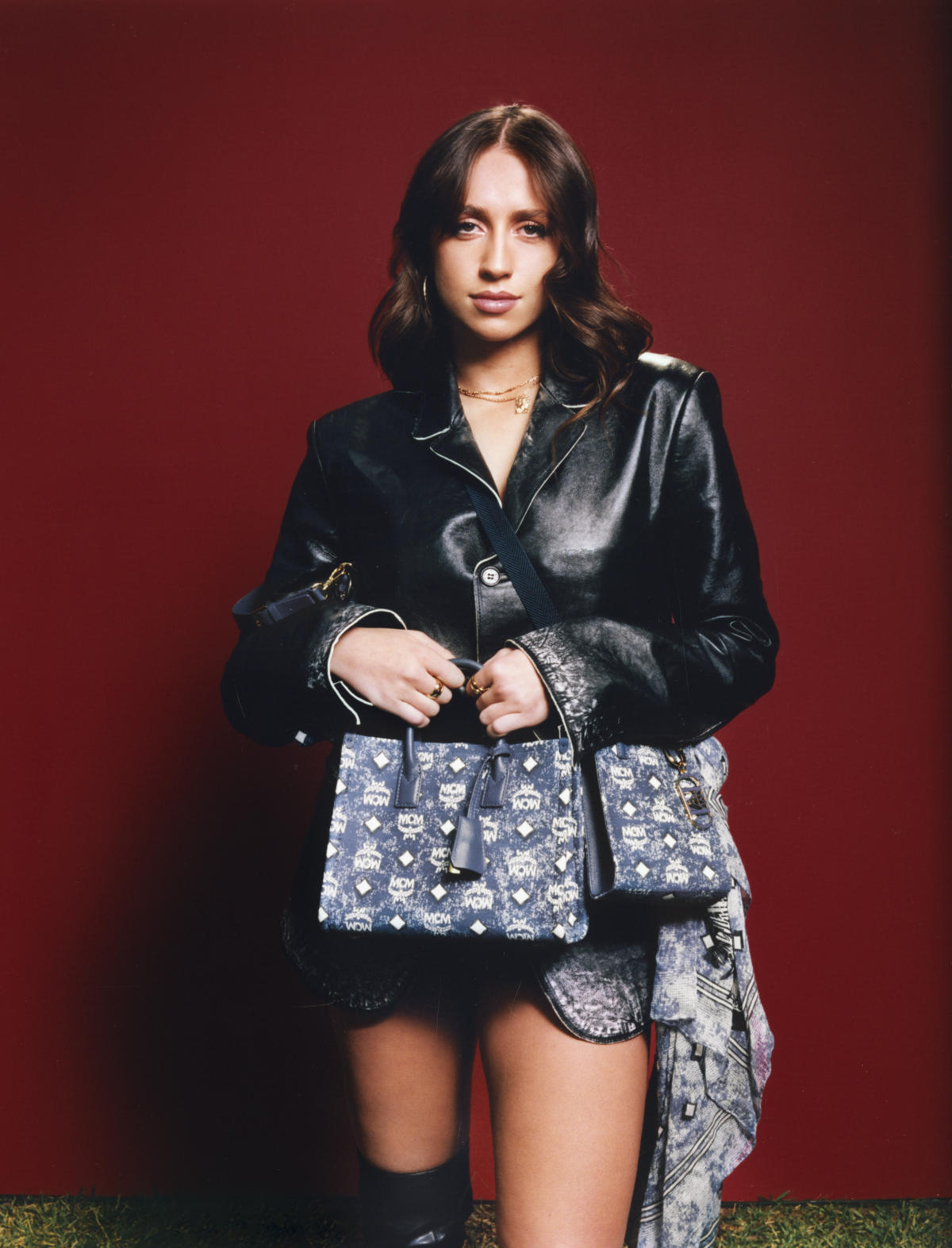 "It was such an honor to work with MCM. Not only was shooting the whole campaign on film a dream for me– working with a brand I've loved for years while highlighting only my raw and authentic self was such an inspiring experience," said Tate McRae.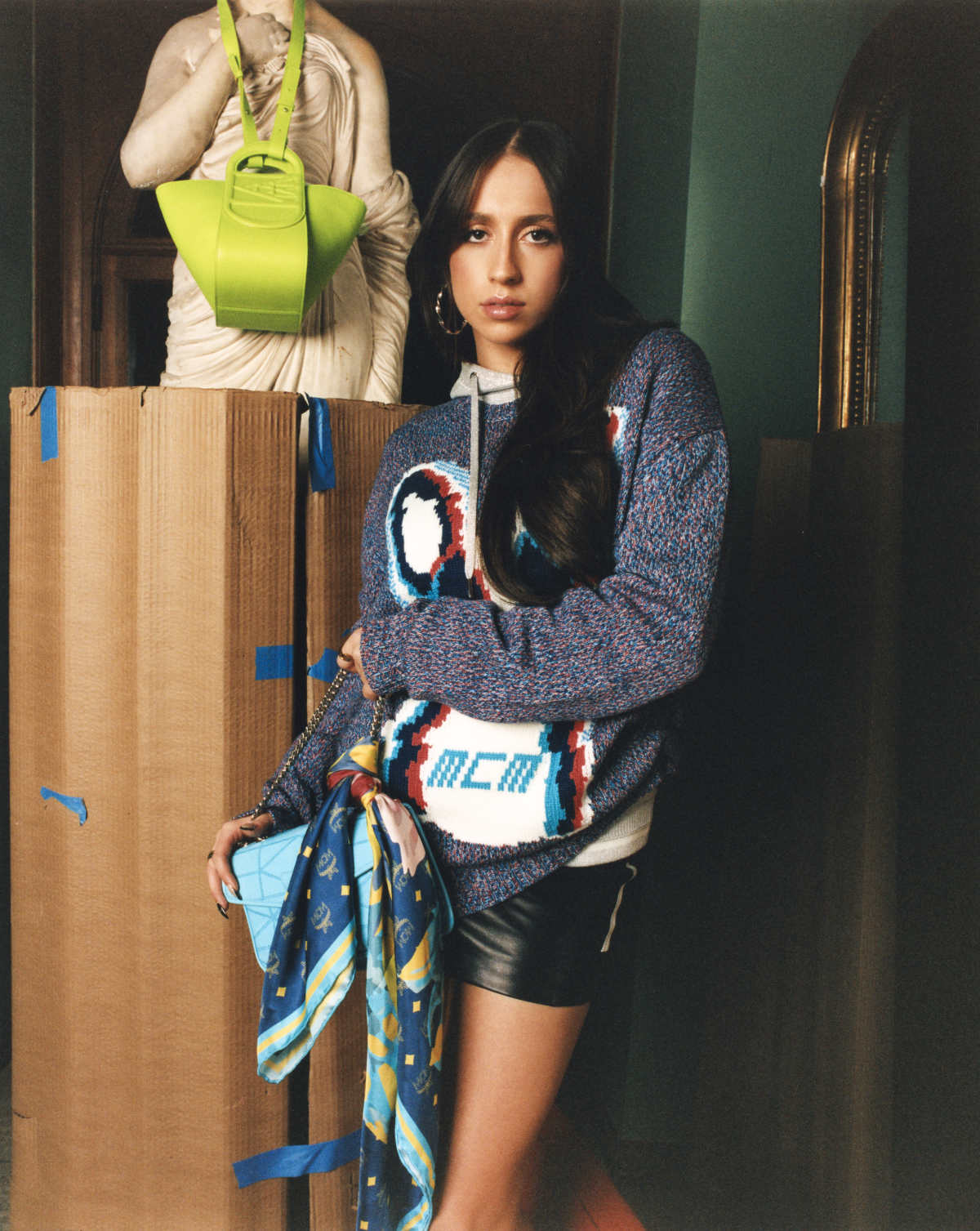 Episode 1 launched January 19th with Tate McRae performing her chart climbing hit "she's all i wanna be" and features McRae wearing the Plisse Skirt ($530 USD) and Intarsia Knit Top ($490 USD), Aren Backpack in Visetos ($1390 USD) and MCM's new Monogram Denim Jacquard range including Brandenburg Backpack ($1690 USD) and München Tote ($1290 - $990 USD).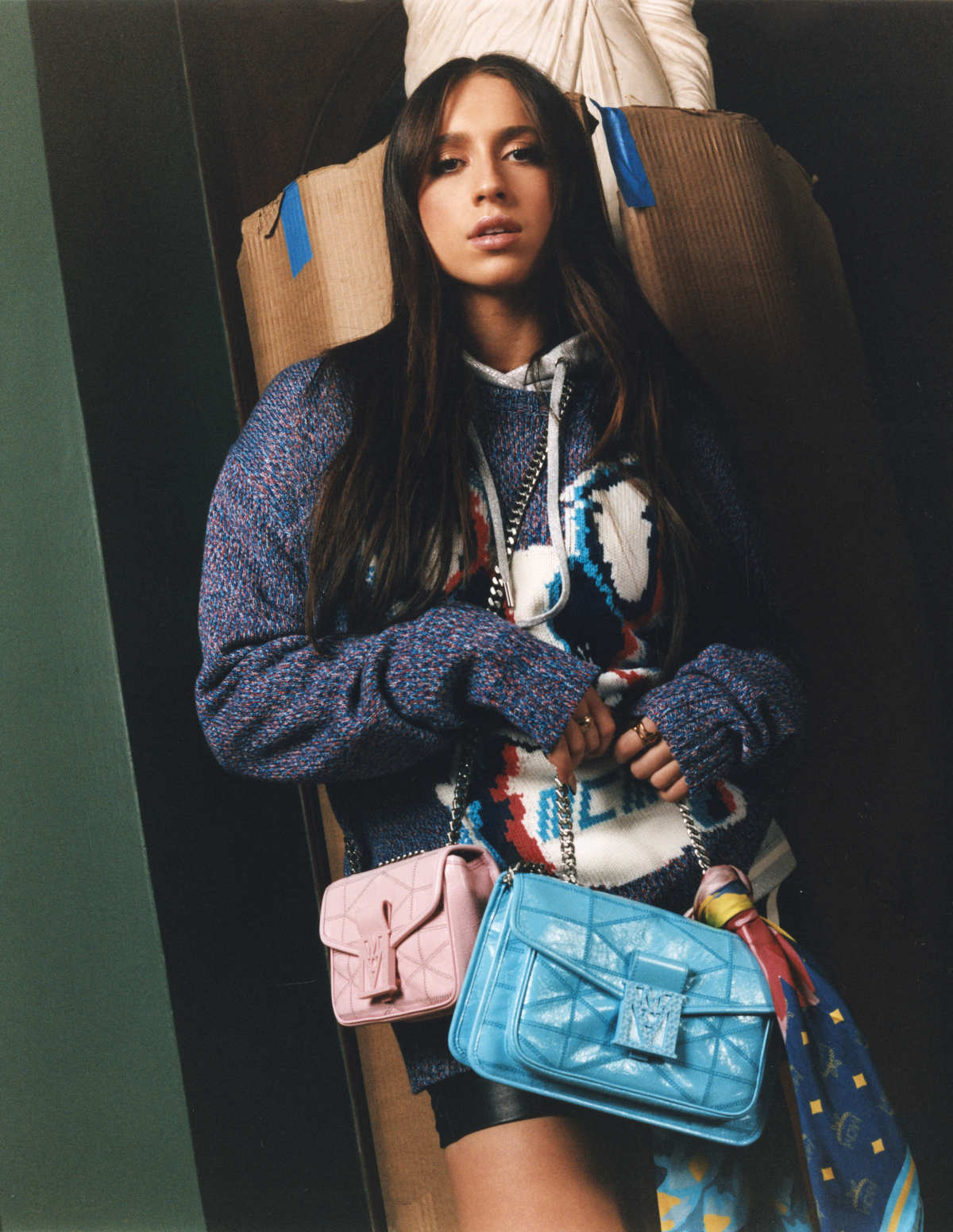 Episode 2 launches on February 16th with McRae performing her latest single "uh oh" and features a Cyberpunk Blazer ($2290 USD) and assortment of new leather bags including the Mode Travia Shoulder Bag in Nappa Leather ($1490 USD) and upcoming Mode Travia Tote ($1290 - $1790 USD).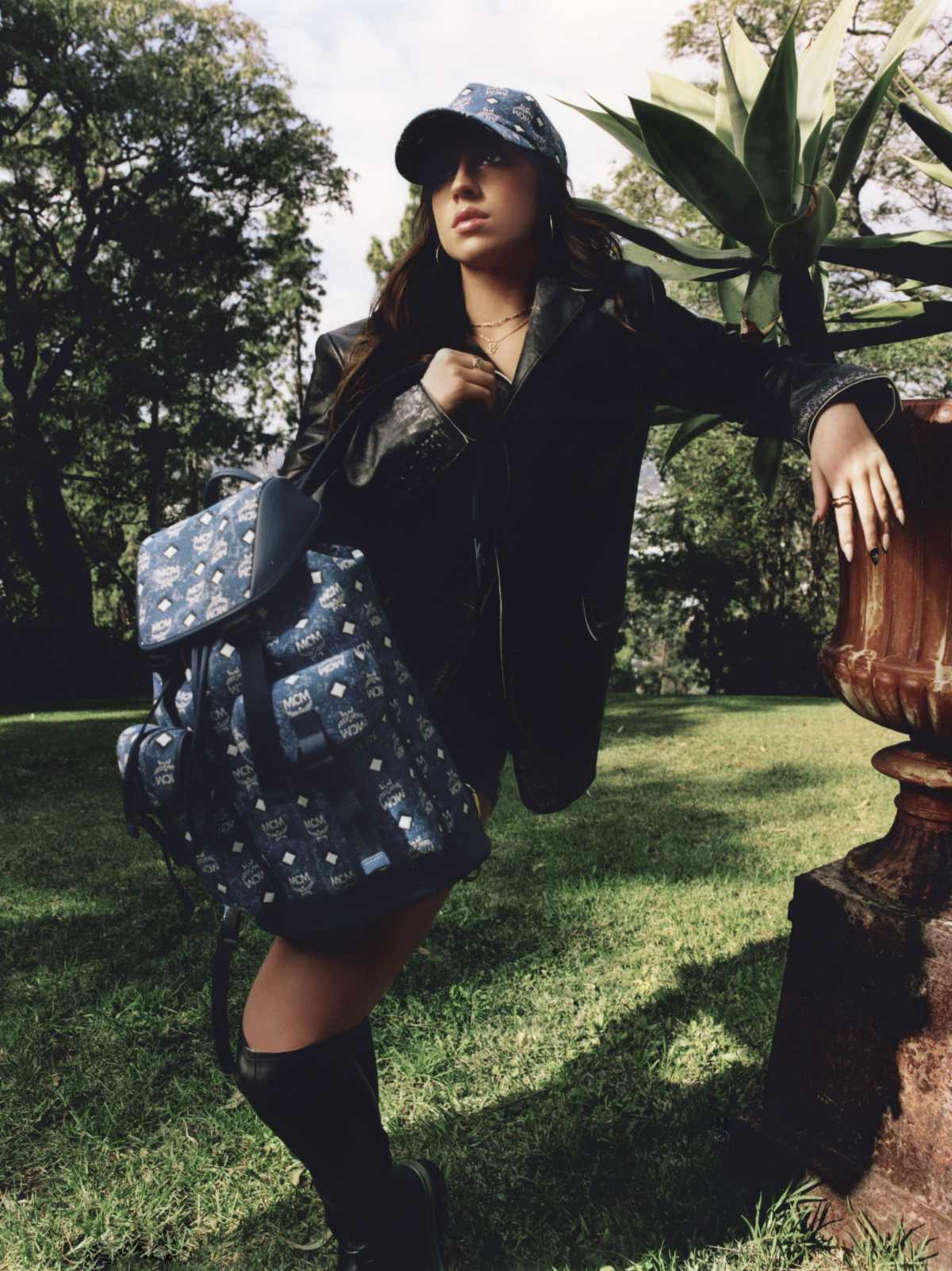 Discover MCM's SS23 campaign and collection now at MCM stores and mcmworldwide.com.
Credits:

Starring: Tate McRae
Guitar: Zach Degaetano
Keys: Carter Vaughan
Production: Spingun, Happy Place
Director: Ricky Alvarez
Director of Photography: Zack Shea
Executive Producers: Torge Hill, Dan Teterin, Tara Razavi
Creative Director: Robert Jahn
Producers: Felix Vollmer, Bennet Weidemann, Jared Fassler, Morgan Steele, Stephen Fitzgibbon
Director Rep: Tony Stackhouse
Assistant Director: Evan Coniglio
Production Coordinators: Chandler Guzman, Stephen Michaels
Steadicam Operator: Jaron Tauch
First AC: Ivan Acero
Second AC: Marco Ecobedo
Gaffer: Nate Thompson
BB Electric: Lincoln Webb
Electric: Joy Wang
Key Grip: Carl Stewart
BB Grip: David Kinchen
Grip: Christian Del Dio
Audio Engineer: Connor Hawkins
Production Design: Xavier Martinez
Art Assistant: Emily Montgomery
Movement: Miguel Zarate
Stylist: Billy Lobos
Hair: Ryan Richman
Makeup: Gilbert Soliz
Editor: Sebastian Zotoff
Color: Dylan Hageman
VFX: Pendulum VFX
Sound Design: Adam Carl
Sr. Post Coordinator: Damian Giampietro
Partner: Sony Music Entertainment Germany and Sony Music Partnerships and their creative platform "Filtr Music"
About MCM (Modern Creation München)

MCM is a luxury lifestyle goods and fashion house founded in 1976 with an attitude defined by the cultural Zeitgeist and its German heritage with a focus on functional innovation, including the use of cutting-edge techniques. Today, through its association with music, art, travel, and technology, MCM embodies the bold, rebellious, and aspirational. Always with an eye on the disruptive, the driving force behind MCM centers on revolutionizing classic design with futuristic materials. Appealing to the 21st Century Global Nomad generation - dreamers, creatives, and digital natives - MCM's millennial and Gen Z audience is genderless, ageless, empowered, and unconstrained by rules and boundaries. MCM is currently distributed online and in 650 stores worldwide including Munich, Berlin, Zurich, London, Paris, New York, Hong Kong, Shanghai, Beijing, Seoul, Tokyo, Middle East and more.
About FILTR
FILTR is a division of Sony Music and an ambitious project: an international and interdisciplinary hub that showcases unique talent from music and film brought together in intimate single shot sequences. The project is dedicated to place music in the context of culture and determined to cover the question: what and who inspires us? Featuring your favorite artists, new talent, and everything in between. From Berlin with love.
---