---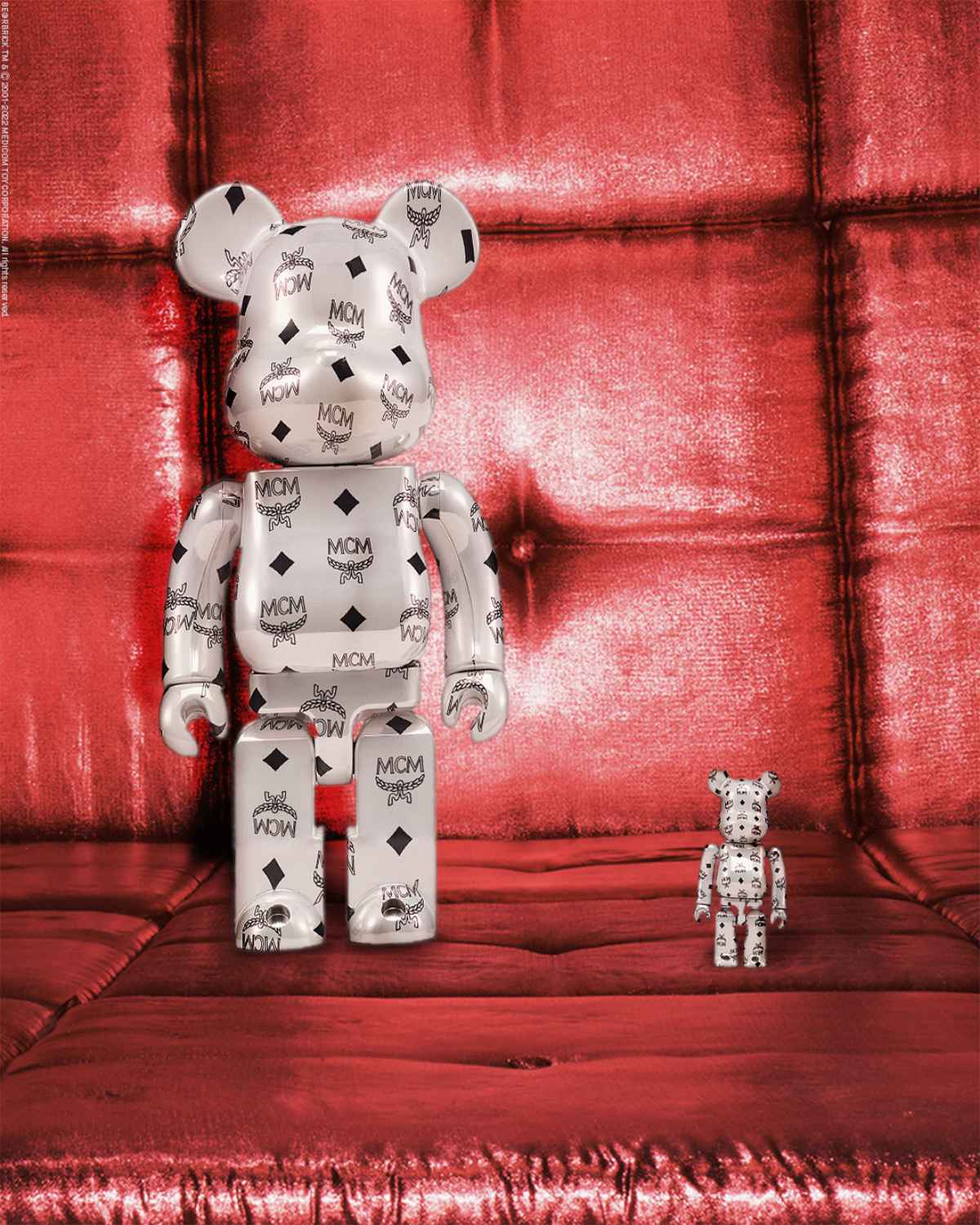 Two icons are coming together once again, as German luxury fashion brand MCM announces an all-new collaboration with the Japanese collectible creator Be@rbrick: with a crossover creation uniting the renowned bear figurine with two fresh and inventive takes on classic Haus iconography.

For the first time, an MCM x Be@rbrick model will be released in a white chrome rendition of MCM's long-running Visetos Monogram – initially conceived in the German city of Munich in 1976 – and available in Japan as a single set containing 100% and 400% size figurines. At the same time, another first will be realized: a larger-than-life 1000% size creation will enjoy a worldwide release, with a variation of the iconic bear clad in MCM's classic cognac Visetos Monogram print.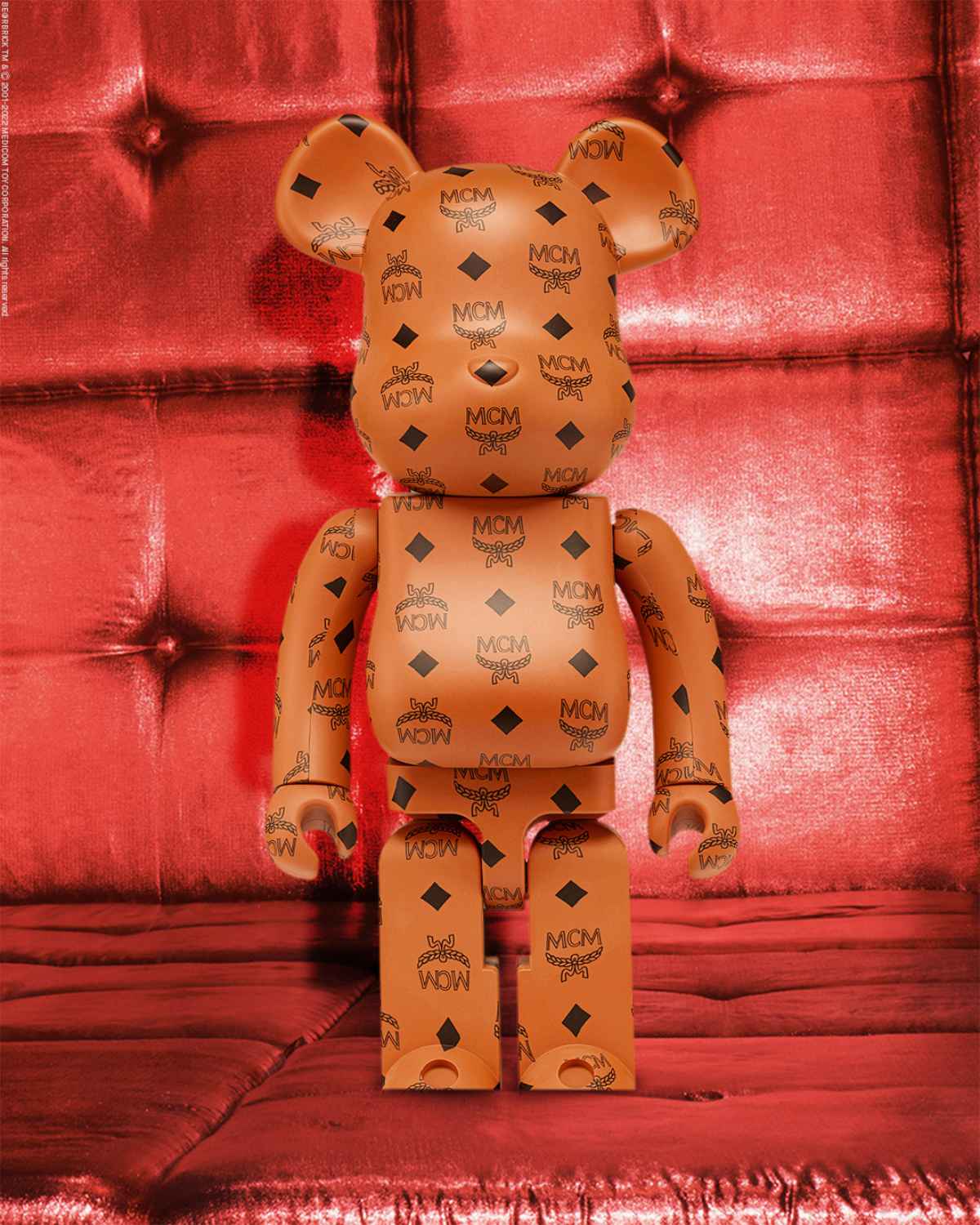 The creations will be purchasable from MCM boutiques, as well as the brand's online and pop-up stores, alongside Medicom Toy stores.
BE@RBRICK X MCM WHITE CHROME IN 100% & 400%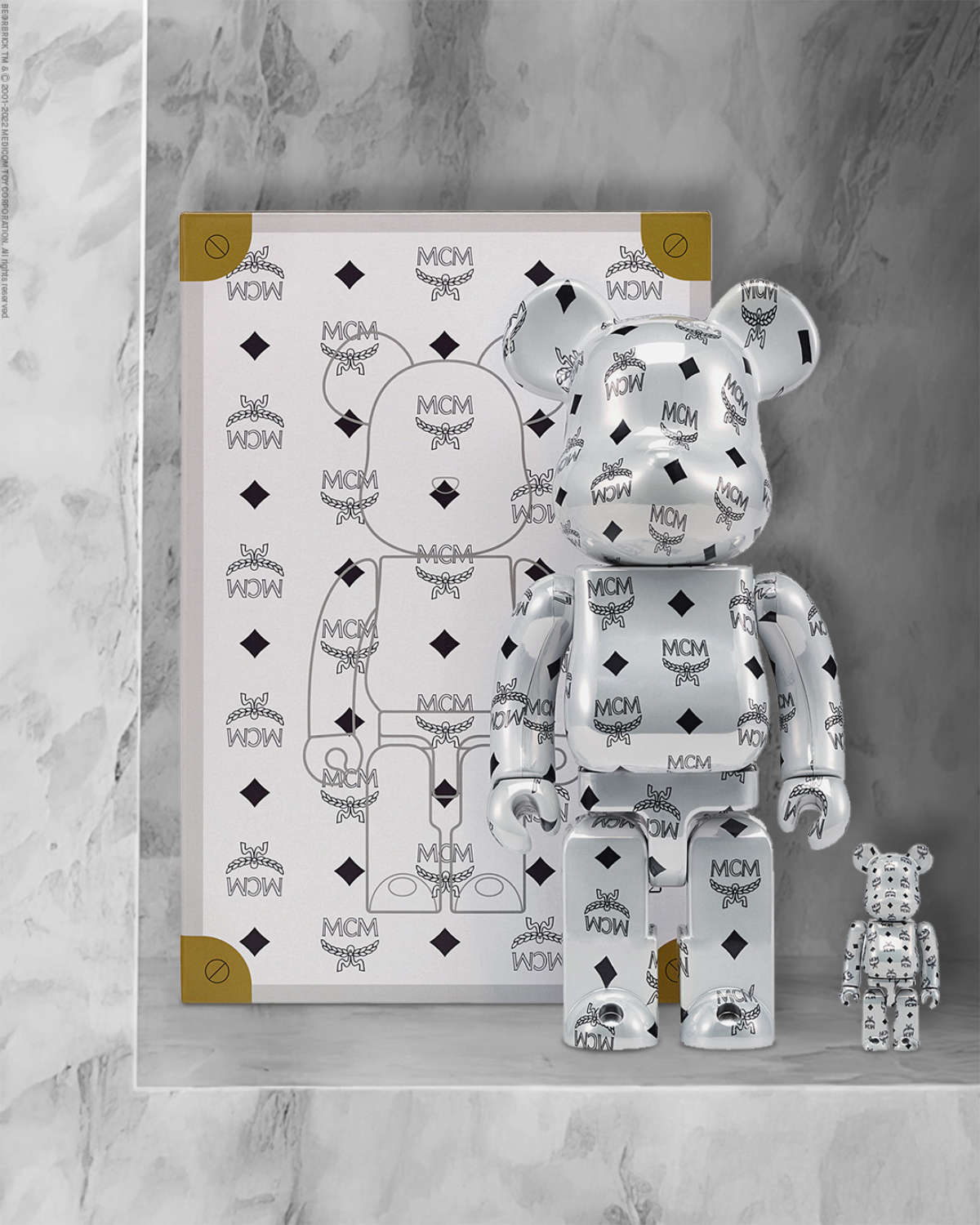 Released on December 1 in Japan, this original design features a white chrome interpretation of the renowned Visetos Monogram, with collectible packaging in a matching color scheme. 2 sizes in 1 set. Limited edition.
BE@RBRICK X MCM COGNAC IN 1000%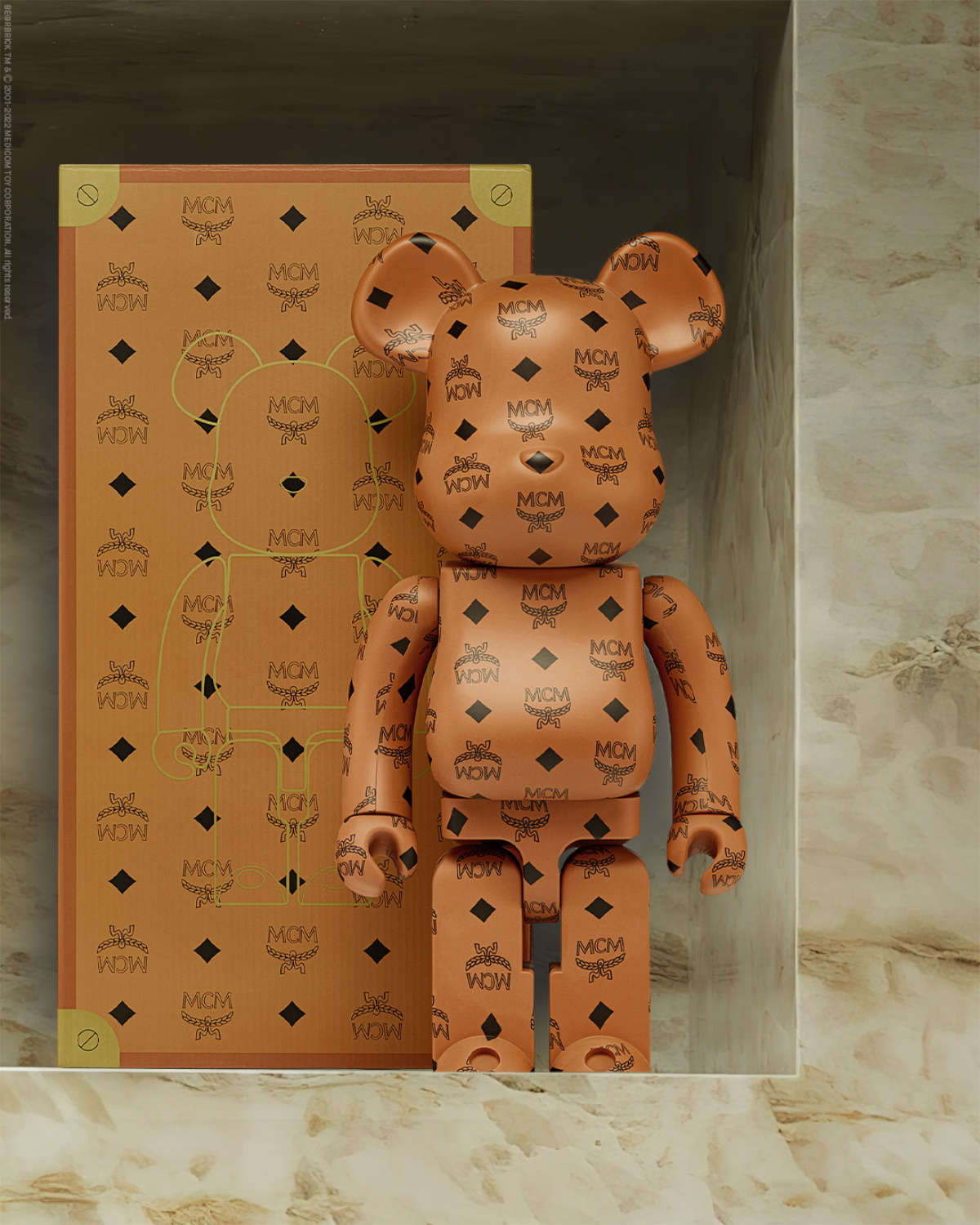 Release on December 14 worldwide, this bear is the largest in the series with an overall length reaching 700mm. Adorned with the famed Visetos Monogram in iconic cognac tones, this figurine is housed in a box modelled after vintage MCM luggage. Limited edition.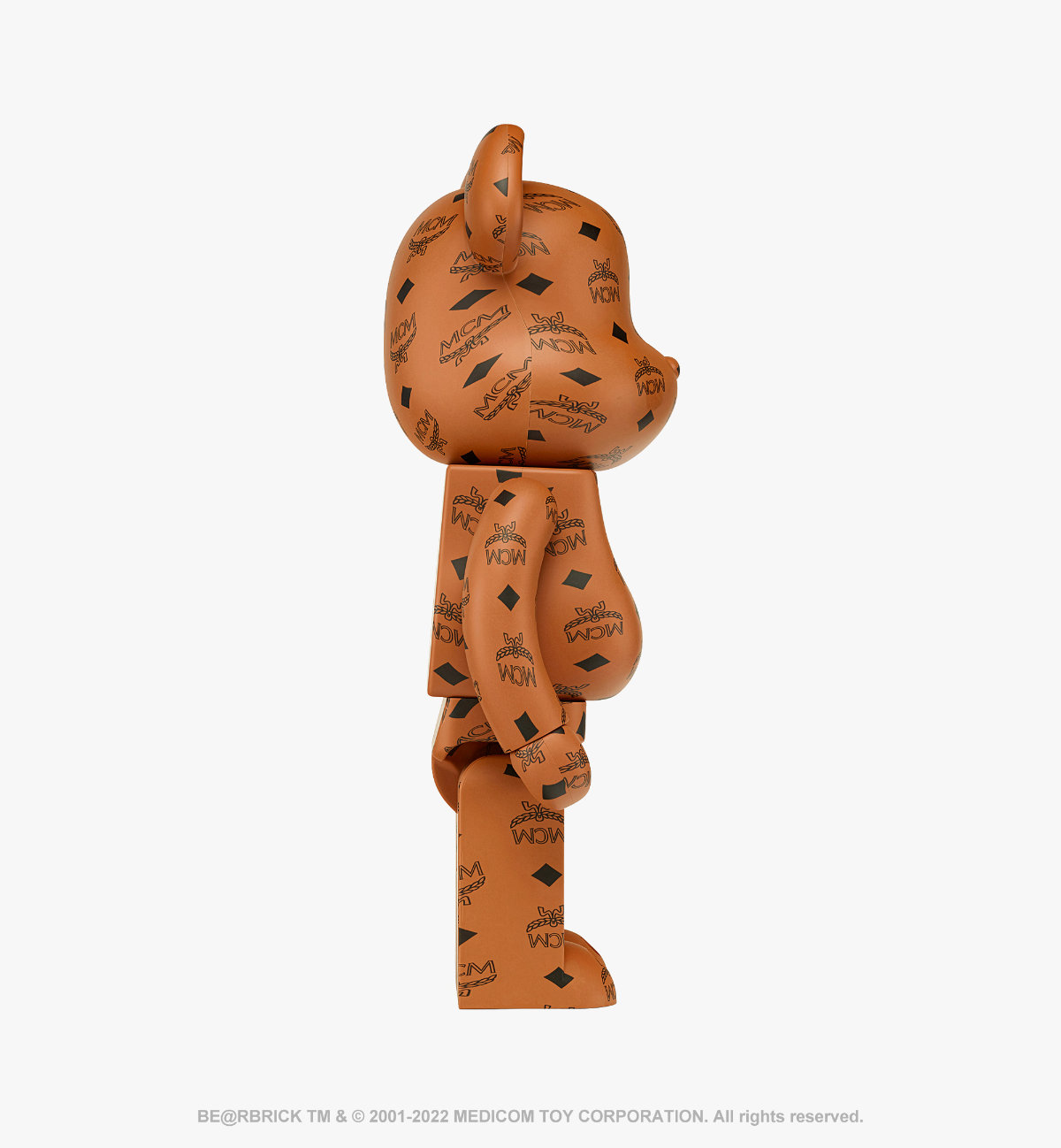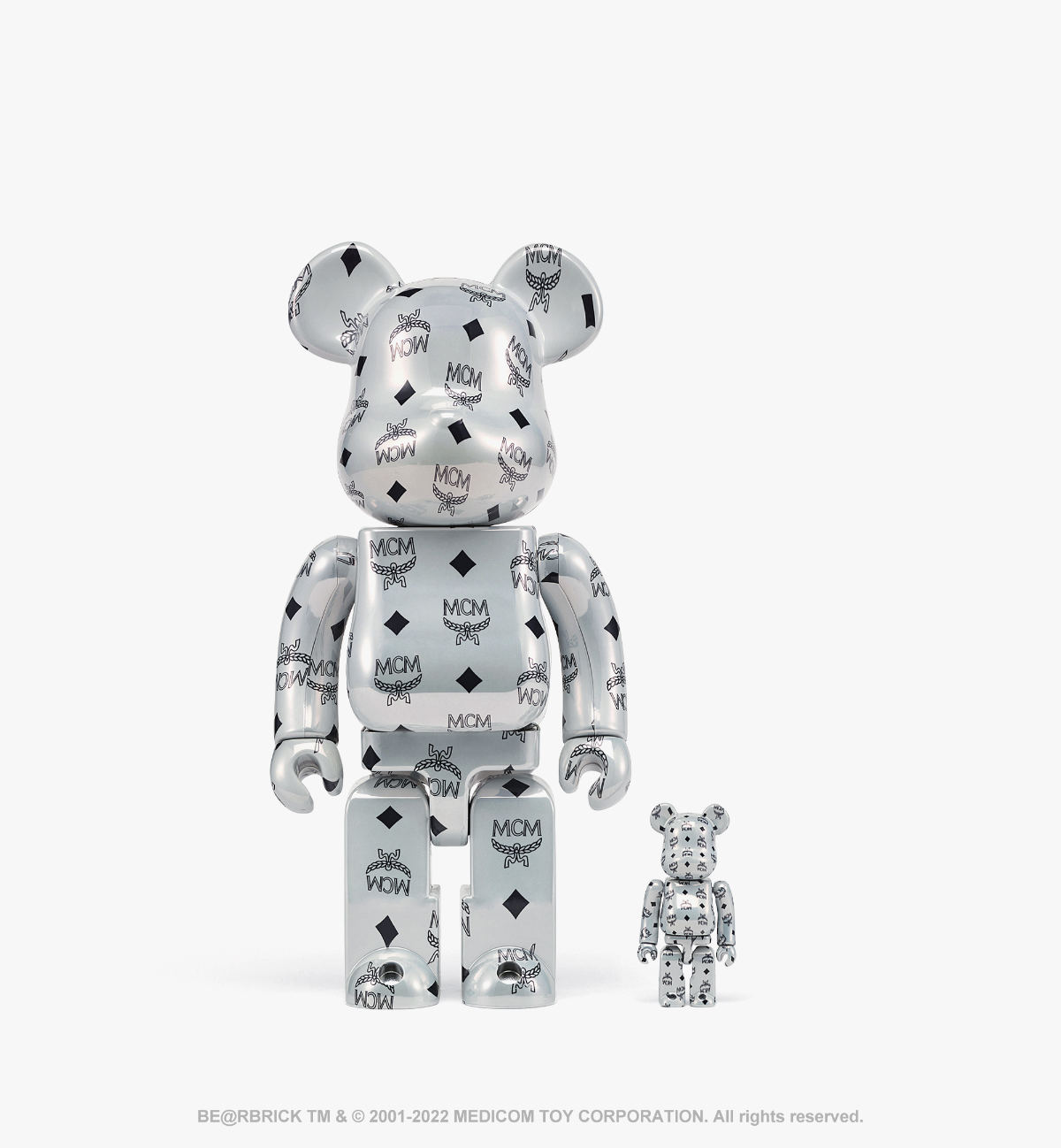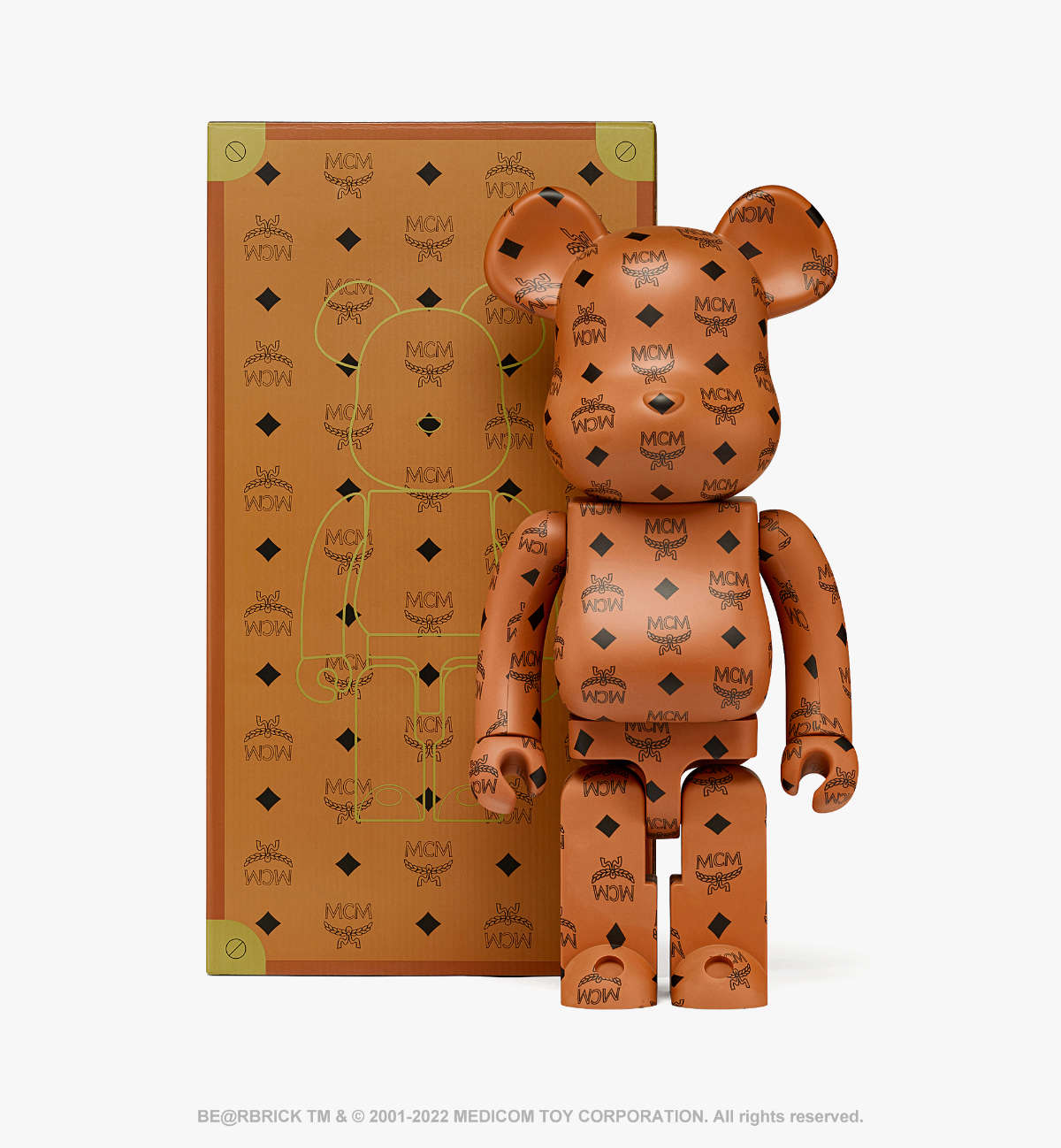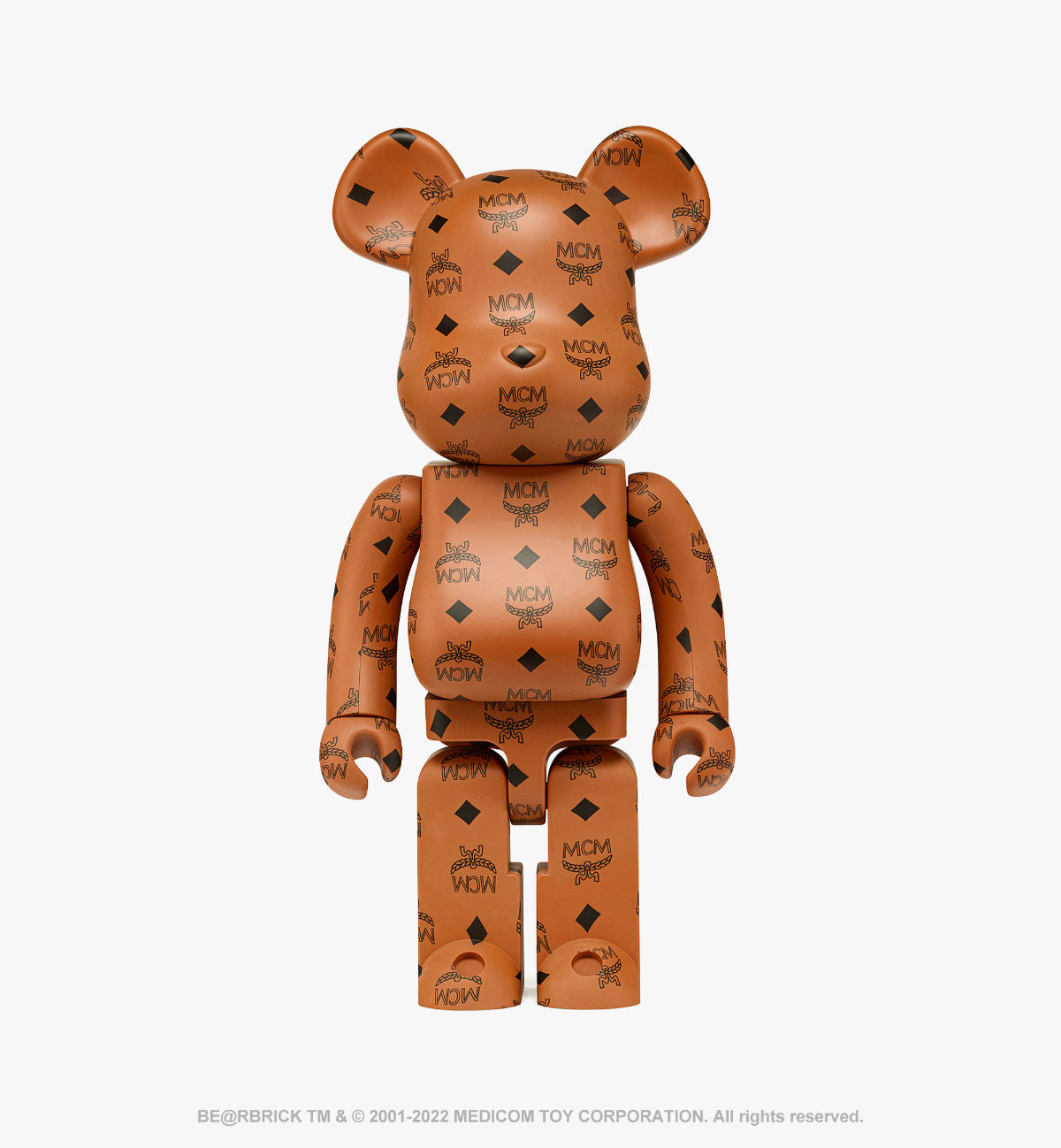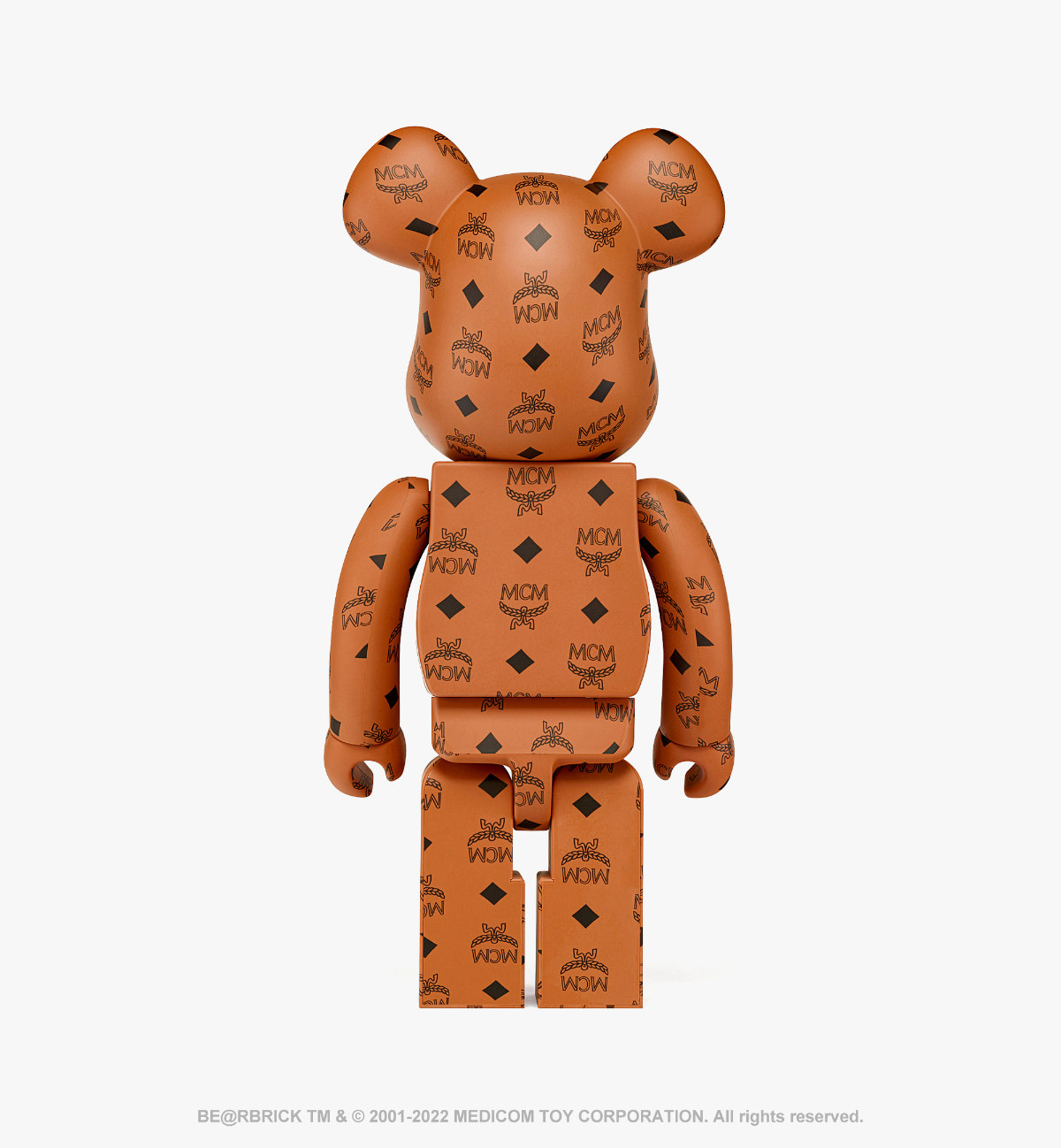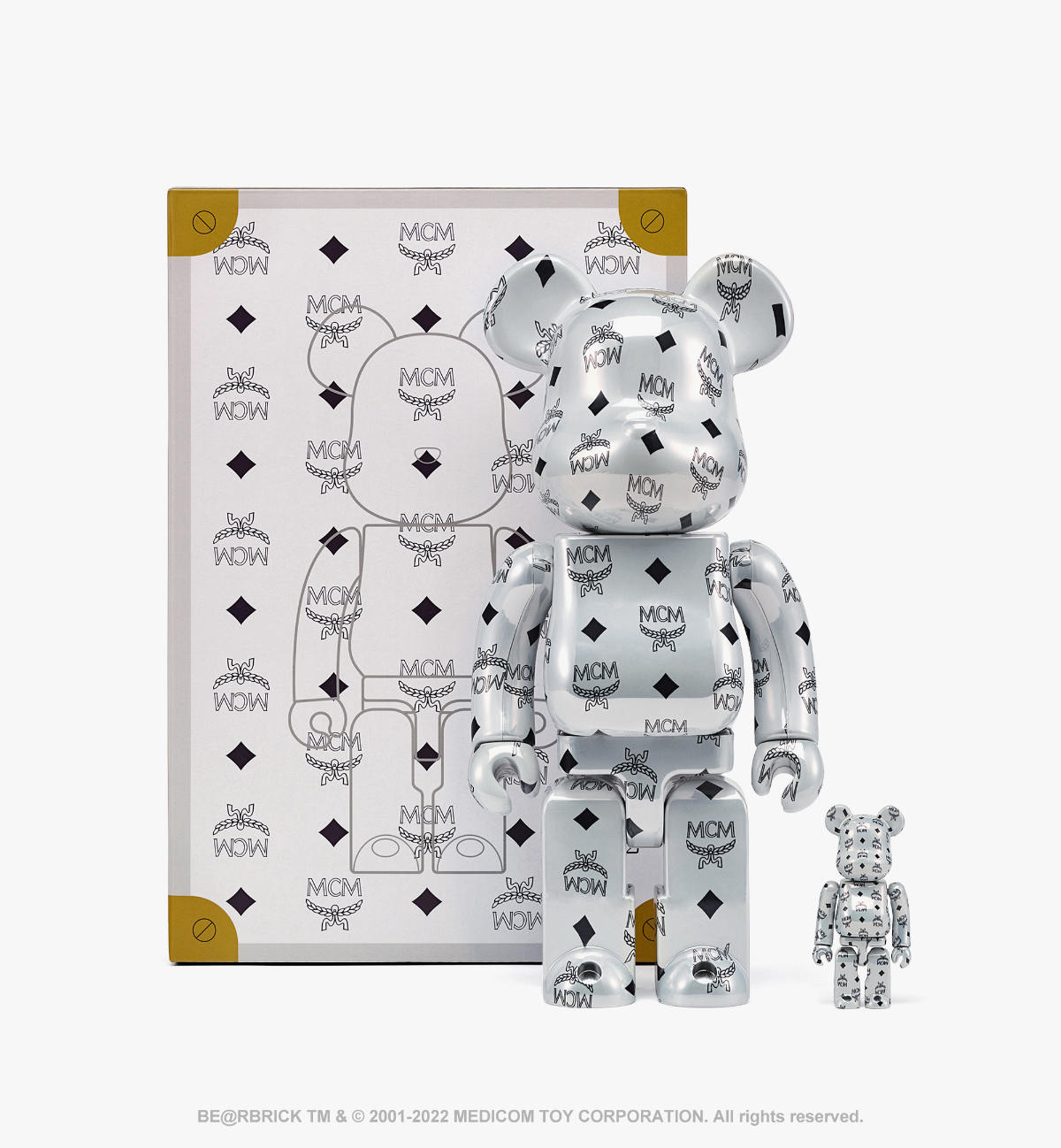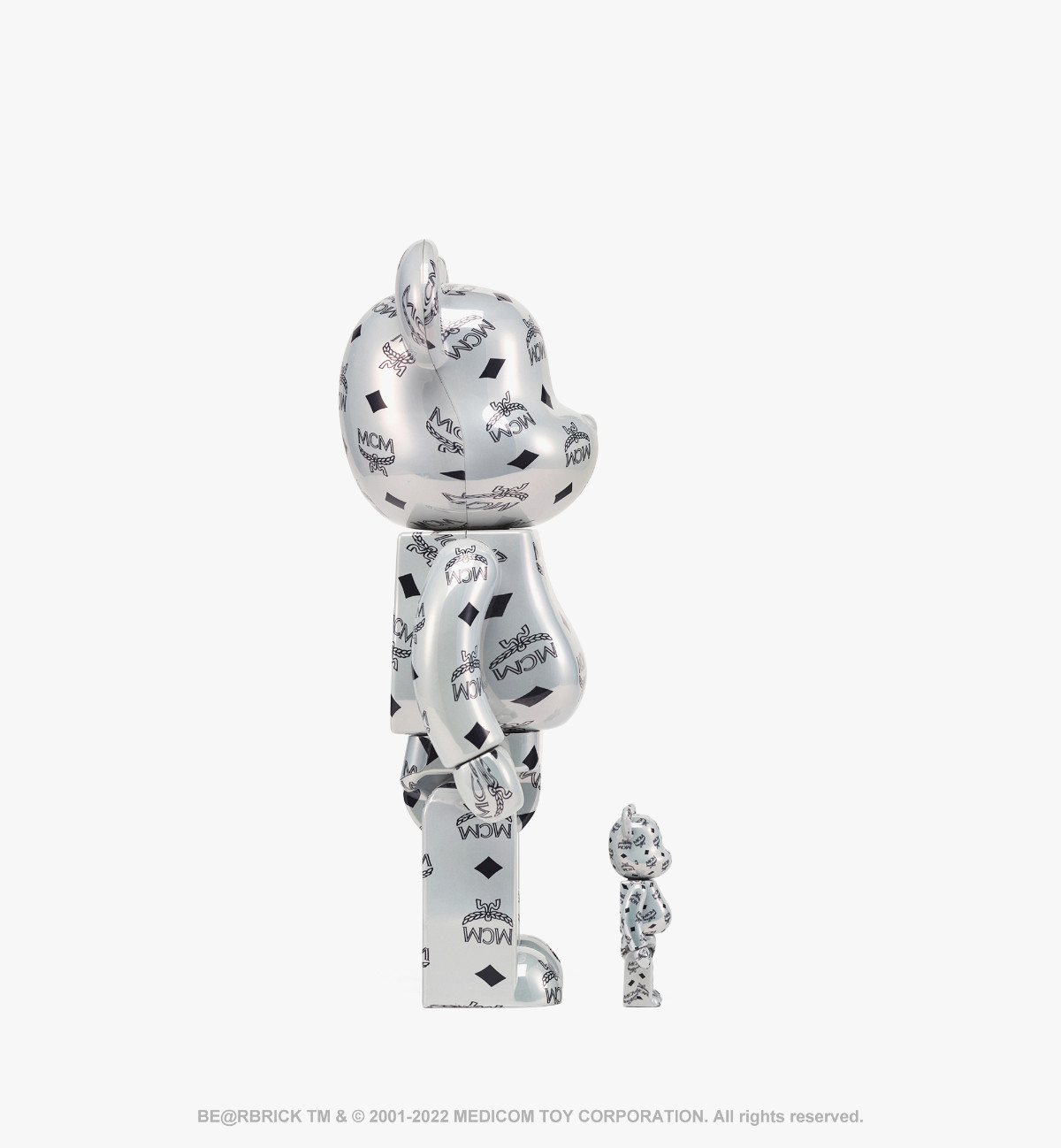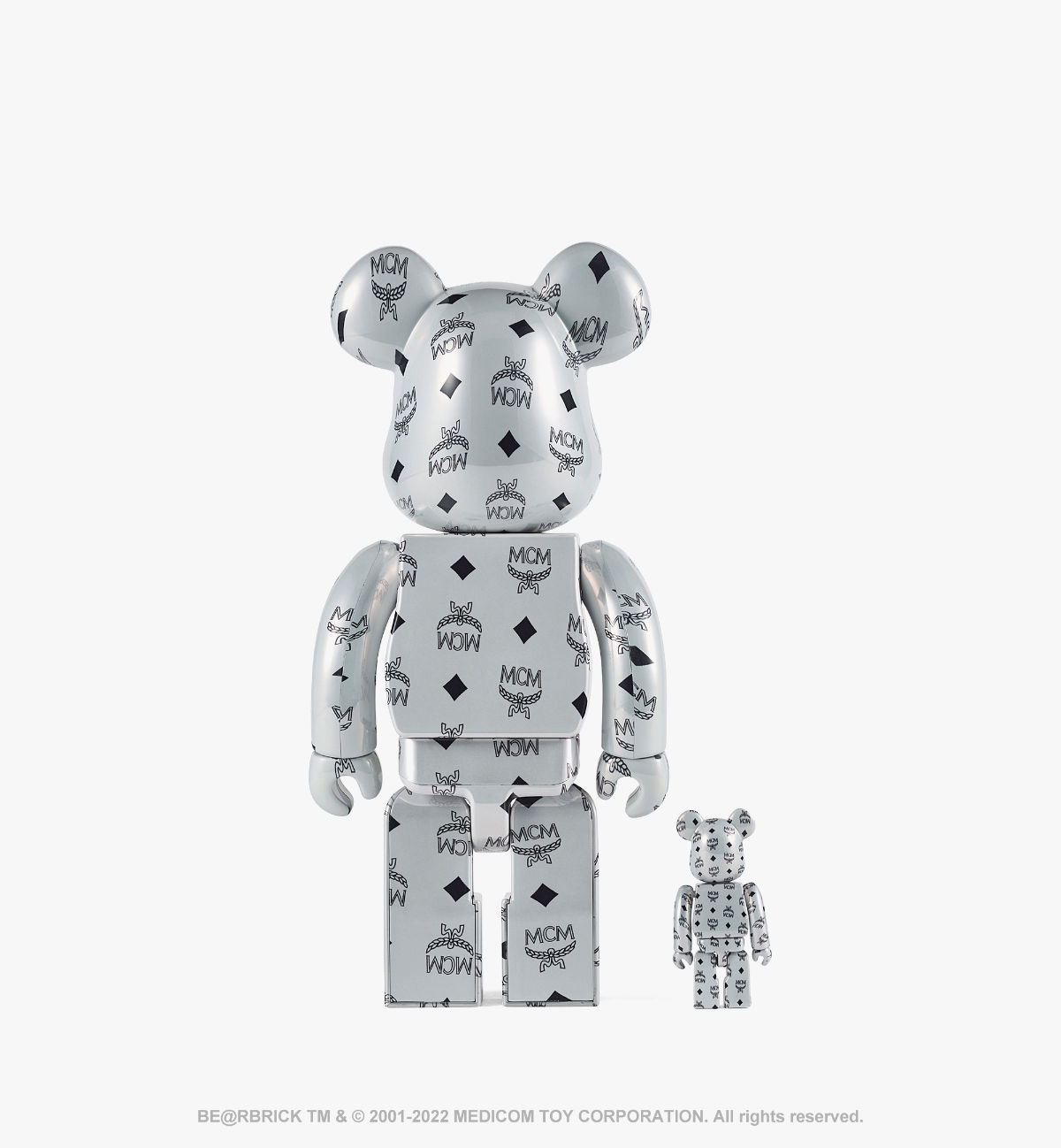 ---