Off-White™ And AC Milan Launch Their New Uniforms Collection With A Special Campaign
Luxferity, 21.09.2023
Now in year two of their partnership , AC Milan and Off-White™ officially reveal the second off-pitch Uniforms collection for the Rossoneri.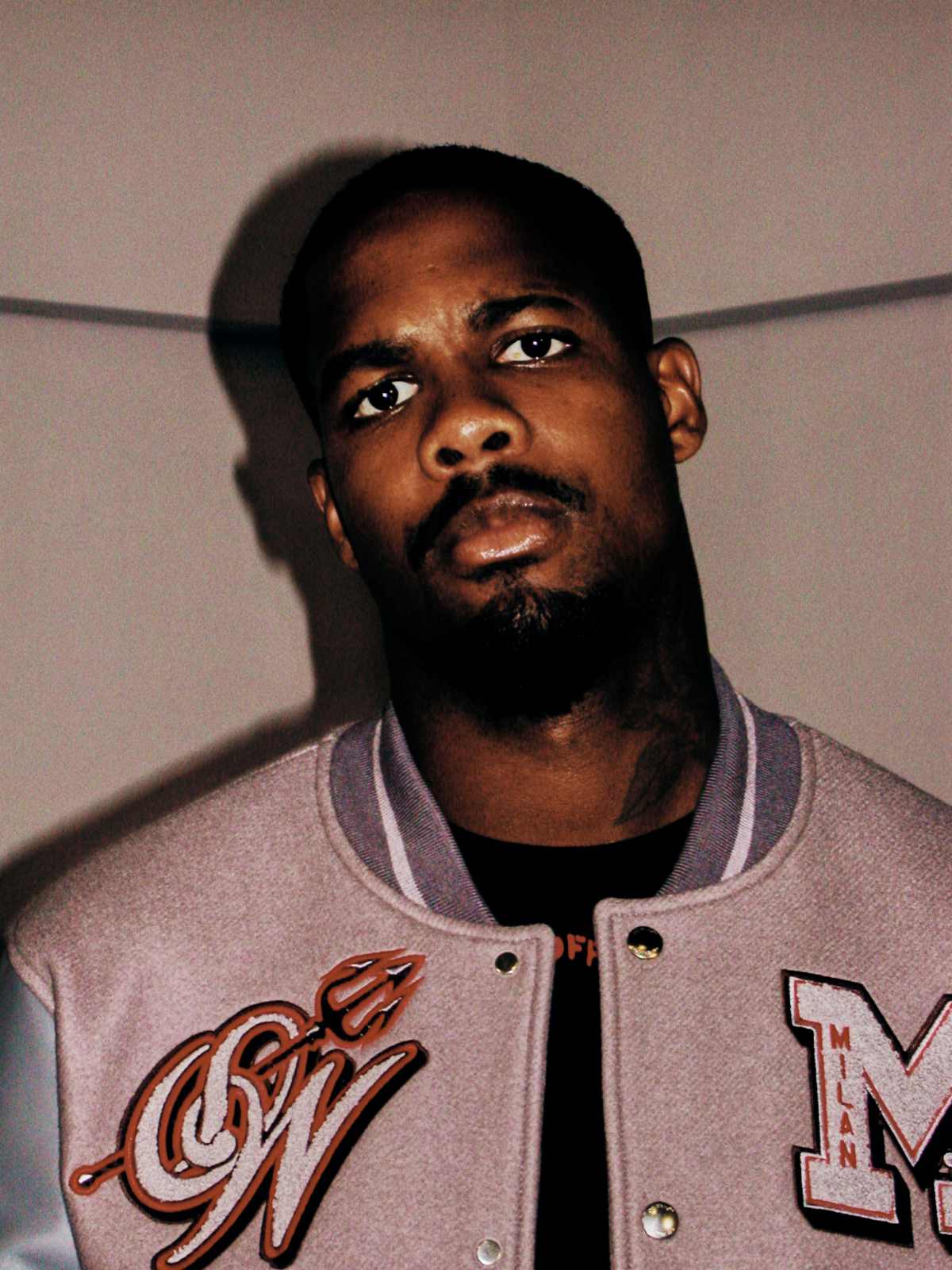 As in the original collection, the new uniforms — formal and informal — are designed for members of both the women's and men's AC Milan teams, with variations in tailoring and fit adapted to the respective teams. Plus, their distinctive designs intentionally scramble traditional football and sport motifs, reimagining them with Off-White™ house codes and cultural and subcultural influences.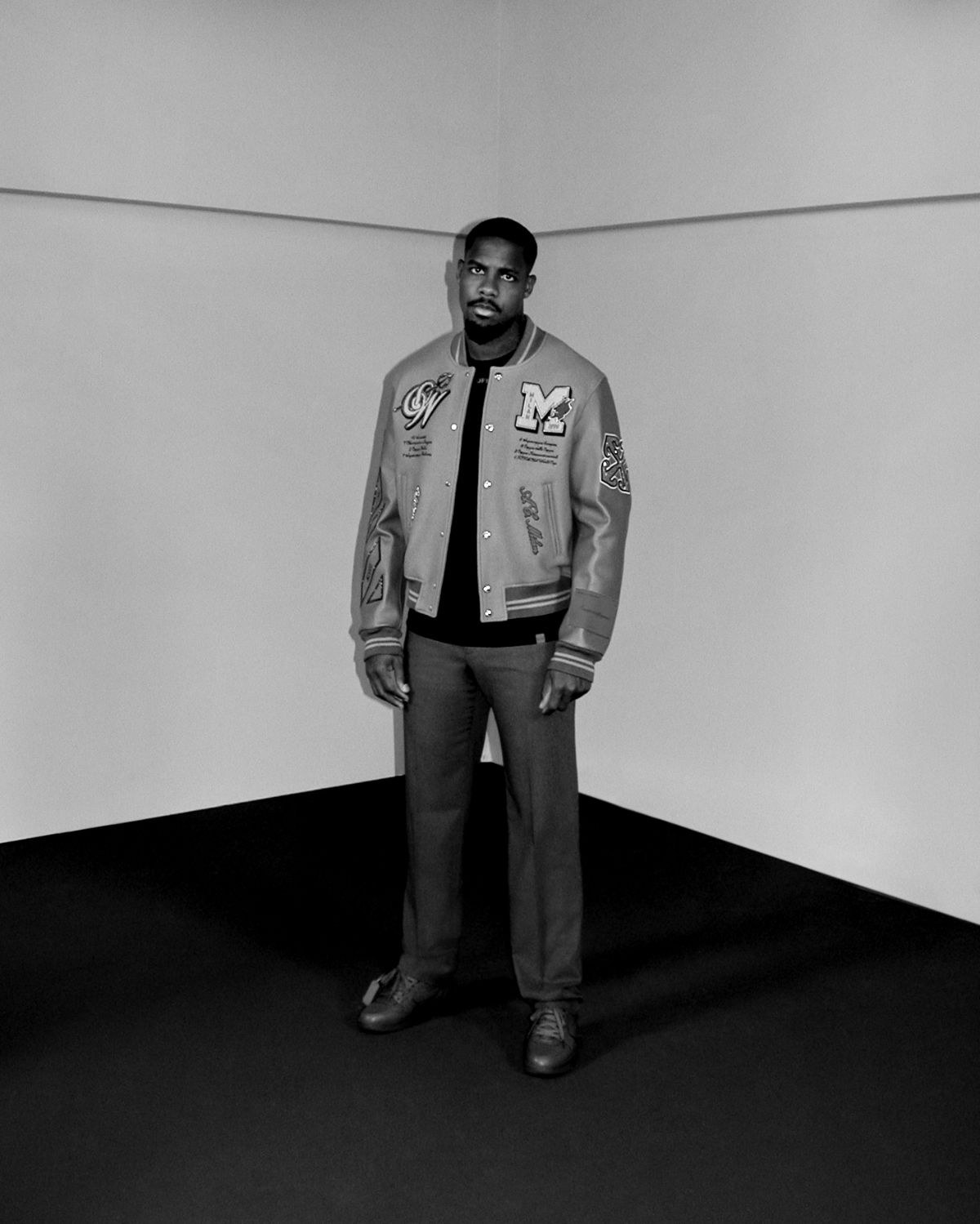 For the second year running, the partnership's greater aims also explicitly appear throughout its designs via a red tag that adorns the left cuff of all jackets. Each tag pairs the "I Support" vernacular introduced by Abloh in 2020 with a pledge selected by its wearer. Ranging from Diversity, Equal Rights, and Freedom of Speech to Education for All, All forms of Love, Social Justice, and beyond, these critical causes and customized "I Support" messages encourage the AC Milan players to physically represent and support the future-forward causes they most believe in every time they step out in the uniforms. The tags also signal Off-White™'s continuation of the overarching "I Support campaign," which includes committing to new charity projects in collaboration with Fondazione Milan, AC Milan's NGO.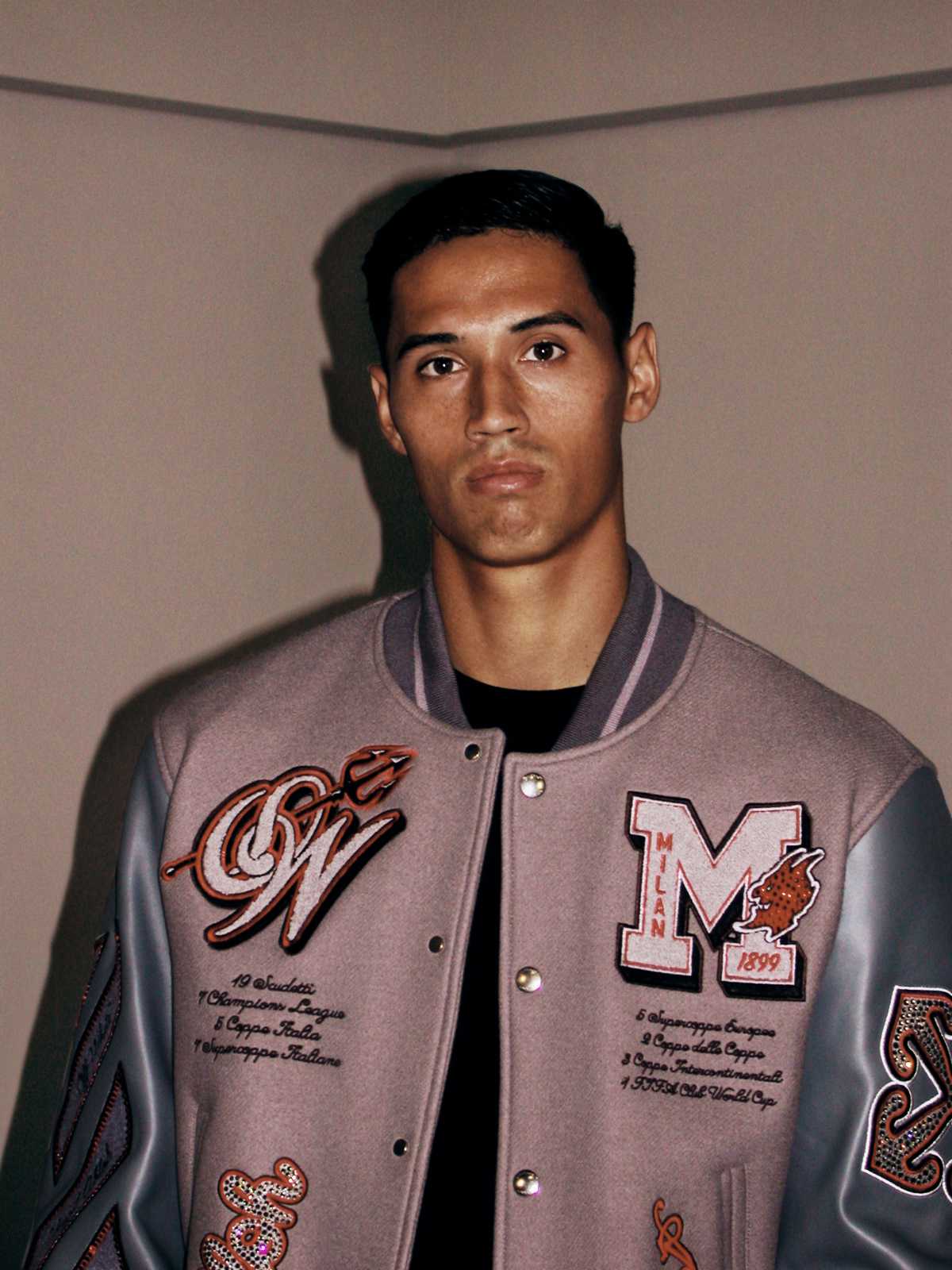 A vision that perfectly aligns with AC Milan's values and style expressed in the Club's RespAct manifesto for social equity, equality and inclusivity, which reiterates the Rossoneri's commitment to sharing the positive values of sports and tackling all forms of prejudice and discrimination.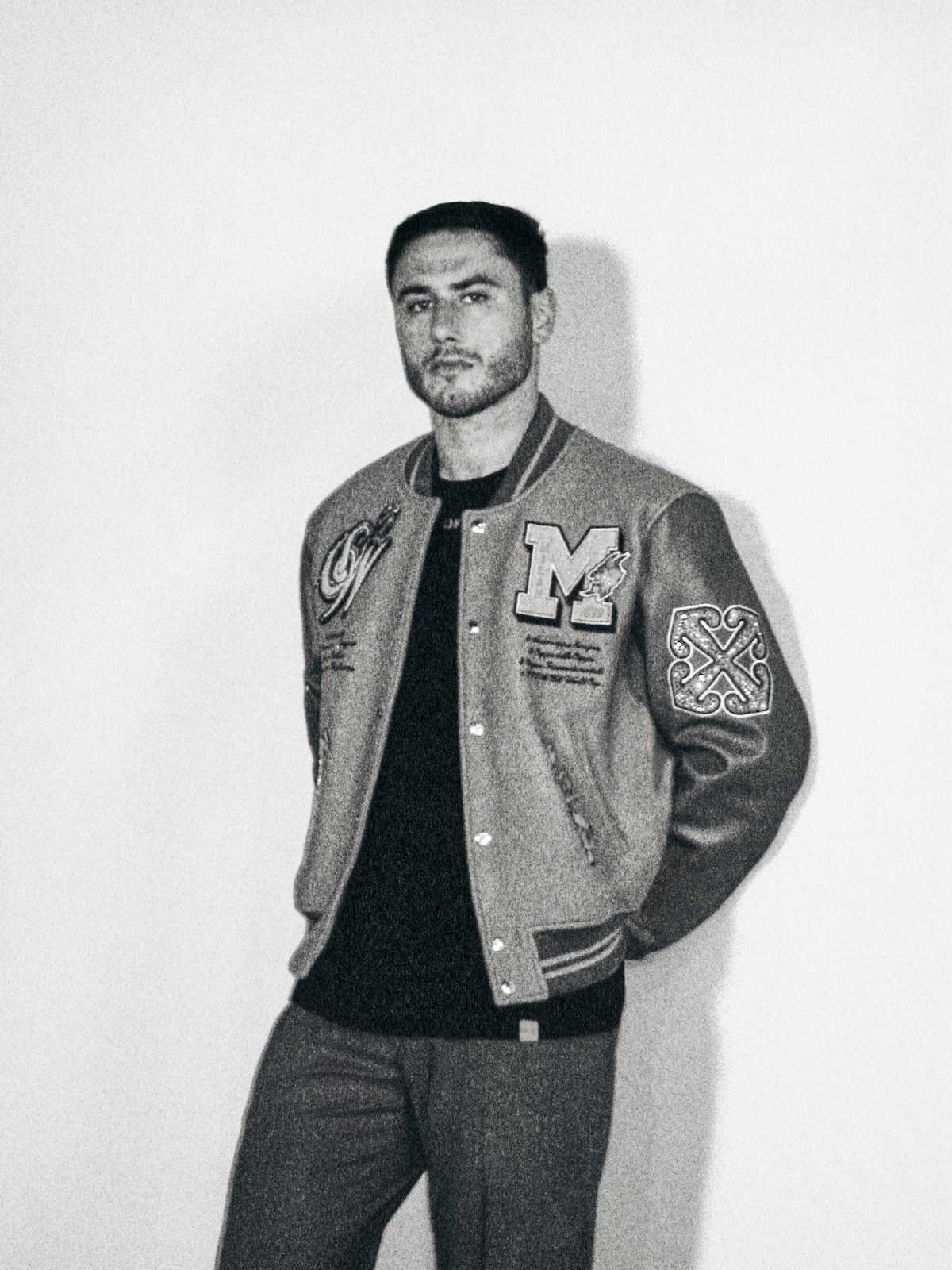 The Summer uniform debuts with a field jacket subverted by patch pockets on the chest; statement tags, including one attached to the sleeve declaring the player's uniform number; and an Off-White™ logo that takes the place of a pocket square. Matching suit-style pants introduce a relaxed fit. The collection's all-black Formal suit, meanwhile, nods to deep football traditions with an idiosyncratic twist: a classic double-breasted jacket is combined with matching pants in the same relaxed style. "Player" appears on the back of the jacket.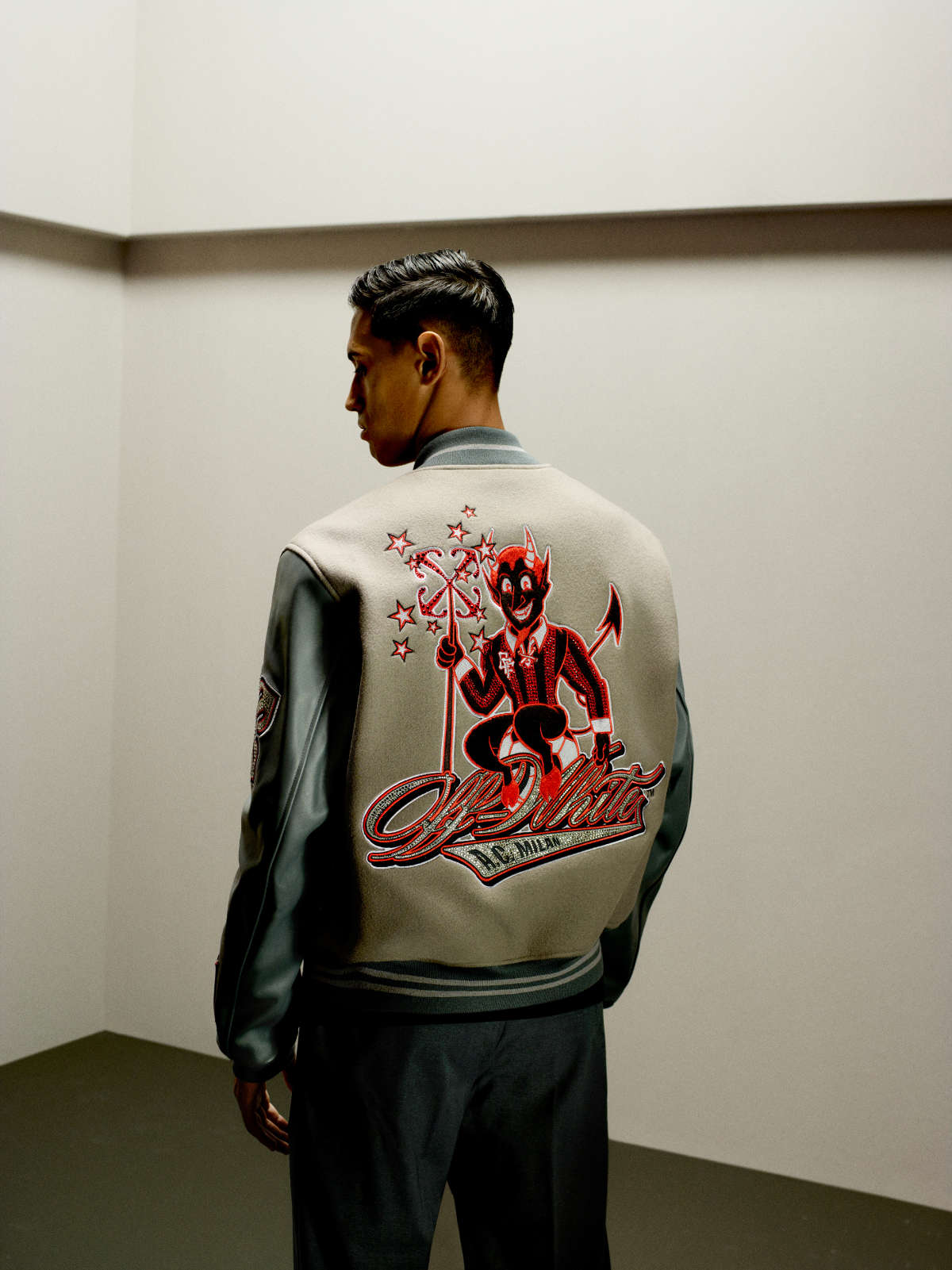 Its informal uniform is even more overt in its singularity, pairing either of the aforementioned formal pants with an Off-White™ style hallmark championed by the brand's founder Virgil Abloh: a Varsity jacket. In its newest iteration, the jacket is crafted combining leather and wool, and introduces graphic patches, including Off-White™ diagonal on the right sleeve. "OW" and "M" varsity letters on the body, various thematic patches.
Complementary accessories — a rolling transparent pvc suitcase with co-branded stickers, a black quilted leather backpack, a black quilted leather hand pouch, gray sneakers with red ziptag, and black slingback kitten heels — ensure Uniforms are simultaneously holistic and customizable.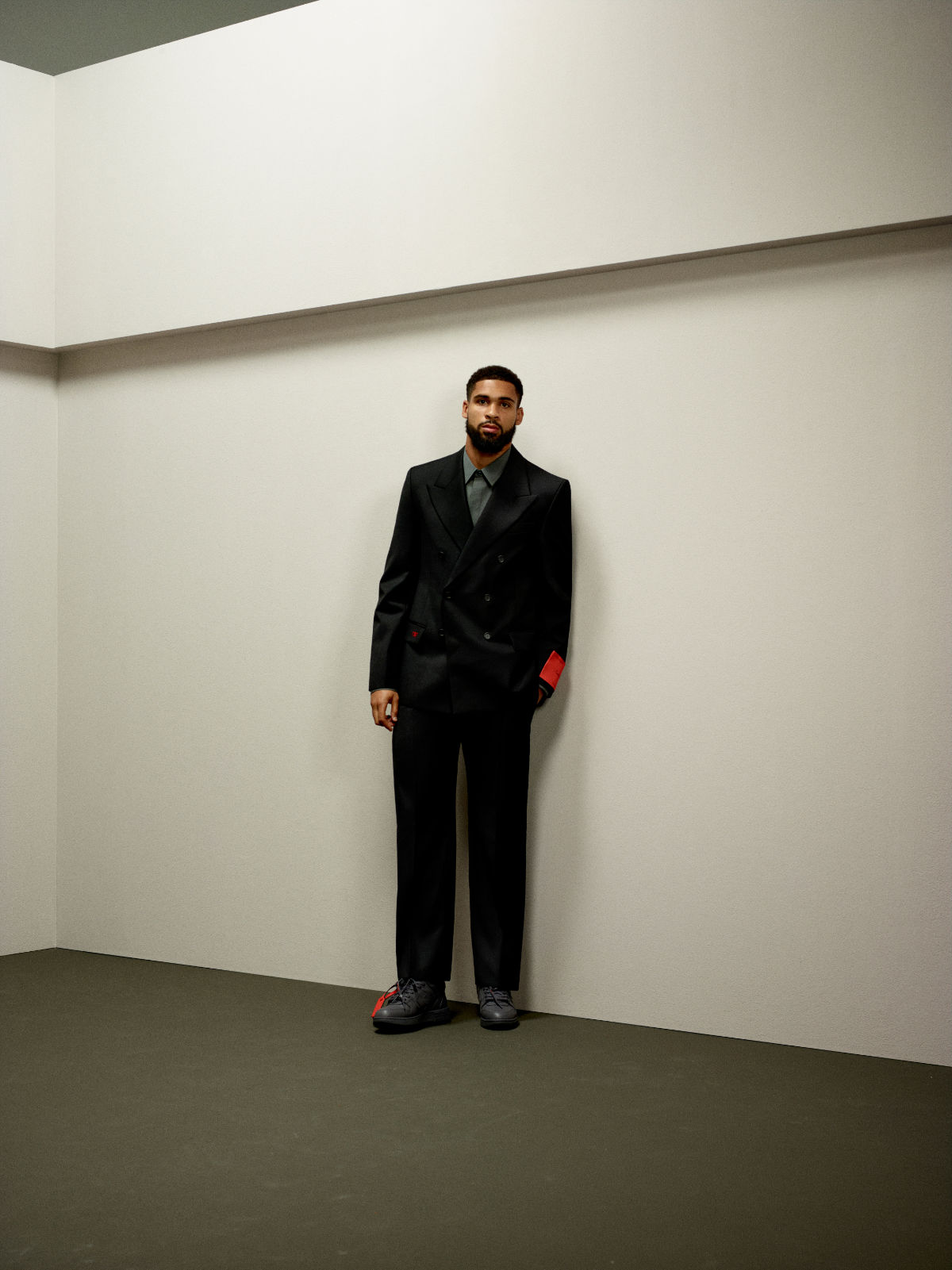 To capture the collection, Off-White™ collaborated with Vogue Italia and world-renowned photographer Thibaut Grevet on the Uniforms campaign. Featuring AC Milan players Mike Maignan, Tijjani Reijnders, Davide Calabria, Rafael Leão, and Ruben Loftus-Cheek, it visualizes both the athleticism and individuality of the players, underscoring their on-pitch versus off-pitch dualities. And to further celebrate the moment, Off-White™ will hold a signature "Imaginary Dinner" in partnership with Vogue Italia, on 21 September 2023 (during Milan Fashion Week), at the San Siro Stadium. The first-ever dinner hosted on AC Milan's famous pitch, it will precede the public debut of a corresponding AC Milan x Off-White™ capsule collection, available to fans beginning 22 September.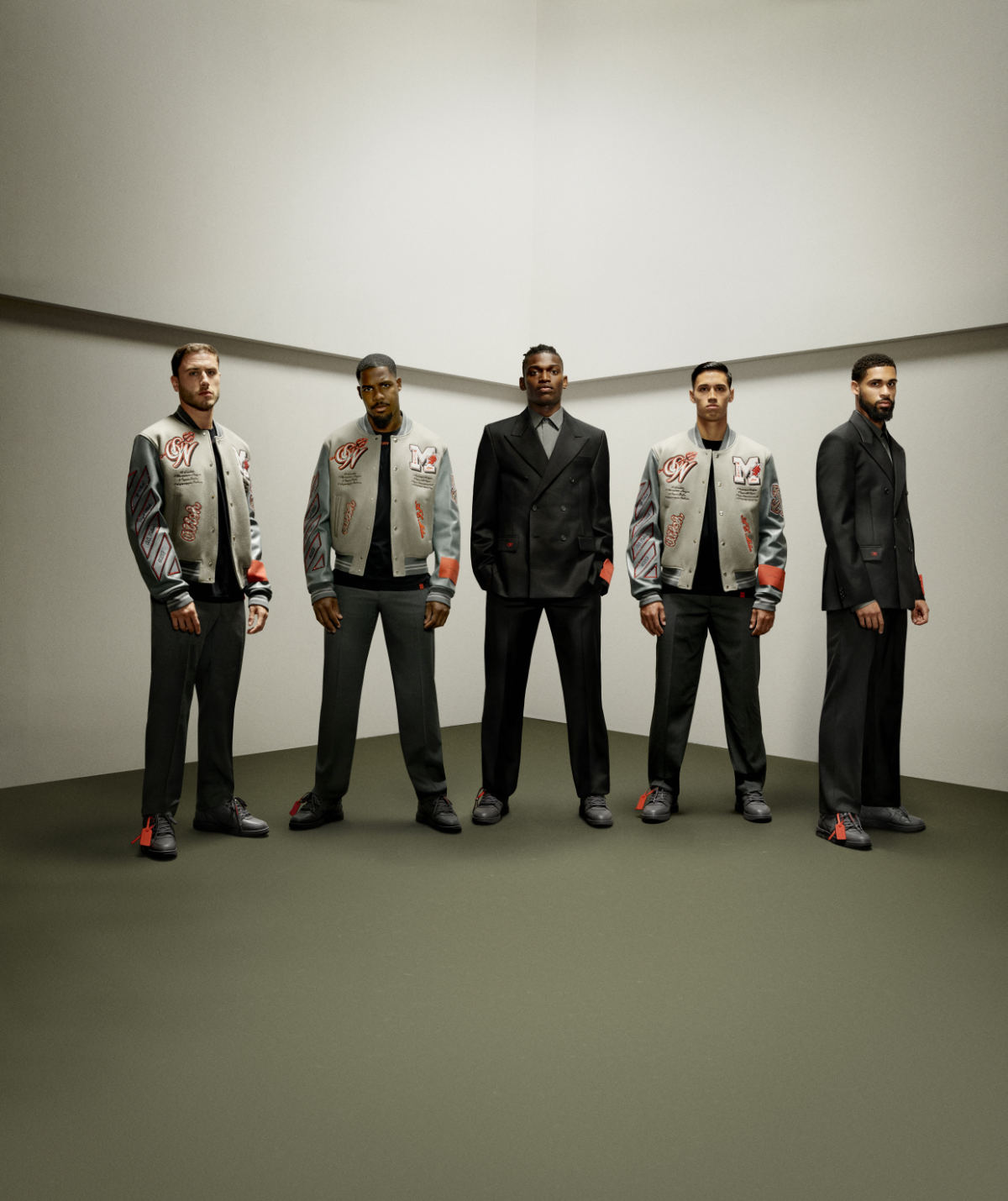 Designed for men, women, and children, the capsule collection comprises a gray Varsity jacket with graphic patches, including Off-White™ diagonal on the right sleeve and the AC Milan diavolo mascot on the back, alongside a complementary gray hoodie and t-shirt with similar motifs. The collection also includes a range of accessories, spanning a rolling transparent pvc suitcase with co-branded stickers, a hand pouch, two keychains, two traditional football scarves, and a phone cover. All remixing Off-White™ and AC Milan iconography — from word marks to signature colors to symbols — these everyday objects solidify the bond between club and brand.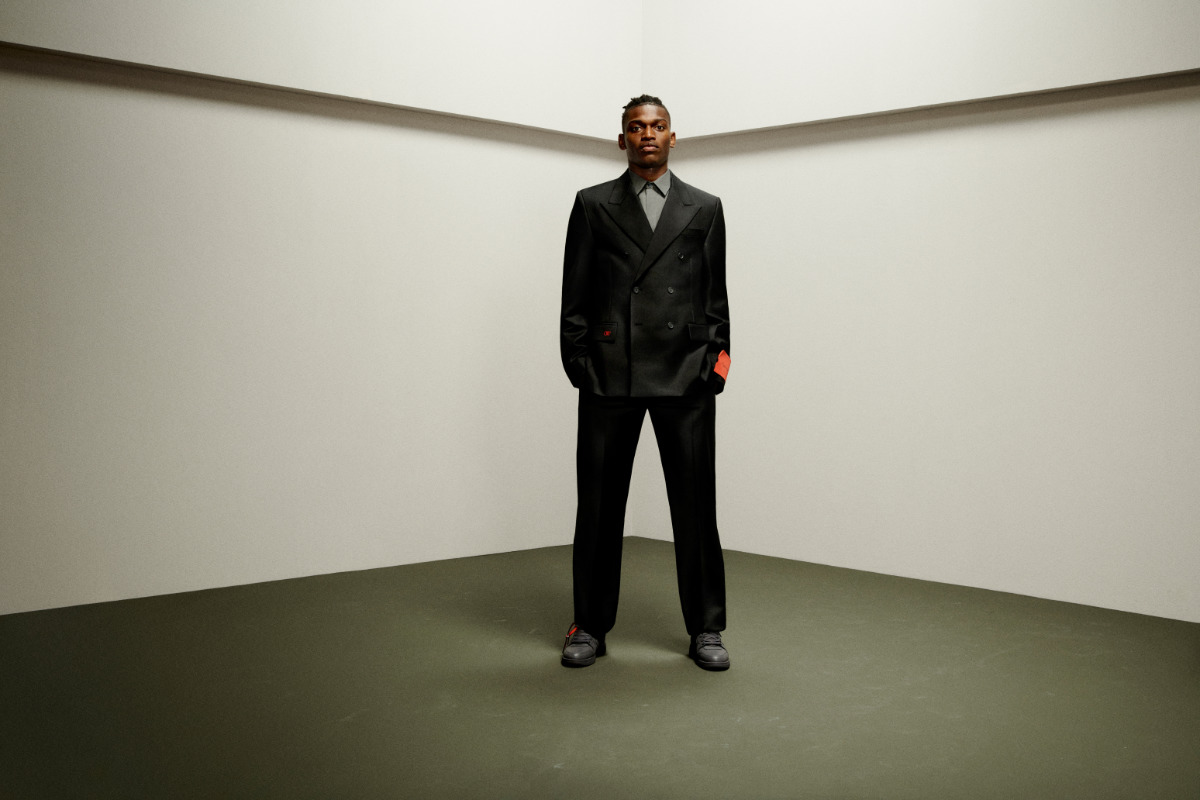 The Off-White™ x AC Milan capsule collection is available starting September 22nd, 2023, (with the Varsity jacket available for pre-order) on www.off---white.com and www.FarFetch.com, as well as at the
Off-White Via Verri flagship in Milan.