Off-White™ And Church's Presents The New Off-White™ C/O Church's Capsule Collection: The Consul Meteor
Luxferity, 15.07.2022
Off-White™ and Church's announced the arrival of the second Off-White™ c/o Church's capsule collection, designed by Virgil Abloh. The second iteration of the genderless capsule collection continues to celebrate the progressive ethos central to Virgil Abloh's 'Question Everything' philosophy with the artisan tradition and stylistic history of the British footwear brand.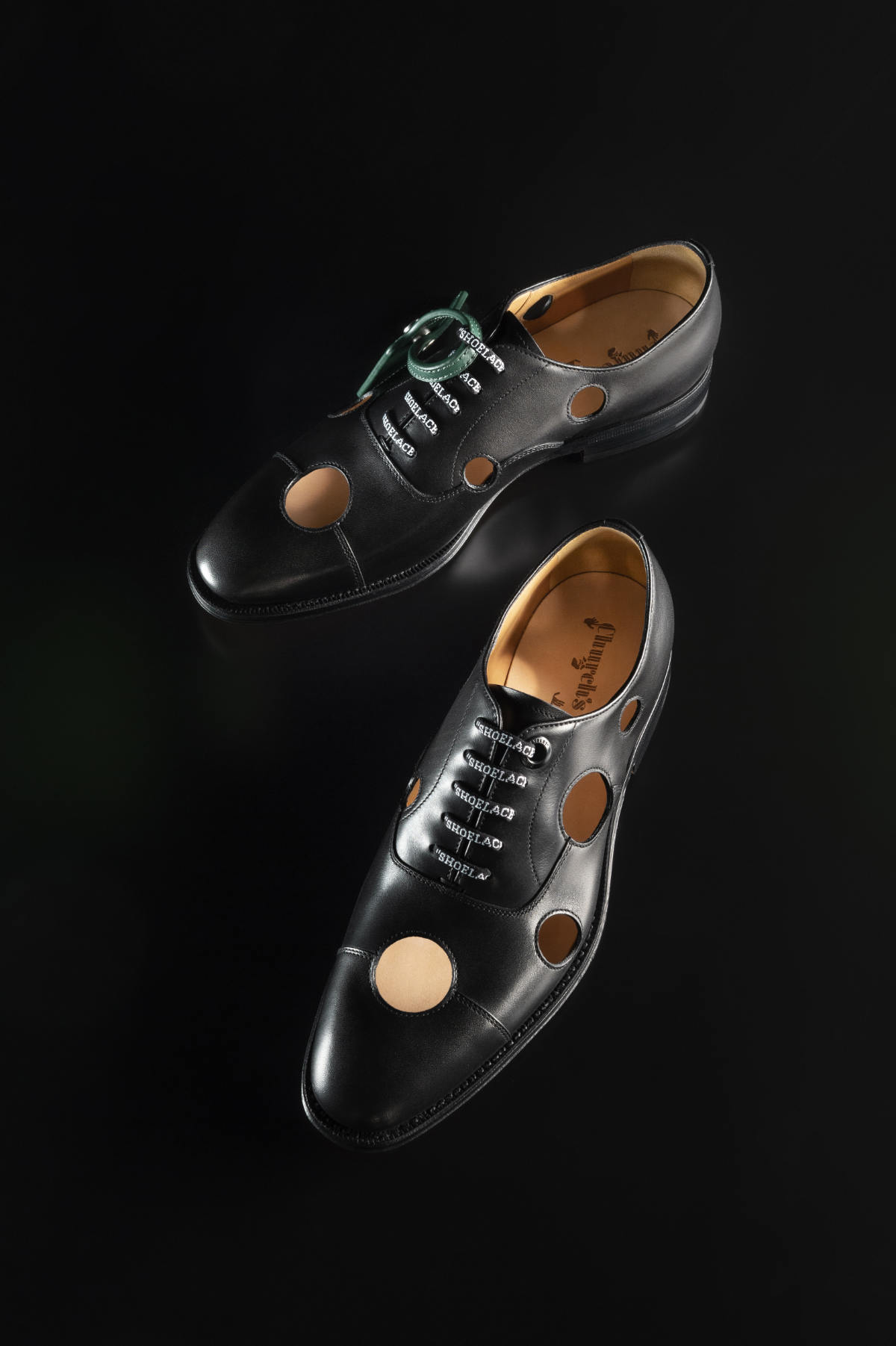 Phase two of Off-White™ c/o Church's brings attention on another iconic model of the British brand: the Consul. This time the classic Off-White "Meteor" detailing is the design focus, incorporating circular holes throughout the body of the shoe, offering a modern silhouette perfect for summer dressing.
Elevated evolution of the "Meteor Shower" premise envisioned by Virgil Abloh, the iconic signature circular cutouts, which recall both Swiss cheese holes and meteor shower craters, evolve and are imagined in more luxurious materials and voluminous shapes.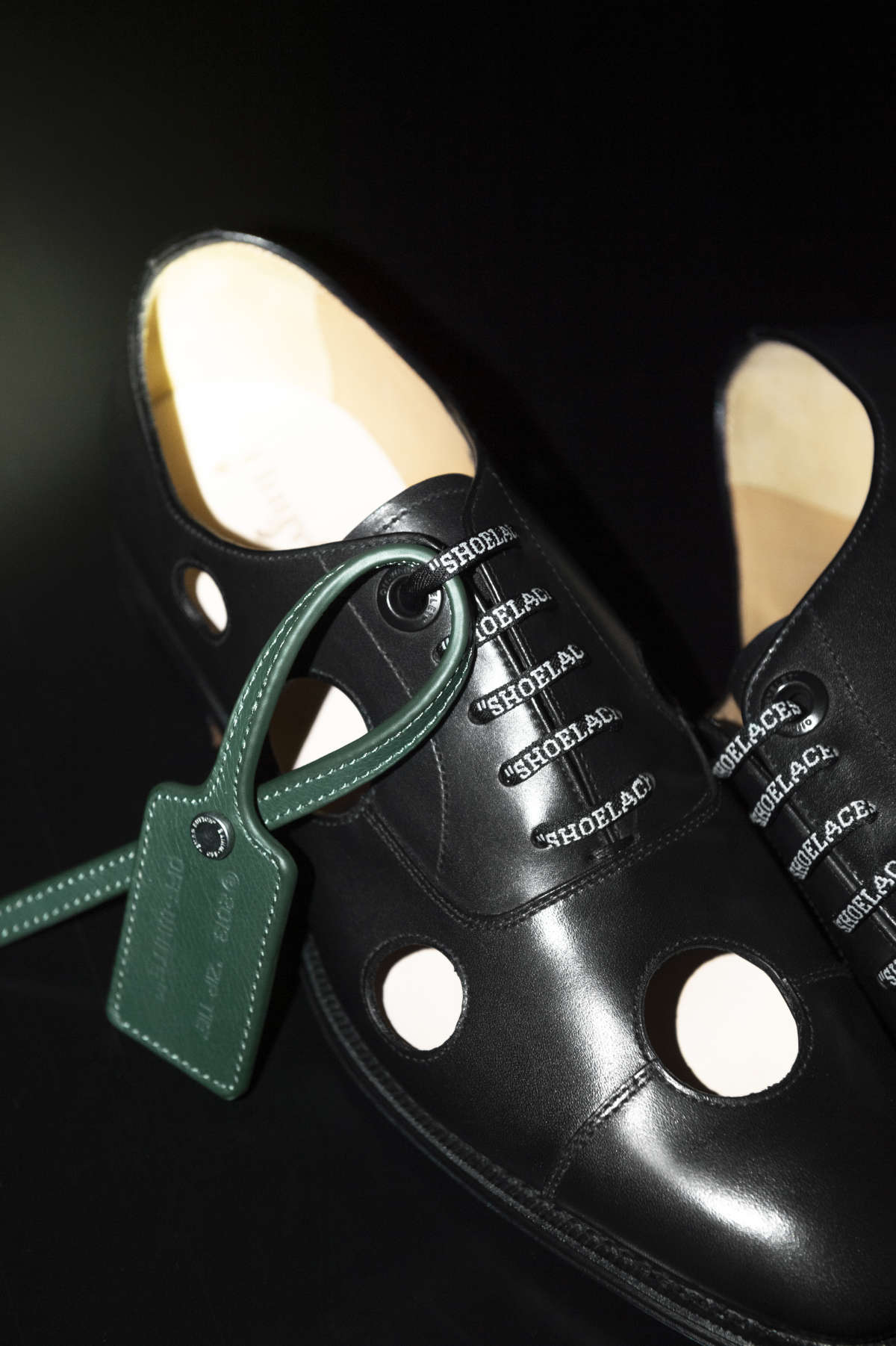 Made on last 173, this shoe dates back to 1945 and owes its name to the English ambassadors and politicians who wore it, which soon became a distinctive symbol of the British high aristocracy of the time. The Meteor Consult keeps intact the characteristics of this incredible Oxford style, made of black calfskin, finely brushed and polished. Featuring large holes in the upper and finished with a trademark Off-White ™ hangtag and laces.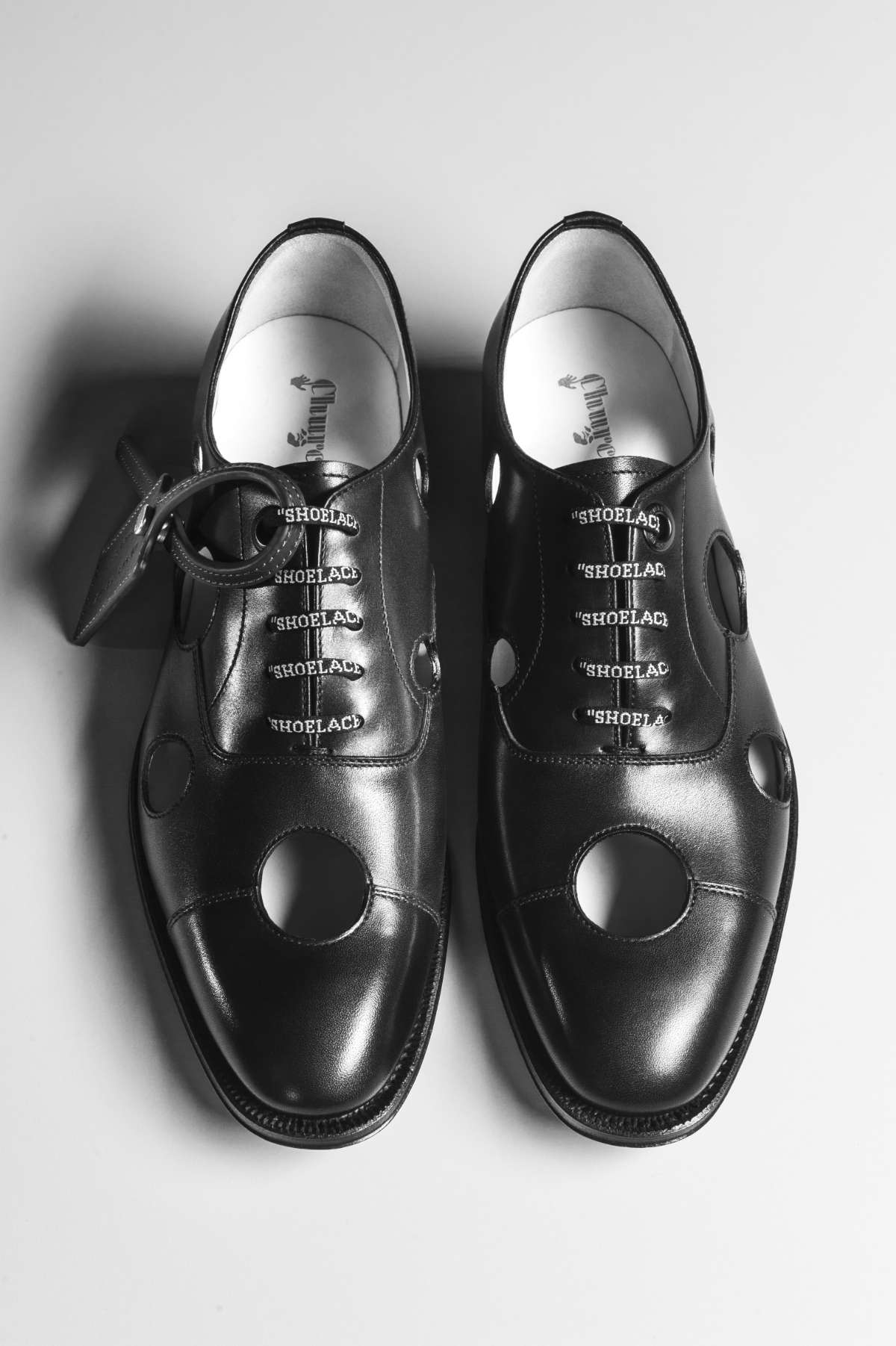 The Consul Meteor is on sale at Off-White™ stores, Church's stores, and on church-footwear.com.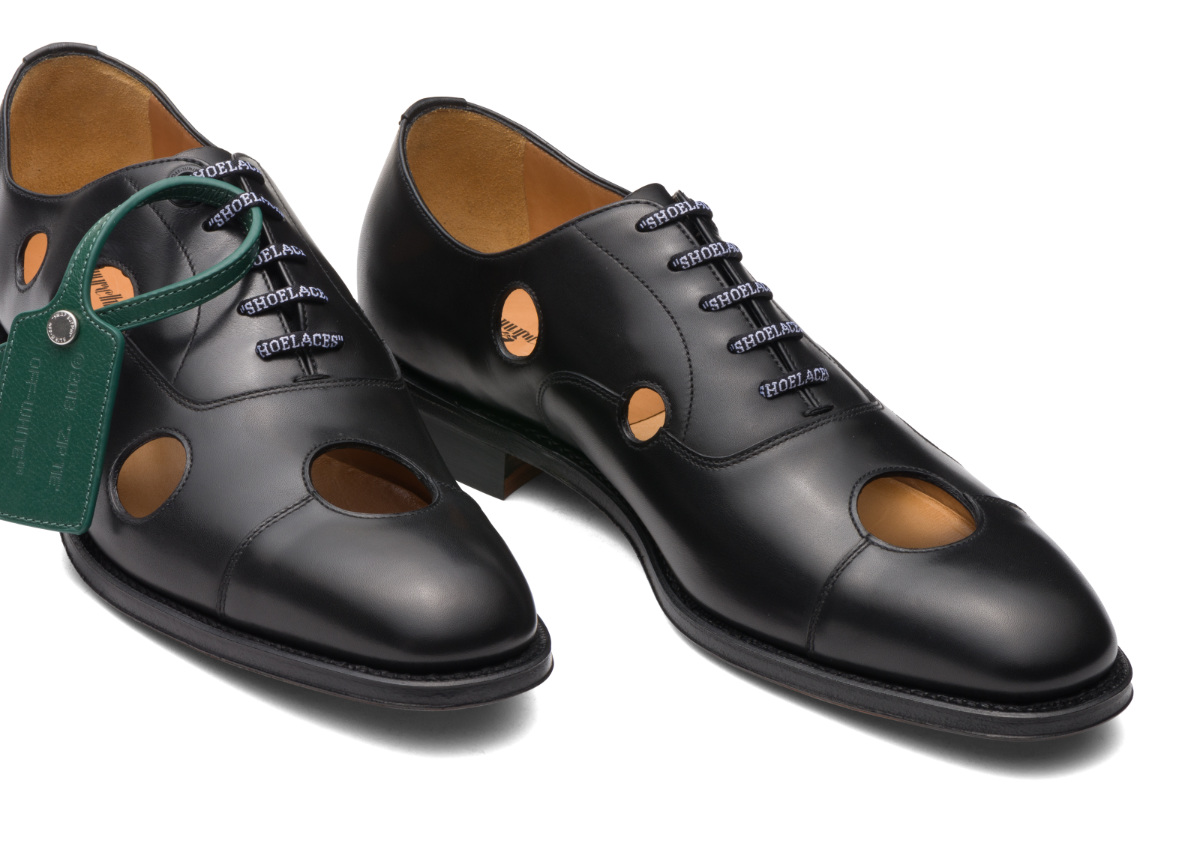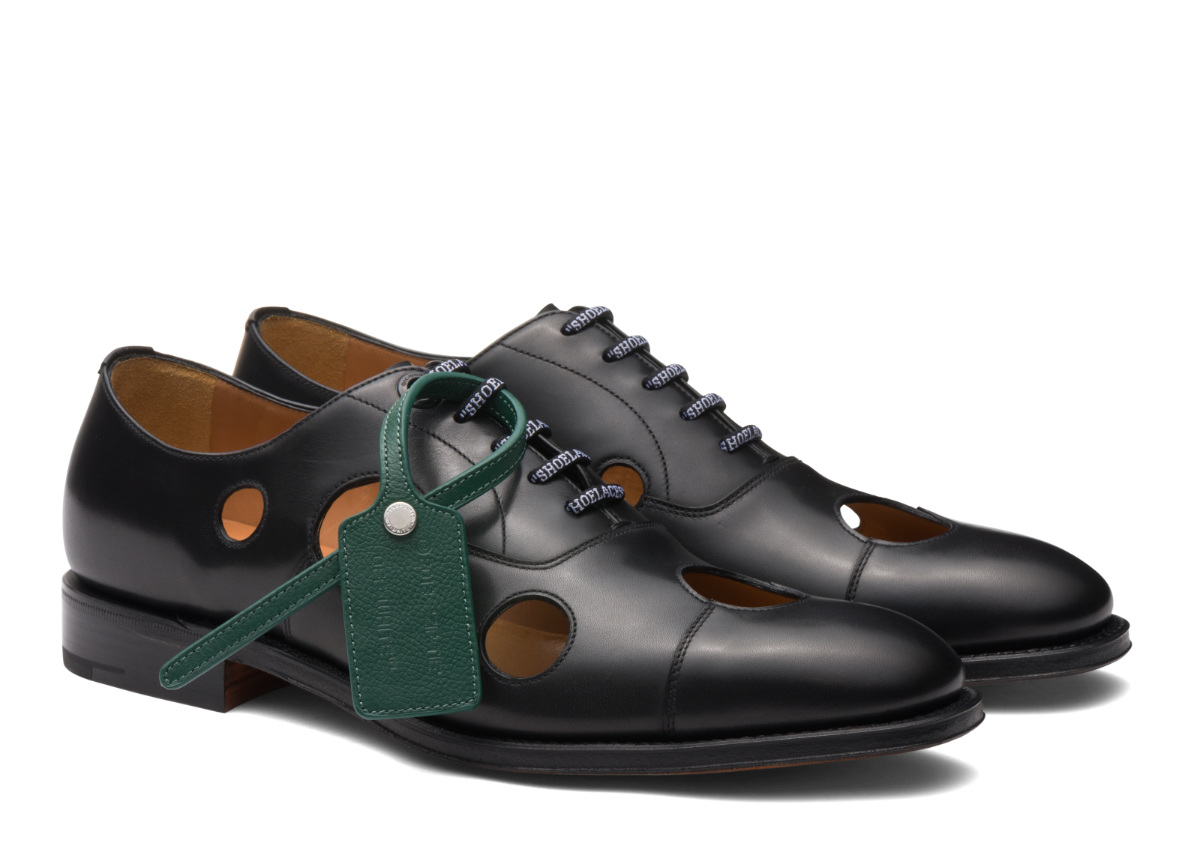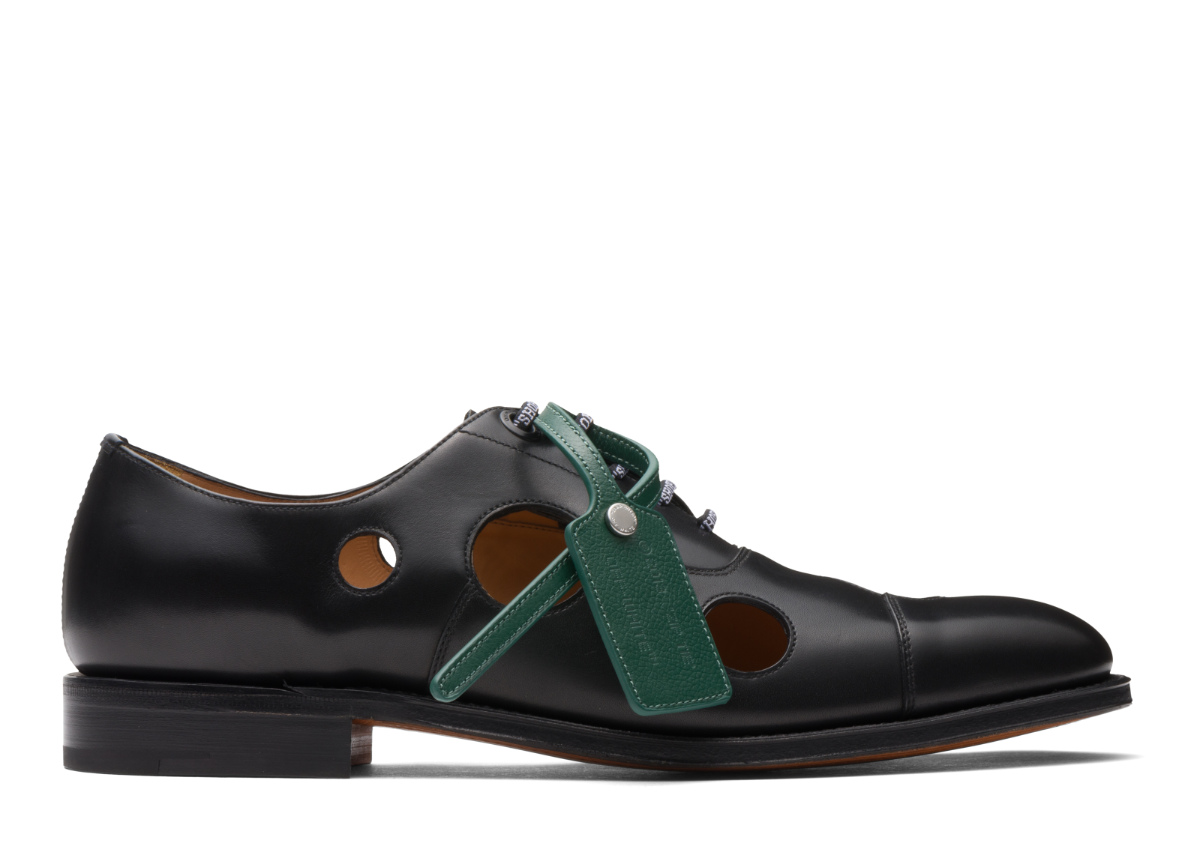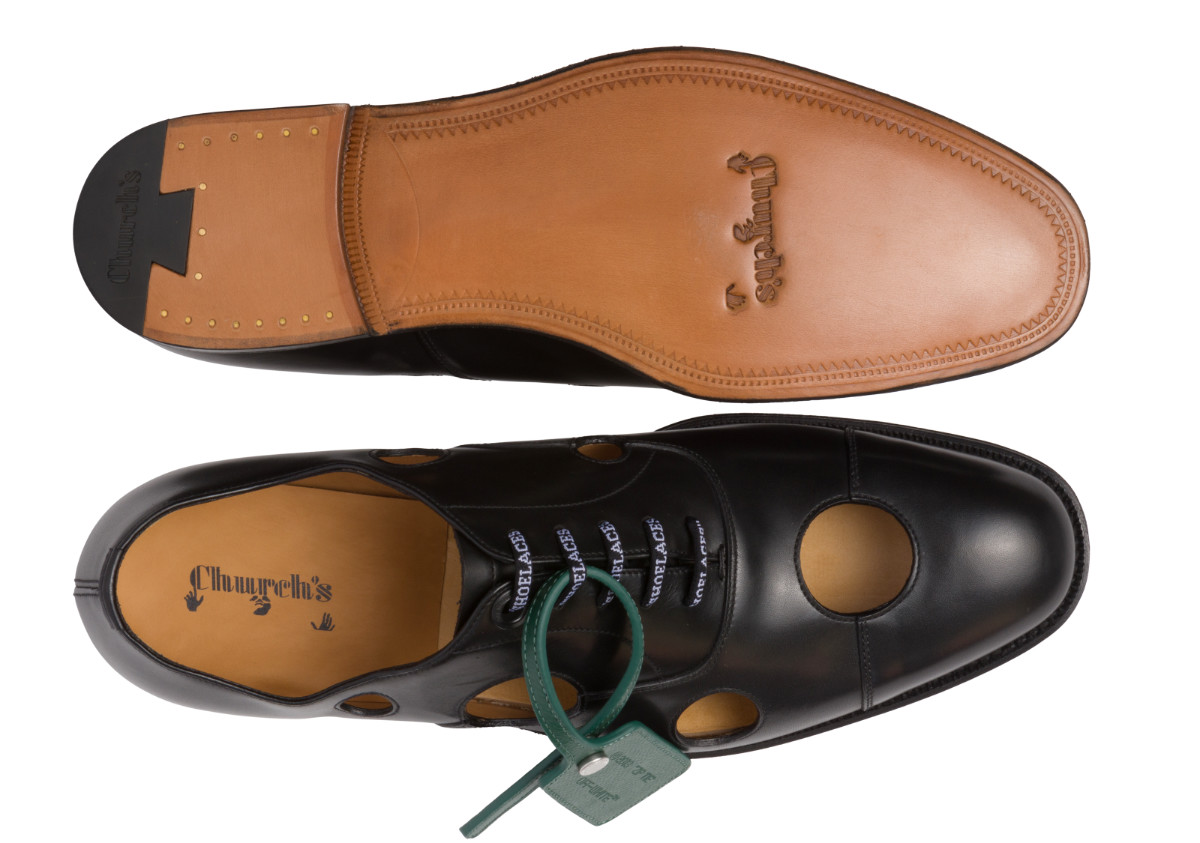 About Off-White c/o Virgil Abloh™
Established in 2013, Off-White™ is defining the grey area between black and white as a color. Under the brand name, seasonal men's and women's clothing collections, objects, furniture, and publications are articulating a current cultural vision. Collections are embedded in a recurrent backstory, with an emphasis on creating garments that have an identity by design. With a design studio based in Milan, Italy, the label harnesses the country's history and craftsmanship, yet offers a global perspective on design and trends. With a clear vision of splicing the reality of how clothes are worn with the artistic expression of high-fashion, creative director and designer Virgil Abloh explored concepts in the realm of youth culture in the contemporary context.
About Church's
Church's history can be traced back to 1617, when Anthony Church, a master shoemaker was handcrafting shoes in Northampton, England, a town renowned for producing fine footwear since medieval times. His descendants followed in his footsteps, establishing Church & Co in 1873. Church's still manufactures in Northampton, while its 47 directly-owned and operated retail stores now span the globe, with locations in London, Paris, Edinburgh, Milan, Berlin, Hong Kong, Singapore, Tokyo, Seoul, Shanghai and Beijing.Church's continues to present men's and women's collections that are unparalleled for craftsmanship and luxury. These handmade shoes are loyal to the artisanal traditions of English shoemaking. Timeless in aesthetic and exceptional in quality, they are amongst the most long lasting and desirable in the world.