---
Zuhair Murad Presents His New RTW Resort 2024 Collection: Golden Whispers
Luxferity, 28.06.2023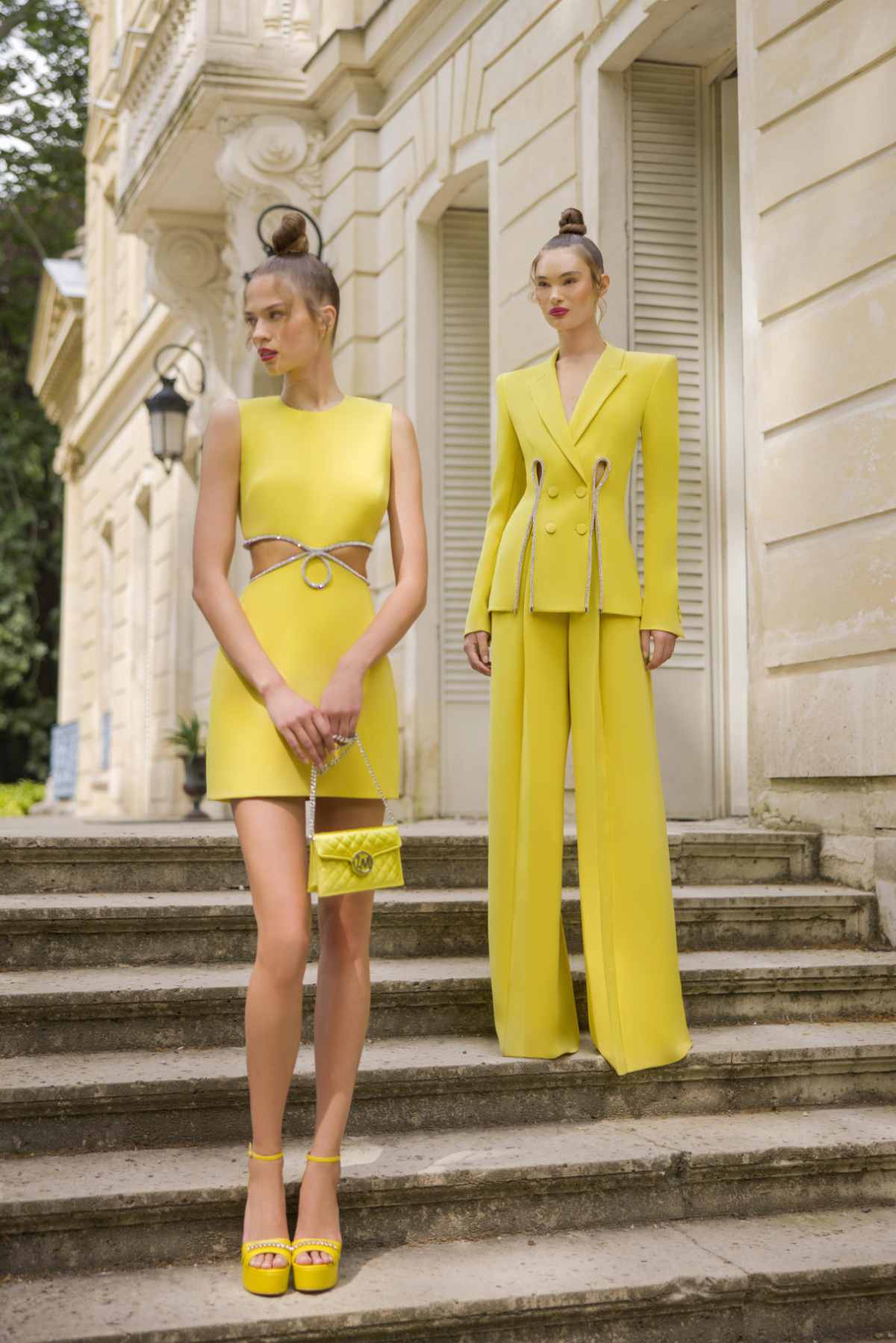 Joan Crawford, the epitome of Hollywood opulence in the roaring 1920s, and Raquel Welch, the embodiment of 1970s cinema glamour, stand as beacons of inspiration for countless others. They were unstoppable, unyielding forces. Zuhair Murad tells their story through the extraordinary voyage of his Resort 2024 collection, where glowing brilliance intertwines with ethereal transparency.

A kaleidoscope of possibilities unfolds from the break of day to the enchanting moon. Every creation whispers a singular tale, showcasing the enticement of a bewitching refinement. Mini dresses with embroidered pockets, skirts cascading in a variety of lengths, and fabrics, trousers and jackets adorned with sparkling trim that dazzle beneath the sun. As the hours slip by, a subtle fluidity takes hold, with bohemian skirts, audacious prints, provocative pants and glistening jackets all designed to shimmer and sway through the night.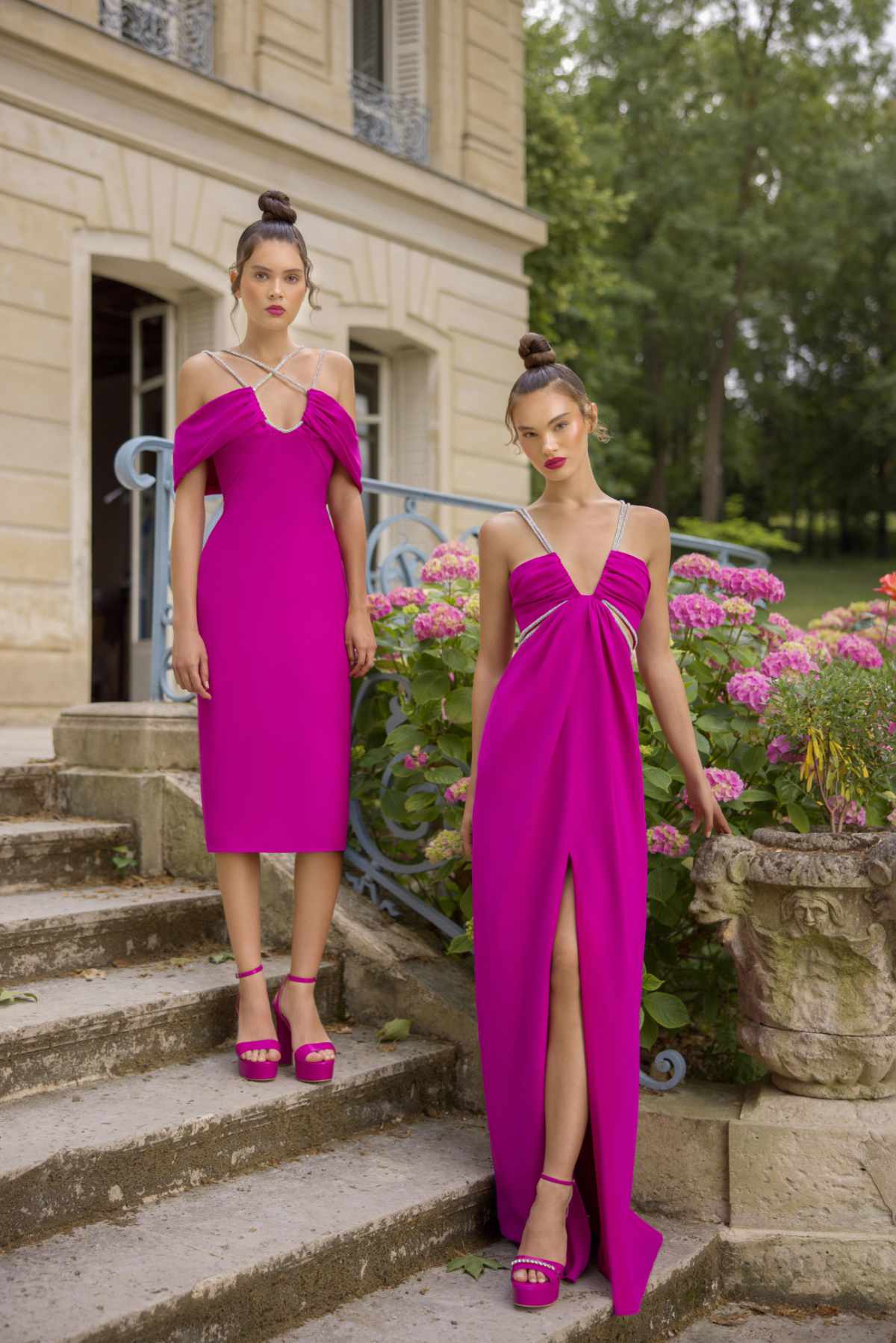 The atmosphere is immersed in the mesmerizing essence of Hollywood. The allures are graceful, the cuts impeccable and exquisite. Captivating patterns and evocative cutouts blend in perfect harmony to embody a modern aesthetic. Embroideries inspired by the art deco era seamlessly integrate into timeless silhouettes while the basket weave lurex jacquard sets are adorned with intricate beads to culminate in a structured finish. Pleated, gathered and draped elements are skillfully orchestrated, celebrating the contours of the form, highlighted, suggestive and revealed.
The color palette comes alive with bursts of intense jet black, pure snow white, and soft powder, the approach stimulated by vibrant shades of fresh mint, bold pink, daring chartreuse and radiant turquoise.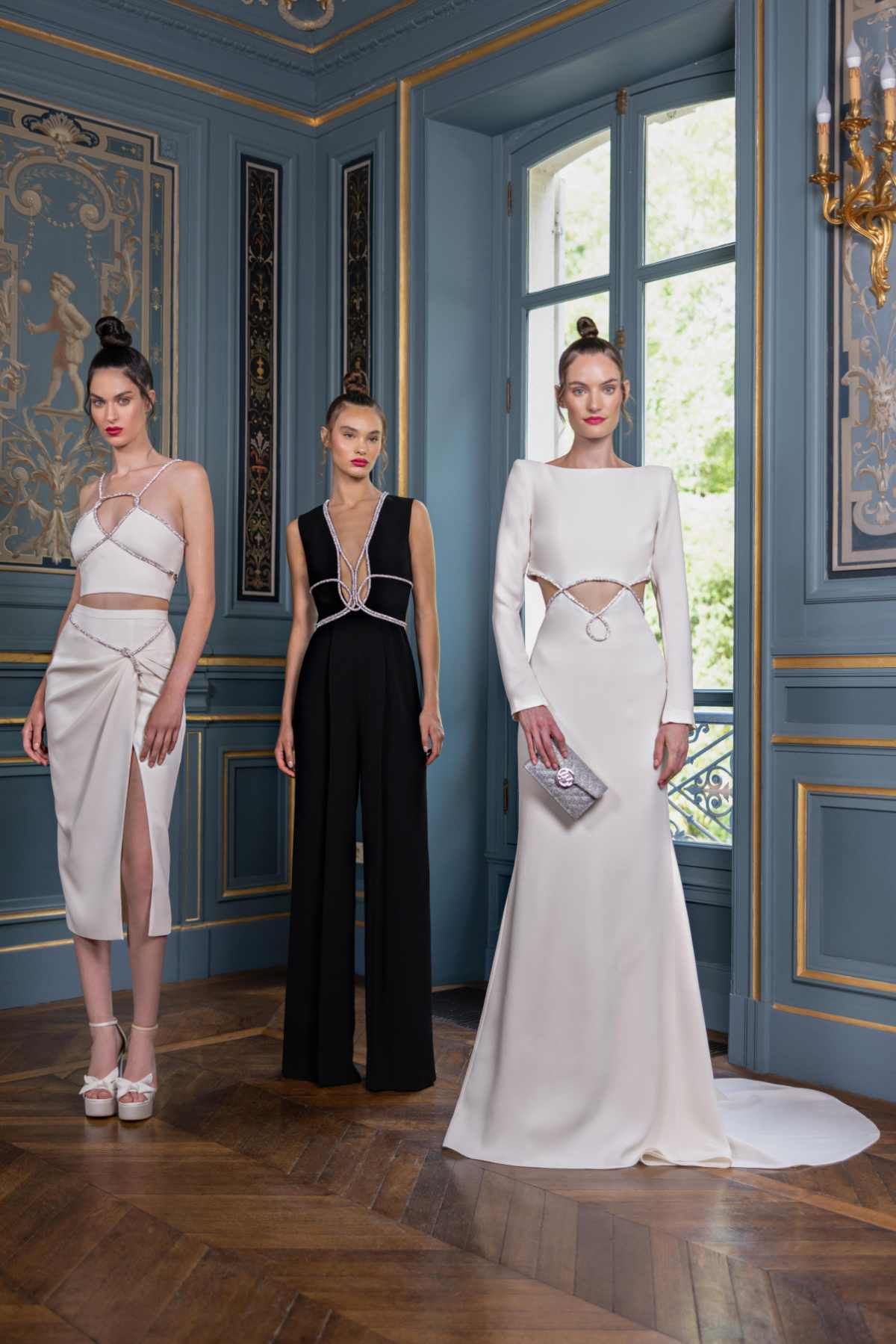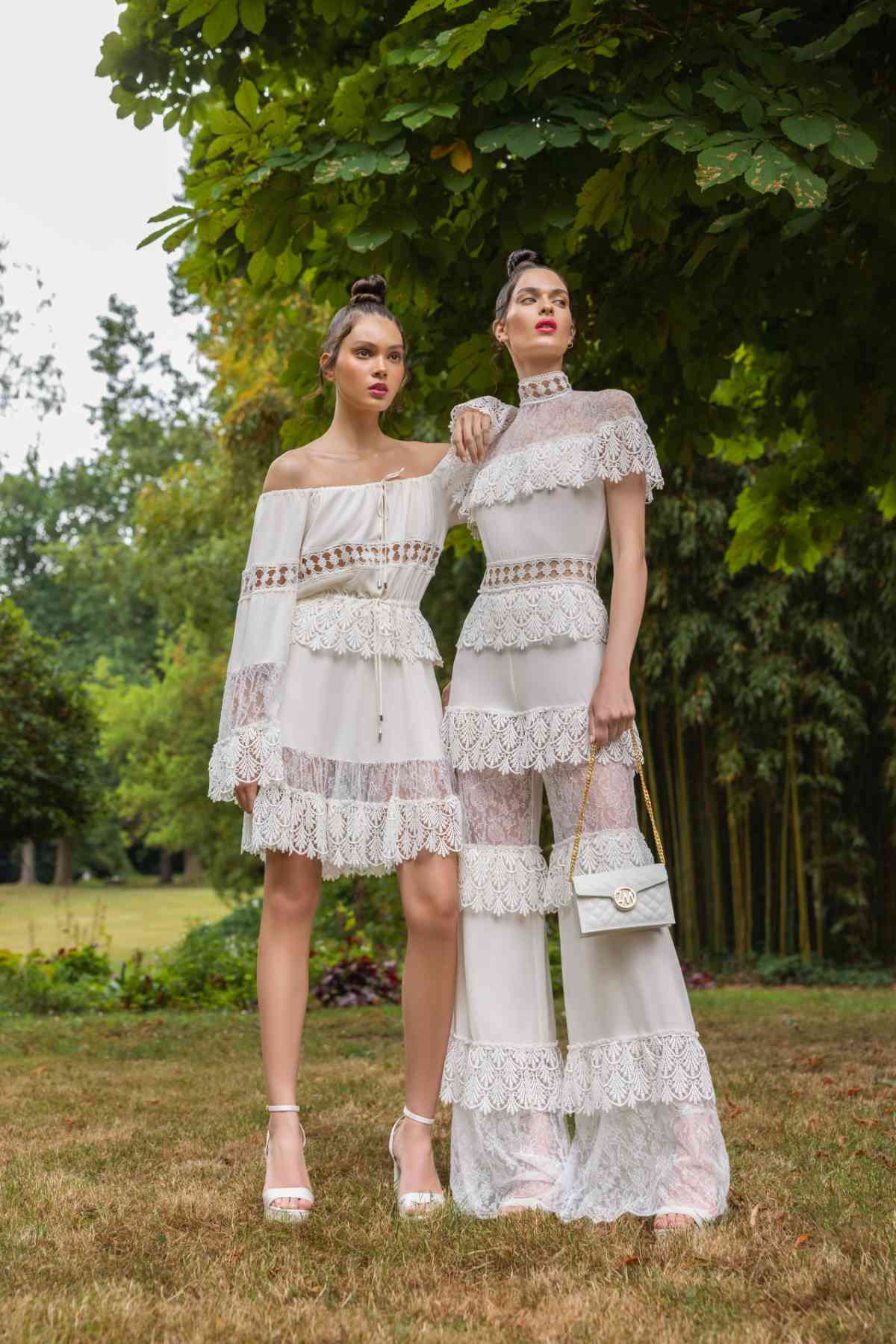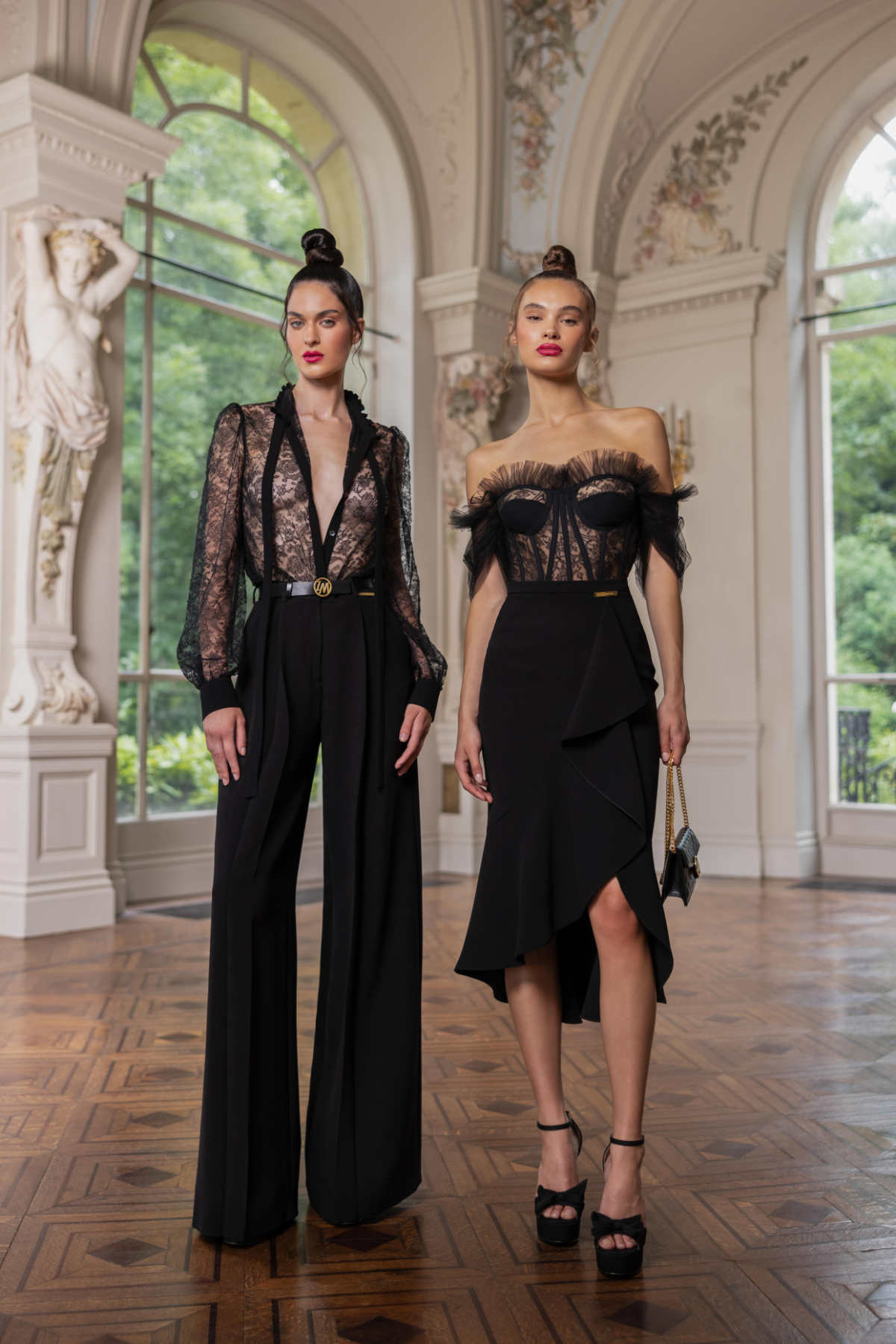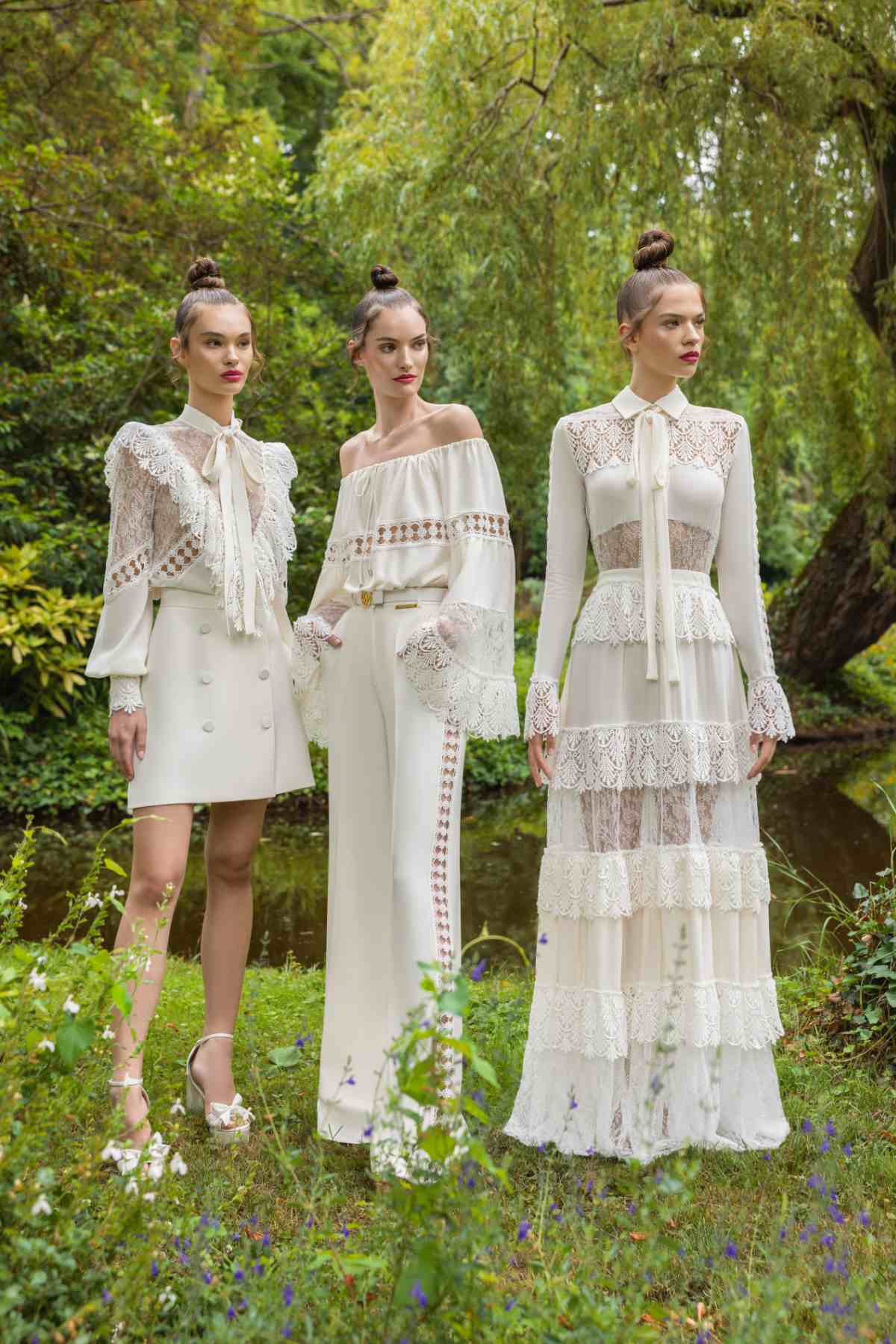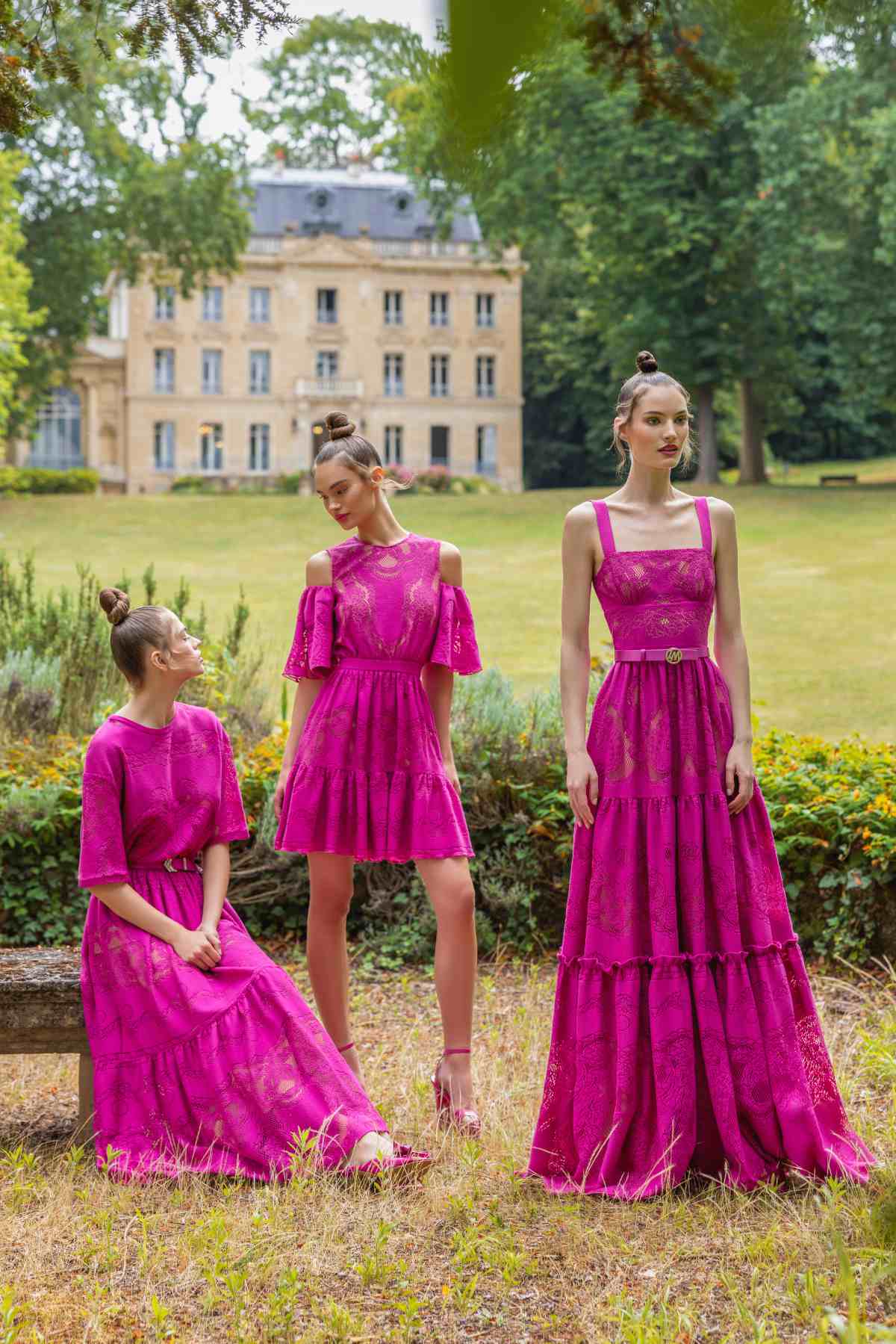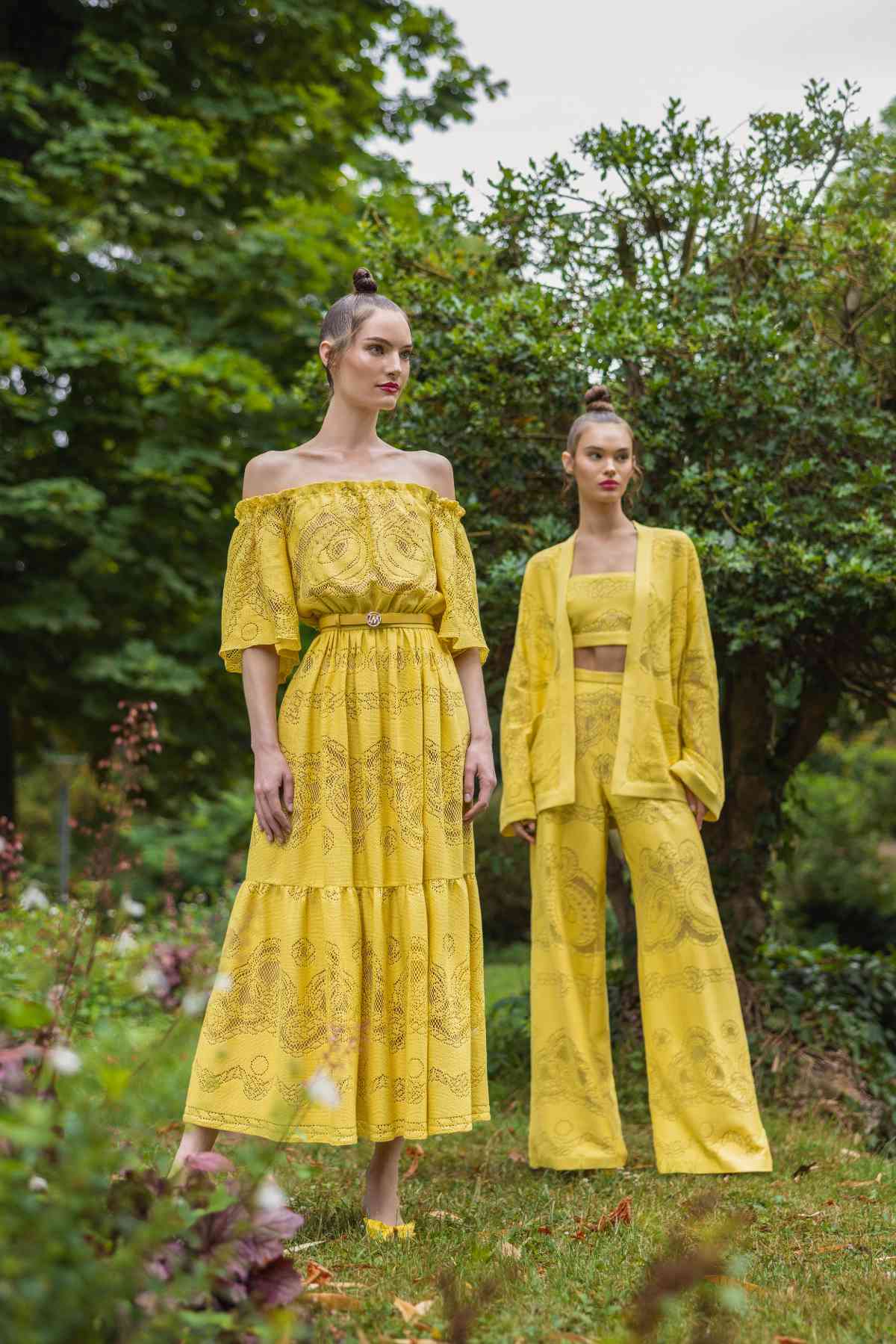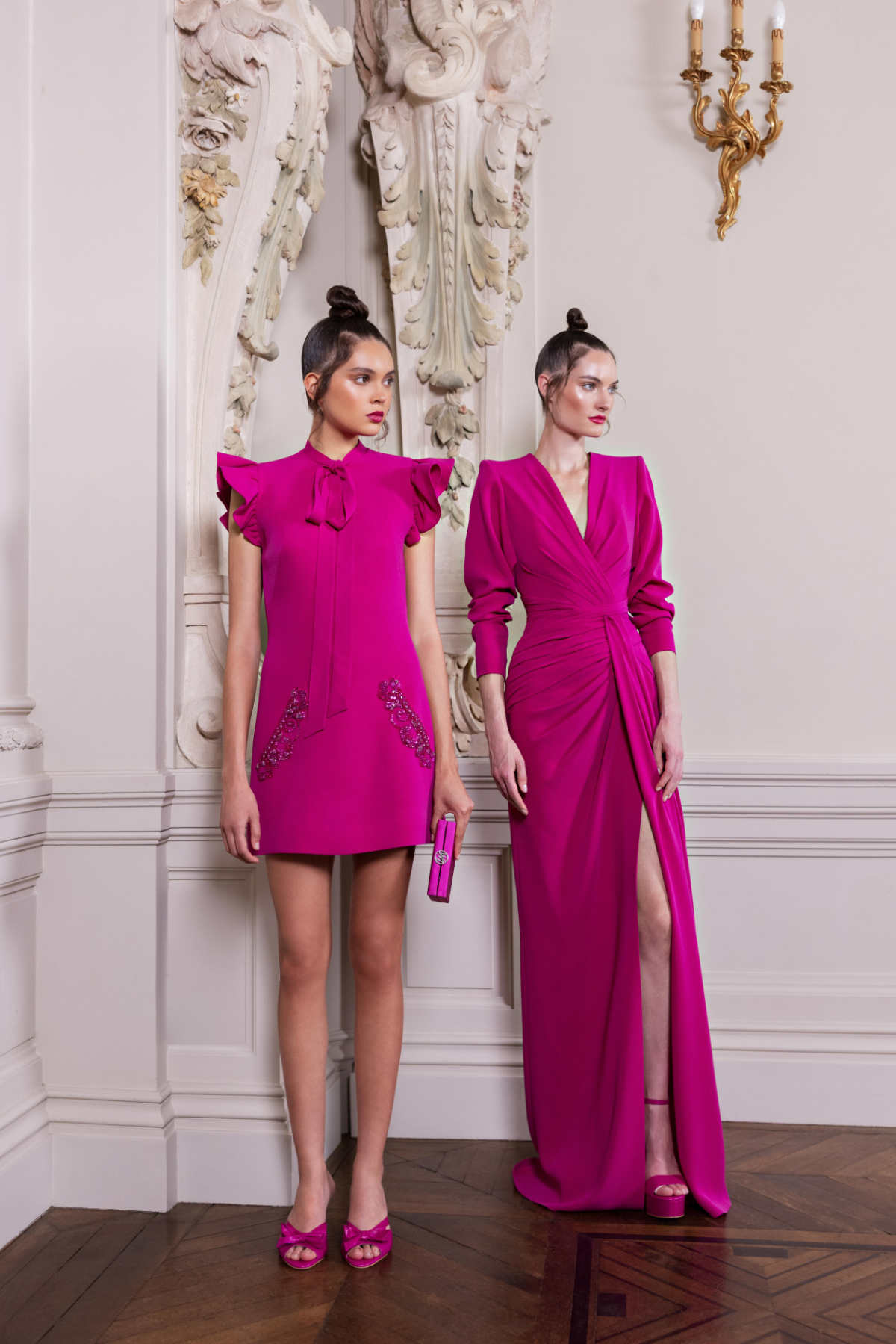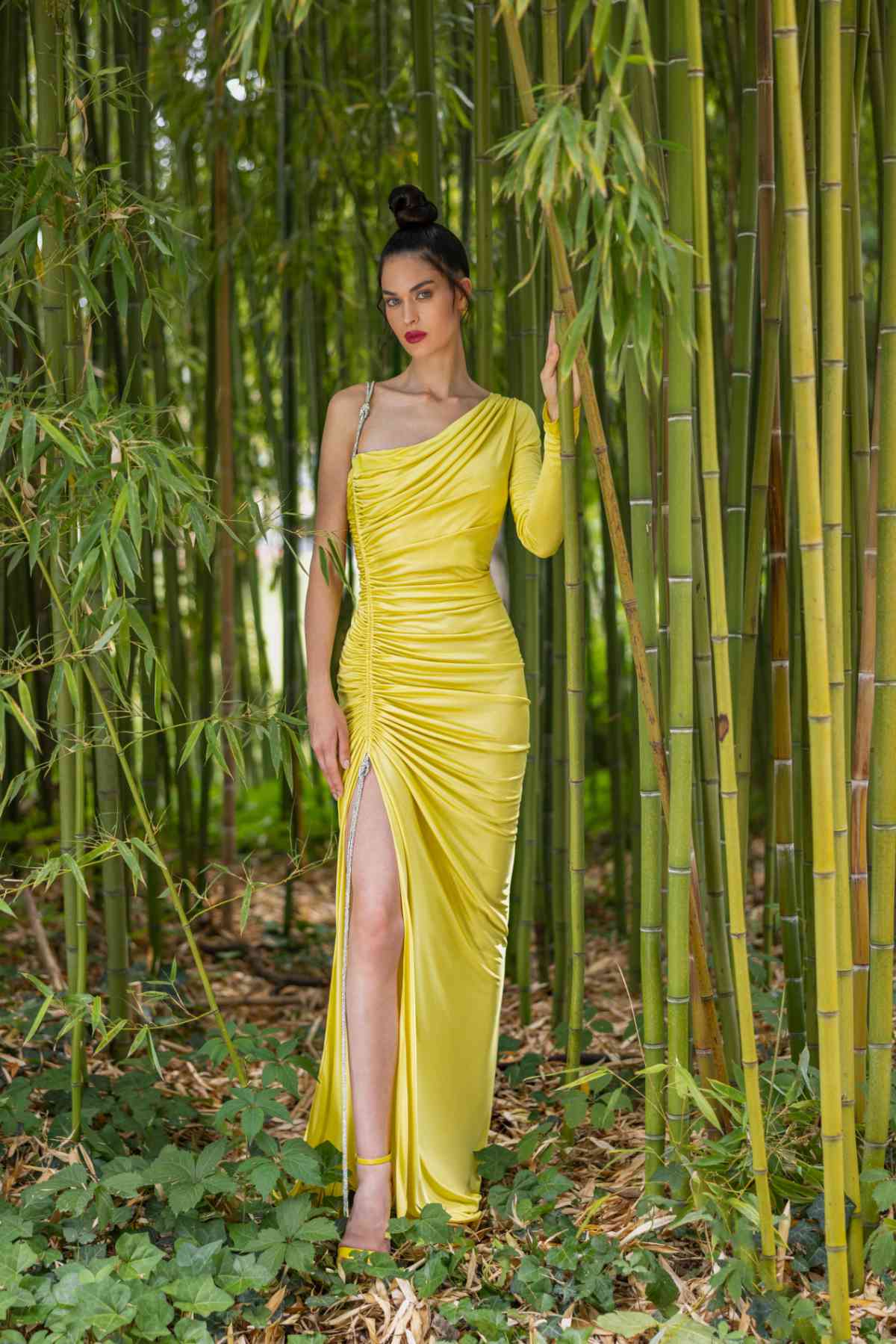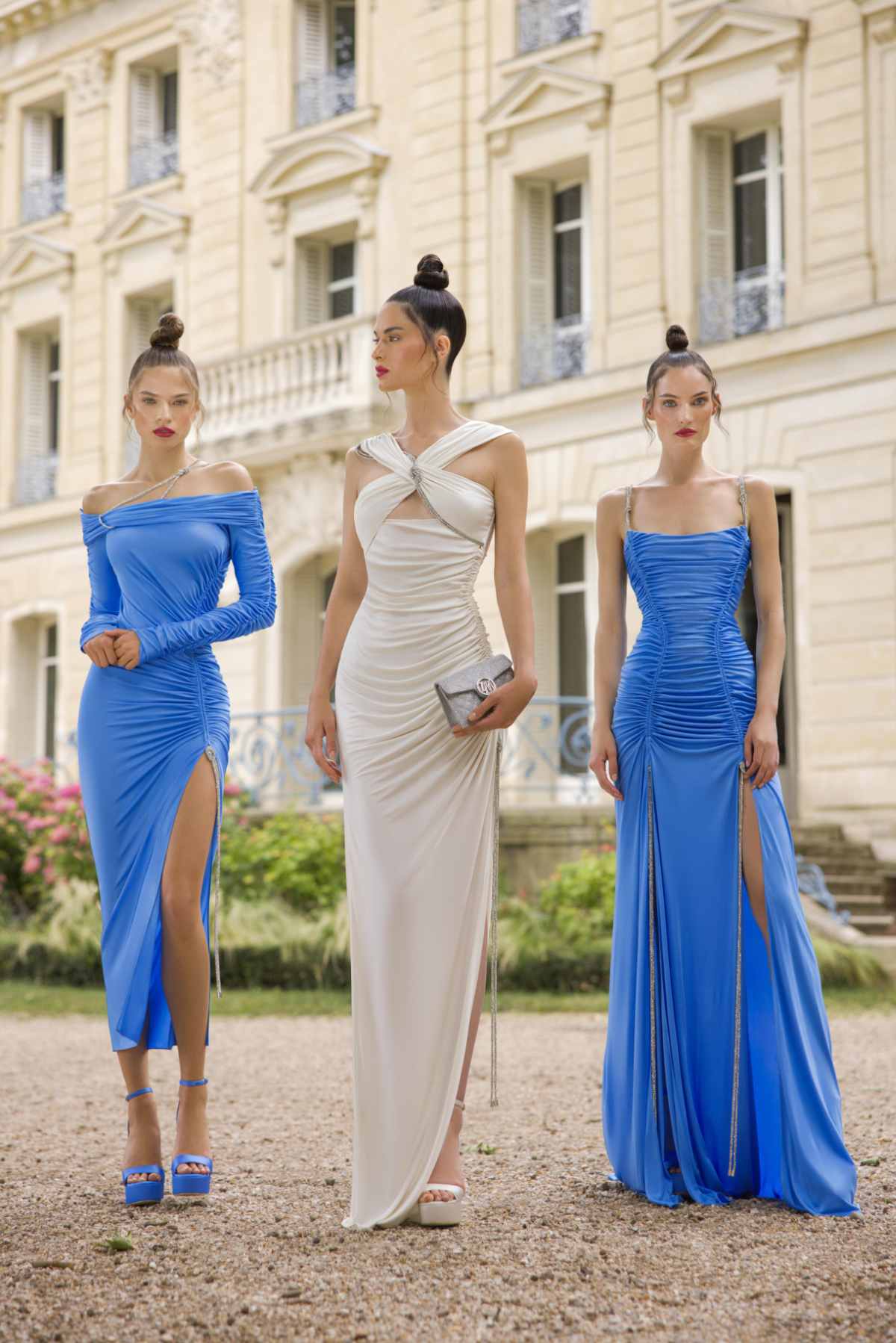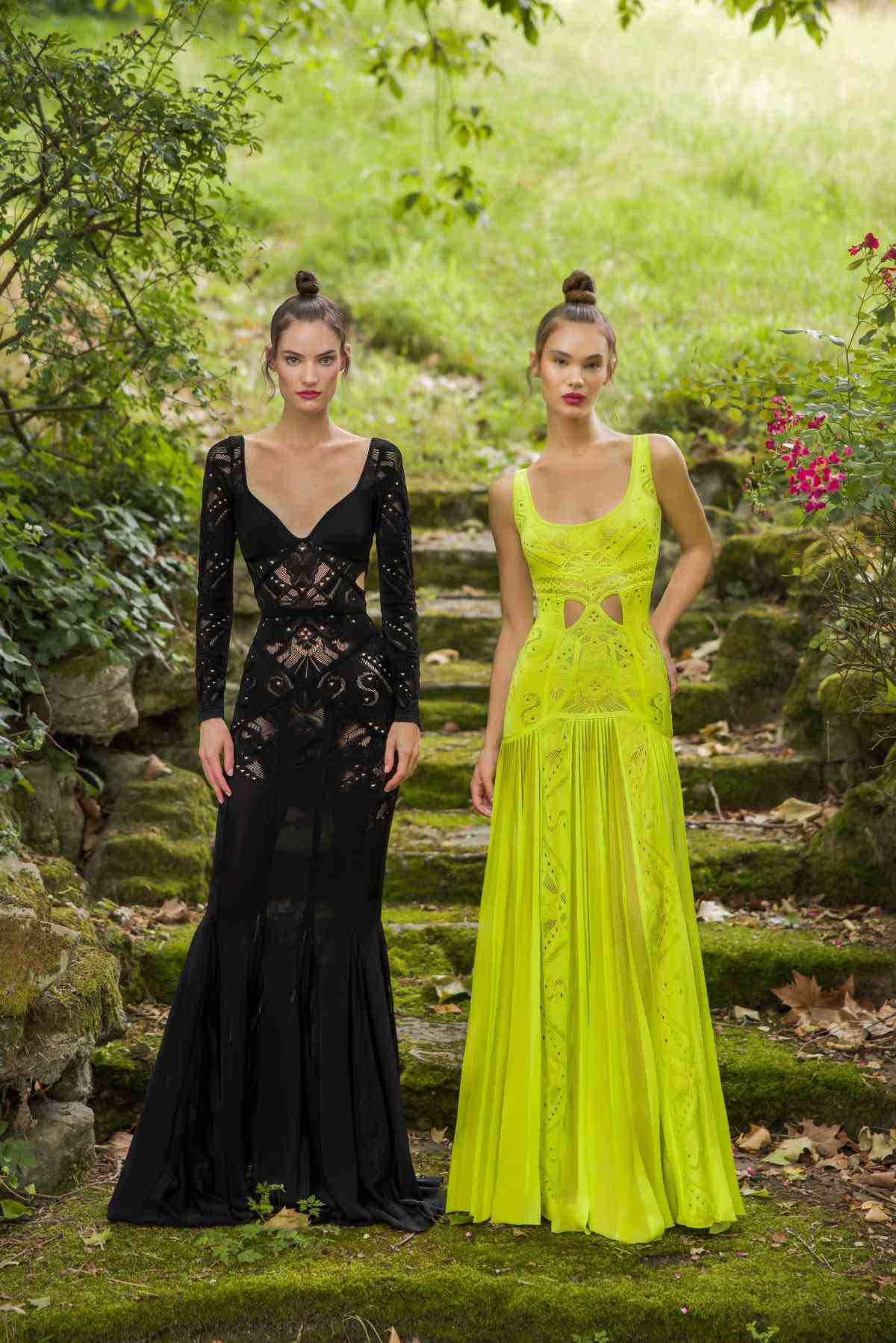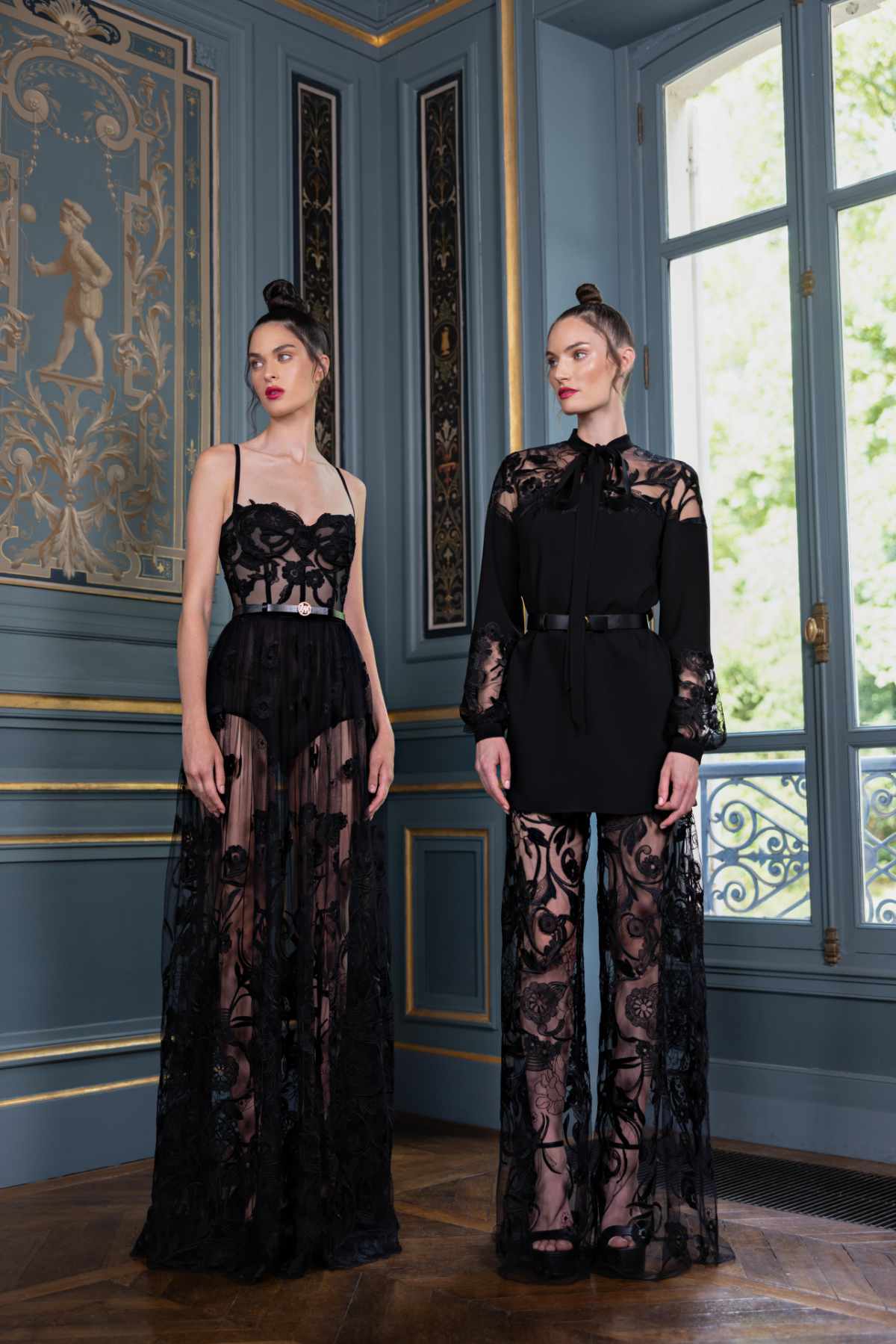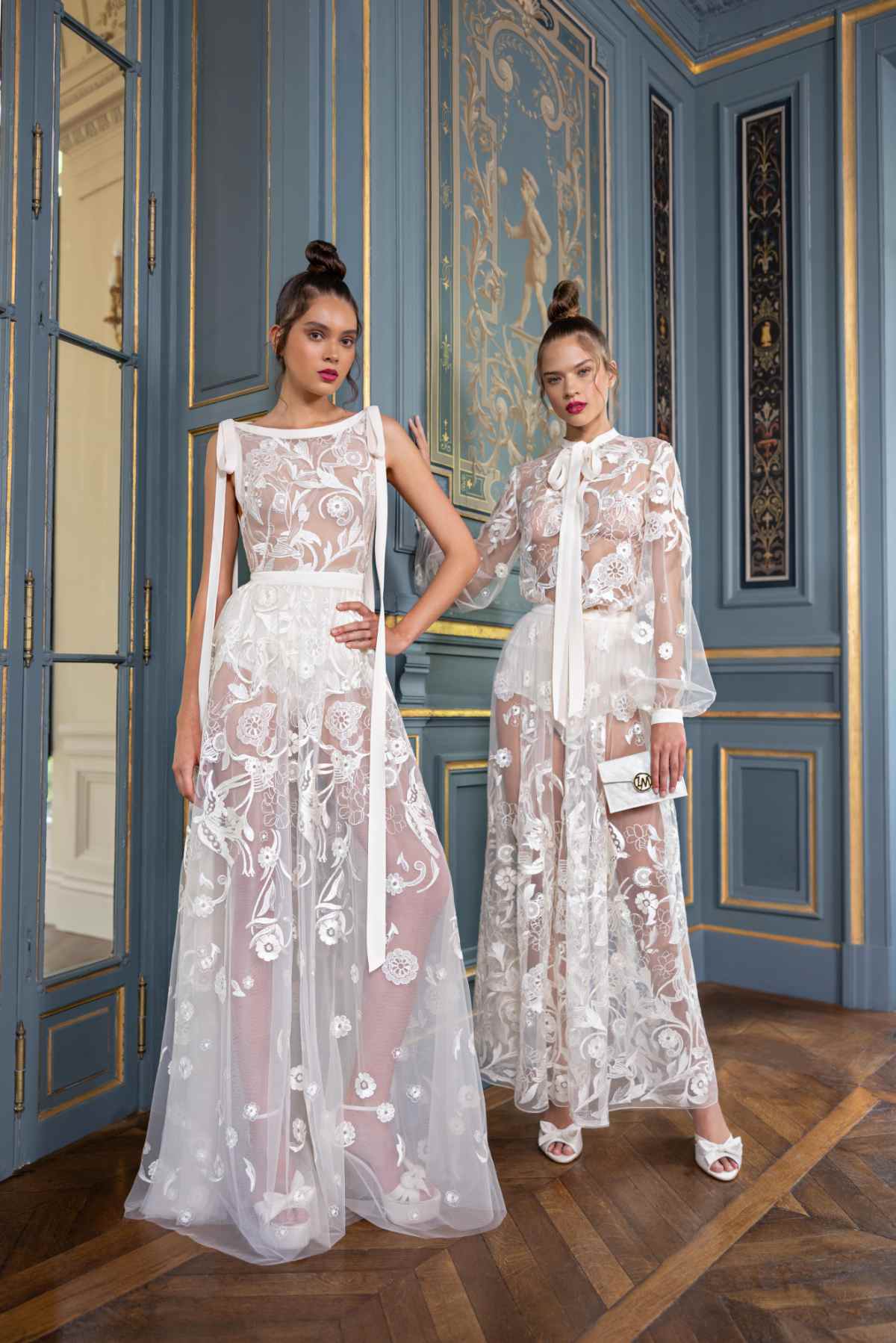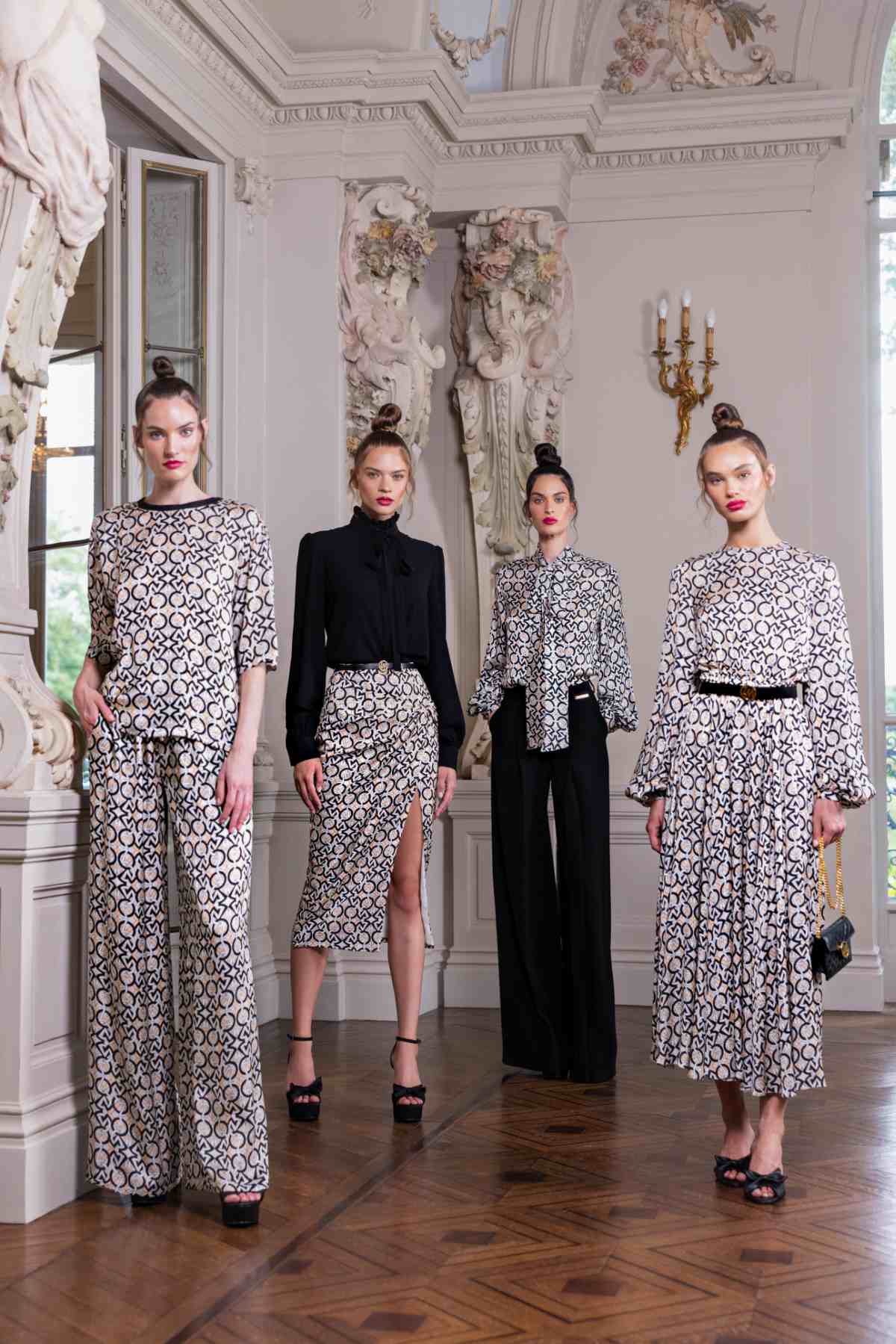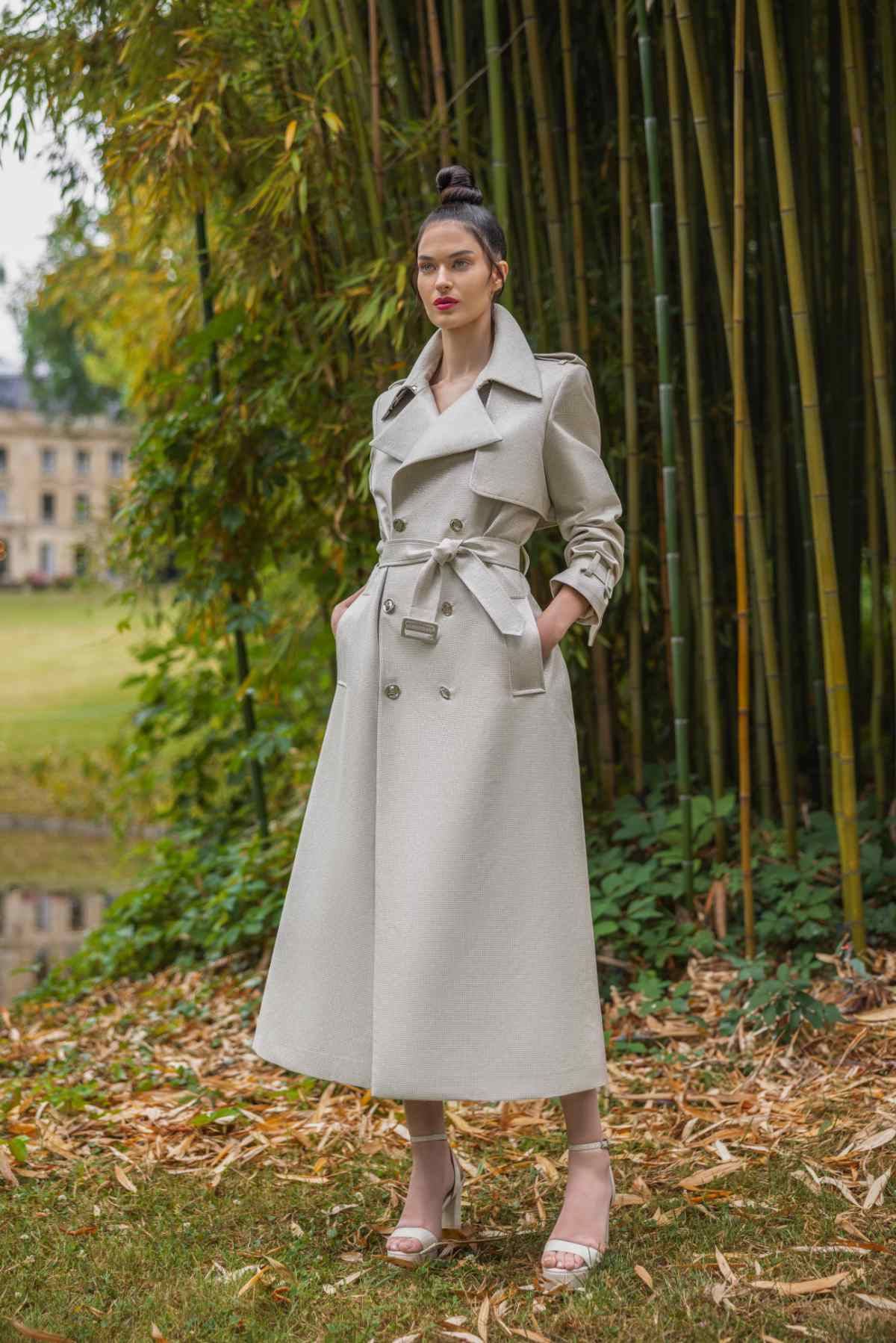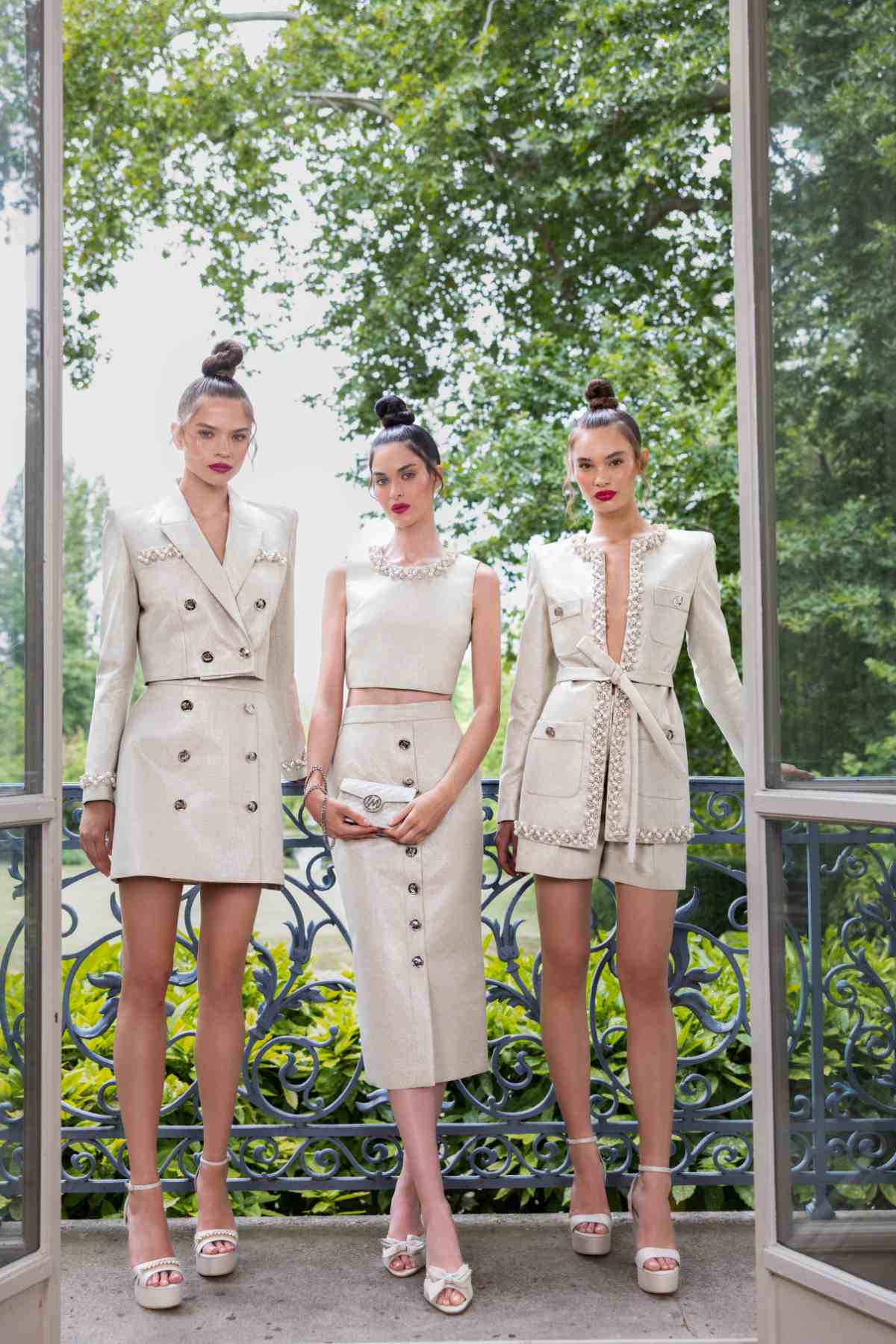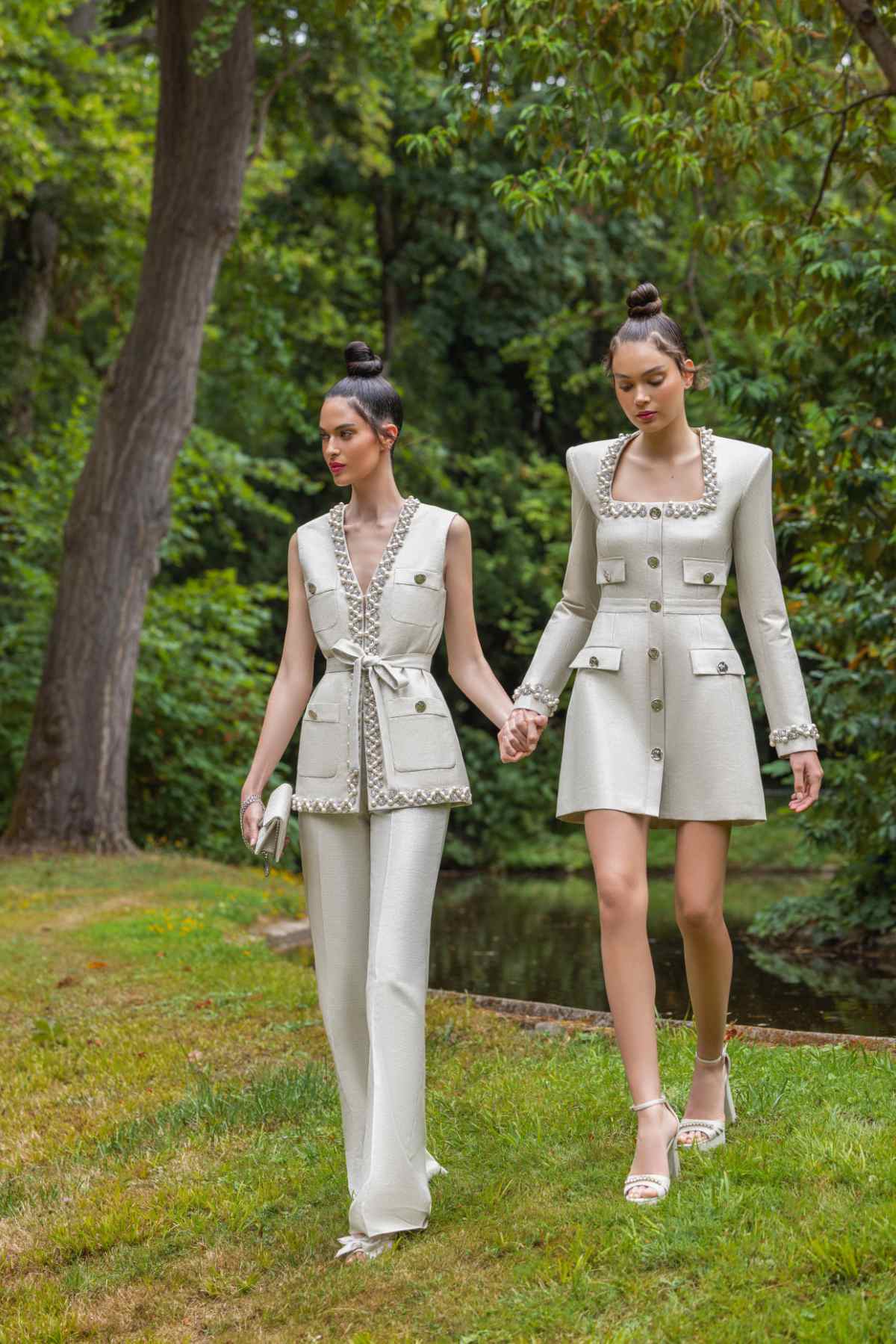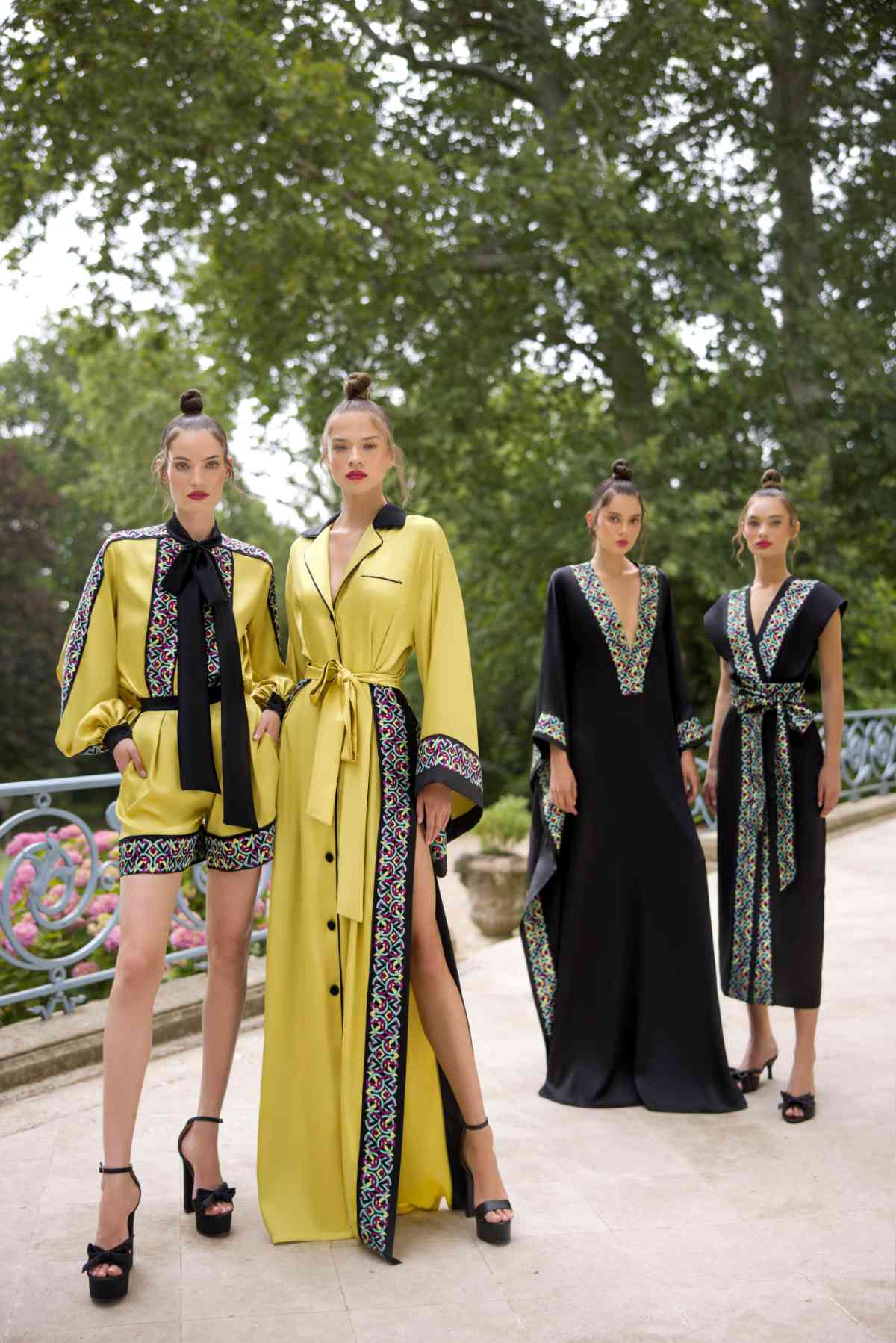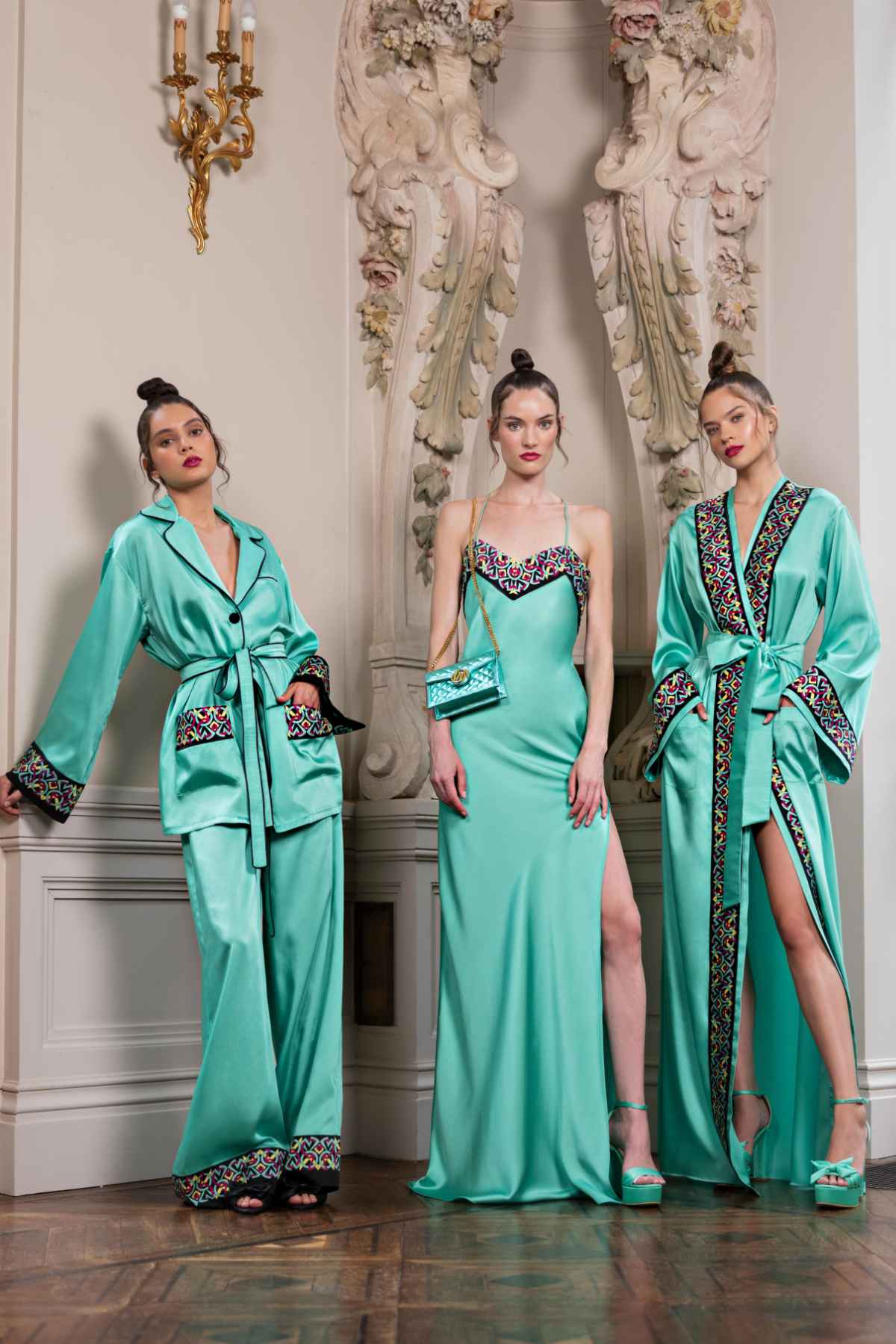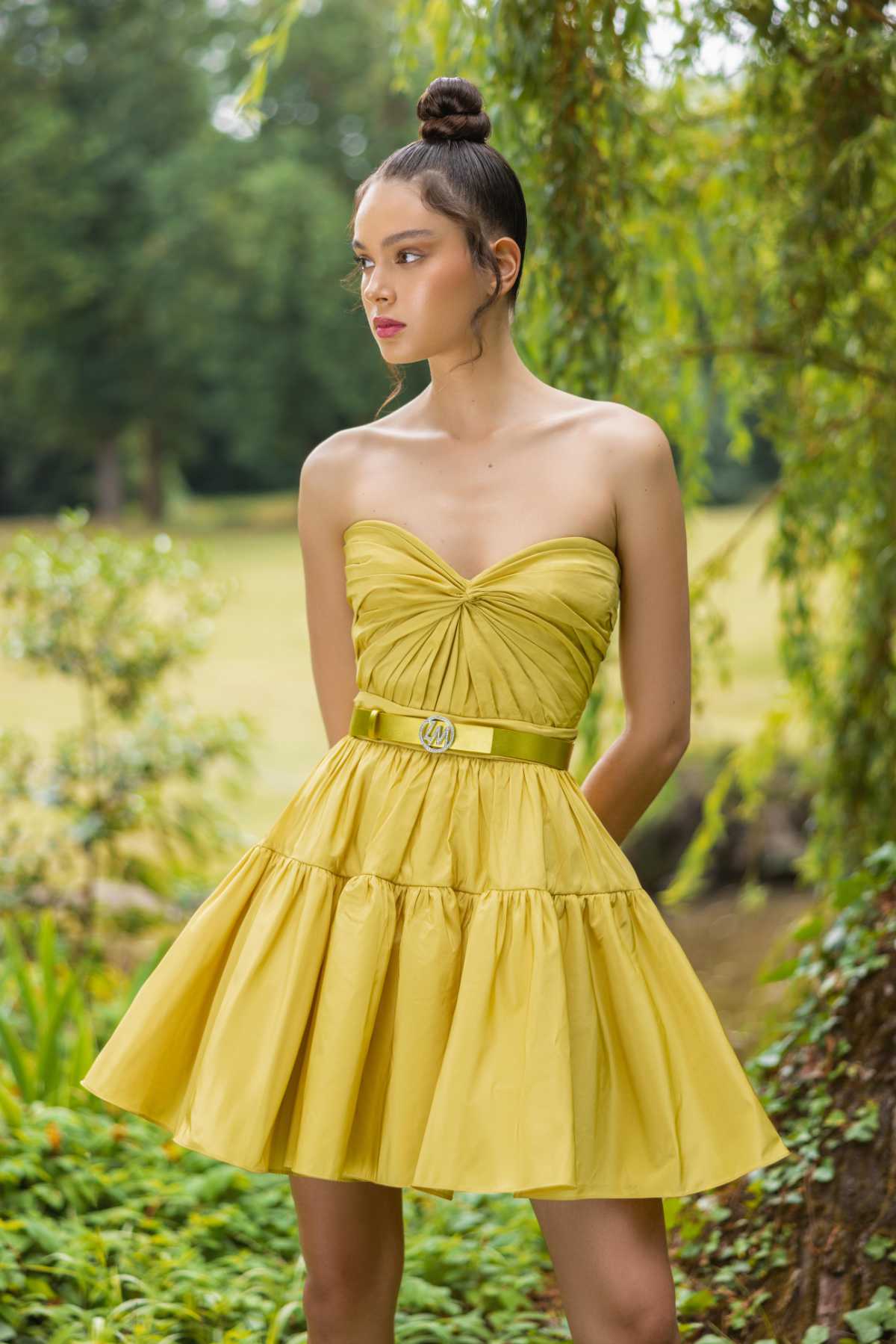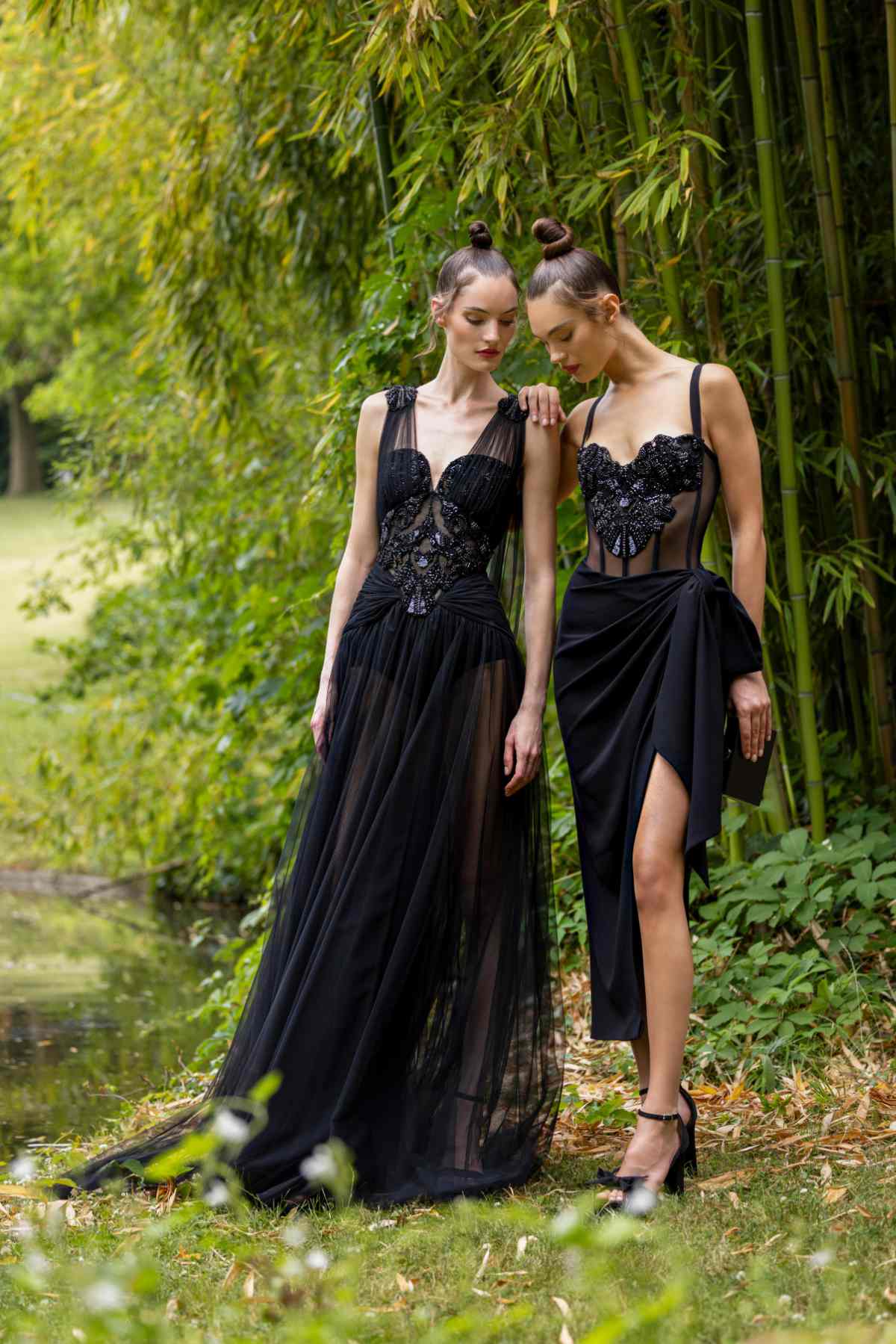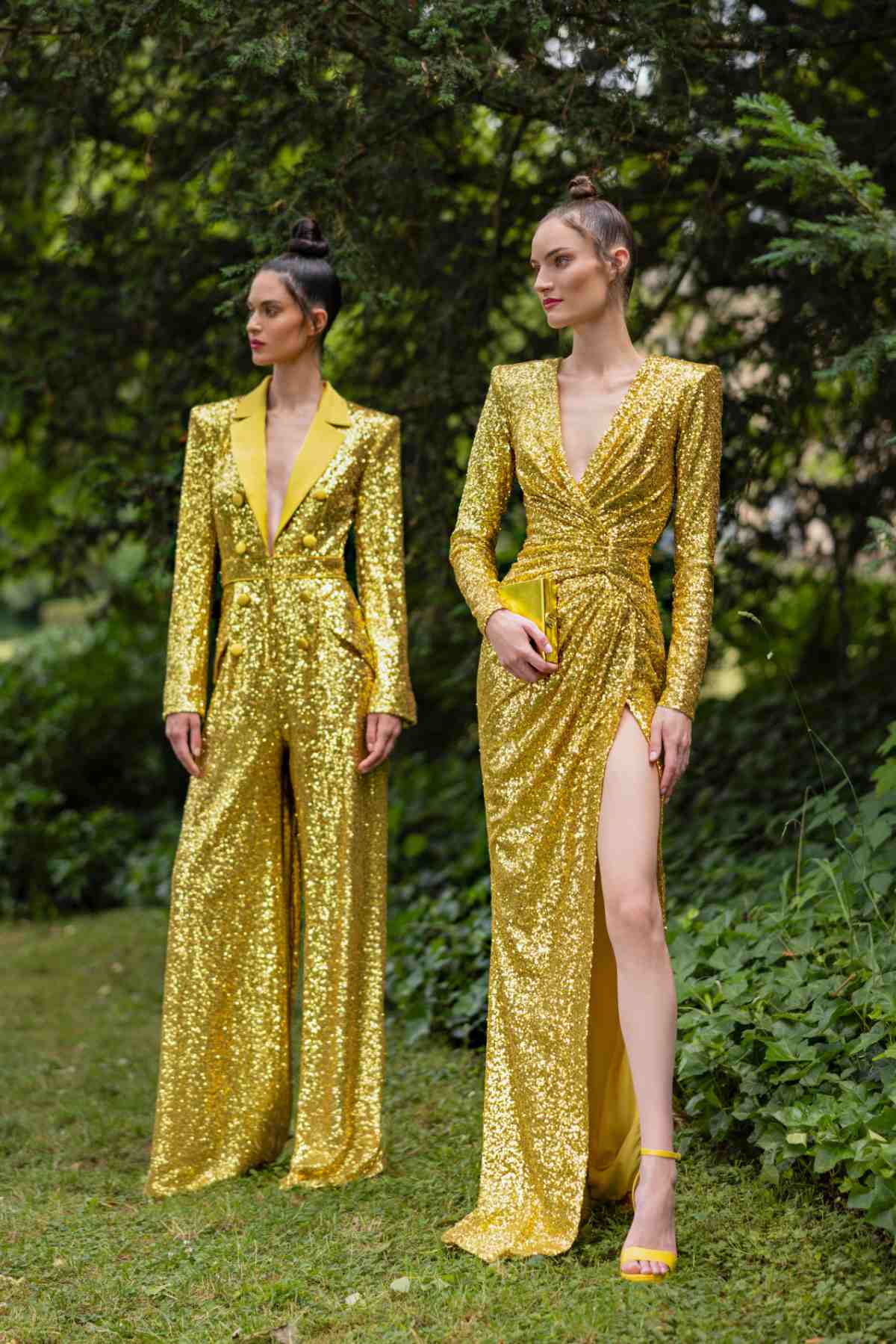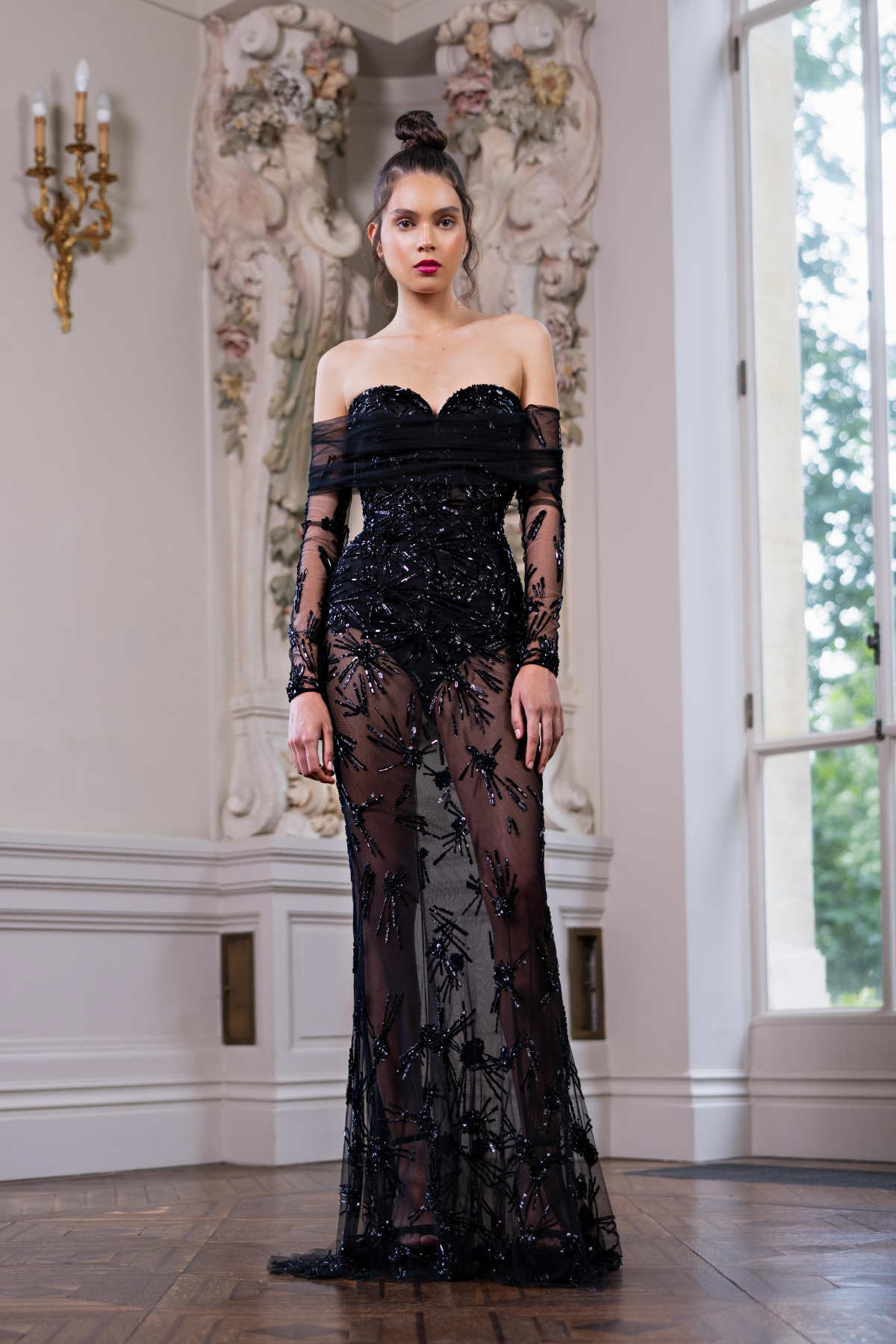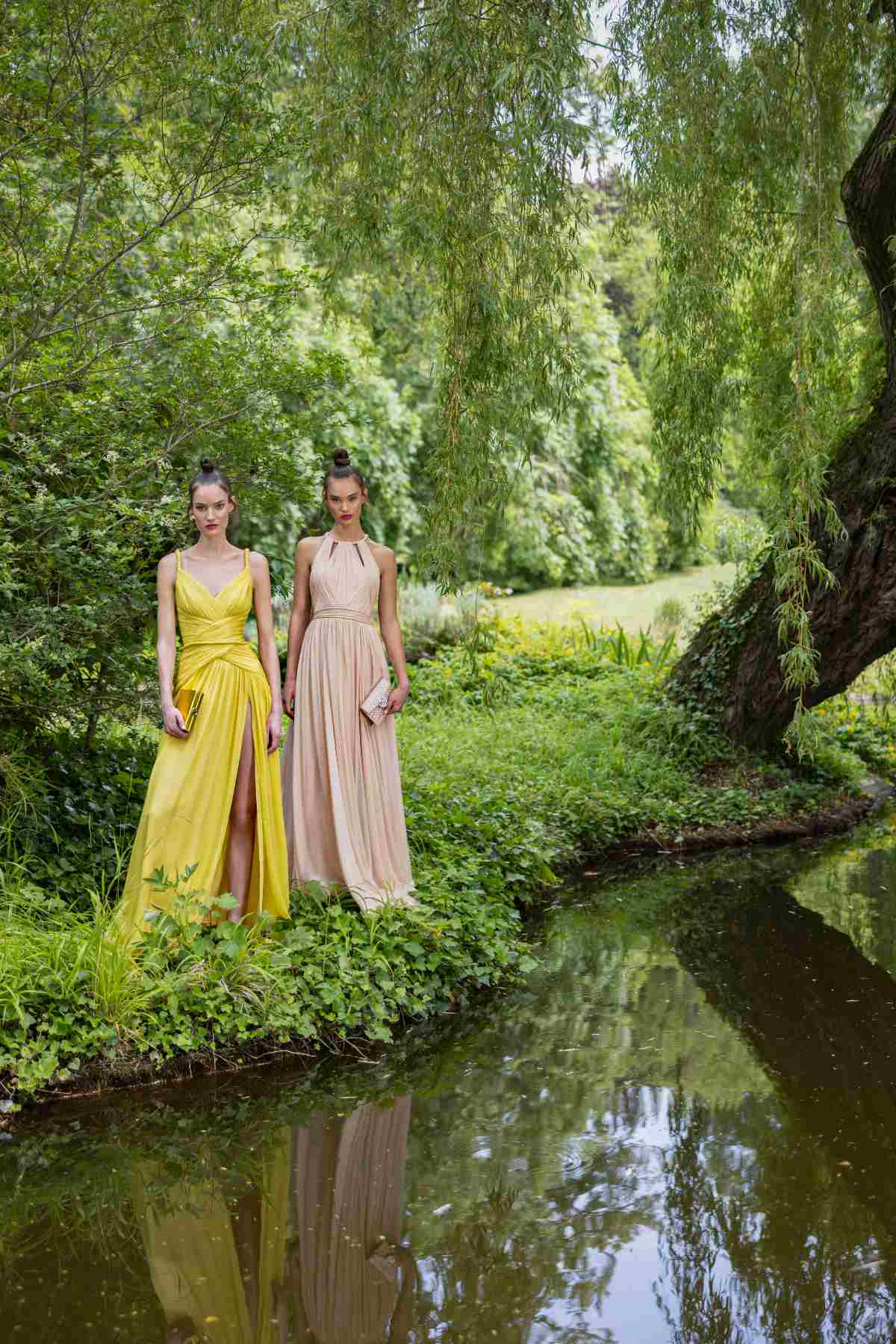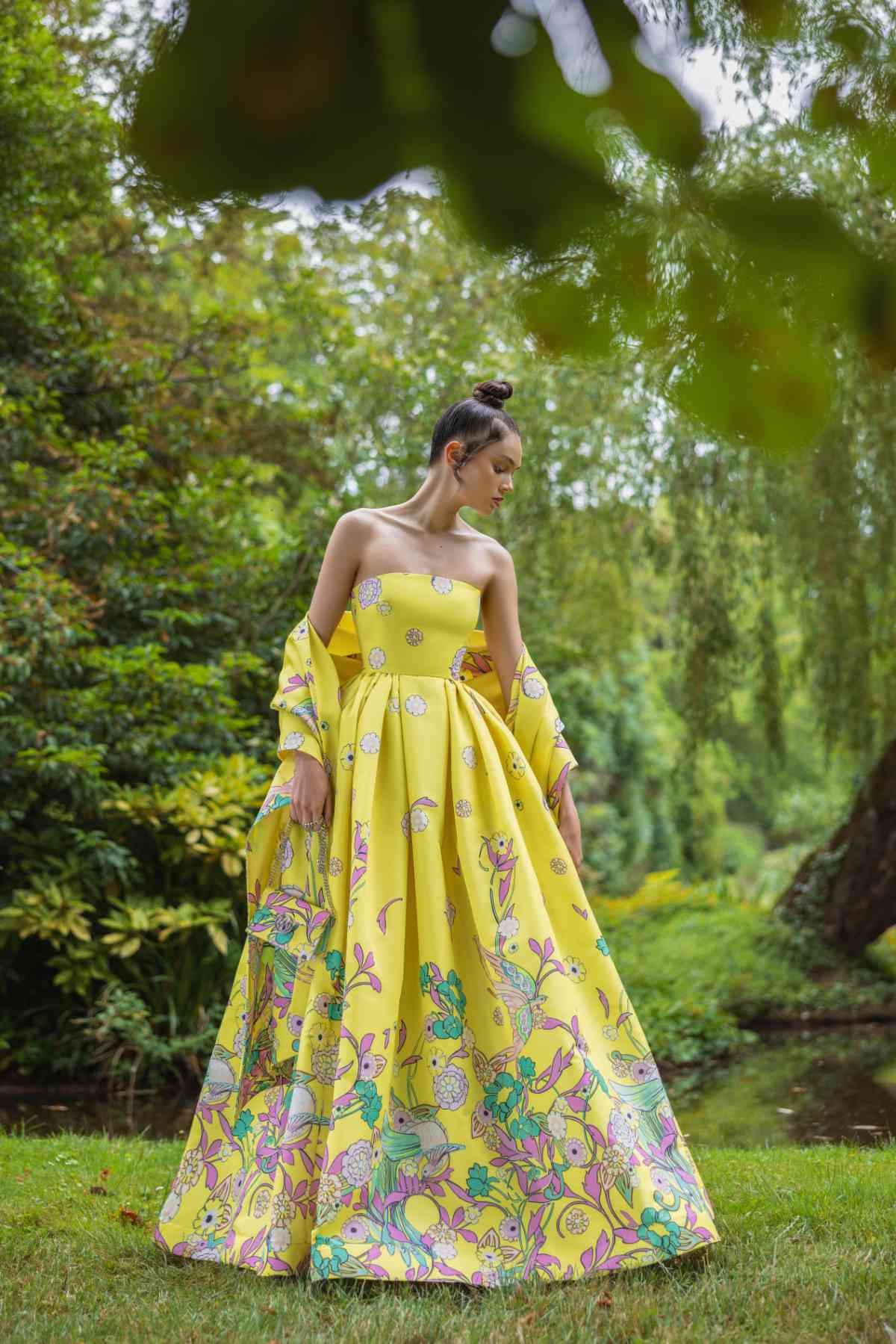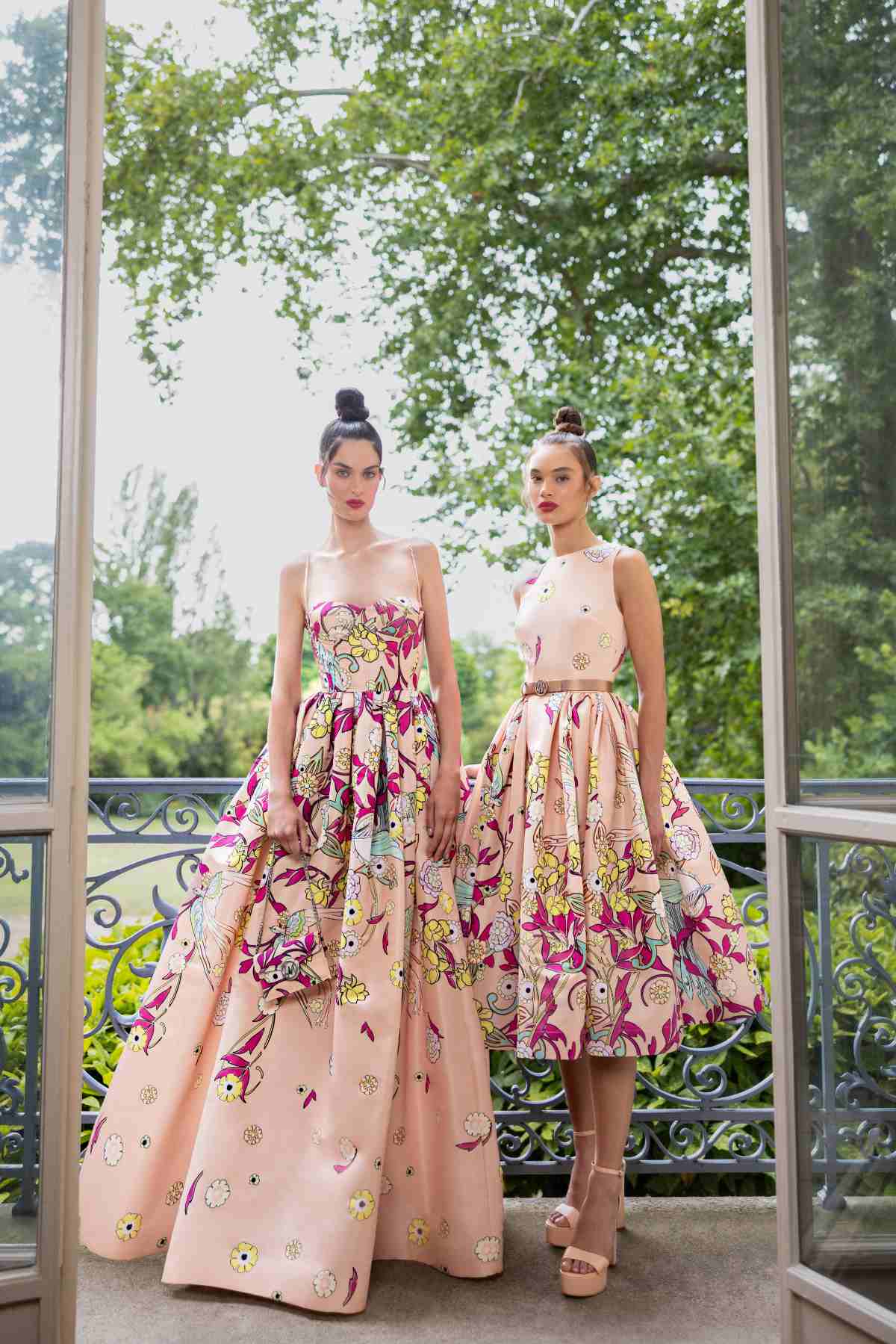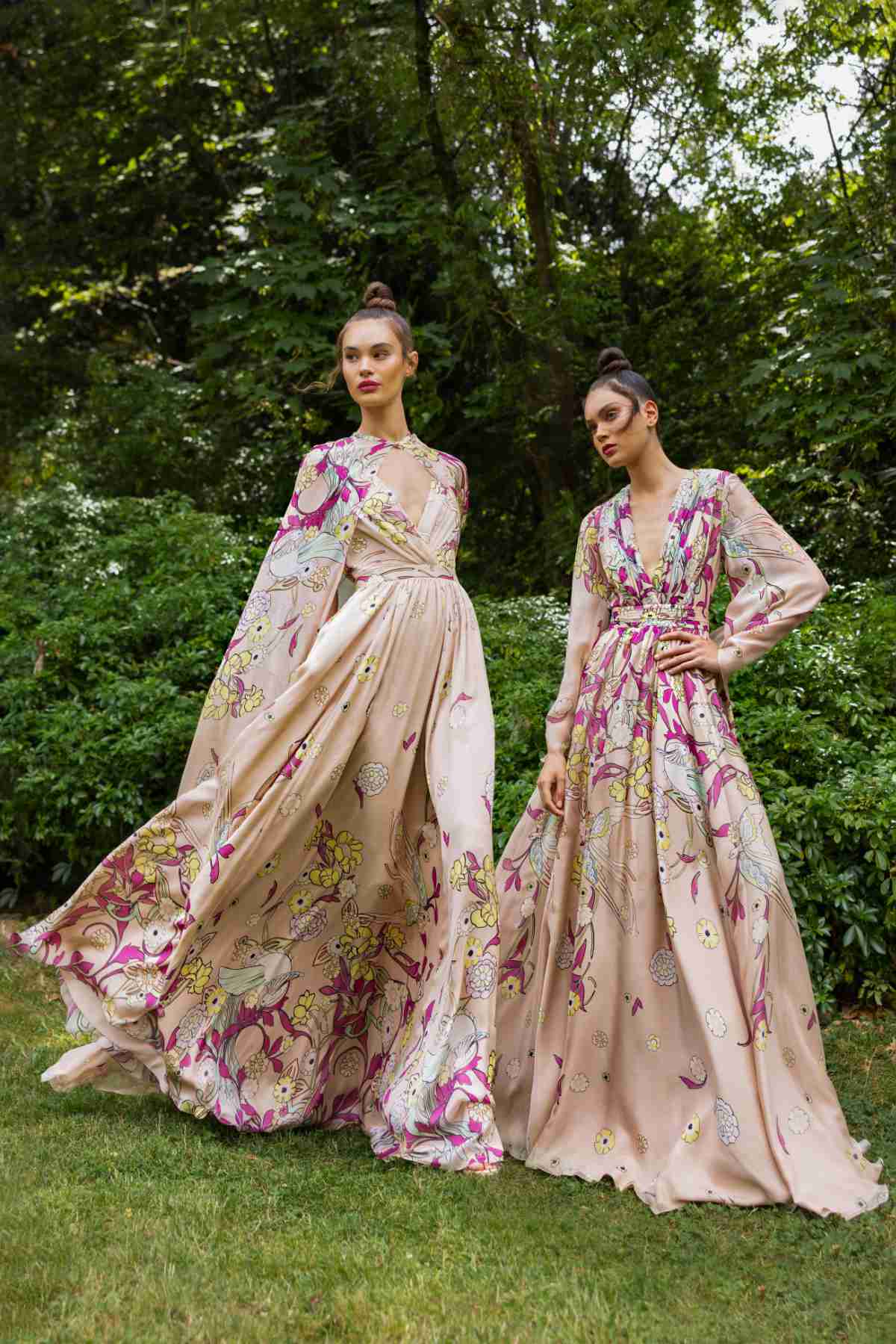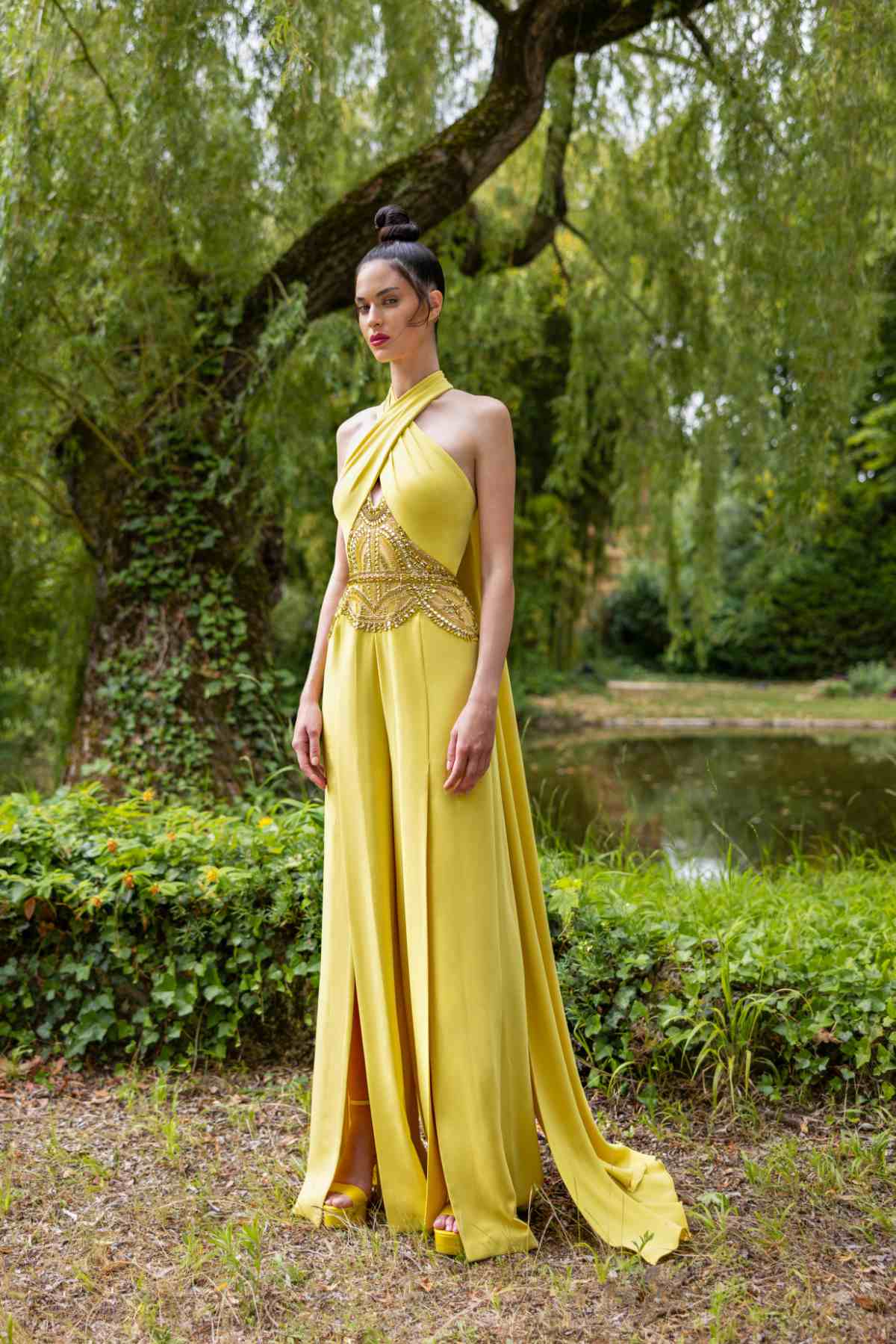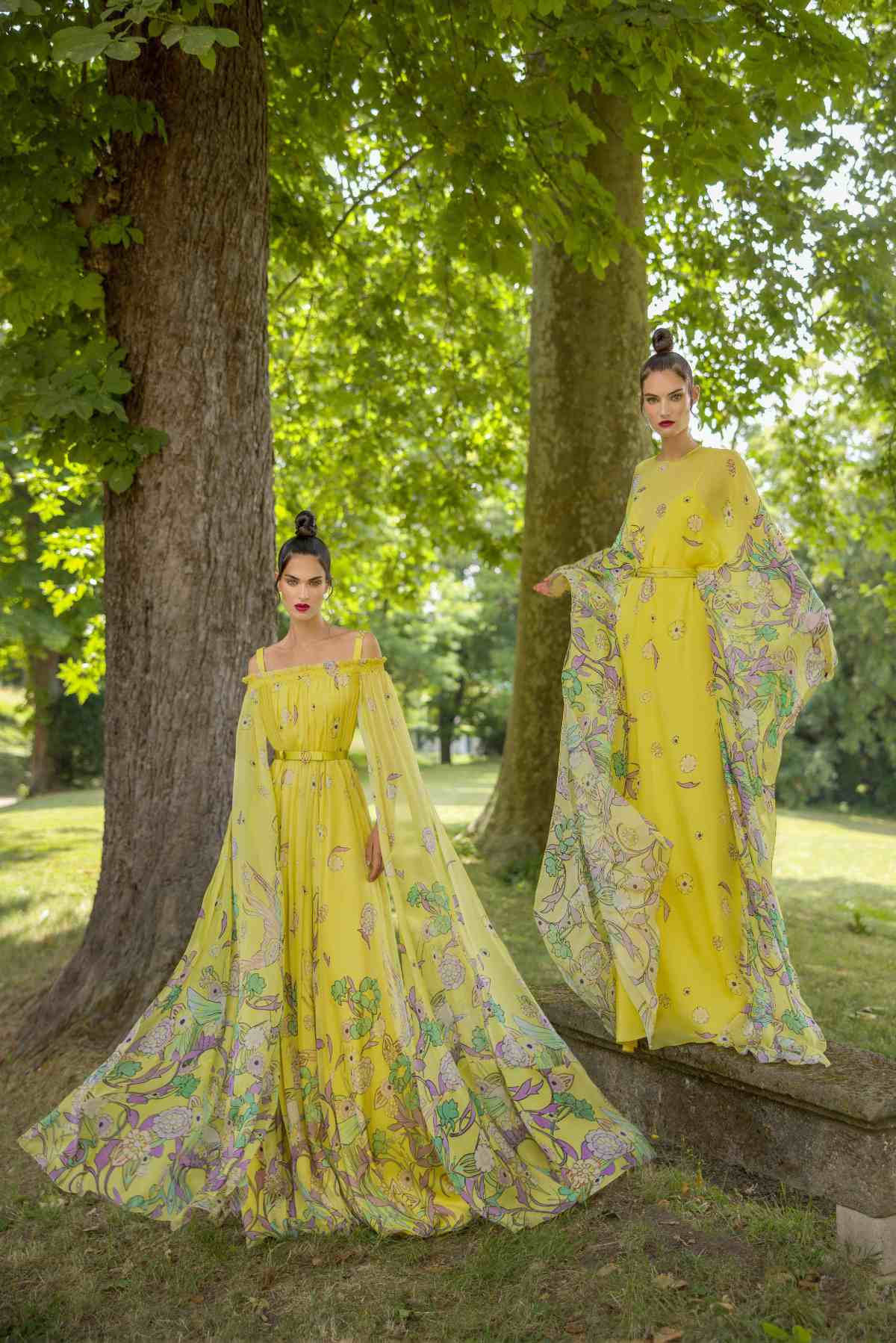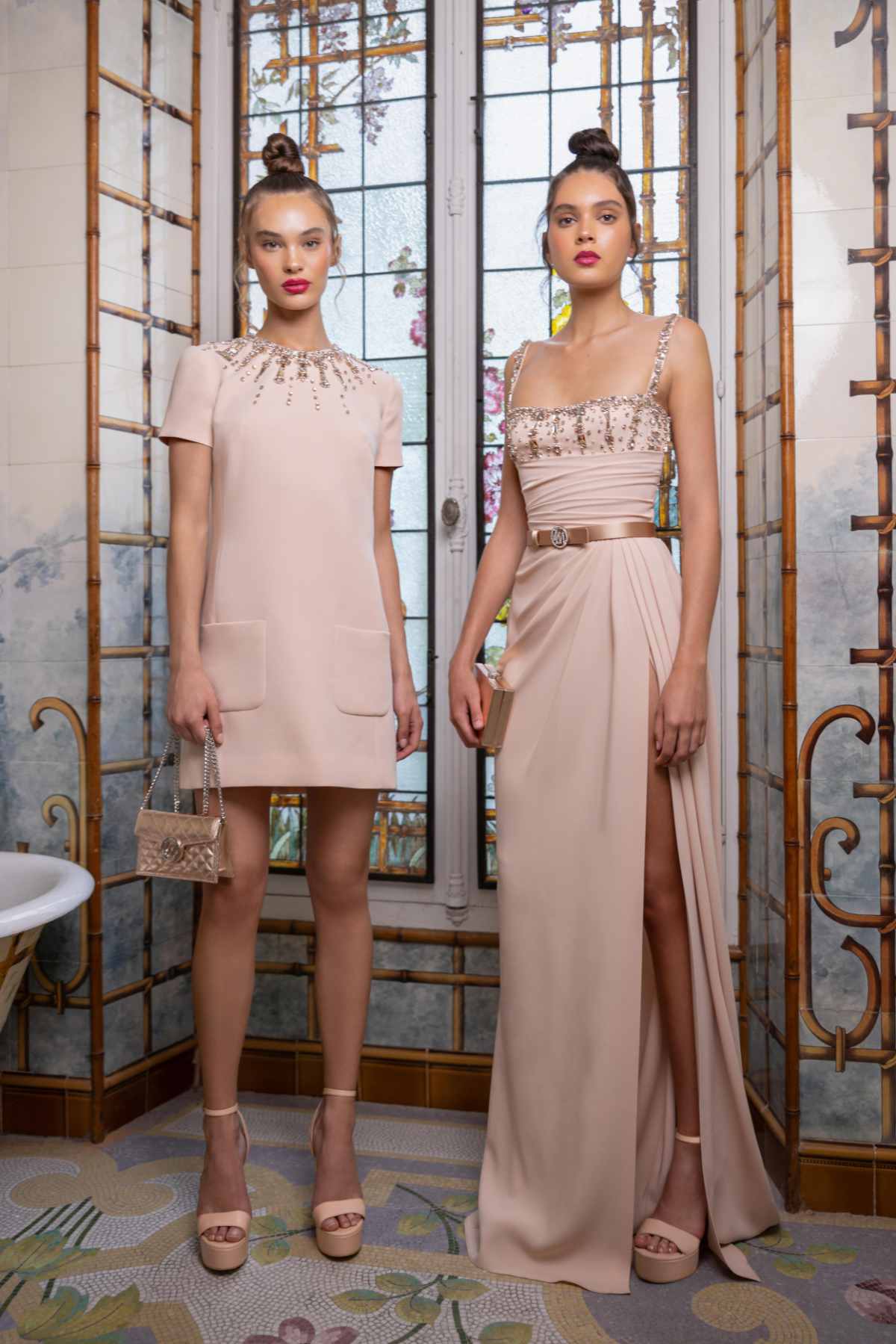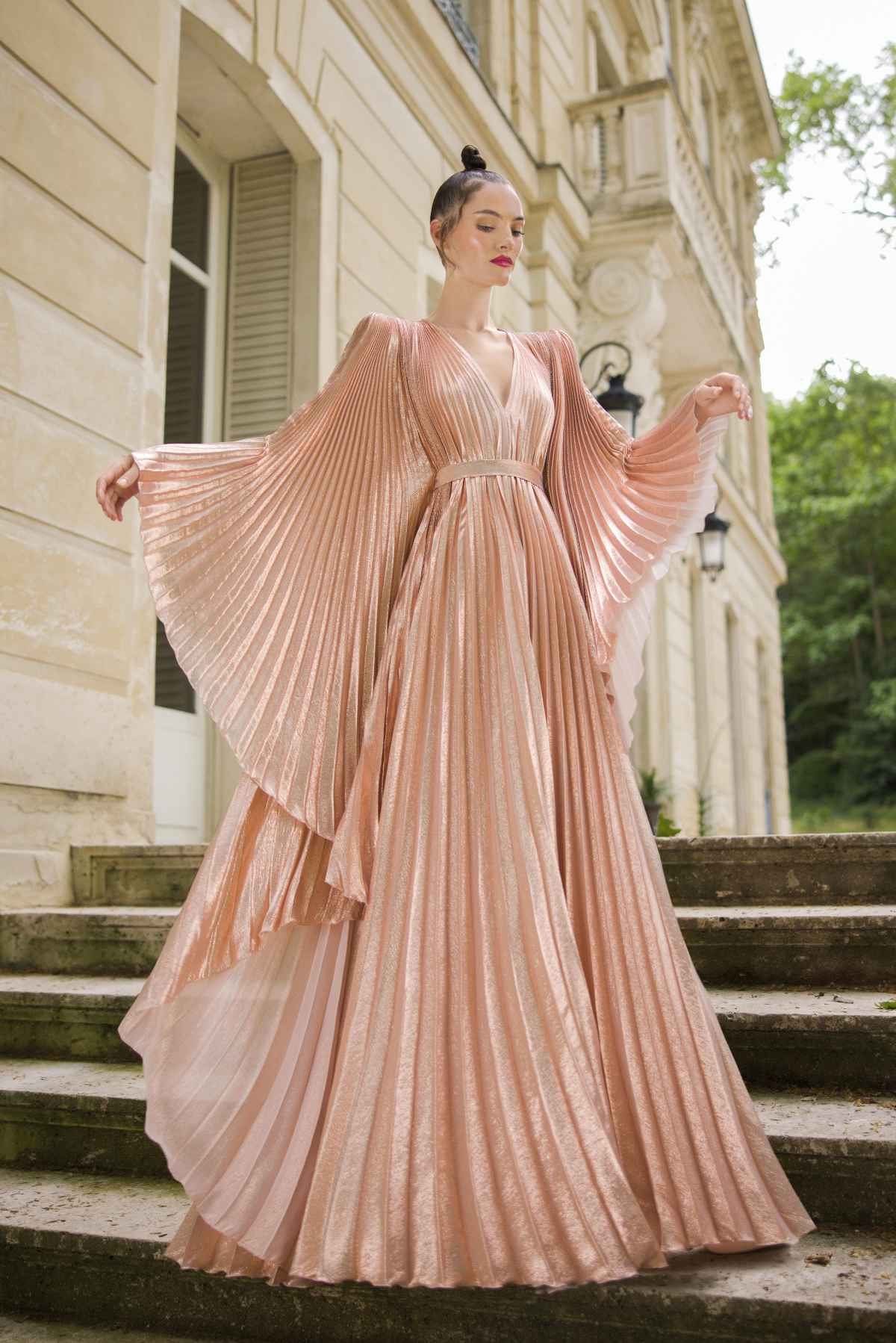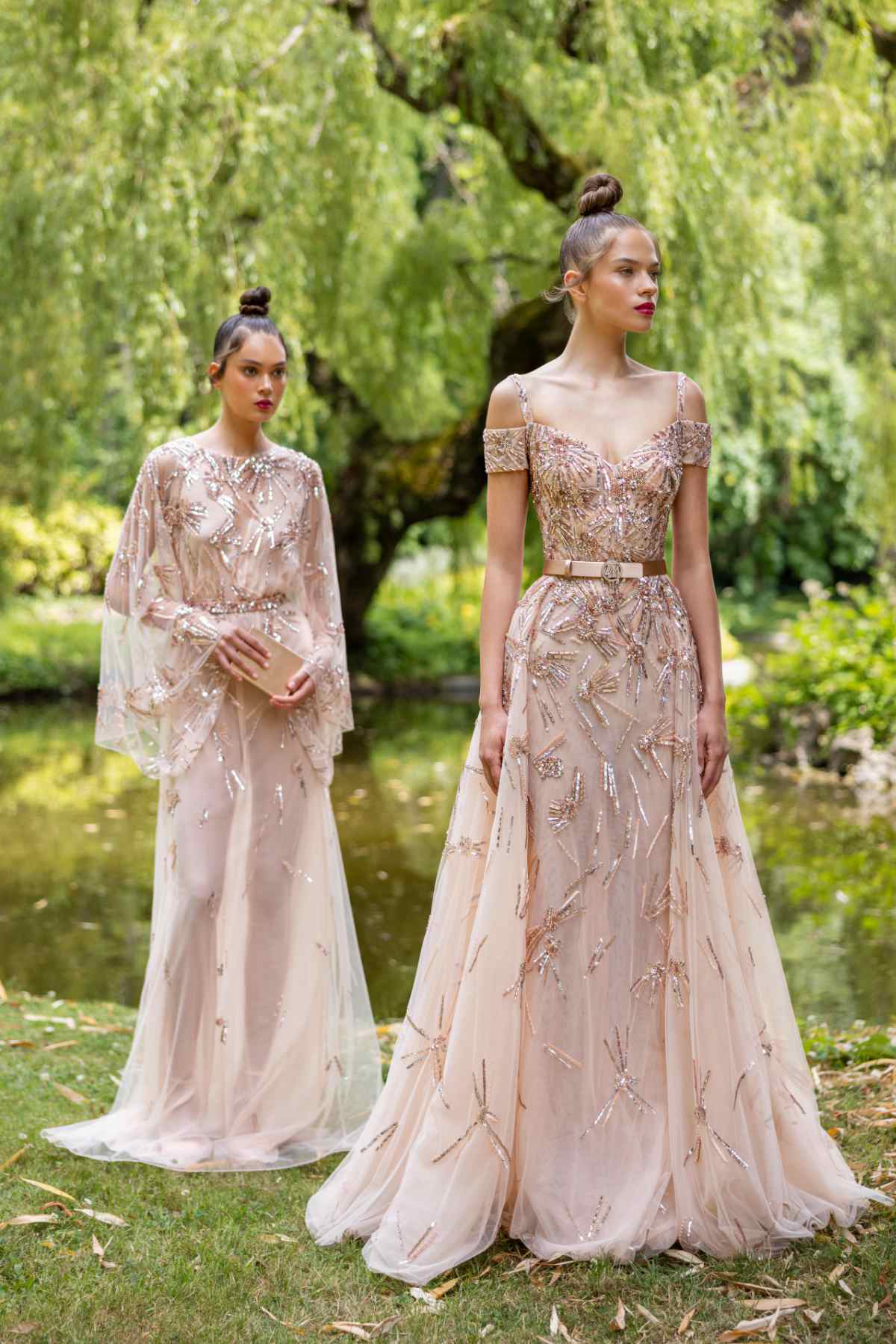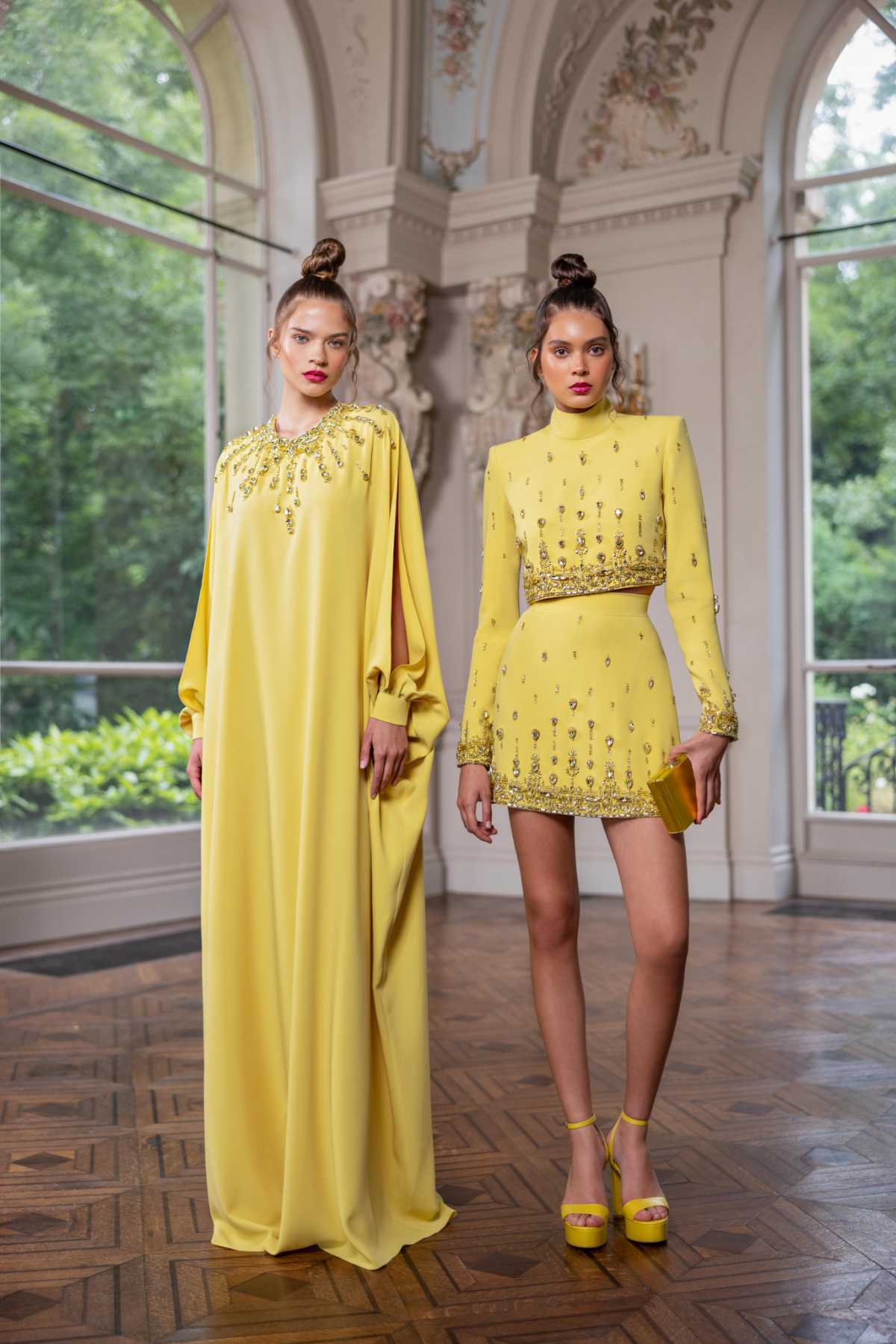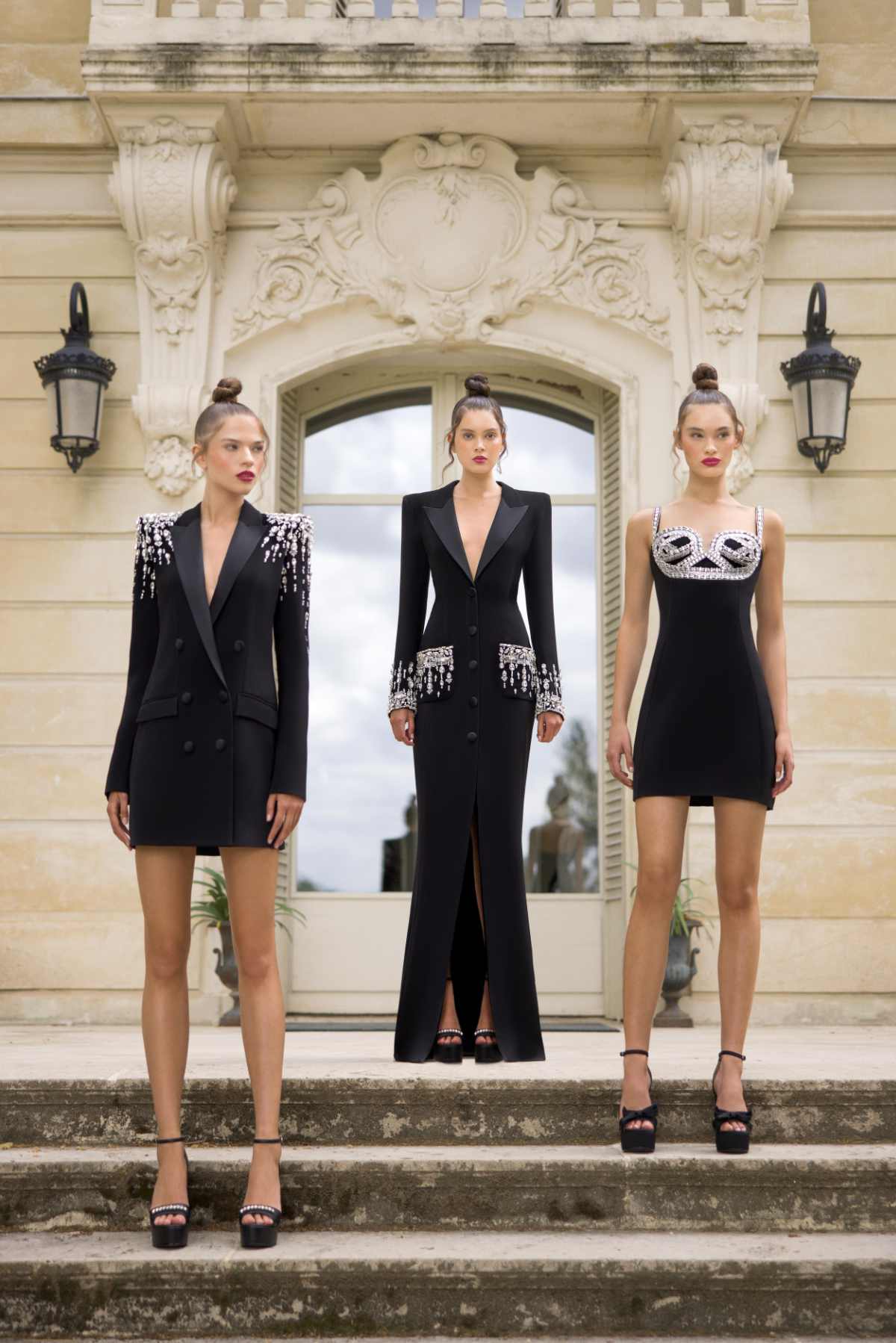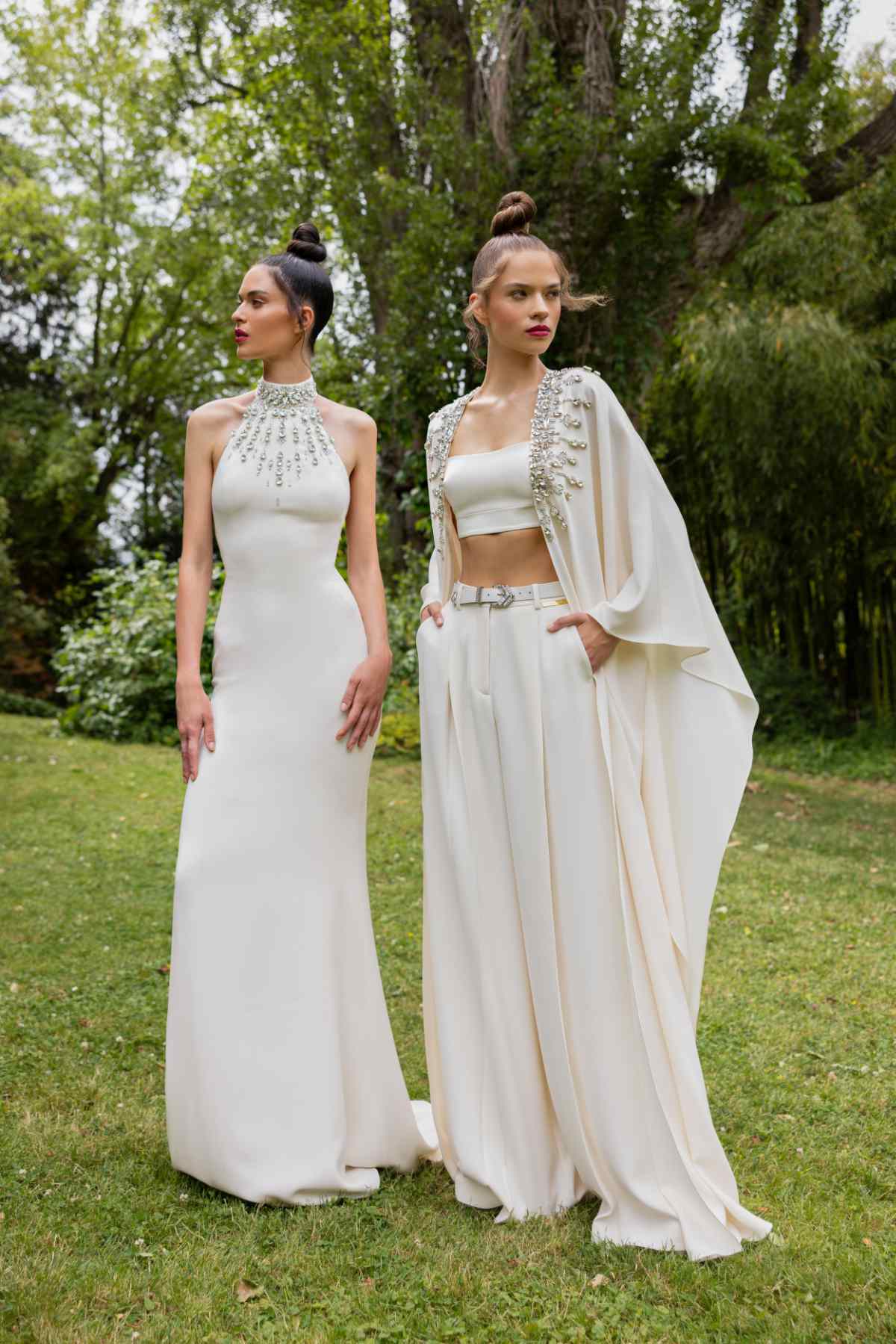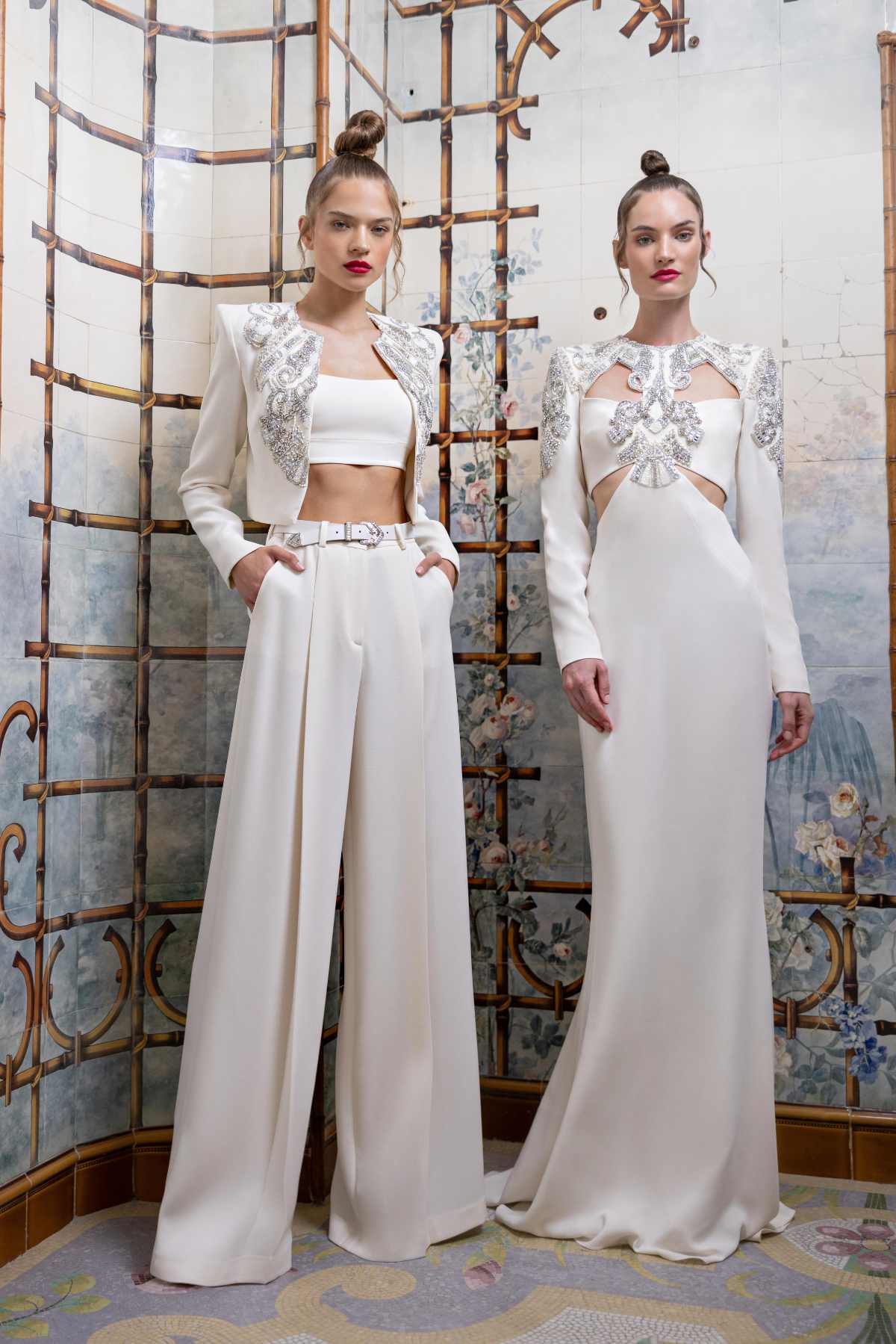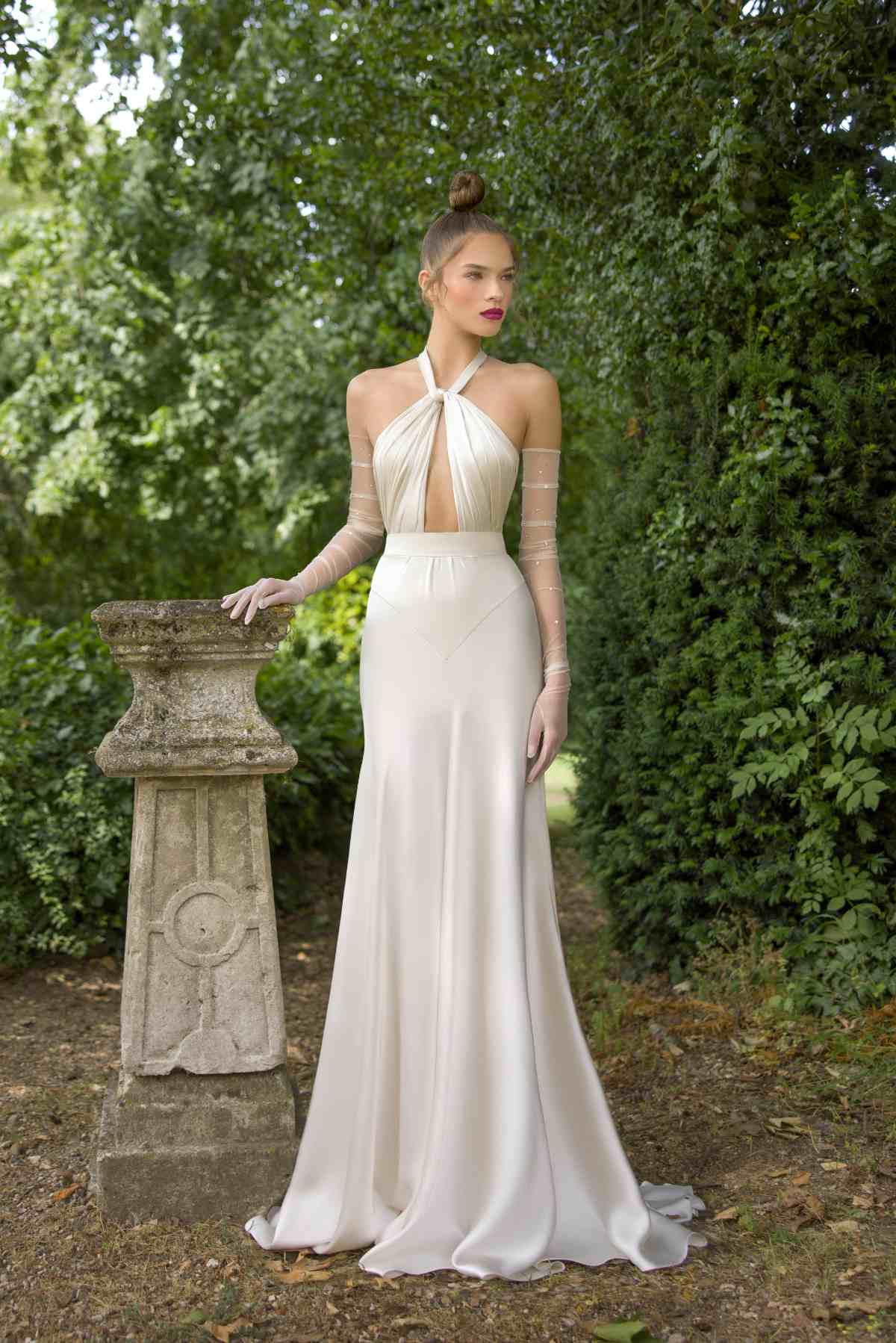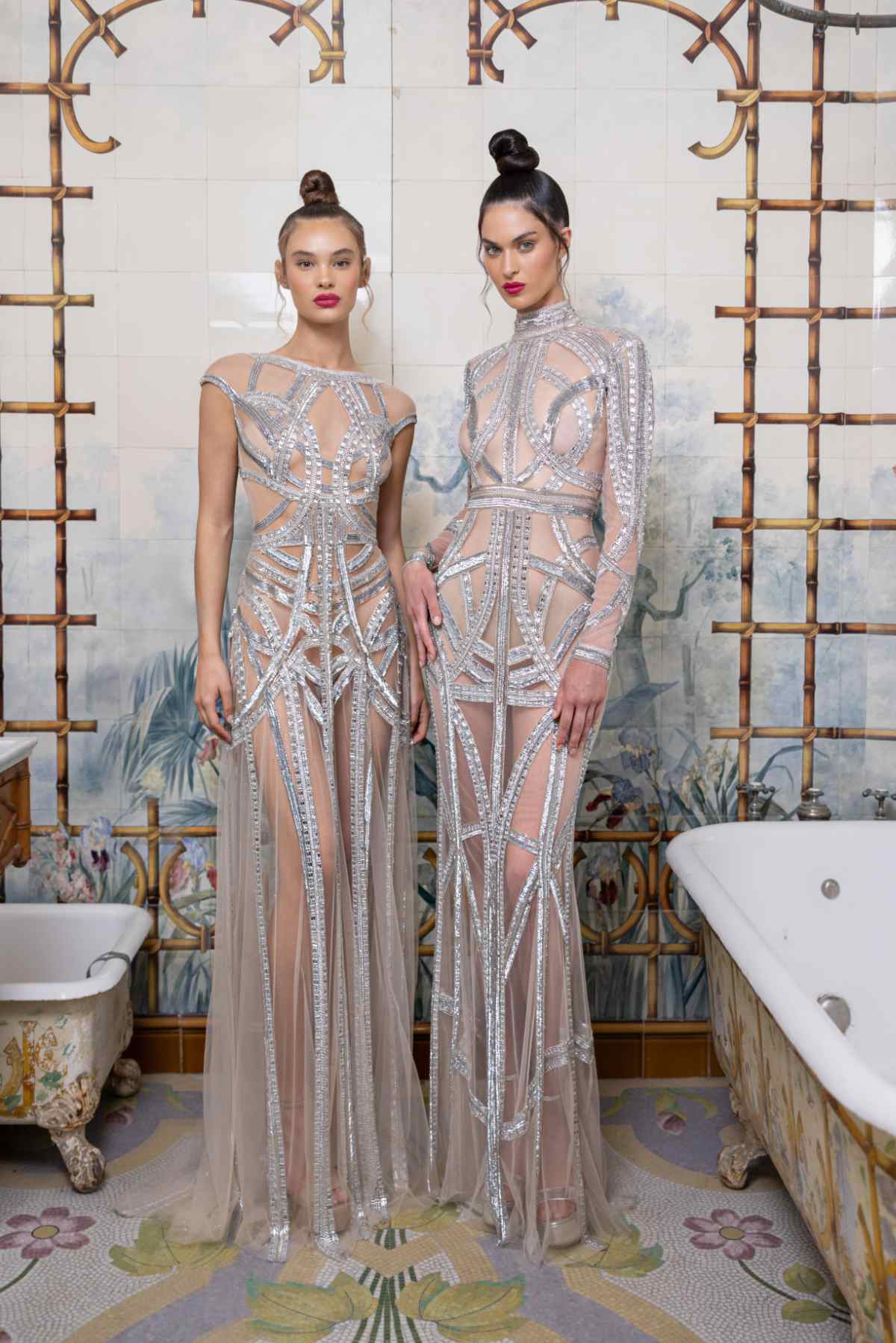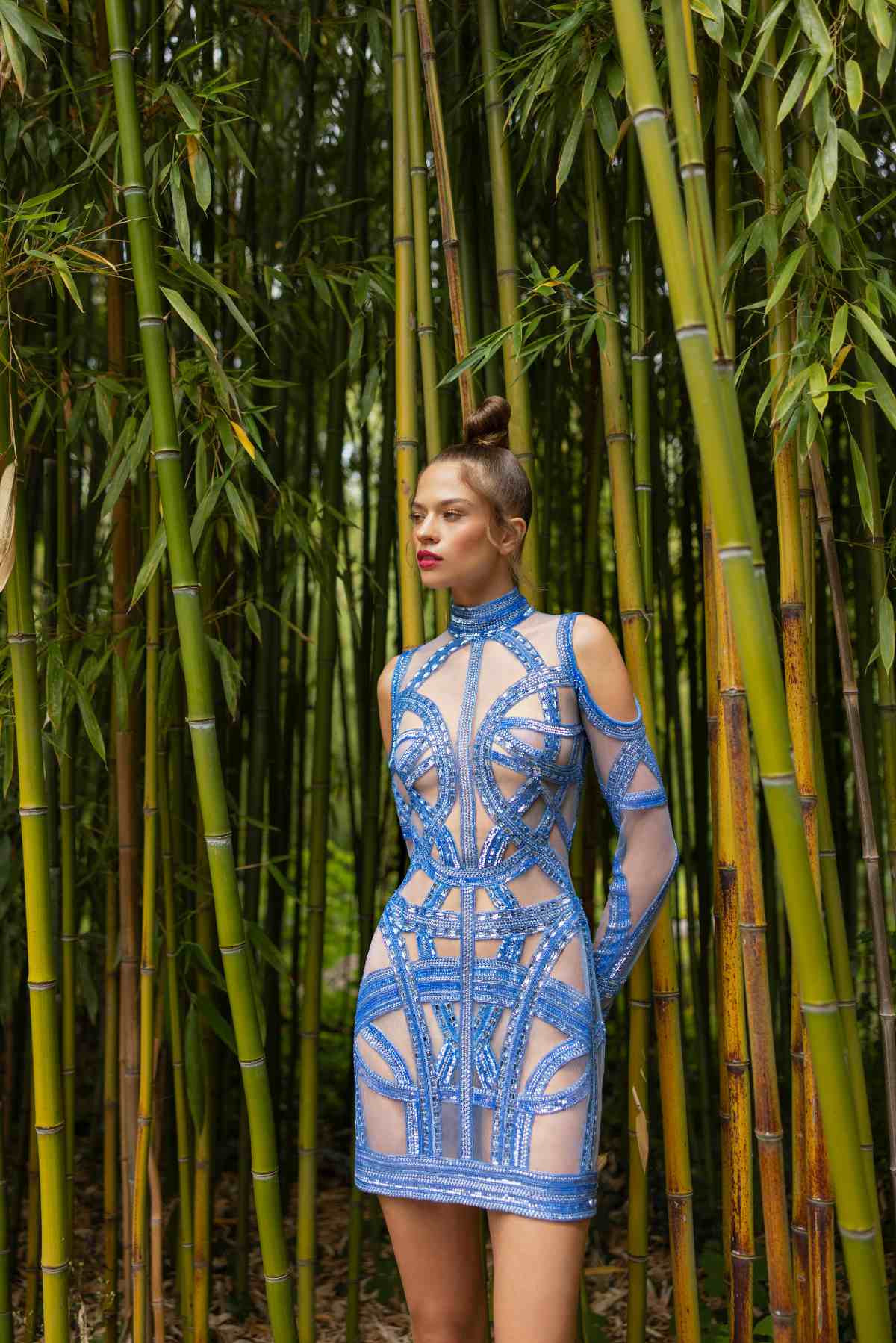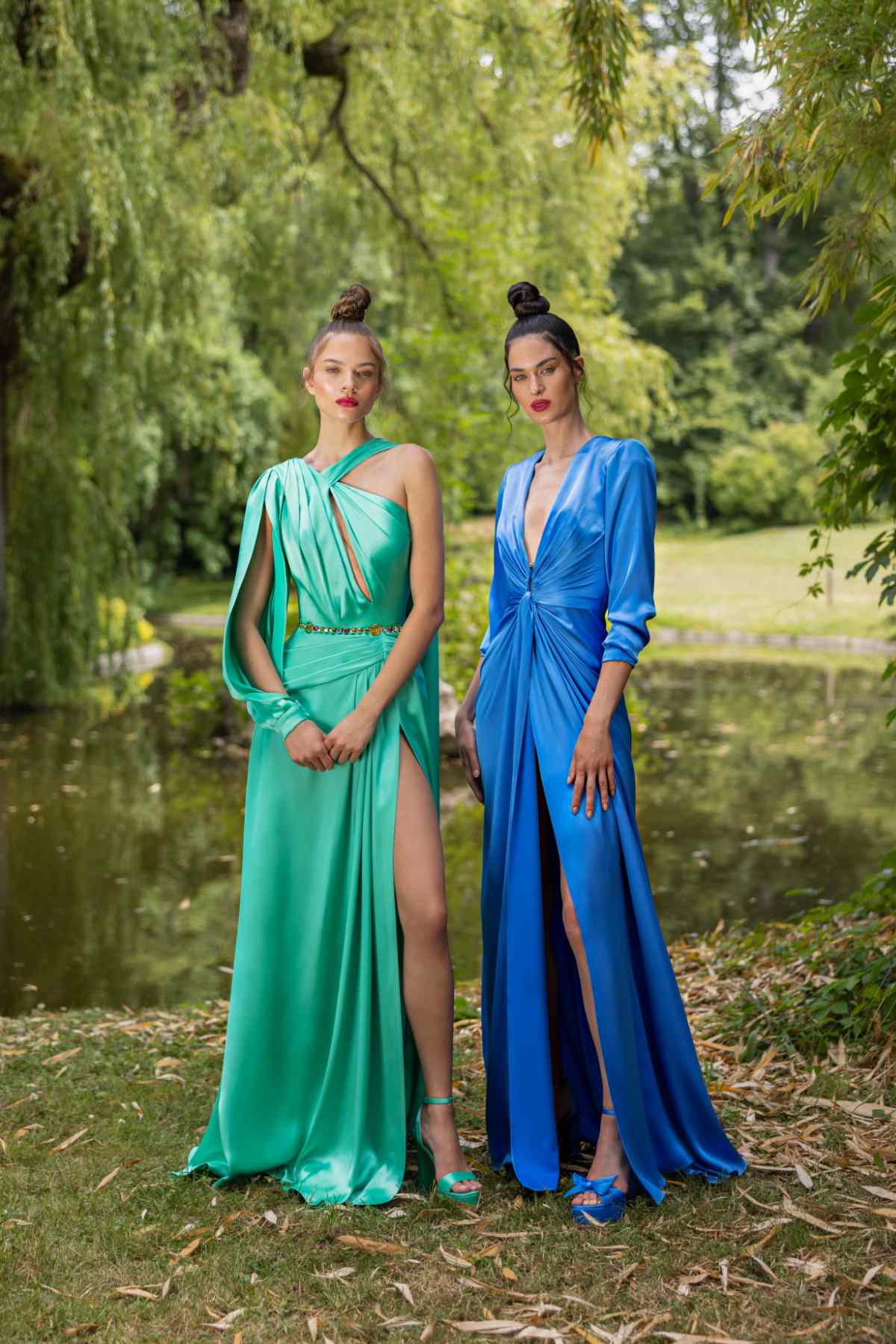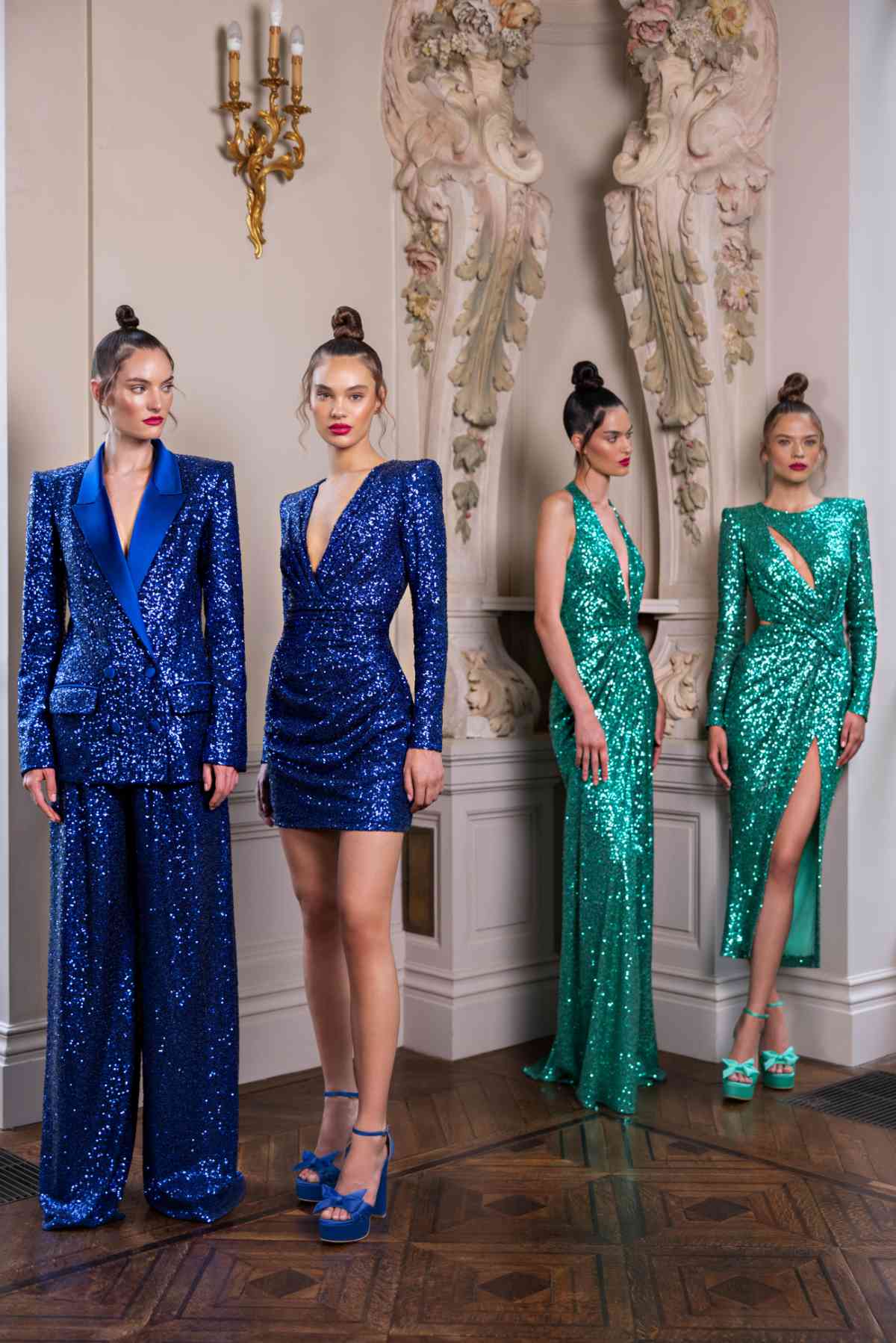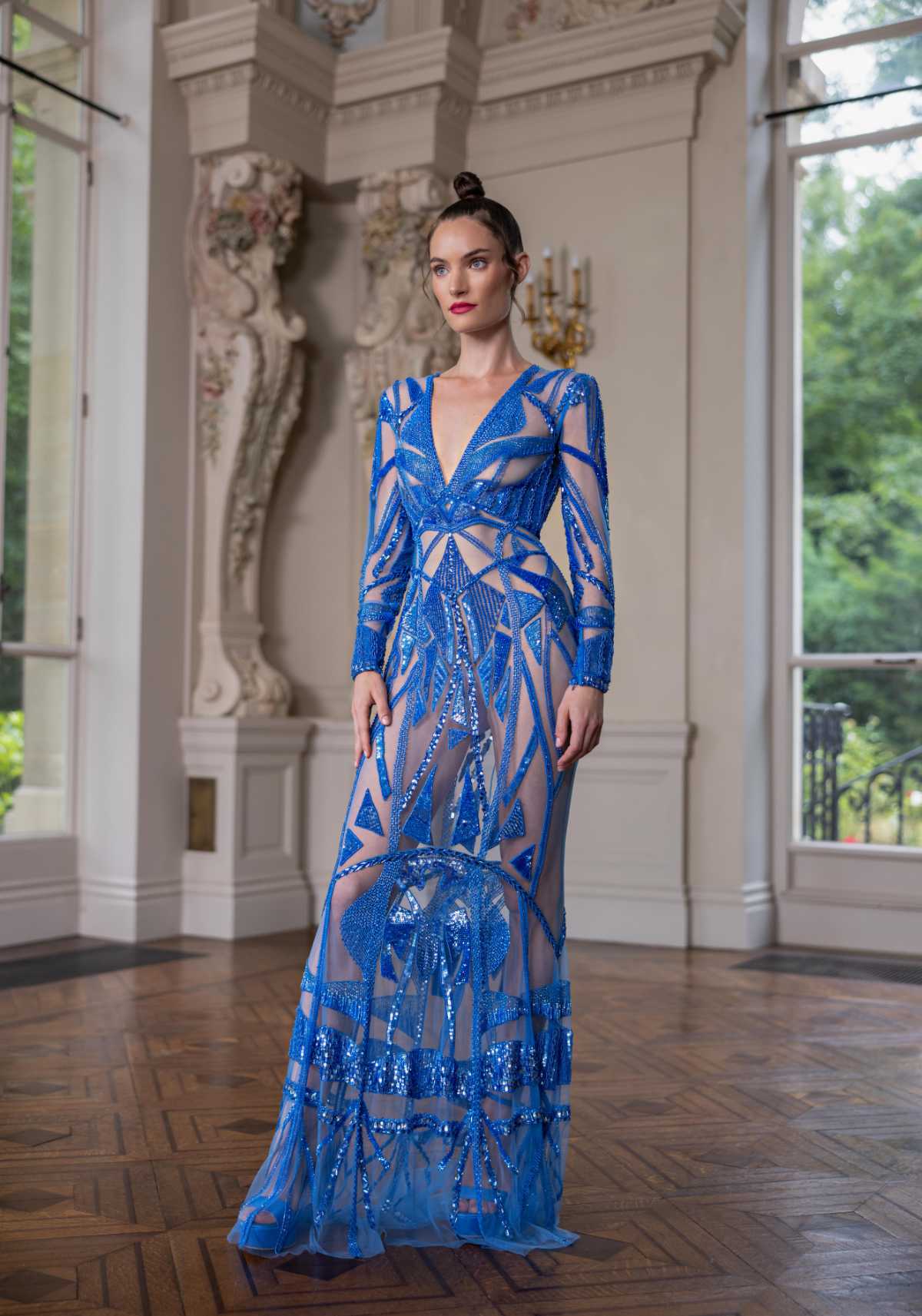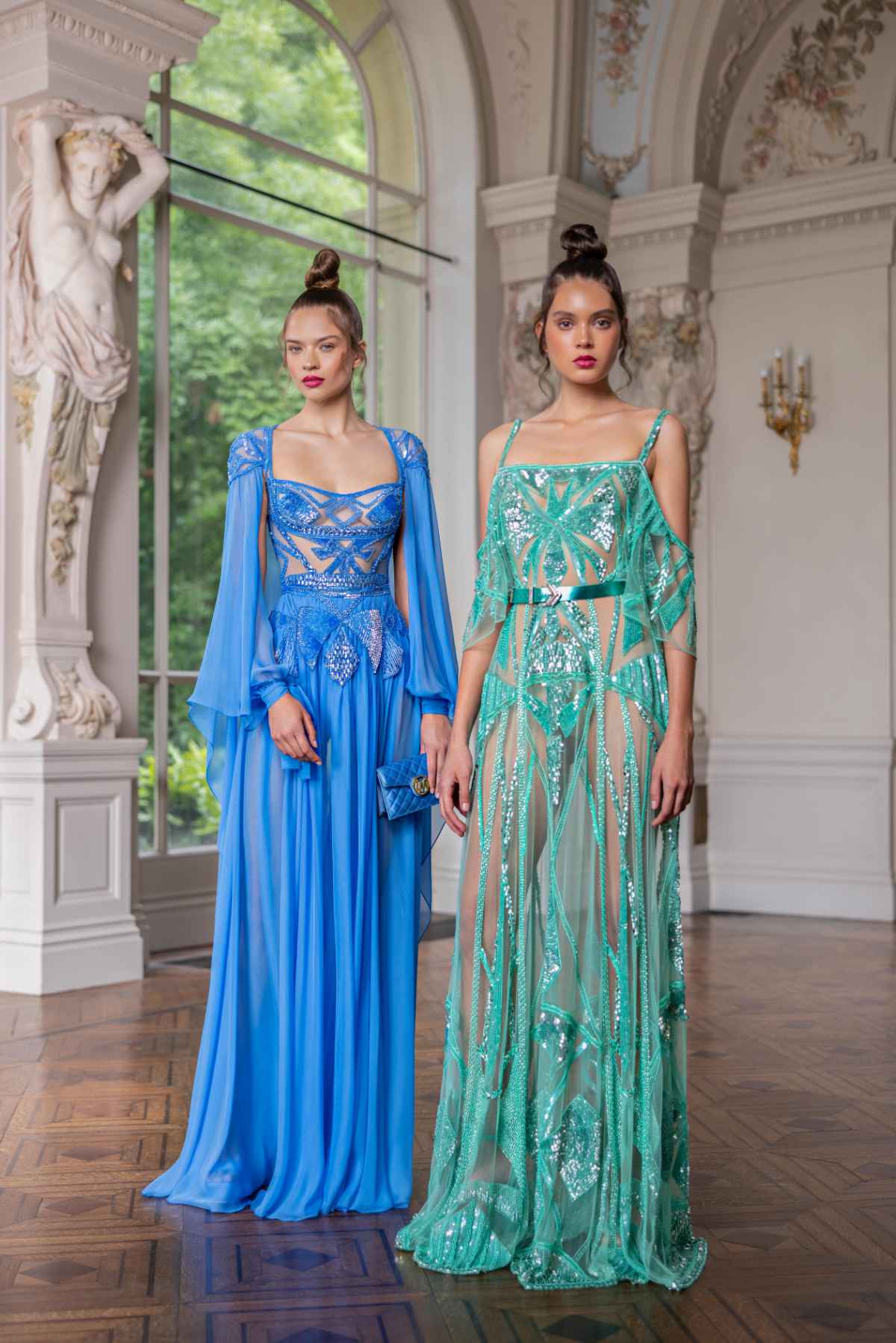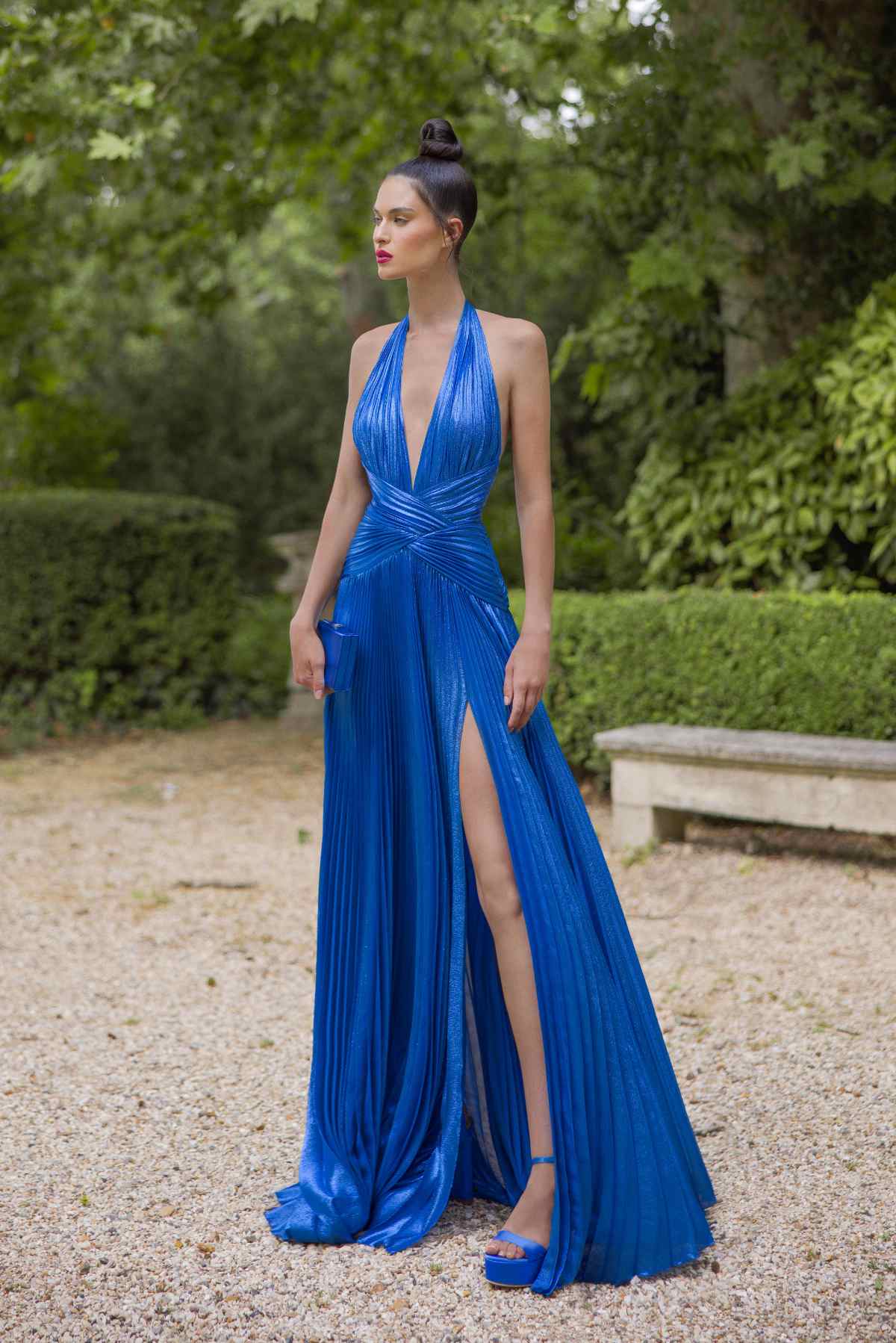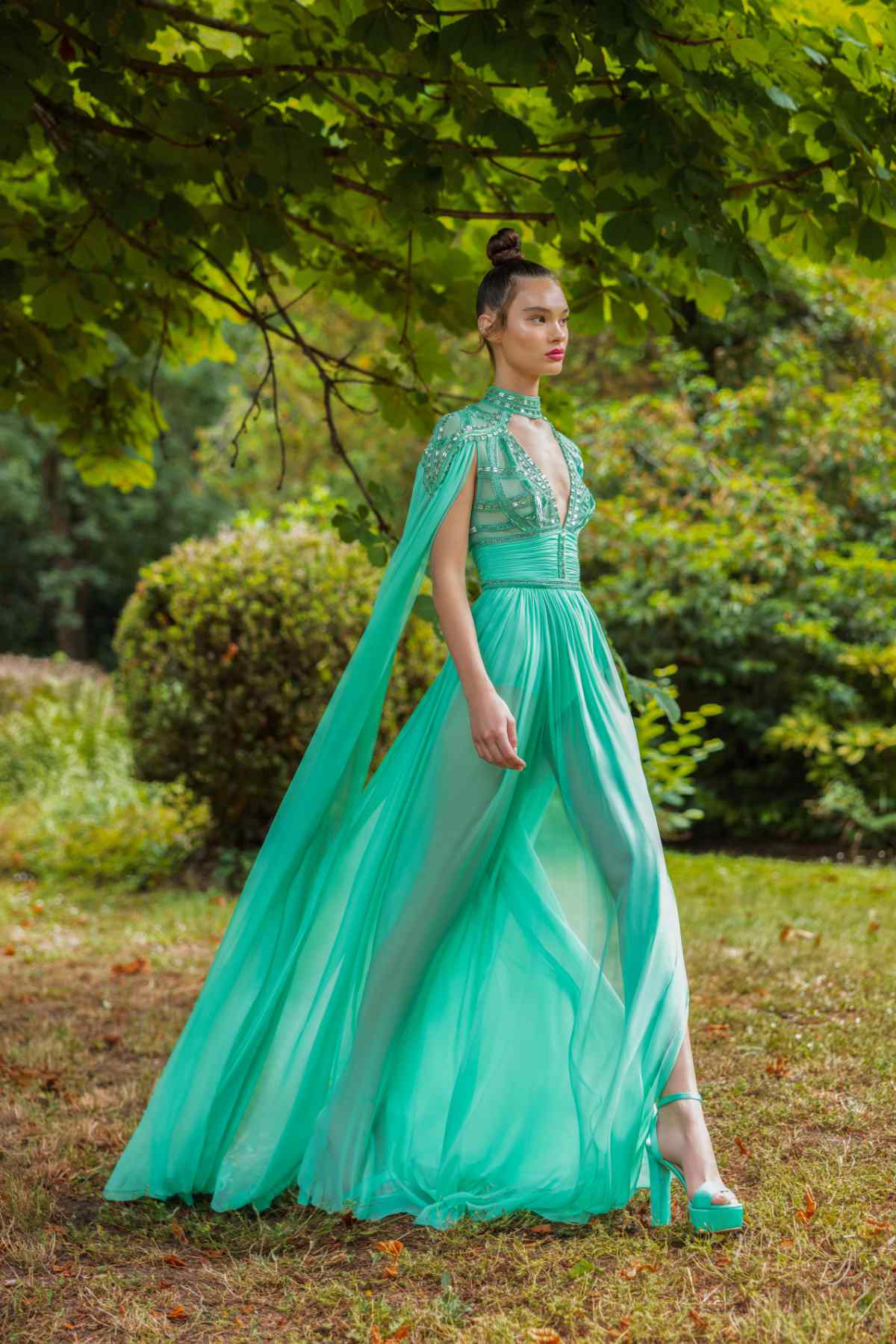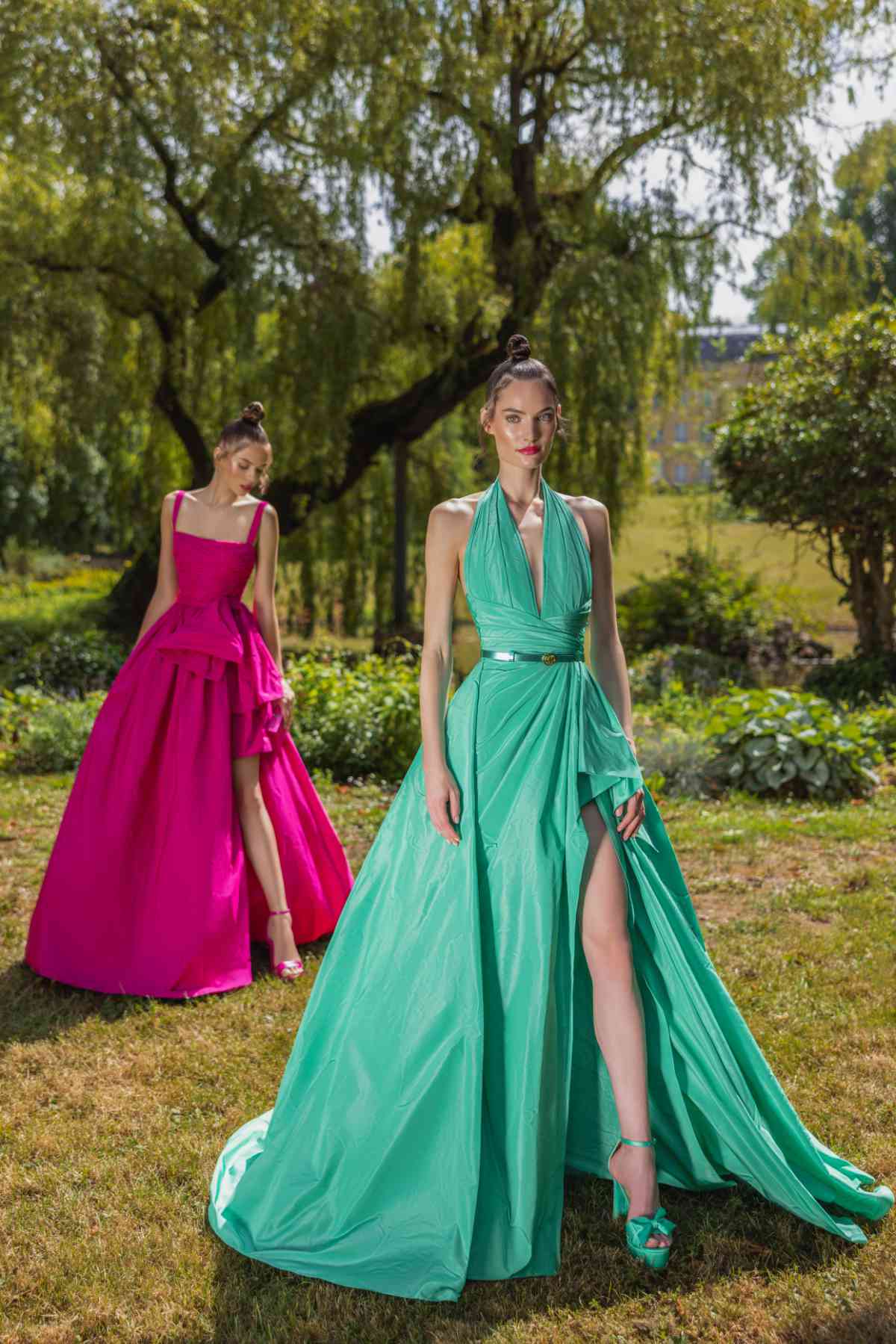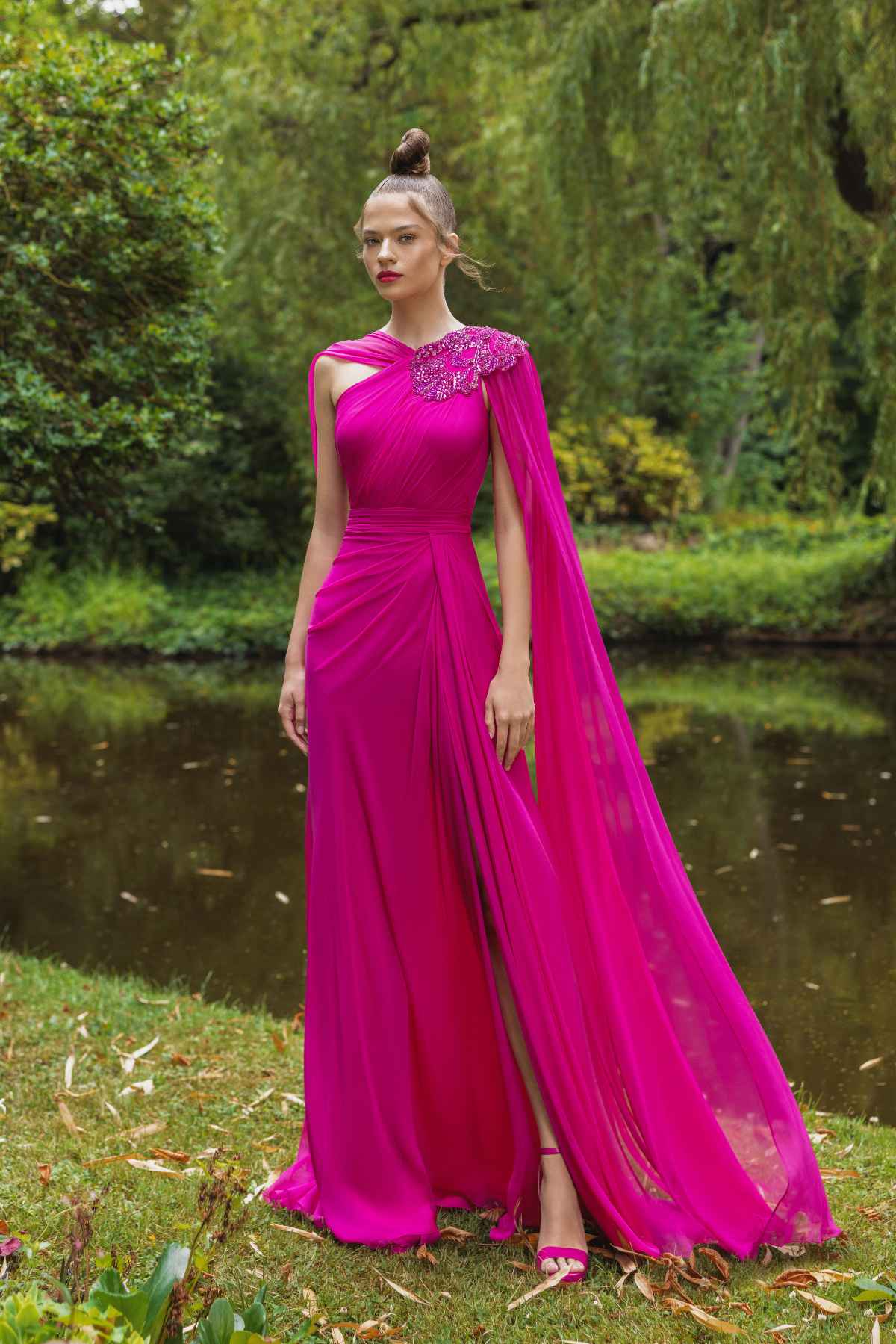 ---