---
Zuhair Murad Presents His New Couture Fall-Winter 2023/24 Collection: Midnight Scent
Luxferity, 06.07.2023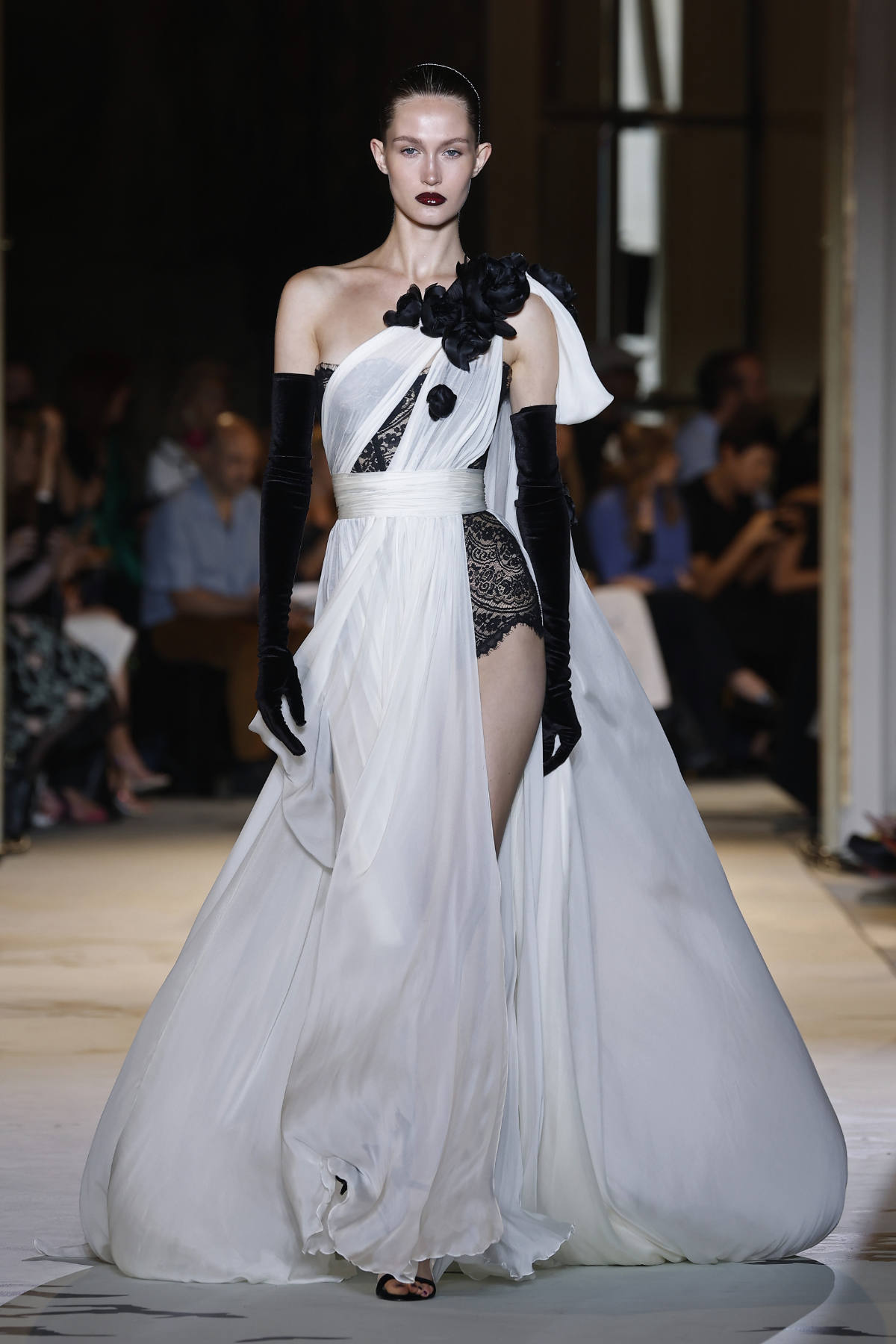 Defying his natural inclination to craft collections filled with vibrant and saturated colors, Zuhair Murad ventured into uncharted territory by embracing the elegance of black. This marked a significant departure for the couturier, as he aimed to transform this limitation into a new avenue, unlocking the boundless expanse of the nocturnal realm.

The night is a realm of mystery, where secret lives and the unseen are revealed by a gentle burst of light, shimmering stars, suspended between the realms of dreams and reality, memories, sumptuous gatherings which in their elegance recall ancient sabbaths where freedom reigns supreme. Glistening silver moths in shades of purple stand out with their intricate embroidery on the taut velvet jacket, set apart by a geometric collar just as vibrant as the enchanting night. Delicate lace graces the hem of the sleeves, blending seamlessly with the supple texture of the long, high-slit skirt cascading like a waterfall at dusk.
Both the soft black tulle short dress and the silver macrame pants borrow their decorative lines from the outline of an abandoned palace, painstakingly brought to life by the designer with breathtaking lace and intricate embroidery.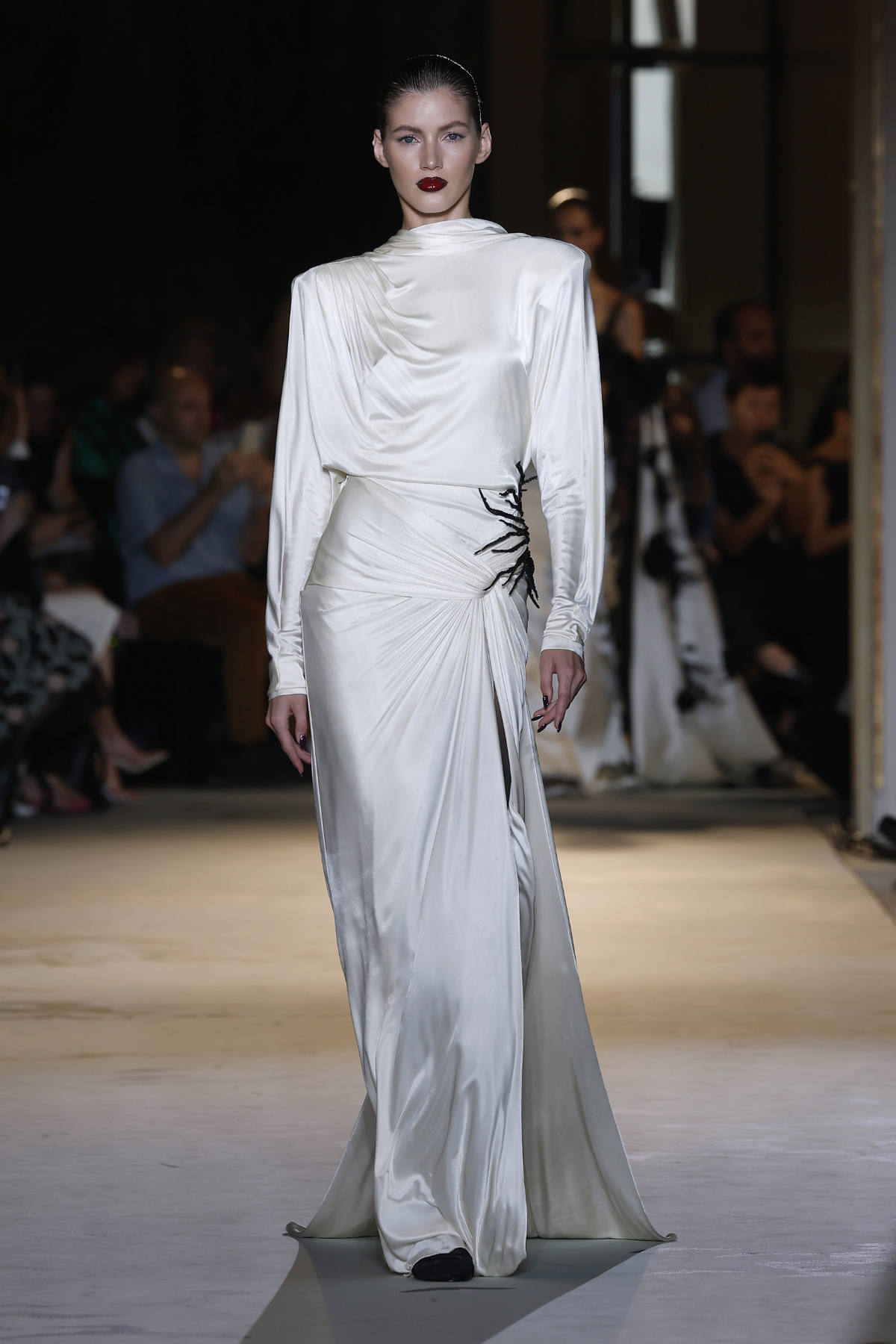 An exquisite bouquet of intricately designed asymmetric silver and black patterns evoke the allure of raven feathers, wrapping gracefully around the dresses to create the sense of delicate motion in their unseen radiance and mesmerizing caress.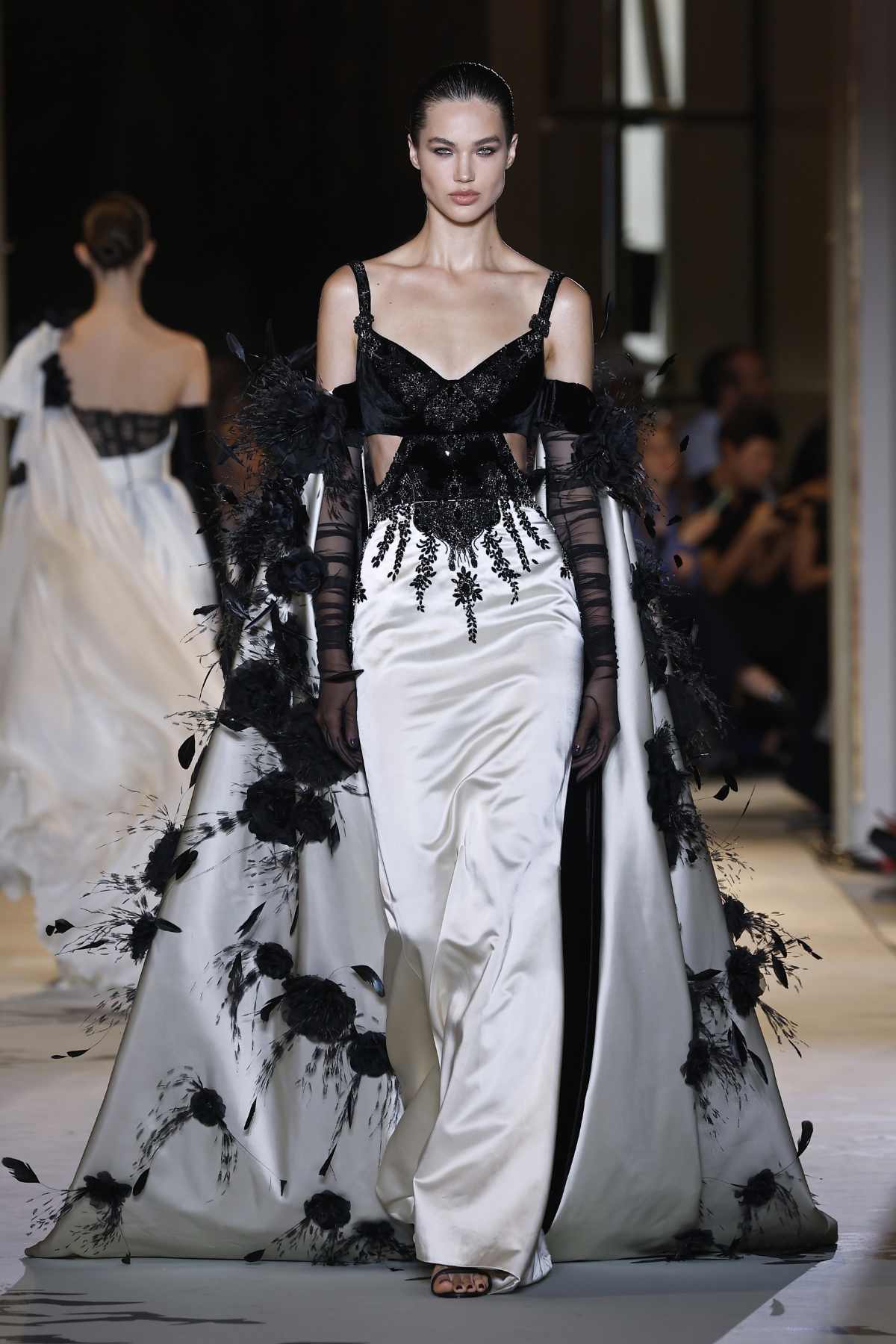 The bat, the queen of the night, inspires with the distinctive arc of its wings the precise contours of a collar, its subtle shadow cast in varying dimensions upon a cascade of tulle.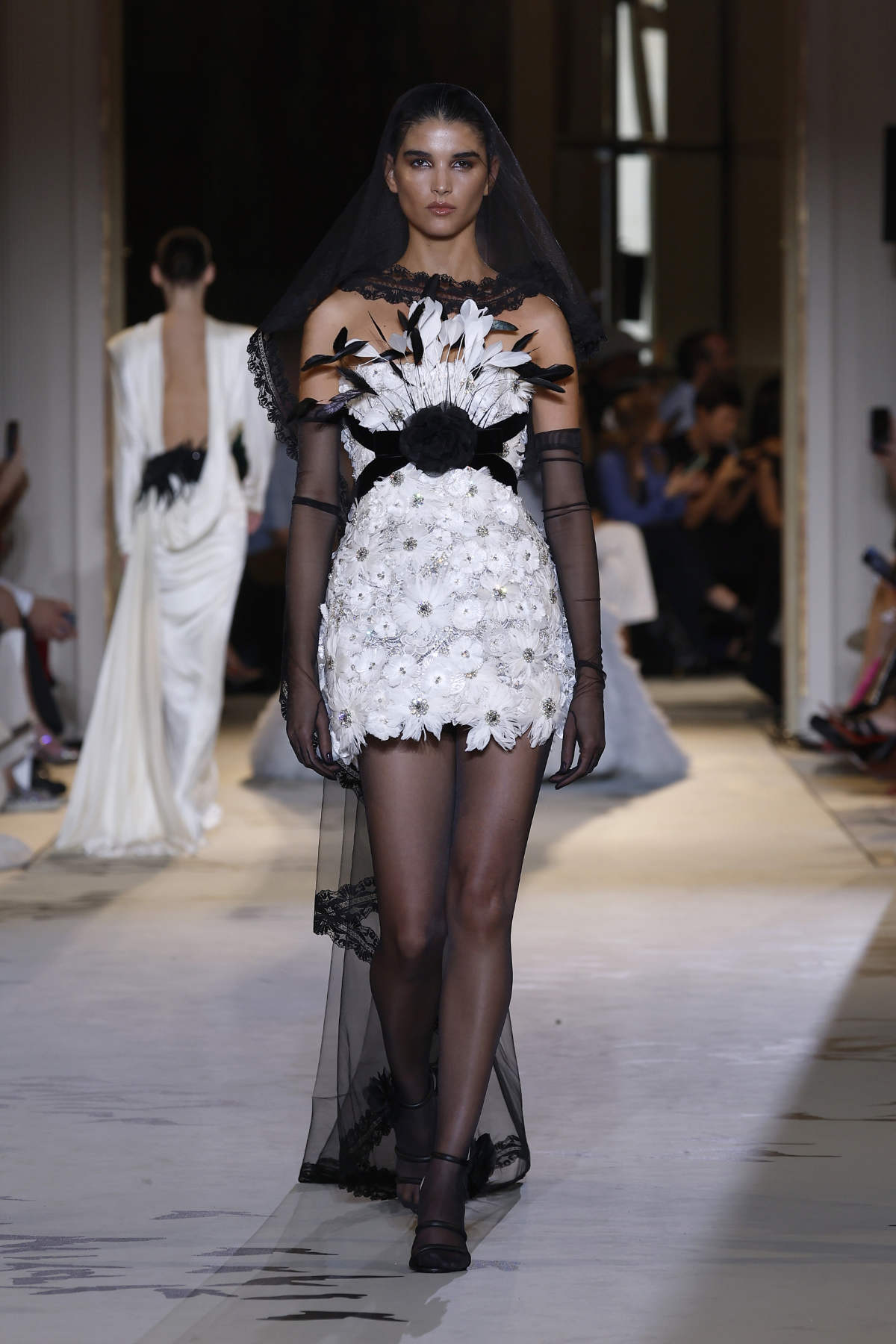 The voluminous cape, distinct from the bubble taffeta fabric, imparts a captivating flair to the dresses, accentuating their charm, as the corset takes on a unique allure of its own that matches the decorative shapes of the iron geometric designs, masterfully shaping the body, and hinting at sensual beauty. Yet, it also maintains an air of mystery, guarding the secrets of the night behind the palace gate.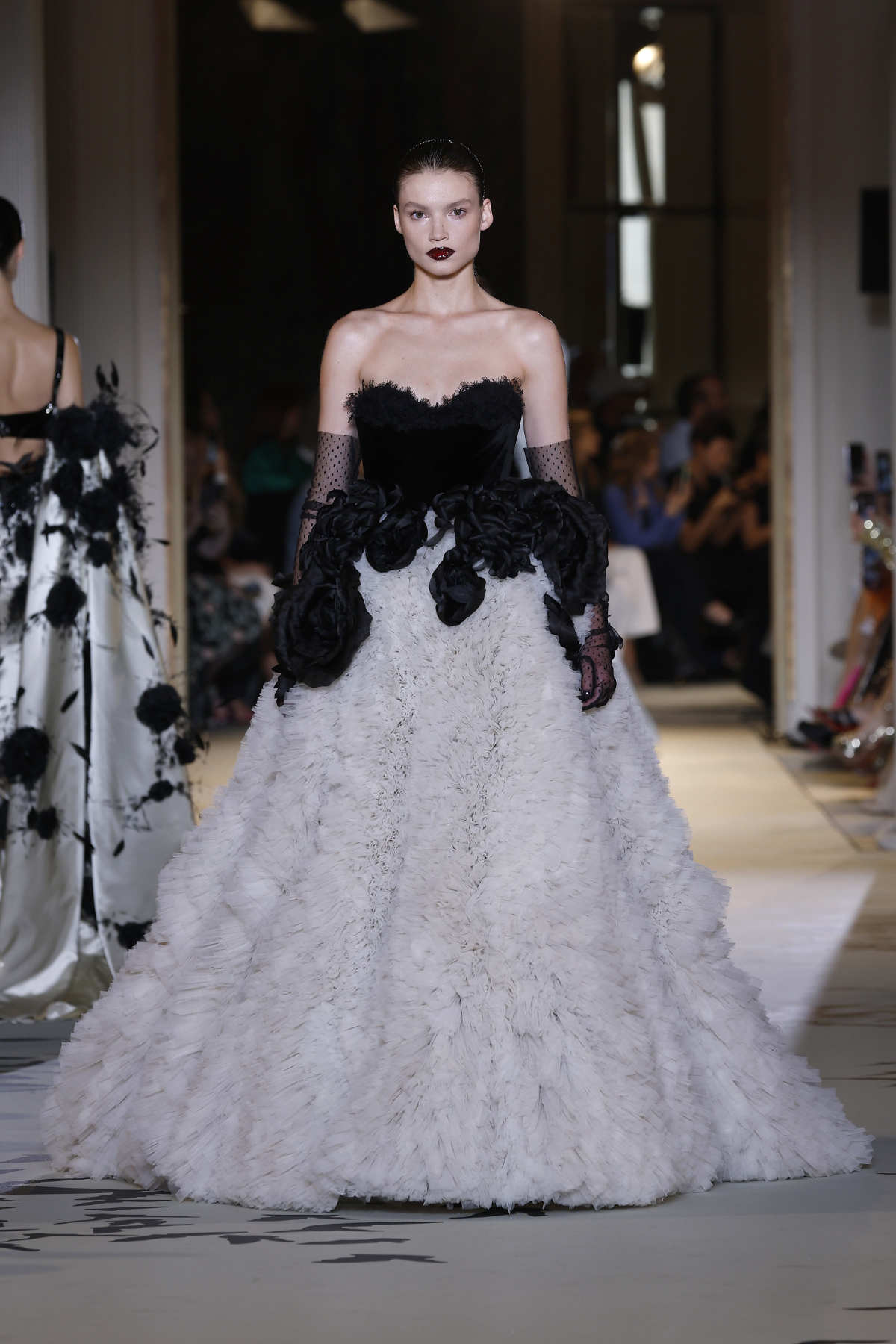 Roses blossom in organza clustering together in surreal and venomous bouquets, their lavishness taking on a dark allure in shades of full red, lilac, and mauve under the moonlight. Their thorny stems transform into graceful lianas, entwining and flirting with moonbeams like delicate silver thread embroidery adorning a trouser suit with barbed stripes that evoke a masculine yet fluid aesthetic, simultaneously inviting and forbidden to the touch.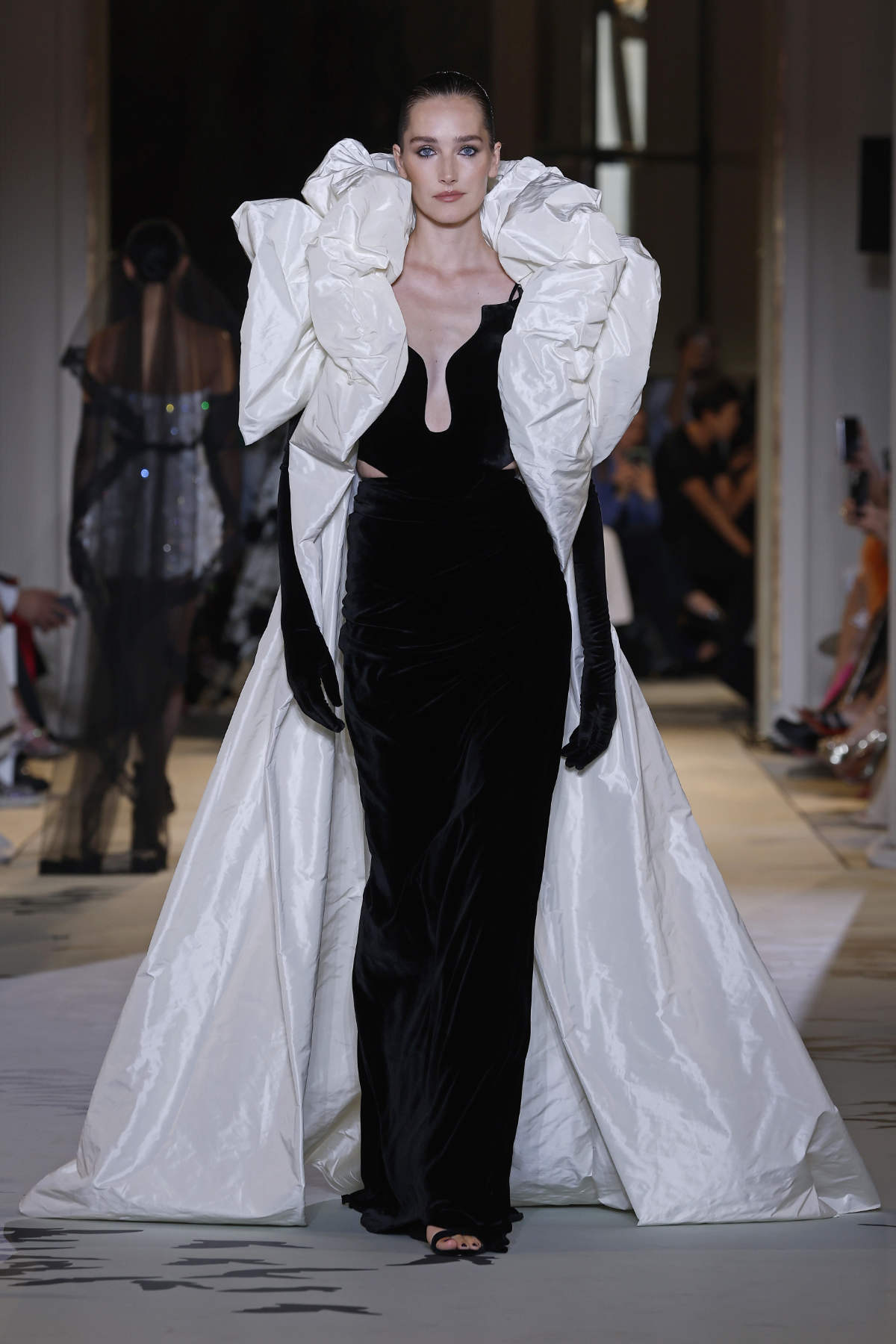 A majestic black rose stands tall at the junction between a velvet bodice and an opulent skirt adorned with a motif of roses in fil coupé jacquard.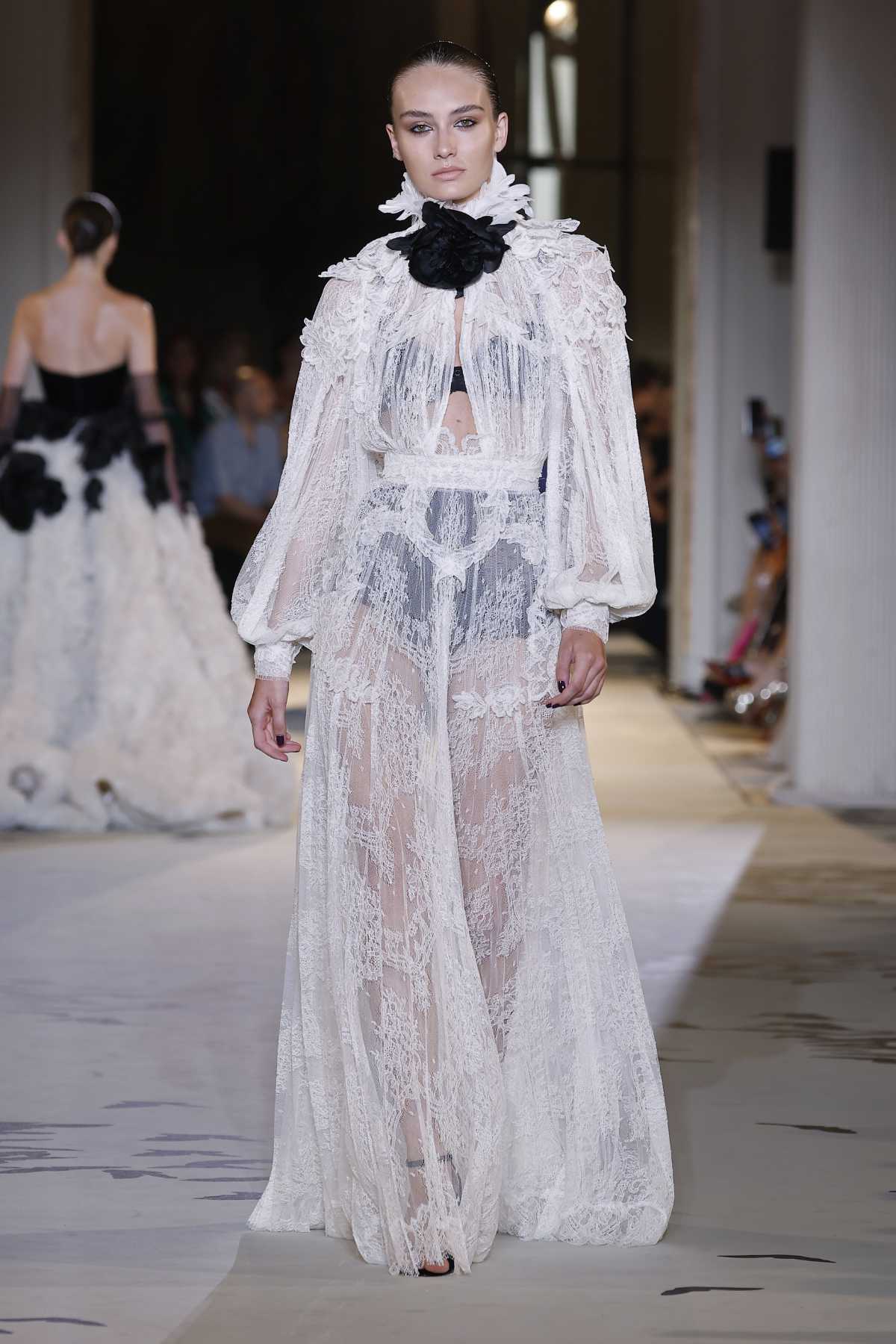 In this dark hour, fauna and flora unleash their fantasies, alternately unsettling and familiar depending on whether the light illuminates them shrouds them in shadow.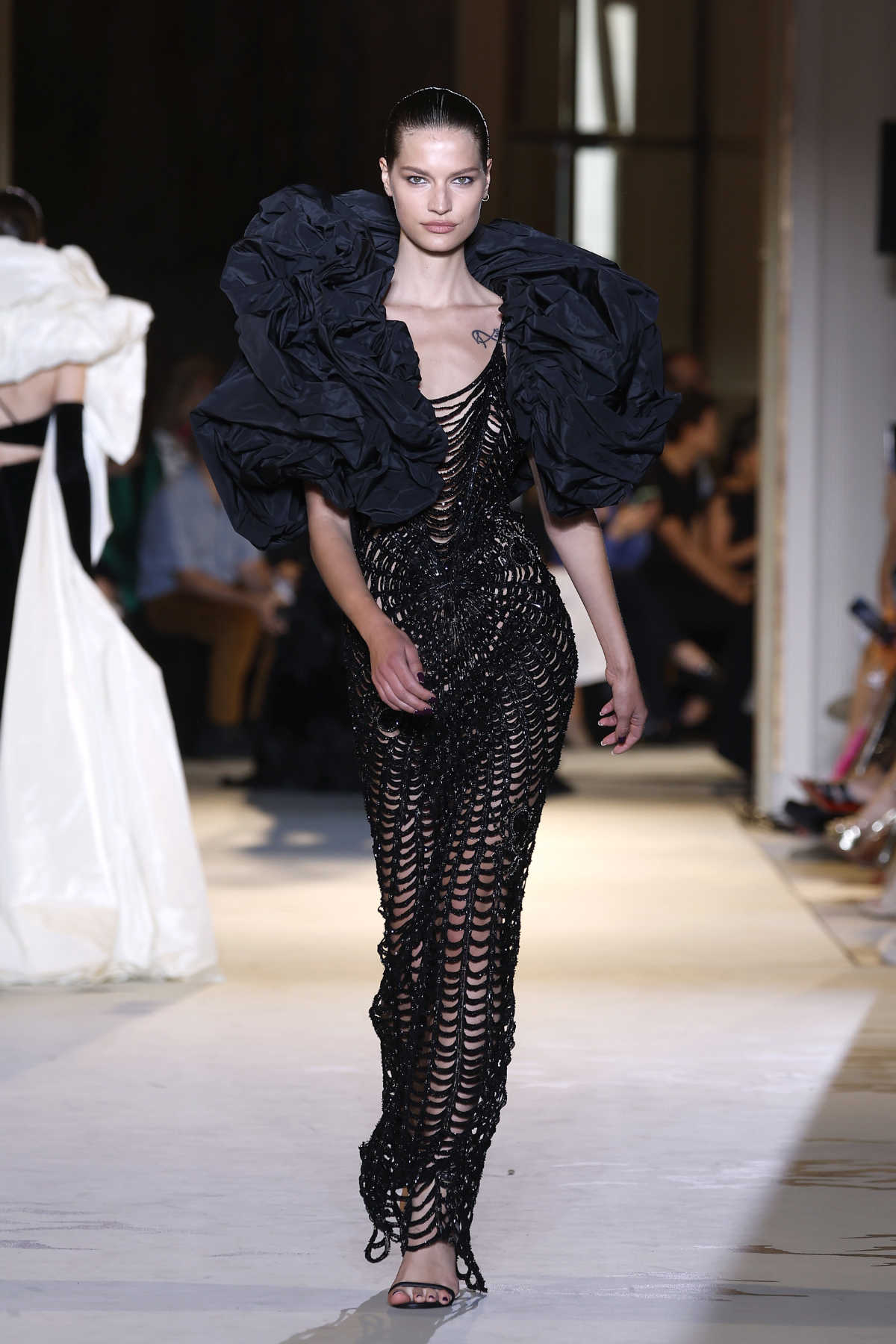 Everything in this collection exudes an aura of medieval opulence, blending whimsical gothic elements with a distinctly modern flair. The allure of magnetic black permeates every piece, the very essence of seduction, endlessly captivating with its subdued illumination.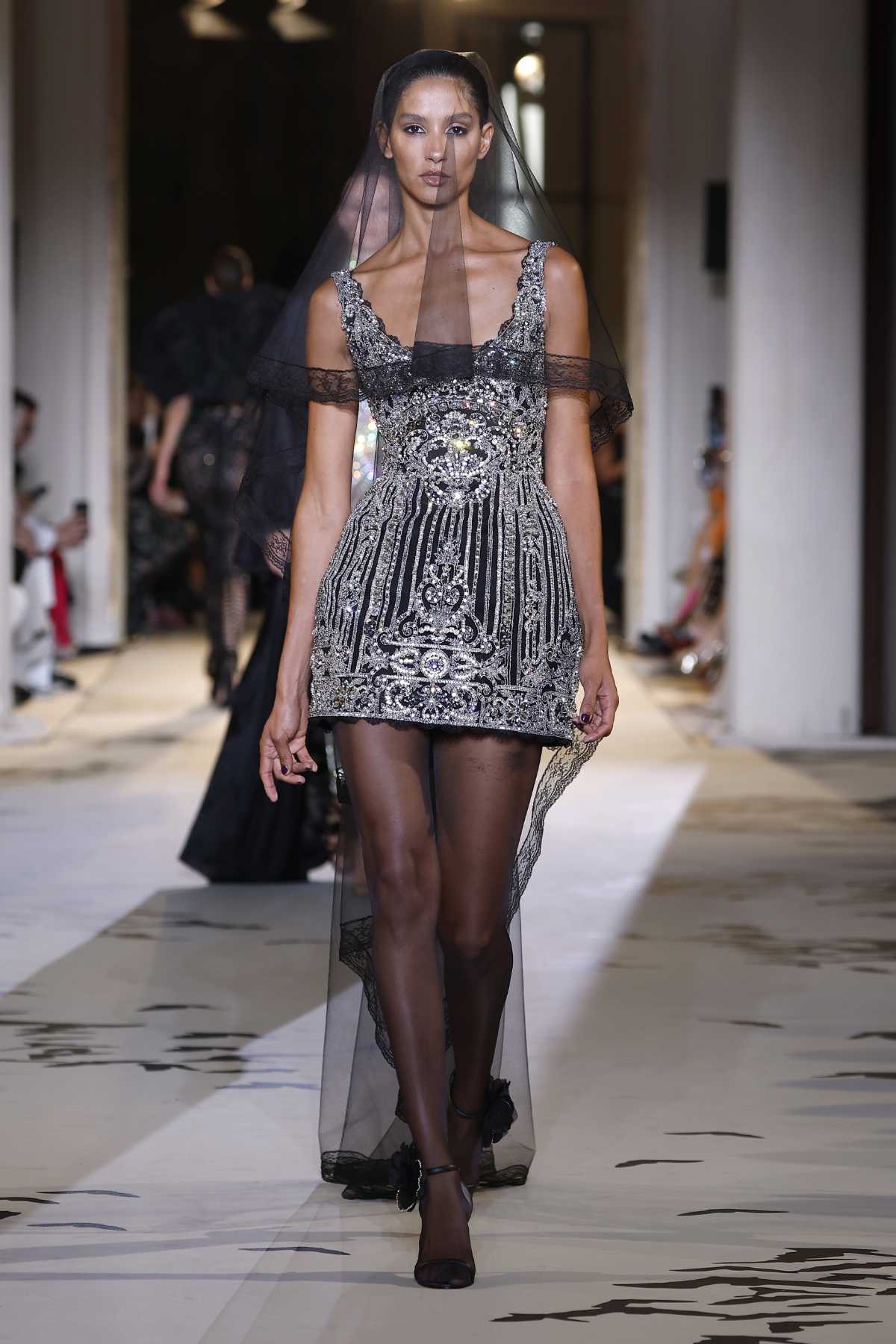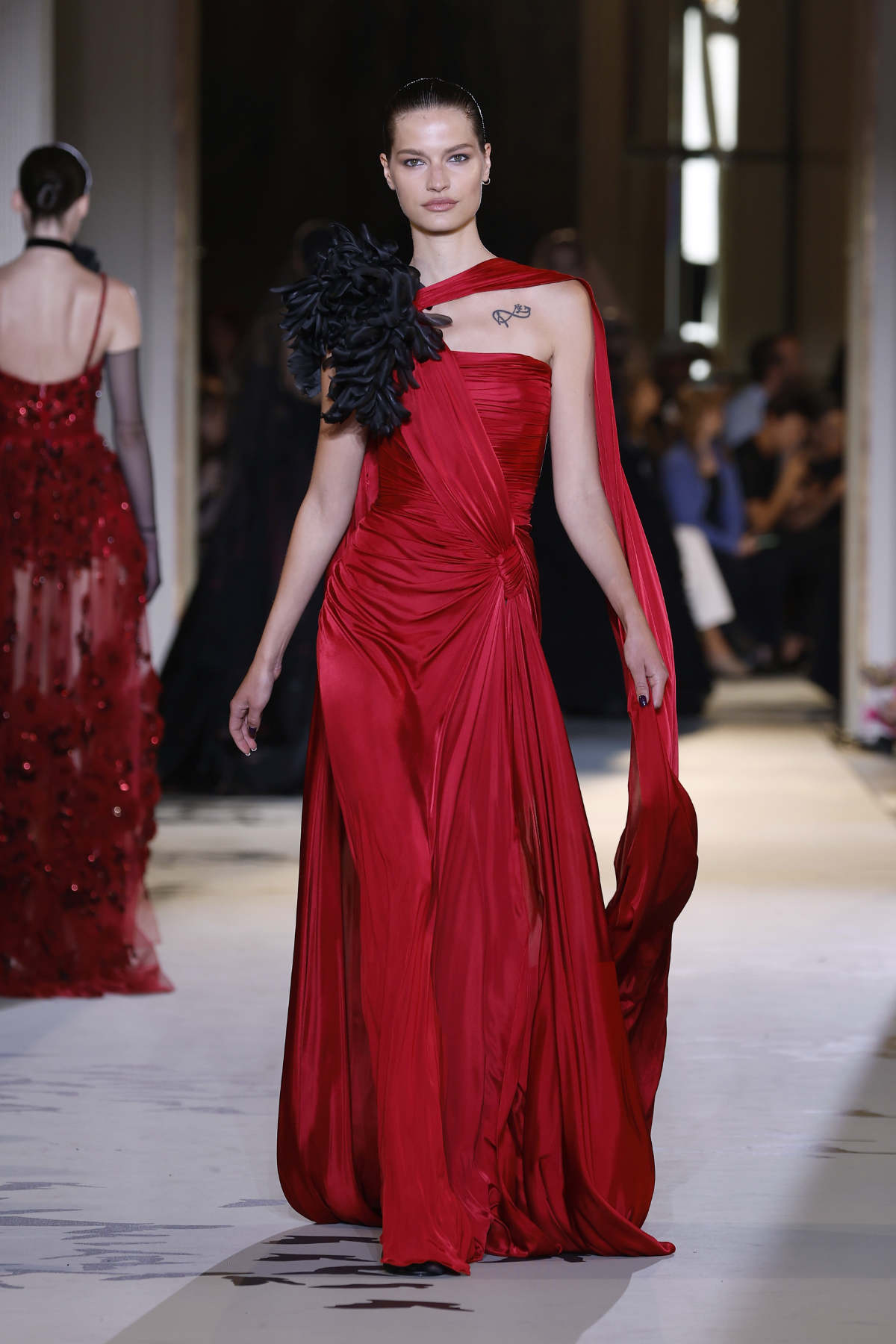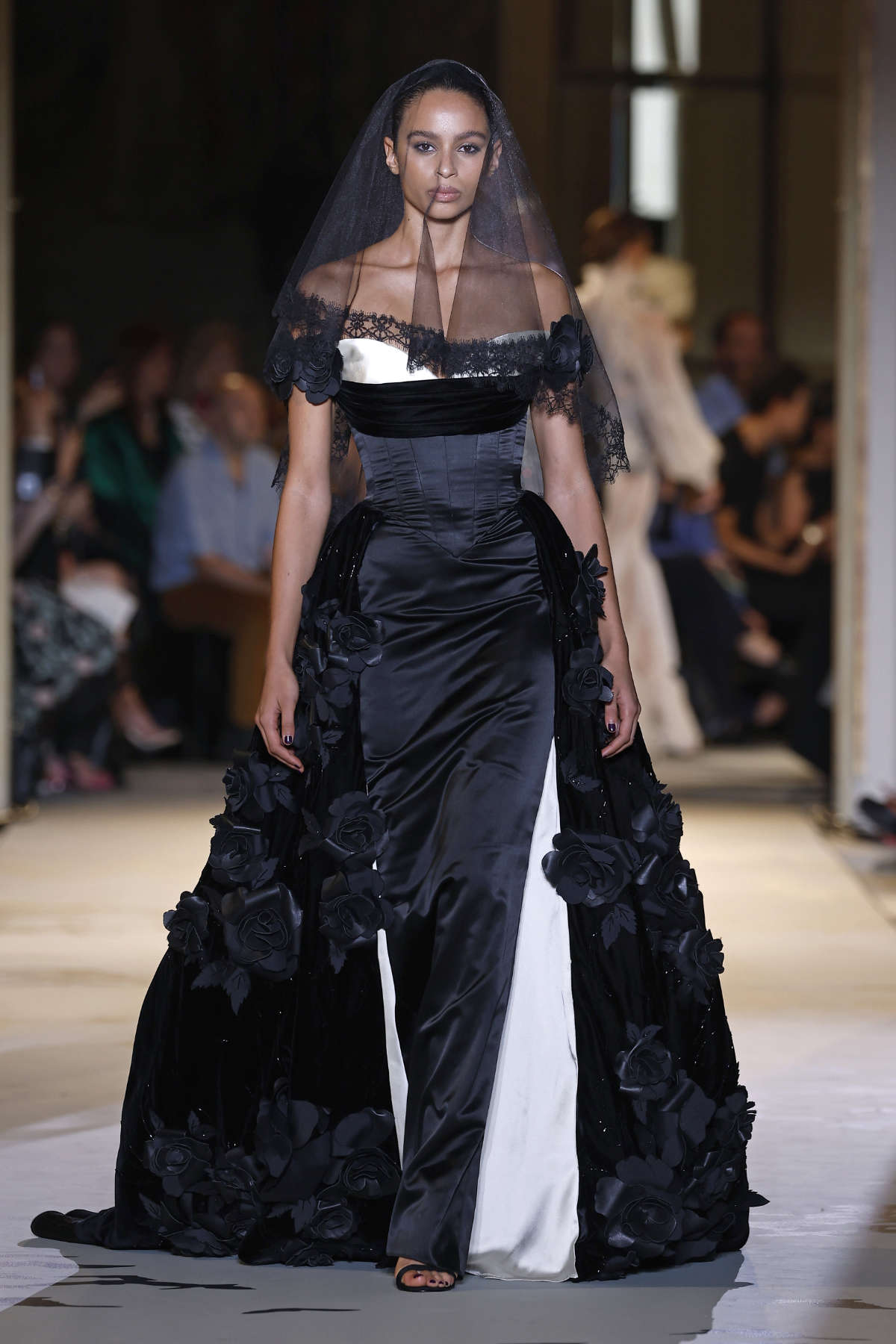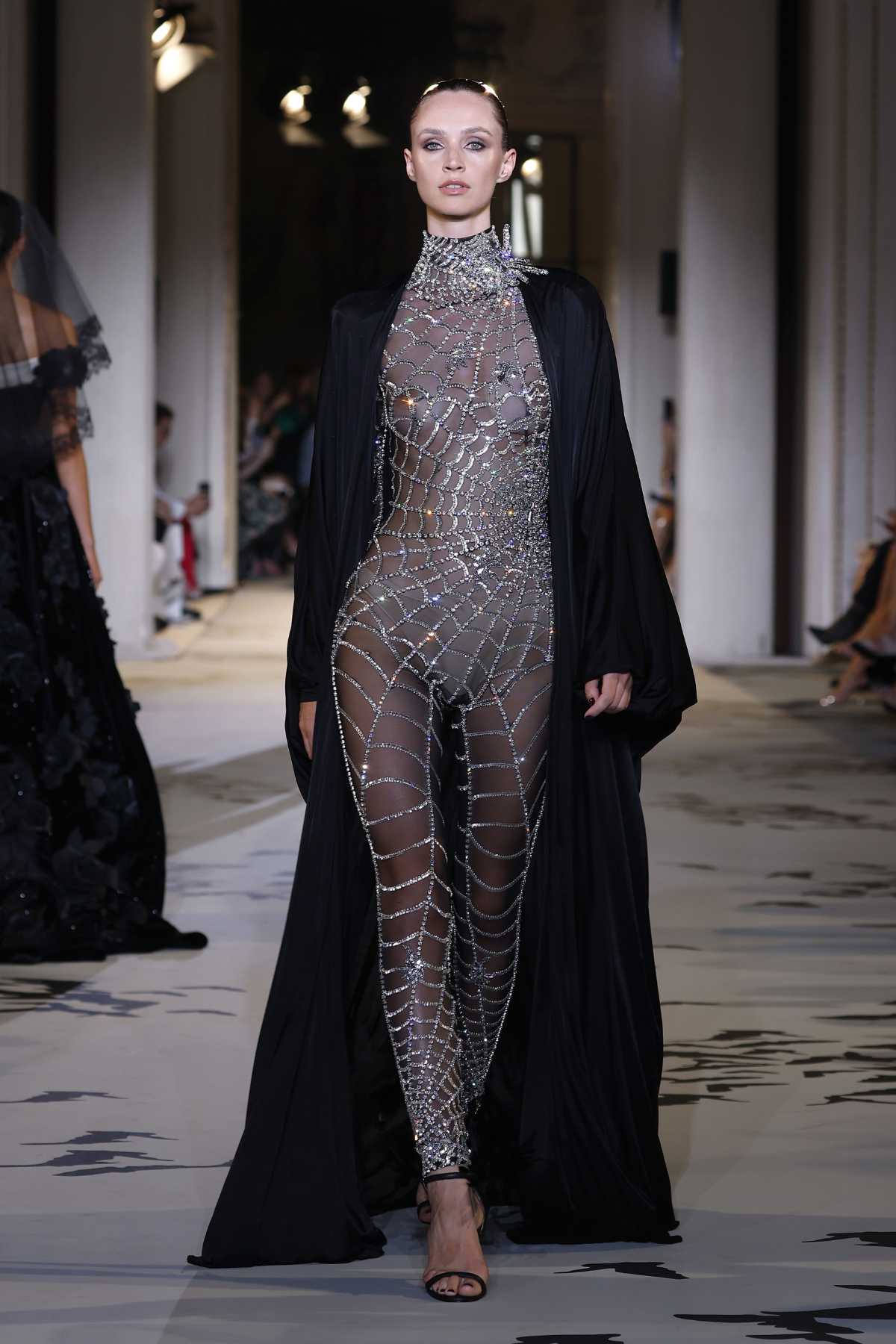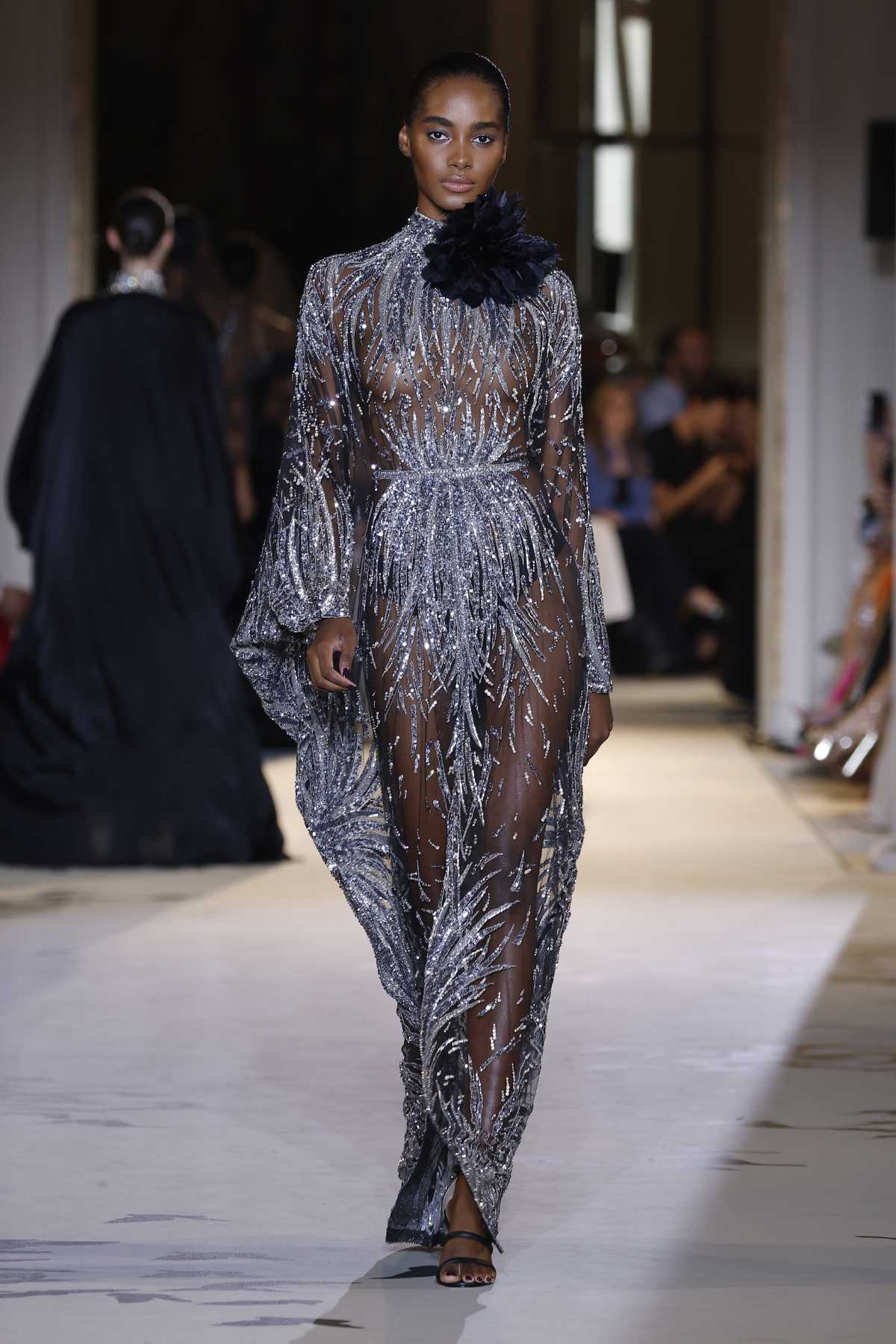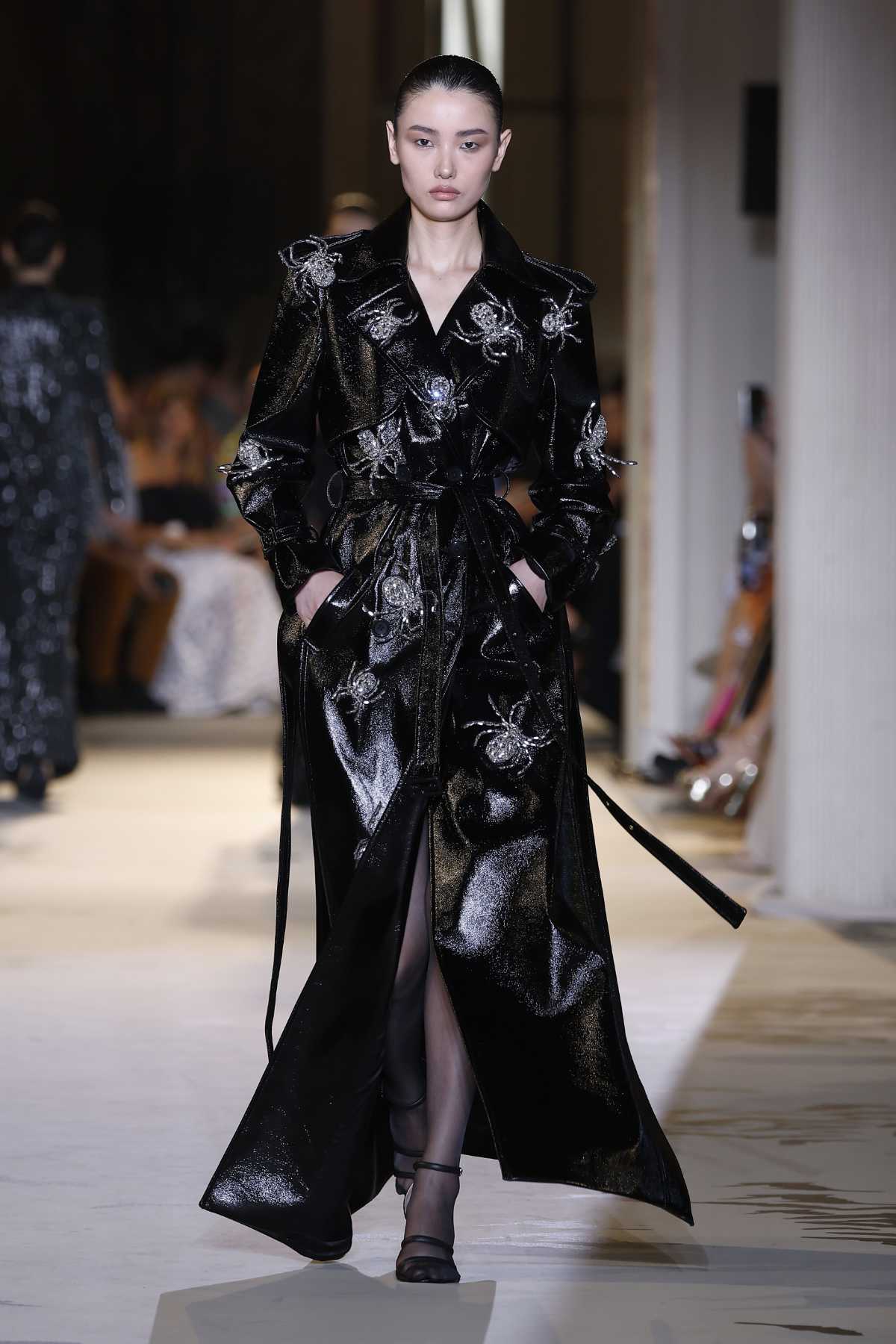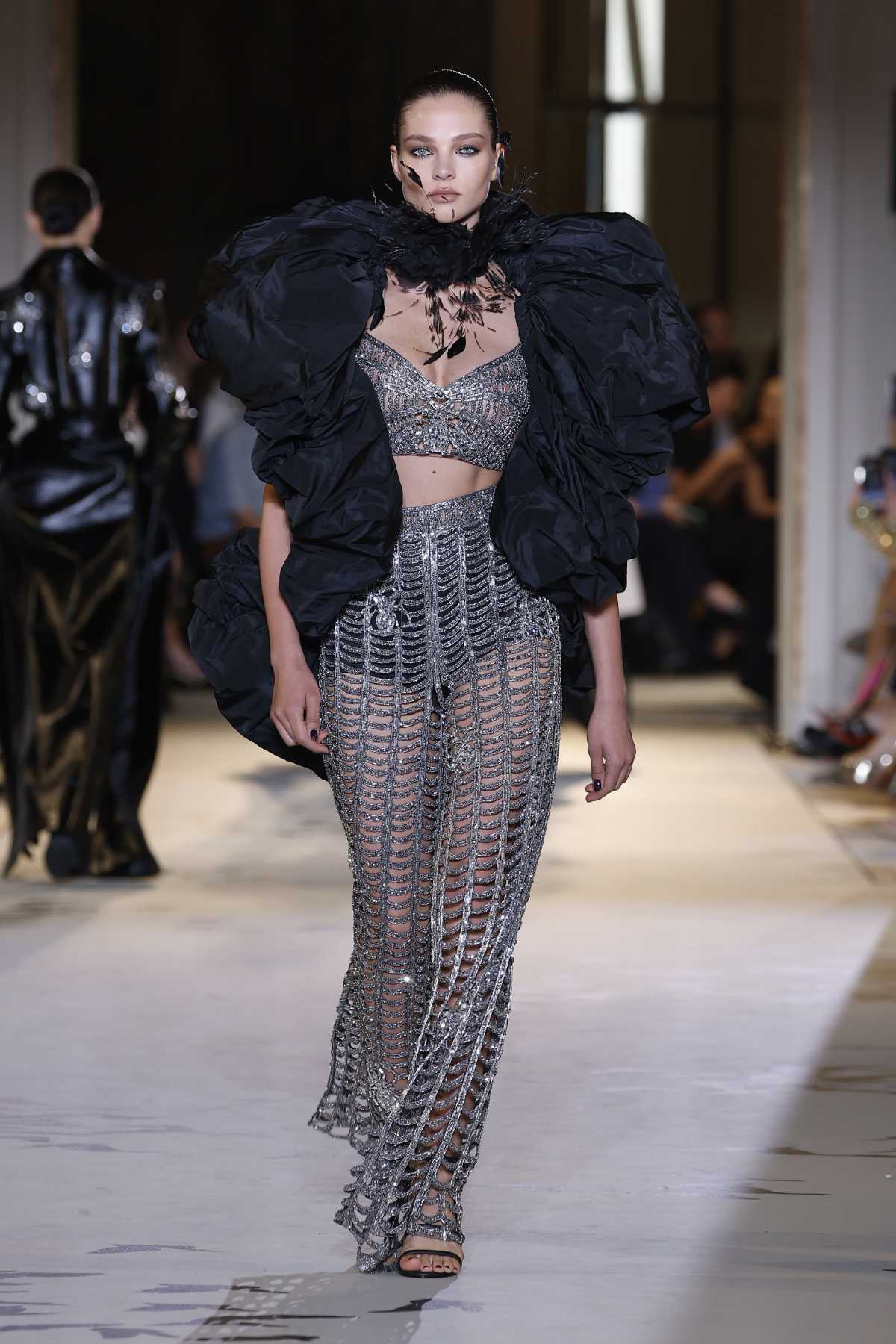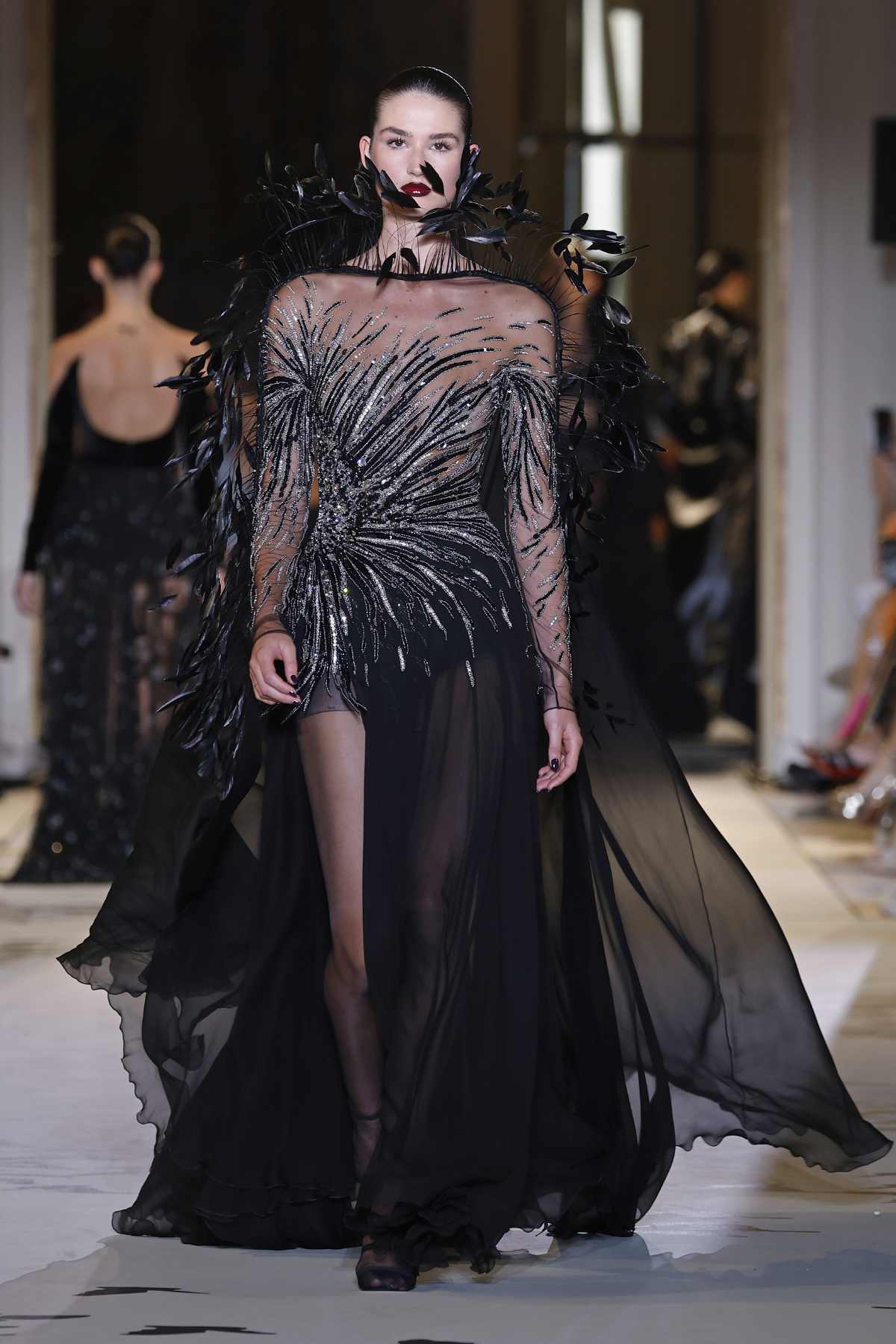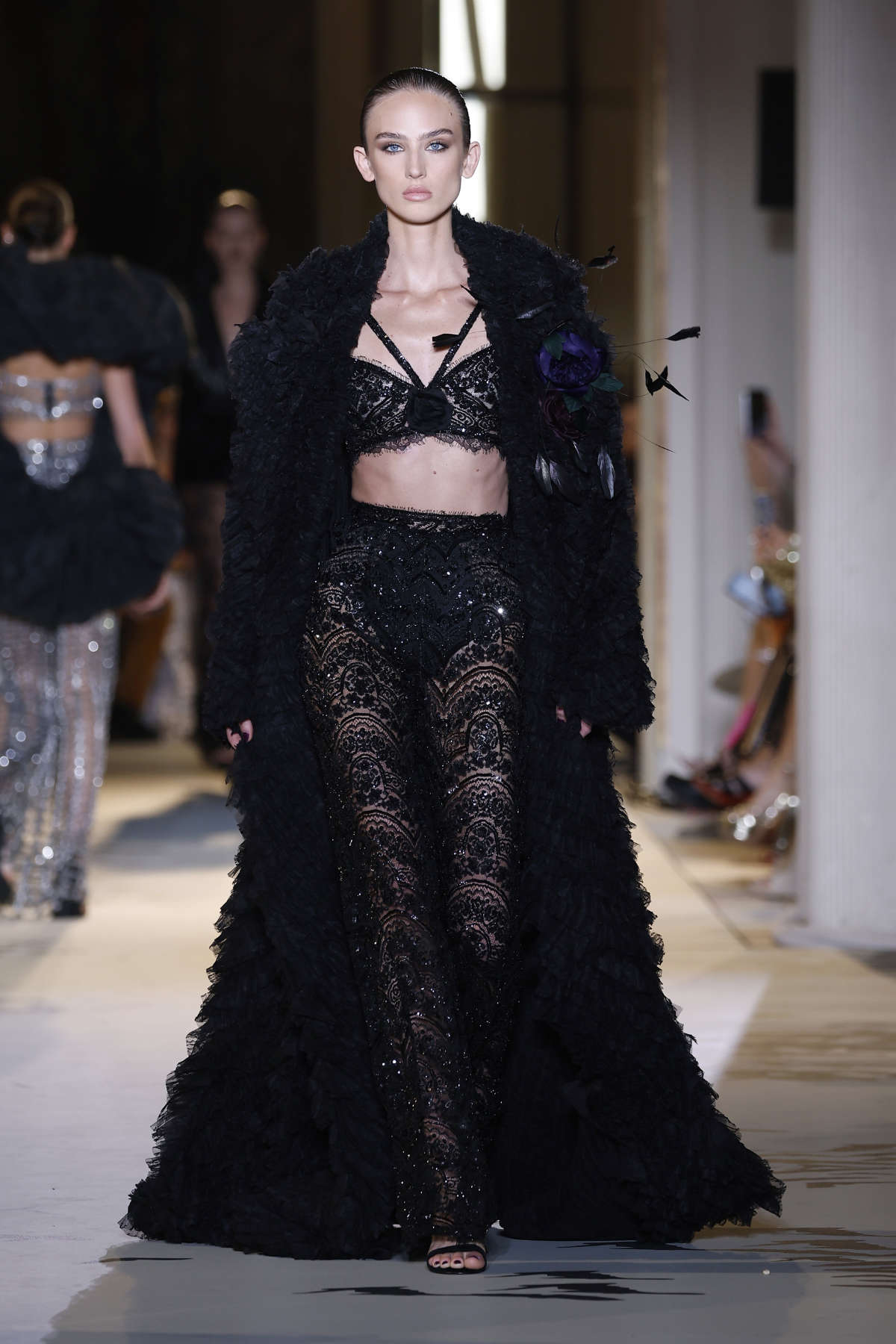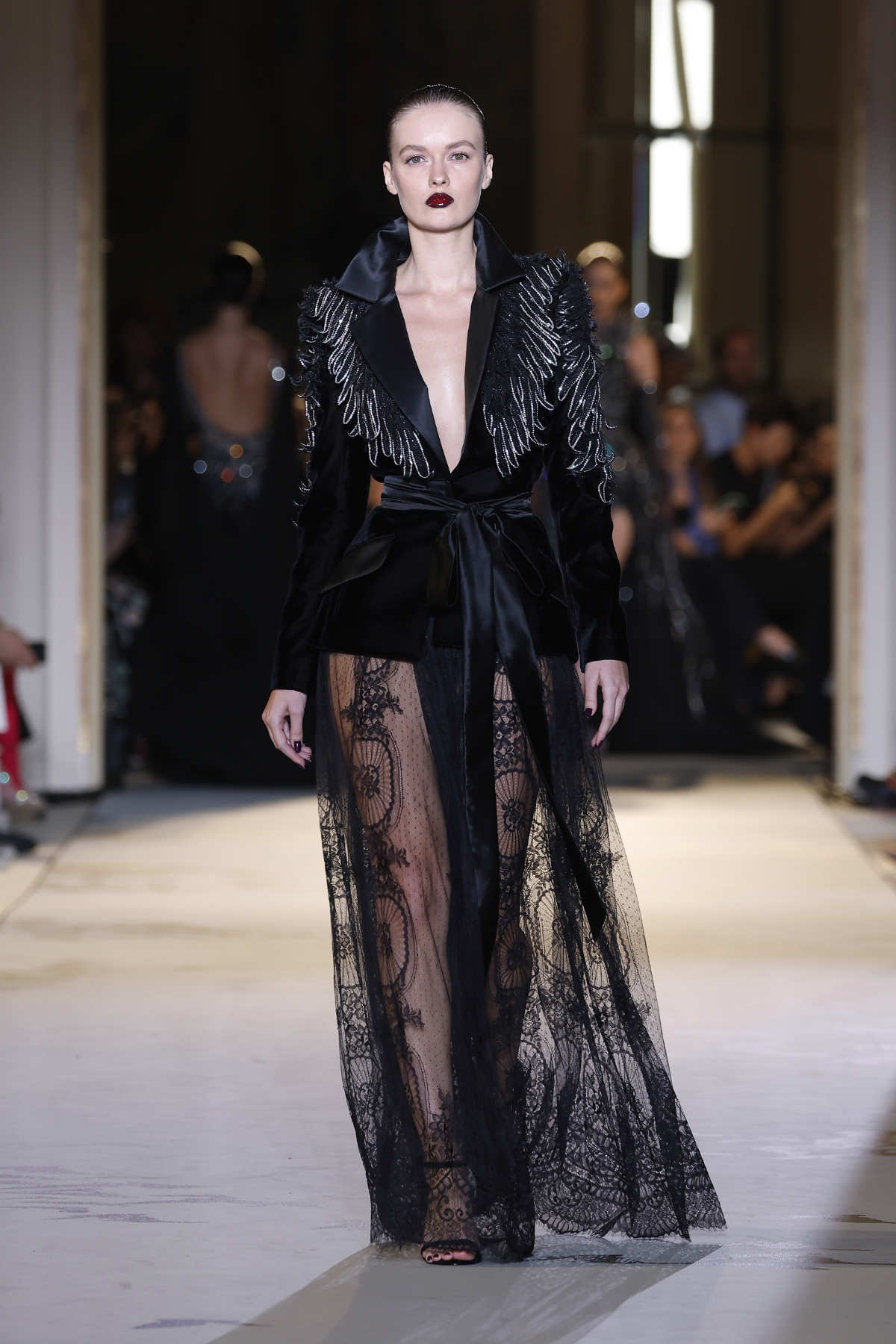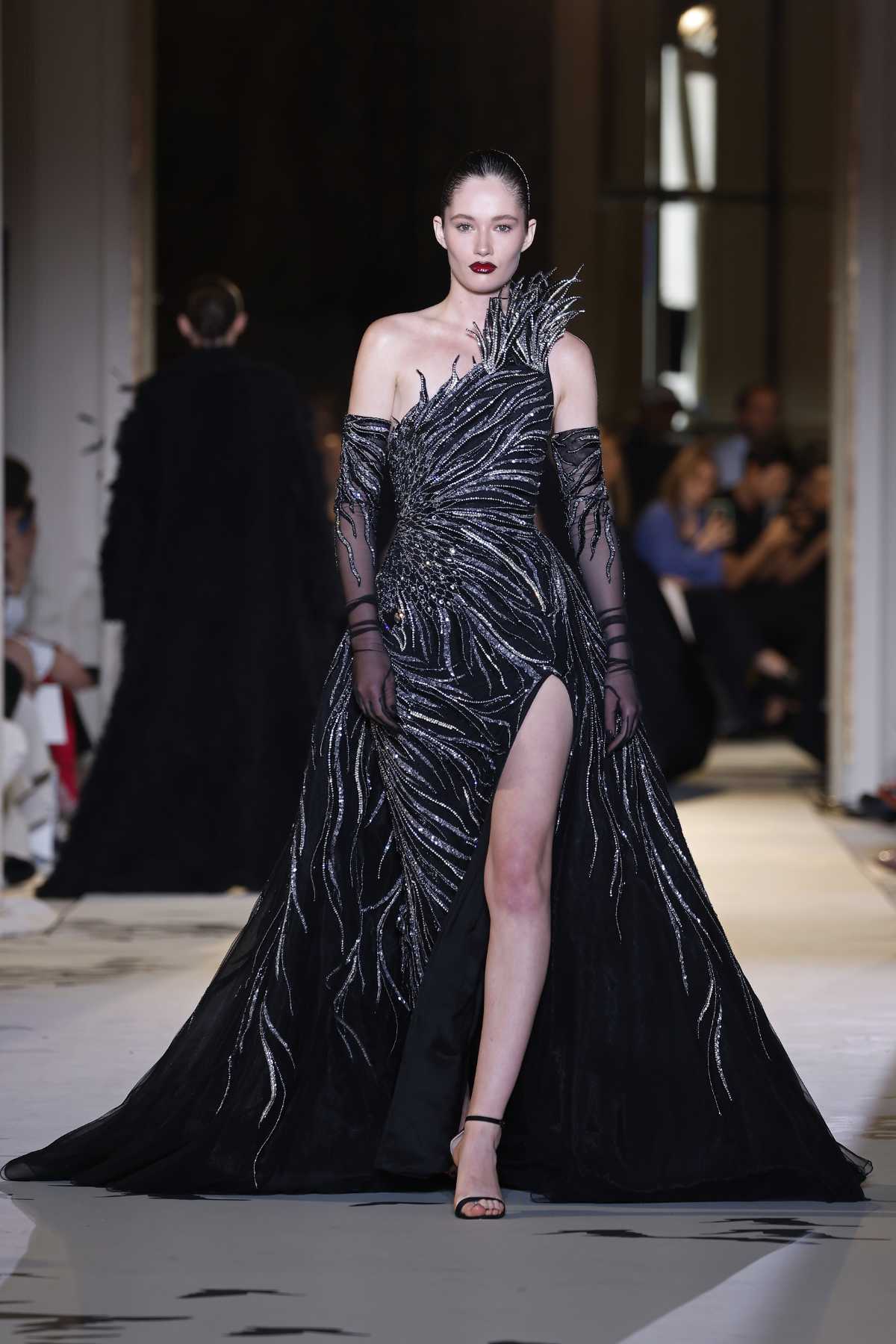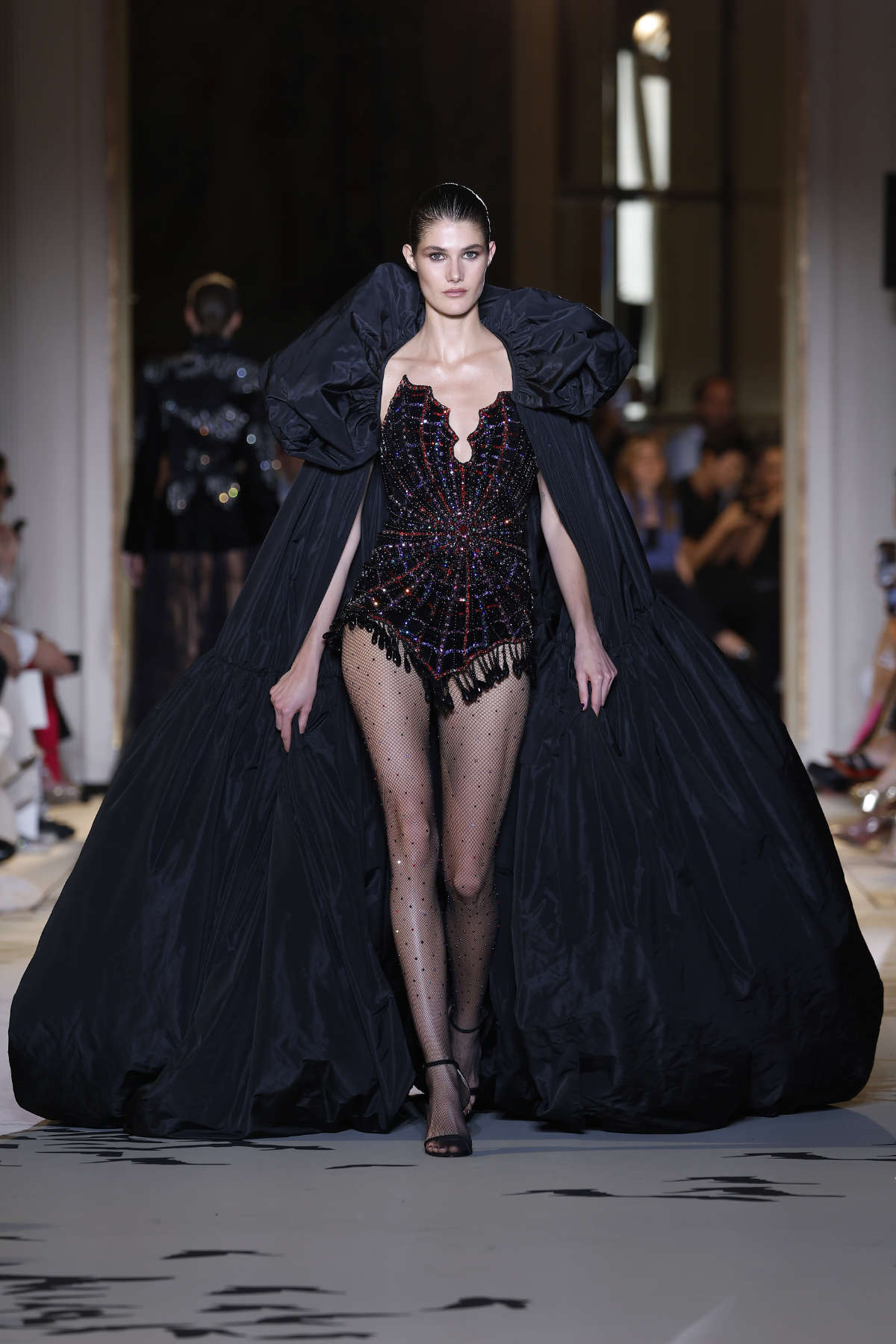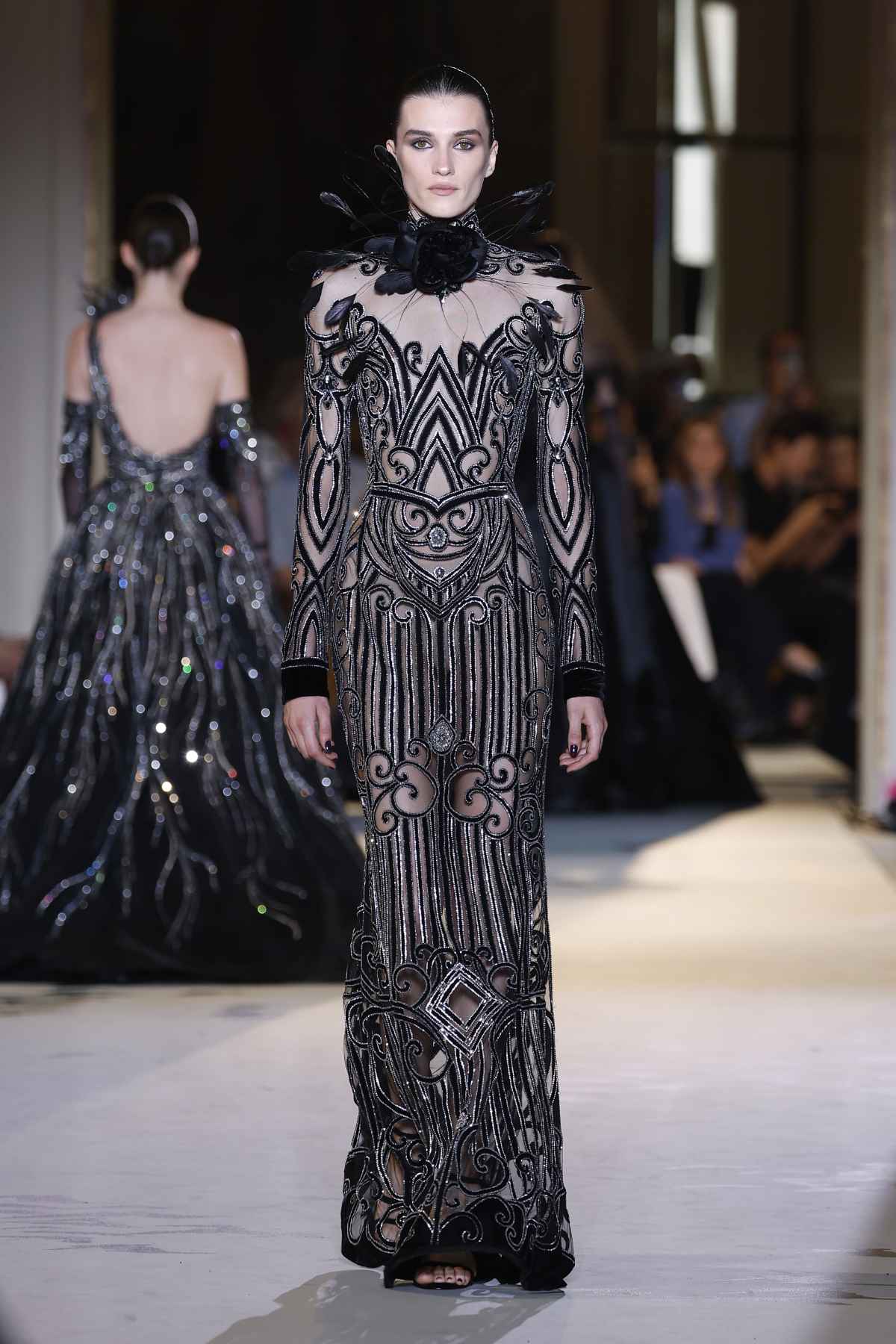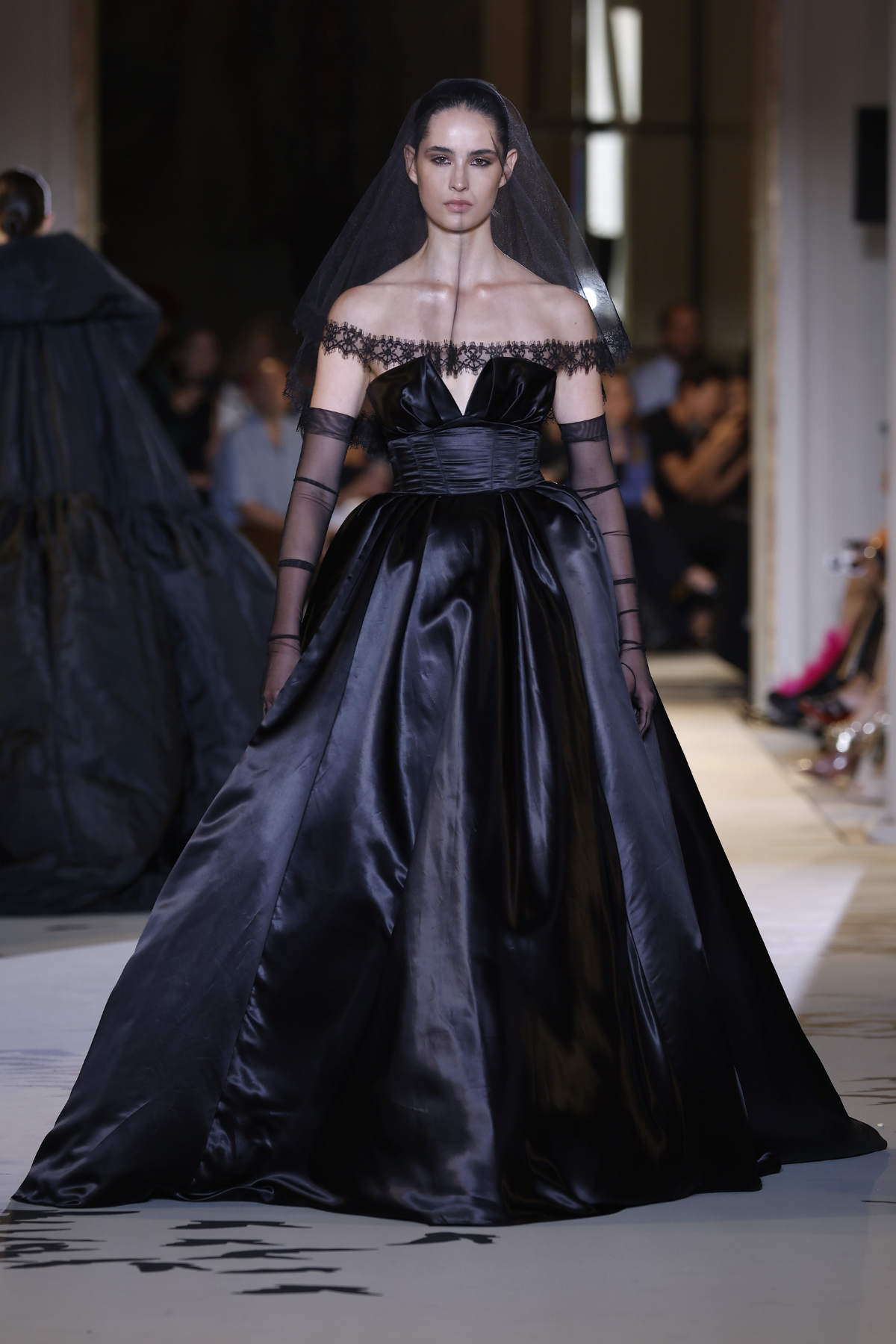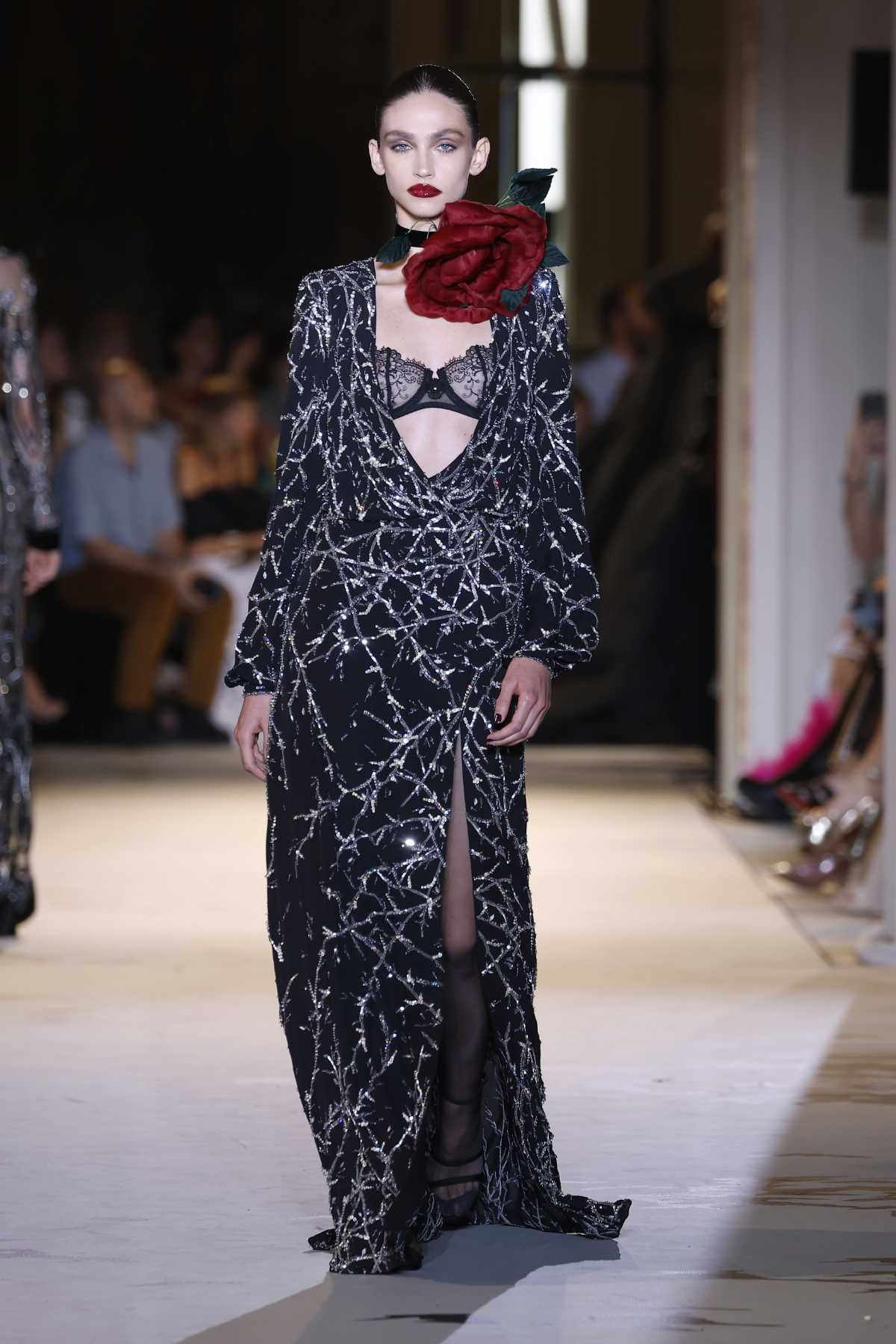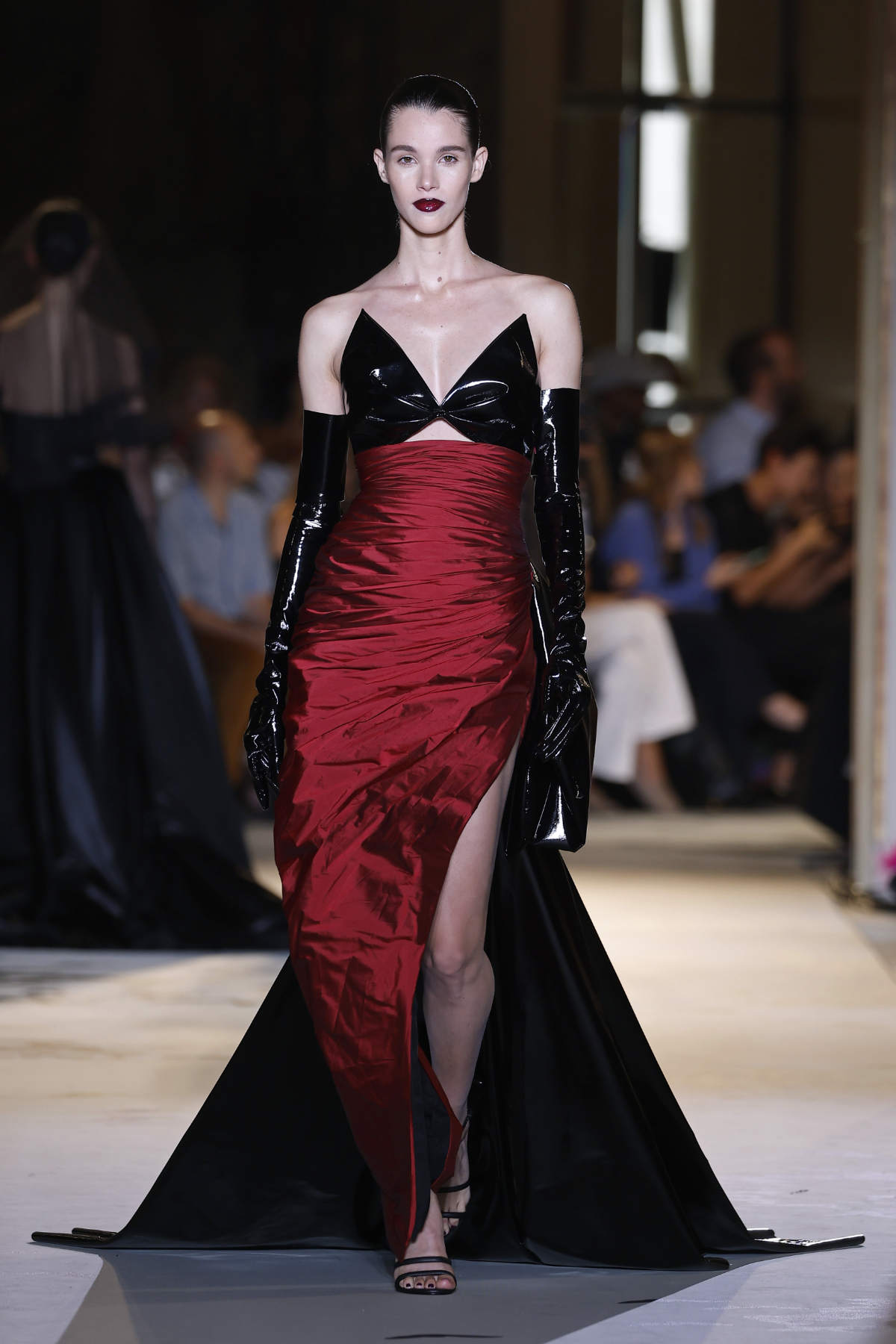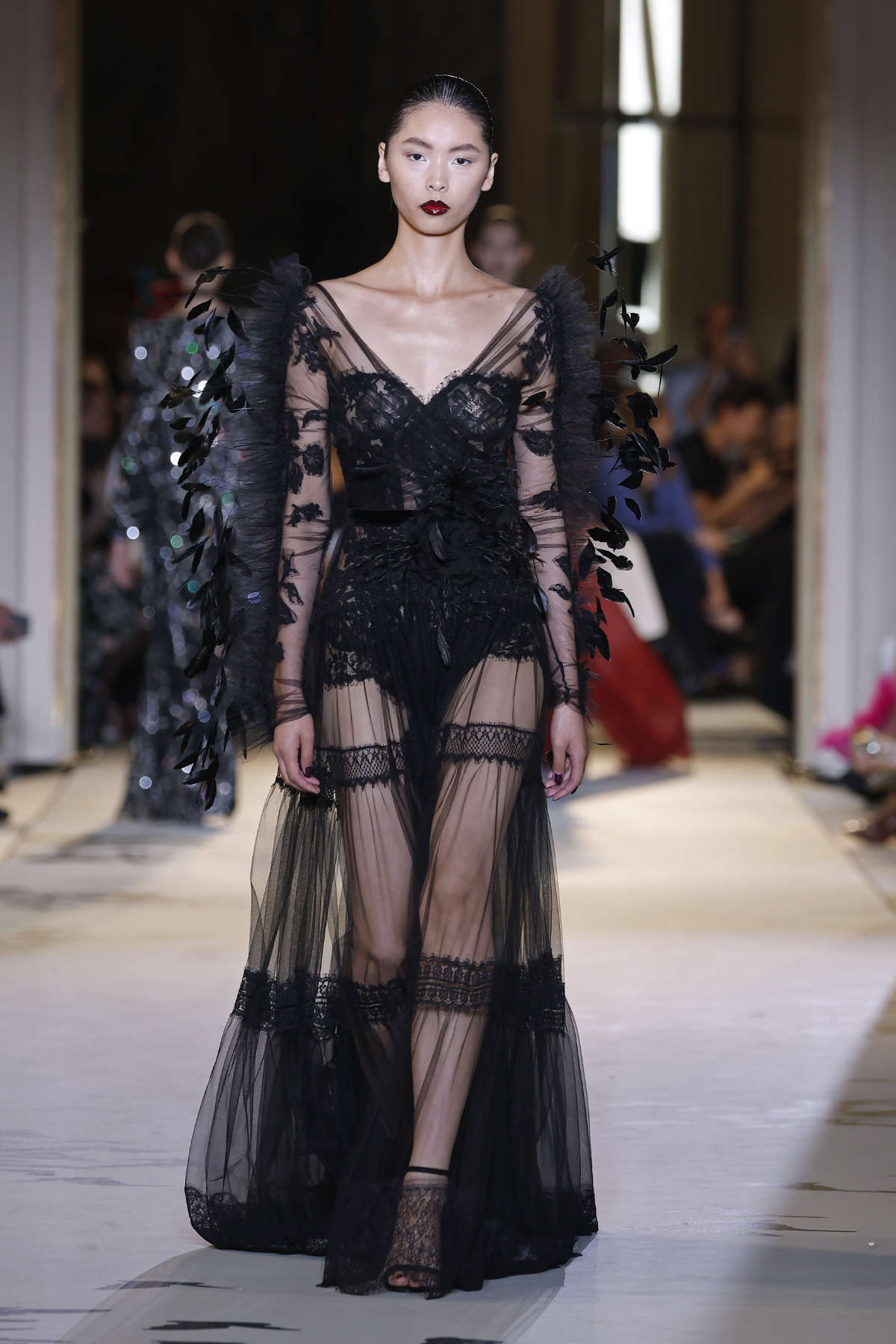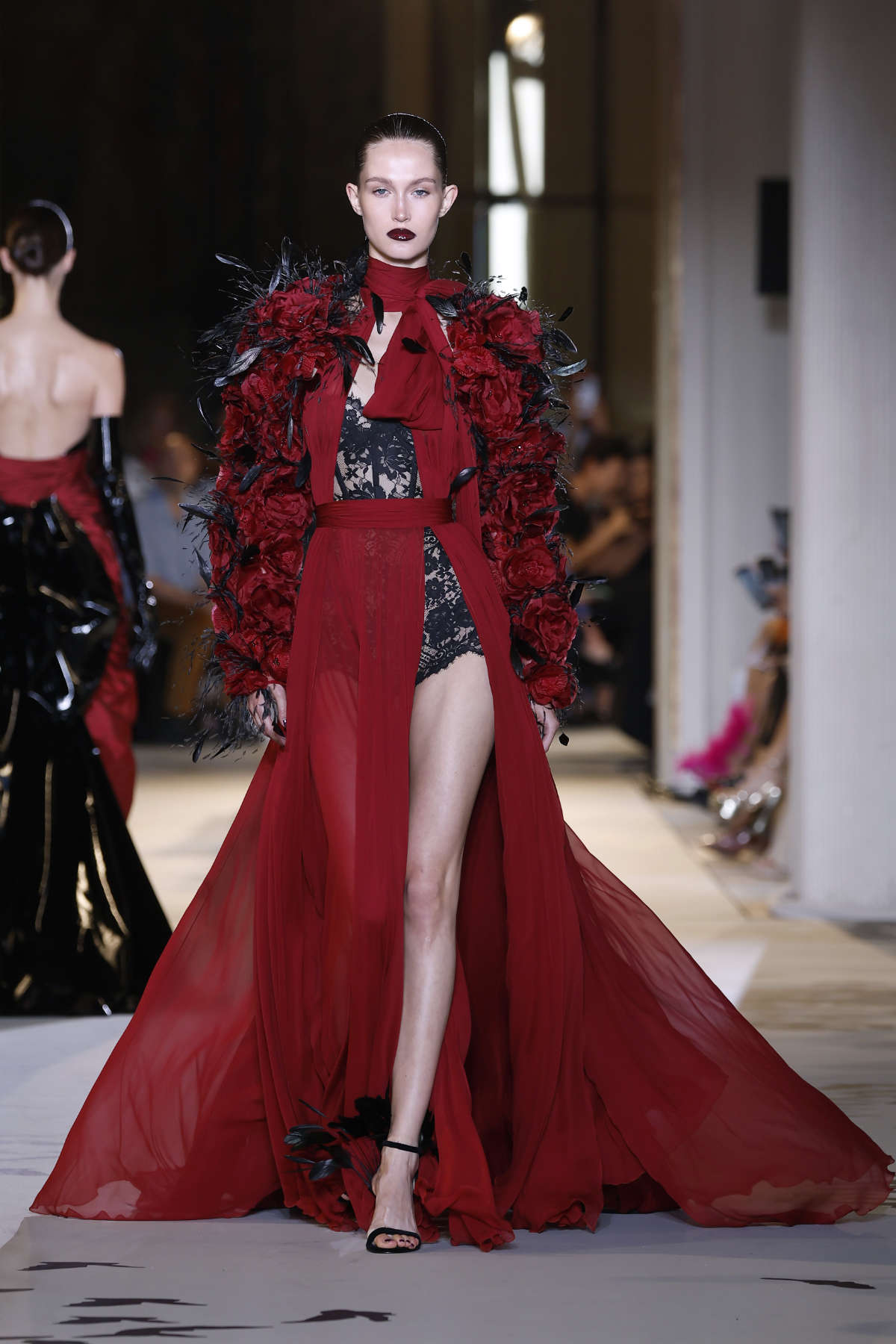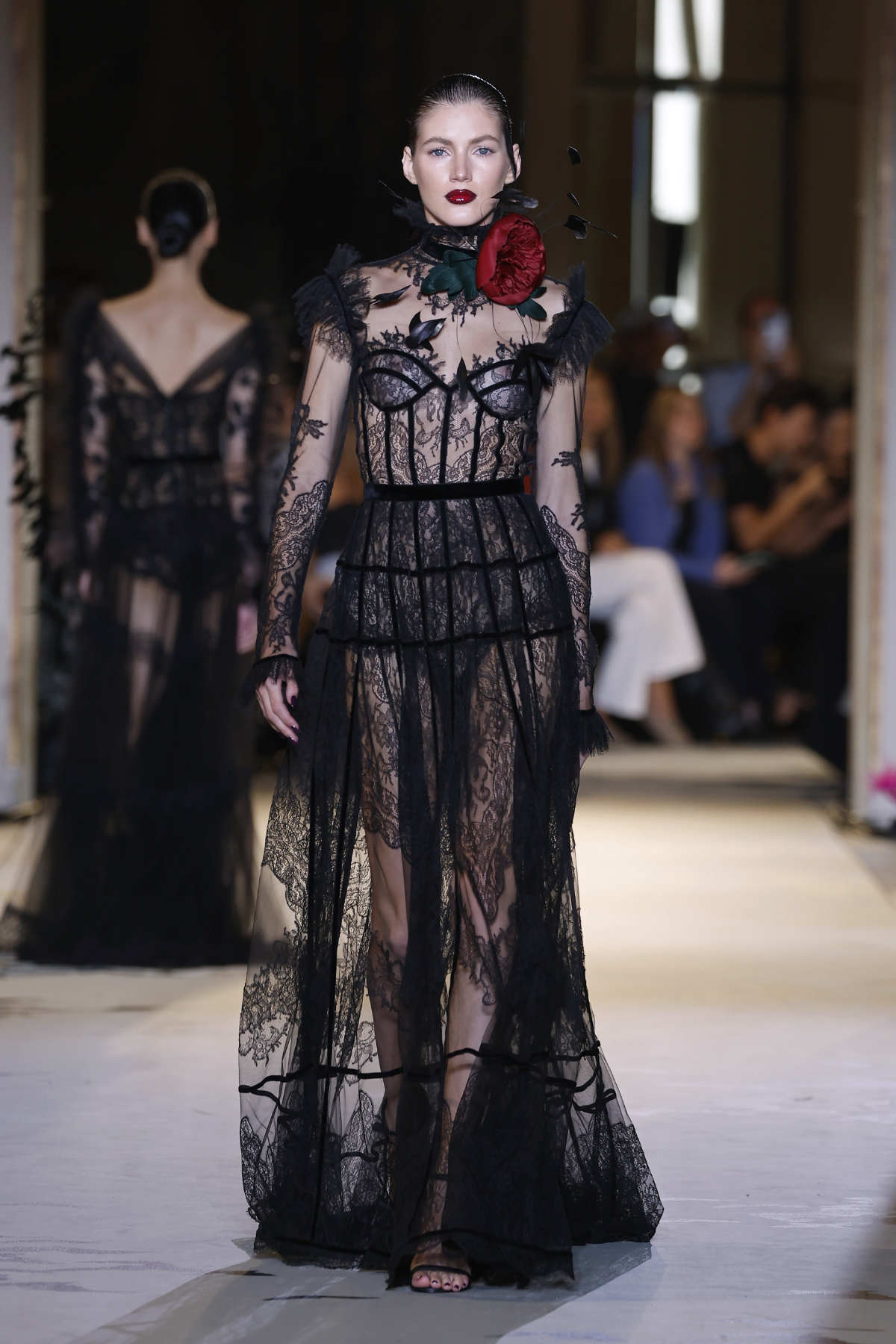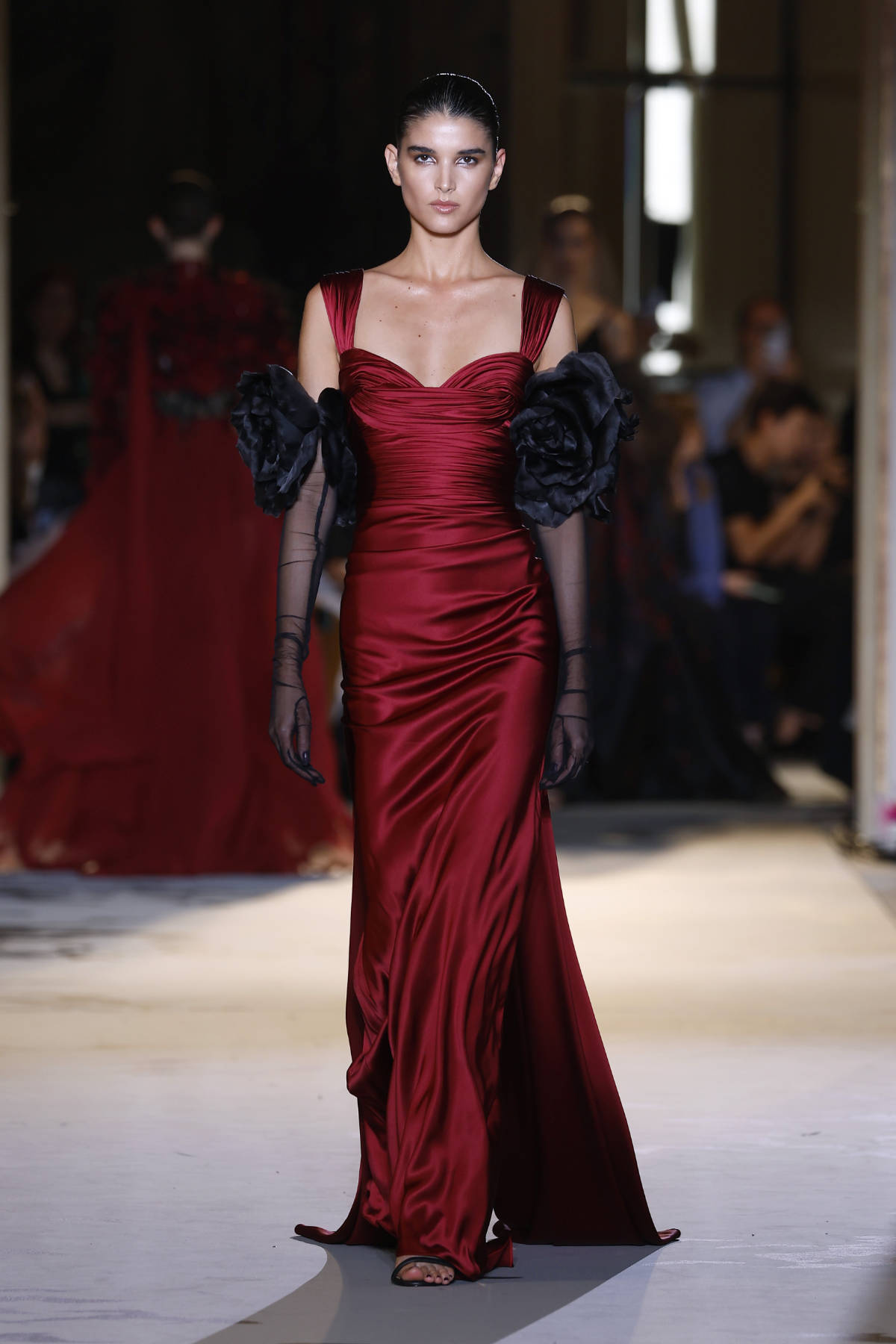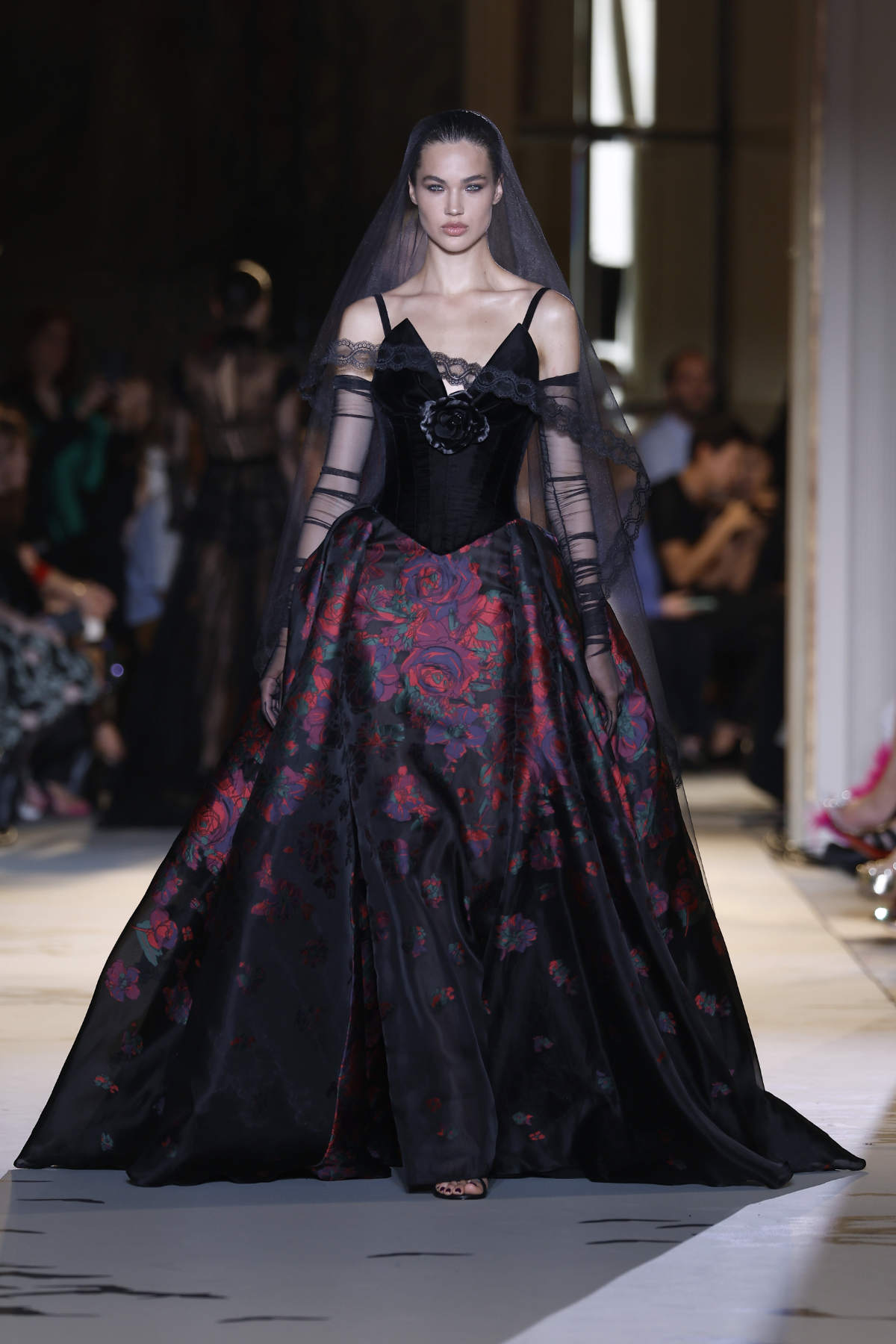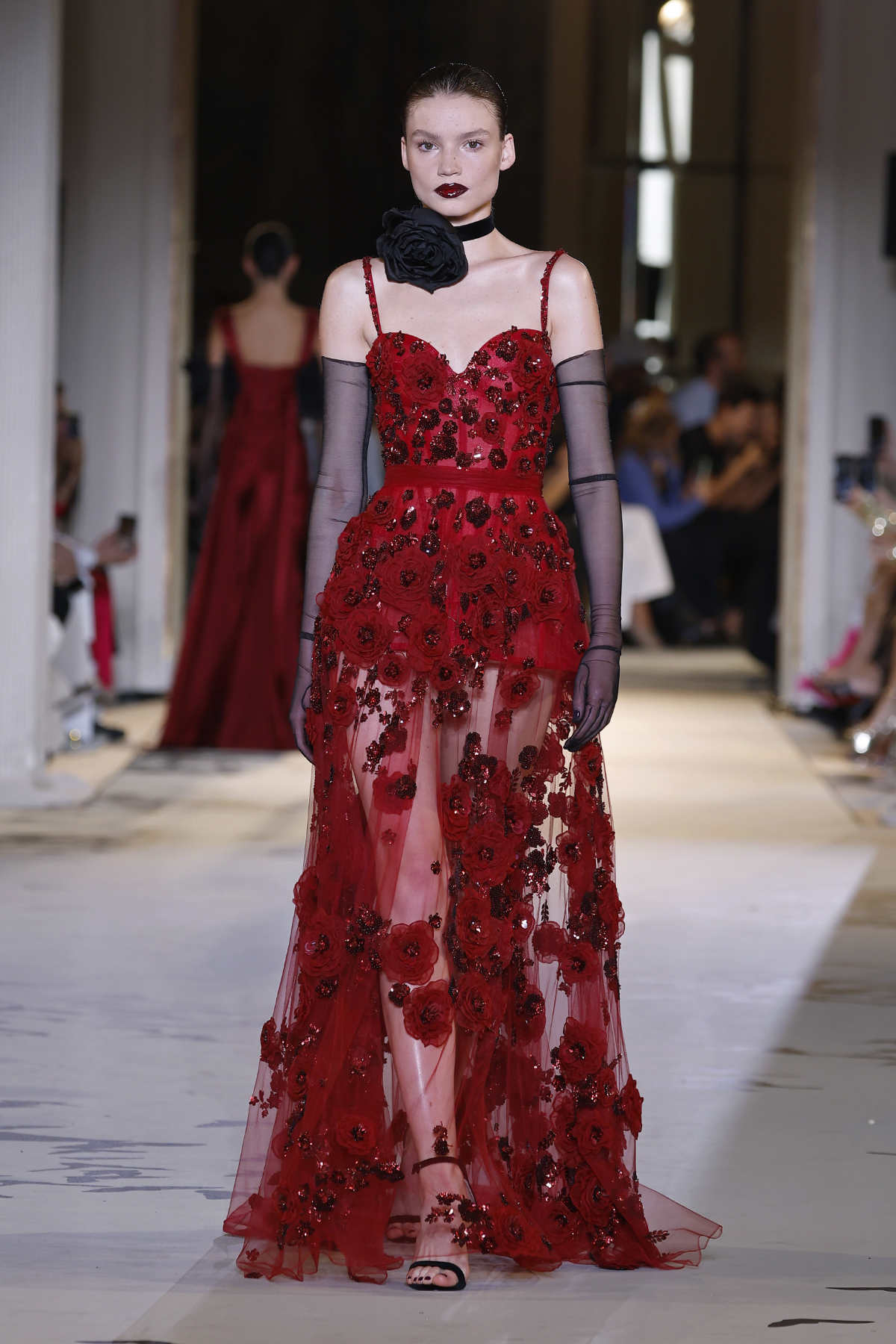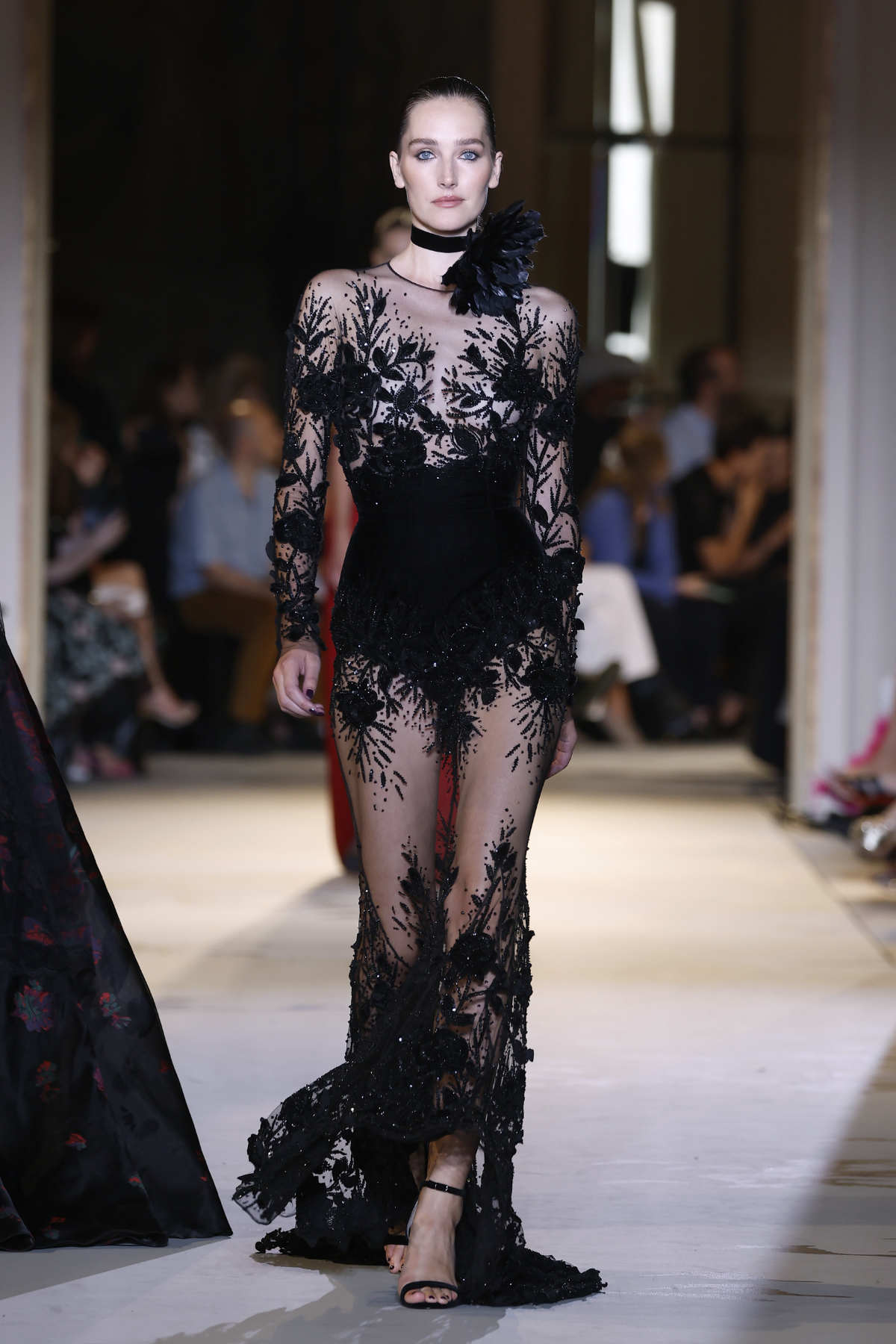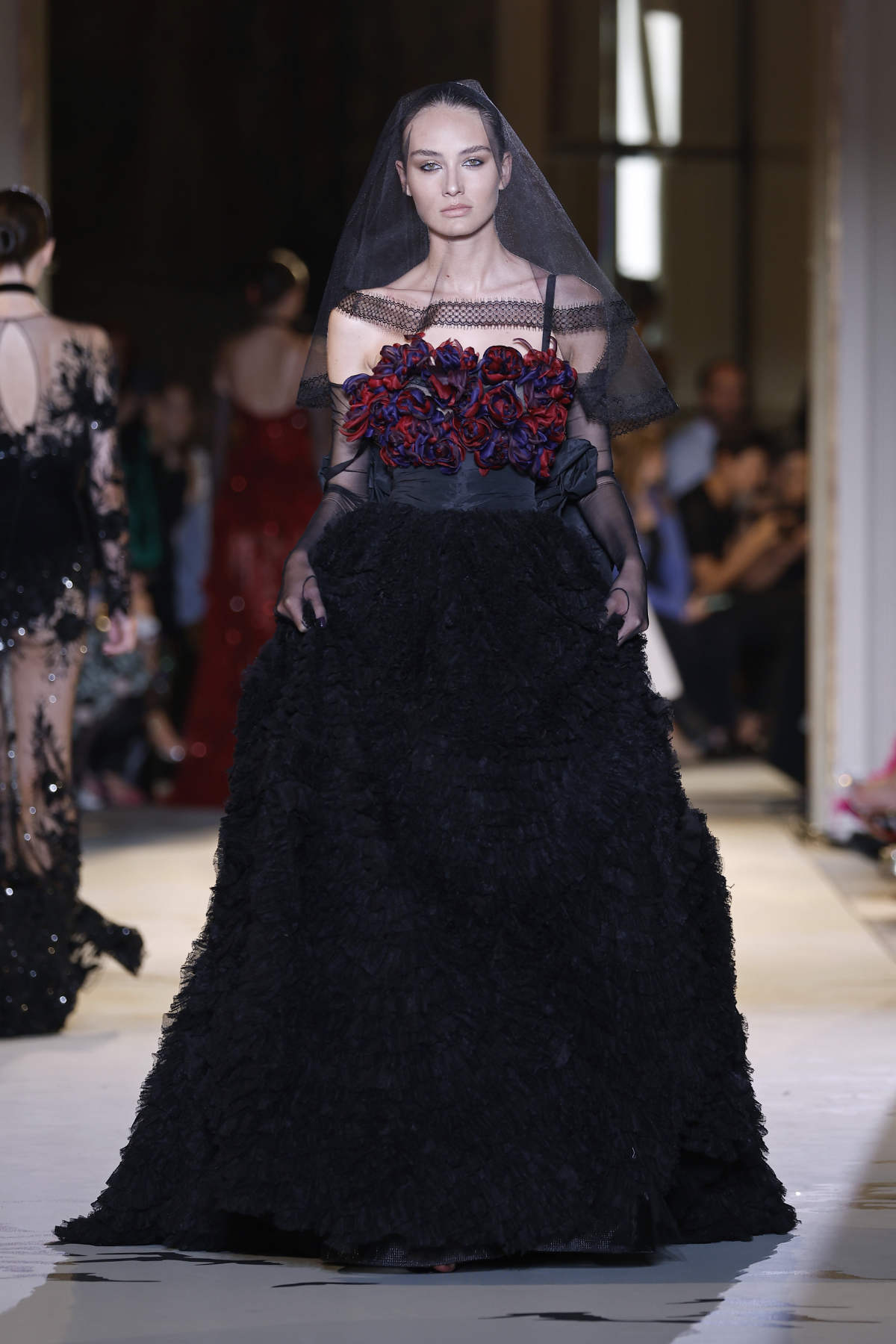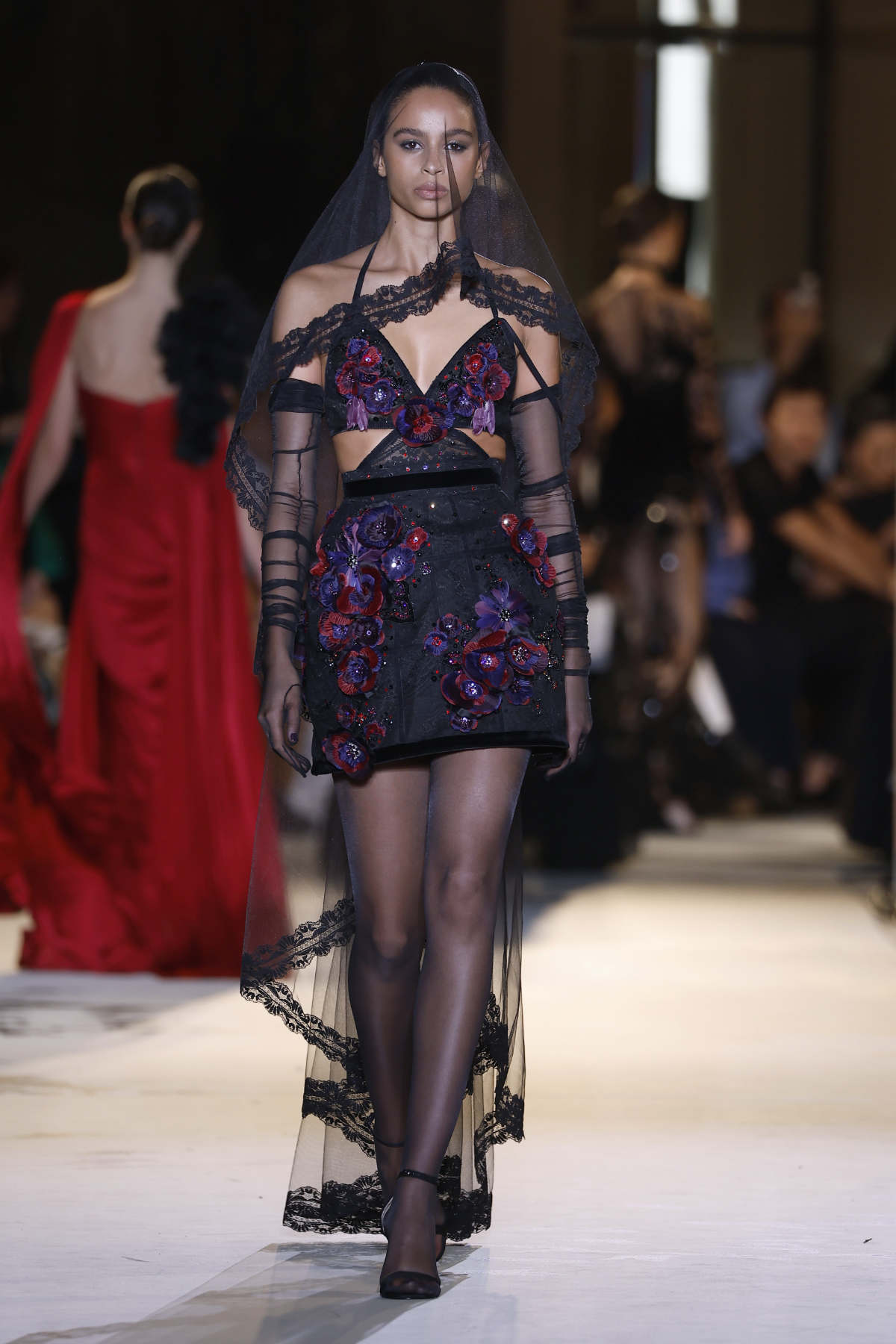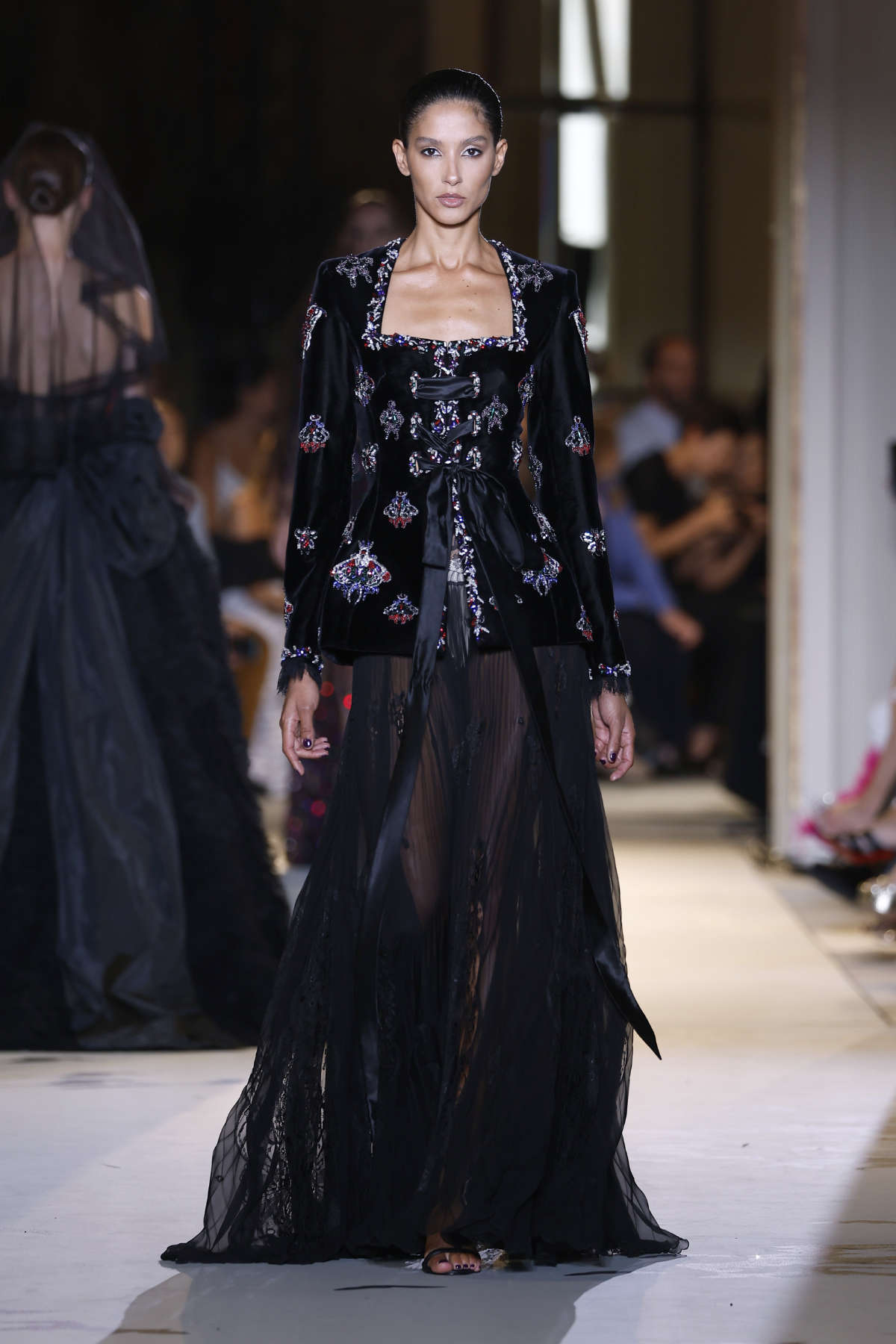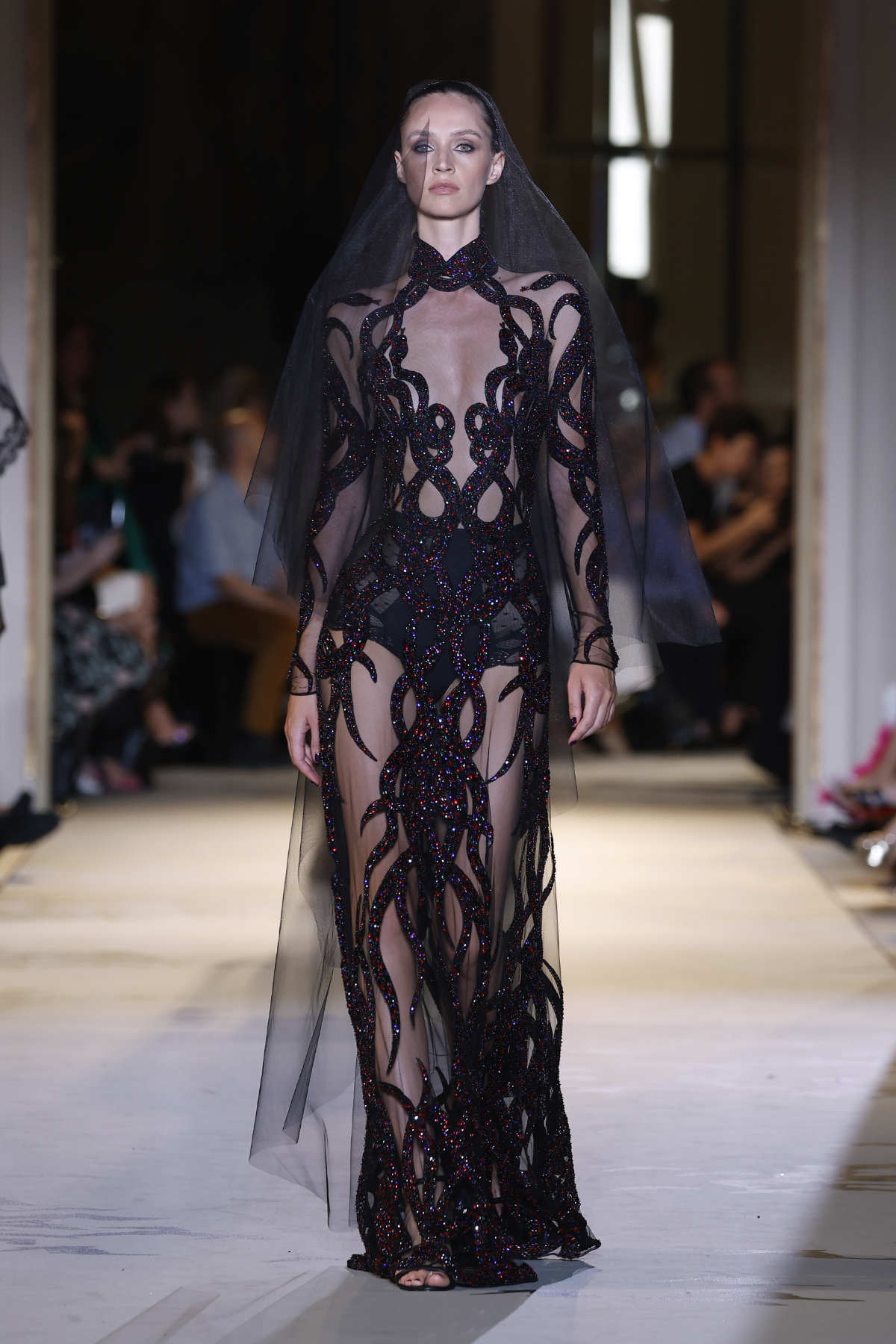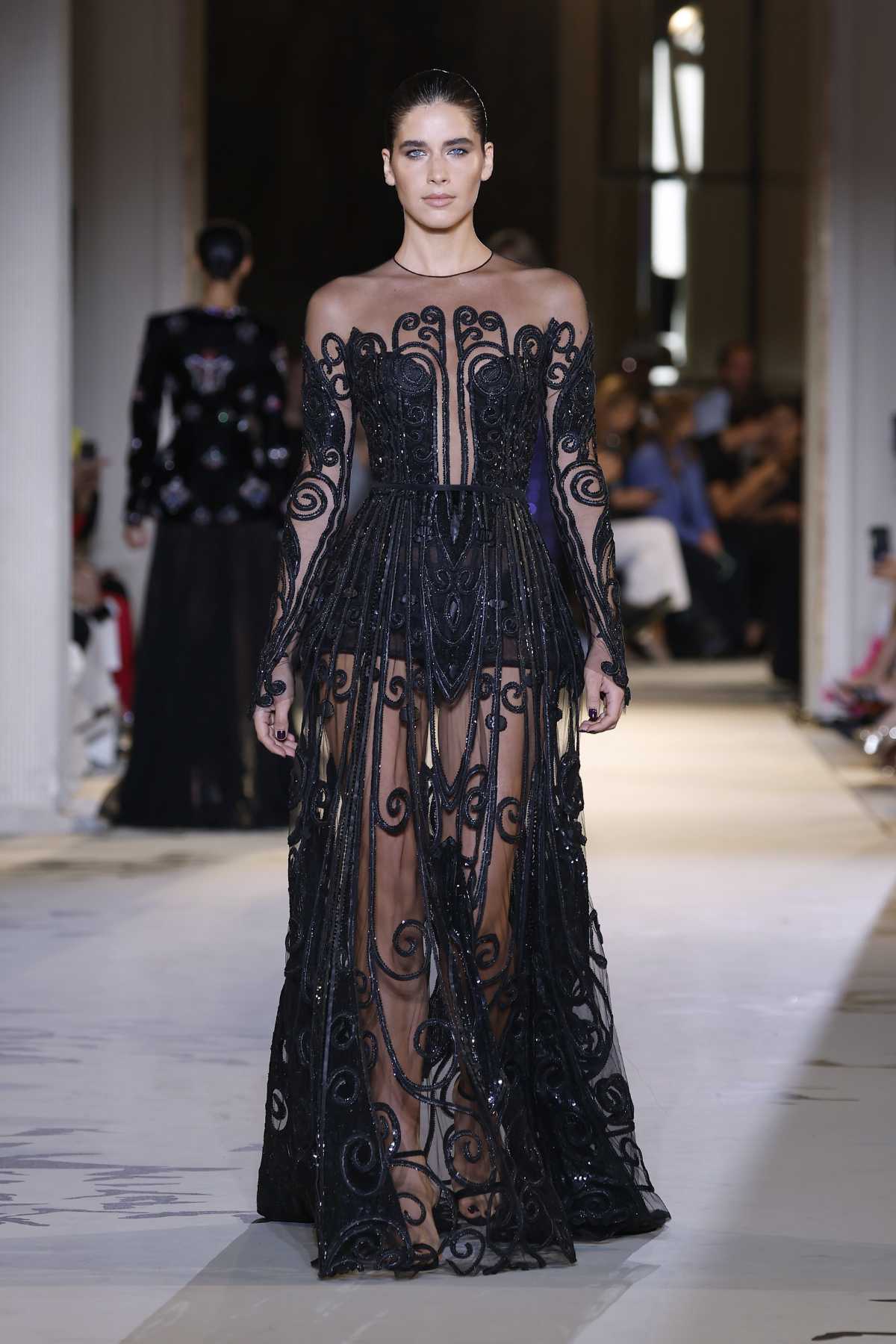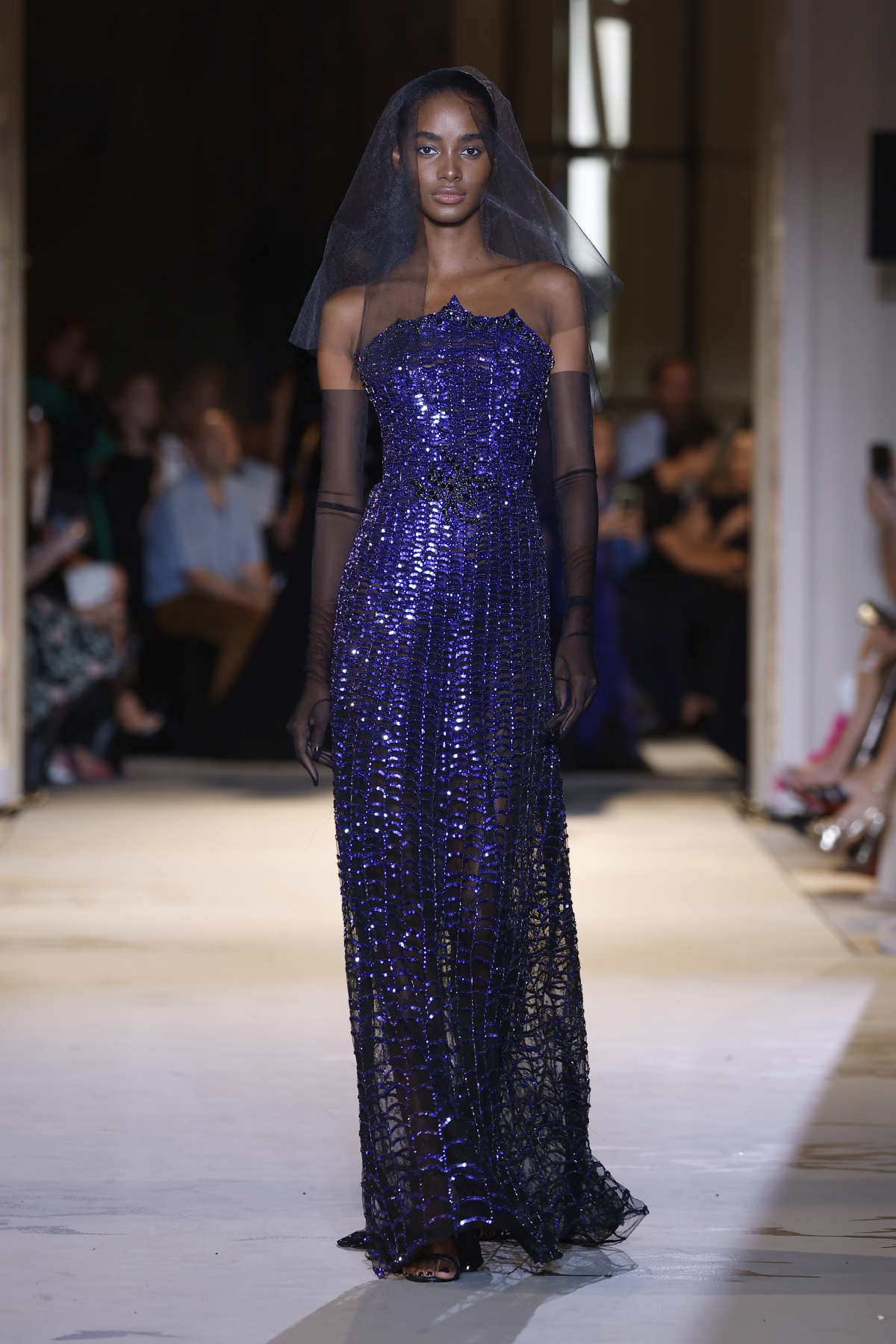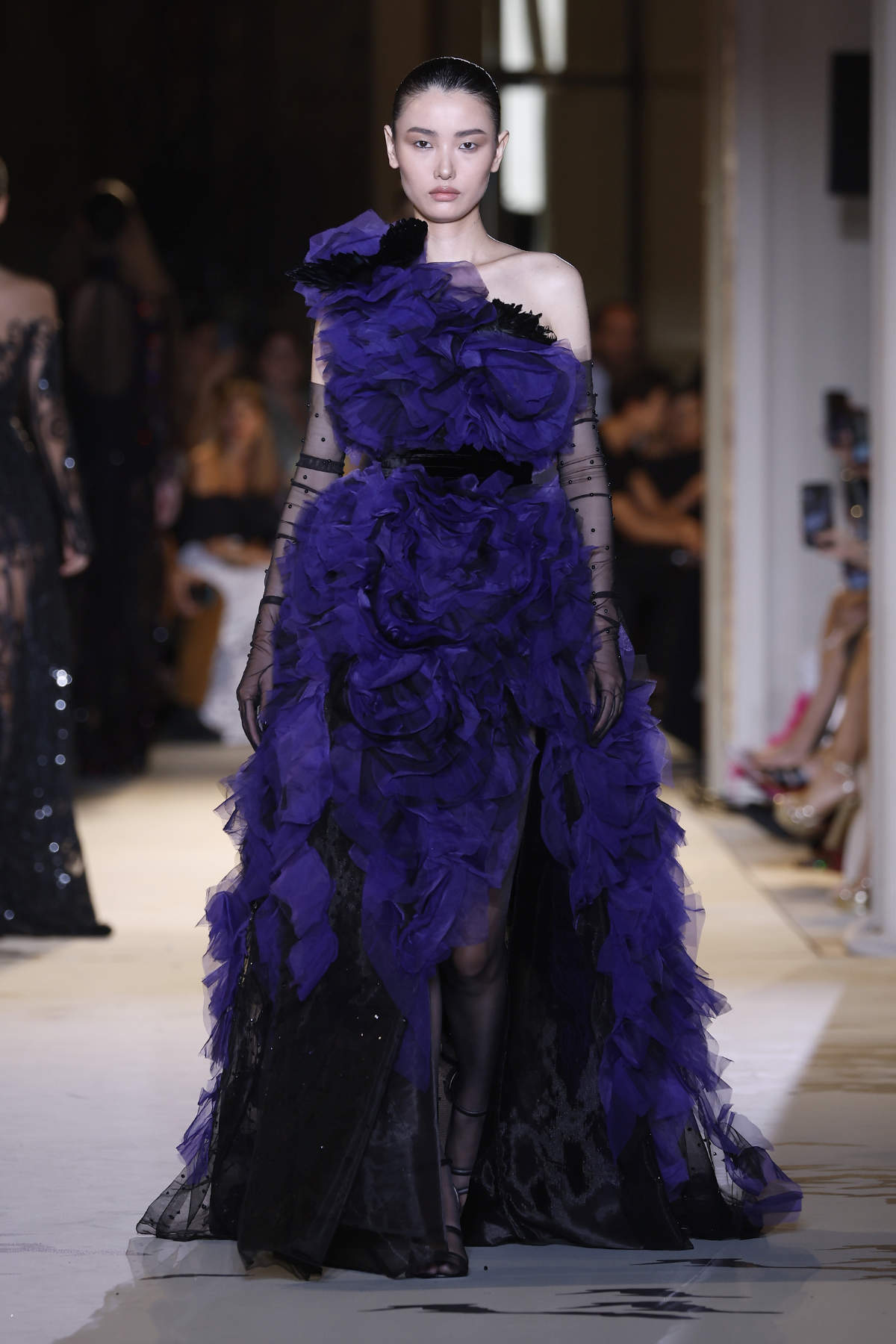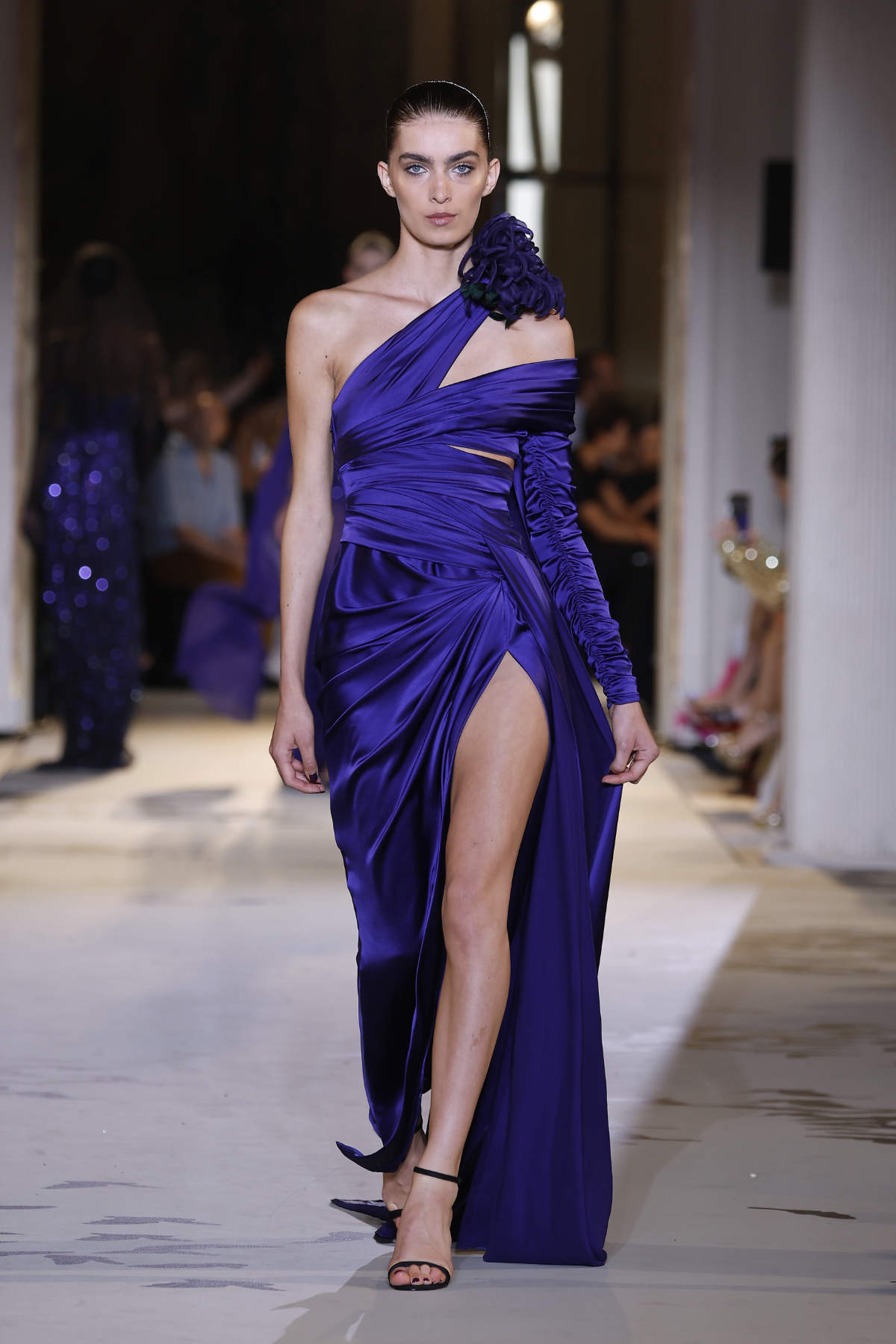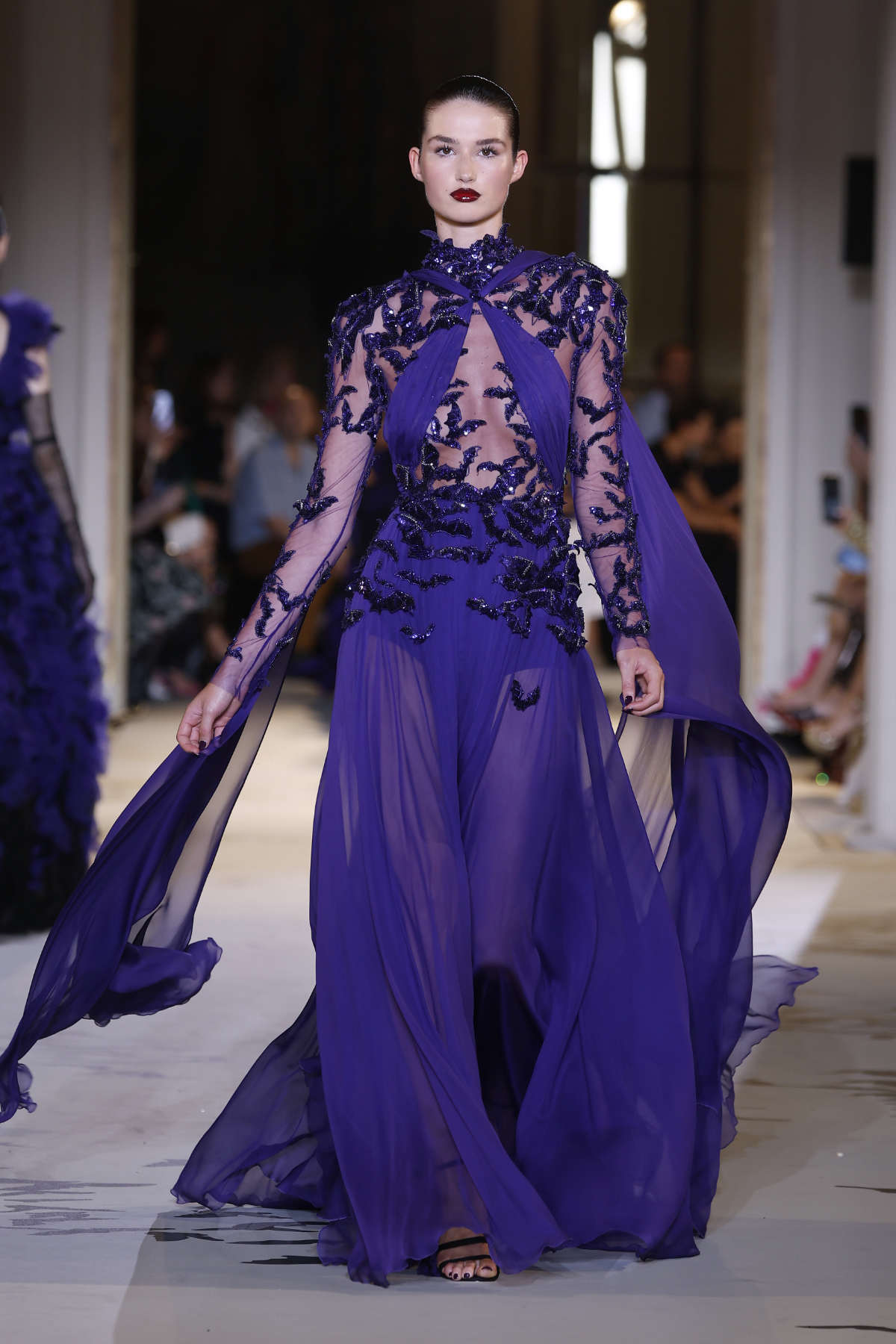 ---