---
Zuhair Murad Presents Its New Spring-Summer 2023 Ready-To-Wear Collection: Ripple Of Matter
Luxferity, 03.10.2022
Between land and sea, a parade of singular captivating landscapes …

Inspired by the Rainbow Mountain in Peru, the Salt Dome of Zagros and the Marble Cave of Patagonia, Zuhair Murad transports us to a world of mineral sounding. The spring-summer 2023 ready-to-wear collection, is characterized by sculpted silhouettes inspired by this rocky nature hewn by the winds over the ages. And with the foam of the Pacific Ocean collected along the way, he devises sensual curves that evoke femininity.
The freedom of body and soul dominates the collection, with the fabrics coming to life to form a masterful blend combination of textures. Lace-trimmed vaporous organza flirts playfully, a frolic of transparency on lace and mesh fabrics, their grand allure embodied in the cascading pleats captured by shiny metallic clasps. The designs diverge at the bust, tassels swaying in all their splendor, and sometimes extending along the body. The abstract palette of colors and shapes pay tribute to Tom Hegen's images, a visual spectacle that exudes unparalleled charm.
The dresses, varying between long, midi and short, are designed either from cady with shiny fringes, or from chiffon adorned with sequins, featuring airy cutouts in perfect symmetry. The studded jackets are cut defined at the shoulder and cinched at the waist, a perfect companion to sensual shorts or glamorous pants.
The entire collection is a bold celebration of vivid and invigorating colors, an ode to summer and the feminine designs bringing beauty into the light.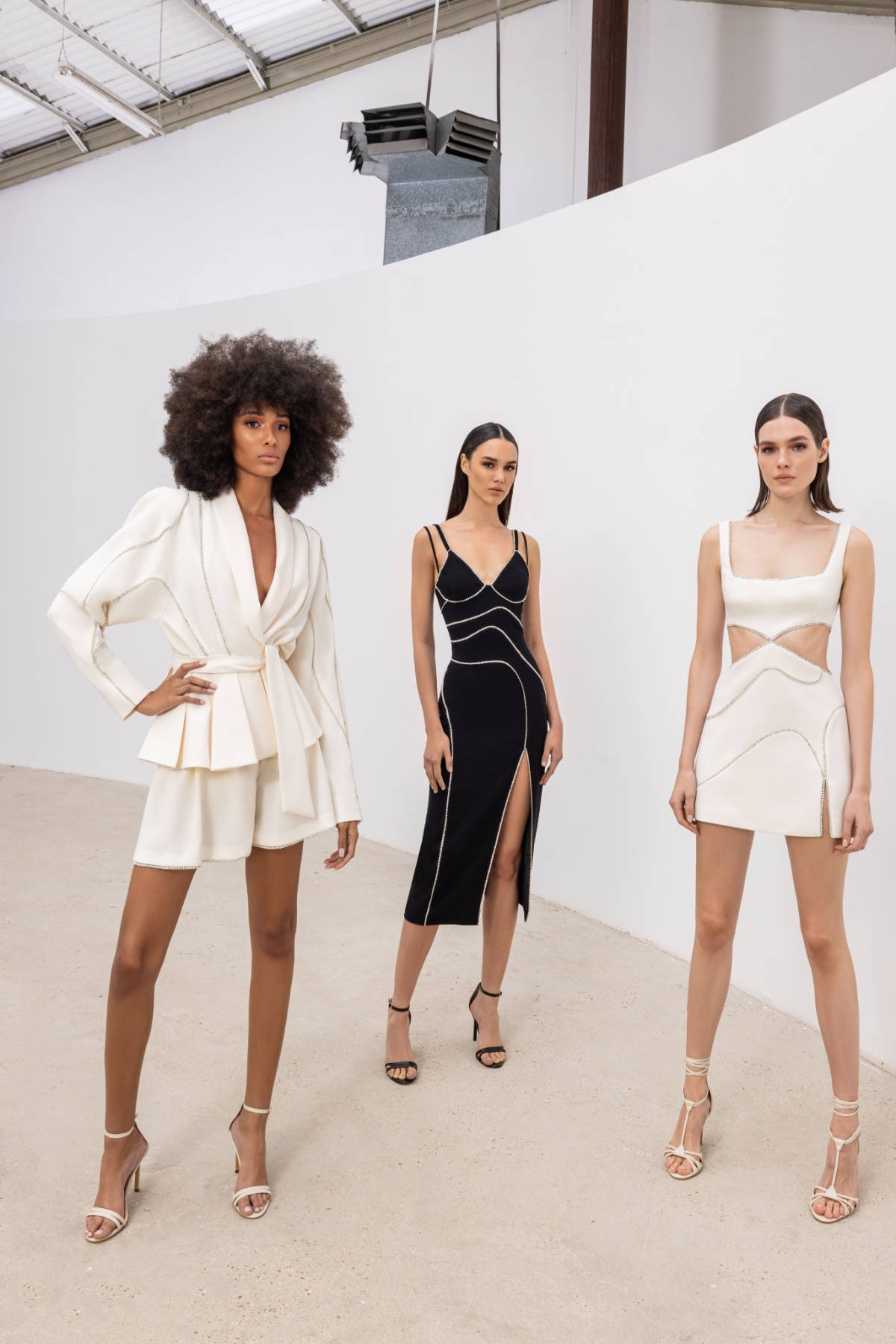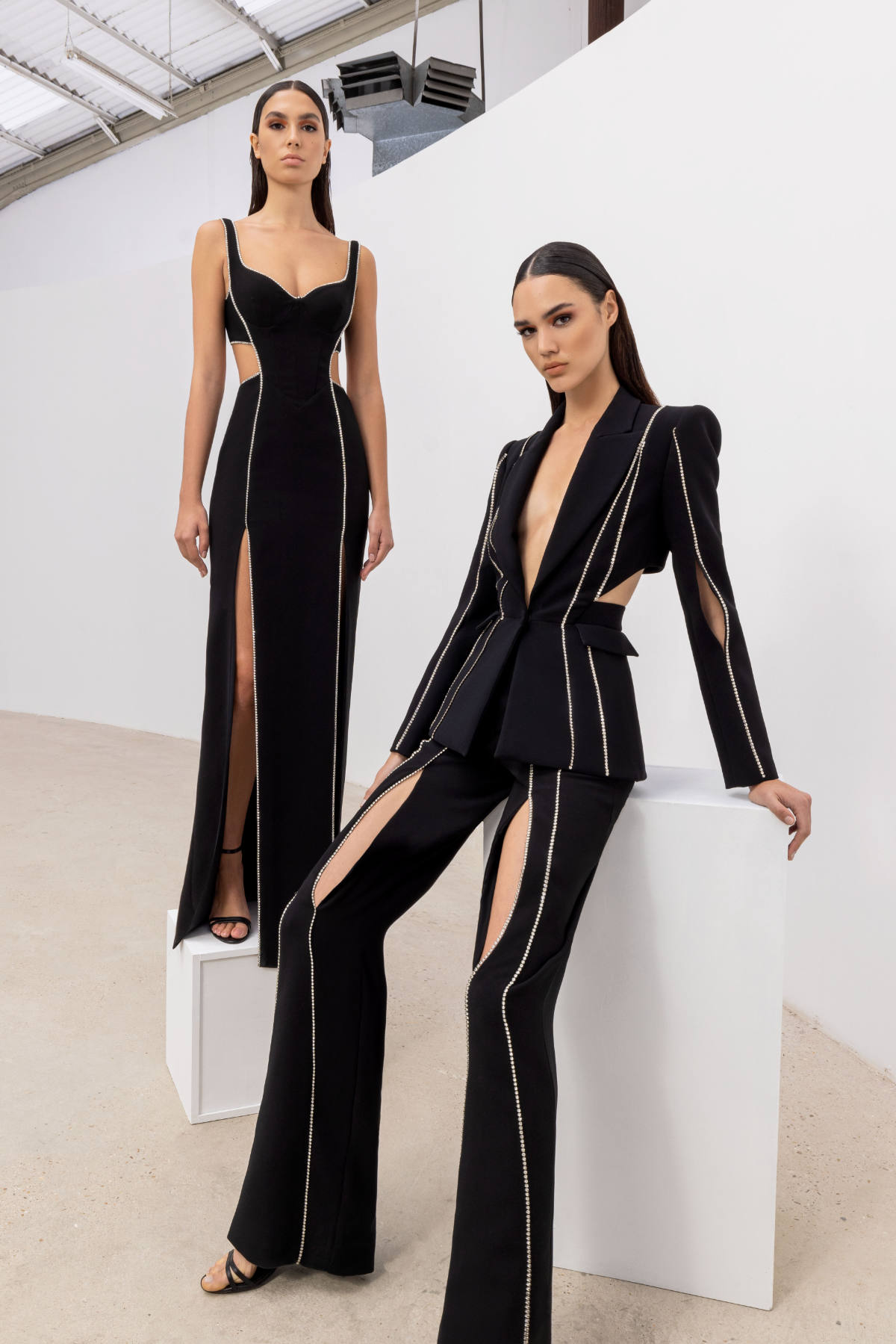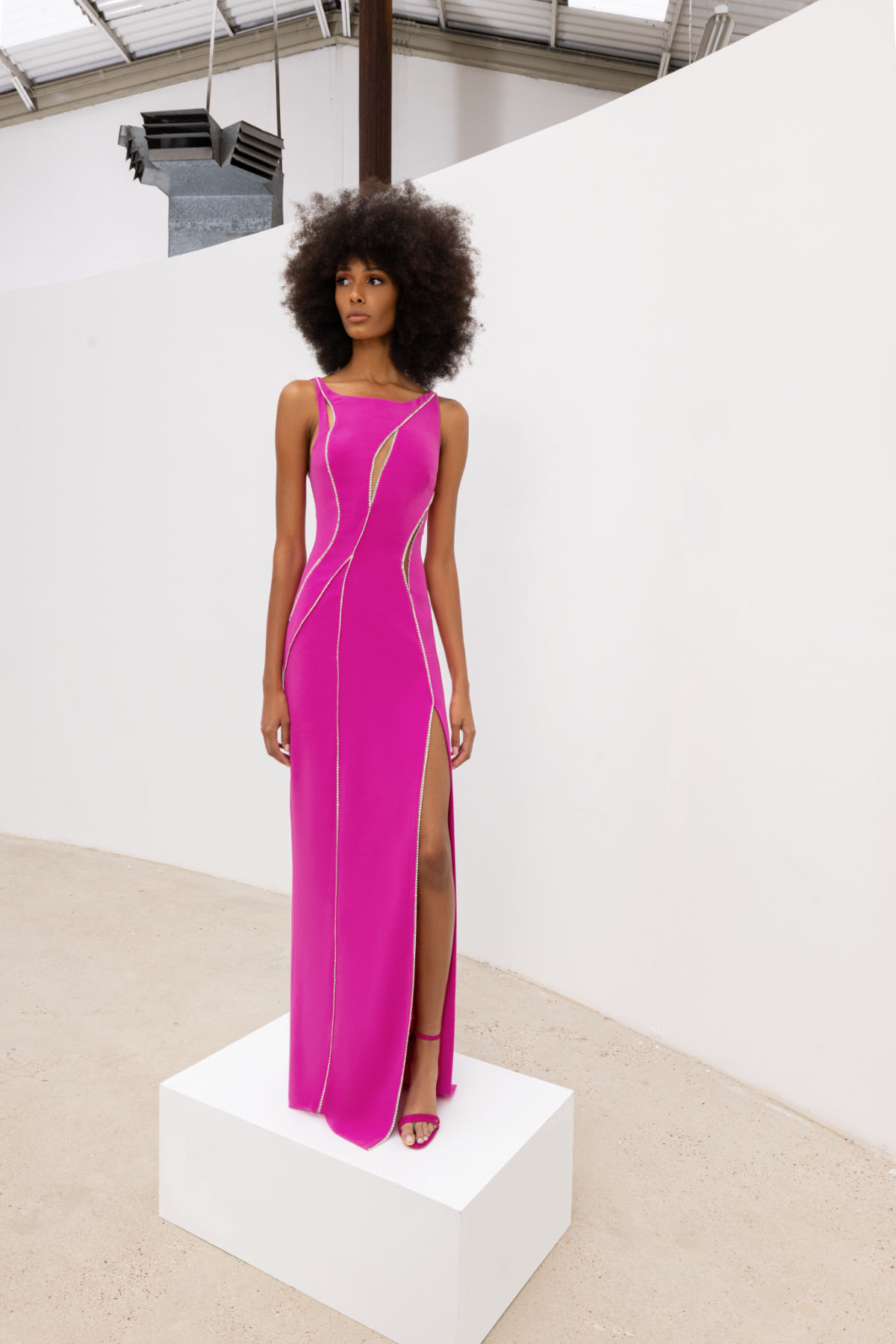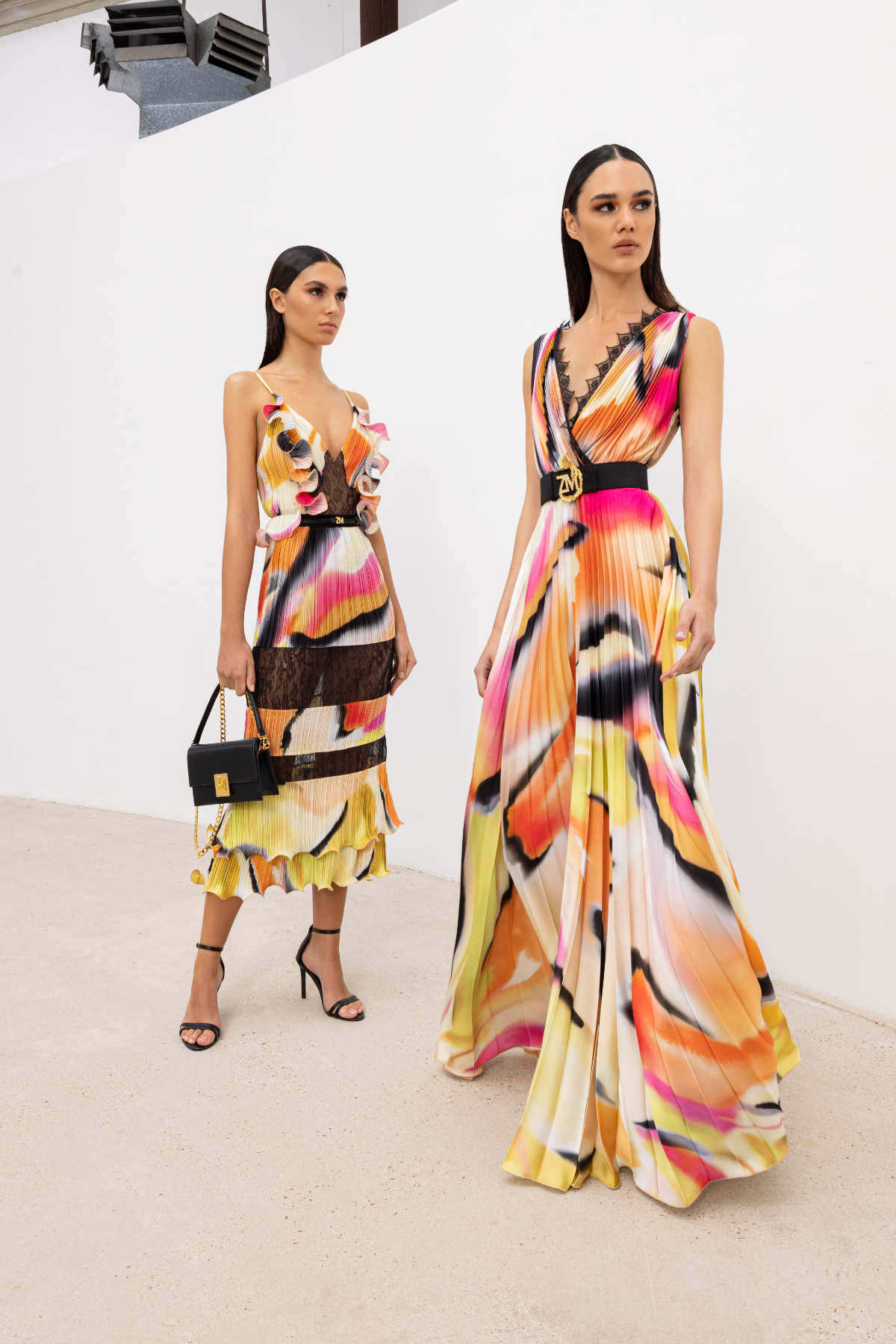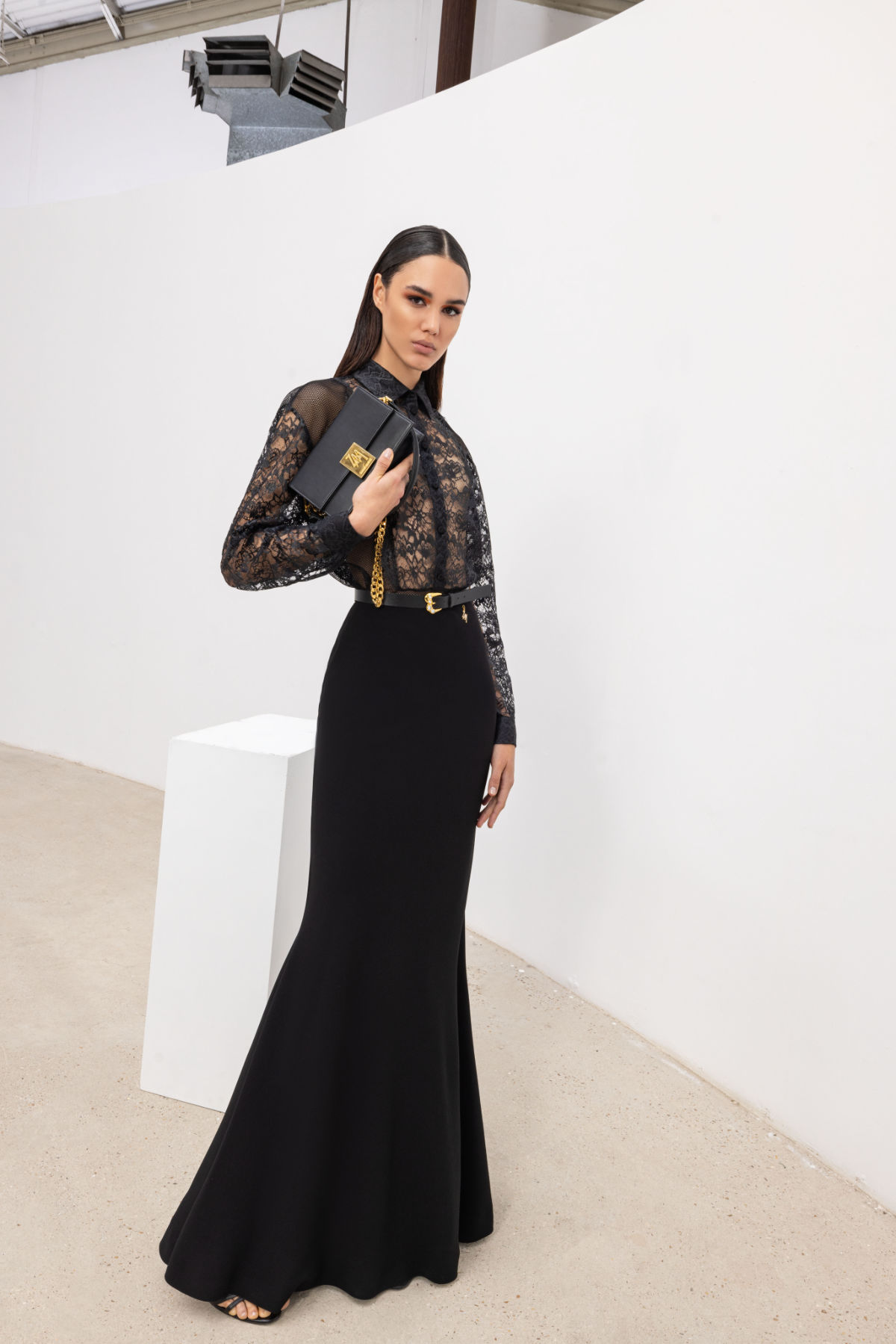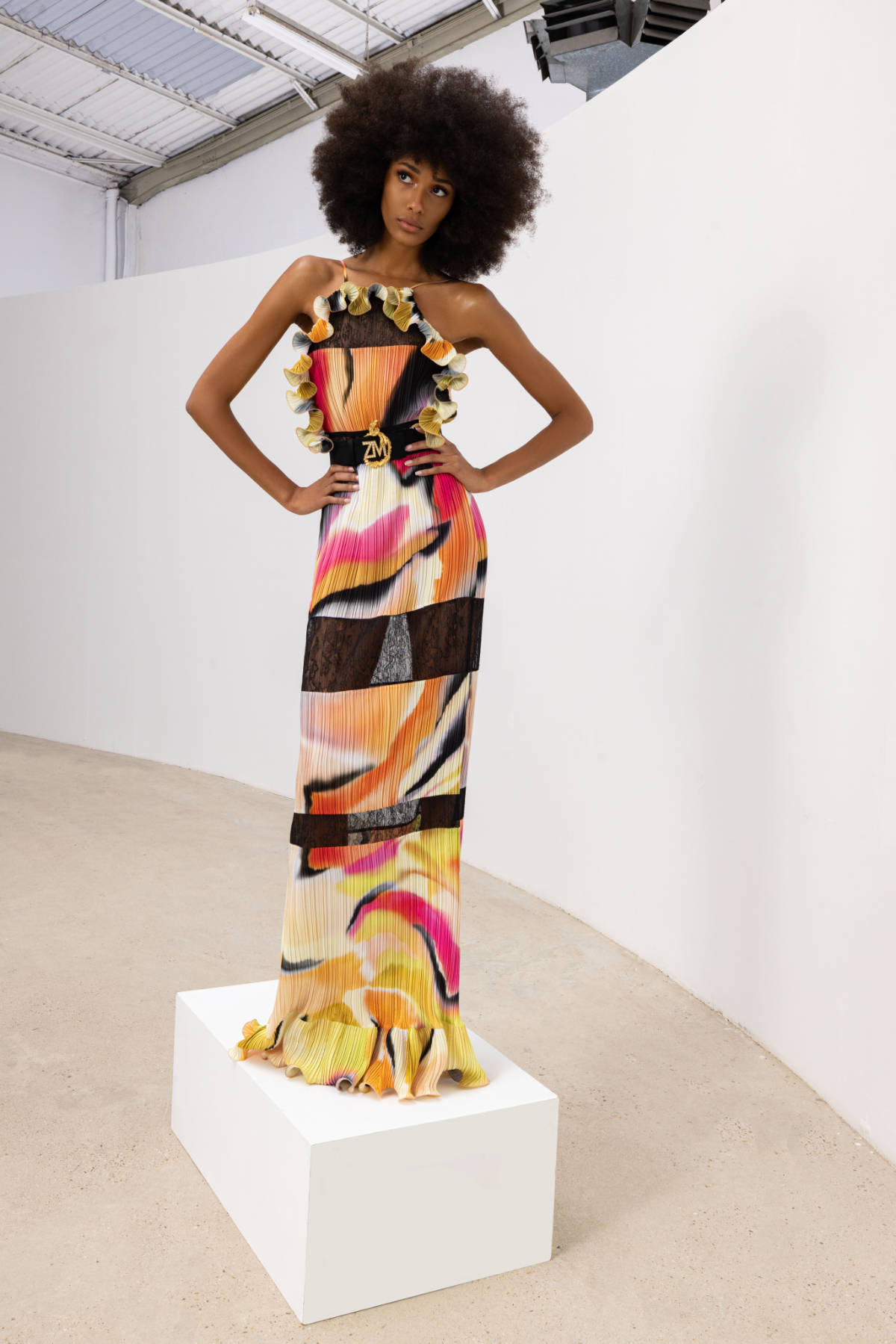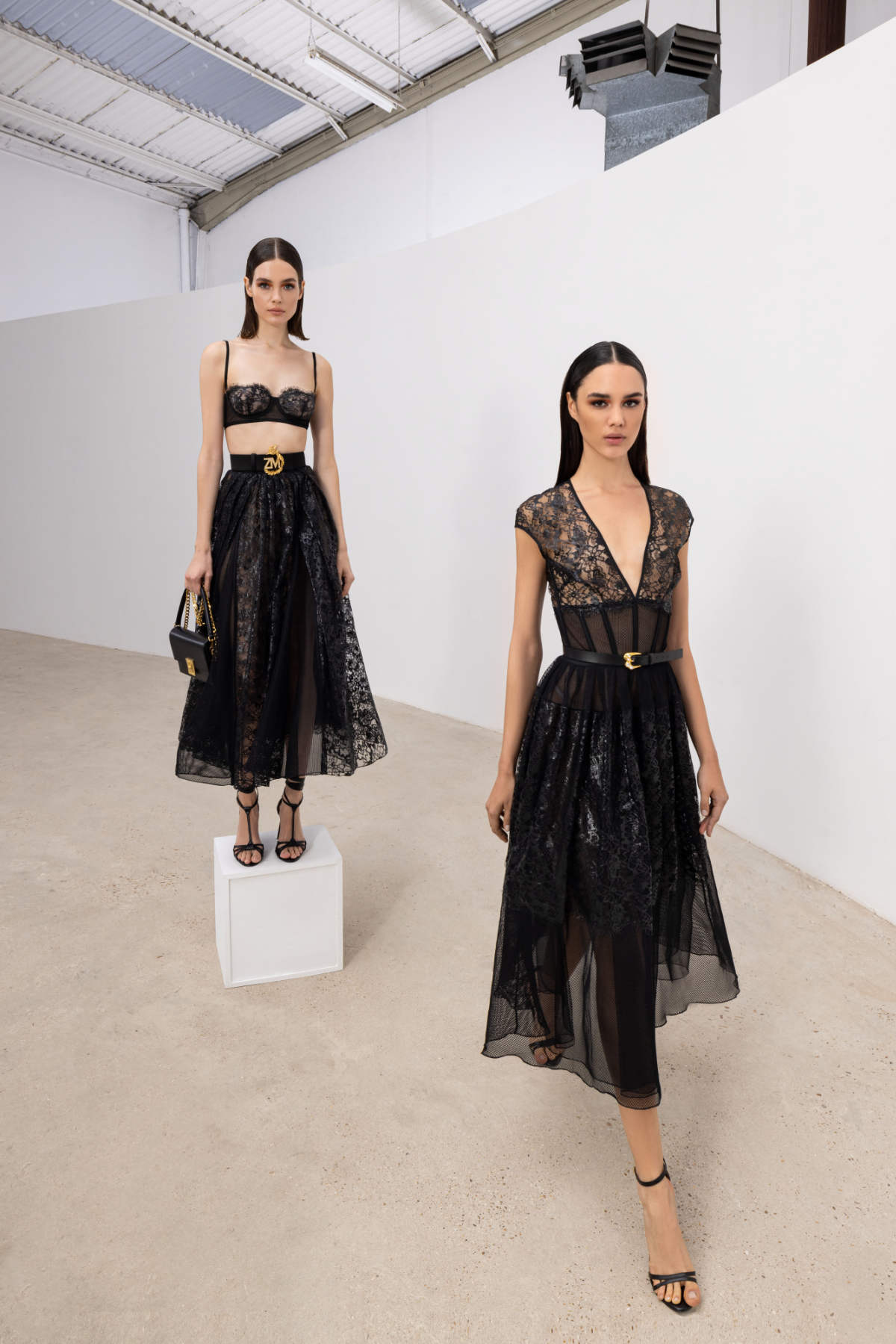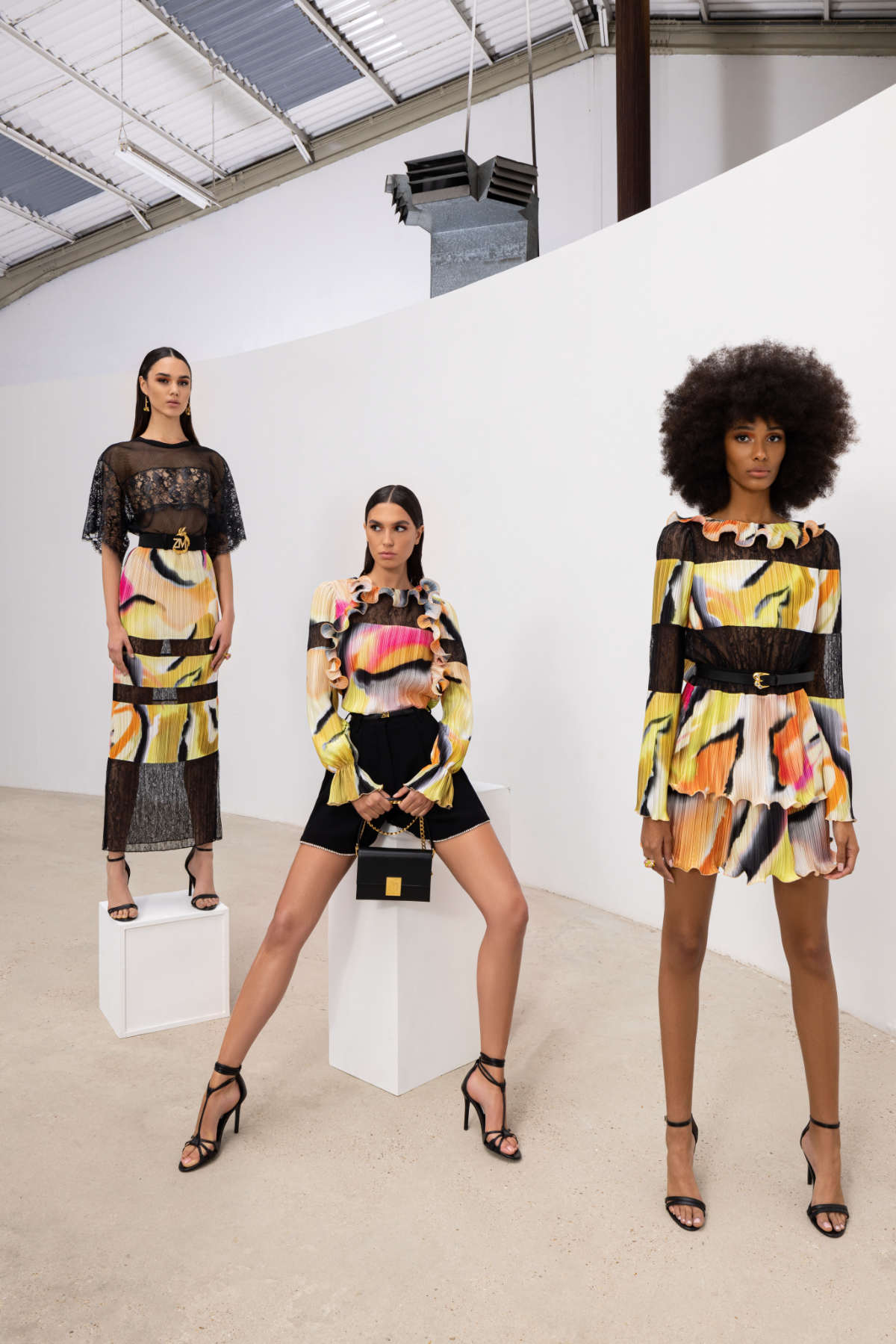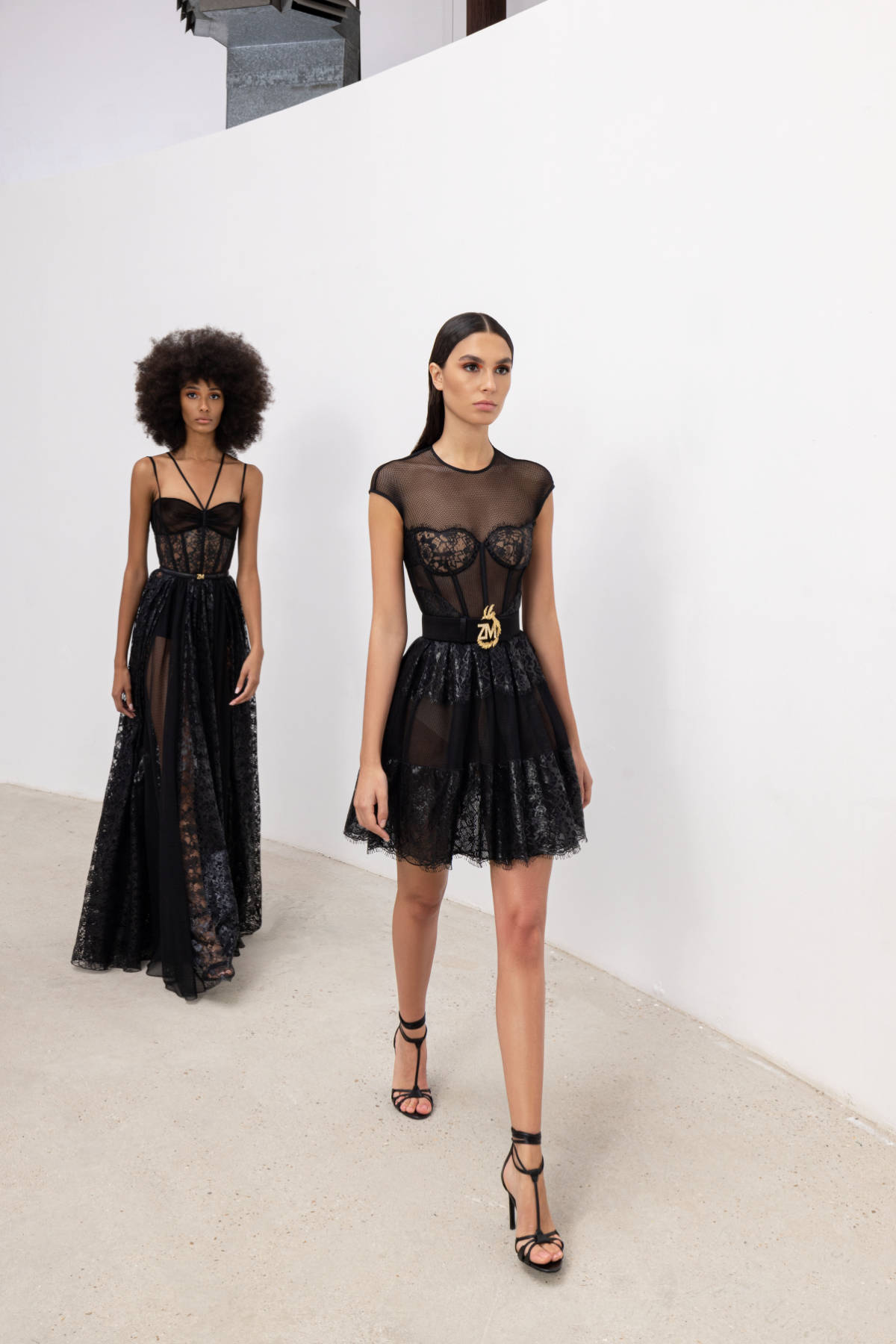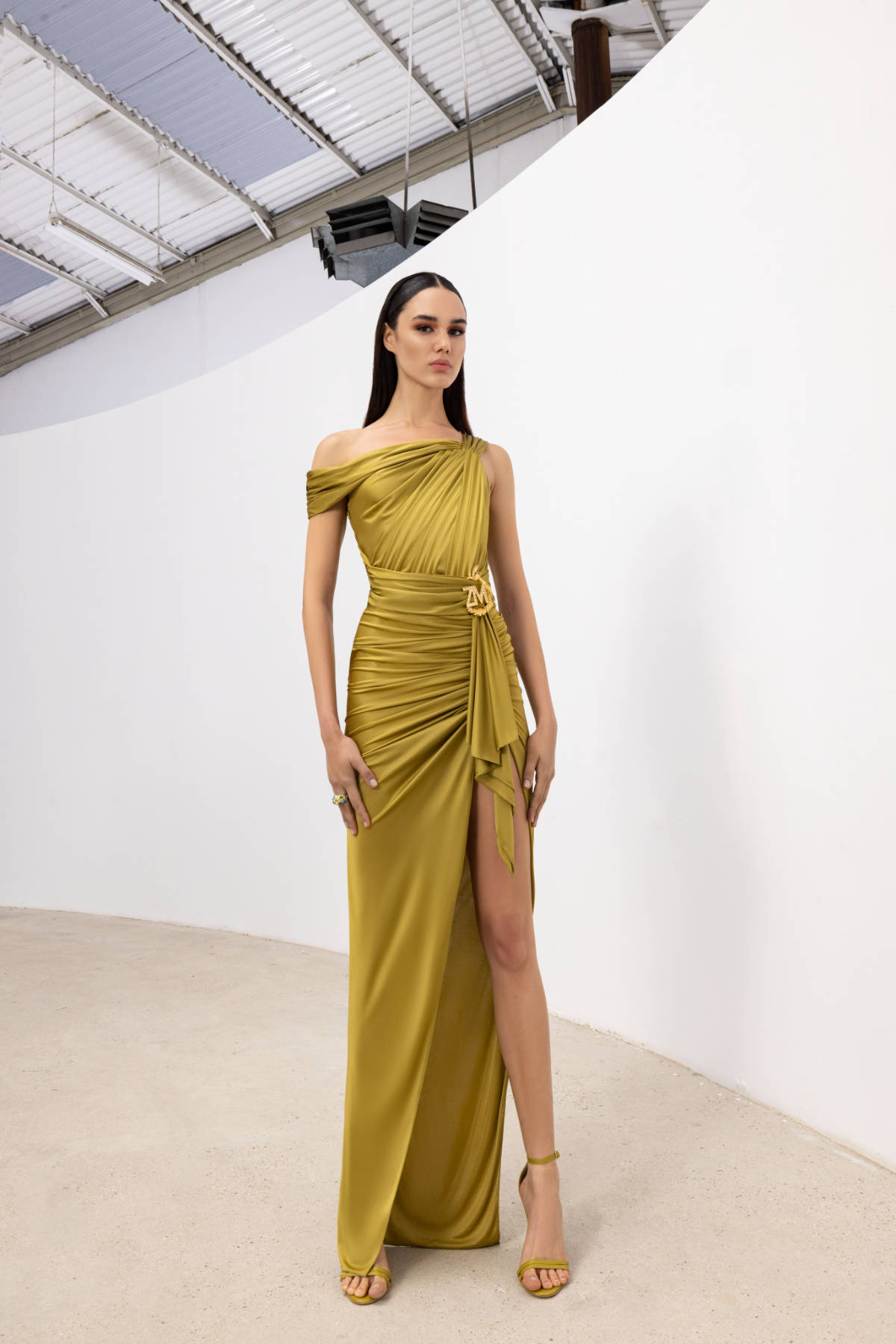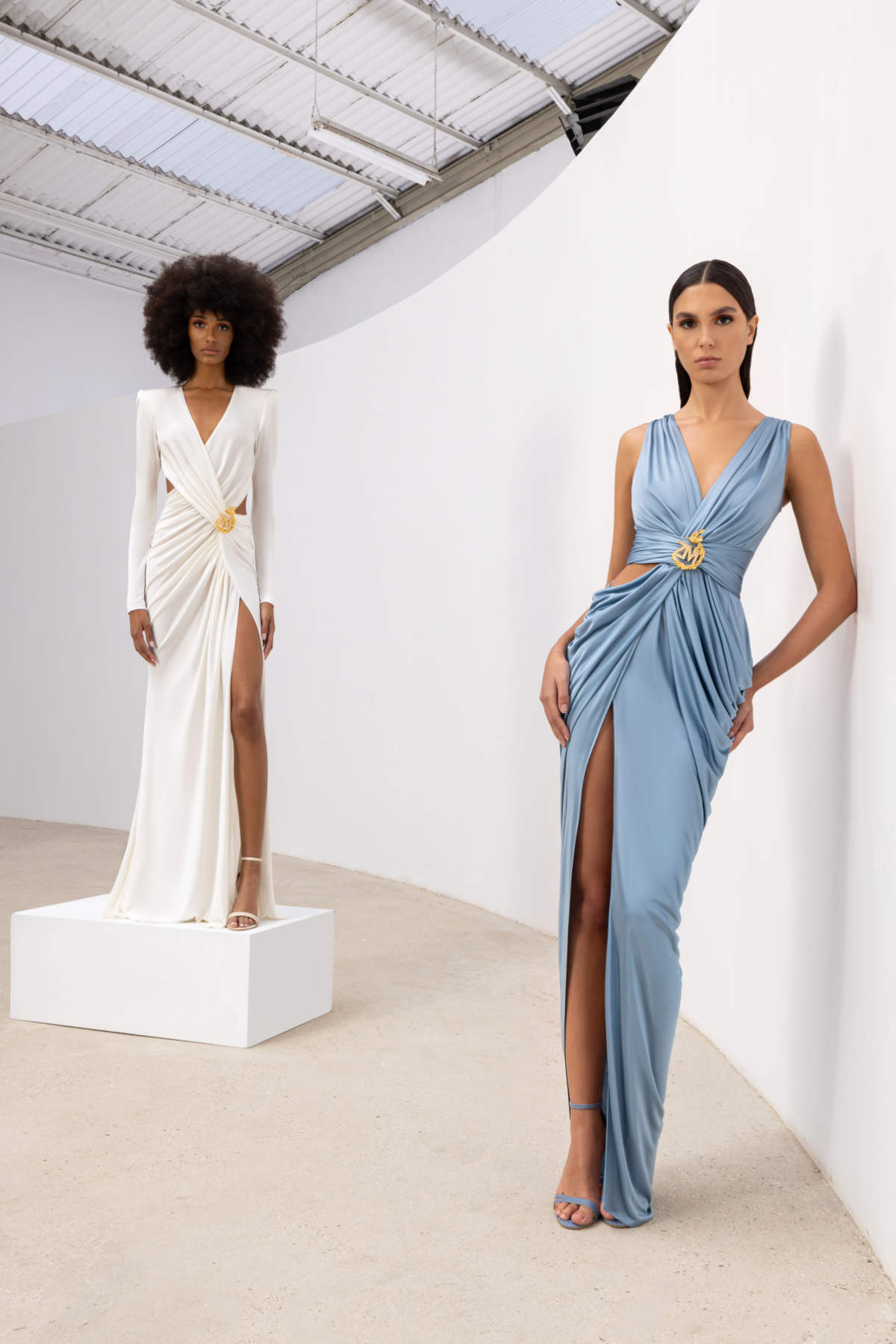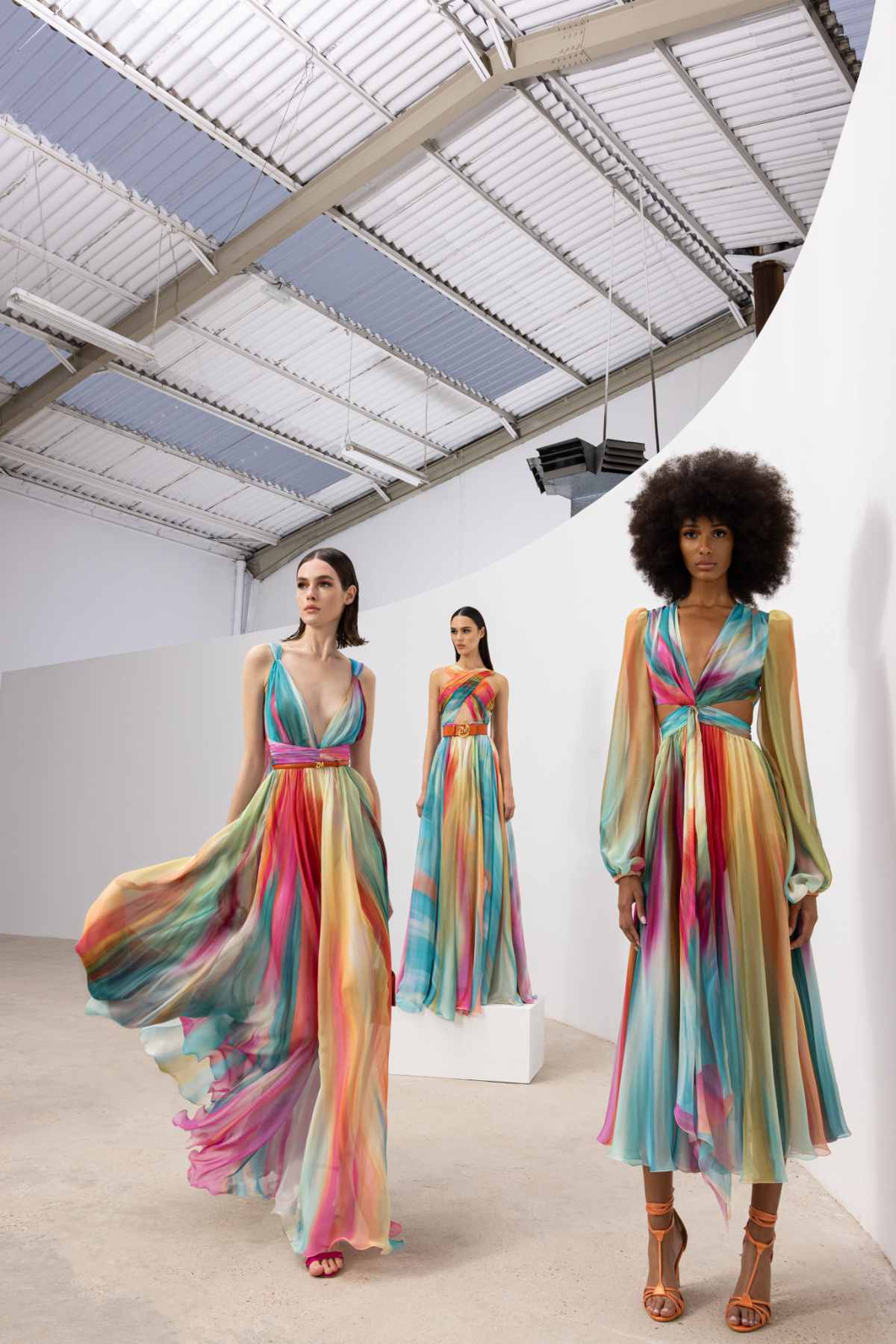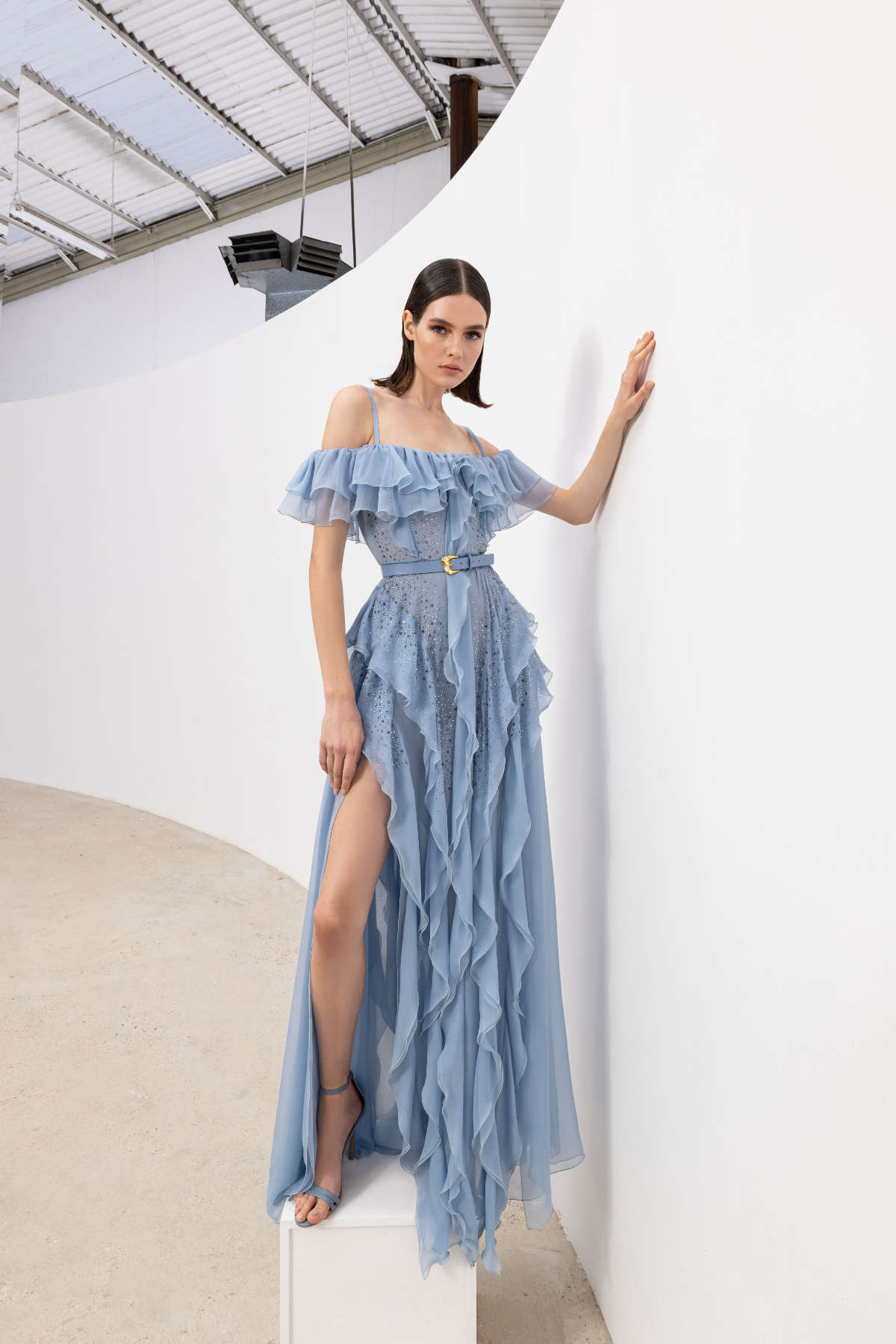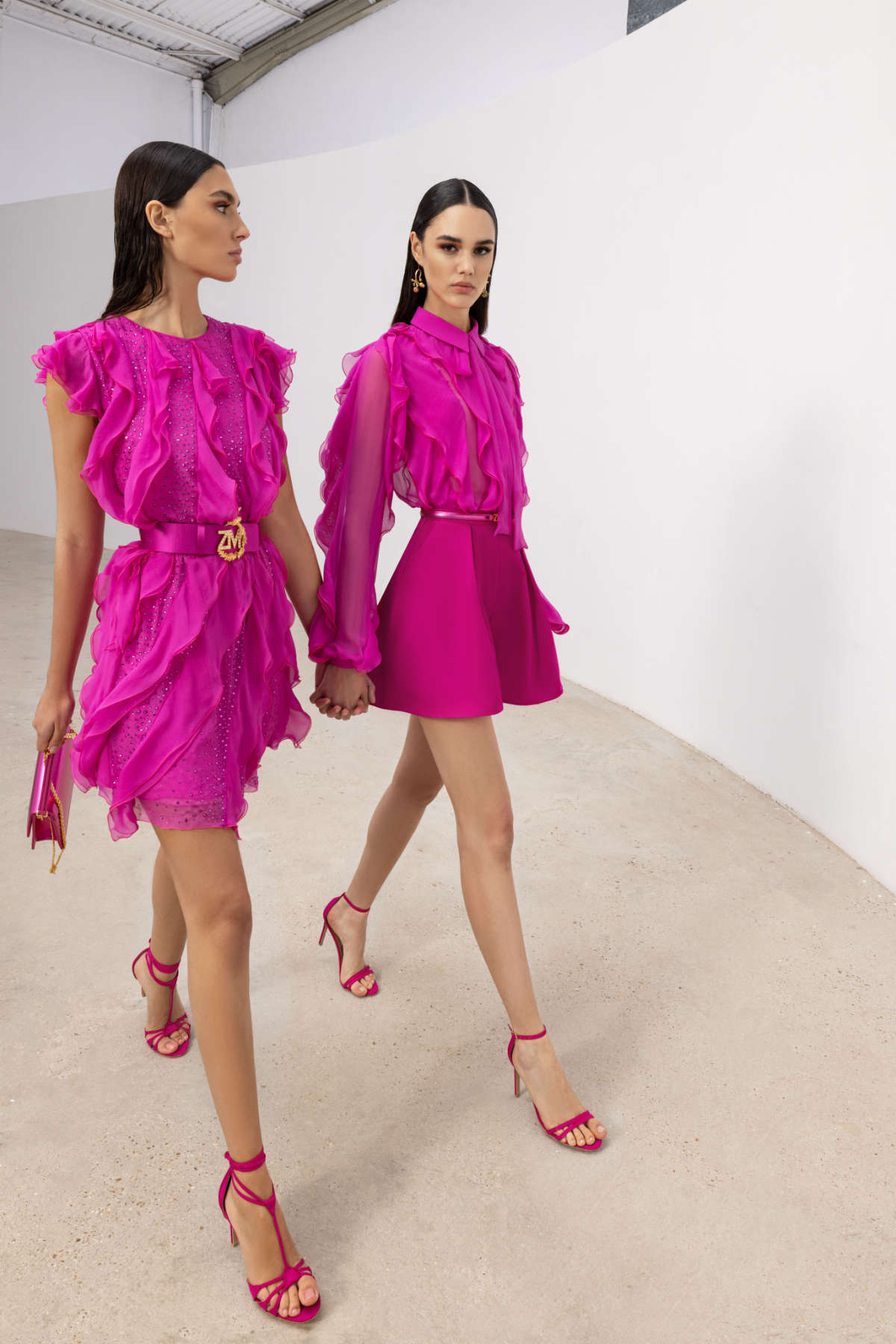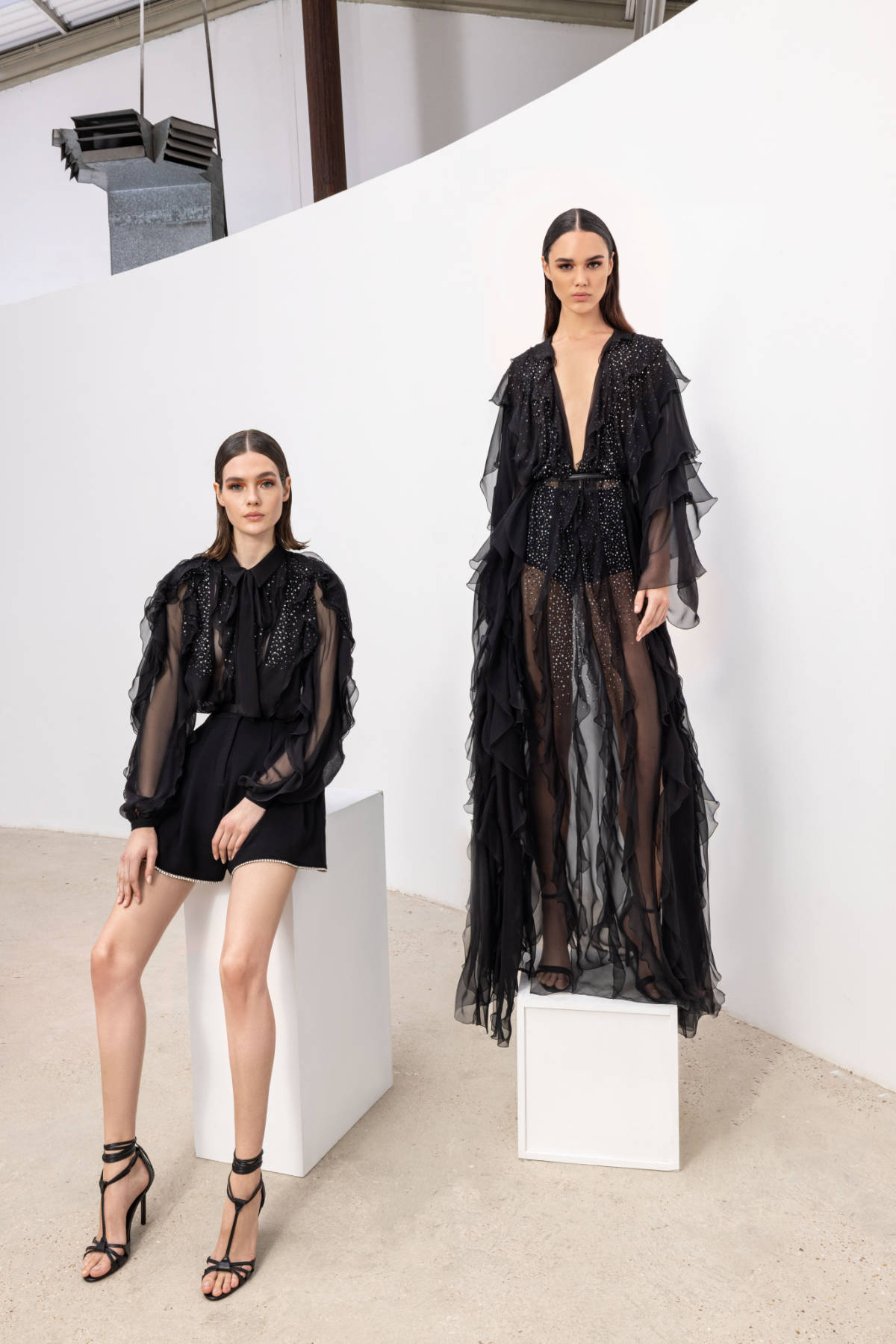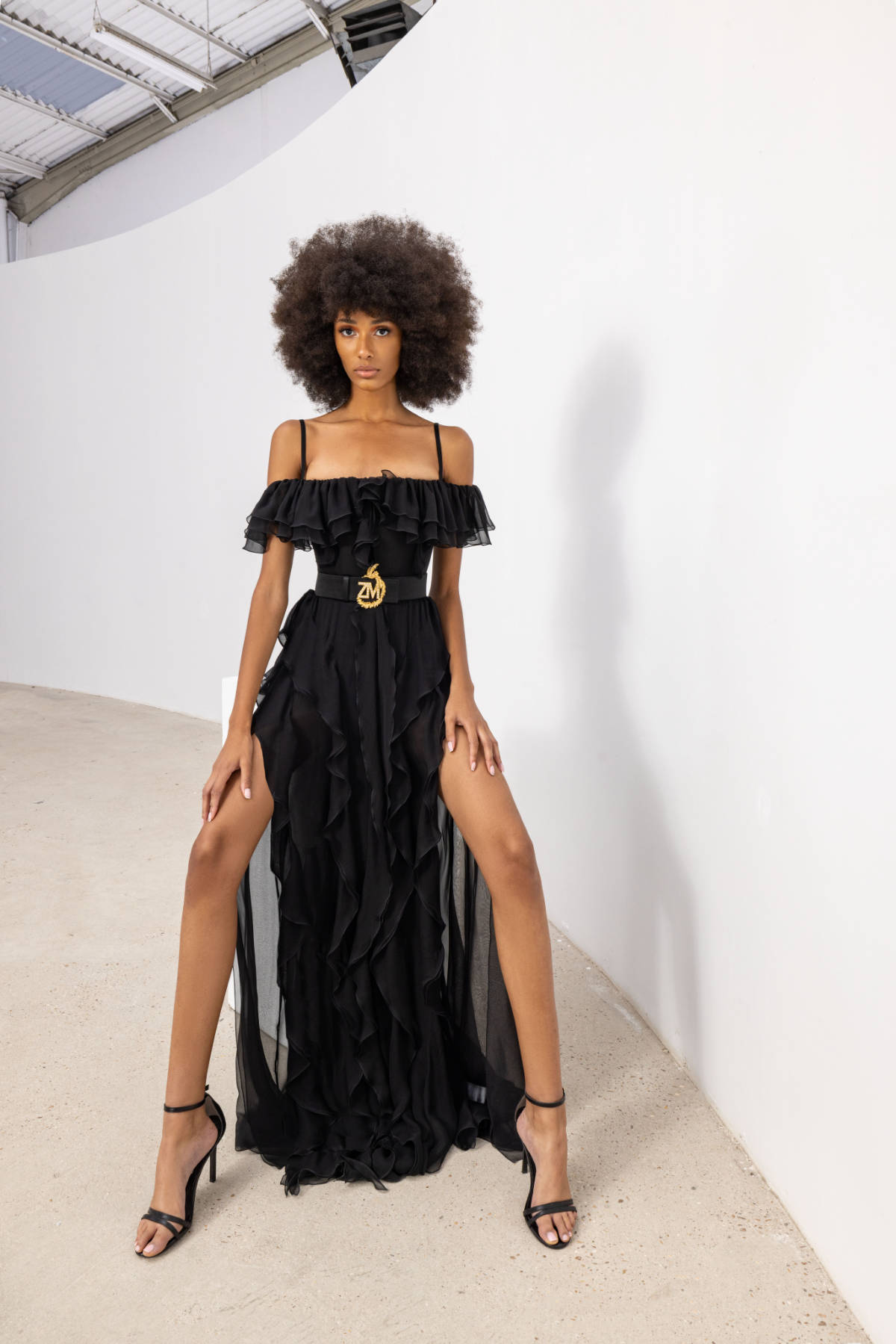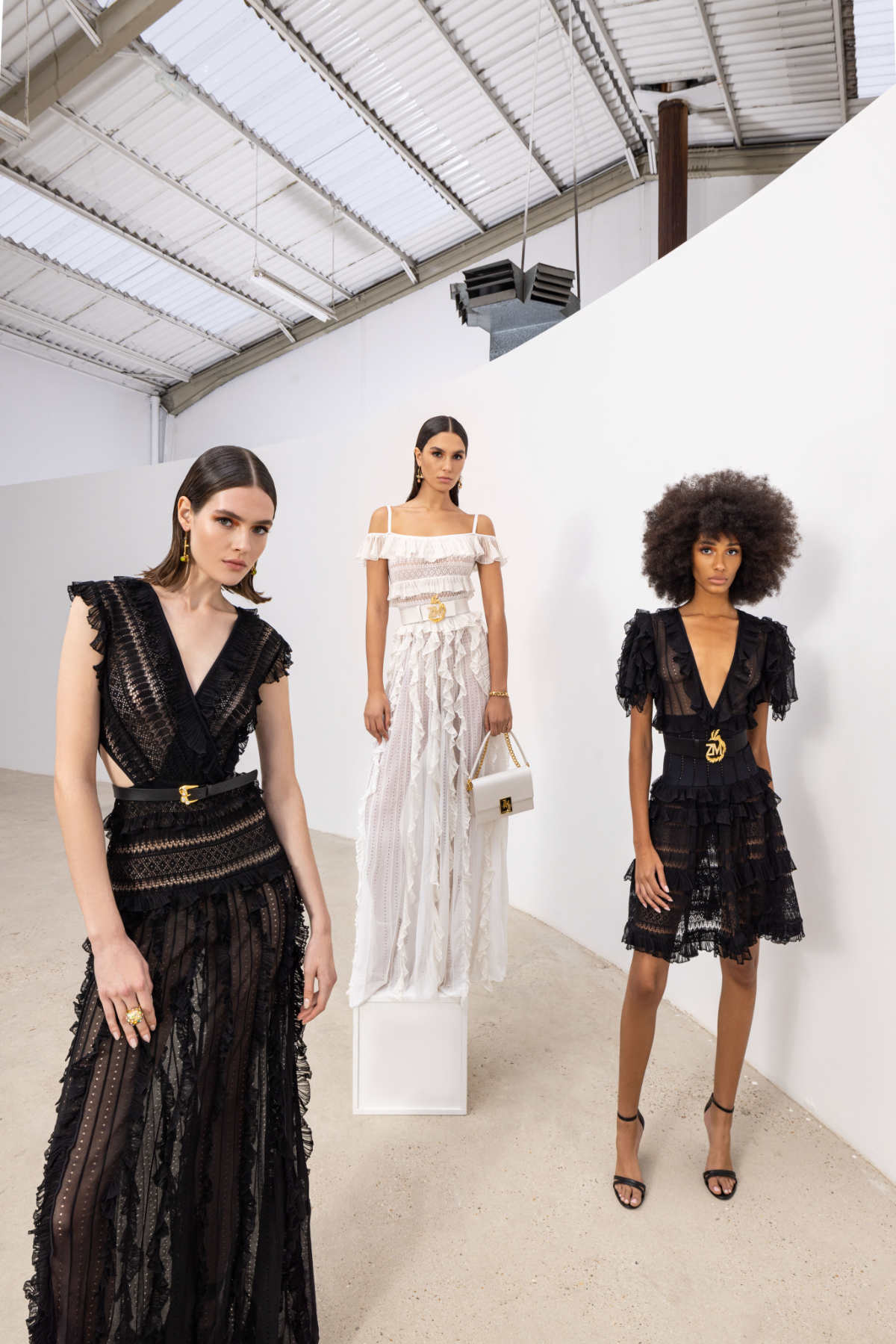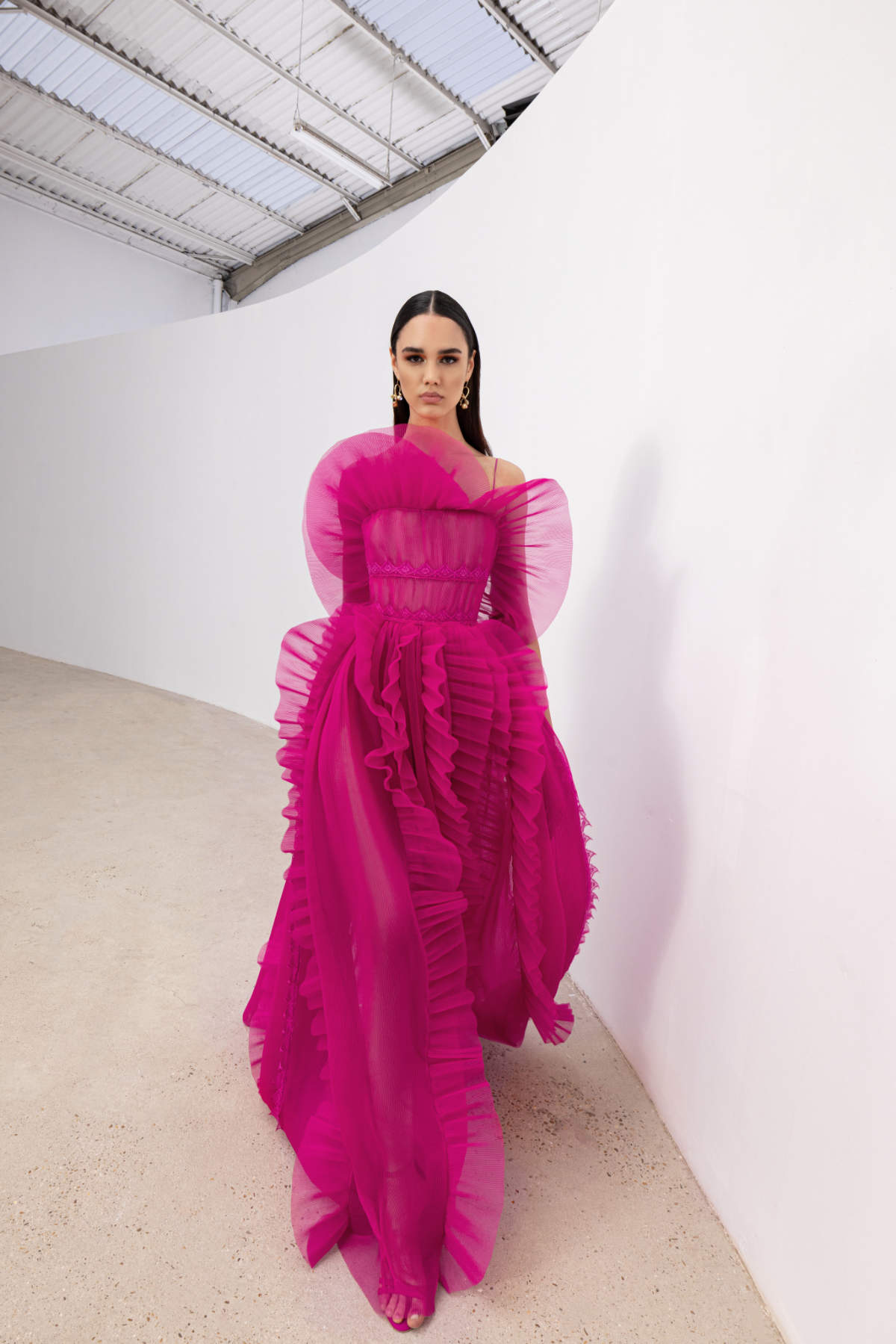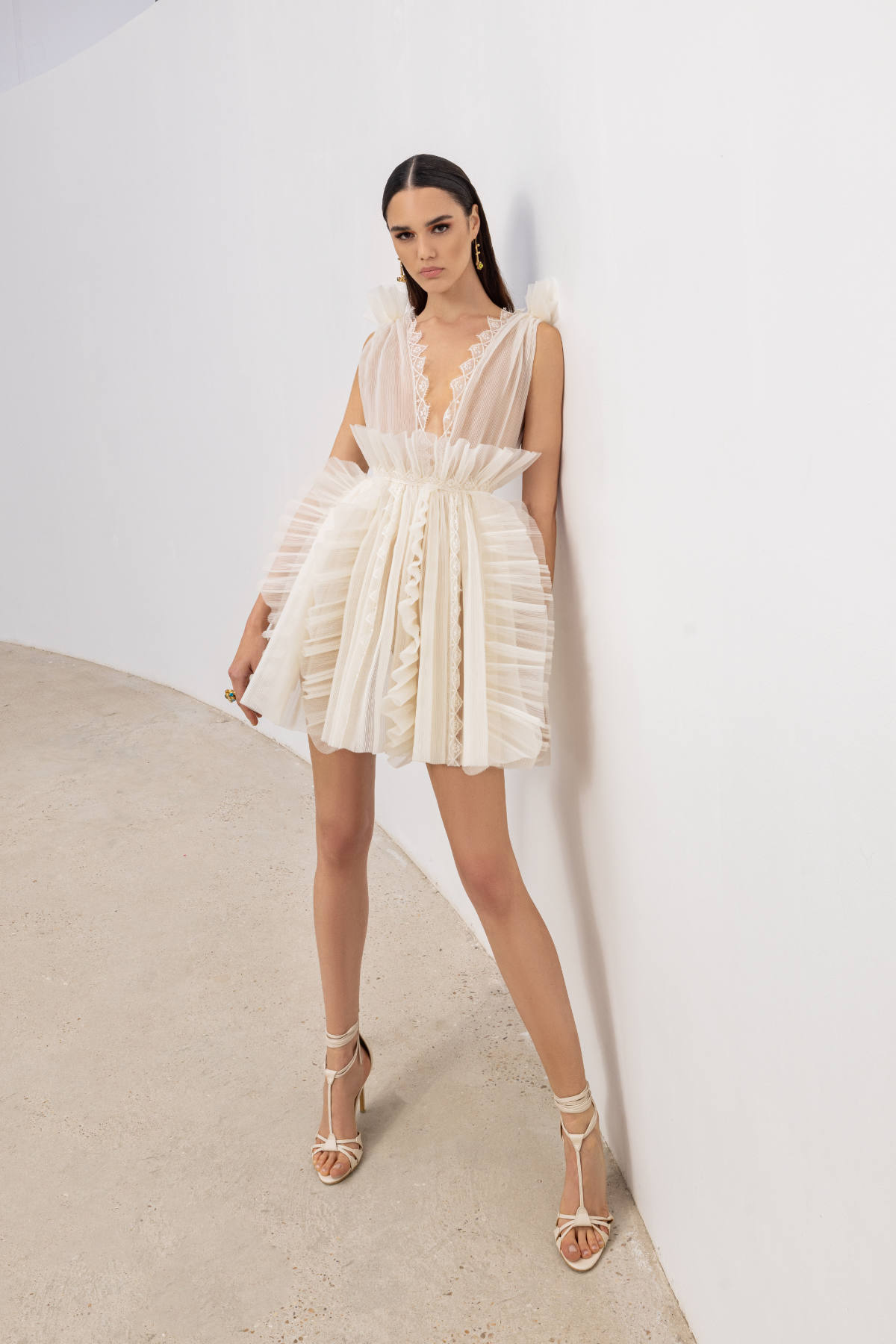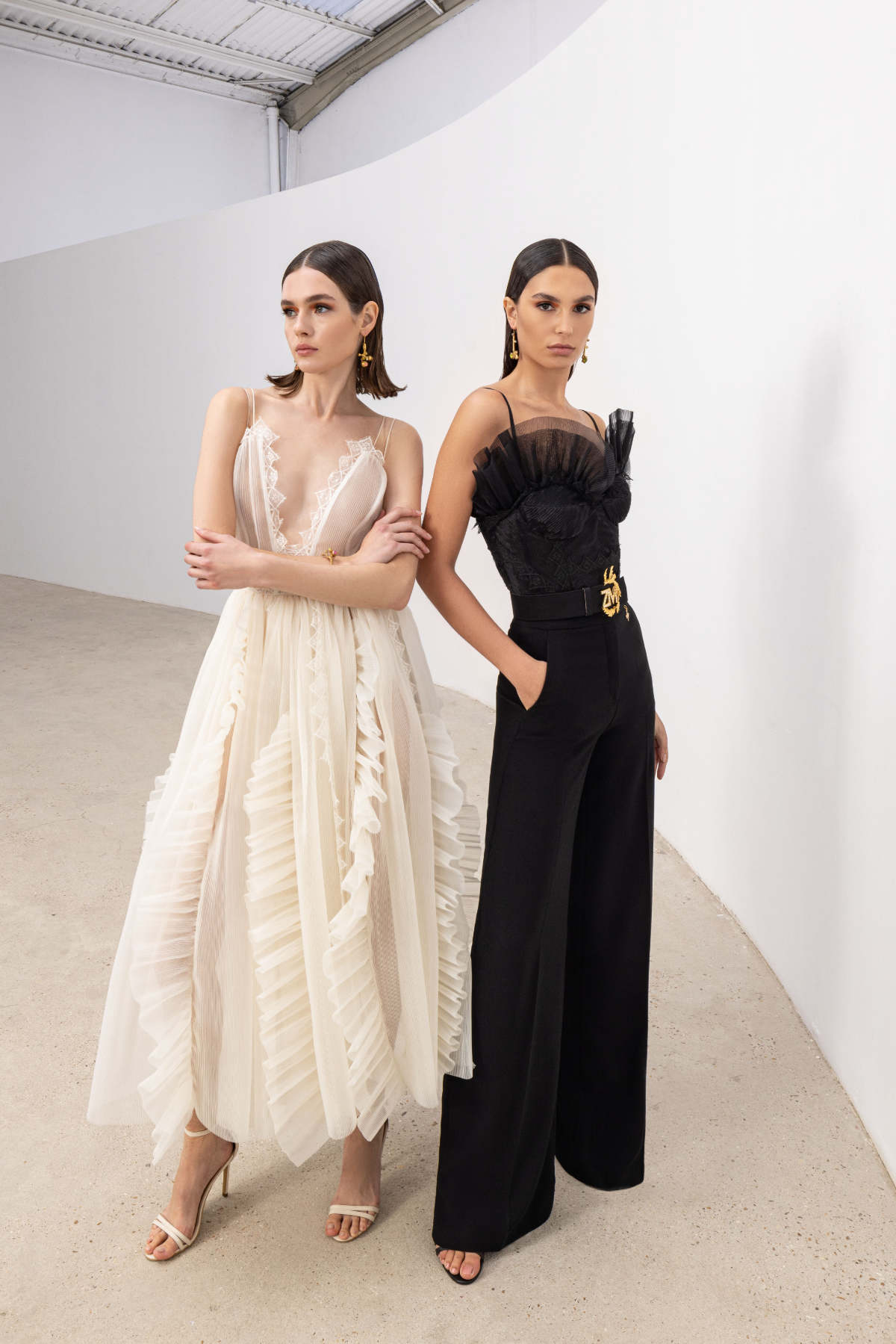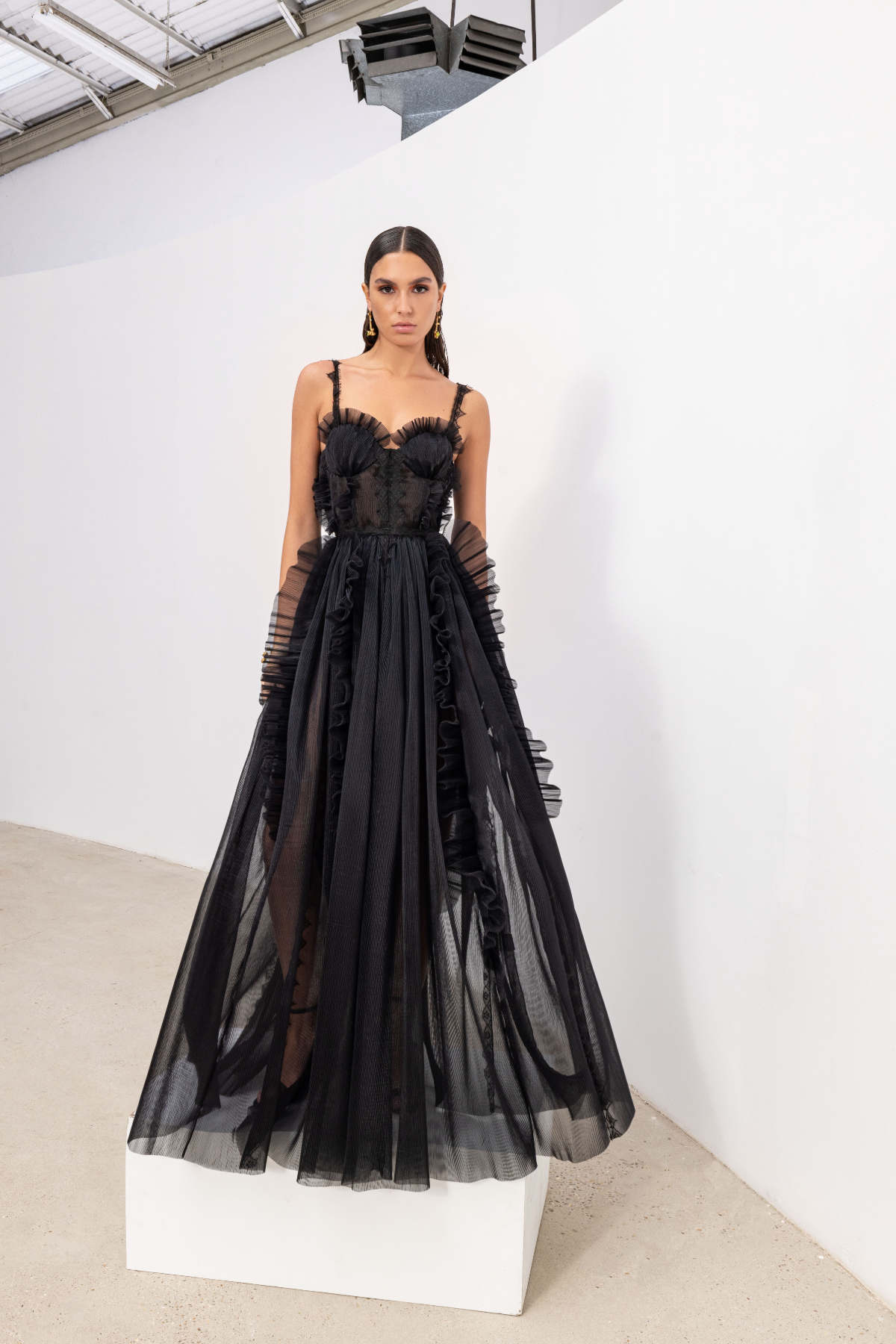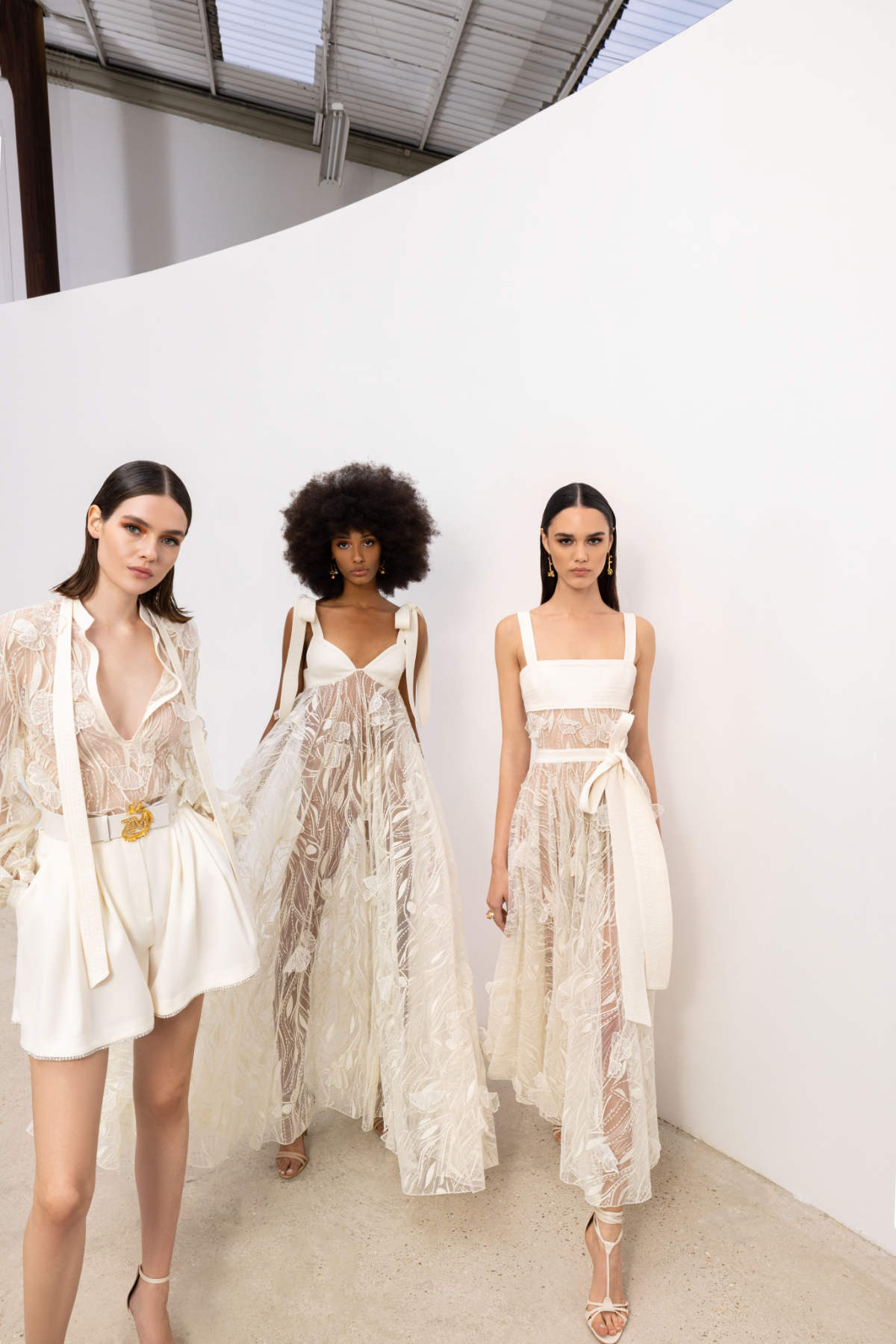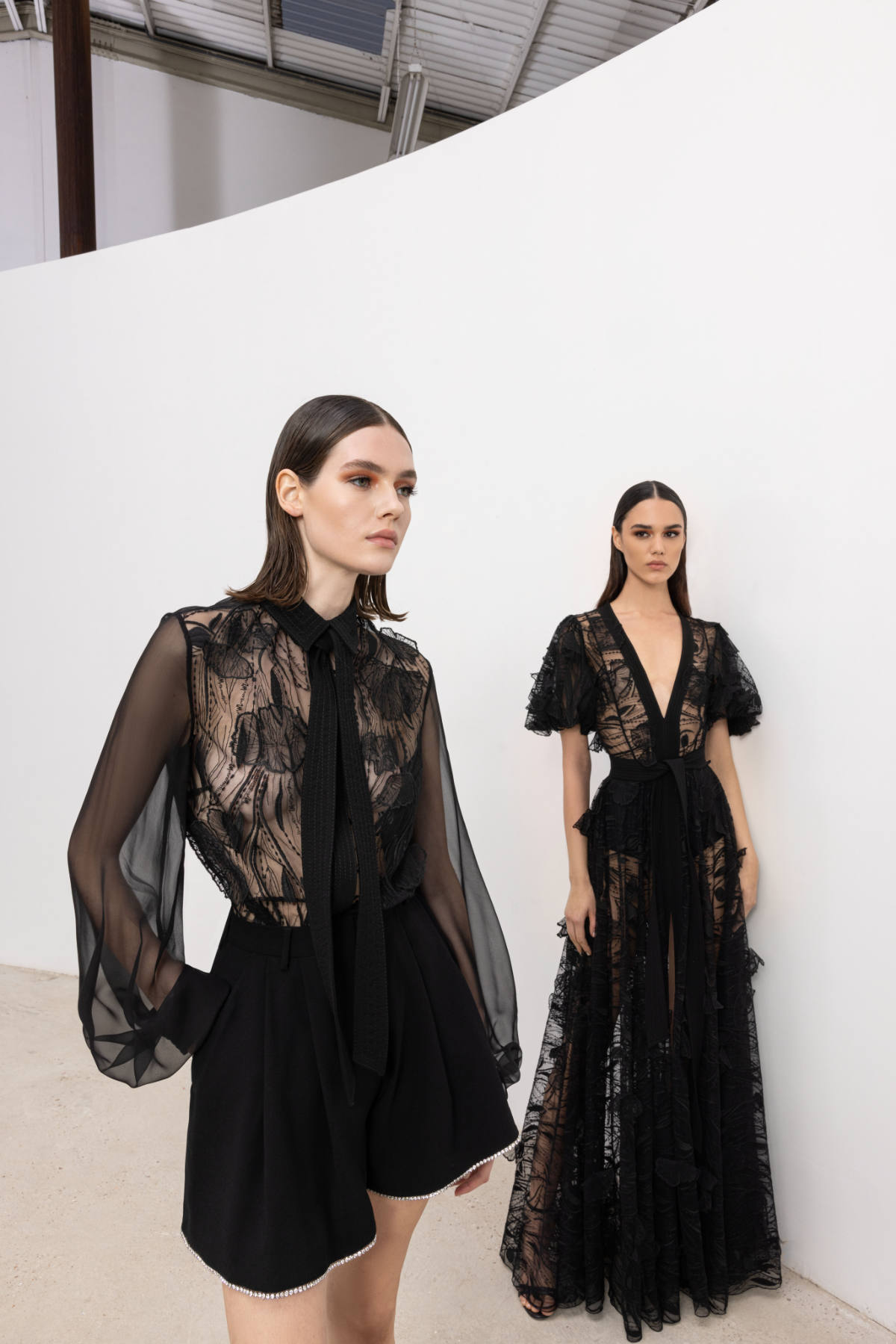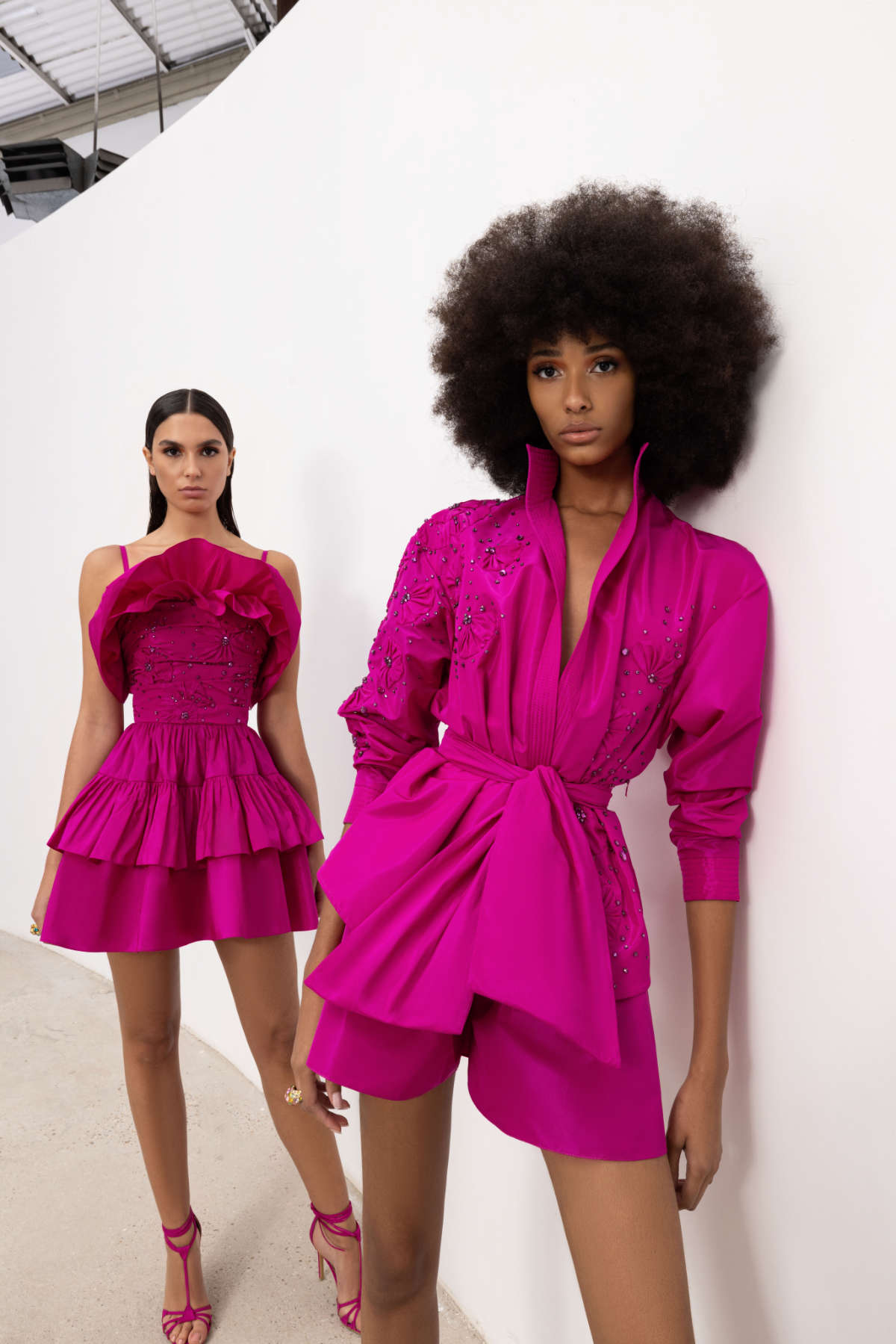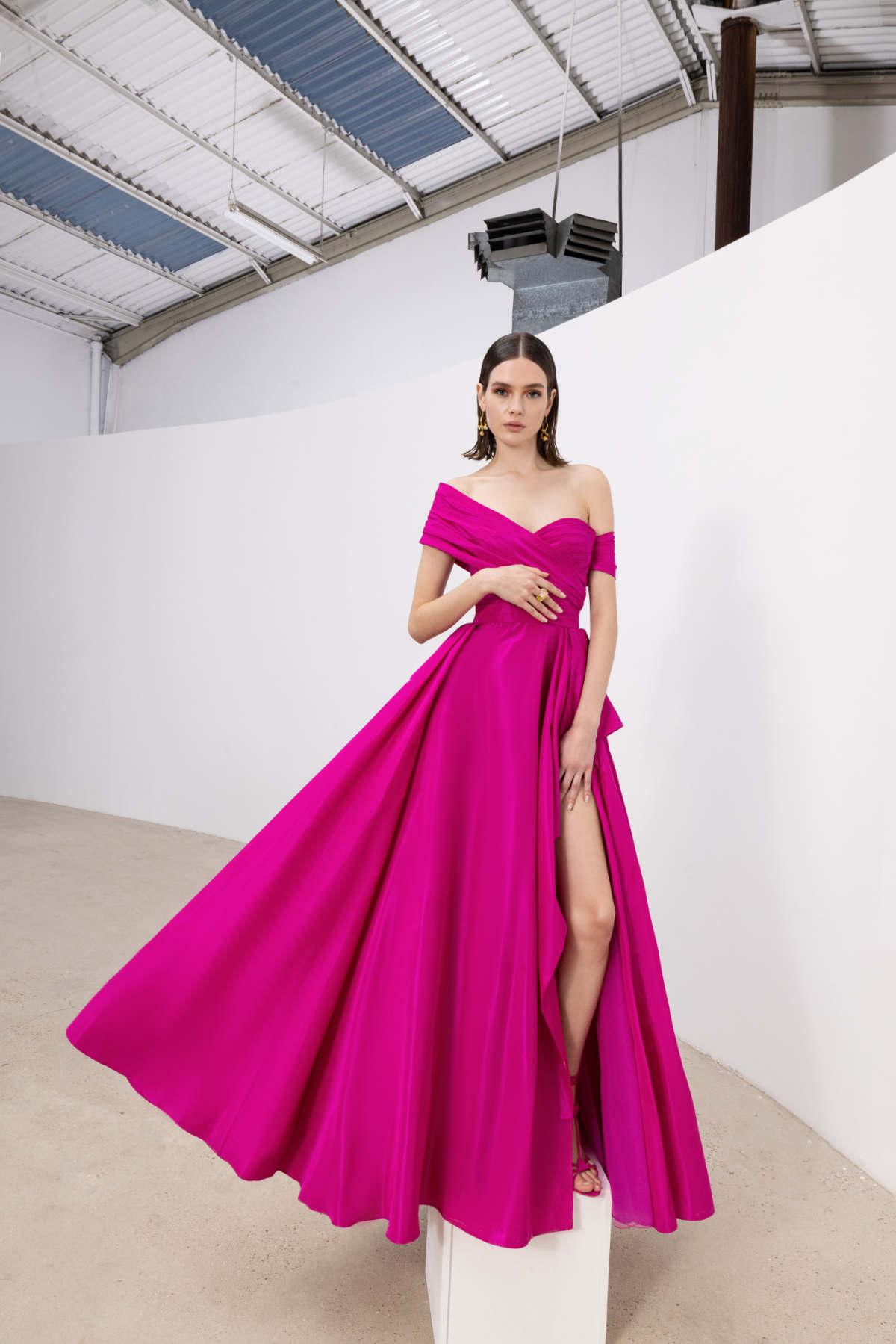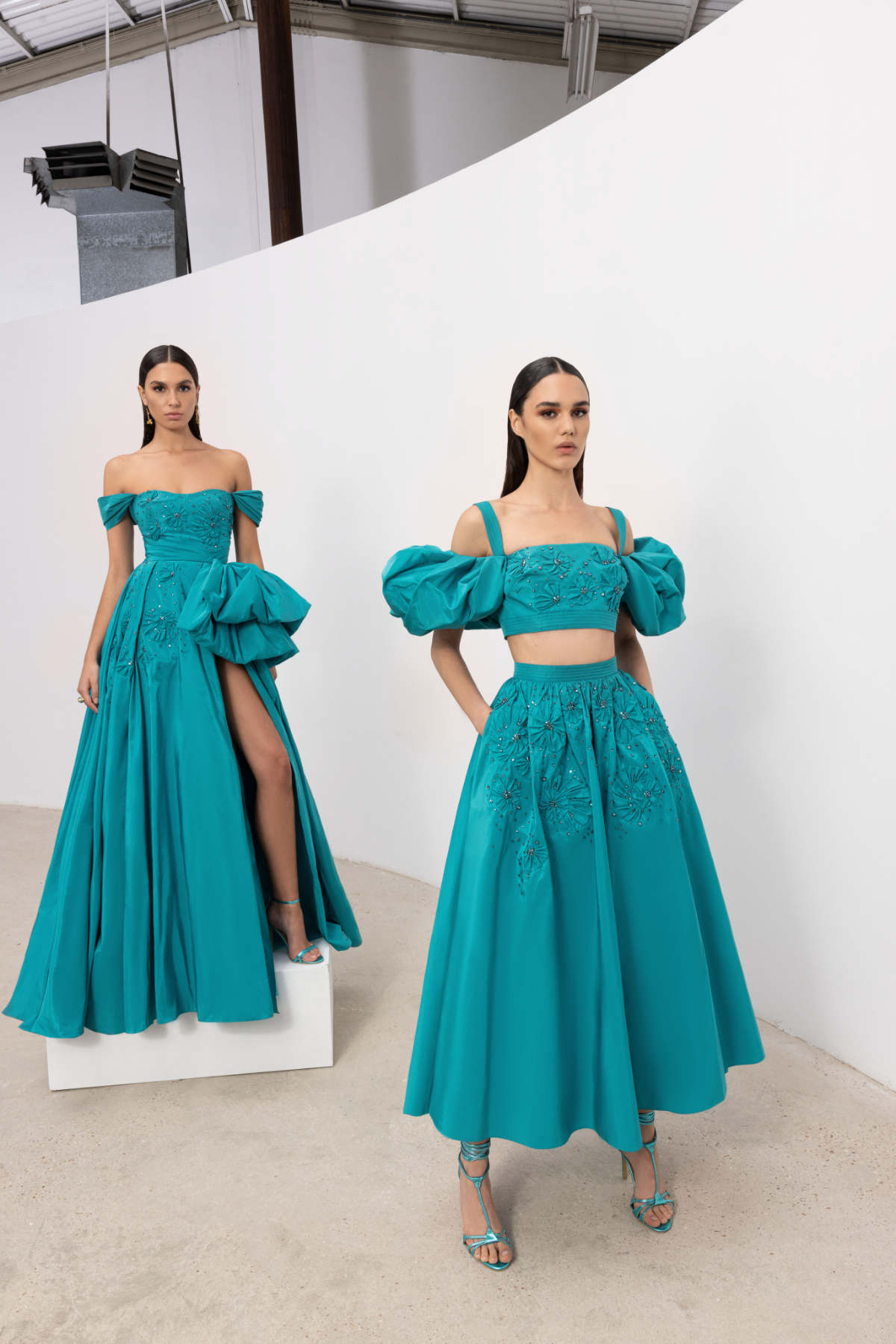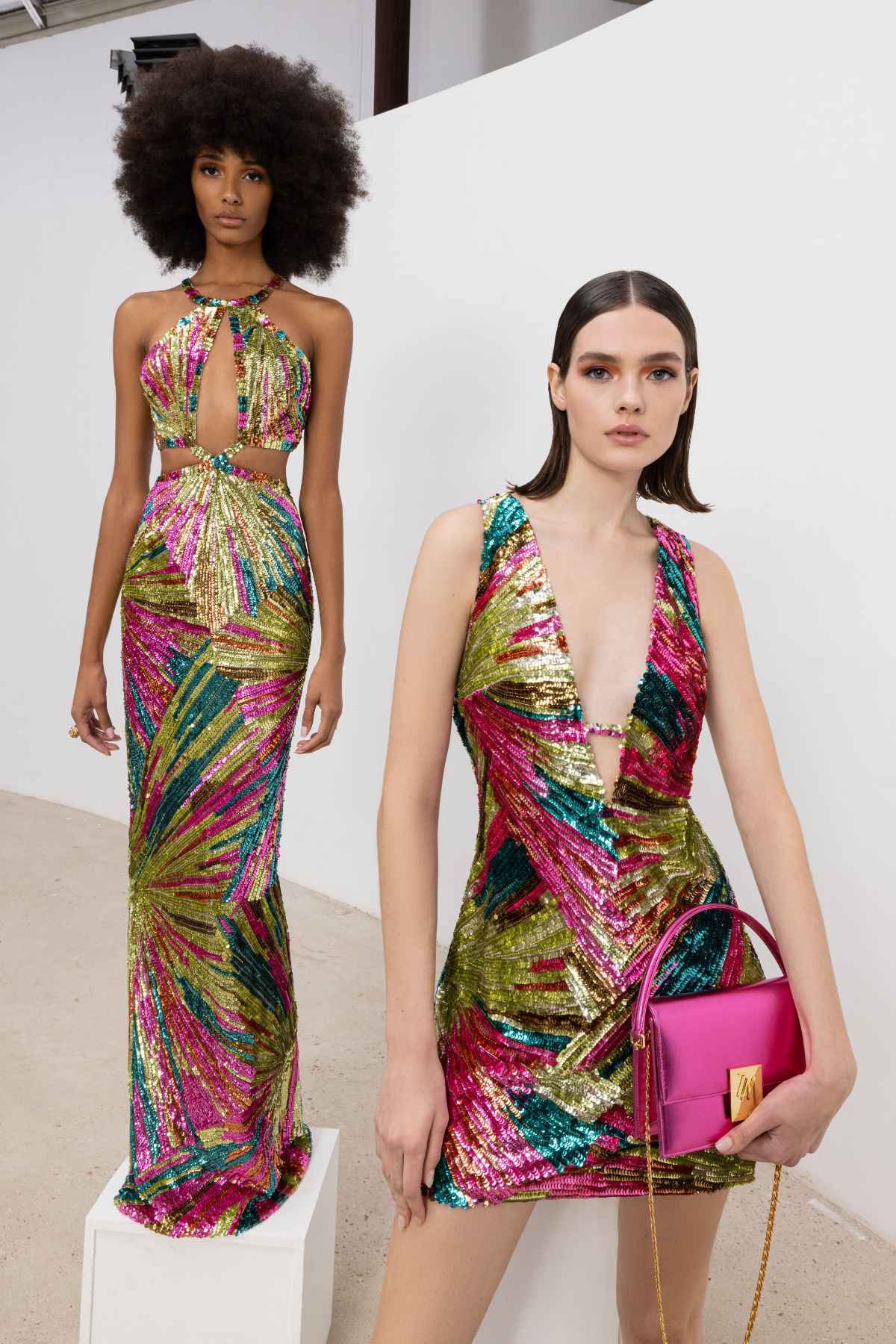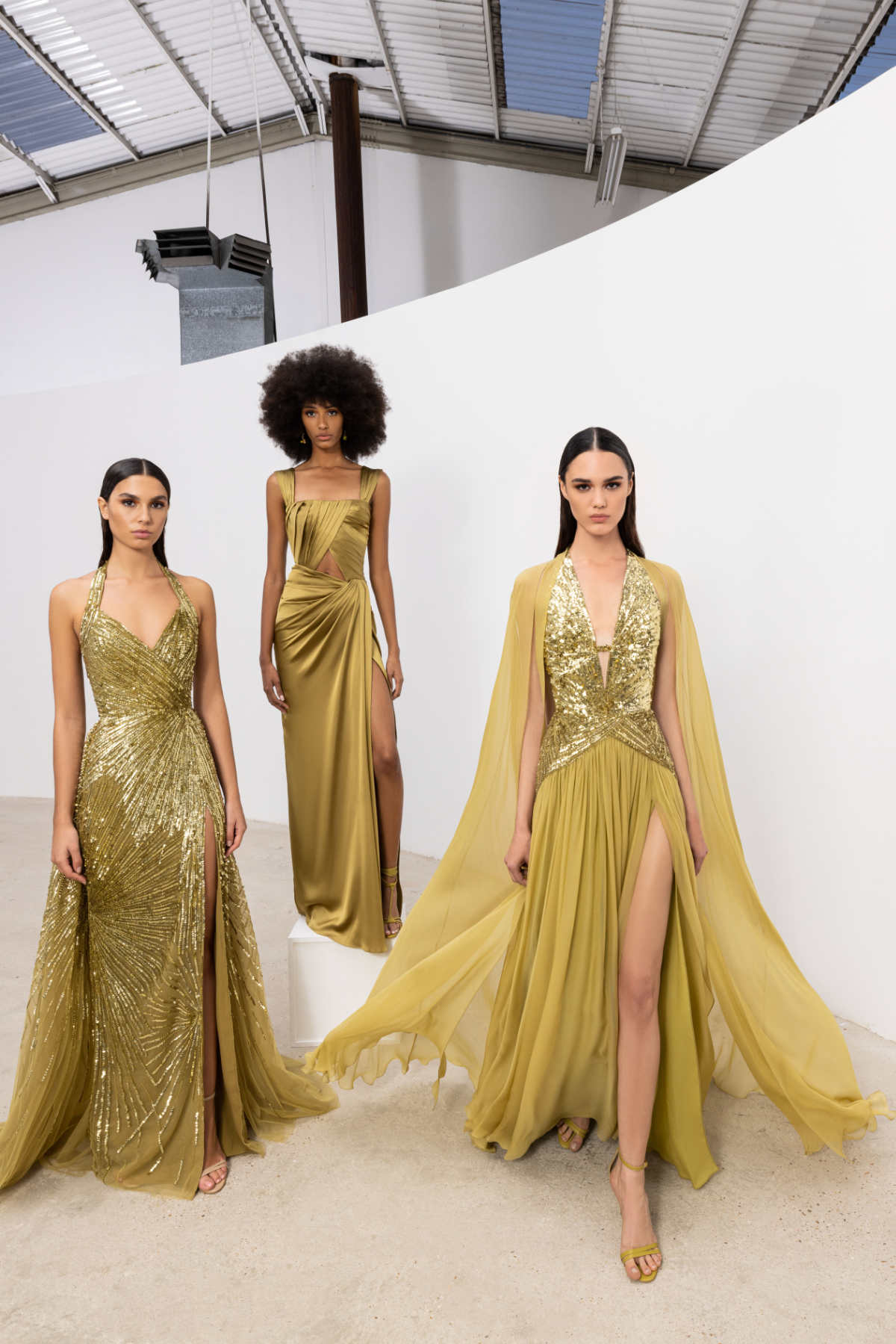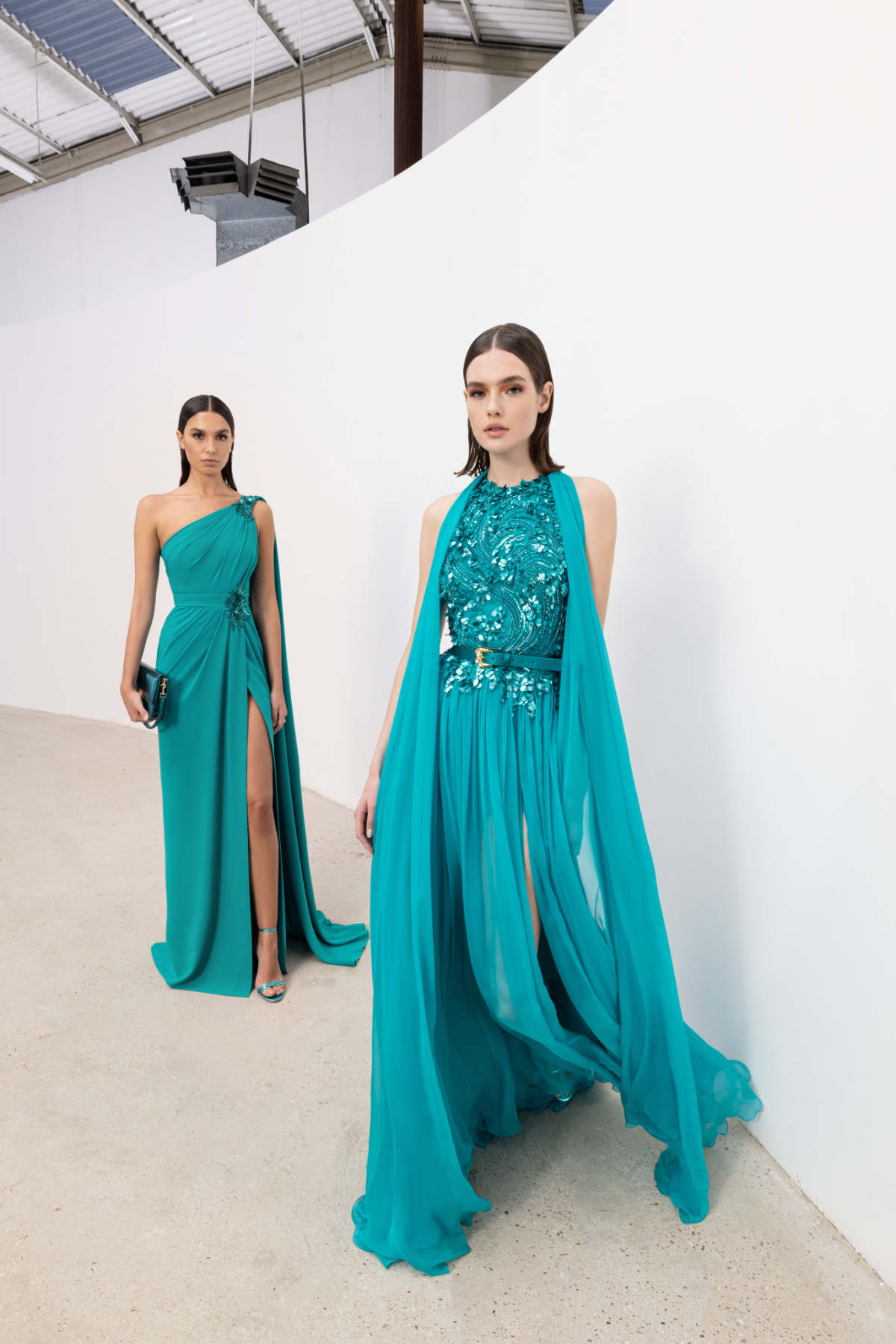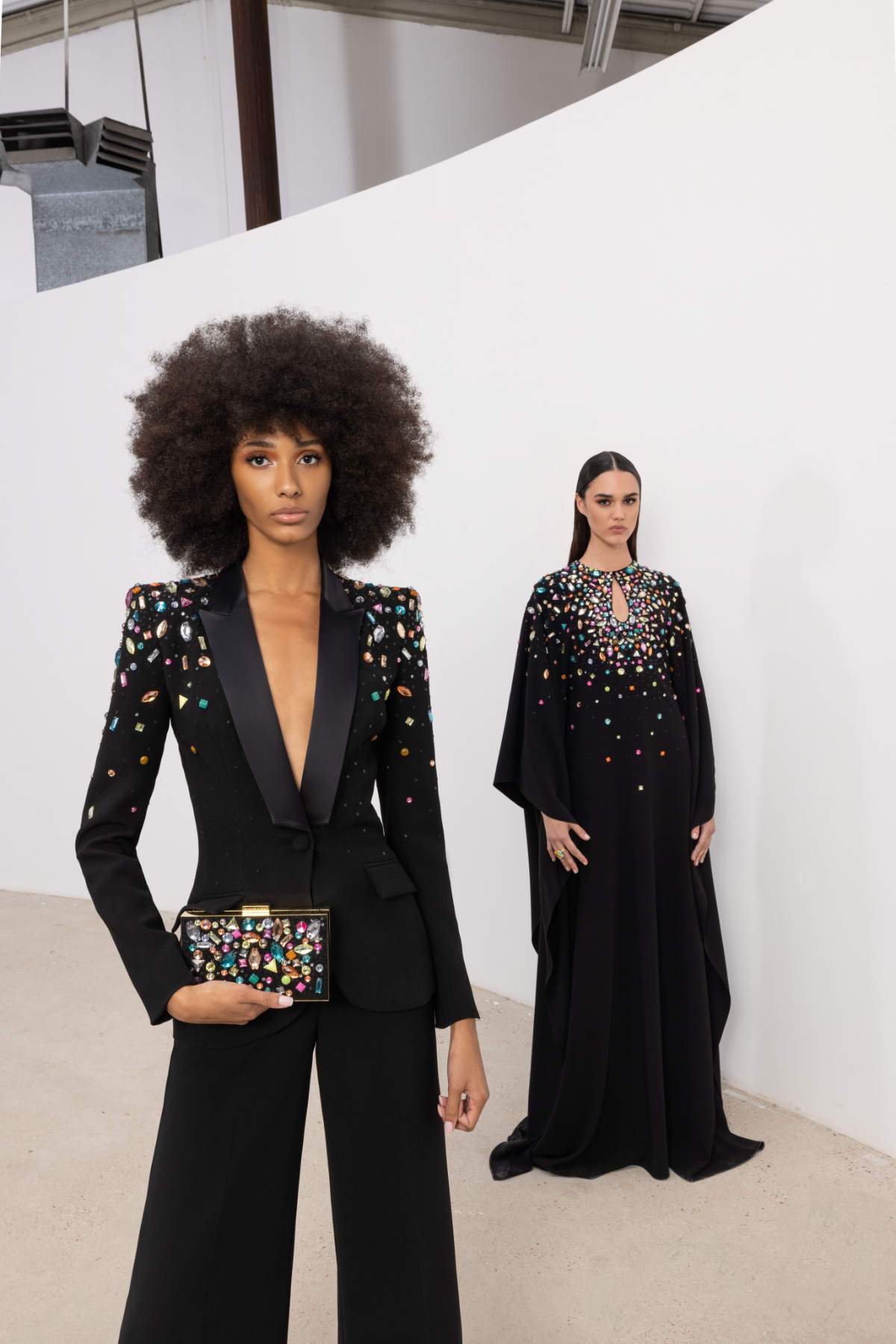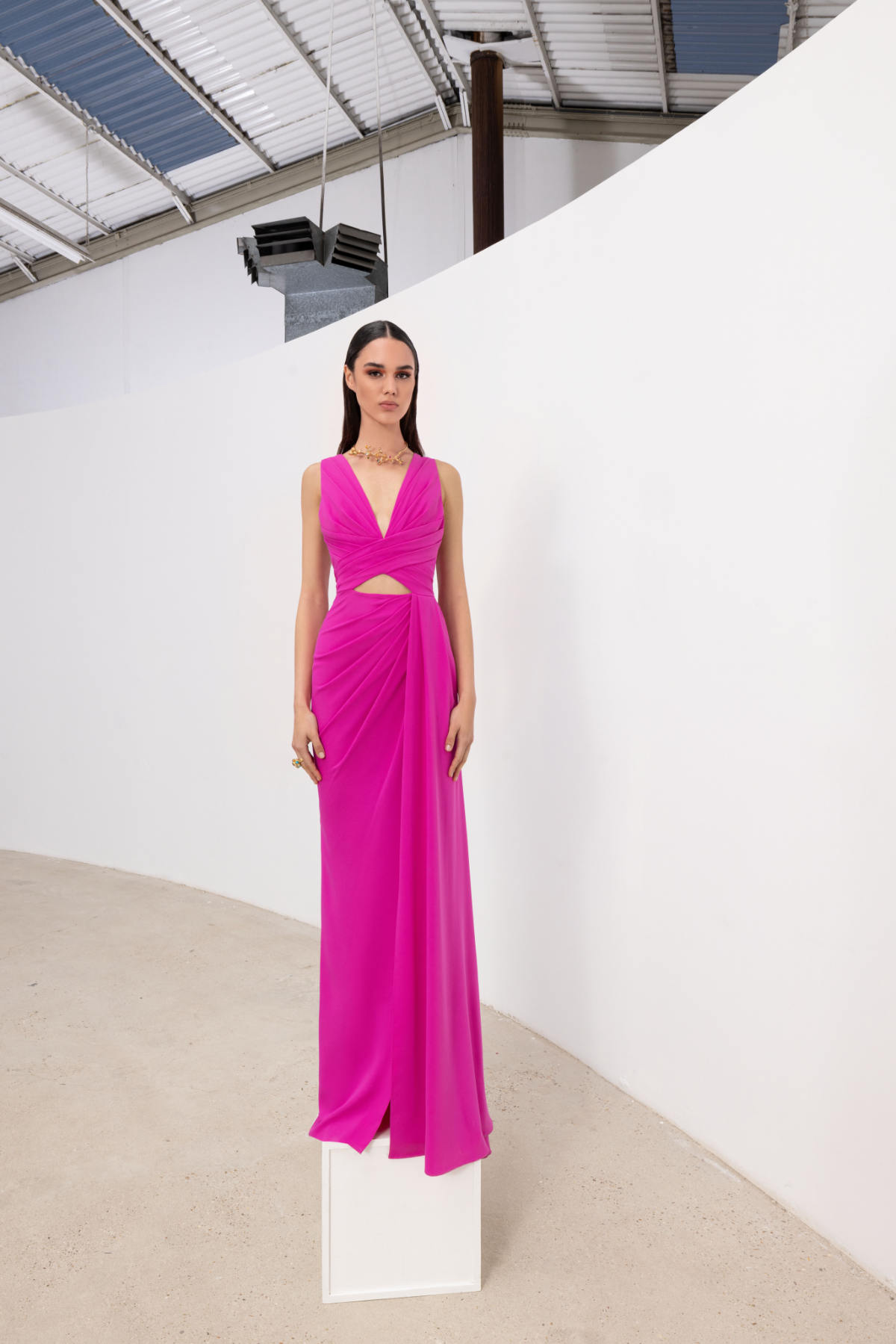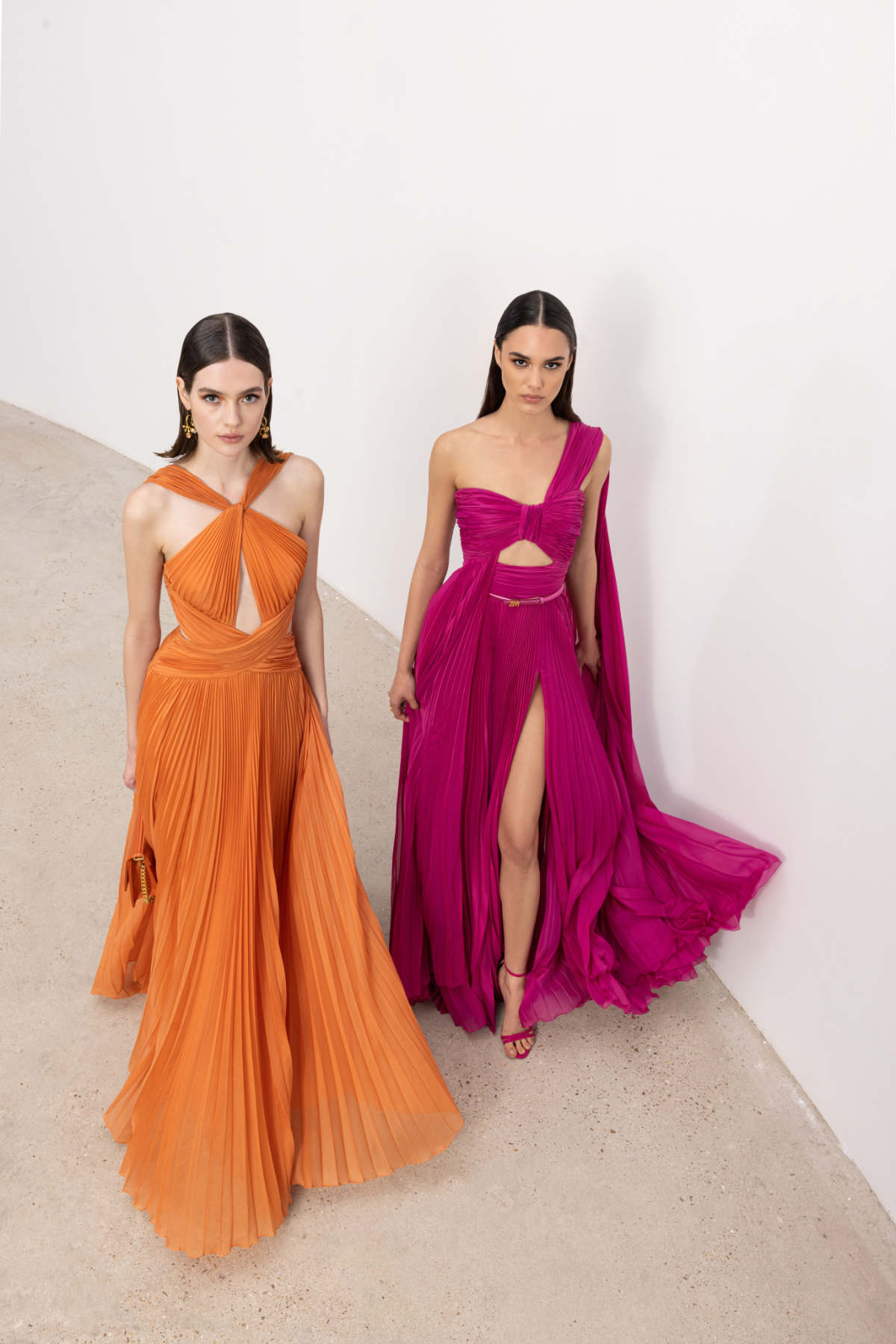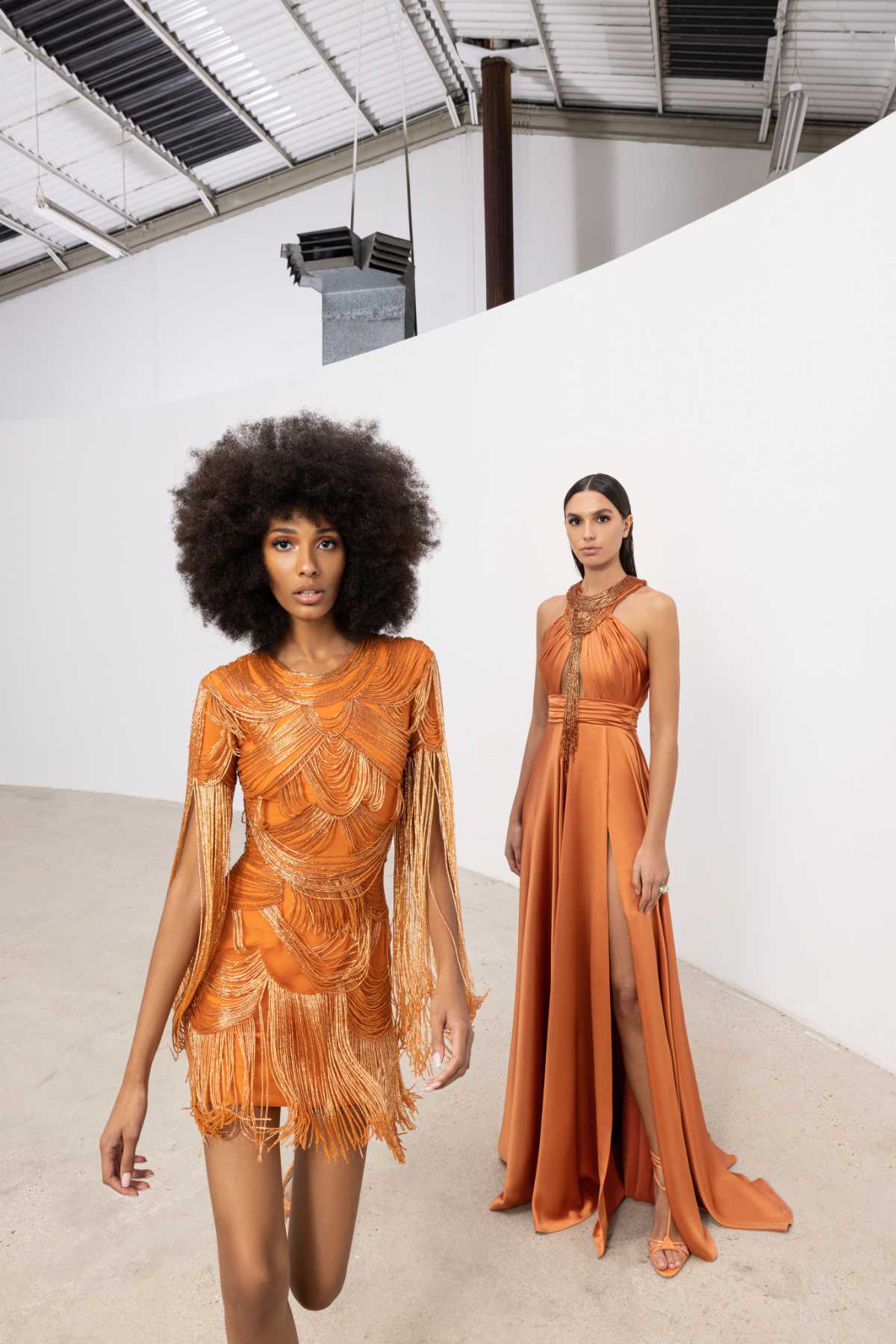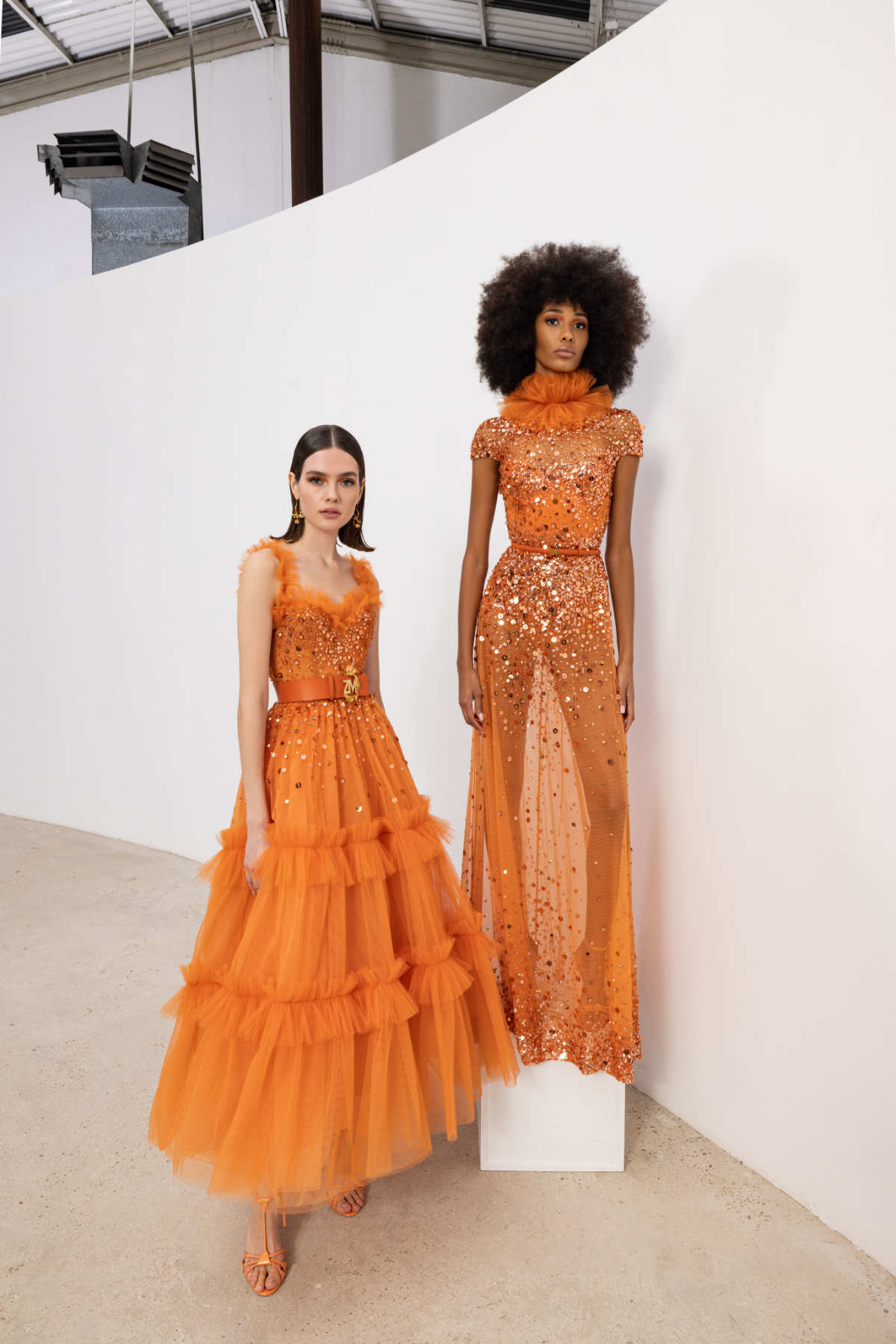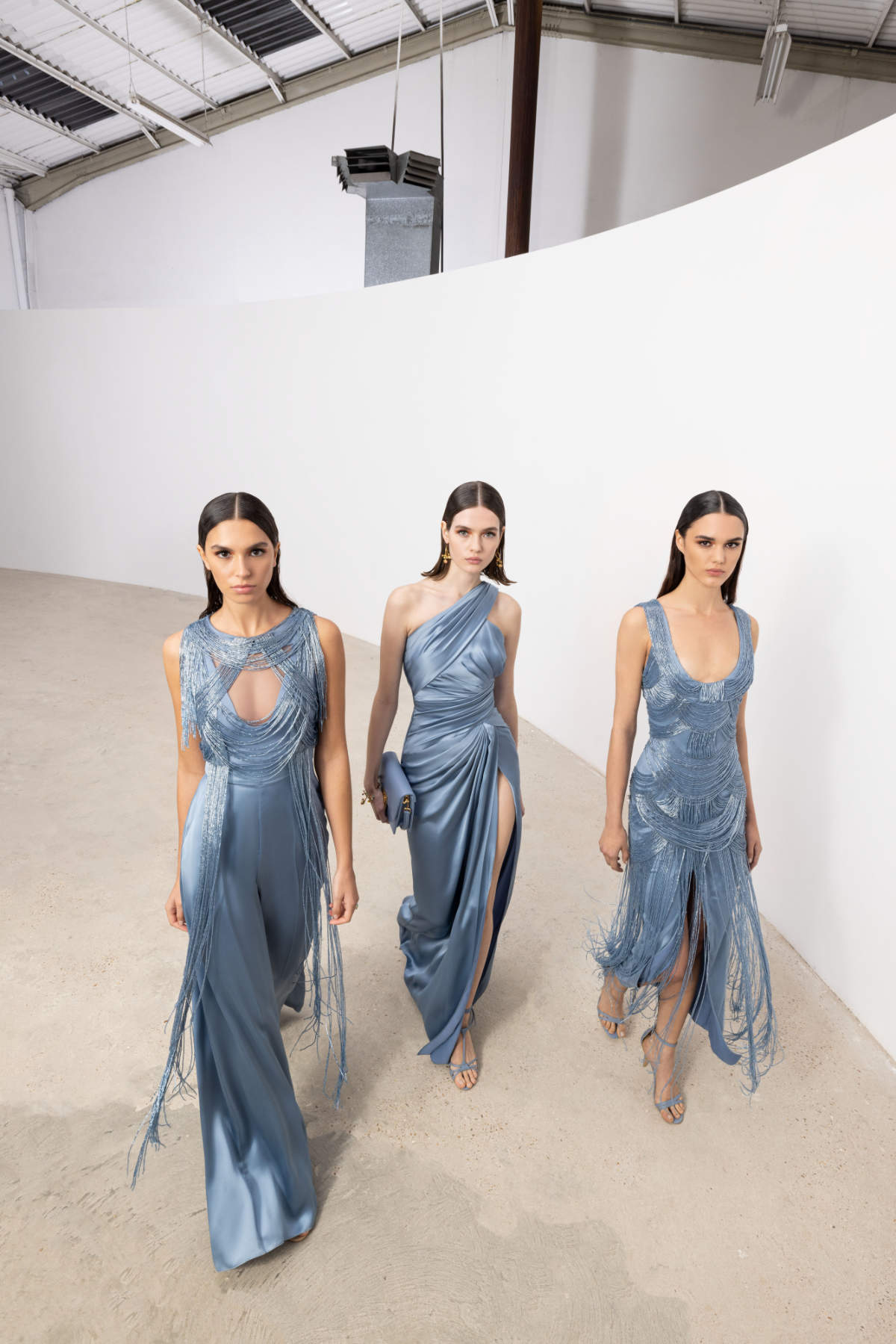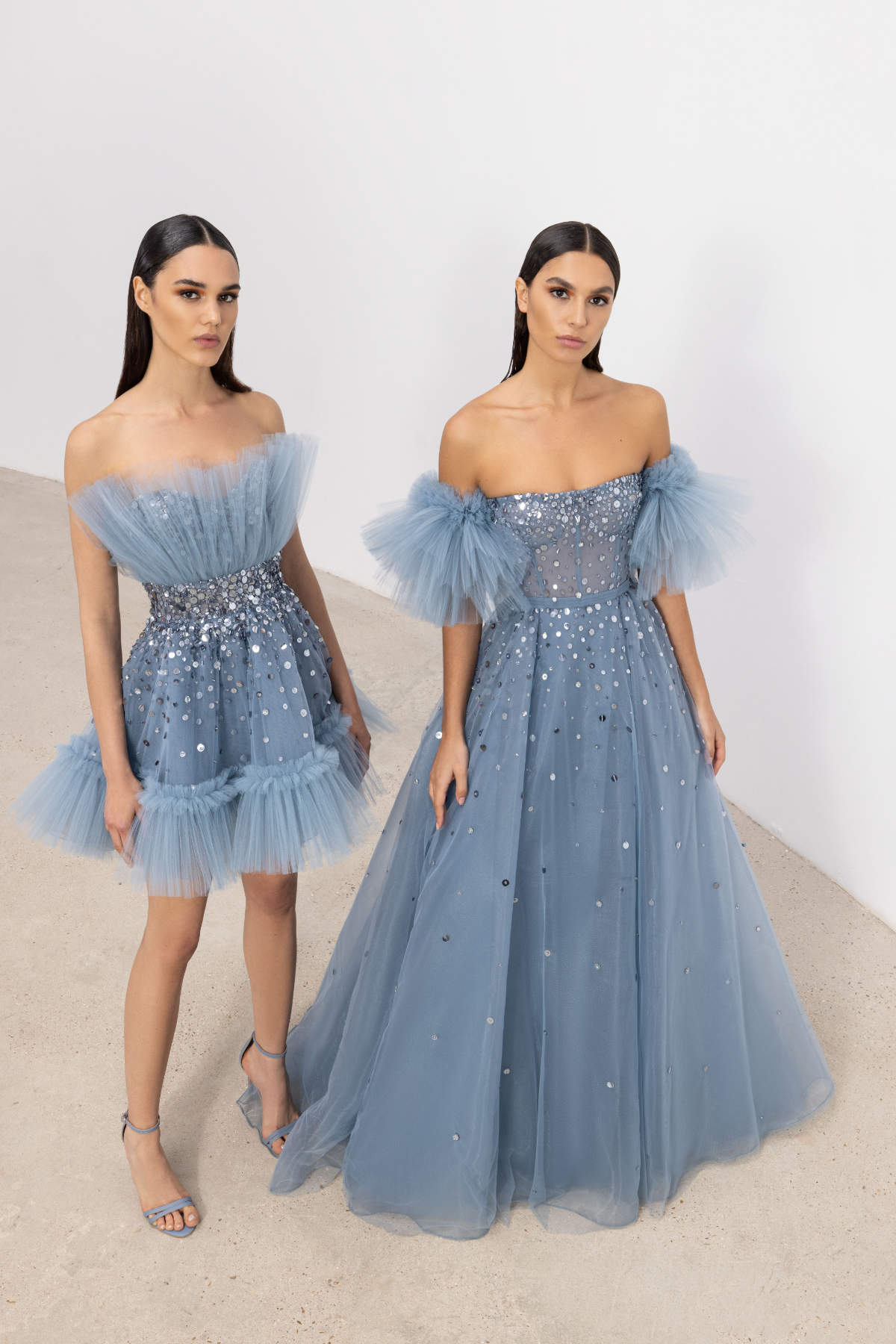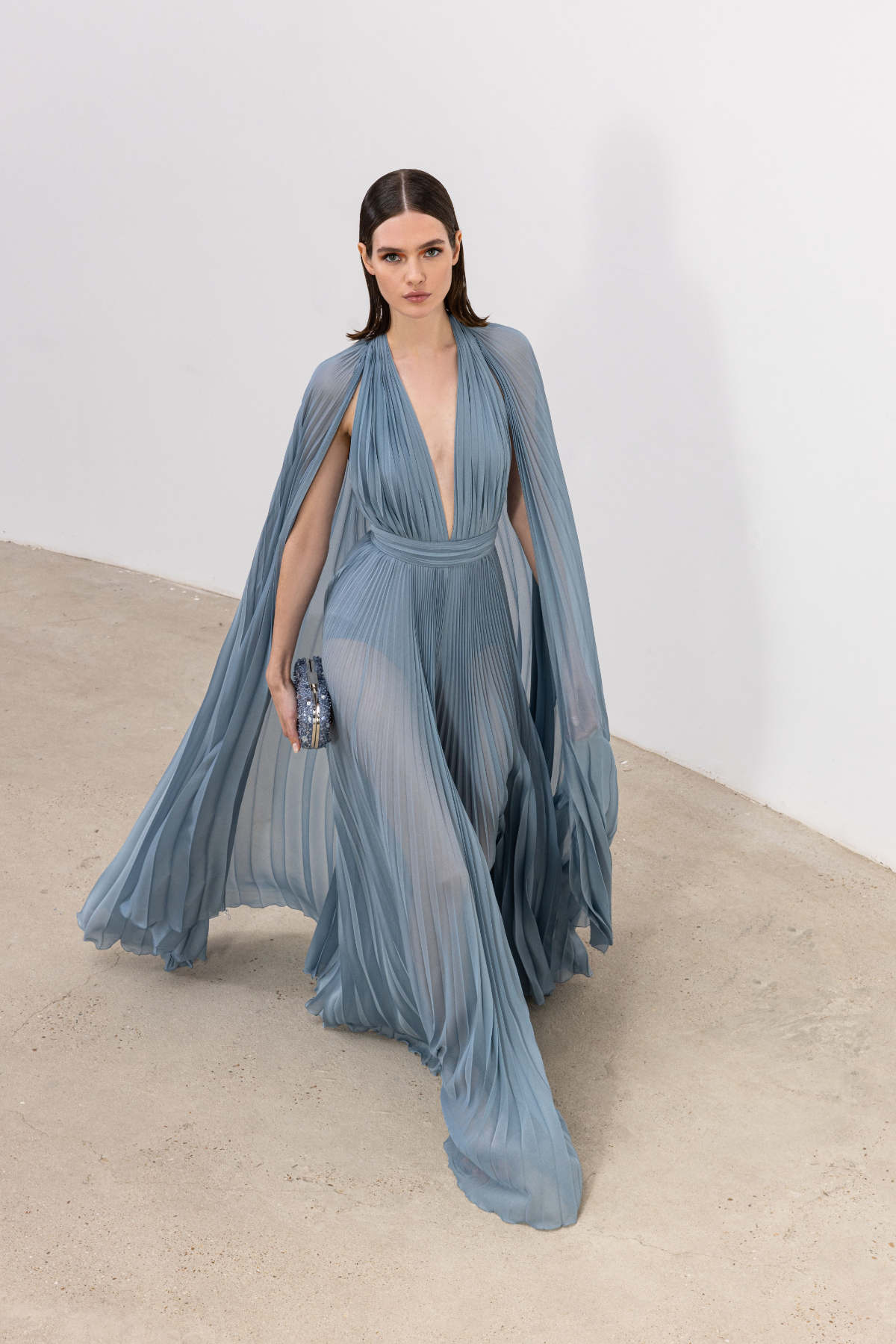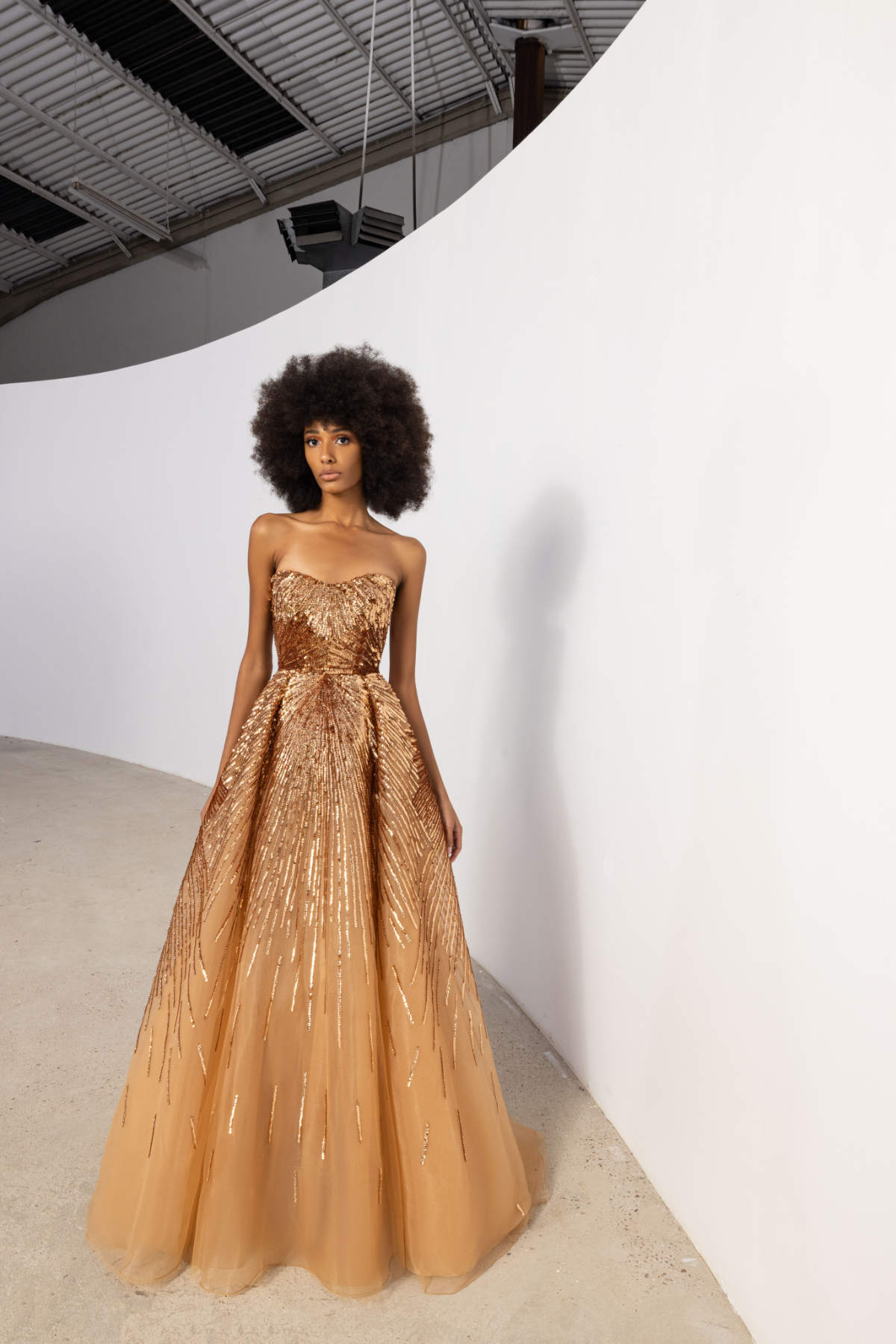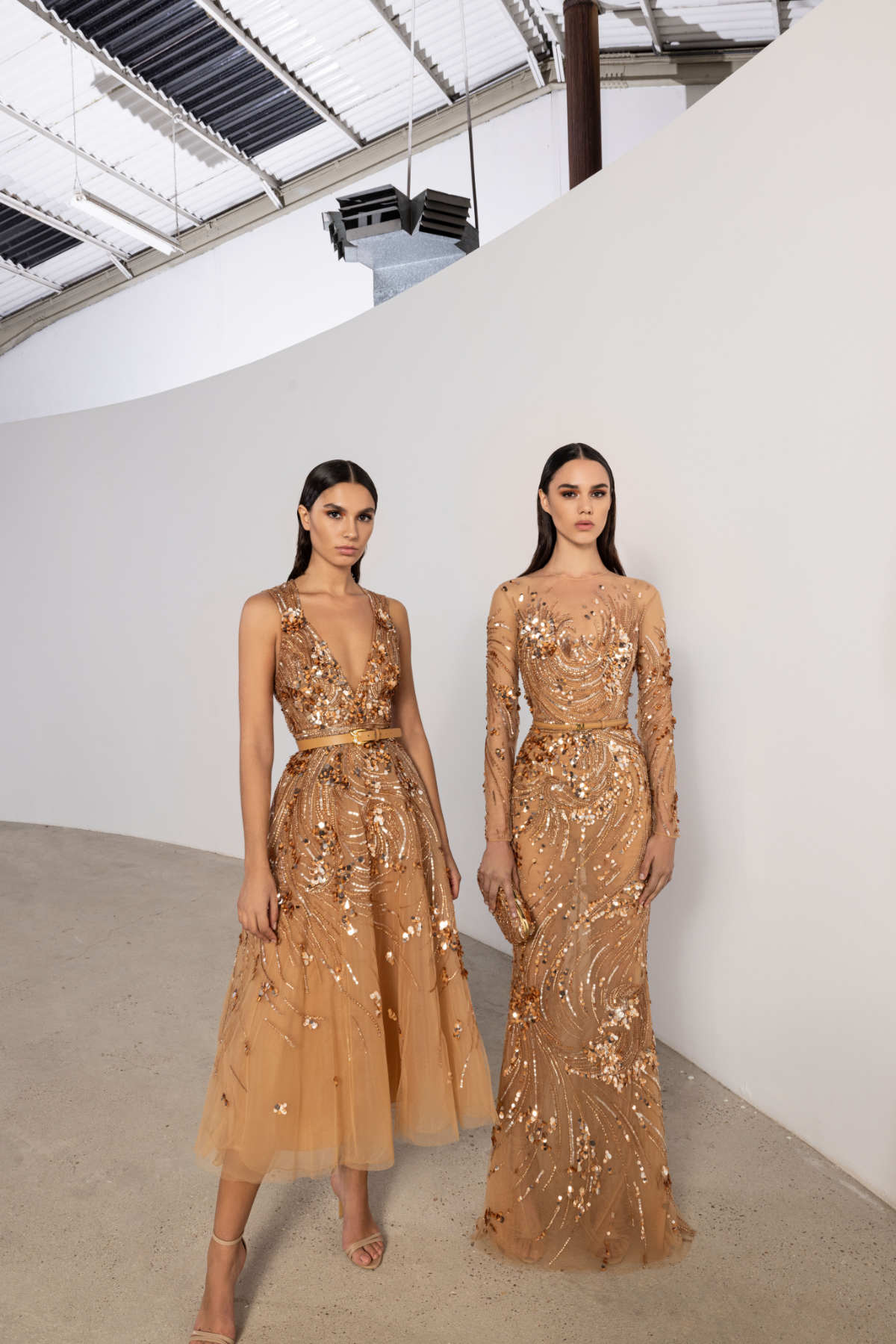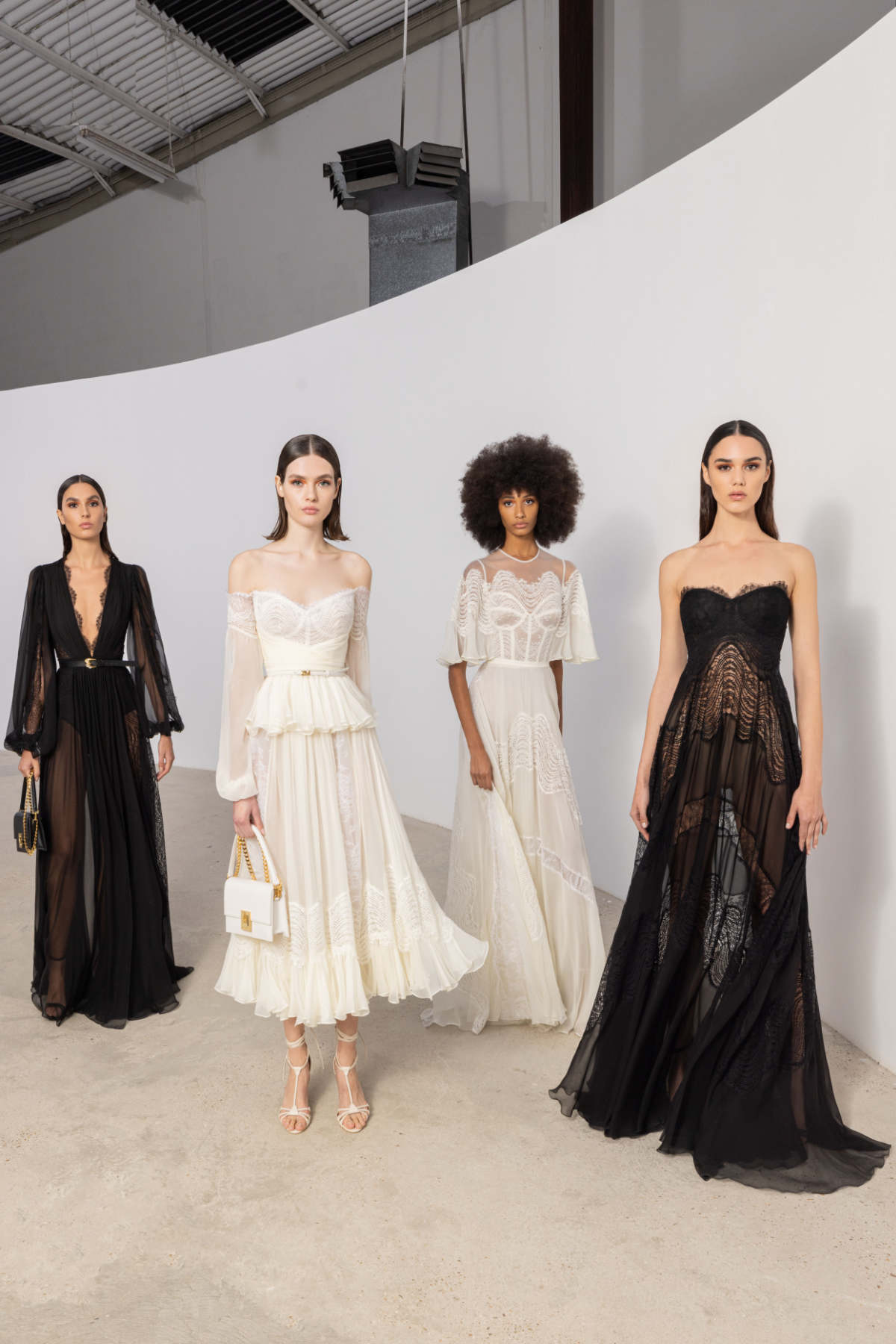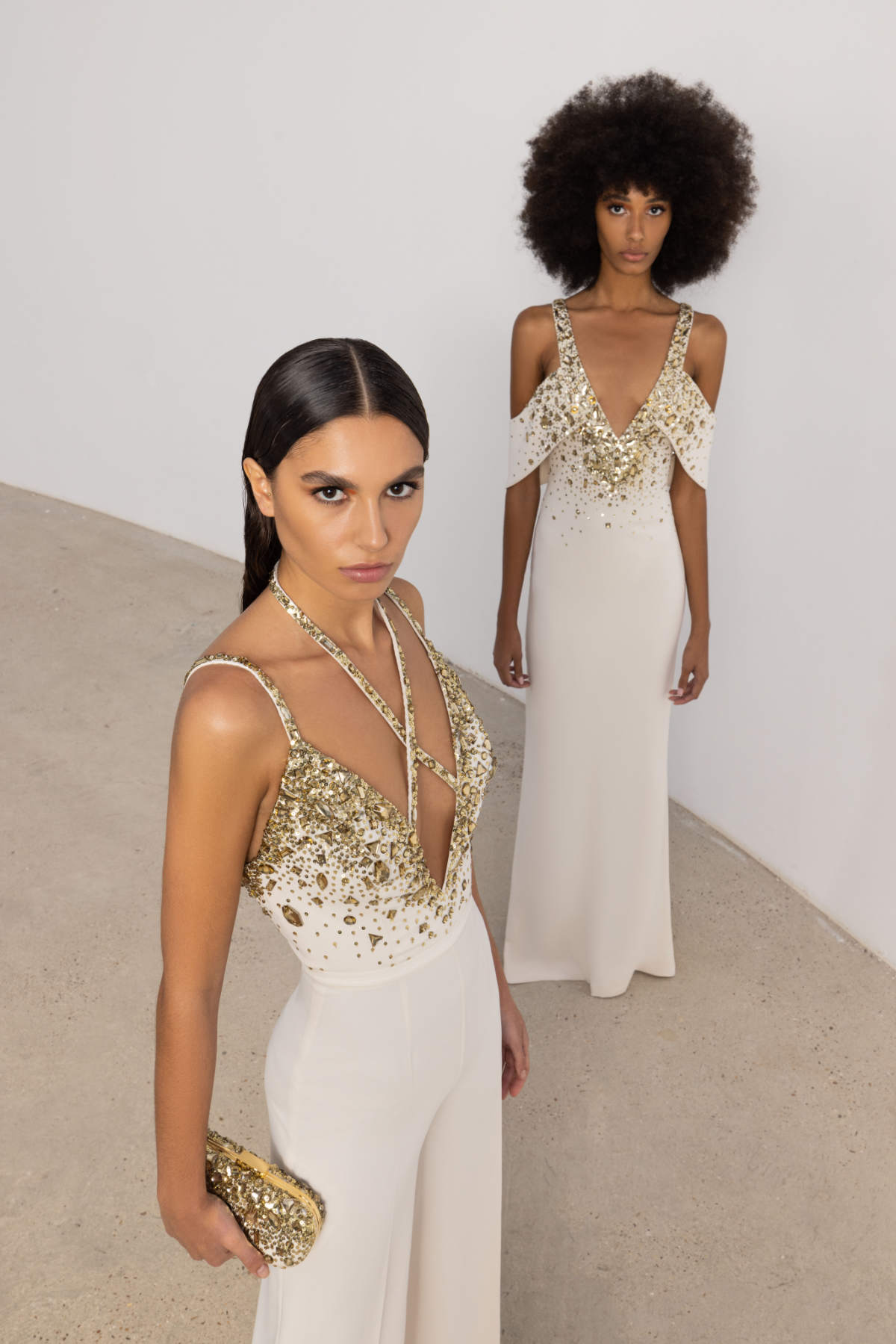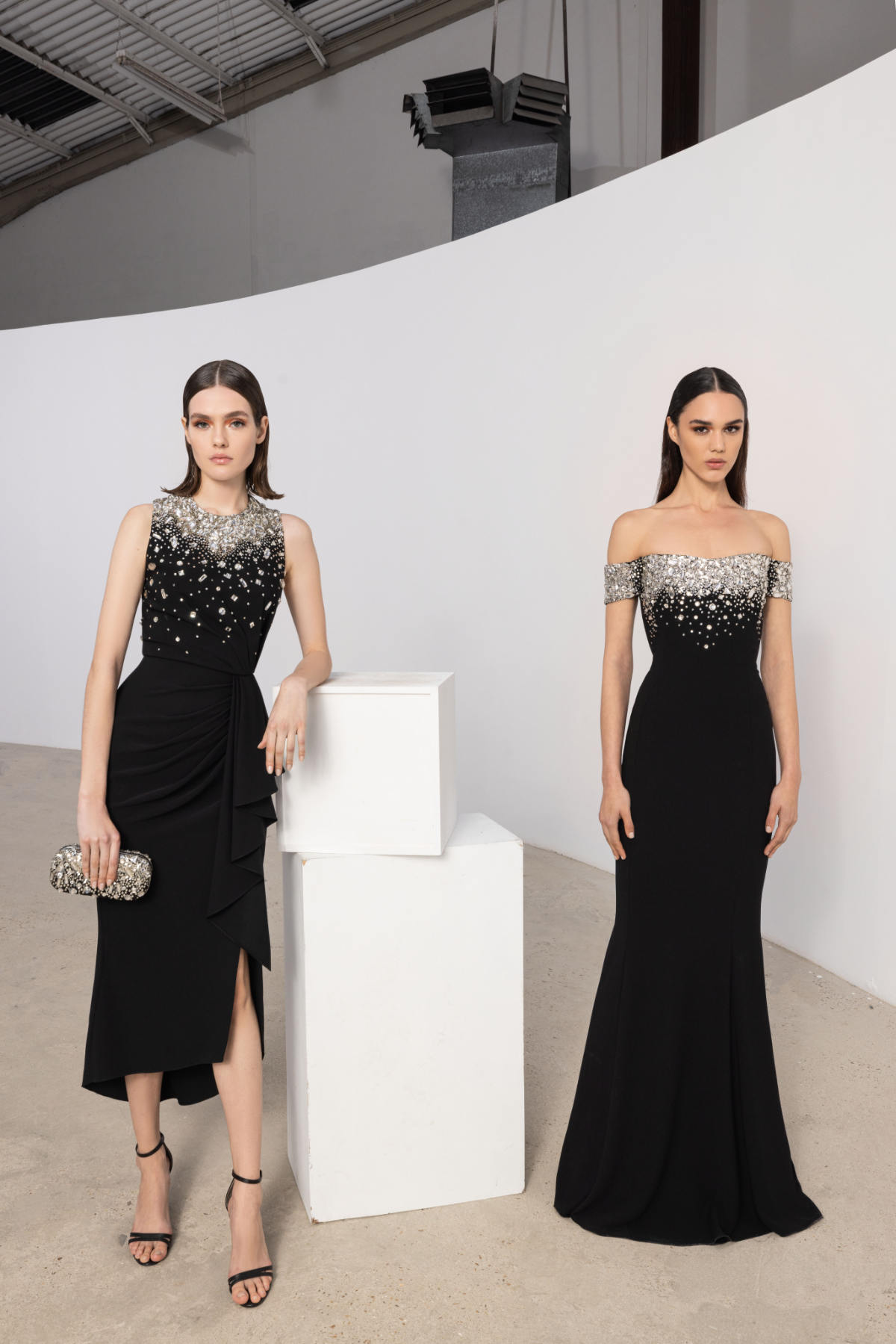 ---