---
Zuhair Murad Presents Its New Ready-To-Wear Resort 2023: Imprint Of Nature
Luxferity, 09.07.2022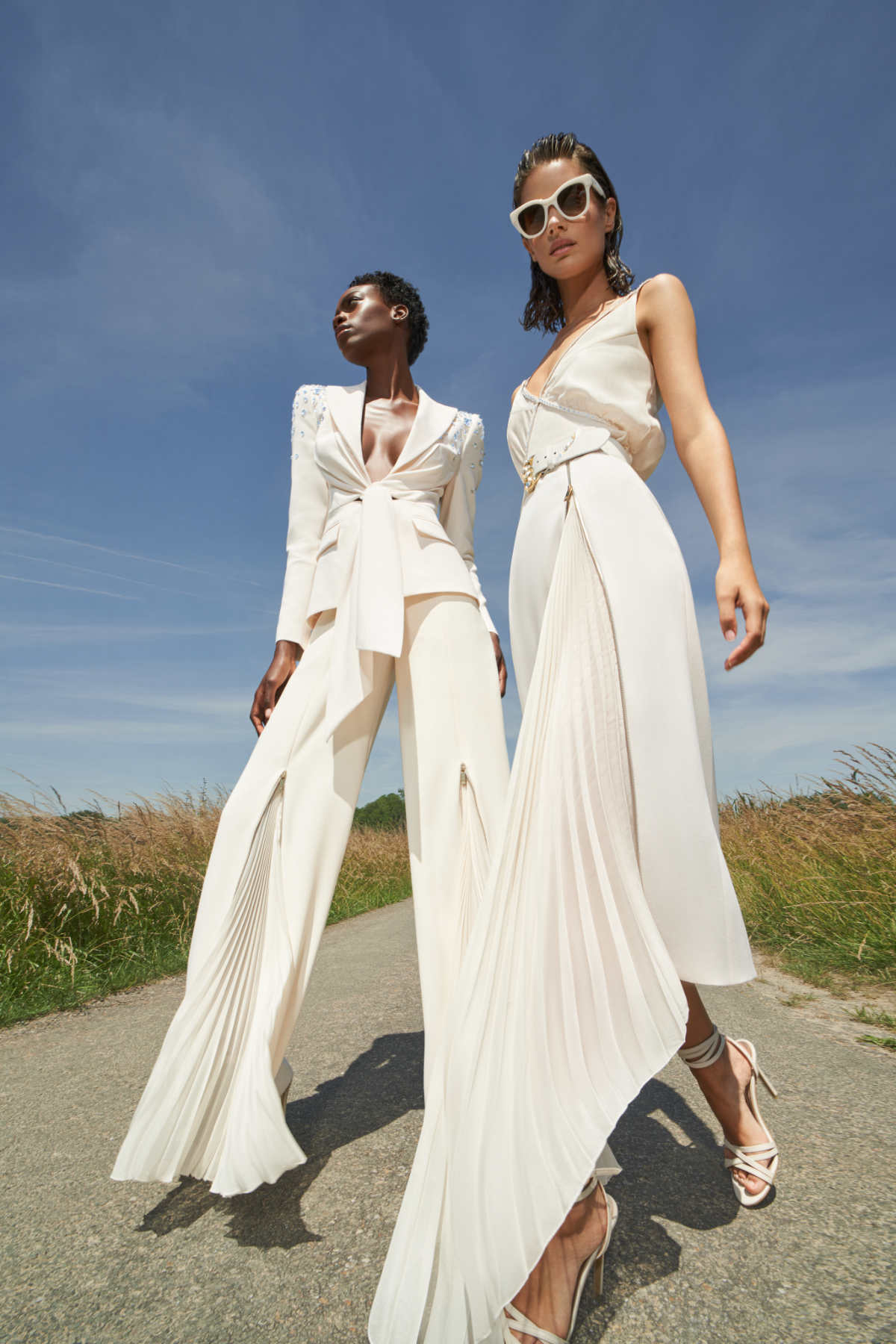 Contact with the medley of living things and their allure immediately elicits emotion. Luminous nature in which the flora endowed with numerous contours and reflections ripple and unfurl without restraint. Coupled with this idyllic landscape, are the creations of Virginia Jaramillo and Carla Accardi, which astonish with intuitive arrangements in color and symbols.

Zuhair Murad portrays this singular and frequently stunning moment with this enchanting delicacy throughout the Resort 2023 collection. The radiant and seductive strokes expand on a silhouette, underlined, suggested or divined in sprightly and sparkling palette.
The general tone is effervescent, where all aspects form a query of dynamism and scintillating tones, some tart and others buoyant.
Vaporous pleats of chiffon traverse the edges of caddy skirts and pants. The jackets are embellished with glittering crystals. Metallic circlets garnish the sleeves, exposing sensual curves.
The taffeta unravels in loose skirts and gowns before blossoming once more with gardenias, illustrating a graceful femininity with cinched and belted waists.
The look is subsequently wreathed in finely draped lime or purple jersey, conformed to the arches with narrow straps set with crystals.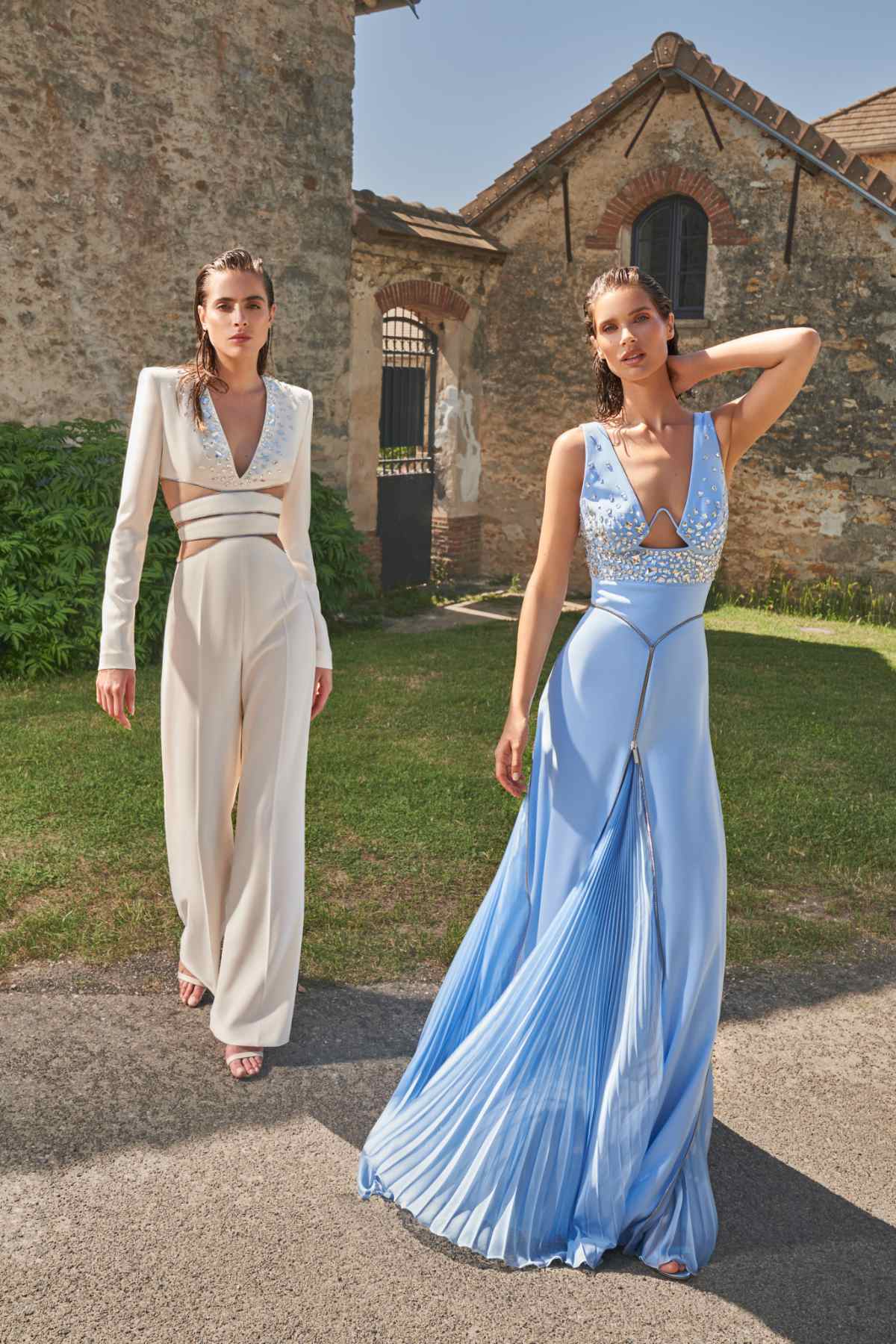 The translucent ebony fishnet exhibits an enchanting elegance of moonlit nights, inlaid on sensual gowns and intricate jumpsuits before aerating in inviting cutouts.
The leather straps cross over shoulders of breezy styles in numerous zesty colors for a doubly sophisticated chic finish. Embroideries, sequins and rhinestones convey the vivid hues of a horizon challenging the sky with impassioned sunsets.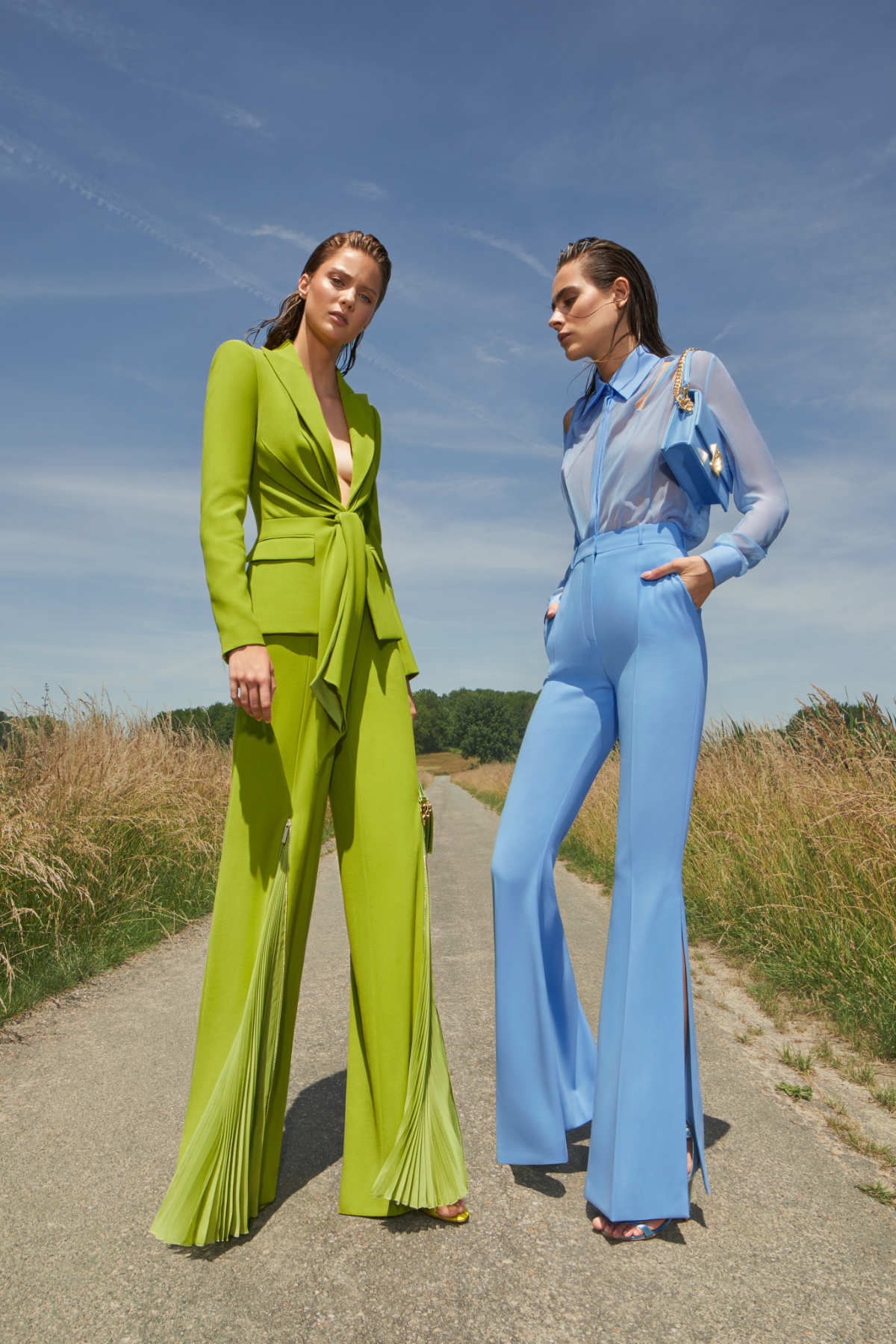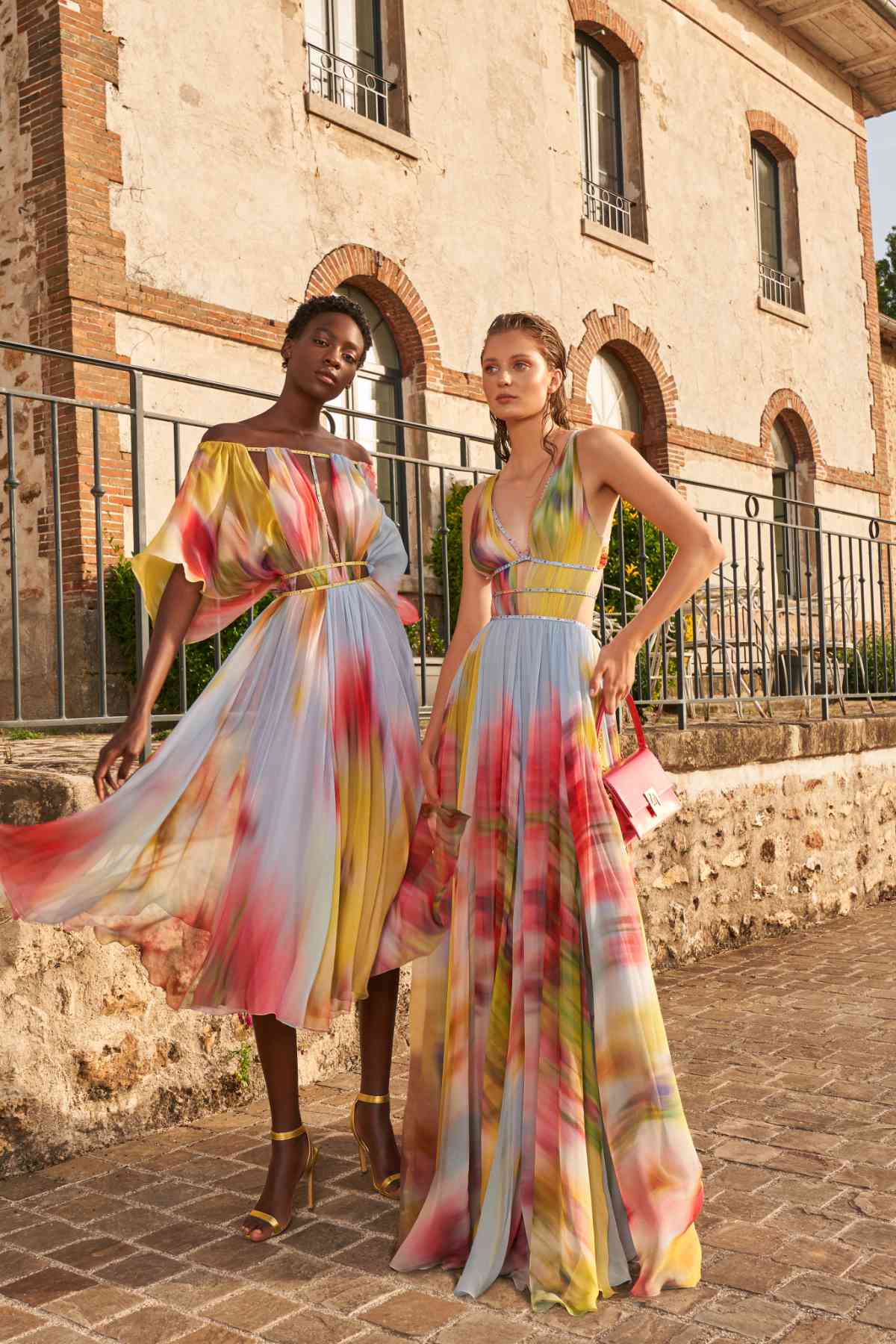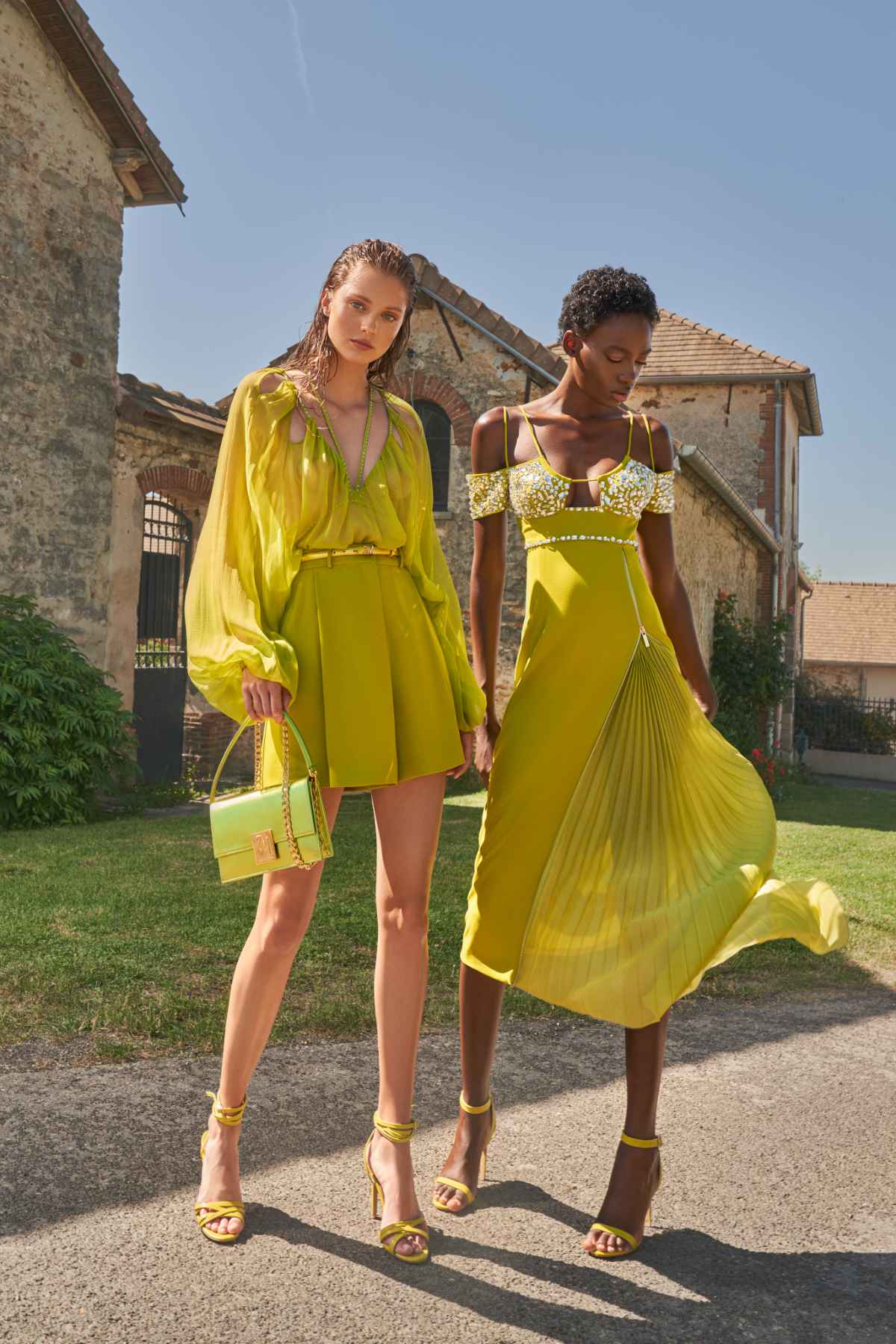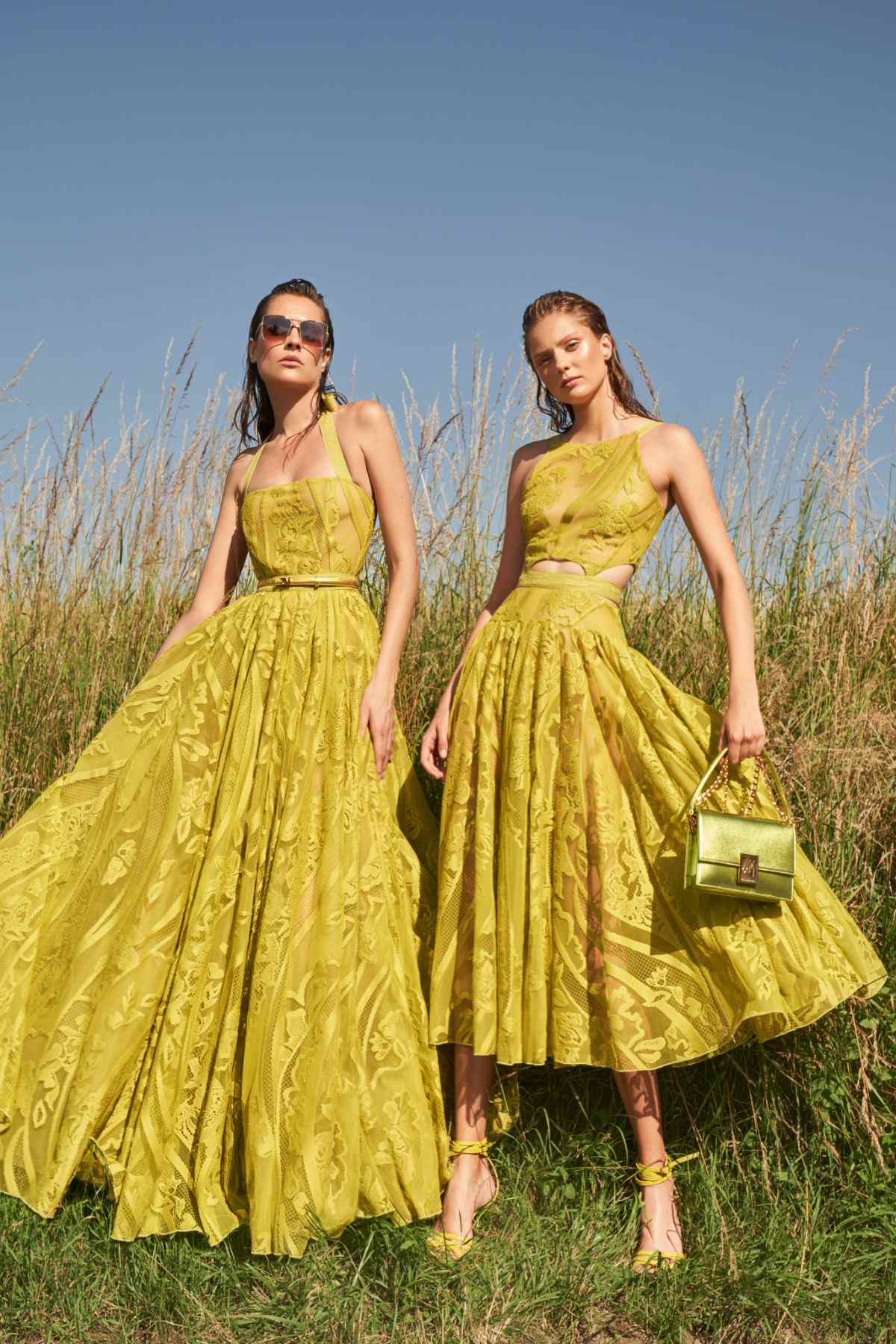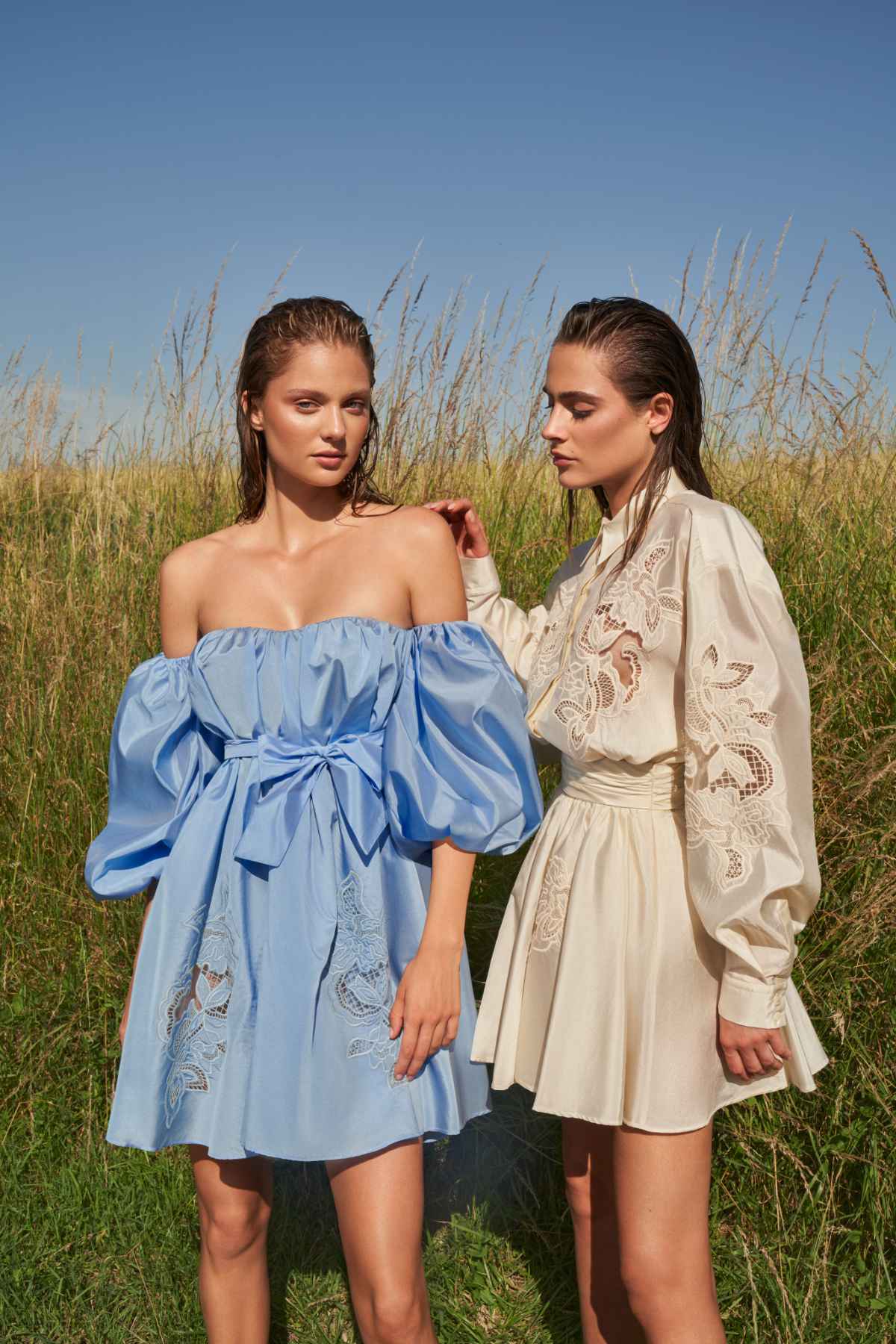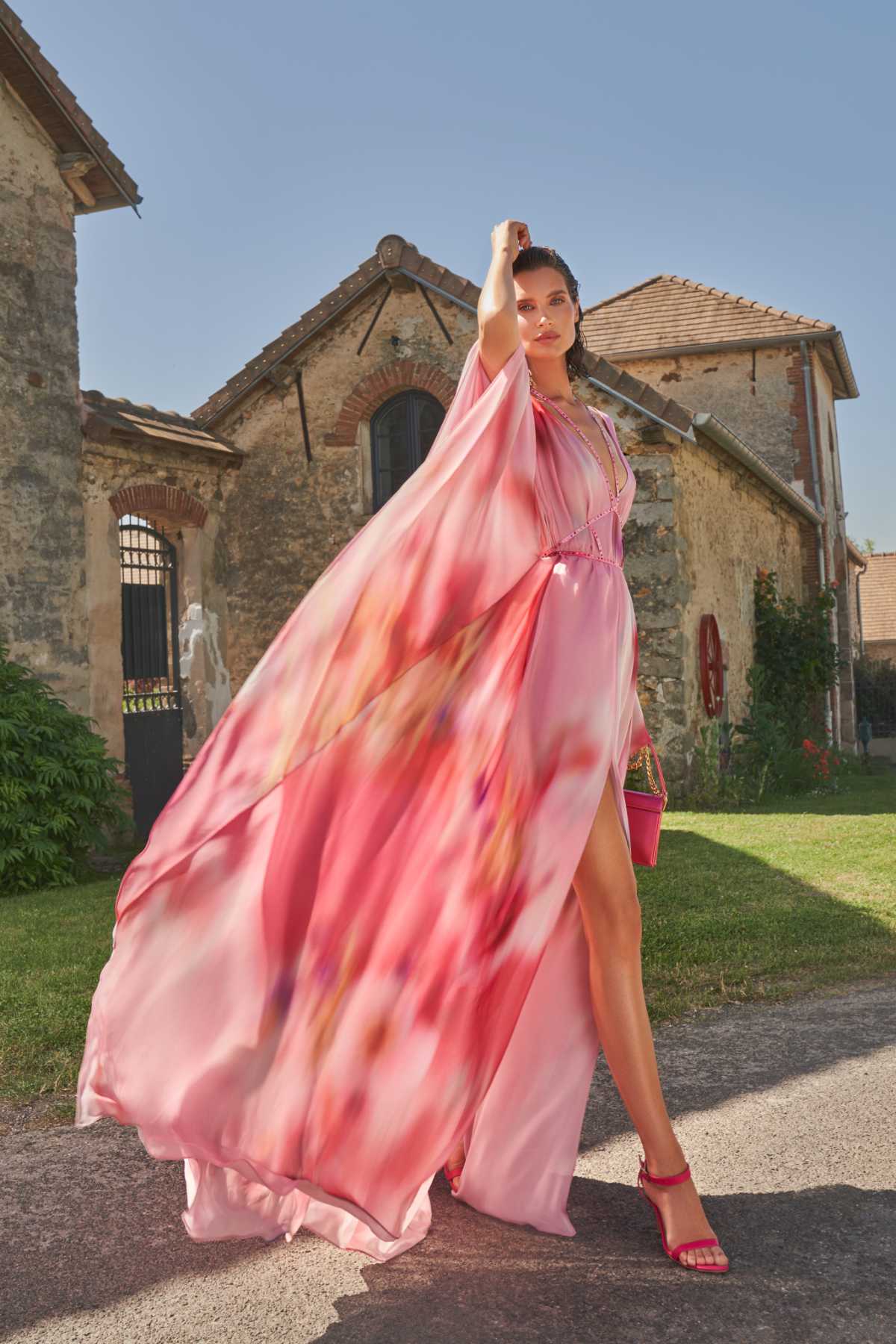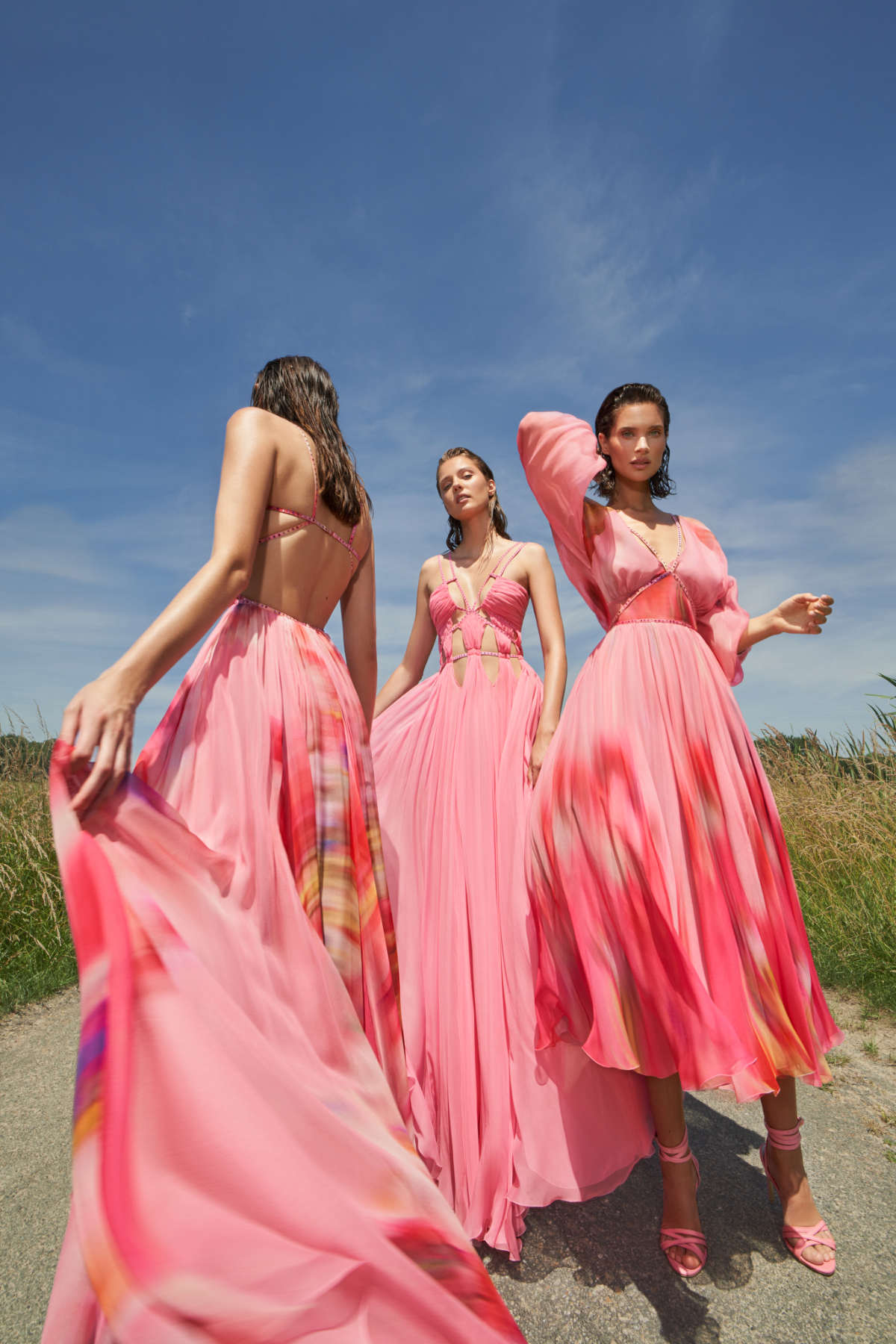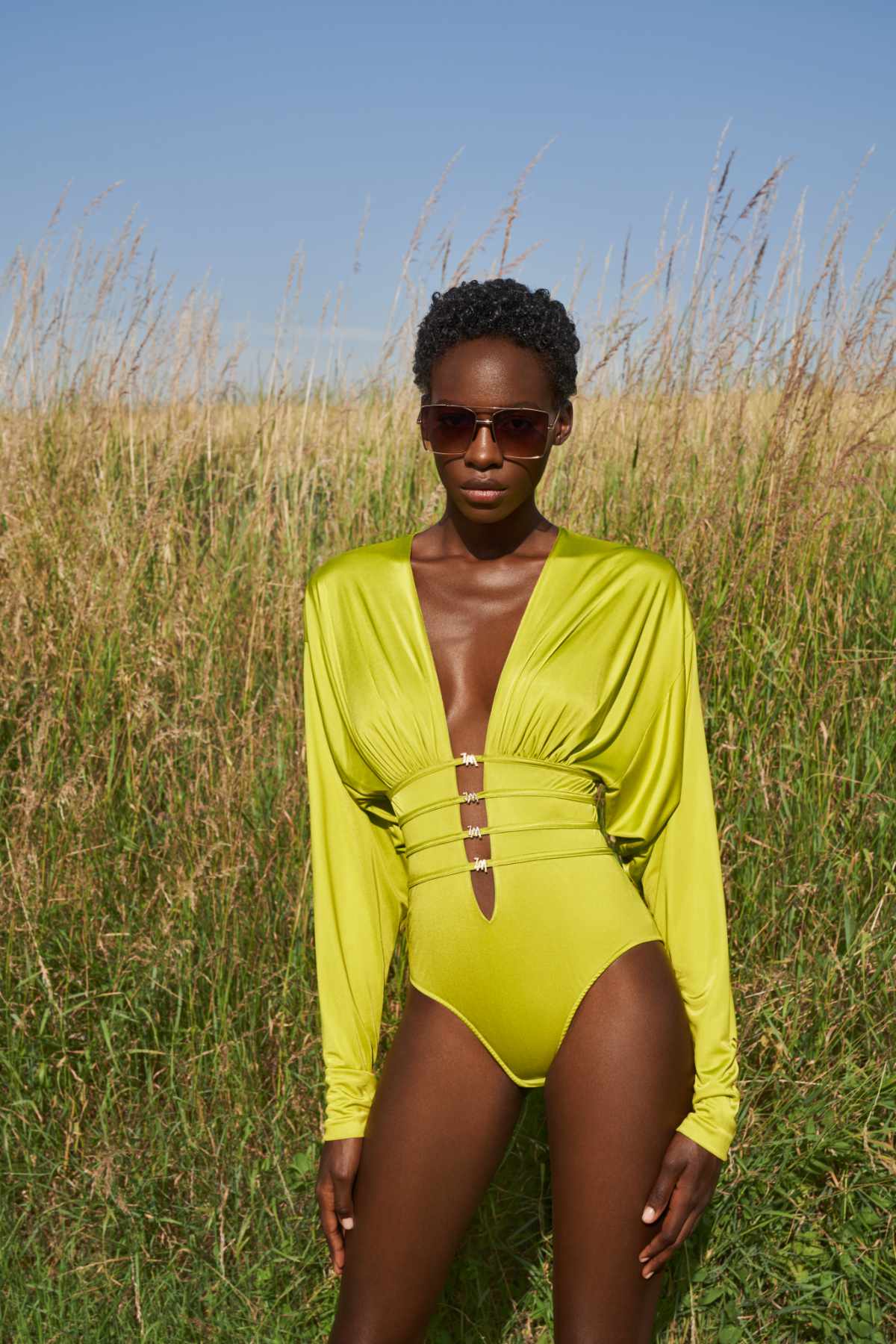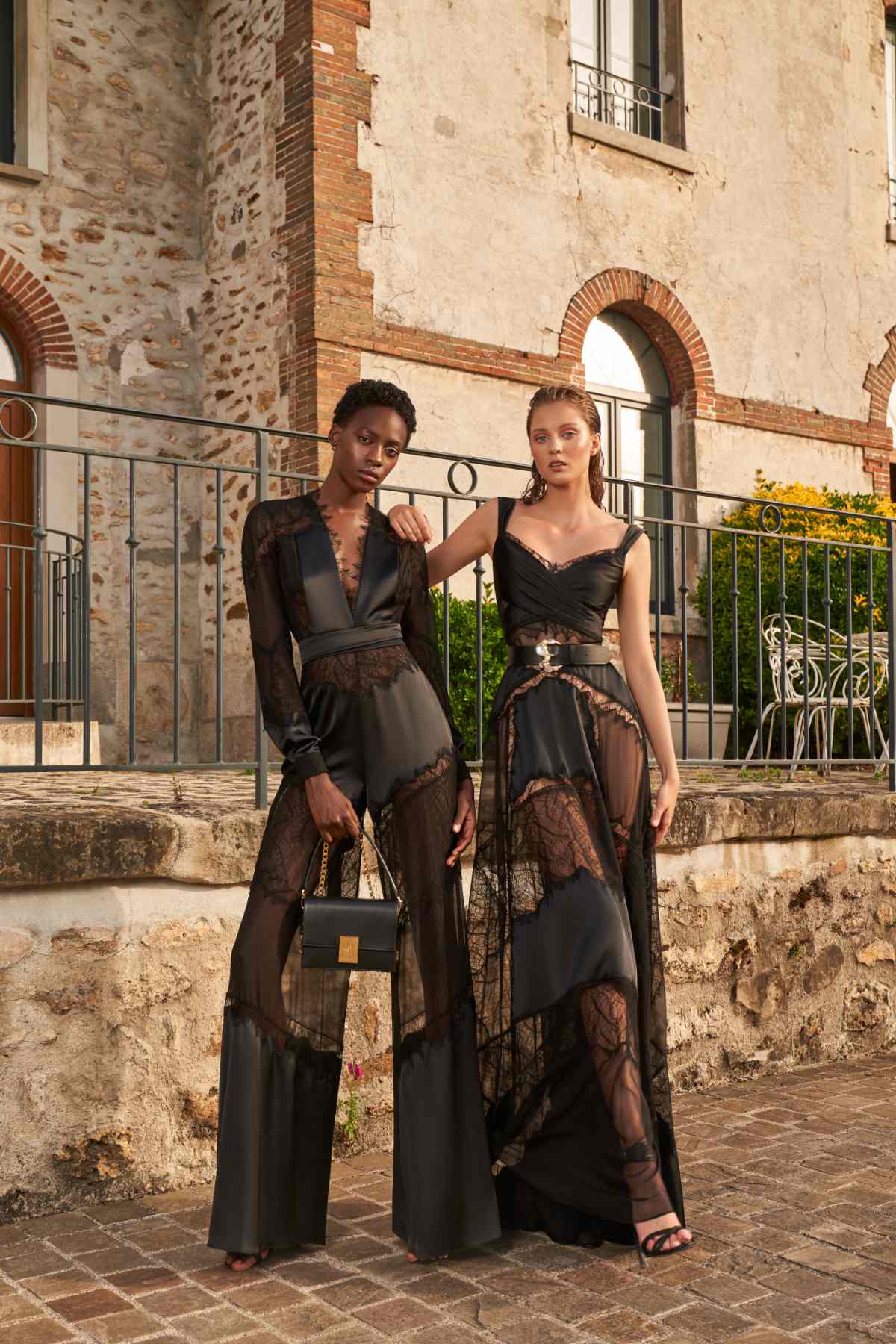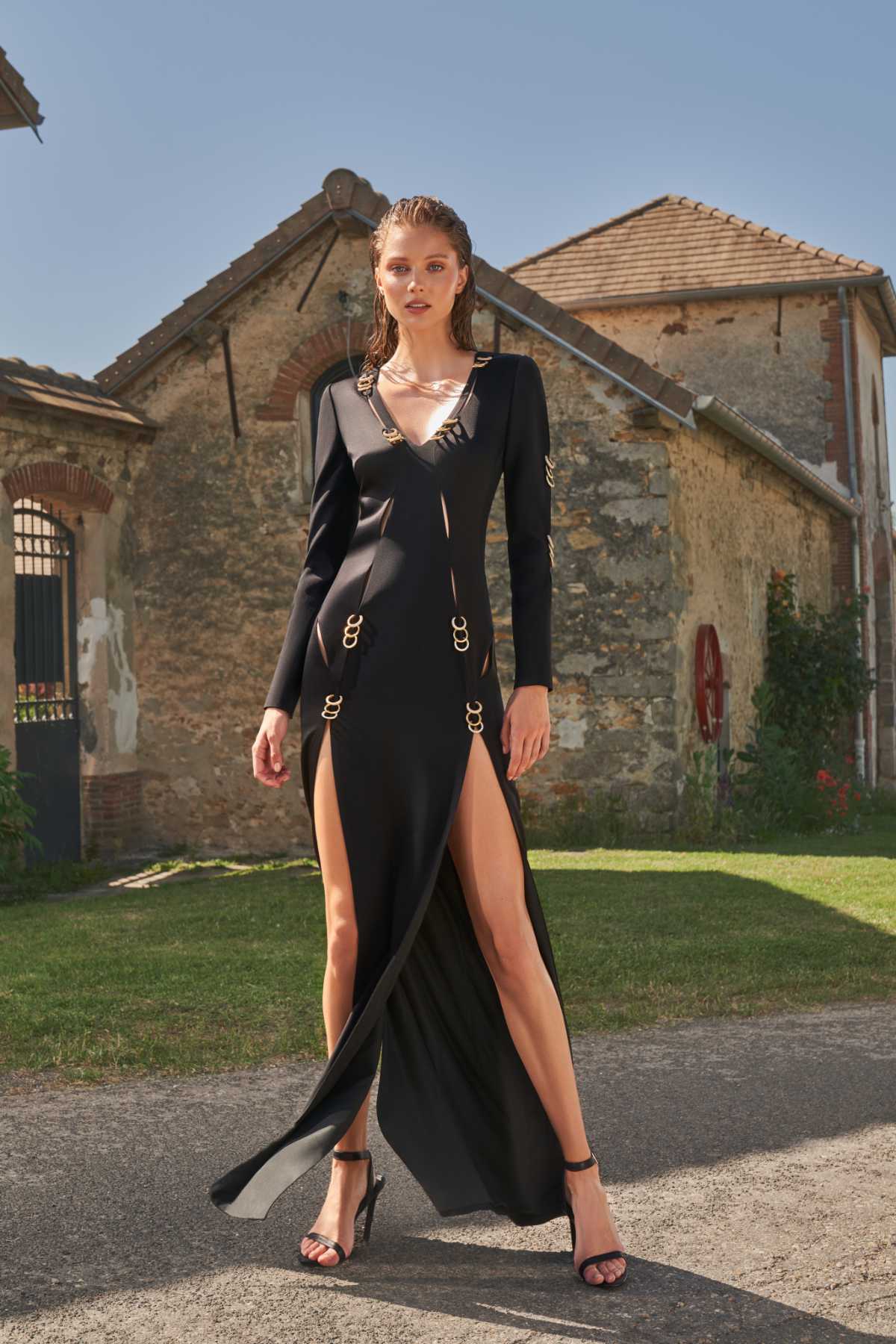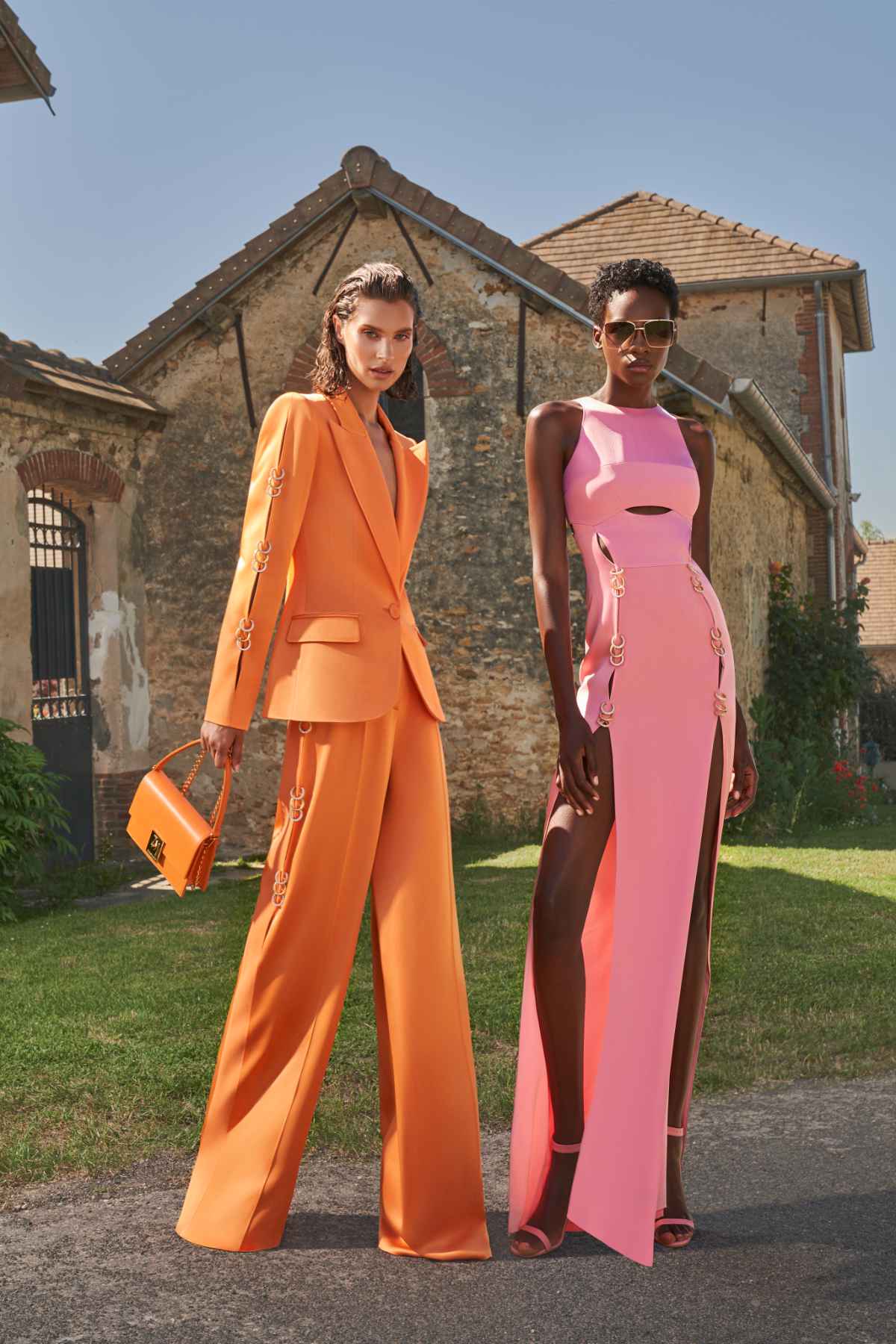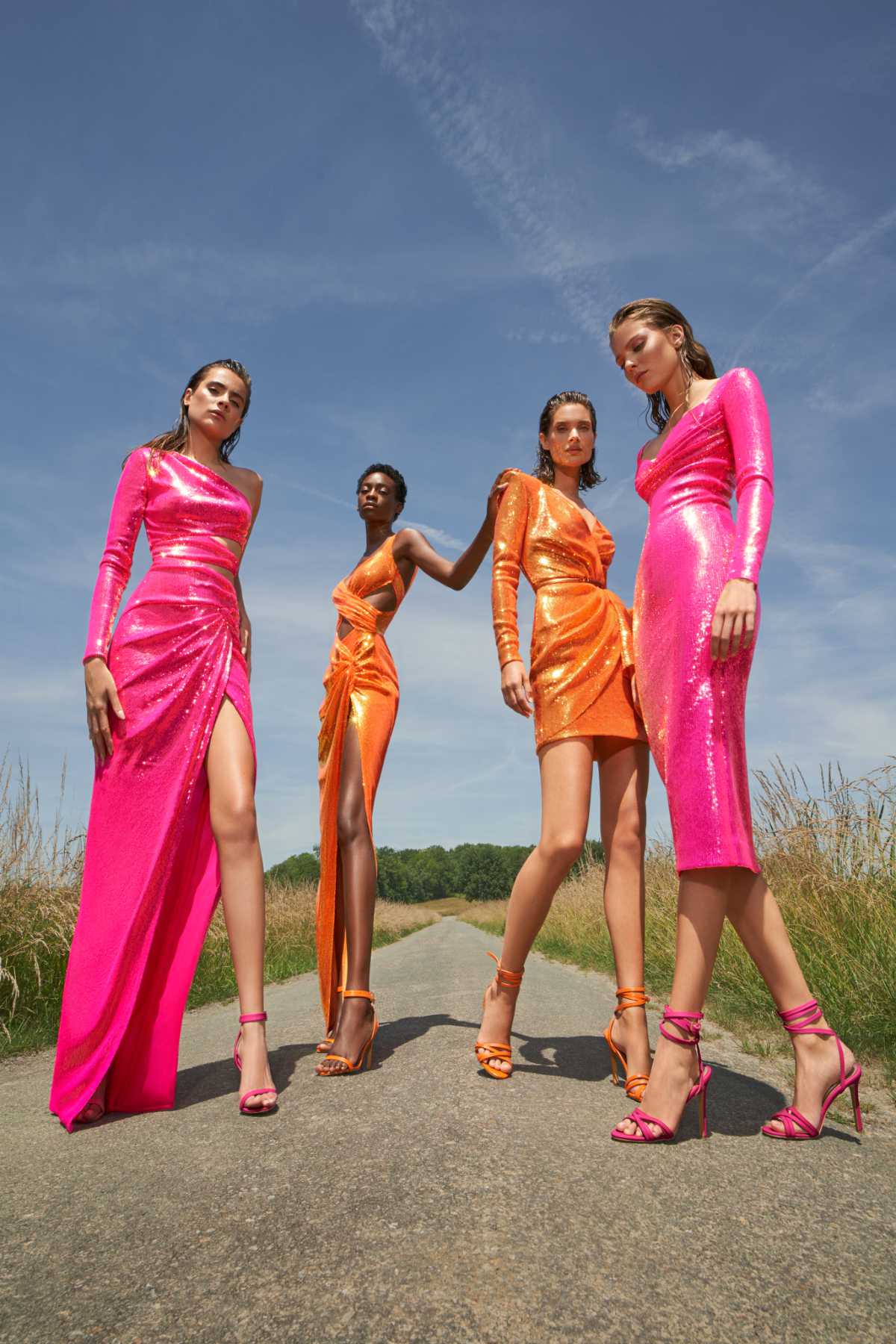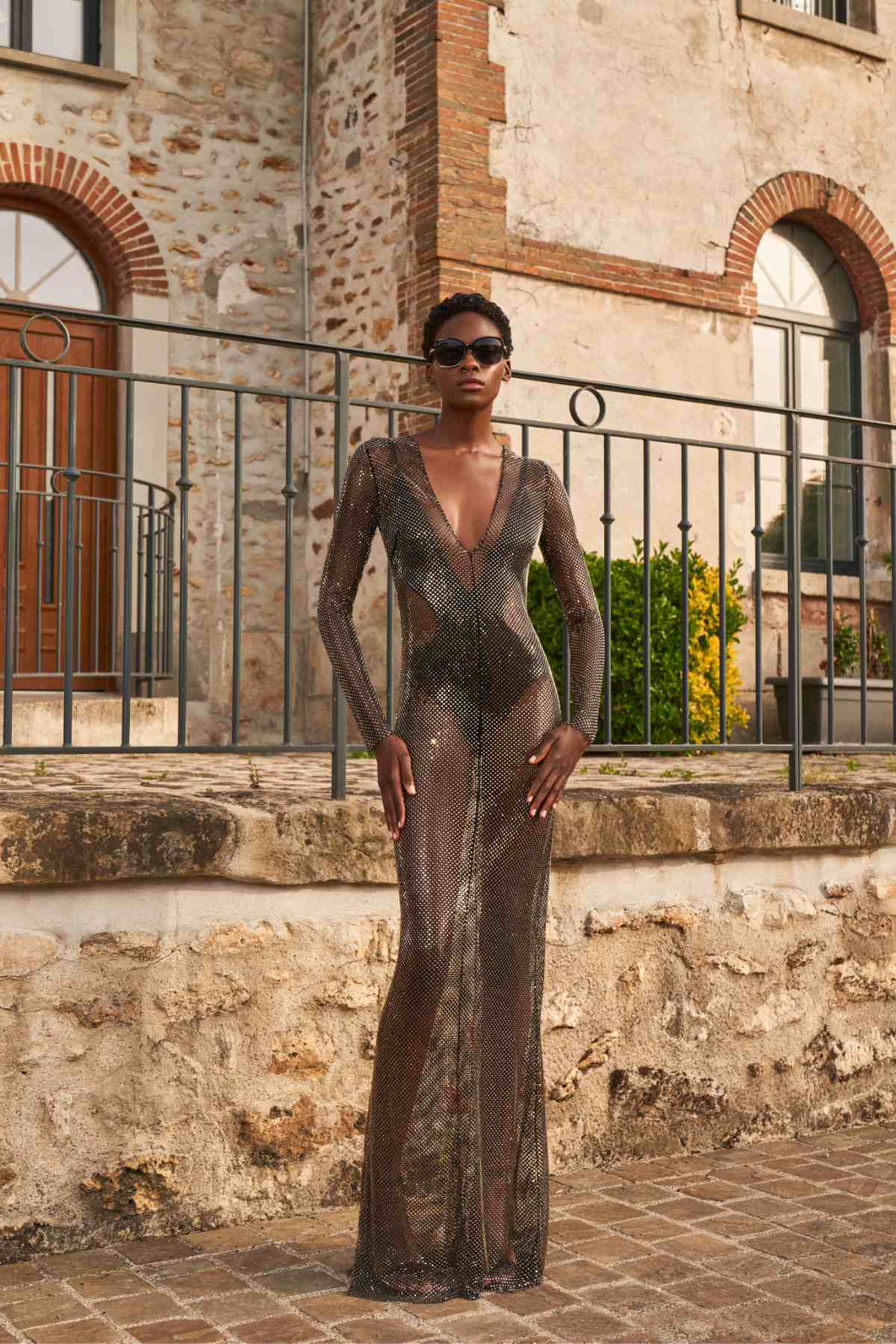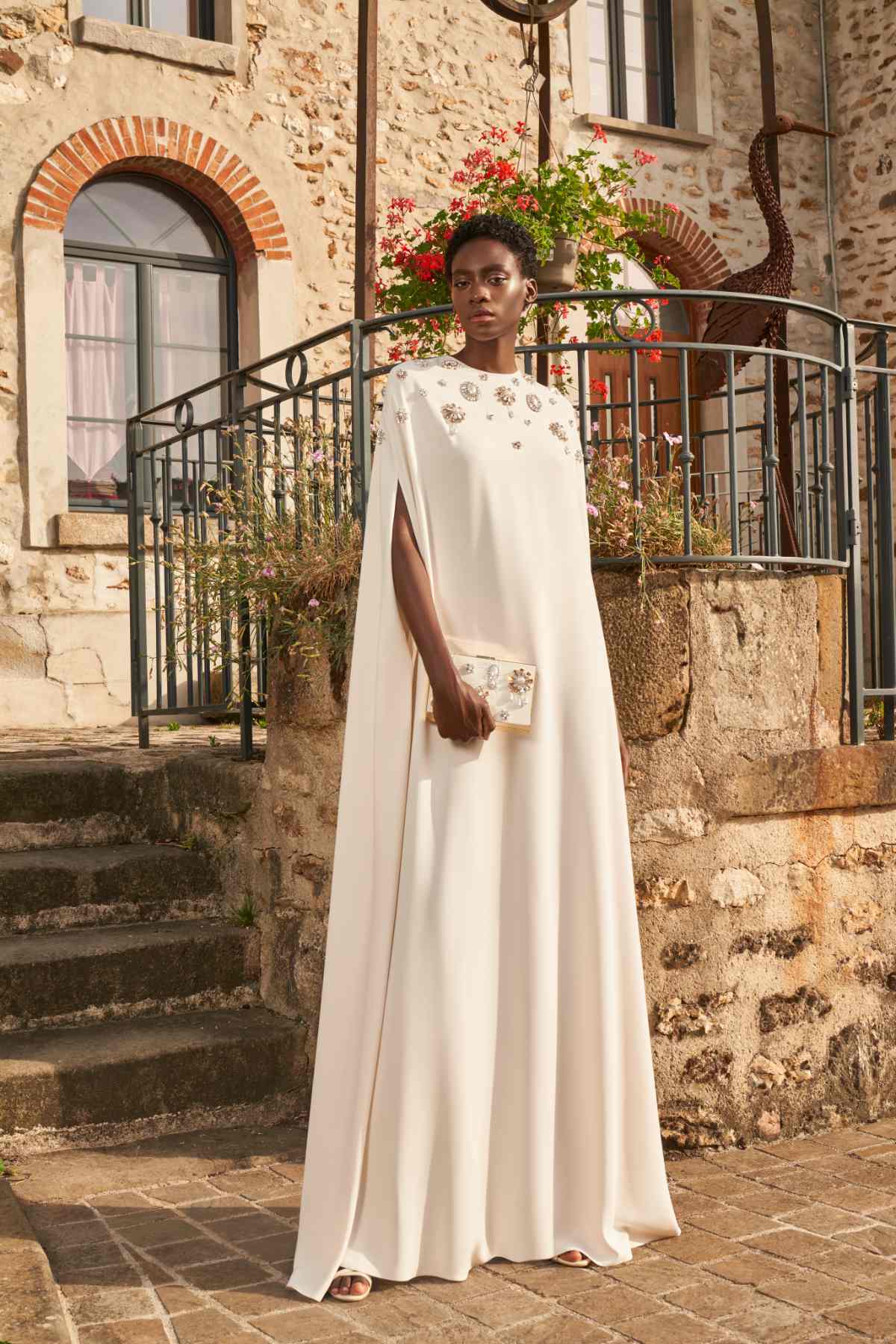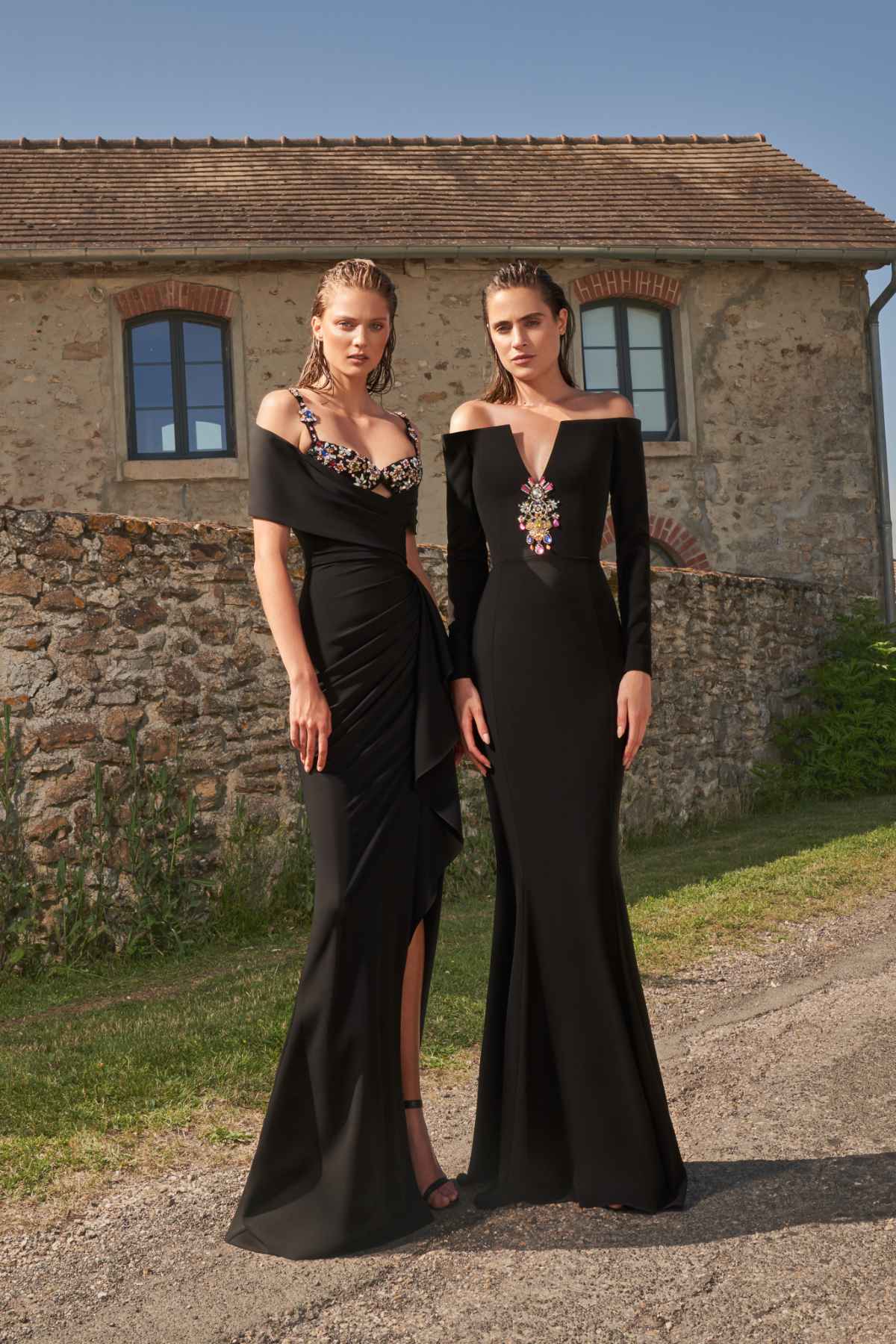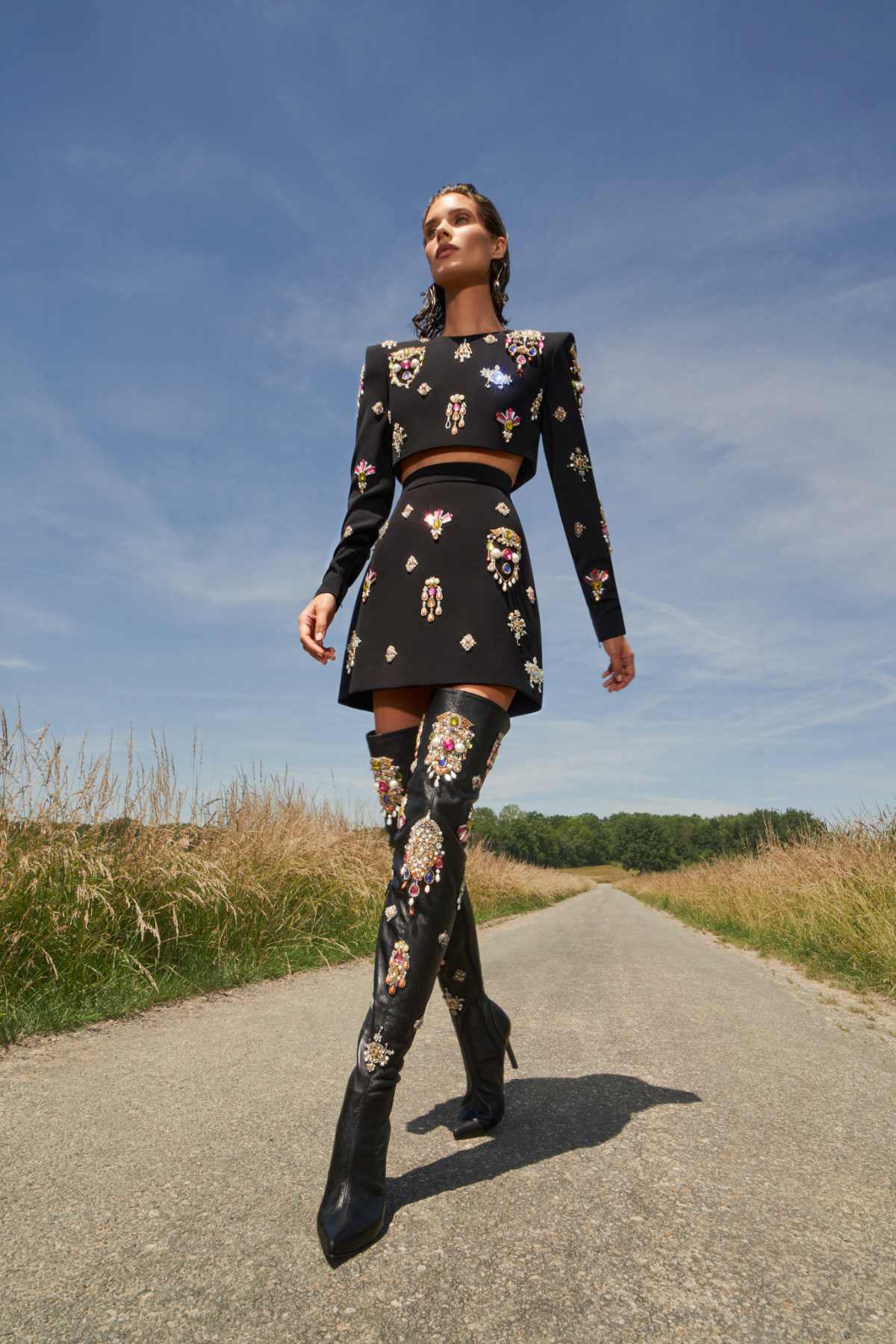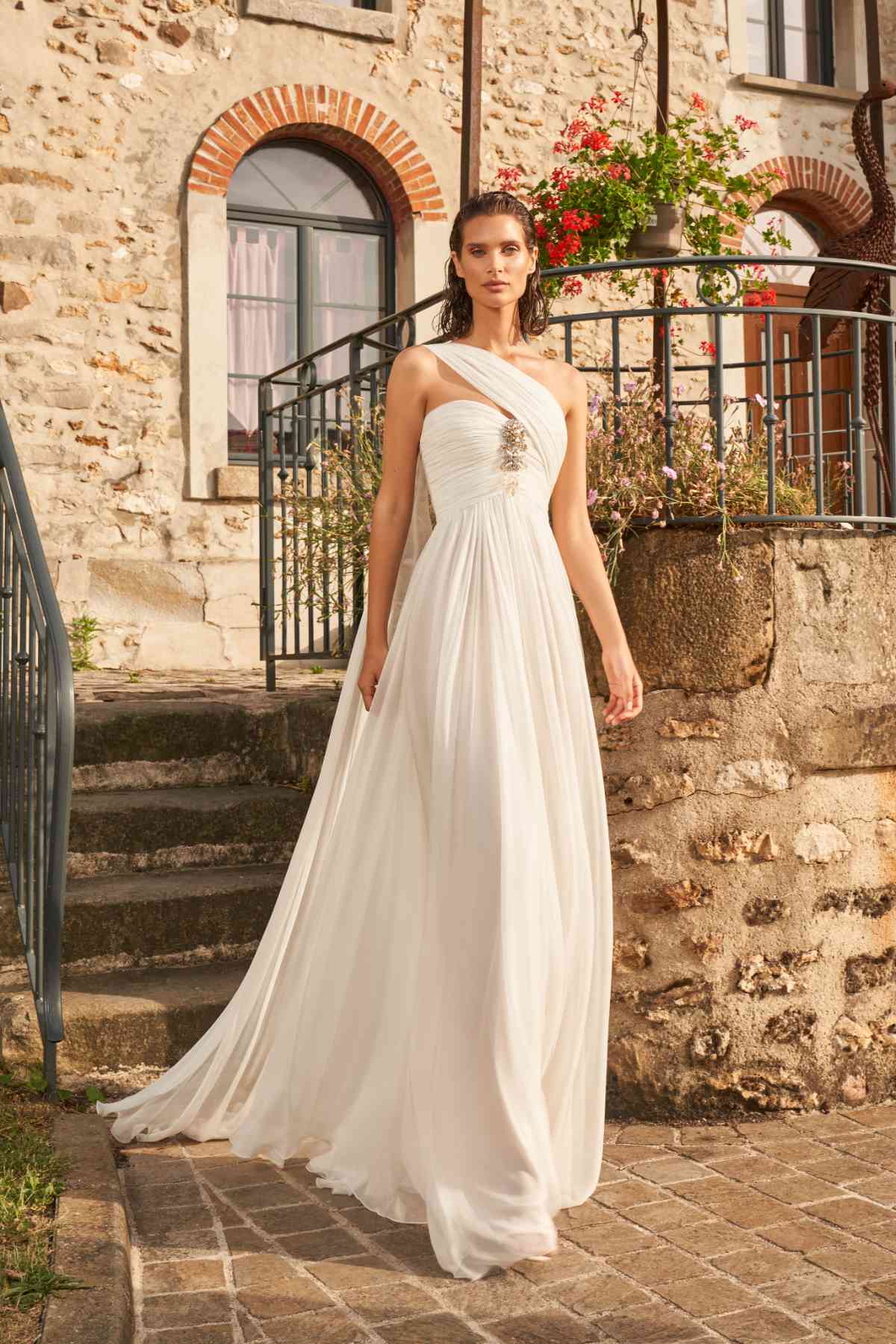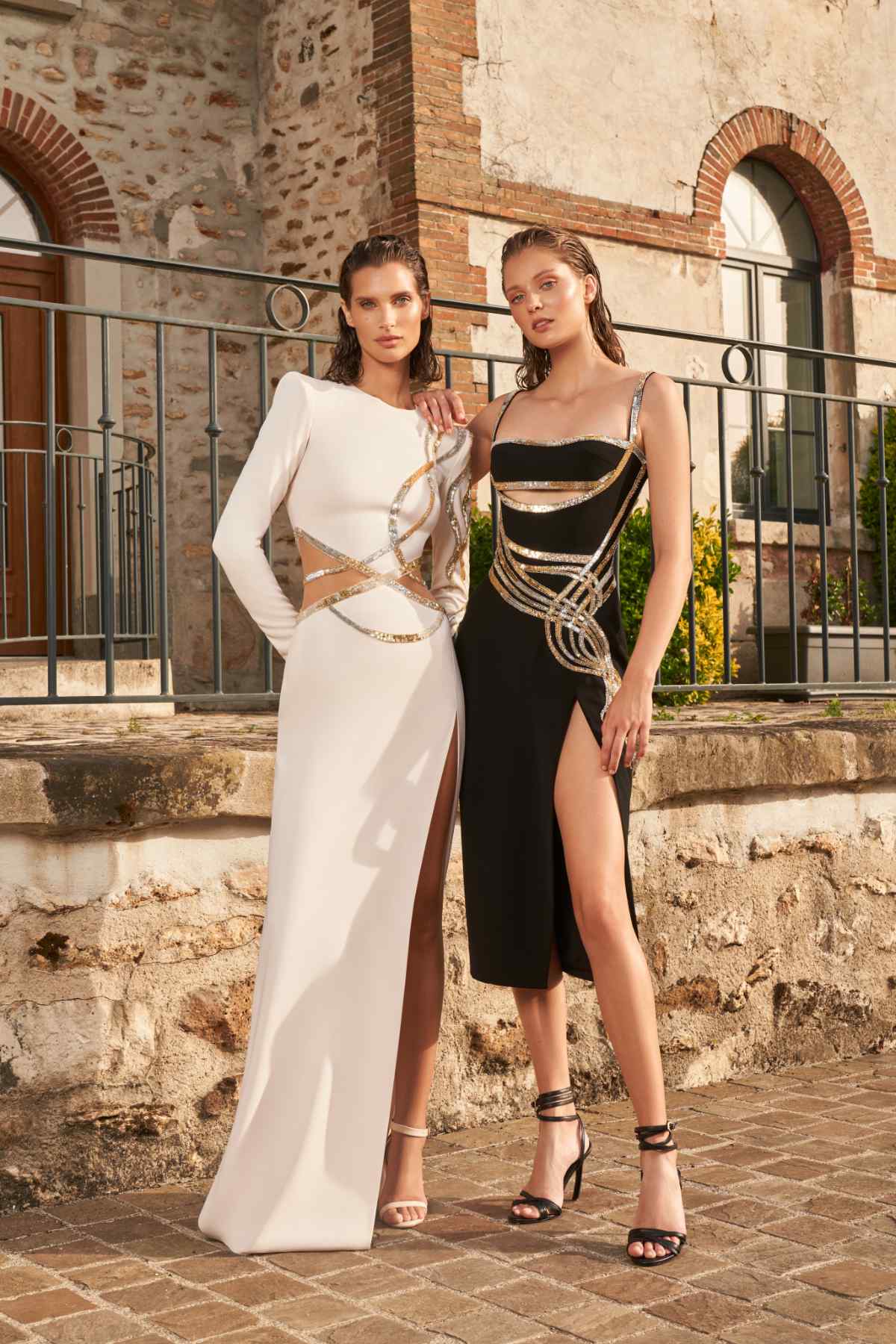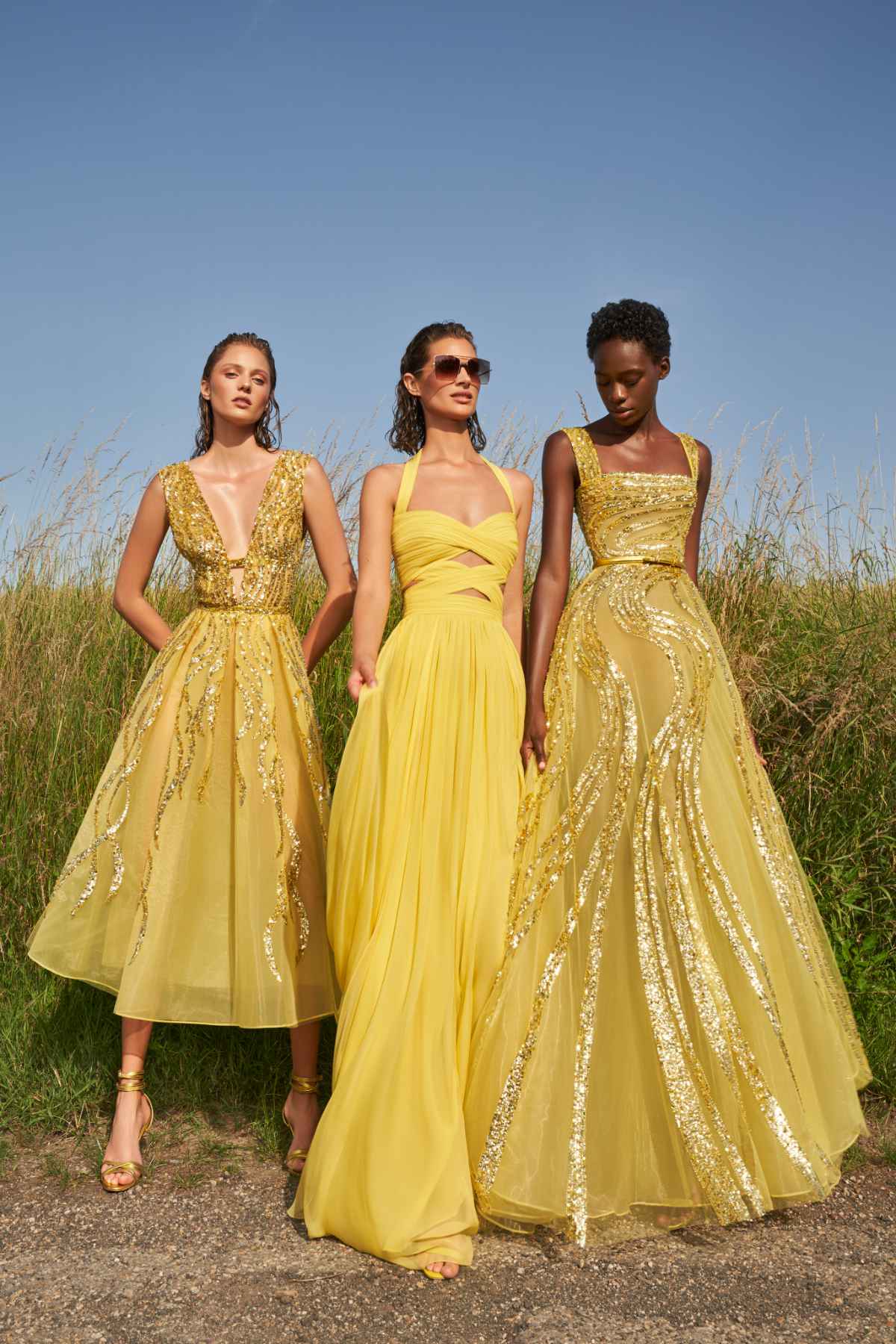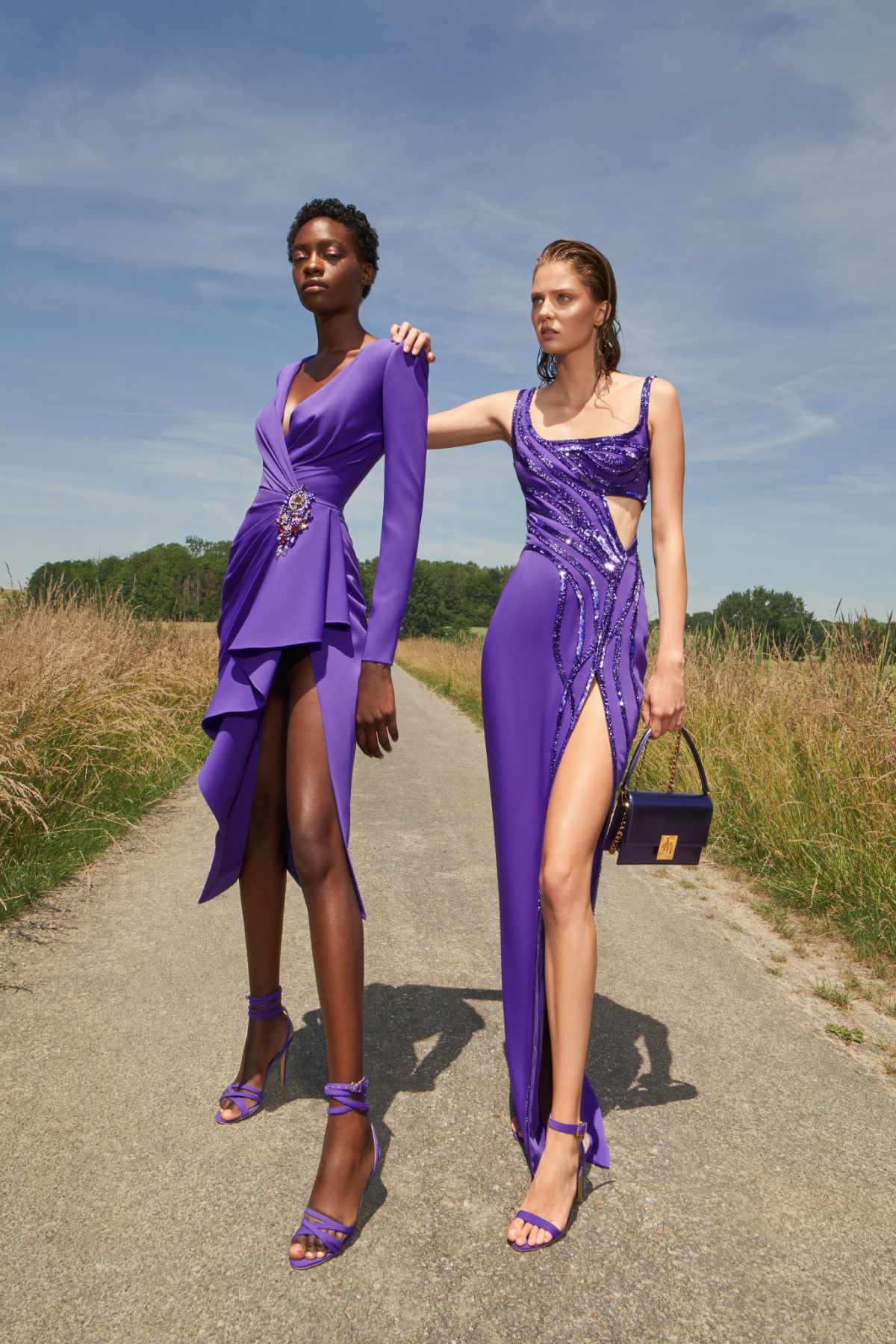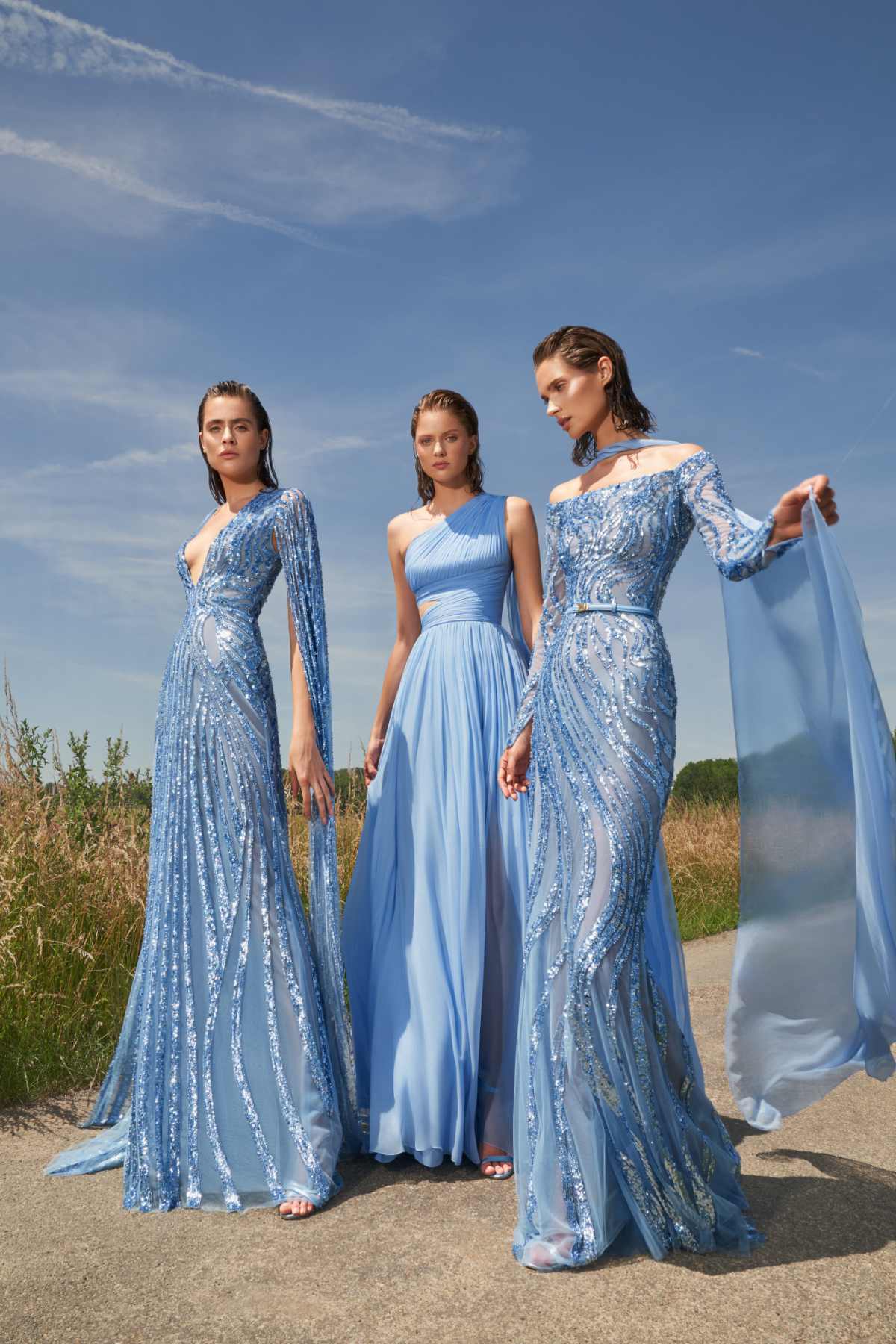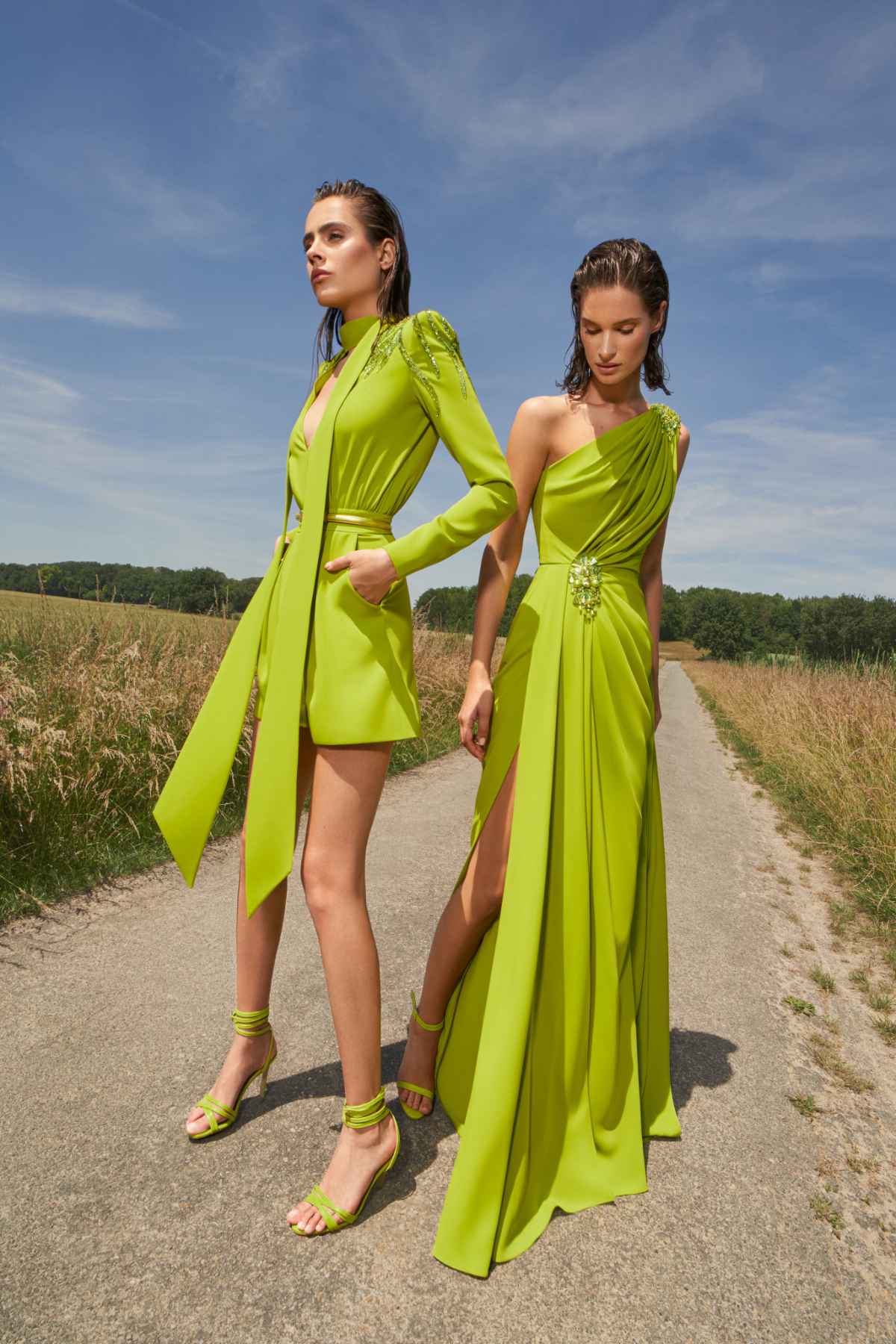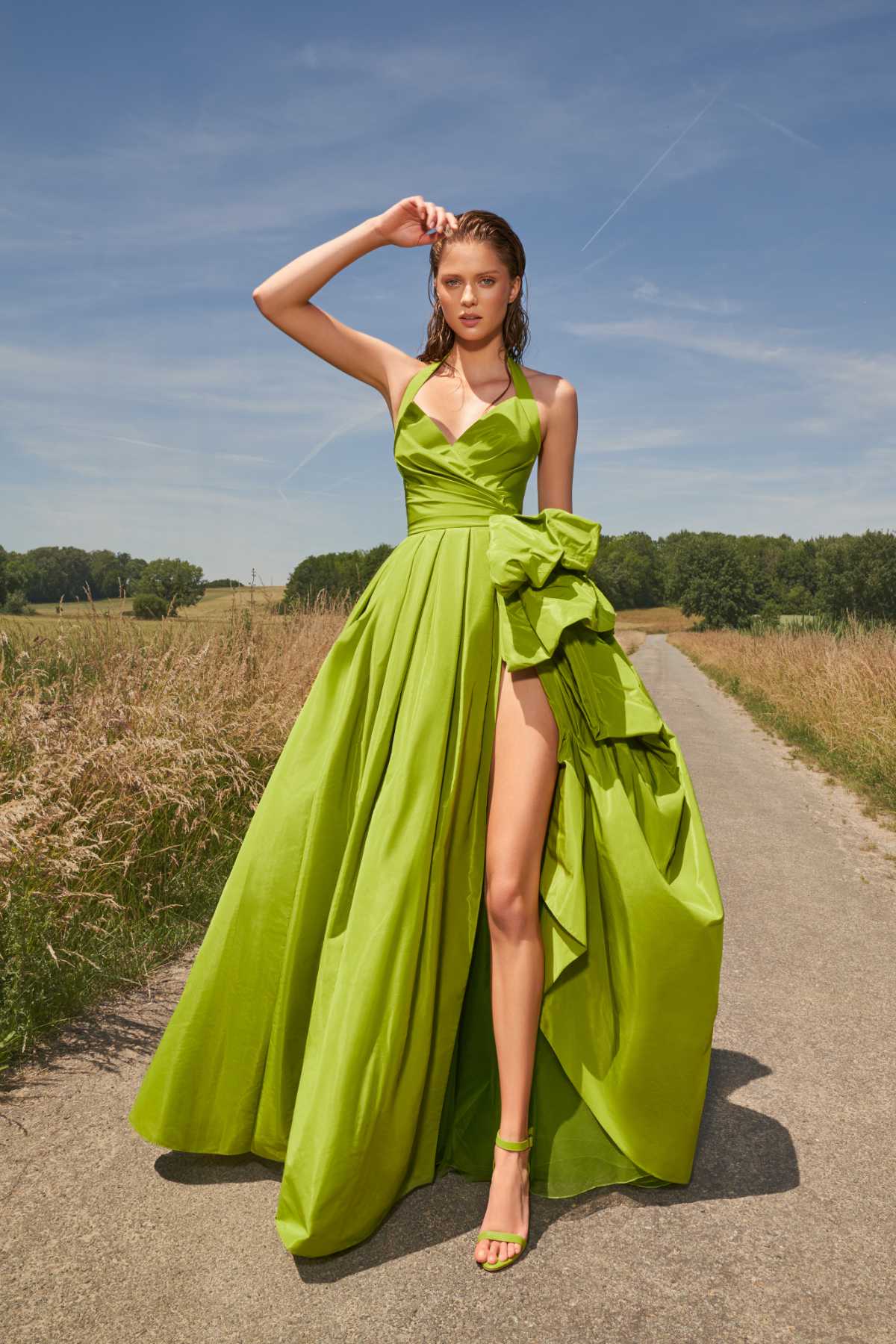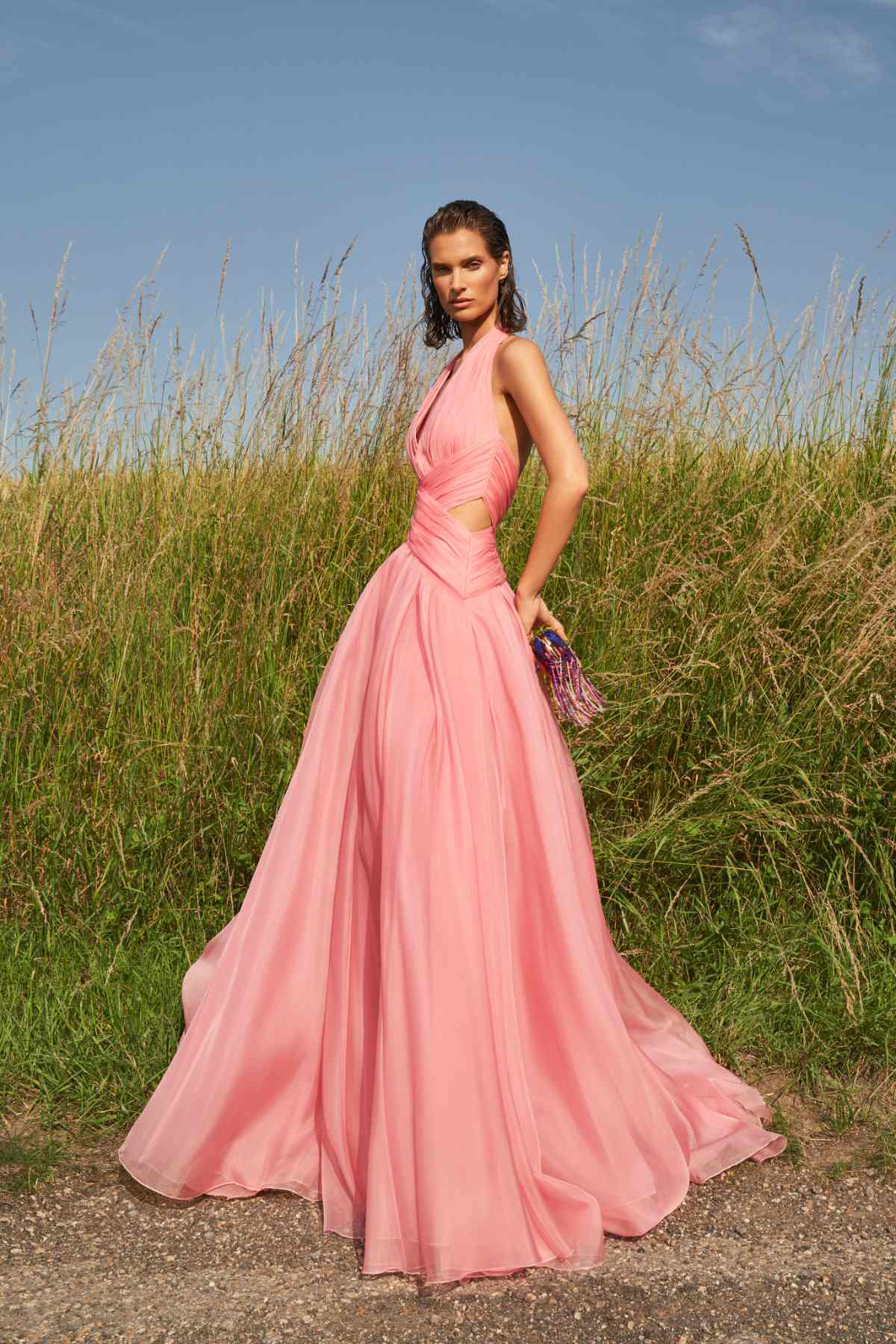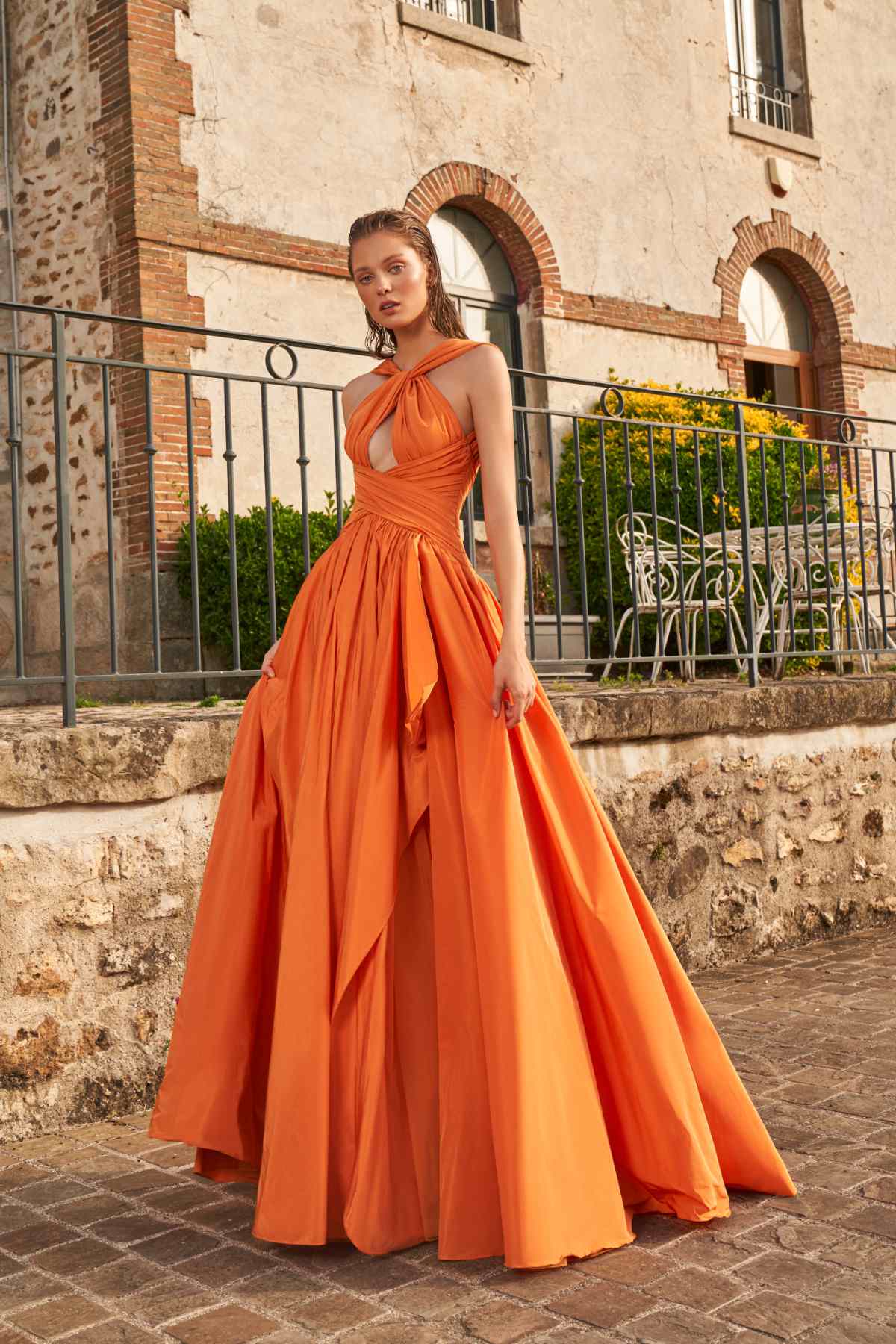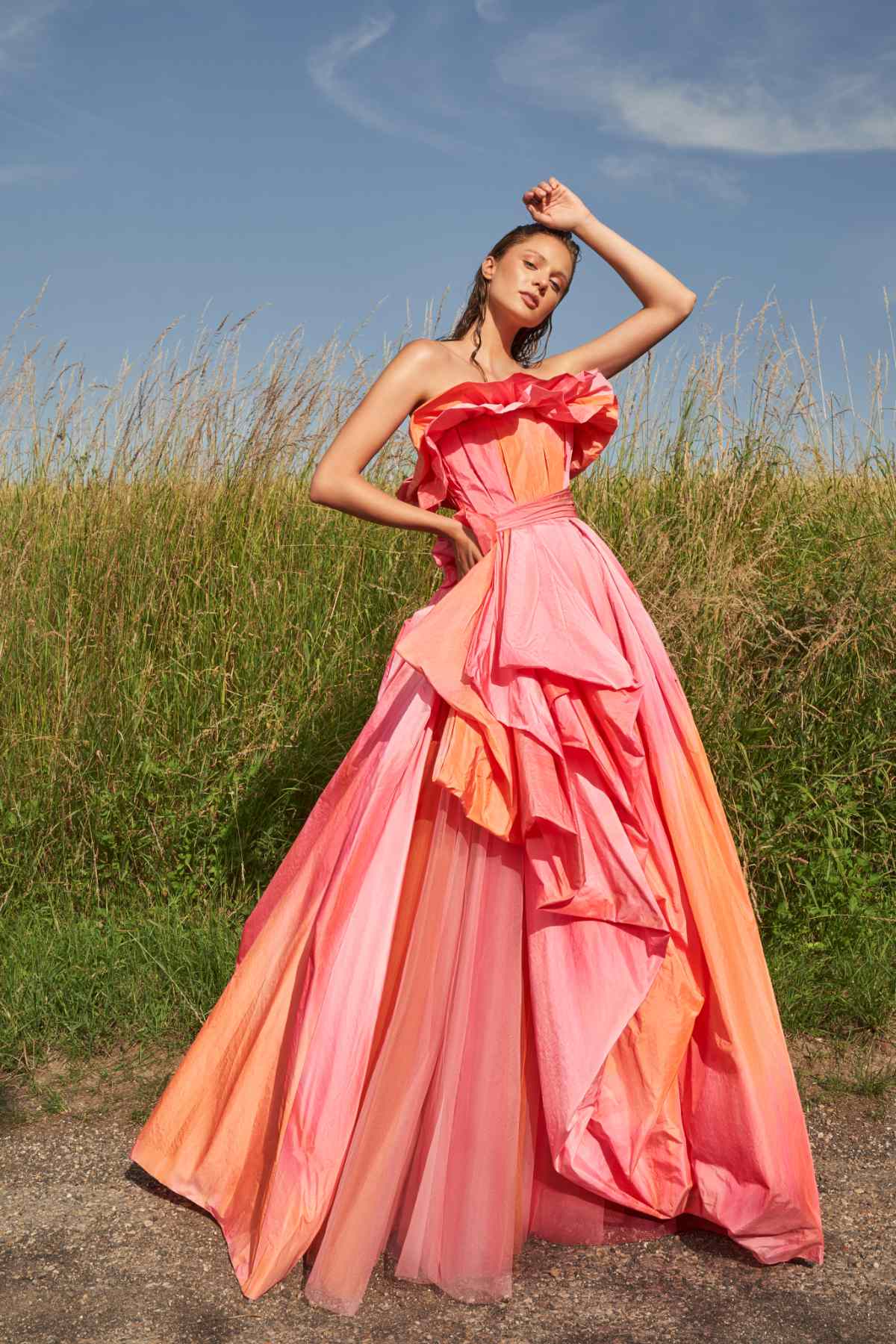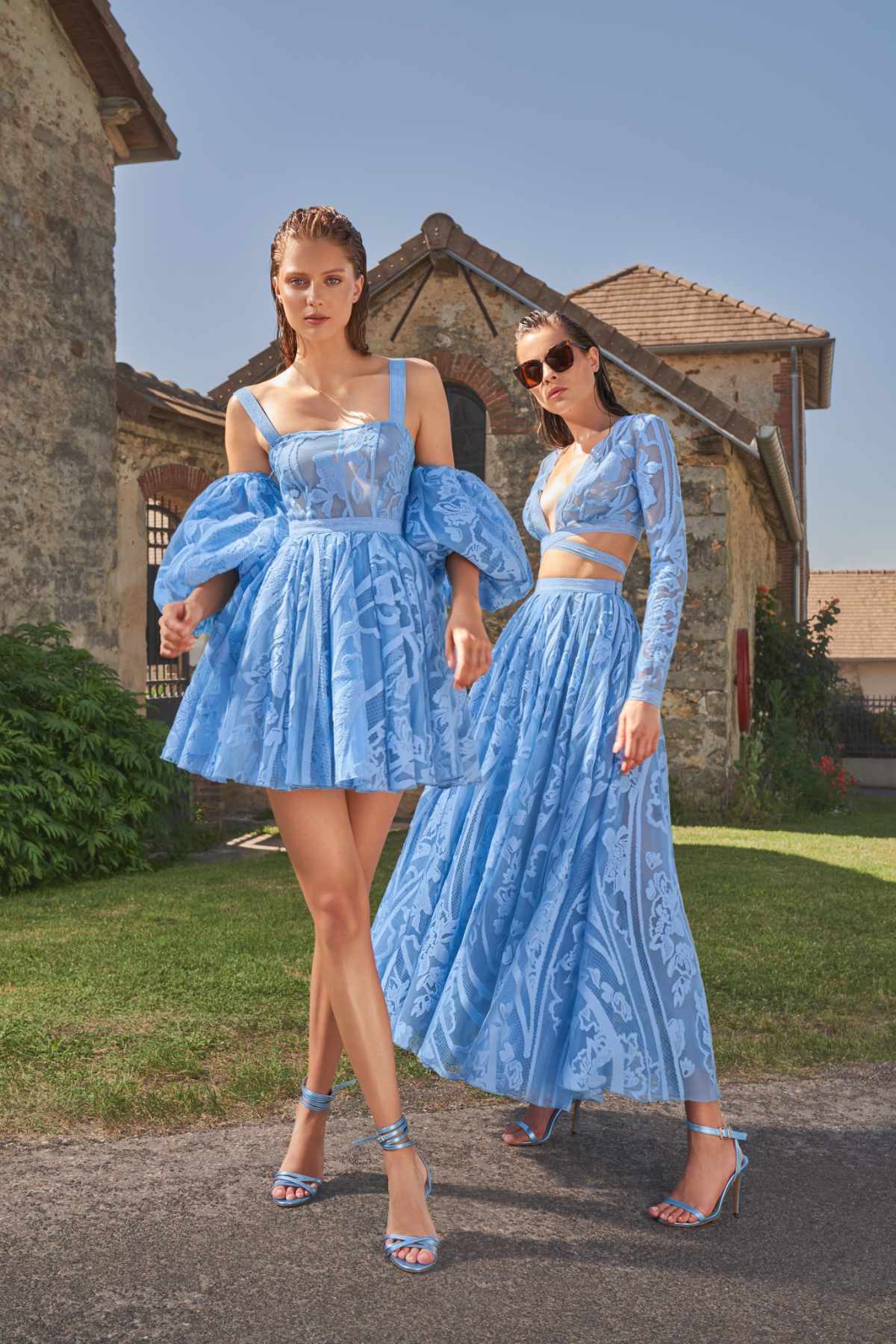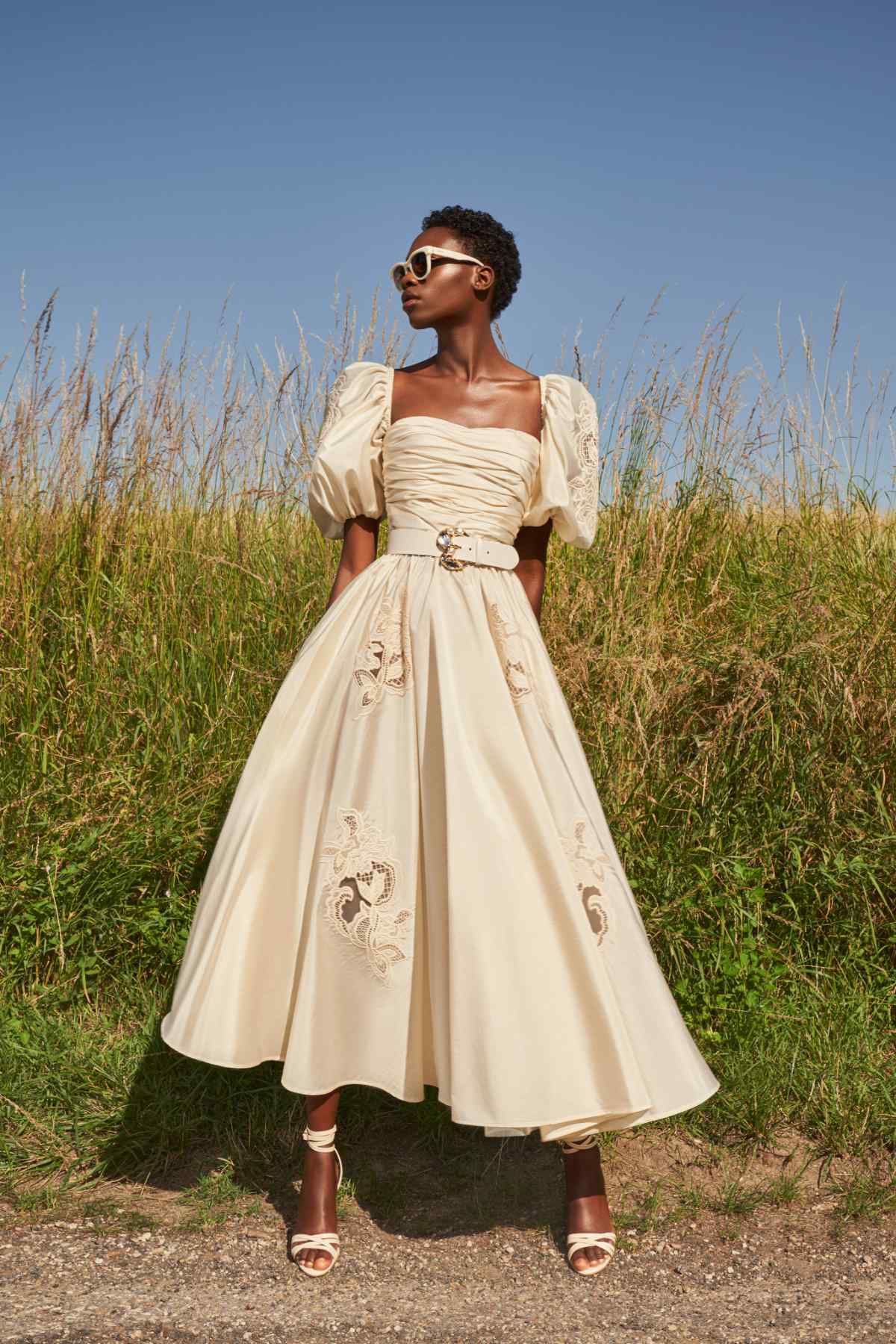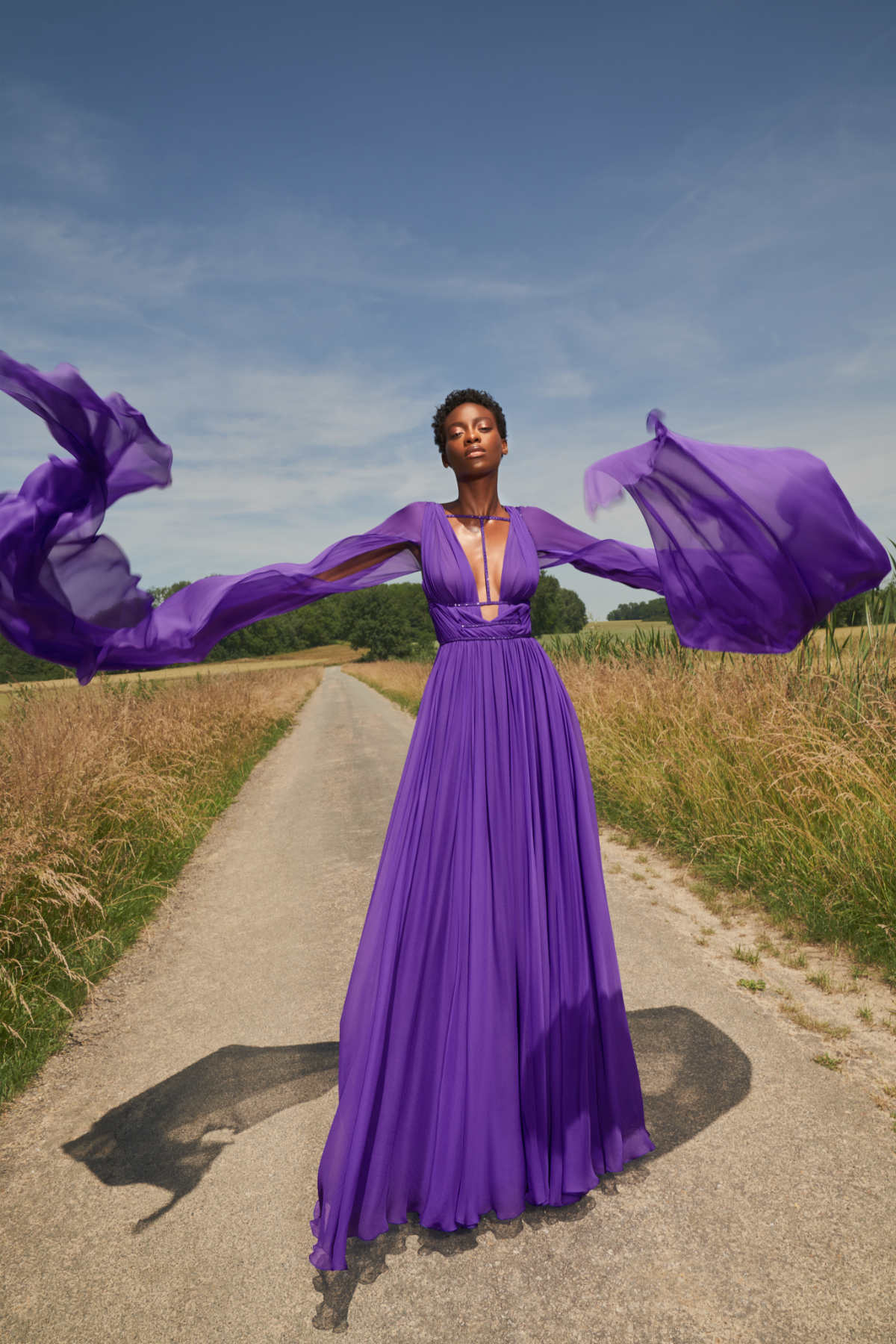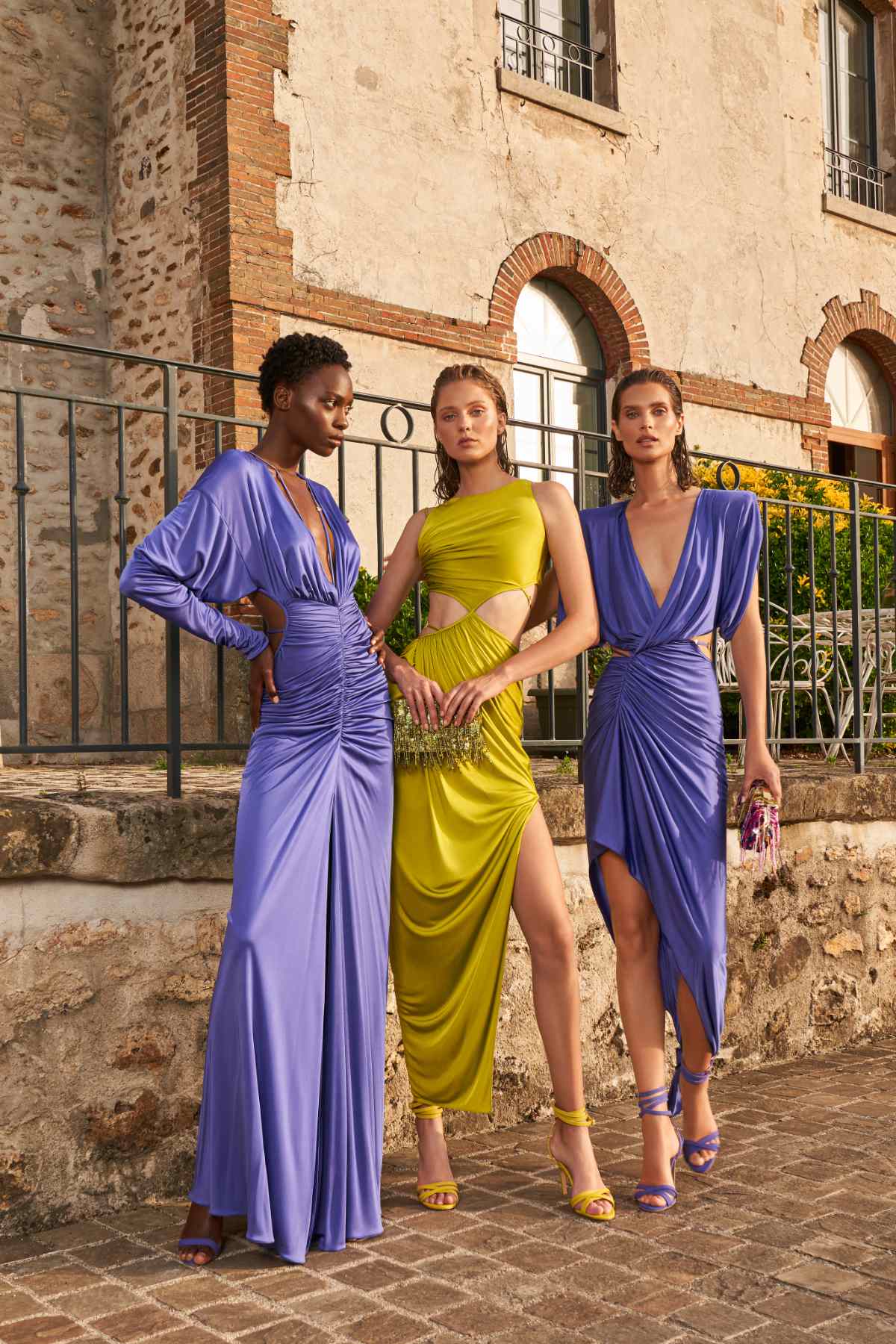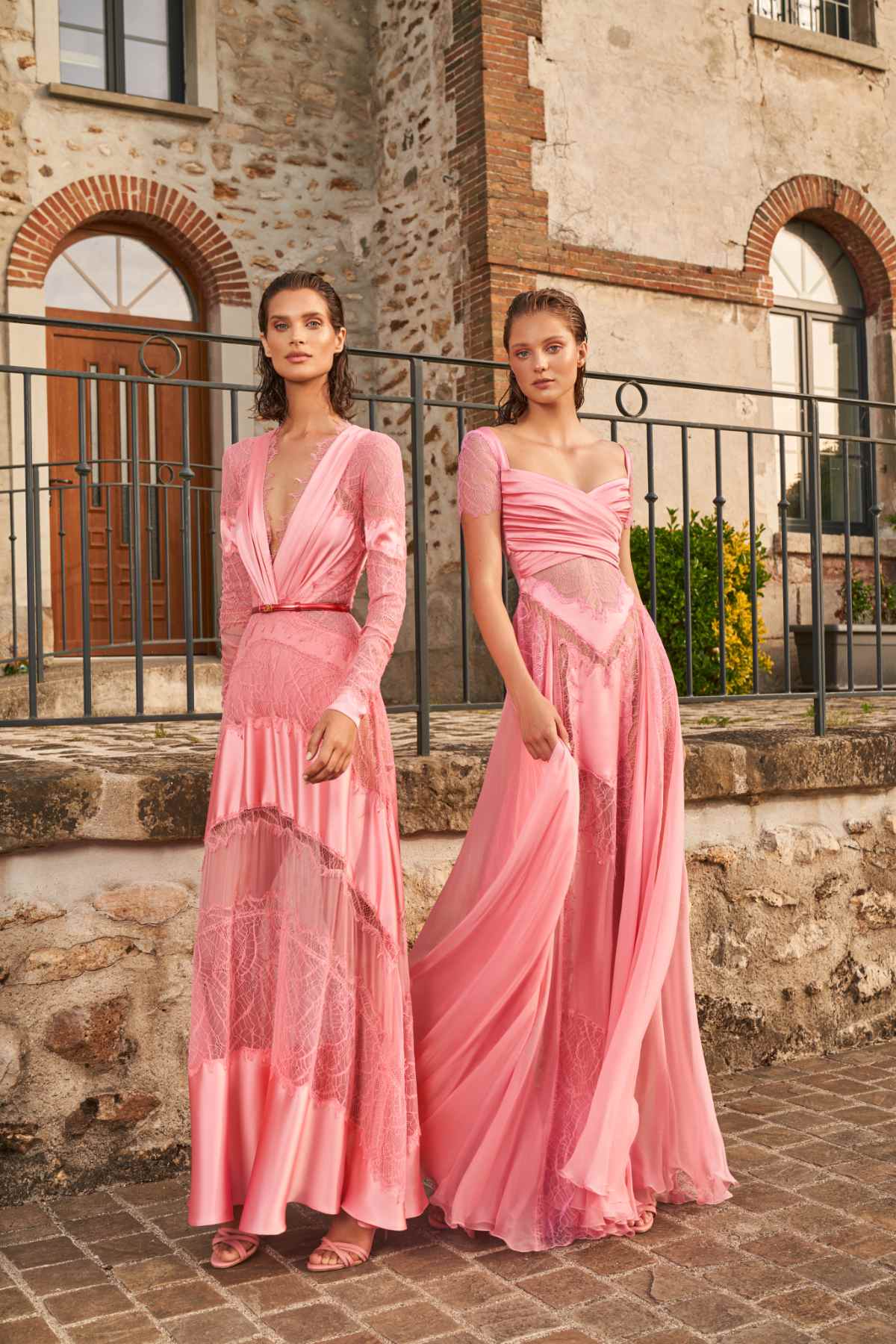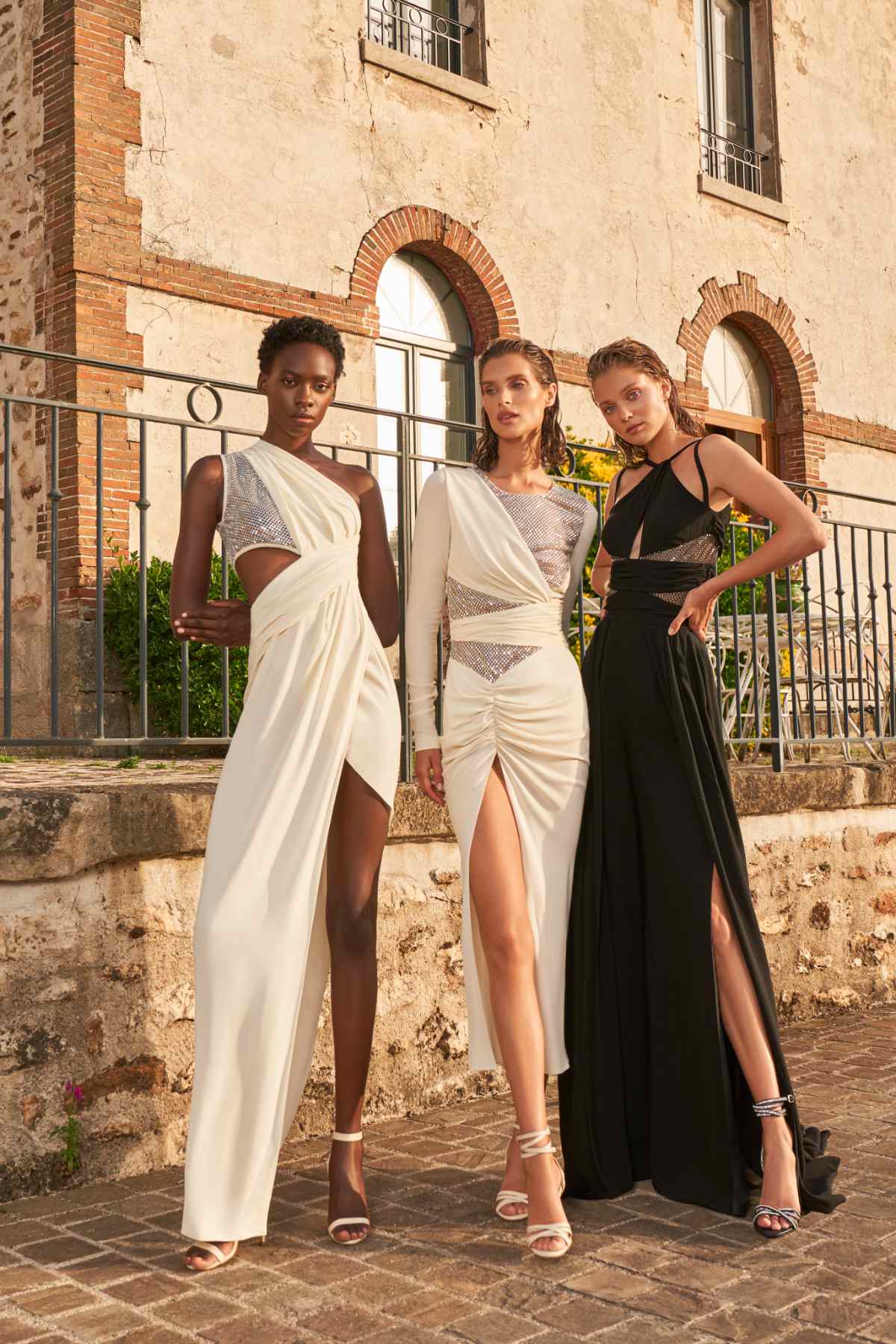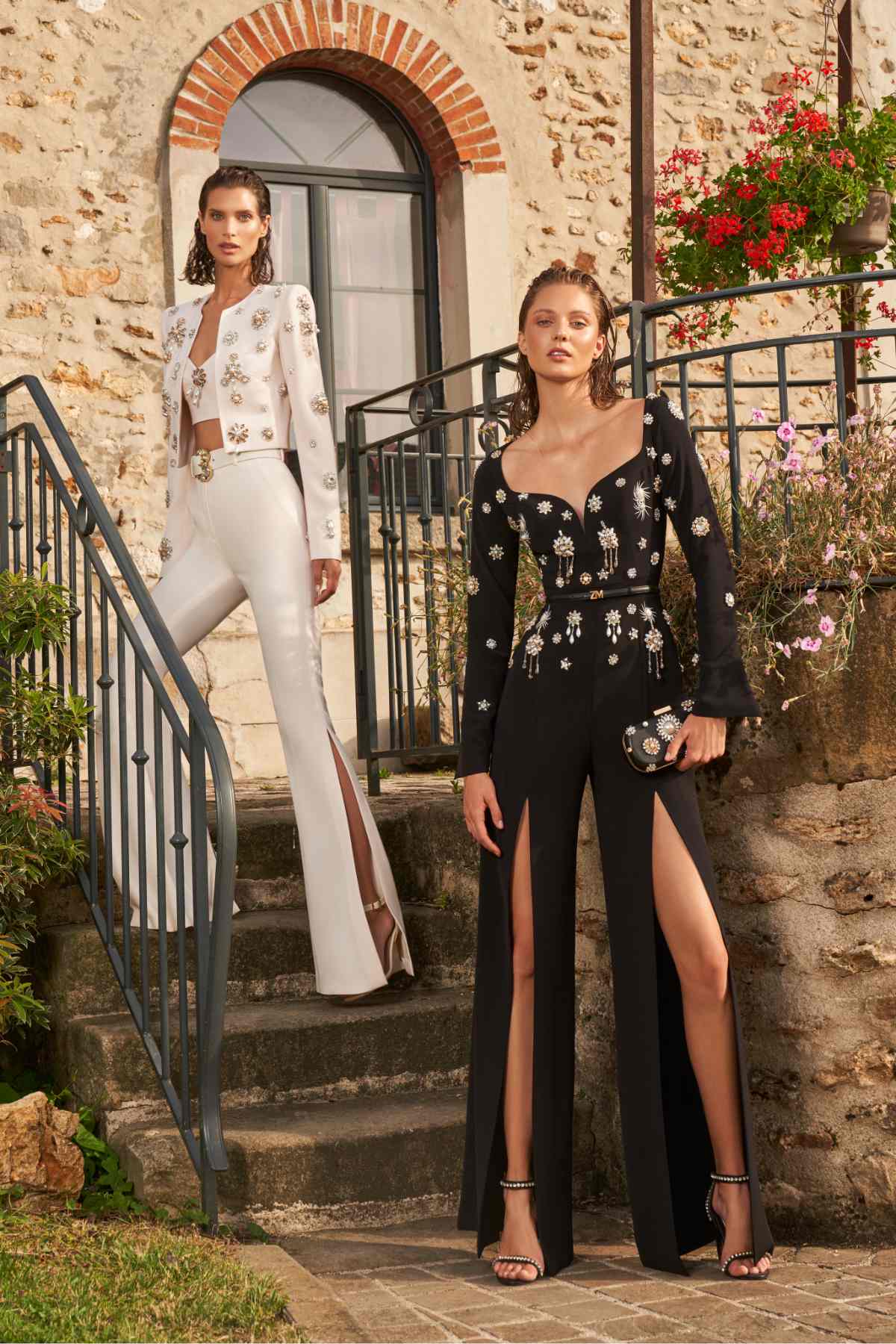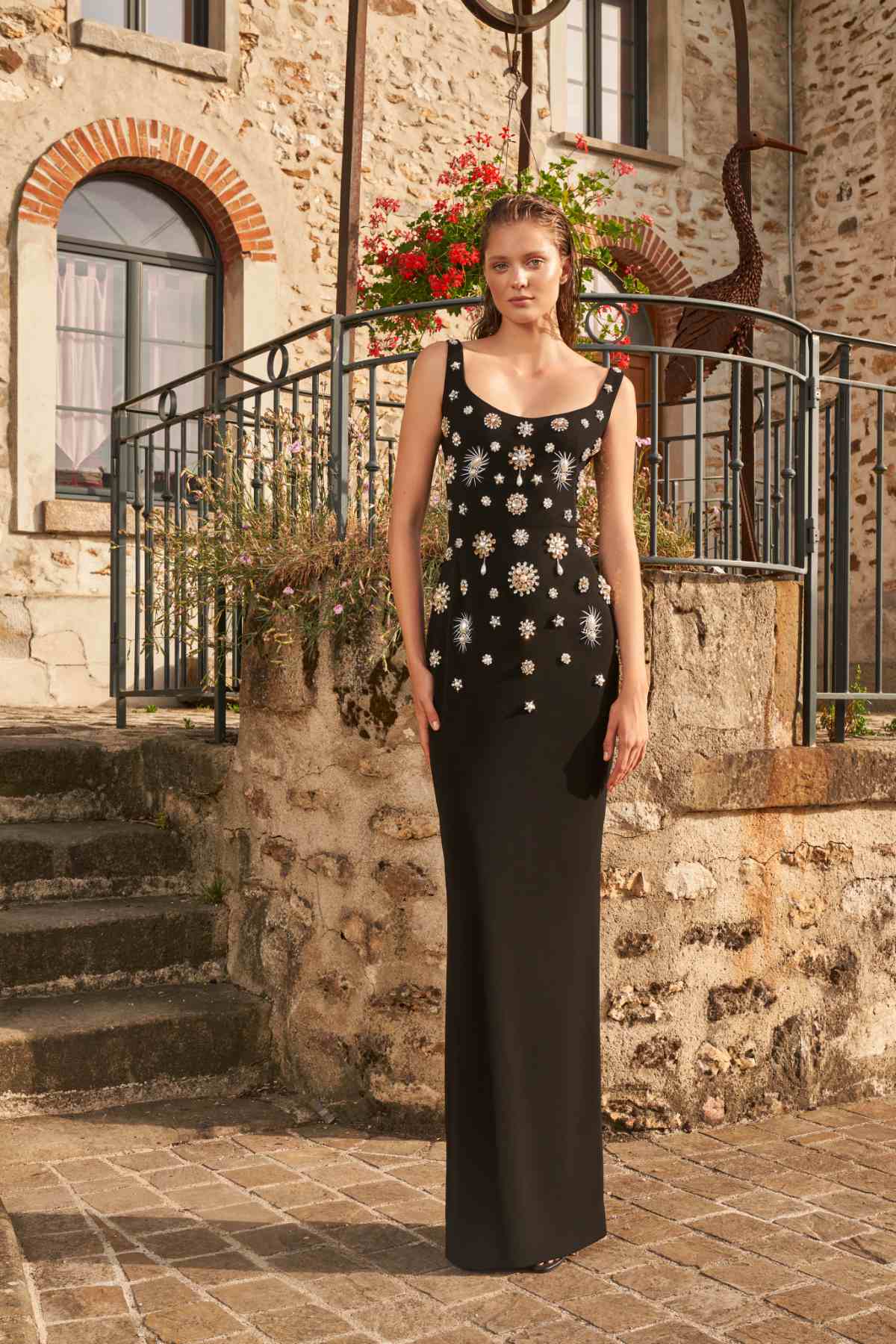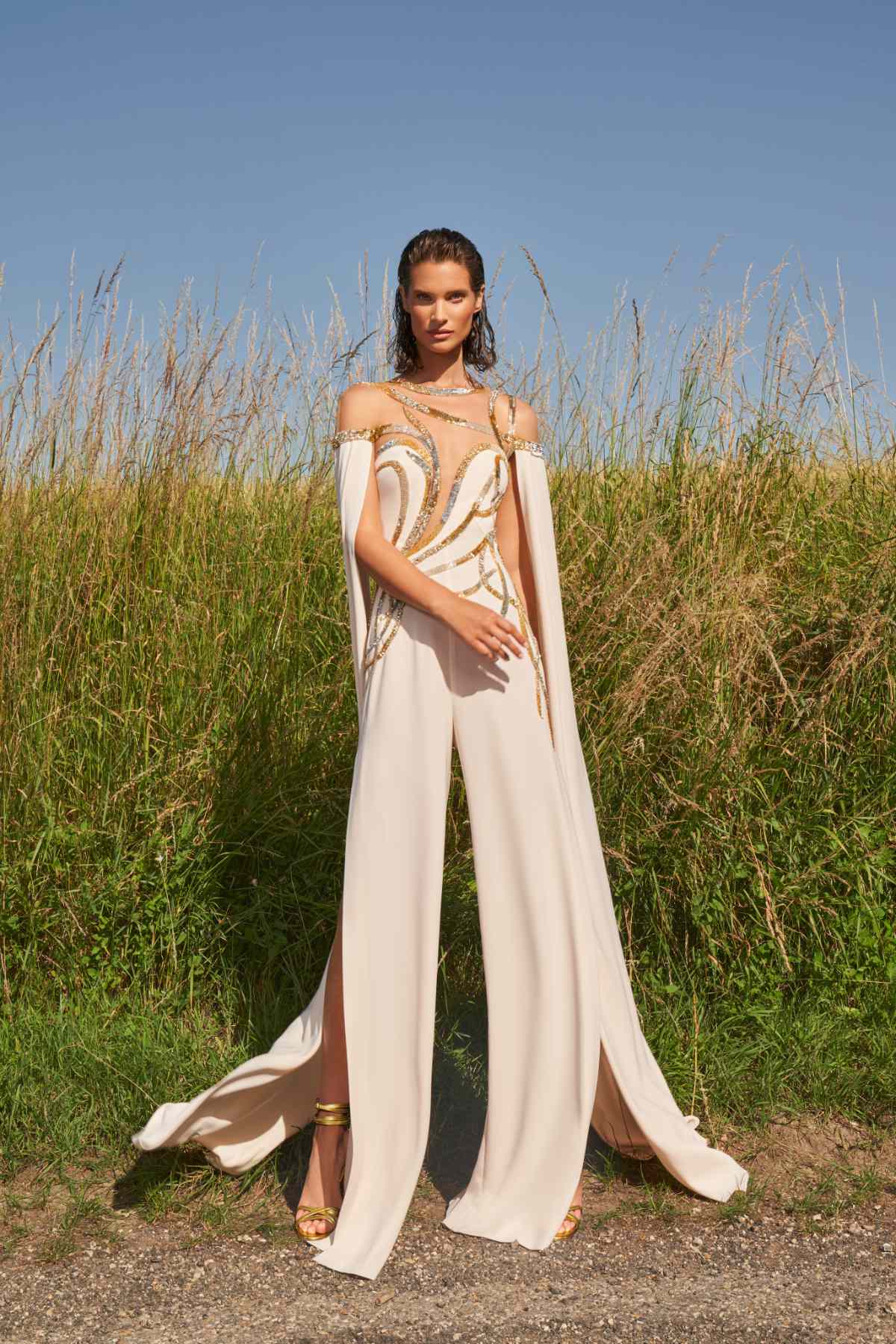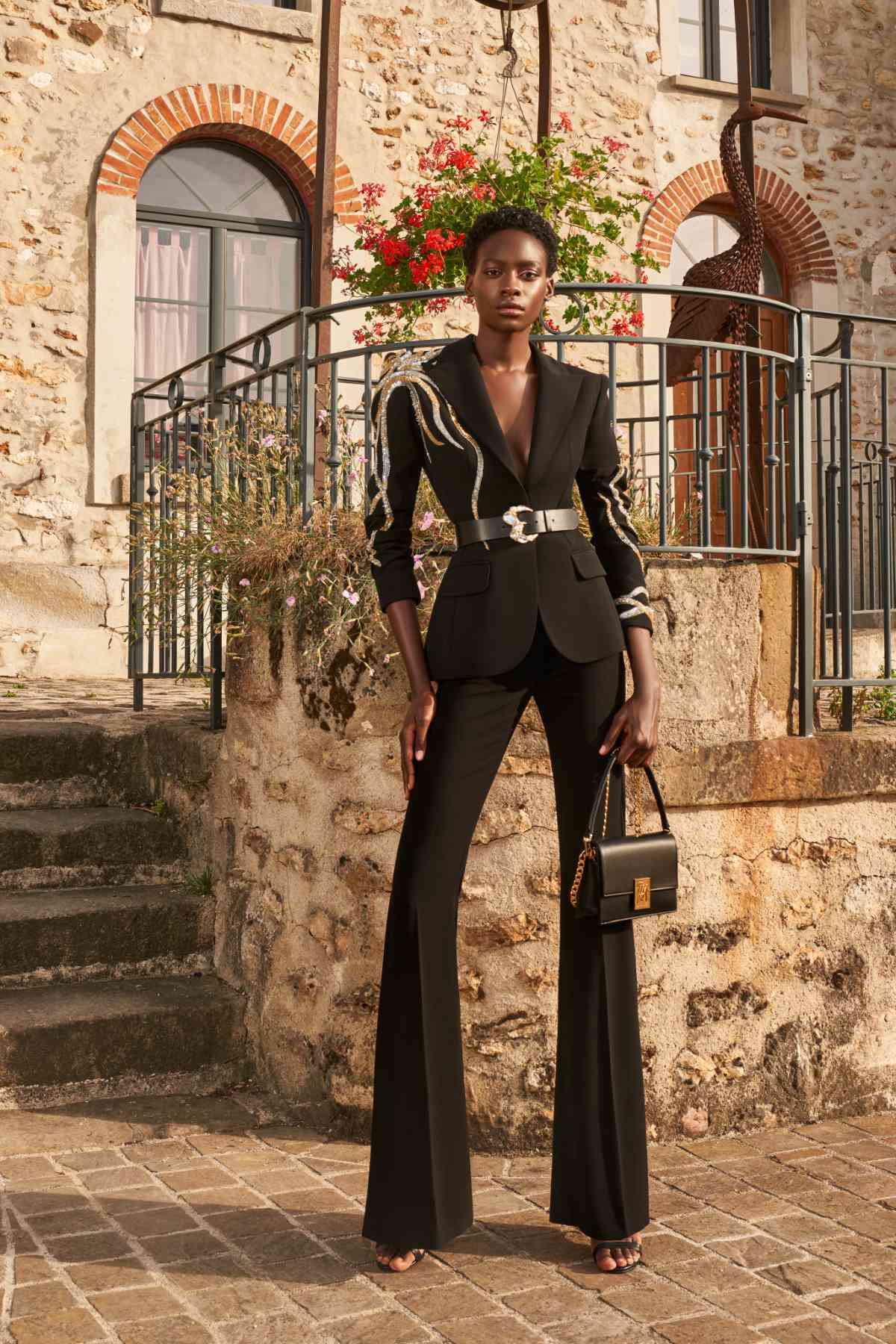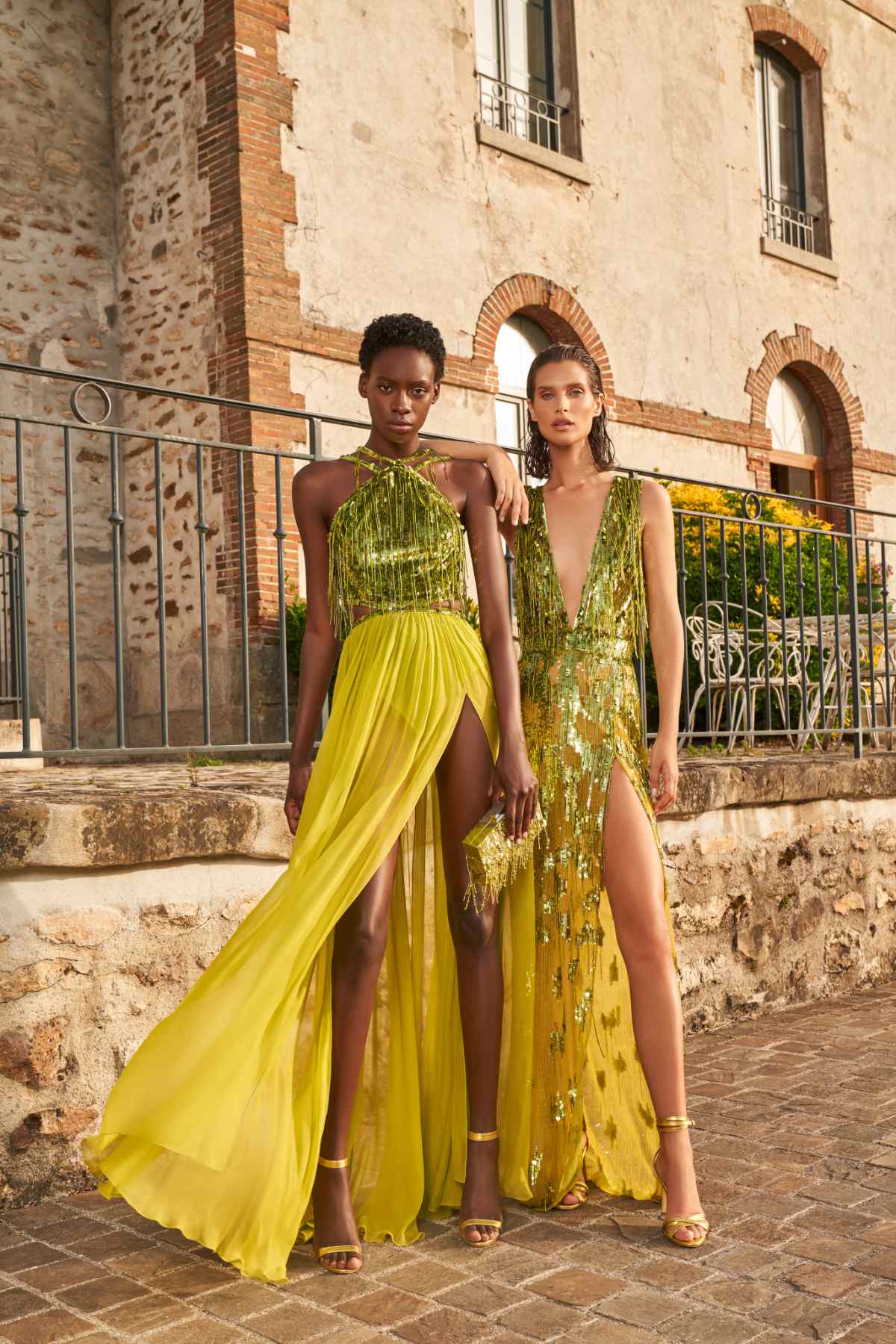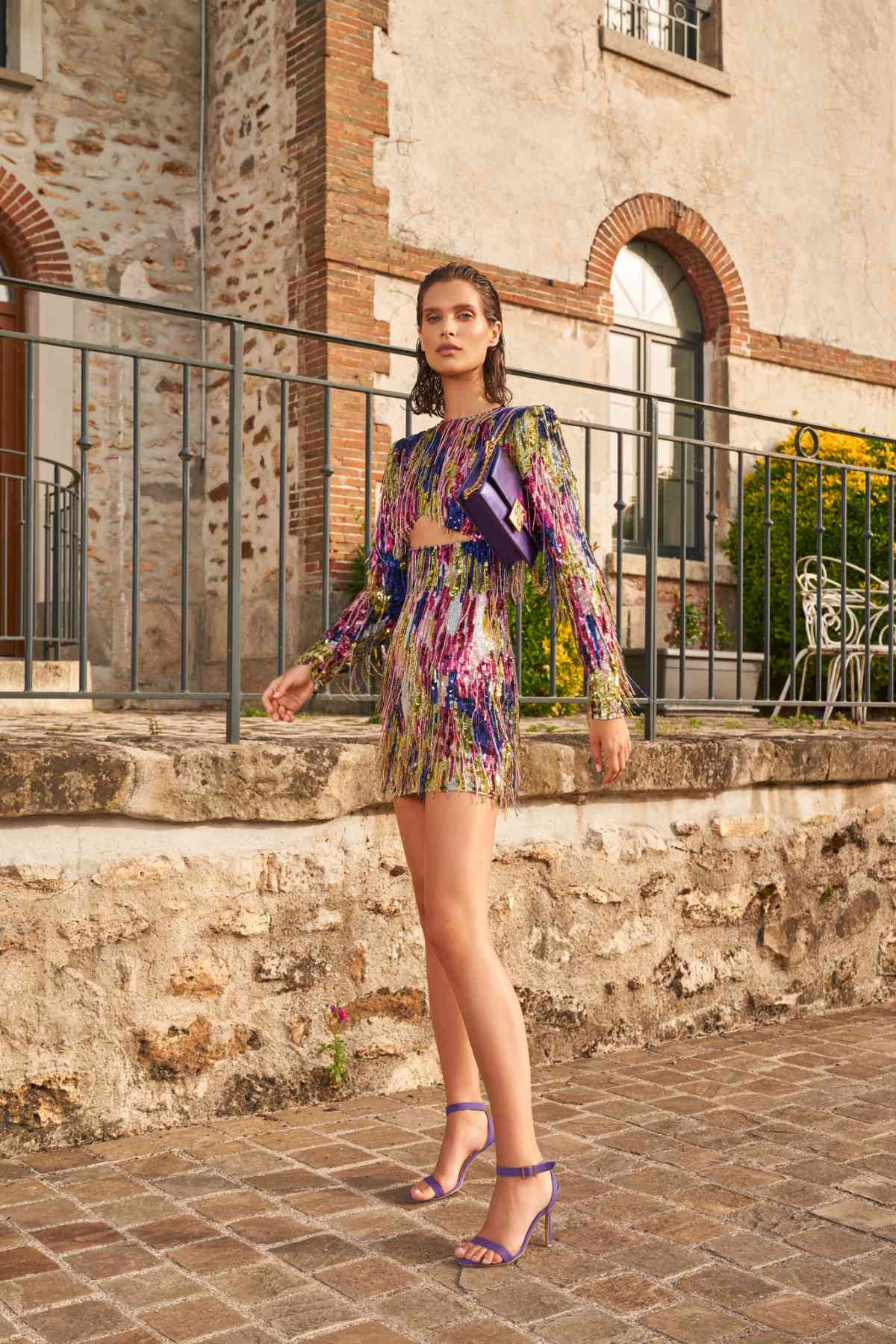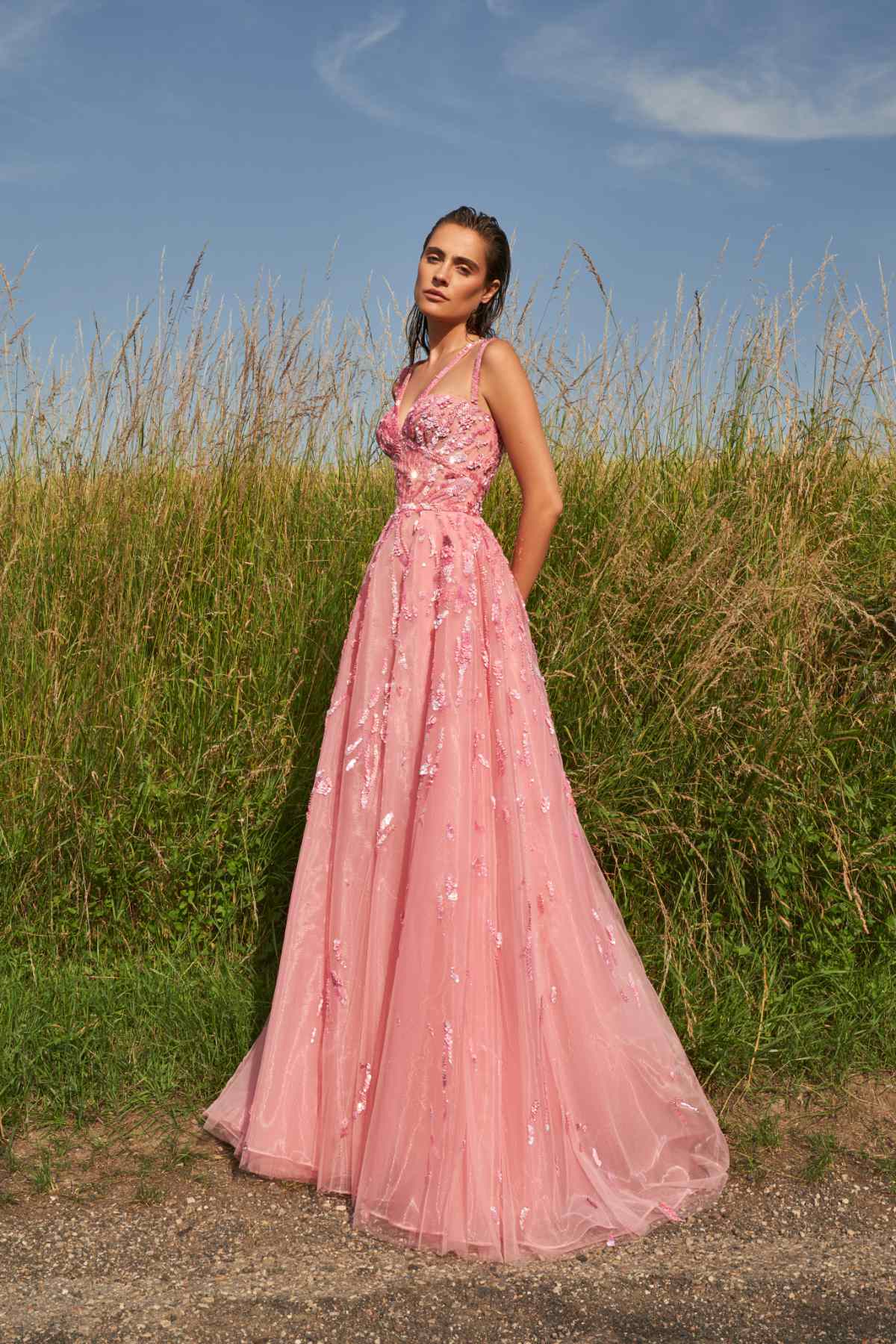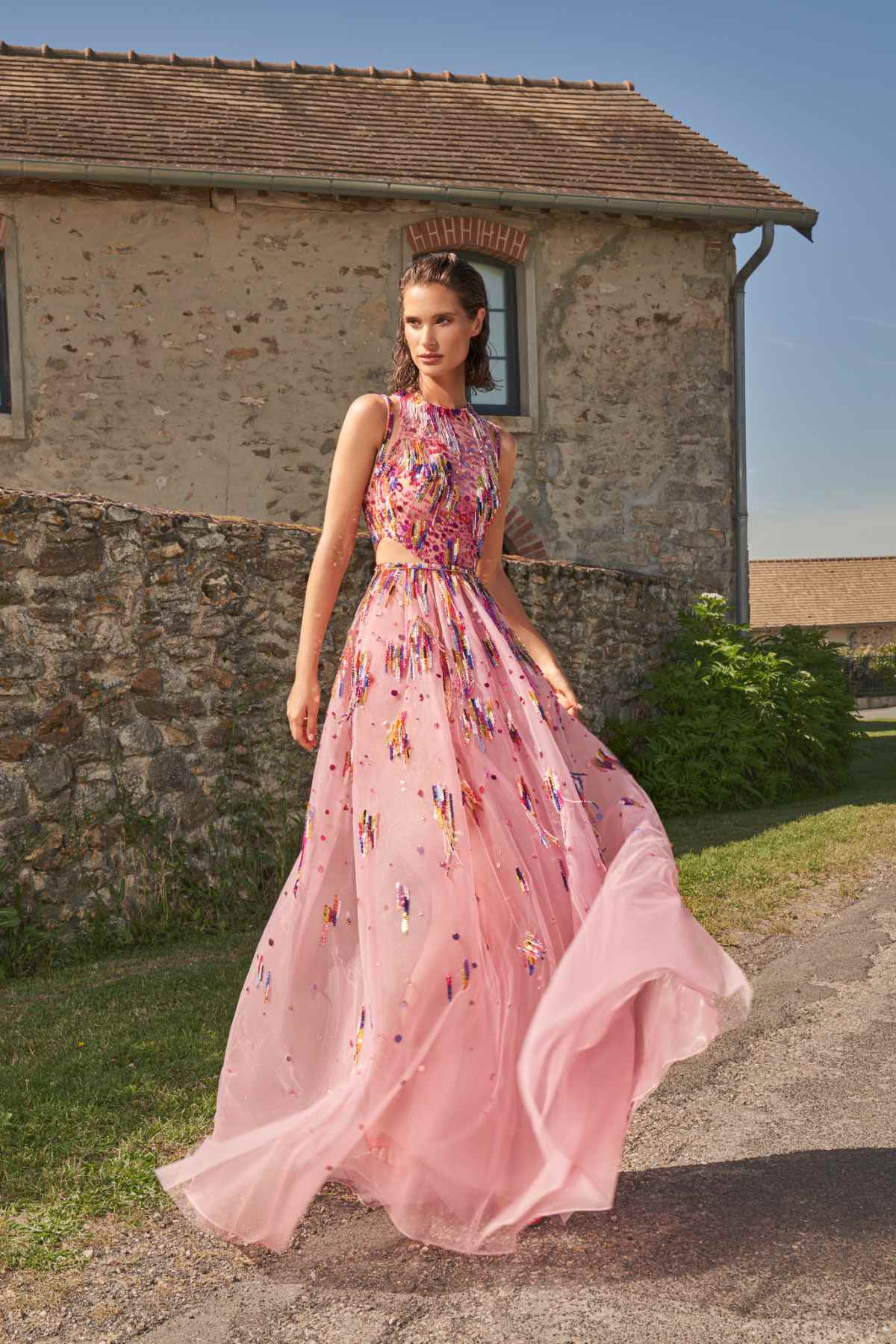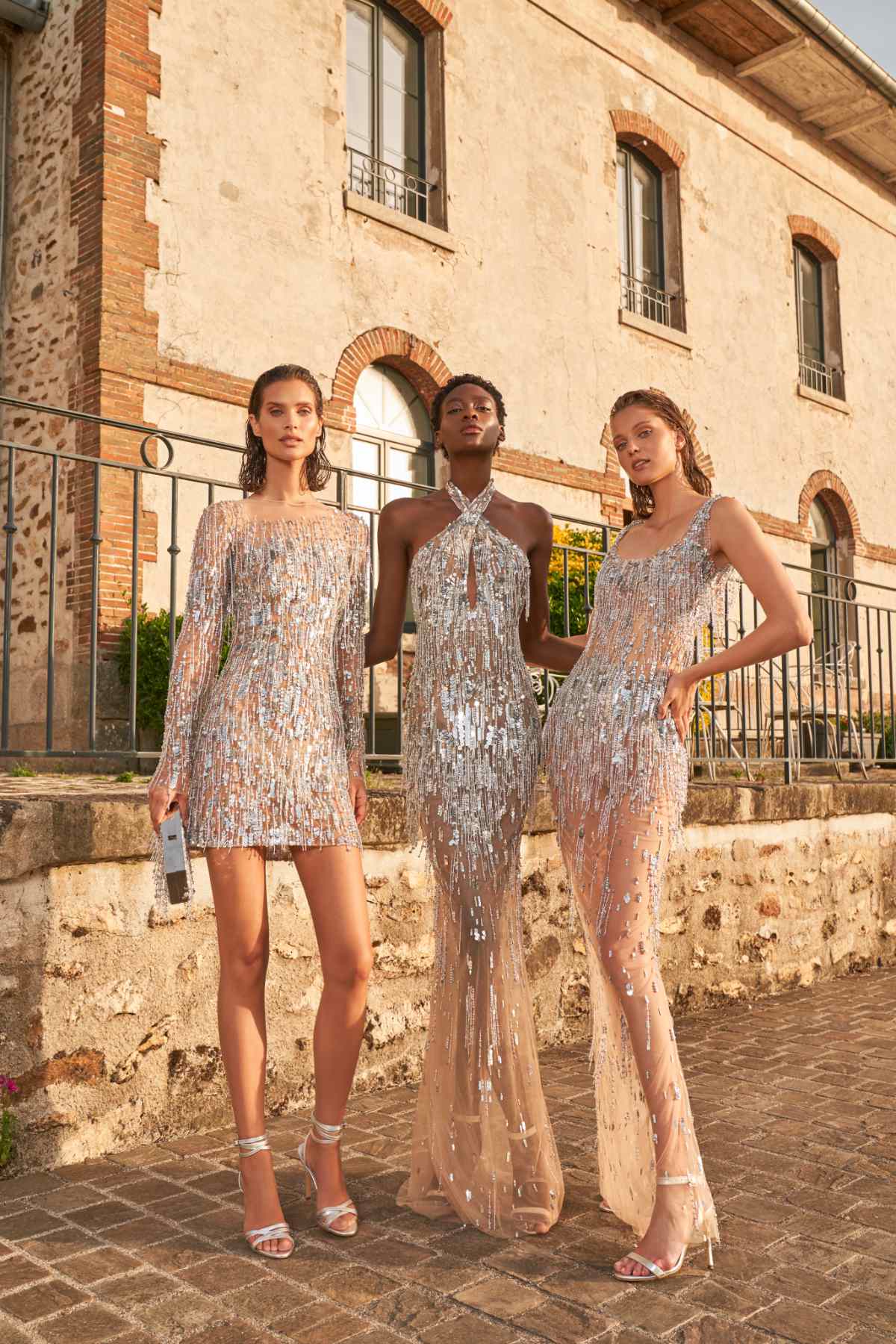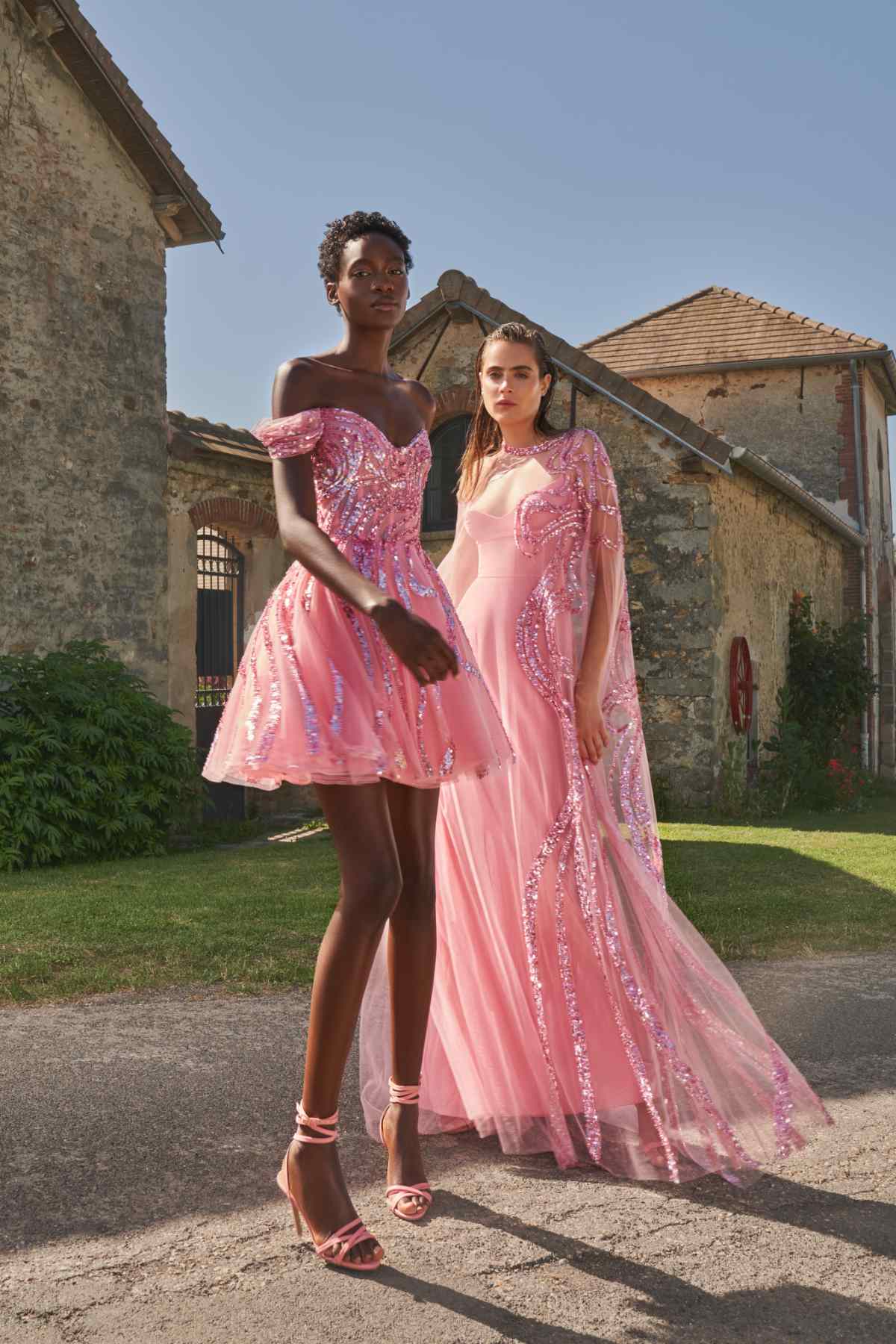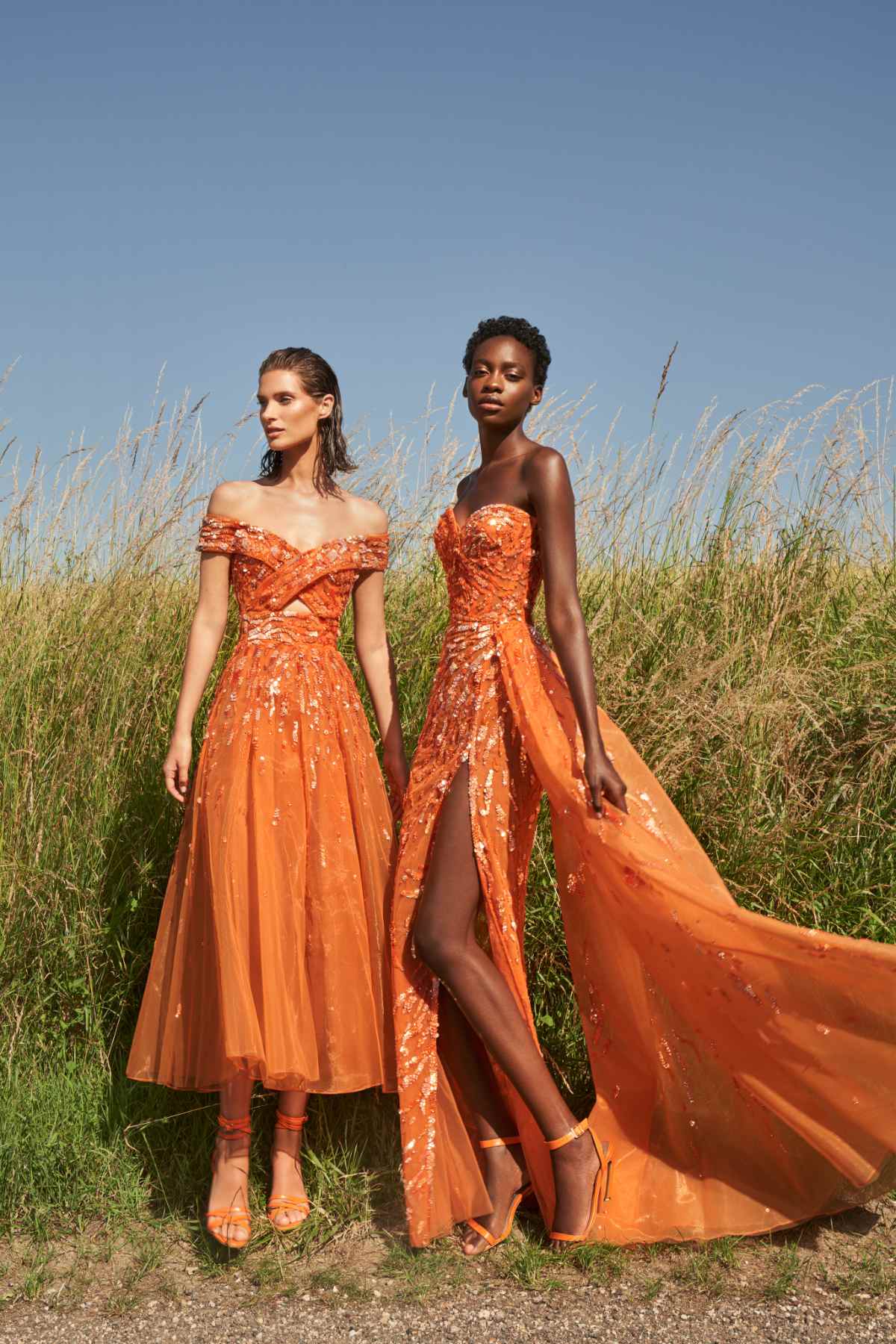 ---