---
Zimmermann Presents Its New Spring Summer 2022 Collection: The Dancer
Luxferity, 11.10.2021
"This season we explored the ideas of strength and fragility. We thought about dance - an appreciation of the power and athleticism, the graceful movement and fluidity of a dancer on the stage. It was also an opportunity to look to nature and all its beauty and resilience. These influences shaped the way we approached each element of the collection; we tried to create a feeling of balance in each look," Creative Director, Nicky Zimmermann.

Spring 22 explores the many facets of The Dancer. The collection is a pas de deux of binary concepts – strength and fragility, movement and structure, dark and lightness, self-discipline and creative intuition.
Ballet is a central theme inspiring bodysuits and floor sweeping chiffon skirts worn with wrap cashmere tops, and heels with ankle-tied ribbons. Gathered miniskirts in graffiti prints, cargo jumpsuits and silver sweatpants channel the ease and freedom of dancers off duty or in-between rehearsal.
Contrastingly, there is a black-tie influence that elevates the looks to a sense of occasion, with tuxedo shirts and tailored dinner jackets with belted waists bringing a sharpness to floating gowns and tumbles of tulle. An incredibly intricate embroidery technique combining individual pieces of curved lace and laser cut pieces create a feather impression recalling the magic of swan-lake; the story's darker undertone seeping through in statement black. Feathers are also cast in rose-gold and featured in accessories such as chokers and clutch purses.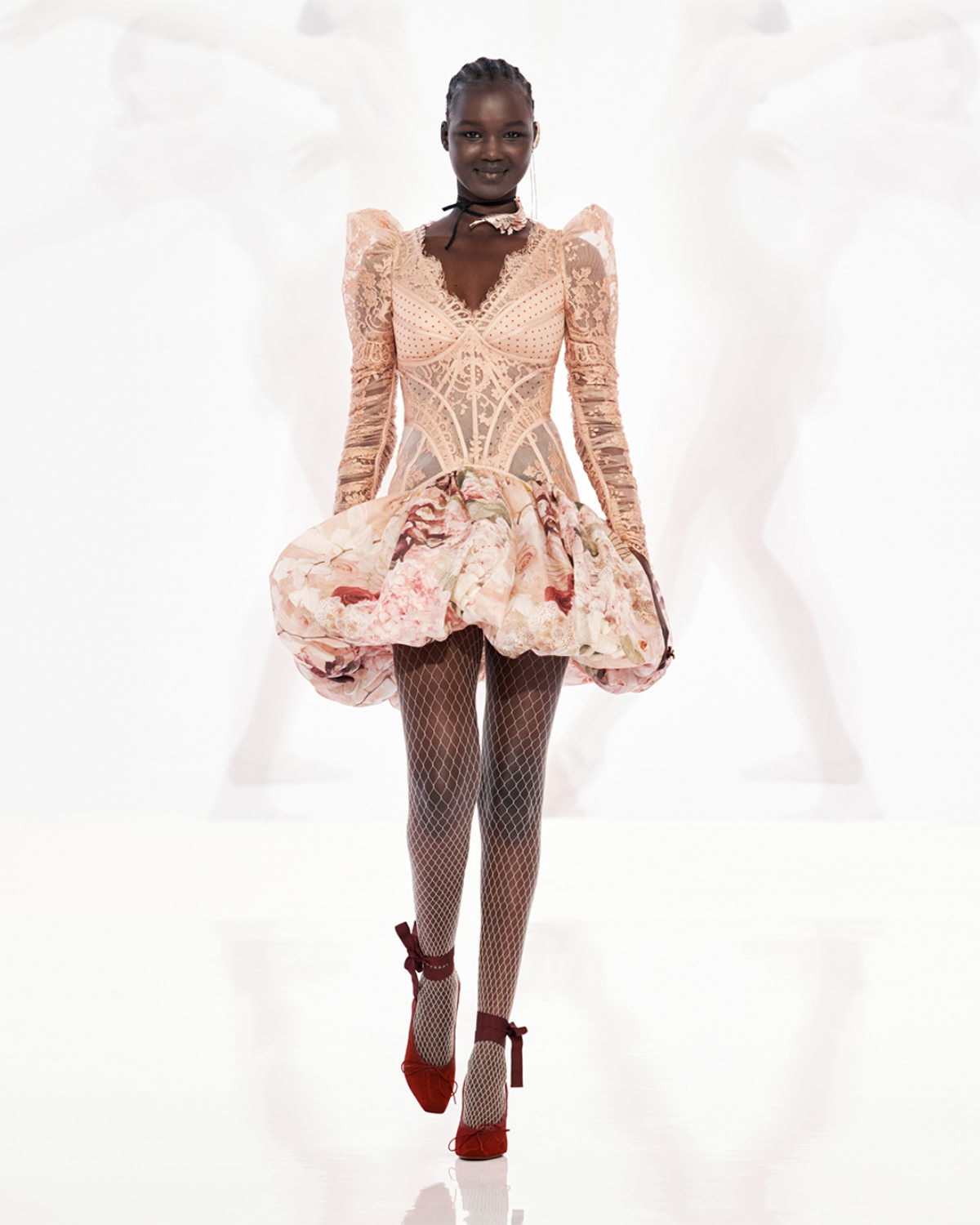 Zimmermann's love of lingerie detailing such as intricate body panelling and corsetry is incredibly feminine and exudes a strength and precision. Racer lines emphasised by exaggerated frills, and sporty sleeveless bodices celebrate athleticism. Texture adds the mesmerising details that make each piece special, from laser cut and engineered petals, gathered tulle bodices, perforated layers of frill and pearl beading.
Print is always an important component of Zimmermann's creative process, and this season is no exception. Working in the studio with collaborators photographer Pierre Toussaint and florist Saskia Havekes, Zimmermann photographed and manipulated the resulting images of several floral arrangements to imagine a new approach to florals with depth and hyper-realness. A running paint print drips down silk organza, complimenting the season's palette of melodic oyster, vanilla, and dusty chocolate hues, while author Sophie Lee's poetic words express the sentiment of the season in the graffiti print.
The collection ebbs and flows through soft and simple, elegant silhouettes to exaggerated drama with waves of fabric anchored with tough boots, The Dancer recalls the emotional crescendo of a moving performance.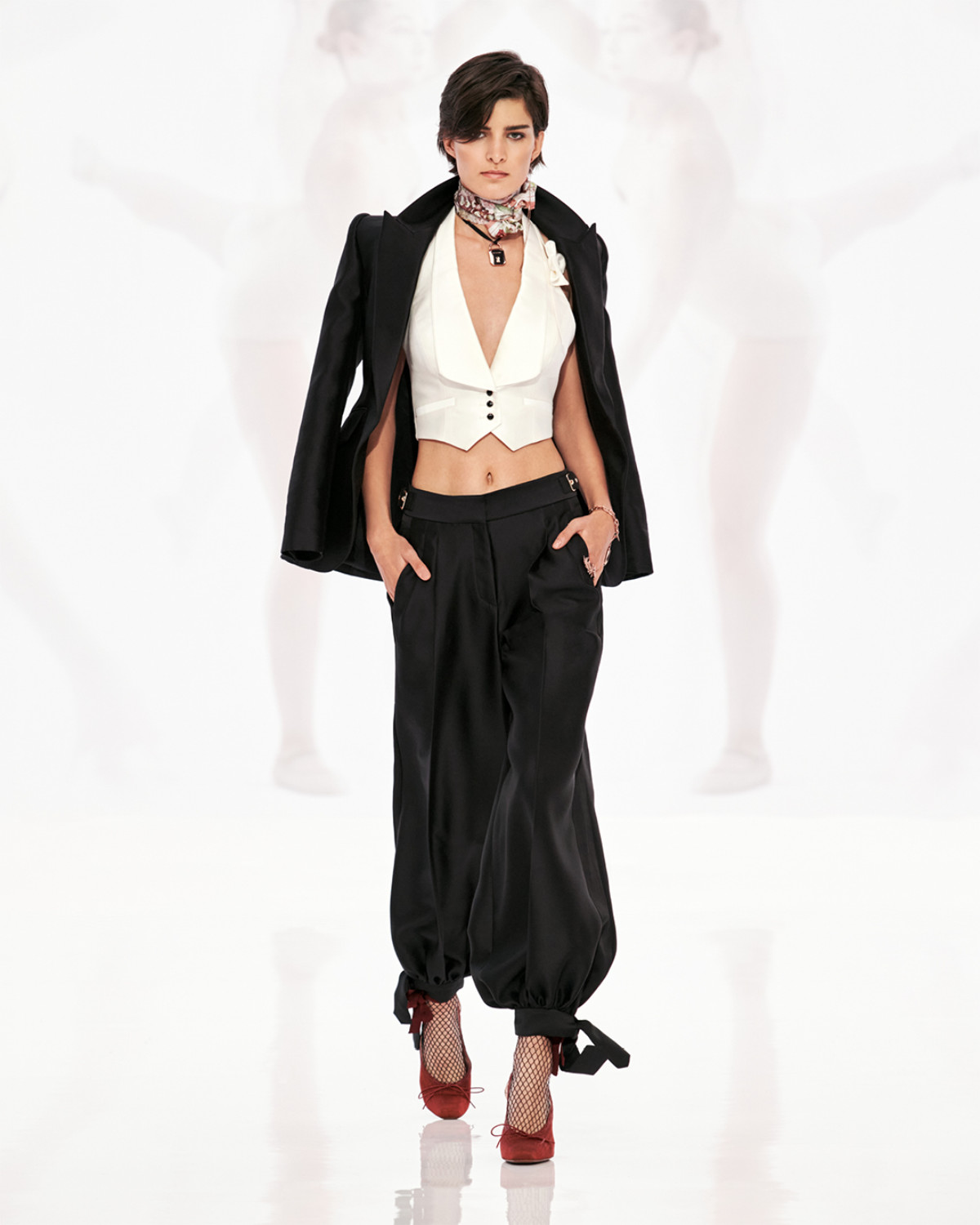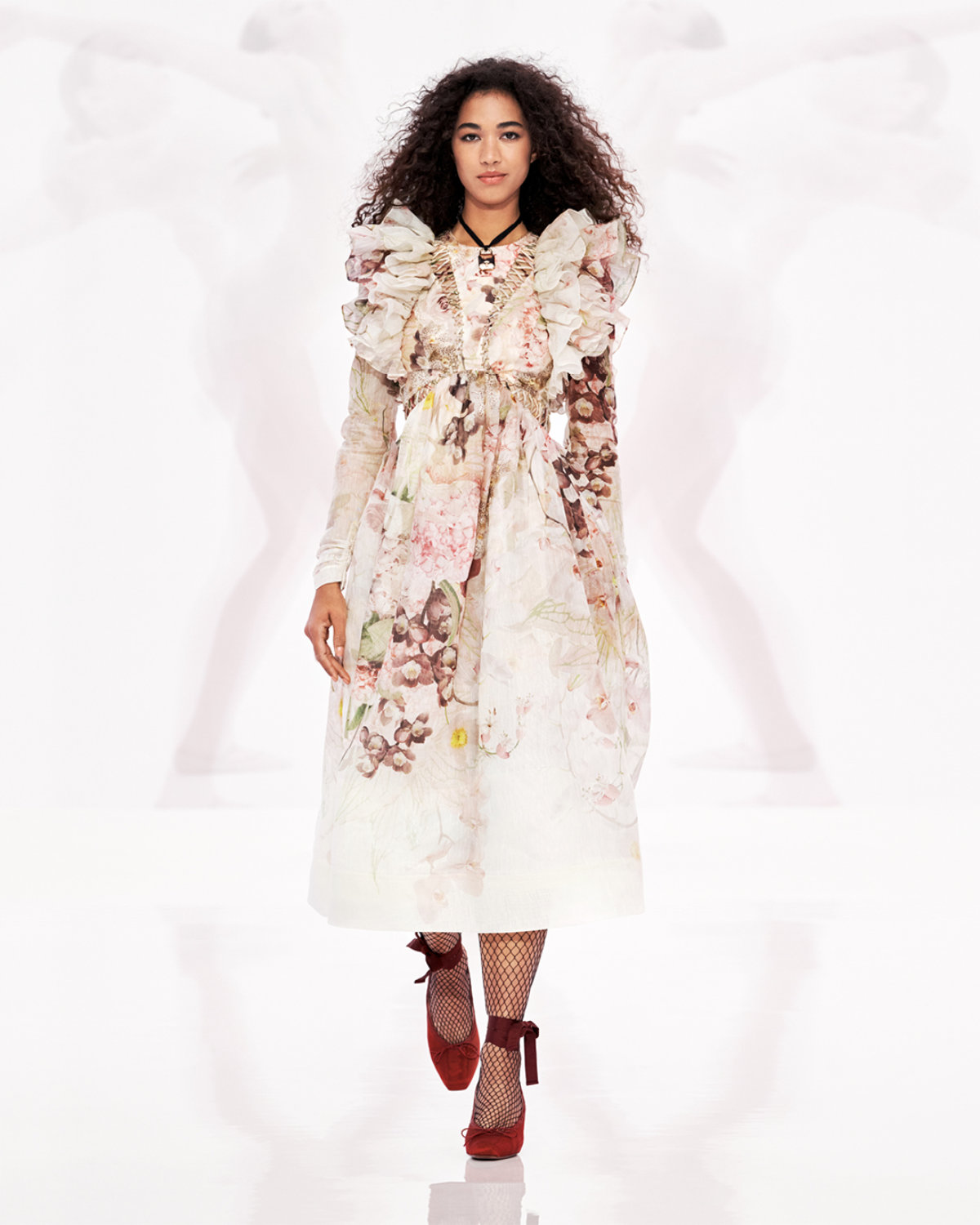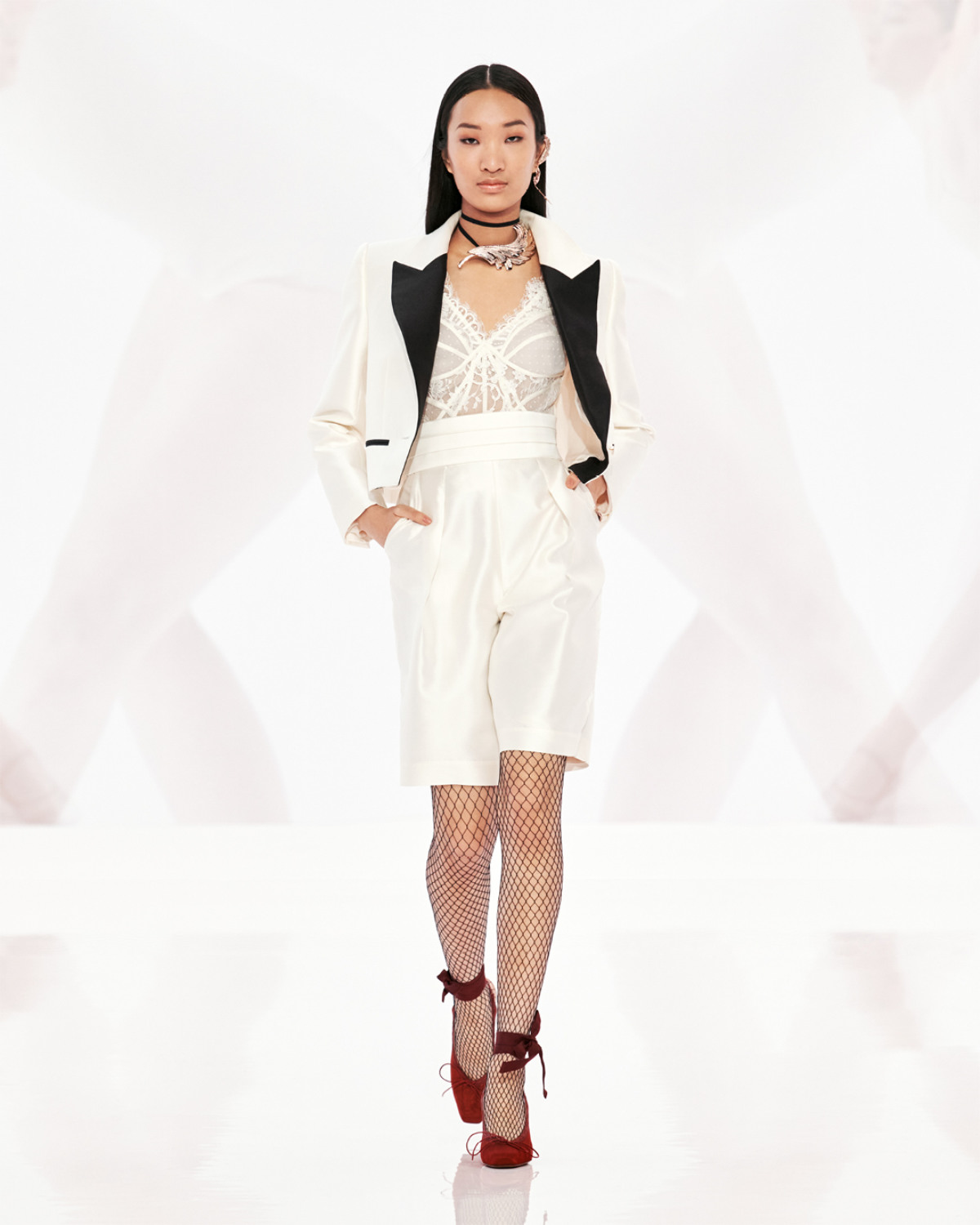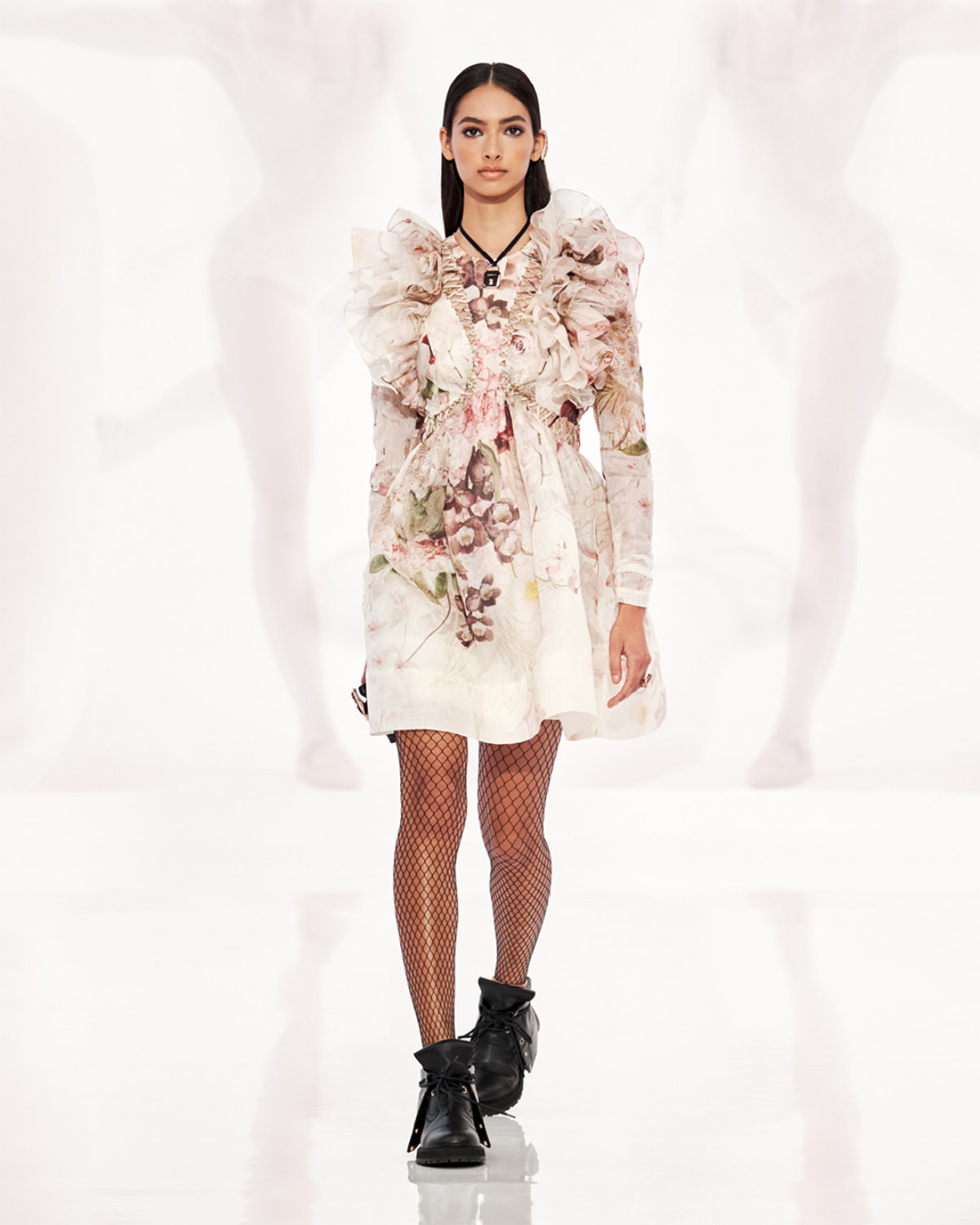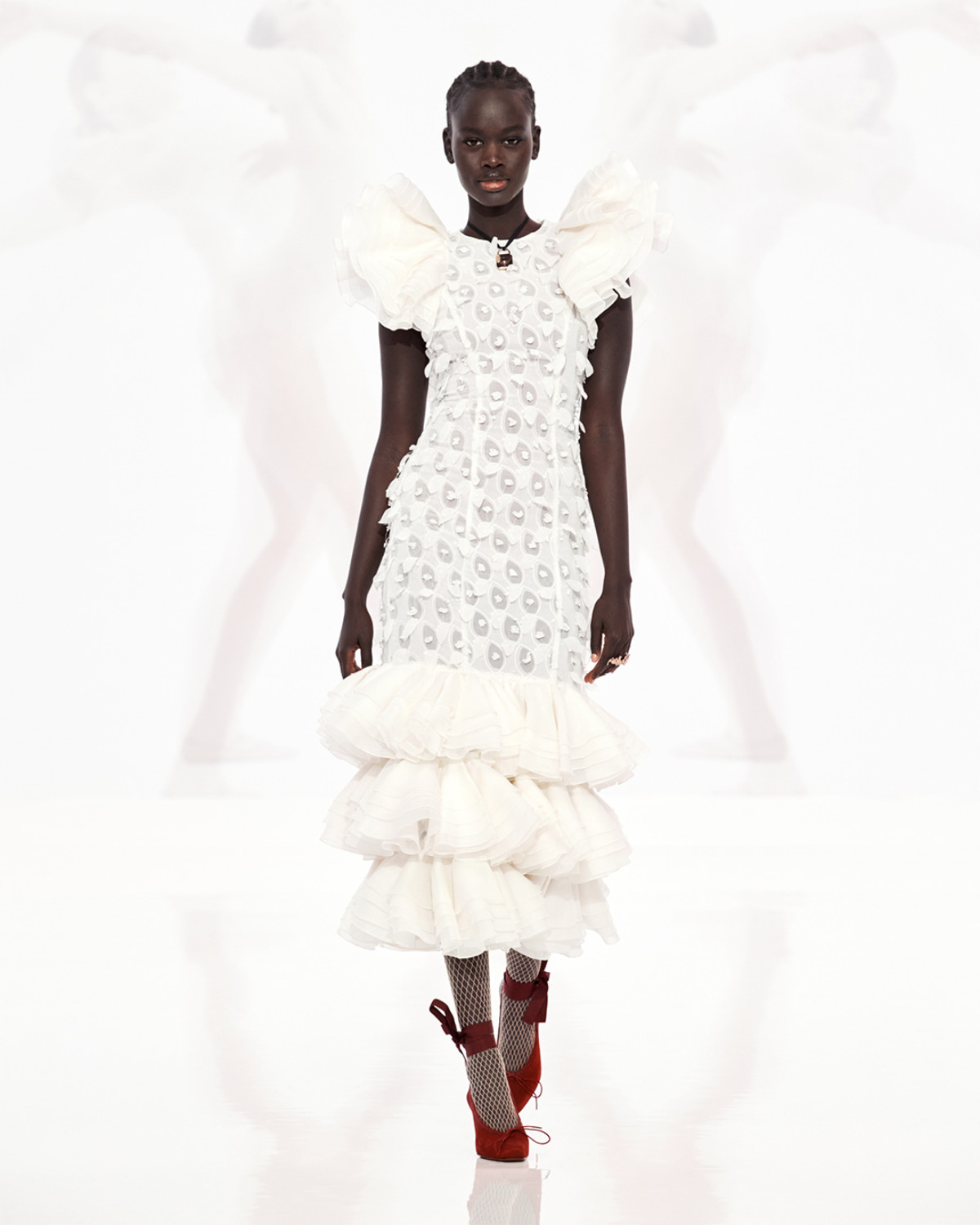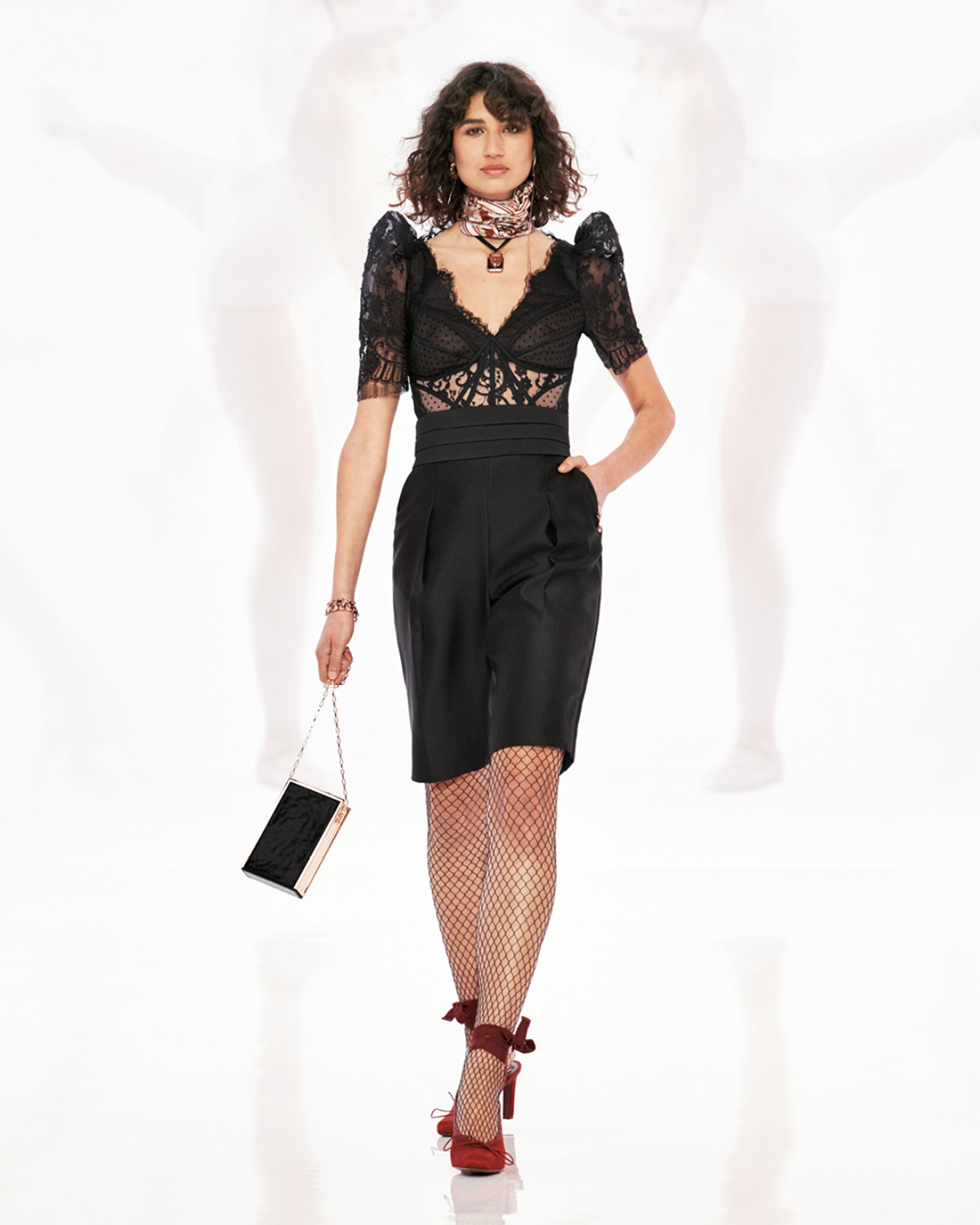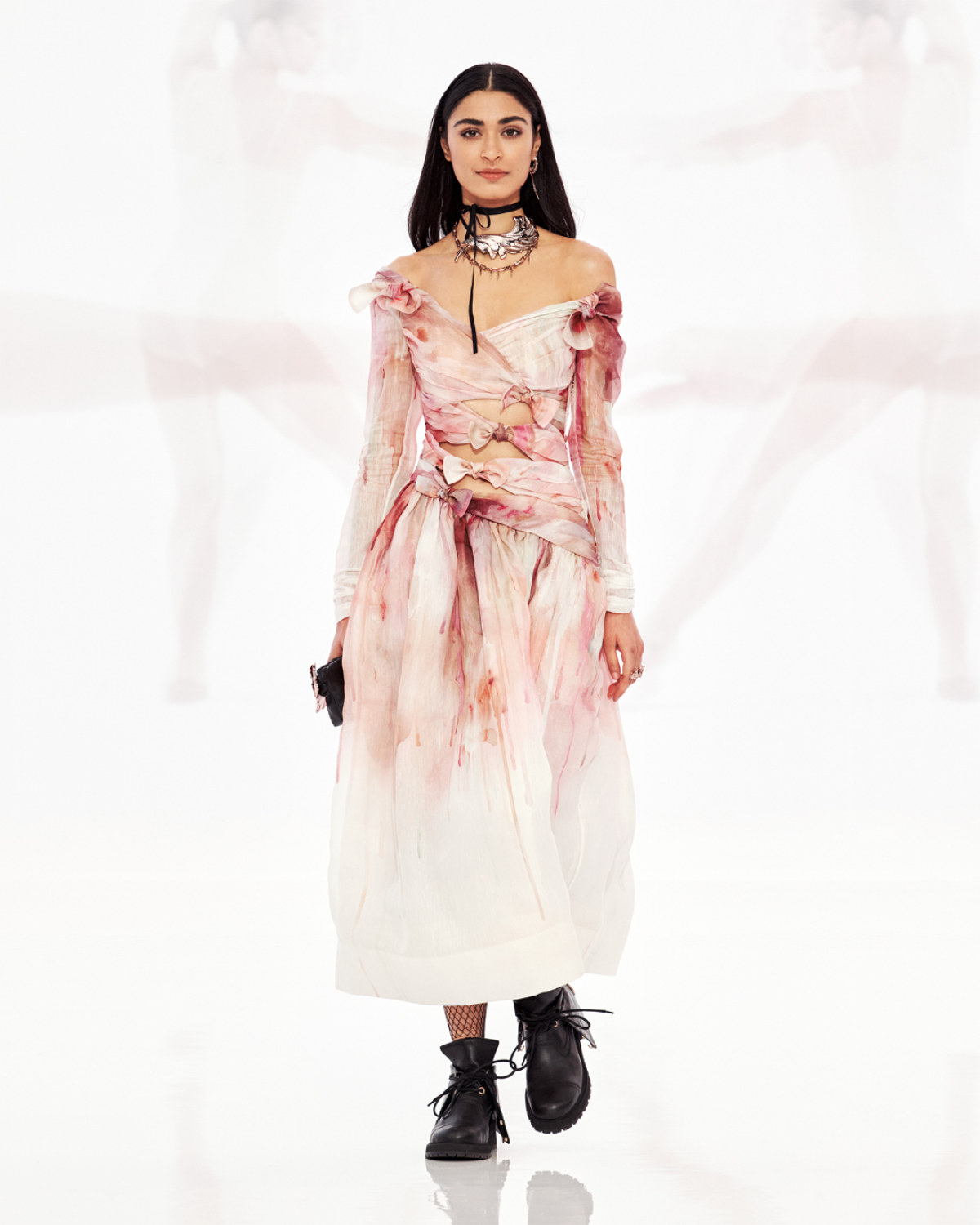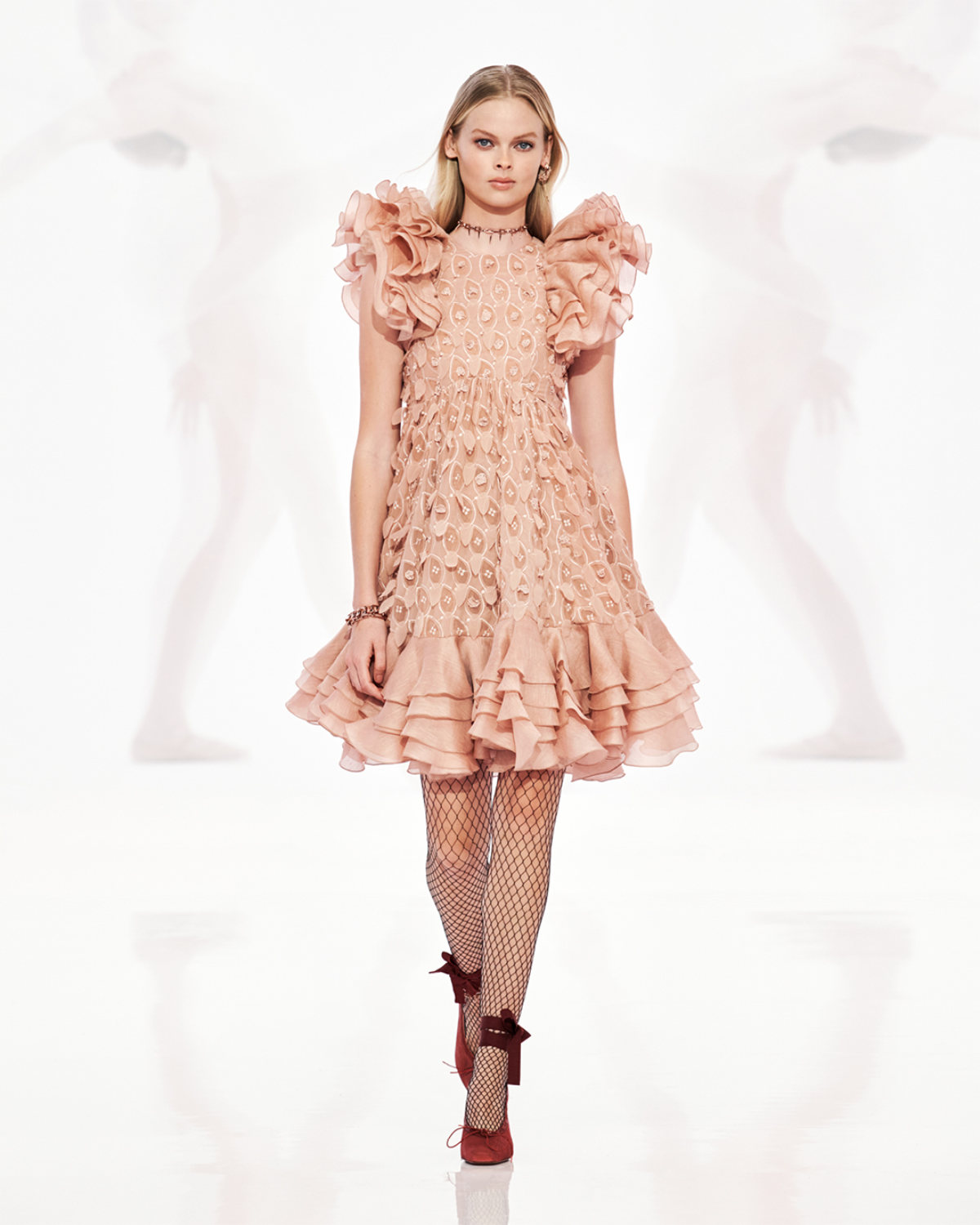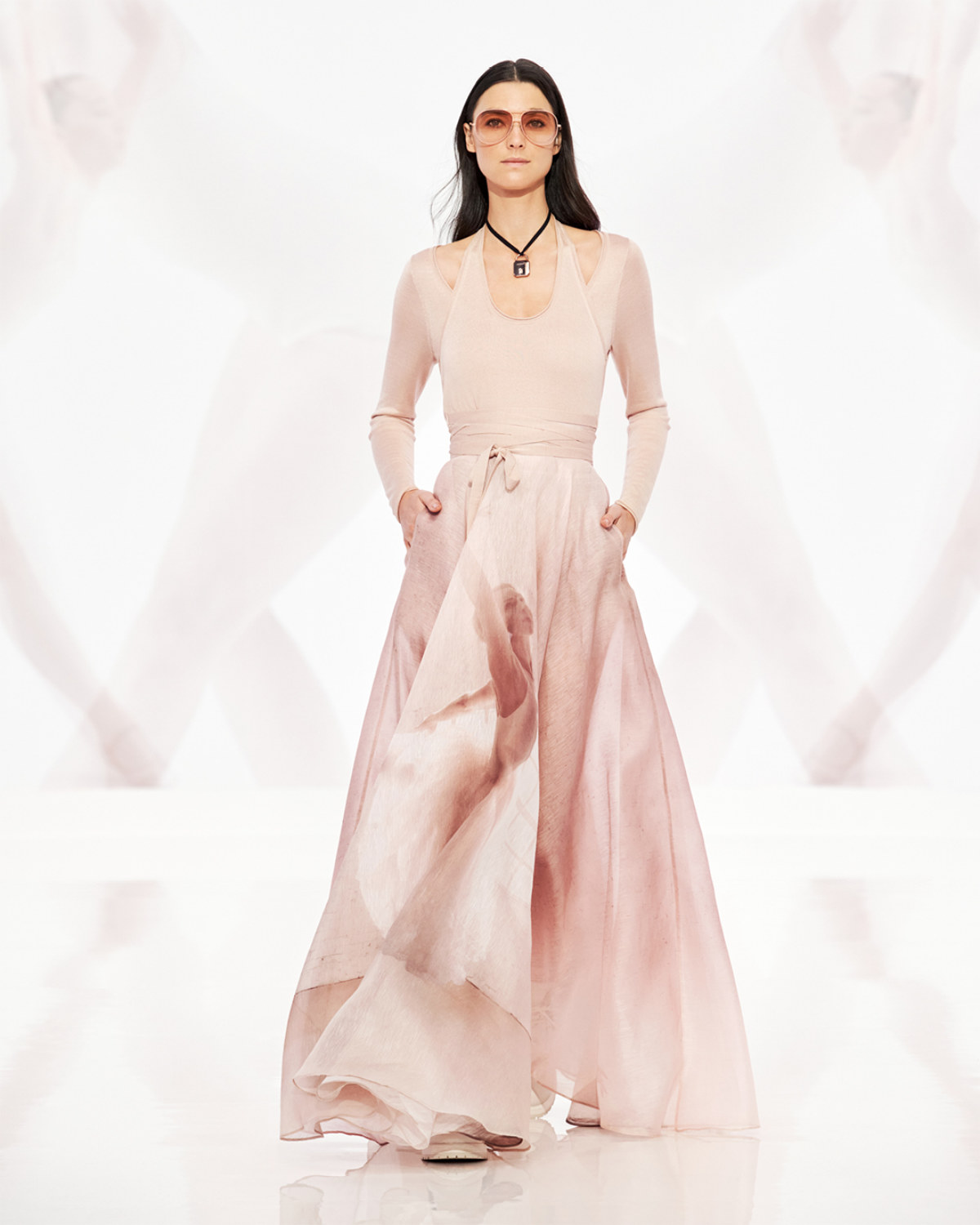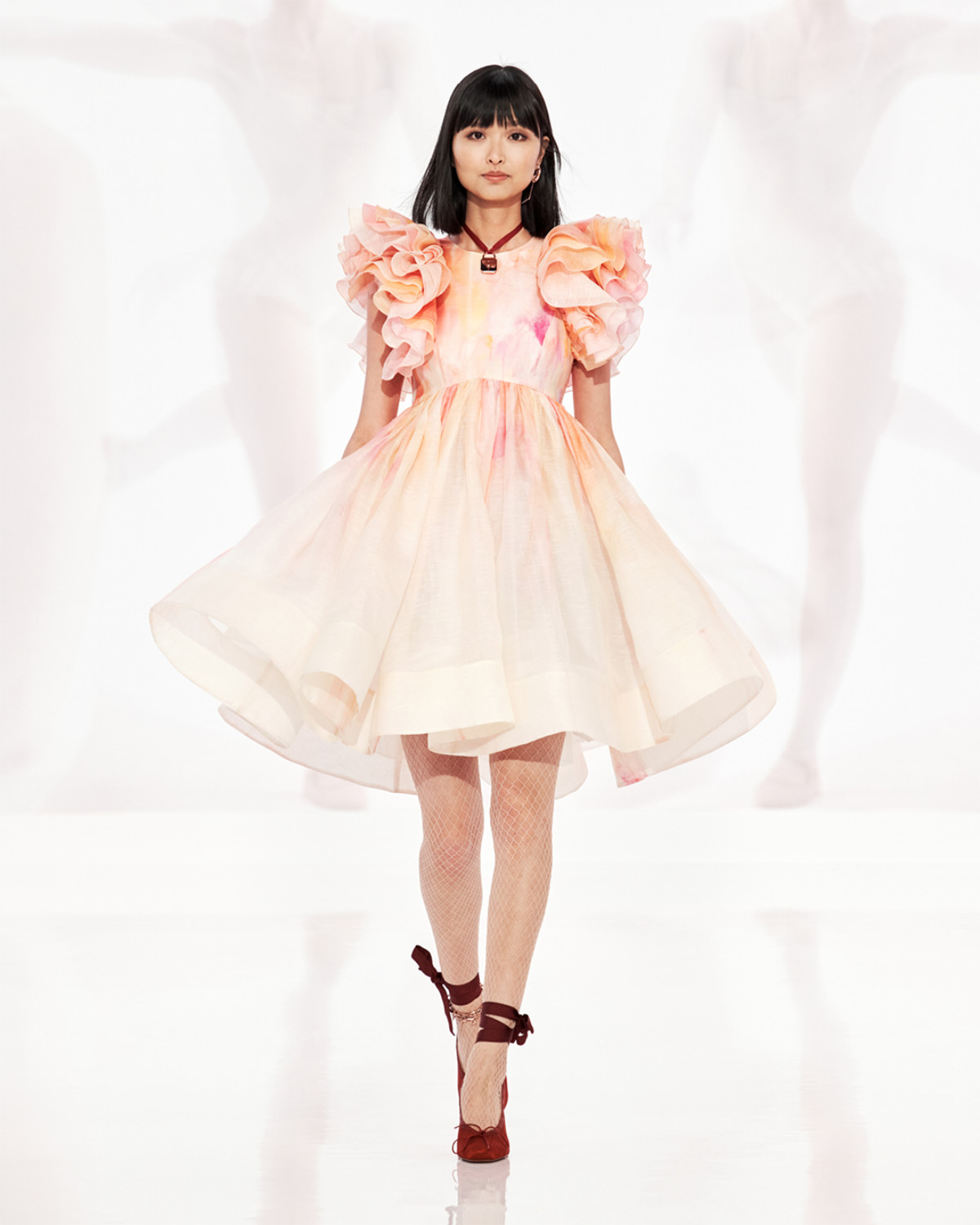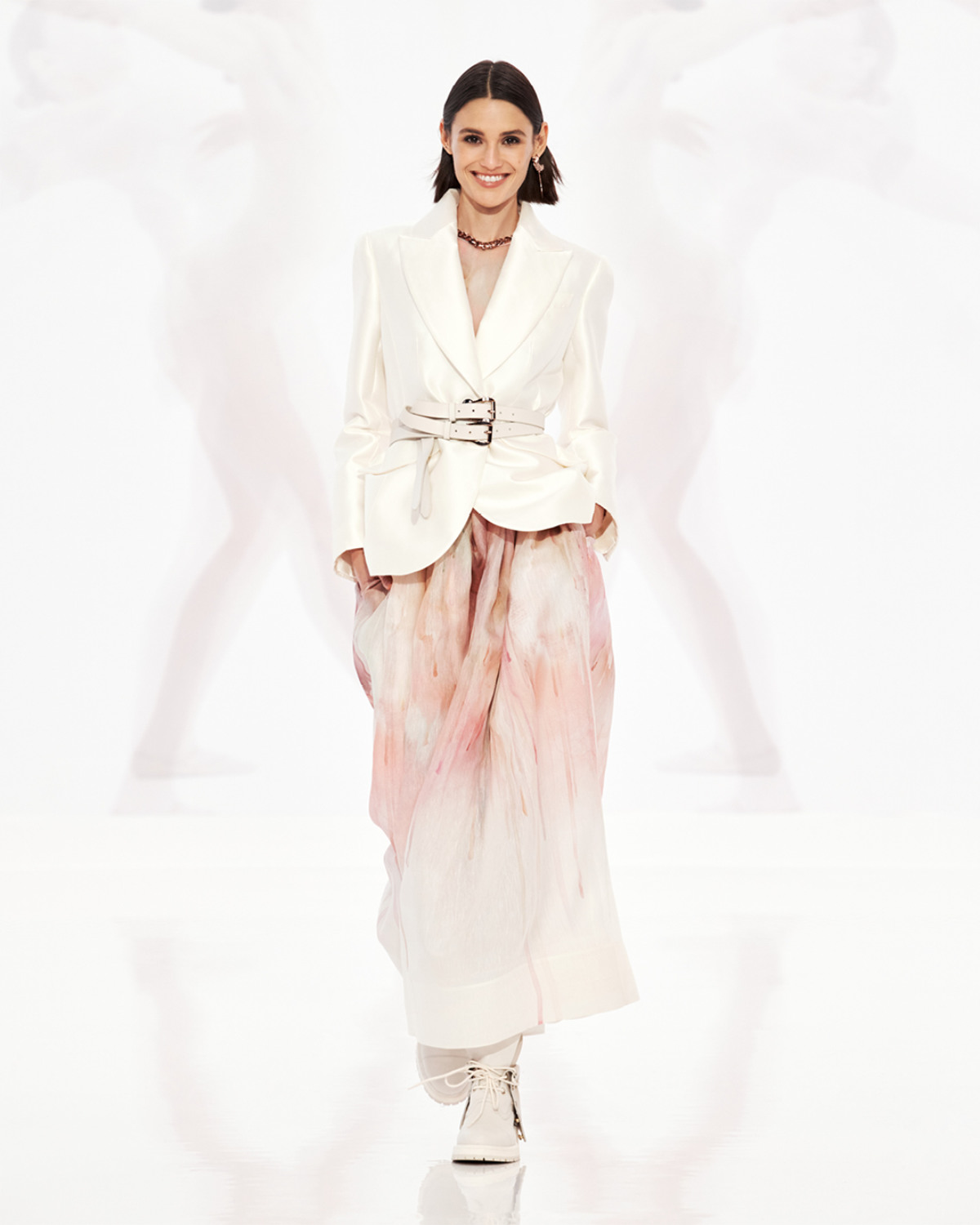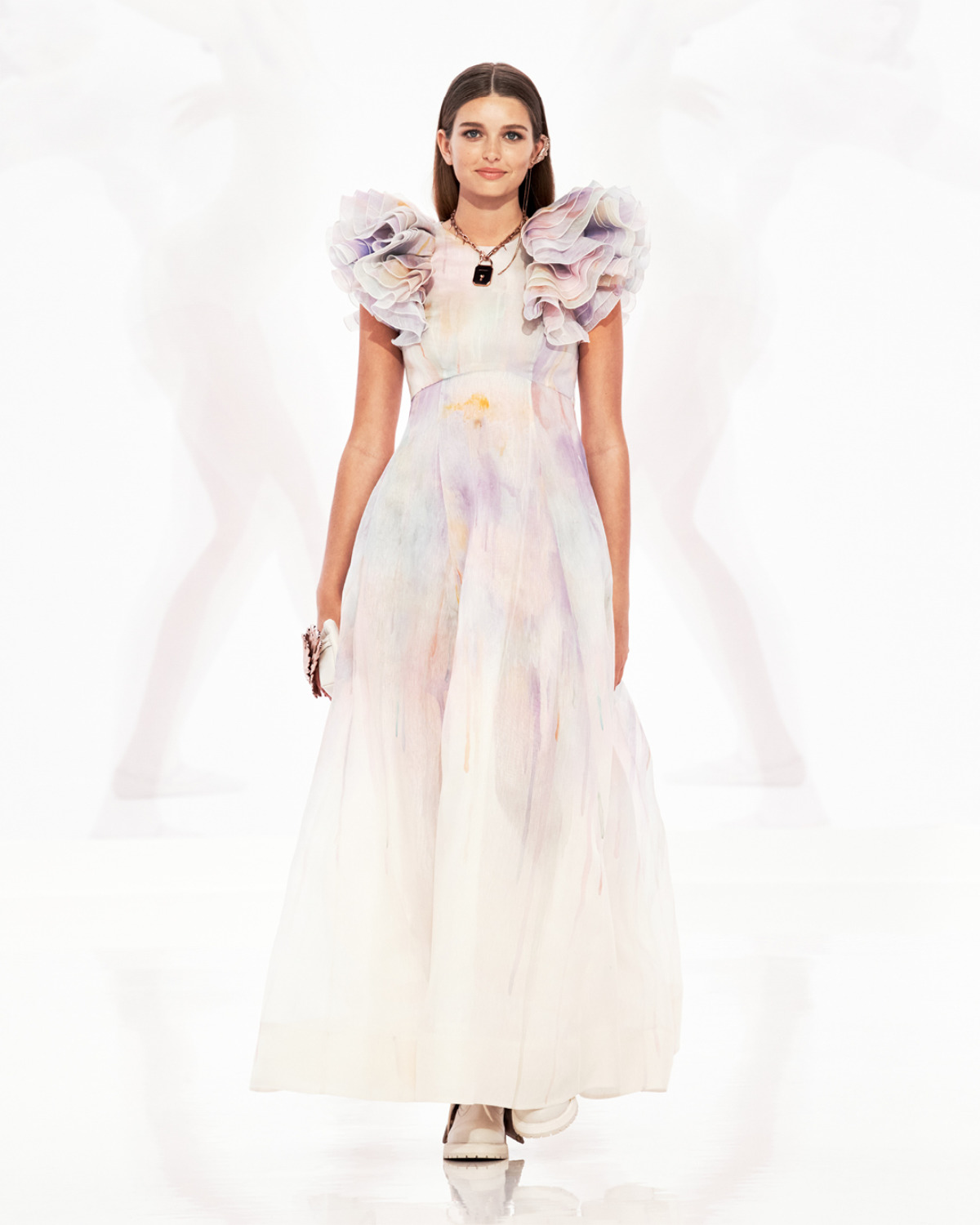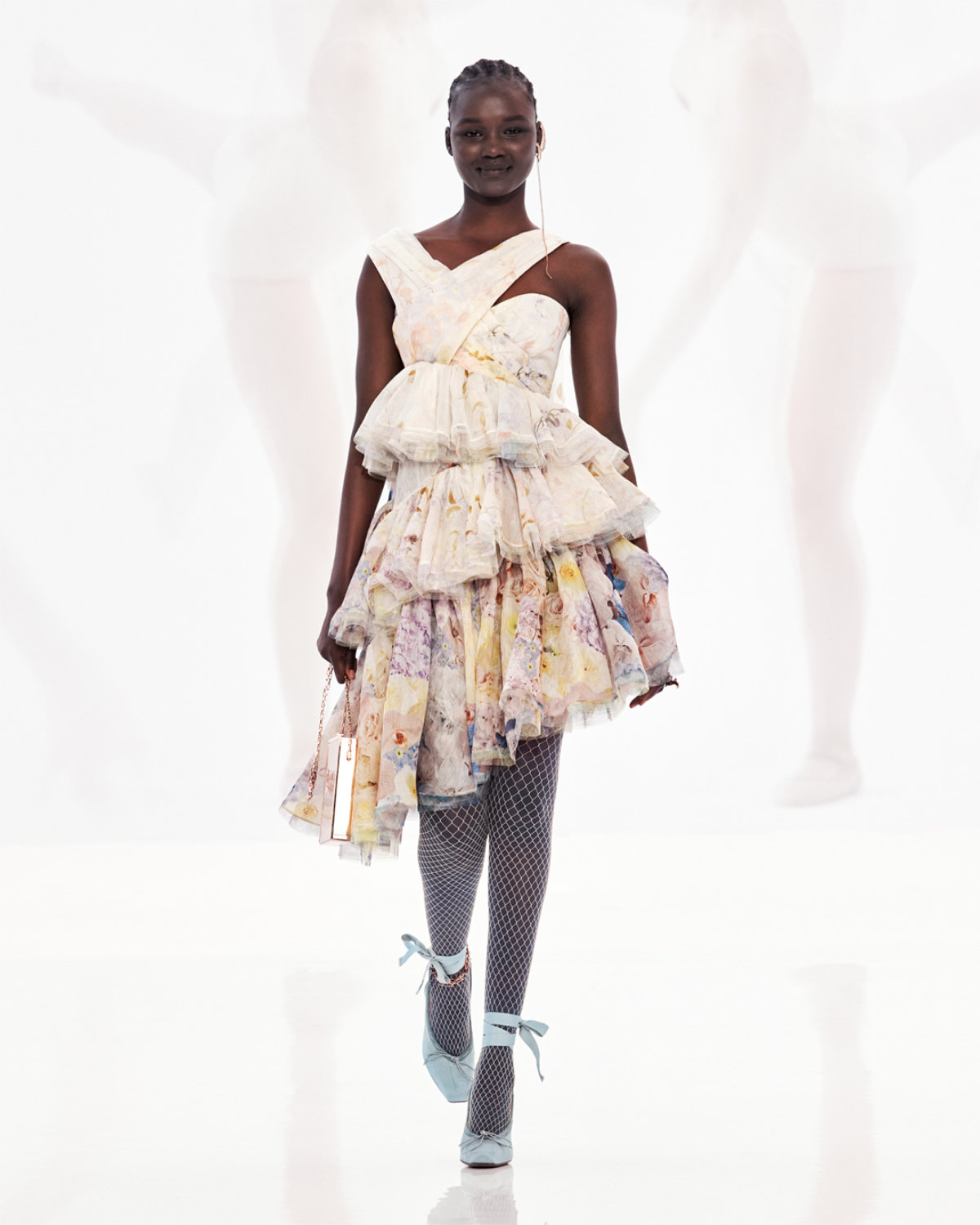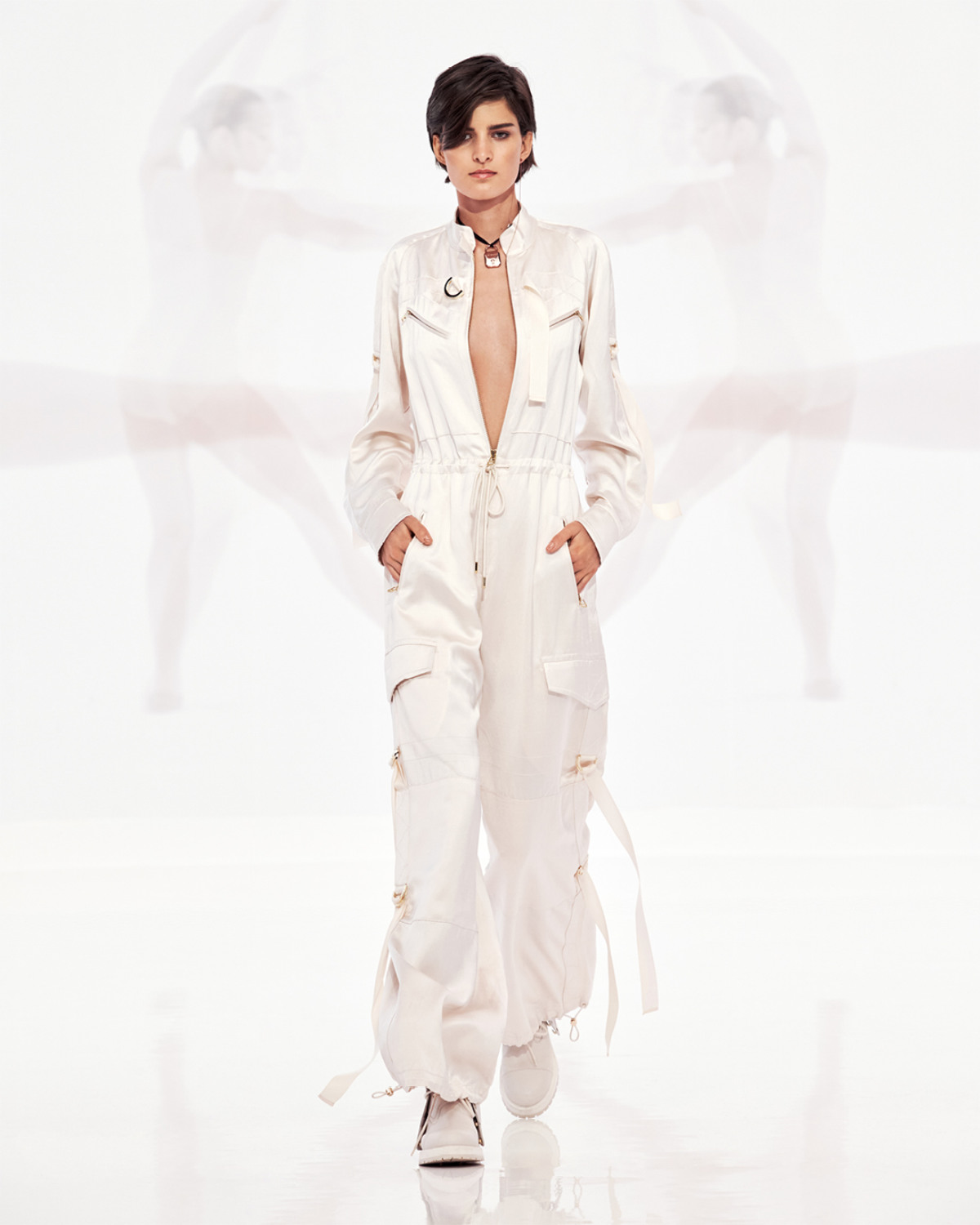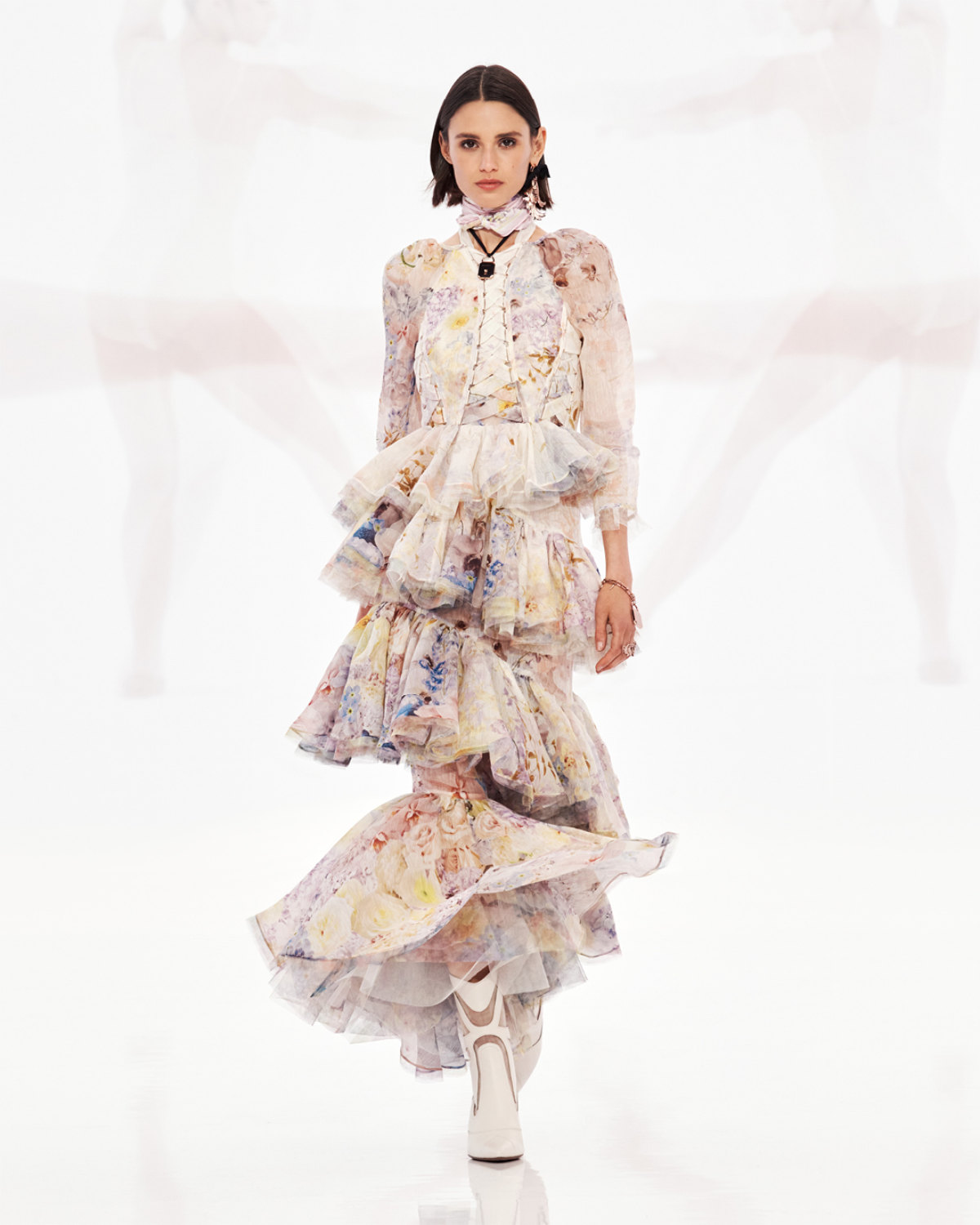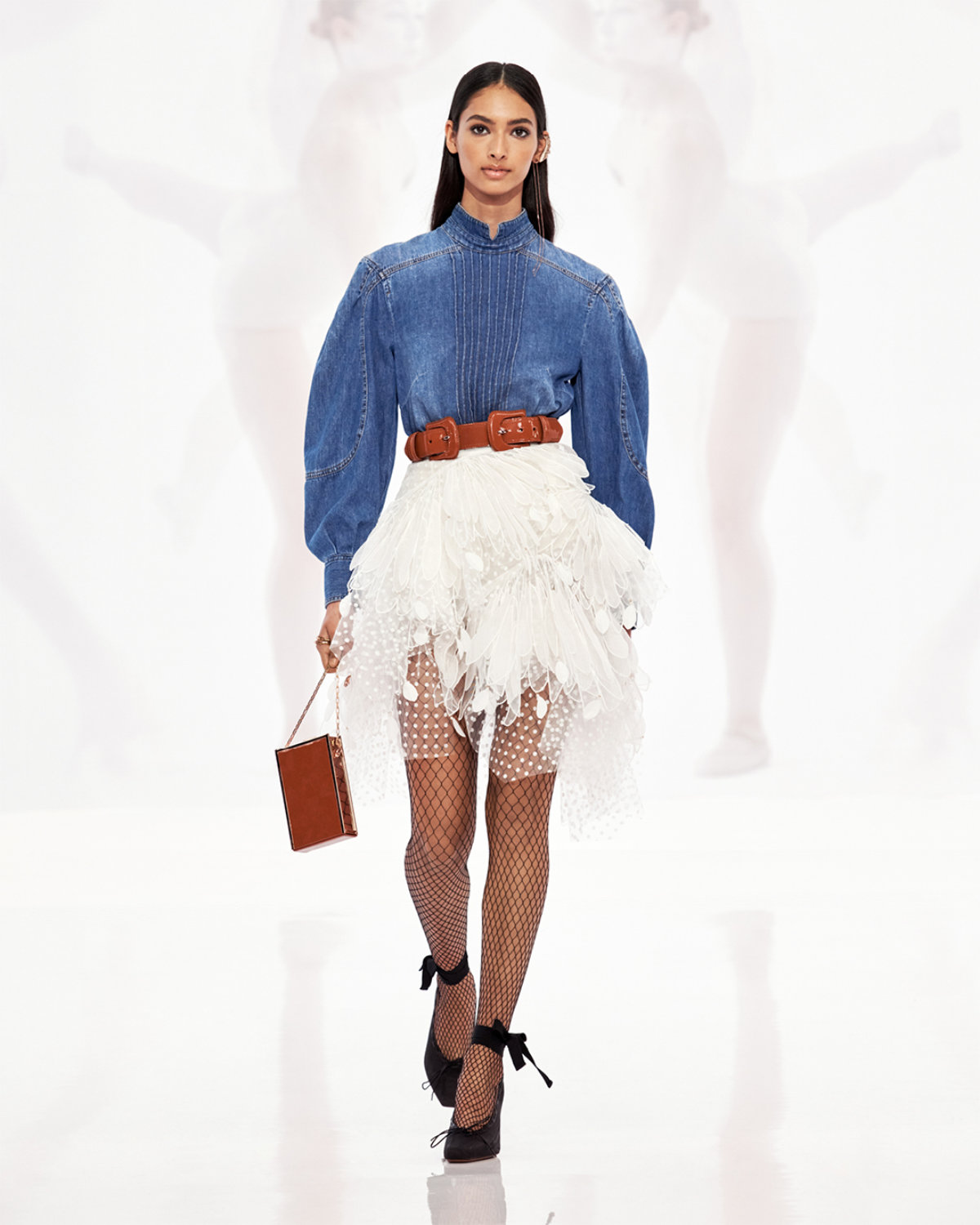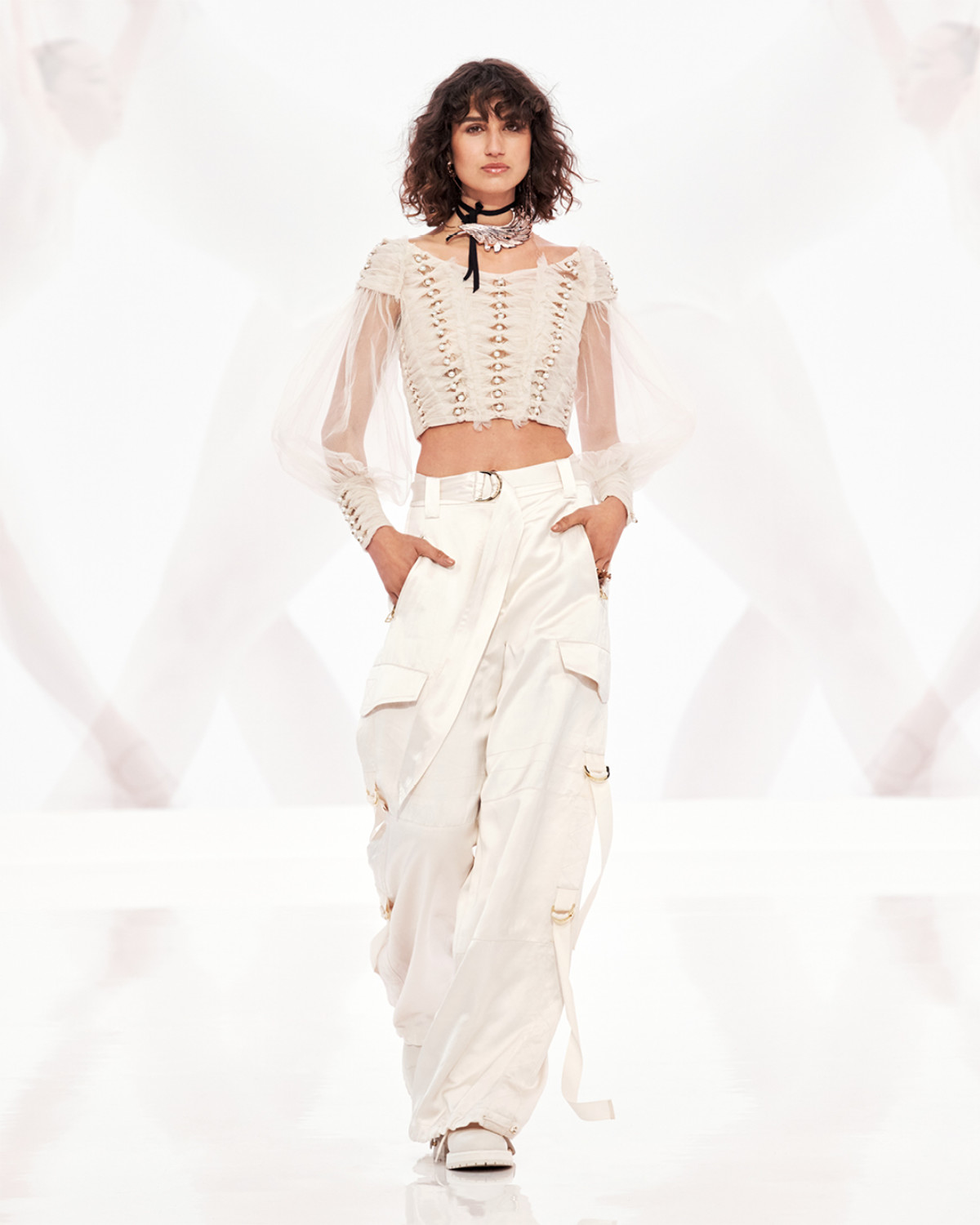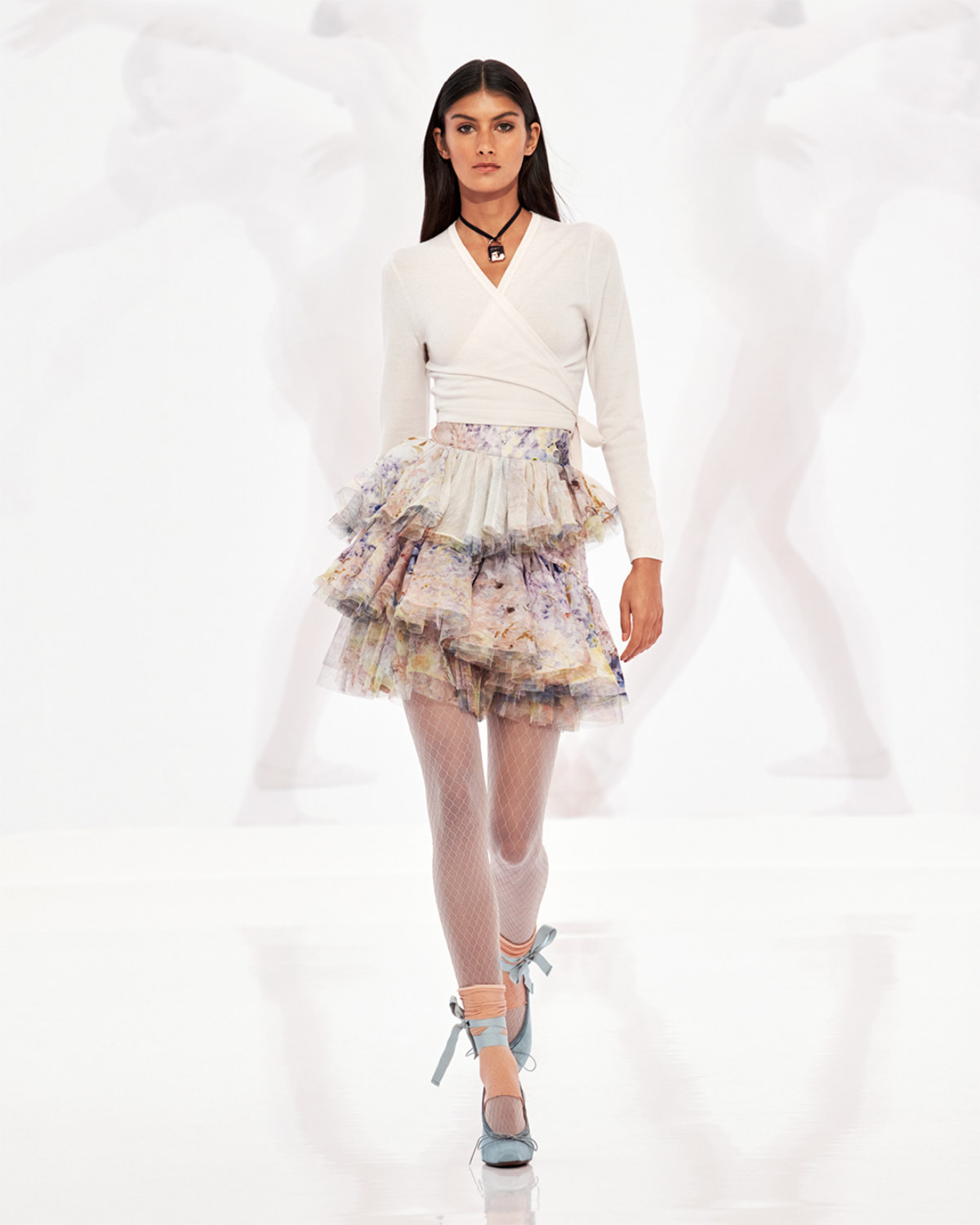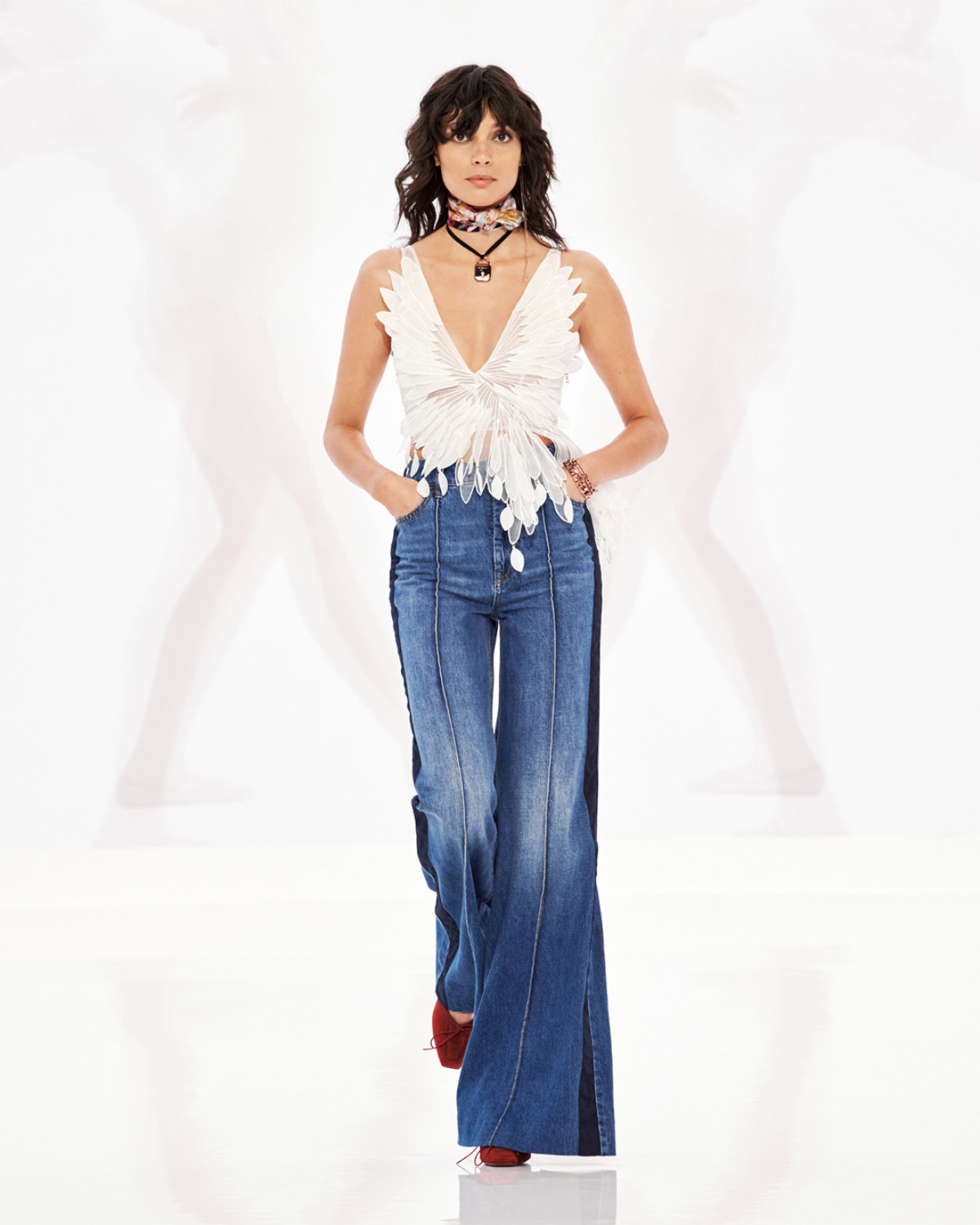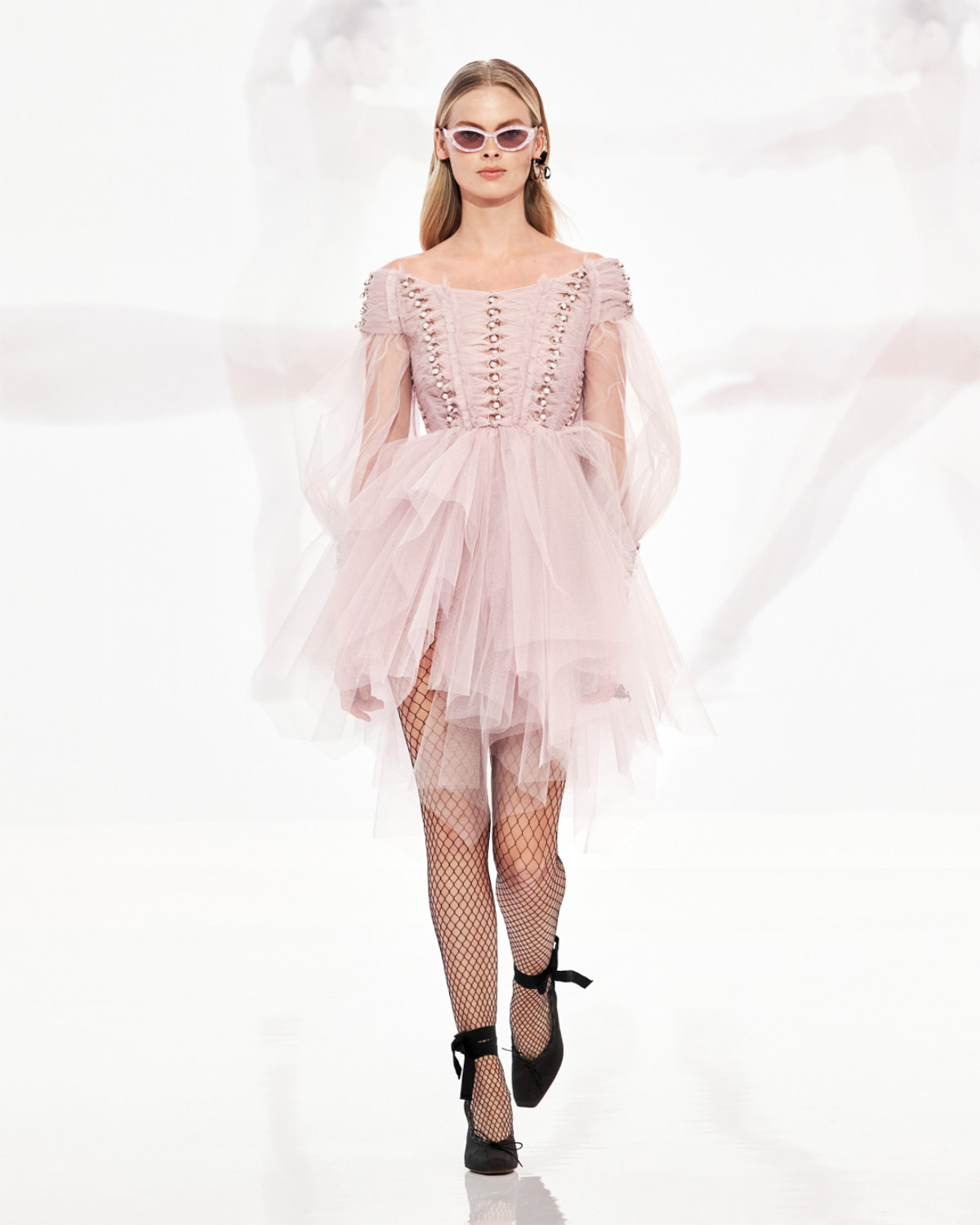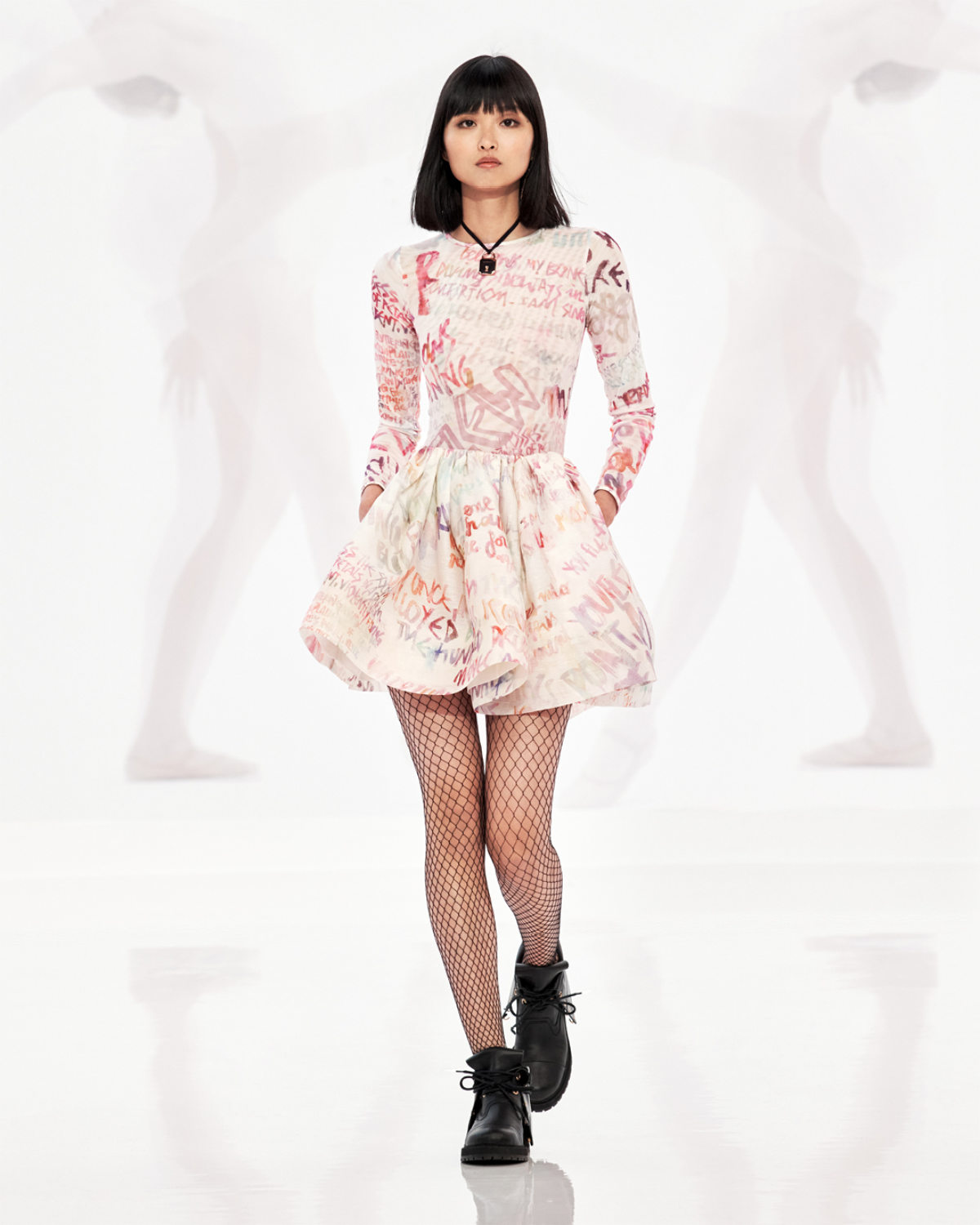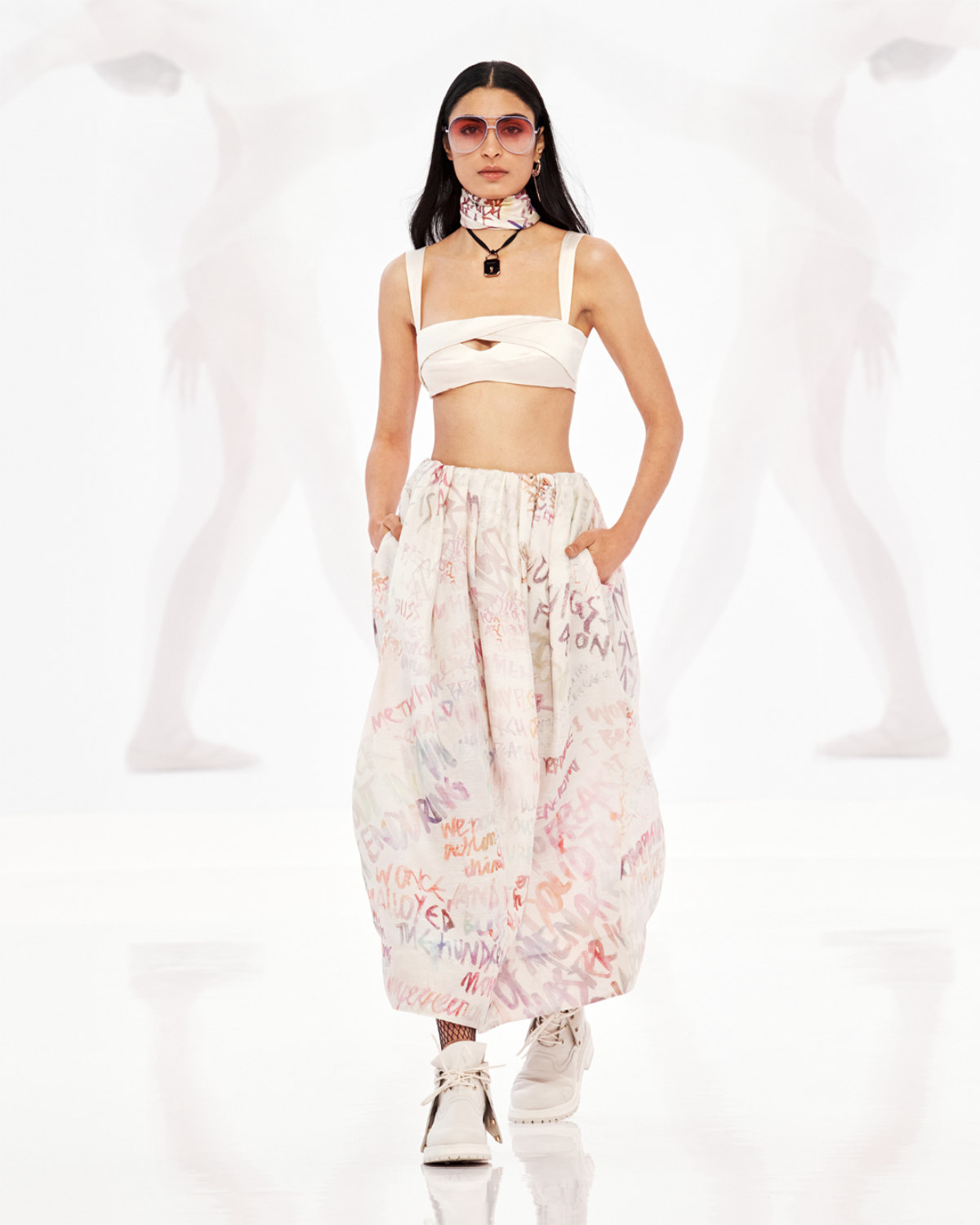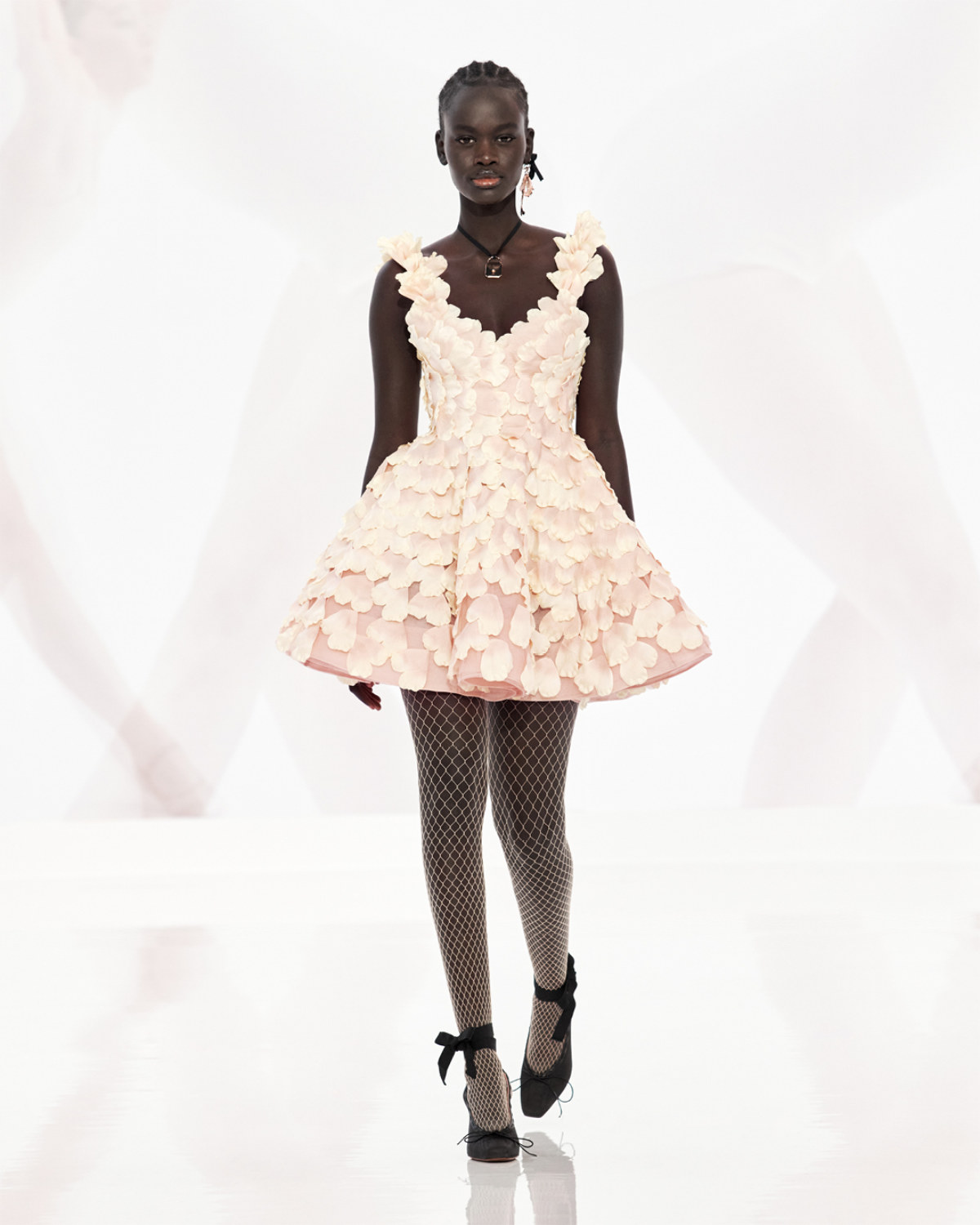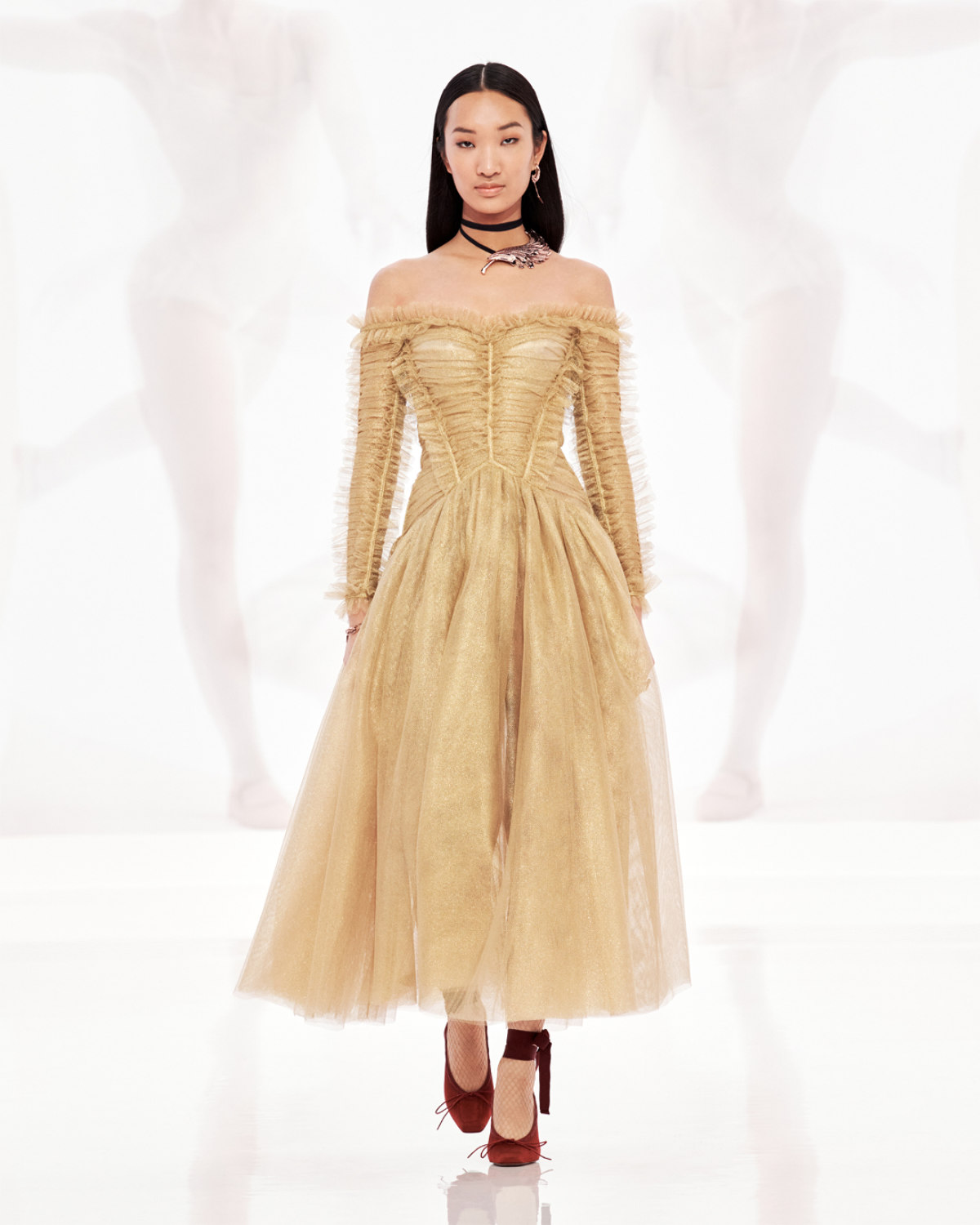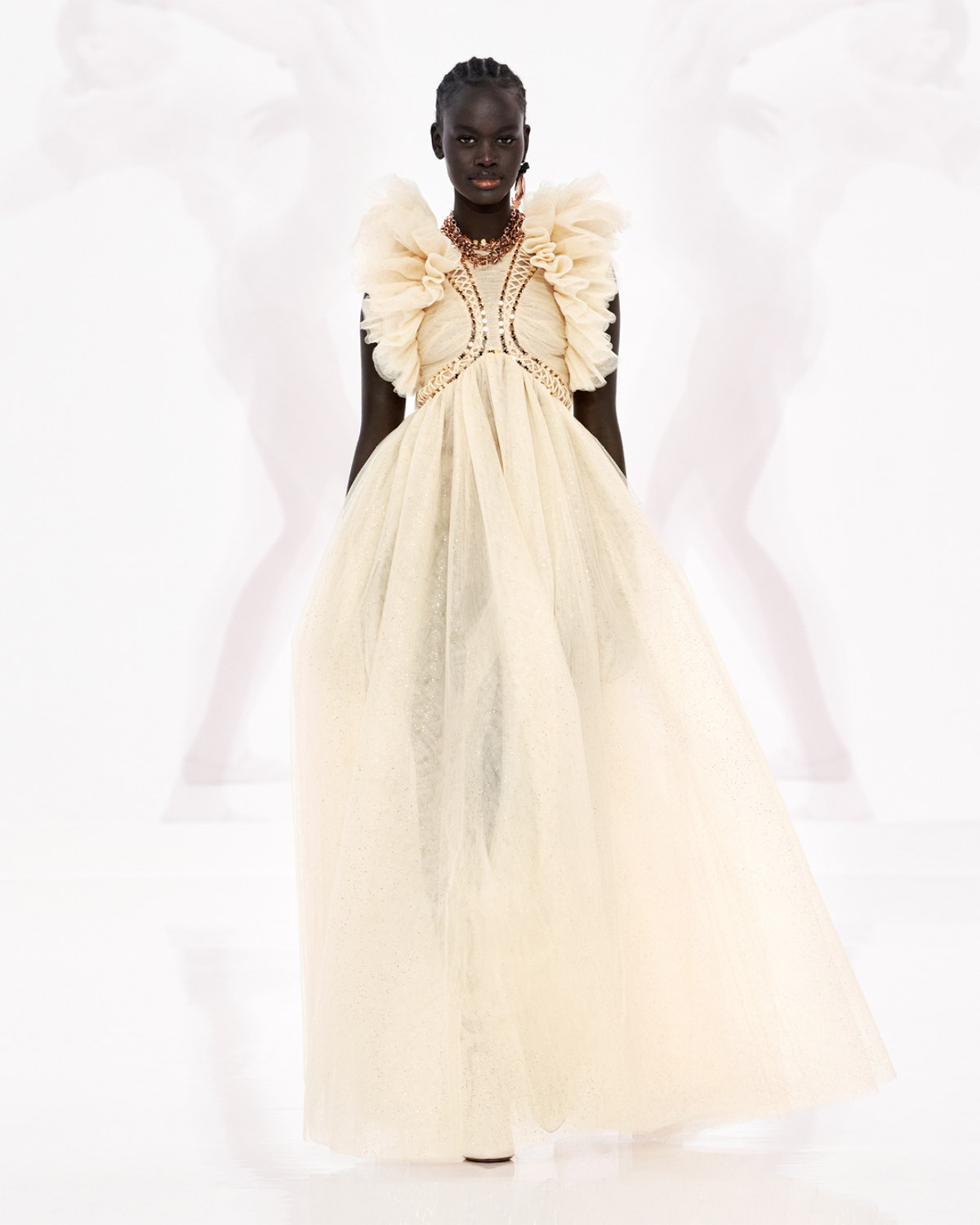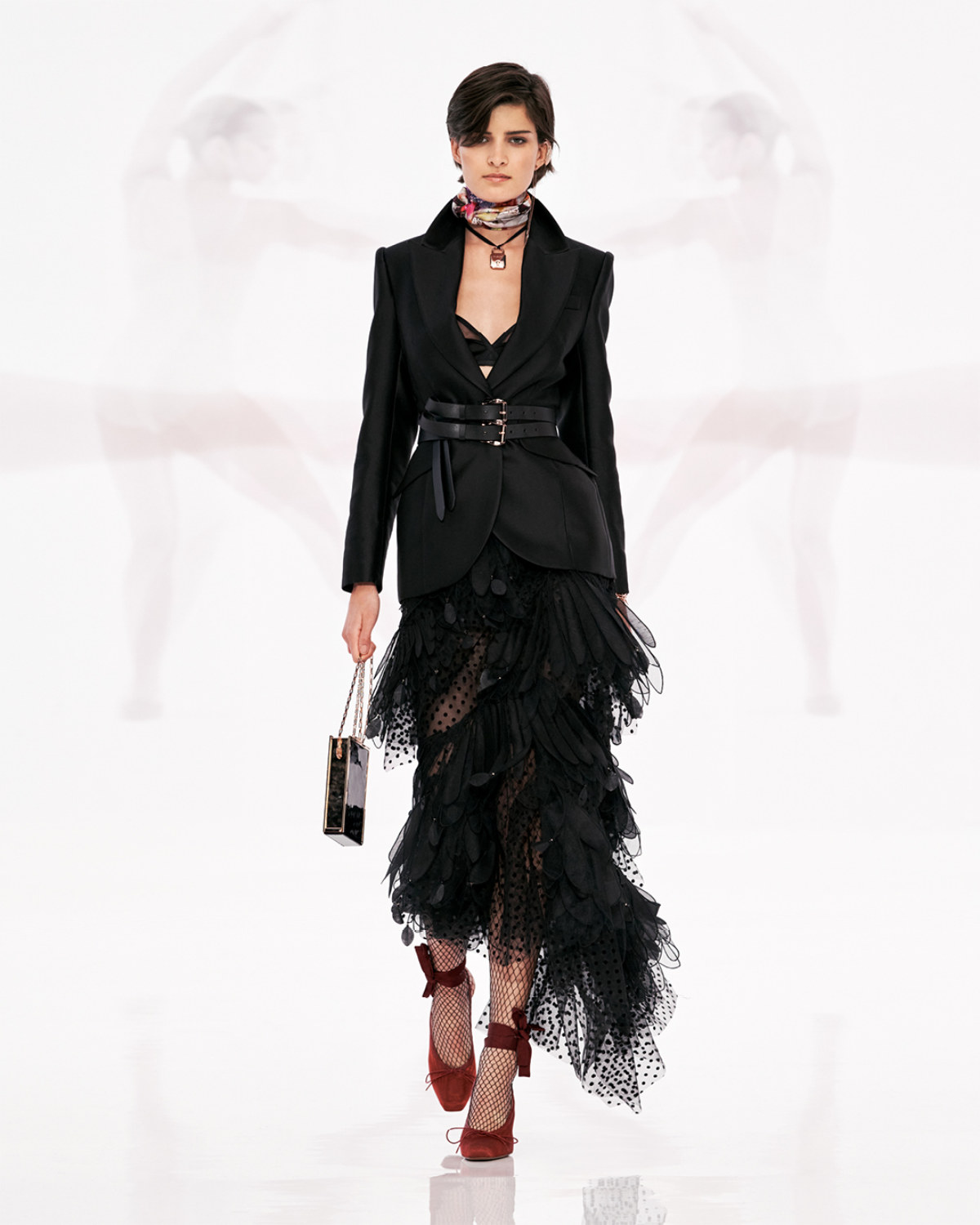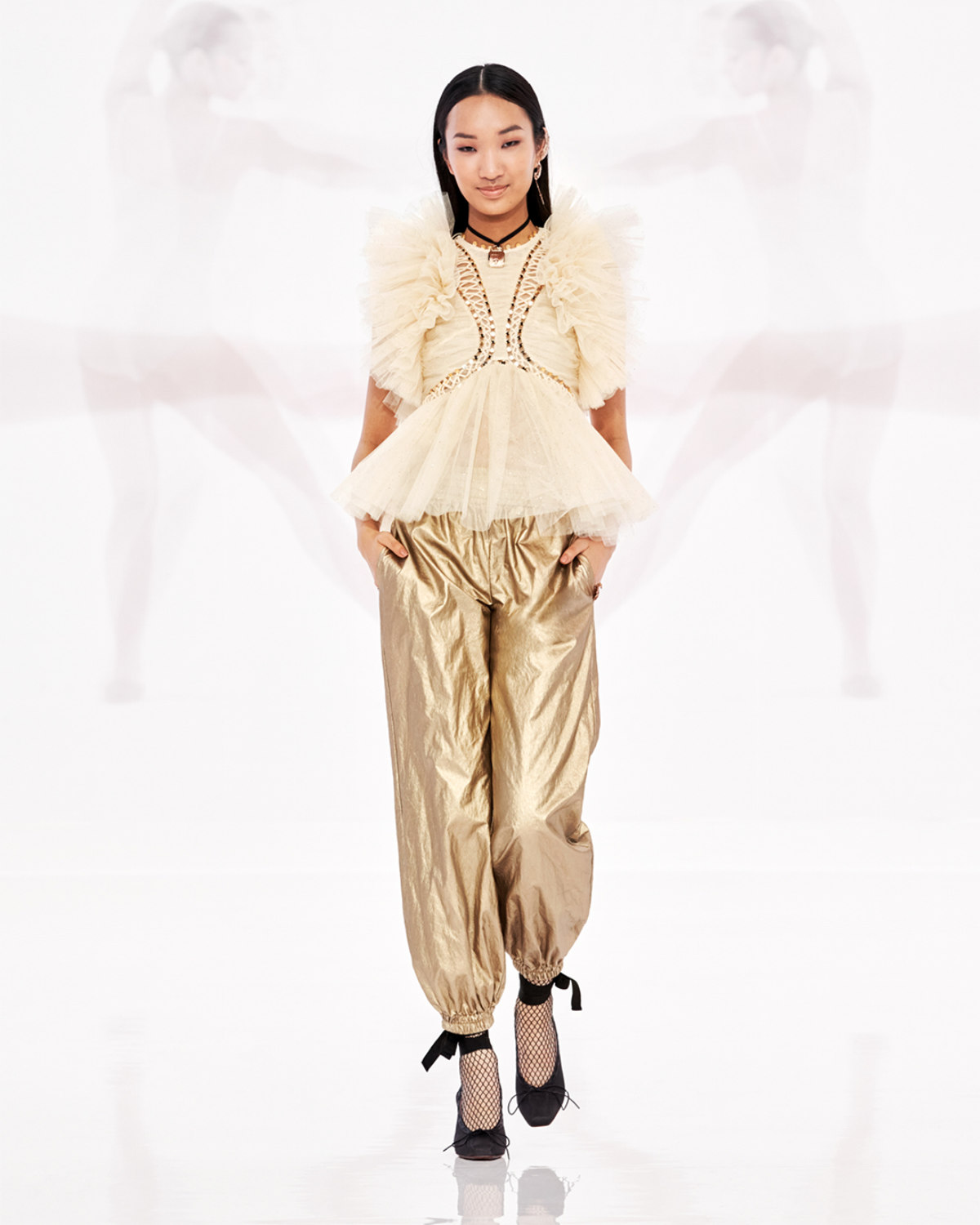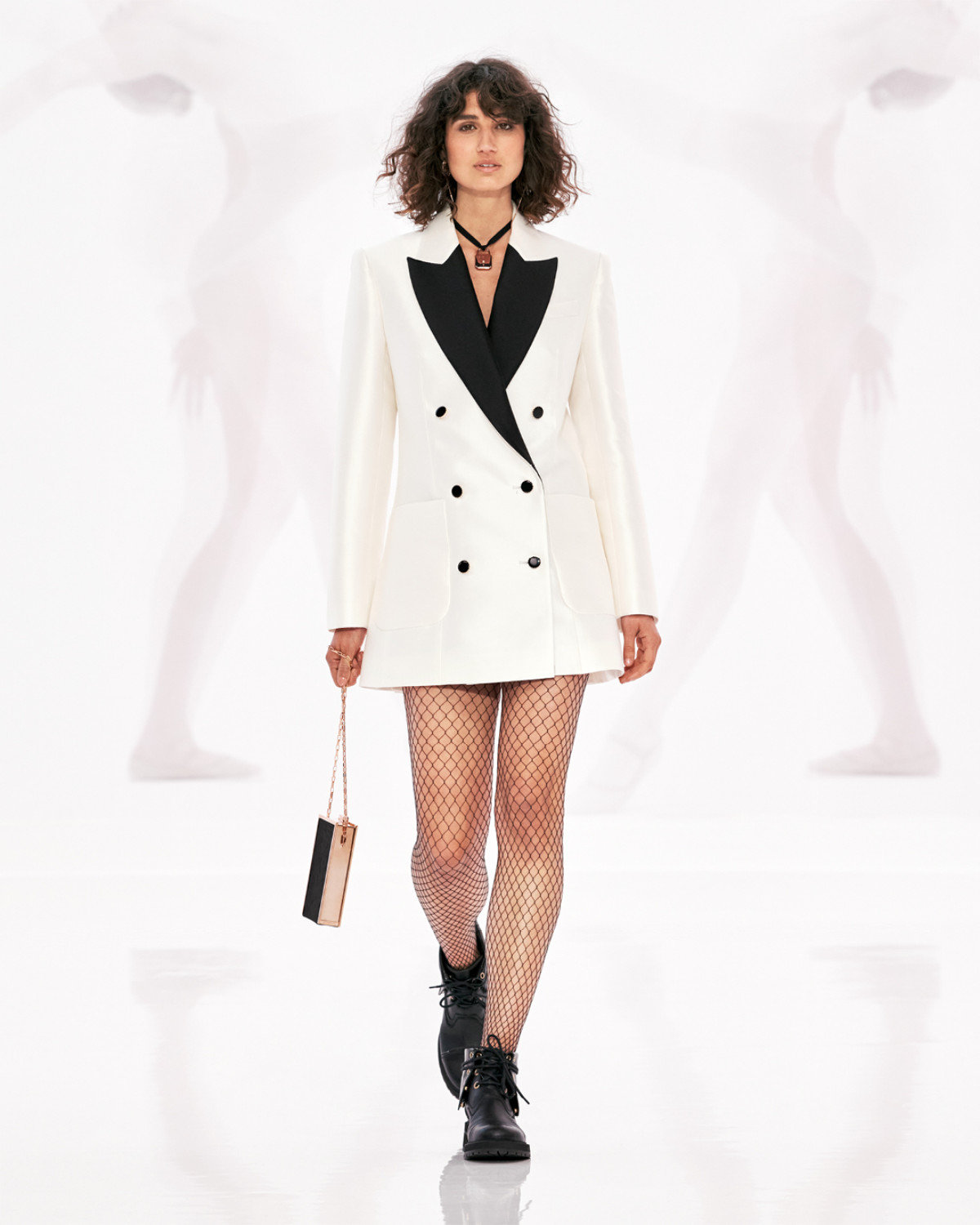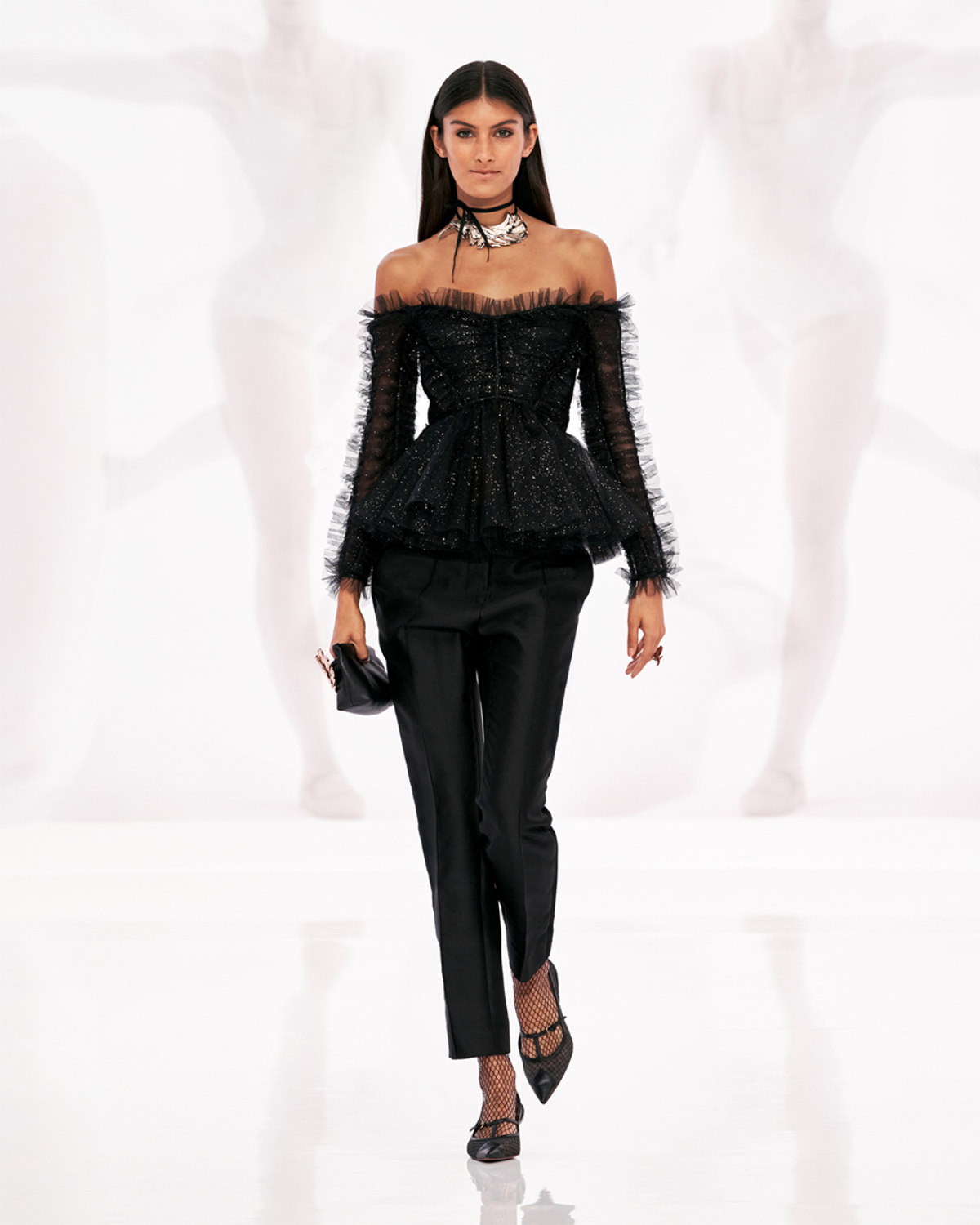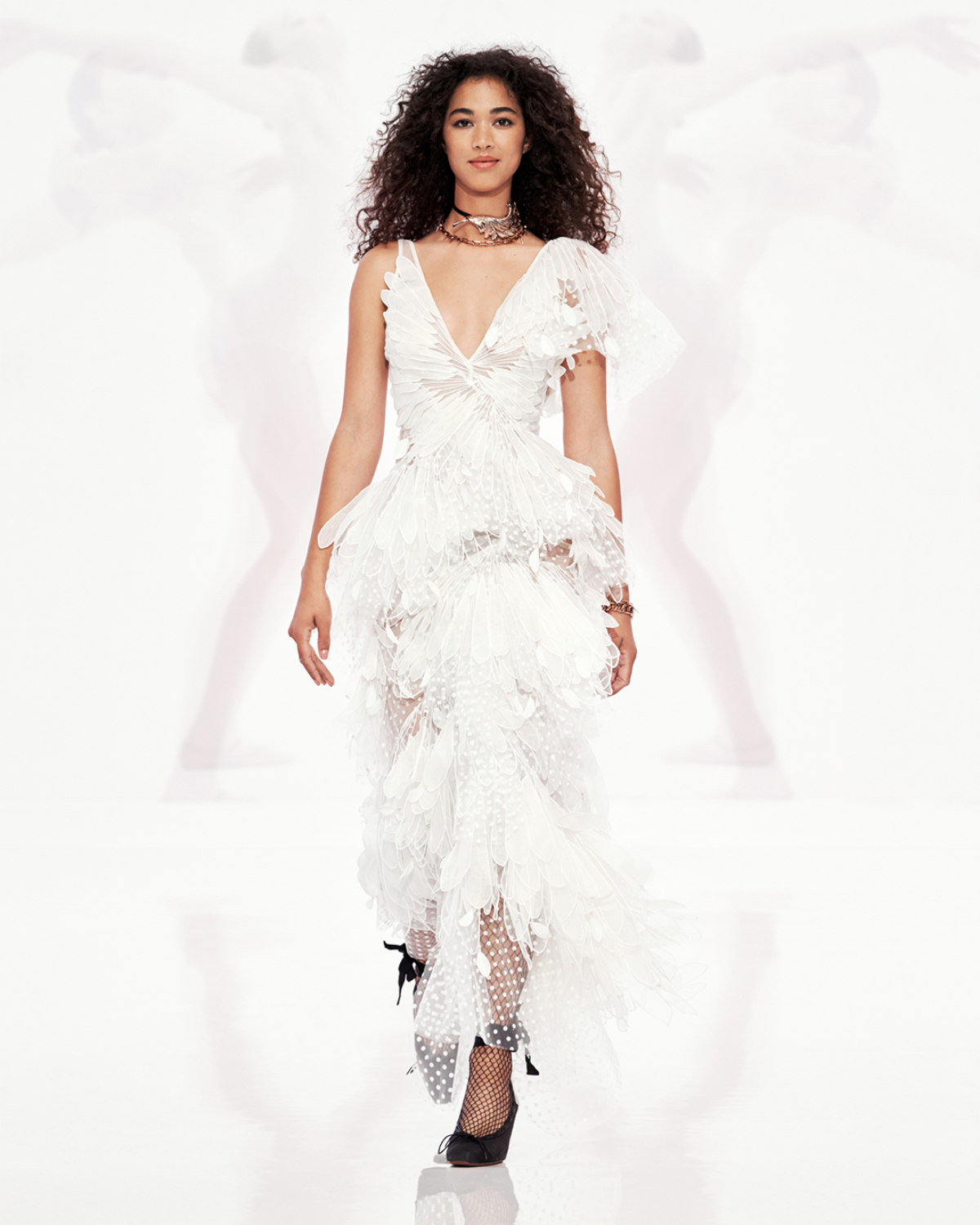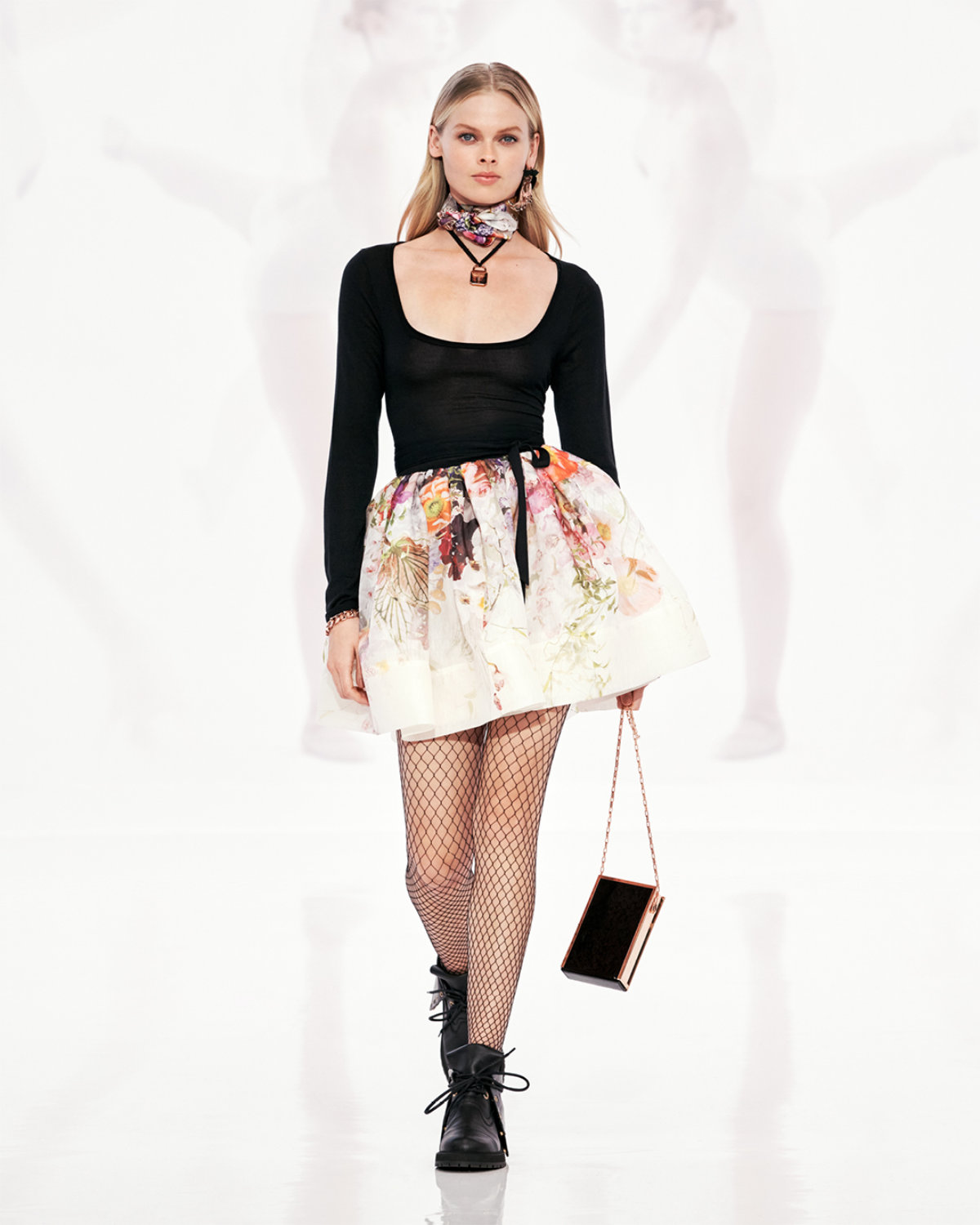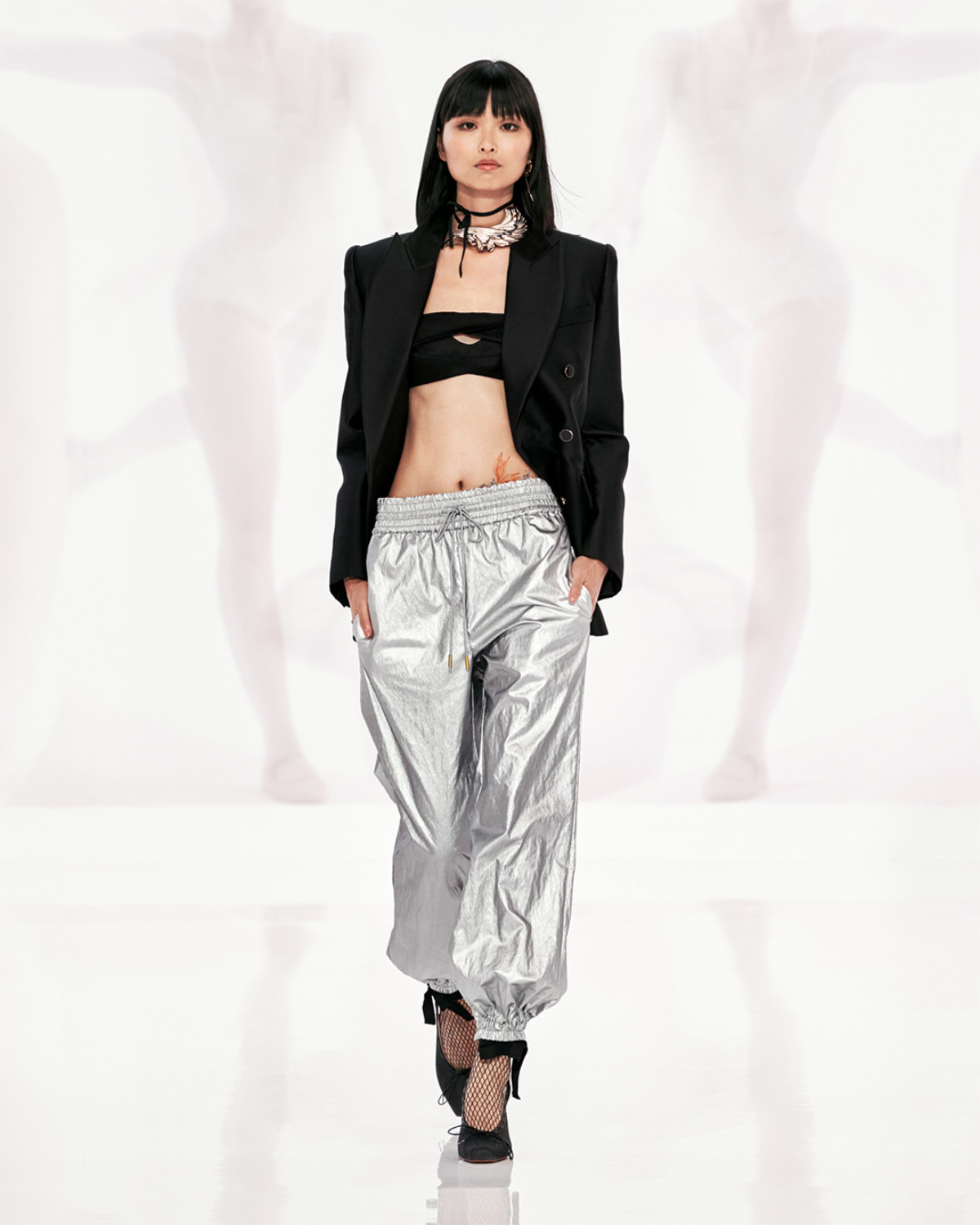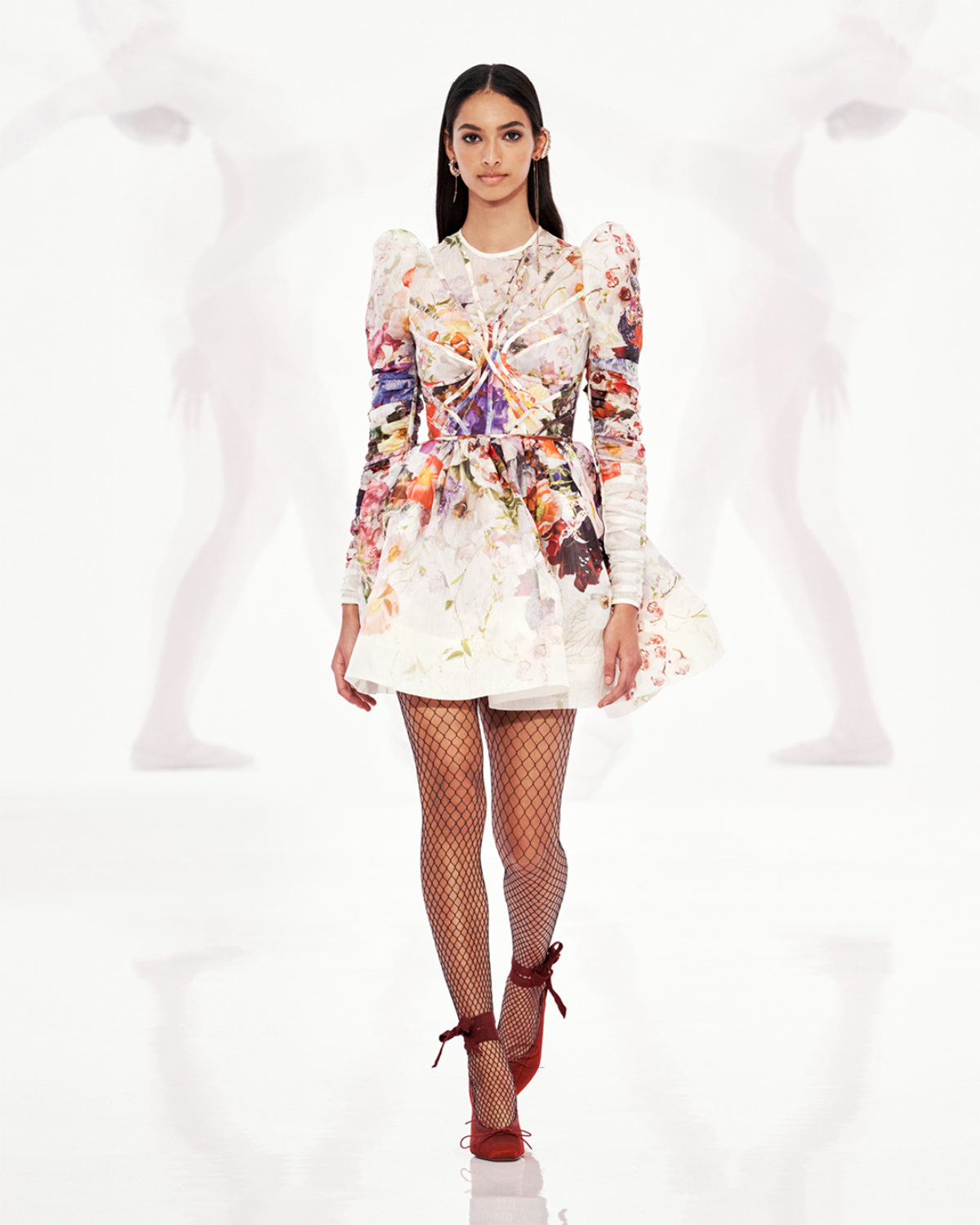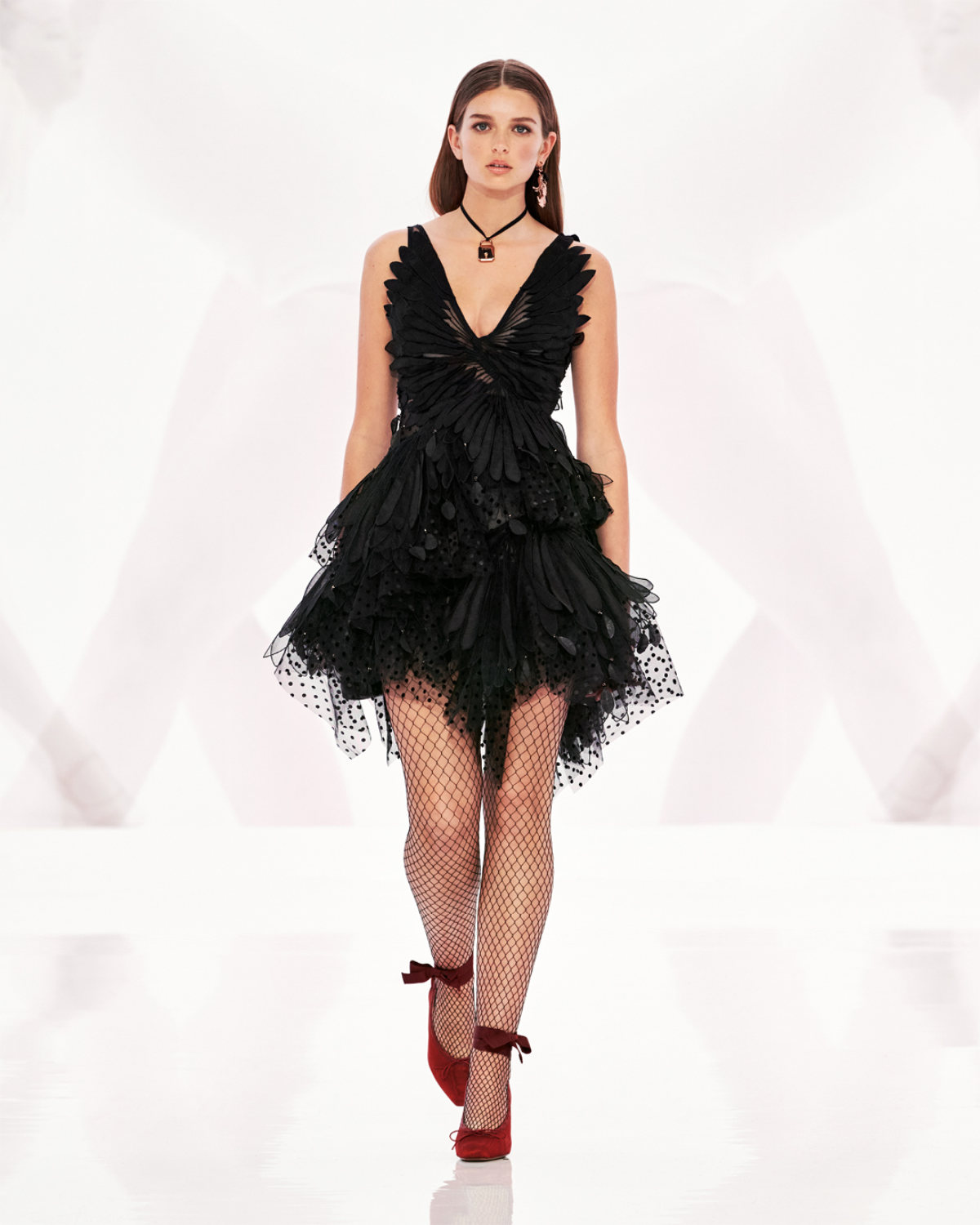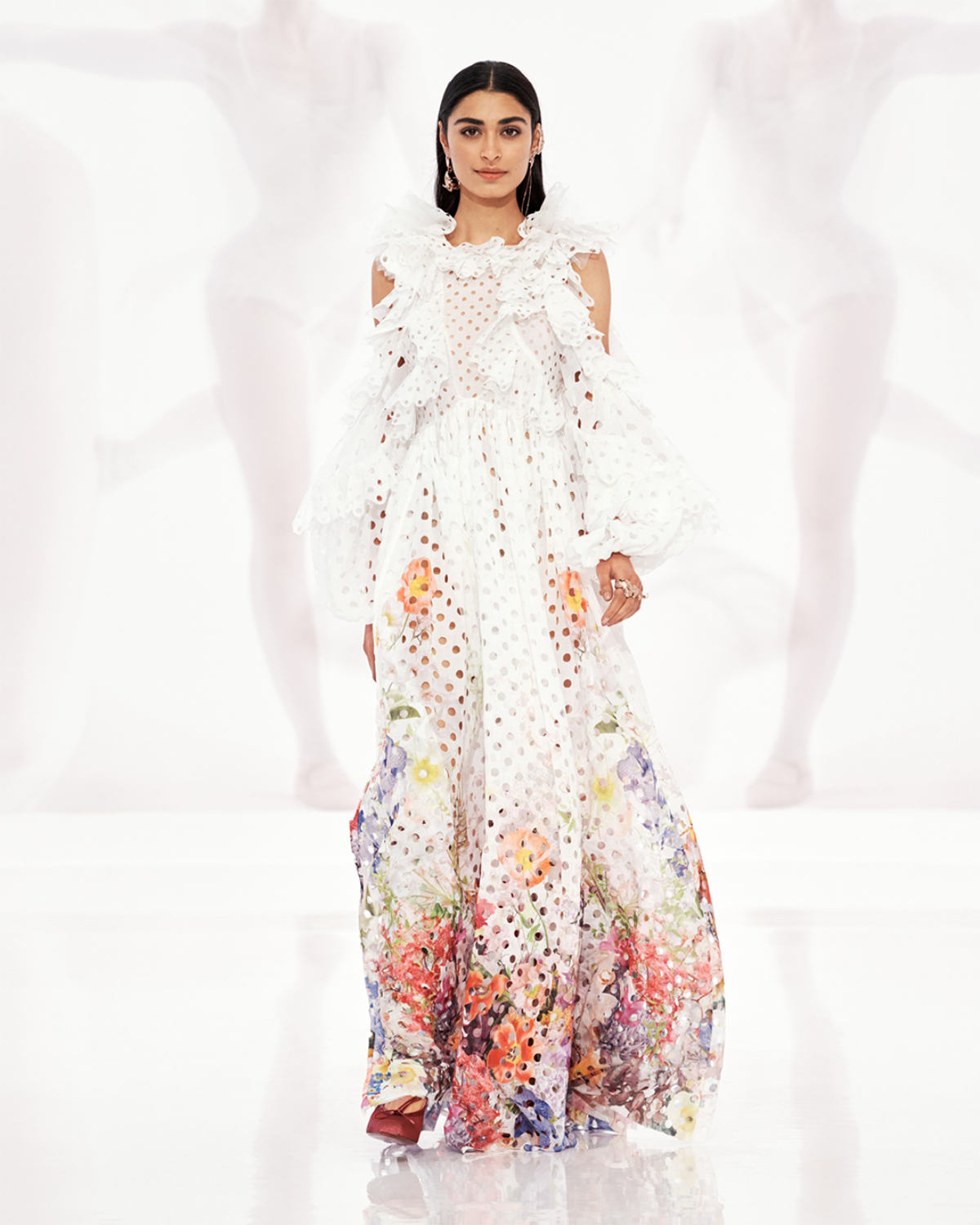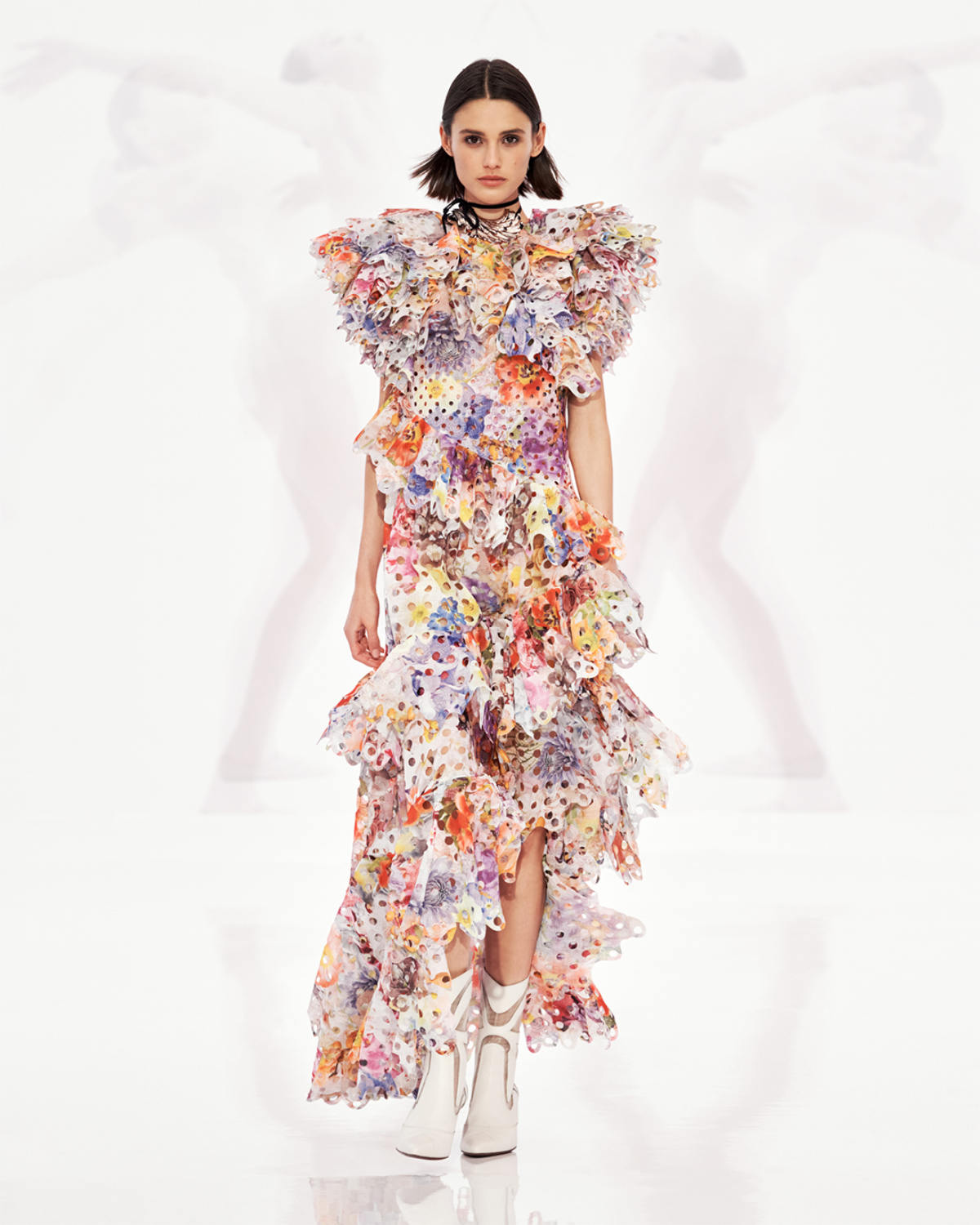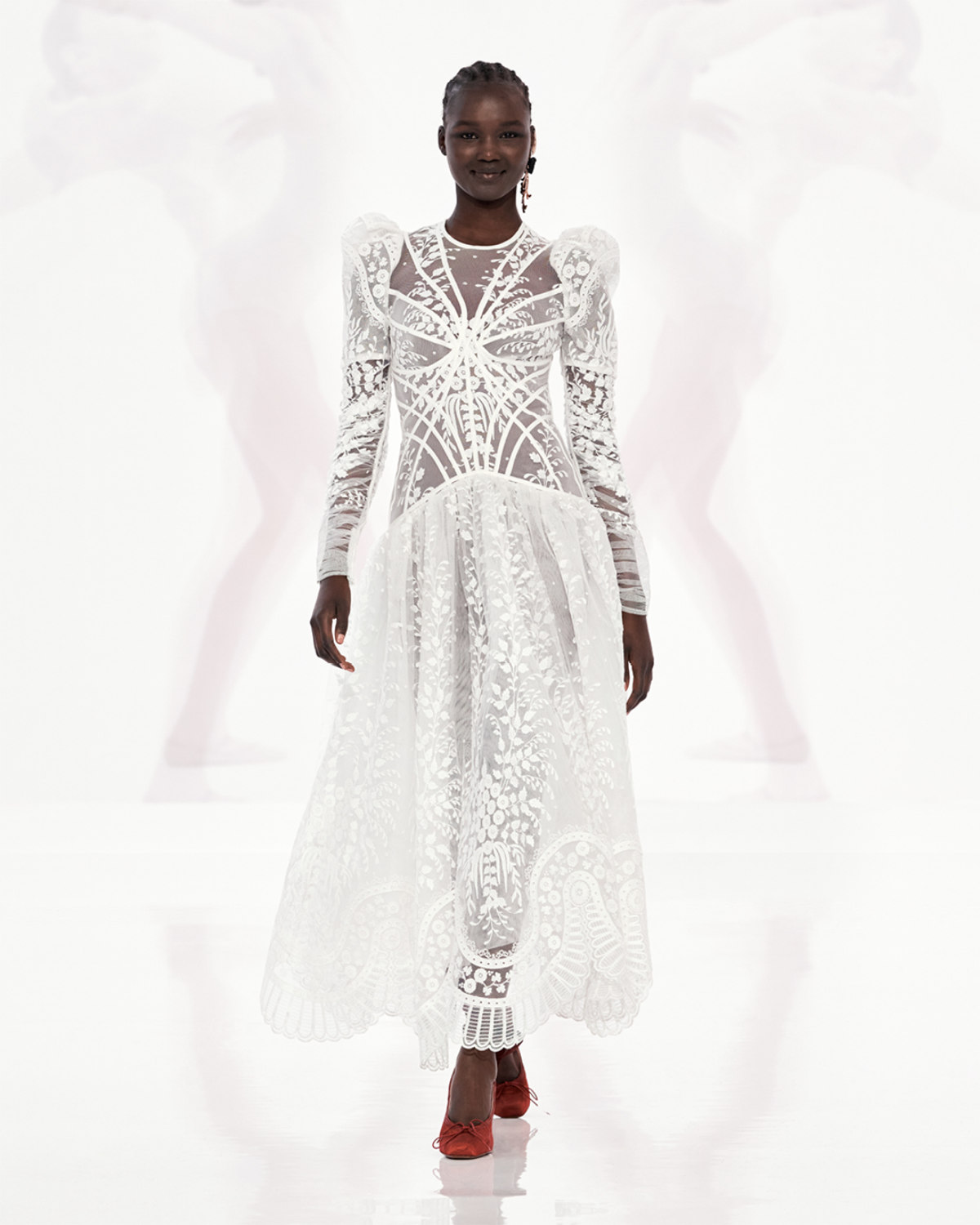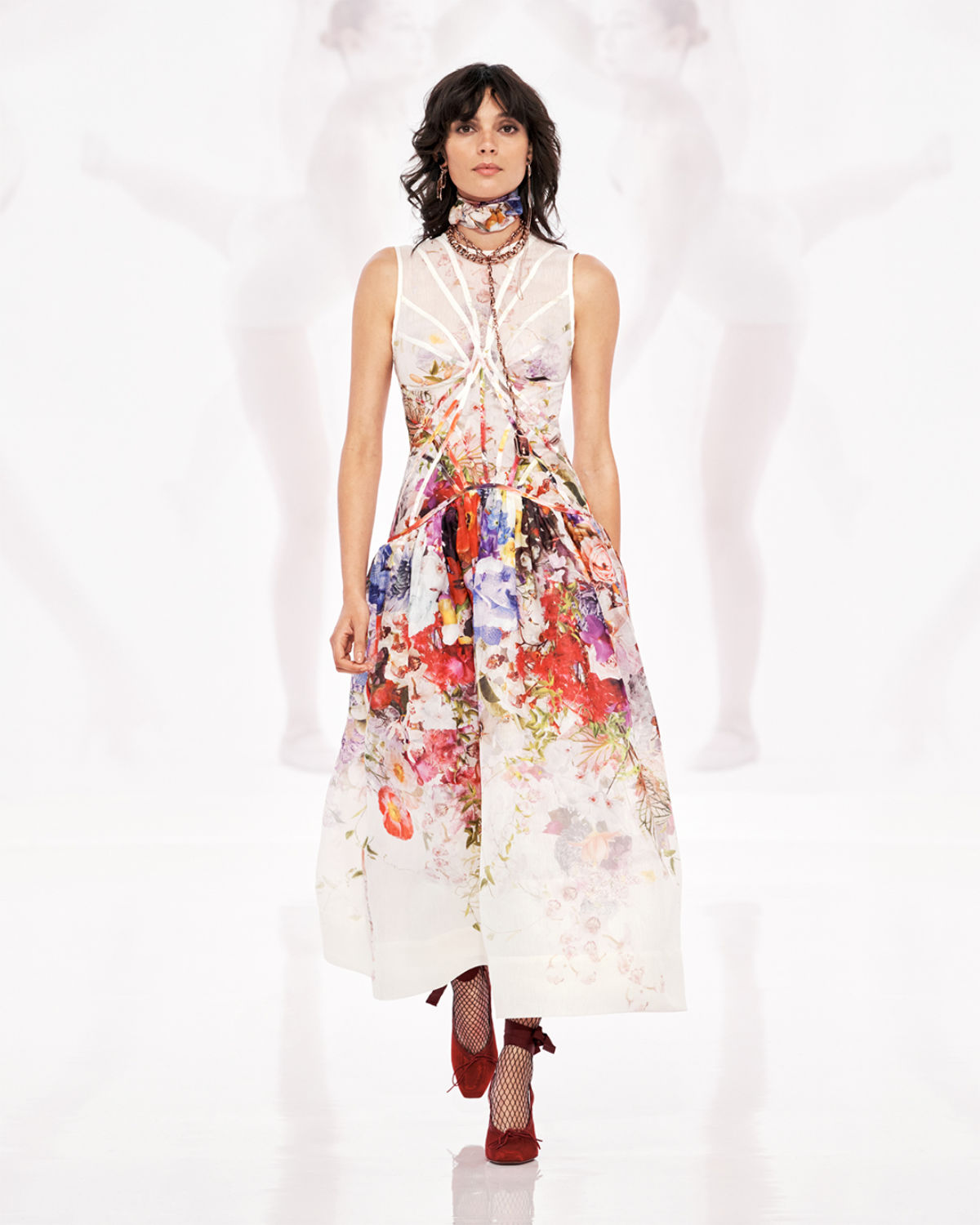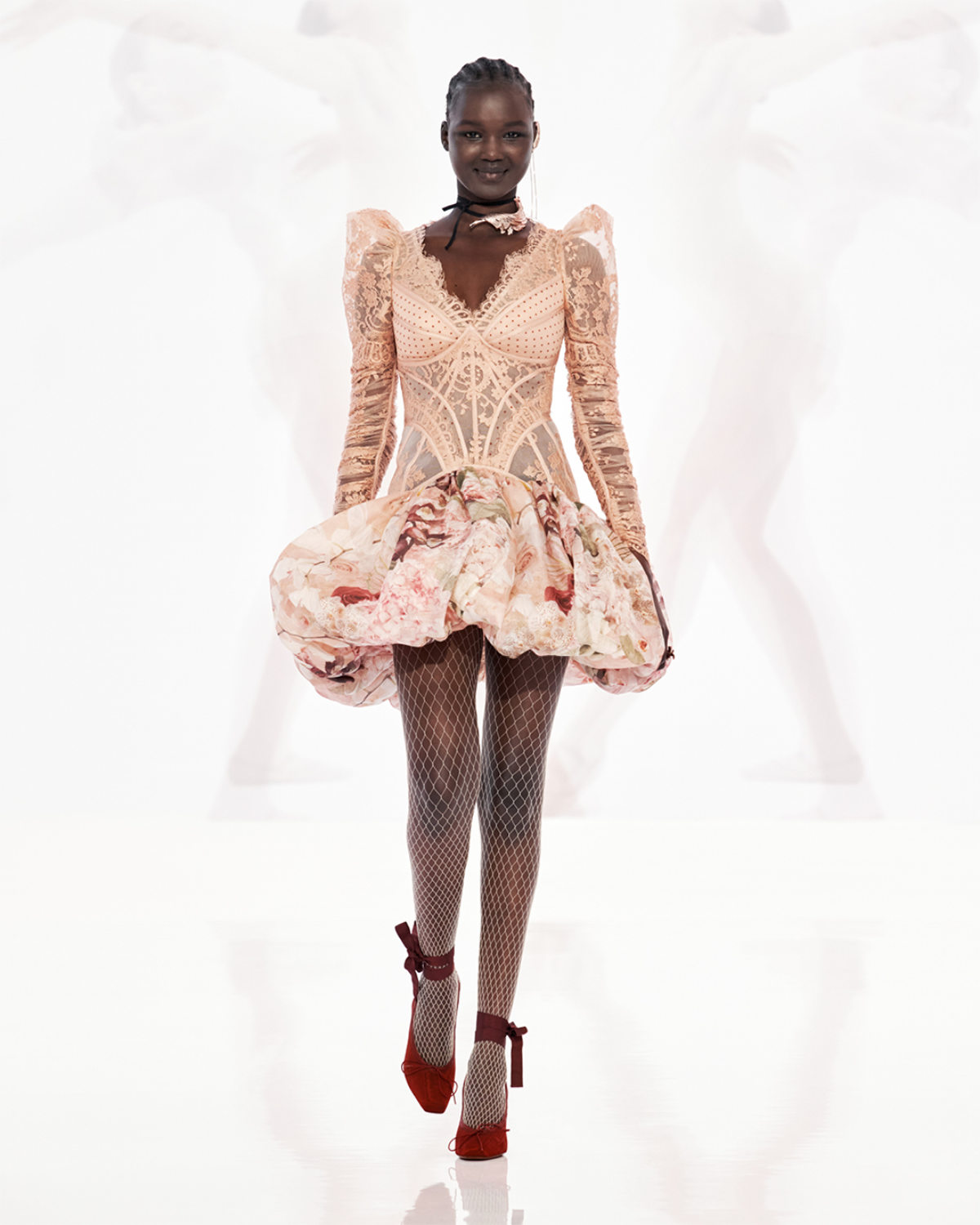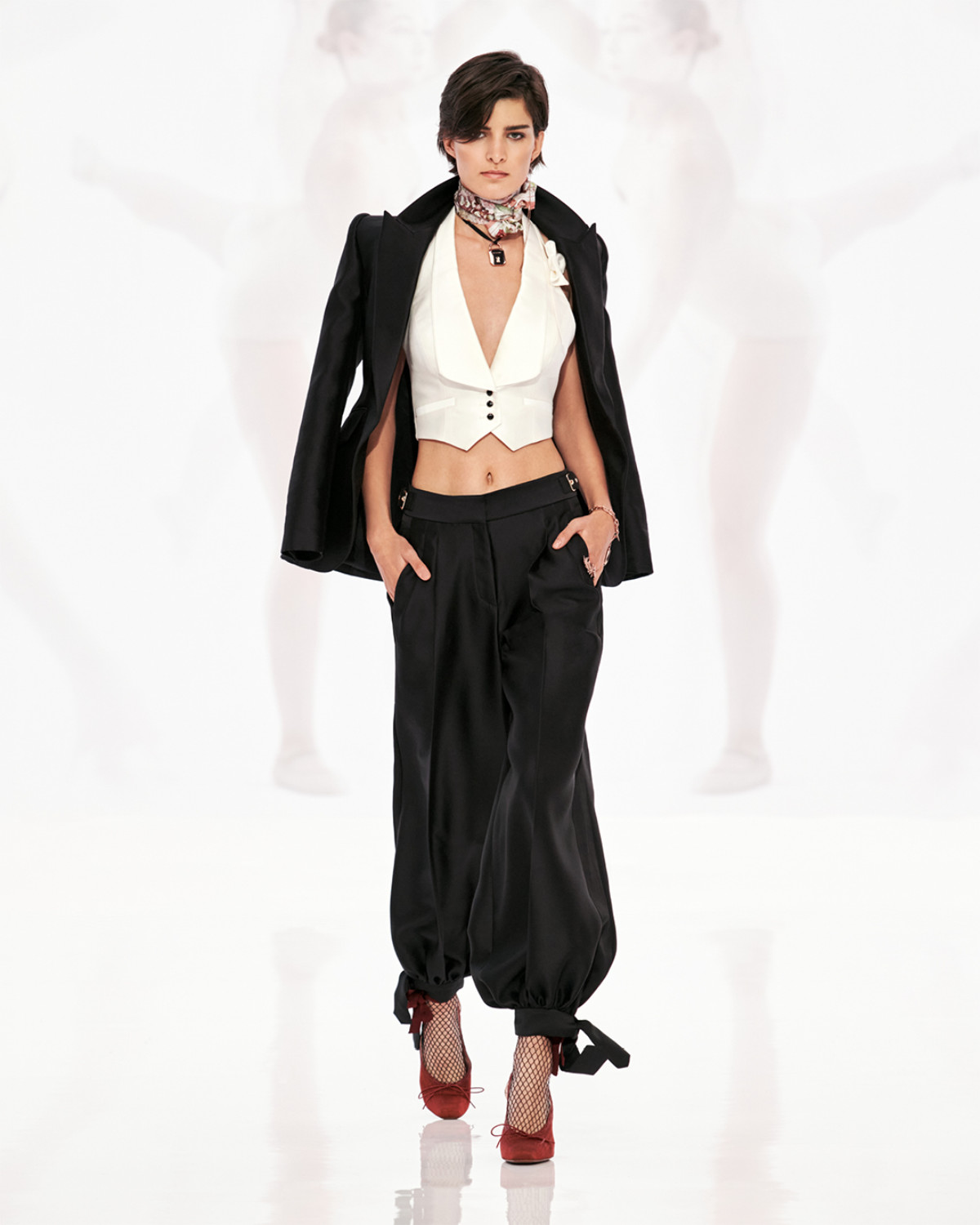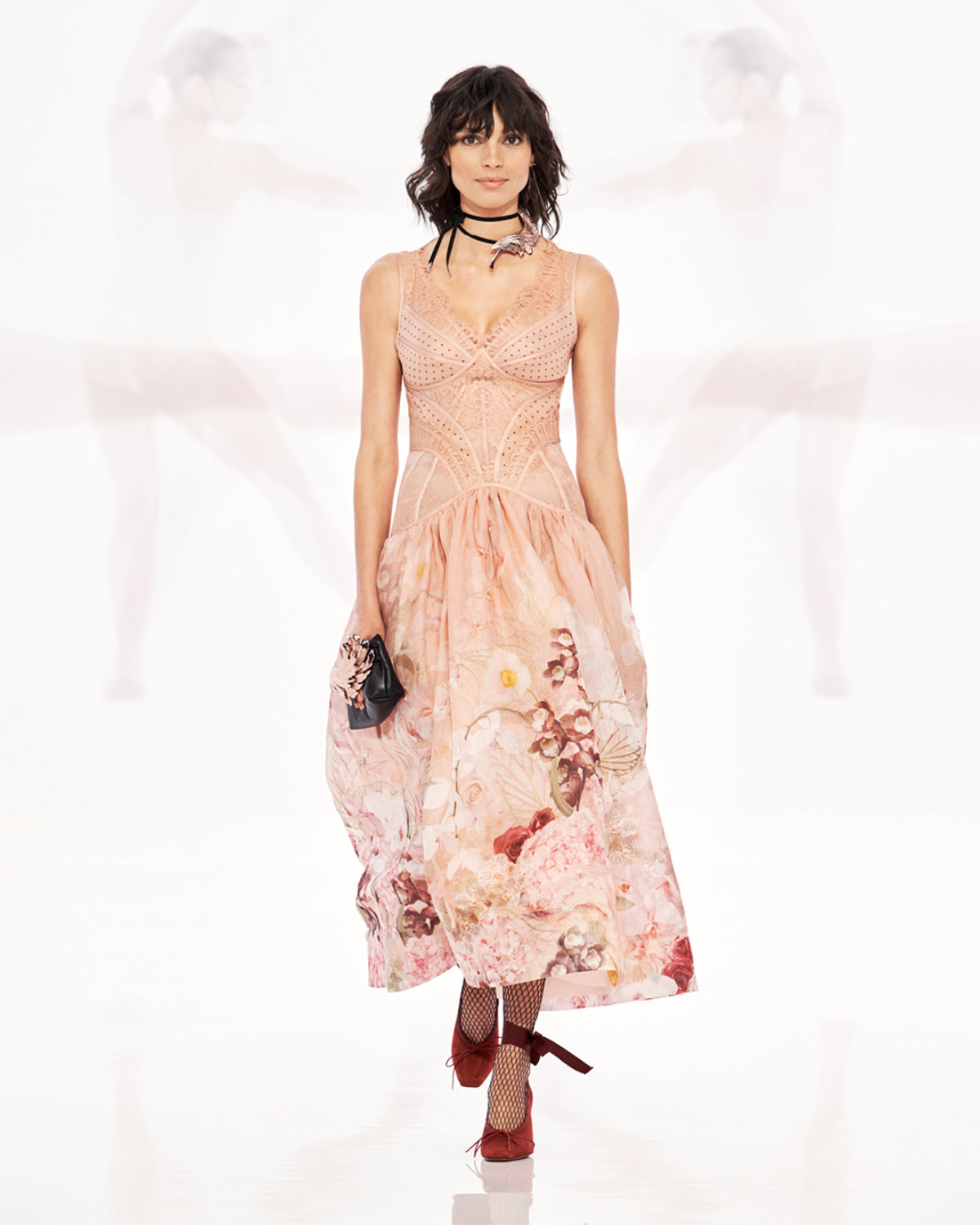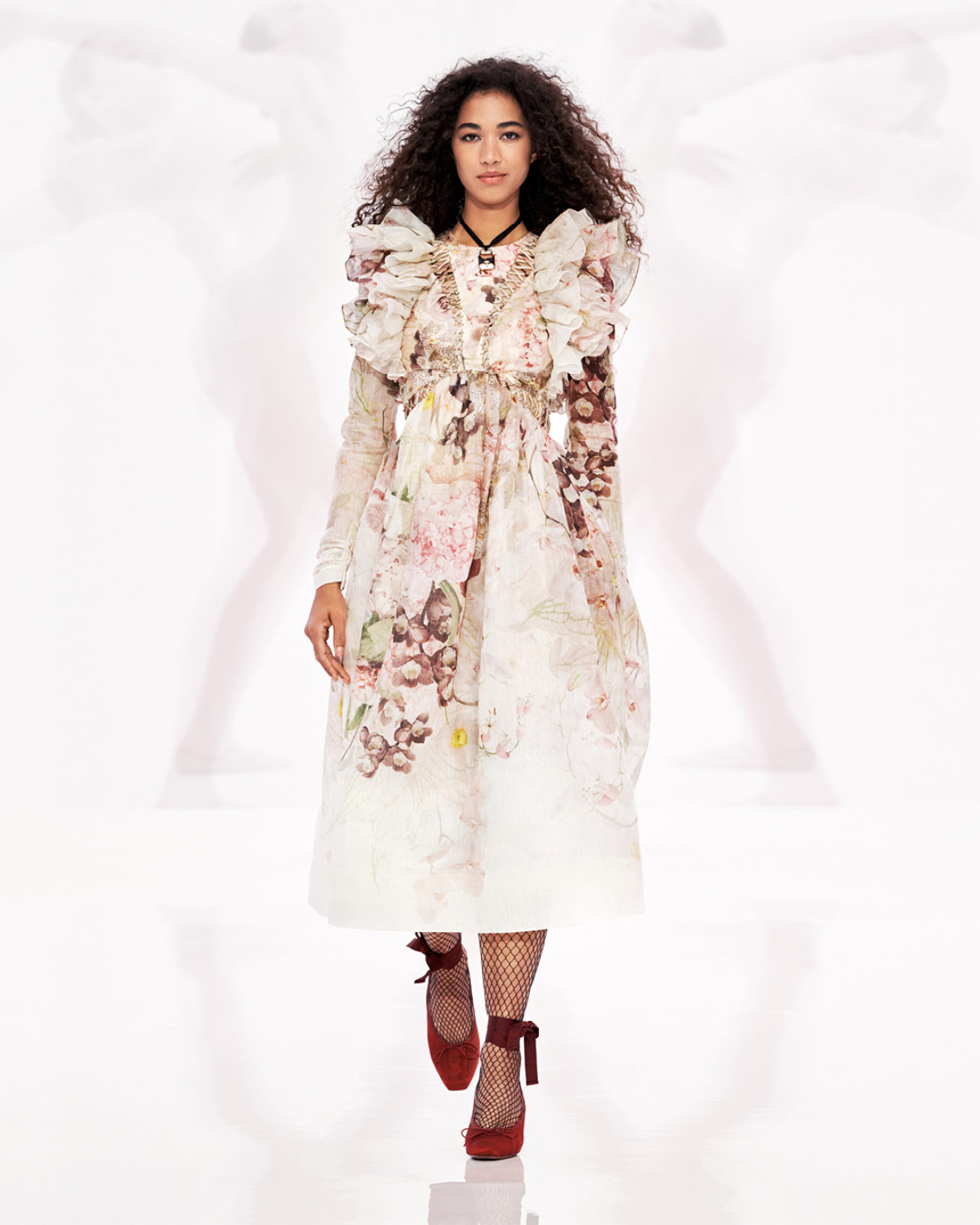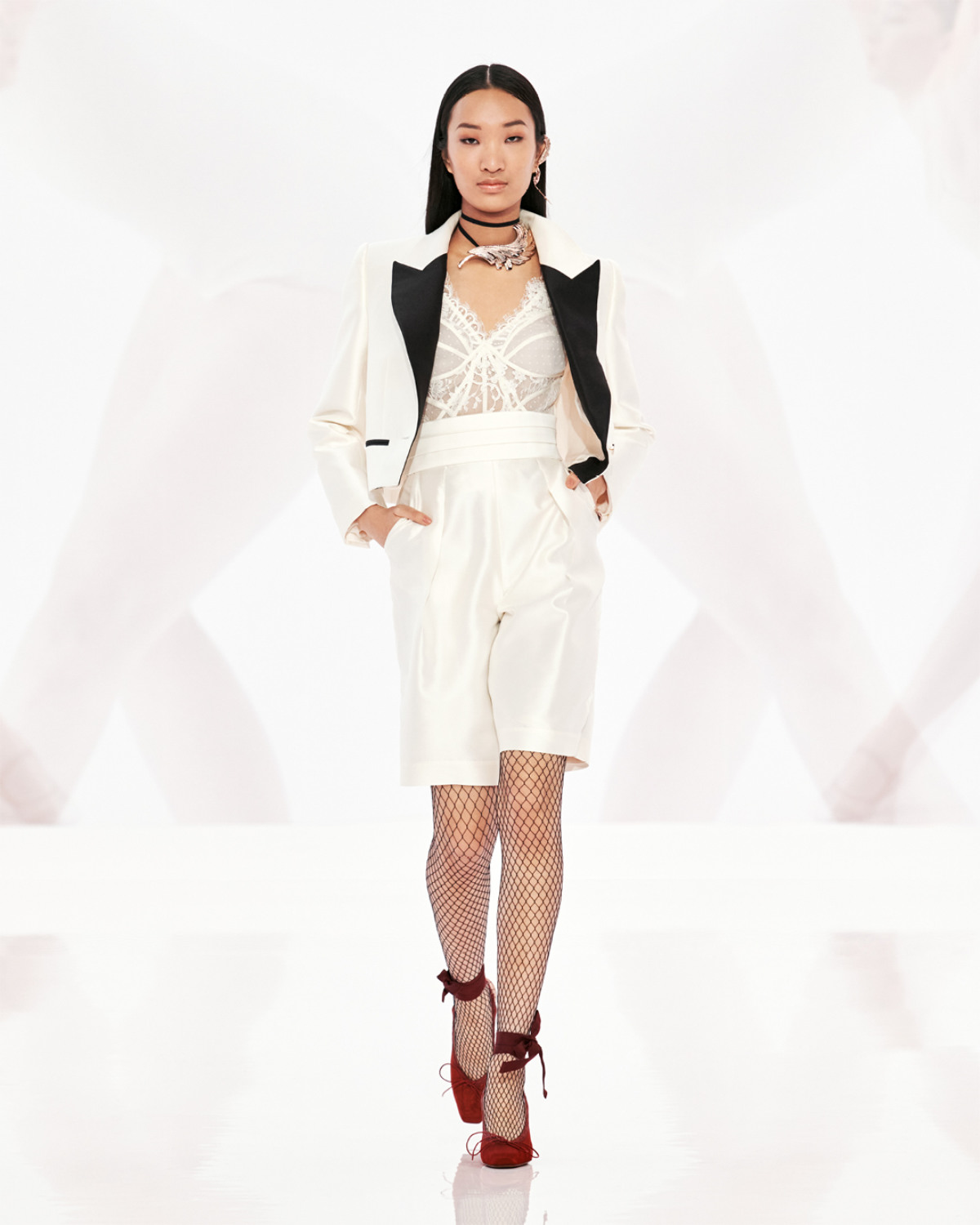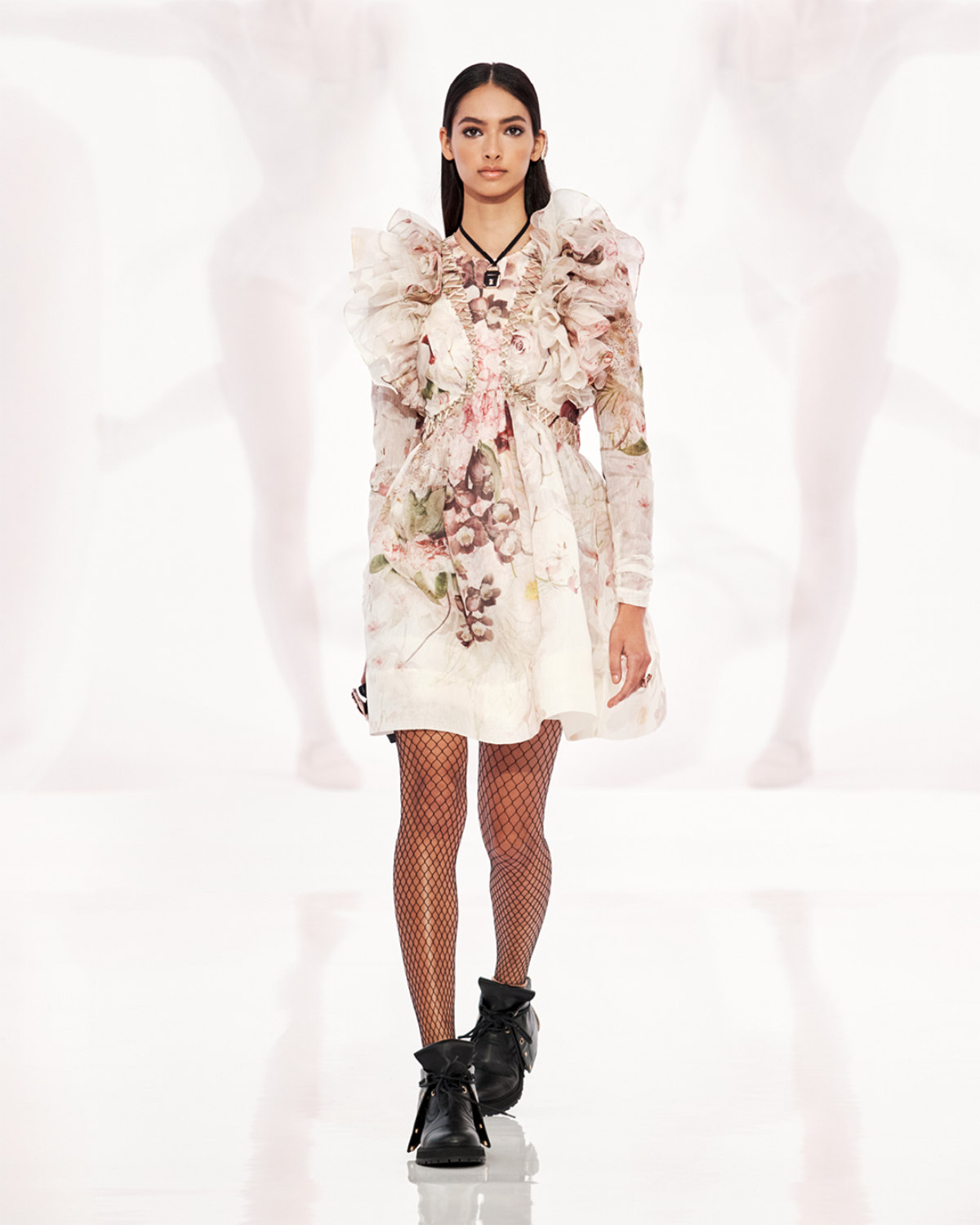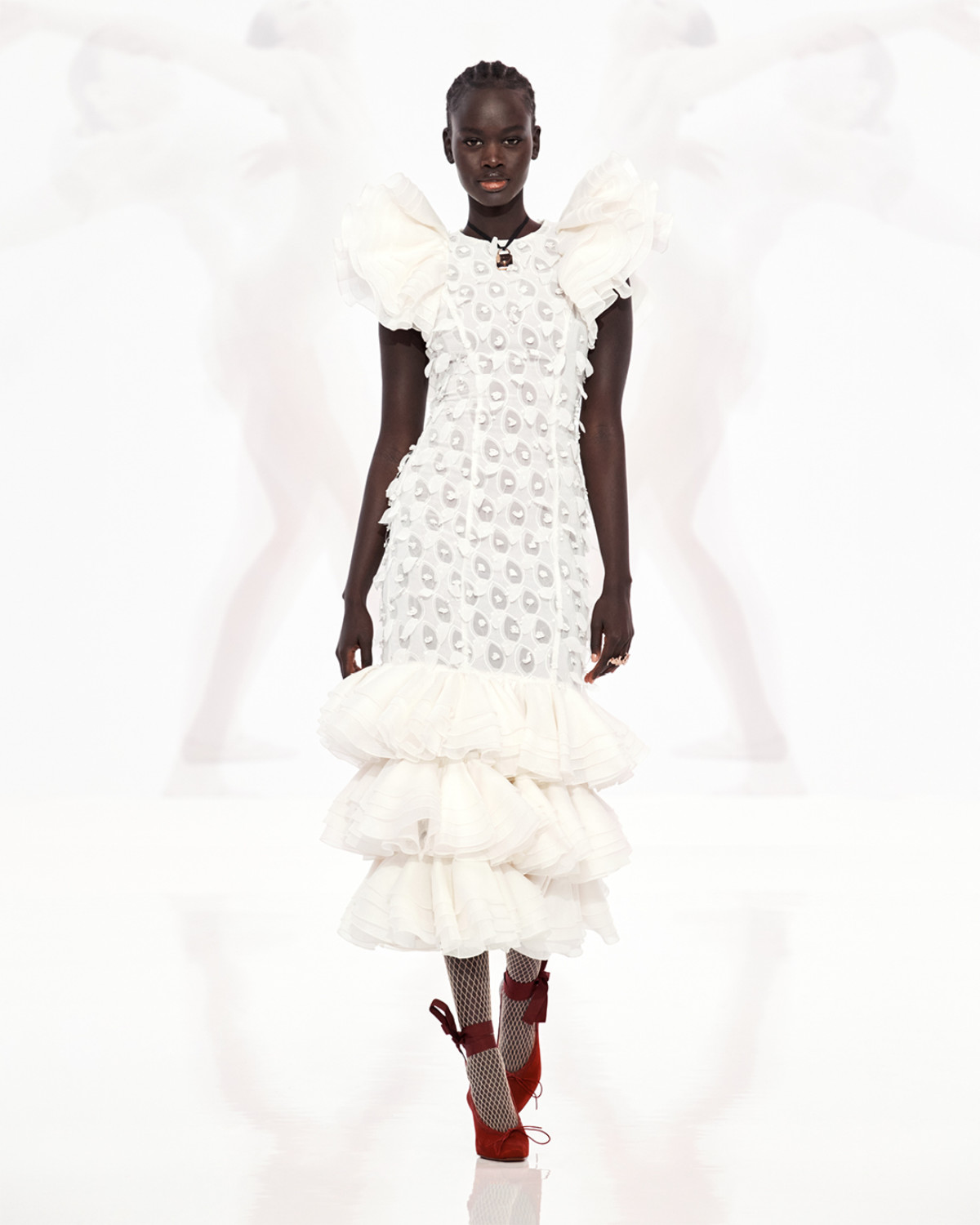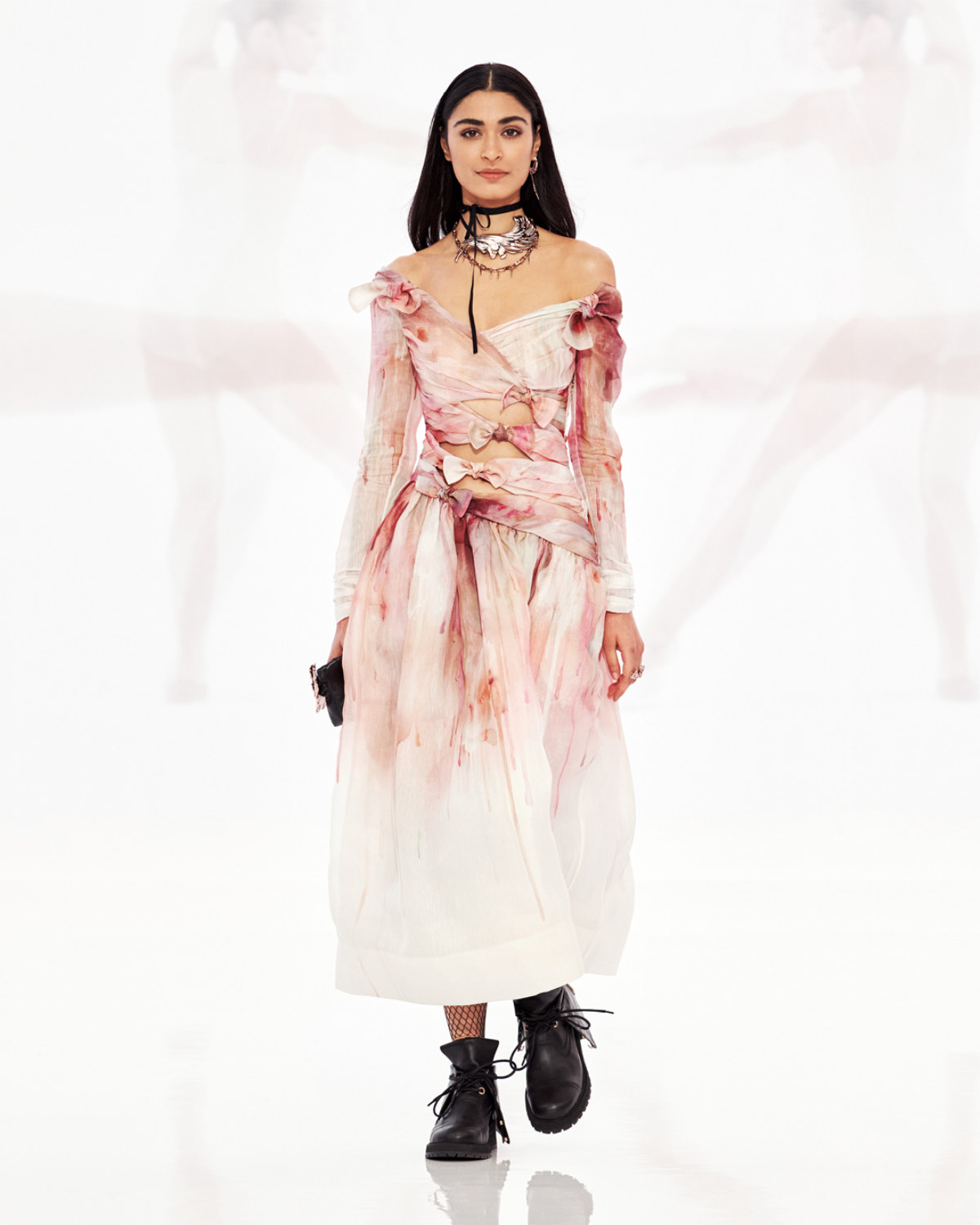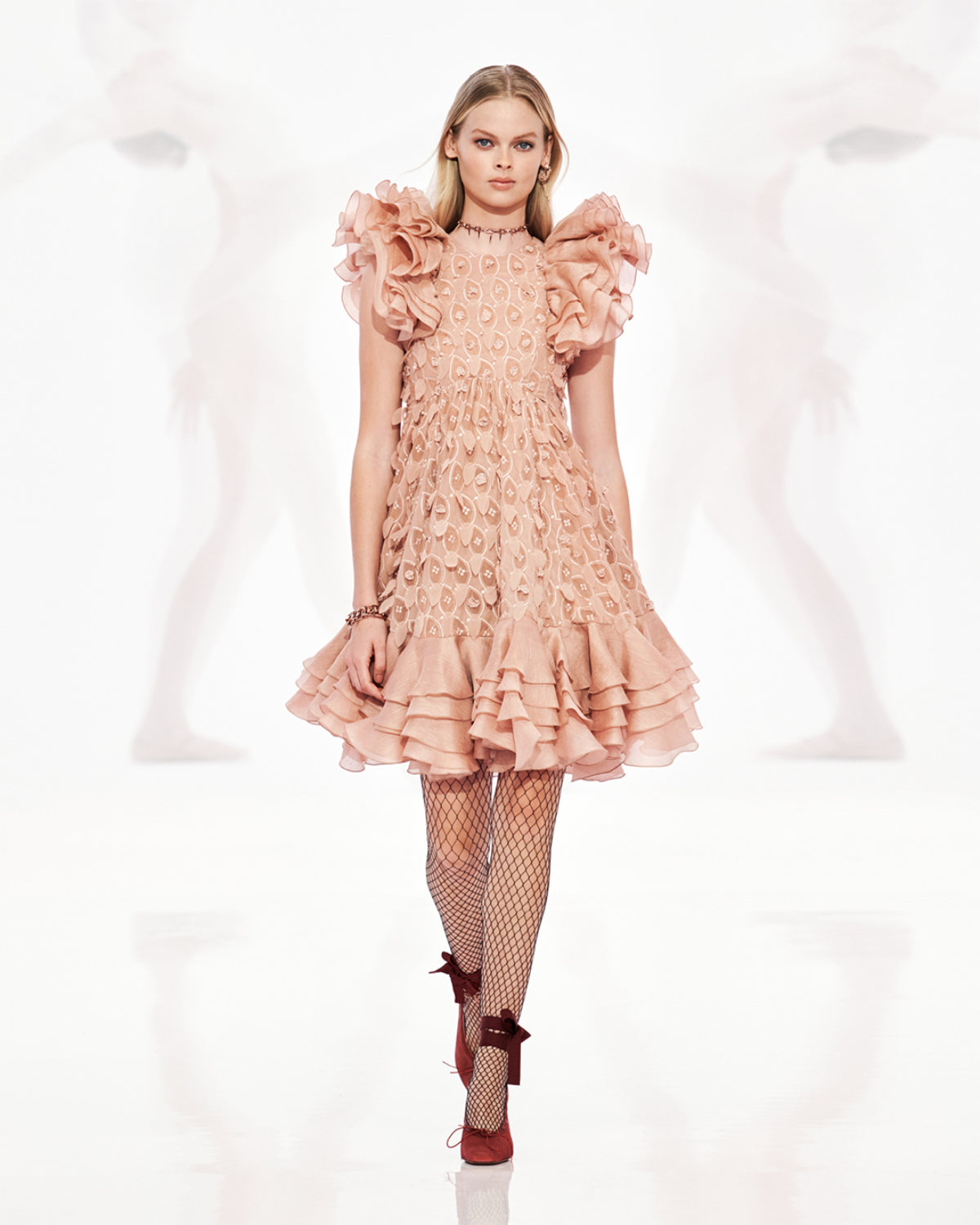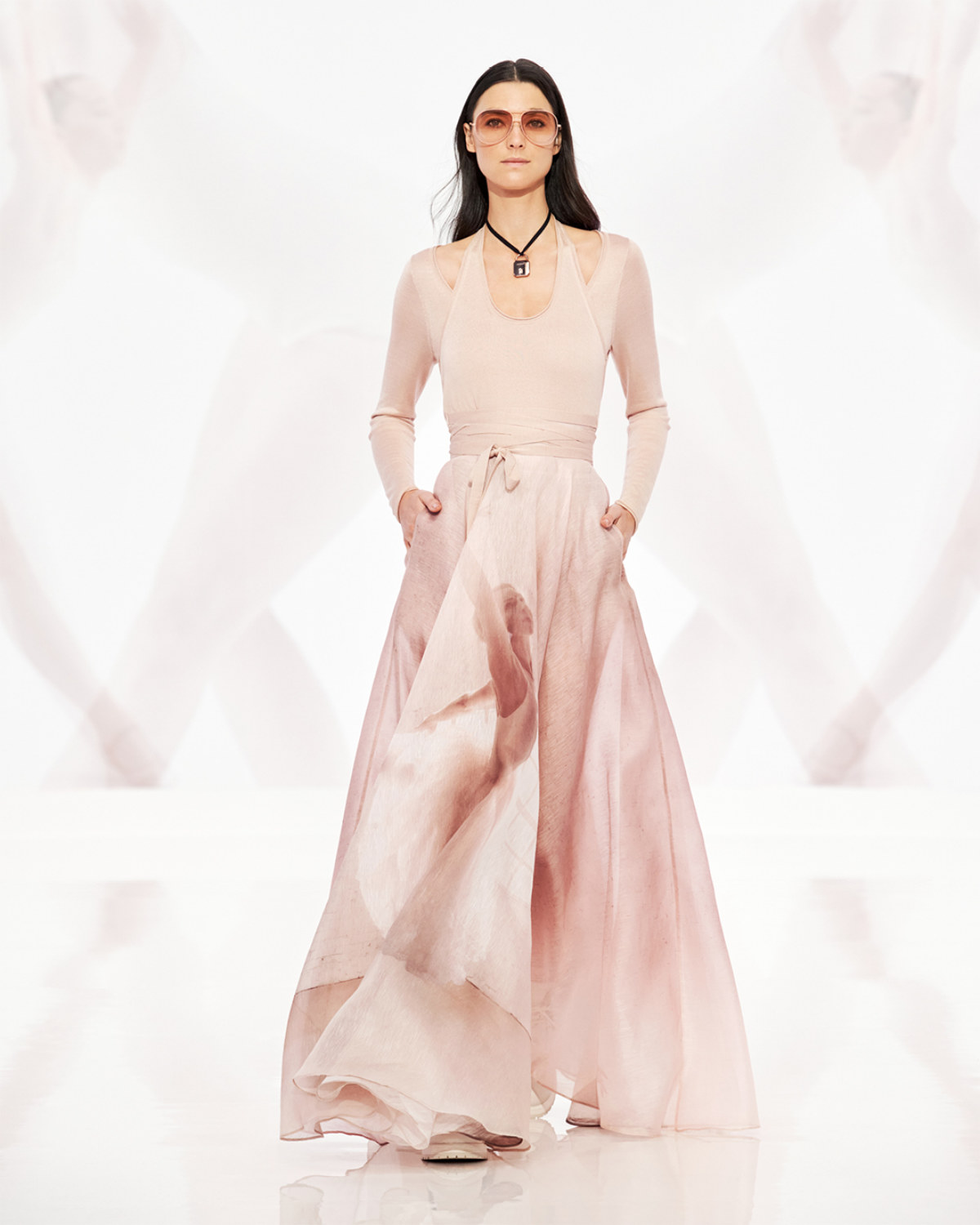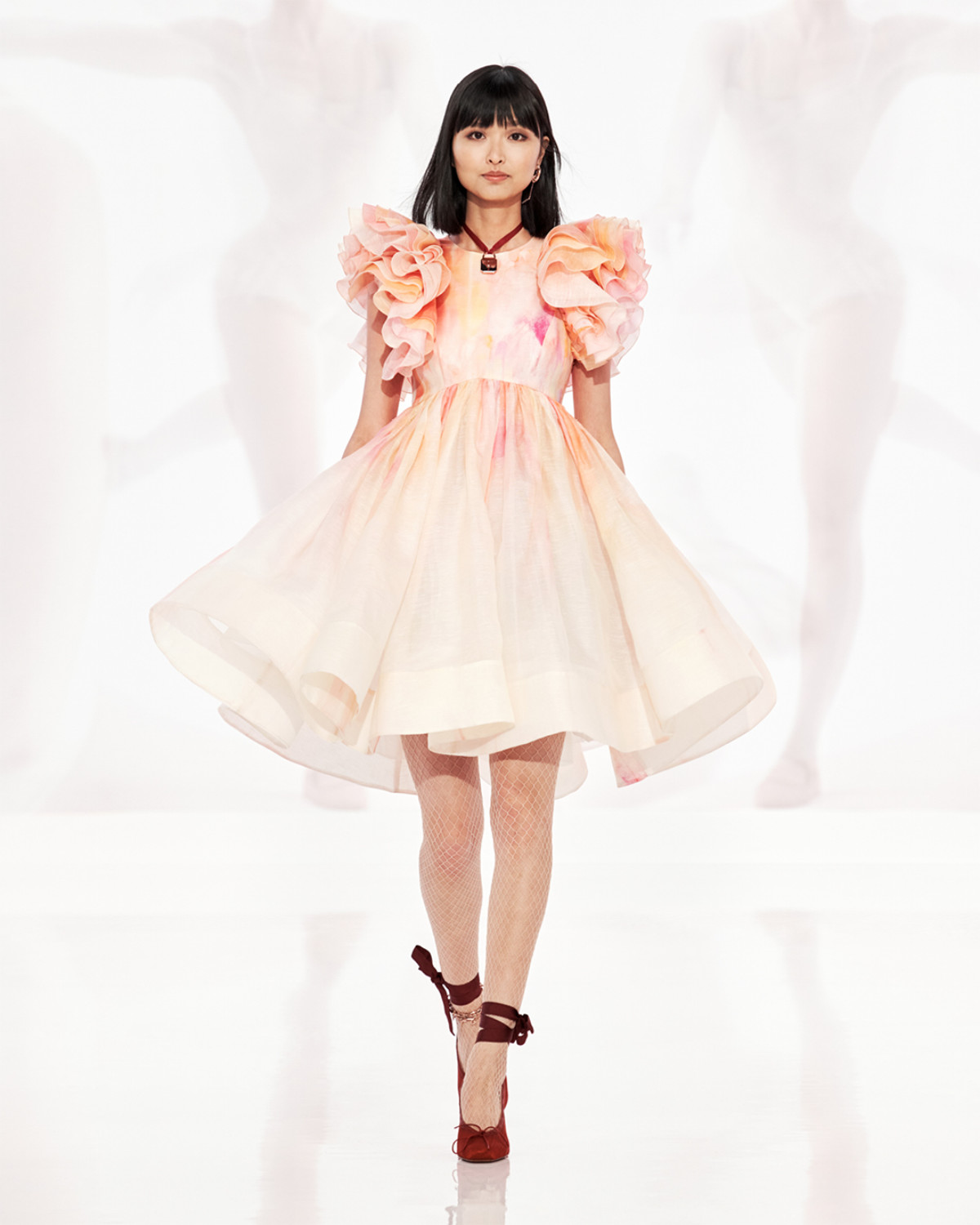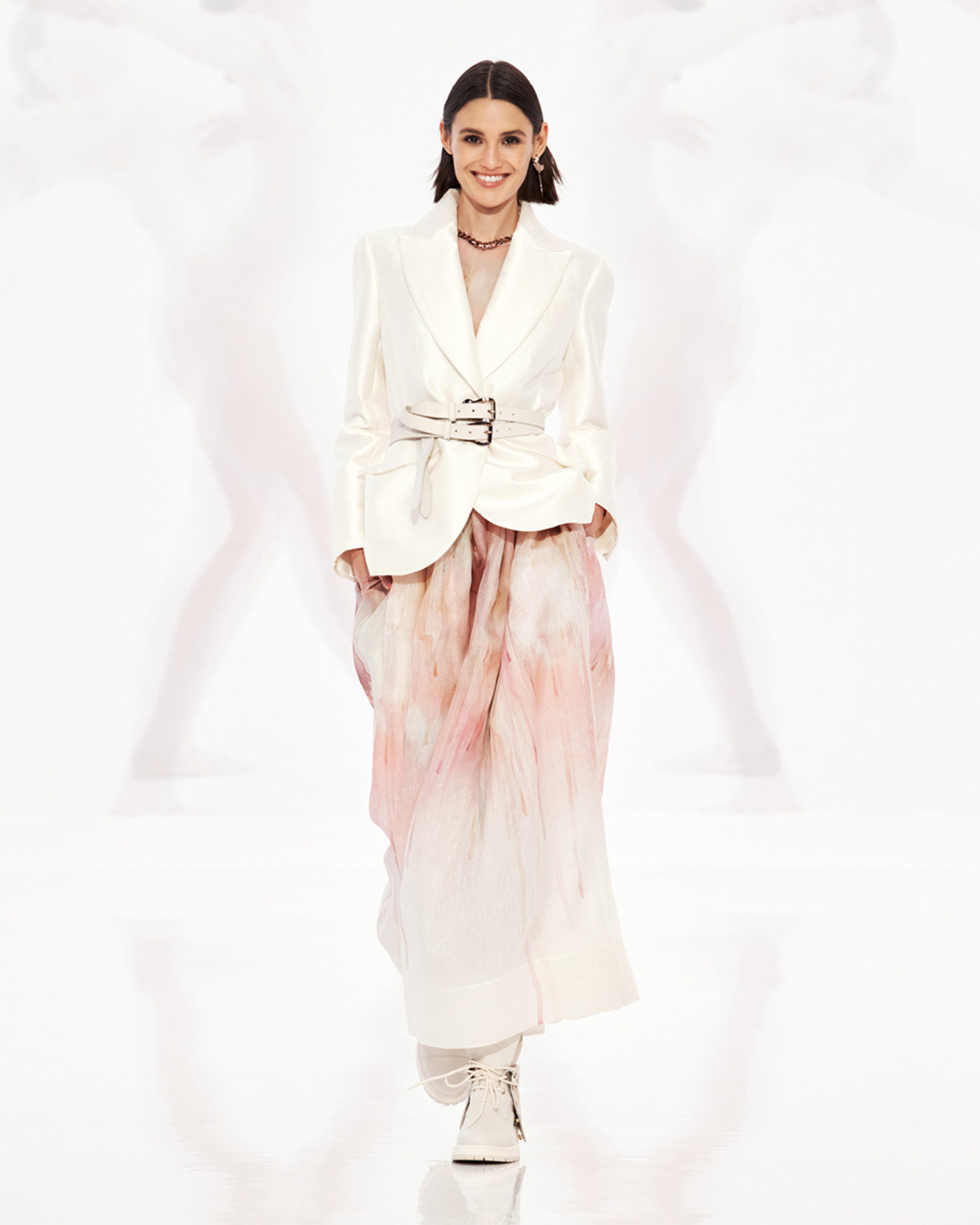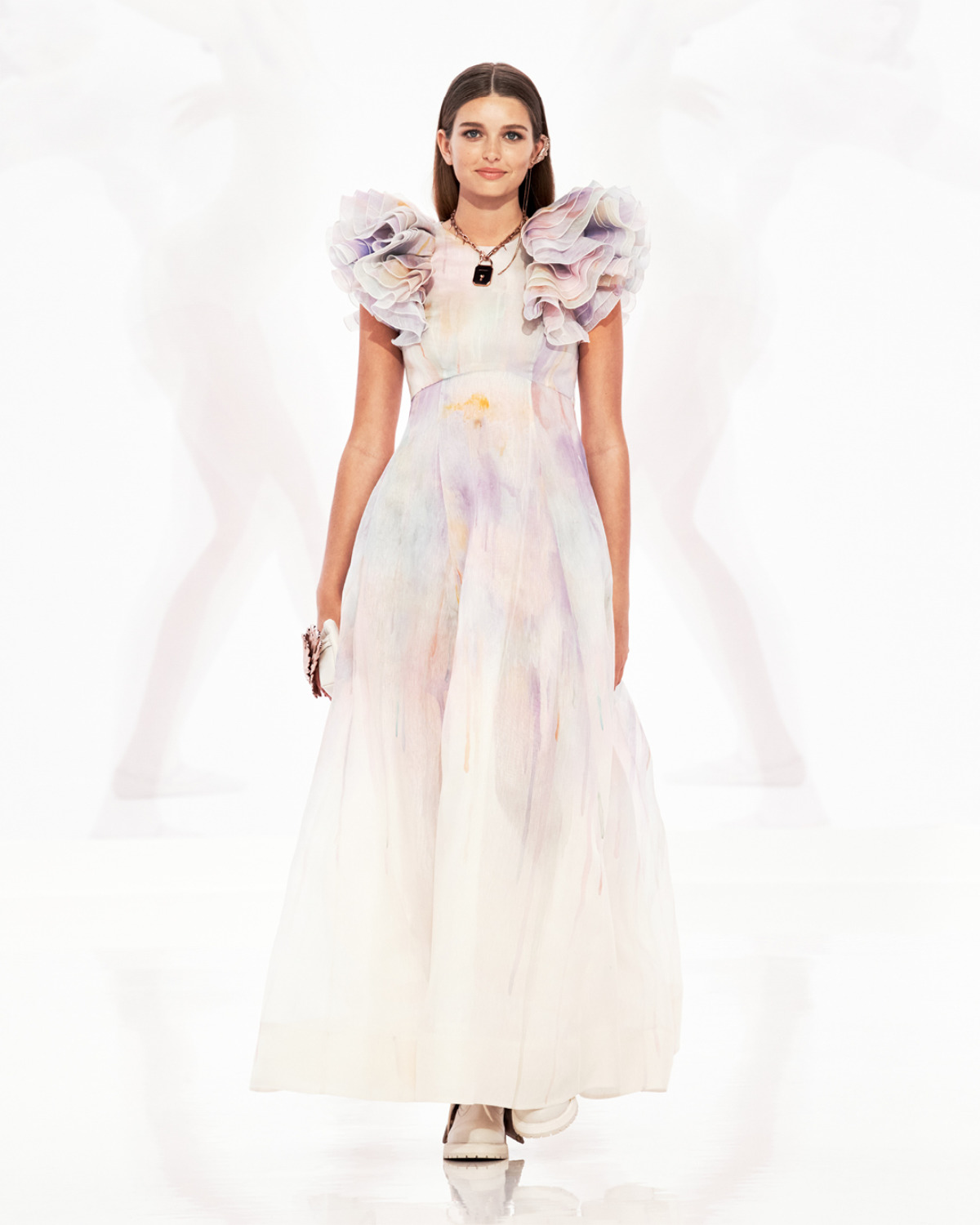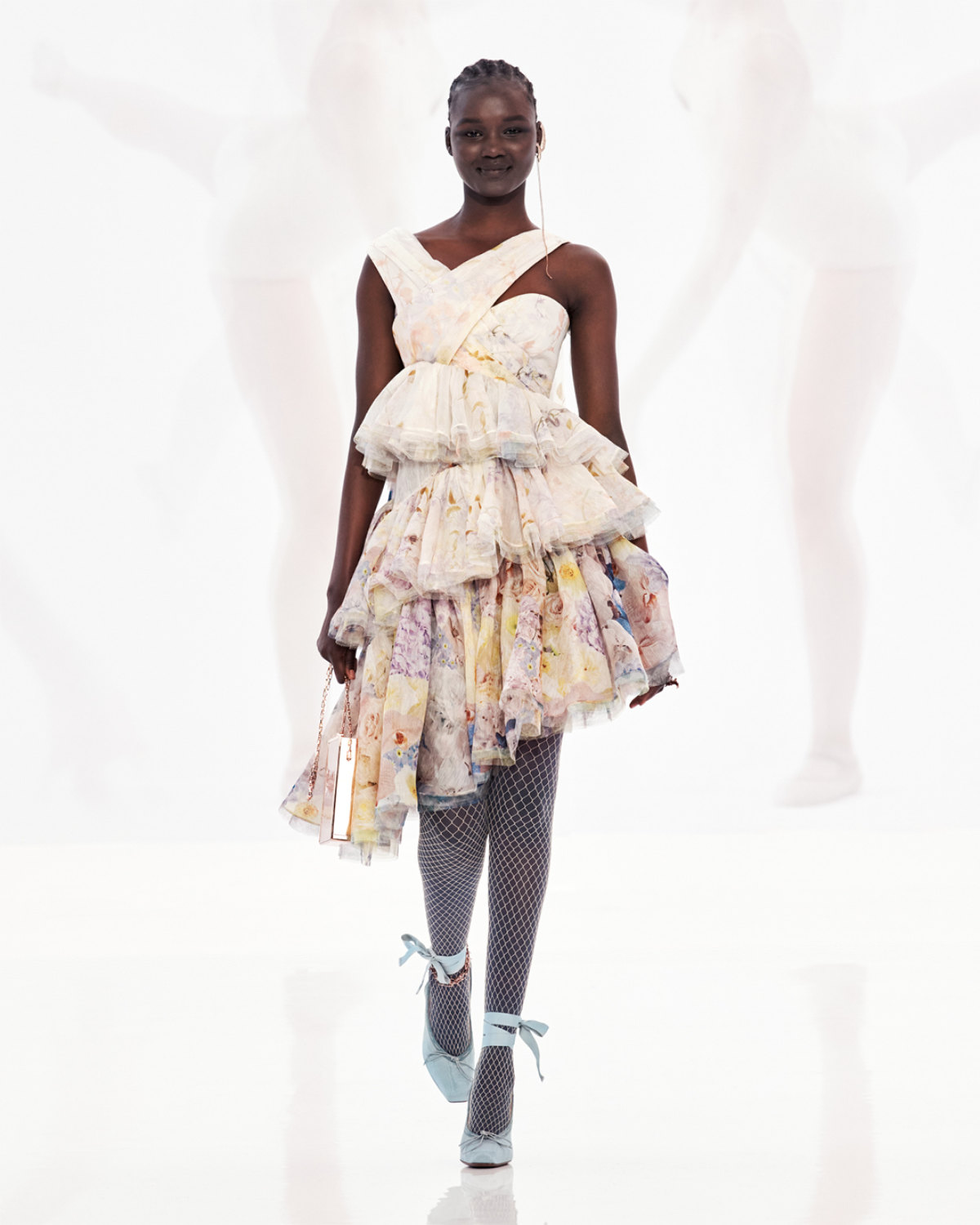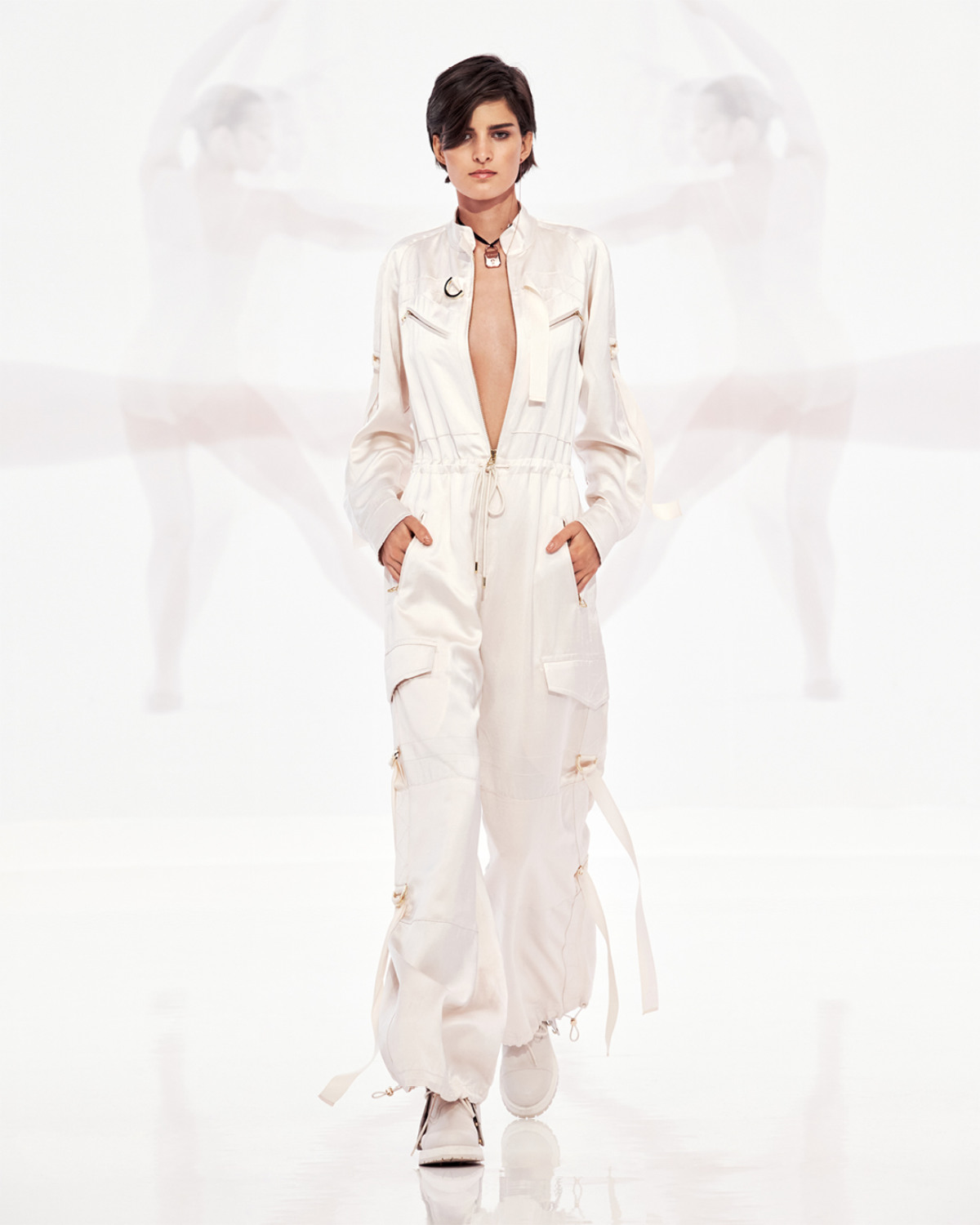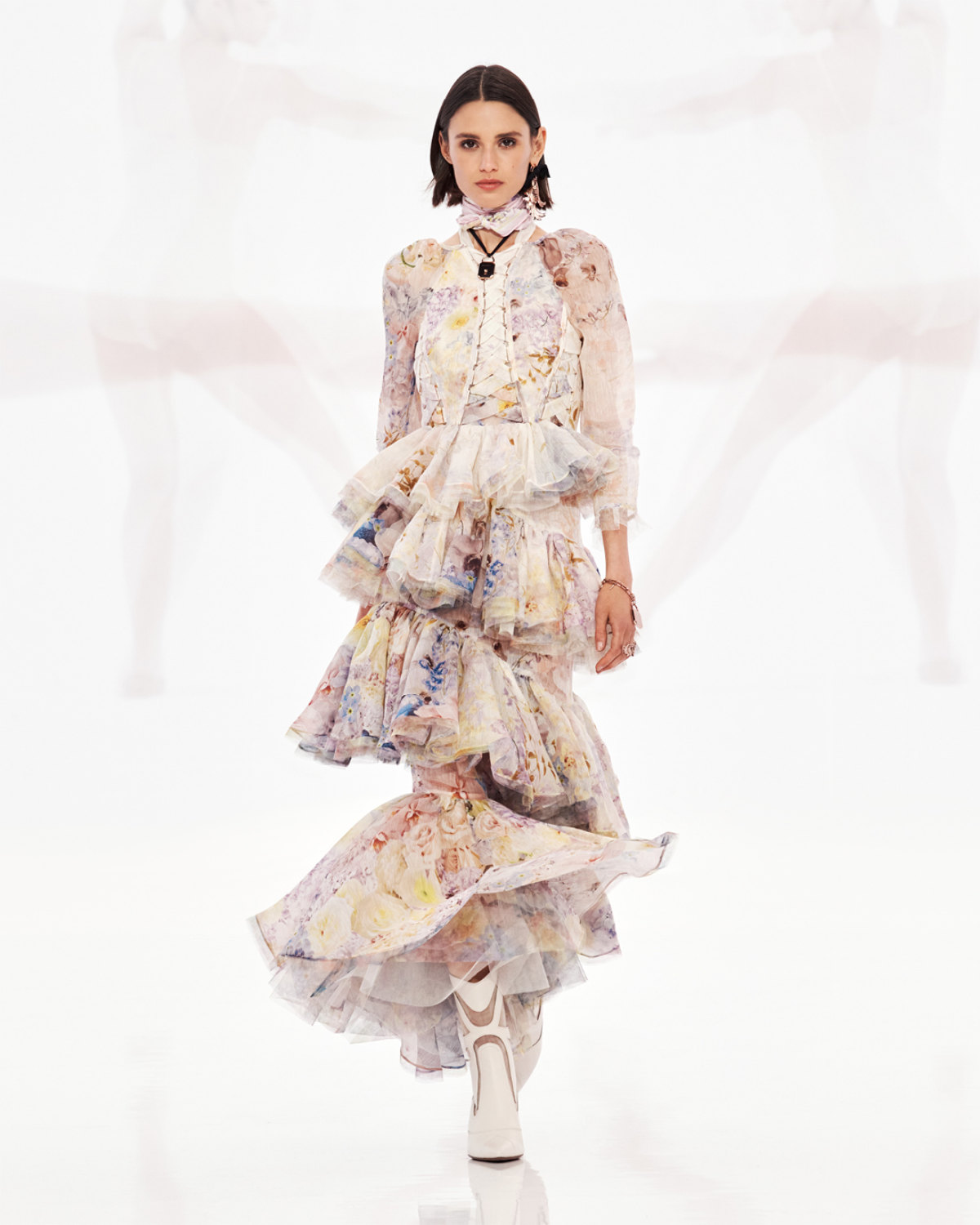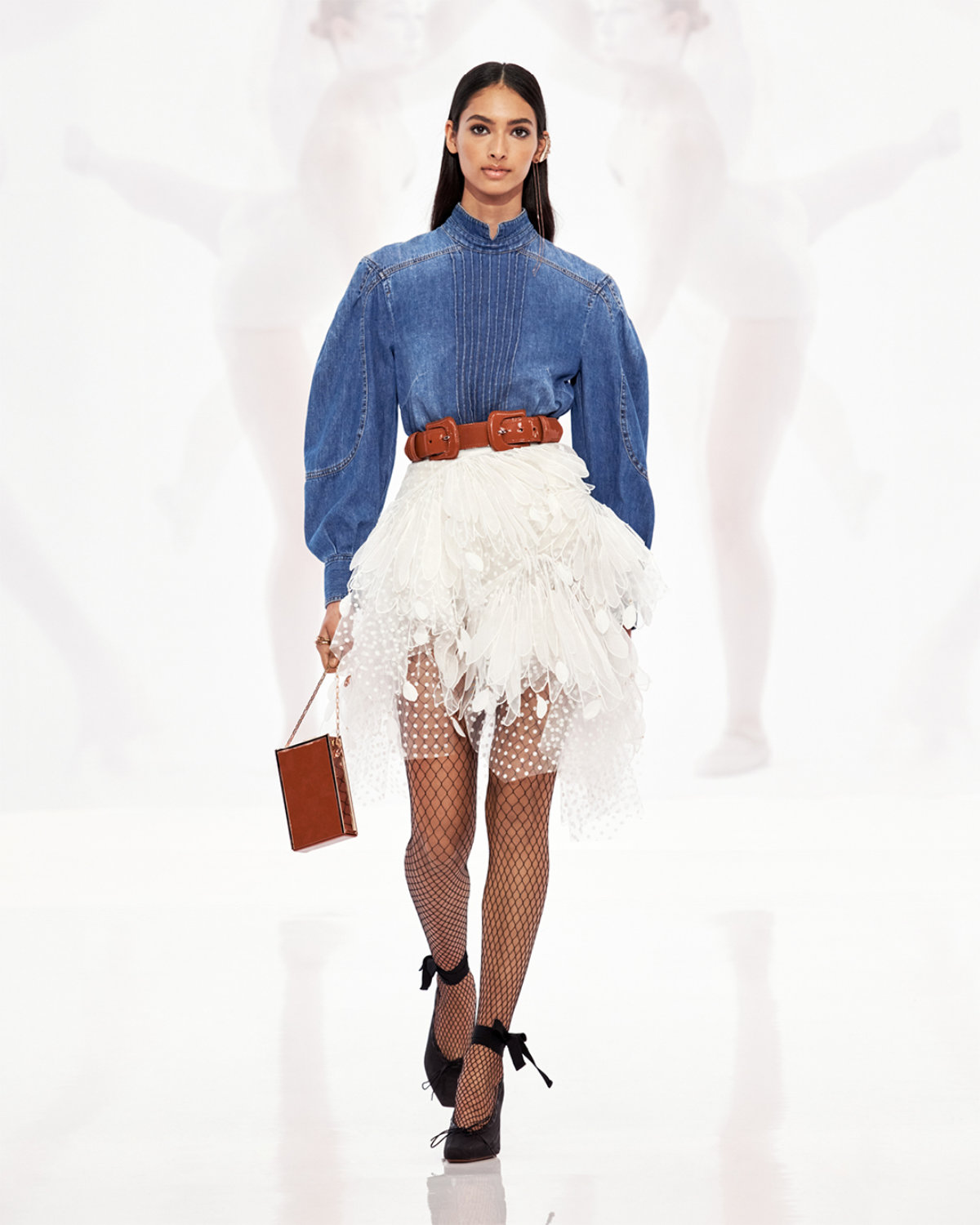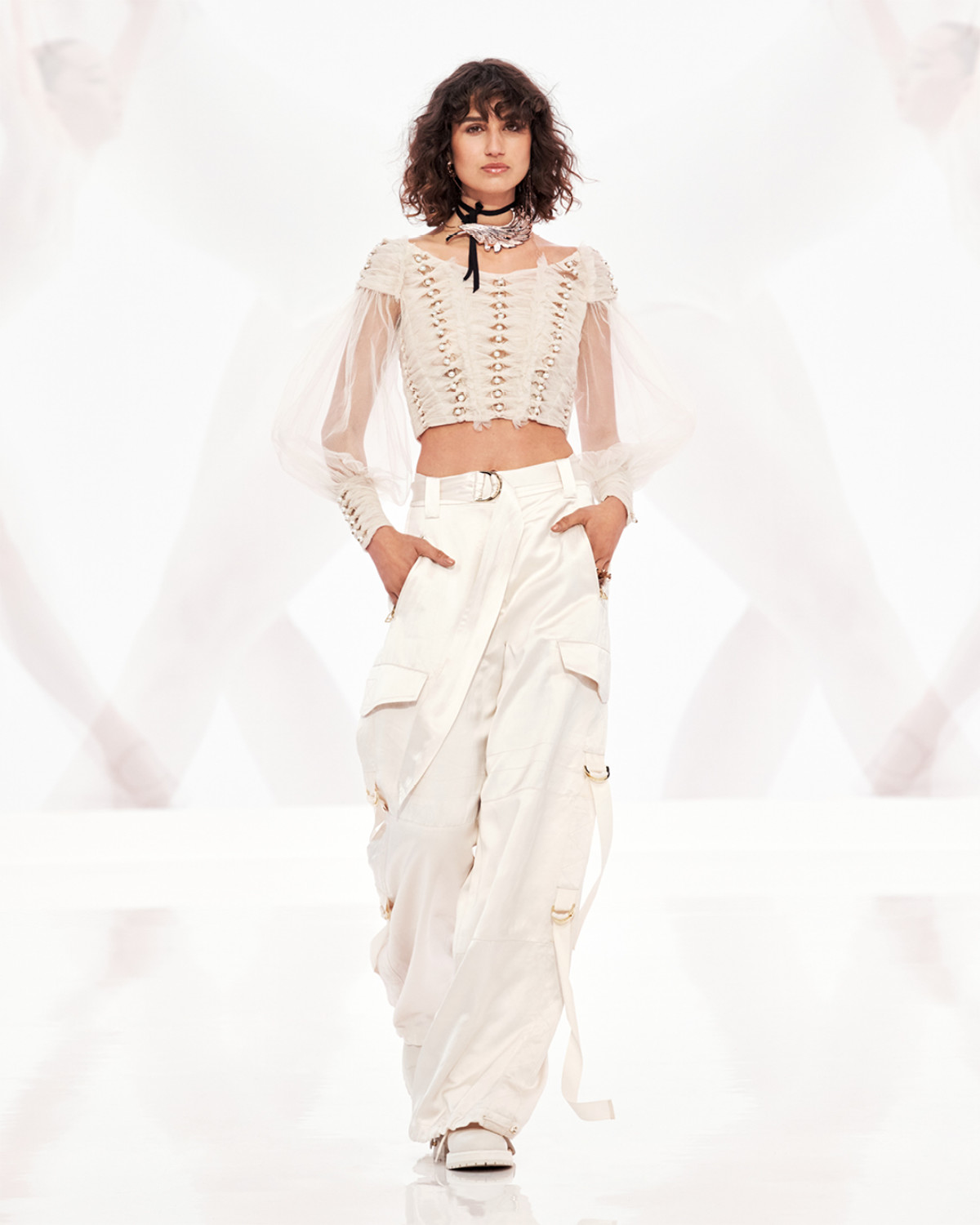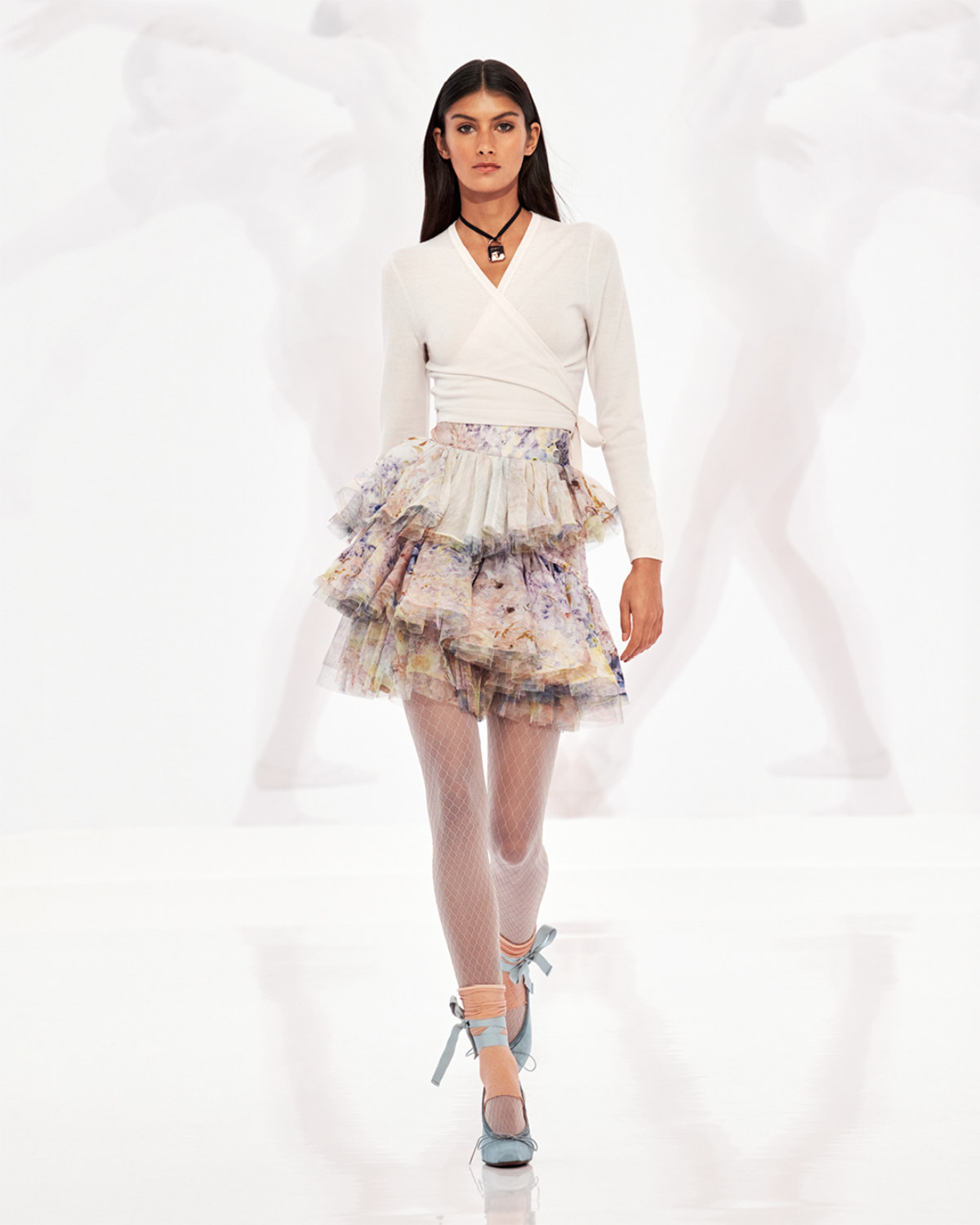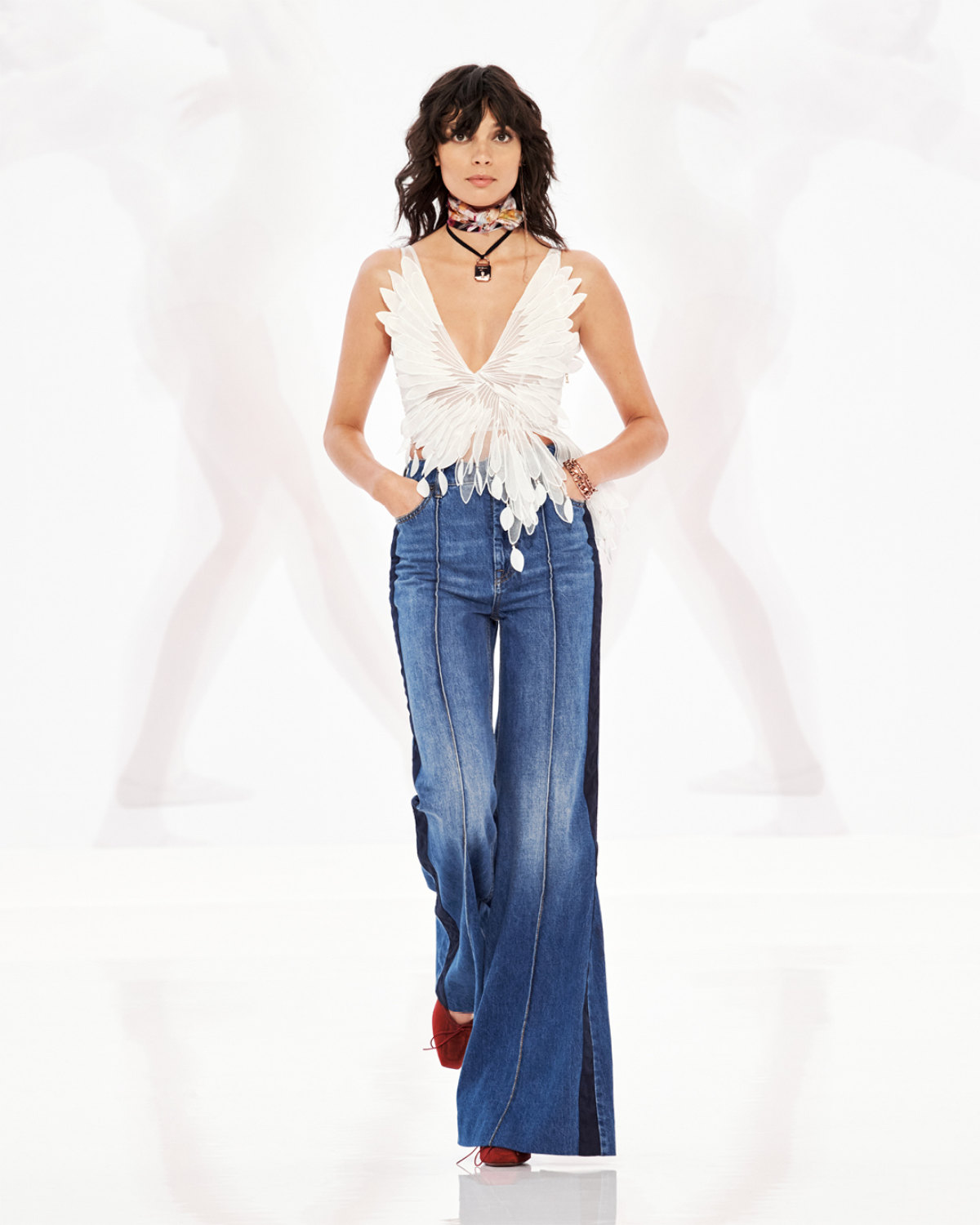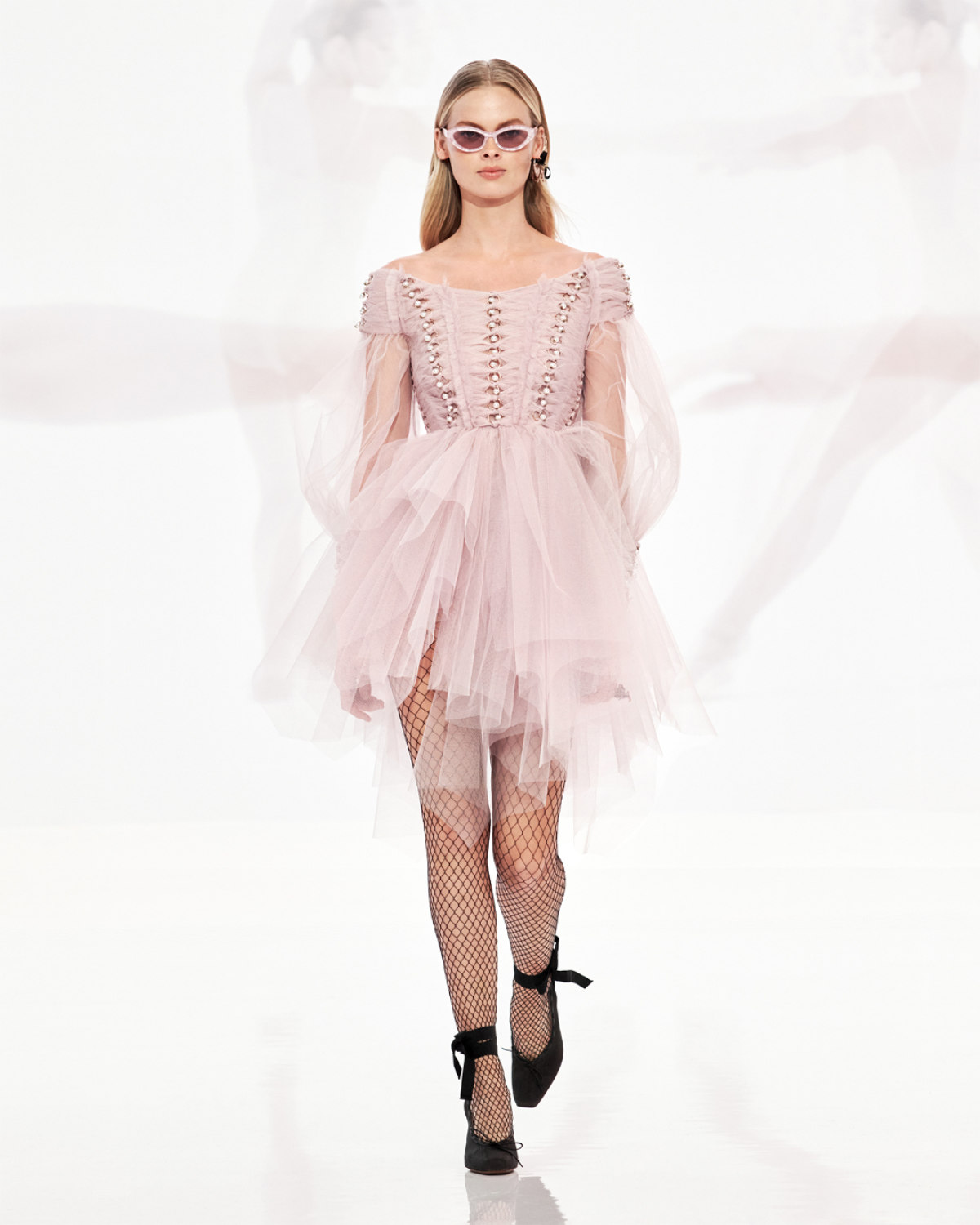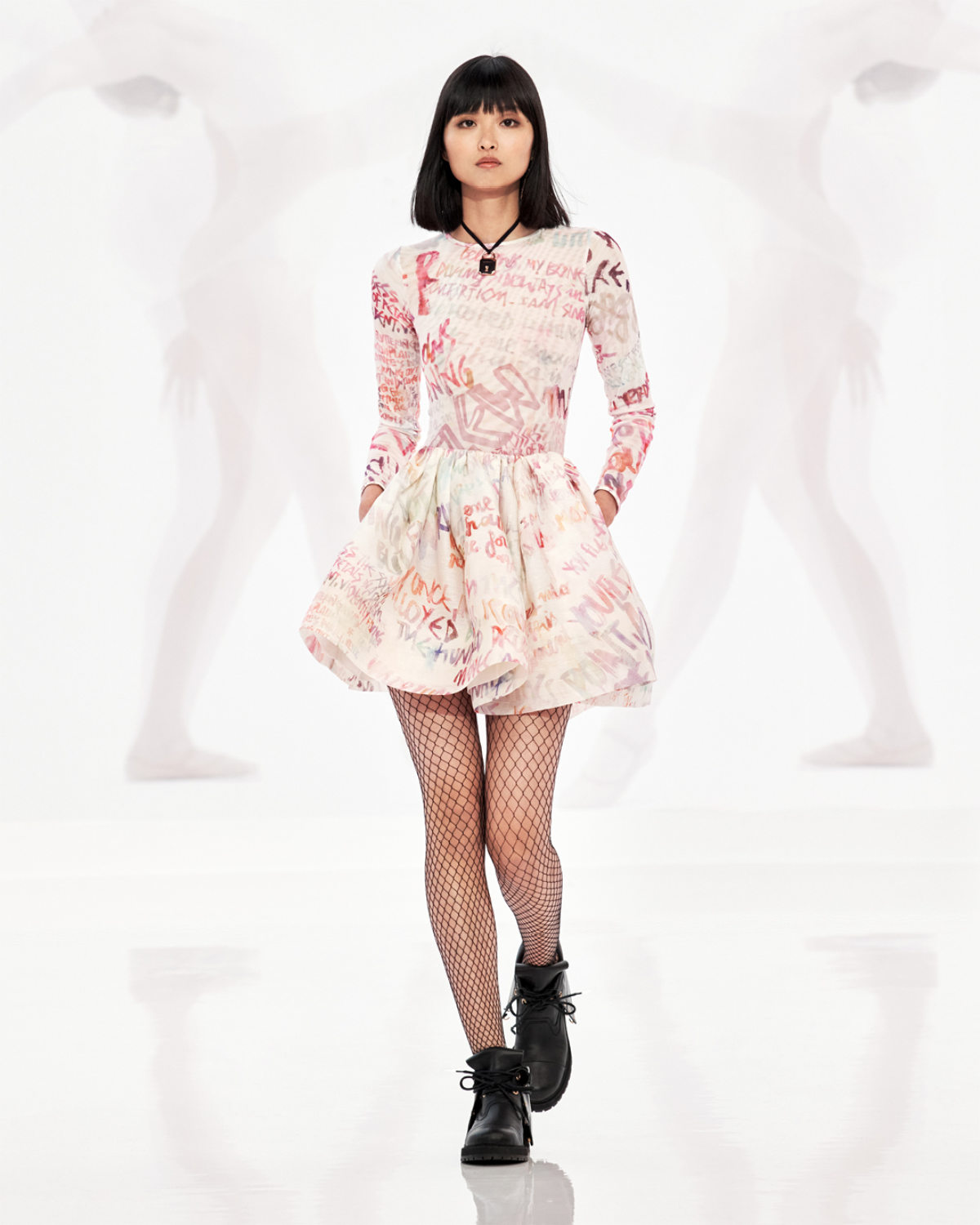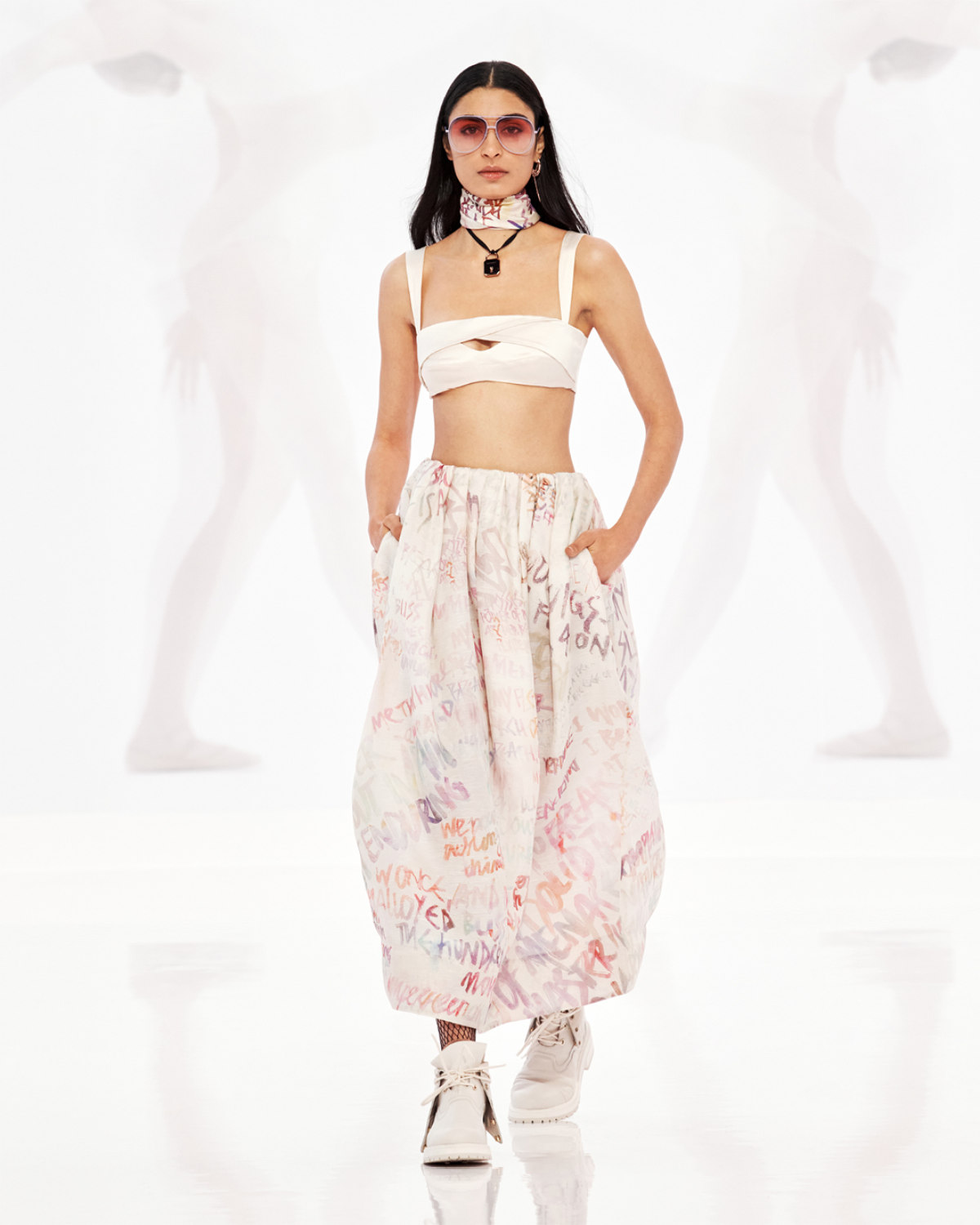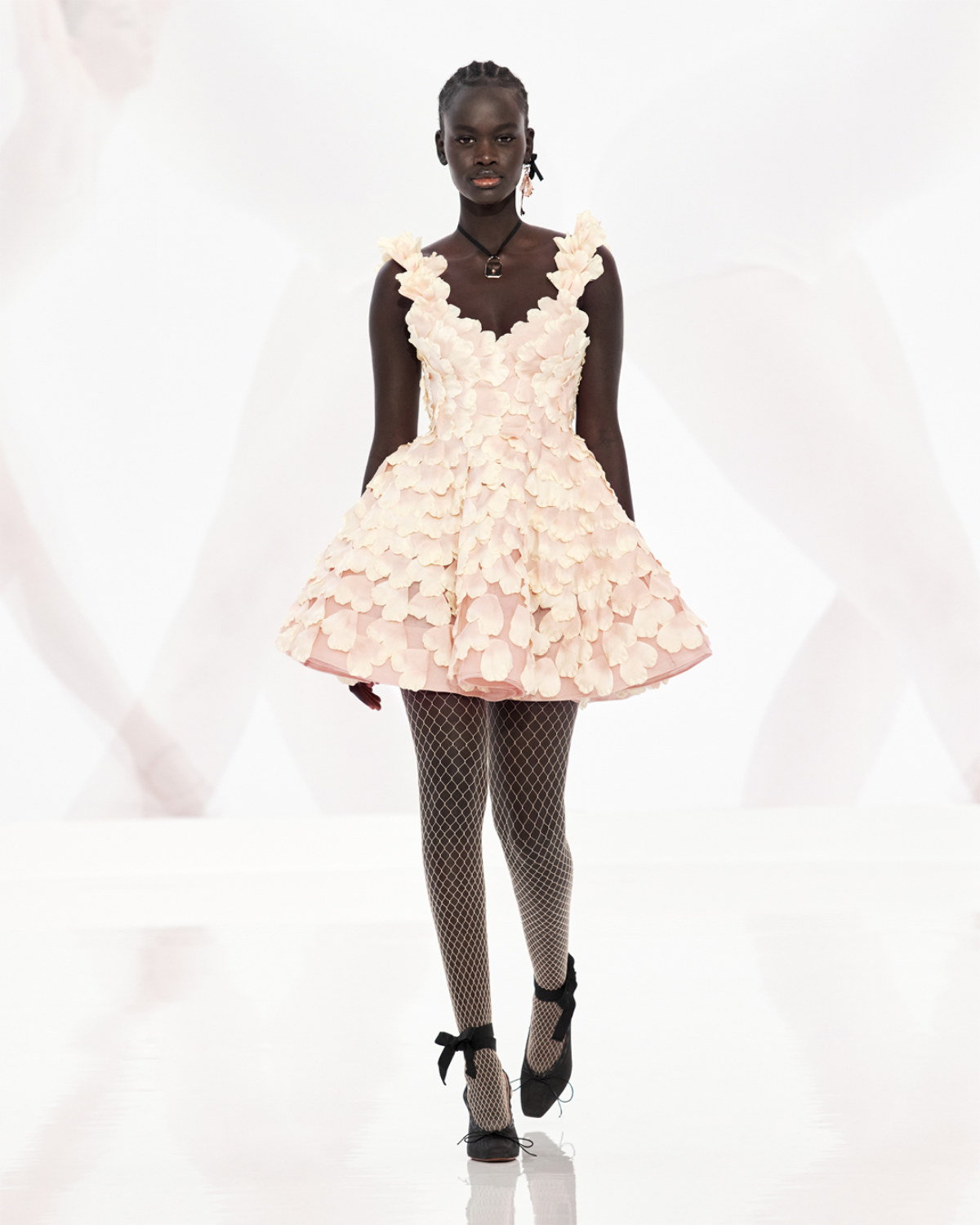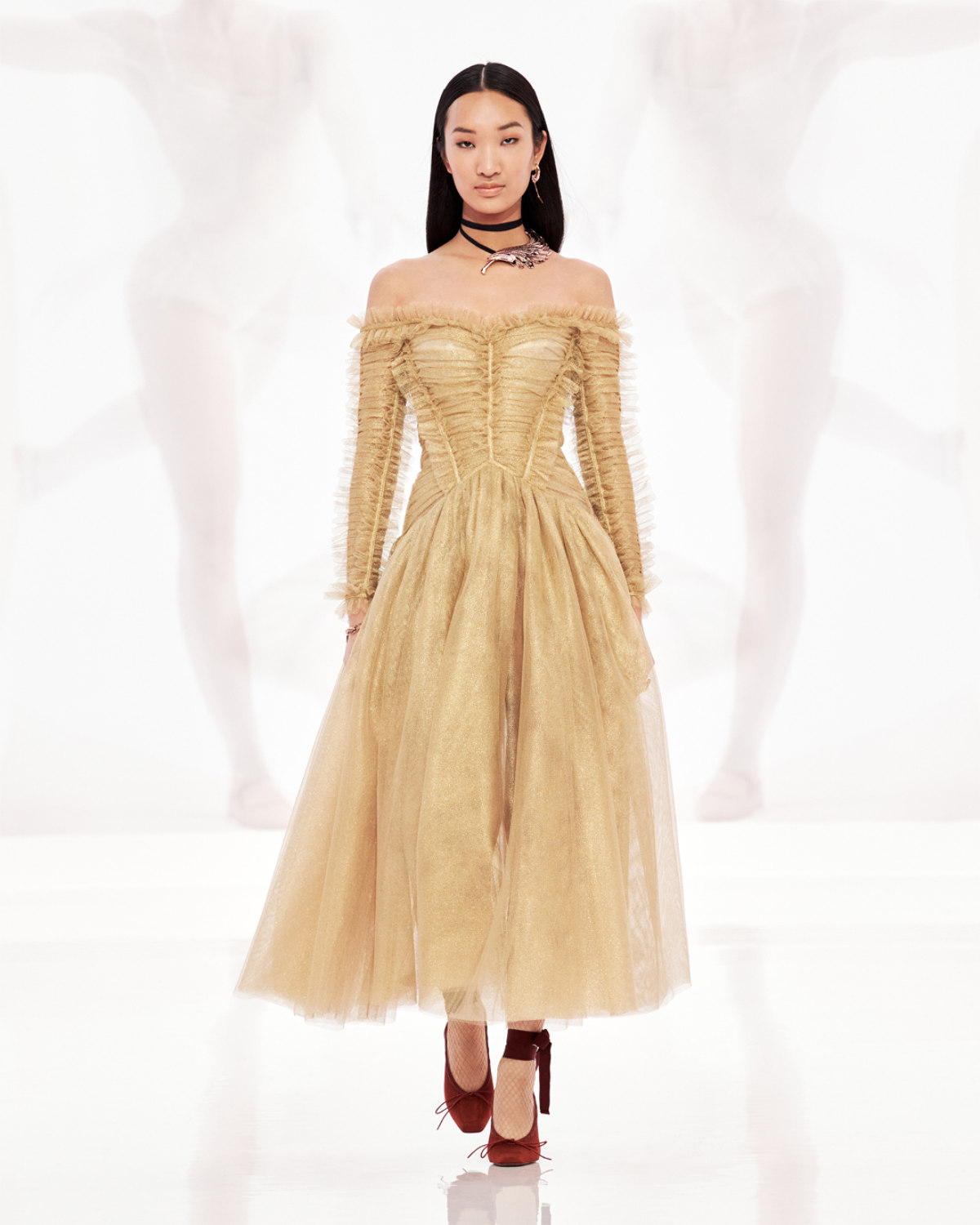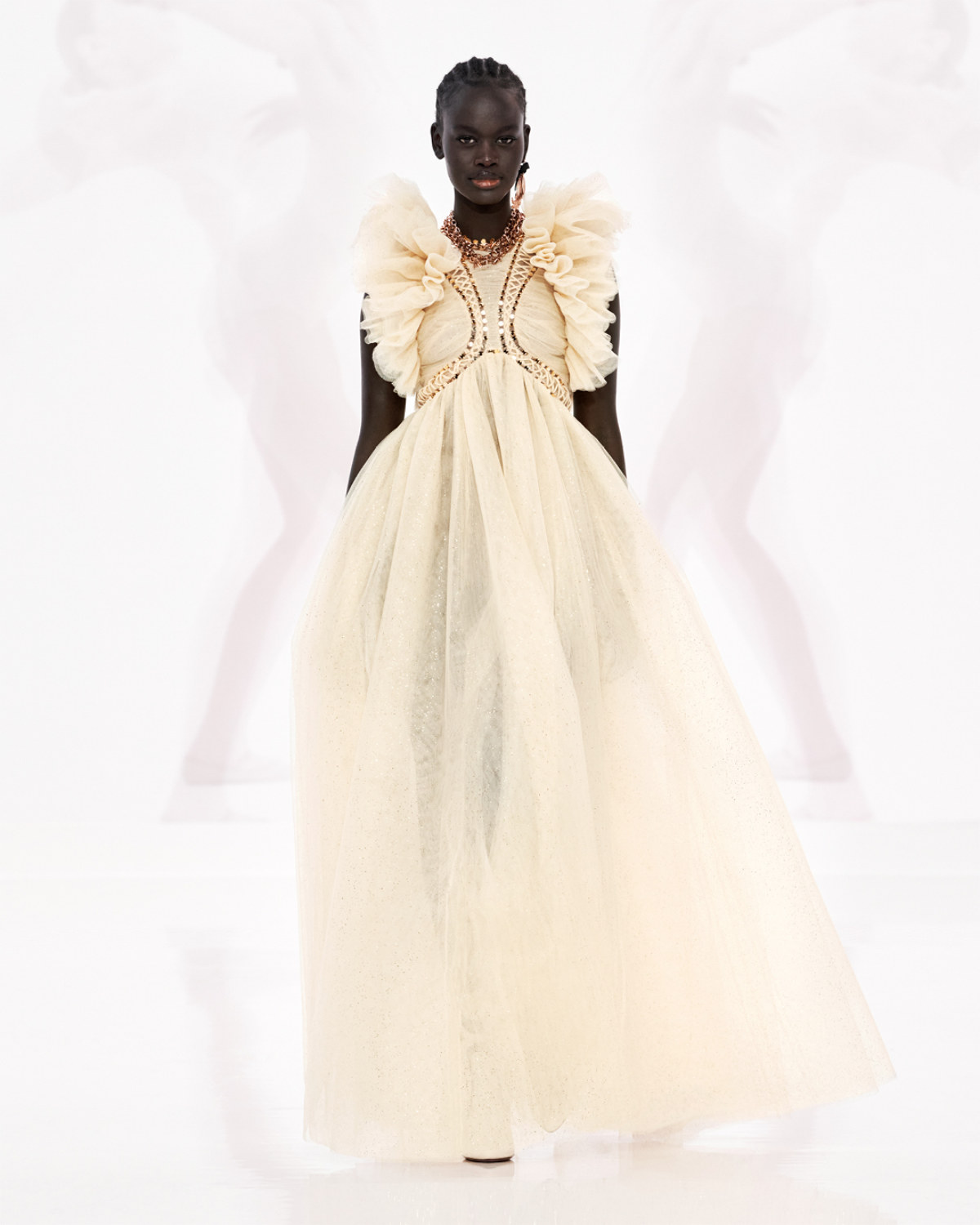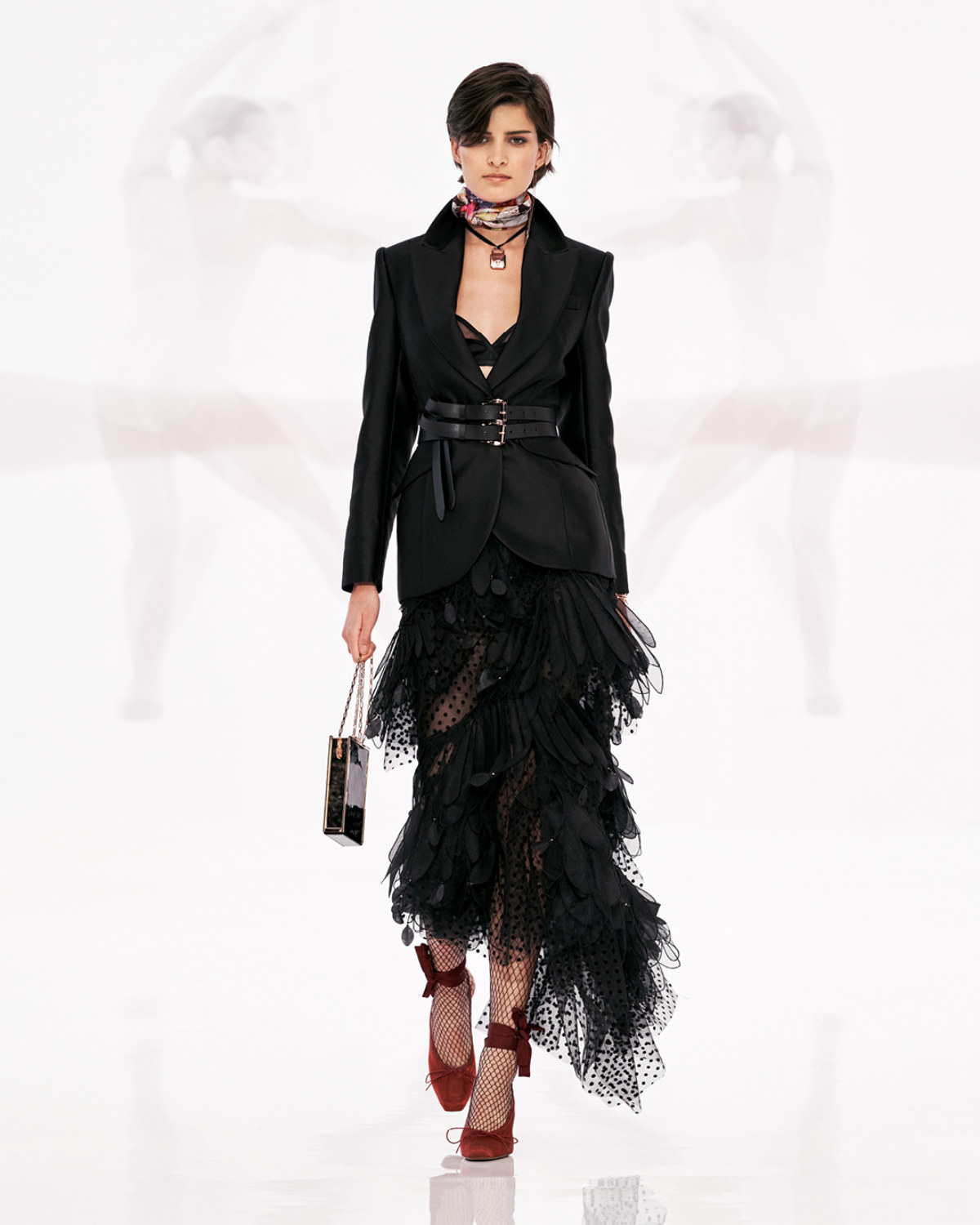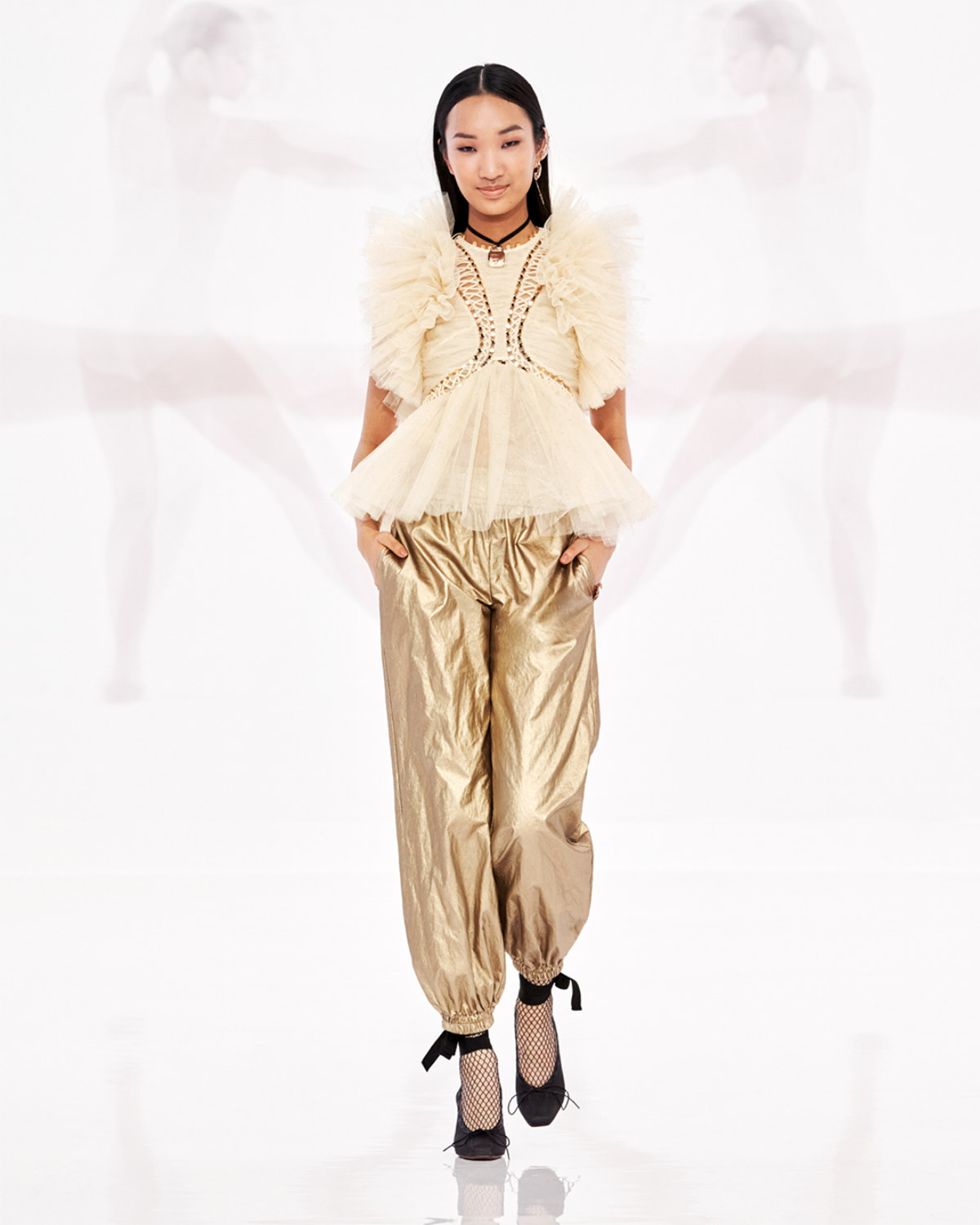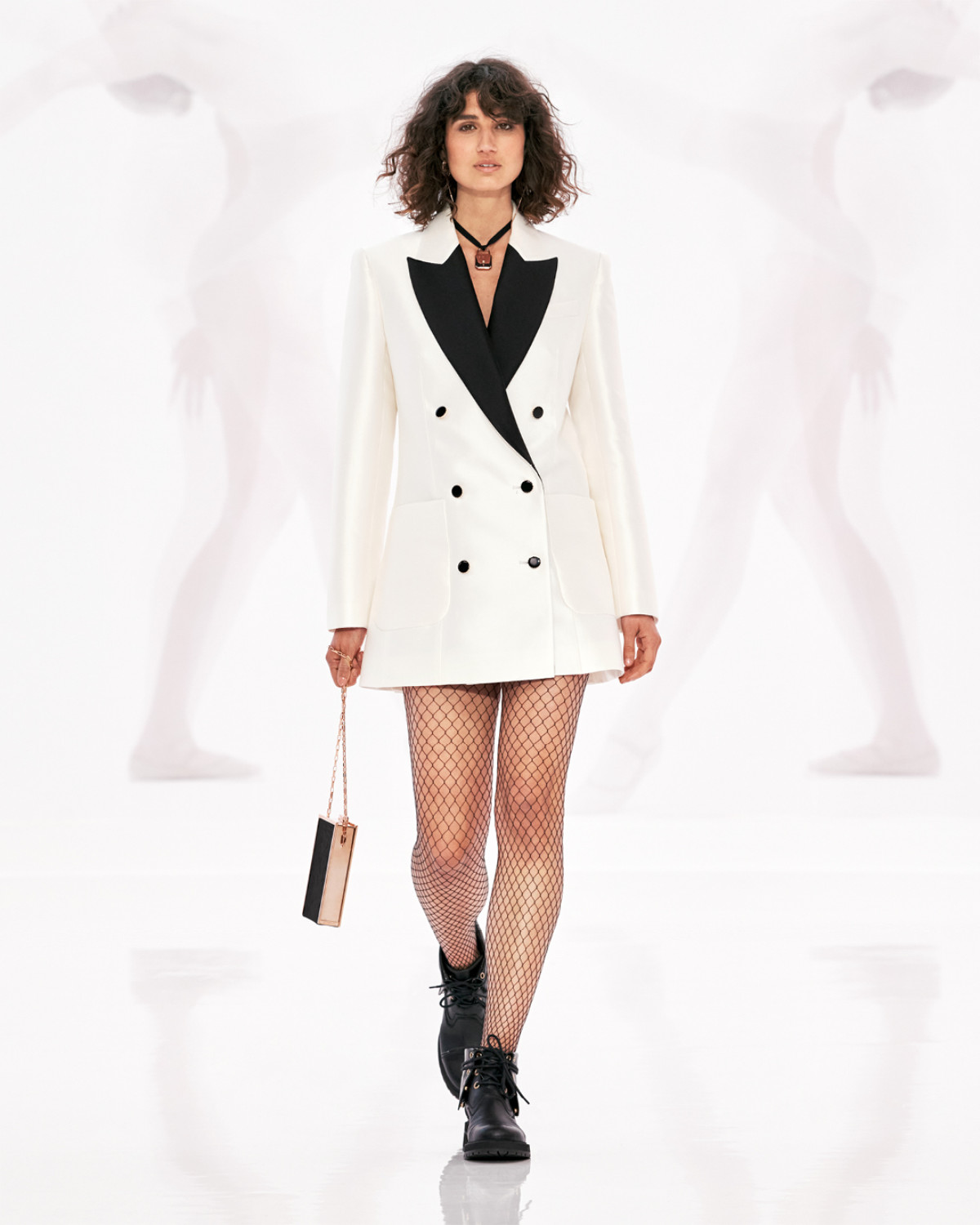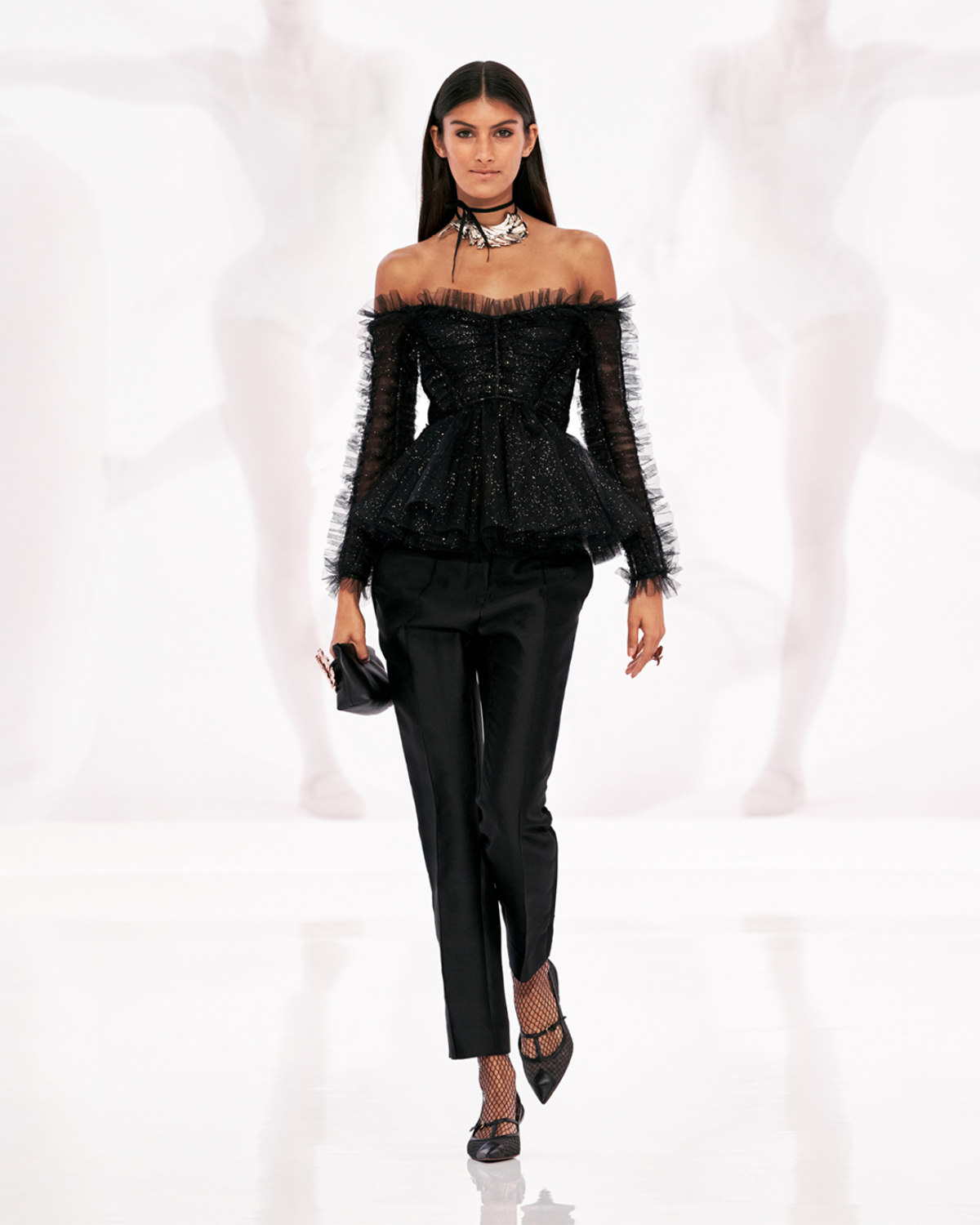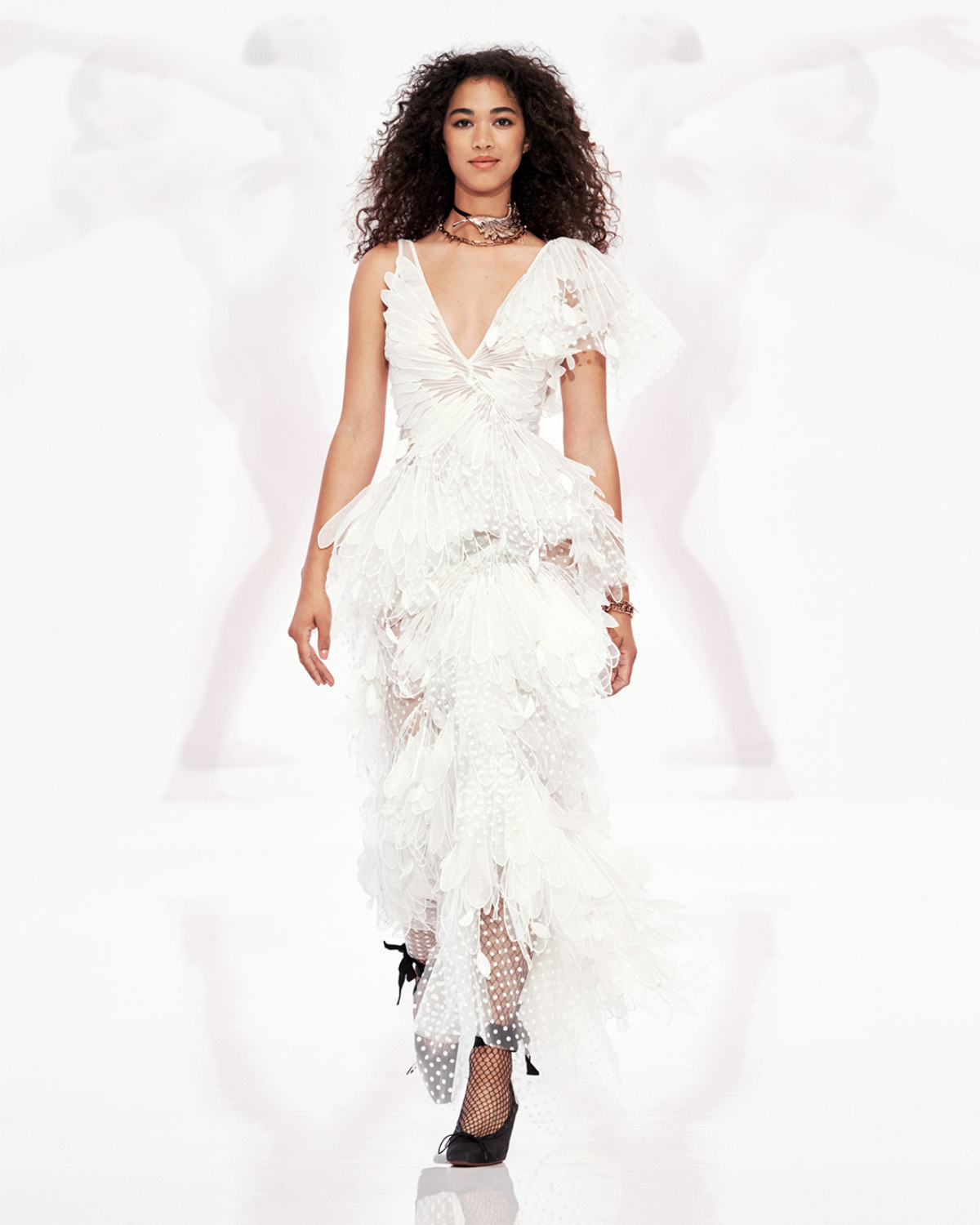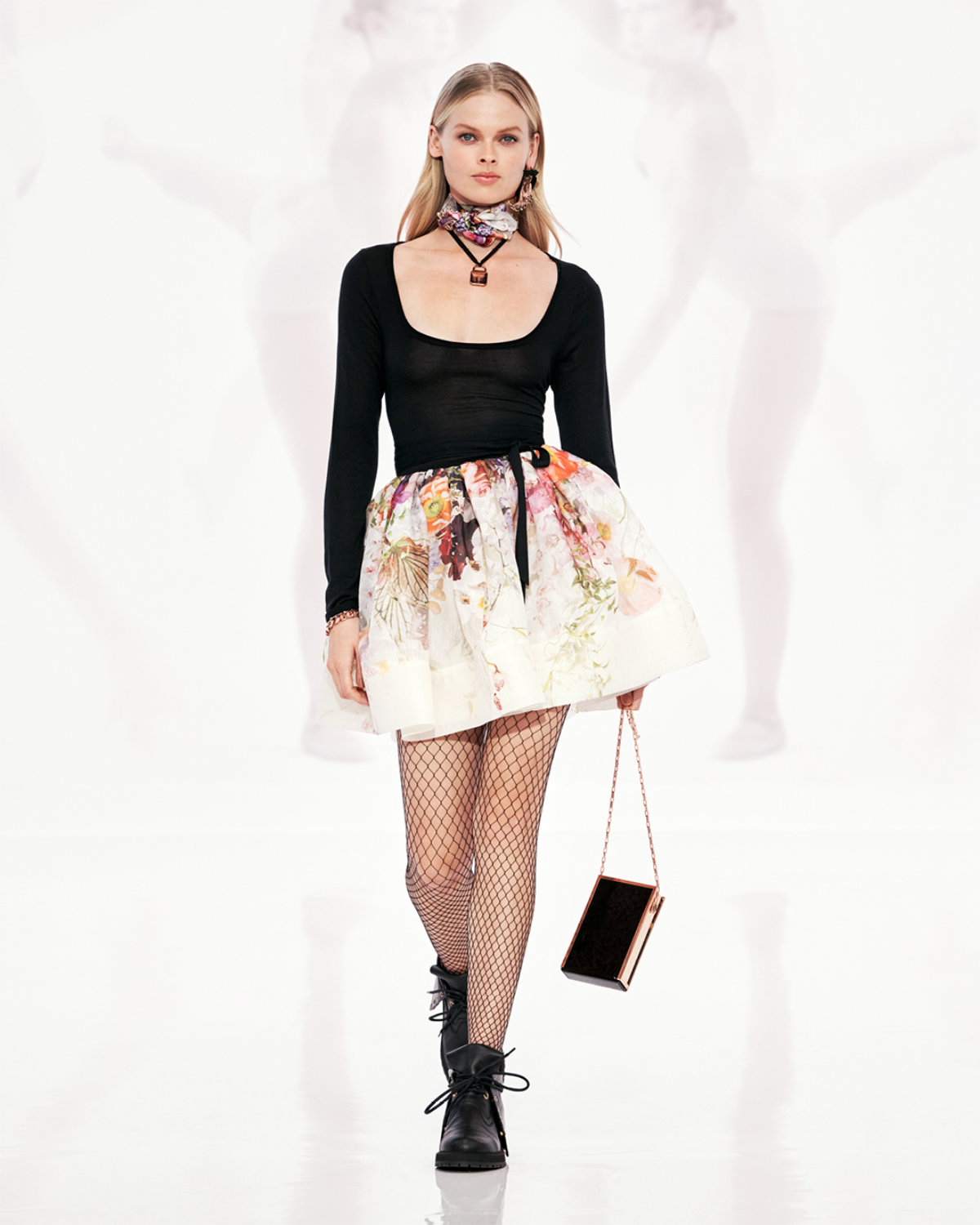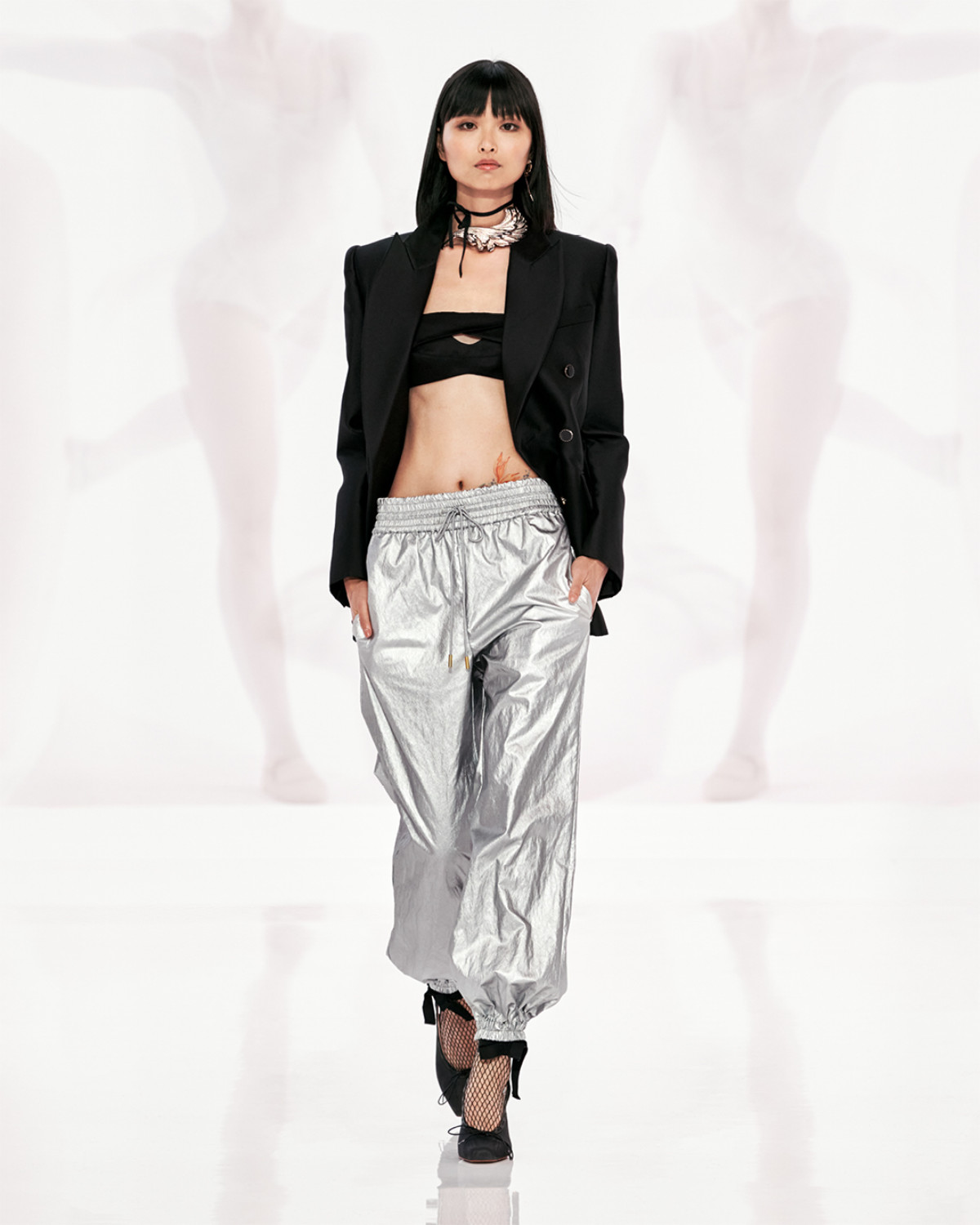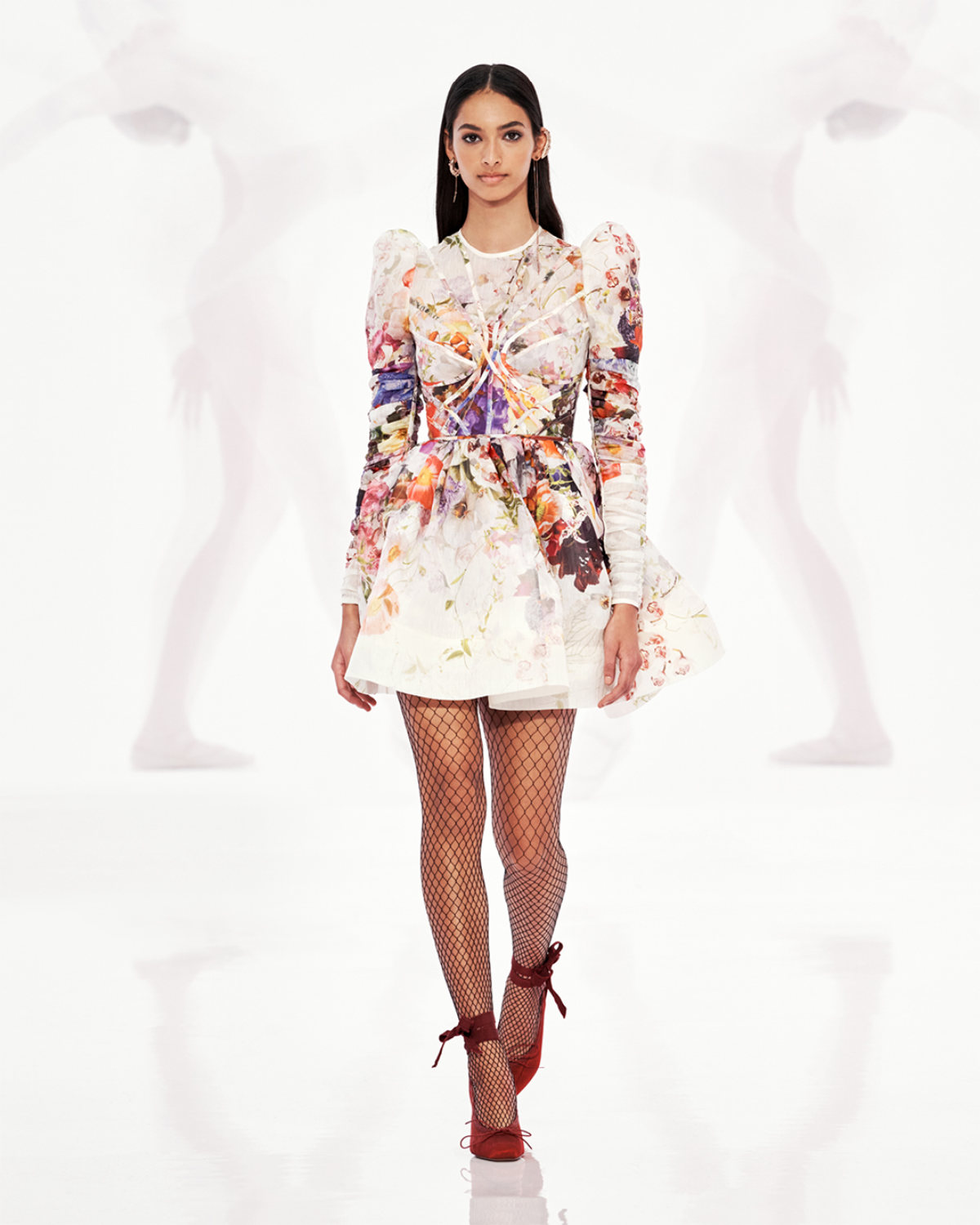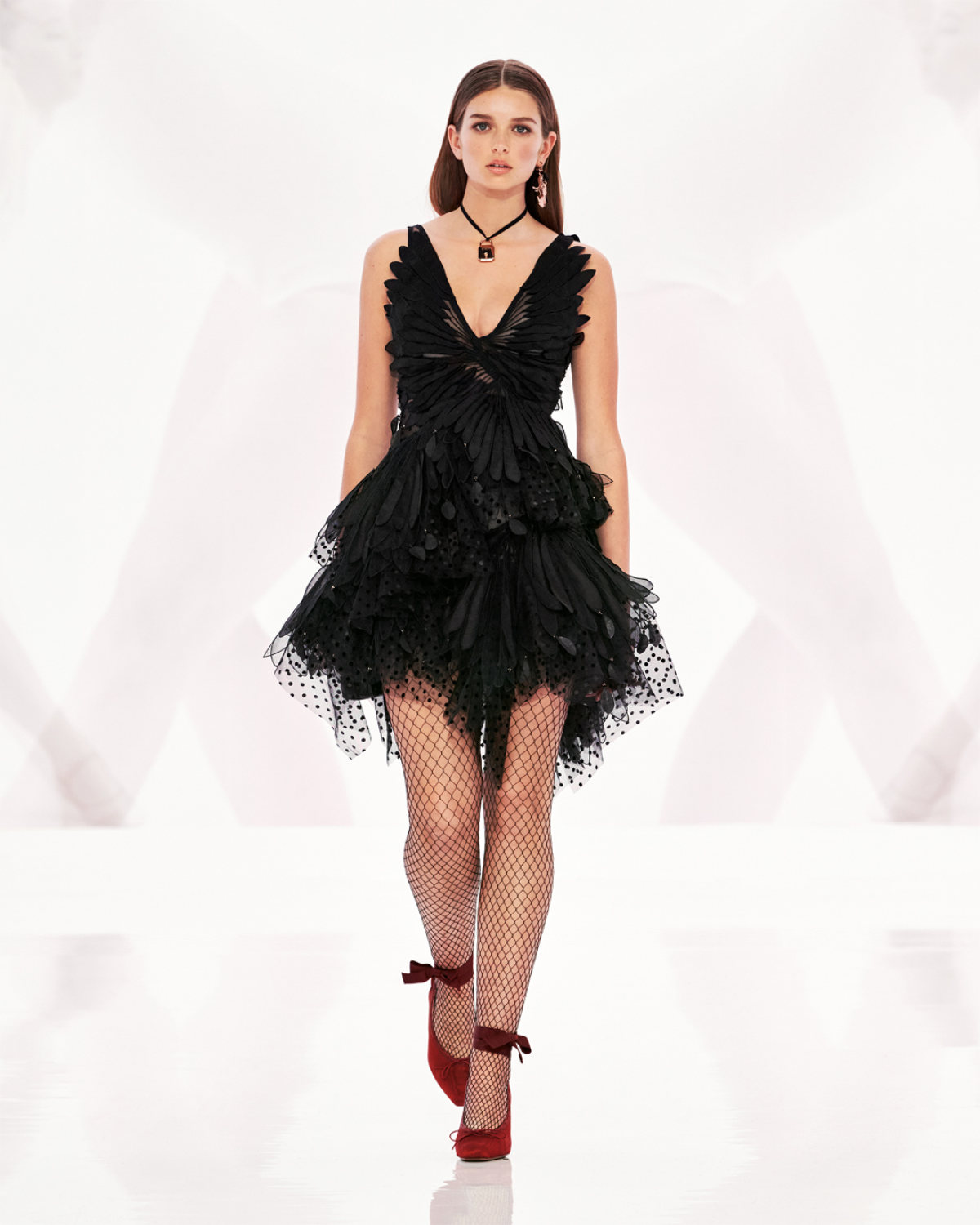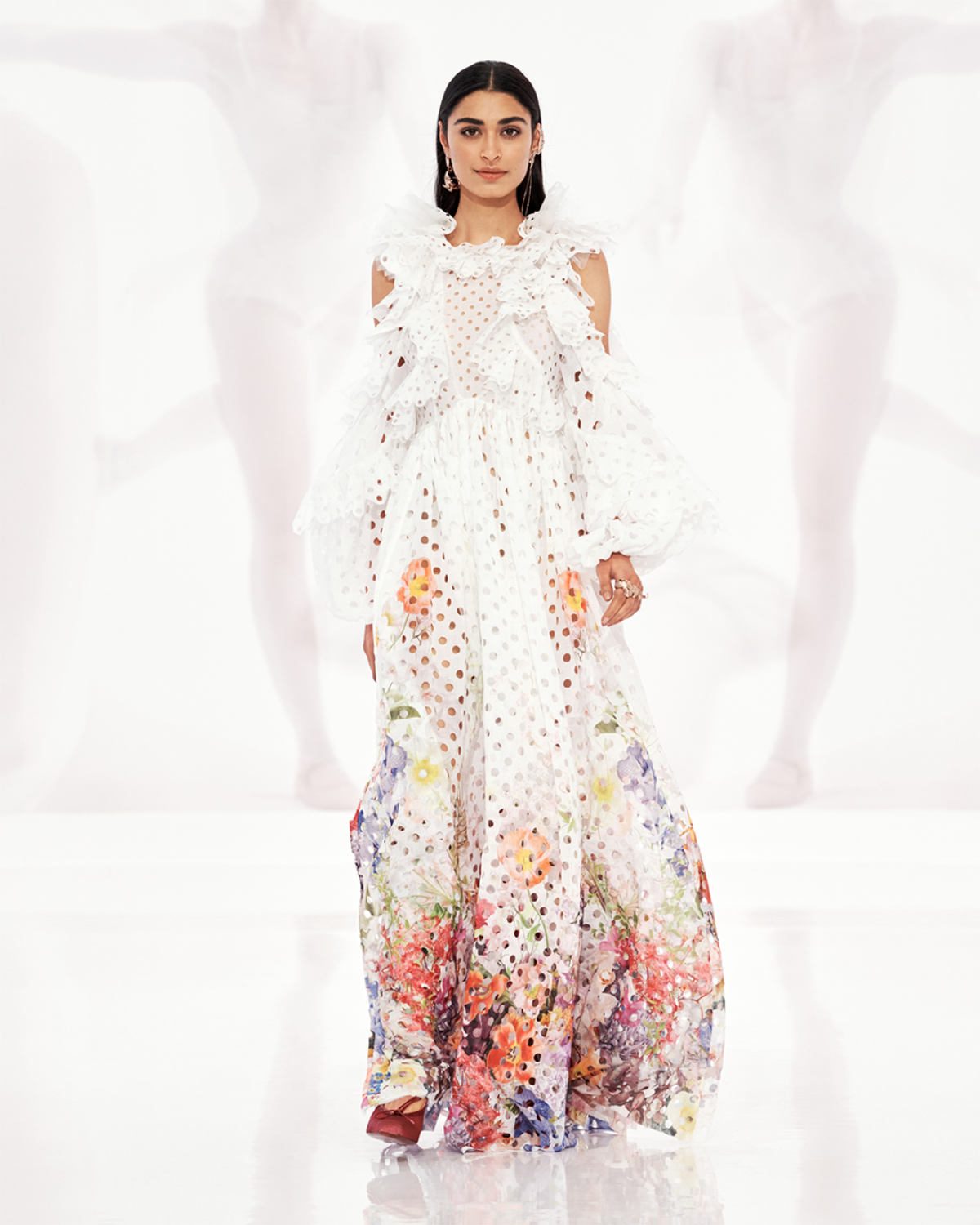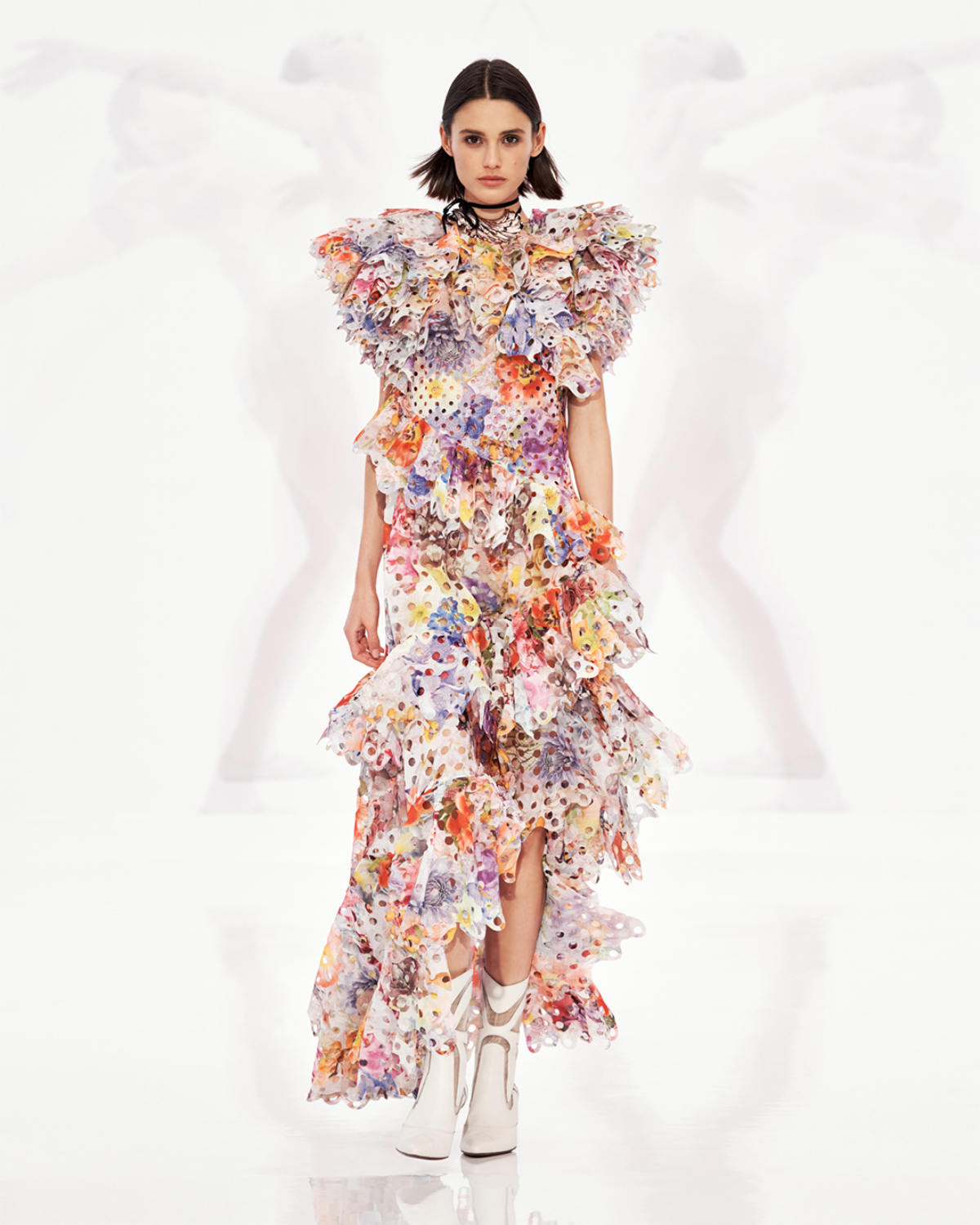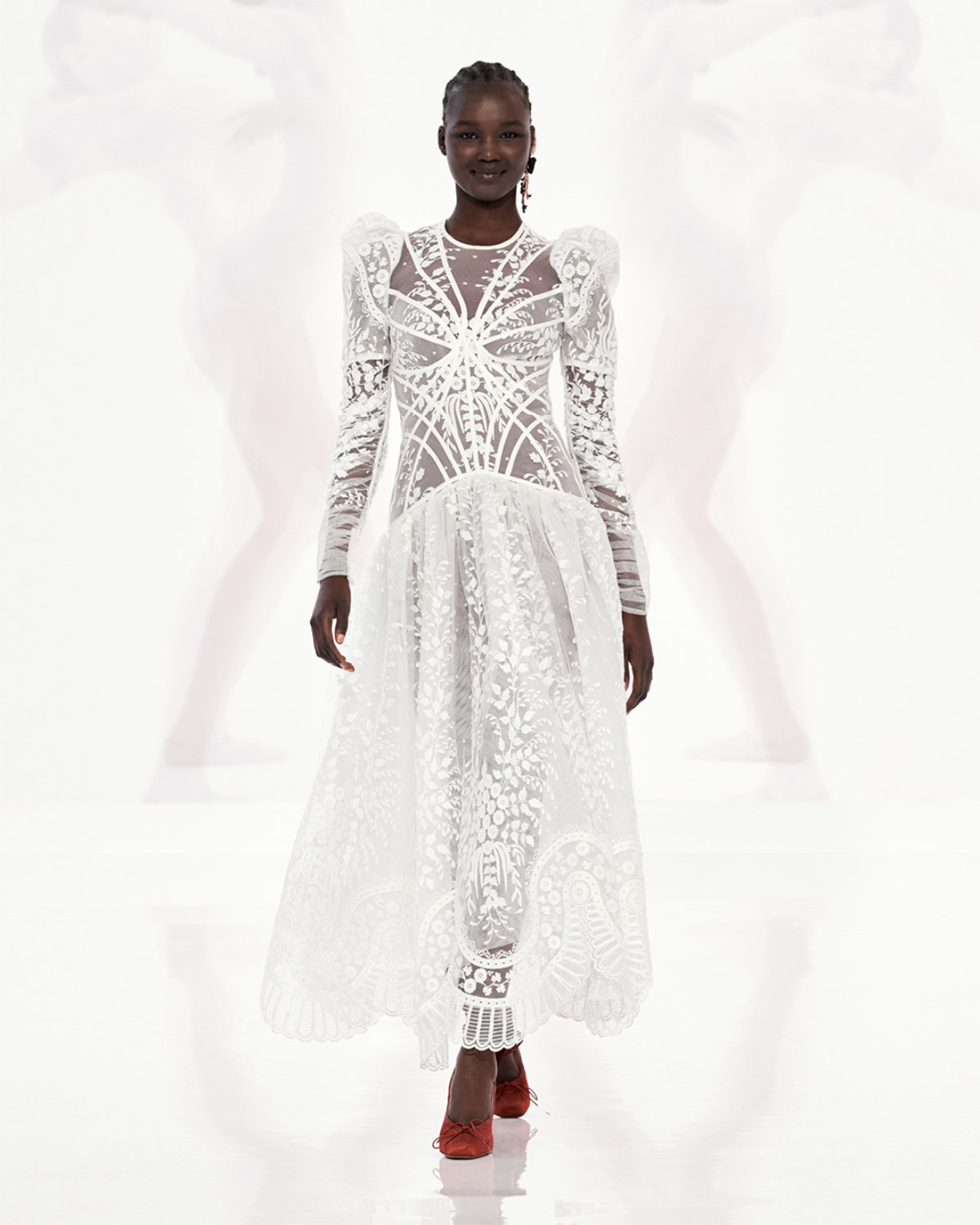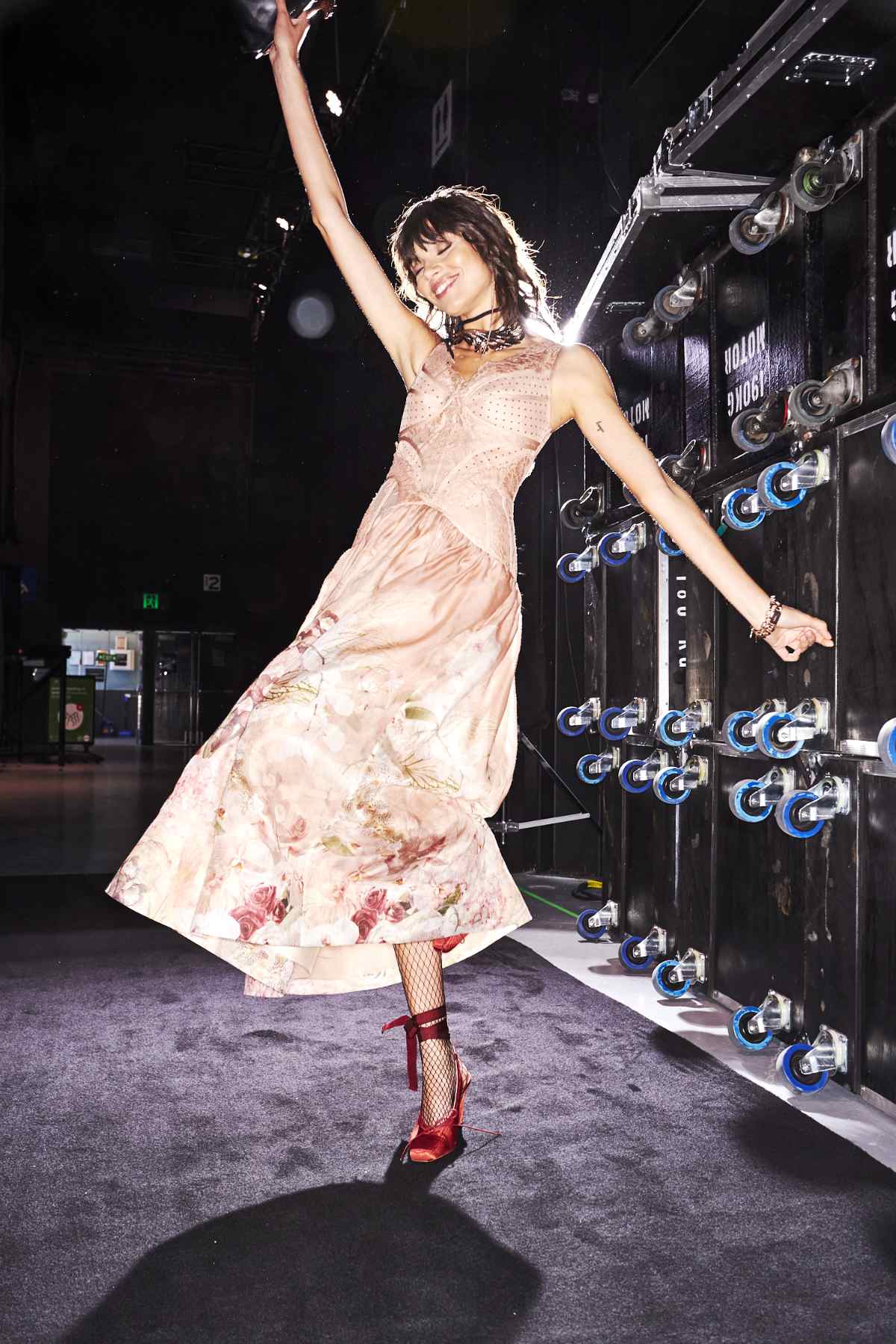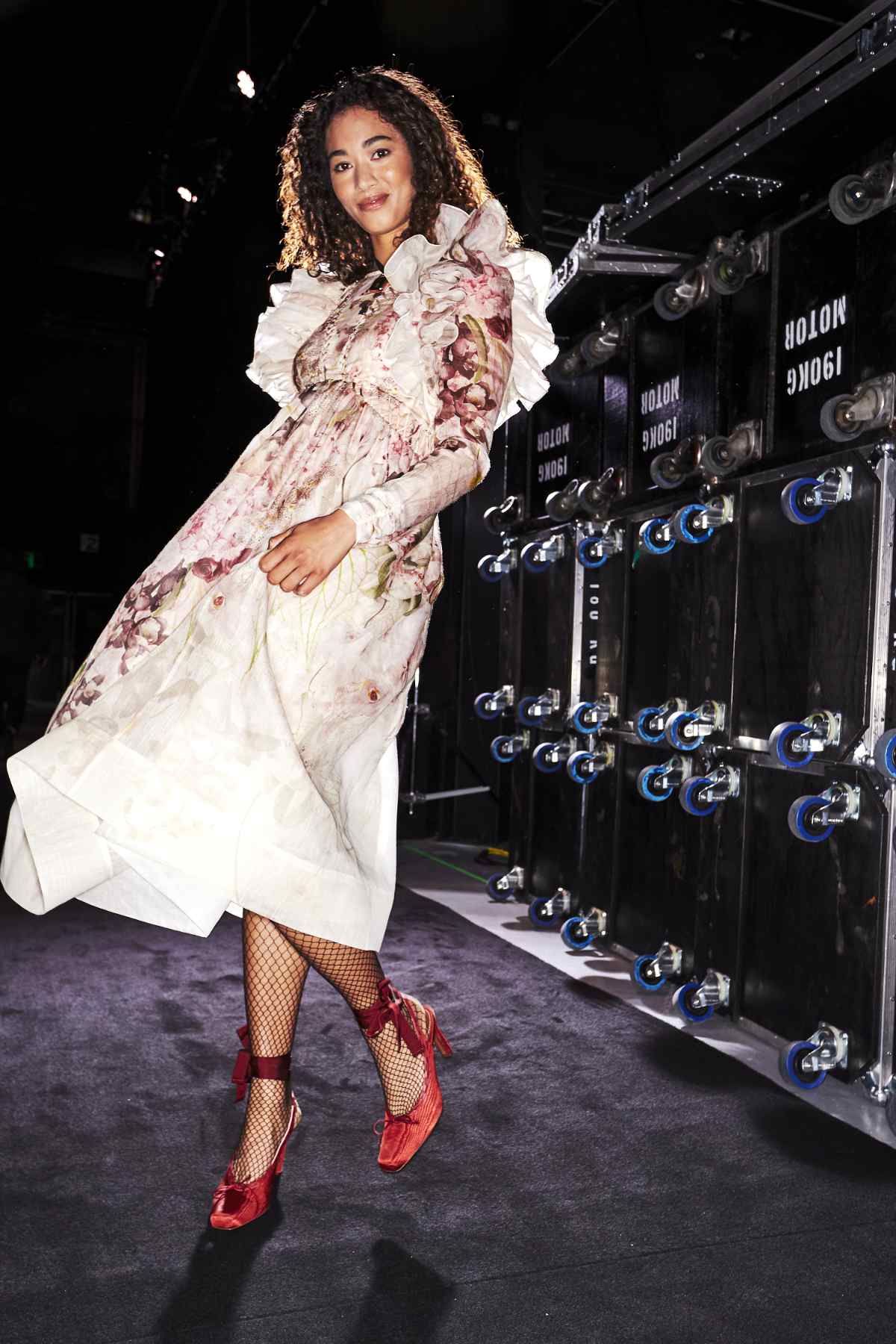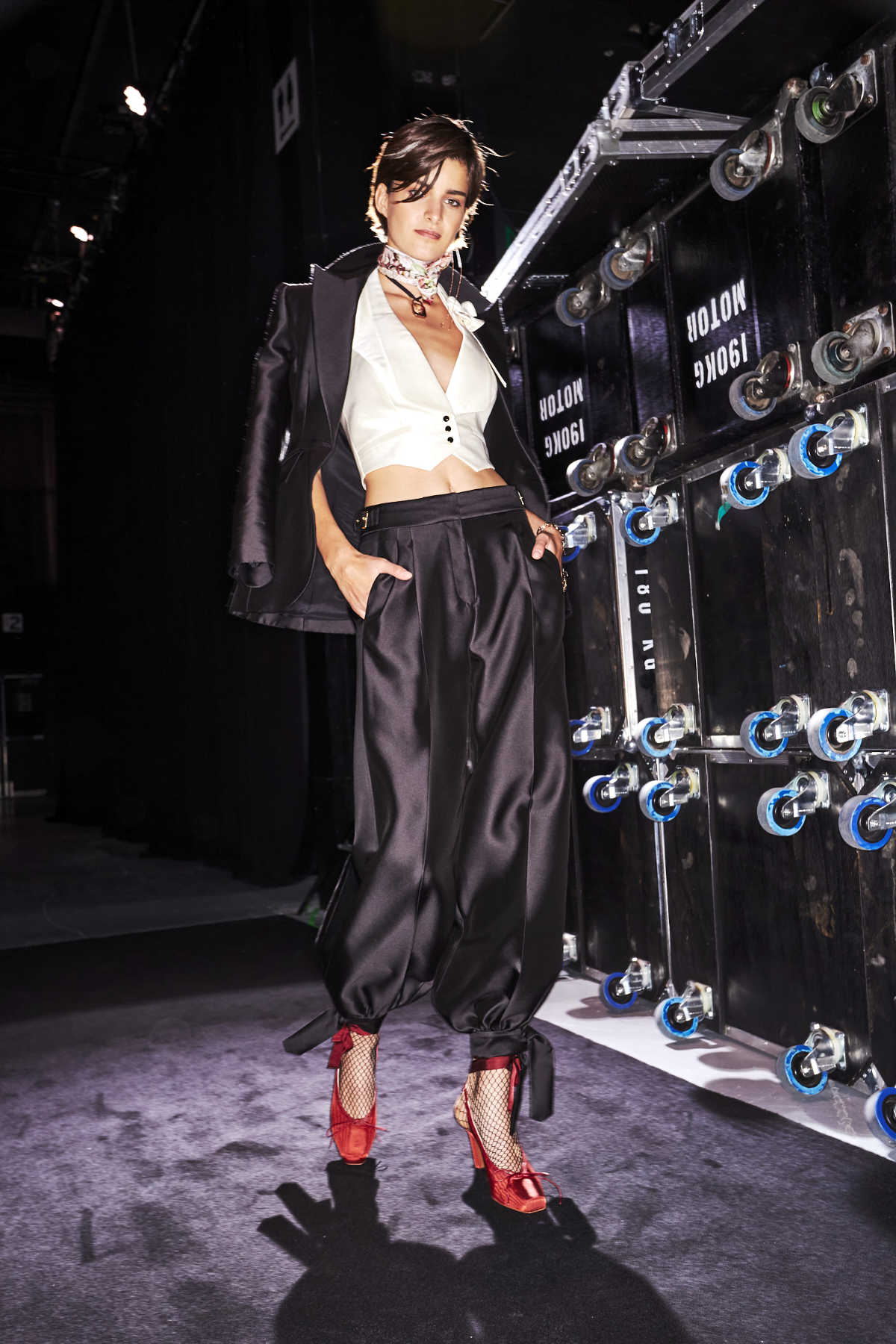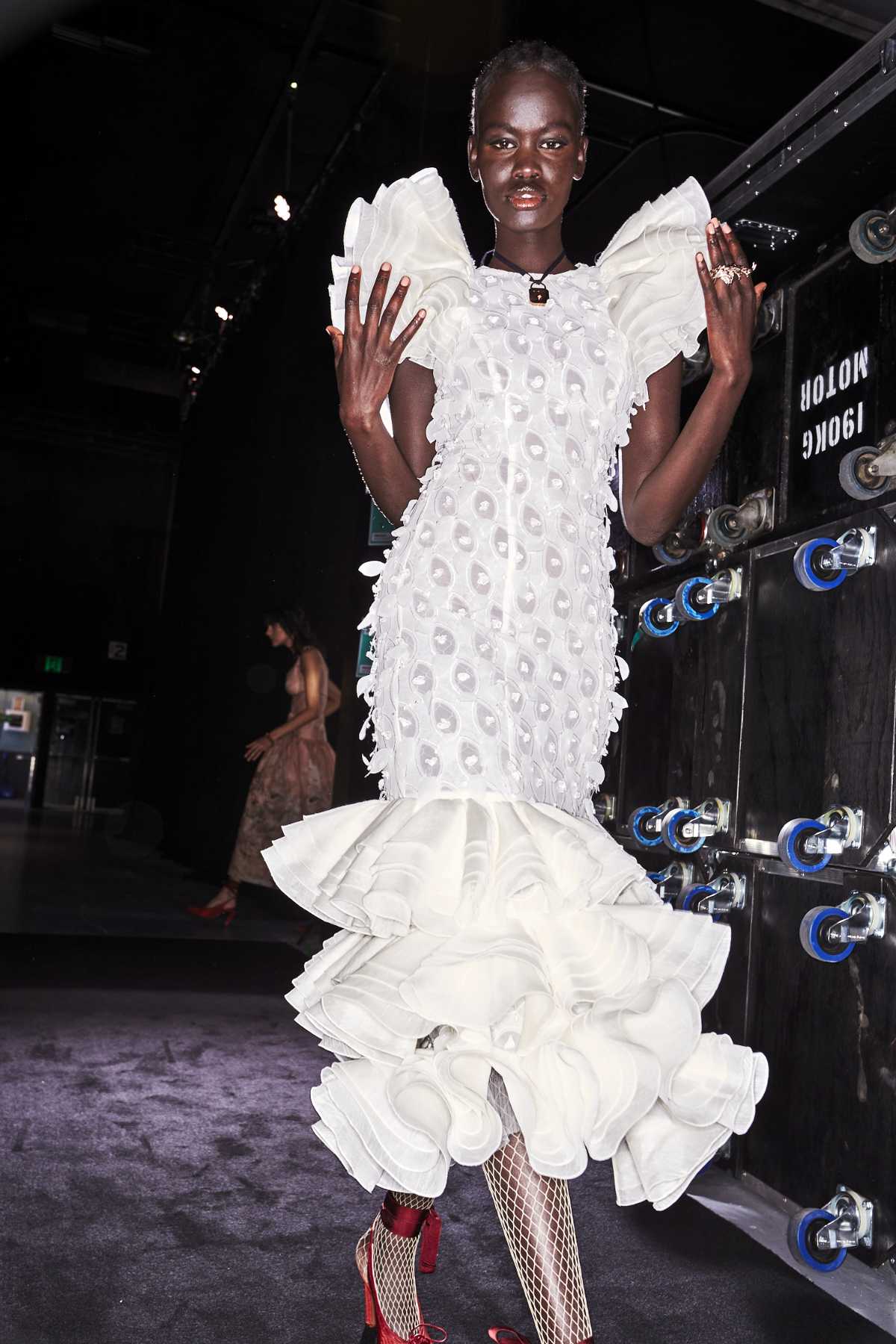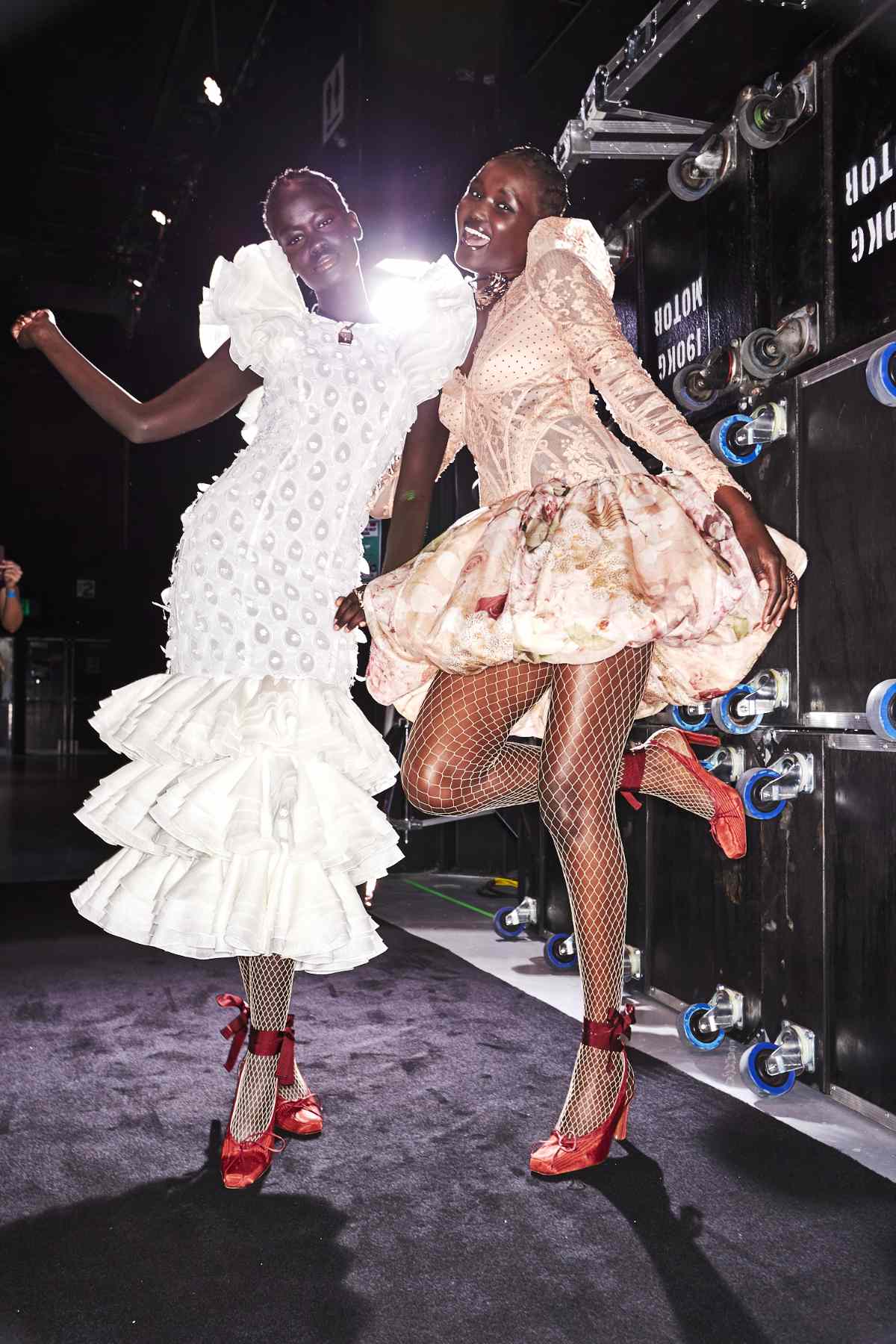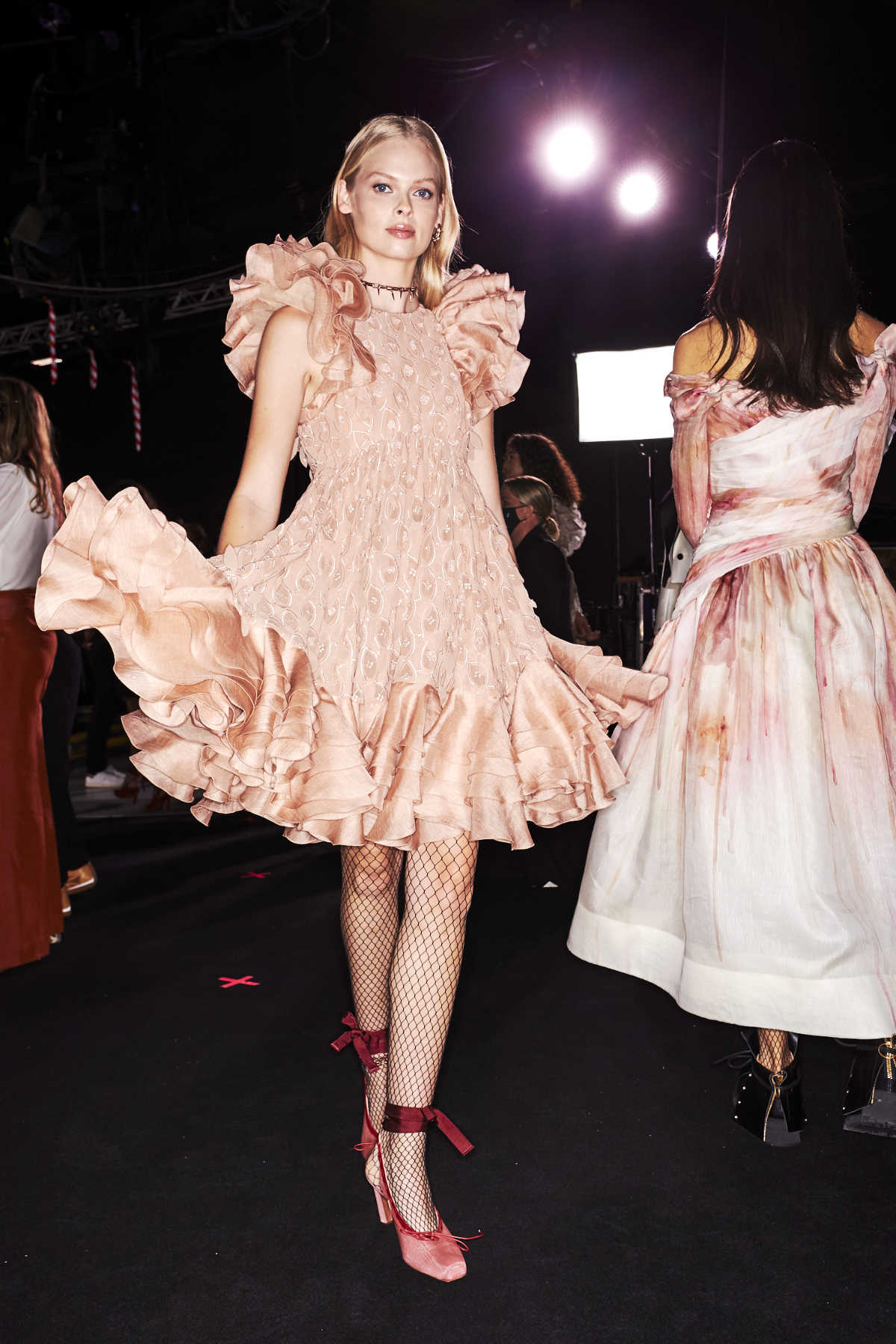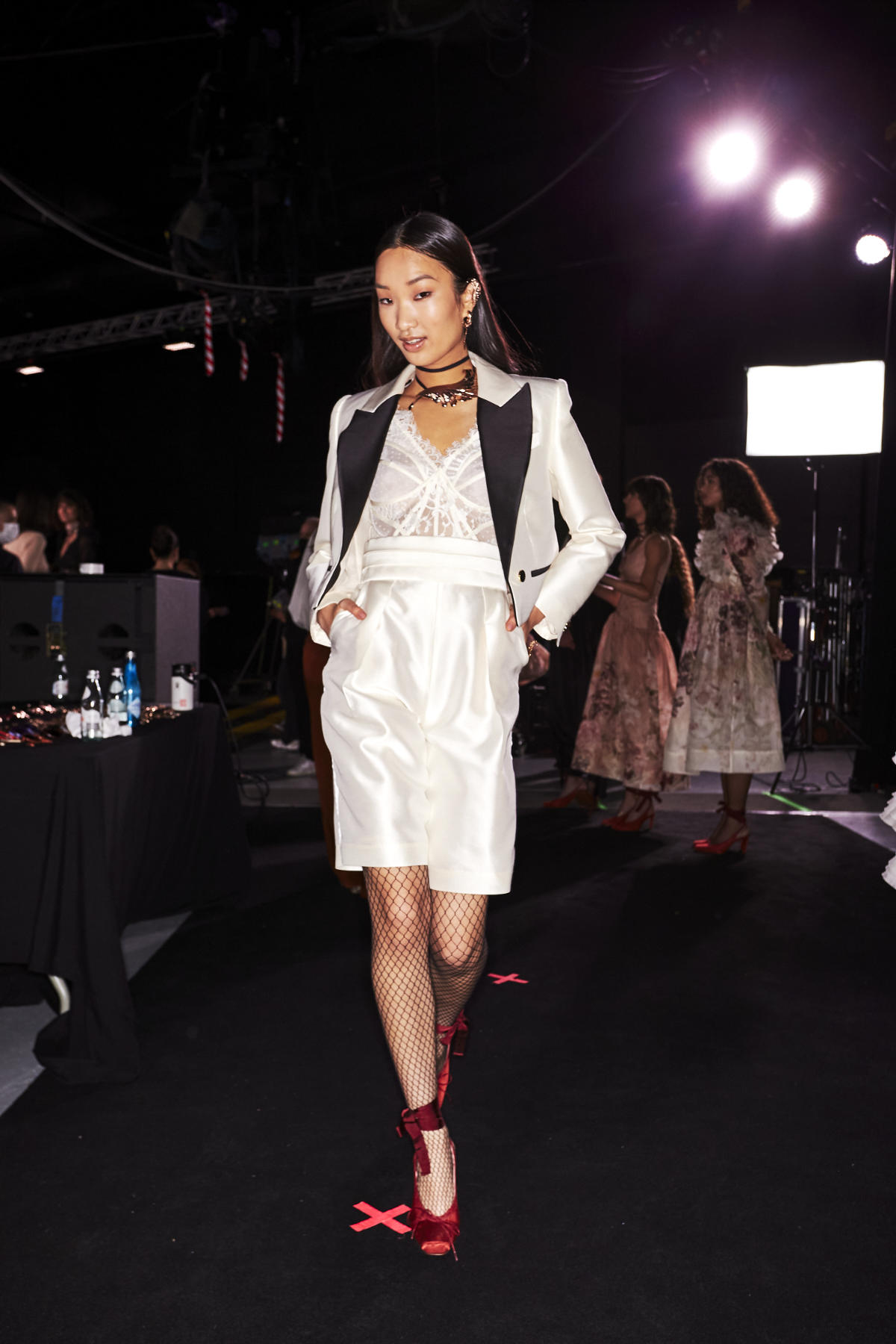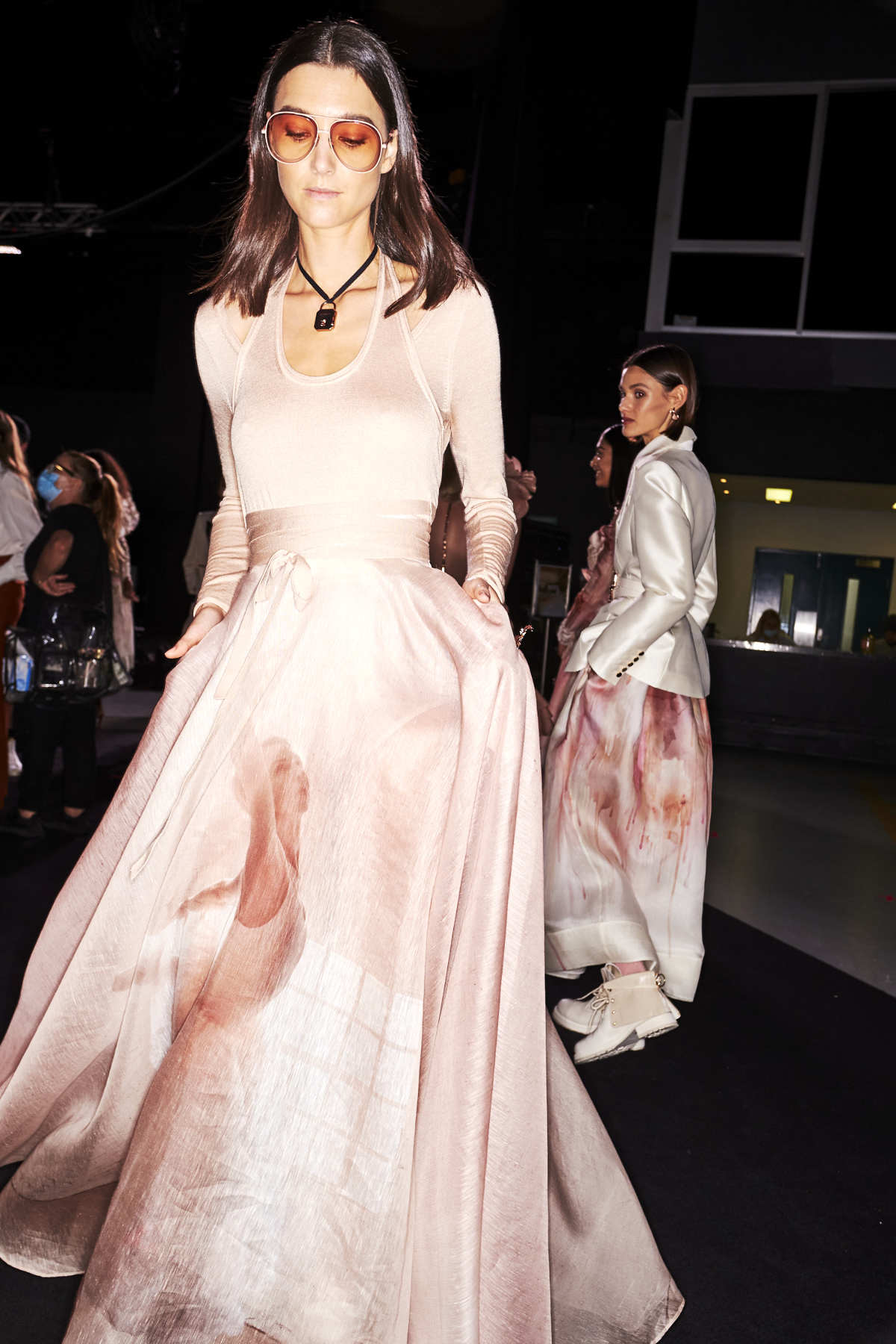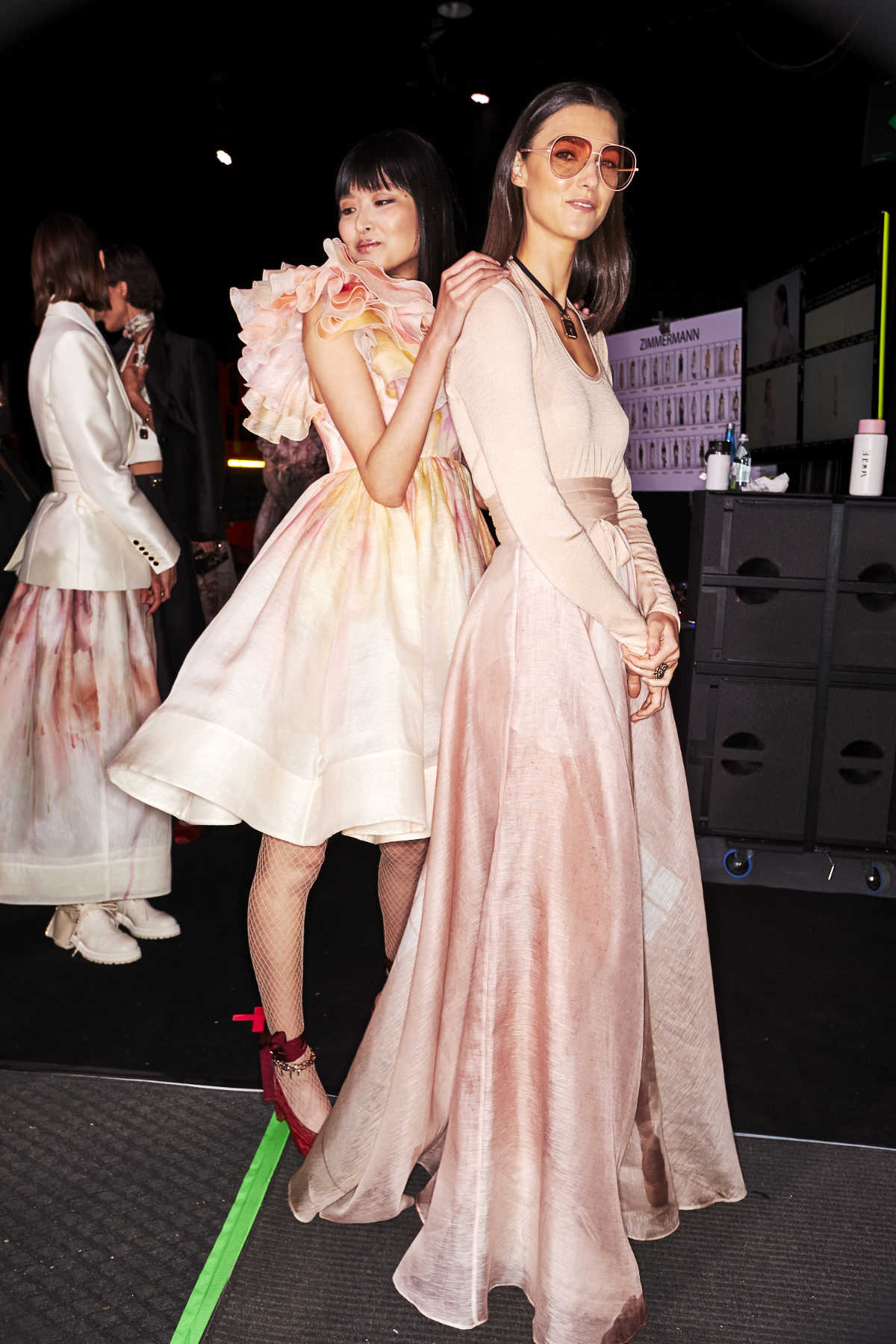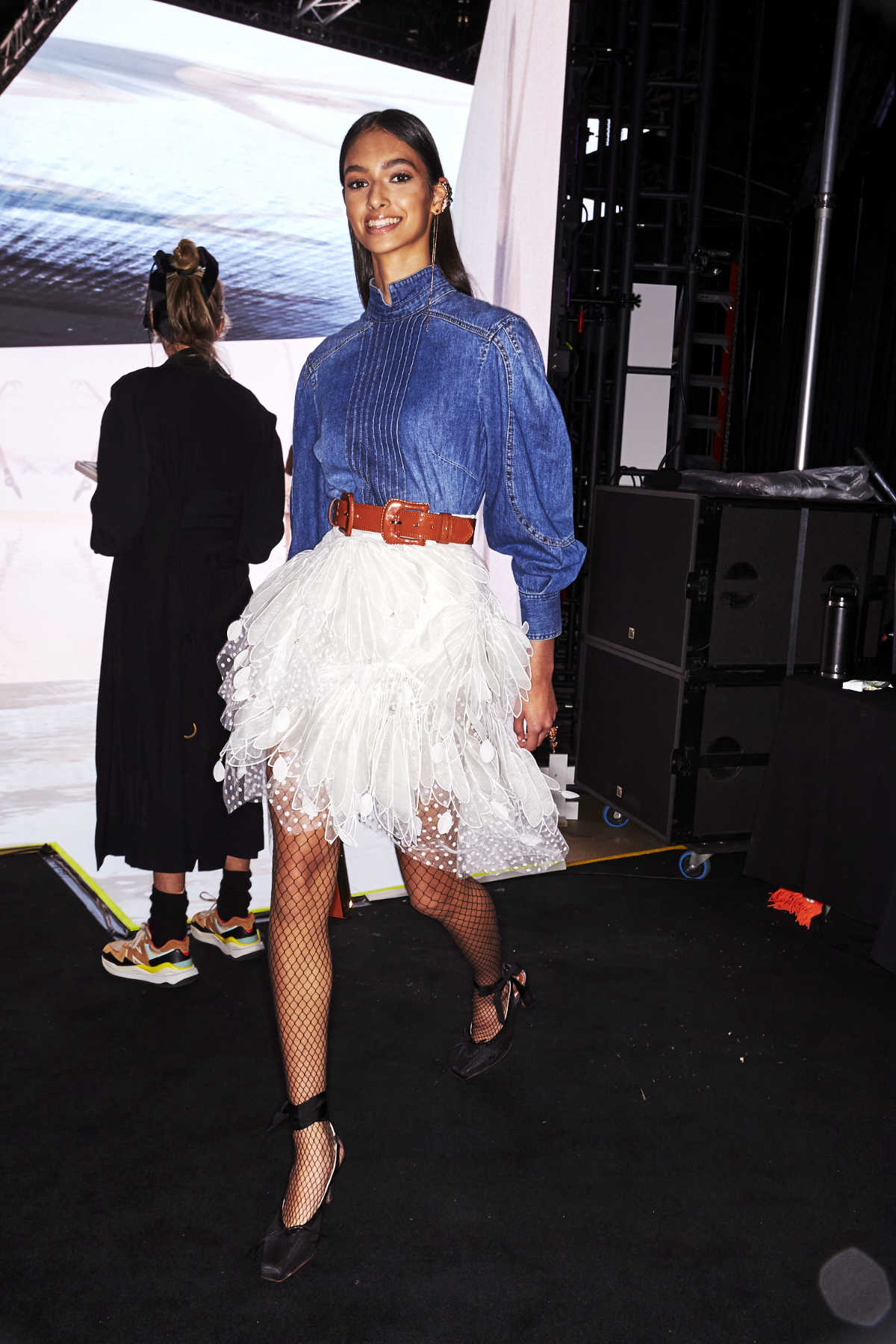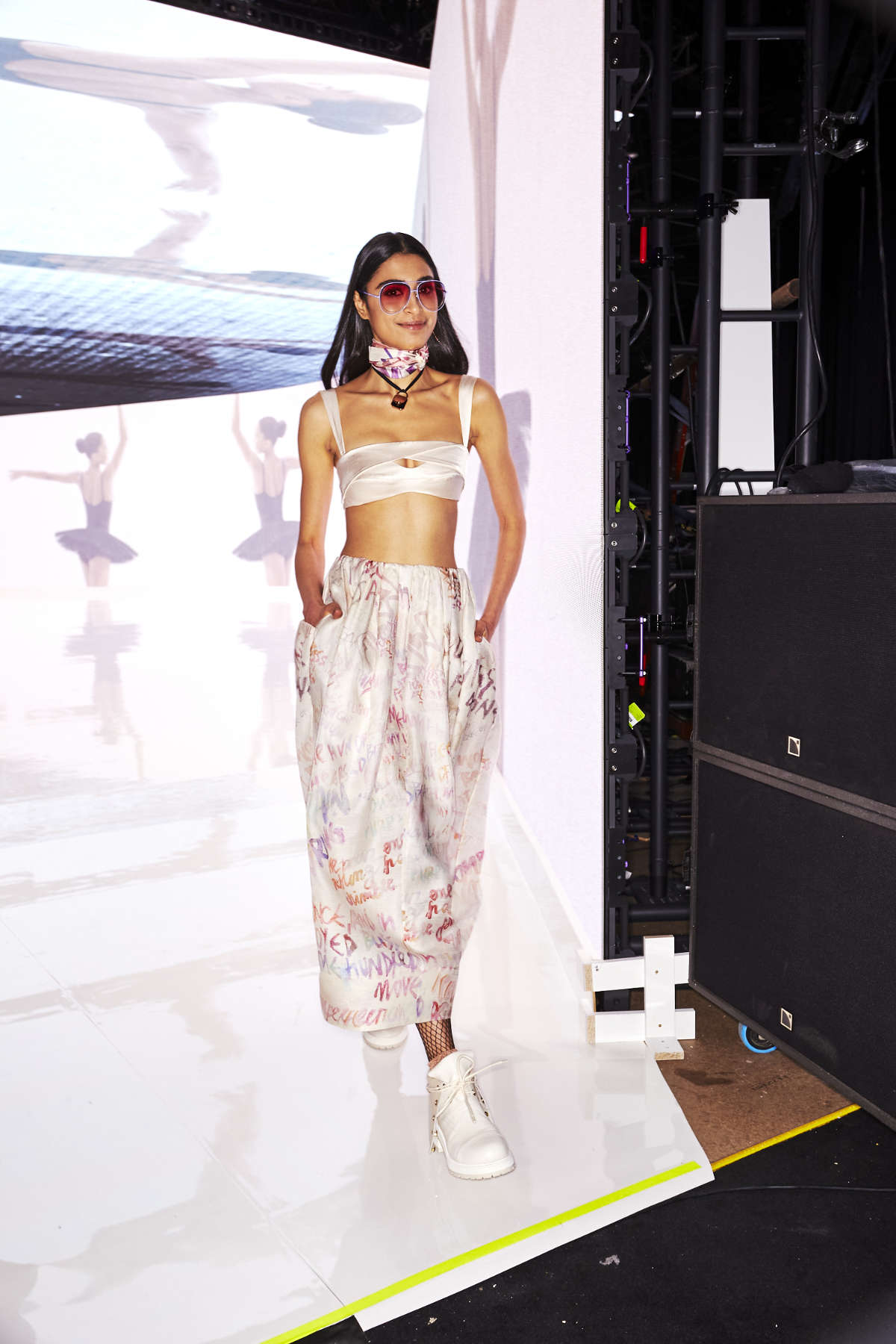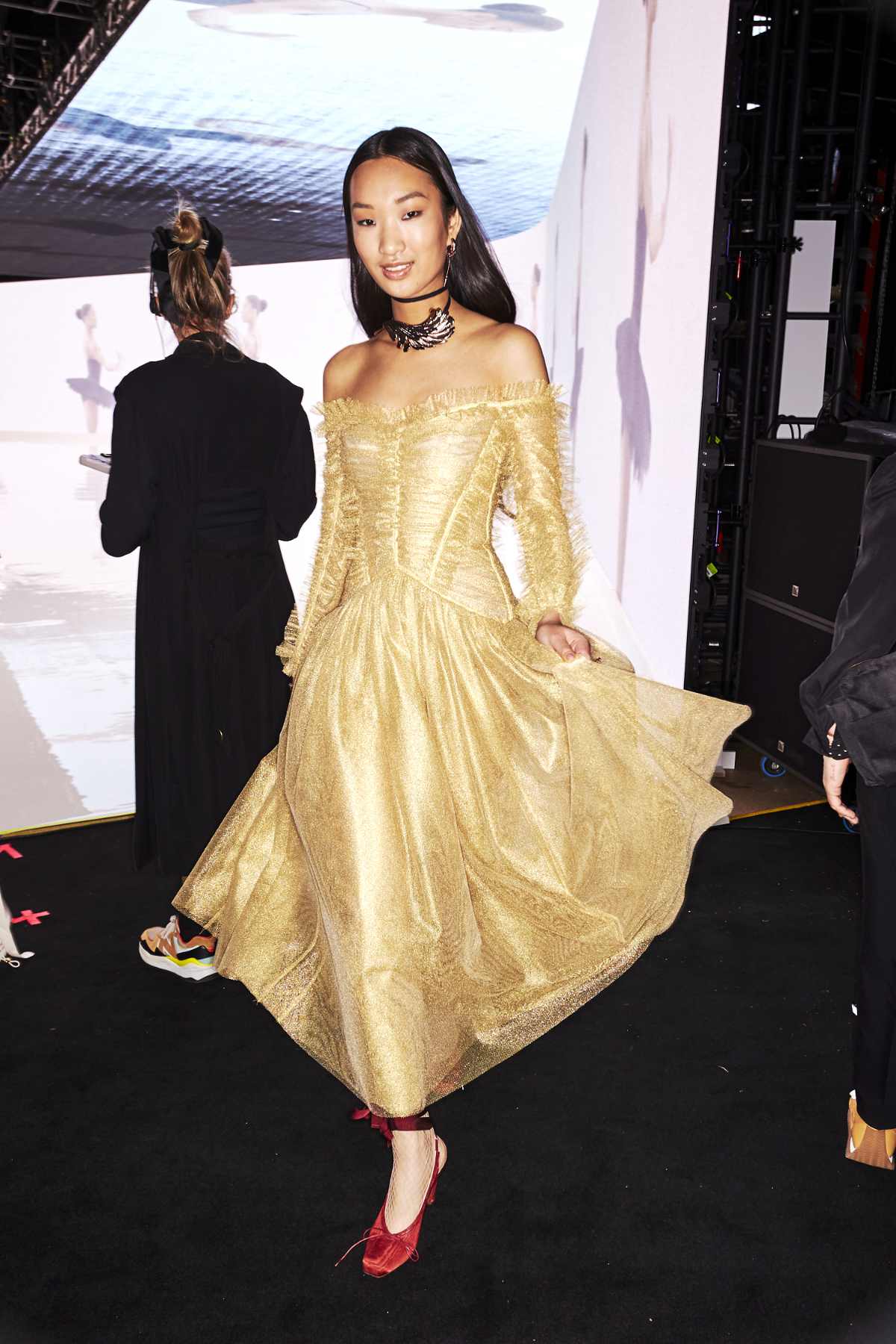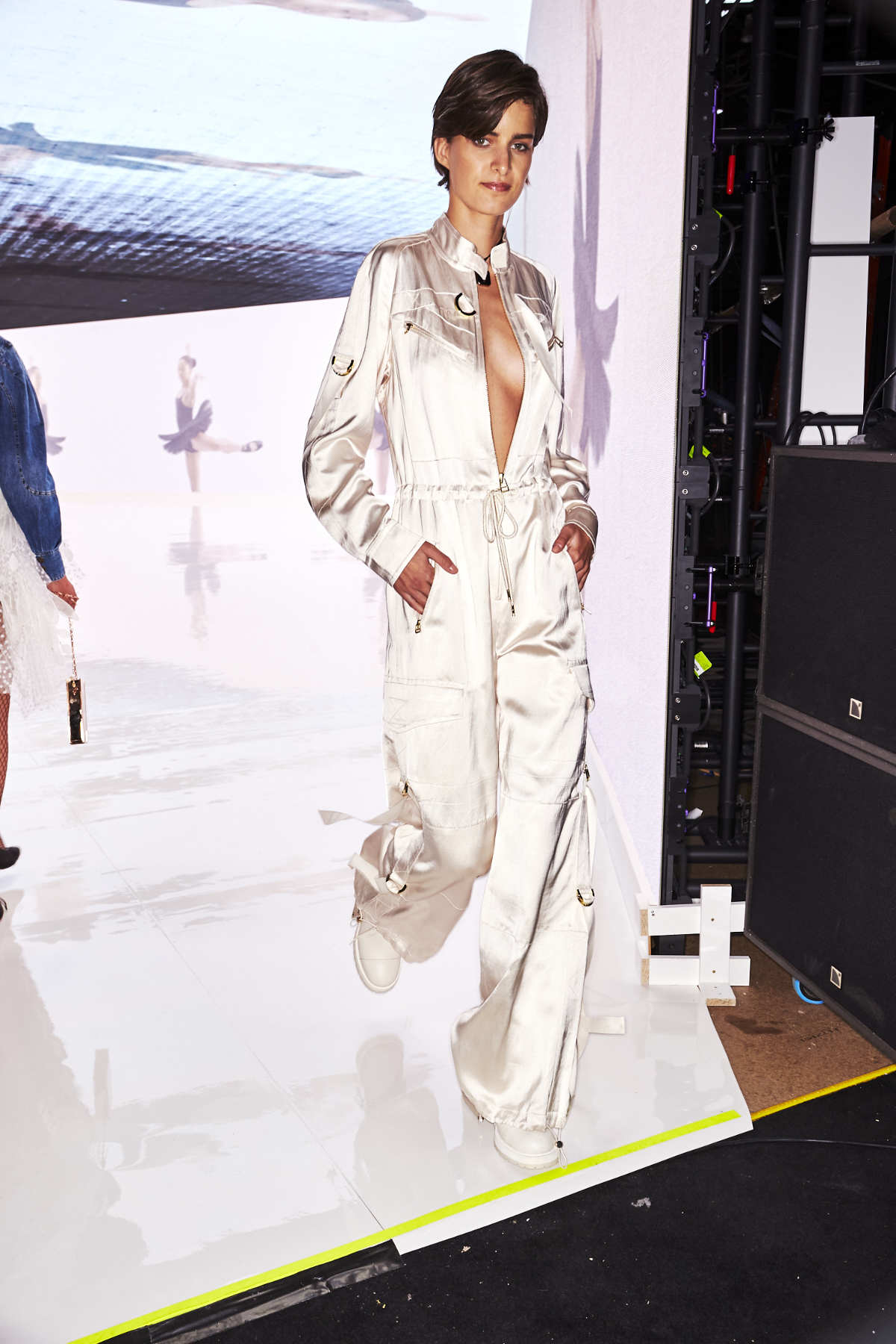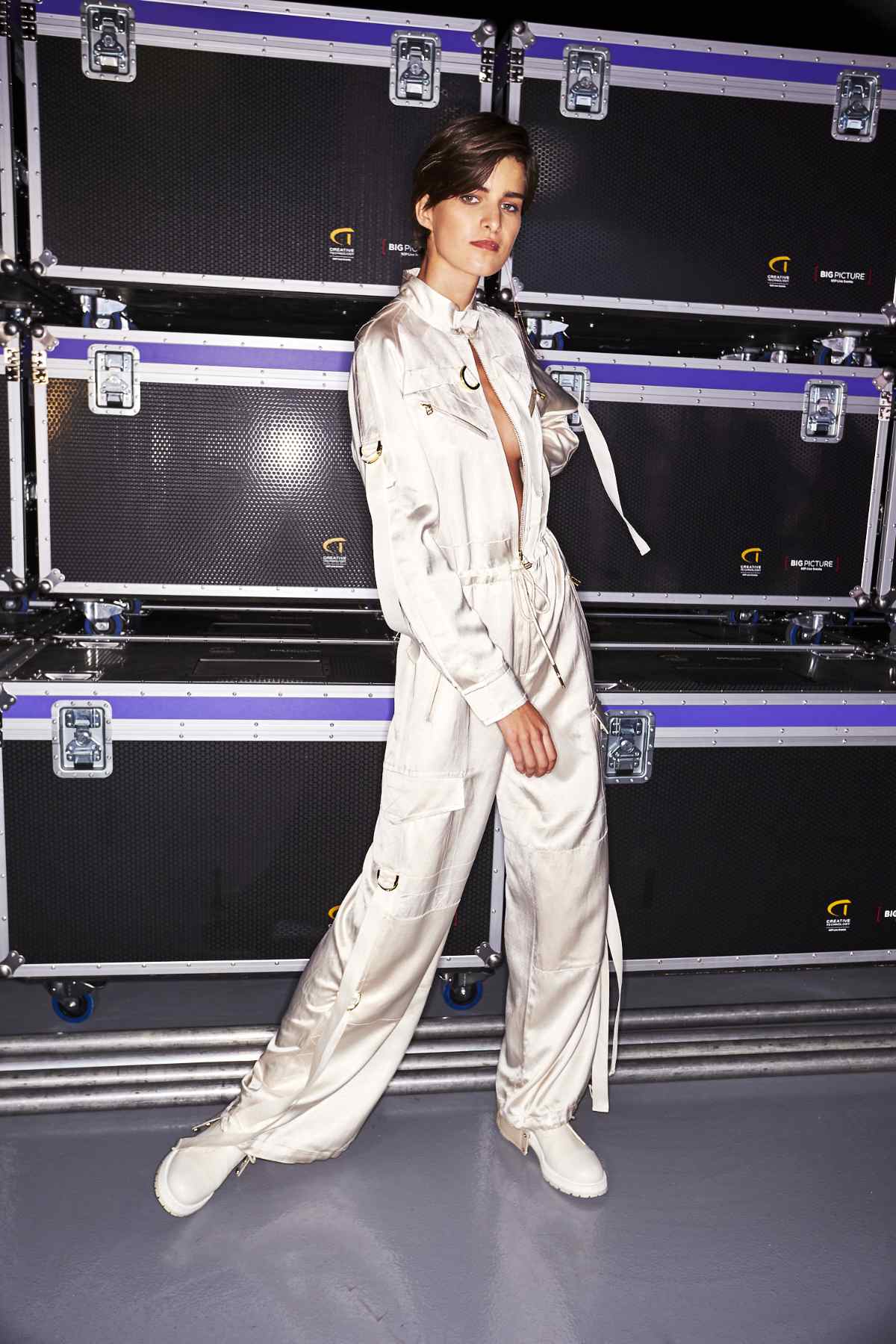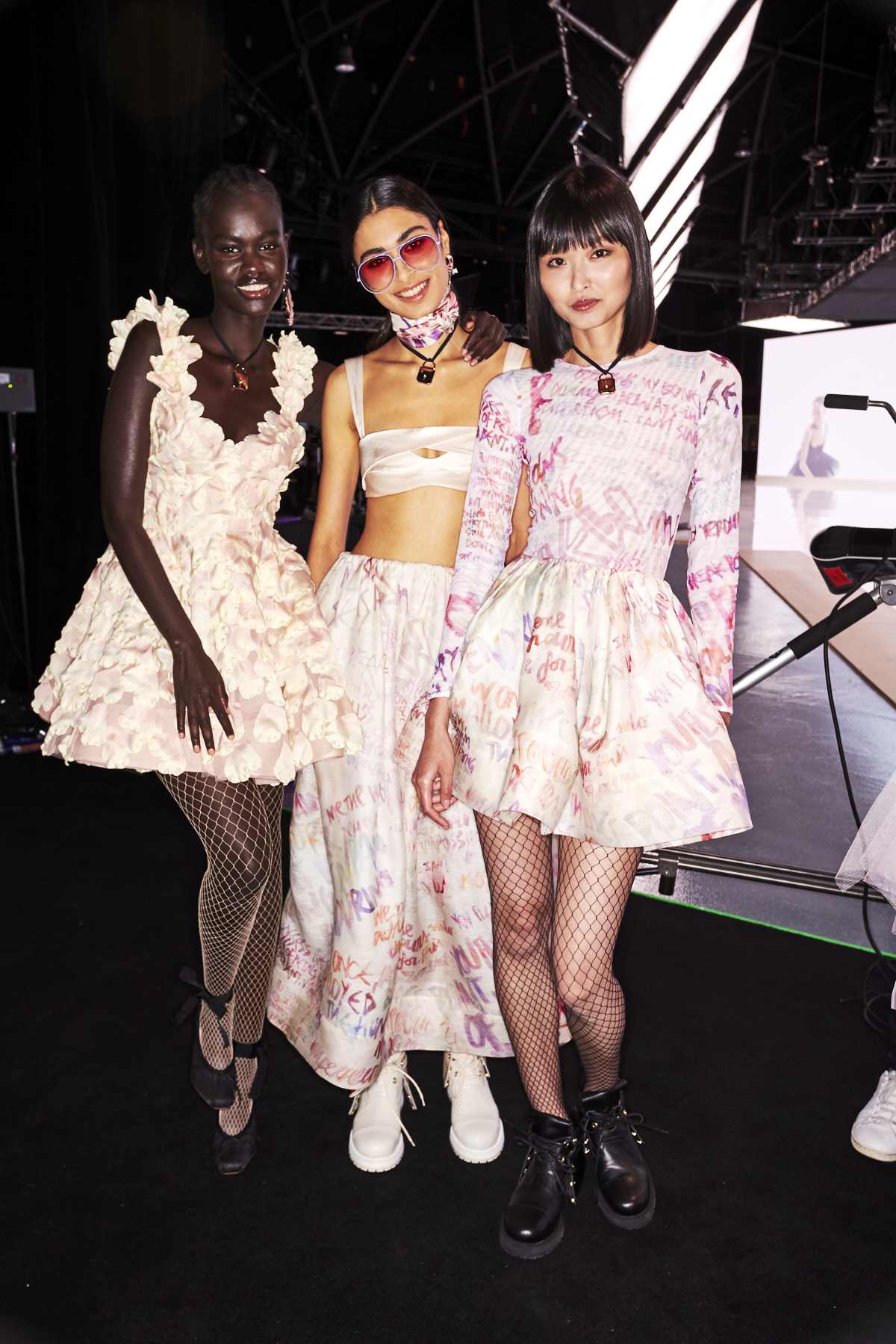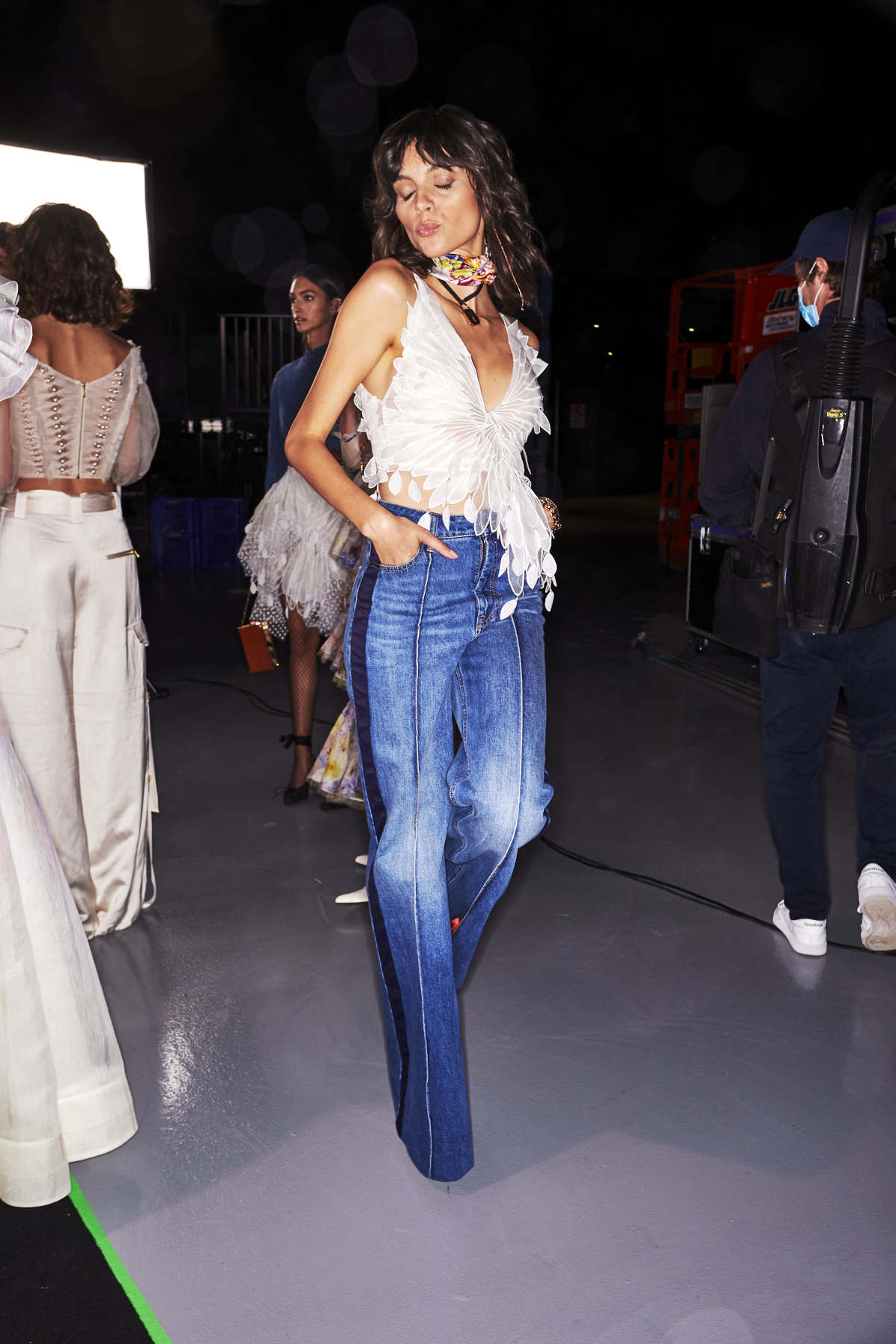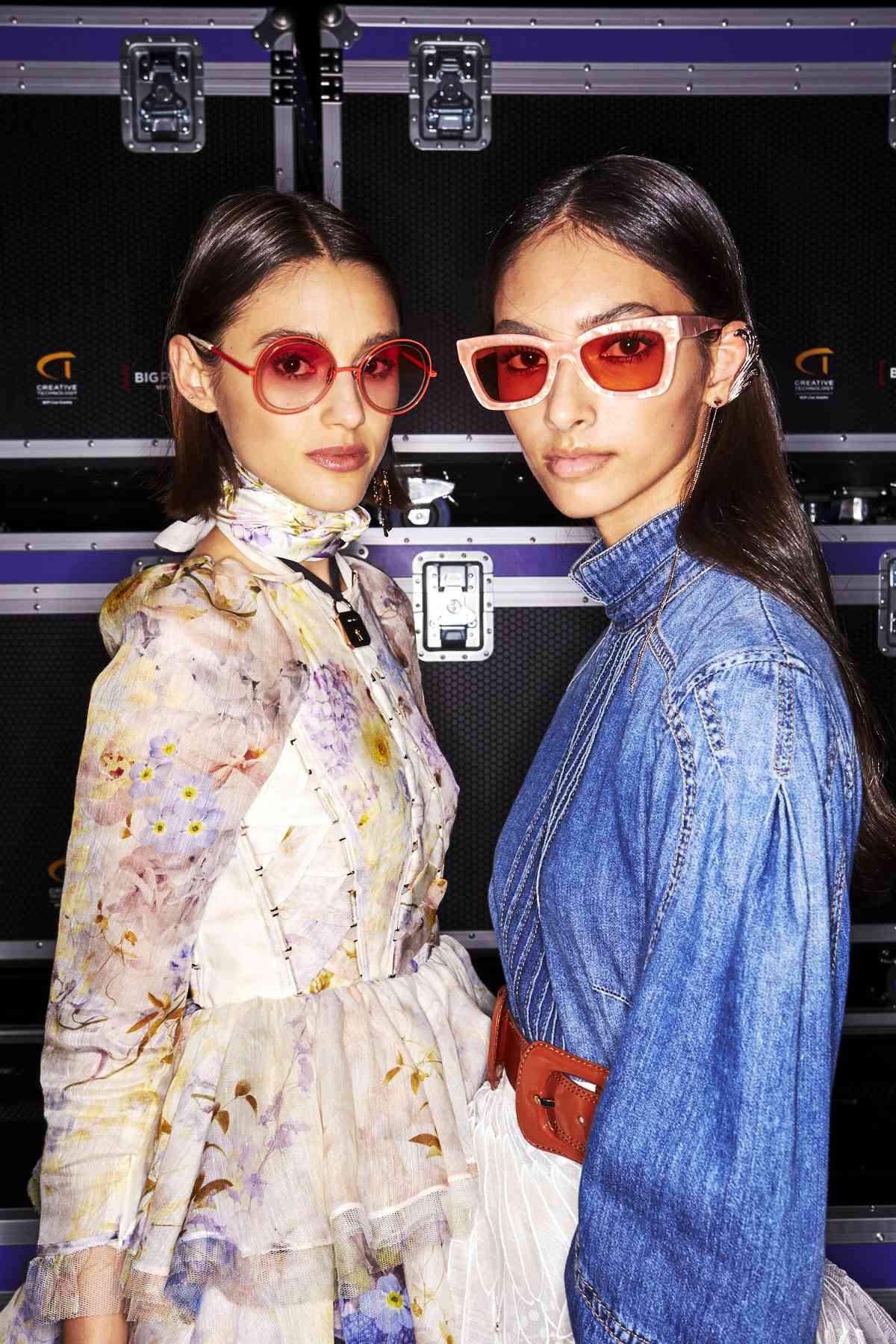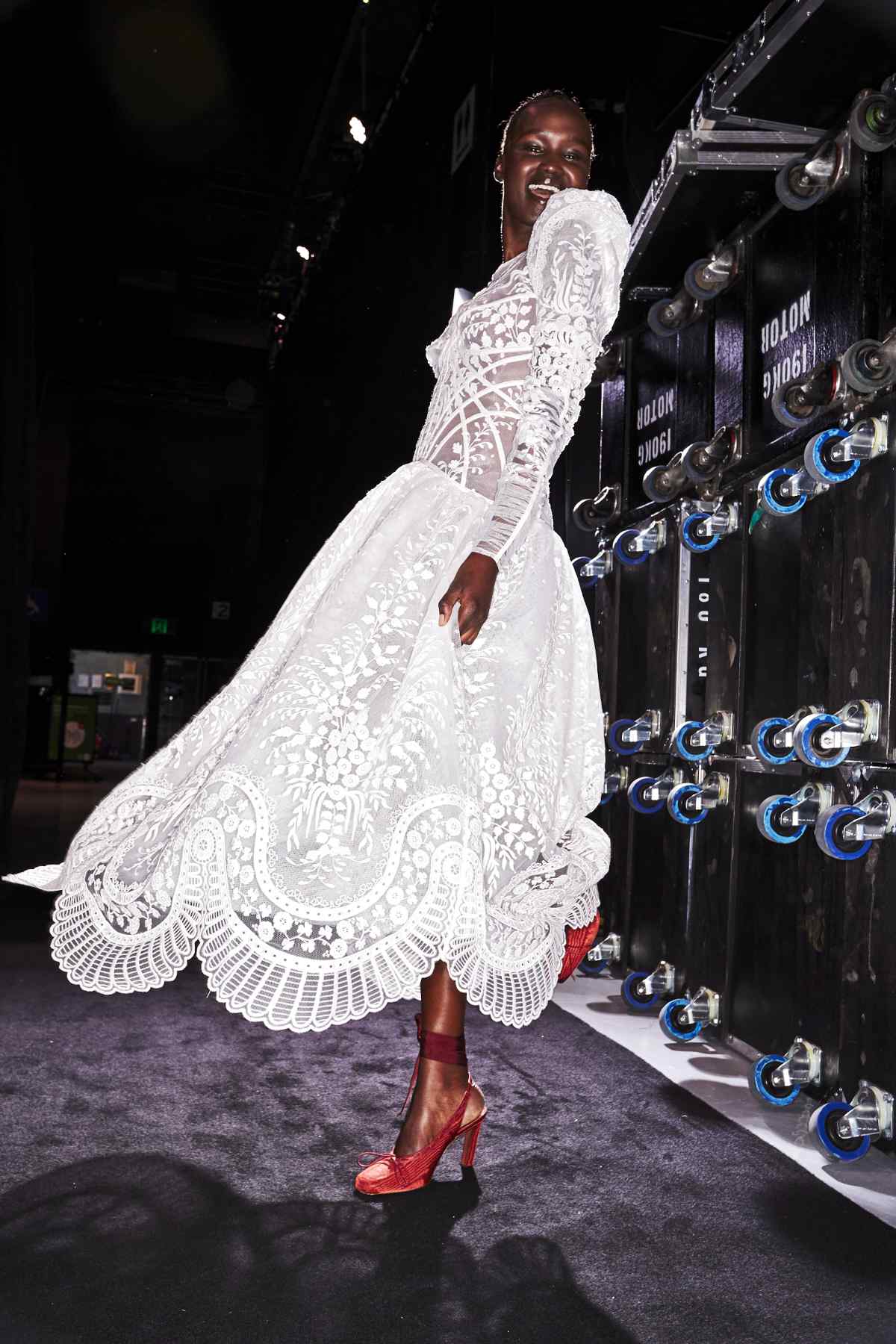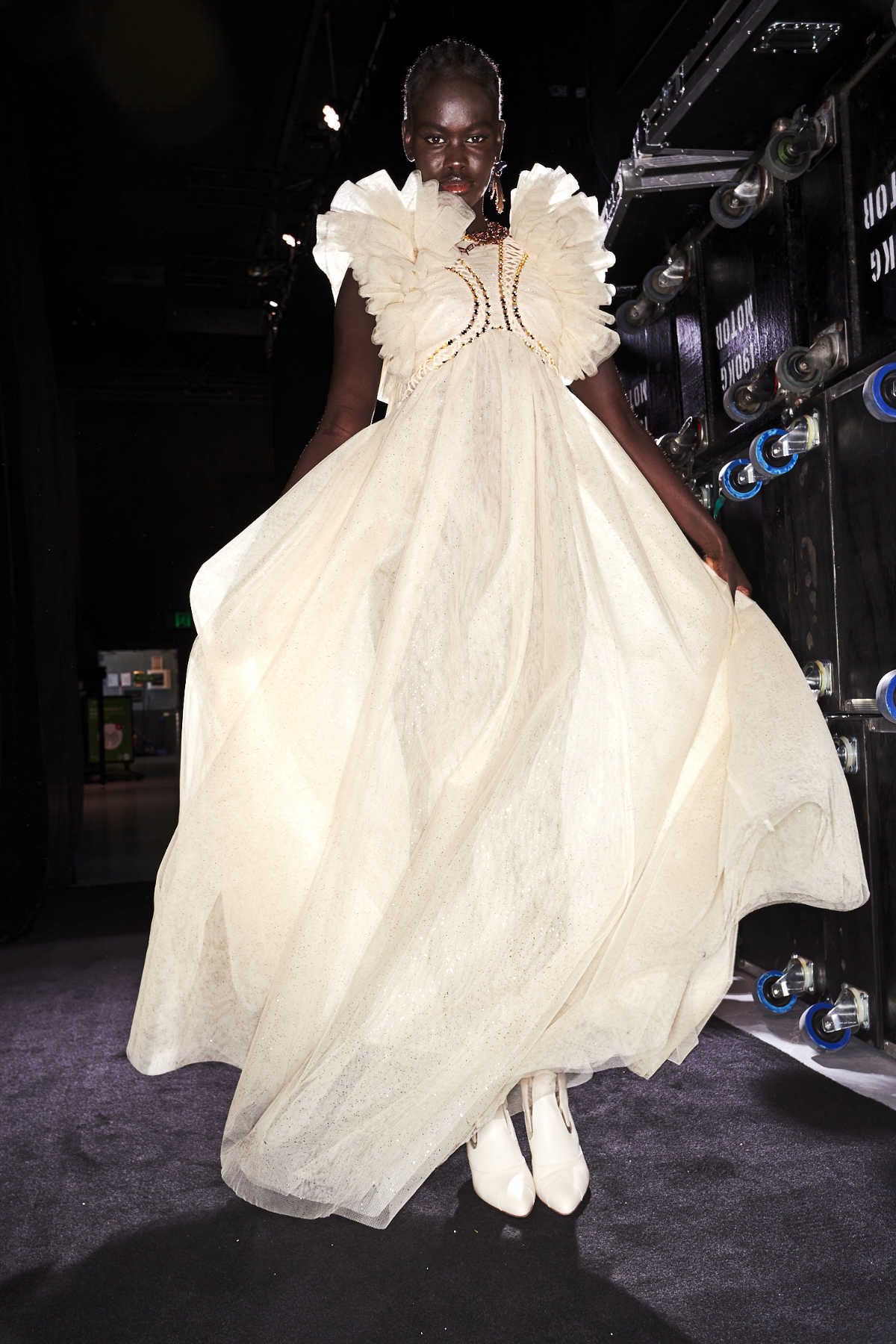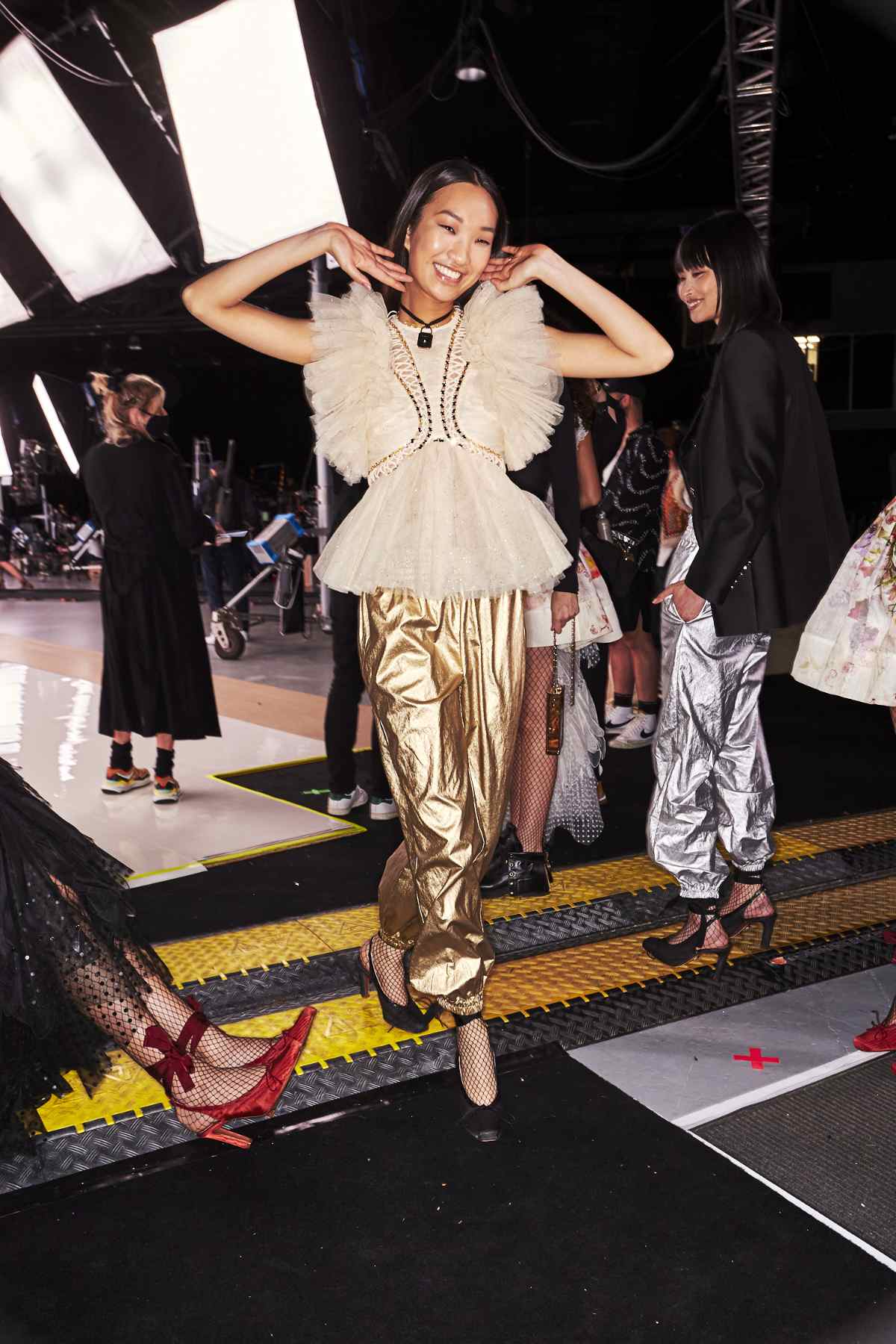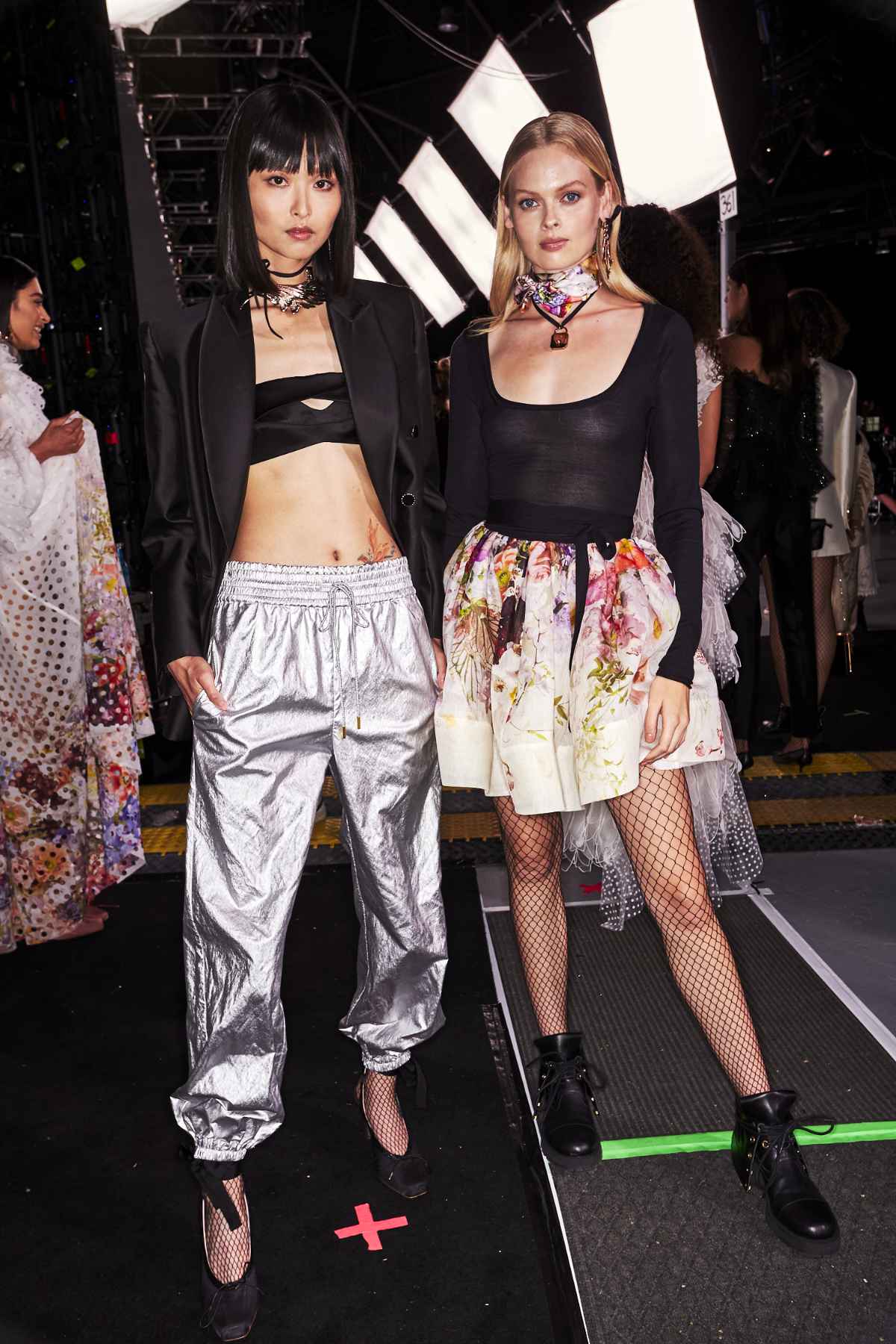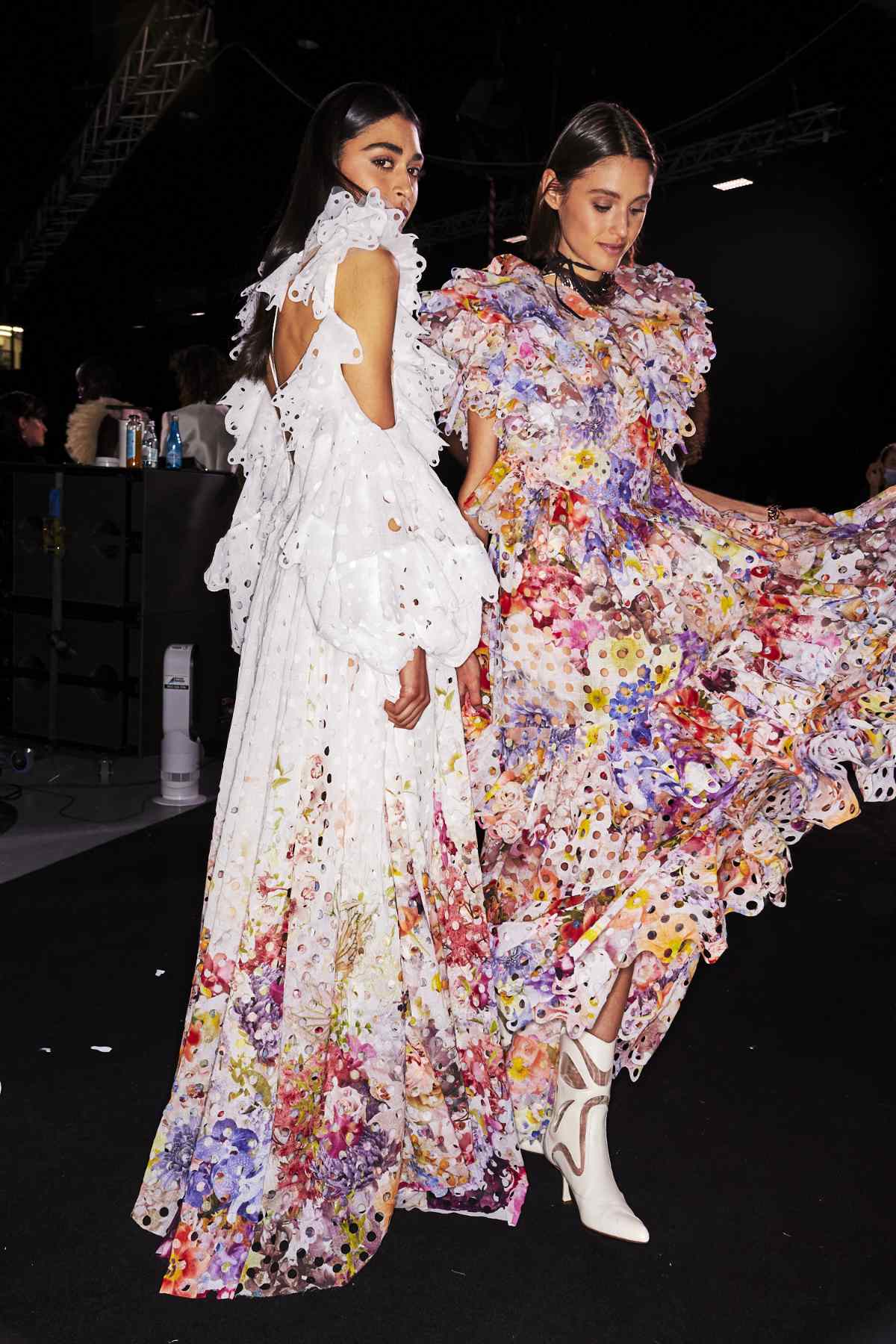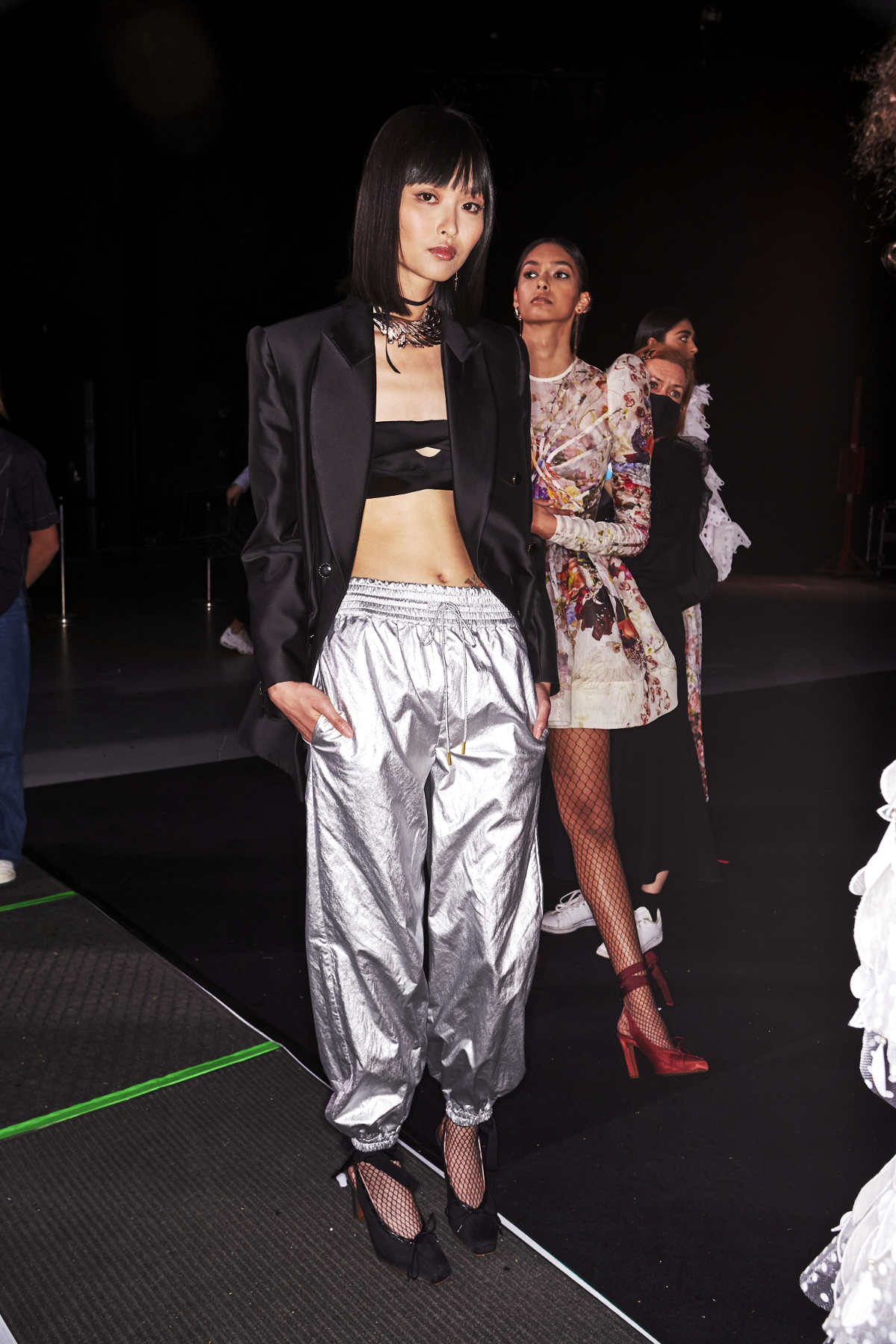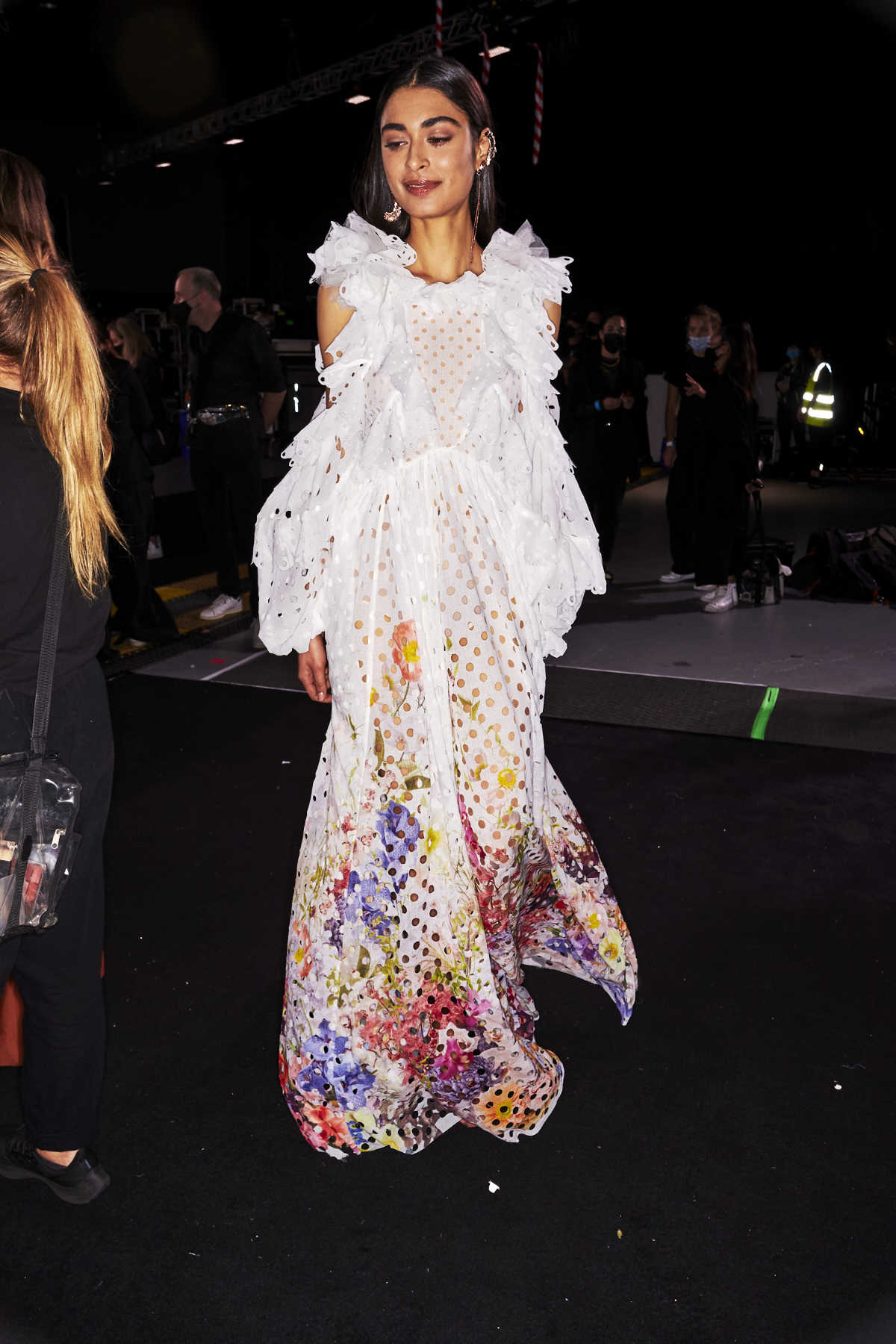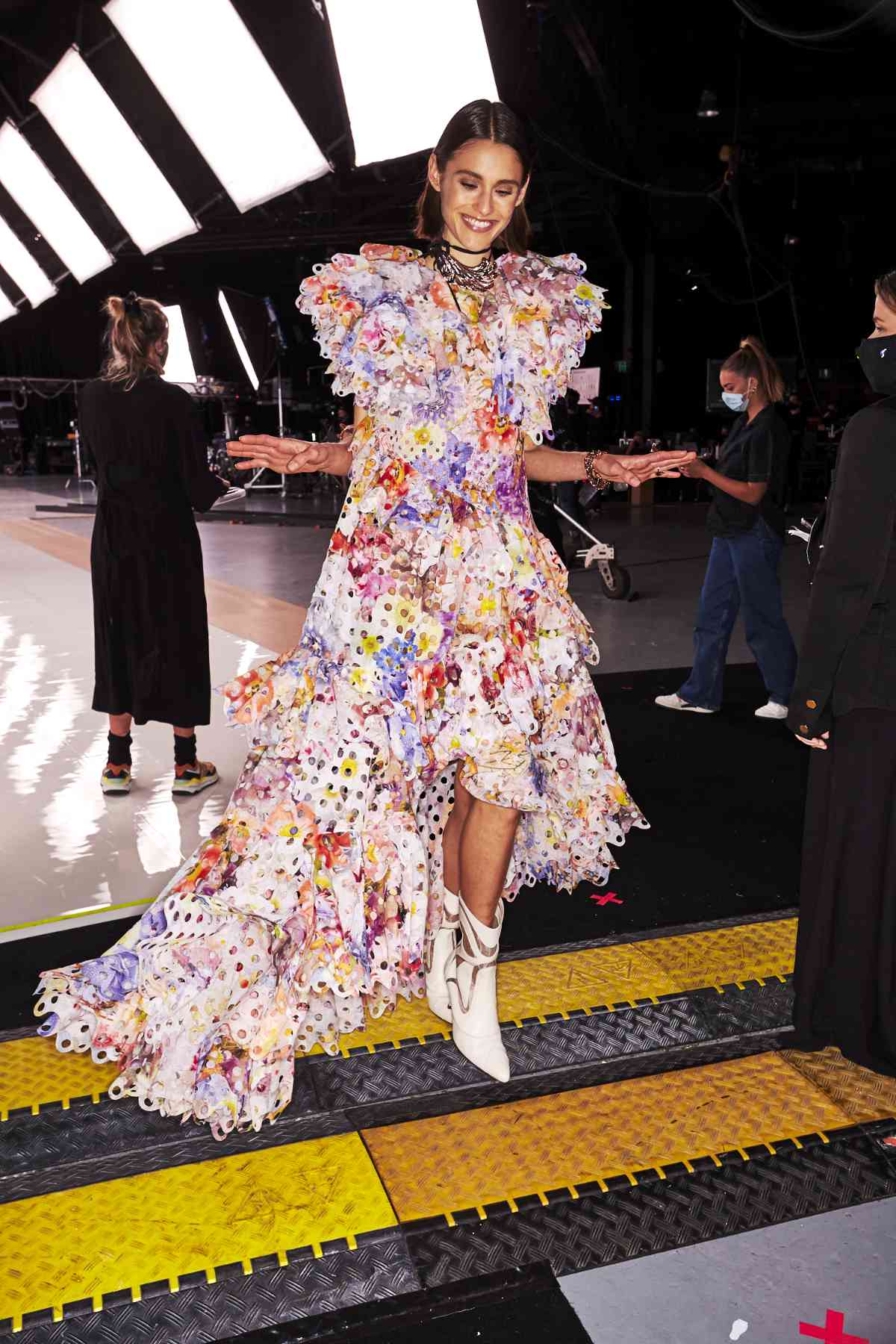 CREDITS
PRESENTATION

SHOW CREATIVE DIRECTION · MICHELLE JANK
STYLIST · ROMY FRYDMAN
RUNWAY FILM & EDIT · GRACIE OTTO | SIMON OZOLINS
STILLS PHOTOGRAPHY · SIMON LEKIAS
BACKSTAGE STILLS PHOTOGRAPHY & VIDEO · CHARLES DENNINGTON | PIERRE TOUSSAINT | SONNY VANDEVELDE
MUSIC · MIMI XU
ART DIRECTION · SMILE AGENCY, EMIL VRISAKIS
PRODUCTION · RIZER | CAT ROSE
MAKEUP · NONI SMITH
HAIR · RENYA XYDIS FOR WELLA PROFESSIONAL
---