---
The Postcard - Resort 22 RTW

"For this Resort season I wanted to create a collection that had a real sense of joy and escape. Looks that embodied all those great feelings and memories of a wonderful holiday - the anticipation, excitement, fun and laughter. We were given the opportunity to work with some of the beautiful art of James Northfield who created some of the most iconic Australian travel posters of the 30, 40's and 50's. I love the use of colour and the romantic nostalgia of the imagery. We've tried to create a collection that is light and playful. Thoughts of holidays and good times to look forward to was front of mind - I can't wait!" - Creative Director, Nicky Zimmermann.
Memories of holidays in Australia, a time of simple pleasures and pure happiness, informed the feeling of dressing for fun and adventure for Zimmermann's Resort 22 Ready-To-Wear collection. Co-ord sets, and shift shapes paired with flat shoes and unbuttoned throw-over shirts are relaxed and cheerful. Crocheted raffia bucket hats, straw bags and separates are a refreshing and earthy texture, amongst the brand's signature silk, linen and cotton blends favoured for summer. Man-style pyjama dressing and woven loafers are stylish and functional.
Cinched-waisted silhouettes and intricately embellished dresses are made for making memories. As Zimmermann's vision for resort travels the vast Australian coastline, garments gather shells worn as charms on belts and bracelets; and laser cut and embroidered fabric shells flutter amongst fringed skirts. Ships and jellyfish gather on hemlines in beautifully embroidered placement artworks. Nautical stripes are painted on linen, an anchor brooch is pinned to a tomato red blazer; white denim sailor pants have an exaggerated kick flare. Creative Director Nicky Zimmermann's sense of humour is evident by the playful incorporation of artworks by James Northfield whose charming depictions of Australia featured in national tourism poster campaigns popular around the 1950's. The postcard graphics are equal-parts vibrant in silk scarf slip dresses; and nostalgic, replicated in placement prints such as an oversized tote featuring a poster for small surf town, Lorne, and on custom print buttons.
Summer's breeze floats through the collection, in the movement of full skirts, bouncy hems and voluminous blouses. Hand painted floral prints are pretty and earthy; hand-gathered fabric flowers cover dresses and bandeau tops just-so; carried on the same summer breeze. Zimmermann's signature feminine touches come through in underwire bodices, billowing bows, custom woven lace and sculpted wedge heels in pearlescent shell. A finale of ombre gowns recall the sunset and sunrise on another balmy holiday.
Zimmermann's postcard from Resort 22 is signed off: waiting for you.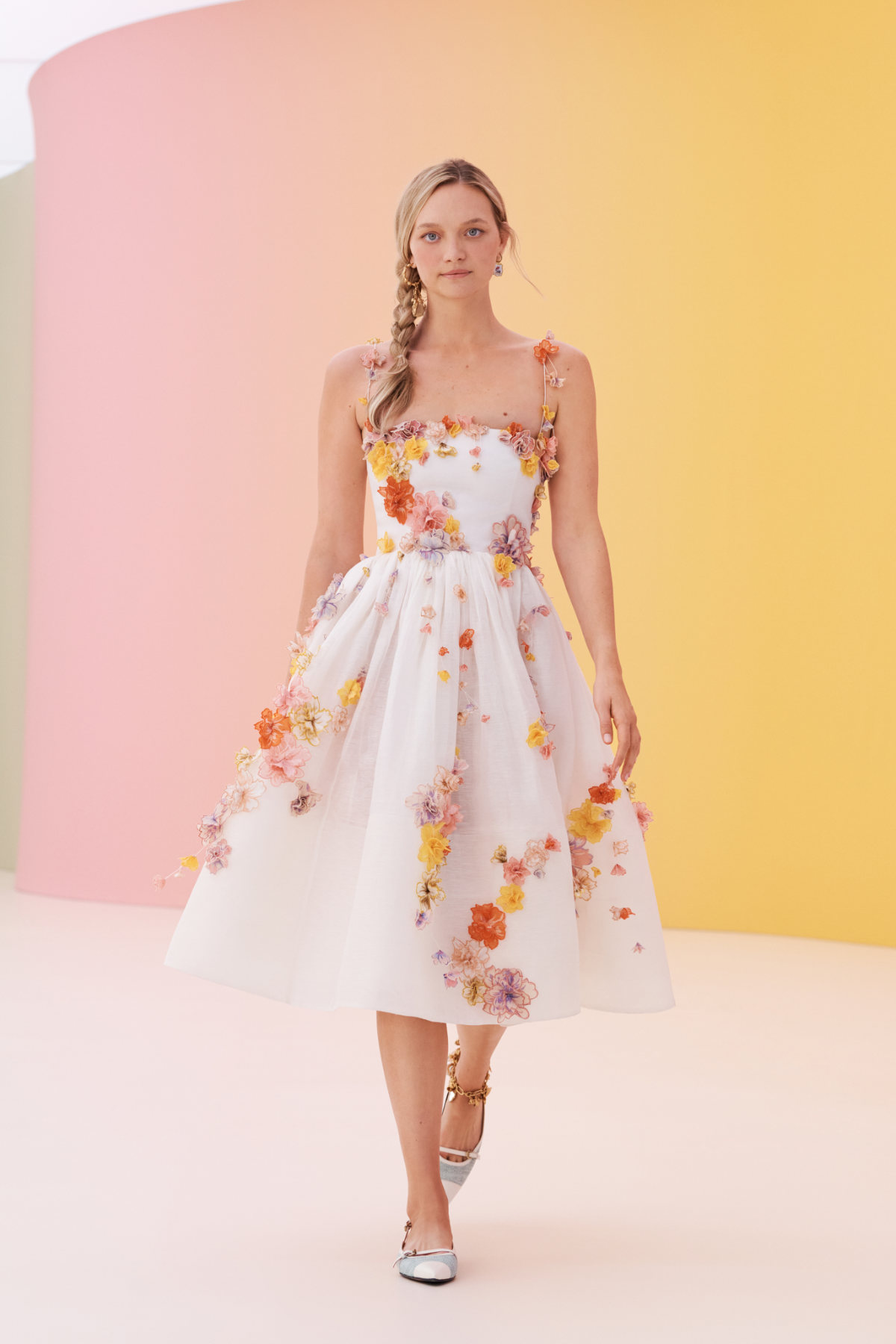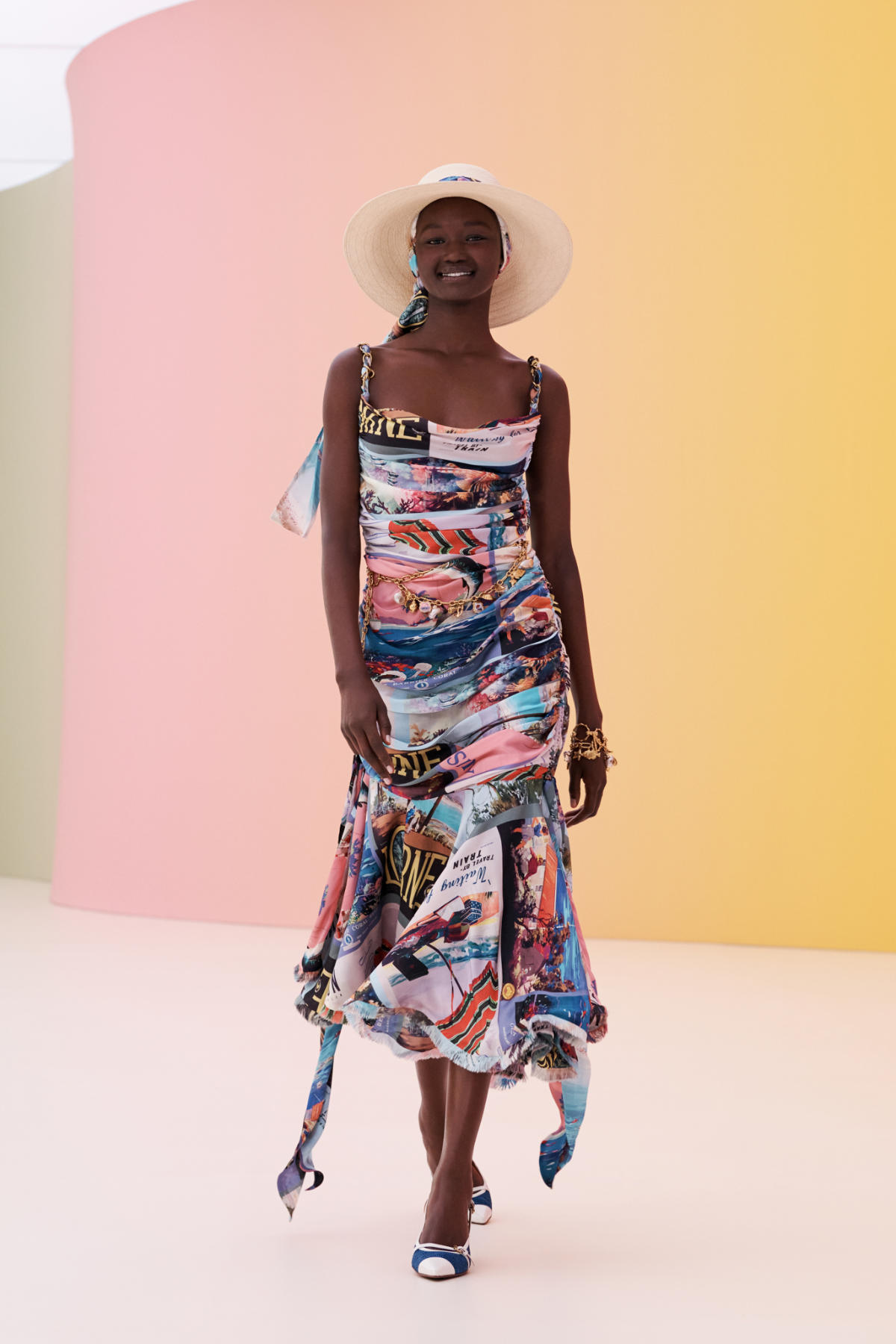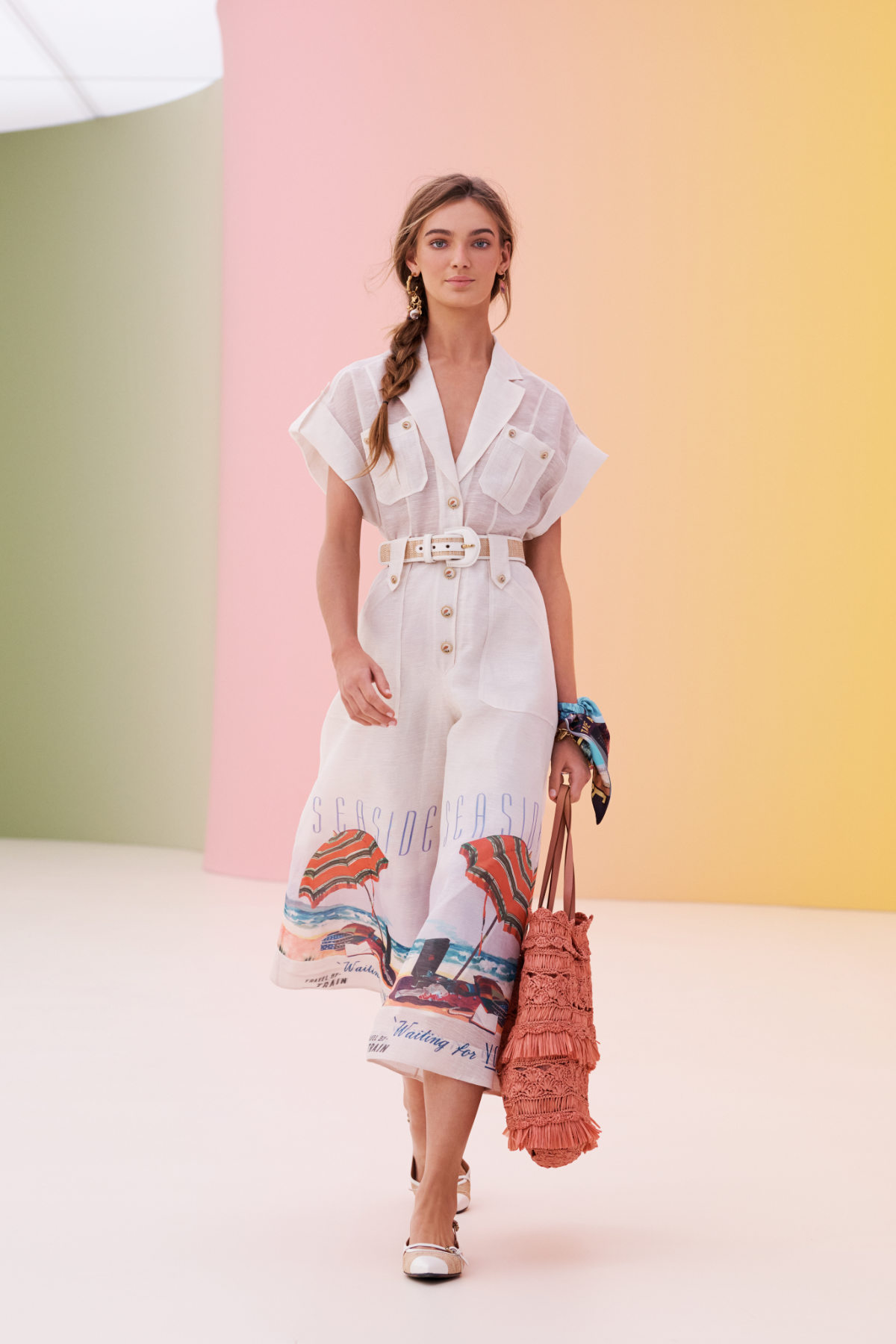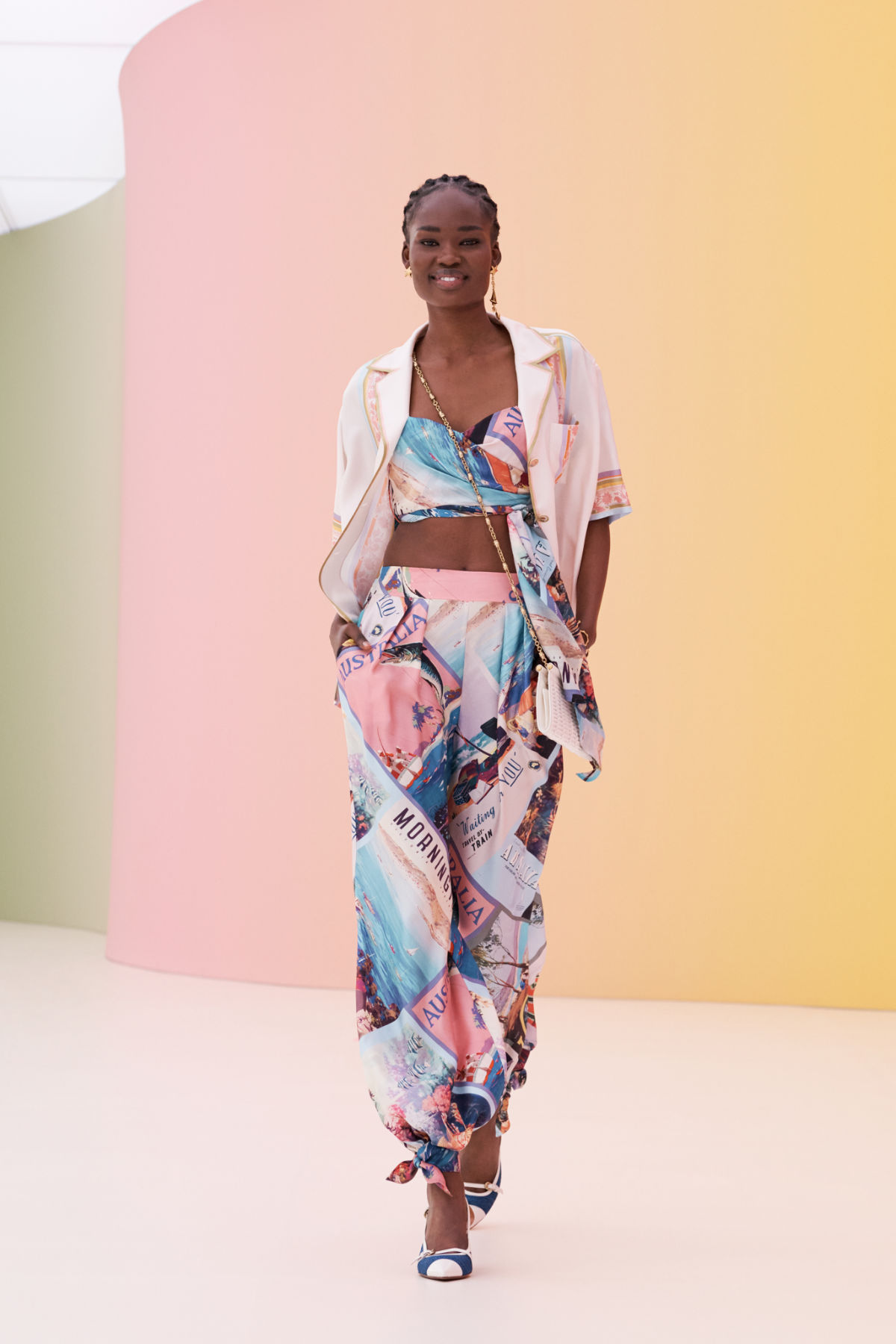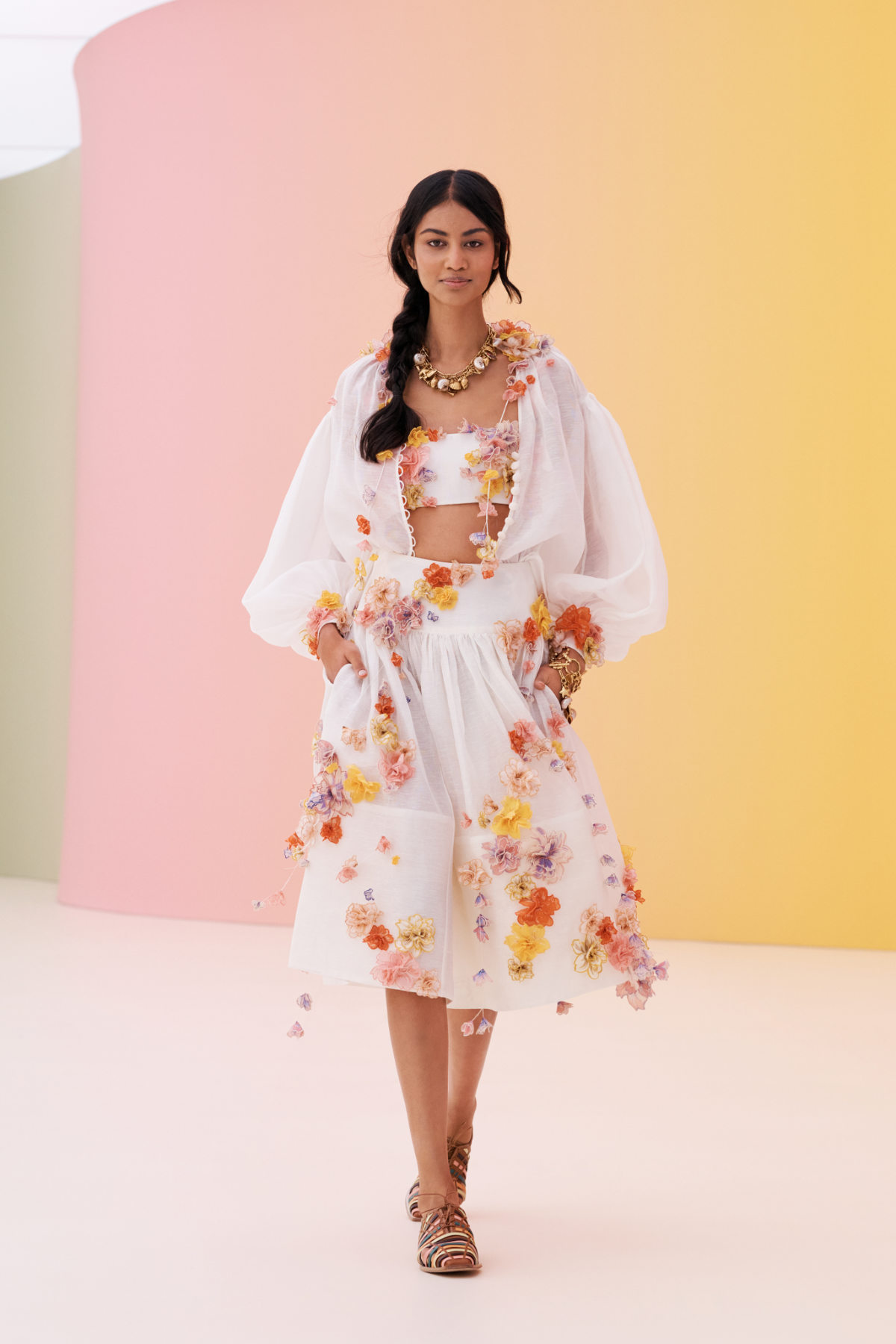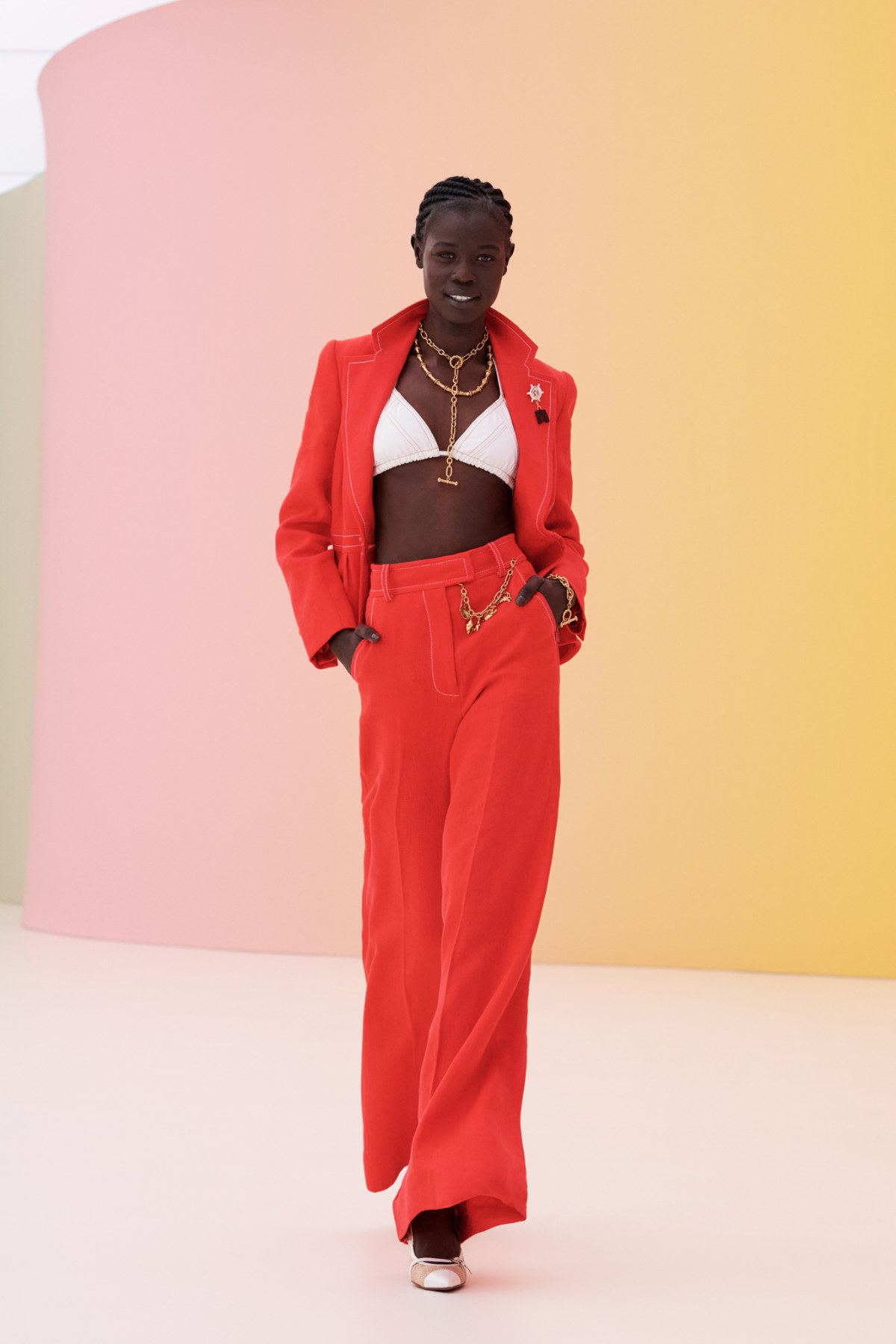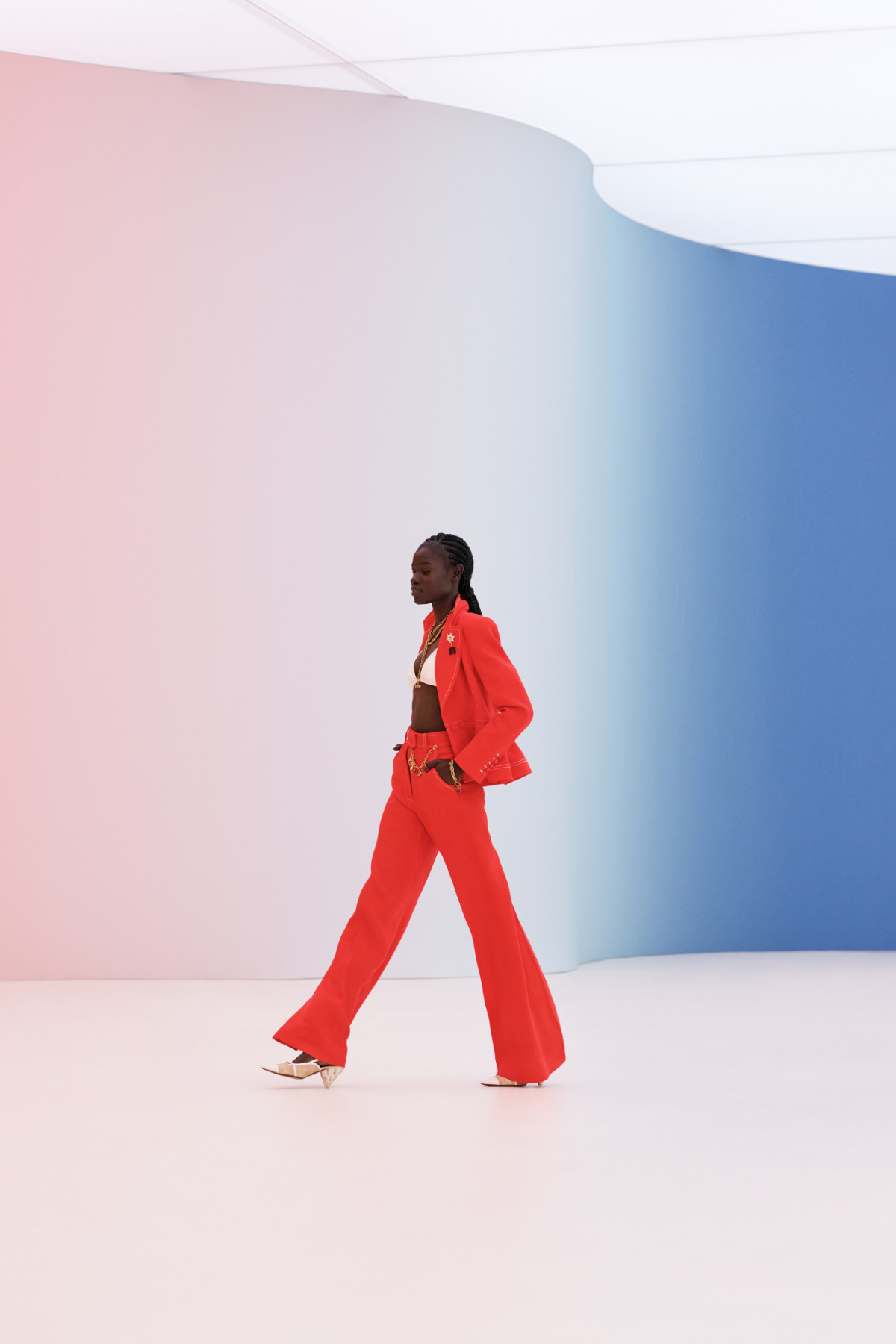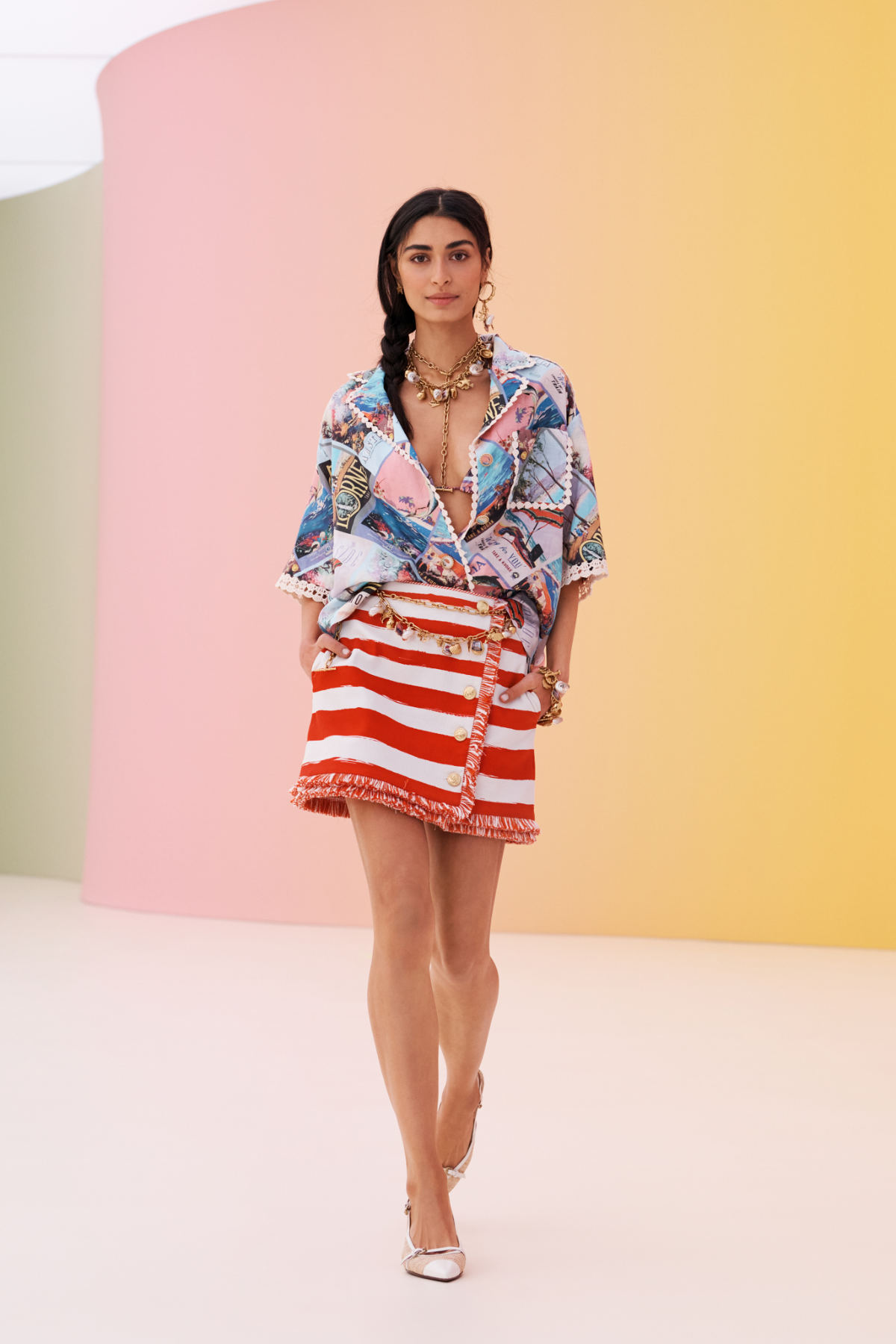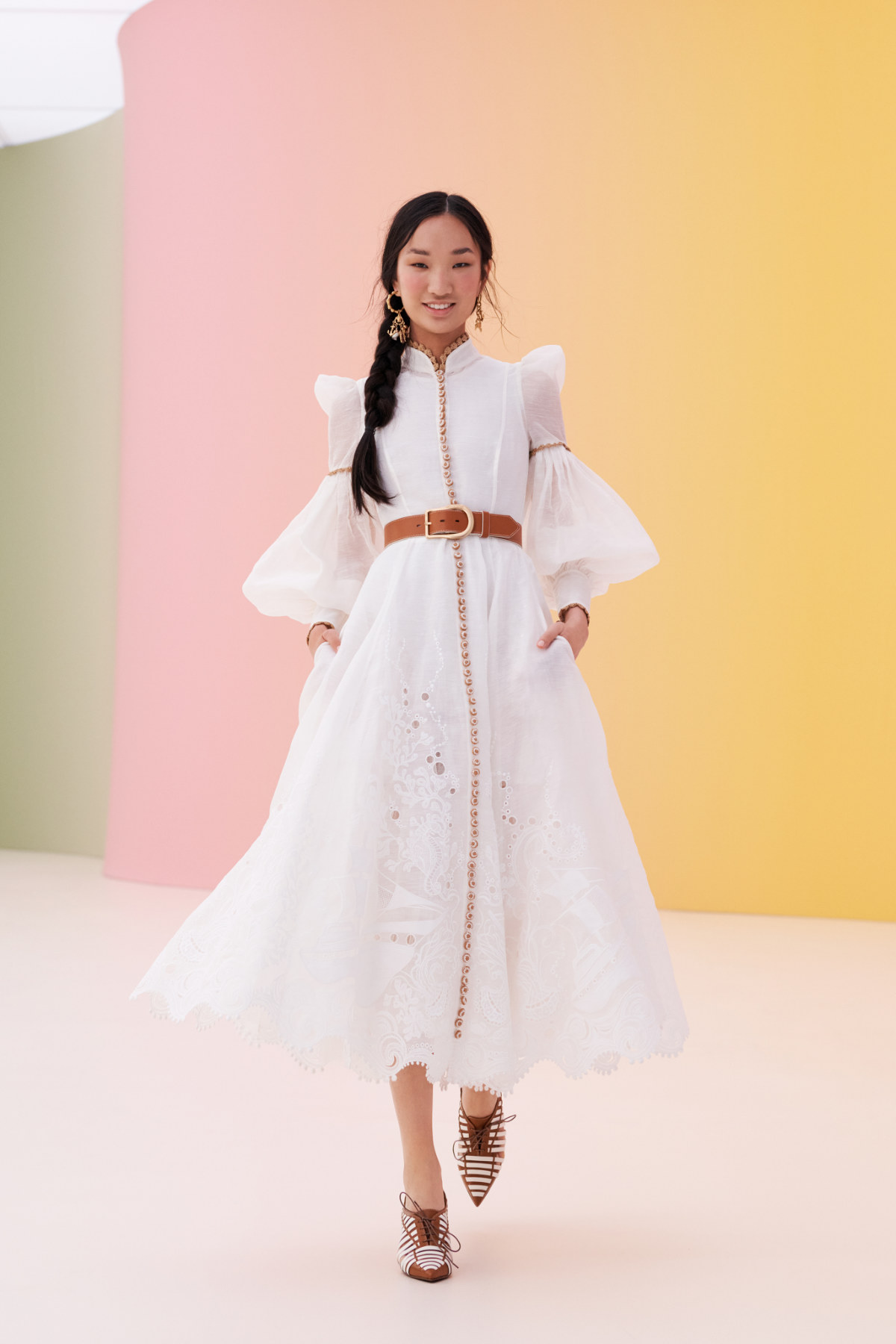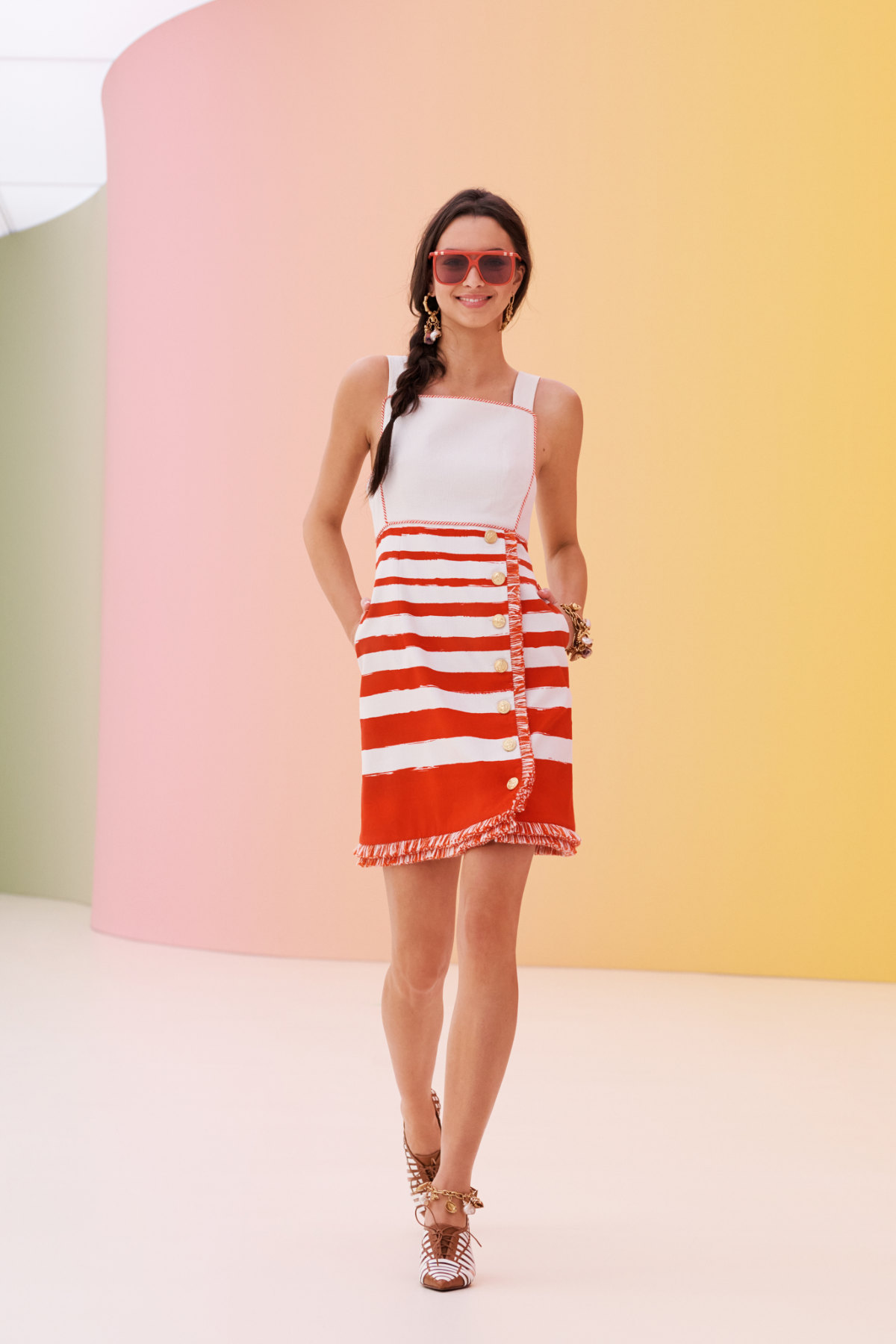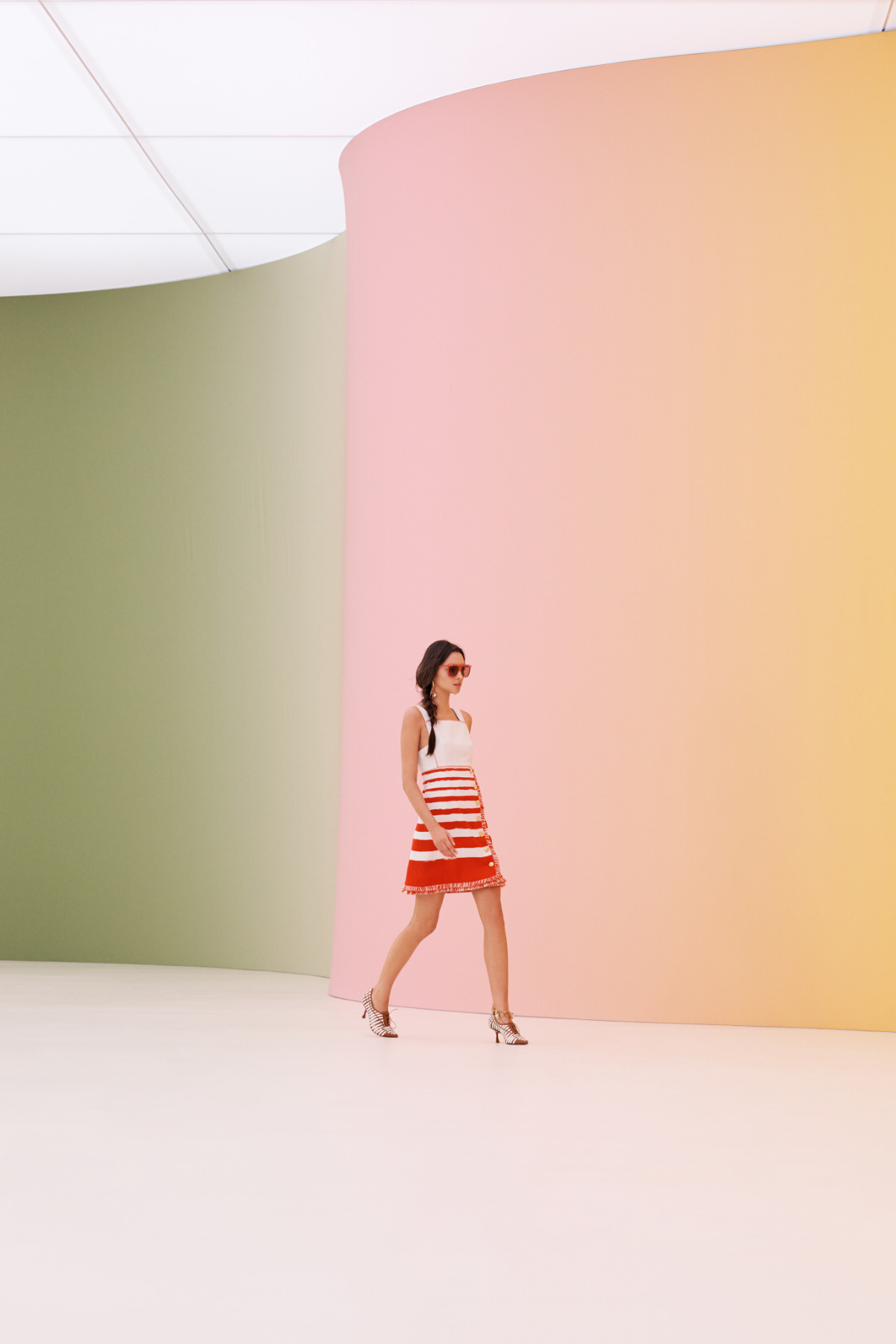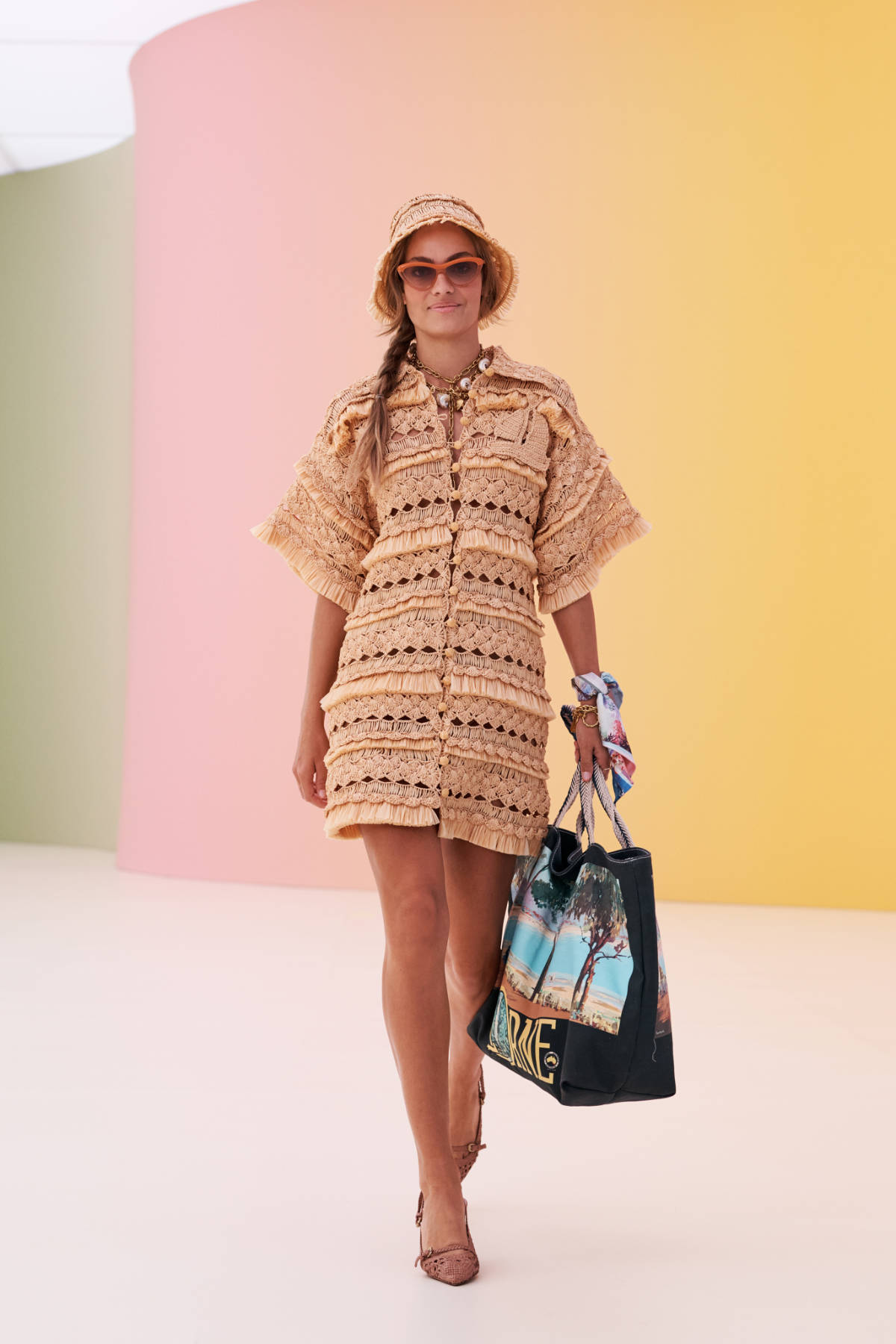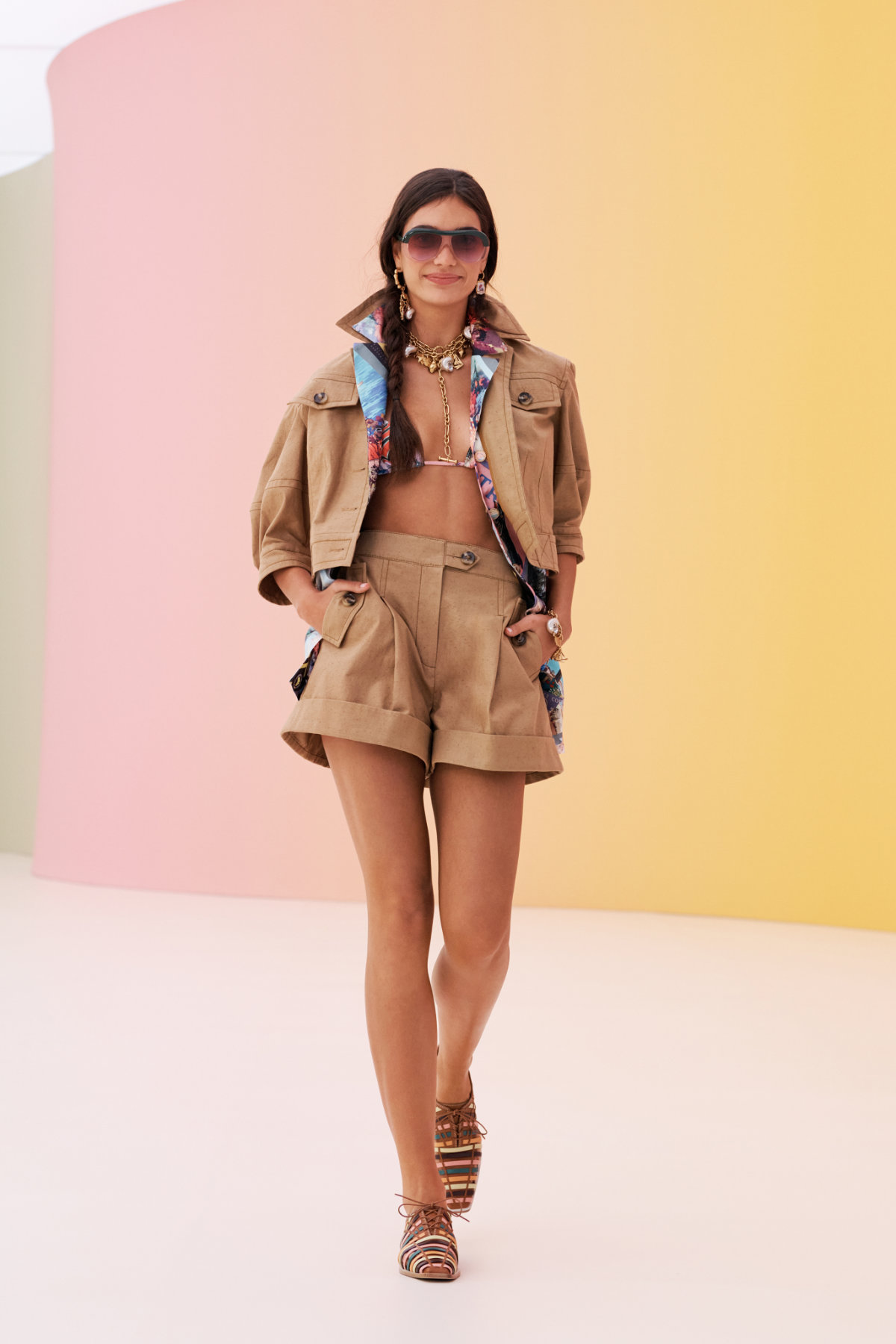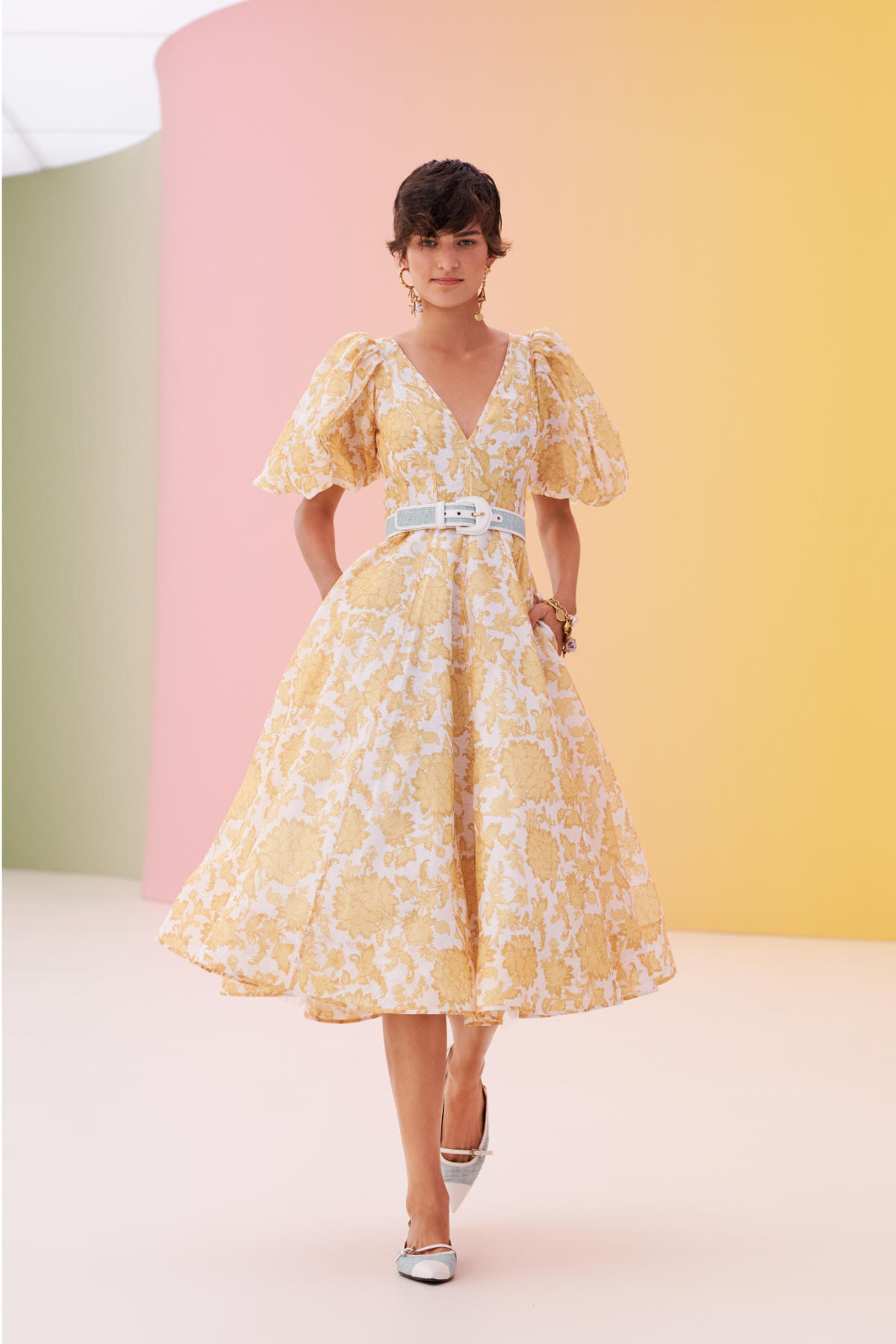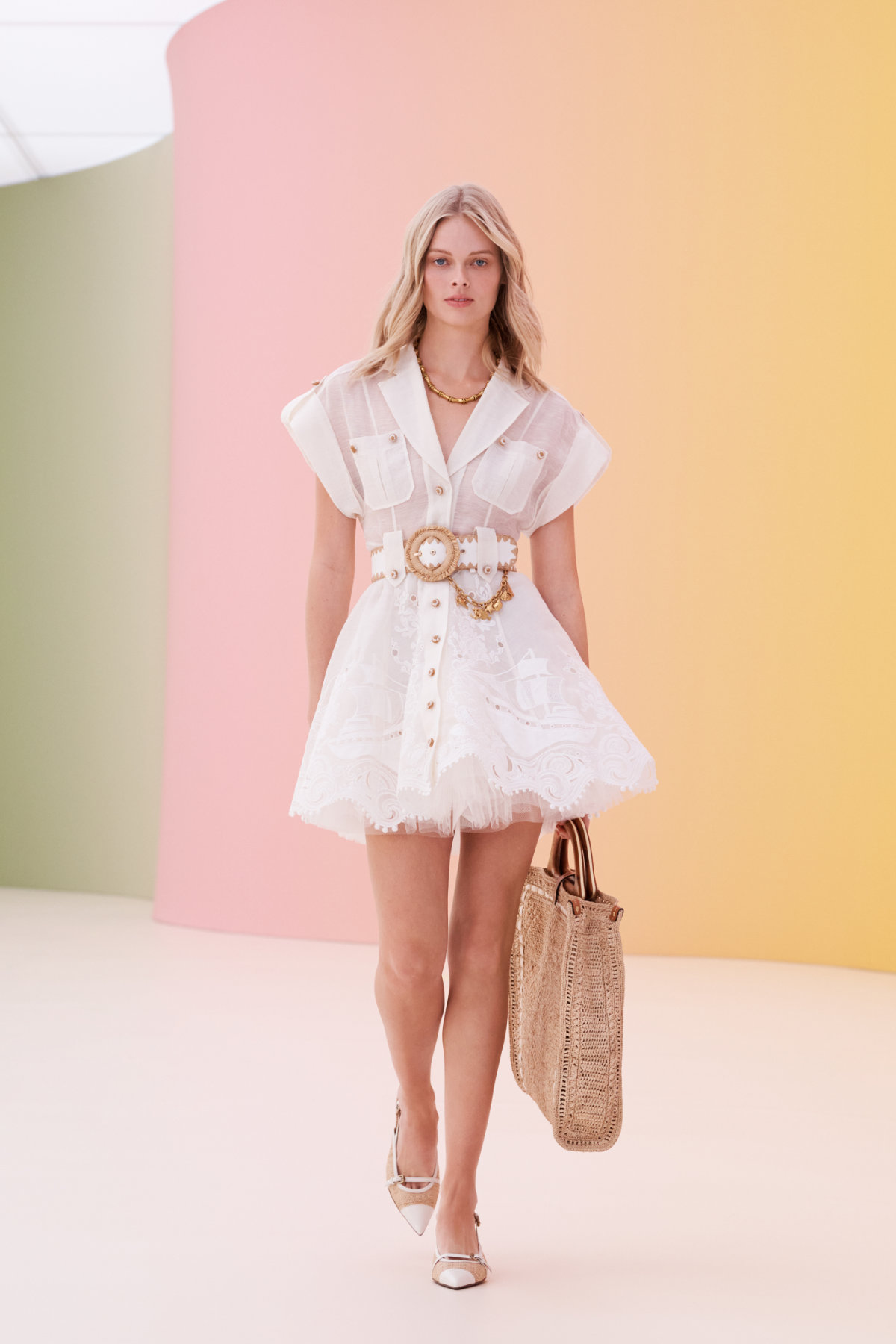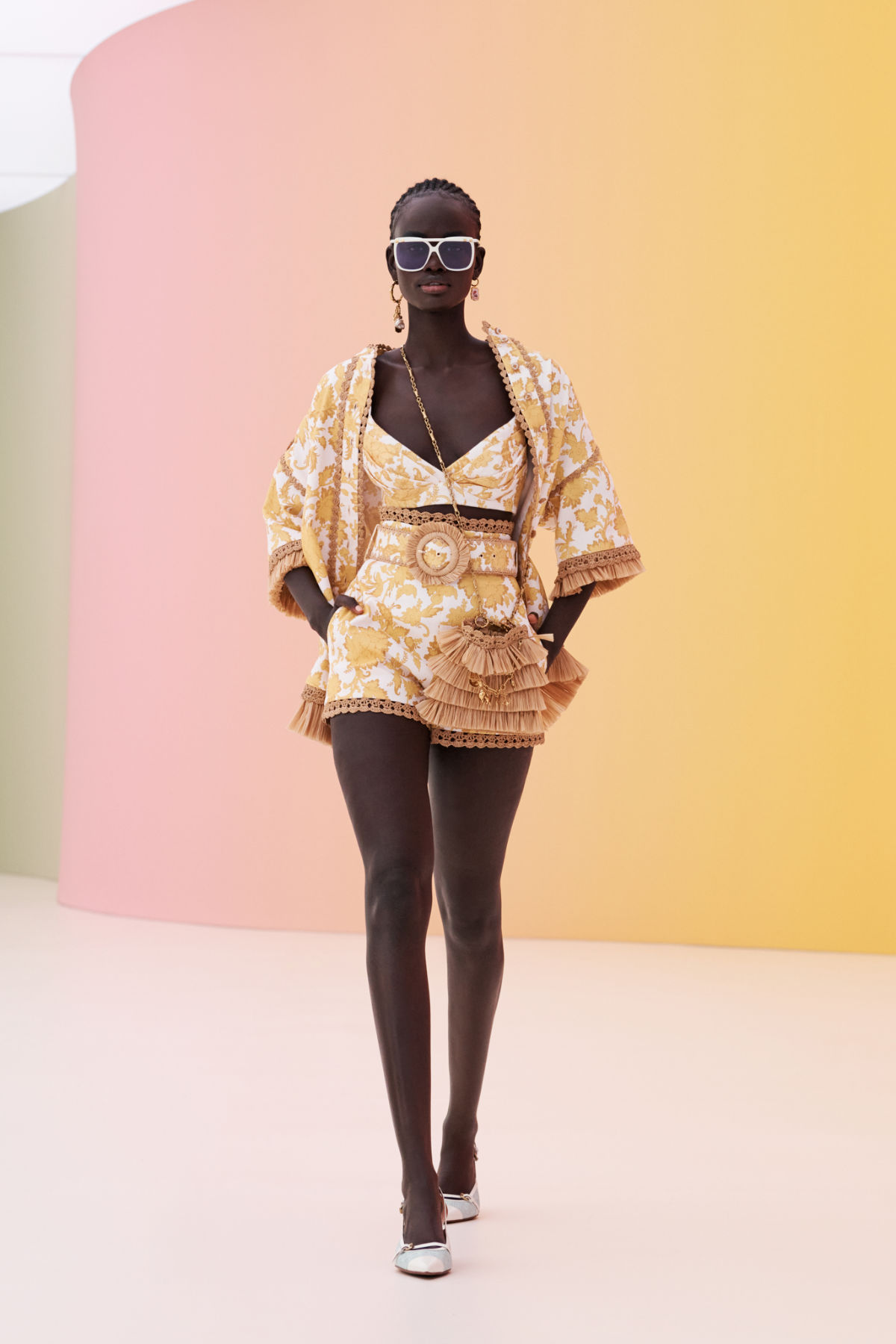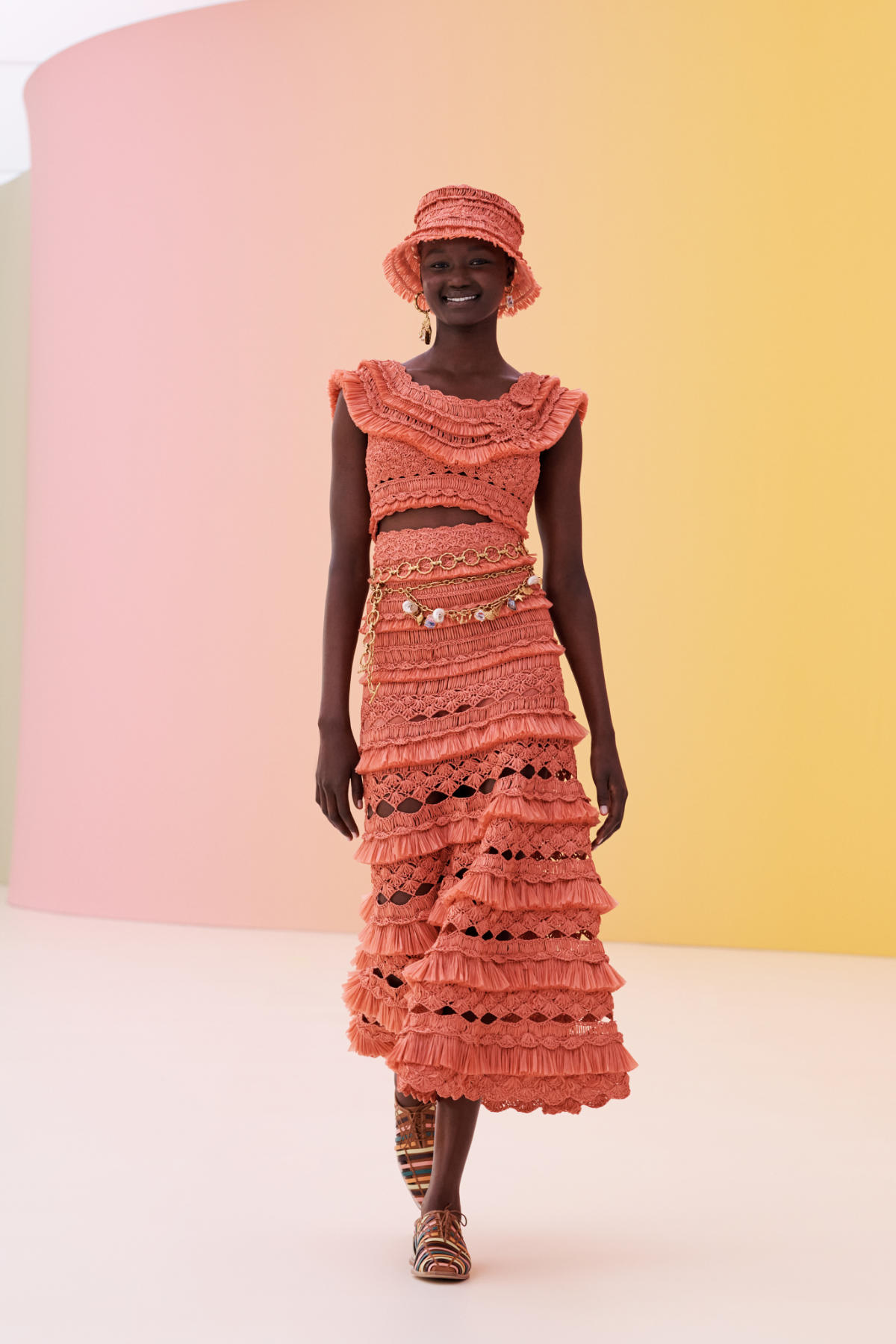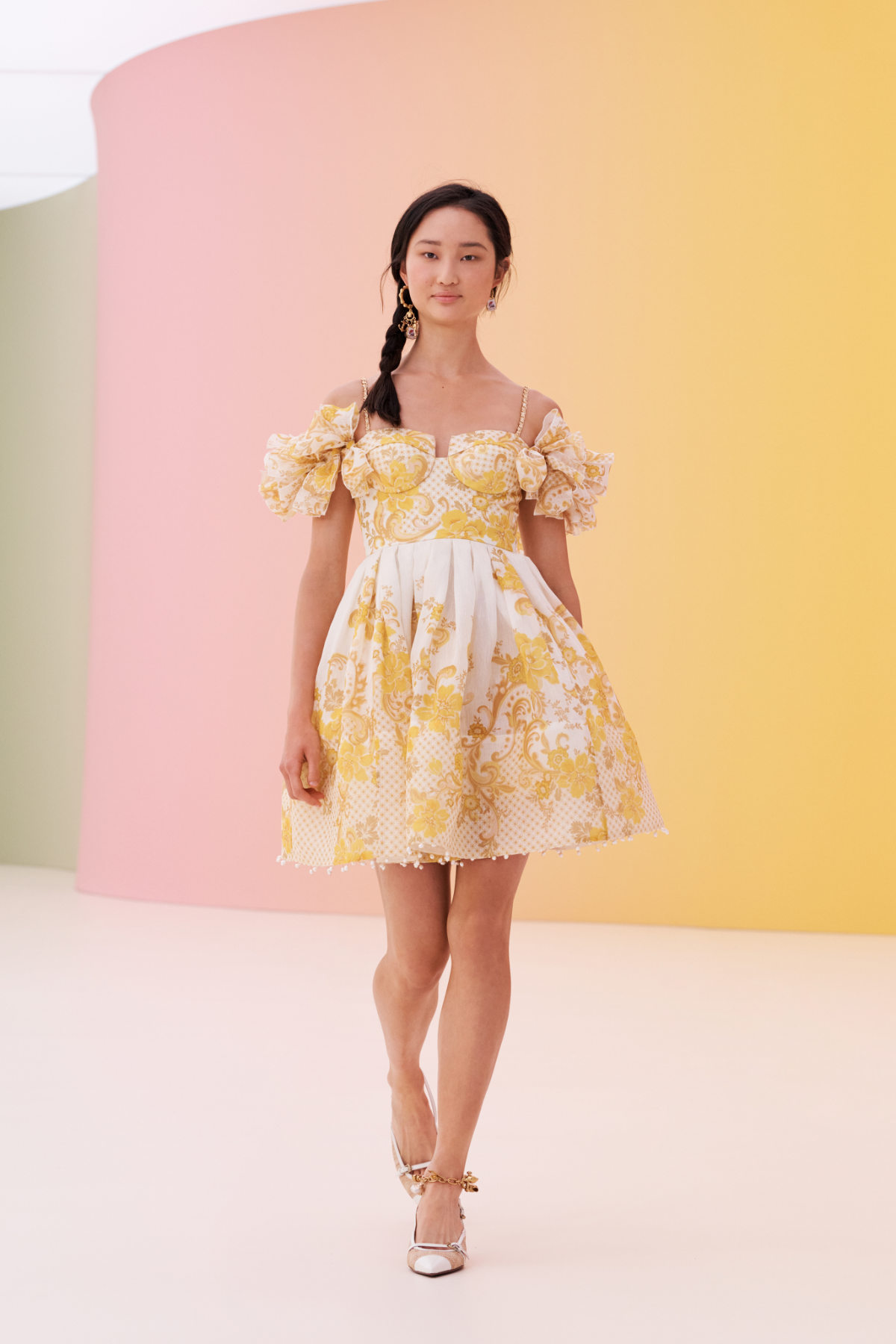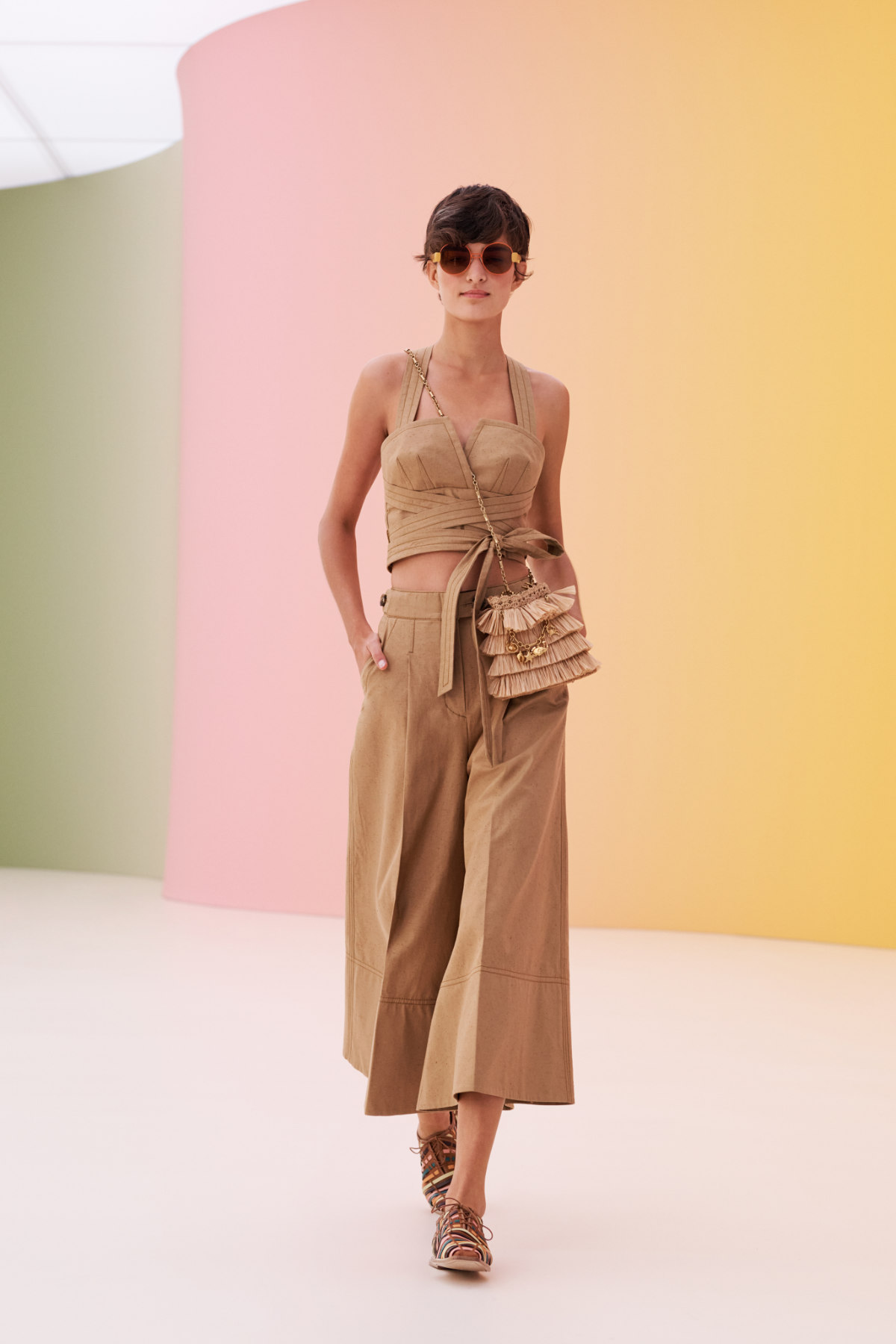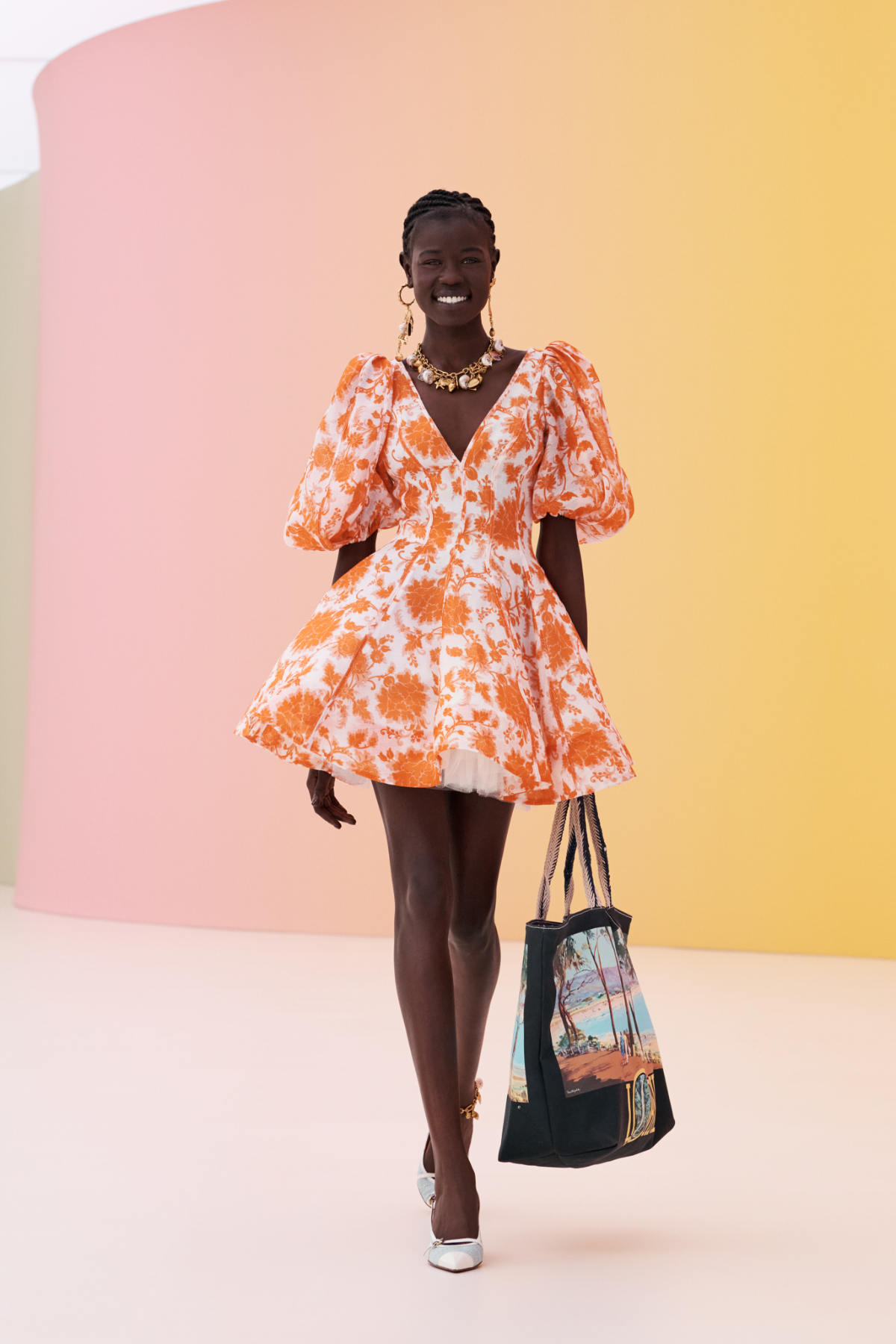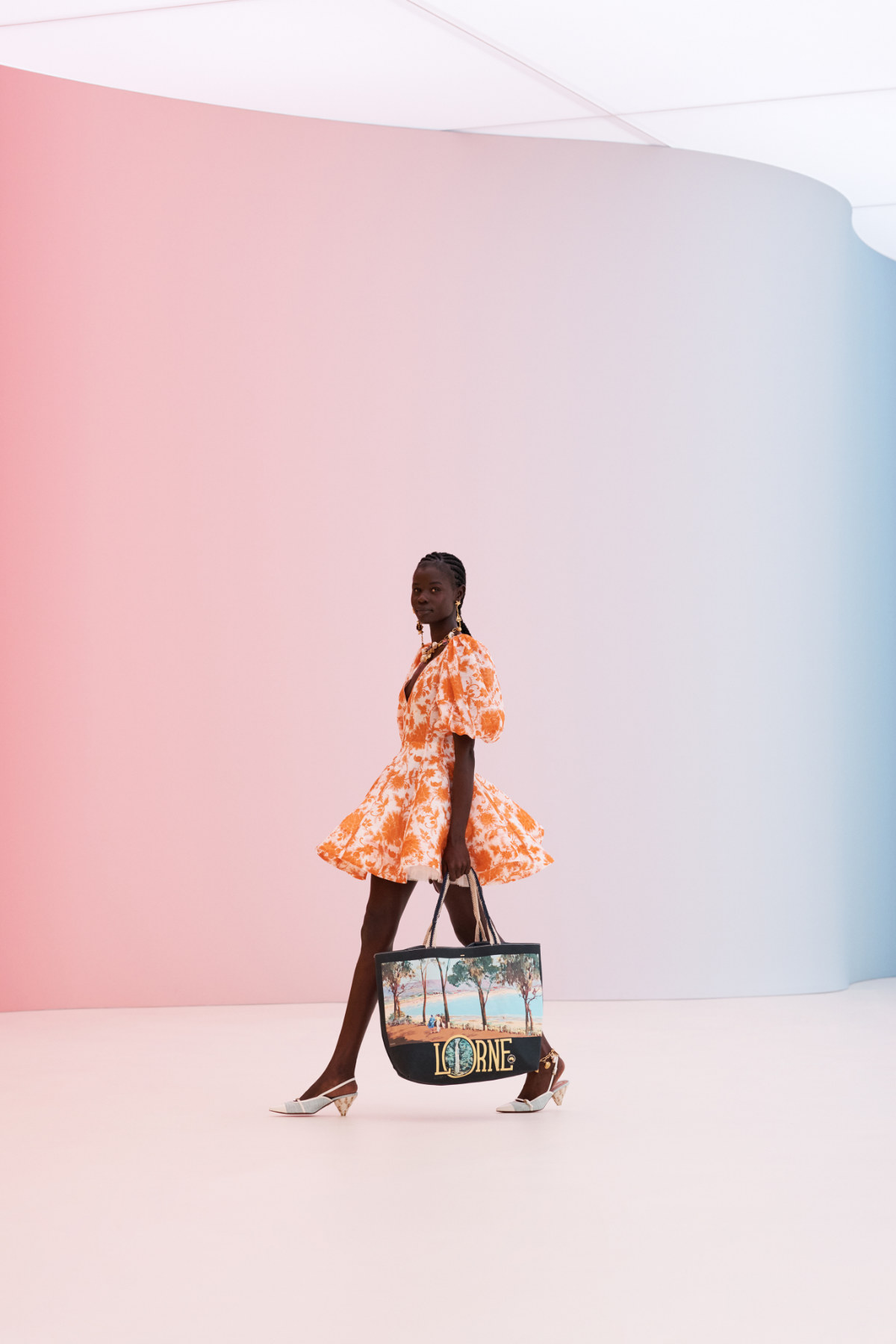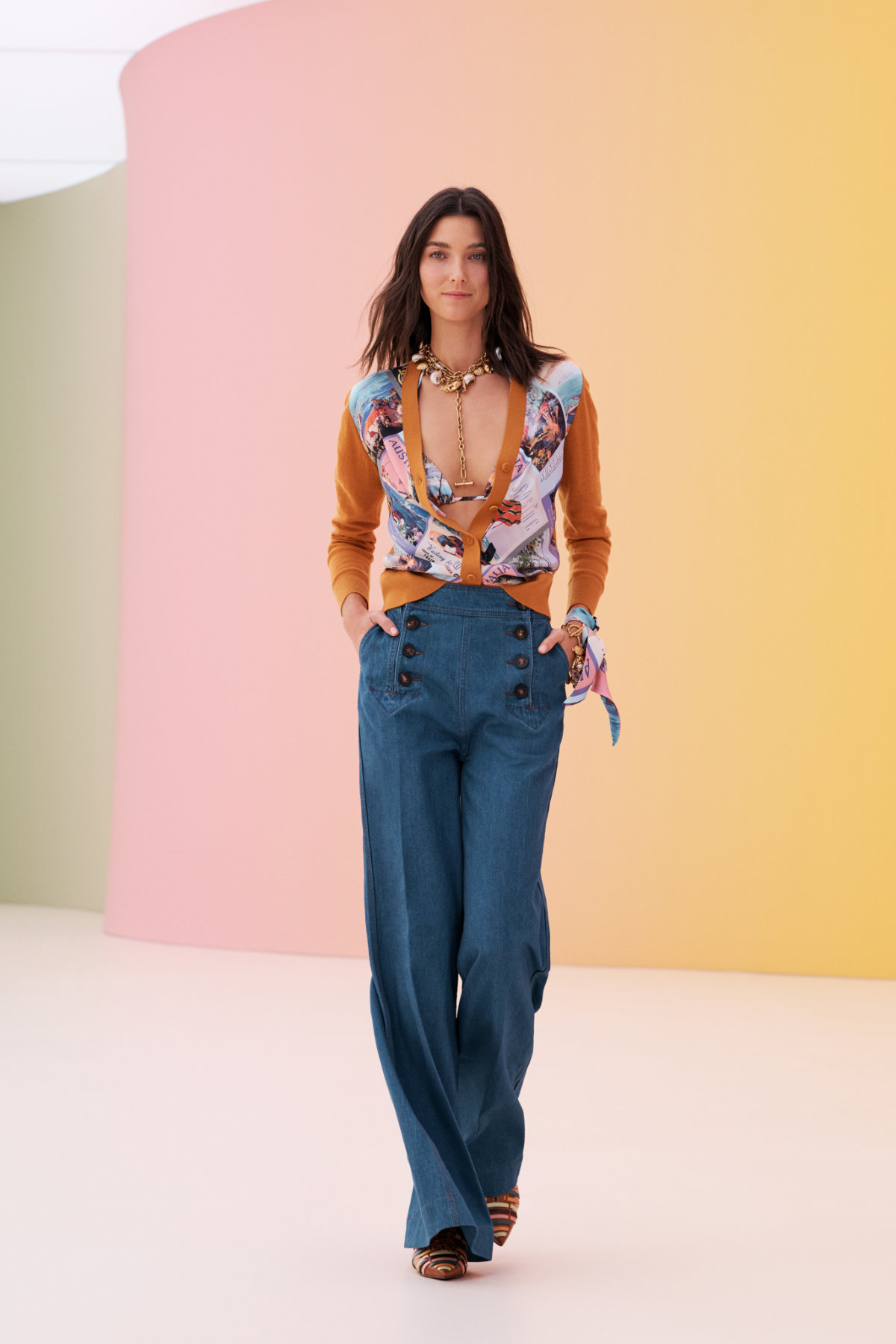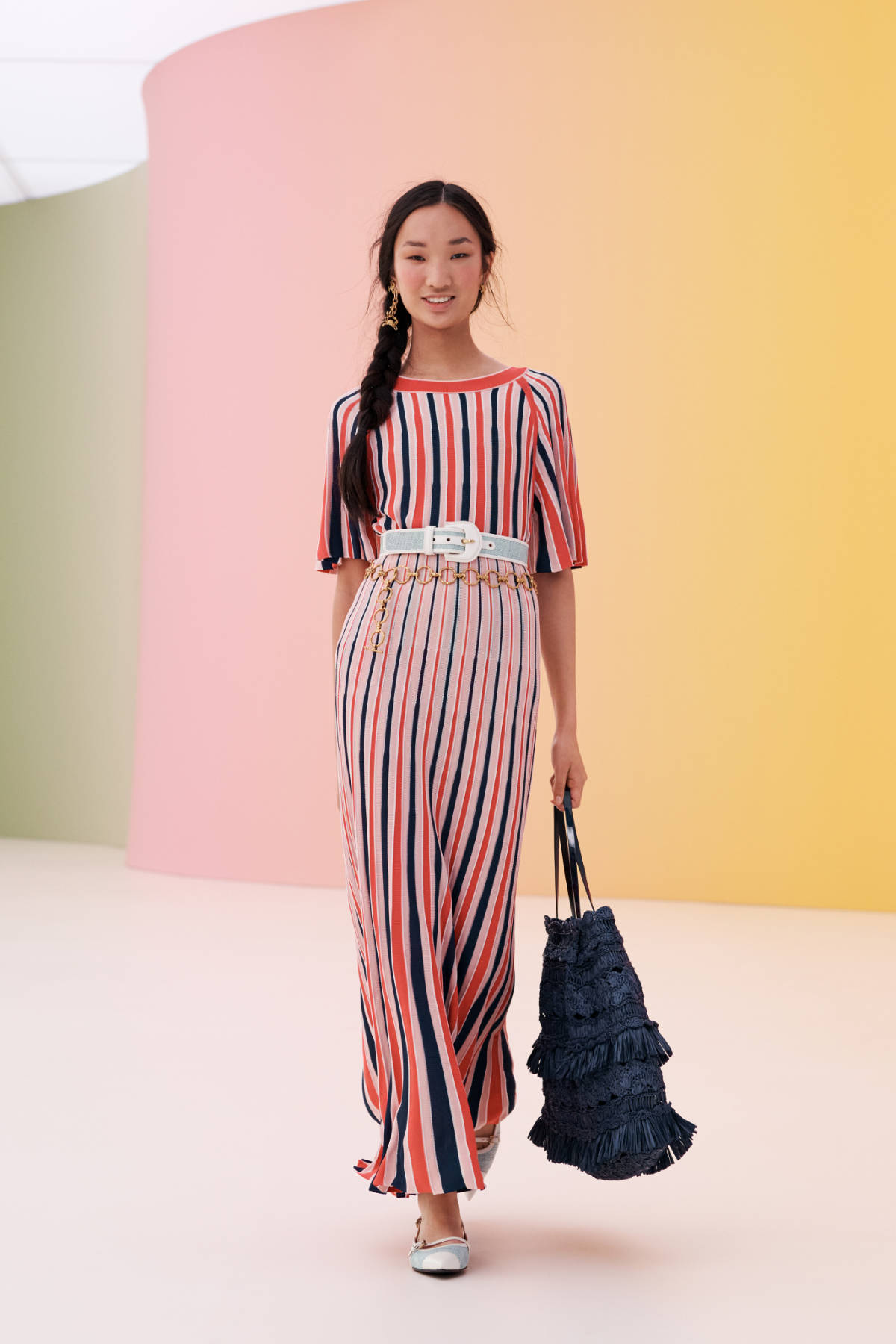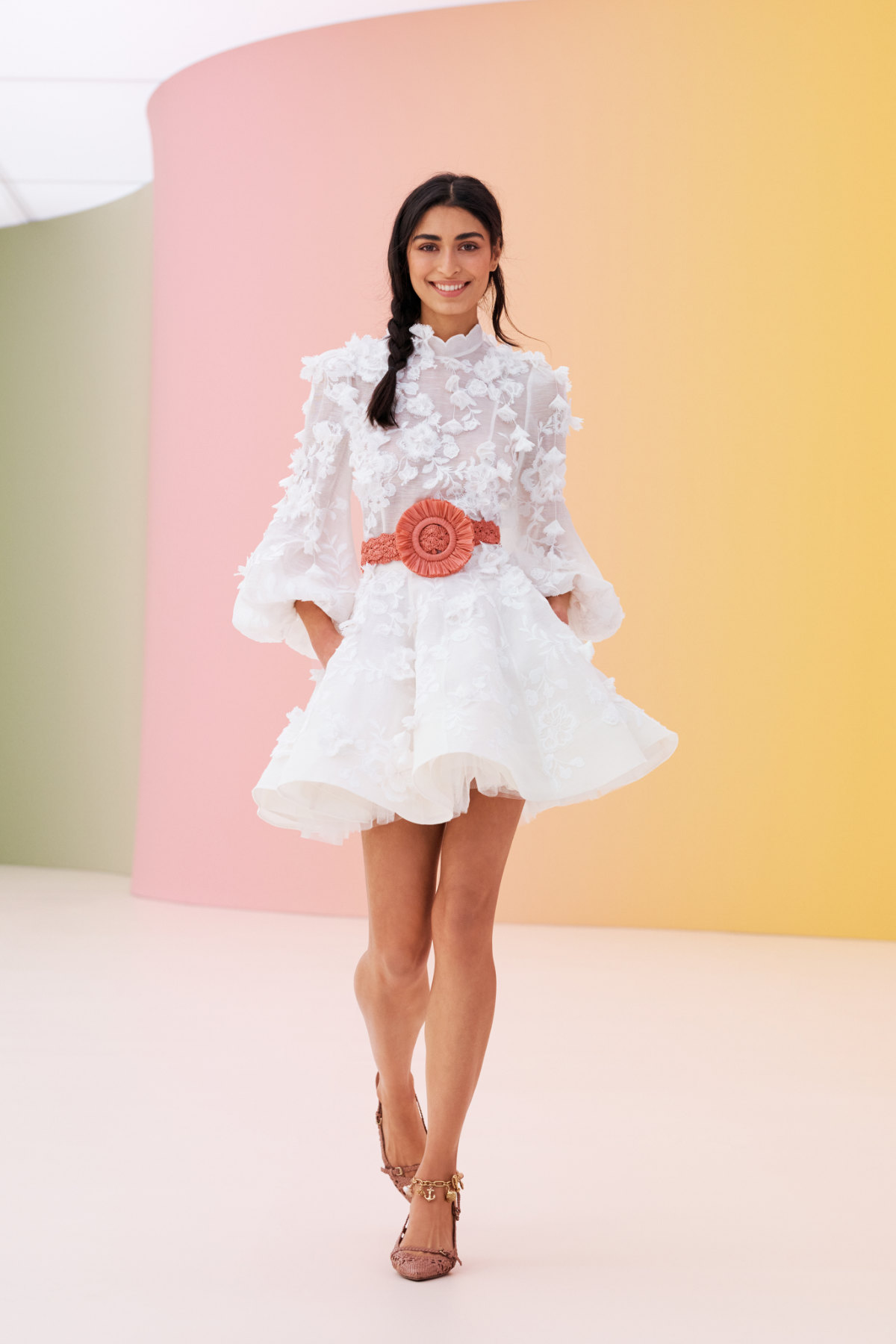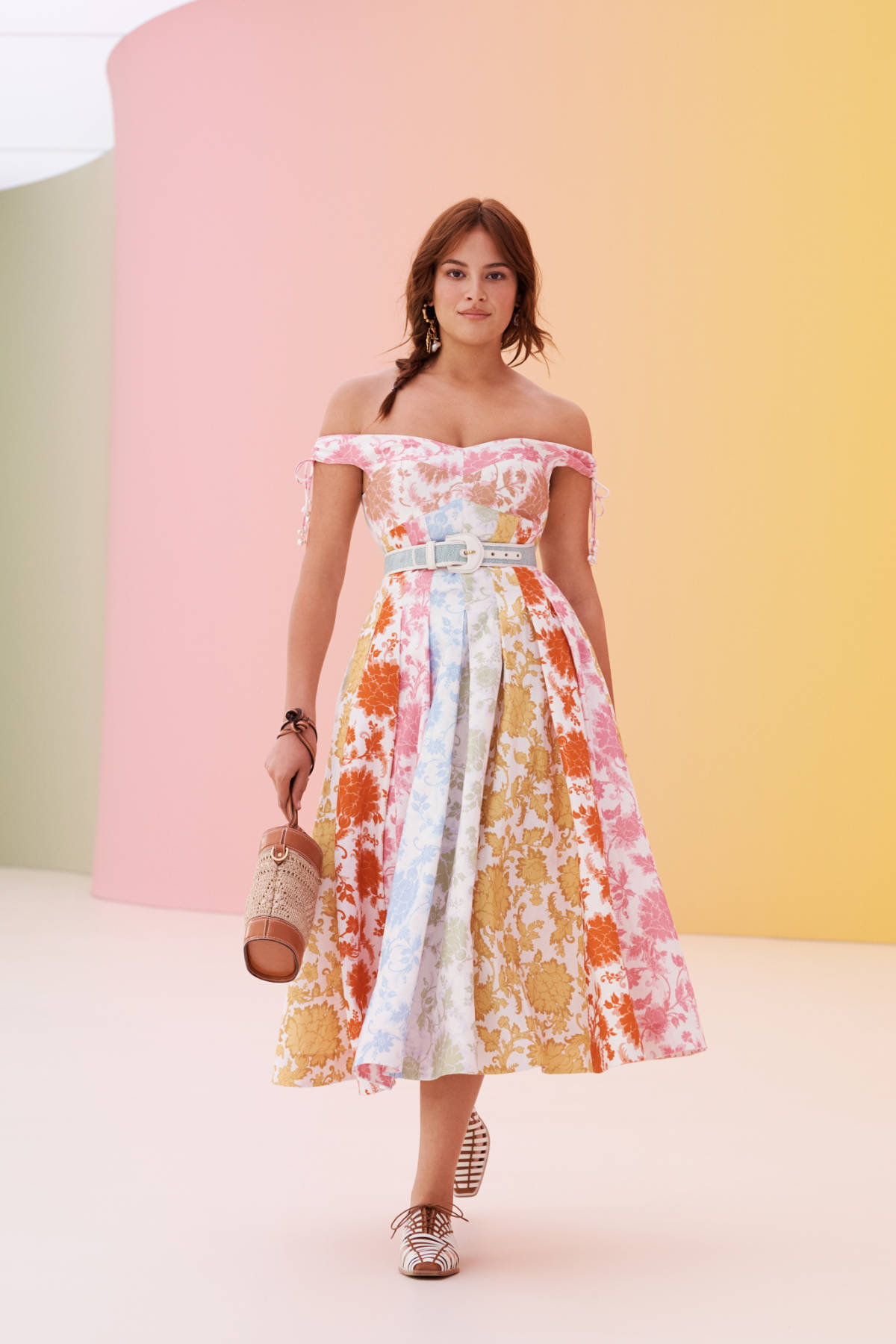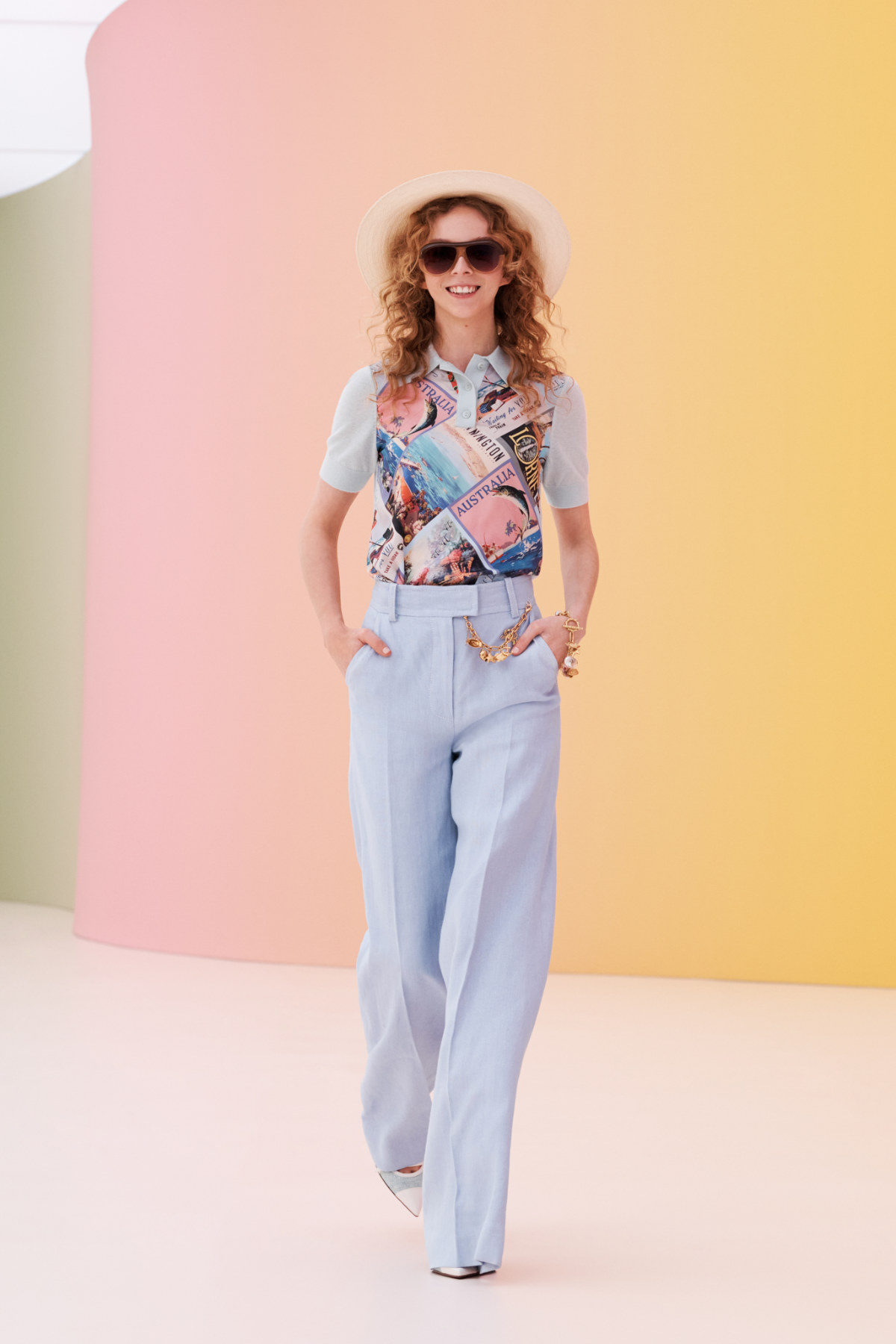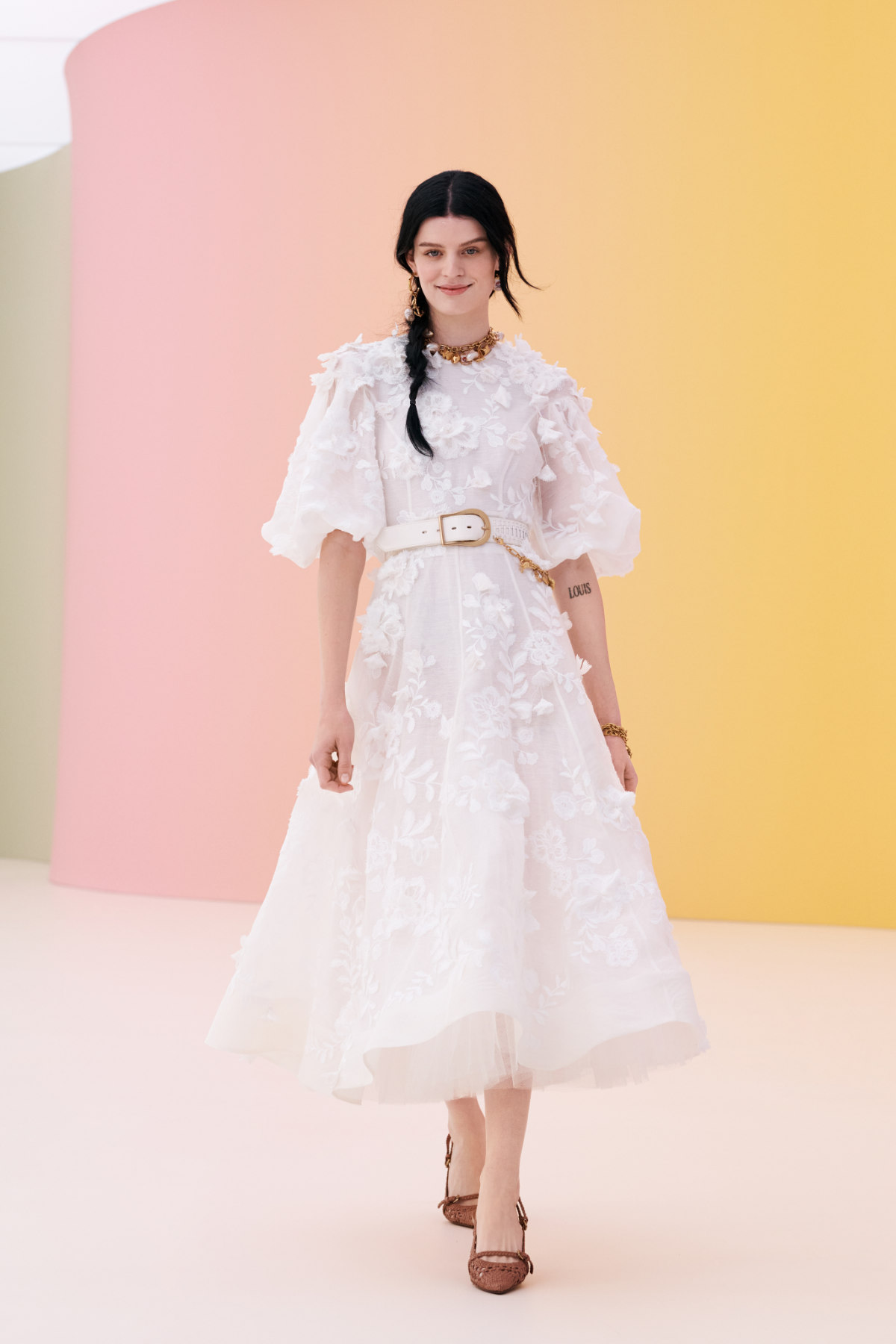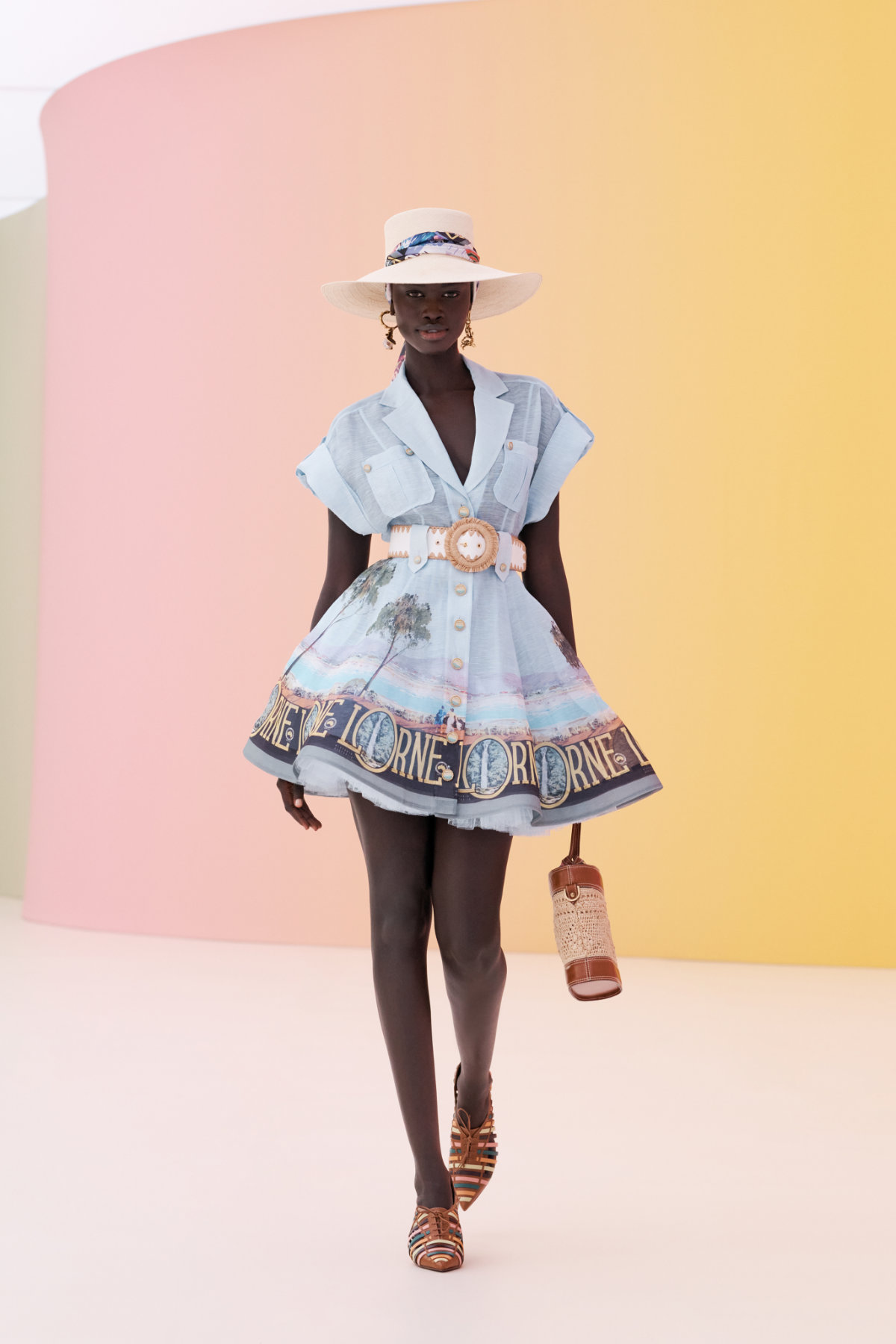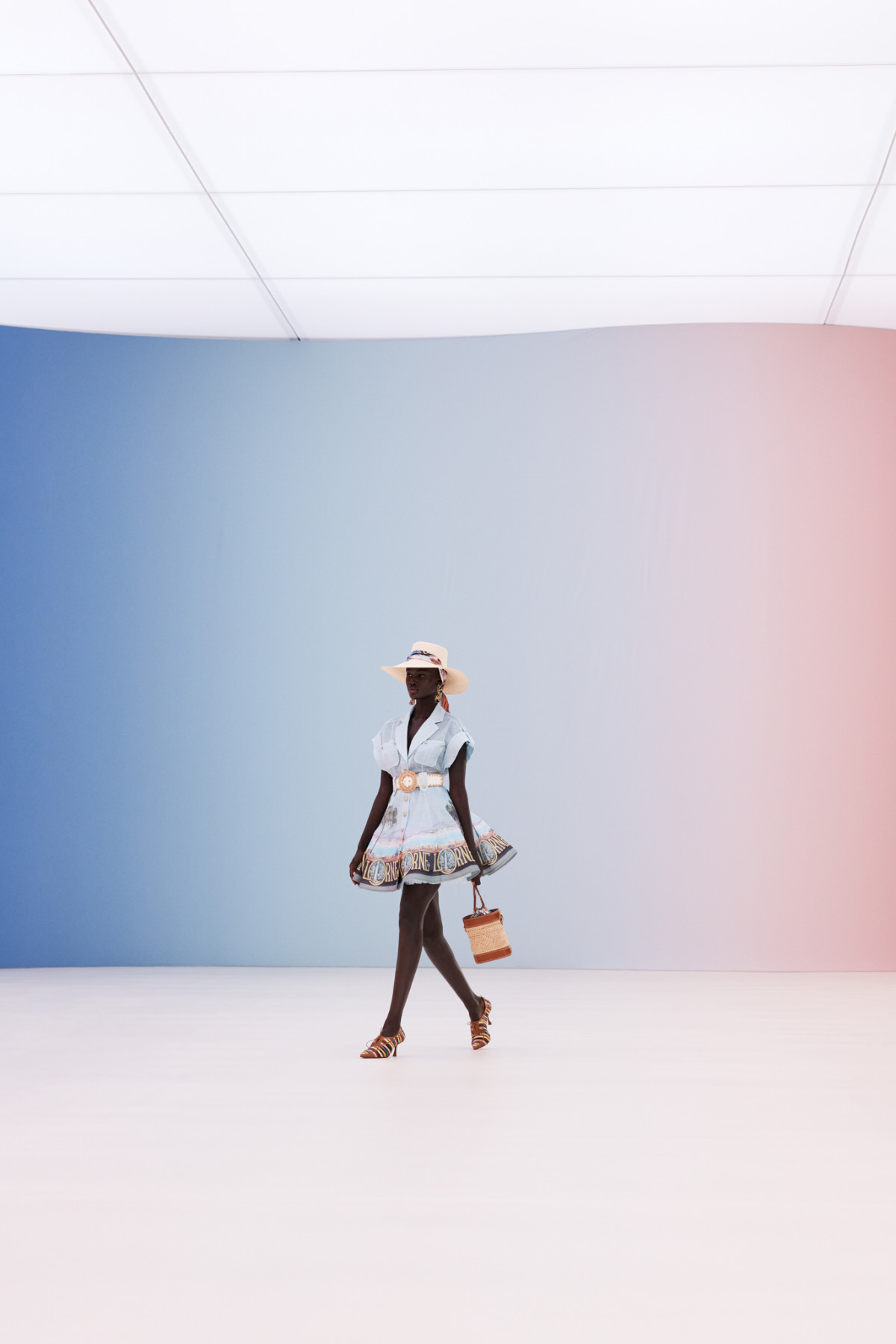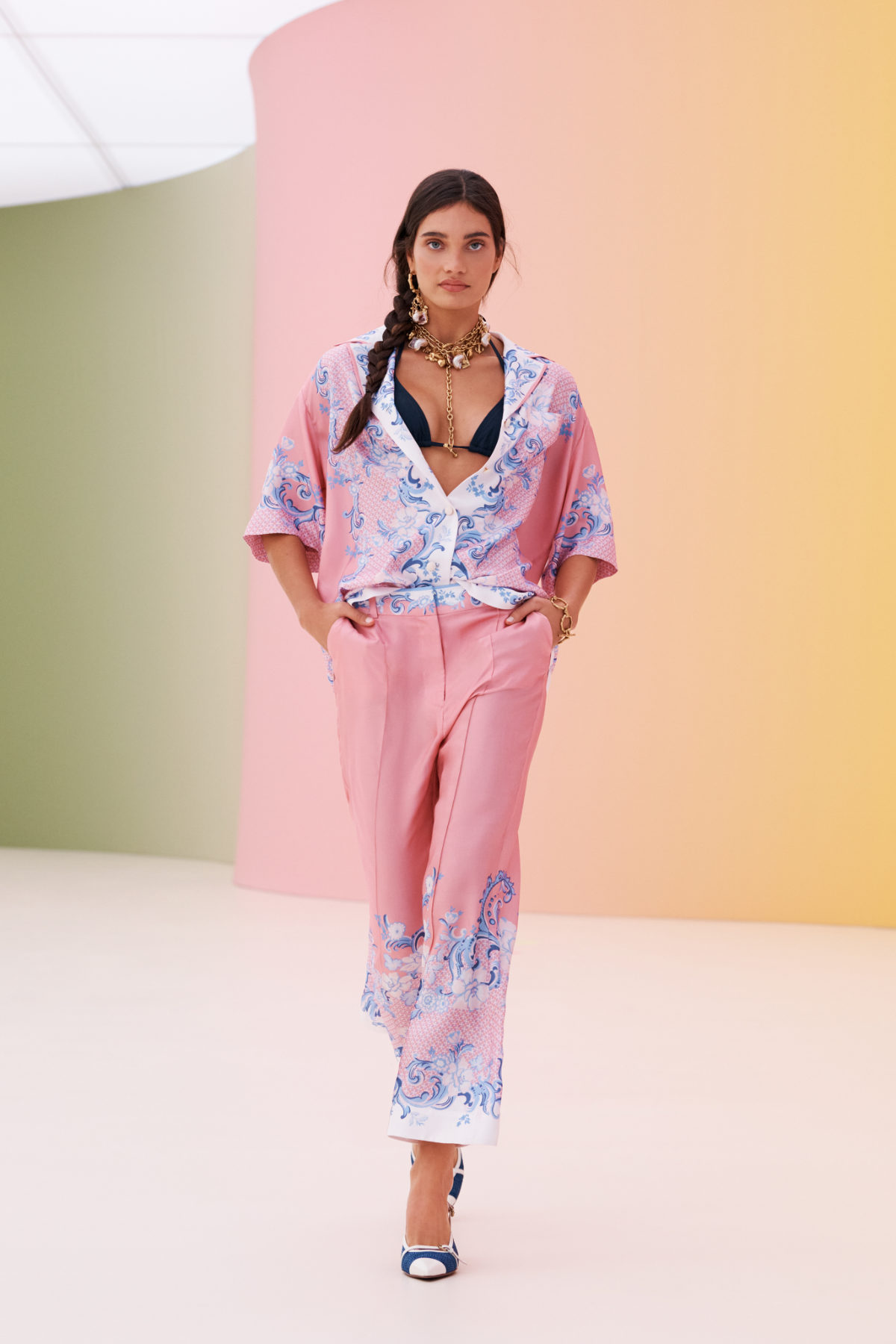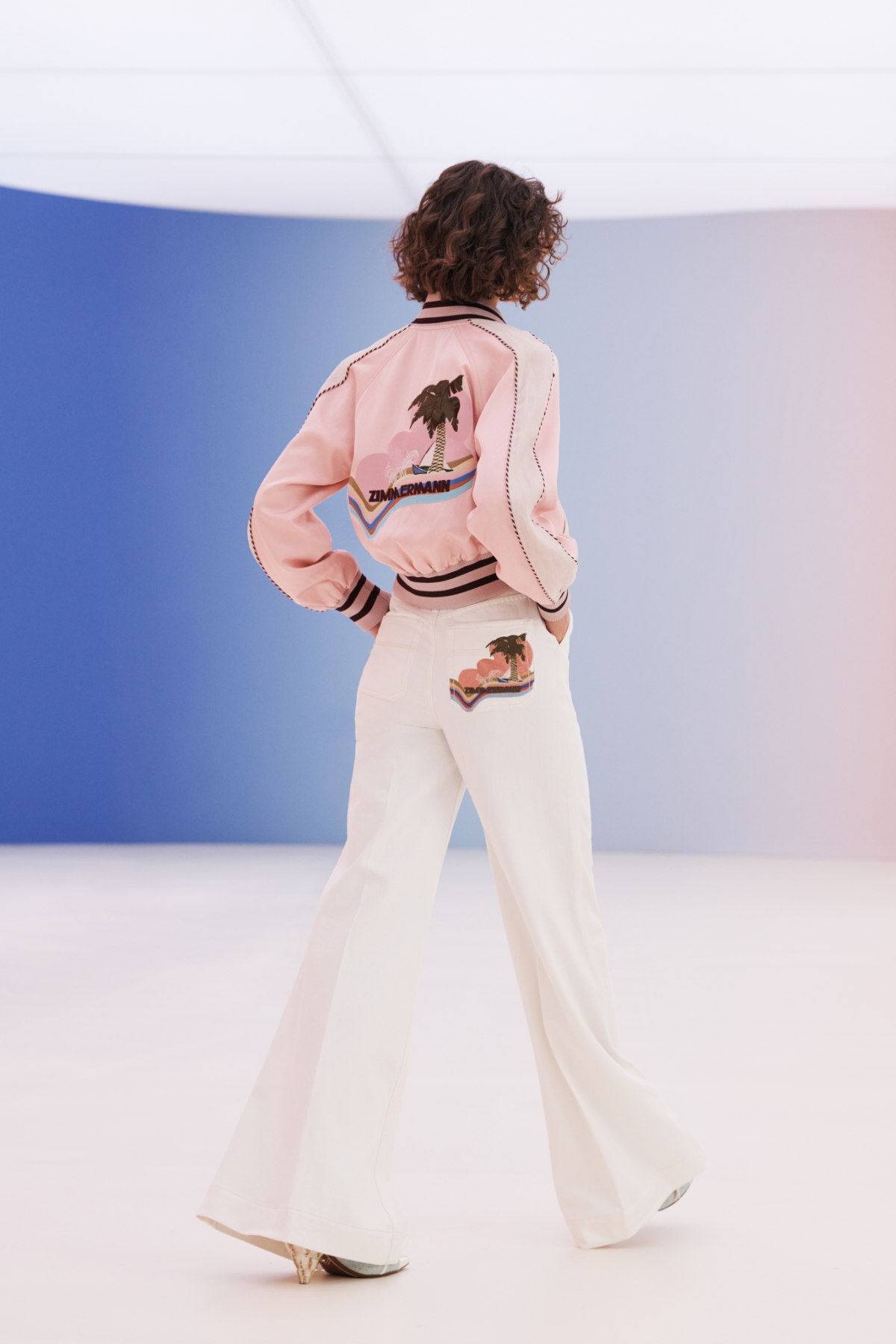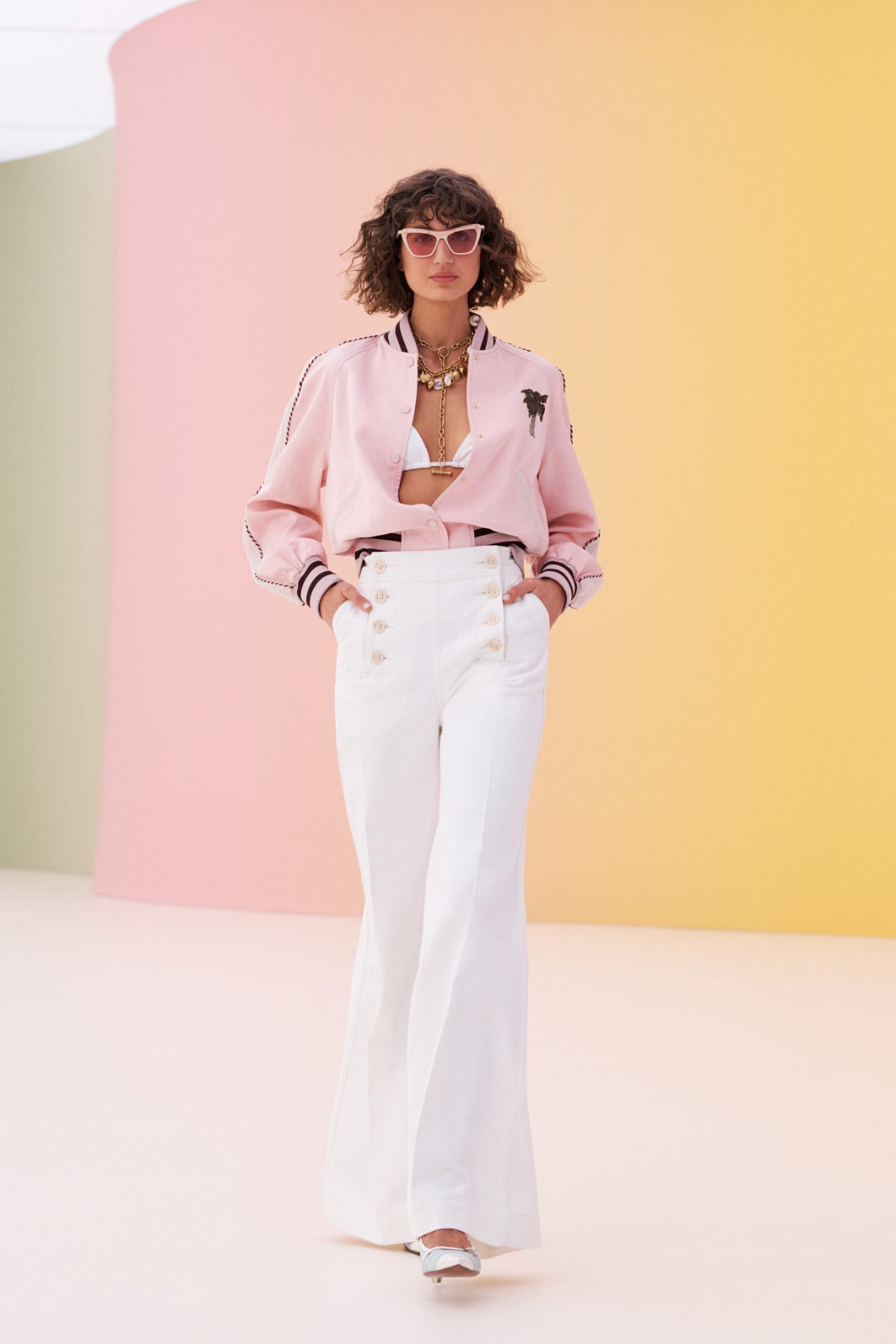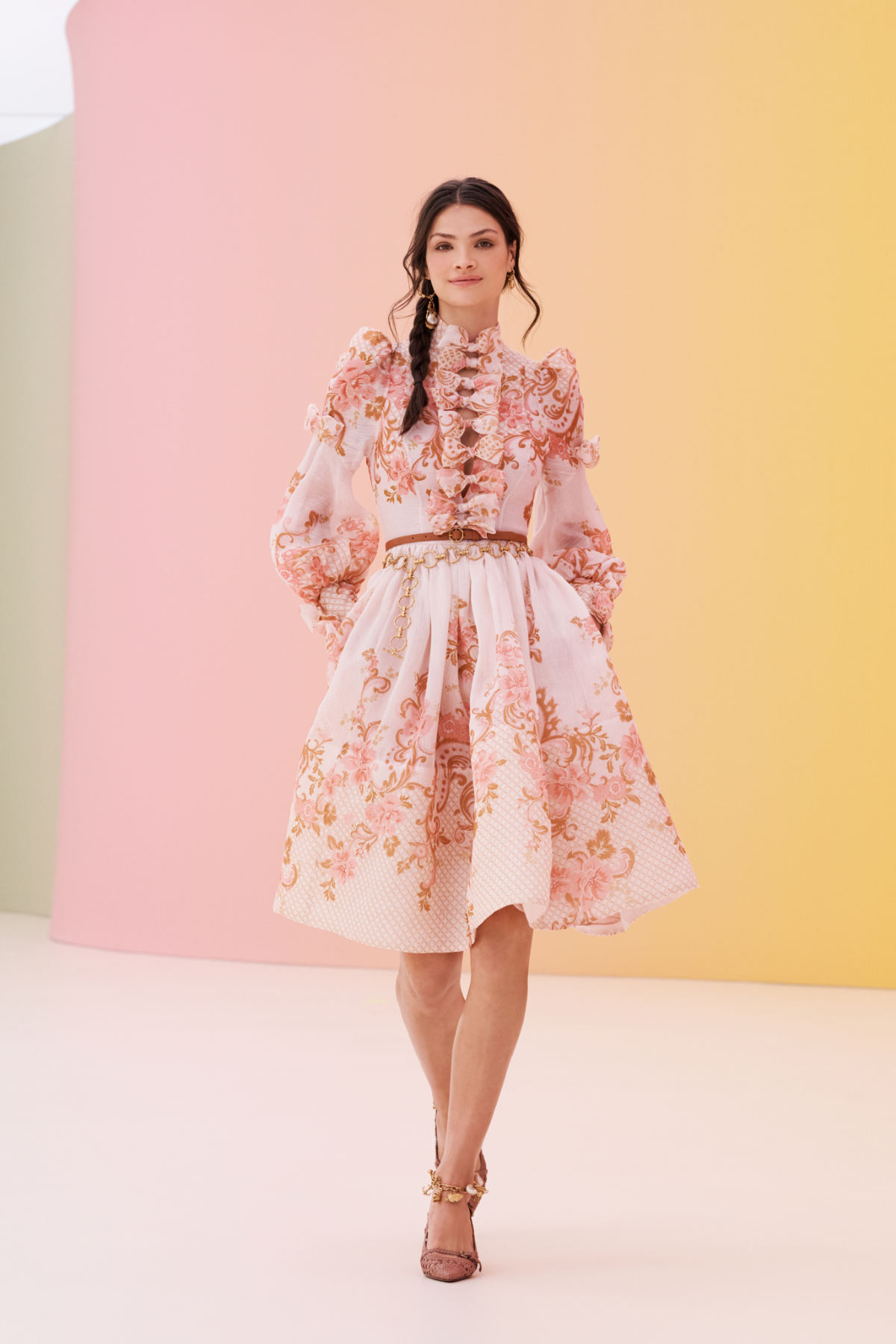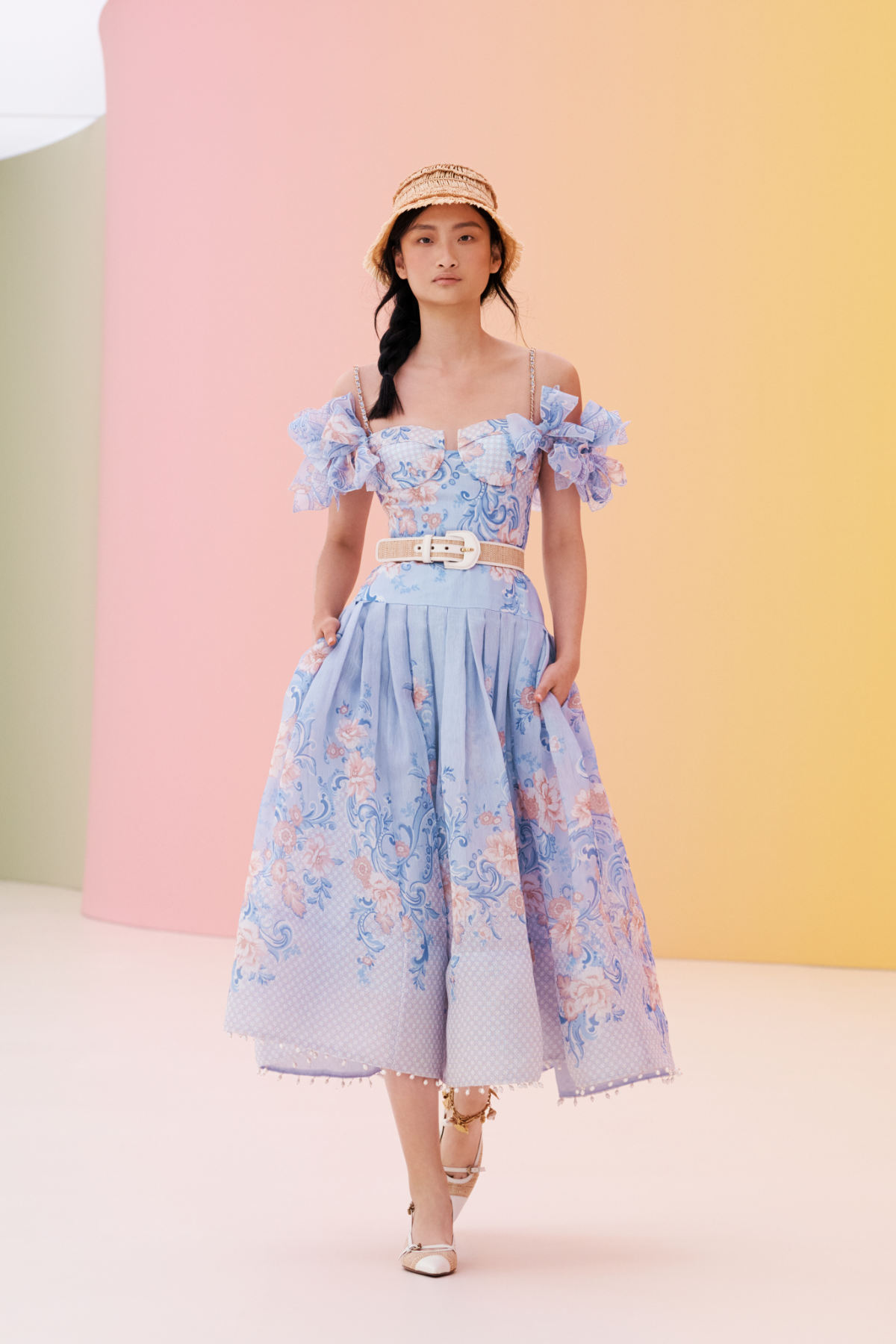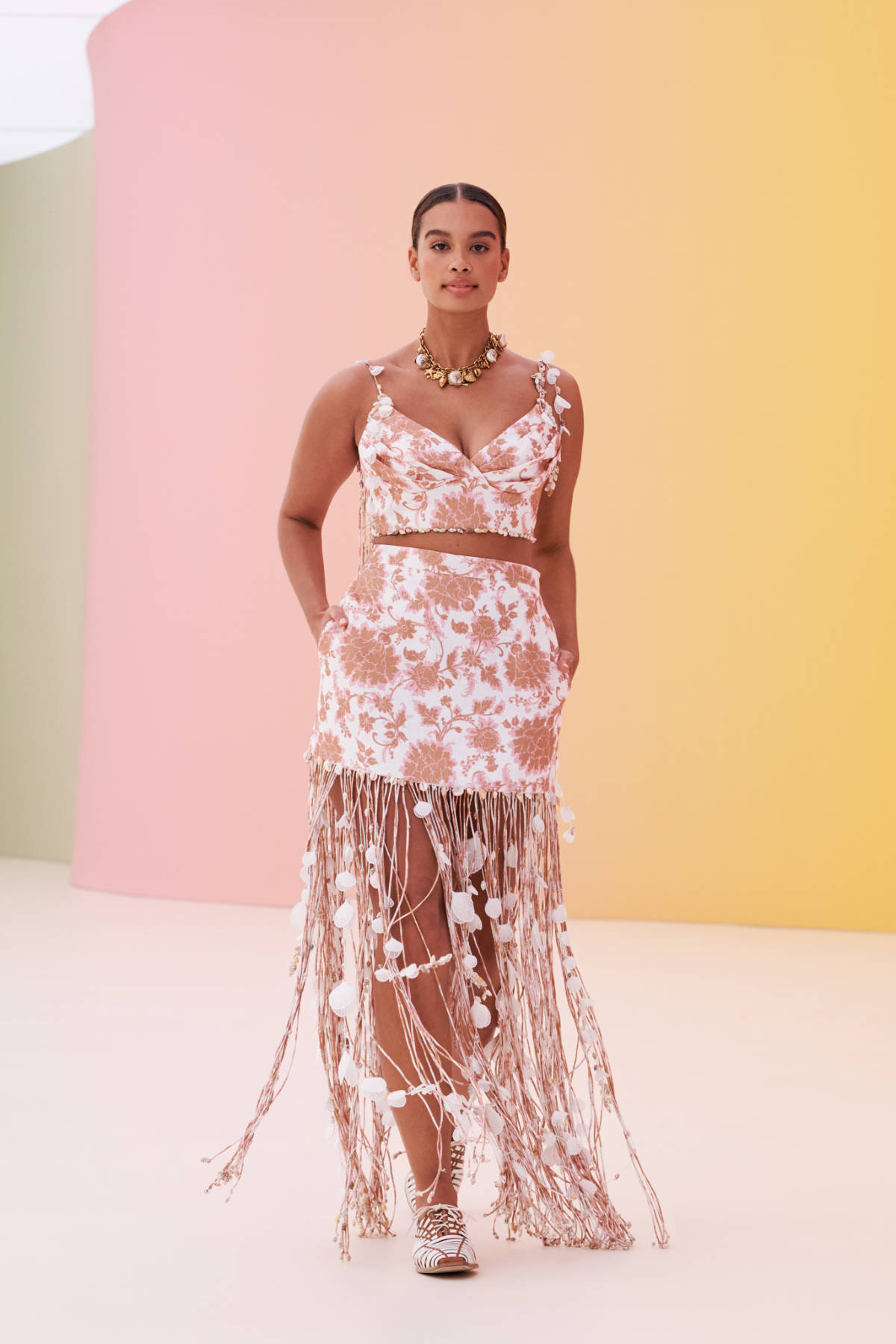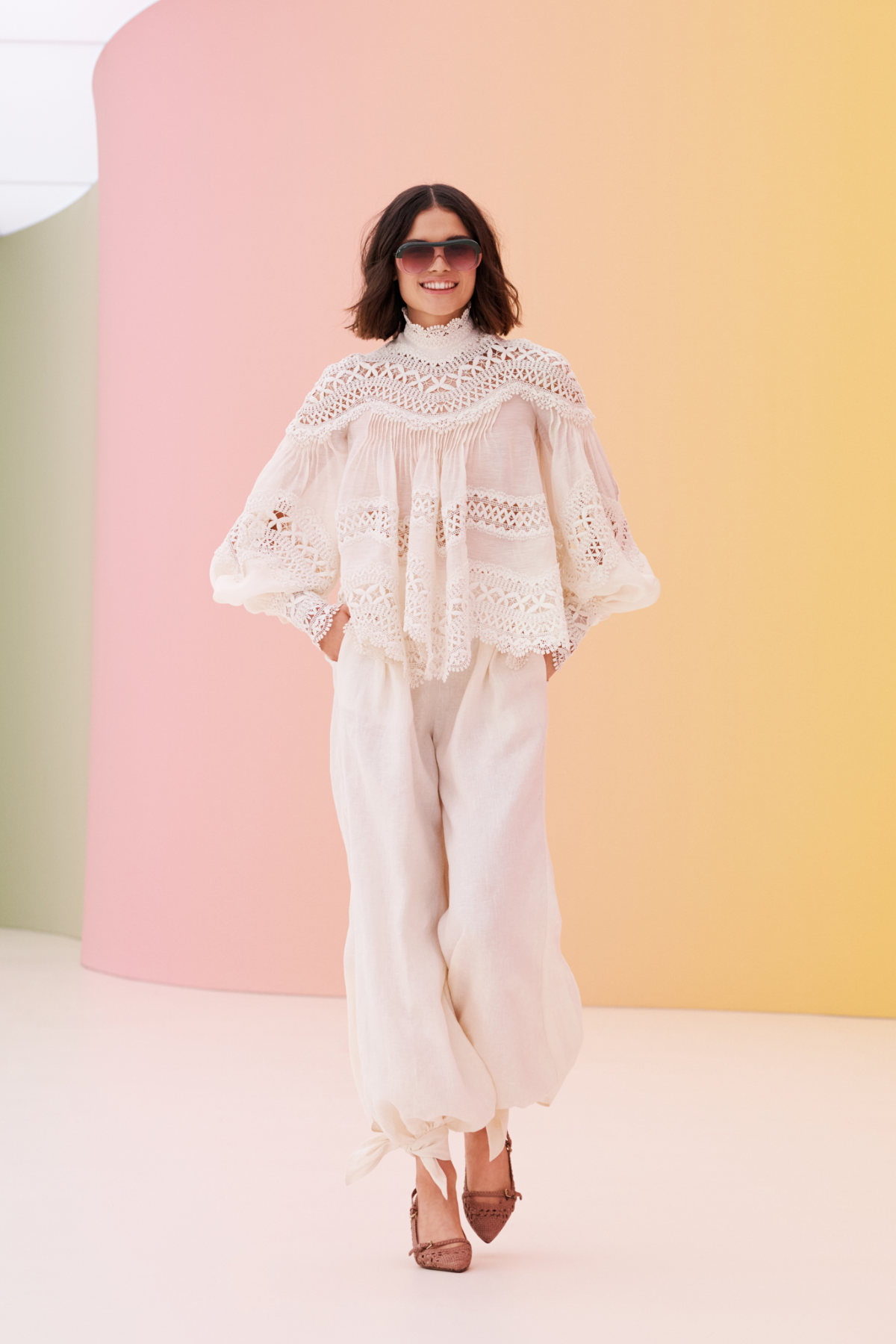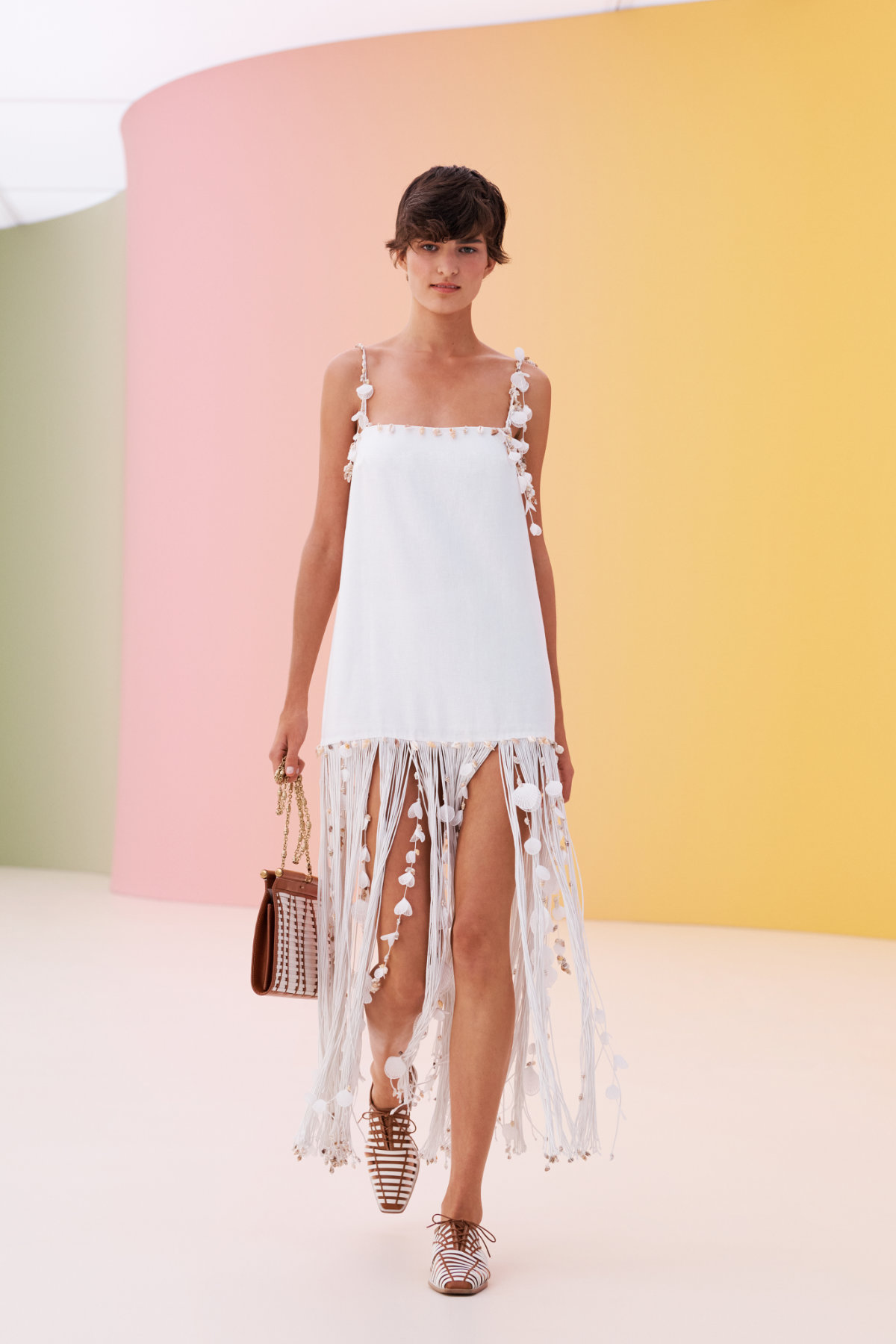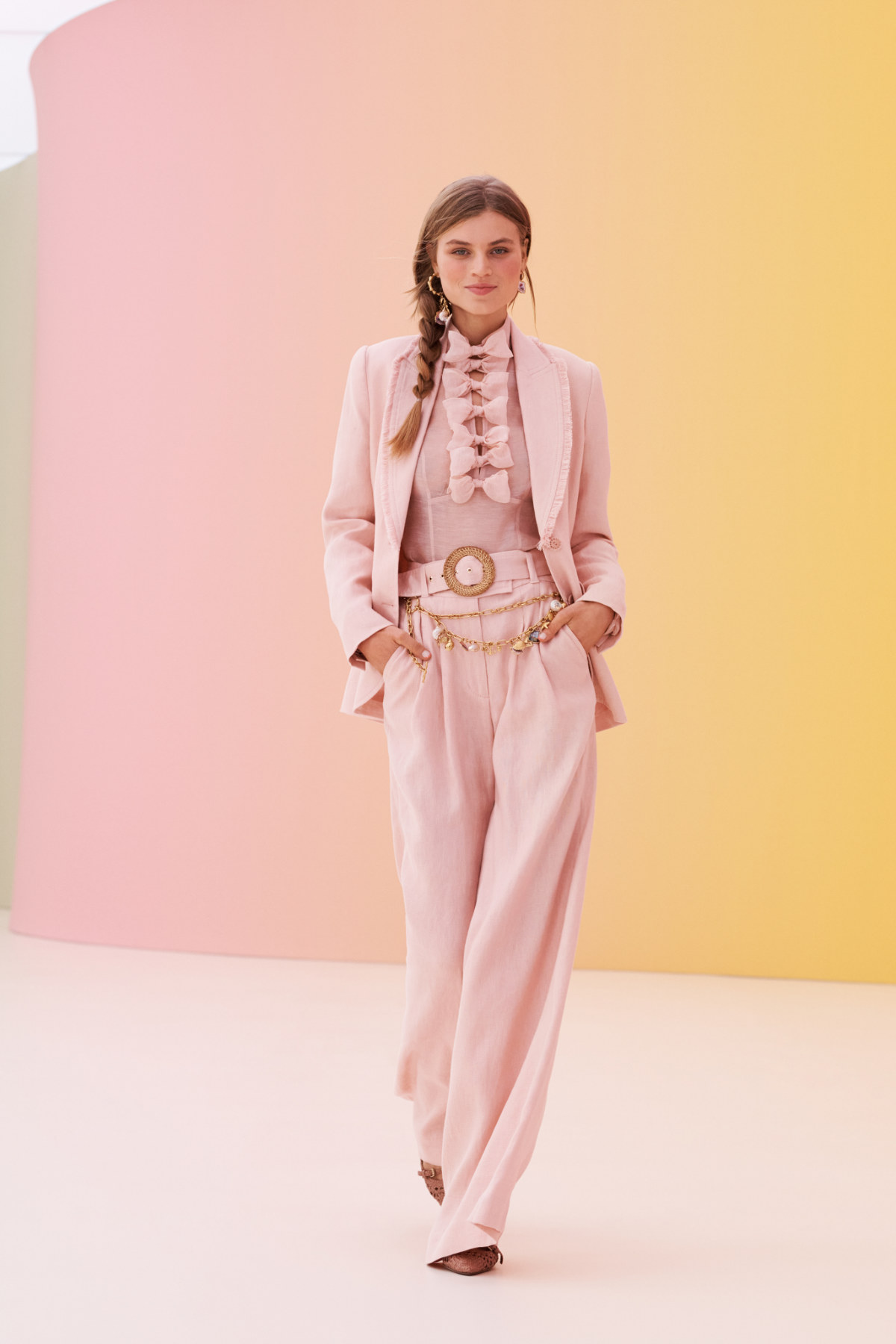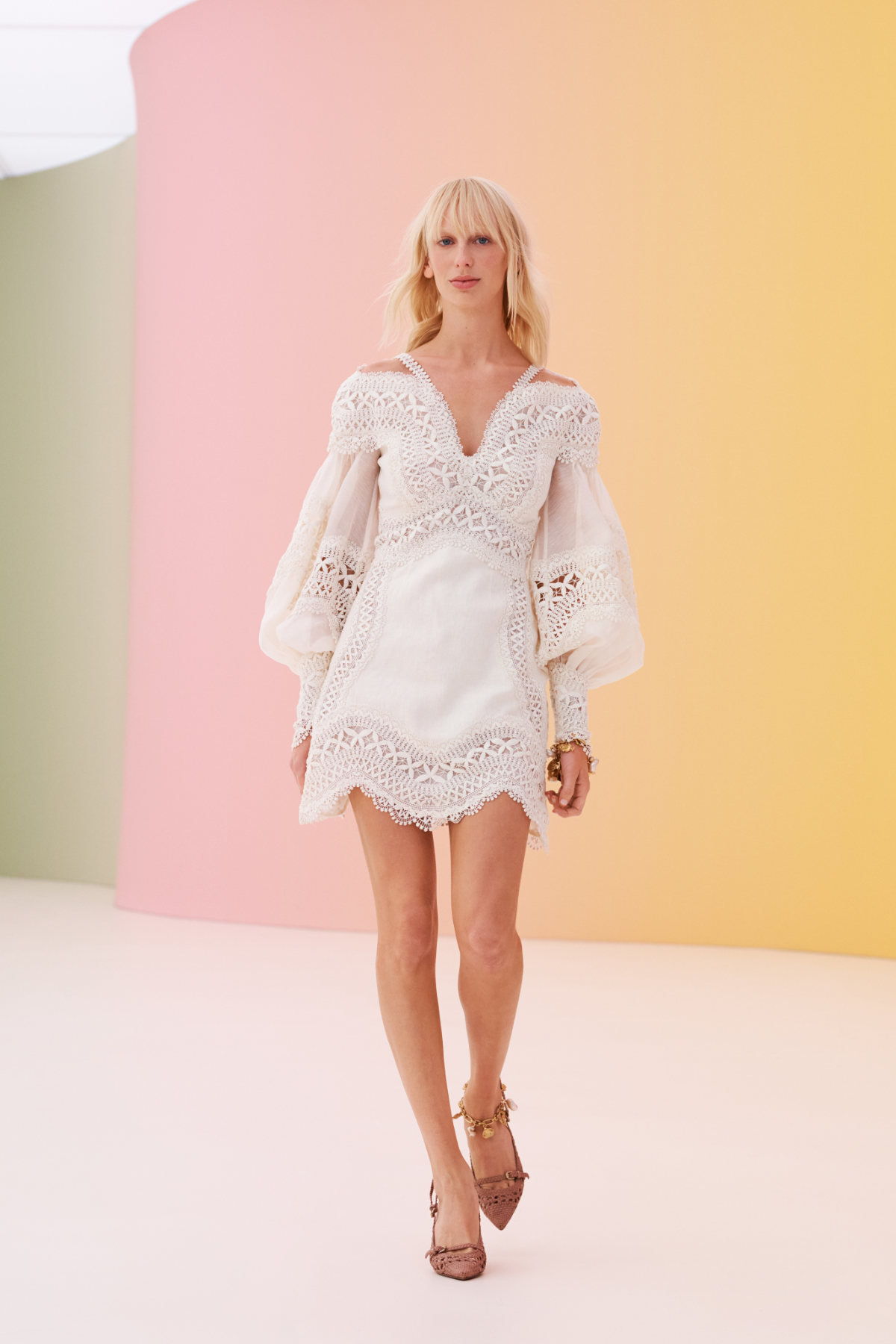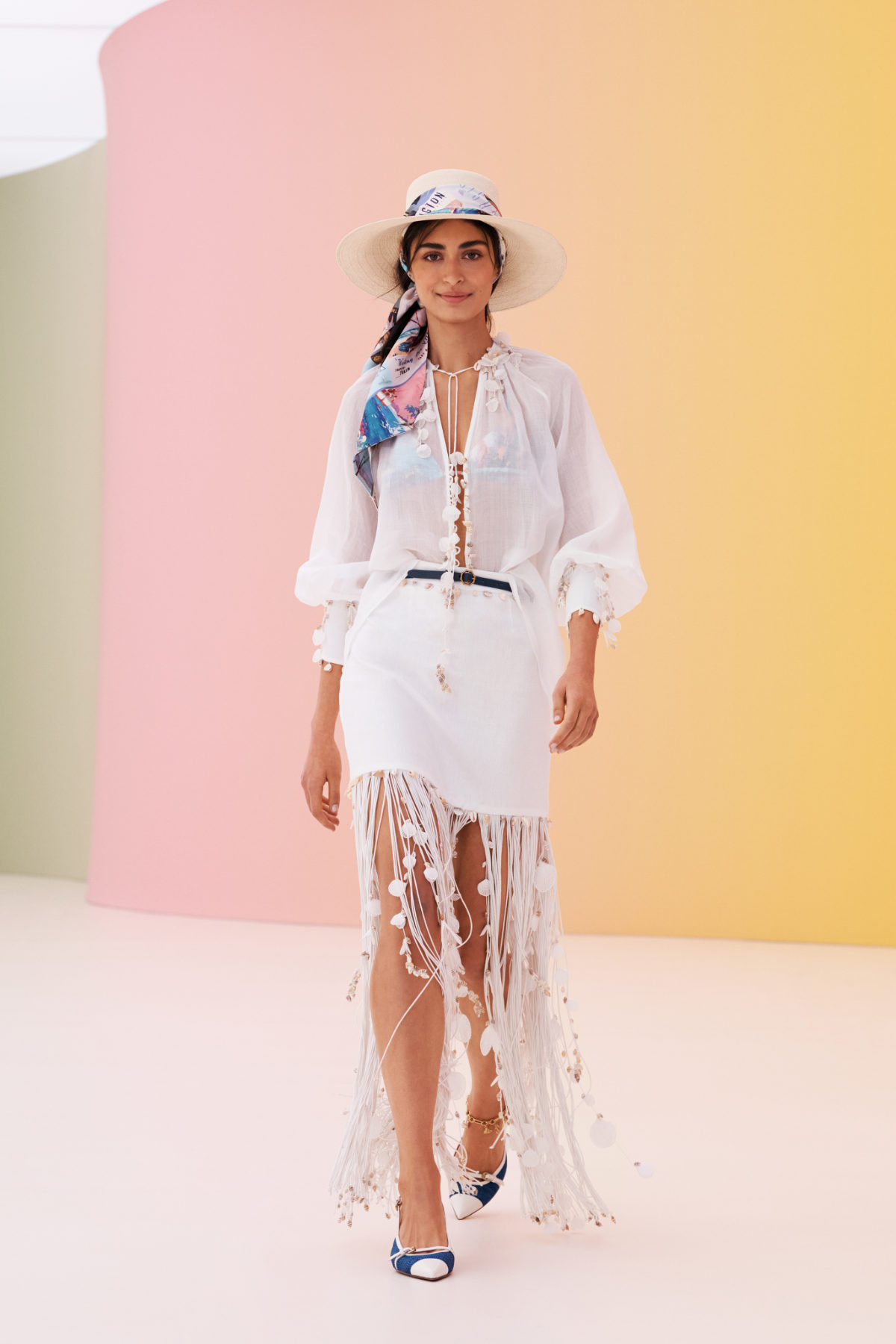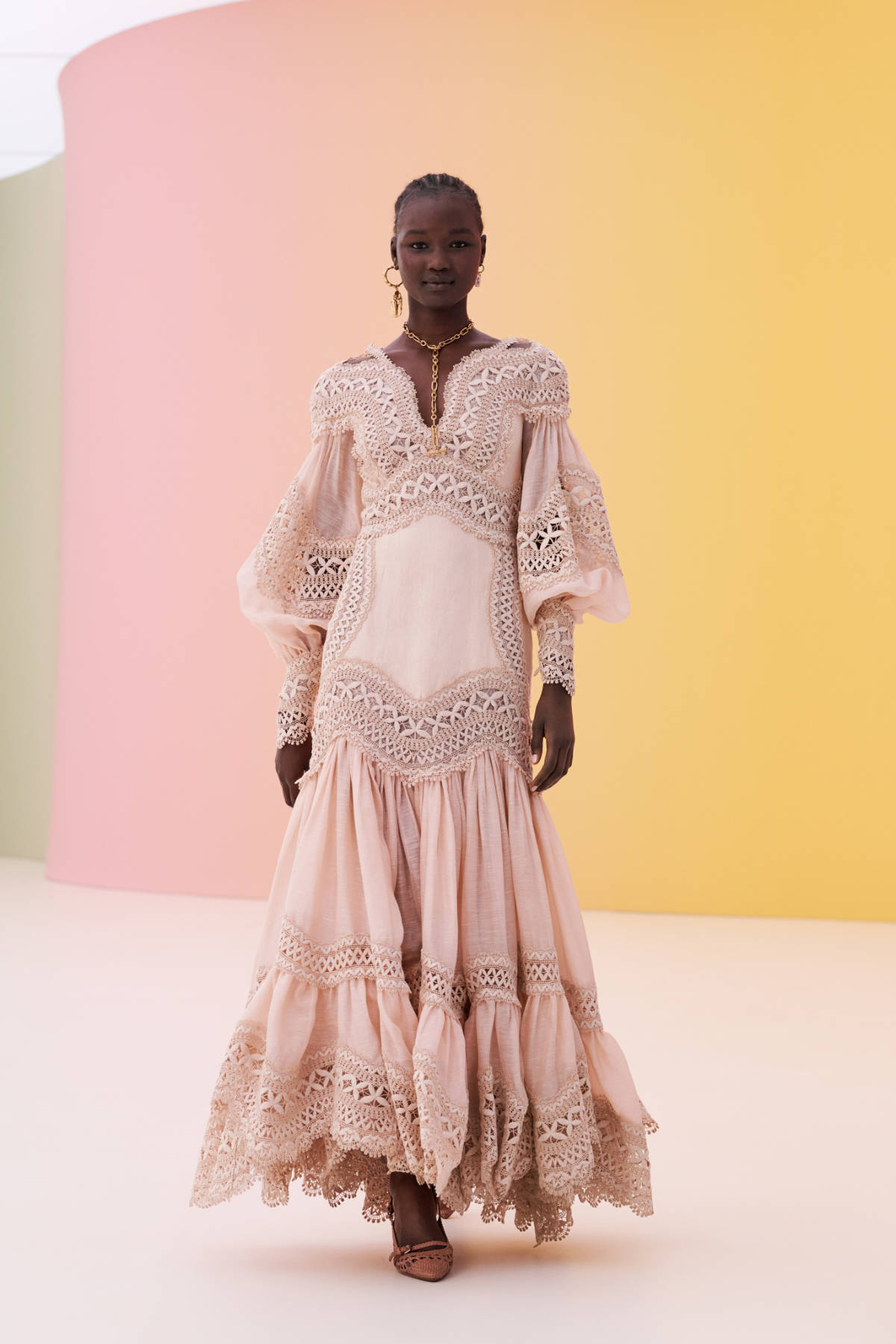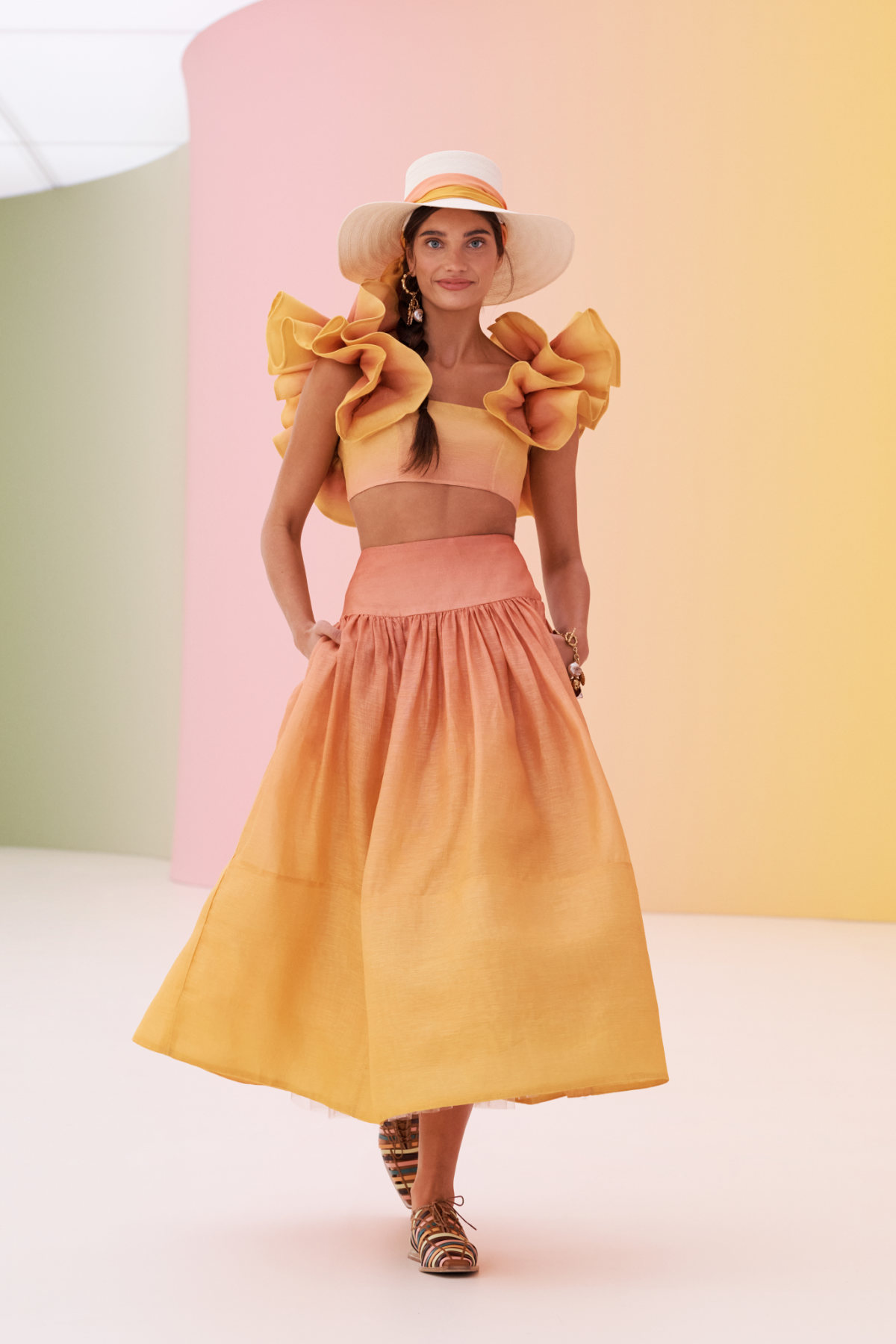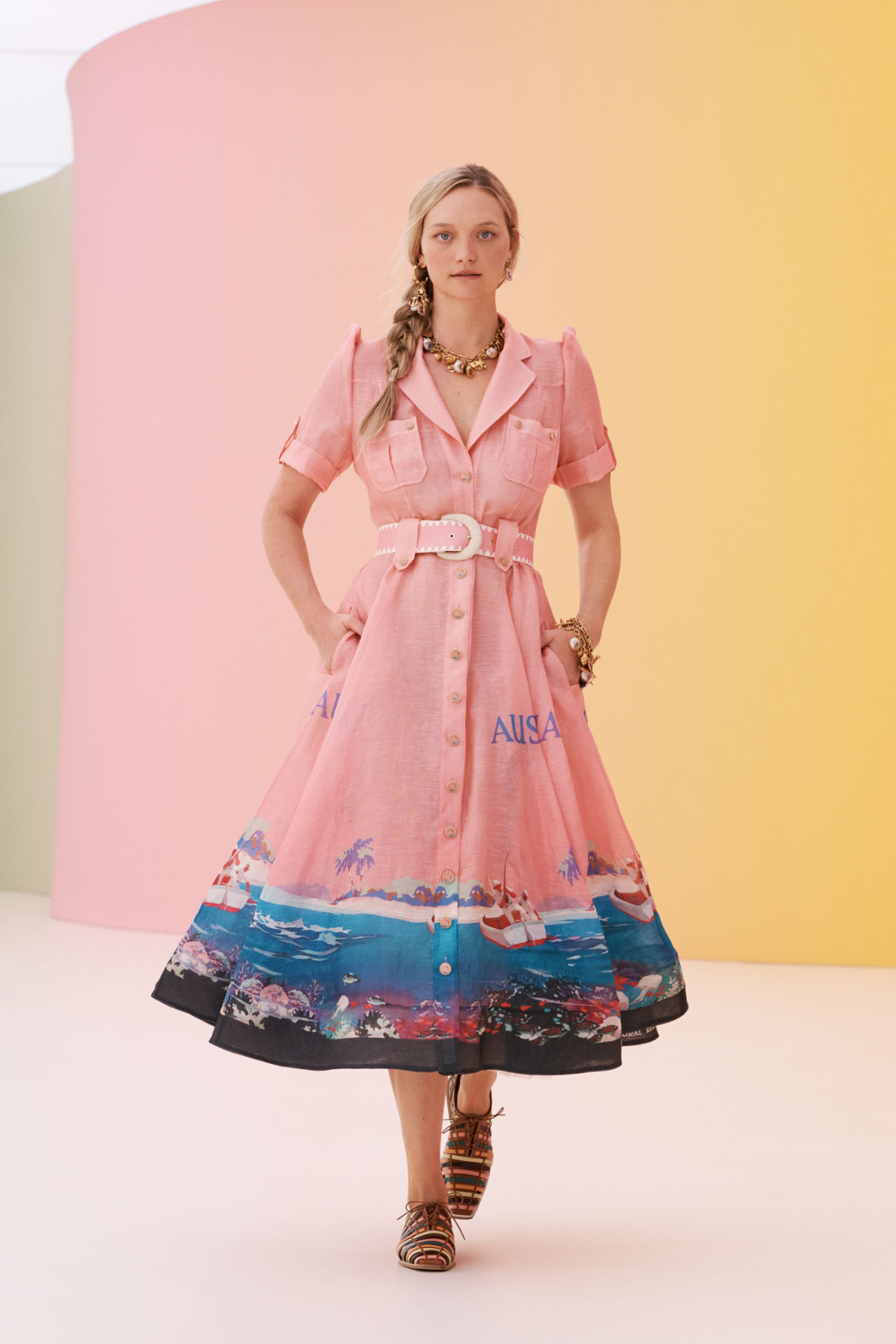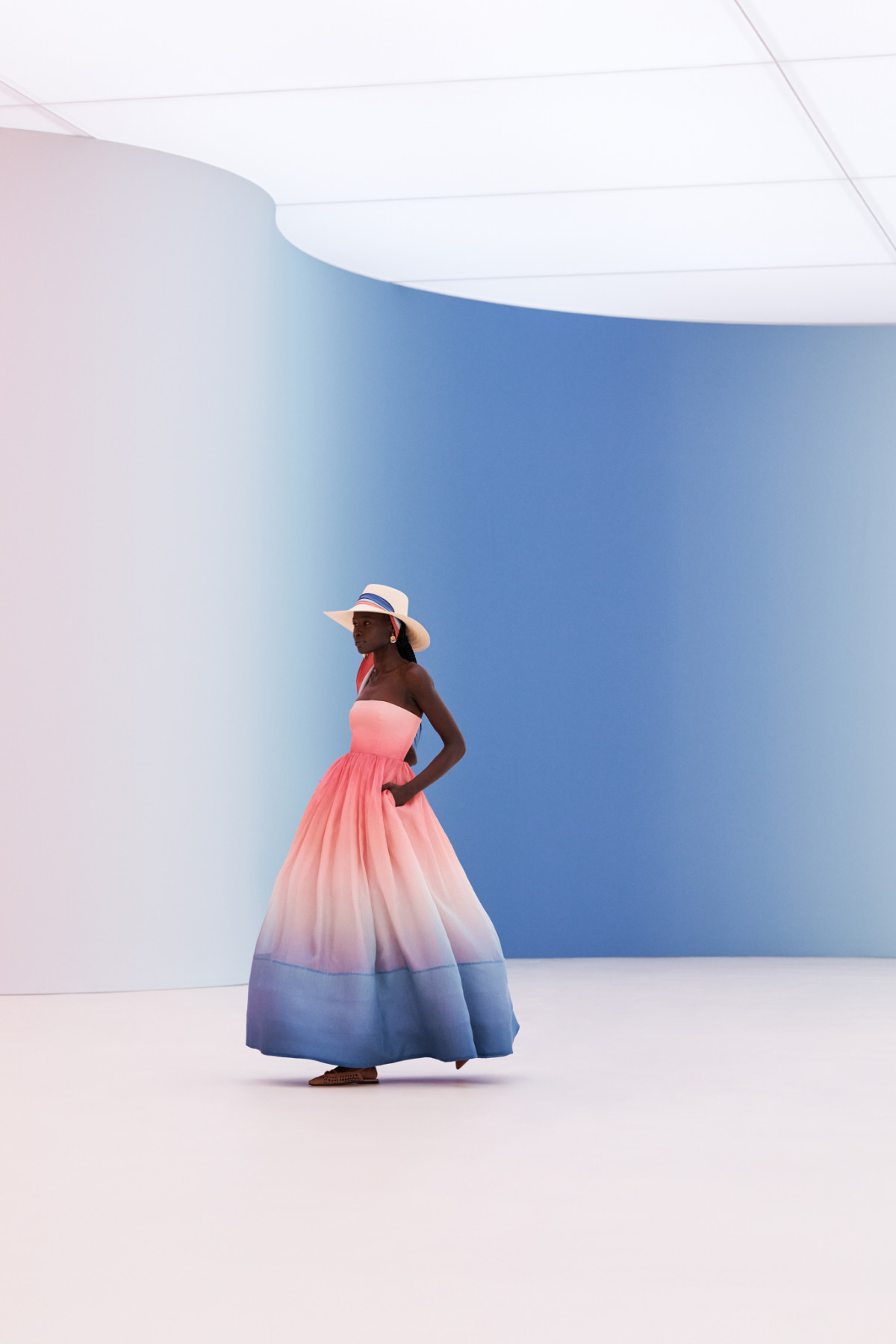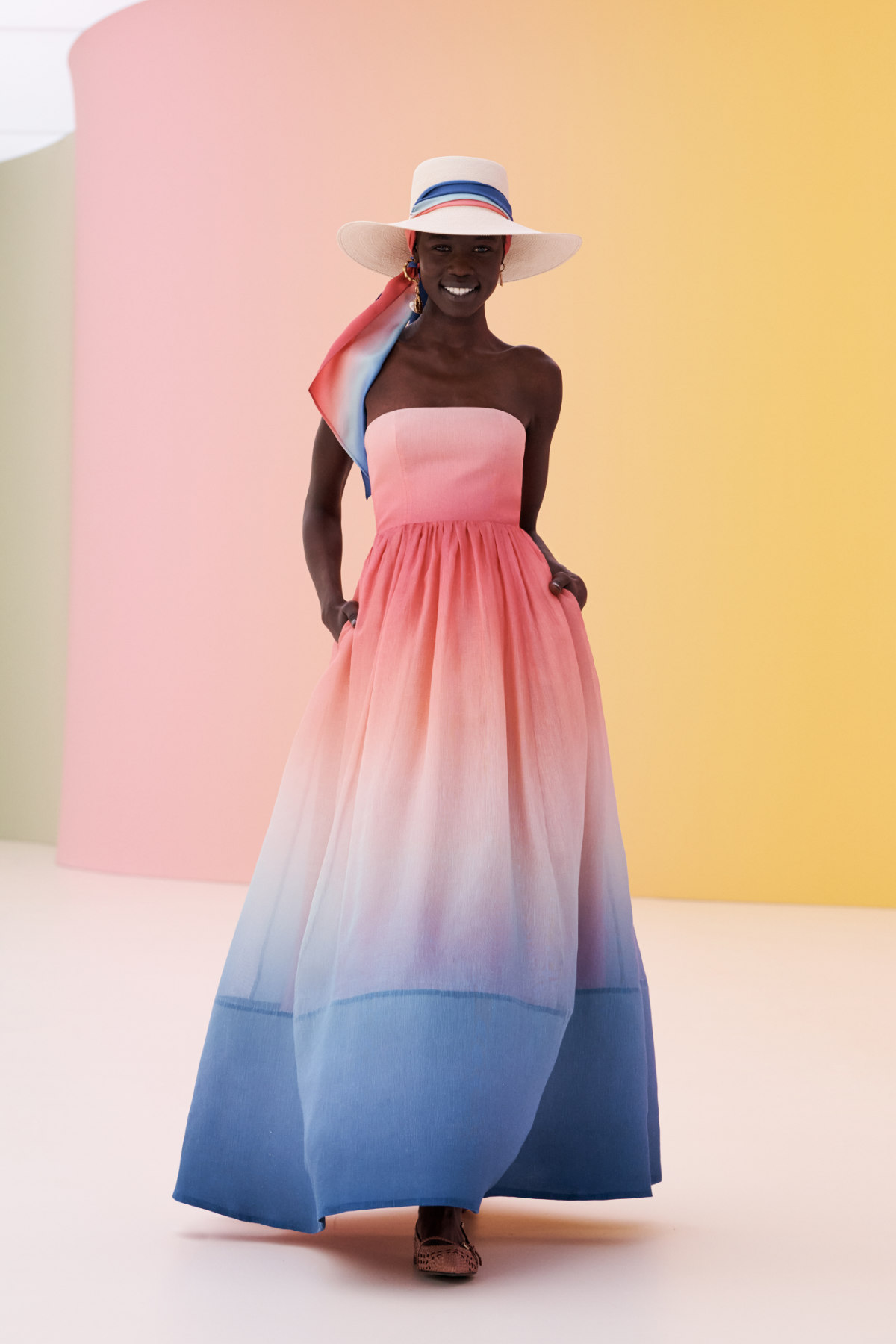 CREDITS

Zimmermann would like to thank James Northfield trust for permission to utilise a selection of James Northfield's artworks as prints within the Resort 22 RTW Collection.
PRESENTATION
SHOW CREATIVE DIRECTION · MICHELLE JANK

STYLIST · ROMY FRYDMAN

RUNWAY FILM & EDIT · GRACIE OTTO | SIMON OZOLINS | ANTHONY LAU

STILLS PHOTOGRAPHY · SIMON LEKIAS

BACKSTAGE STILLS PHOTOGRAPHY & VIDEO · CHARLES DENNINGTON | PIERRE TOUSSAINT | SONNY VANDEVELDE

MUSIC · MIMI XU

ART DIRECTION · SMILE AGENCY

PRODUCTION · RIZER | CAT ROSE

MAKEUP · NONI SMITH

HAIR · RENYA XYDIS FOR WELLA PROFESSIONAL

---