---
Prada Presents Its New Spring/Summer 2024 Womenswear Collection
Luxferity, 26.09.2023
The Spring/Summer 2024 Prada collection reproduces and reinterprets a handbag design originally devised by Mario Prada, Miuccia Prada's grandfather and co-founder of Prada, in the 1913.
Mario Prada was a traveler, with a deep intellectual curiosity and interest in culture. Establishing Fratelli Prada in 1913, Mario Prada would journey around the globe to source precious and unique items, materials and craftspeople, to enrich everyday life. Returning to Milano, he would work with skilled artisans in Europe to assemble these items into composite pieces – vanity cases in precious leather, home watches, calendars, porcelain, elegant little bags - which he named oggetti di lusso, or objects of luxury. Given a distinct Prada authorship, these included curiosities like English silver, Austrian handbags, crystal from Bohemia, silks and leathers from Asia, while accessories in precious leathers were proposed with jeweled or carved clasps and one-off details. These established Prada's early reputation as a creator of items of exceptional quality - in 1919 Prada was appointed Official Supplier to the Italian Royal Household; as such, it incorporated the House of Savoy's coat of arms and knotted rope design into its logo.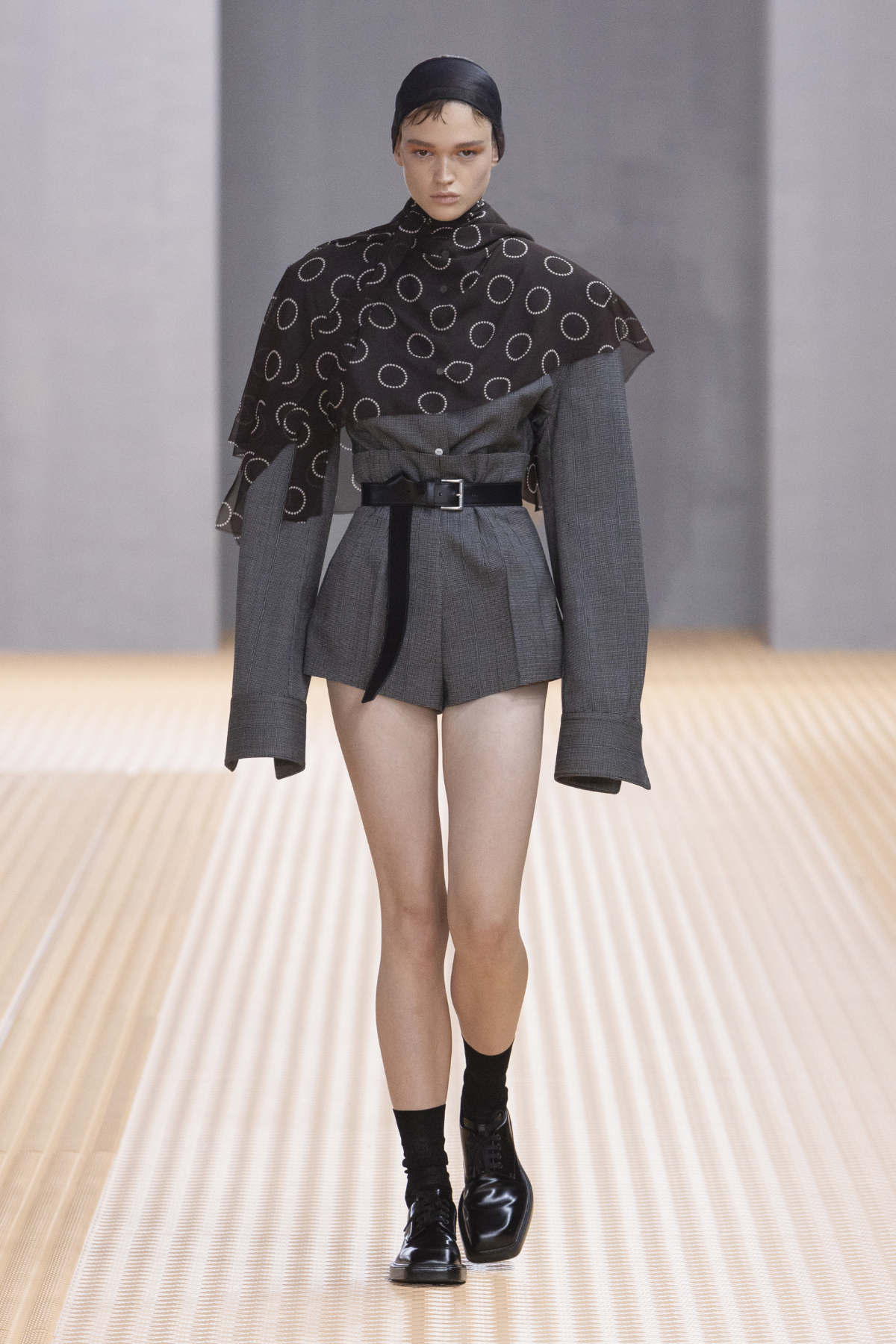 For the September 2023 Prada show, a bag designed by Mario Prada, originating around circa 1913 and held in the Prada archives, is both reproduced and reinterpreted. An evening bag with frame clasp, it features a hand-carved fastening depicting a mythological figure, a reflection of contemporary enthusiasm for historical Eastern artistic esthetics and styles that exerted a great influence worldwide on decorative and fine arts across the late nineteenth and early twentieth century. Originally proposed in silk moiré, the style is recreated in nappa leather and re-nylon. Alongside, a sequence of bags draw inspiration from the style, utilizing its distinct clasp detail on oversized tote styles in leather or re-nylon. Both reflect directly Prada's exceptional 110-year history, hallmark savoir-faire and continual curiosity.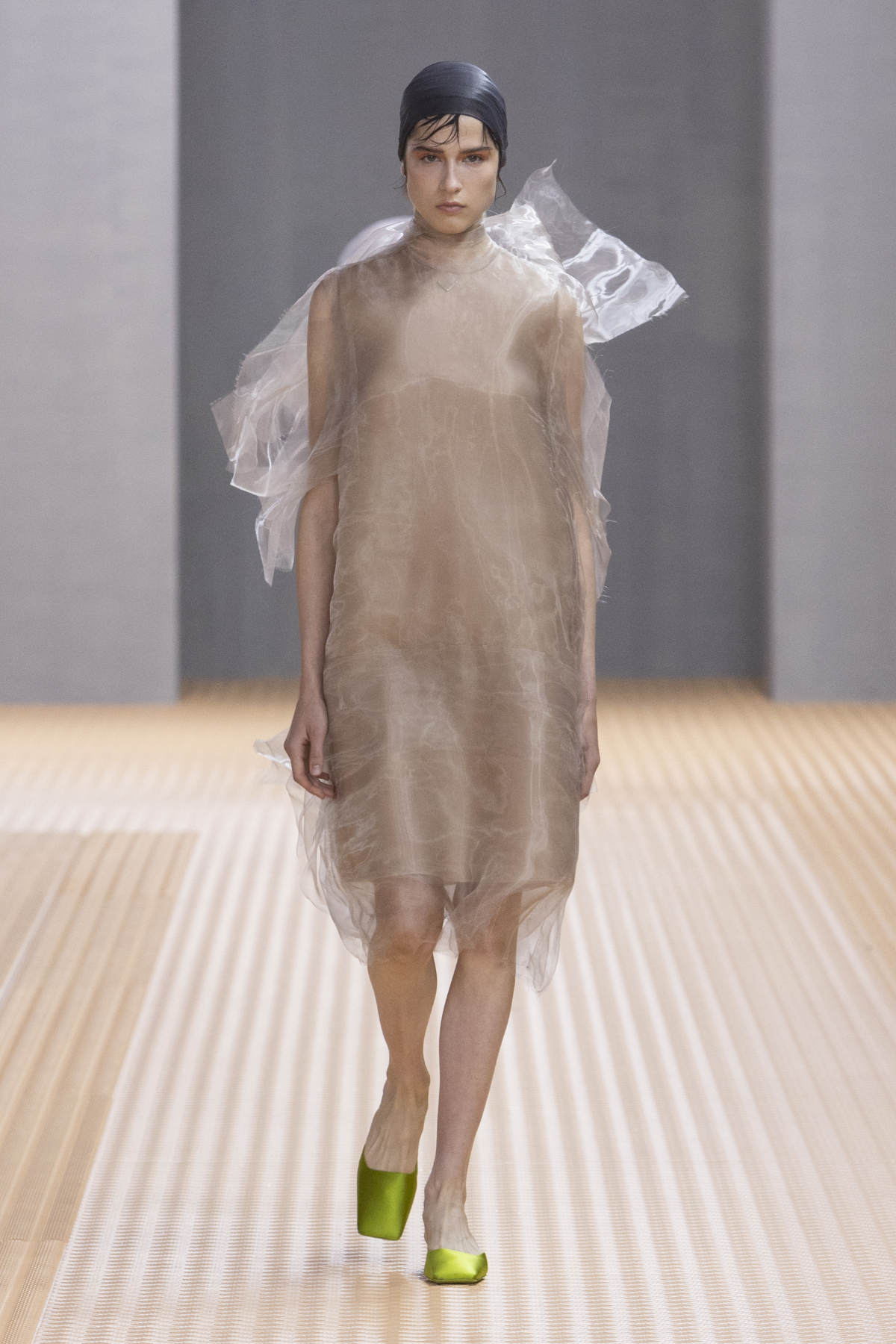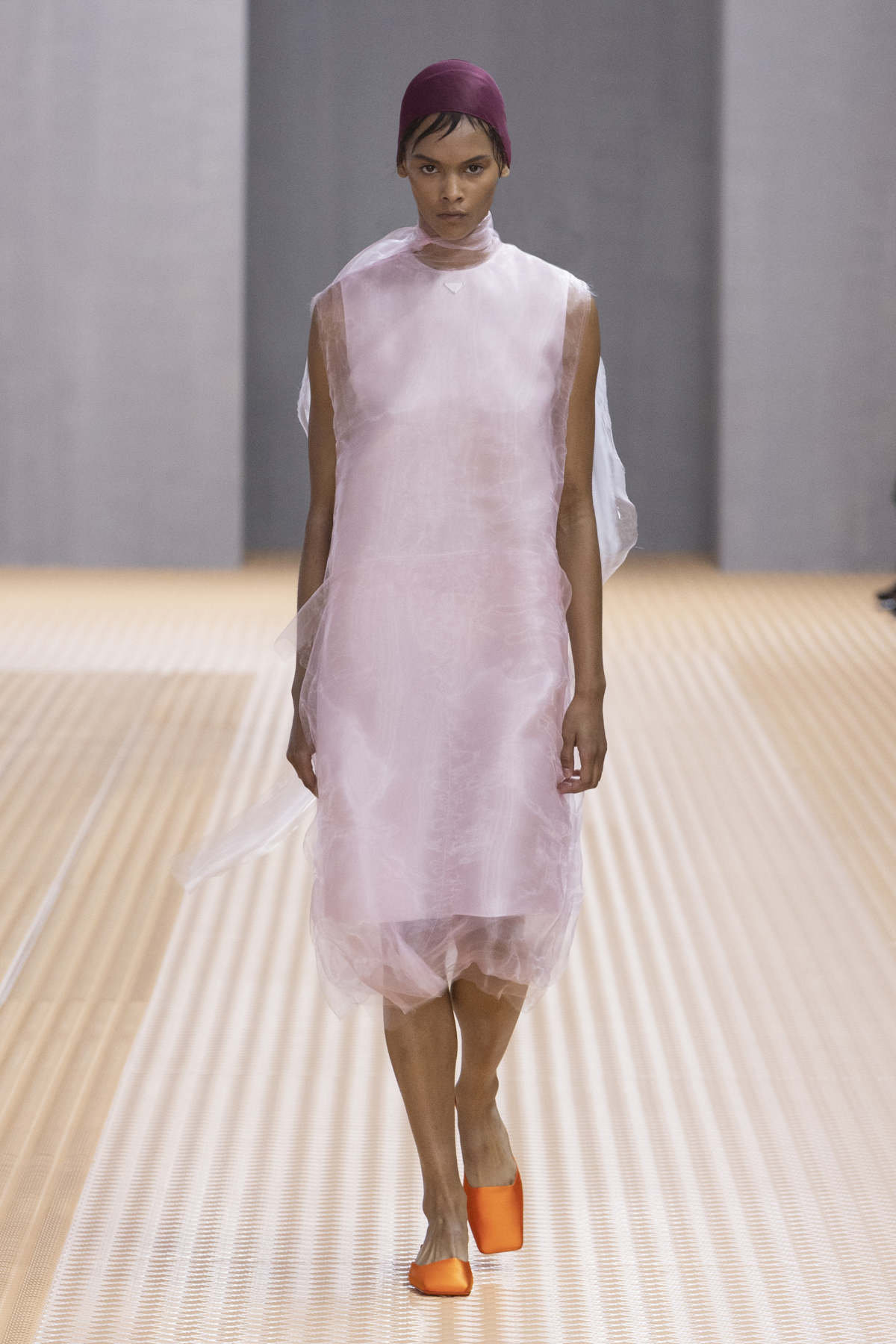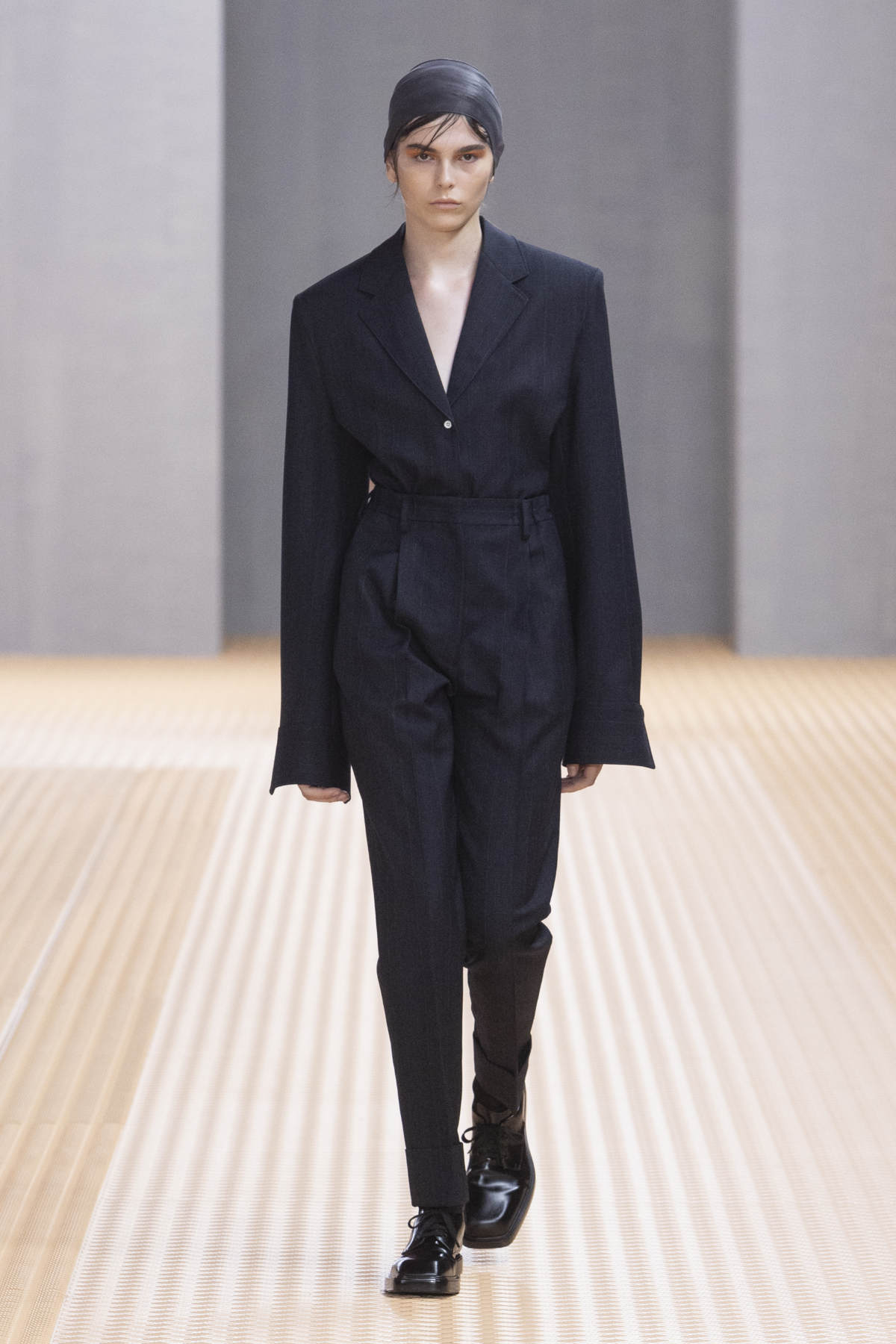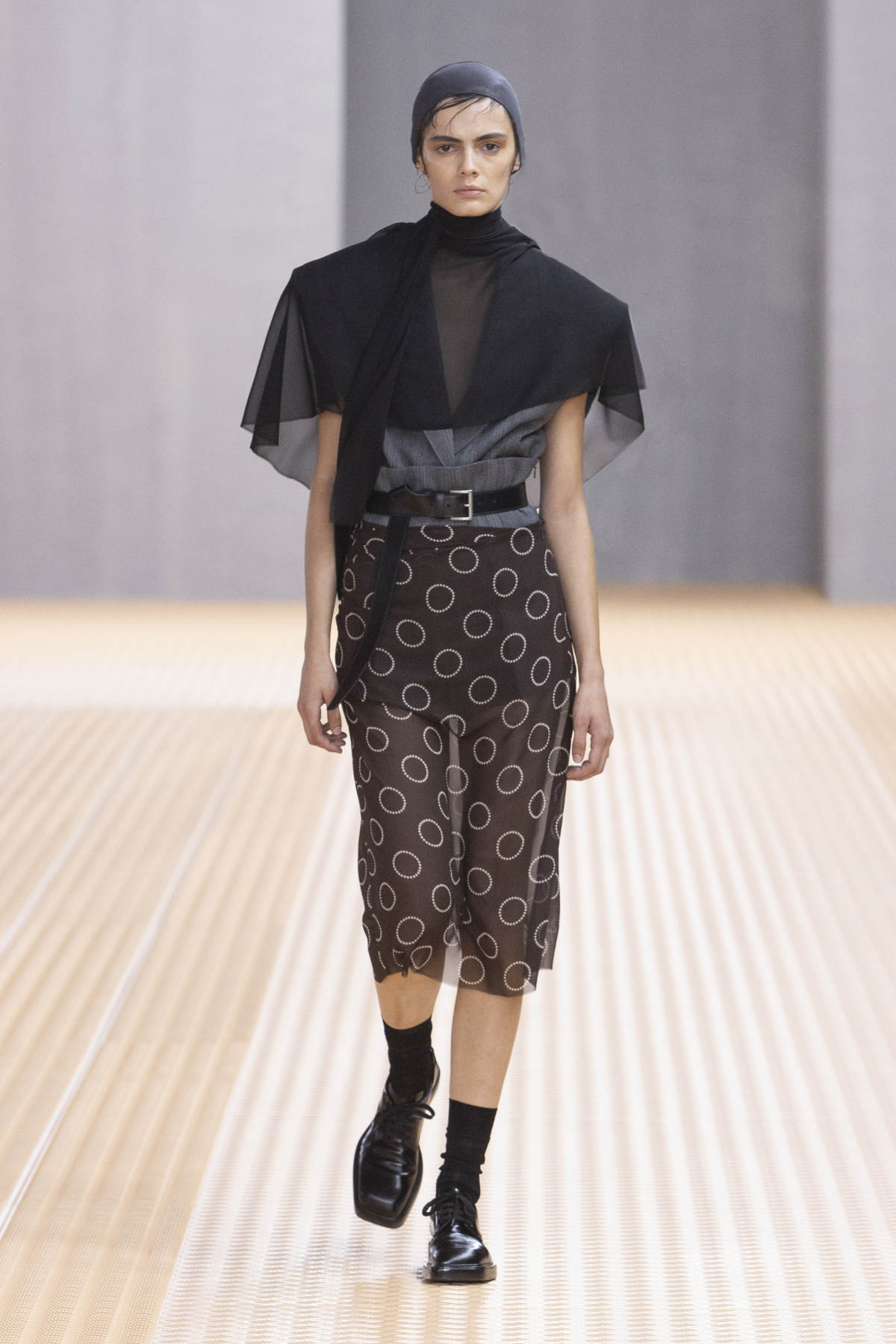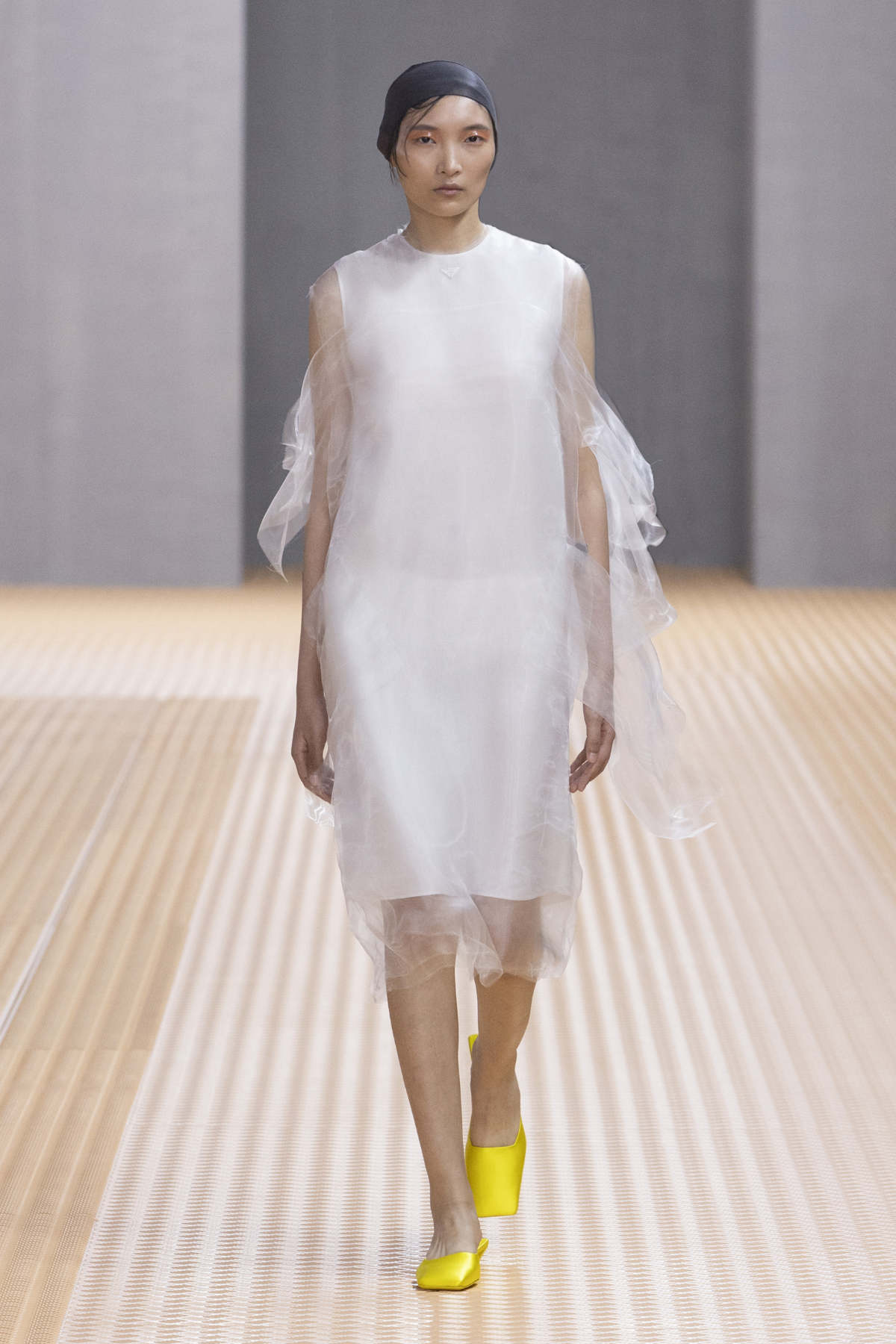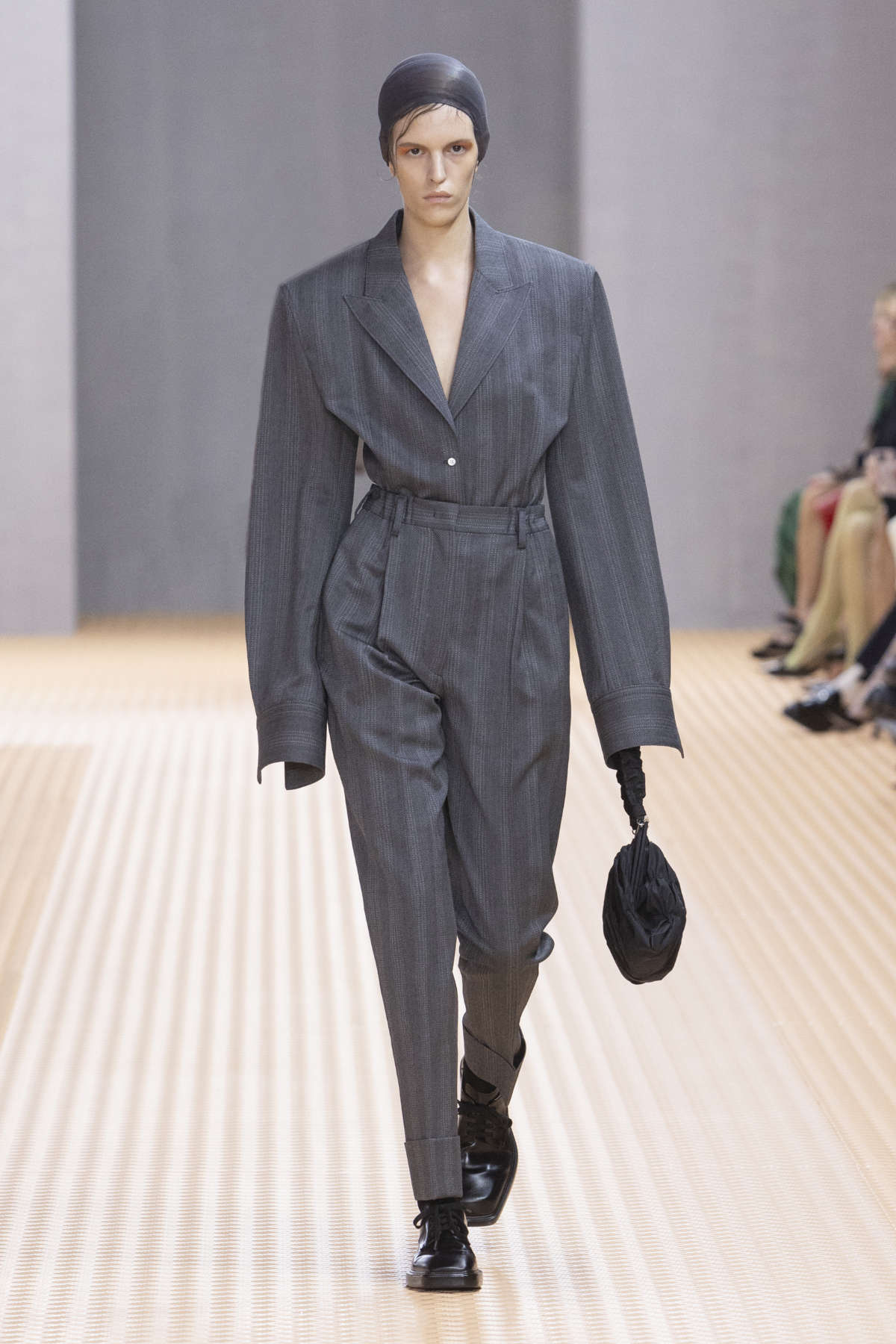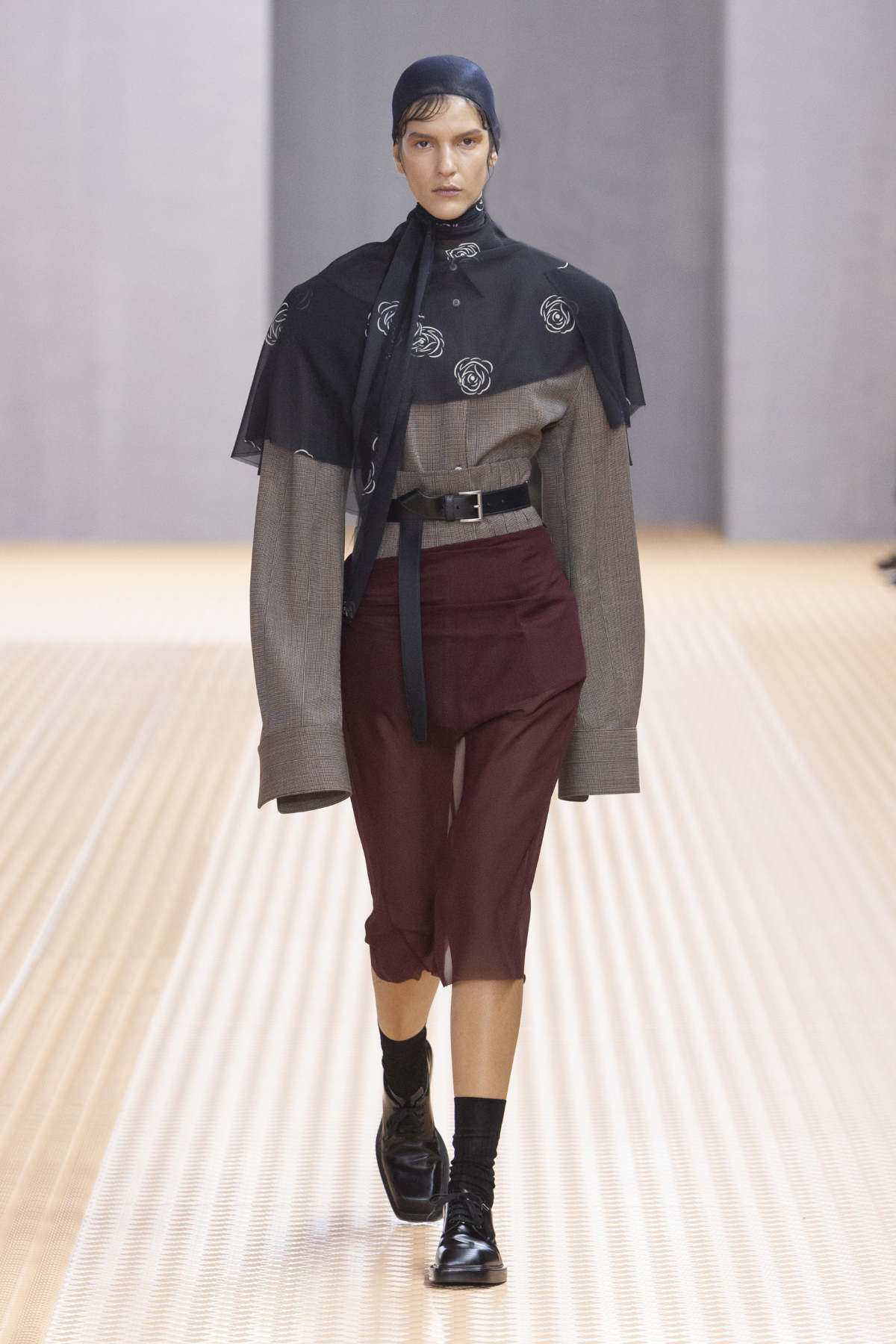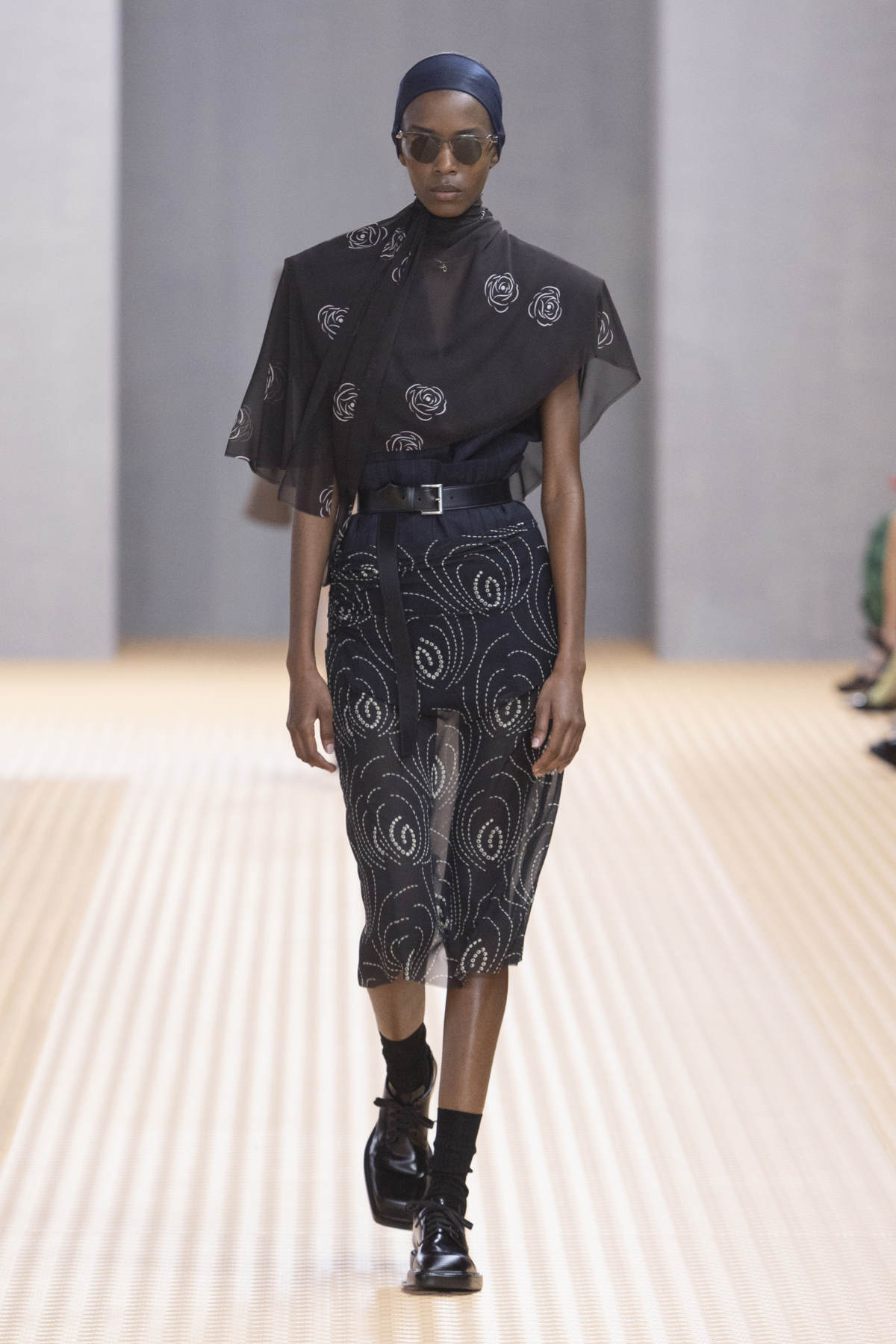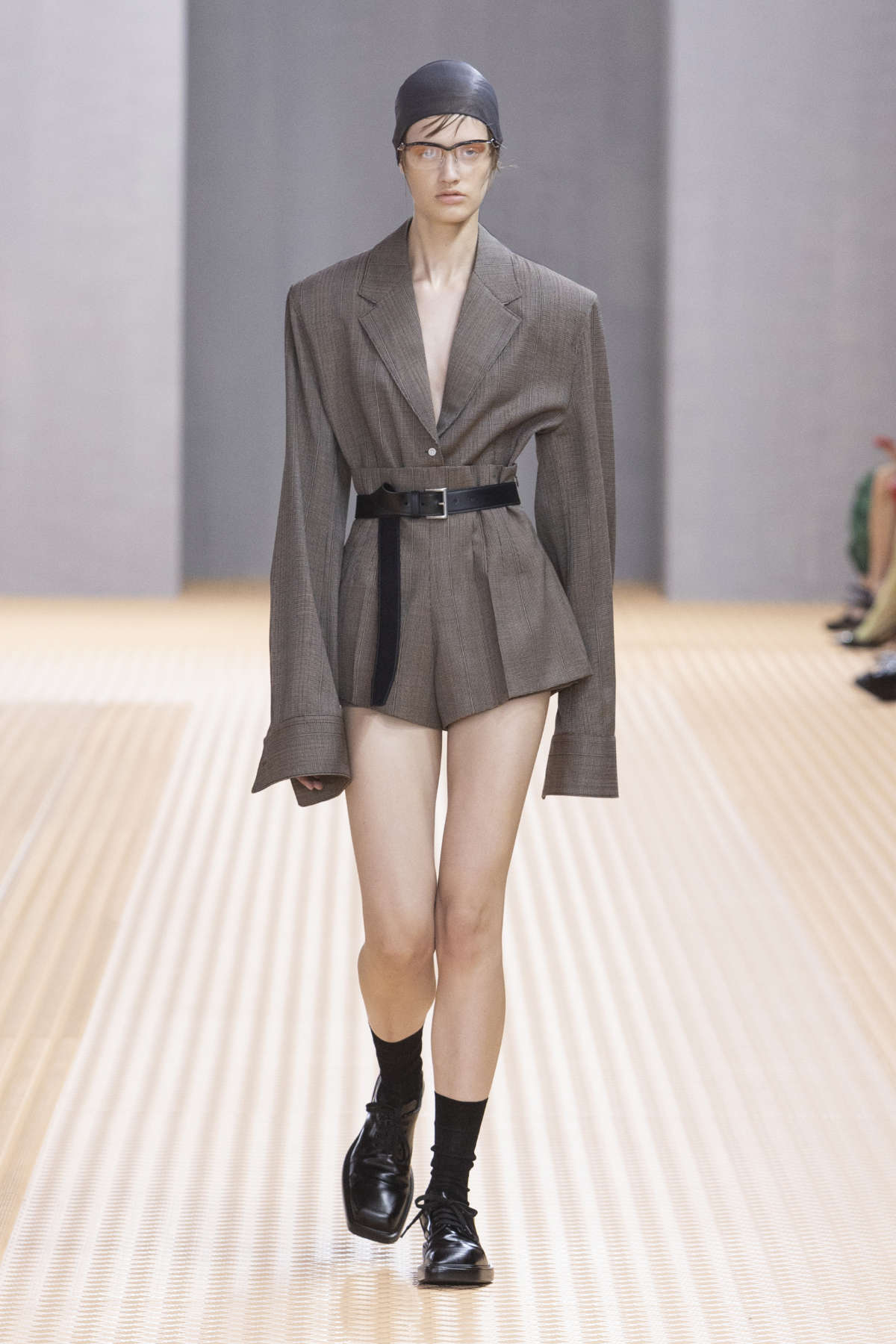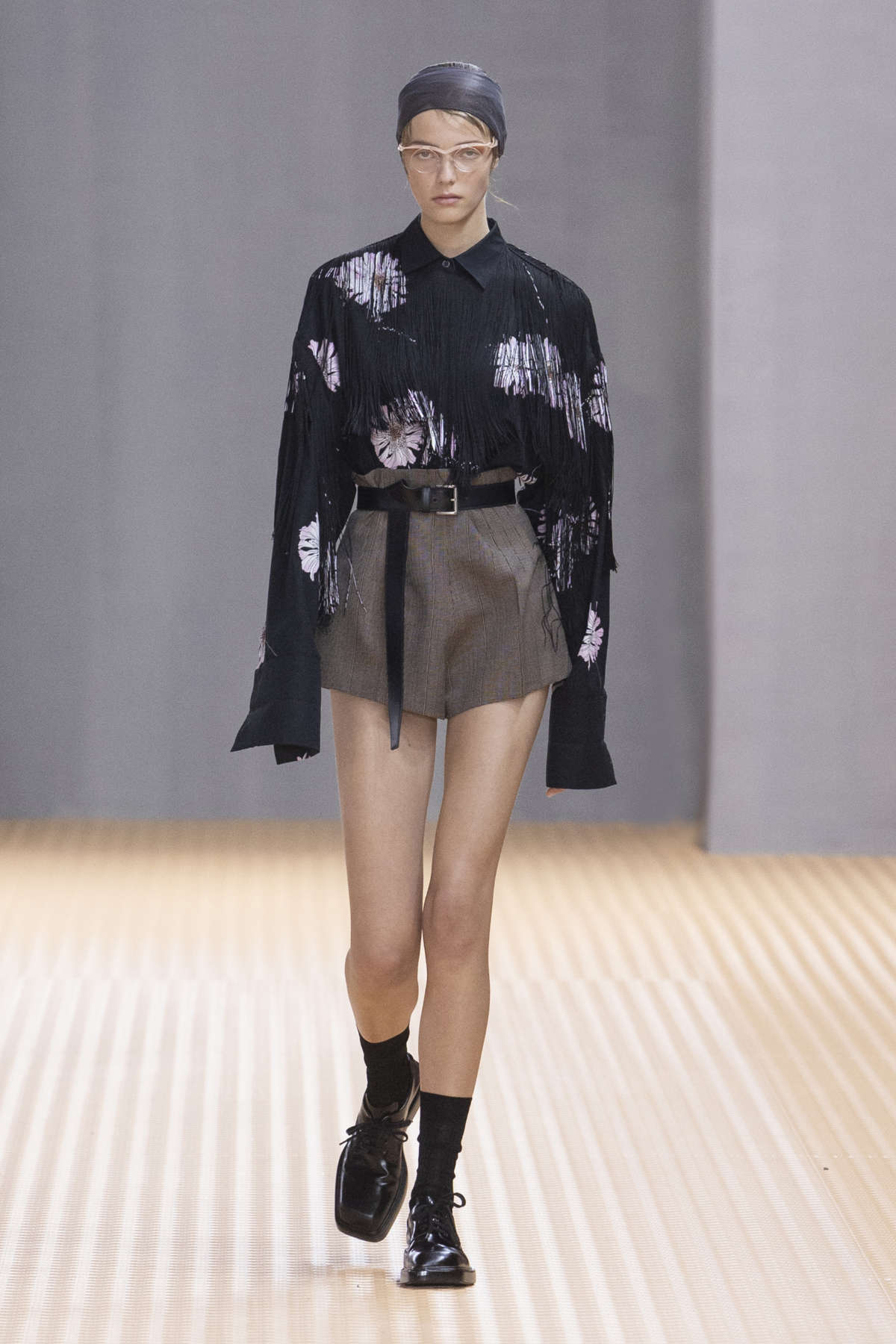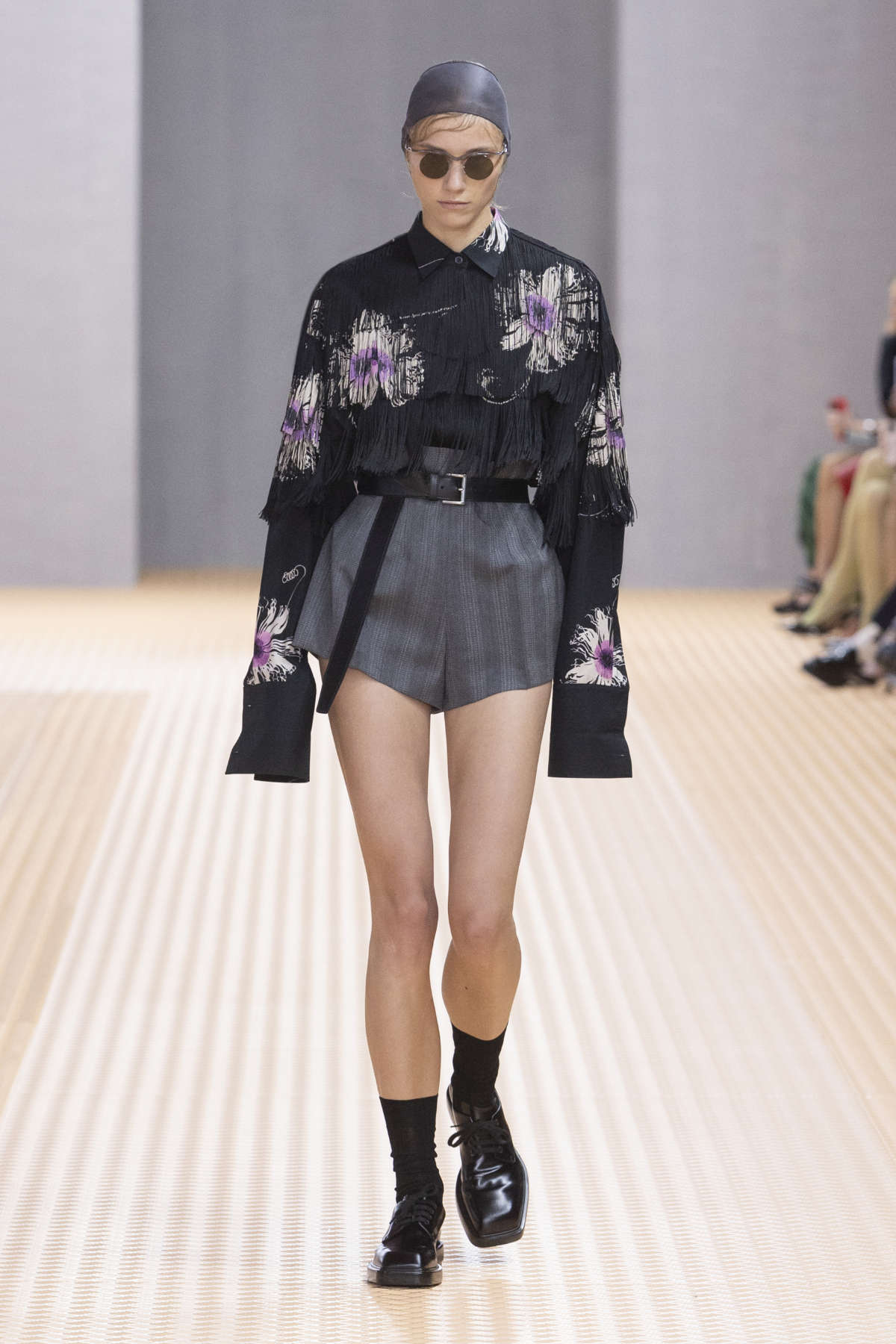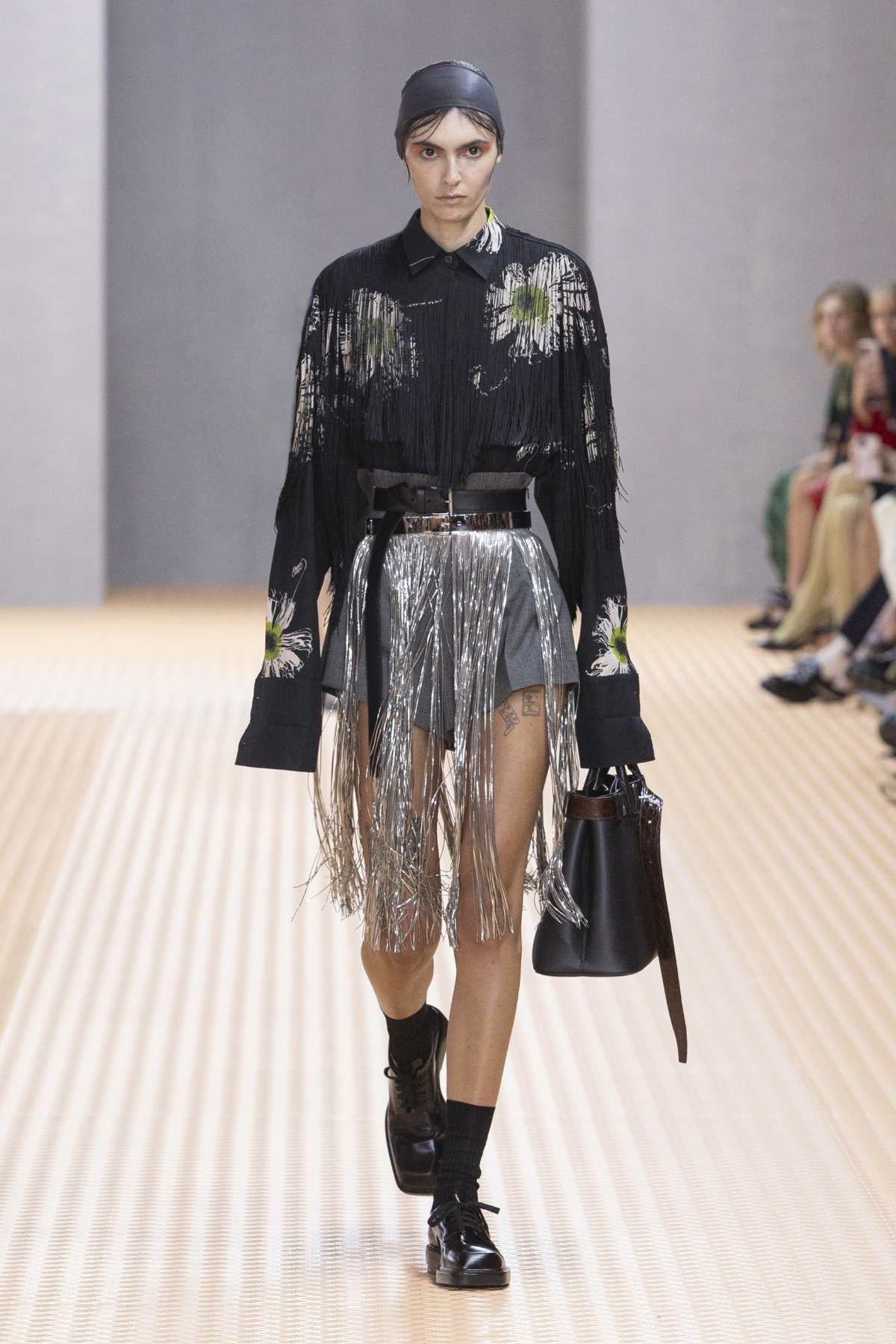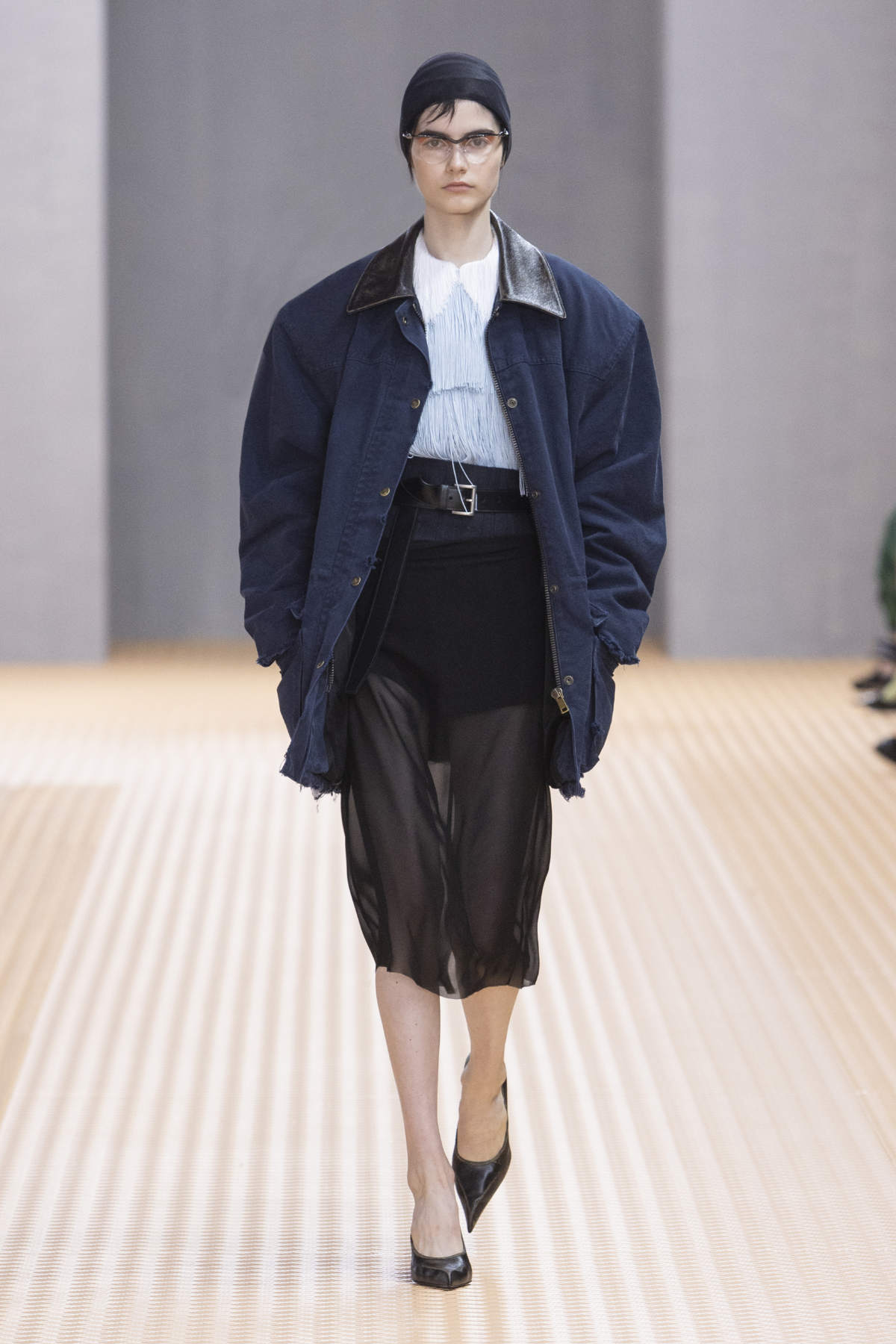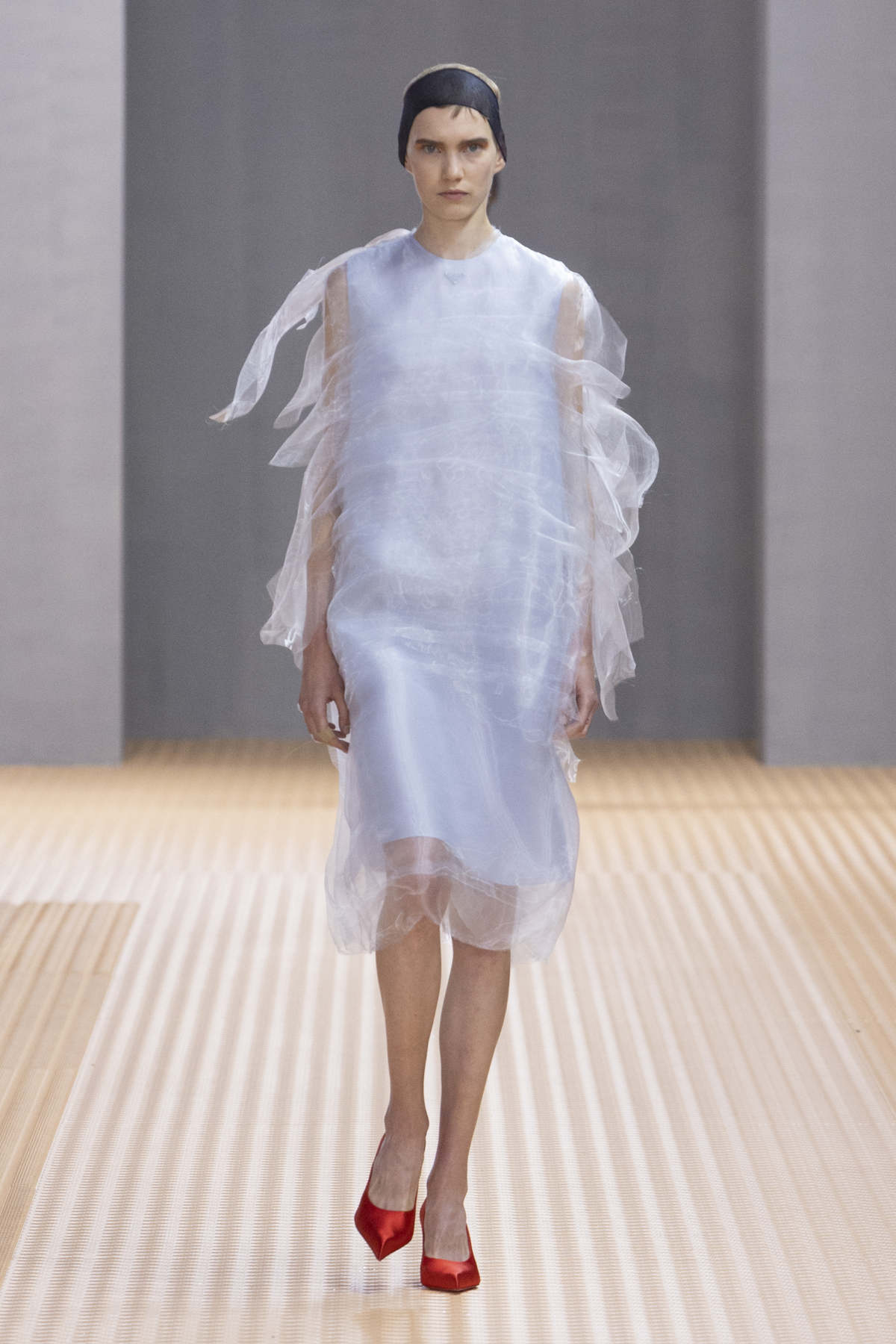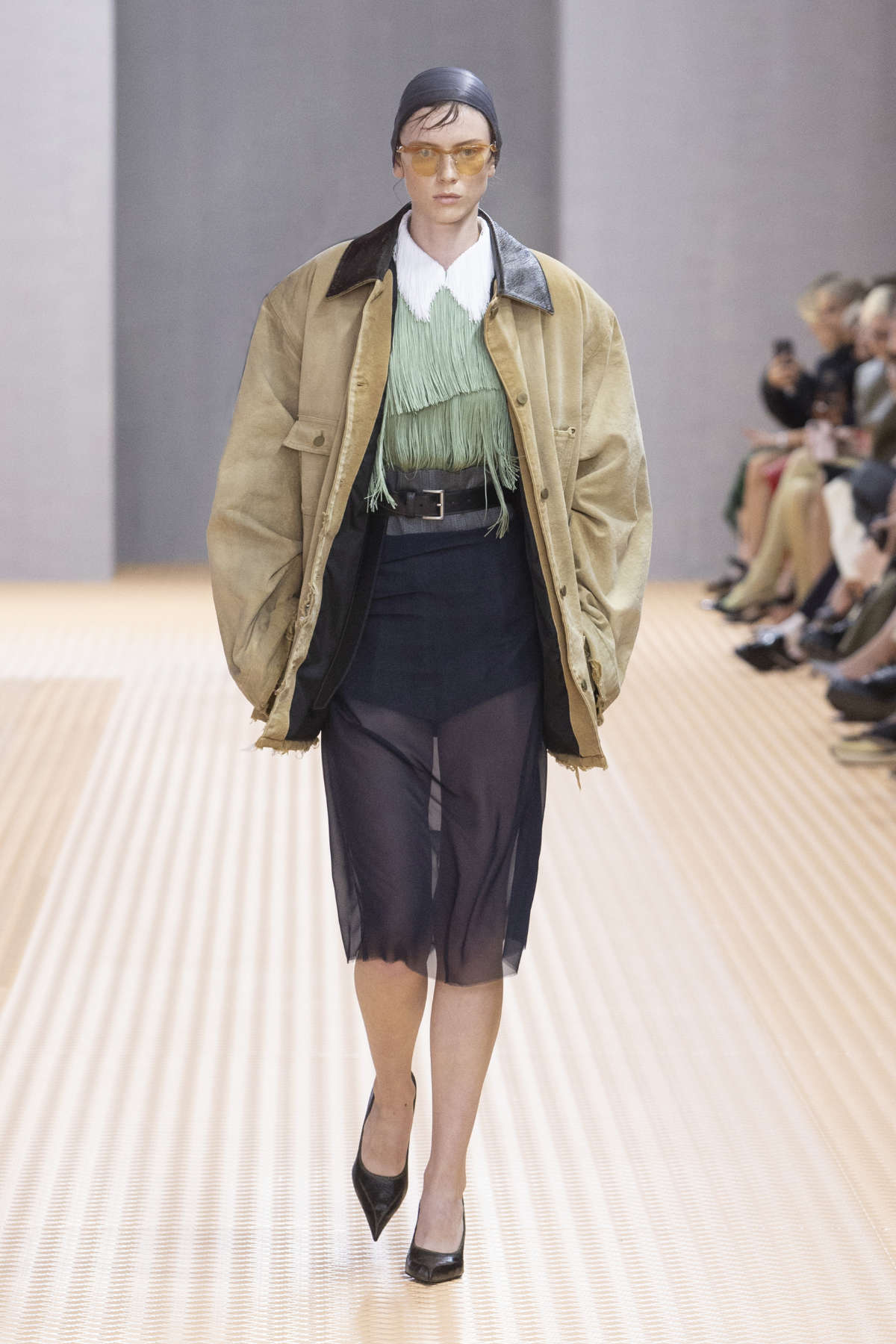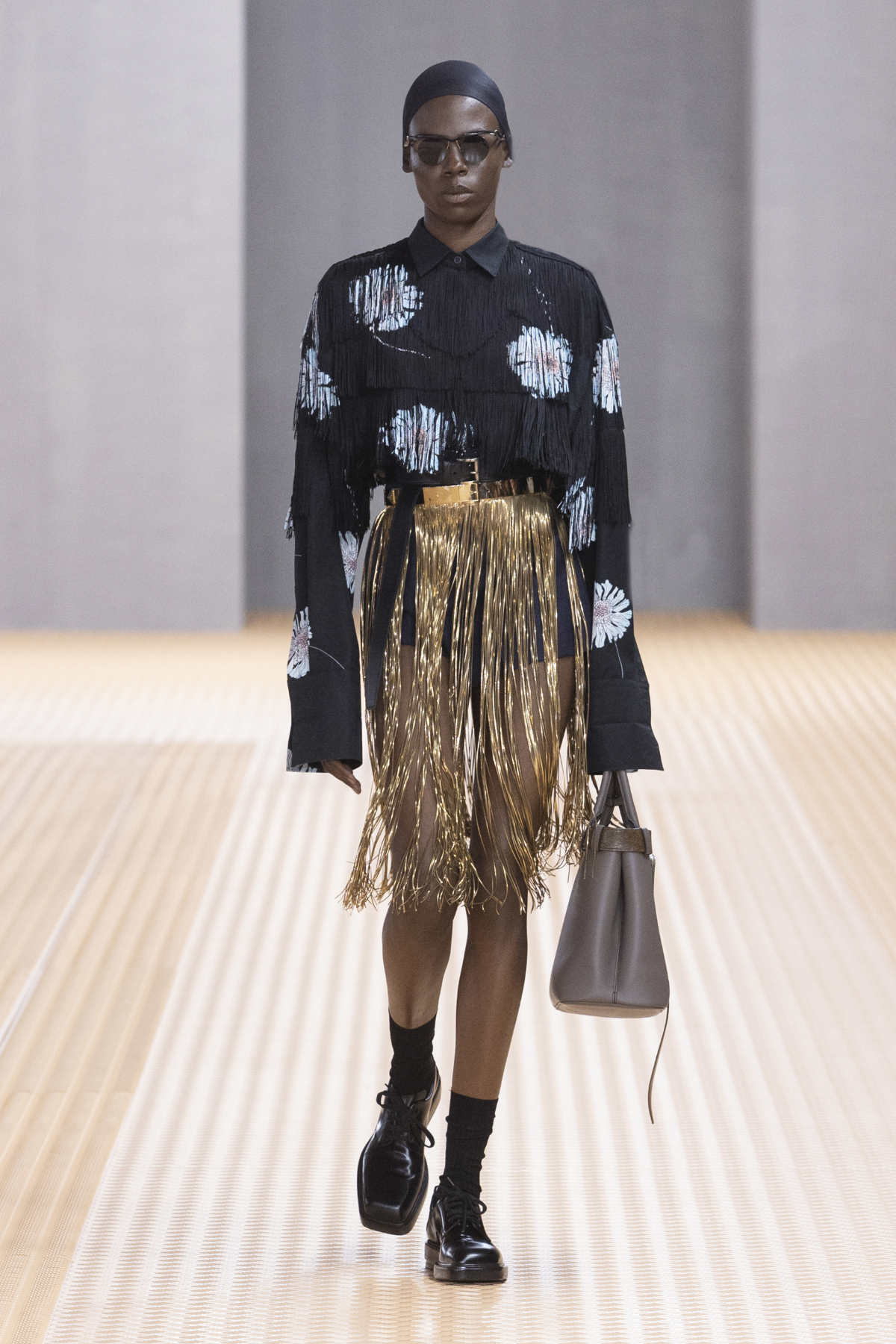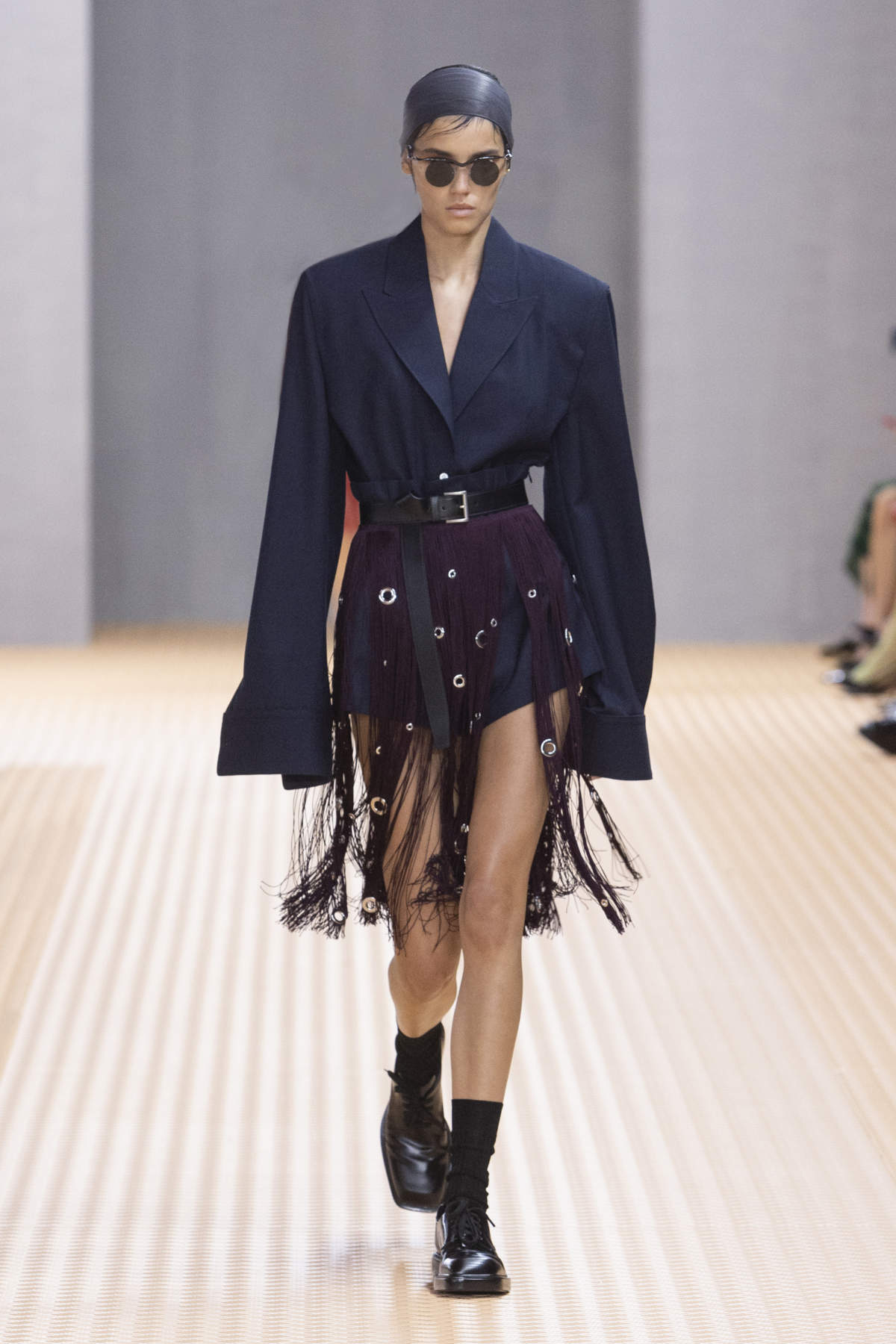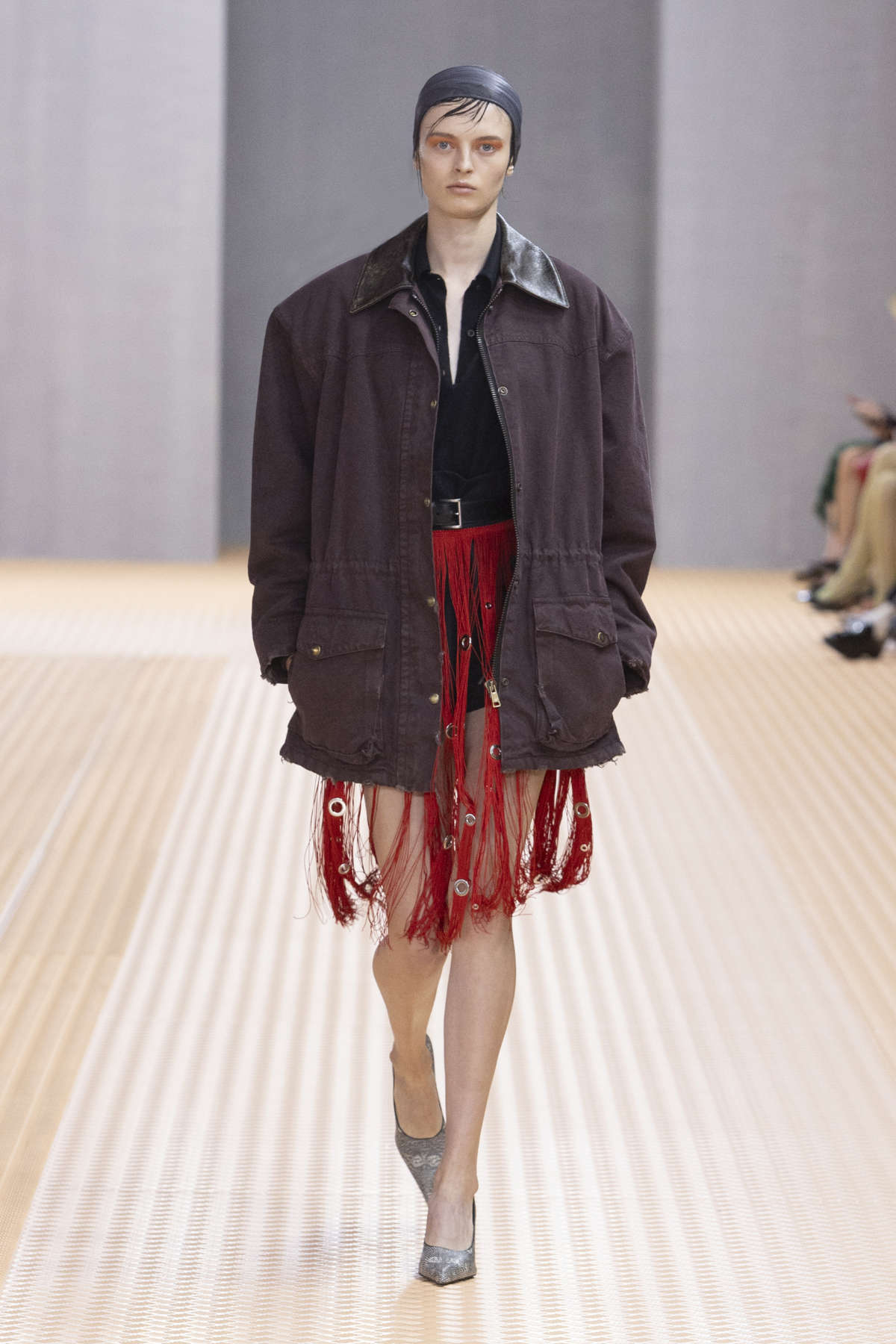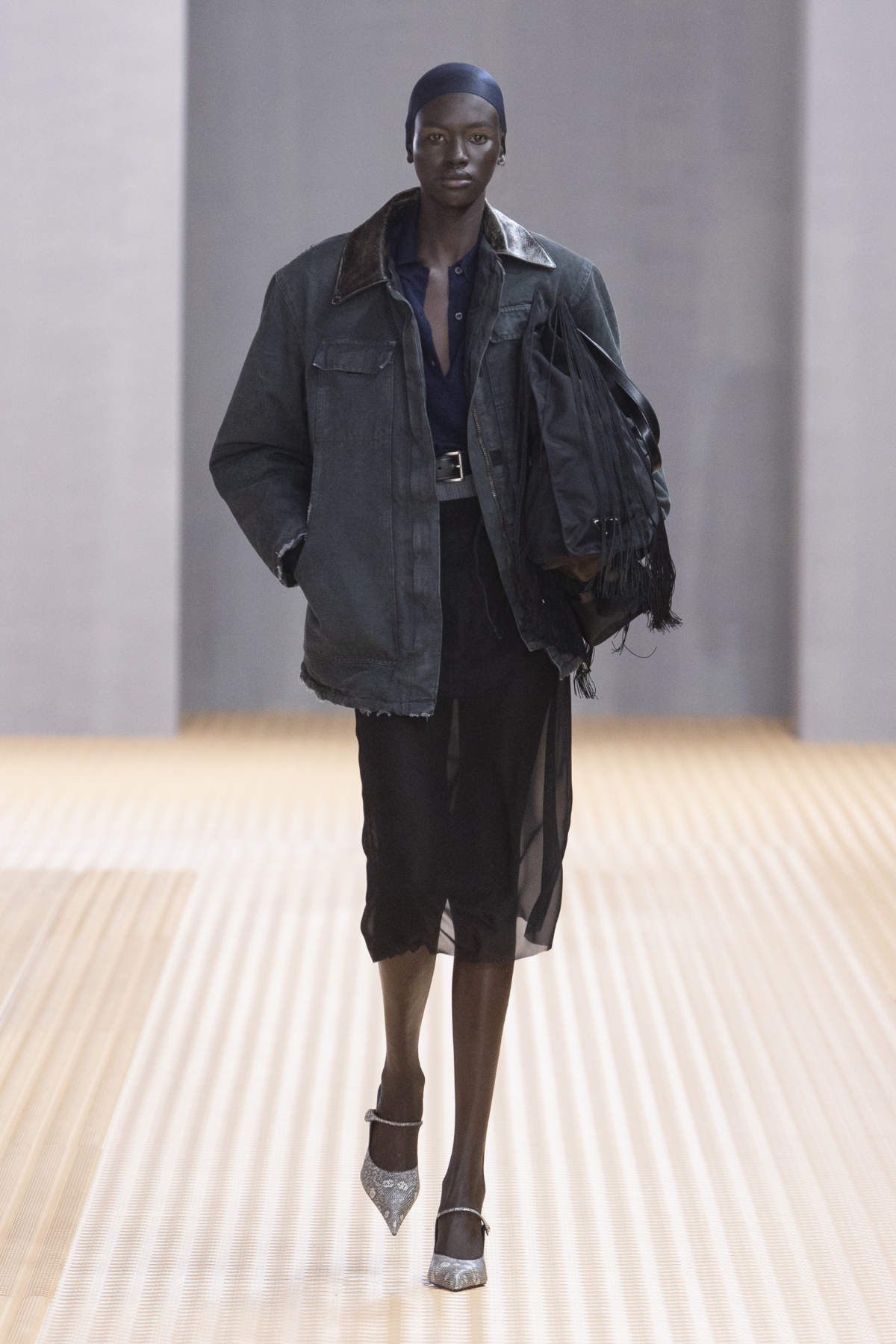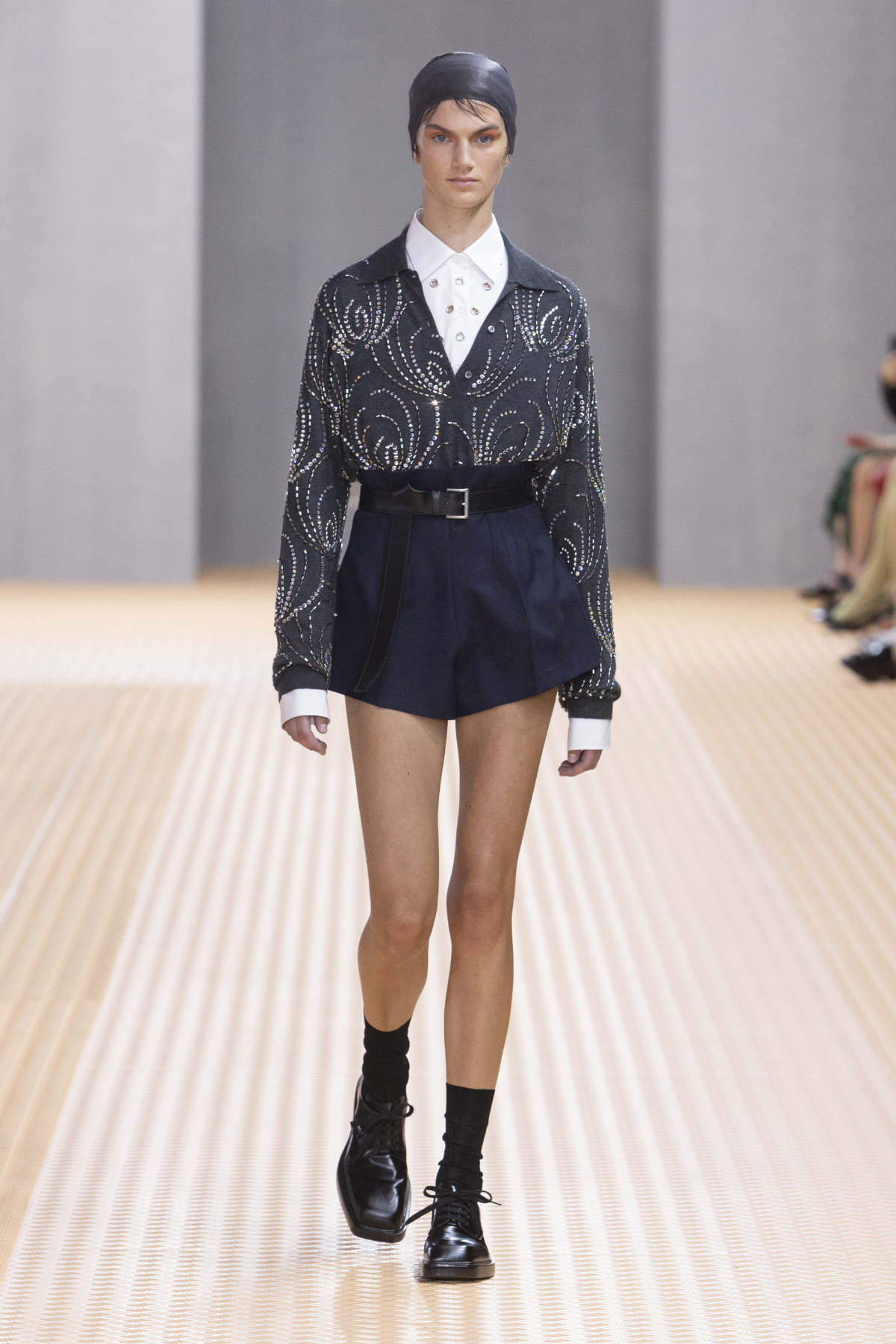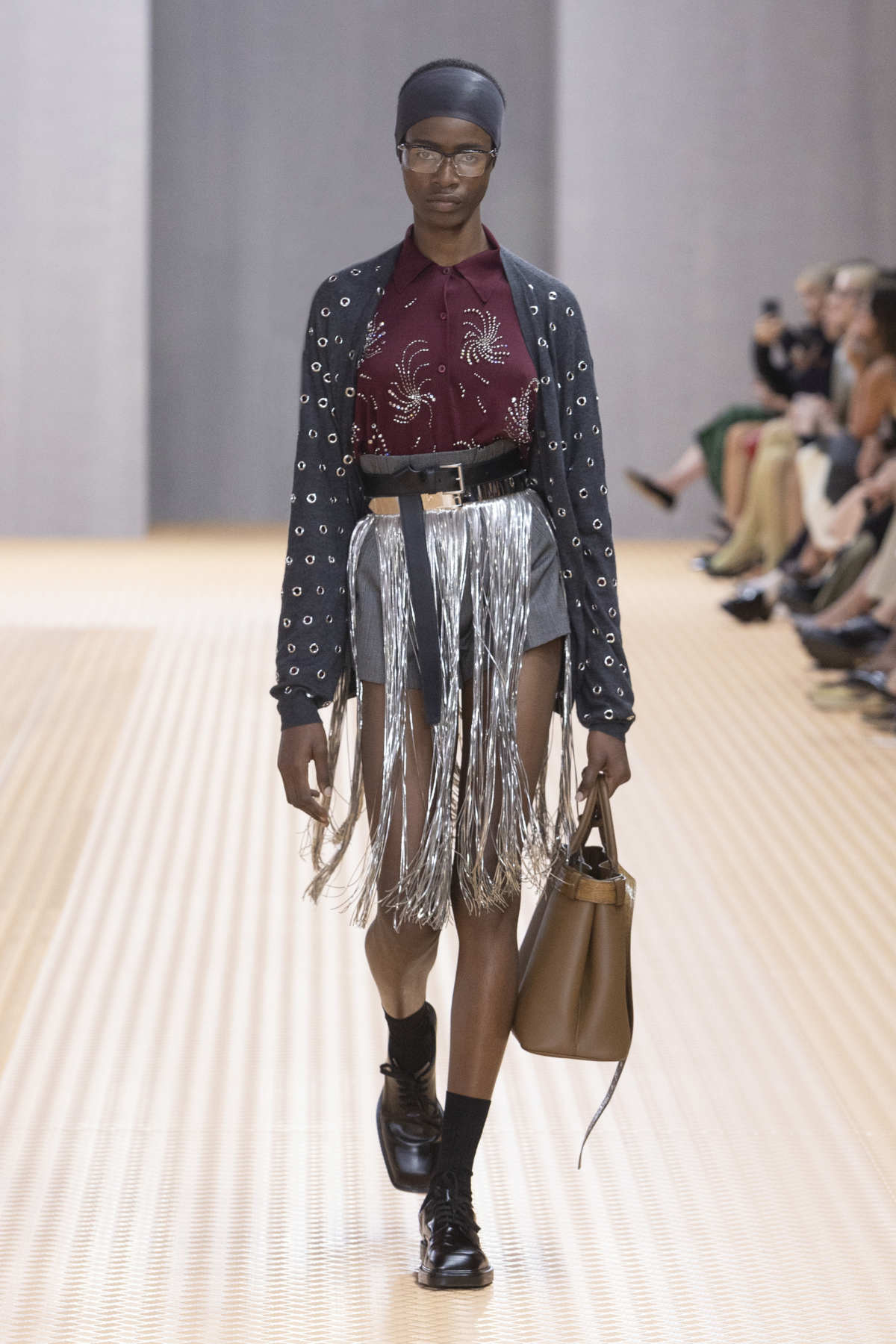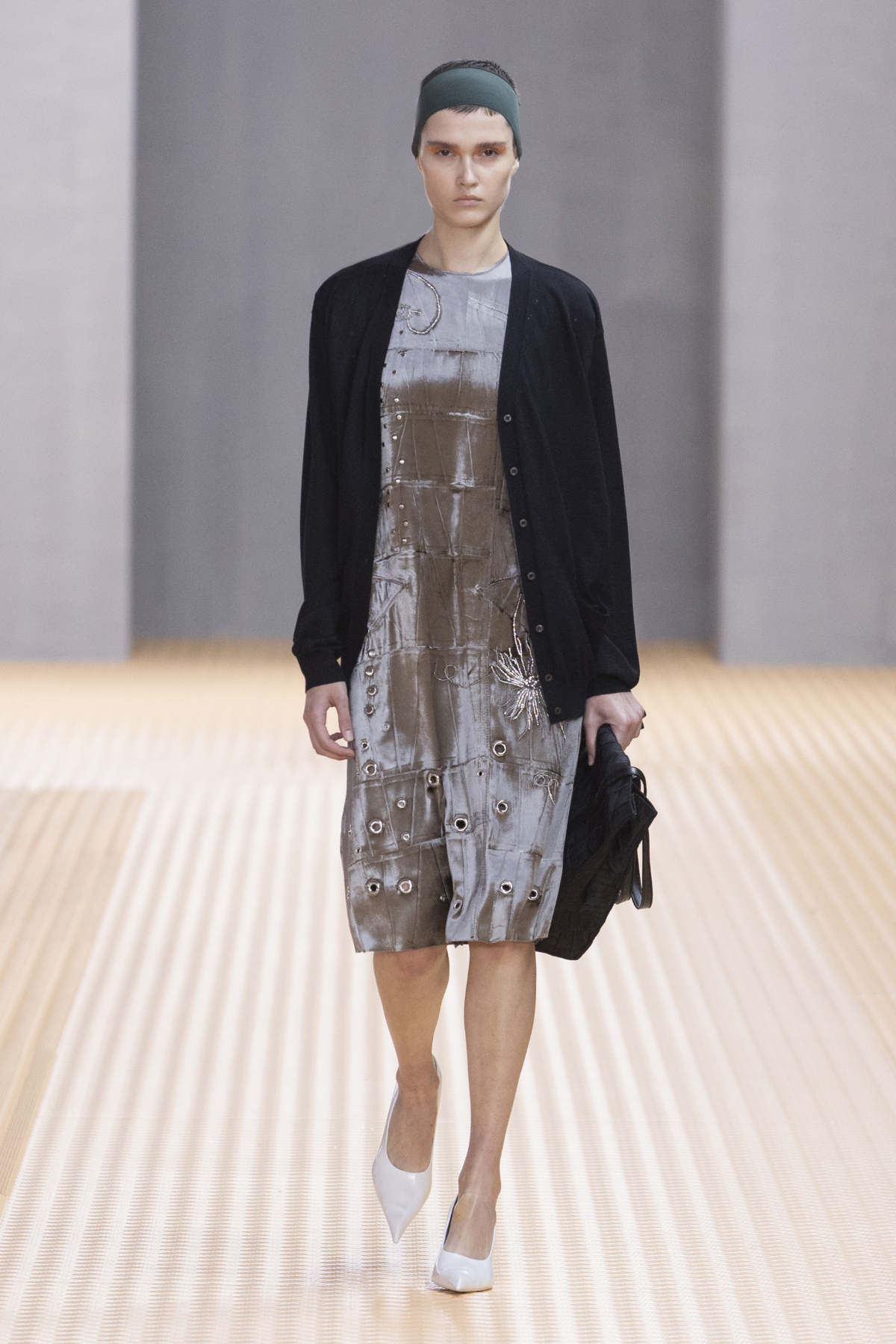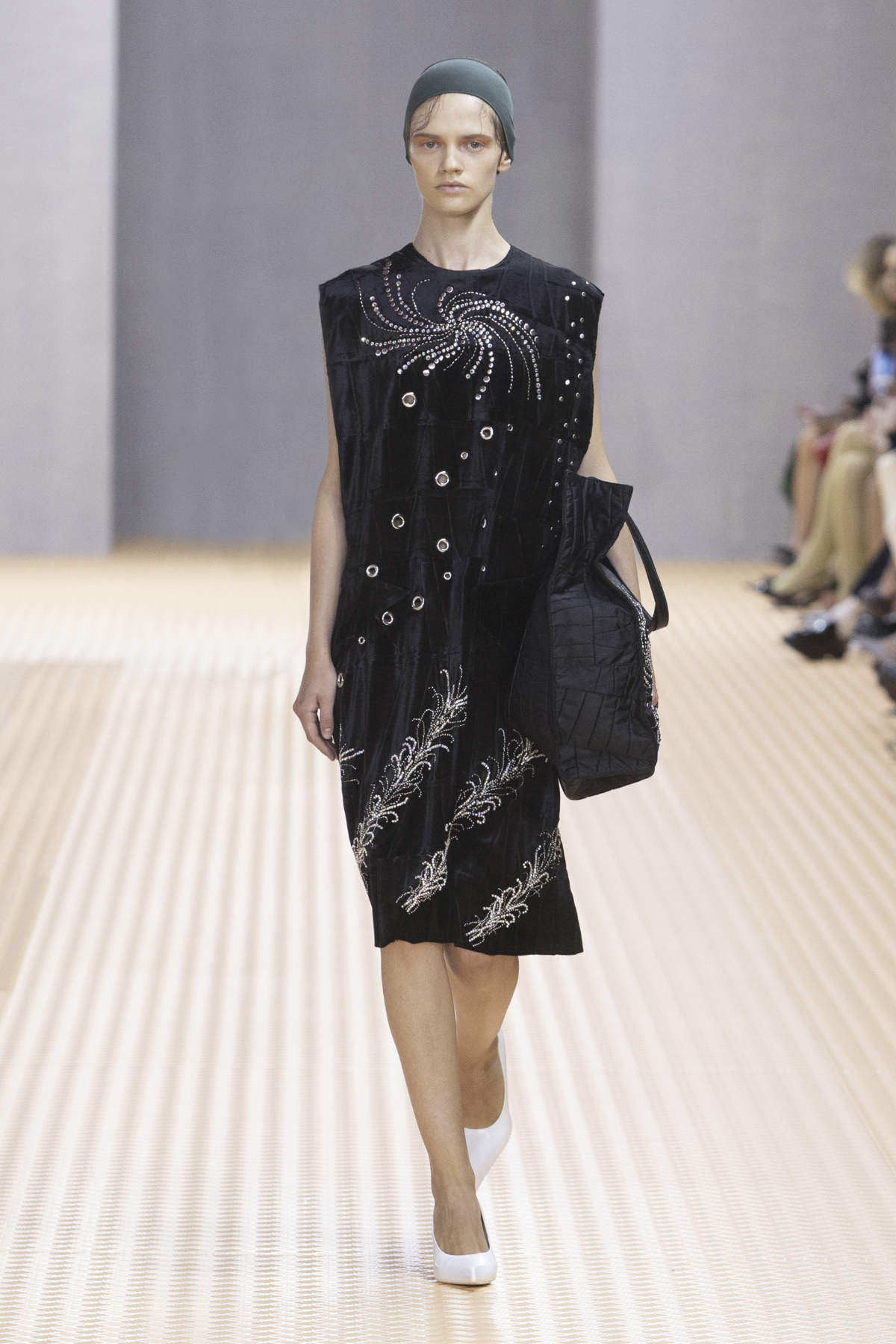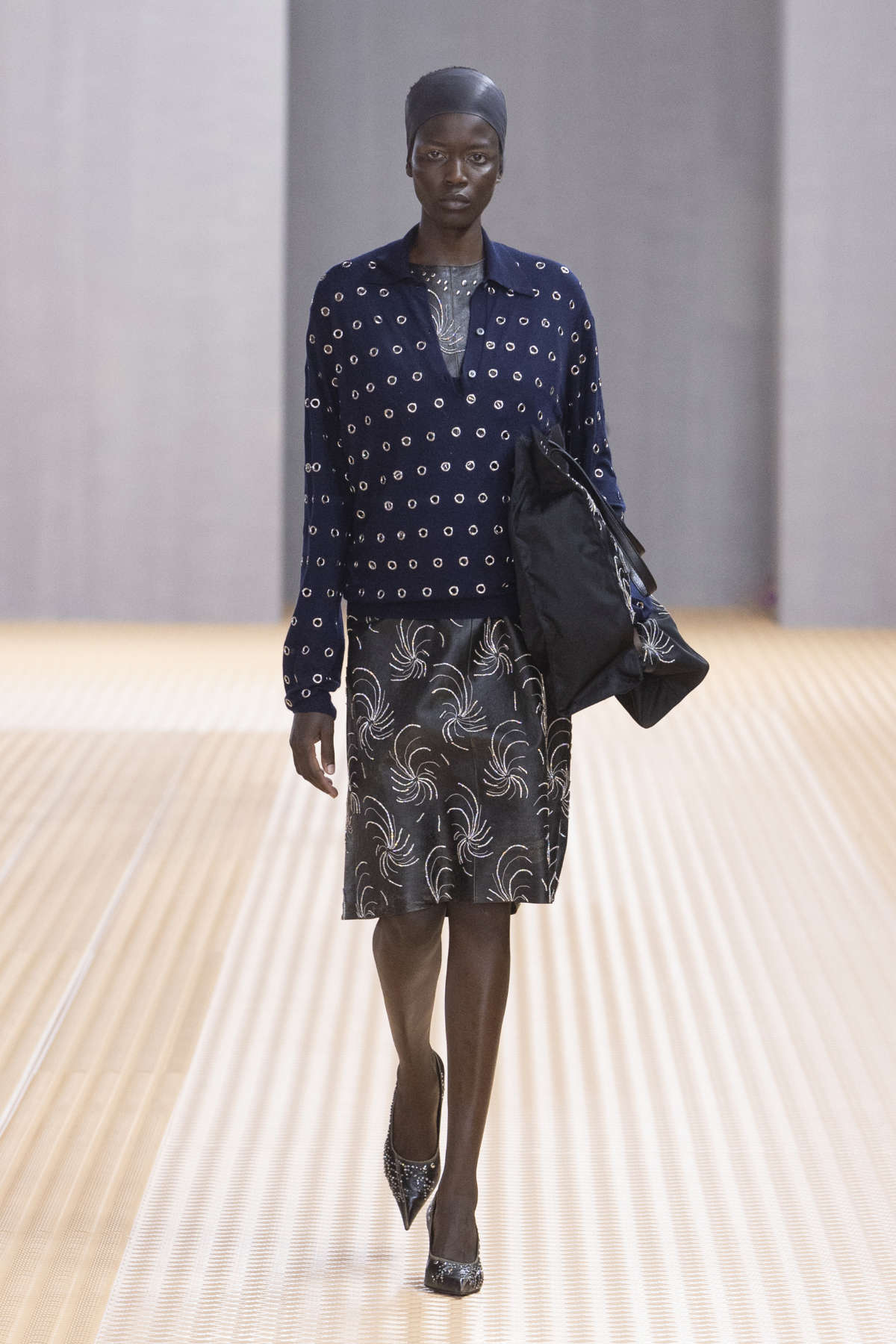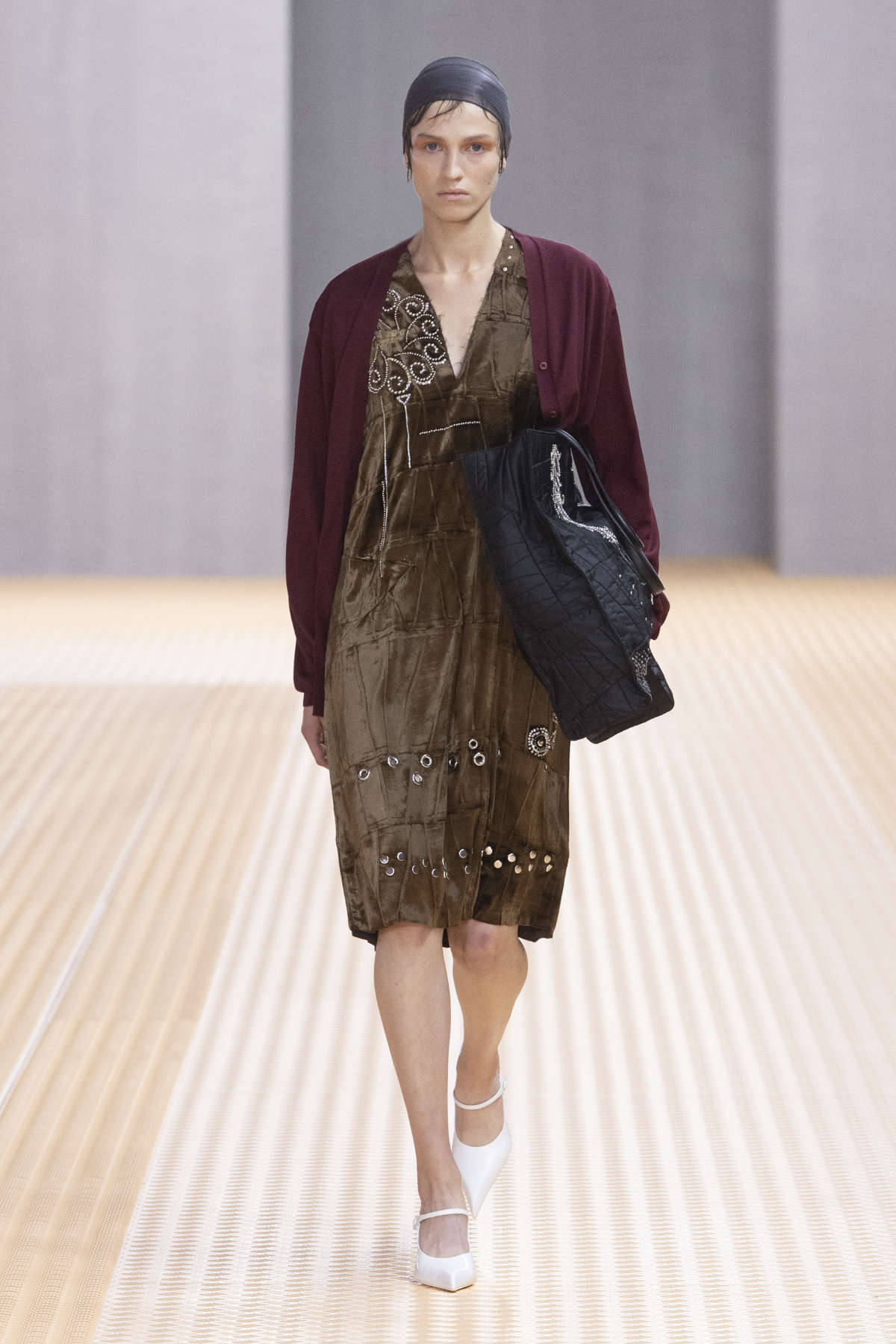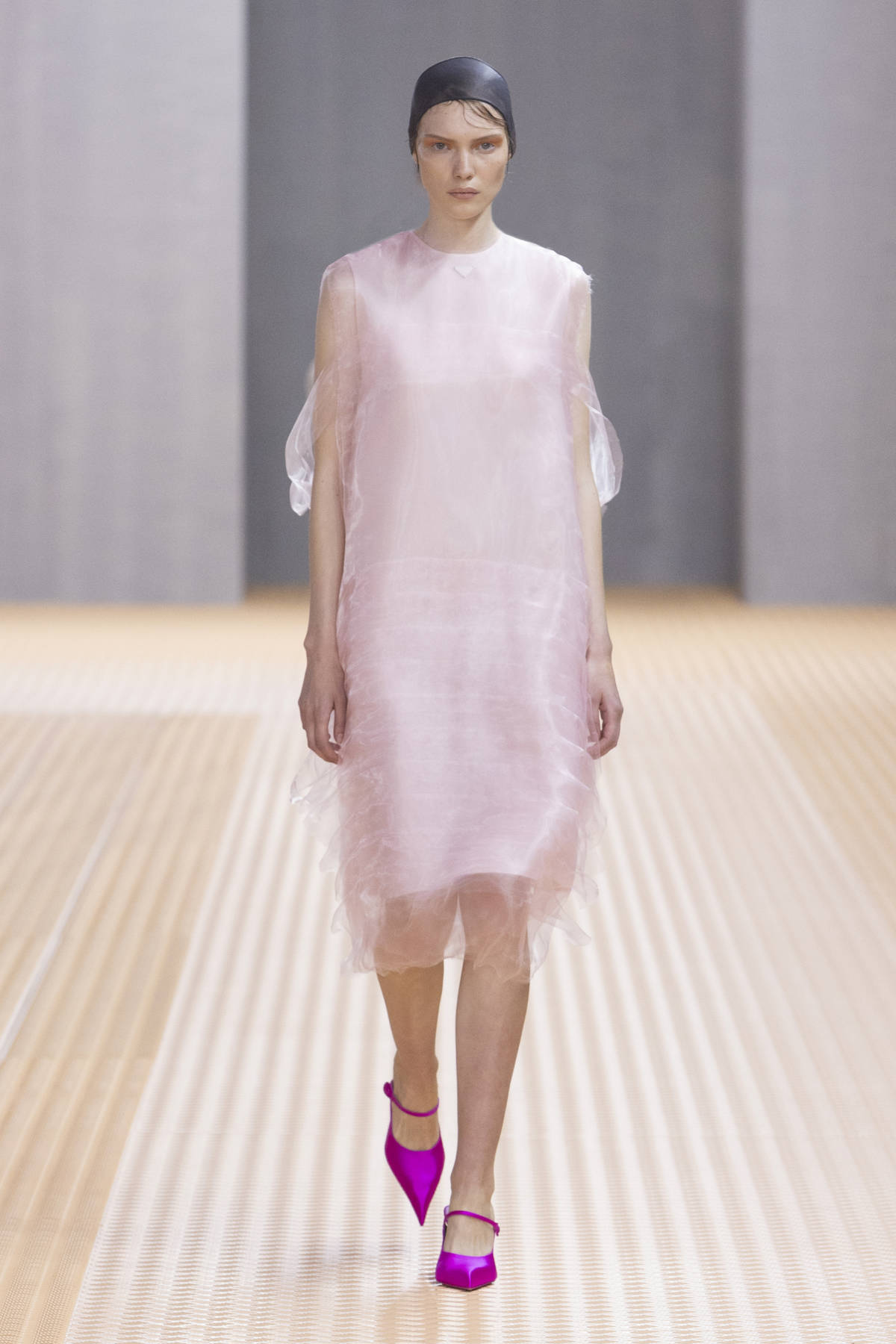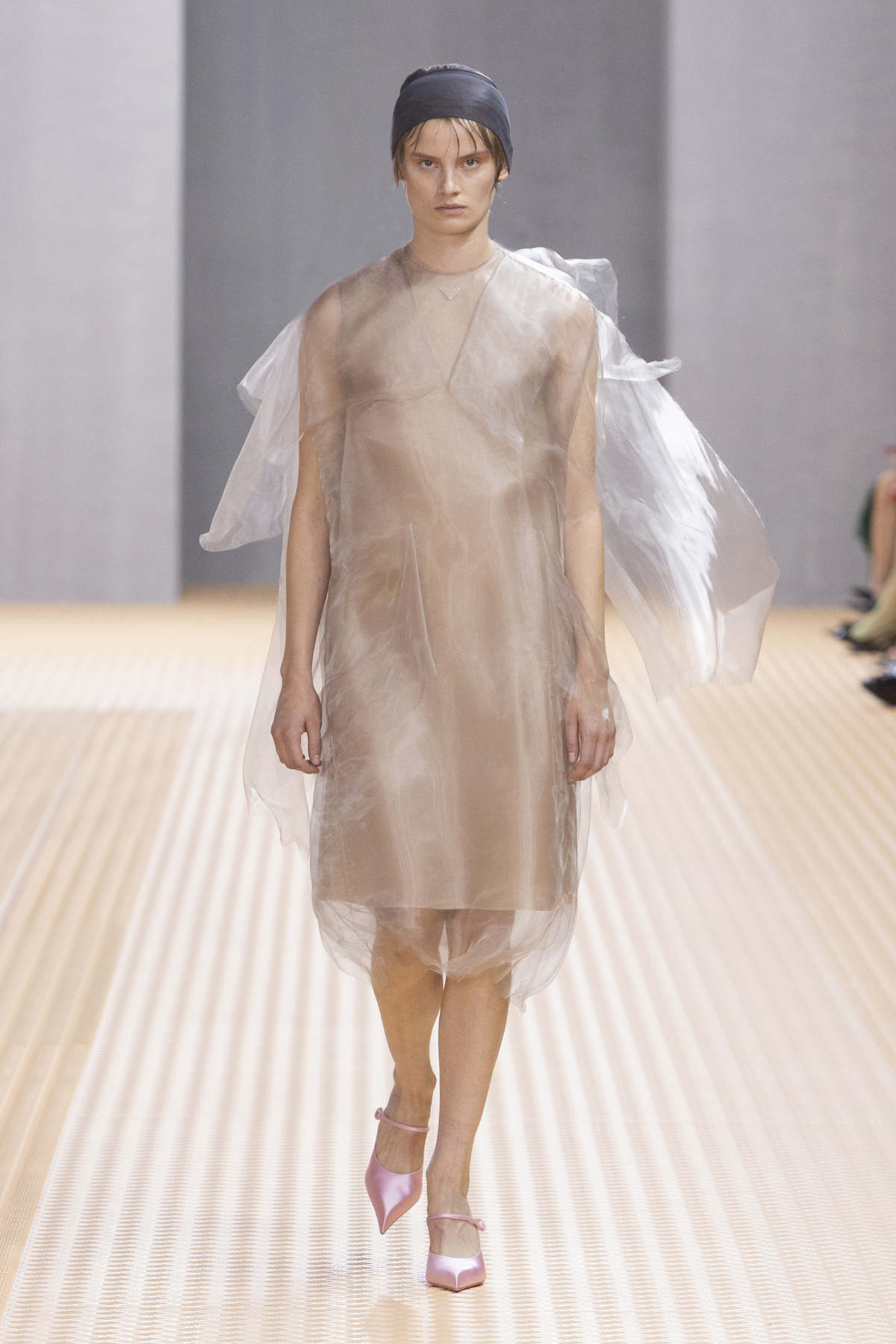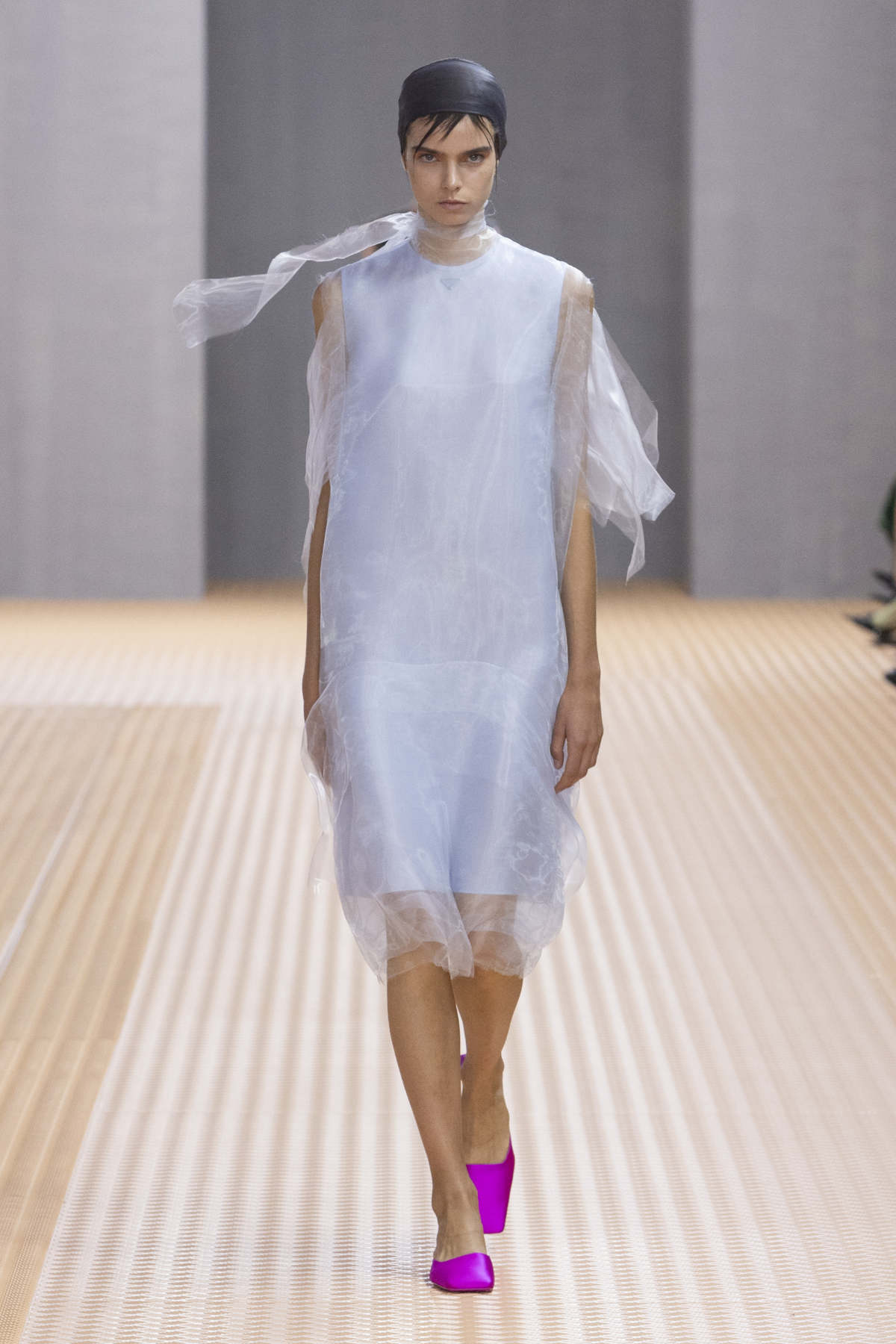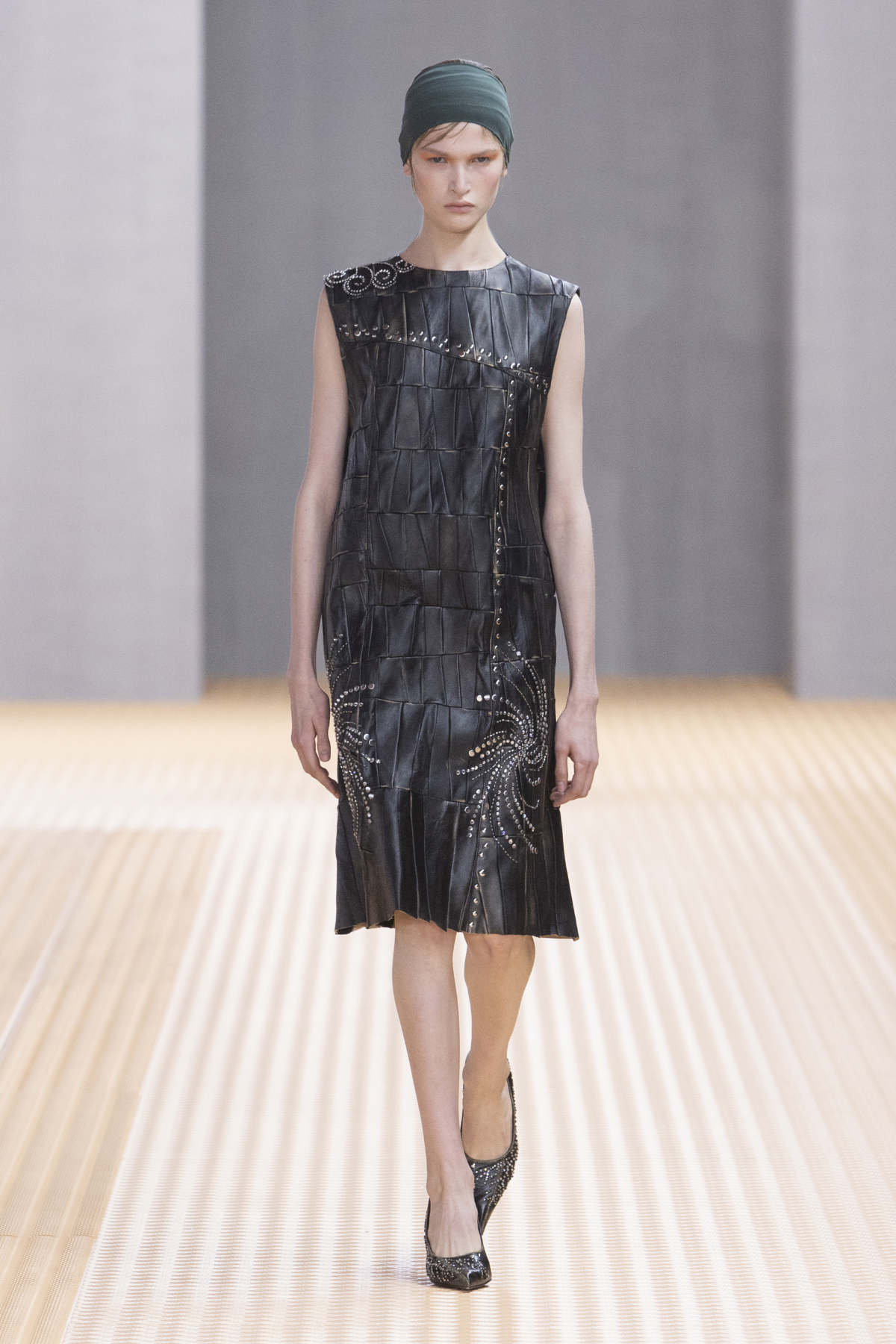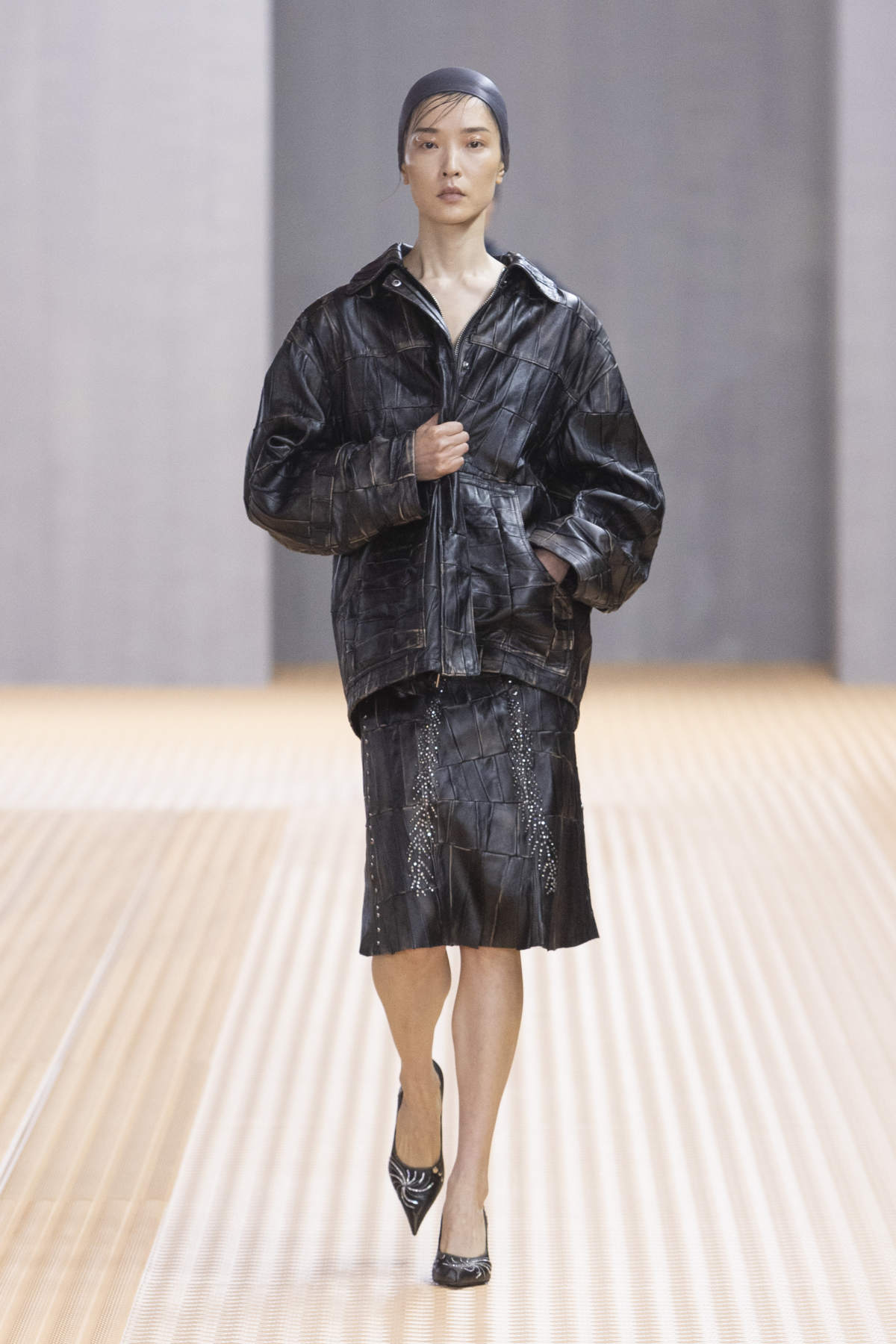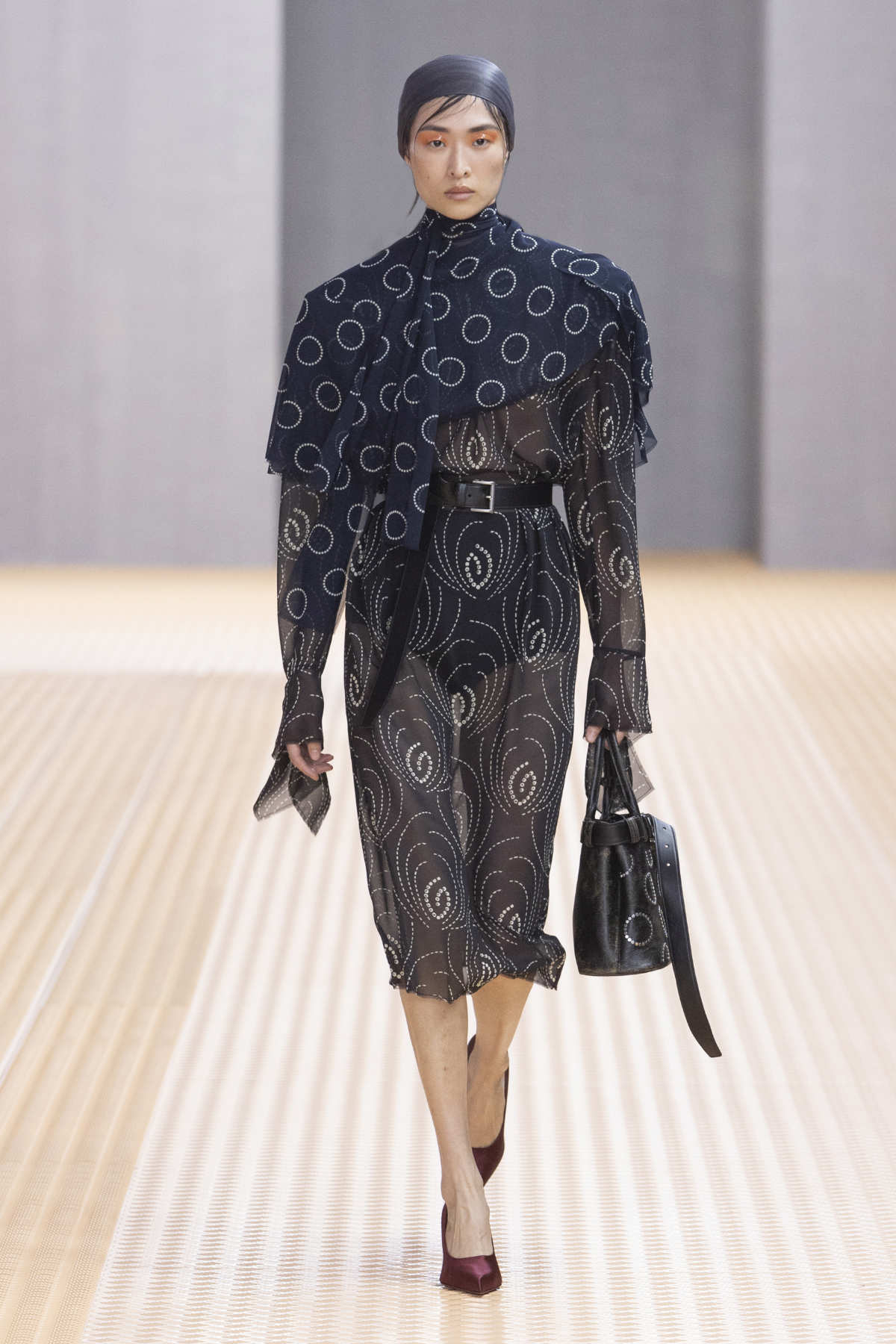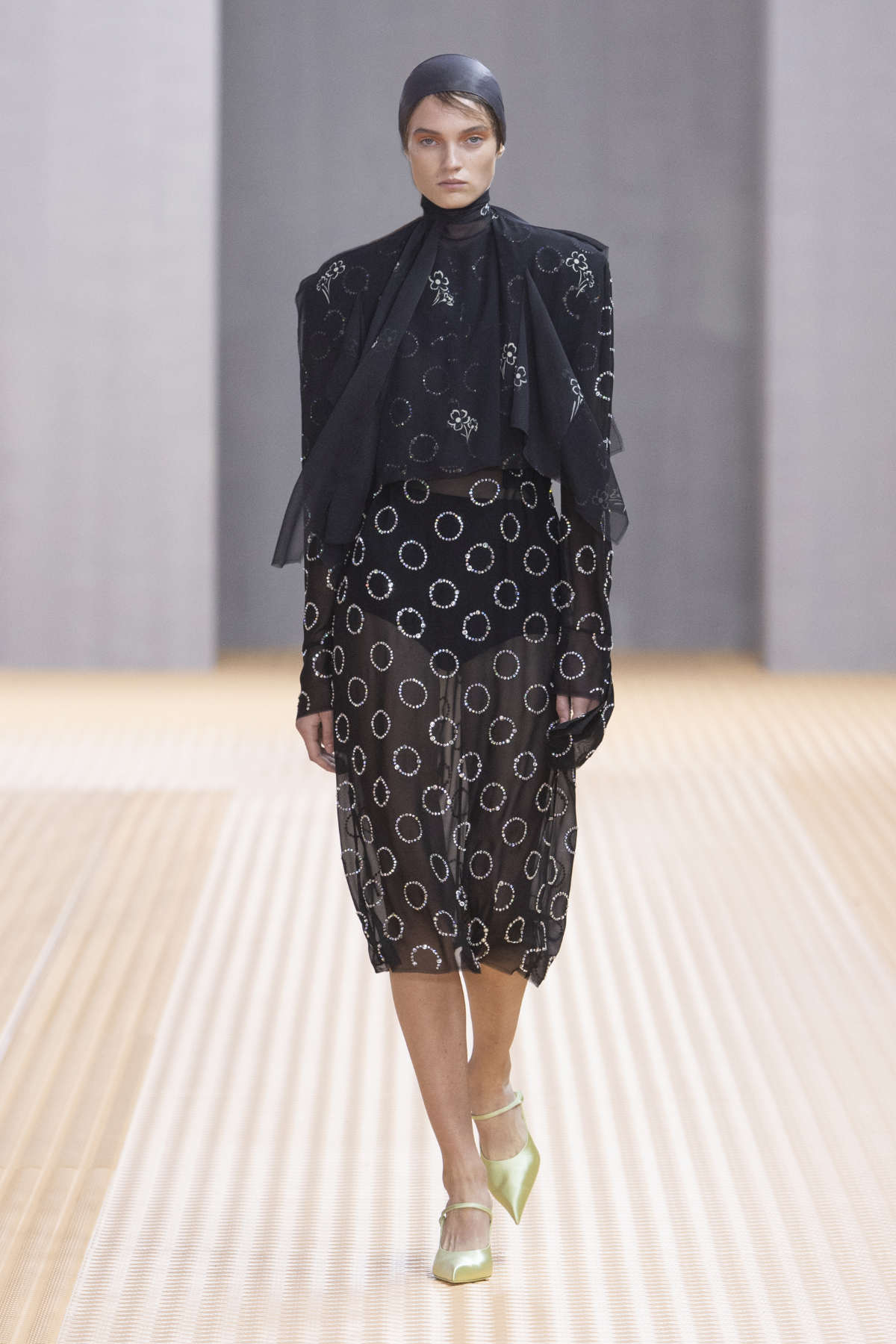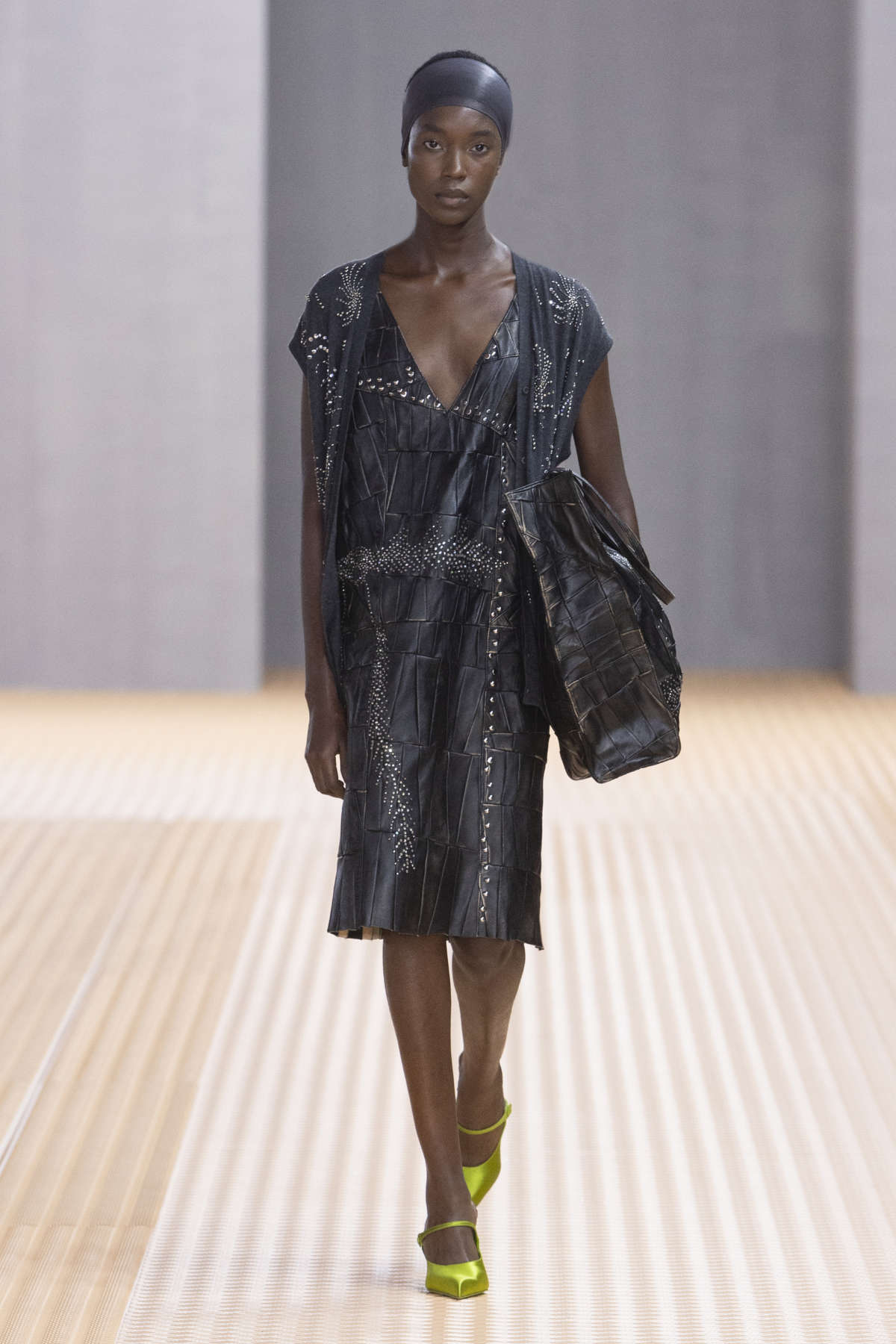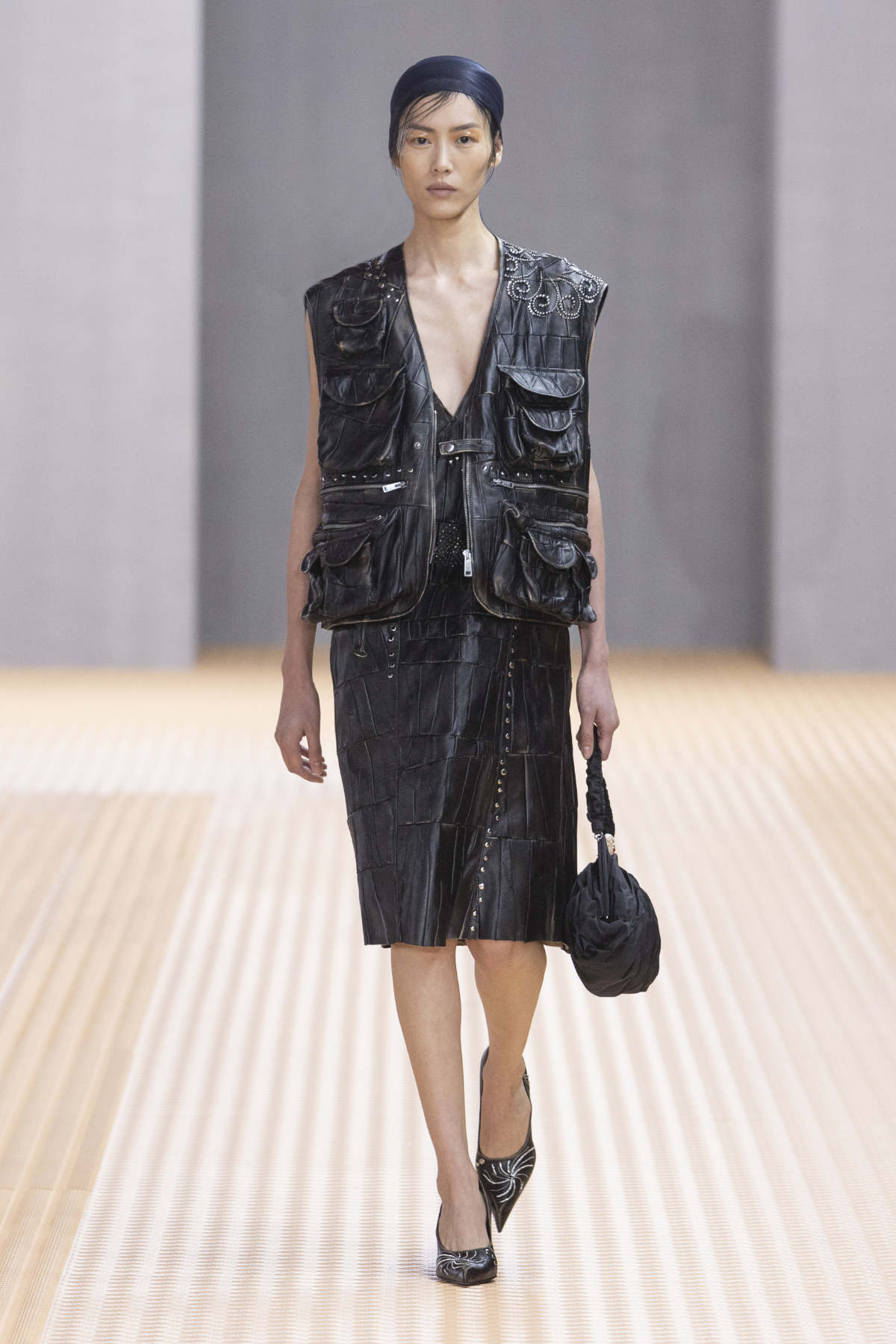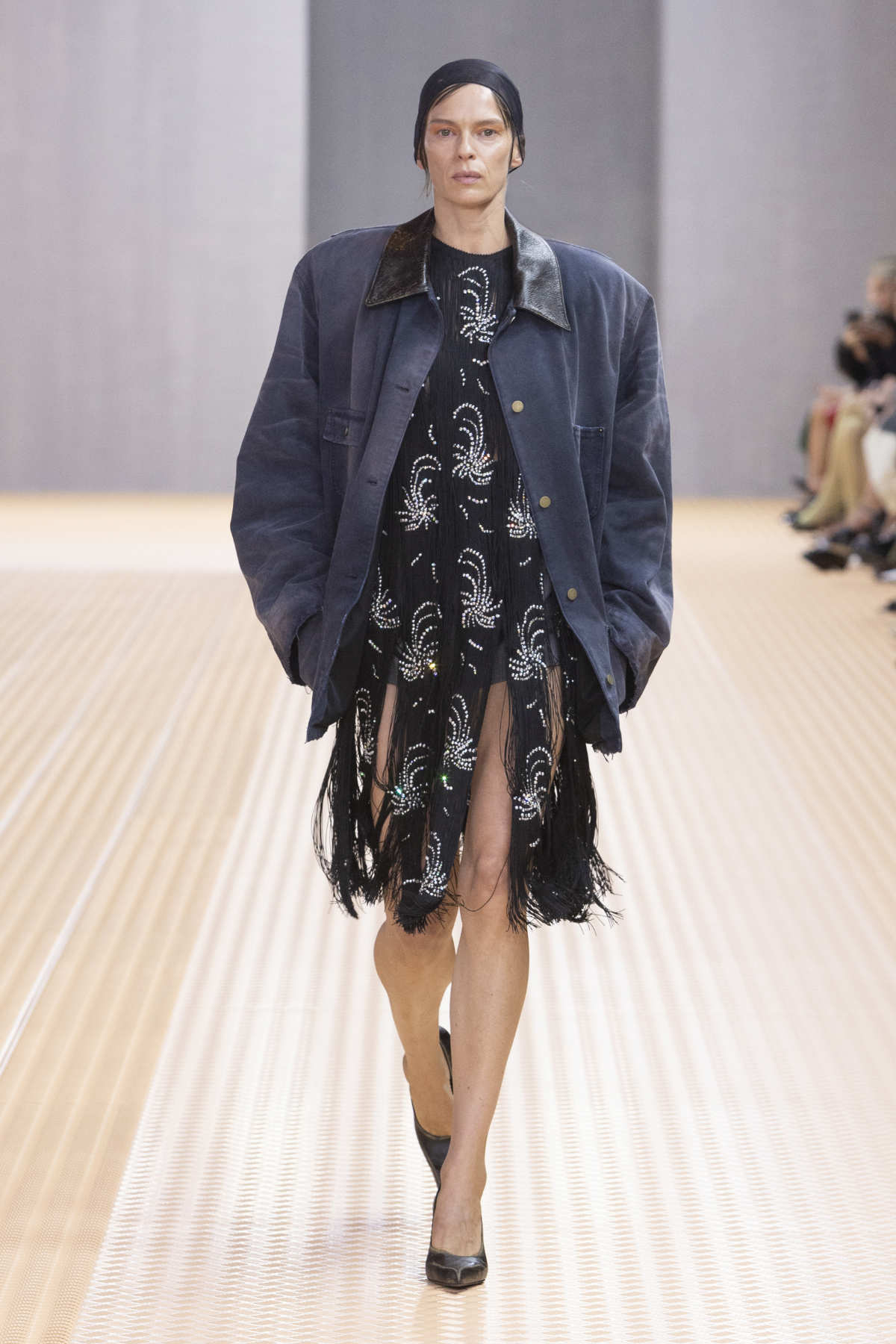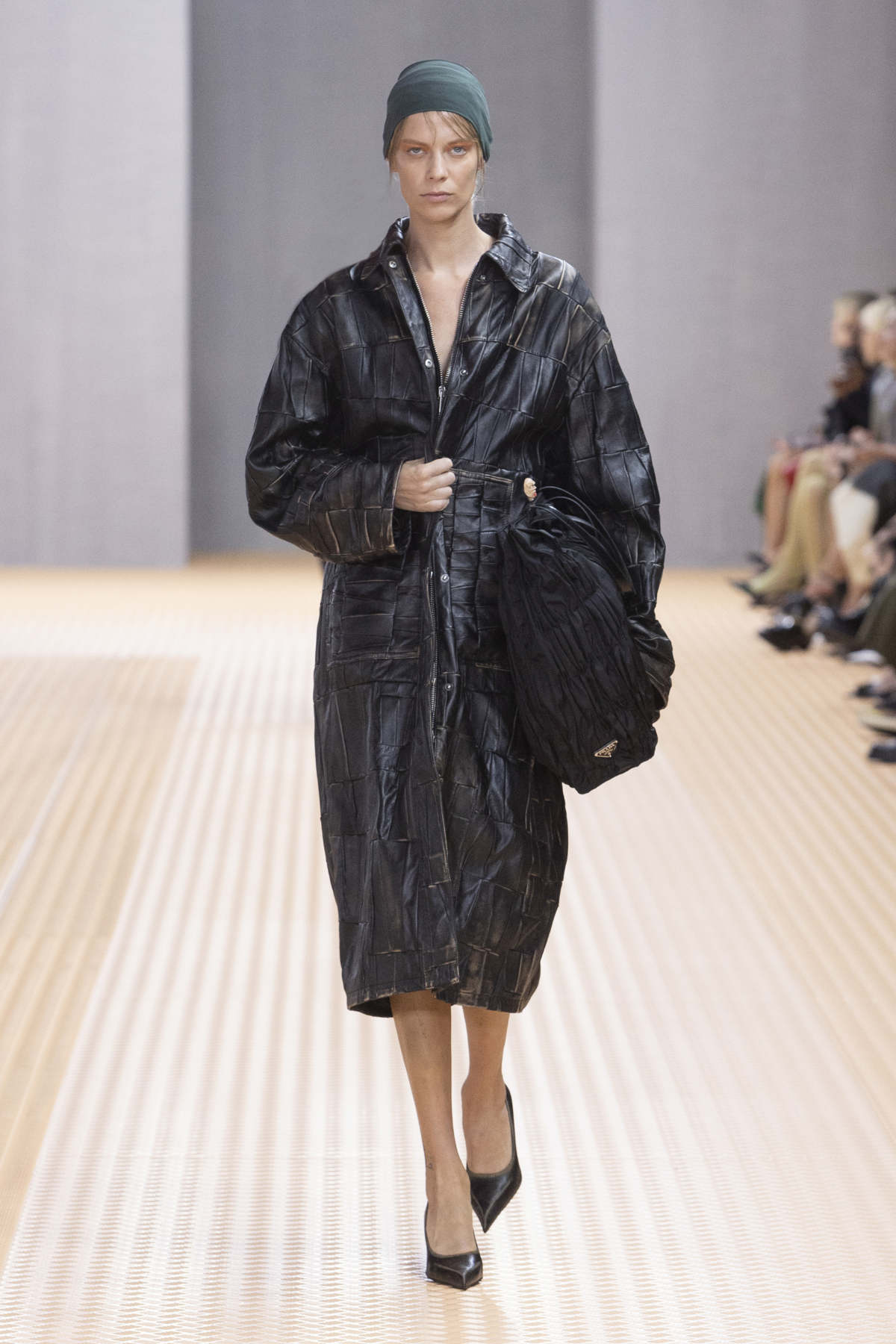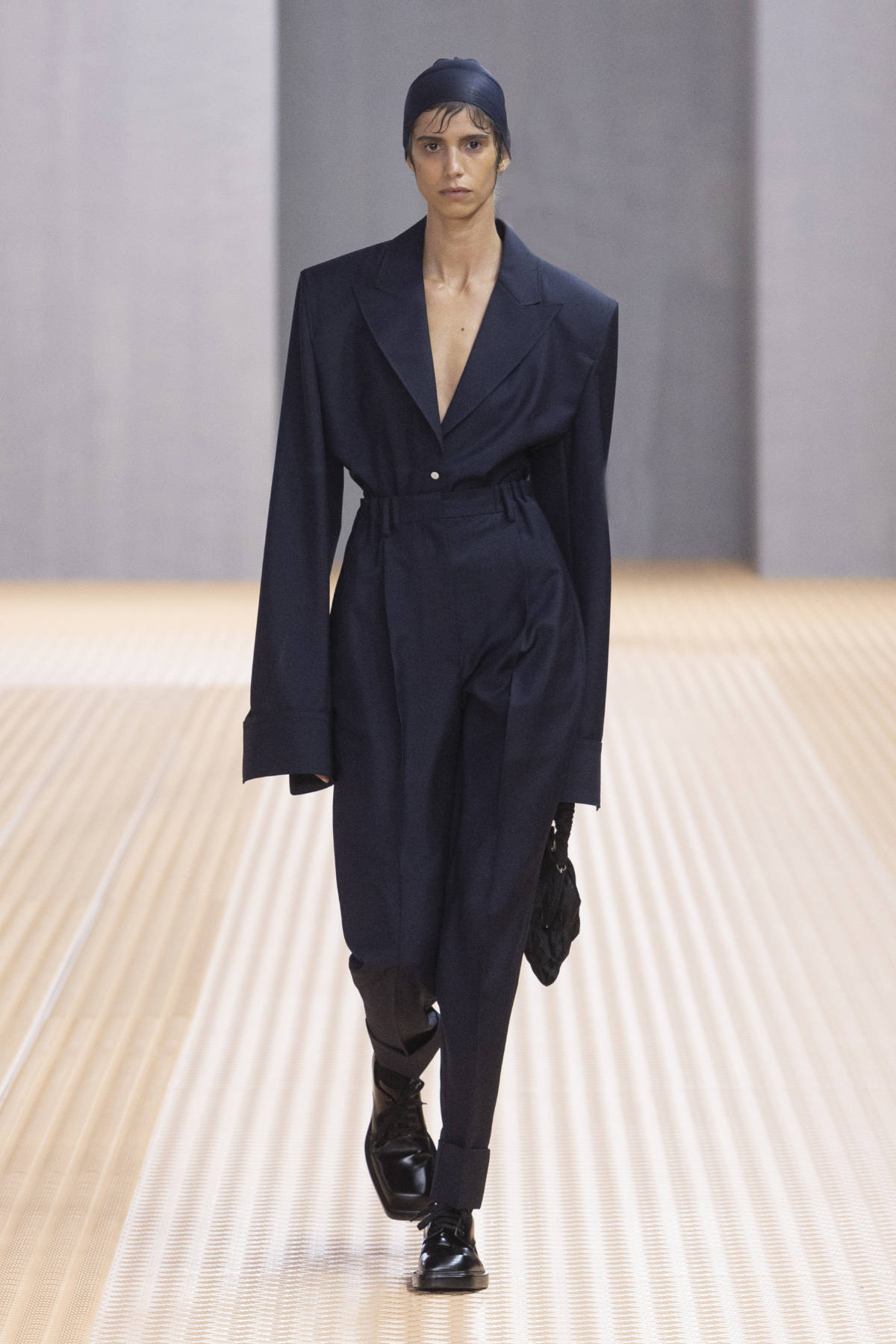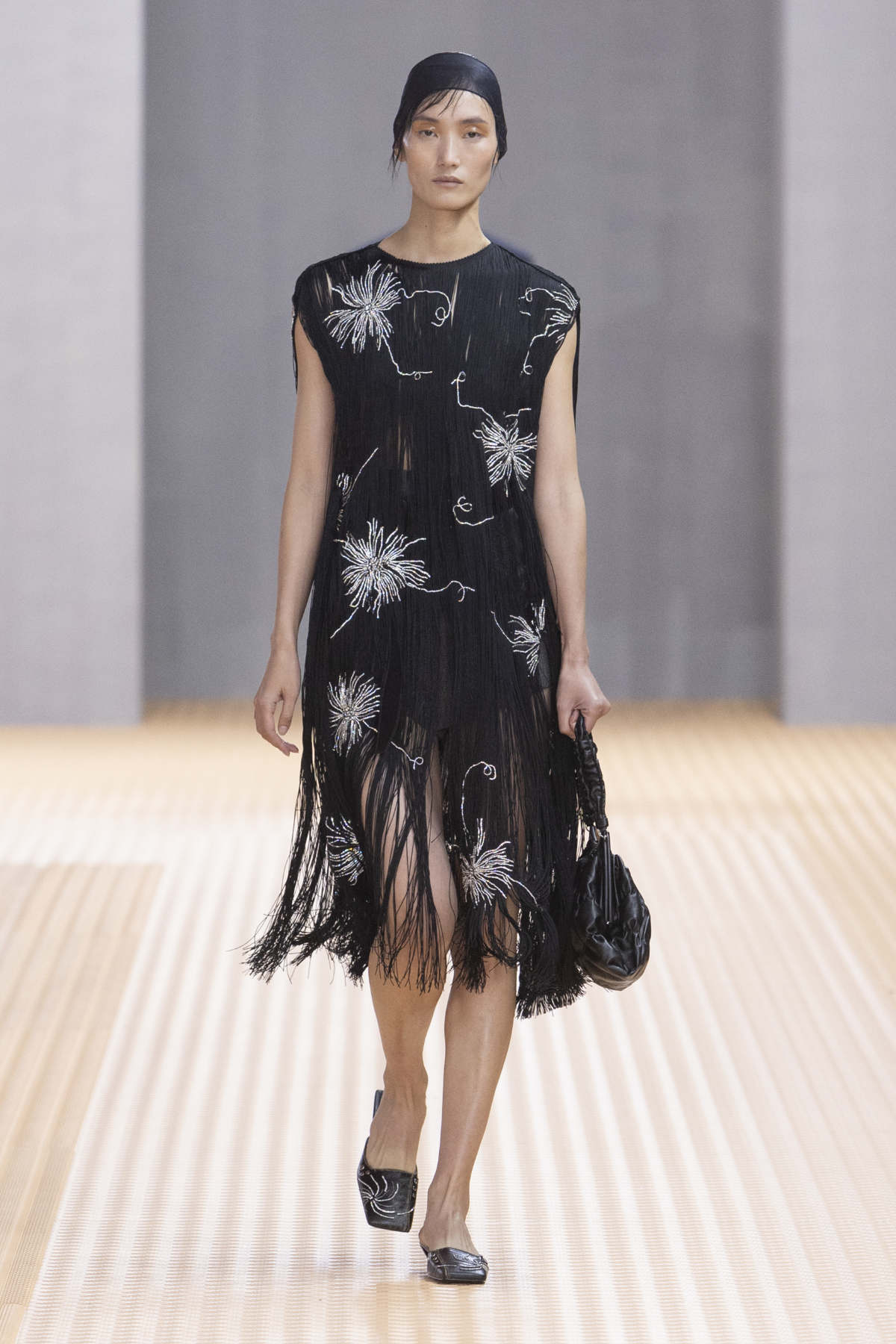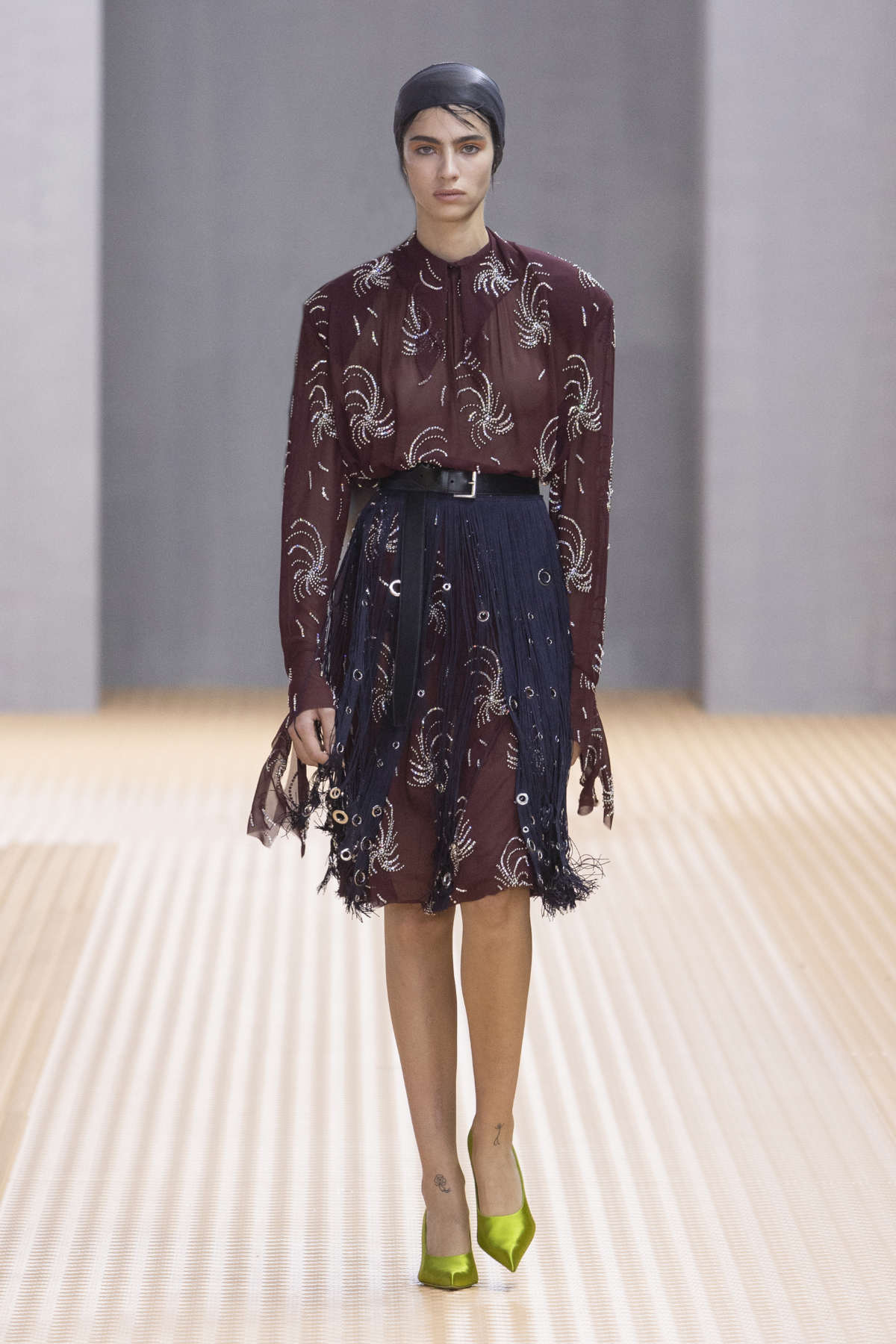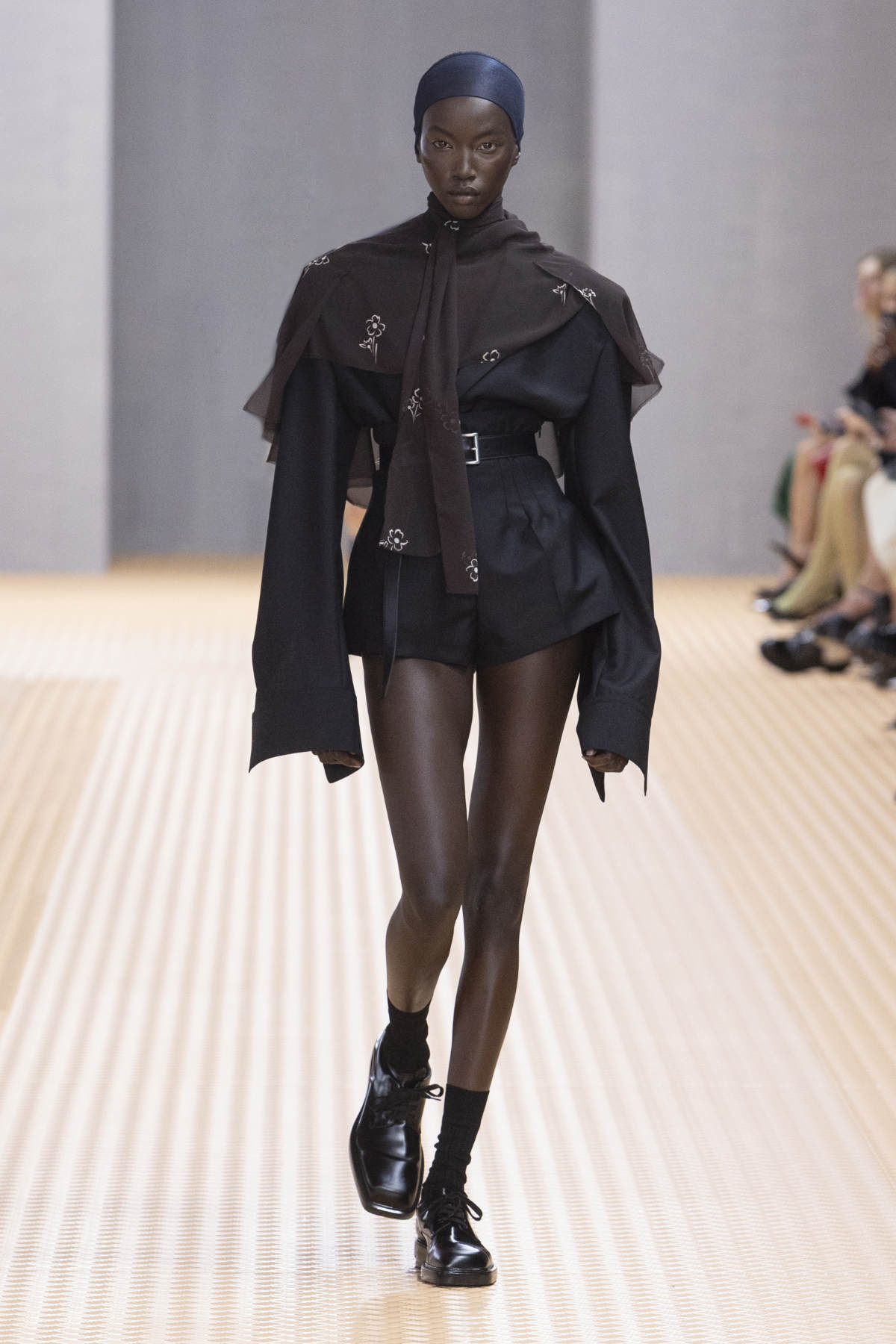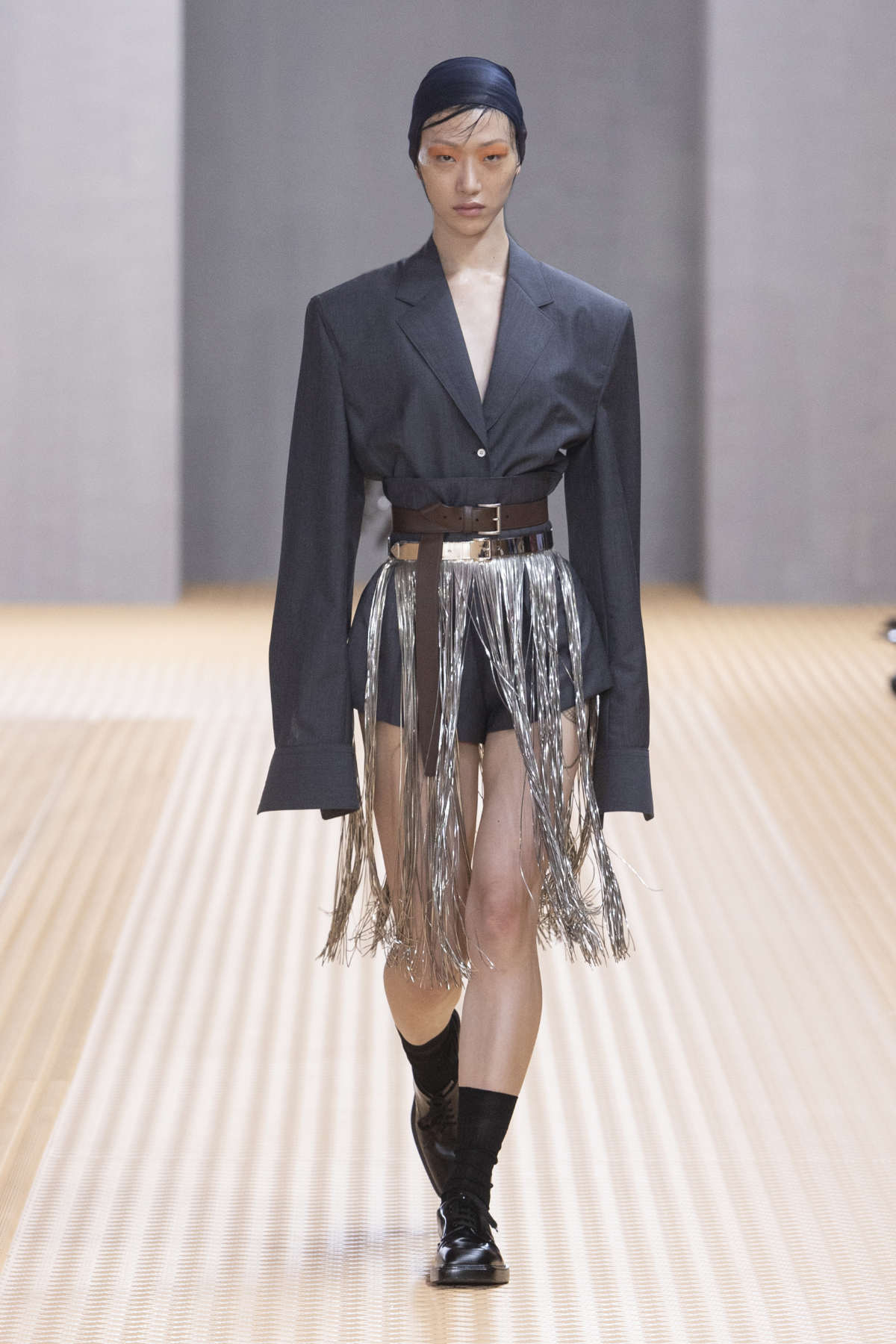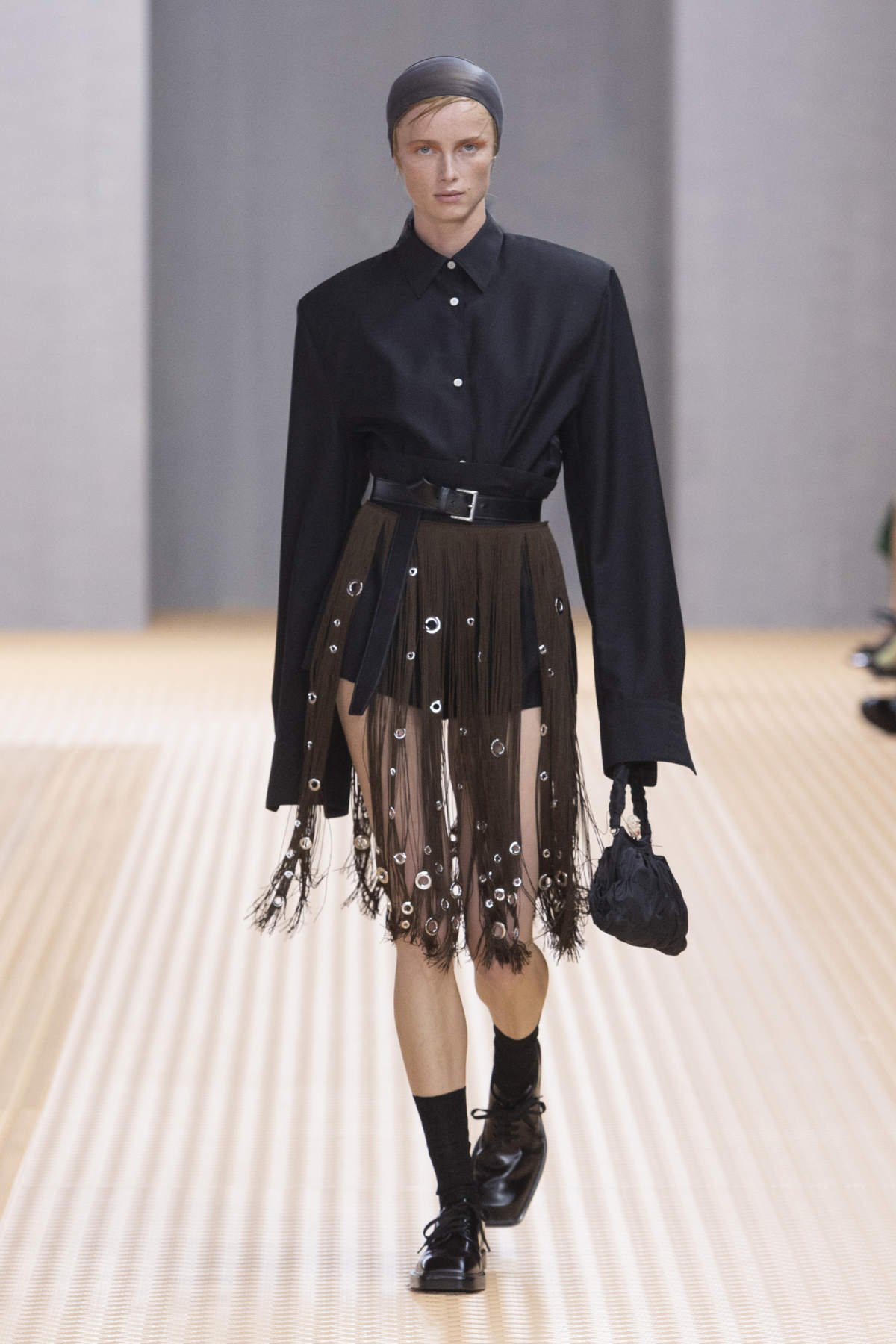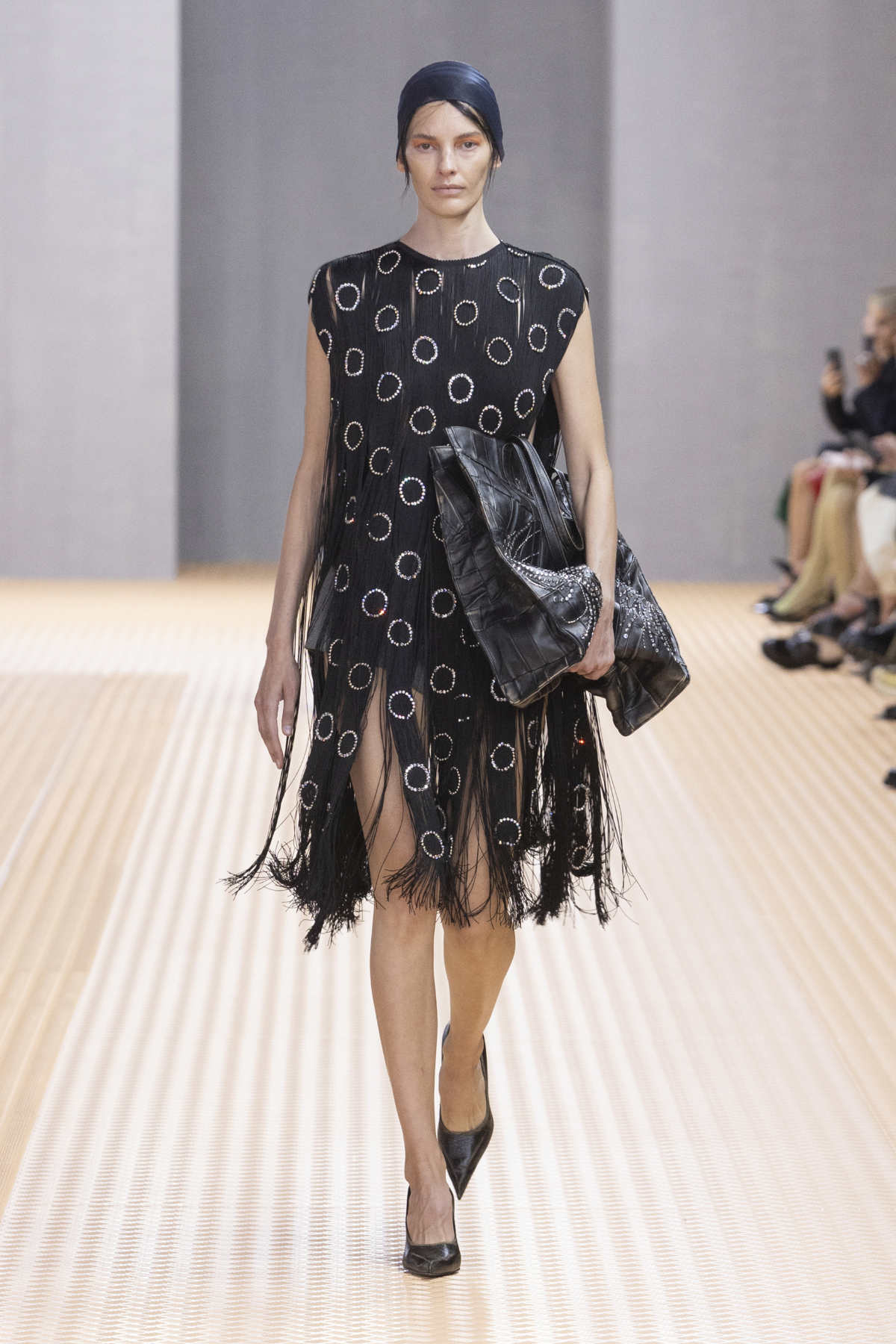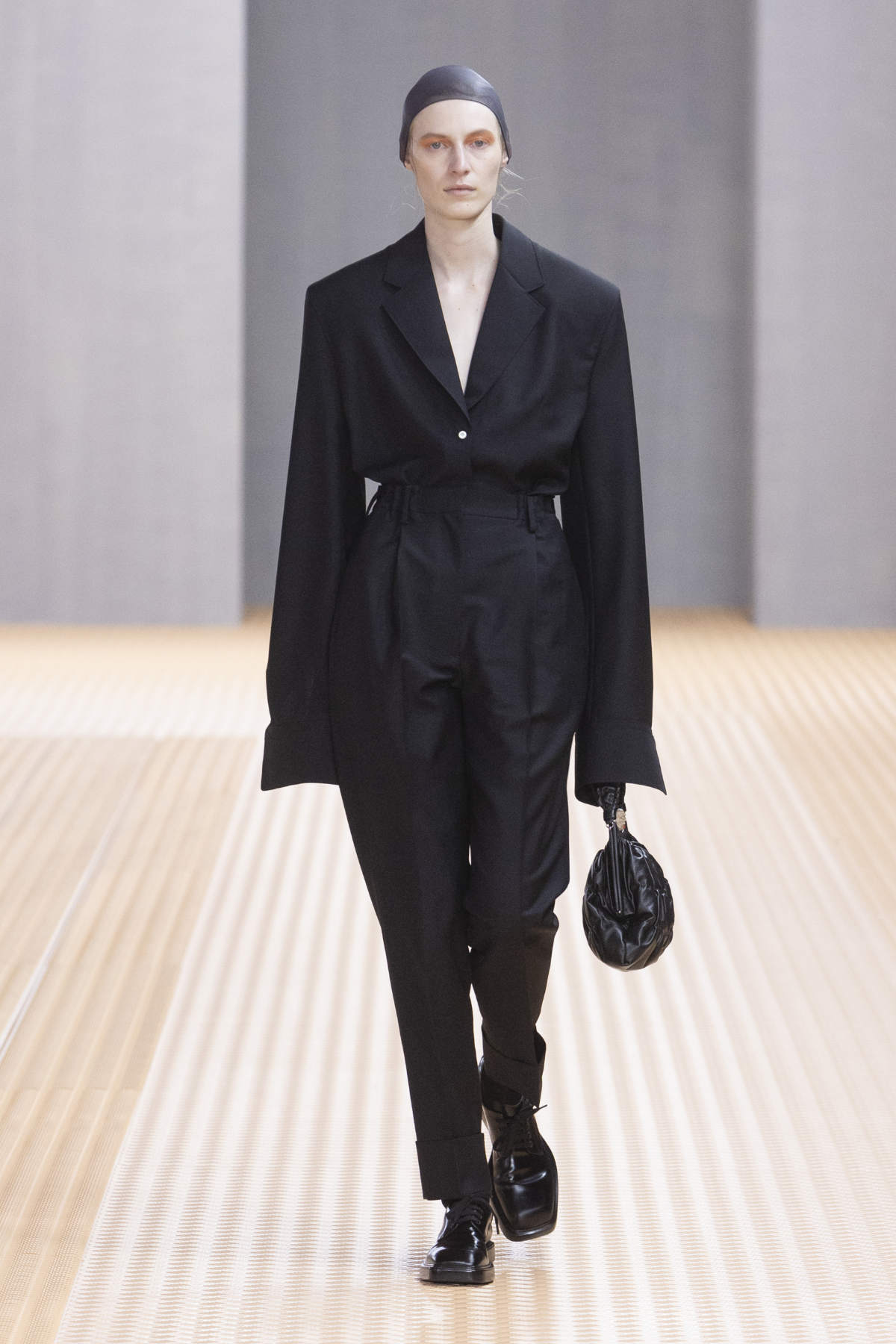 ---