---
Prada Presents Its New Spring/Summer 2024 Menswear Collection: Fluid Form
Luxferity, 29.06.2023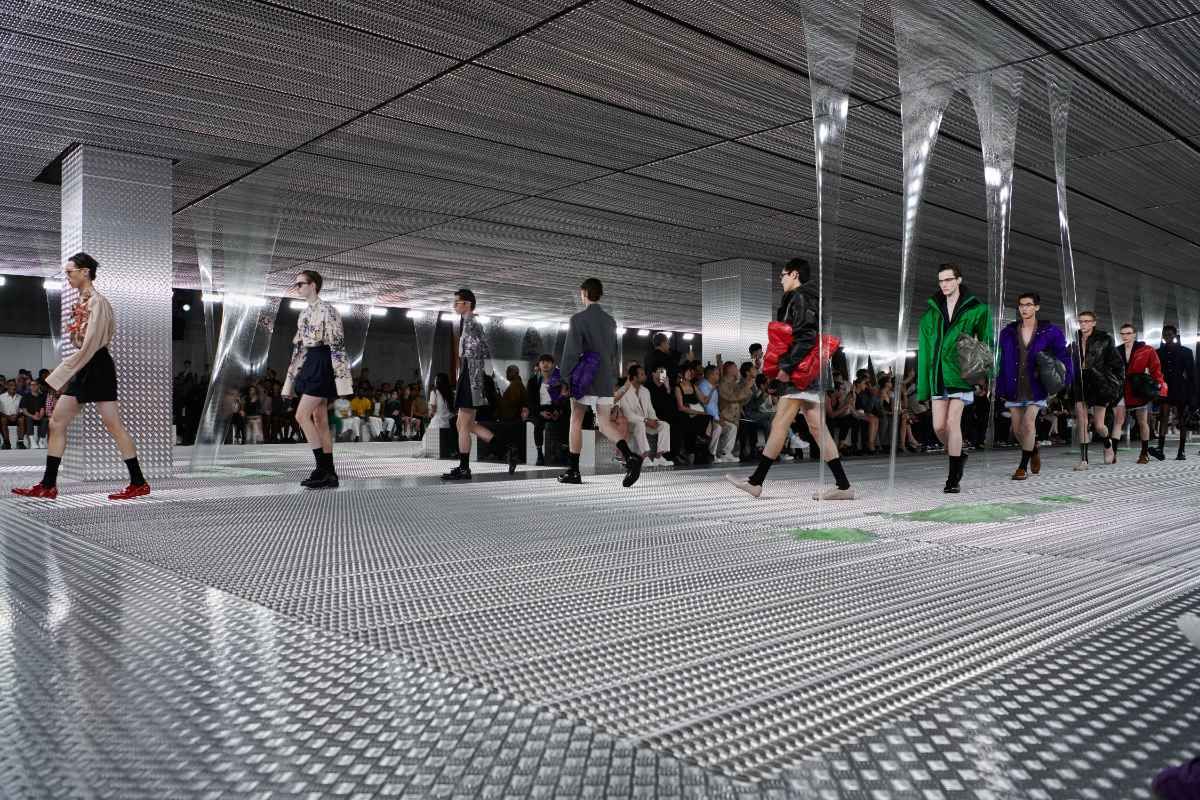 Prada Spring/Summer 2024 Menswear Collection: Fluid Form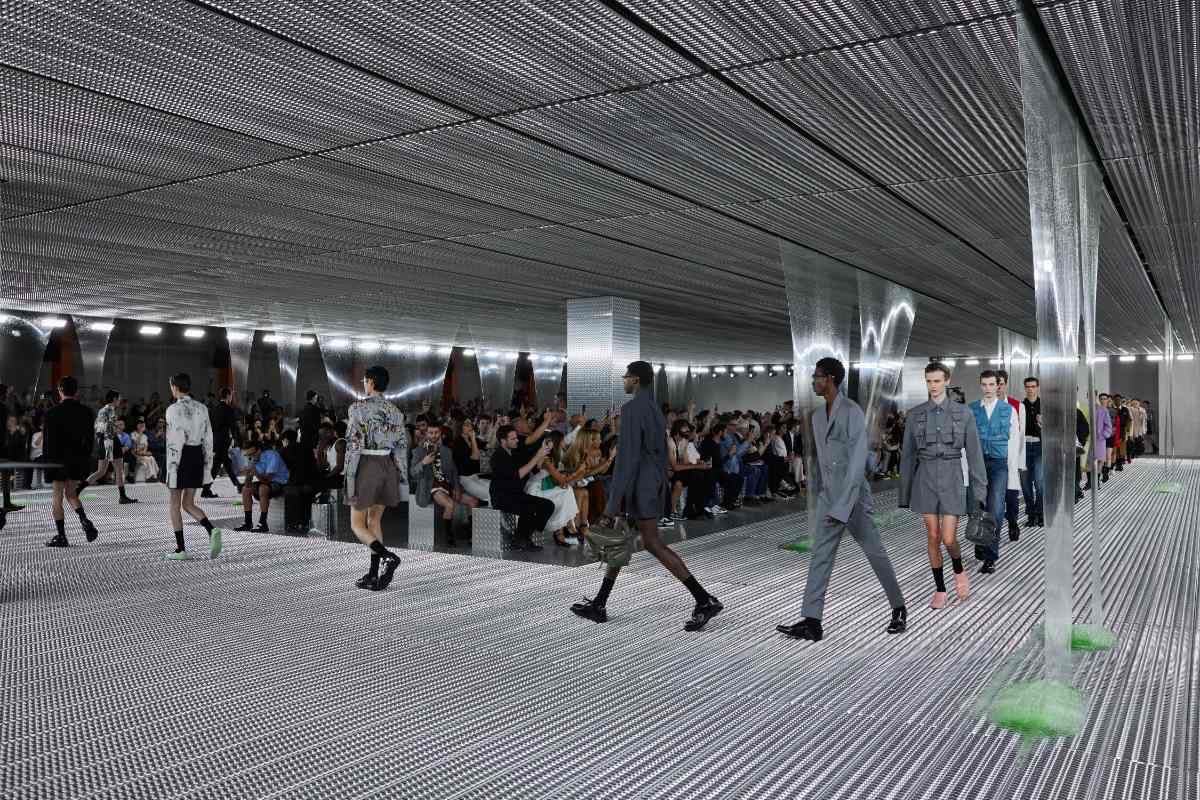 Prada Spring/Summer 2024 Menswear Collection: Fluid Form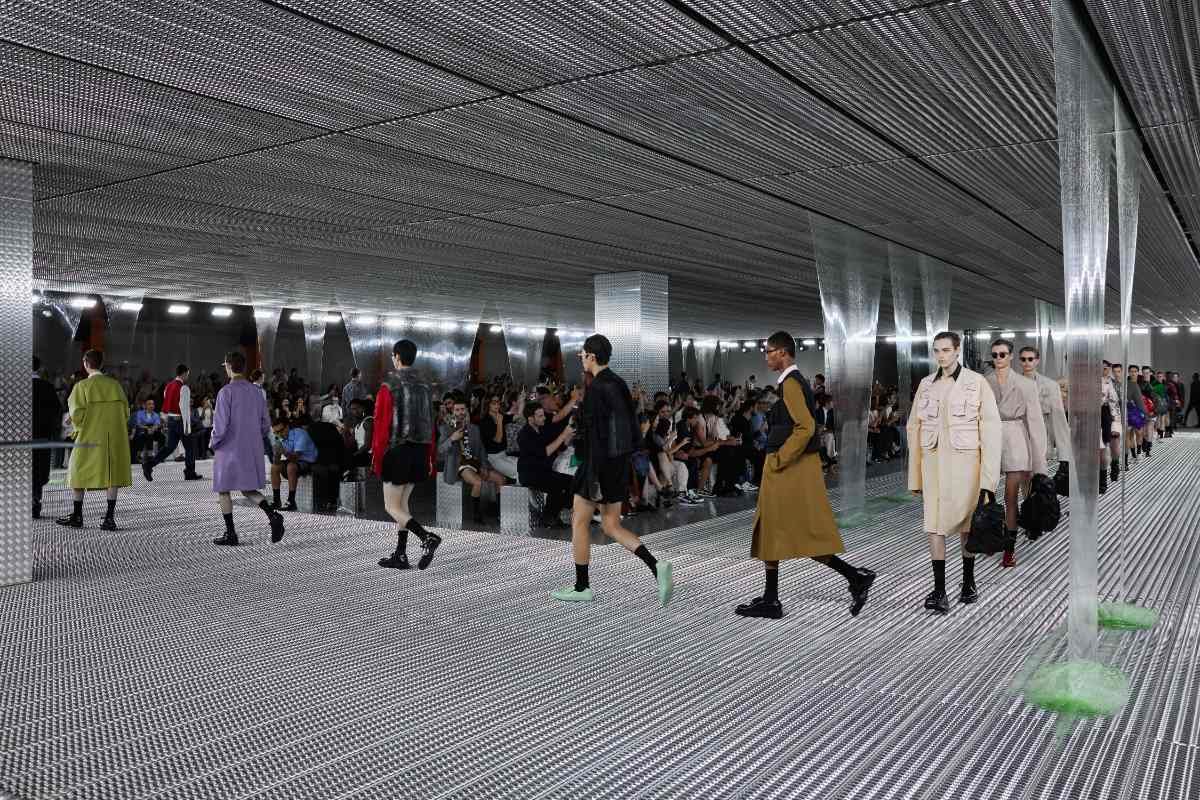 Prada Spring/Summer 2024 Menswear Collection: Fluid Form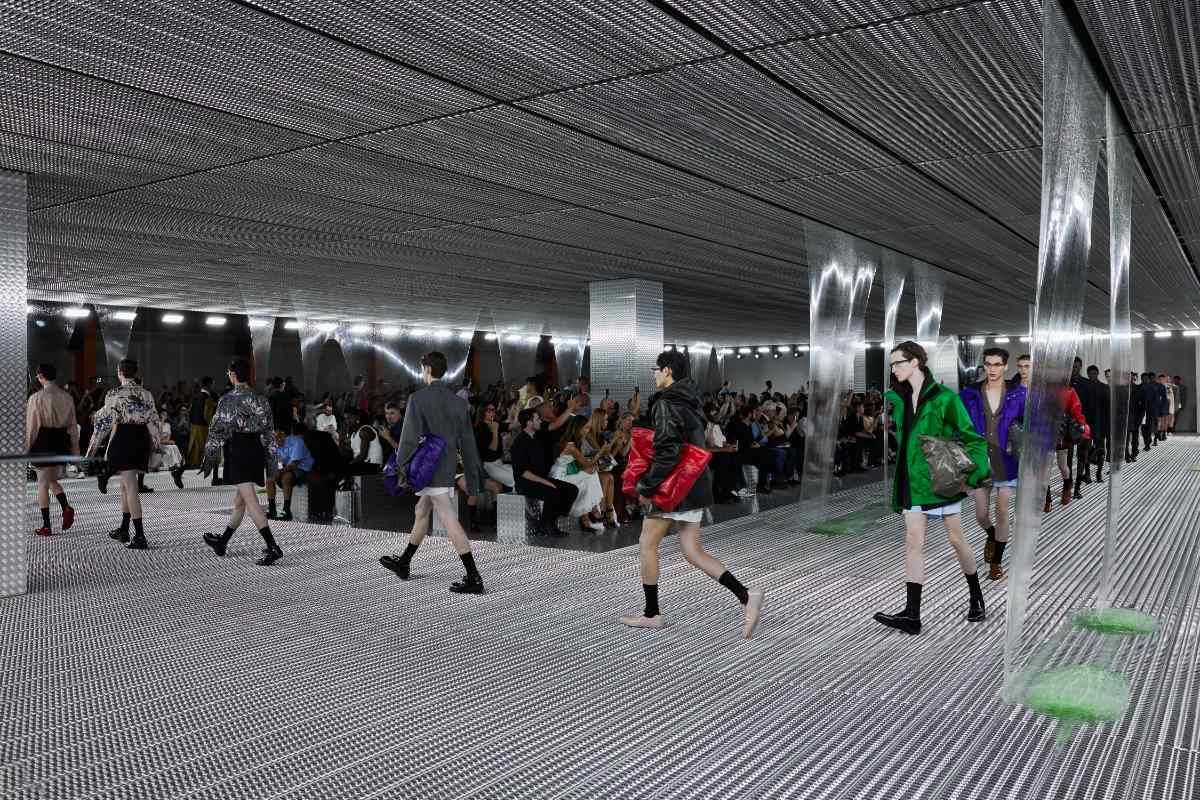 Prada Spring/Summer 2024 Menswear Collection: Fluid Form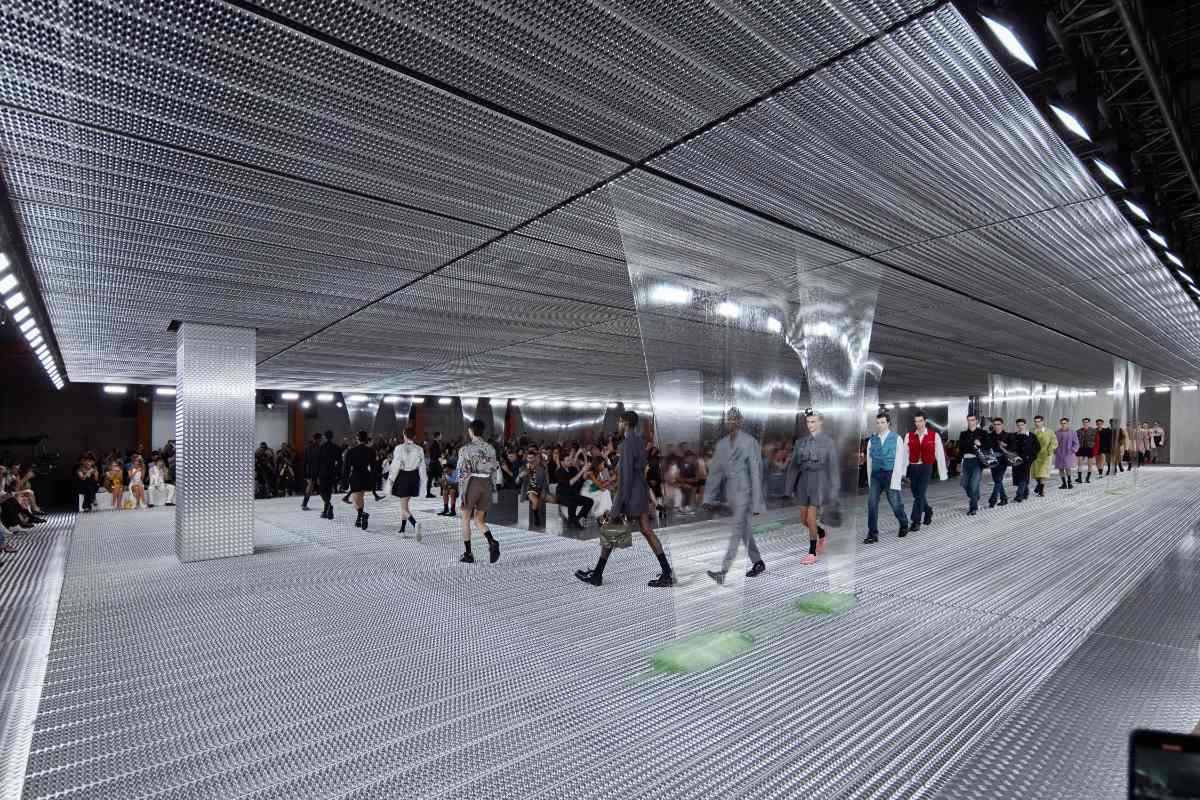 Prada Spring/Summer 2024 Menswear Collection: Fluid Form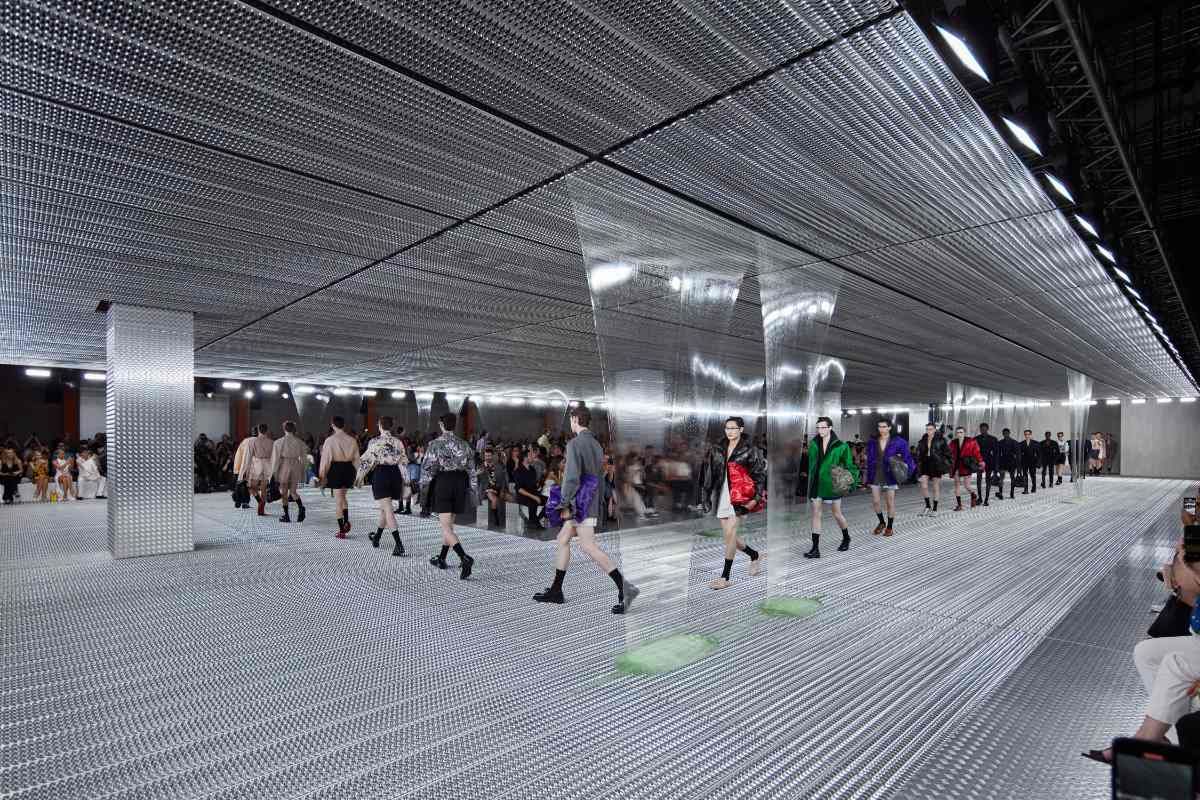 Prada Spring/Summer 2024 Menswear Collection: Fluid Form
An examination of fluid architecture, around the human body. The Spring/Summer 2024 Prada menswear collection by Miuccia Prada and Raf Simons proposes an absolute freedom of the body, expressed through the foundations of the garments that clothe it.

The shirt is a point of departure, its structure and details borrowed as a base to transform an entire stable of menswear - suits, raincoats, active sportswear, reporter jackets. Reconsidered construction, re-constructed. Beginning with simplicity, the collection proposes a notion of expansion, amplification of an idea - a paradox between silhouette and materiality. The ultimate aim is a constant awareness of the body within, and its liberation.
A fluidity questions the conventional language of rigid tailoring. Centrally, qualities of lightness and softness are brought to garments throughout, creating a fluctuating rapport between the body and its clothes. These ideas infiltrate every aspect of dress: headbands and eyewear, molded of singular pieces, appear like captured fragments of motion; leather bags are unexpectedly softened to the touch.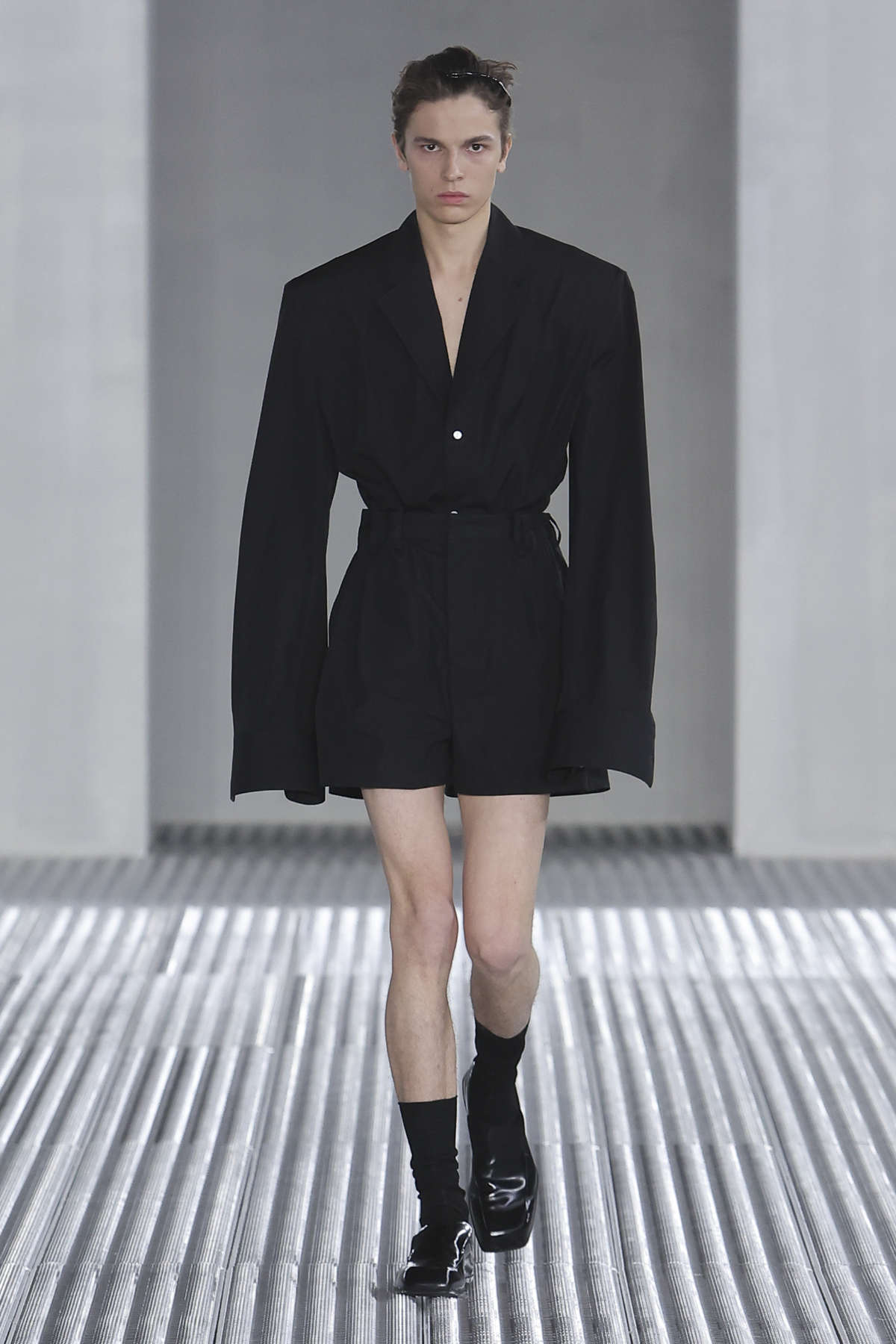 There is a presence through absence - silhouettes borrow their lines from masculine suiting, but their structure contradicts with an intrinsic flexibility. Shirting construction transposes to tailored garments, re-constituting their archetypal silhouettes with a new fragility. Tailoring elements may be proposed on cotton poplin, in true hybrid garments that exist in a new space between understood sartorial disciplines.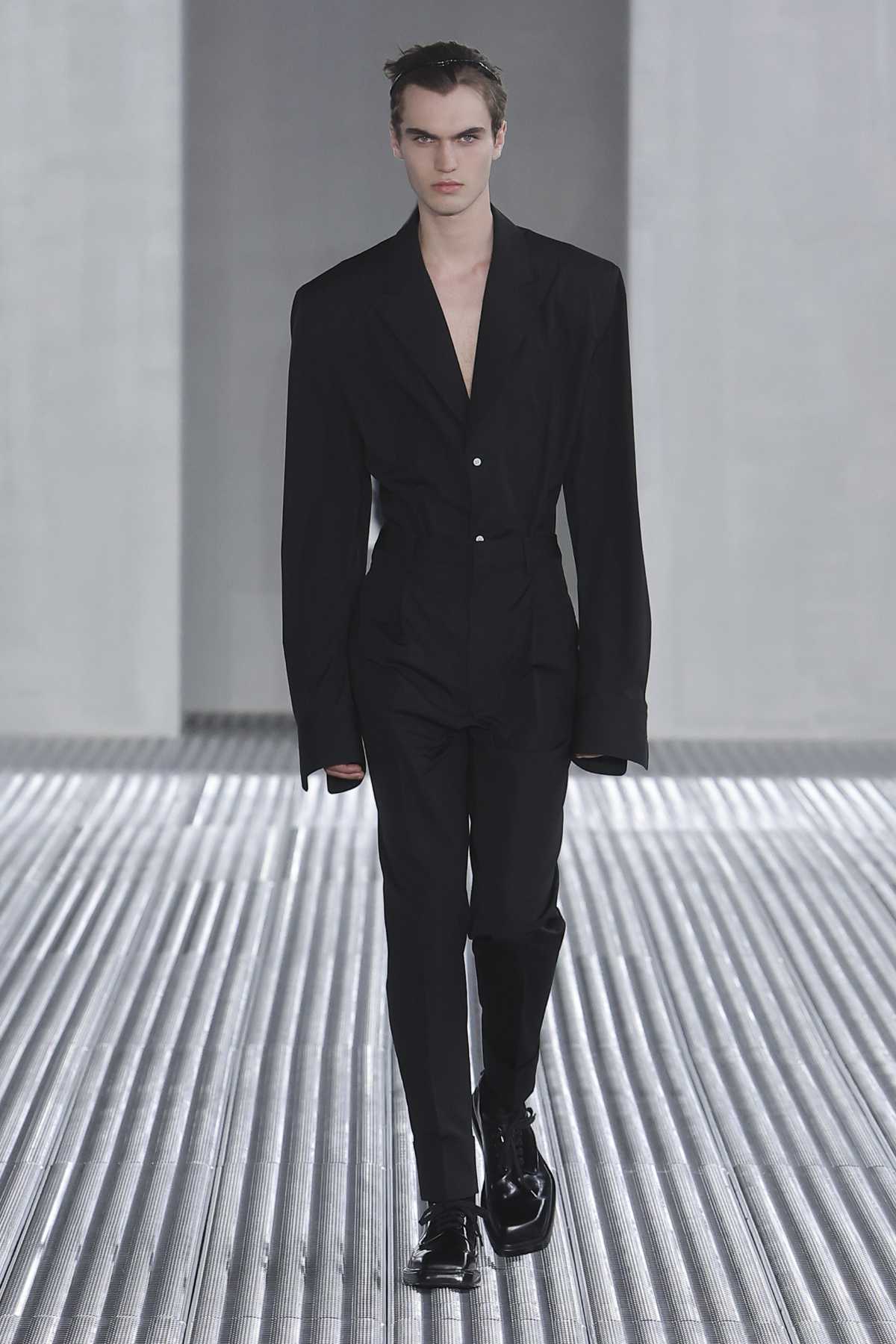 Purpose and function can be fundamentally challenged. Evolving the idea of expansion to elaboration, decoration is three-dimensional, reinventing the idea of a floral print through applications of corsages and fringe, animating the static. Extending this idea, utilitarian pockets are alienated from their function, to act rather as further decorative devices.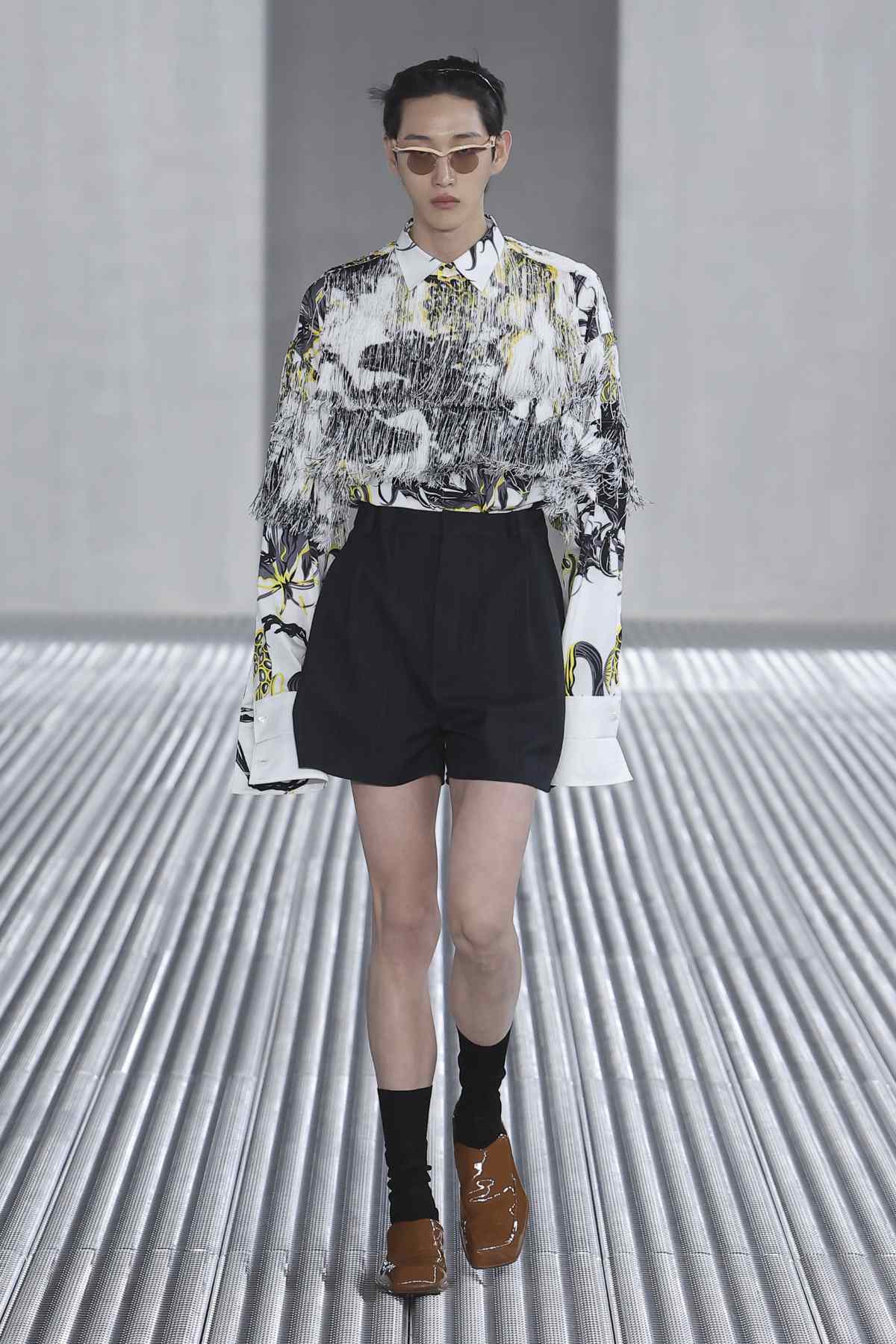 The concept of fluidity framing the human form again expands, represented through the showspace in the Deposito of the Fondazione Prada. Abstract walls are evoked through fluid interruptions, forming an ever-shifting enfilade through which the models process.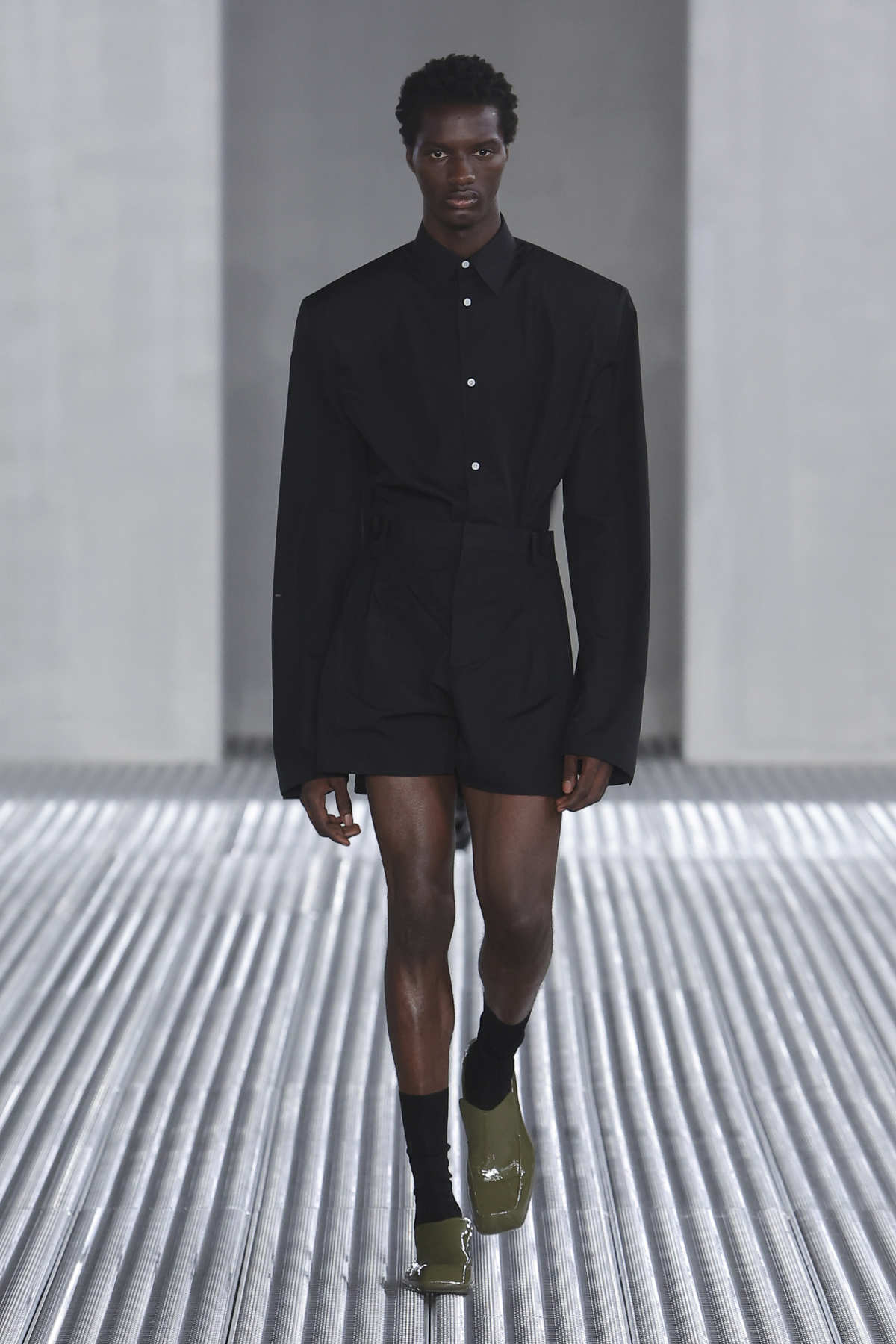 These clothes are ultimately reflective of our natural state - the dynamic movement and constant transformation inherent to humanity.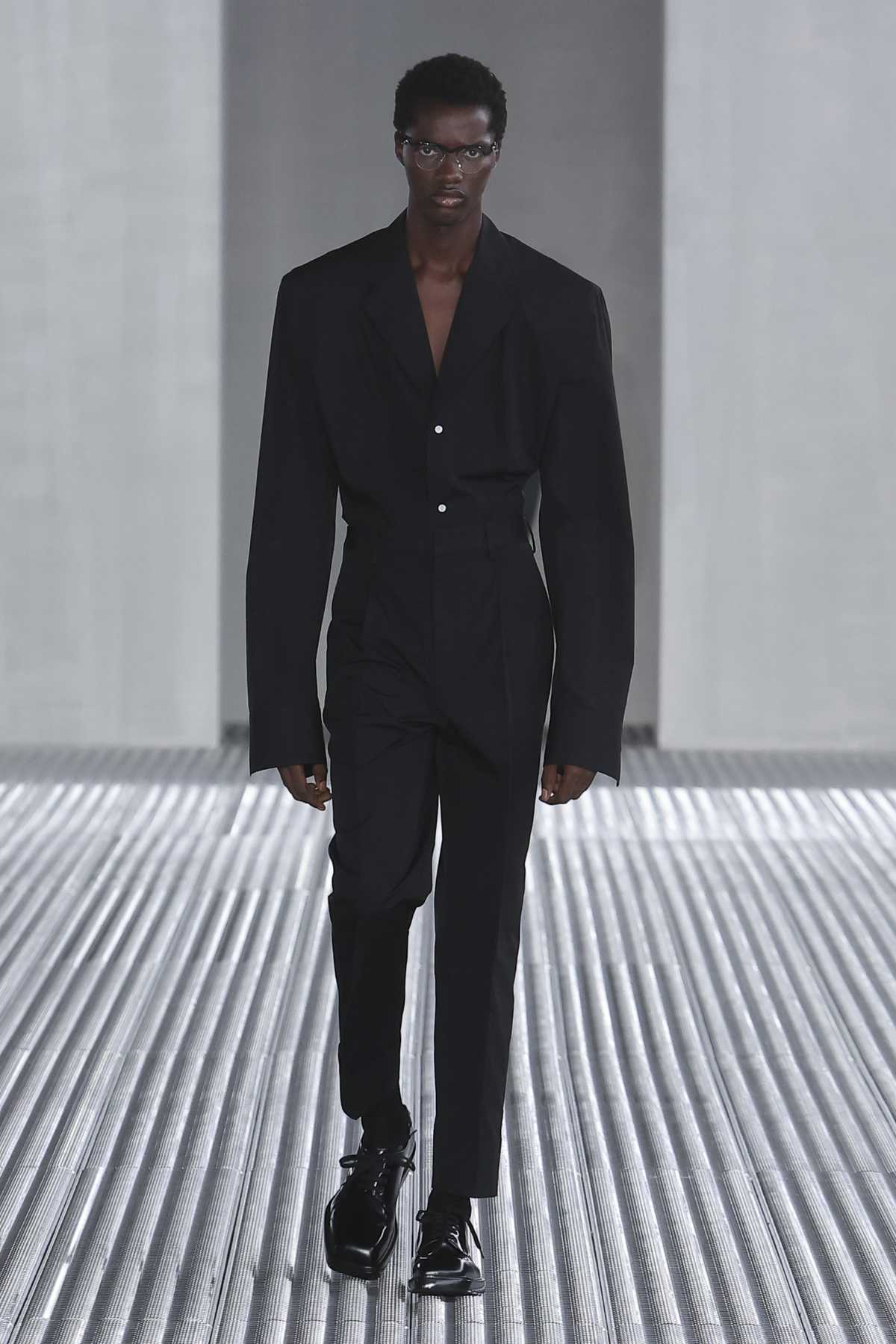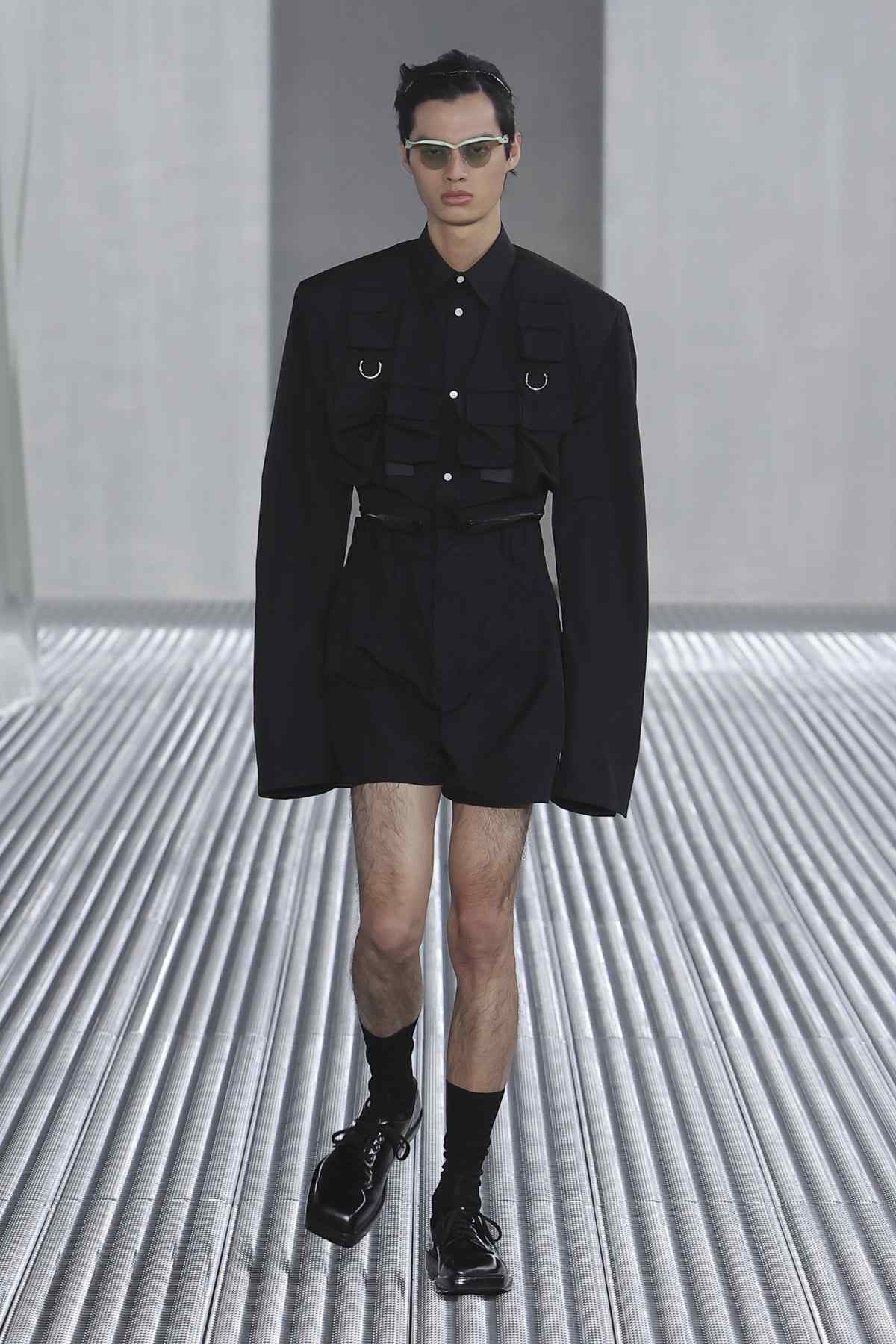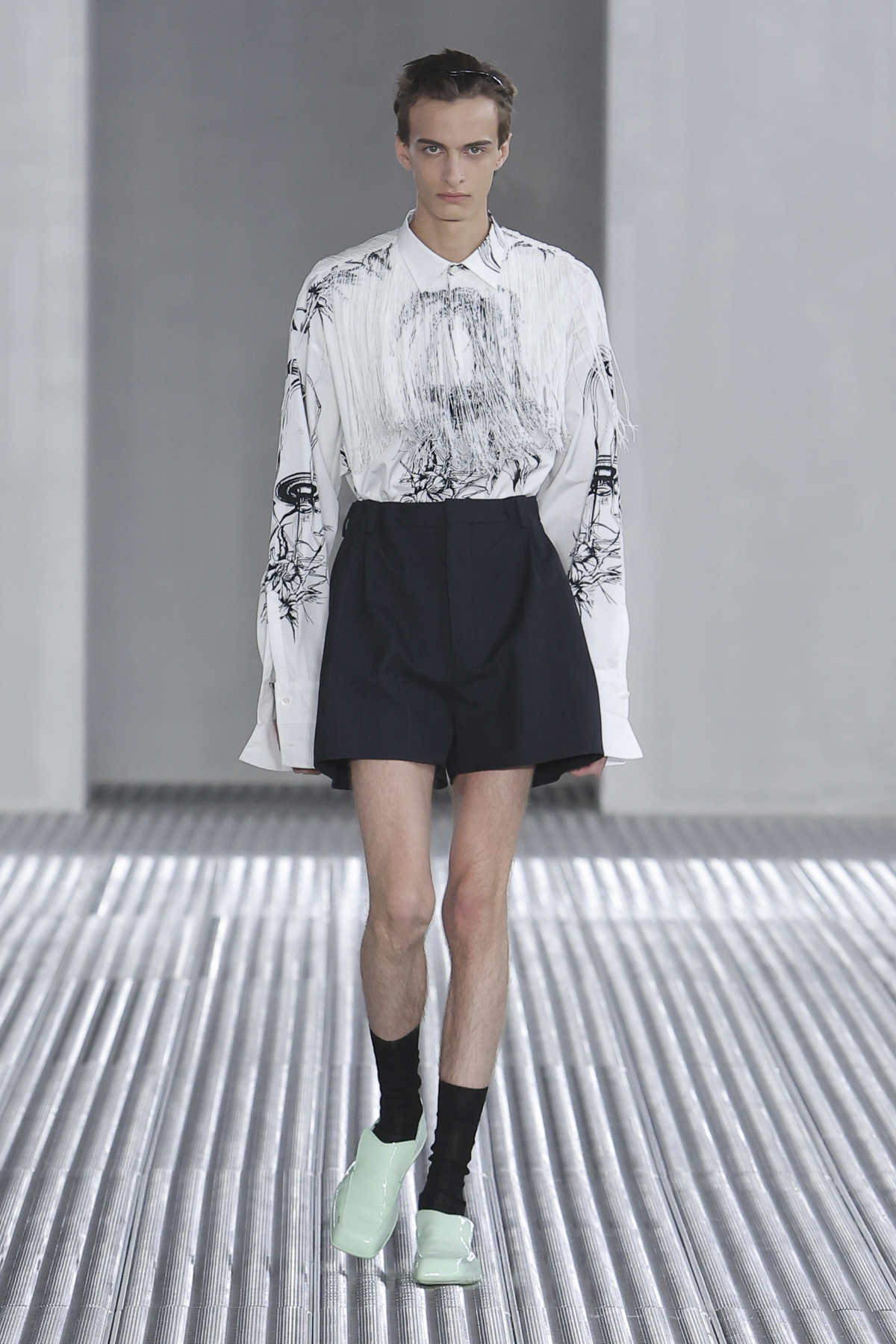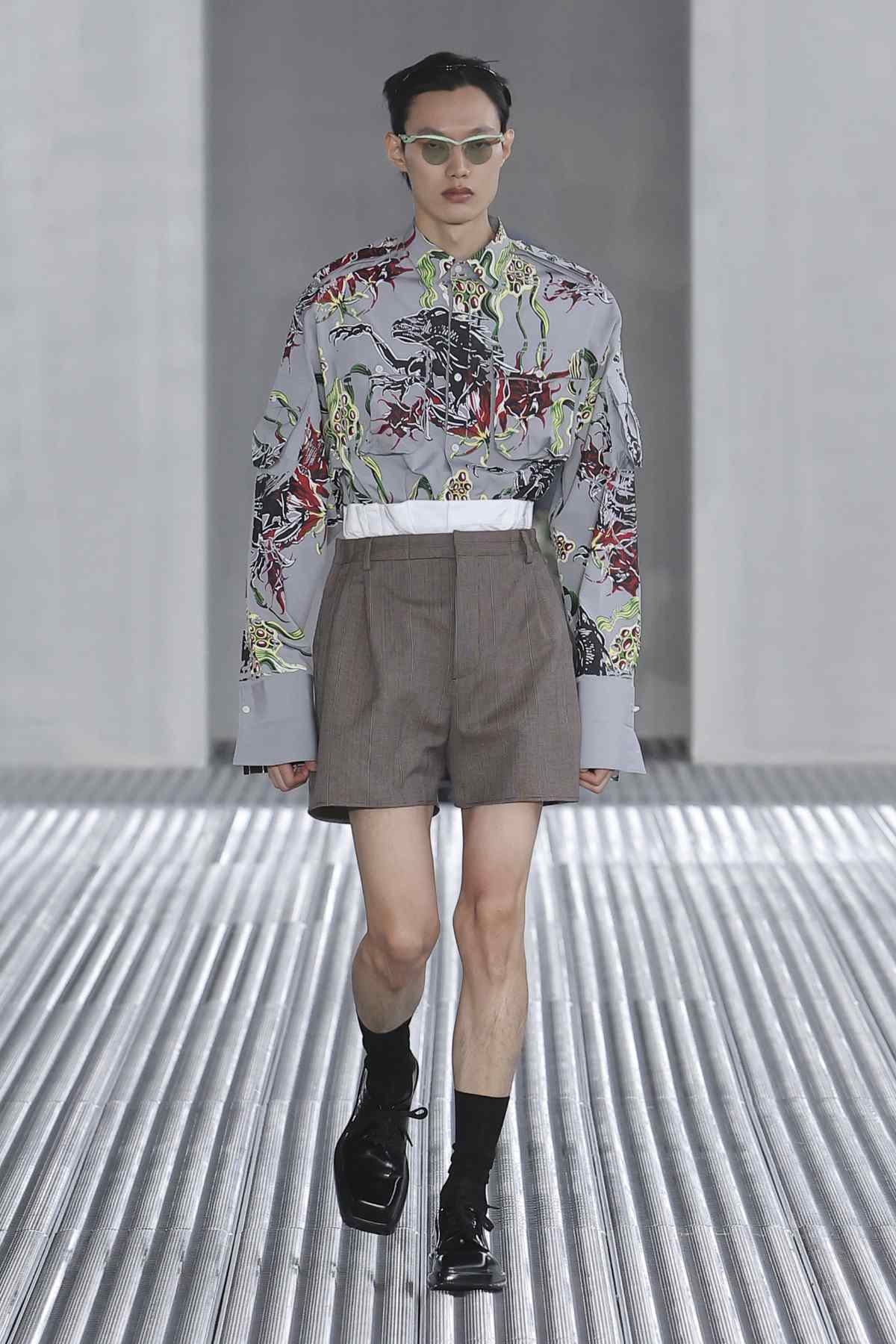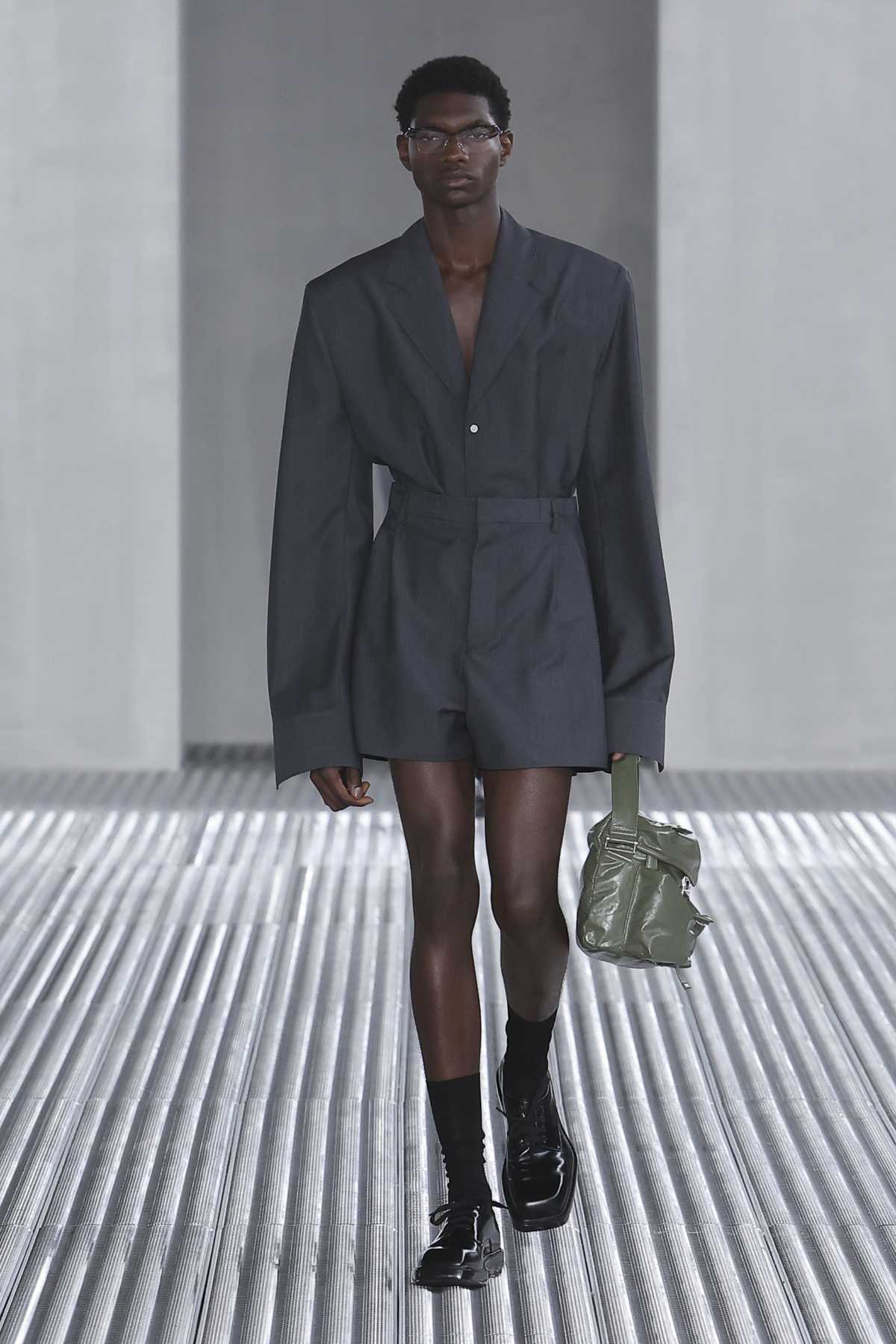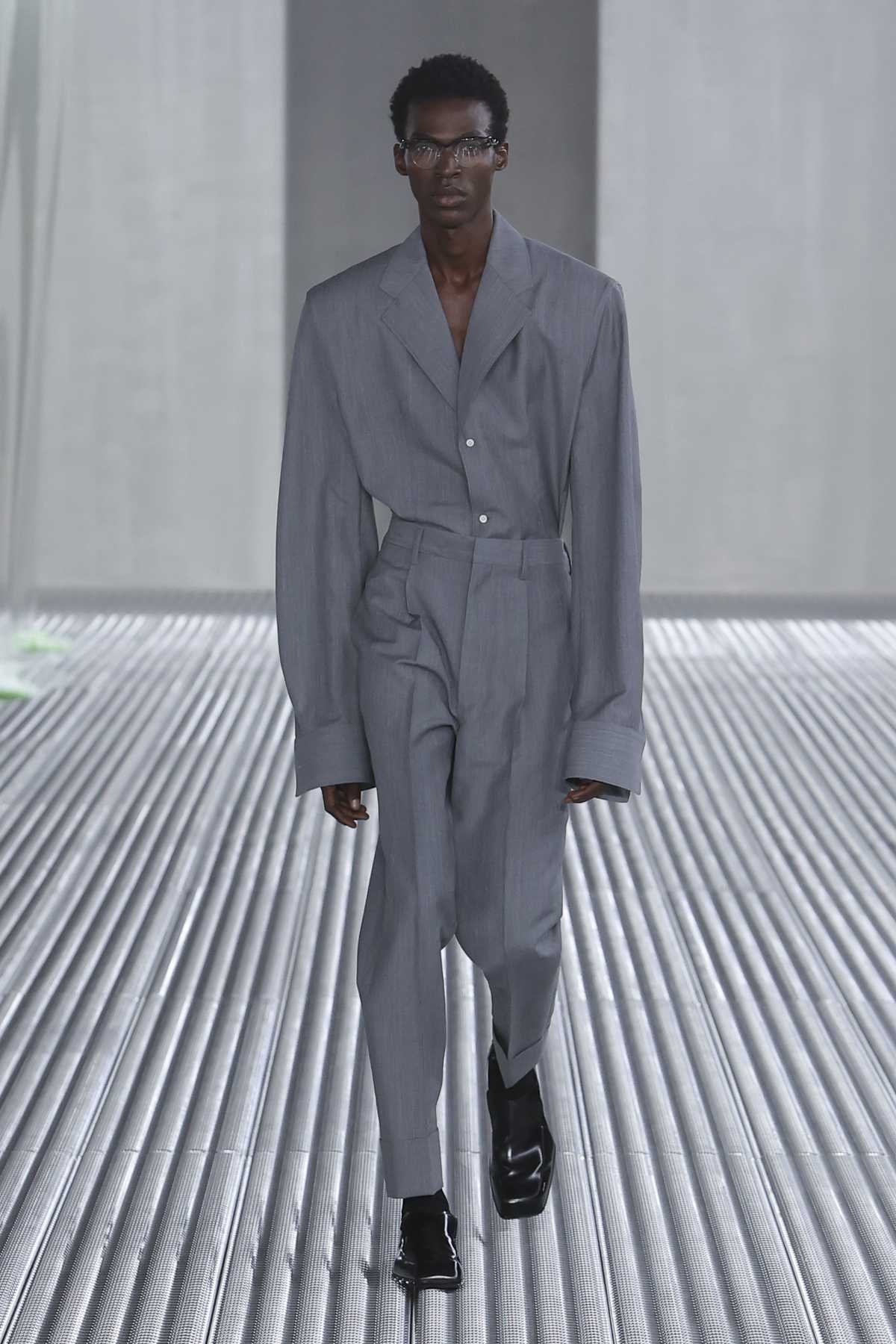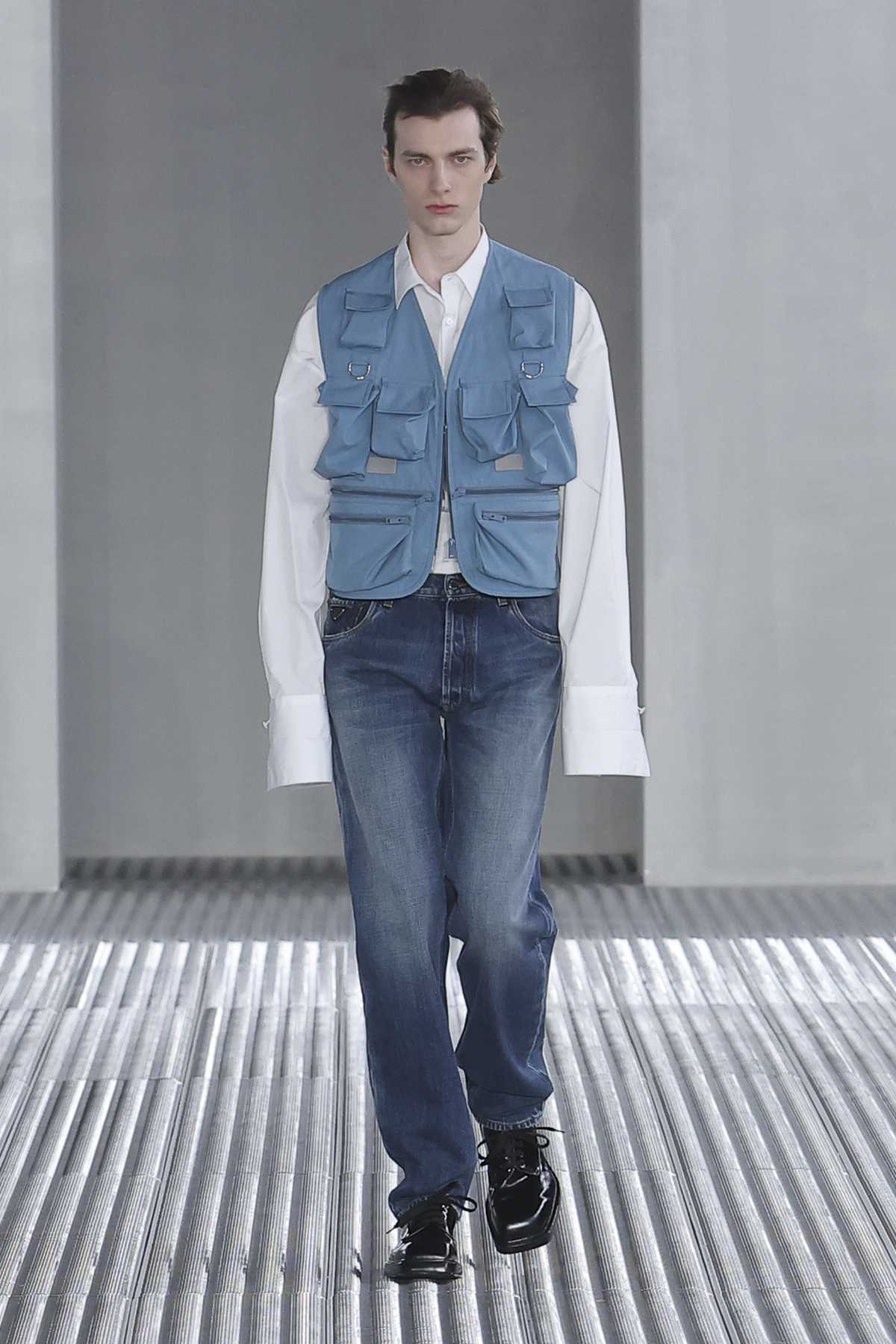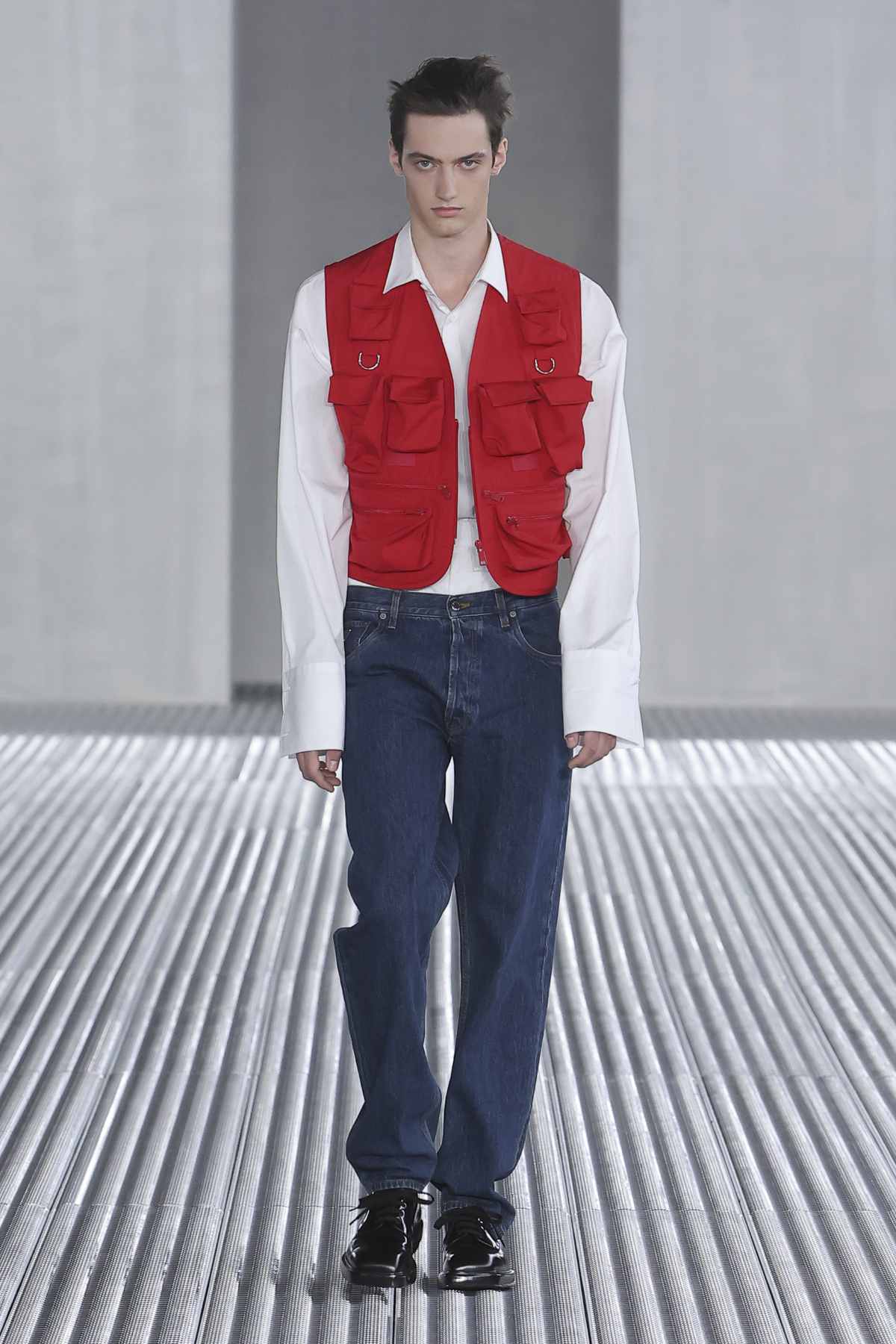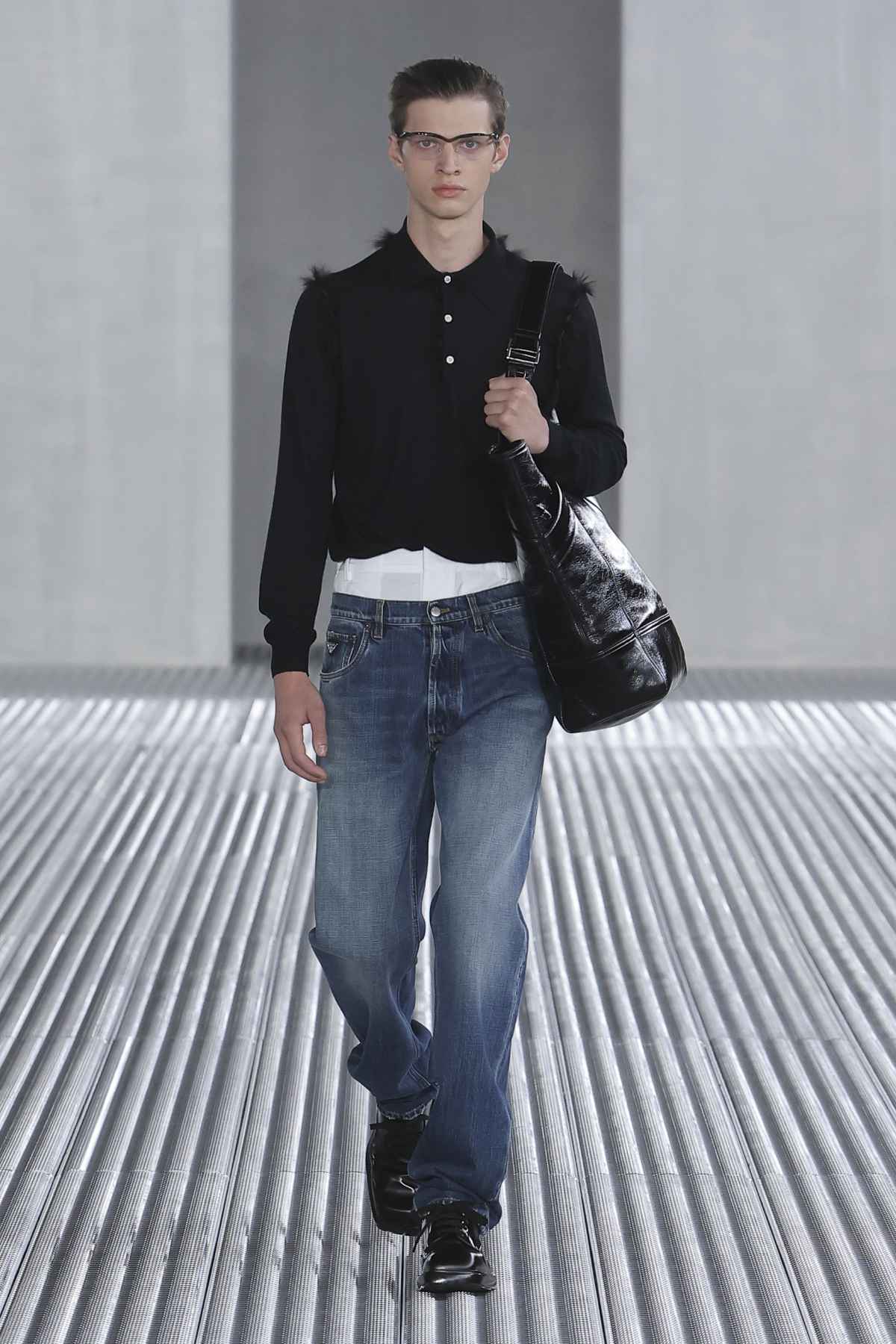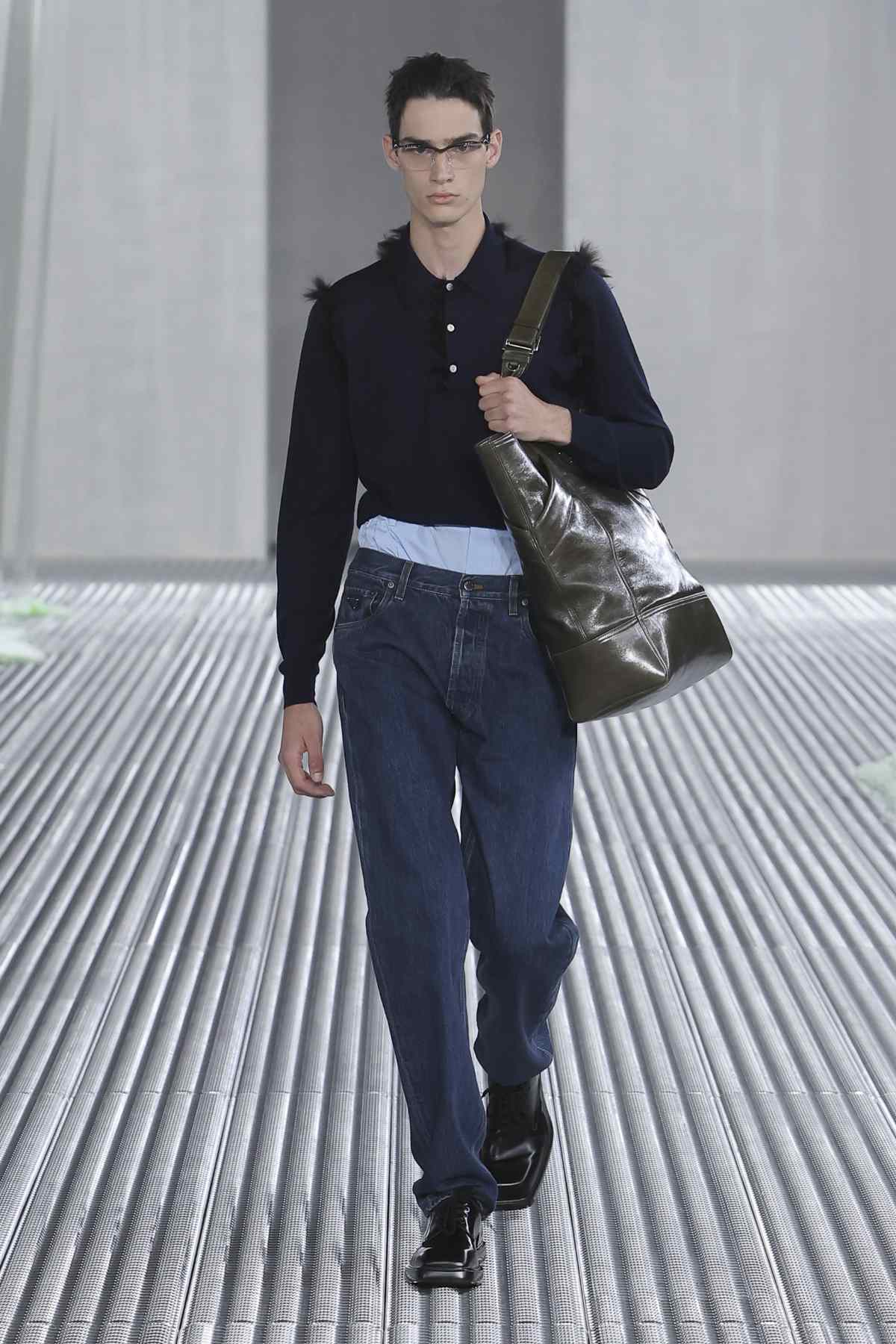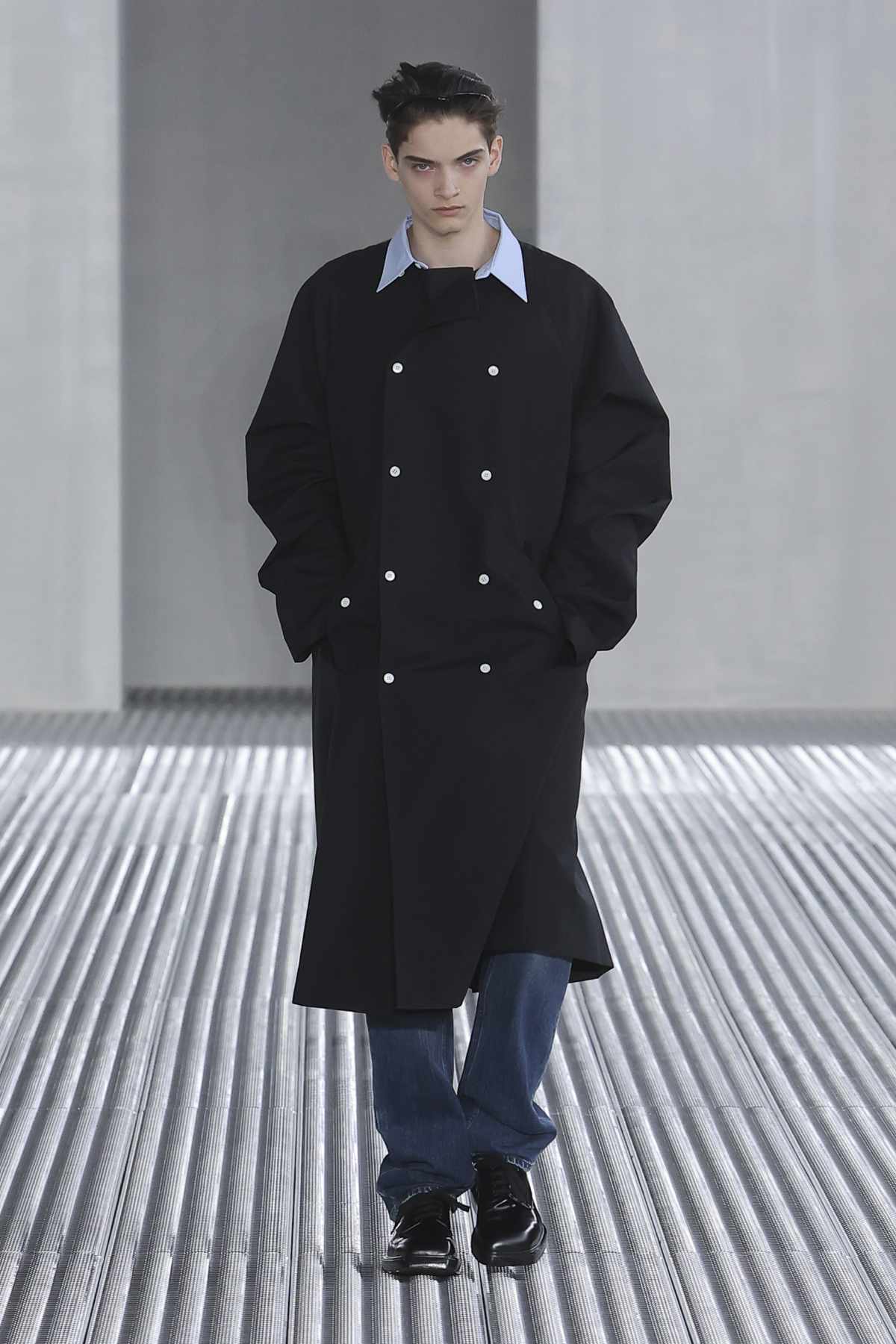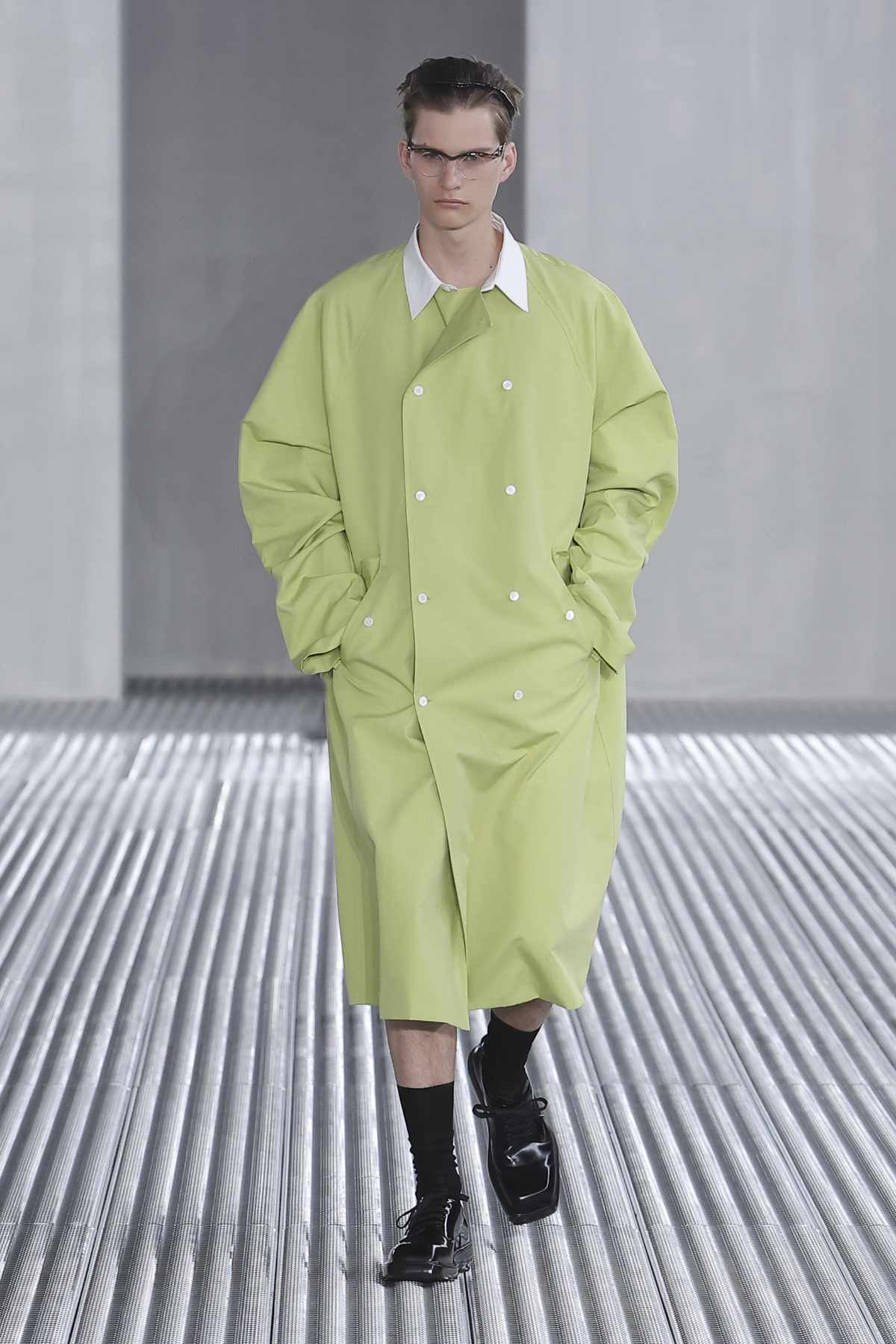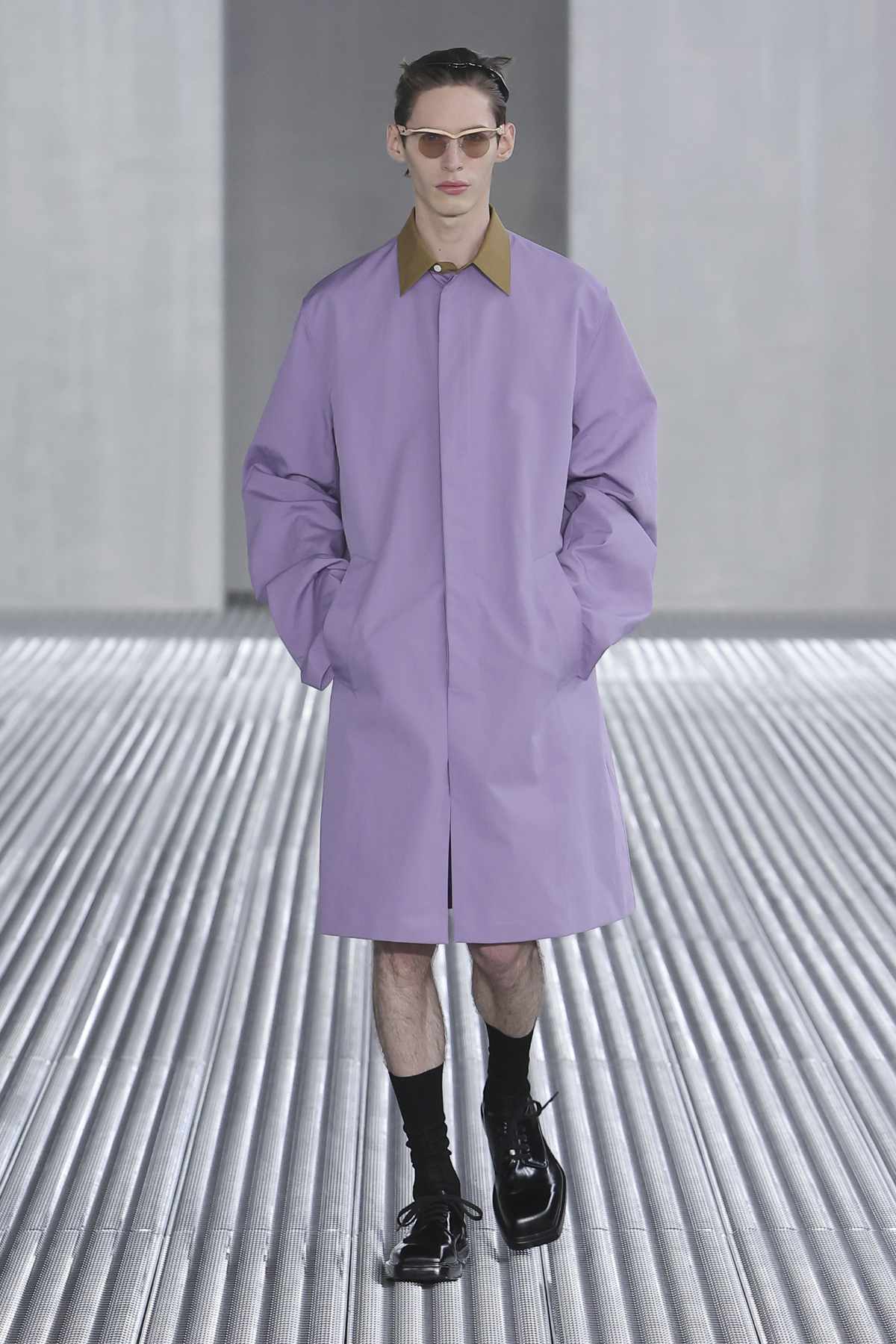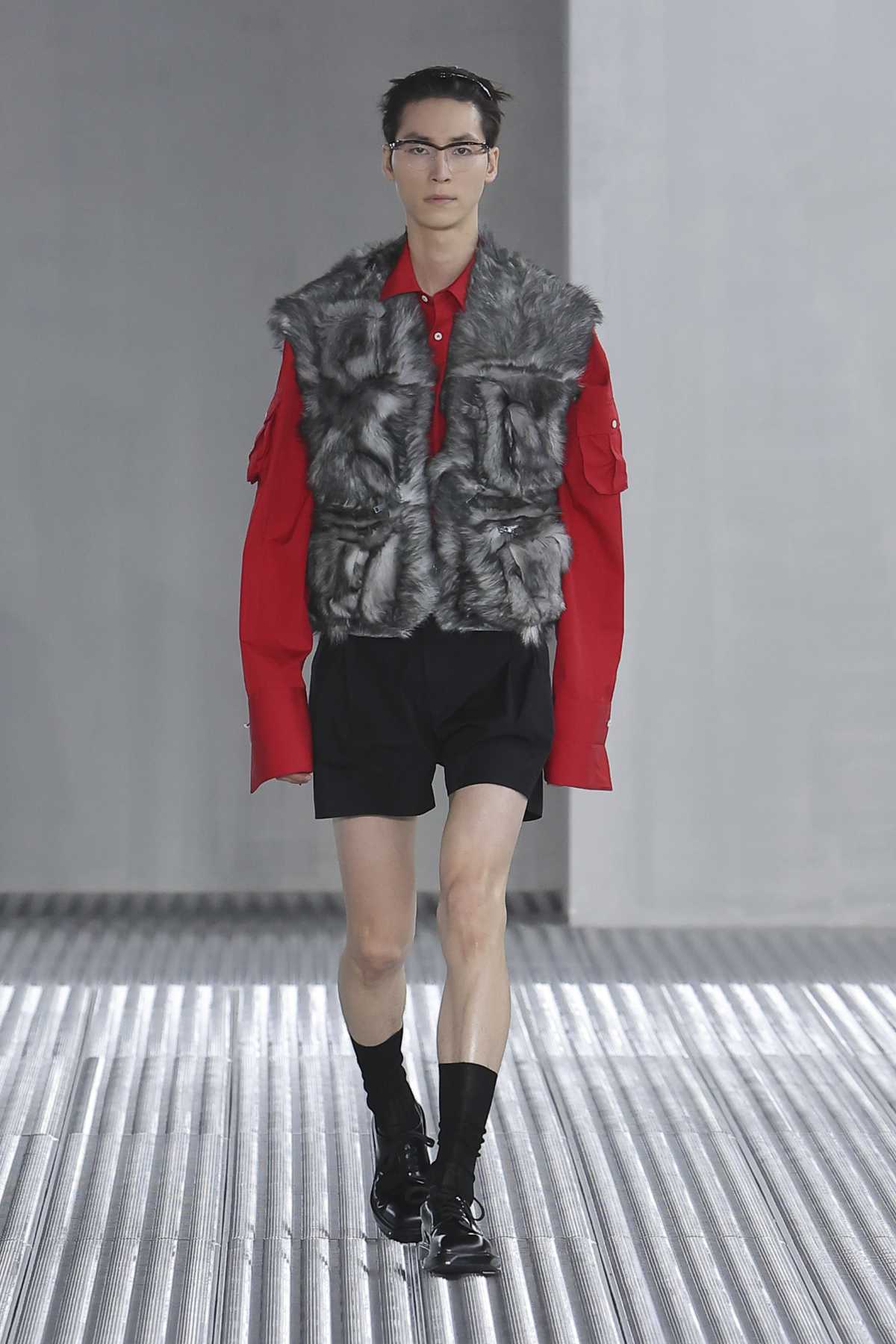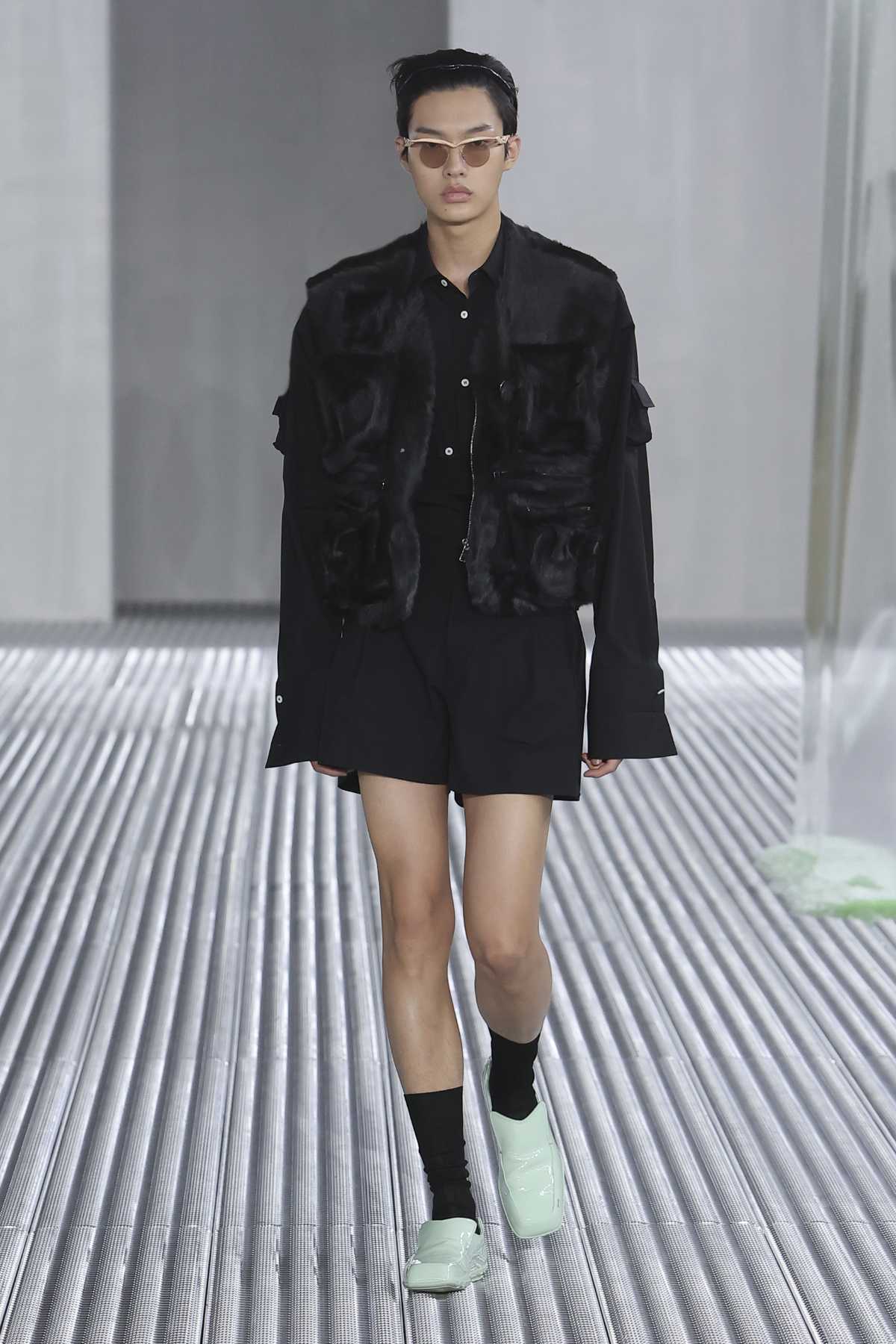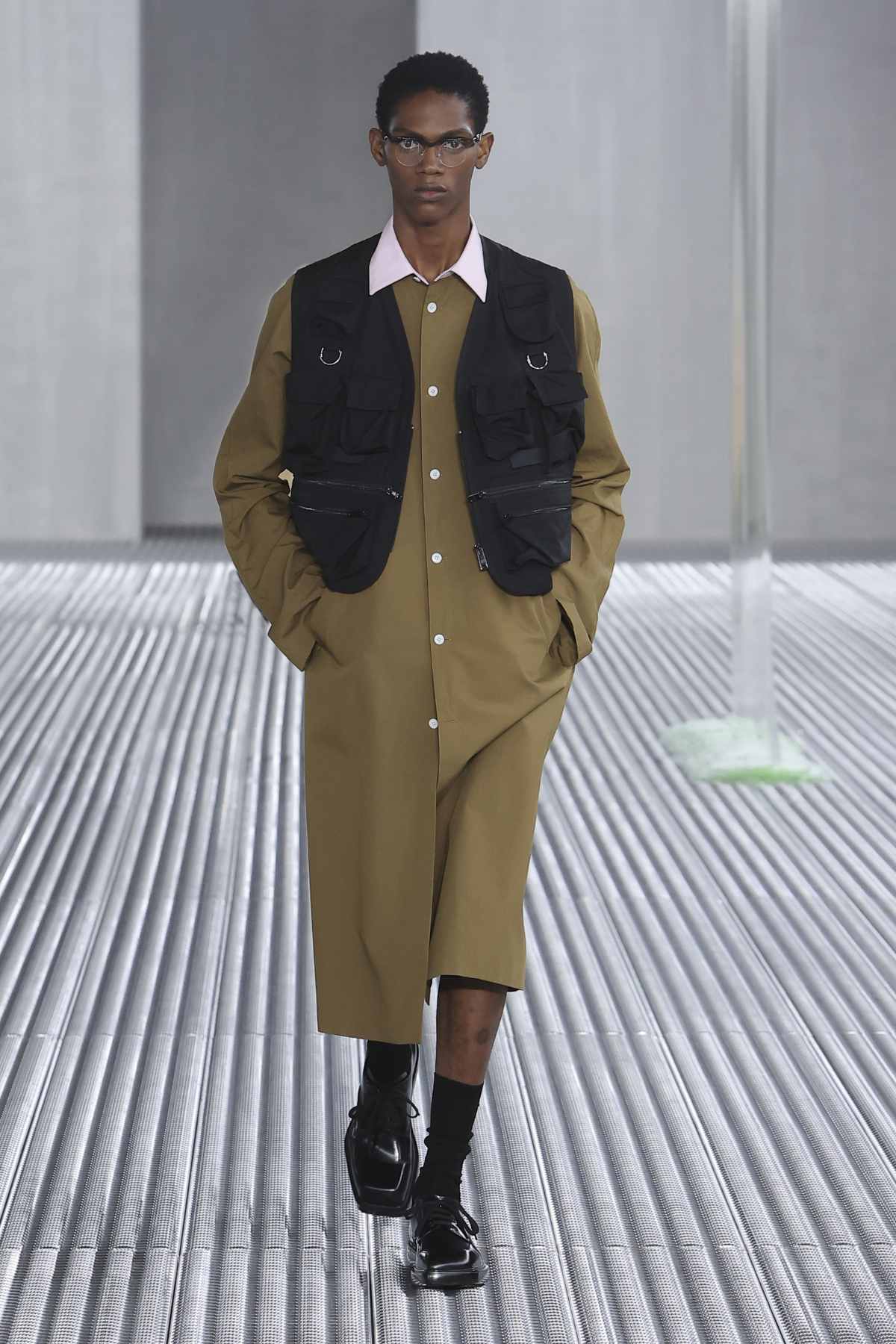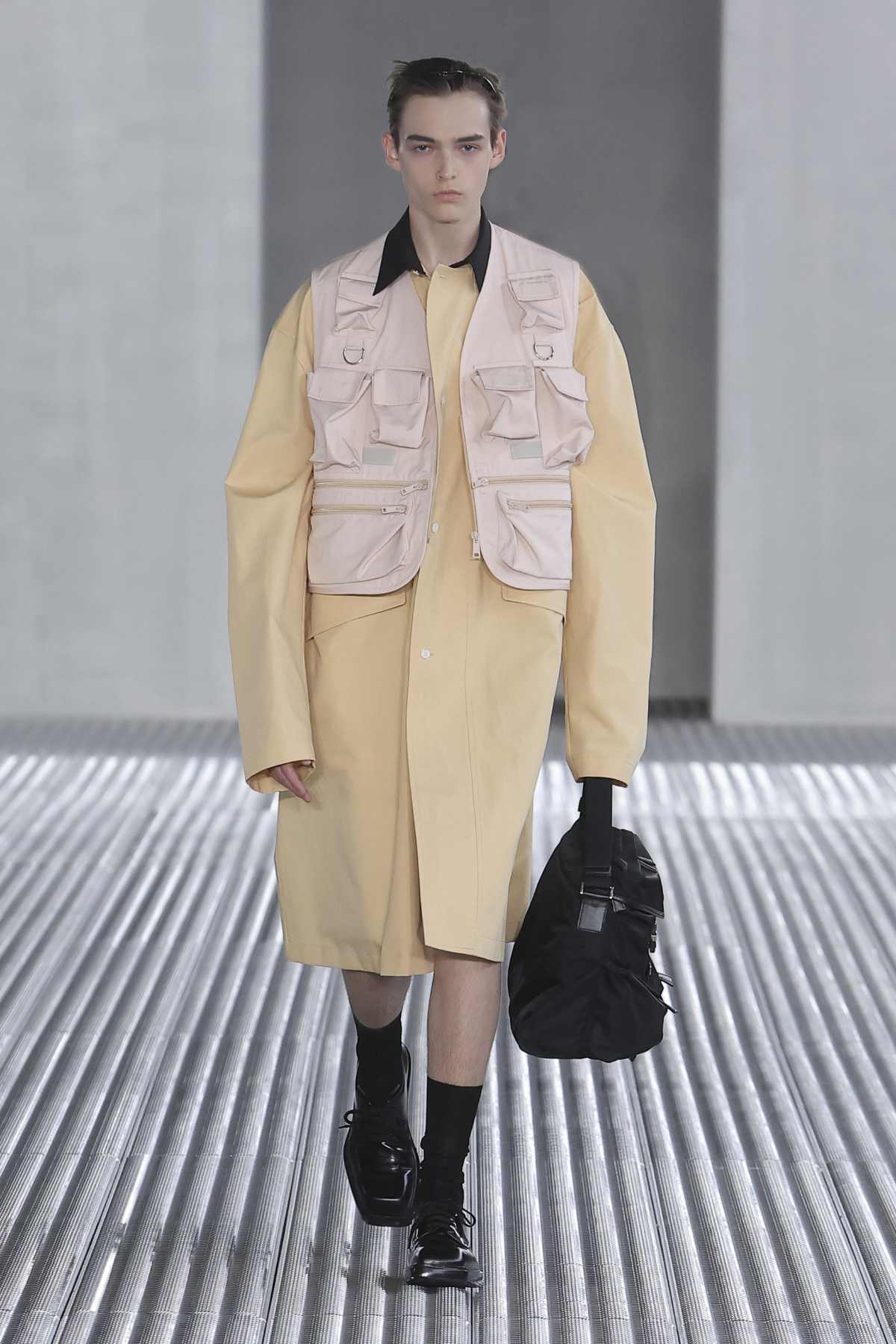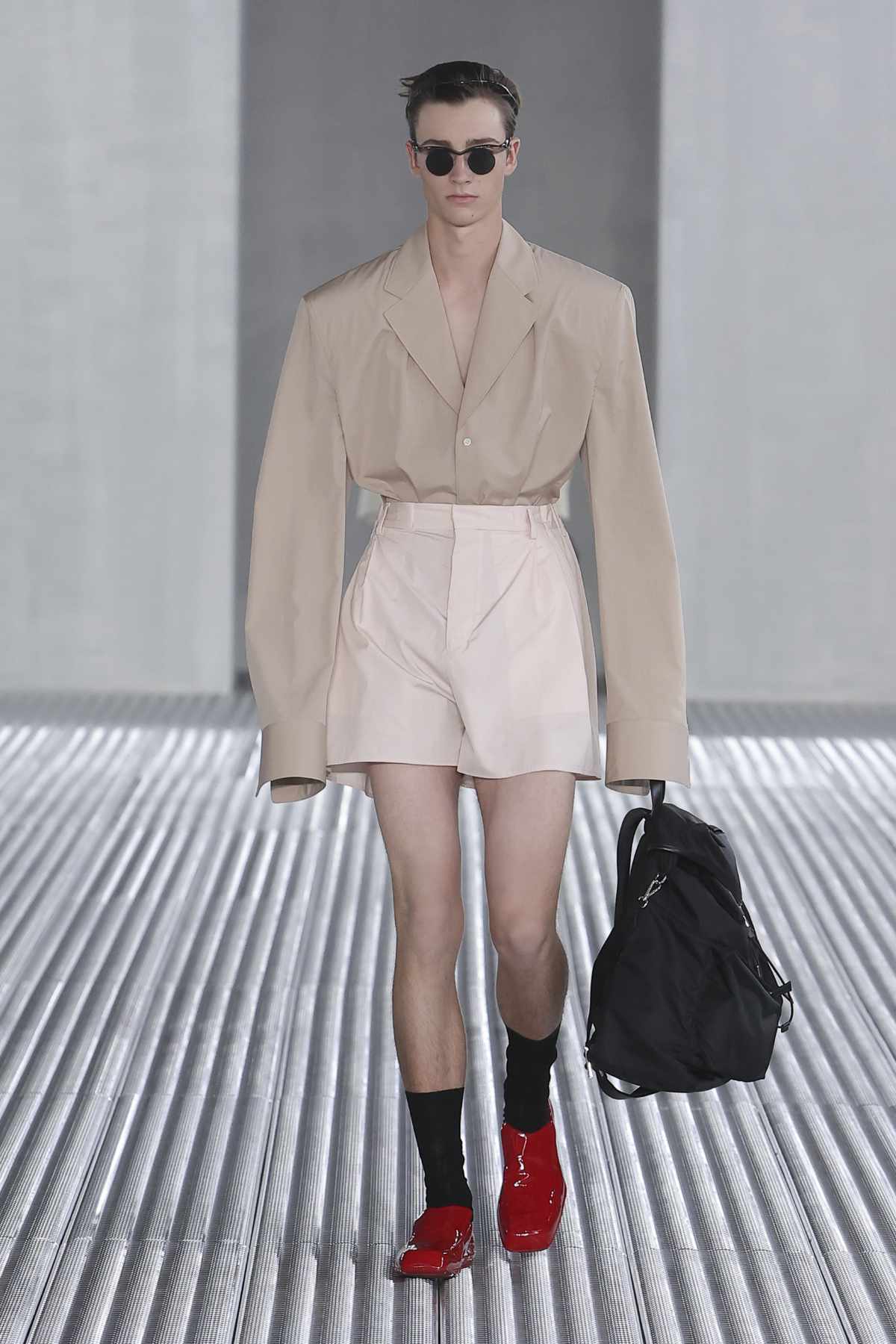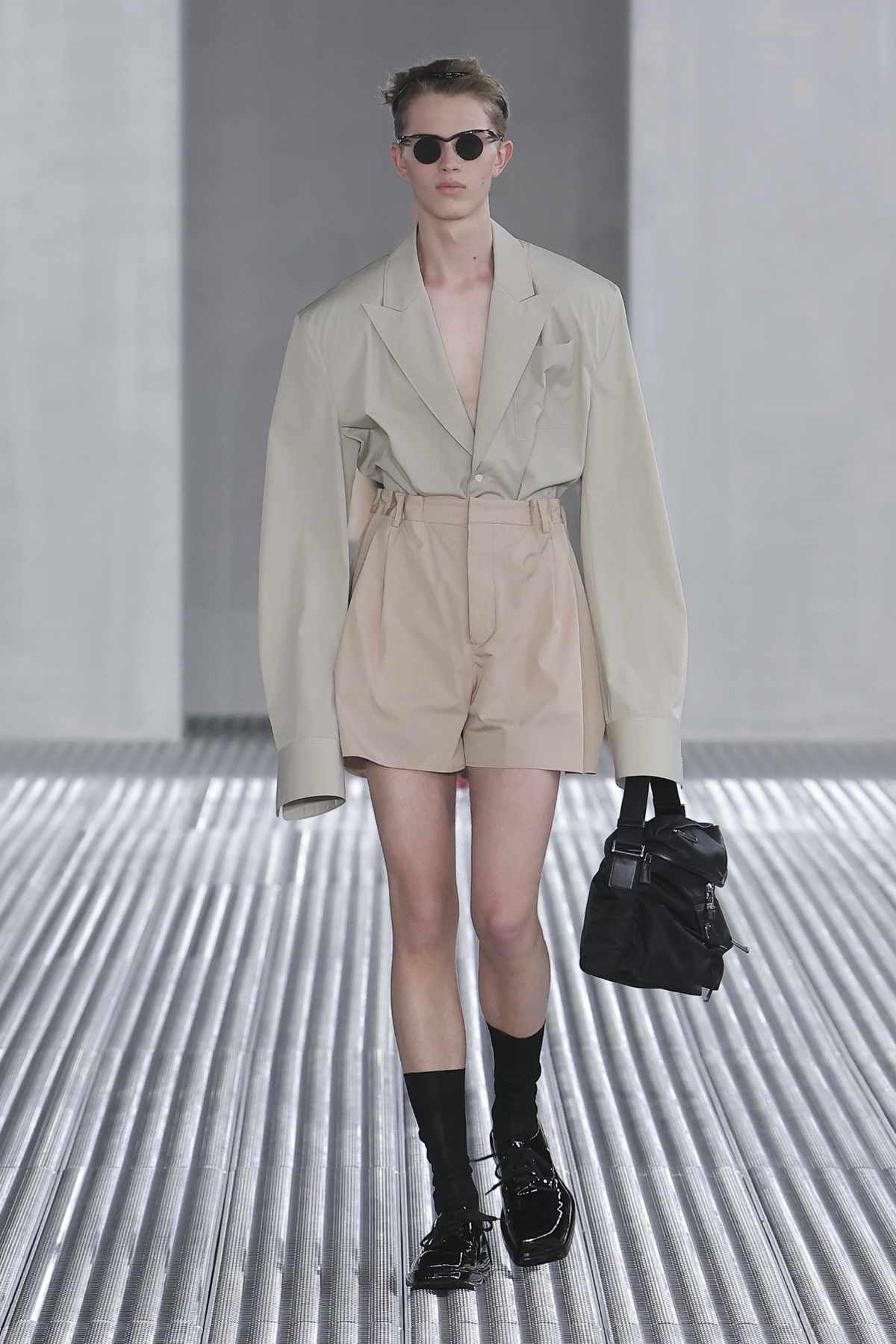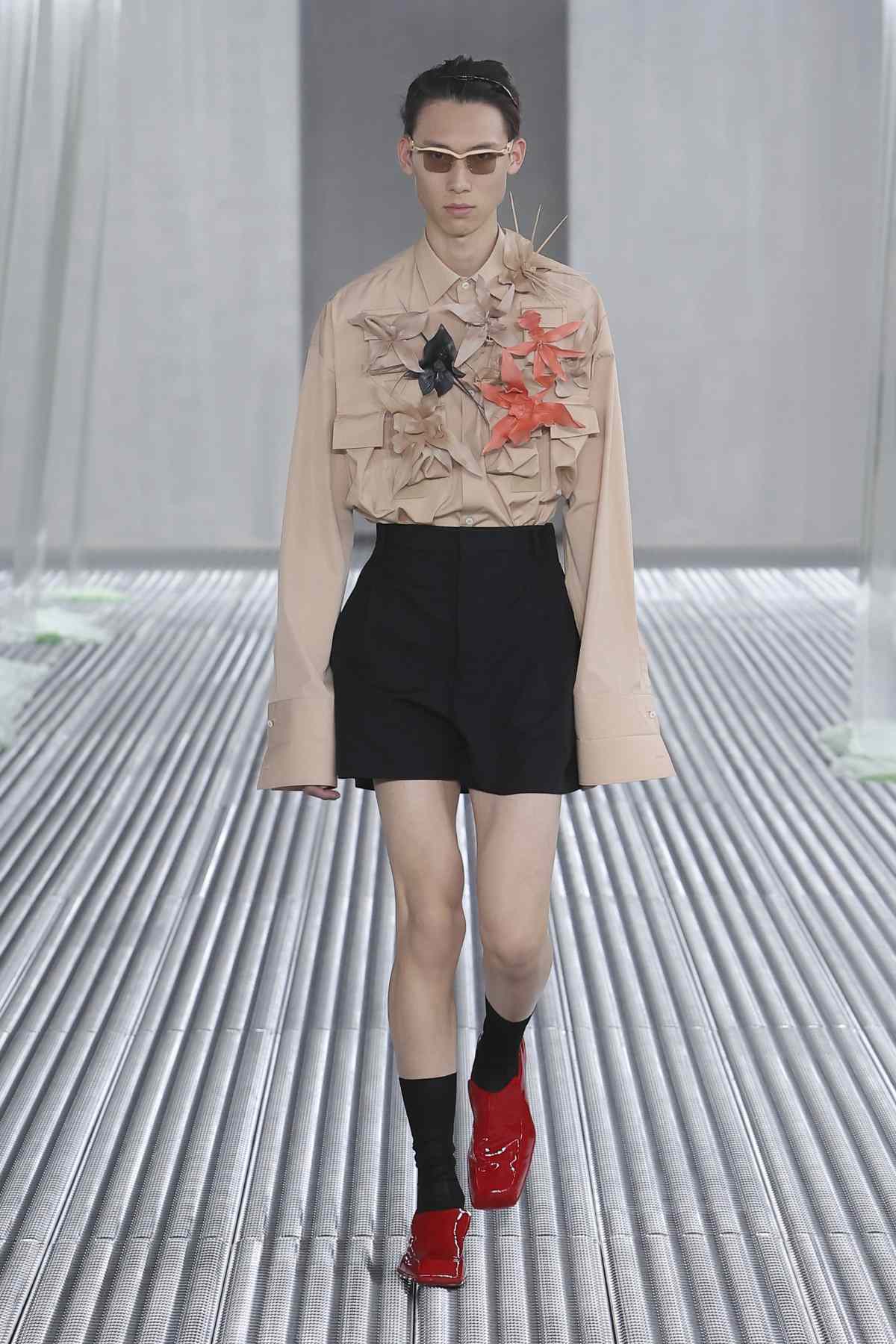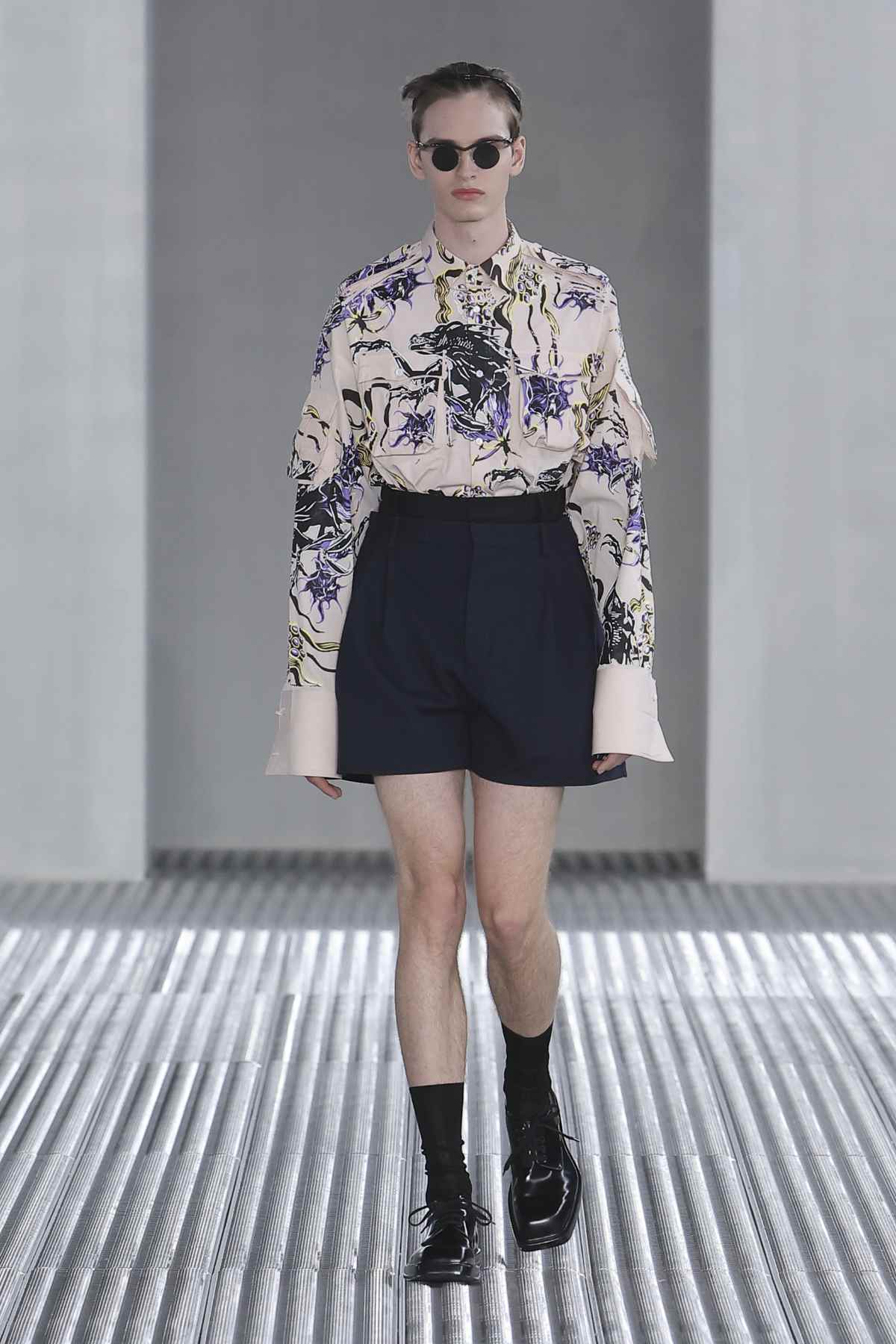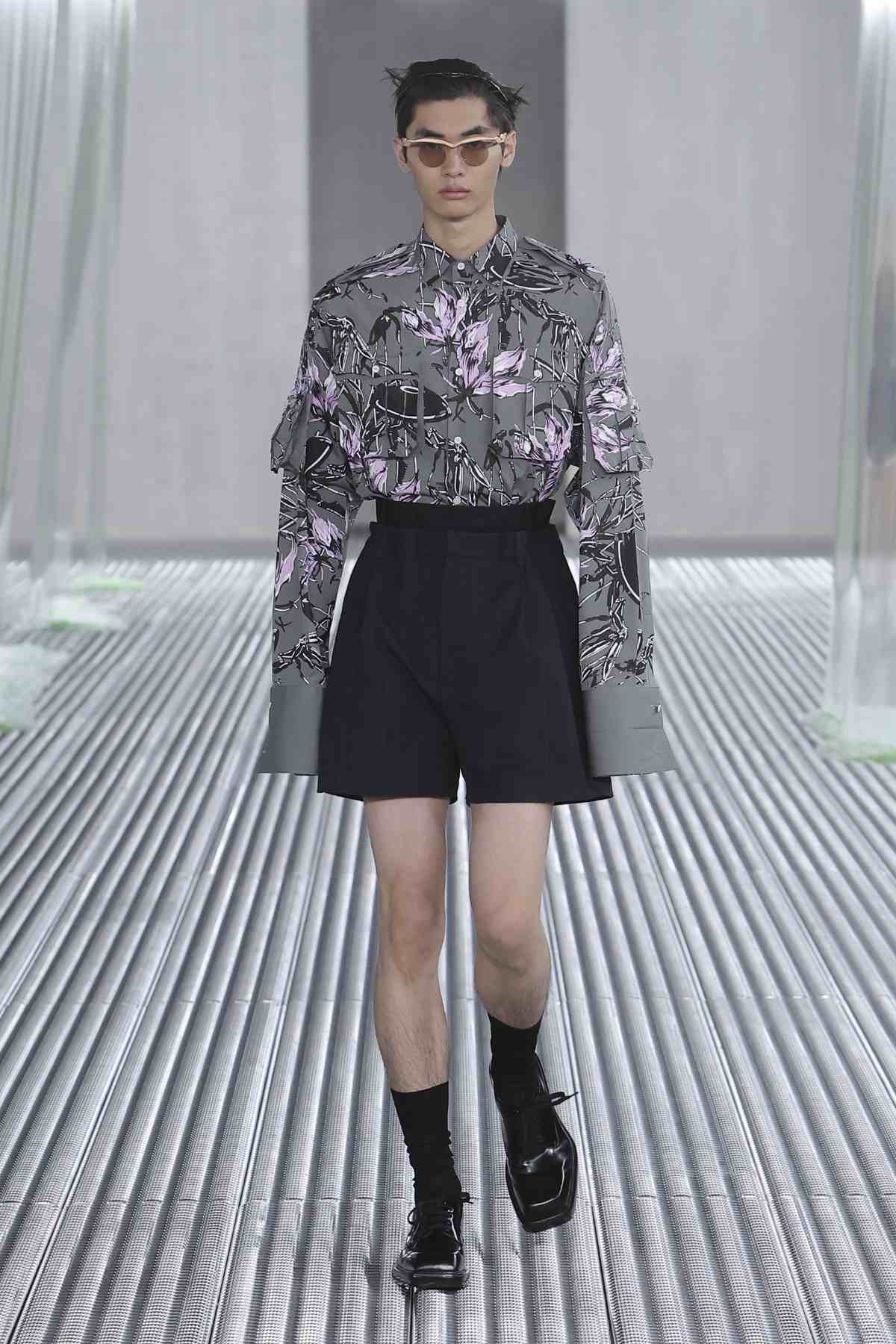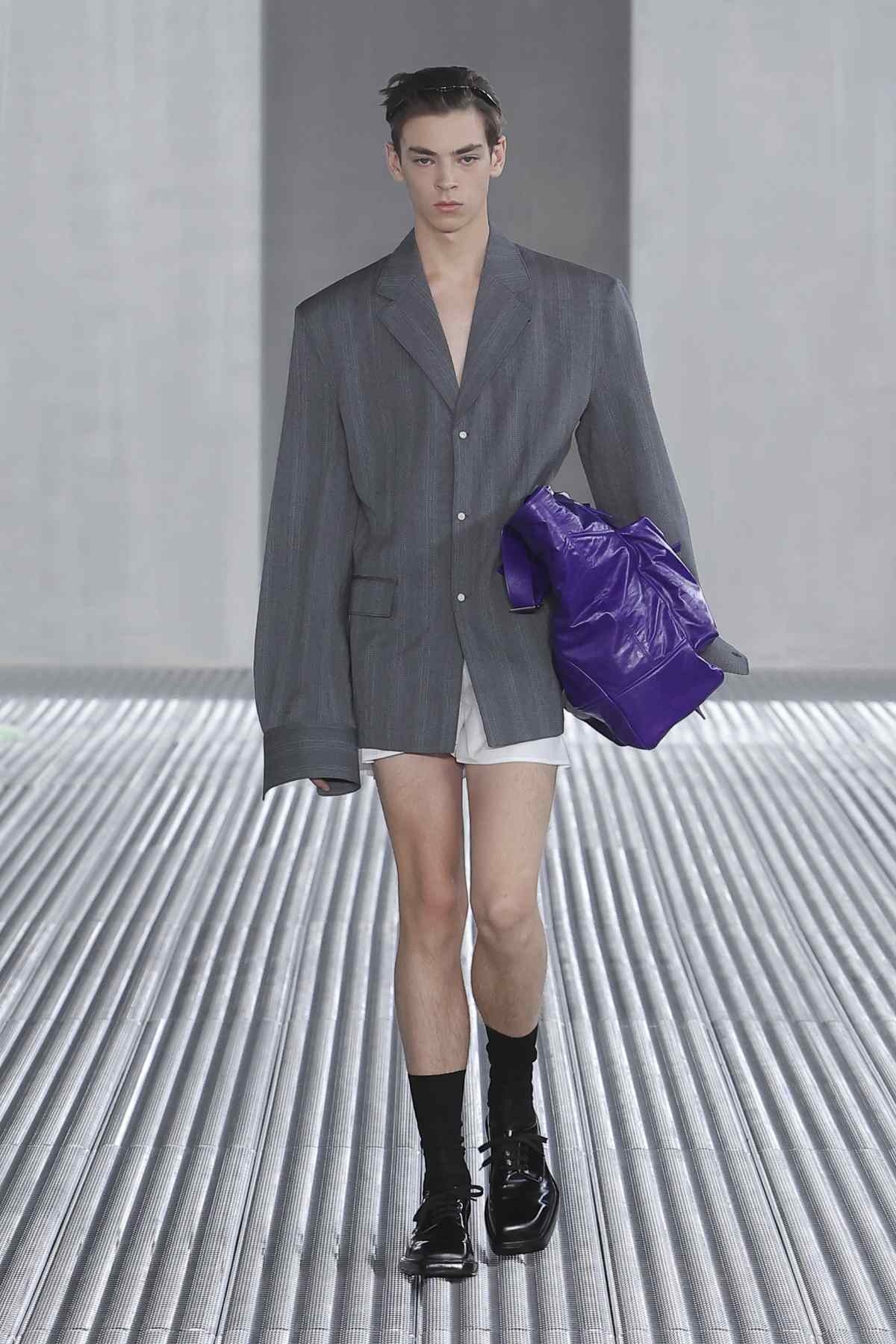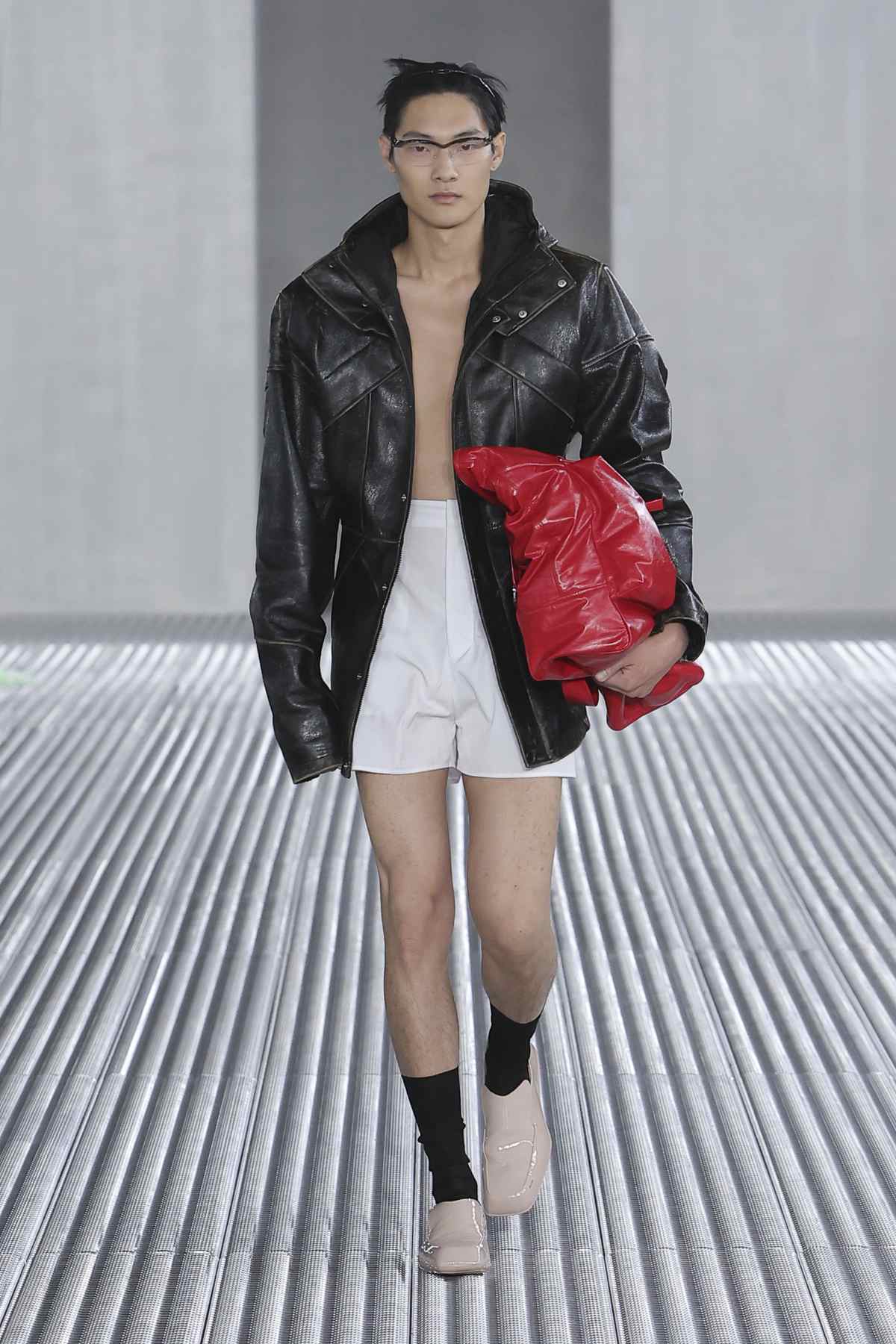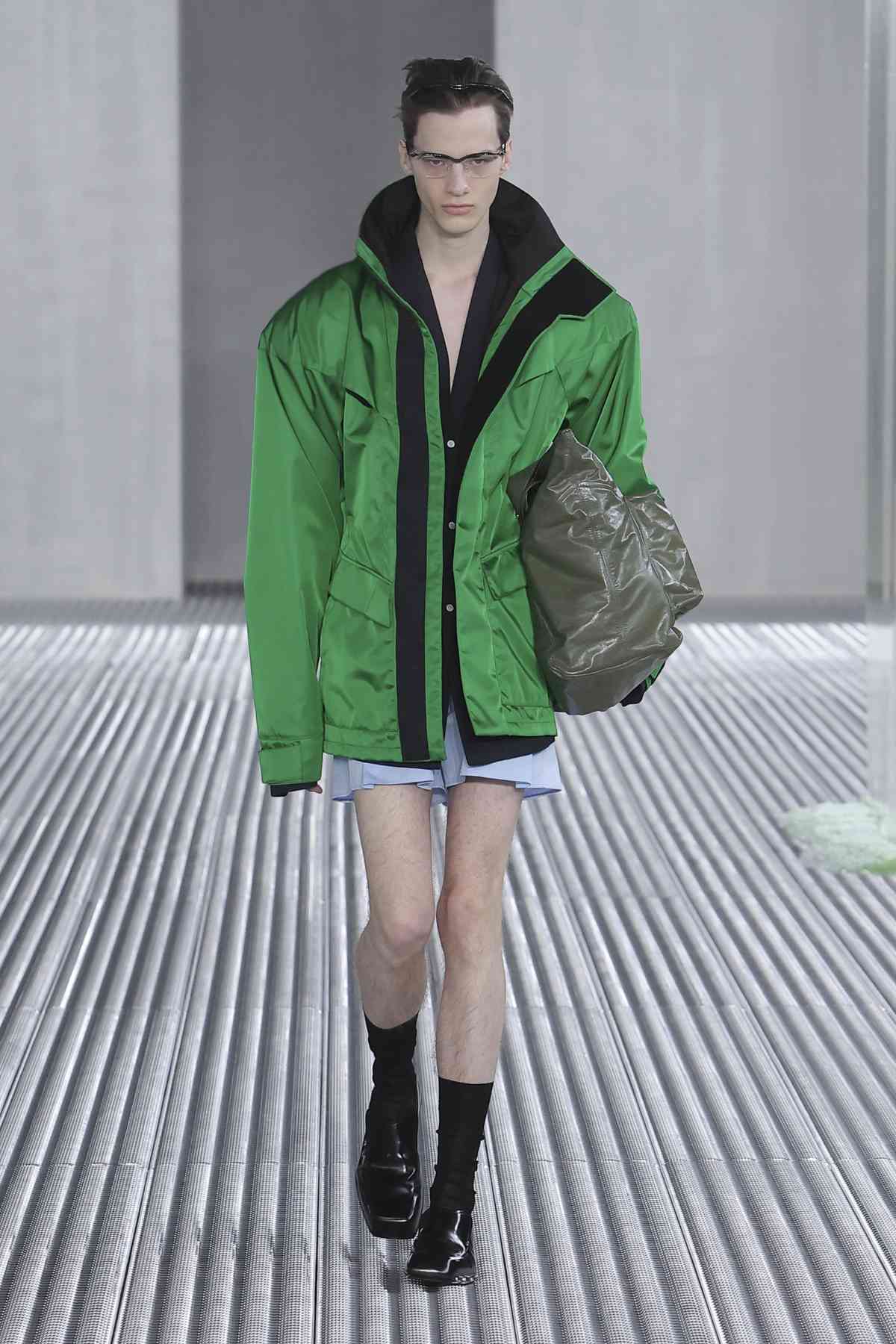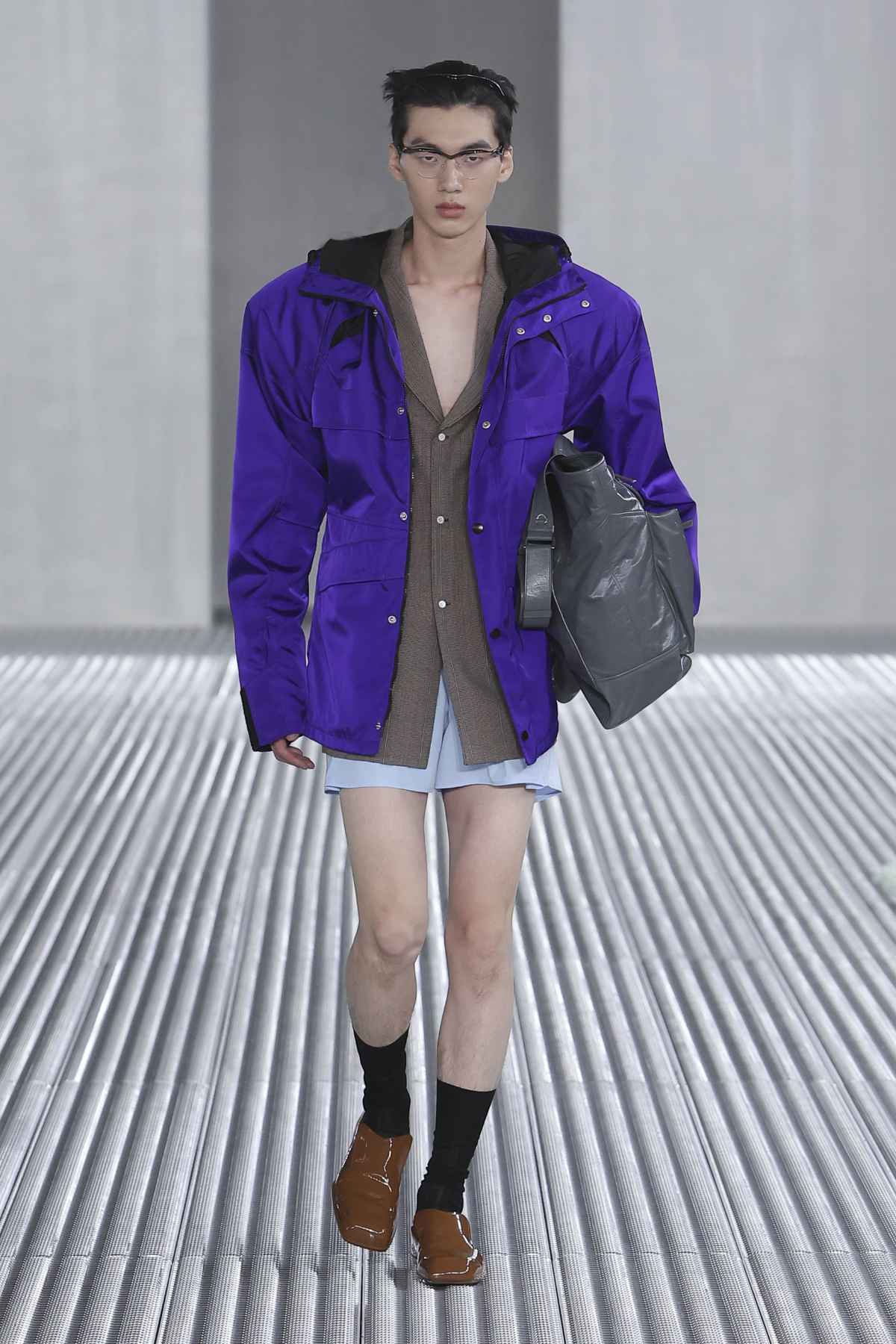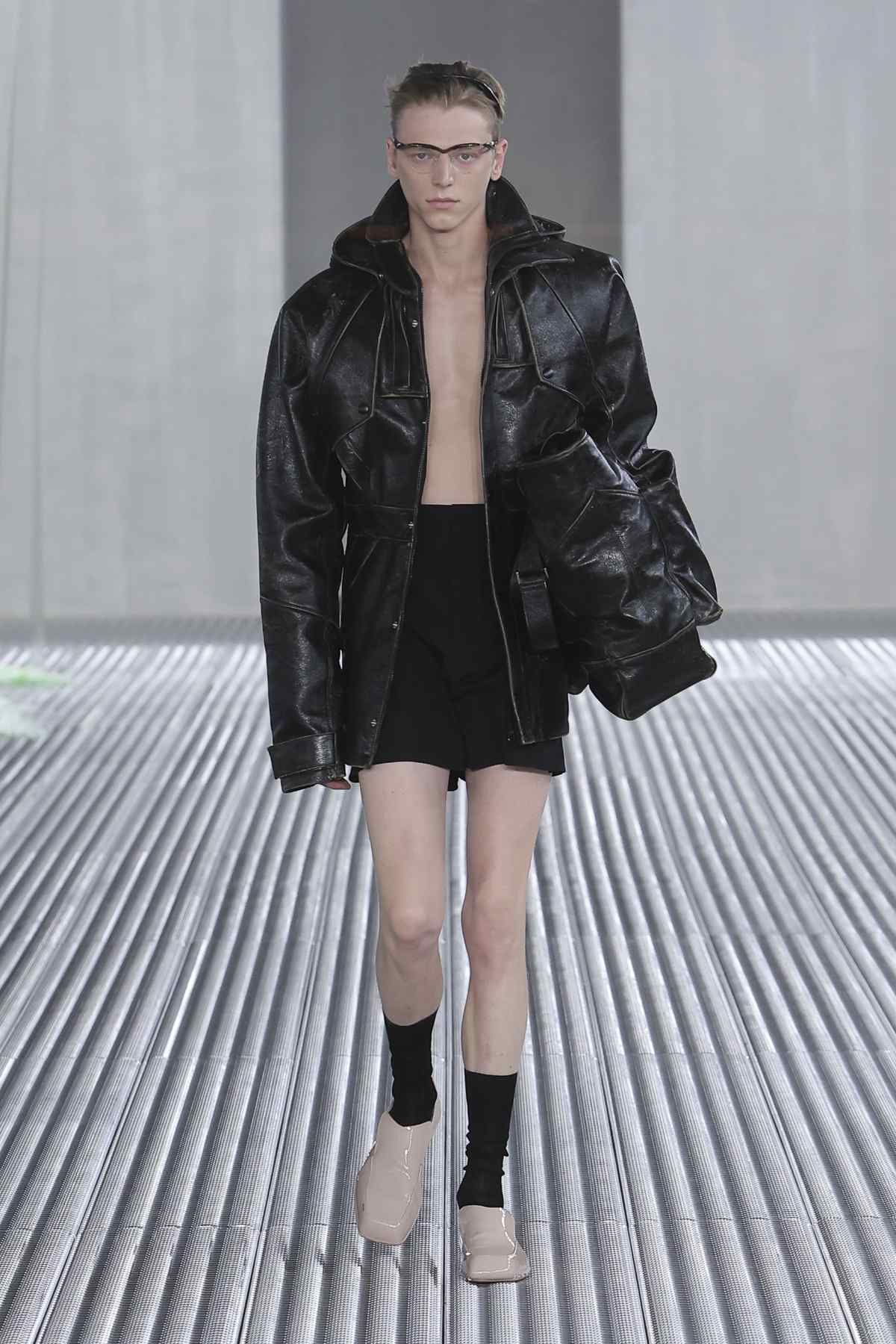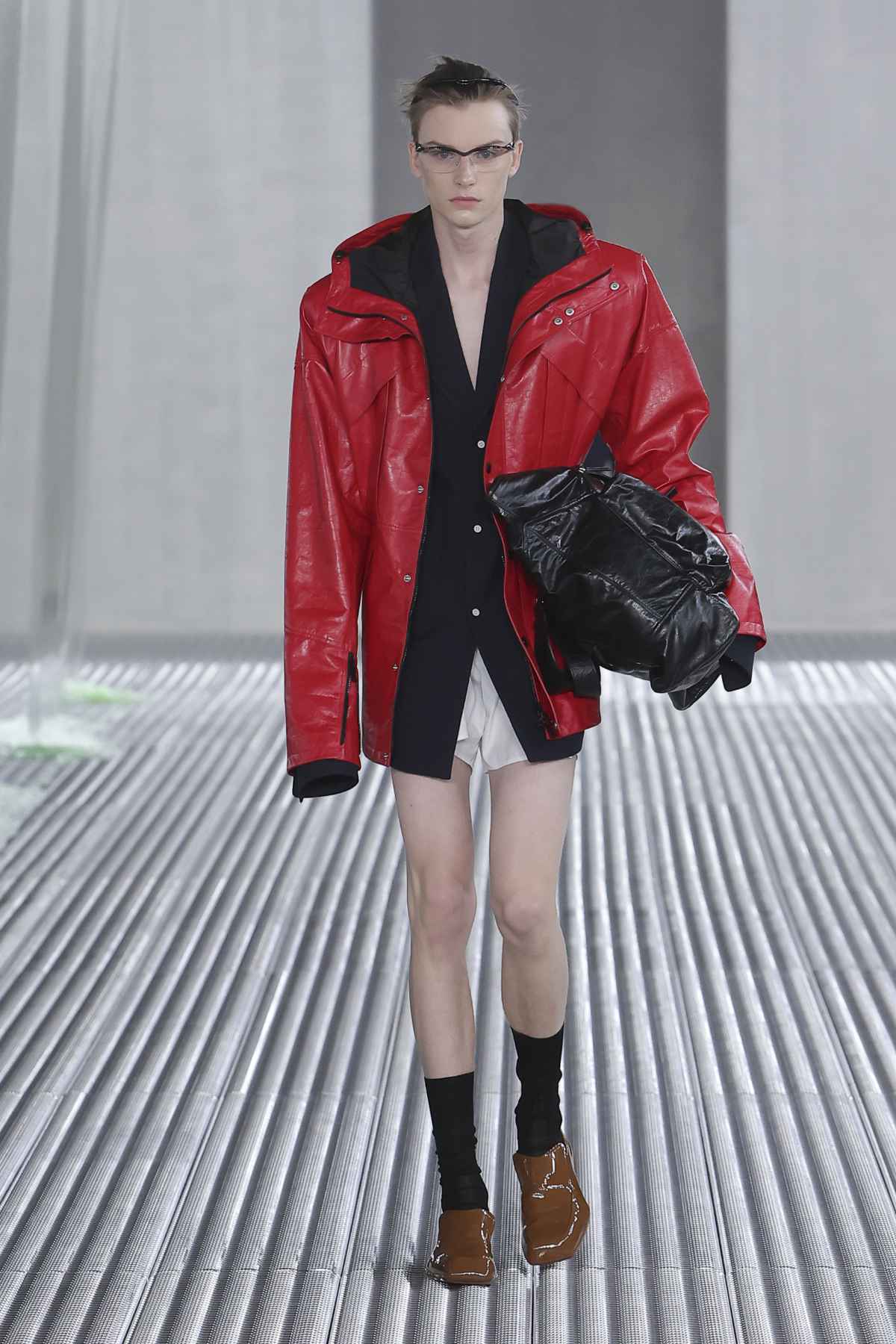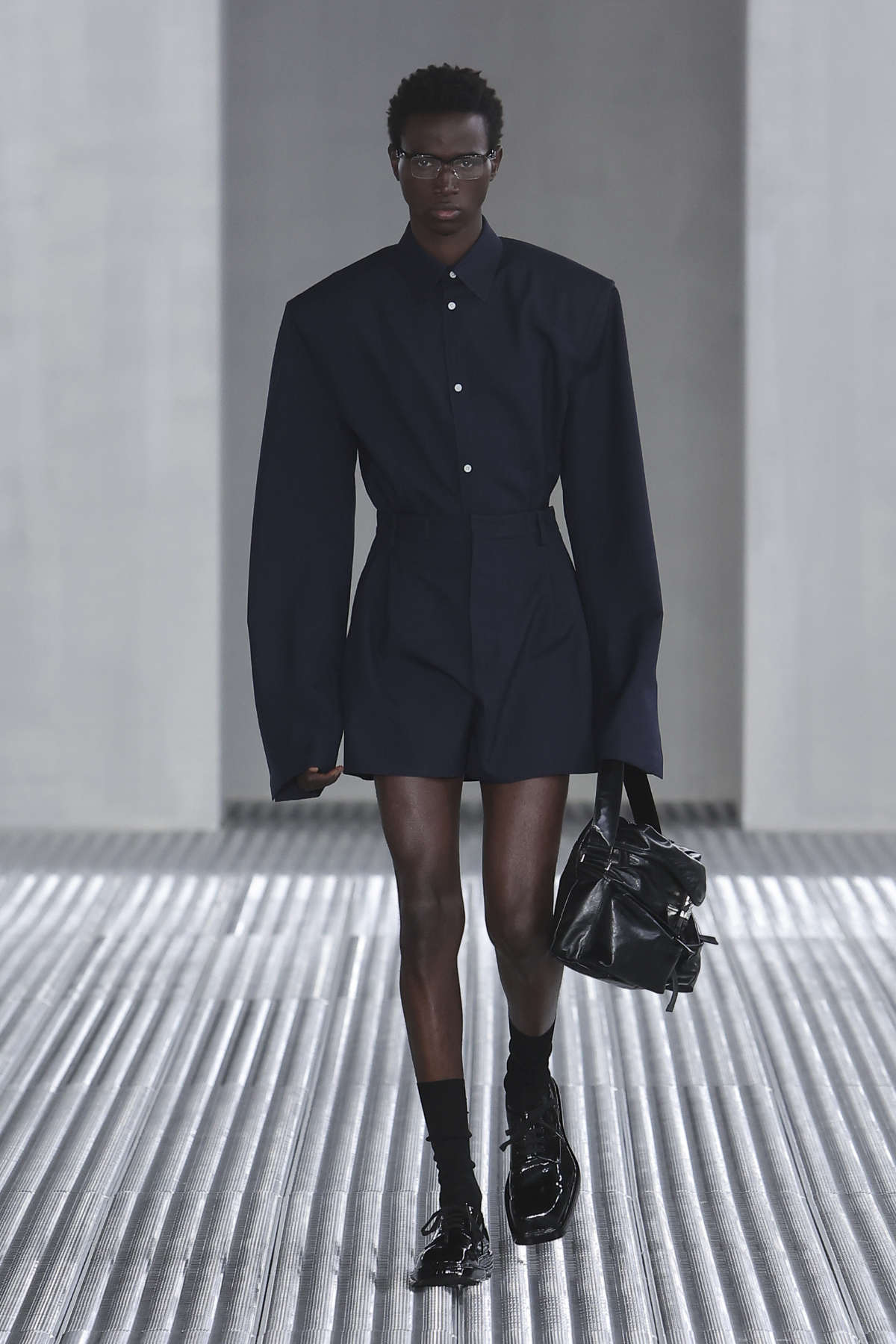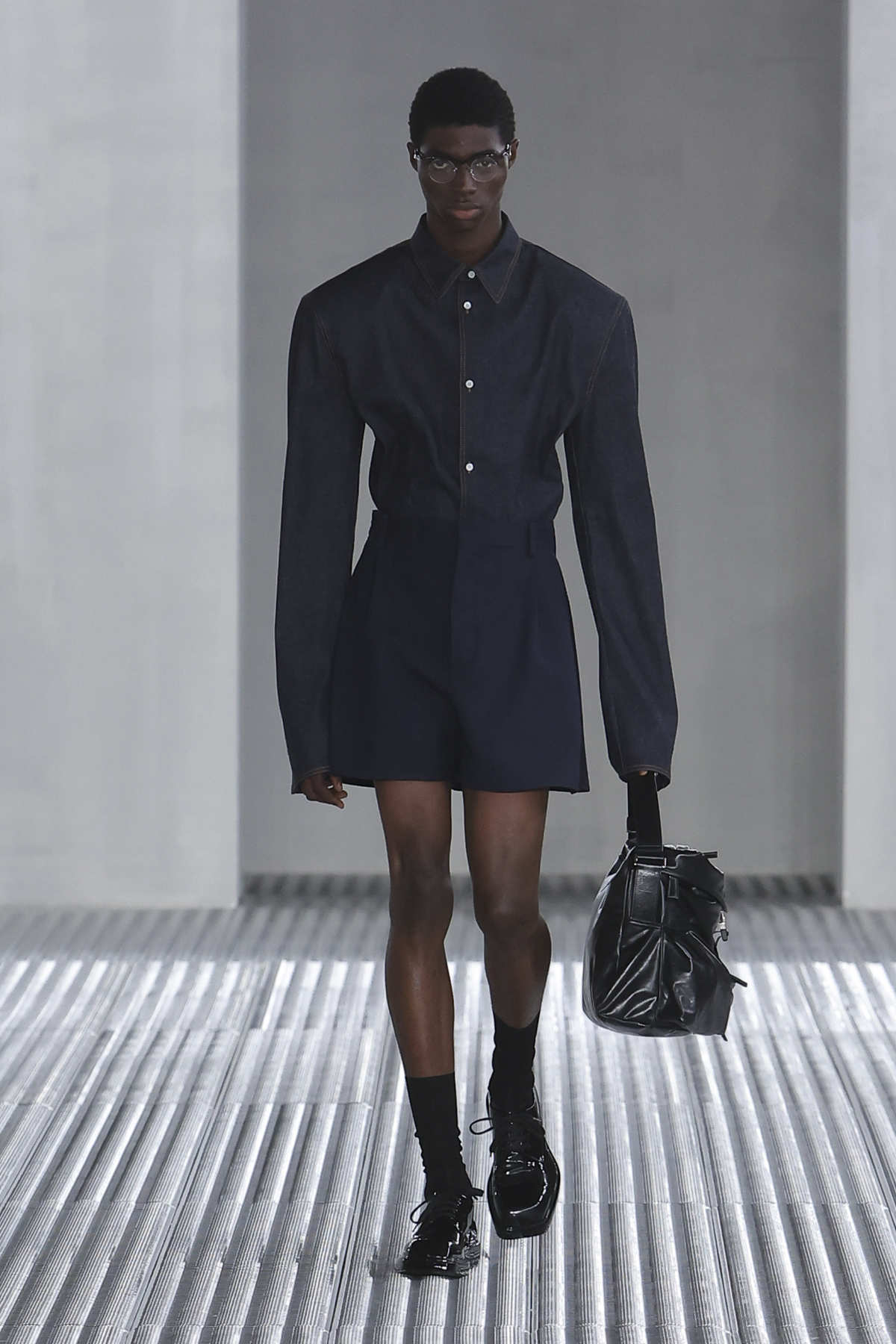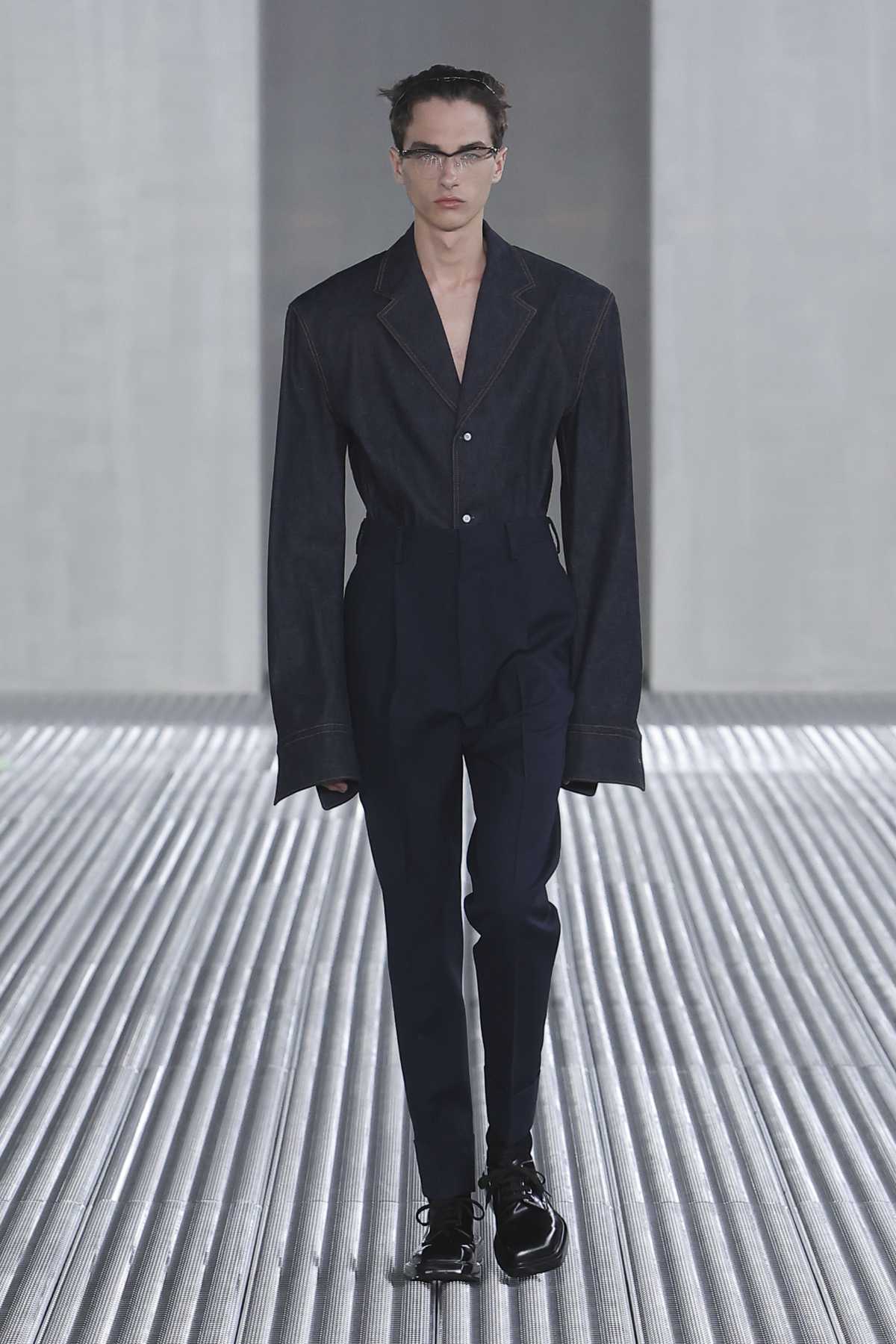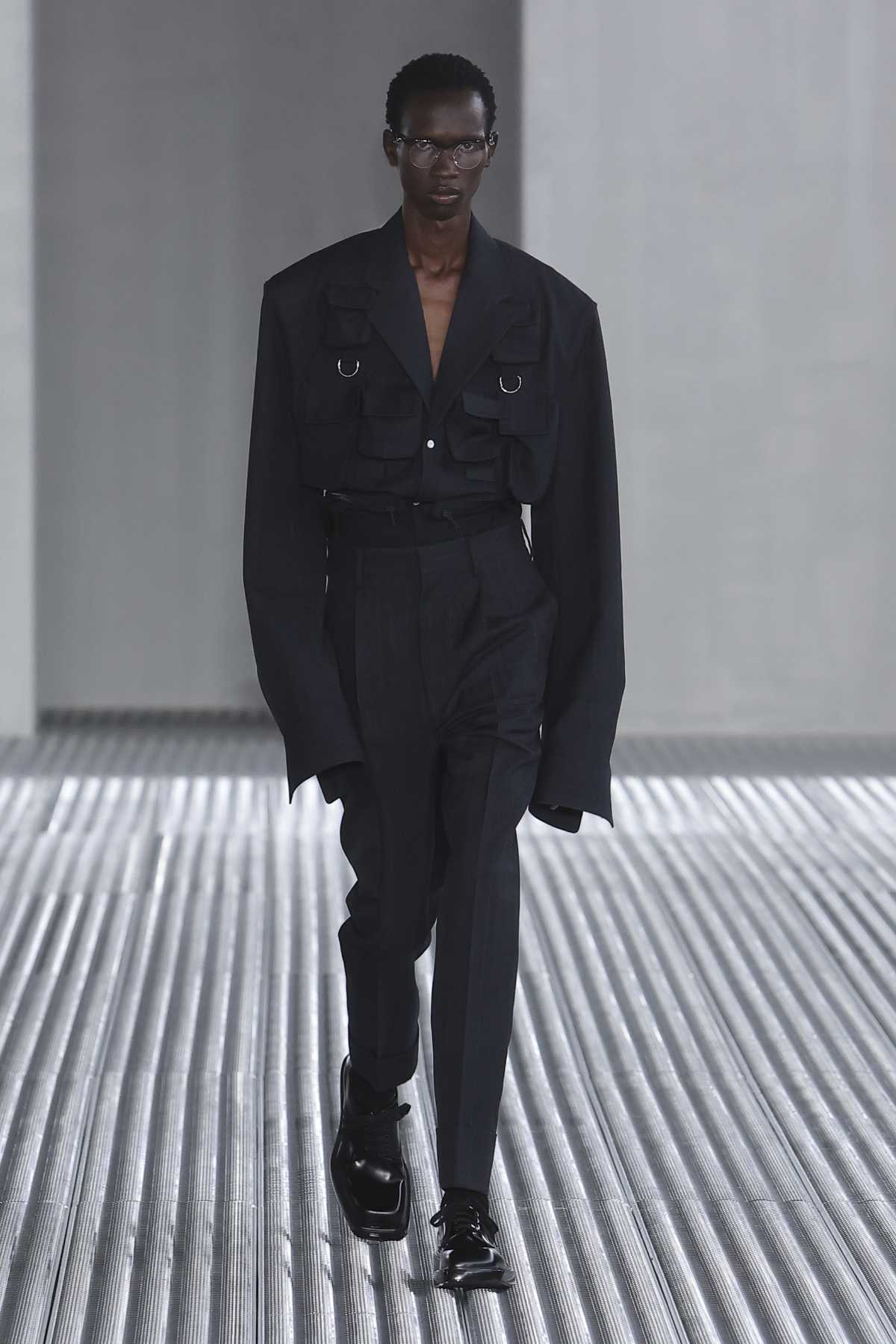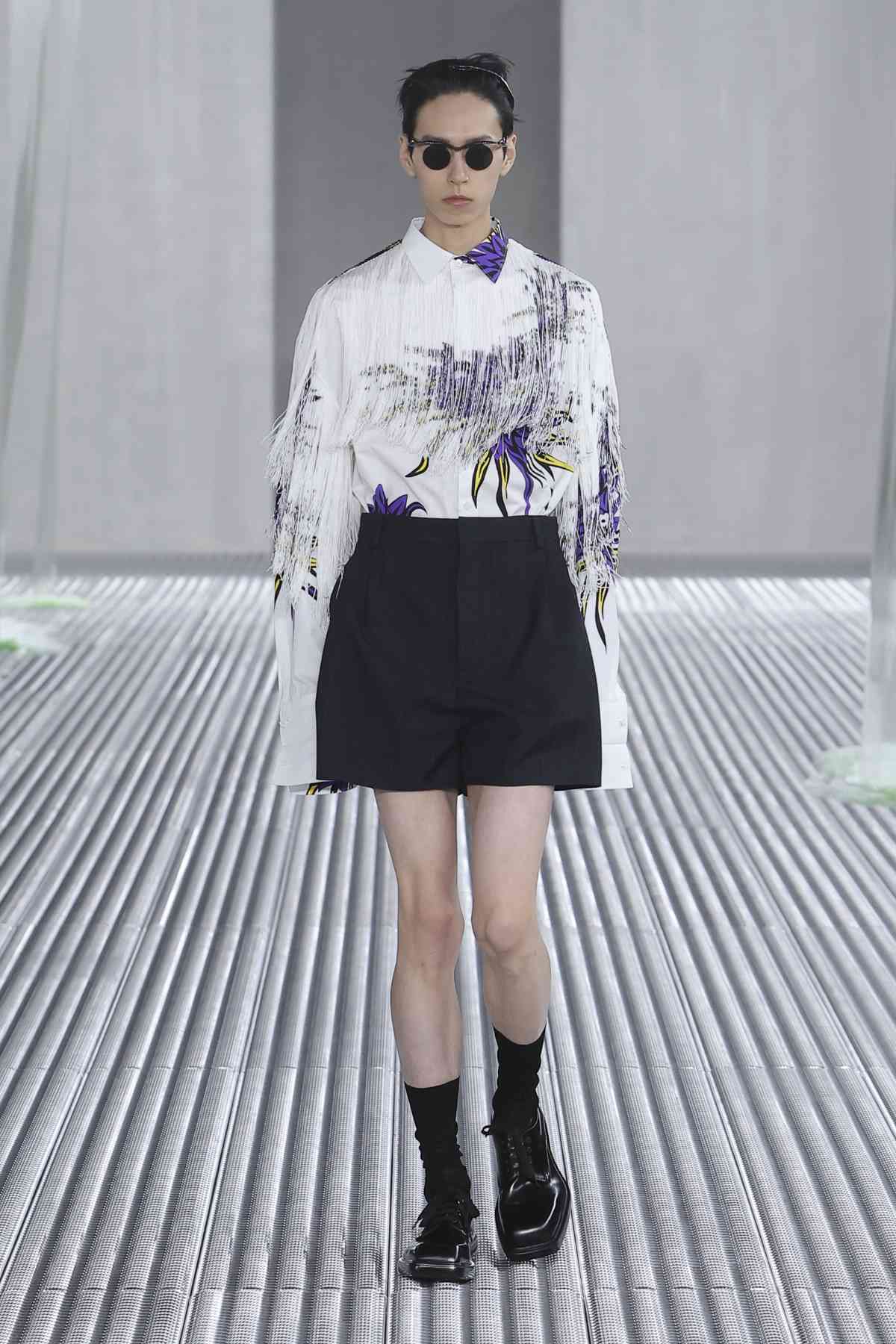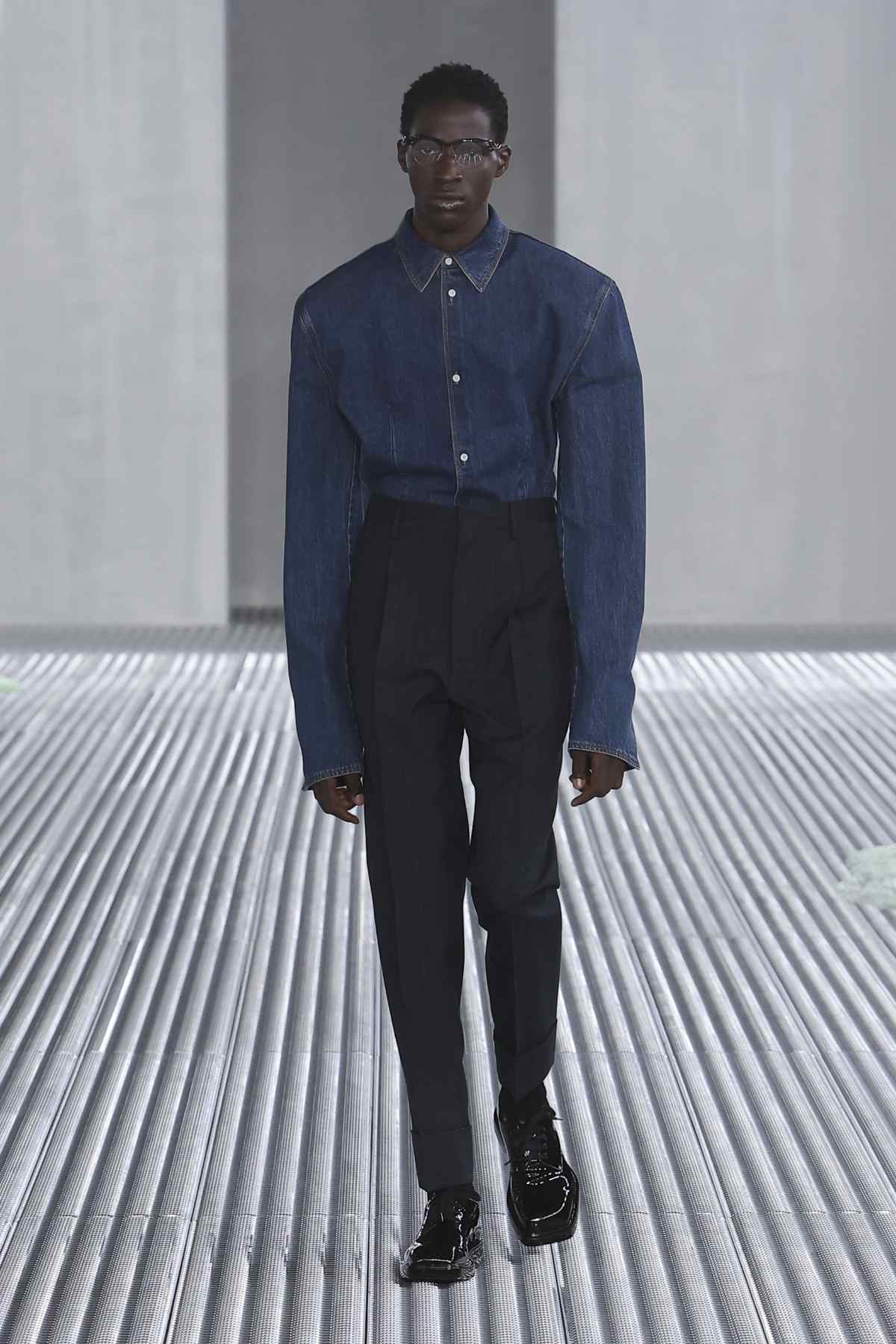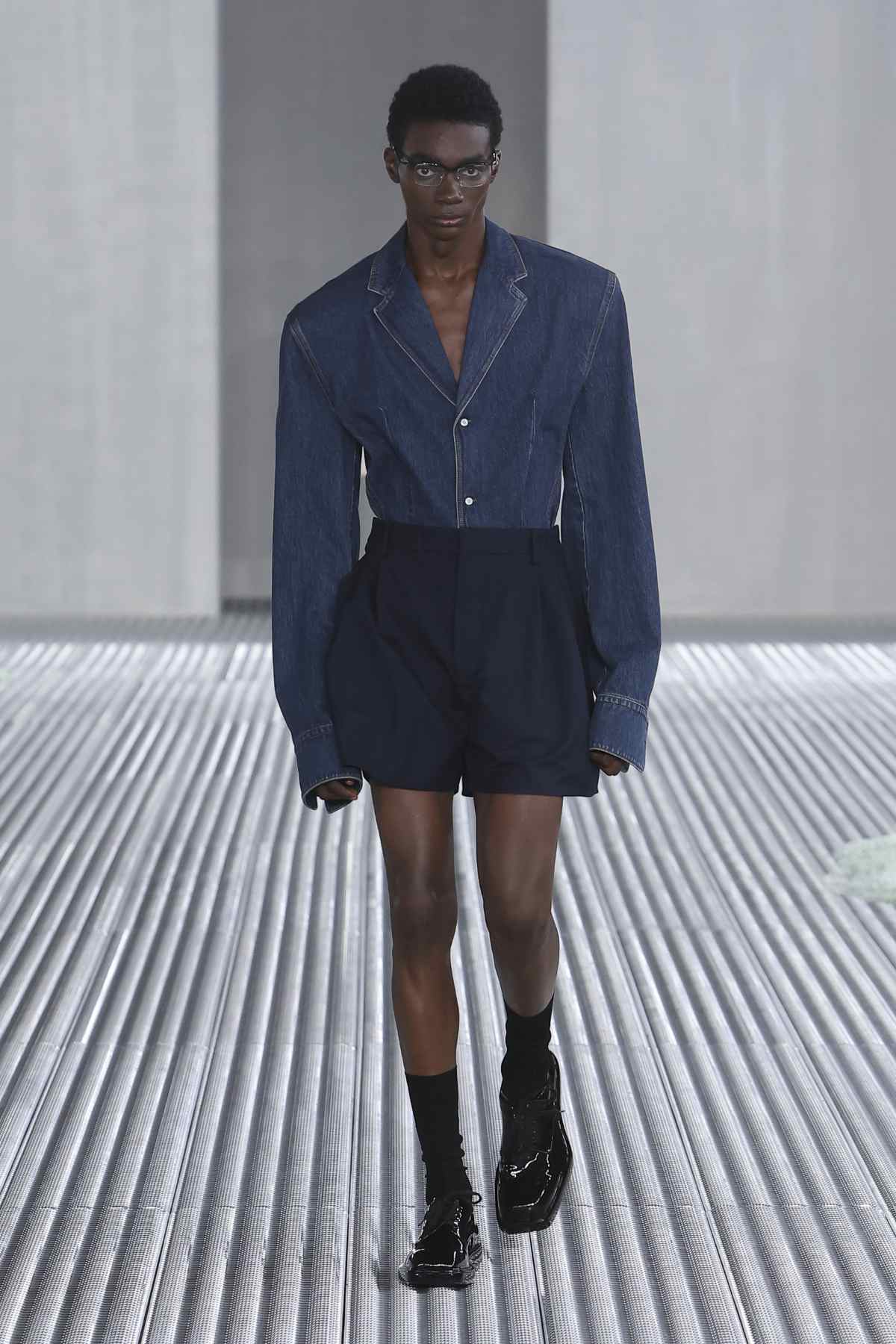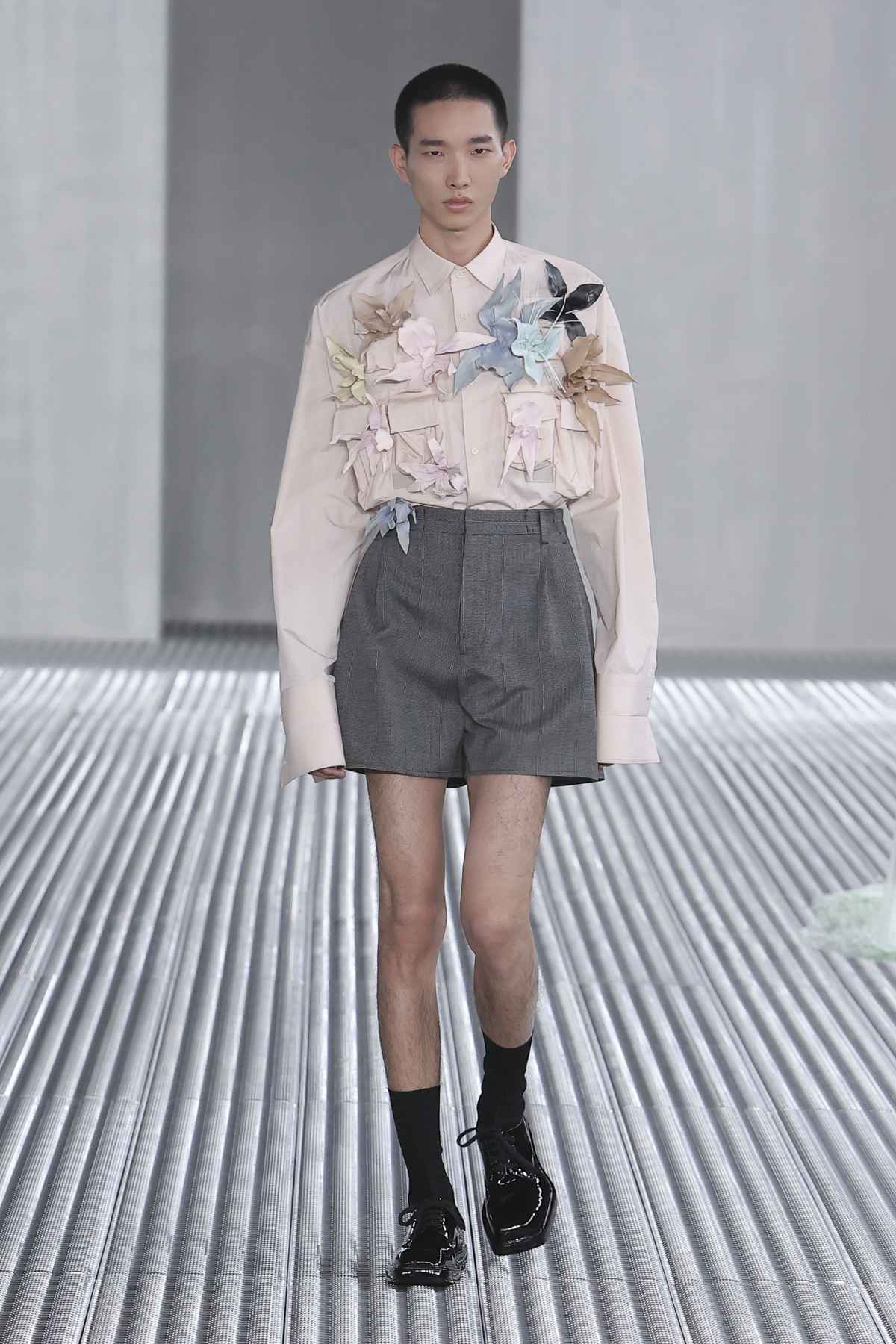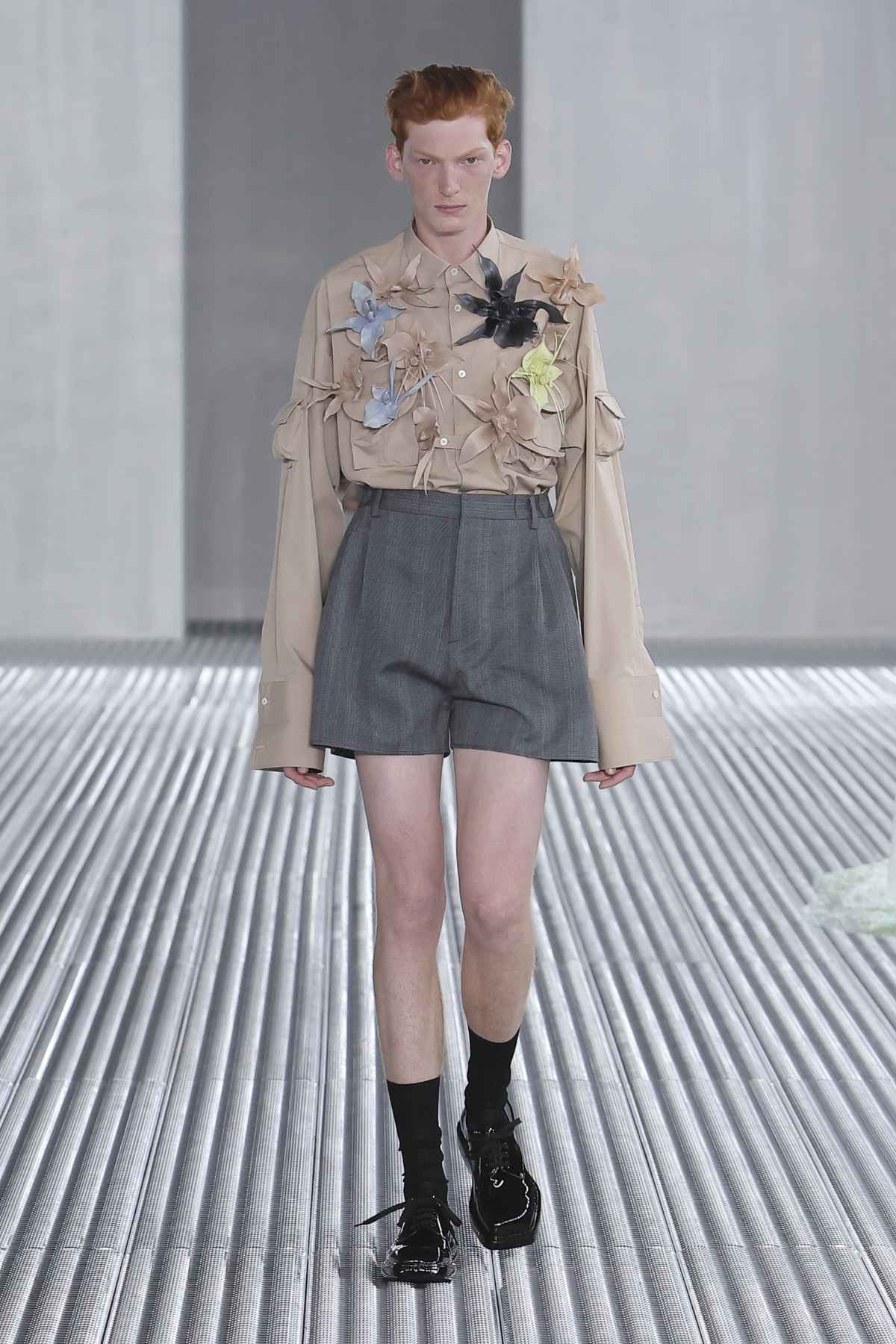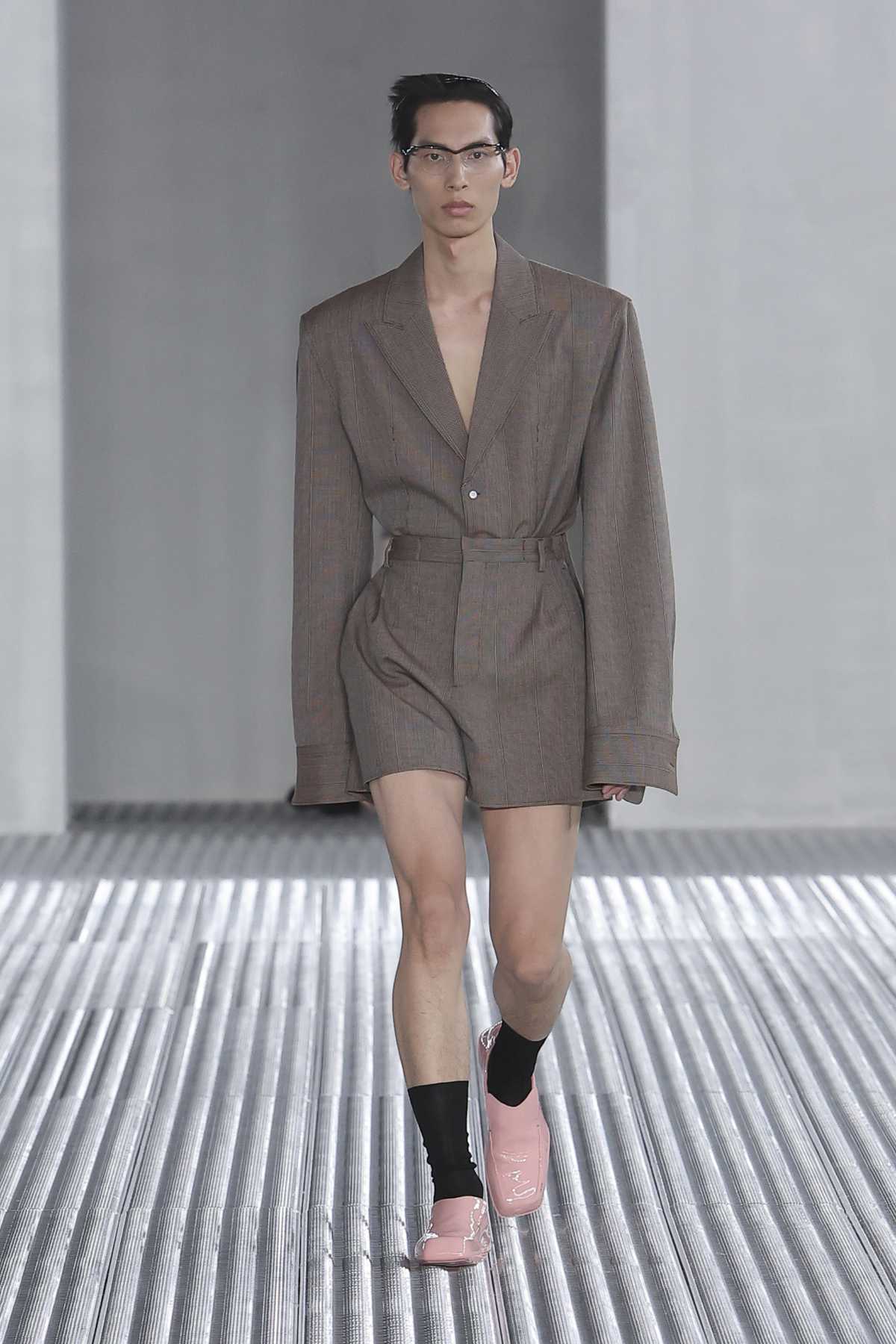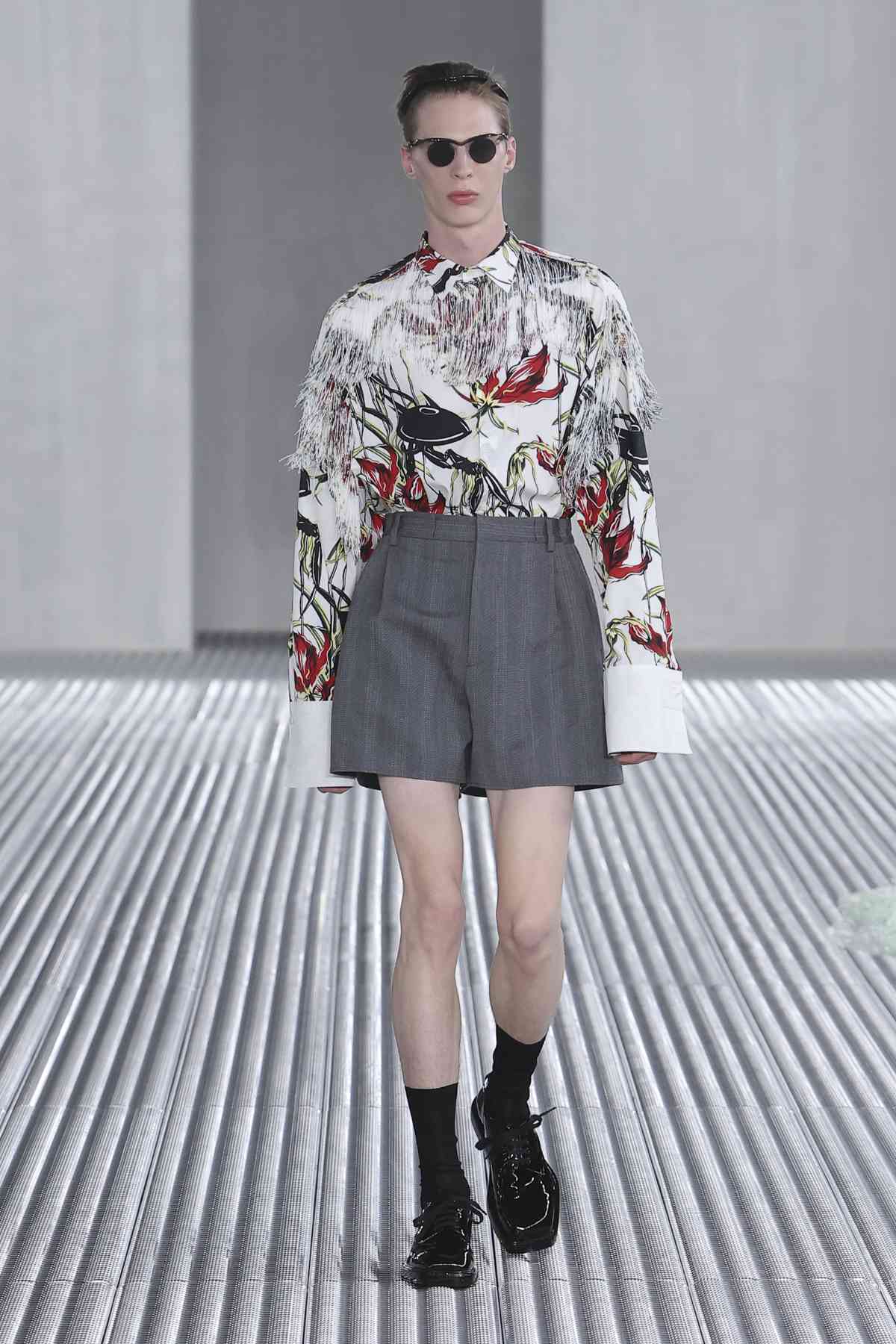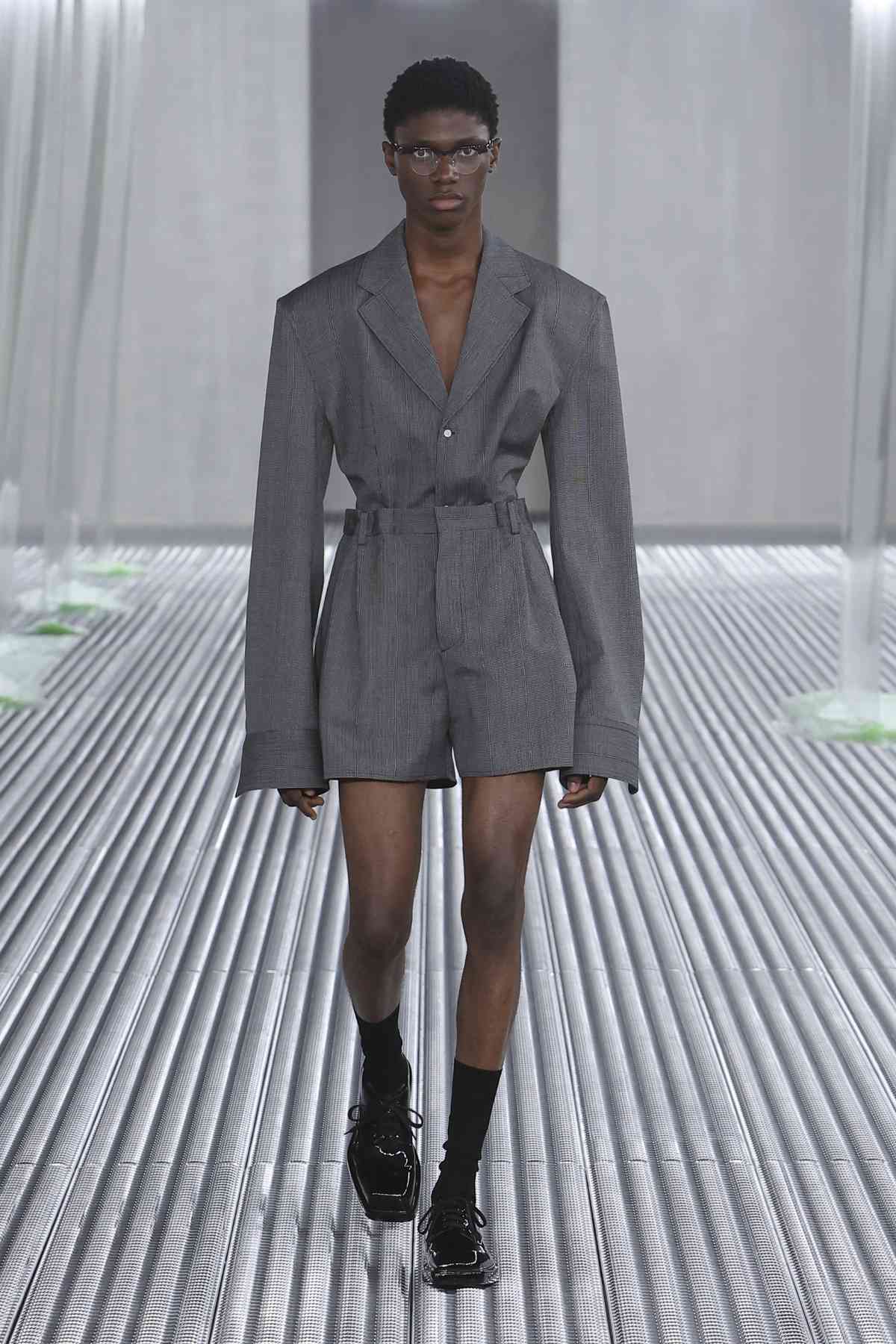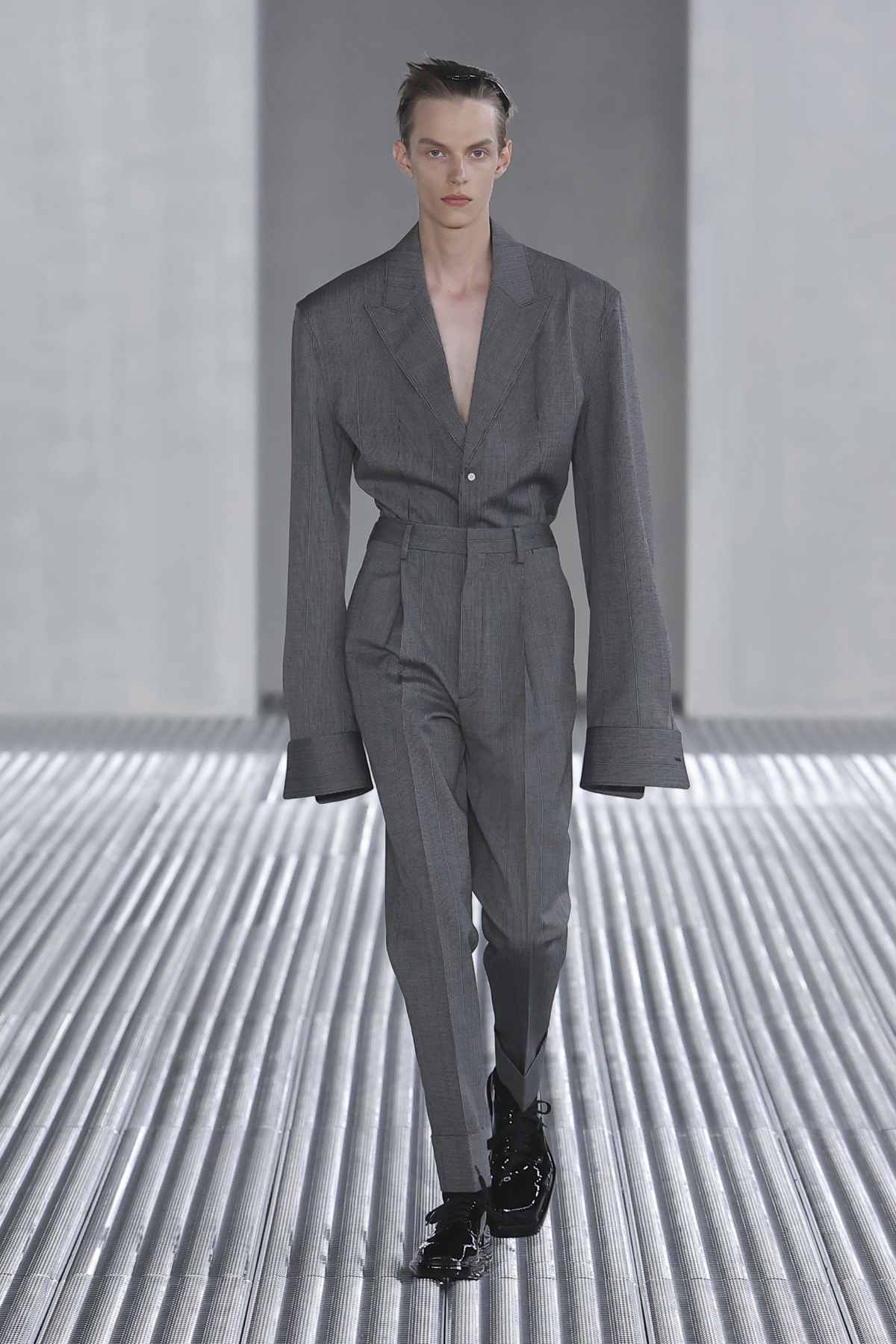 ---