---
A LIMITED-EDITION CHINESE ZODIAC TIMEPIECE FOR THE YEAR OF TIGER

Piaget has always treasured Chinese culture. For 10 years now the Maison has released a unique limited-edition timepiece for the Chinese new year featuring the year's zodiac animal in grand feu enamel.
This Chinese new year marks the year of the tiger, the king of the jungle in Chinese culture. The tiger is associated with power, dignity, and fortune. Like the tiger, people born under this zodiac sign are often considered to be ambitious, self-confident, courageous, powerful, noble, wealthy, smart, magisterial, and have an acute sense of justice. Even though they are authoritative, they have a cute and charming side when you know them well.
Piaget joins the Chinese New Year festivities this year with an Altiplano timepiece featuring a fearless tiger in cloisonné grand feu enamel. Meticulously crafted by master-enameller Anita Porchet, this limited edition of 38 timepieces depicts the tiger in all its splendour, roaring across the dial in all its majesty. The timepiece is housed in a 38 mm 18K white gold case set with 78 brilliant-cut diamonds and is powered by the Maison's ultra-thin, manual-winding 430P movement, attesting to Piaget's expertise in ultra-thin watchmaking, gem-setting, and artistic craftsmanship excellence.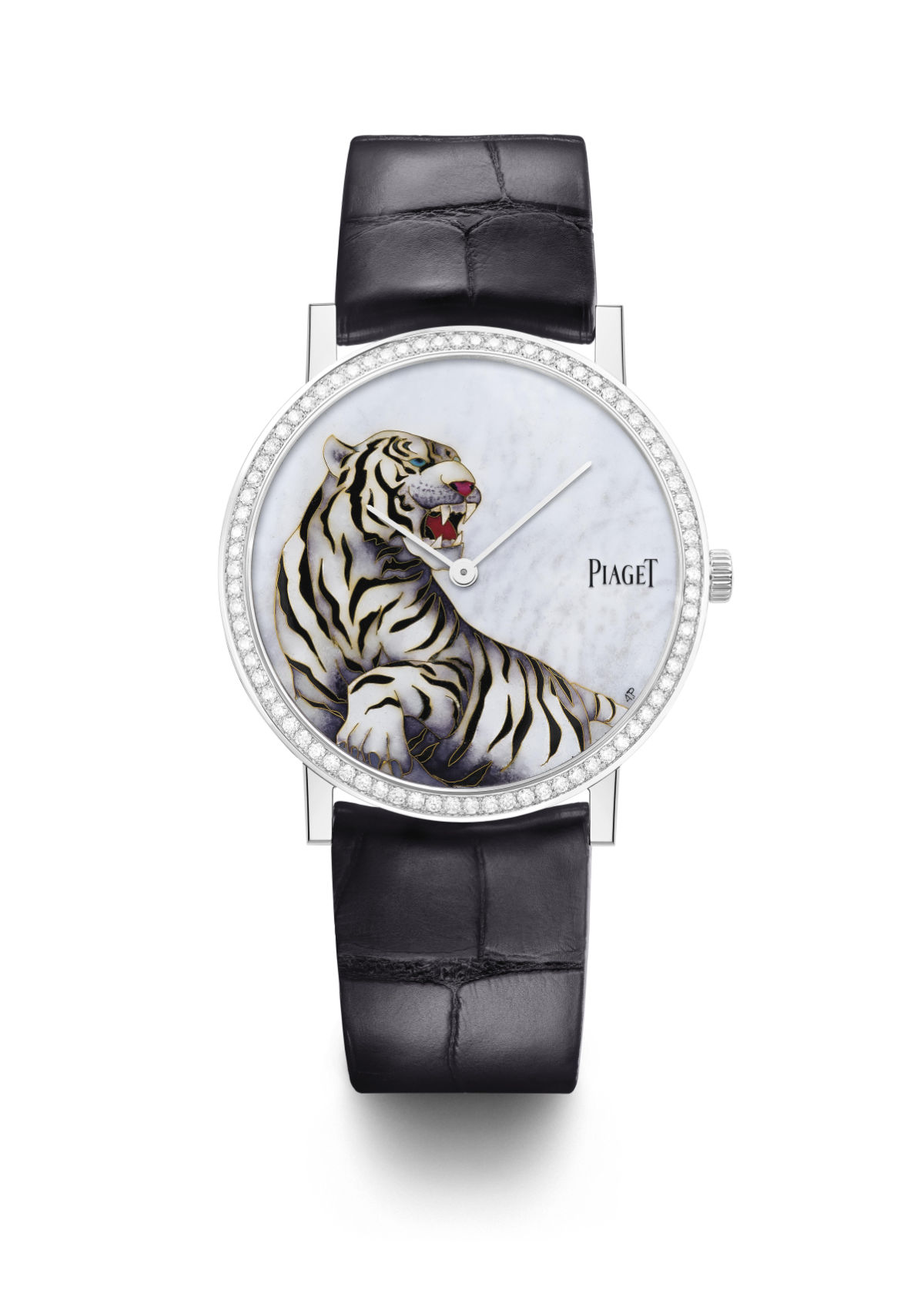 ANITA PORCHET, MASTER ENAMELLER

Anita Porchet has been collaborating with Piaget since 2006, and is renowned for her mastery of all the enamelling techniques. The cloisonné technique used for this Altiplano watch is a 4000-year-old decorative art. It starts with a transfer of the design onto the surface of the dial using gold ribbons to create miniature partitions, or cloisons, in which the different enamel pigments are placed. The dial is then fired in the kiln multiple times at temperatures between 820oC and 850oC. Once finished, the dial is varnished, capturing the image forever.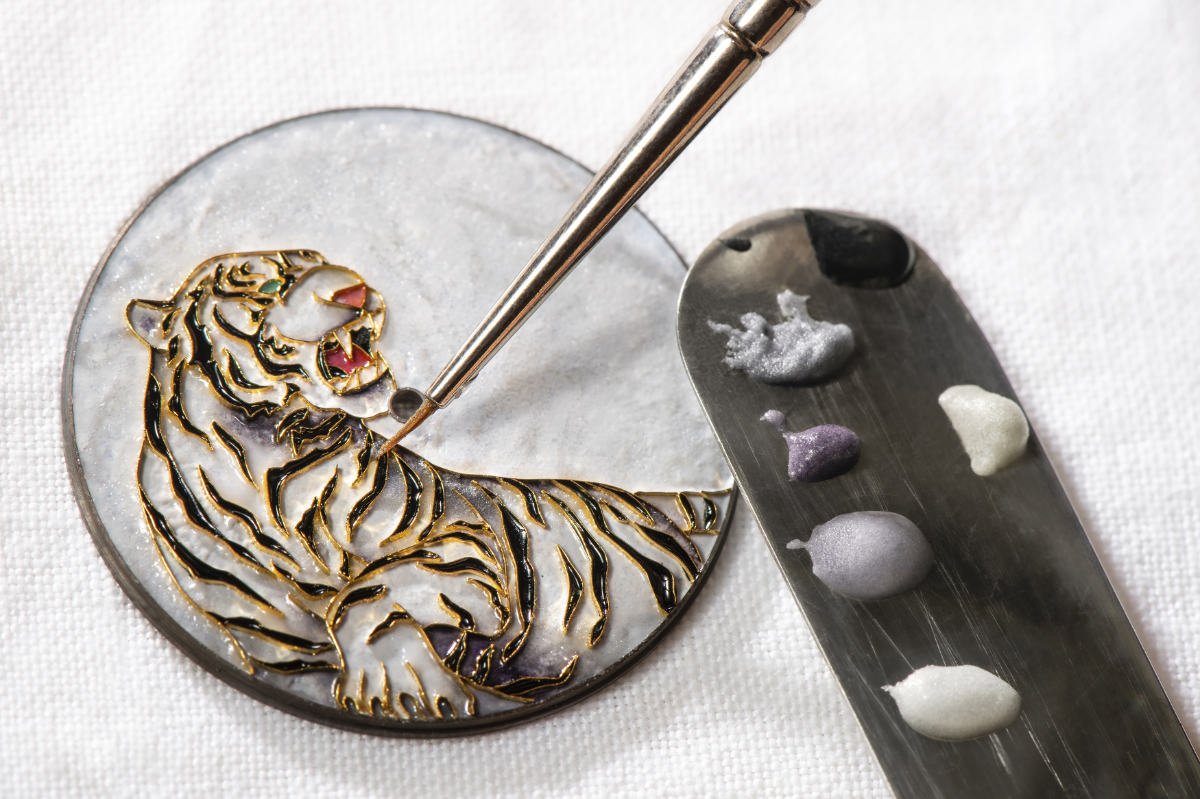 THE CELEBRATIONS CONTINUE WITH POSSESSION
Accompanying this Altiplano, Piaget is presenting a Possession contrast ring and Possession contrast open bangle in 18k white gold with playful turning bands set with diamonds and black ceramic.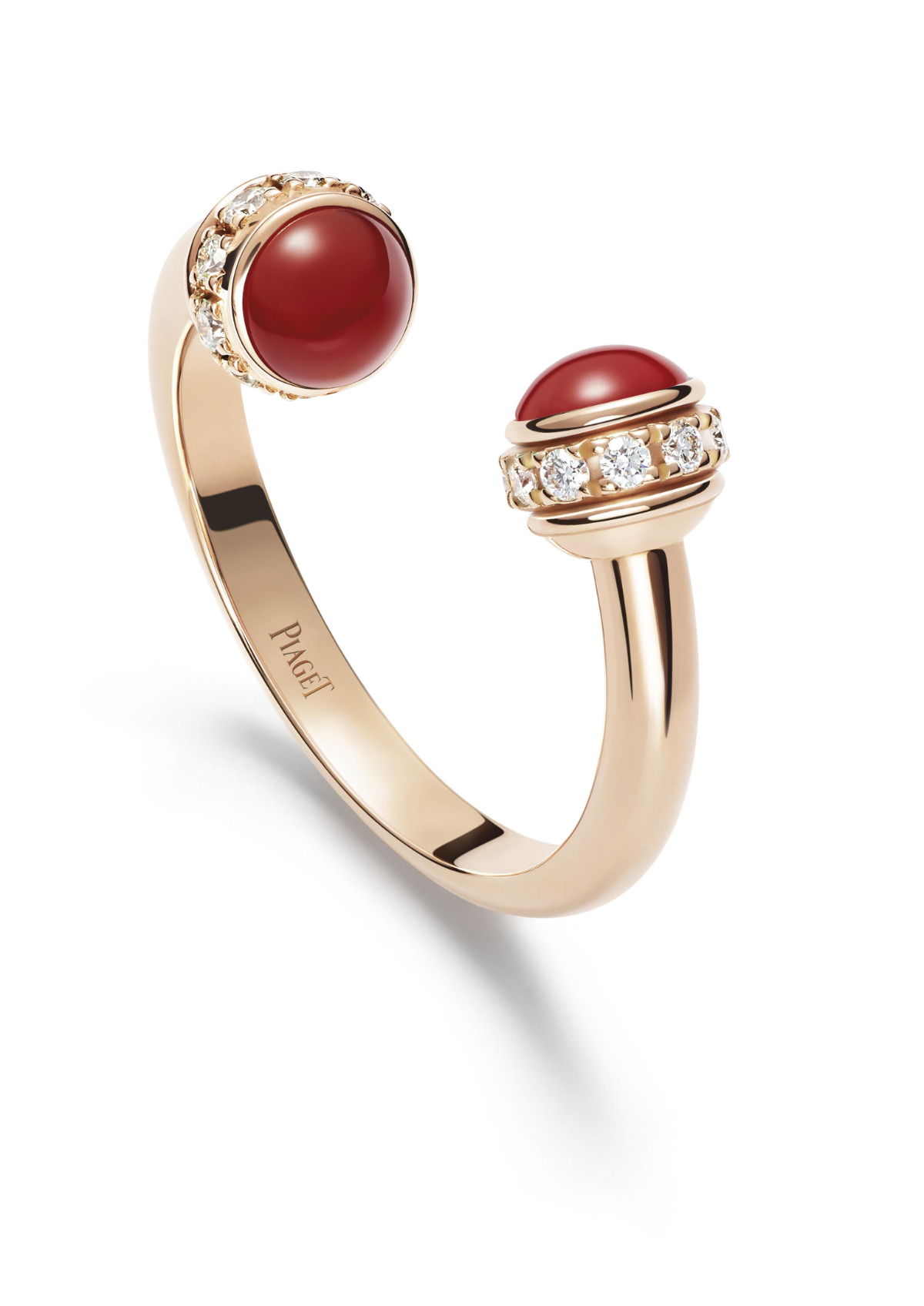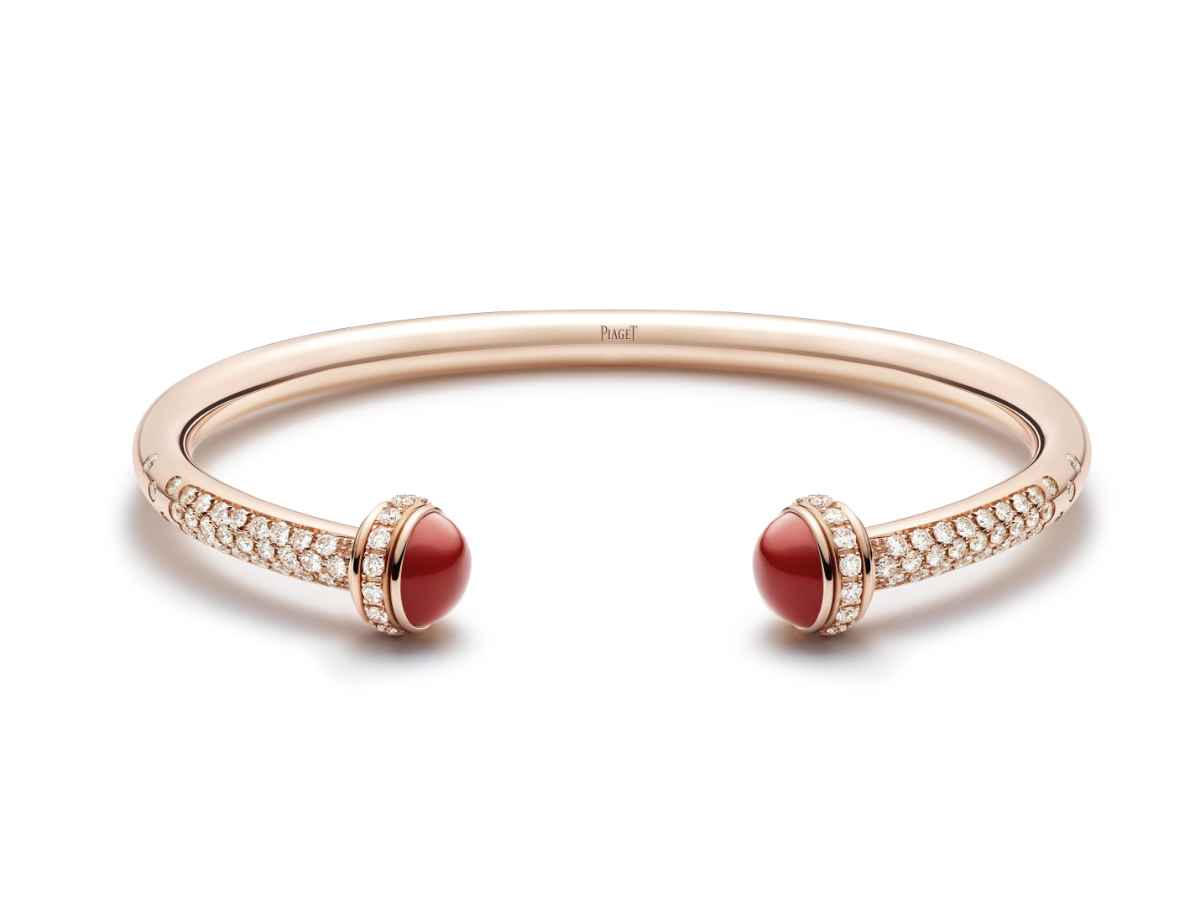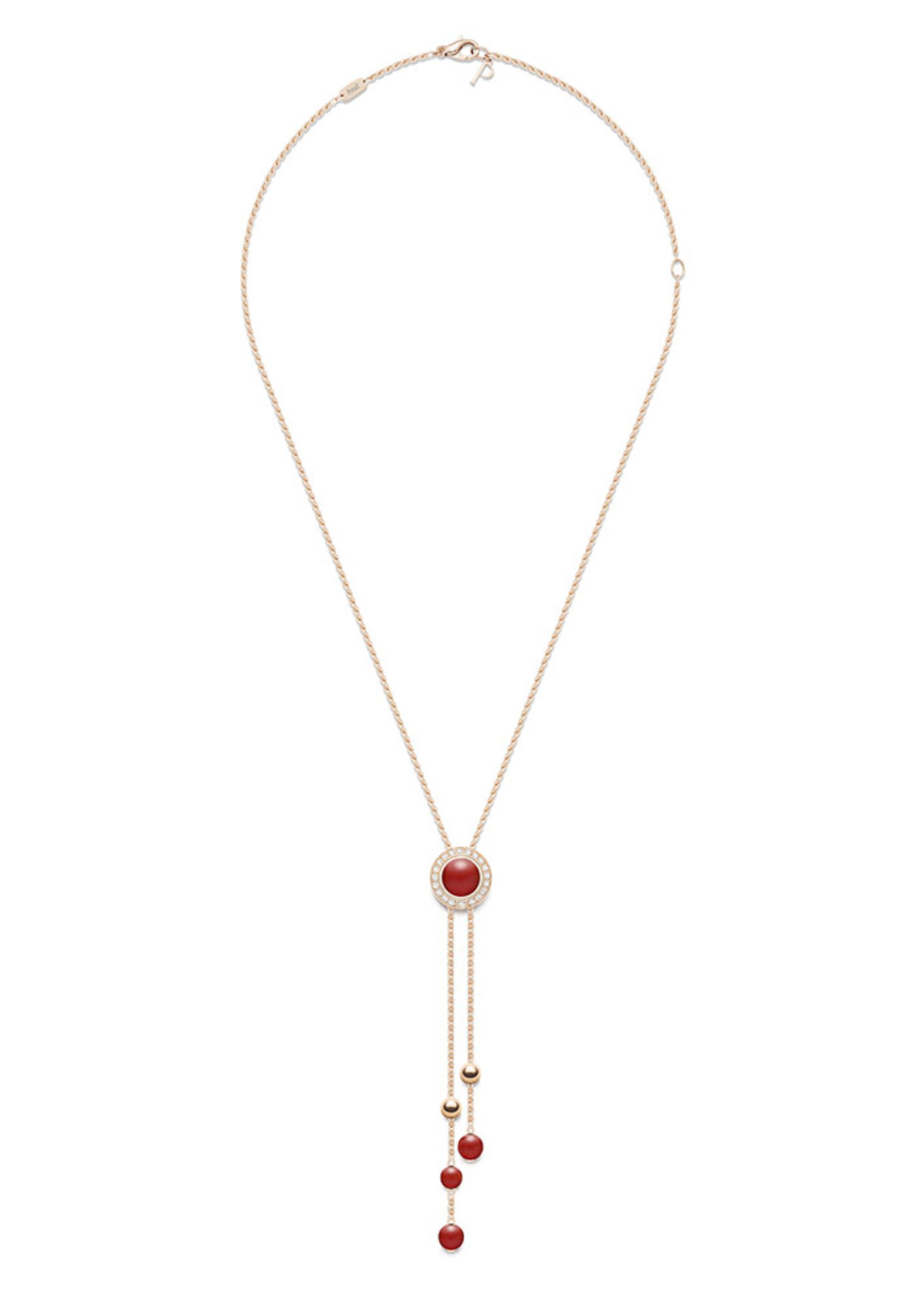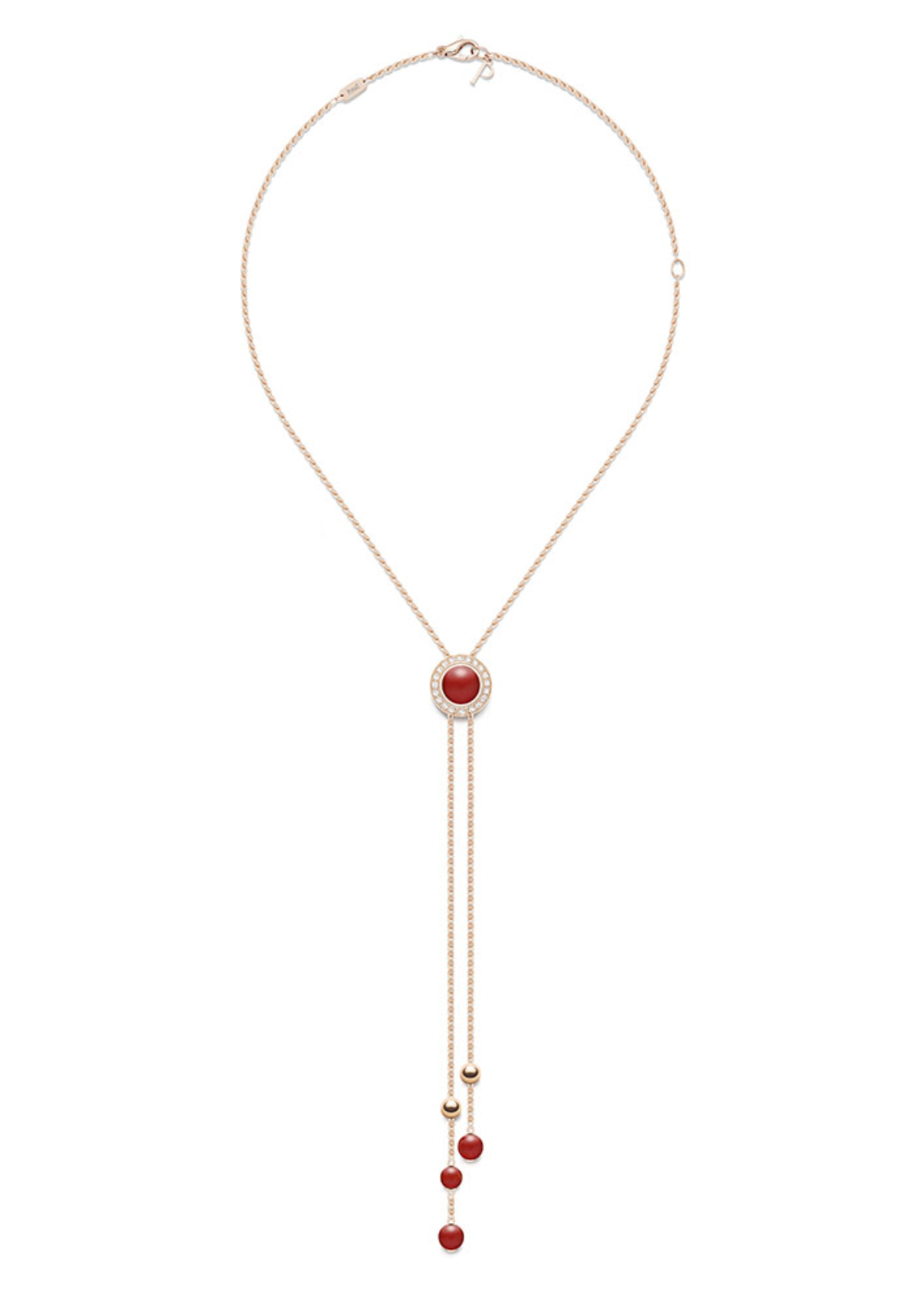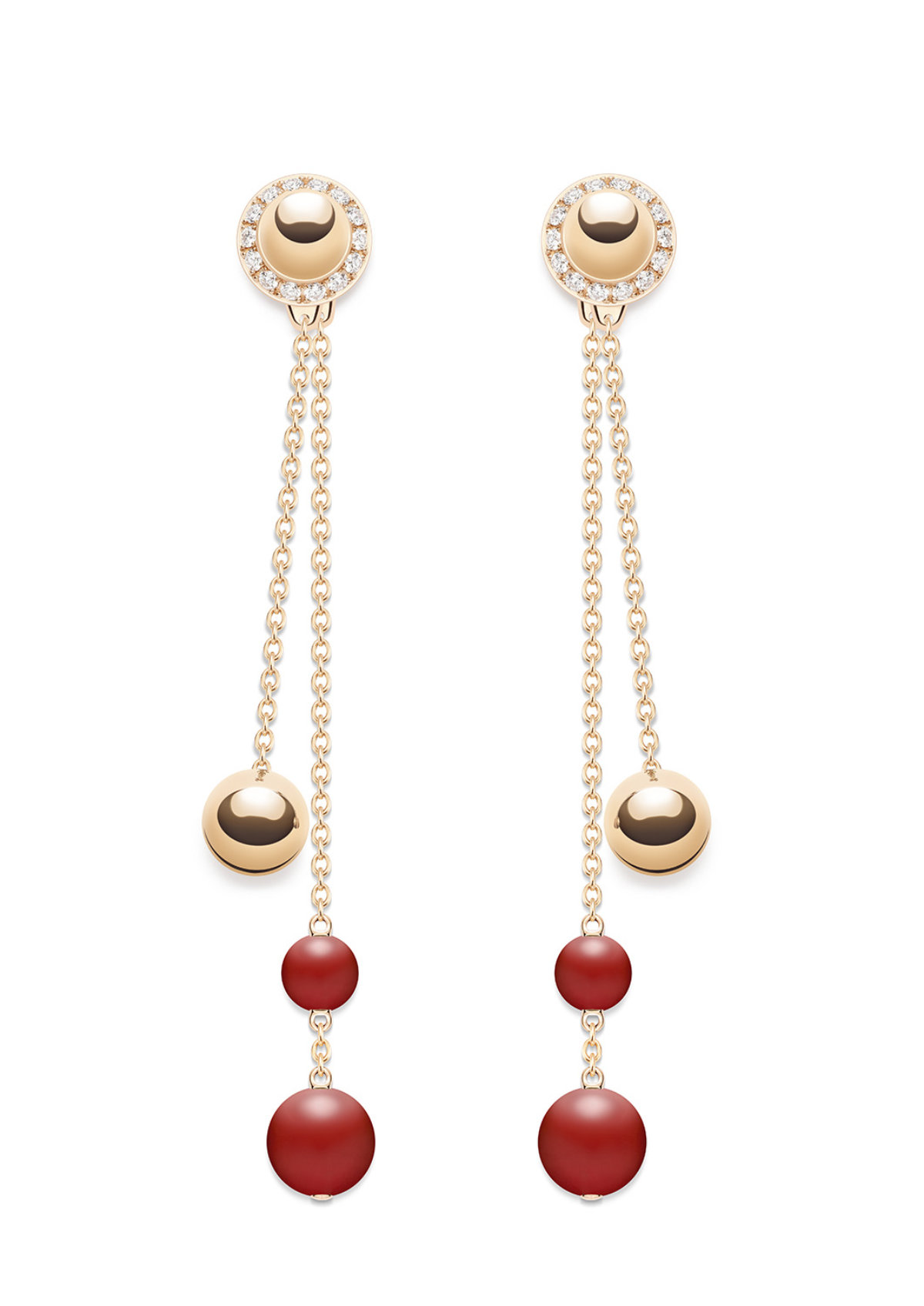 A number of exquisite creations featuring red Carnelian beads also join the celebrations with a Possession Open Ring, a Possession Sliding Pendant, a Possession Open Bangle, and Possession Gold Bead Earrings, which are all set with diamonds. Carnelians are appreciated for their powers to give courage, positivity, and success – all properties that are associated with the traits of the tiger and are perfect for starting the new year in style. An 18K rose gold Possession Ring is also available with two turning bands fully paved in sparkling diamonds.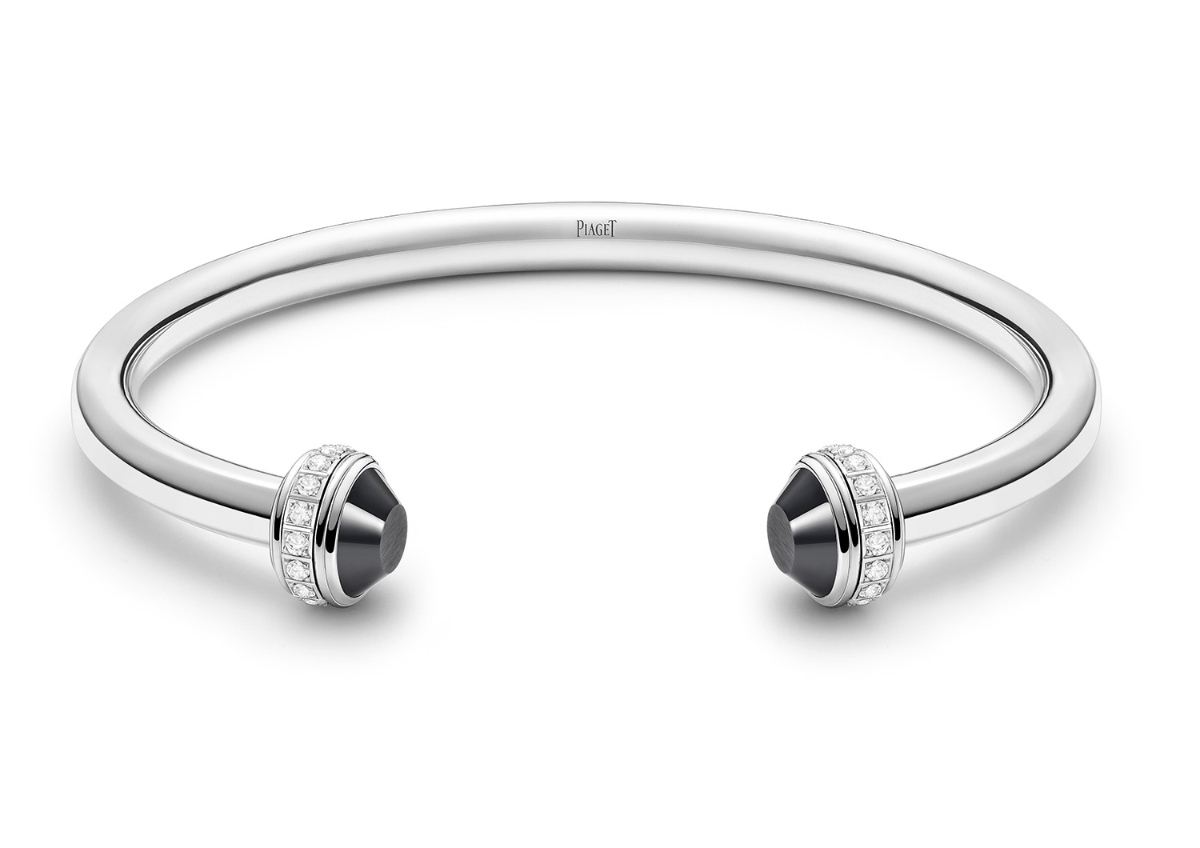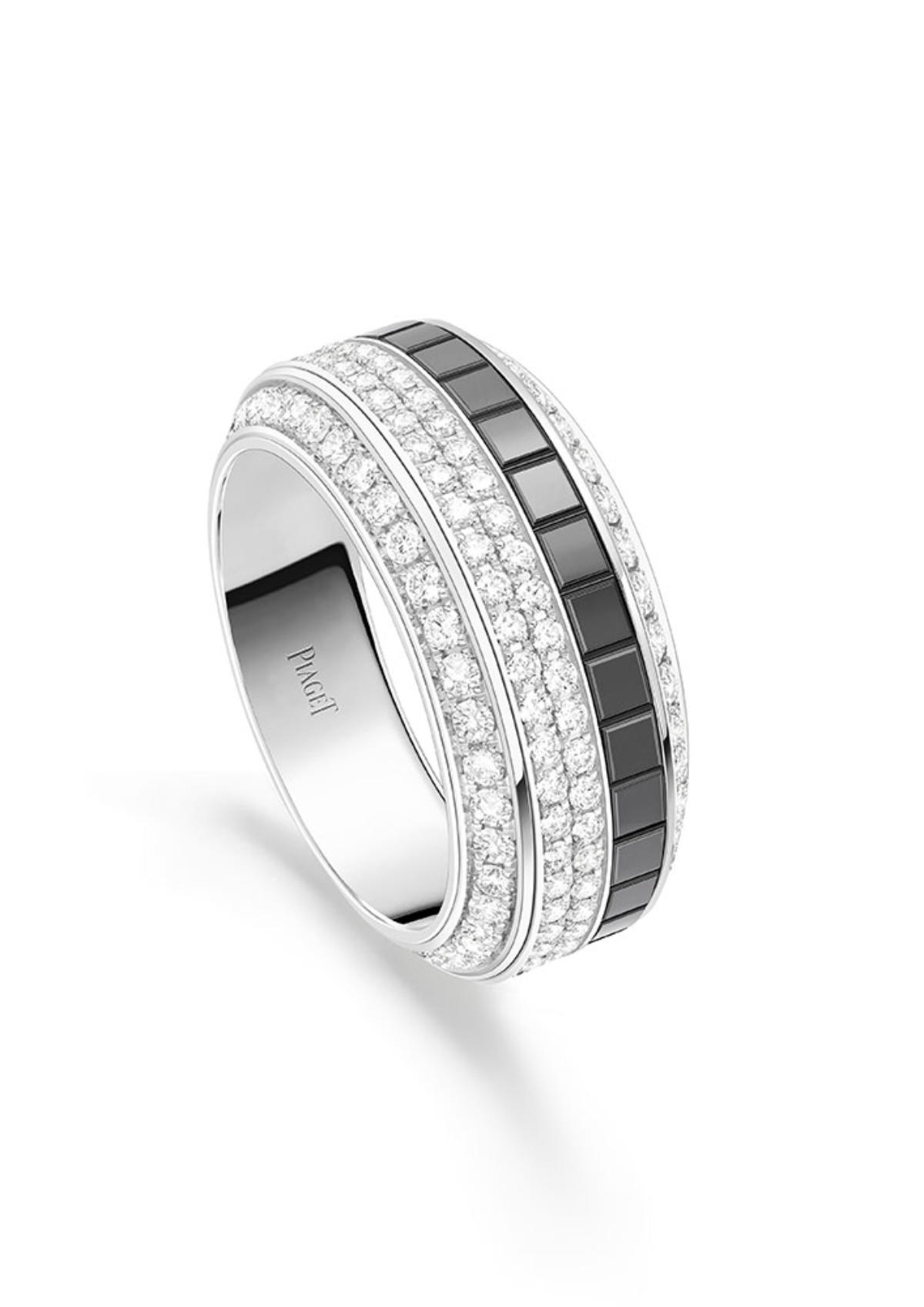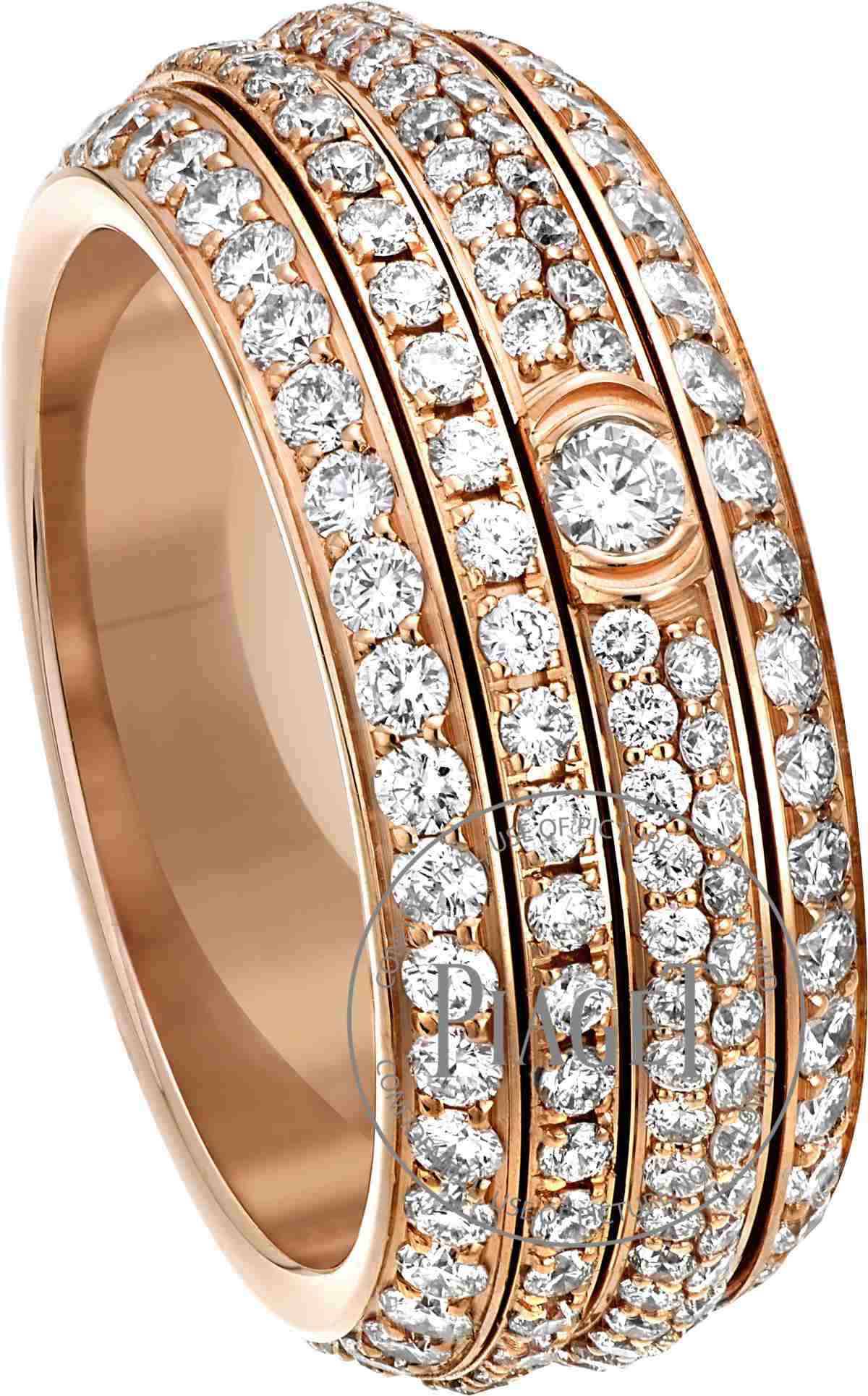 Piaget is launching in China, as a worldwide premiere, a new Possession watch in red, a colour that is associated with luck, joy, and happiness in Chinese culture. To welcome in the new year, discover this Possession timepiece in 18K rose gold with a mother-of-pearl dial, ruby indexes, and an iconic turning external ring set with brilliant-cut diamonds and one half-moon set ruby.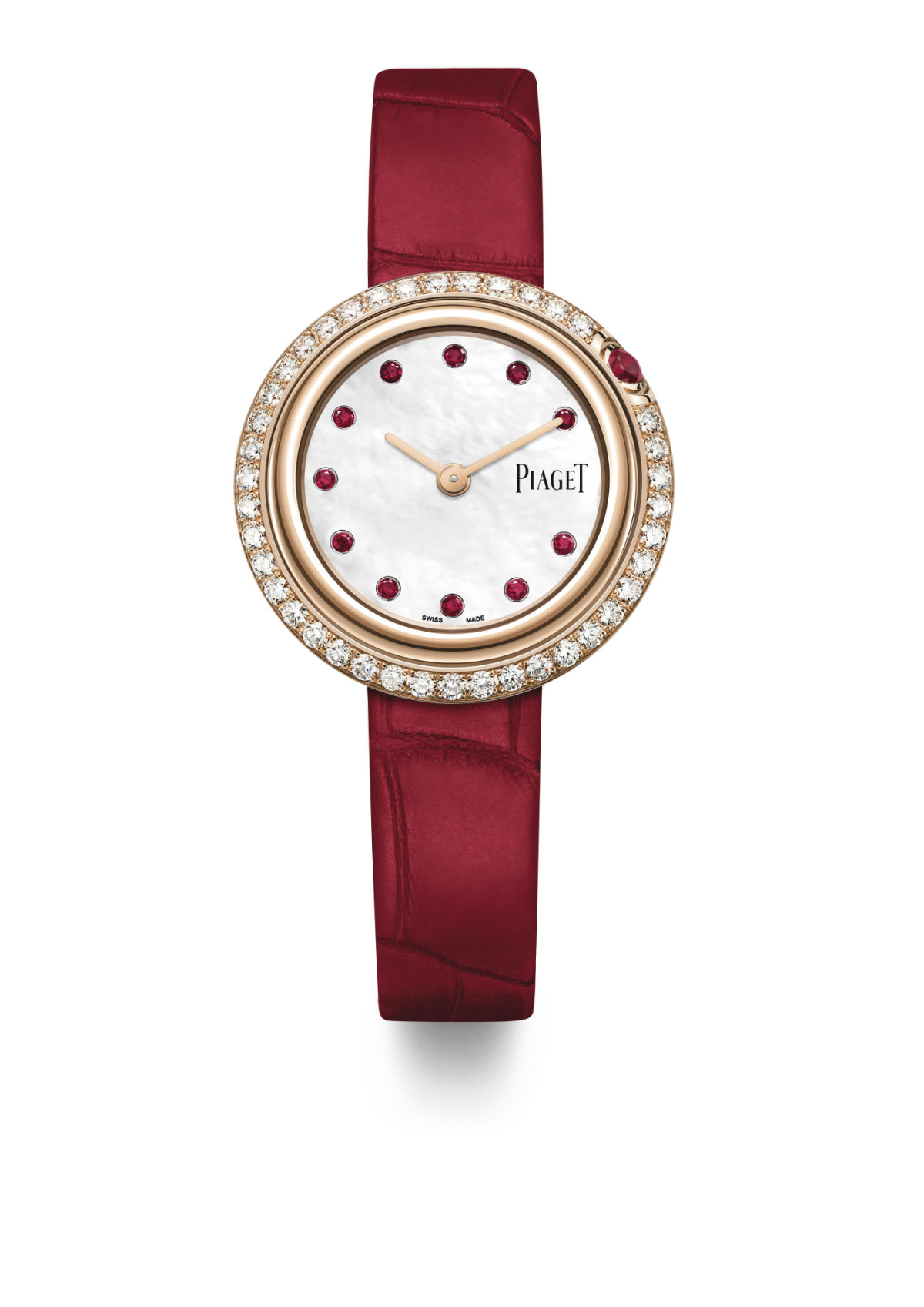 ABOUT PIAGET

Piaget epitomizes daring creativity – a quality that has continued to permeate through the Maison since its beginnings in 1874. From his first workshop in La Côte-aux-Fées, Georges-Edouard Piaget devoted himself to crafting high-precision movements in a feat that formed the very foundations of our pioneering name. In the late 1950s, Piaget unveiled the ultra-thin movements that would later become the Maison's trademark and the cornerstone of the Altiplano collection. As a true innovator of the watch and jewellery world, Piaget strongly believed in creativity and artistic values. It is within the walls of our "Ateliers de l'Extraordinaire" where master artisans continue to harness rare skills that have been preserved and perfected from generation to generation, transforming gold, stones and precious gems into dazzling works of art. Through its pursuit of masterful craftsmanship, the Maison has created emblems of daring excellence channeled into its collections including Piaget Altiplano, Piaget Polo, Limelight Gala, Possession, Sunlight, Piaget Rose and Extremely Piaget.
---