---
This holiday season, Piaget is reintroducing the volute (or scroll as it is called in english) into its holiday season campaign visuals.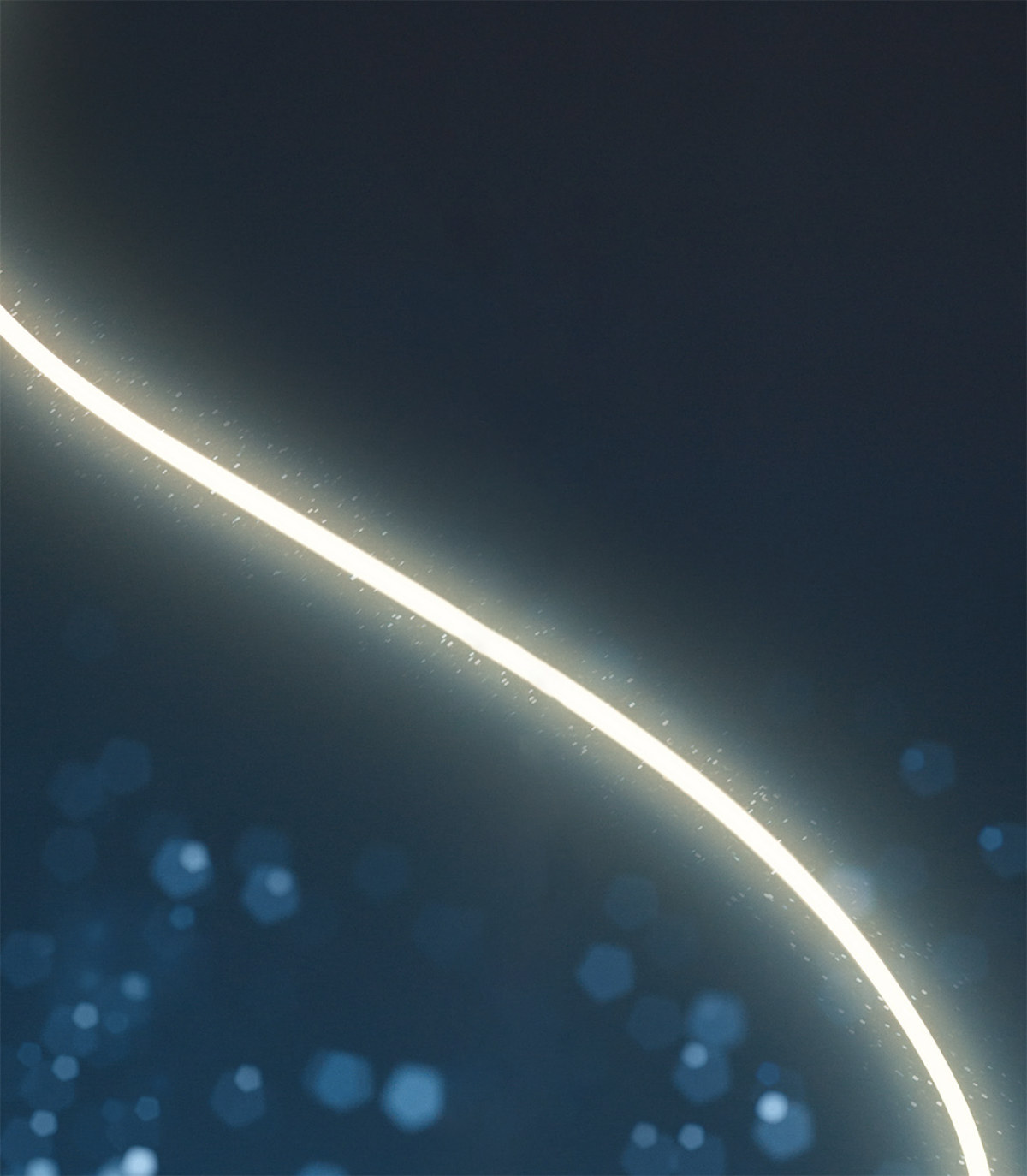 This elegant and swirling shape is a key element of Piaget's design history as it adorned global advertising campaigns throughout the 1950s and was even used as the maison's logo during the international watch and jewellery fairs of the day.
But more than just a magnificent ornate logo, the volute has been an integral part of Piaget design over the decades as it has inspired numerous Piaget Patrimony high jewellery creations and timepieces, with its feminine looping forms that drape around the body or swirl around the dial of a jewellery timepiece. A keen eye will also note the continuation of this inspiration today in the form of the Piaget Limelight Gala Collection with its curved asymmetrical lugs that encircle the timepiece's case.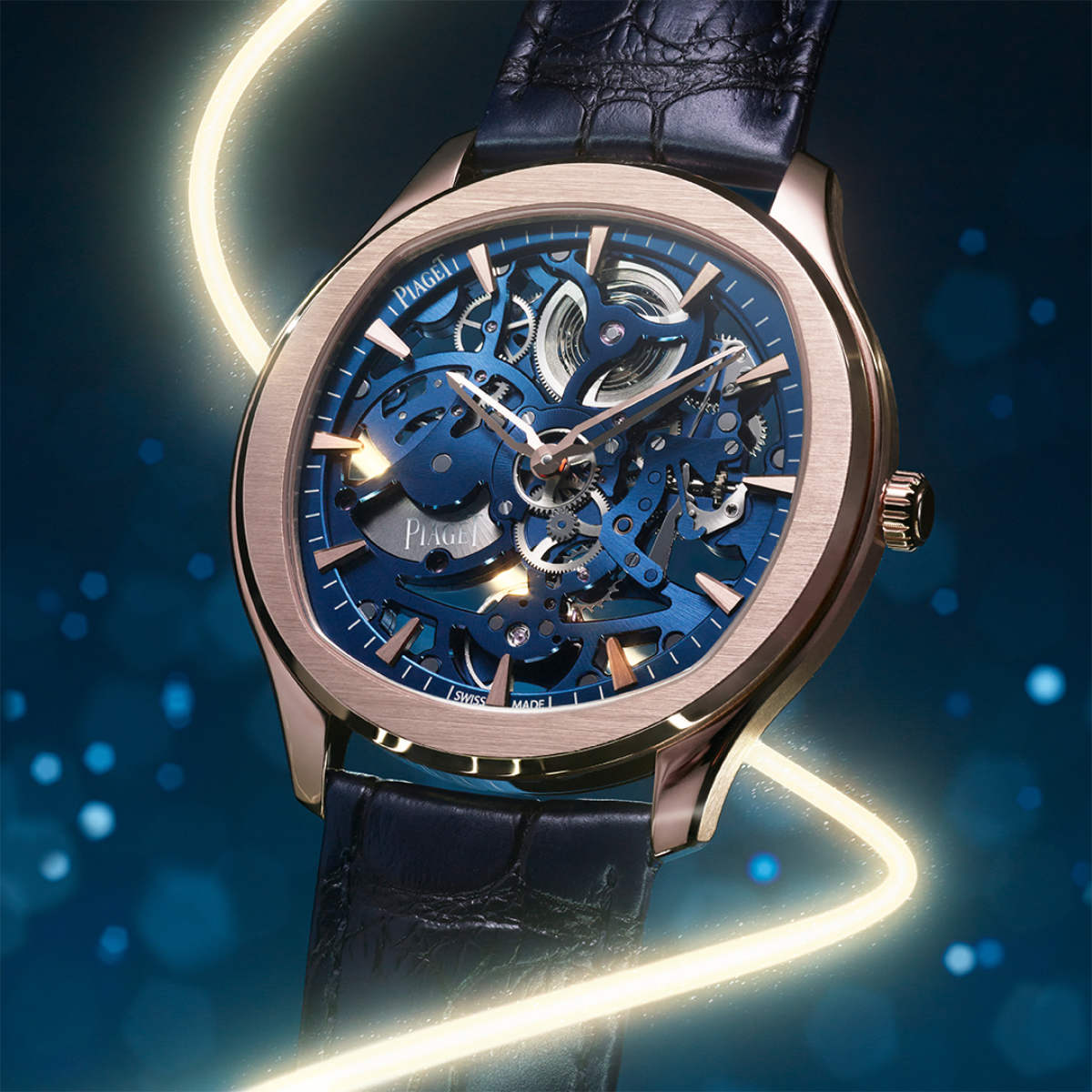 Today, the historic volute symbolises creativity, audacity, and fluidity in the maison's creations, linking the past to the present. It is part of the brand's design heritage that traverses time, eras, and collections, but remains an integral part of Piaget's aesthetic codes.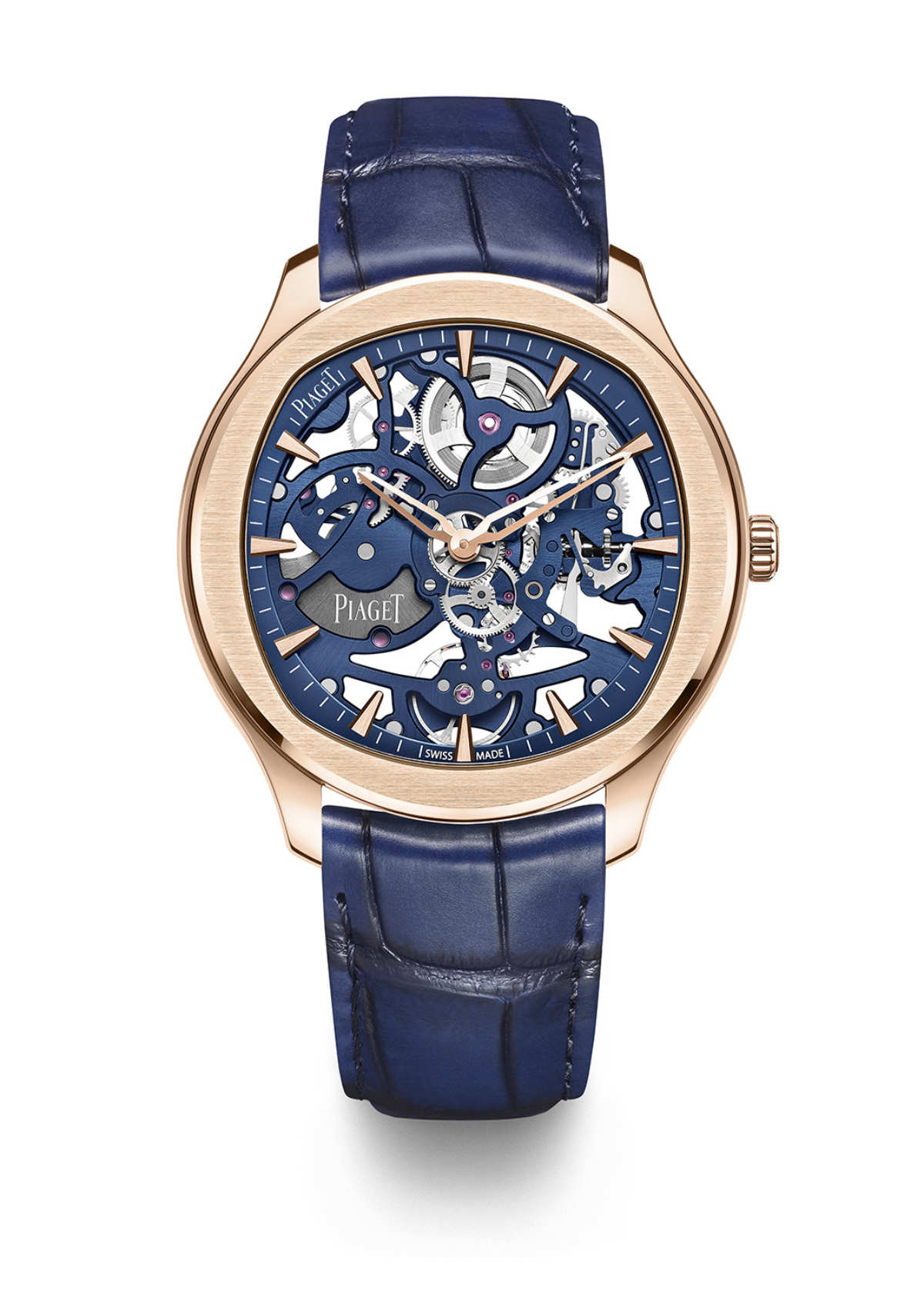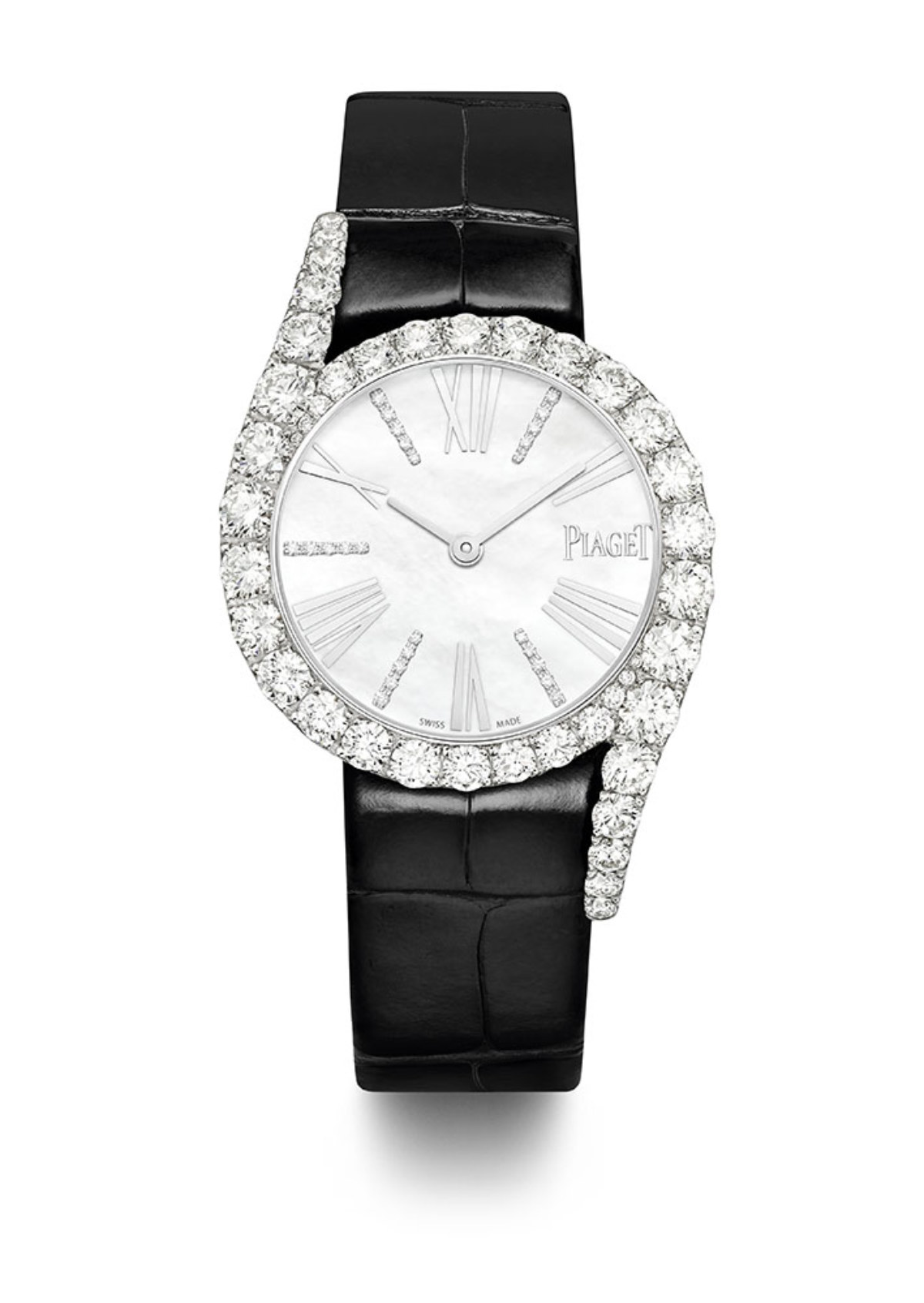 The volute also represents festivities, celebration, and joy, and perfectly portrays the magic of the holiday season, creating a link between Piaget and its treasured clients, but also its clients and their loved ones. It is the perfect symbol of the philosophy of The Piaget Society, where sharing moments and spending time together have always been dear to the Maison.
LIMELIGHT AND PIAGET POLO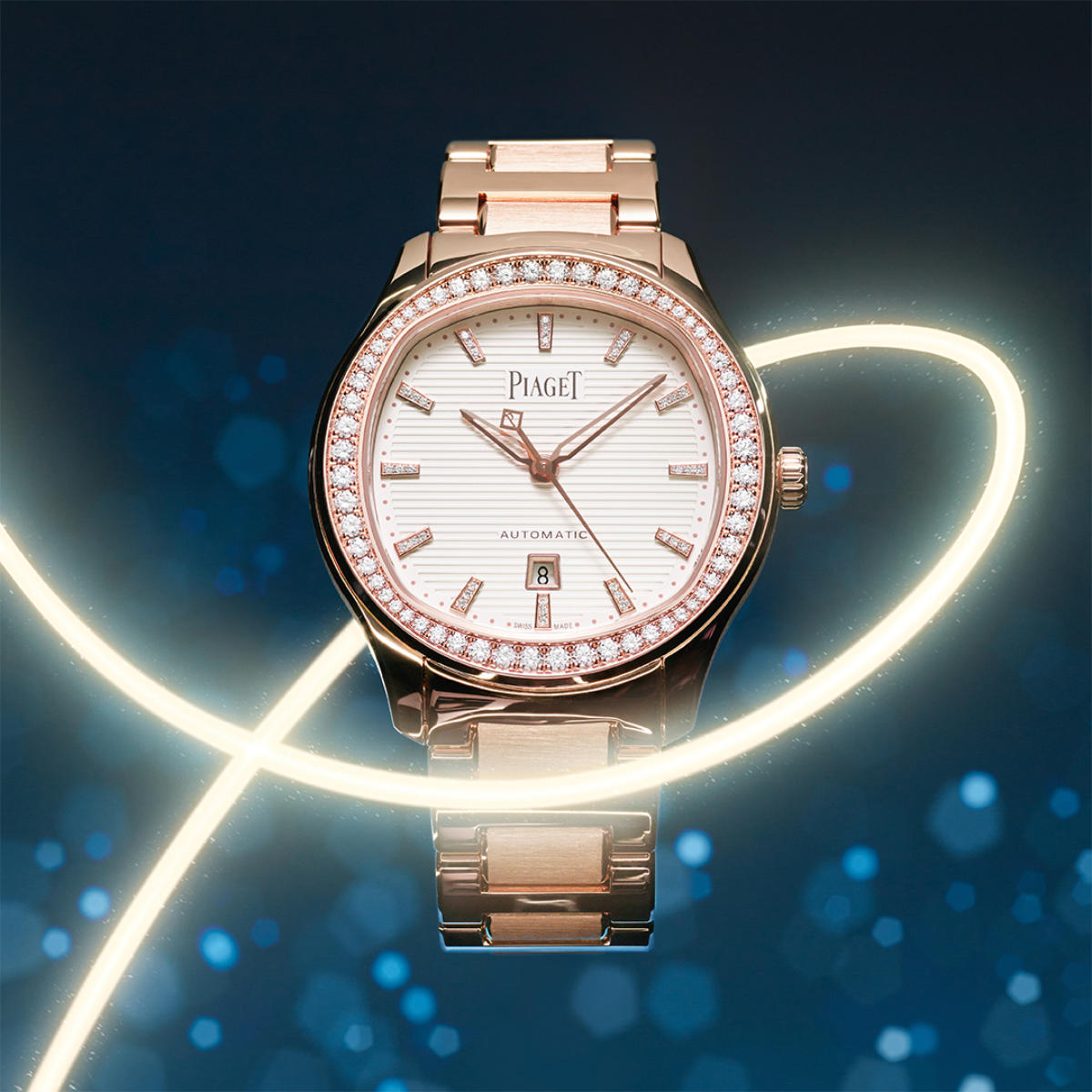 This holiday season, discover Piaget's Limelight Gala Precious Palace with its hand-engraved mother-of-pearl dial and Palace décor engraved bracelet or the Limelight Gala Precious Automatic with its diamond bezel and dial. For the Piaget Polo models, Piaget is presenting its new Piaget Polo Date 36mm with a bezel adorned with 60 brilliantcut diamonds of graduating sizes and the Piaget Polo Skeleton with its blue openwork dial.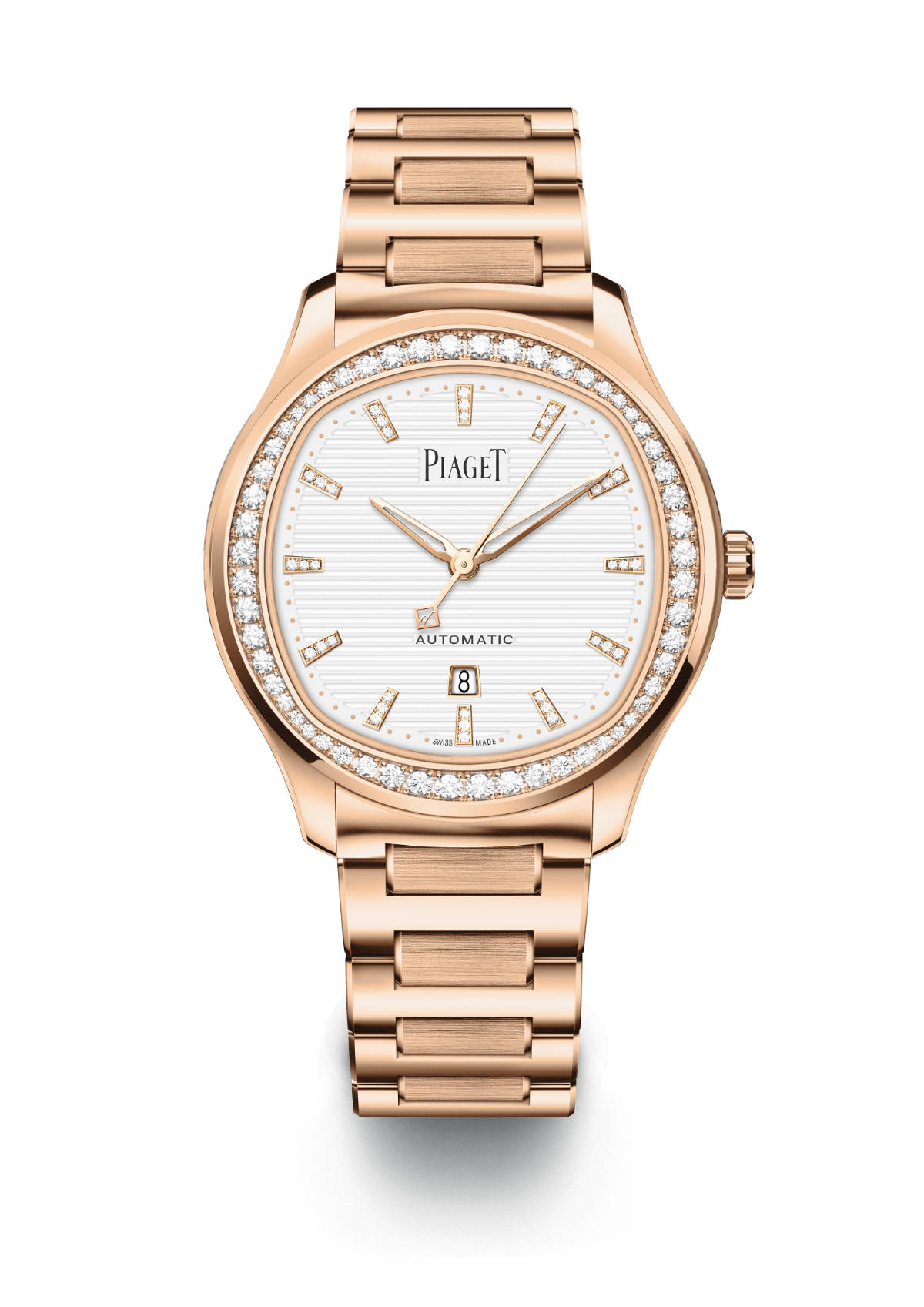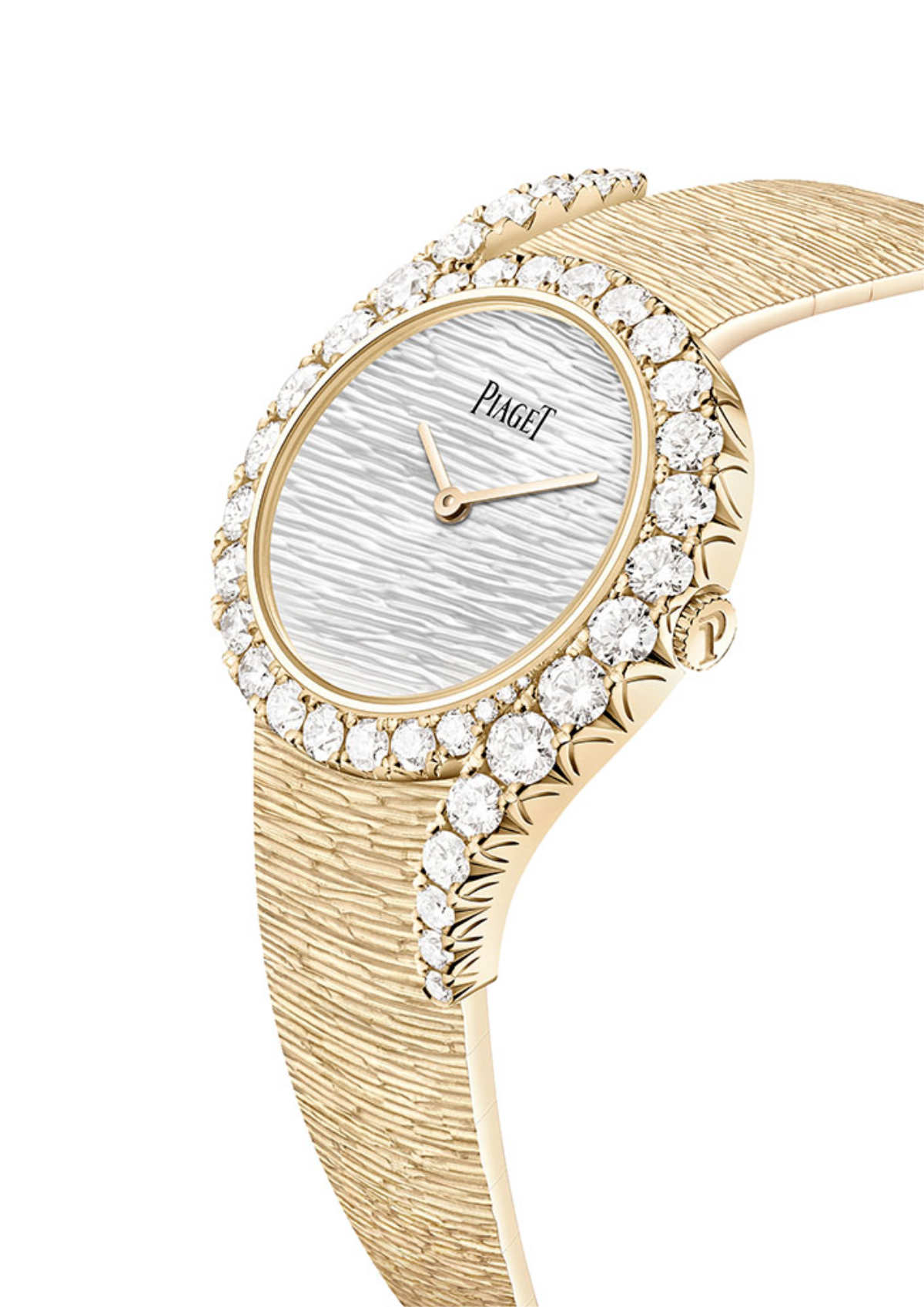 In its simplicity, the Piaget scroll is just a beautiful wavy line, but in its soul, it represents all the delight and happiness that Piaget has to offer.
POSSESSION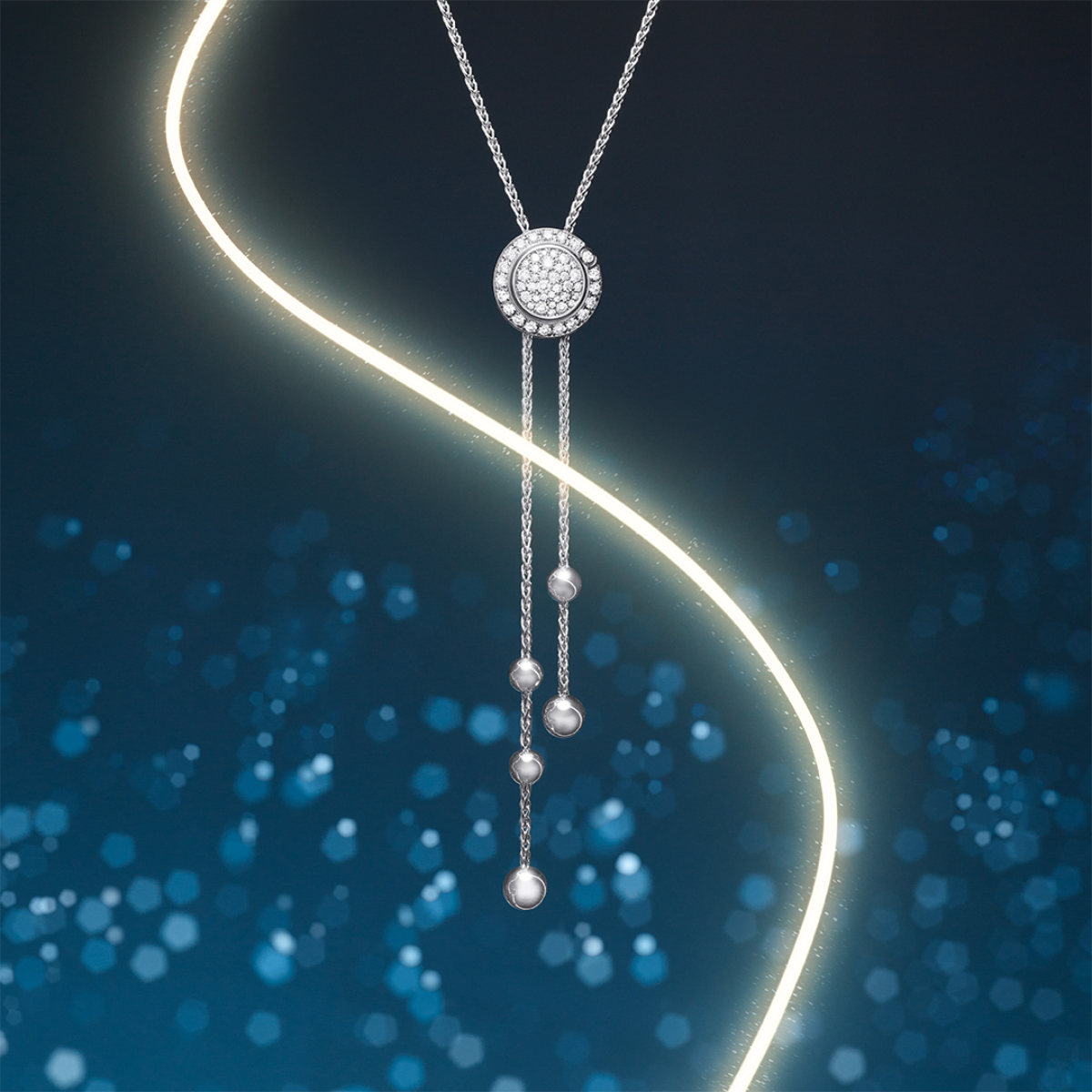 This 18K rose gold medium double-tour open bangle adorned with malachite cabochons and diamond-paved turning bands will sparkle from its packing, as will this large 18K rose gold open bangle
with its diamond-paved turning bands on each end. For loved ones who like to sparkle in the evenings, the Piaget Possession Sliding Pendant with its 18K white gold chain with sliding paved cabochon, circled by a diamond-set turning band, is the perfect present.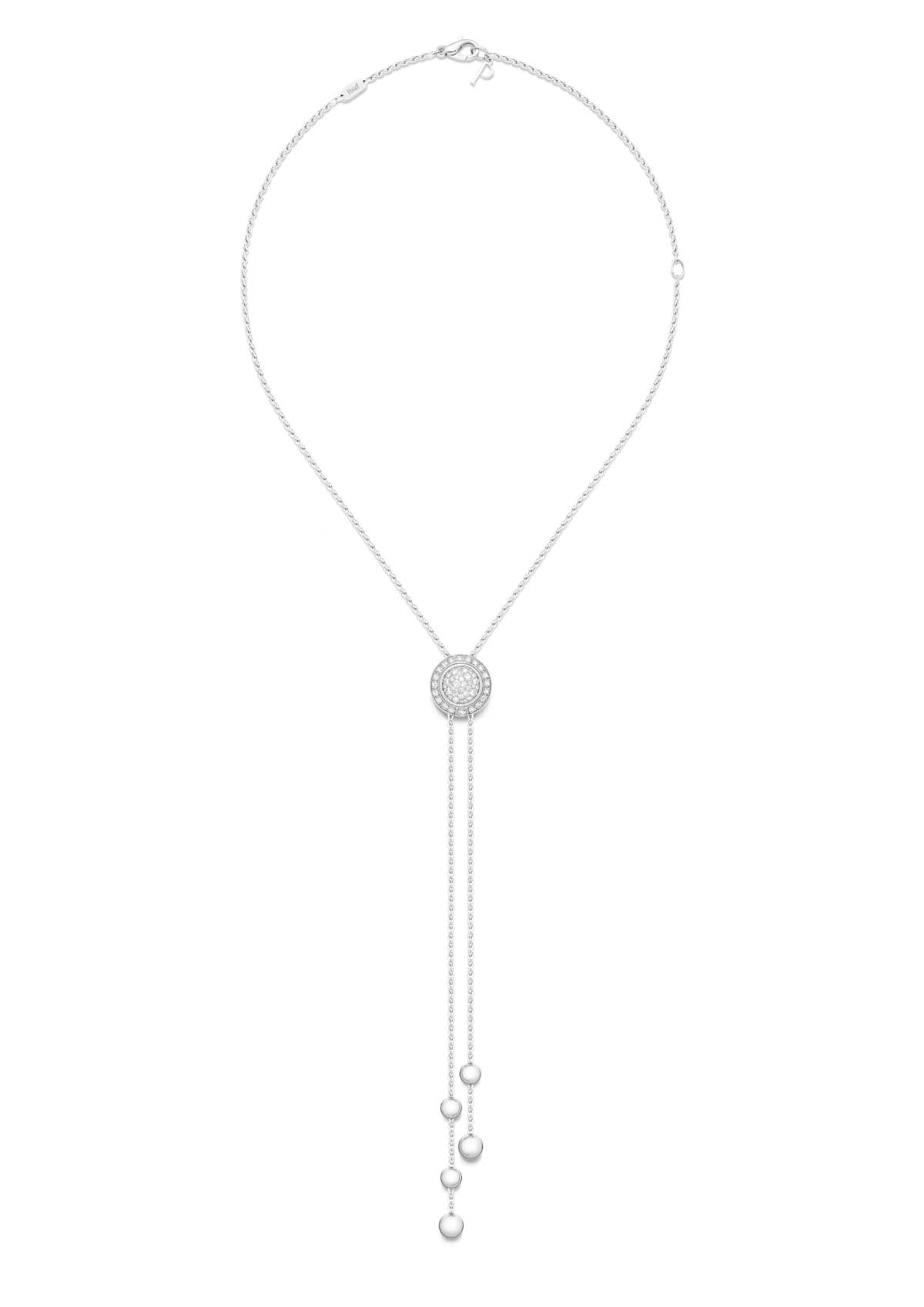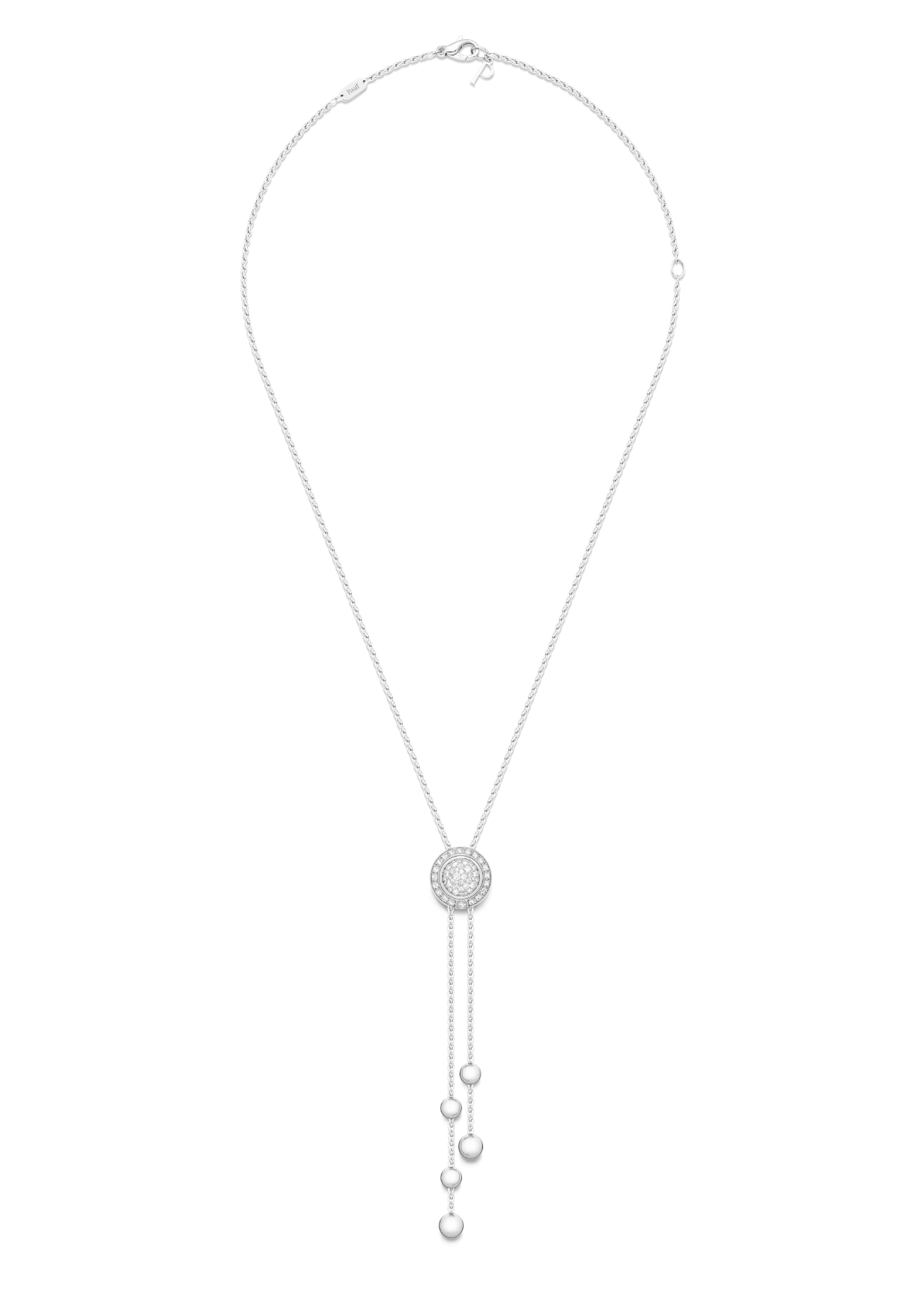 DURING THE HOLIDAY SEASON, WE CAREFULLY SELECT GIFTS TO OFFER OUR LOVED ONES.

There is no better way to bring joy to someone than to give them the timeless gift of jewellery or a fine timepiece. This special moment brings happiness to everyone, whether they are on the receiving or the giving end of a Piaget creation.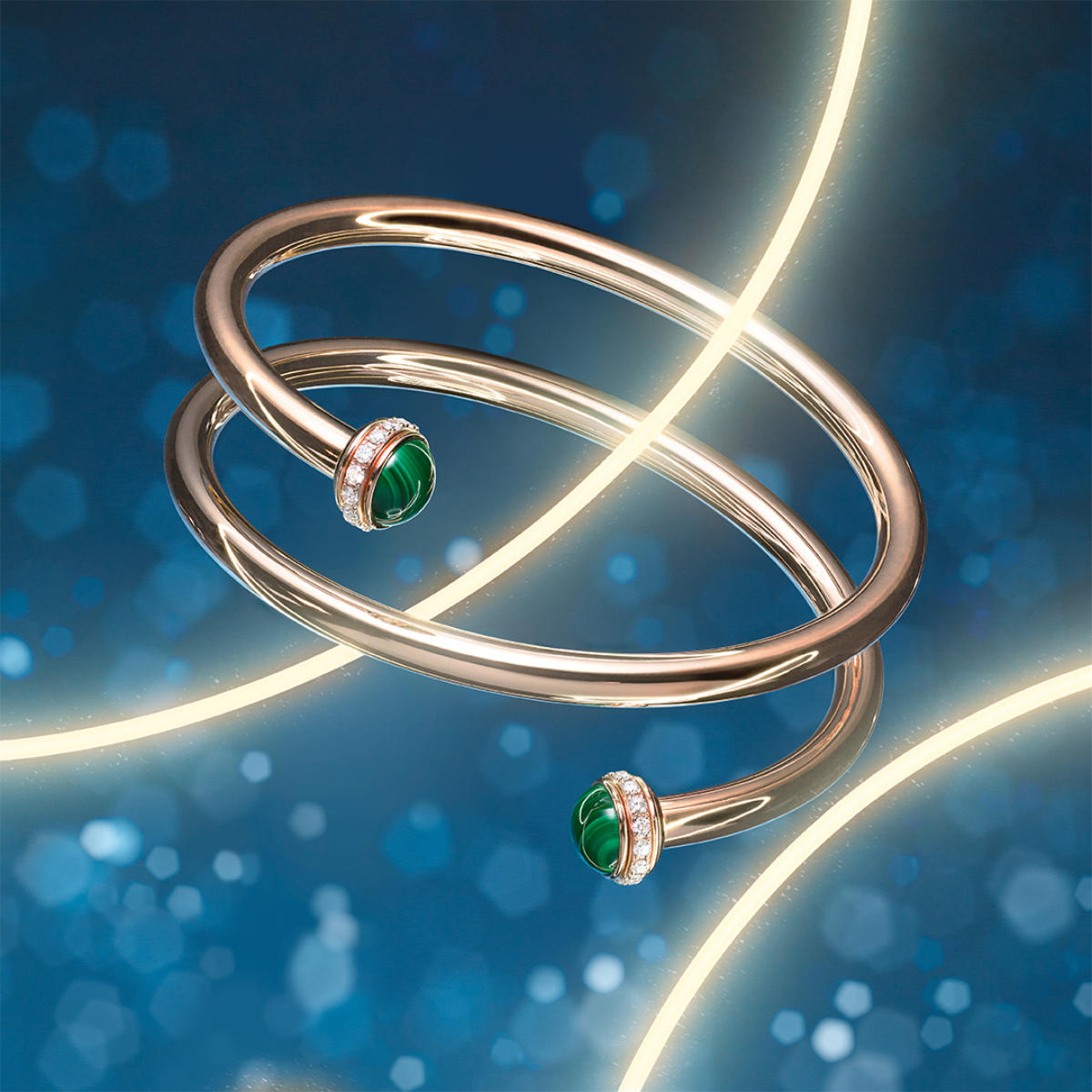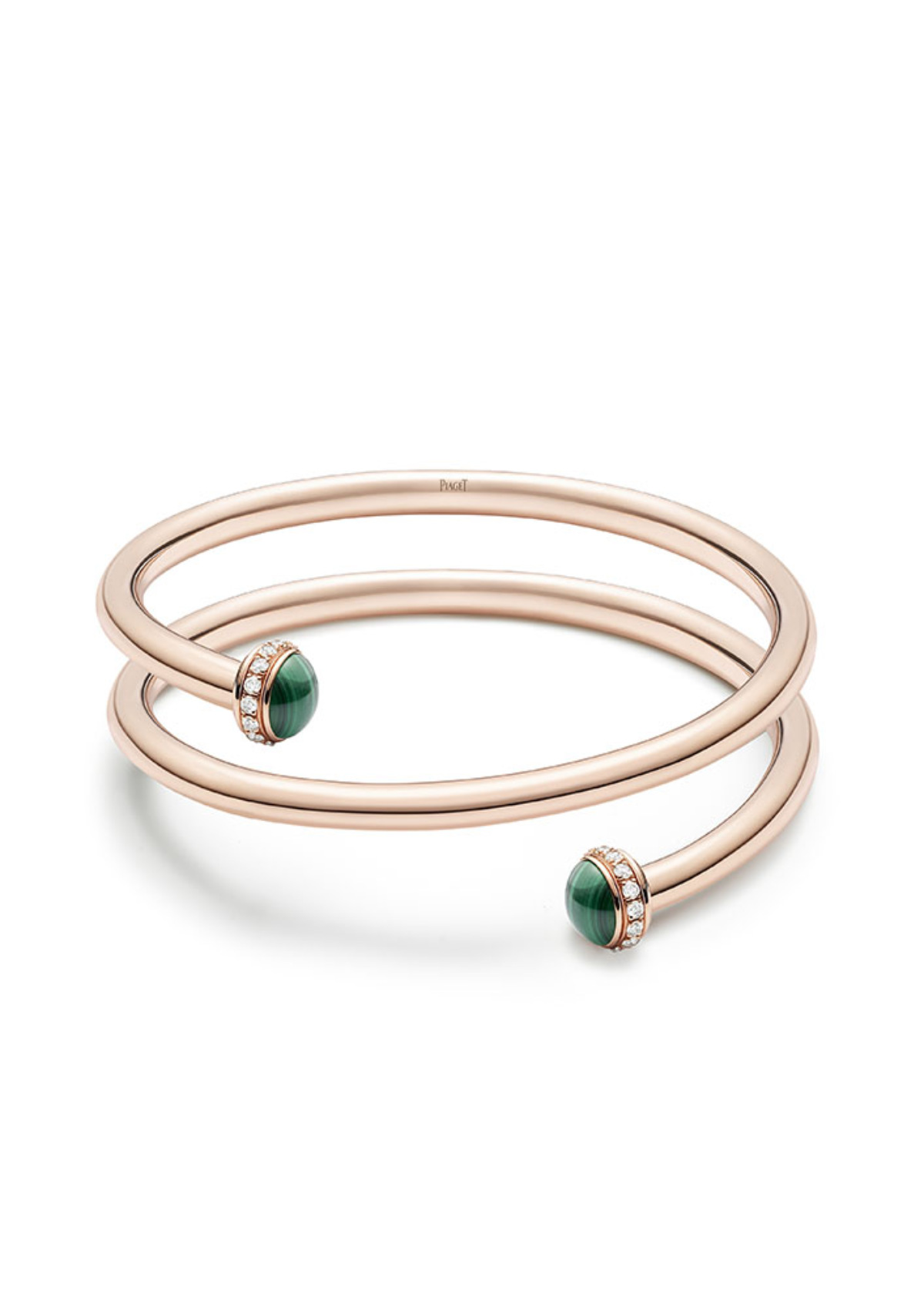 ABOUT PIAGET

Piaget epitomizes daring creativity – a quality that has continued to permeate through the Maison since its beginnings in 1874. From his first workshop in La Côte-aux-Fées, Georges- Edouard Piaget devoted himself to crafting high-precision movements in a feat that formed the very foundations of our pioneering name. In the late 1950s, Piaget unveiled the ultra-thin movements that would later become the Maison's trademark and the cornerstone of the Altiplano collection. As a true innovator of the watch and jewellery world, Piaget strongly believed in creativity and artistic values. It is within the walls of our "Ateliers de l'Extraordinaire" where master artisans continue to harness rare skills that have been preserved and perfected from generation to generation, transforming gold, stones and precious gems into dazzling works of art. Through its pursuit of masterful craftsmanship, the Maison has created emblems of daring excellence channeled into its collections including Altiplano, Piaget Polo, Limelight Gala, Possession, Piaget Sunlight, Piaget Rose and Extremely Piaget.
---