---
Following the release of its Extraordinary Lights collection, Piaget continues its exploration of the brighter sides of life, unveiling three new high jewellery sets that soar to new heights, capturing light in all its nuances using clever creativity and unique chromatic contrasts.
Chapter 1 - Festive Lights
For one enchanted evening, as shadows lengthen and expectation grows, Piaget gathers its society together beneath the stars, extending an invitation to witness the delight and dynamism of light in its myriad forms. The sharing of special experiences to come is signalled by the release of lucky lanterns high into the night sky, symbolised in the glowing lanterns jewels that almost seem ablaze and alight from within. Glowing with golden yellows and verdant greens in the richest of confections, they replicate the colours of the lanterns above, creating patterns and pathways that glitter amongst the stars as arcs of emotion for our future hopes and dreams.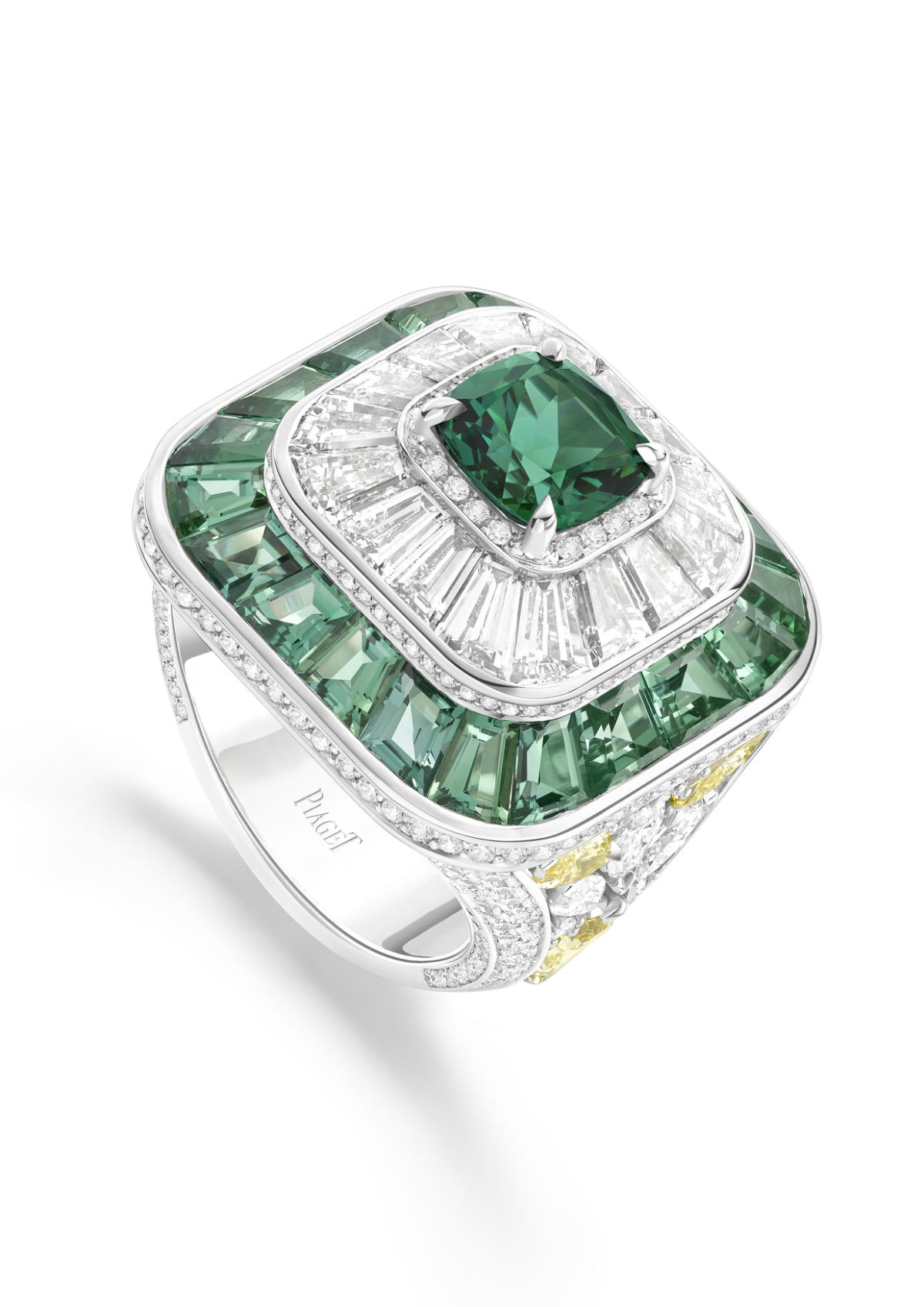 Tourmaline has one of the widest colour ranges of any gem species, occurring in various shades of virtually every hue. Without equal, the combination of tone and saturation of green is particularly prized. Great care is needed during cutting to maximize both beauty and depth of colour. Stones displaying all such attributes, in addition to impressive size, thus require nature and man to work together hand in hand, making the entire suite of tourmalines used in the Glowing Lanterns jewels exceptional indeed. At the heart of the necklace lies a 35.64 carats cushion-cut gem, while tourmalines are also features in the ring as a central cushion-cut stone surrounded by striking baguette cuts. The earrings feature a matching pair of cushion-cuts, while marquise, baguette and brilliant-cut white diamonds are carefully combined with yellow diamonds throughout the set.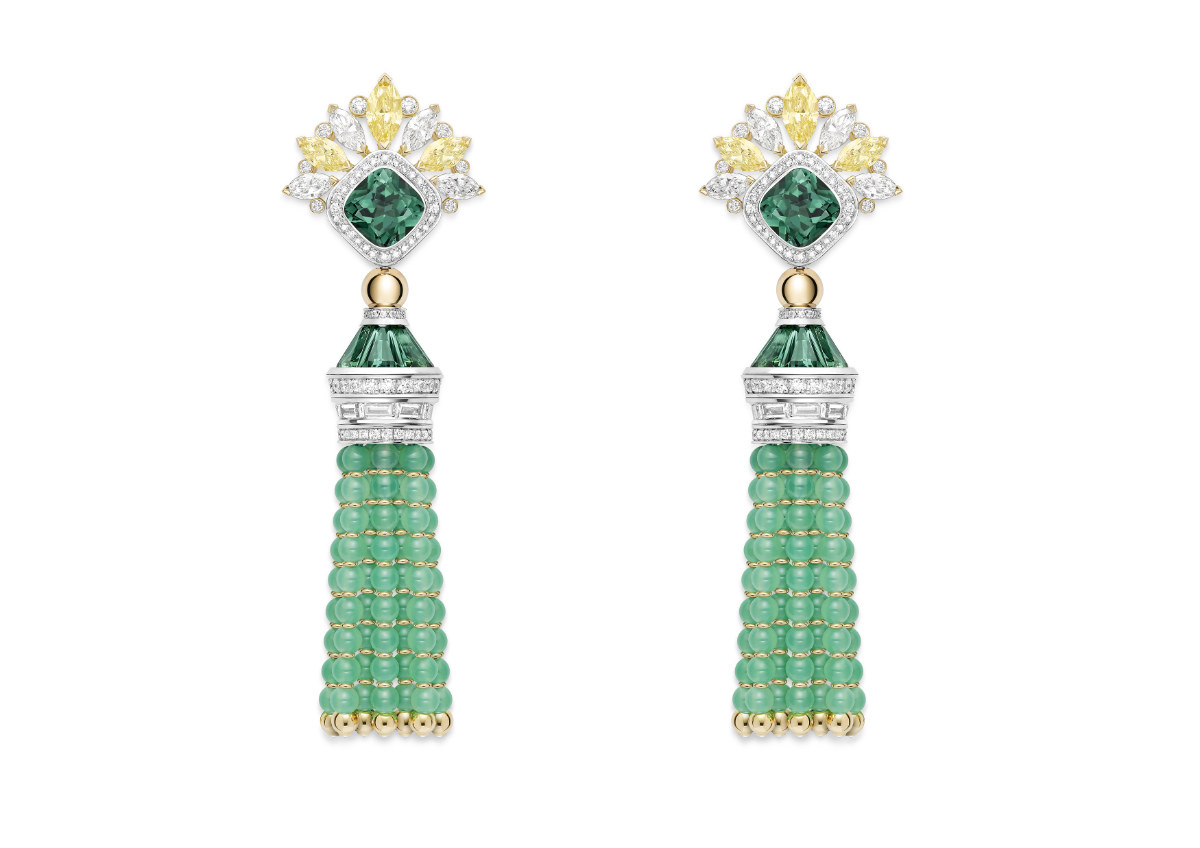 However, intrinsic to the design success of Glowing Lanterns is the unique combination of tourmaline with a second green gem, skilfully used in a sophisticated device of differing shades and diaphaneity. Perfectly contrasting the sharp, clean facets of the transparent tourmalines are the soft, translucent beads of chrysoprase, a chalcedony displaying striking apple-green hues. In its finest quality this material has proved increasingly difficult to source of late, particularly in matching sets, so the batch of beads used to complete the necklace and tassels featured in the necklace and earrings were challenging to find and collect. Just as in the creation of a pearl necklace, each bead is threaded on a strand of silk and individually knotted into place adding fluidity and suppleness to the whole.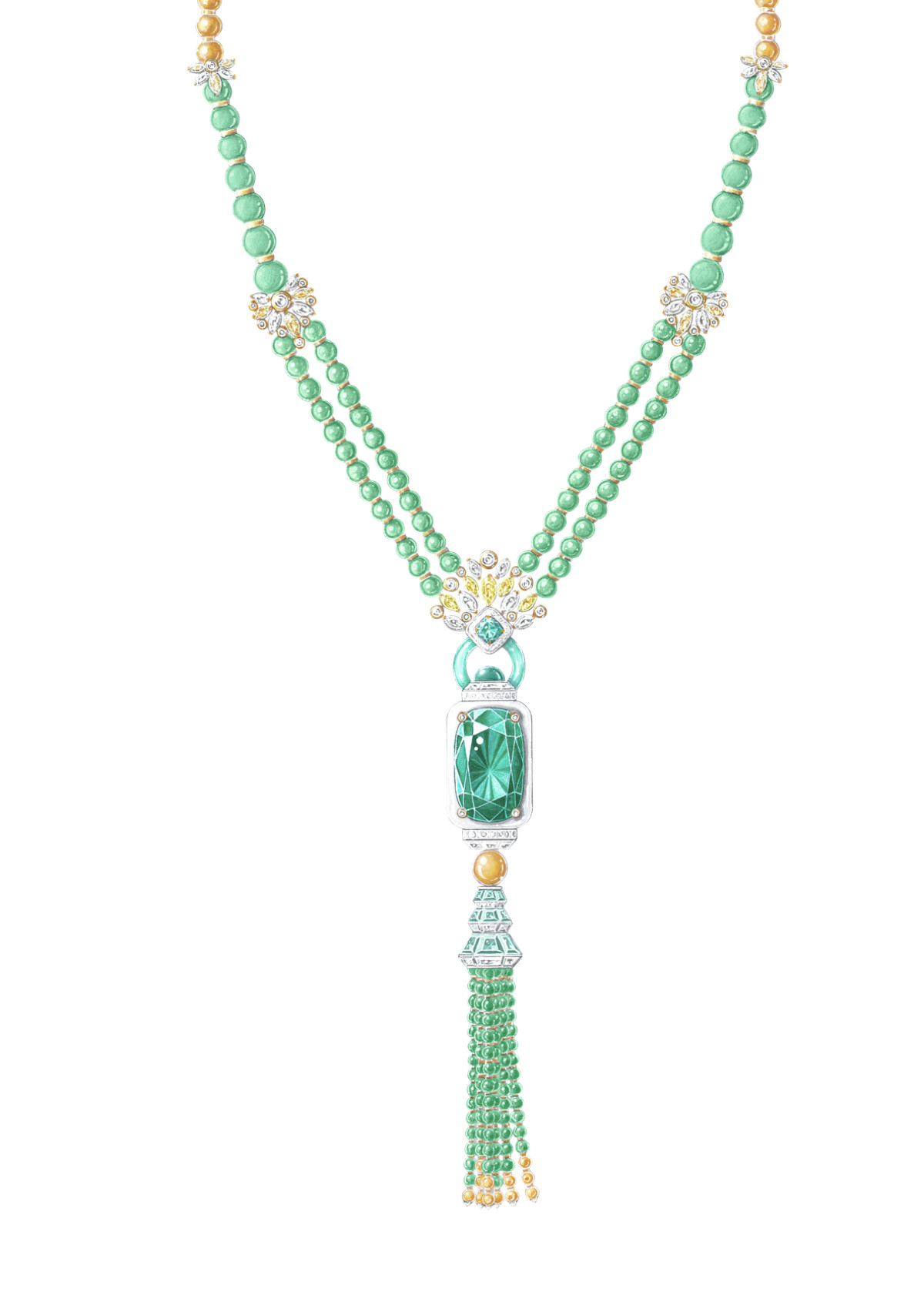 A final, further feature of the Glowing Lanterns necklace sees the beauty of the tourmaline enhanced and enshrined in a case of custom-carved rock crystal. Completely surrounding it yet optically pure and entirely translucid, the dichroic colours of green within remain clear to see. They shift and change as the necklace moves, just as the light within a lantern would as it drifts skyward, its tassel swaying gently as it floats on air into the night. Every shape, shade and nuance of the necklace is meticulously conceived and crafted to stylize a lantern in miniature.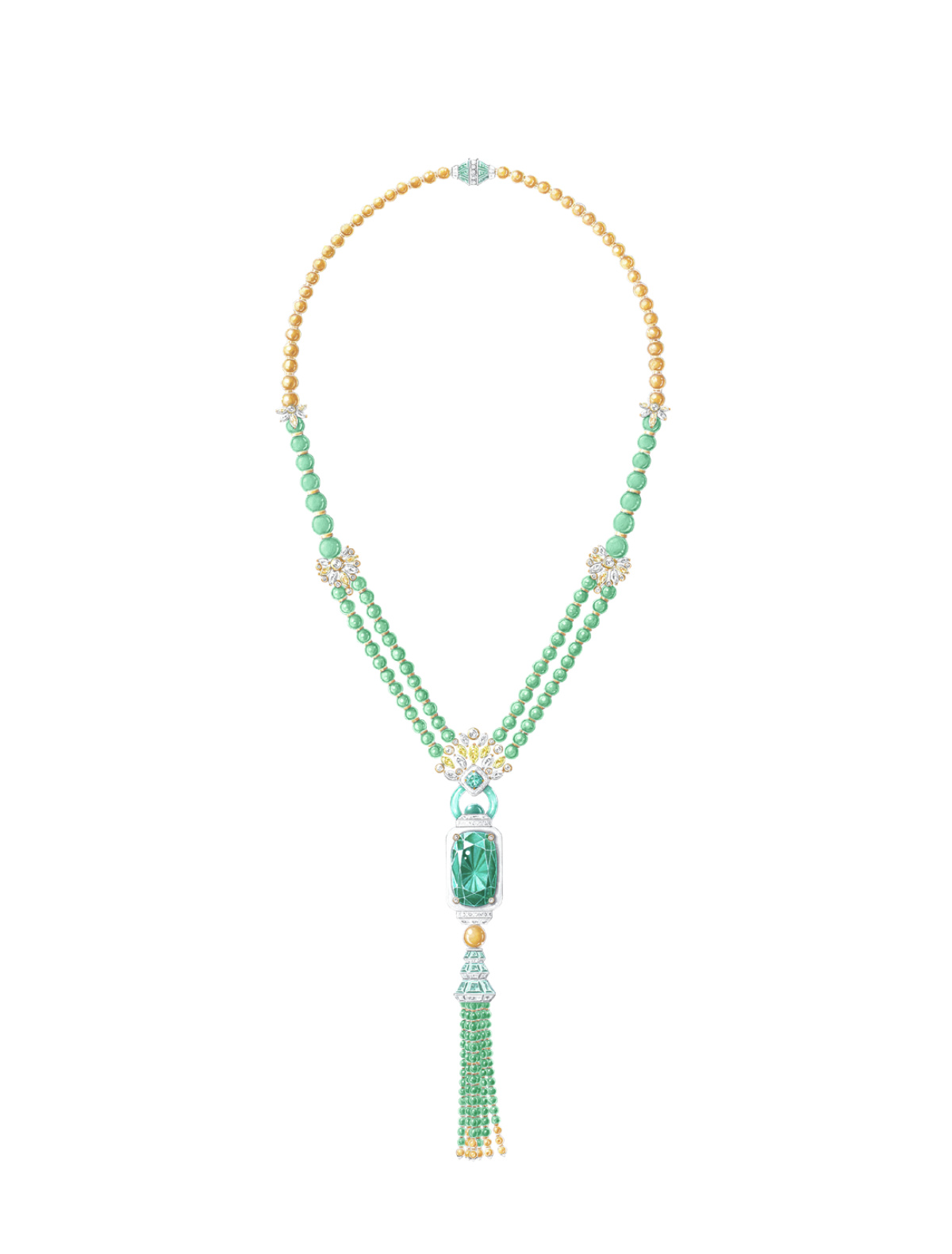 Yet in one final twist comes the most audacious and creative element of all. Forever following the instruction of Valentin, grandson of the founder Georges-Edouard Piaget, to "do what has never been done before", the Maison has pioneered a dramatic and unique jewellery first, conceiving an invisible switch system at the back of the rock crystal. This allows a light to be turned on from behind, internally illuminating the tourmaline and allowing it to glow - as a lantern would - from within. This breaks the boundaries of what has gone before, extending what was previously thought possible in High Jewellery, and upholding the credo that the Maison still lives, and designs by today. The realization and accomplishment of such an ambitious construct for this necklace required more than 400 hours of careful planning and production by the dedicated craftsmen of the Piaget ateliers.
Chapter 2 - Magical Lights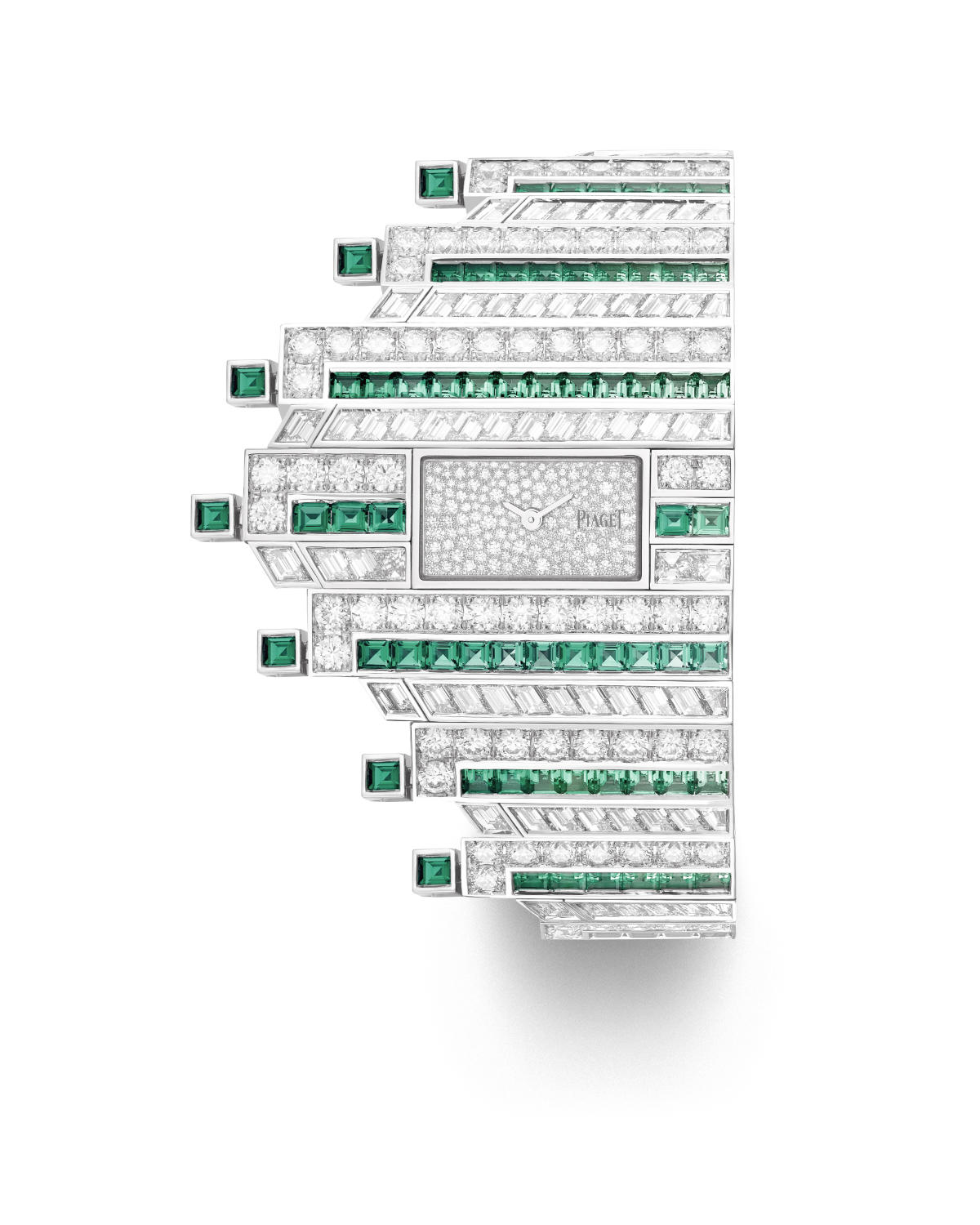 The magical lights of the aurora borealis remain a phenomenon staged by nature and unrivalled in the world. Sweeping swathes of green, blue and white dance across the horizon when electrically-charged particles from the sun meet gases present in the atmosphere of earth. In a fitting tribute to this spectacular light show, the voluptuous borealis jewels are designed to delight with their striking style and asymmetry. Such pared down elegance requires precision in concept and perfection in realization. Green emeralds and white diamonds are married as one in this breath-taking set of jewels, representing the epitome of elegant refinement while bearing all the hallmarks of Piaget's premium production.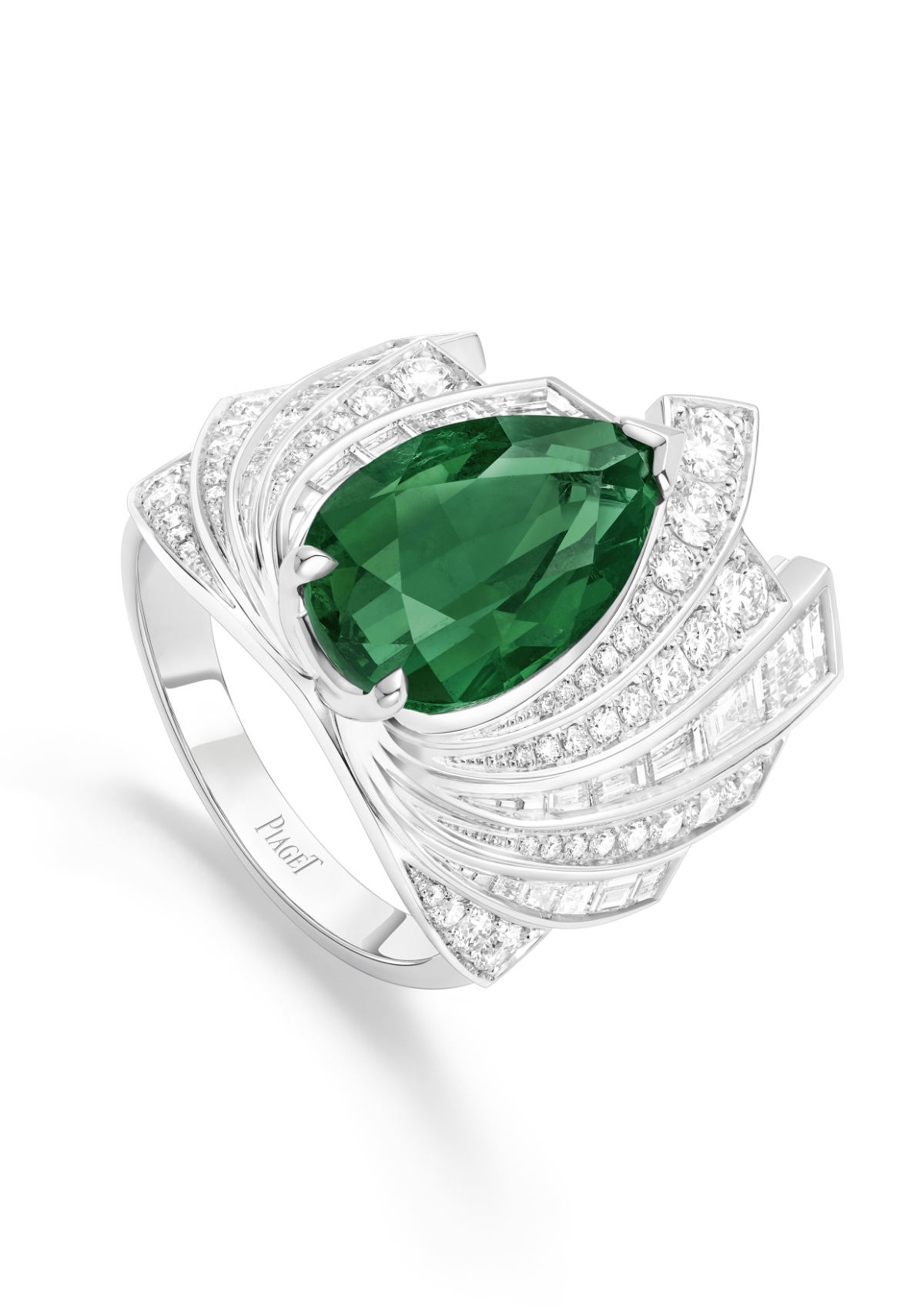 Stones selected by the Maison are known for their colour and cut, and the suite of Zambian emeralds featured throughout the Voluptuous Borealis jewels took more than two years to find and bring together as a coherent set. The most challenging was the necklace's magnificent pearshaped gem, an ultra-clean stone with a bluish-green colour more redolent of famed Columbian material. At 10.29 carats this sizeable beauty is set off-centre in a placement of dynamic design, one which is mirrored in the earrings, ear cuff and cuff watch from the set, the asymmetric ring featuring a similar quality 5.31 carats emerald as its centre stone.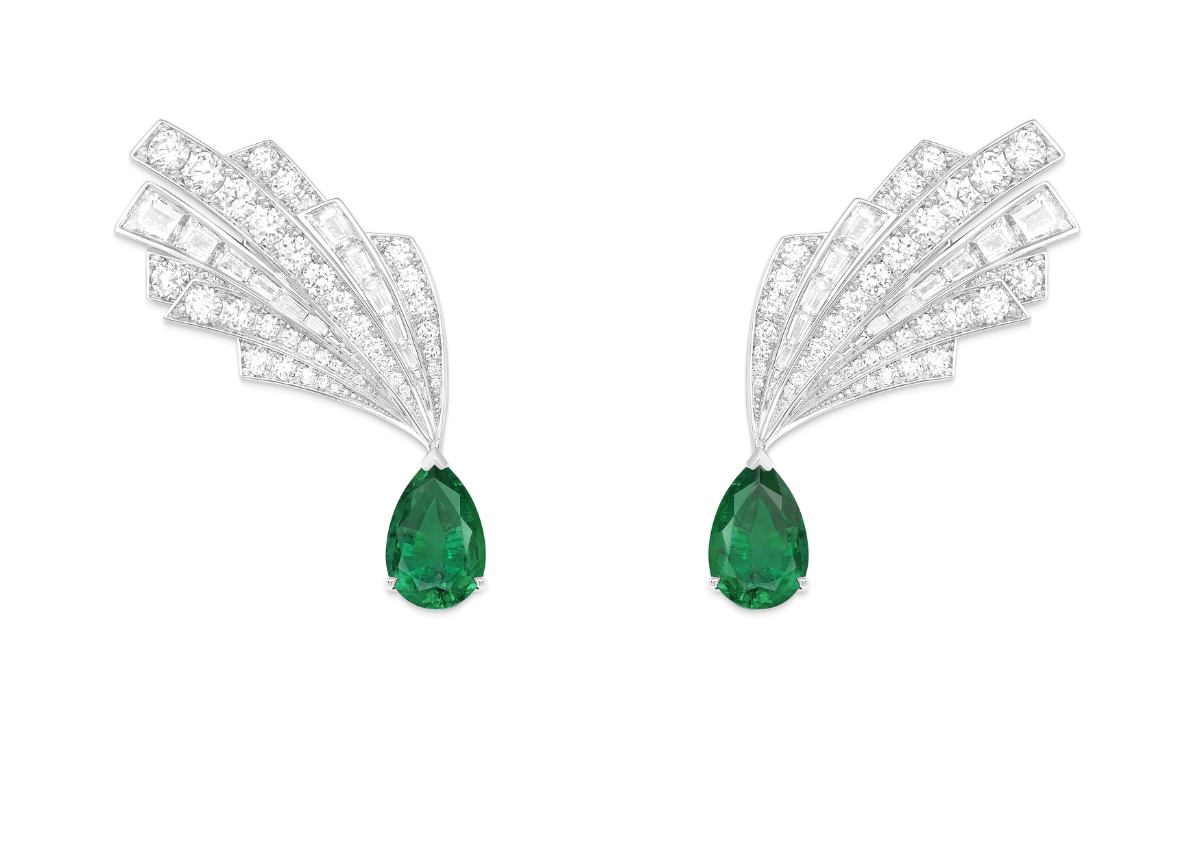 In the hands of Piaget's master craftsmen, these coloured gems become the focus of great swirls of light, created with a mix of baguette and brilliant-cut diamonds set throughout. The particularly dazzling 'haloes of light' effects are achieved by custom cutting each and every gem to perfectly fit its dedicated position within the creation. A special openwork setting style further serves to accentuate the effect, maximizing the greatest amount of light possible travelling through the jewel, scattering shards of light with every movement.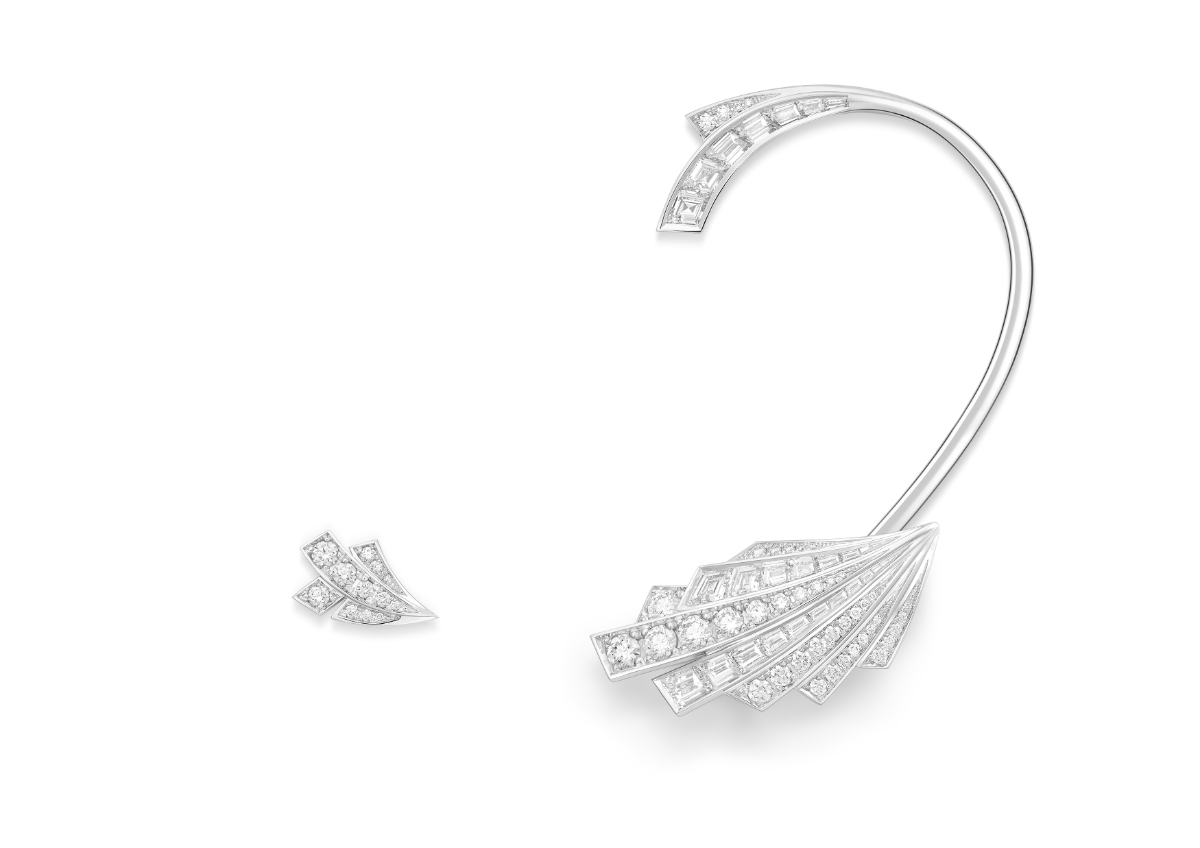 Wearability and comfort are never compromised, remaining constant watchwords within Piaget designs. From the curvature of the necklace to the contour of the ear cuff, the fluidity and flexibility of every jewel is crafted and articulated to feel as fabric would, smooth as silk against the skin. Such meticulous attention to every detail explains the many hundreds of hours of atelier work required to bring the Voluptuous Borealis jewels to fruition.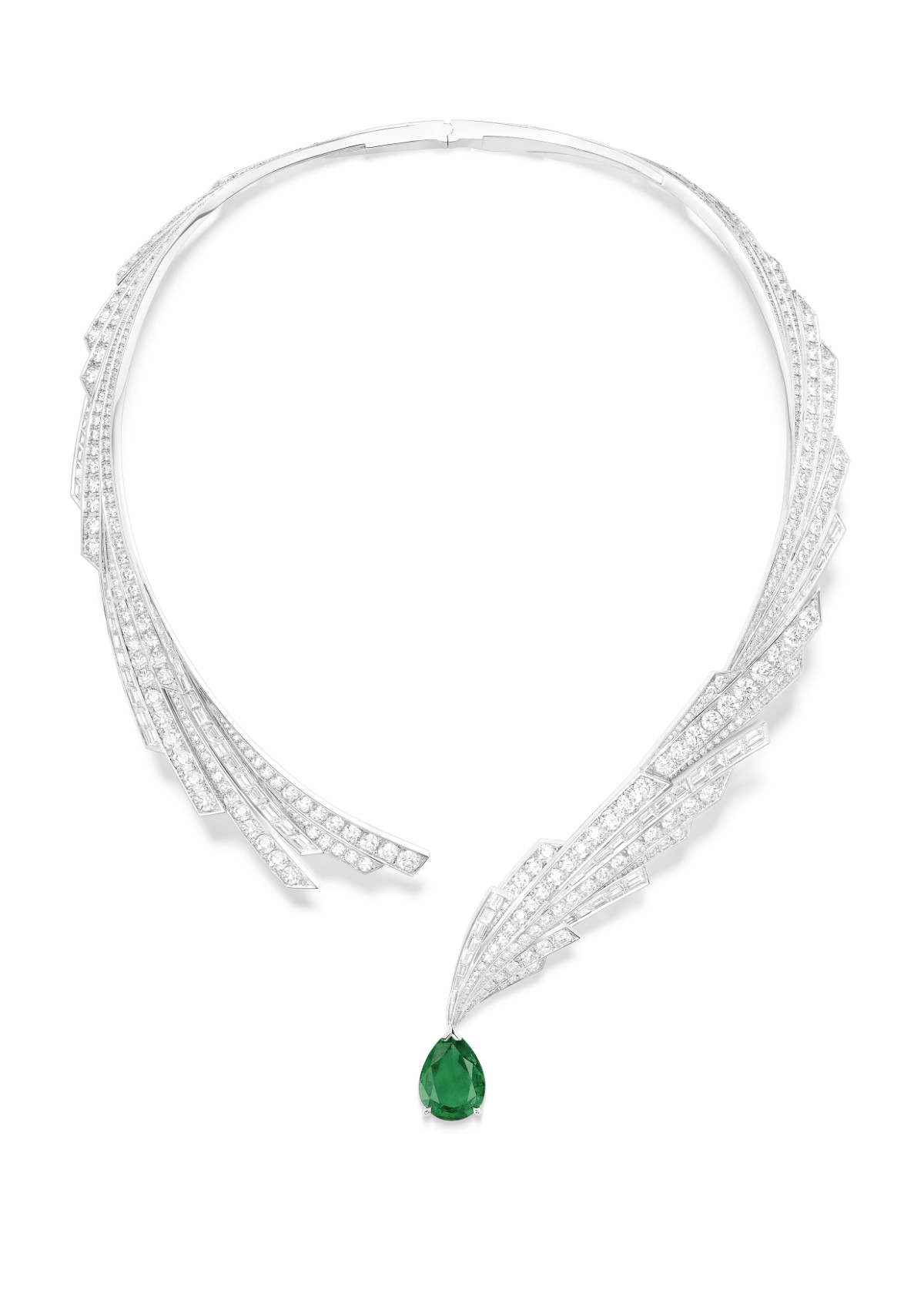 Chapter 3 - Infinite Lights
In one last curtain call, a final show of lights bid farewell to festivities. The lyrid showers appear only once a year, igniting the skies with thousands of shooting stars that seem to dance together in a celestial ballet high above. Long treasured as the most royal and heavenly of gems, the sapphires in the celestial ballet suite capture nature's choreography using a full complement of colours, from soft delicate blues to midnight hues, all conjuring eternal skies above with a deftness of touch so typical of Piaget creations.
Shading effects and perfectly graduating hues of blue are created using sapphires, almost as paints by an artist, the stones shining forth as signatures in this shimmering suite of jewels. To source a collection of pure blue crystals with three different colour gradations, perfect tone and strong saturation took more than a year of meticulous gemmological work and skill. Combined with
marquise and unusual triangle cuts, these gems together become a unique expression of cosmic glamour. Comet-like, for example, the Celestial Ballet ring is of striking conception, designed to be worn laterally, east to west, artfully covering two fingers with its alluring design. Set with a graduated series of sapphires and diamonds, the gems streak out behind the Sri Lankan centre stone
of 2.71 carats, blazing a trail like the flaming tail of a falling Lyrid star. Together, the Celestial Ballet suite seems to capture the skies above within its many facets, reflecting the roof of the world in all its glory as a fitting finale to a night full of magic and delight.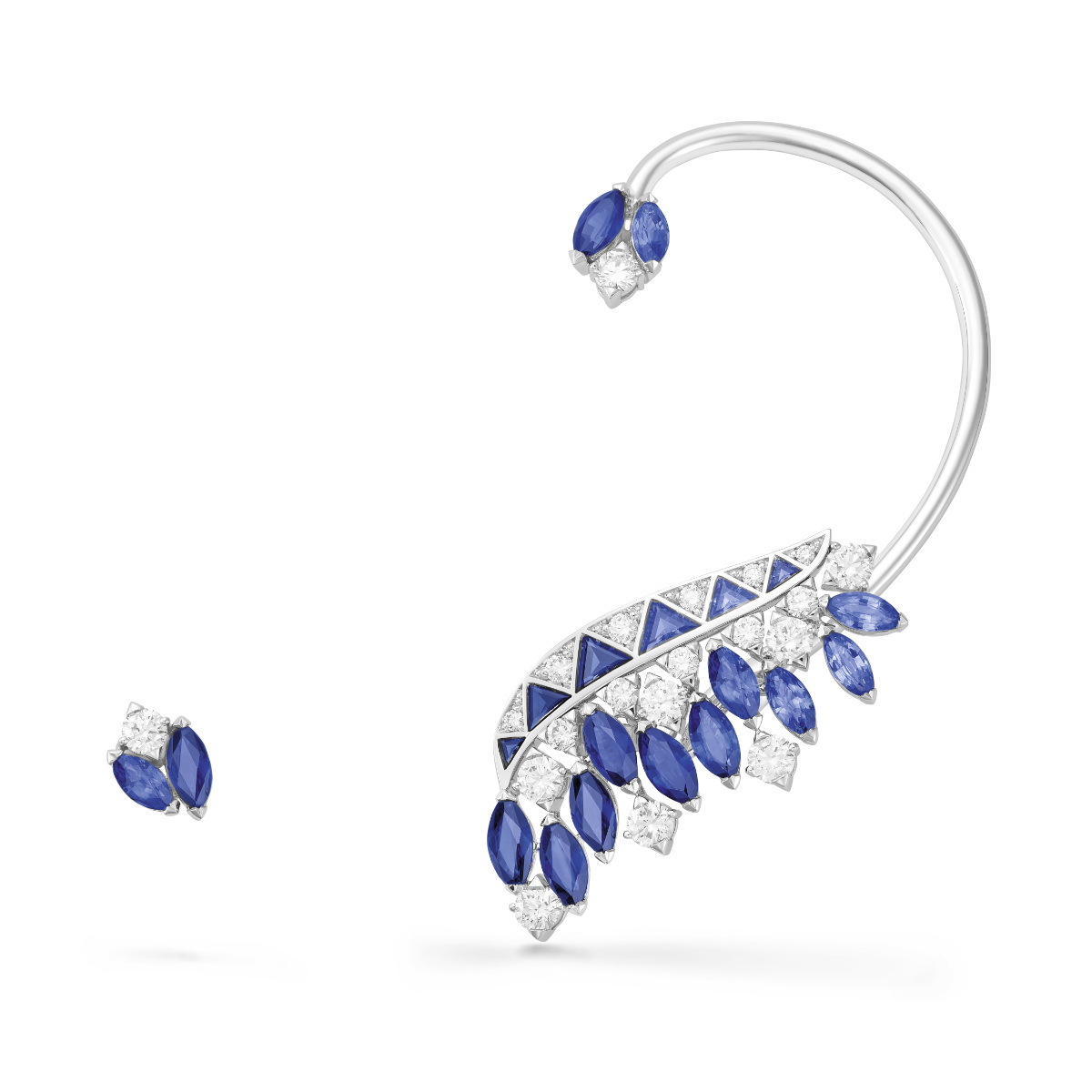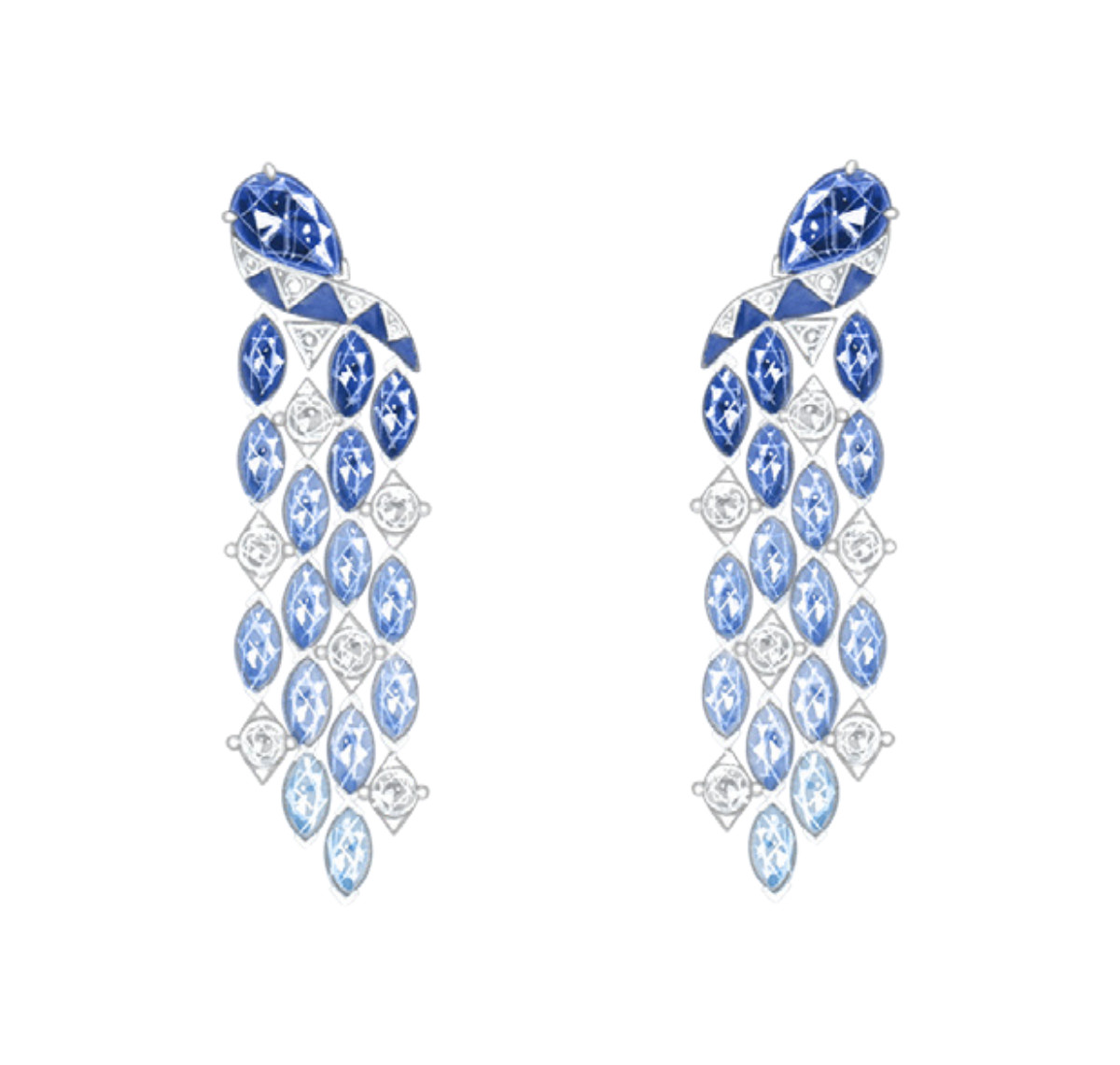 Piaget's world is an extraordinary one, filled with beauty and wonder. Over the events of one inspired evening, the Maison astounds expectations with feats of imagination and engineering beyond equal, producing jewels that embody a trademark blend of tradition and audacity. Both are brought together on a grand scale in a collection born, it seems, from another galaxy, and with creations beyond compare, this spectacle for the senses unites us together in the peerless joie de vivre that is Piaget's joy of jewels.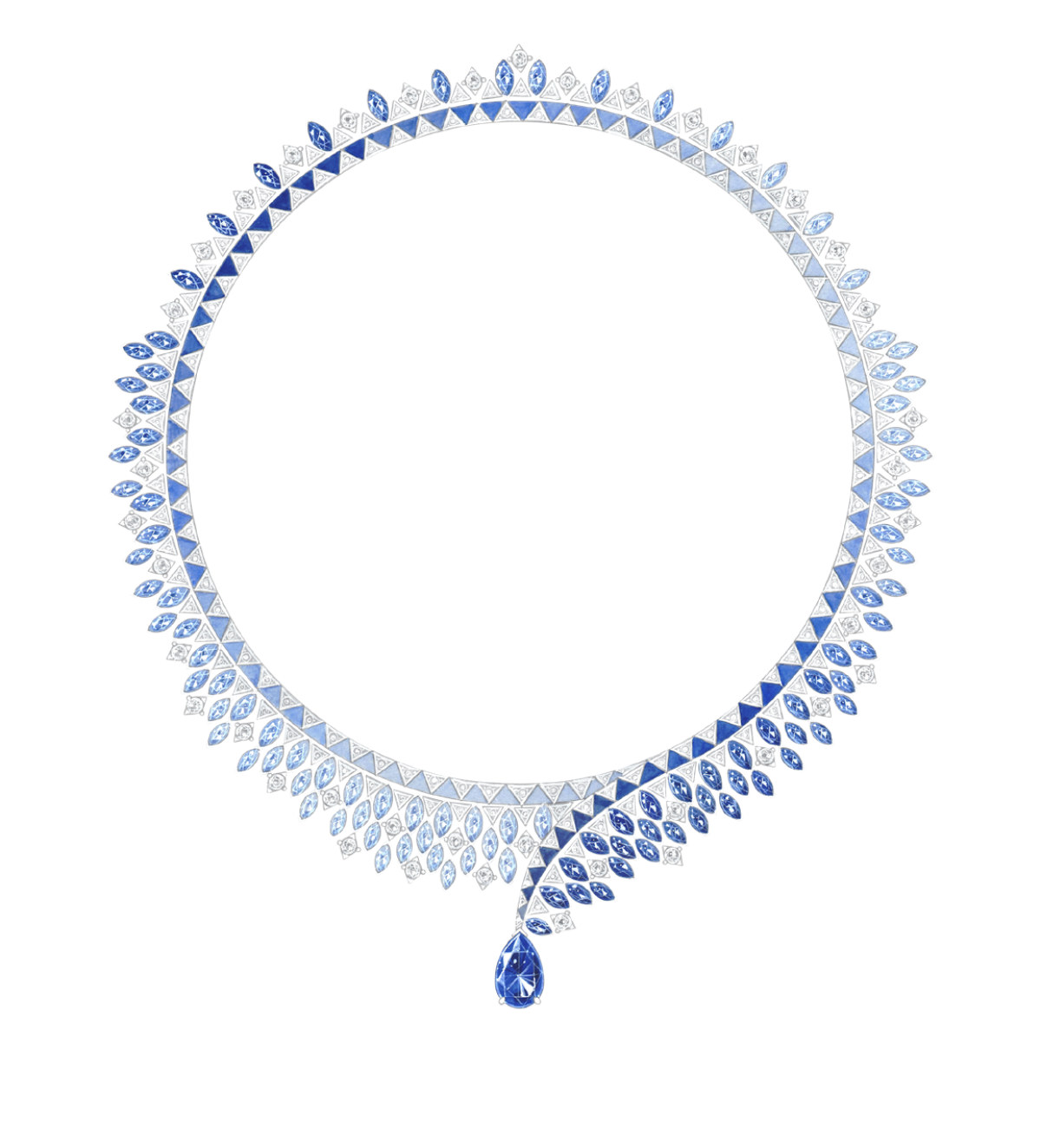 ABOUT PIAGET

Piaget epitomizes daring creativity – a quality that has continued to permeate through the Maison since its beginnings in 1874. From his first workshop in La Côte-aux-Fées, Georges- Edouard Piaget devoted himself to crafting high-precision movements in a feat that formed the very foundations of our pioneering name. In the late 1950s, Piaget unveiled the ultra-thin movements that would later become the Maison's trademark and the cornerstone of the Altiplano collection. As a true innovator of the watch and jewellery world, Piaget strongly believed in creativity and artistic values. It is within the walls of our "Ateliers de l'Extraordinaire" where master artisans continue to harness rare skills that have been preserved and perfected from generation to generation, transforming gold, stones and precious gems into dazzling works of art. Through its pursuit of masterful craftsmanship, the Maison has created emblems of daring excellence channeled into its collections including Altiplano, Piaget Polo, Limelight Gala, Possession, Piaget Sunlight, Piaget Rose and Extremely Piaget.
---