---
New Piaget Polo Skeleton: When Master Watchmakers Work With Master Jewellers
Luxferity, 10.02.2022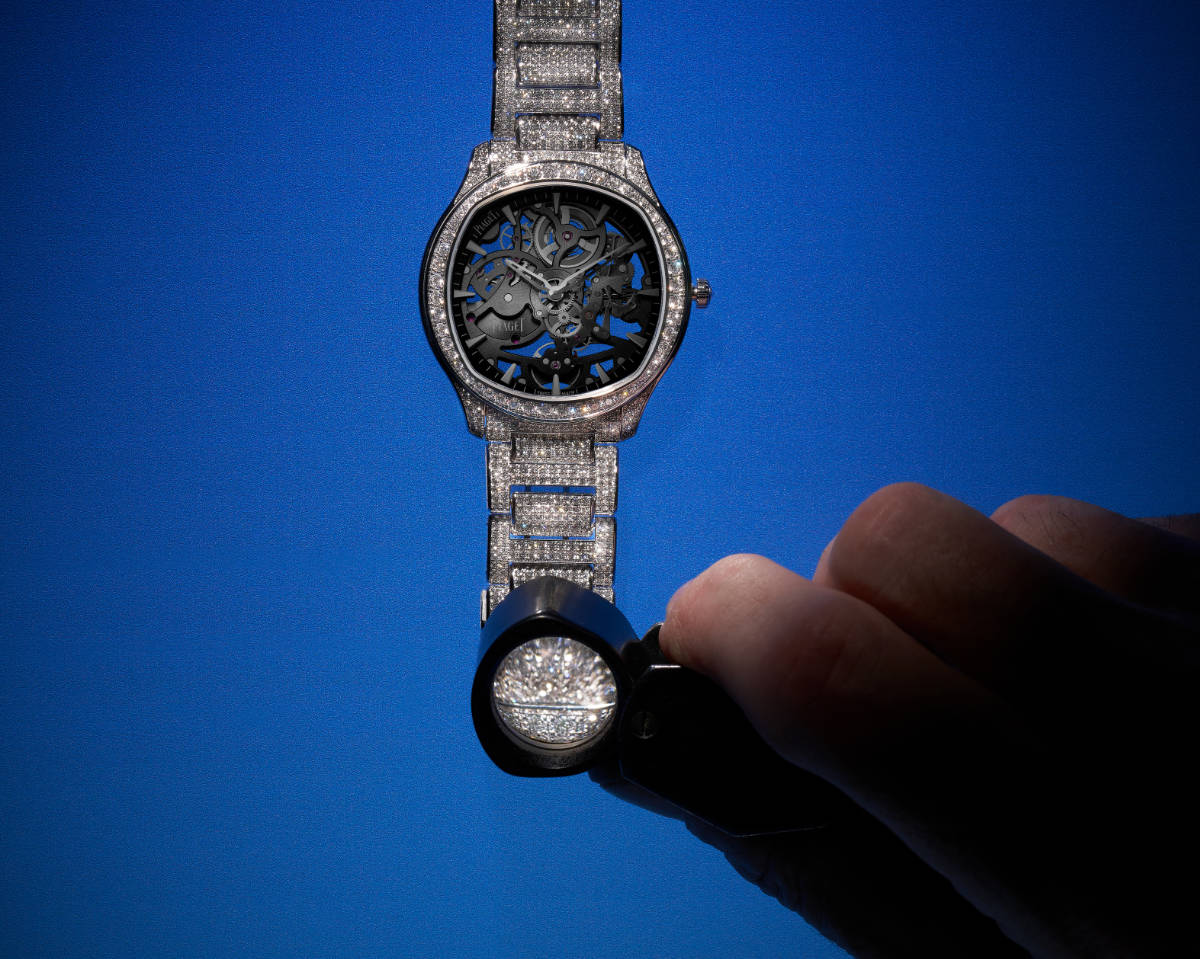 With wafer-thin mechanics and a paving of diamonds, the new Piaget Polo Skeleton showcases the Maison's mastery of high watchmaking and jewellery arts.
Diamonds will do everything in their power to attract the eye, but even 1746 brilliant-cut gemstones cannot quite distract from the 1200S1 self-winding ultra-thin skeleton manufacture calibre at the centre of the Piaget Polo Skeleton.
A WATCH FOR THE PRESENT TIME
When Piaget created the Piaget Polo back in 1979, the Maison wanted to create a sophisticated watch for every day, a watch that would incorporate all the Piaget design codes that are synonymous with style, casual elegance, and freedom, and that brief hasn't changed.
The Piaget Polo is an ode to the charismatic, to the trendsetters, the risk-takers, the celebration makers, who live life to the full.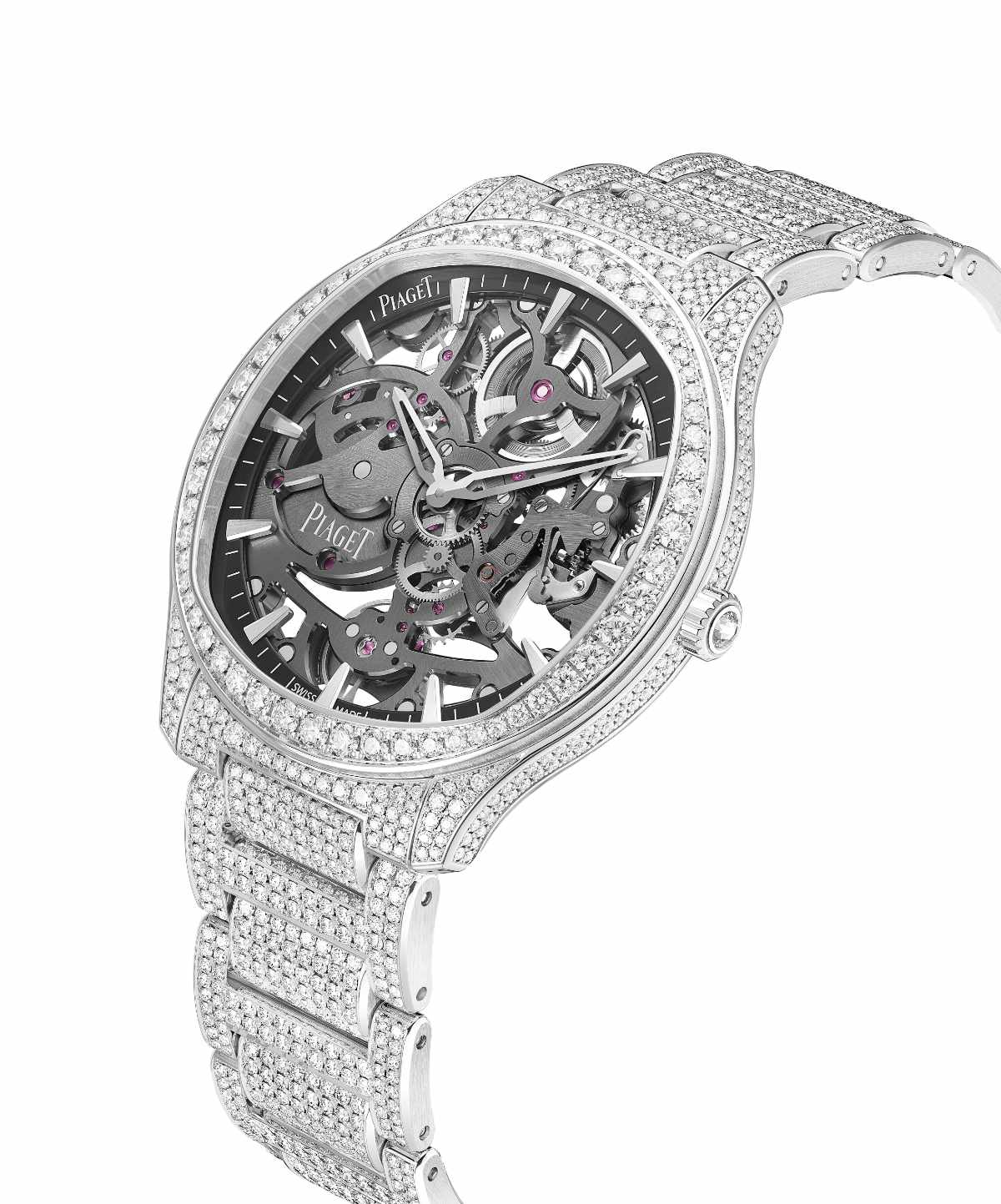 ALWAYS INNOVATING, ALWAYS IMPROVING

One of the world's thinnest mechanical self-winding movements, the 1200S1 is not only skeletonized, but it is also ultra-thin at only 2.4mm. It is the pinnacle of the art of skeletonization at Piaget.
The slate-grey movement is based on Piaget's famous ultra-thin automatic 1200P, which took more than two years to transform into the 1200S skeletonised version. This transformation into an open-worked movement was achieved by removing a large portion of the metal, leaving just the essential for perfect timekeeping.
From the 1200S, Piaget continued to perfect and improve the movement, always striving to do better, which resulted two and half years later, in the next skeleton movement generation, the 1200S1.
Among the many improvements and updates, the 1200S1 features a regulating device that provides increased resistance to magnetic fields. Like the 1200S, and the 1200P before it, this version also has an offcentred oscillating weight at 8pm, allowing a maximum amount light into the movement through two sapphire crystals, front and back. It is this play on light and contrast that defines this timepiece with its multiple layered depth within an ultra-thin calibre.
Despite the intricate appearance of the pared-down components, the Piaget Polo Skeleton features 44 hours of power reserve and a water-resistance of 30 metres.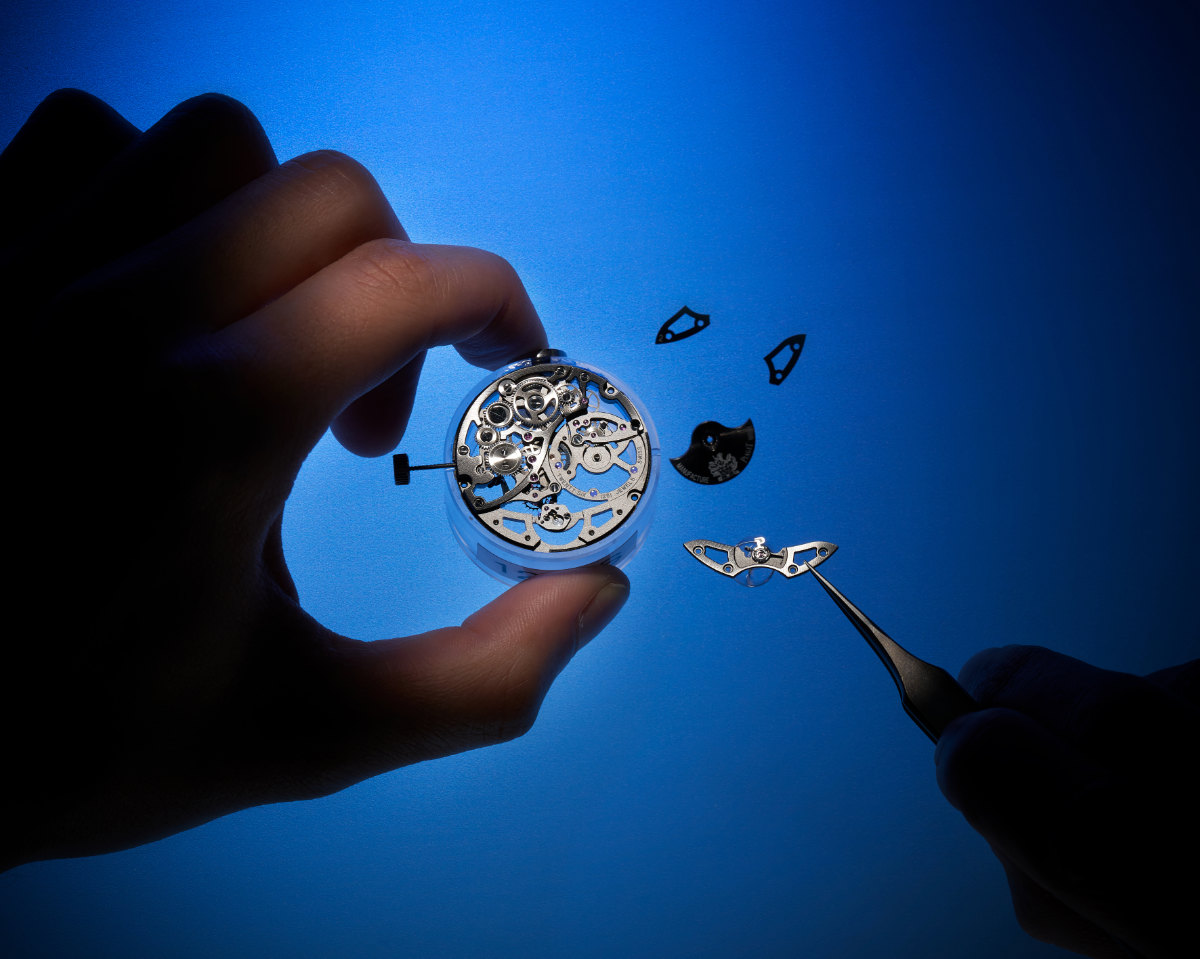 HIGH JEWELLERY EXPERTISE
The 42mm white gold case of this watch, which measures a mere 7.35mm in thickness, has been adorned with 268 brilliant-cut diamonds and comes with a white gold polished and satin-finished 'H' design integrated bracelet that has been set with a further 1478 brilliant-cut diamonds. The entire setting takes over 61 hours to complete and is achieved thanks to a unique savoir-faire where the diamonds are cut-to-measure before being set. This attests to Piaget's expertise in high jewellery and gem-setting, where the artisans in the "Atelier Extraordinaire", work together in the creation of exceptional pieces.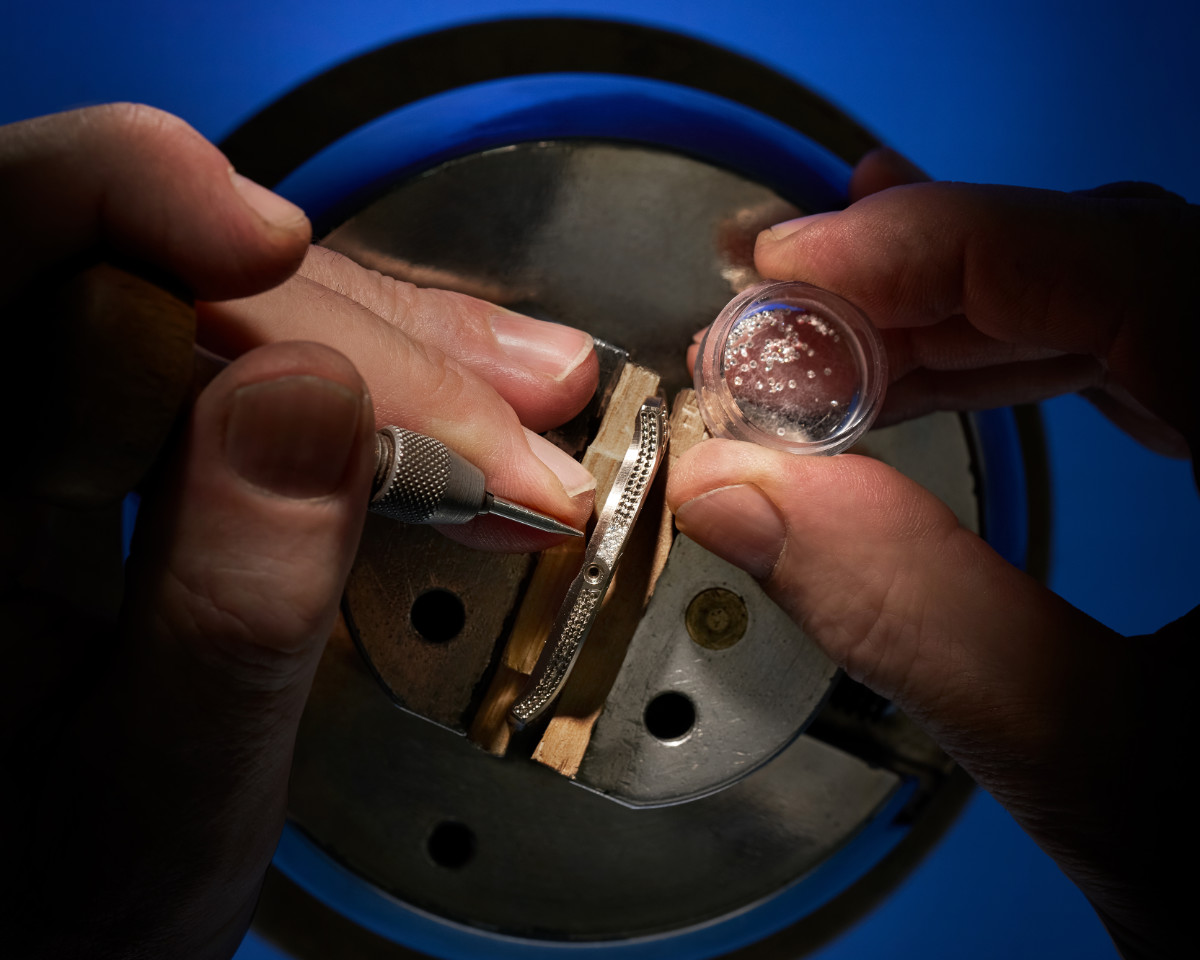 THE TIMEPIECE IS FITTED WITH A FOLDING CLASP AND INCLUDES A REVERSED DIAMOND ON THE CROWN FOR A SOPHISTICATED FINAL TOUCH. WHY COMPROMISE BETWEEN HAUTE HORLOGERIE AND HAUTE JOAILLERIE WHEN YOU CAN HAVE BOTH?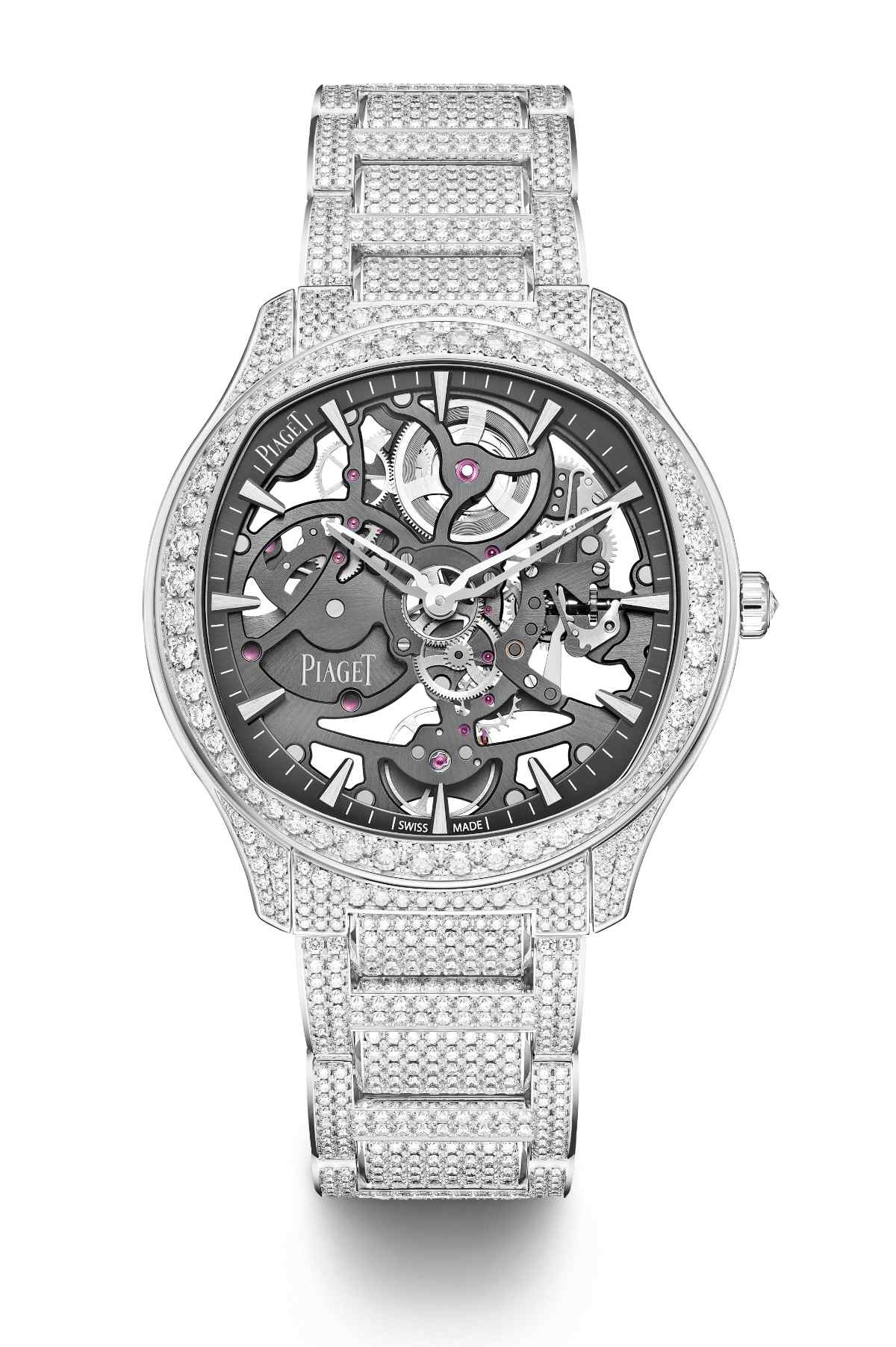 - Diameter: 42 mm, Thickness: 7.35 mm
- Watch in 18K white gold
- Case set with 268 brilliant-cut diamonds (approx. 2.43 cts)
- Crown set with 1 reversed brilliant-cut diamonds (approx. 0.05 ct)
- Self-winding mechanical ultra-thin skeleton manufacture 1nove1nent 1200Sl
- Sapphire case-back Functions: hours and minutes Power reserve: 44 hours
- White gold 18K bracelet set with 1478 brilliant-cut diamonds (approx. 10.04 cts) with folding clasp
G0A47005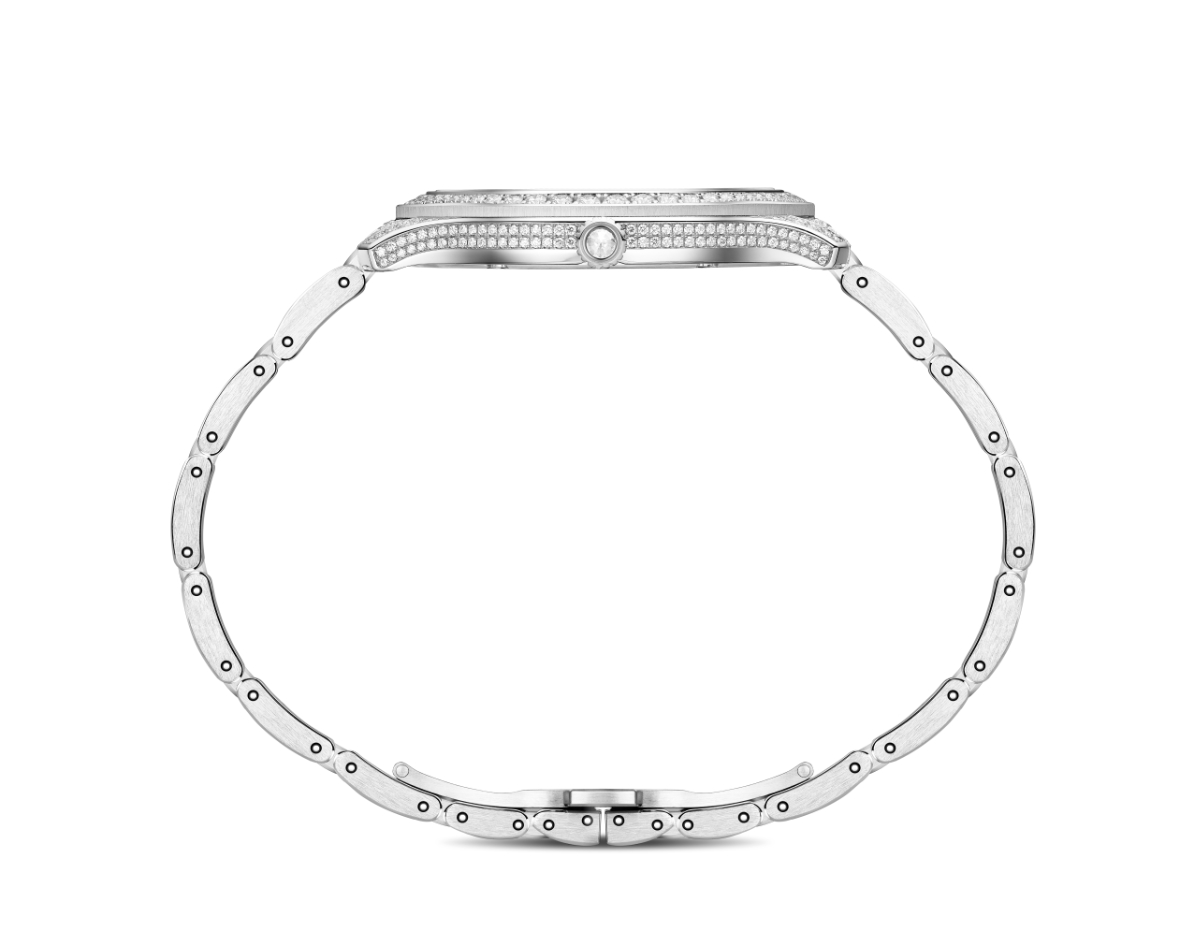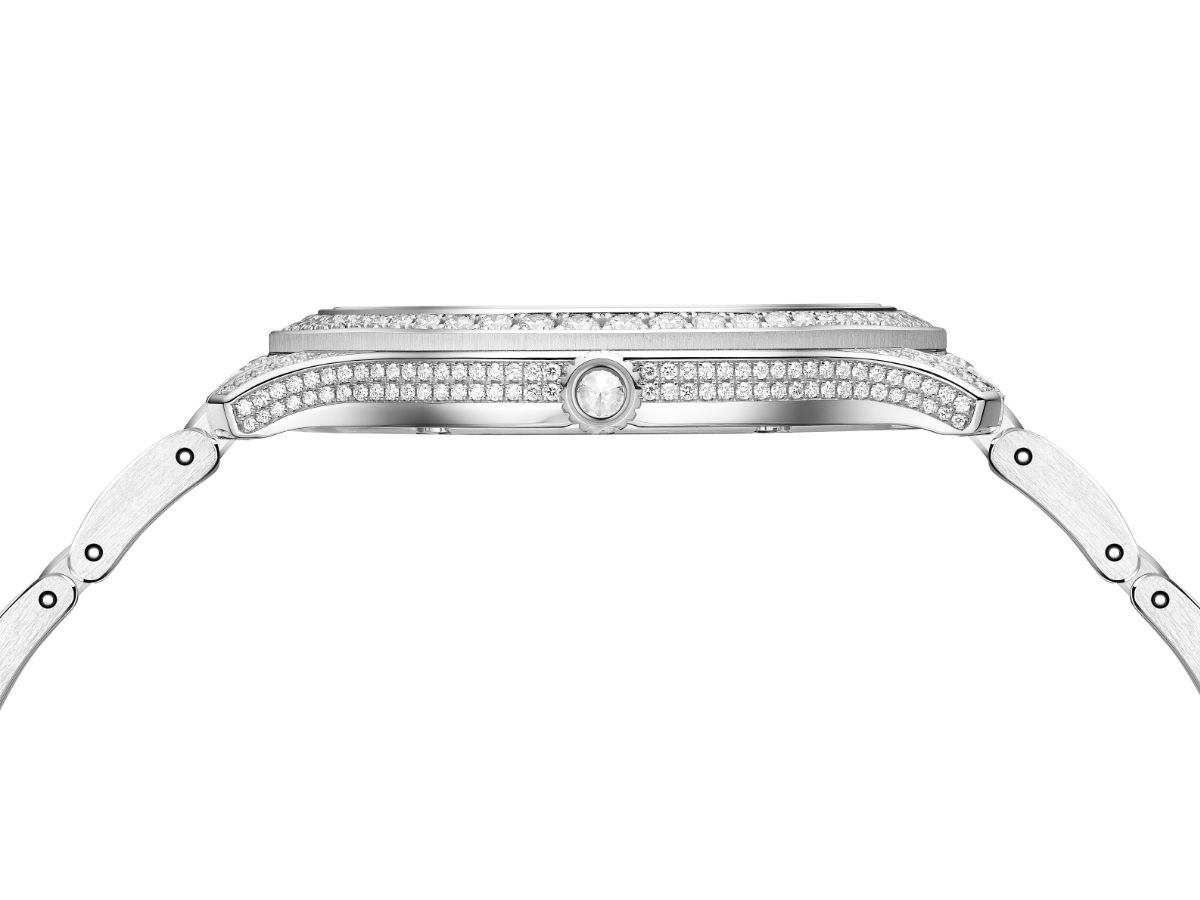 ABOUT PIAGET

Piaget epitomizes daring creativity – a quality that has continued to permeate through the Maison since its beginnings in 1874. From his first workshop in La C te-aux-F es, Georges- Edouard Piaget devoted himself to crafting high-precision movements in a feat that formed the very foundations of our pioneering name. In the late 1950s, Piaget unveiled the ultra-thin movements that would later become the Maison's trademark and the cornerstone of the Altiplano collection. As a true innovator of the watch and jewellery world, Piaget strongly believed in creativity and artistic values. It is within the walls of our "Ateliers de l'Extraordinaire" where master artisans continue to harness rare skills that have been preserved and perfected from generation to generation, transforming gold, stones and precious gems into dazzling works of art. Through its pursuit of masterful craftsmanship, the Maison has created emblems of daring excellence channeled into its collections including Piaget Altiplano, Piaget Polo, Limelight Gala, Possession, Sunlight, Piaget Rose and Extremely Piaget.
Visit: https://www.piaget.com
---