---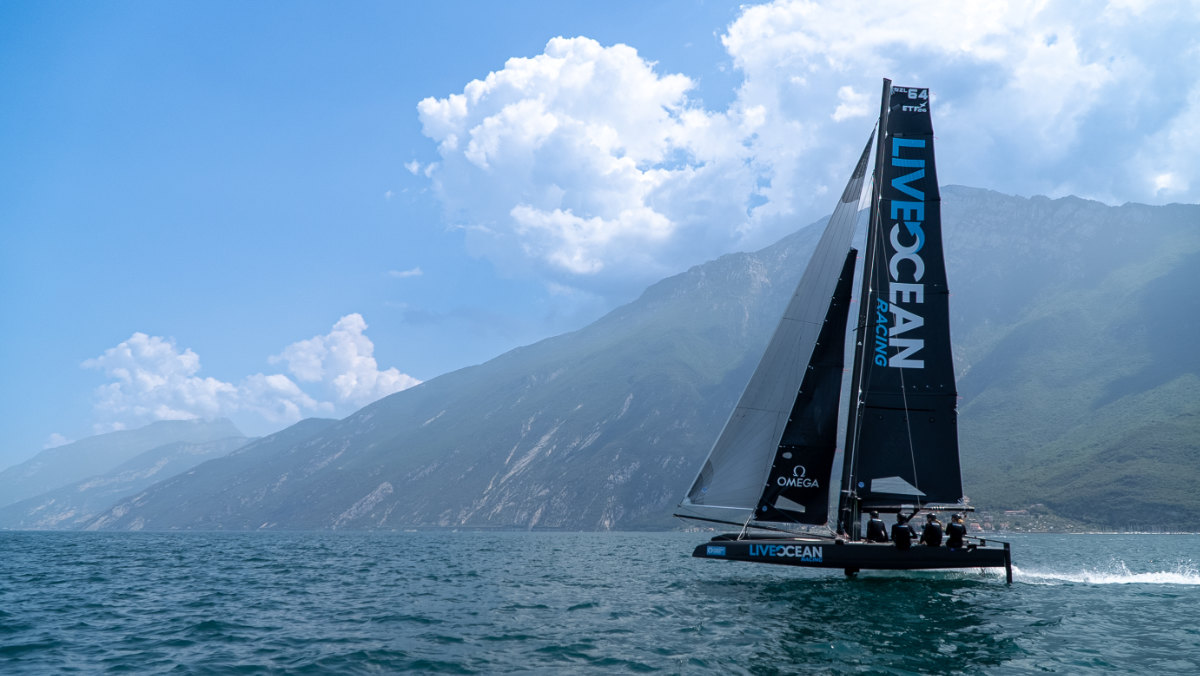 Live Ocean Racing competing in ETF26 Grand Prix on Lake Garda
Live Ocean announced a partnership with OMEGA, its first relationship to span across Live Ocean Foundation and Live Ocean Racing.

The innovative Swiss watchmaker, OMEGA has a strong legacy in sport, backed by almost a century of renowned timekeeping. The company proudly supports sports organisations and athletes, including a role as the Official Timekeeper of the Olympic Games, and a long association with sailing through the America's Cup and sailors including Peter Burling and Blair Tuke.
OMEGA will support the marine conservation work of Live Ocean Foundation and be a major partner of Live Ocean Racing, a platform that brings together a talented and diverse sailing team to compete at the highest level.
Raynald Aeschlimann, President and CEO of OMEGA, says, "We love that this partnership is able to combine two of our greatest passions – which is sailing and ocean protection. For OMEGA, this is a great way to celebrate innovative racing, but also highlight a very important topic. We're inspired by Peter and Blair's energy and enthusiasm and look forward to joining them on the project."
The first campaign which is already underway for Live Ocean Racing is the ETF26 Grand Prix based in Europe. Skippered by Liv Mackay, the team features some of New Zealand's most successful women in sailing competing on foiling catamarans, accelerating the pathway into professional sailing events such as SailGP and the America's Cup.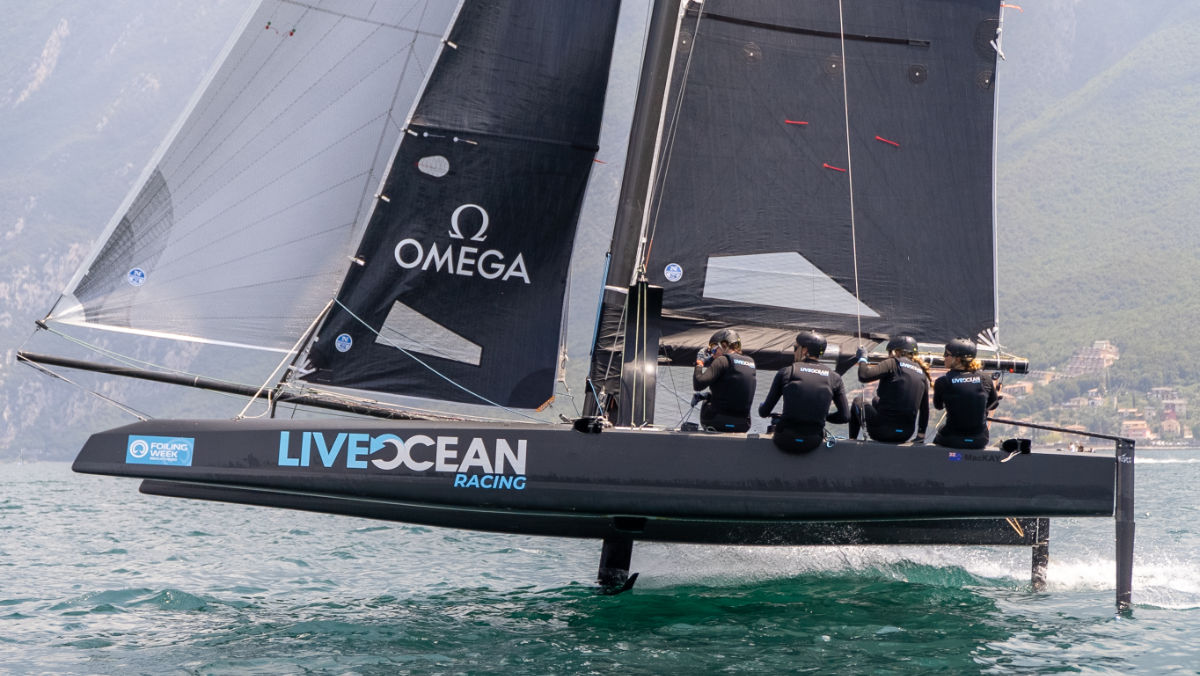 The Live Ocean Racing team is currently competing in their fourth event of the ETF26 Grand Prix during Foiling Week in Lake Garda. For this event, the team features two newcomers, Helena Sanderson and Serena Woodall, who have joined Mackay and Saunders on the boat.
"Welcoming OMEGA on board is a great step for Live Ocean," says Blair Tuke. "OMEGA has an awesome history with sport and sailing in particular and we both share a passion for protection and restoration of the marine environment. Live Ocean Racing, a team with purpose and innovation baked into its DNA is backed by an icon in innovation. That's really special."
The partnership with OMEGA also includes funding towards Live Ocean Foundation, supporting the exceptional work of New Zealand marine scientists, innovators and communicators to scale up action for a healthy ocean.
"It's really significant to have OMEGA join the Live Ocean family, spanning the foundation and racing. This is a big moment for us," says Peter Burling. "OMEGA has been there with Blair and I during a vast amount of our sailing careers, and we are so pleased to see this relationship continue with Live Ocean."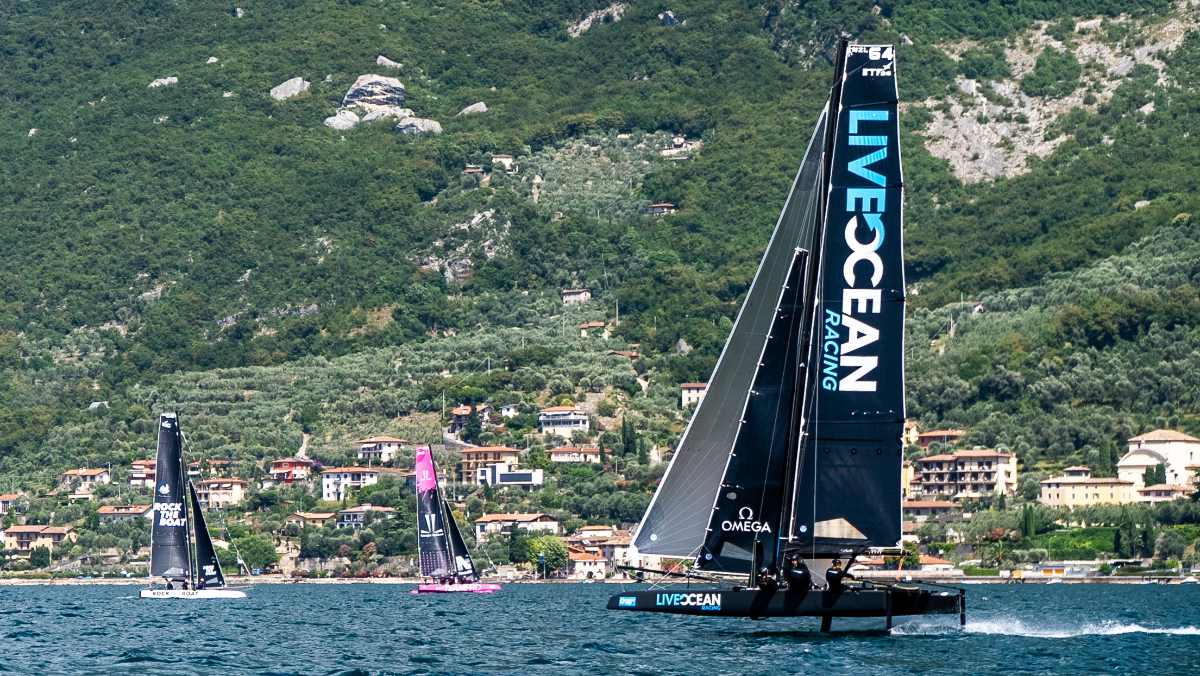 LIVE OCEAN

Live Ocean is a foundation and sailing team committed to action for the ocean. Founded by sailors and ocean champions Peter Burling and Blair Tuke, we are on a mission to connect and ignite people around the role a healthy ocean plays in a healthy future. Everything we do – every time we race, every project we back, every partnership we form, every innovation we shape – takes the message of positive ocean action to the world.
OMEGA

Since 1848, OMEGA has been synonymous with excellence, innovation and precision, as well as a pioneering spirit, demonstrated by conquests of the oceans and space. As well as this, OMEGA has been involved in sports timekeeping for decades, serving as the Official Timekeeper at 30 Olympic Games, and multiple America's Cups. The brand has also been a proud supporter of Team Zealand since 1995. Most importantly, OMEGA has a tradition of quality in watchmaking. This reputation was reinforced in 2015 with the introduction of Master Chronometer certification, representing the Swiss industry's highest standard of precision, magnetic-resistance and performance. Along with a commitment to social causes and notable partnerships including James Bond, OMEGA is known for its achievements in innovative diving watches, including a World Record journey to the deepest place on Earth in 2019.
Photo credit:
Dani Devine
---