---
Moncler By Me - Personalization Goes Digital On October 7th
Luxferity, 07.10.2022
In Moncler's 70th anniversary year, the brand further crystallizes its digital-first vision, with the launch of Moncler by Me, a bespoke personalization service, exclusively for Moncler.com members. Moncler by Me's immersive interface design takes garment personalisation to new heights. The online configurator invites users to add their personal style statement to two exclusive jackets via a seamless virtual experience. The sleek, intuitive interface is open to all to create and tweak their ultimate jacket. The final purchase is an unlockable feature, available to logged-in customers.
The state-of-the-art configuration process has been created with industry-leading developers. The 3-D jacket visualisation offers 360 views, so users can admire and assess each iteration of their design, from every dynamic angle. Colorways for the customizable jacket sections are grouped into familiar Moncler themes: Iconic, Mountaineering, Paninari, a special 70th Anniversary palette, and two locked in-store retail exclusives: a terrain and animal print. Slick monochrome, or bold color blocking? It's your Moncler.
Once the jacket's colorways have been decided, make it even more personal, with customization options in a choice of areas – chest, sleeve, back – as well as fonts, hues, and styles. Special symbols - hearts, stars, snowflakes, and more – widen the scope for individual expression. When the process is complete, users can save and compare designs on their wishlist. Whether using the service at a dedicated in-store area, or on a device, the final step requires a simple sign in to access the members' area of Moncler.com and complete the final purchase of your one-of-a-kind jacket.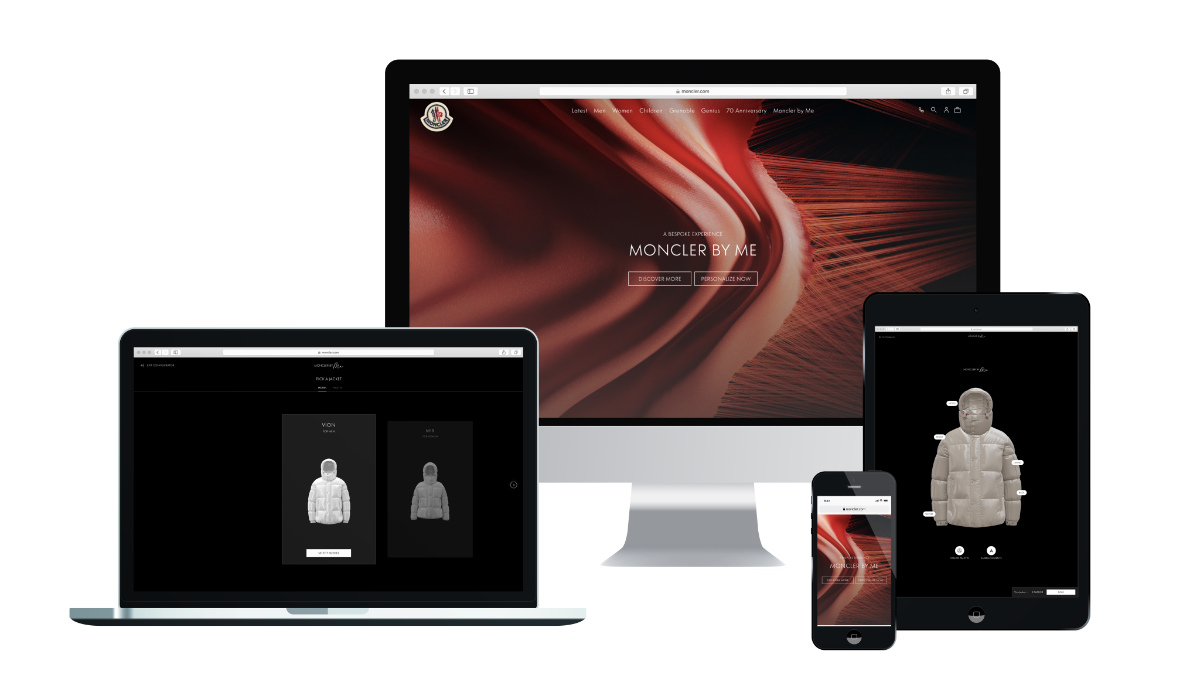 Moncler by Me will be available from October 7th, with initial rollout including Europe, UK, US, Canada, Japan and Korea, with more to follow. Five Moncler boutiques will feature the dedicated personalization area: Paris Champs-Élysées, Milano Montenapoleone, New York Soho, Tokyo Ginza and Osaka Namba.
---