---
Moncler Celebrated Its 70th Anniversary In Milan
Luxferity, 26.09.2022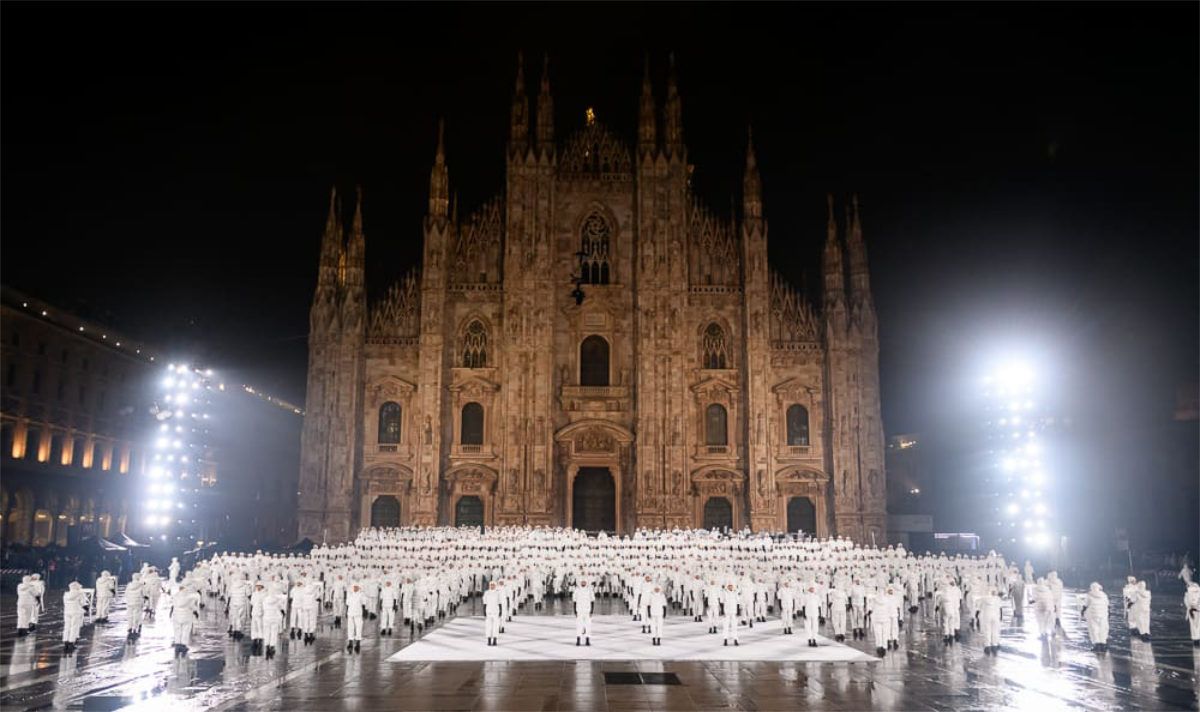 Moncler Celebrated Its 70th Anniversary In Milan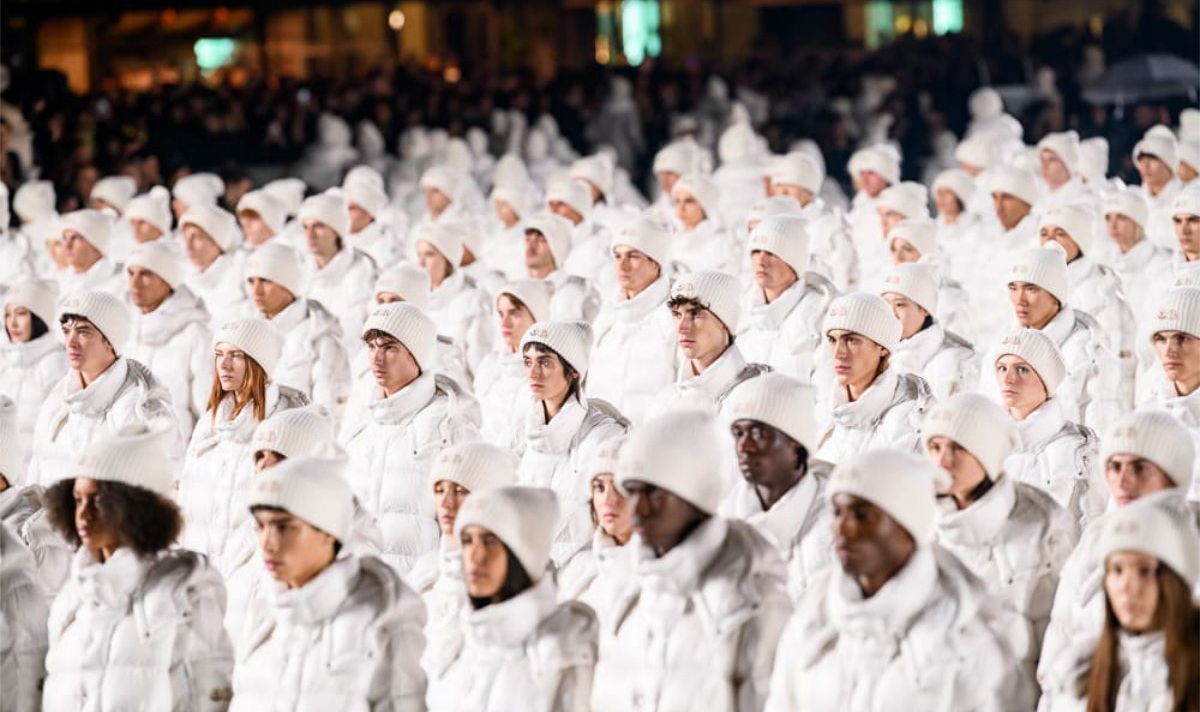 Moncler Celebrated Its 70th Anniversary In Milan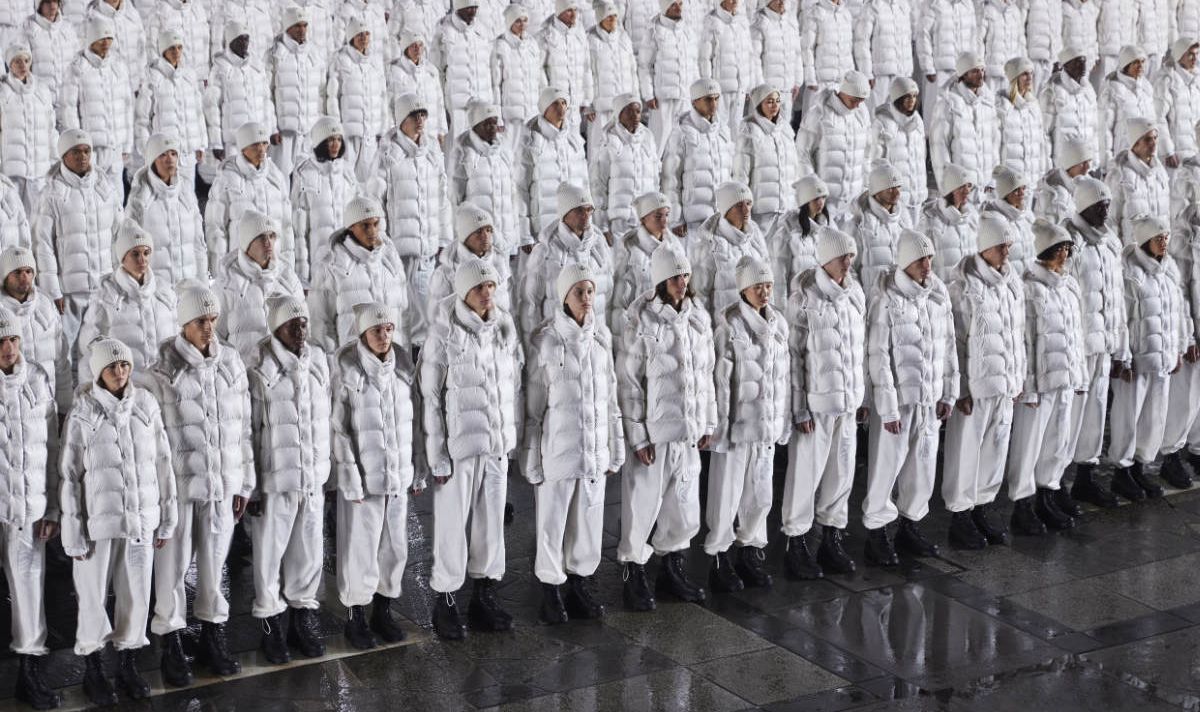 Moncler Celebrated Its 70th Anniversary In Milan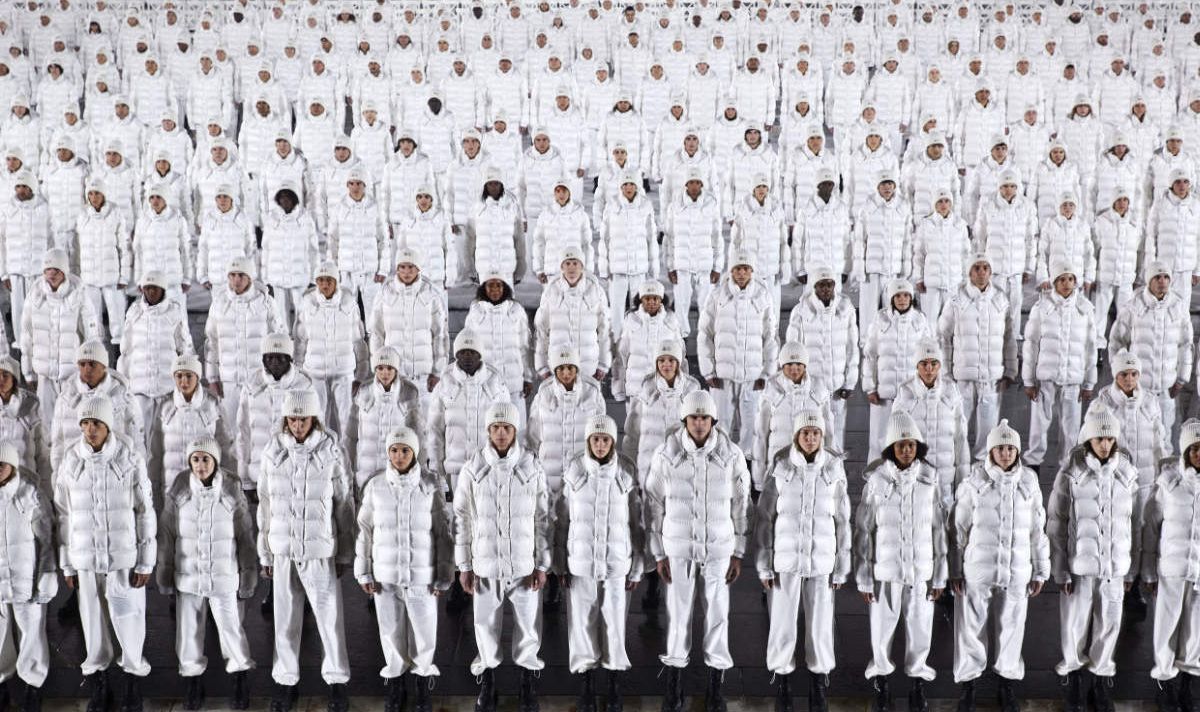 Moncler Celebrated Its 70th Anniversary In Milan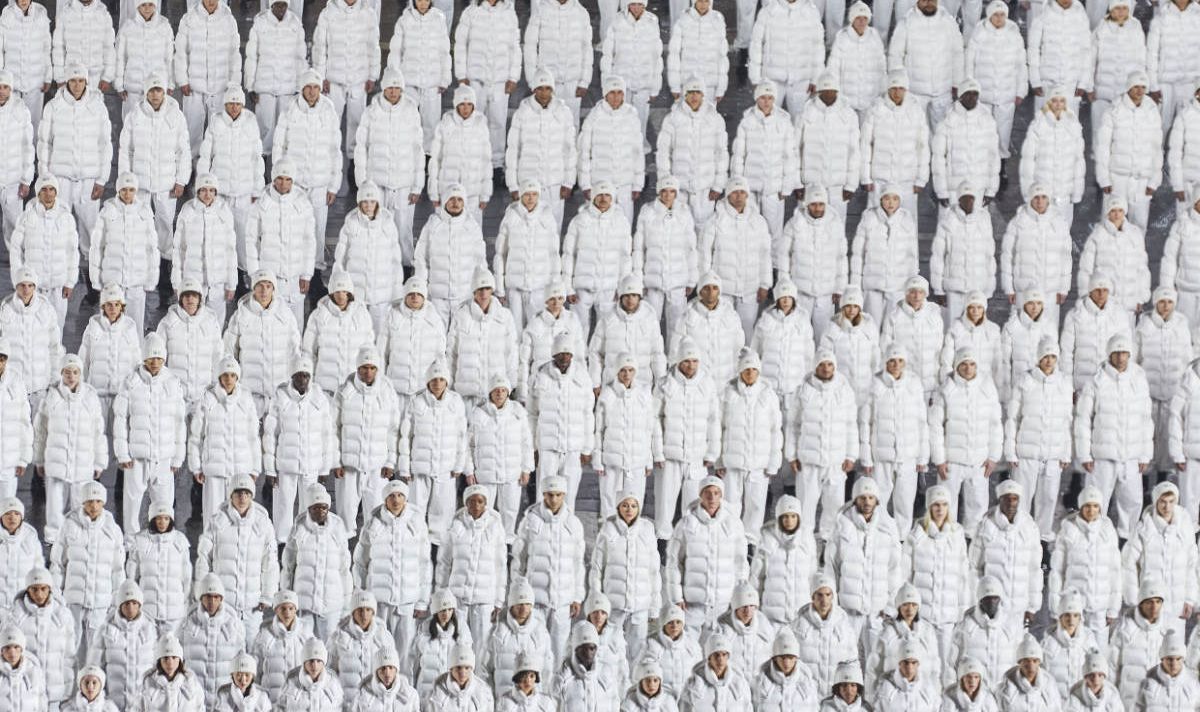 Moncler Celebrated Its 70th Anniversary In Milan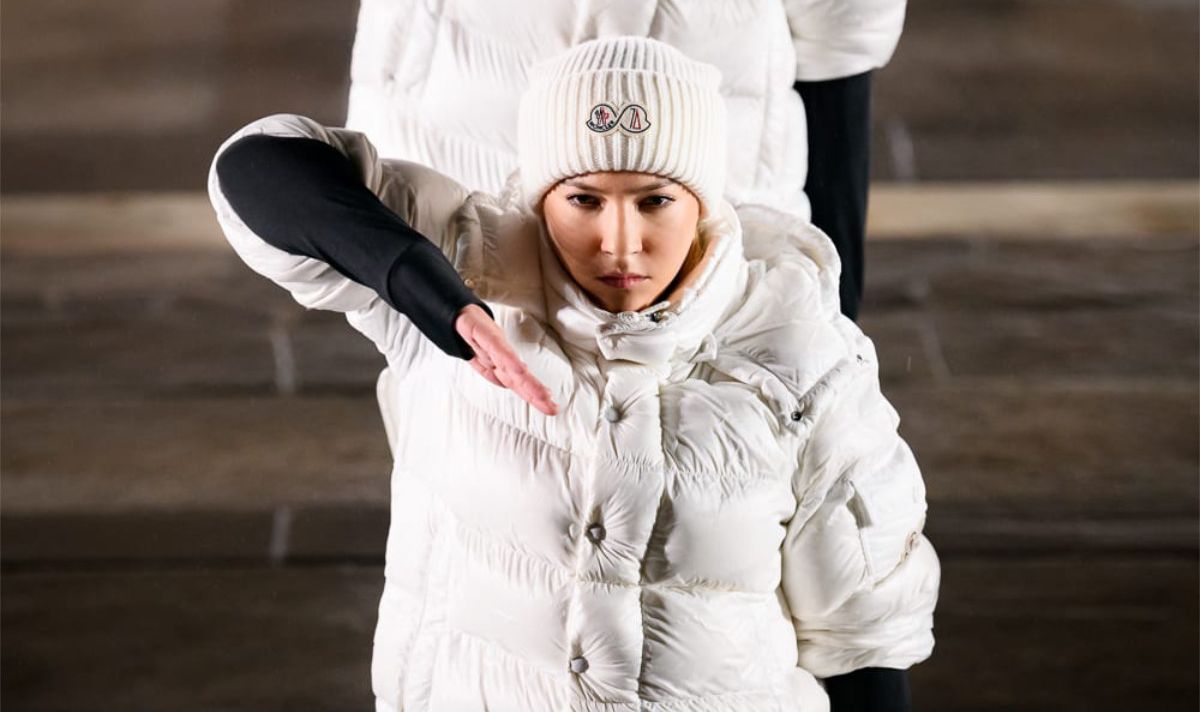 Moncler Celebrated Its 70th Anniversary In Milan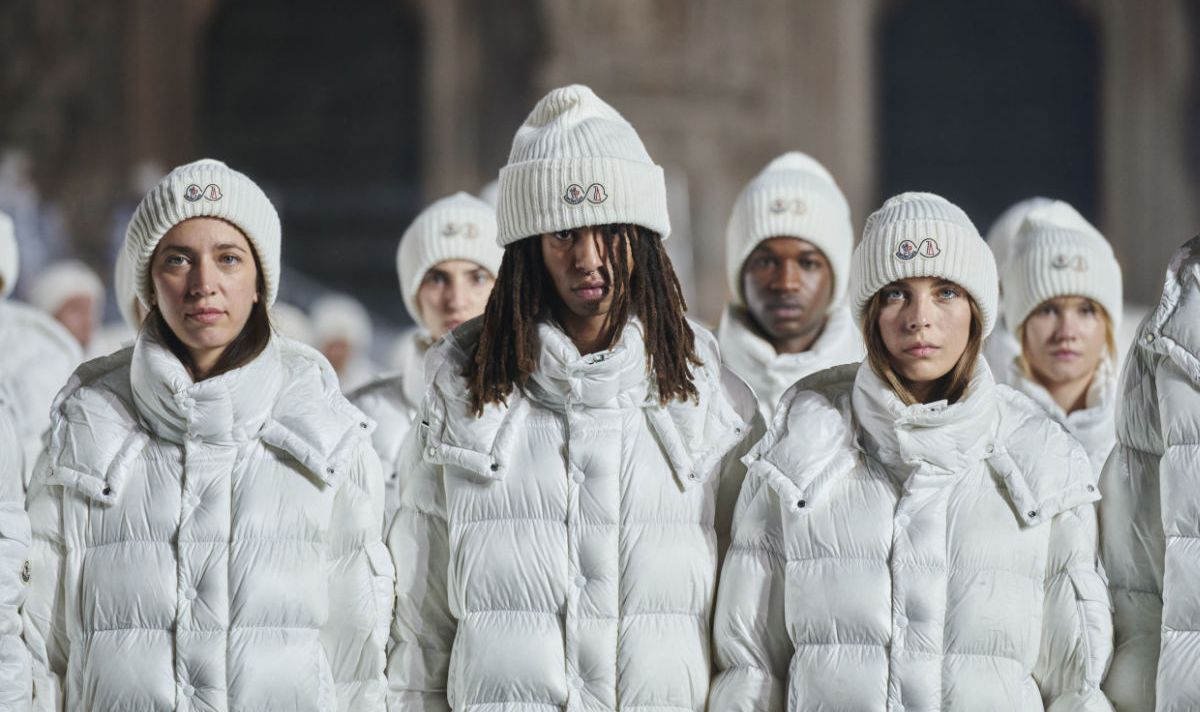 Moncler Celebrated Its 70th Anniversary In Milan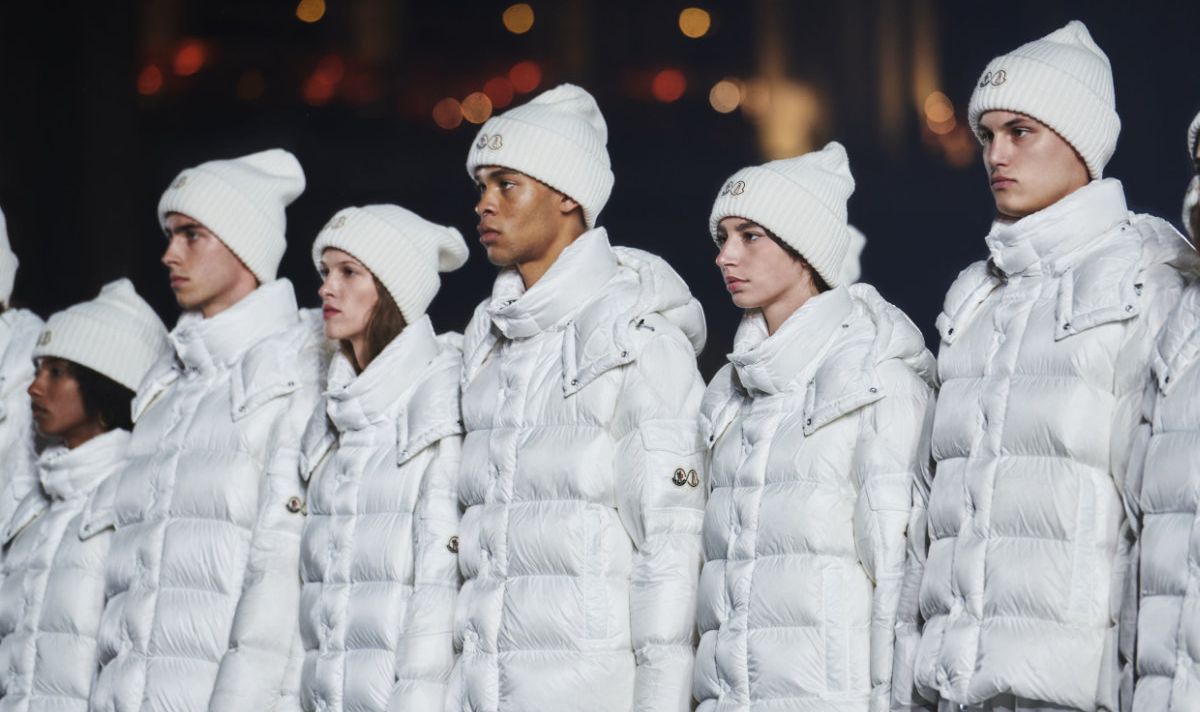 Moncler Celebrated Its 70th Anniversary In Milan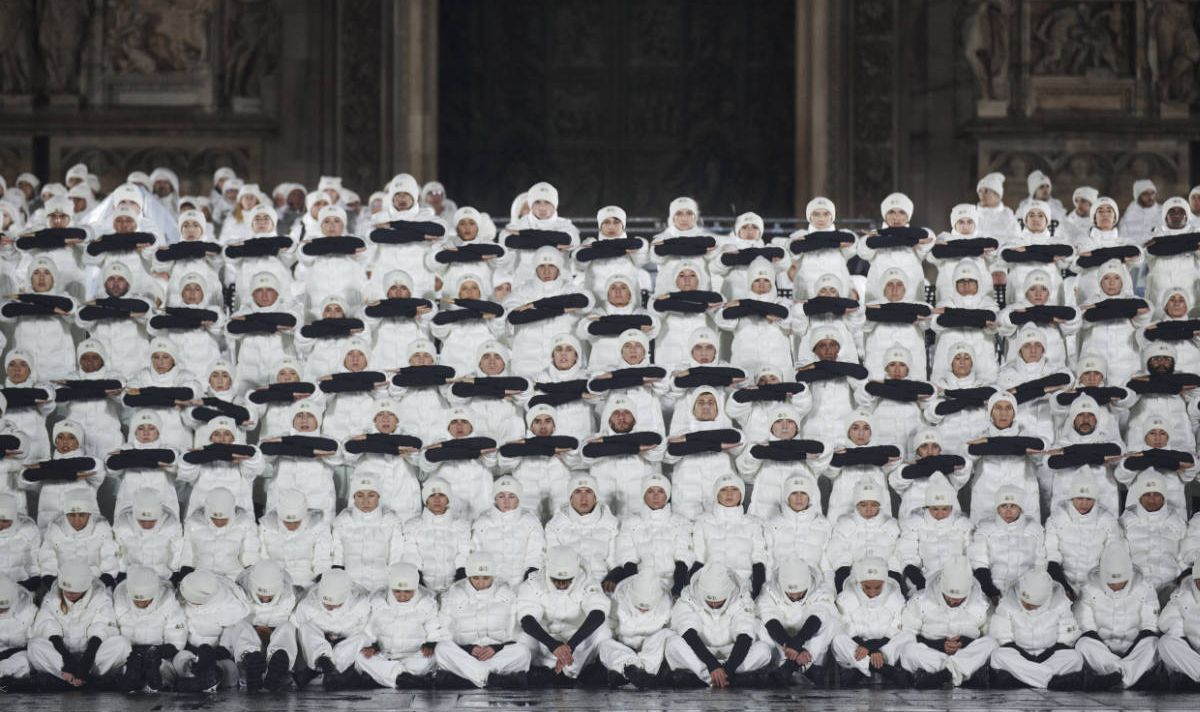 Moncler Celebrated Its 70th Anniversary In Milan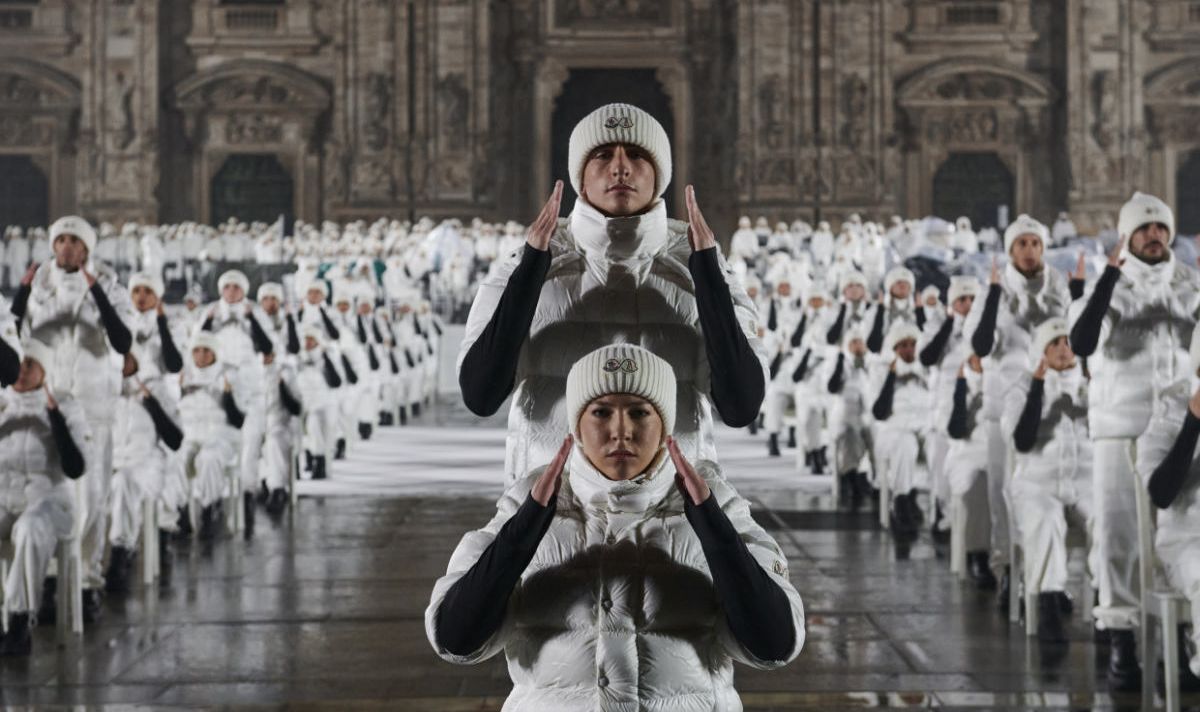 Moncler Celebrated Its 70th Anniversary In Milan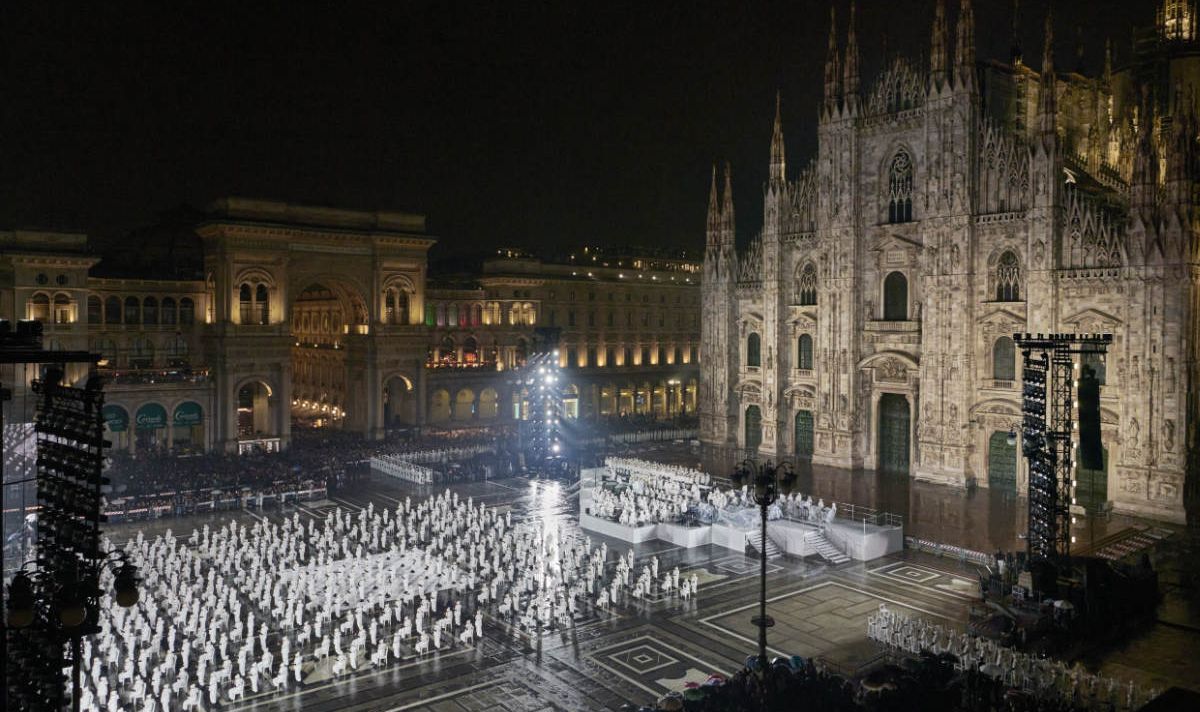 Moncler Celebrated Its 70th Anniversary In Milan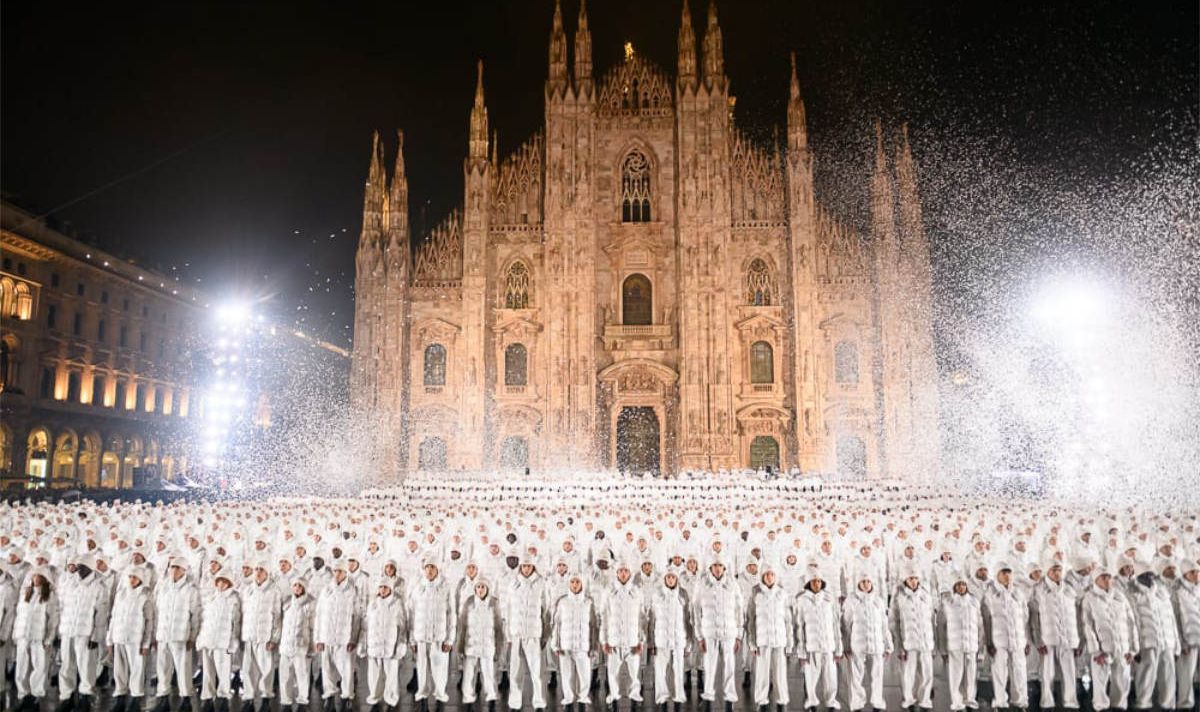 Moncler Celebrated Its 70th Anniversary In Milan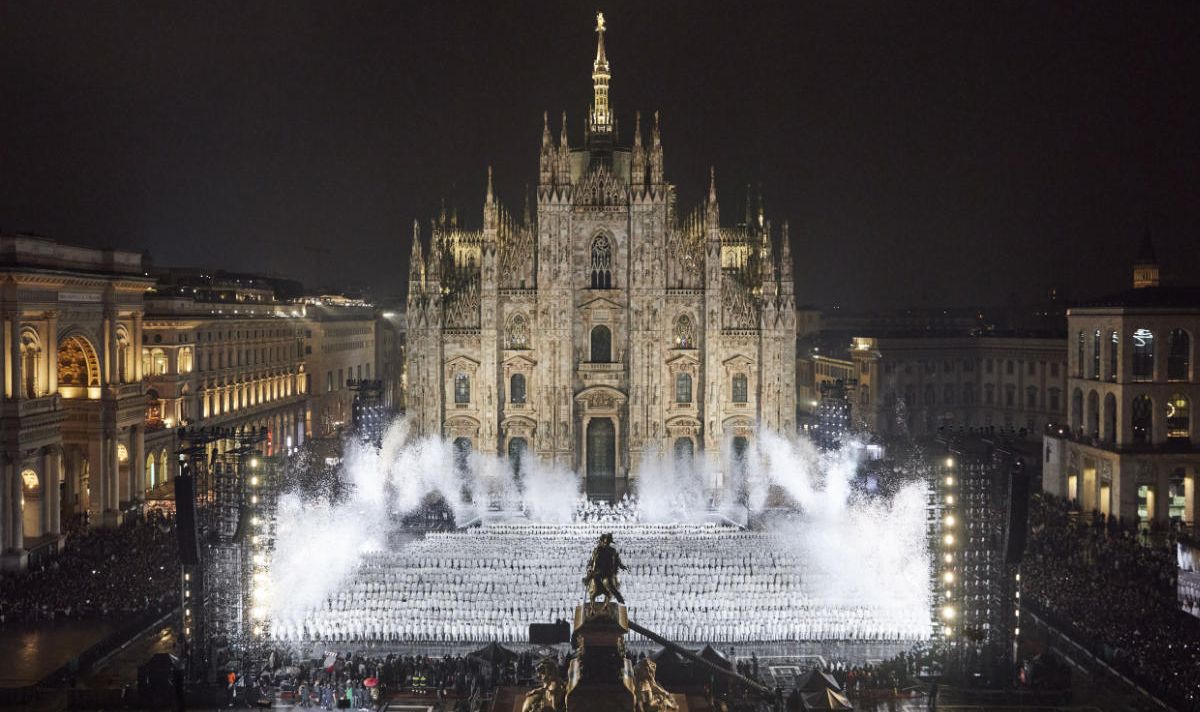 Moncler Celebrated Its 70th Anniversary In Milan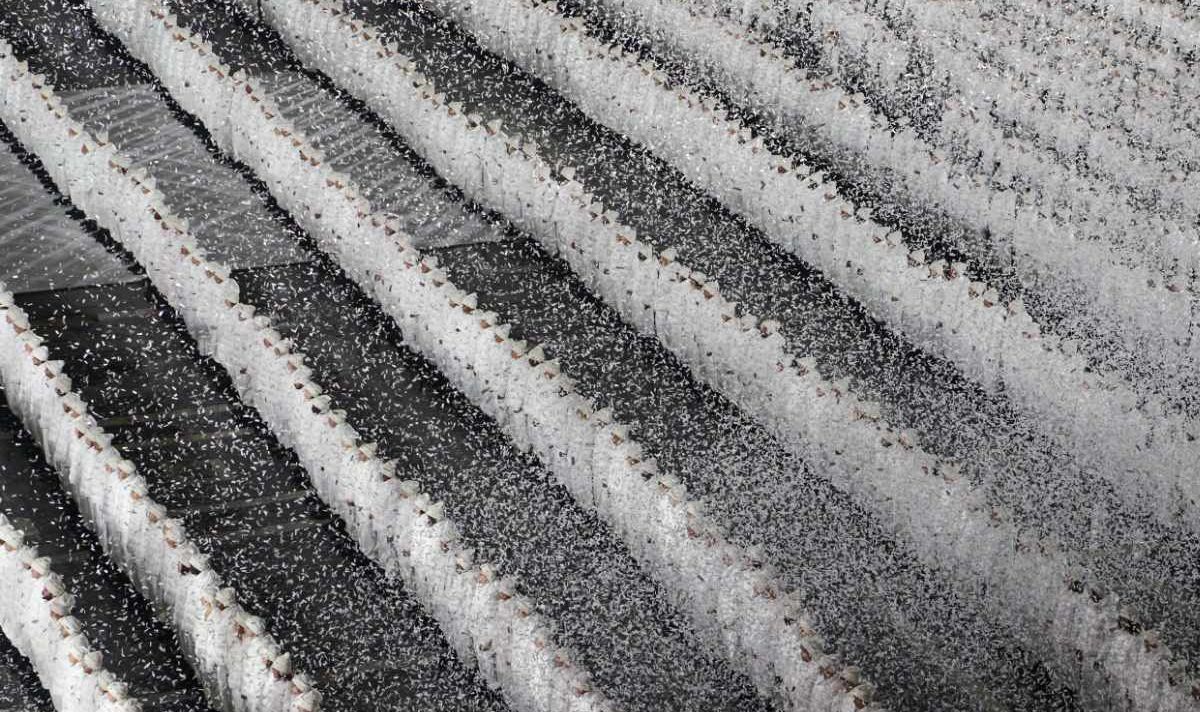 Moncler Celebrated Its 70th Anniversary In Milan
Moncler celebrated its 70th Anniversary with an extraordinary takeover of Piazza del Duomo in Milan, bringing almost 18,000 people together on a special night.
Last Saturday night, Moncler celebrated its anniversary with an epic takeover of Milan's most iconic landmark, Piazza del Duomo – a symbolic event that kicked off a 70-day program of global celebrations.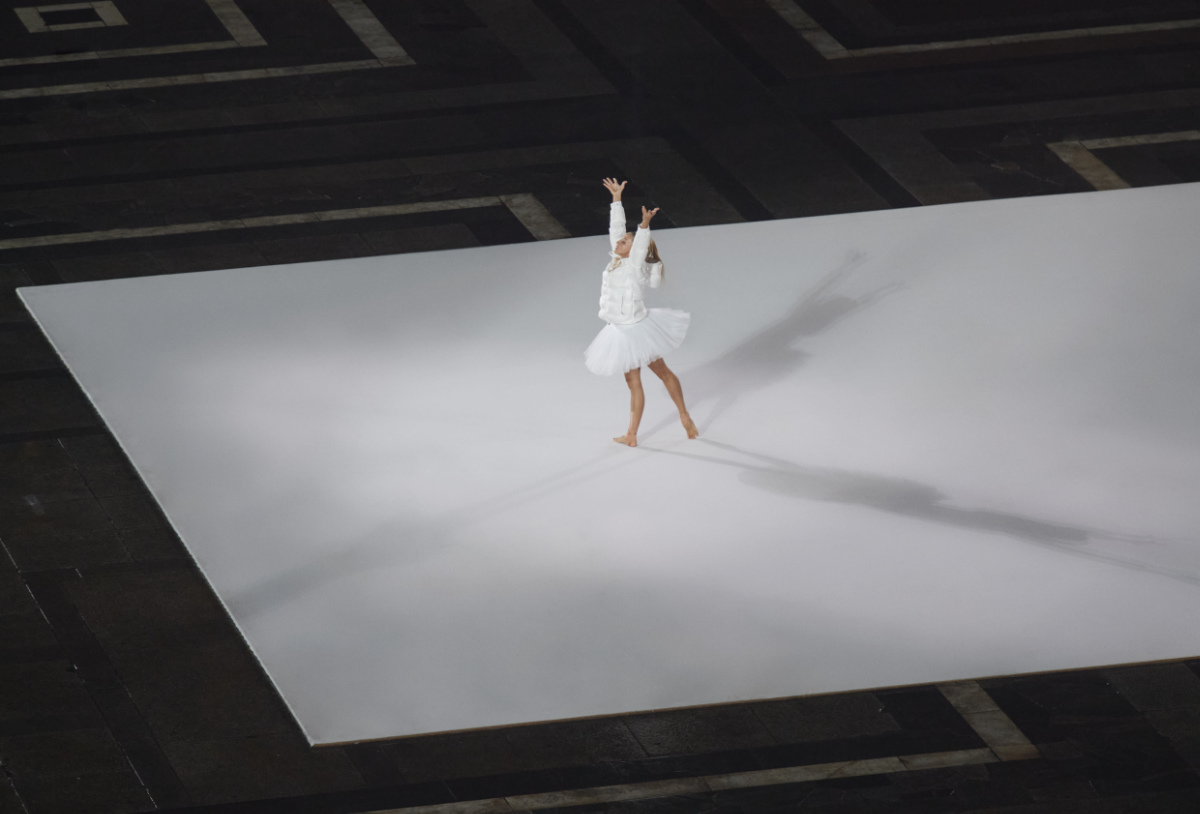 True to Moncler's continuous reach for the extraordinary, the brand brought to life a highly visual, physical and engaging performance that explored the power of repetition. The night's energy pivoted around the iconic Maya jacket: a historical design revisited for today, bridging the brand's origins with the brand's future.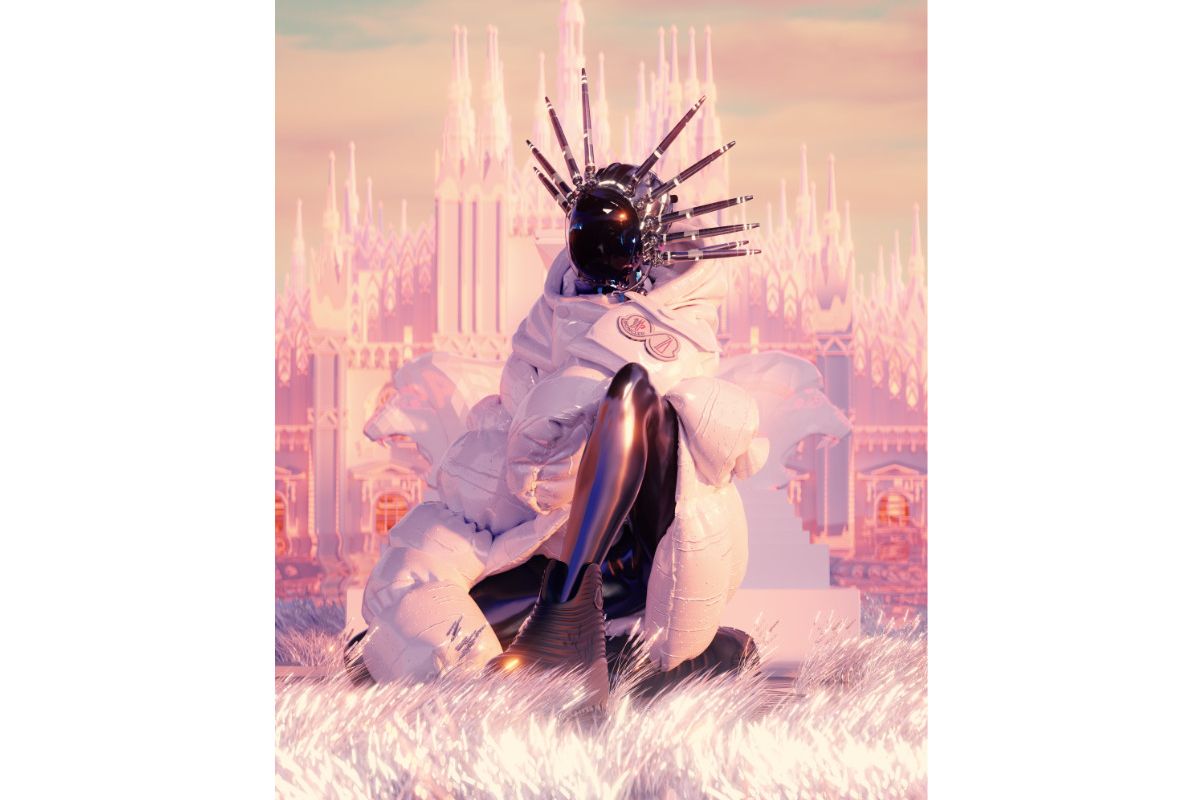 Moncler kicks off its 70th anniversary with an unprecedented takeover of the iconic Piazza del Duomo in Milan, launching 70 days of celebrations around the world.

Read article
The unprecedented show, opened by the prima ballerina of Teatro alla Scala di Milano Virna Toppi, featured a unique blend of 1952 artists – representing the founding year of Moncler – who "painted" the square a palette of white as they sang, danced, and strutted in the specially made Moncler Maya 70 jackets. Renowned choreographer Sadeck Berrabah (Sadeck Waff) orchestrated the show, gifting Moncler lovers with a unique reinterpretation of contemporary dance, stretching the geometric limits of the human body.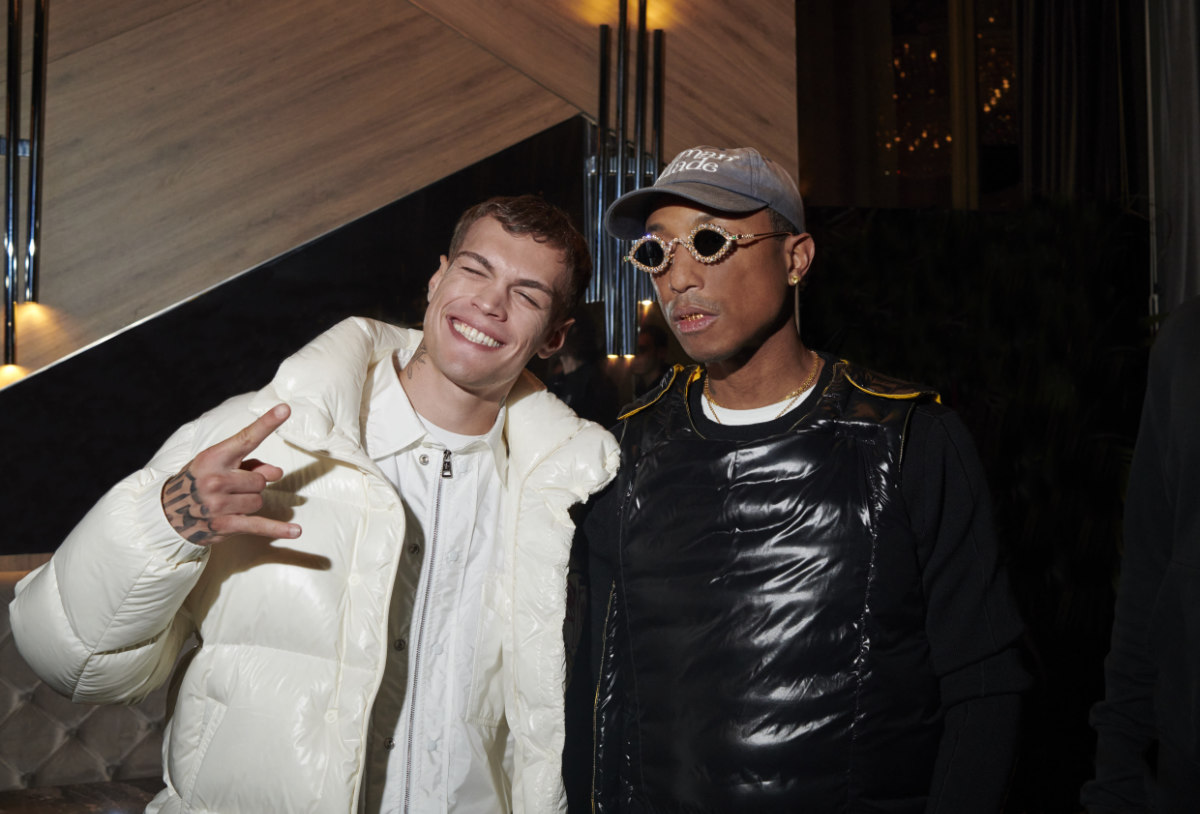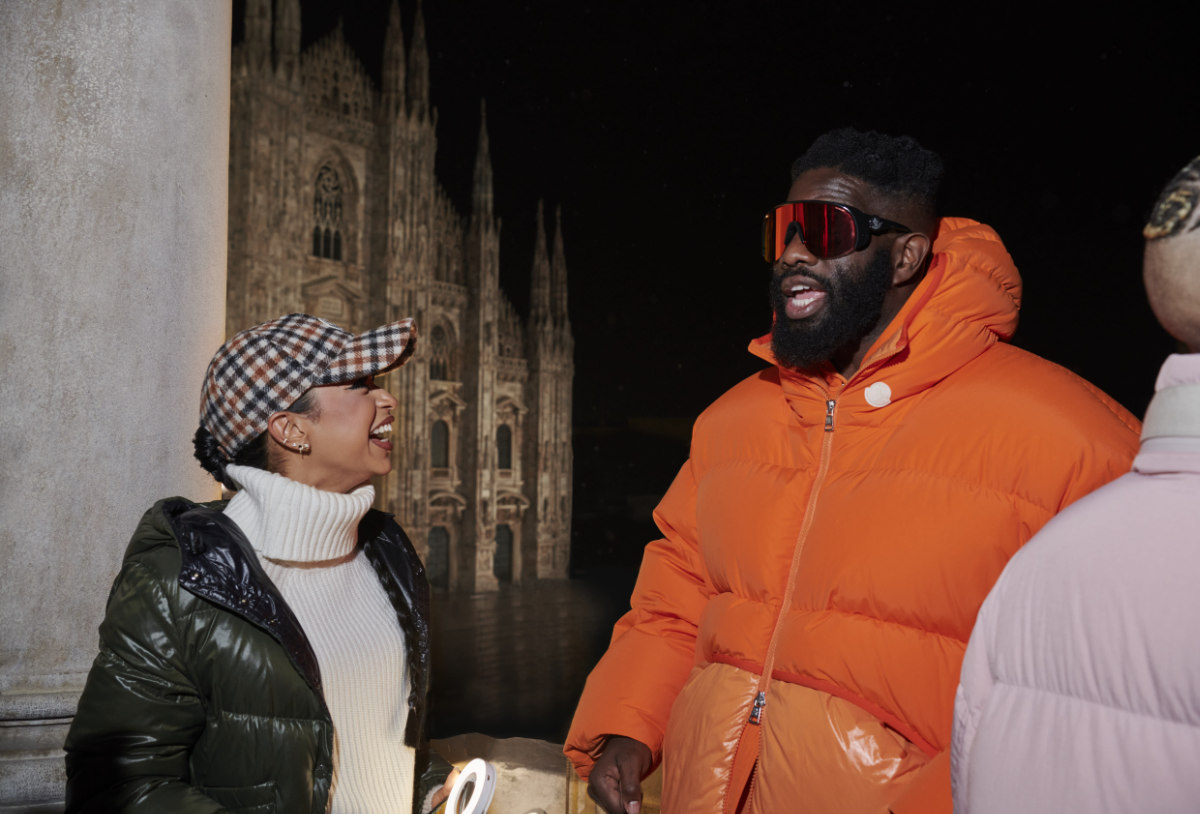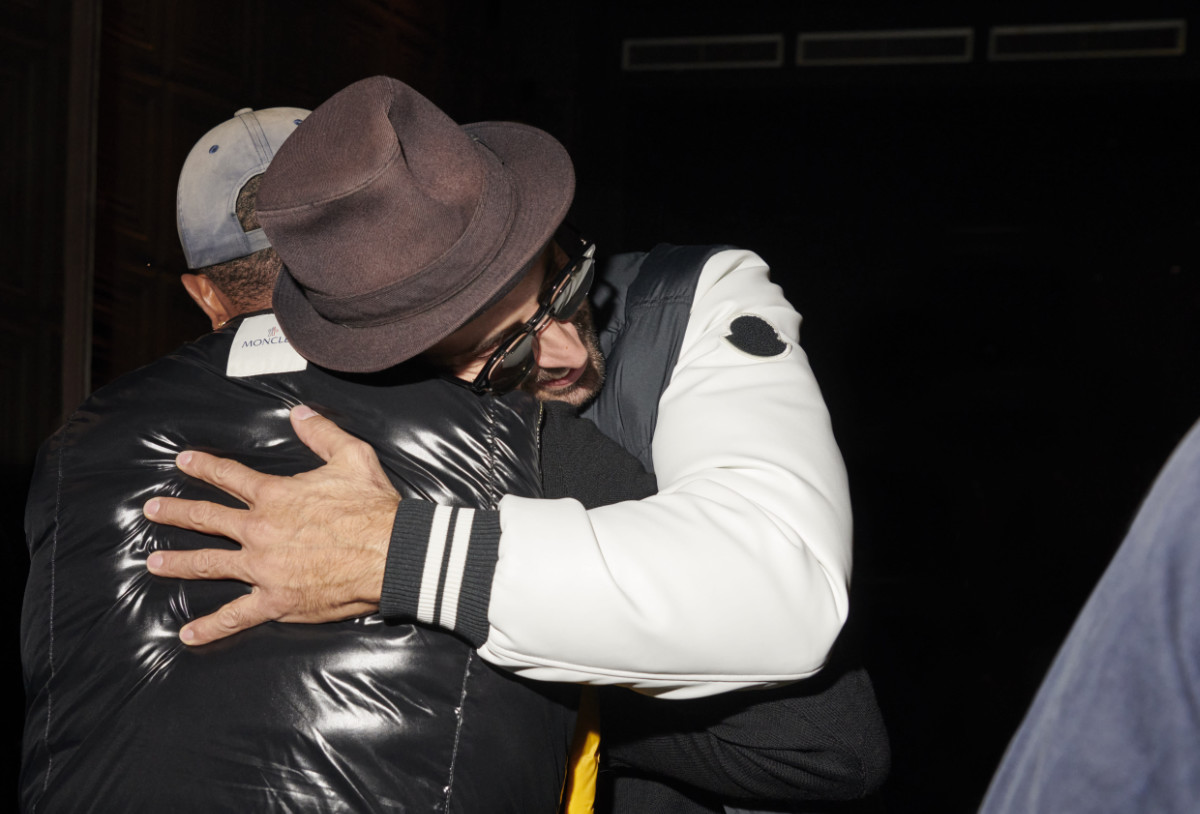 Always striving to connect and engage communities, the event was open to the public, and even the rain couldn't dampen the spirits of a maximum-capacity 18,000 spectators, who admired the performance from the main square, as well as from the surrounding balconies and terraces.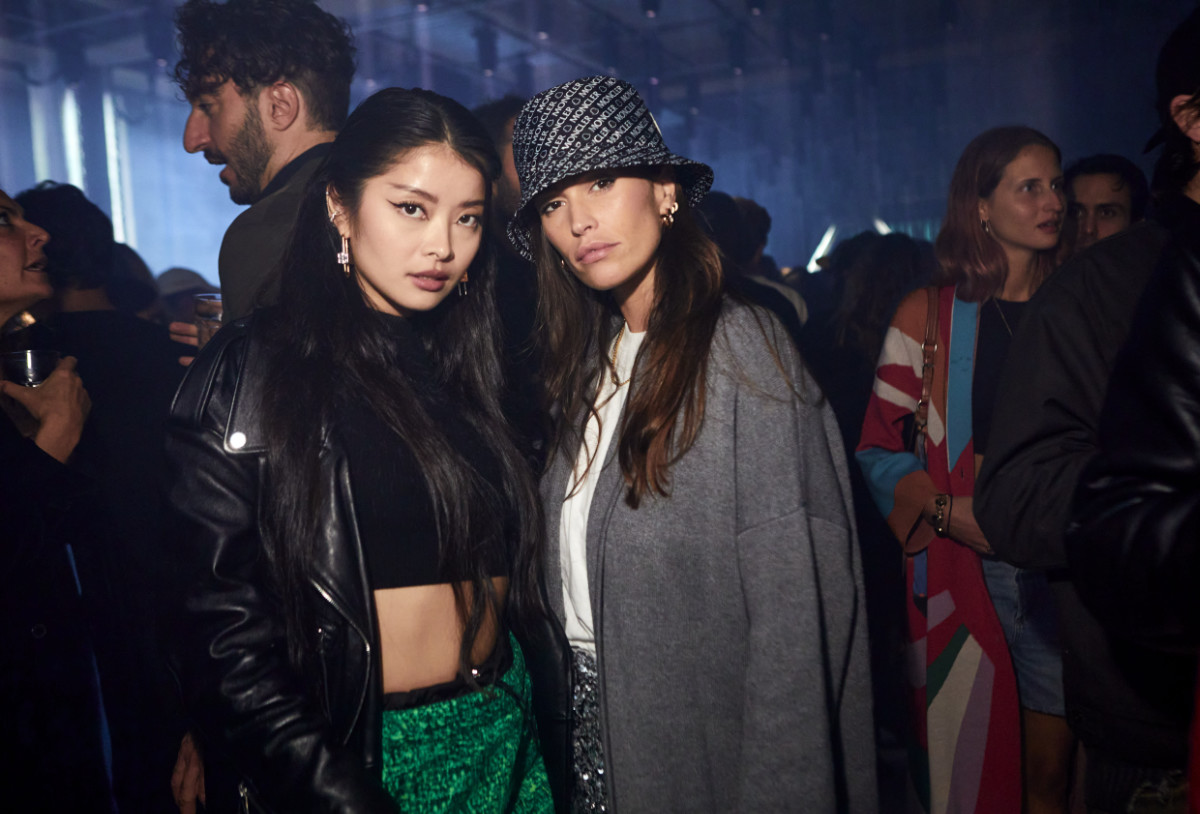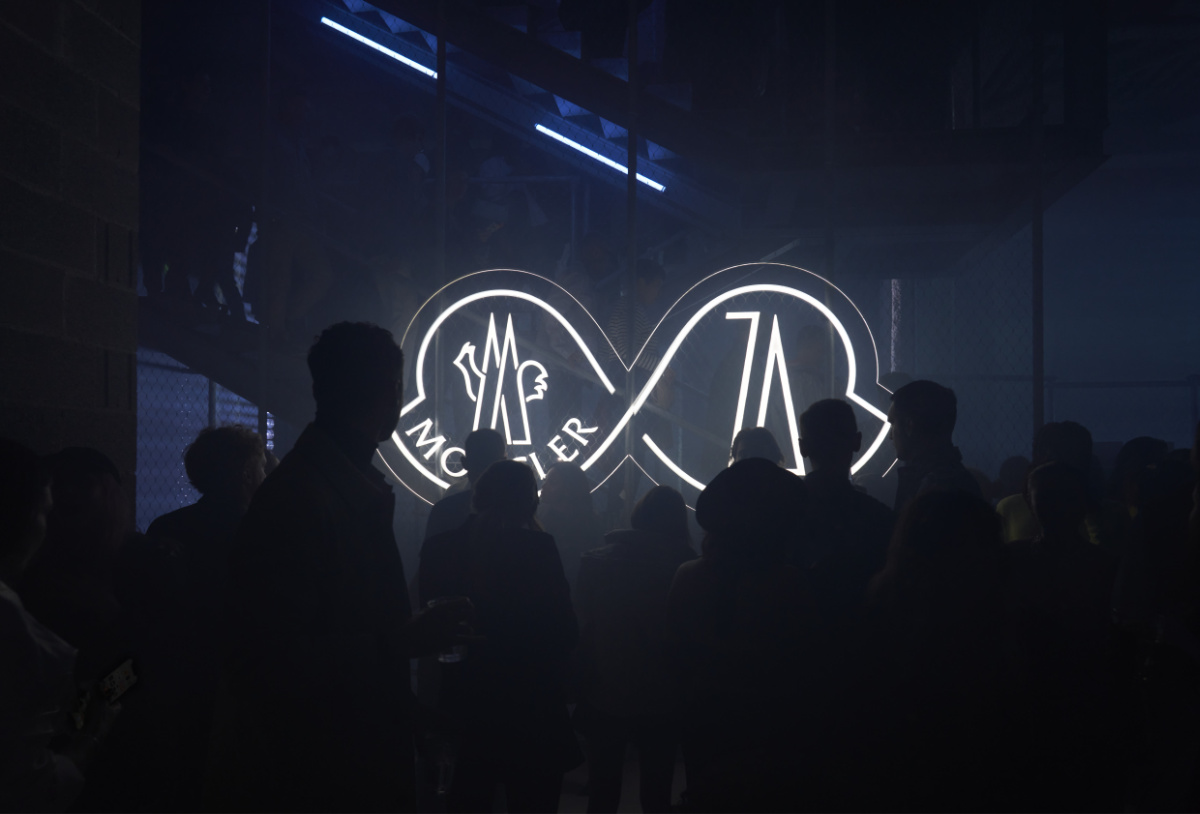 "Last night in Piazza del Duomo, I witnessed the perfect portrait of the future of Moncler. Tradition and innovation, key cornerstones of the brand, were united by the iconic Maya jacket – a design that keeps evolving in style and materials, thus, always remaining contemporary. We saw vigor in the execution and the uniqueness of an unprecedented performance exploring new territories in dance. There was a wave of emotion as we lived this experience together, and that moment was shared across the world through digital channels. And finally, what I am most proud of is that we gathered together all generations, and felt the strong energy coming from our communities. It is with them that we want to build our next 70 years. At Moncler we dream together, not alone," commented Remo Ruffini, Chairman and CEO of Moncler S.p.A.
700 dancers. 200 musicians. 100 choir members. 952 models: A cast of 1952.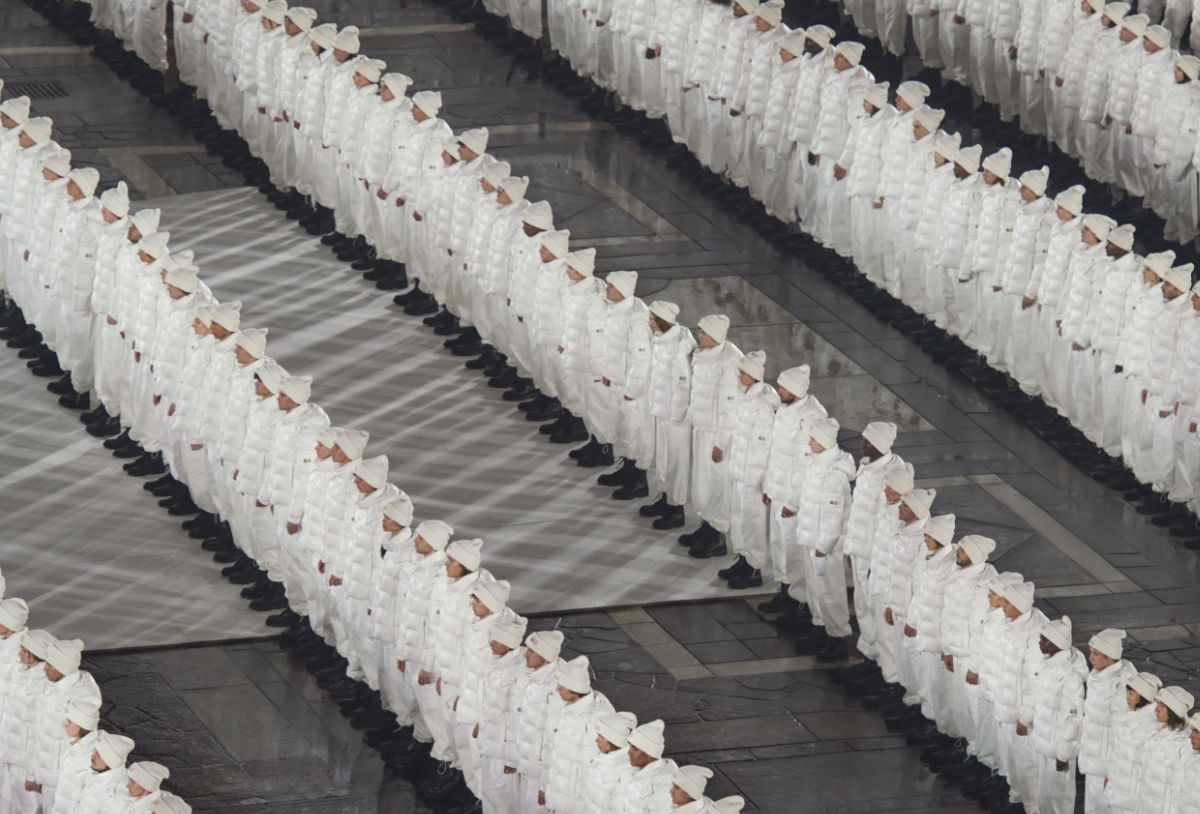 The performance began with a group of dancers covering the entire piazza in white, creating a blank canvas and instilling a feeling of new beginnings. A lone chorist began to sing acapella as Virna Toppi, prima ballerina of Teatro alla Scala, appeared on stage, dancing solo. Moments later, she was joined by Sadeck Waff as the whole Voci Bianche choir began to sing. The choir came to a silence as a Milanese orchestra, with participating musicians from Teatro alla Scala, began to play Carmina Burana. The crowd then enjoyed a performance by Waff and a troupe of dancers. Together, their perfect geometric movements built in energy, creating an electrifying atmosphere in the square. At this climactic point, the music transitioned from live orchestral to electronic music, performed by DJ Lorenzo Senni. The vast 1952-person cast, moving as one, formed a final tableau; showered by confetti.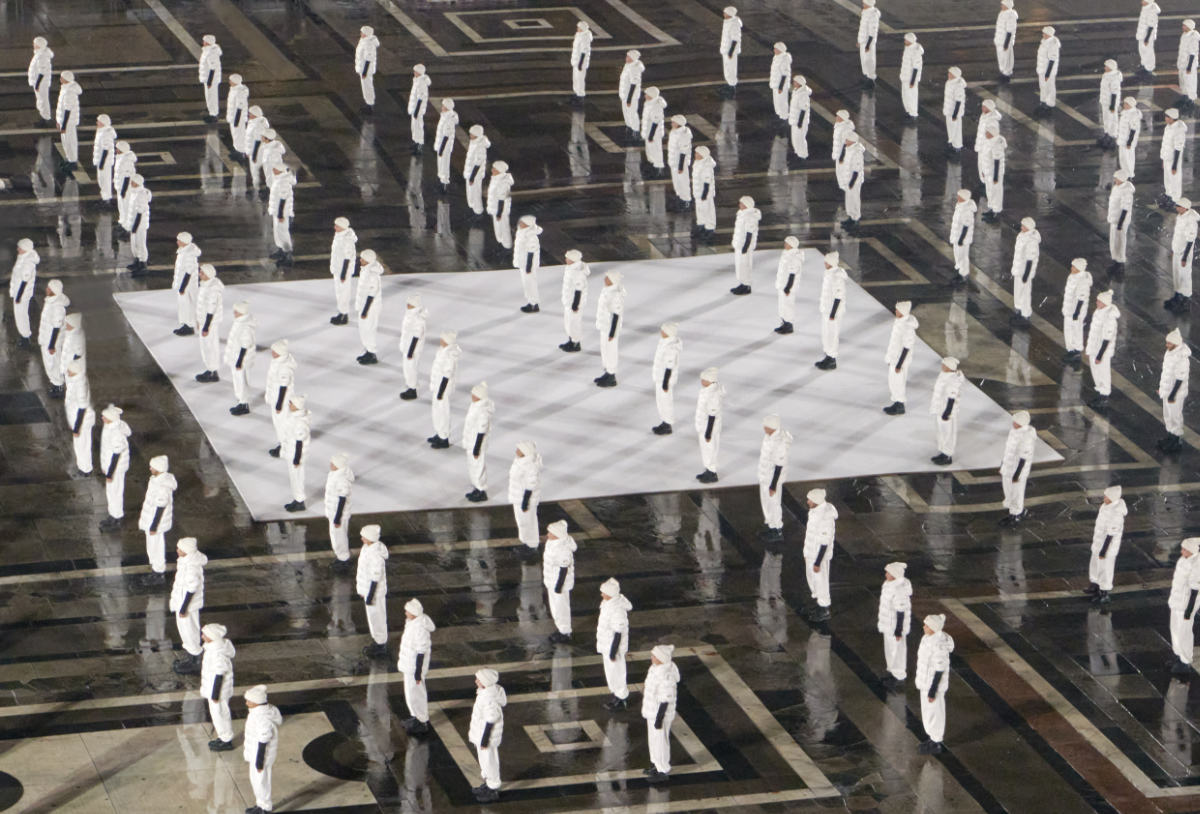 This evening kicked off the beginning of an extraordinary journey, celebrating the ever-evolving 70-year history of Moncler, as well as its next chapter charged with the energy, ambition and a desire to continue searching for the extraordinary, now and forever.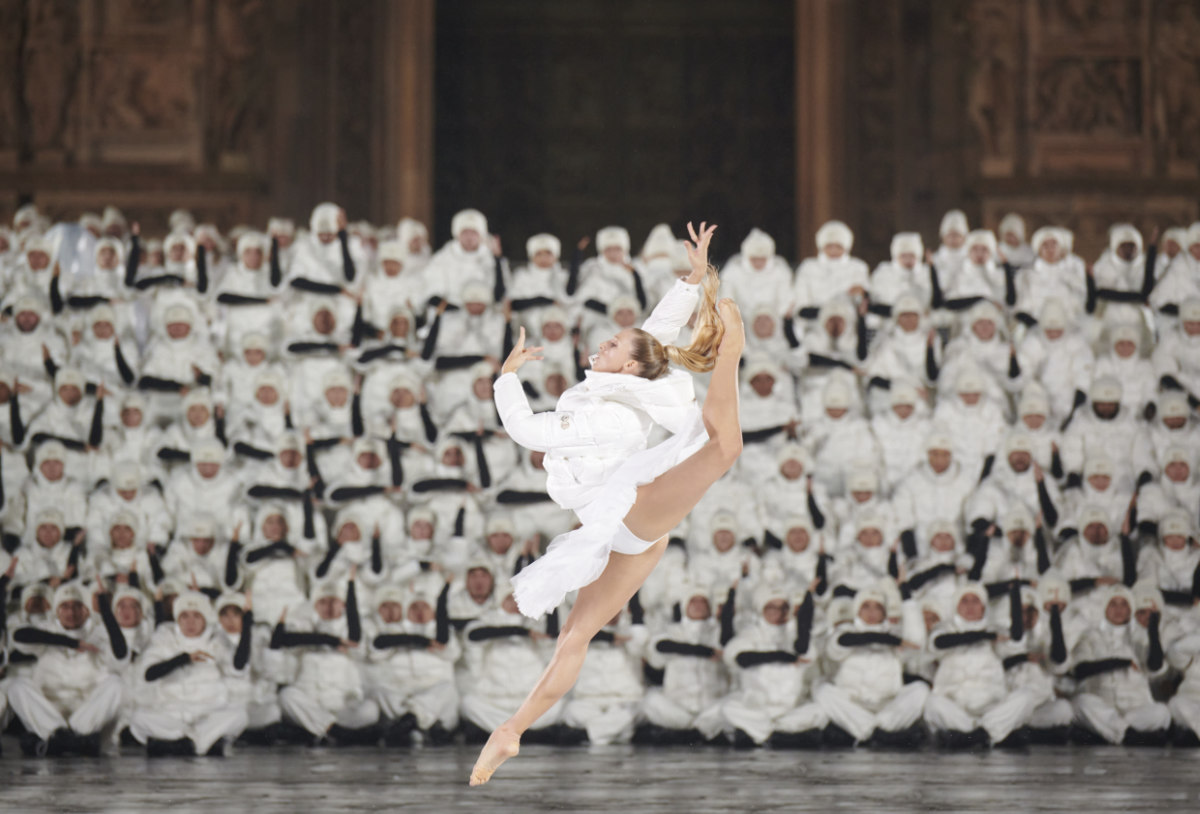 Remo Ruffini was joined in Piazza del Duomo by many friends of the brand including: Alessandra Ambrosio, Salehe Bembury, Blanco, Bianca Brandolini, Eric Chou, Cesc Fàbregas, Hiroshi Fujiwara, Future, Matilde Gioli, Anne Hathaway, Elsa Hosk, Minhyun Hwang, Carmen Jordá, JR, Colin Kaepernick, Michèle Lamy, Sungkyung Lee, Nessa, Normani, Tobi Nwigwe, Bella Poarch, Francesco Ragazzi, Francesco Scianna, Maria Sharapova, Nigel Sylvester, Shaun White, Pharrell Williams, Shailene Woodley, Na Ying.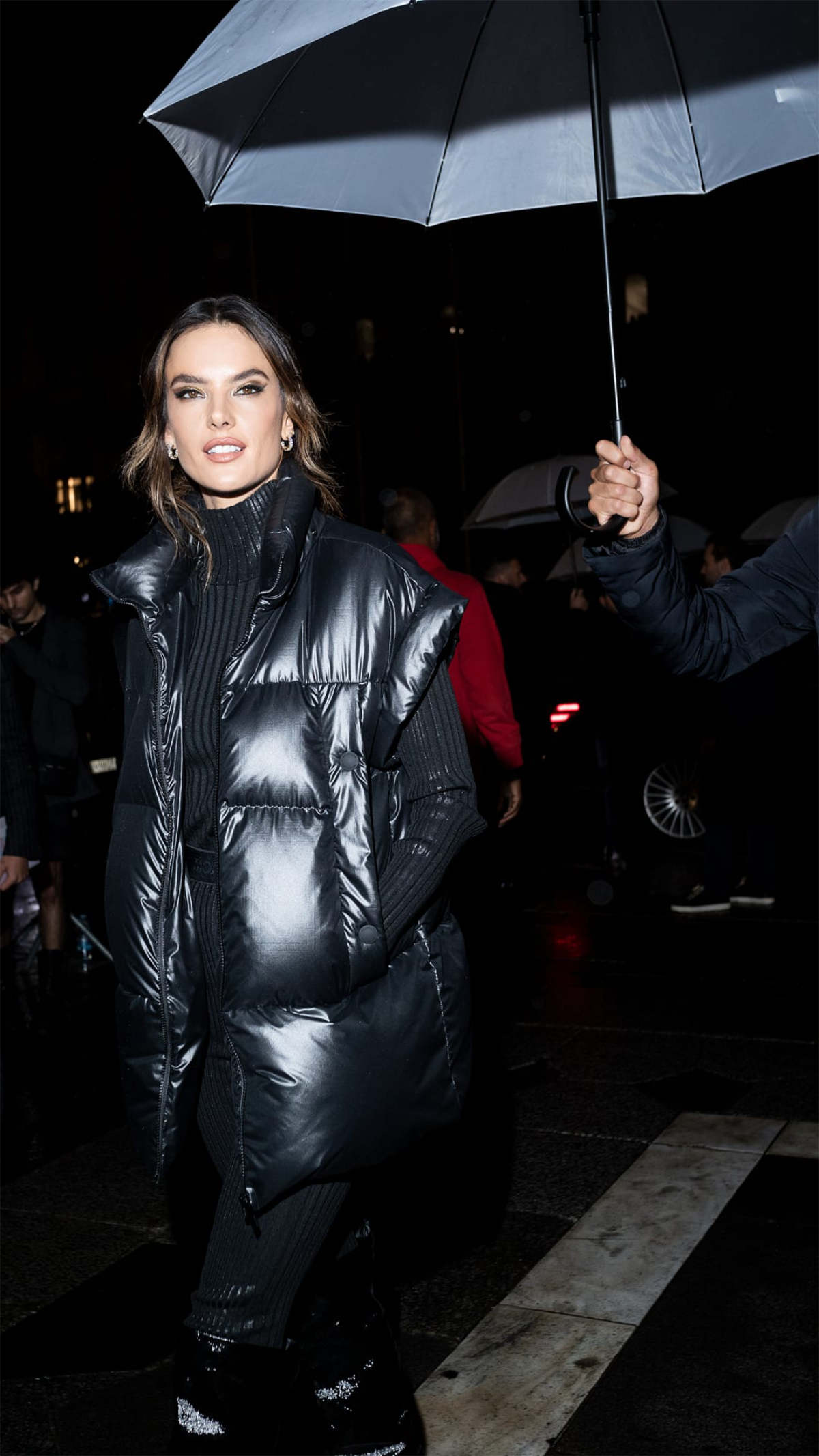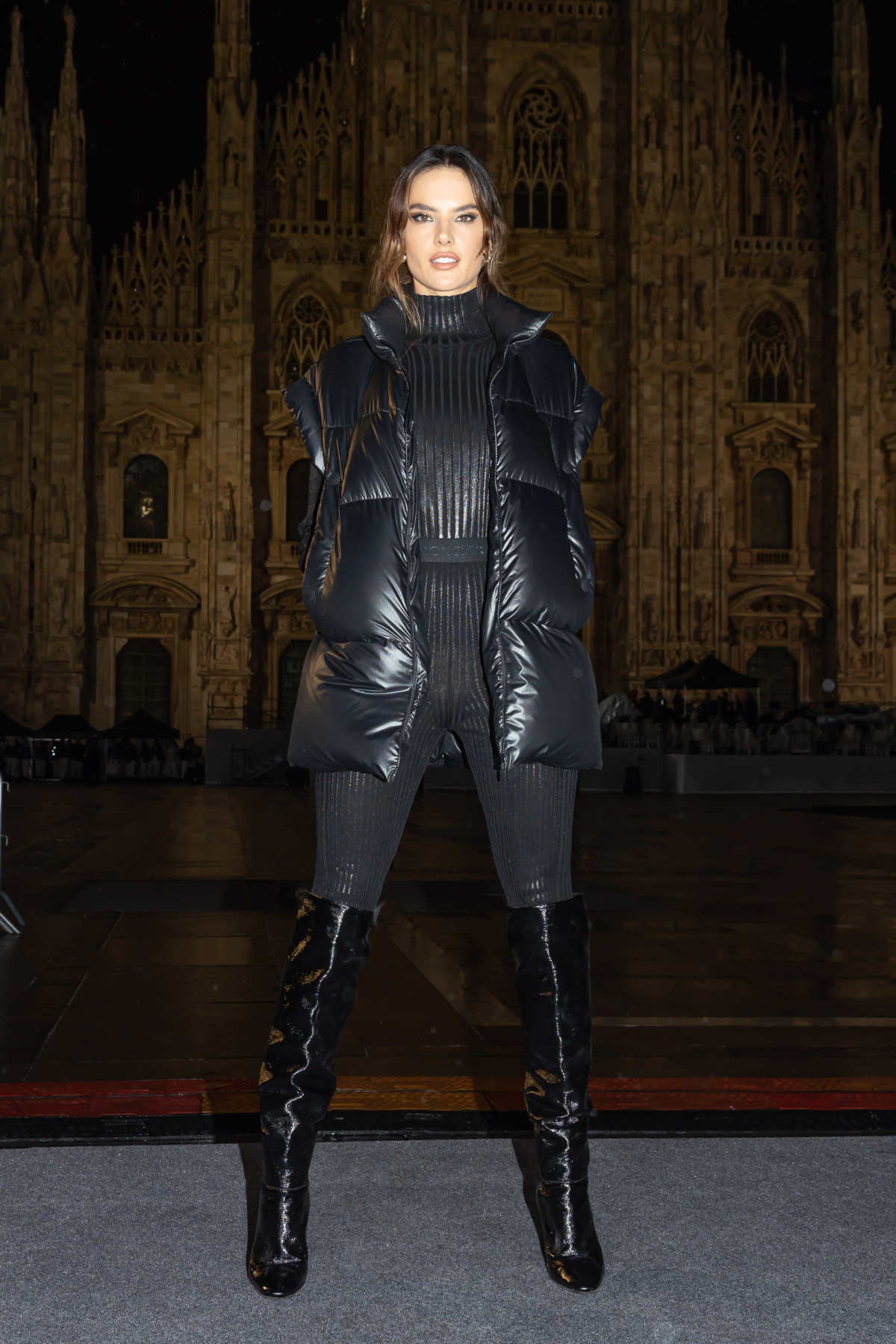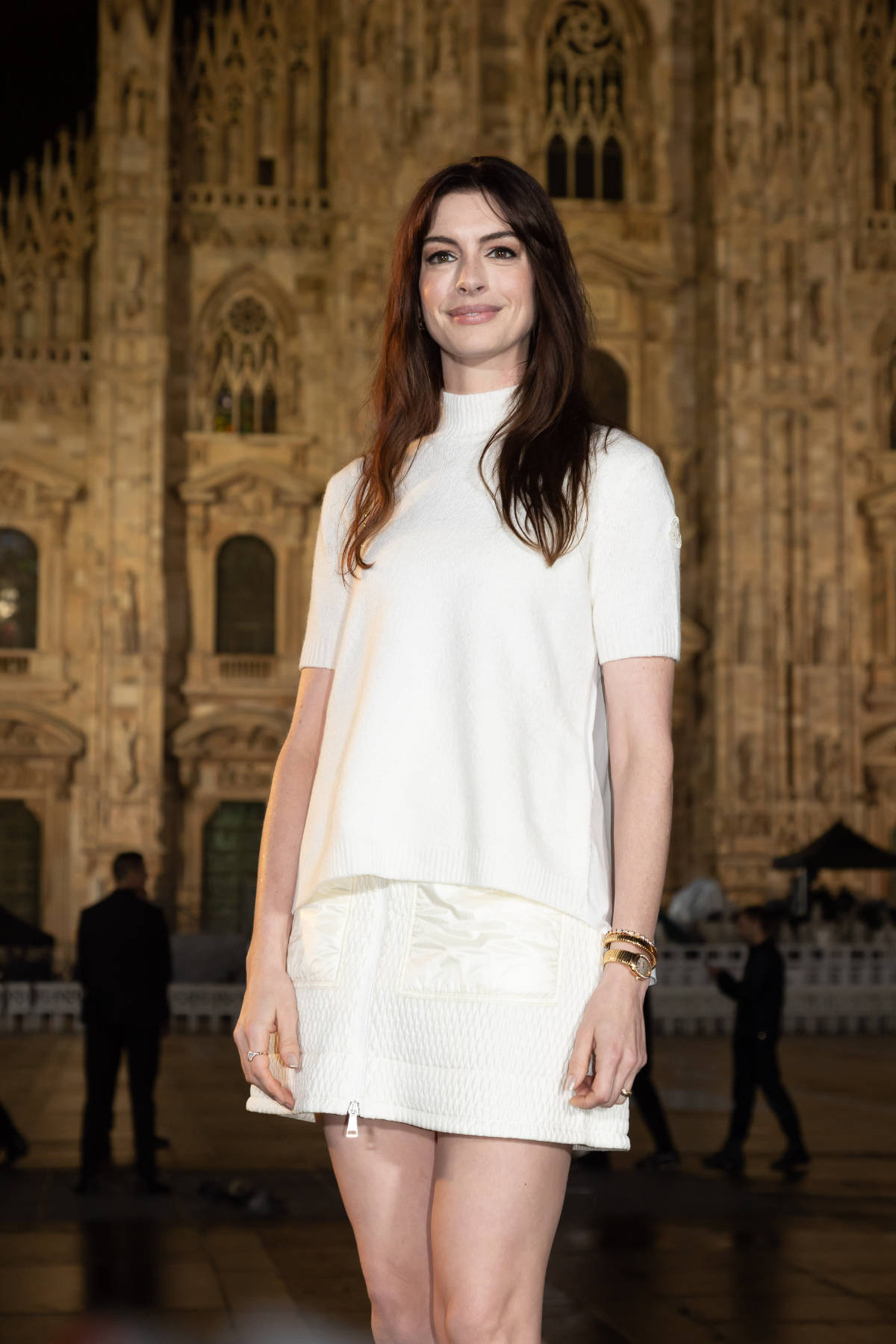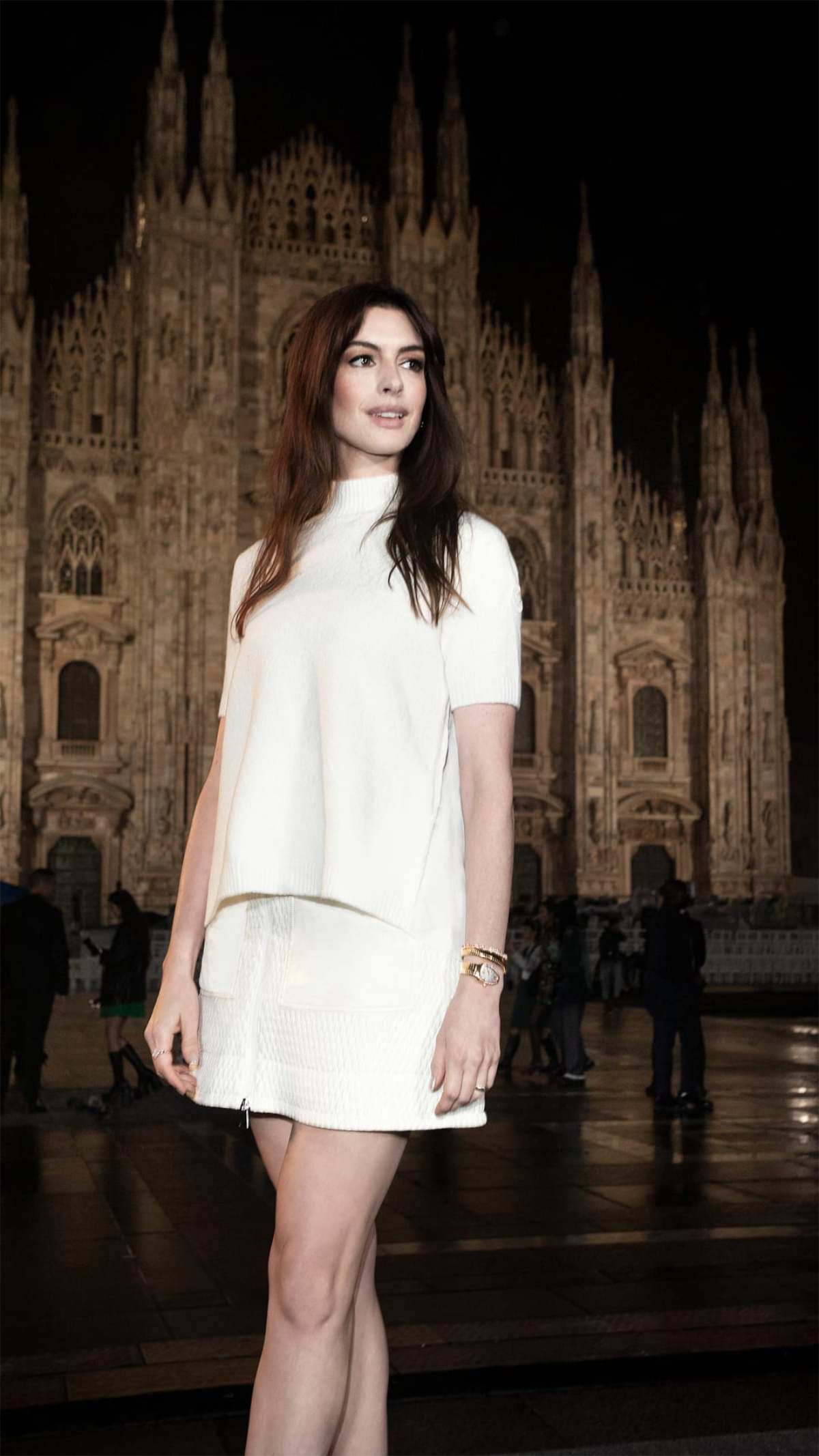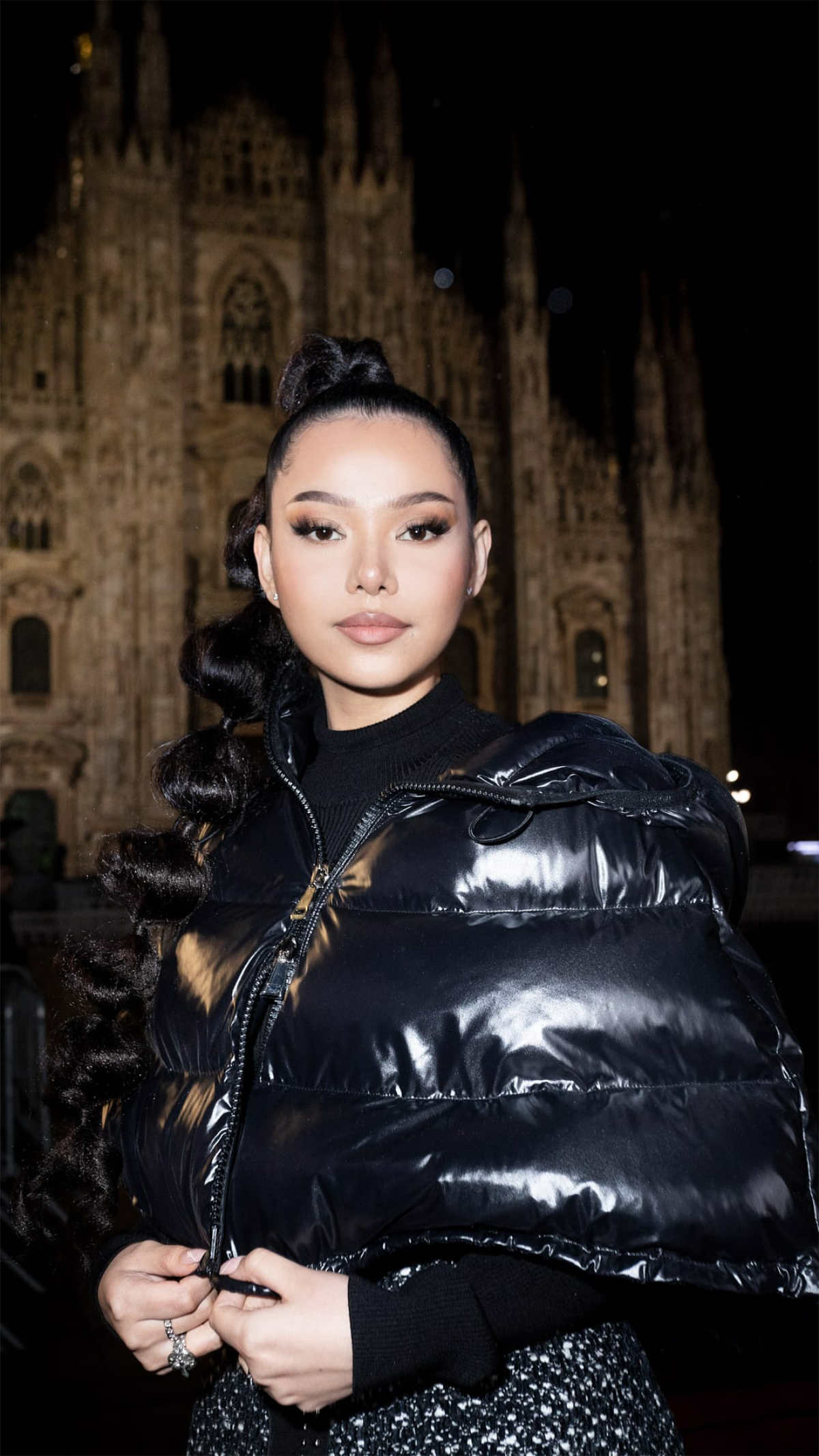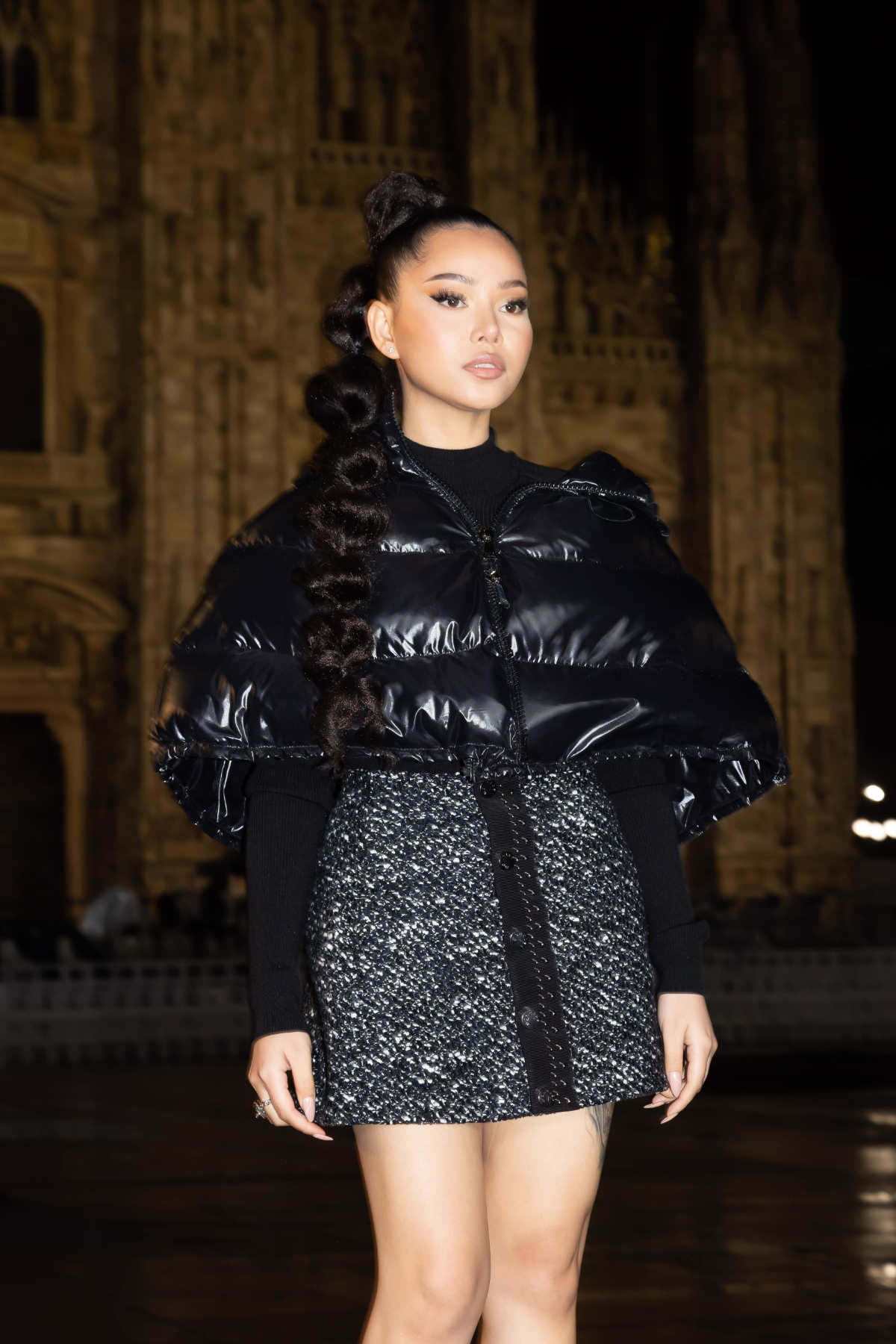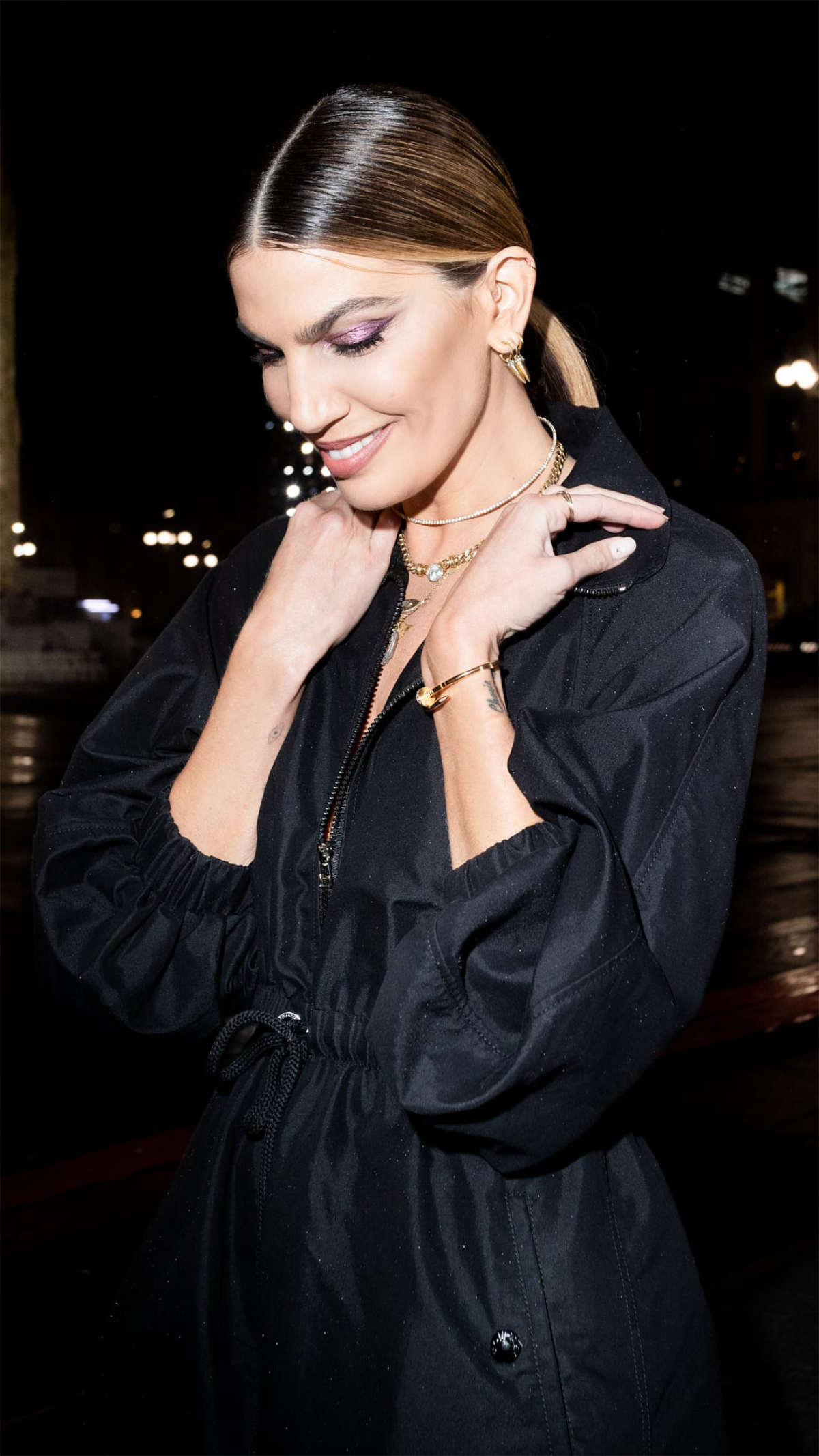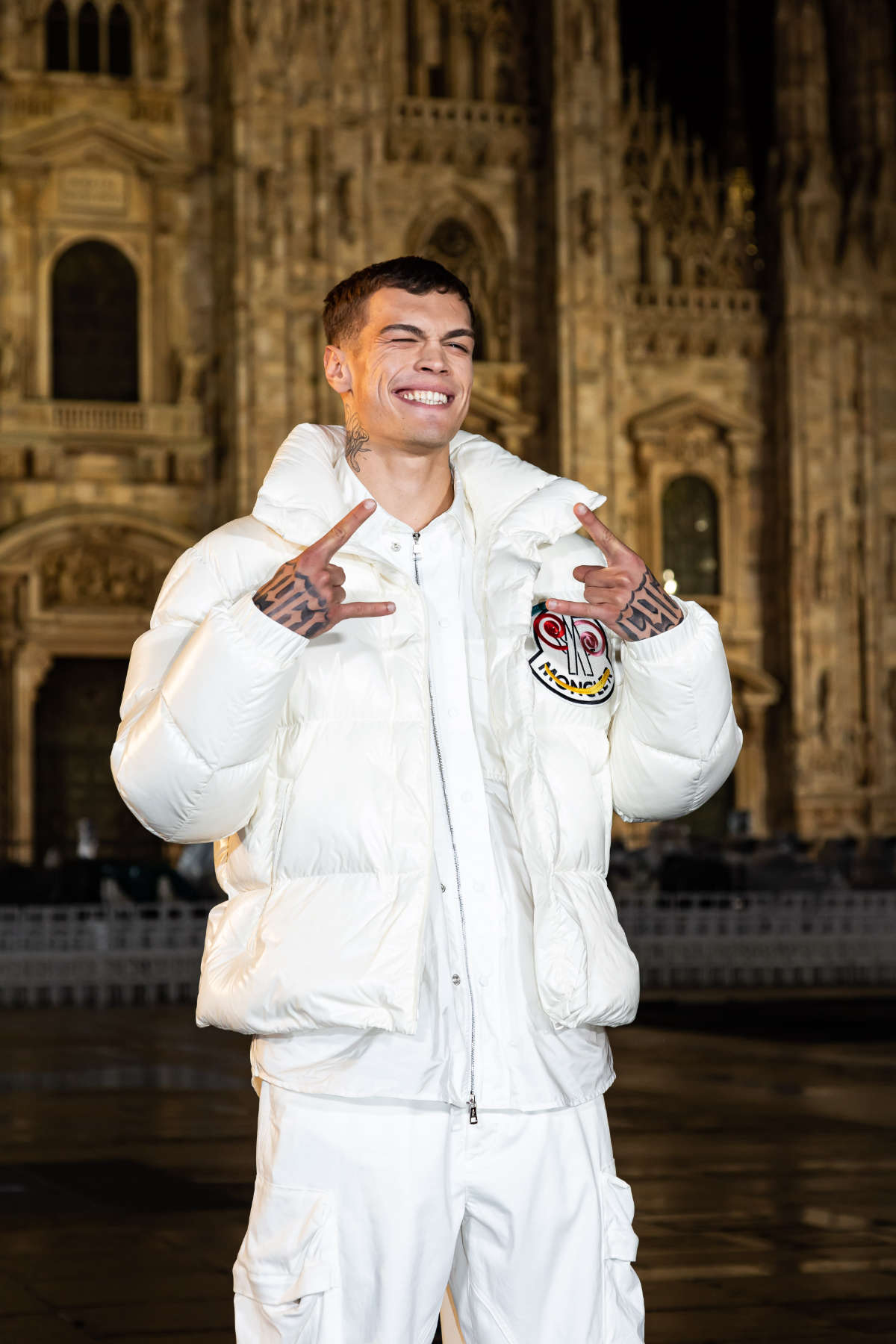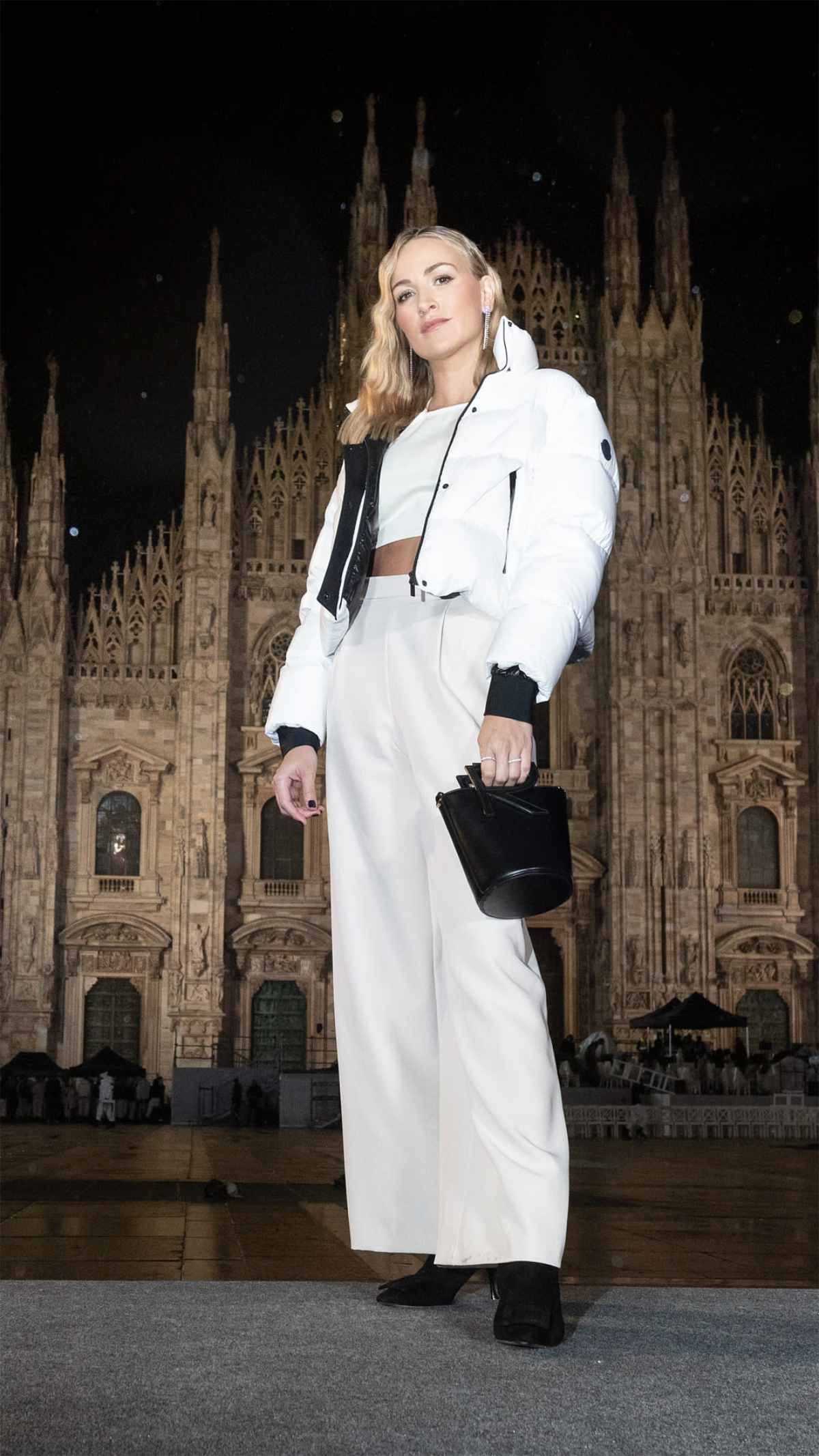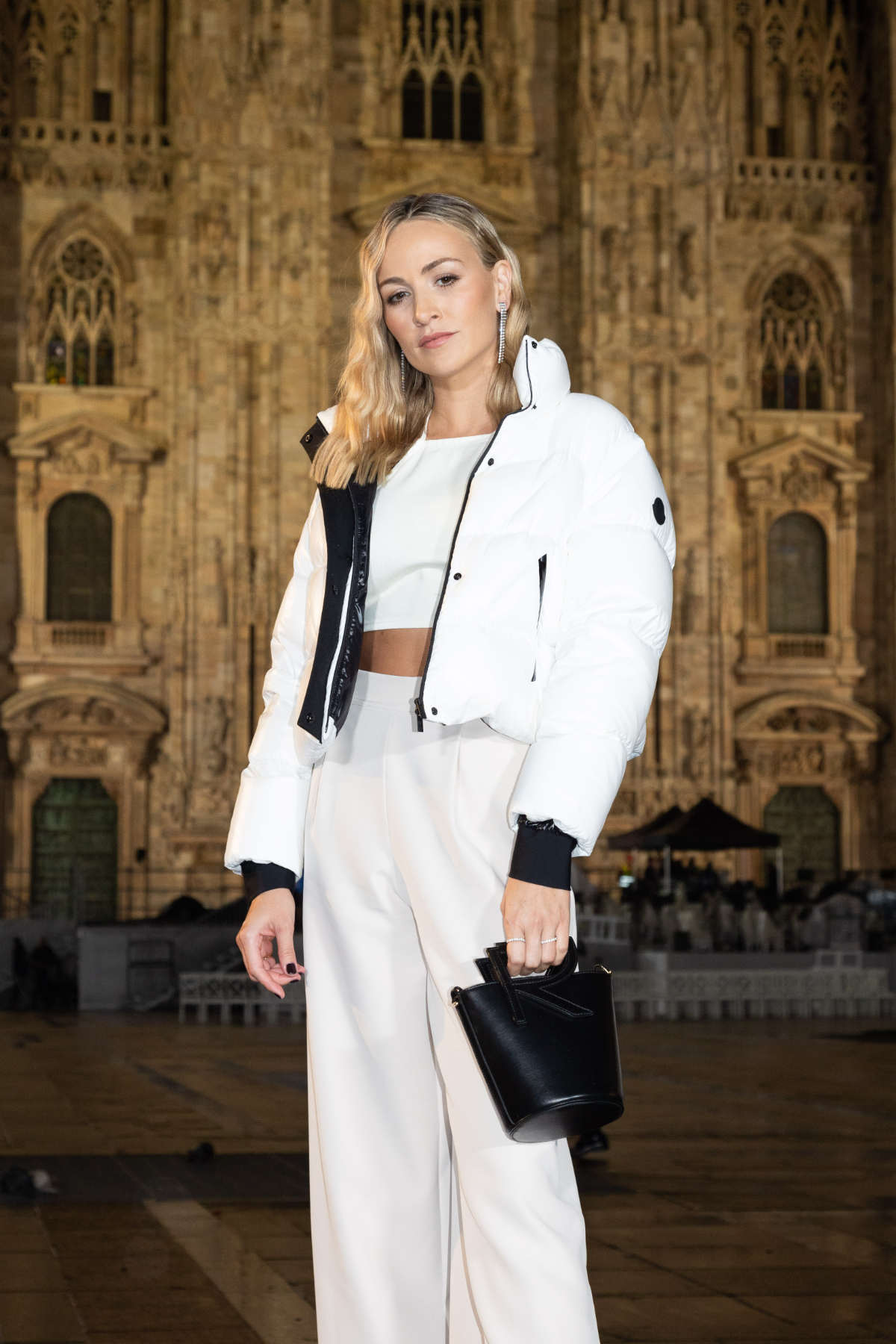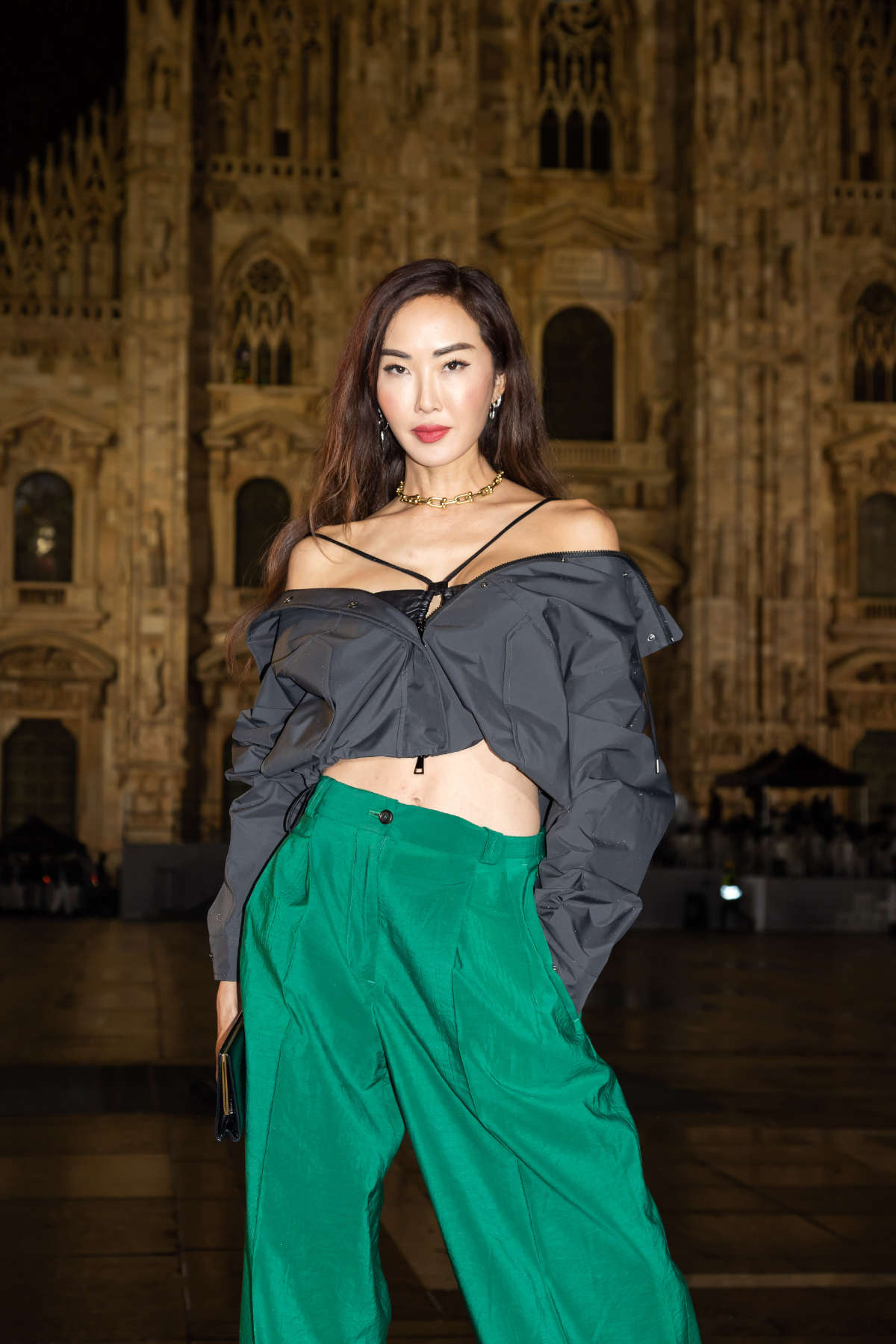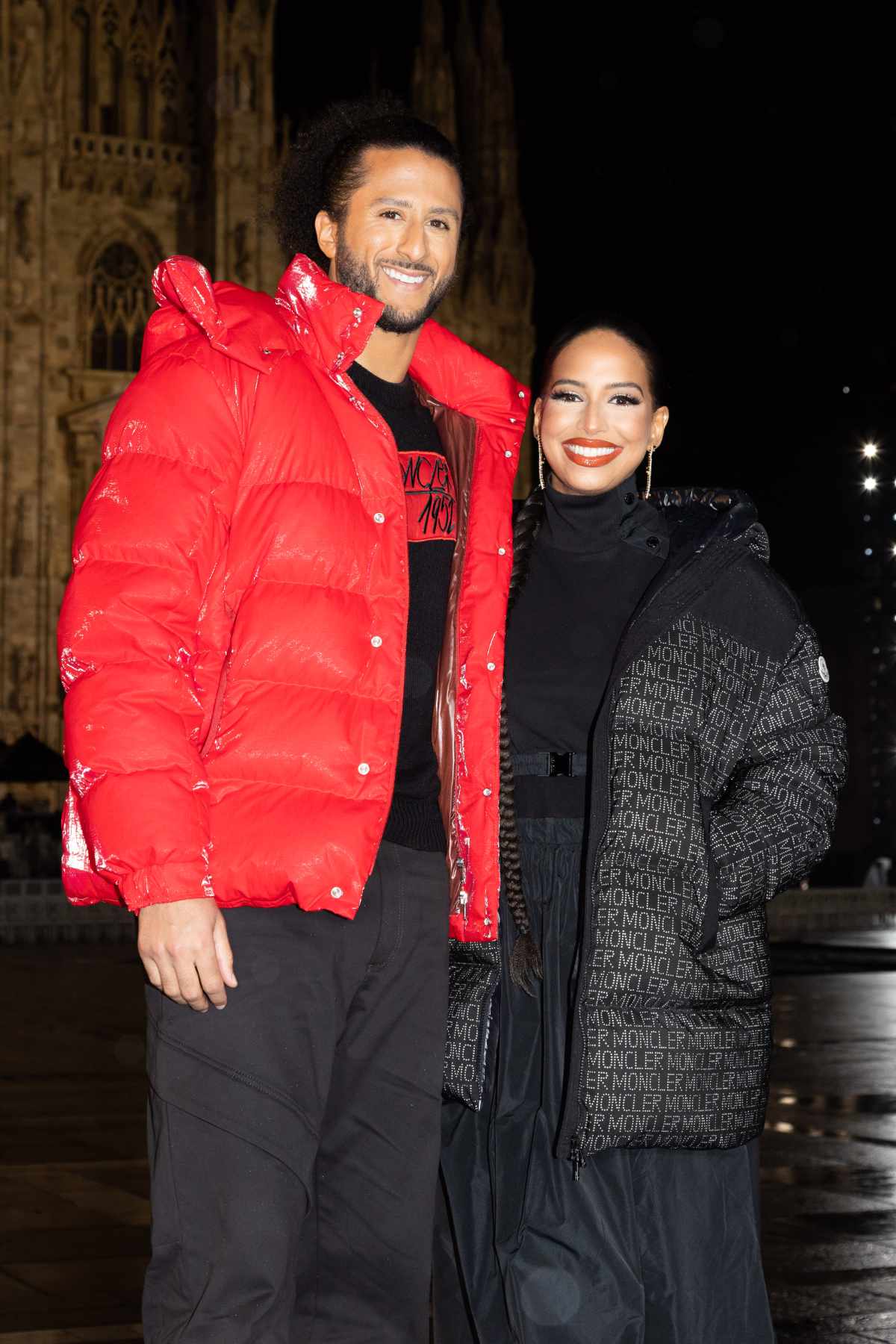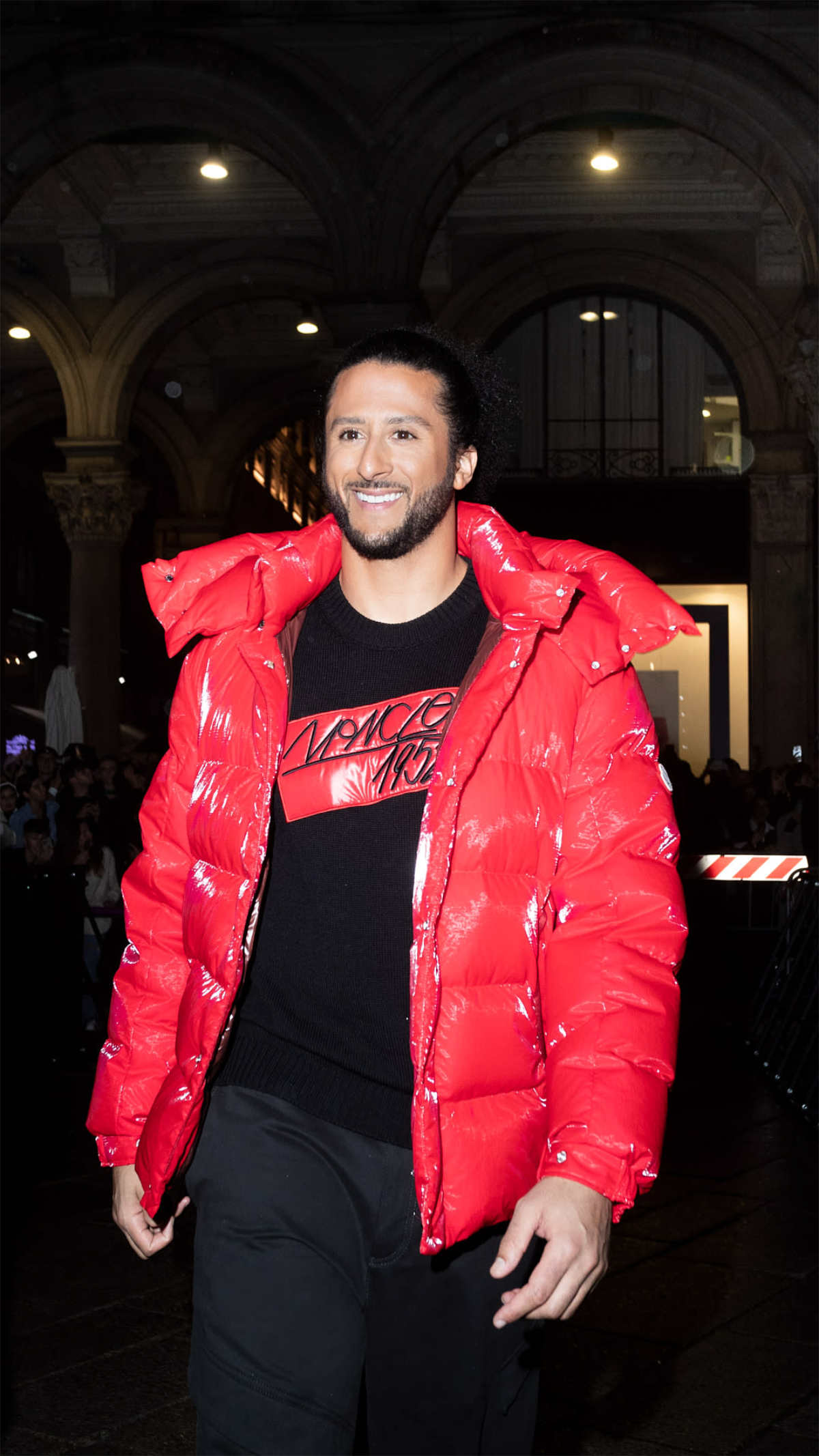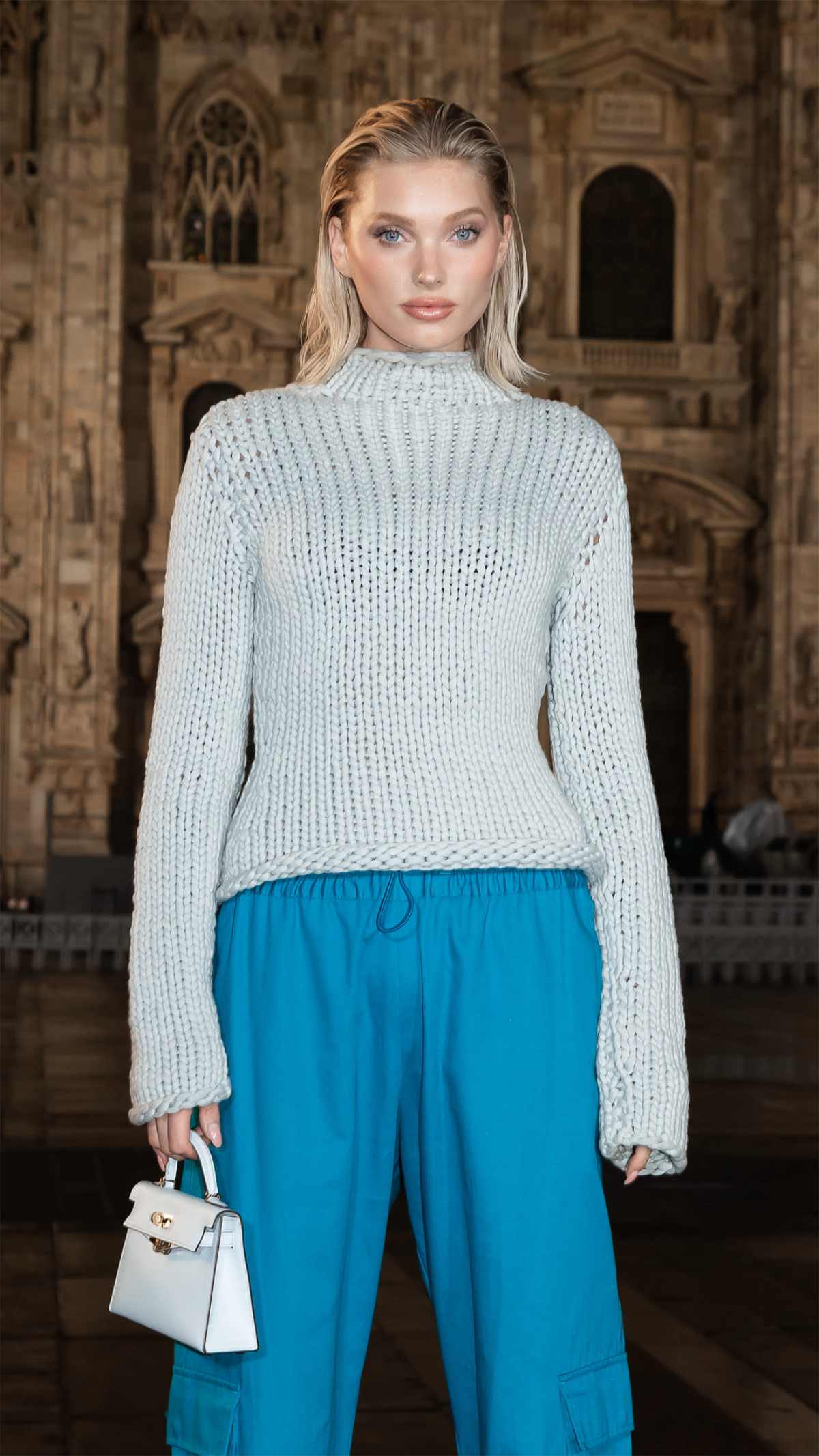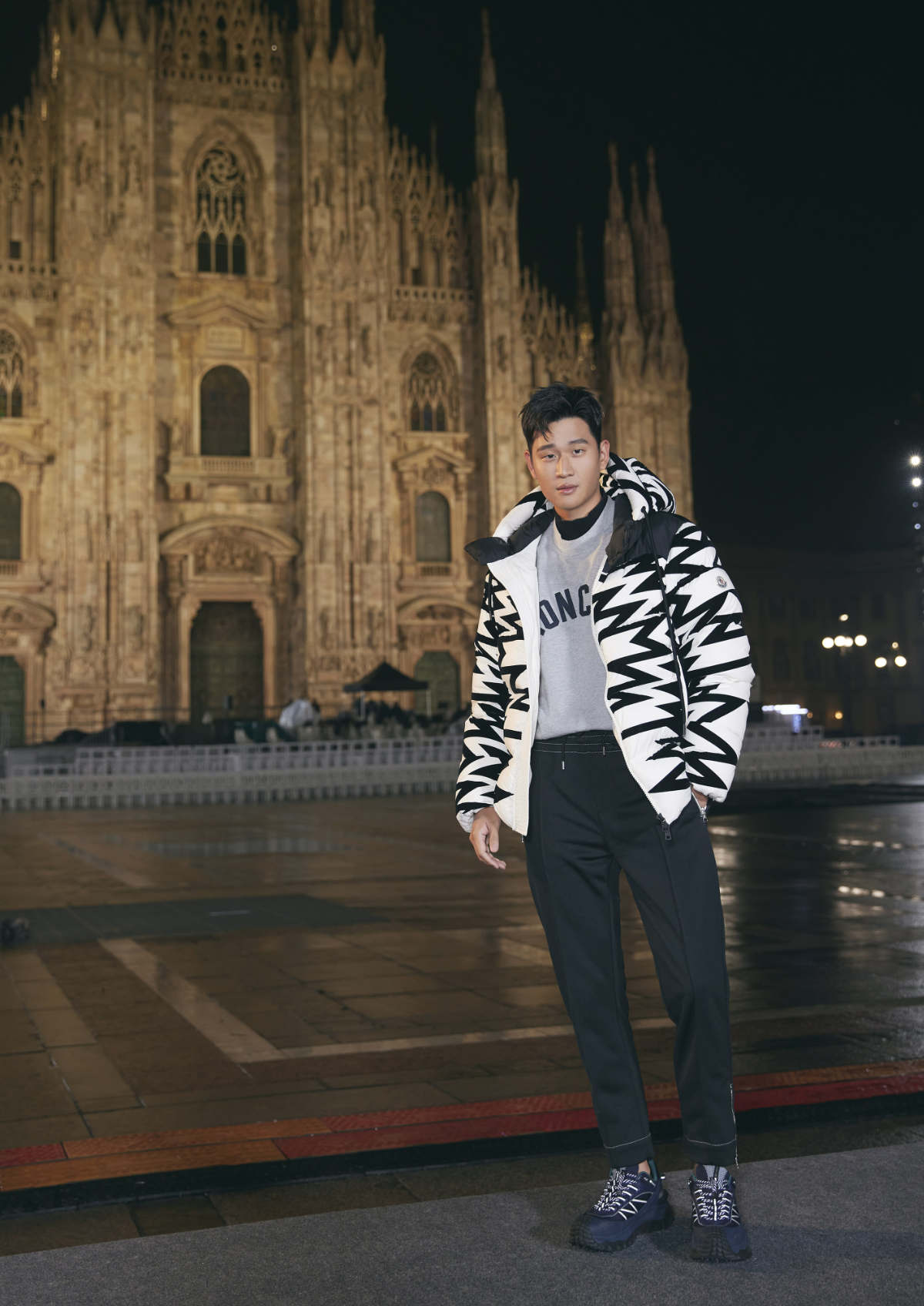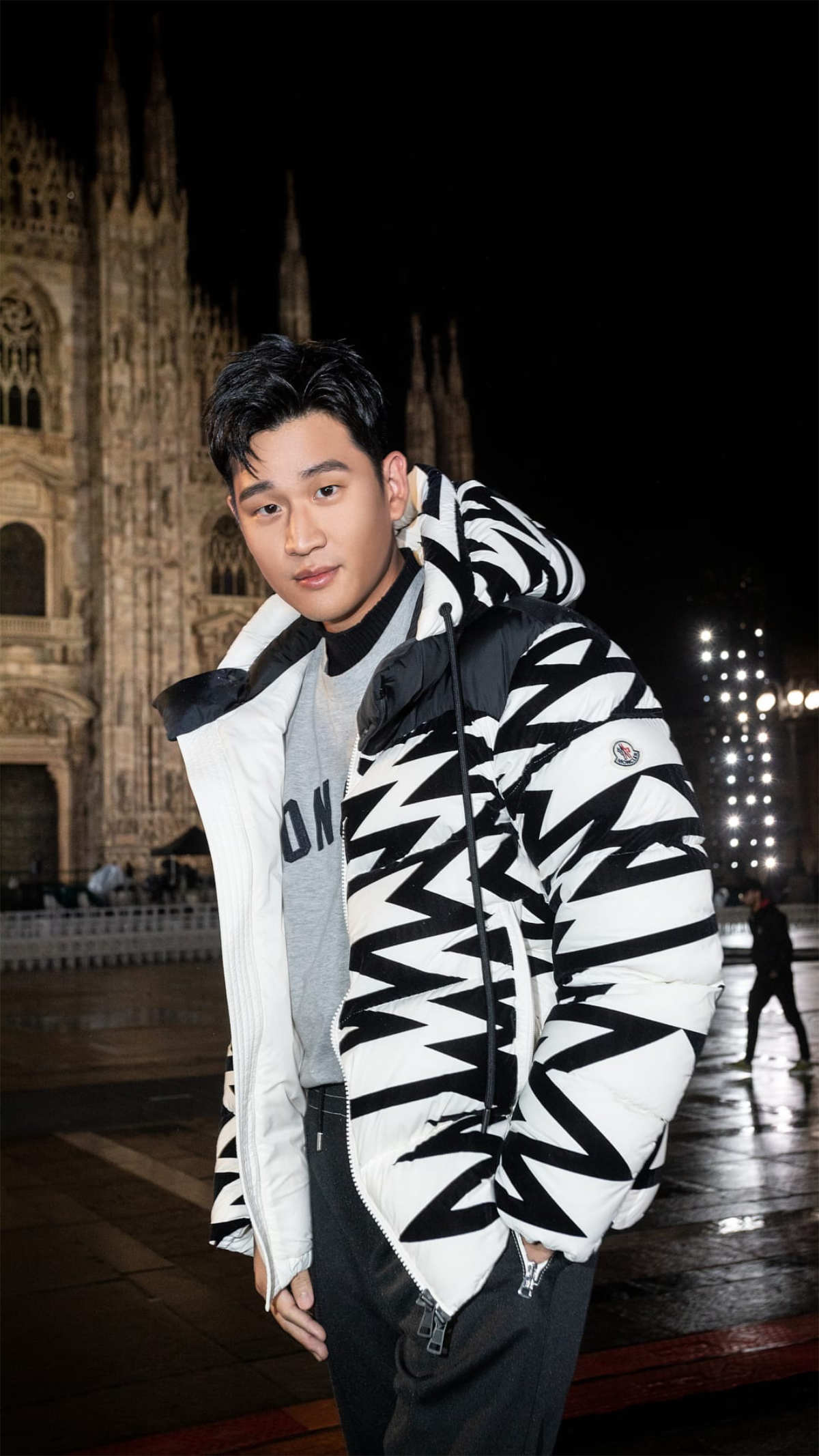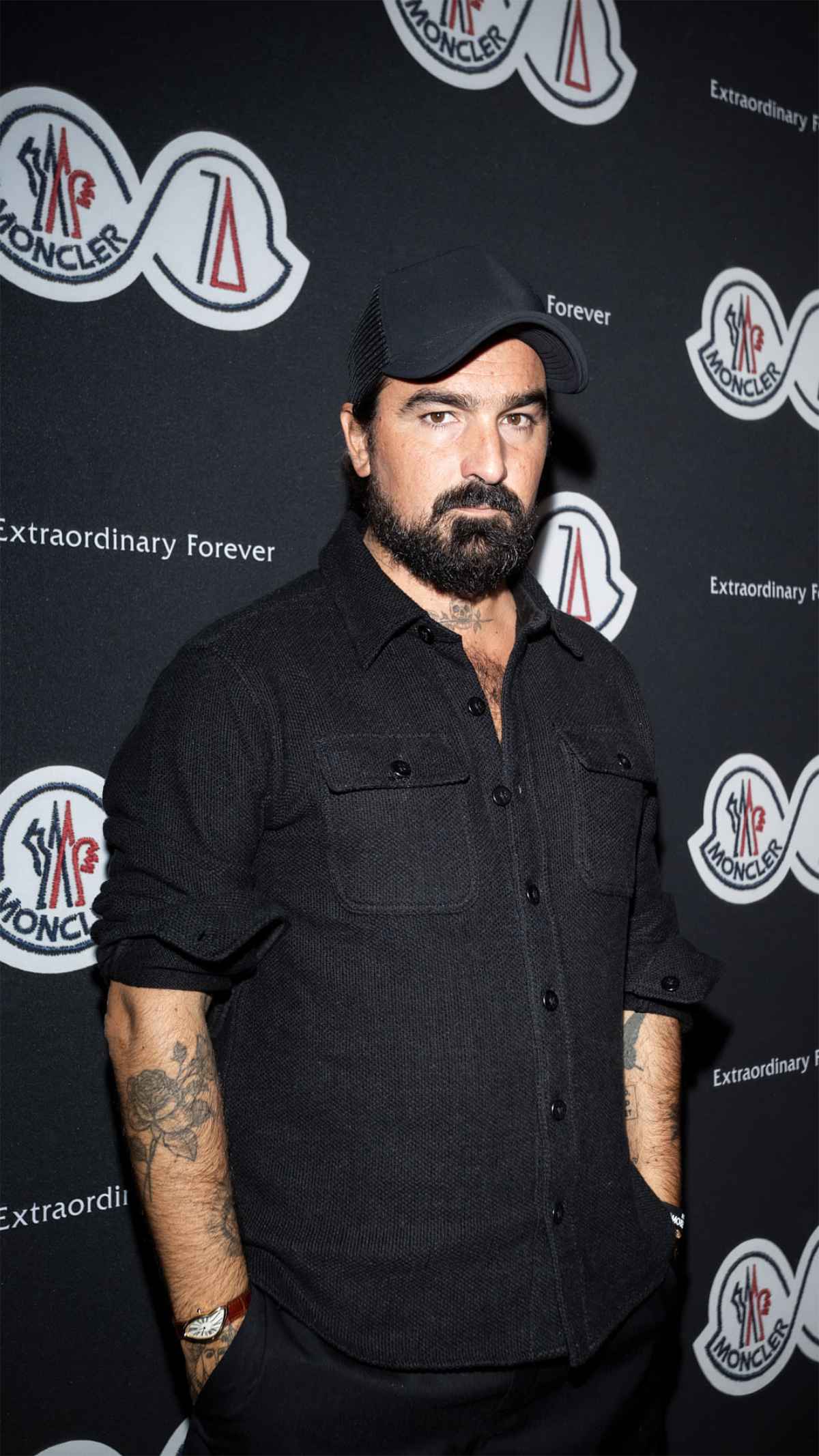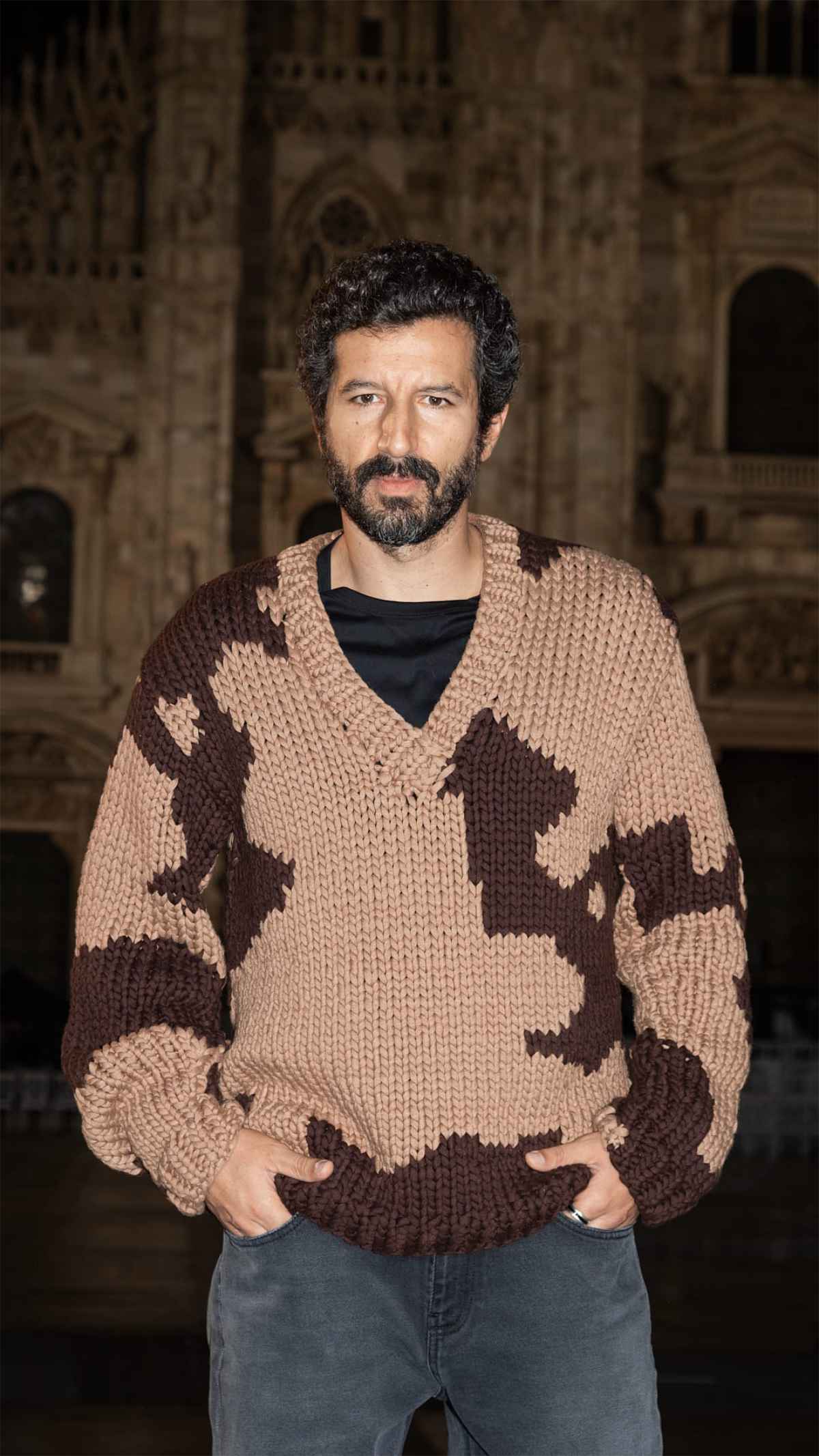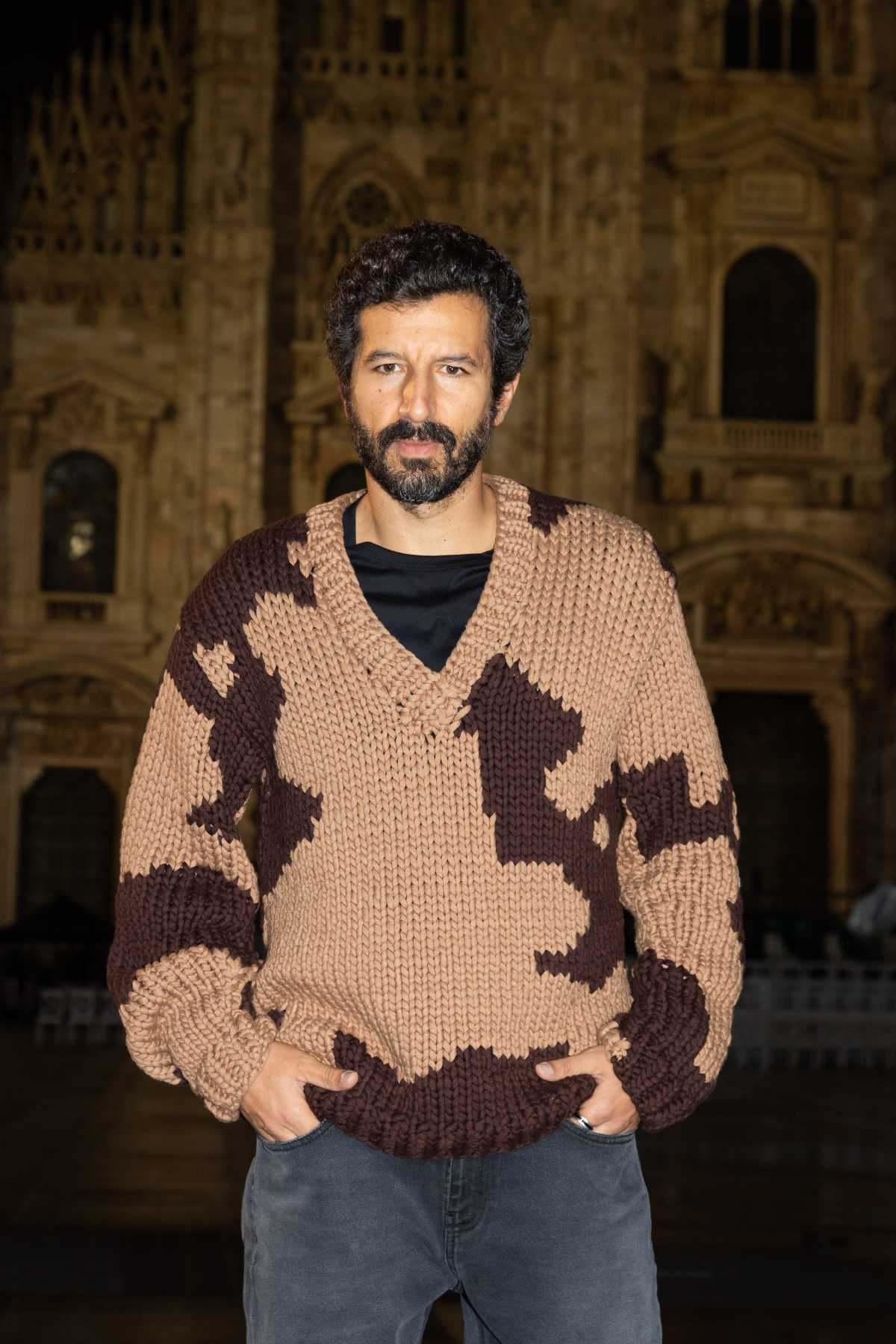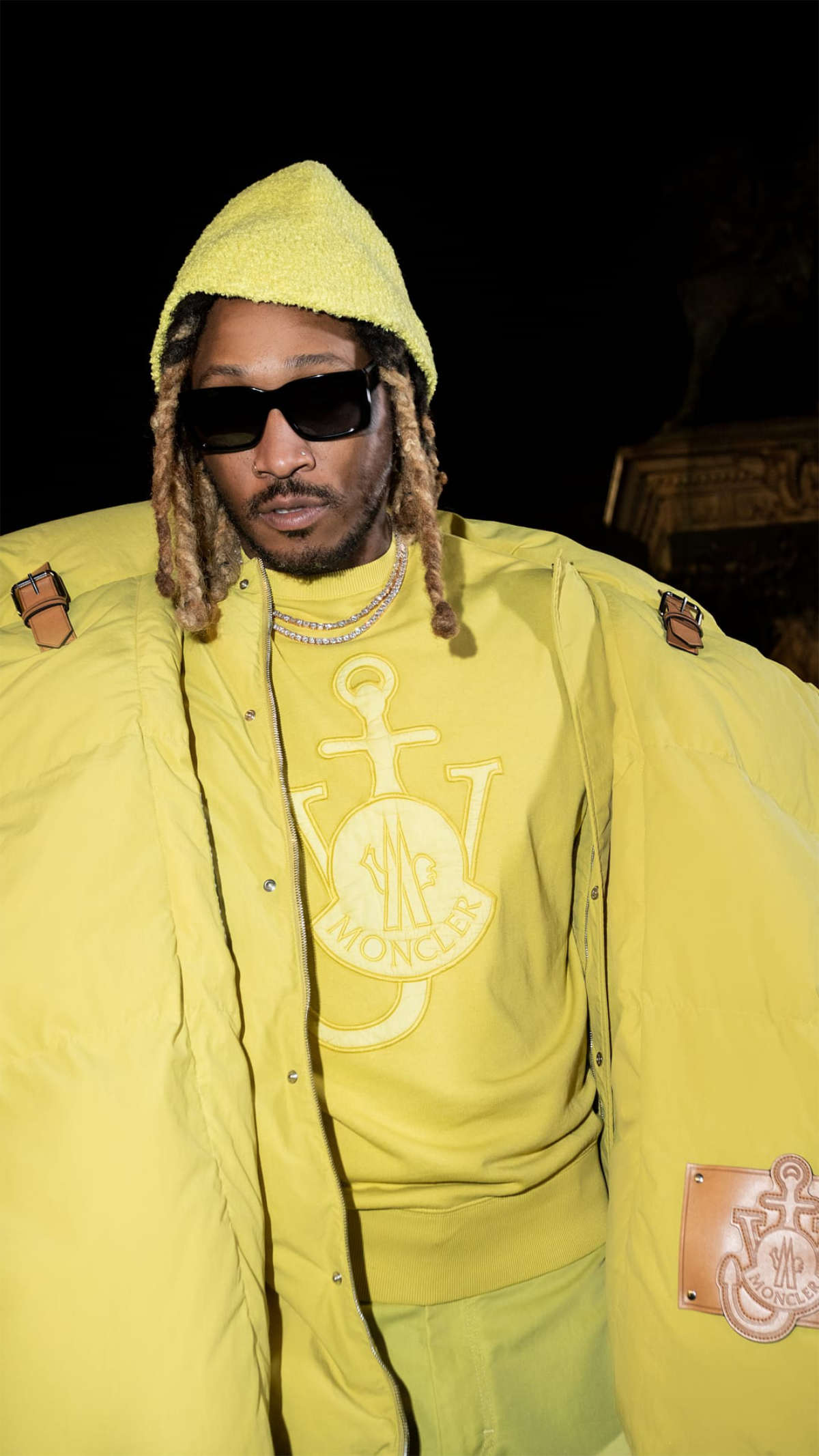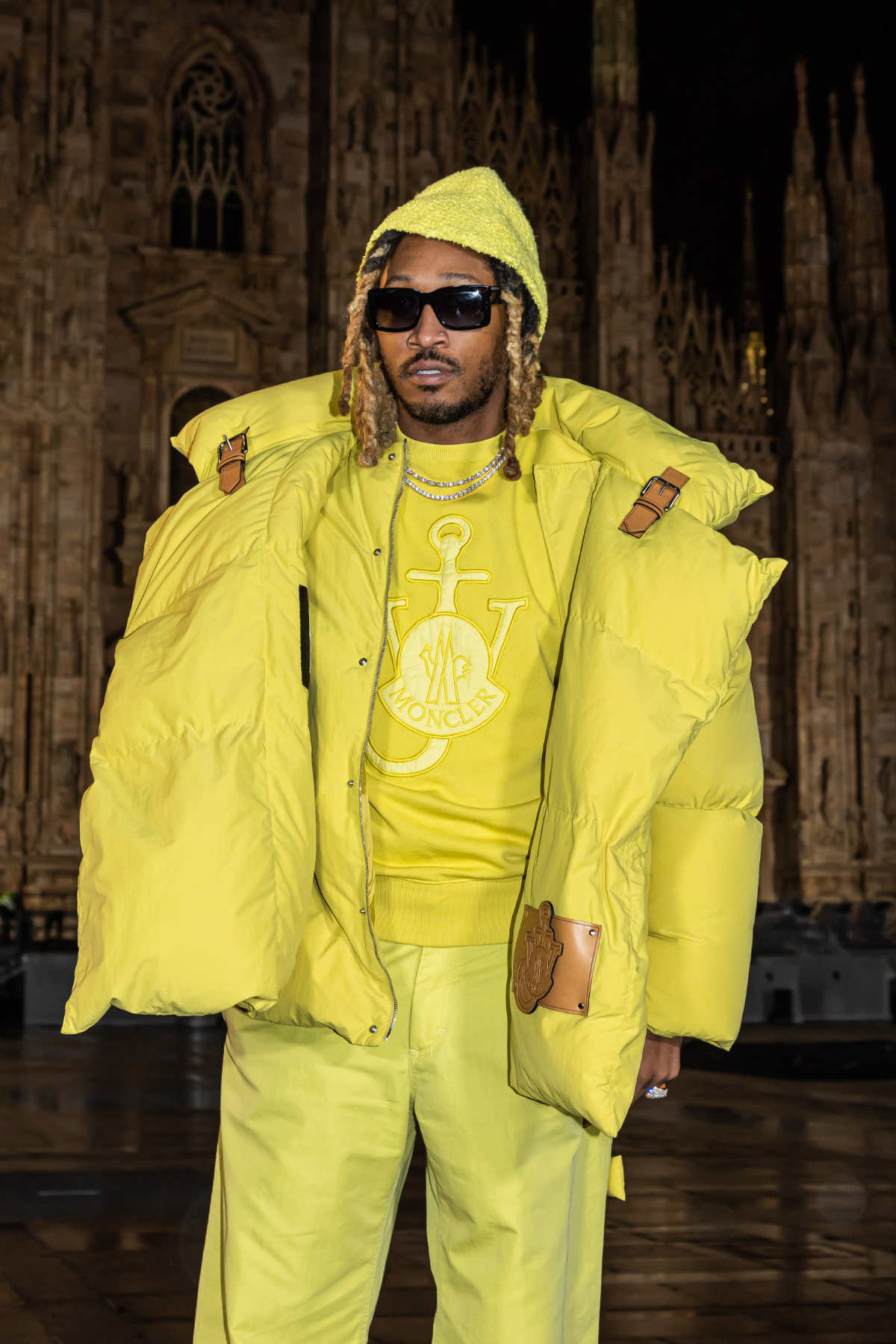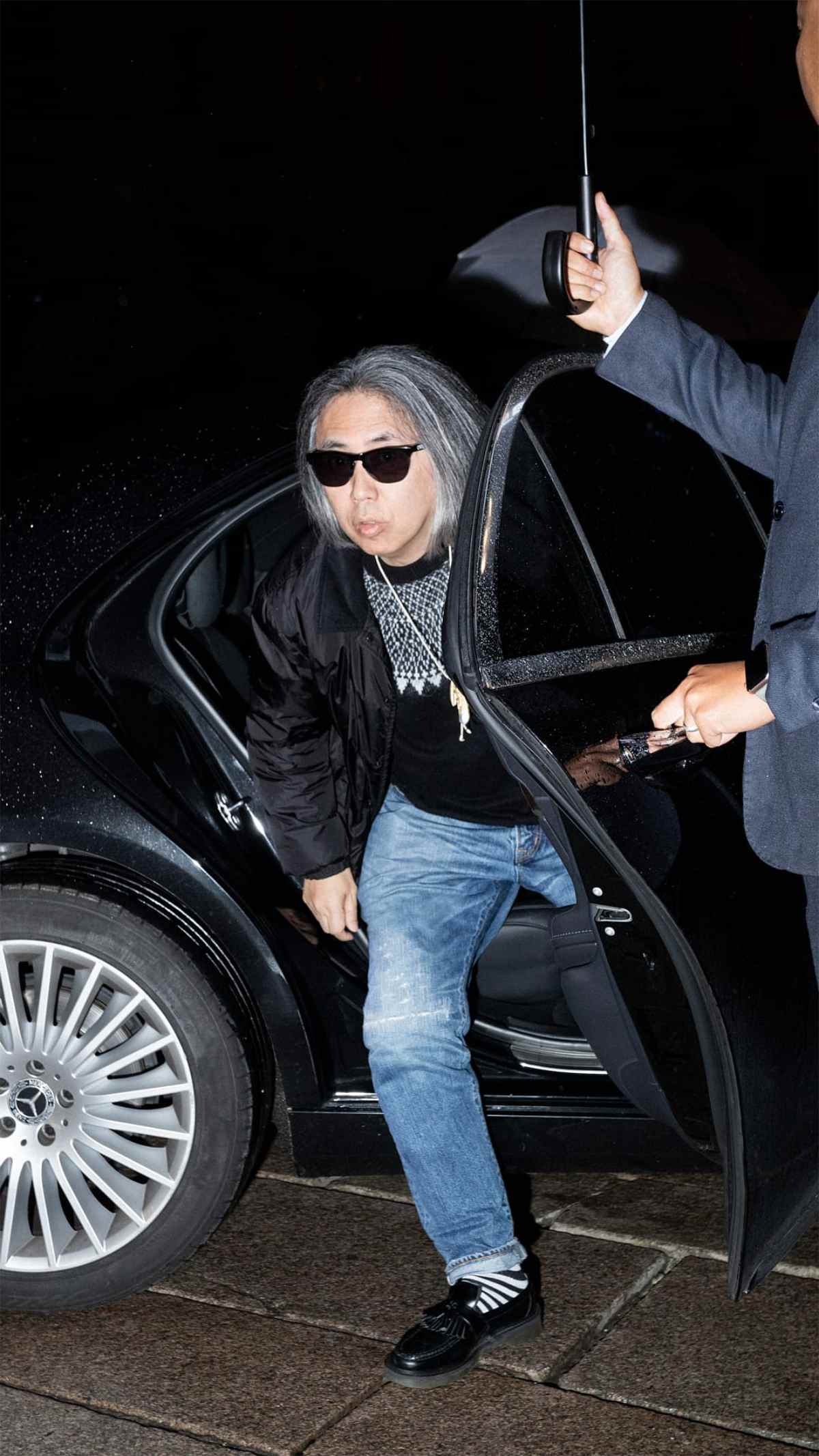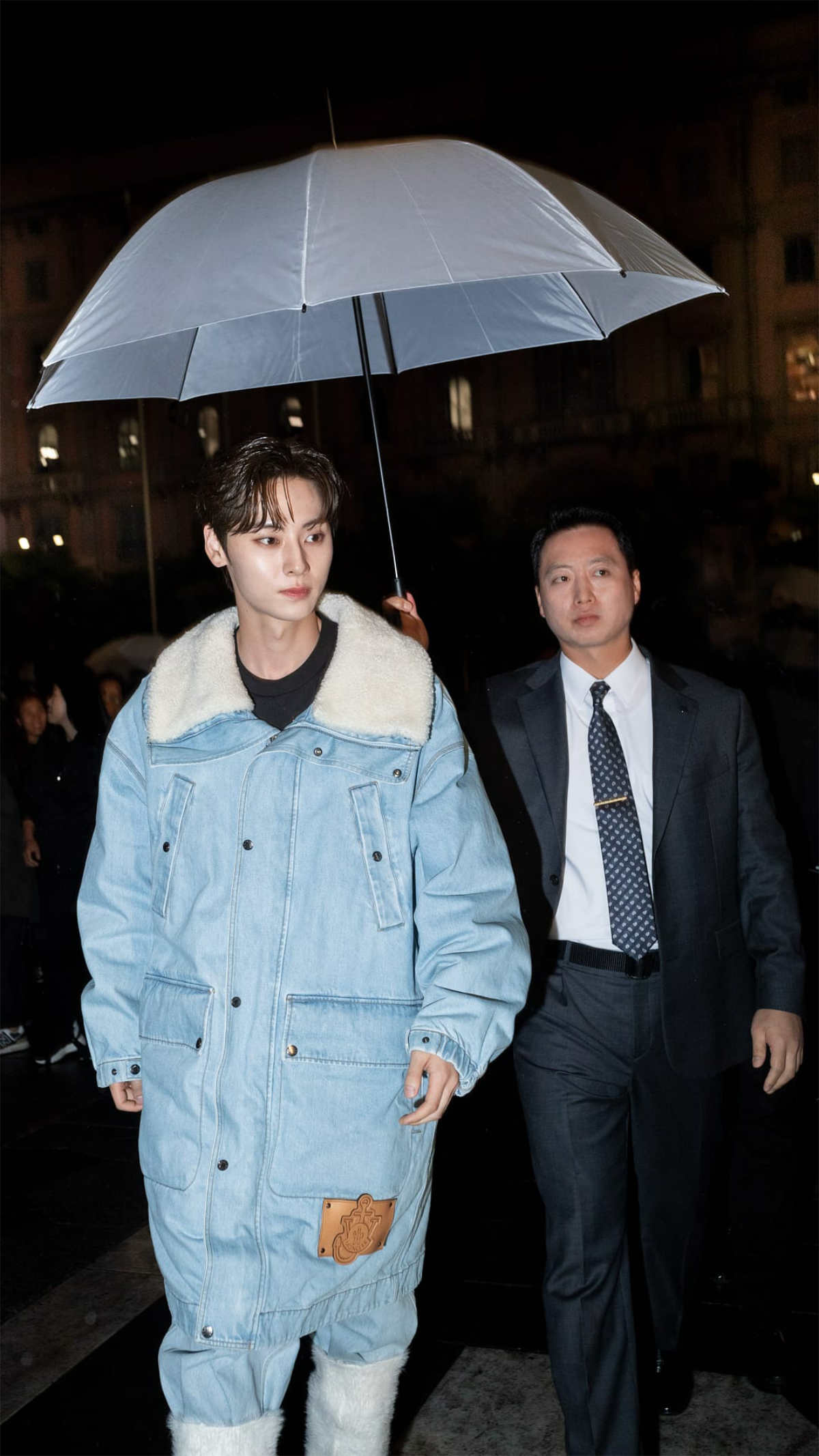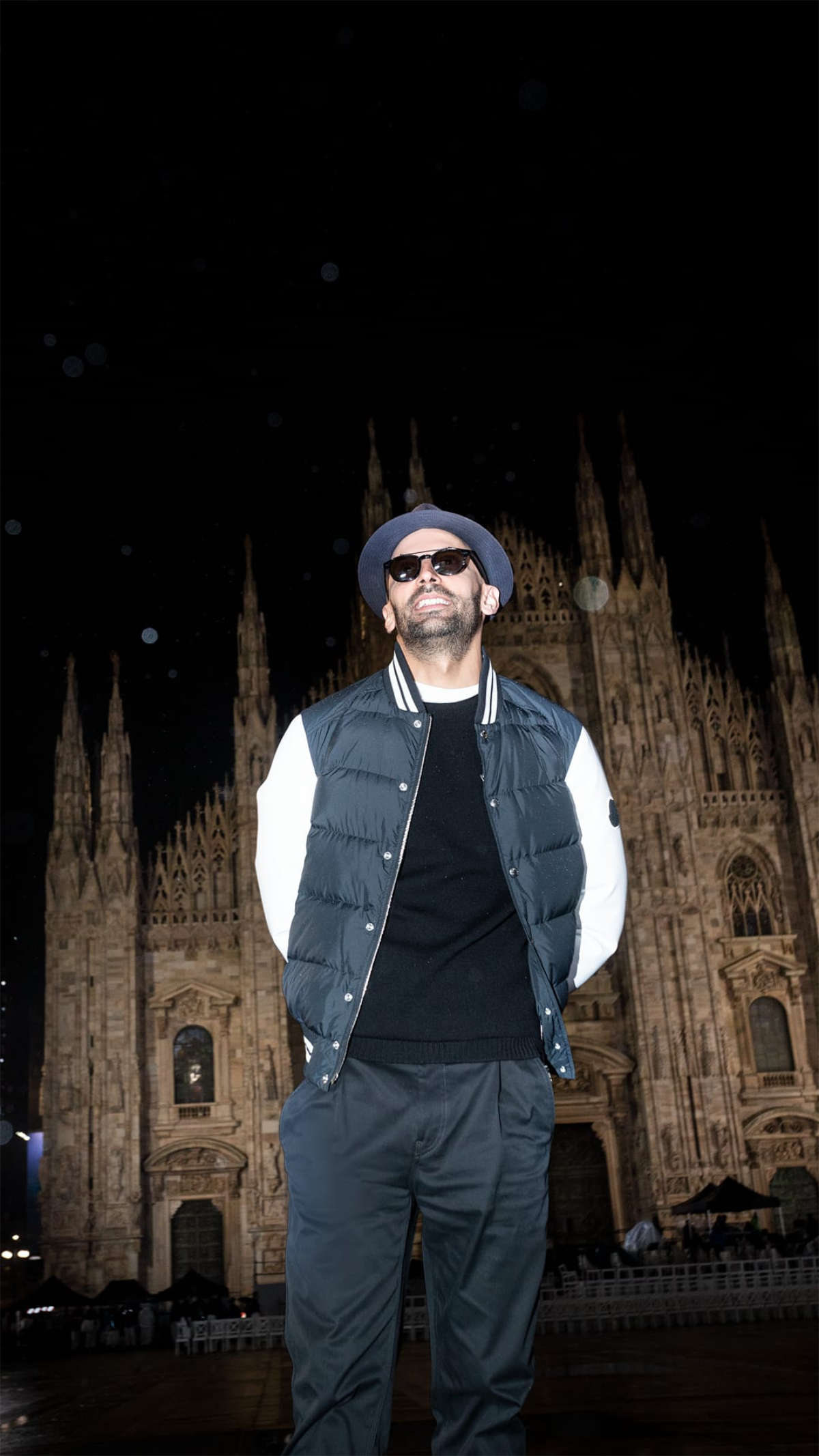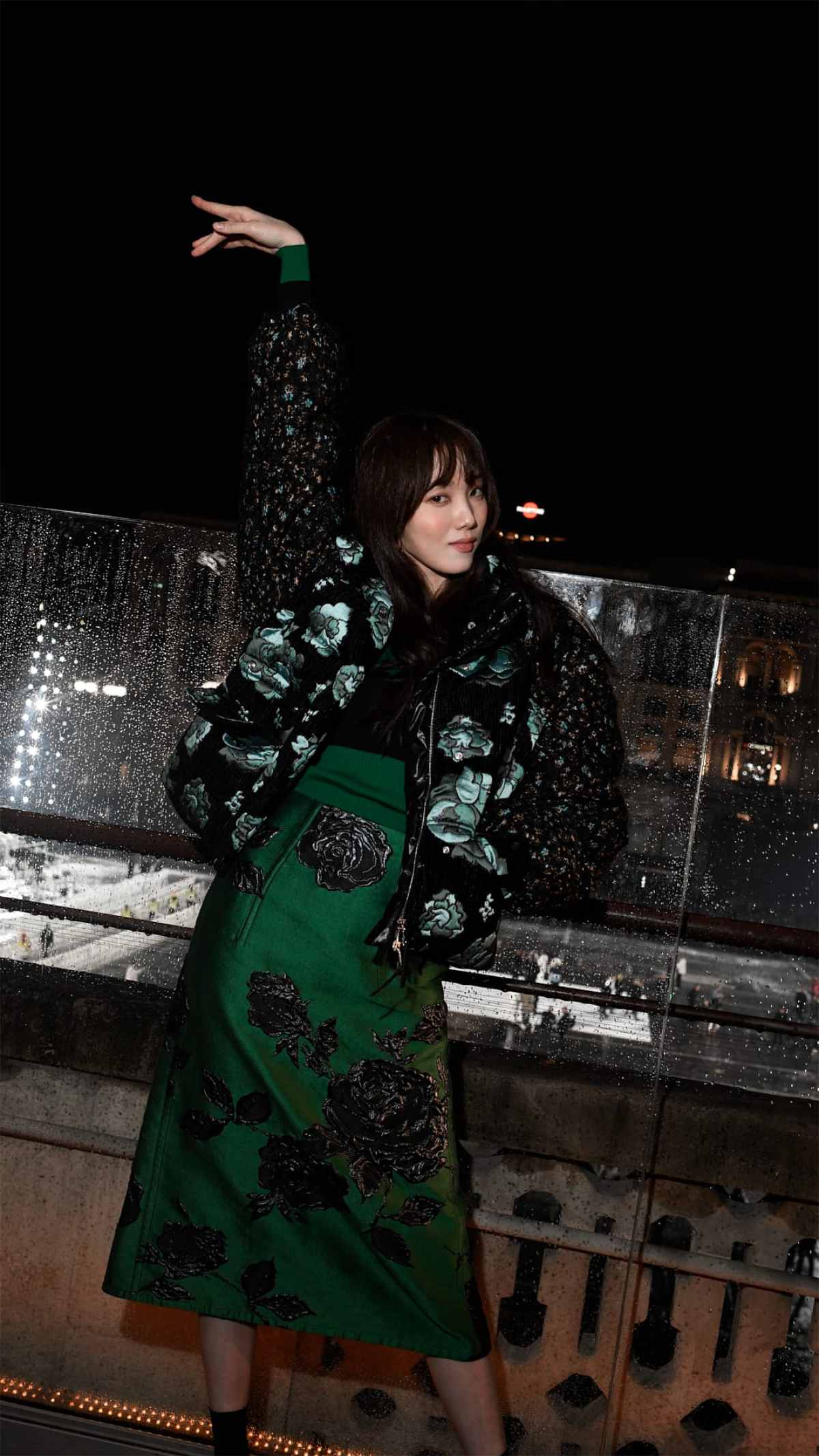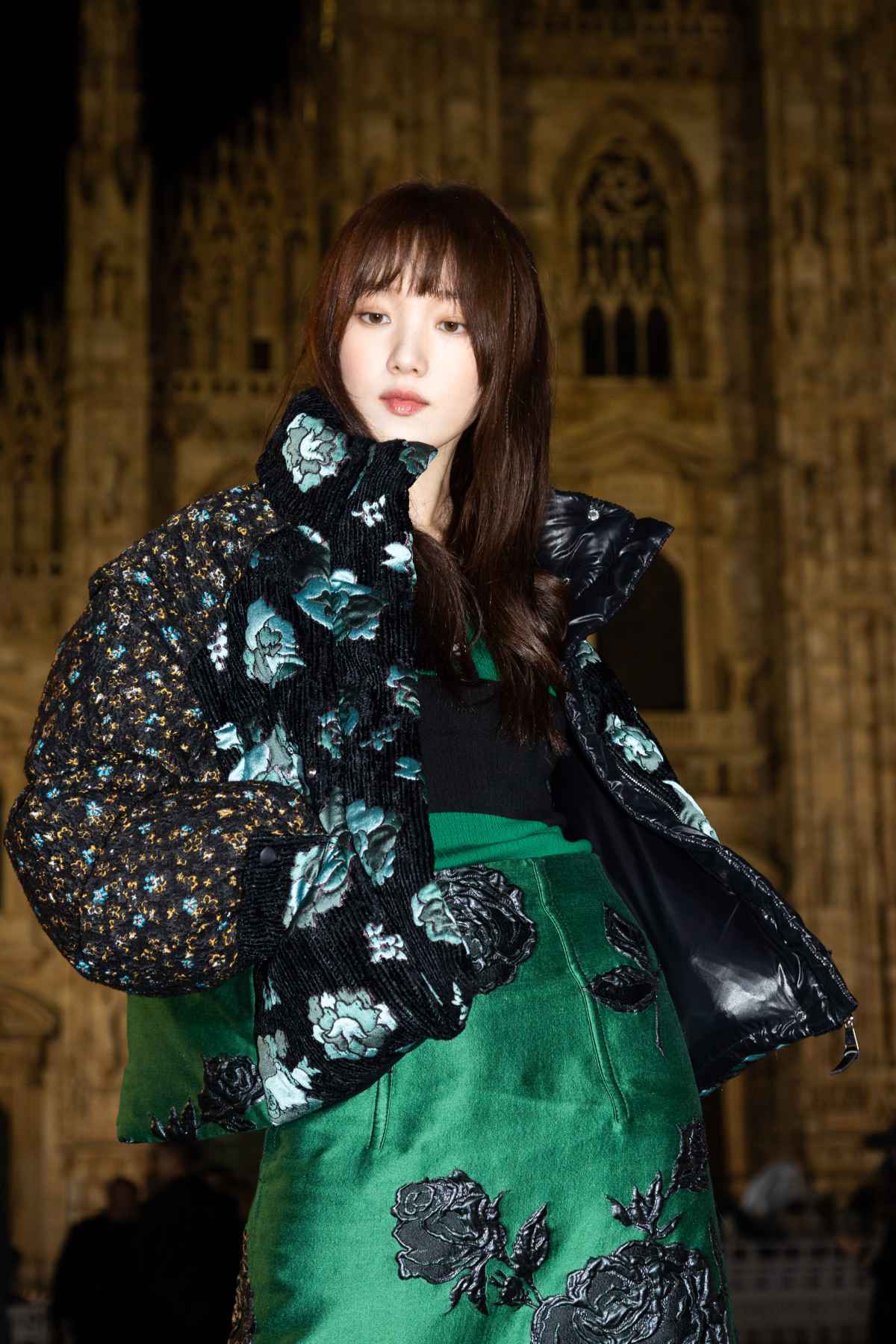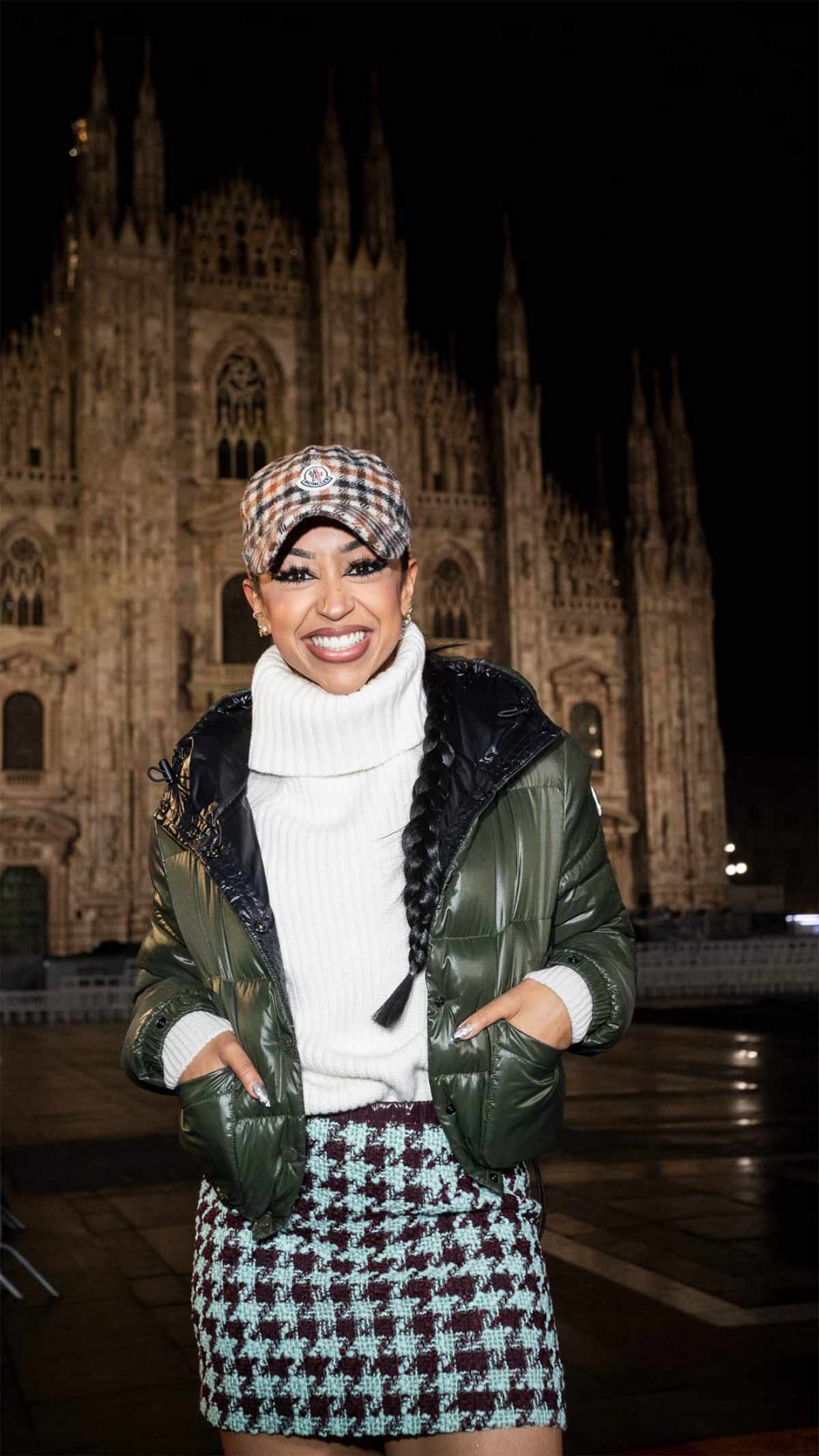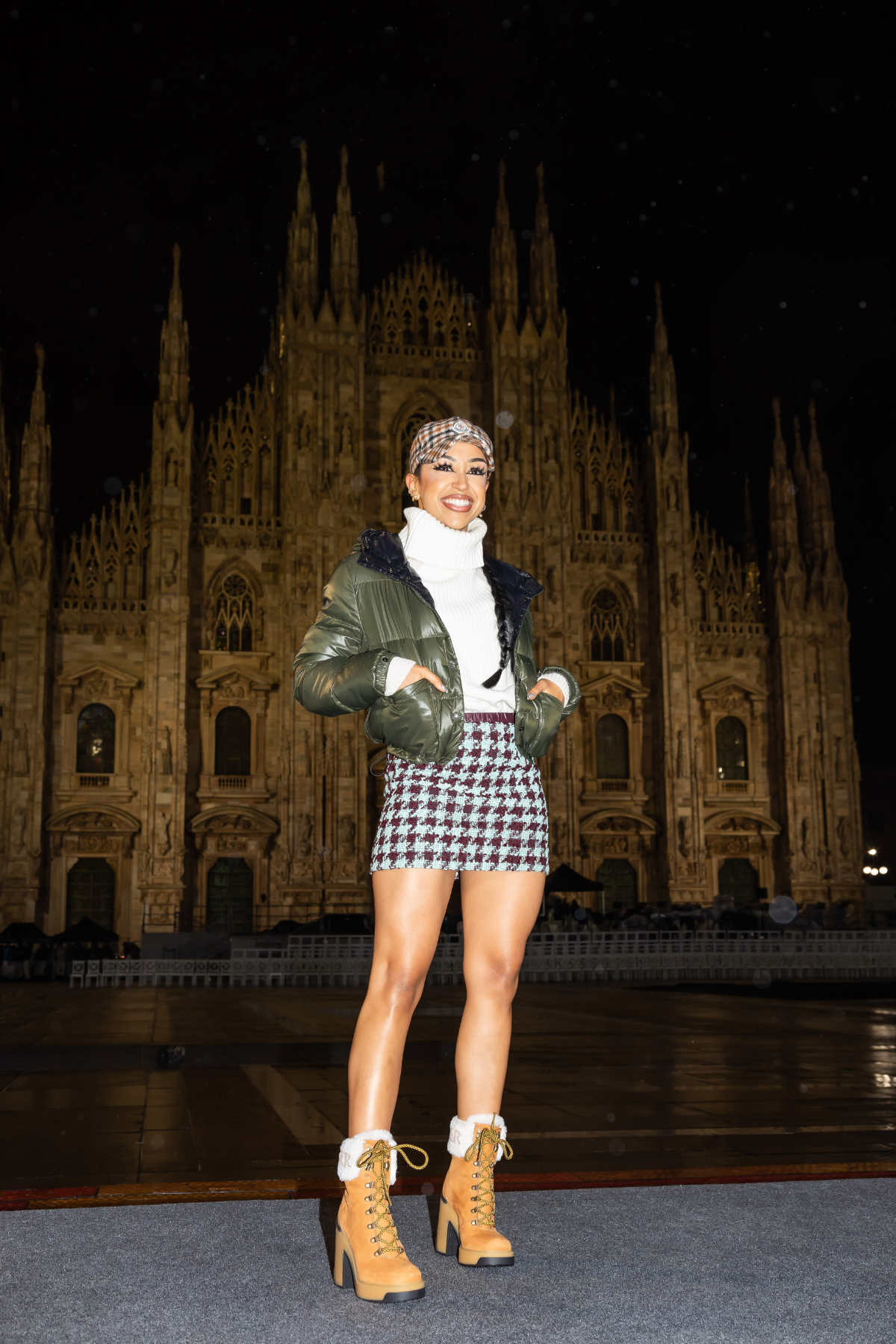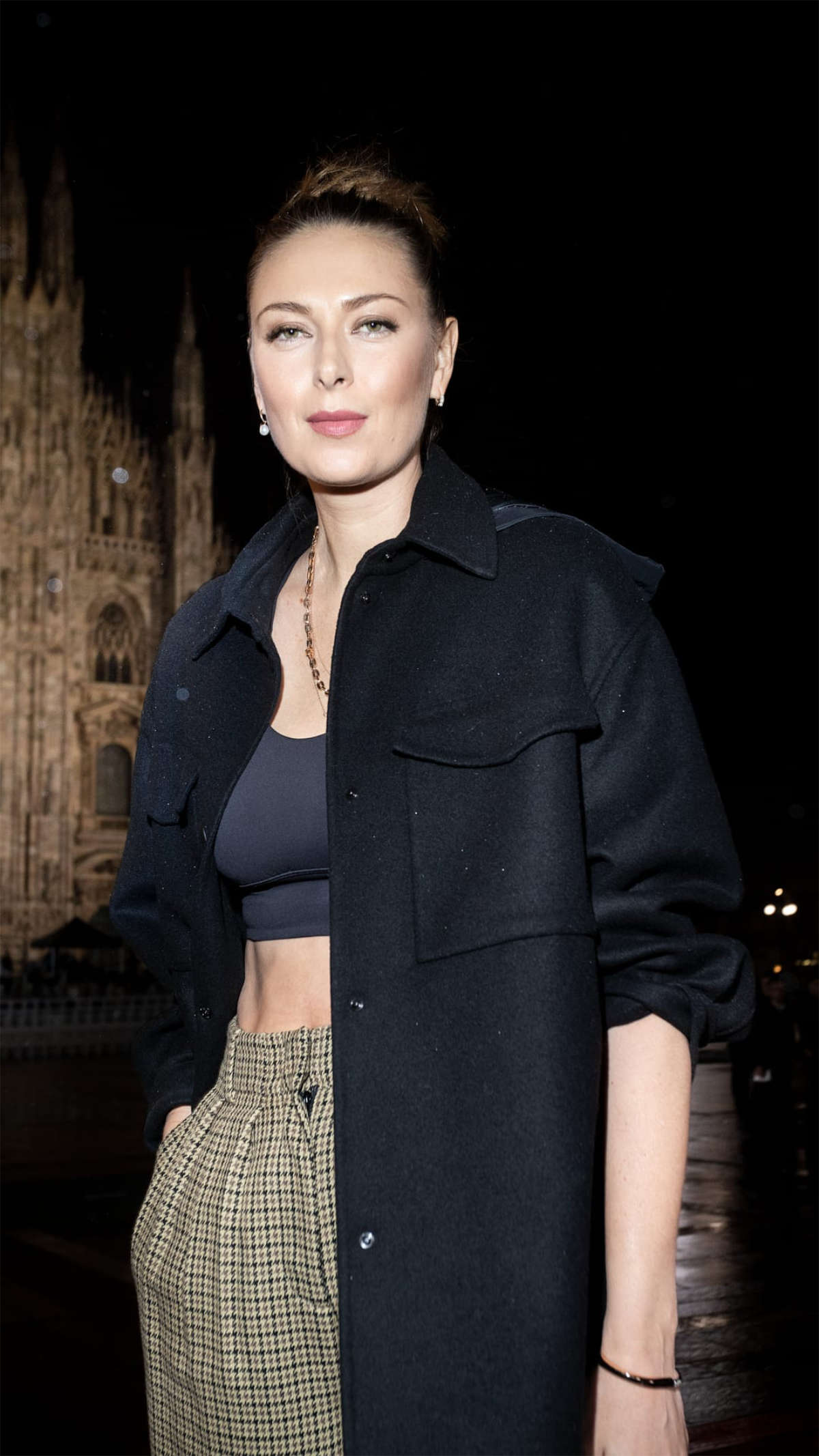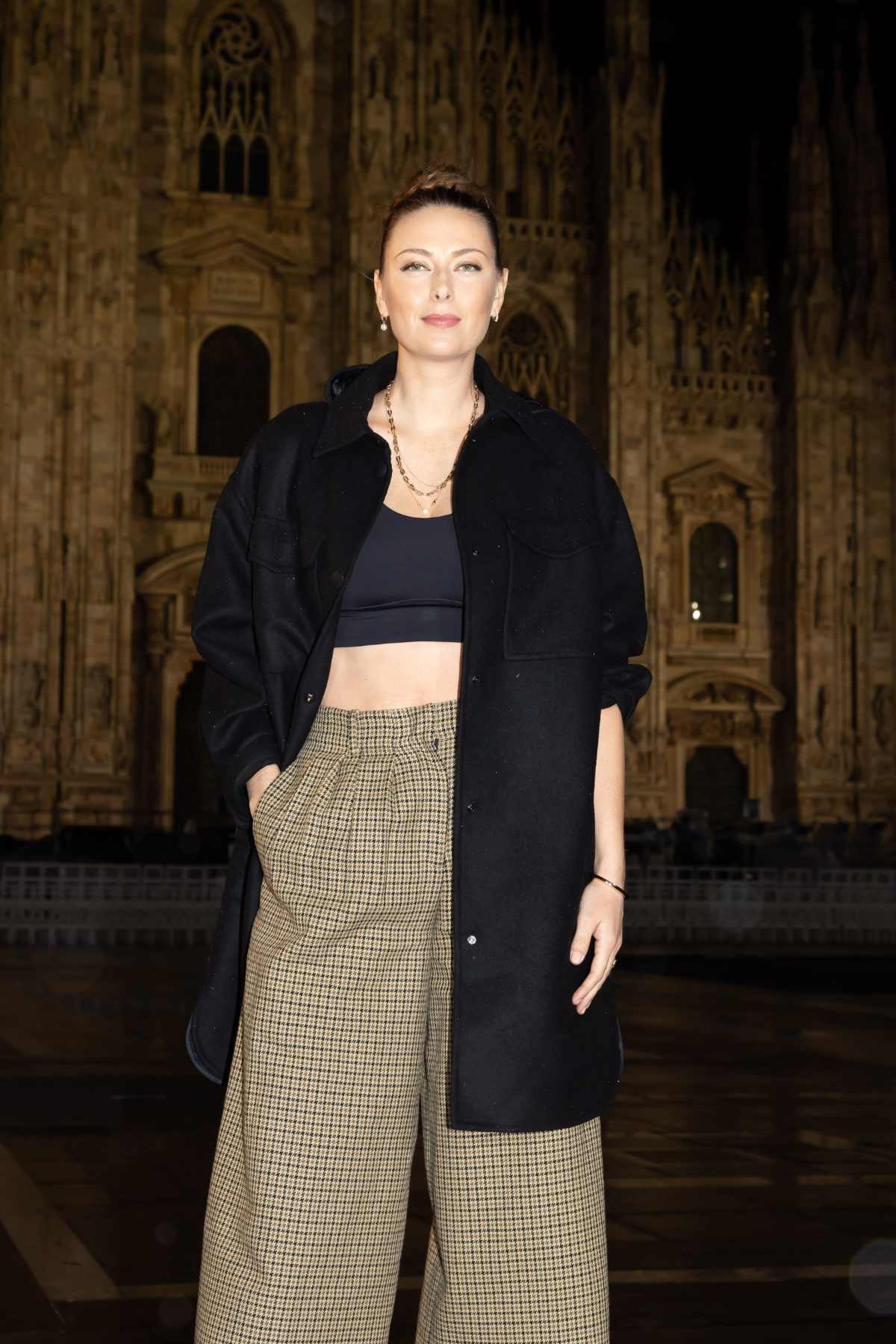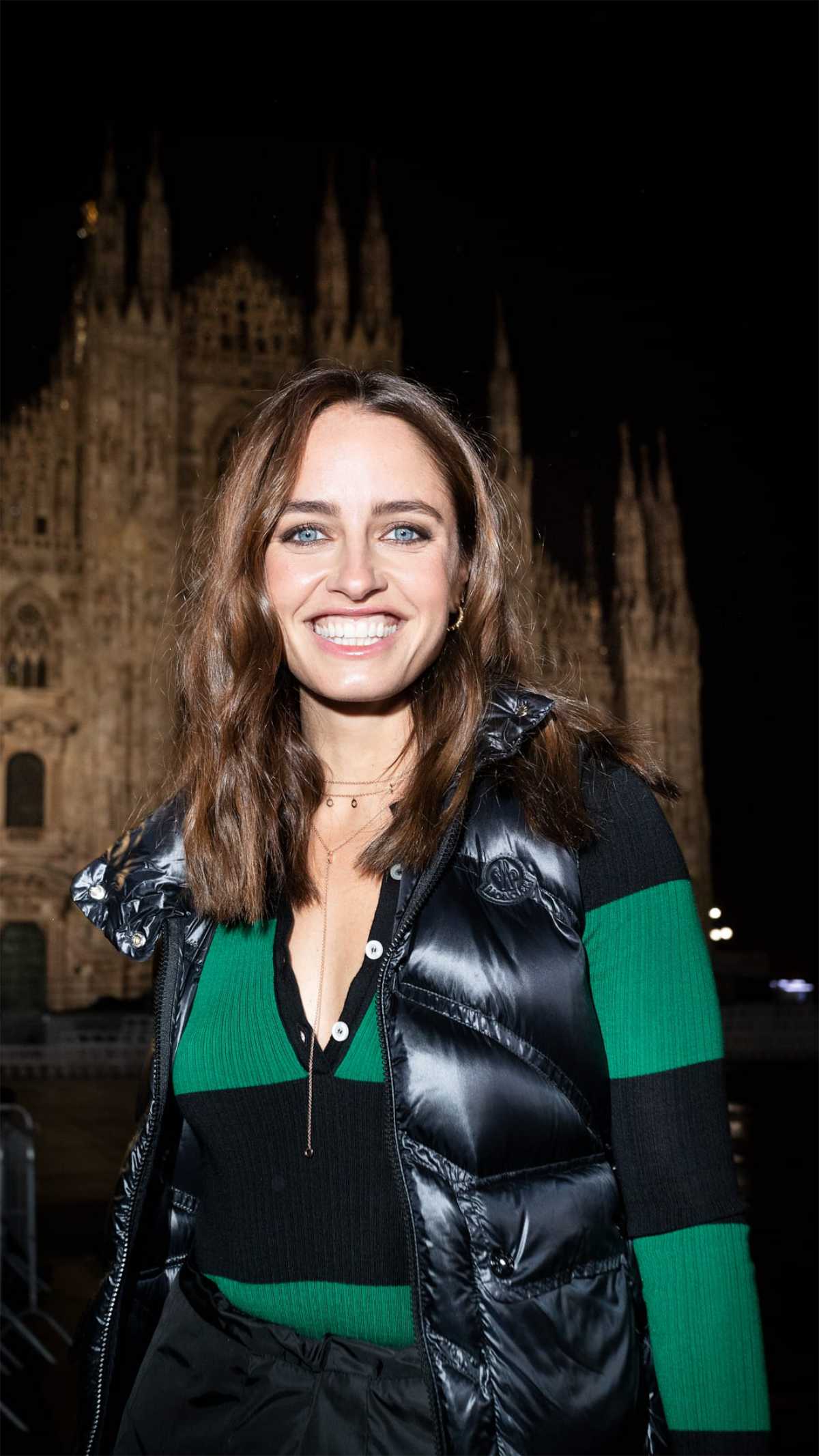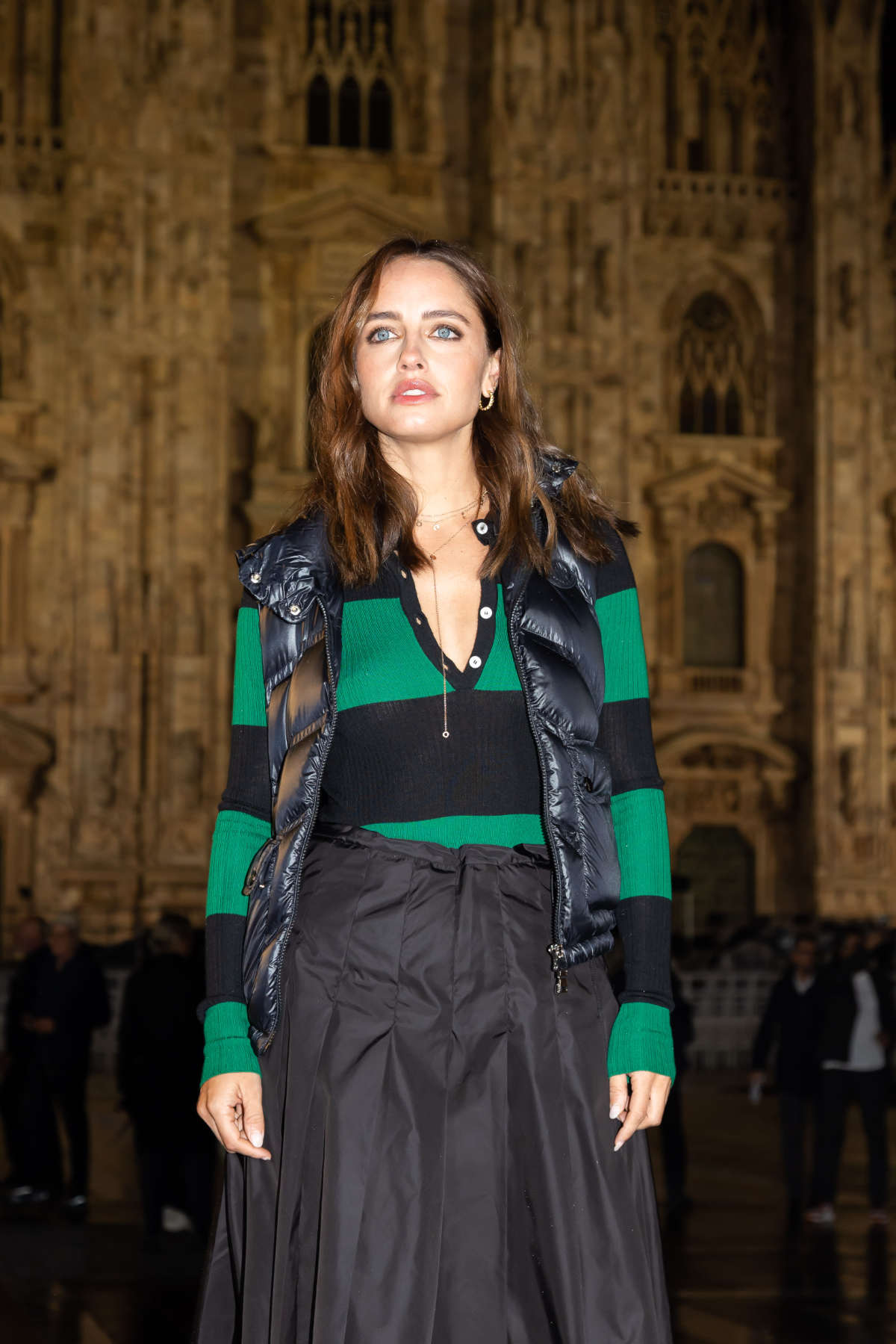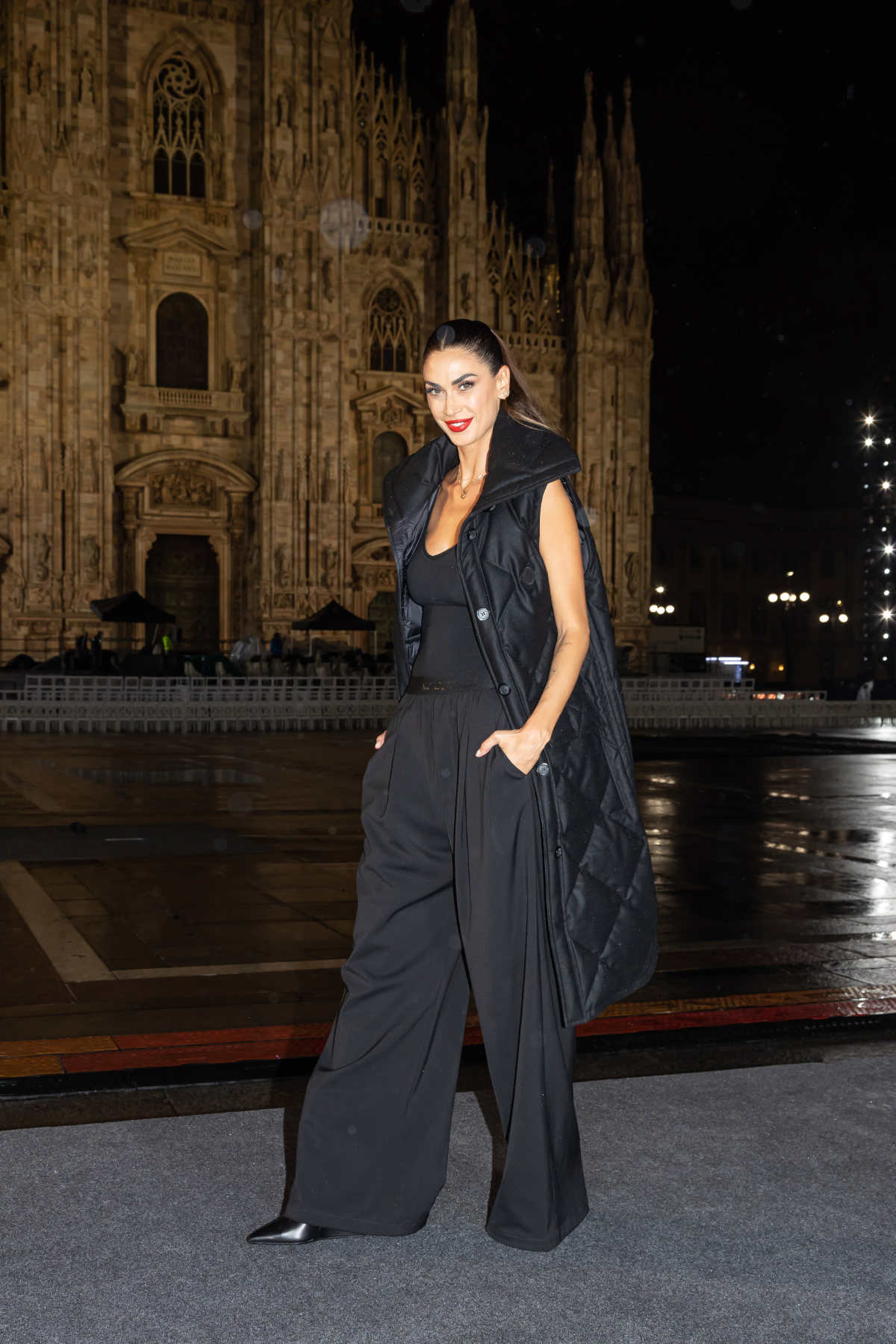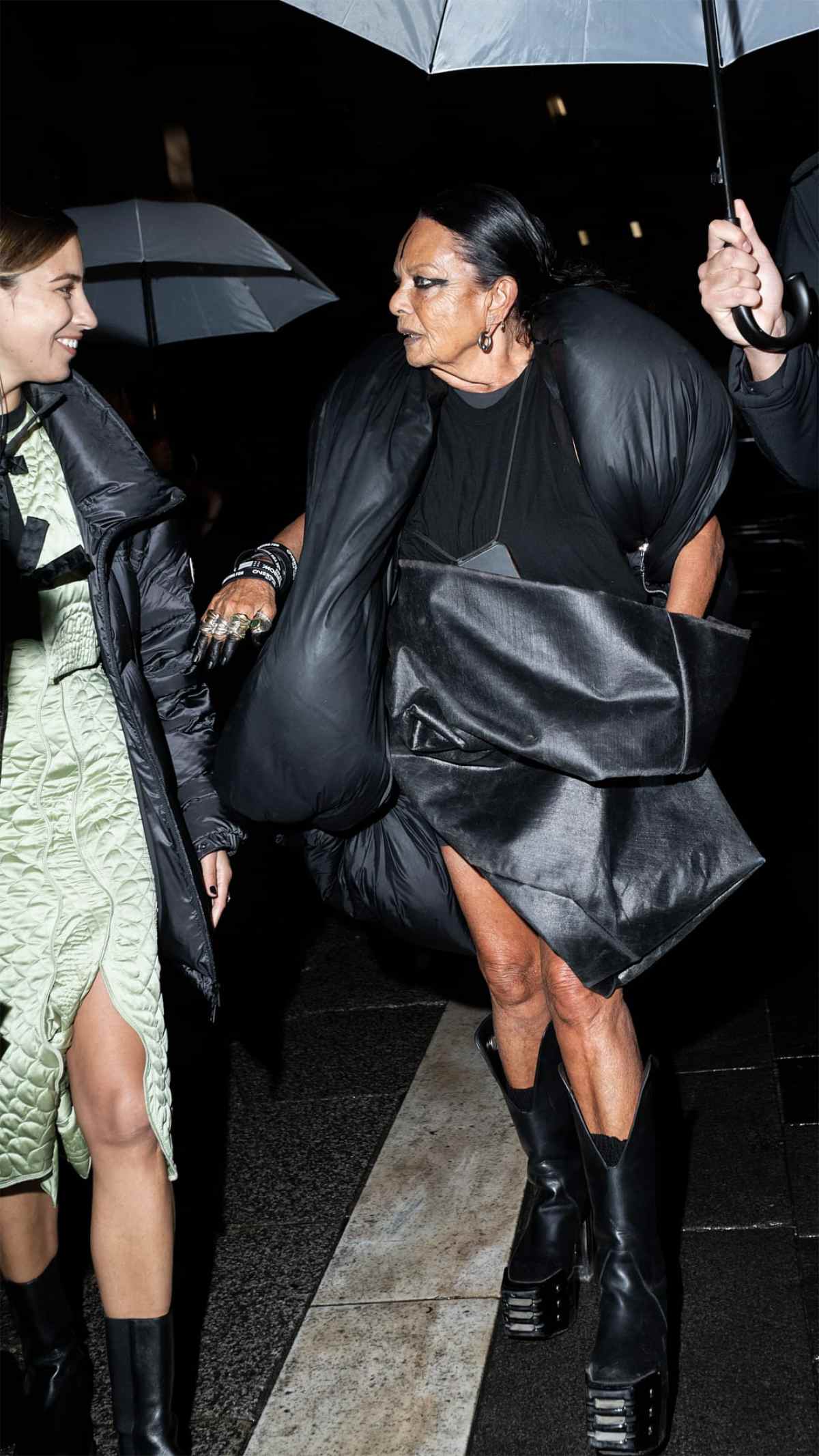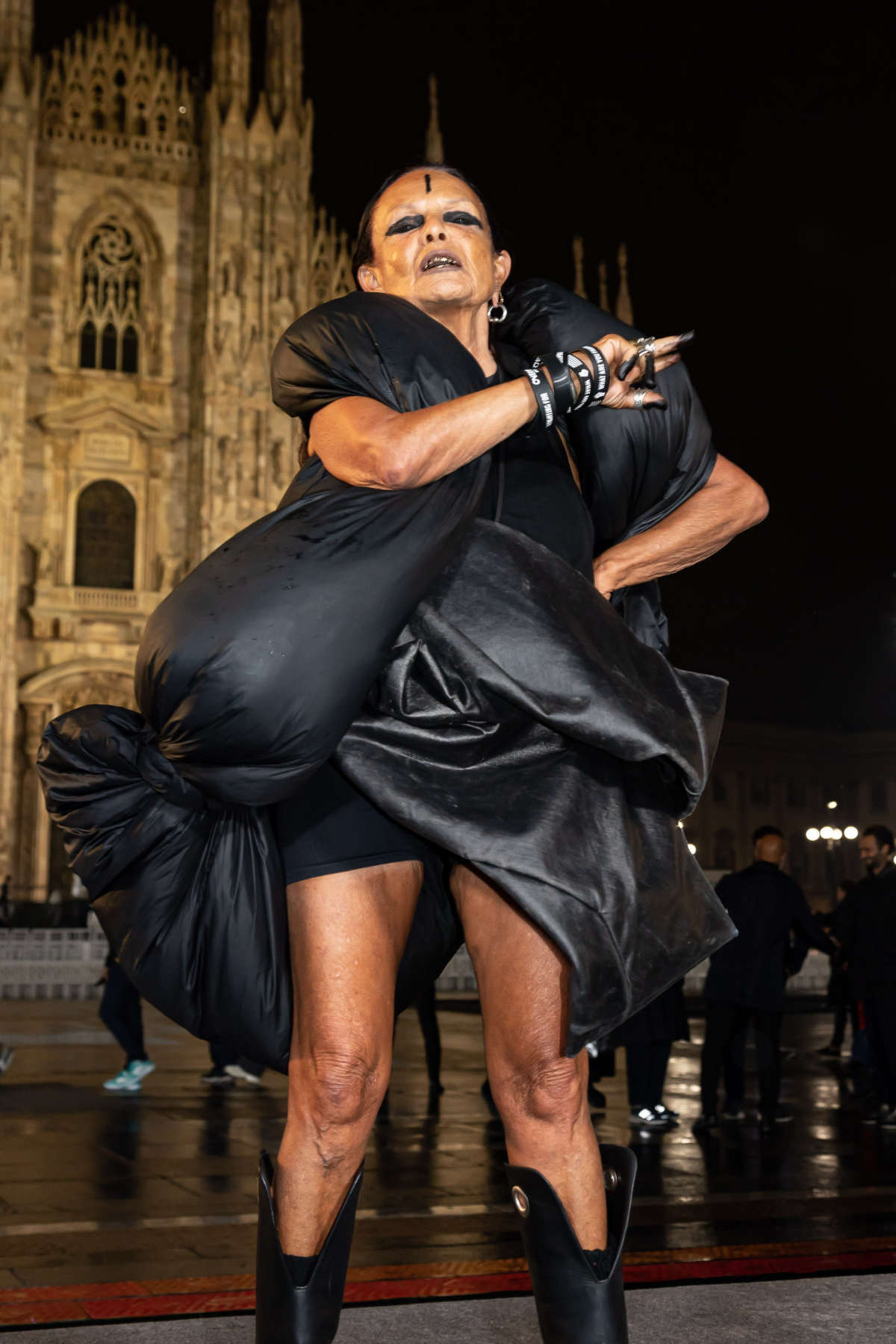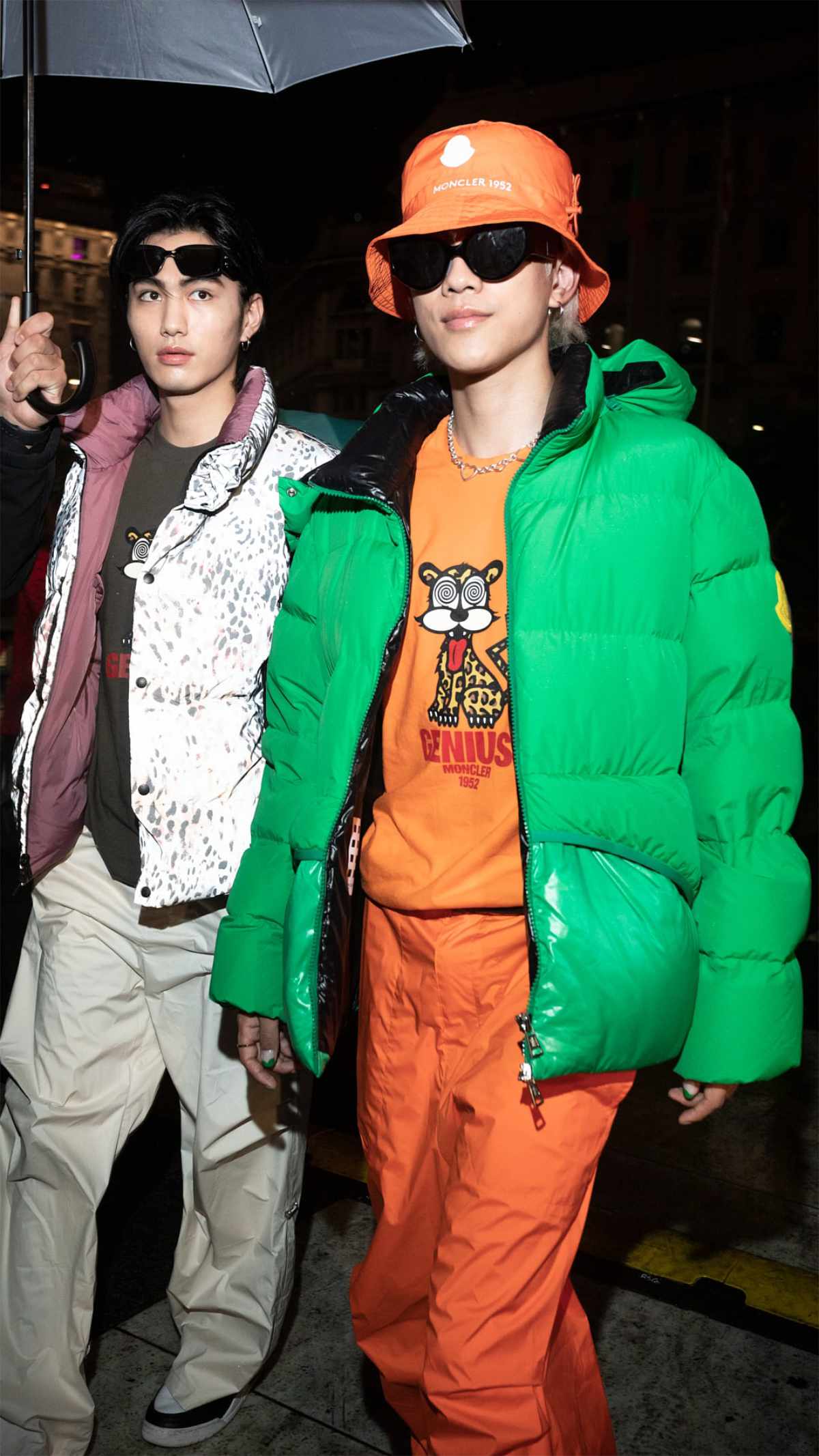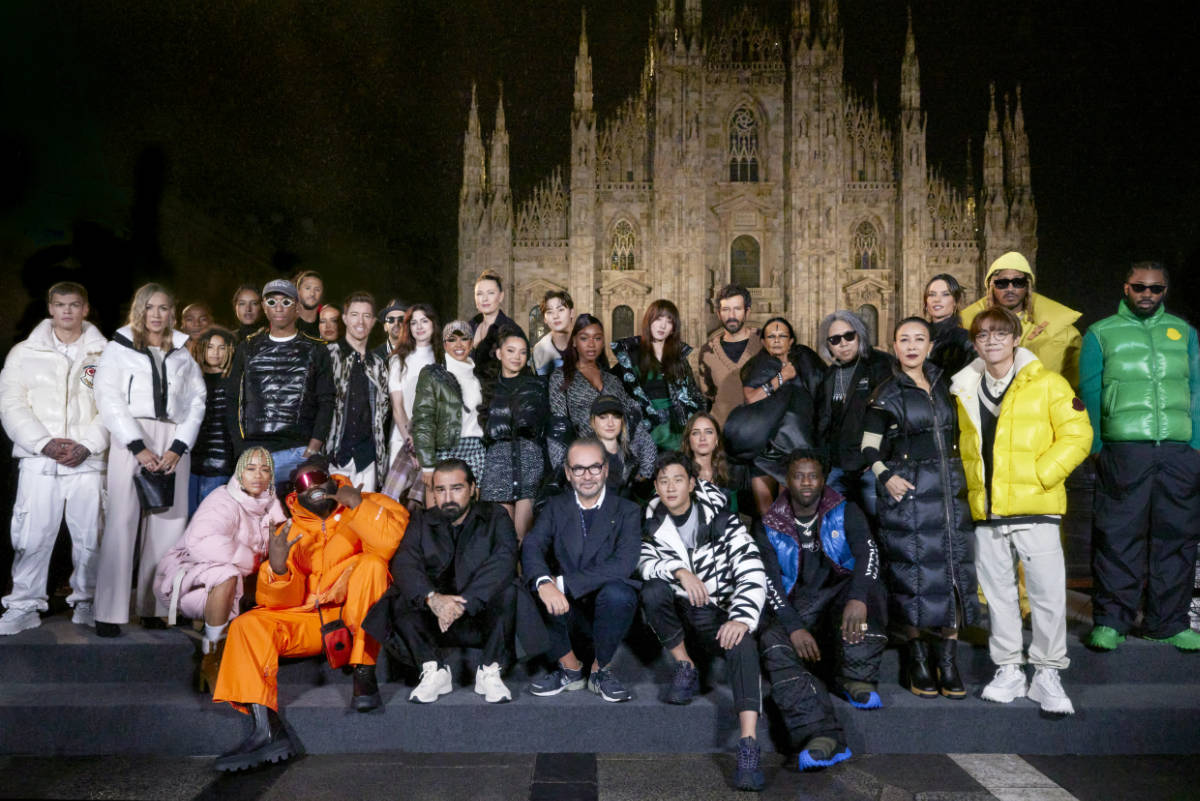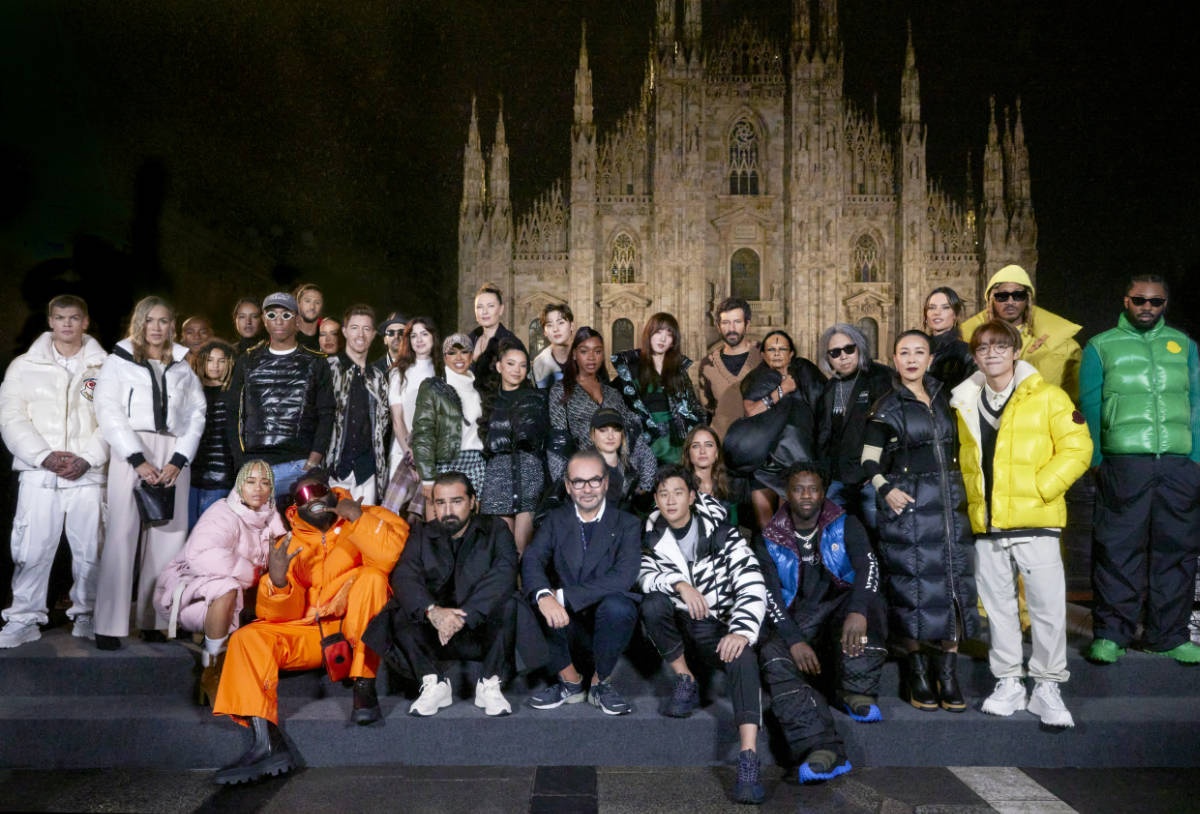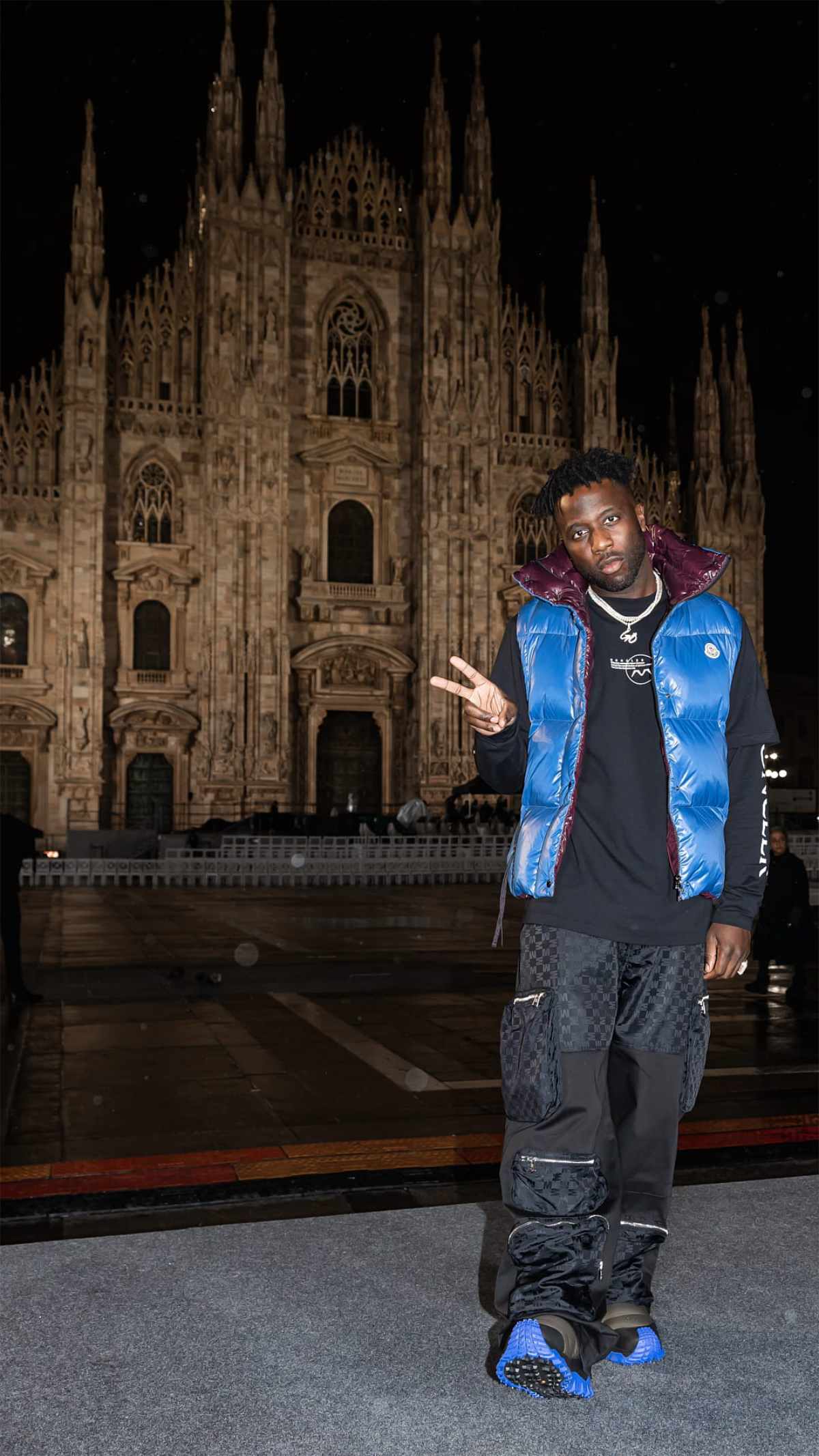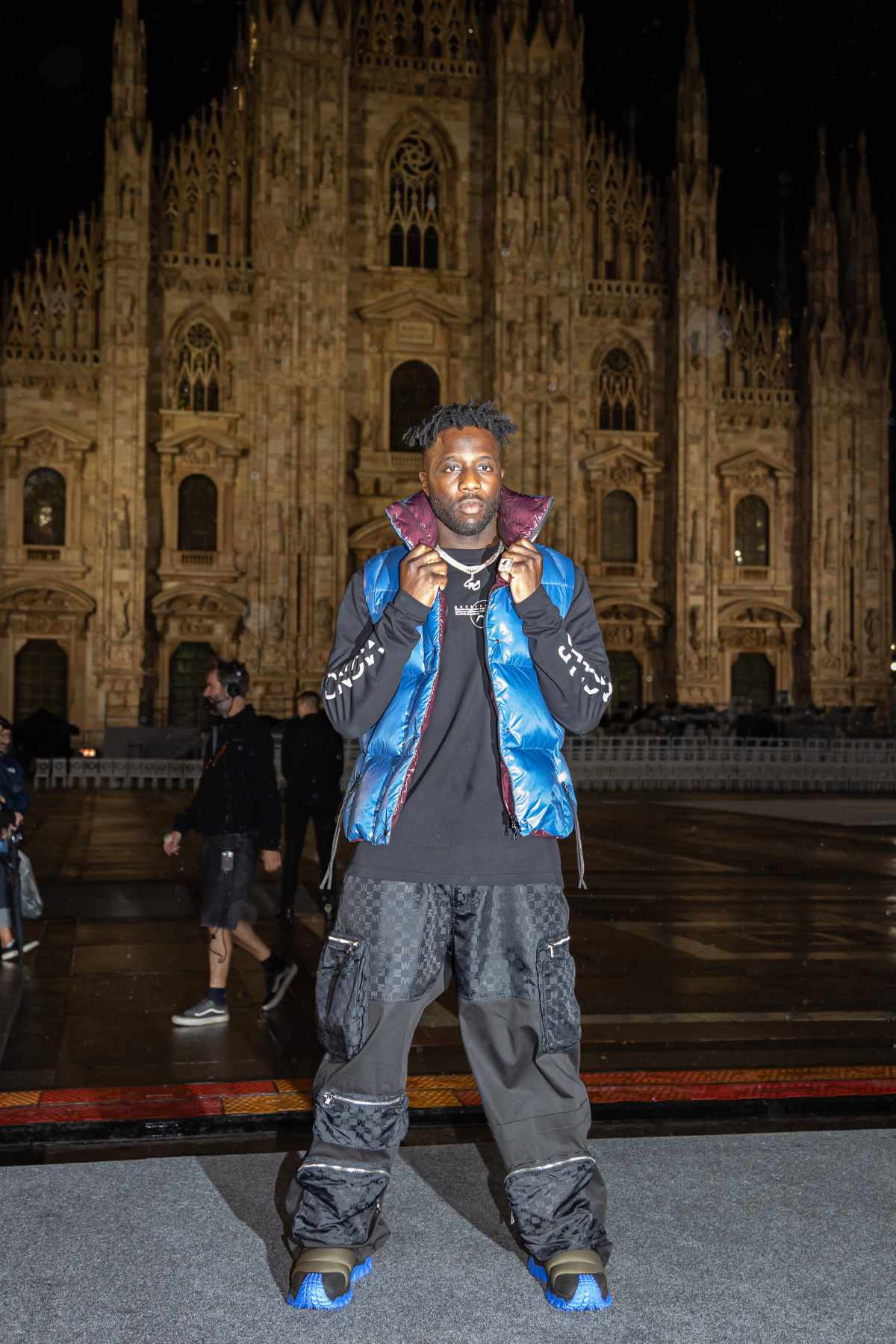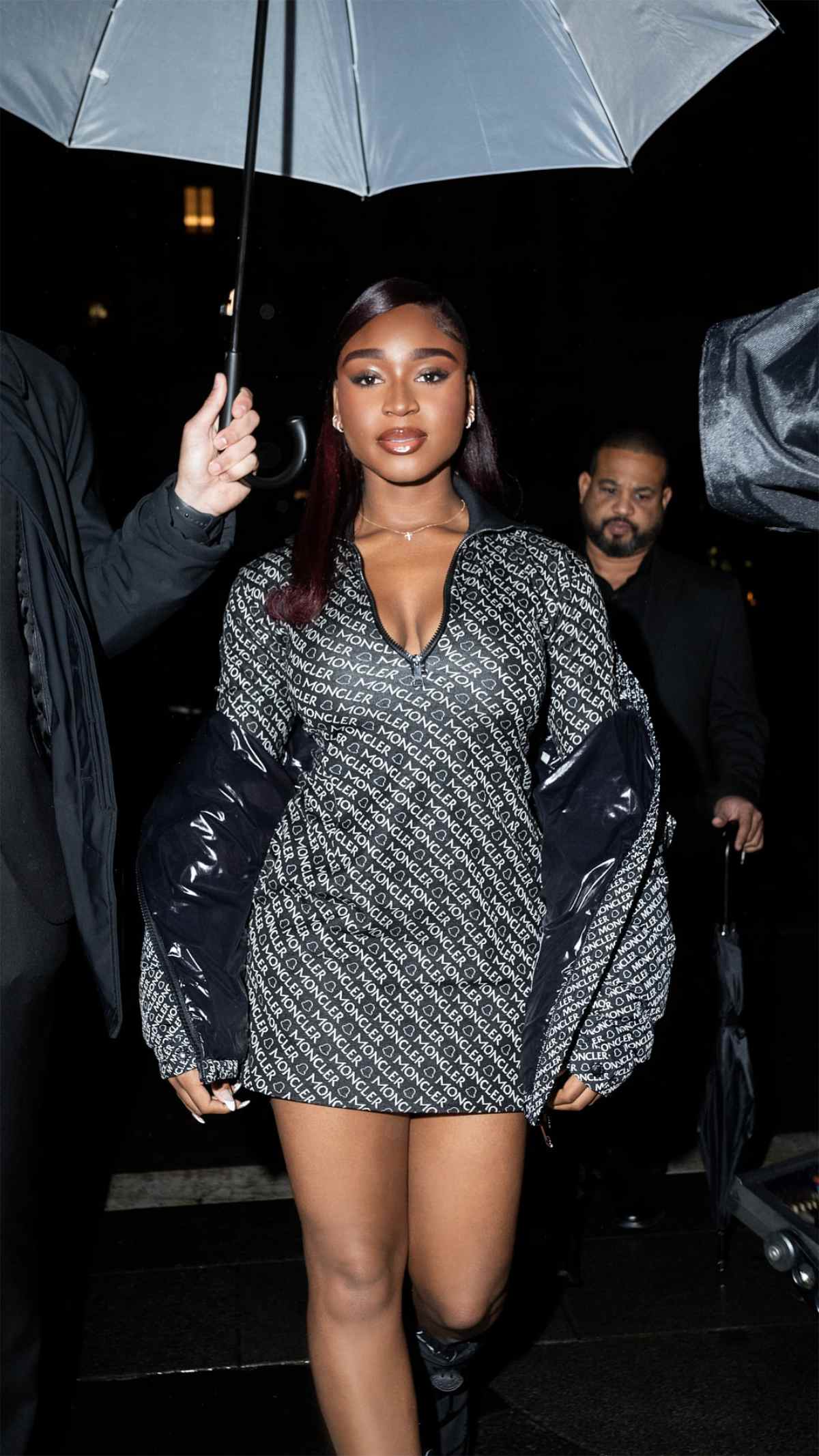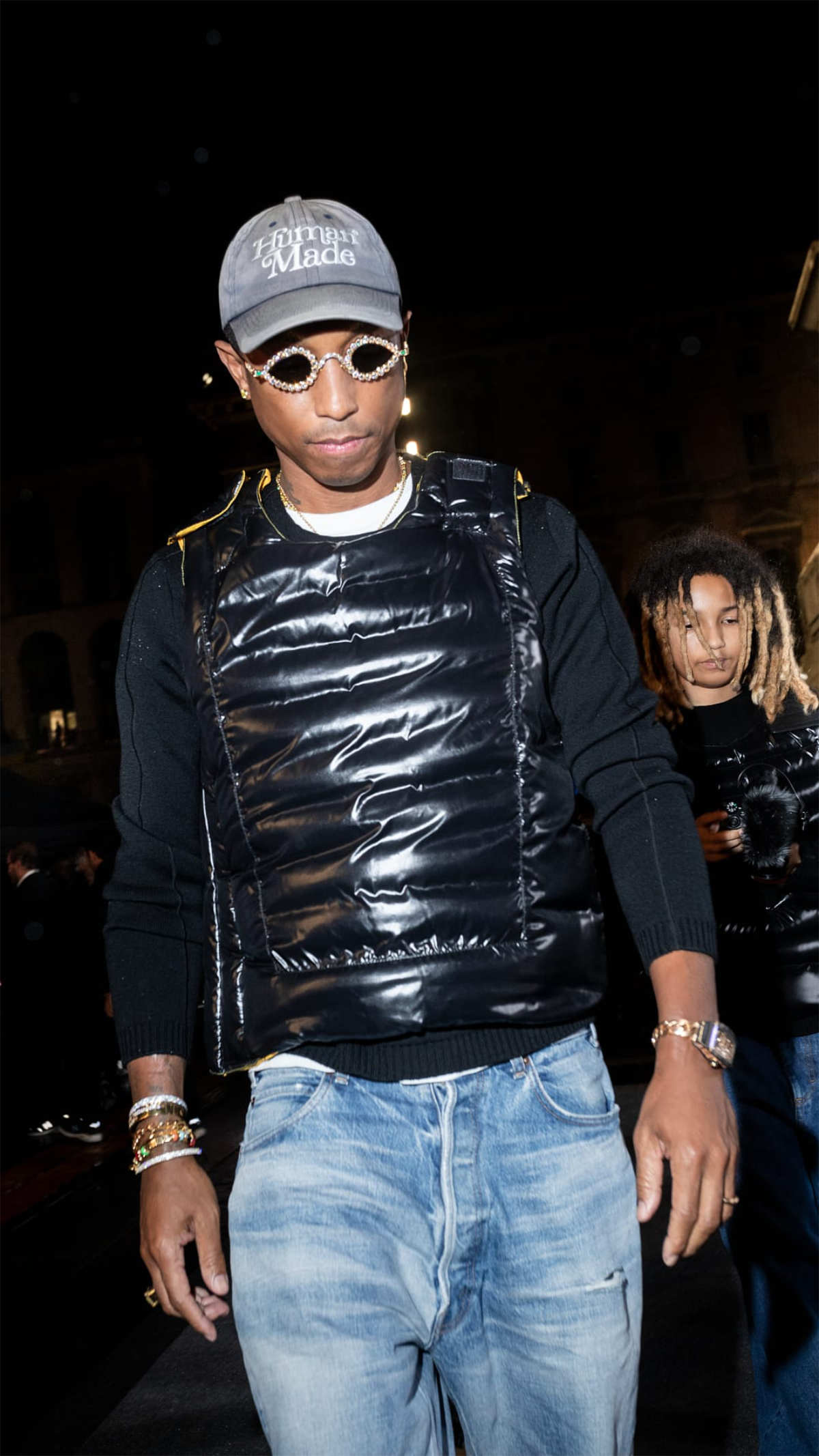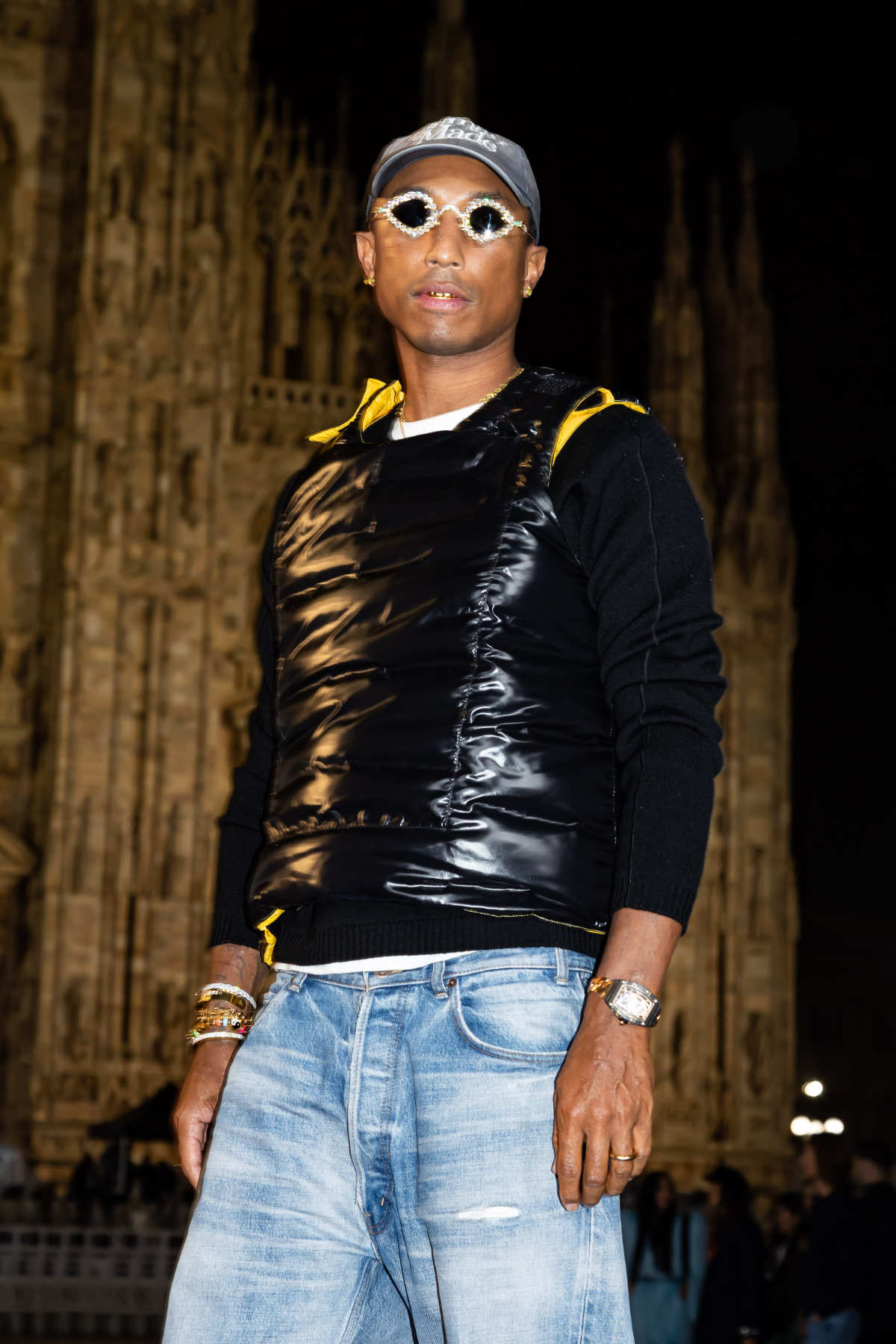 ---