---
Kiton Presents Its New Autumn/Winter 2023 Men's Collection
Luxferity, 06.09.2023
The splendor of simplicity. True beauty resides in the small things: a freshly-cut white rose from the garden, that fleeting moment during a sunset when orange-filled skies melt into red, the smell of perfectly cooked spaghetti al pomodoro garnished with fragrant basil leaves. As a world-class fashion house representing premium Italian tailoring, Kiton has been pursuing the essence of exquisite simplicity for 55 years. The traditional and understated aesthetic that distinguishes the brand, alongside other key style codes, are central to the latest menswear 2023/2024 collection. An exploration of elegance in all its forms, the collection moves from sumptuous knitwear to sharp blazers that achieve effortlessly stylish silhouettes for when the occasion calls for it. Either way, the quintessential Kiton man isn't afraid to be the change.

Mark each day of the holidays in the most meaningful way with The Ritual of Advent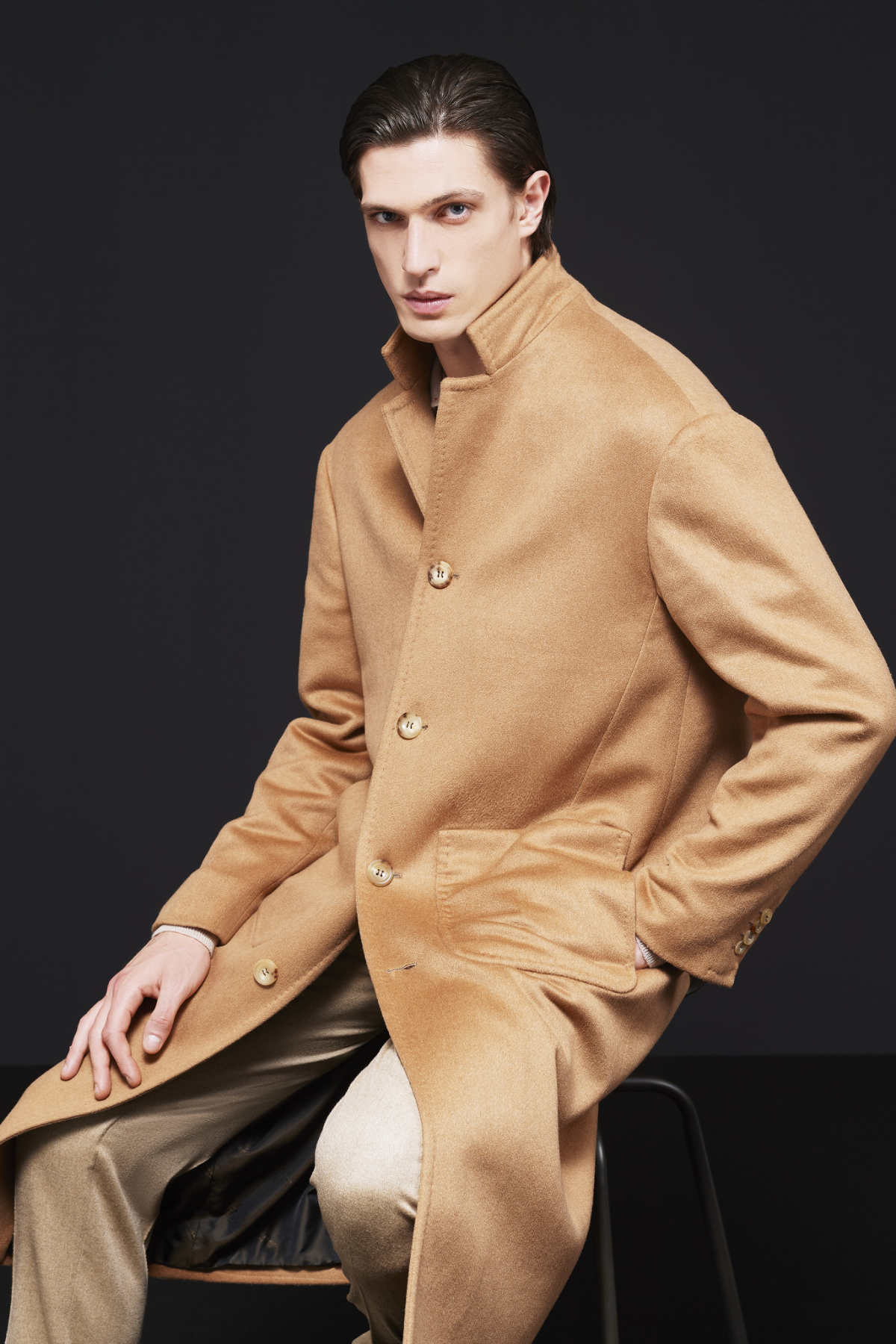 The proportions are notably more generous and relaxed, with slightly longer pants, jackets and knitwear, but elegance nevertheless remains the unforgettable highlight of the collection – like a climactic romantic kiss at the end of a Hollywood movie. Unrestrained, comfortable, versatile and elegant, the collection is suitable for every need and occasion, encapsulating at its core a dynamic spirit that is always ready to adapt. Take, for example, the selection of knitwear that features plaid patterns that recall the geometric motifs of Mondrian art and Neoplasticism. The vertical and horizontal lines symbolize the crossover between art and life, permeating space in pursuit of aesthetic and conceptual coherence. Along the same lines, the icons of the Kiton wardrobe – such as the timeless, classic suit – are revisited and reconstructed with sheer elegance in mind. The tuxedo, a garment that almost seemed destined for extinction, has above all else returned to the spotlight. Men want to get back to enjoying themselves, crafting their wardrobe to create impeccable ensembles for those prestigious events in the calendar.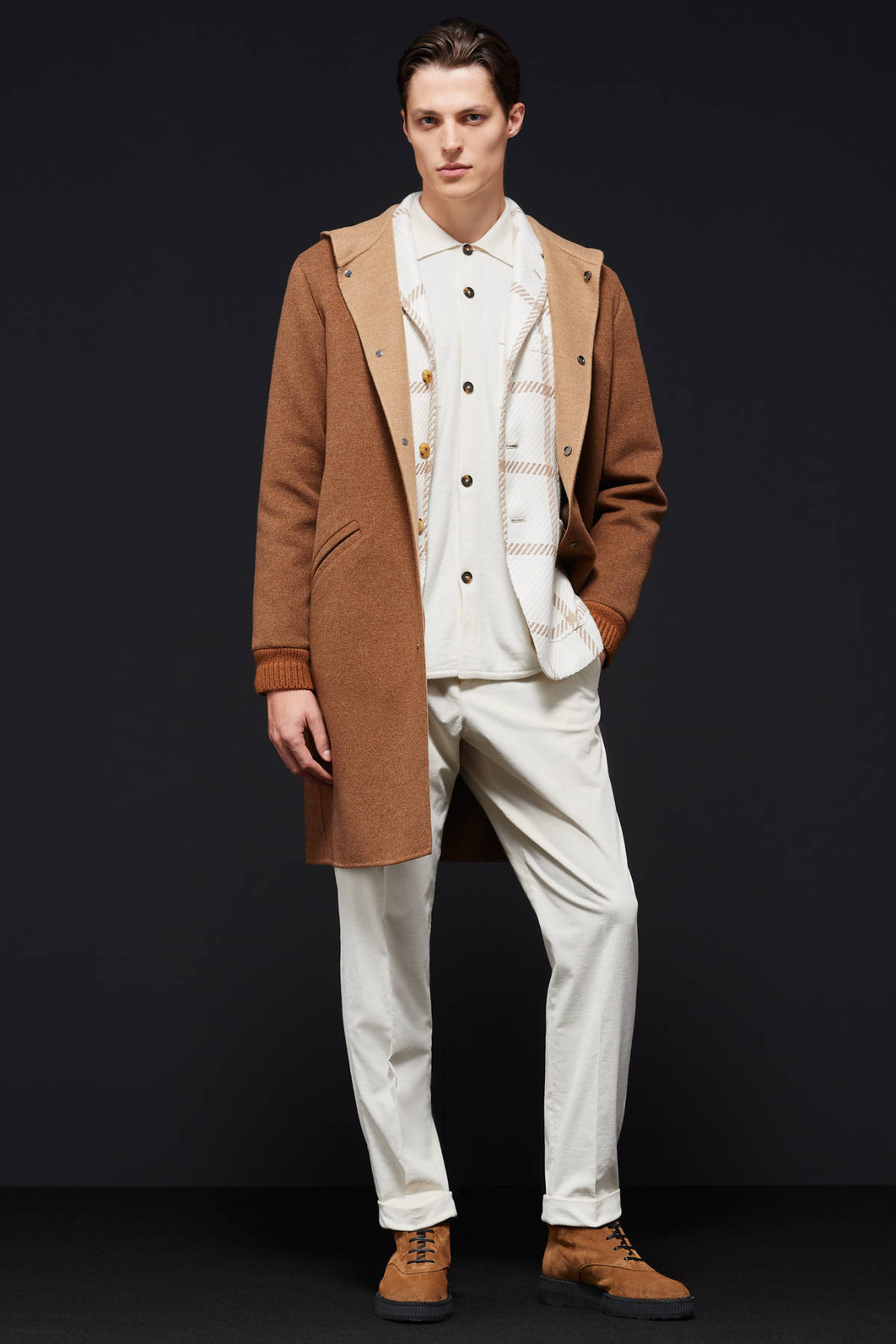 Sustainability also remains central, which is hardly surprising given Kiton's long-standing dedication to fabric research and development. The company-owned woolen mill in Biella sees ongoing experimentation with raw materials, resulting in the creation of textiles and fibers that are as innovative as they are environmentally friendly. As a consequence, garments retain their superior quality over time and can be passed onto the next generation like heirlooms. Our highly sought-after fabrics include Double Cashmere and Vicuña, the most exquisite yarn in the world and an emblem of sophistication in terms of texture and weight, capable of combining elegance and softness as if they were a match made in heaven.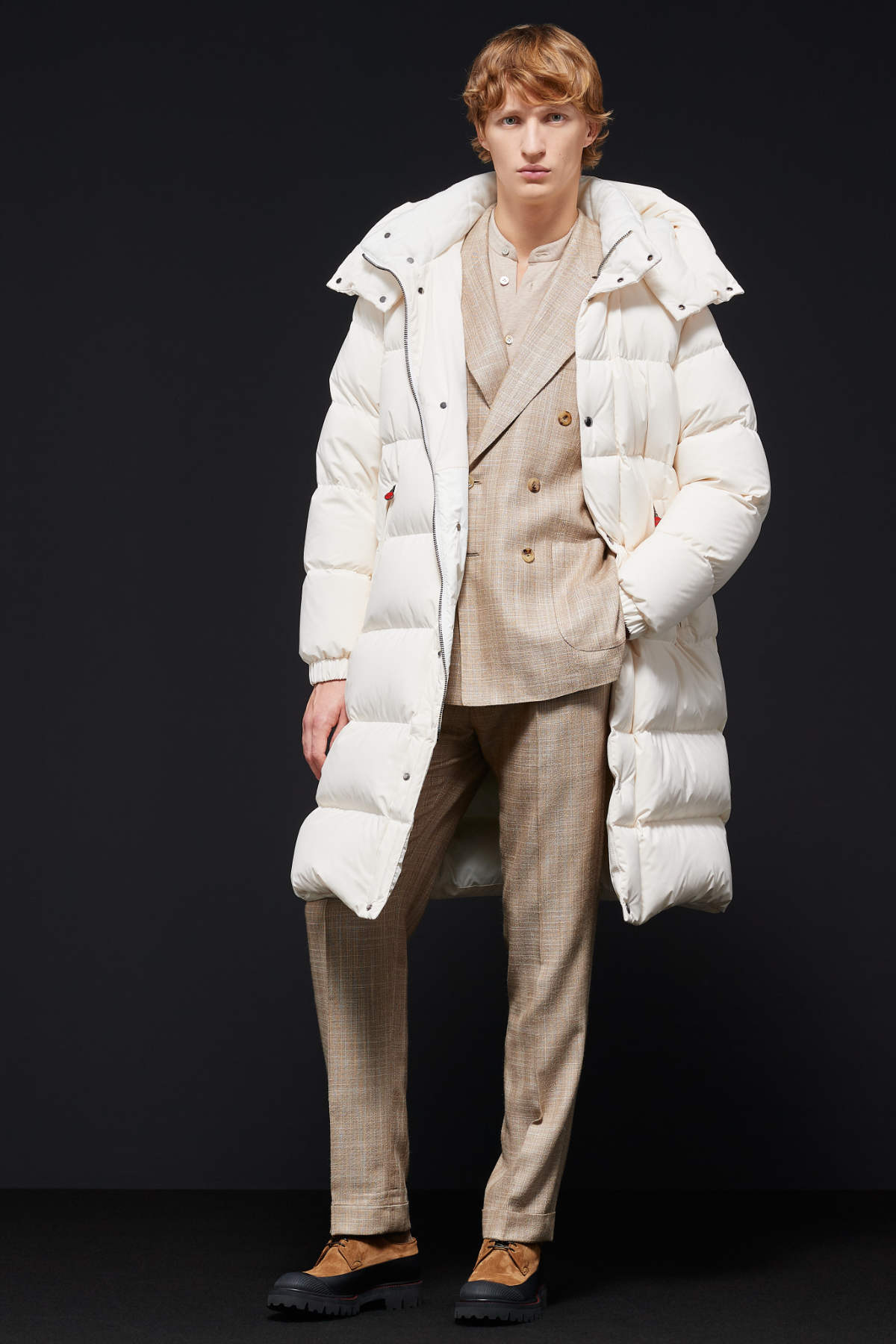 The outcome of this painstaking and extraordinary work is a collection that embraces all styles and brings together looks offering a distinct casual feel. Yet, it continues to boast a more sartorial and less high-tech approach to cuts and materials. Even shirts remain connected to the comfort trend that has dominated the last two years: while a white shirt is ideally worn with a tie, plaid flannel shirts, denim shirts and iconic "hoodies" nowadays lend themselves perfectly to the free and easy style of the collection. Cardigan jackets also hold a special place: these one-of-a-kind pieces, crafted with four-strand cashmere to render them softer and deconstructed, incorporate sophisticated, geometric weaving motifs typical of knitwear. Color also plays a crucial part. Monochromatic finishes in hues of gray, blue and beige are taken one step further with bursts of orange, rust, burgundy and green – perfectly suited to brilliant men who like to live life in full color.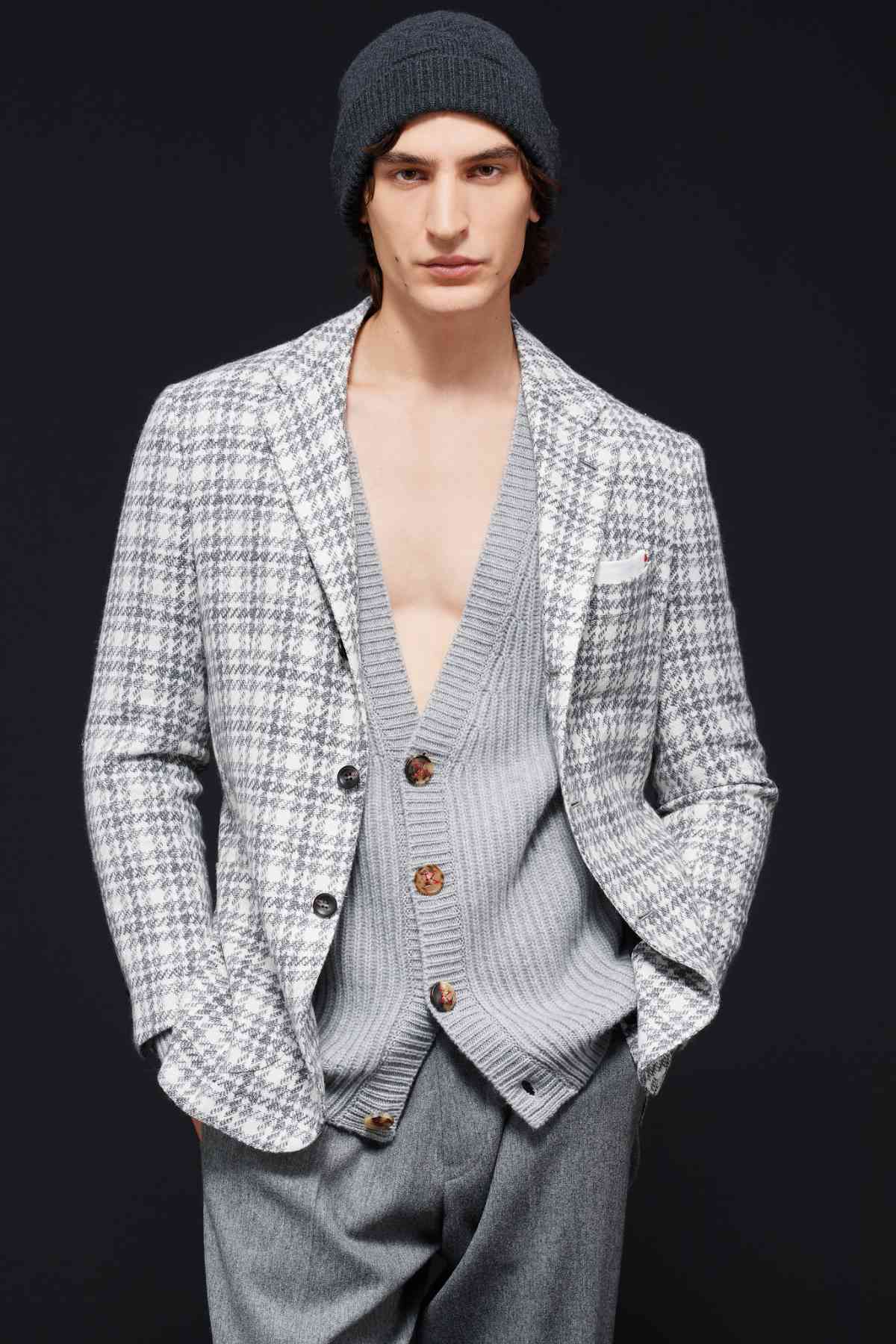 The mission behind the collection is a simple one: to pique the curiosity of a specific type of man who does not need to be seen, but who feels the urge to dress in a contemporary way with garments that make him feel at ease, whatever the occasion. Kiton's philosophy, after all, has always considered elegant clothing and quality of life as two things intrinsically linked. We all know how the perfect ensemble can boost our mood and improve our day. Alongside sharp blazers and suits, the collection nevertheless caters to mismatched looks, when you want to be bold and daring in your choice of material and color pairings. Men look to Kiton as a brand because they are curious and eager to try new things, exactly like the maison itself. Elegance, versatility and the continued search for raw materials are an integral part of our identity, along with one other certainty: Kiton never stops evolving.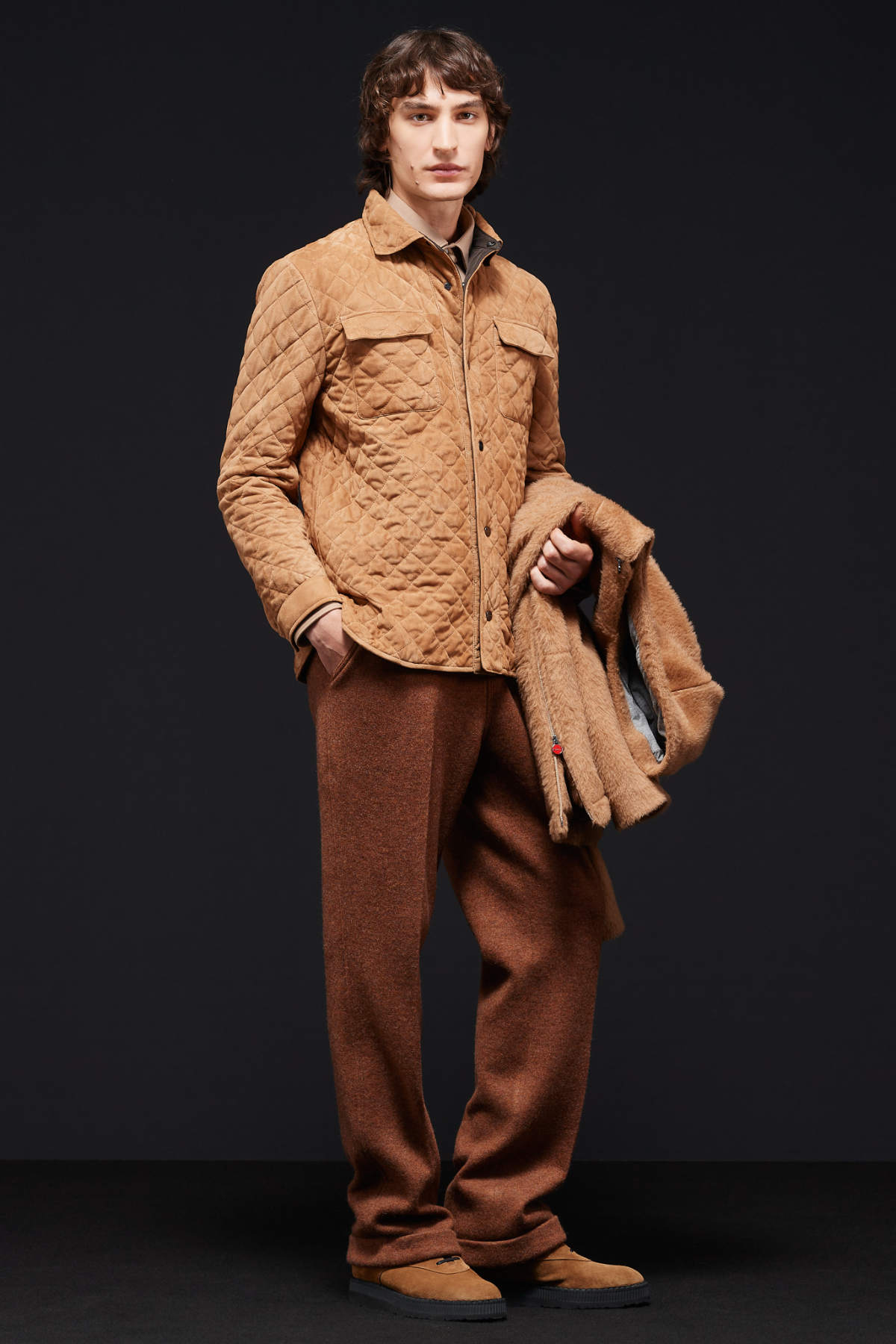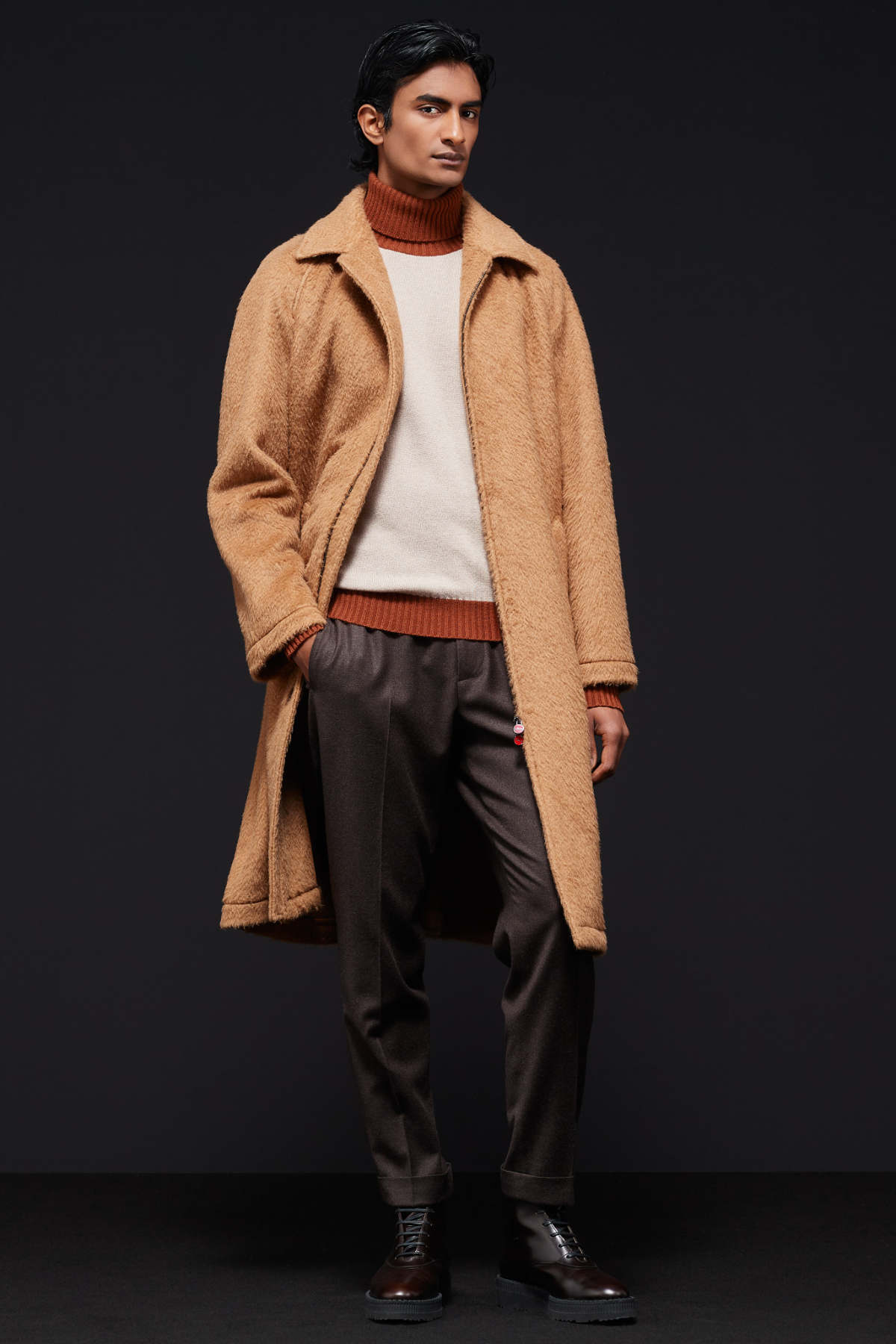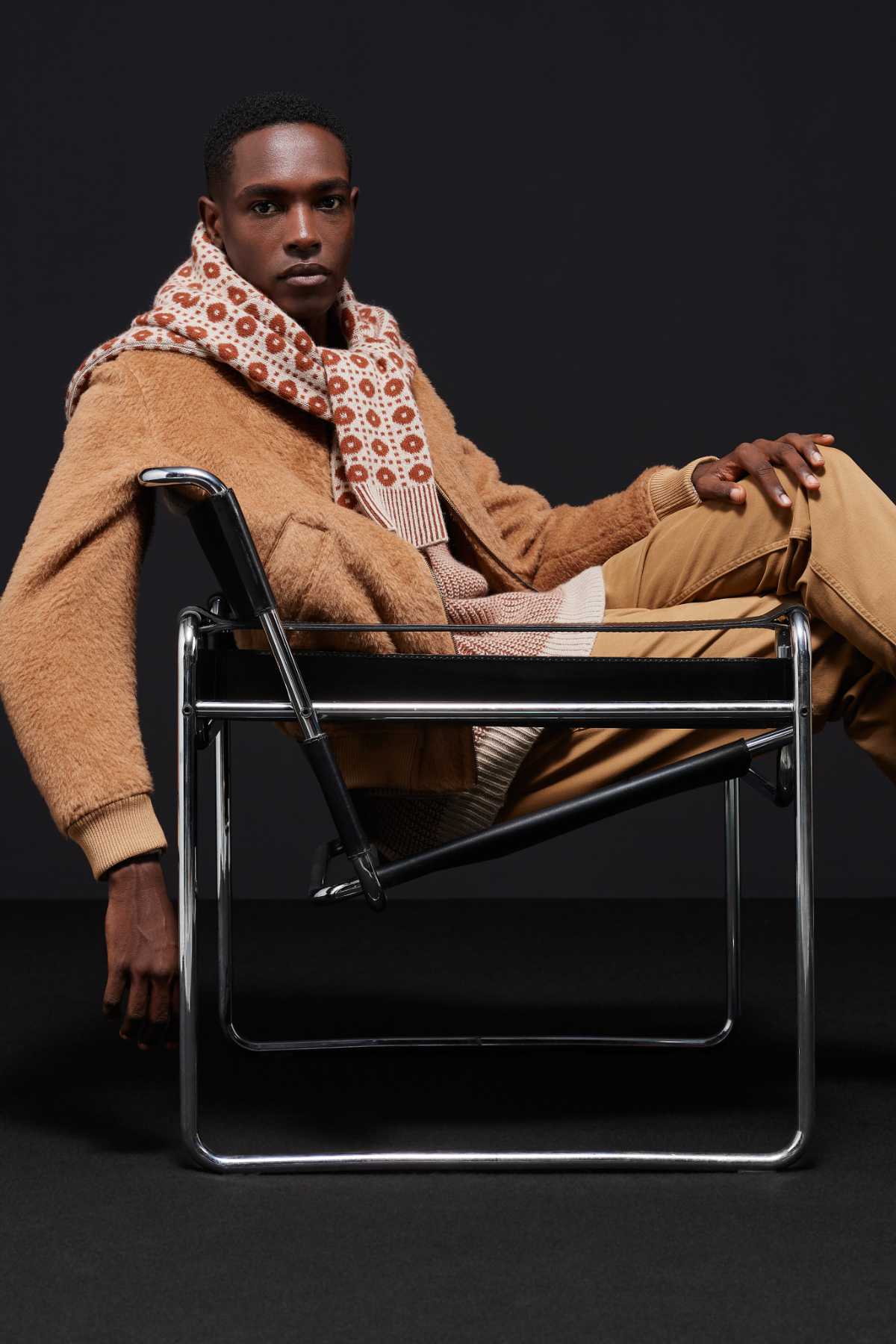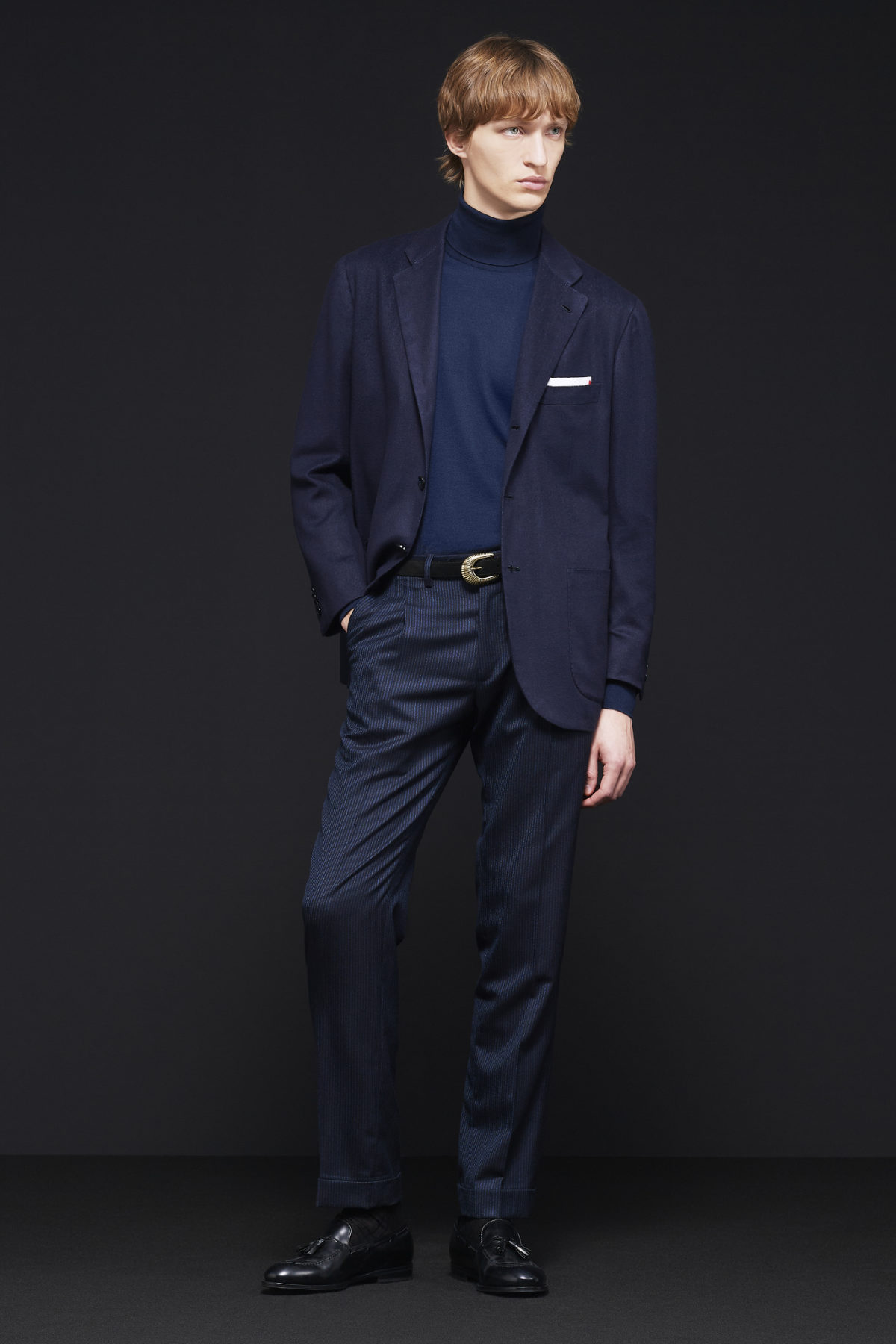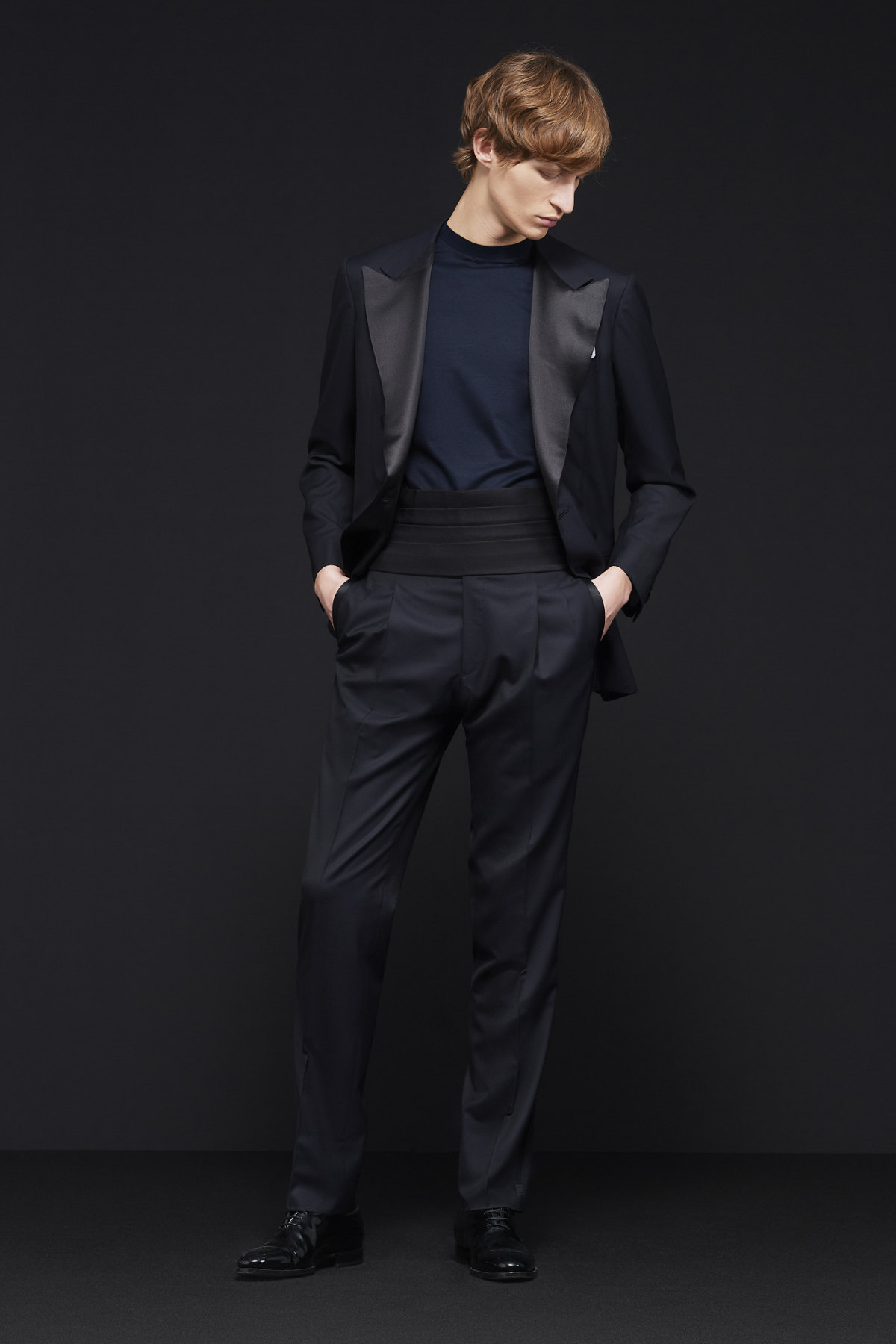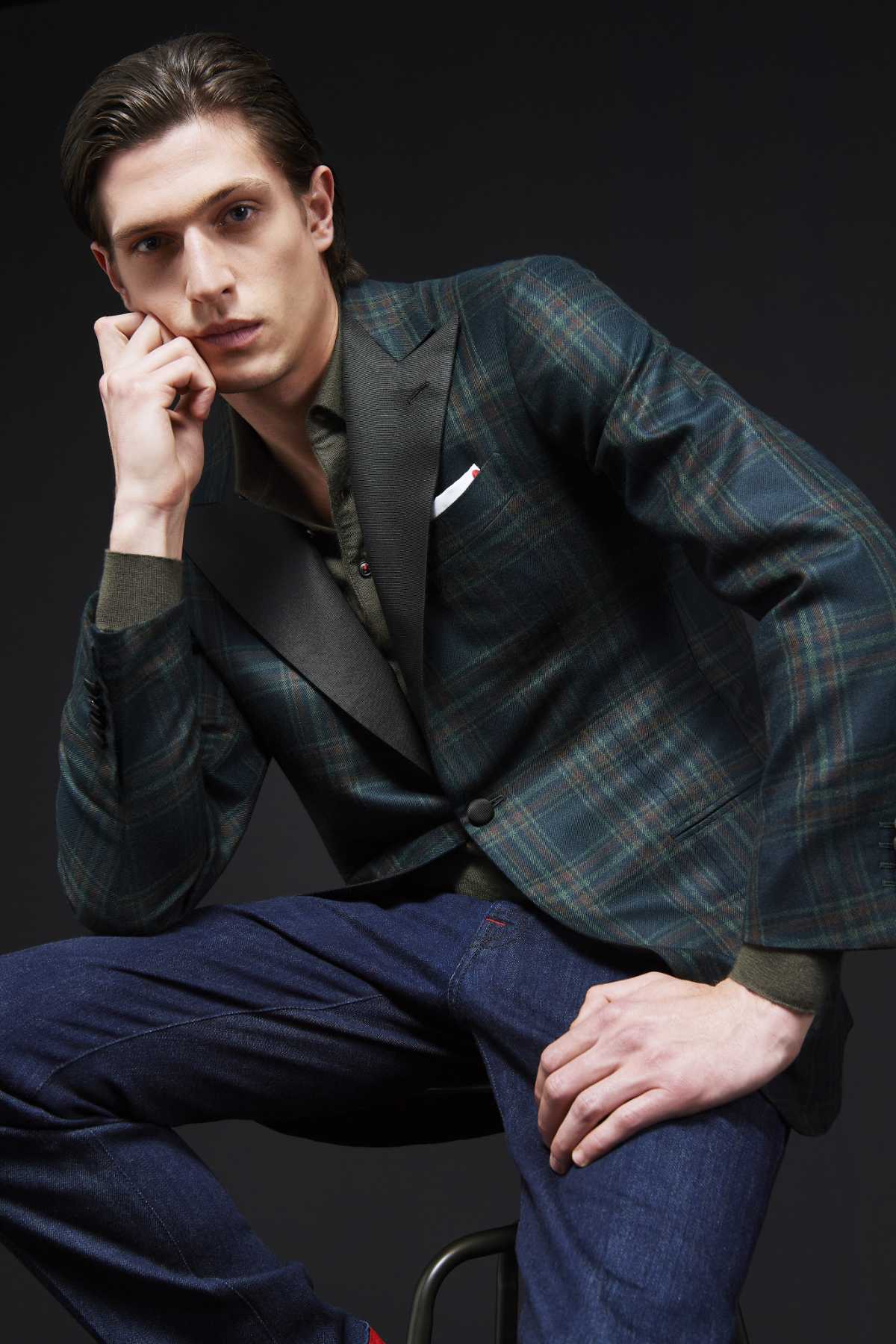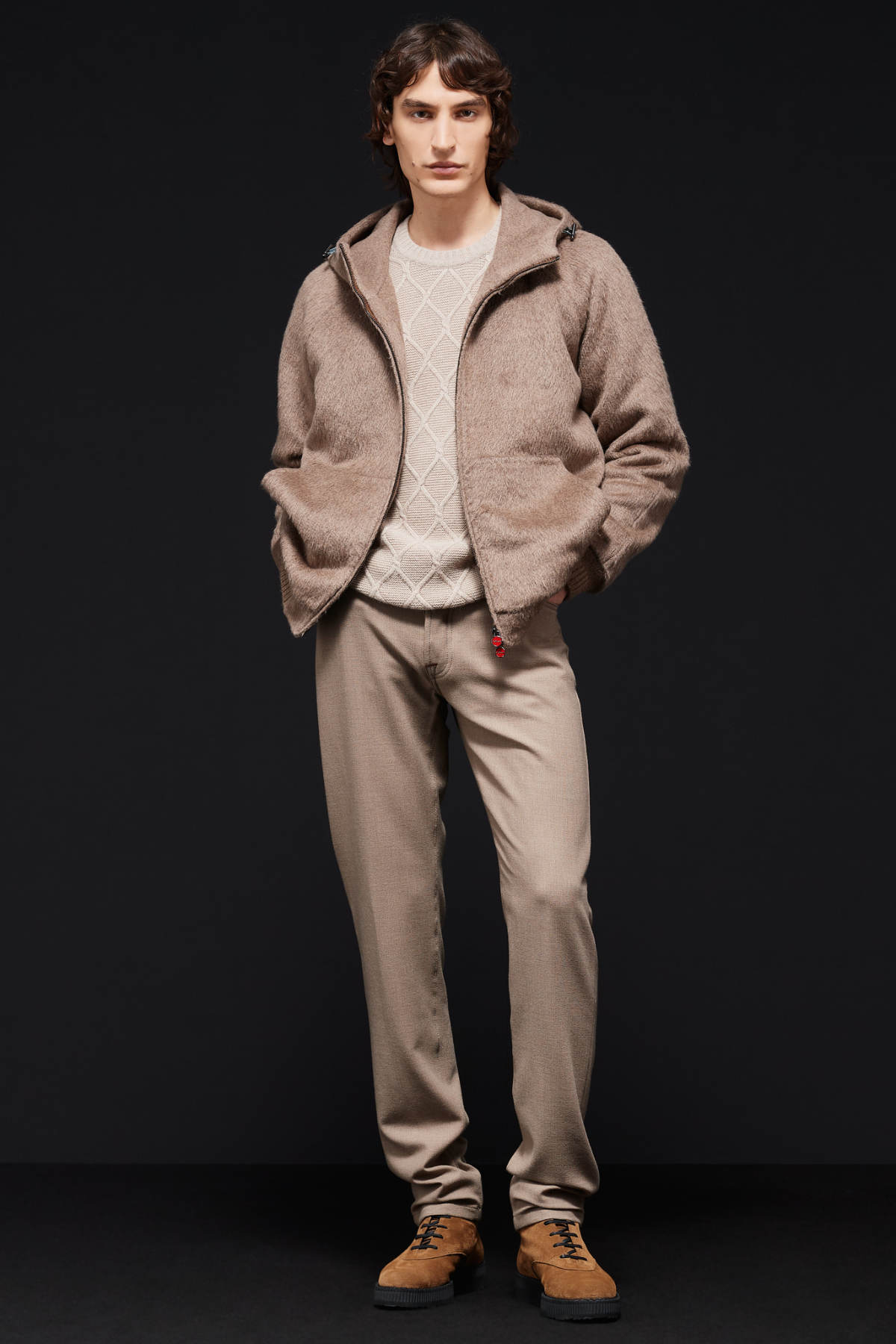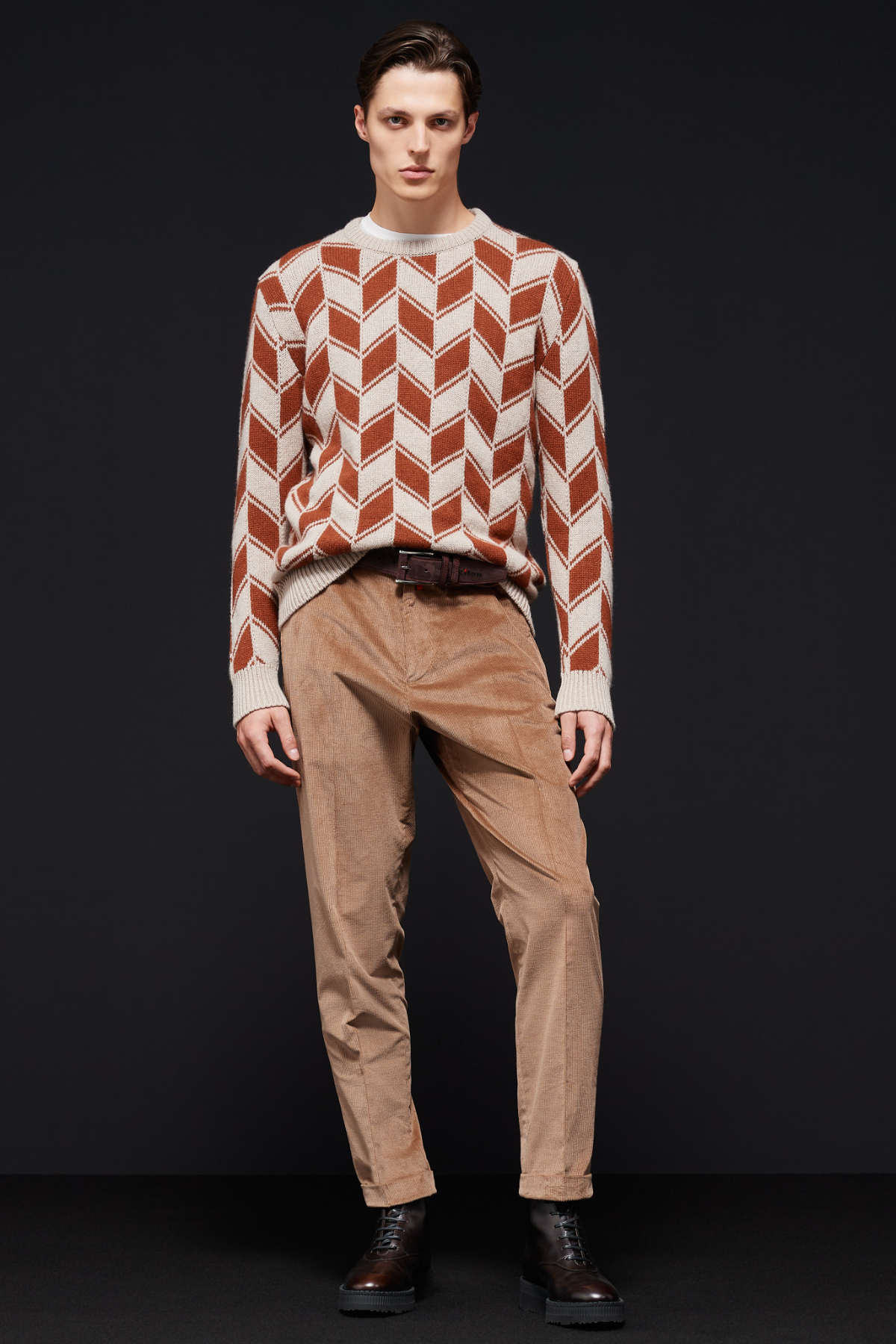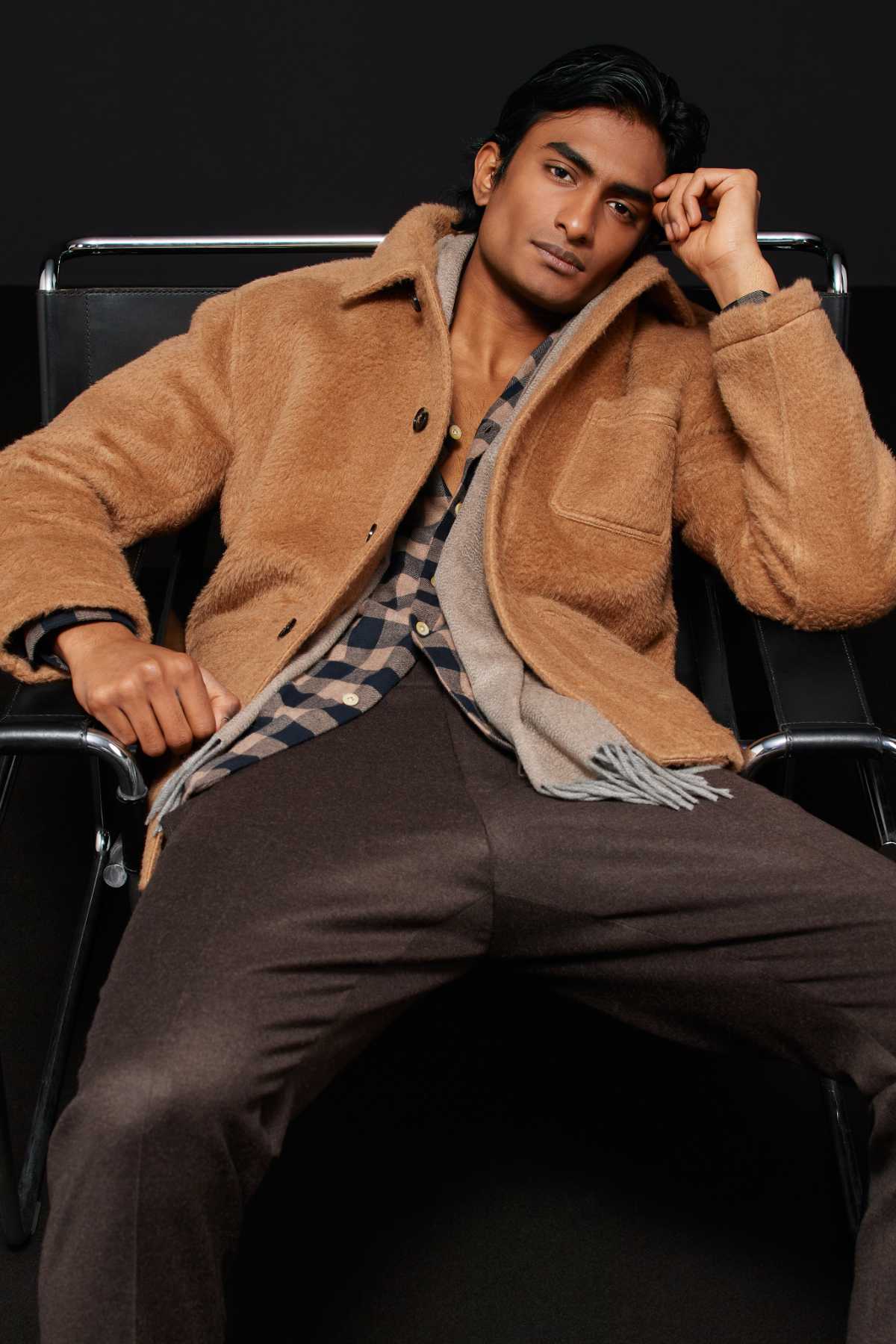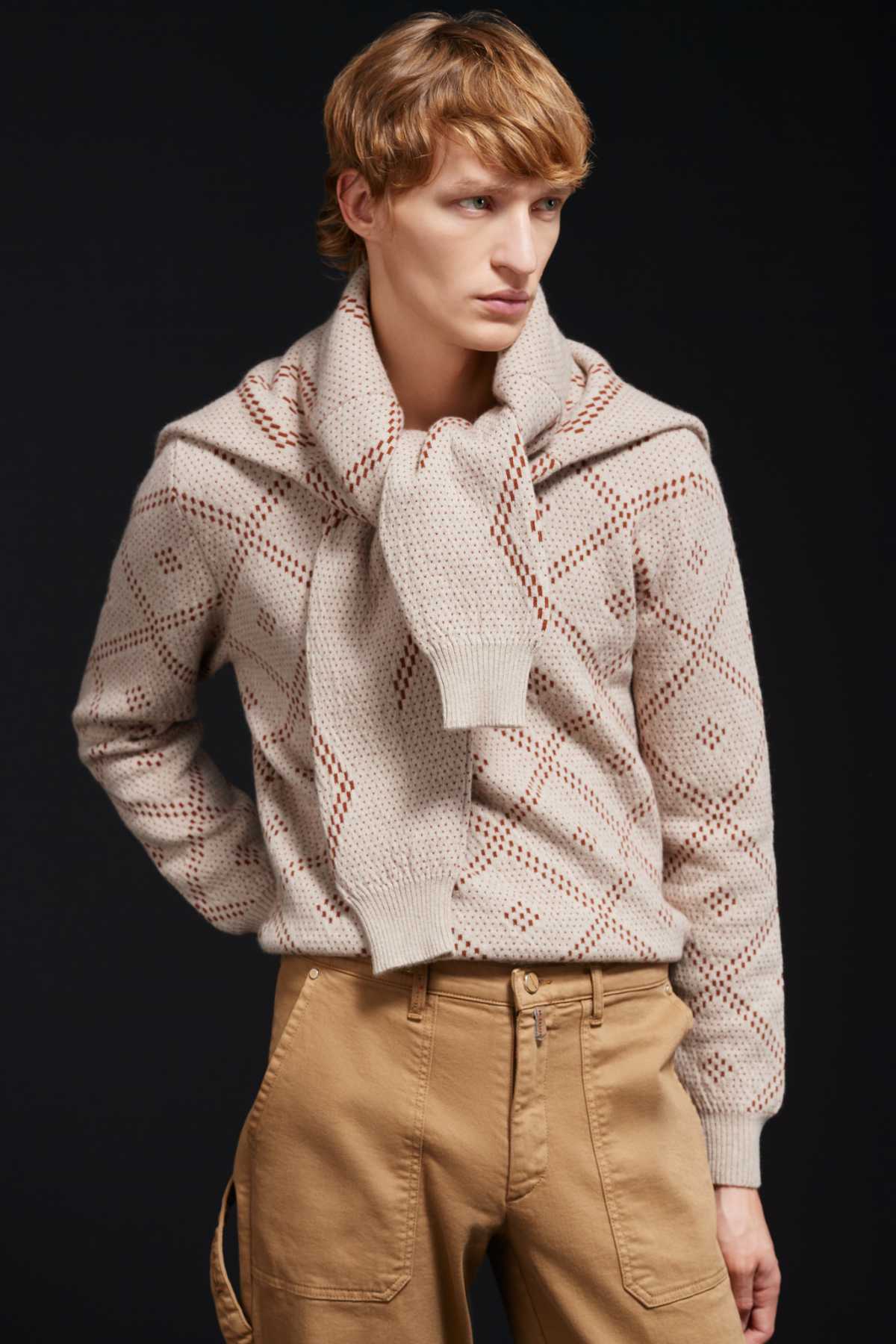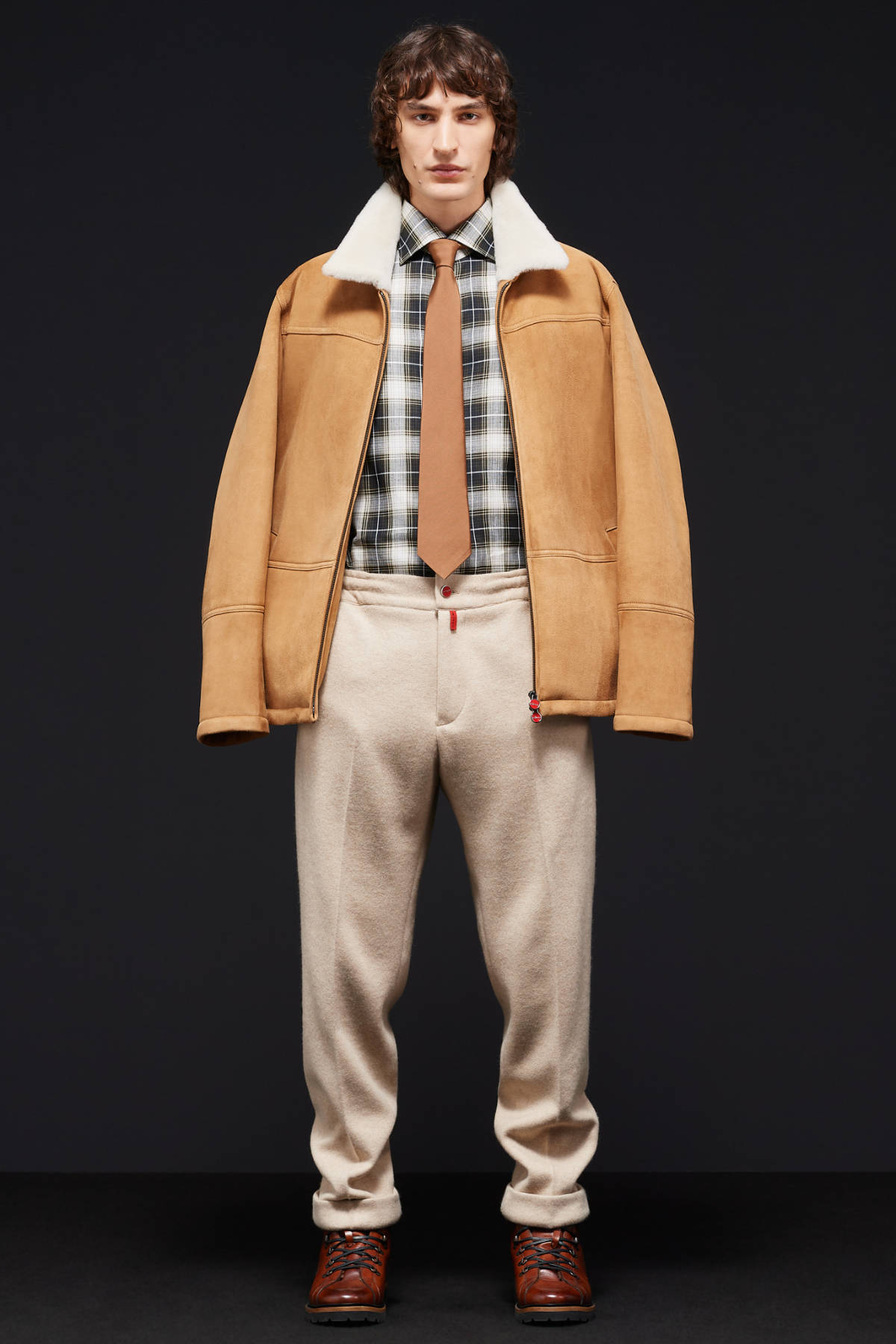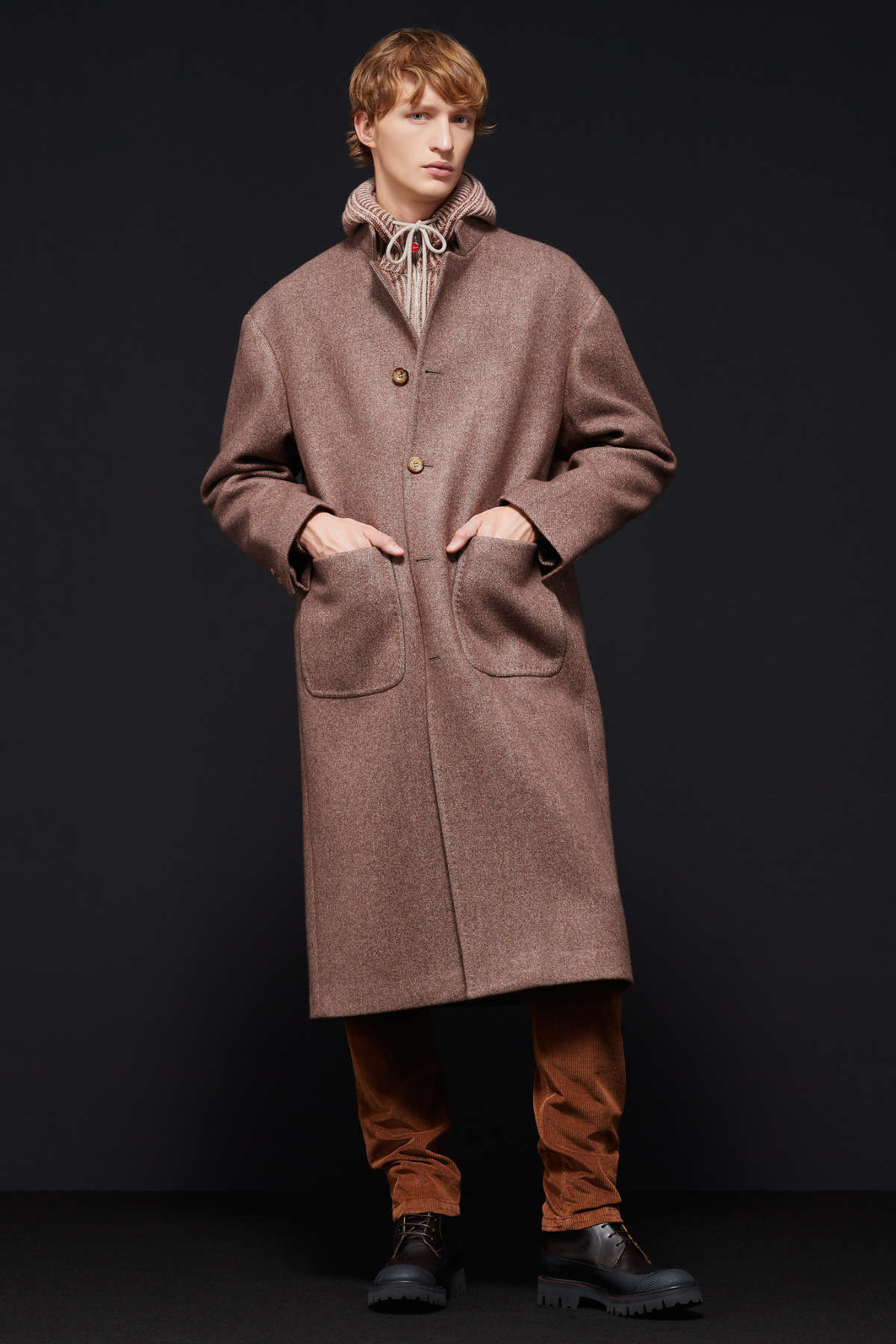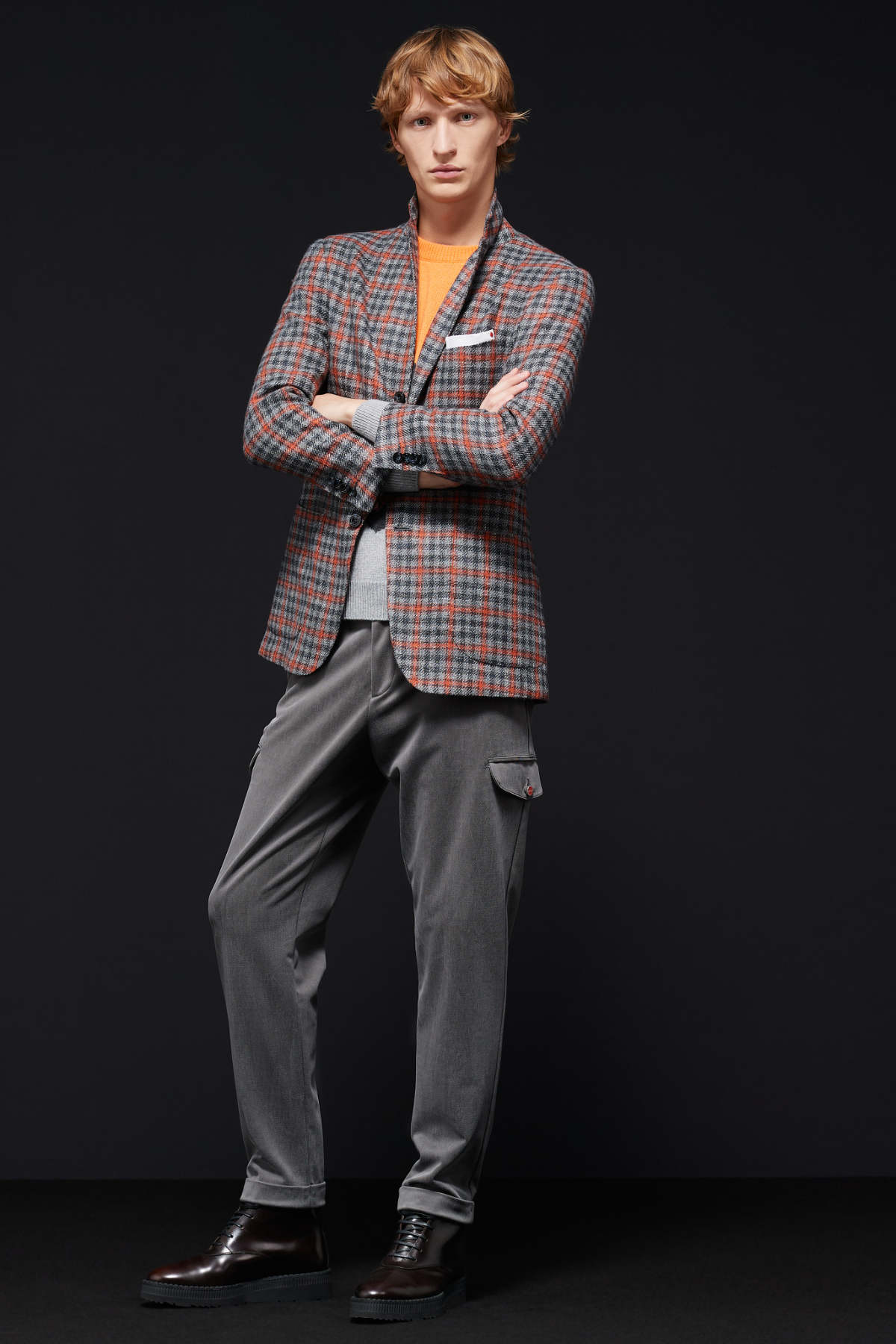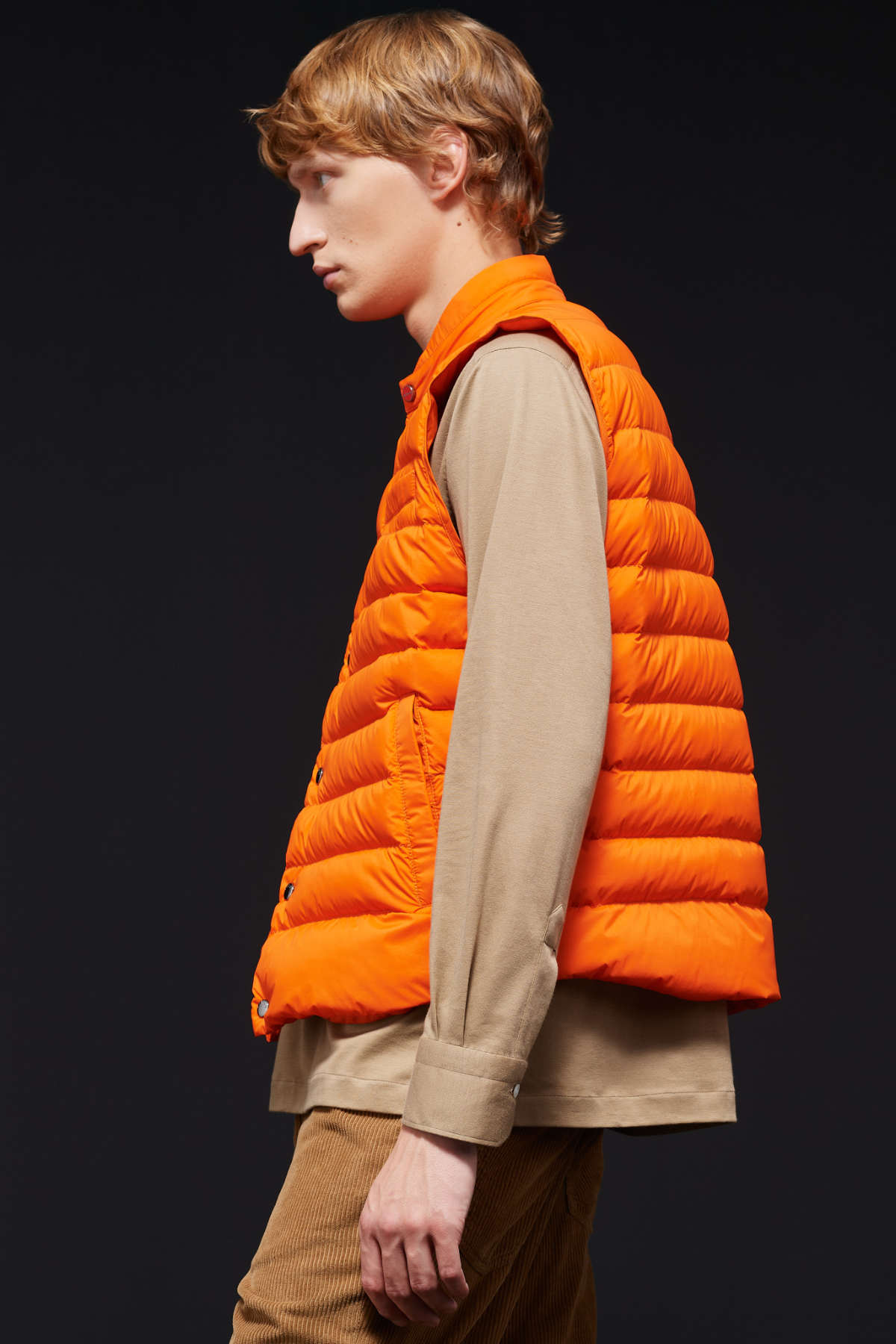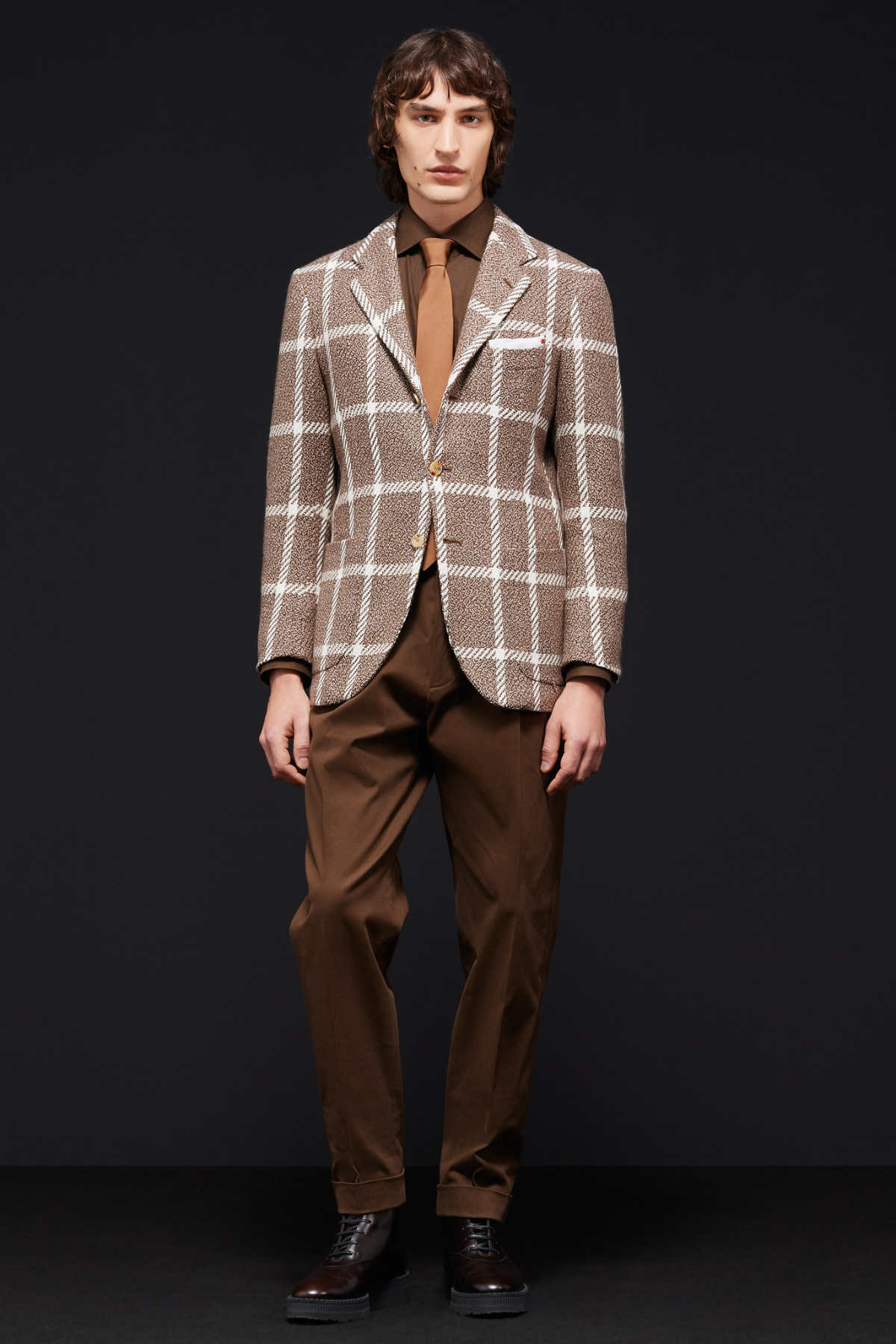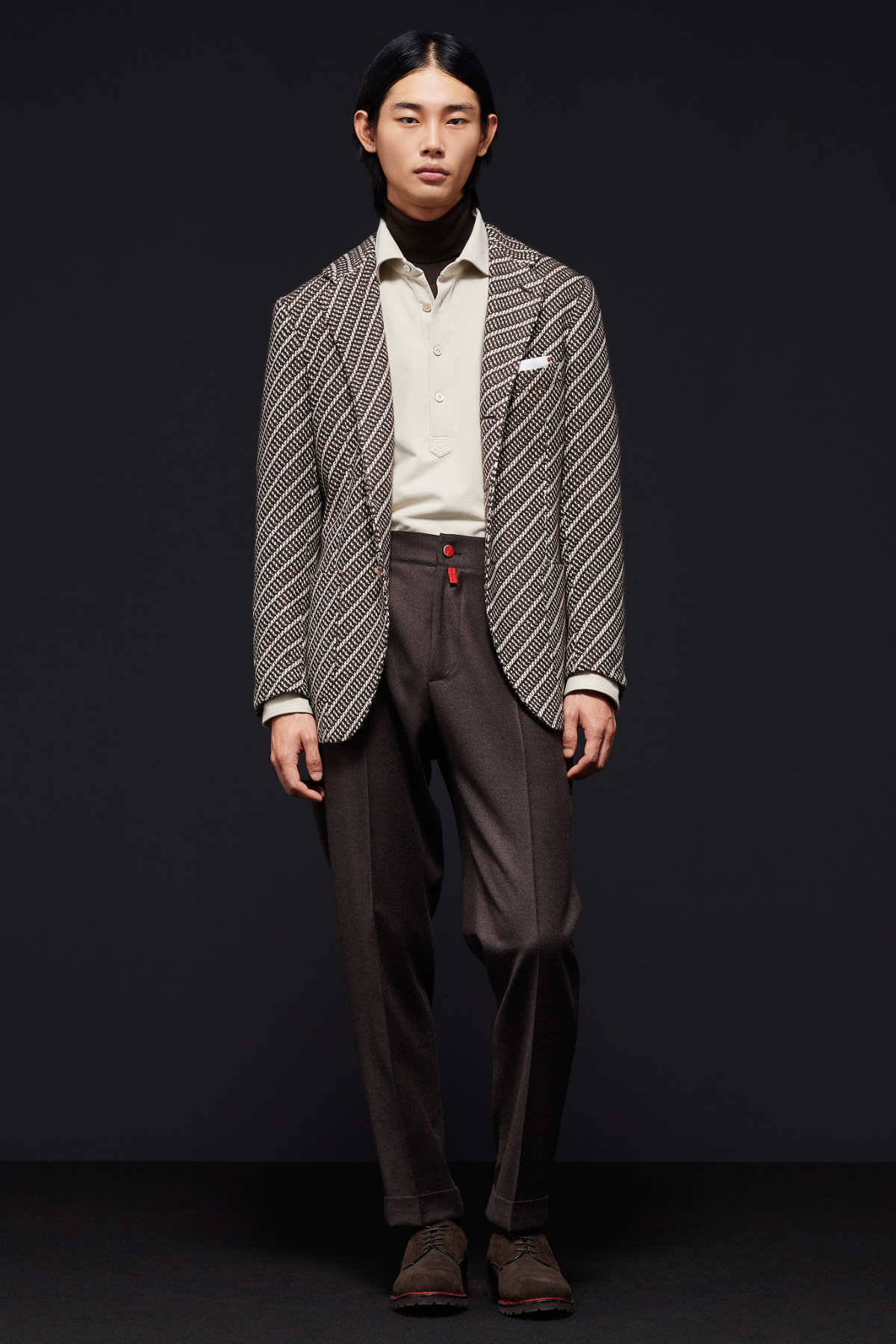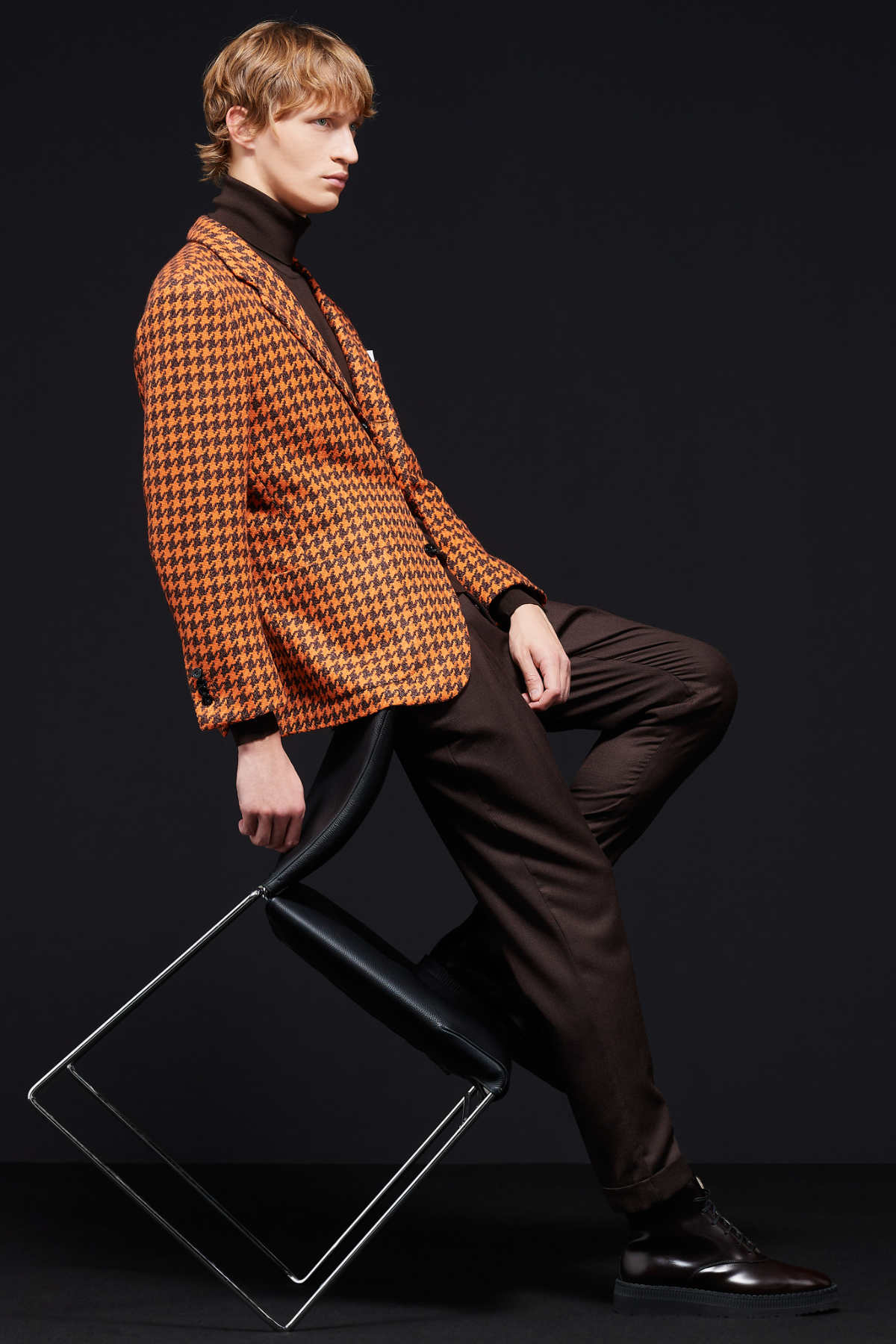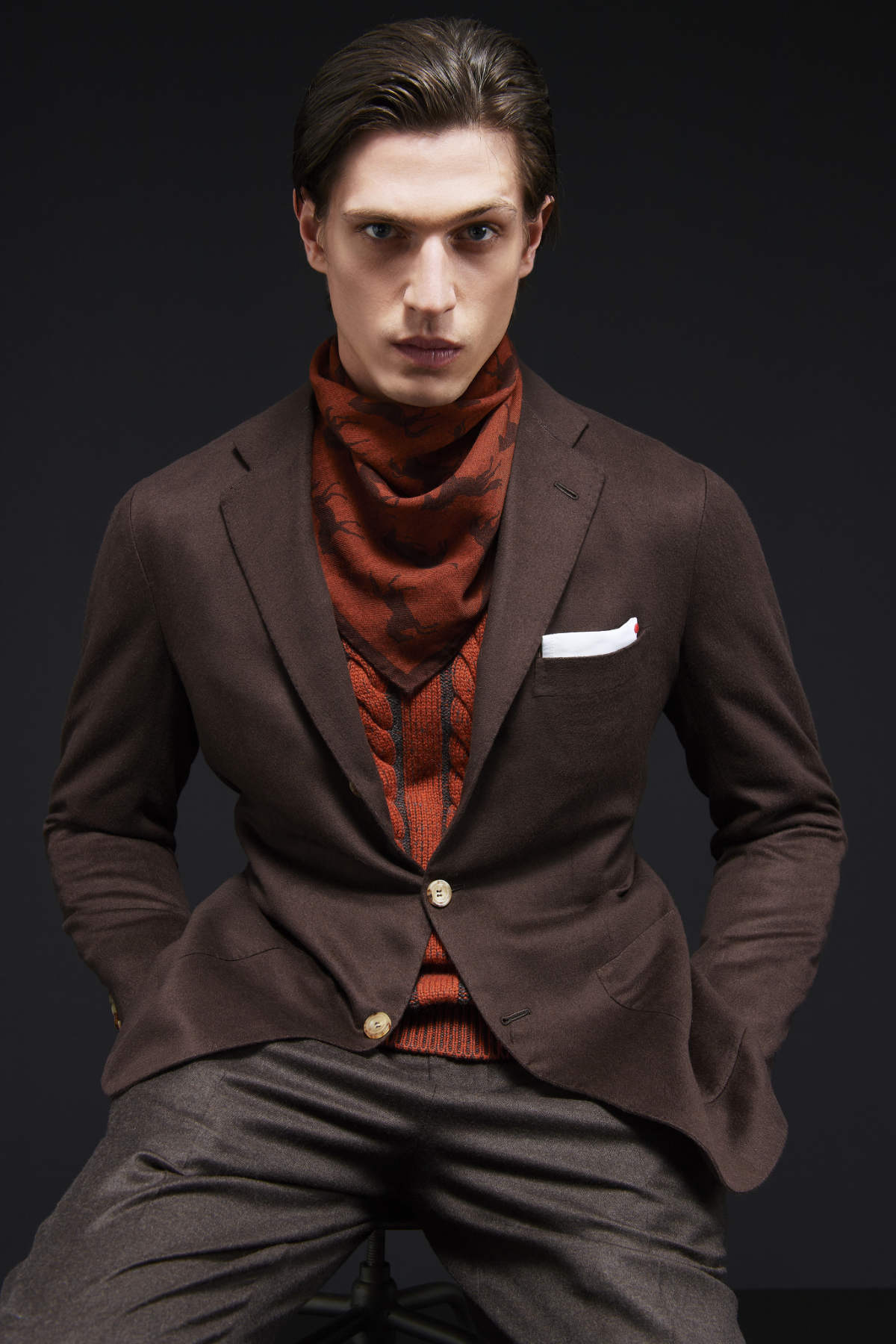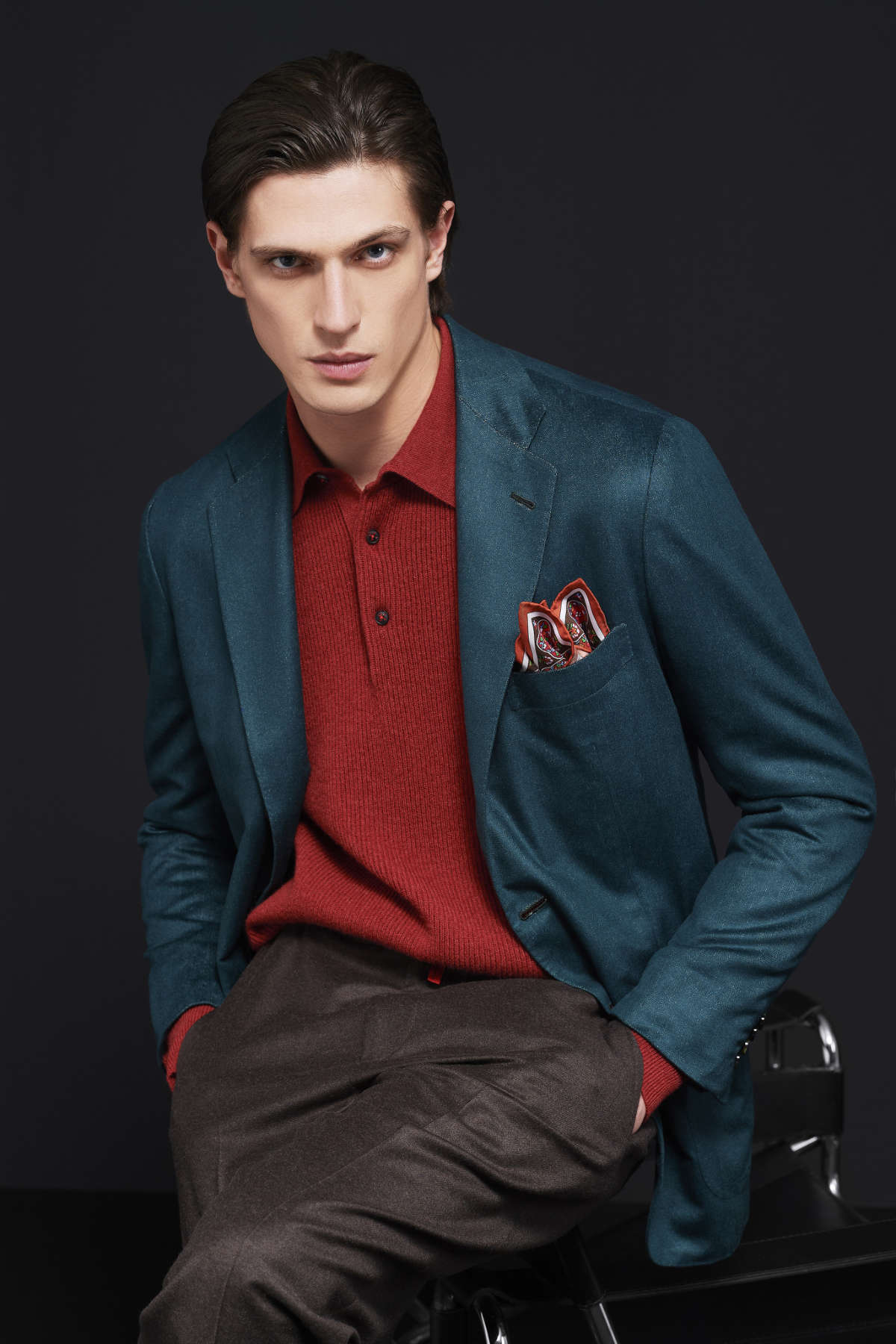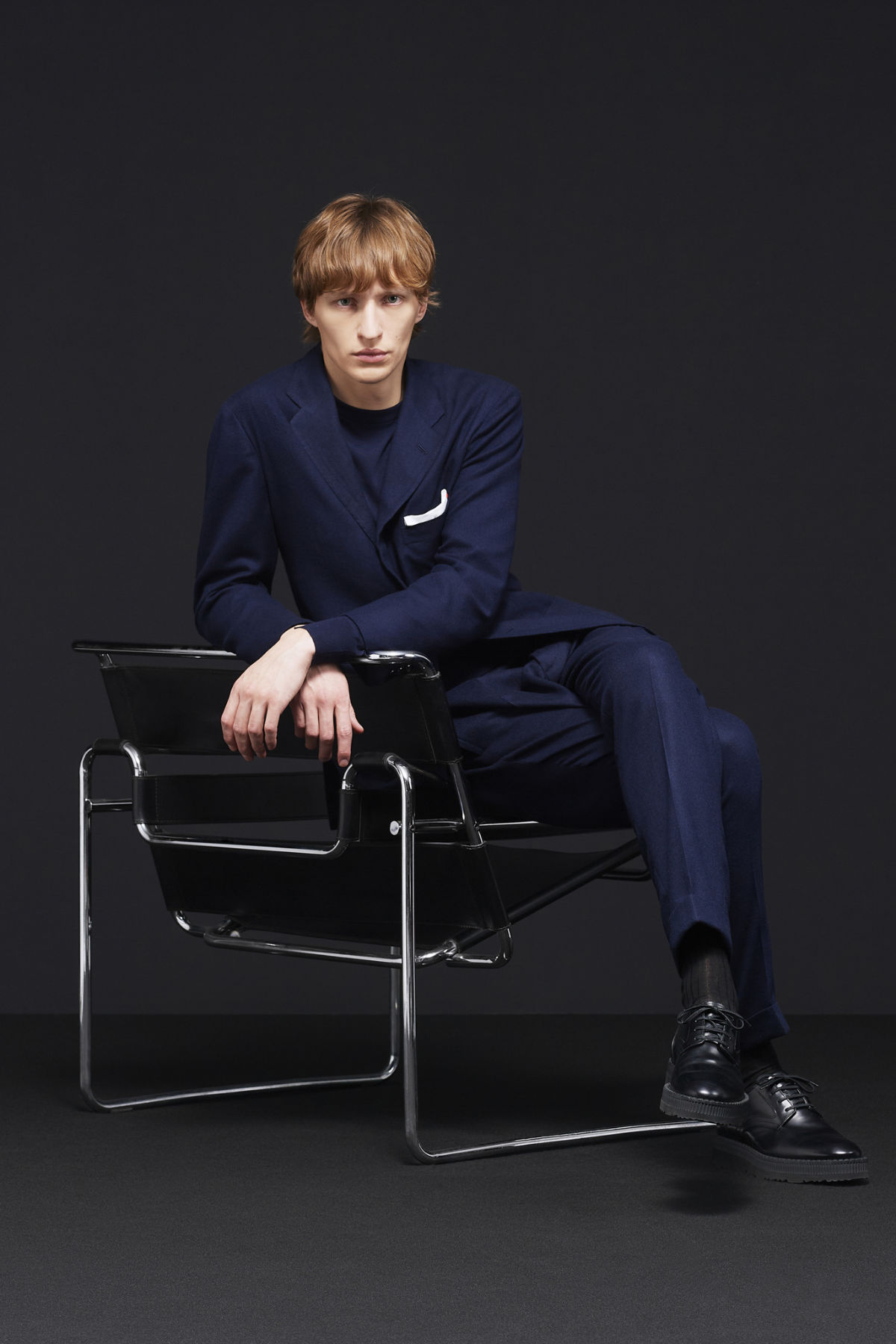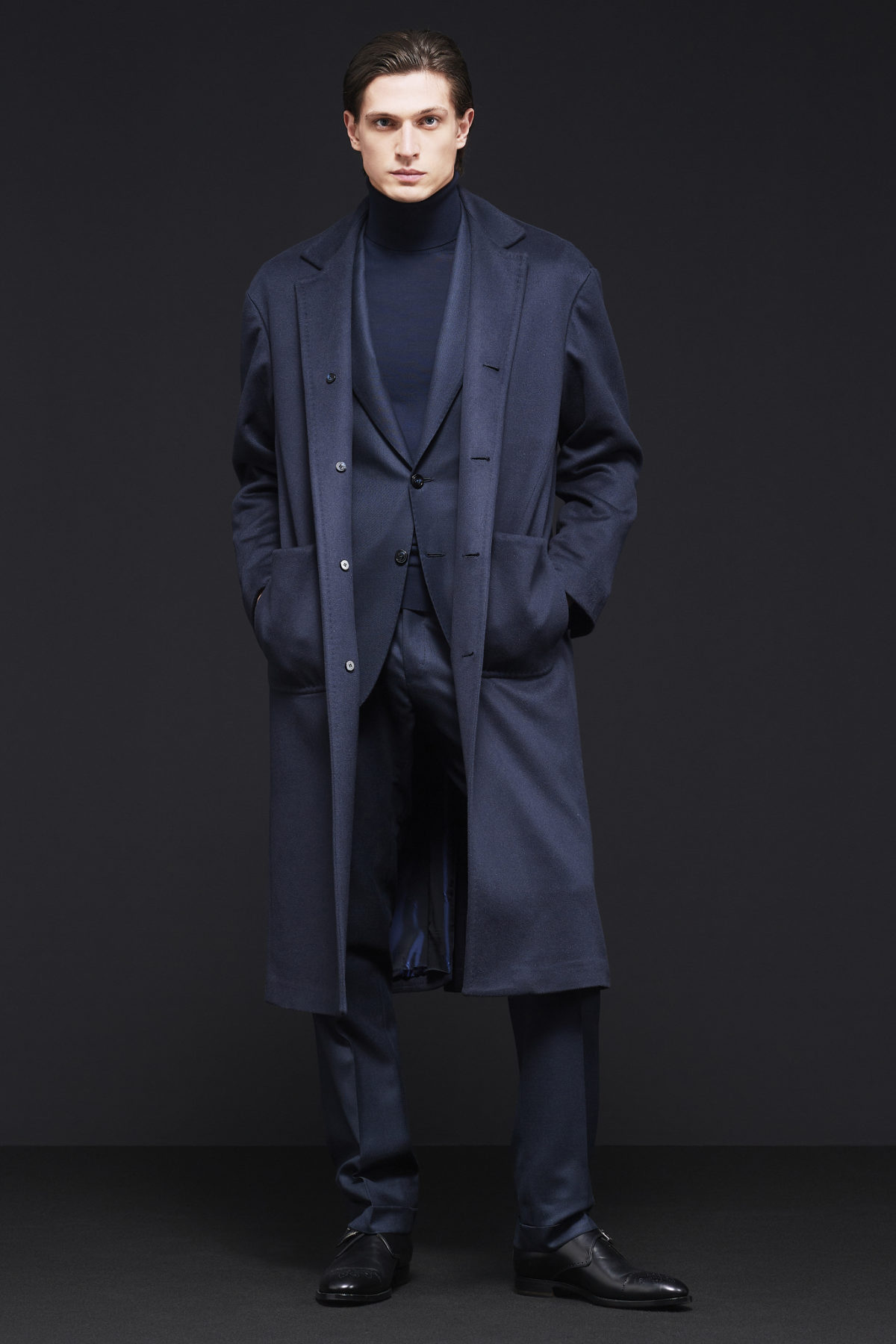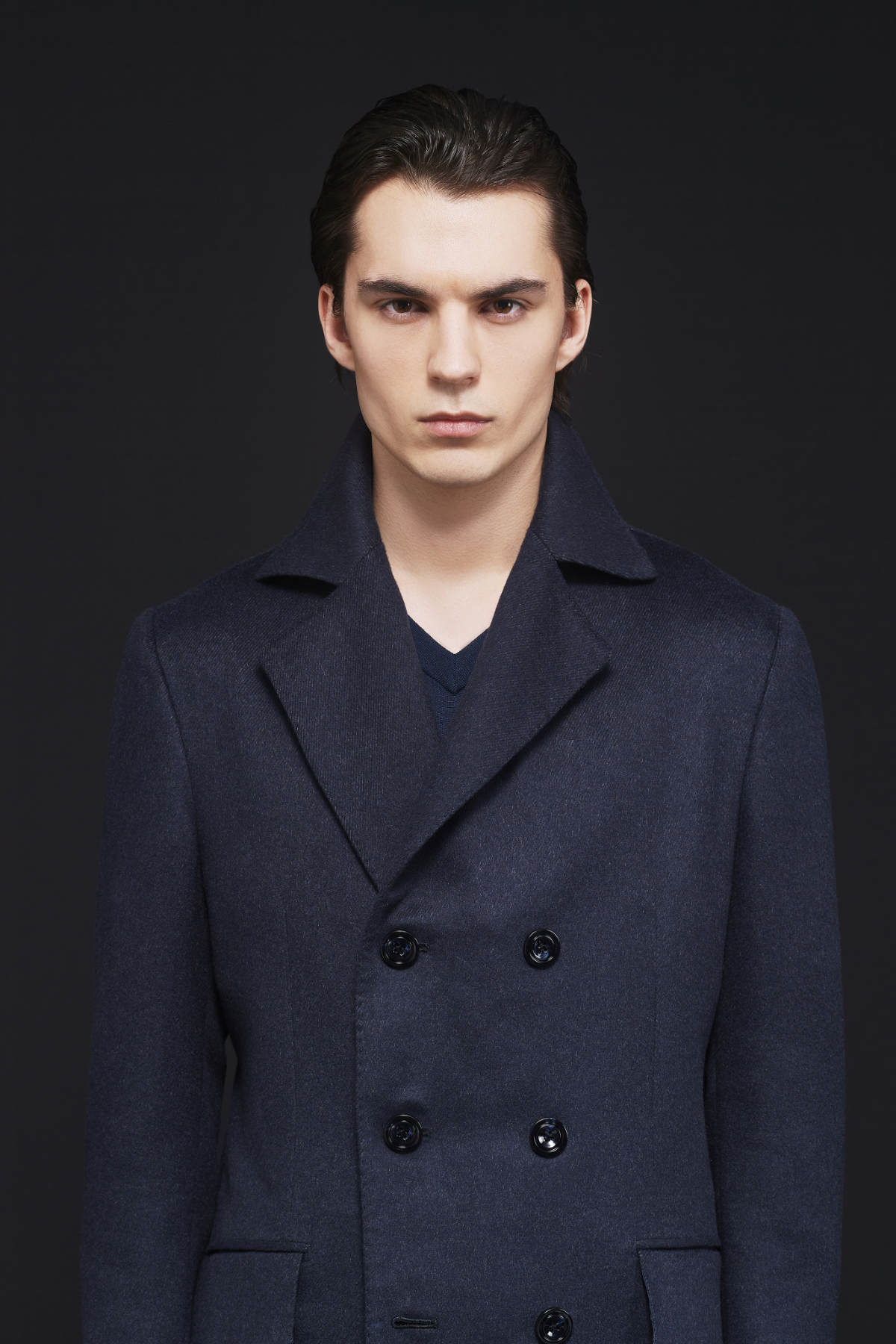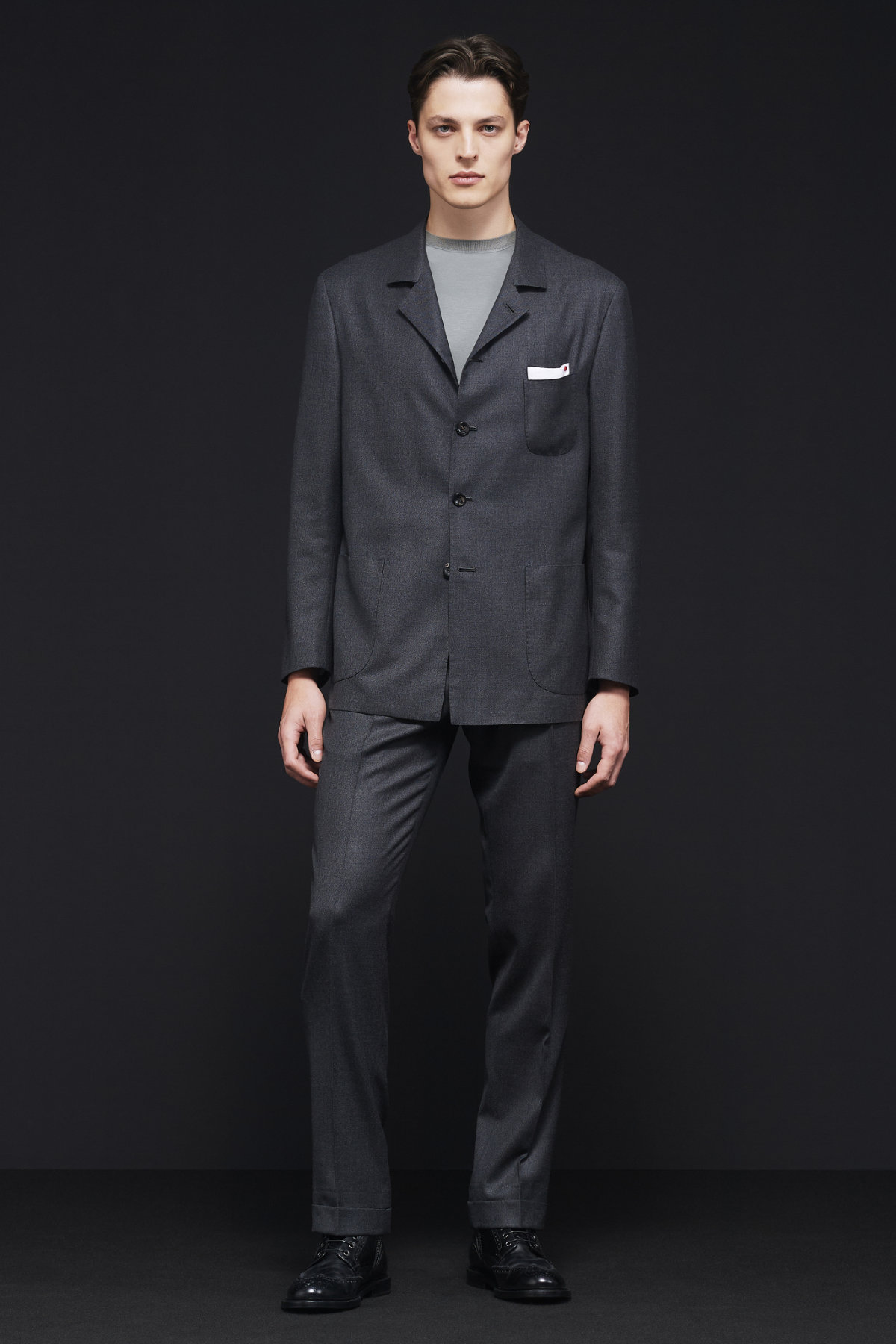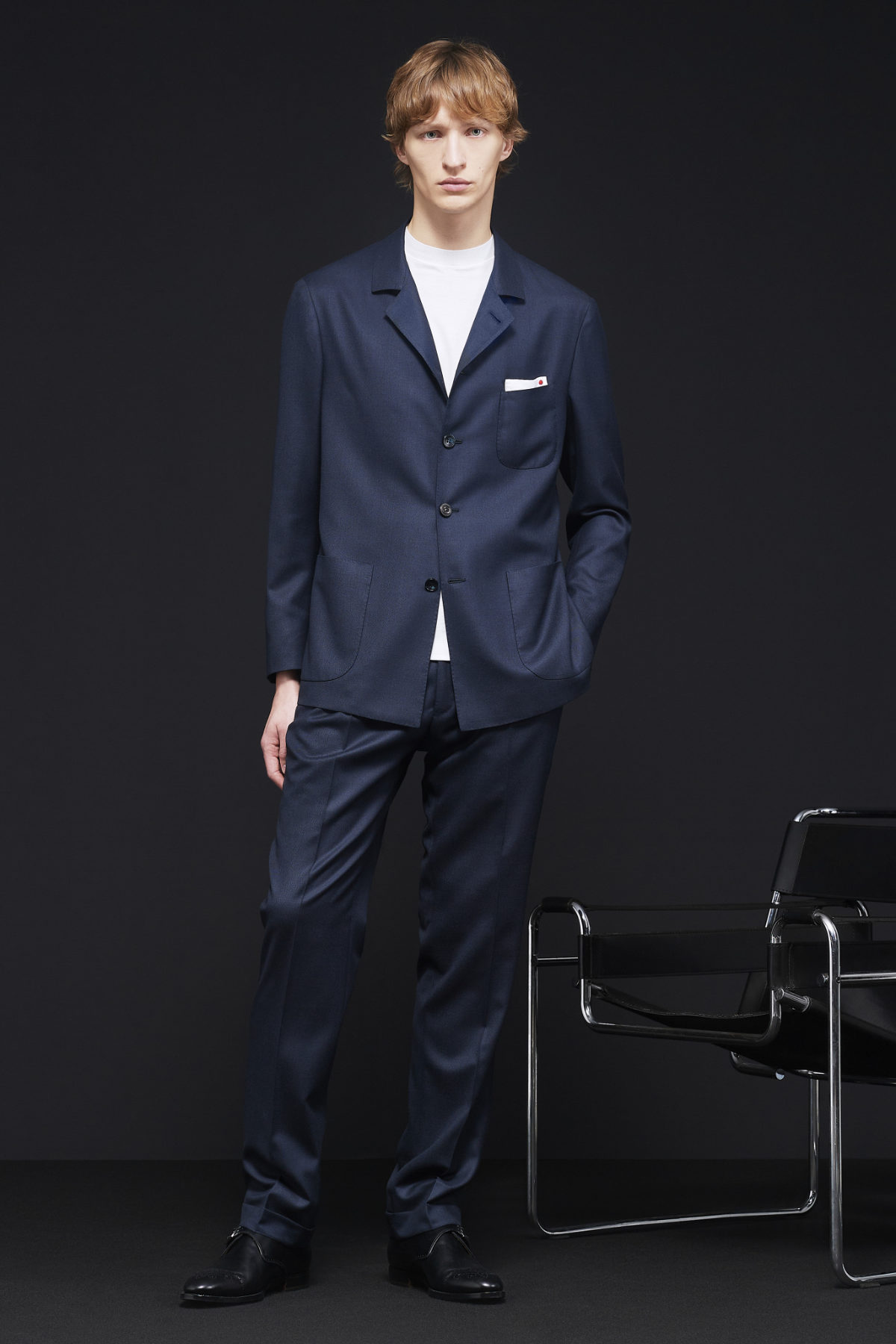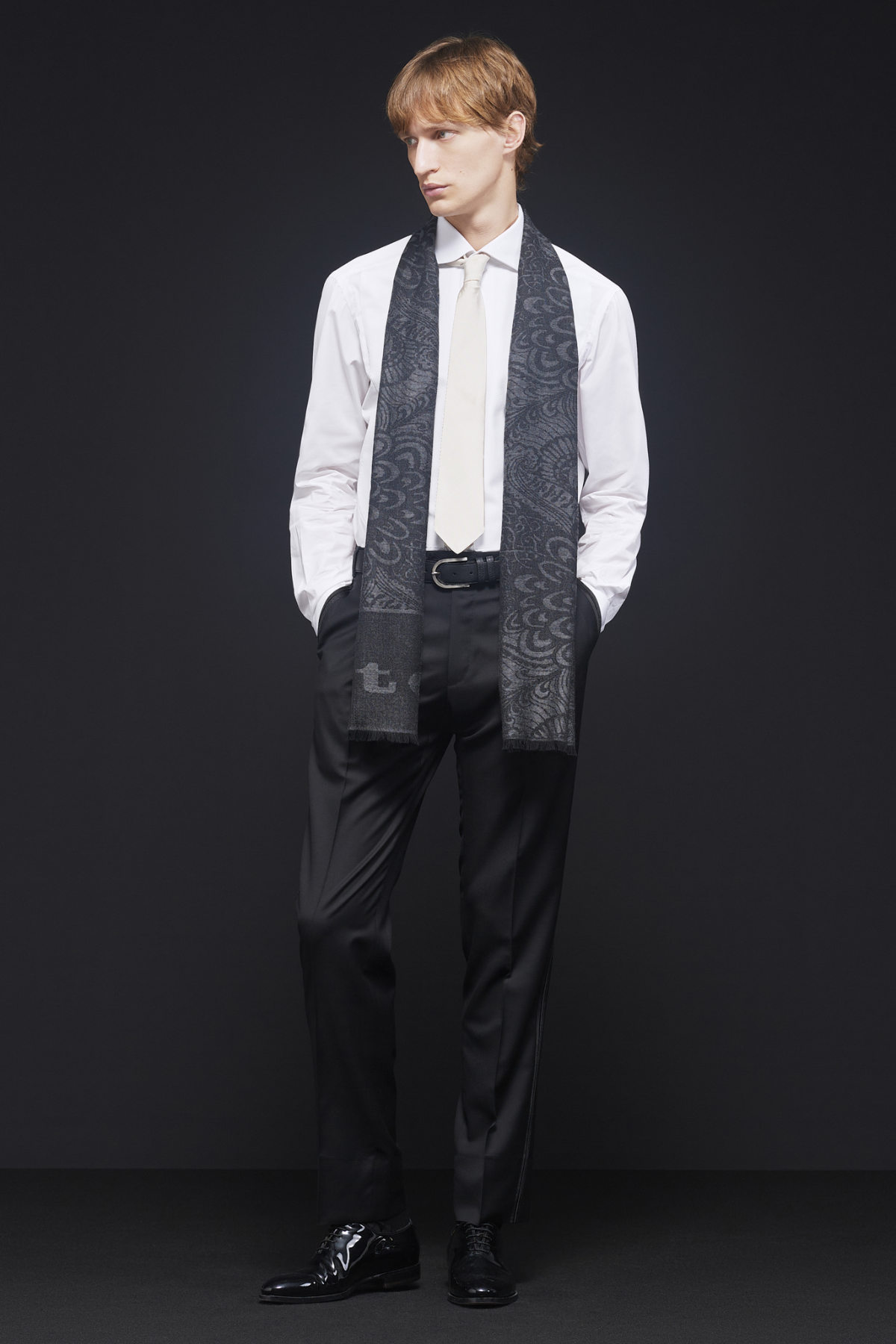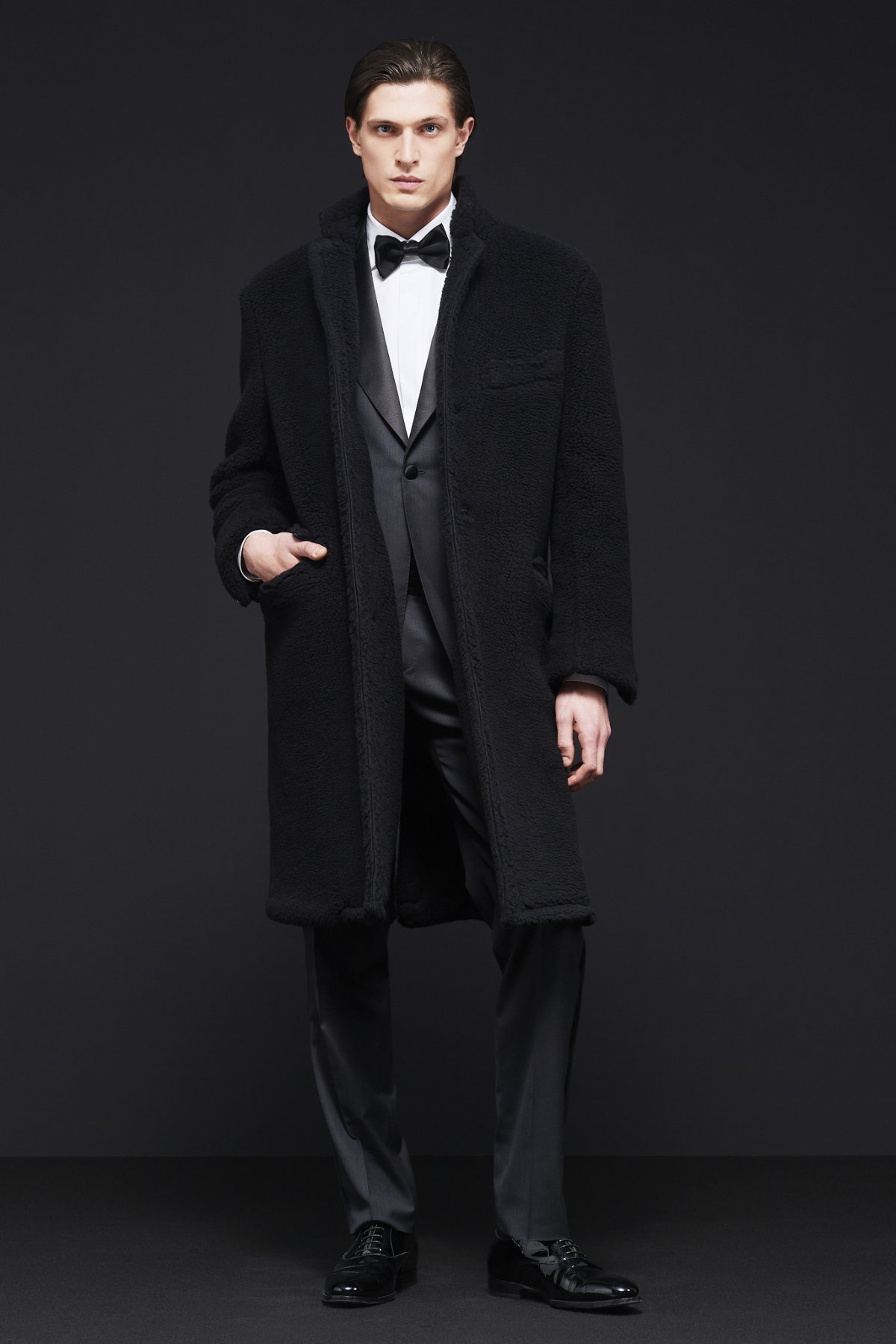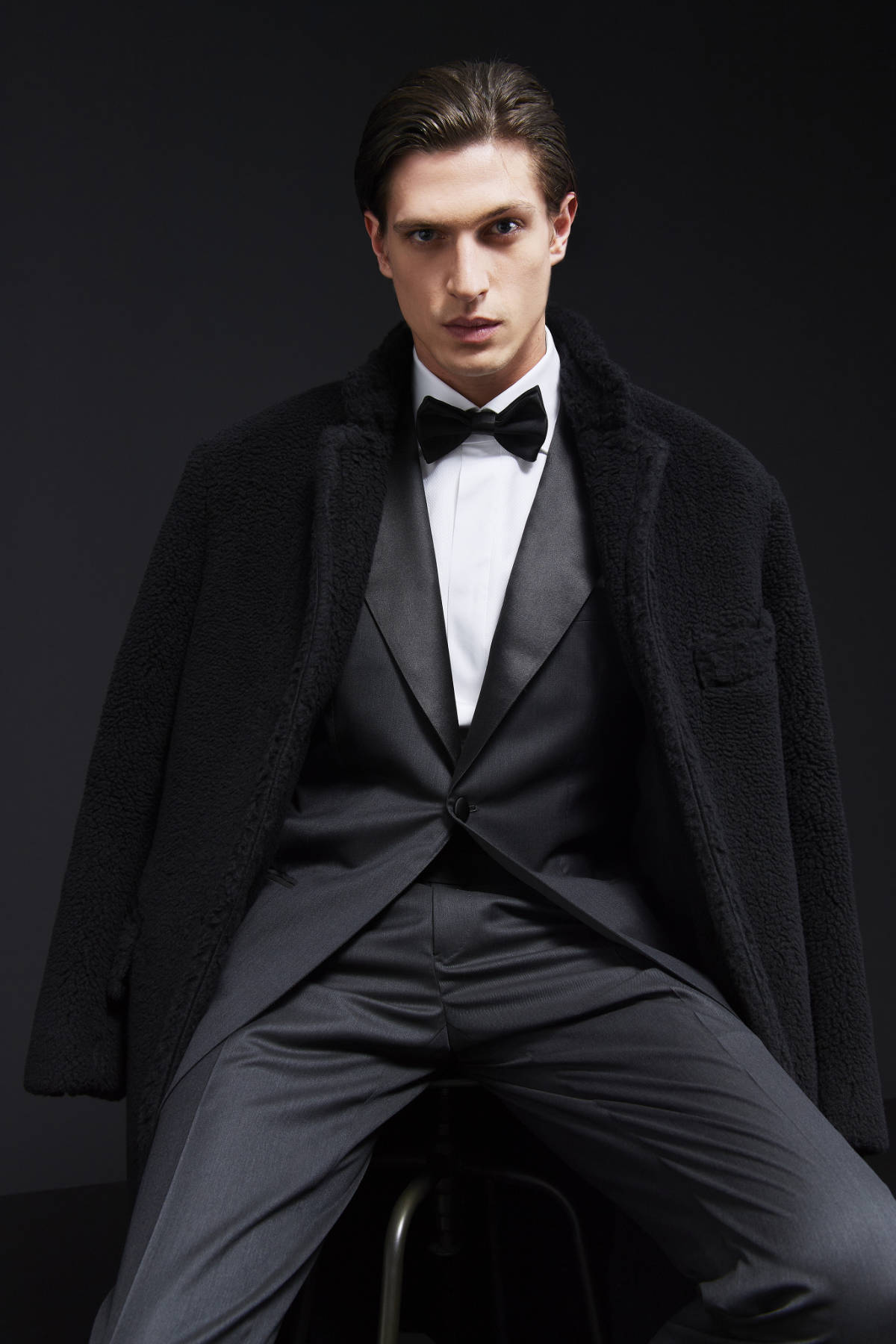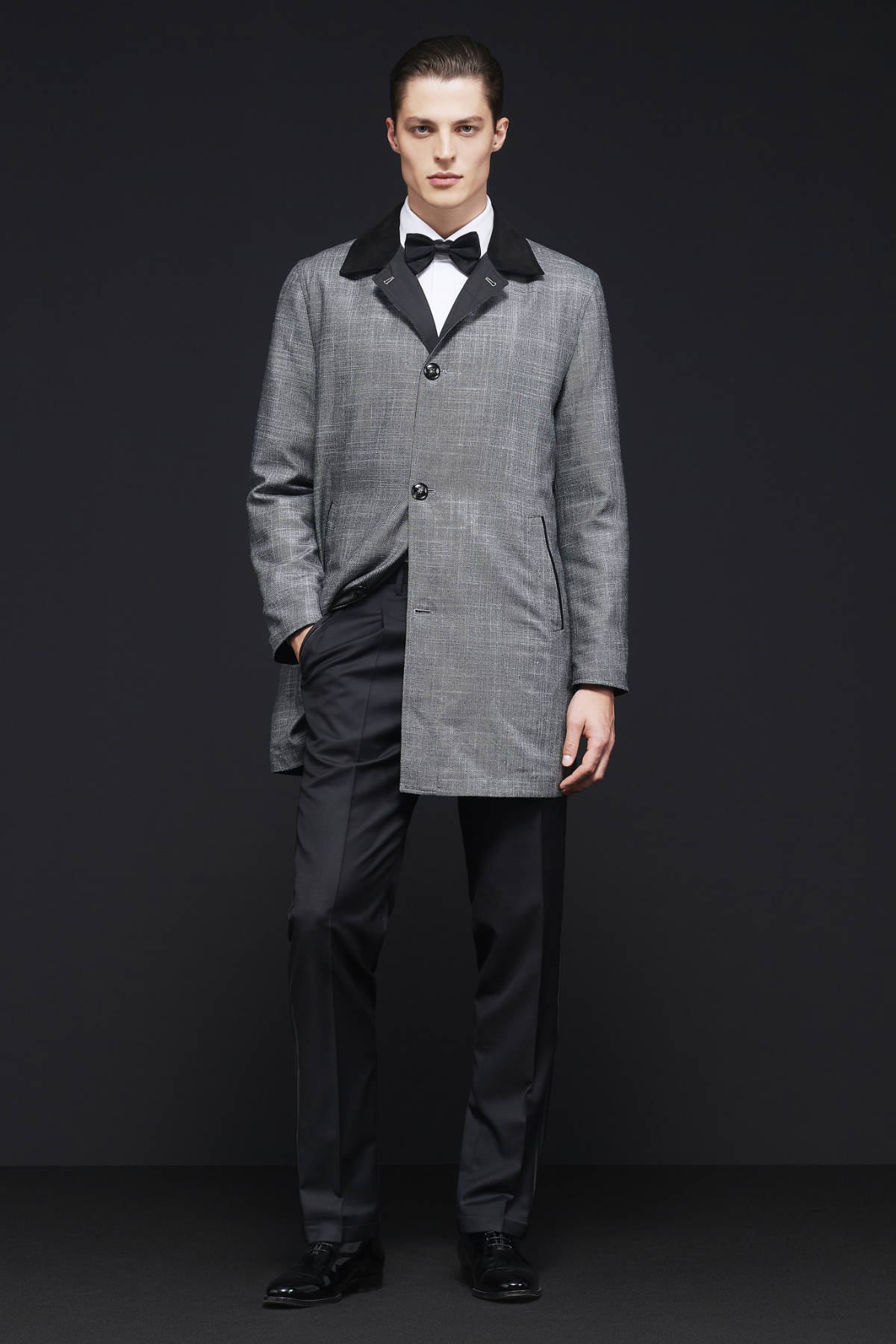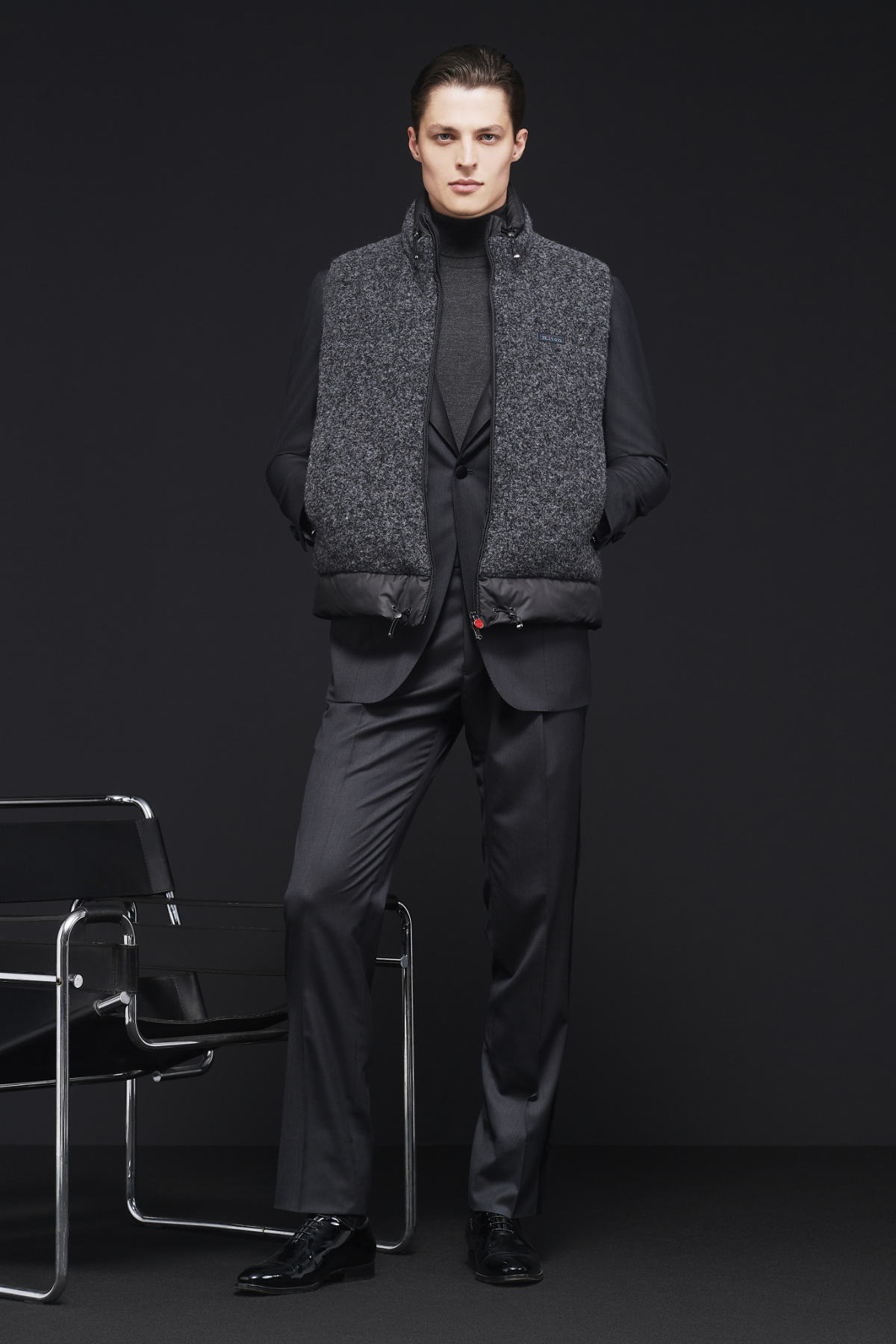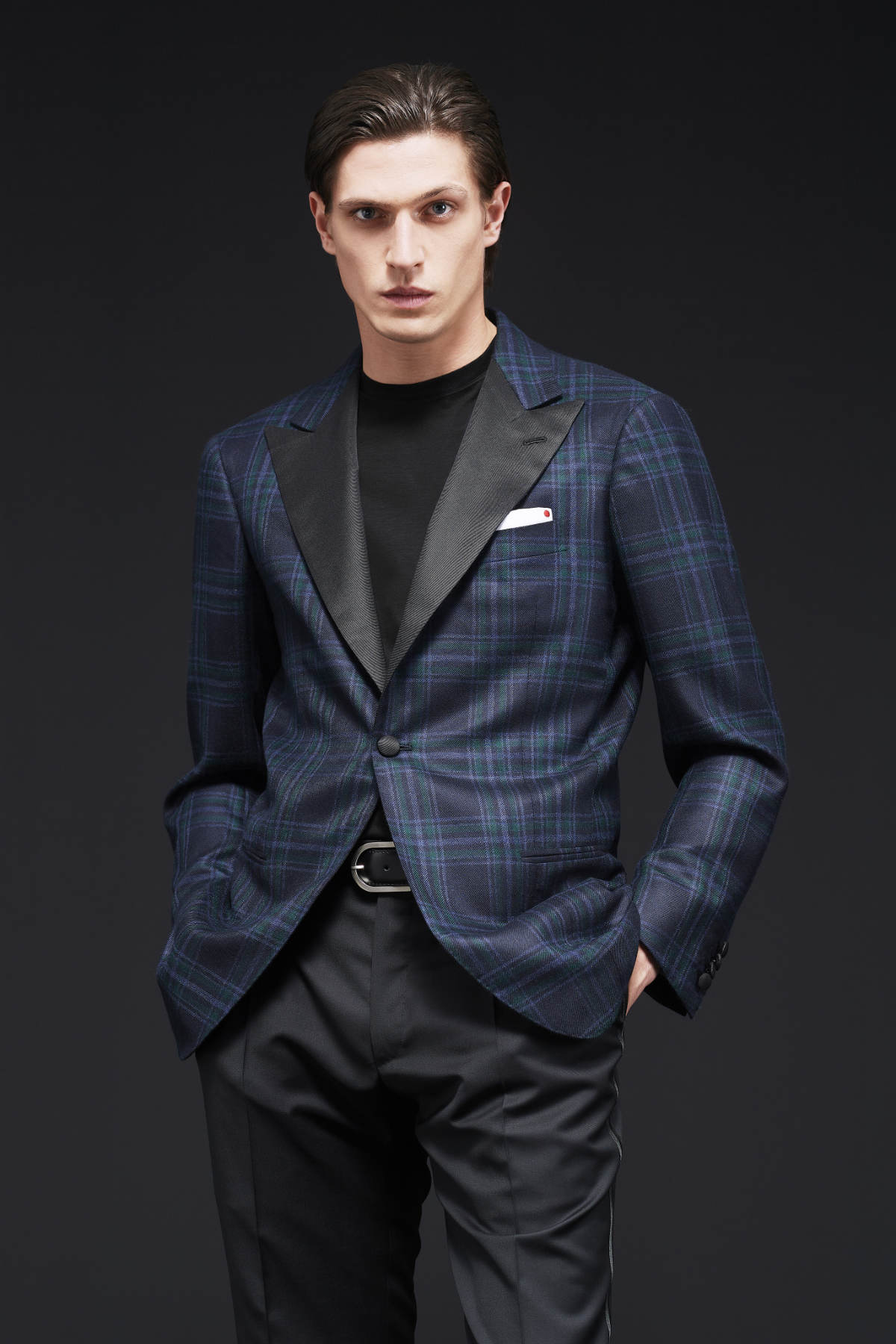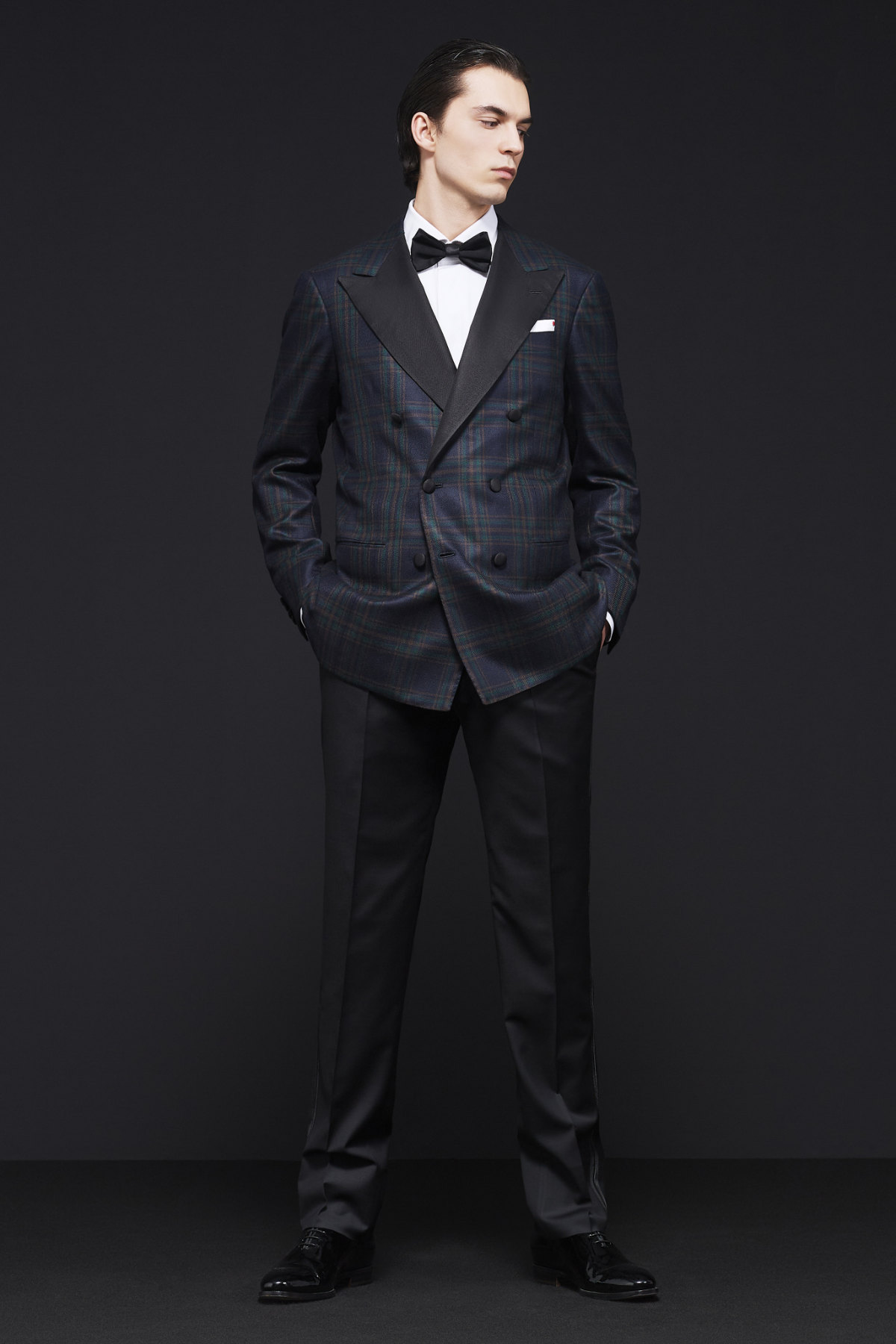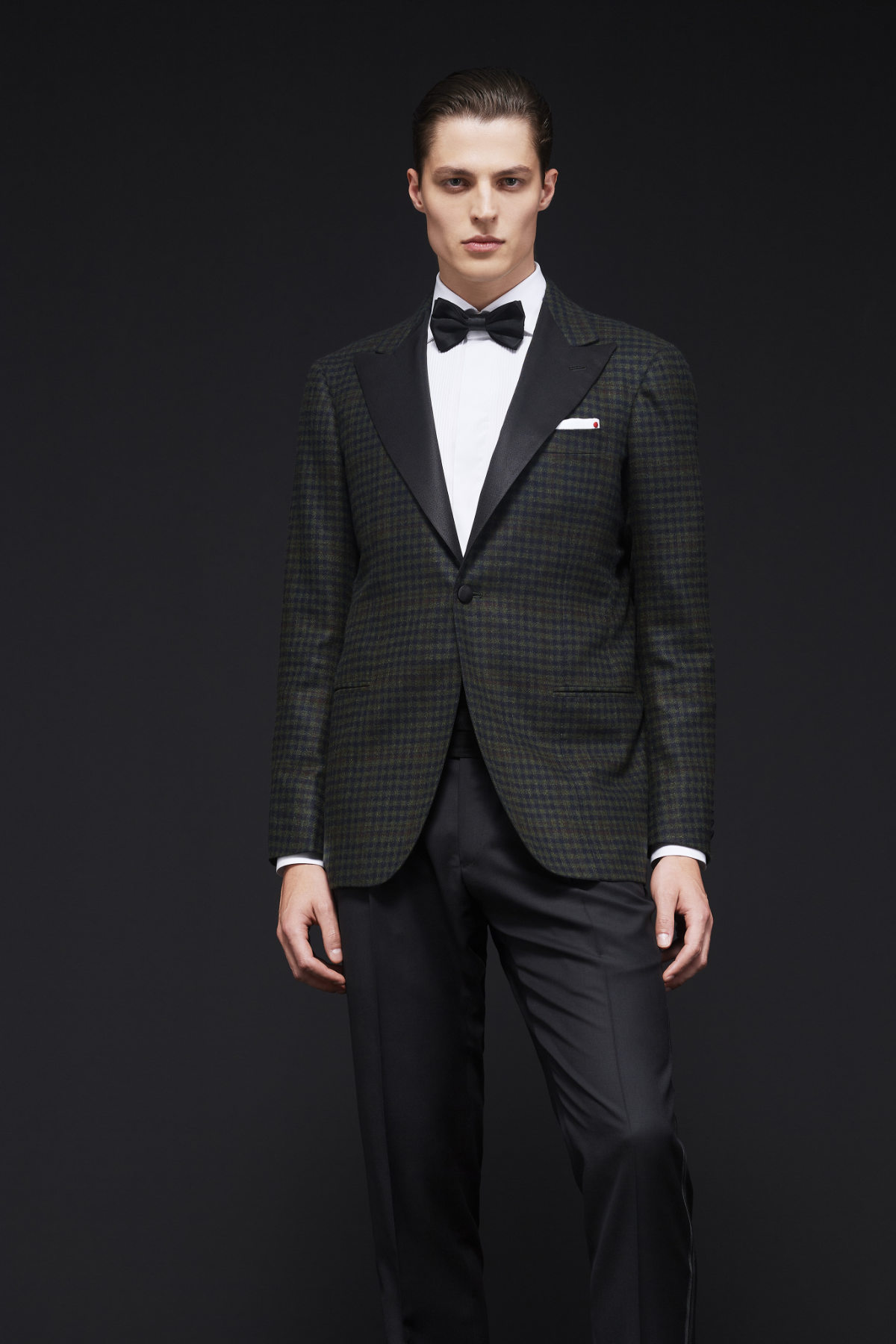 ---