---
In the heart of Zurich, on the famous Bahnhofstrasse is the completely renovated Kiton store, designed by B+Architects studio.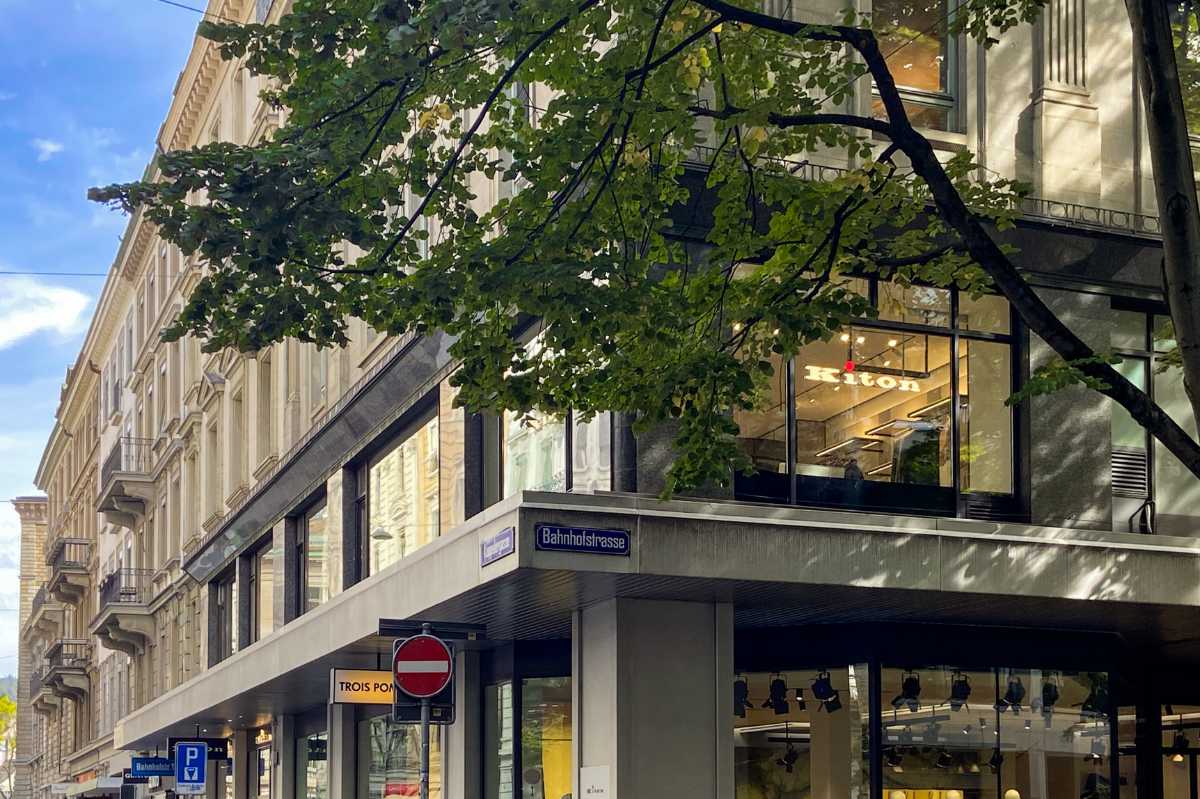 Natural light in every room is the leitmotif of the space, which displays the entire range of Kiton products on two floors (approx. 340 square metres) in spacious and welcoming areas, giving visitors an experience of true quiet luxury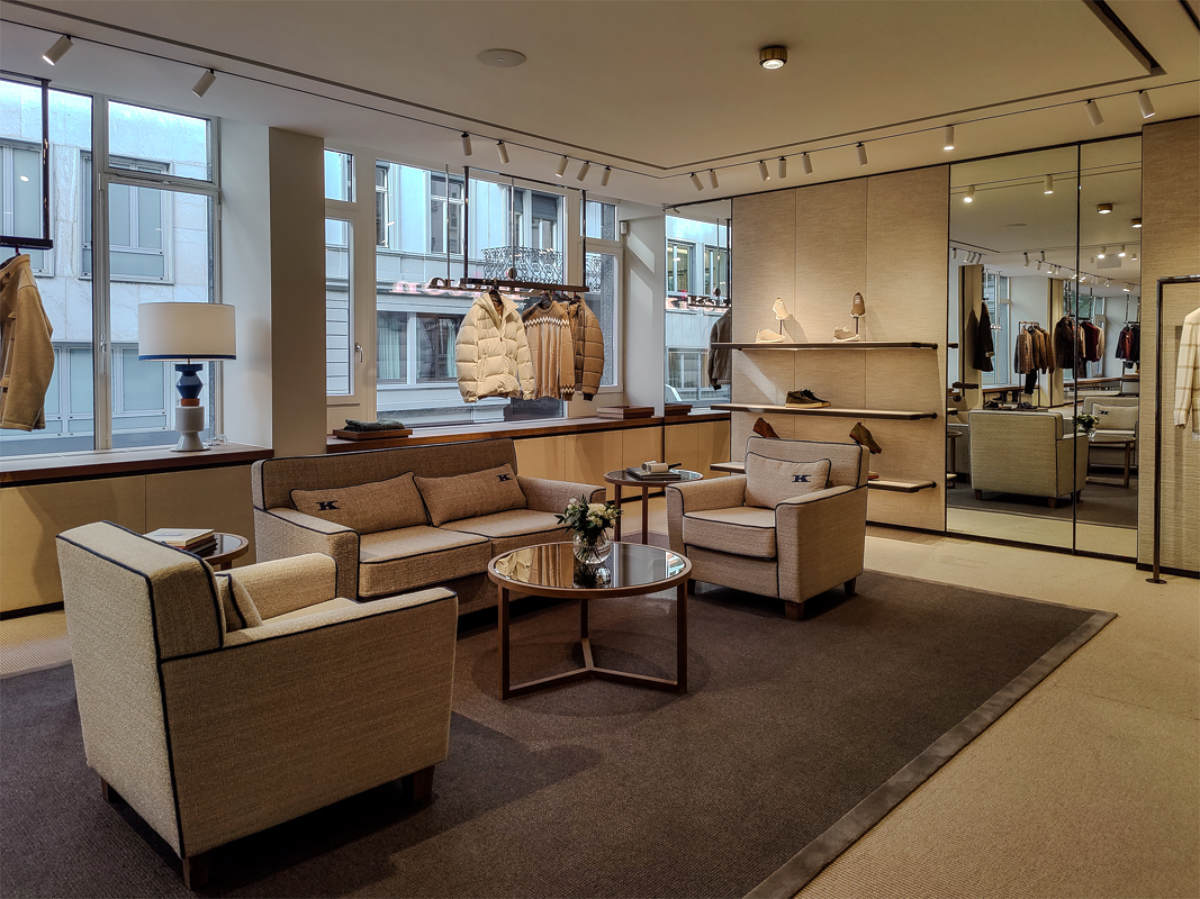 At the entrance, visitors are greeted by a sculptural table in hand spatulated resin, dedicated to the 'focus' product of the moment. A high-resolution monitor blends into the shop décor, displaying dynamic images of the Kiton lifestyle.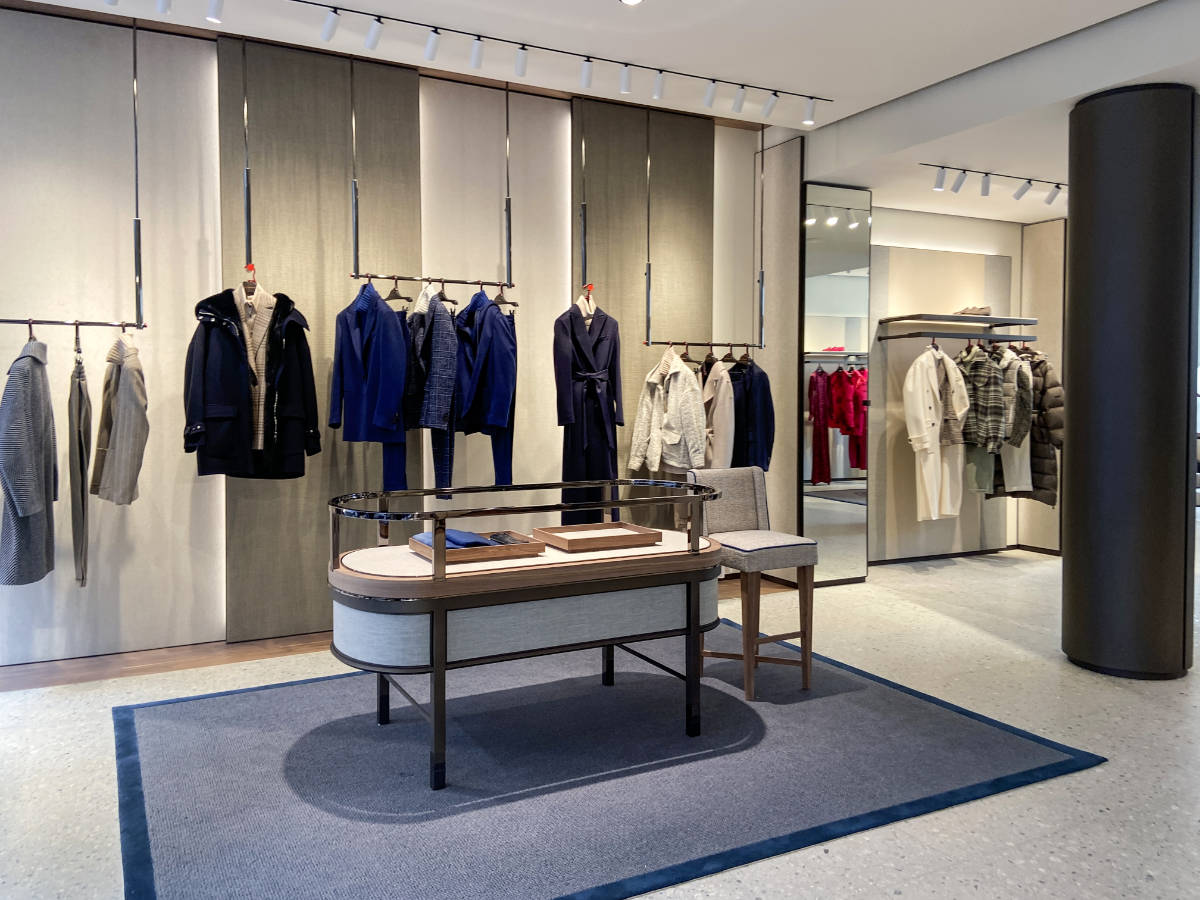 A palette of neutral colours and soft finishes, textured fabrics, small touches of Canaletto walnut wood with a special natural finish, metals with special nickel tones create a comfortable and sophisticated atmosphere.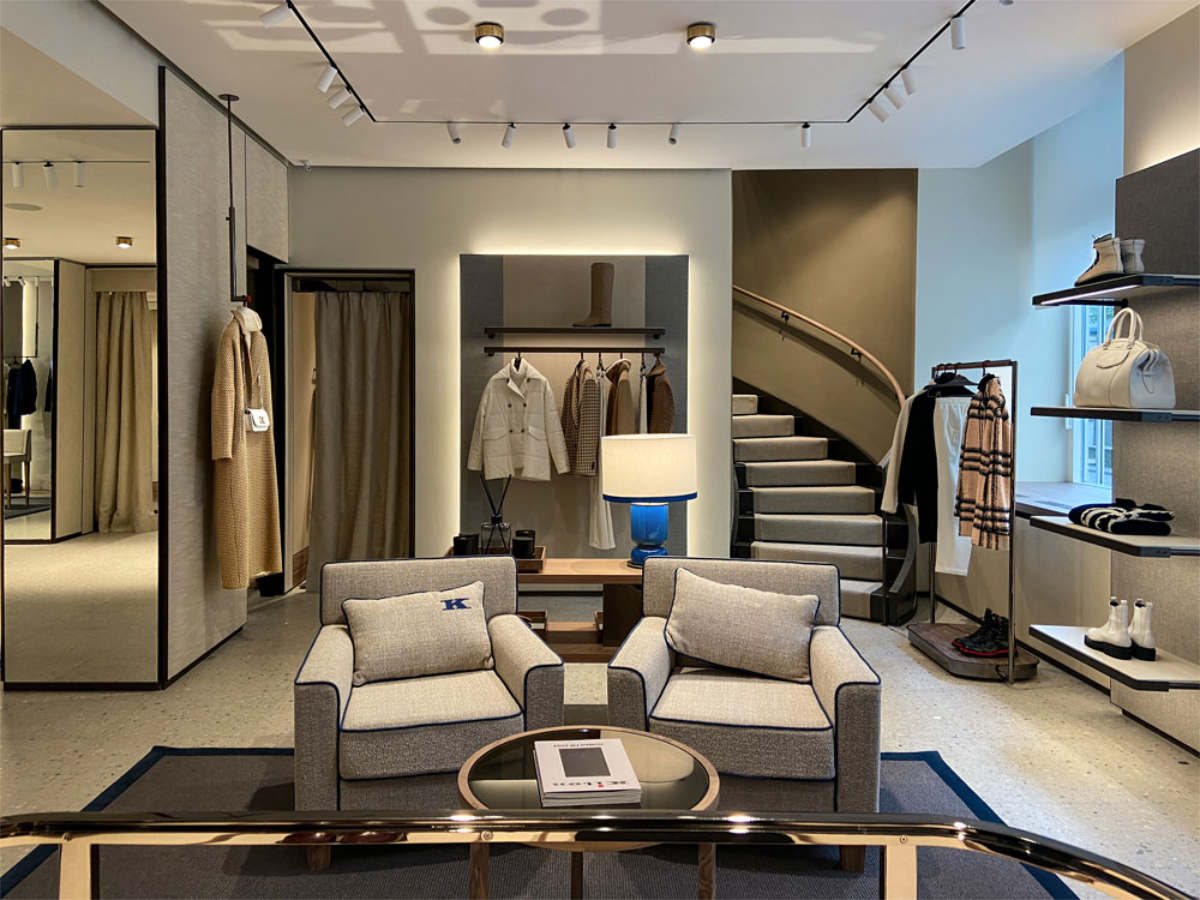 The furniture is designed in a flexible manner, and can be adapted to suit any type of product. Telescopic and movable elements allow maximum creativity in the display, which has fabric panels in neutral colours as a backdrop.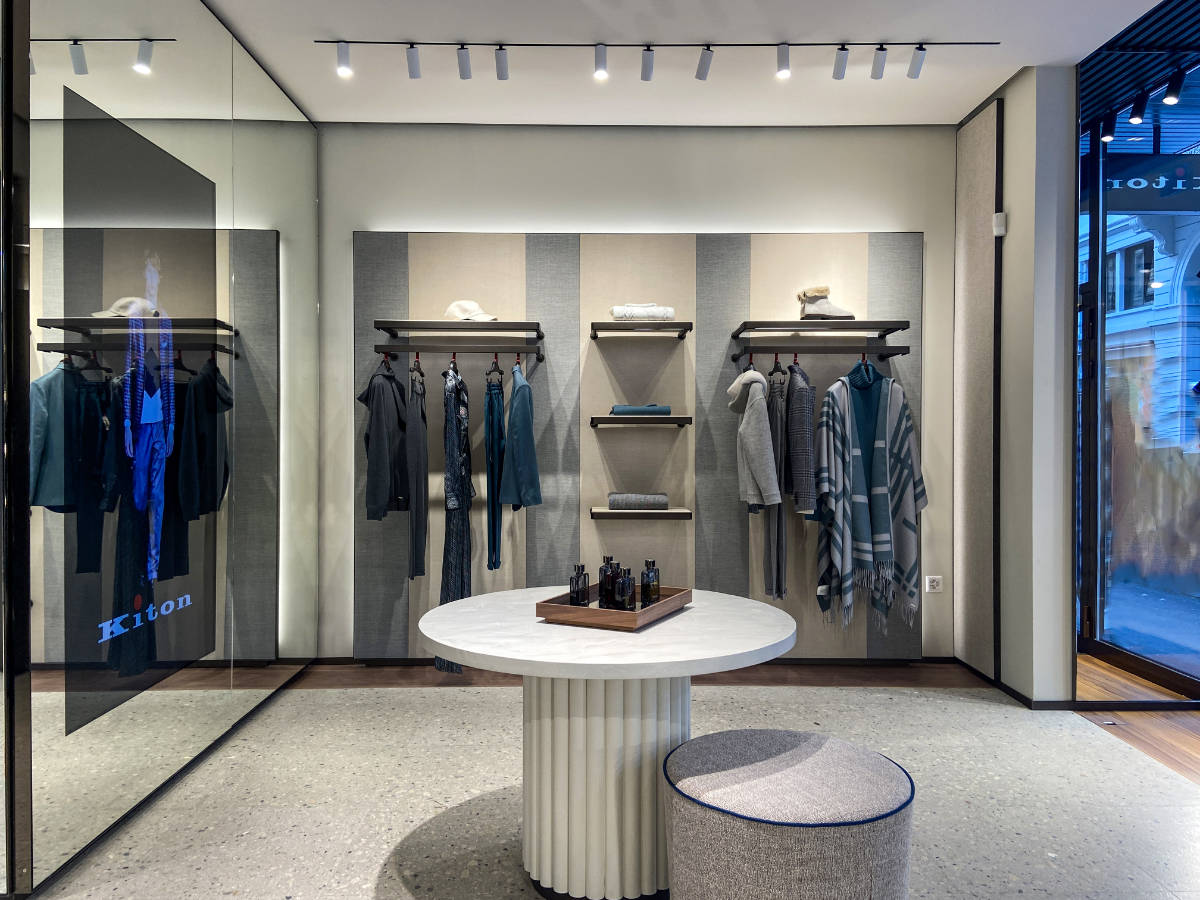 An integral part of the Kiton shop concept is the use of technical fabrics in the furnishings, usually used inside jackets, which are too precious not to be enhanced in a customised furnishing element.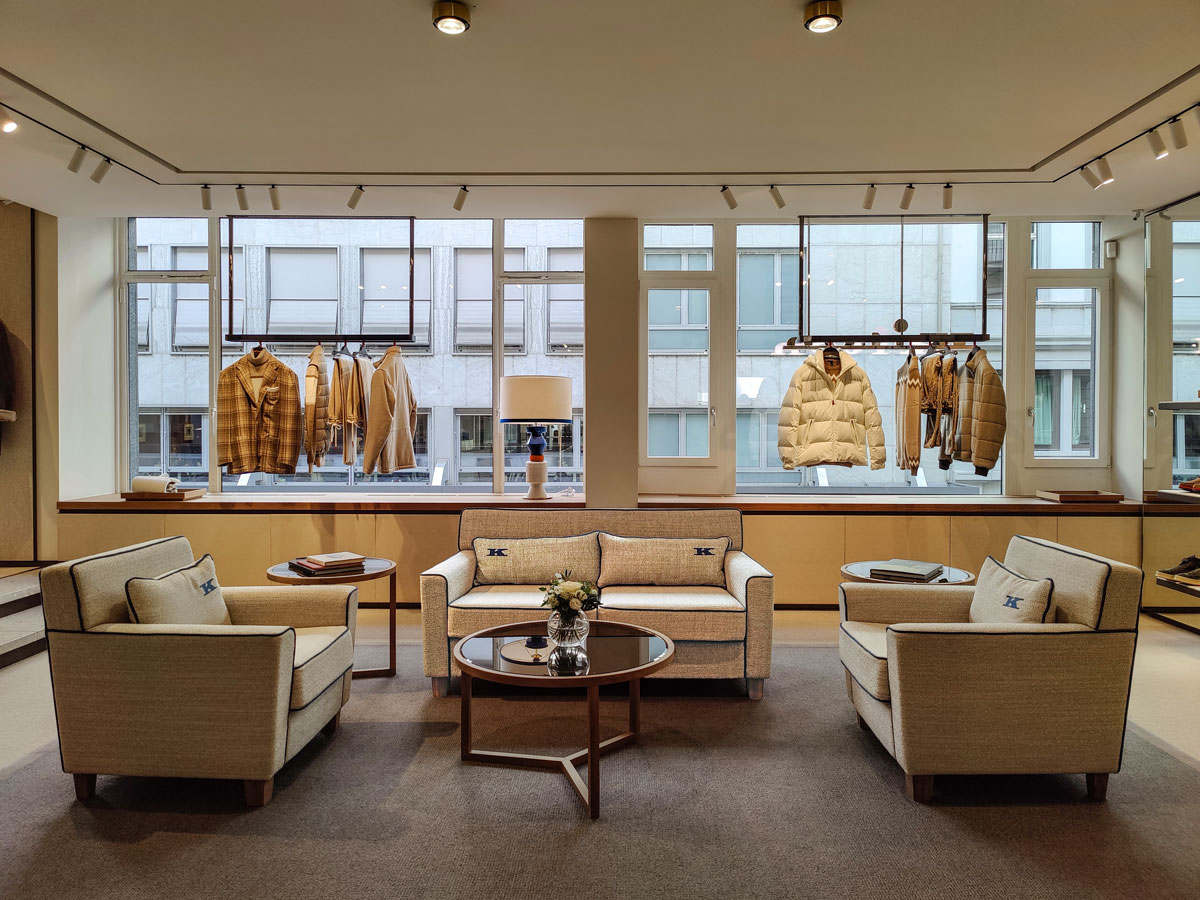 The ground floor features a large window overlooking the building's verdant inner courtyard and a seating area, furnished with specially customized armchairs designed by B+Architects.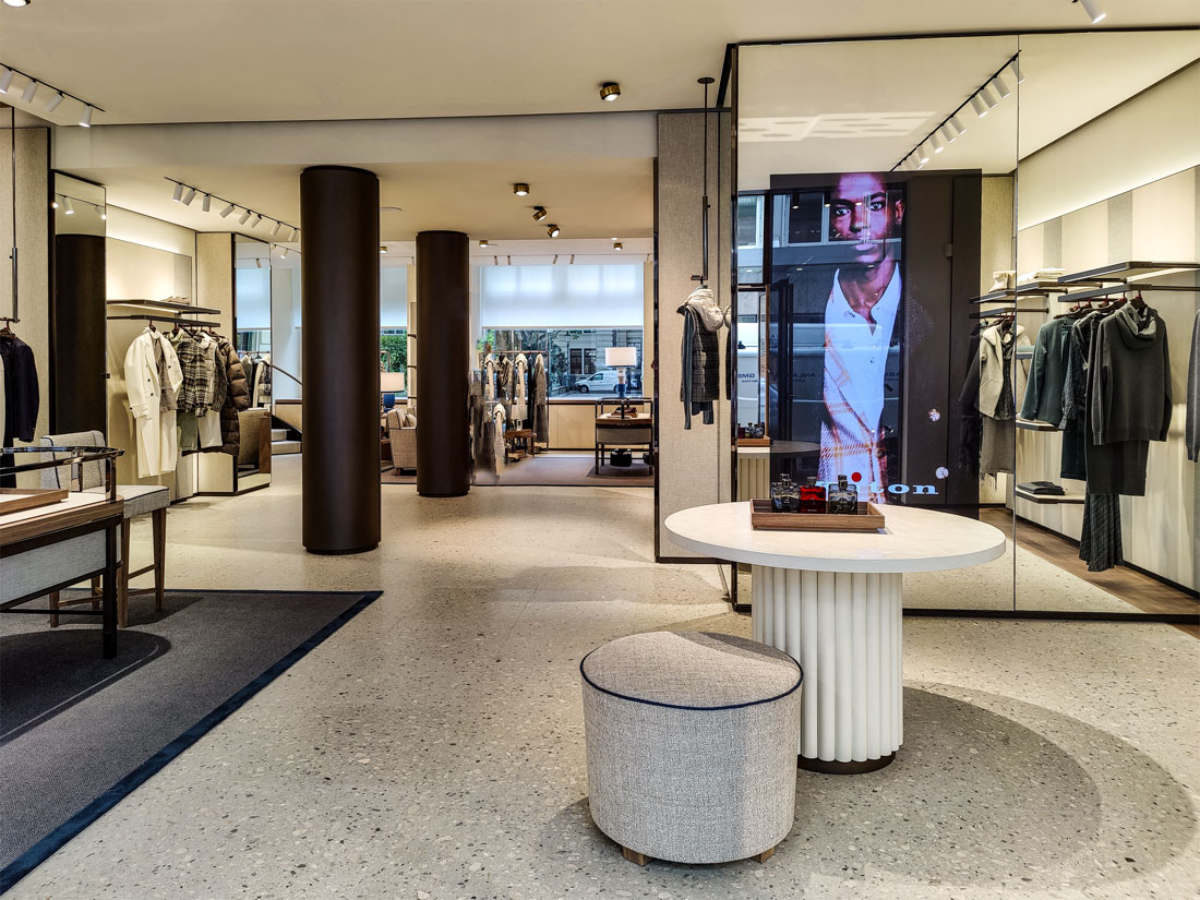 The K embroidered on the cushions, is an example of the attention paid by the designers to every detail. The private and cozy checkout area also features artistic photos related to the craftsmanship of Kiton garments.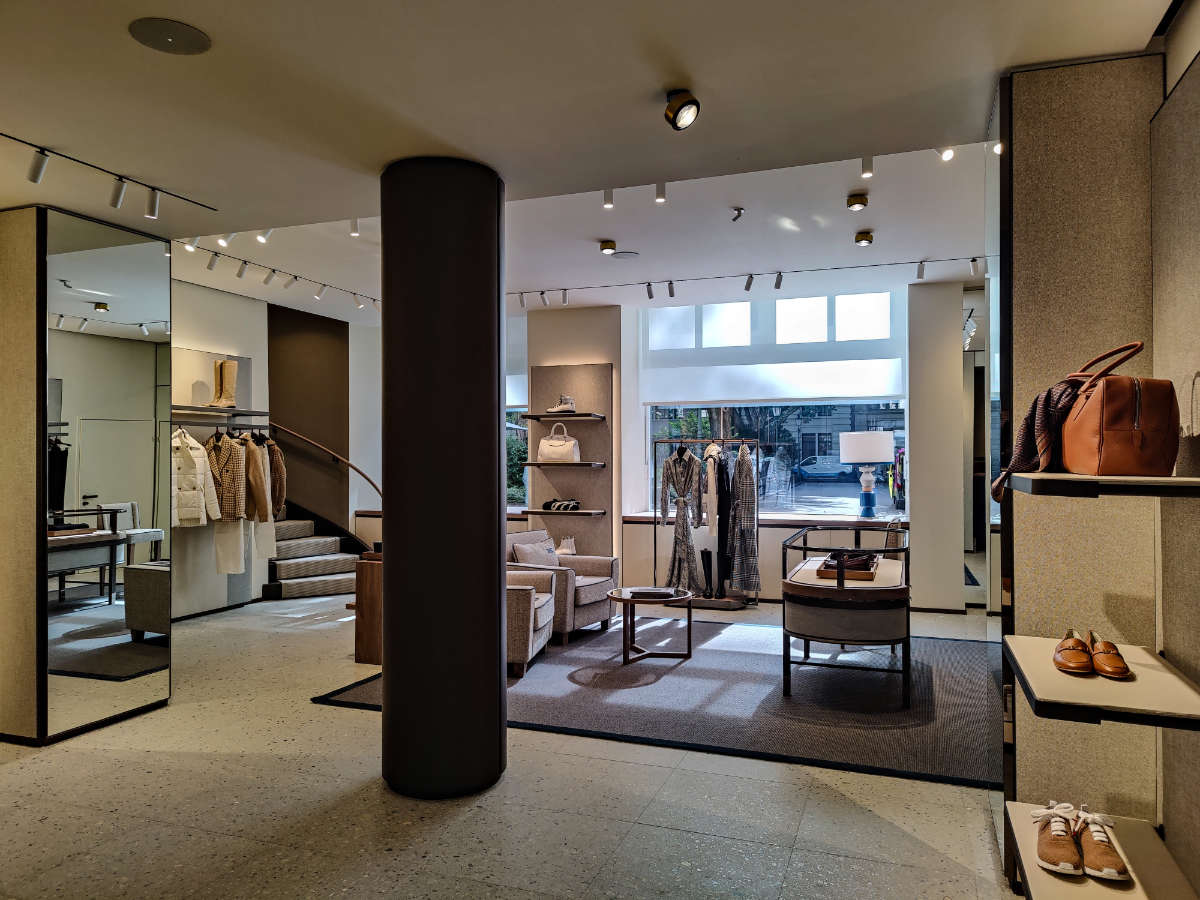 Decorative lamps with stained glass bases in Klein blue shades and custom lampshades, specially made precious wool carpets complete the store's atmosphere in every room.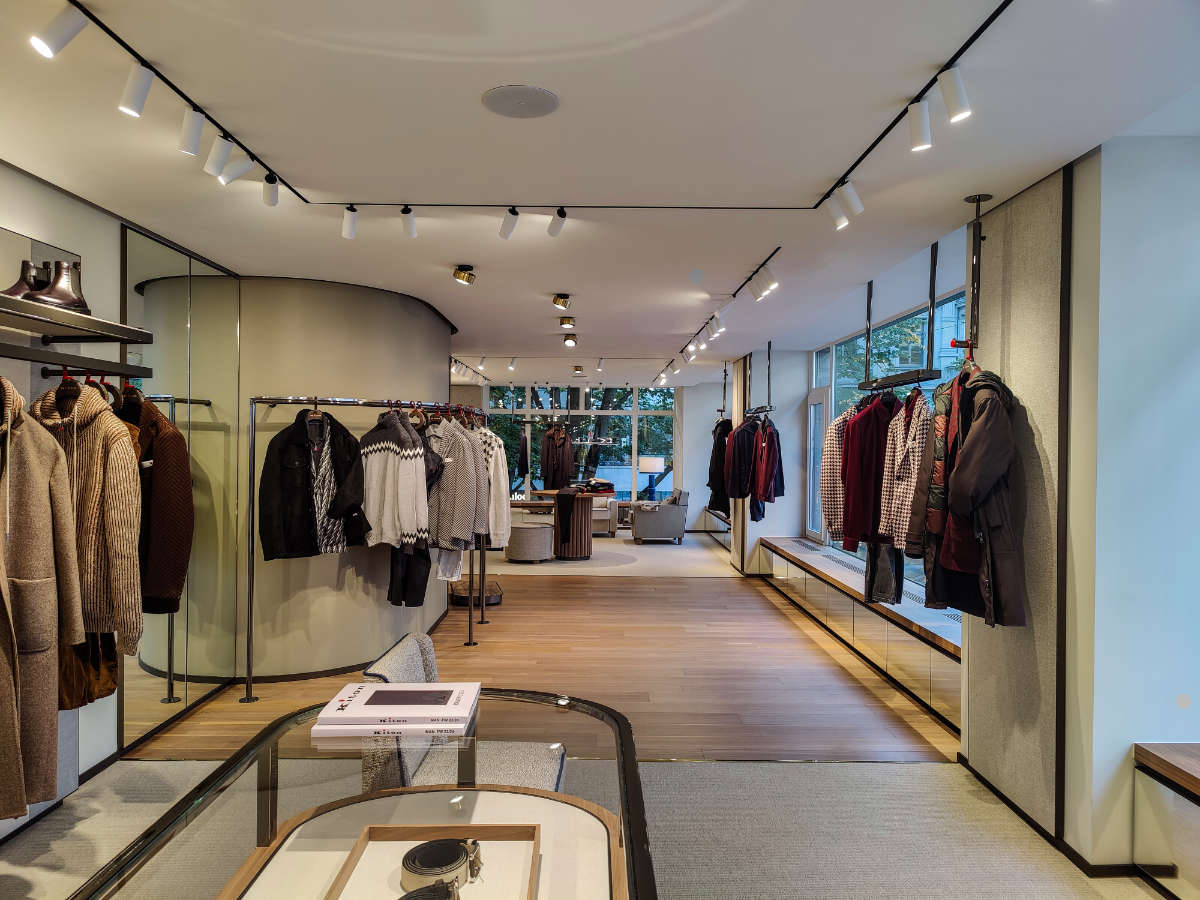 The curvilinear staircase, deliberately minimal with a special textured wall finish, leads to the upper level where the spaces are even larger, lighter and brighter.
On each floor are spacious fitting rooms, covered entirely in Kiton fabrics, with exclusive curtains that invite a pleasant sensory touch.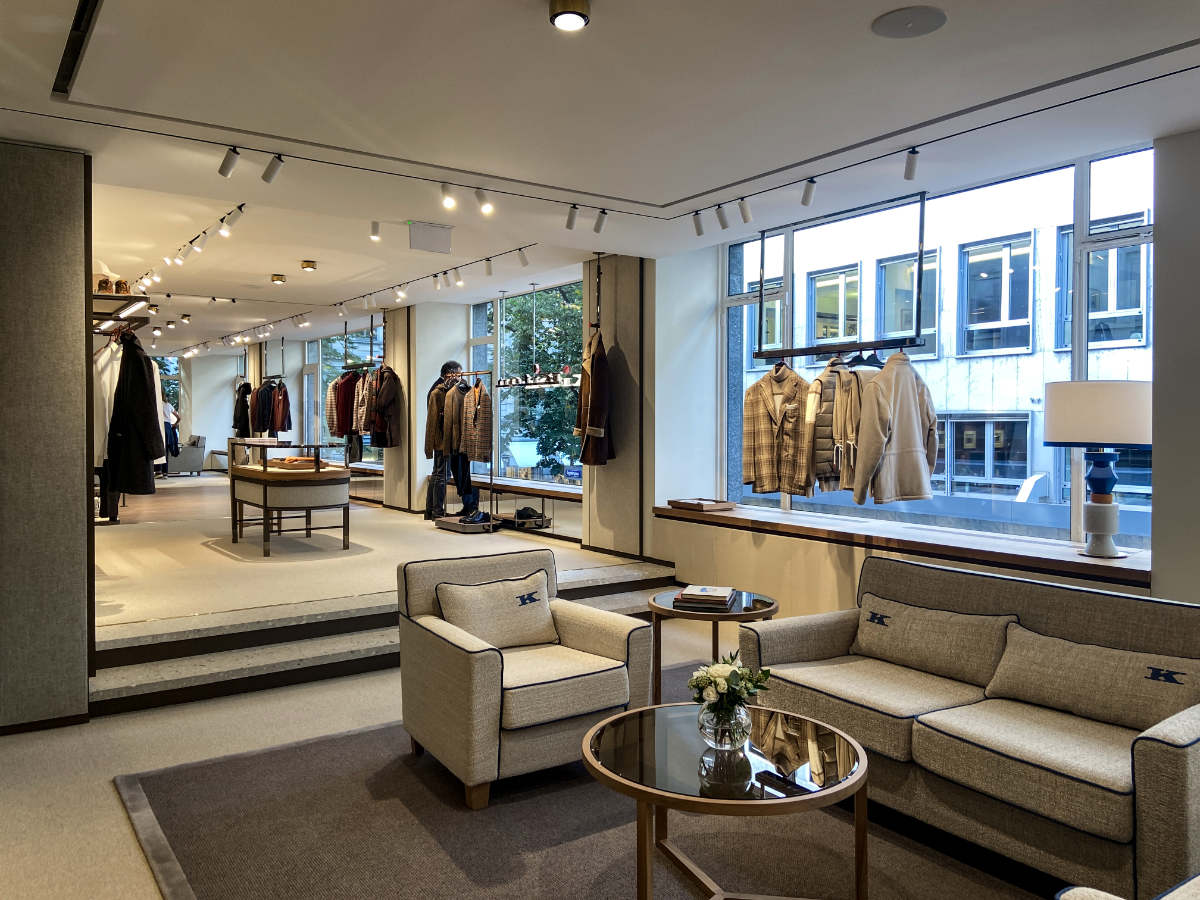 The lighting has been designed to ensure maximum visual comfort, and light fixtures equipped with high color rendering LEDs allow perfect visualization of product colors and textures.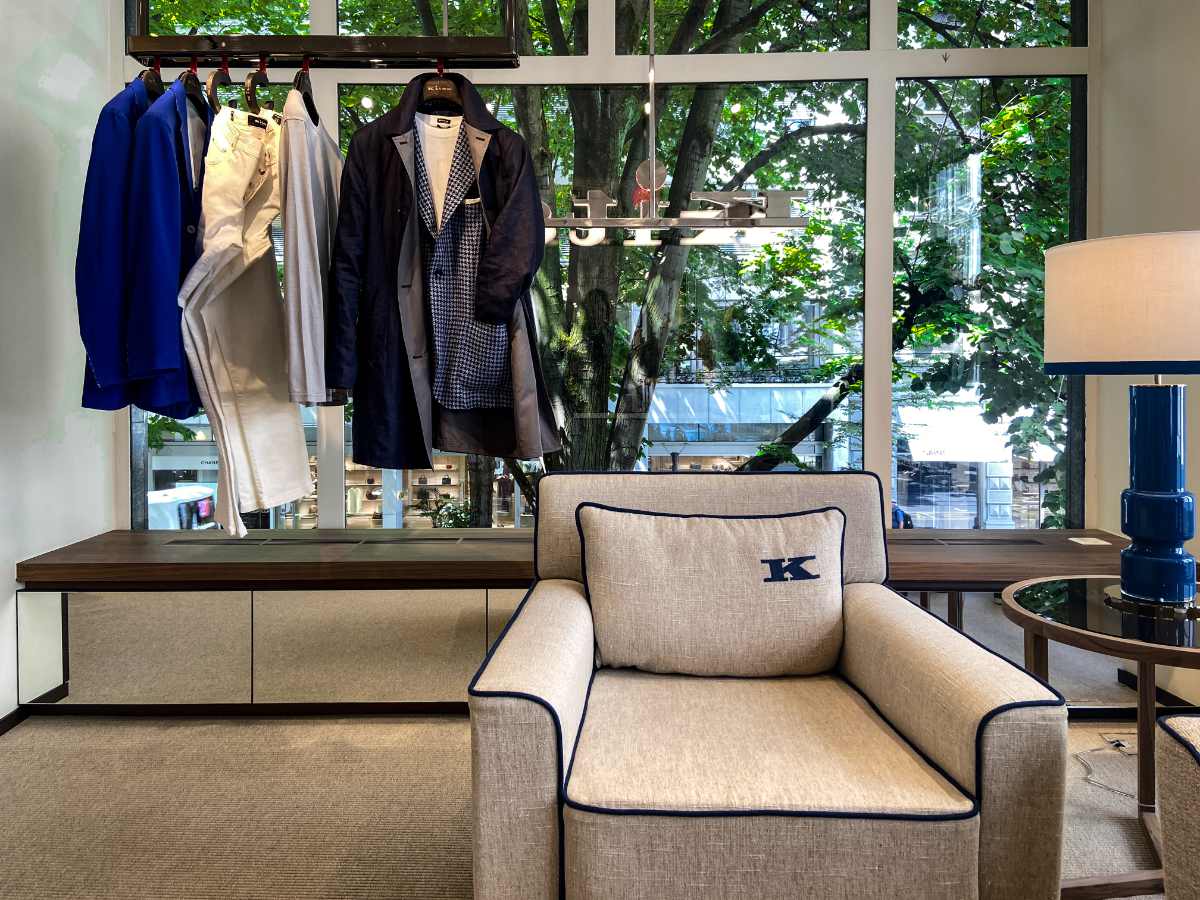 A special room on the upper floor, with large corner windows overlooking Bahnhofstrasse, presents the top of Kiton's men's and made-to-measure collections. The dedicated fitting room ensures the highest level of experience.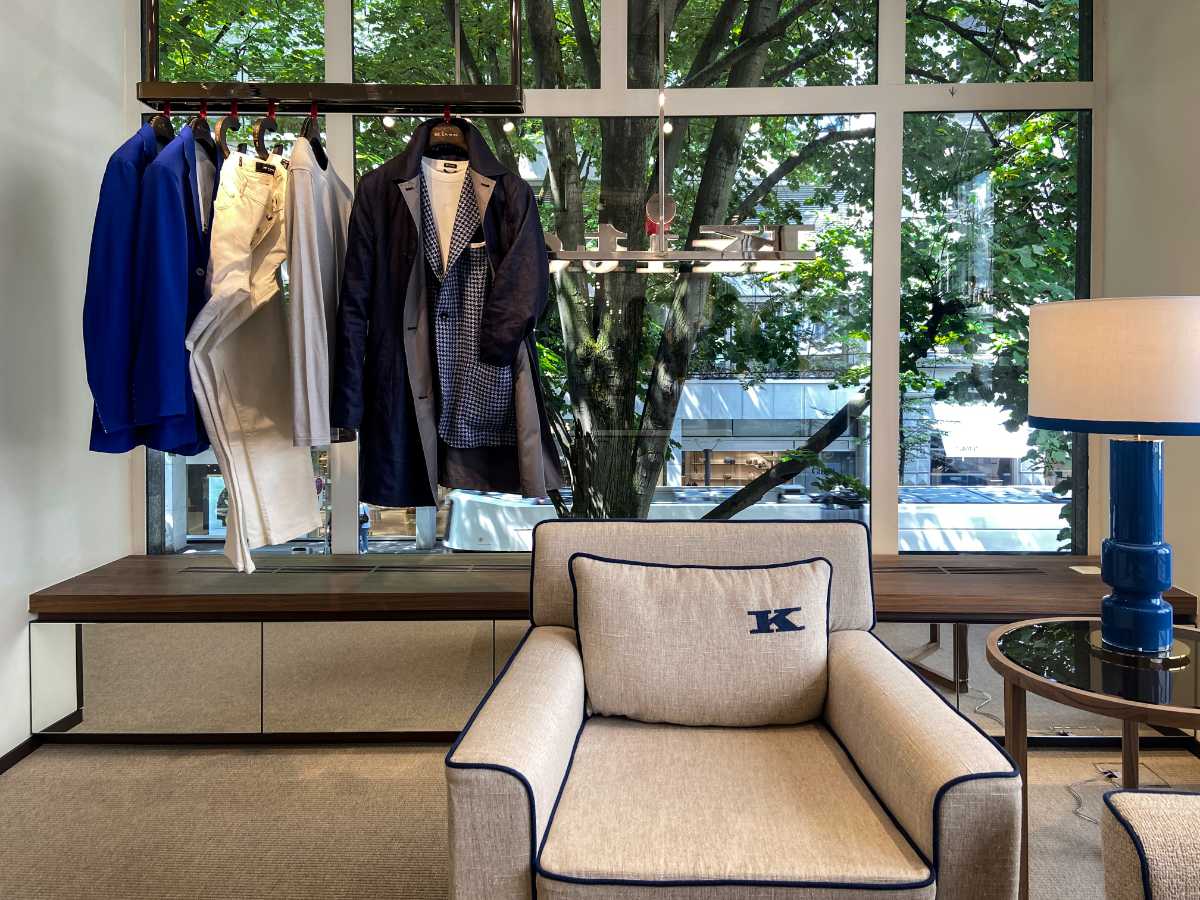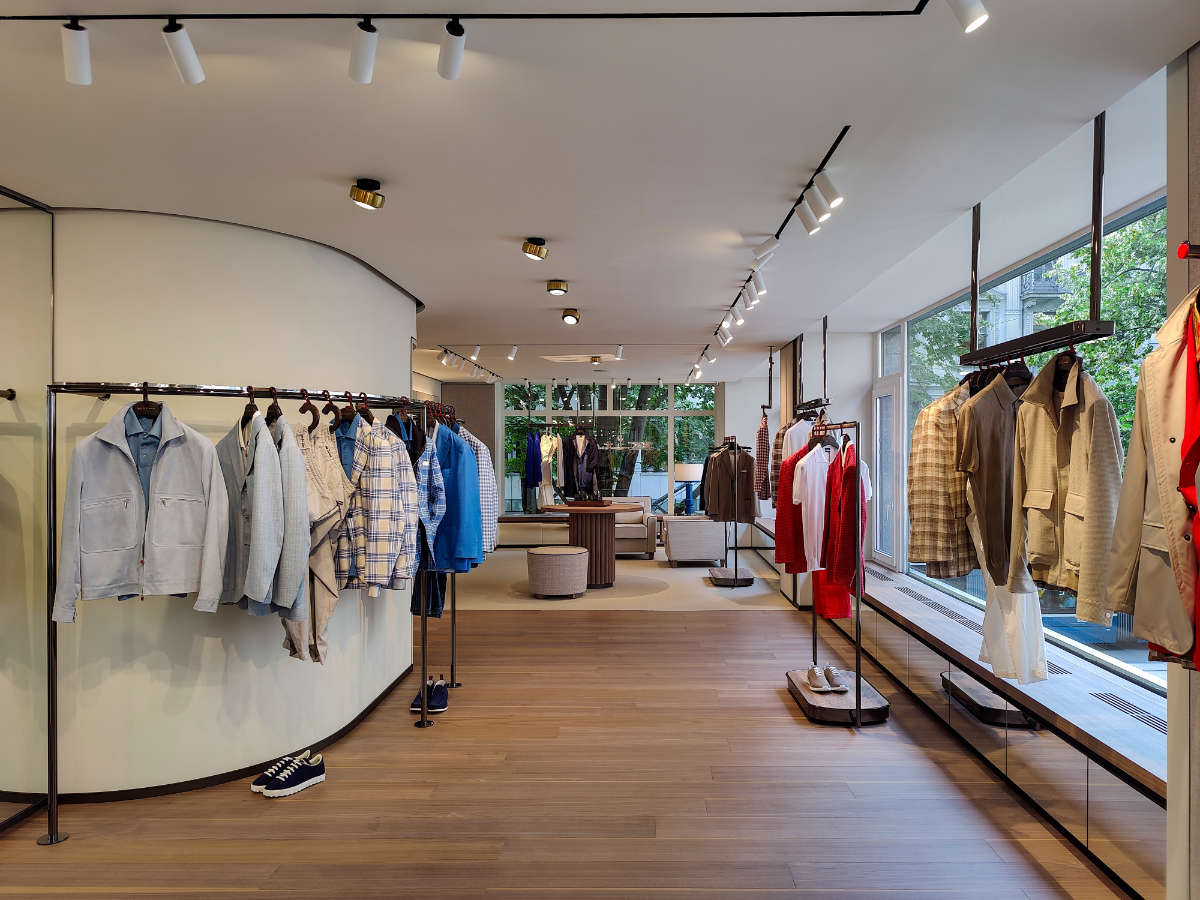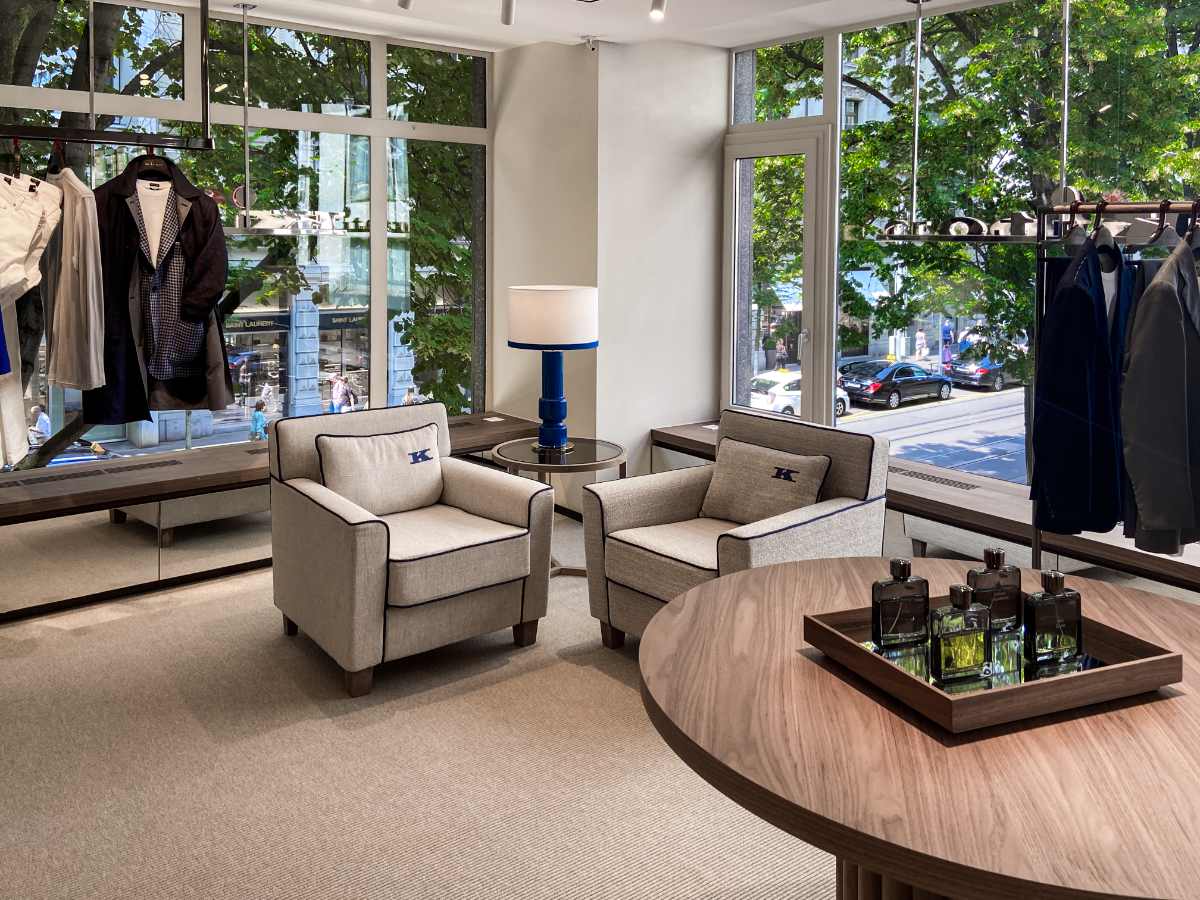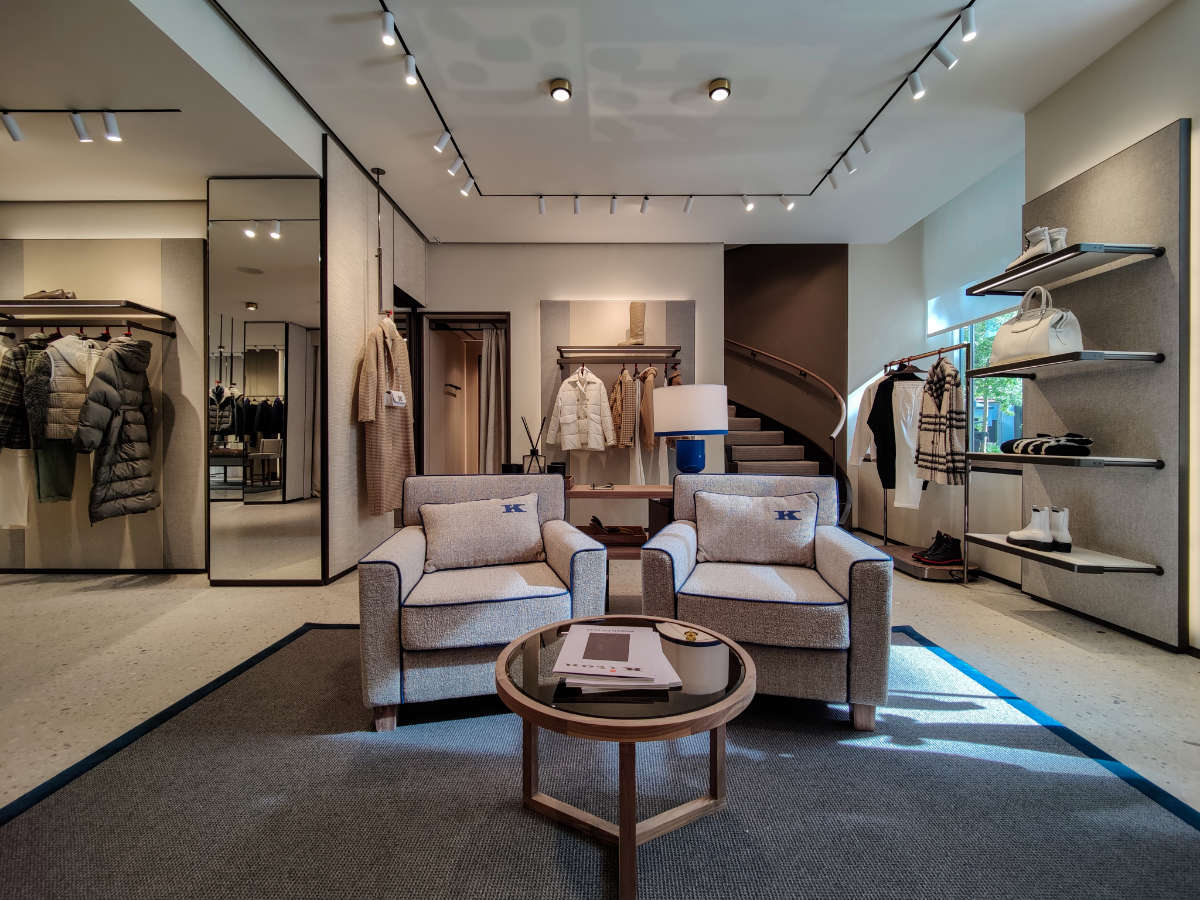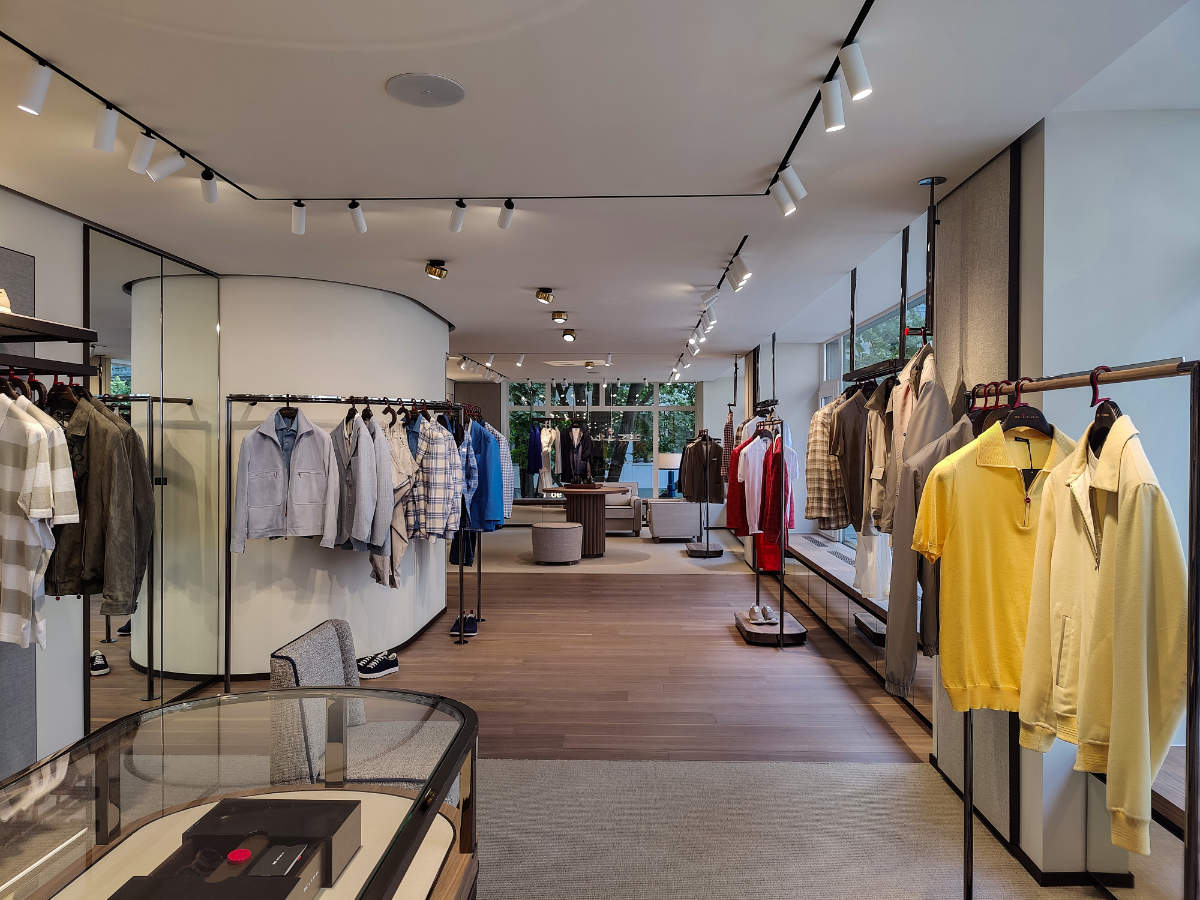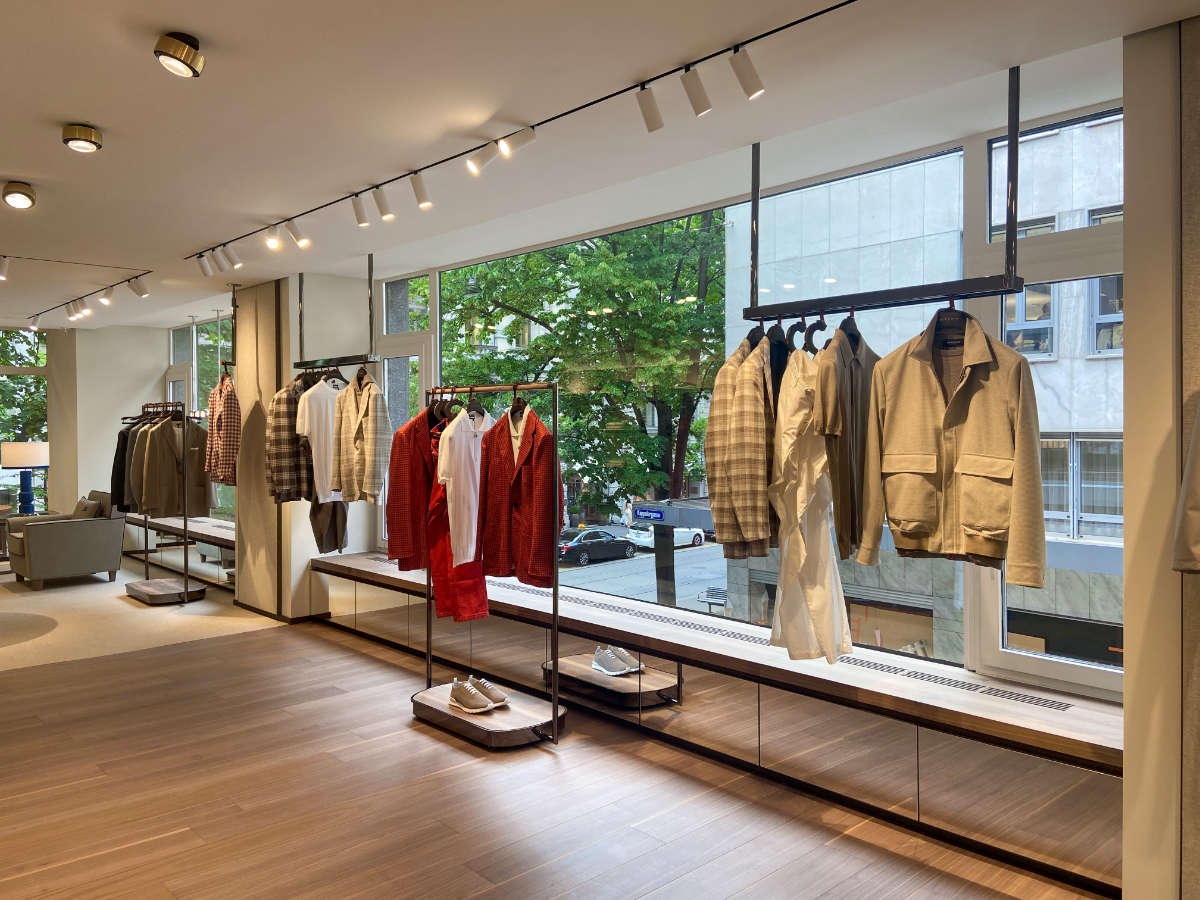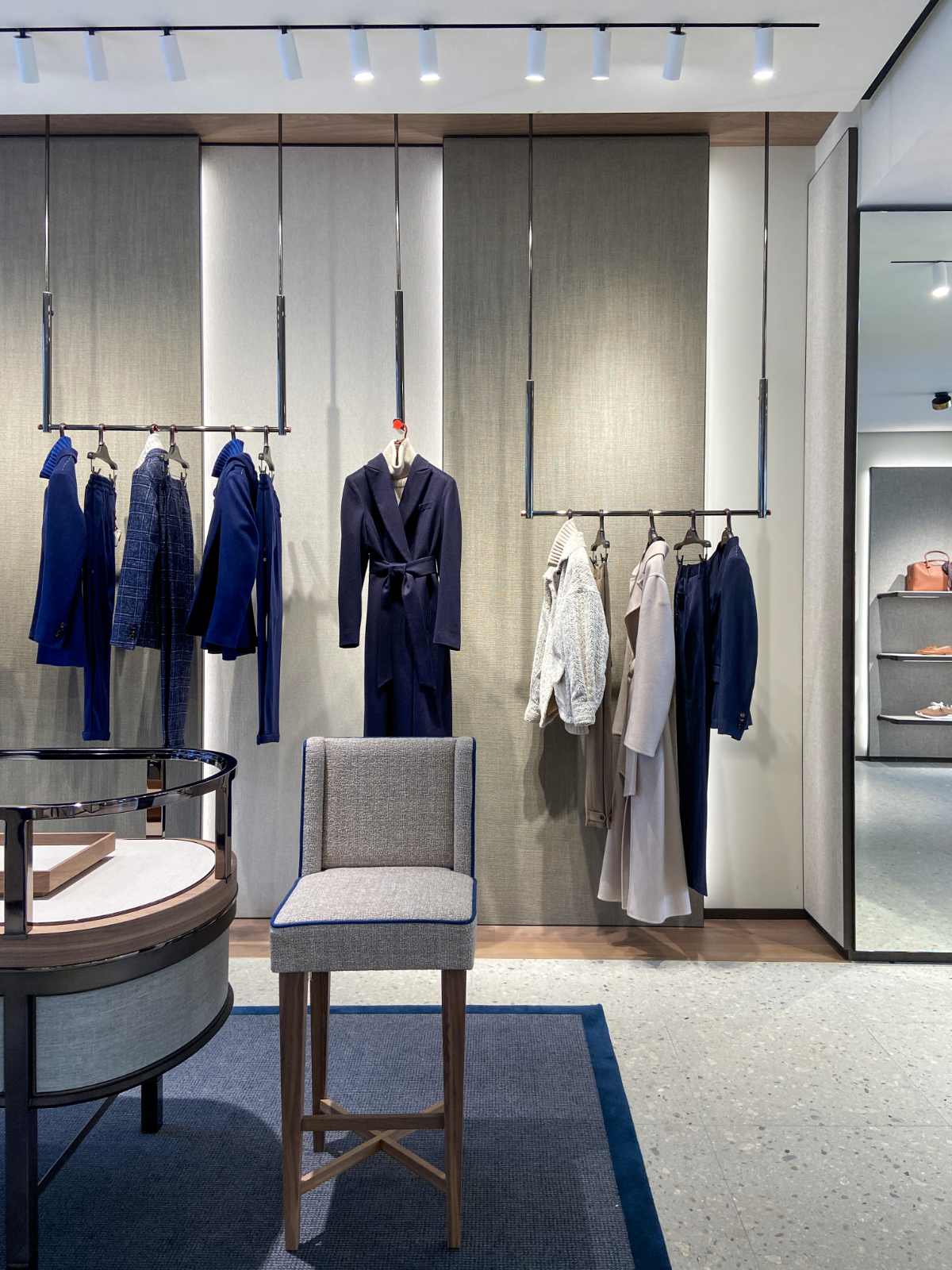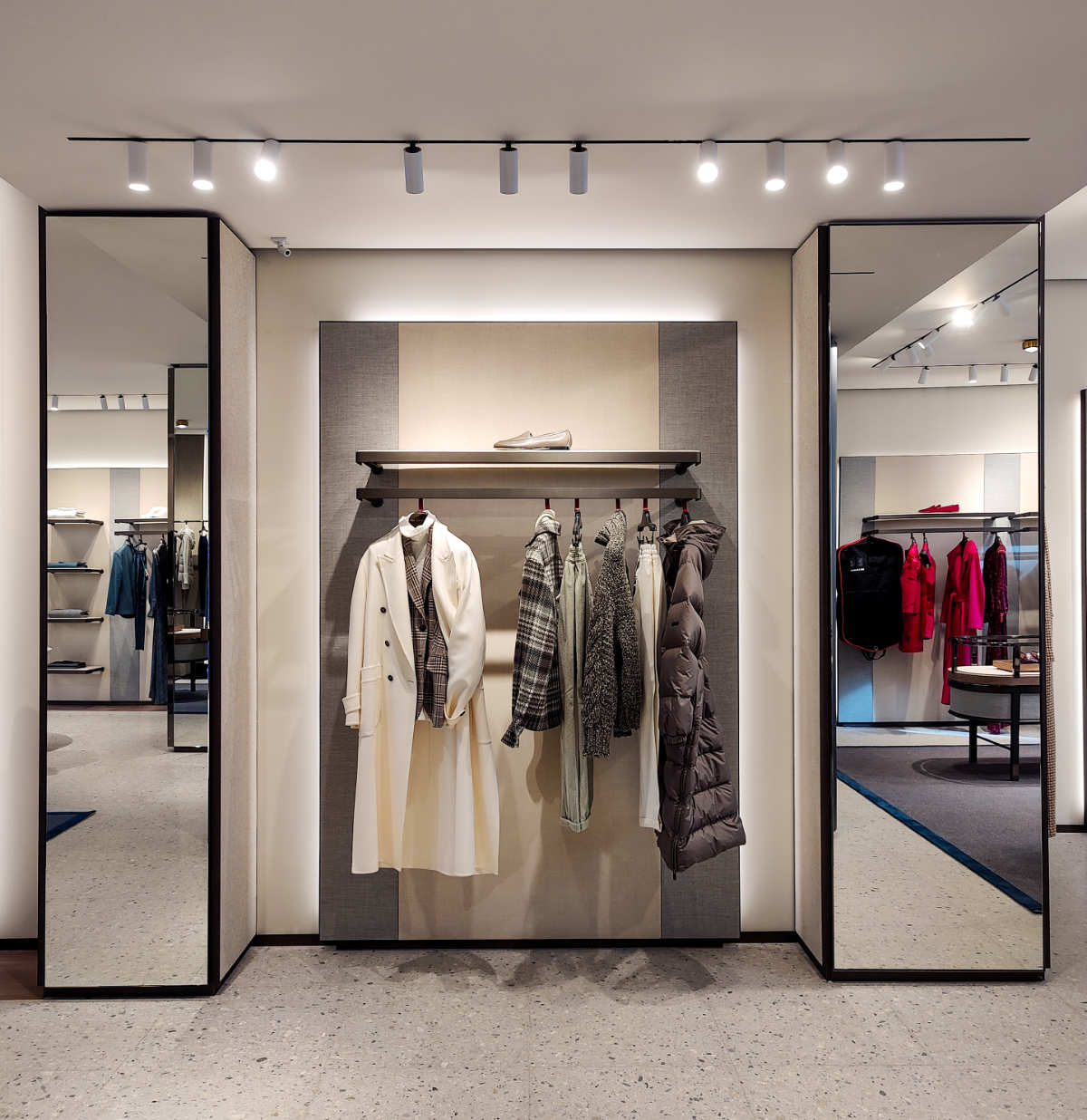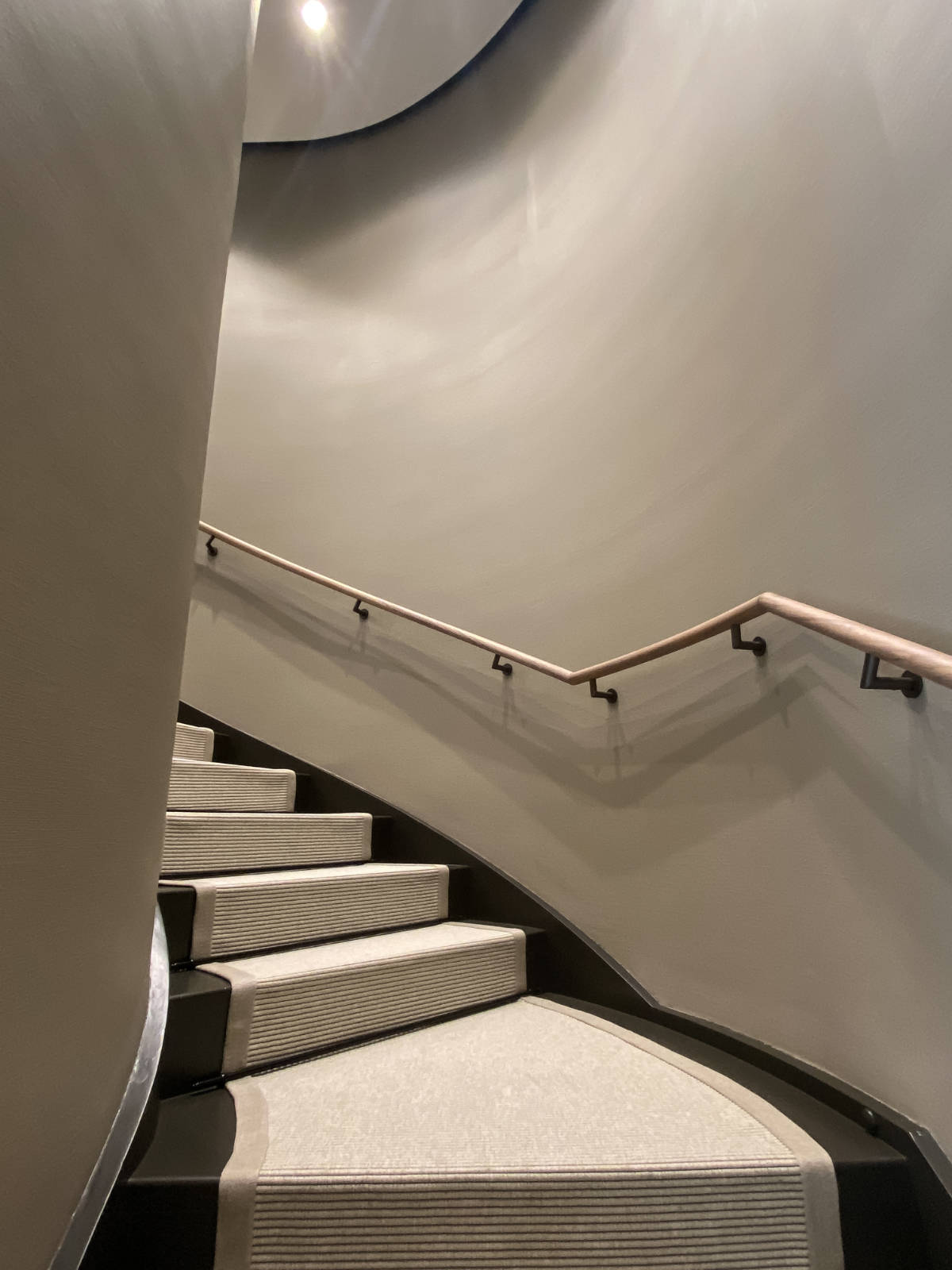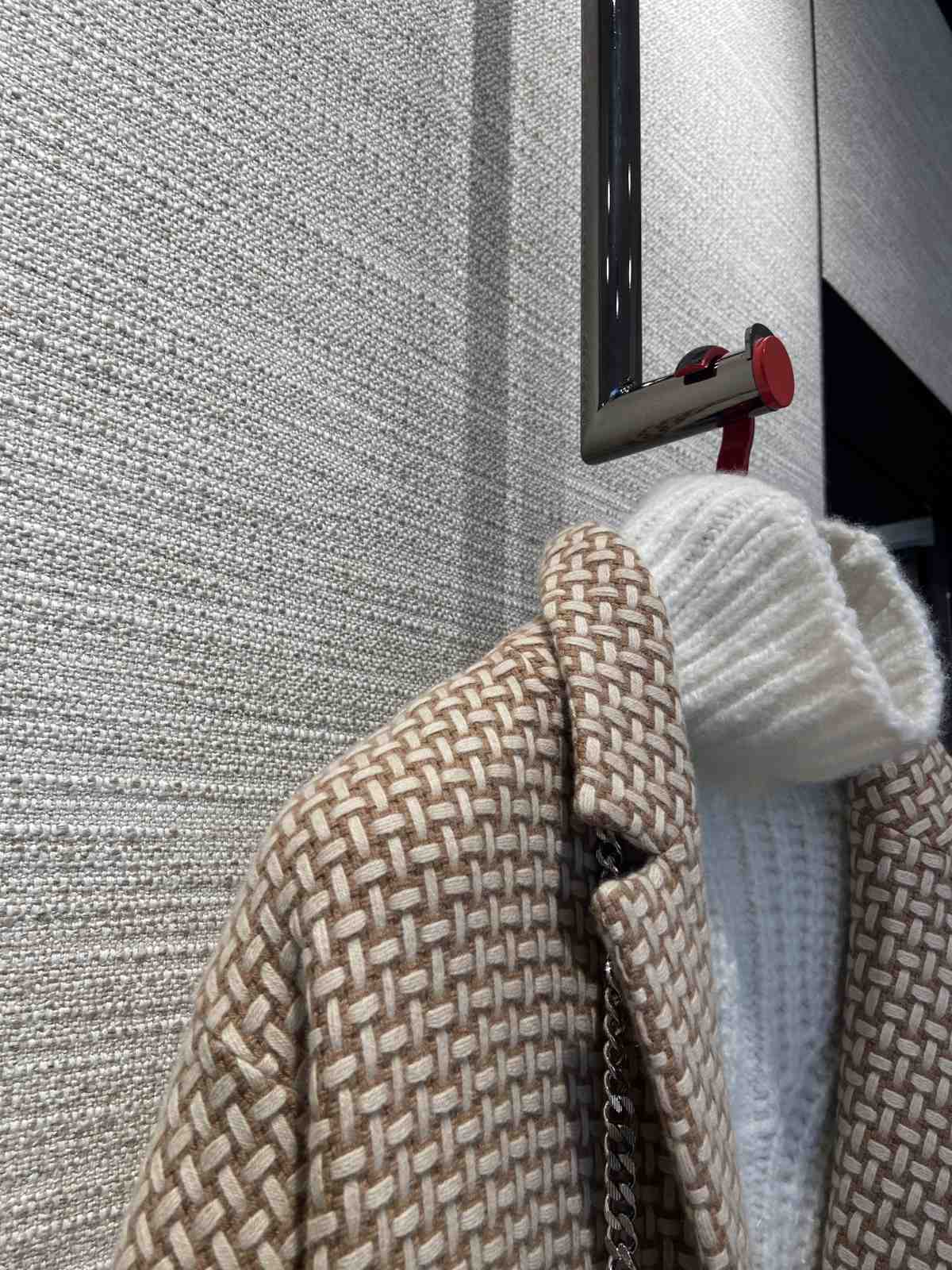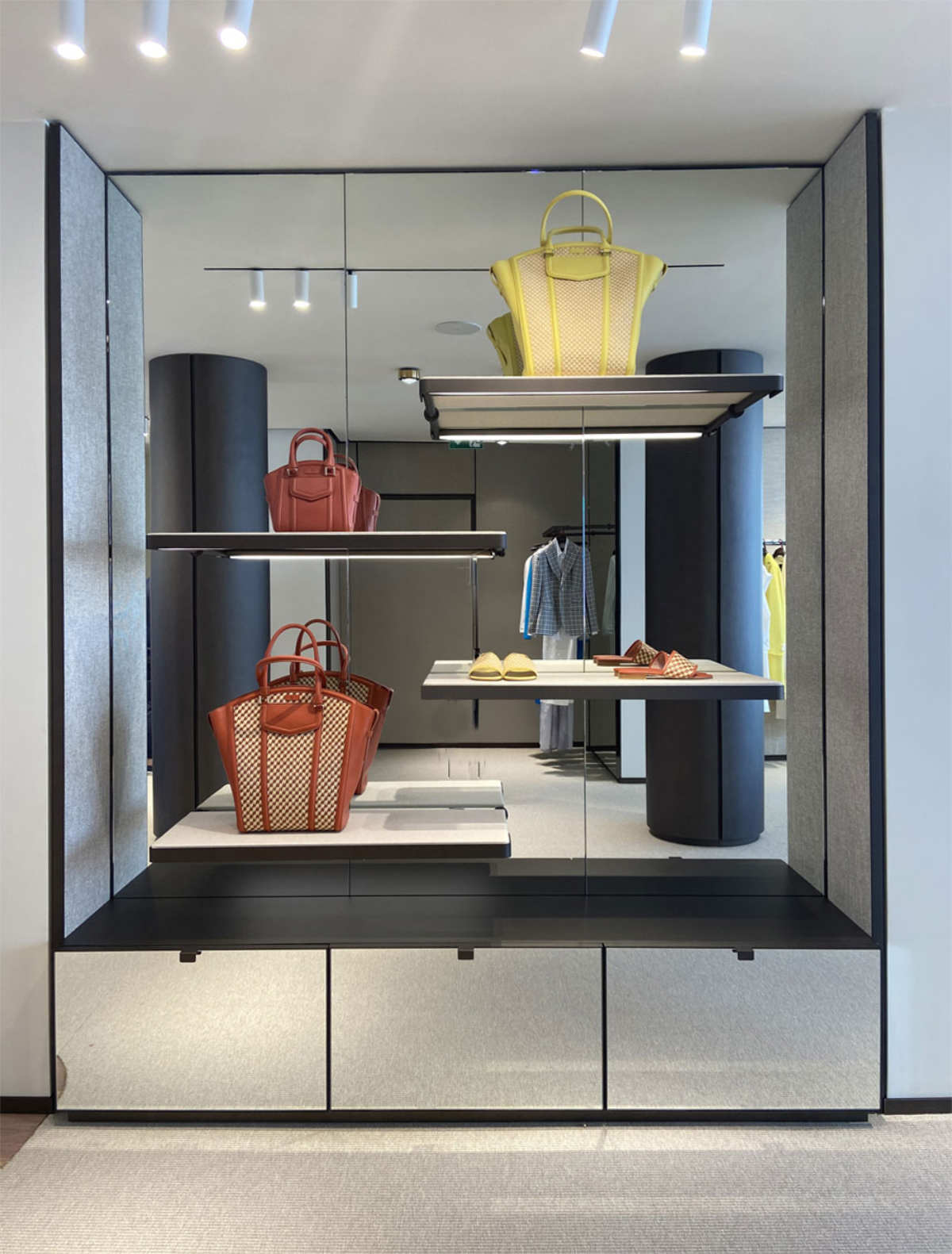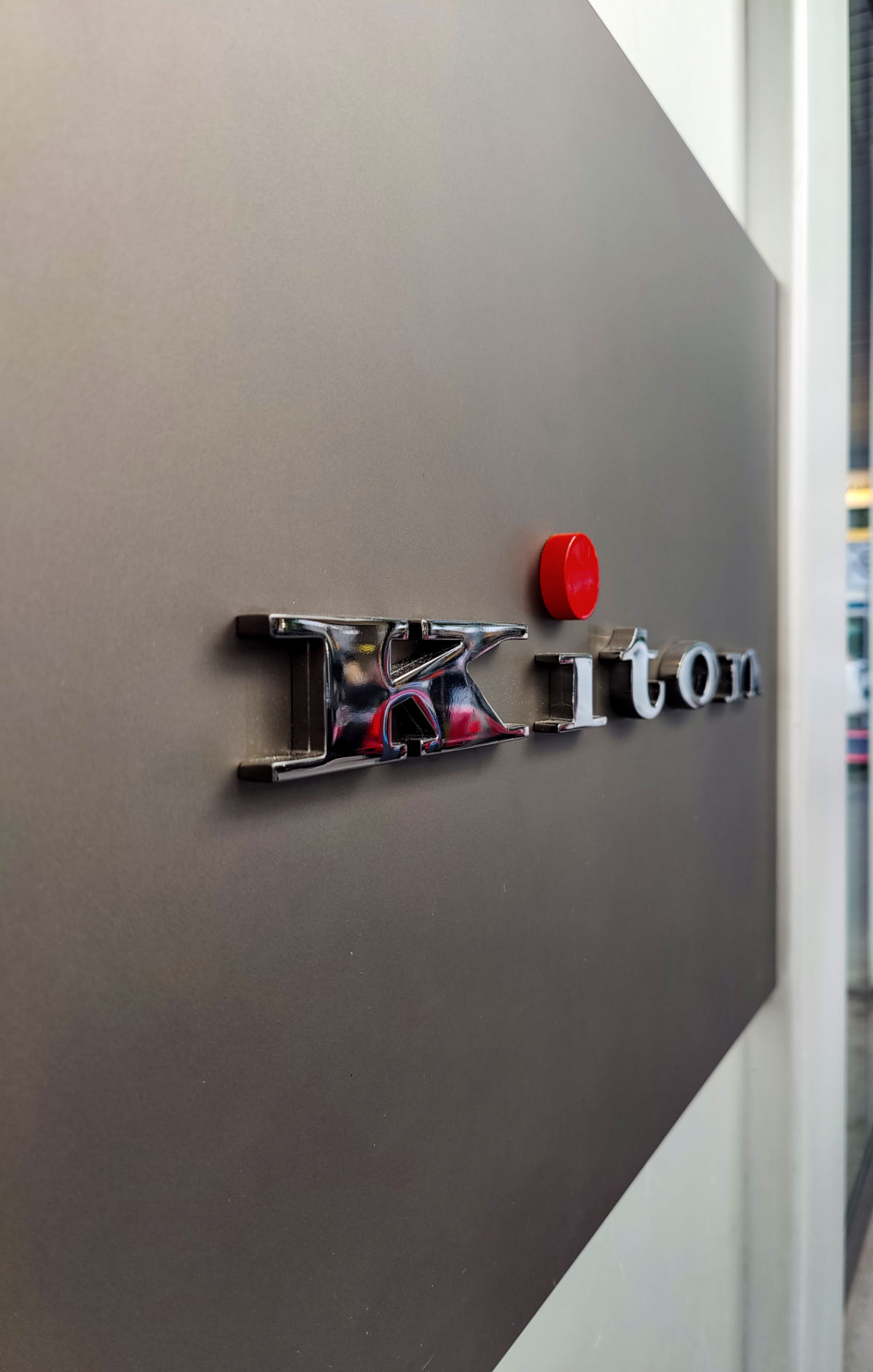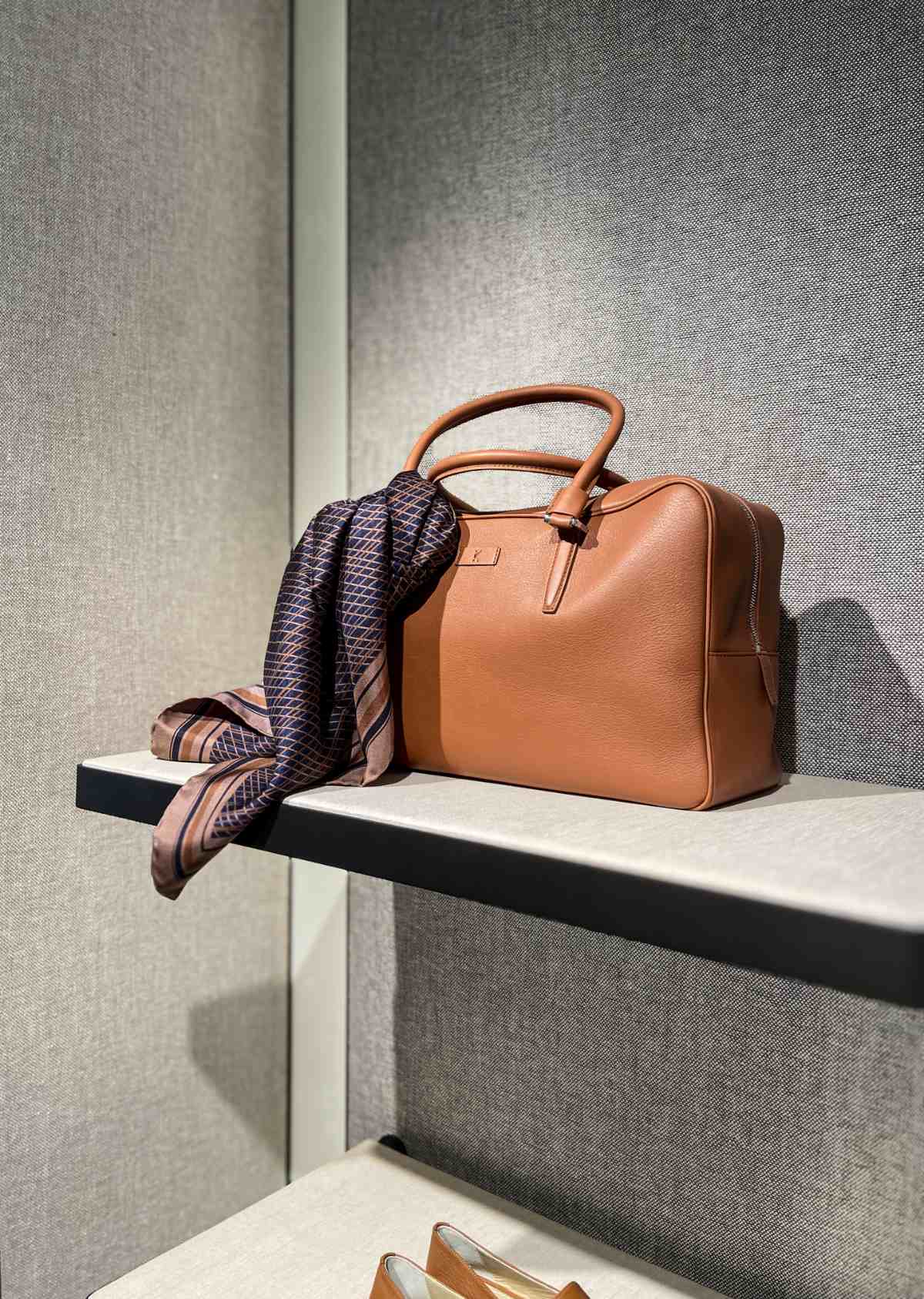 ---