---
Helmut Lang Presents Its New Fall Winter 2023 Collection
Luxferity, 13.02.2023
F.A.Q.
WHAT IS YOUR VISION FOR FALL 2023?
WE ARE THINKING A LOT ABOUT WORKWEAR IN ALL ITS POSSIBILITIES. THE UNIFORMS OF DIFFERENT TYPES OF WORK.
WHERE DOES THE COWBOY COME IN?
WELL, QUITE LITERALLY FROM OUR ARCHIVES AND THE SPRING 2004 COLLECTION, WHERE IT WAS SPELLED OUT ON A T-SHIRT, ALBEIT INSIDE OUT AND BACKWARDS. BUT HISTORICALLY WE HAVE BEEN INTERESTED IN NOT ONLY COWBOYS BUT DIFFERENT COWBOY-LIKE SPIRITS. THE ASTRONAUT, WHO IS OFTEN REFERRED TO AS A SPACE COWBOY. OR THE ARTIST. THERE ARE AESTHETICS, OF COURSE, AND THEN THERE IS ATTITUDE. FASHION REQUIRES BOTH TO BE BELIEVABLE.
HOW IS THIS MANIFEST IN THE FALL COLLECTION?
THERE IS UTILITY IN COWBOY CODES BUT ALSO A SHOWINESS, A FLAMBOYANCE. SOMETIMES IT'S HARD TO PARSE ONE FROM THE OTHER, WHICH IS A SORT OF AMBIGUITY THAT WE ALWAYS LIKE. BEYOND THAT WORN-IN CLOTHES CARRY A HISTORY, AND QUITE OFTEN A SCENT. IT'S VERY INTIMATE.
GREASY SHEEPSKIN
YES, EXACTLY.
TELL ME ABOUT YOUR COLLABORATION WITH ANTWUAN SARGENT.

THE COWBOY IS A HERO, AN AMERICAN ICON, BUT ALSO A COMPLEX AND AT TIMES PROBLEMATIC FIGURE IN THIS COUNTRY'S HISTORY. WE WANTED TO EXPLORE THIS COMPLEXITY, TO CONSIDER THE COWBOY FROM DIFFERENT POINTS OF VIEW AND A NEW CULTURAL AWARENESS. ANTWUAN SARGENT INVITED SOME INTERESTING ARTISTS TO GO DEEPER AND VISUALIZE THAT FOR US, USING THE HELMUT LANG COWBOY T-SHIRT TO START THE CONVERSATION. THE RESULTING WORK IS ON VIEW AT HANNAH TRAORE GALLERY.
DID YOU CREATE ANY ARTIST EDITIONS?
YES, THERE IS A NEW SERIES OF T-SHIRTS THAT HAVE COME OUT OF THESE COLLABORATIONS.
ONE LAST QUESTION: KAYCE OR RIP?
HA HA, THAT'S PERSONAL.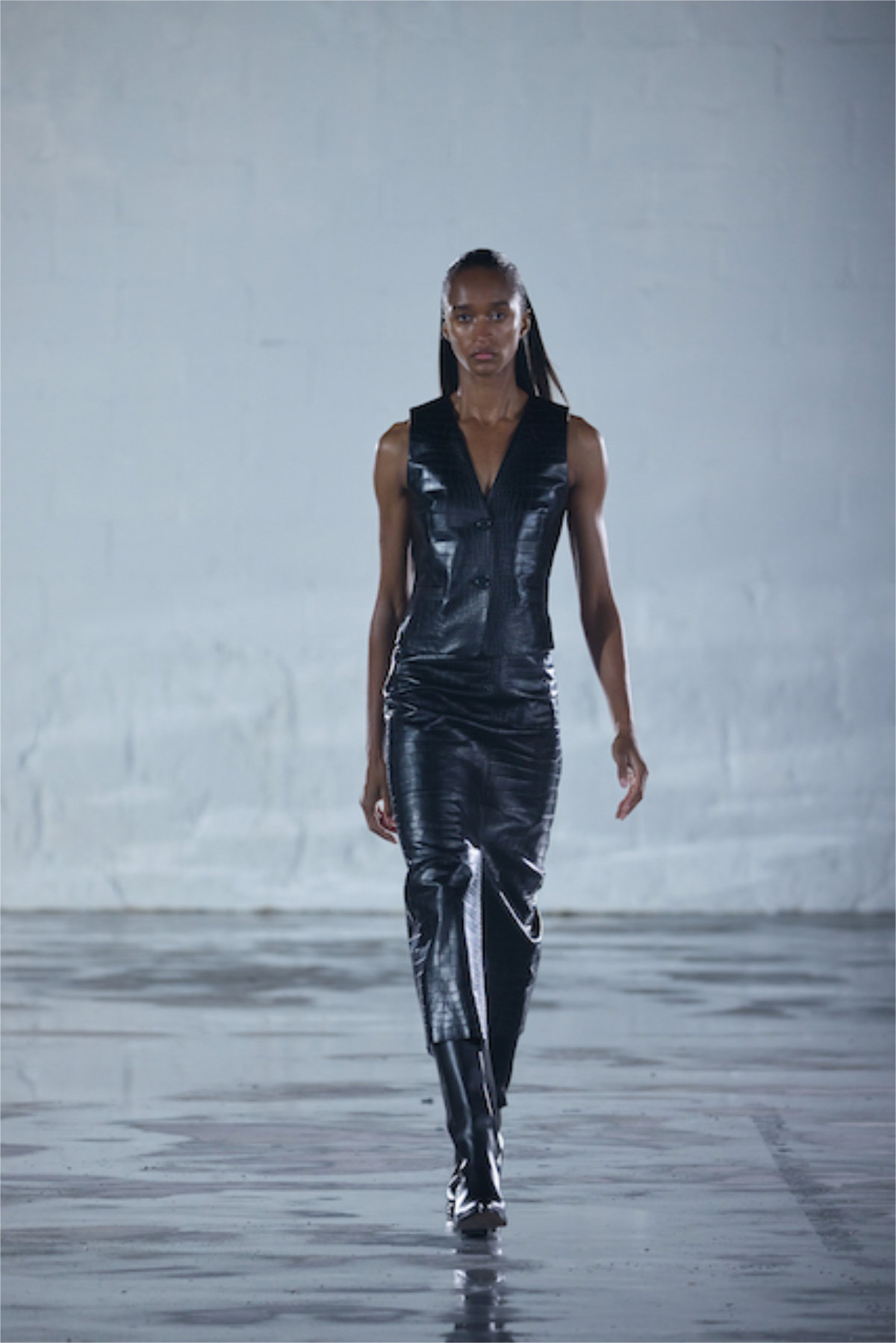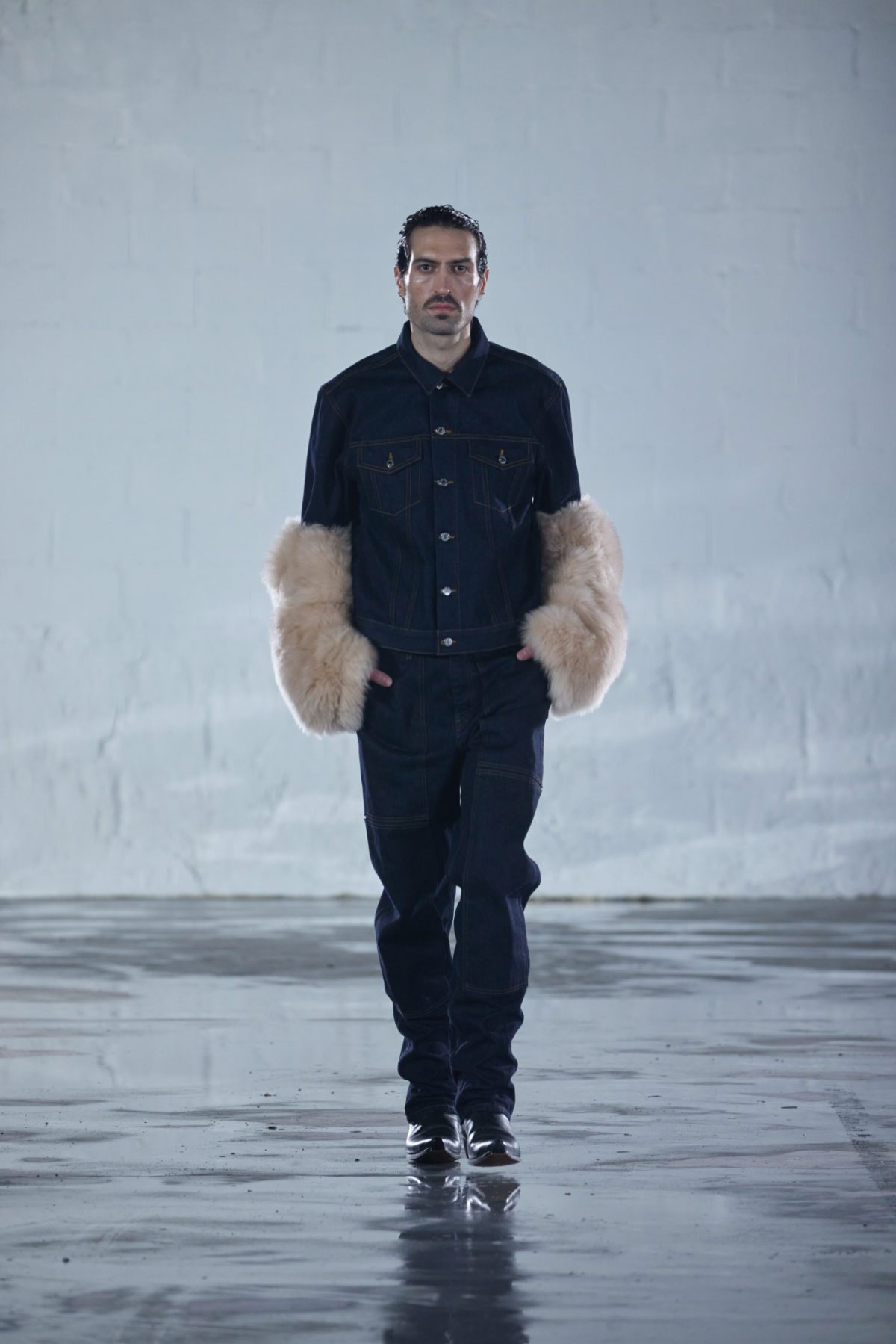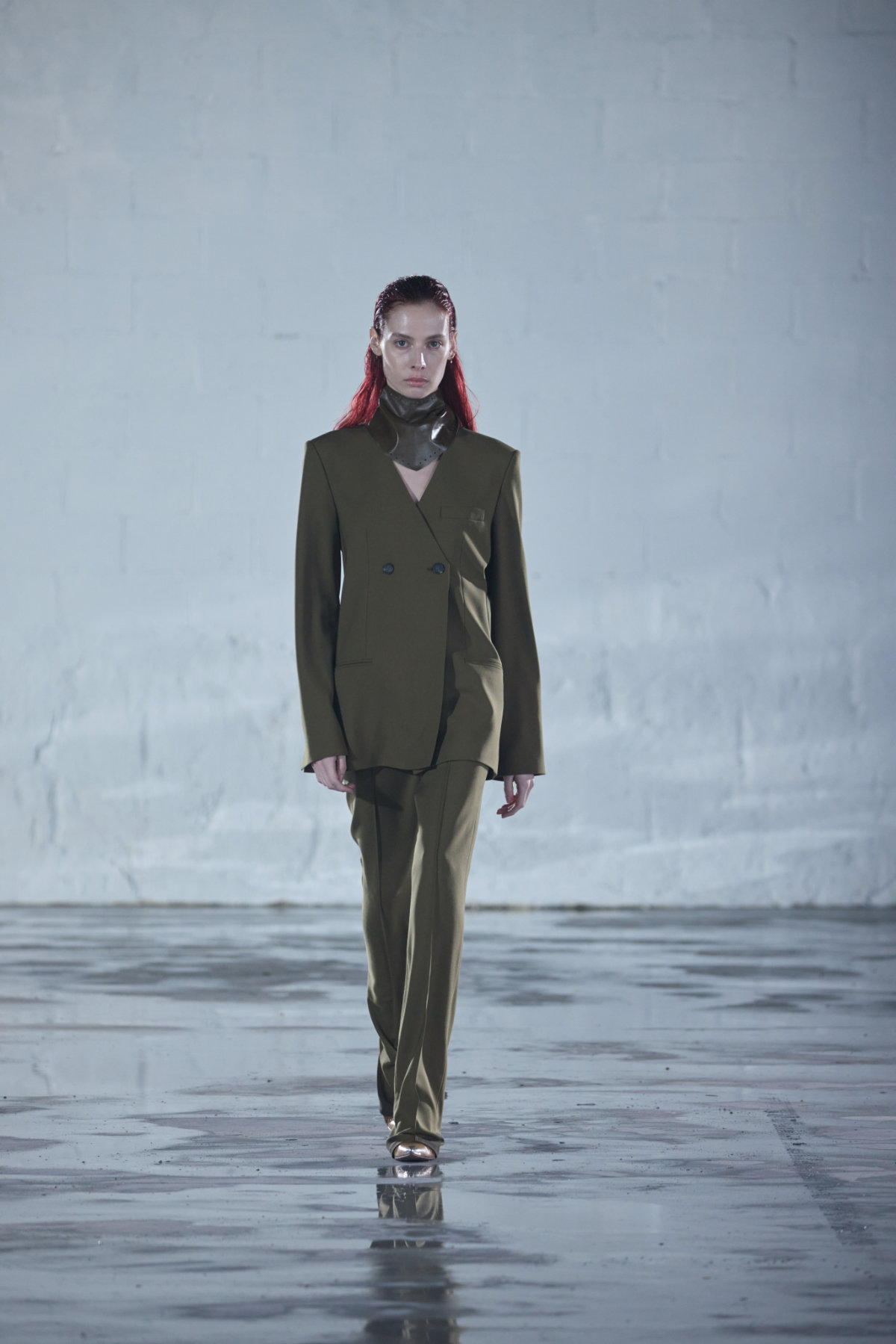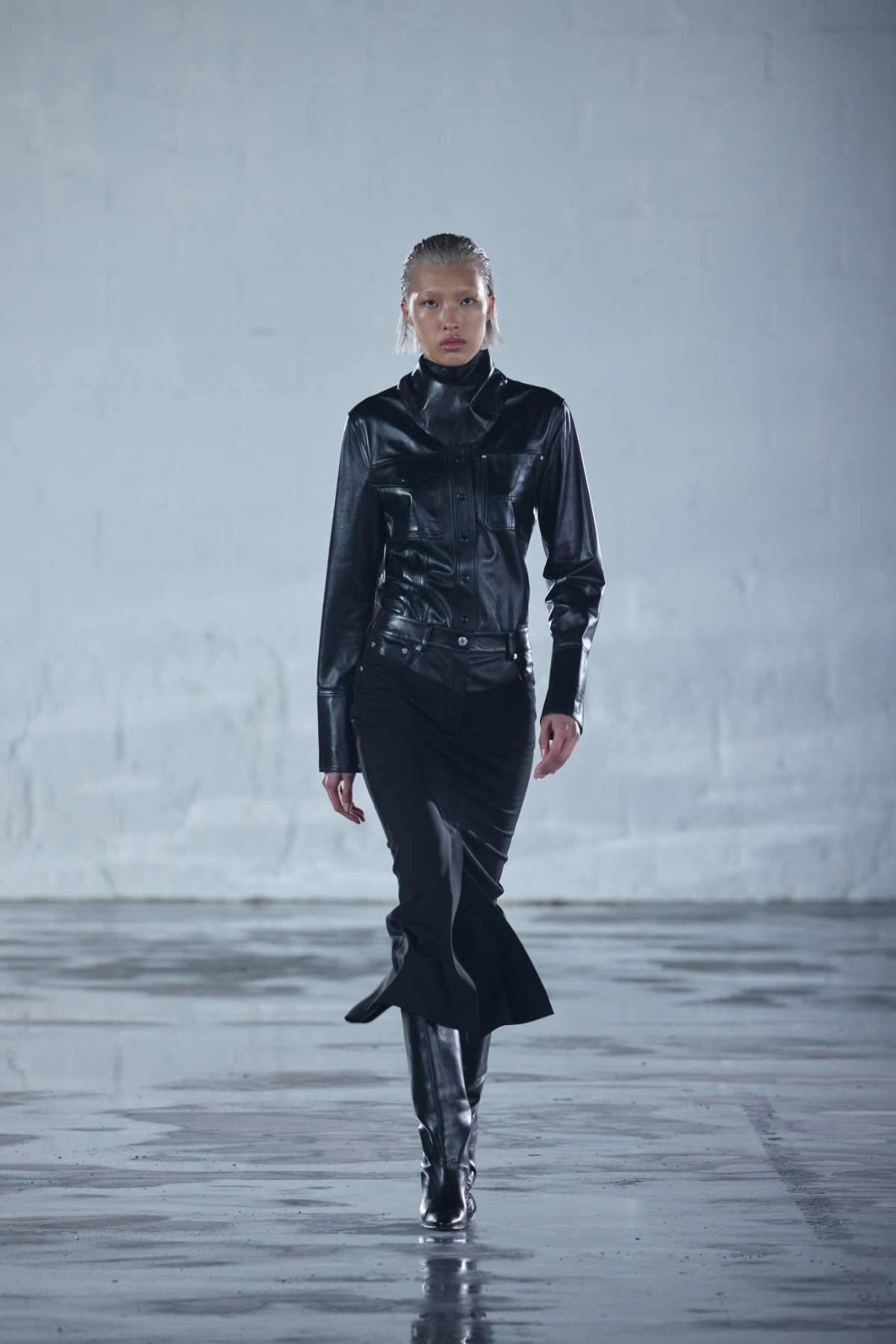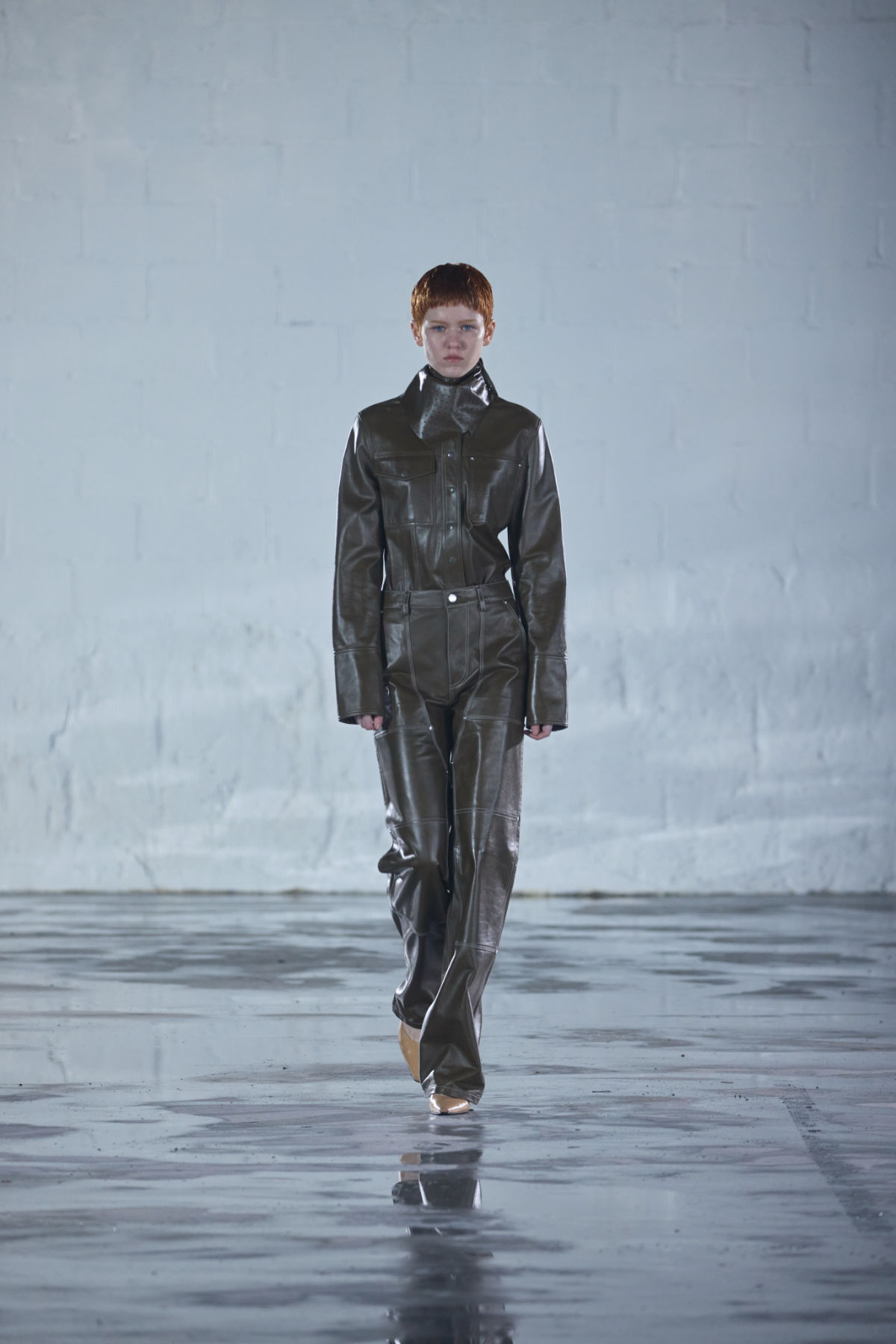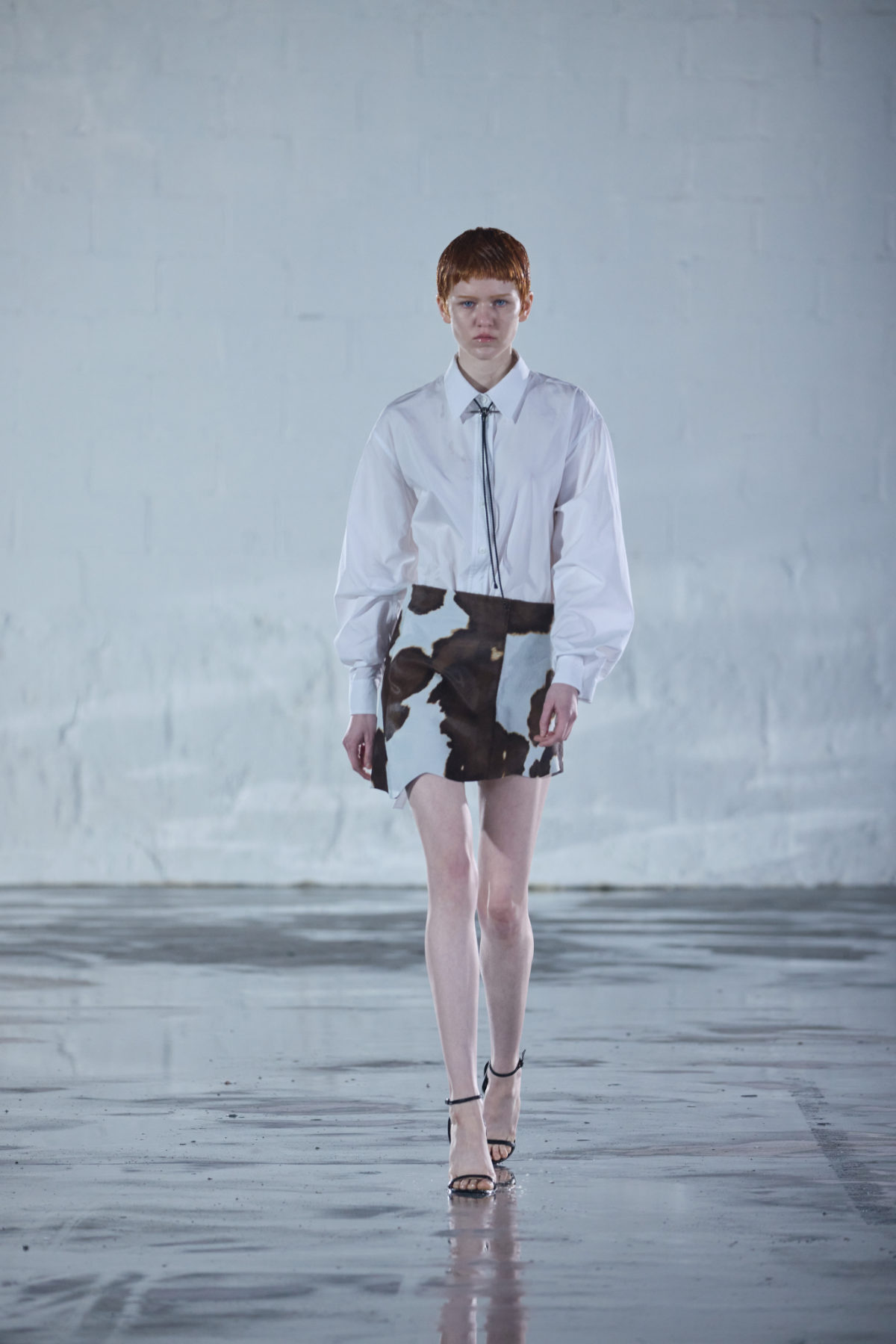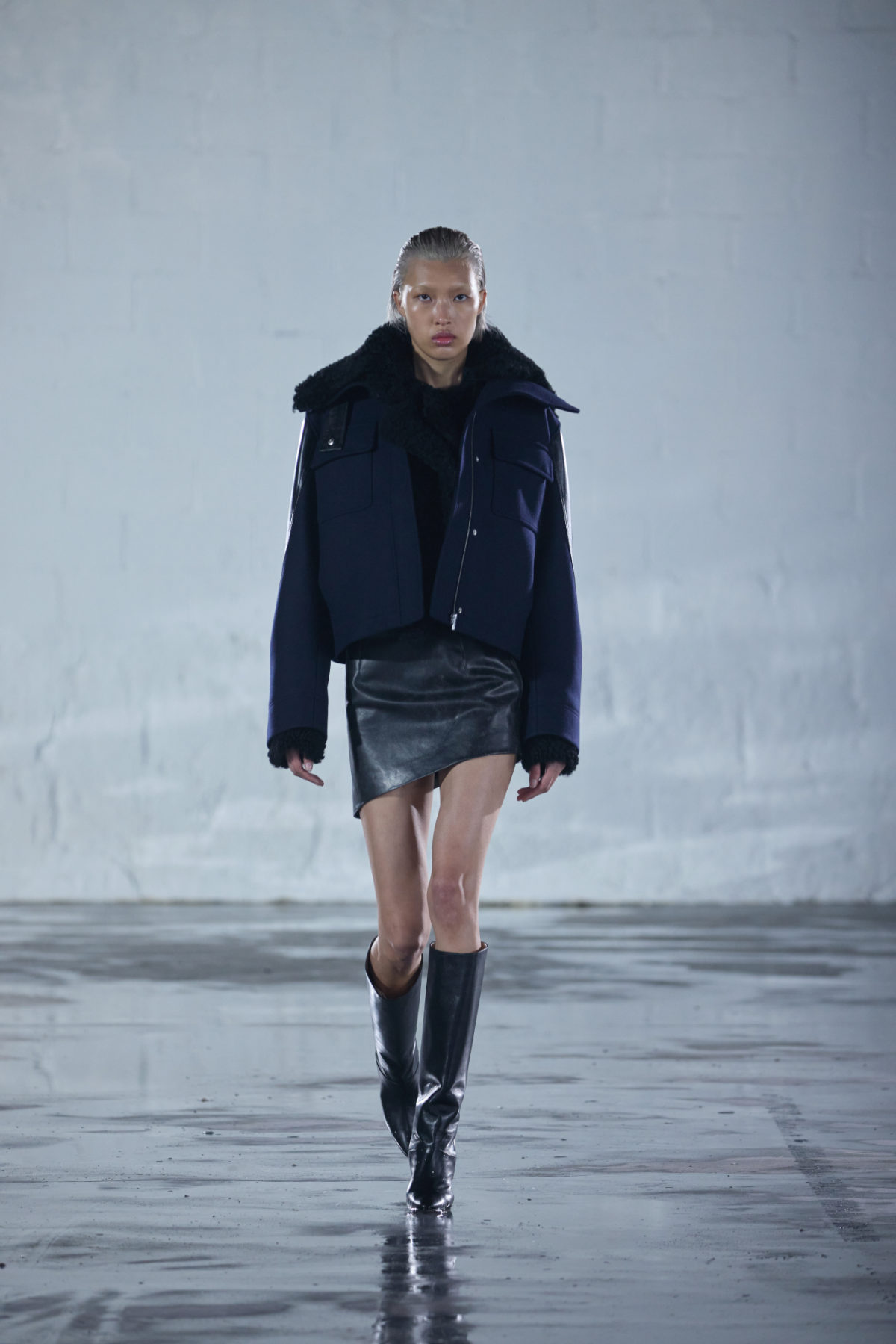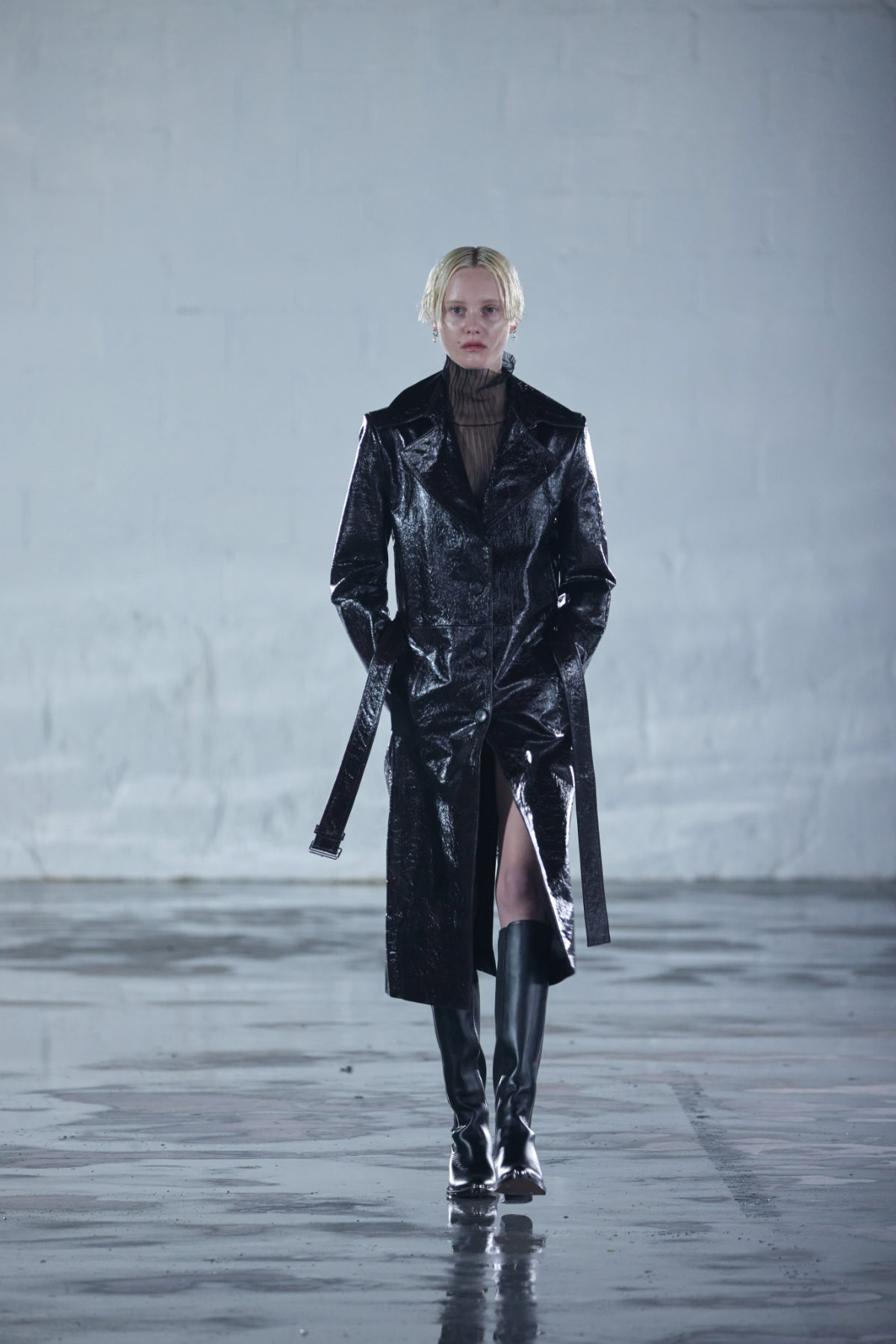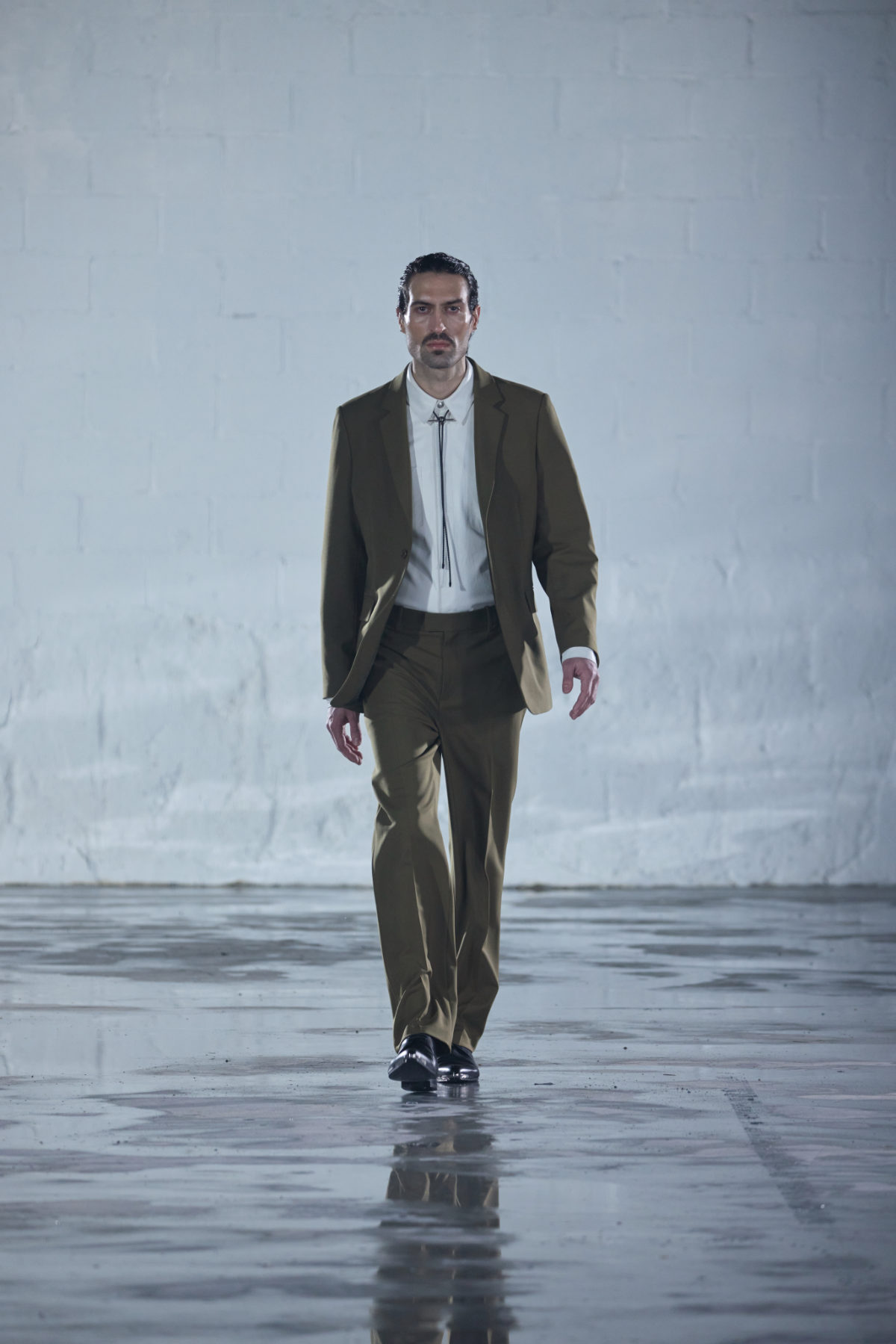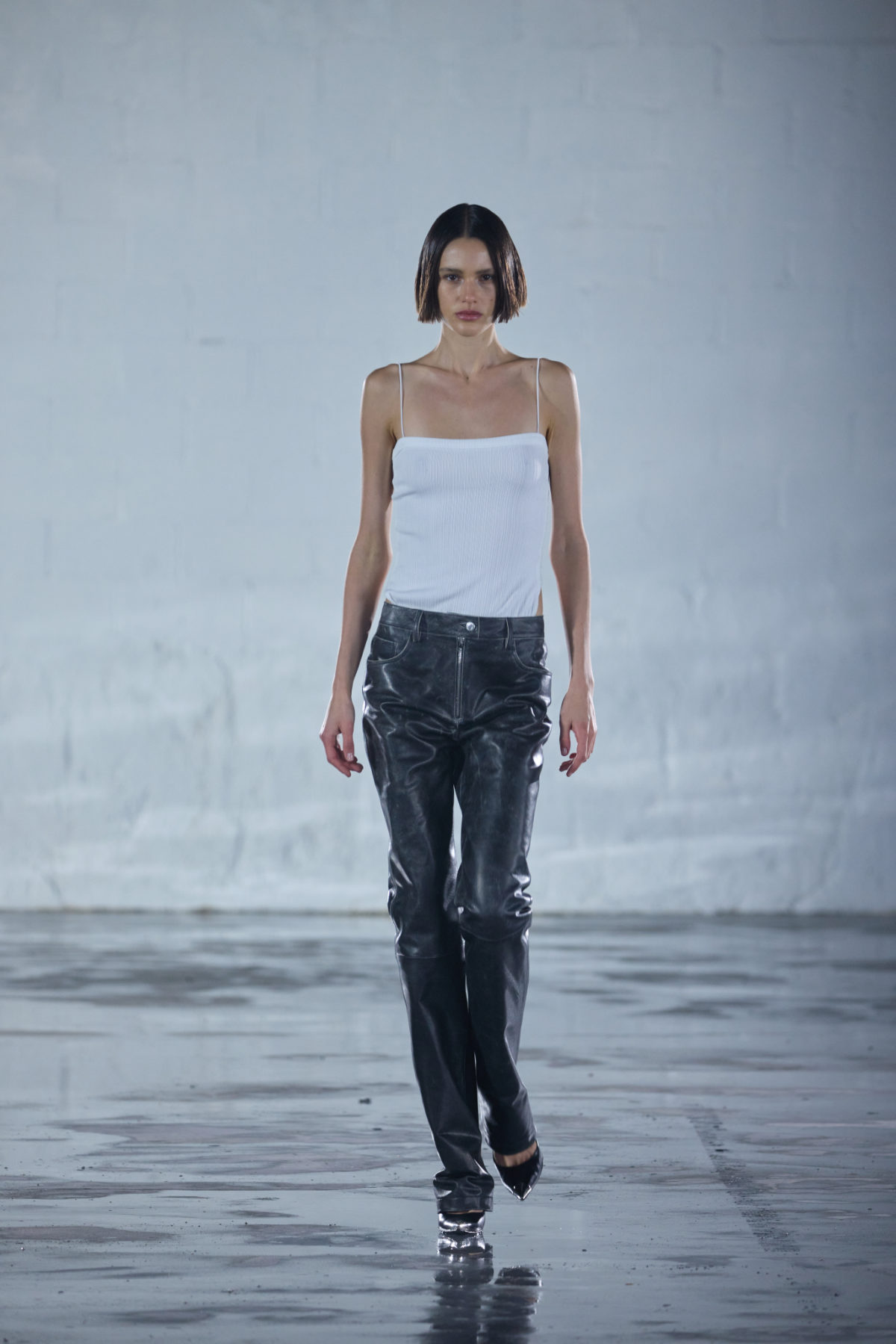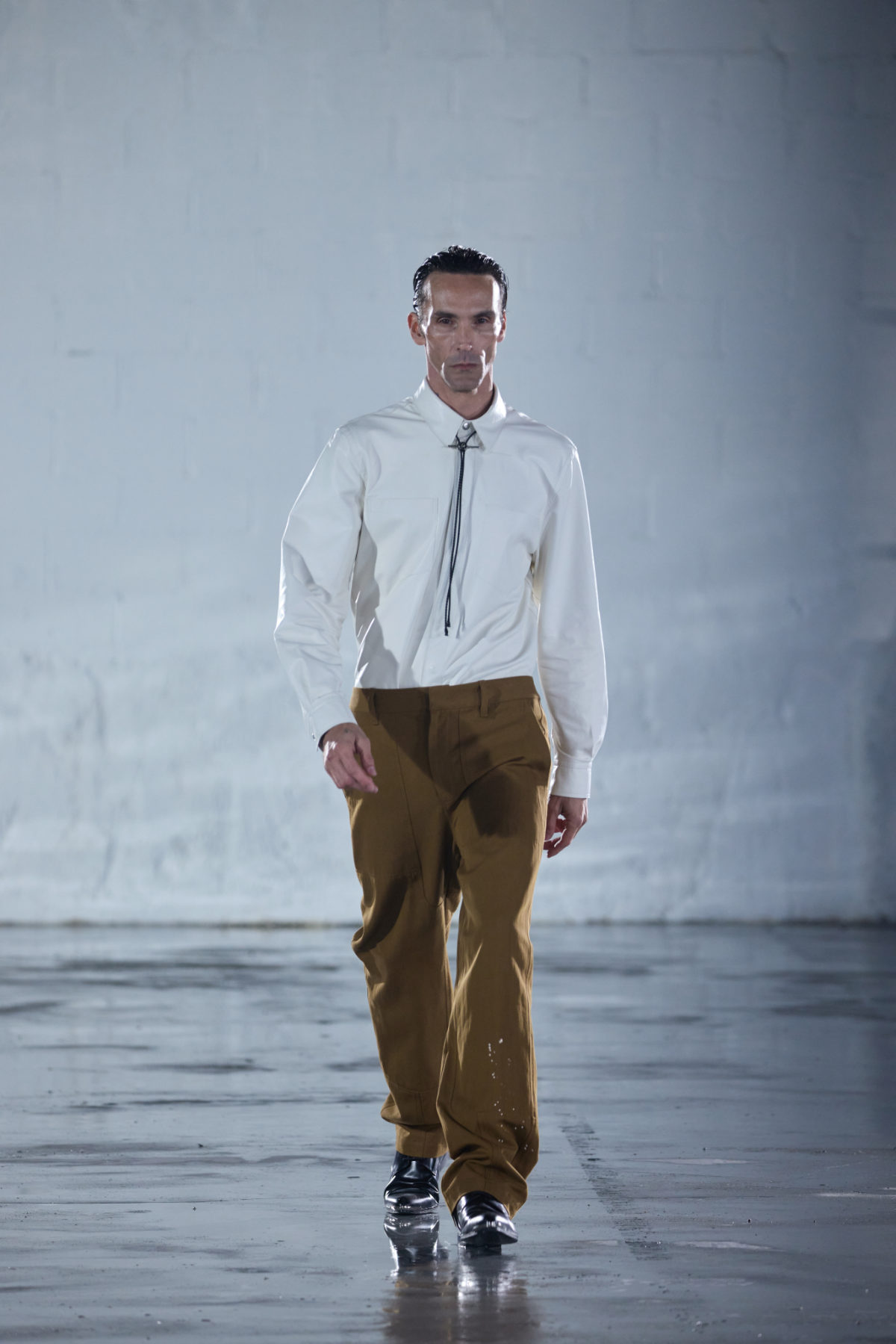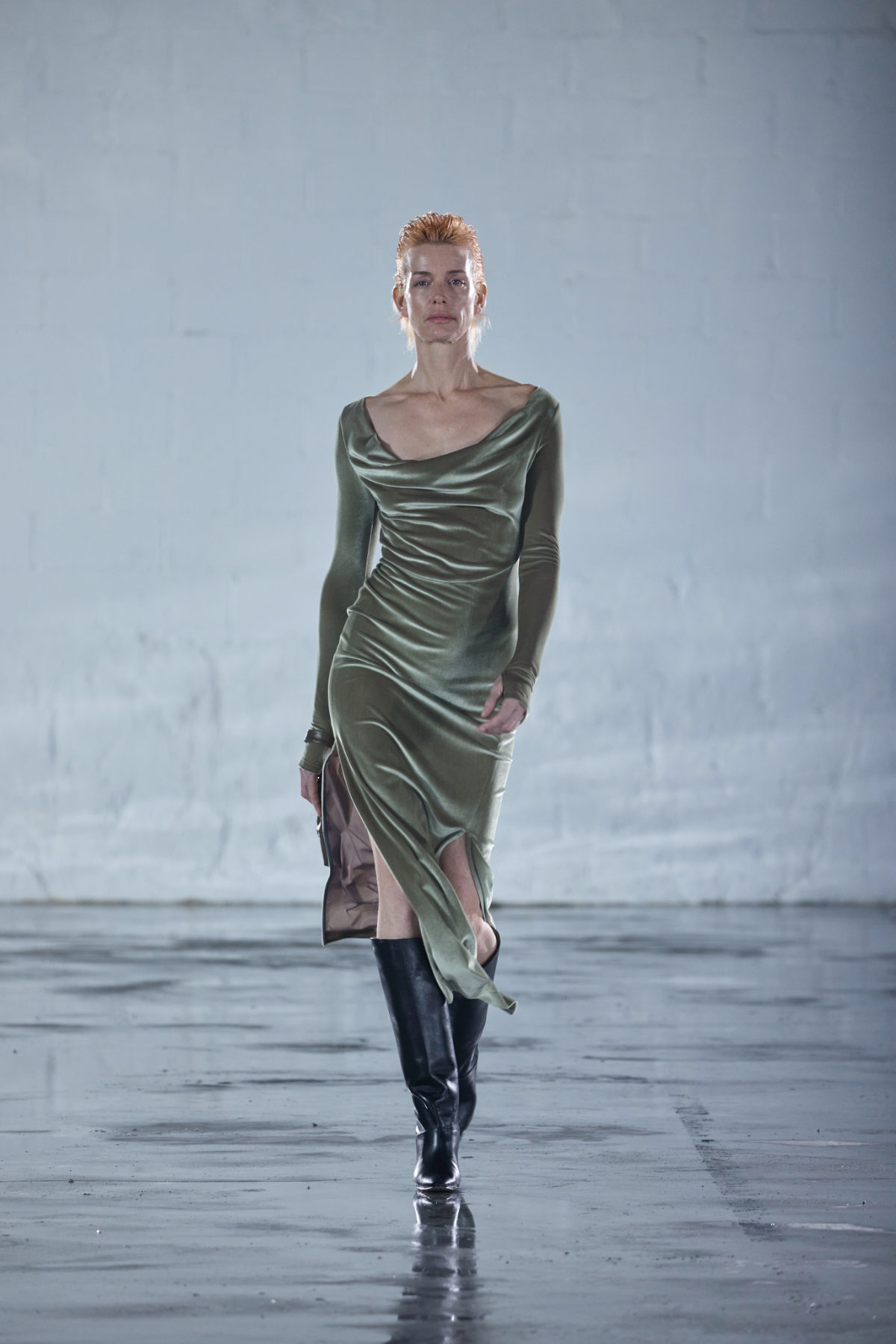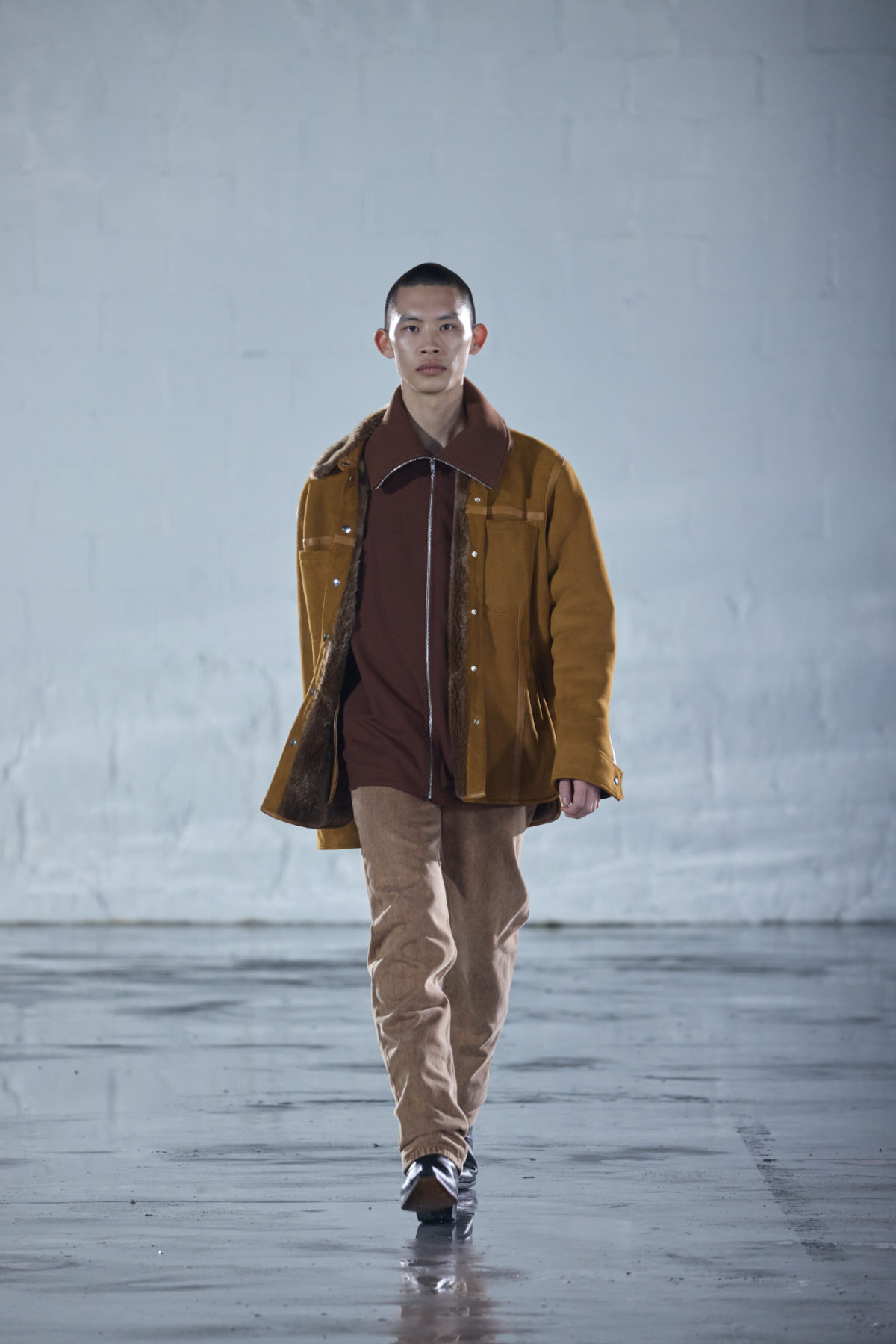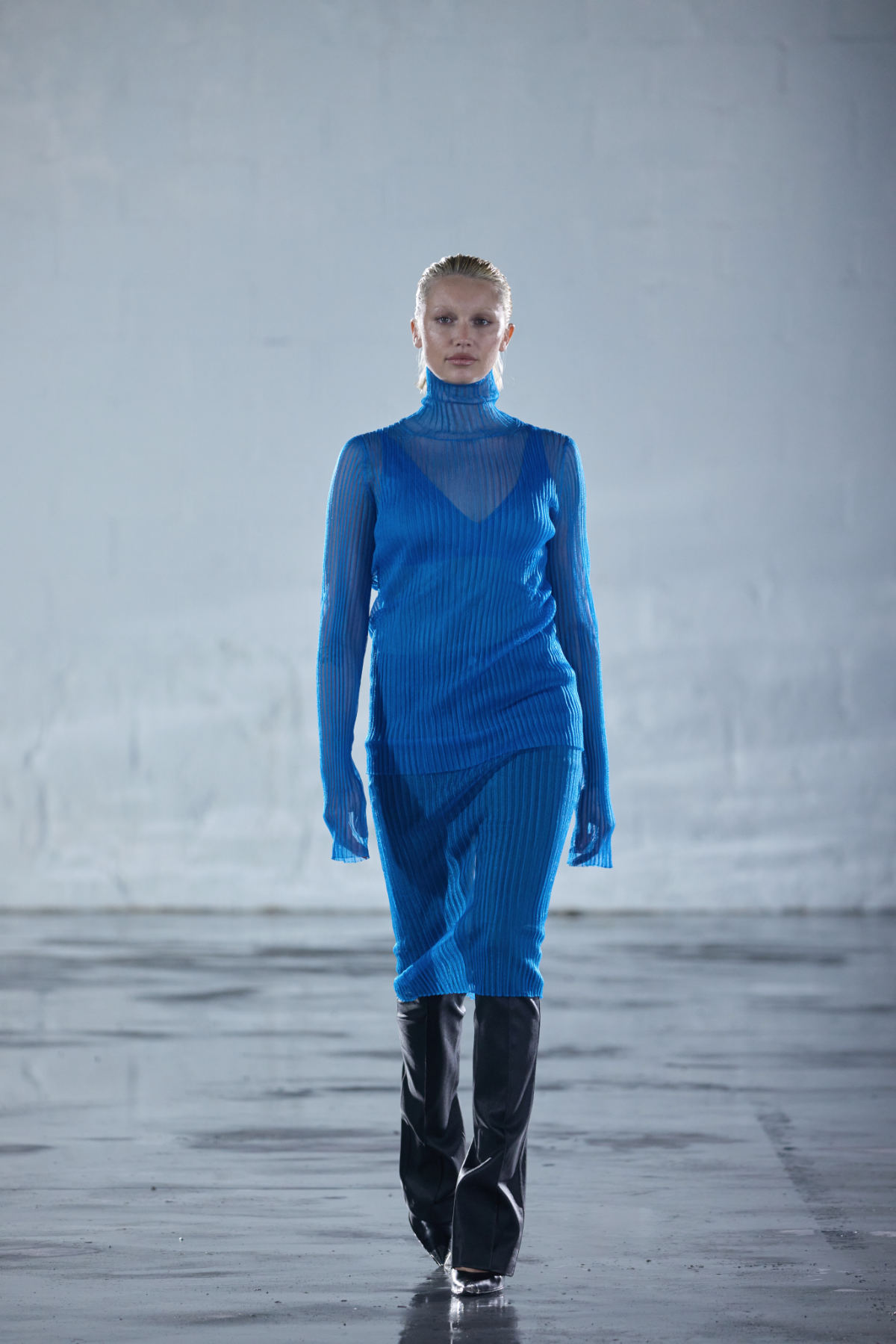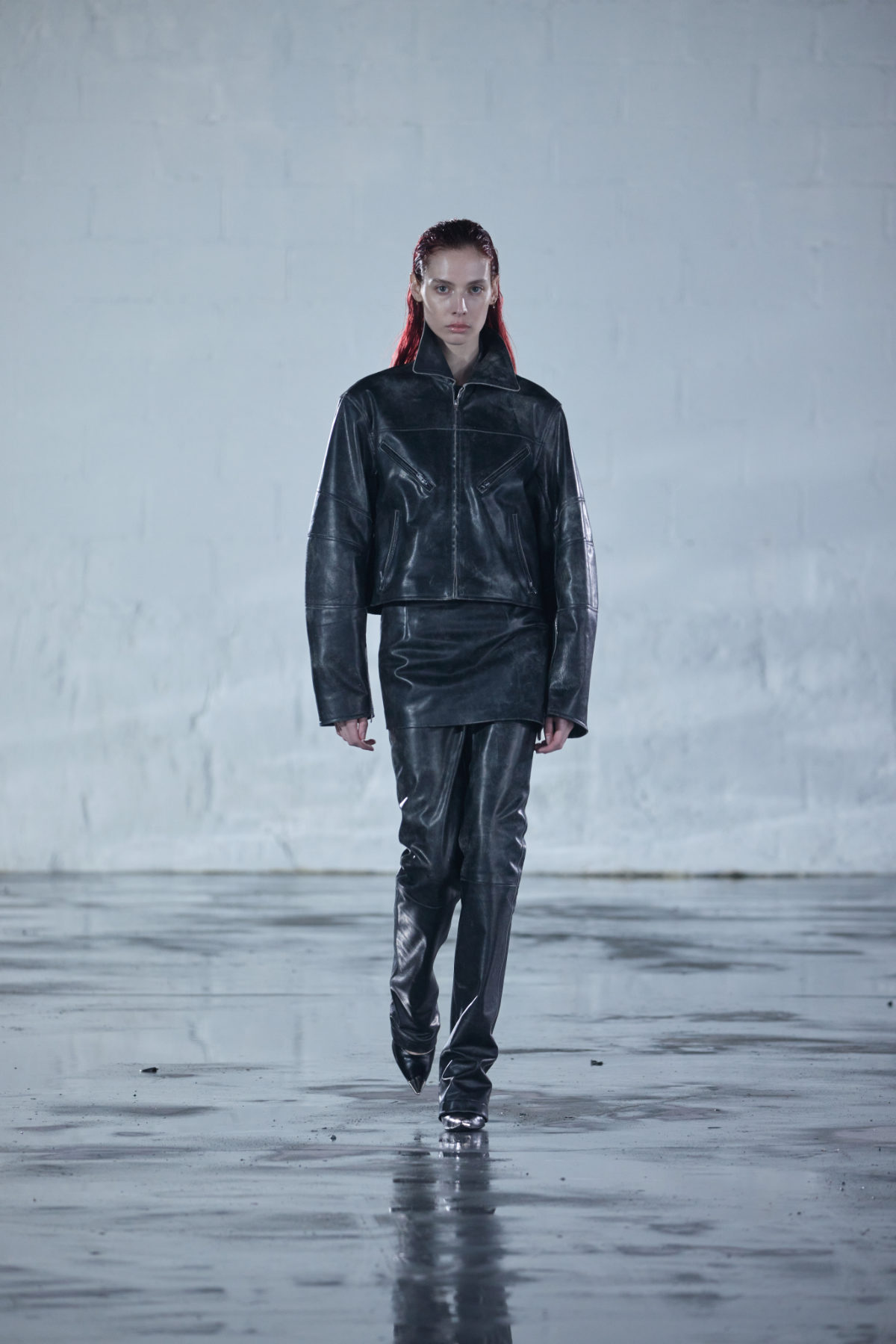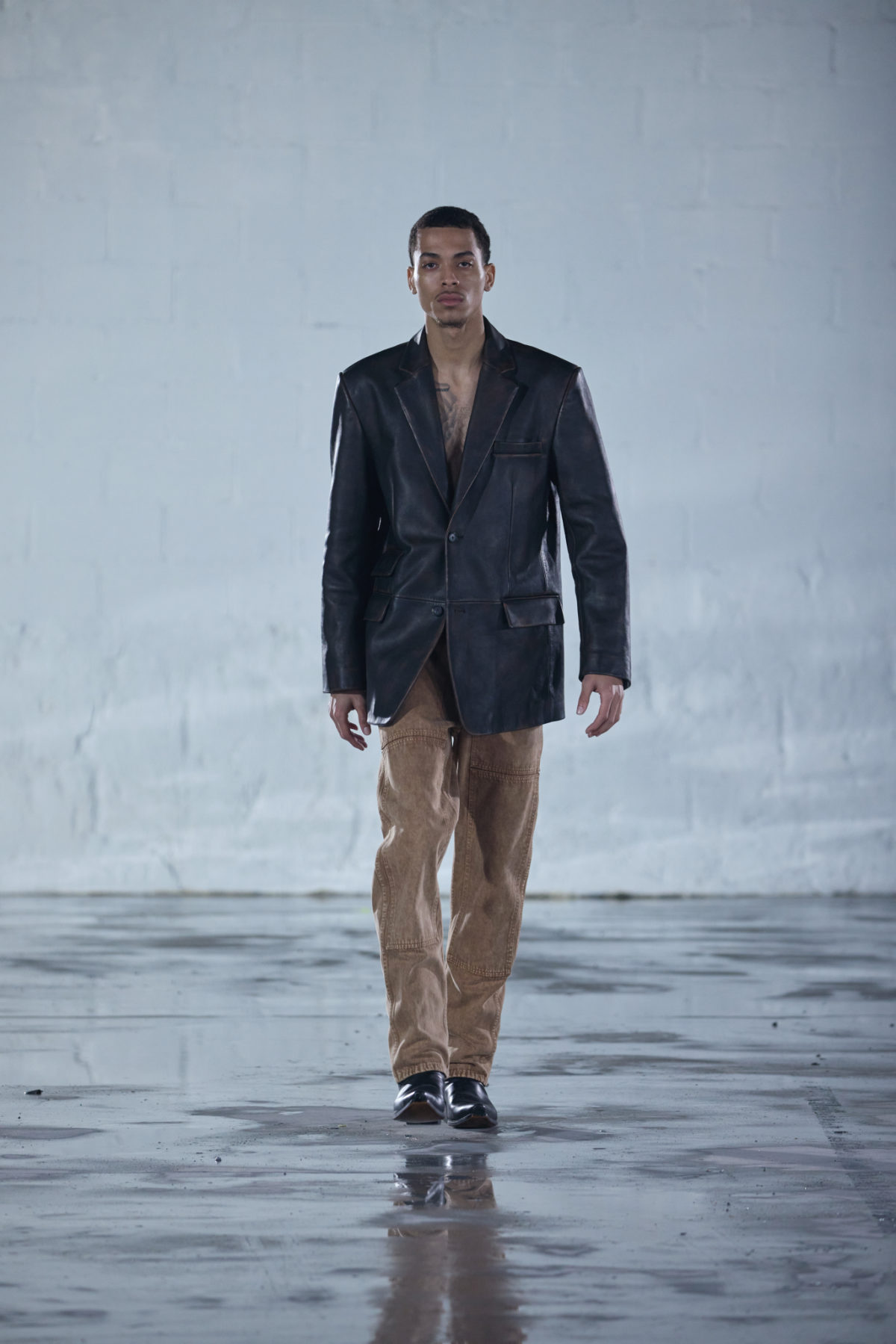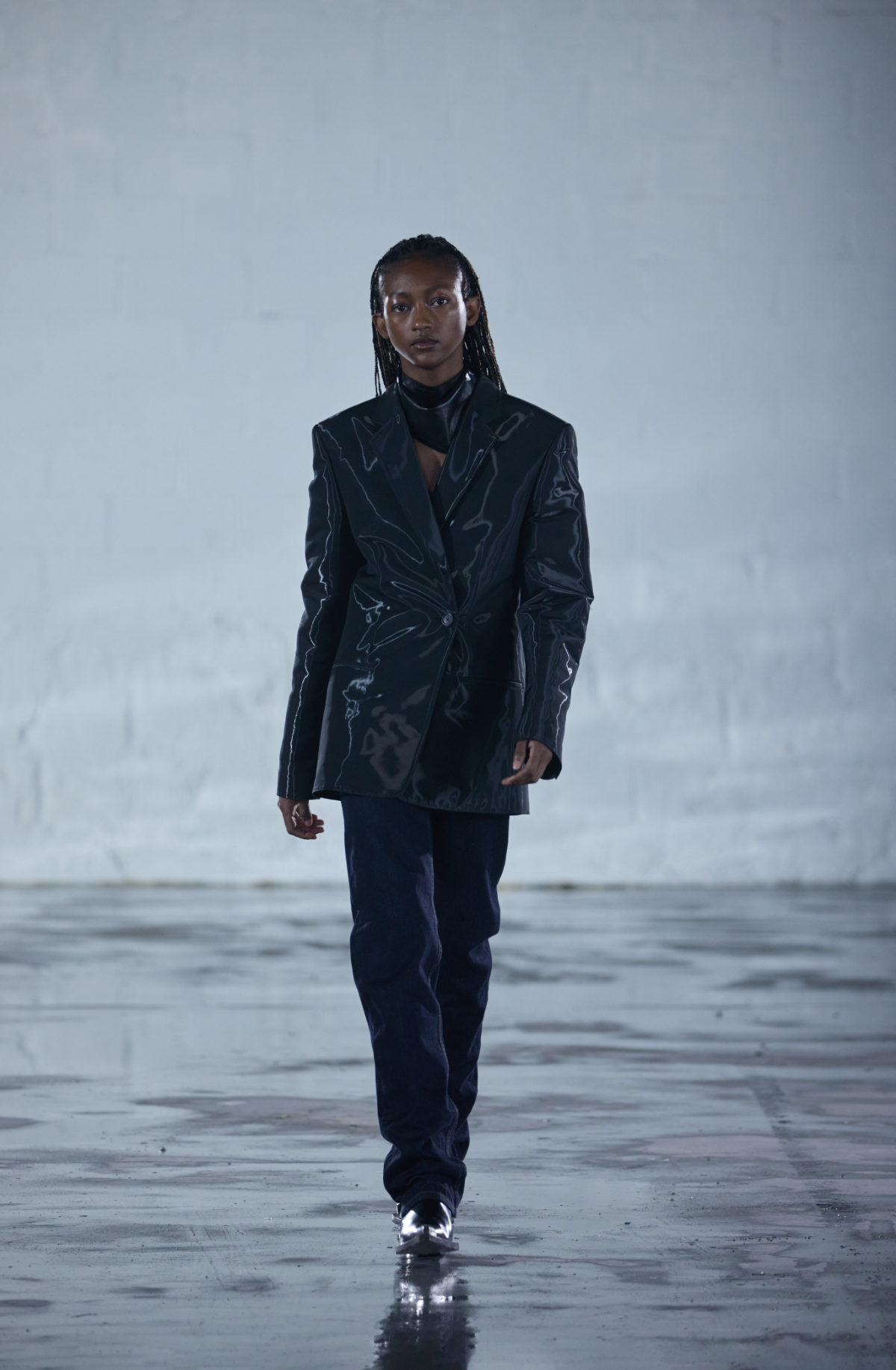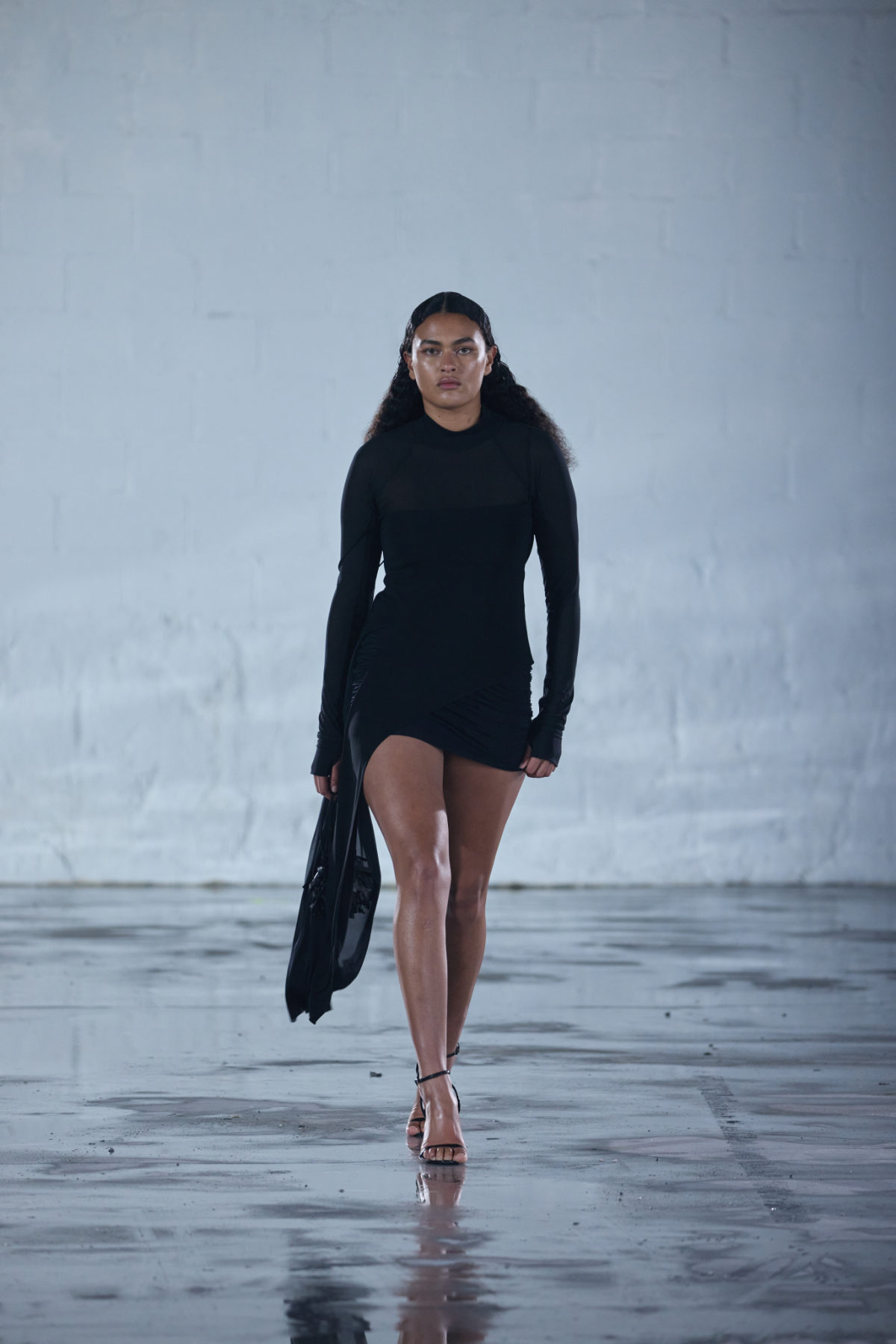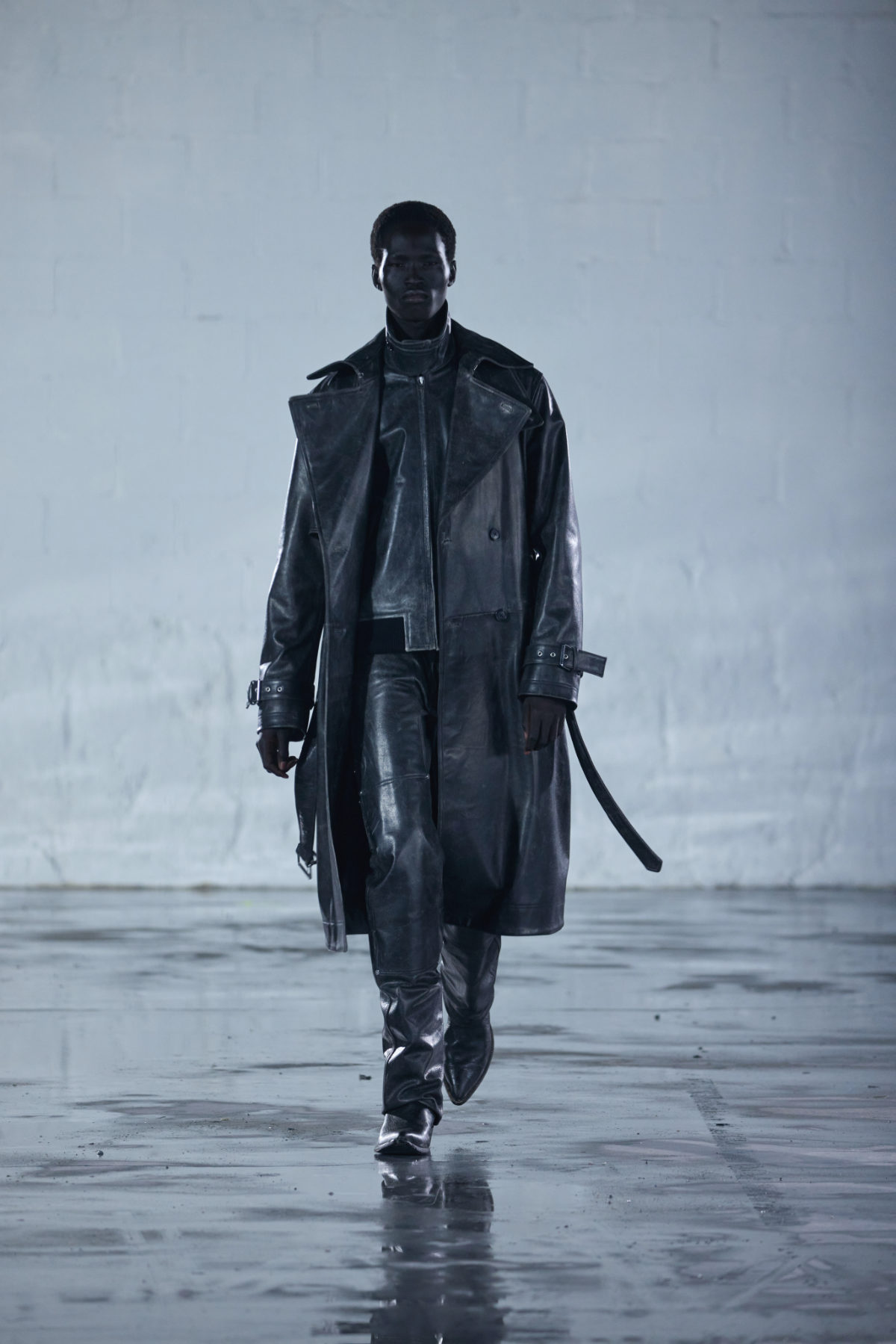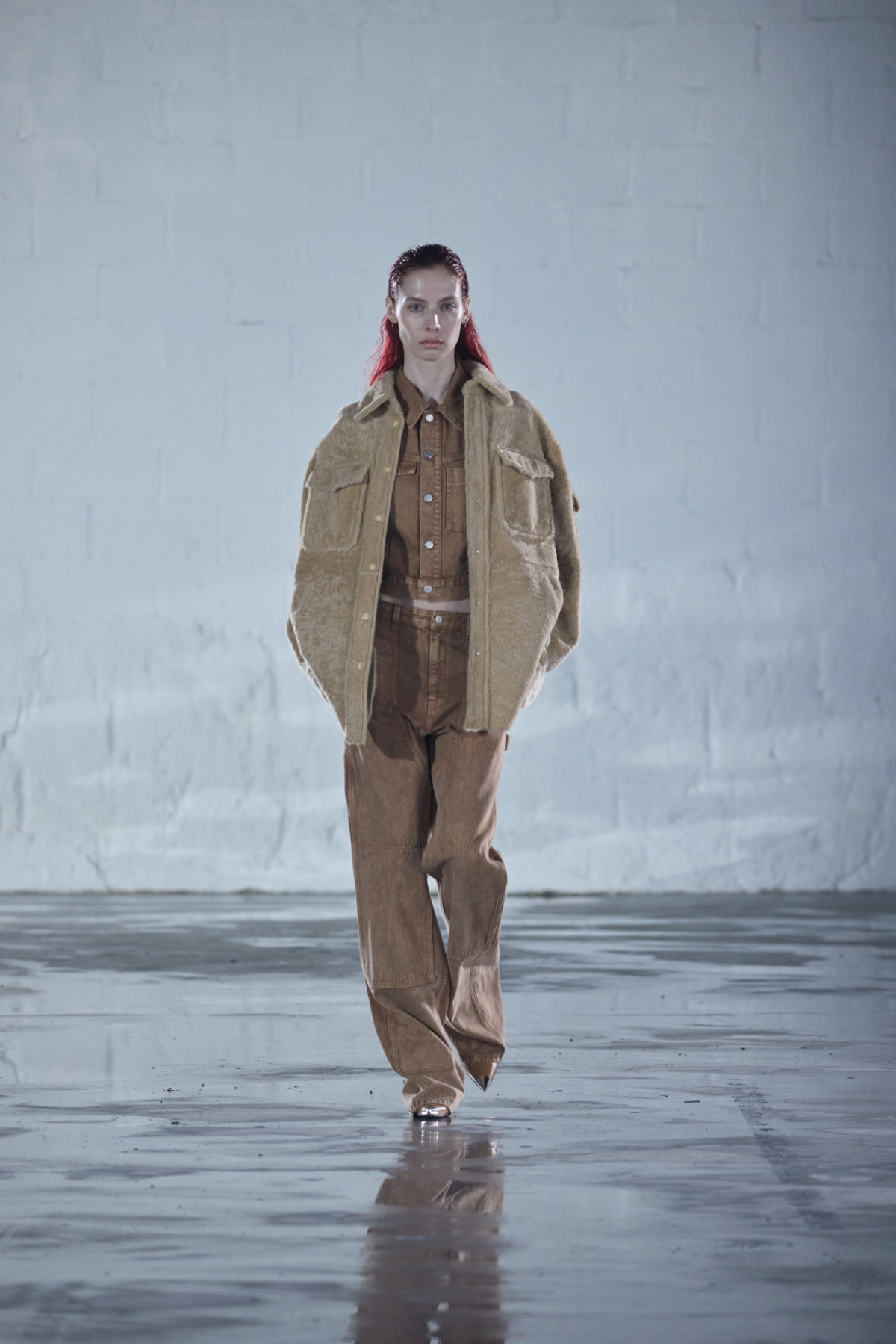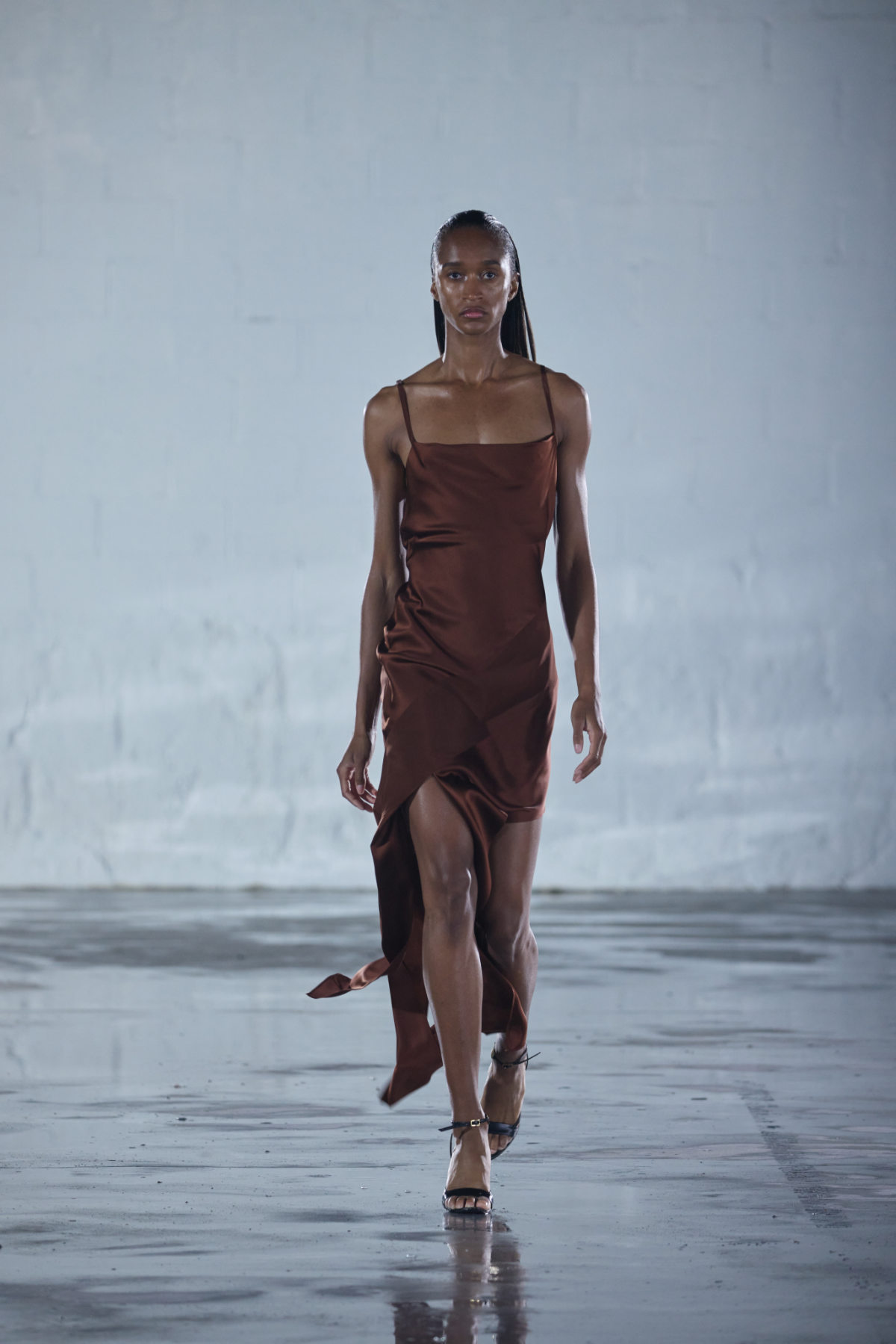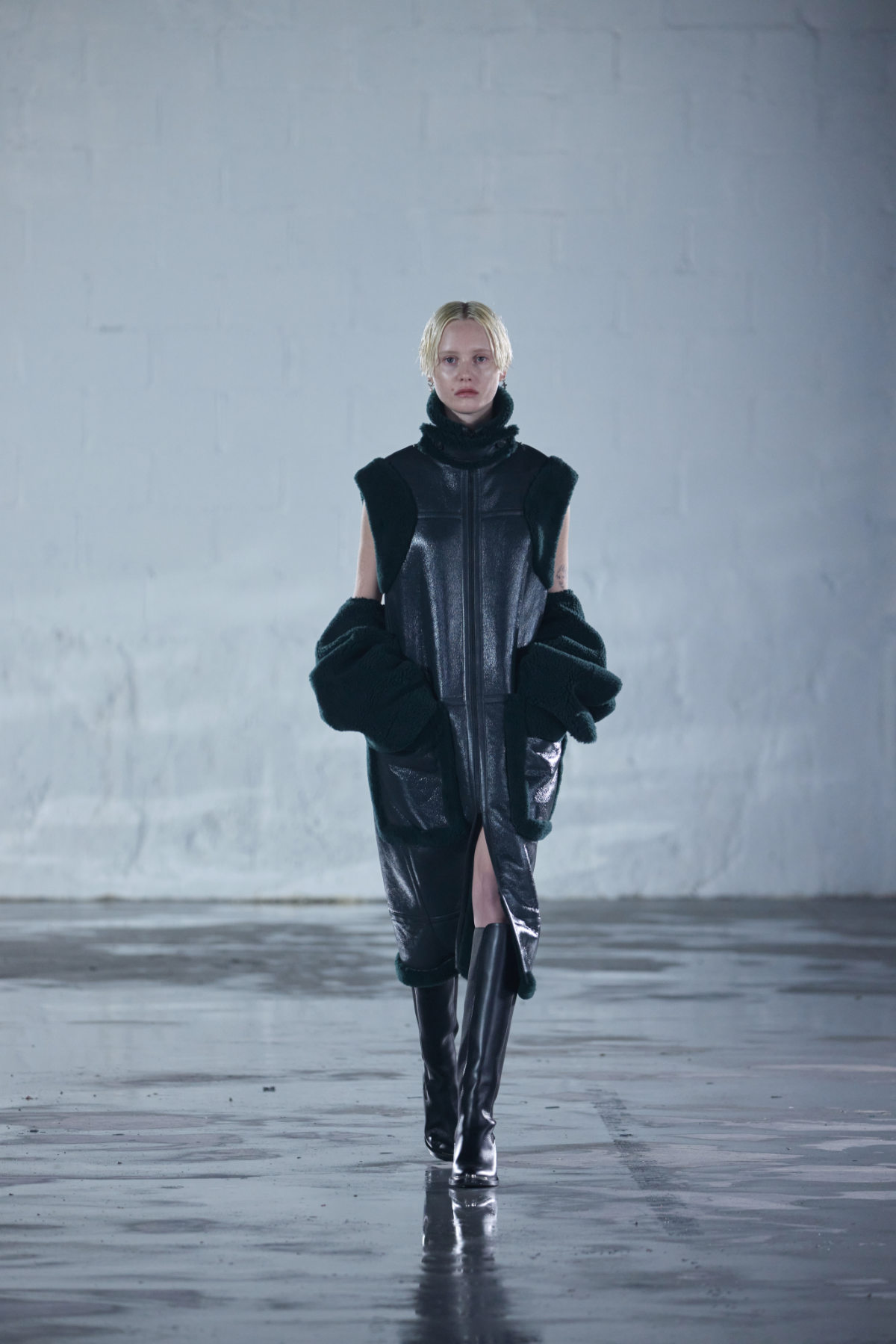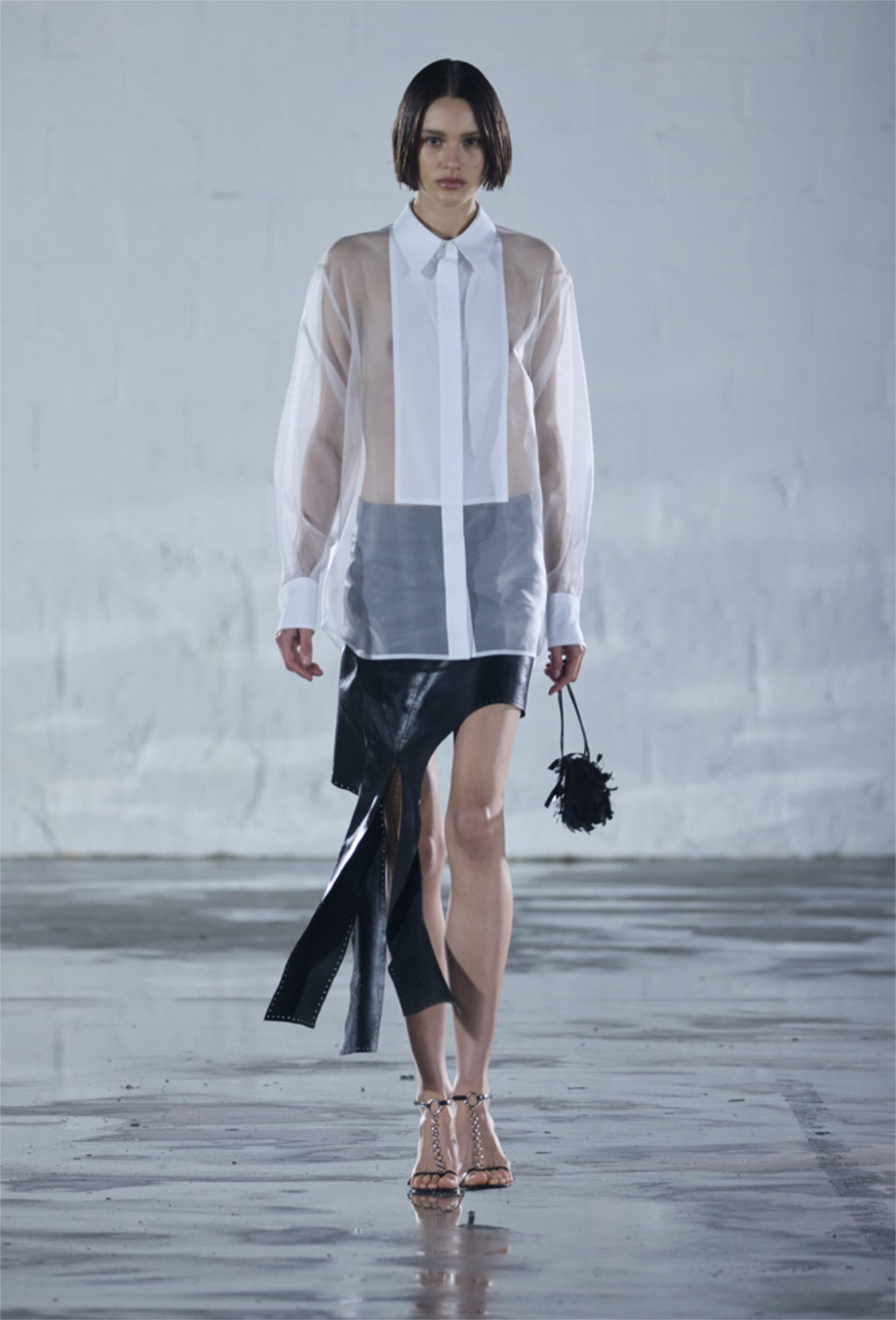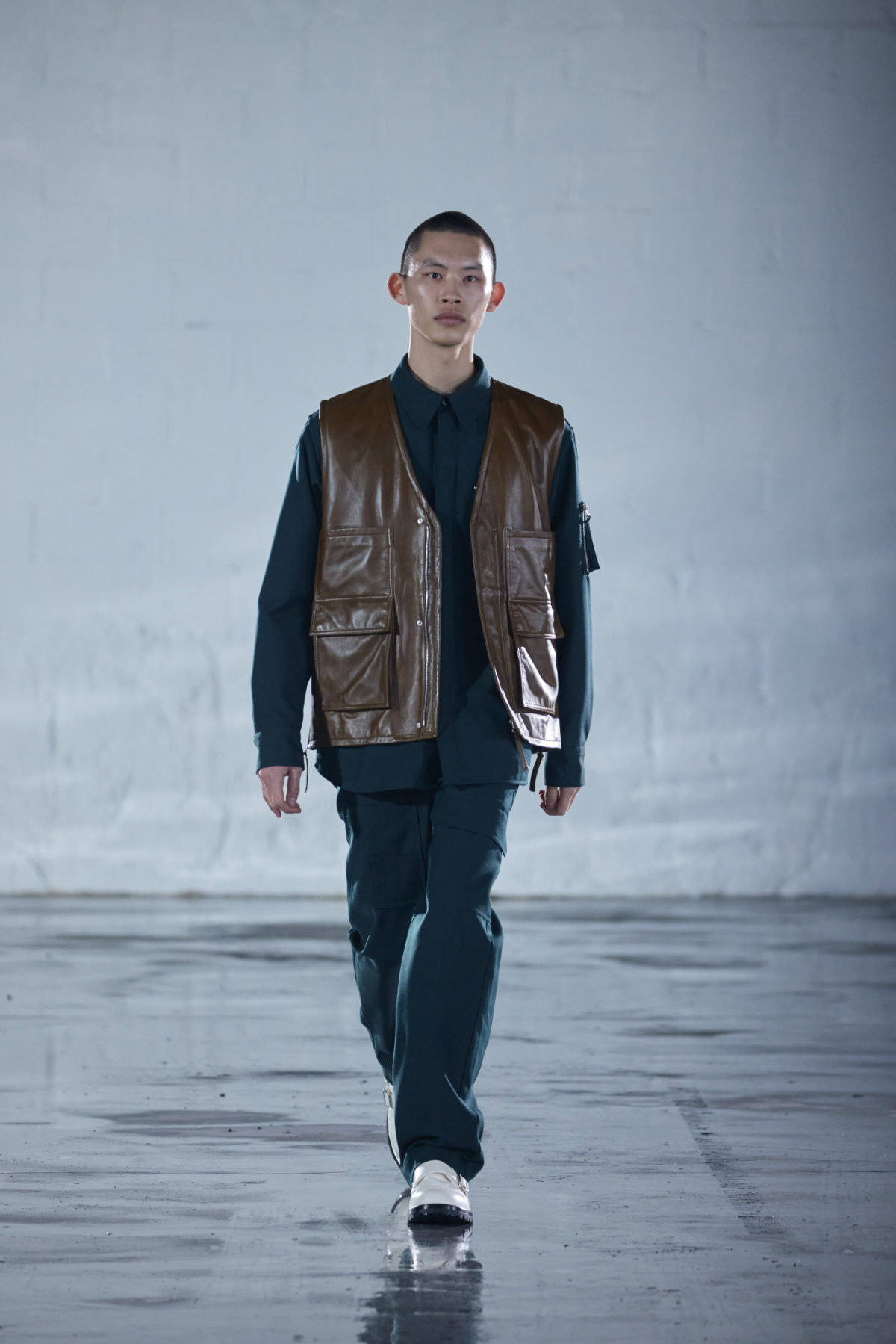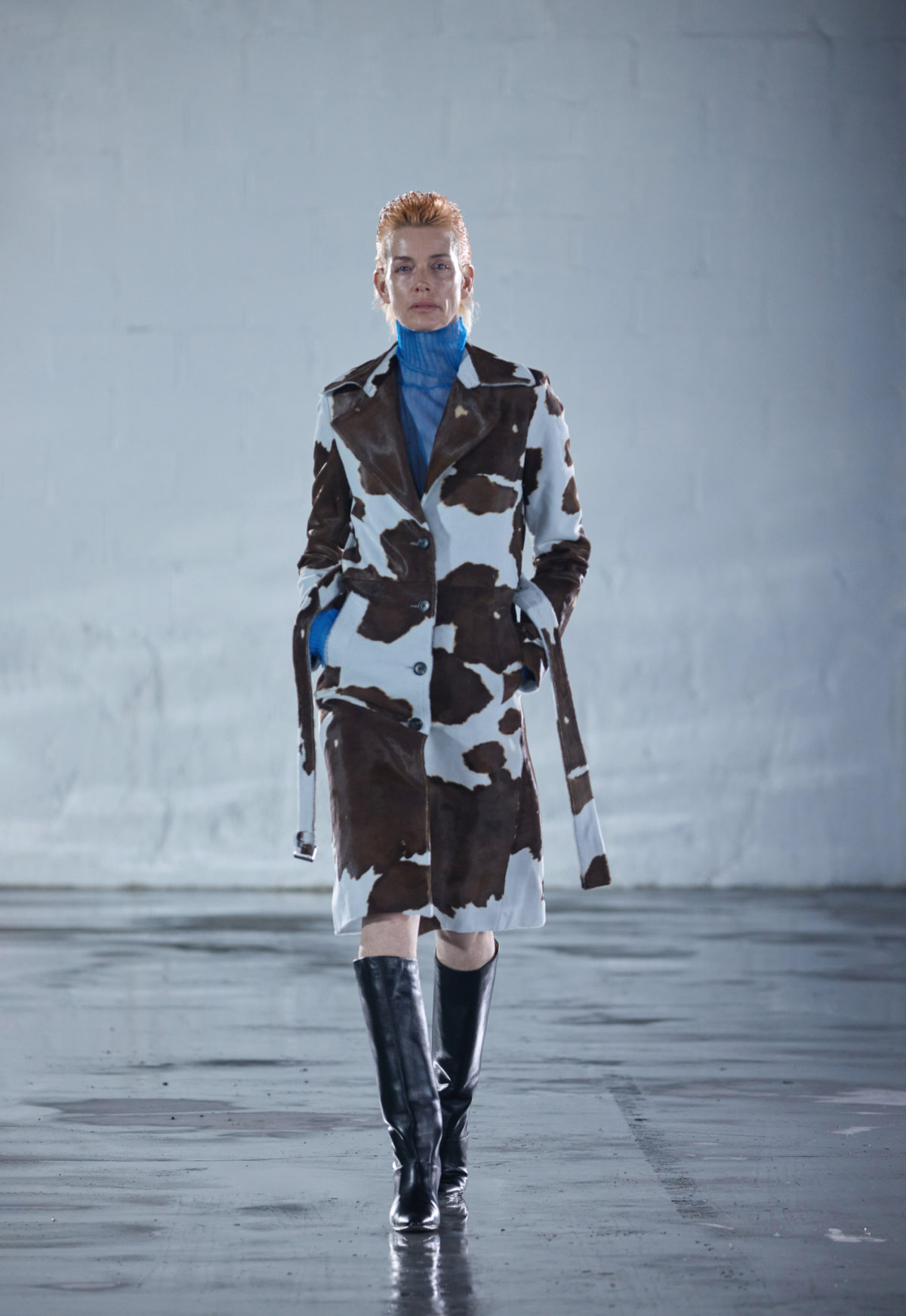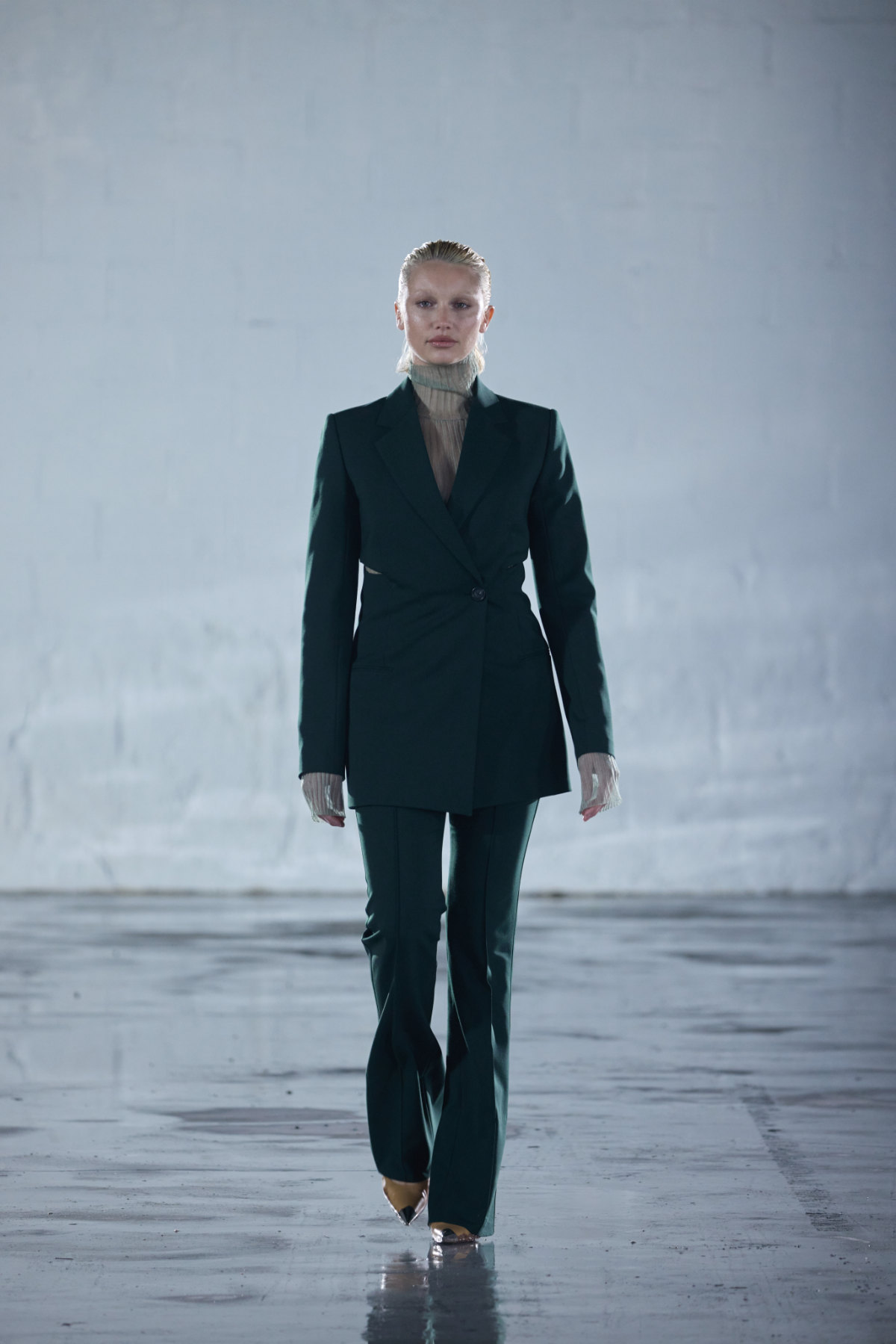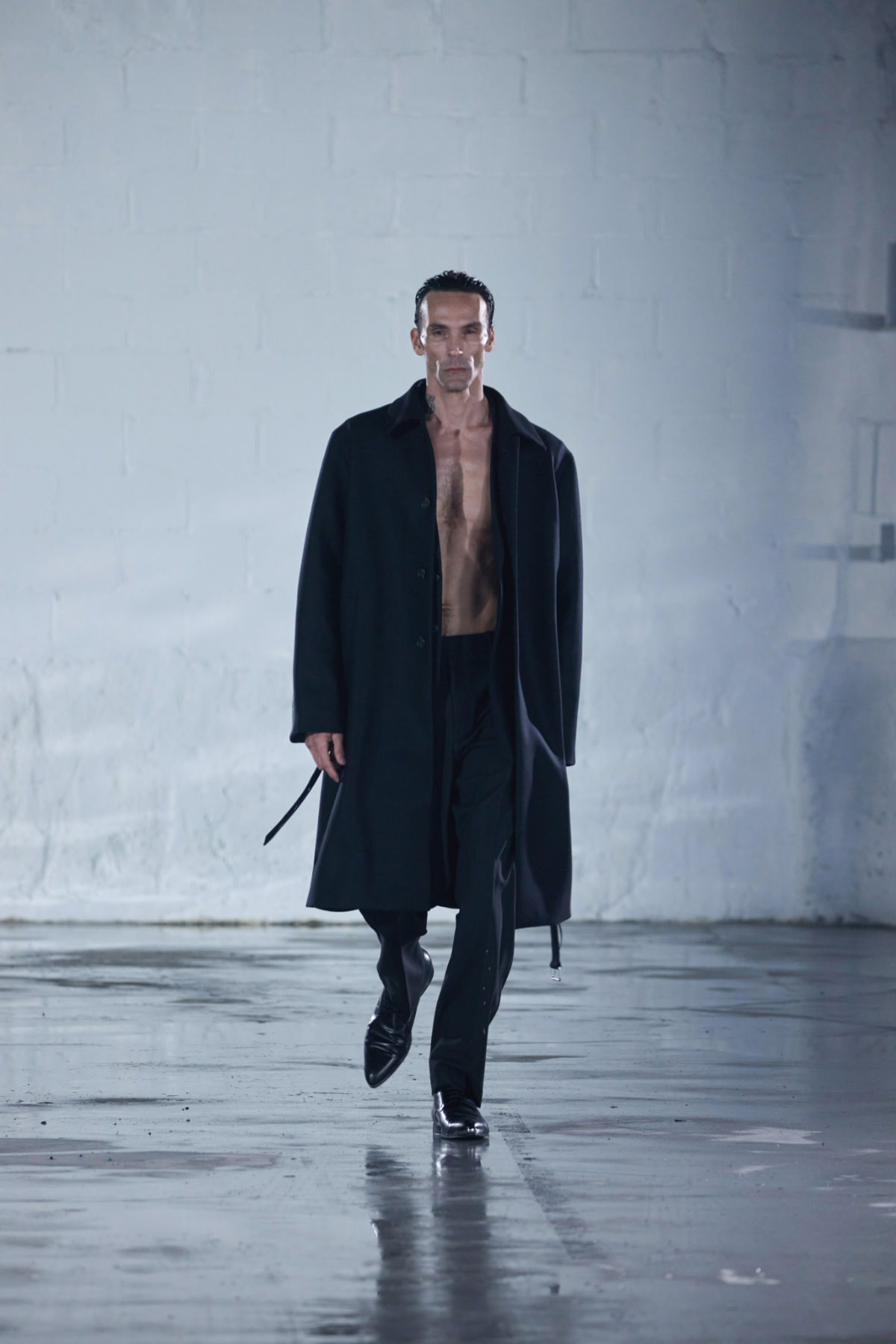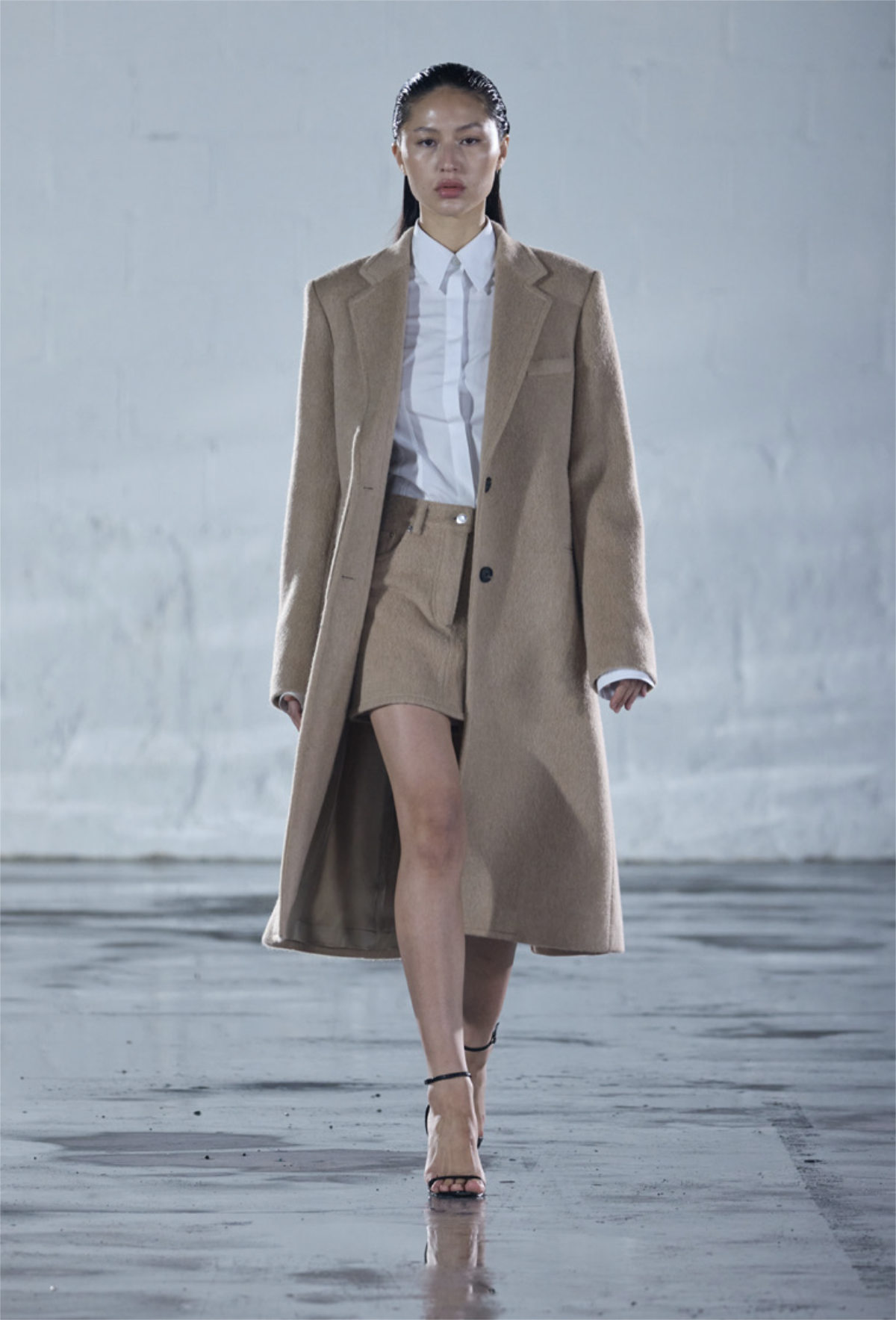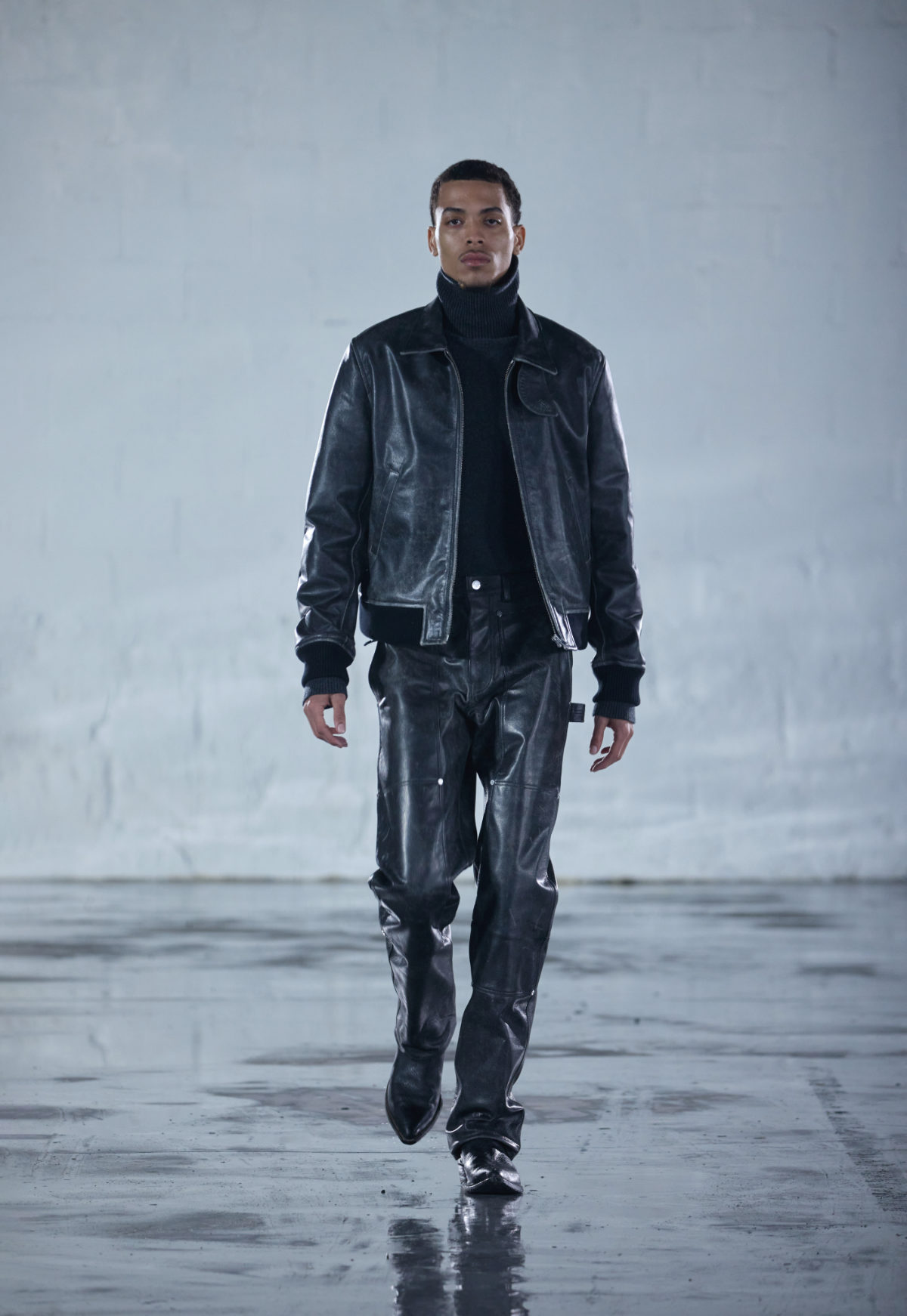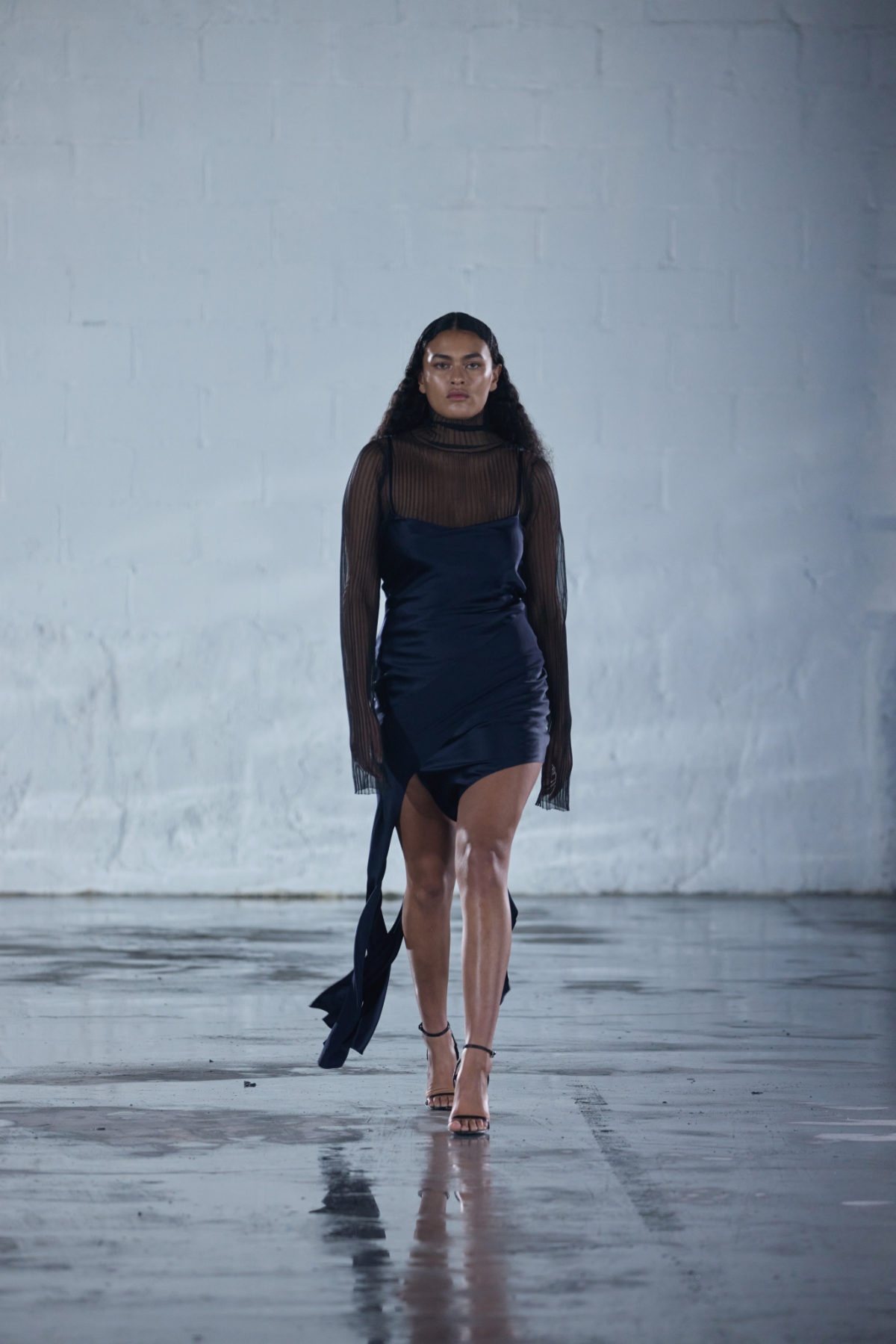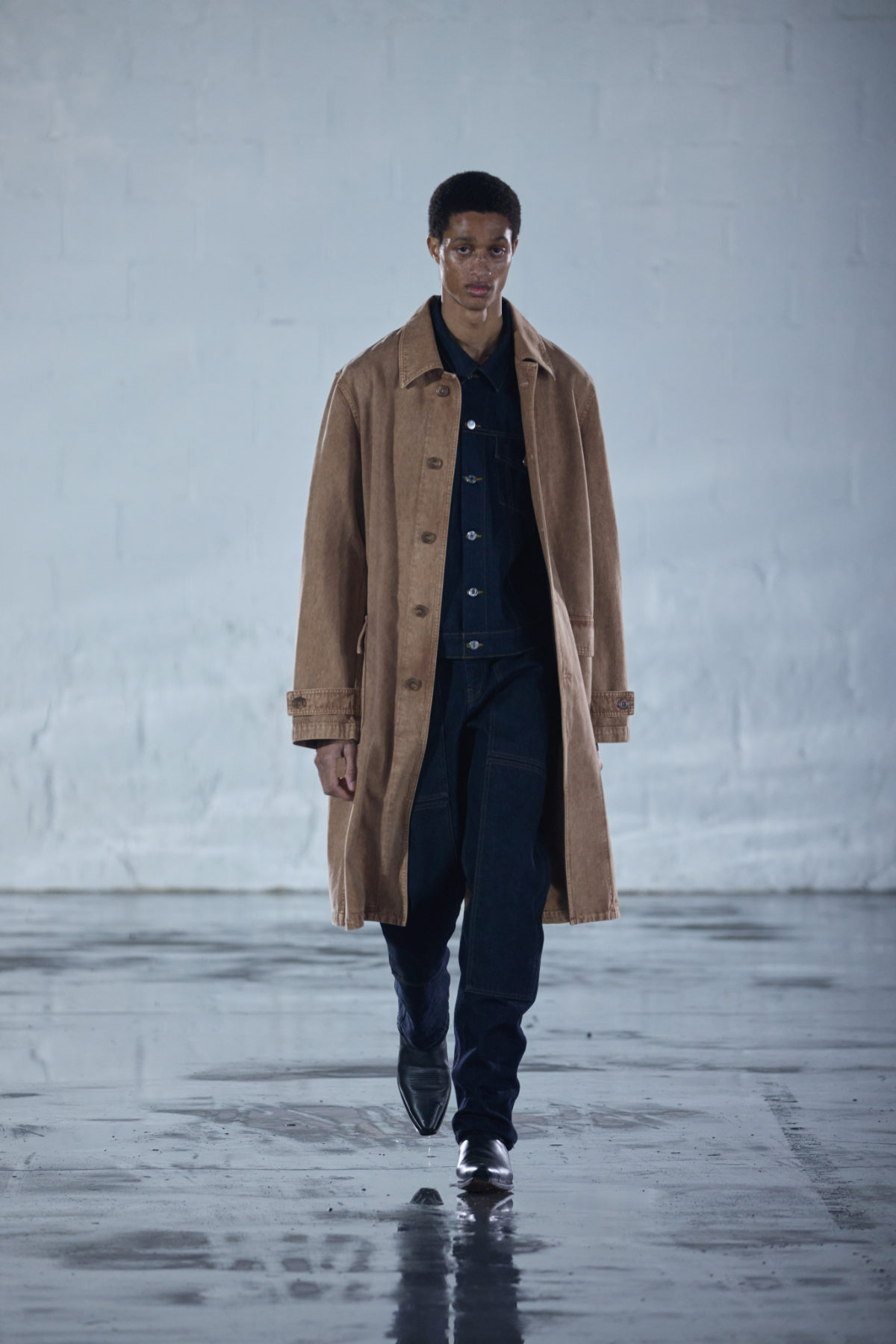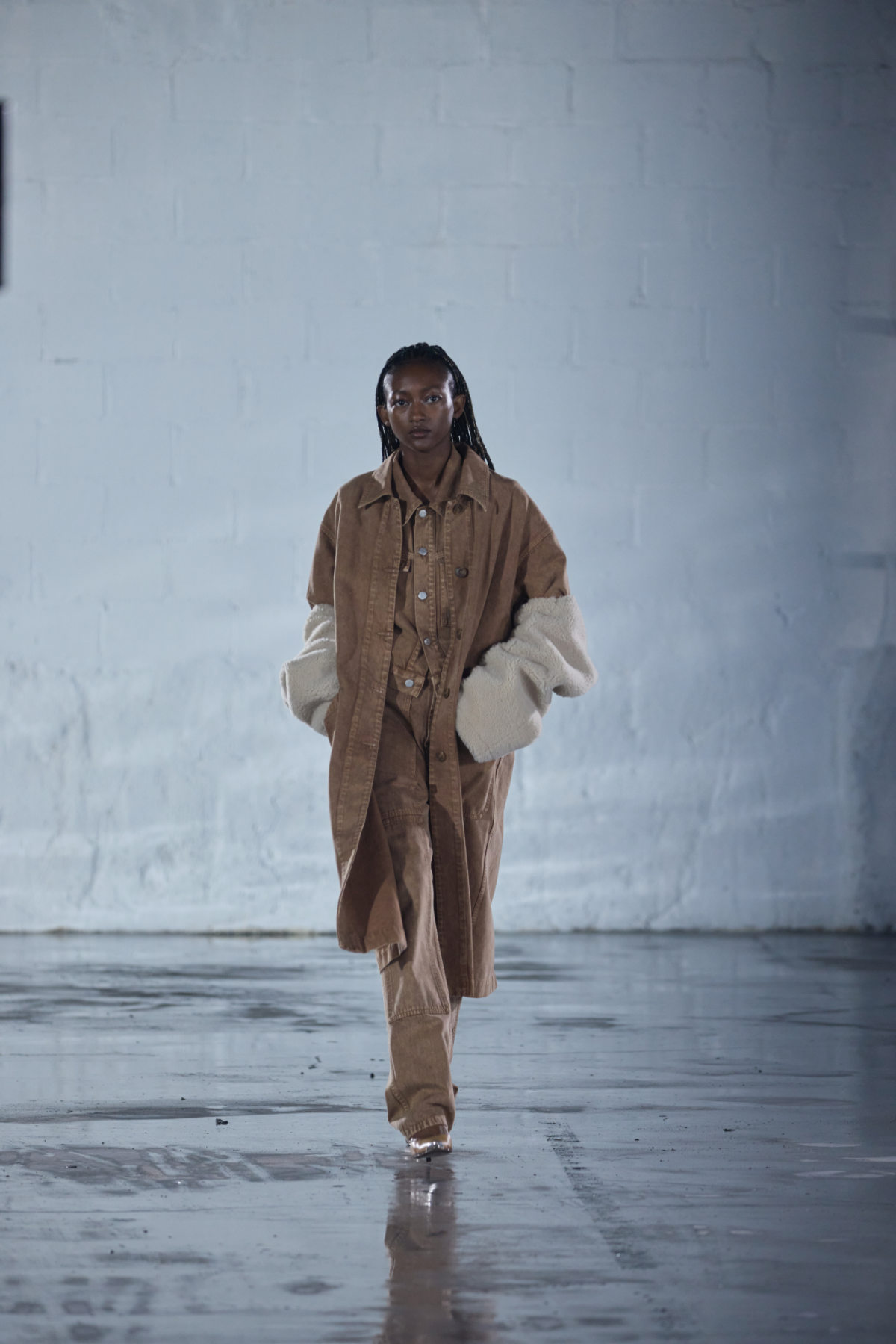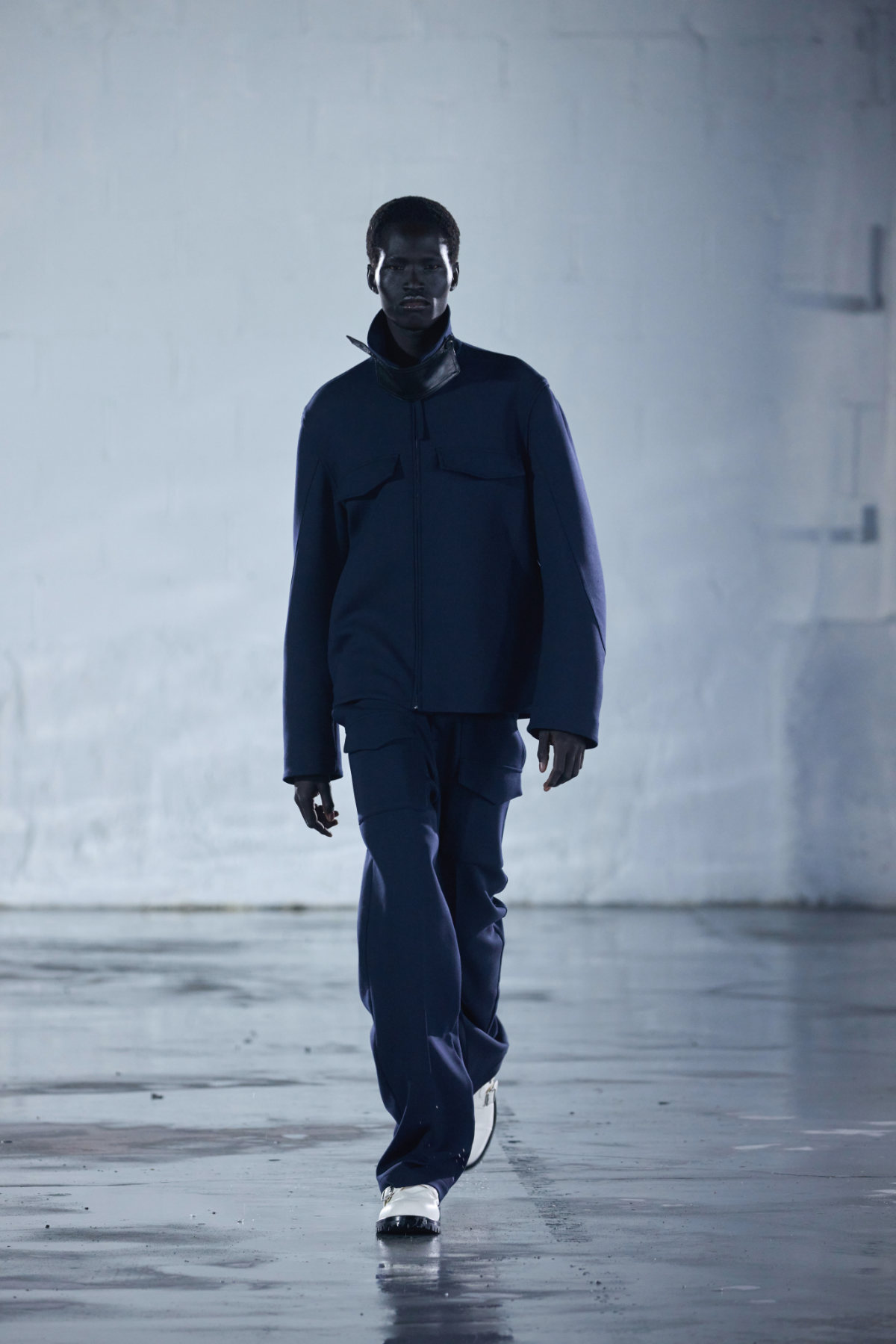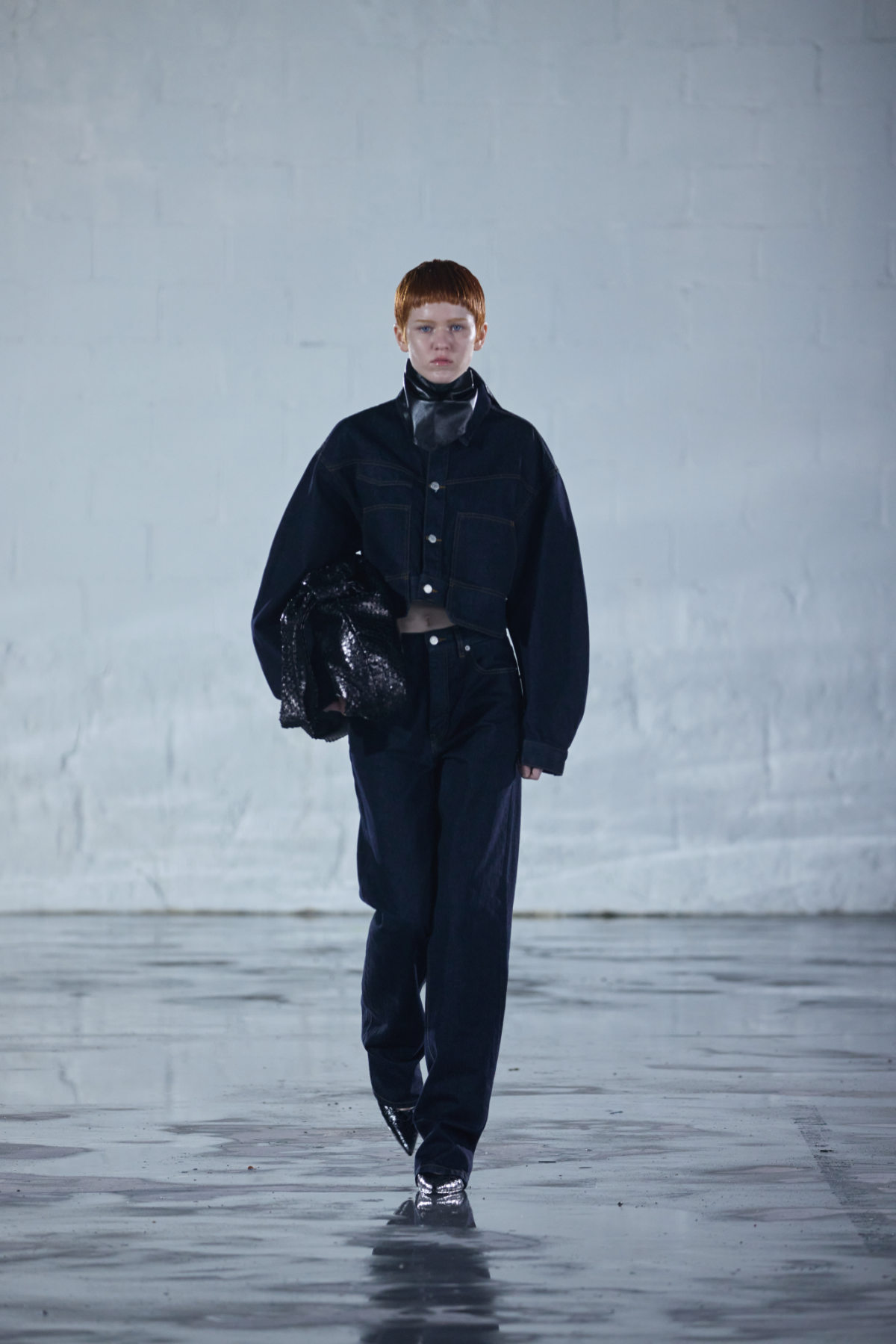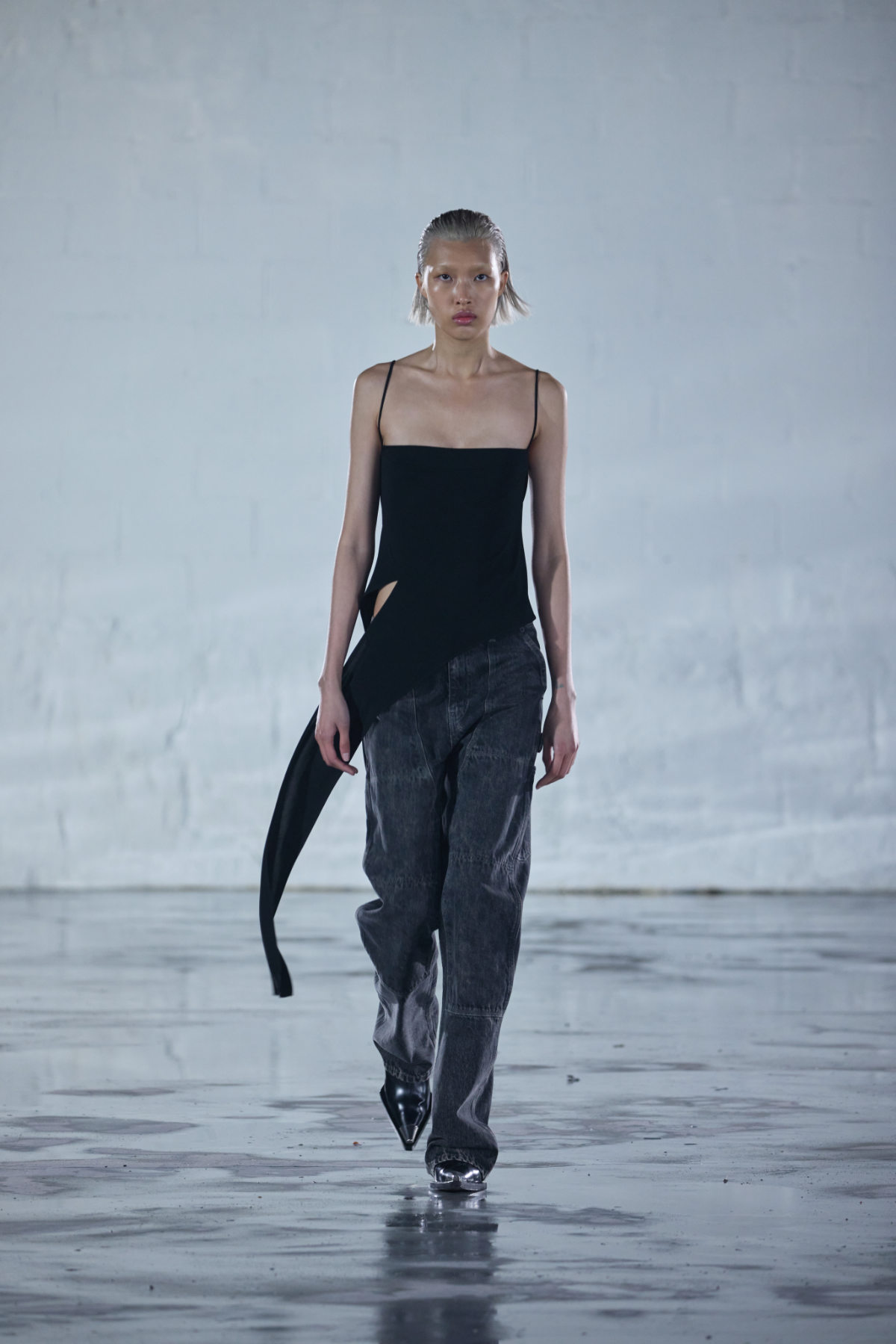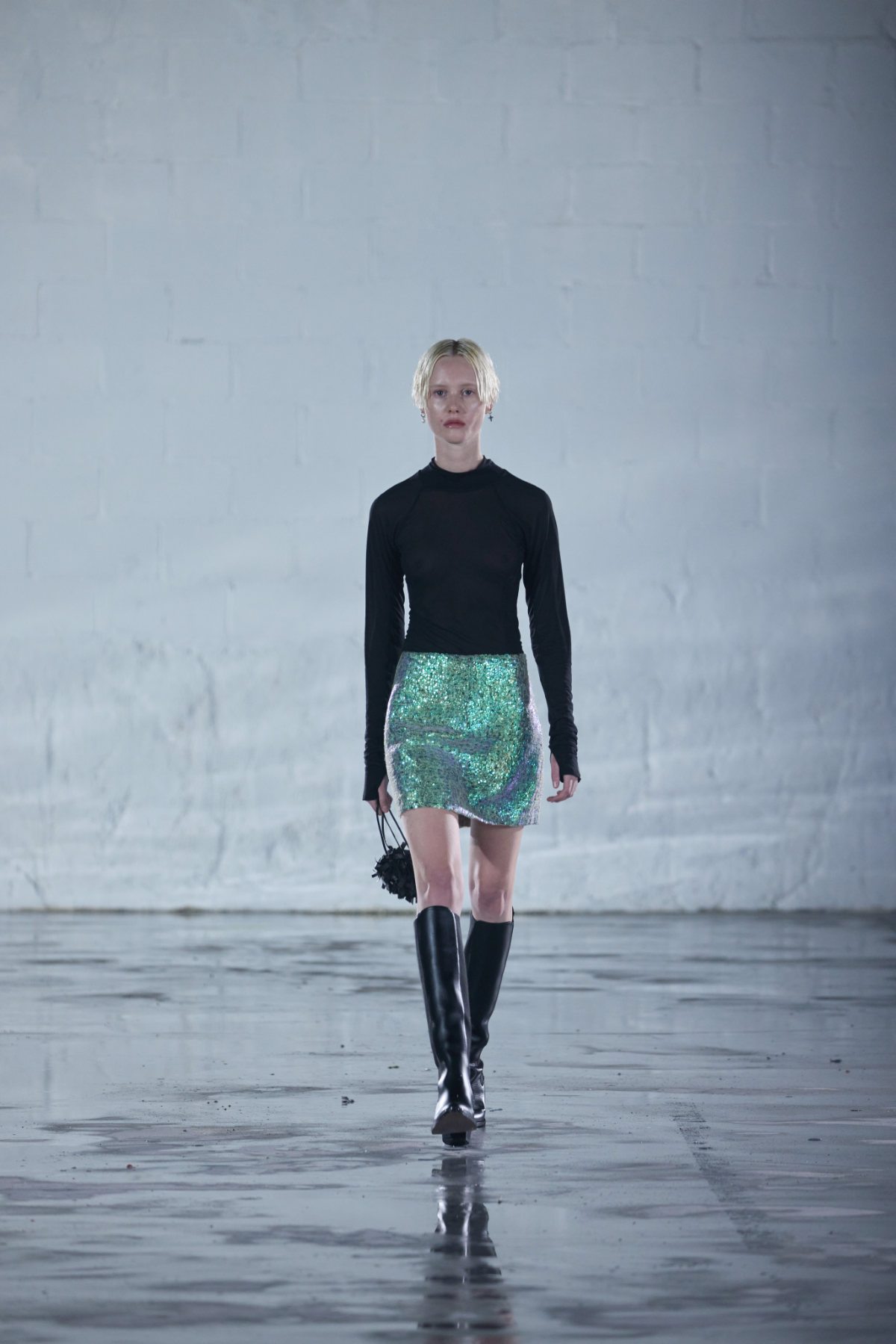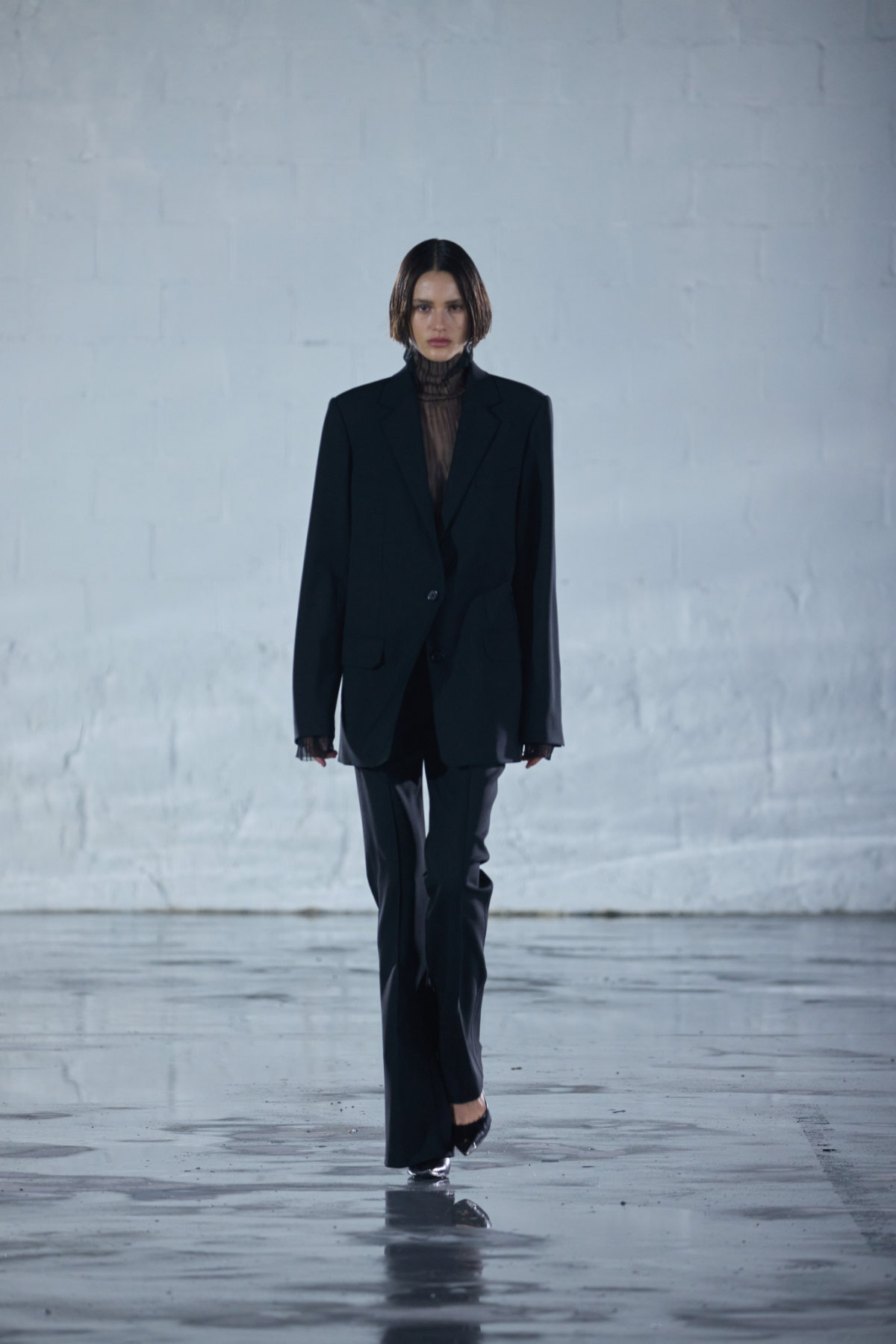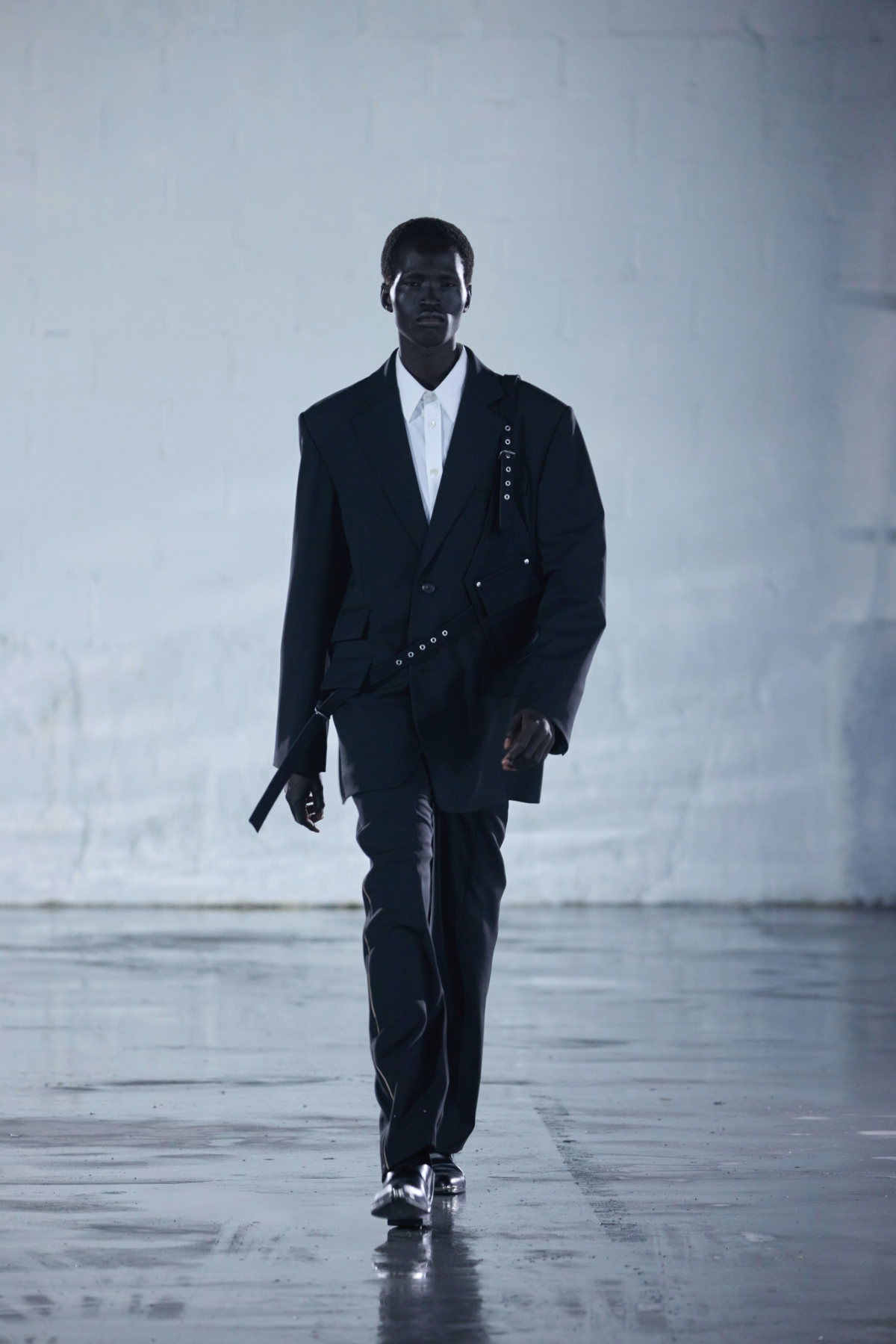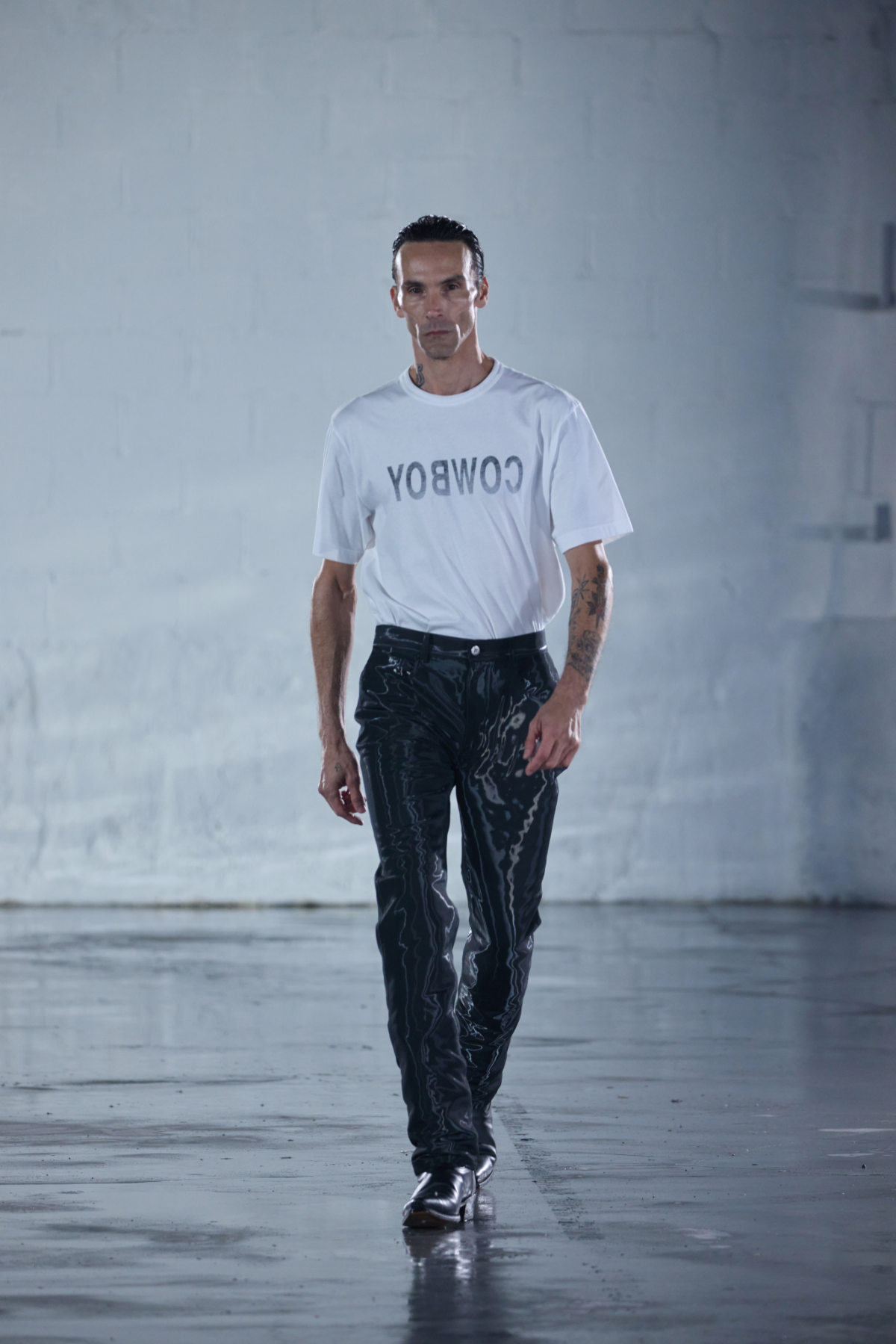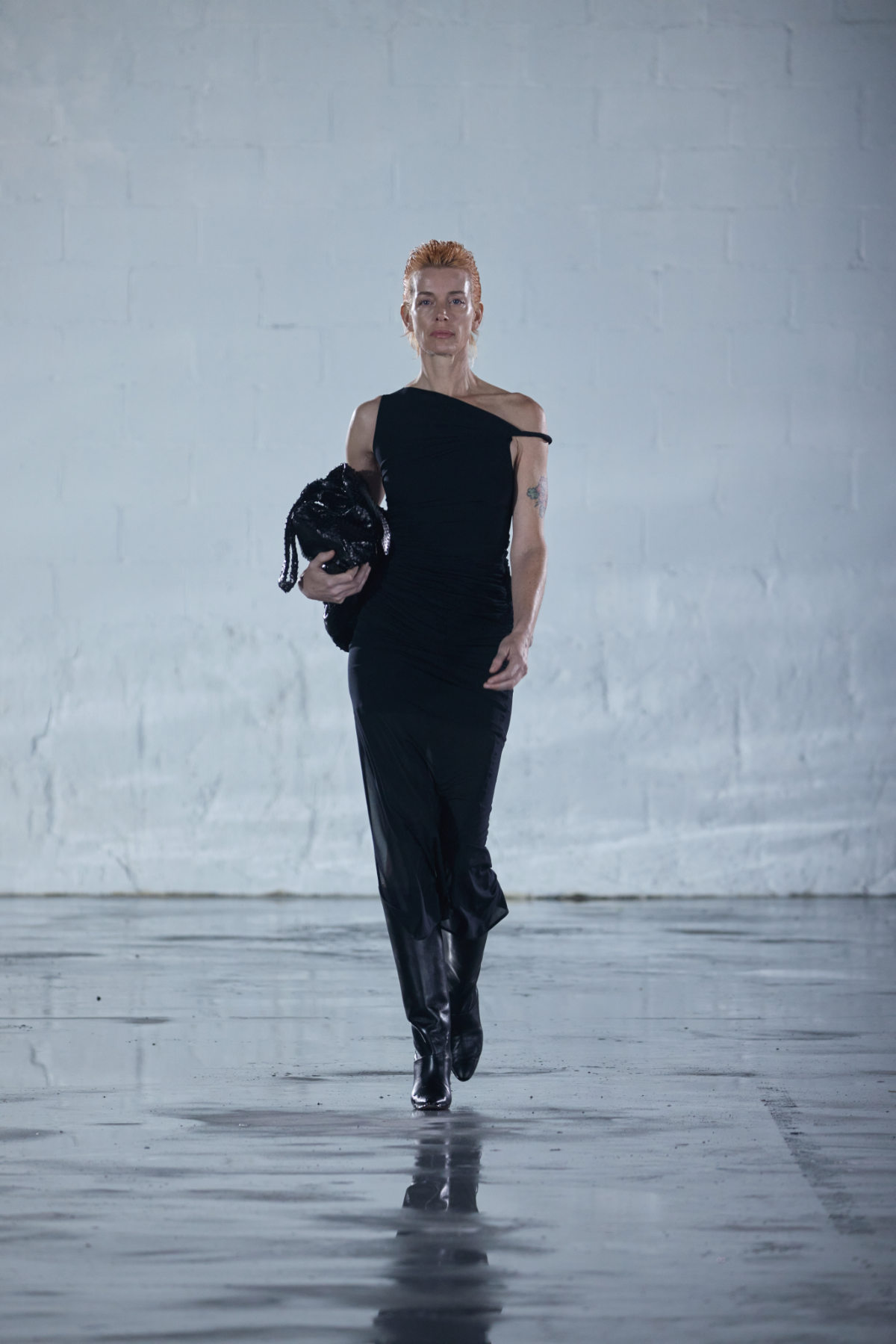 MATERIALS: GREASY SHEARLING · HAIRY WOOL · RAW DENIM · TECHNO COTTON JERSEY · COW HIDE PRINT · TULLE VISCOSE · SLICK TWILL · MICRO SEQUINS · FINE LAMBSKIN · SILK ORGANZA · SHINY PATENT LEATHER · HEAVY COTTON CANVAS · WOOL SATEEN TWILL · DISTRESSED HIDE · DENSE WOOL · EMBOSSED CROC
DETALS: YOLKS · METAL TIPS · TOP STITCHING · RIVETS · DISTRESSED · BOOT CUT · MINI · MOTO · HARNESS · TRENCH · CORSETTING · ARTICULATED SLEEVE · FRINGE
---