---
Maison Georges Hobeika Presents Its New Haute Couture Spring Summer 2023 Collection: Small Talks
Luxferity, 27.01.2023
Intended as a celebration of Maison Georges Hobeika's savoir-faire, this joyful collection showcases the importance of the relationships and interactions between family and friends. Underlying this concept is the familial collaboration between Co-Creative Directors Georges and Jad Hobeika, and the powerful link with the house's archives and ateliers. The collection also highlights the importance of a support network, and the people who bring us together in everyday life.
To emphasise this sense of love and connection, the show's casting includes a number of real-life friends of the Maison, walking as couples and pairs in order to create the experience of a once-in-a-lifetime moment at Paris Fashion Week; to name a few: Leonie Hanne, Gabrielle Caunesil, Jessica Kahawaty & her mom, Cynthia Samuel & Adam Bakri, Lorena Vergani, Valentina, Ameni Esseibi, Diala Makki & Twins Hadban. Men's couture is once again present on the Maison Georges Hobeika catwalk, affirming its place as part of the house's DNA. This rich heritage bringing together nearly 30 years of creative history forms the basis for the more than seventy looks presented, with the idea of drawing on key elements to showcase exquisite craftsmanship whilst maintaining a feeling of ease and lightness perfectly suited to a contemporary generation of couture clients.
The silhouettes further reflect this sense of ease and modernity: dresses appear to float on the body, while a neckline inspired by Marie-Antoinette opts for the fresh twist of a jumpsuit shape. The ornate embroidery synonymous with the Maison's heritage, creates magical "trompe-l'oeil" effects; such as frosted water droplets, cascading diamond shapes and an ethereal burst of flowing feathers. Gold and silver chains and intricate thread embroidery evoke the links and webs between individuals. Motifs from nature including a horse's head, birds and feathers, echo Jad Hobeika's own happy childhood memories. The striking colour palette features the essential yellows, pinks and blues alongside classic black and white, with plays on sheerness and contrasts.
Bringing together references from the Maison's archive, as well as integrating a bright new energy, this collection is the true vector of happy moments. Highlighting the importance of human connection and conversation, "small talks" stand out in an increasingly virtual world.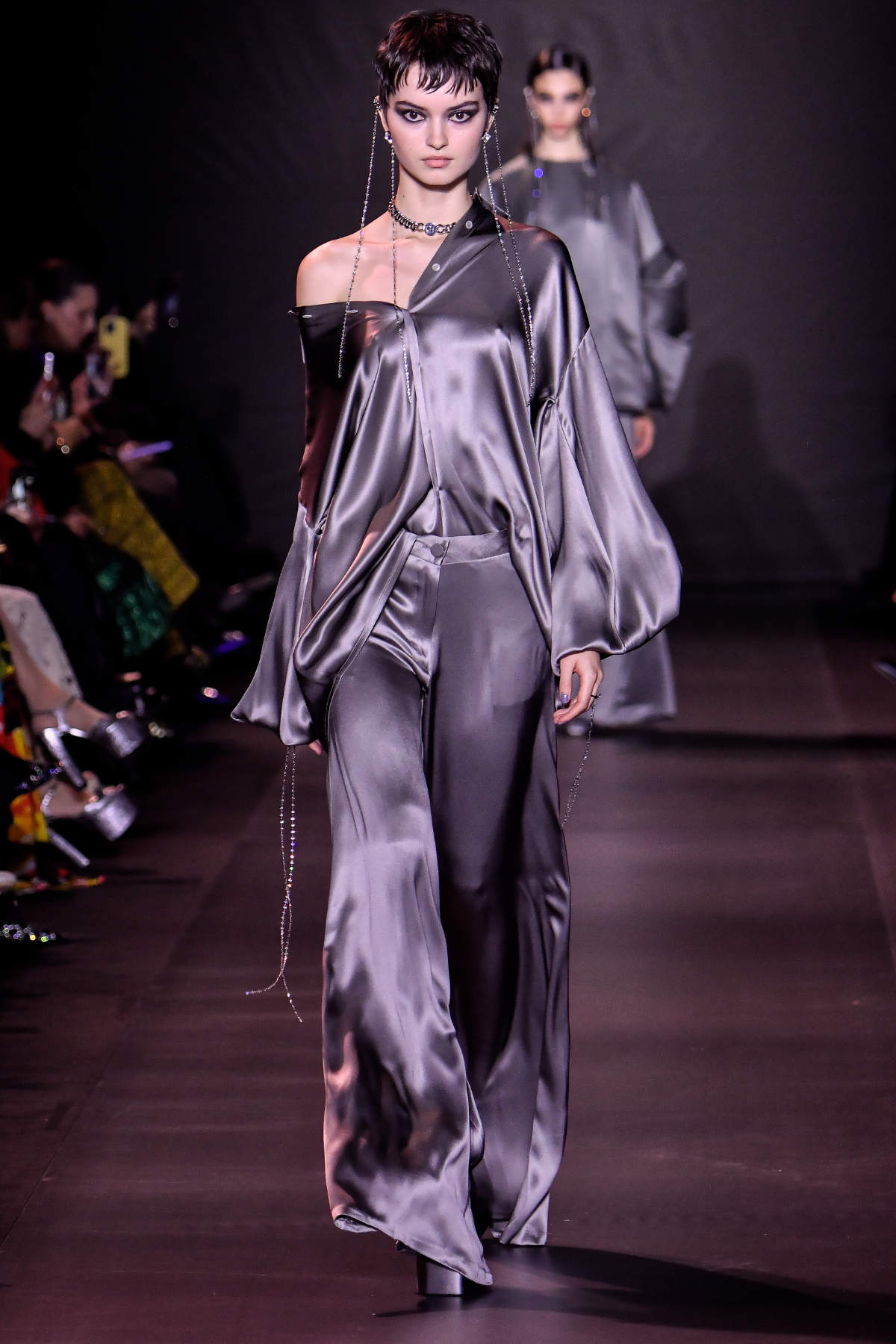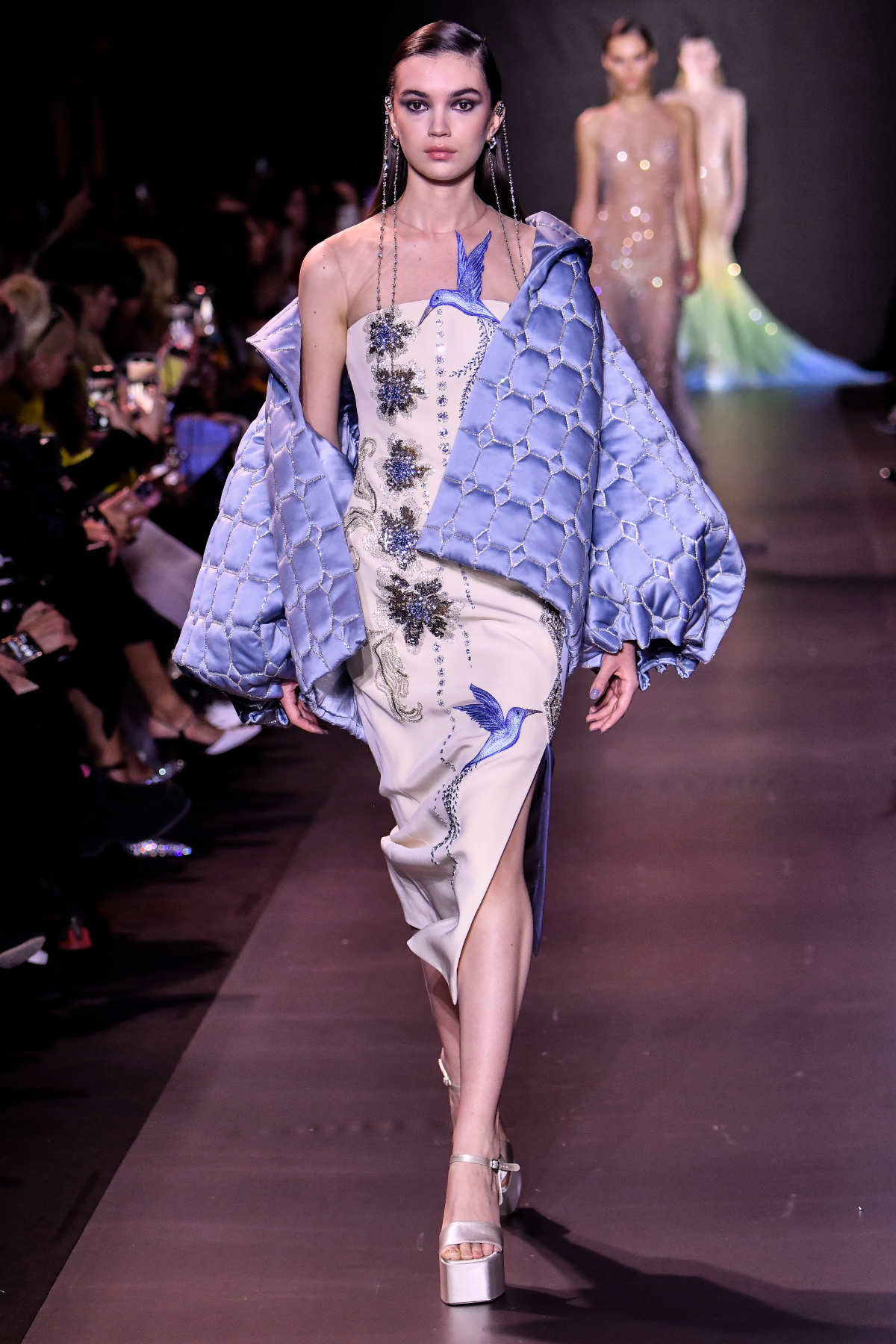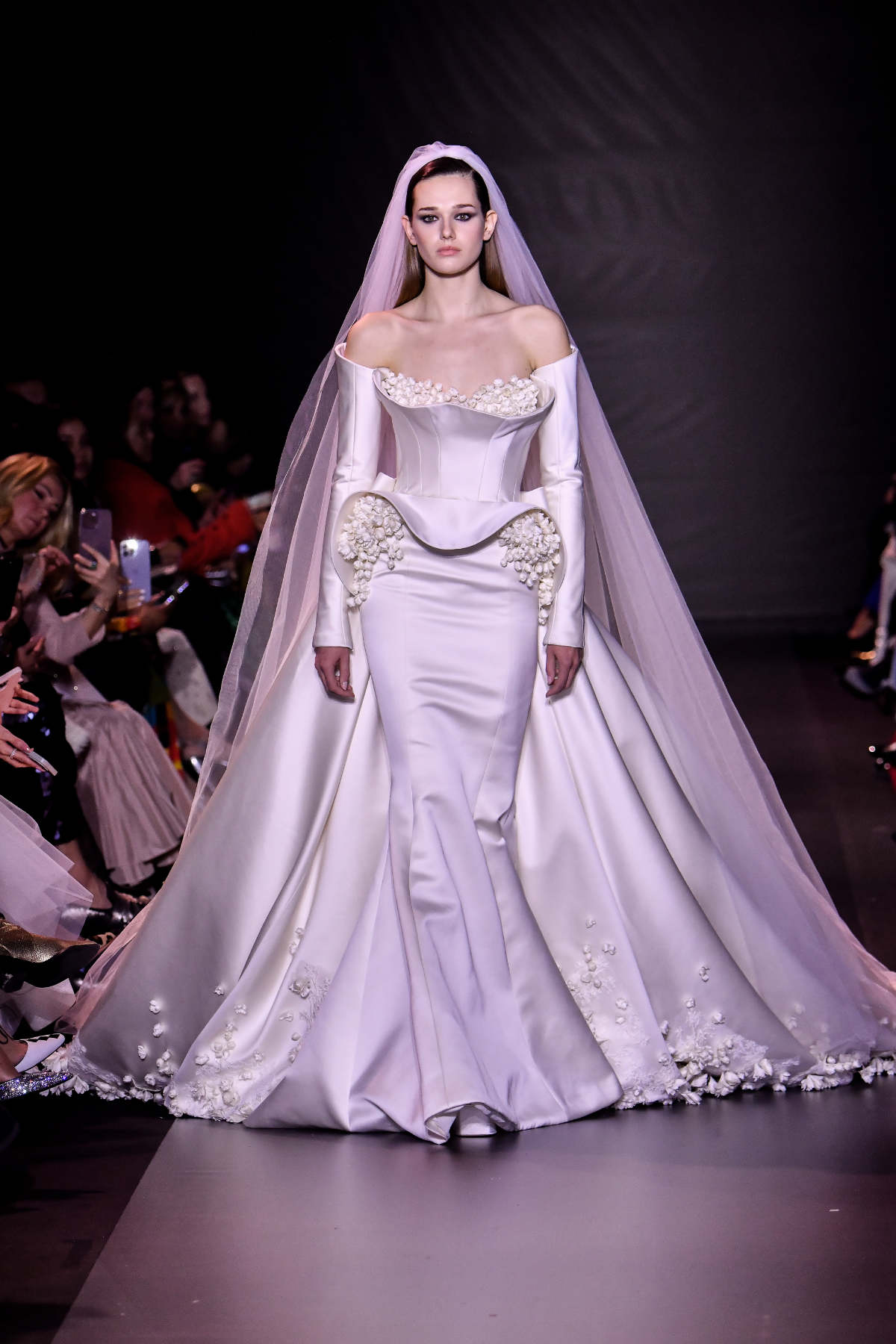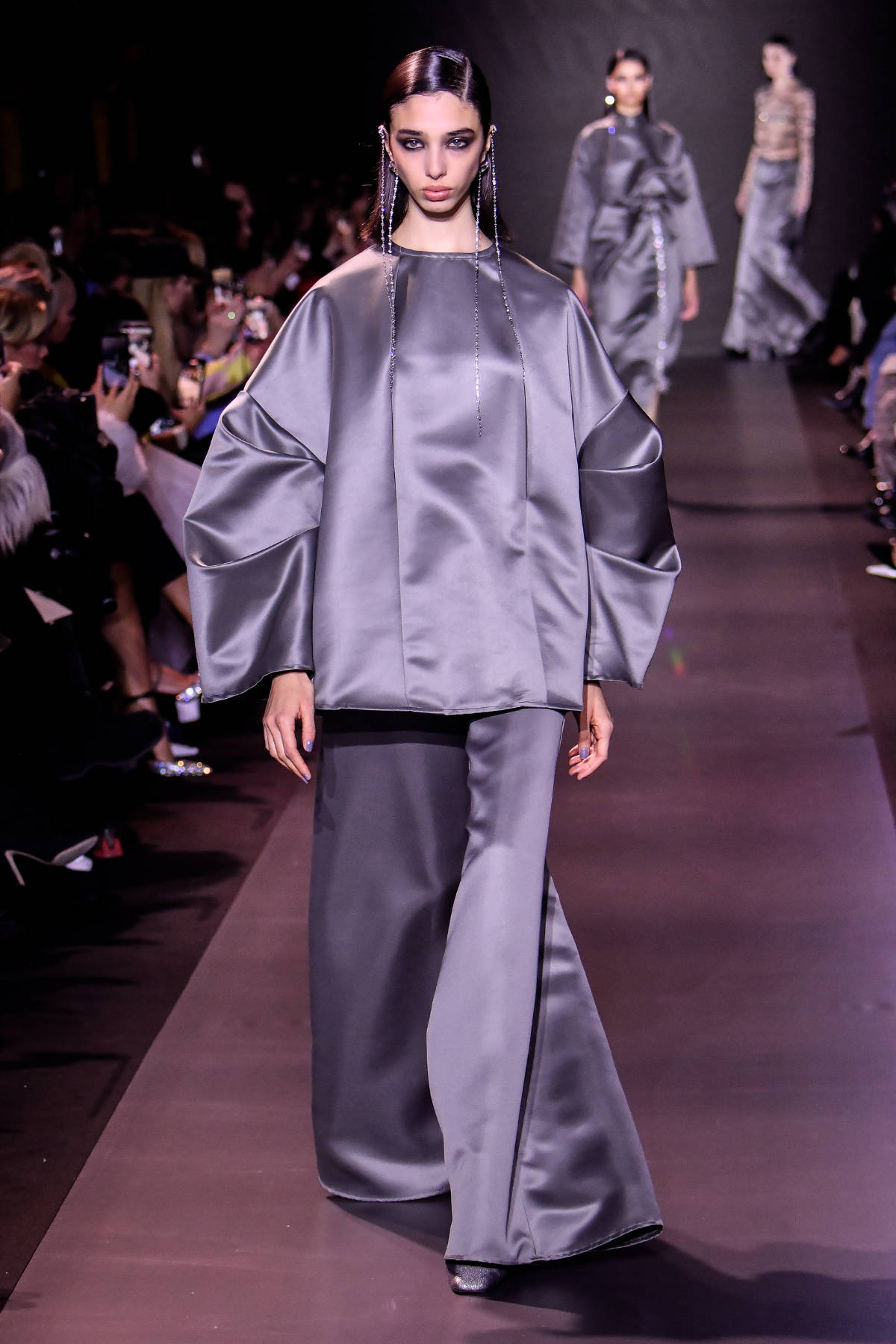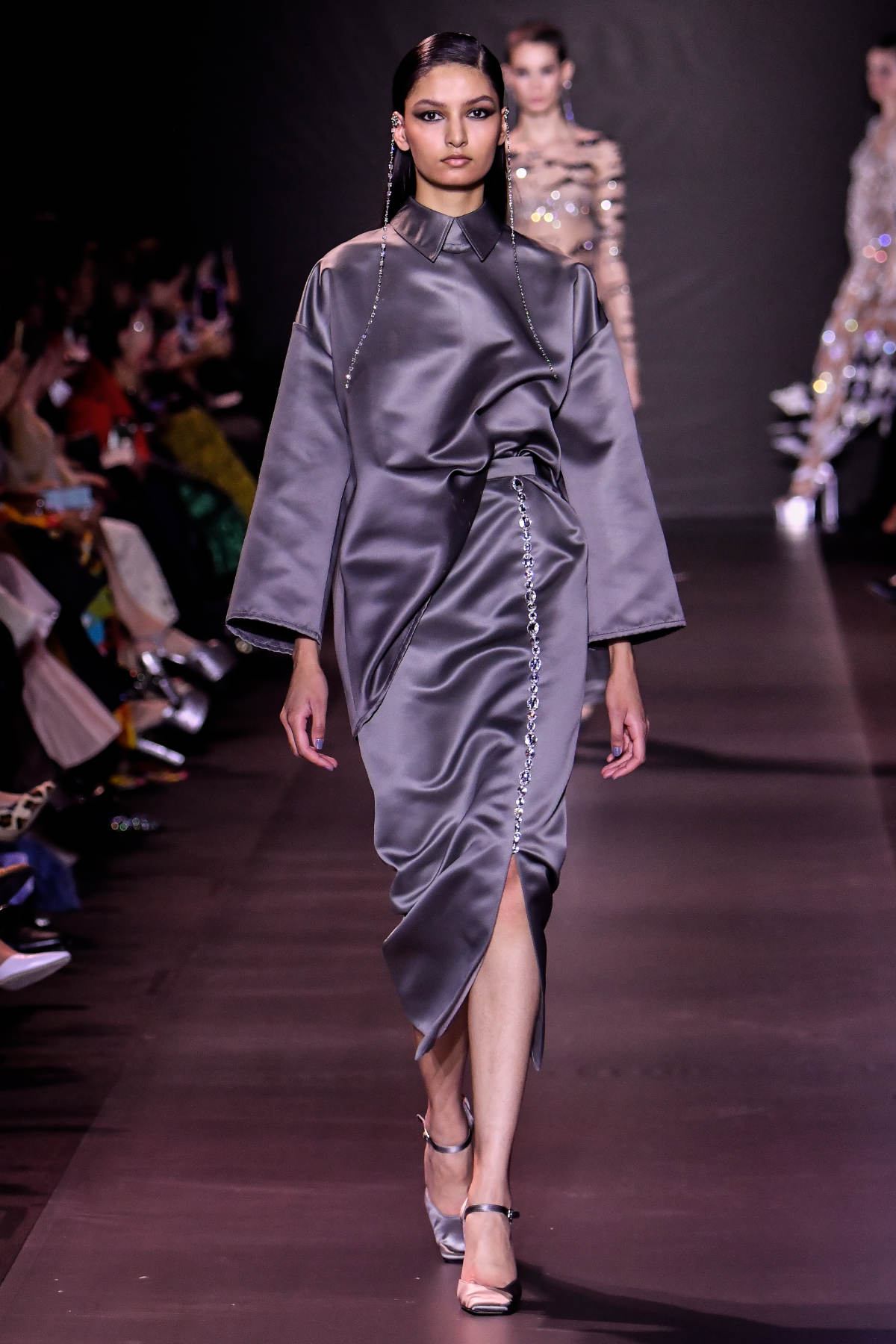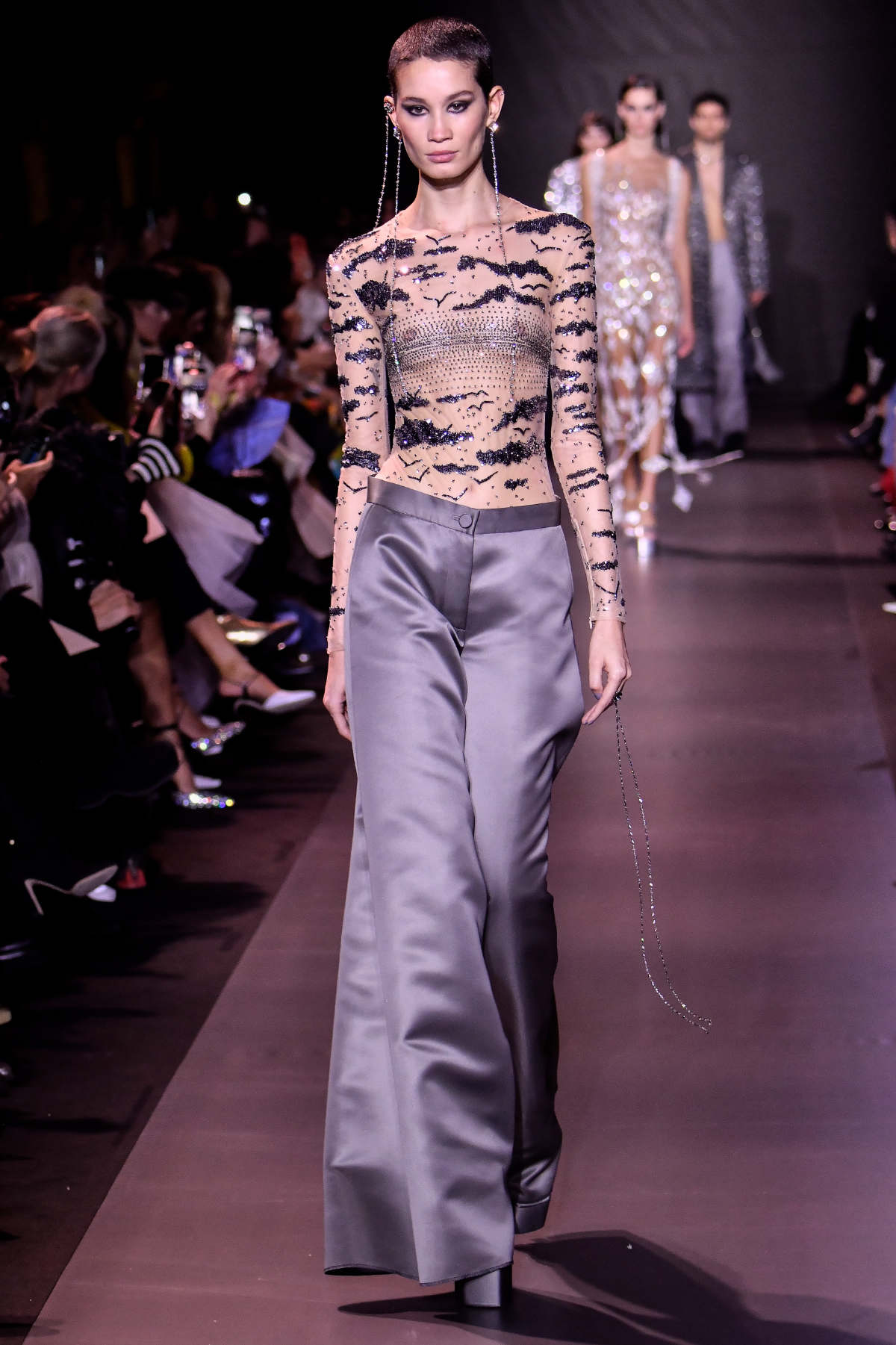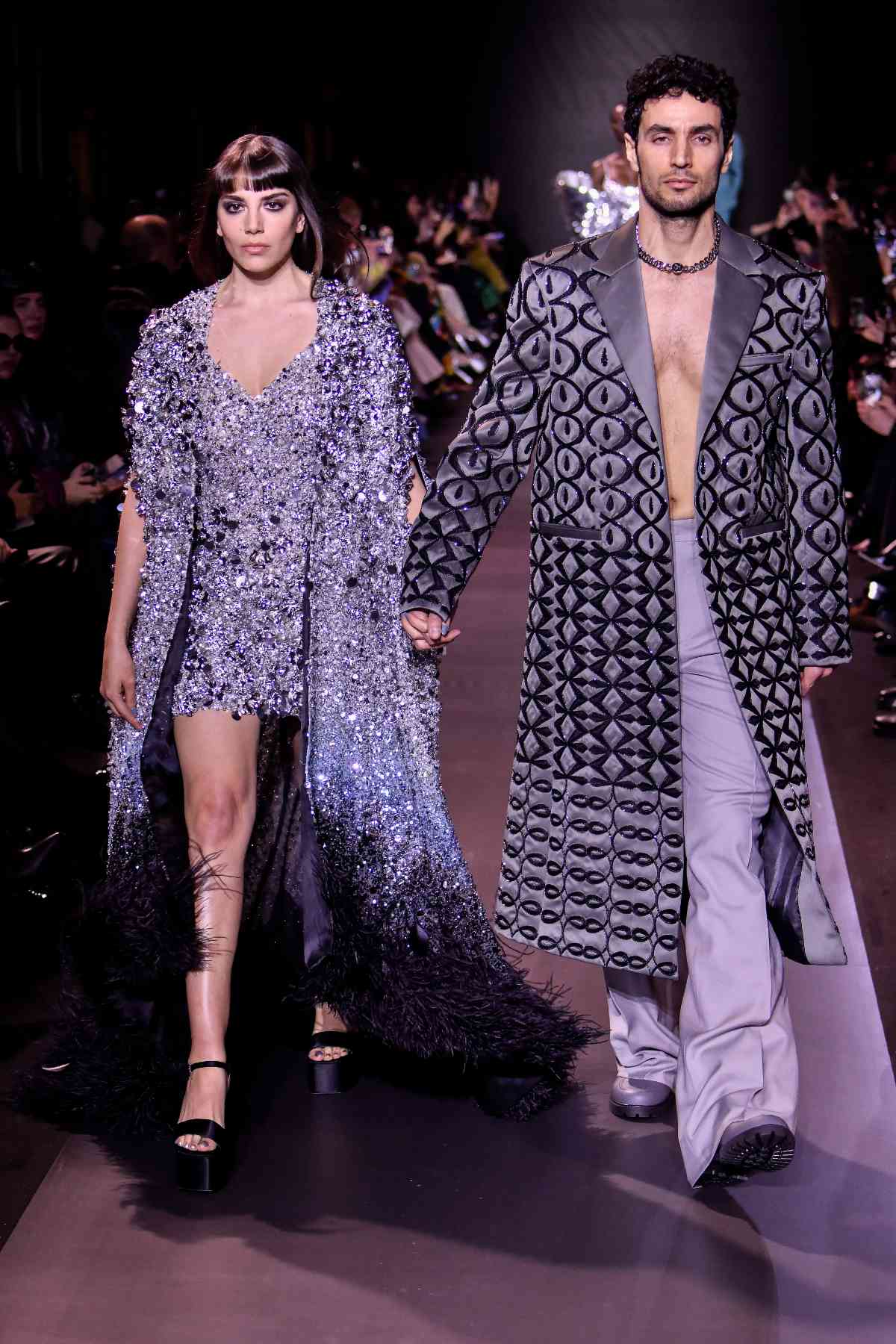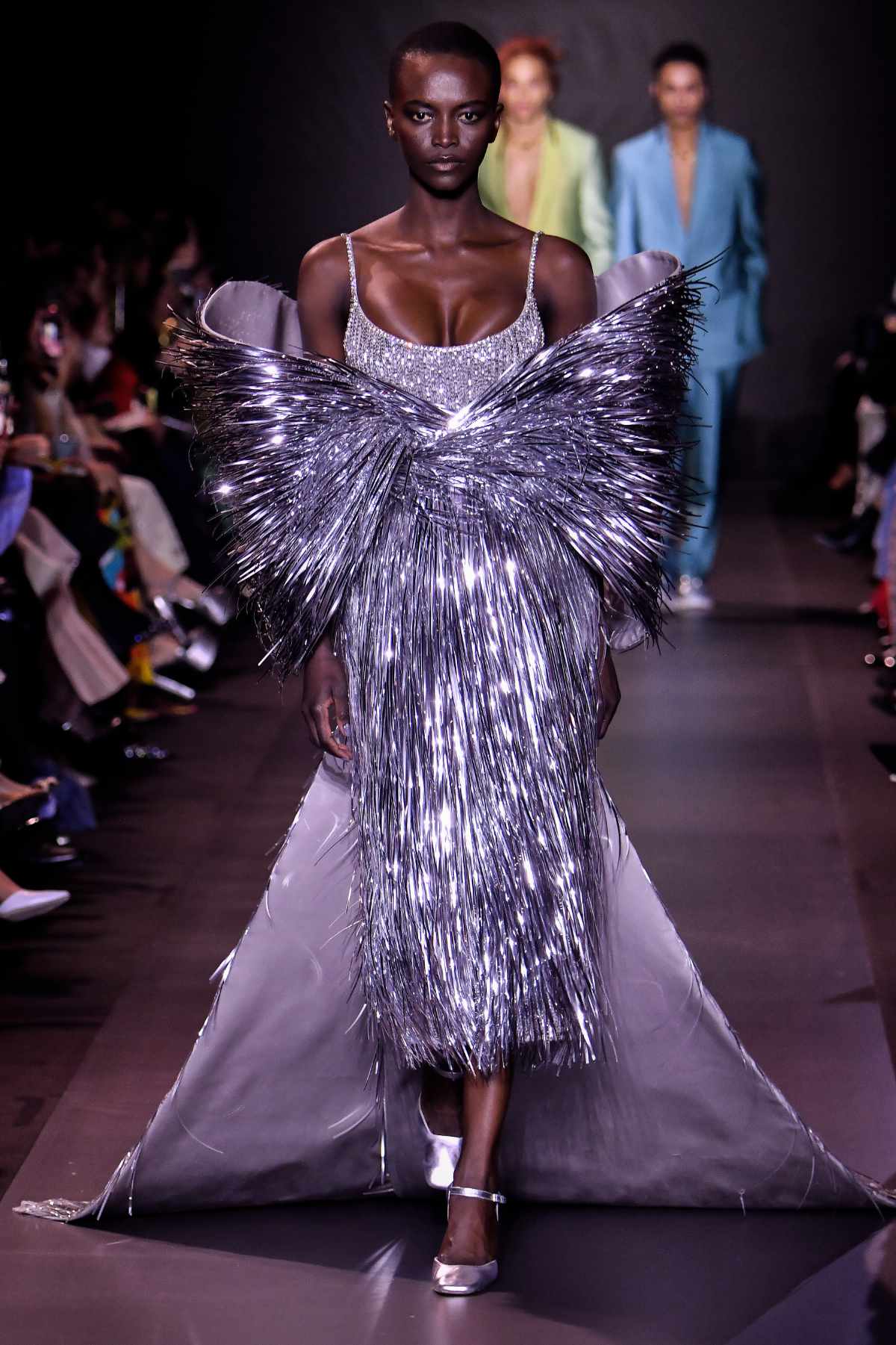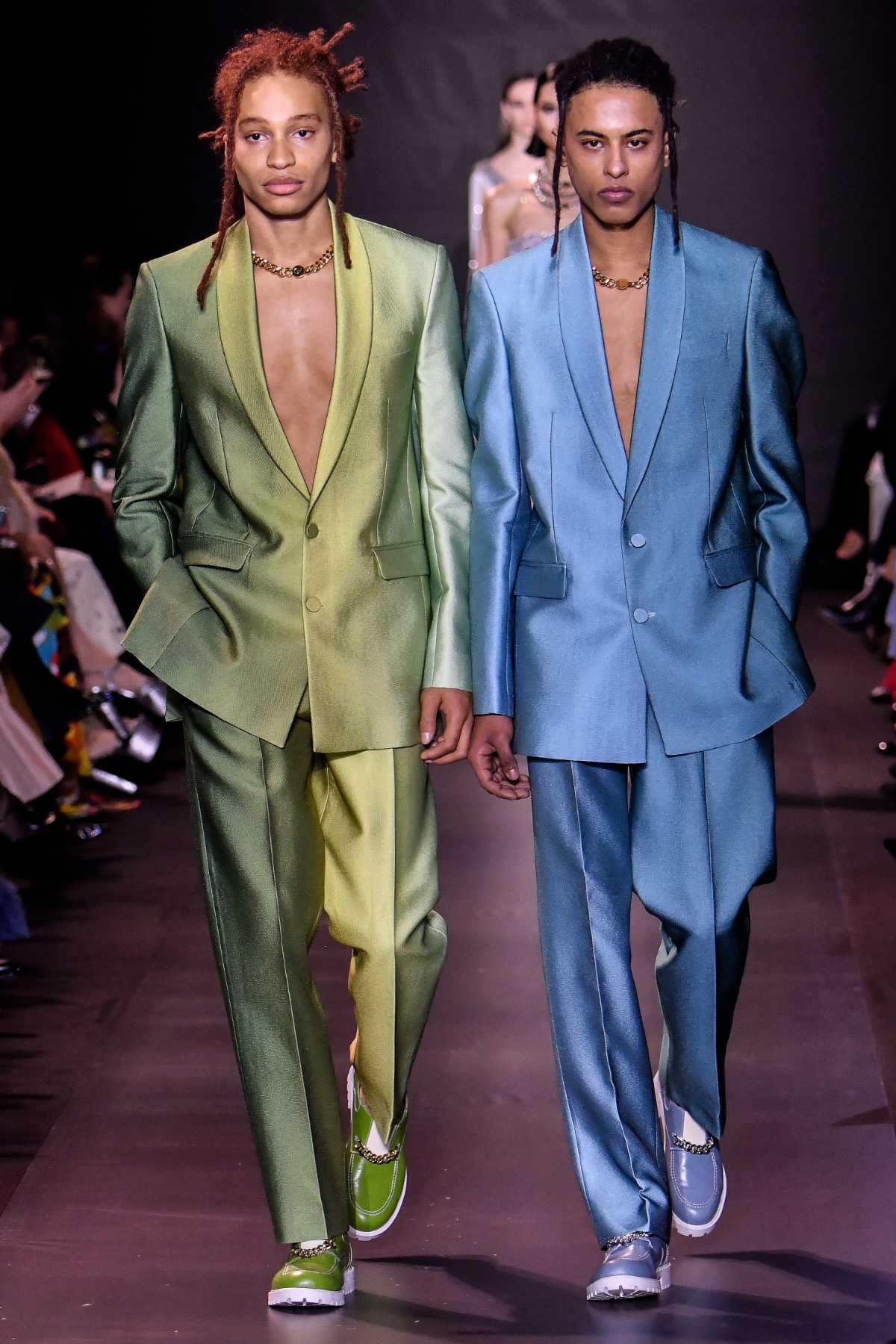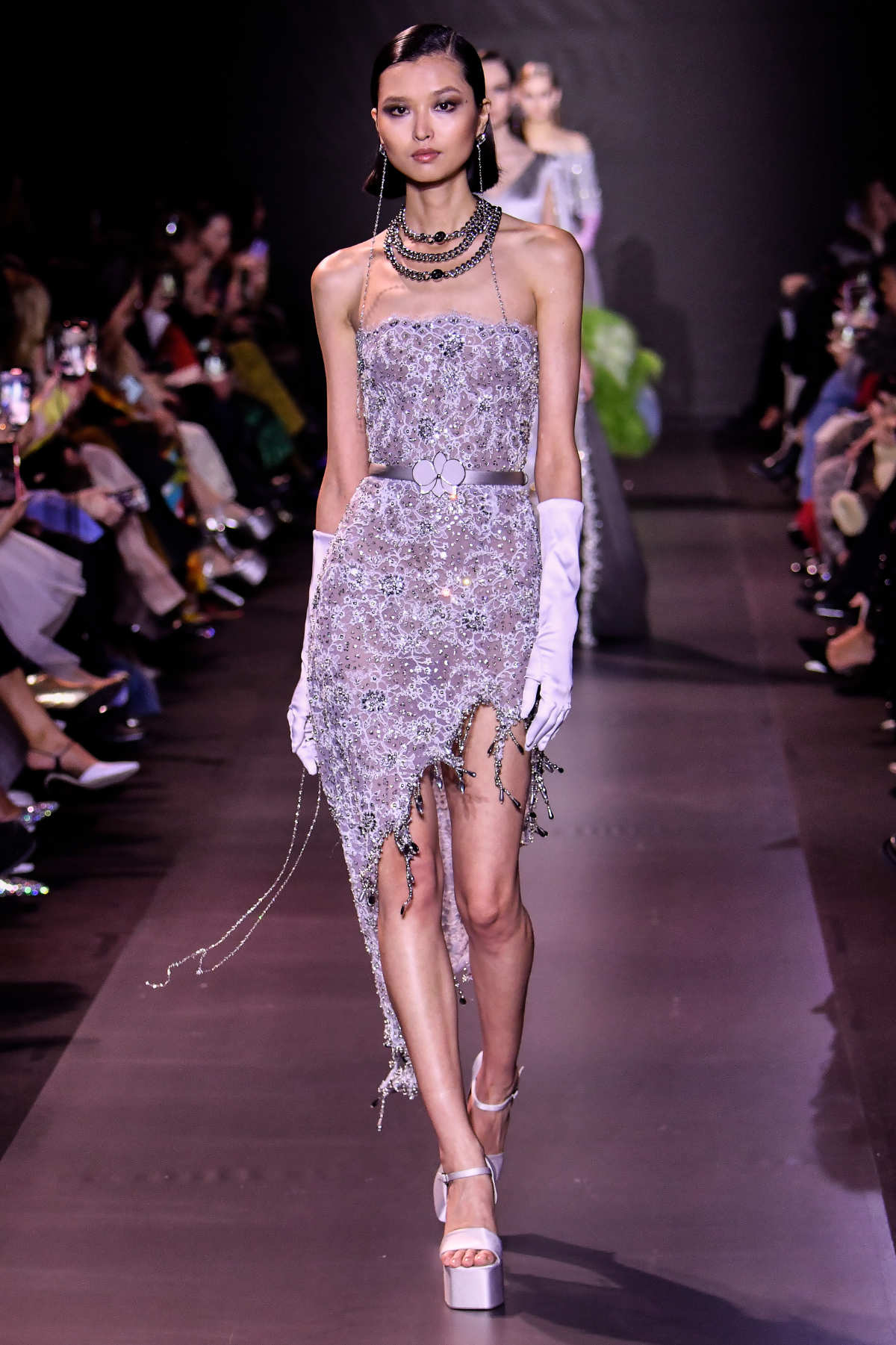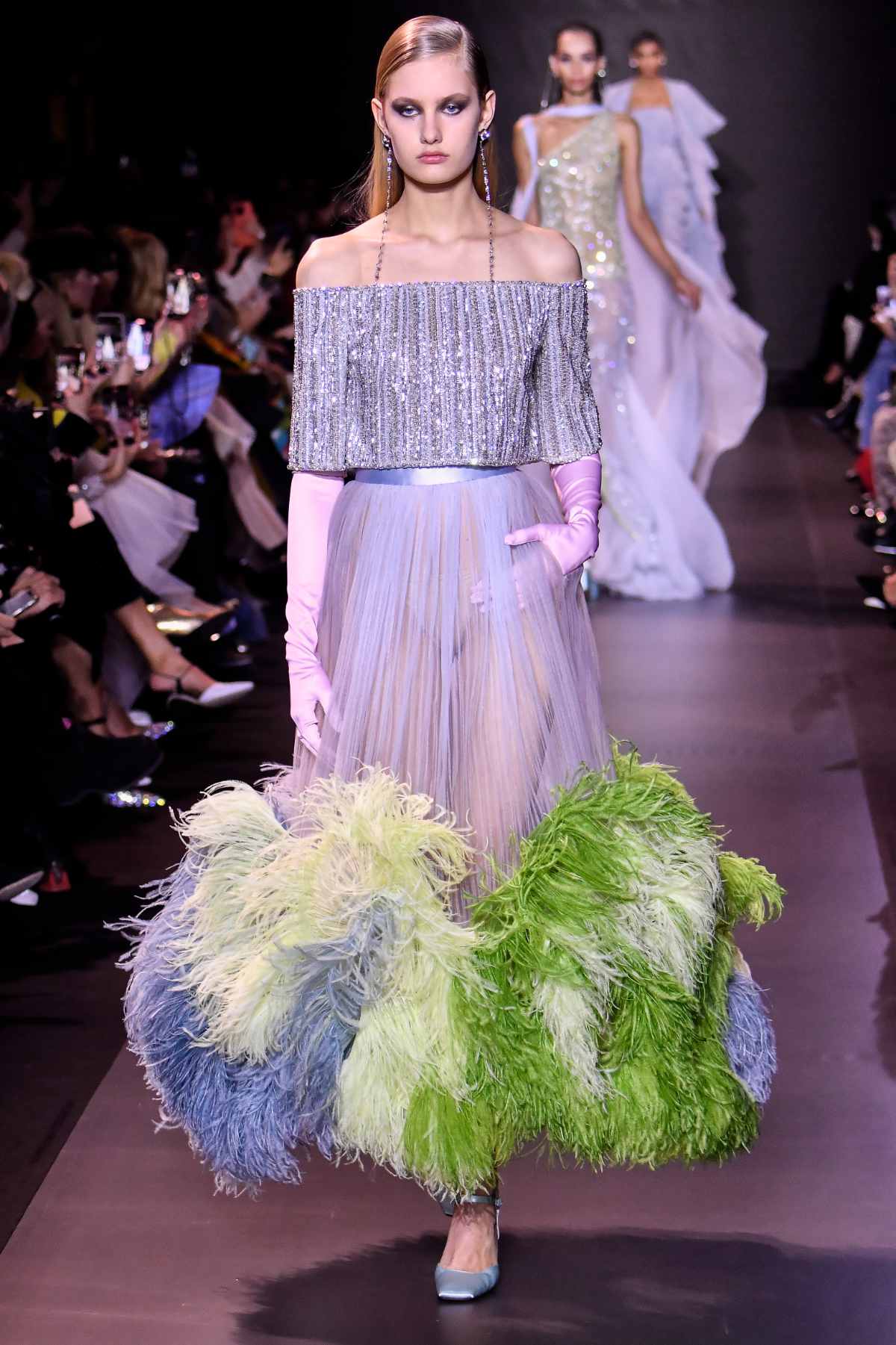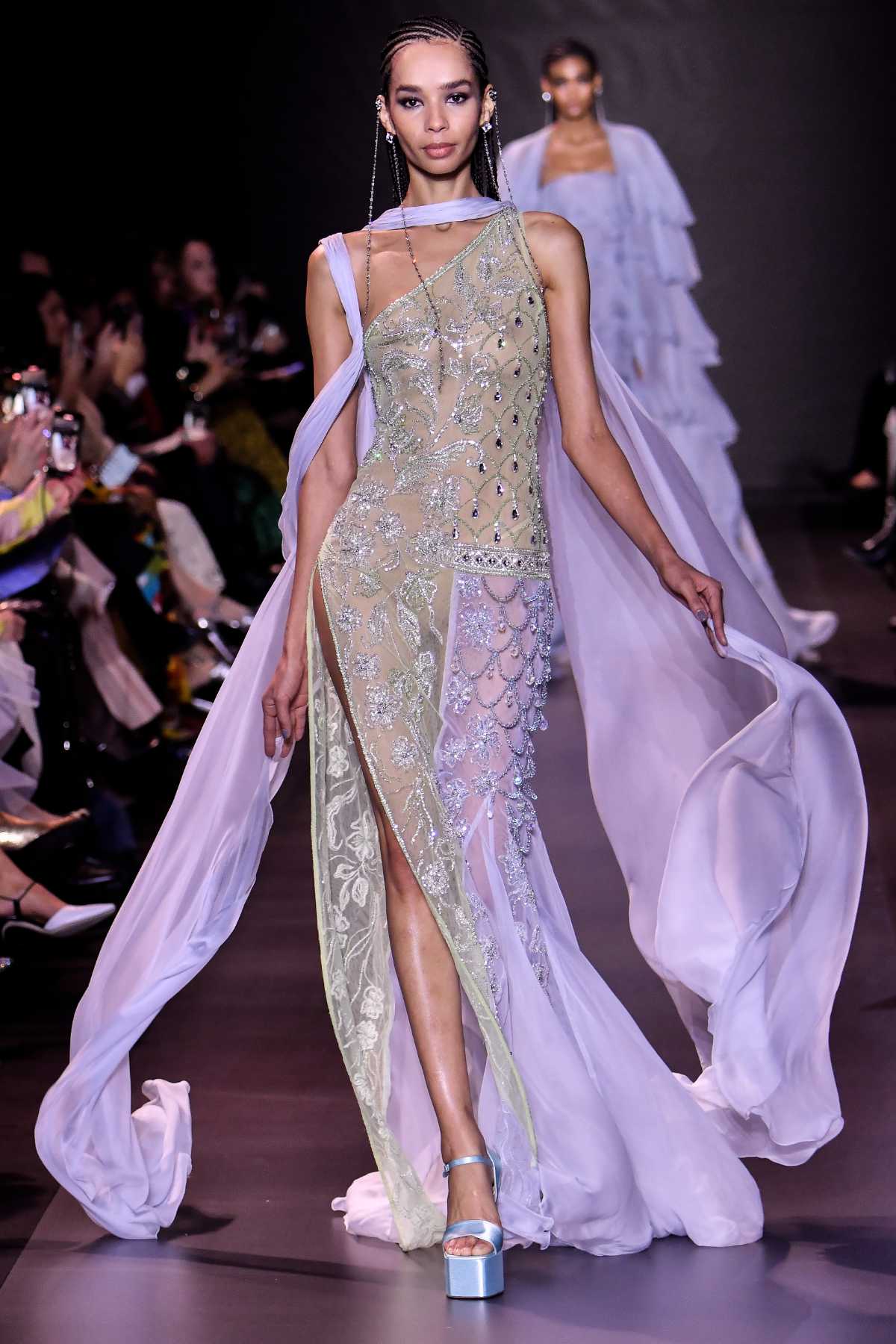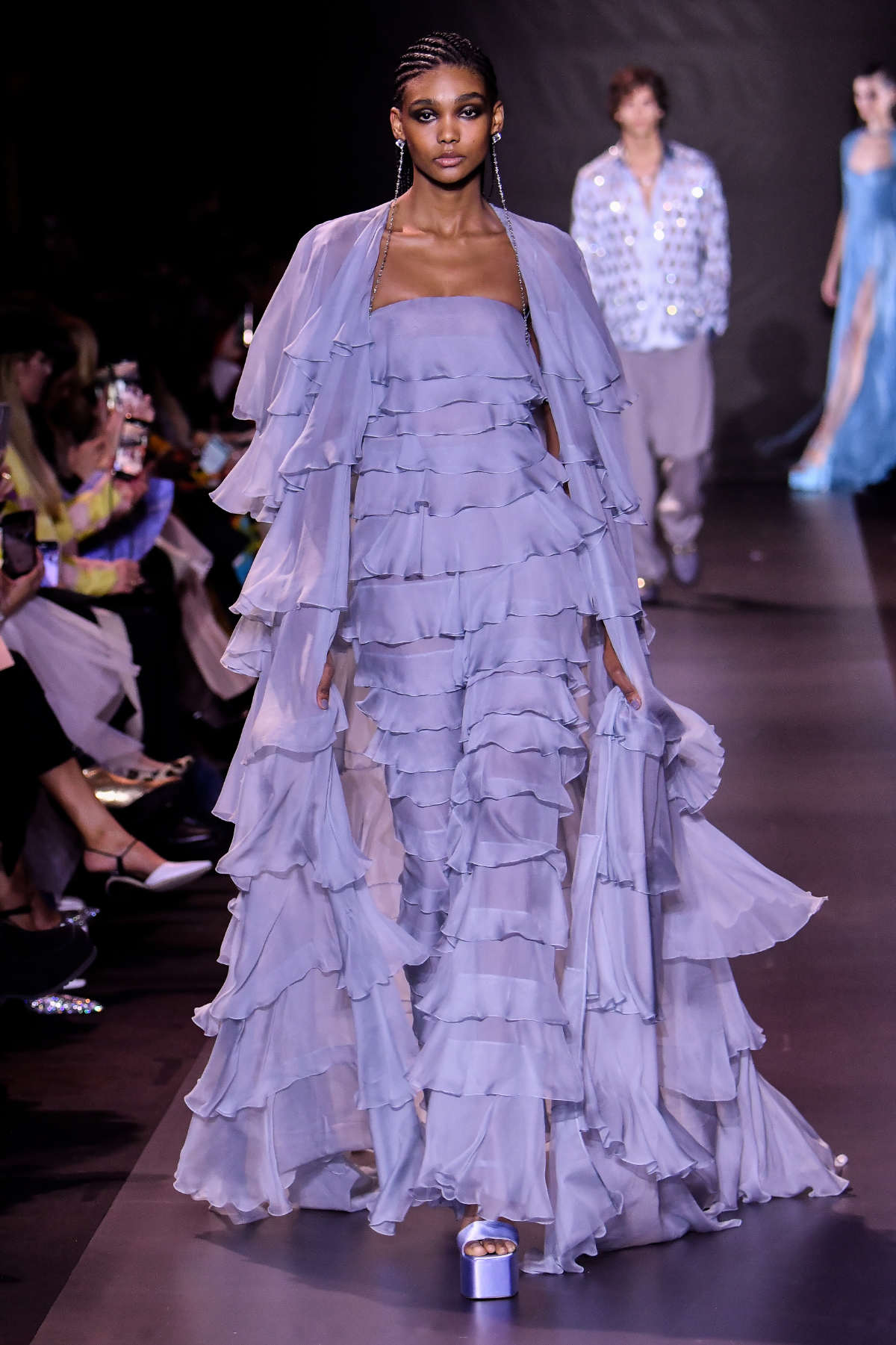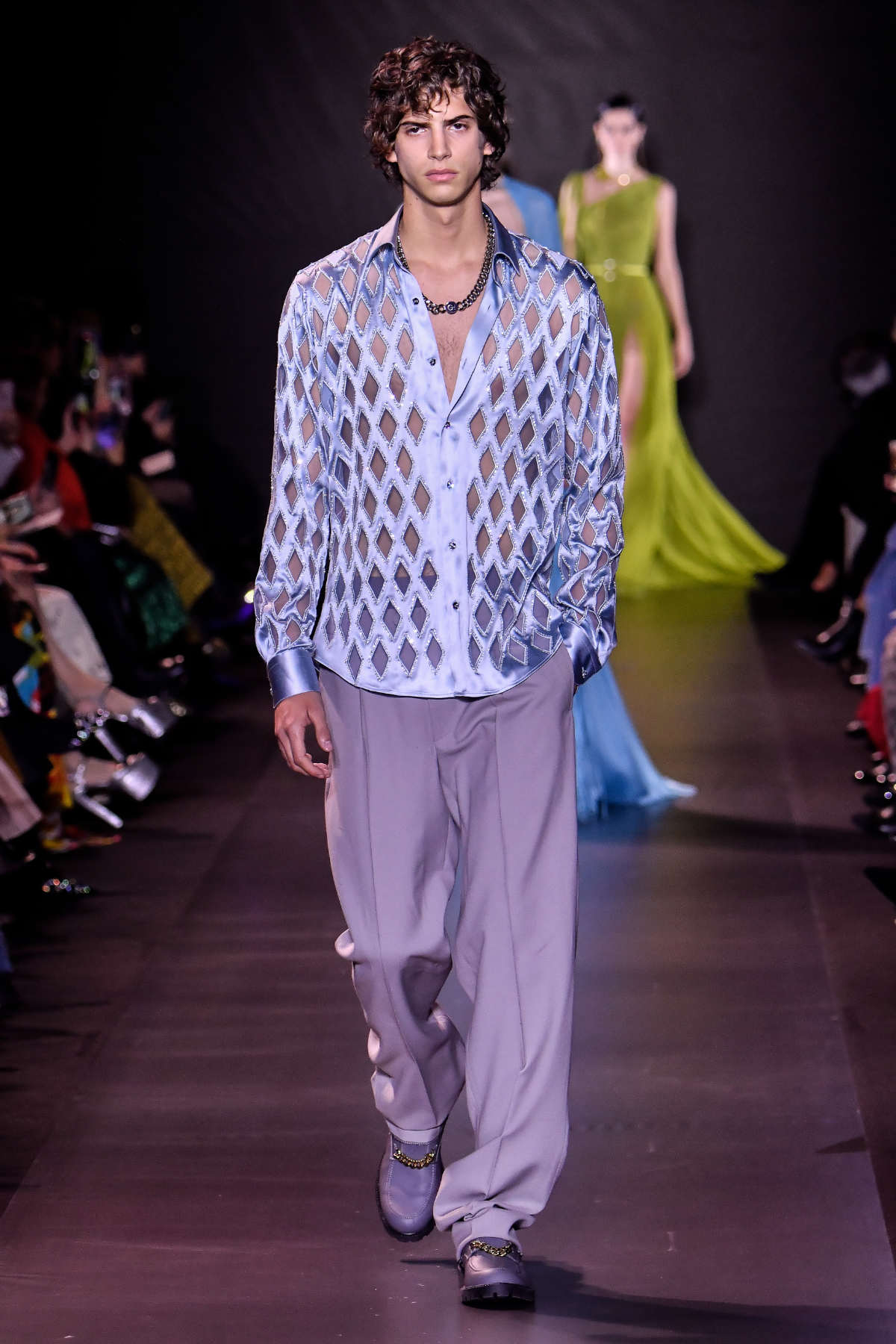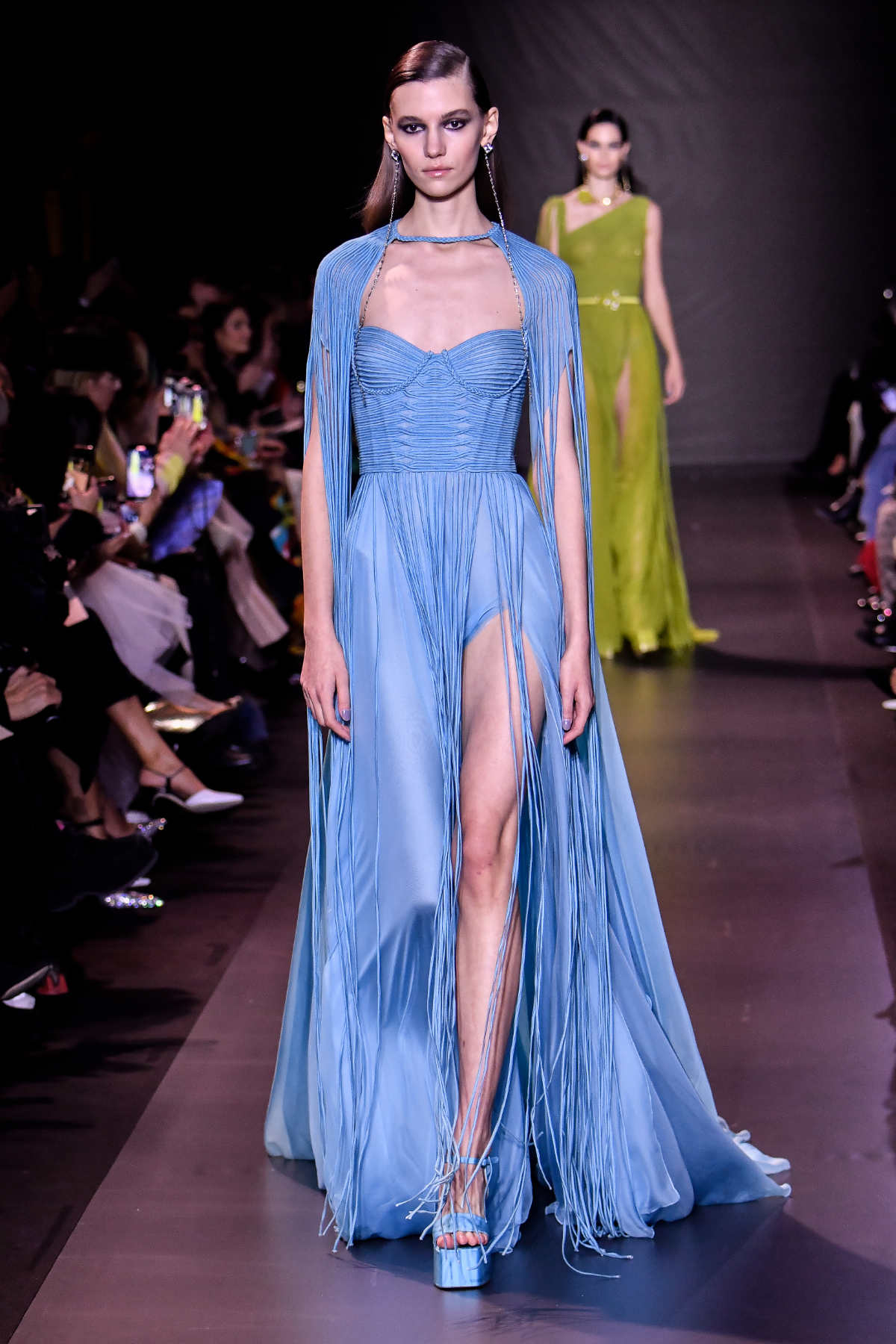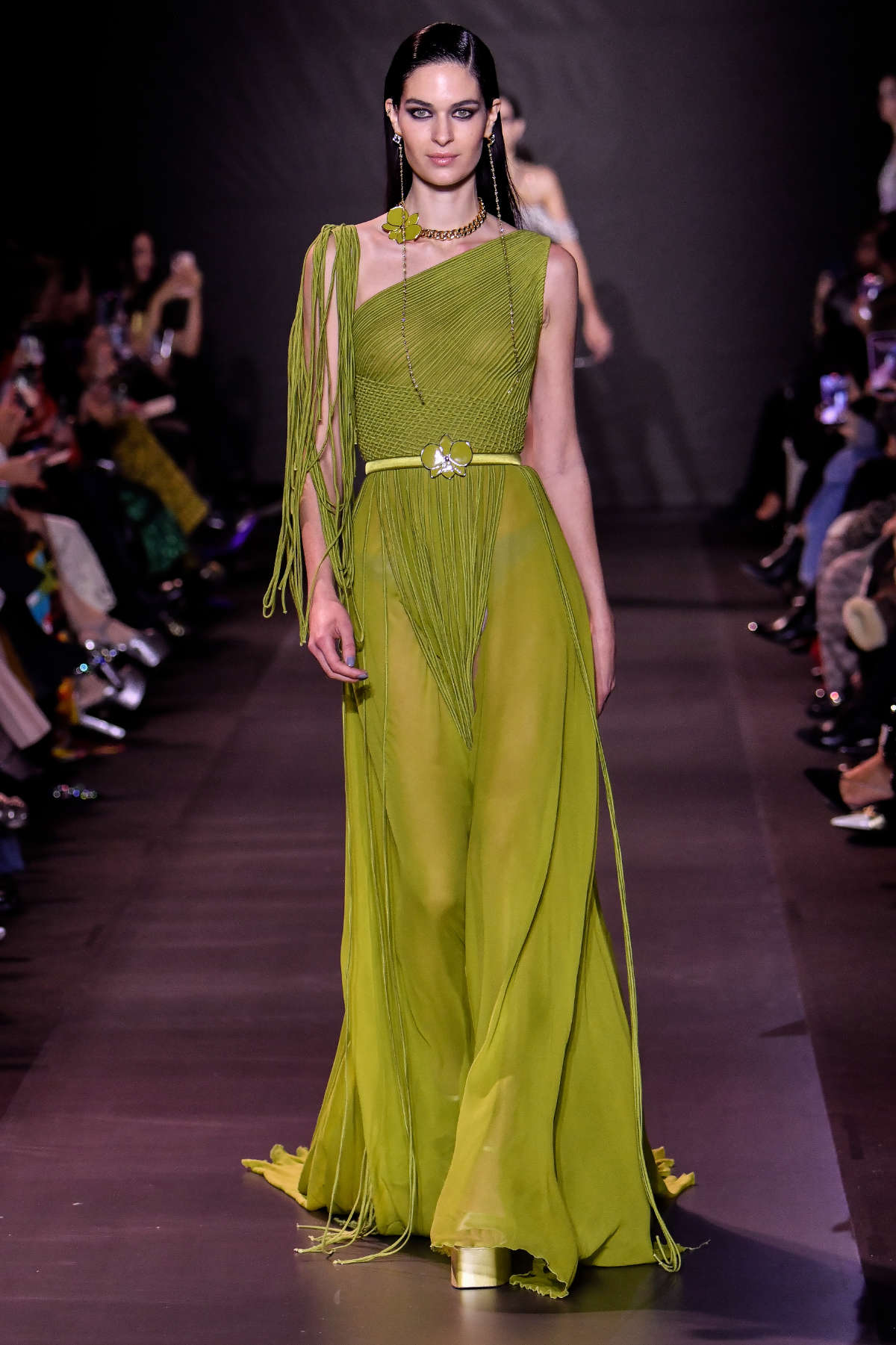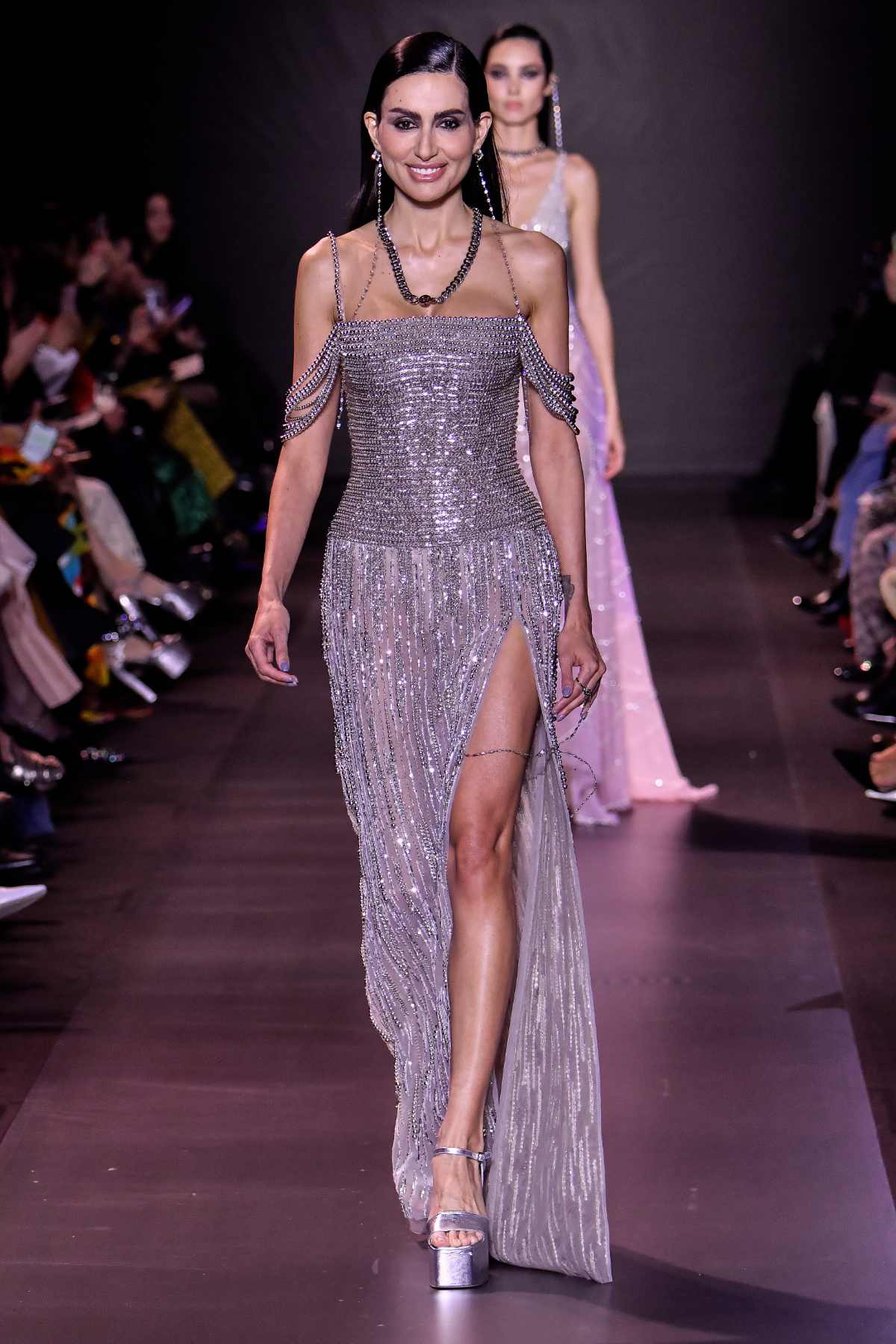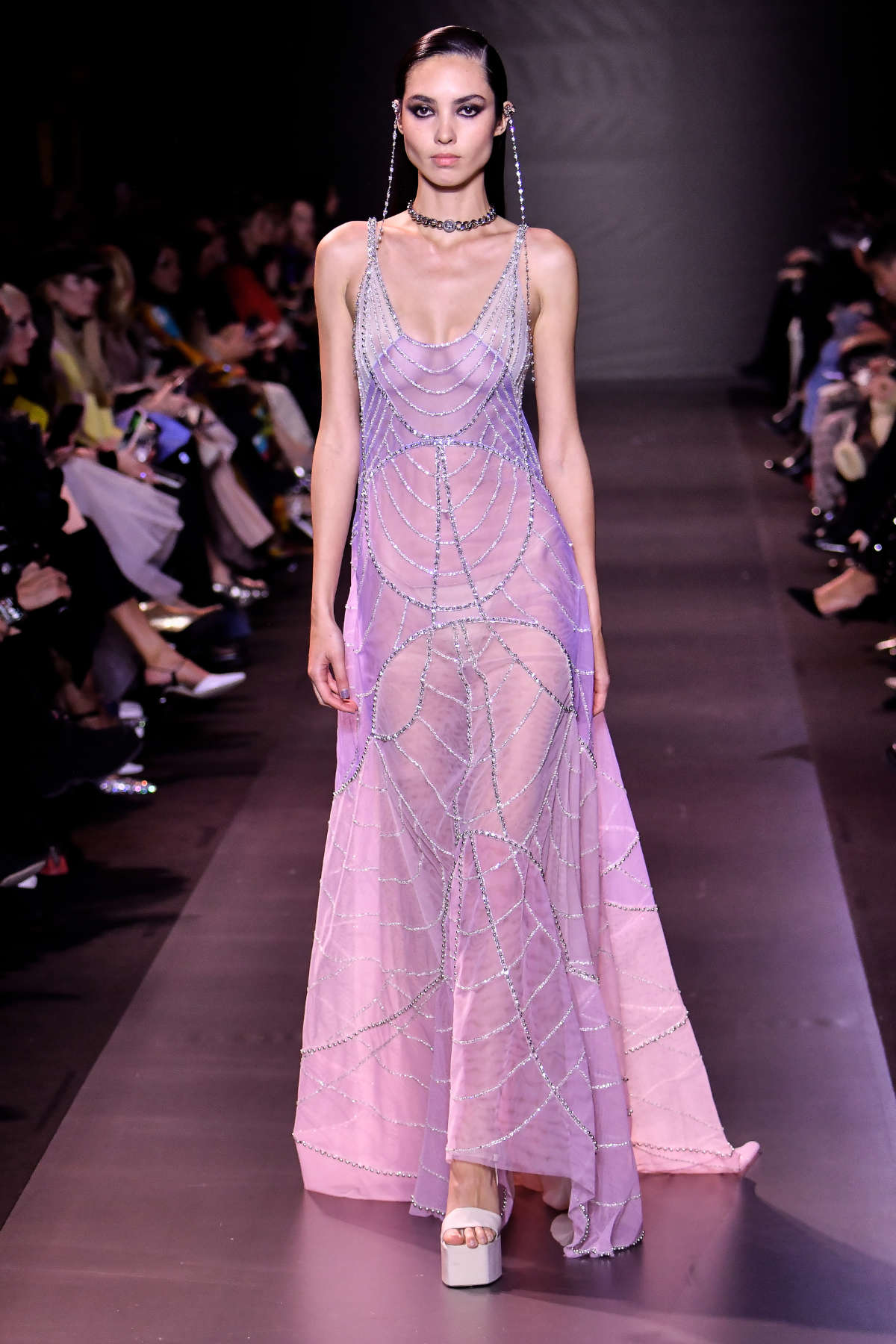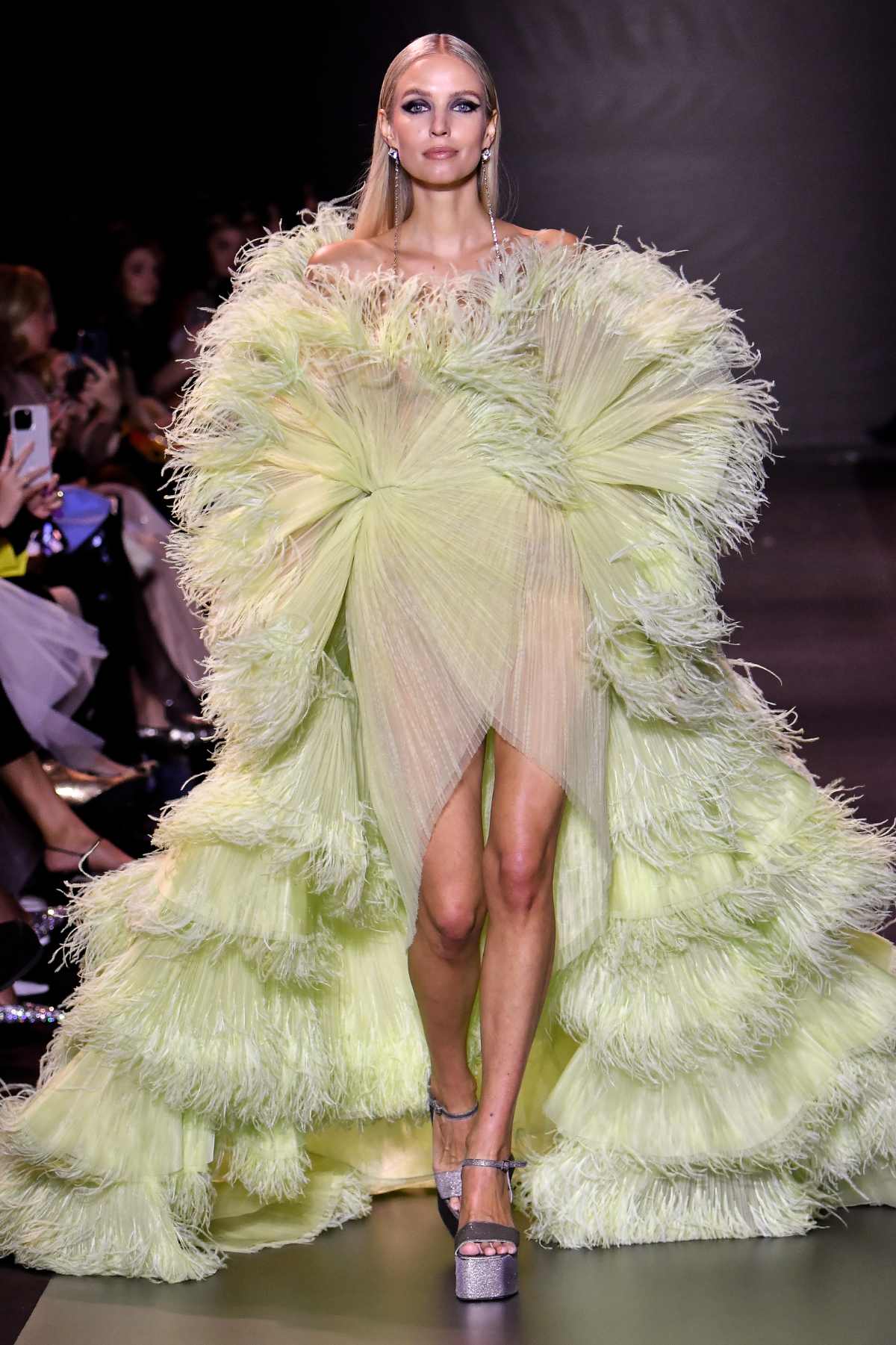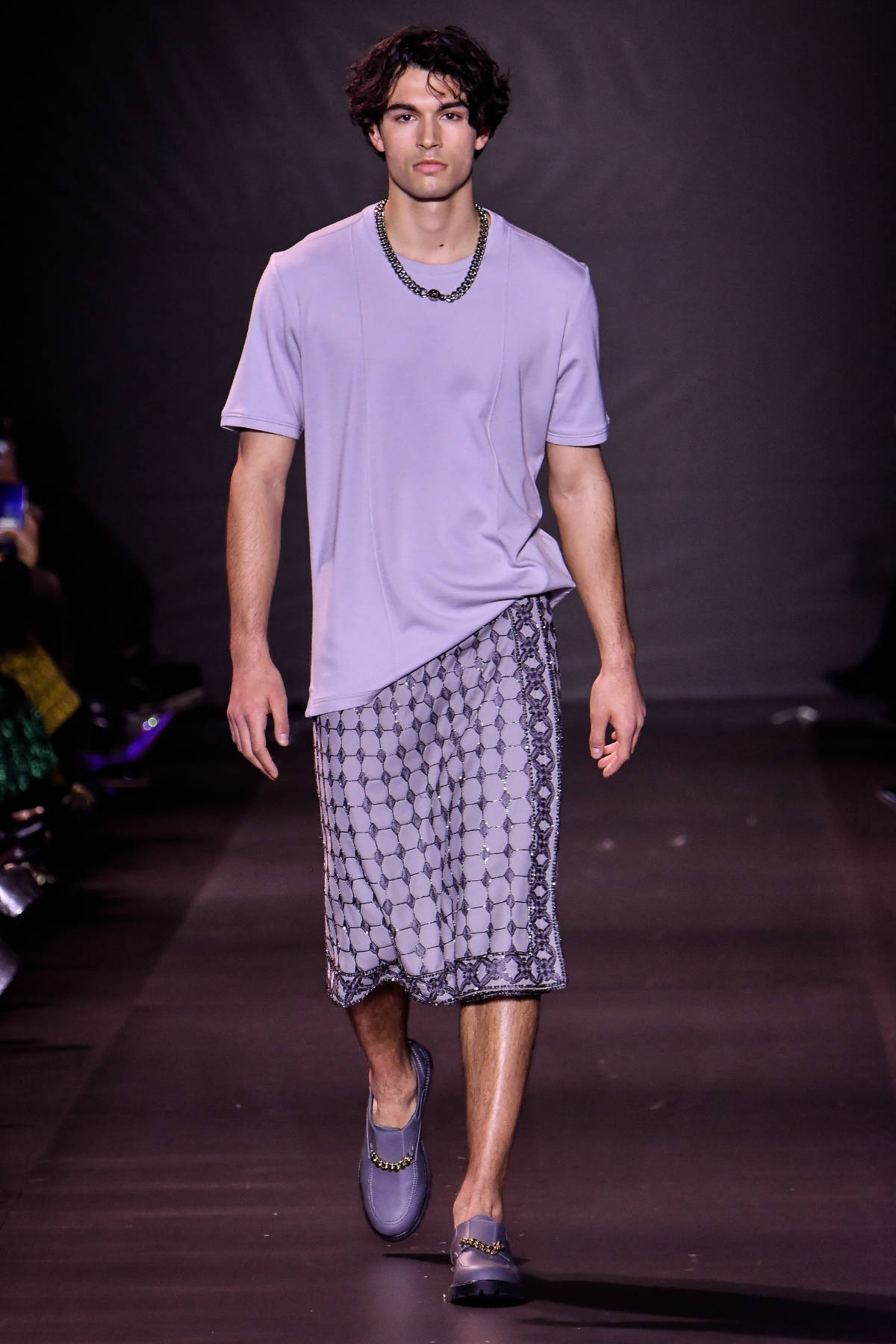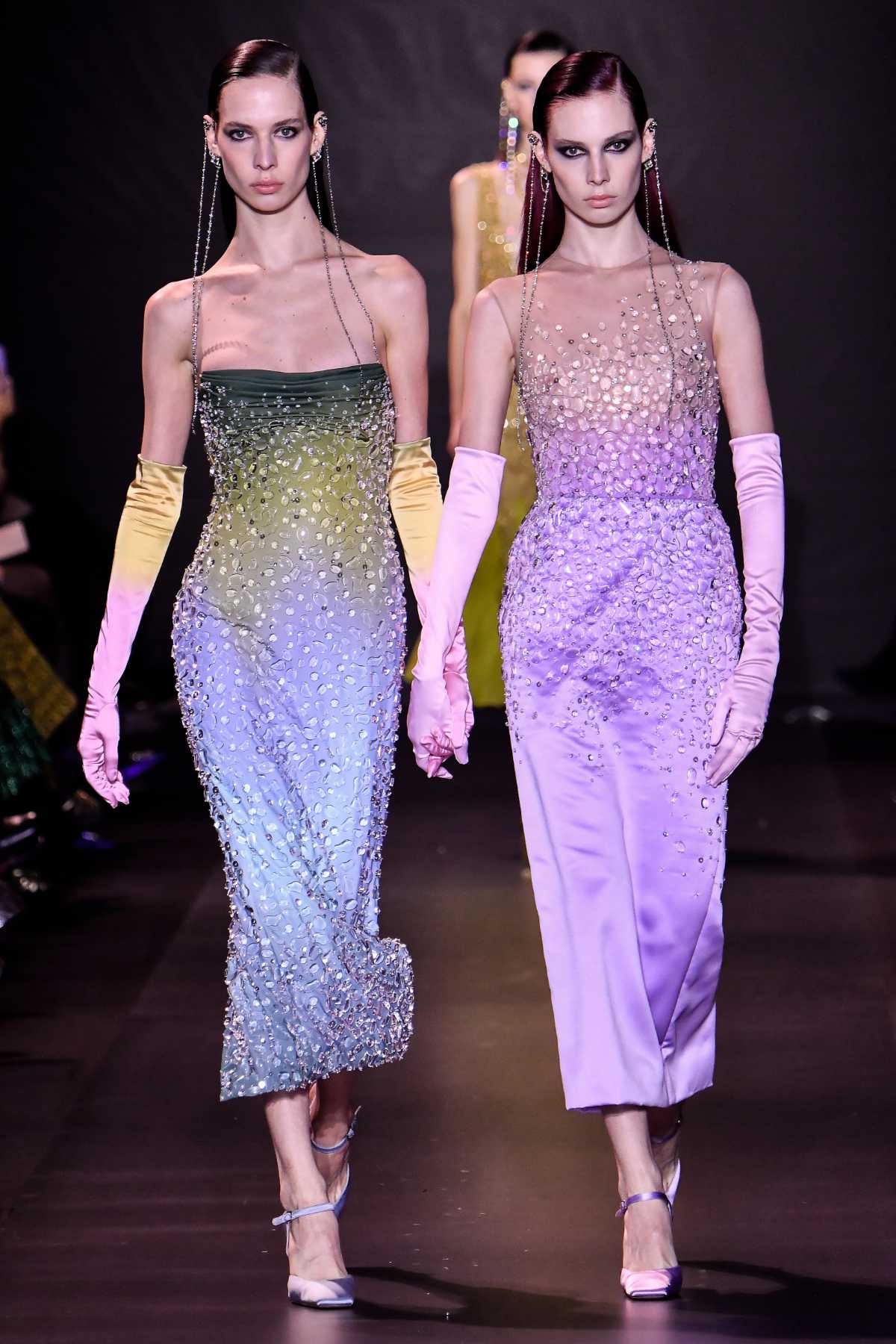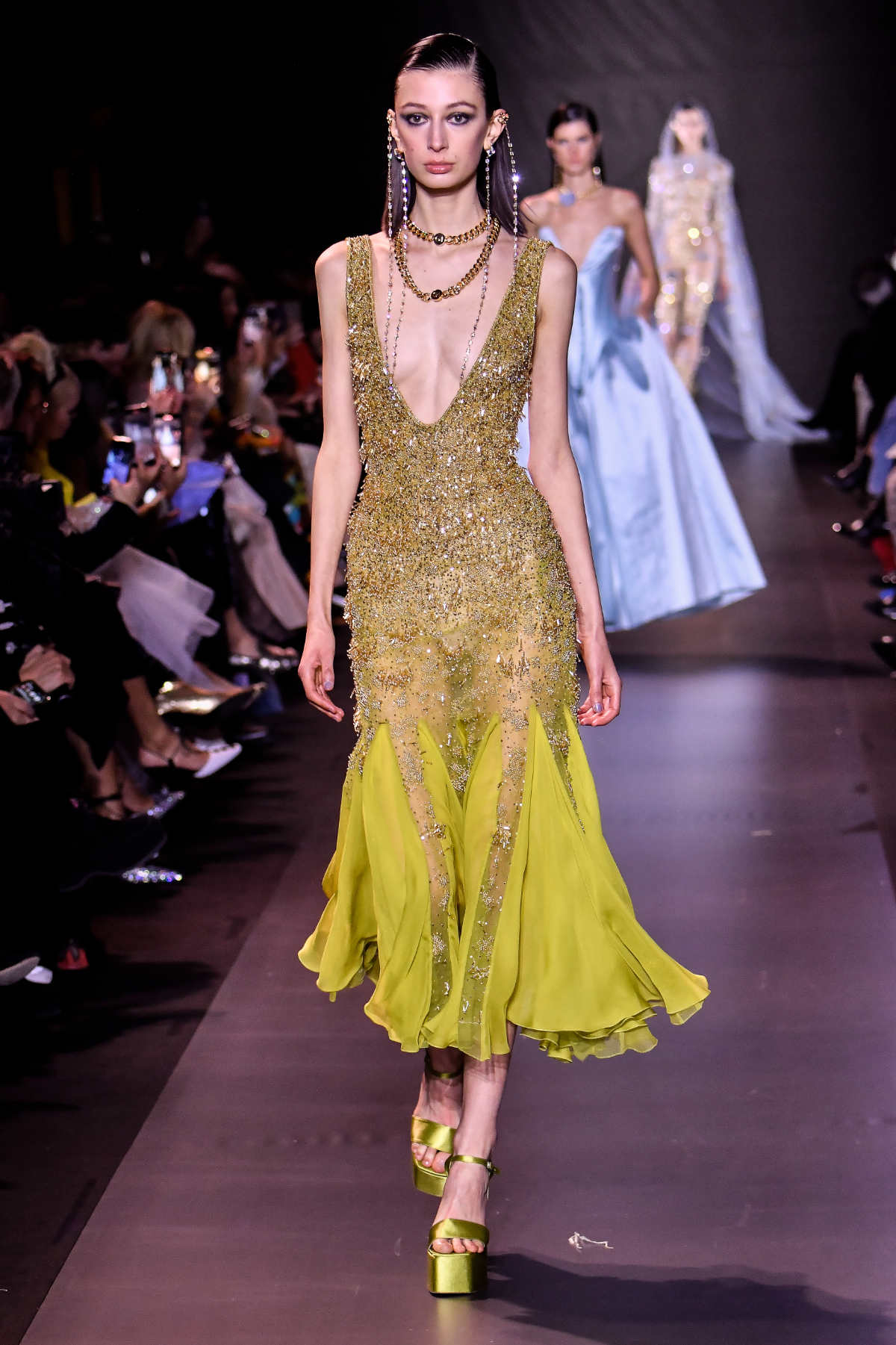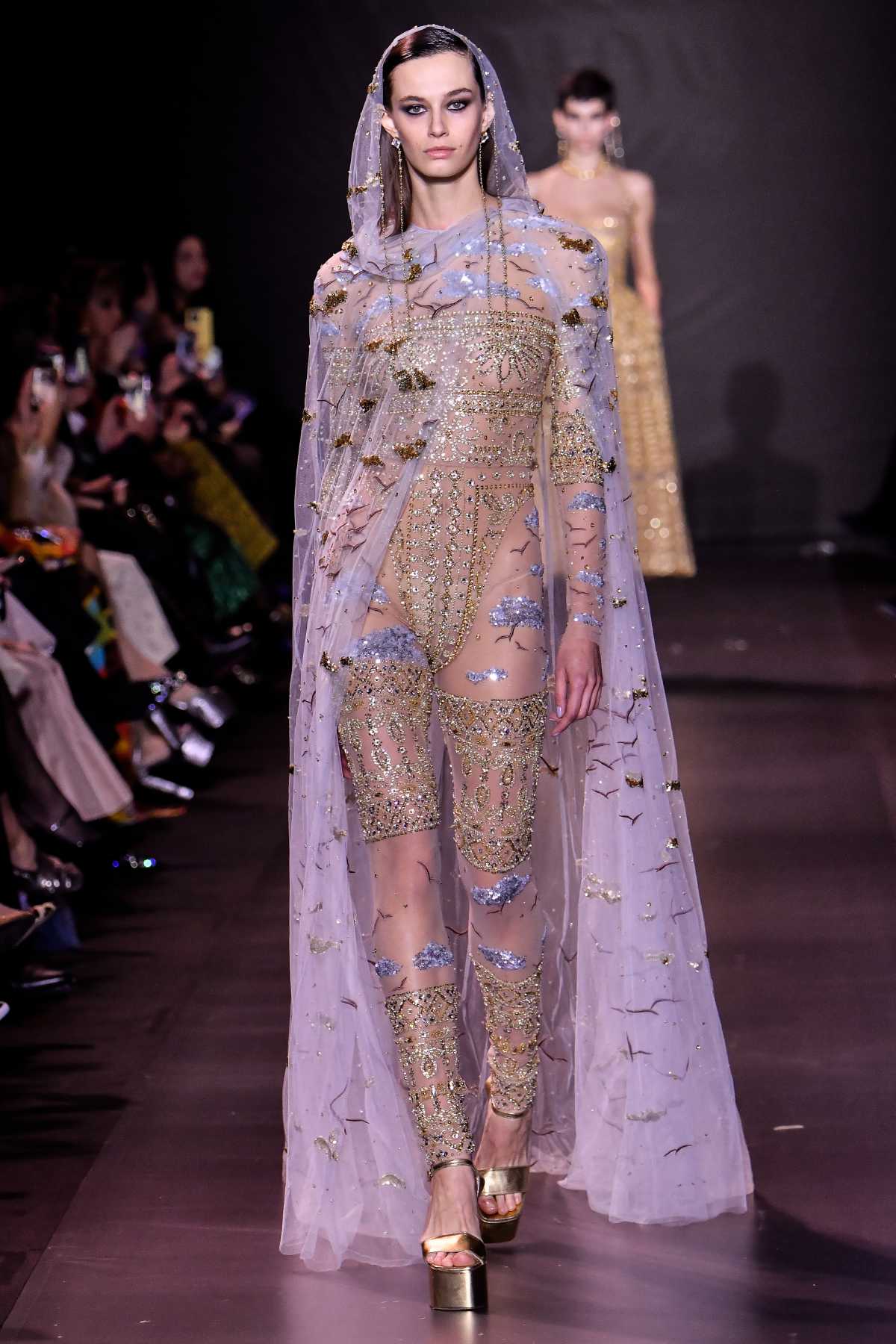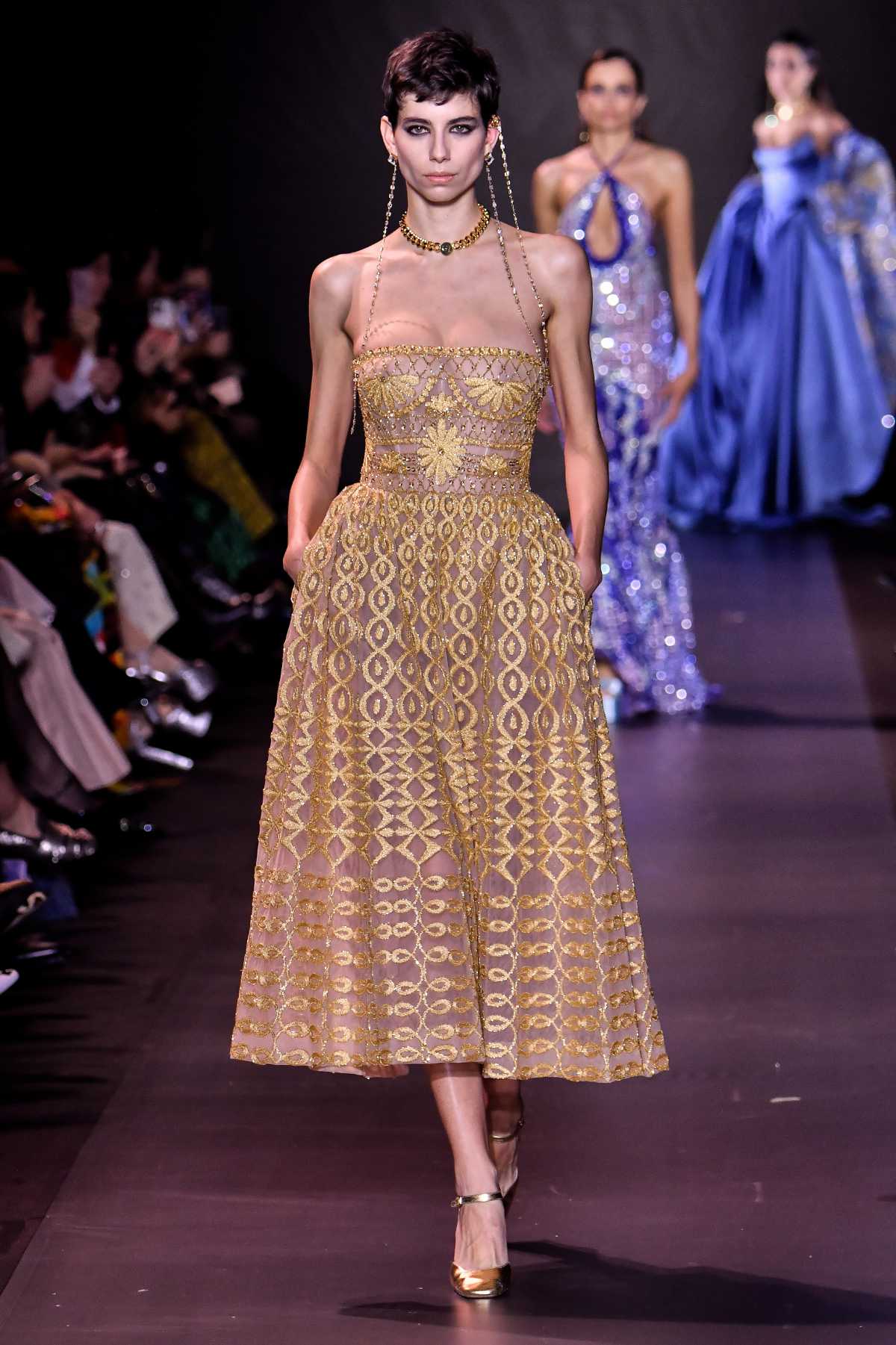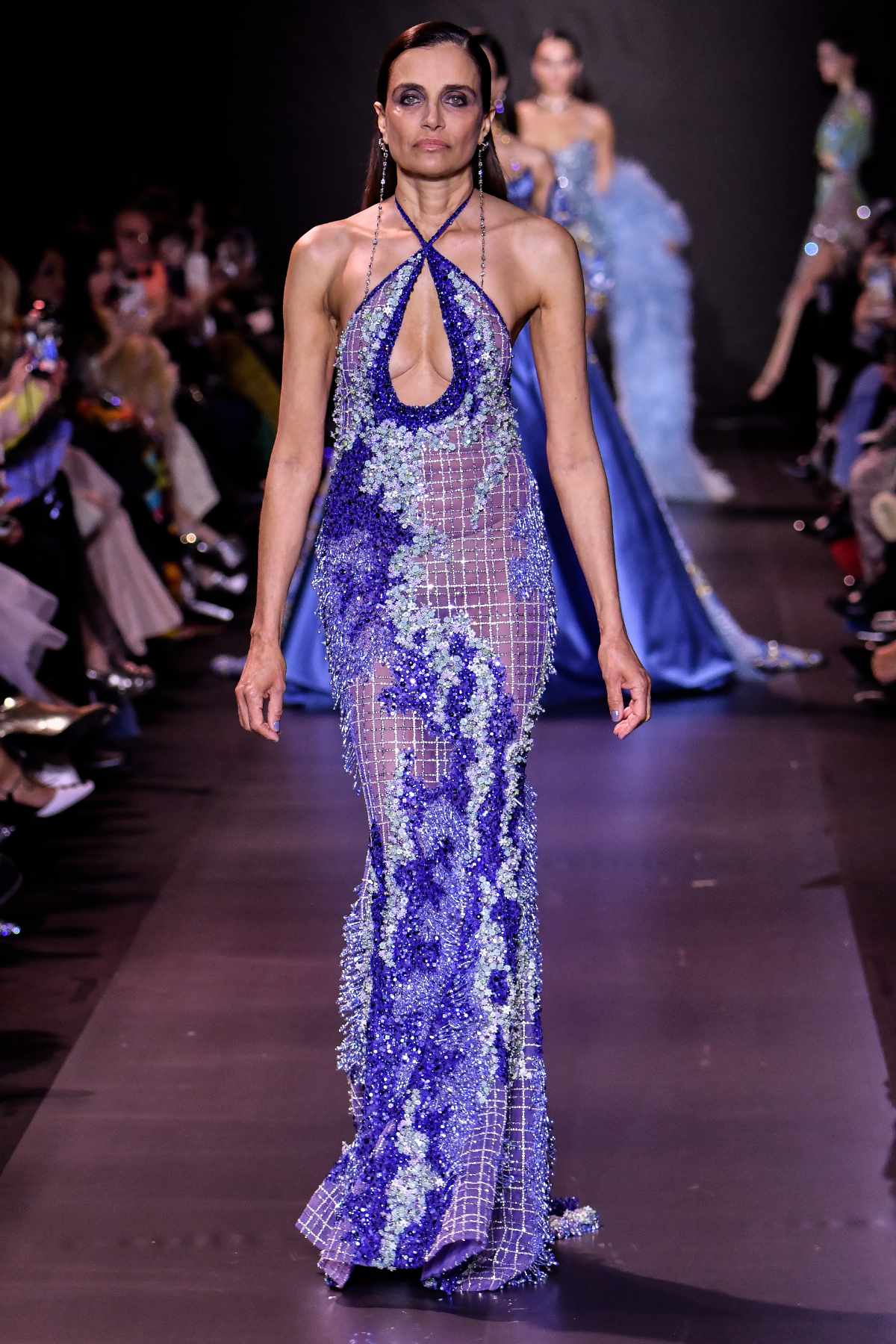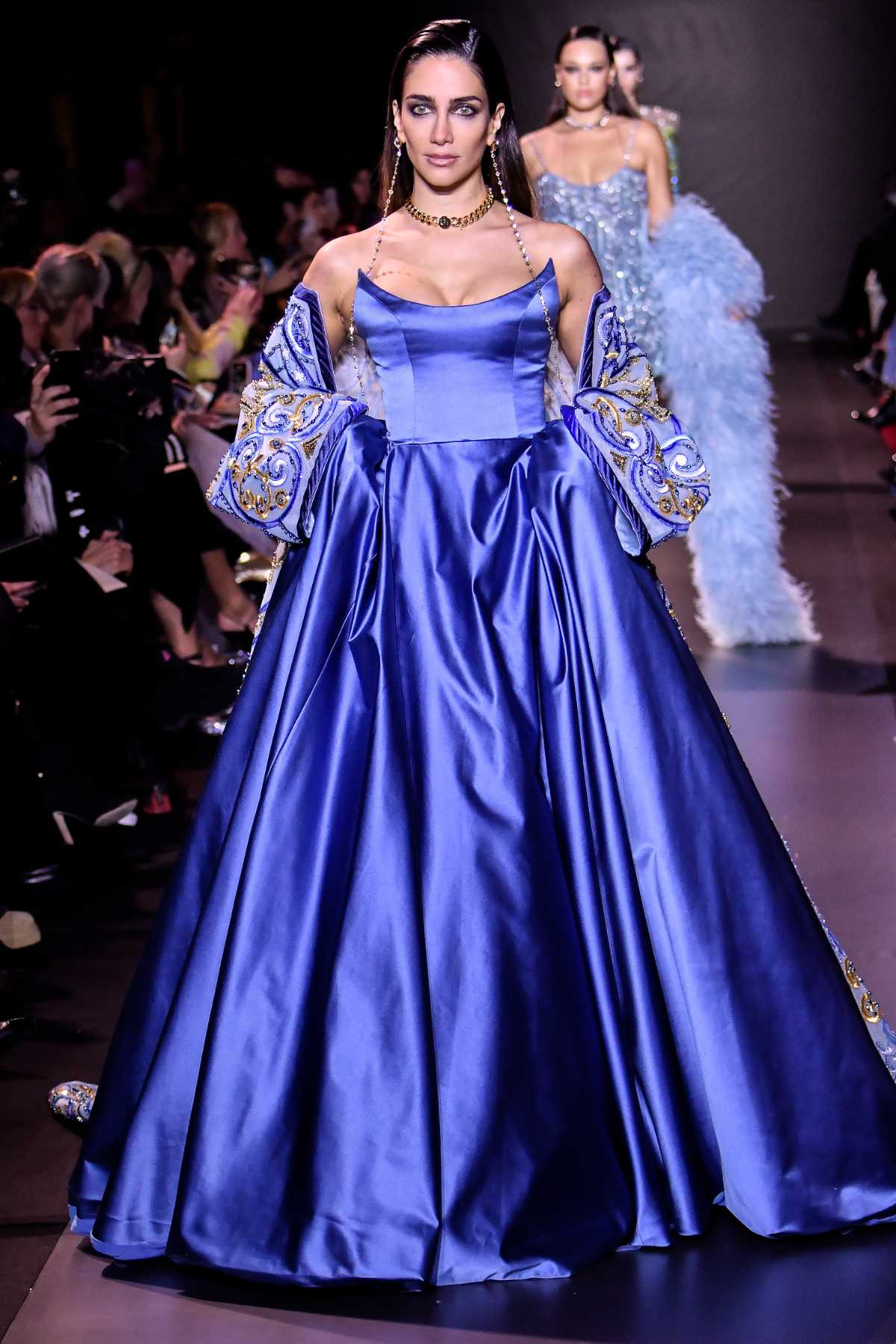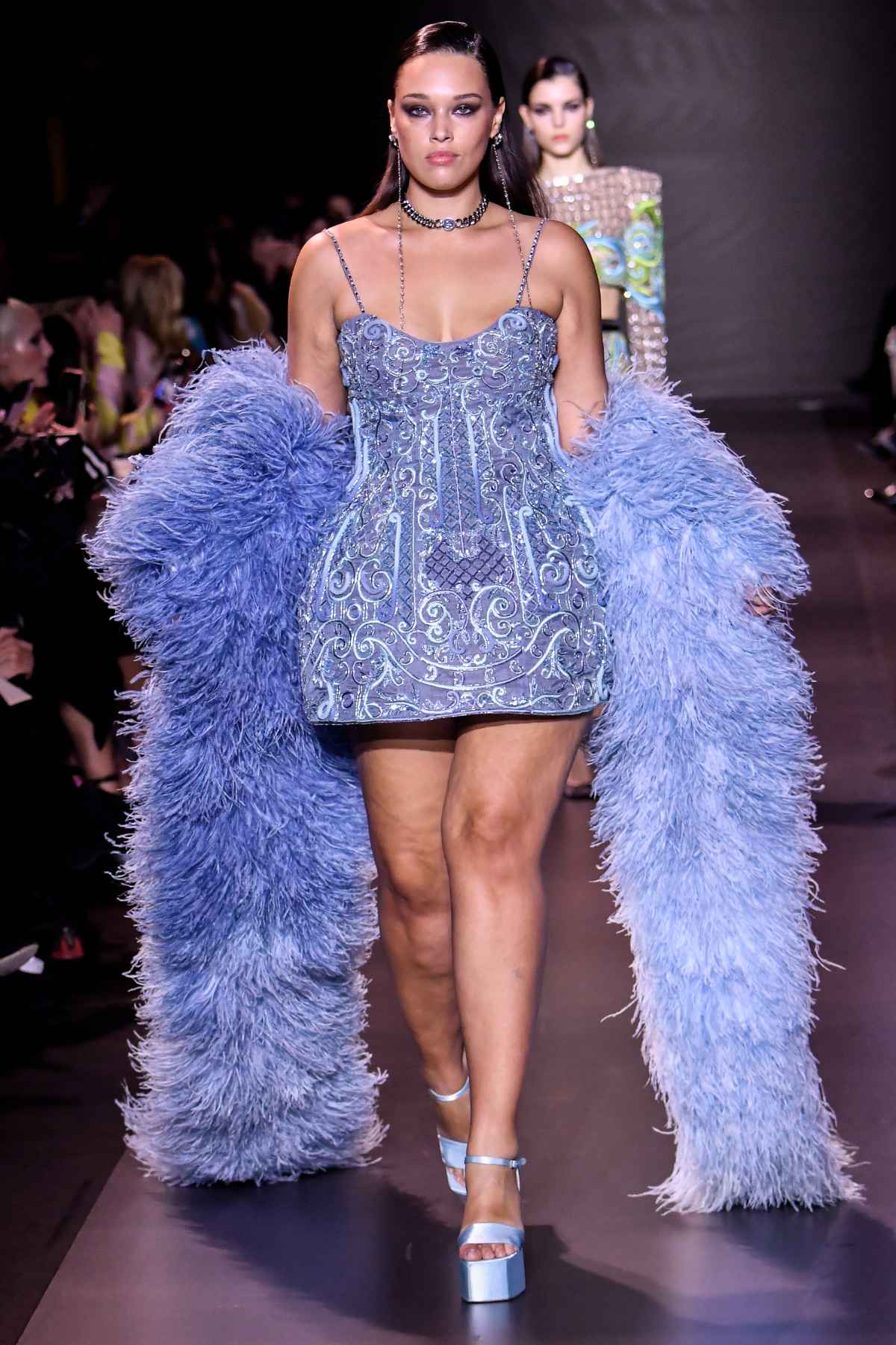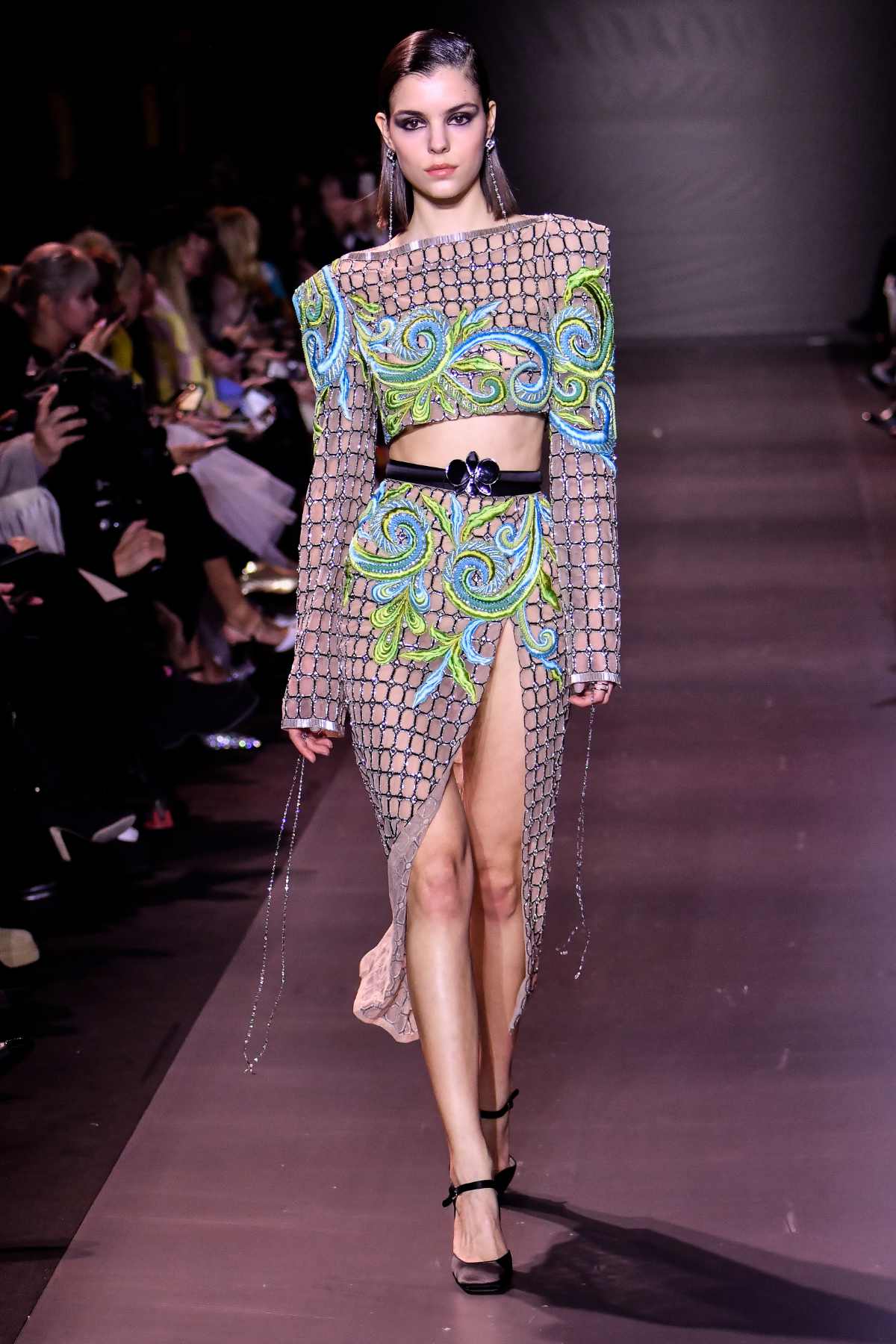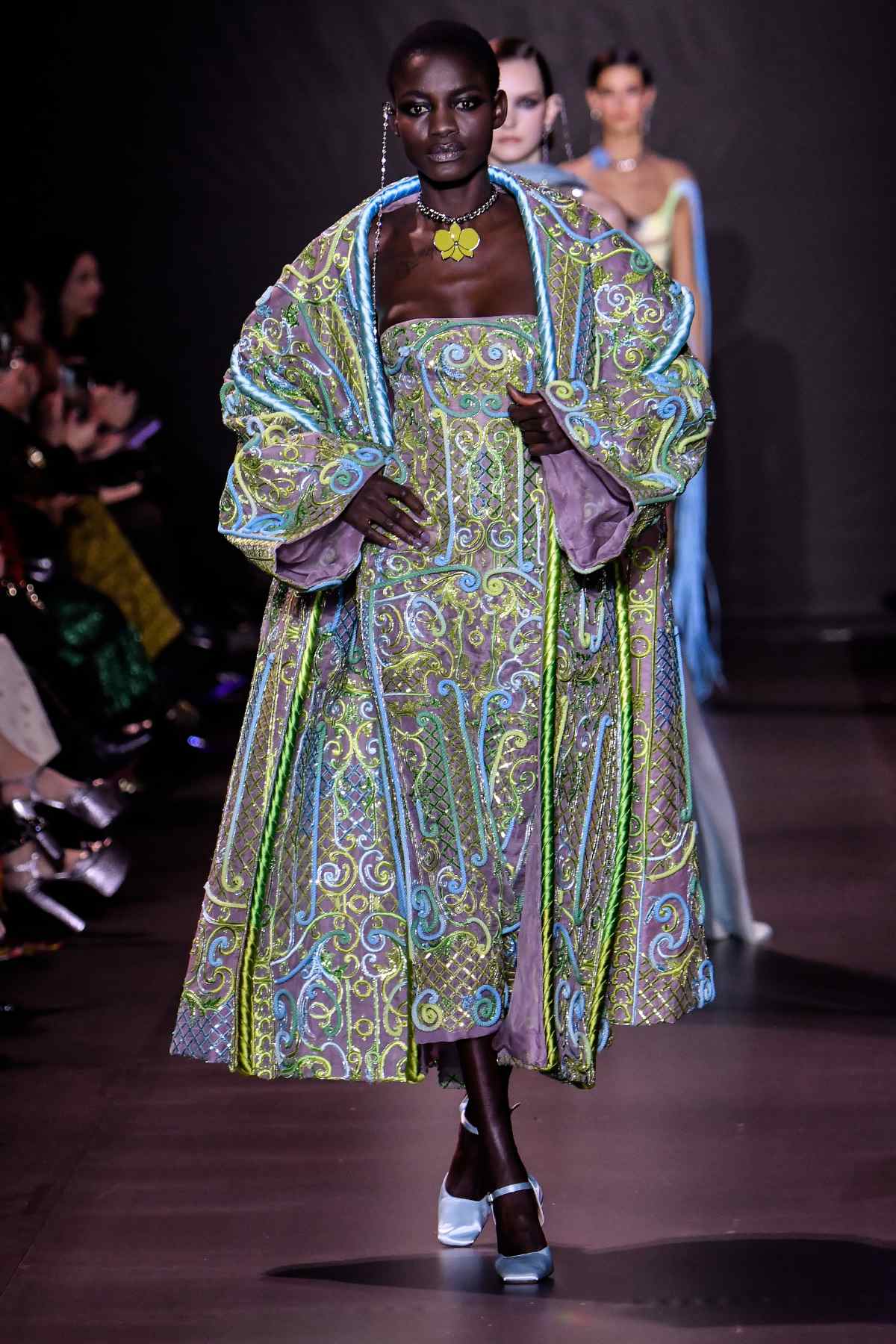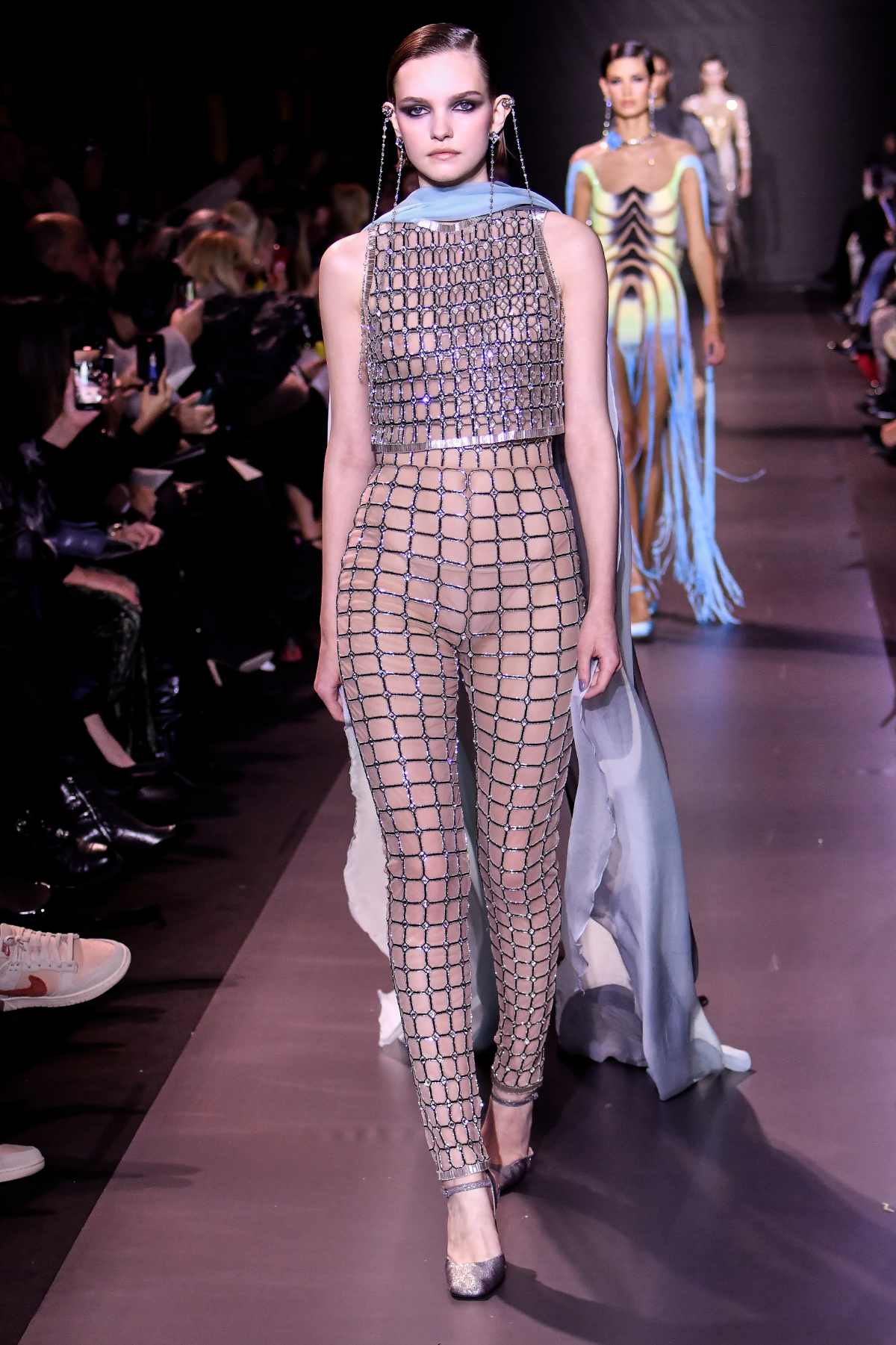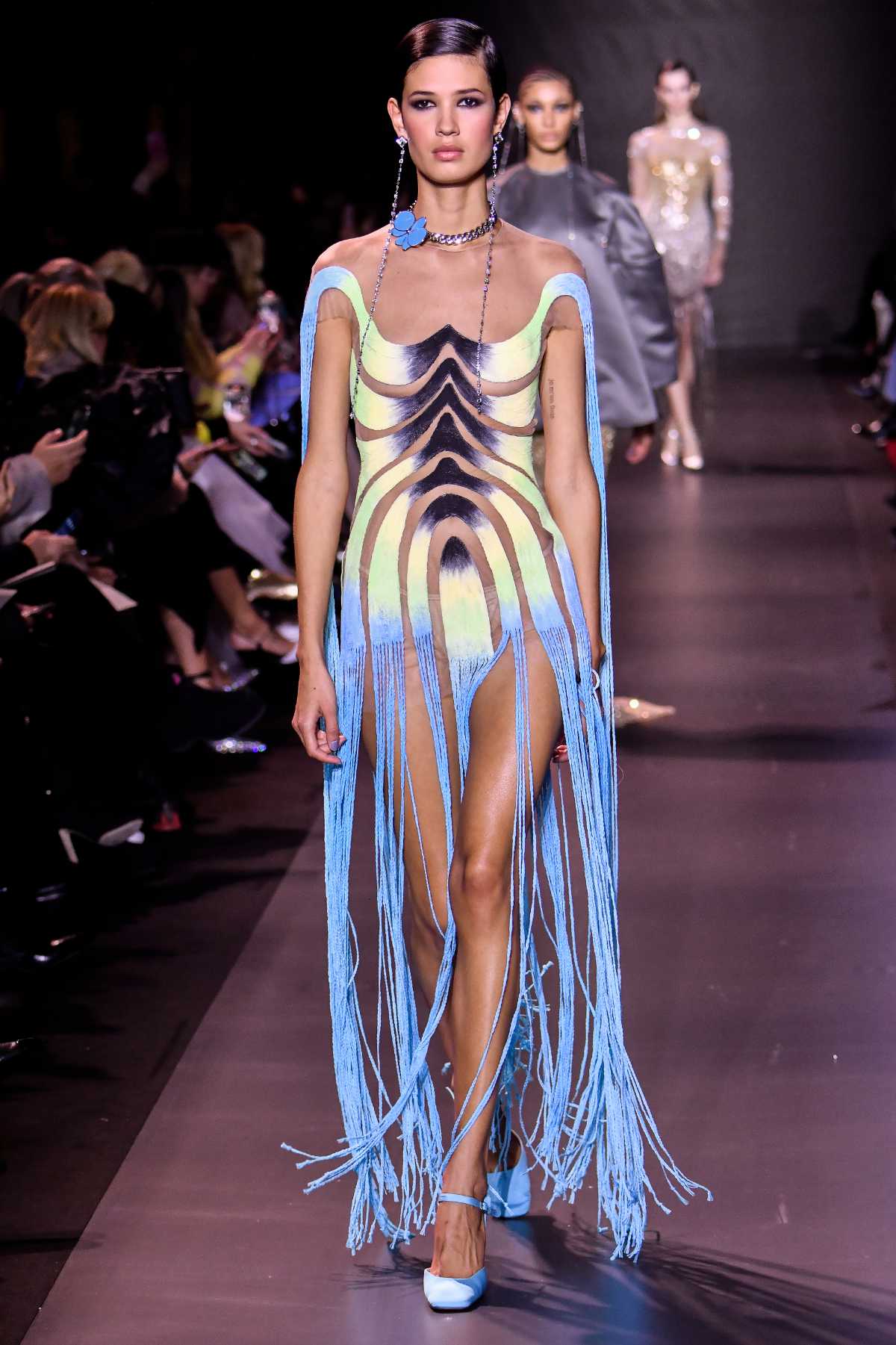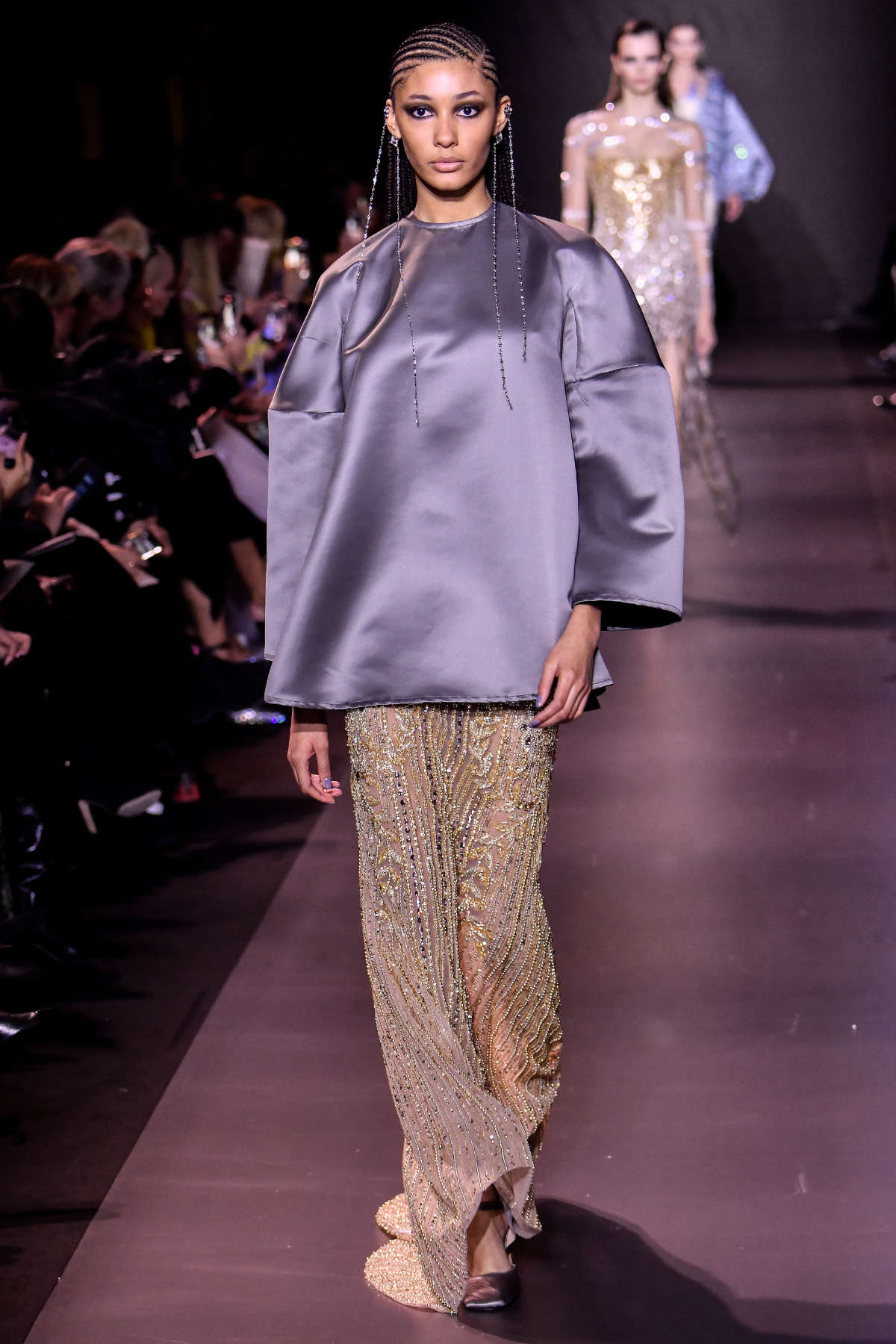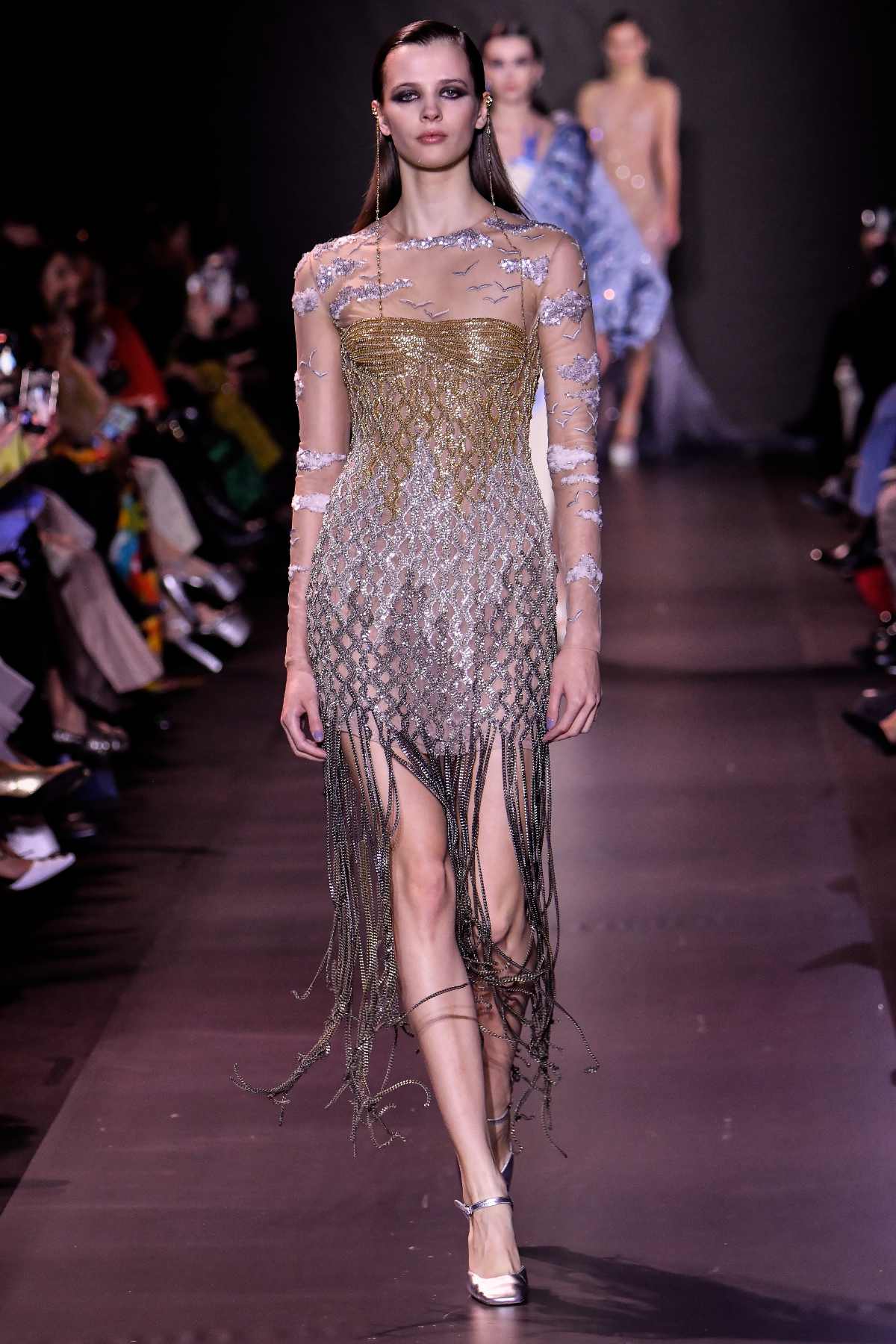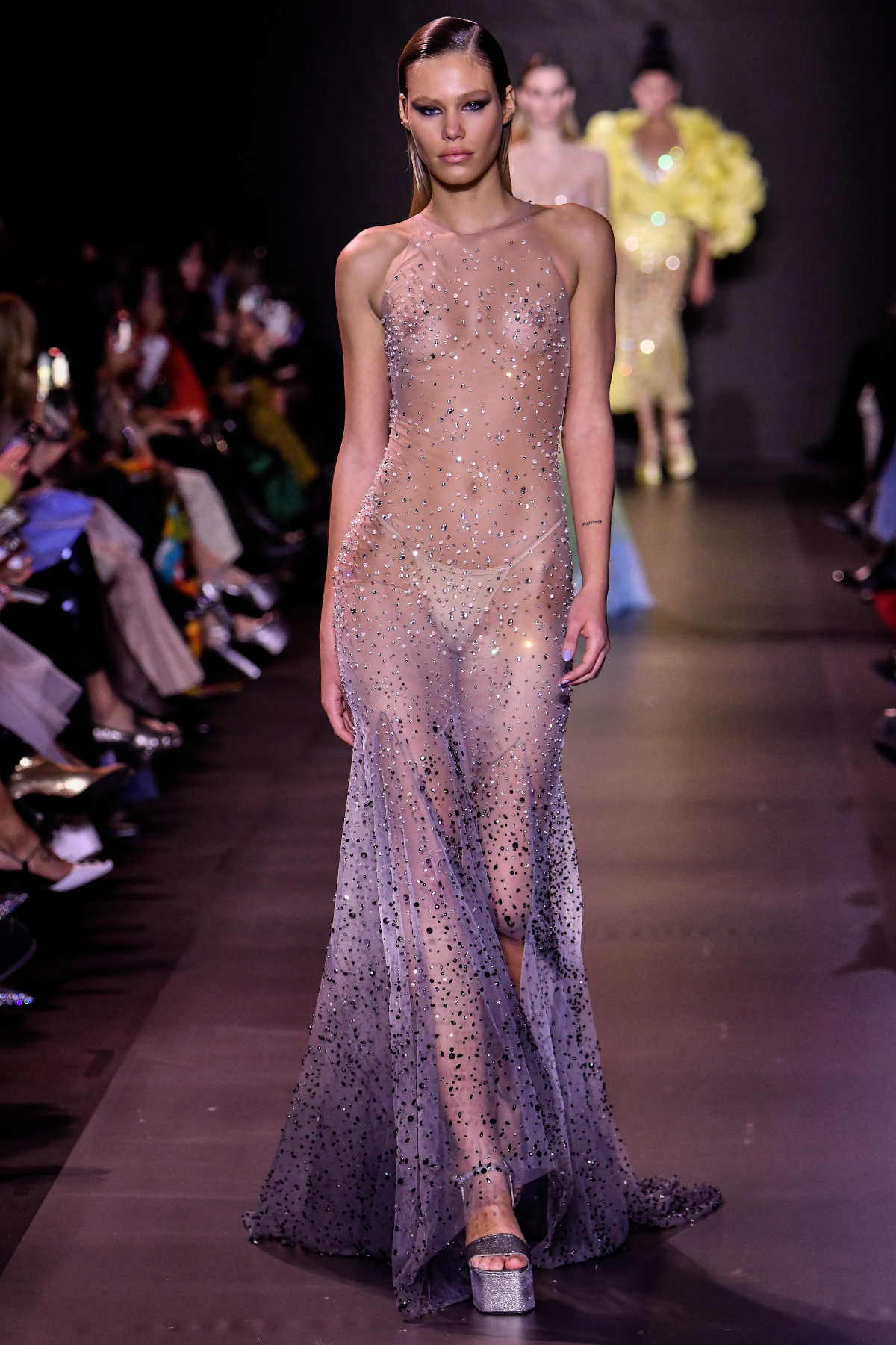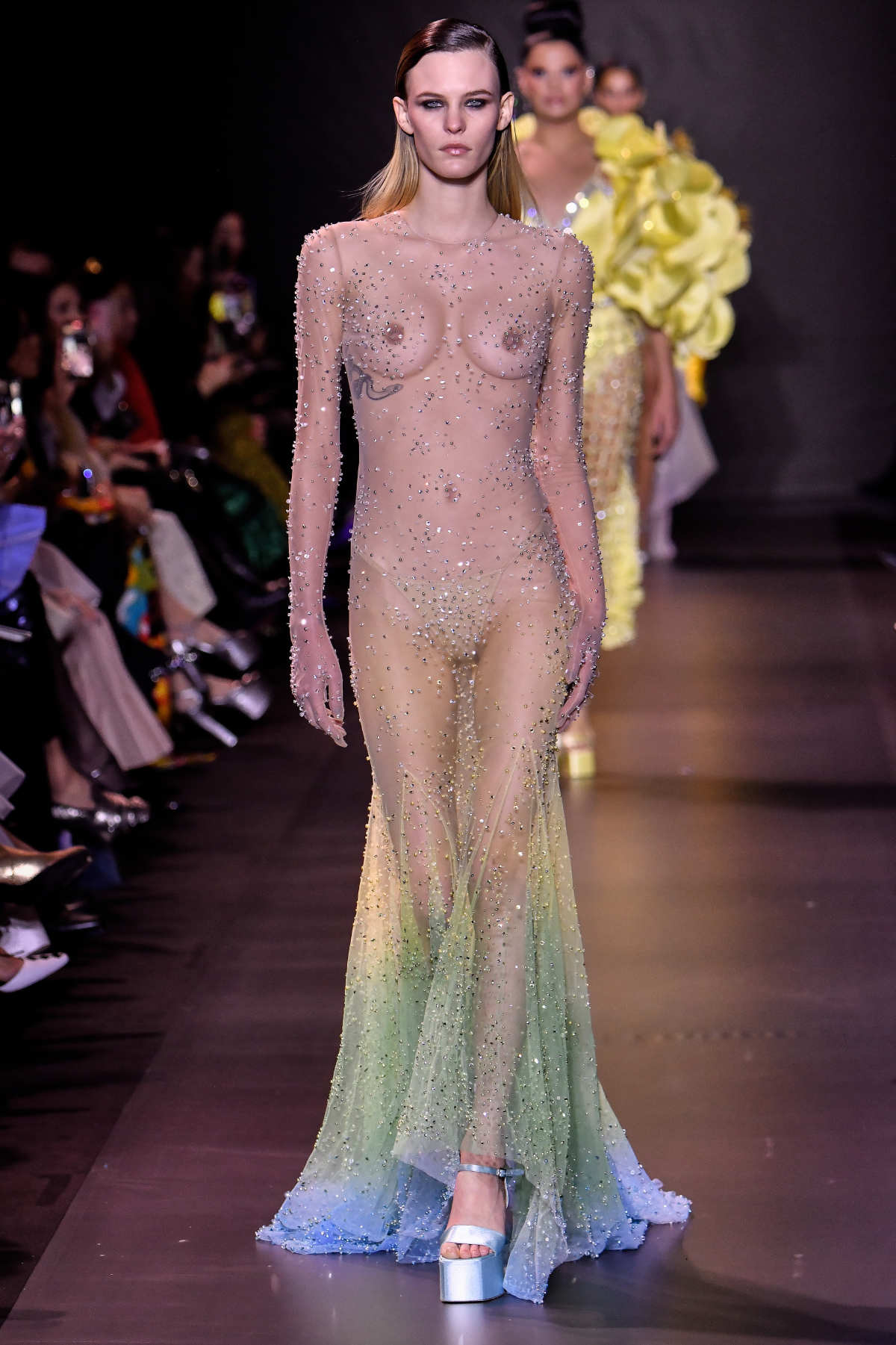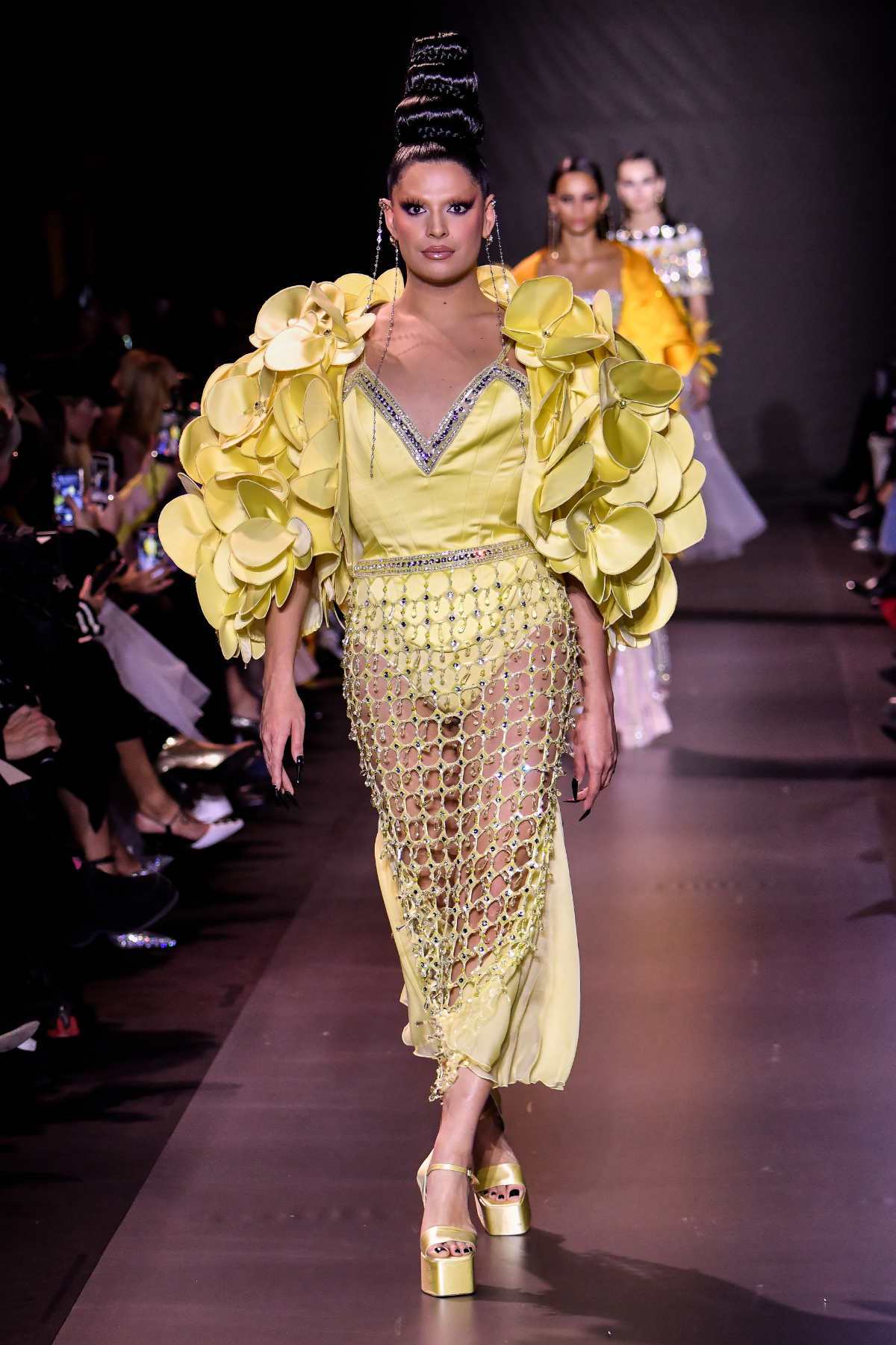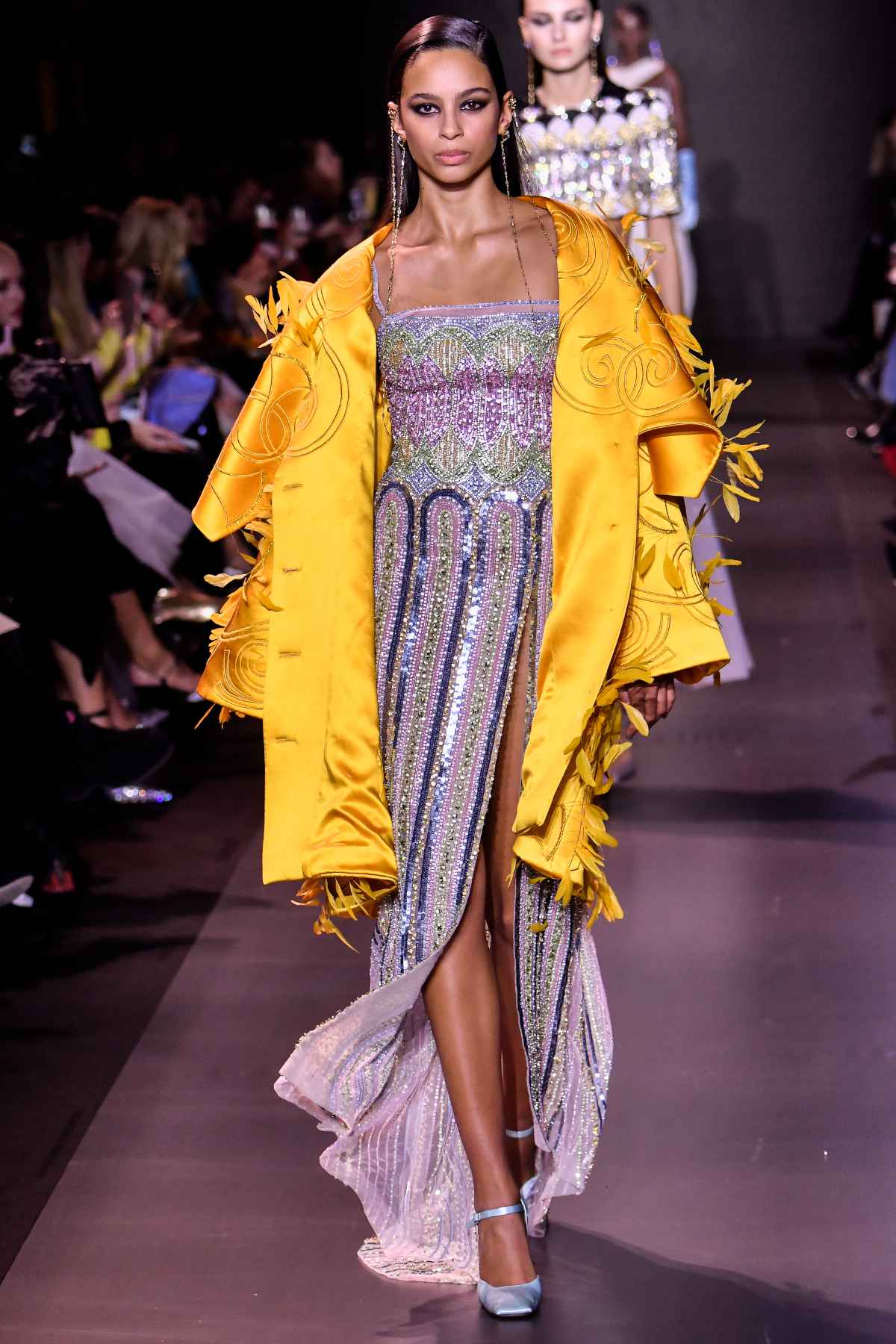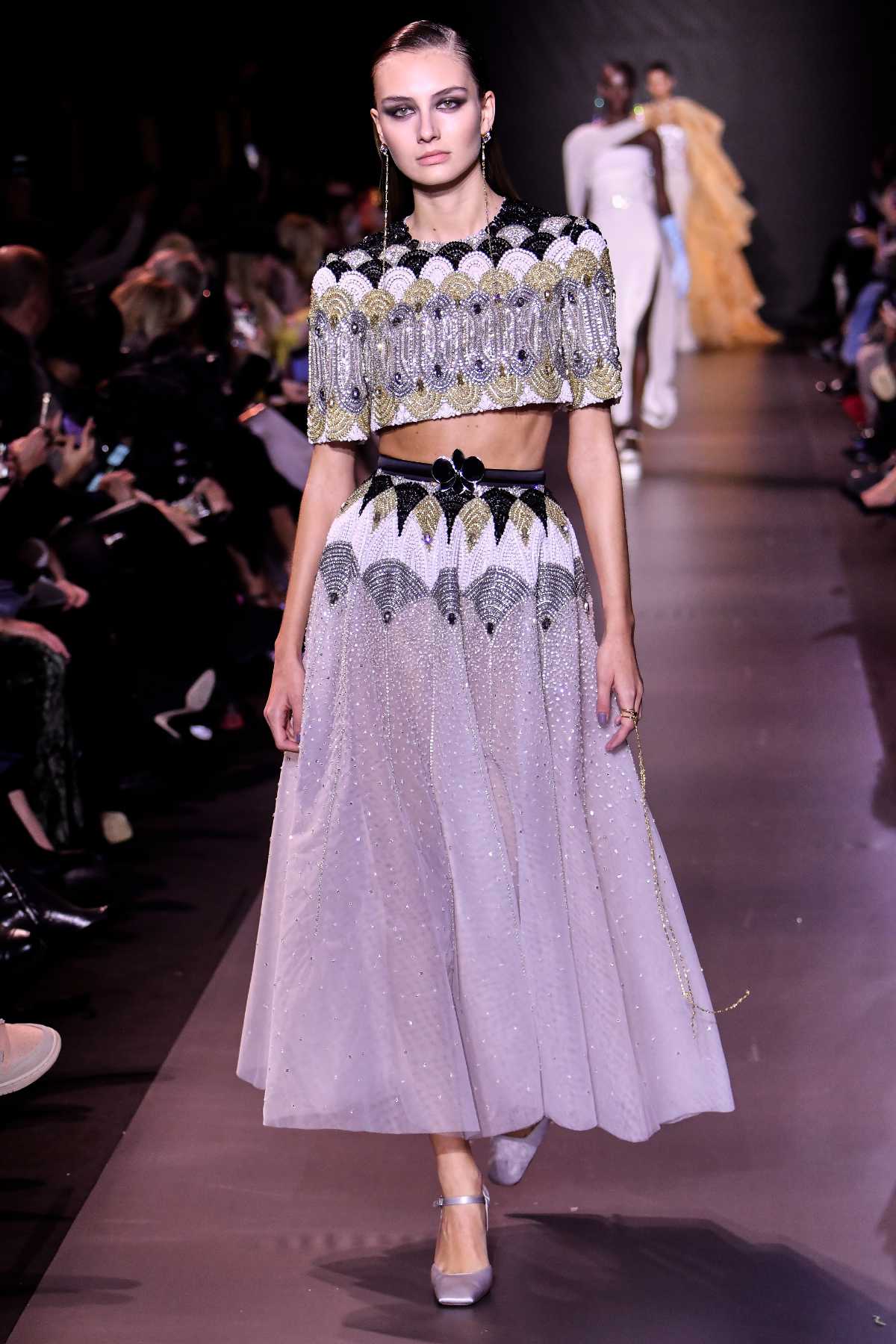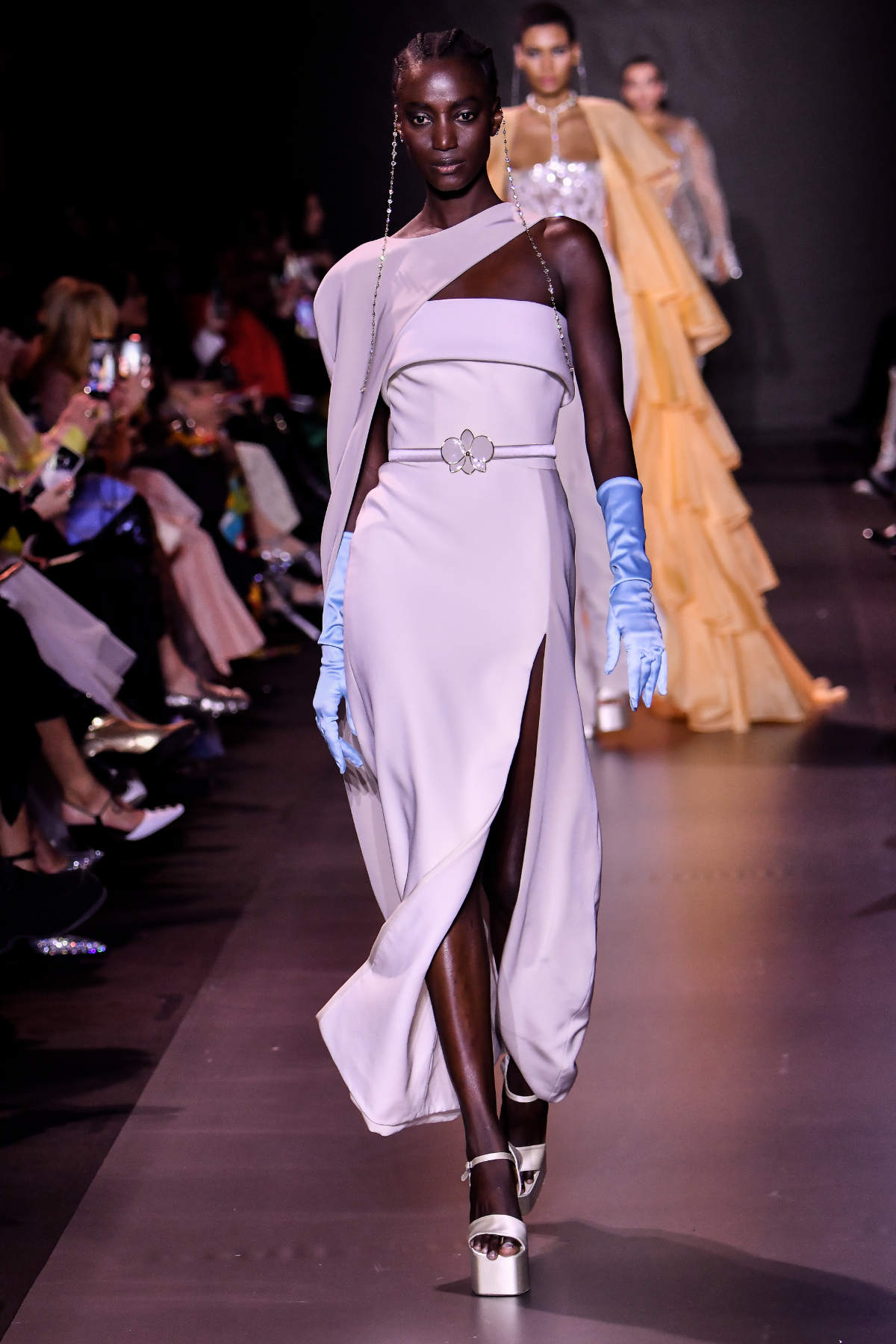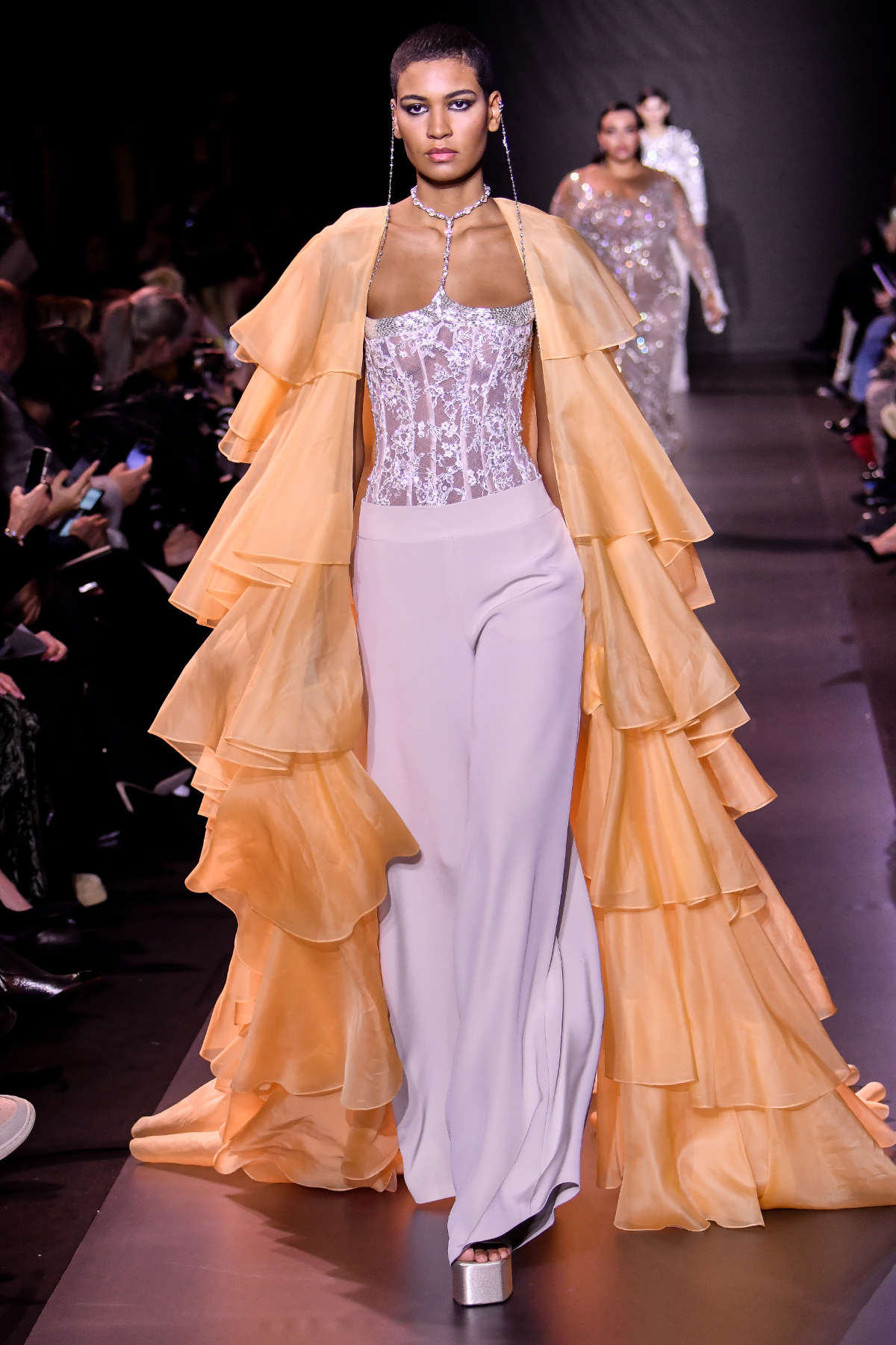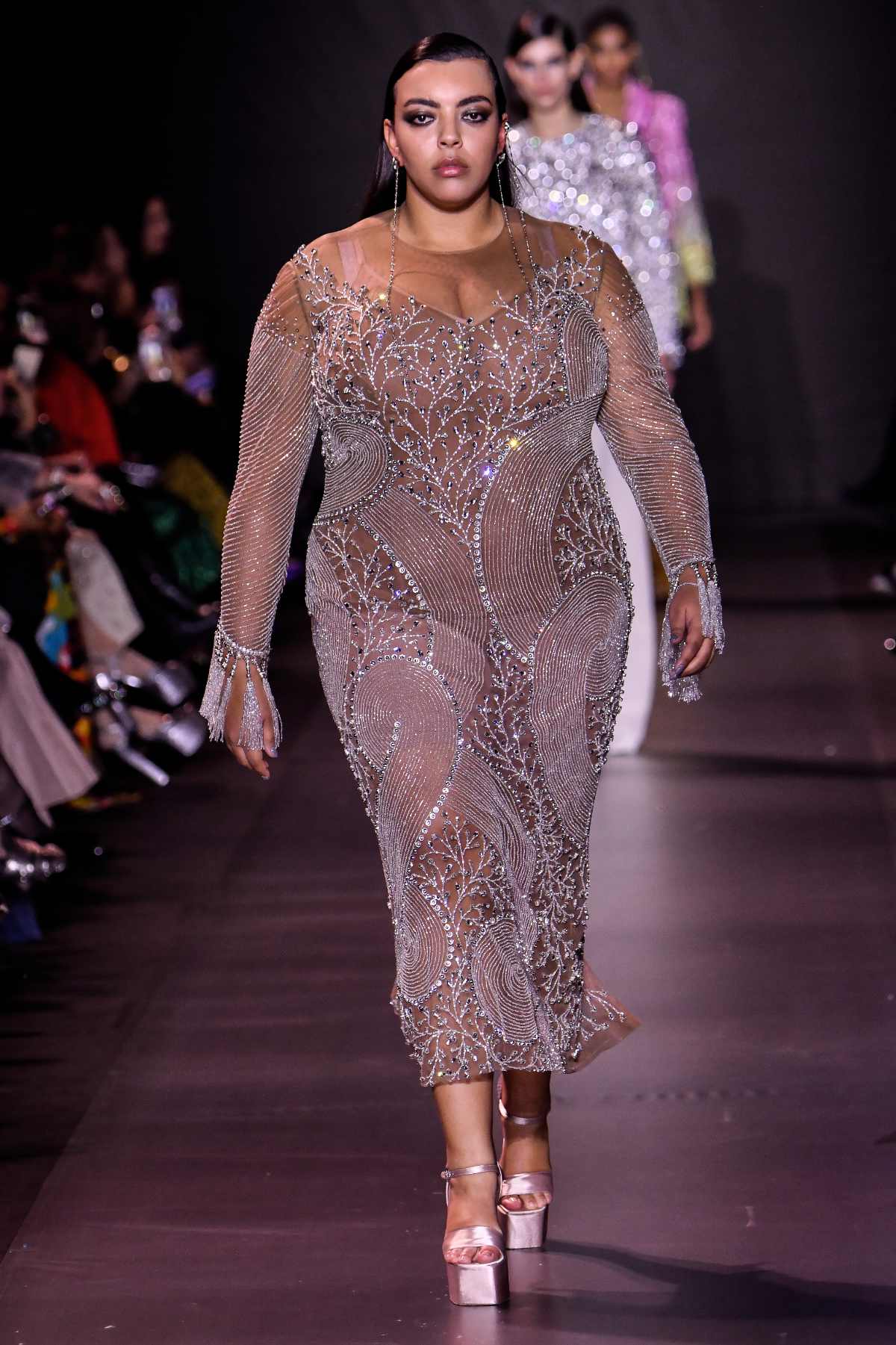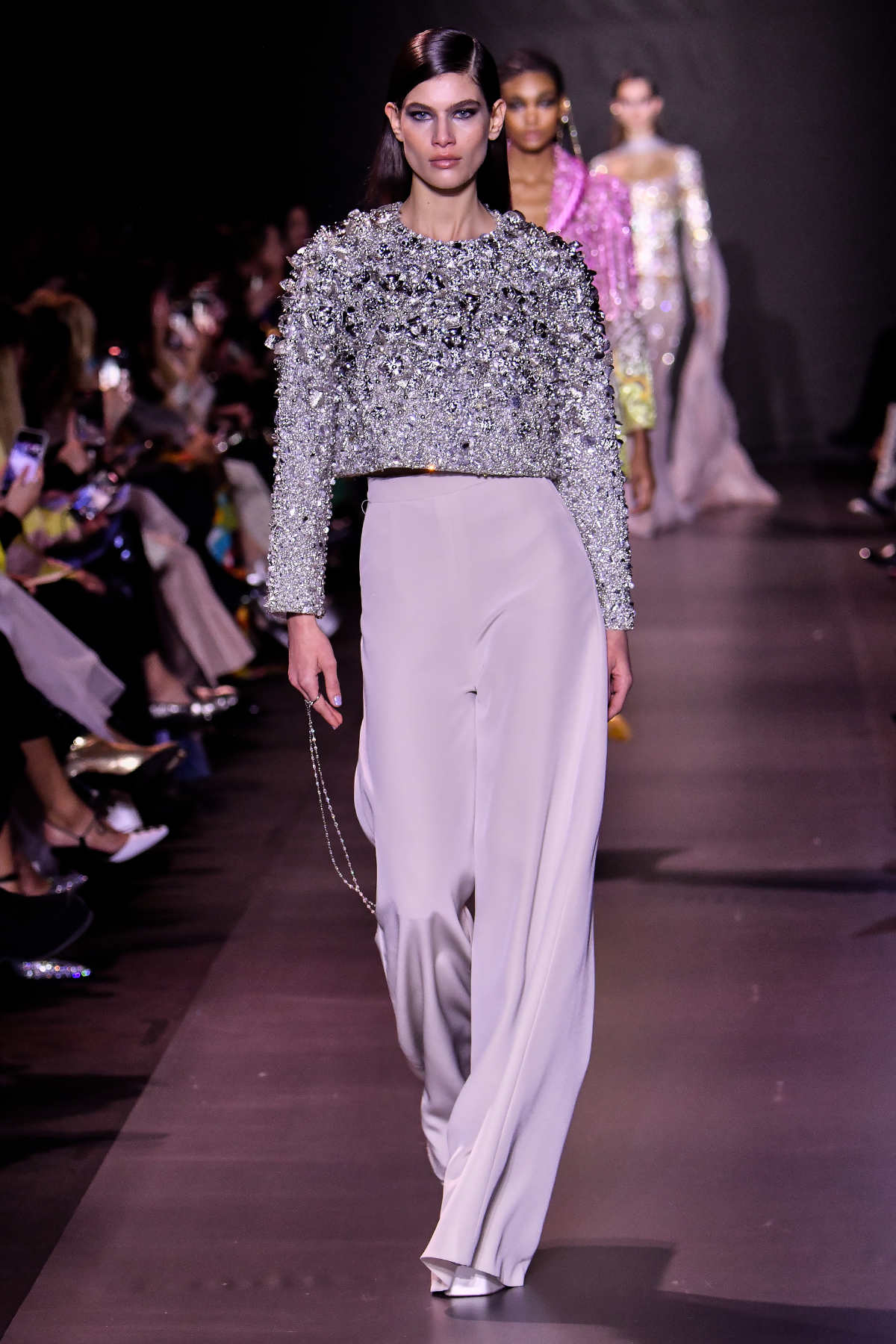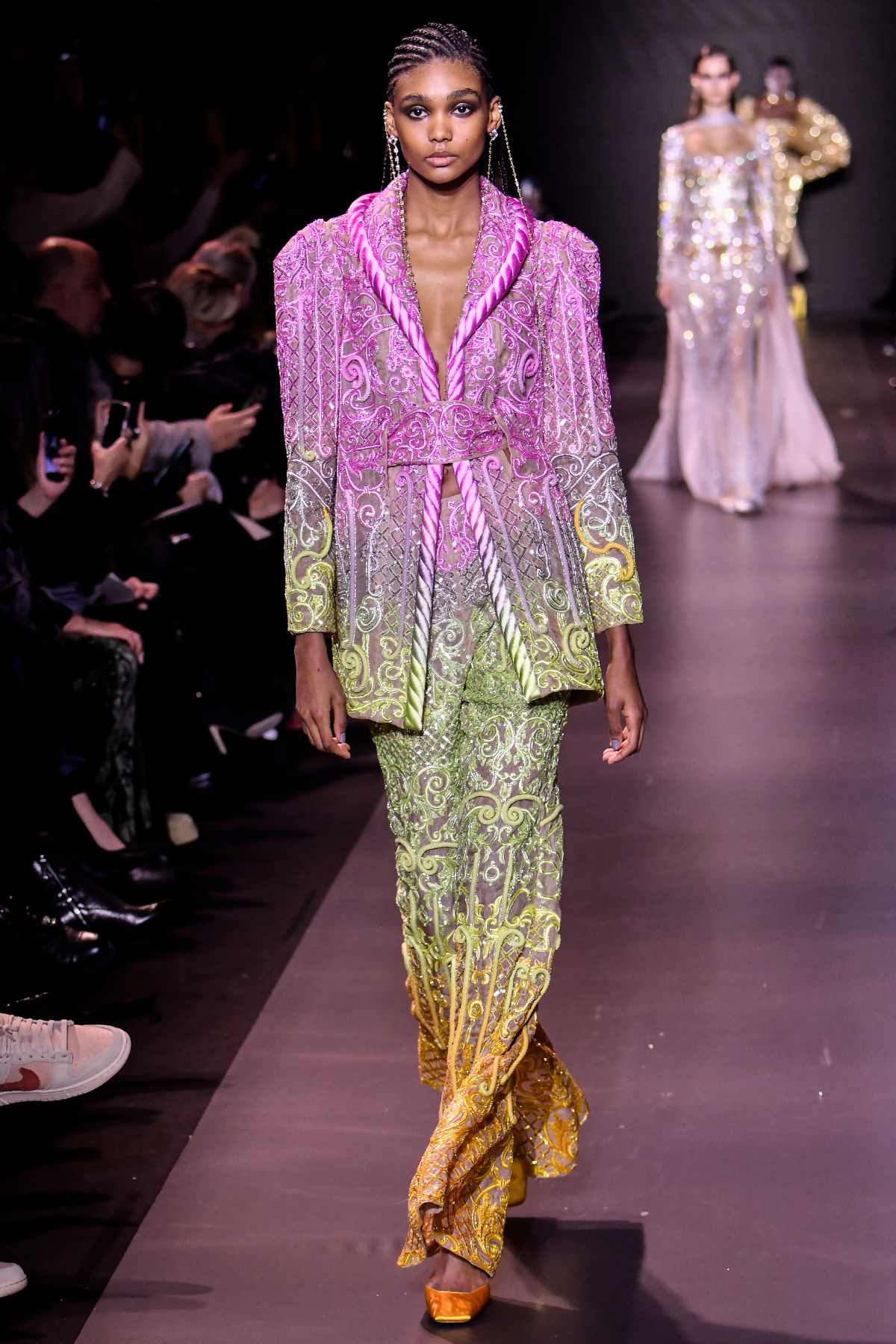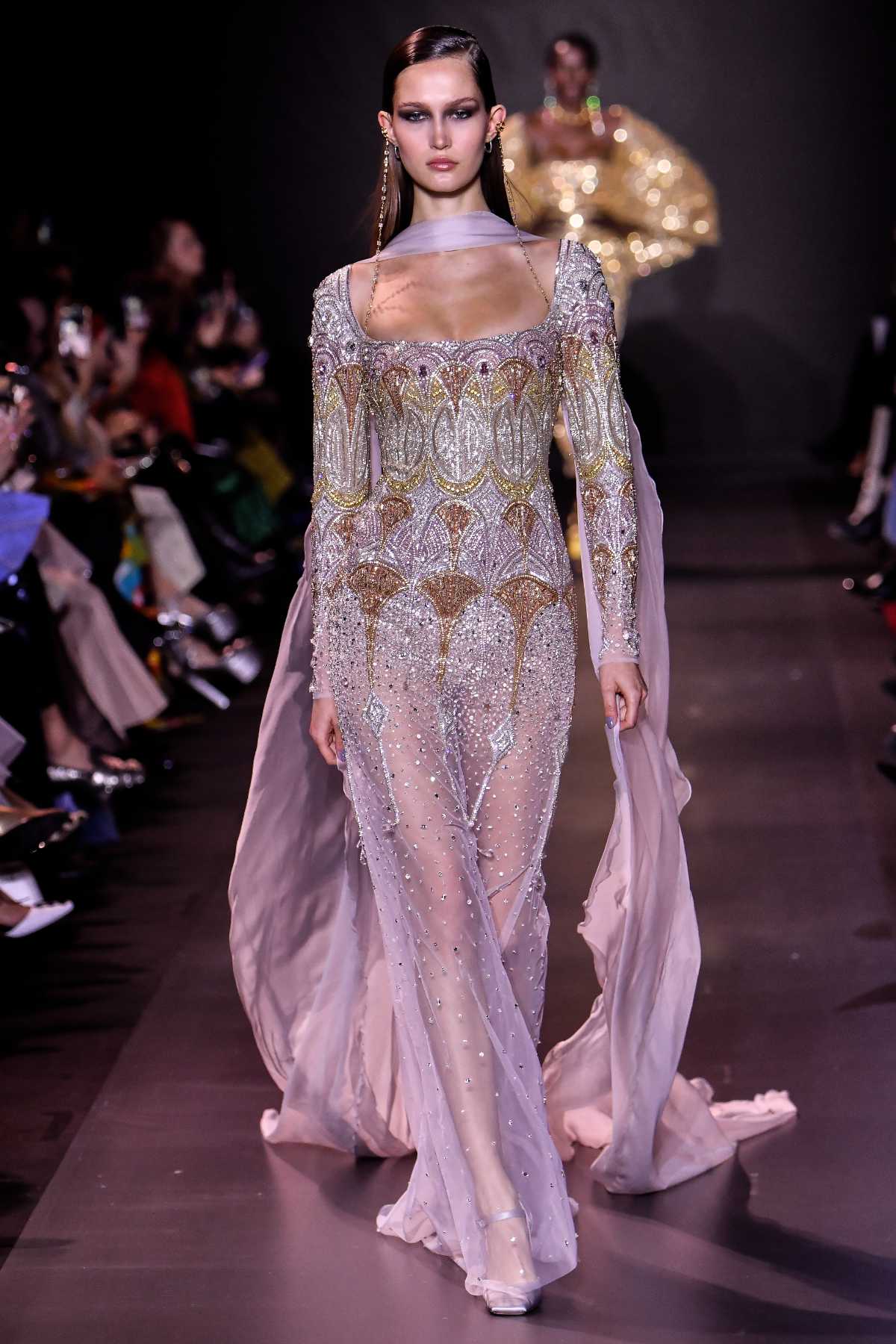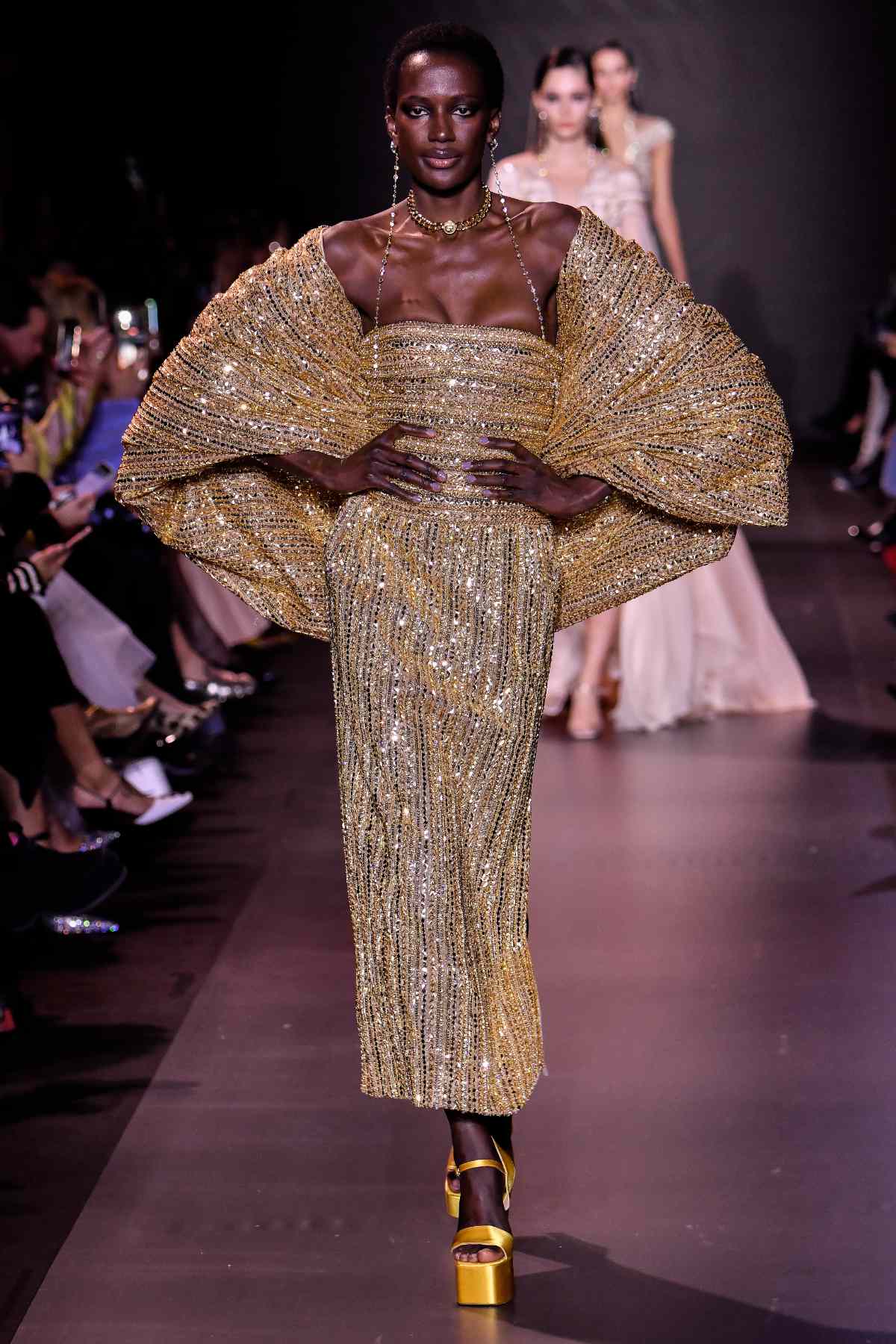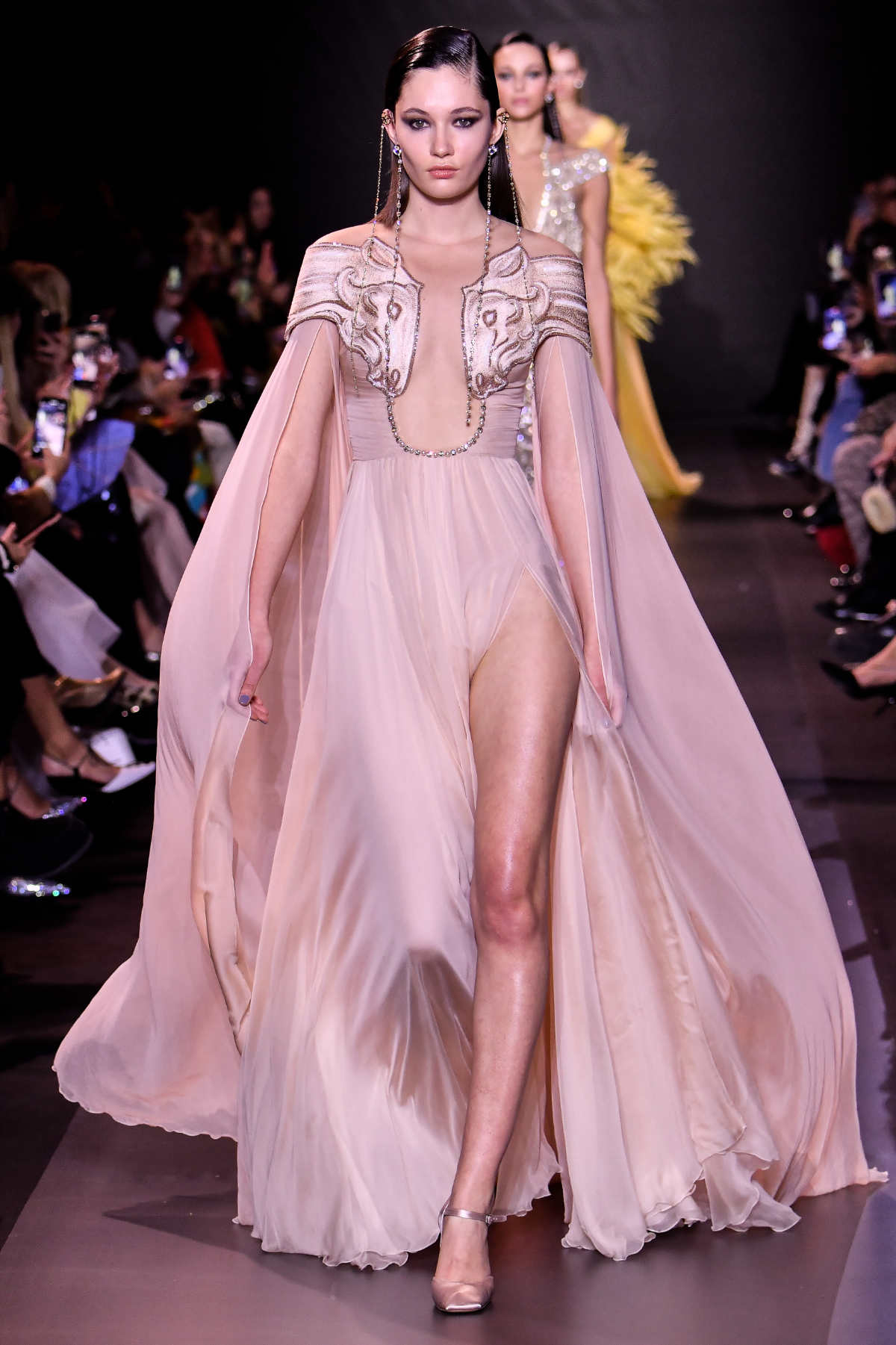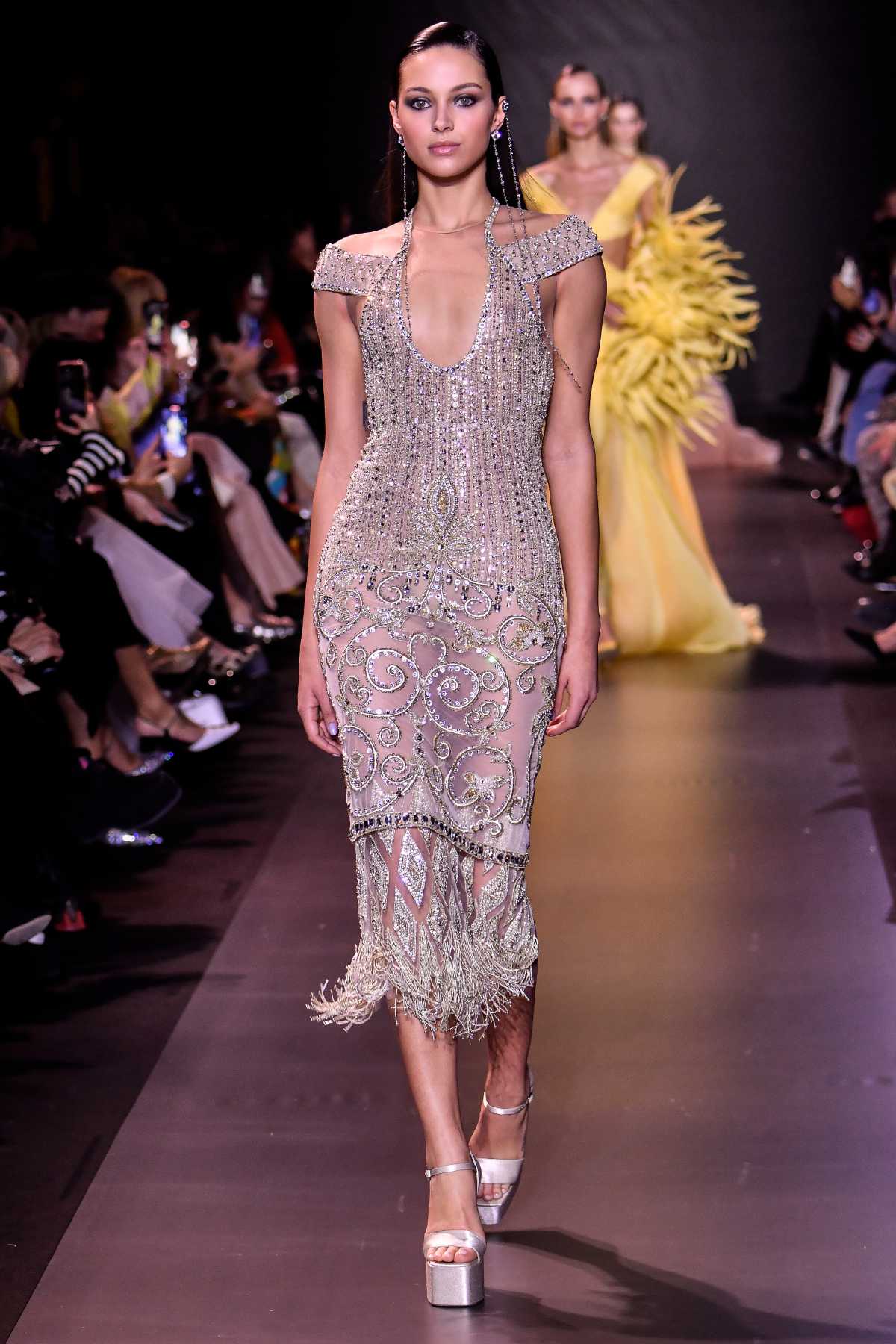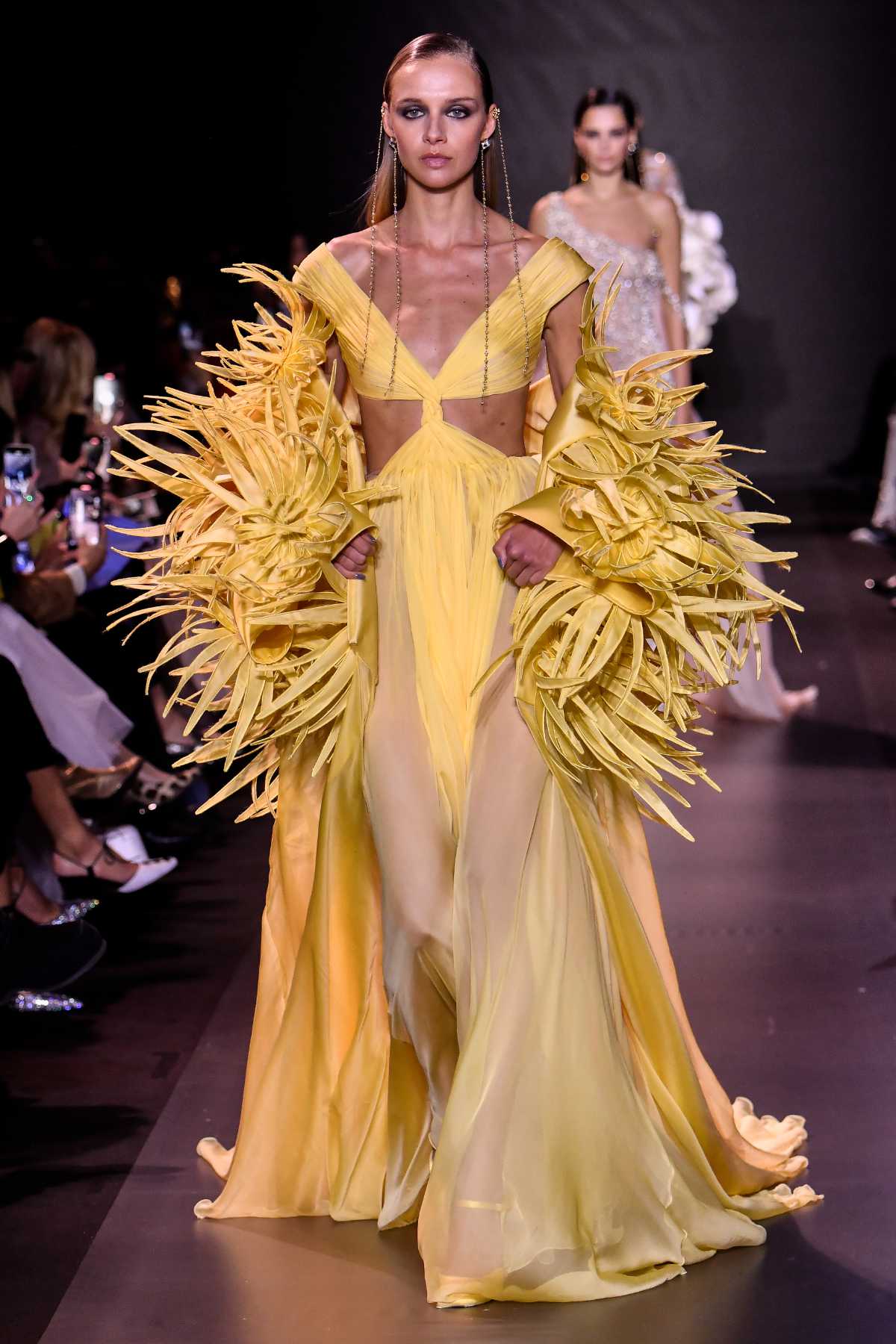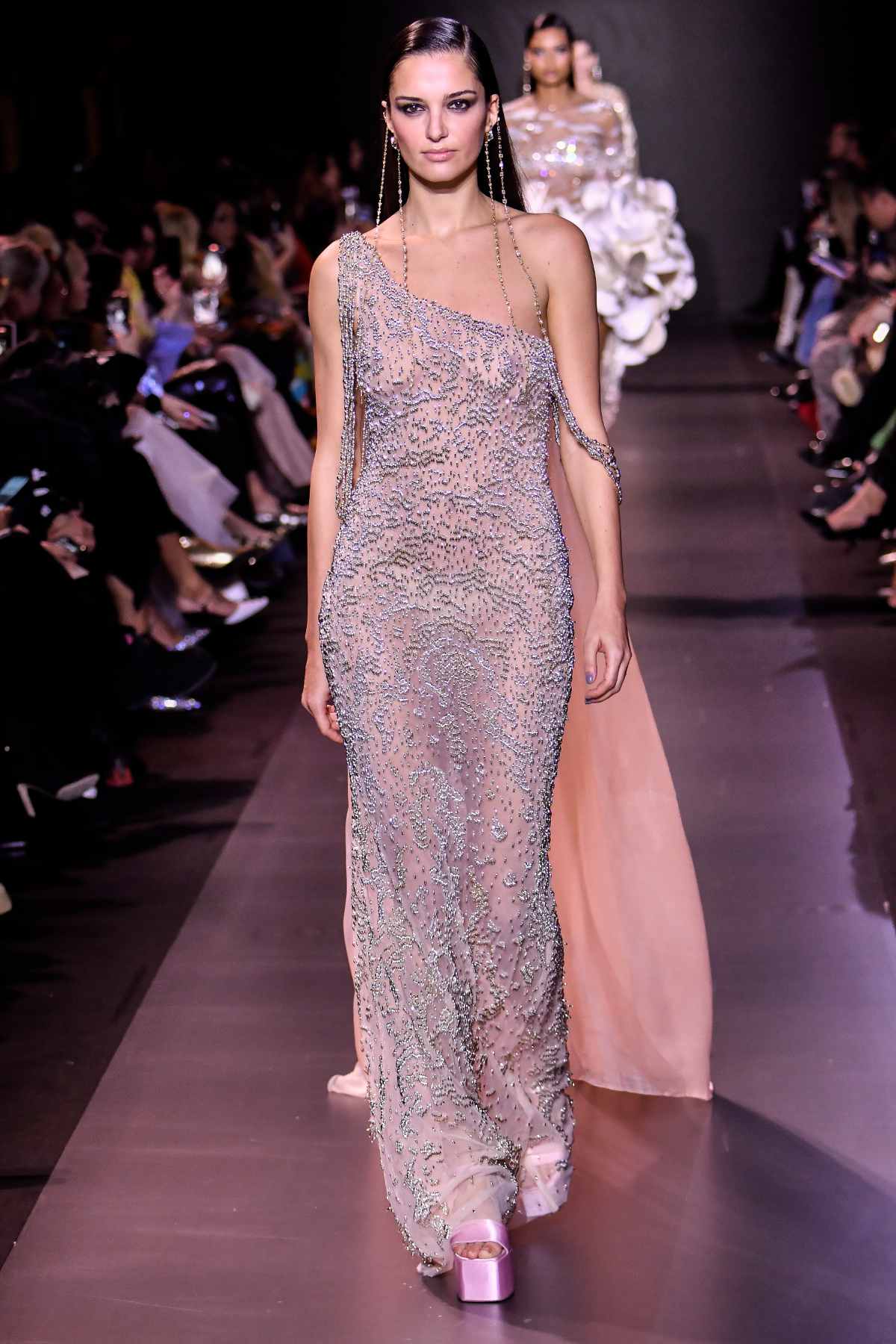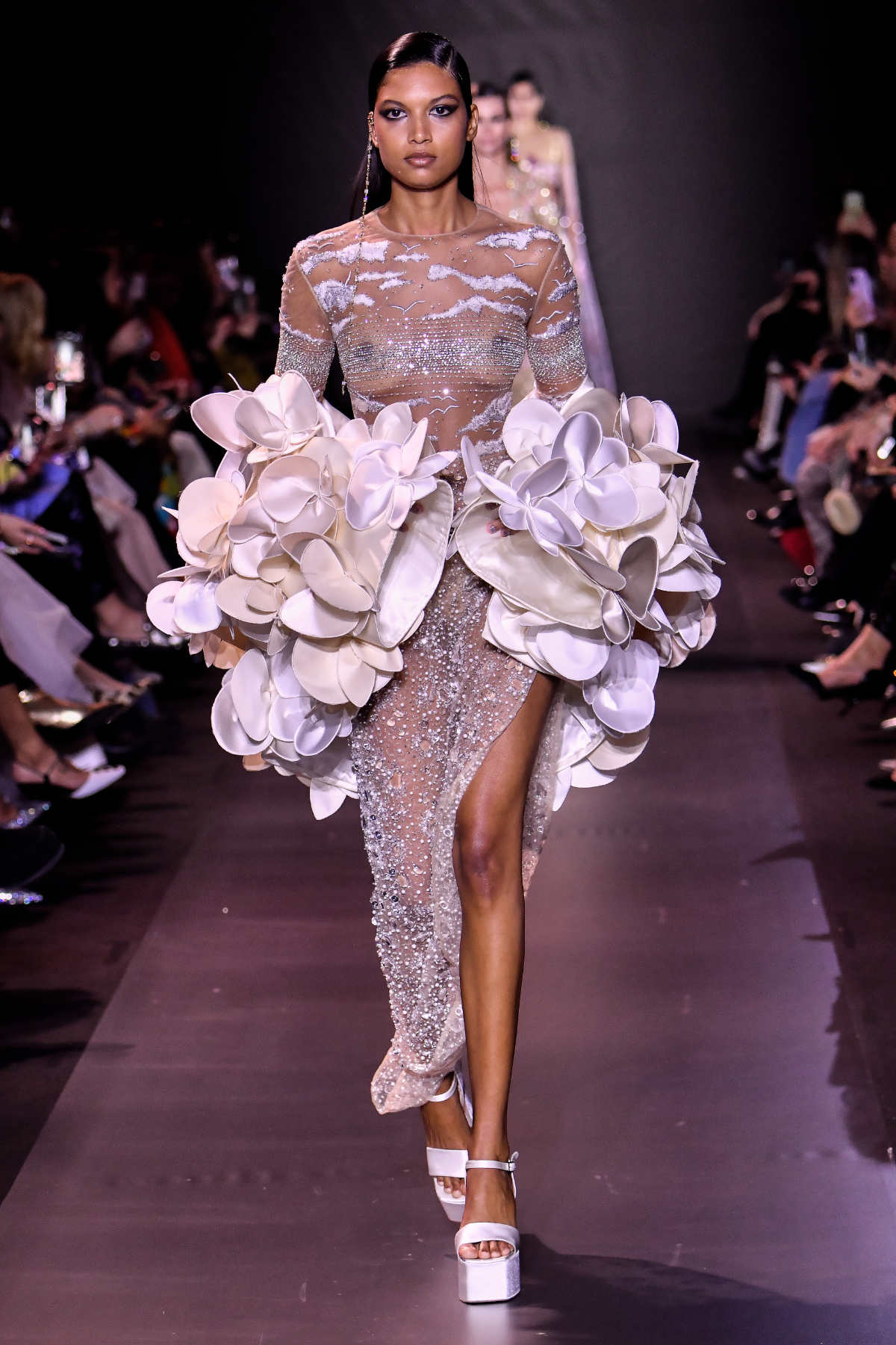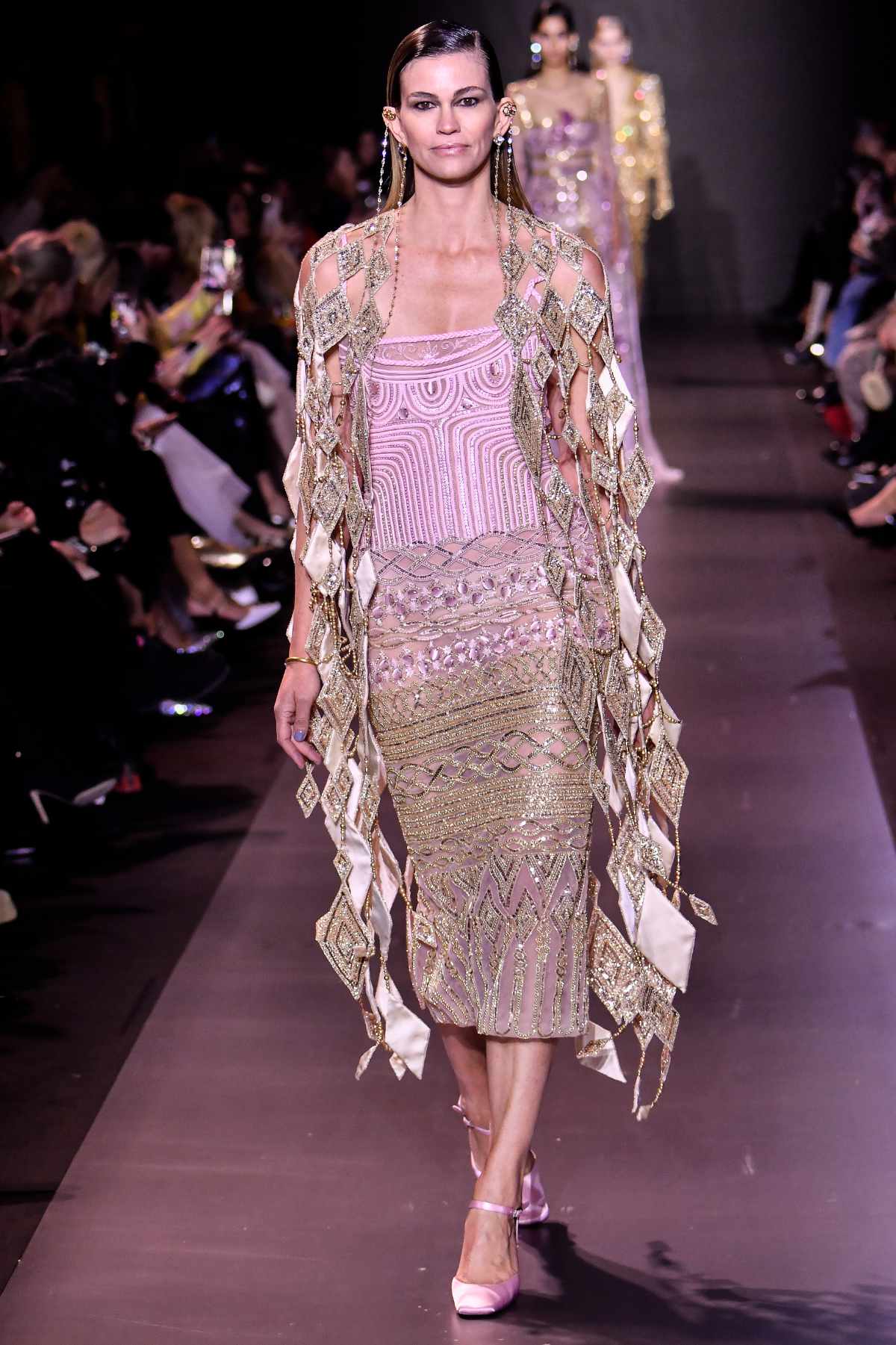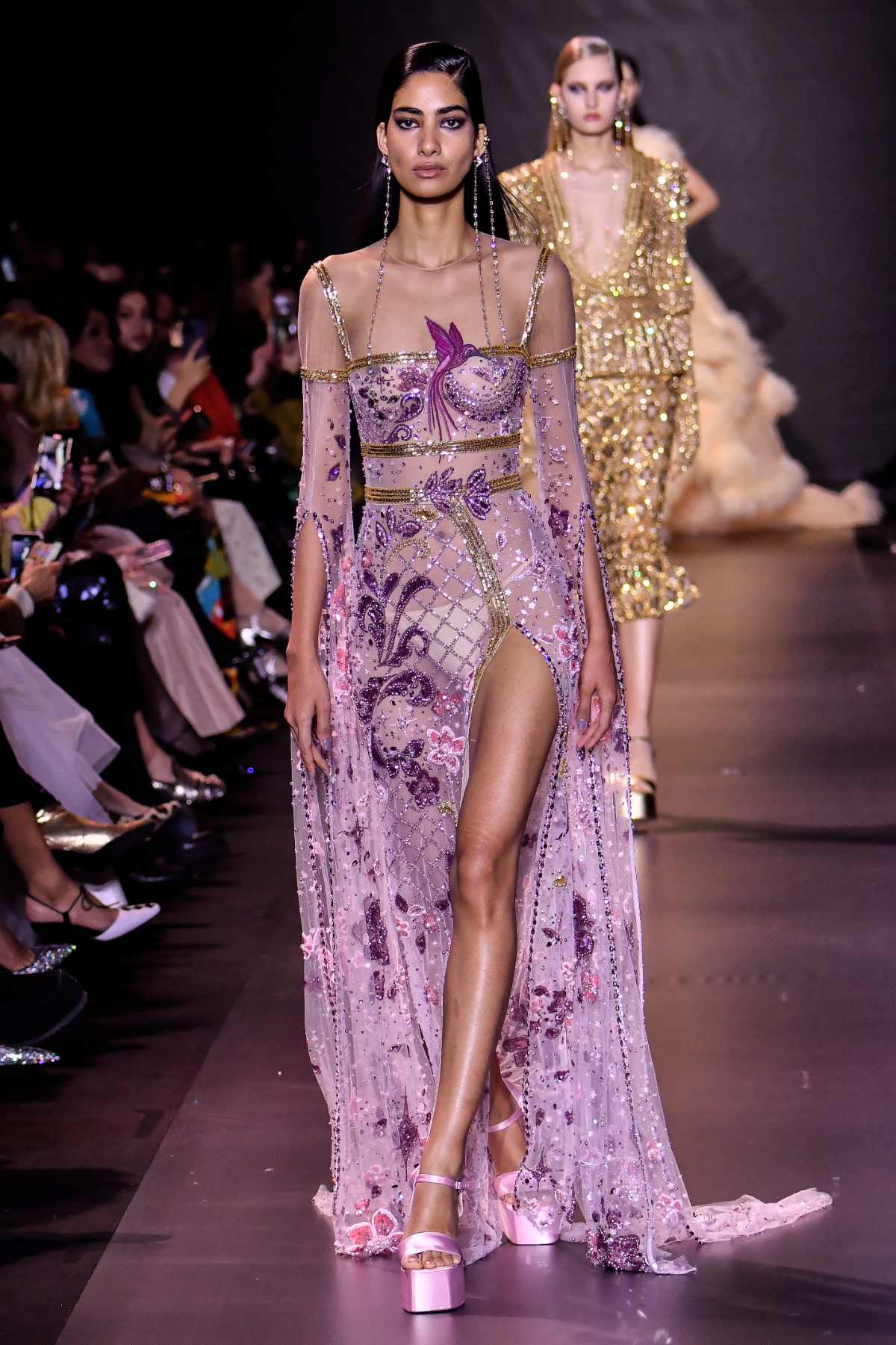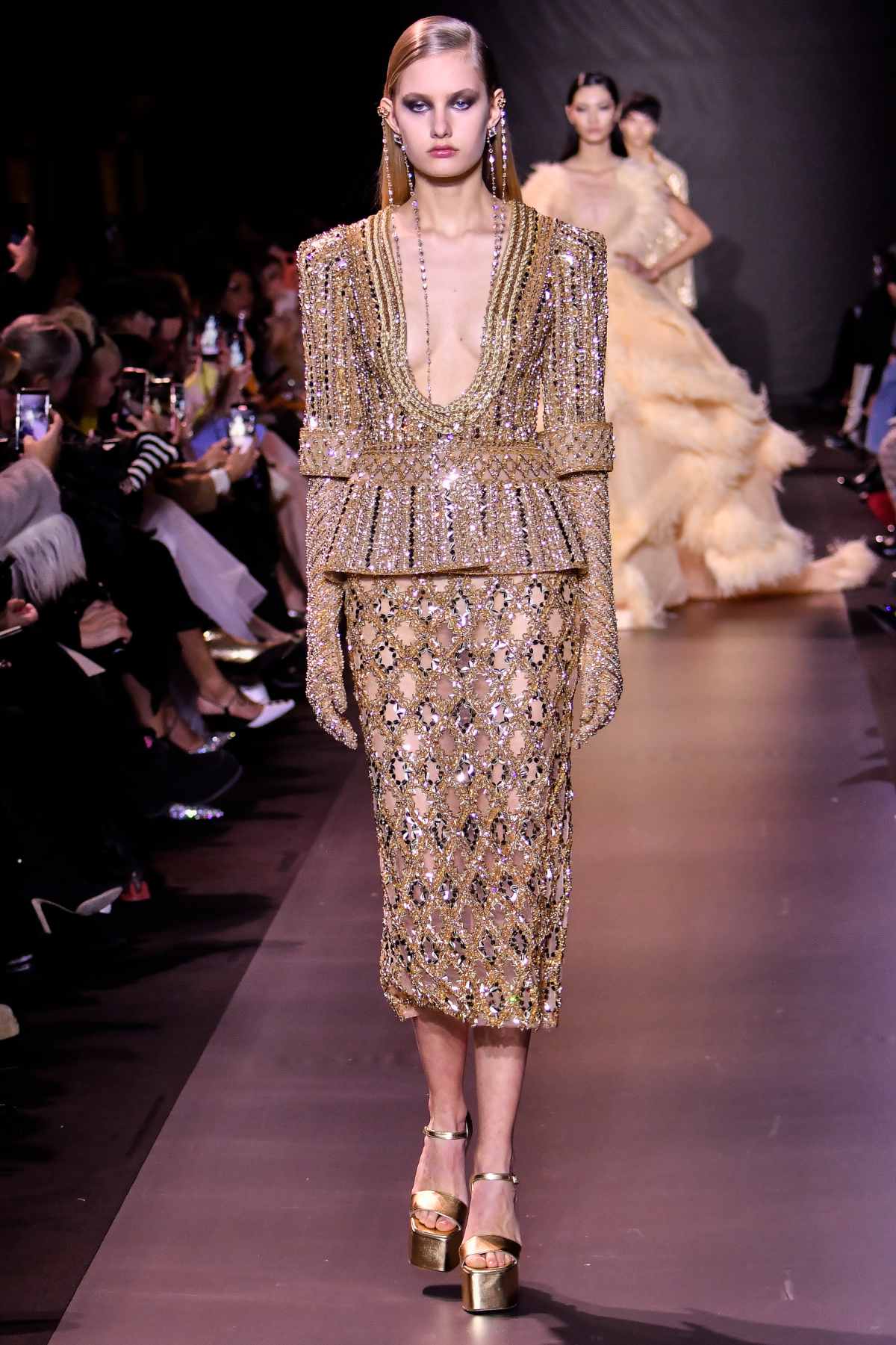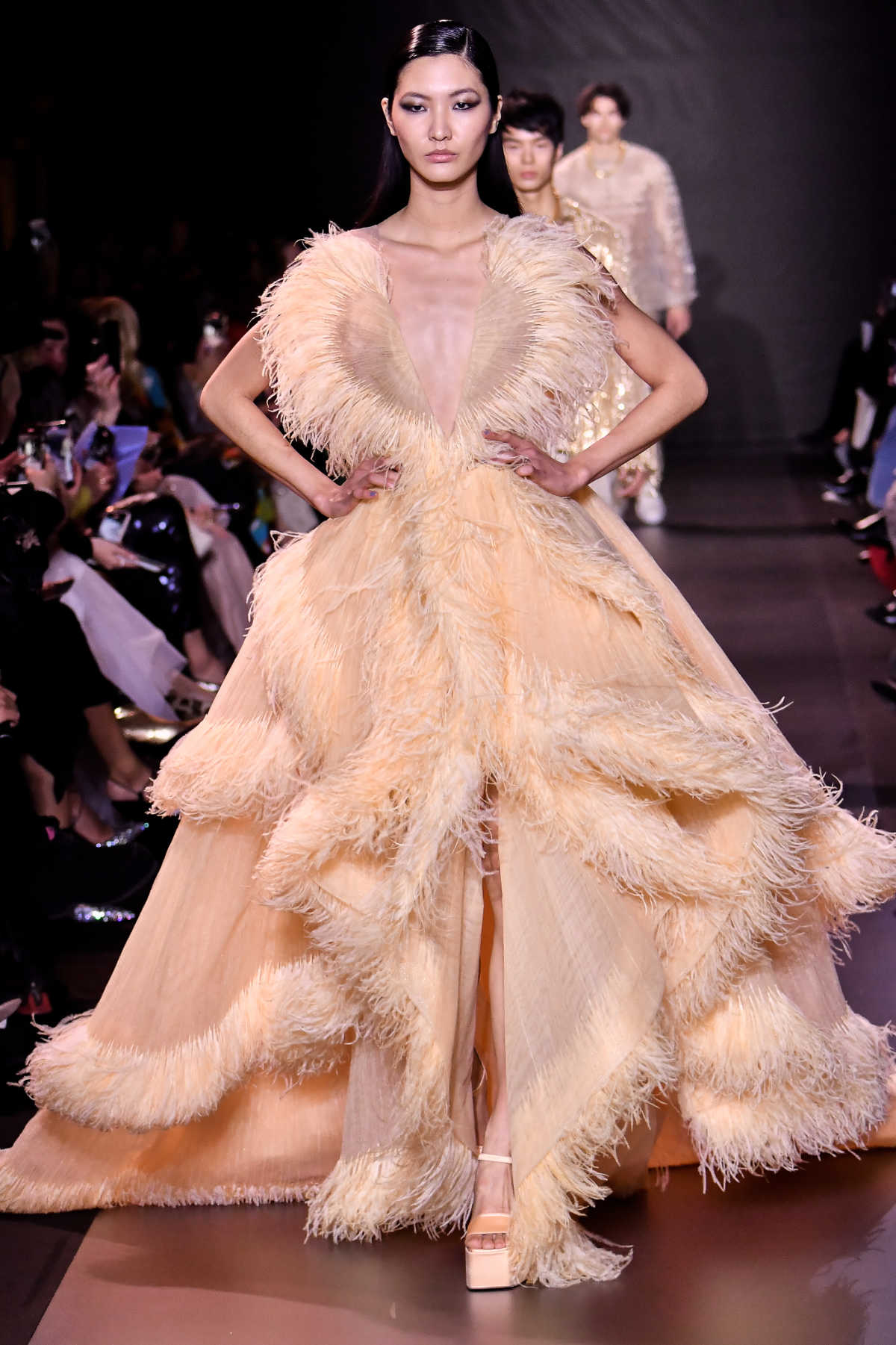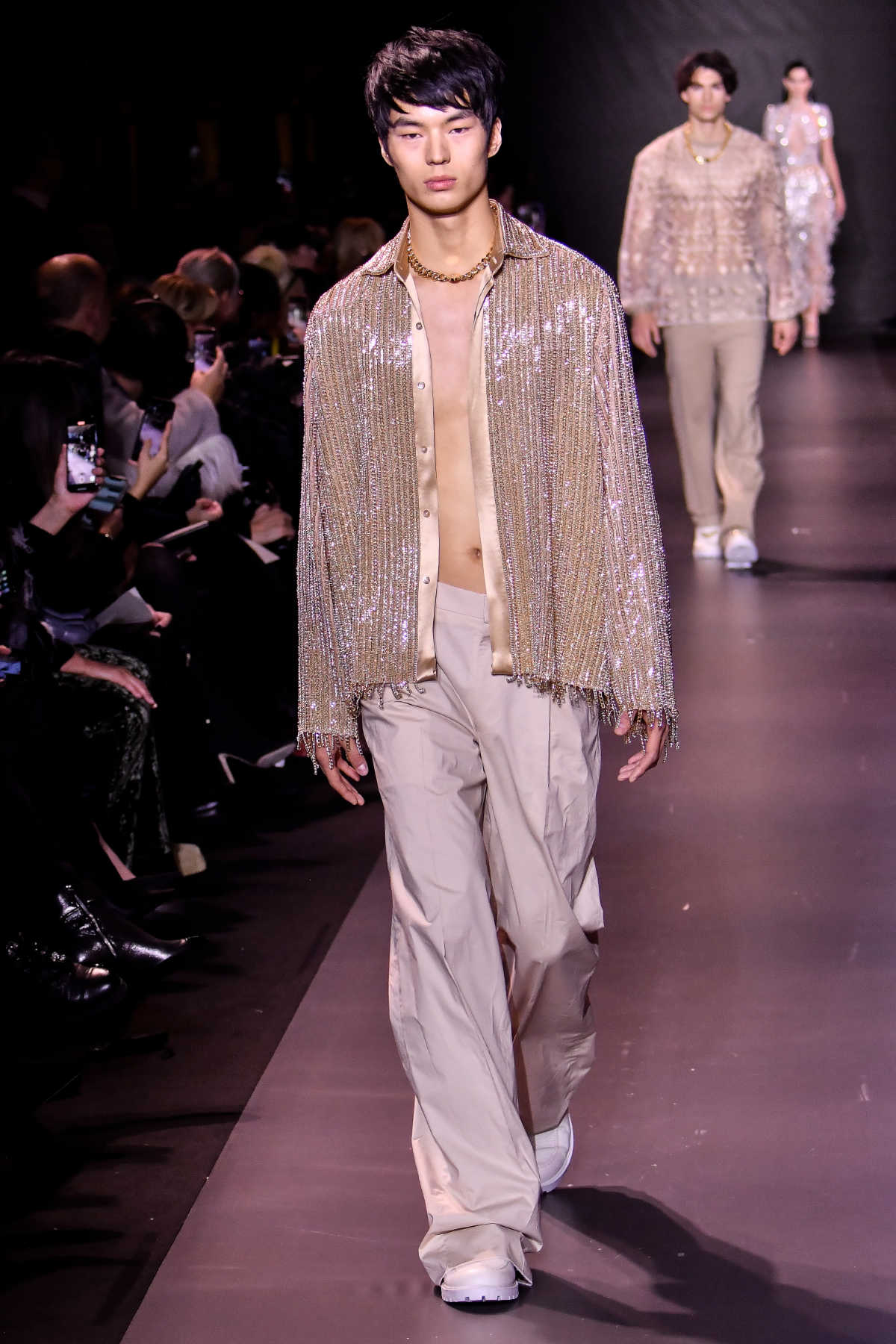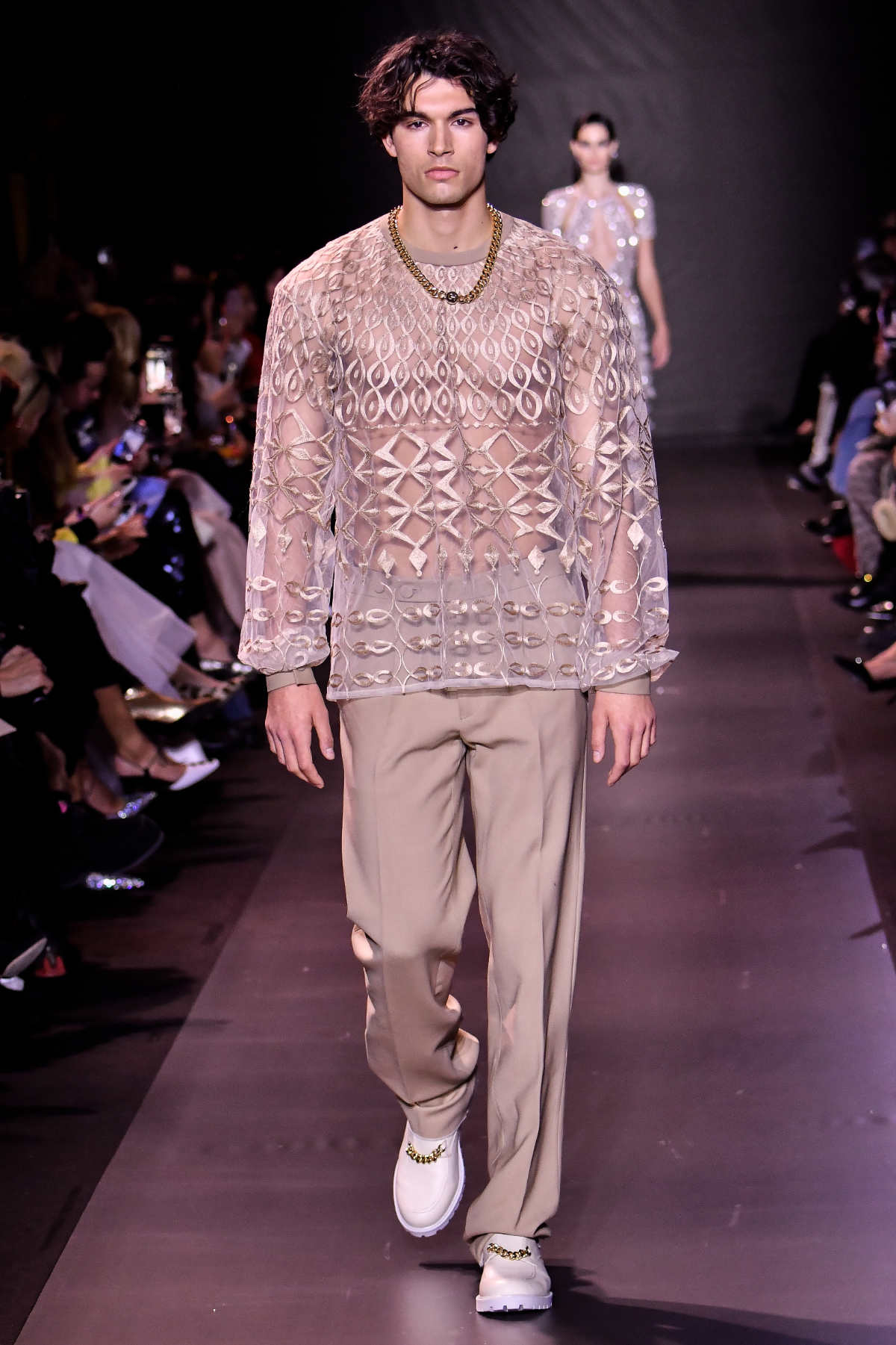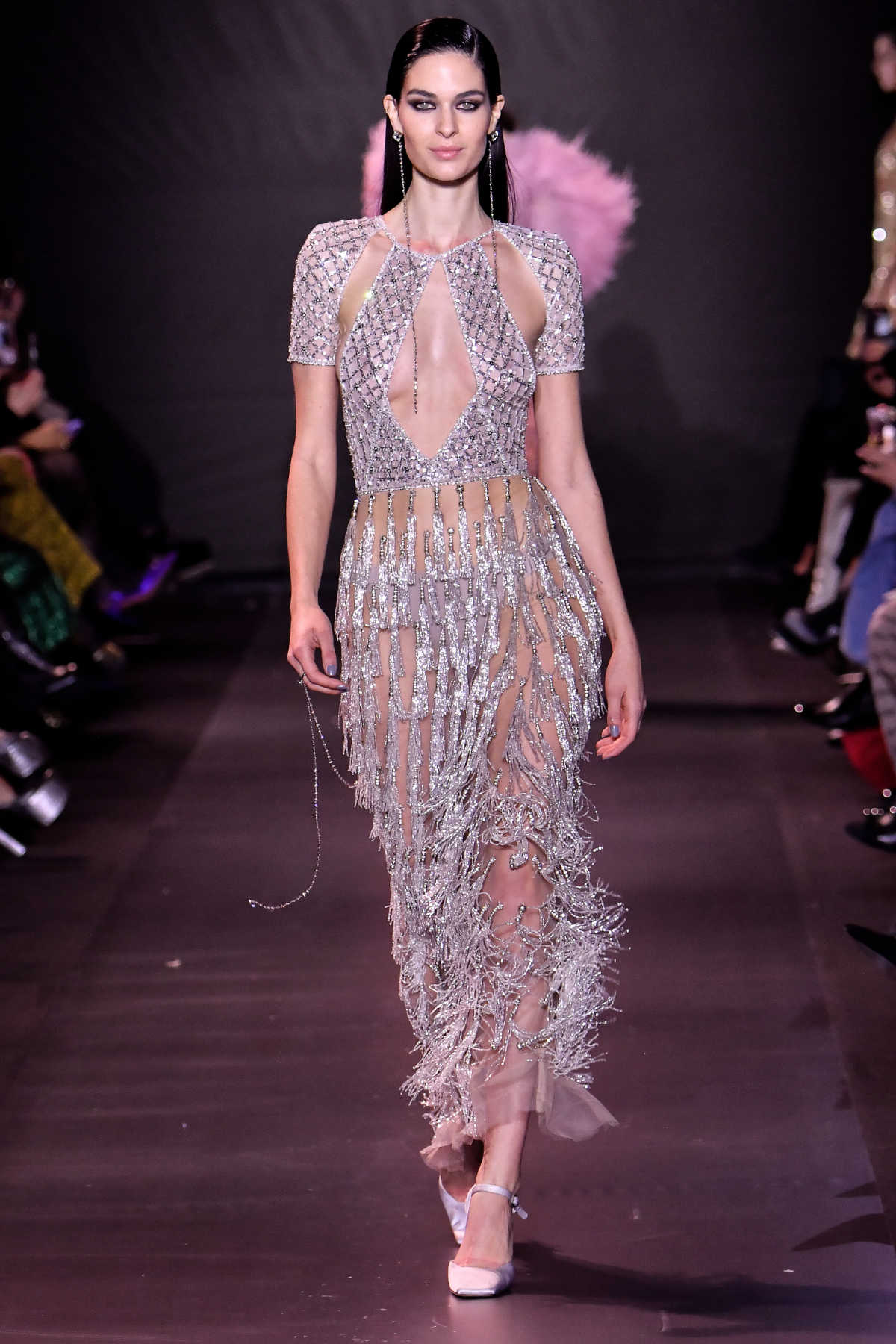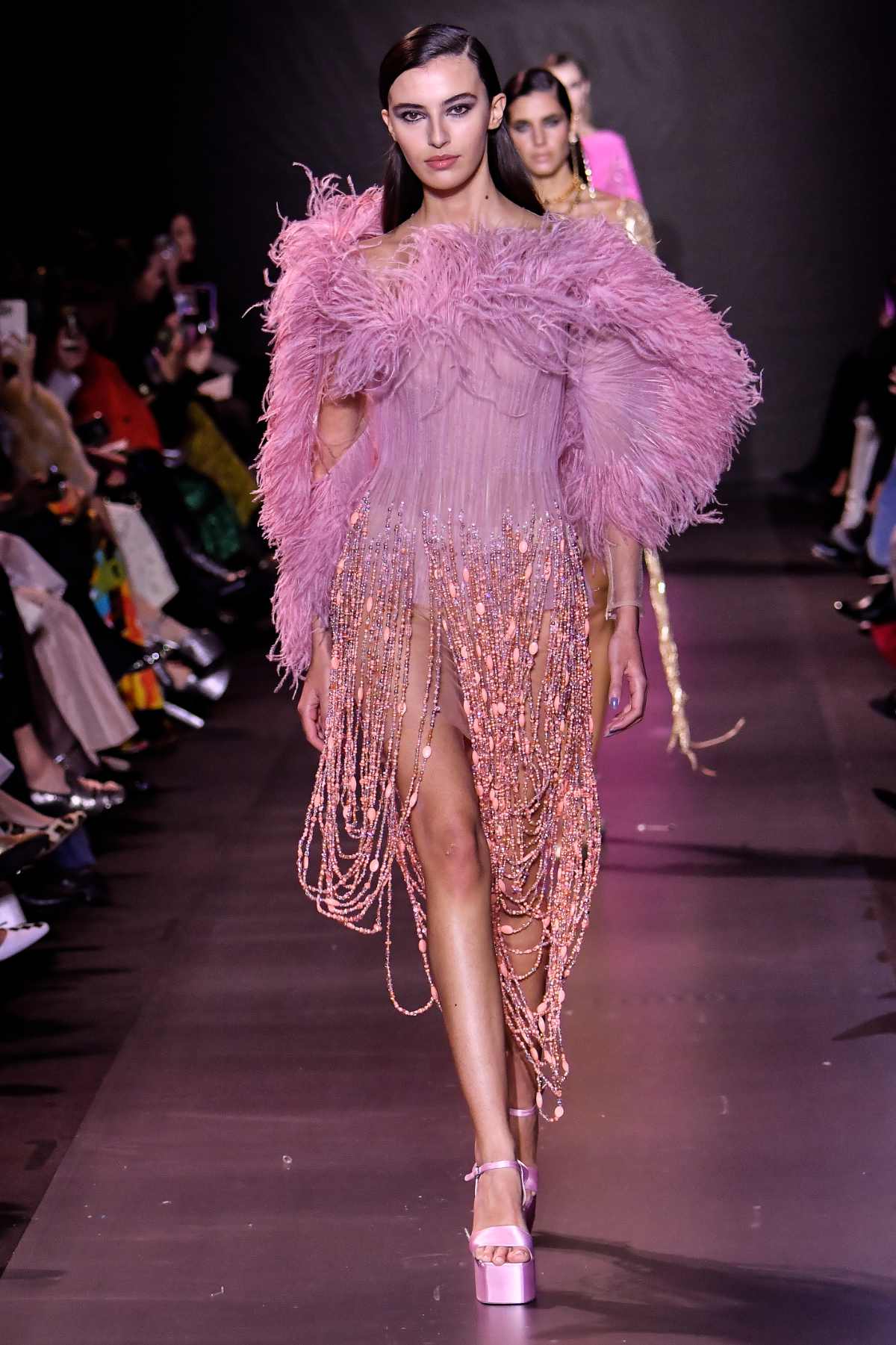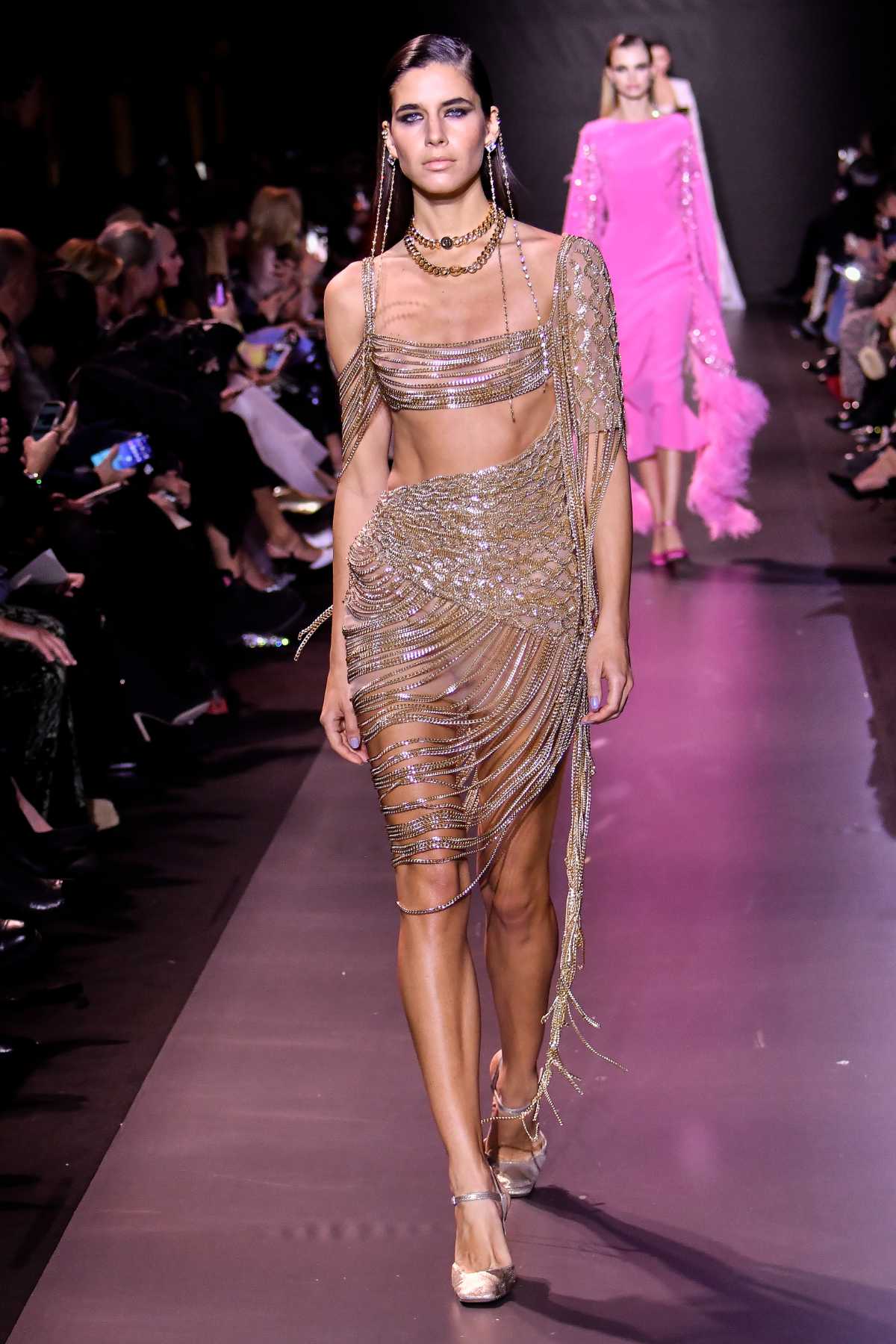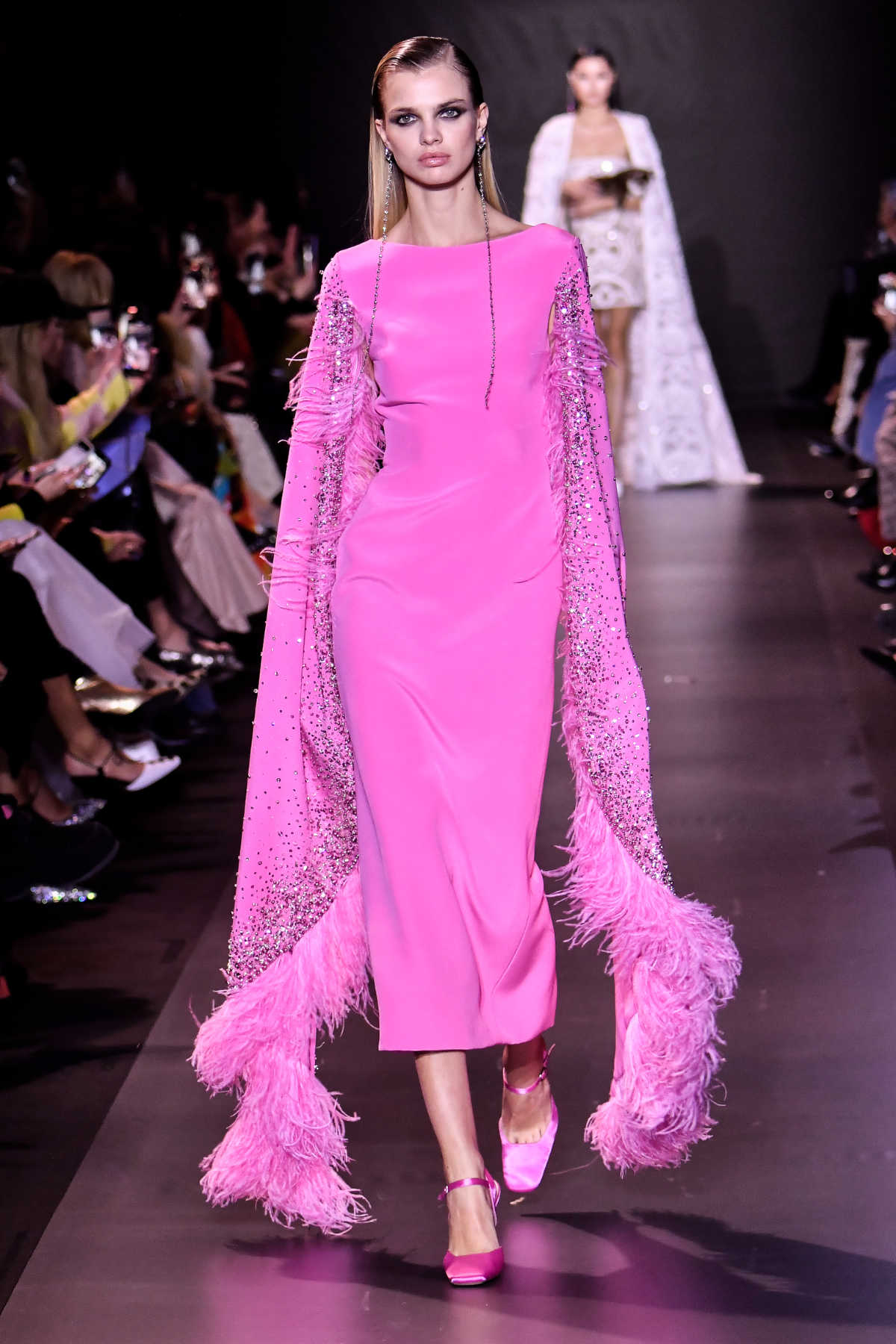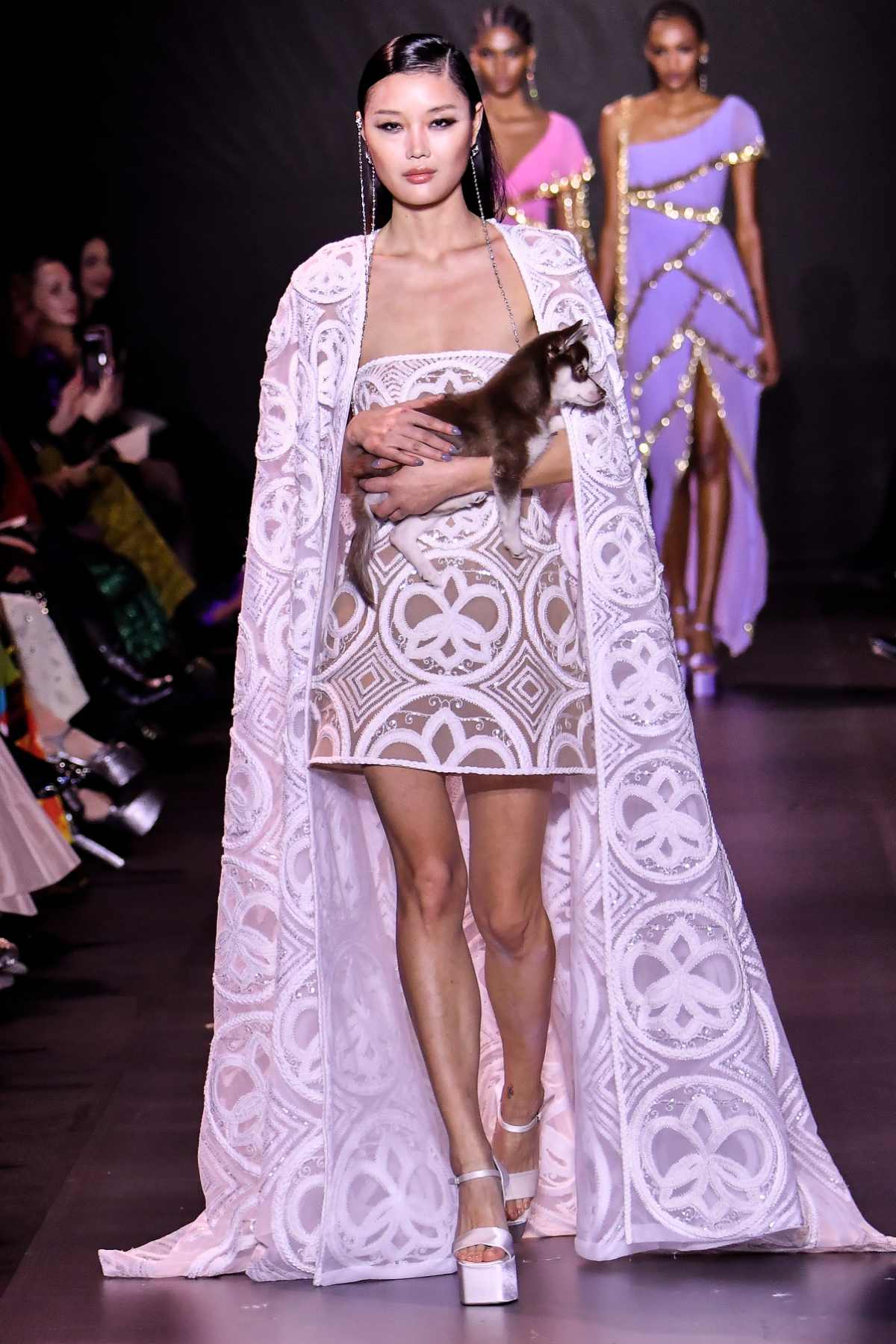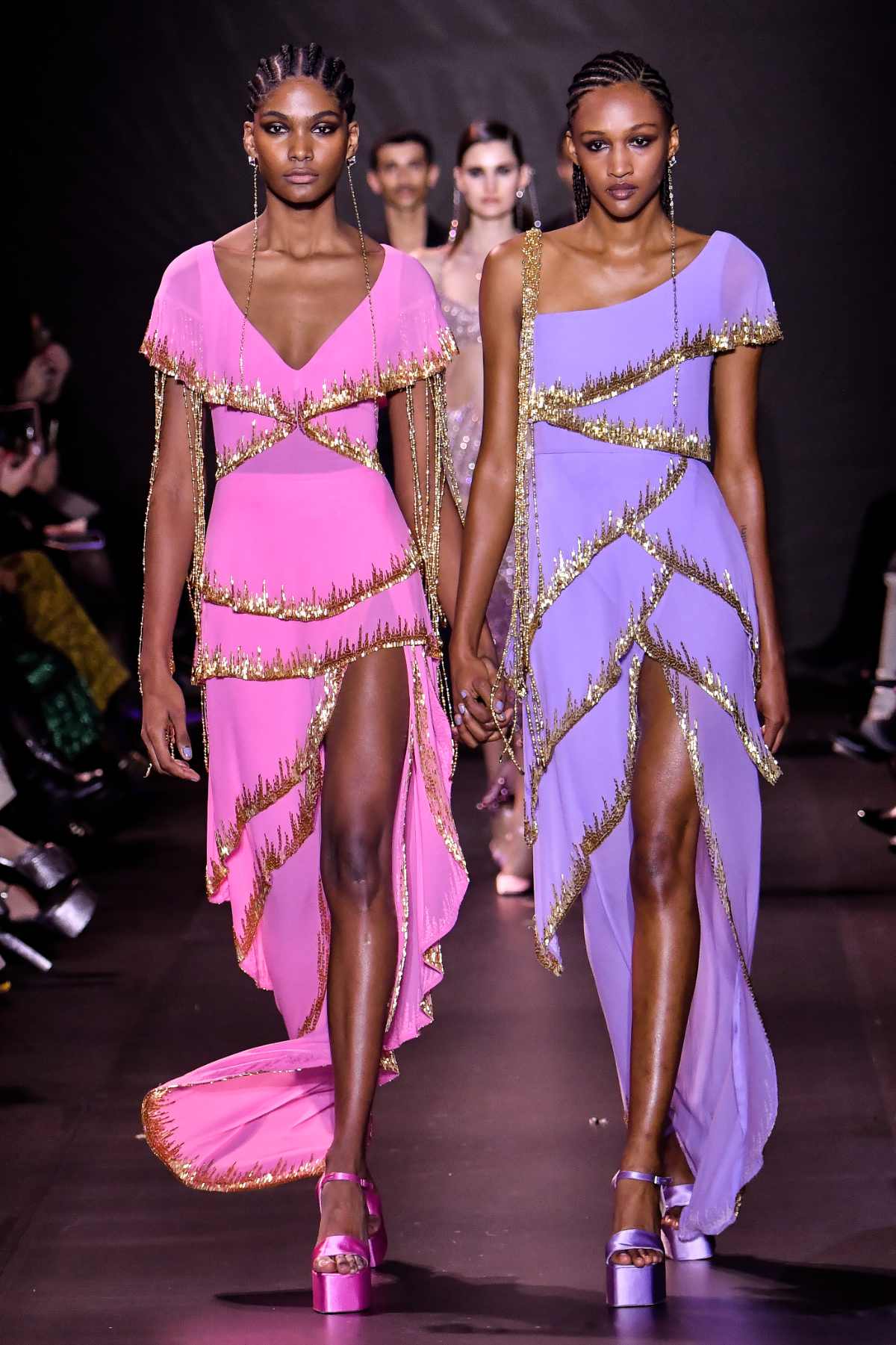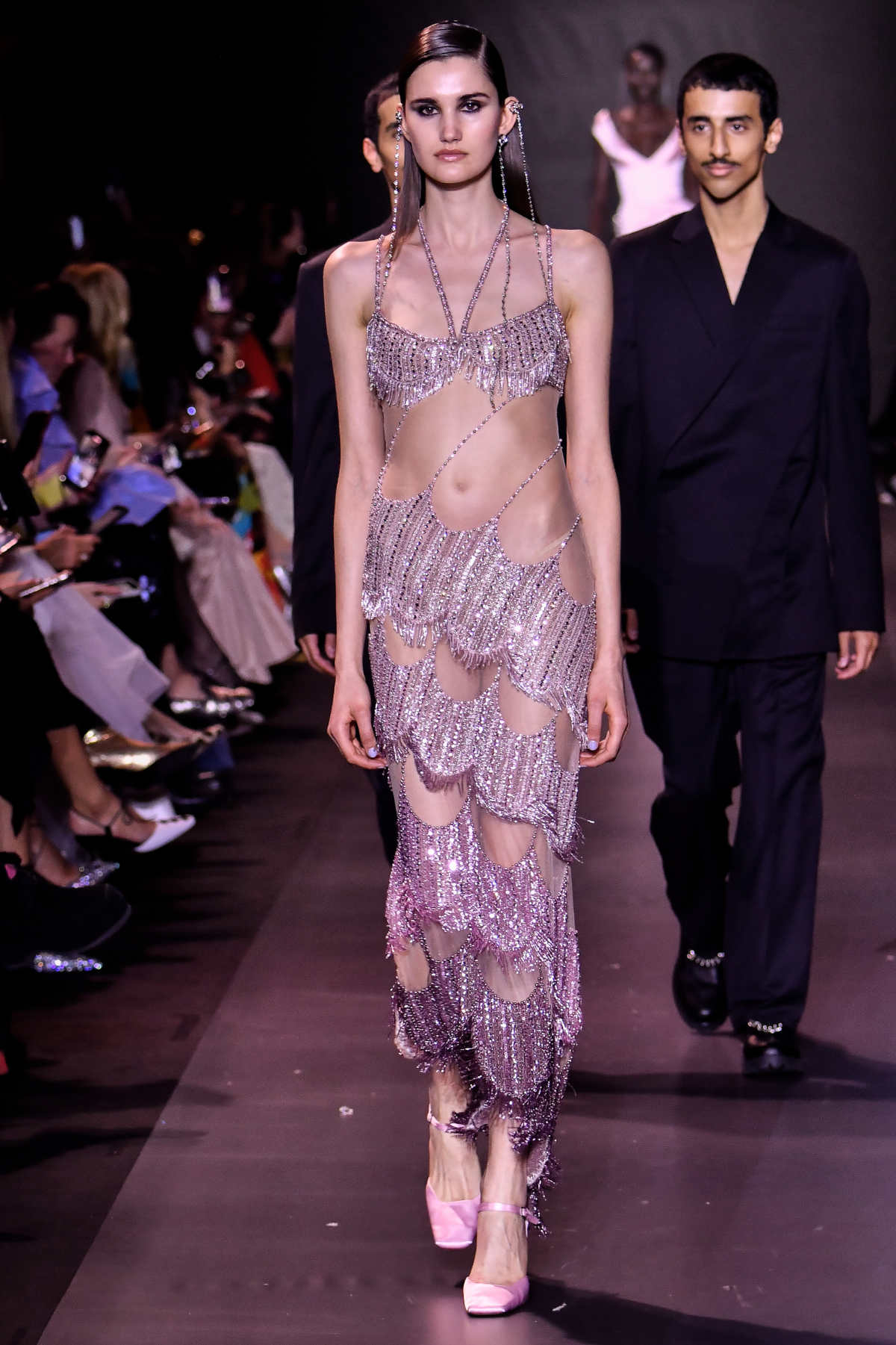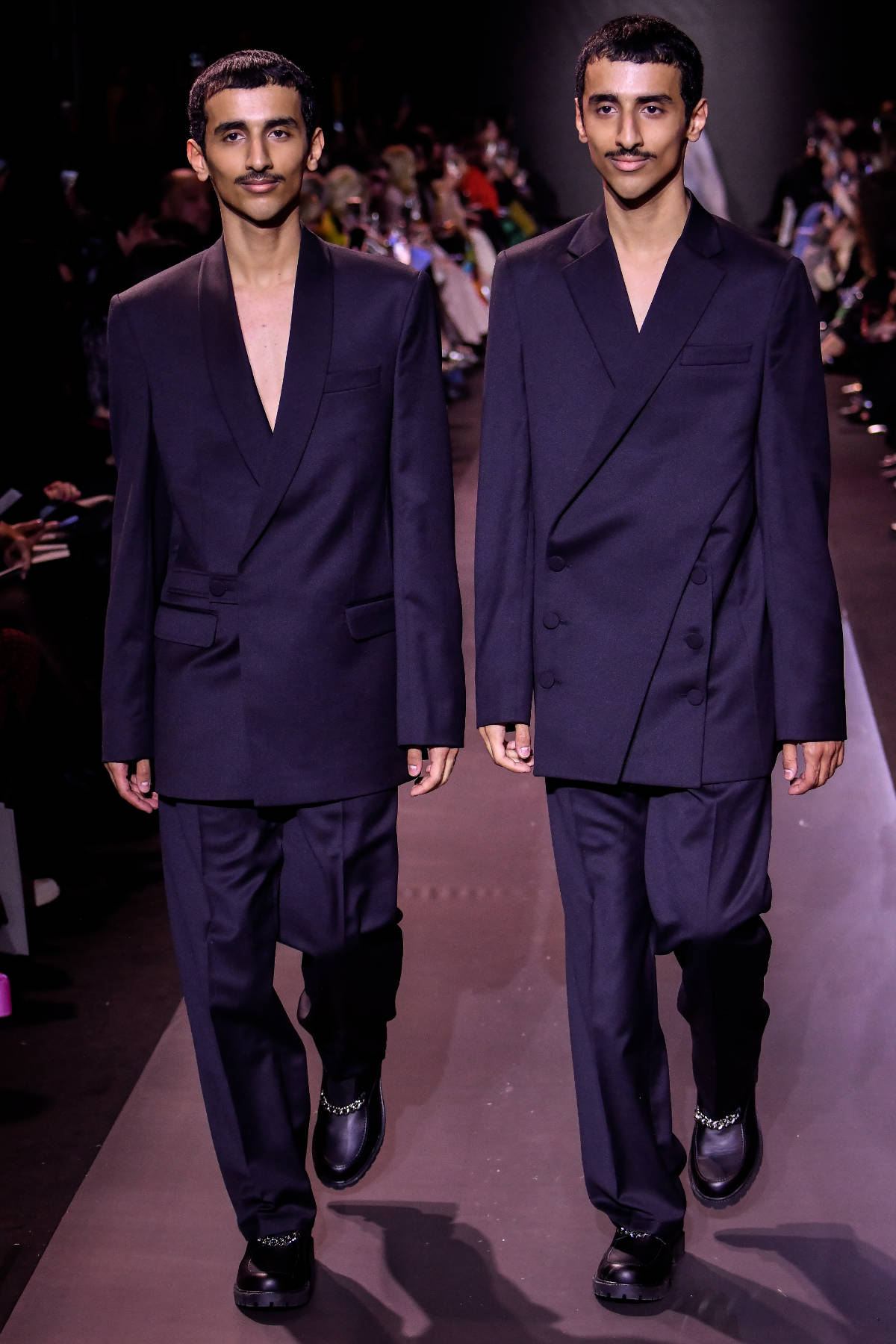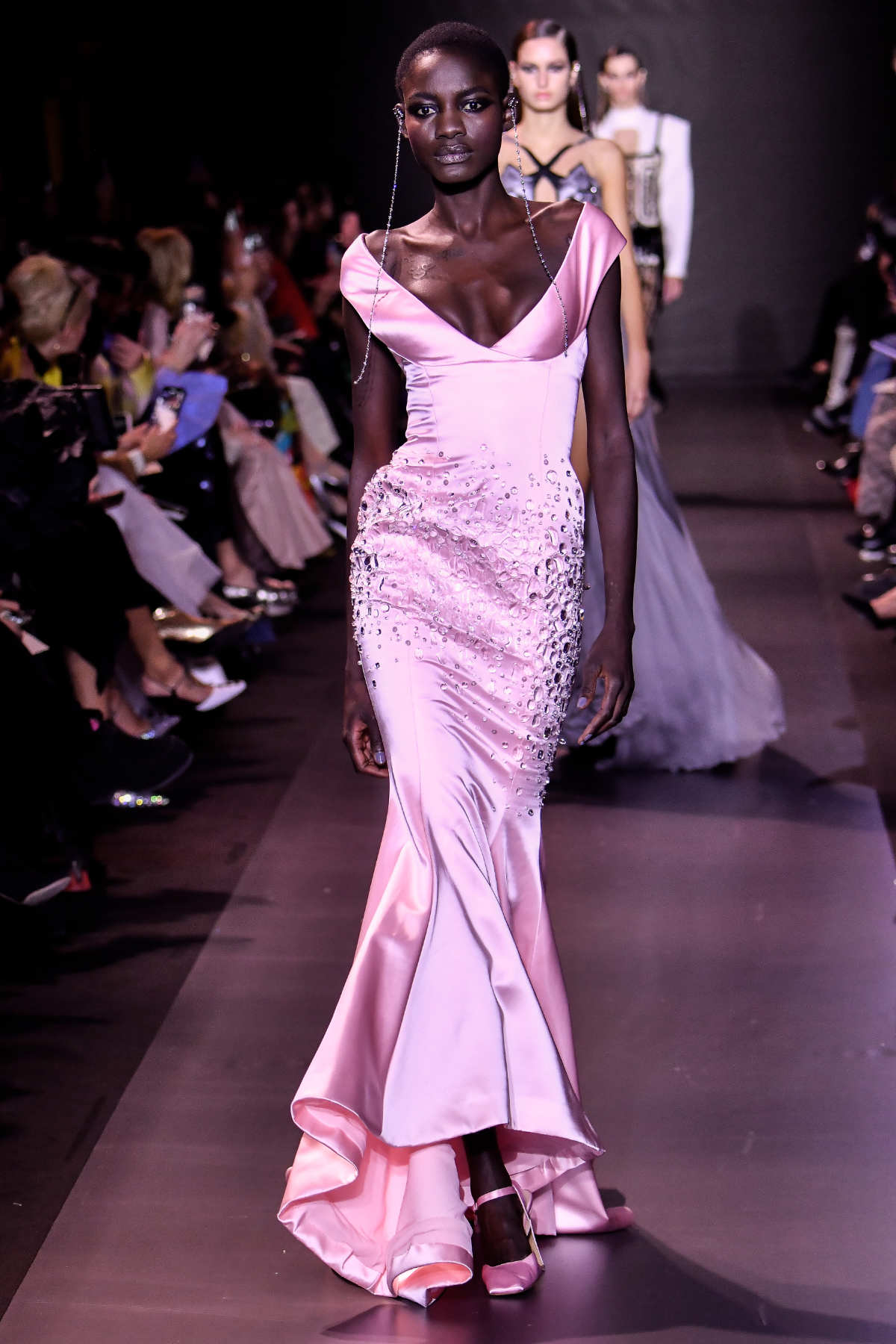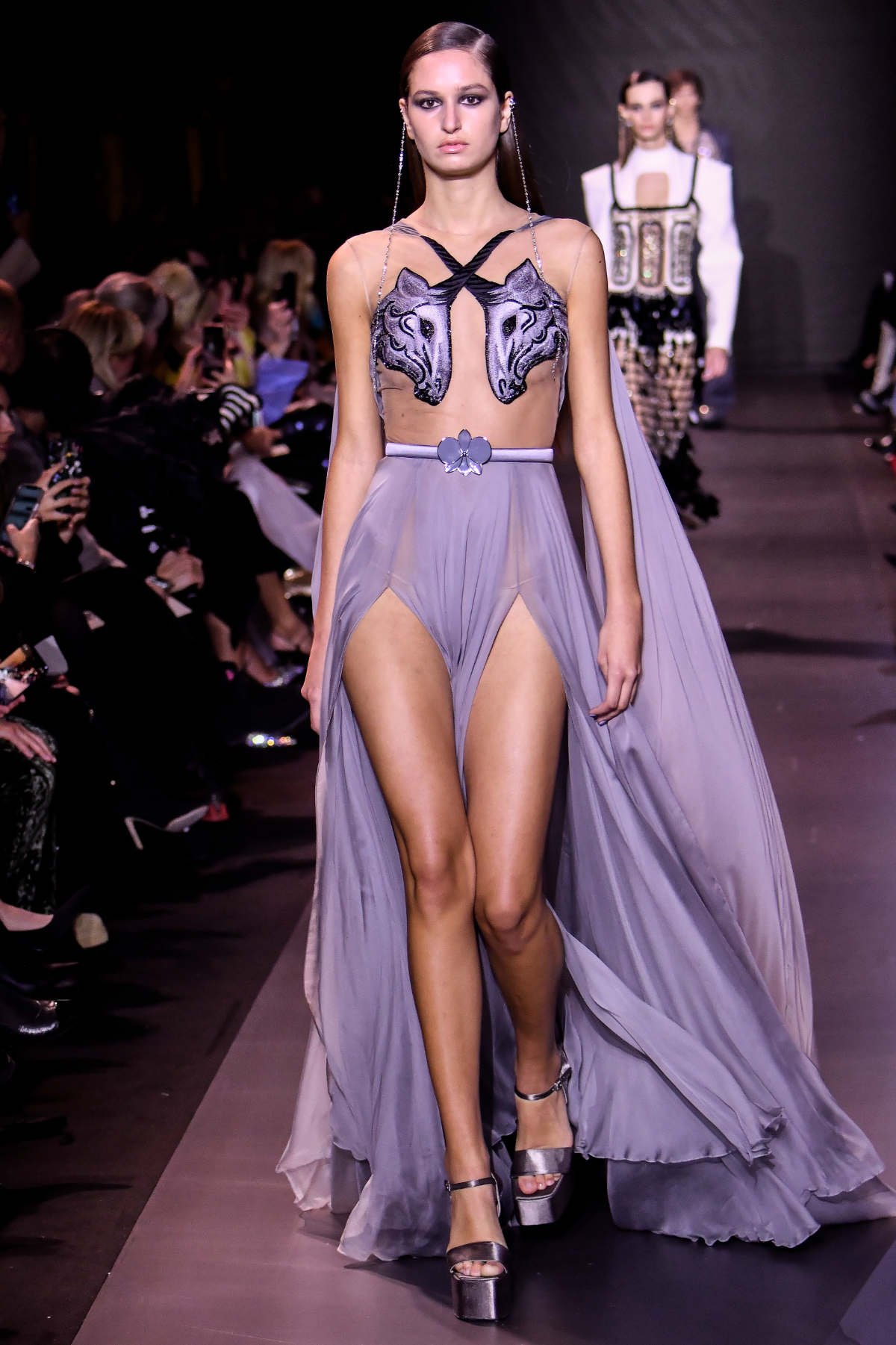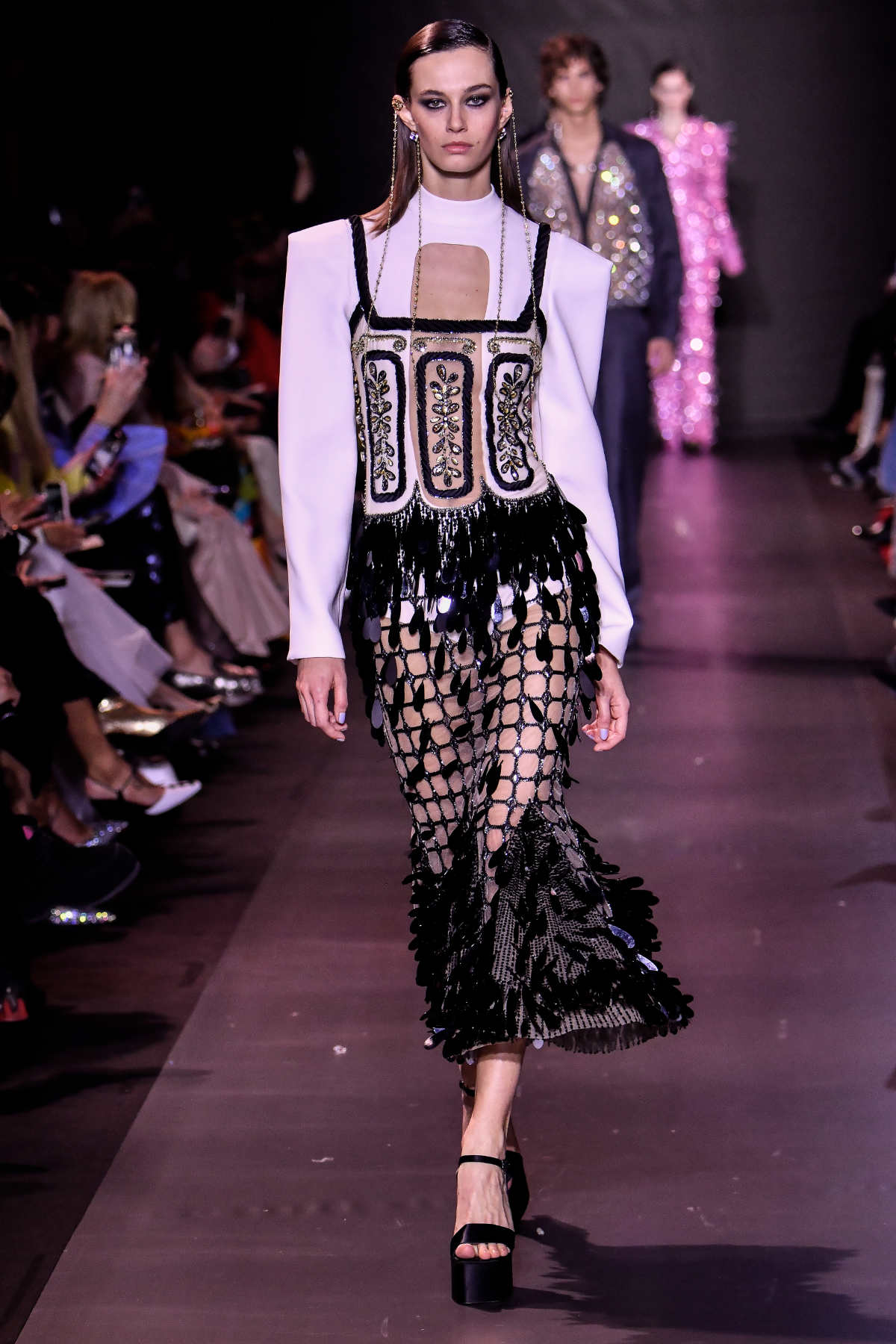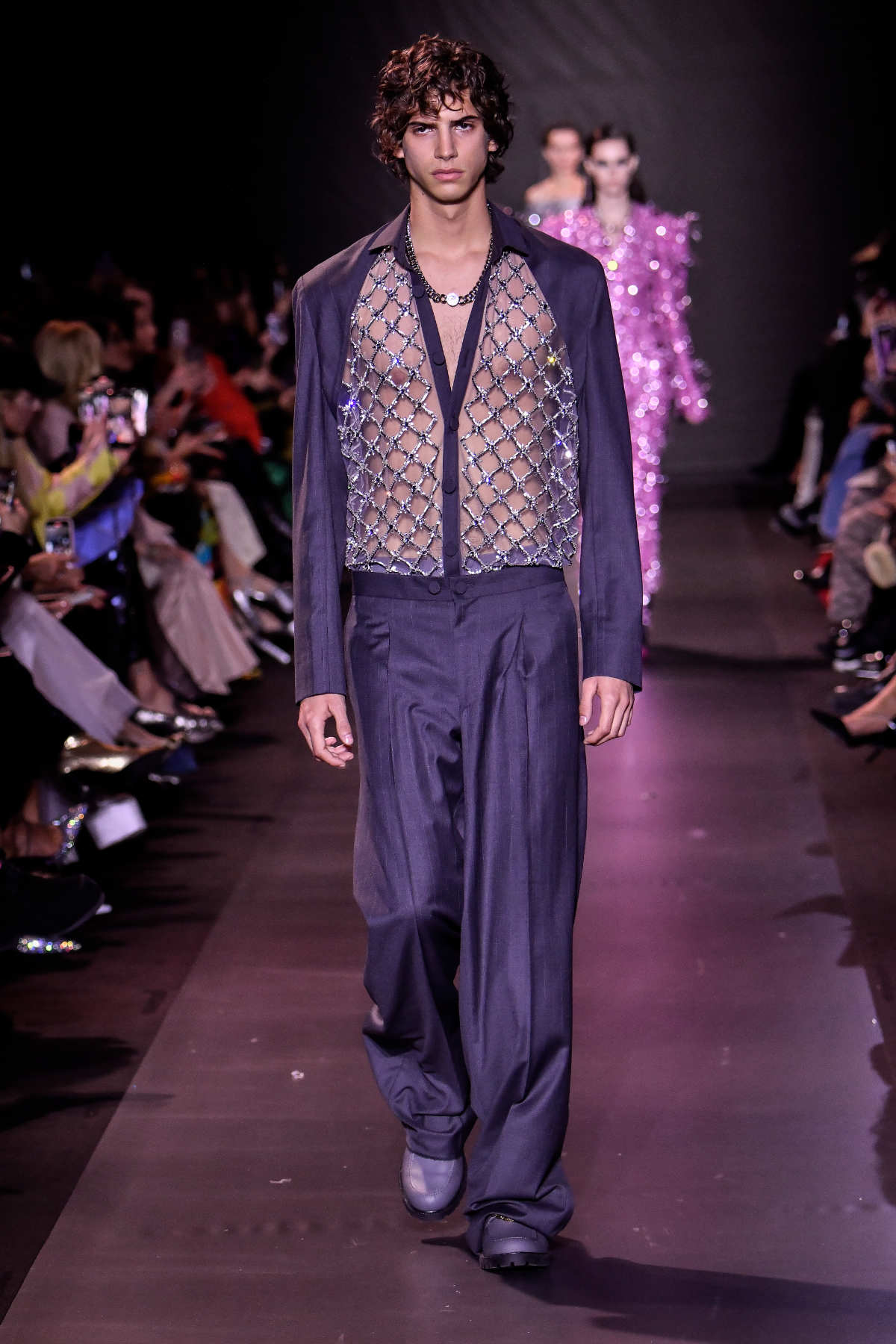 ---