Georges Hobeika Presents Its New Ready To Wear Fall / Winter 2023 Collection: A Martian Breeze
Luxferity, 04.03.2022
A glamorous, SpaceX-meets-disco vibe reigns for the Fall-Winter 2022-2023 season as Maison Georges Hobeika touches down for a party on planet Mars. Youthful silhouettes echoing the liberating, retro-futurist styles of the '60s mingle with the hedonistic glamour of Studio 54 in its heyday, recast under Martian skies.

"It's a message of survival in a time when catastrophe can be found everywhere you look. We're focusing on the present while dreaming of a beautiful future," says Co-Creative Director Jad Hobeika. "An imaginary journey into space implies free-floating while being able to admire the beauty of what is happening all around you," he adds of the stargazing collection.
From this narrative sprang a wardrobe that effortlessly oscillates between grounded strong tailoring looks and the pure fantasy of oneiric eveningwear silhouettes.
Nebulous, glittering gold formations swirl across a hand-embroidered white tulle gown, while on a long-sleeved skater dress vivid diagonal stripes evaporate into a night sky twinkling with myriad tiny stars on the cuffs and skirt.
Gleaming under the dancefloor's galaxy lights, a bustier minidress in gradations of burnished orange reflects the surrounding dunes, while the ice blue of a cascading, highslit dress in beaded tulle with cut-out details evokes the red planet's underground lakes.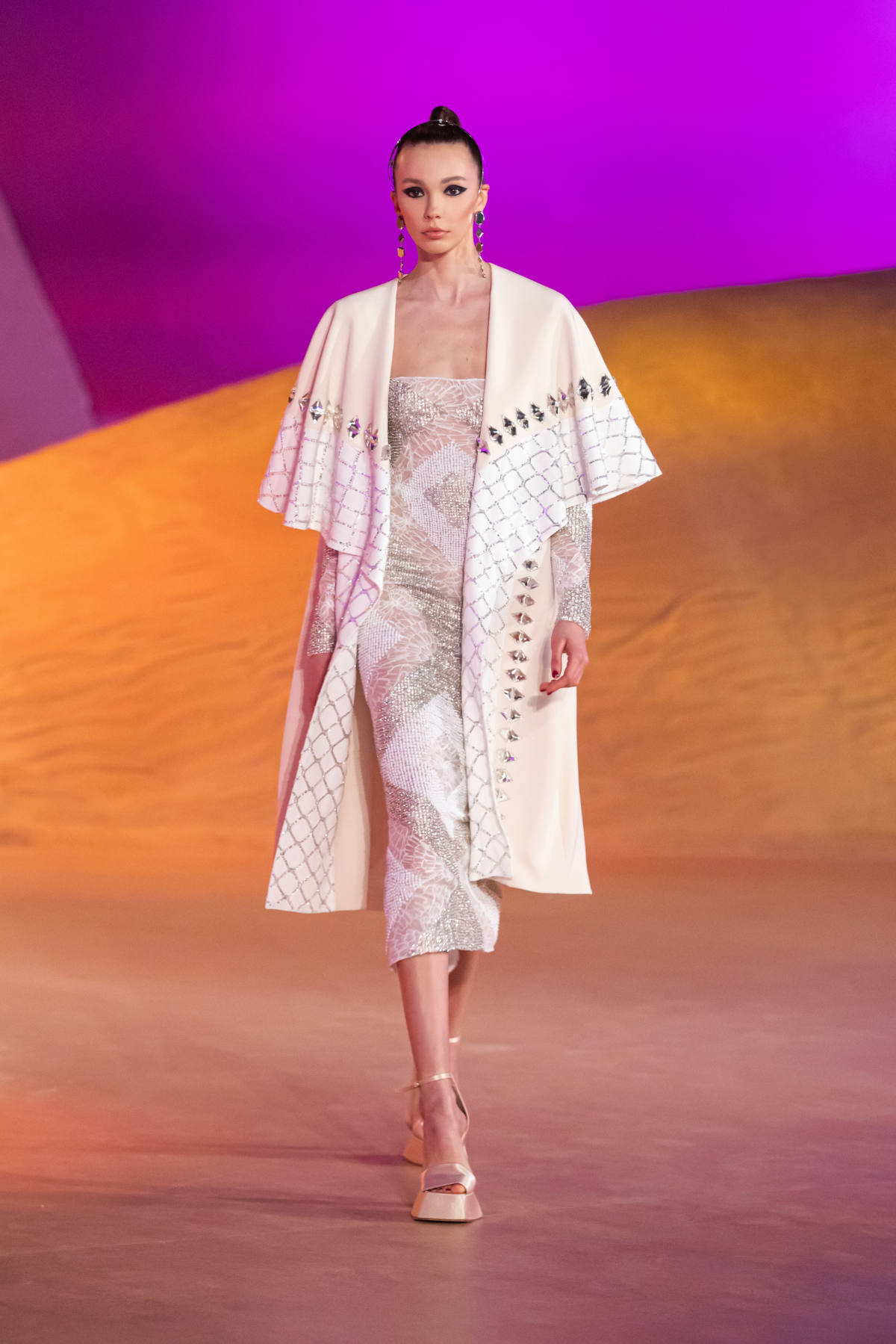 Heightening the playful, fantasy mood, a crystal-studded aquamarine bodysuit with emerald-cut motifs is layered with a plush sapphire coat in faux fur which also carries over to a selection of men's looks. As alter-egos to the women's silhouettes, double-breasted suiting and monogrammed guipure tunics are enhanced with lush finishes.
Maison Georges Hobeika's know-how in couture embroidery shines on intricate beaded lace dresses constructed in diamond-shaped patchworks. Celestial hand-embellishments abound, for example with silvery sequins that trace the curves of an asymmetrical openslit long dress, like a comet's tail.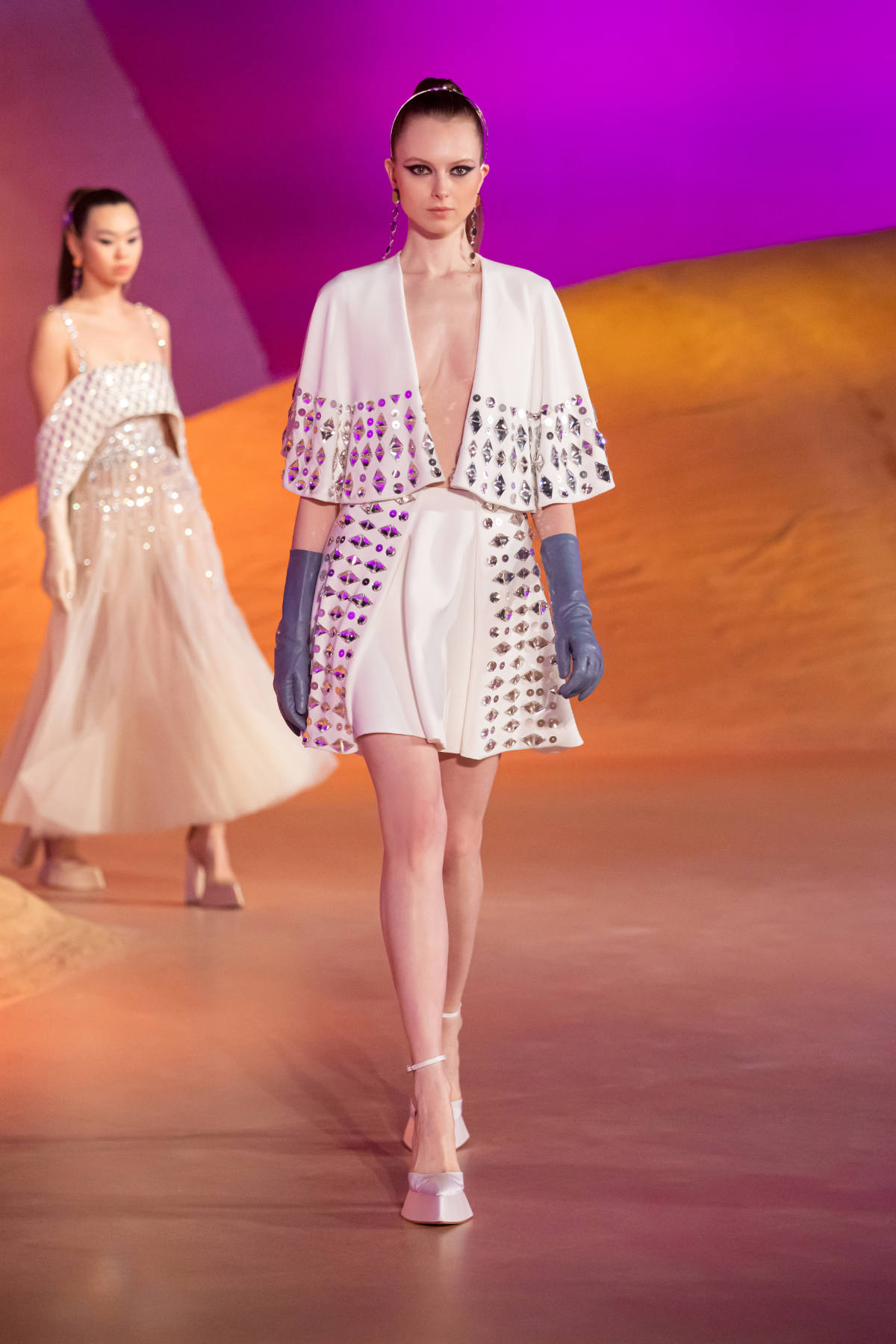 In a fresh mix of chic and psychedelia, whimsical feather sprays erupt on the necklines, hems or cuffs of gowns in anemone petal hues, accessorized with geometric satin sandals and pointed-toe pumps with platform soles.
Fierce yet feminine and unstoppable, the new Maison Georges Hobeika woman commands respect, dressed in soft-armor pantsuits cinched with a GH monogram belt and draped with a crystal-embellished sash, or a long, fluid cape.
She is the face of a new generation, and when she dreams of a getaway, it's for a moment of poetry and unbridled fun happening on a planet far, far away.