---
Maison Georges Hobeika Presents Its New Autumn-Winter 2022-2023 Couture Collection: Eternal Gifts
Luxferity, 15.07.2022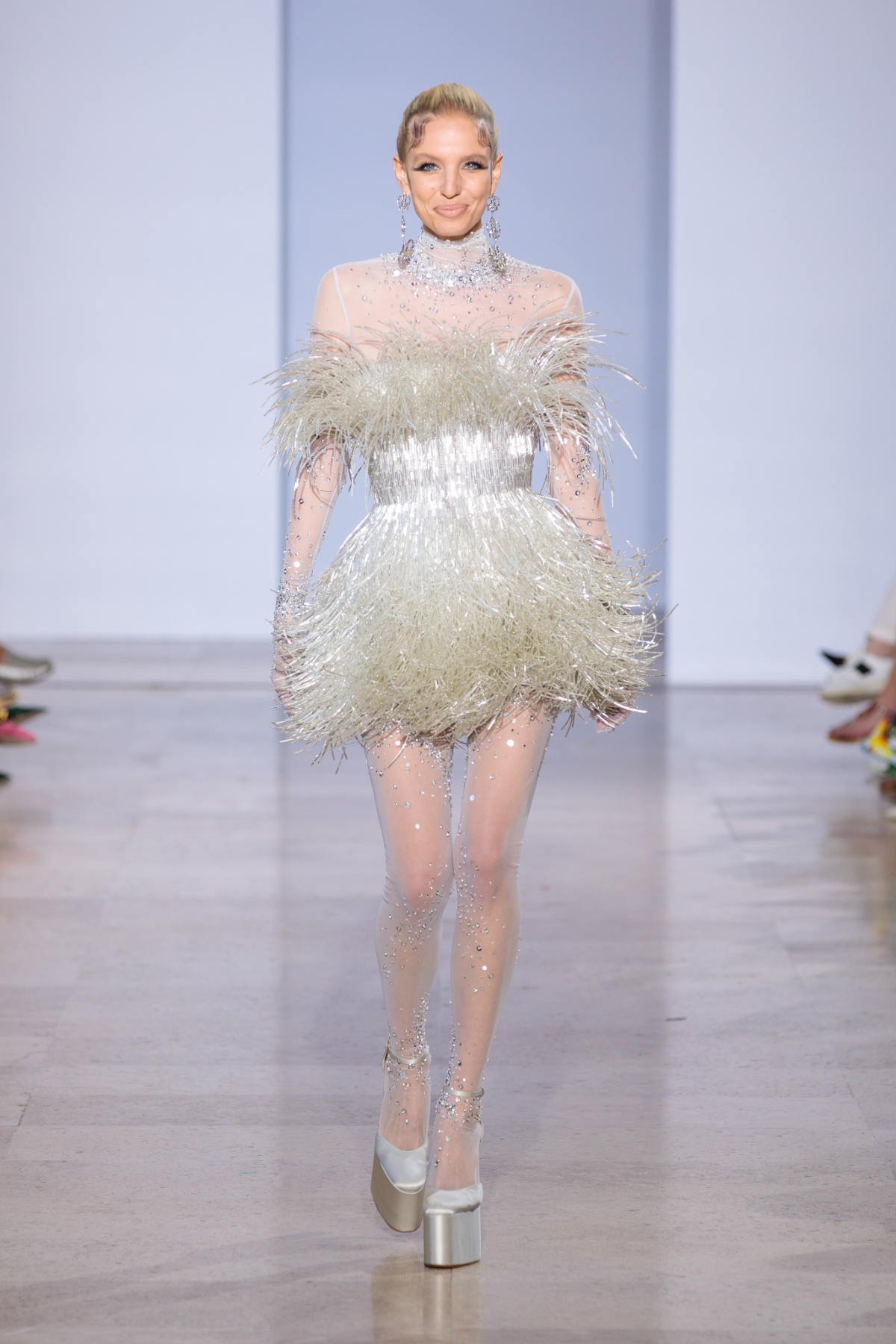 Maison Georges Hobeika for its Autumn-Winter 2022-2023 Couture collection pens a love letter to planet Earth and humanity. In a powerful meeting of visions, this debut official collection by Co-Creative Directors Georges and Jad Hobeika, also marks the opening of a new chapter for the storied Maison.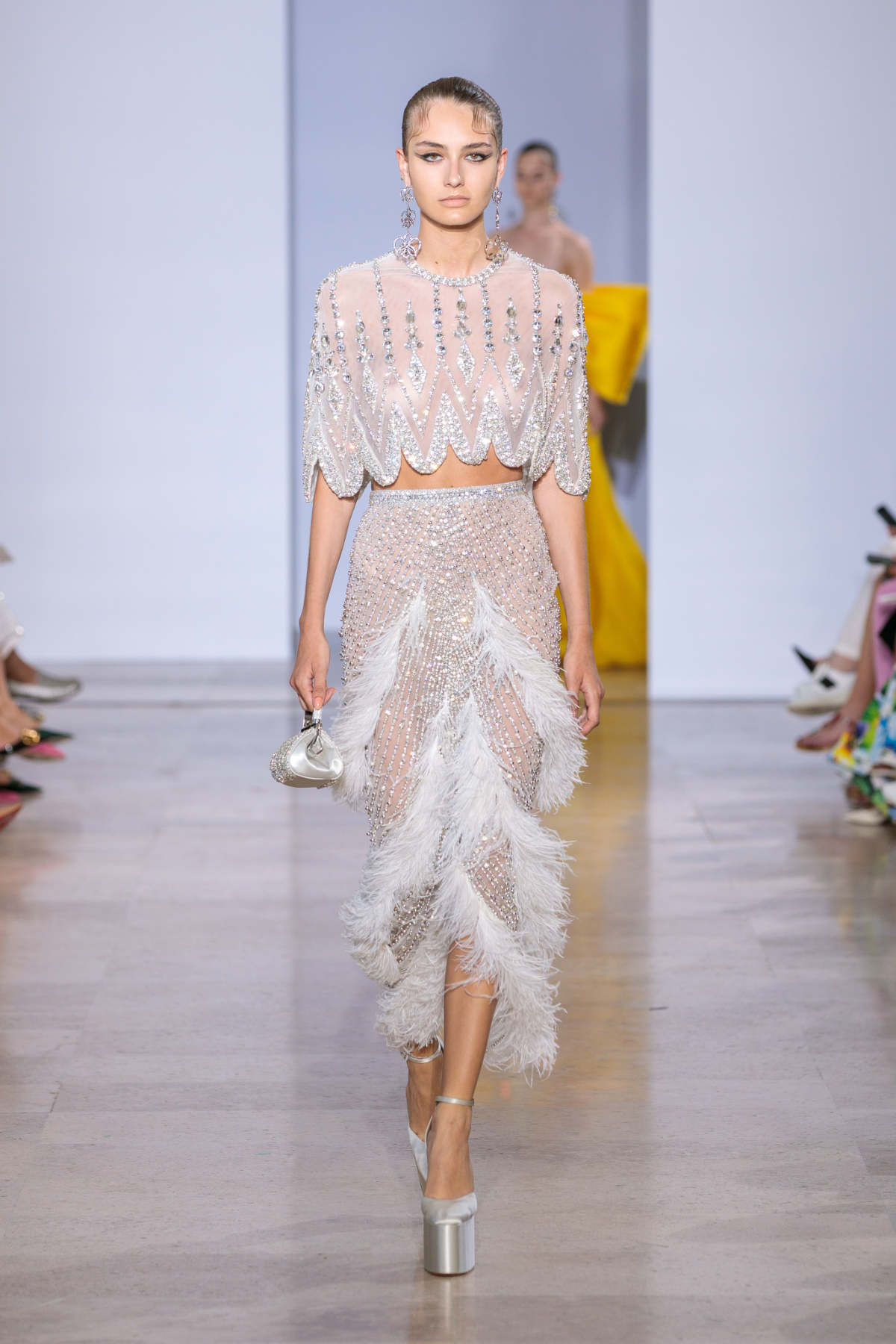 Lovingly executed by the Mains Précieuses seamstresses in the House's Beirut Atelier, with each piece a painstakingly elaborate tribute to the rare gifts of Mother Nature, couture savoir-faire blends with unbridled creativity to capture the wonders of the natural world, from waterfalls to waves to the blazing sun.
Valiantly navigating a new world taking shape in front of our eyes, the Maison's woman, in this season's bold Couture silhouettes, embodies the power of life and creativity through beauty, colors and sparkles.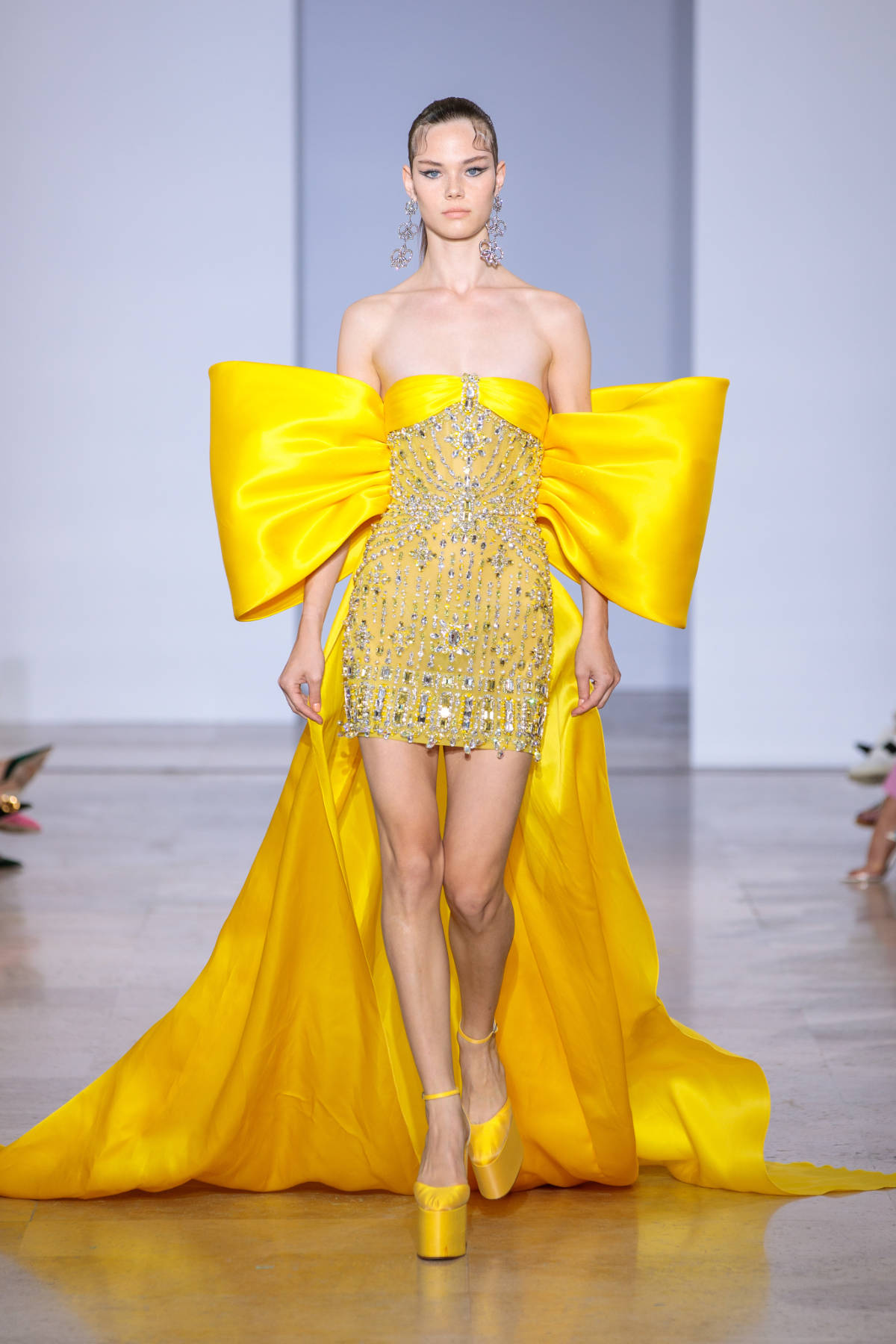 The opening look — a pristine silver minidress adorned with spikes deployed around a sparkling bodysuit calling for a new-age goddess — sets the tone for a collection spreading a message of self-expression. Combined with dramatic feathers and jewel-like sculptural formations of stones and crystal appliqués, the season's palette flushes from Mediterranean blues to sunset tones of peachy orange, yellow, fuchsia and pink. Drawing the eye, a mesmerizing pistachio shade is further enhanced by striking emerald and forest green accents.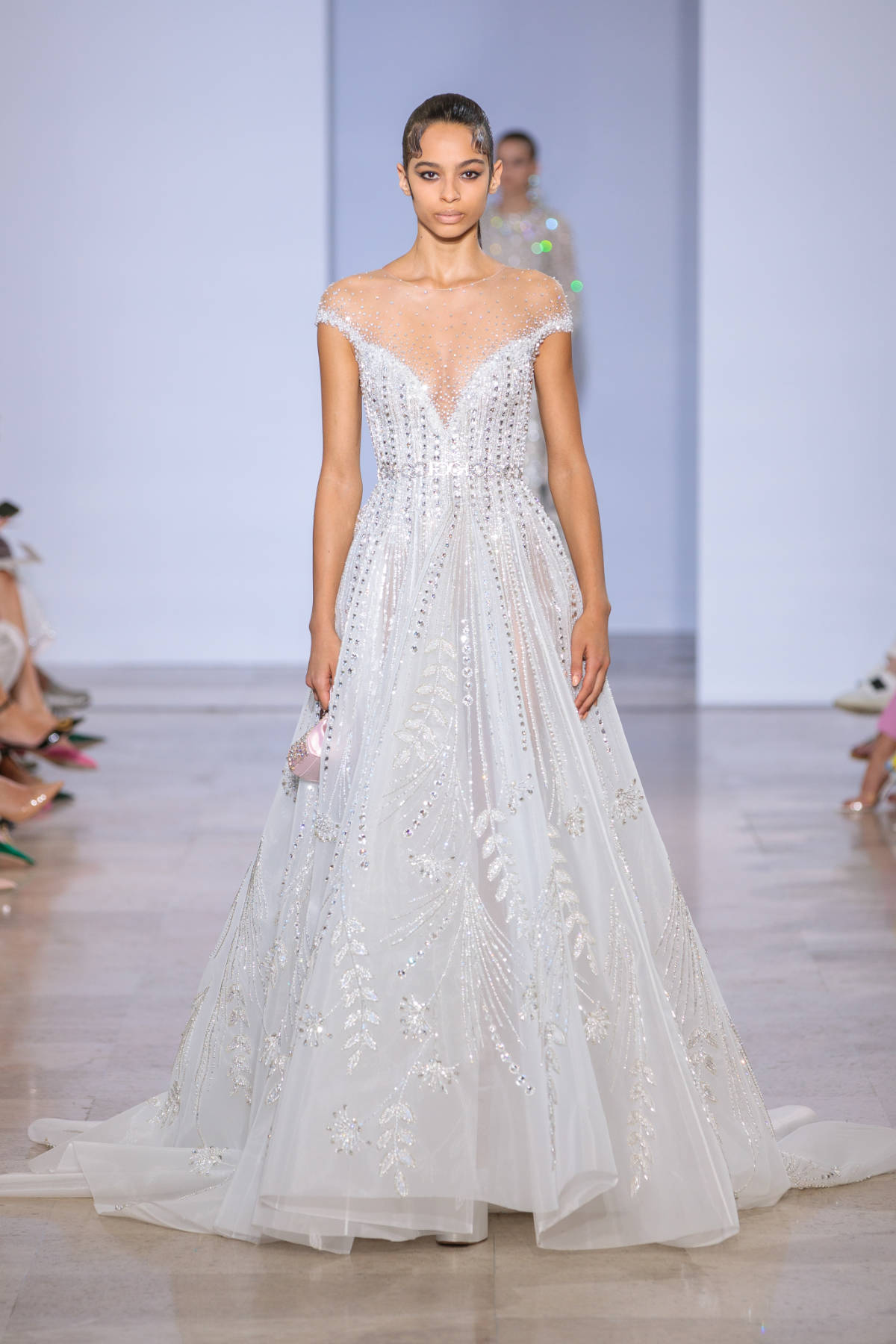 Mirroring the natural world in a constant state of rebirth, the House's Couture DNA is thrust into a futuristic realm through a range of innovative techniques, from meticulous airbrushing to metallic feathers and spikes. A Crystallized tulle bodysuit swathes the figure of the model adding a dramatic appeal to the looks and exuding the mysterious streak of nature's miraculous phenomena.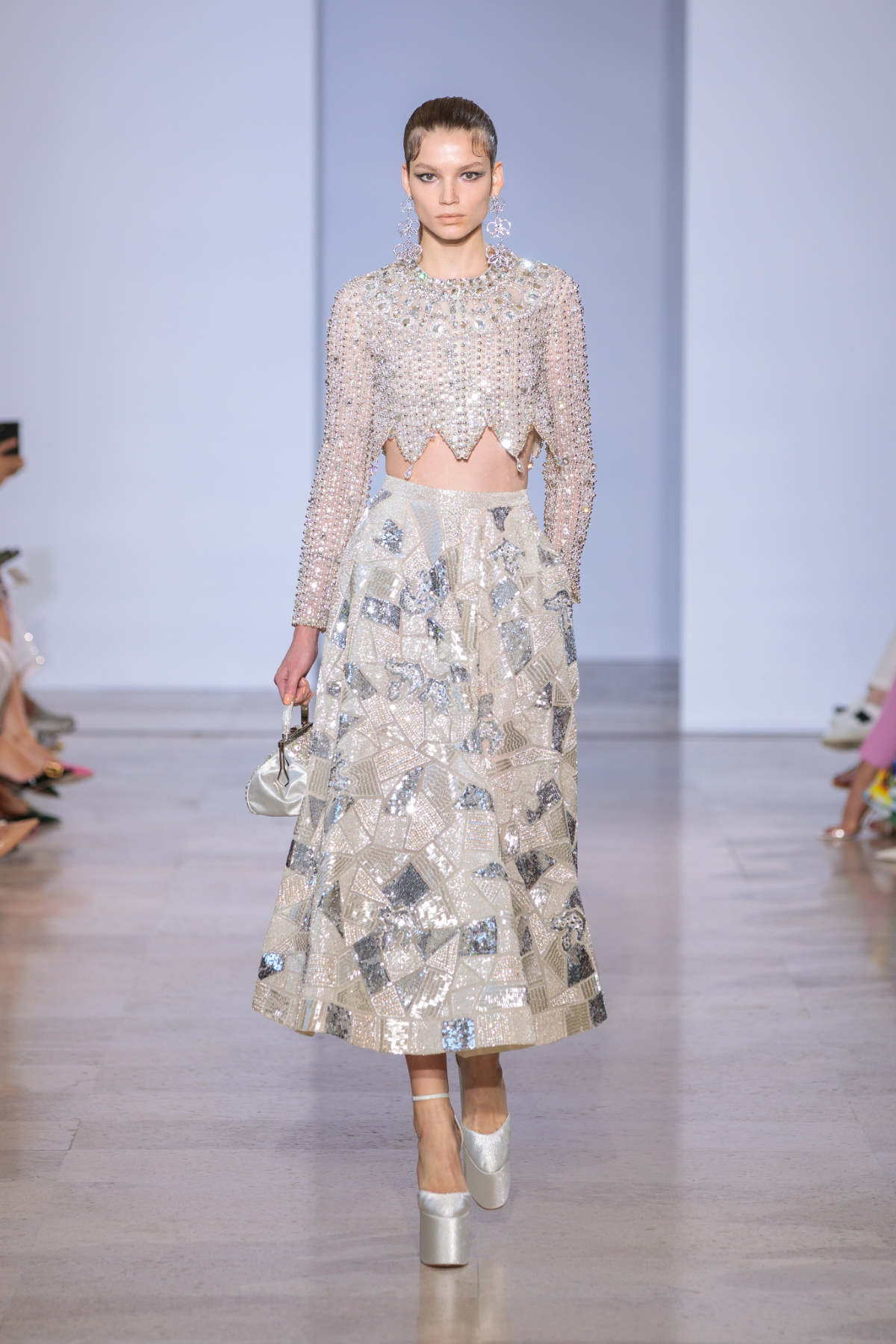 Among the finishing touches, the House's orchid emblem resurfaces on earrings and a necklace of chunky crystals draws the eye to its mesmerizing diamond-like sparkle. Couture dreams take flight, heightened by a heartfelt message of acceptance, liberty, and the freedom to express yourself.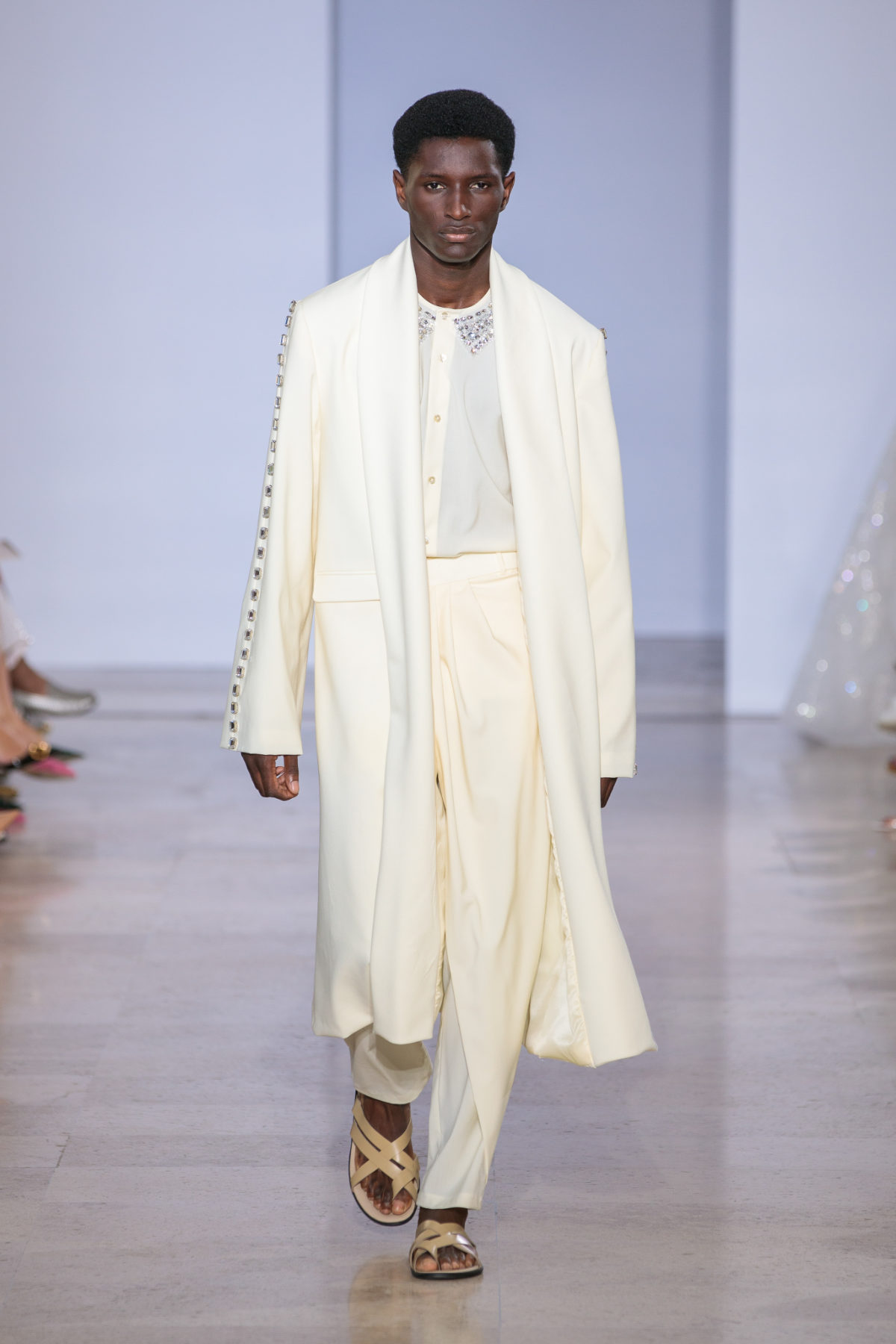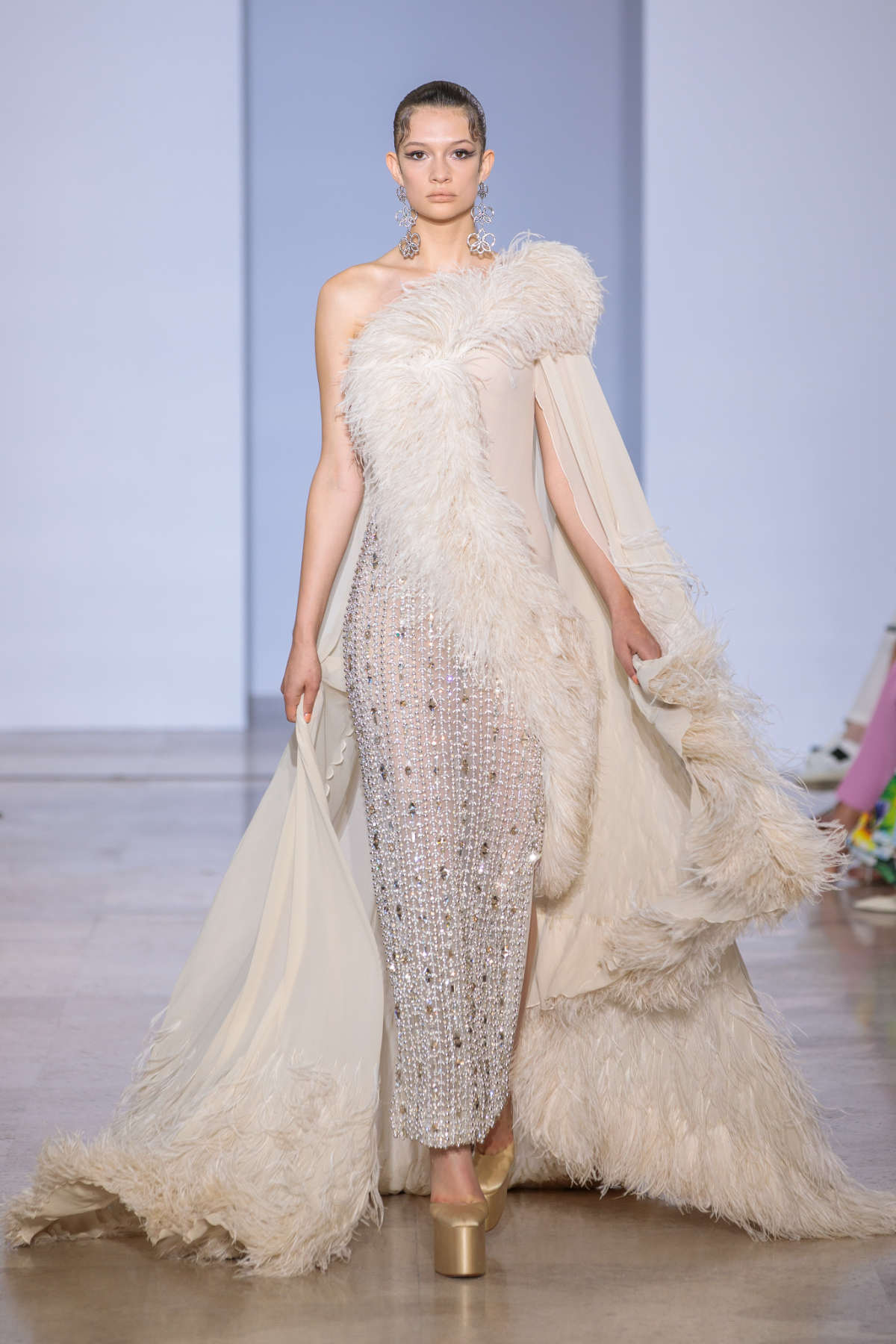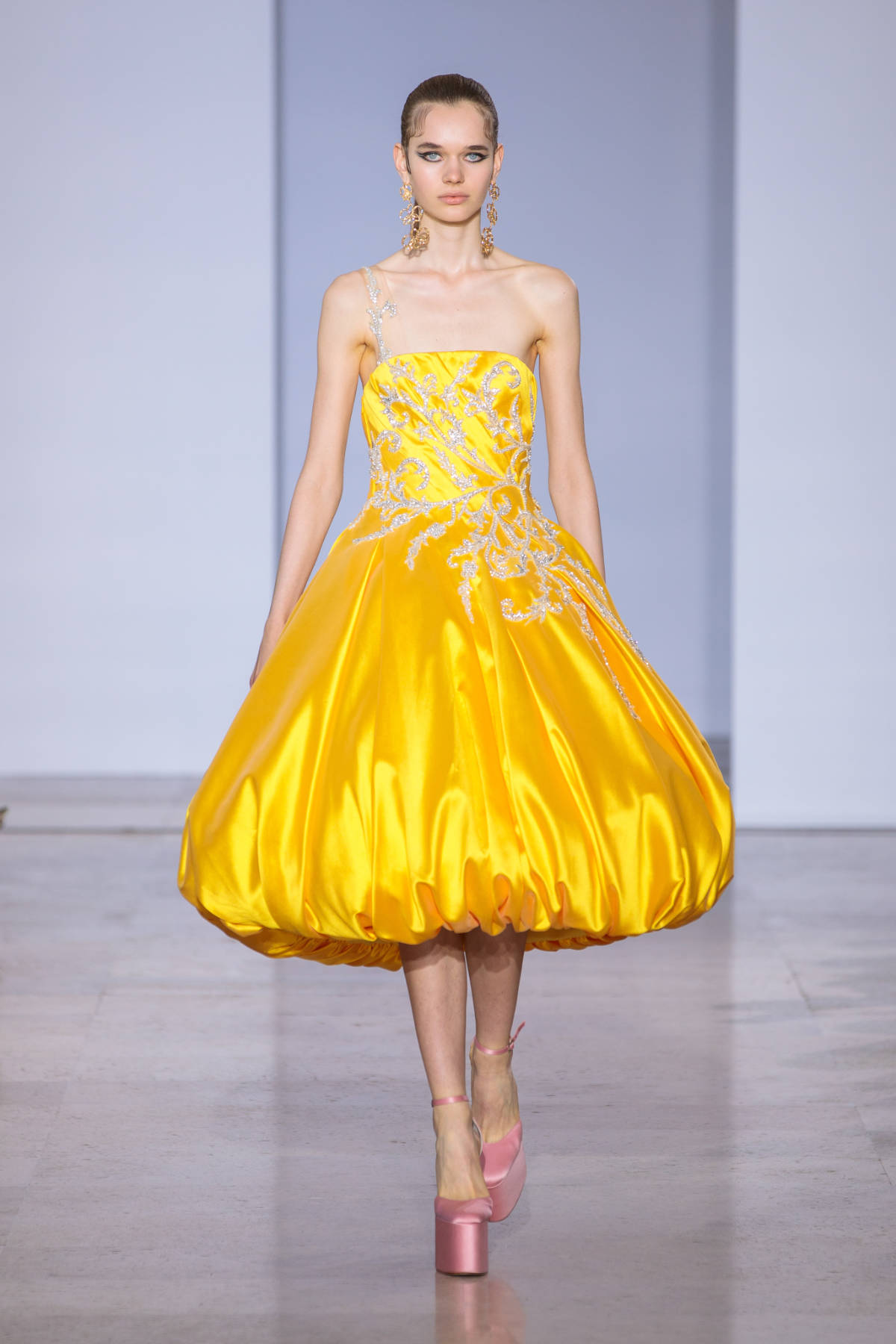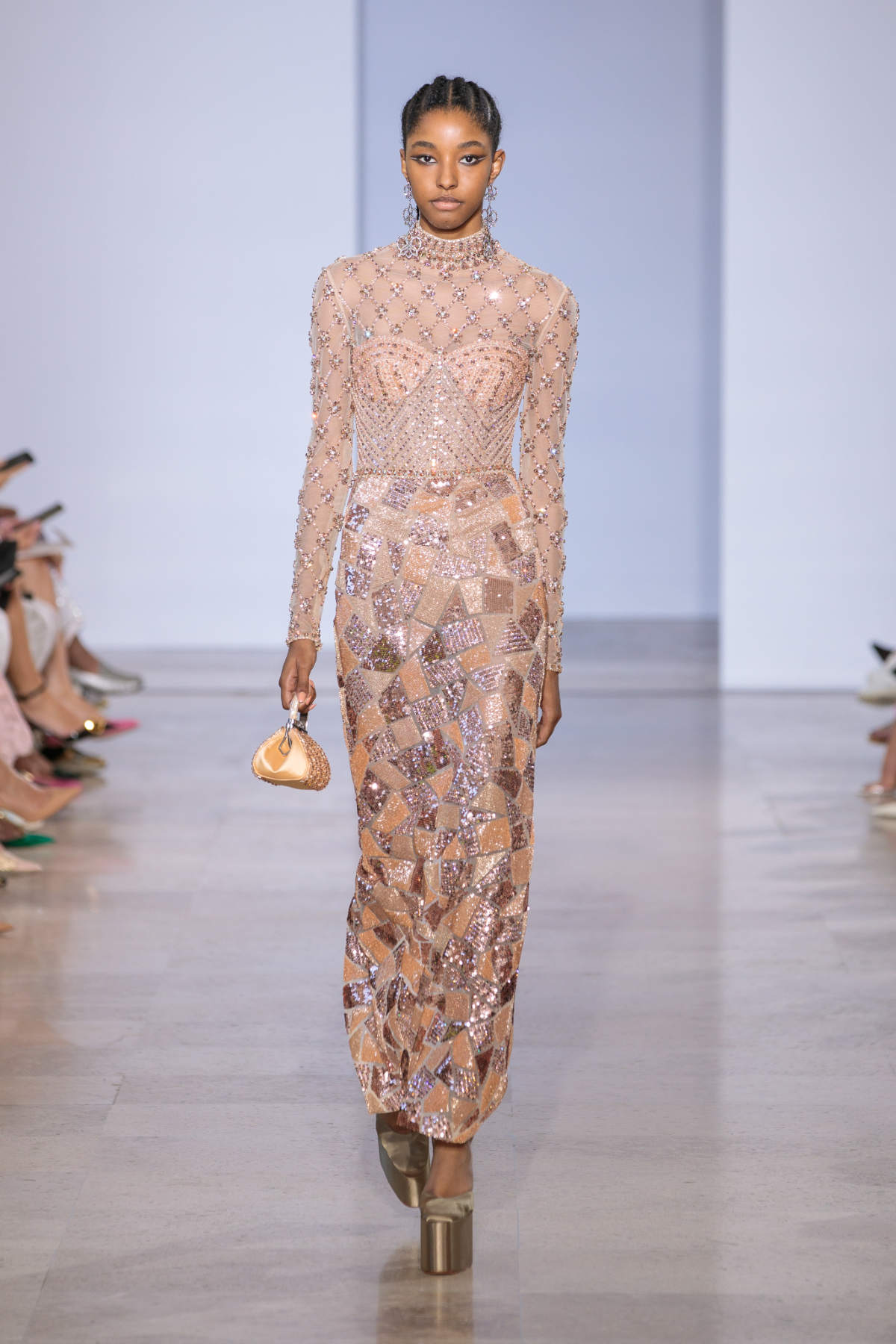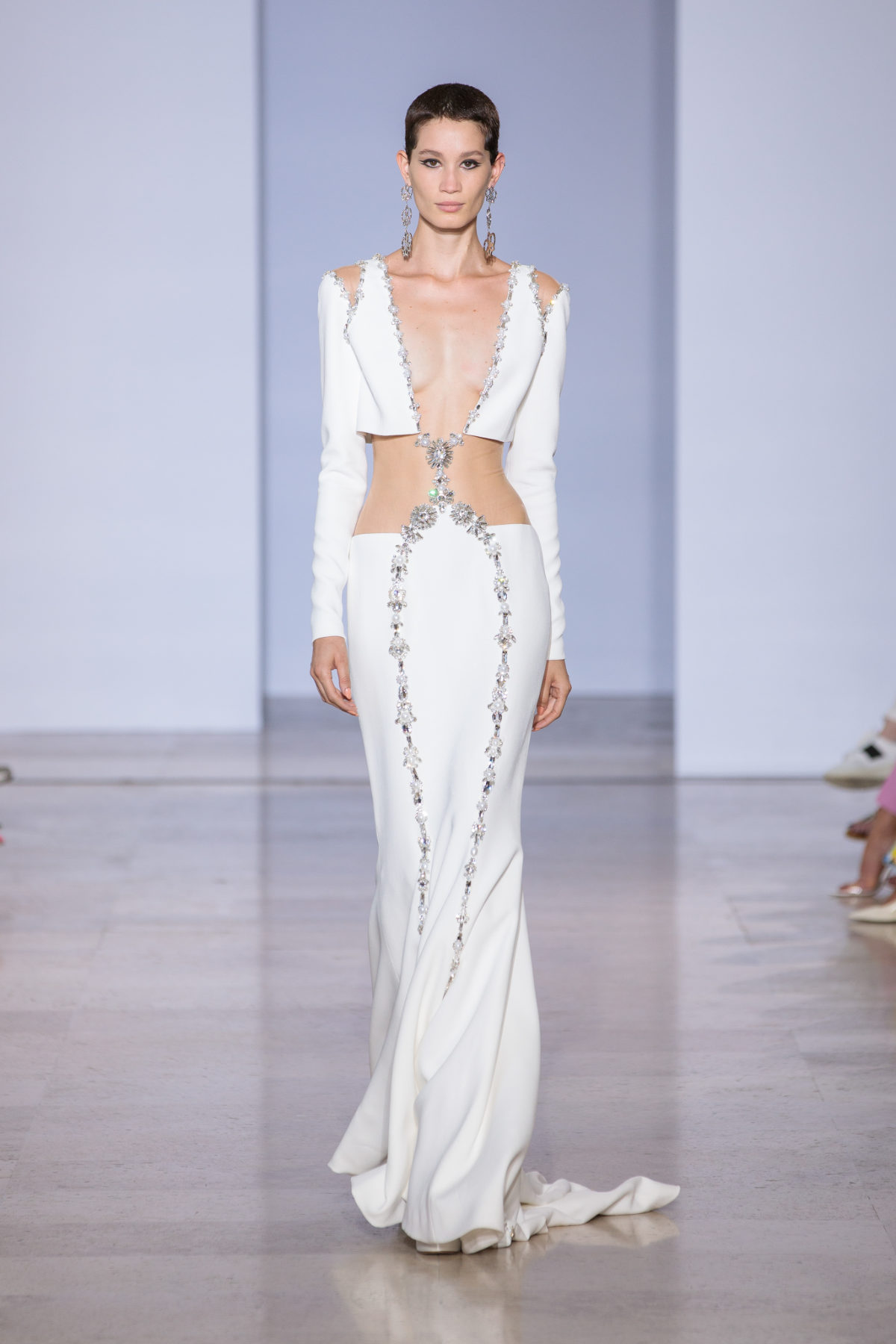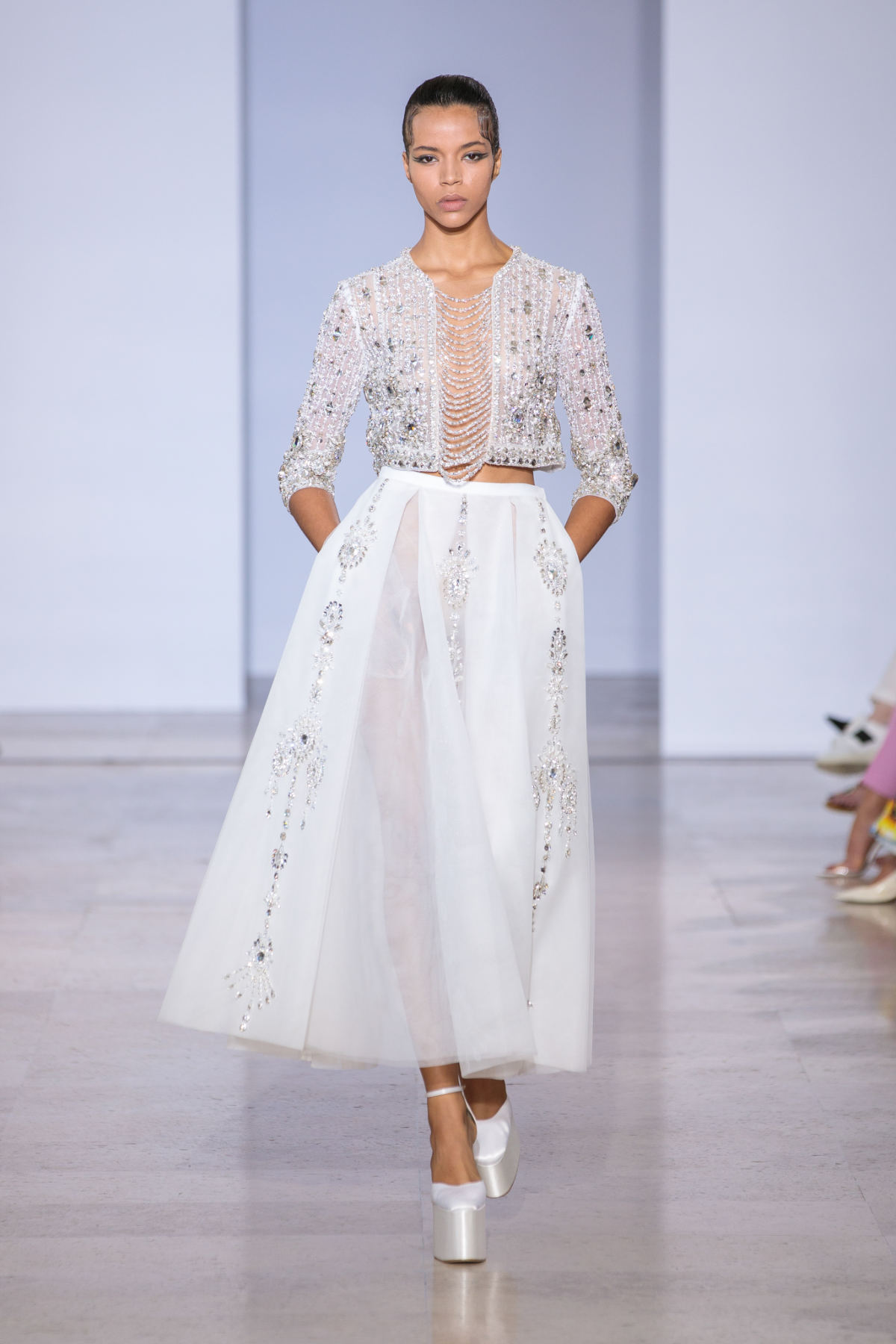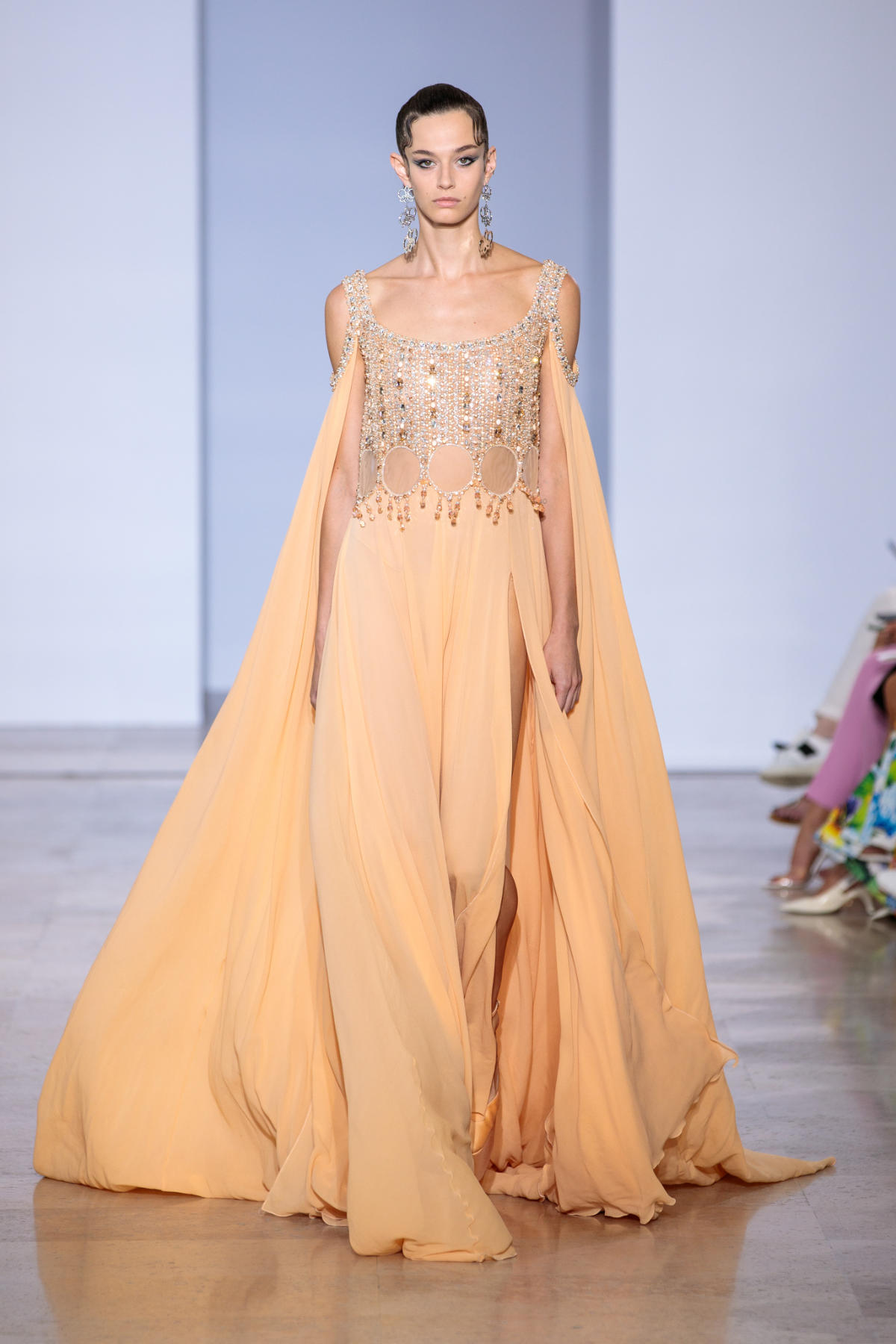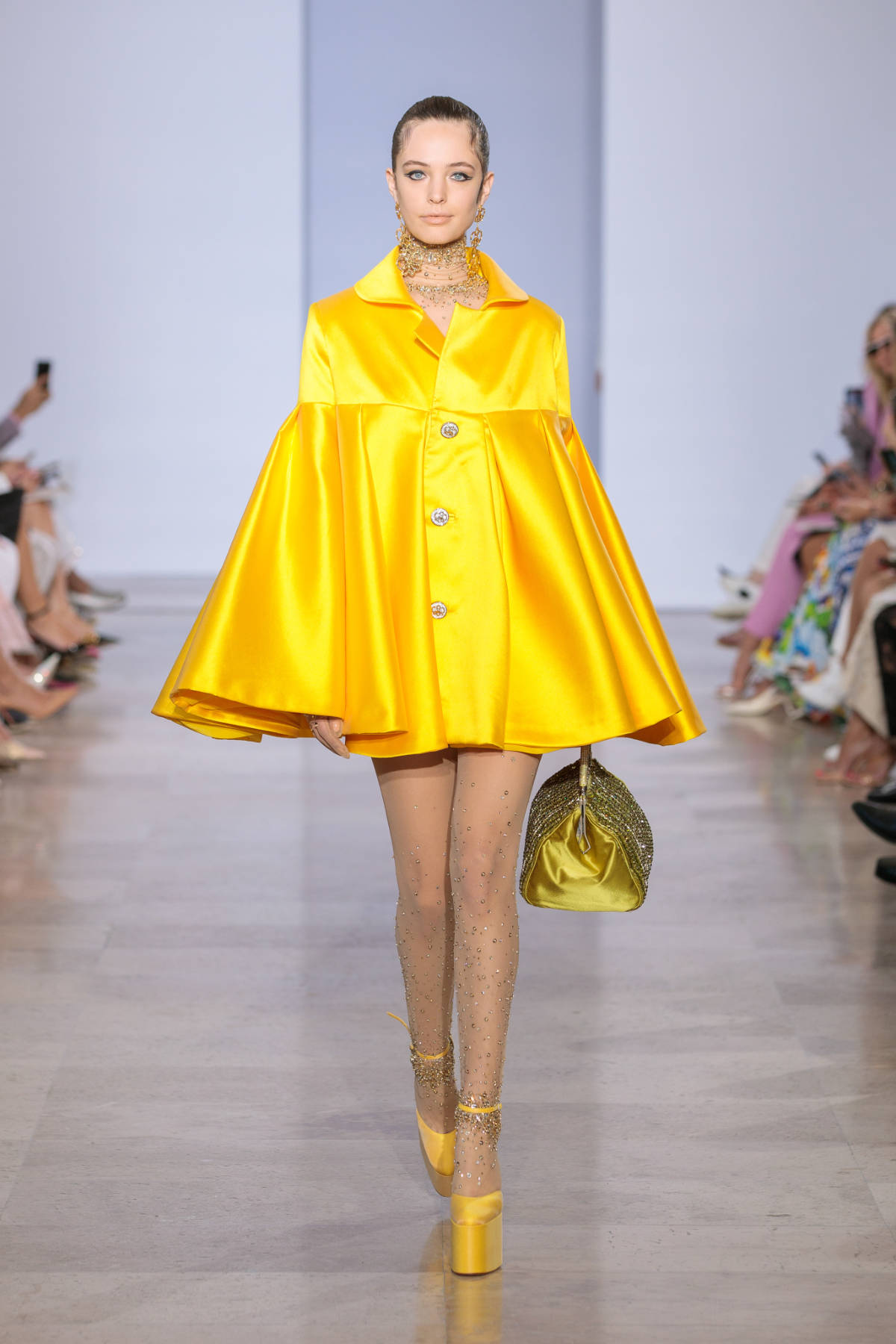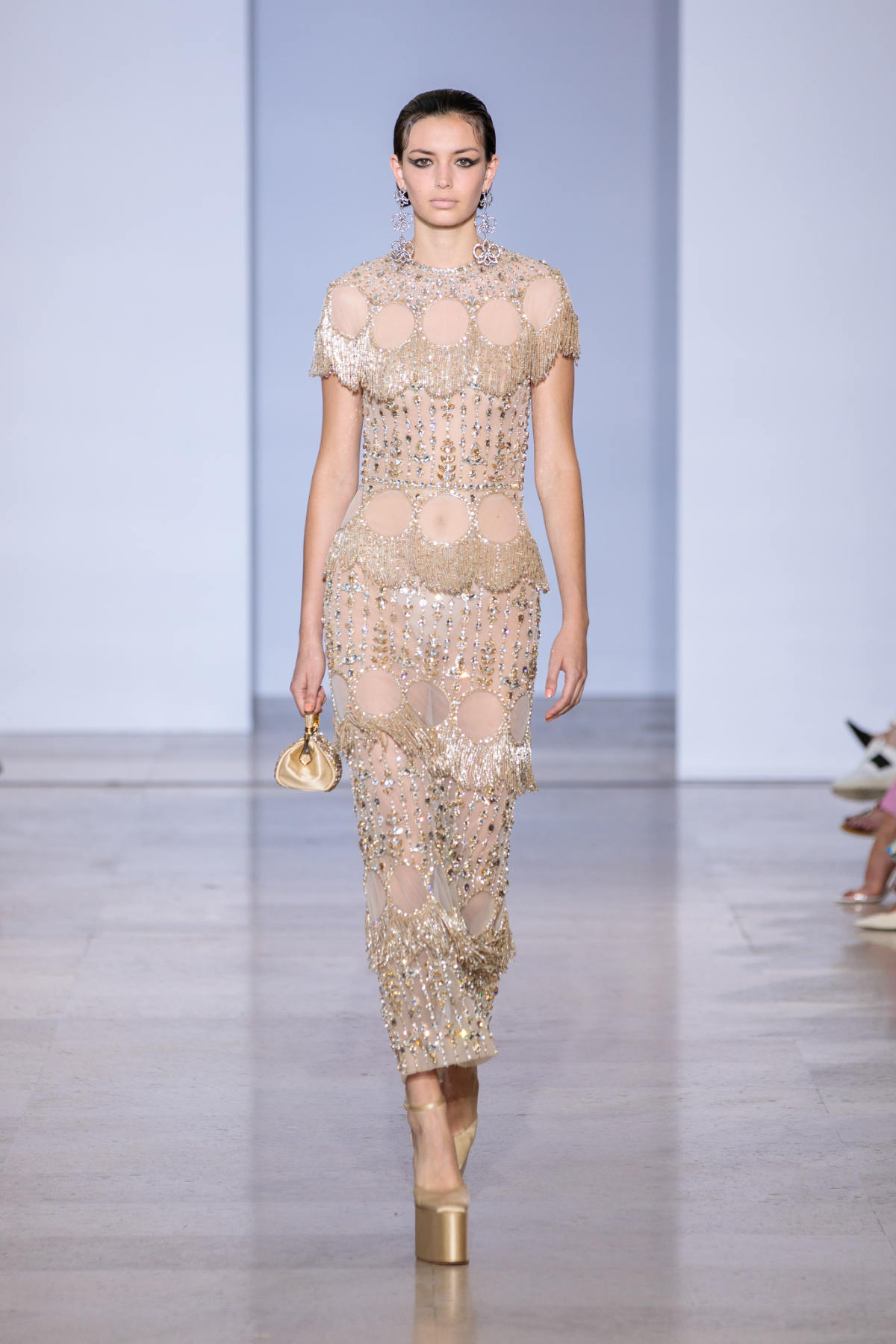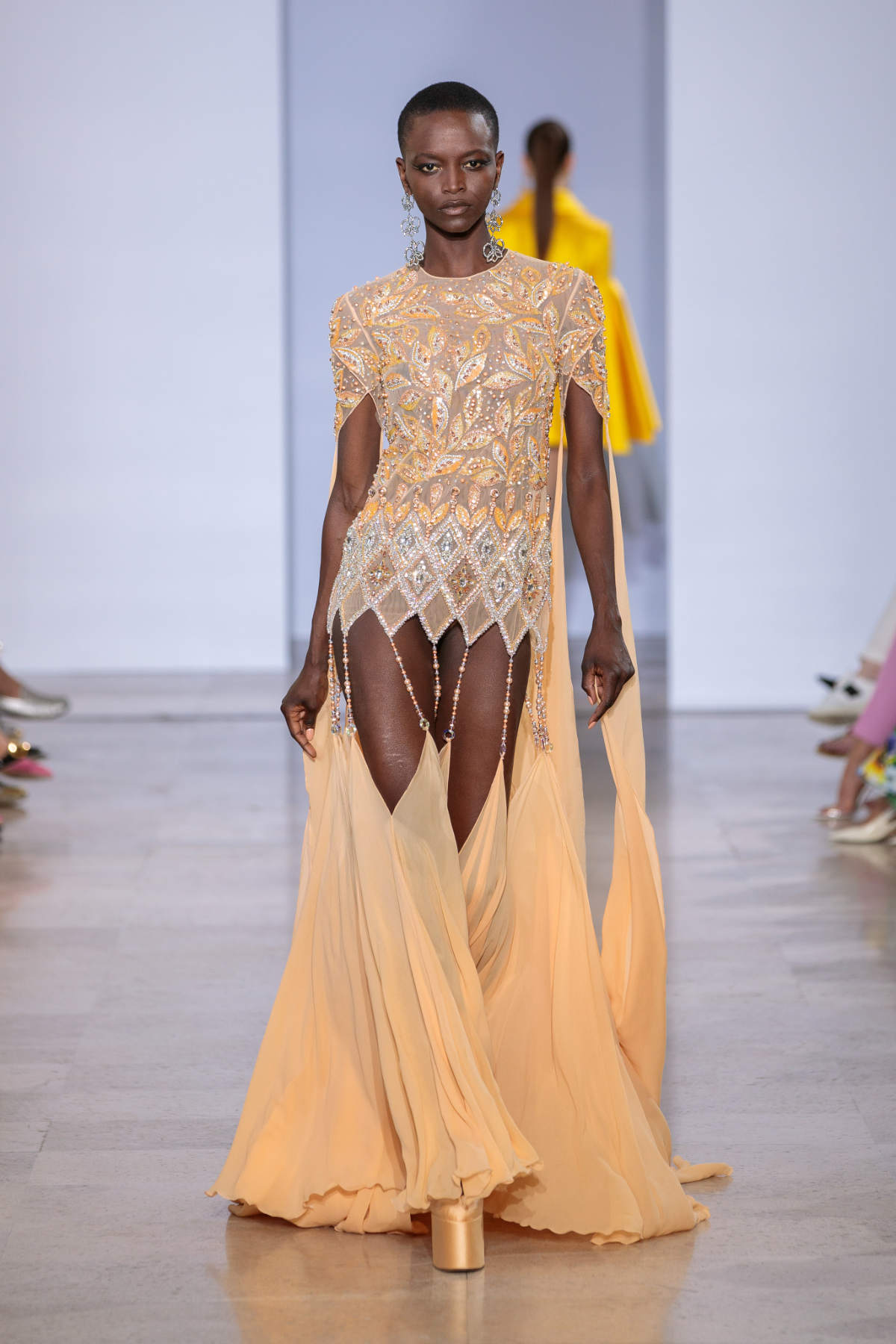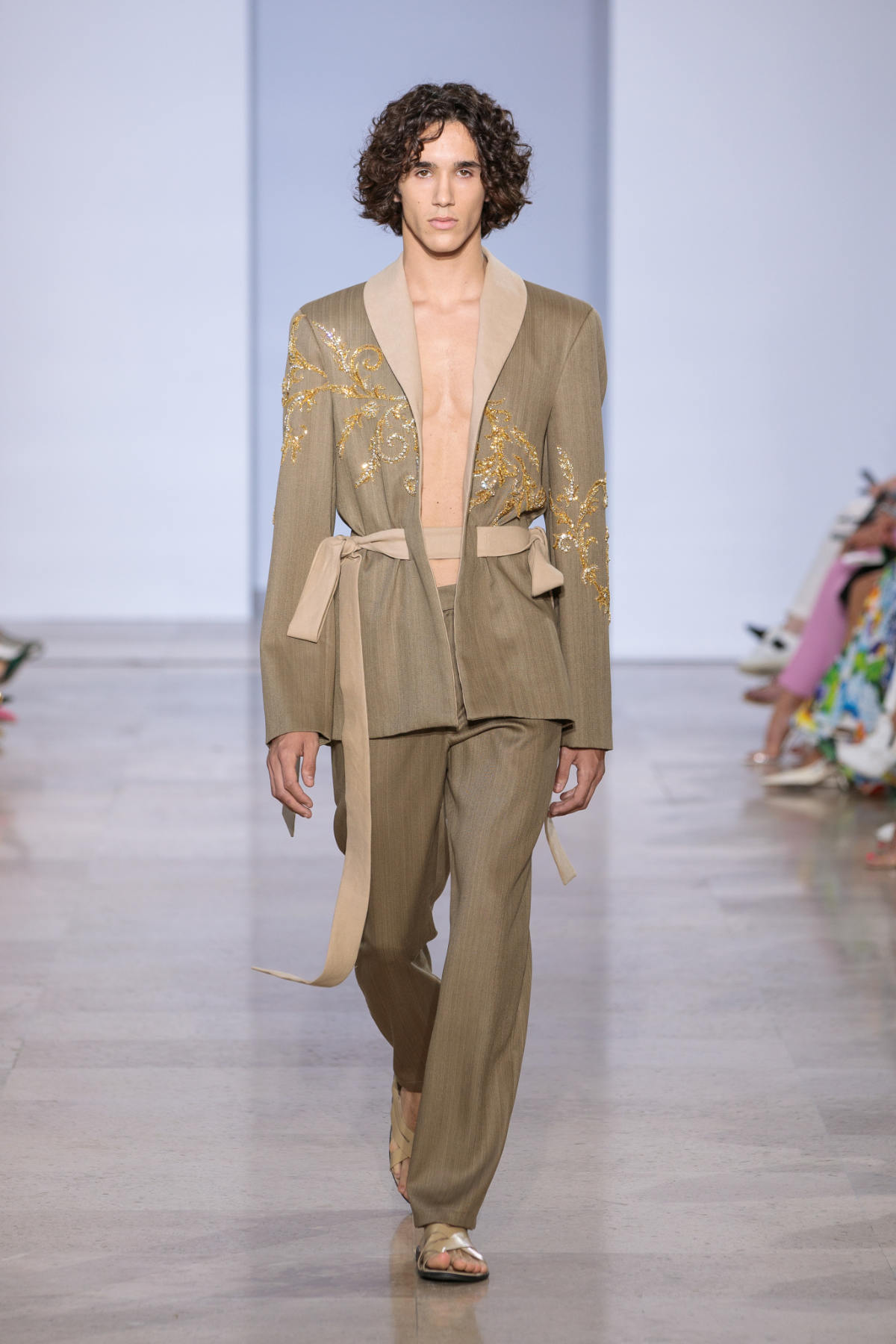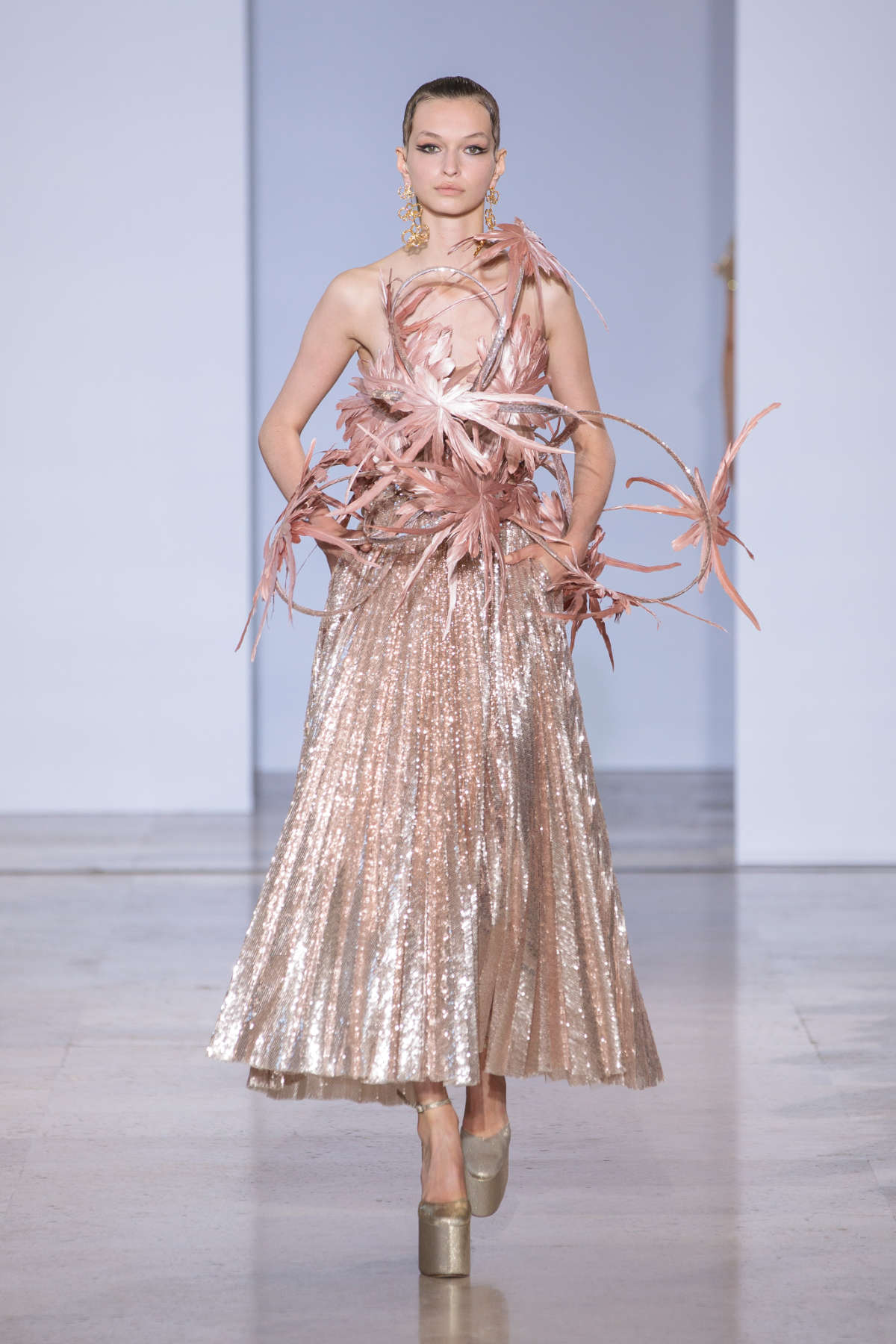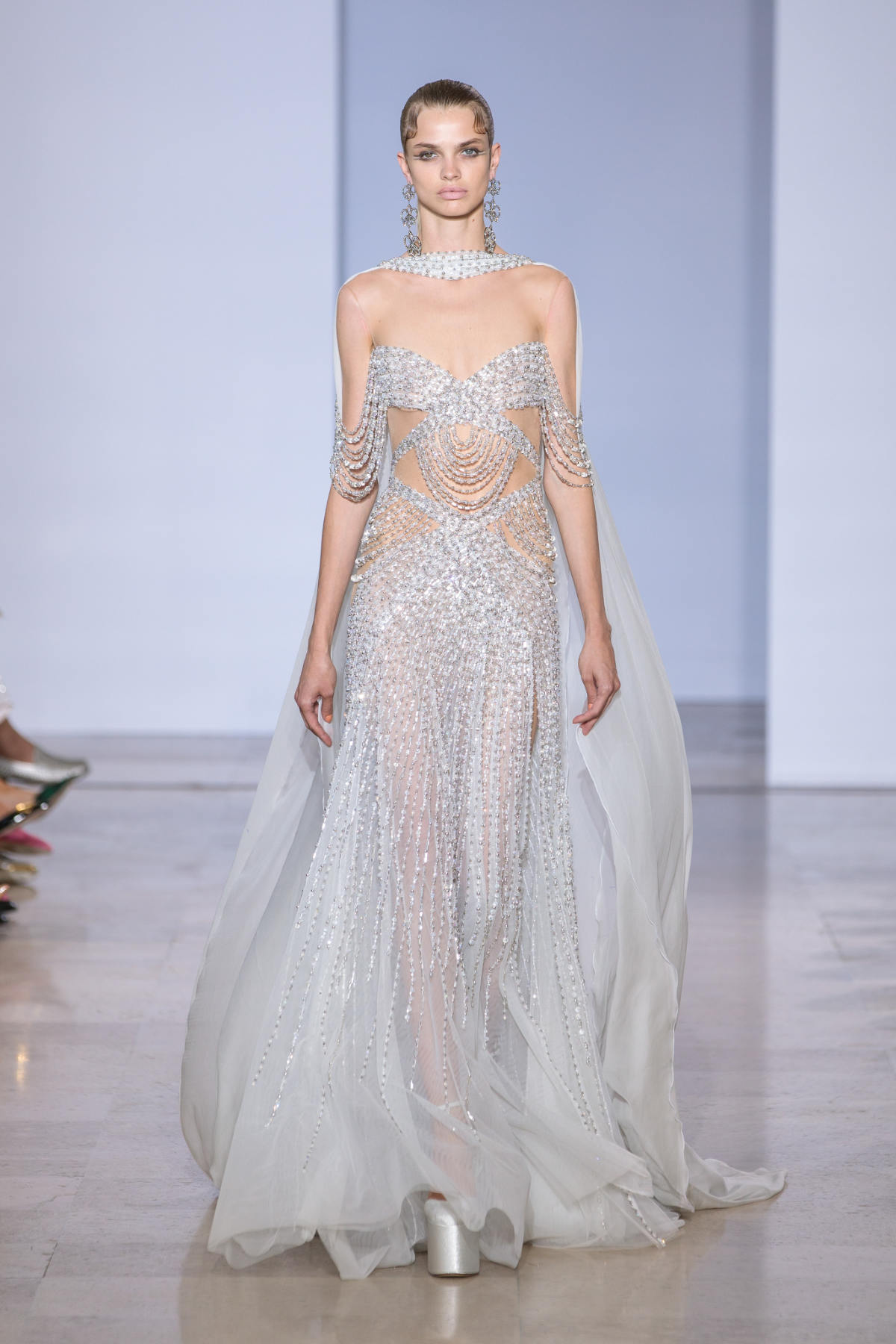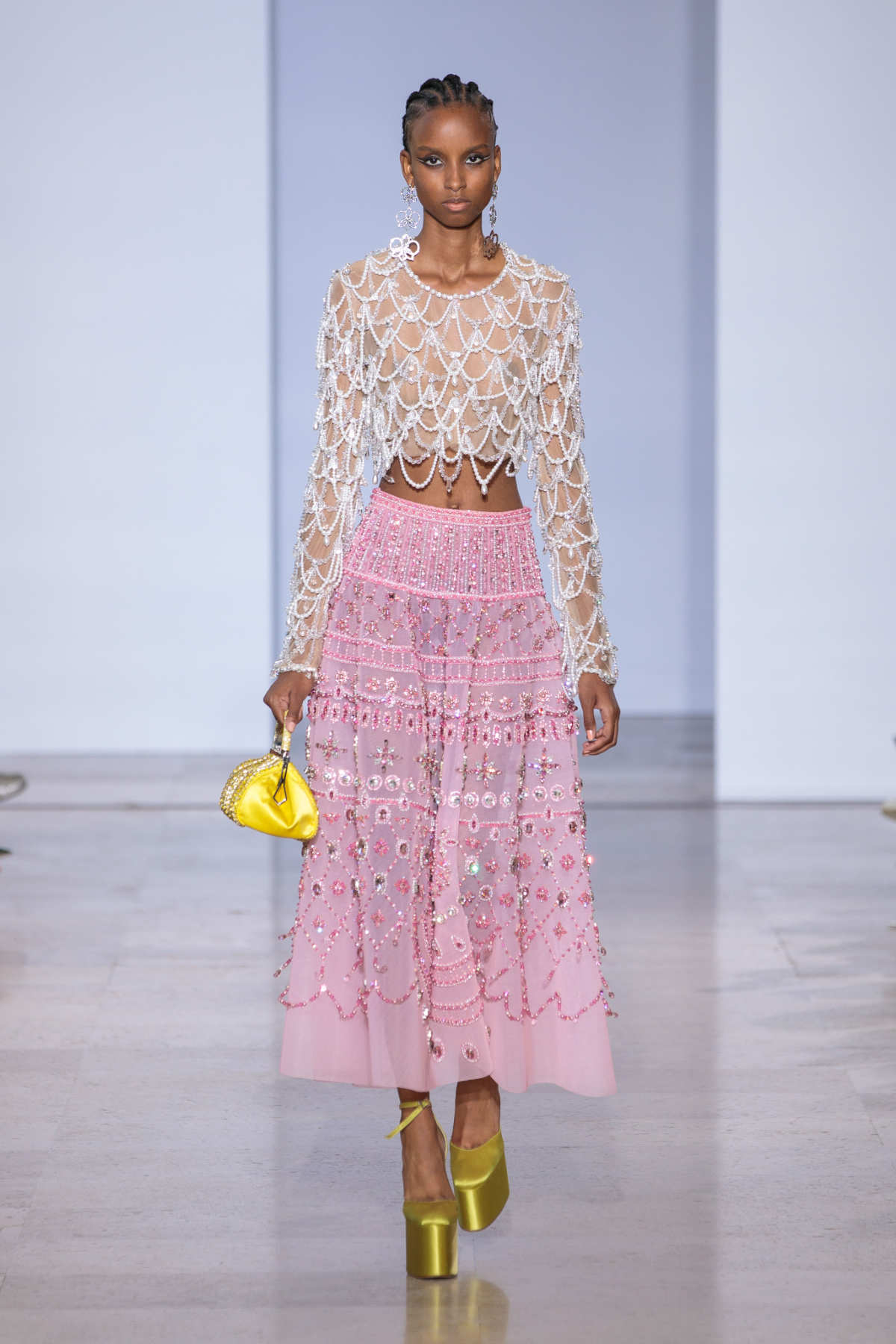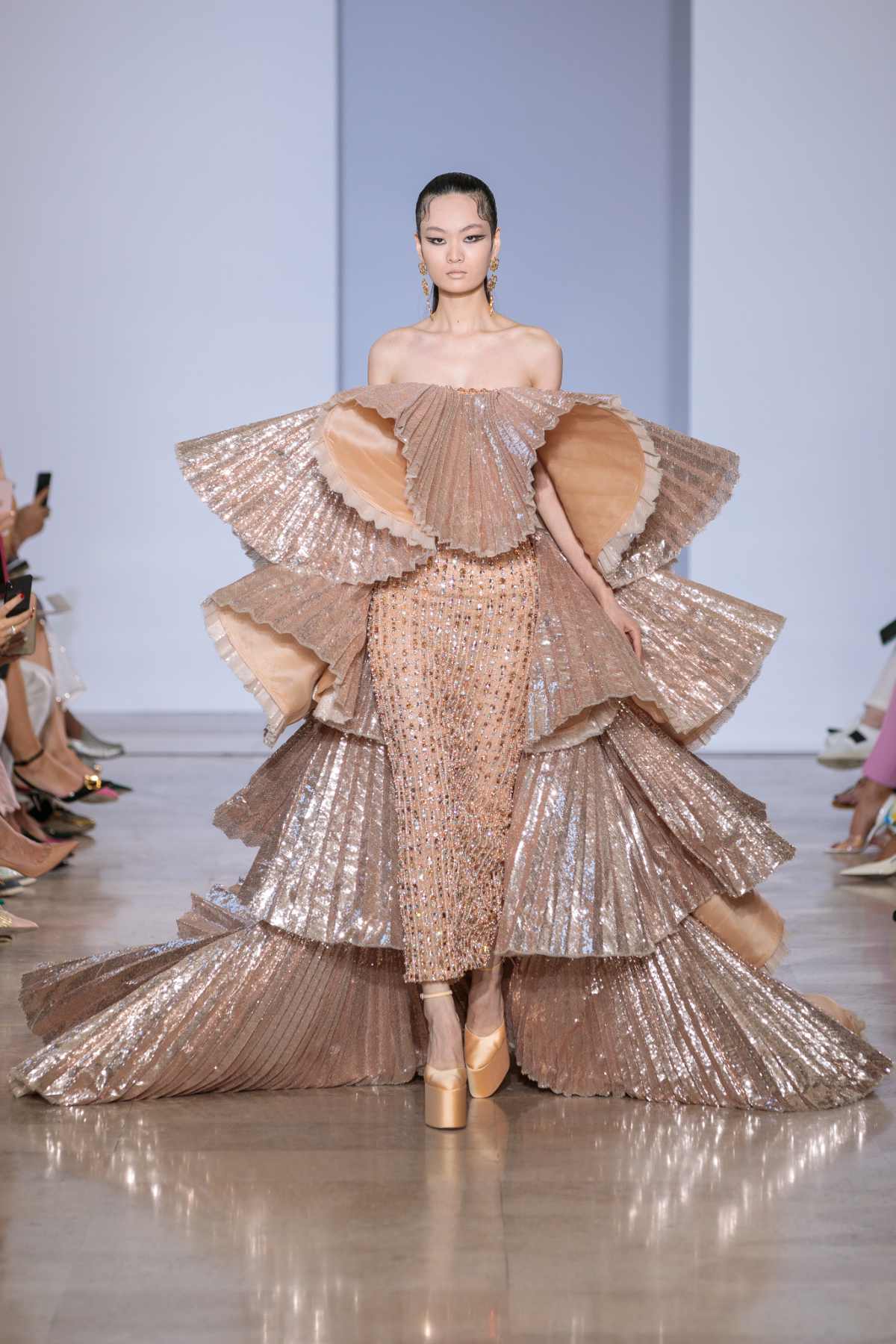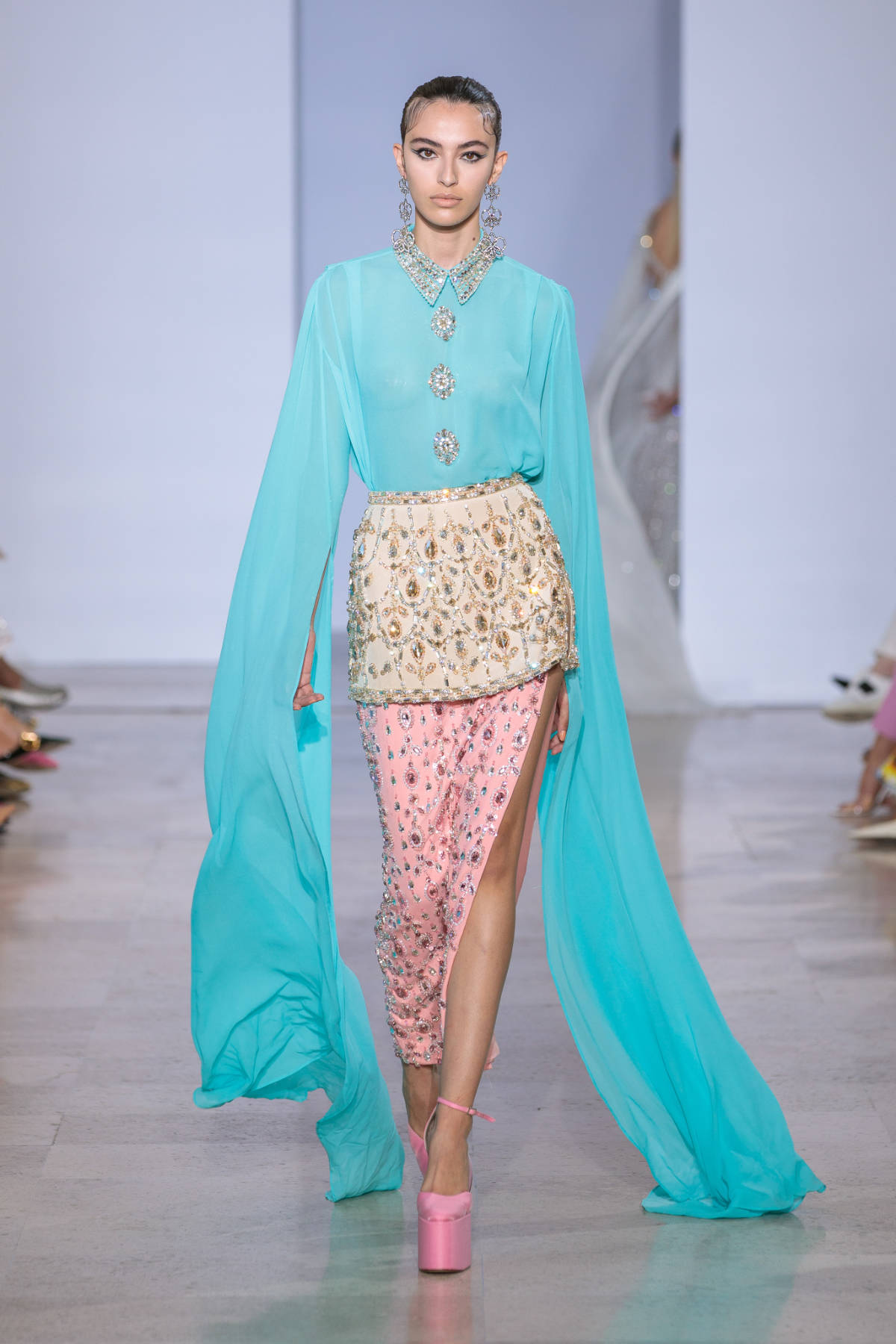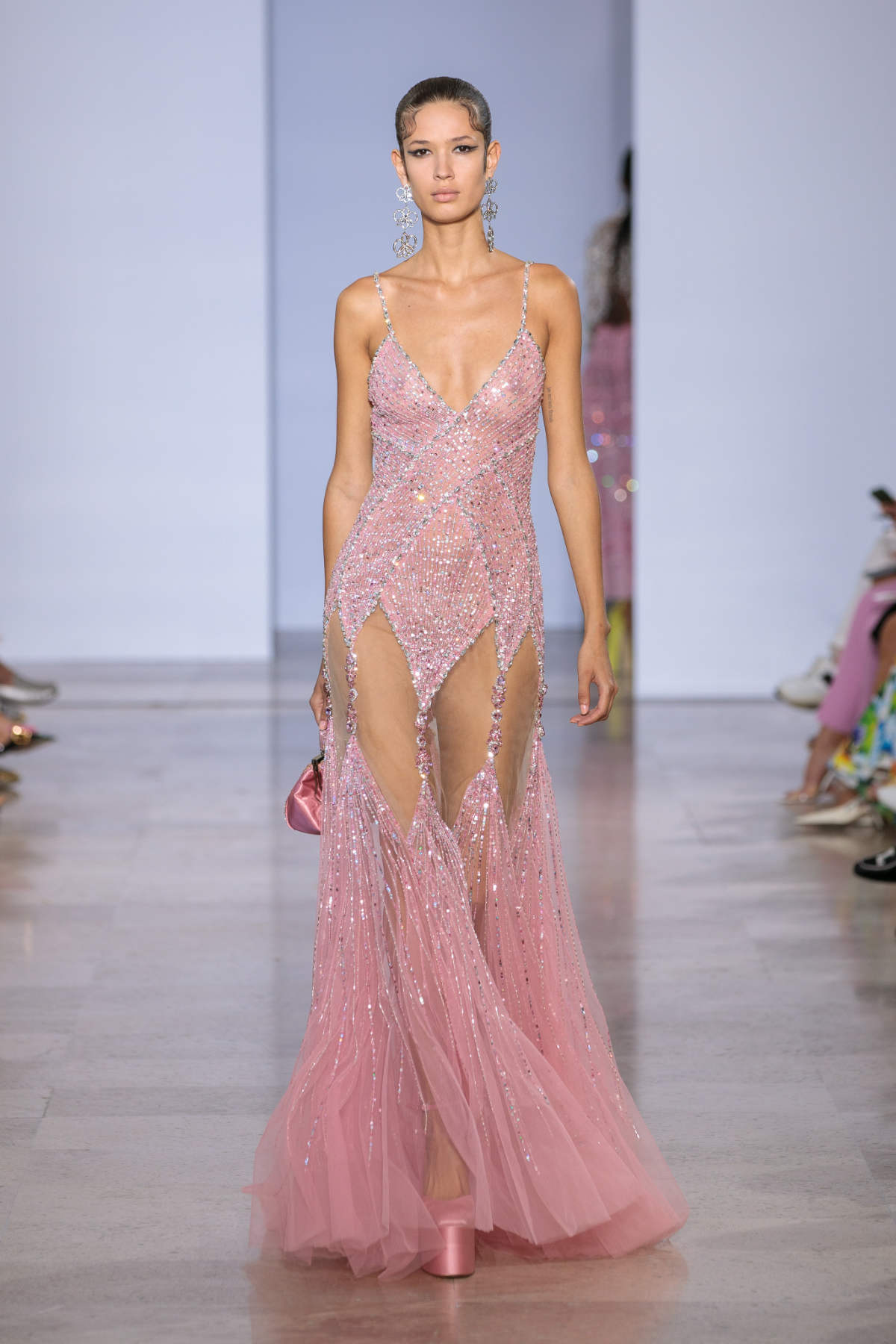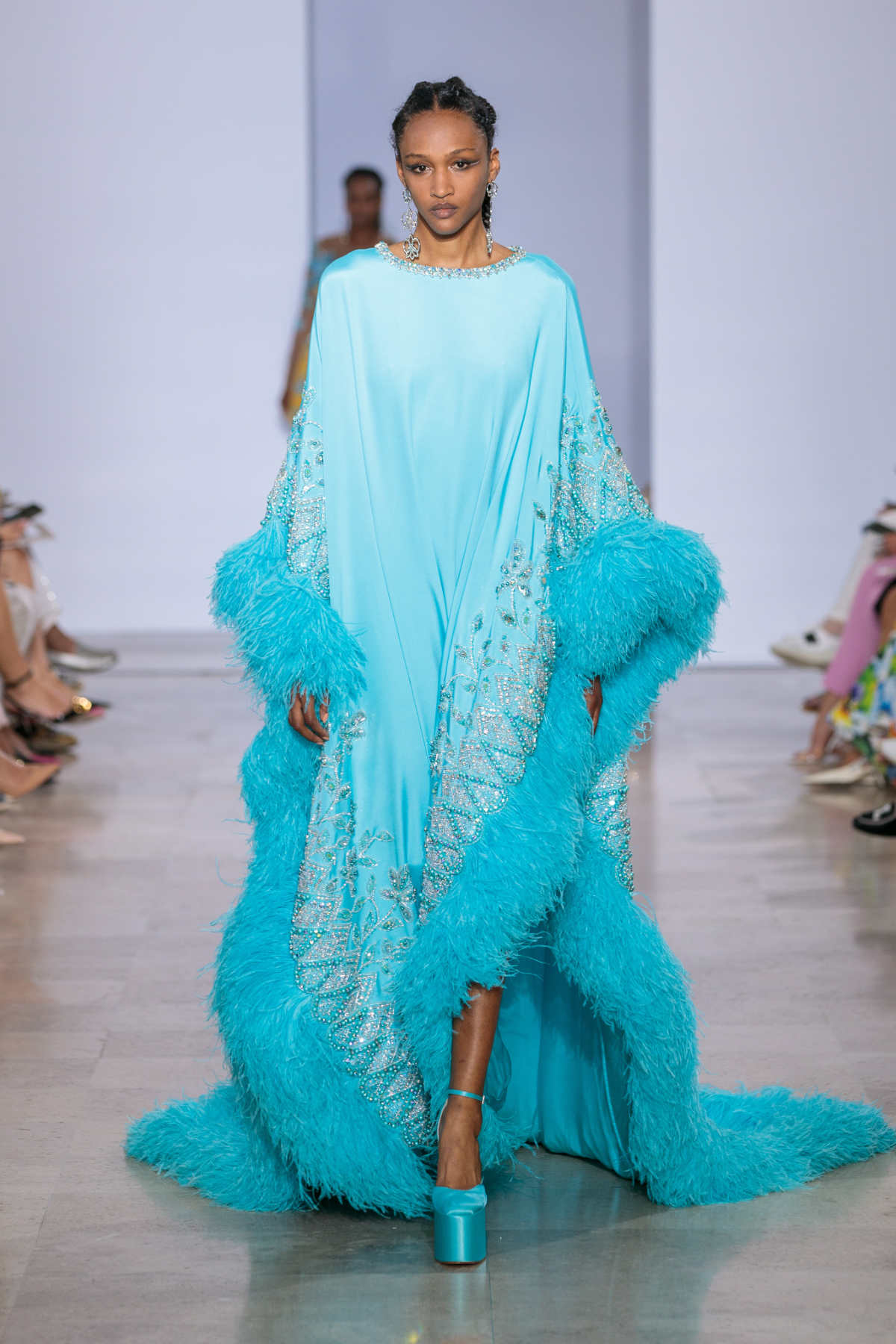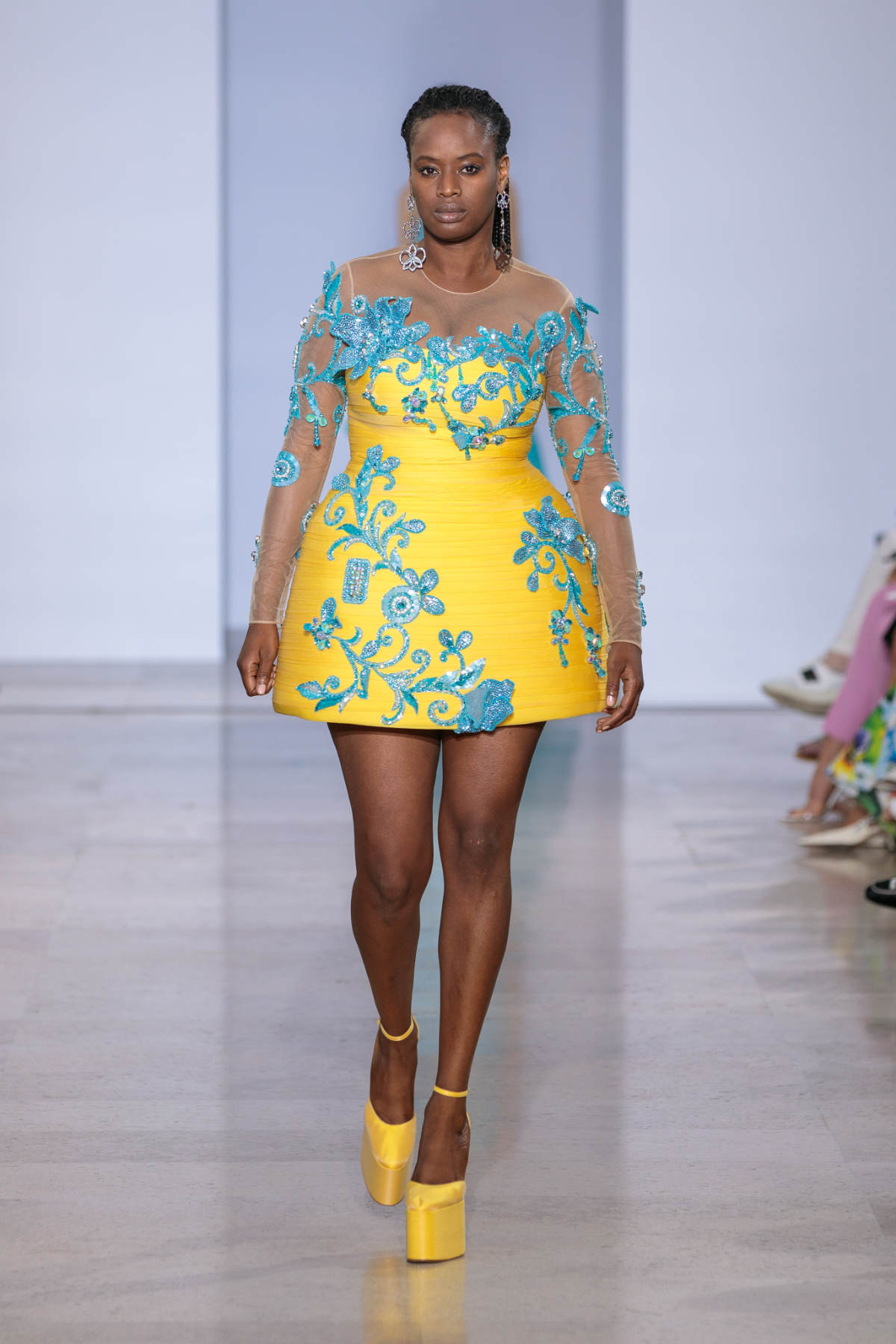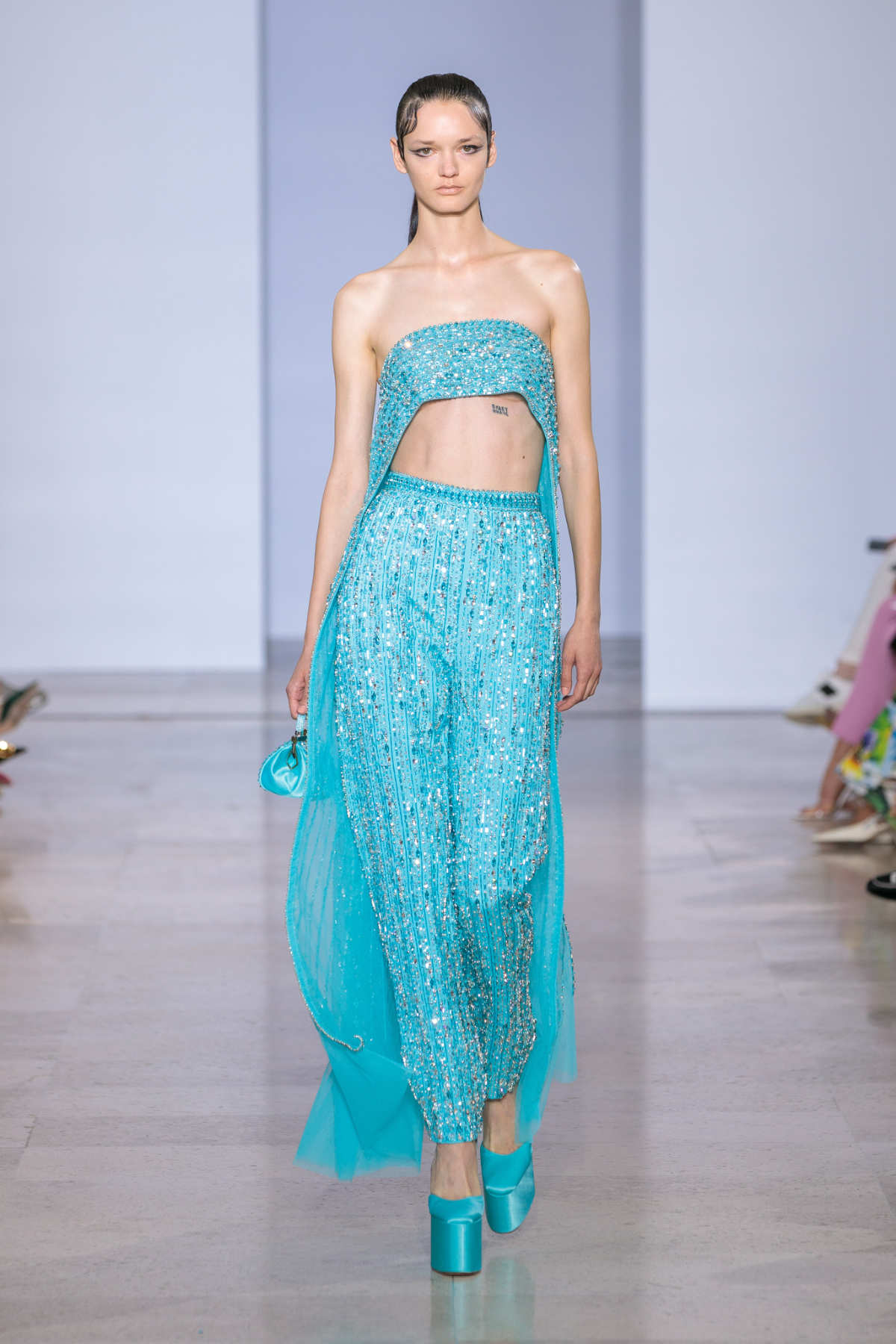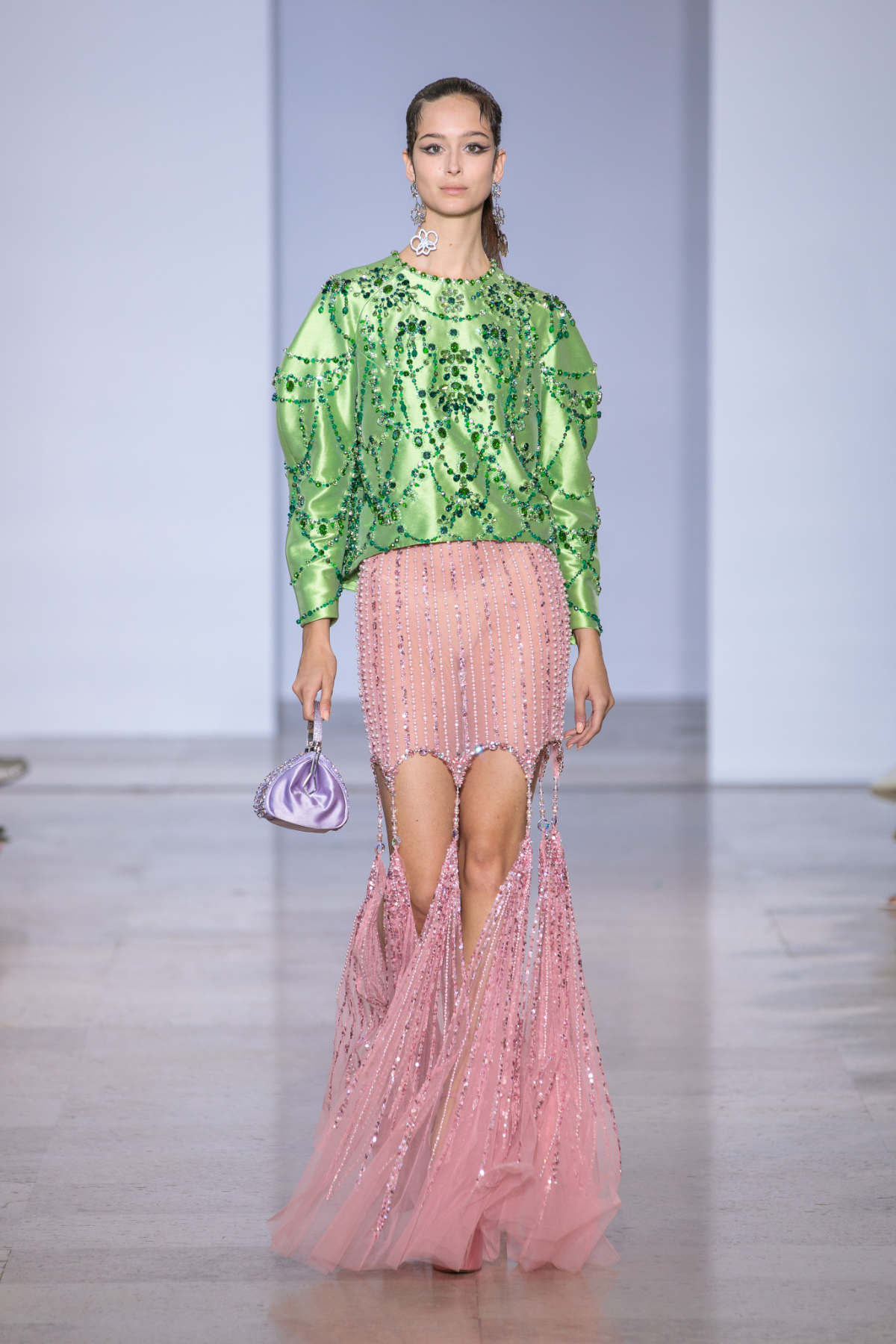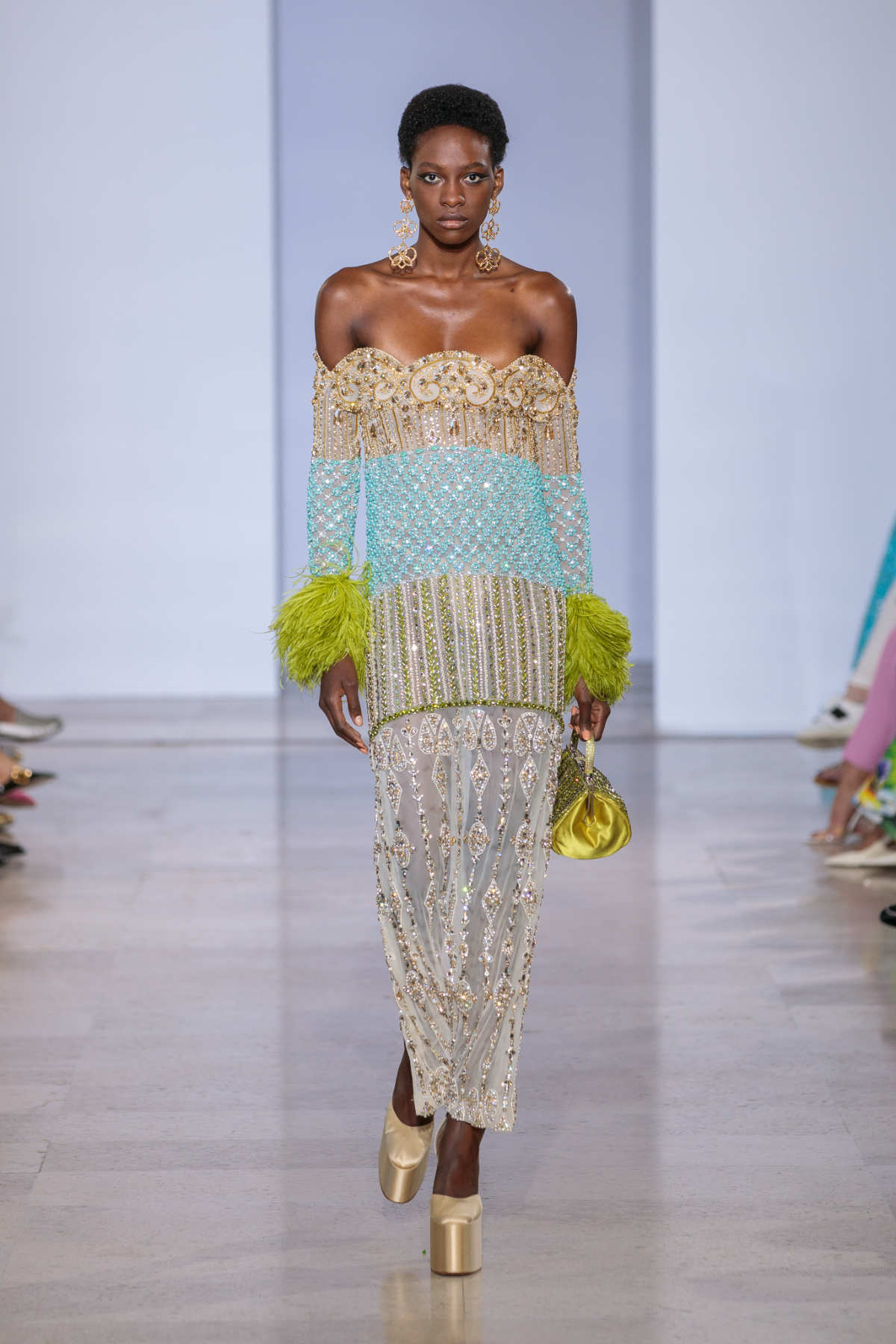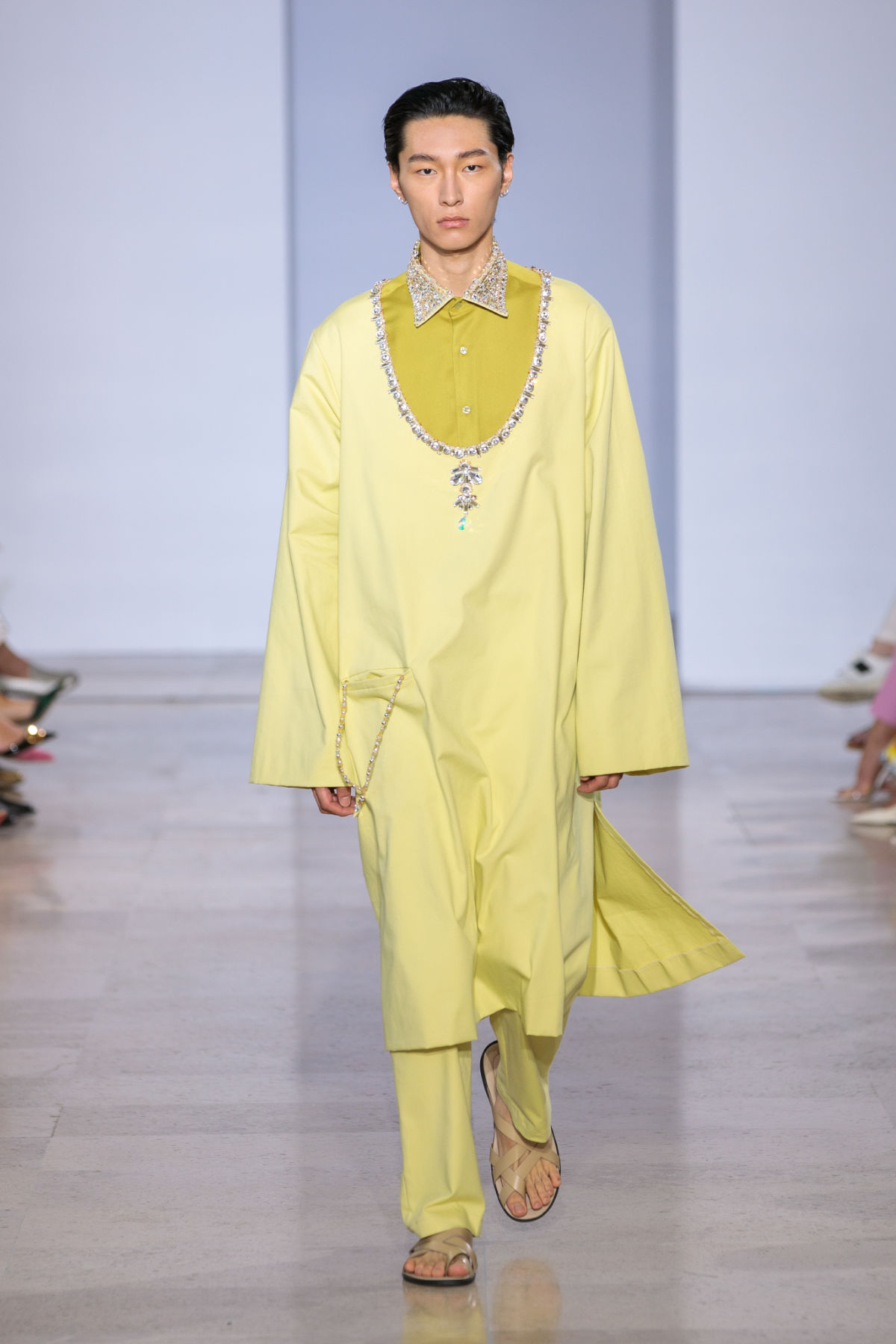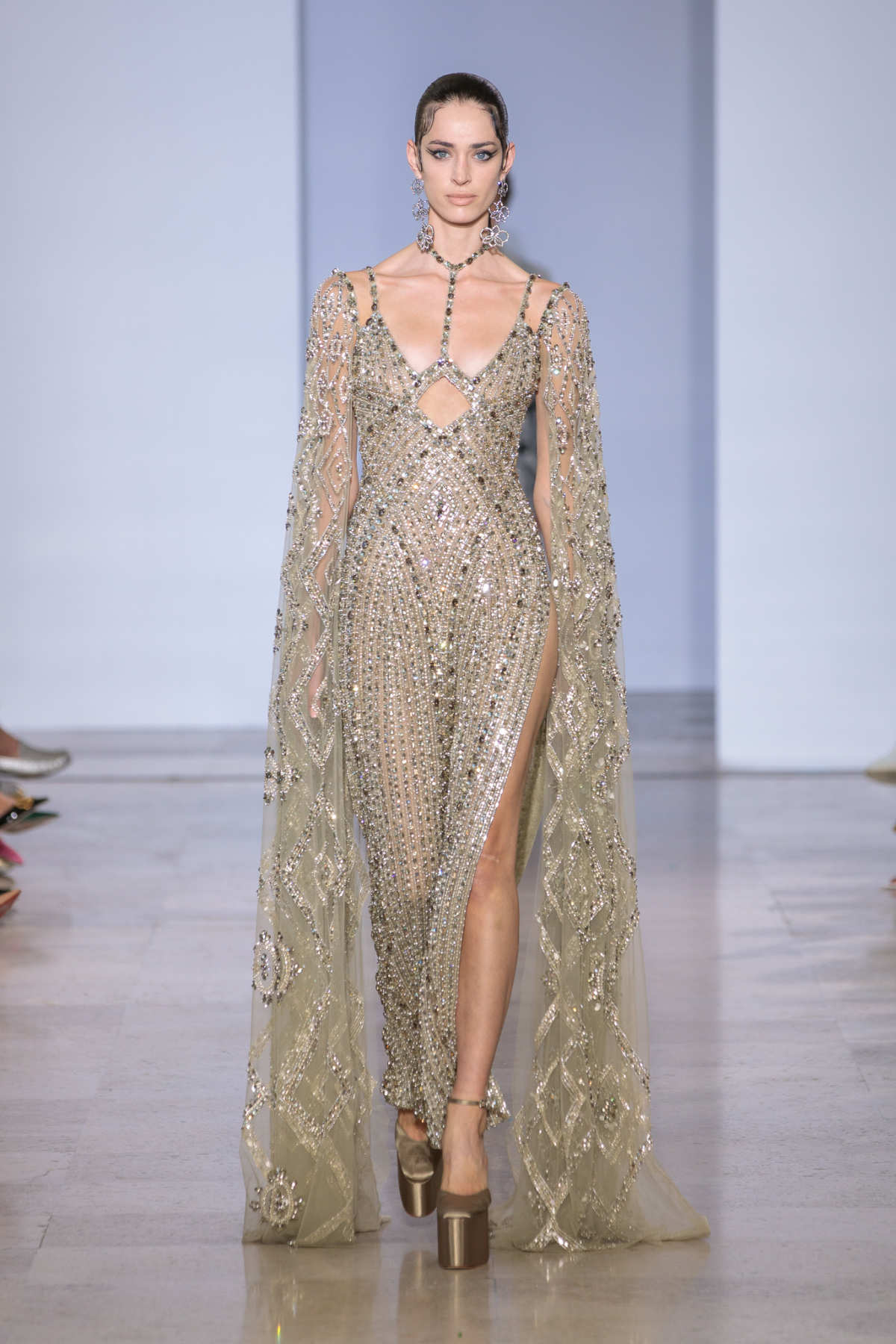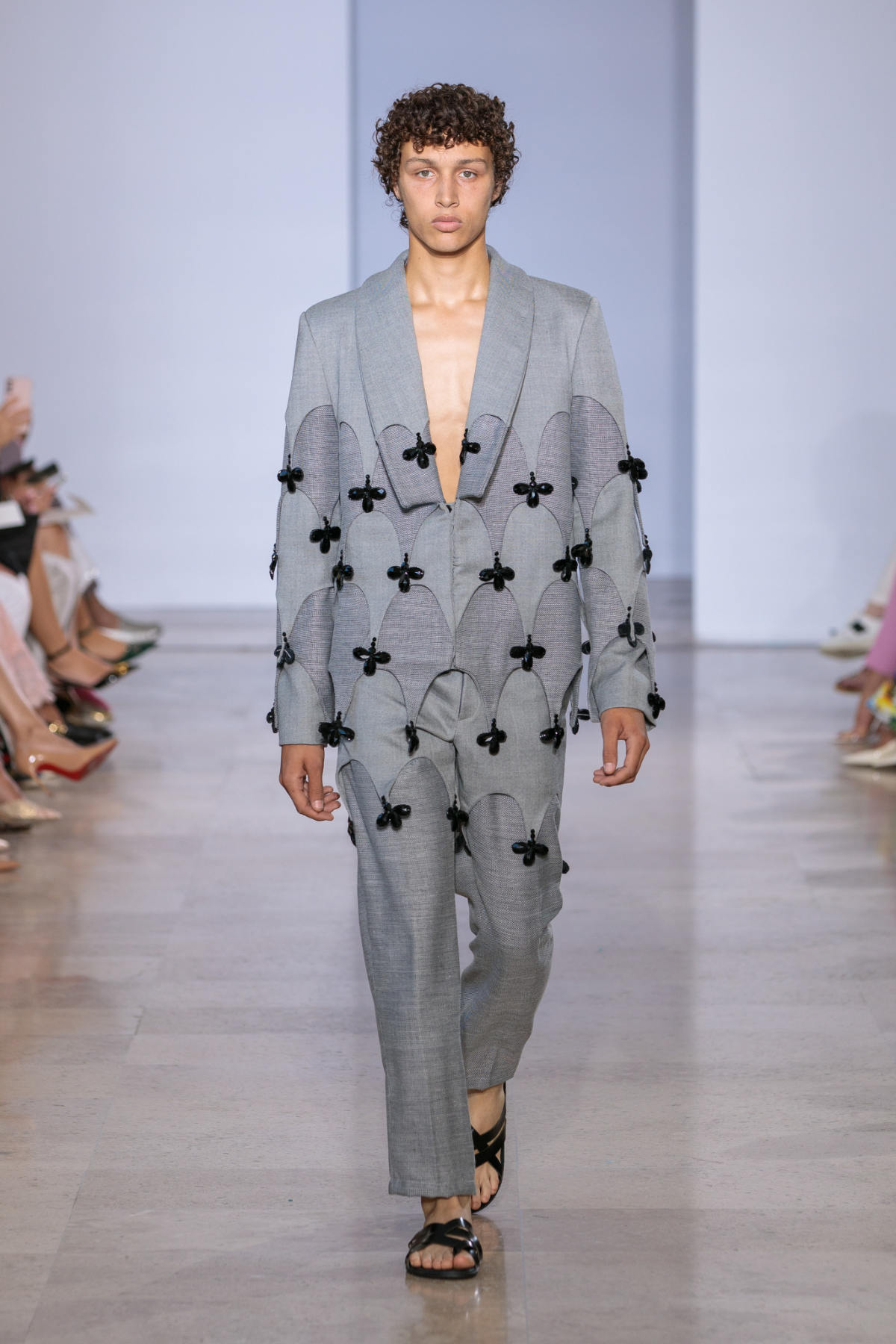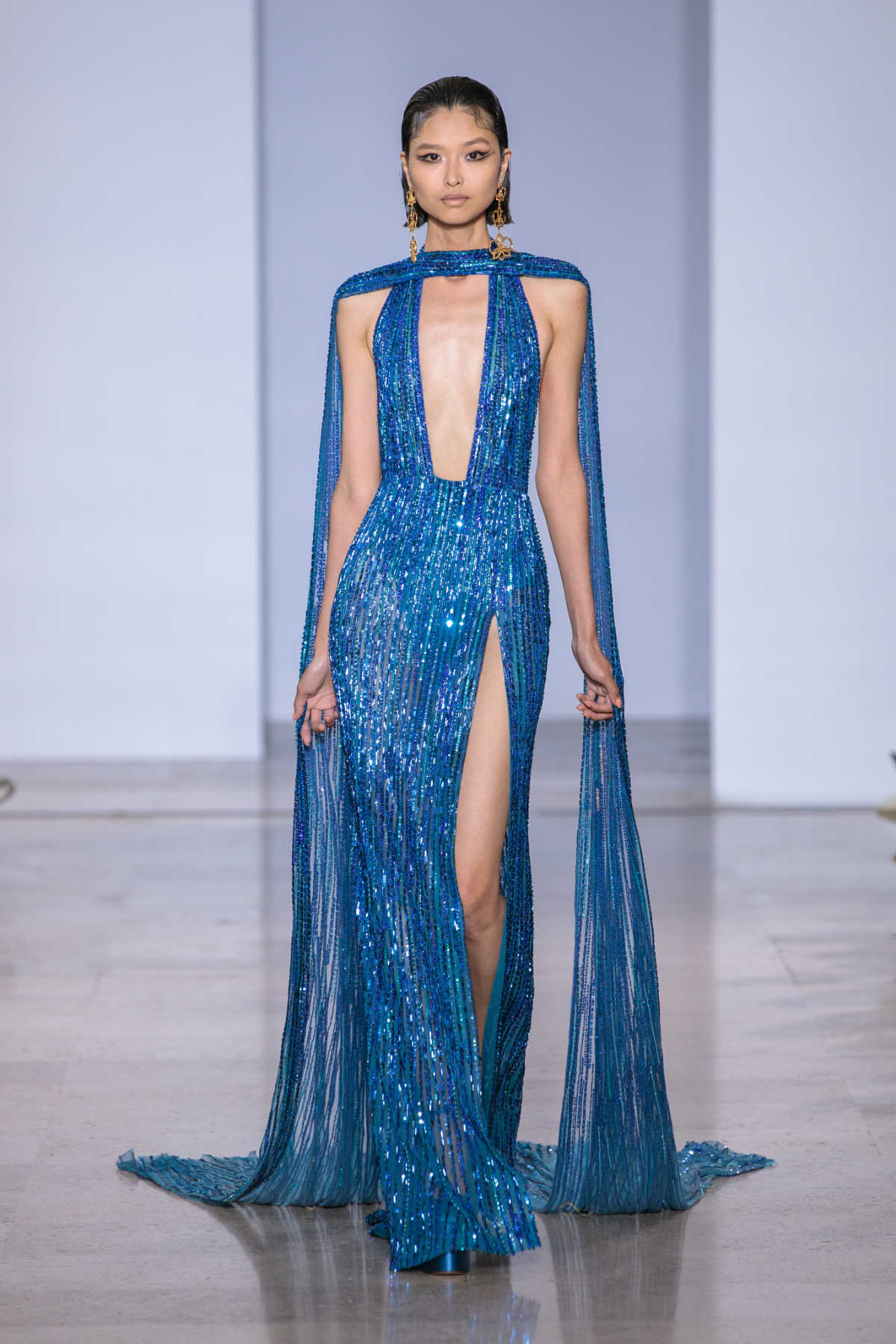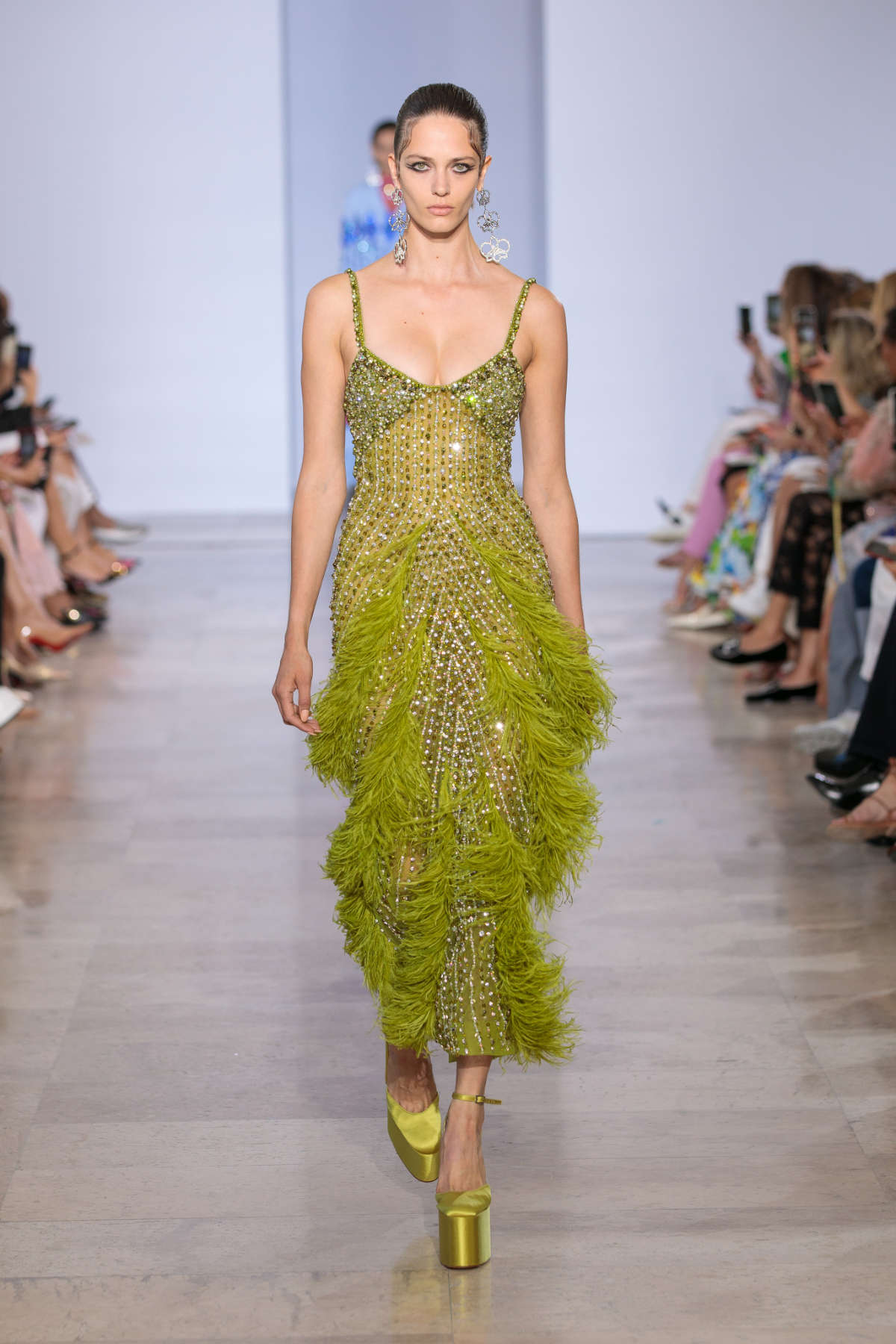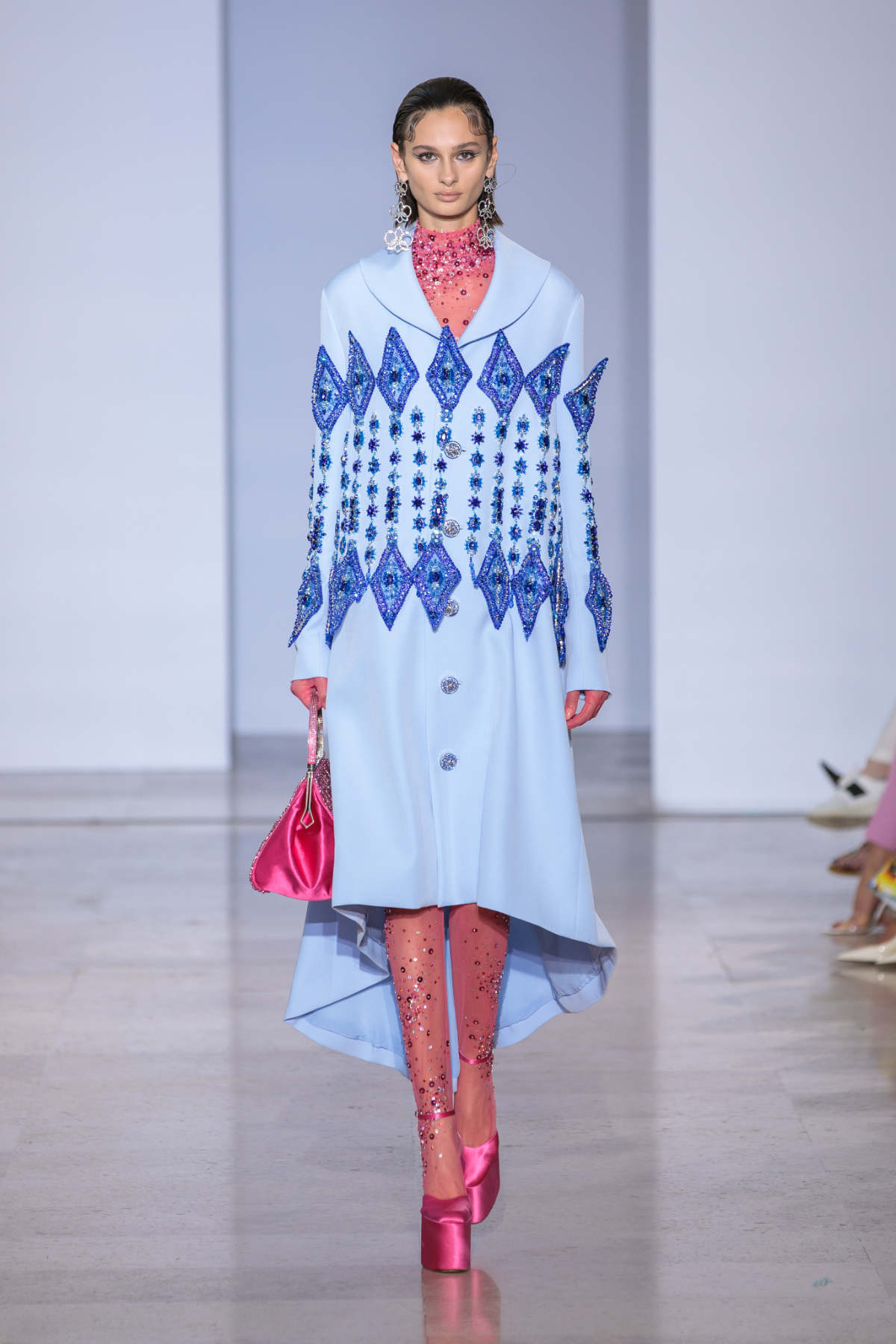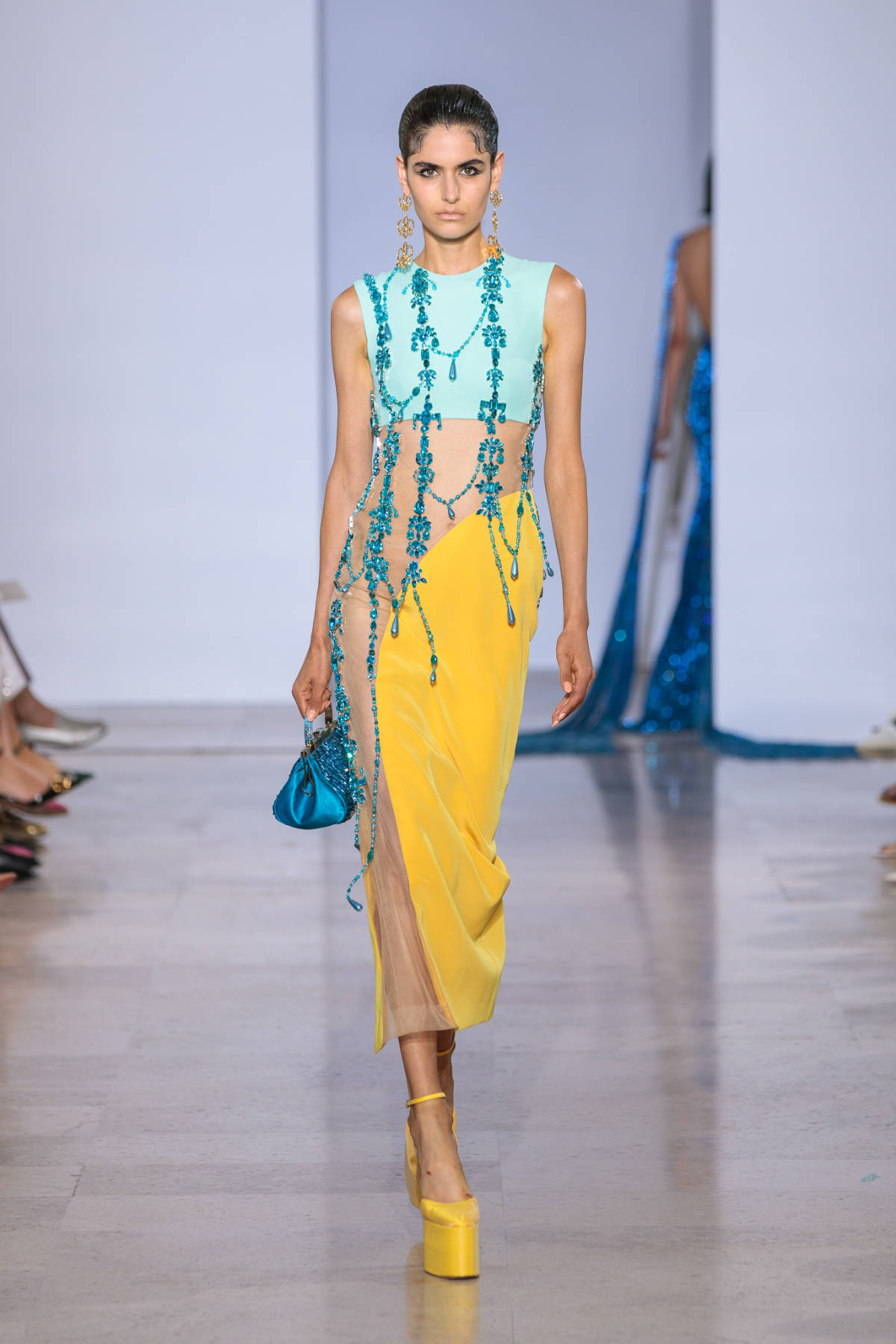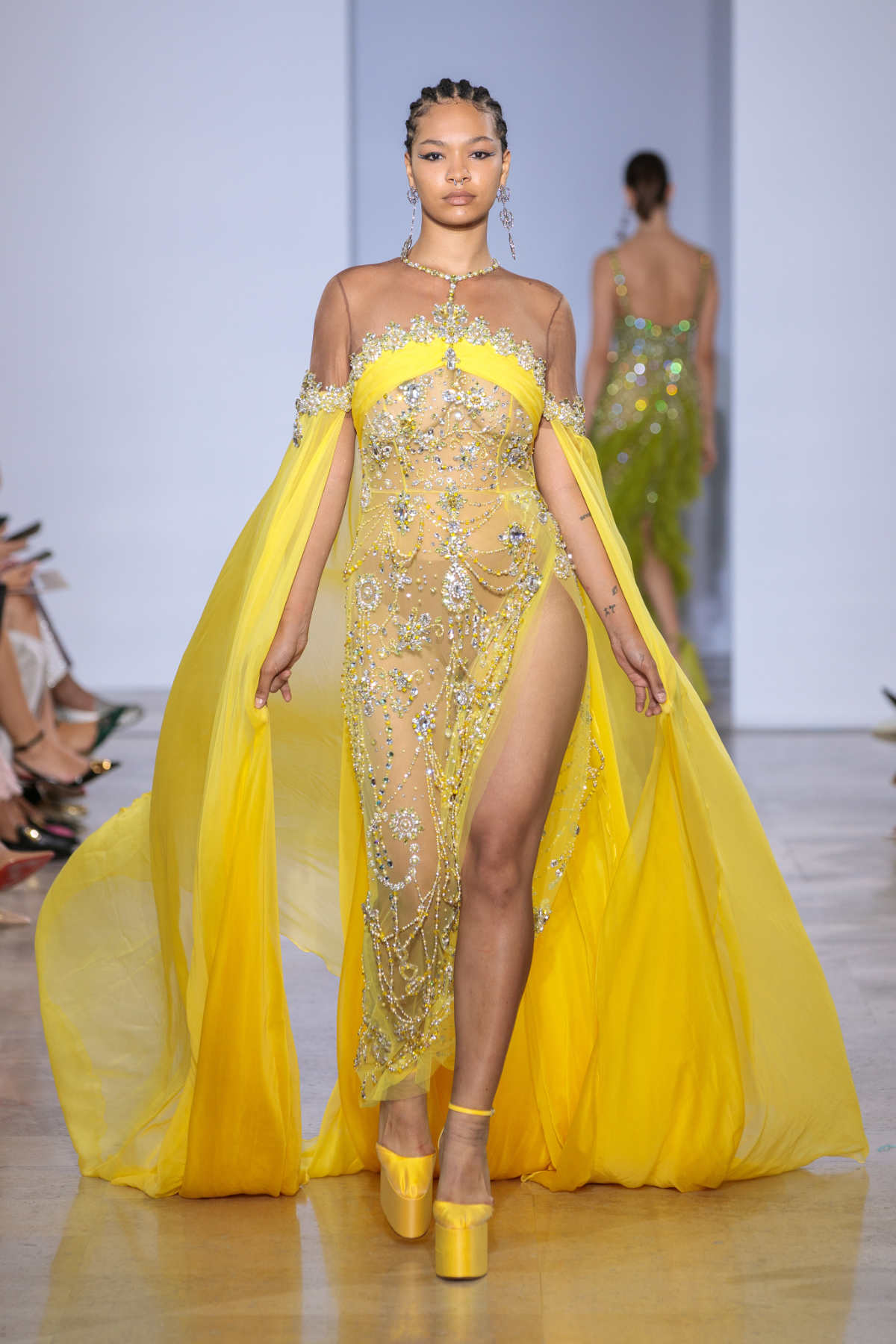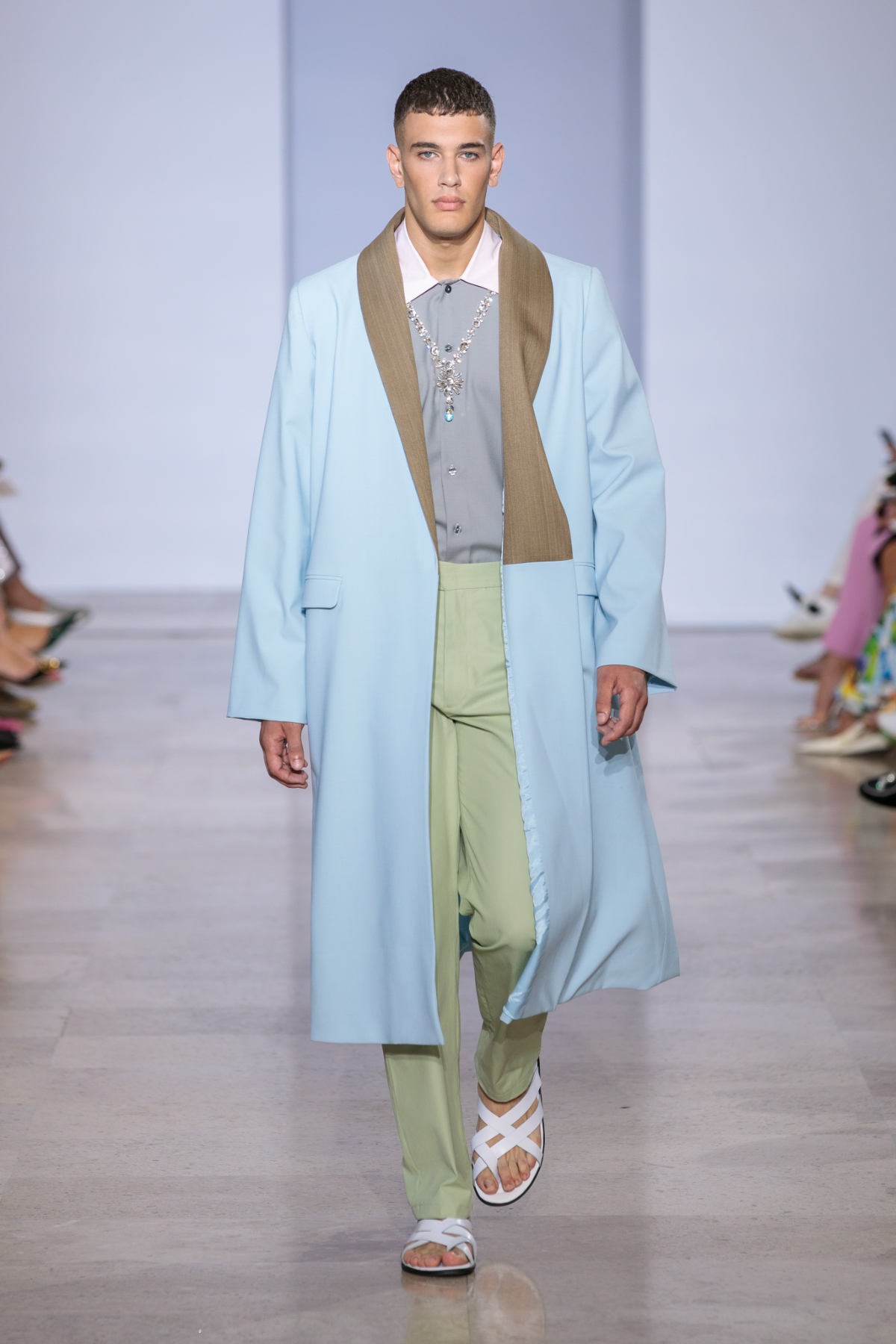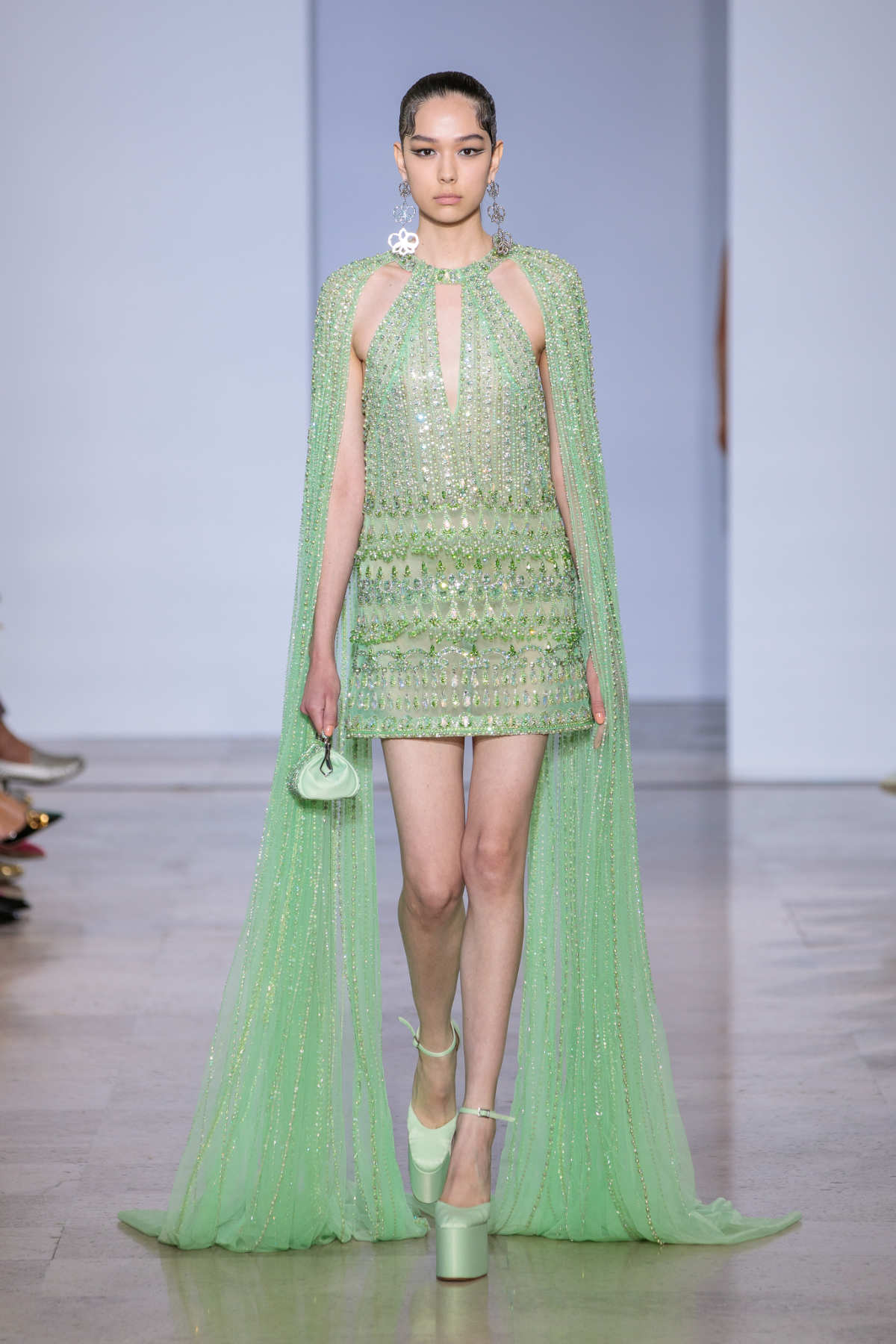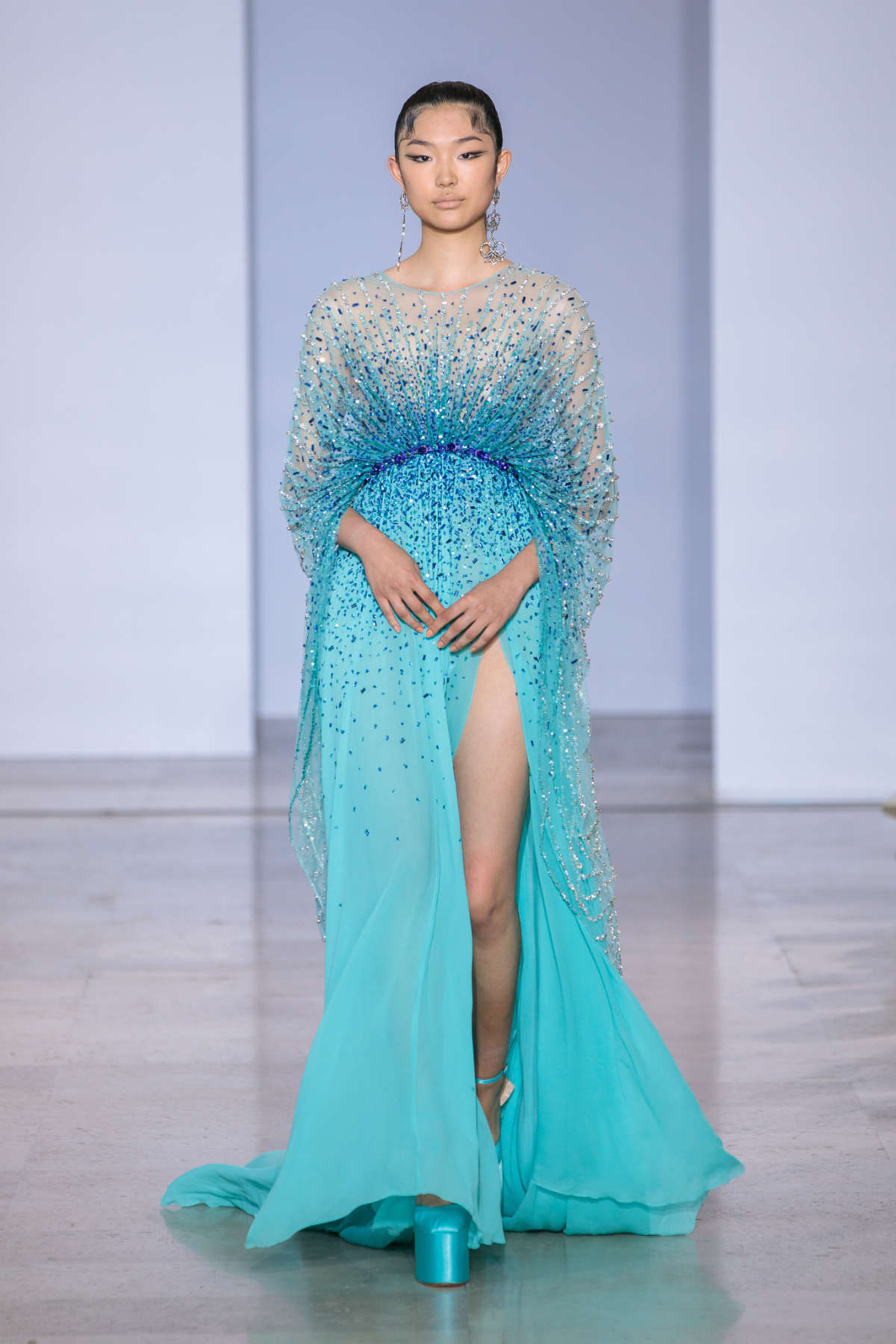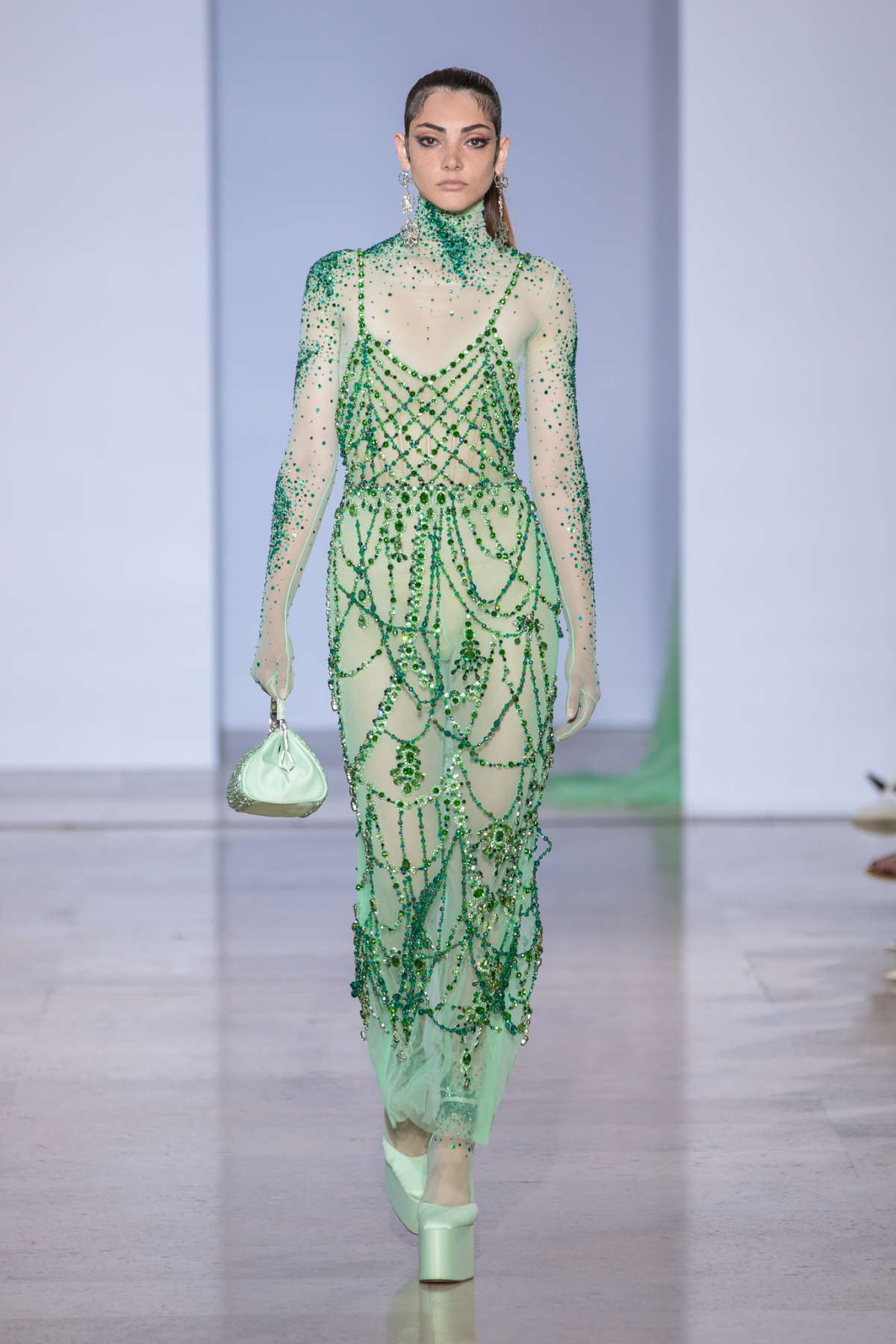 ---