---
Chopard Presents Its New Jewellery Collection: Happy Diamonds Planet
Luxferity, 12.04.2023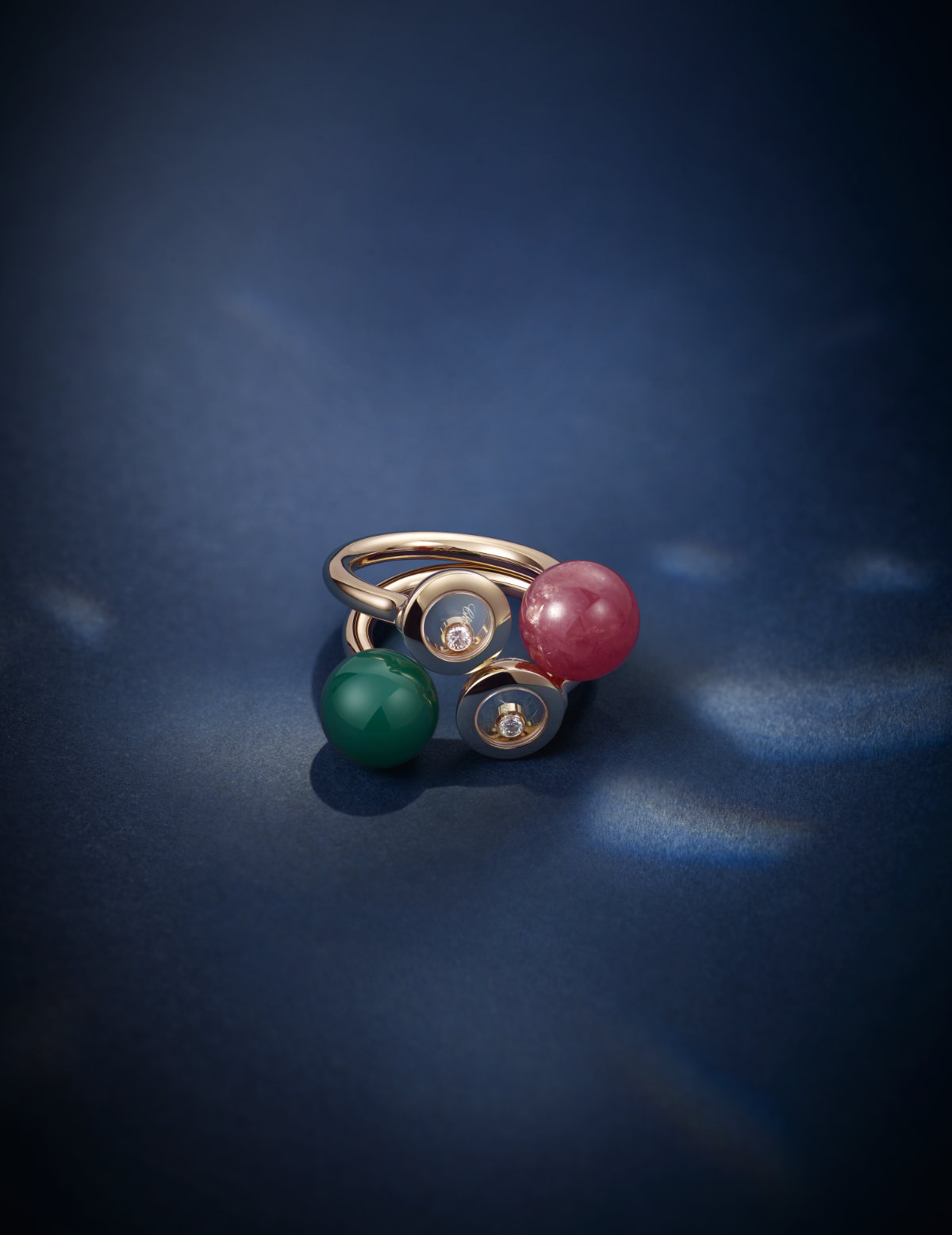 Caroline Scheufele reinterprets Chopard's lucky dancing diamonds with a new jewellery collection in ethical gold adorned with natural stones. Initially presented as a series of bangles on which the tips stage a pas de deux between a dancing diamond and a colourful bead – made of agate, lapis lazuli, onyx, rhodochrosite or diamonds – whose spherical shape inspired the name Happy Diamonds Planet, the collection now includes matching necklaces, rings and earrings. A tribute to the Earth, as well as to its environment that Chopard has consistently sought to preserve.
The famous Happy Diamonds have been endlessly reinvented, and today, forming a new and magnificently joyful association with a selection of coloured natural stones, Caroline Scheufele, Artistic Director and Co-President of the Maison, has chosen minerals symbolising natural strength and life to adorn Happy Diamonds Planet jewellery.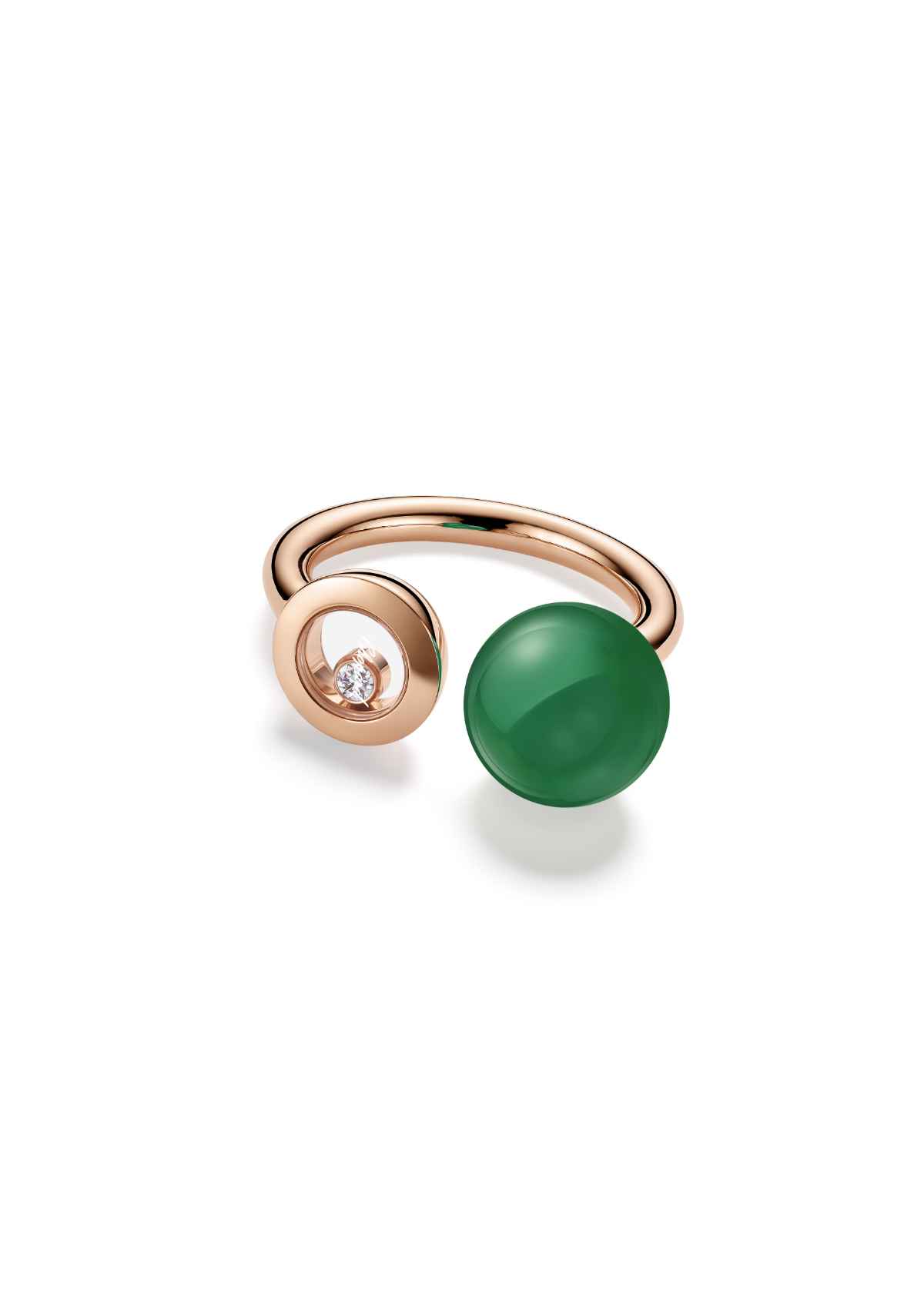 Associated with the traditional dancing diamond – which has been performing its thrilling whirls and twirls since its creation by the workshops in 1976 – green agate, blue lapis lazuli, black onyx and pink rhodochrosite deploy a palette of colours offering infinite combinations to wear in step with individual fancies.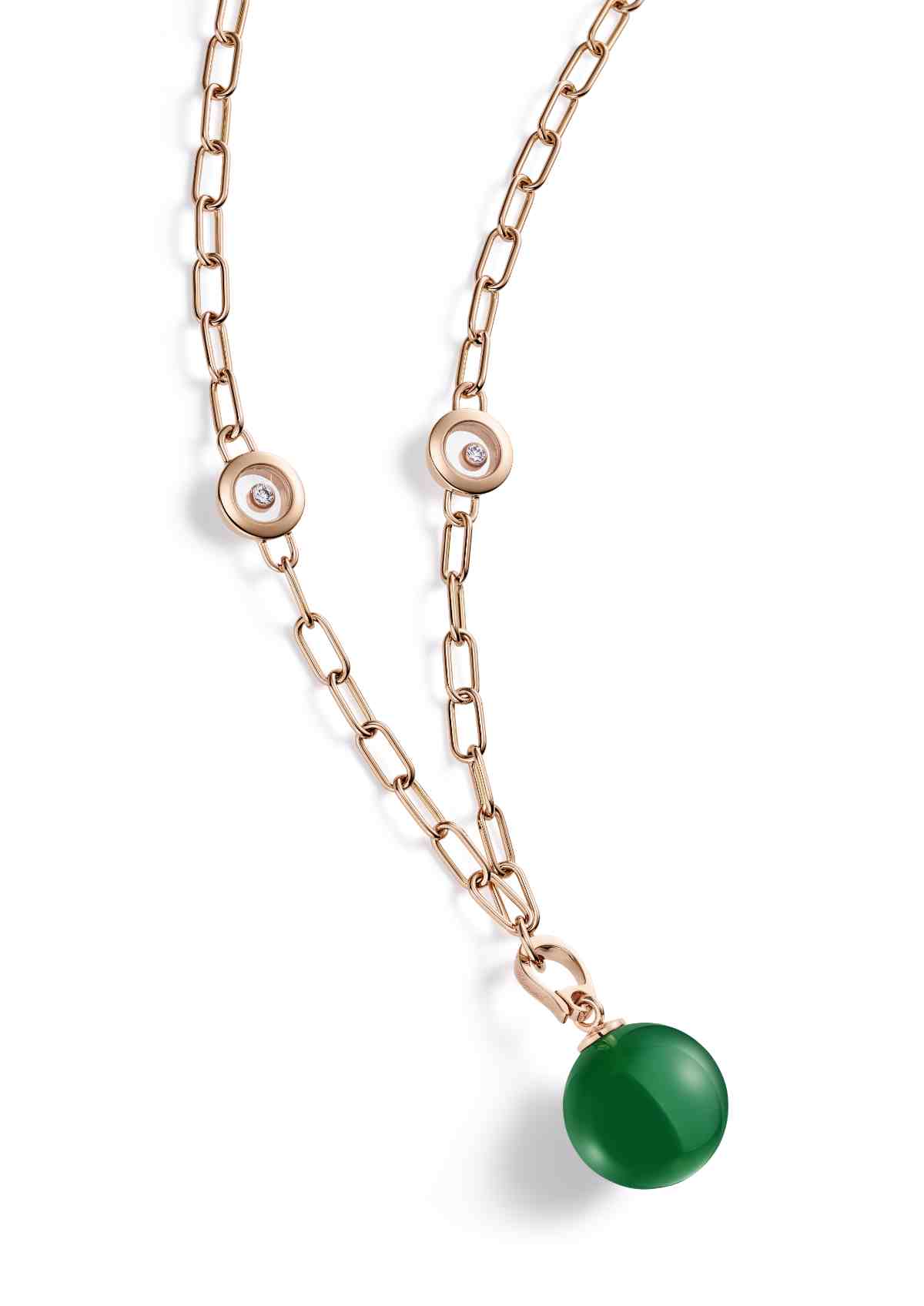 Happy Diamonds Planet jewellery is crafted by the Maison's artisans in ethical 18-carat rose gold, like all gold used for the production of Chopard watches and jewelry since July 2018.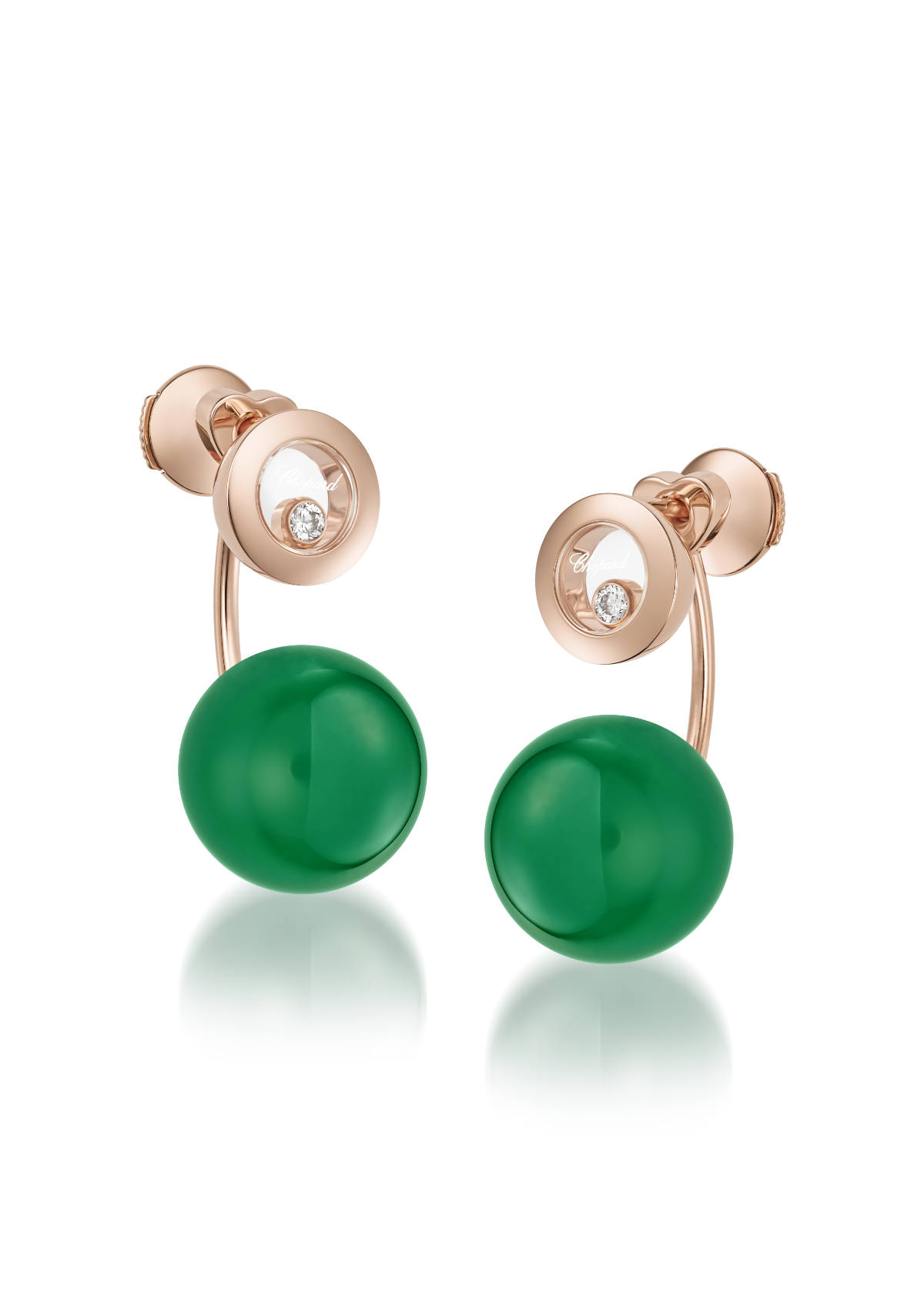 These creations indeed encapsulate the grandeur of the cosmos. The bead-like forms of the stones and the roundness of these necklaces, rings, earrings and bracelets orchestrate a stunning encounter with the mesmerising beauty of the stars, like a call to contemplate the infinite expanse of the celestial universe.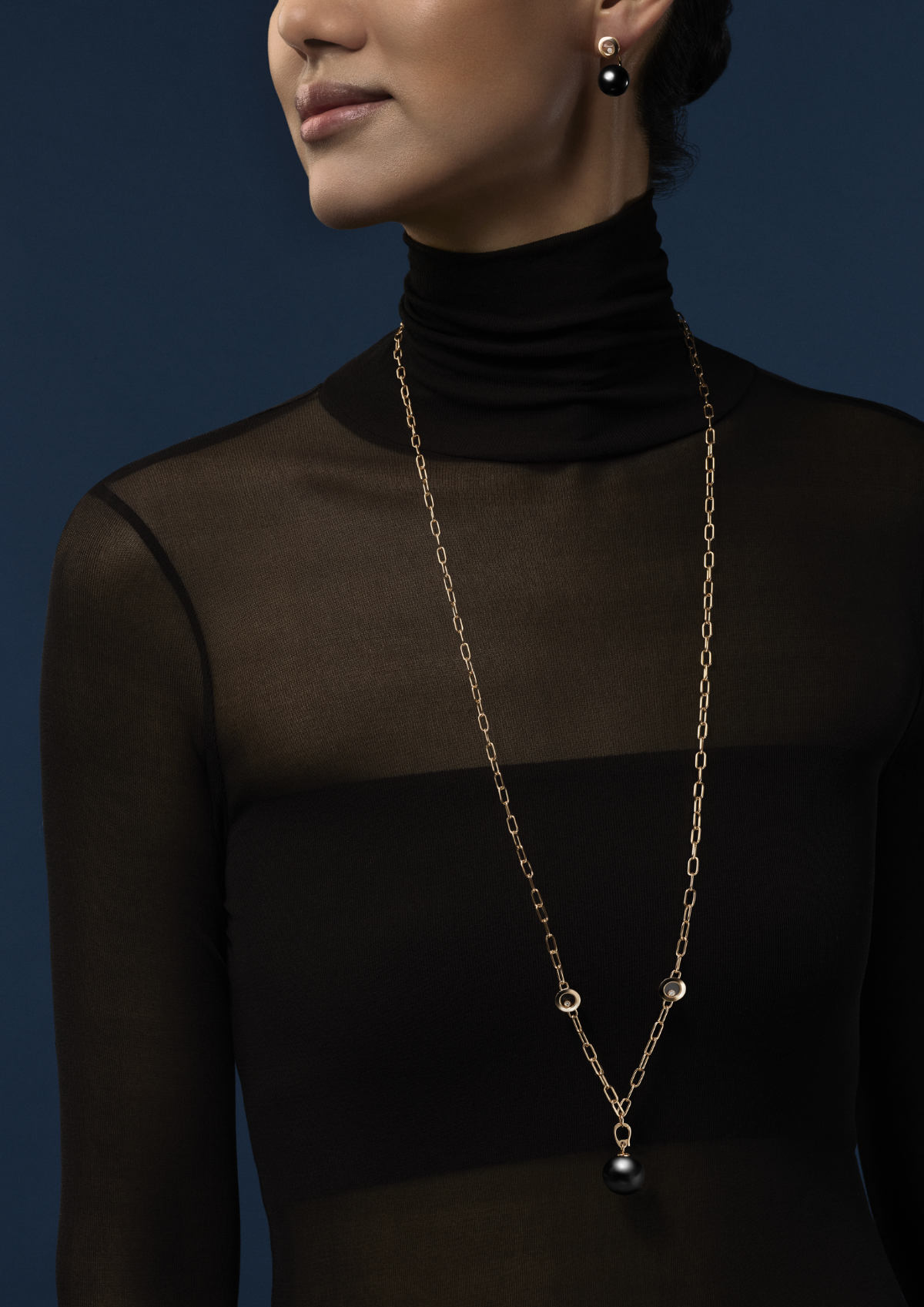 Resolutely committed to its Journey to Sustainable Luxury, Chopard consistently invests in conscious luxury. Above and beyond the joie de vivre inherent in its dancing diamonds, Happy Diamonds Planet jewellery captures the beauty of our Mother Earth and the richness of Nature that deserves to be cherished.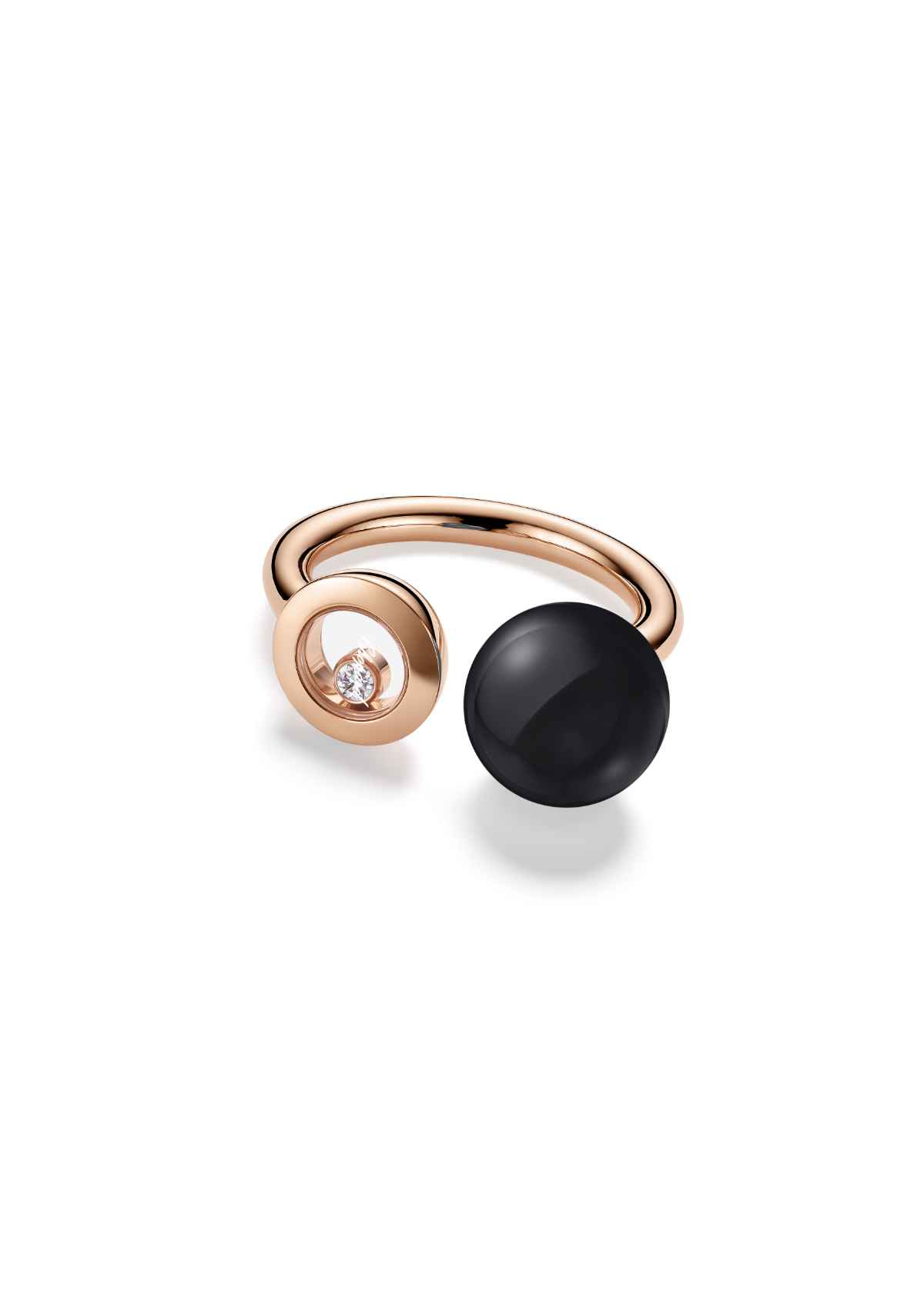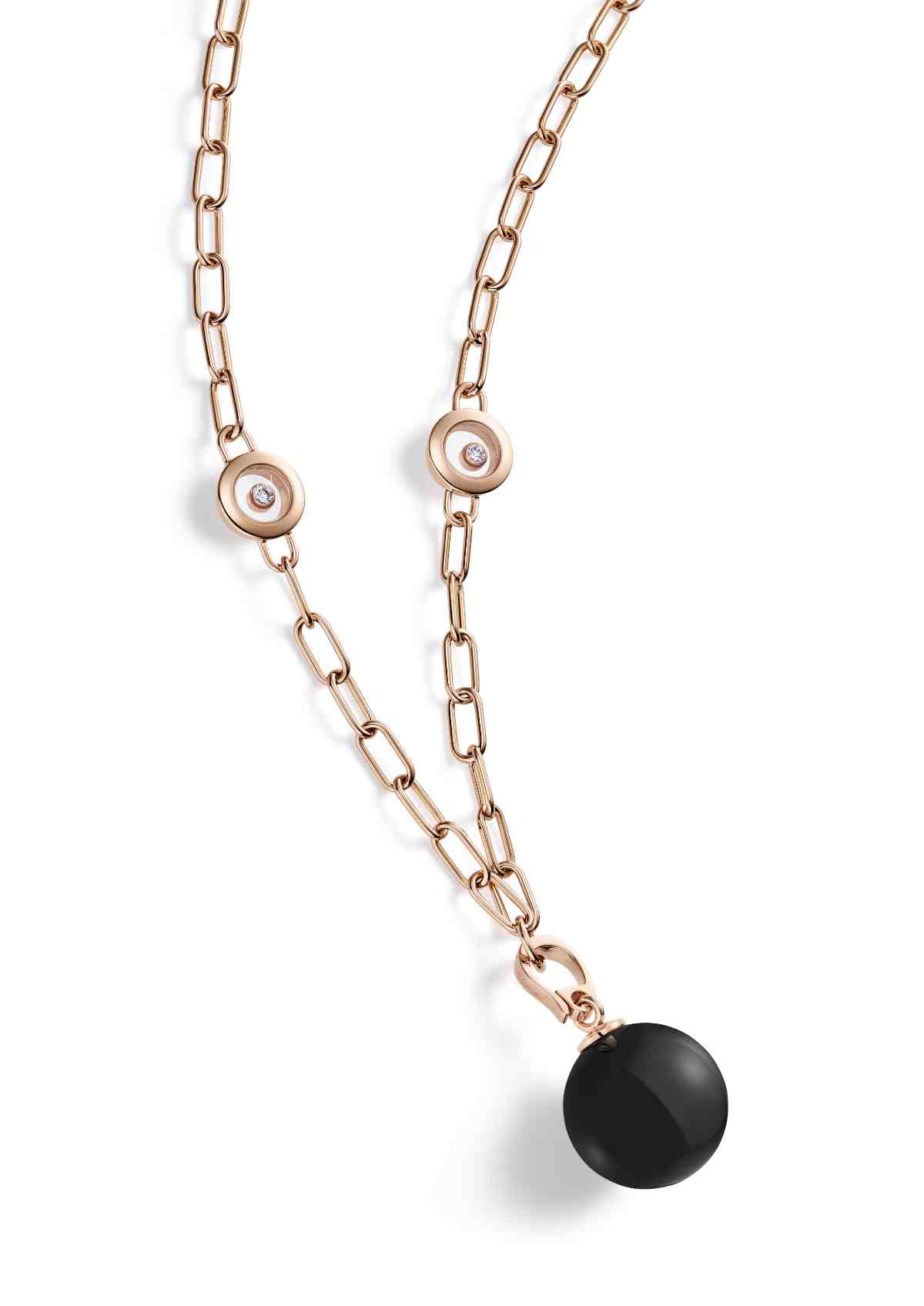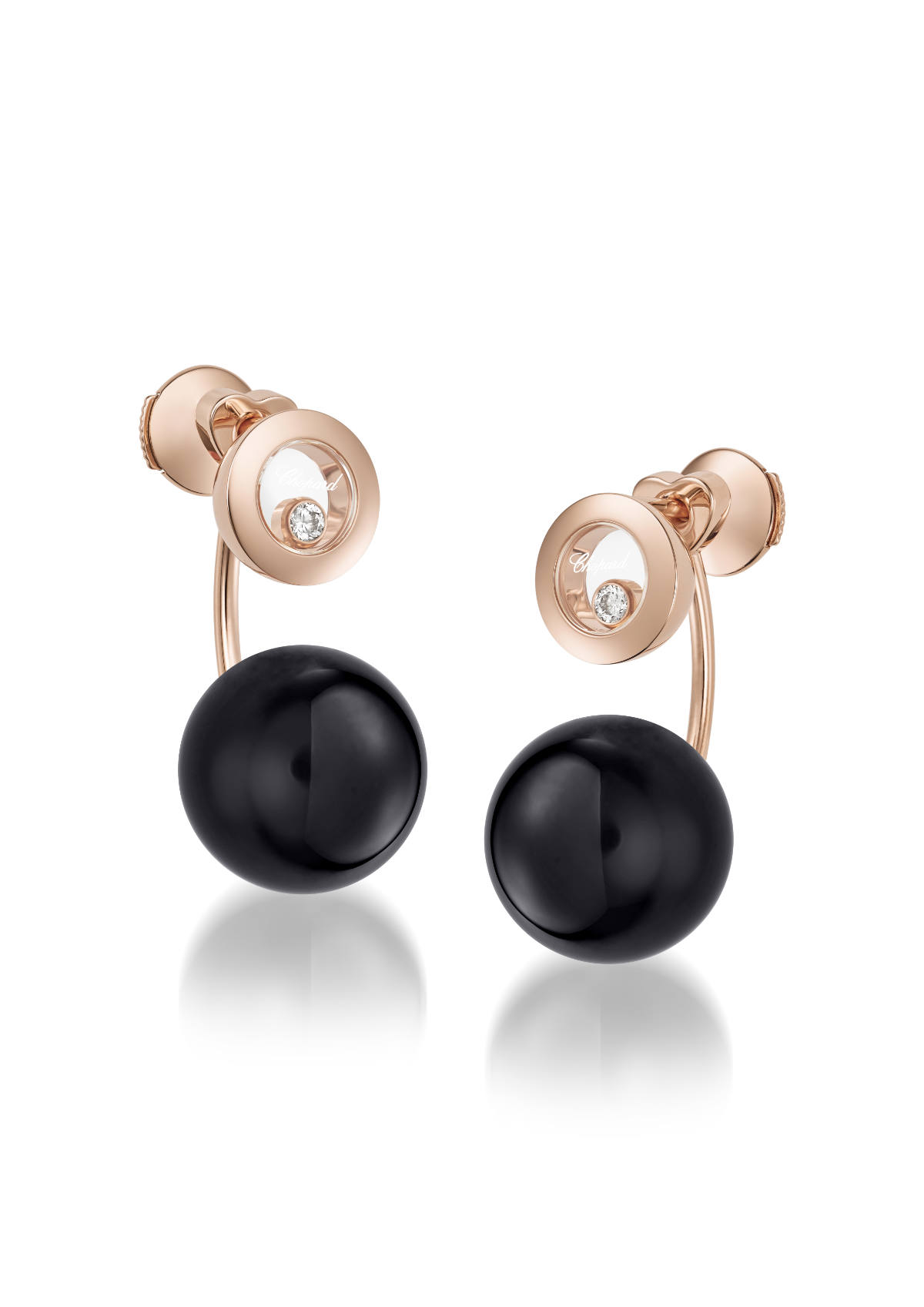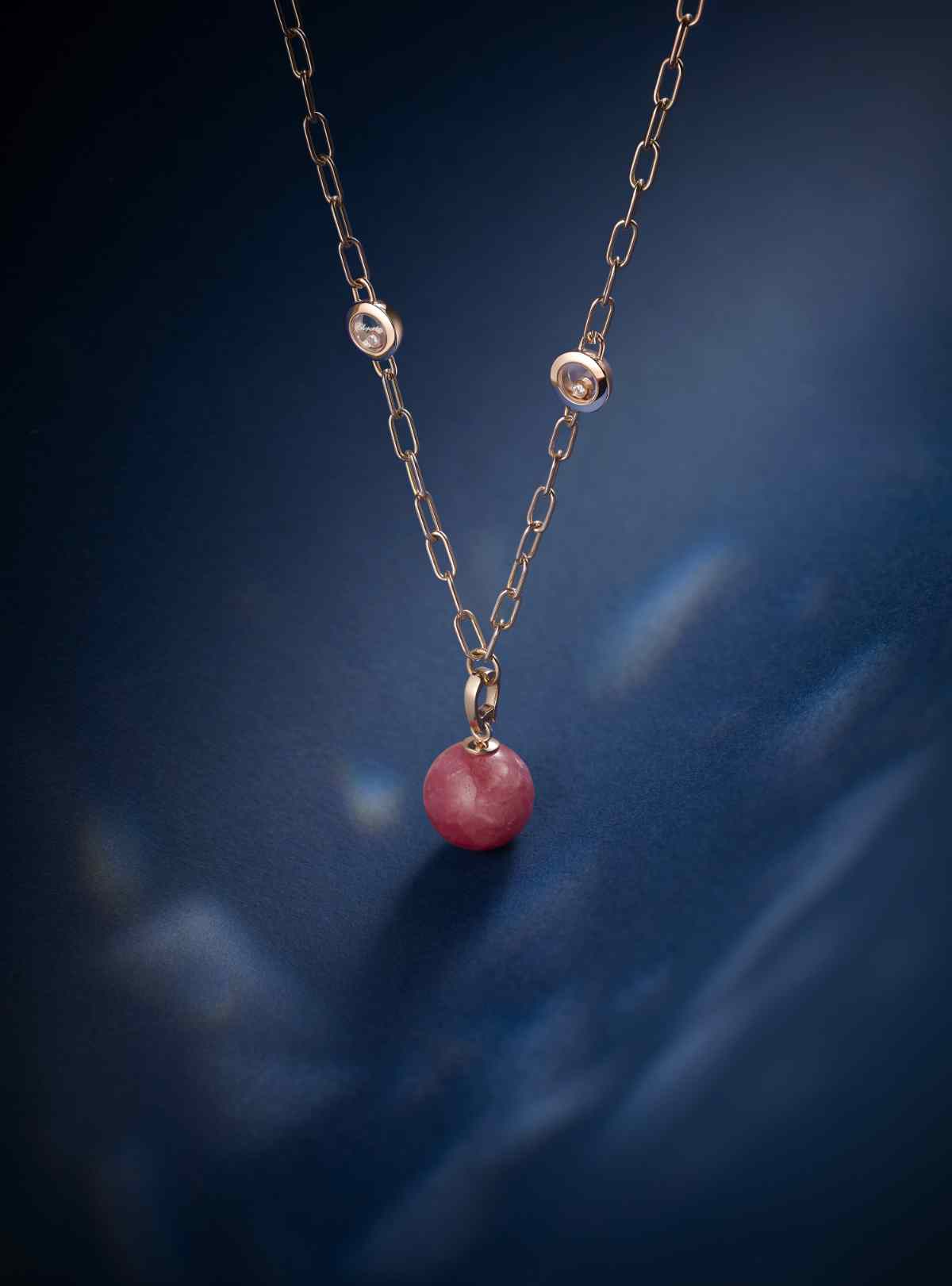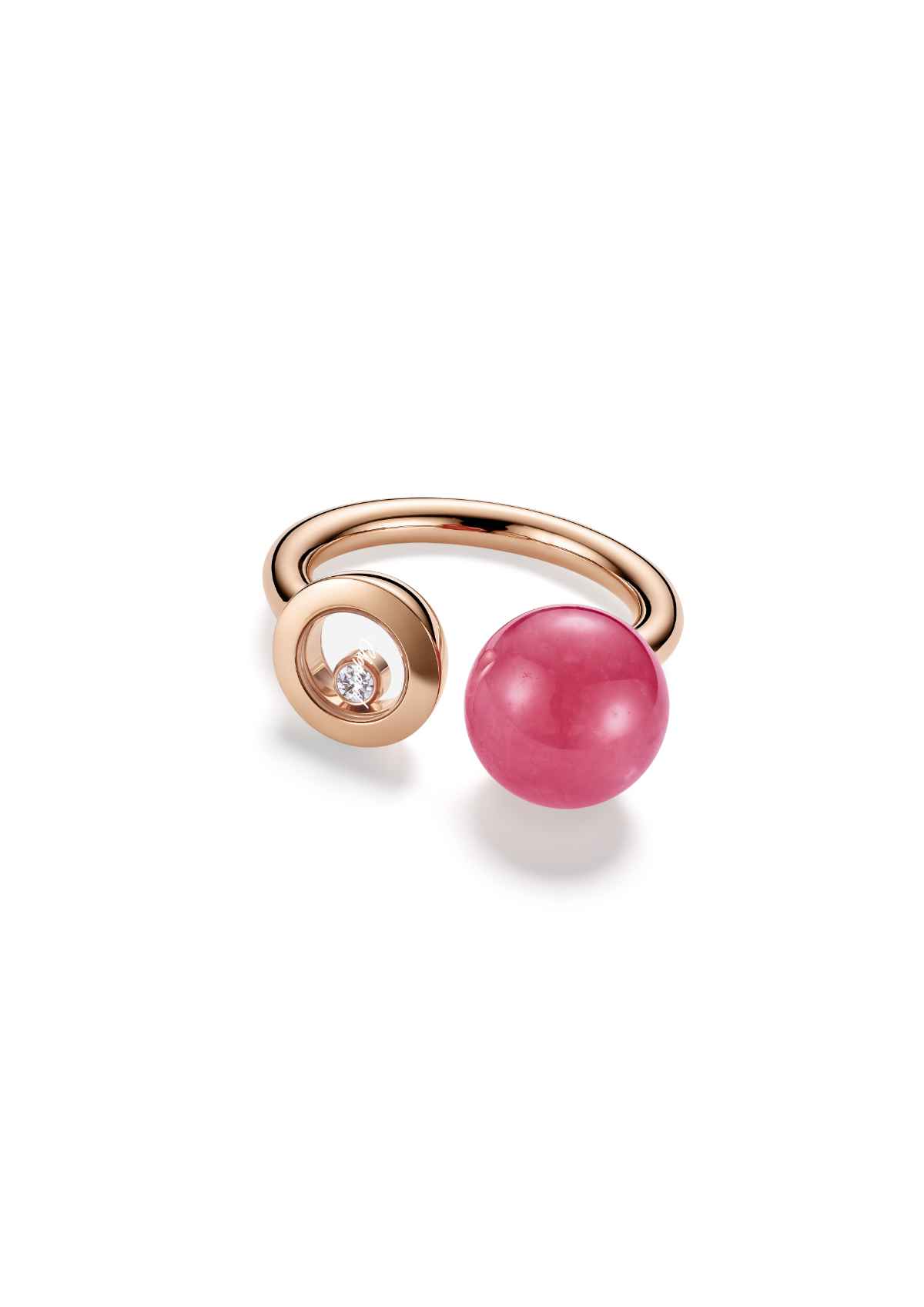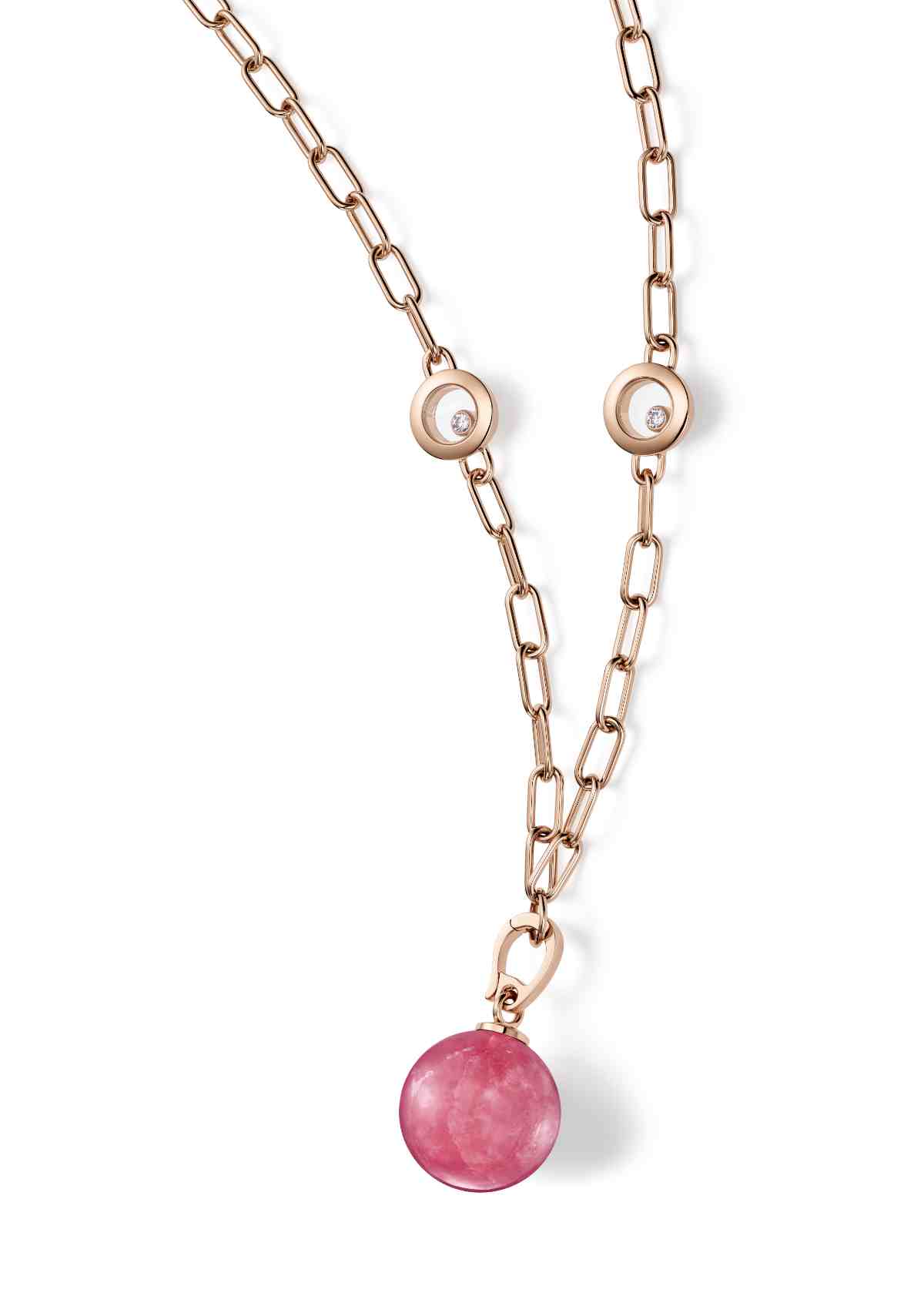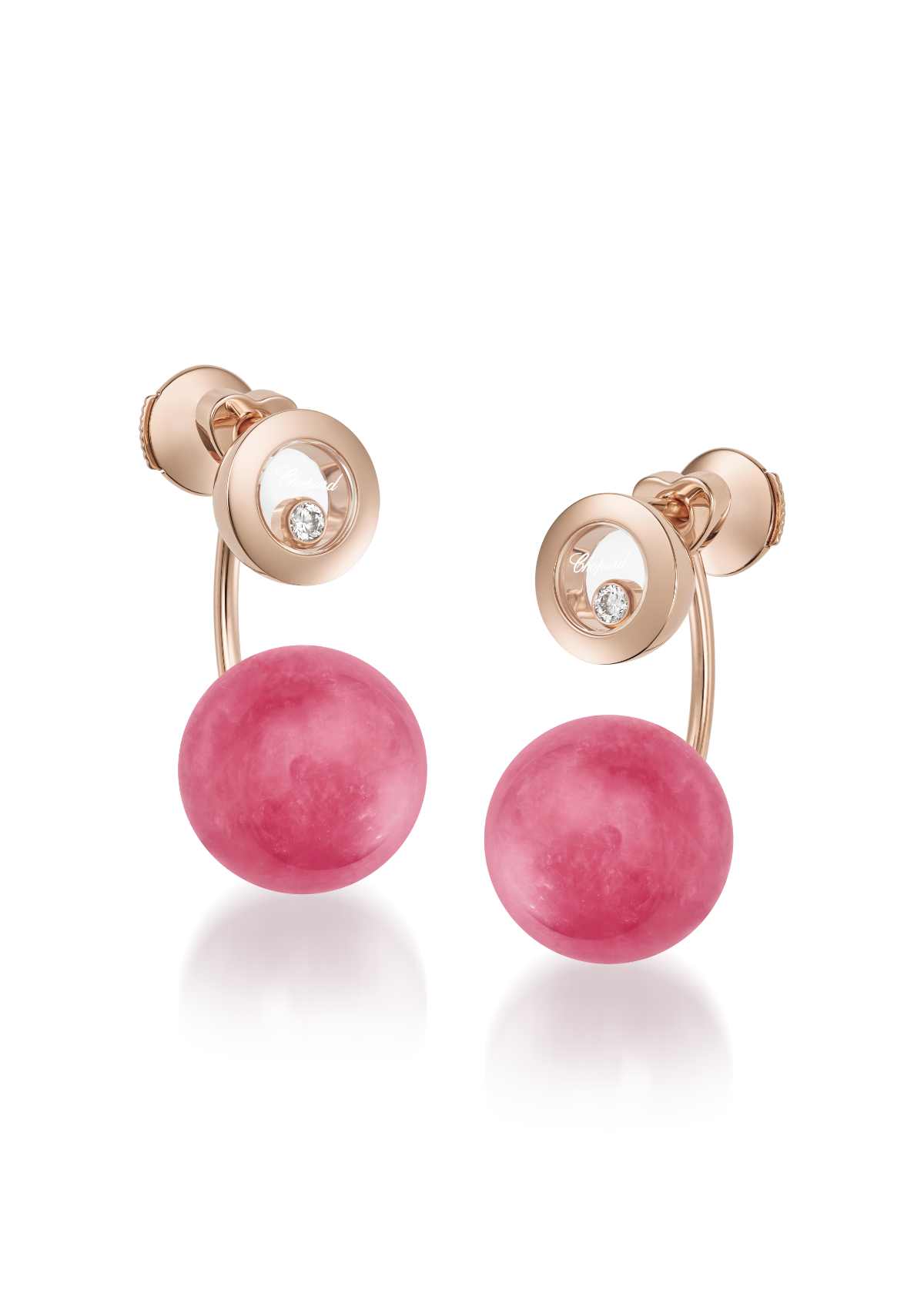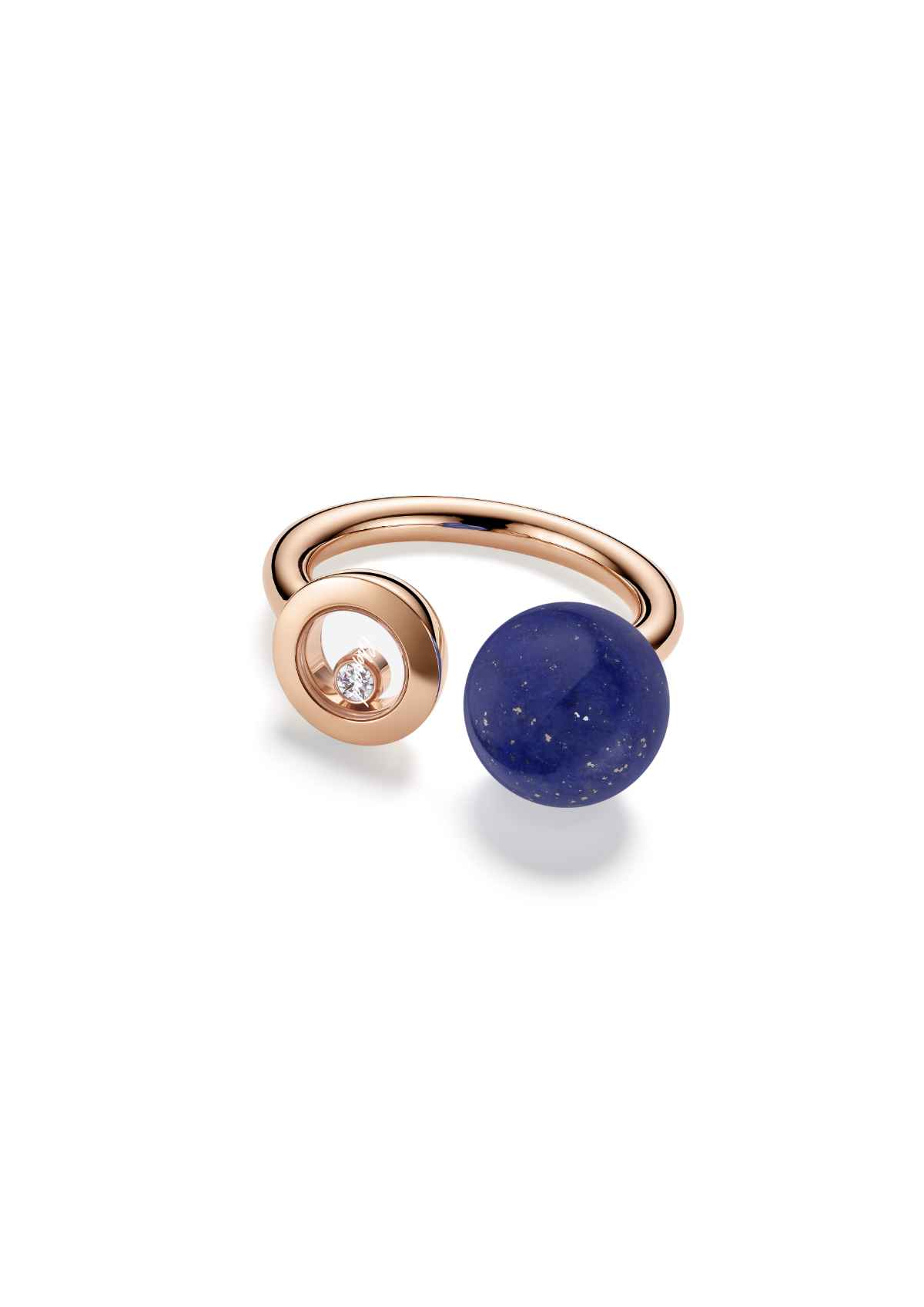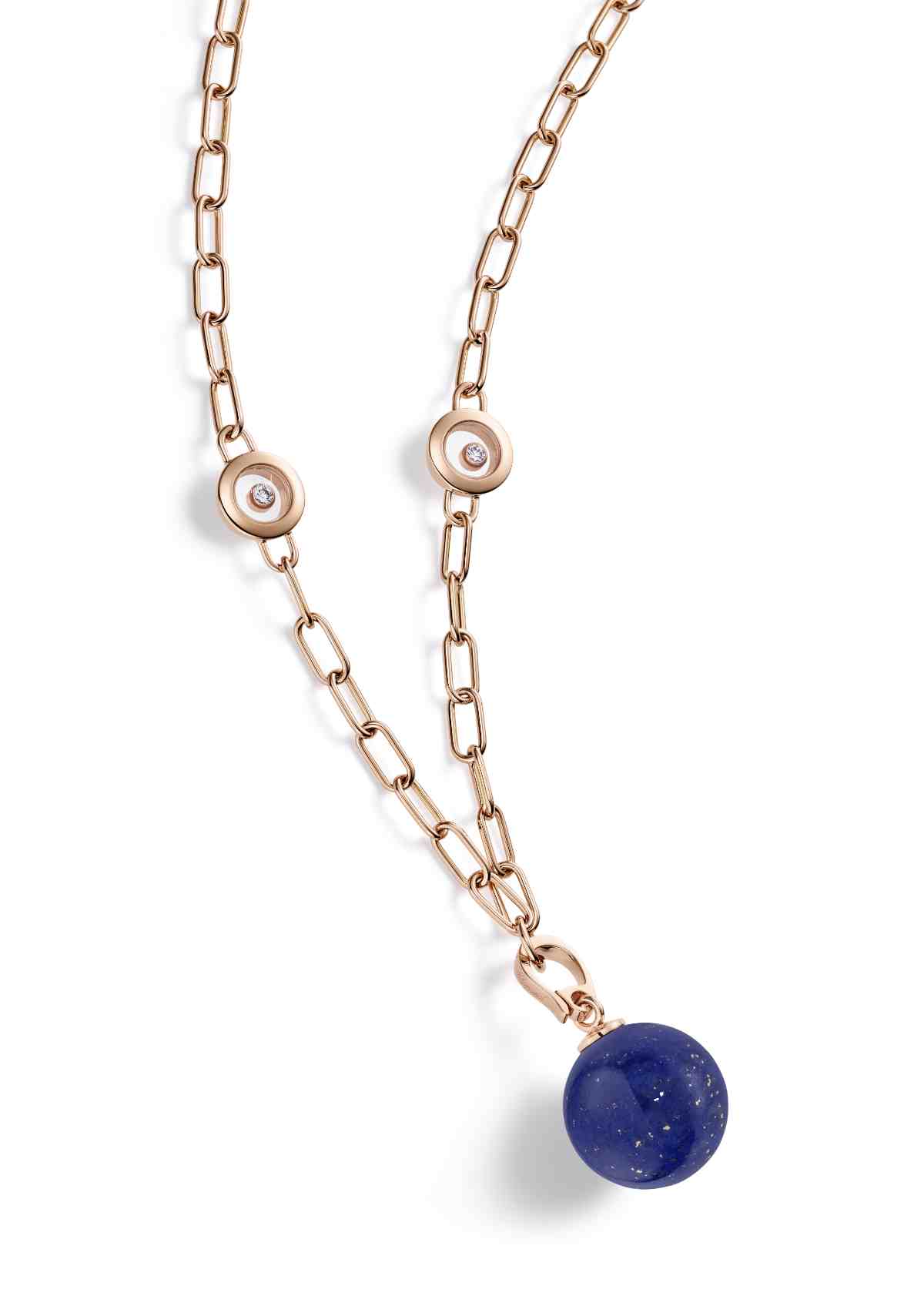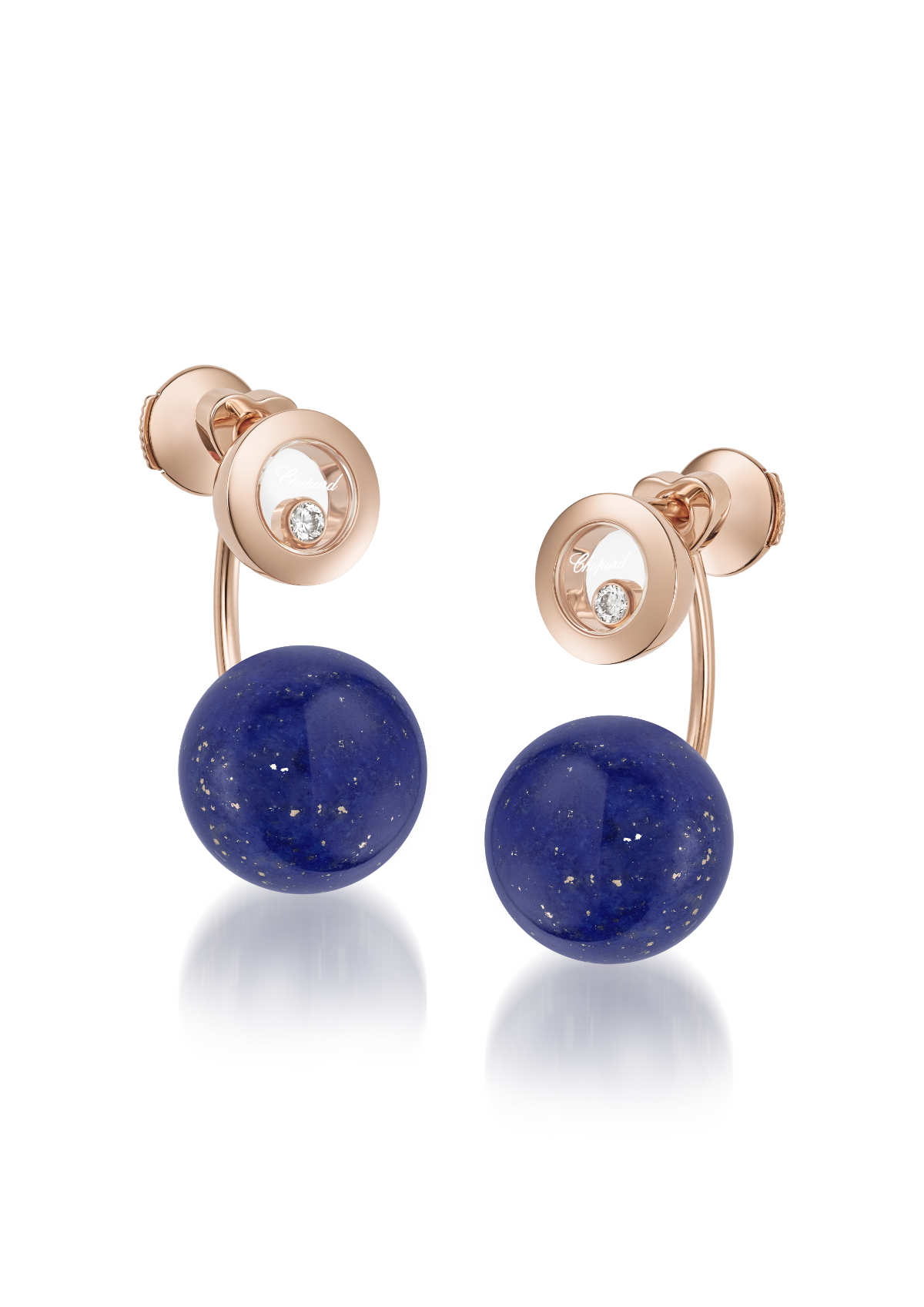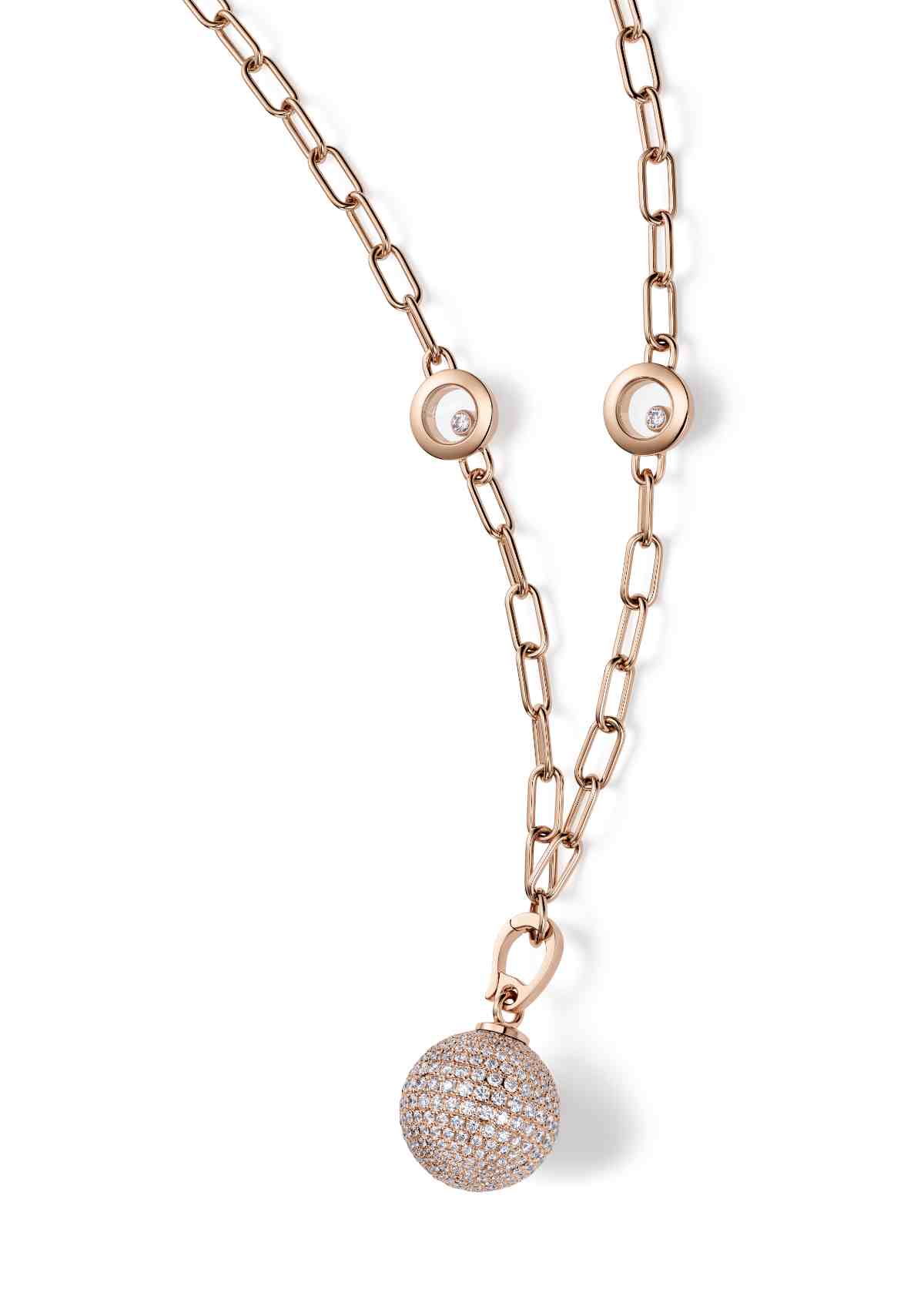 ---