---
Chopard Enrich Its Haute Joaillerie Collections With New Coloured Dreams Rings
Luxferity, 28.08.2023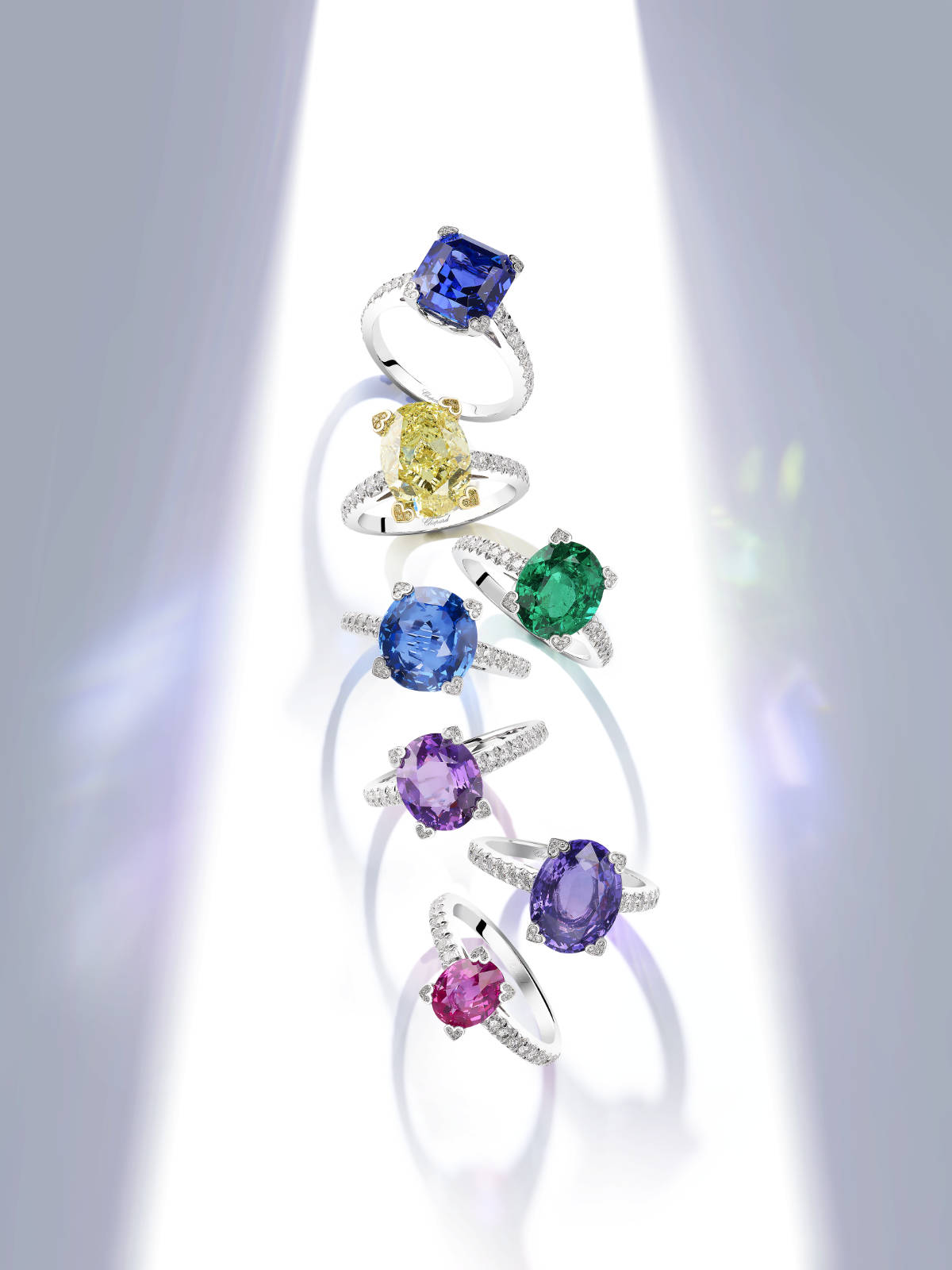 A virtuoso in the realm of jewellery crafts, Chopard has taken up the eternity ring theme to offer new interpretations imbued with a sense of freshness and daring. Set with coloured gems, these new rings enrich the Maison's Haute Joaillerie collections through two original settings developed by its workshops.

Caroline Scheufele, Chopard's indefatigable creative soul, does not only see life in colours. Her dreams, too, are infused with the hues of precious stones that now adorn a new series of eternity rings. Revitalising this iconic category, these 'Coloured Dreams' creations combine the concept of a timeless jewel with coloured gems and two bold setting choices.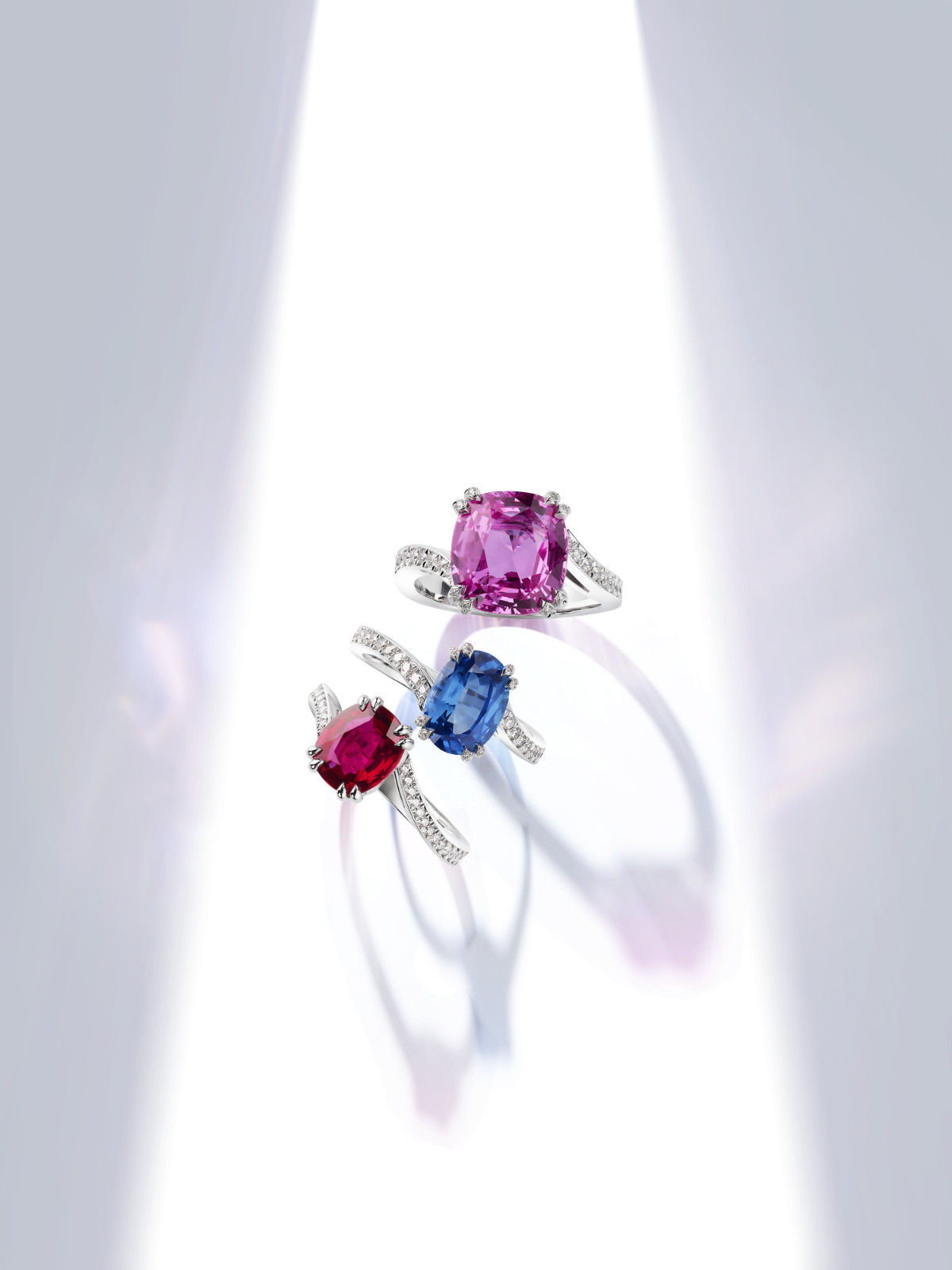 Chopard's signature heart symbol deploys its charms through a setting technique perfected in the Maison's ateliers. A gem no longer held by metal prongs, but instead nestling in the soft lobes of a heart epitomising the source of love and life: such is the feat embodied in these resolutely romantic creations. Held in place by four attachments formed by the sides of a polished gold or brilliant-set heart, the precious stones are enhanced by the lightness of the setting enabling the light to flood through their facets and intensify their colours. By successfully transforming a technical detail into a fully-fledged decorative element, Chopard is pursuing its constant quest for innovation and aesthetic refinement.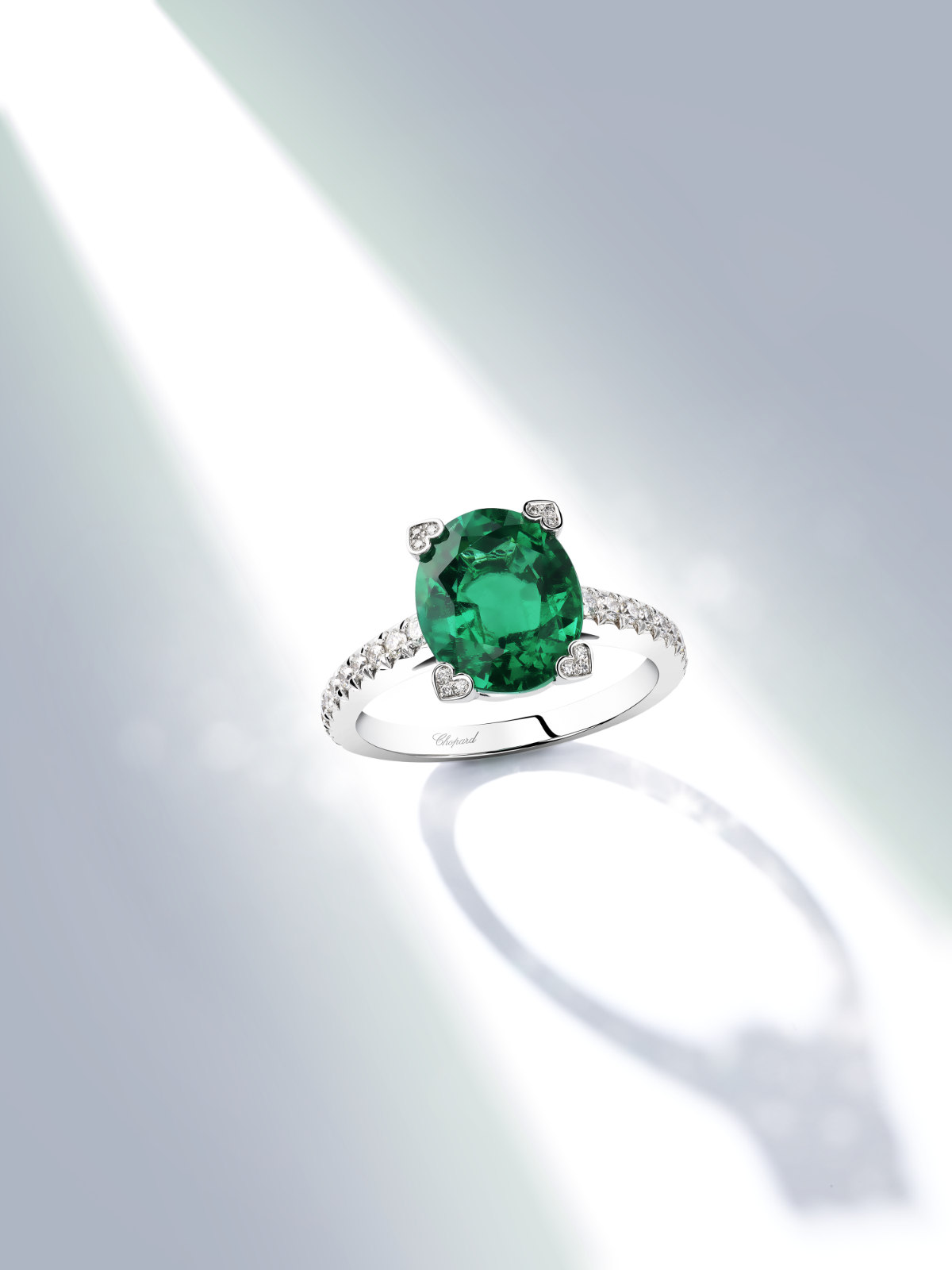 Firmly embedded in the design of many of the creations from the Manufacture, the heart symbol chimes with the values of the Maison. It has for many years guided the shapes of numerous creations, from the Happy Hearts collection to Haute Joaillerie, as well as the Palme d'Or – the most prestigious award in international cinema – for which Caroline Scheufele designed a heart-shaped tip.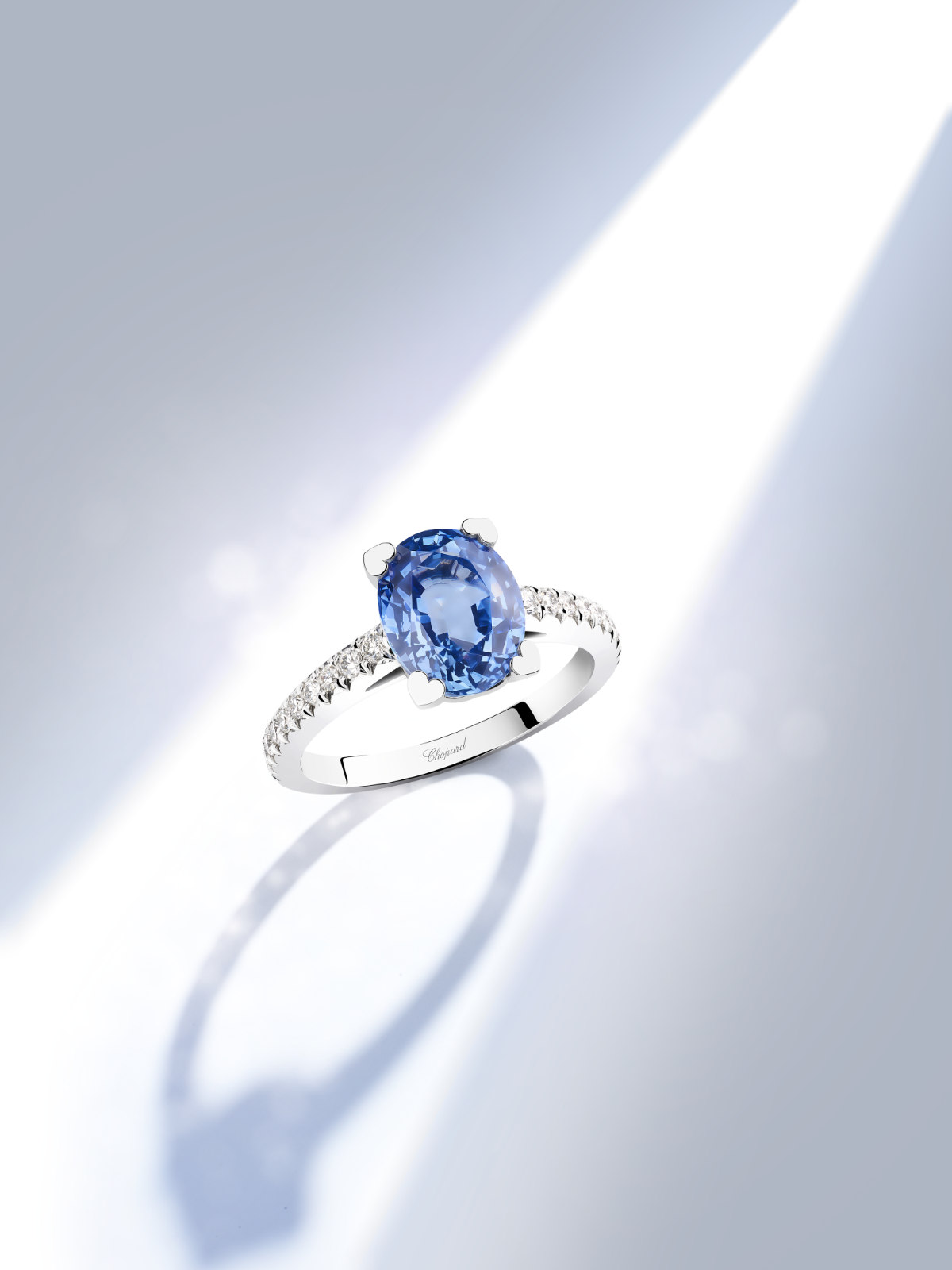 In a further expression of this creative momentum, the Maison's Co-President and Artistic Director also revisits the eternity ring theme in another contemporary and delightfully pleasing aesthetic, with rings in which the central stone is held on a gently undulating band. Tracing graceful curves, this light, refreshing design is the epitome of femininity, which Chopard is always keen to celebrate.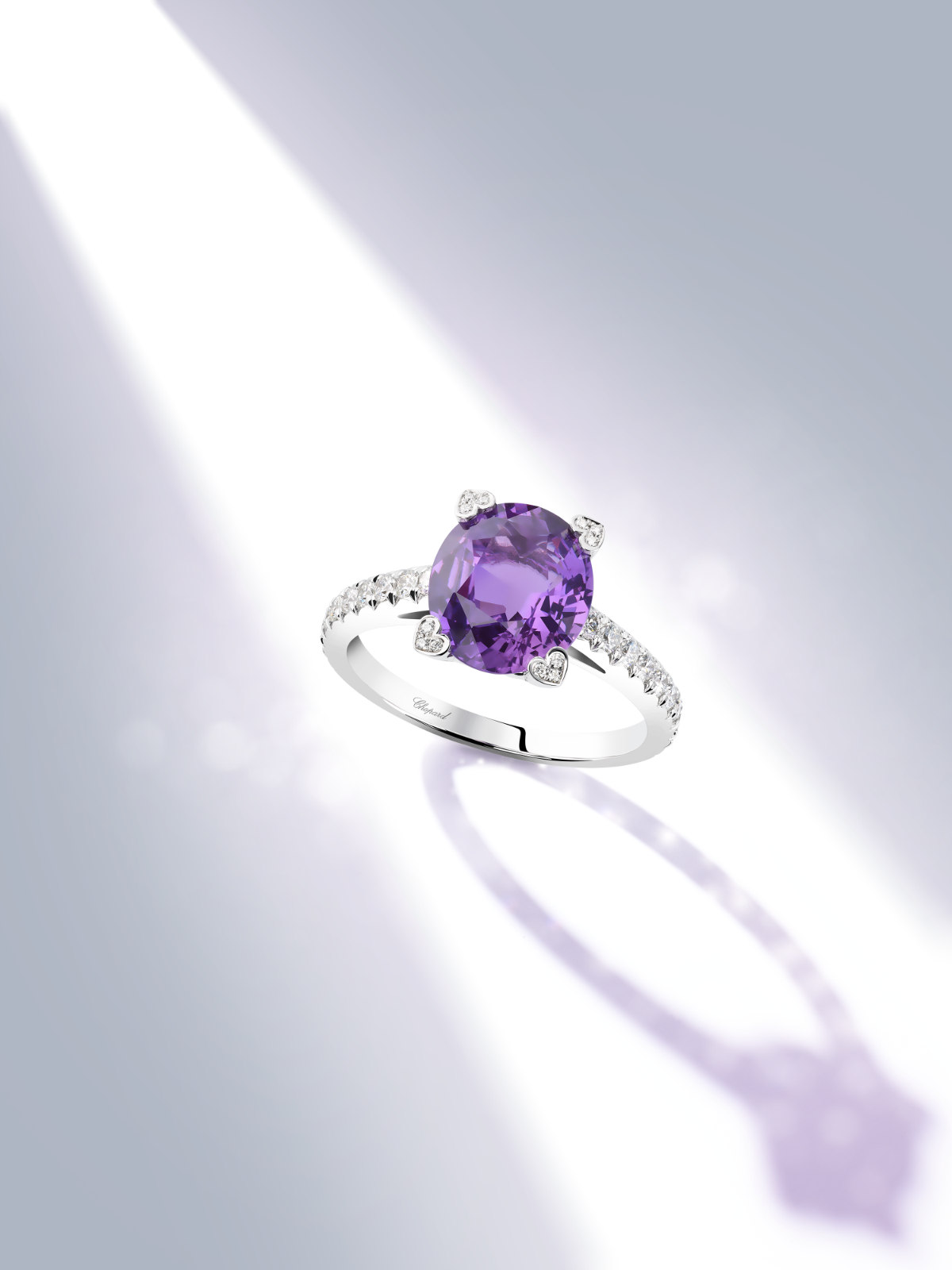 For both settings, the central stones chosen to adorn these rings – featuring bands set with brilliant-cut diamonds – have been rigorously selected for their colours: the sapphires range from soft, comforting blue to eminently feminine purple and pink; while the red of the rubies blaze with the passion of deep feelings. Luminous, sunny yellow diamonds and tender green emeralds continue this invitation to dream in technicolour.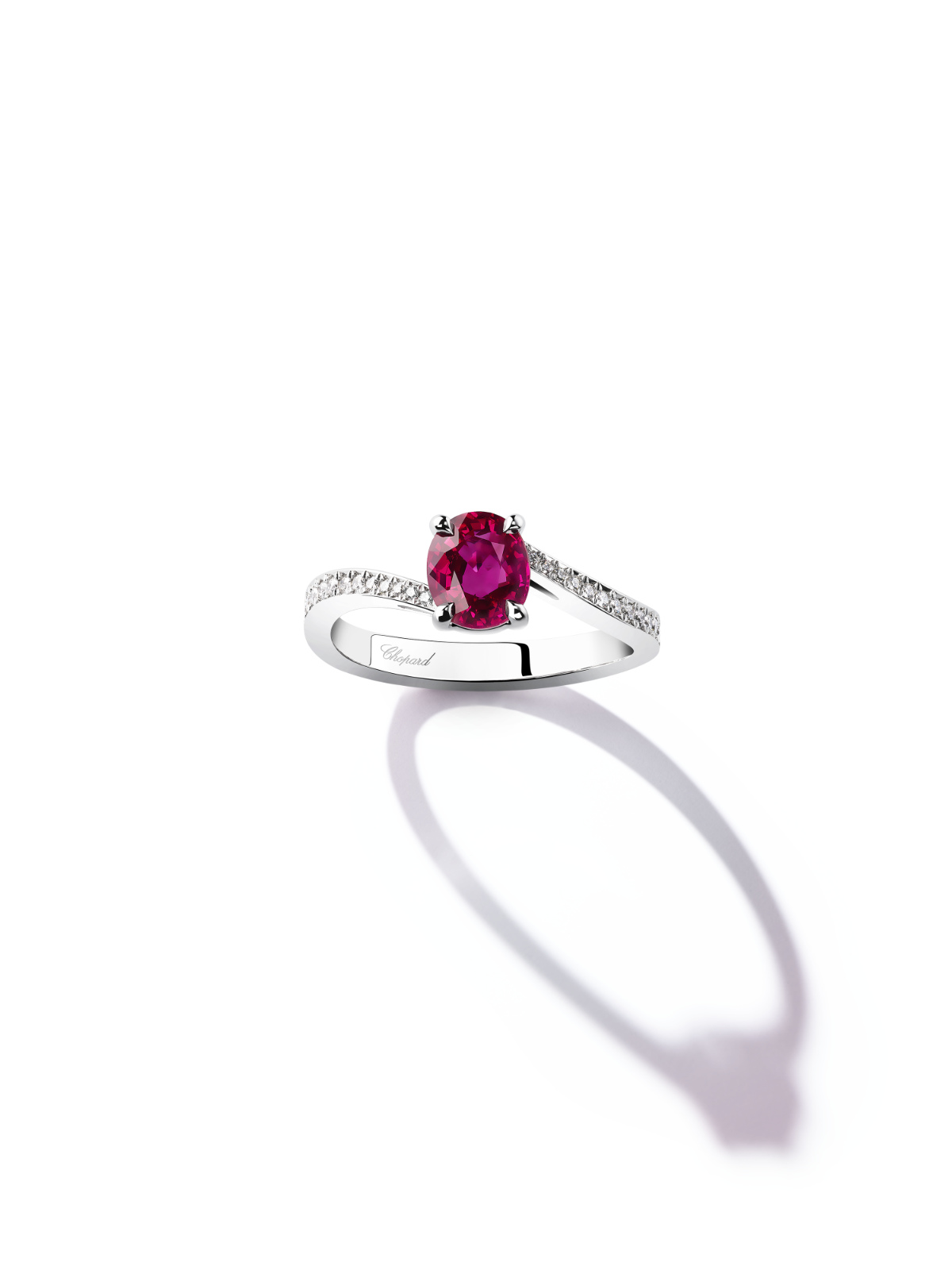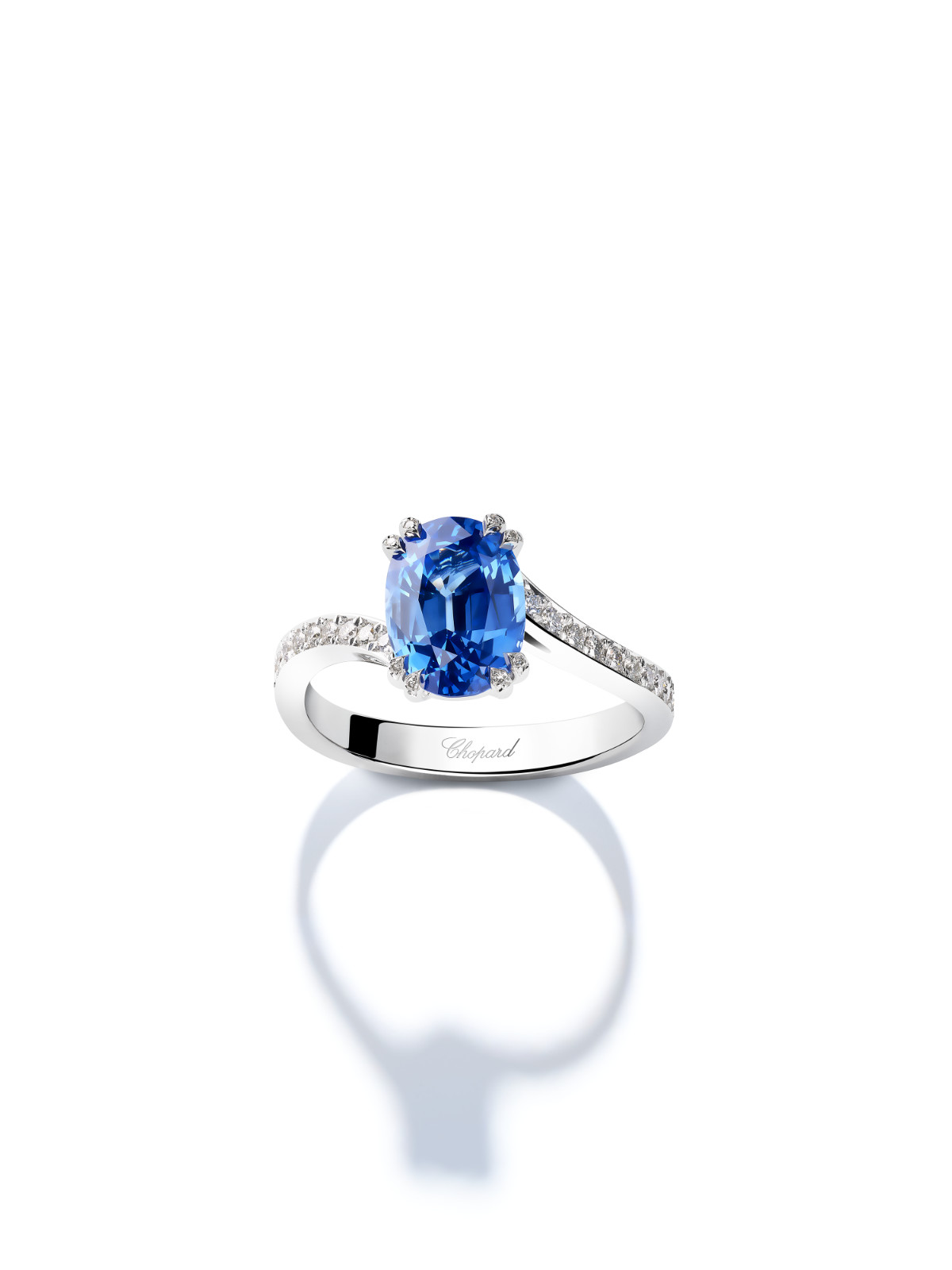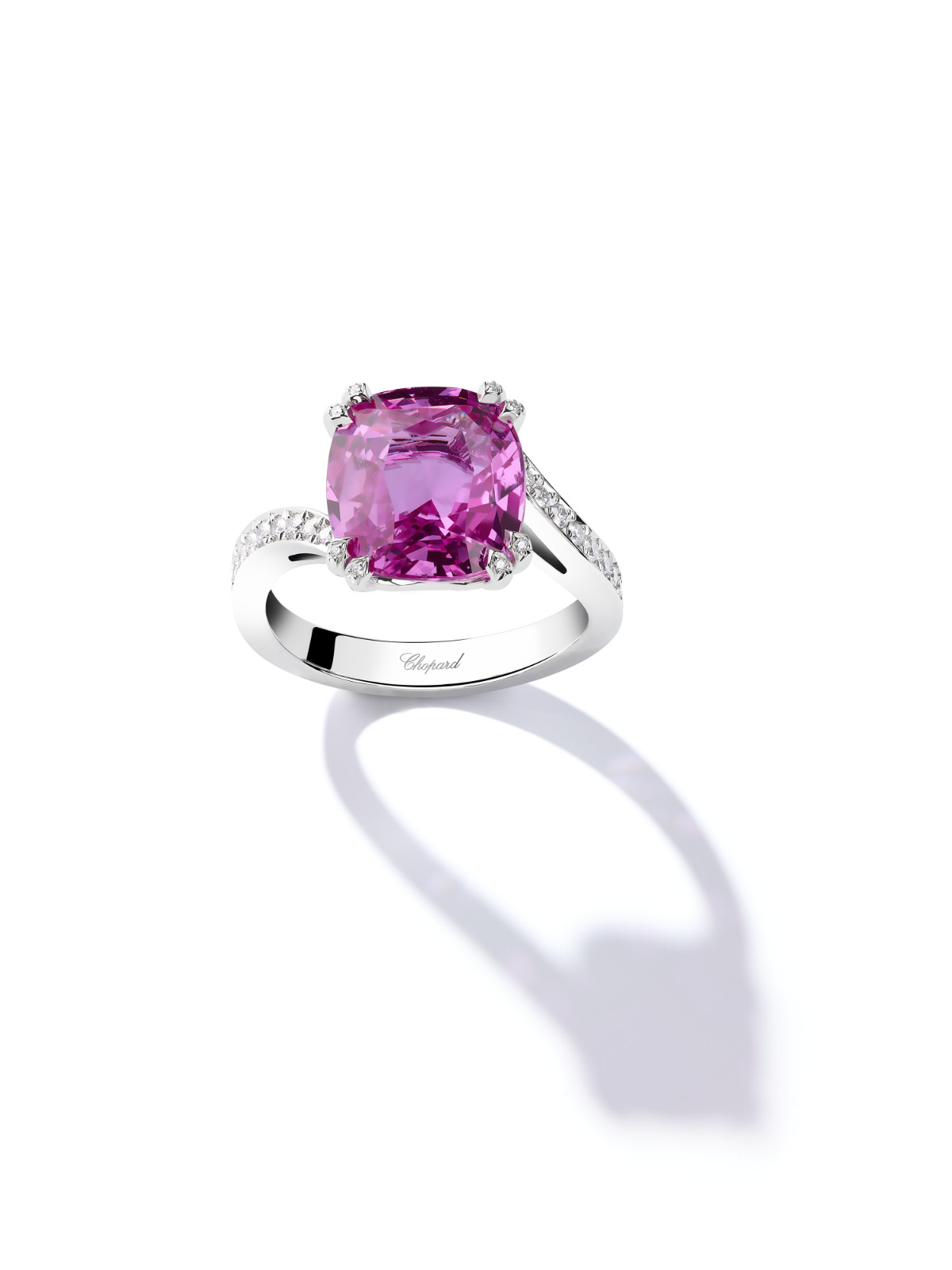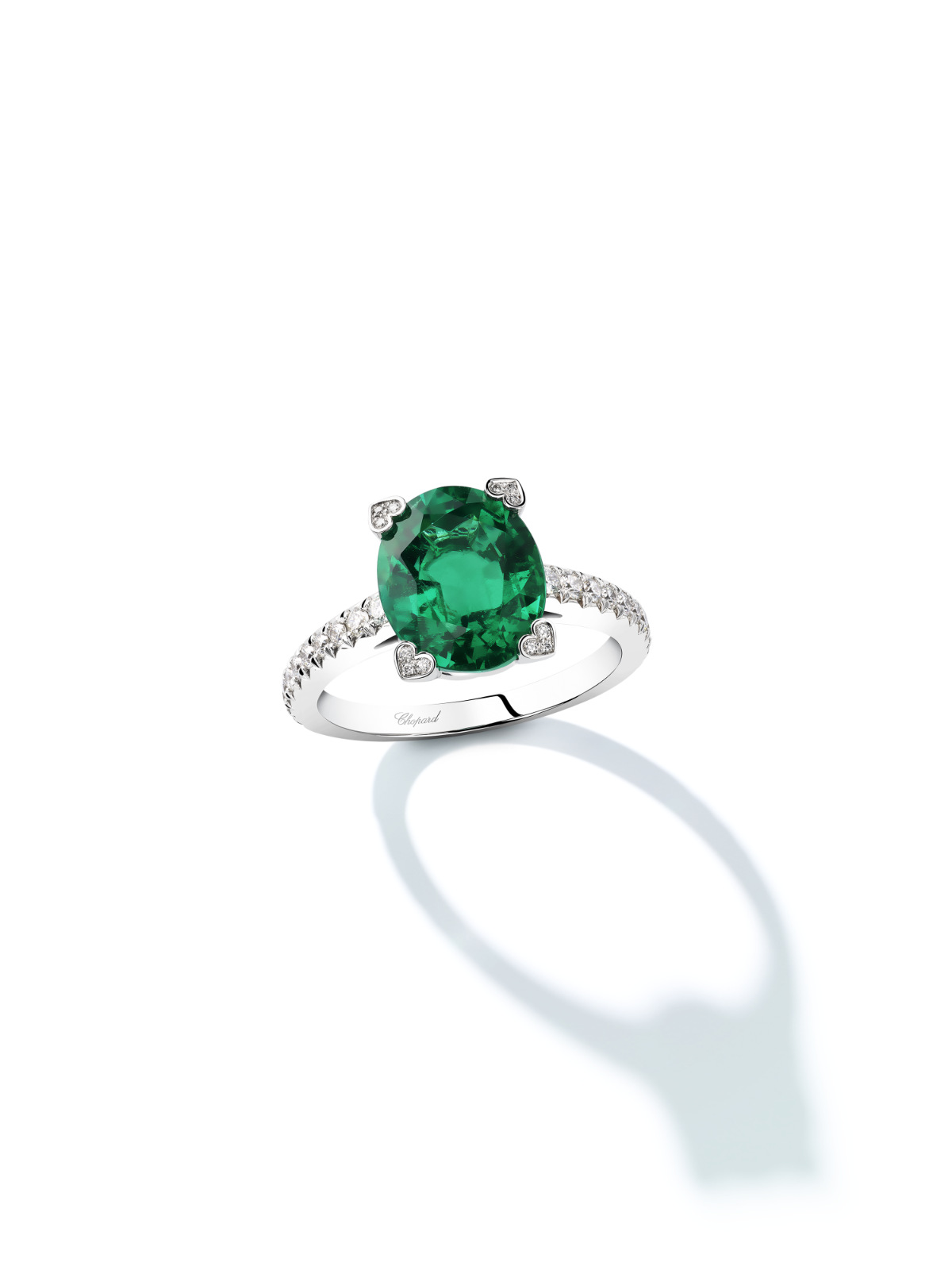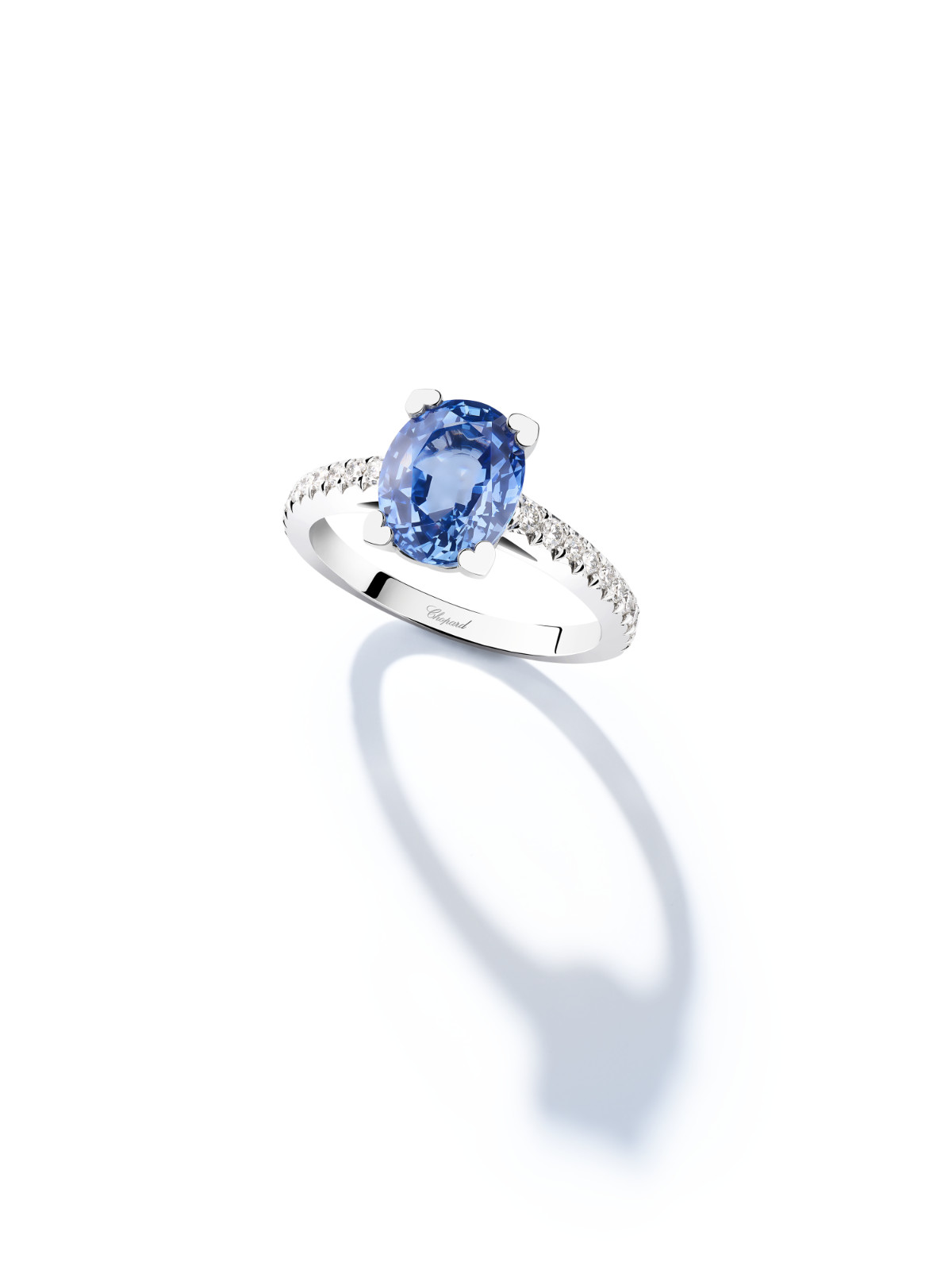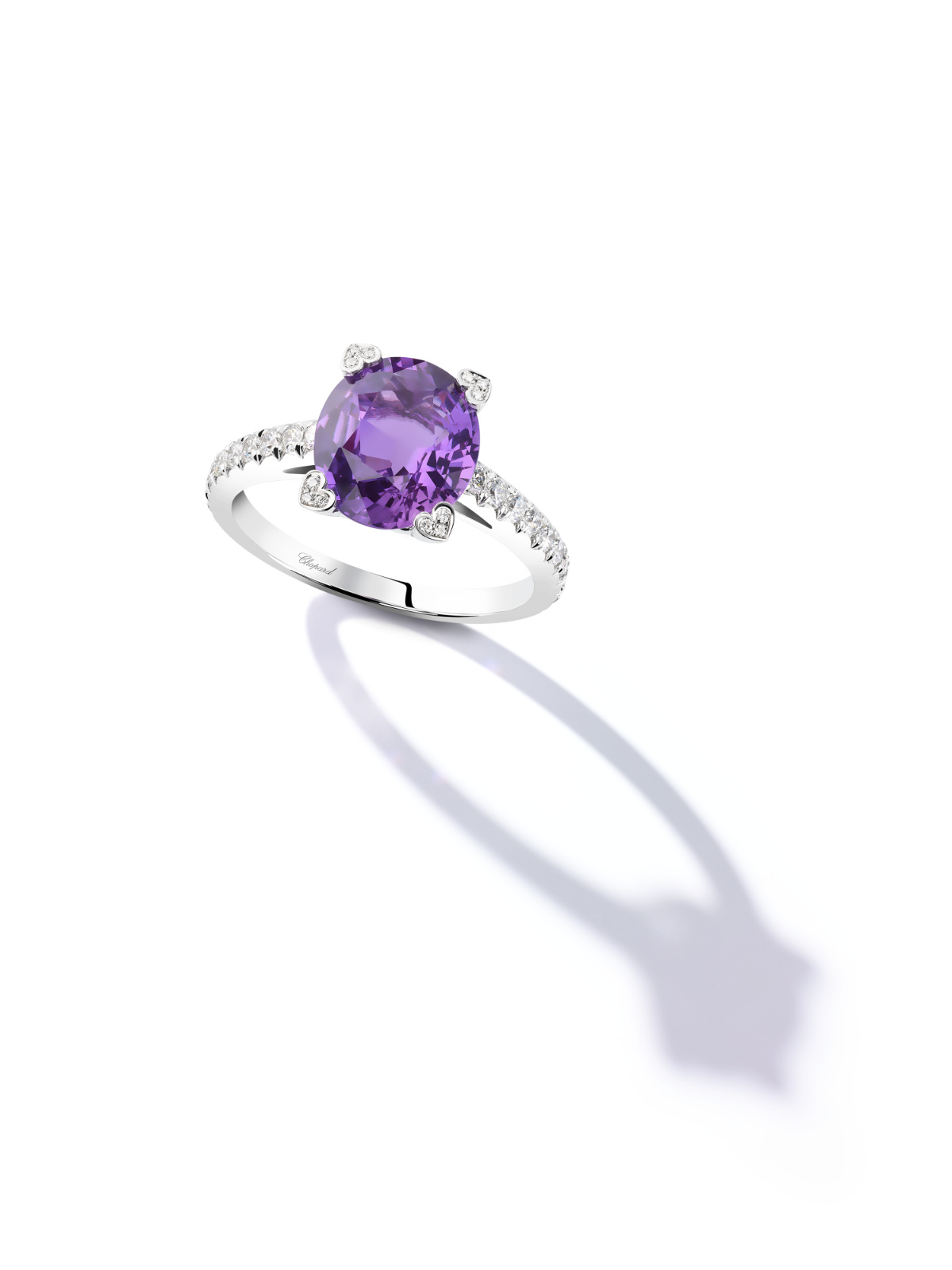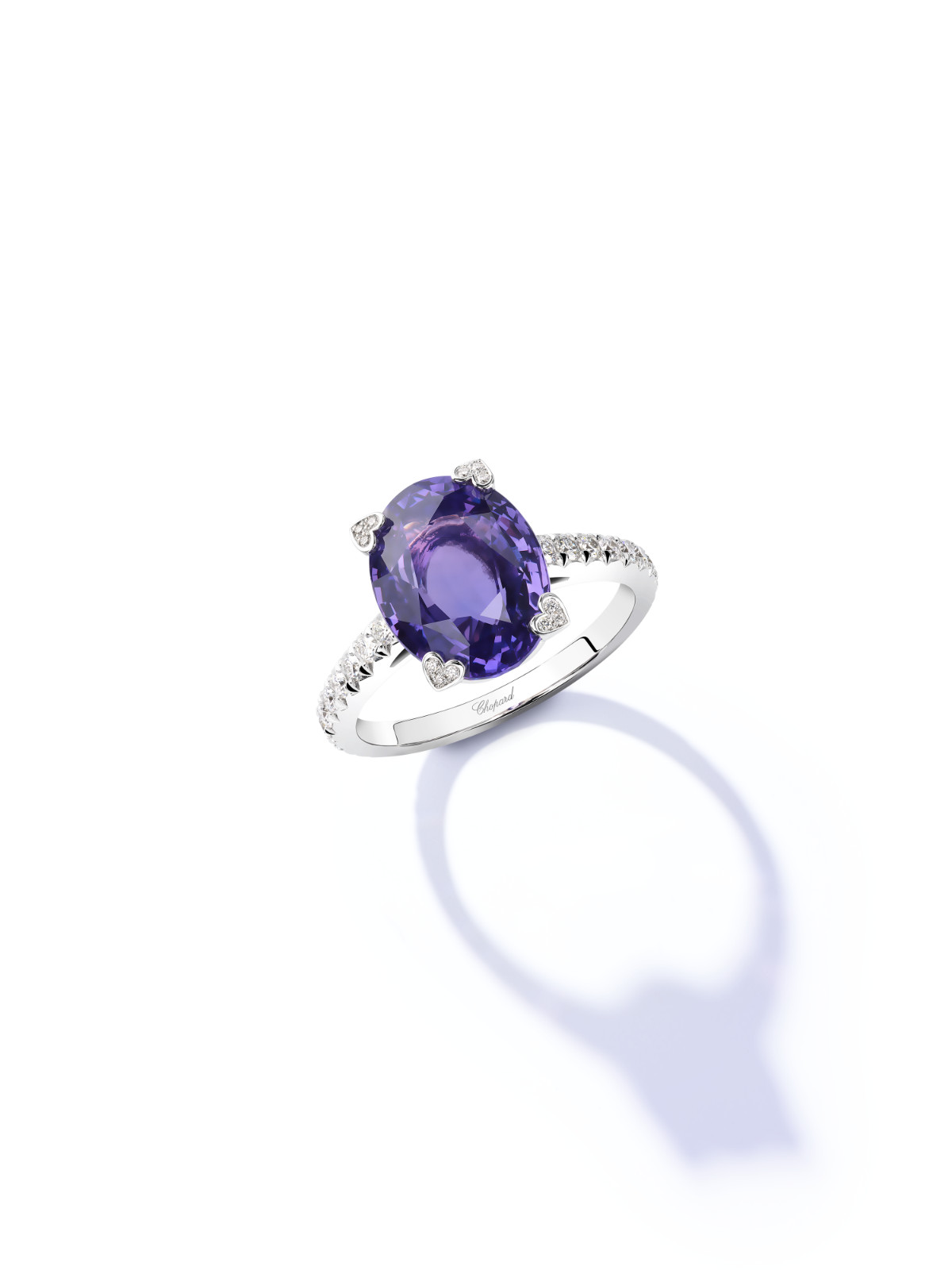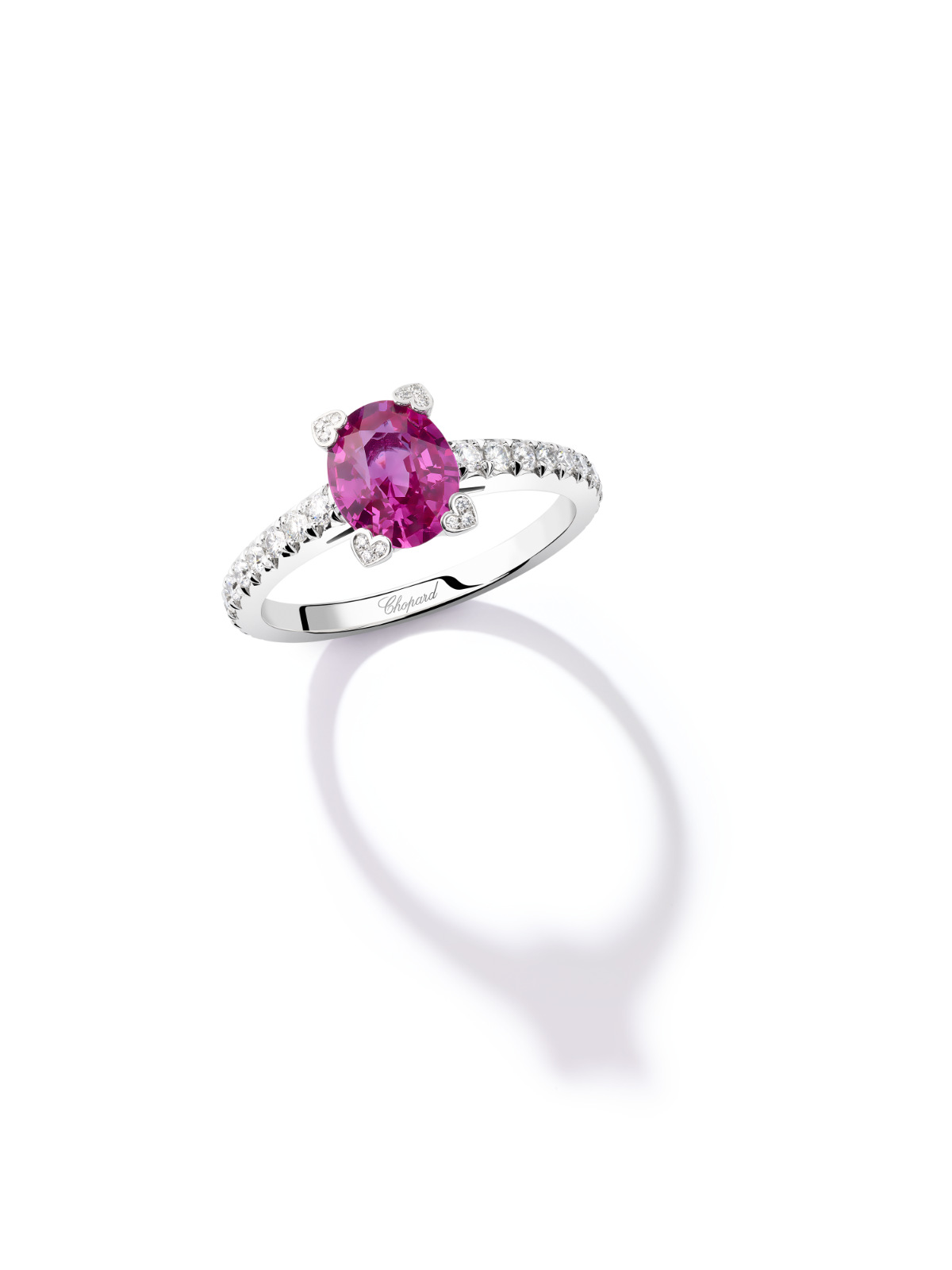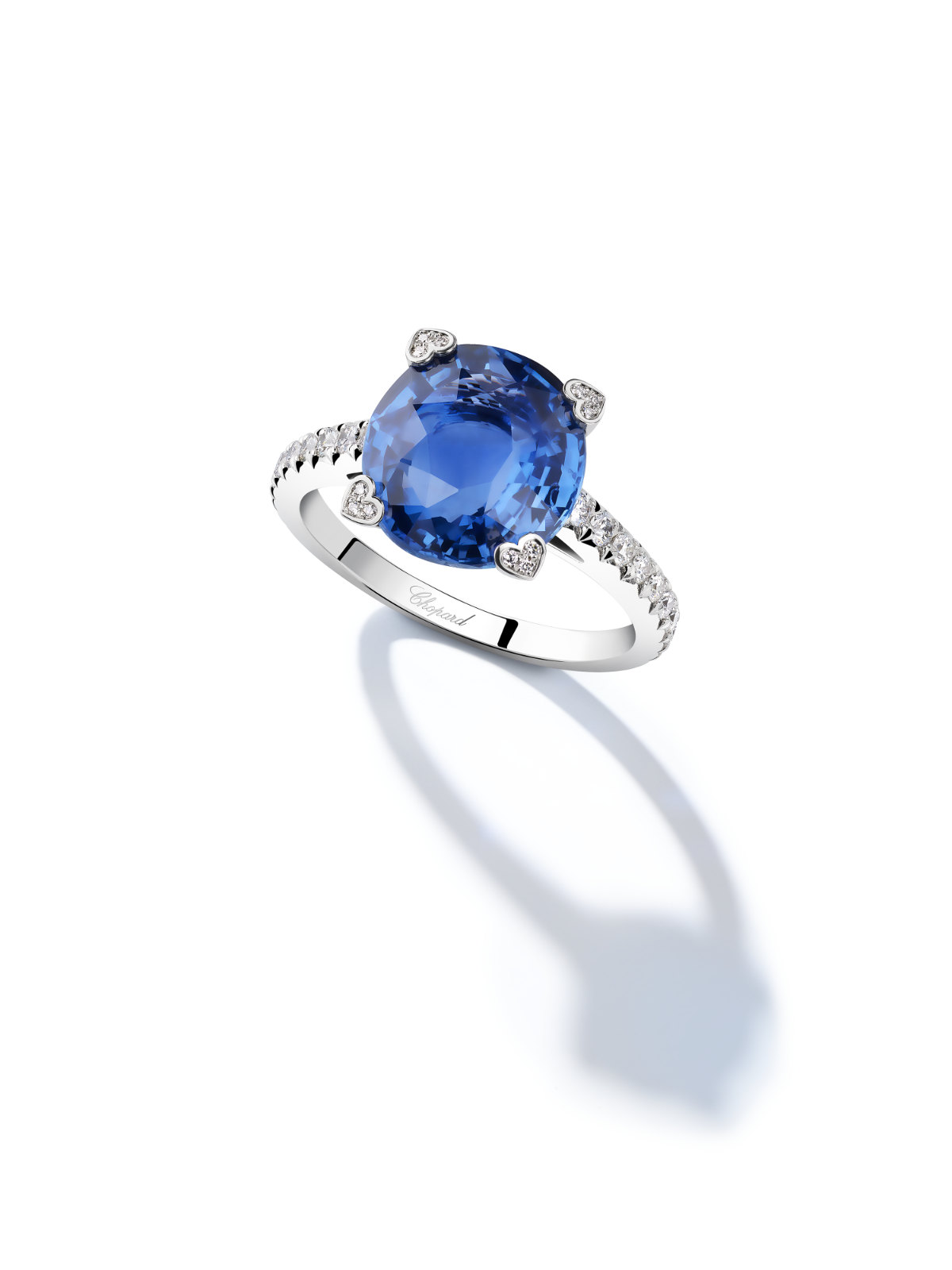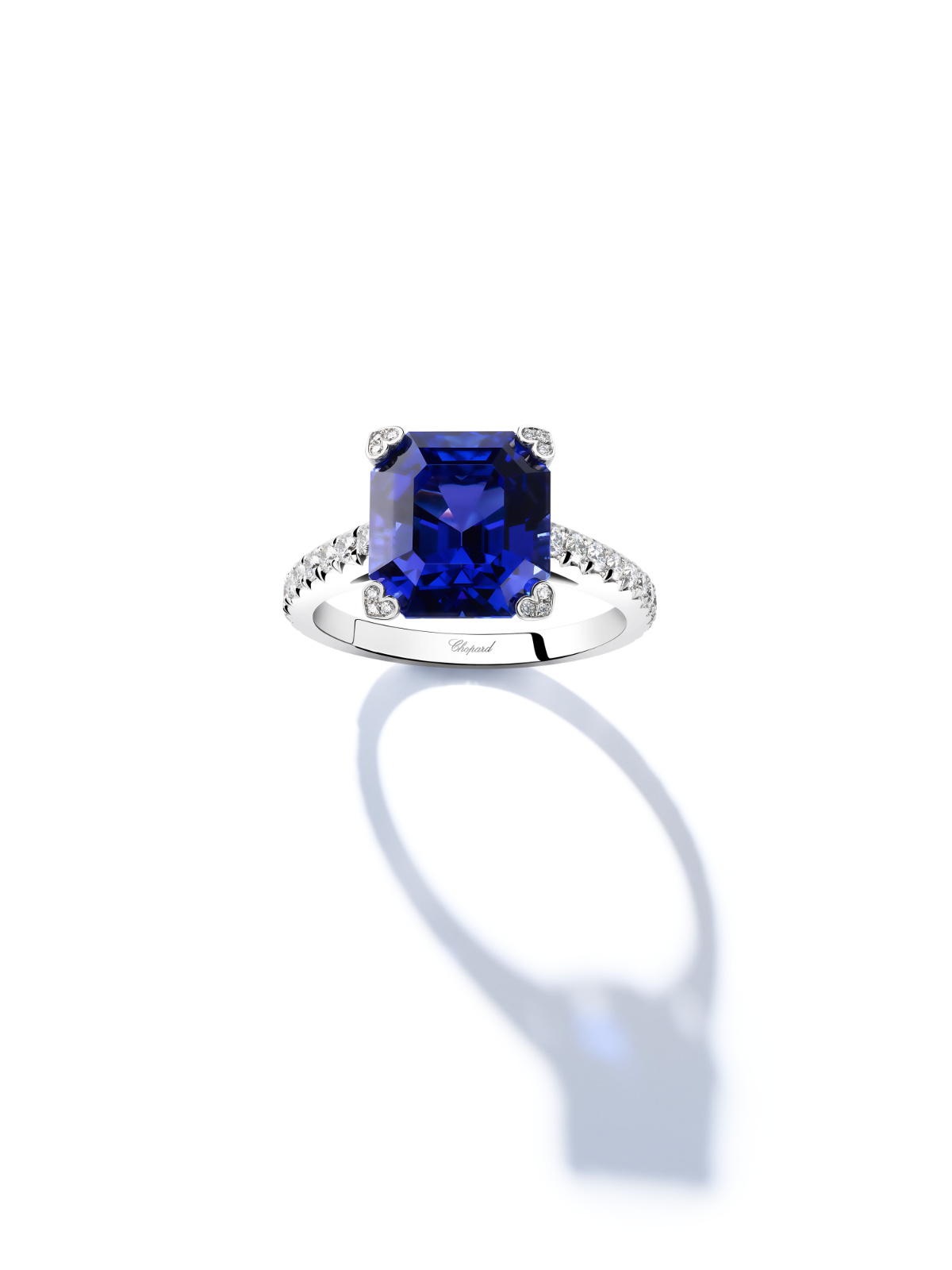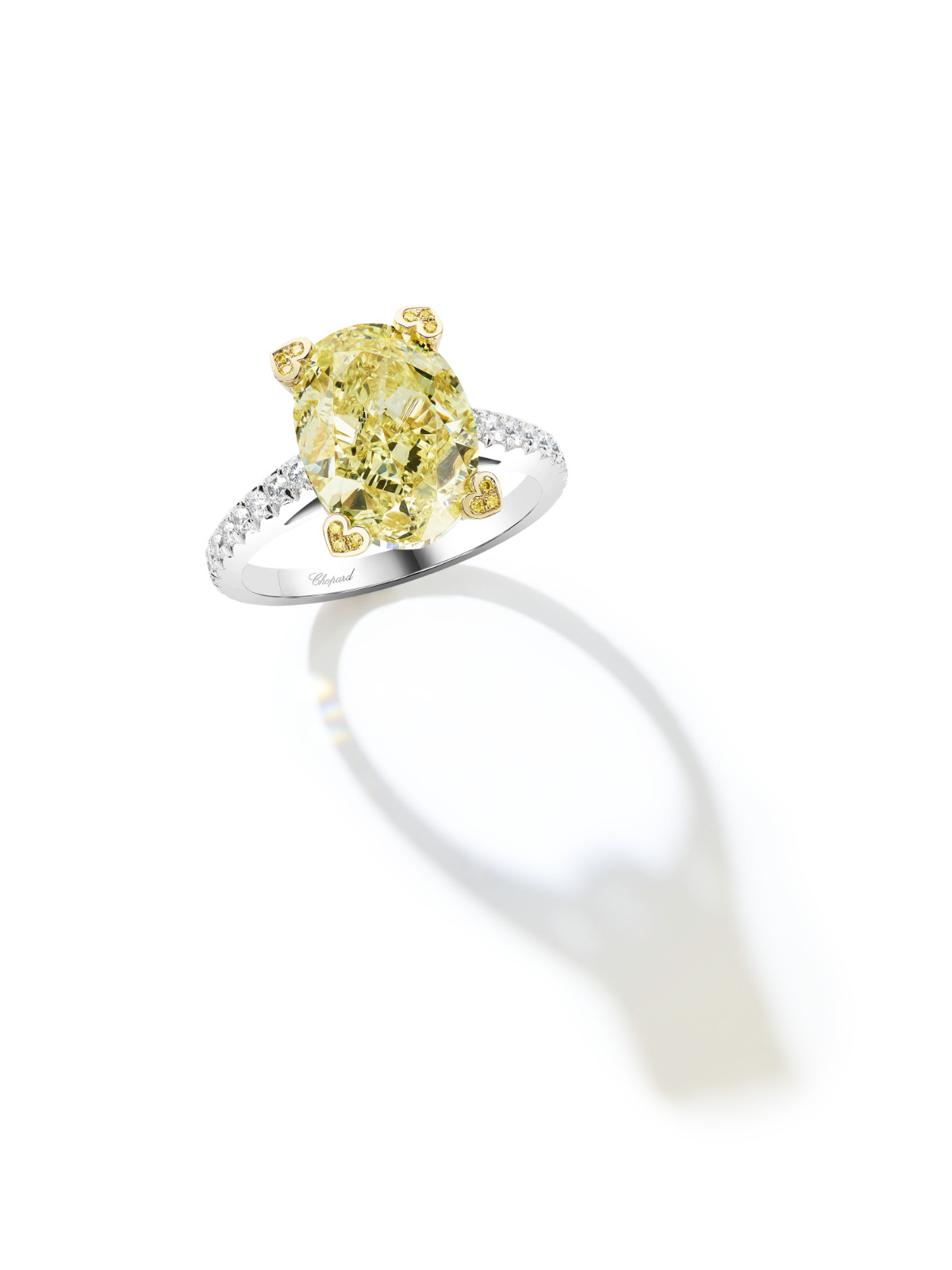 Chopard, a contemporary vision of Haute Joaillerie

Haute Joaillerie at Chopard is guided by Caroline Scheufele, who has steadily developed the largest specialised workshops in Switzerland. Located within the Maison's Geneva headquarters, they are now home to more than 30 artistic crafts dedicated to celebrating precious stones and nurturing boundless creative generosity.
And because the future of jewellery is directly linked to the responsible origin of raw materials, all of the Maison's Haute Joaillerie is crafted in Fairmined-certified ethical gold: a heart-felt commitment to a more sensitive vision of luxury.
---