---
Bally Peak Outlook Foundation Commits To Cleaning Mount Everest Through 2030
Luxferity, 14.12.2022
The Swiss luxury brand will also launch a special capsule commemorating the 70th anniversary of the first successful ascent, with 100% of net proceeds supporting mountain communities.
Bally announced yesterday a pledge to clean Mount Everest through 2030. The Bally Peak Outlook Foundation, dedicated to mountain conservation efforts, continues its support of the Himalayan community through a long-term program. In the past three years, Bally's alpine preservation programs have provided funding to remove more than seven tons of waste from Mt. Everest and the other Himalayan peaks over 8,000 meters and enable building of flood barriers mitigating the impact of global warming on melting glaciers, which risk floods and landslides in the villages below Khumbu Glacier. Additionally, the Bally Peak Outlook Foundation has sponsored educational programs throughout the Khumbu Valley supporting students from the Sherpa community.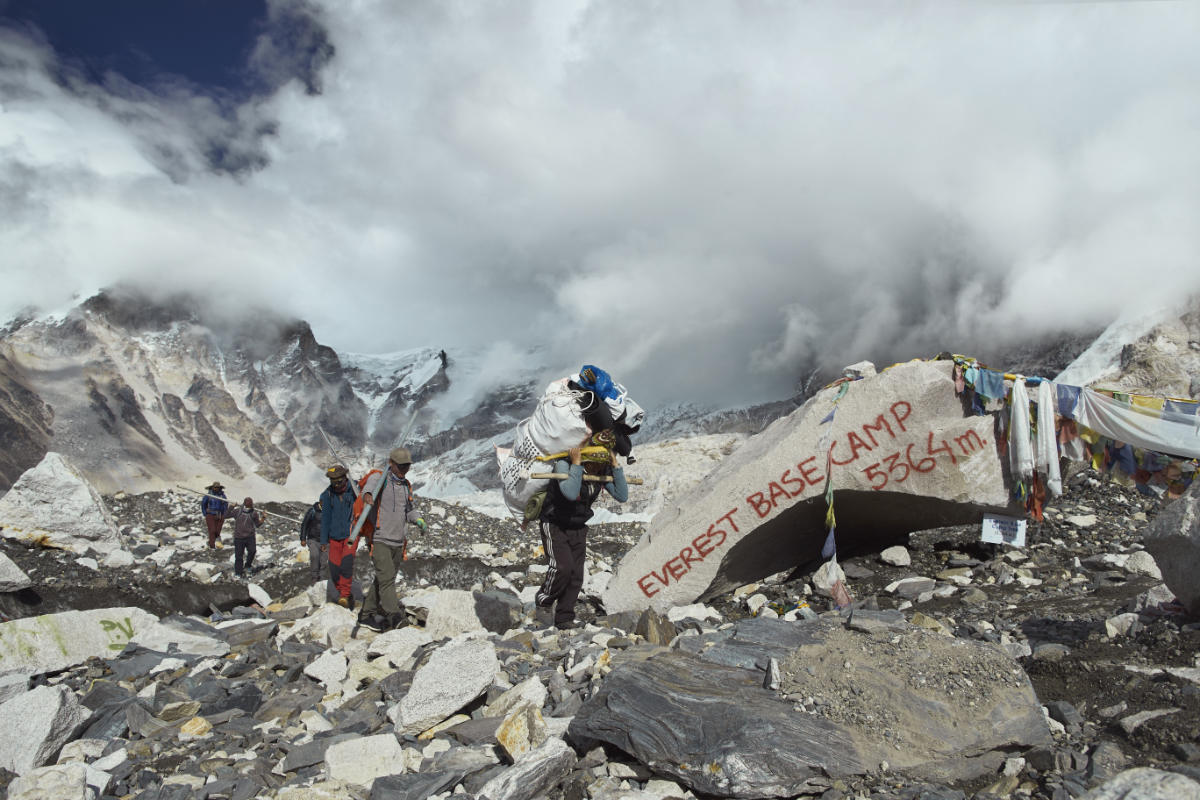 Bally's inaugural expedition in May 2019 was the very first clean-up reaching the peak of Mt. Everest, the world's highest mountain. In 2020 and 2021, further expeditions, led again by climber, activist and entrepreneur Dawa Steven Sherpa, included the clean-up of basecamps at Mts. Lhotse, Makalu, Cho Oyu, Kanchenjunga, Dhaulagiri, Manaslu and Annapurna.
Bally
2023 marks the 70th anniversary of the first successful ascent of Mt. Everest, when Sherpa Tenzing Norgay wore bespoke Bally reindeer boots as he accompanied Sir Edmund Hillary to the summit on May 29, 1953. To honor this milestone anniversary, next spring Bally will also launch a limited-edition commemorative Bally Peak Outlook capsule, where 100% net proceeds will benefit mountain community projects. These include partnering with the sons of Sherpa Tenzing Norgay, Jamling and Norbu, whose work is dedicated to promoting their father's legacy and bringing positive impact to the Himalayan community. Bally Peak Outlook will support their projects including the creation of the Sagarmatha Buffer Zone Tenzing Norgay Heritage Center at Namche Bazaar.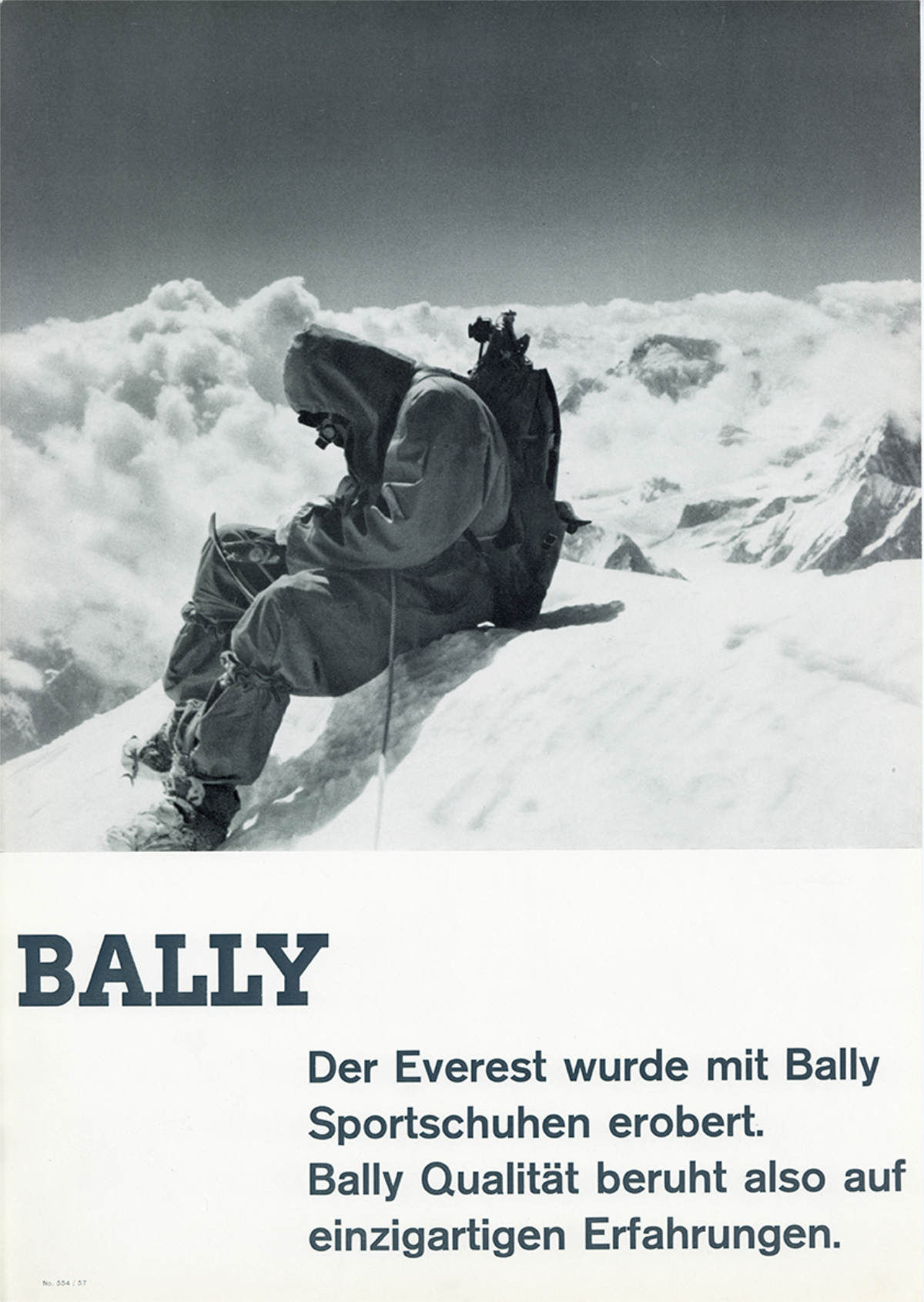 Bally's long-standing ties to the mountains are rooted in its Alpine origins and pioneering legacy. With hiking shoes dating back to the 1920s, the brand's early expedition history began in 1930 when it provided climbers with custom-designed footwear featuring Sparta Grip soles to navigate extreme terrains. Today even Bally's iconic curling boots favored by Olympians, such as the 1956 Swiss Winter Olympics team, are inspired by the recreated Grip sole from the early 1900s, combining functionality with style for modern day.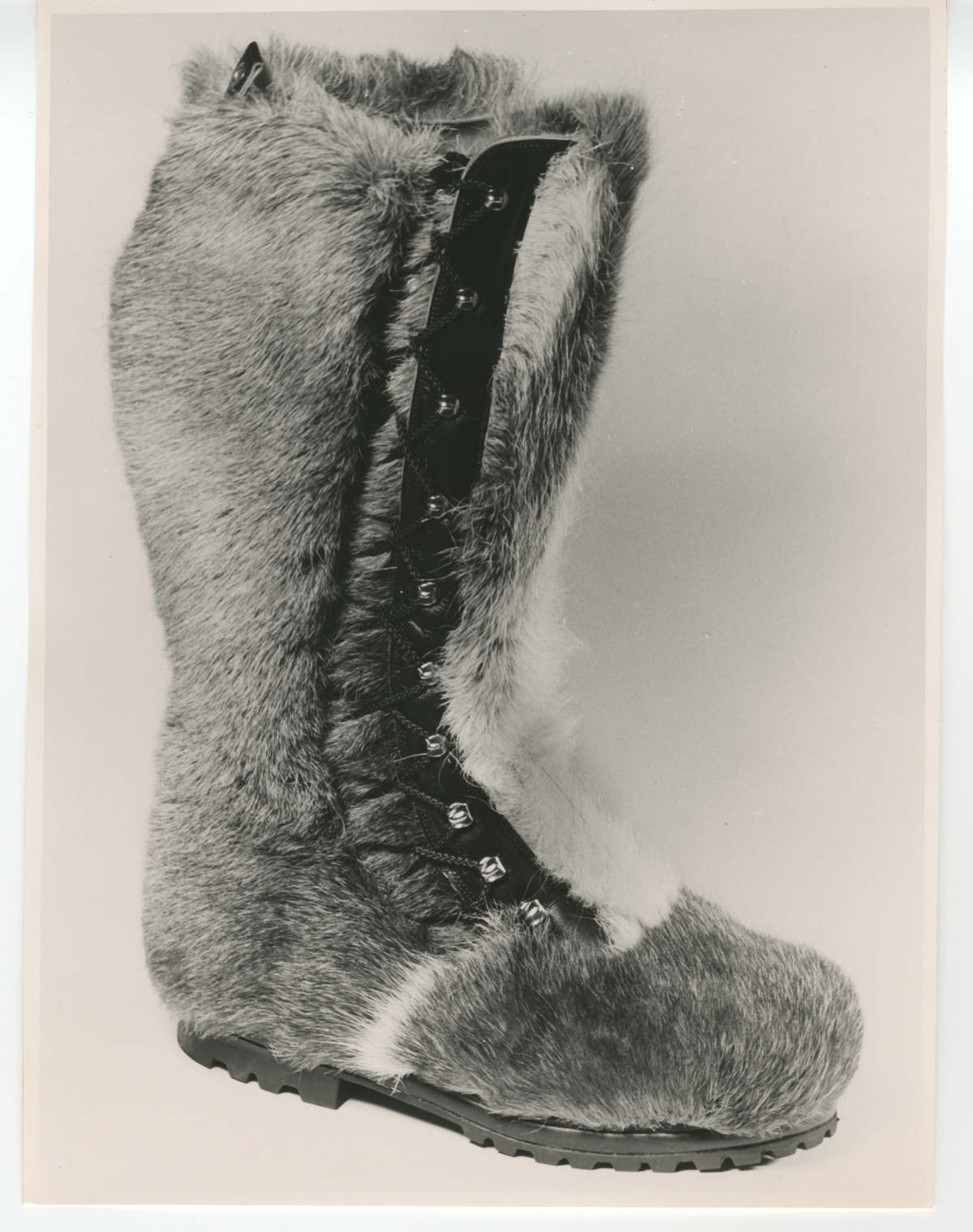 "As we approach the 70th anniversary of the first successful ascent of Mount Everest, during which Sherpa Tenzing Norgay wore Bally boots, I am proud to be able to announce our commitment to cleaning the world's highest mountain through 2030. In the past three years, we have made great strides in safeguarding this fragile mountain habitat by removing more than seven tons of waste, enabling the building of flood barriers and sponsoring educational programs for the Sherpa community. Our important work doesn't stop there. We are dedicated to long-term support and action. Bally was born in the Swiss Alps and we have always had a pioneering legacy and a deep reverence for the natural world." – Nicolas Girotto, Bally CEO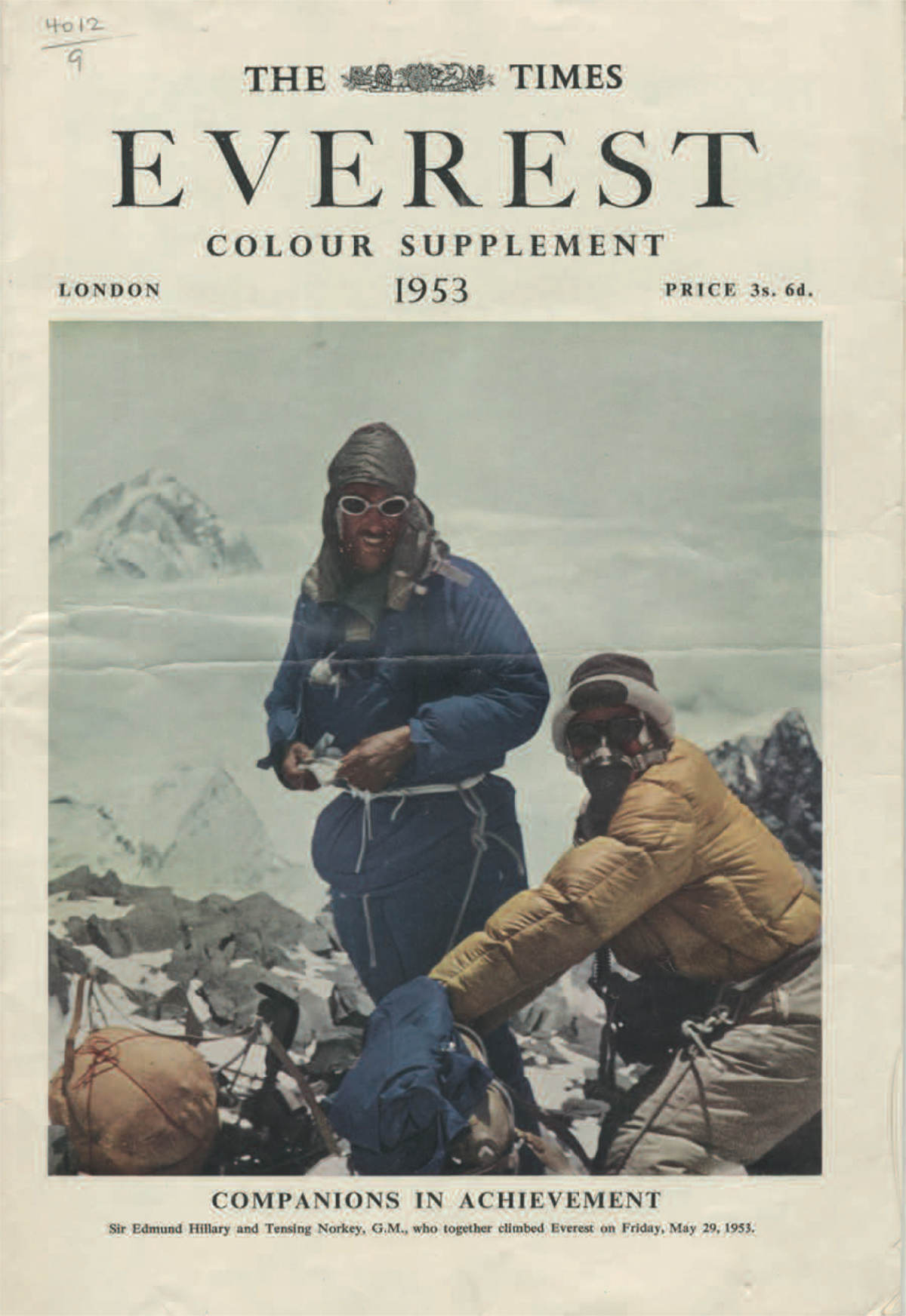 "The 70th anniversary of our father, Sherpa Tenzing Norgay, achieving the first successful ascent of Mount Everest is very meaningful for our family, as well as our community. It was an incredible achievement back then and it lives on as one of the most iconic moments in the mountain's history. As my brother Norbu and I dedicate our lives to continuing our father's legacy, we are honored to have nurtured the partnership with Bally since our father wore Bally reindeer boots to the summit all those year ago. The various Bally Peak Outlook projects that support the mountain community cannot be underestimated in terms of their impact." – Jamling Tenzing Norgay
---