---
Aquazzura announces its partnership with Dr. Barbara Sturm and the creation of an exclusive, capsule shoe collection to launch alongside the new Dr. Sturm Foot Spray. Exquisitely handmade in Italy, Aquazzura designs luxury shoes that are inspired by a tradition of artisanal craft, luxury and wearability and founder Edgardo Osorio is renowned for his ability to create aesthetically impeccable footwear without losing sight of comfort. For this reason, the designer's decision to collaborate with Dr. Sturm – a renowned German aesthetics doctor, who began her medical career in orthopaedics - was quite natural and as a long-time devotee of the brand, Dr. Sturm shares their commitment to high quality, passion and impeccable results.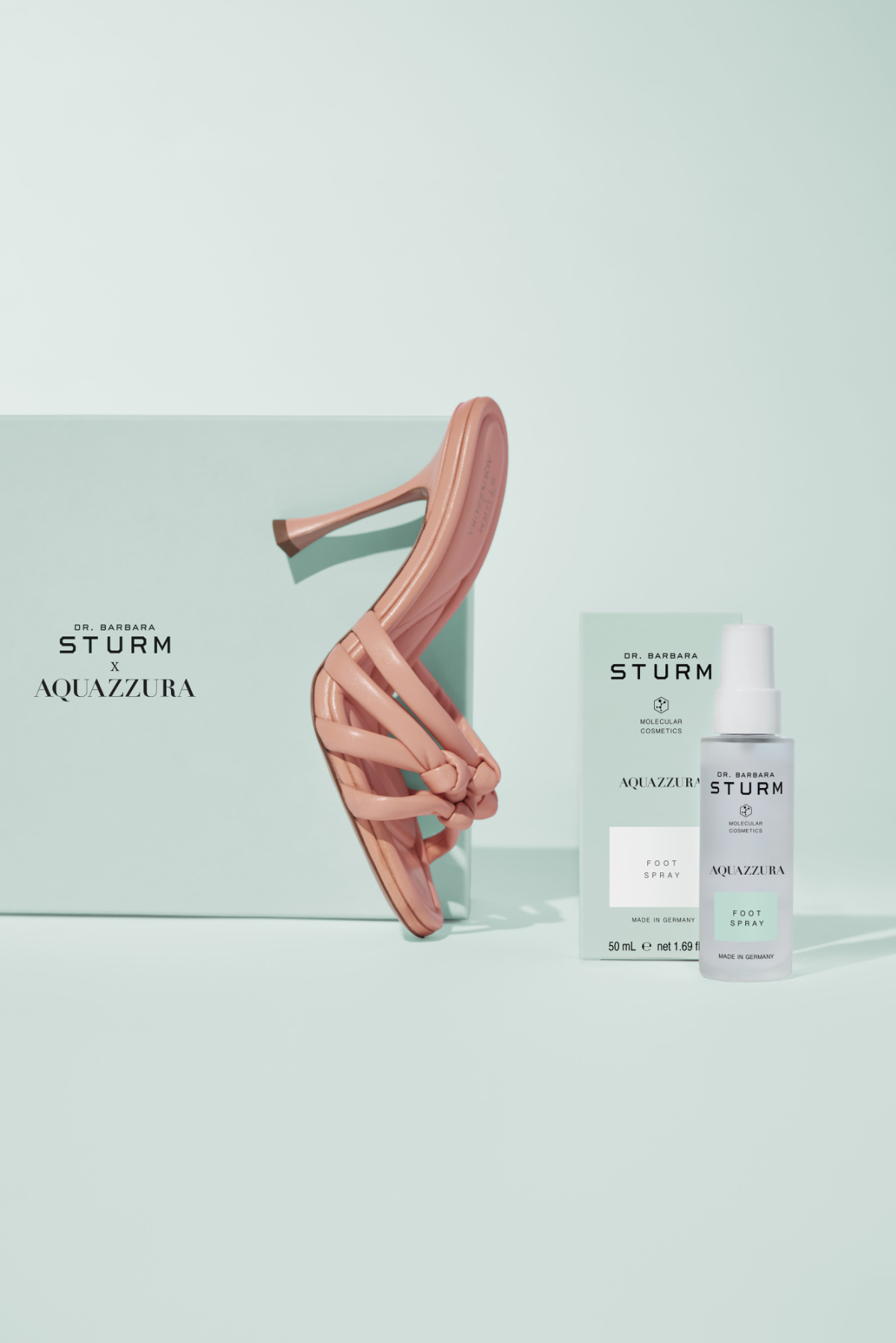 Dr. Barbara Sturm x Aquazzura mules and footbed slides are made with super soft Nappa leather and have crossed and knotted straps to create a graphic play of artfully executed bindings. The mule model features a slightly spool-shaped, high, thin heel, and the platform slipper model features soft wide straps that twist in the middle and hug the foot. Both shoes are presented in a sorbet-colored palette, ideal for Spring/Summer season.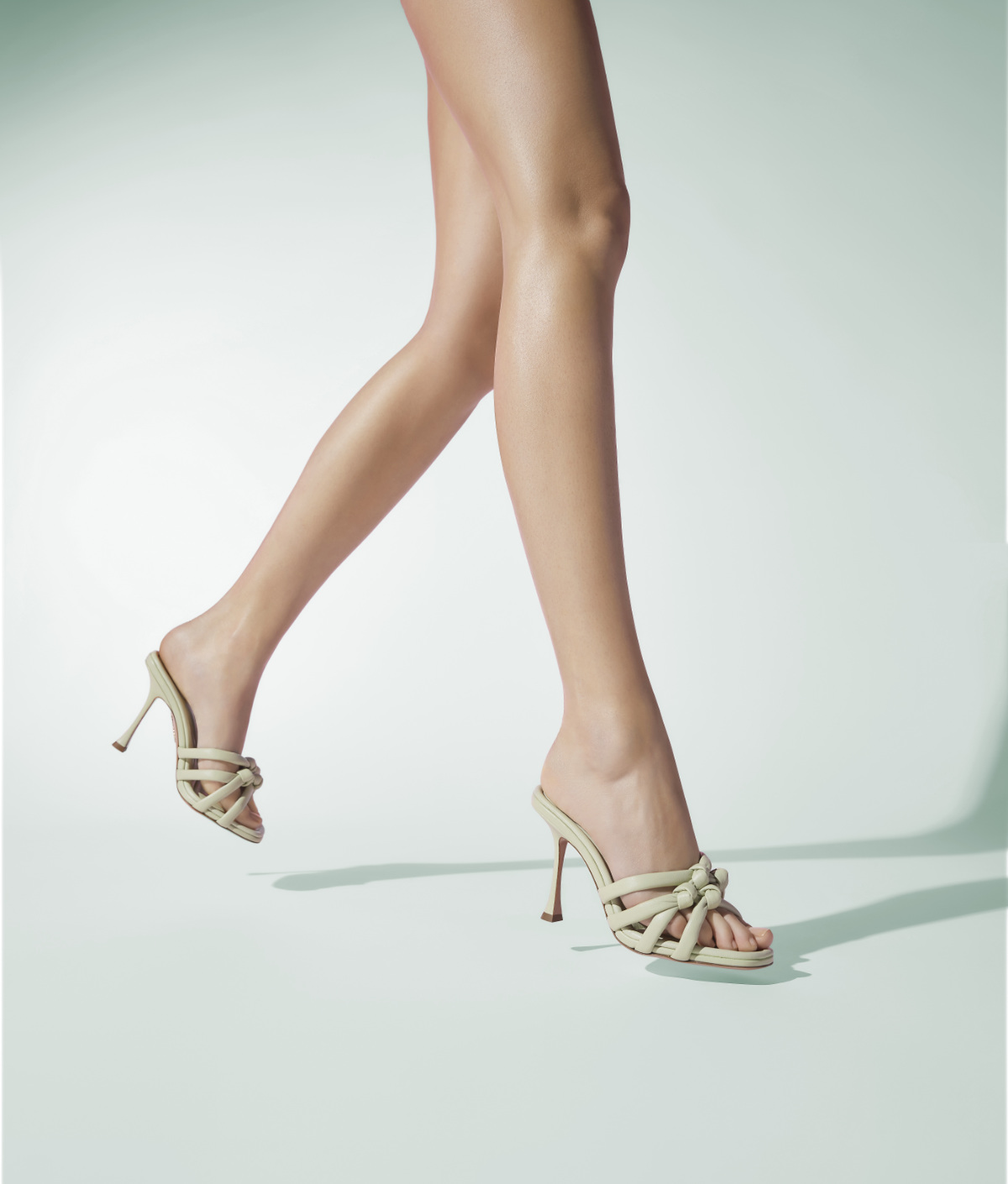 Distinctive of both, the double padded insoles with memory foam provide extreme comfort, a main element considered by Dr. Sturm and the DNA of Aquazzura; the philosophy of Edgardo Osorio has always required that the beauty of the silhouette of his creations never compromise the comfort of the women who wear them.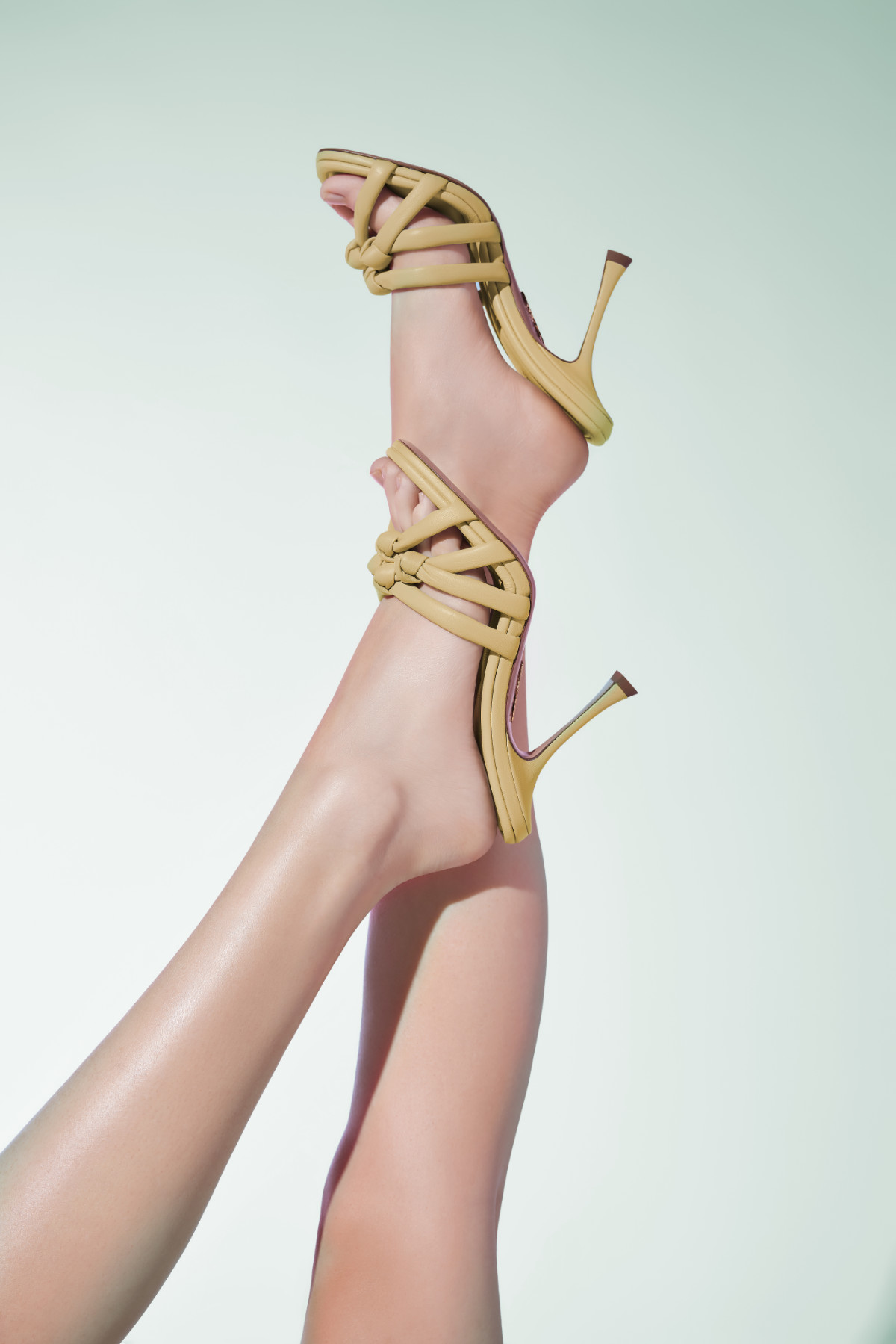 To complement the Collection, Dr. Sturm's new Foot Spray refreshes and revitalizes tired, stressed feet and legs using a combination of powerful ingredients; Witch Hazel, which is known for its toning properties, Plankton Extract, which eases the feeling of tired, heavy legs and Hyaluronic Acid, which provides instant hydration for softer, smoother skin. The Foot Spray also contains Noni, a plant-based biological deodorising ingredient and a special Tetrapeptide, which helps to soothe irritated skin and reduces the appearance of redness. The alcohol-free spray is suitable for sensitive skin and ideal for freshening up in-between or after a long day on your feet.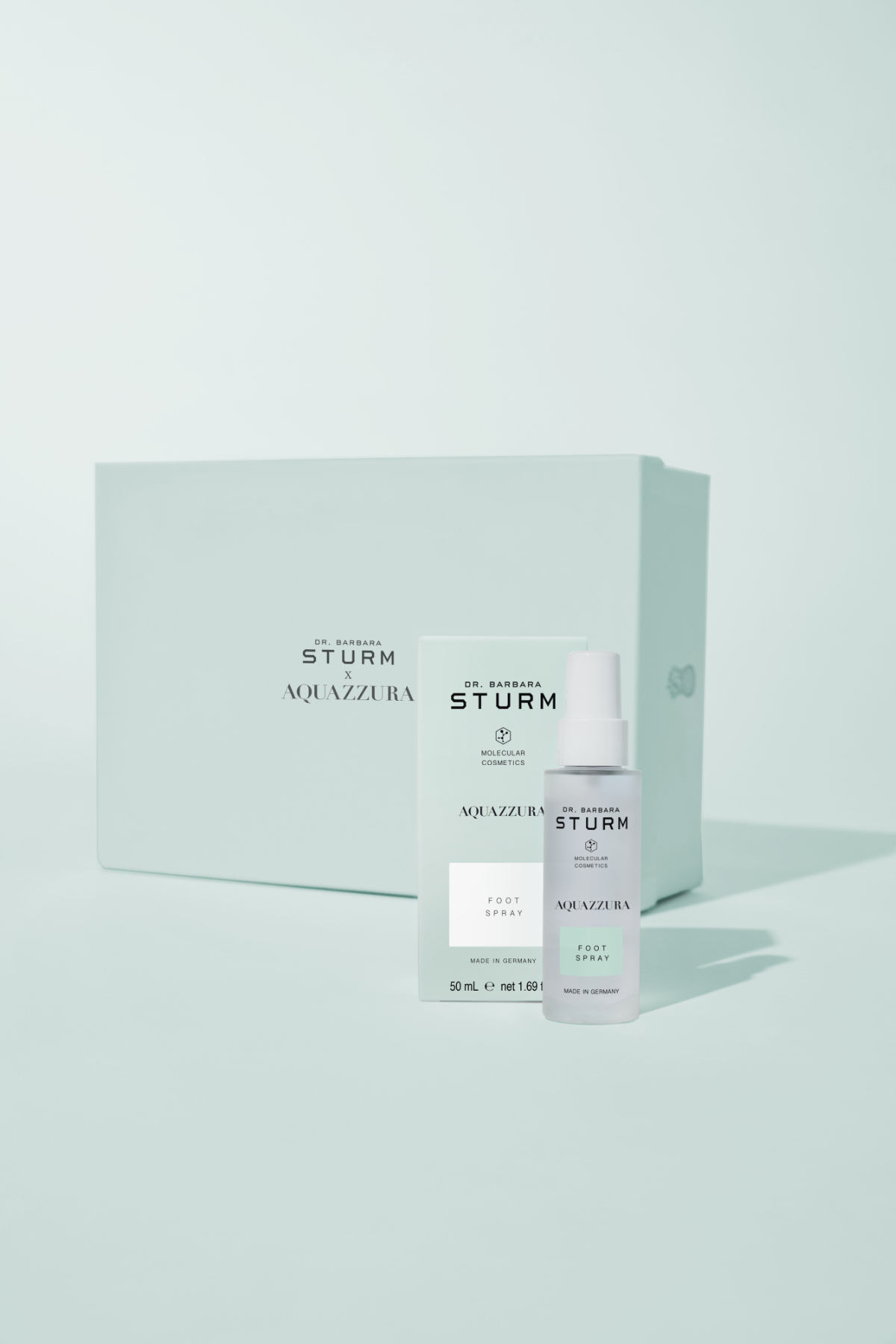 Dr. Barbara Sturm x Aquazzura capsule collection, a combination of elegance and lightness, is the ultimate pairing in beauty and selfcare.
"I'm a fan of Dr. Barbara Sturm's incredible products and found there was something missing in footcare that was as effective as her skincare and as luxurious! This is the perfect pre- and post-heels foot spray that every woman needs in her bathroom,"Edgardo Osorio.
"Like every woman, I admire beautiful shoes. Edgardo, the designer of Aquazzura, is a genius and a dear friend – so who better to launch a foot care product with? My new Foot Spray is ideal for every day and for soothing feet after a night out and is packed with ingredient science for optimal foot health. It leaves skin fresh, soft and revitalized,"Dr. Barbara Sturm.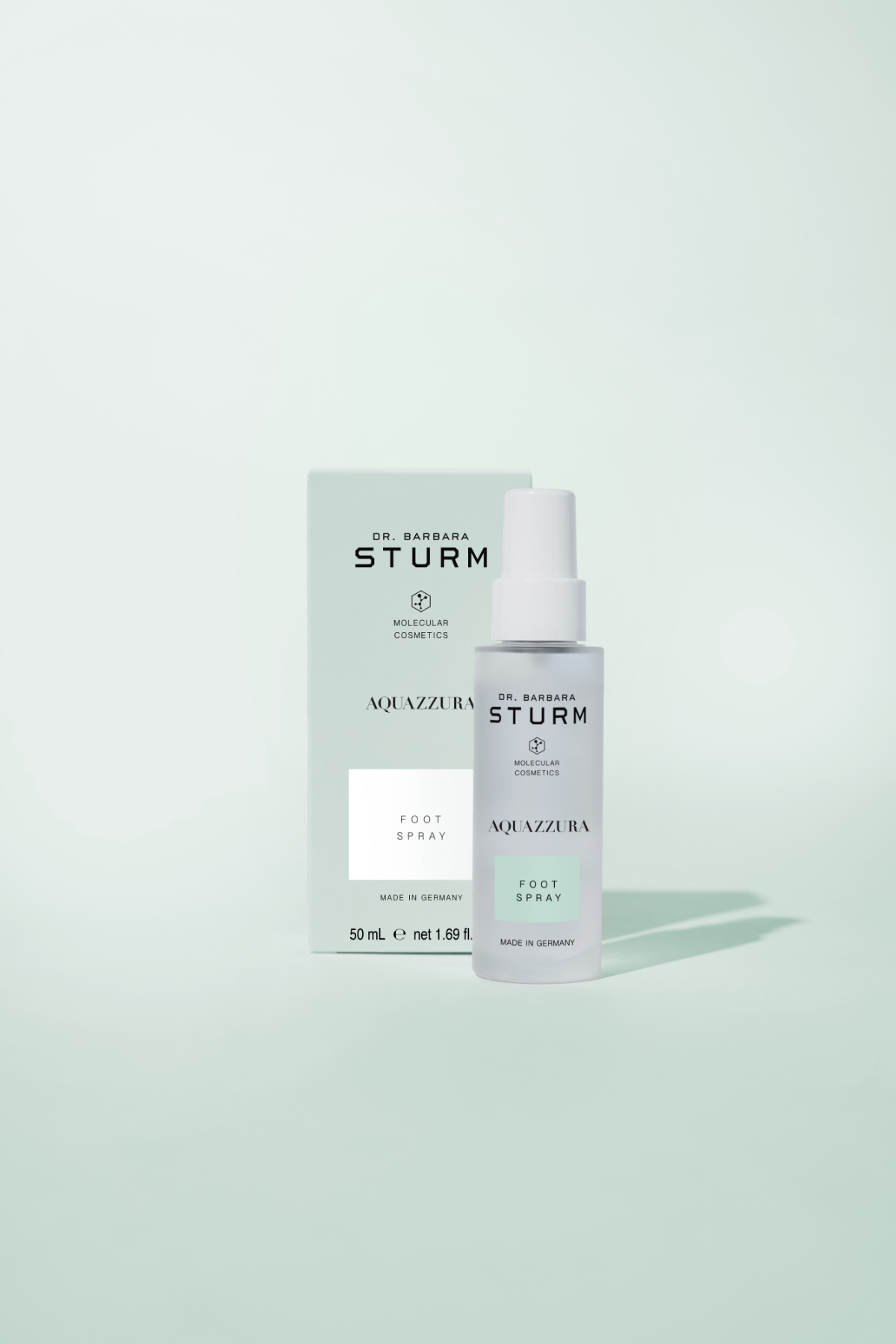 The collection will be available online at Aquazzura.com, DrSturm.com, in all Aquazzura Boutiques and exclusively at Browns.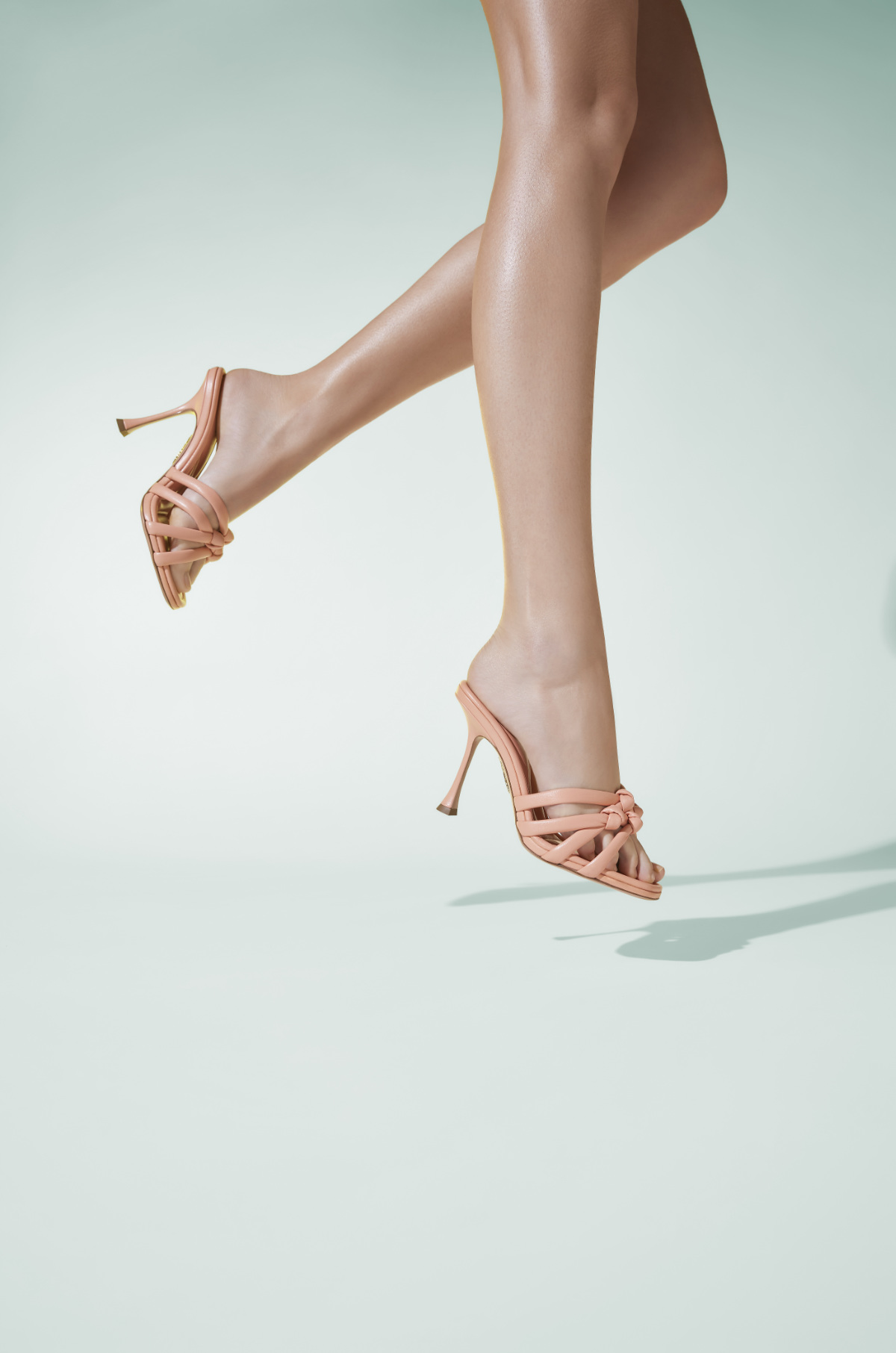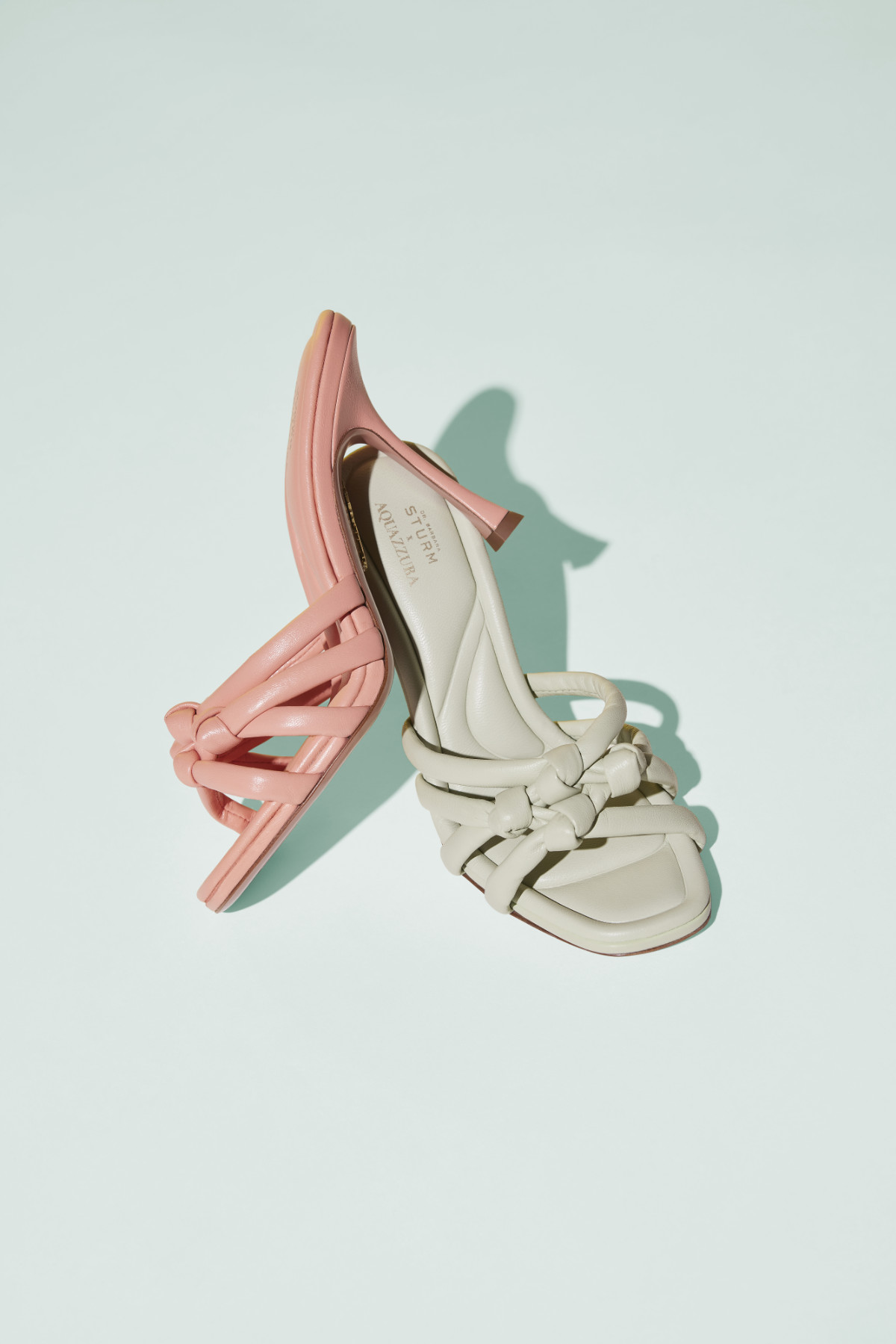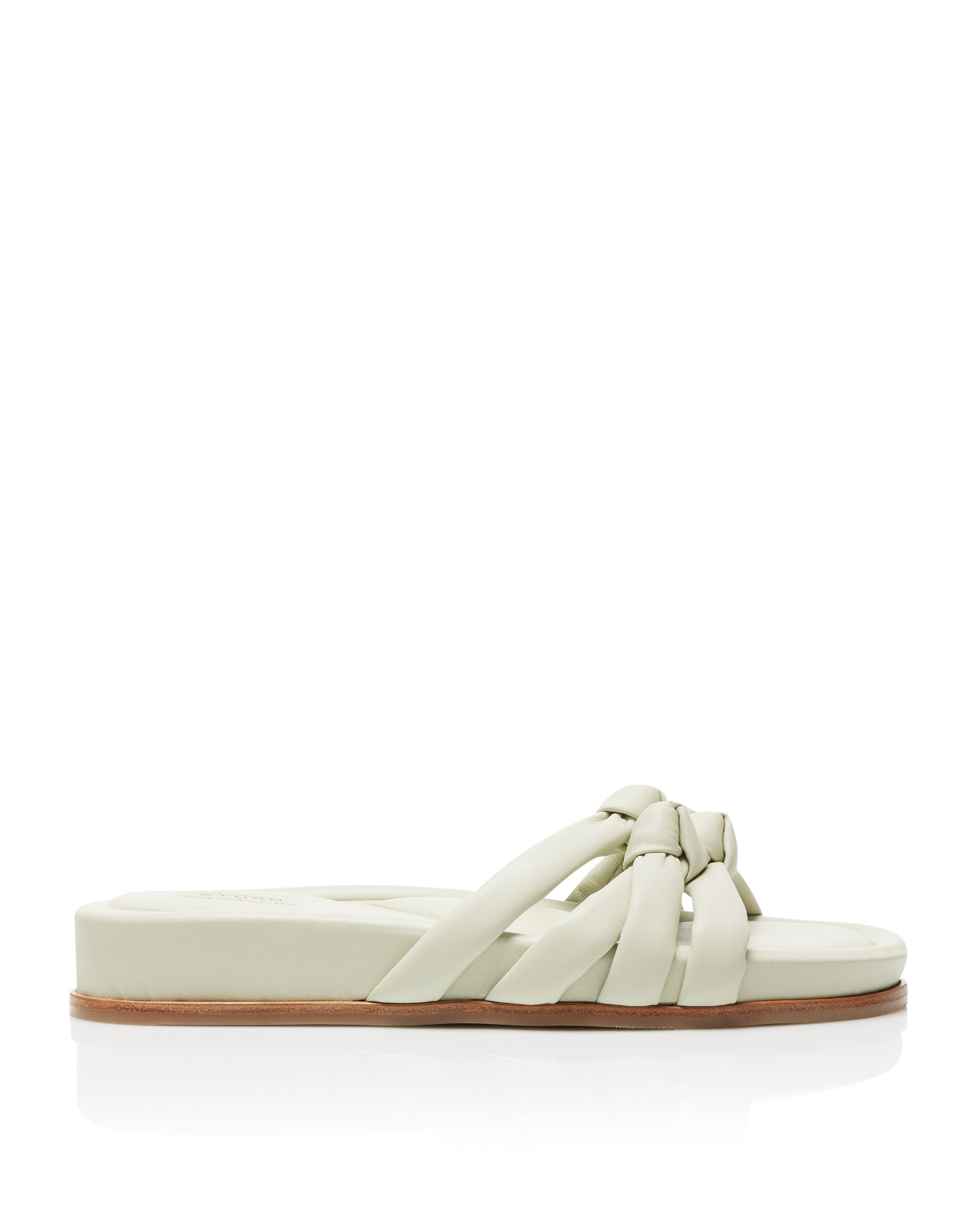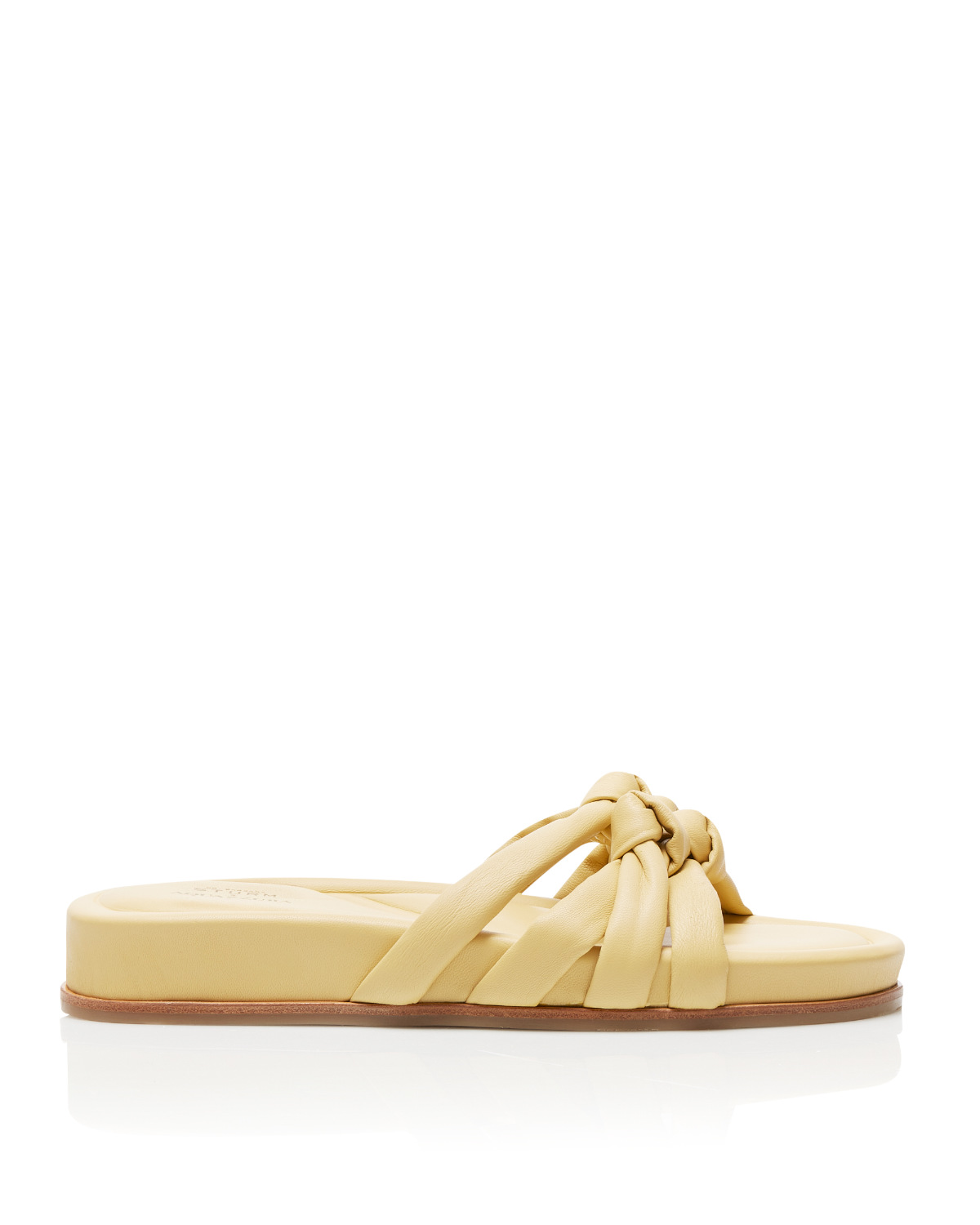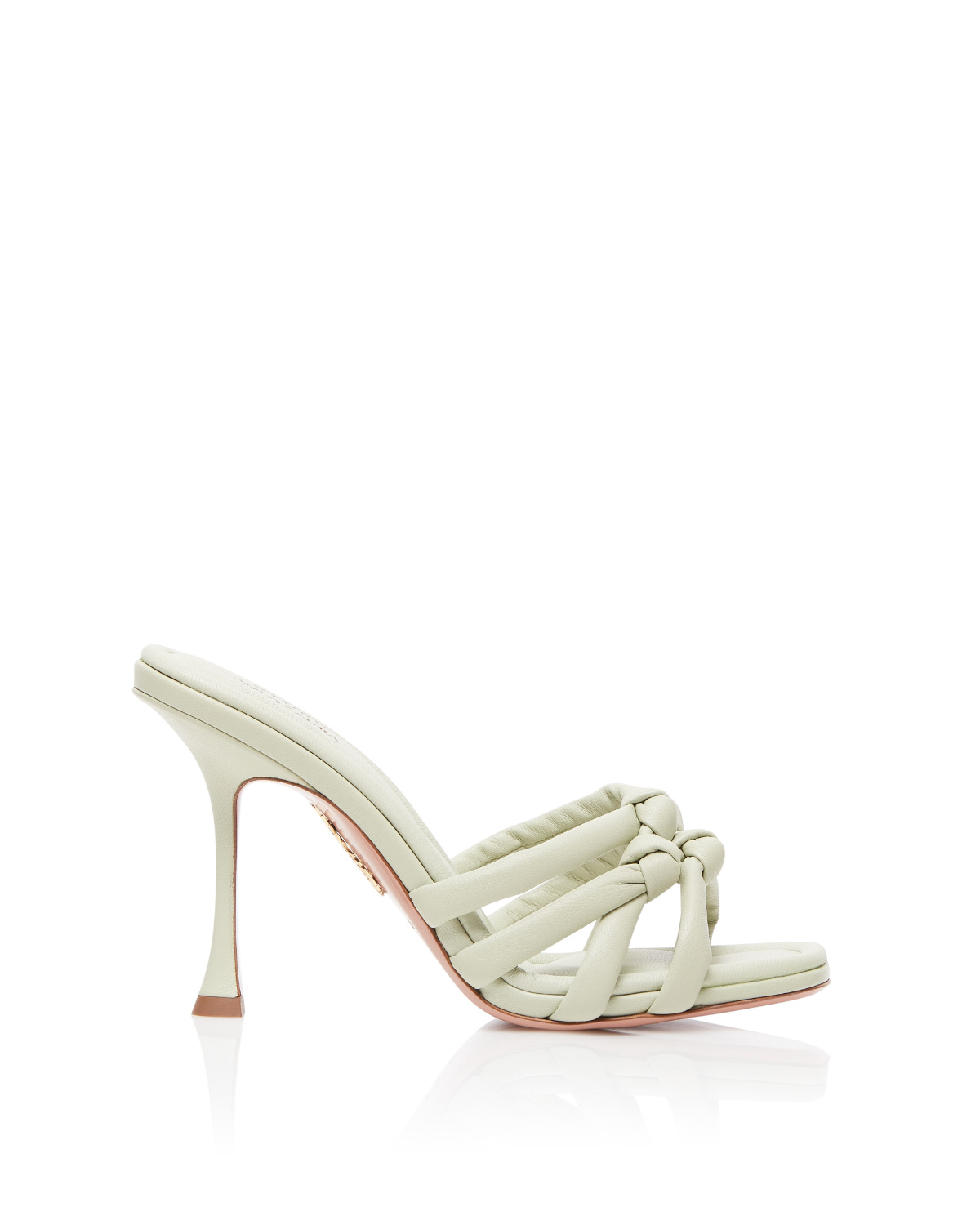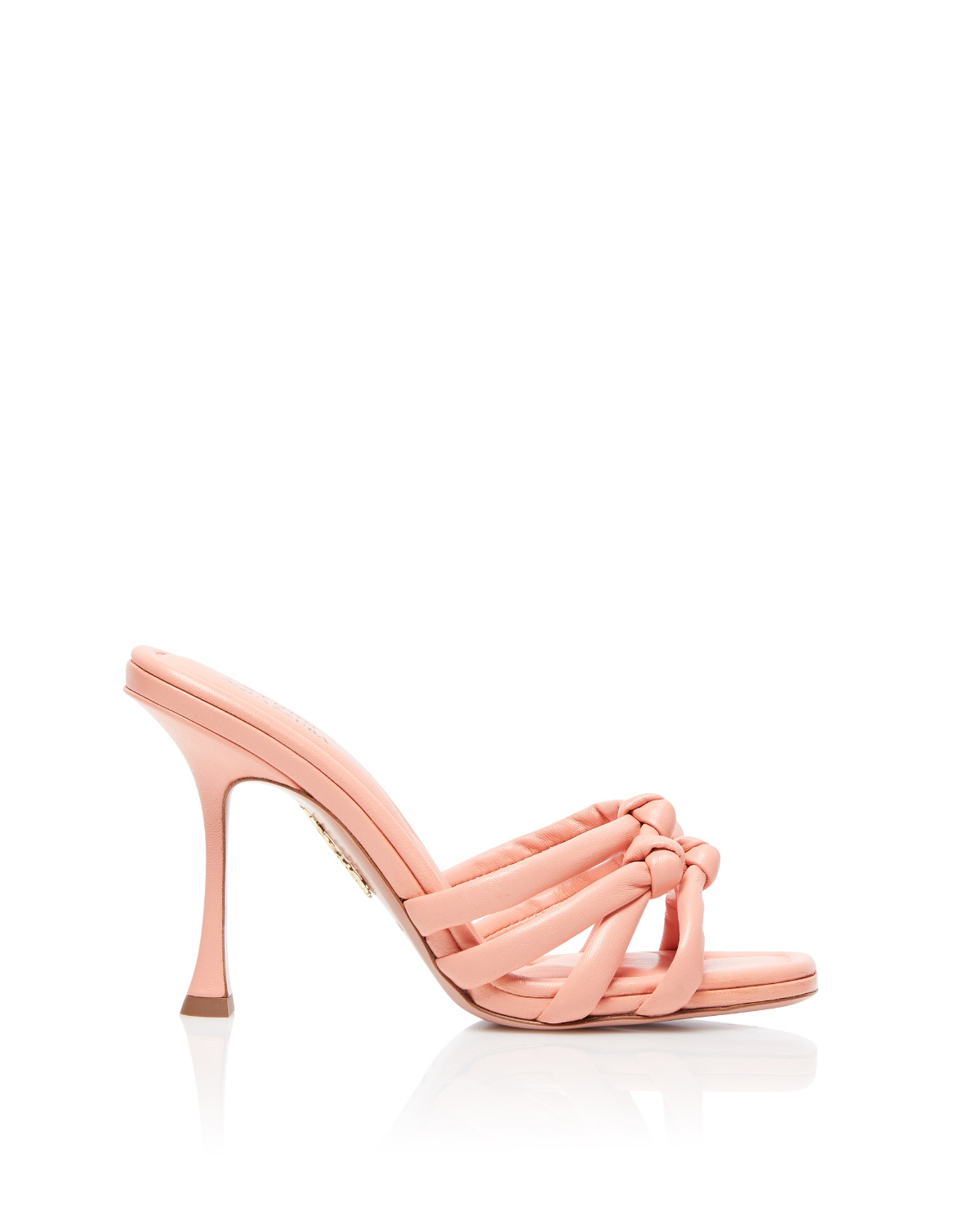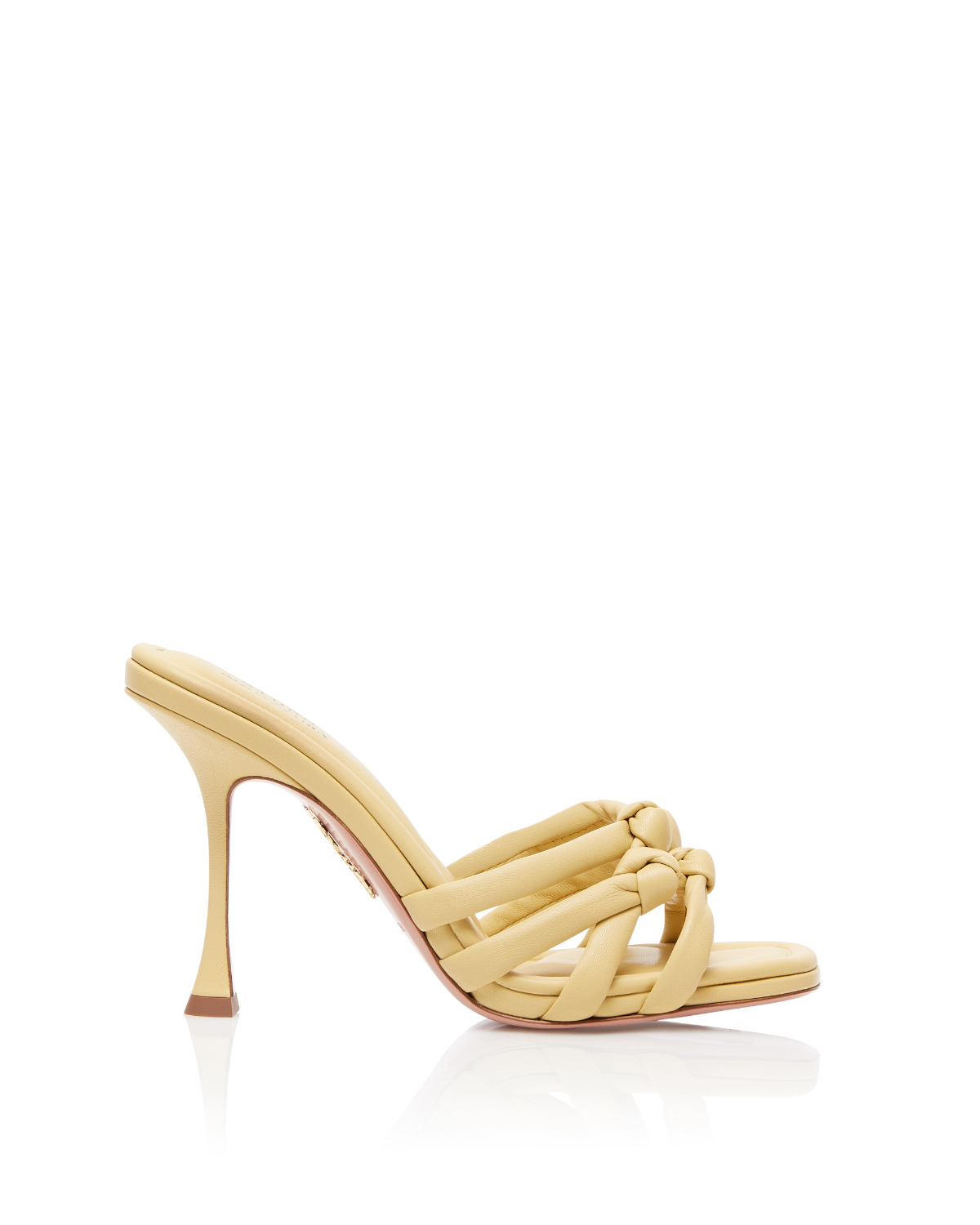 ABOUT AQUAZZURA

Exuding a modern, alluring elegance, Aquazzura's footwear collections have become instantly iconic since their debut in 2012. Exquisitely handmade in Italy with a particular focus on comfort and wearability, Edgardo Osorio's creations combine luxury and craftsmanship with an innovative design, sophisticated embellishments, and vibrant colour palettes.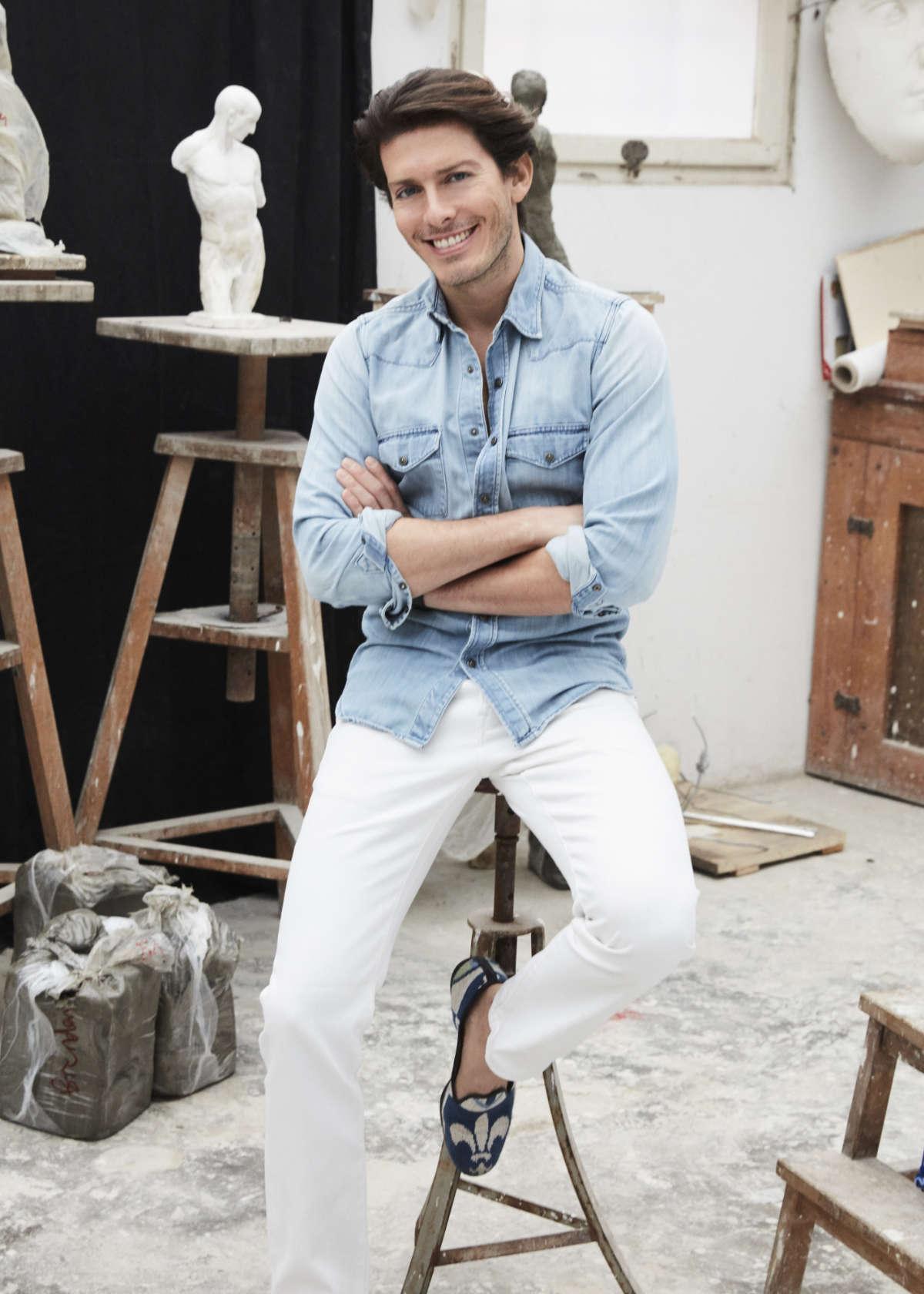 This year marks the 10th anniversary of the brand: a decade of extraordinary successes defined by a new sophisticated femininity that have immediately gained international recognition. The Creative Director and Founder Edgardo Osorio - a life spent living between Colombia, Miami and London working for prestigious fashion houses - decided to establish his own brand in Florence, heart of Italian art and capital of the best shoemakers and artisans. Edgardo's dream business idea came to life inside the spectacular setting of Palazzo Corsini, Aquazzura's headquarters, starting a ten-year journey of pure creativity and love for Italian savoir-faire, through the combination of traditional techniques and luxurious materials.
From the signature seasonal collections to exclusive collaborations and bespoke creations, Aquazzura's styles have been worn by the likes of Hollywood stars such as Julianne Moore, Nicole Kidman, Scarlett Johansson, Gwyneth Paltrow, Jennifer Lawrence, Rihanna, Beyoncé, Dua Lipa among many others, and royalties including HRH the Duchess of Cambridge, Kate Middleton, the Duchess of Sussex Meghan Markle, Queen Rania of Jordan, and Queen Máxima of the Netherlands.
Aquazzura's shoes have been recently showcased in major movie productions; such as the popular TV series And Just Like That starring Sarah Jessica Parker (sequel of the iconic TV series Sex & The City), in the latest James Bond movie No Time to Die with Ana de Armas, and worn by Lady Gaga in the recent House of Gucci directed by Ridley Scott.
Aquazzura's collections are available at over 300 top retailers in 58 countries, online at aquazzura.com, and at flagship boutiques in Florence, London, New York, Miami, Doha, Dubai, Milan, São Paulo, Capri, and soon in Madrid and Paris.
ABOUT DR. BARBARA STURM

Dr. Barbara Sturm is a German aesthetics doctor, widely renowned for her anti-inflammatory philosophy and her non-surgical anti-aging skin treatments. Dr. Sturm began her medical career in orthopedics as part of the team that developed cutting-edge treatments for inflammatory conditions like osteoarthritis. Termed the "Kobe Procedure" after the late NBA basketball star Kobe Bryant, the treatment utilizes the patient's own blood cells to produce proteins that reduce inflammation and stimulate the healing process.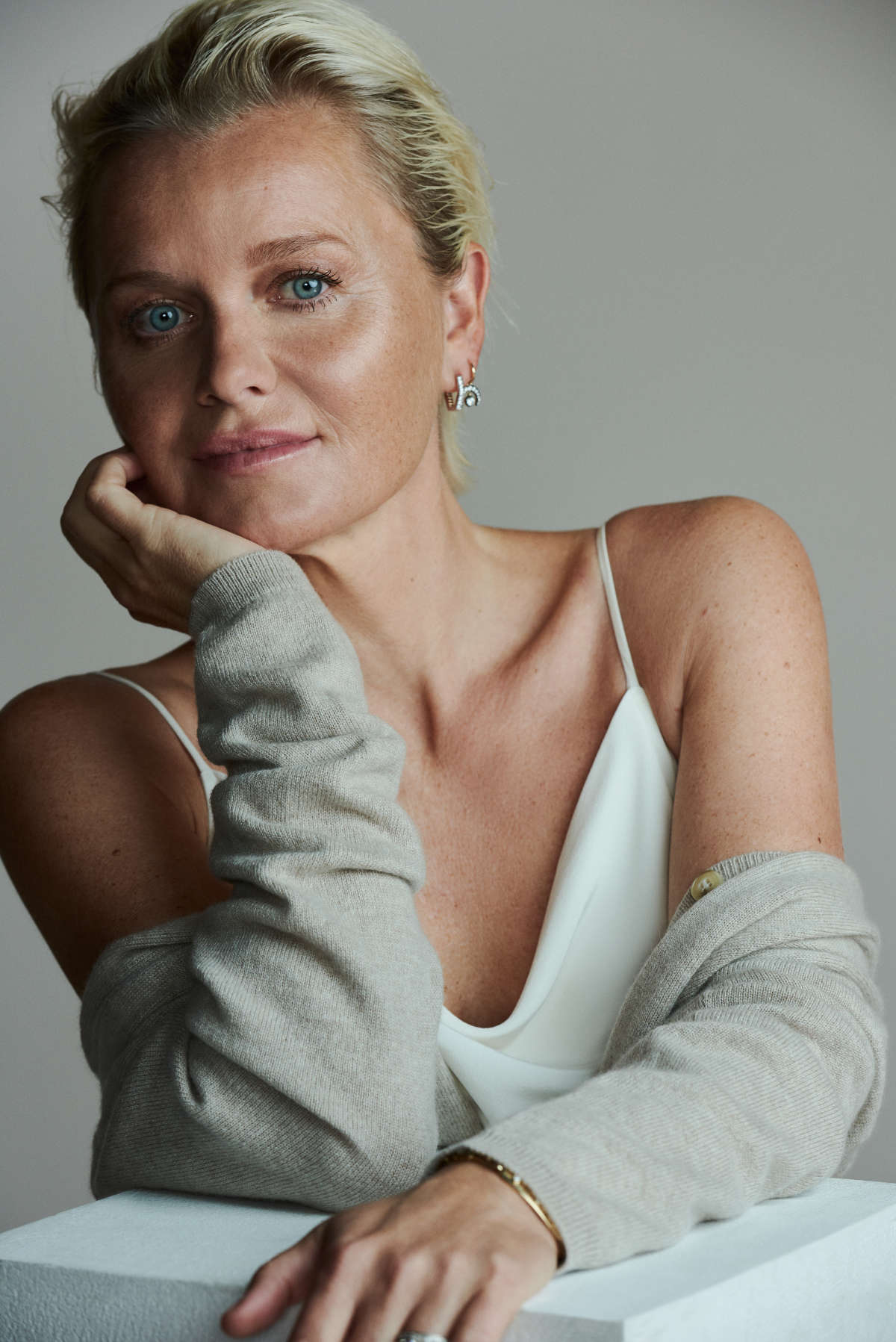 Dr. Sturm then translated science from her clinical research and orthopedic practice into the field of aesthetics and opened her own medical clinic in Düsseldorf. As she continued to innovate and revolutionize the field, as she became one of the most sought-after beauty doctors in the world. In 2002, Dr. Sturm developed her famous "MC1," a bespoke plasma-based cream only available to Dr. Sturm's patients. The potent cream harnesses the power of the body's own proteins in a skin-healing formula to address the visible signs of inflammation.
---